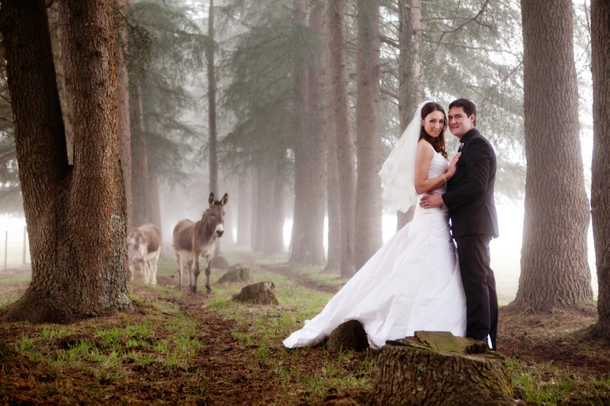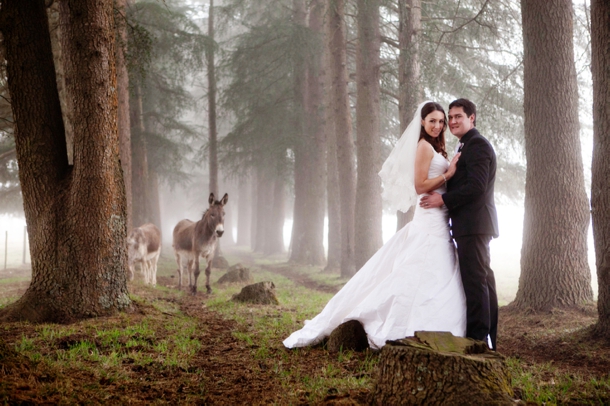 Putting this wedding together has been such fun – first I found myself humming Dolly Parton due to the bride's name (sorry, Jolene, you must get this all the time) which led to a Dolly Parton spotify fest (even though I typed it as Dolly Partyon, which is now totally going to be my stripper name if I ever become a stripper). None of this has anything to do with why it's a lovely wedding, but it is. I love the misty magical forest of donkeys pics captured by photographer Stuart Dods (so Shrek, in a good way) and the coral details – there's good reason why this is a colour that brides have fallen in love with over the last year, as it really does just pop against white in such a pretty way. The bride looks like a beautiful princess with her elegant coral ladies in waiting. Travis and Jolene continued the fresh colour combo through to their sweet stationery and reception decor, and it's the perfect contemporary combo. So thanks for sharing, Jolene (and also for giving me an excuse to indulge in a bit of the Dolly!).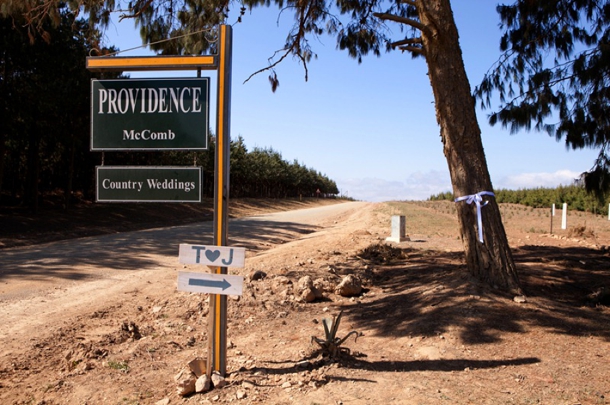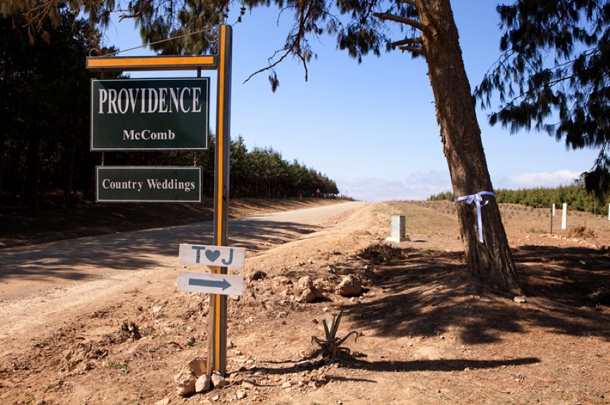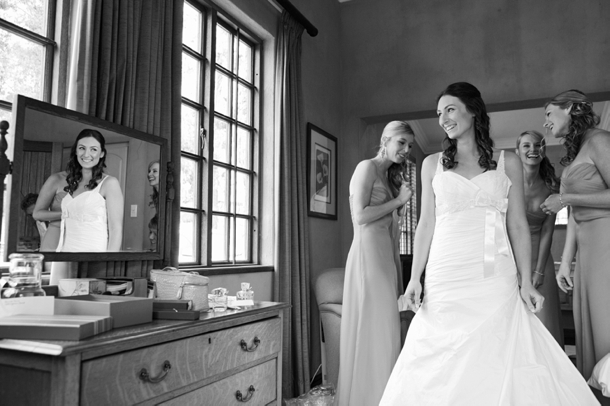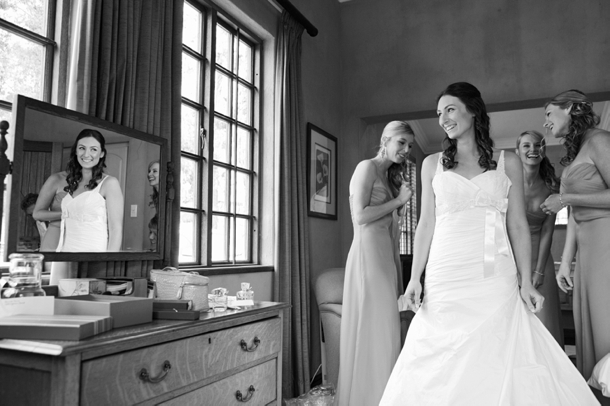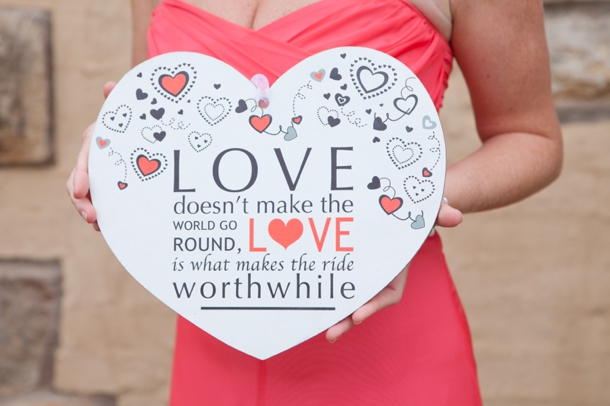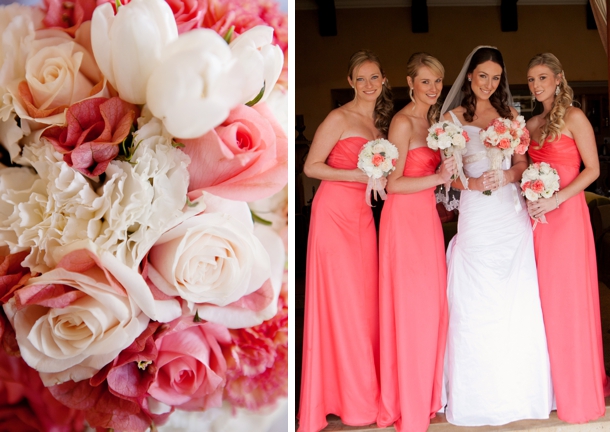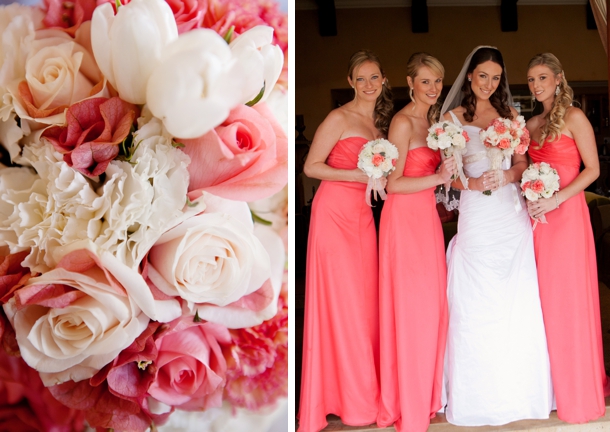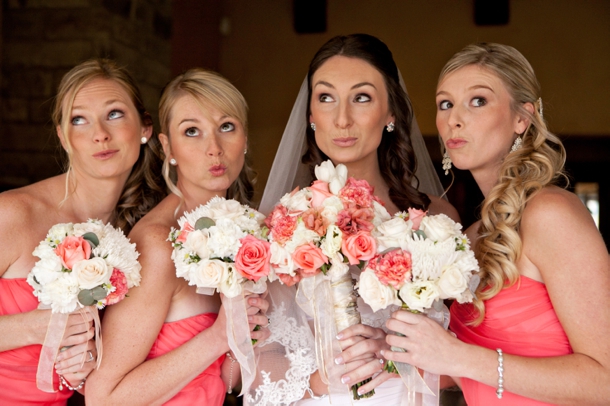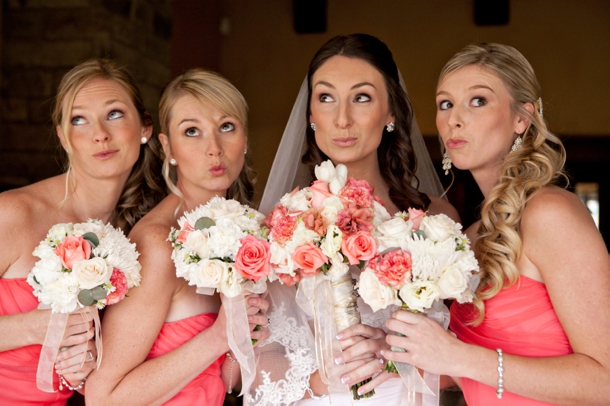 From Jolene:
Travis and I actually met in Primary School. We met again in second year varsity. From the moment we met then, we always seemed to have a connection, and when we decided to start a relationship that connection grew into more than I could have ever hoped for.
He proposed to me at Durban airport! I had just arrived back from a trip to Russia, and as we were walking out of the airport building he got down on one knee. It was such a surprise, which is exactly how I've always imagine my proposal to be.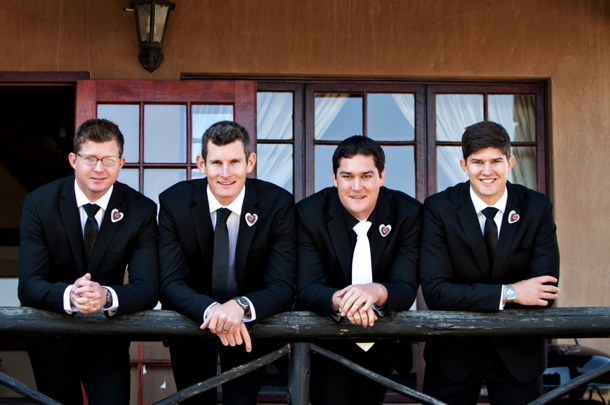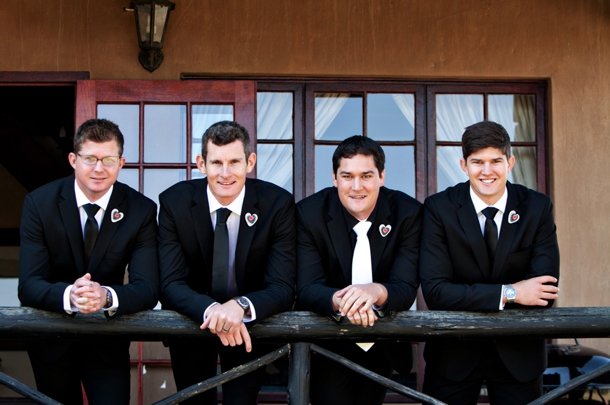 I searched for the perfect venue and at the end of the day, it was the beauty of the venue and the people who run that venue, that sold it for me. We got married at Providence in the Natal Midlands. It has the most gorgeous chapel, draped with lots of ivy in a beautiful setting. And the reception venue is beautifully laid out.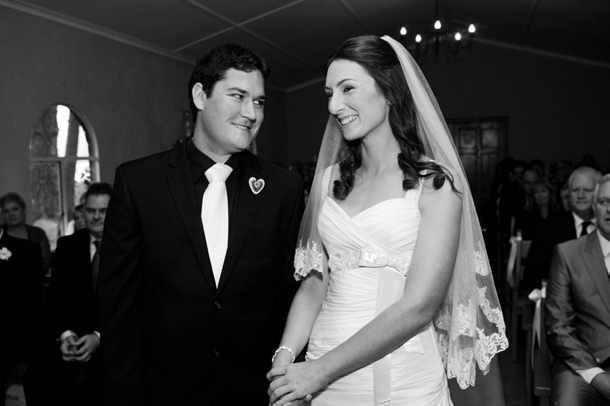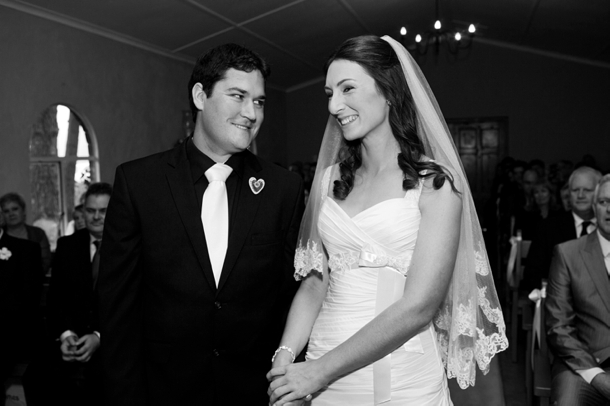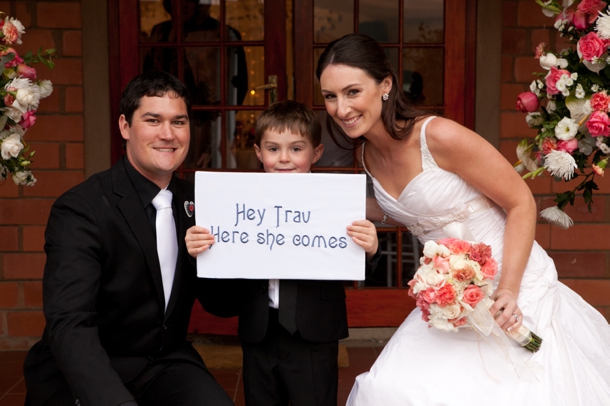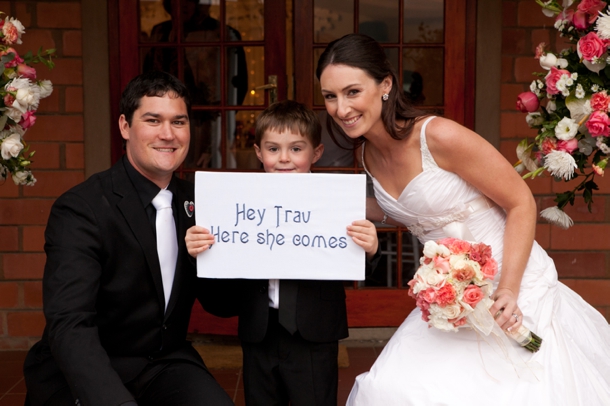 My main color choice was coral, so my bridesmaids' dresses were long coral dresses. For my flowers I had a mix of white, coral and pink. On the tables in the reception, I also brought in some baby blue in the overlays and the flower boxes. We didn't have a theme as such, I just wanted to make it fun and cute.
I tried to do as much as I could myself. I created all the designs for the invitations, menu, seating chart and pew leaflet. I also painted all the flower boxes for the centerpieces. I tried to add as much detail as possible that related to how much Travis and I love each other. For example, the music we chose related to us perfectly: our entrance song was a lively dance track (which was perfect for us) and our first dance song holds a special place in our hearts. Every detail, I spent a lot of time on. I really wanted our day to be absolutely perfect.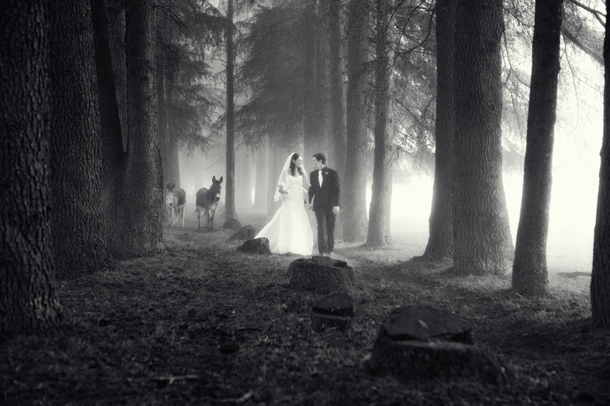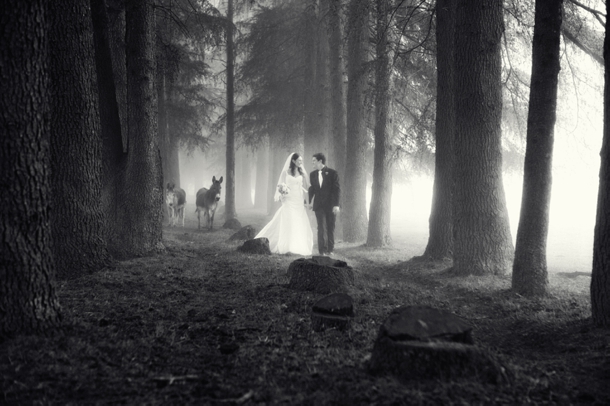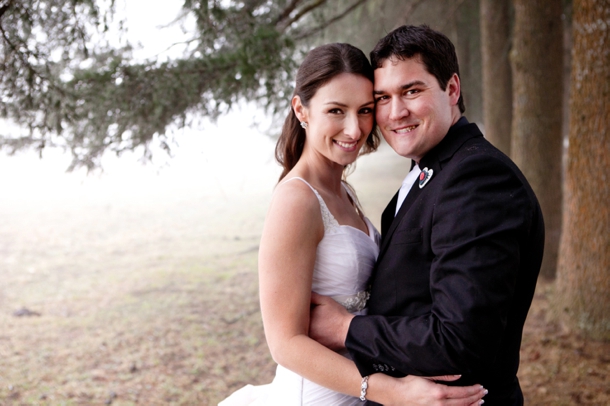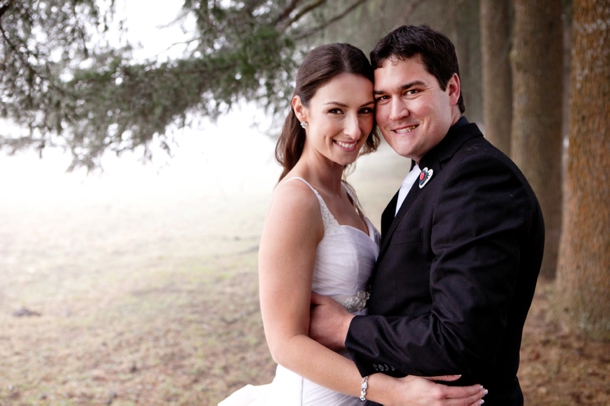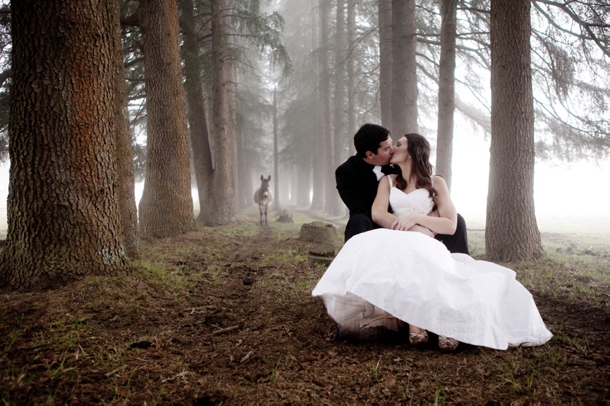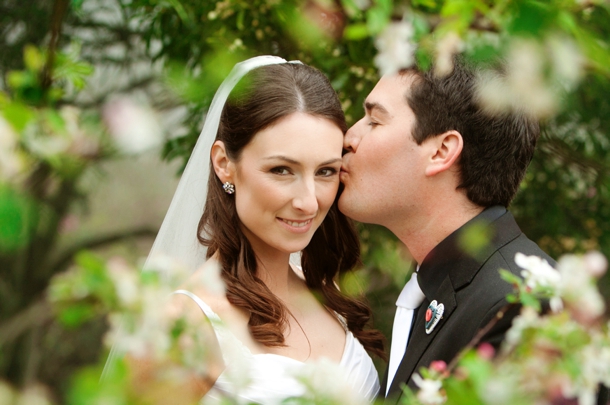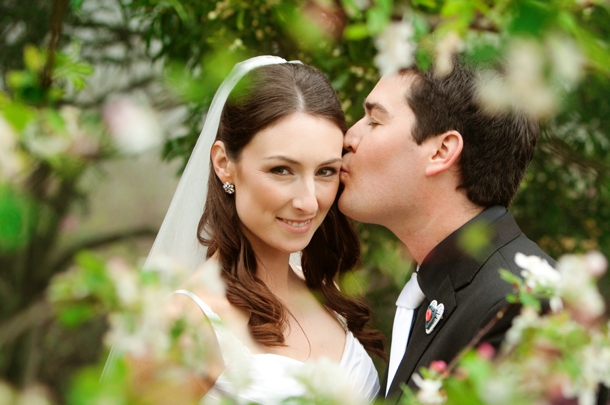 It really was so important for us to have the right people there. Because of the people we had at the wedding, the atmosphere was incredible. You could literally feel the love. We didn't have very good weather on the day, but that seemed to only bring people closer. When we looked around, all we saw were familiar faces of people who had played important roles in our lives.
The only thing I would have done differently is let my family help more. I was a bit of a control freak when it came to delegating jobs! However, everything I had worked on for a year in preparation all came together beautifully and I loved that it ran so smoothly. And Travis loved the day – he said it was the best day of his life and I'm so glad that I could make that happen.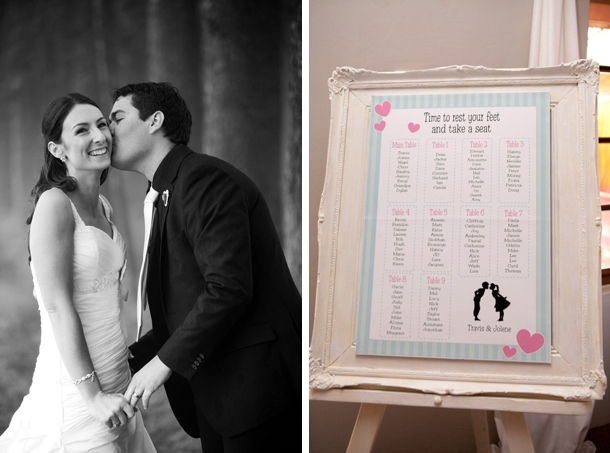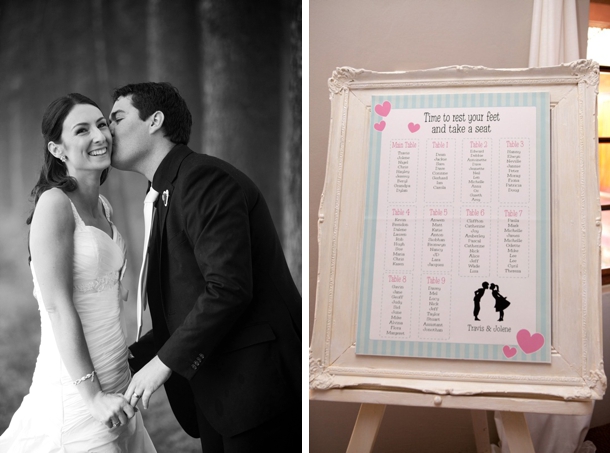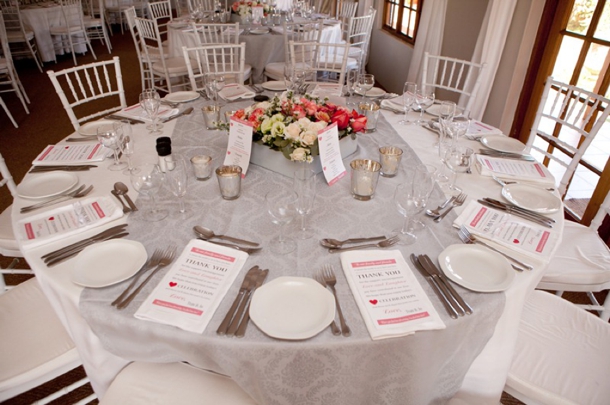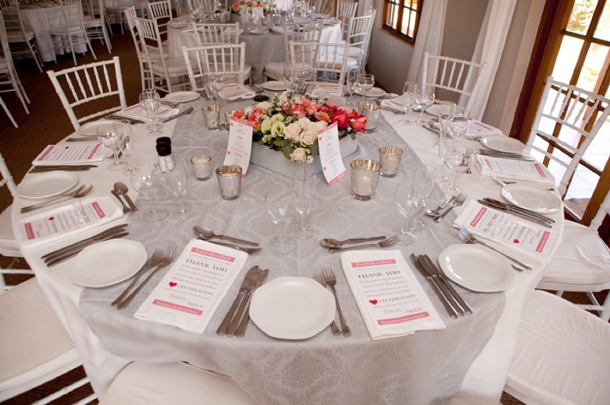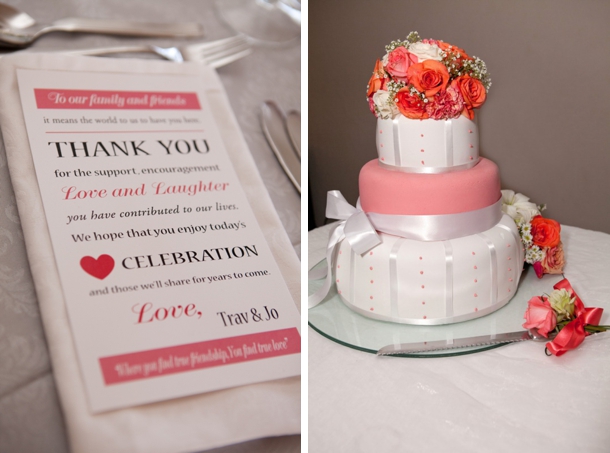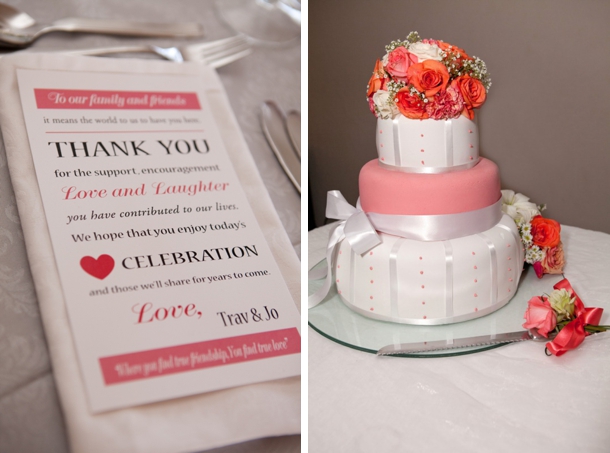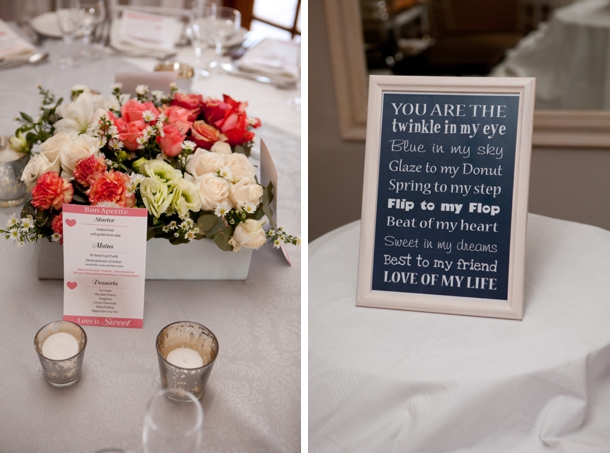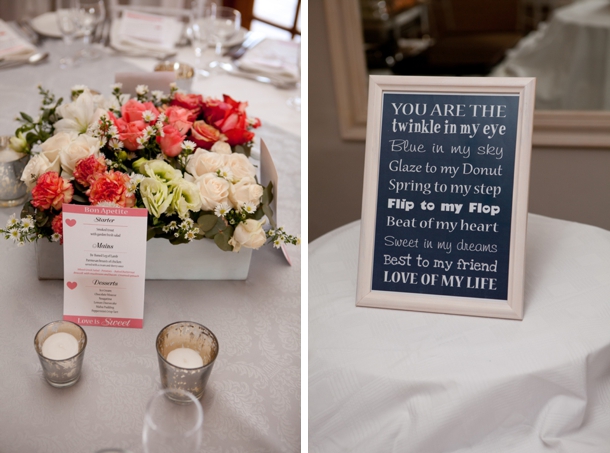 My advice to future brides is don't stress about the weather! I stressed so much that it would rain, and unfortunately it did. But at the end of the day you can't control the weather, and when the day comes, the weather is the last thing that matters. I would also say, don't stress about small details. I put a lot of effort into them, and that isn't what people remember. The things that matter are: the food, good music and the right people.
Big congrats, Travis and Jolene – wishing you a life as sweet and romantic as your wedding was! Thanks to Stuart Dods for allowing me to include his pics – you can see more as always over on his blog.
SERVICE PROVIDERS
Venue & catering: Providence | Photography: Stuart Dods | Flowers: Jekka (family friend) | Bride's dress: Carita Adams | Hair: Belinda of Million-hair | Makeup: Meryl from Dermologica | Hiring: Planned to Perfection | DJ: Vivian Westergreen, Top Jocks | Video: Videoccasions