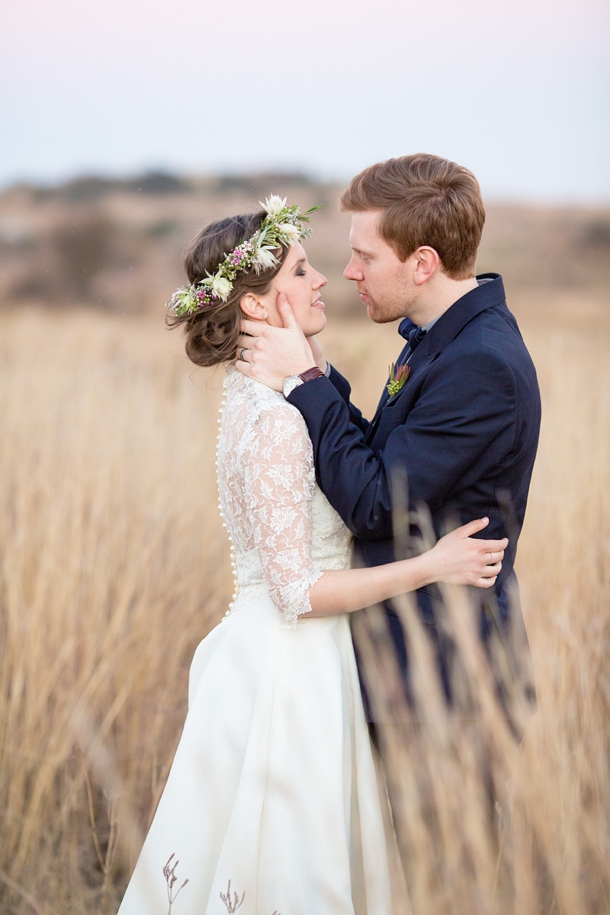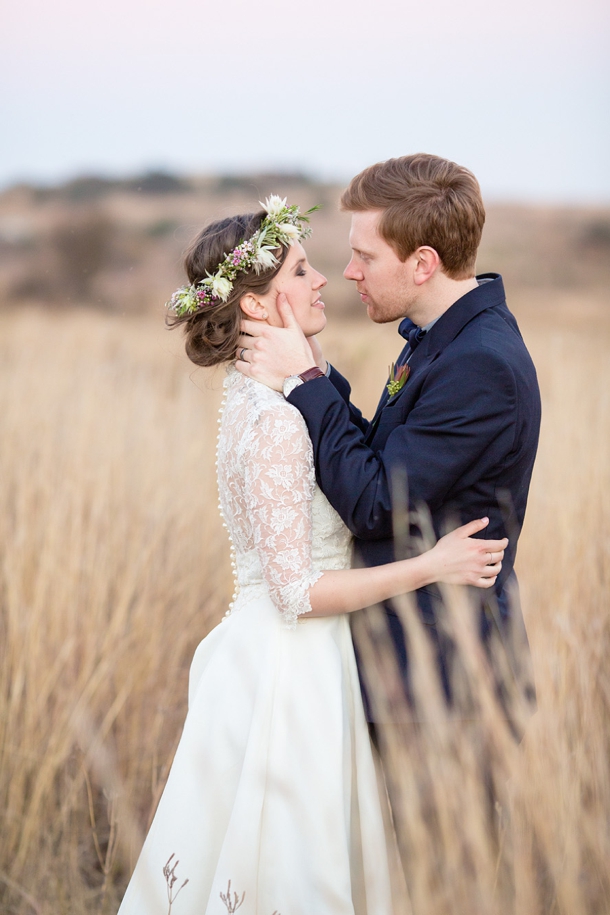 When asked to sum her wedding up in three words, today's beautiful bride said: Oh happy day! Best description ever. And if you look at these lovely pictures by Howling Moon Photography, you'll see why – Marilet & Leon had such a relaxed, joyful celebration, handmade by friends, family and themselves. A picnic perfectly fit the no-stress-no-fuss vibe, along with tables set with copper milk urns full of fynbos, heaving under the weight of delicious treats, including an absolutely gorgeous succulent-bedecked cake! And to prove that fashion always runs in circles, Marilet's breathtaking on-trend lace back gown was entirely vintage, handed down by her mother in law and styled for the reception with the prettiest crown of flowers. Sigh. Oh happy day indeed!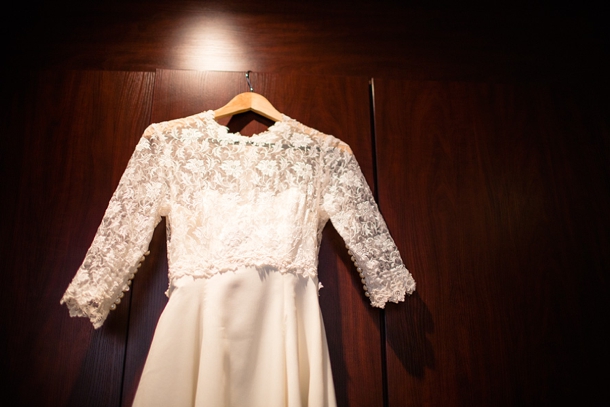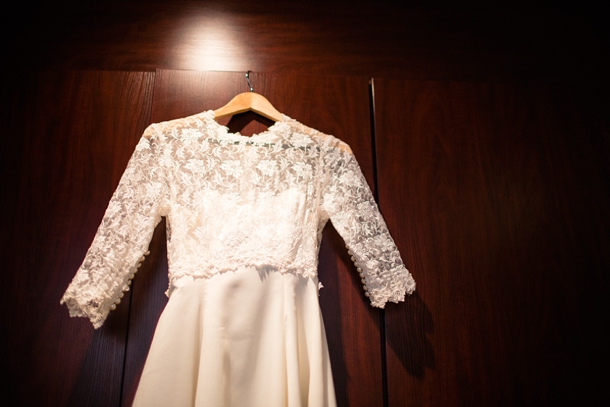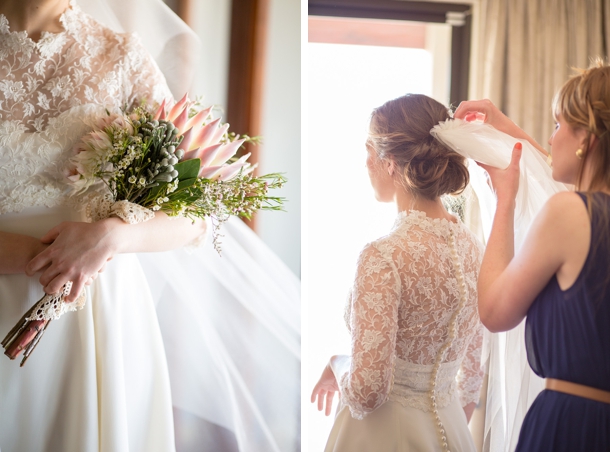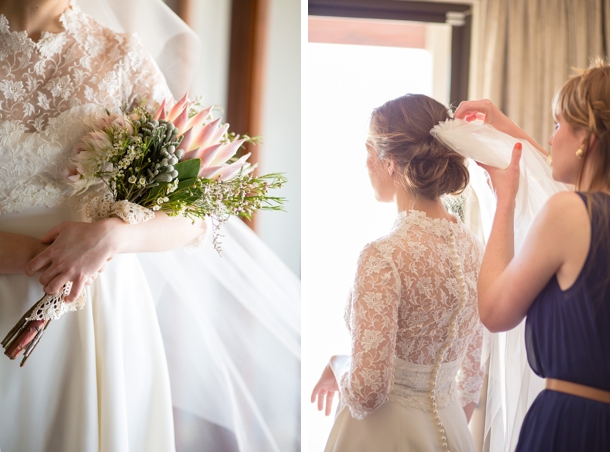 Love Story
We met through mutual friends while still studying. A few months after a brief introduction, we ended up hitting it off at an arts festival and after that it pretty much just felt like we had been together forever.
The Proposal
We were away for a weekend and one afternoon while we were sitting on the beach, he took out the loveliest ring I have ever seen and asked me if I would marry him. We cuddled while the sun set, it was perfect. We are both really down to earth, so a simple, sweet, honest proposal was just perfect!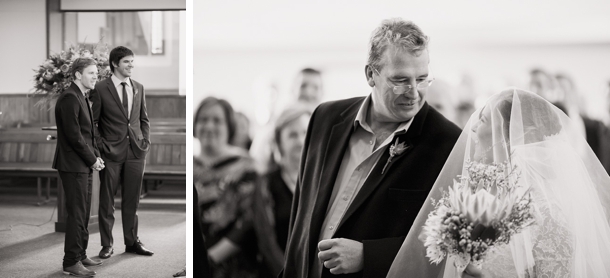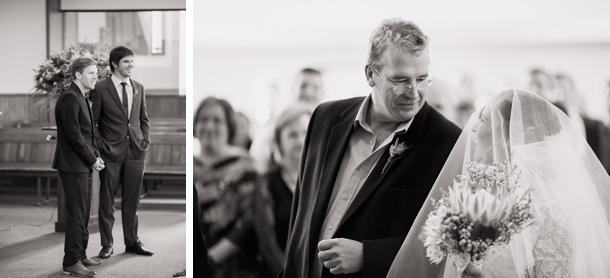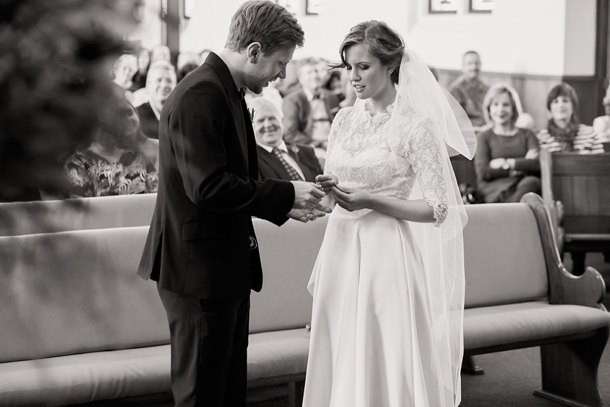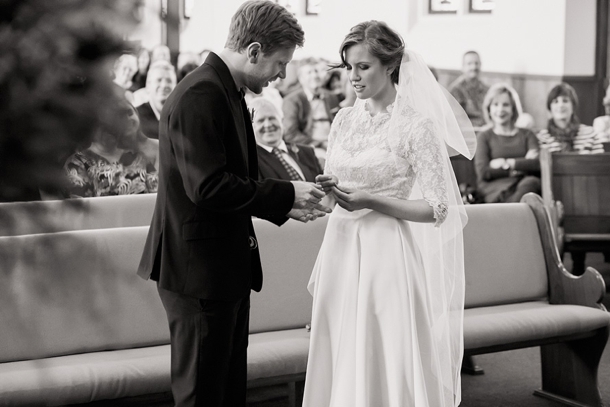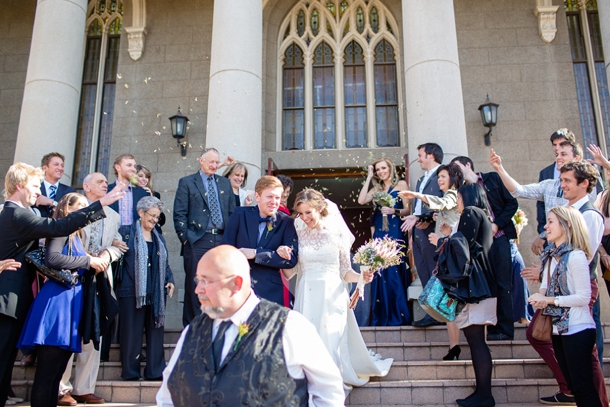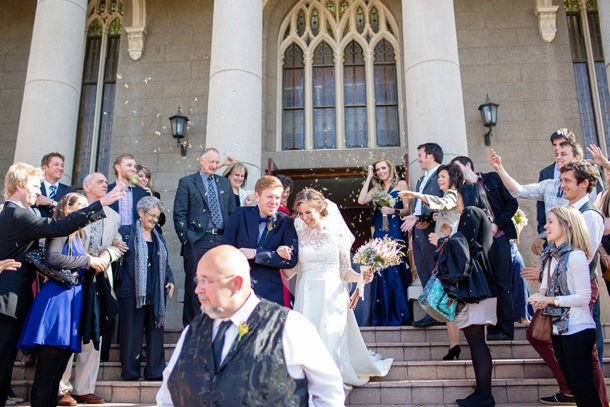 Wedding Style
We had a picnic themed wedding. The idea was for us to spend a relaxed afternoon with our family and friends, celebrating our marriage. The reception was very relaxed, with our guests sitting on picnic blankets and rugs. As such, there wasn't really a colour scheme. Most of our decorations were white and our flowers were multi-coloured.
The Venue
We had the reception at the club house of the estate where my mom lived. It was one of the few venues that allows you to do exactly what you want. Also, we liked the idea of a space that allows for a unique wedding, where we could use the space exactly the way we wanted to.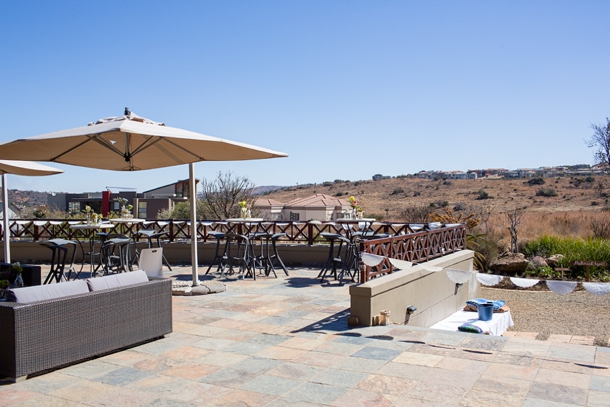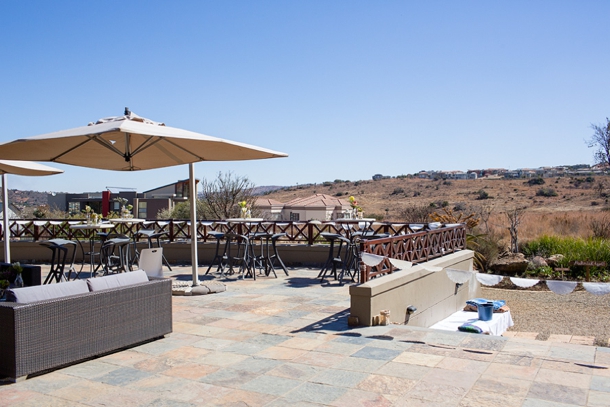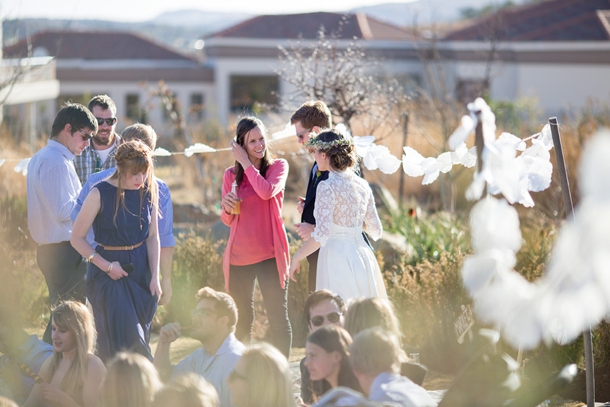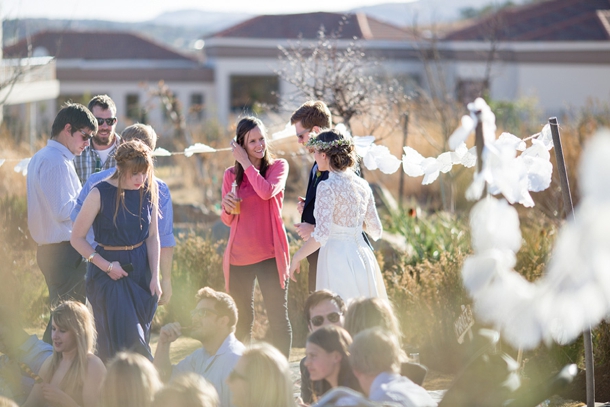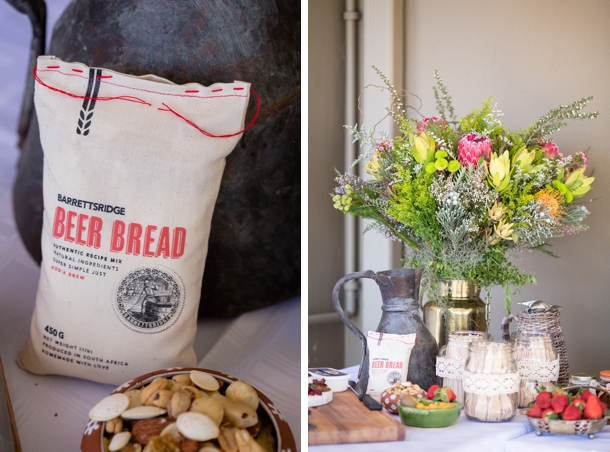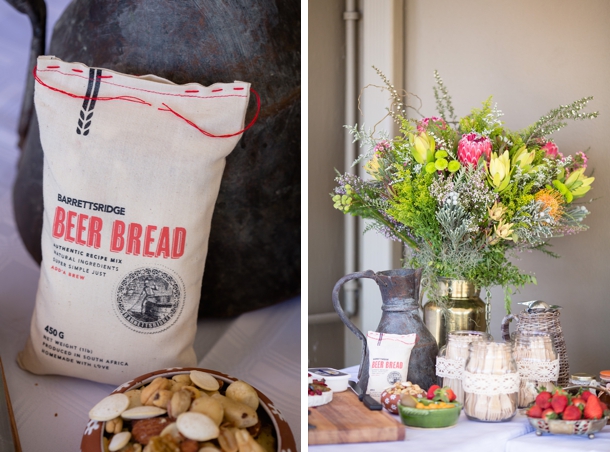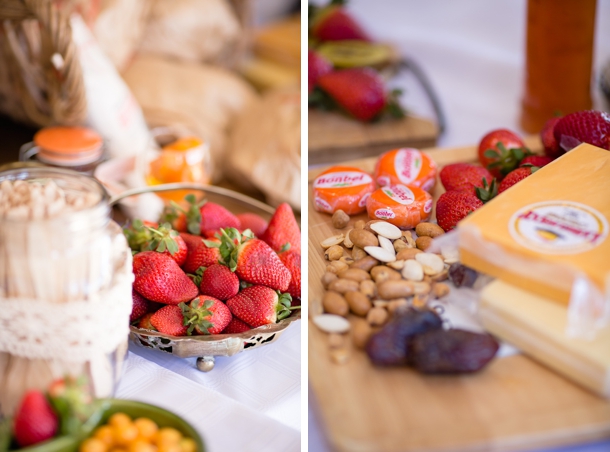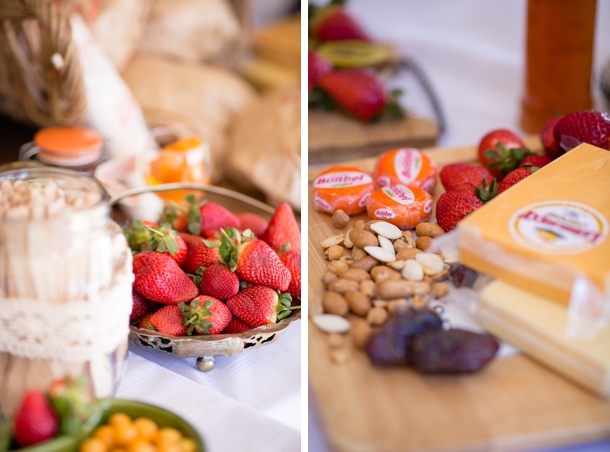 Wedding Details
The majority of our wedding was done by us, our family or our friends. As such, every detail spoke in some way of our personalities and us as a couple. It was a simple, relaxed day filled with love – the way we are as individuals and as a couple.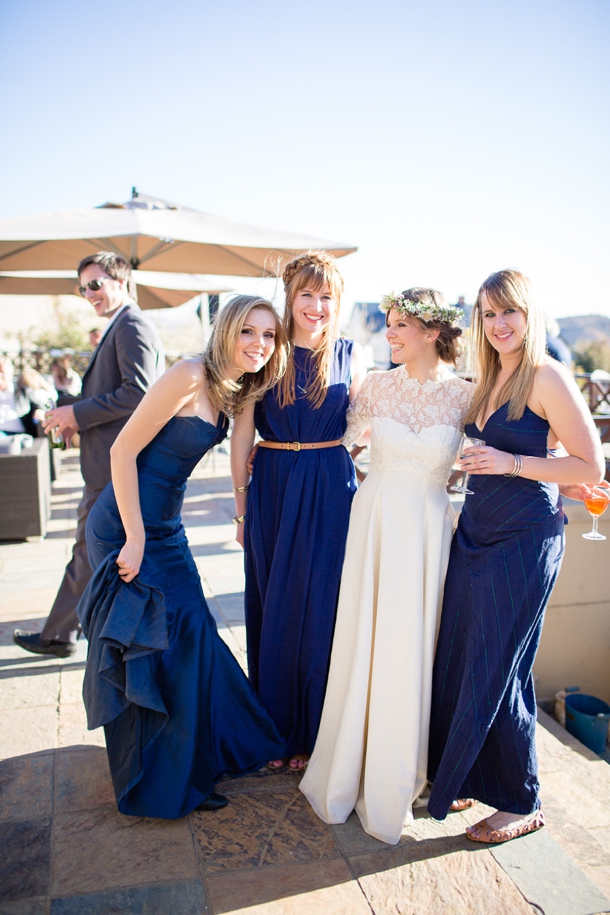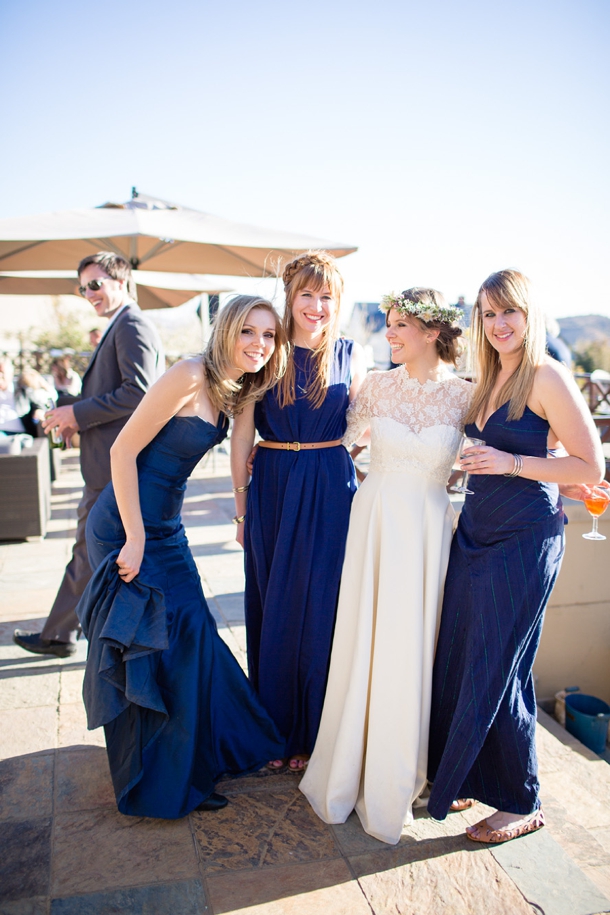 Budget Elements
Our entire wedding! The whole day was hand stitched by us, my mom, my bridesmaids, my mom in law, our families and our family friends. The stationery, the cake and the flowers, my makeup, all the decorations, the music and the bread and cheese table were all done by our friends and families.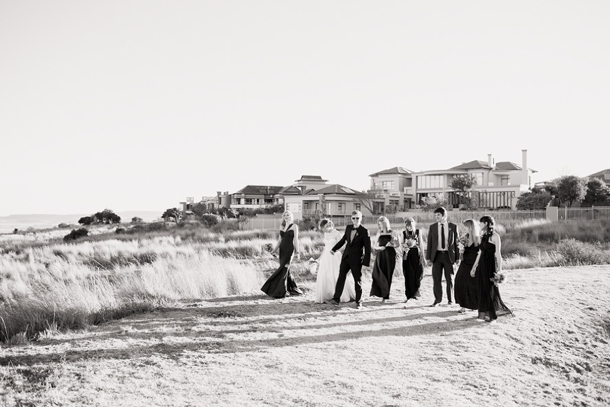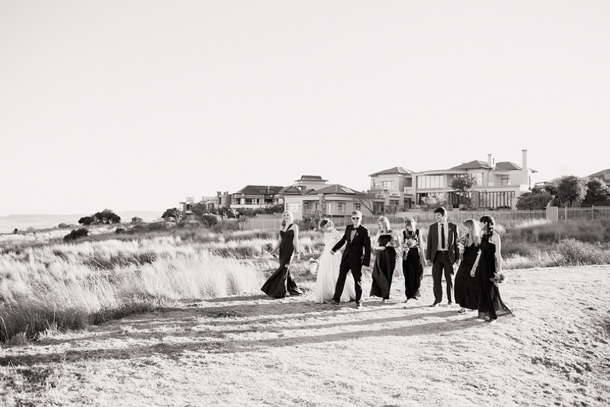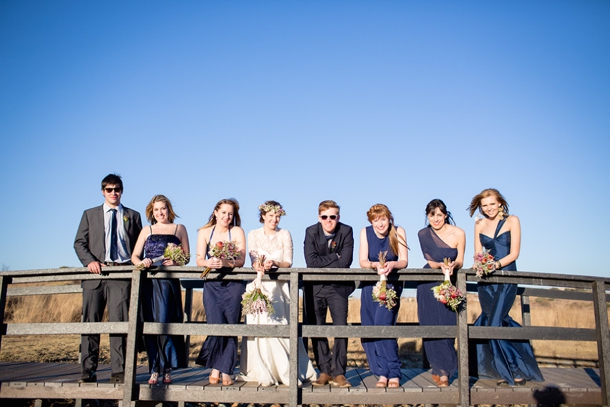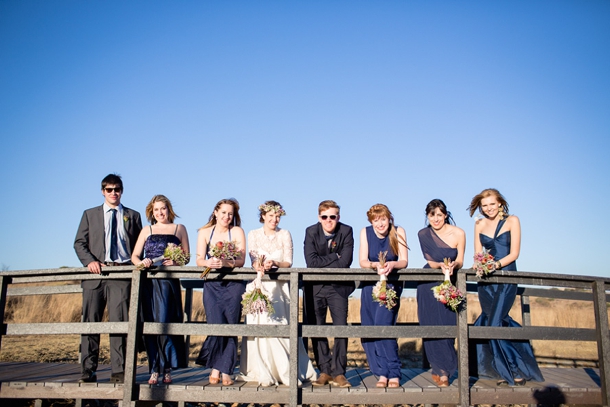 The Flowers
Instead of having formal flower arrangements or centrepieces, I opted for informal bouquets and arrangements. We used mostly fynbos, with some succulents. The entire wedding party collected glass bottles for the months leading up to the wedding and we were fortunate in that one of our family friends recently started a floristry business. She is absolutely amazing. Flowers have the ability to pull an entire day together and I will forever be in love with the flowers on our wedding day!
The Dress
I was extremely lucky. I have always loved vintage pieces and it turned out my mom in law had the most amazing dress that fit me like a glove. I had a few minor alterations done and voila! The dress was without a doubt one of the most special elements of our wedding.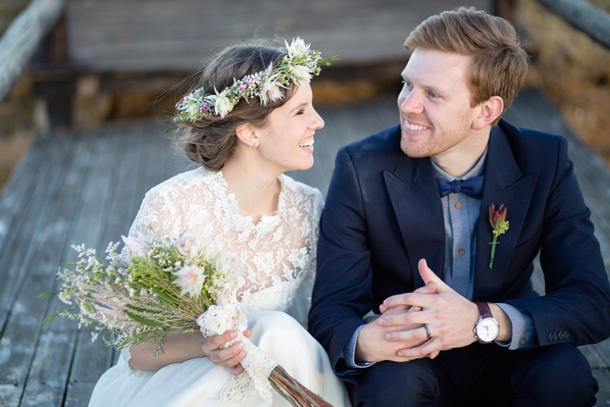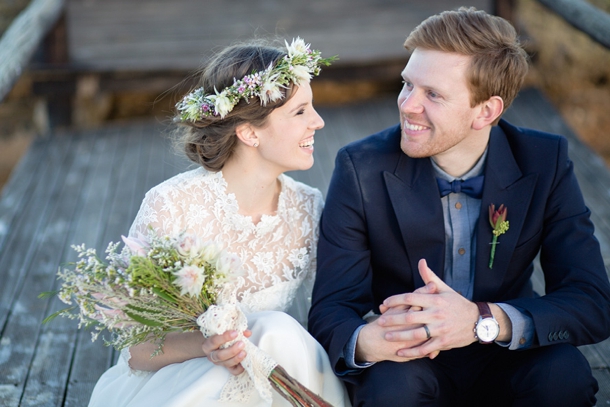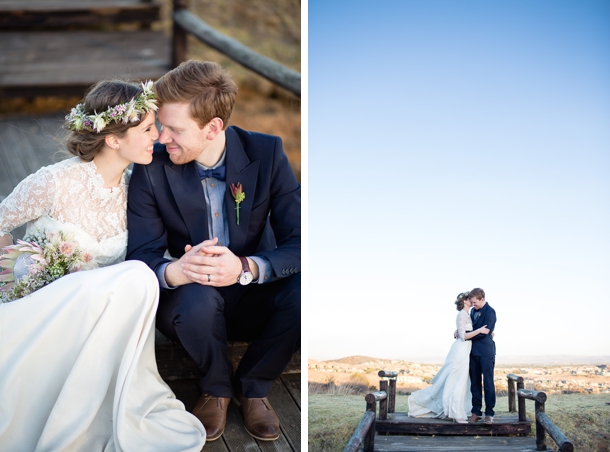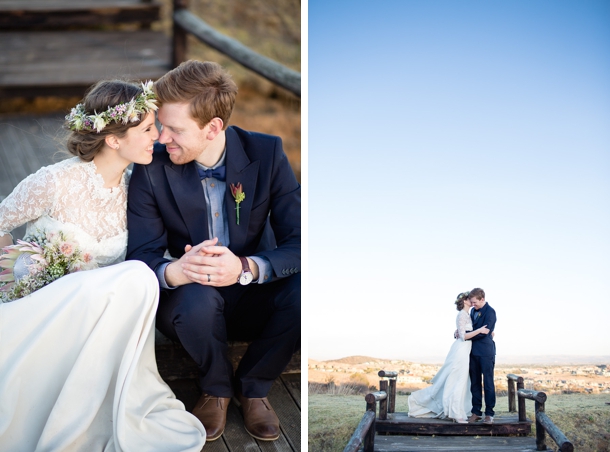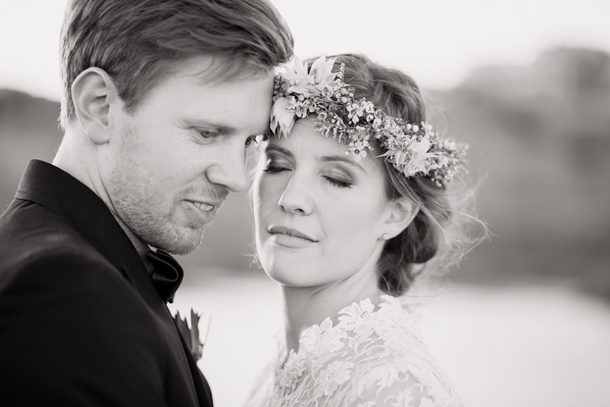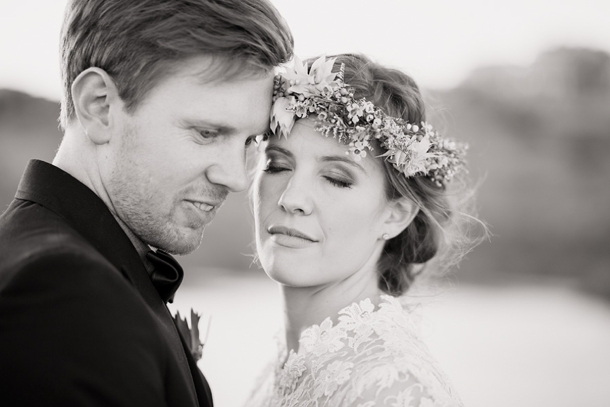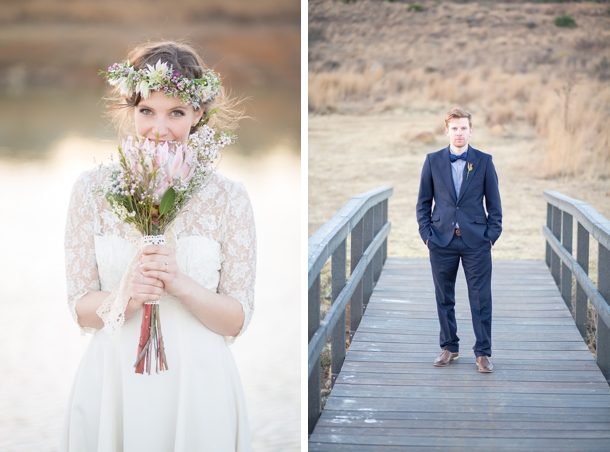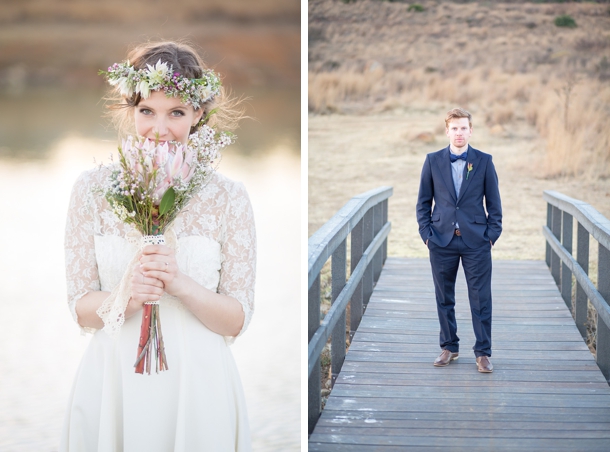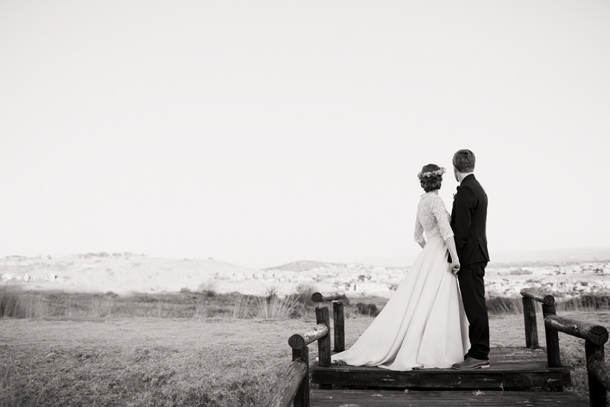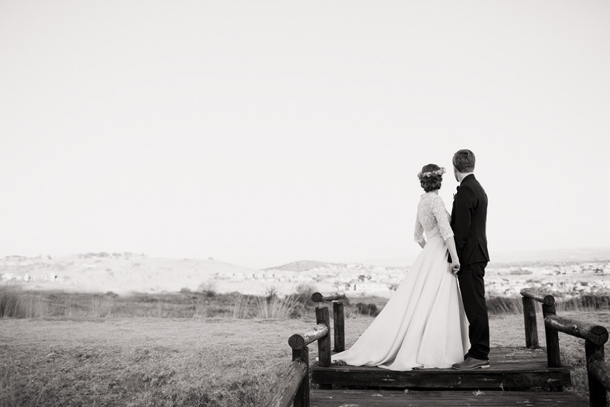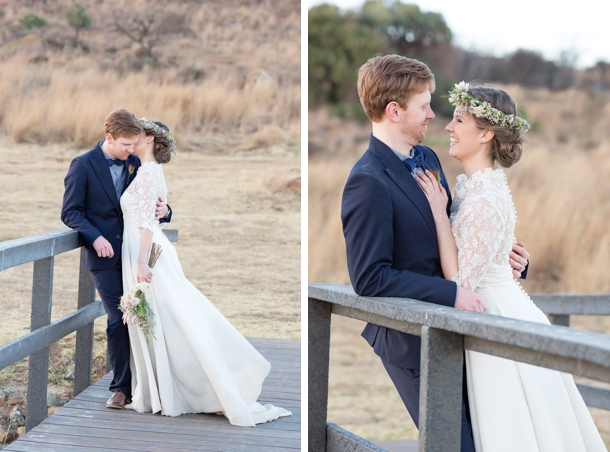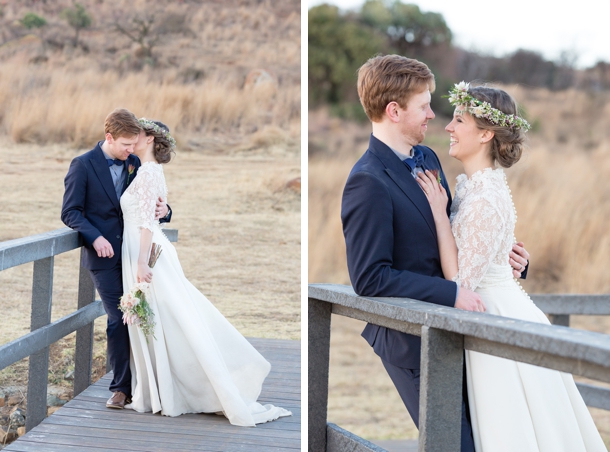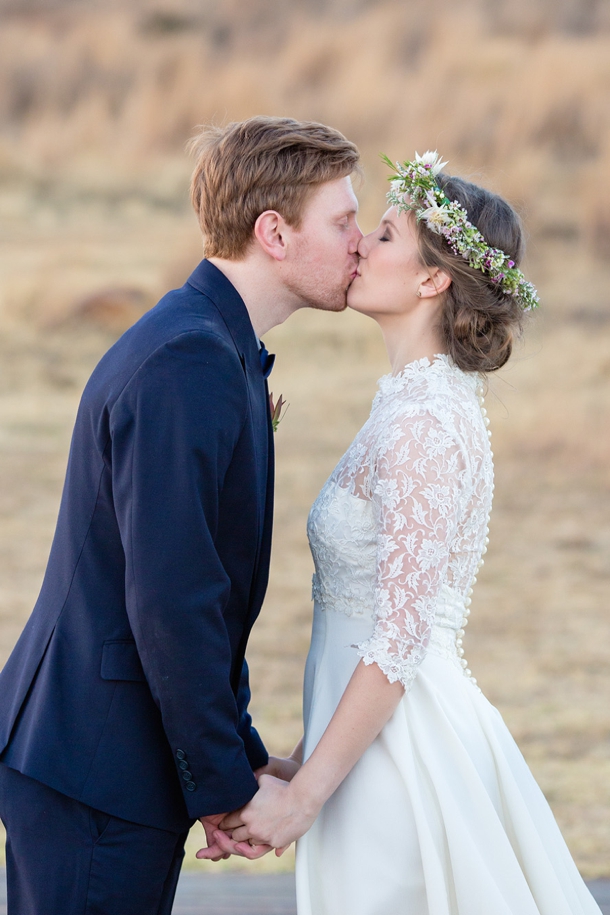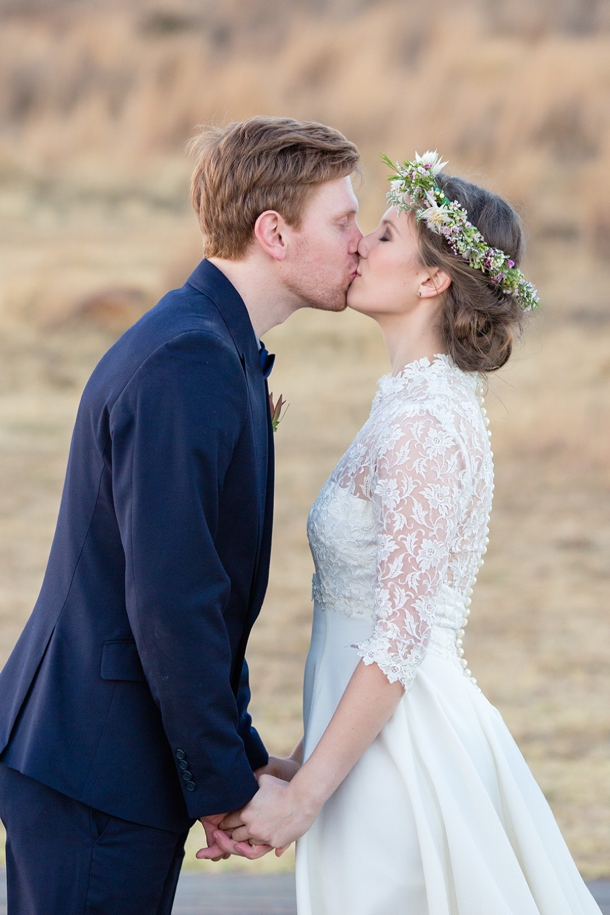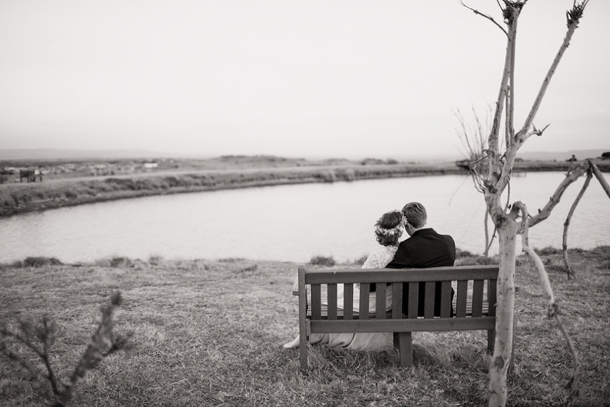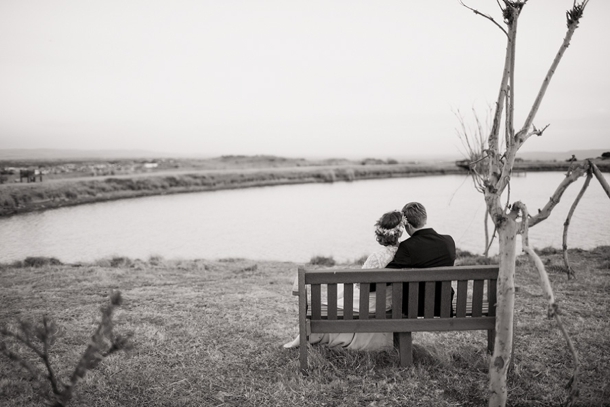 Favourite Moment
The entire day was an absolute highlight for me. I loved every single moment and every single detail!
Proudly South African Details
We had boerewors rolls as a late night snack.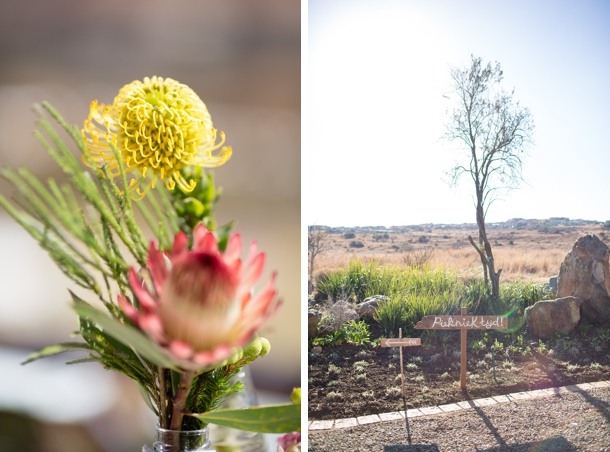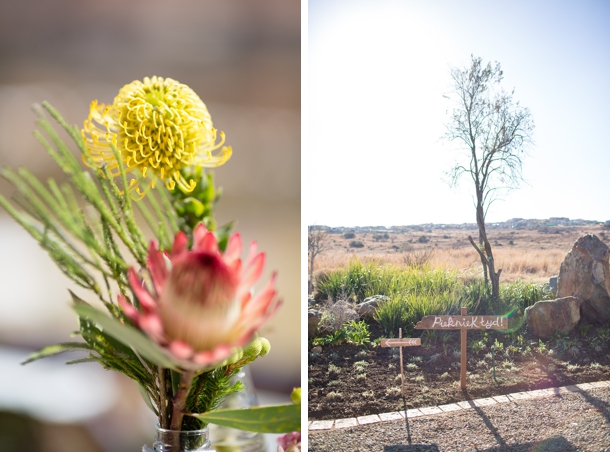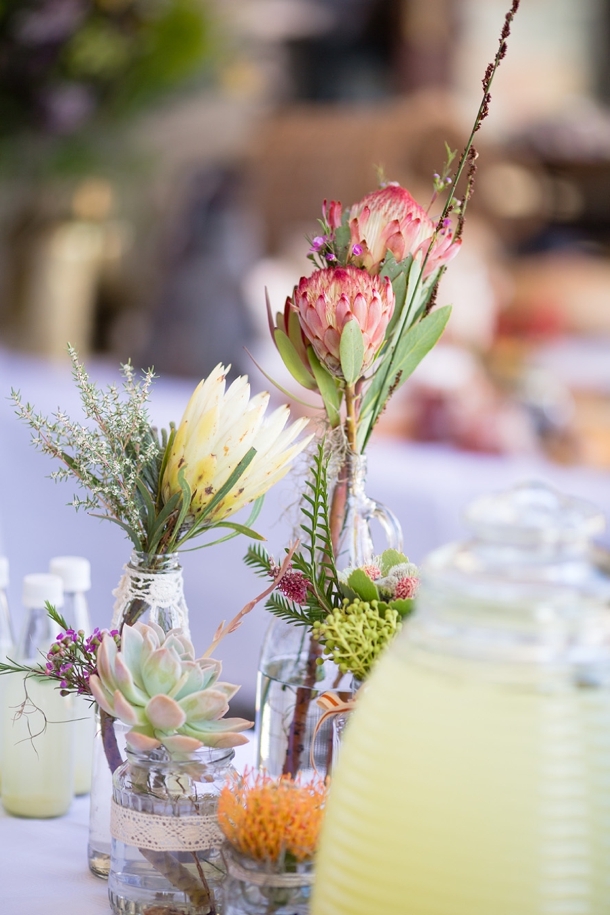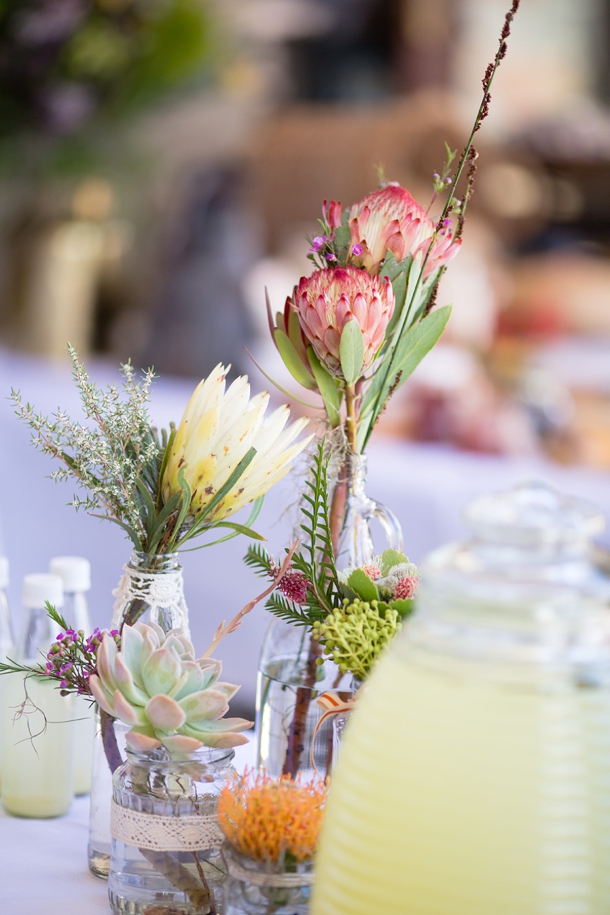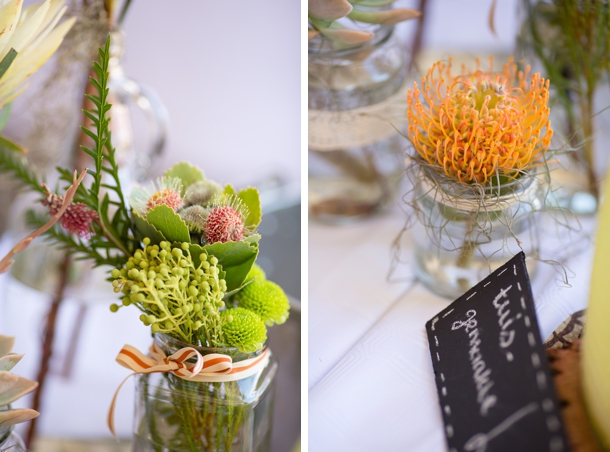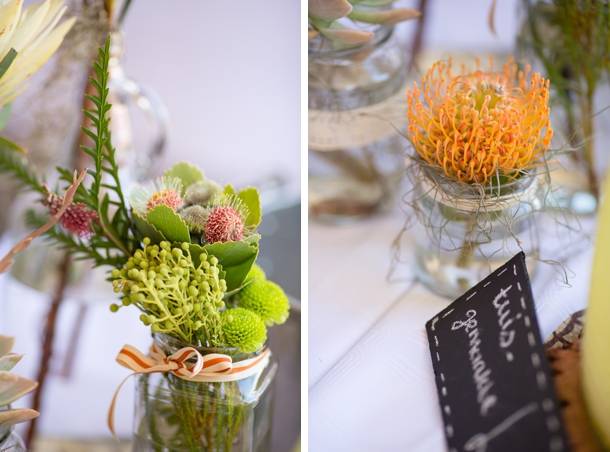 The Honeymoon
We spent the week in a magical little place called Noup on the South African west coast. We stayed in a stone cottage built in the '80s by diamond divers. I had a suspicion we might go there, as it is a place that holds sentiment for both of us. I wasn't certain until after the wedding though!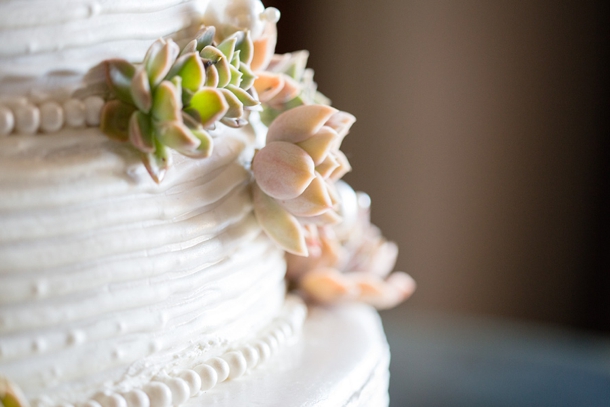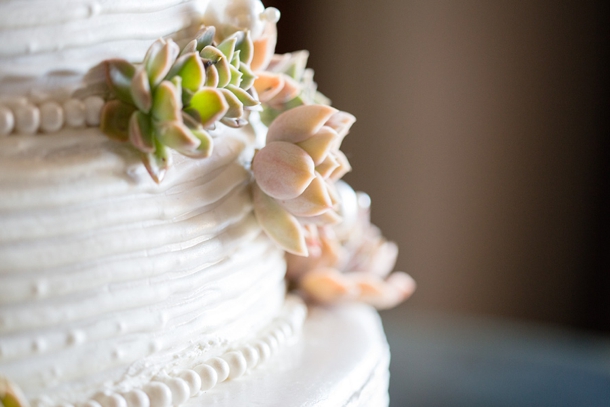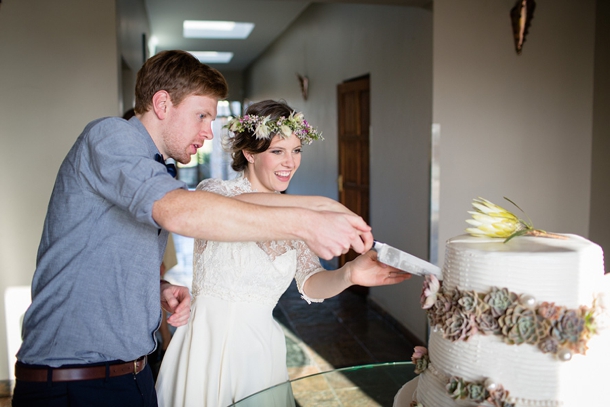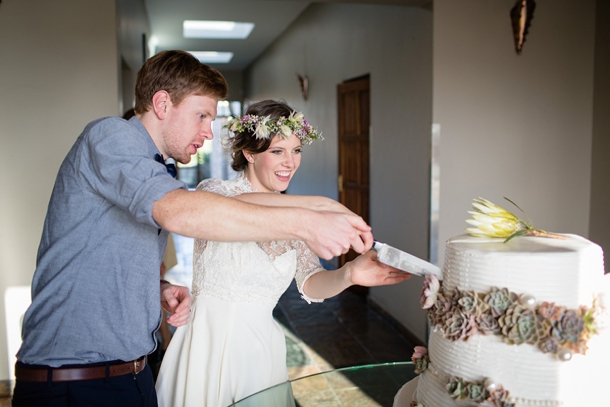 Advice for Future Brides & Grooms
Enjoy every single moment! Plan the day YOU want. Planning a wedding is a once in a lifetime experience that you get to share with your future hubby, your mom and your close friends – make sure you enjoy and take in the special time!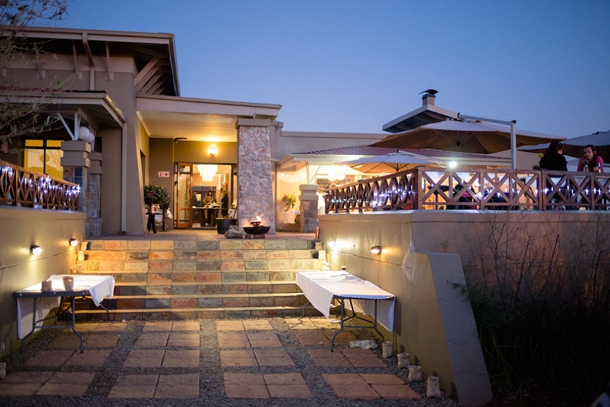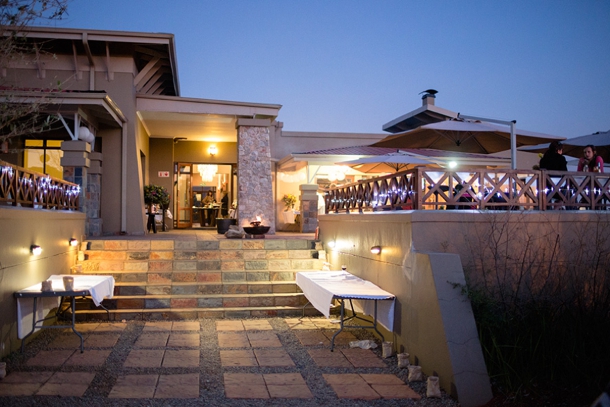 You can see more from this wedding on the Howling Moon blog.
SERVICE PROVIDERS
Venue: Meyersdal Eco Estate Clubhouse | Catering: Koeke en Goete | Photographer: Howling Moon Photography | Cake: one of my bridesmaids (she is a doctor and does not bake for a living, this was a very special labour of love-the cake was amazing!) | Flowers & décor: In Bloom Floristry | Stationery: one of my bridesmaids | Ceremony venue: Dutch Reformed church, Alberton West | Hair: Classic & Crazy Hair Studio | Groom's attire: Hilton Weiner, Sergeant Pepper & Country Road