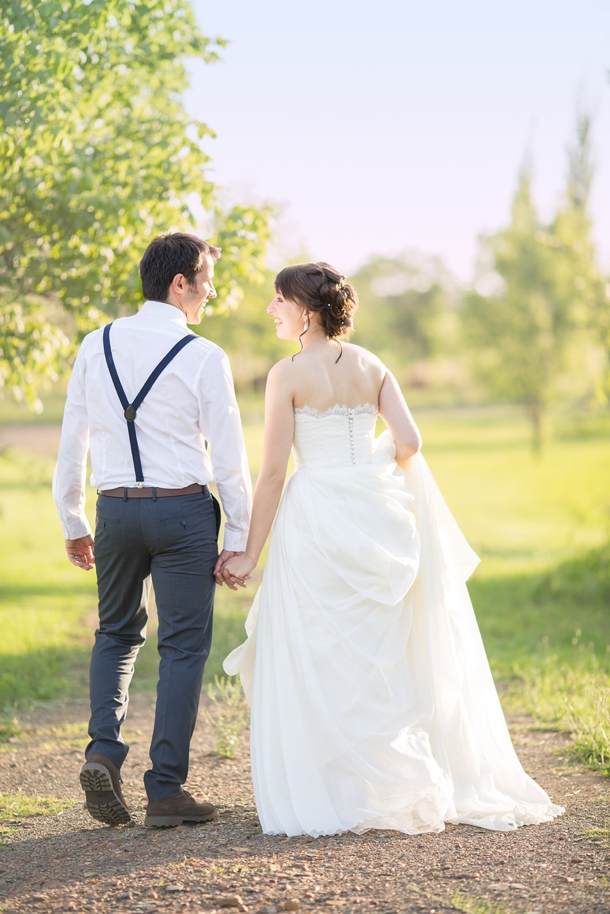 Rush rush rush! I'm off on a MUCH needed mini-holiday today, to spend a weekend with some of my besties in (hopefully) sunny Plett. No laptop for four days :) But first, I wanted to share this lovely little wedding with you all. Taking classic elements and adding a few personal twists and clever touches, like a super cute escort card display and lovely little watercolours on the tables (what a sweet way to add colour and flowers that aren't flowers, if you know what I mean). Pieter and Annine obviously had a lot of fun putting their personalities and history into the day, so that it was a true celebration of their past, present and future. Howling Moon Photography captured every moment in these lovely, light-filled images.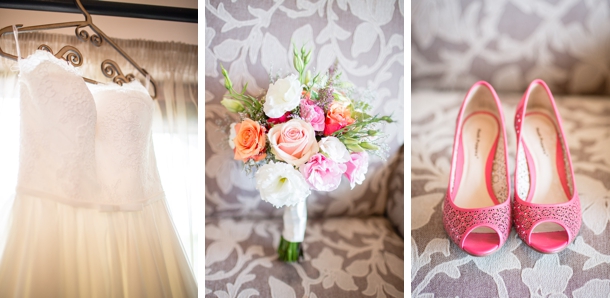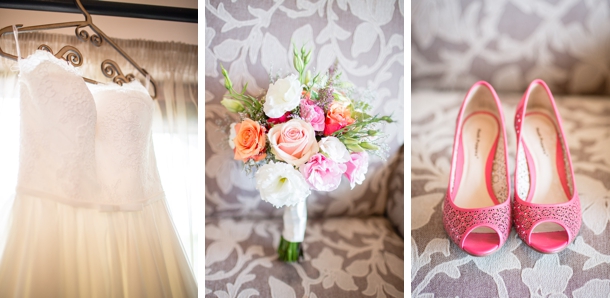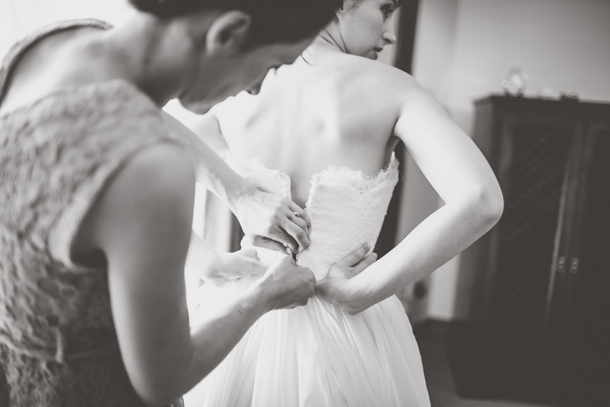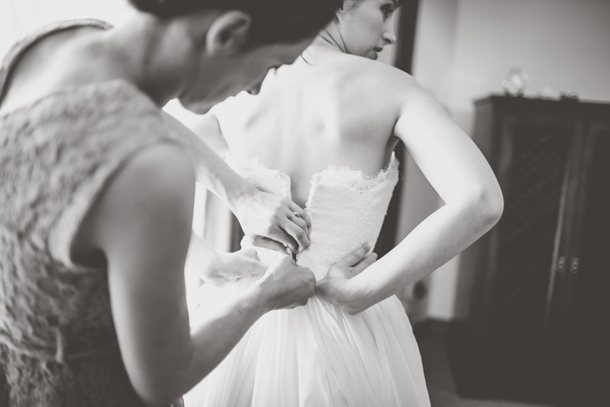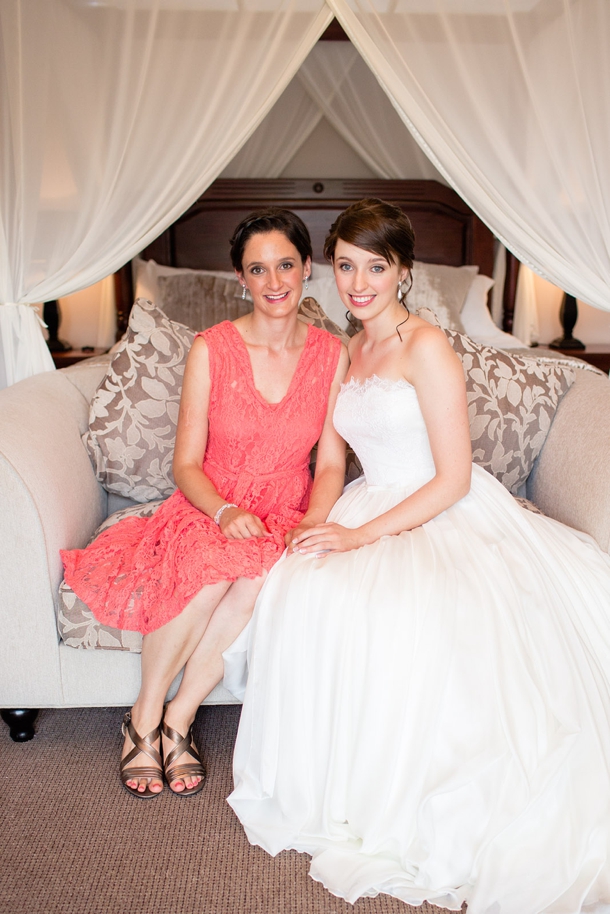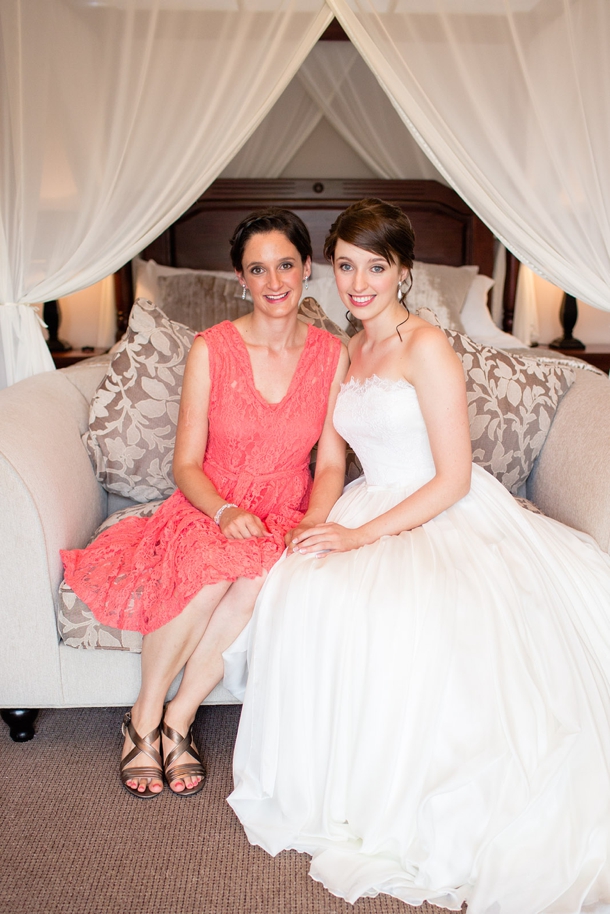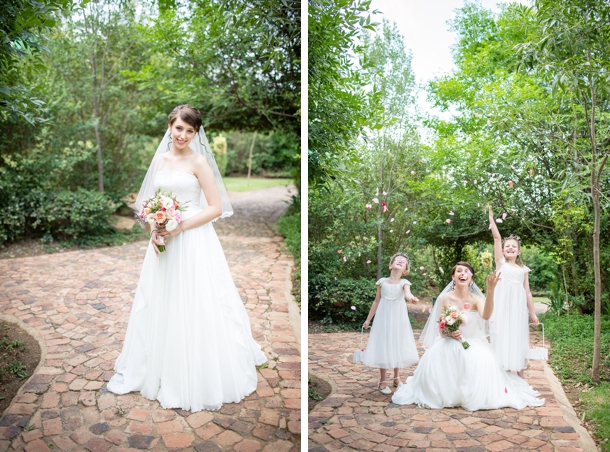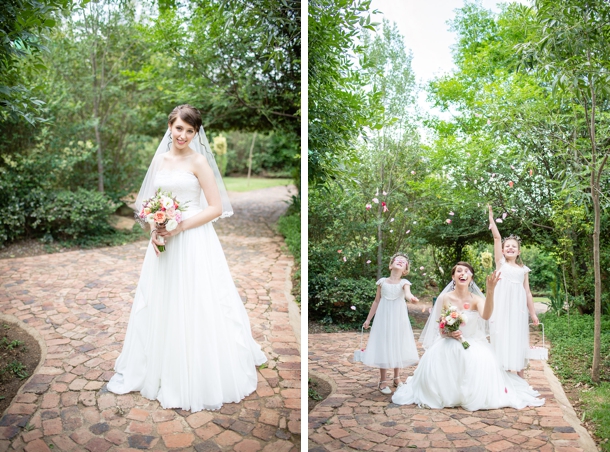 Love Story
I have always loved romantic stories and had a very specific idea of what a man should be. I wasn't easily impressed and was quite critical of the opposite sex. One weekend I happened to go on a hike with my brother and a group of his friends. Pieter was in the party of friends, but it was the first time we had met. I immediateky felt attracted to him, but I had no clue why. He was the opposite of what I imagined I would find attractive. He on the other hand found me attractive, but took no further notice as I was his friend's sister. After the hike, with much persuasion from my family, I took the first step of sending him a message (so against my romantic beliefs ;) ). From that first message he was hooked. I took a while to let go of my preconceived ideas of a perfect man and just enjoy the present with him. He turned out to be just the perfect man I needed.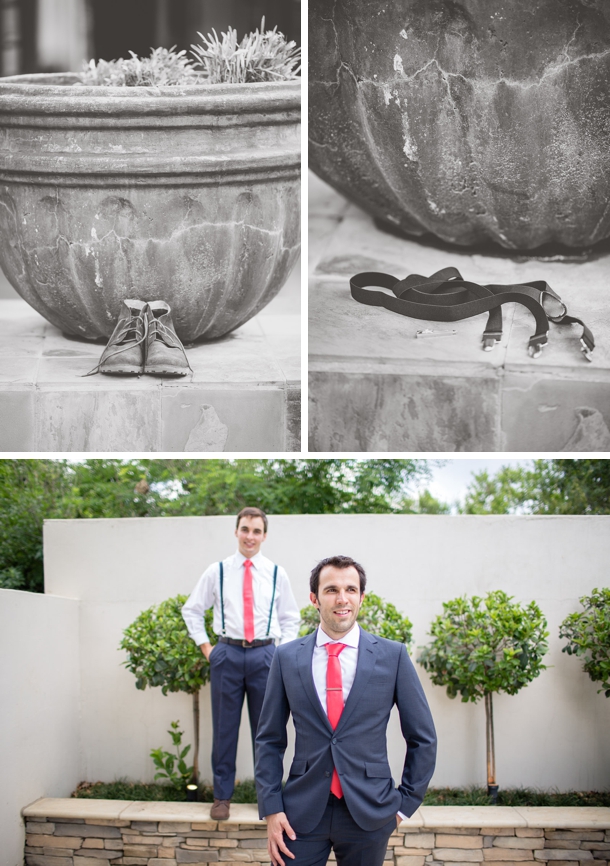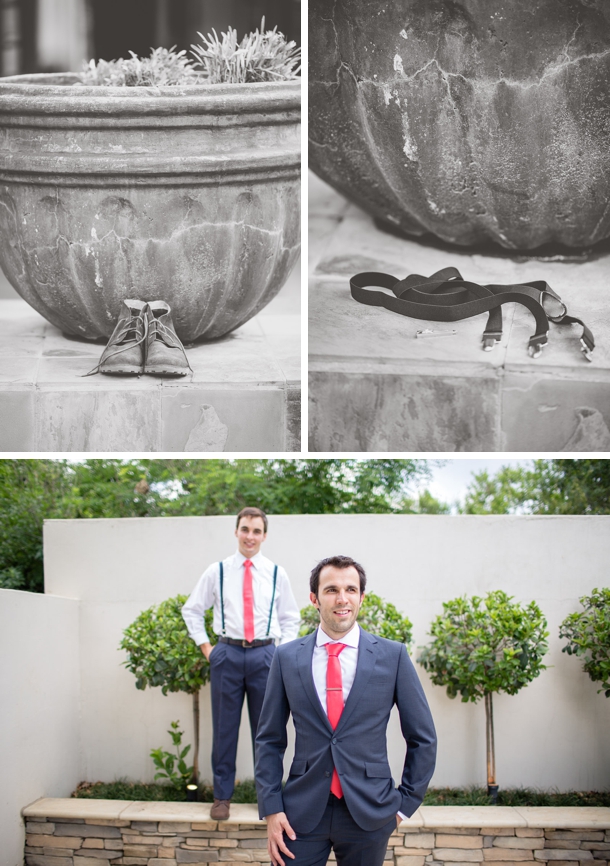 The Proposal
Pieter was amazing at organising a whole day of activities for me. My brother played chaperone and I was taken to memorable places of our relationship to reflect, enjoy and pray. Each new place had a long letter from him with instructions for me. It included eating cake at the restaurant where he asked me to be his girl, reflecting on all the blessed and challenging times through a series of pictures, listening to a special engagement CD while taking a long bubble bath, praying and reading certain passages about marraige and a few others. At the end of the day I was blindfolded and chaperoned to a sunset picnic under a huge tree next to the mielie plantation. Pieter was there. We had the best time together. Later at night he took me away to look at the stars. There we got engaged. Pieter made the whole engagement about the past, present and future. He included everything important to me and him.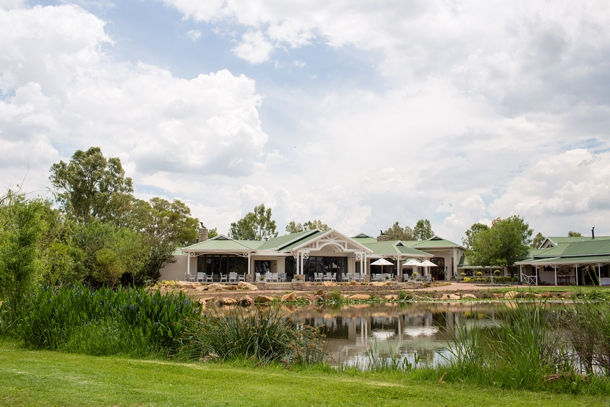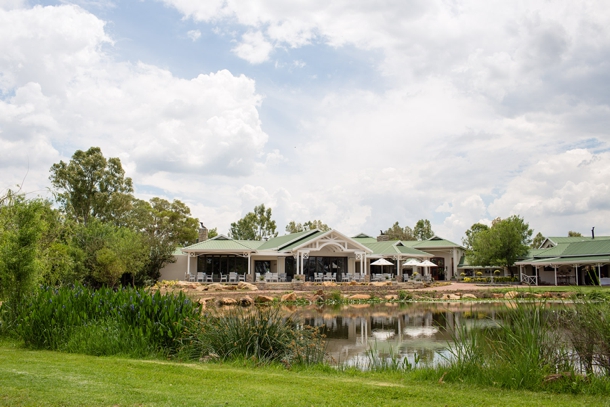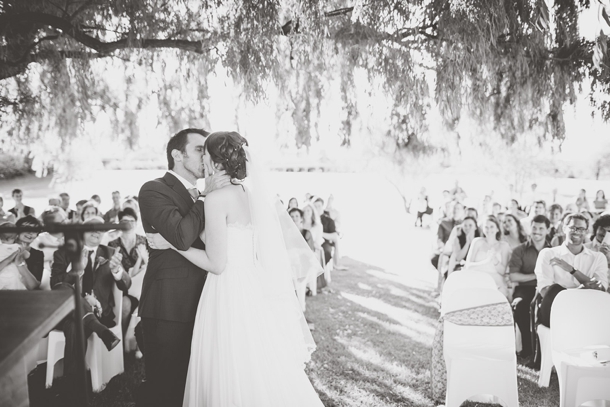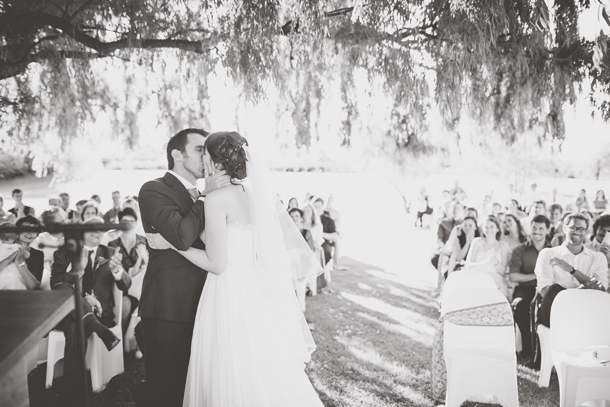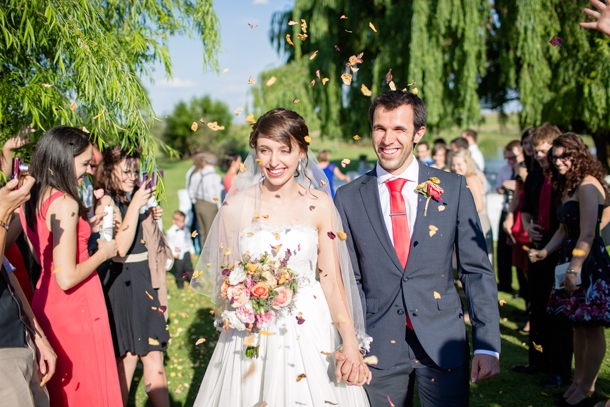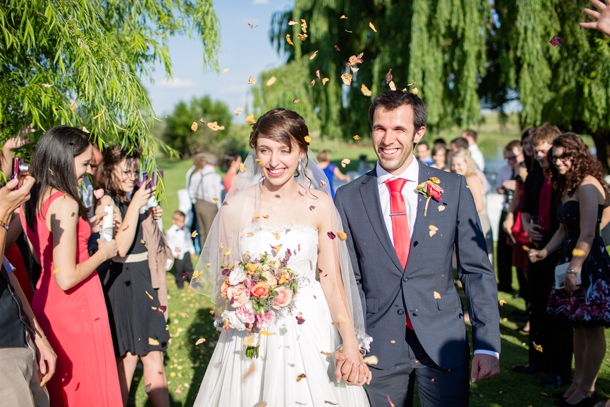 The Venue
We wanted the wedding to be true to who we are. Pieter loves nature (me too), I love style, detail and good food. Oxbow Estate has the most beautiful grounds. Big trees, a few dams and rivers and a spacious reception area. We immediately knew we wanted to get married under the willow tree. The venue has a romantic style as well. The also have wonderful food. Their service is fantastic and there were never any problems.
Wedding Style
I was inspired by vintage, but I also wanted colour. I love detail so I wanted to be creative in details. I wanted it to be classic, but also something different. Our colours were mainly tangerine, white and brown, but we mixed in a few others as well.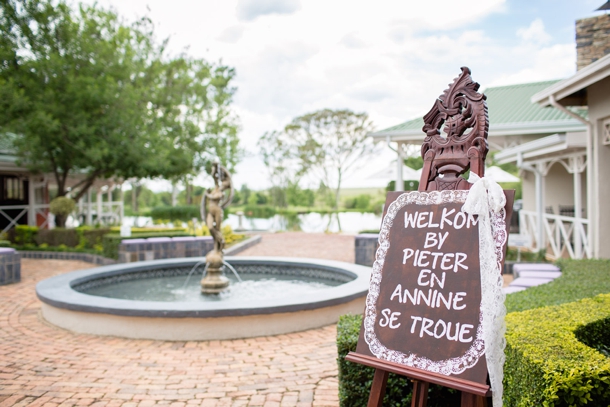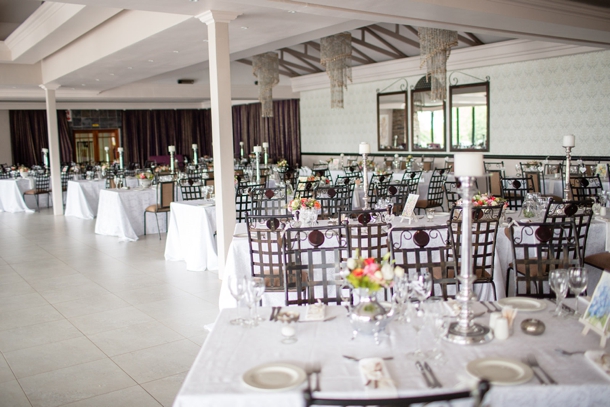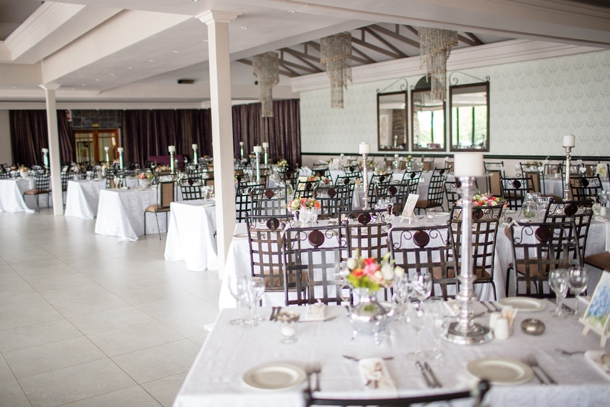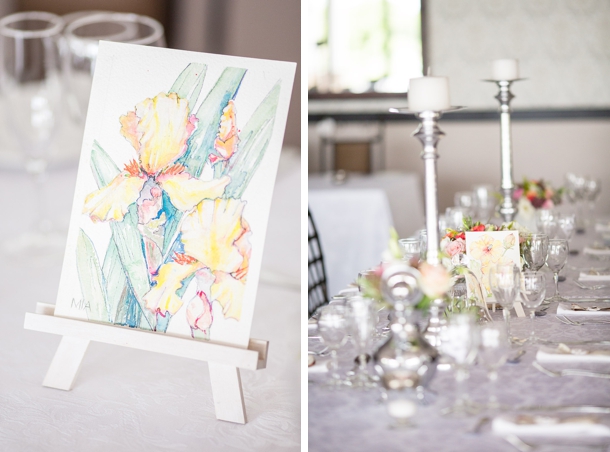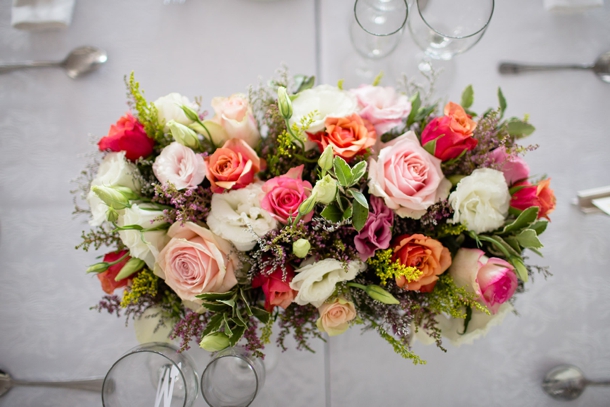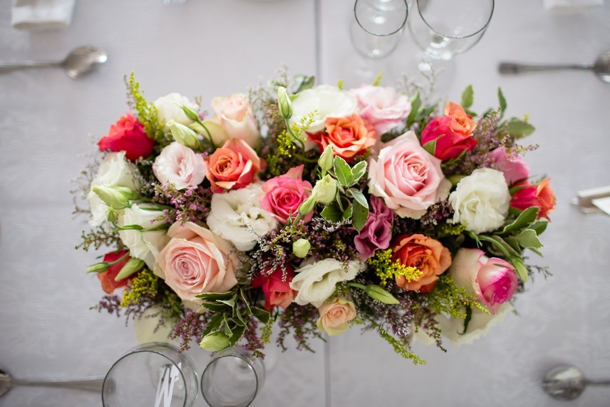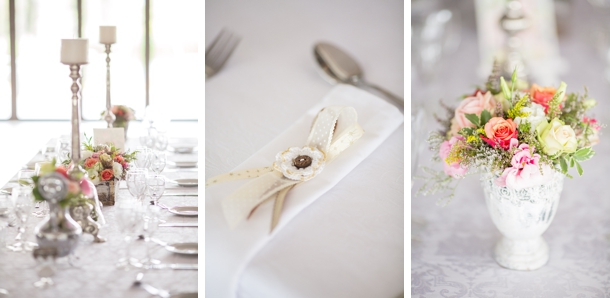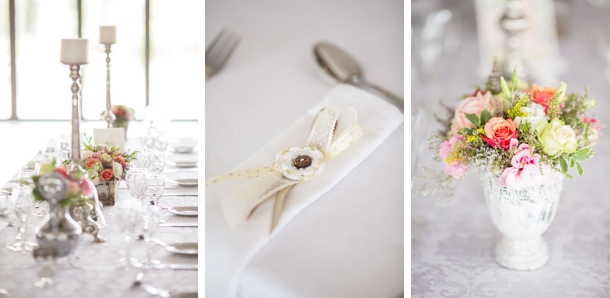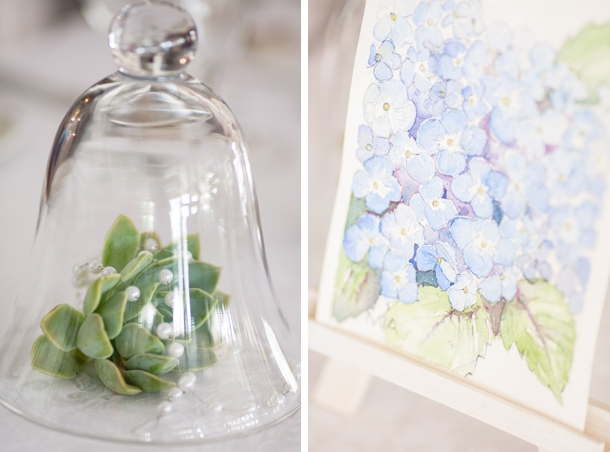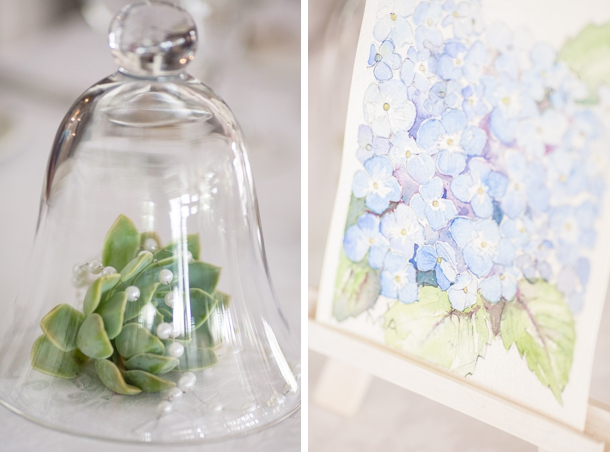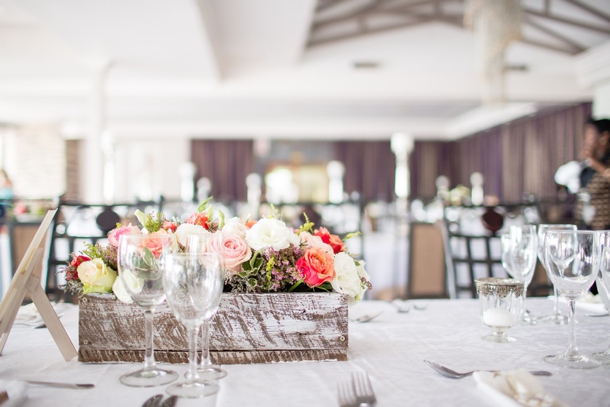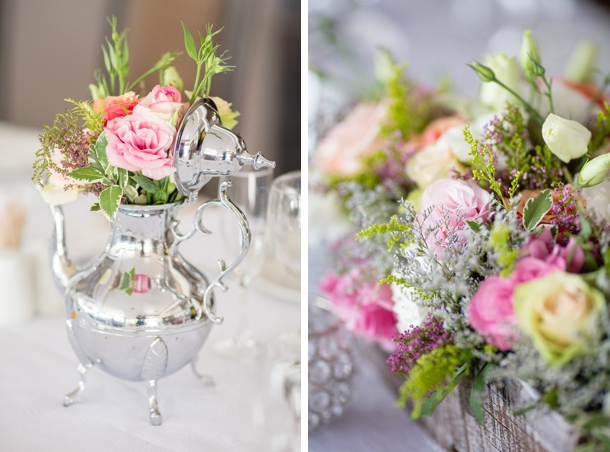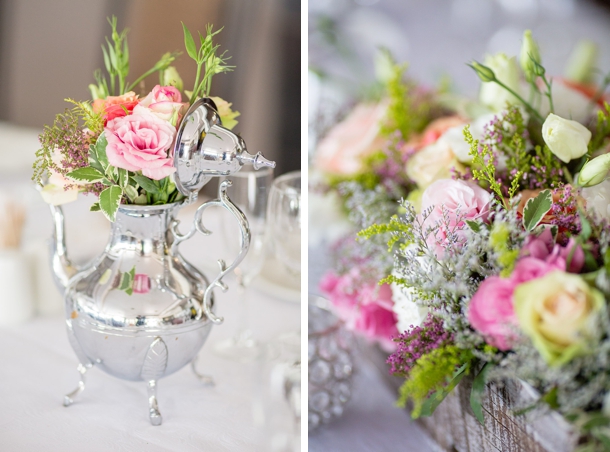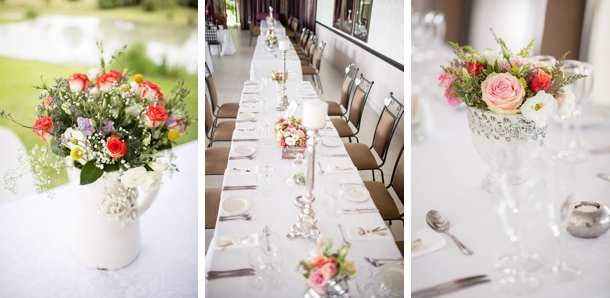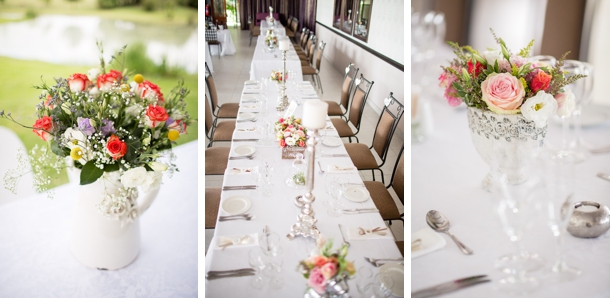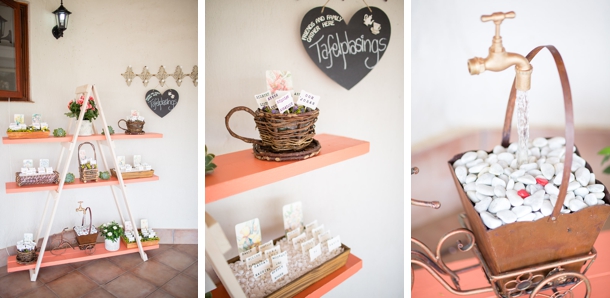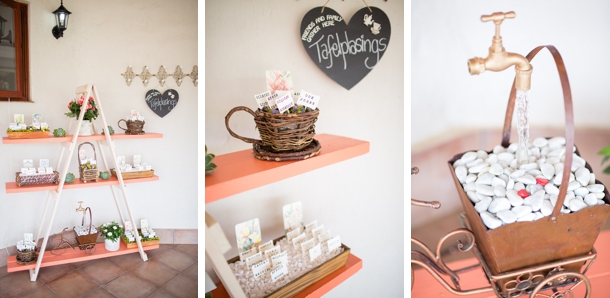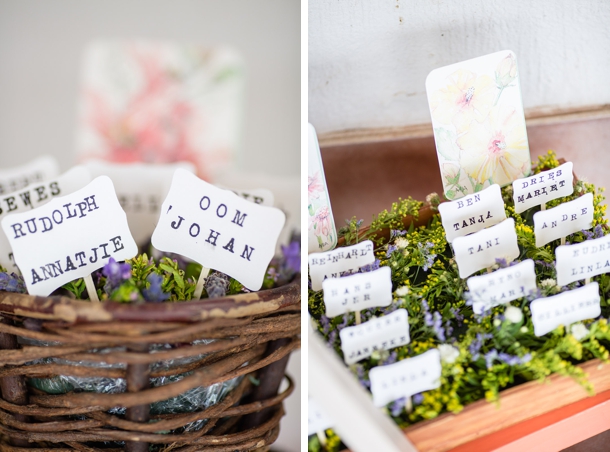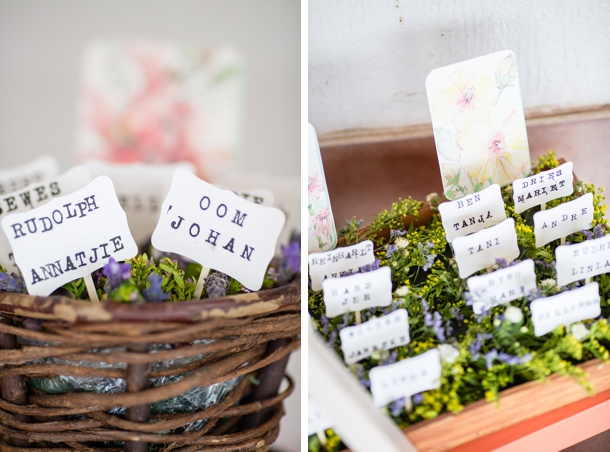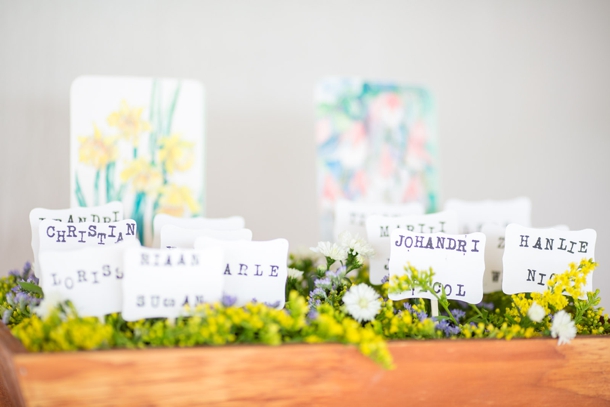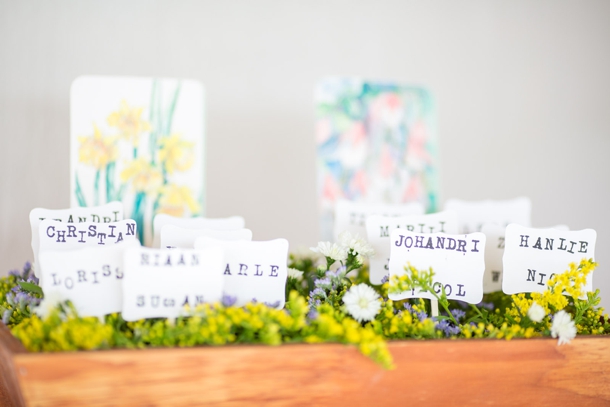 Wedding Details
The whole day was a team effort. So many of the details told who we are, but also included everyone we held dear. But we wanted the detail to say something about us. For example, we had a jenga guest book because we love games, and flower seating plans because we love nature and colour. The many colours are part of my personality, because I love variety. The earthy colours for Pieter. A little bike on the table plan table, because we enjoy riding together. The books at the gift table, because we both love to read. It was all personal.
DIY Elements
My mom made the ribbons for the chairs in the aisle. Mom, sister and friends helped make the flowers and ribbons for the napkins. My friend made the welcome sign. My mother in law painted all the placement 'numbers'. My friends made the pavlova cakes (pannacotta inside) – budget and creative and beautiful colours. We made the programs for the service. My friends were the band for the worship.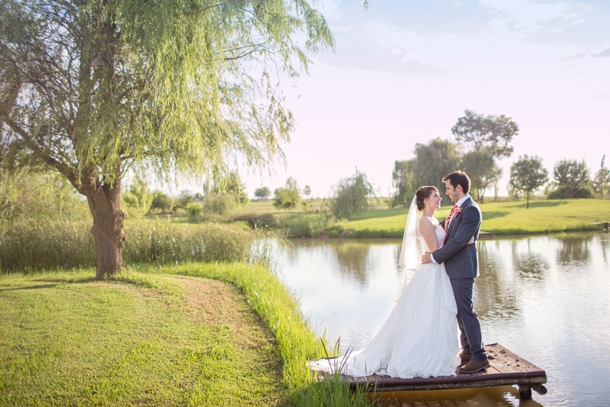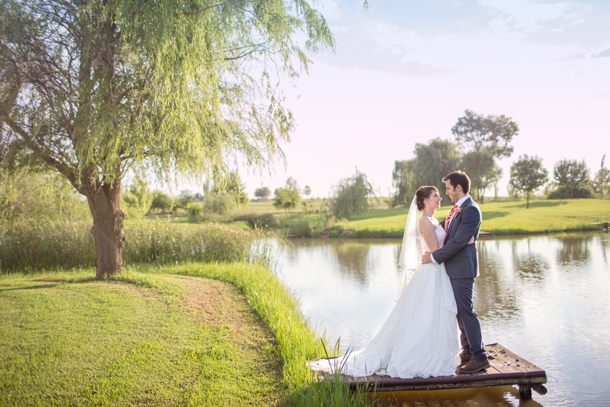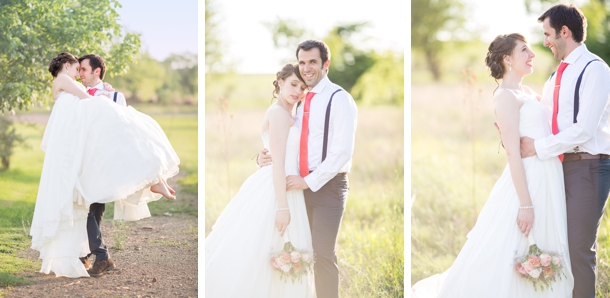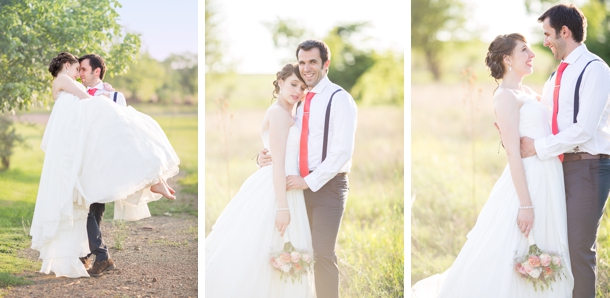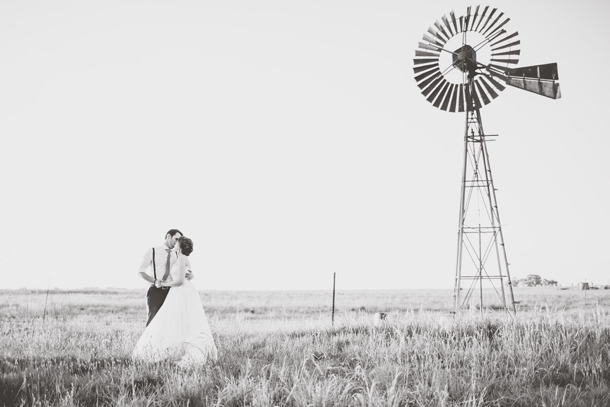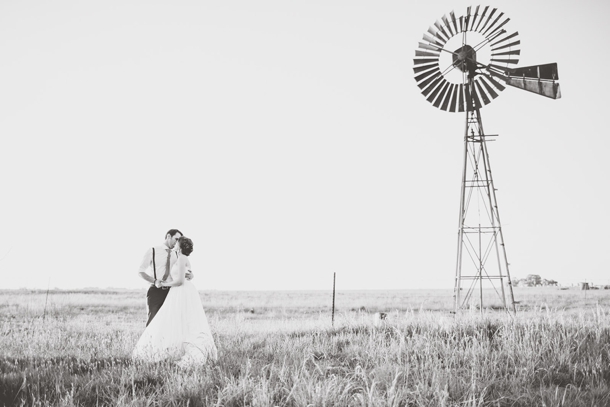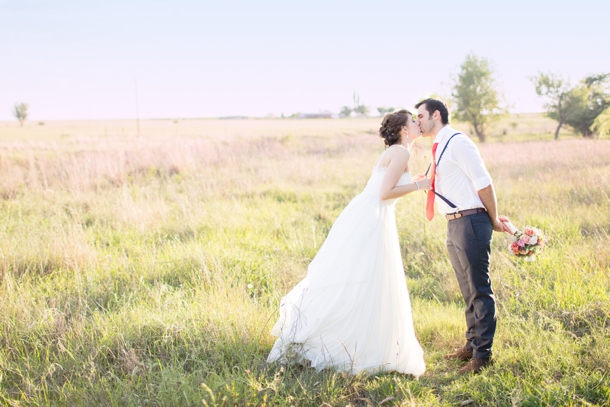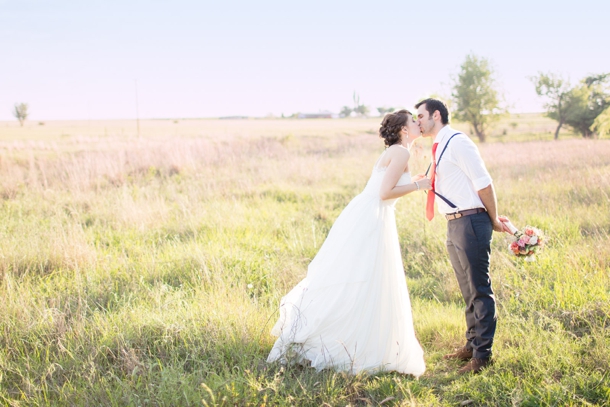 The Flowers
Colourful, lots of variety, soft, with the feel of wild flowers, thus more casual. Excellently put together.
The Dress
I was blessed with this amazing dress! I went dress shopping with my friends. I had a very vague idea what I wanted, but once again what I though I wanted and the actual dress were not the same. I let each friend choose a dress for me to fit. My wedding dress was chosen by a good friend and I know that if she did not bring me the dress I would never have chosen it for myself. But as soon as I saw how it looked on me I knew I absolutely loved it. It is simple, fun and stylish. (I did not think I would go for a simple dress. ;)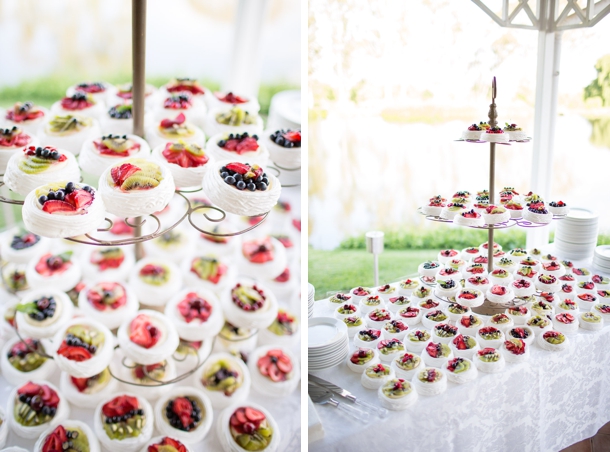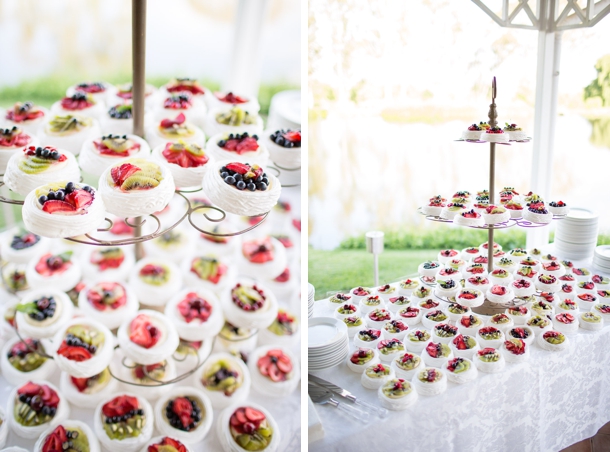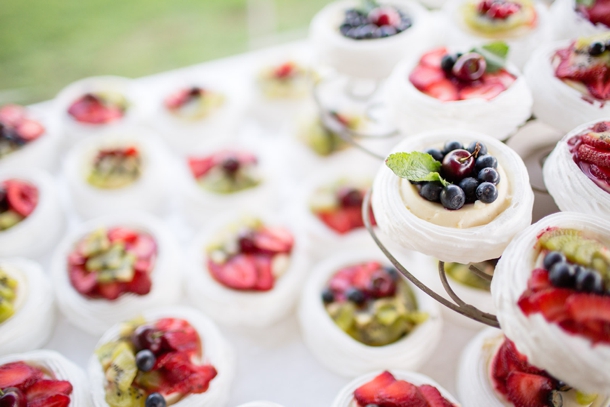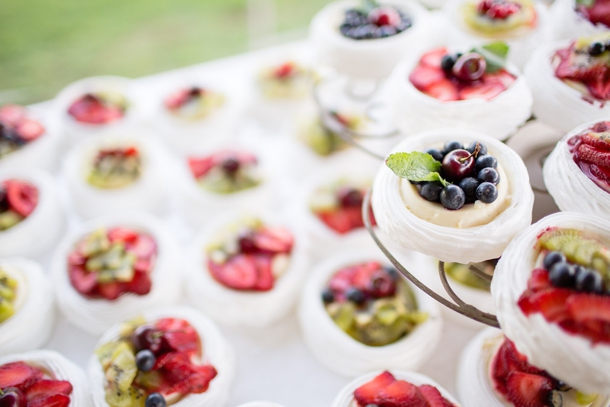 The Honeymoon
We wanted a South African honeymoon, so went to the Garden Route. We stayed in Wilderness, Knysna and Nature's Valley. Beautiful part of the country with many 'honeymoon destination of the year' places to stay at!
Advice for Future Brides & Grooms
Do something every week, then you won't be rushing at the end (worked fantastic!). When planning, focus on parts that are most important to you. It has to say something about you and your fiance.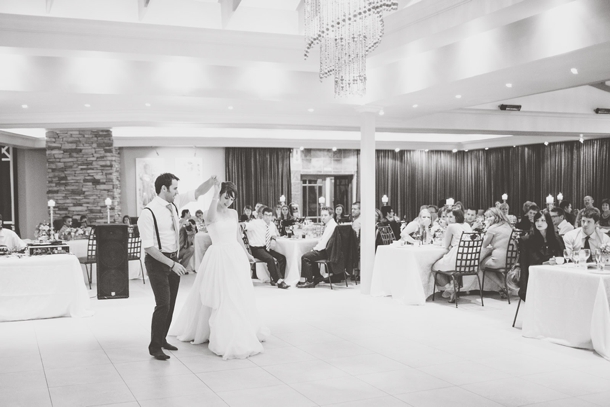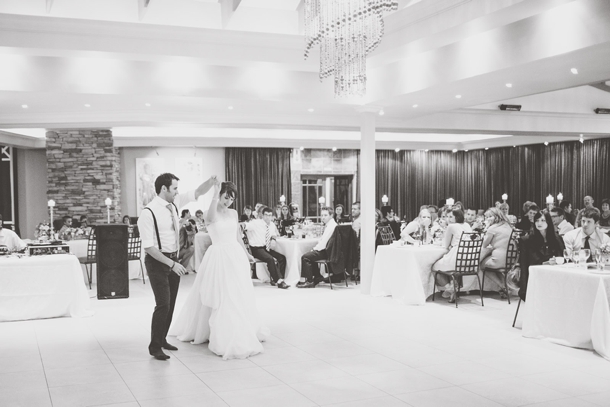 You can see more from this wedding on the Howling Moon Photography blog.
SERVICE PROVIDERS
Venue & catering: Oxbow Estate | 
Photography: Howling Moon Photography
 | 
Flowers, décor & hiring: Royal Flowers and Functions | 
Bride's dress & accessories – Olivelli | 
Bridesmaids' dresses – The Space, Brooklyn Mall | 
Groom's attire: Country Road
 | DJ: Four Seasons | Flower girl dresses: Accessorize