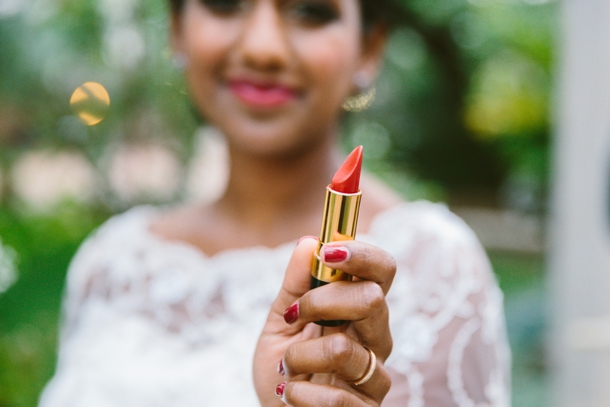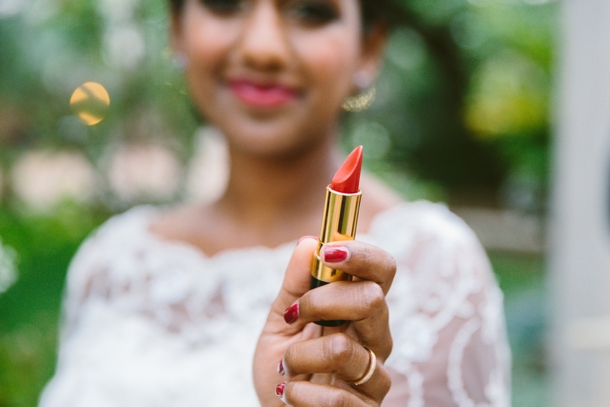 I've just adored meeting our Real Life Brides this season, haven't you? Jerusha, our Ruby Bride, always made me laugh with her hilarious take on wedding planning, and I knew that when it came to the day she married her beloved Gideon, that humour would be firmly in place, come what may. Fortunately, it was smooth sailing – a beautiful Gauteng day, a joining of two families, and a massive celebration of friendship and love. Jerusha made such a stunning bride – she's so elegant and poised, like a ballerina, and her gorgeous lace dress was perfection. And of course, she rocked red lipstick and ruby nails! The tablescapes dotted with teacup candles were the perfect complement to the watercolour stationery design, and I love the bridesmaids' lace cap sleeve dresses, but what really stands out in Lad and Lass's incredible photos is the Moments. Those memories that really make a wedding day what it is – the rest is just (very pretty) window dressing. From the look Jerusha shared with her dad as they prepared to walk down the aisle, to a bridesmaid dance party, to the newlyweds laughing together, they've captured them all, and I can't but finish this post with a huge smile on my face. Congrats Jerusha and Gideon!
For Jerusha and Gideon's 'how we met' story and all her planning posts, check out the Ruby Bride archive.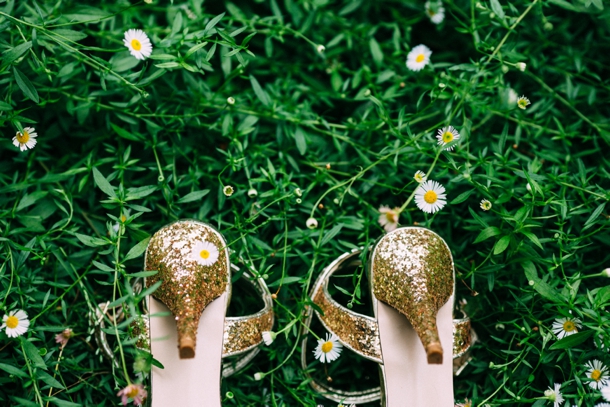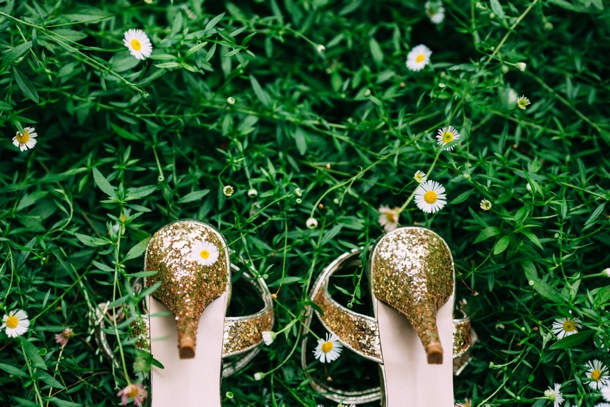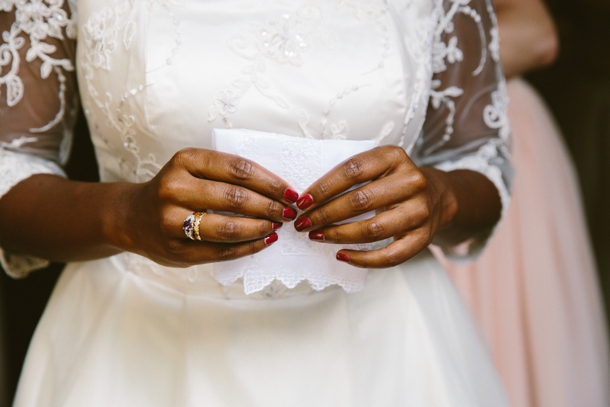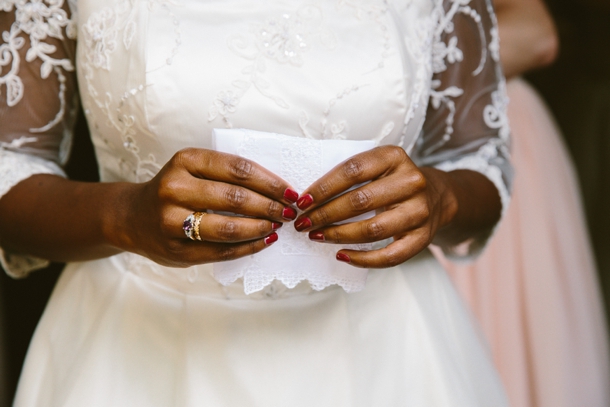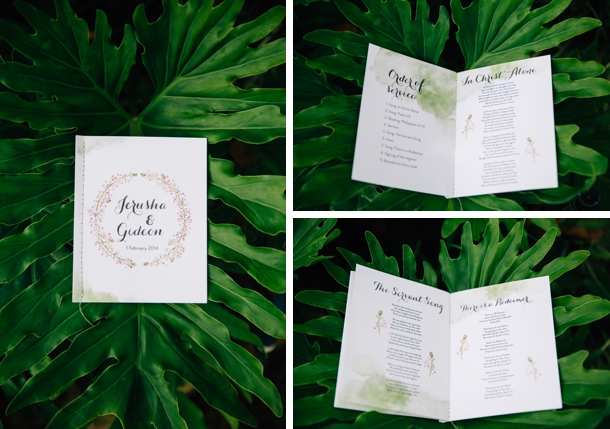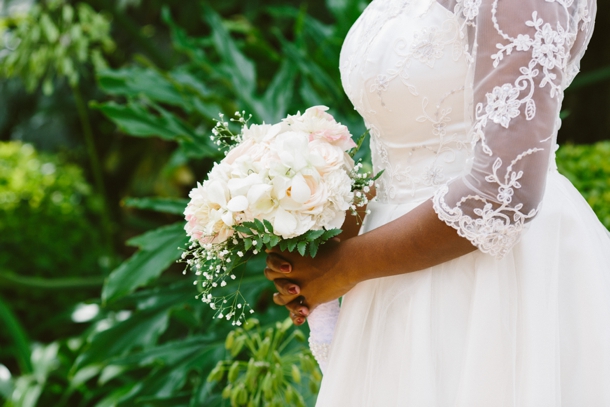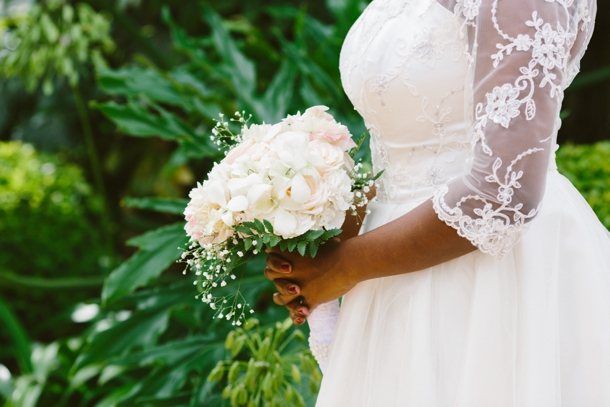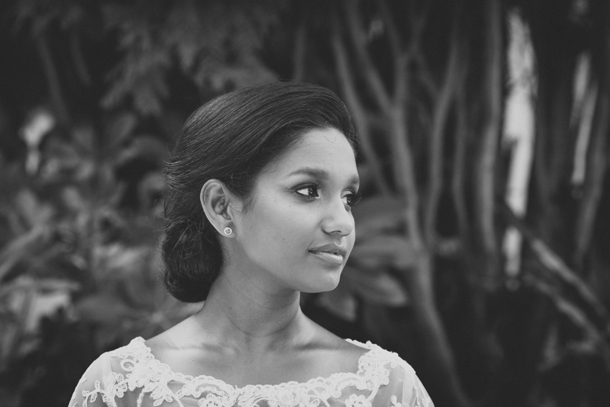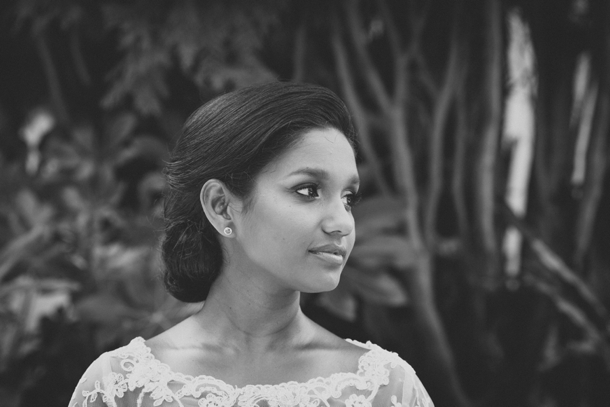 The Venue
We were married at EnGedi in the Cradle of Humankind in Johannesburg. The venue is so beautiful and really lives up to its promise of being "an oasis in the Cradle" – the sprawling gardens, pristine chapel and perfect rooms and reception hall were more than we could have ever hoped for. More than that, though, the staff were phenomenal. They went out of their way to make the day amazing; I cannot be more grateful.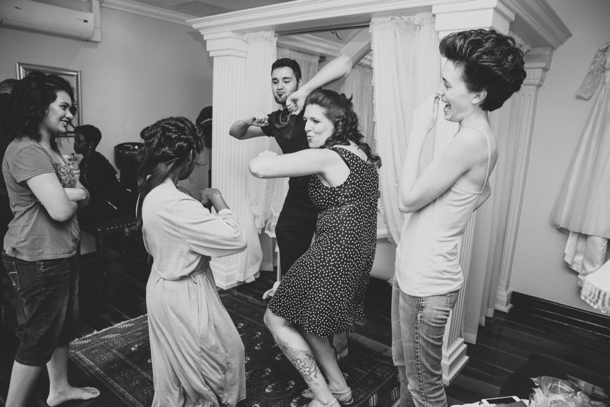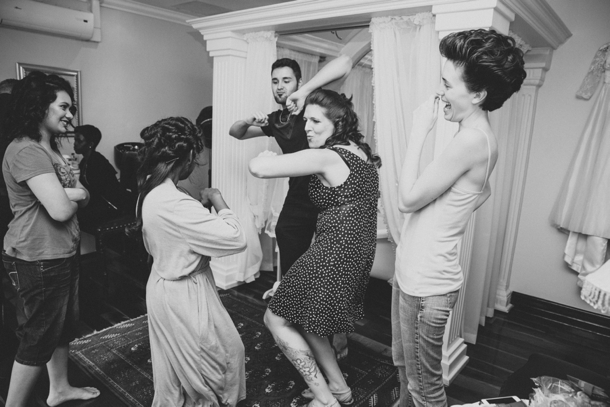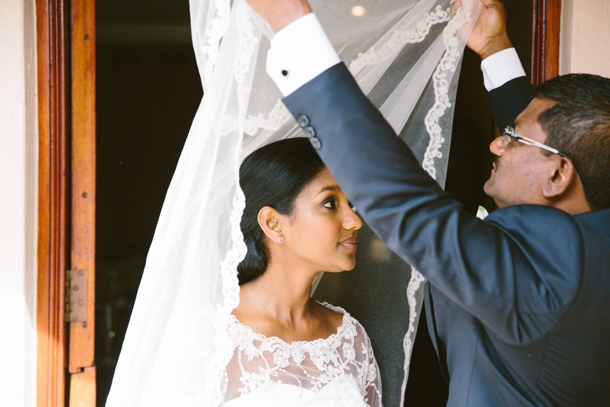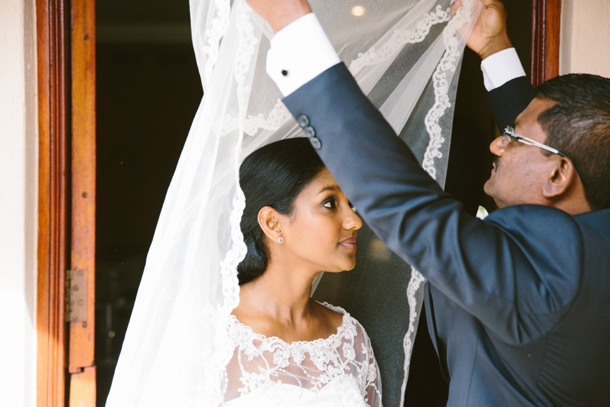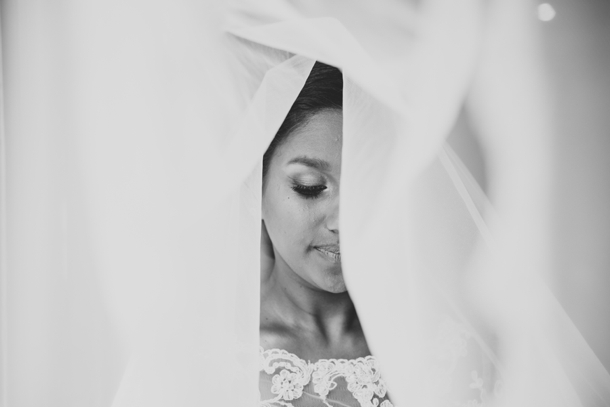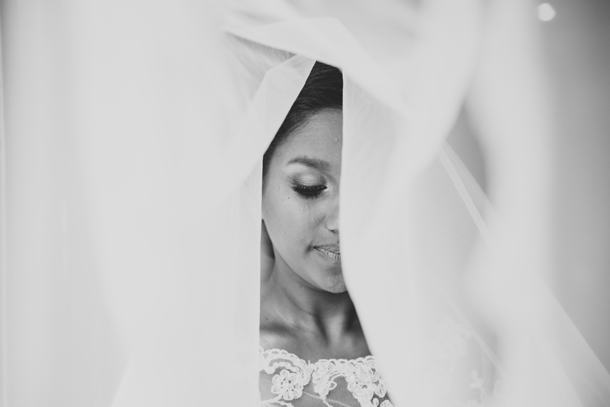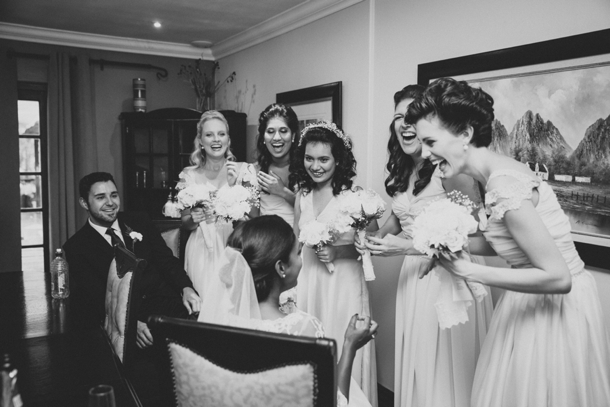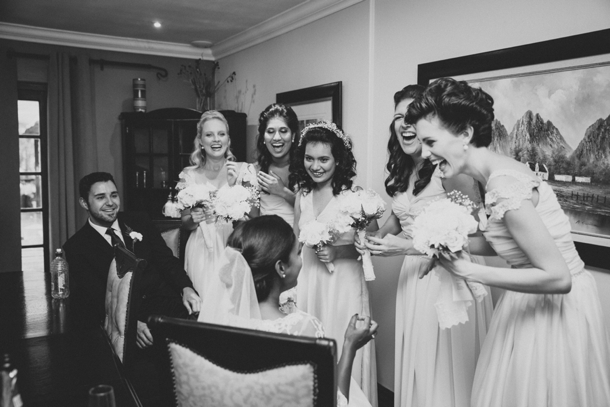 Wedding Style
I chose a palette of creams, blushes and whites. Everything was soft and pretty. We'd been engaged a few months when my mom-in-law and I were paging through a magazine and found a tutorial for turning teacups into candles. I was smitten. I am crazy for a nice teacup so my mom and mom-in-law spent the months leading up to the wedding scouring vintage stores for mismatched teacups to turn into candles. Our family and friends got in on it too and, by the time the wedding rolled around, we'd collected an impressive collection from all over the country.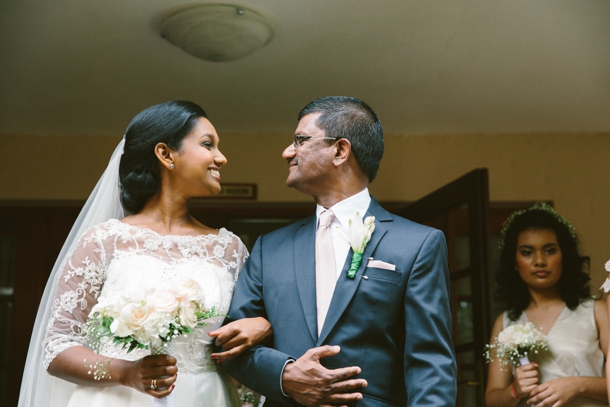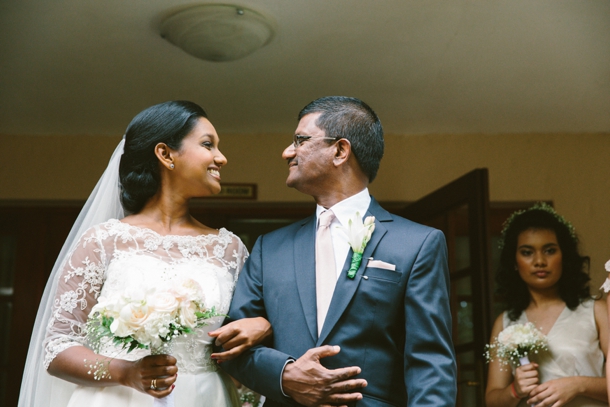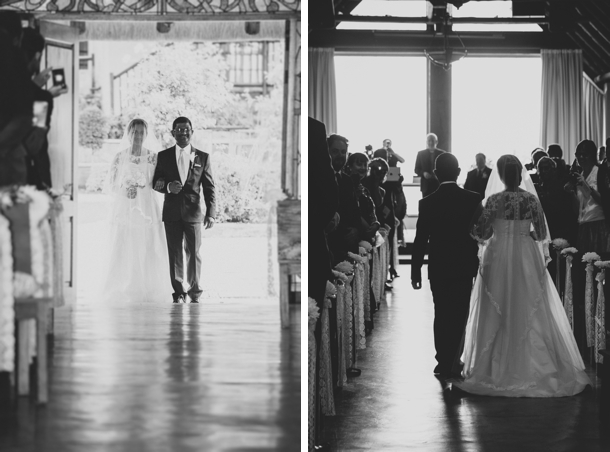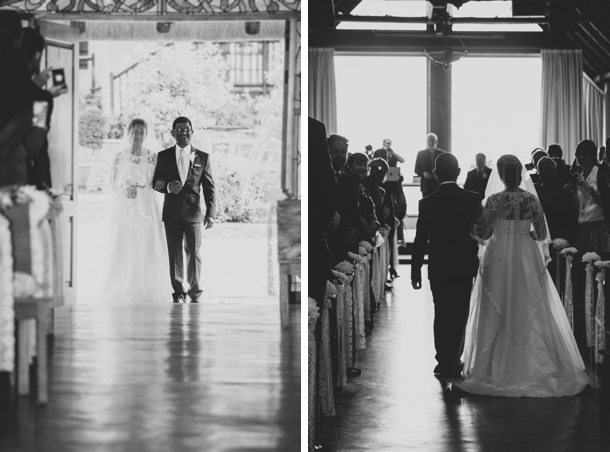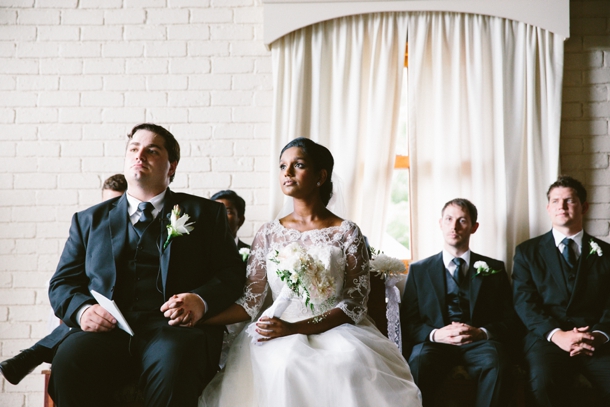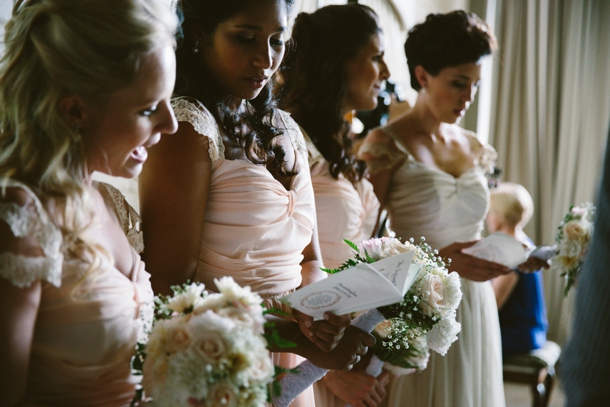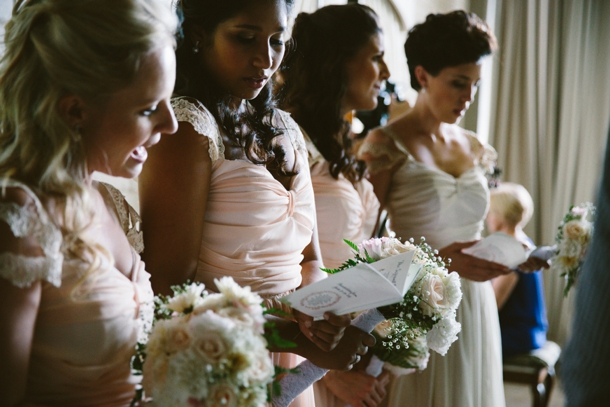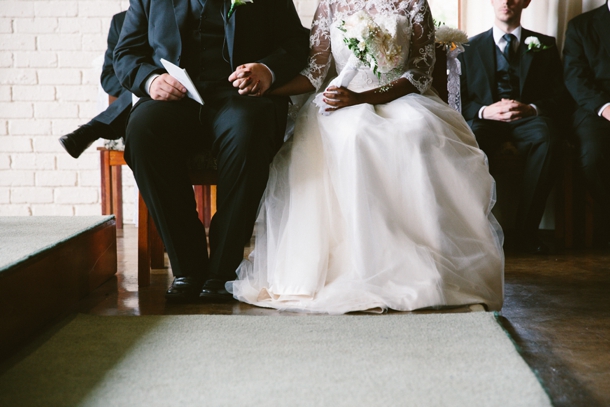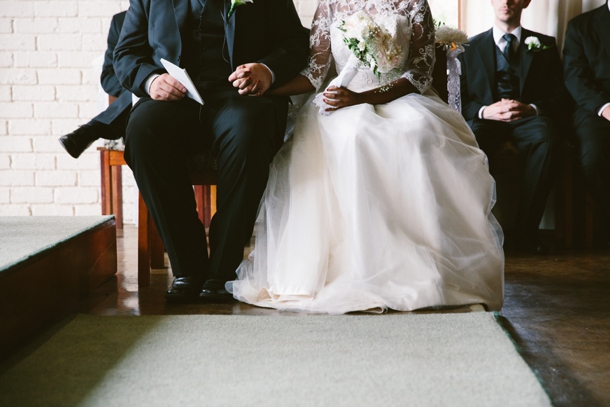 The Flowers
Our flower arranging was done by a talented friend of the family whose gift to us was arranging and co-ordinating all the flowers at the wedding. What a task! She rallied together the boys (my dad, brother, husband and a few stray uncles) and arranged to meet them at Johannesburg's amazing flower market. She says their faces were priceless when they realised how many blossoms they'd be hauling out of the market. My bouquet was a mixture of roses, carnations, lisianthus, chrysanthemums and tiny orchids.
The Dress
After one dress fitting I was seriously over the idea of searching for a dress. I know many brides enjoy the process but I honestly hated every second of it. When a friend offered to make my dress for me, I jumped at the opportunity. We picked out the fabric from a store in Cape Town (duchess silk, lace and tulle) and, because it was being made by a friend, fittings turned into fun coffee dates and chats. During the night my over-zealous dance moves resulted in a huge rip in the lace under my arm. What can I say? I tried to bust a move and bust my dress. By that point, though, I was so happy, nothing could phase me. If I could go back, I wouldn't change it either. It was so funny!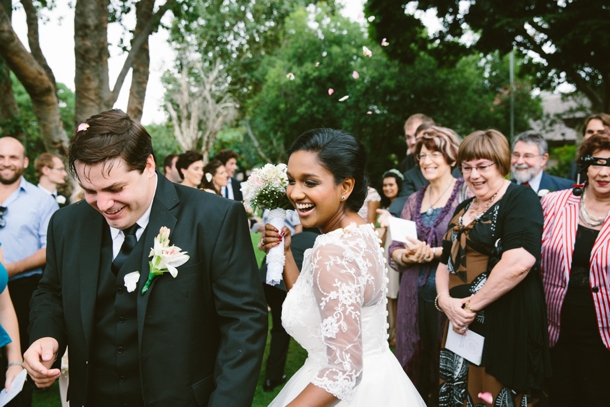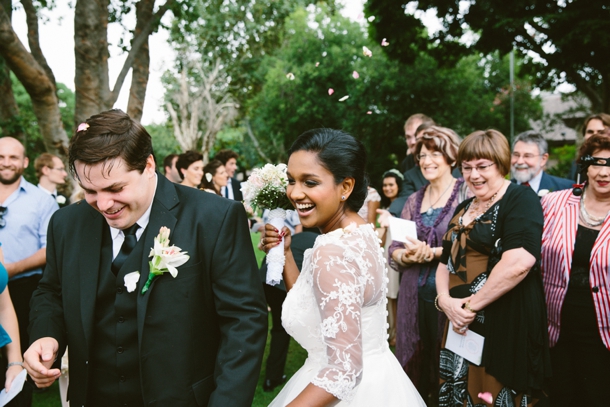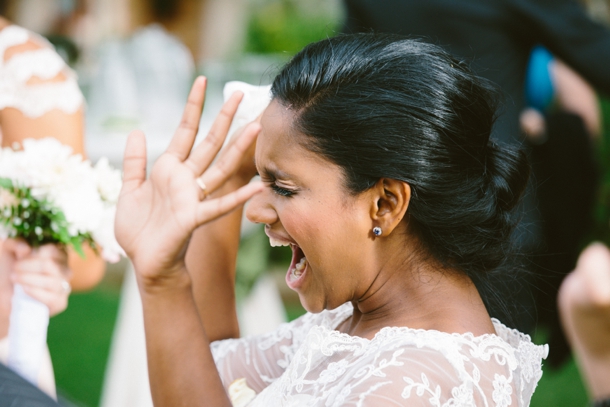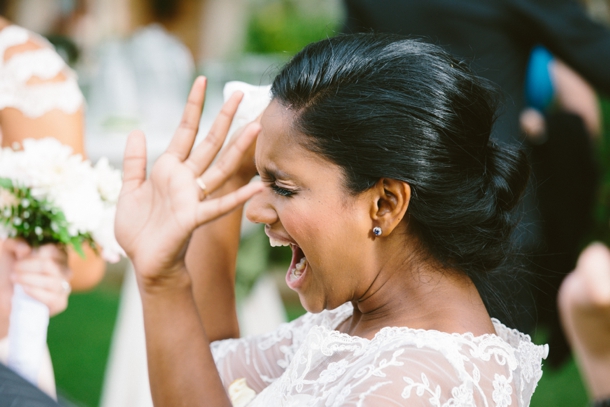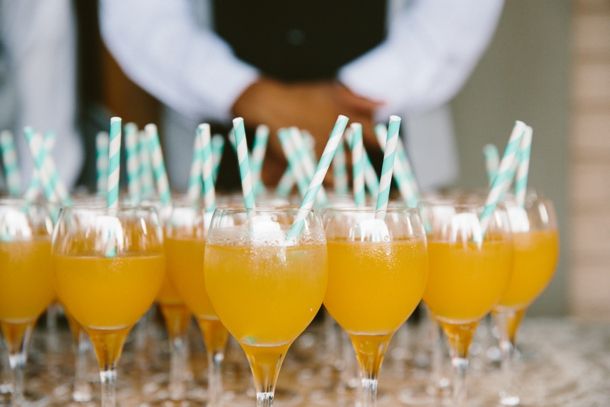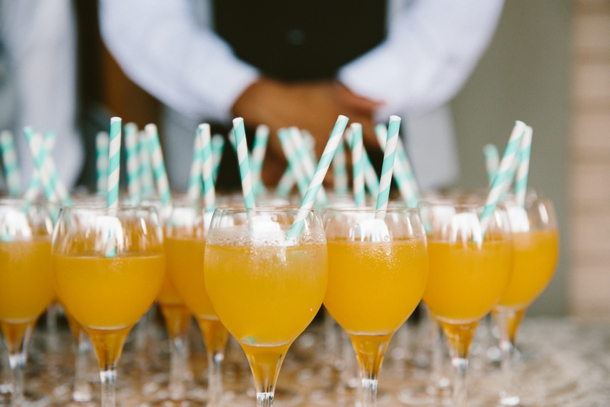 Favourite Moment
If I had to pick out a favourite moment of the day, I think back to moments before I walked down the aisle. I was hidden away with my bridesmaids, bridesbro (what do you call a bridesmaid who's a guy?!) and my parents. The realisation that I was surrounded by the people I love most, about to walk down the aisle to meet Gideon was too much to handle. I sobbed and sobbed and nothing could make me stop. Shain (my bridesbro) knew just what to do: he looked straight at me and shouted "Tell you what I want, what I really, really want!" And, just like that, ALL my bridesmaids responded with "So tell me what you want, what you really, really want!" They were singing a Spice Girls number, complete with hilarious dance moves. Who could keep crying through that? I dried my eyes and joined in. The picture Emma shot of us singing the Spice Girls is one of my favourite pictures of the day.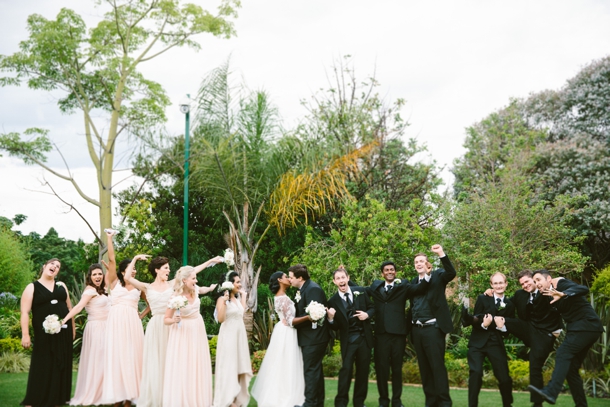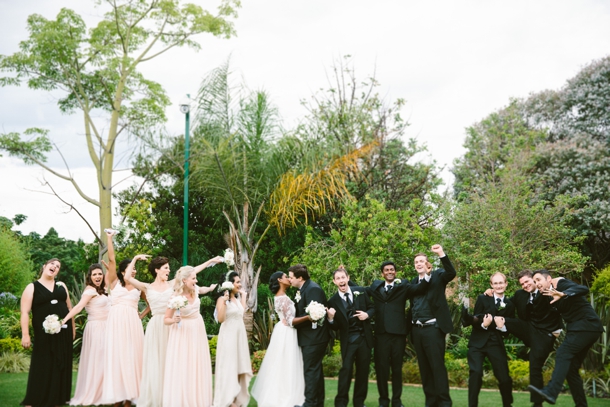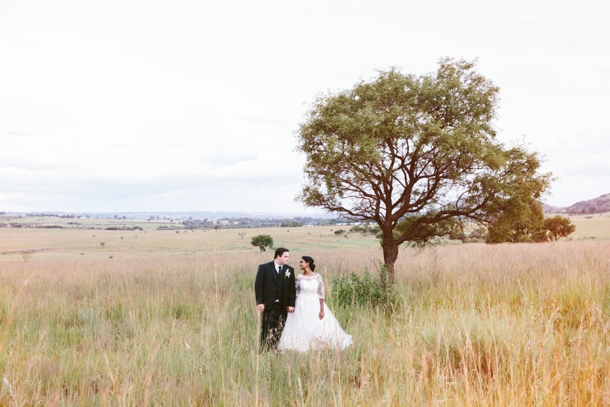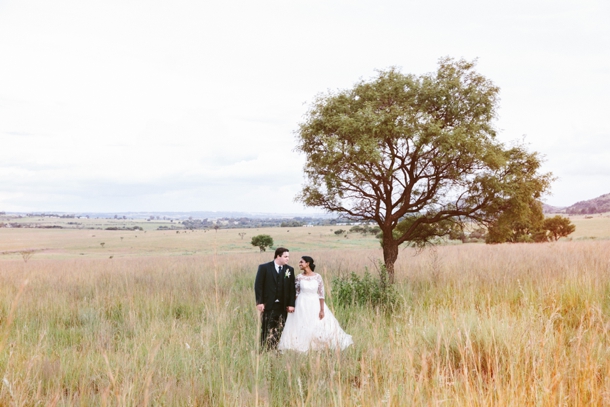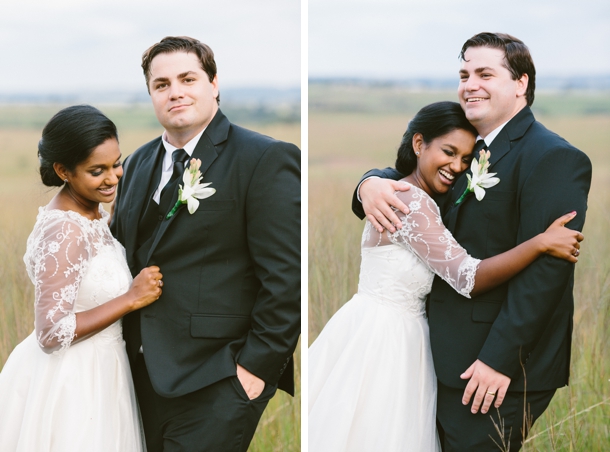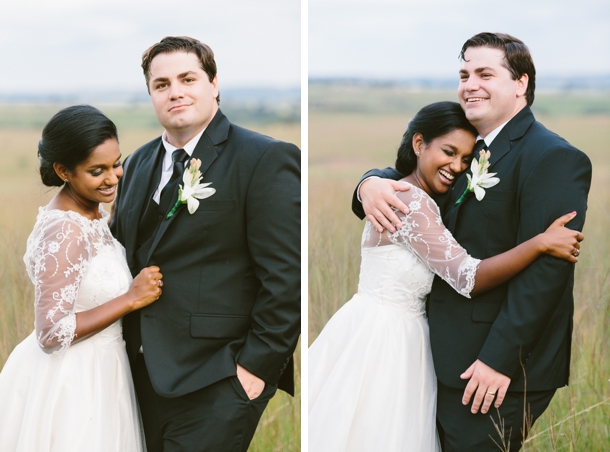 Proudly South African Details
One of the most fabulous elements of the wedding was our two, very different families mixing. We realised how wonderful it is to live in a free South Africa. We made sure to play a fair share of South African music — it was worth it to see my Indian family sokkie to Kurt Darren!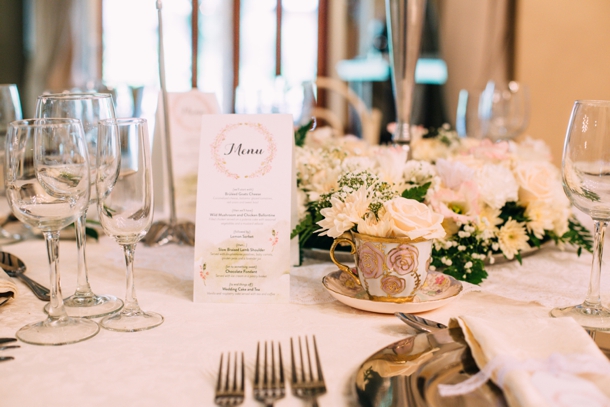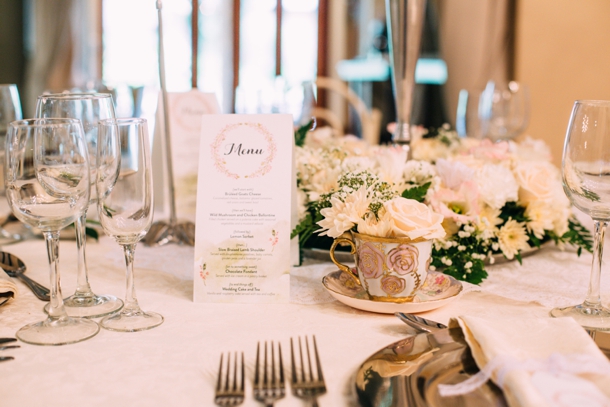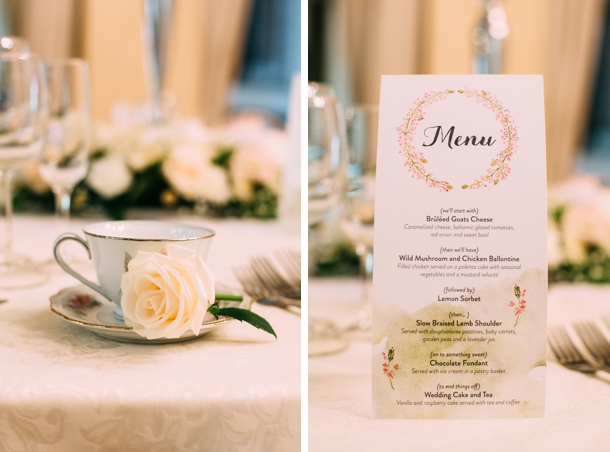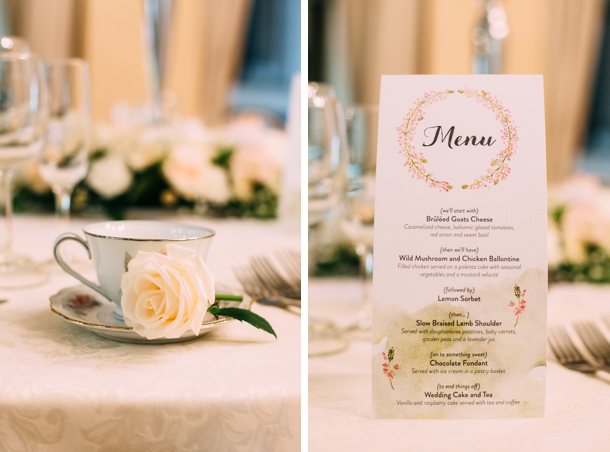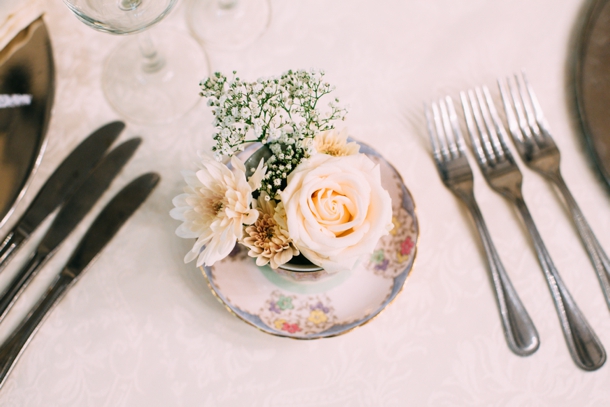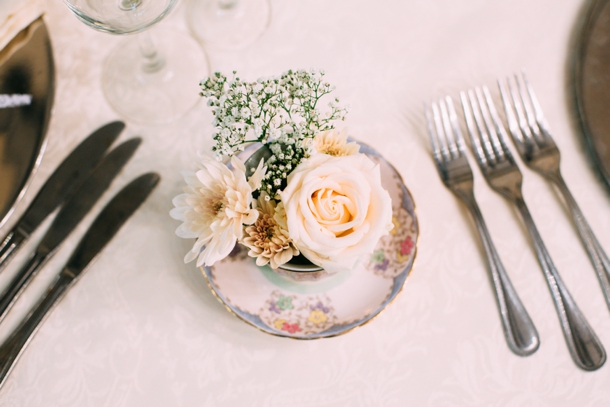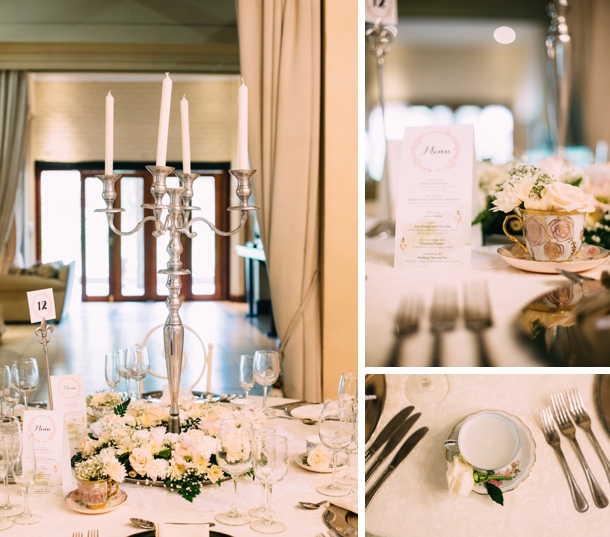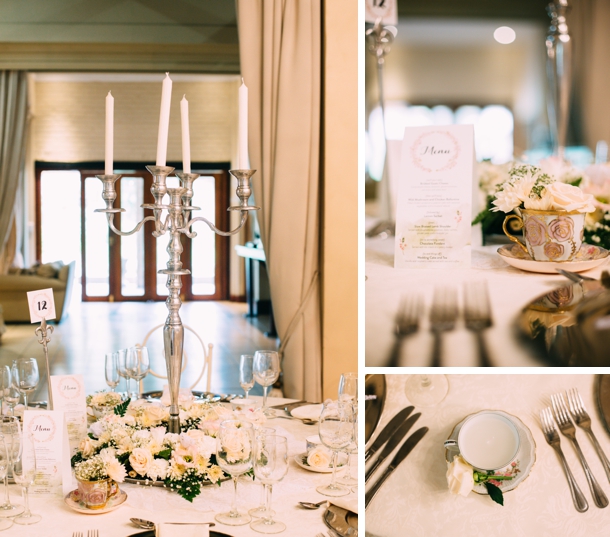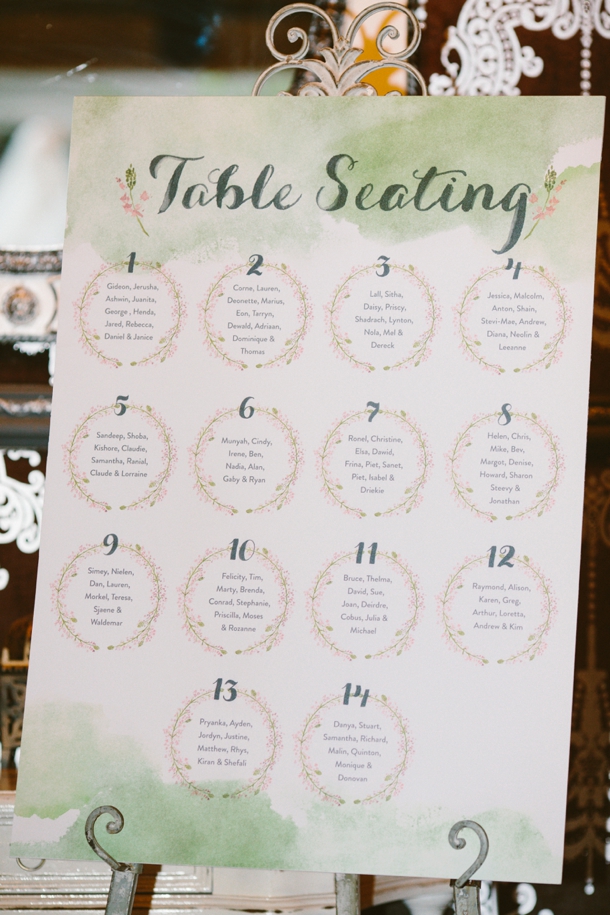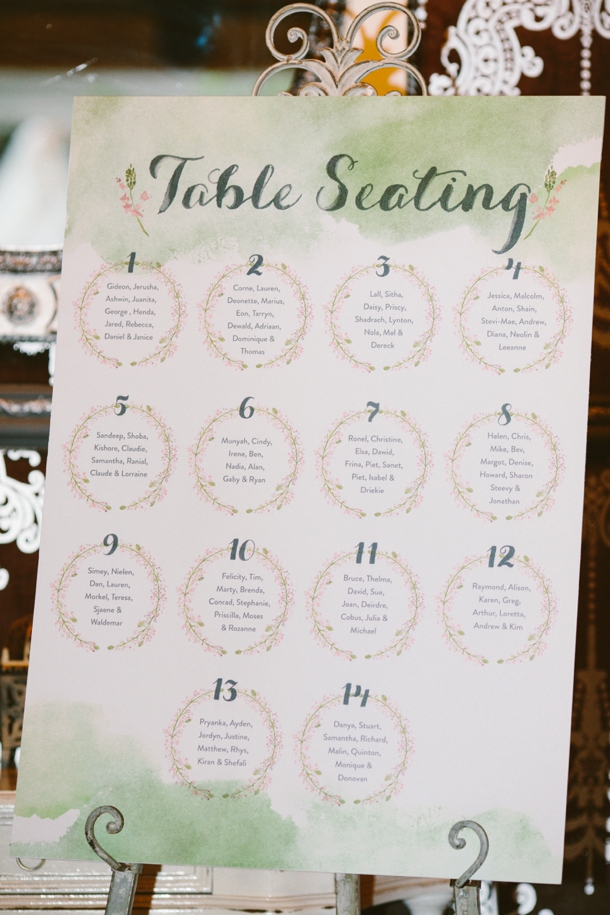 The Honeymoon
Gideon planned a two-week surprise honeymoon in my favourite place ever – the Drakensberg. We travelled around, visited battle sites (history nerds), hiked, rode horses and ate and drank our way through the area. It was wonderful.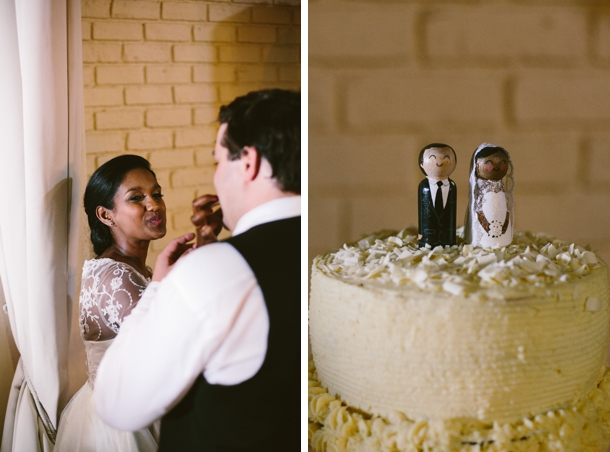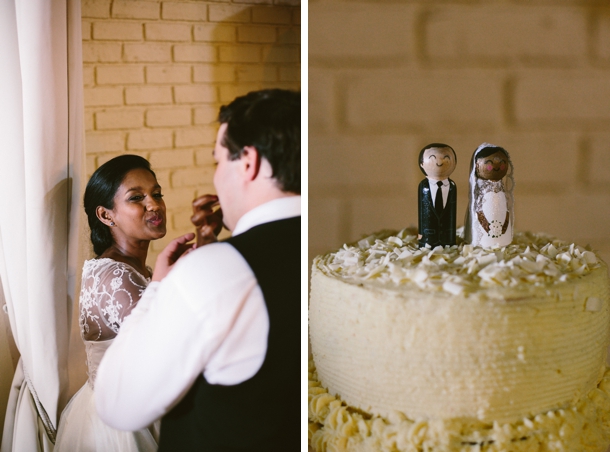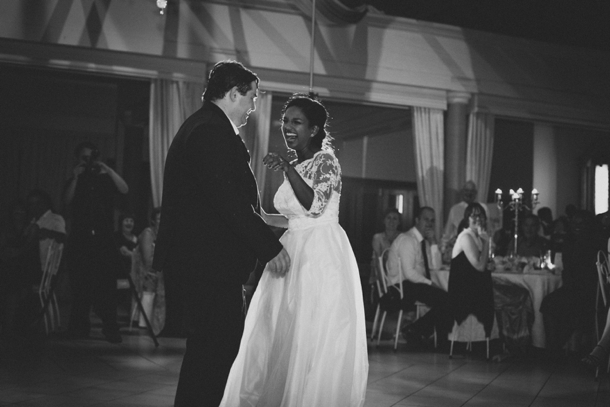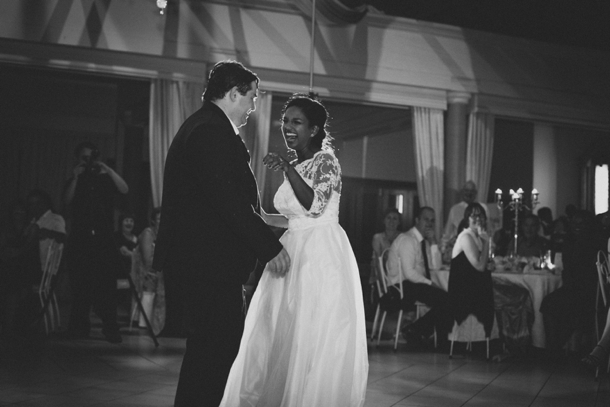 Advice for Future Brides and Grooms
Decide up front what you want your wedding to be about and make that your priority. We wanted the day to be primarily focused on God – so we tailored our ceremony accordingly – and then family. Don't be afraid of mishaps; I ripped a hole in my wedding dress and still had the best day of my life!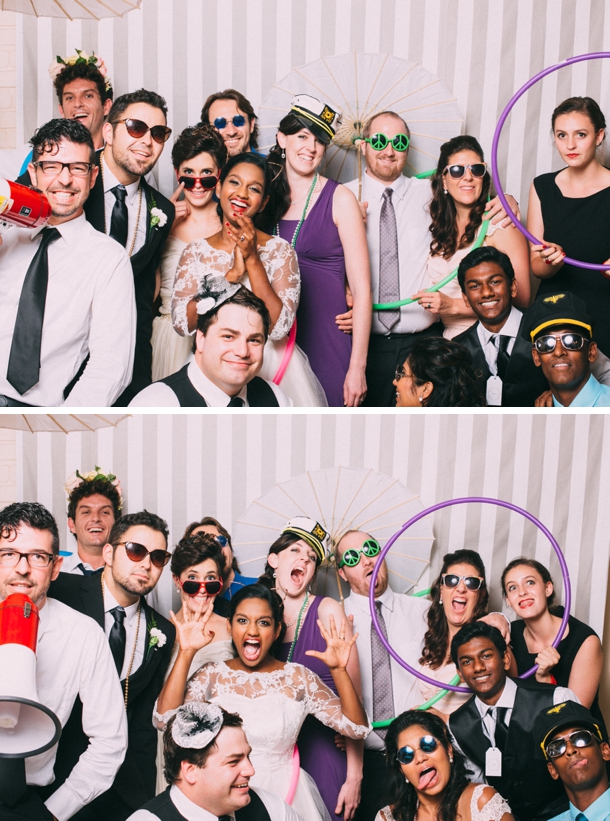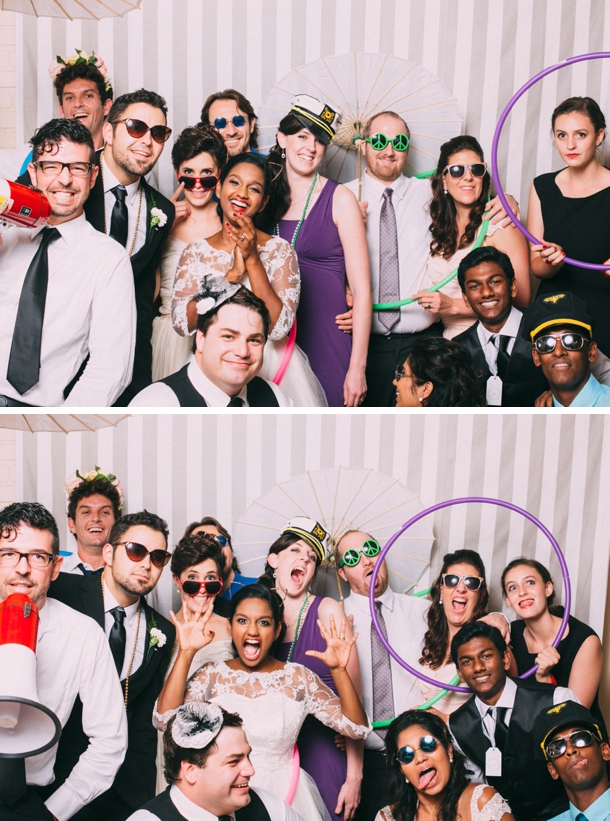 You can see more from Lad and Lass on their website (and PS, they're moving to Cape Town, so yay for Cape brides and grooms!)
SERVICE PROVIDERS
Venue & Catering: EnGedi | Photographer: Lad and Lass | Videographer: MotionCraft Films | Flowers & Decor: A family friend and the Johannesburg flower market | Stationery: Susan Brand | DJ: Fame Weddings | Cake Toppers: Ladies & Gentlemen Cake Toppers | Makeup: Sam Scarborough | Hair: Brett CrawCour