Picking out a wedding dress has made me learn the one lesson I'm sure most brides before me have learned: your mother is going to disagree with you. And she is going to make her opinion known.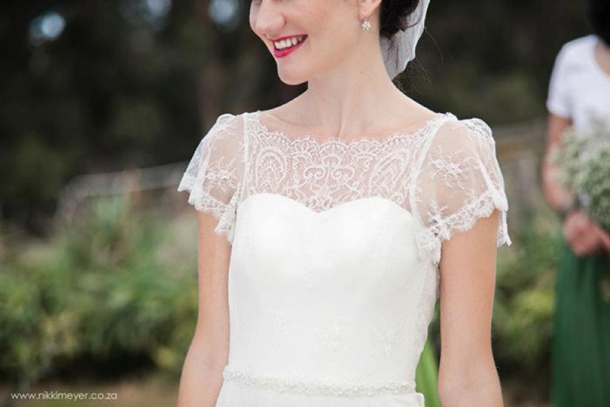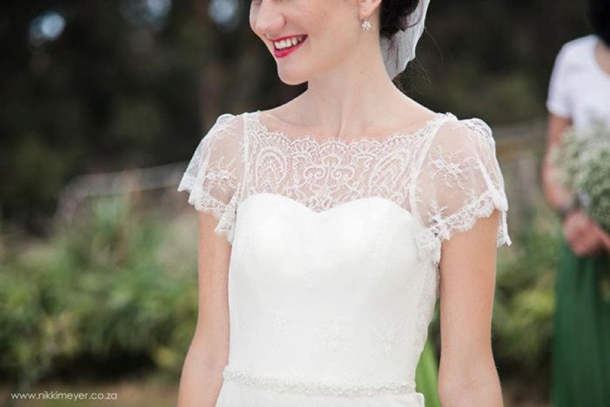 Source: Elbeth Gillis/Nikki Meyer
Before I go any further I must stress that my beloved mother has been the world's best wedding organiser; without her, our wedding would not be half as elegant and organised as it is going to be. We adore her and are so grateful for her. But, damn, there isn't an opinion girlfriend doesn't keep to herself.
It took me a while to decide on the nitty gritties of my final wedding dress design. I always knew I wanted my dress to include lace, silk, covered buttons and soft tulle. My mom agreed enthusiastically on all my decisions except one: just how much tulle we'd be using. Not wanting to look like one of those Barbie doll cakes (you know the one), I decided to adopt a less-is-more approach to tulle. My mother, on the other hand, had grand dreams of me in a princess-style dress – the type that forms a dramatic (somewhat poofy) skirt. "But I want you to look like a princess! You're our princess!" she explained to me. And I understand that. Unfortunately, "look like a real-life Disney princess" isn't high on my list of wedding priorities.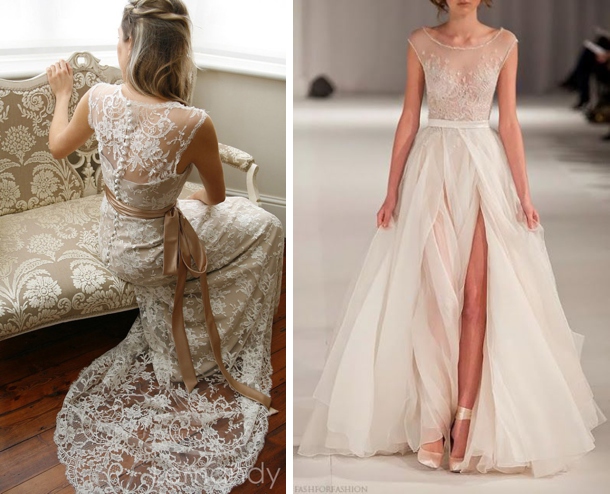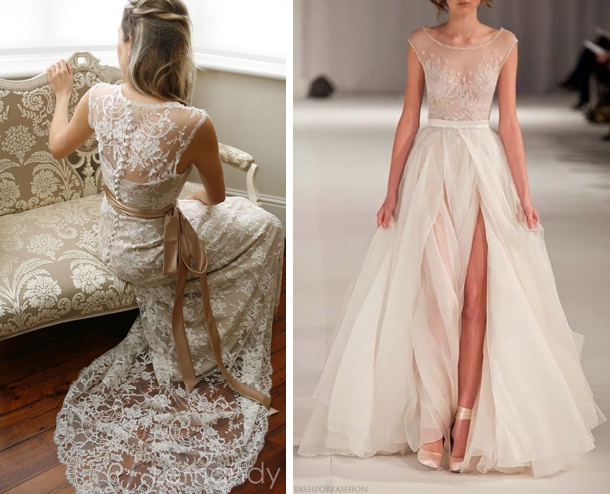 Sources: Juliet Poyser (left); Paolo Sebastian (right)
My dressmaker and I decided to start with a more understated tulle skirt, knowing we can add more layers if we'd like to. I know my dear mom is not-so-secretly hoping I'll have a change of heart and add at least a hundred more layers… but we all know that probably won't happen.
The wedding is creeping nearer and my dress is nearly completed. My next fitting involves me trying on a somewhat completed dress for the first time. I am getting nervous! Is the dress going to look like I imagined? Will my husband-to-be like it? Will mom approve?! It's a lot of pressure.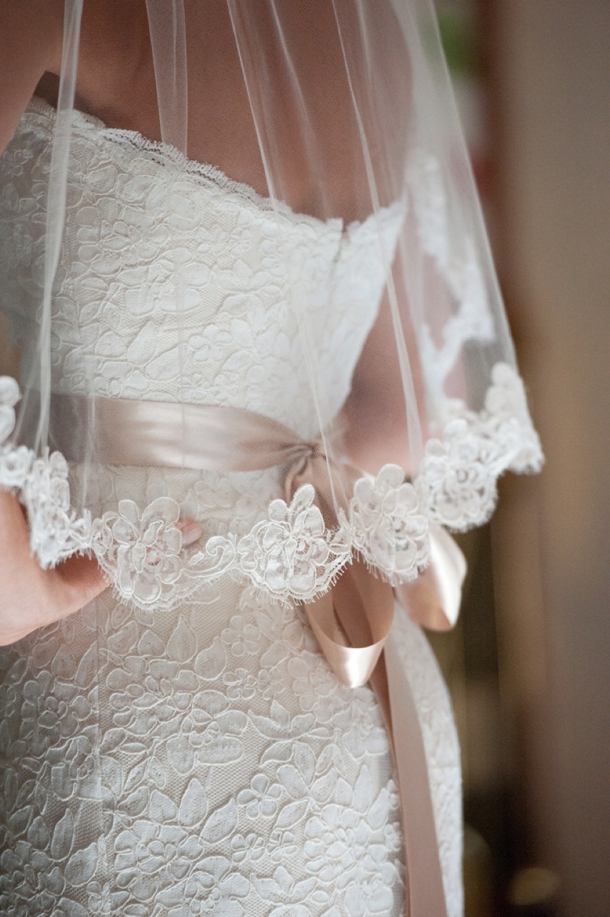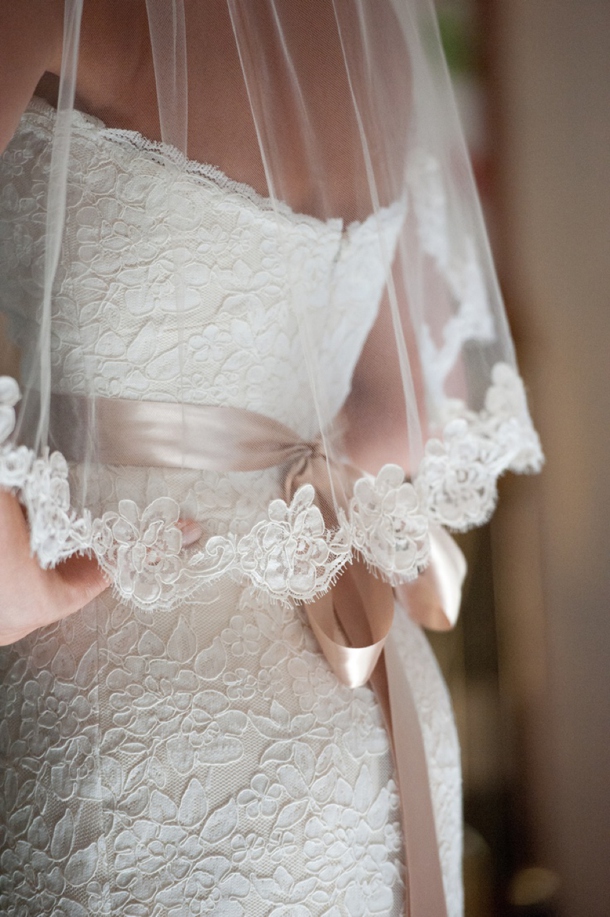 Source: Scott Hopkins Photography via Embellished Weddings
Despite the pressure, I'm confident the different elements I've chosen (duchess silk, lace and soft tulle) will look beautiful together.
And, when it comes down to it, I am sure my mom will think I look like a princess anyway.
The series so far: The Proposal | The Accessories | The Stationery | Marriage Decisions