My wedding shoes are killing me.
They're gold, glittery, sky-high and were bought on a complete whim at the Oriental Plaza in Jo'burg. I realise now, this isn't the best way to buy bridal accessories but – good heavens – they are pretty. Pretty and painful.
I always knew I wanted minimal, classic wedding accessories. My dress features really beautiful lace and I didn't want to distract from my dress design with over-the-top accessories. I've chosen to wear just my mother's pearl earrings (something borrowed) and my grandmother's wedding ring (something old) that I inherited years ago and have worn every day since.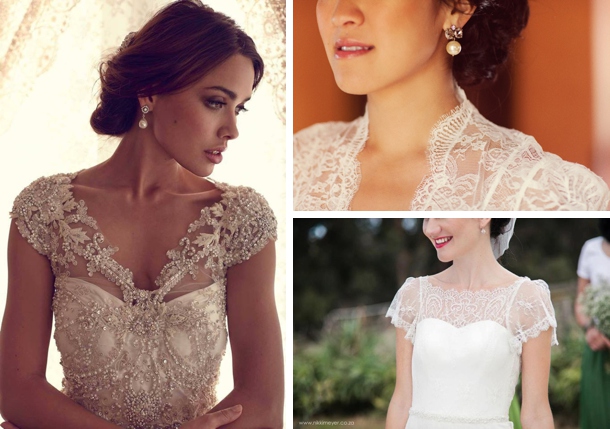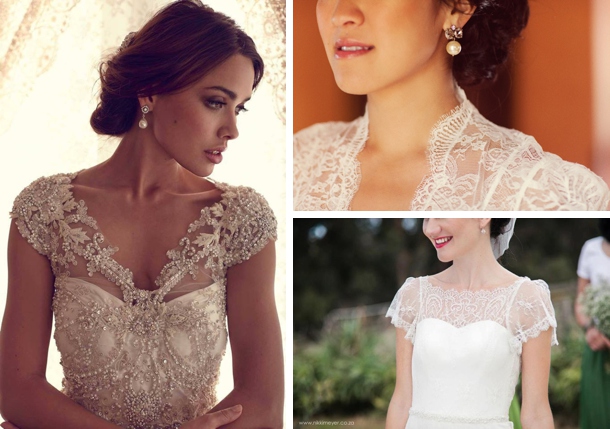 Inspiration images: Anna Campbell via One Fab Day (left); This Modern Romance via Before the Big Day (top right); Nikki Meyer/Elbeth Gillis (bottom right)
I'm really happy with the jewellery decisions but I started to have second thoughts because, well, I like shiny things. I love glitter! And while my neutral white-and-blush wedding isn't the best time to embrace my love of ALL THE THINGS THAT SPARKLE, I couldn't shake the feeling something was… missing.
My mom and I were trawling the Oriental Plaza for traditional Indian jewellery for our rehearsal dinner when I spotted them: killer, gold, sparkly heels. I tried them on, they pinched a little, but I bought them anyway.
Now, don't get me wrong: I love my wedding shoes. Love them! They add the perfect amount of sparkle to my otherwise classic outfit.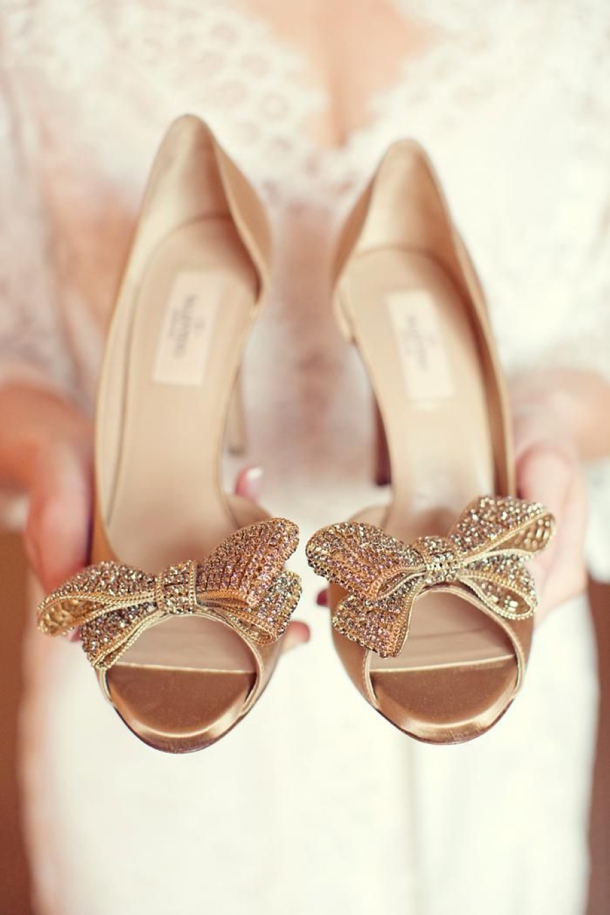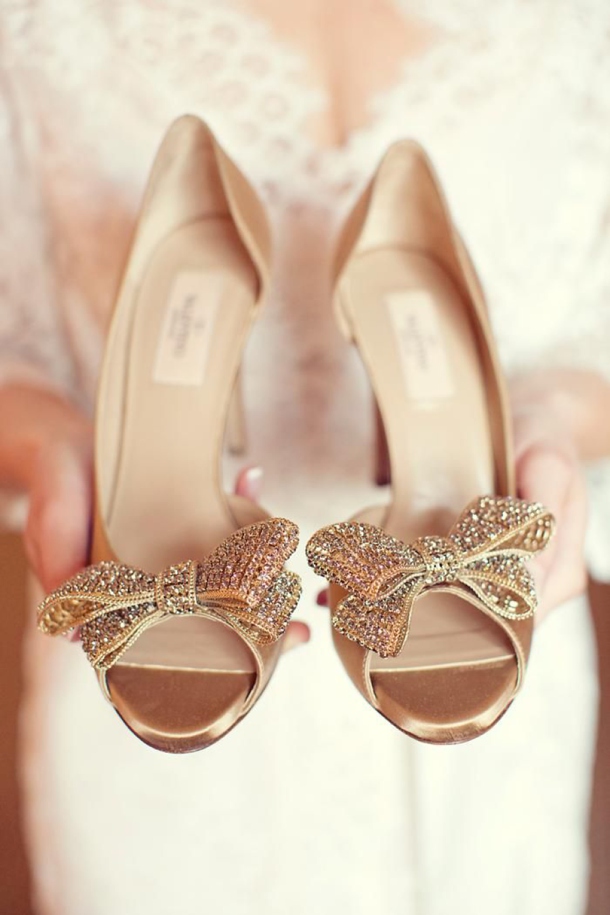 Shoe inspiration: Sarah Kate via Wed Society
But I feel a little stuck: should I go ahead and murder my feet in the prettiest shoes ever (I won't be the first bride to kick off her shoes come 10pm) or should I find a sensible pair of shoes I'm not mad about and spare myself the pain? What do you recommend? Seriously, I need some help.
(We'd love to hear your advice for Jerusha – leave her some of your tips in the comments!)
The series so far: The Proposal