The thought of writing about my wedding suppliers is truly overwhelming because I have really been surrounded by amazing, creative professionals through this whole process. So far – not a single hiccough with any vendors. *knocks on wood.*
My dress, cake and flowers are works of genius from friends who aren't full-time wedding vendors. In fact, our florist works full time for Eskom in a very technical, scientific job! I'm so grateful for the love they've put into the wedding.
Of course, we've enlisted the services of full-time wedding professionals too. Here are some of the clever people who've been involved:
Photography: Lad and Lass Photography
As a long-time follower of Emma-Jane Harbour's blog, I didn't look very far for a wedding photographer. I just love the husband-and-wife duo's style. It's unpretentious and – most importantly – not too contrived. In the photographs I've seen, they've captured the little moments that make up a wedding: stolen kisses and quirky faces. To say I am excited to have them photograph our wedding is a total understatement.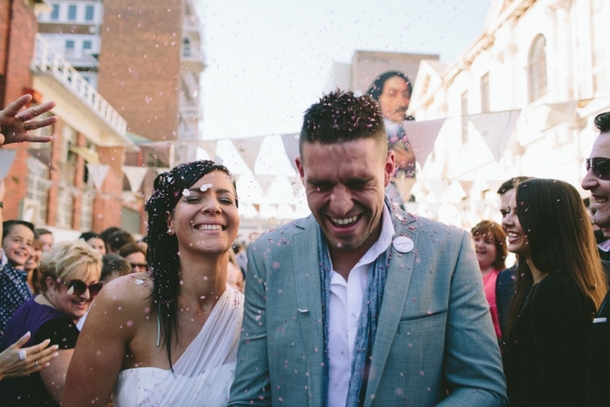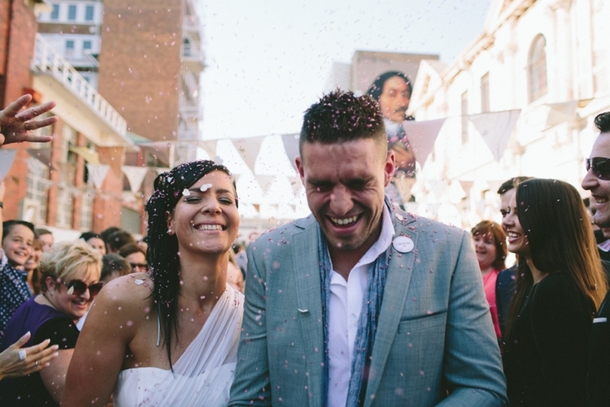 Image: Lad & Lass Photography
Videography: Motion Craft Films
Finding a videographer was a little trickier. I love the cinematic style of wedding videos these days but, let's face it, those come at a steep price. A few options were completely out of our budget. I eventually enlisted the help of my colleagues in a frantic Google search for Gauteng-based wedding videographers. We struck gold! We found Motion Craft Films (a division of Fame Weddings) whose videos were beautiful and prices were decent. Score!
Make-up: Sam Scarborough
As I type this, I am sitting behind my computer with a face full of bridal makeup. Today was my wedding make-up trial with Sam and, well, she's a genius. Let me tell you something us Indian girls struggle with: gold works with our skin tone but most makeup artists reach for that gold palette and don't. put. it. down. As in: gold everywhere! Gold cheeks! Gold eyes! Gold tinged lips! It's infuriating. When Sam accented my eyes with just the right amount of gold and moved on to shades of plum and brown today I almost kissed her.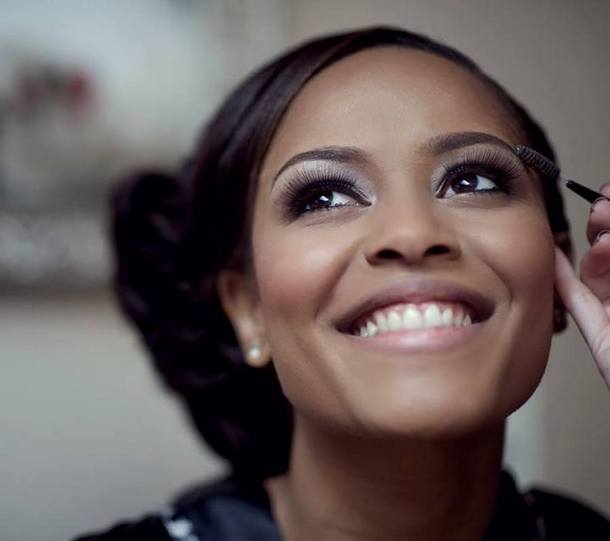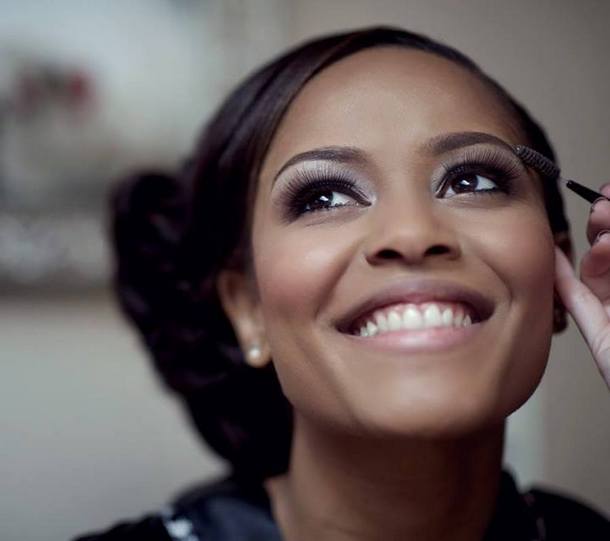 Stationery: Susan Brand Design
I'm pretty bummed this wedding is almost over because I want to work with Susan every day for my whole life. I've sung her praises on SouthBound Bride before and nothing has changed. The rest of our wedding stationery (menus, church programmes, nametags and the like) have arrived and they are beautiful. Better than I could have imagined. I am so grateful to her! I can't wait to share the pictures with you guys!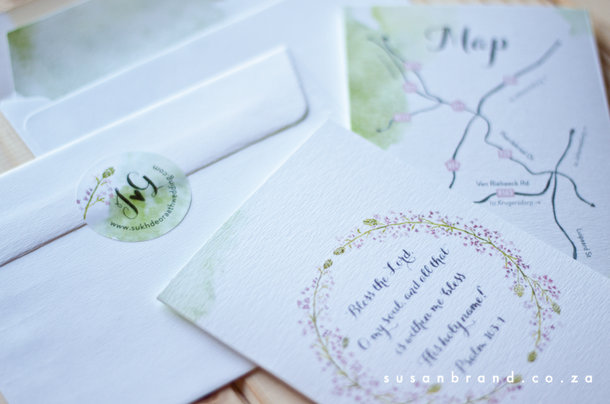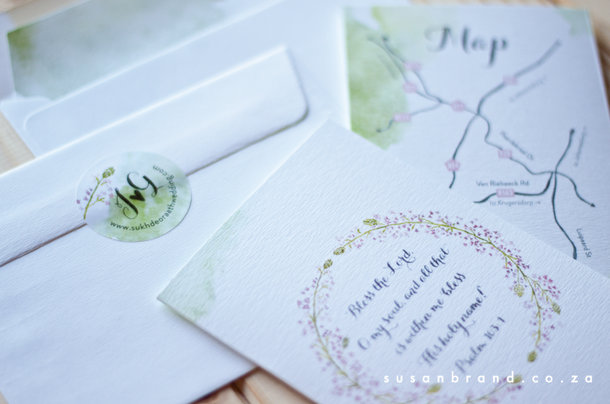 via Susan Brand
Pretty soon I'll be able to share pictures and video from the big day with you. I cannot wait!
The series so far: The Proposal | The Accessories | The Stationery | Marriage Decisions | The Dress | The Ceremony