Choosing our wedding stationery was daunting. The fonts! The illustrations! The envelopes! There were so many beautiful options; I had no idea where to turn. All I knew was this: we wanted something simple and beautiful.
Gideon's dad is a hard-core corporate lawyer by day who paints stunning watercolours in his spare time and, because we both love watercolour pieces, we asked his dad to paint us a wreath to use in our wedding design. He did a stellar job and I did a quick DIY-design for our Save the Dates, which we emailed.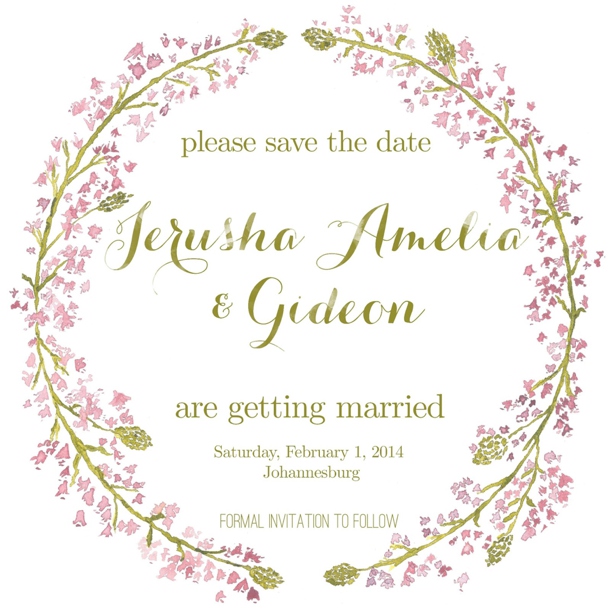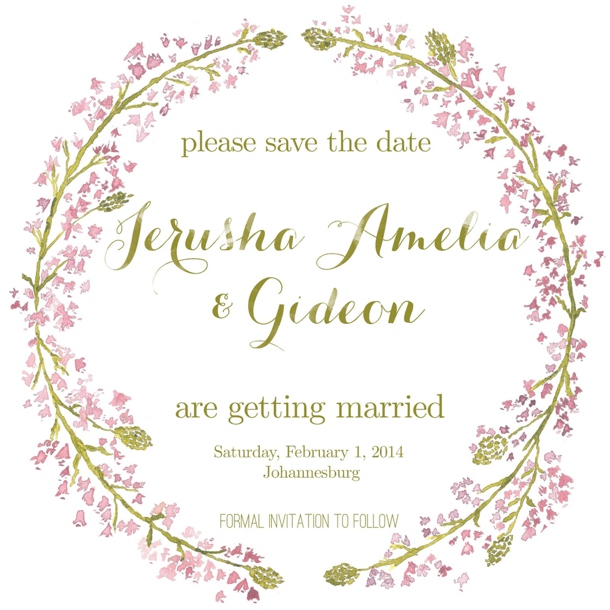 When it came to having actual invites printed, though, I knew I was wholly unprepared to design them myself. We turned to Susan Brand who worked her magic on our special wreath. Here's what she came up with…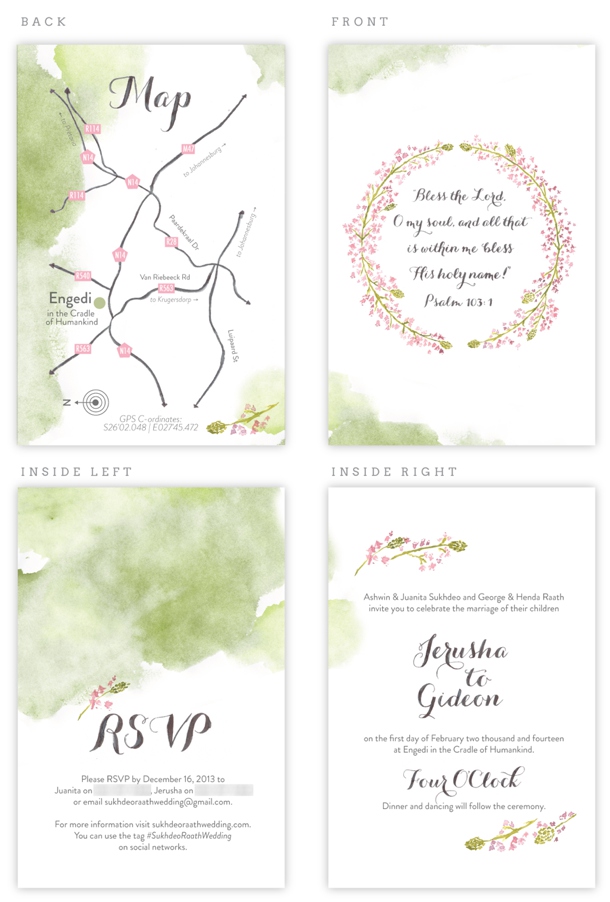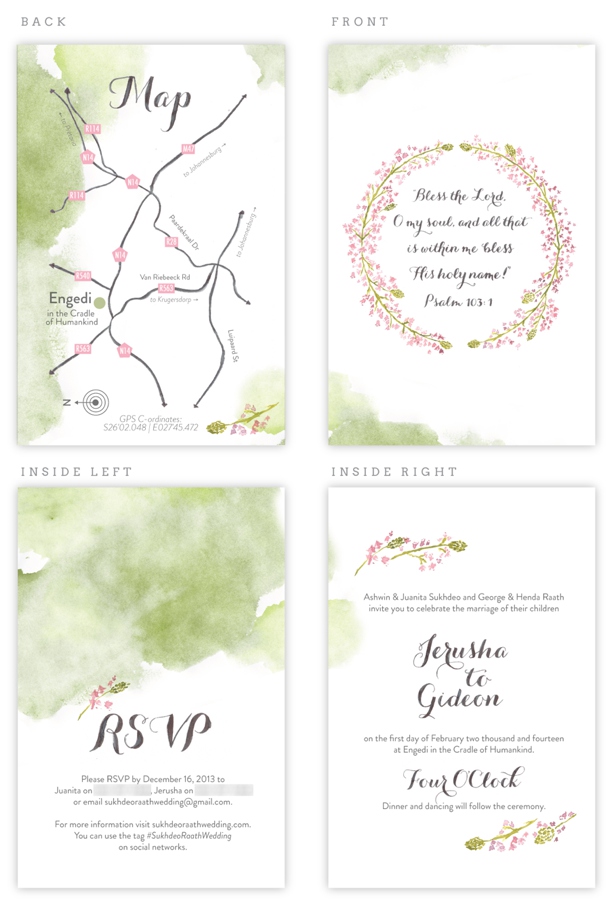 Now we need to decide what we'd like for the rest of our wedding stationery, like the church programmes, menus and table numbers. More decisions! And, like I felt at the very beginning, I'm overwhelmed. Here are some of the things I am inspired by: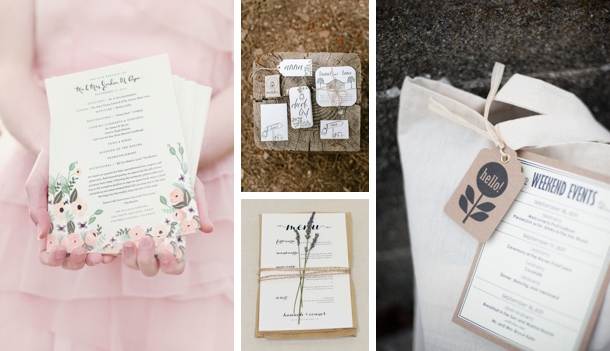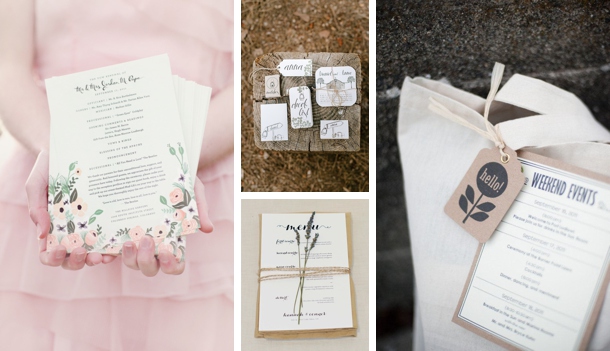 Credits: Simply Bloom Photography/Rifle Paper Co. via Style Me Pretty (left); Yolandé Marx/Sugarpenguin via The Pretty Blog (top centre); My August Press on Etsy (bottom centre); Sea Studio via Style Me Pretty (right)

When it comes to stationery, here a few lessons I've learned:
Let the wording reflect you. I'd always imagined my wedding invite would read "So and so invite you to the wedding of their oldest daughter Jerusha Amelia to Gideon, youngest of son of…" When it came down to it, though, the formality just didn't reflect Gideon and I. We kept it nice and simple.
If you're using a designer, stalk them online first. We settled on Susan Brand after scouring her website and social media platforms to see what her work was like. We loved what we saw. Once we got to know her we realised she understood exactly what we wanted too. It's a perfect match!
Remember, custom illustrations cost a teeny bit more. If you'd like your designer to illustrate your stationery (instead of just using typography) you may need to pay a little more. Keep that in mind when you budget. Otherwise, rope in a talented artist in the family to do it for free like we did!
Now, I'm hoping to get a little advice from the amazing SouthBound Bride community: our church service consists of three or four hymns (what can I say? we're old school) and I can't think of a clever way to include everything in our church programmes without making them too long. Any ideas?
The series so far: The Proposal | The Accessories