Hello friends! Today marks the start of our Christmas and New Year schedule – while I'll be taking a little well-deserved break with my family, we'll be looking back at all the highlights of a beautiful year here on SBB. For the rest of this week, I'll be breaking down our top bouquets, bride and bridesmaid looks, groom style, cakes, reception and ceremony details, and after that we're showcasing the Top 10 weddings for 2013, based on views, comments, Facebook likes, Pinterest pins, and so on. Whether you've seen them before or have only just started the planning journey, it's a snapshot of 2013's bridal style as well as a look at trends that have only just started developing. Be sure to click through to see the full weddings for more! Today we're starting off with bouquets – one of my bestest things. We had some absolutely BEAUTIFUL flowers on the blog this year, and I can safely call it the Year of the Protea – be they blushing bride, king, pincushion or even carved! So you'll see plenty of our national bloom in this roundup, as well as some other gorgeous and inspiring pieces. Congrats to all the talented floral designers who pulled these off – we have such a talented bunch of people in this industry!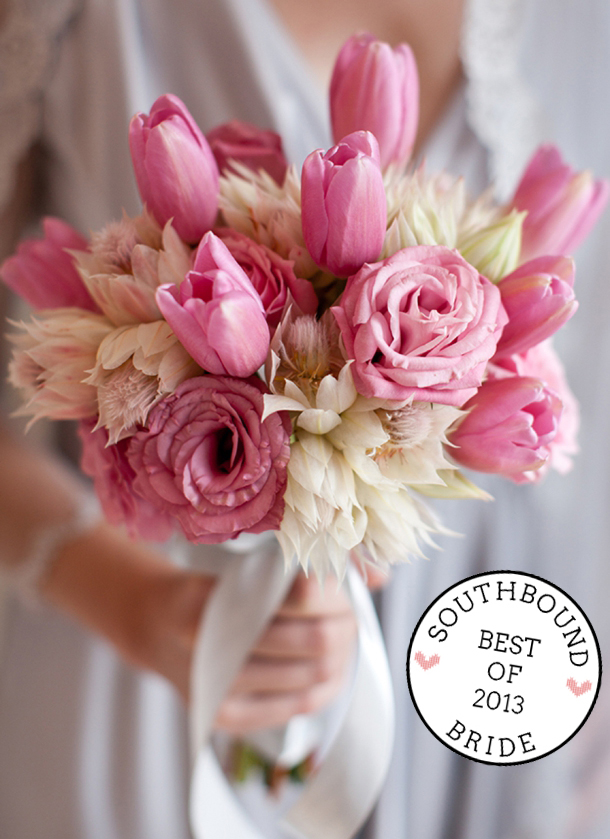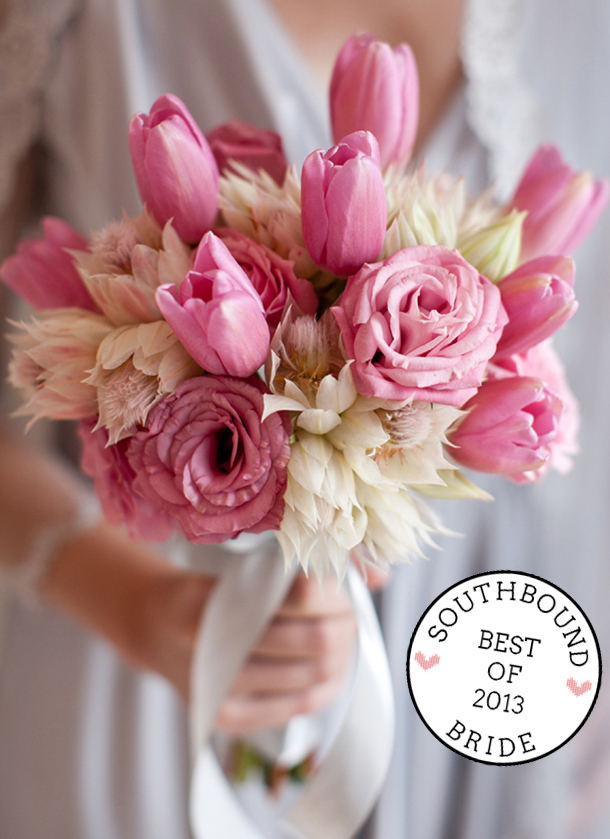 This beautiful bouquet carried by bride Maria was my personal favourite this year – I love the colours, the mix of roses, tulips and blushing brides. Isn't it splendid? See the whole wedding (photography by Cari Photography).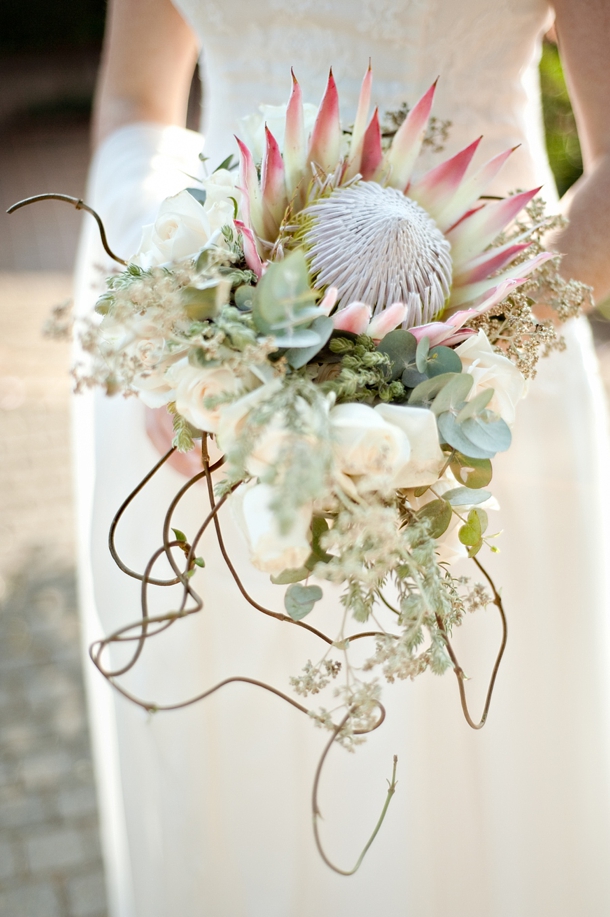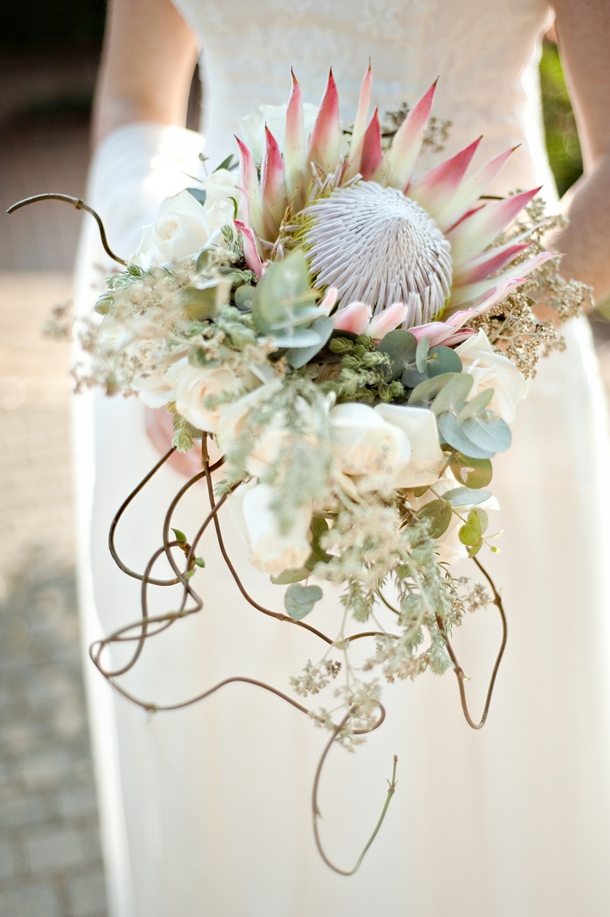 Sven and Louise's wedding flowers were one of the visual highlights of their autumn brunch wedding (and I should know, since I was there!). Louise's bouquet was absolutely breathtaking. See the whole wedding (photography by CC Rossler; floral design by Dawn Pellew).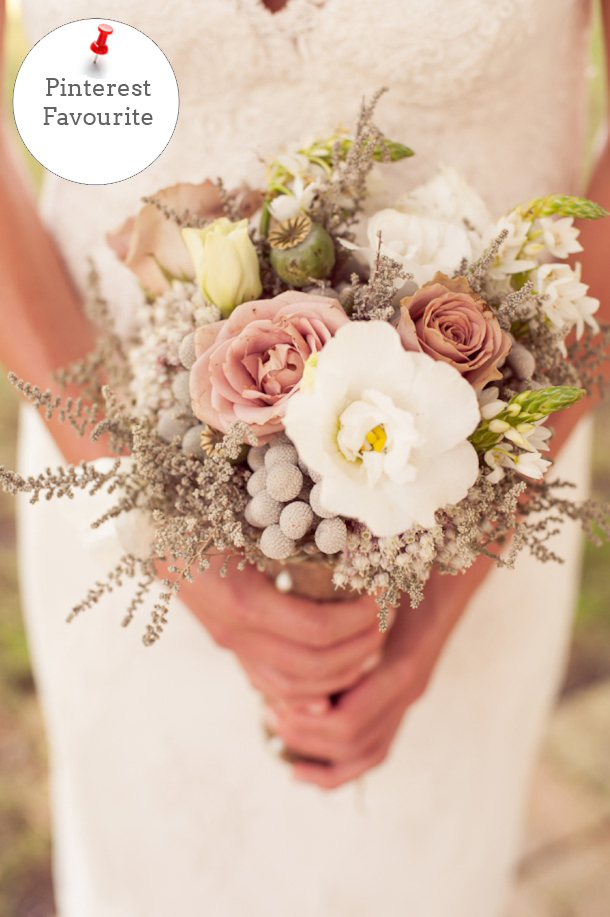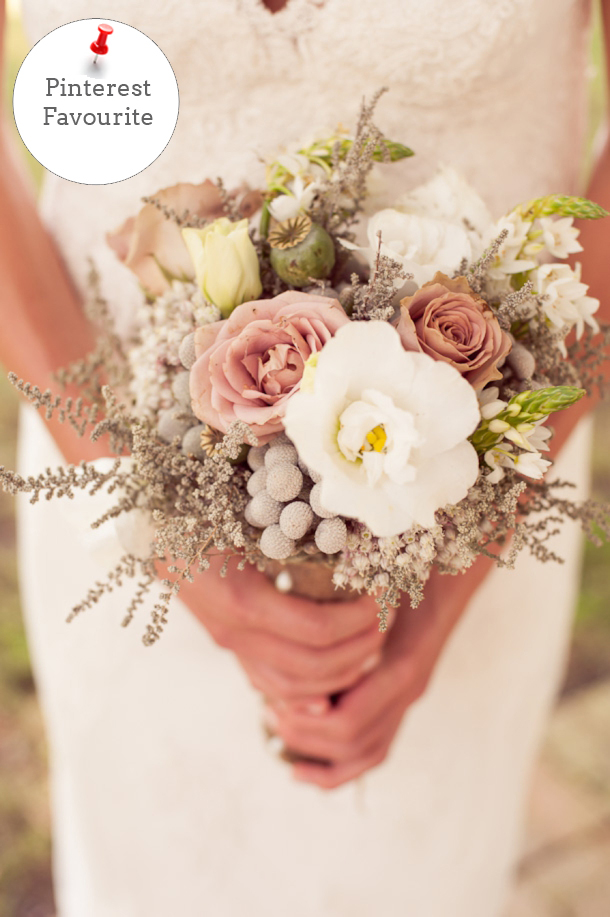 This bouquet was a huge favourite on Pinterest – it's the perfect rustic romantic combination, don't you think? You'll love the rest of Lizaan & Michael's deliciously rustic wedding too. (Photography by Natural Light Photography; bouquet by SBB faves Flowers in the Foyer.)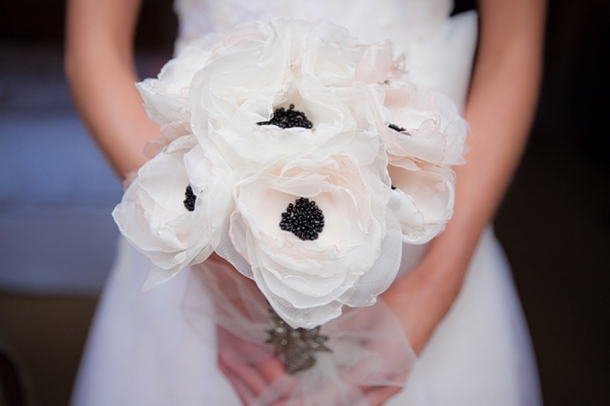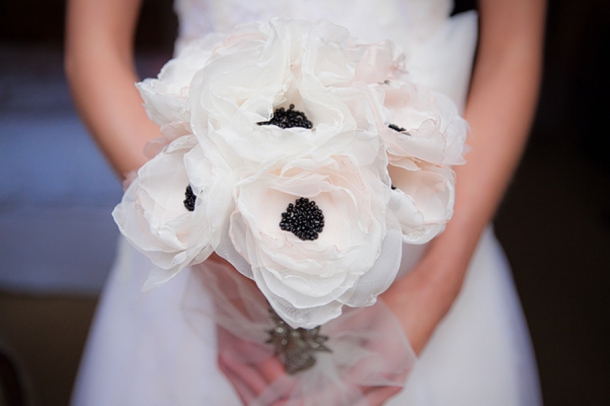 It isn't just real flowers that can make an impression – Hestelle used soft fabric and paper flowers in order to imitate the soft peonies that were out of season but which she loved. See the whole wedding (photography by Aglow Photography; fabric flowers by Alana van Heerden).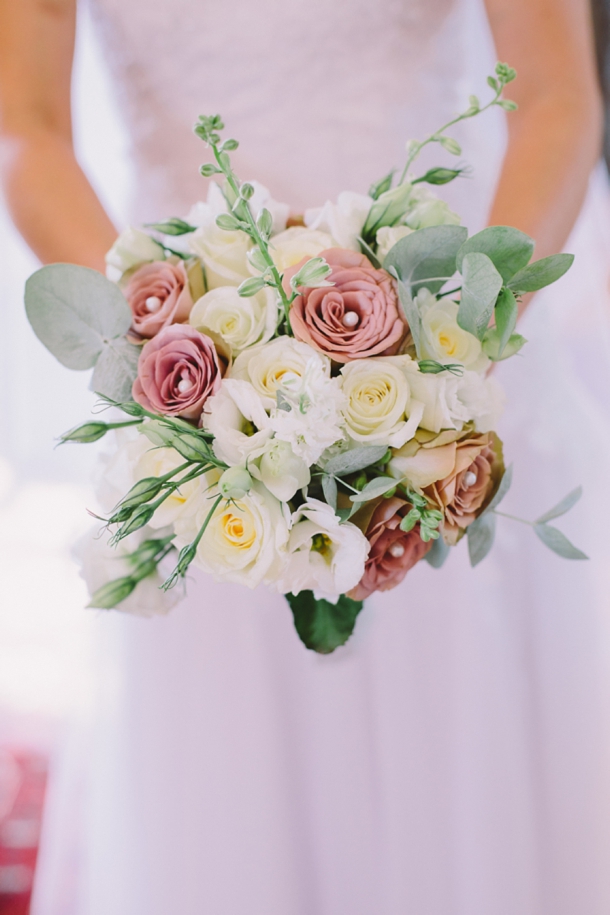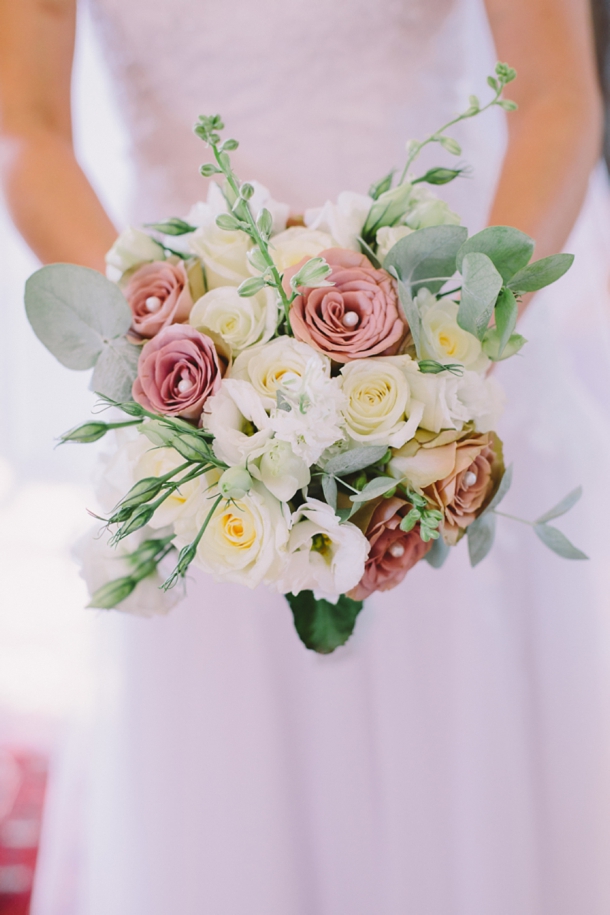 Sheer pastel prettiness in Janna's wedding bouquet, which matched the rest of her lovely garden wedding. There's such a perfect balance to this bouquet – it's full and textured, but so light and summery at the same time! See the whole wedding (photography by Charlene Schreuder; floral design by Special Events).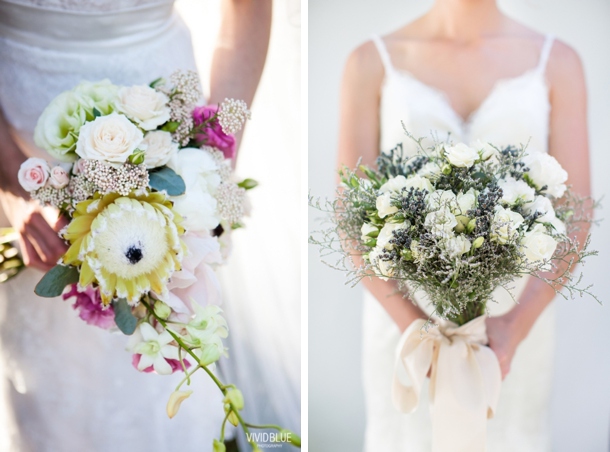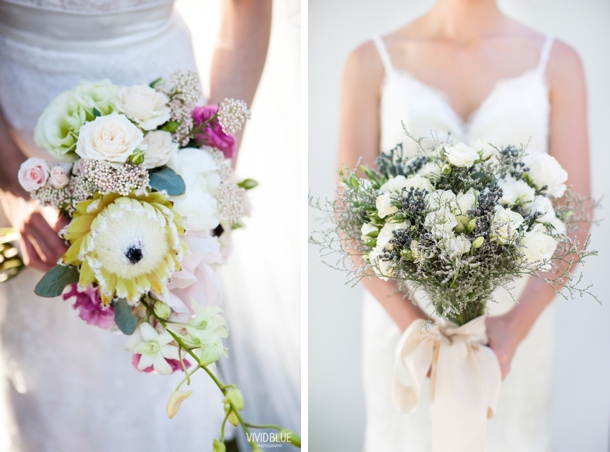 LEFT: I adore this protea bouquet – the colour combination is so unusual for a protea bouquet and it's stunning. The same colour combination graced the tables at Alet & Jacques' beautiful Hawksmoor House wedding. See the whole thing (photography by Vivid Blue; floral design by Leipzig).
RIGHT: Classic elegance could have described Christelli's whole wedding, but I loved that her bouquet, while both simple and elegant, also had a real just-picked freshness to it. And love that sumptuous ribbon tie! See the whole wedding (photography by Catherine Mac; floral design by Nell Volschenk).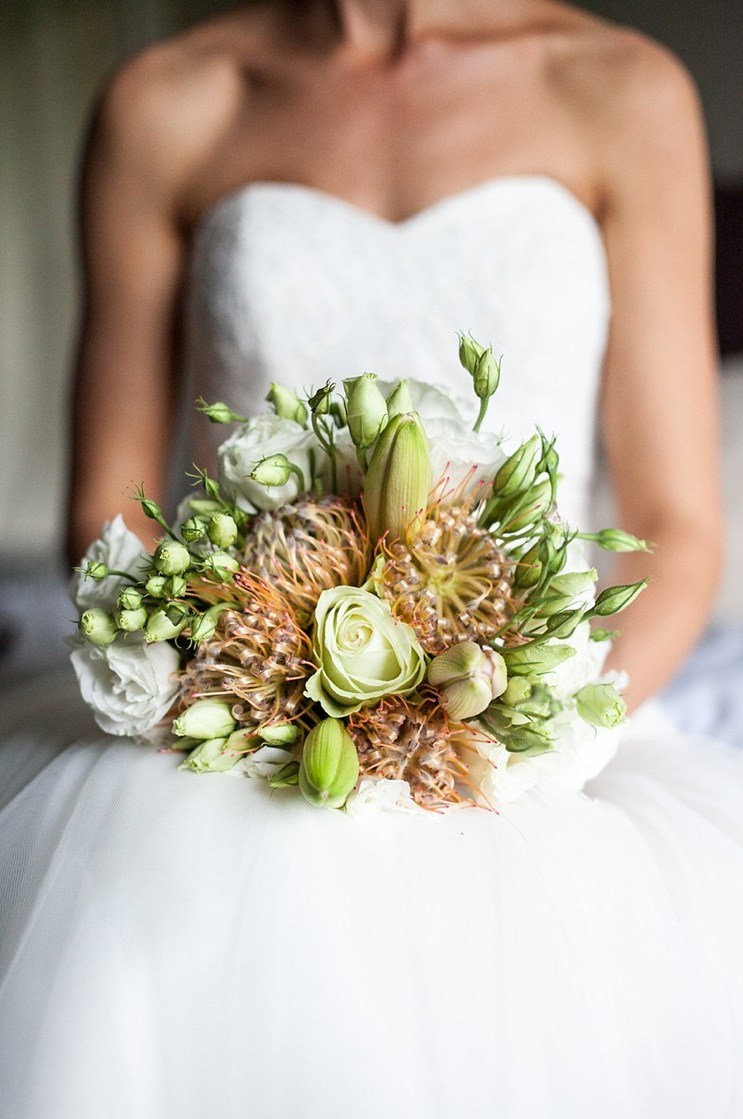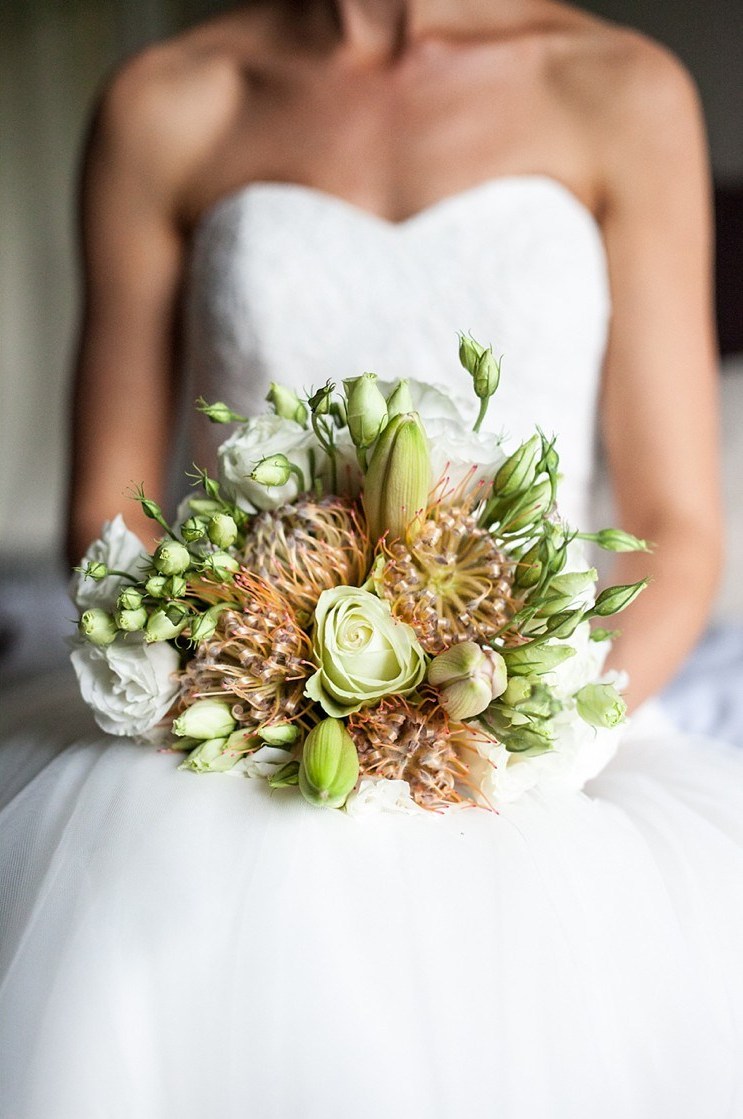 My love for pincushions is not unknown – I love how they were combined with soft white blooms for Jill's elegant African-themed wedding. So pretty. See the whole wedding (photography by Vanilla Photography; floral design by Pure Joy).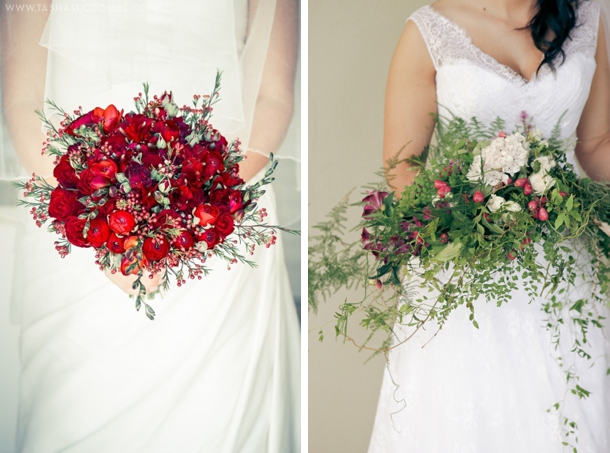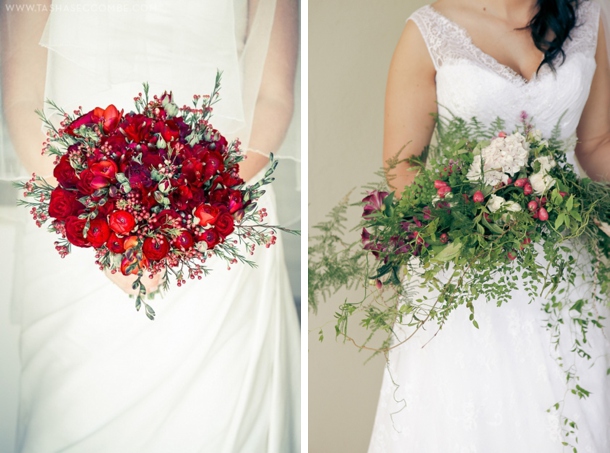 LEFT: I've been so happy to see cold-weather weddings become more of a trend, and this rustic winter wedding was a highlight this year. Most of the decor and flowers were a perfect snow white, punctuated to amazing effect by bride Clarissa's bright red bouquet. See the whole wedding (photography by Tasha Seccombe; floral design by 4 Every Event).
RIGHT: Speaking of cold weather weddings, I adored this autumn wedding with a bit of a botanical feel to it. Bride Mynderd's bouquet, with its berries and flowing foliage, embodies the abundance of the season – be sure to click through and check out the rest of the remarkable florals at this wedding. See the whole celebration (photography by Just Judy Photography; floral design by Danette Jacobs and Hanli Smuts).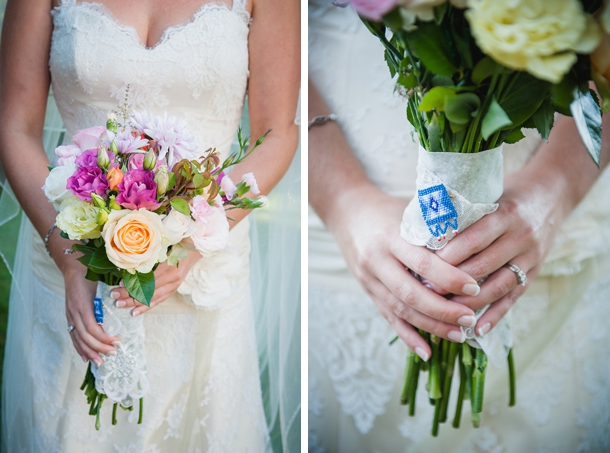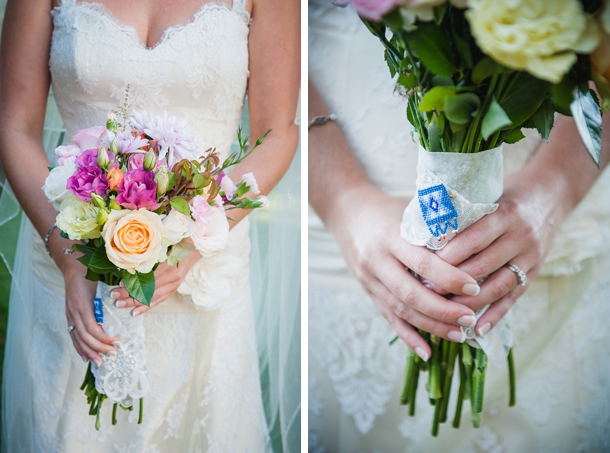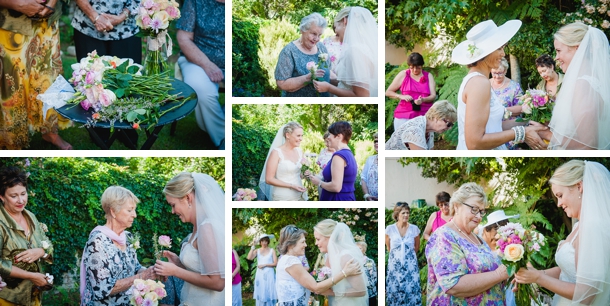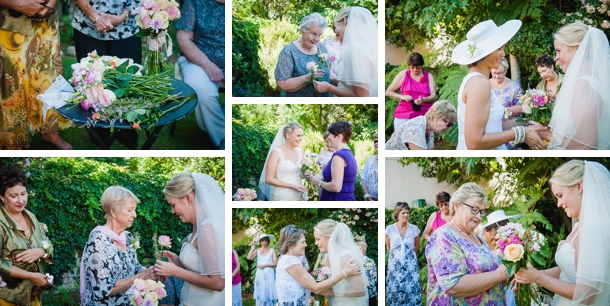 I couldn't do this roundup without including one of the most heartfelt and beautiful ideas I've seen to do with florals all year or ever. Instead of having a pre-prepared bouquet, bride Kerry's mother organised a ceremony before the wedding where she was given a flower or herb with some significance by all the senior women in the family, which was then made up into the bouquet she carried. So special! See the whole wedding (photography by Lauren Kriedemann; floral design by Audrey & Kay, Our Poppy Shop).
So those are my bridal favourites, but what about the lovely maids? Here are just a few of my favourite bridesmaid bouquets from 2013. Starting with this gorgeous set of mismatched protea bouquets at Monique & Nico's wedding (photography by Kim Jansen van Rensburg, floral design by Colour Country Flora).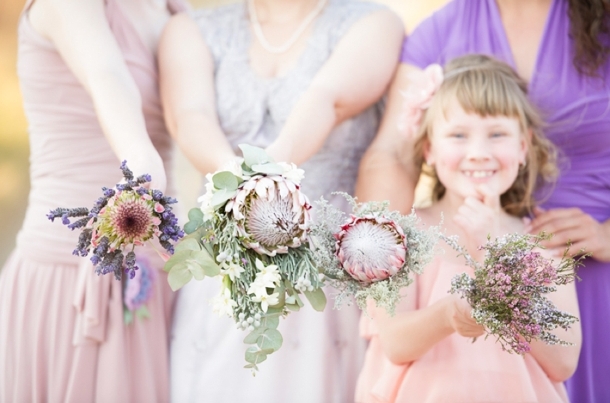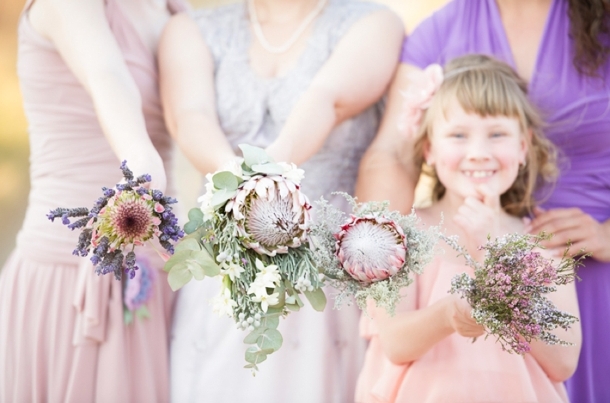 As I mentioned, proteas (or rather, indigenous flowers) were a big trend for 2013, and one I wholeheartedly approve, with our incredible natural floral heritage. From left to right: wooden protea photographed by Lindy Truter; brunia bouquet by Atomic Orchid, photographed by Andrea Carlyle; protea and rose bouquet by Pure Joy, photographed by Vanilla Photography)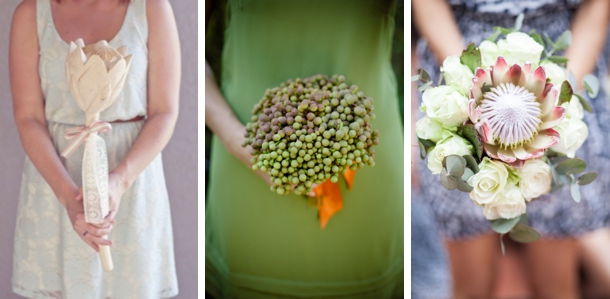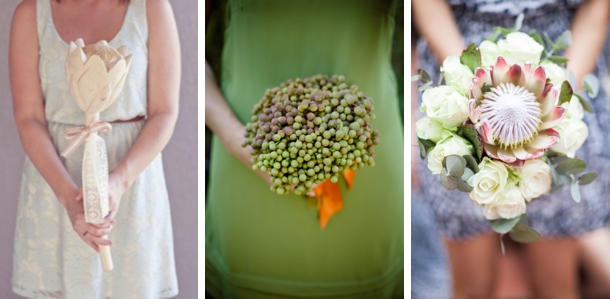 Just last week I featured Kylie and Patrick's lovely wedding that had orange paper flower bouquets – the bridesmaids' were my best! See the full wedding (photography by Jacki Bruniquel).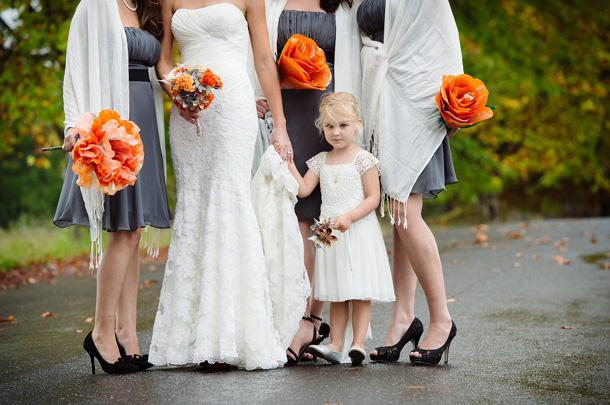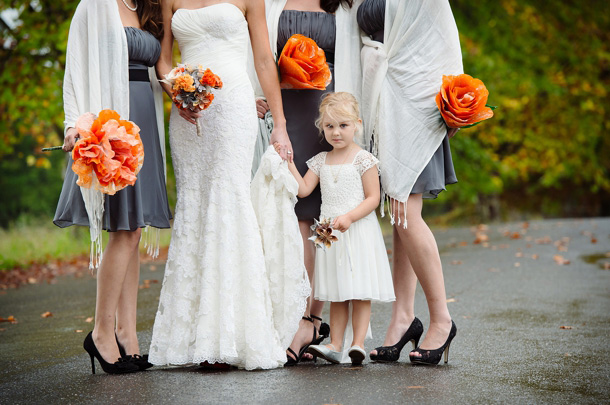 Finally, this blue and coral bouquet was so perfectly matched to the colour scheme of the wedding – how perfect does it look against the blue bridesmaid dress? See Emily and Bruce's full wedding (floral design by Paradiso Flowers/Blooming Wonderful; photography by Catherine Mac).