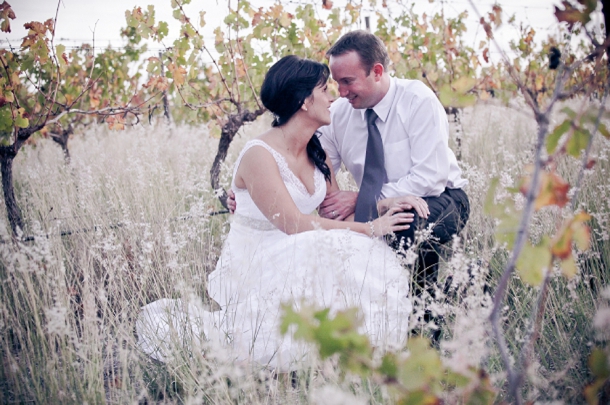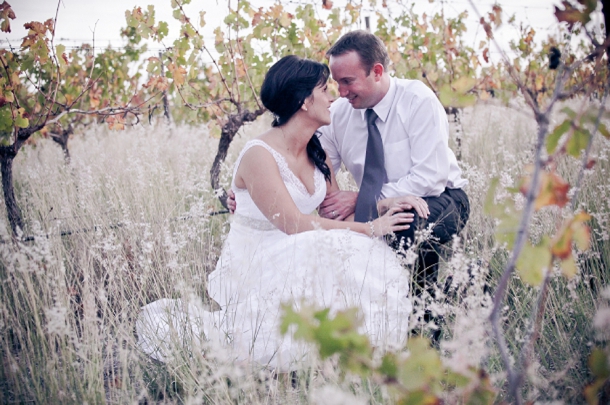 Oh, the loveliness! I'm such a huge fan of fruit being used as part of wedding day florals (more on that next week) so when I saw Charl and Mynderd's wedding over on Just Judy's blog, I immediately fell in love with it. What I didn't realise at the time, was that it wasn't just pretty, but a really personal detail, since Mynderd grew up on a fruit and wine farm – the same farm where the couple were married. How fun is that? Whatever the inspiration, I adore the combination of flowers and foliage and little bell jars housing pomegranates and other treasures – it's autumn-ey botanical style heaven. As always, Judy's pics really do the details justice – it was so hard to narrow down the selection!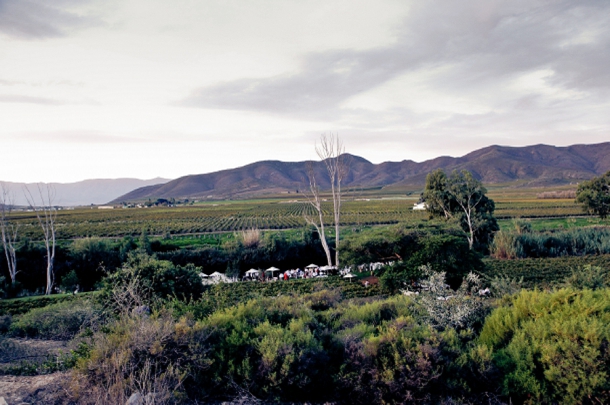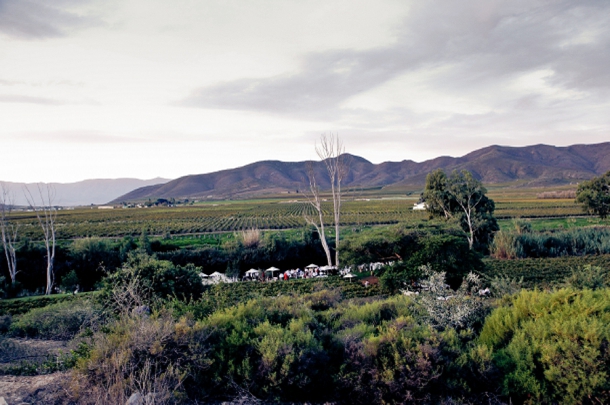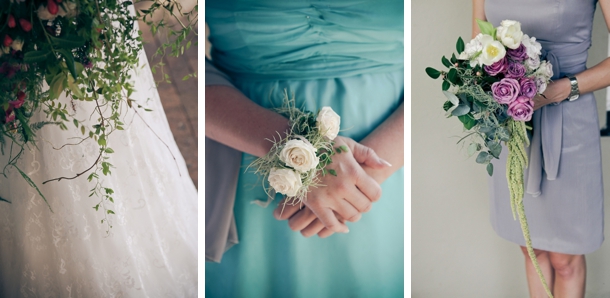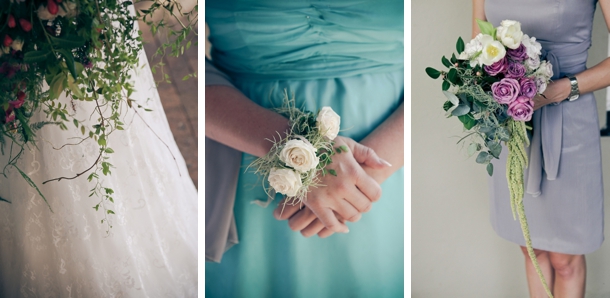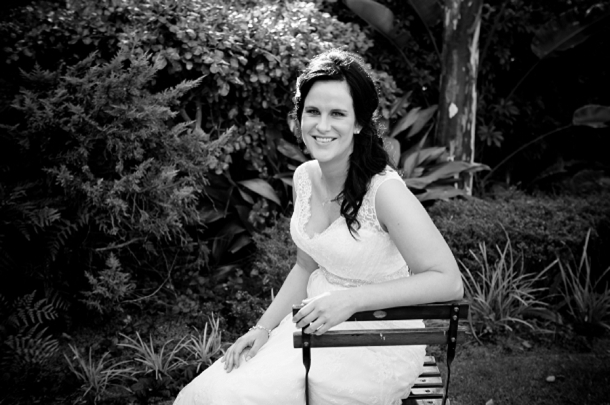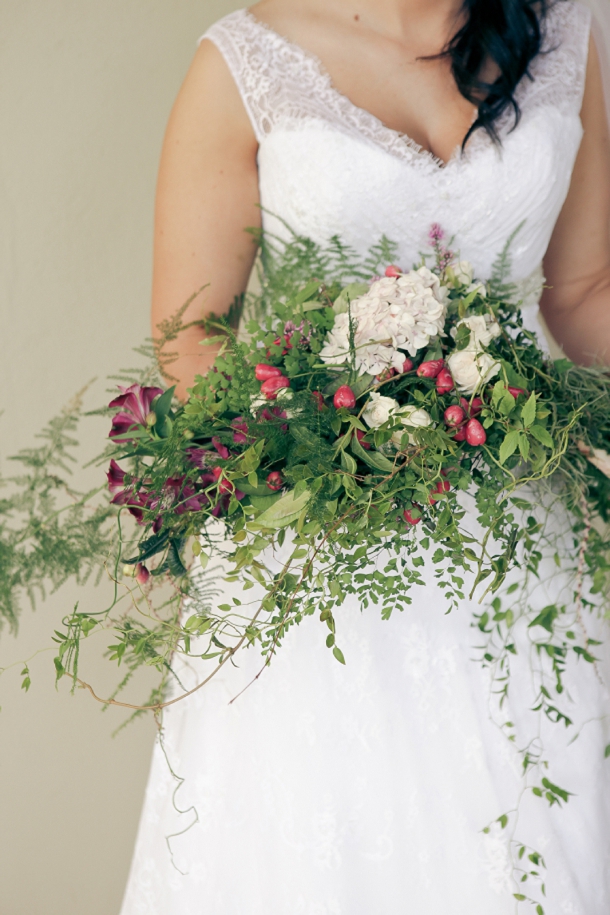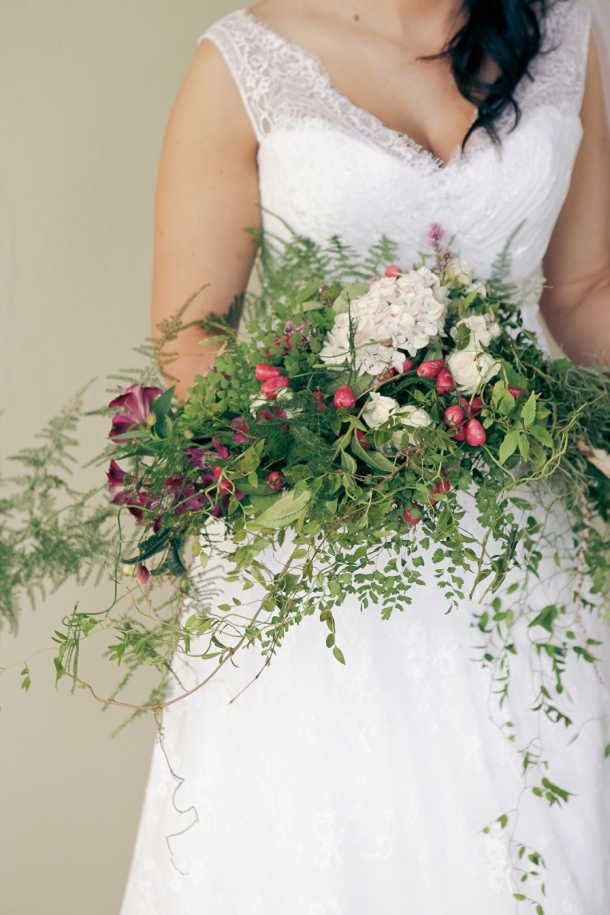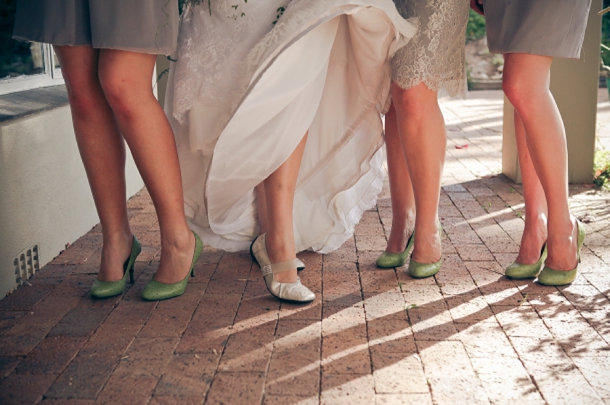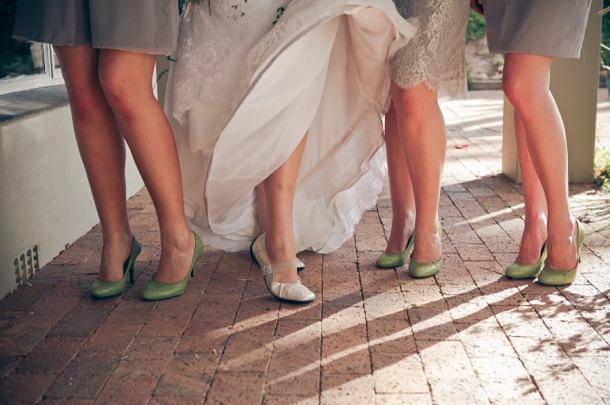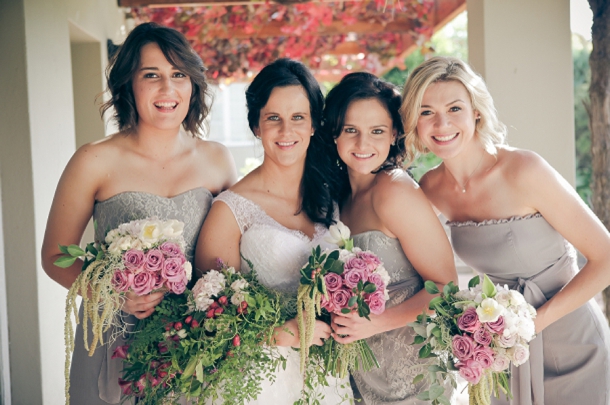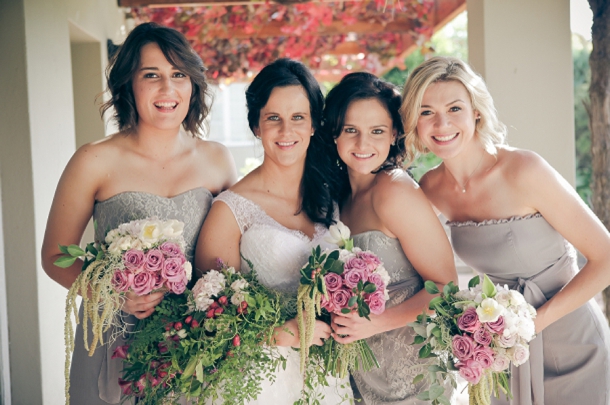 Mynderd sent over some background on the big day:
Charl and I met through a mutual friend. I was in London for three years and during that time, my friend messaged me to tell me that she had a friend called Charl who was the perfect match for me. She even said that she'd give up her chocolate addiction if I met him and wasn't married to him within two years! When I started work in Johannesburg we met, and just short of two years later, we were married.
Charl proposed in the park where we always take our dog for a walk. It was totally unexpected. I was then surprised by both our parents that had flown up – it was one big celebration the whole weekend after our engagement that Friday!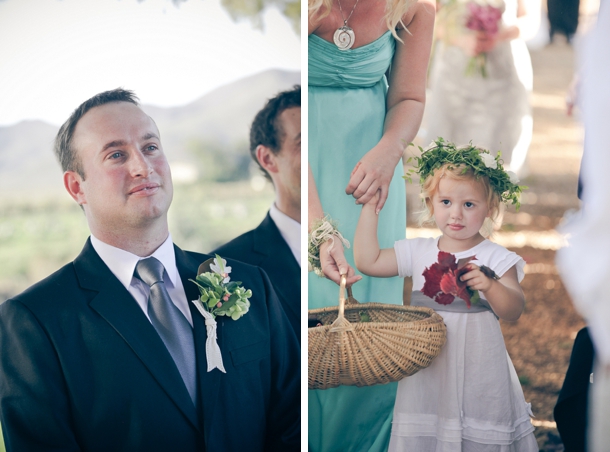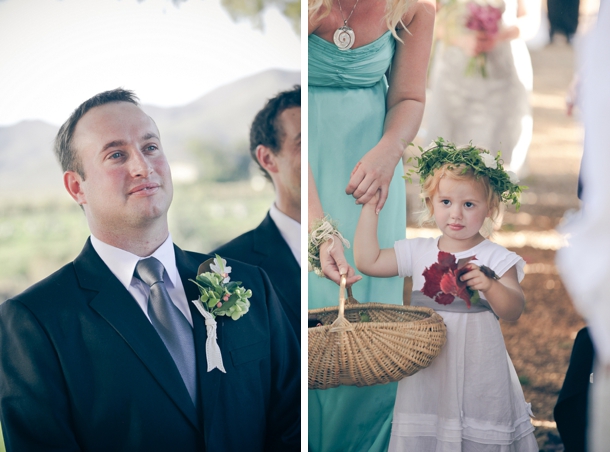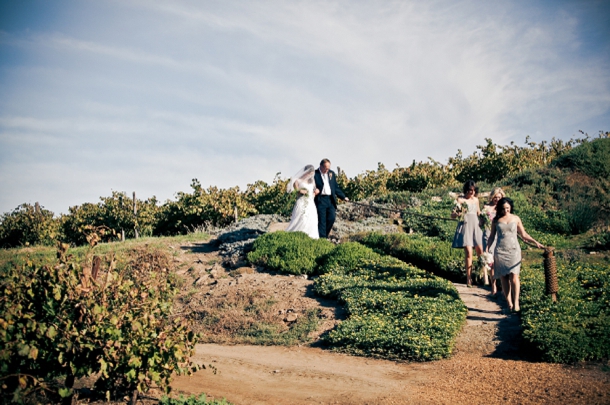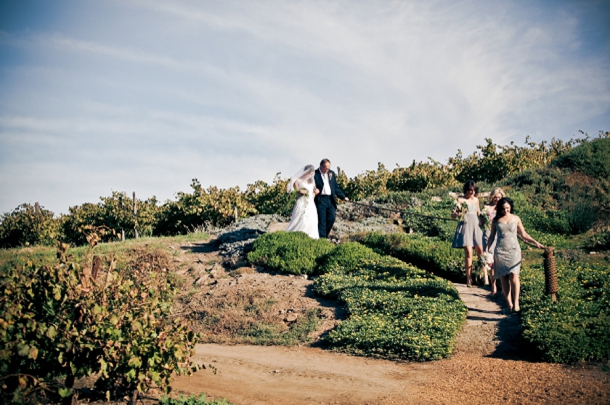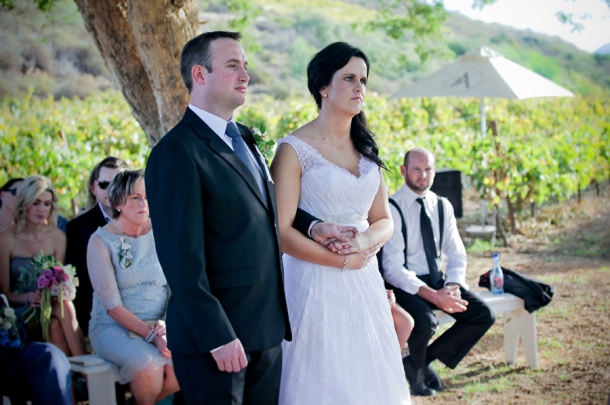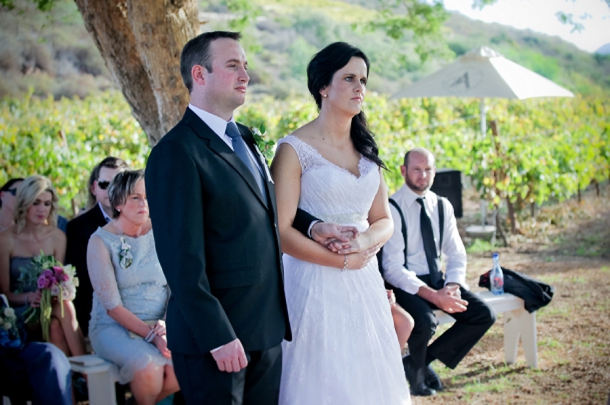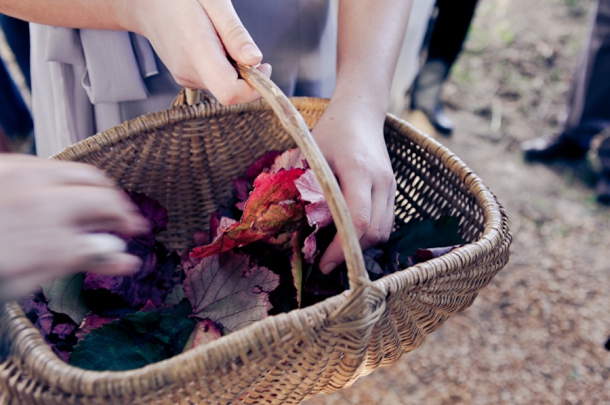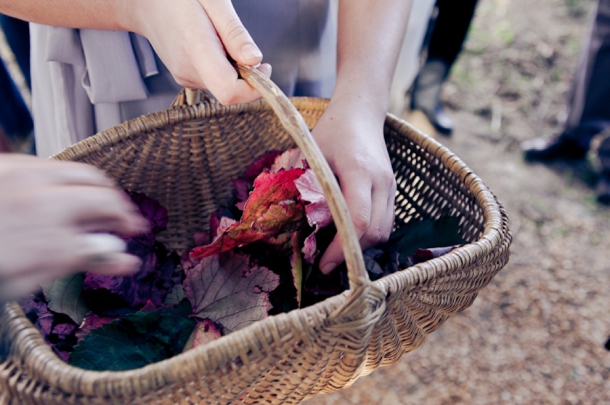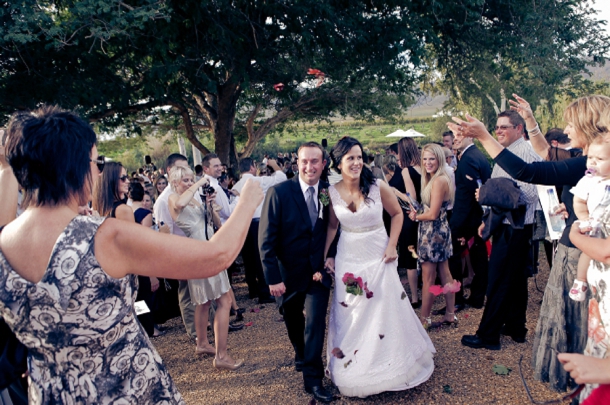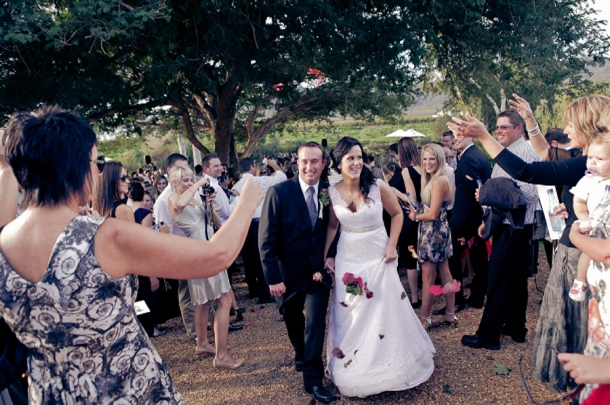 Both of us come from farming communities – Mynderd grew up on a fruit and wine farm and Charl on a sheep farm, so we decided to get married on Mynderd's family farm, Arendsig. Our cake was topped with two sheep and lots of fruit, which was a tribute to the farms we grew up on. It was made by my cousin, Mynderd.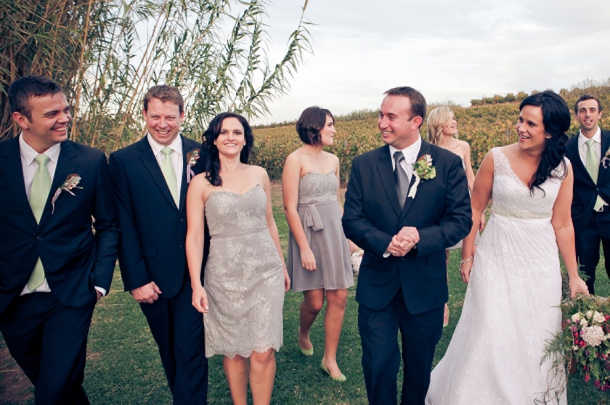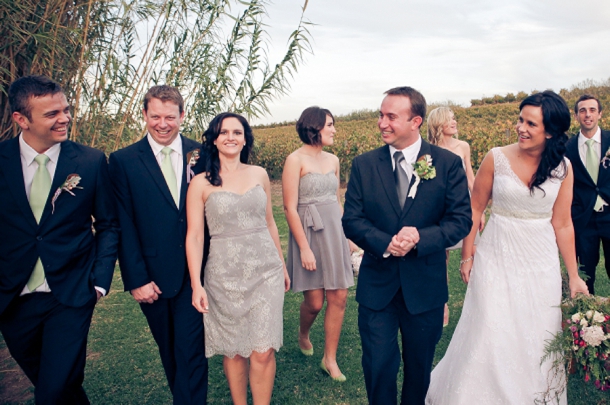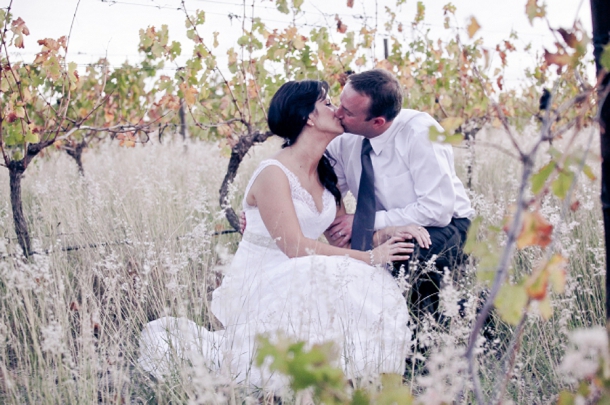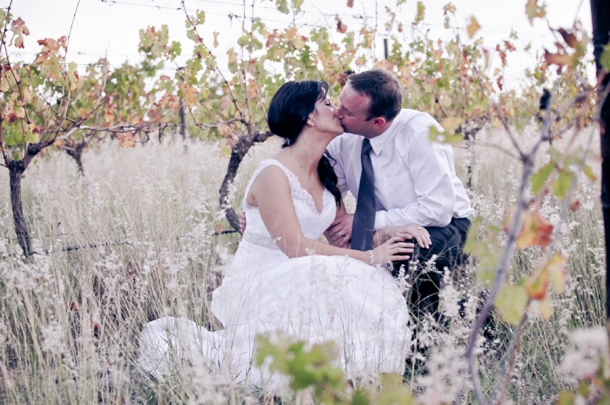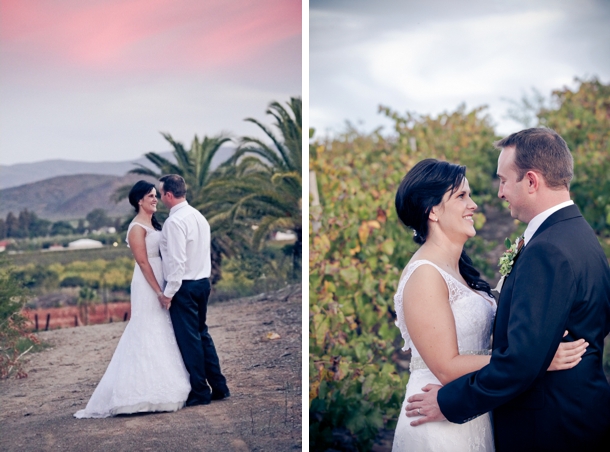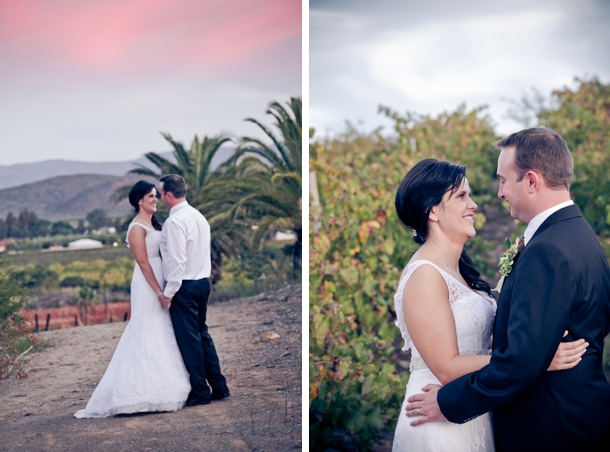 We didn't have a specific colour scheme, but the theme was 'romantic festival'. We had flowers and fruit decorating the tables. This was done with the help of our family friend Hanli Smuts, Danette Jacobs and one of our mothers. The napkins, which had each guest's name embroidered on them, were also a lovely final touch, made by our other mother. They served as the place cards and as a gift for the guests.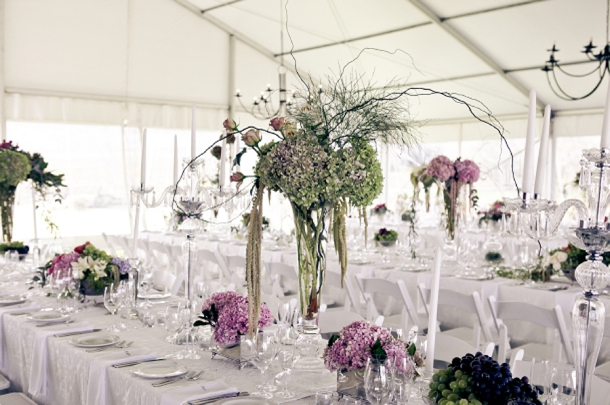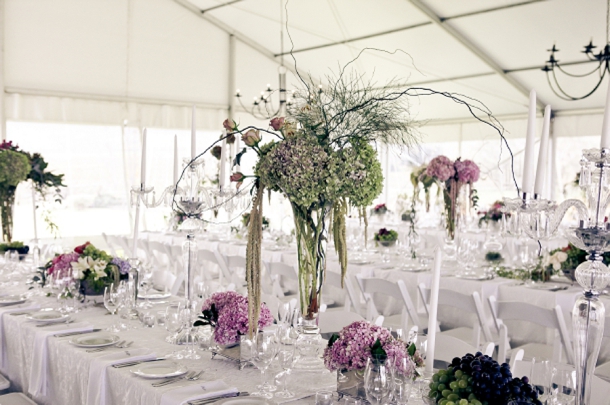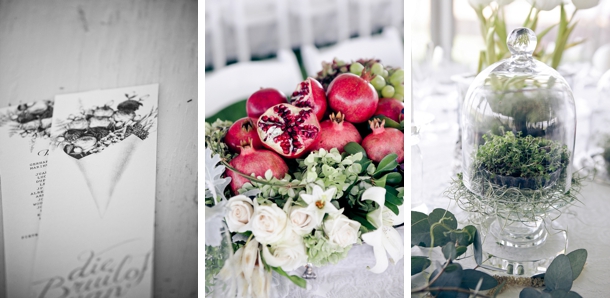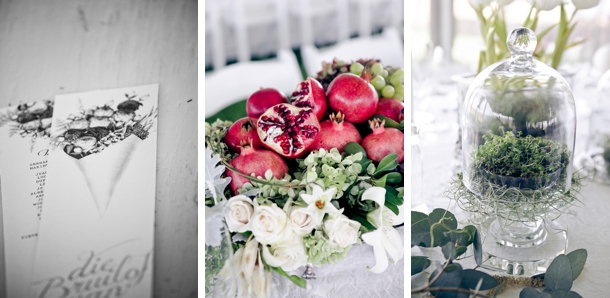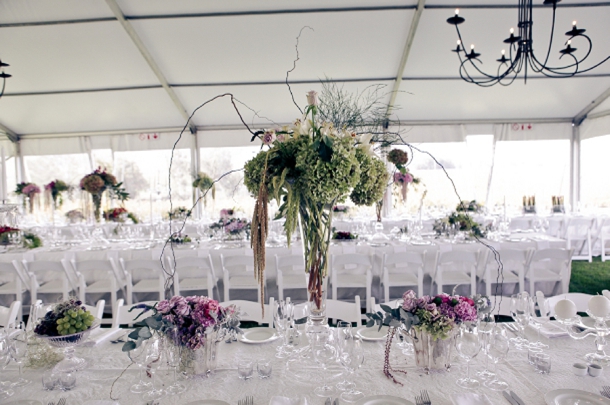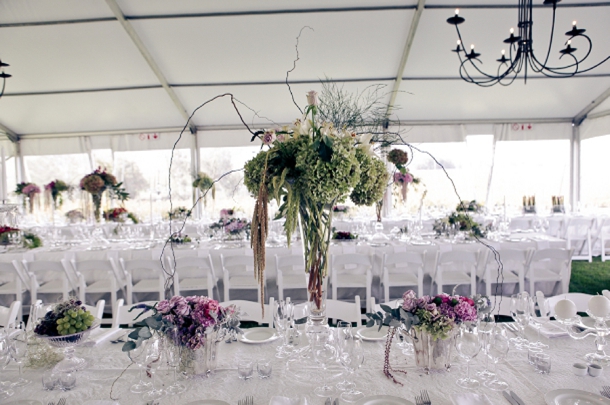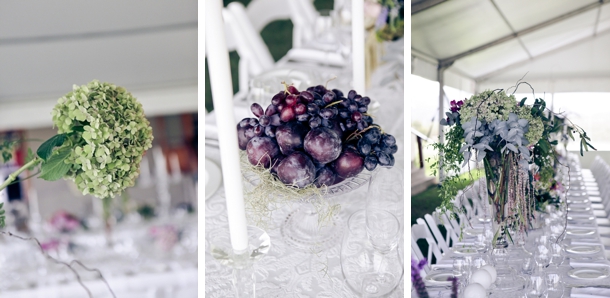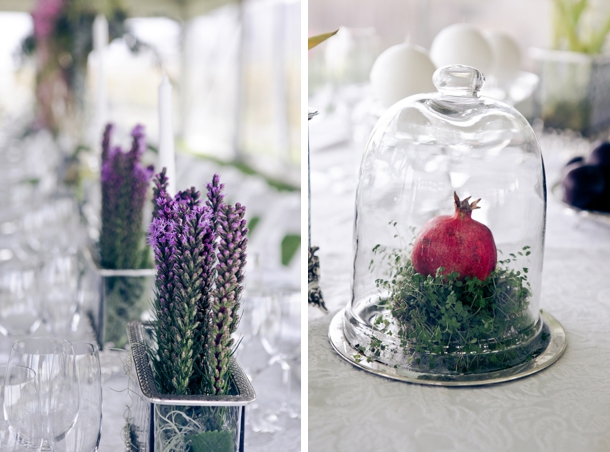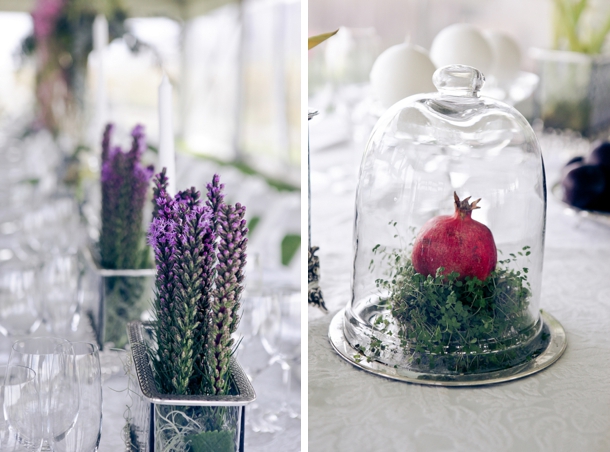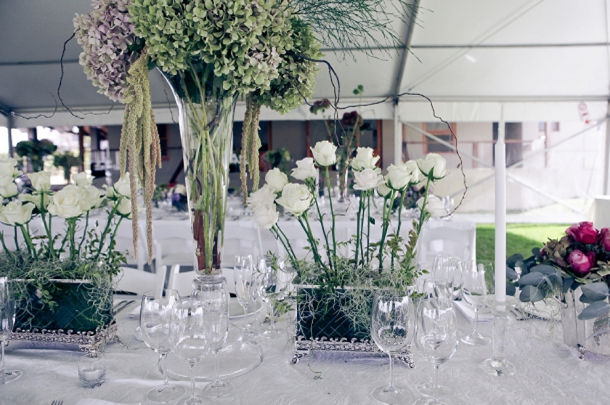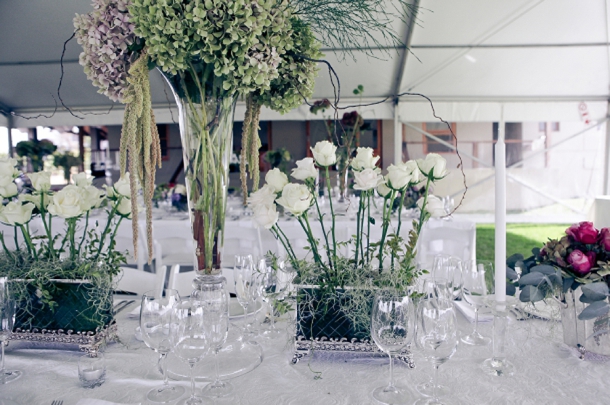 The weather was one of the highlights of the day, along with the flowers, food and people. I'm so glad I listened to my sister, who said that I shouldn't let the idea of bad weather deter me from my first choice, as we could always have a Plan B – we had our river ceremony and the weather was perfect!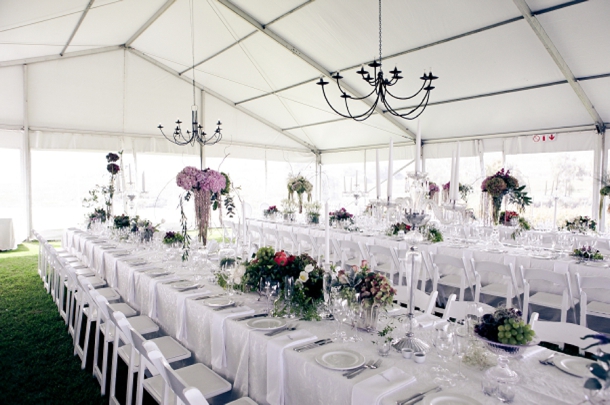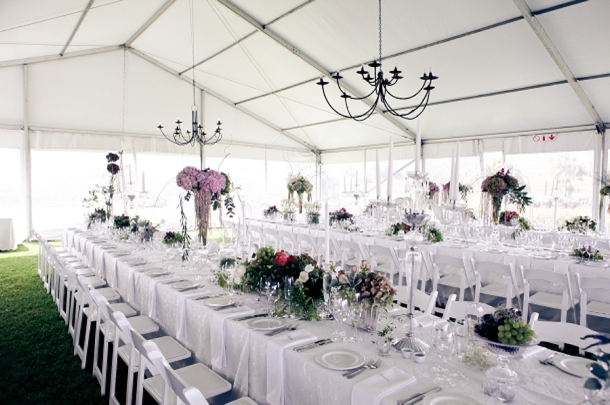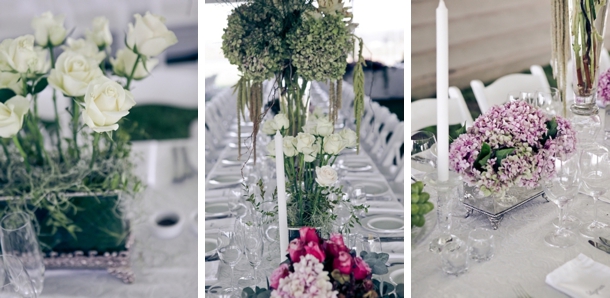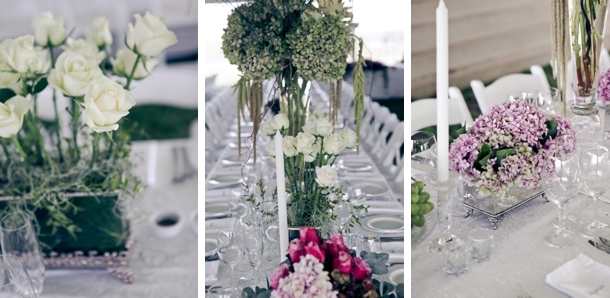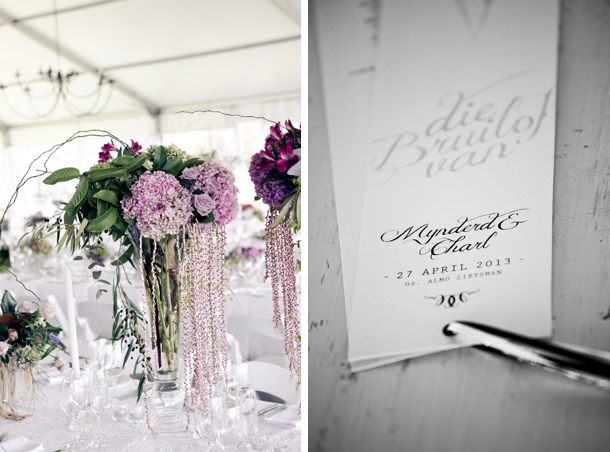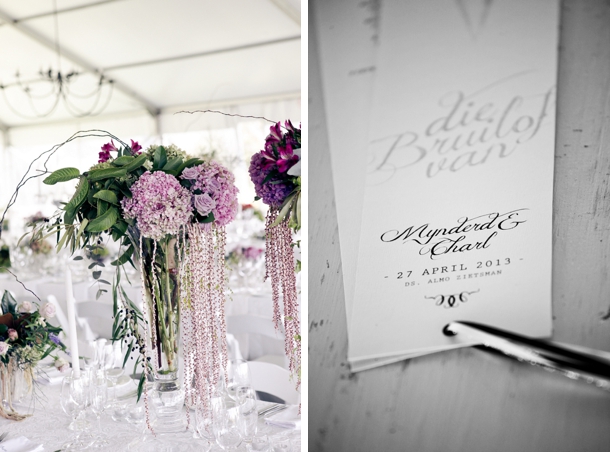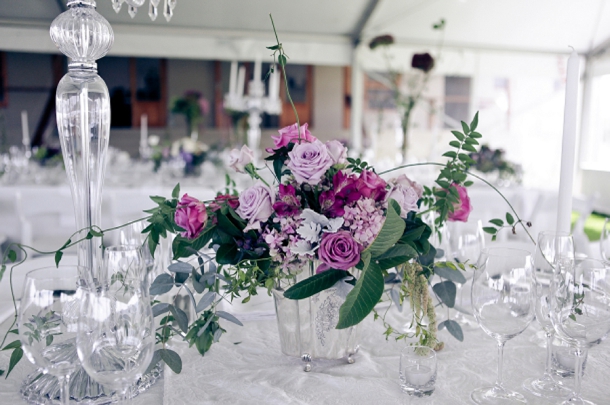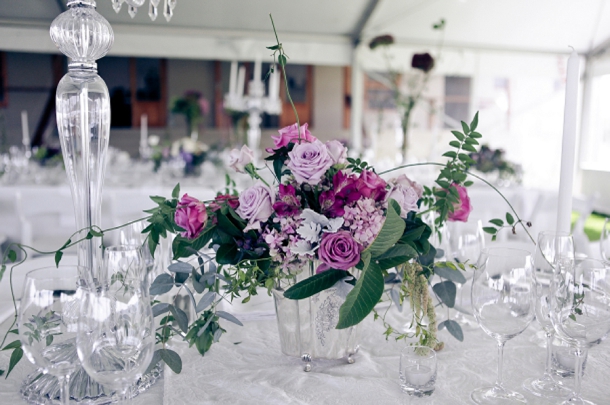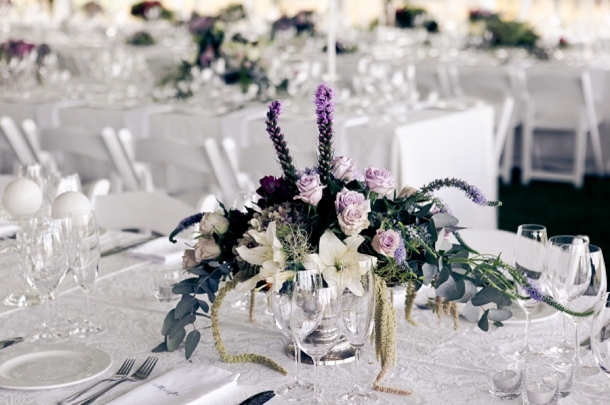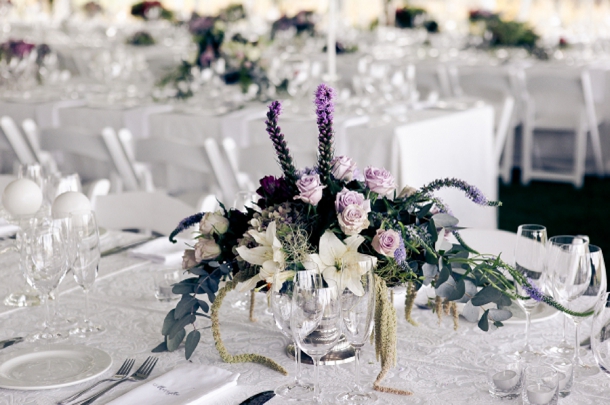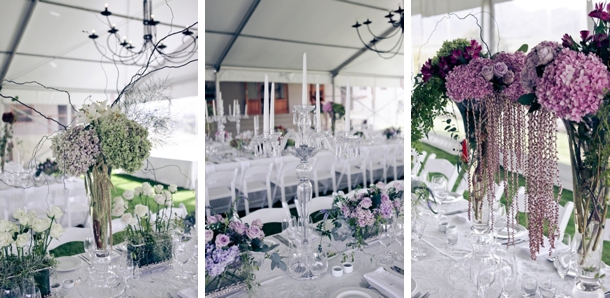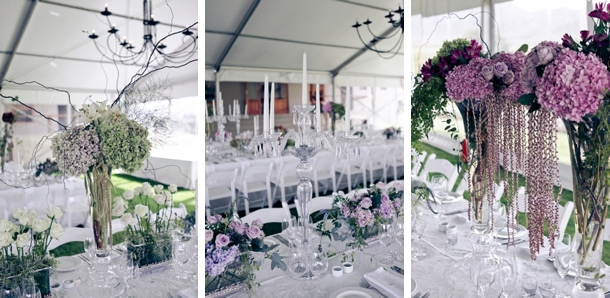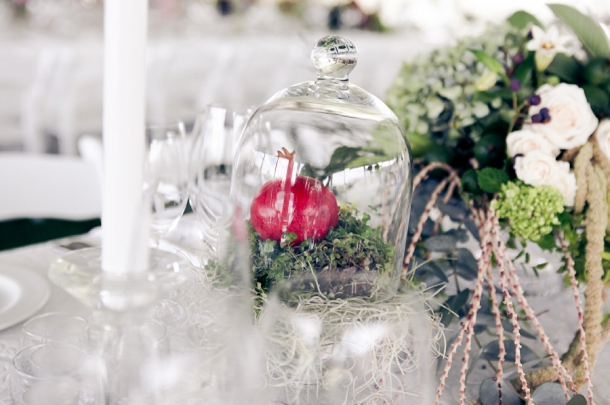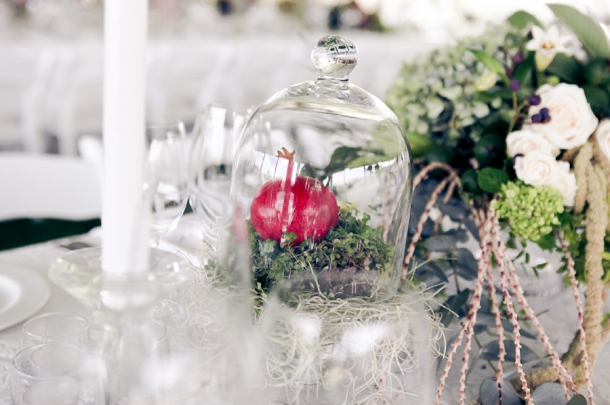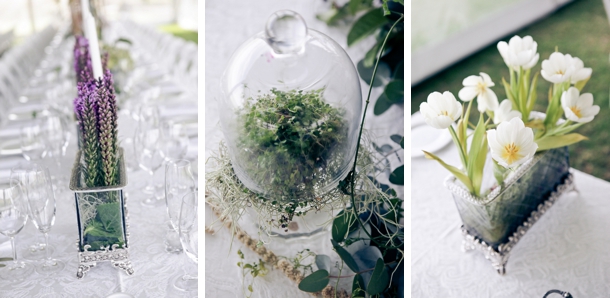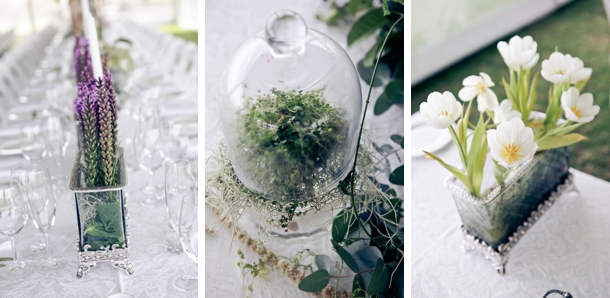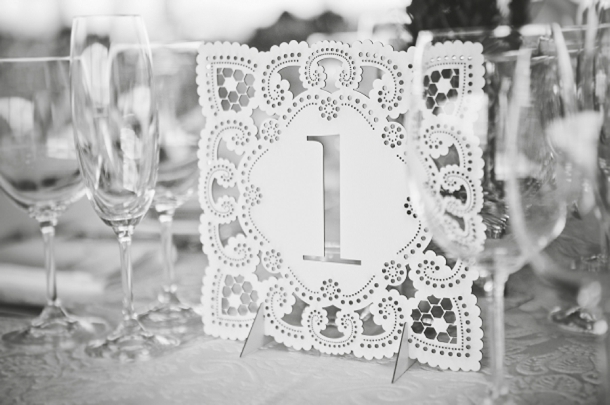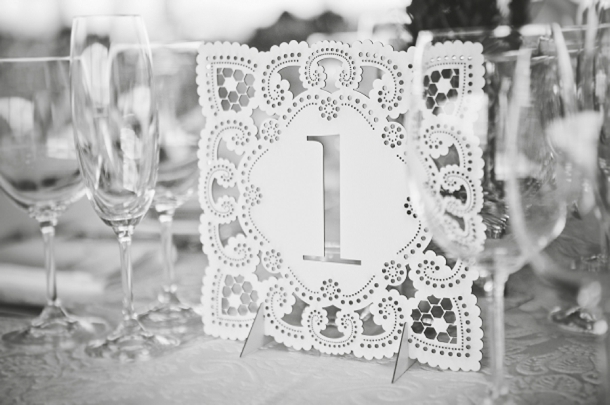 In planning the wedding, I looked at a lot of blogs, which I could then use as guidance for our style and what we wanted. I also loved the Sarie Bruid magazine with real life weddings and good supplier names in South Africa.
I would encourage getting a wedding planner who can guide you in all the things that need to be done, especially if you have a full time job. It is much less stress. However, if family and friends ask if they can help, they really mean it – make use of this resource! They are the people you can trust.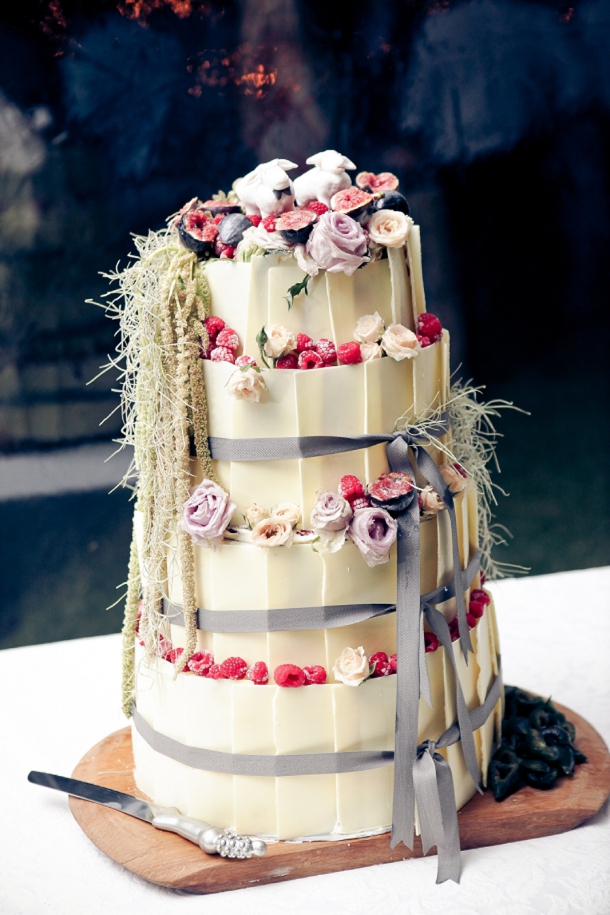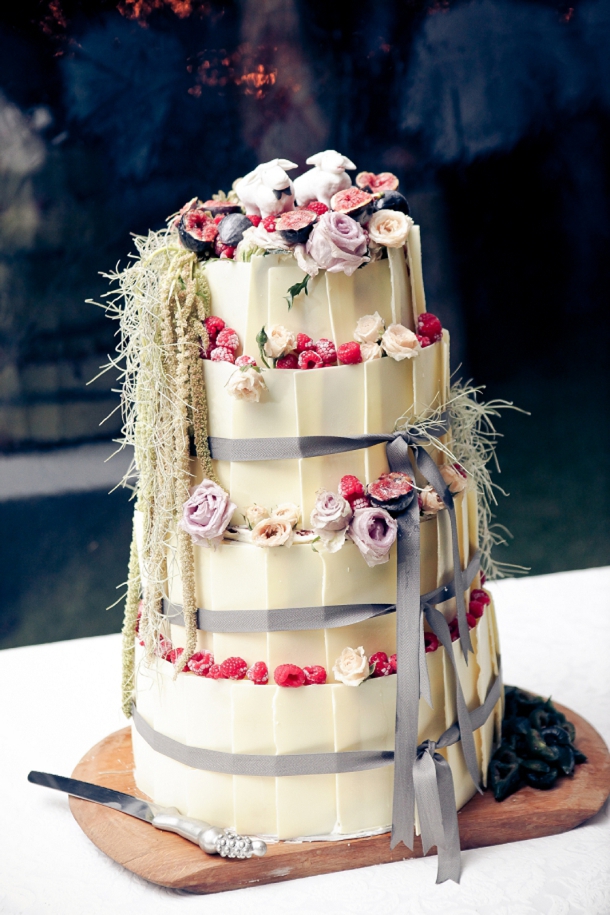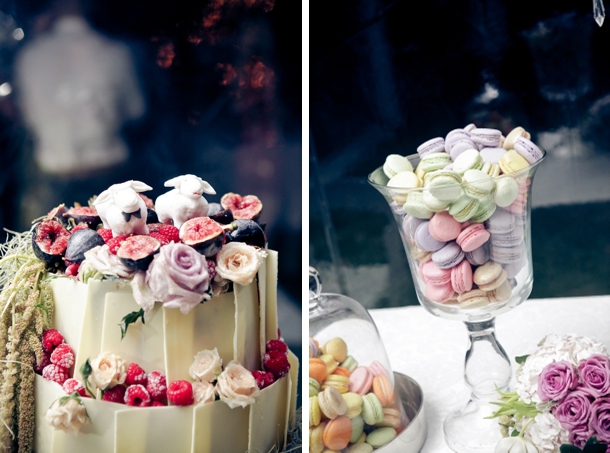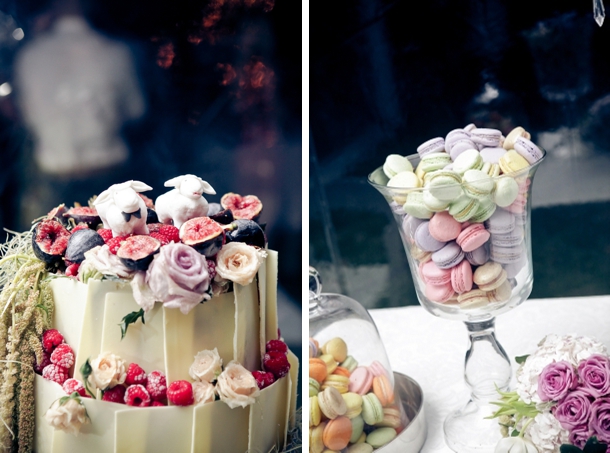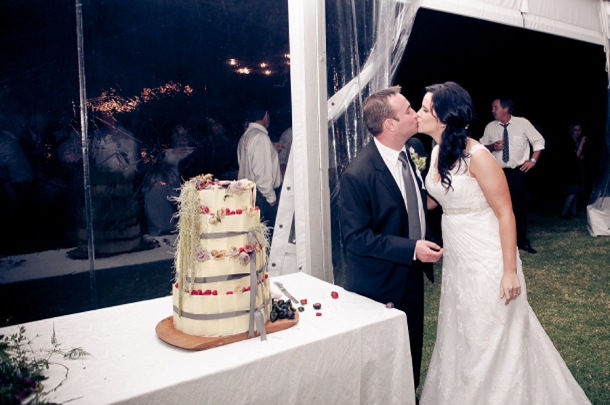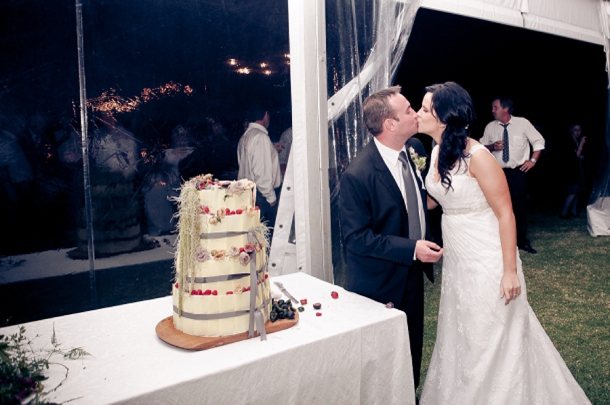 Thank you so much, Mynderd and Charl! Wishing you a 'fruit-ful' life together ;) And huge thanks to Just Judy – you know what to do – head over to her site for more pretty pics.
SERVICE PROVIDERS
Venue: Arendsig | Catering: Di Doms | Photography: Just Judy Photography |Co-ordination: Penny For You | Flowers: Danette Jacobs and Hanli Smuts | Cake: Mynderd Pistorius | Invitations: Lucille Visser | Stationery: Gera Smuts | Bride's dress: Elizabeth Stockenström | Bridesmaids' dresses: Anna Marie van der Merwe | Hair: Laura Du Toit | Makeup: Hildegard Bruwer | DJ: Just For You | Wine: Lourens van der Westhuizen
SBB ♥ Just Judy Photography, a featured member of our Directory