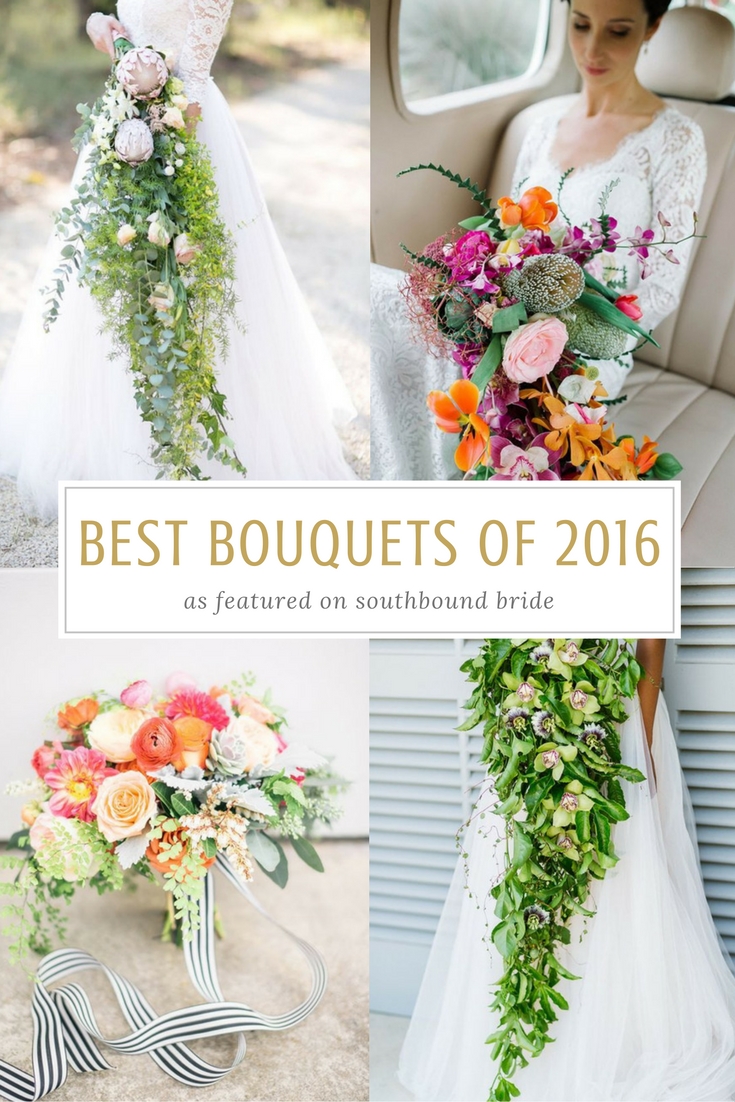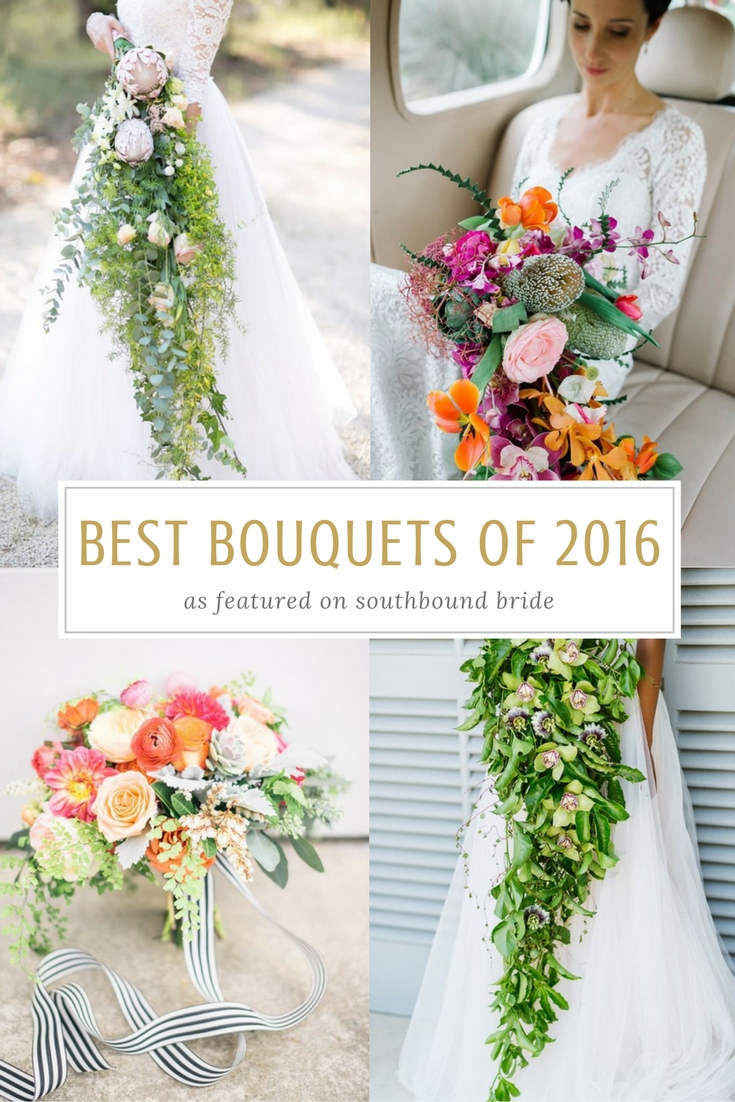 It's that time of year again, lovelies! For the next two weeks, along with some off-time for Christmas etc., we'll be bringing you the best of the year's weddings and styled shoots. I must say, compiling these is something I always look forward to, even though narrowing them down is SO HARD. And this year, we really have such a diverse crop of bouquets, in all different shapes and sizes and colours. What they all have in common is that they make a beautiful statement, and I hope that they inspire next year's crop of brides to go the extra mile in choosing something special to carry down the aisle at their wedding. So here we go – in no particular order, our top 20 bouquets!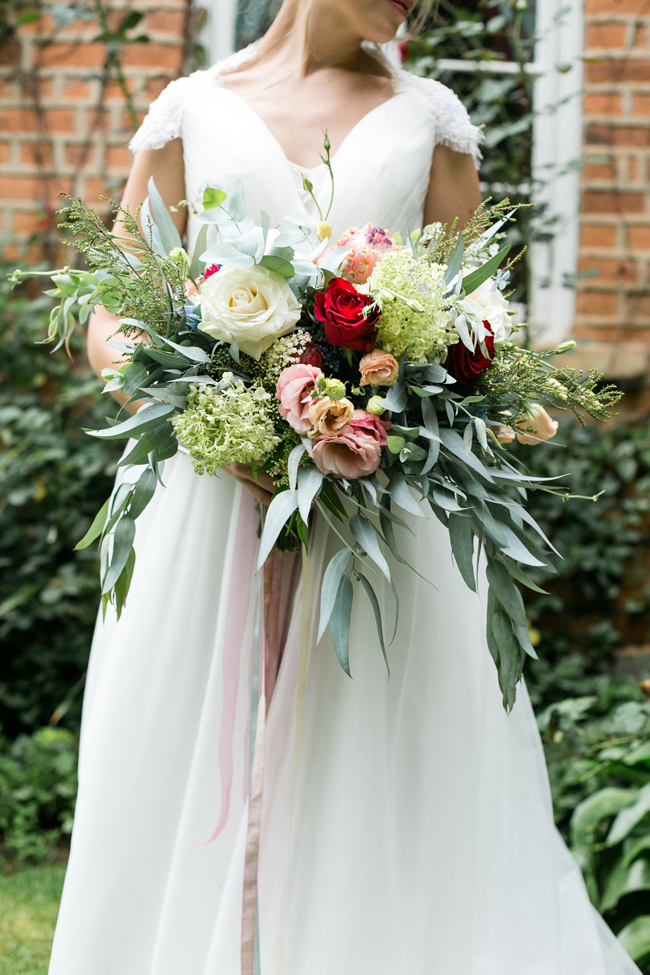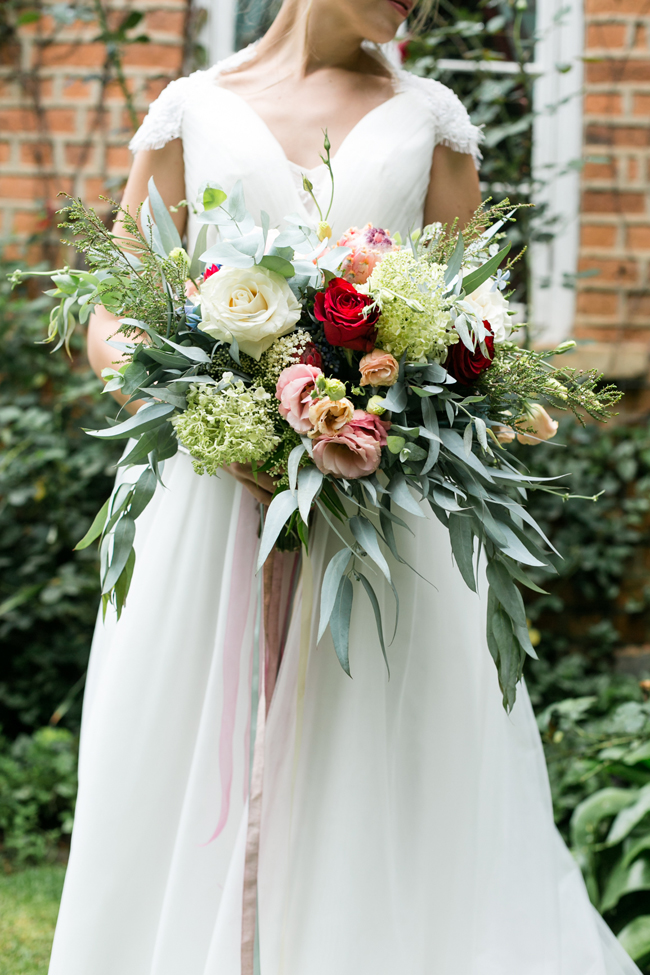 from HEIDI & SHAUN'S INTIMATE COUNTRY GARDEN WEDDING
Flowers: The Flower Shed | Photography: Long Exposure
Heidi says: "Jenny and Kim at The Flower Shed did an amazing job at interpreting a very thin brief into these gorgeous masterpieces that perfectly interpreted our feel of the wedding into a pretty mix of tones, including washed out denim blue, duck egg, grey, cream and sage with pops of deep red and raspberry pink. They told us that they had a blissful time picking all sort of delicious blooms from our garden to give the flowers that 'just picked' feel. My bridal bouquet has to be my favourite I have ever have seen! It was breathtaking and married the freshness of summer with the romantic tones of rose red."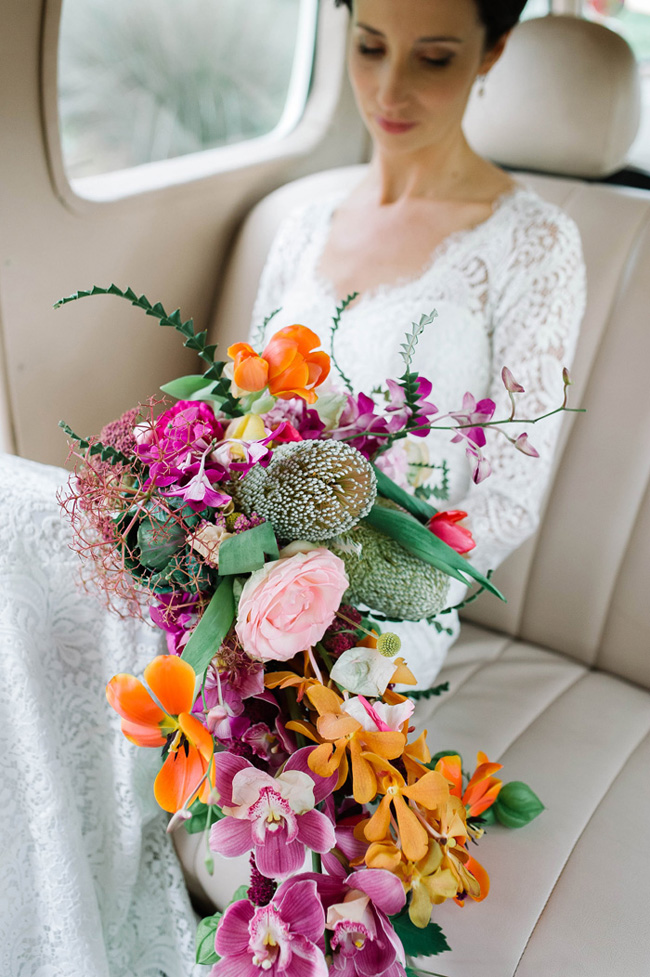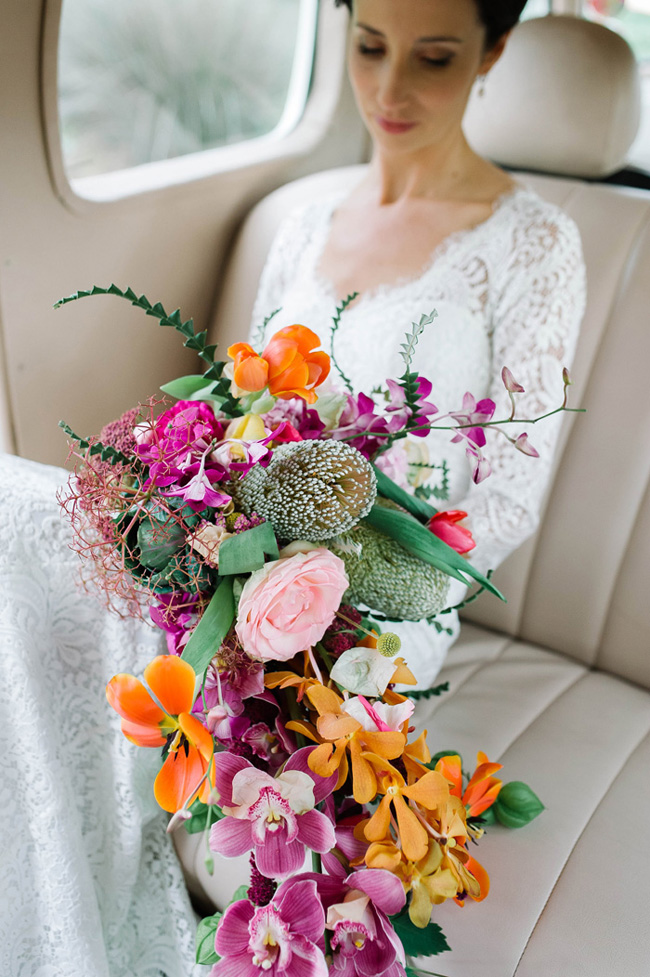 from SIANNE & SHANE'S BRIGHT & FESTIVE WINELANDS WEDDING
Flowers: Leipzig | Photography: Claire Thomson Photography
Sianne says: "Our flowers were bright and colourful, a festive mix of many different seasonal varietals. My bridal and bridesmaids' bouquets were cascade style bouquets."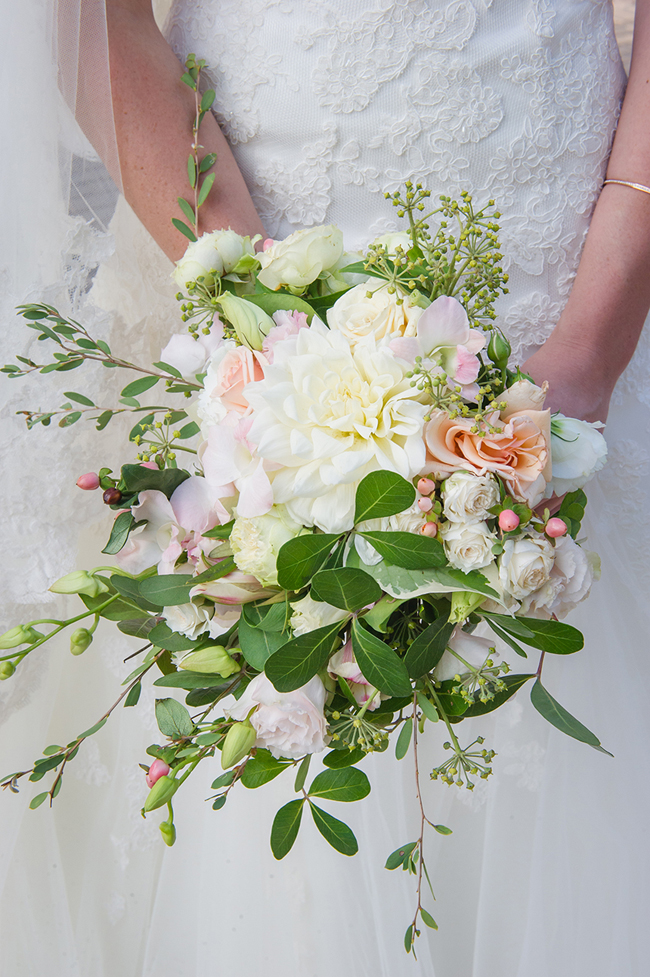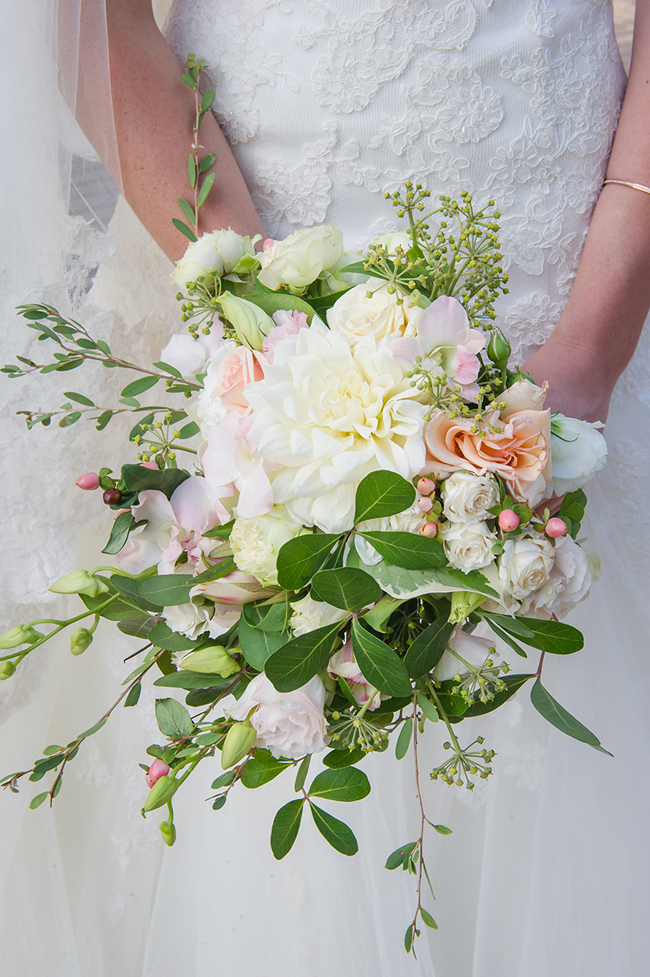 from NIKKI & ROBBIE'S TIMELESS BLUSH WEDDING
Flowers: Green Goddess flower studio | Photography: Lauren Kriedemann
Nikki says: "I wanted all the flowers throughout the wedding to be soft and whimsical. Green Goddess brought my vision to life!"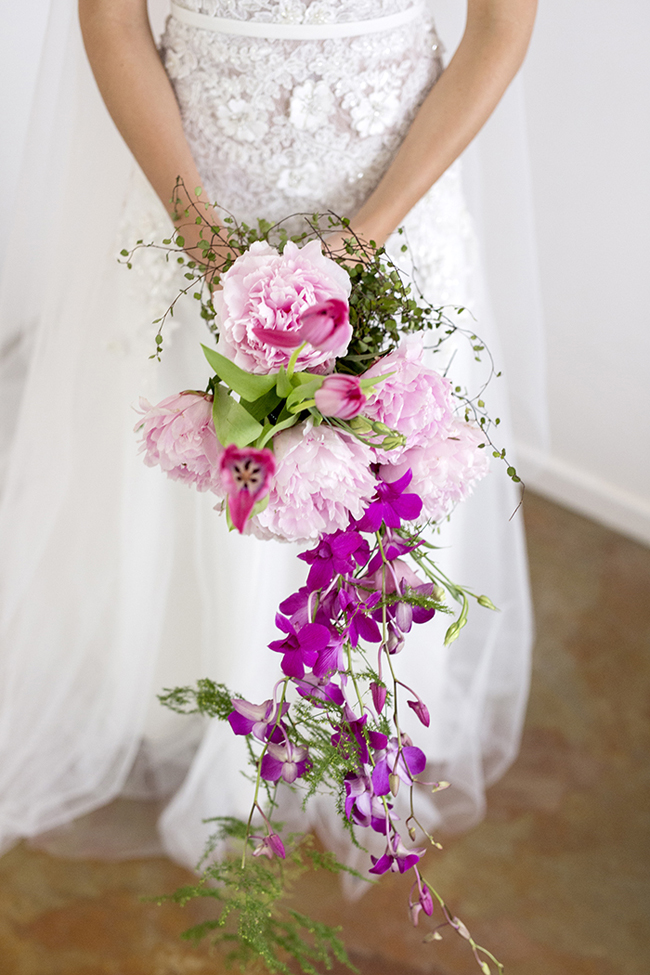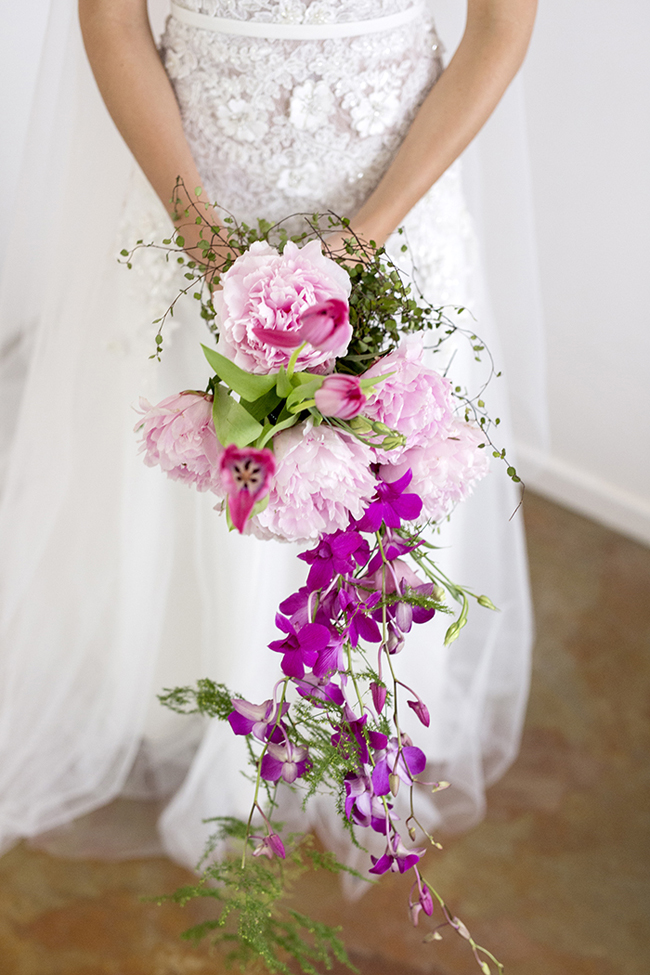 from LIREE & WILLIE'S BRIGHT & BOLD COUNTRYSIDE WEDDING
Flowers: Blommeprag | Photography: Christine Le Roux | Coordinator: AnnaH
Liree says: "My flowers were better than in my wildest dreams! I absolutely loved how it all came together, thanks to Blommeprag. The colours and combination of flowers contributed to a vibrant, joyful atmosphere."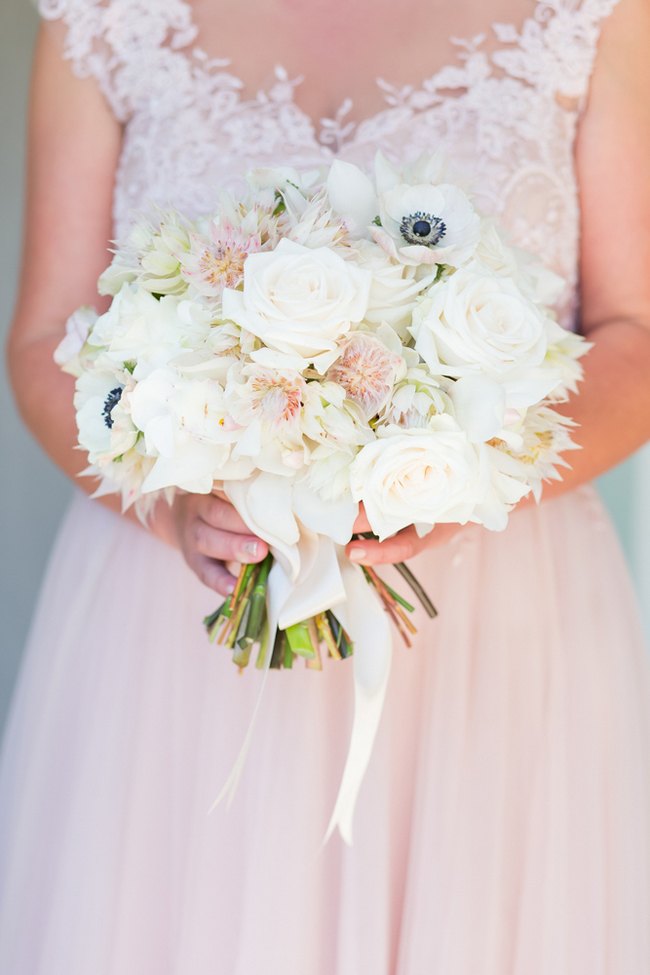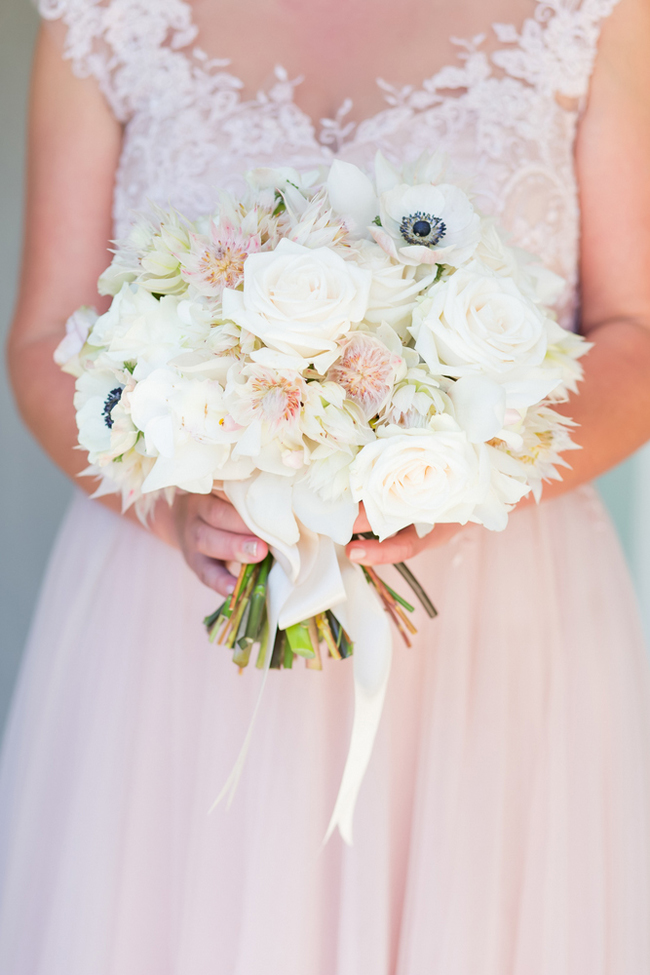 from ANEL & MARIUS' CHARMING BRAAI WEDDING
Flowers: Paradiso Flowers | Photography: Adele Kloppers
Anel says: "Like my sister-in-law said, it was like a Botanical Laboratory. They were the prettiest flowers I have ever seen, and it smelled like a heavenly garden. It was an informal mix, in all different shapes and sizes of vases, of all my favourite flowers: blushing brides, poppies, tulips, Geraldine Wax, snapdragons, sweat peas, jasmine, orchids and roses. And just look at my beautiful bouquet!"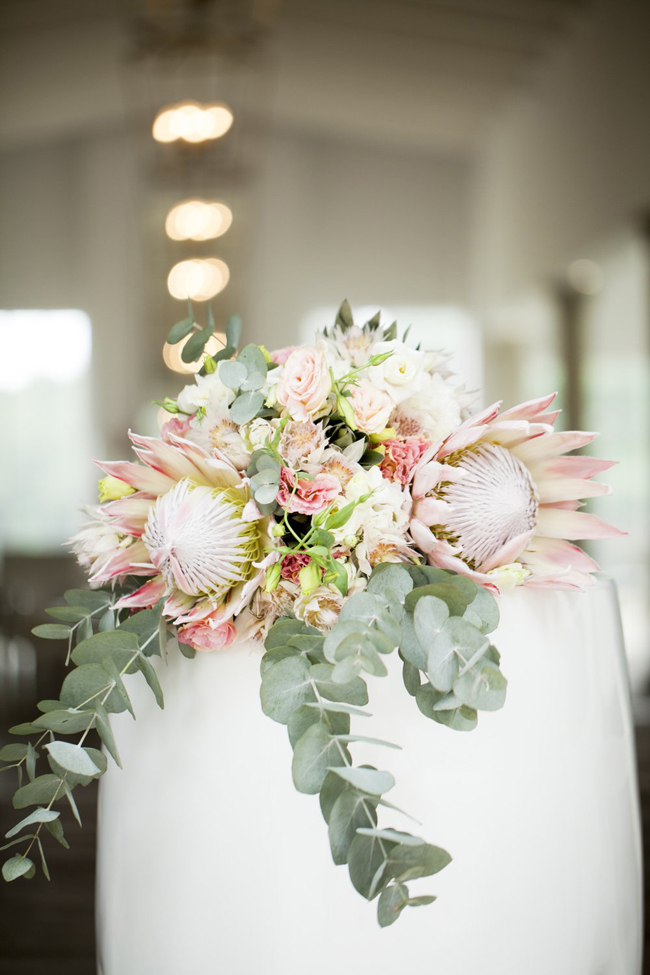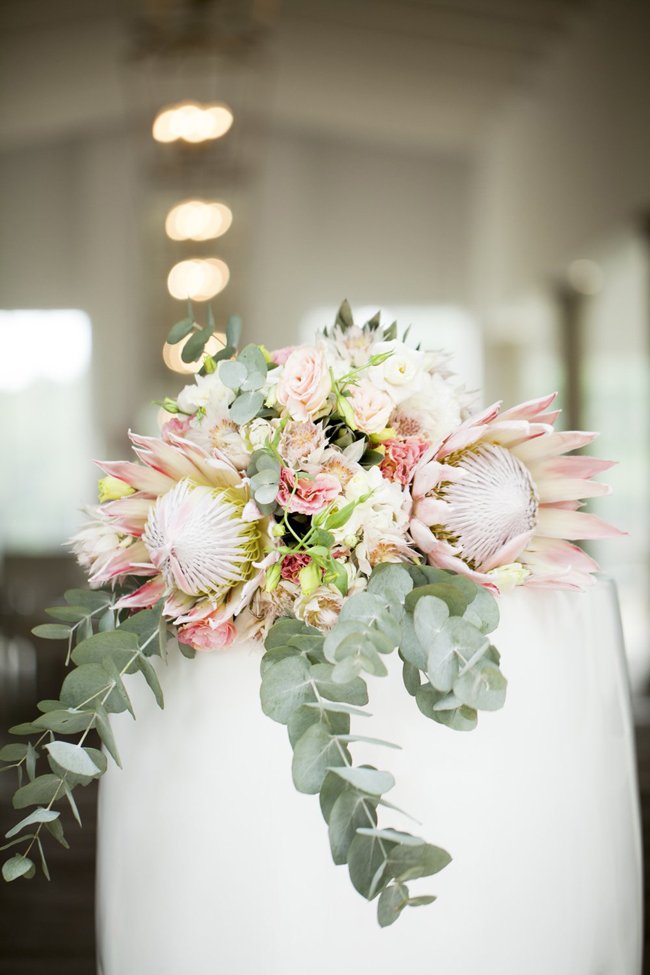 from ASH & ANDREW'S BLUSHING BRIDE PROTEA WEDDING
Flowers: The Artistry | Photography: As Sweet As Images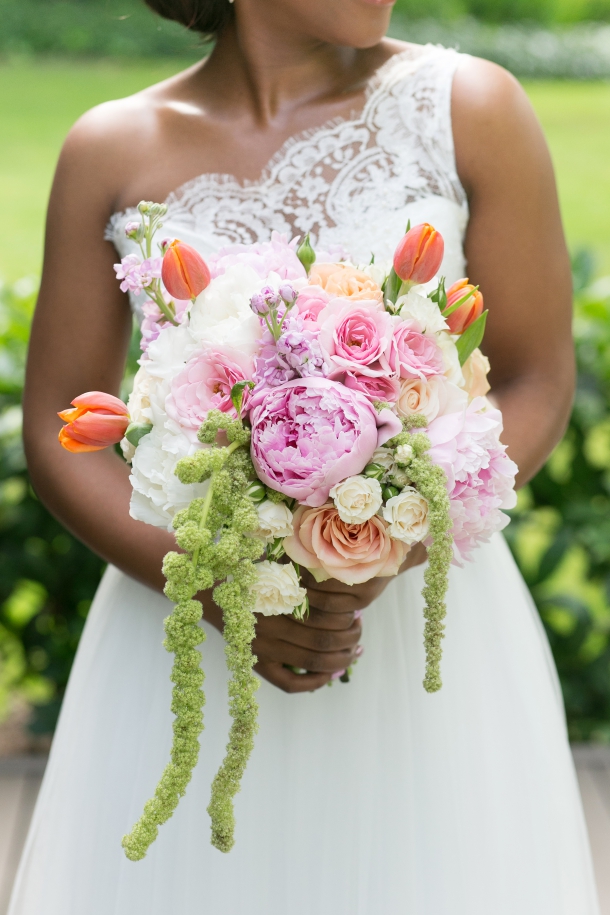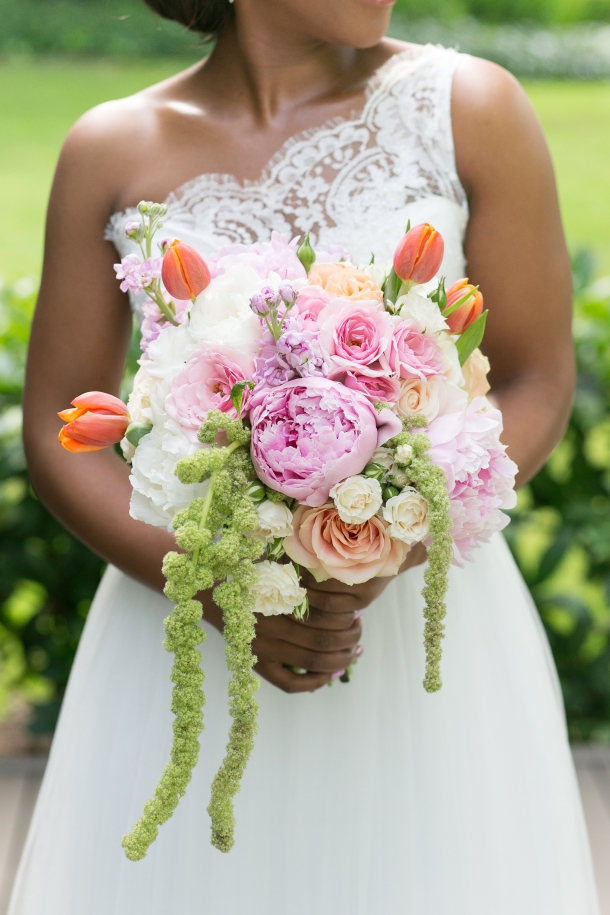 from KIKI & DUMA'S ELEGANT DAY WEDDING
Flowers: Leipzig | Photography: ZaraZoo | Coordinator: W.Collaboration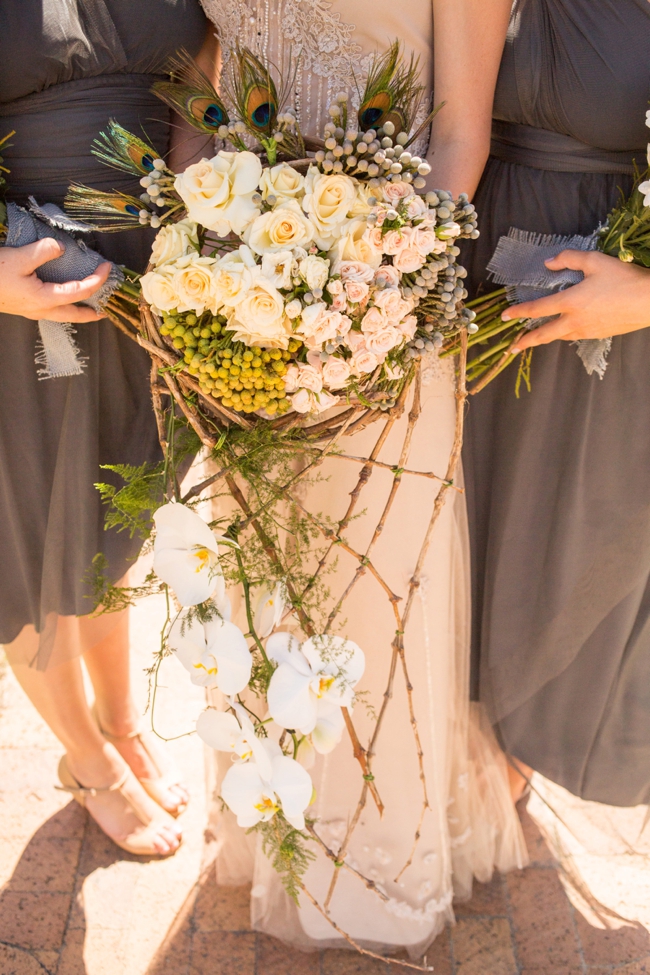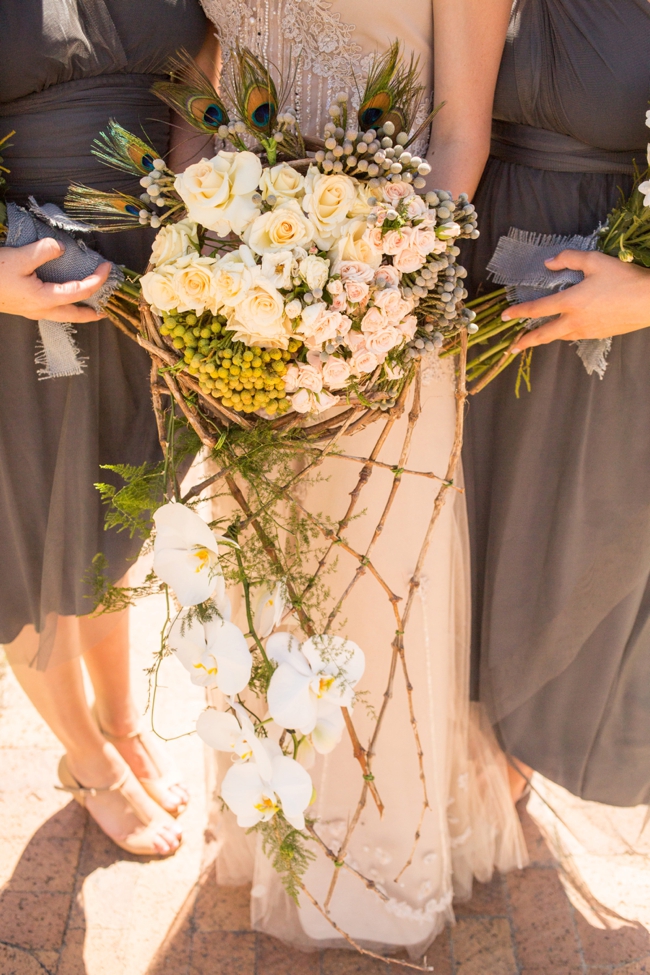 from KHANYA & JAKE'S HARVEST ABUNDANCE WEDDING
Flowers: Old Farmhouse Interiors | Photography: Lilys and Horns
Khanya says: "For my bouquet, I wanted the vines from Anura and my mom came up with the stunning design."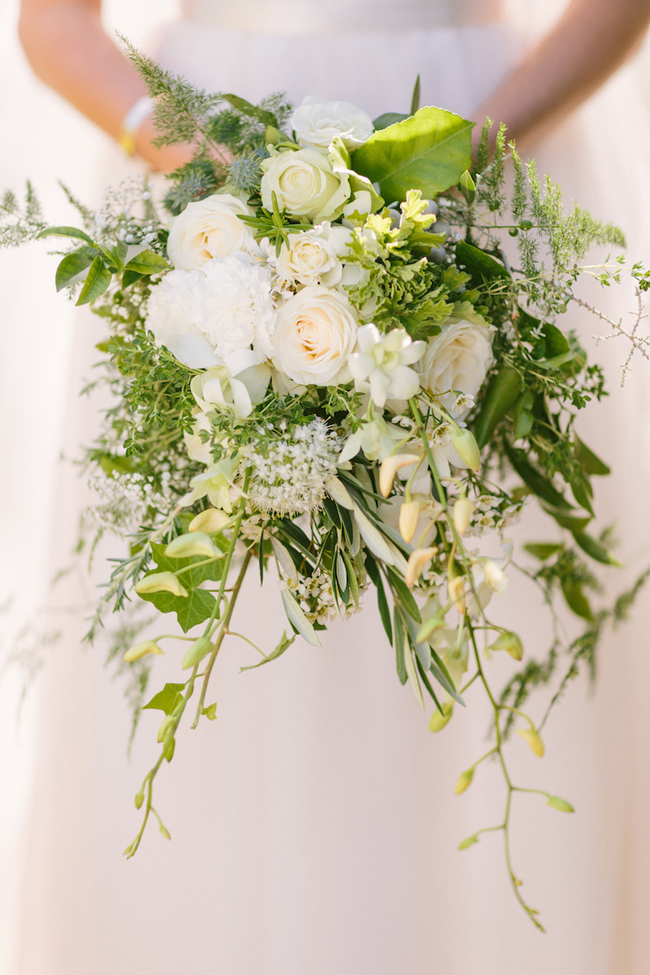 from MEGAN & NICK'S COUNTRY CLASSIC WEDDING
Flowers: Design by Marcel | Photography: Kristi Agier
Megan says: "My bouquet was a cascading arrangement of roses, baby's breath, orchids, olive leaves and ferns, infused with sprigs of rosemary and thyme, and I wore a delicate floral hairpiece."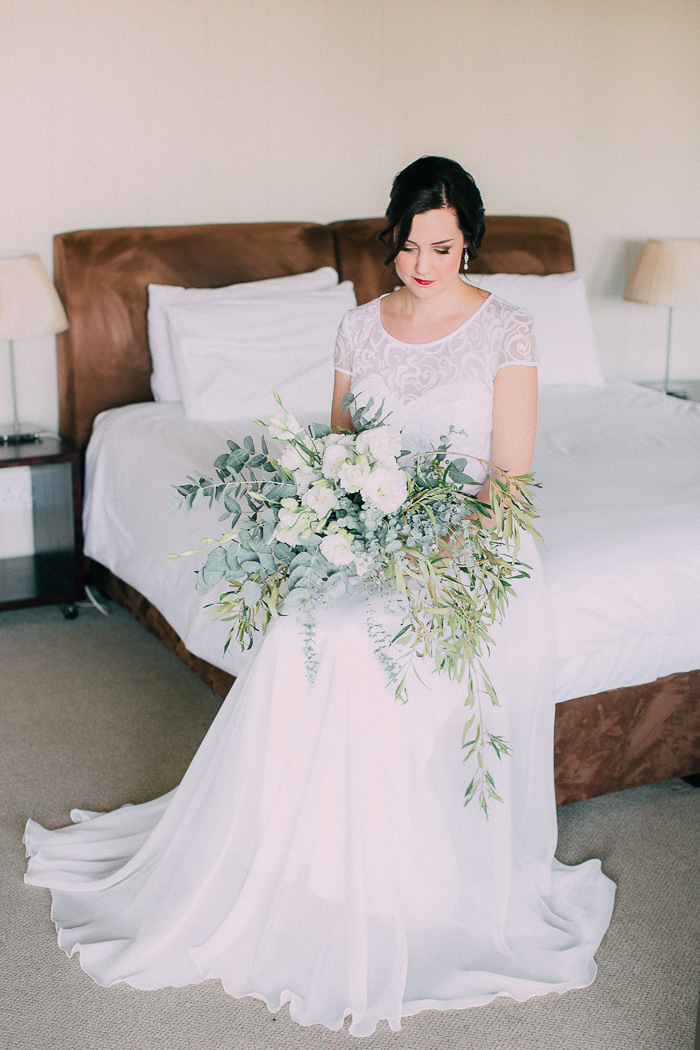 from CARLA & BRUCE'S BIJOUX BOTANICAL WEDDING
Flowers: Blooming Wonderful | Photography: Michelle du Toit
Carla says: "Lots of greenery and lots of variety! I didn't have any particular demands about flowers – as long as they all tied in with my vision of a relaxed, natural wedding."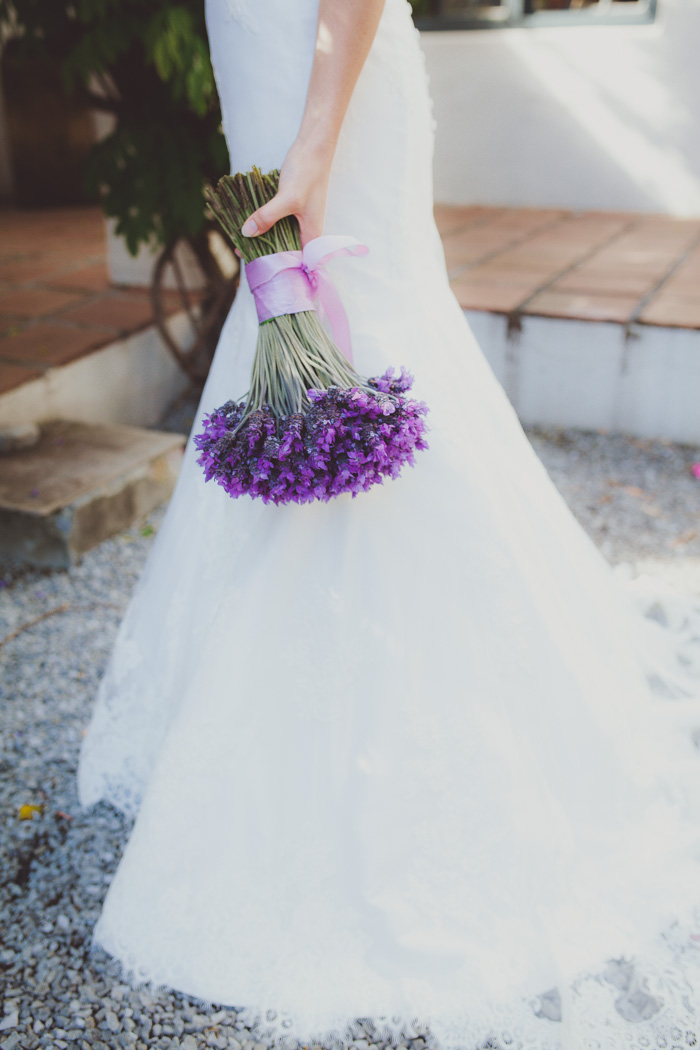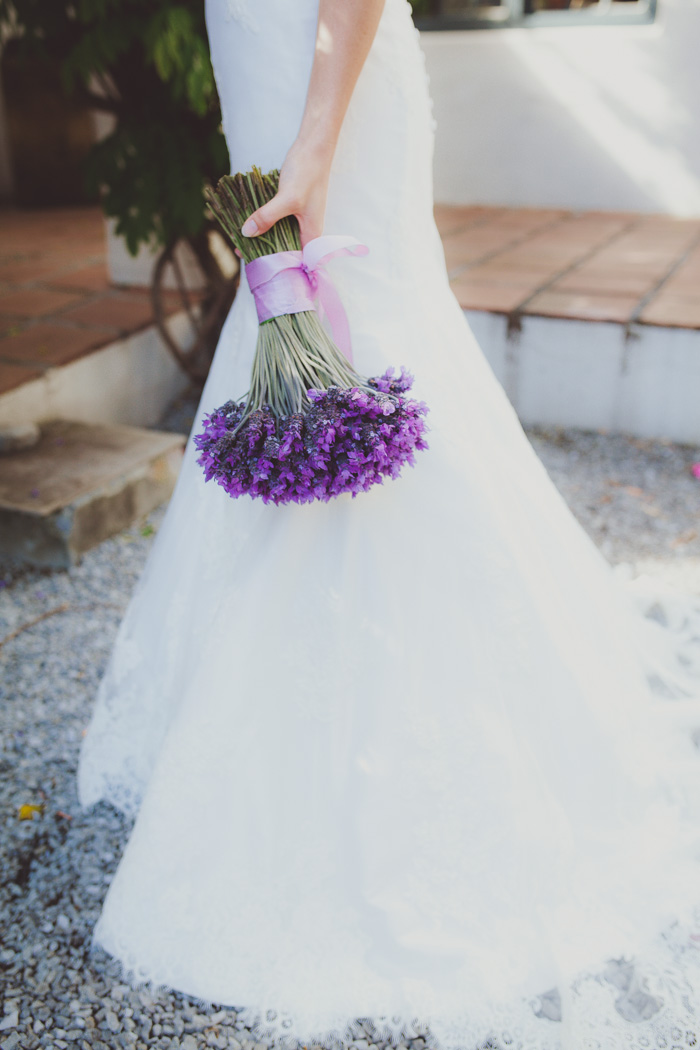 from JESSICA & DAVID'S NAVY & LAVENDER WEDDING
Flowers: Leipzig | Photography: Fiona Clair Photography
Jessica says: "I never really saw the point of a bouquet, and even looked at alternative ideas. But I ultimately went with tradition as I didn't want any regrets. The full lavender bouquet I chose was perfect. I love the rustic feel, the simplicity and the colour combination next to the girls' dresses."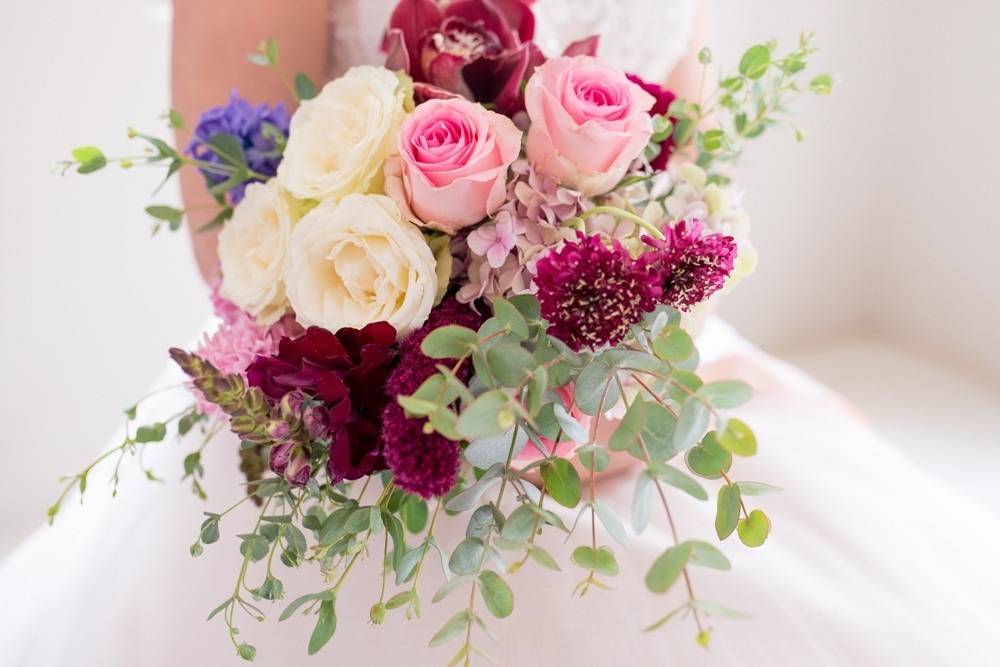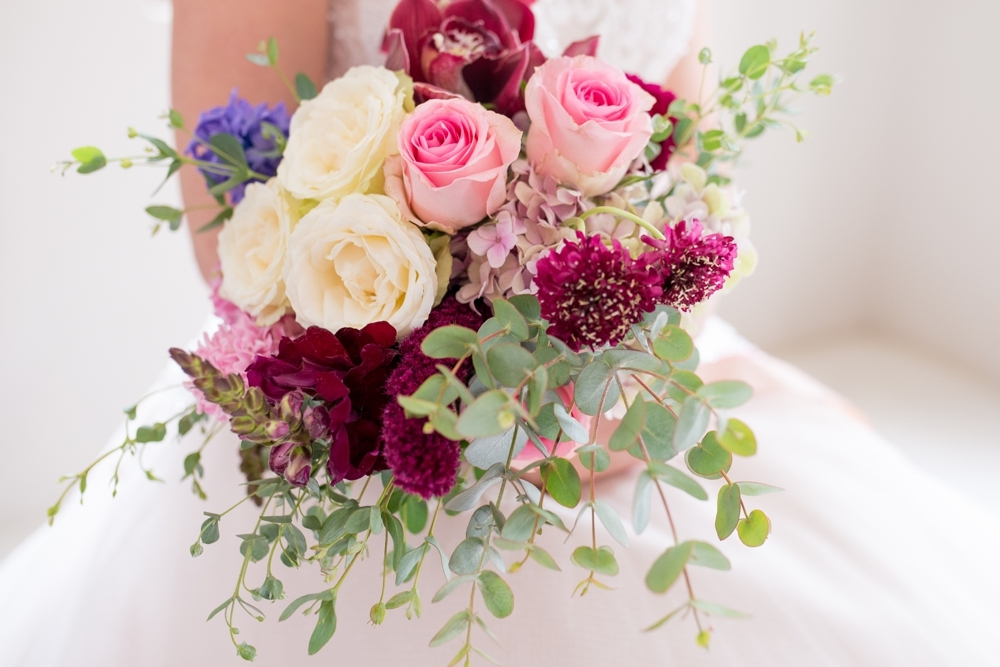 from ERIN & ROB'S FLORAL & METALLIC WEDDING
Flowers: Sitting Pretty | Photography: Cheryl McEwan
Erin says: "My flowers ended up a lovely surprise, I had briefed the team on what I wanted but they ended up sourcing the most exquisite flowers."
Alongside the bouquets featured in real weddings (above), I just had to include some of the amazing floral creations from our styled shoots this year. Because seriously, wow. Each one of these really made me sit up and take notice, and it was so fun to showcase the gorgeous work of international as well as local florists.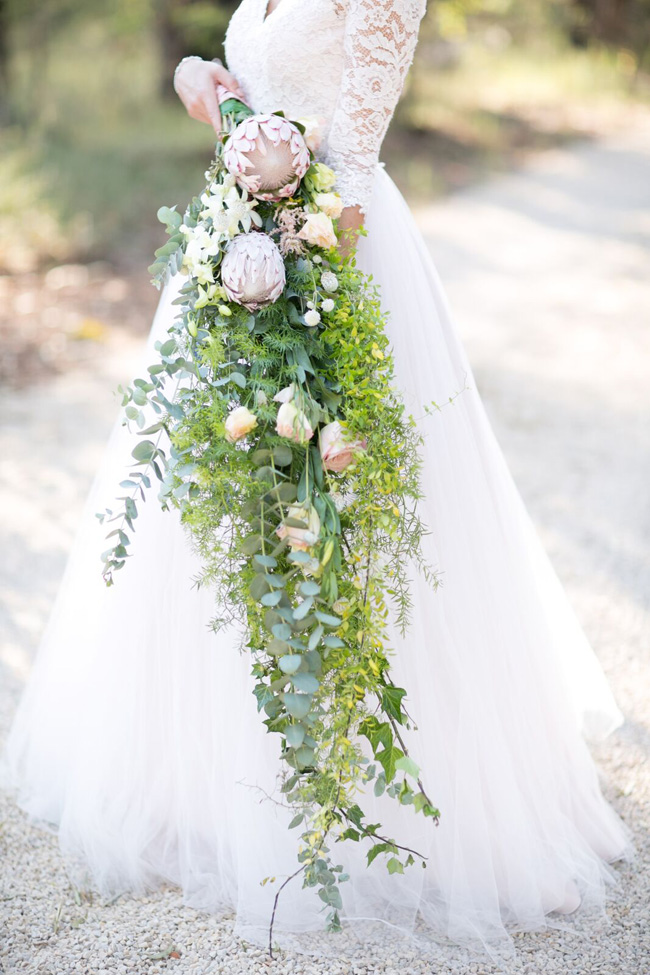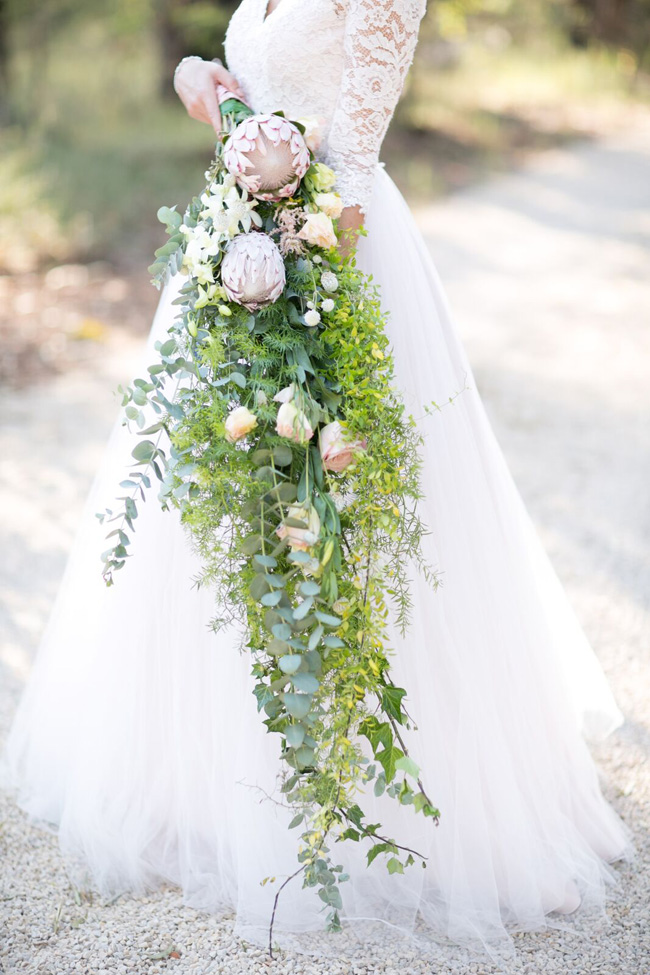 from BRICK & BLUSH WEDDING INSPIRATION
Styling & flowers: Pebble and Lace | Photography: Susan du Toit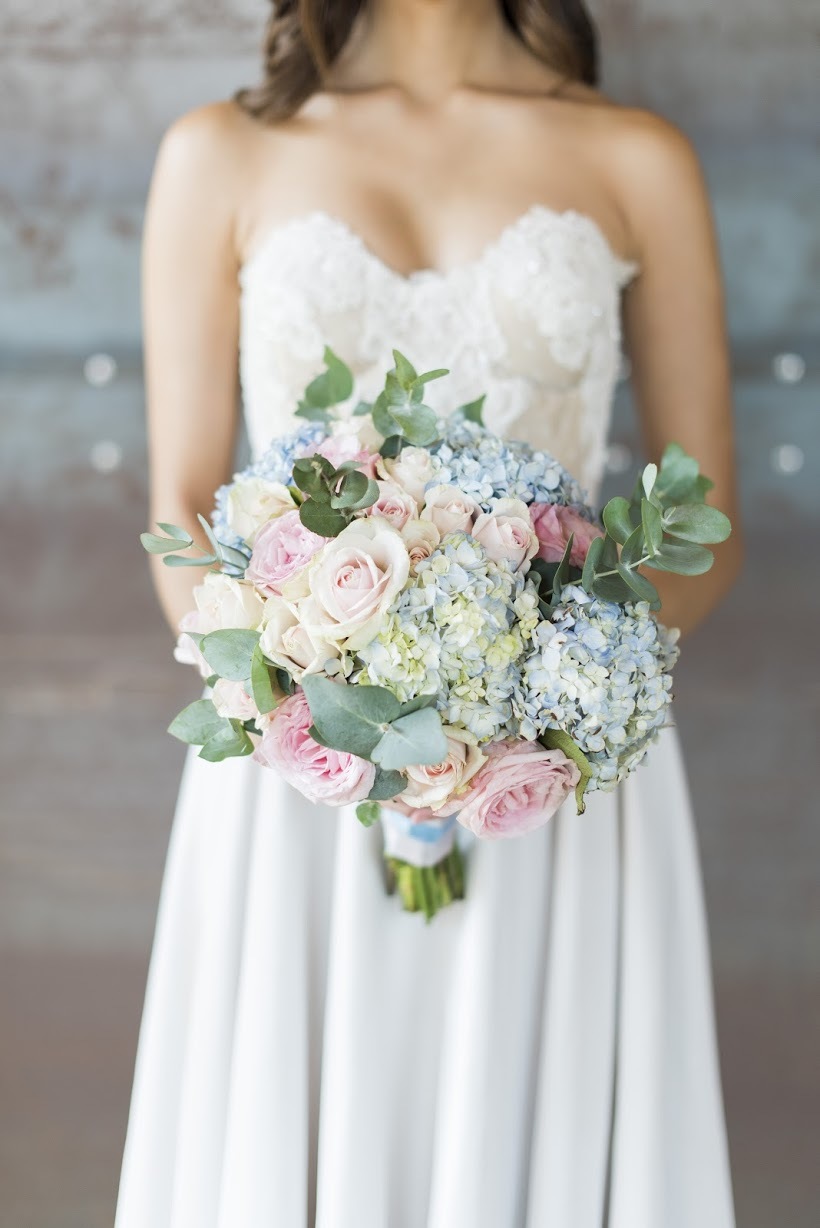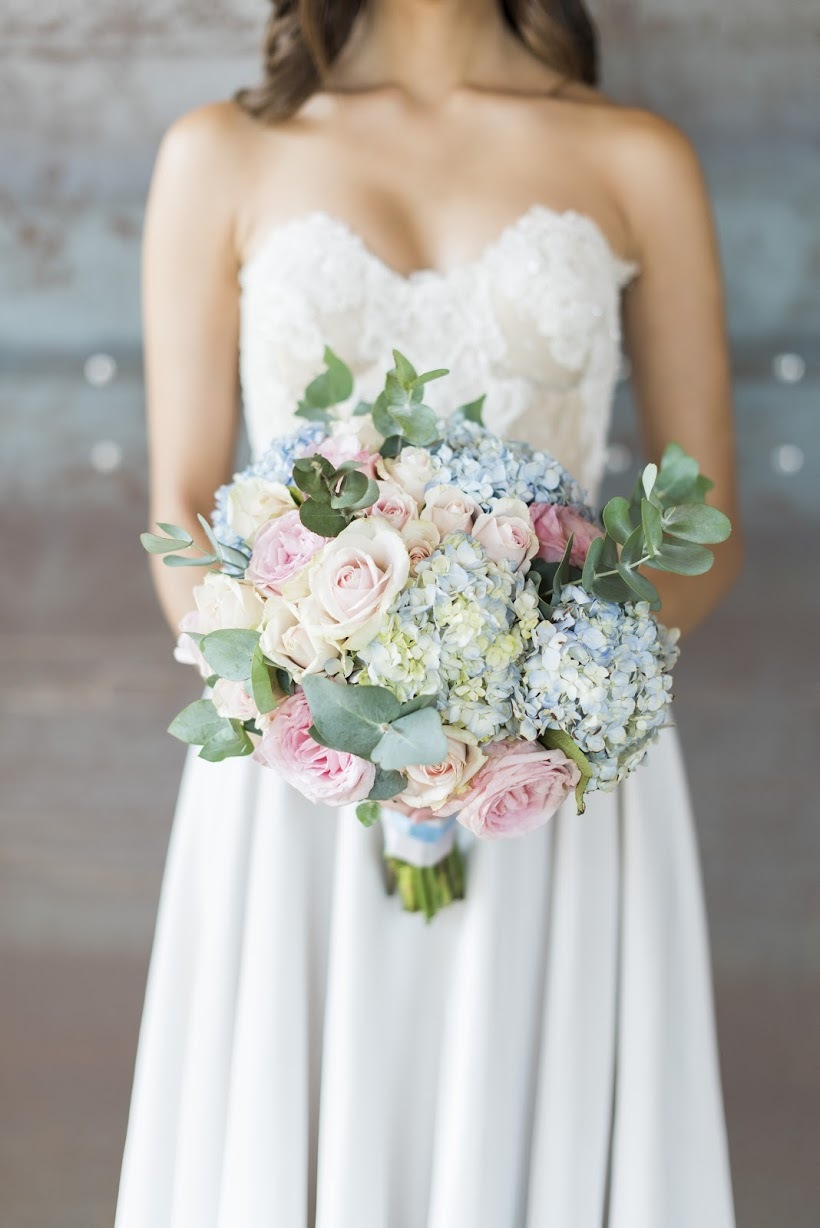 from PANTONE SERENITY & ROSE QUARTZ WEDDING INSPIRATION
Flowers: Dream Canvas Events | Photography: Jack & Jane Photography | Styling: Blue Olive Events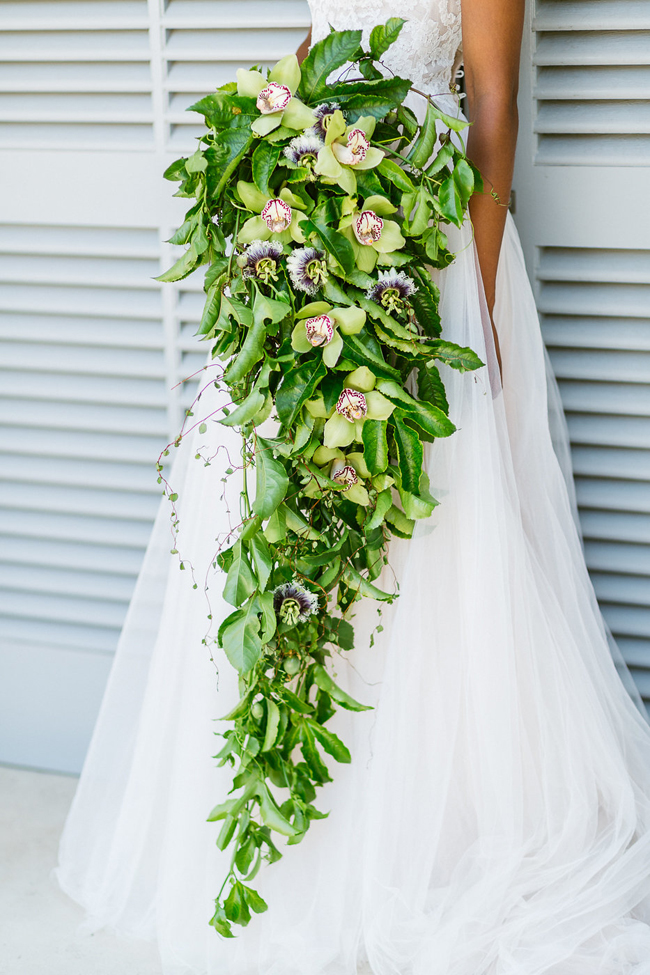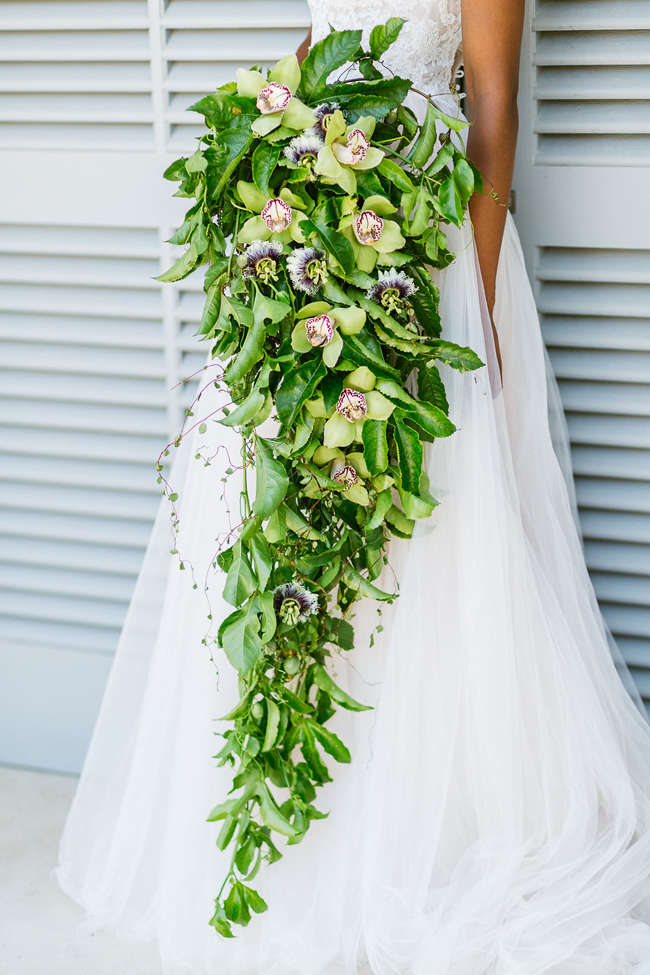 from ROBYN ROBERTS COLLECTION LOOKBOOK
Flowers: Green Goddess flower studio | Photography: Dearheart Photos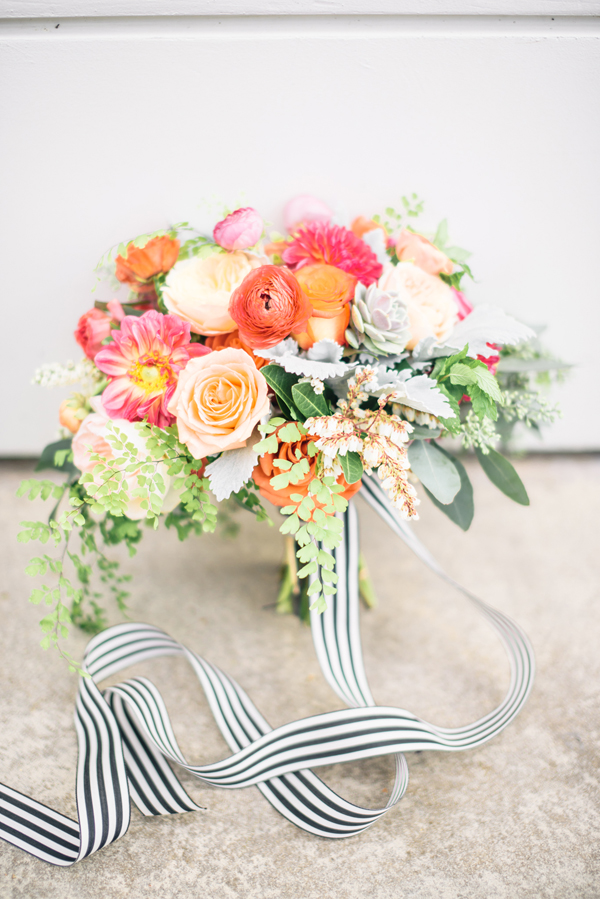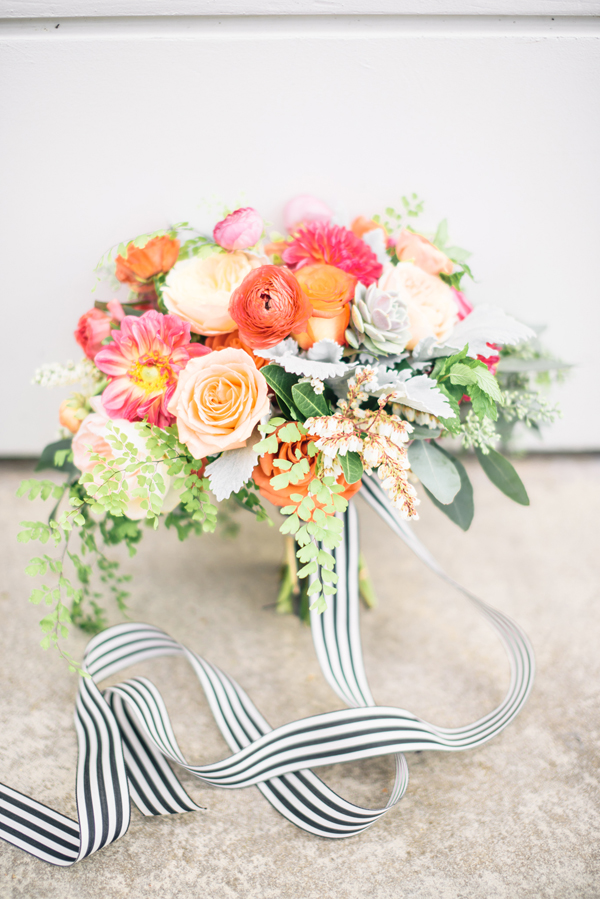 from KATE SPADE WEDDING INSPIRATION
Flowers: Flower Allie | Photography: Christine Skari Photography | Styling: JenEvents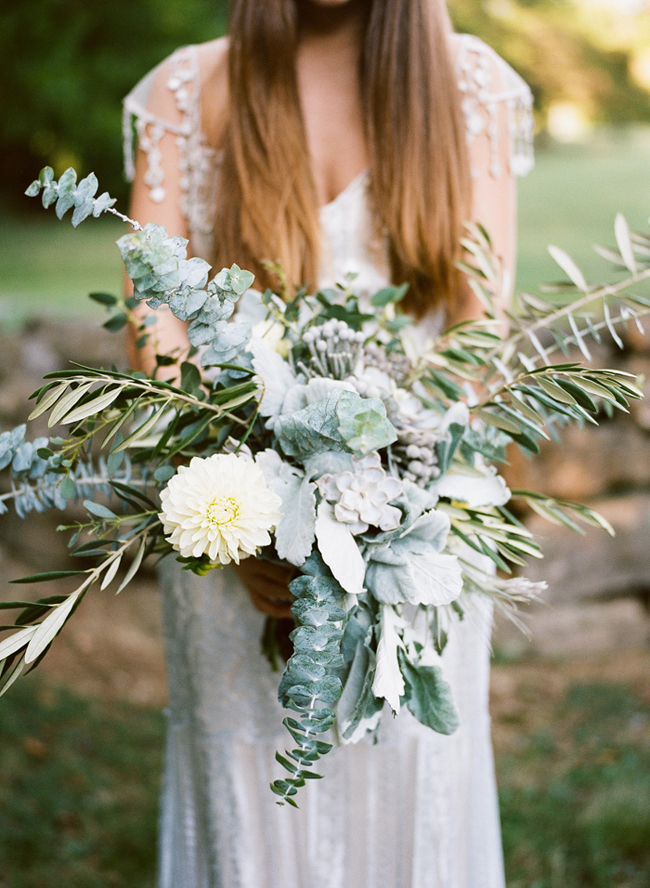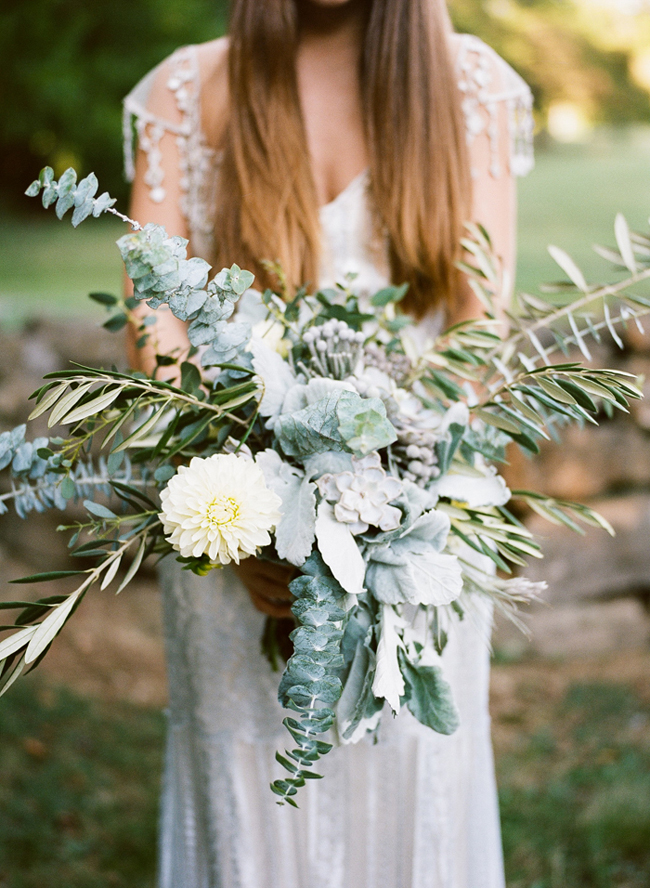 from WILD INDUSTRIAL WEDDING INSPIRATION
Flowers & Styling: Cedarwood Weddings | Photography: Jenna Henderson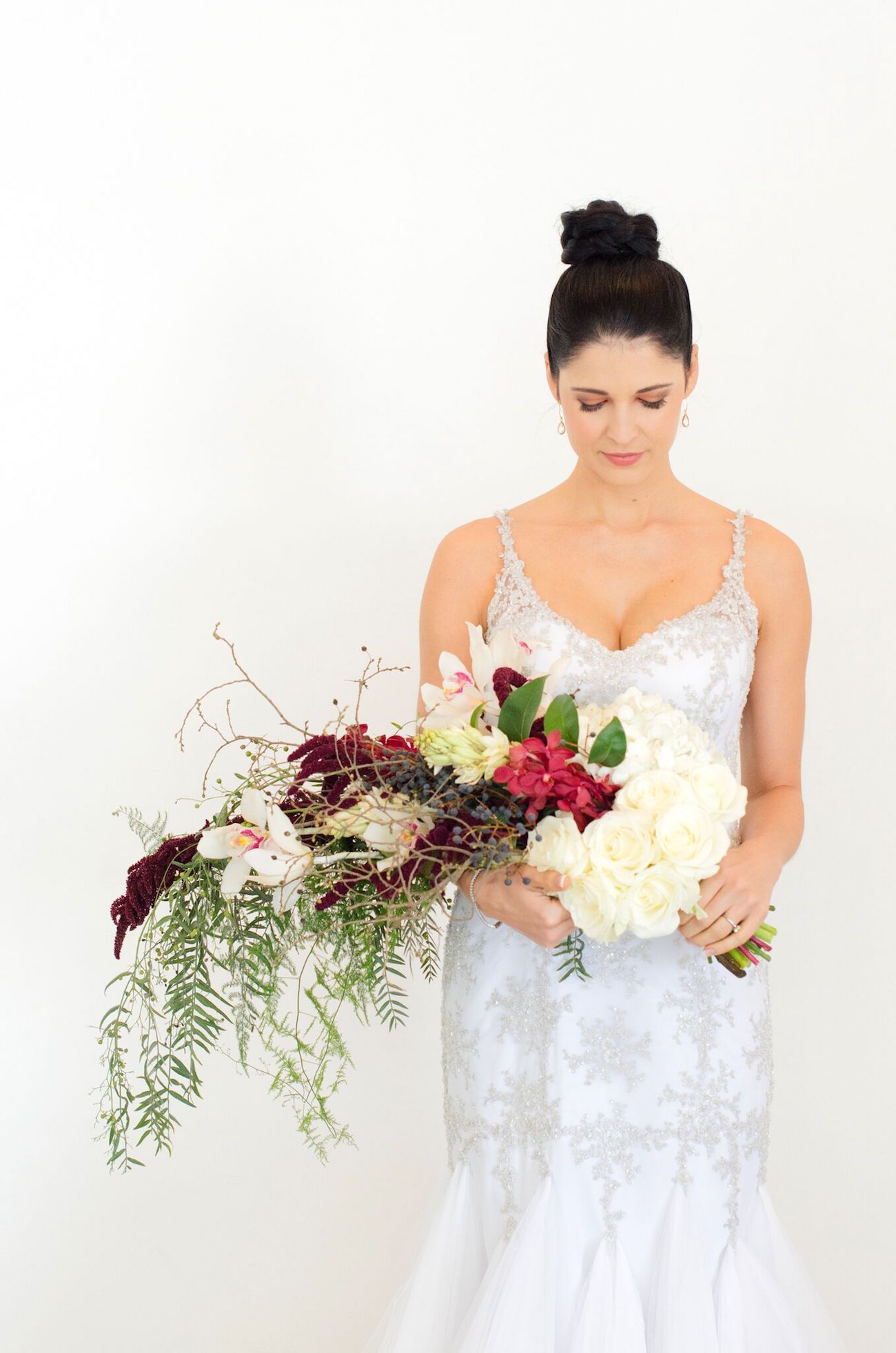 from EMERALD, COPPER & BURGUNDY WEDDING INSPIRATION
Flowers: N Concepts and Designs | Photography: Nadia Basson Photography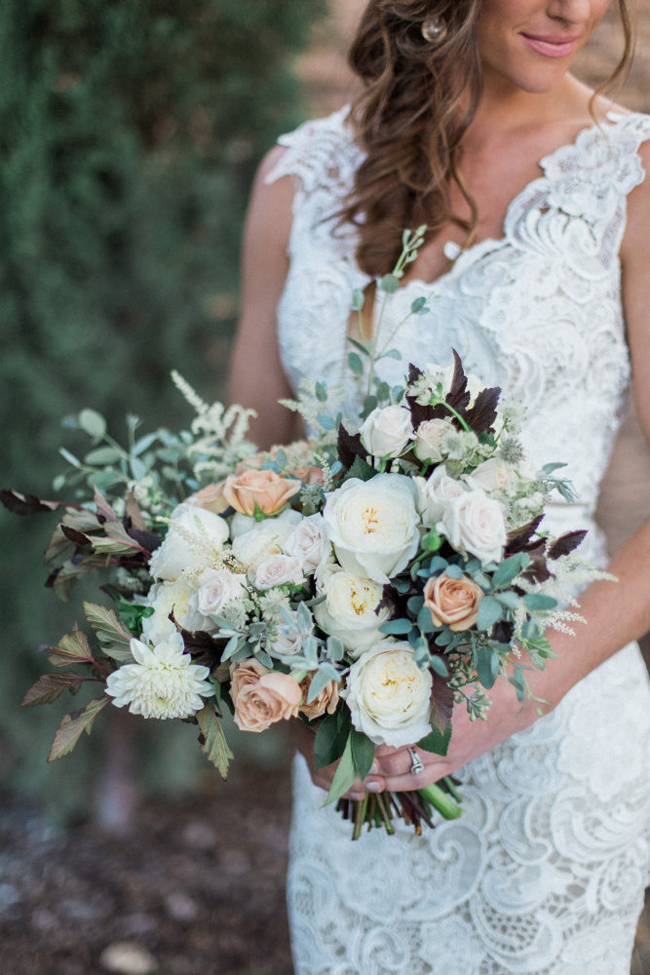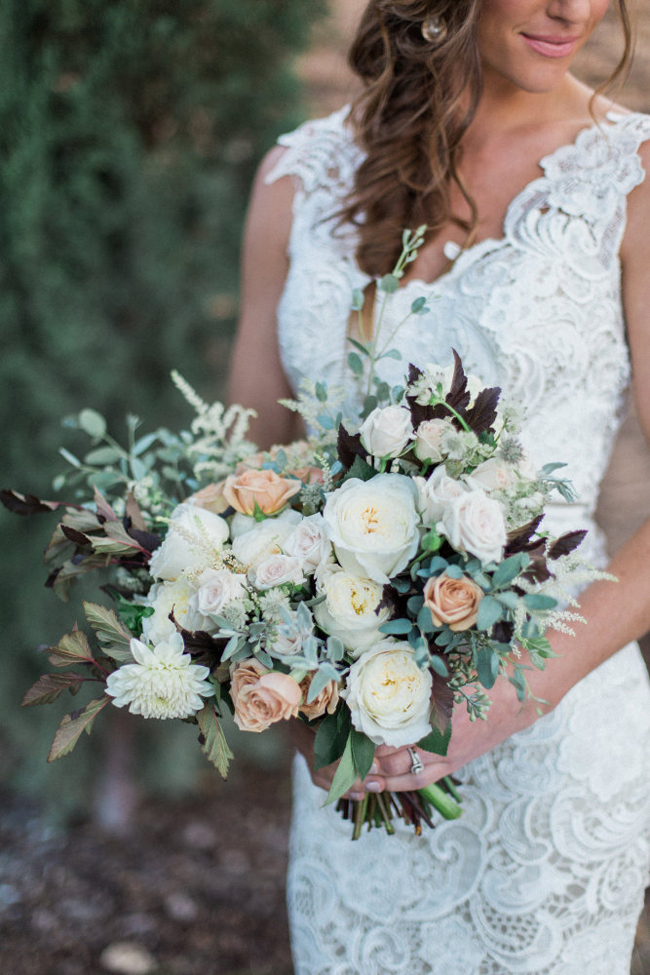 from CINNAMON BLUE WEDDING INSPIRATION
Flowers: Modern Bouquet | Photography: Jenna Joseph Photography | Styling: Kelsey Rae Designs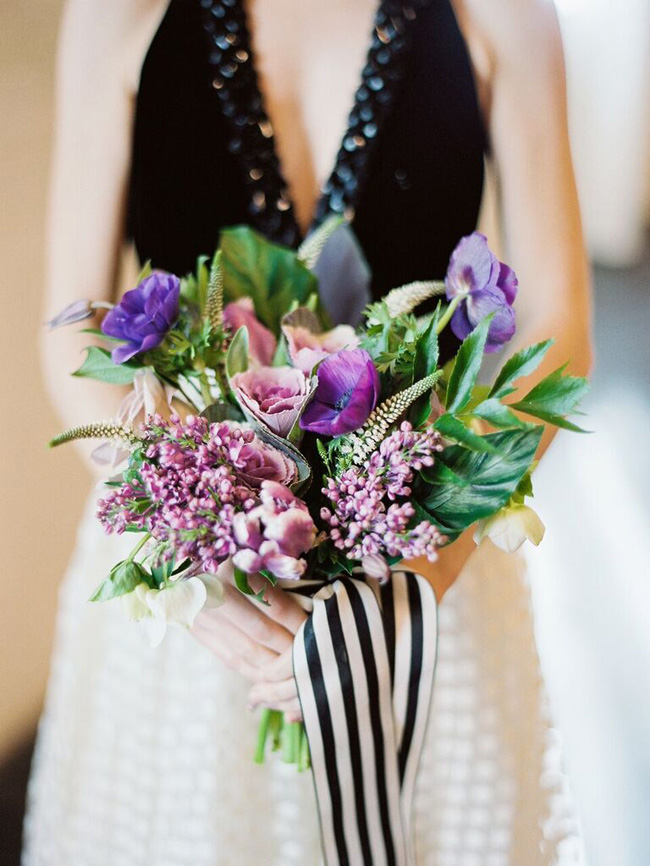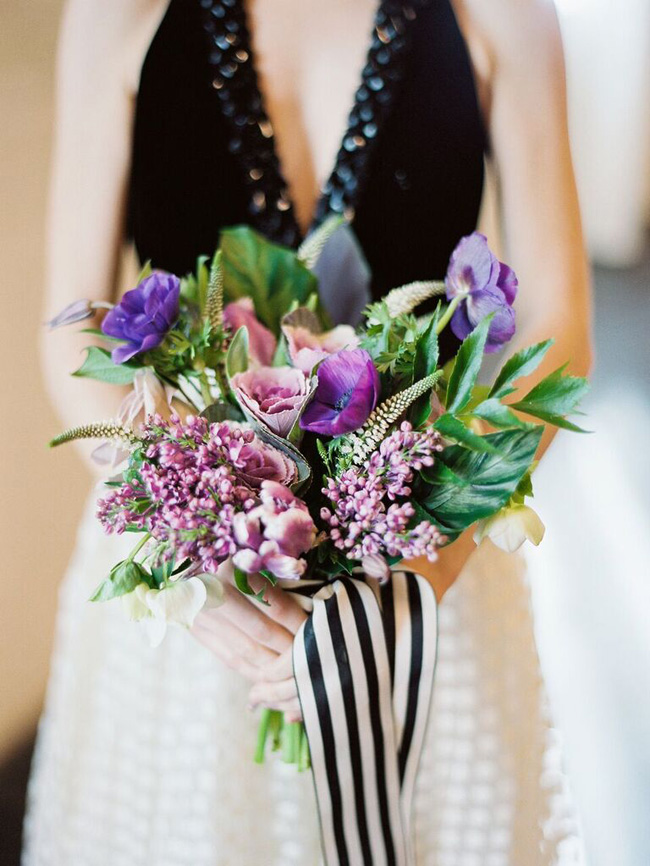 from INDUSTRIAL VOGUE WEDDING INSPIRATION
Flowers: We + You Studios | Photography: Jeff Brummett Visuals | Styling: Grit + Gold
CLICK HERE TO SEE ALL OUR 2016 FAVOURITES: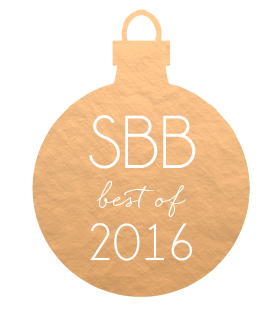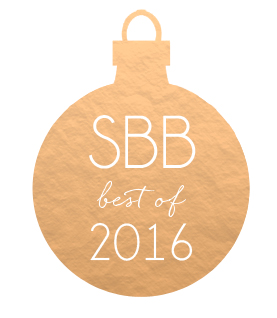 Save