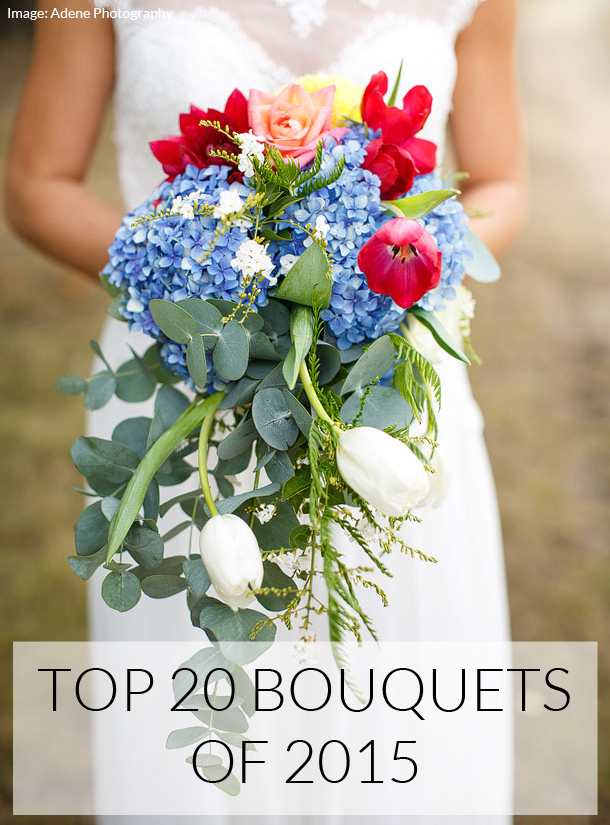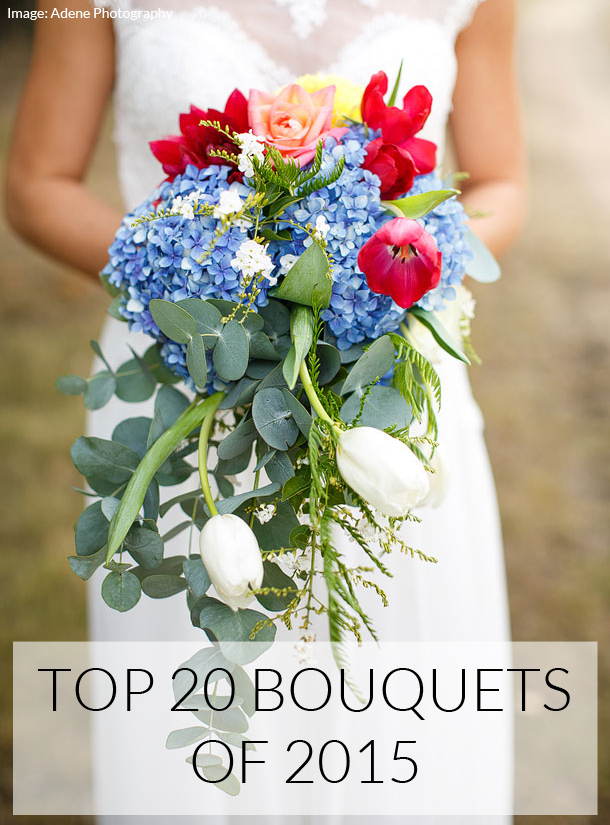 It's that time of the year again, lovelies, when we start rounding up all our faves from the year that was. And what a pretty year it was too! I thought I'd start things off with a bang, with our Top 20 bouquets, because let's be honest, I LOVE a good bouquet! This year there's been a huge variety – pops of bright colour, soft rustic nudes and whites, lots of greenery and creativity and texture. These are the florals that got the most love from you all on Facebook and Pinterest and Insta, and some of my favourites too. Basically, the best of the best! Let's get inspired.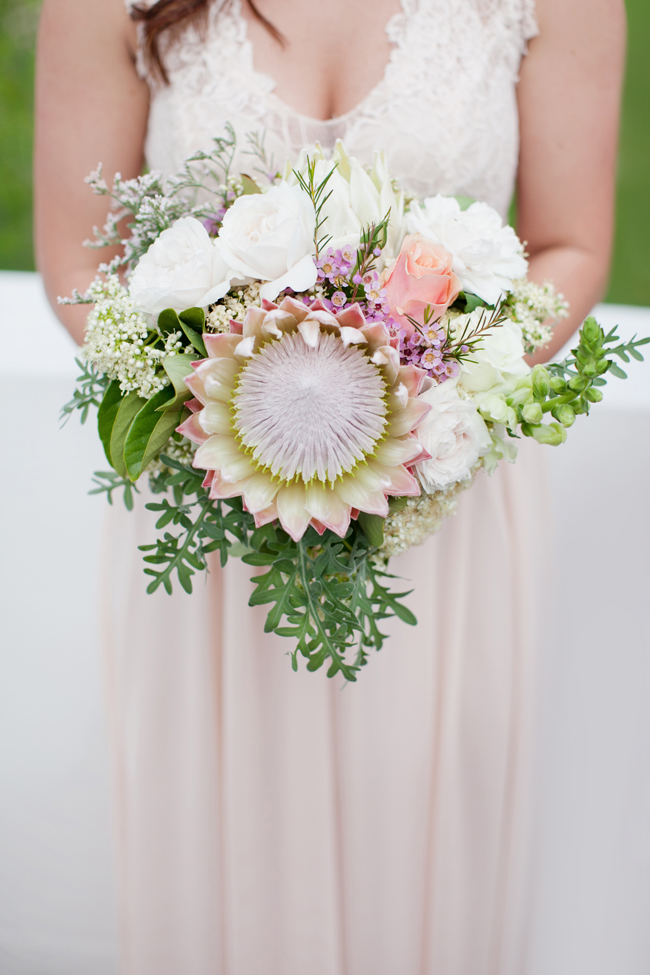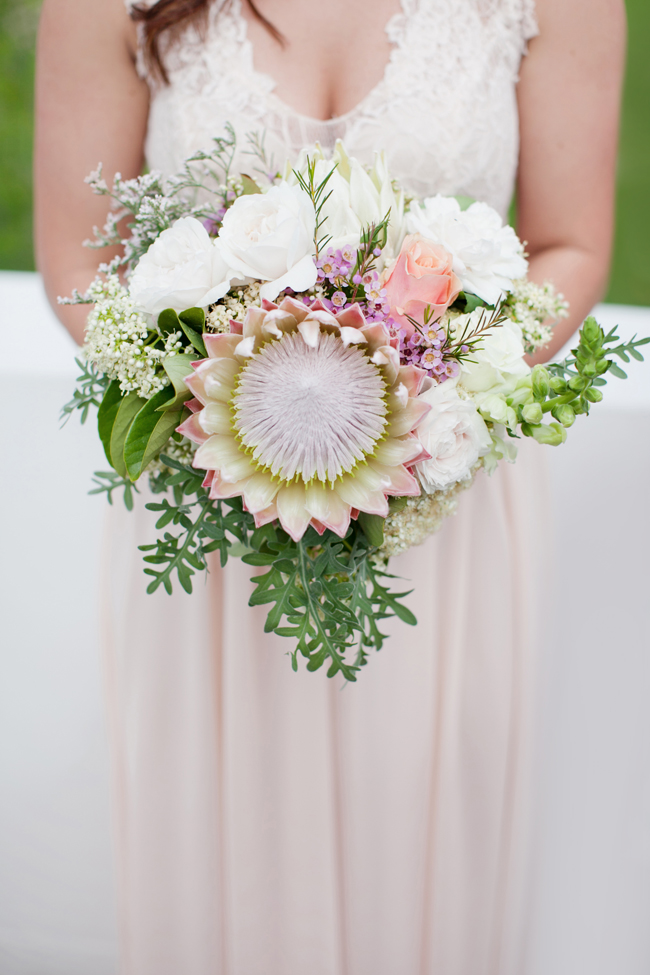 from MONYA & DAWID'S DARLING FLORAL WEDDING
Flowers: Fleur le Cordeur | Photography: Moira West Photography | Coordinator: Someday Soon Weddings and Events
Monya says: "The flowers were one of my favourite elements of the wedding. I felt like a queen with the magnificent King Protea, fynbos and roses."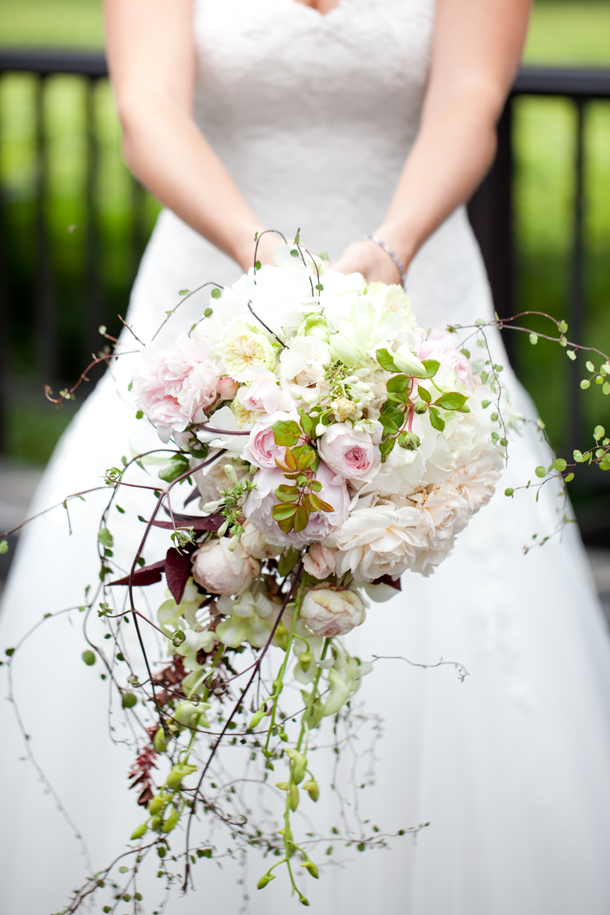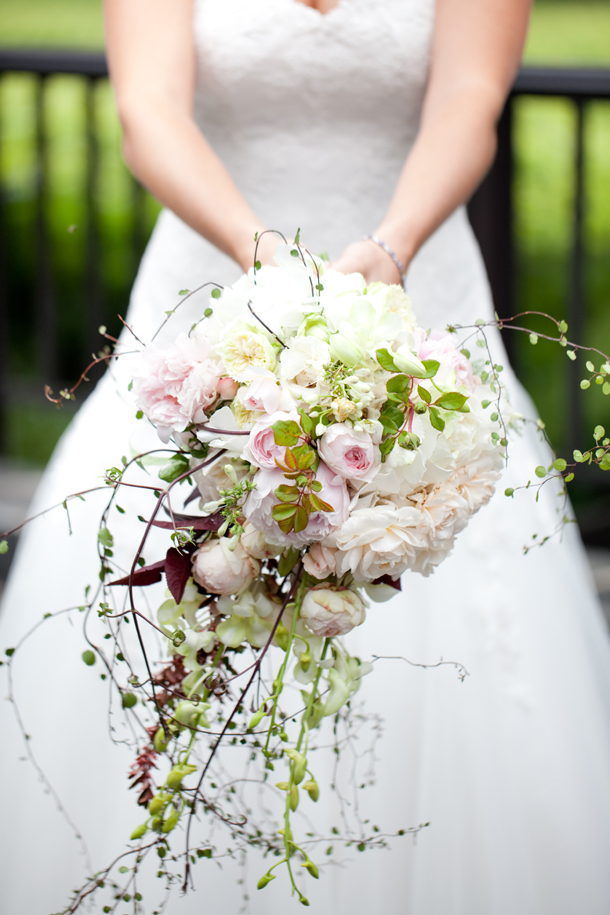 from ZELLA & SEAN'S VINEYARD ROMANCE WEDDING
Flowers: Okasie | Photography: Jilda G | Coordinator: Someday Soon
Zella says: "Okasie did the most incredible job. They are the nicest people to work with and they even found me a few peonies I was dying for (even though they were out of season)."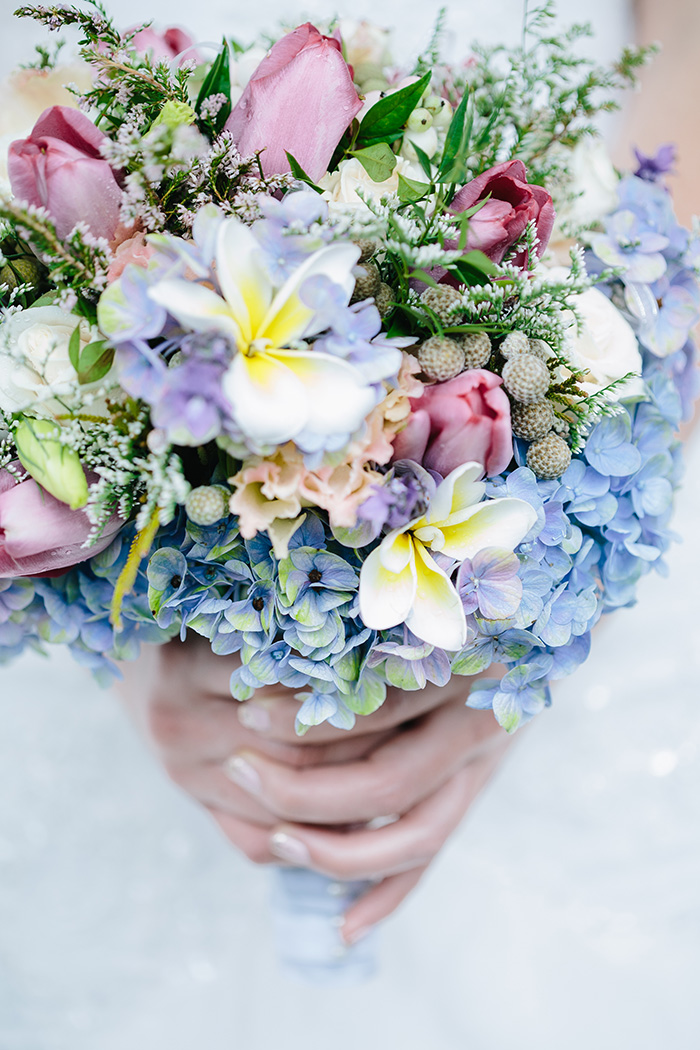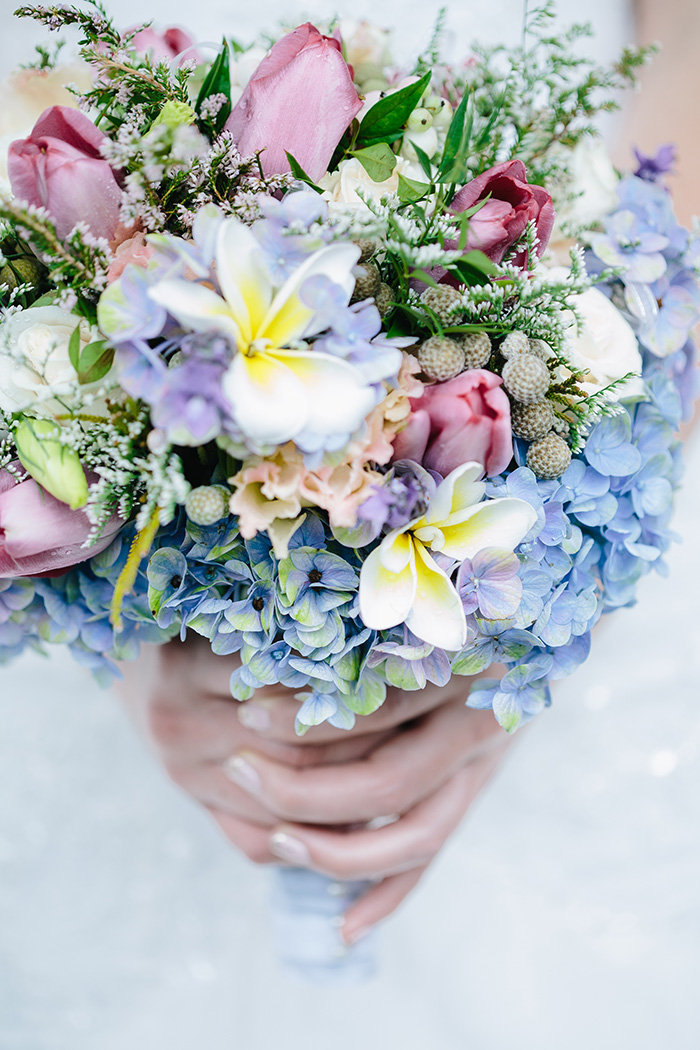 from GEORJA & DANNY'S GARDEN GLAM WEDDING
Flowers: Bride's mother & aunt | Photography: Blackframe Photography
Georja says: "My mother and aunt, who have an absolute passion for flowers and floristry, constructed our bridal party's flowers and boutonnieres. My bouquet was made up of five primary flowers, and we then took one of each of those flowers and used them as the primary flower in the bridesmaids' bouquets, making each one unique."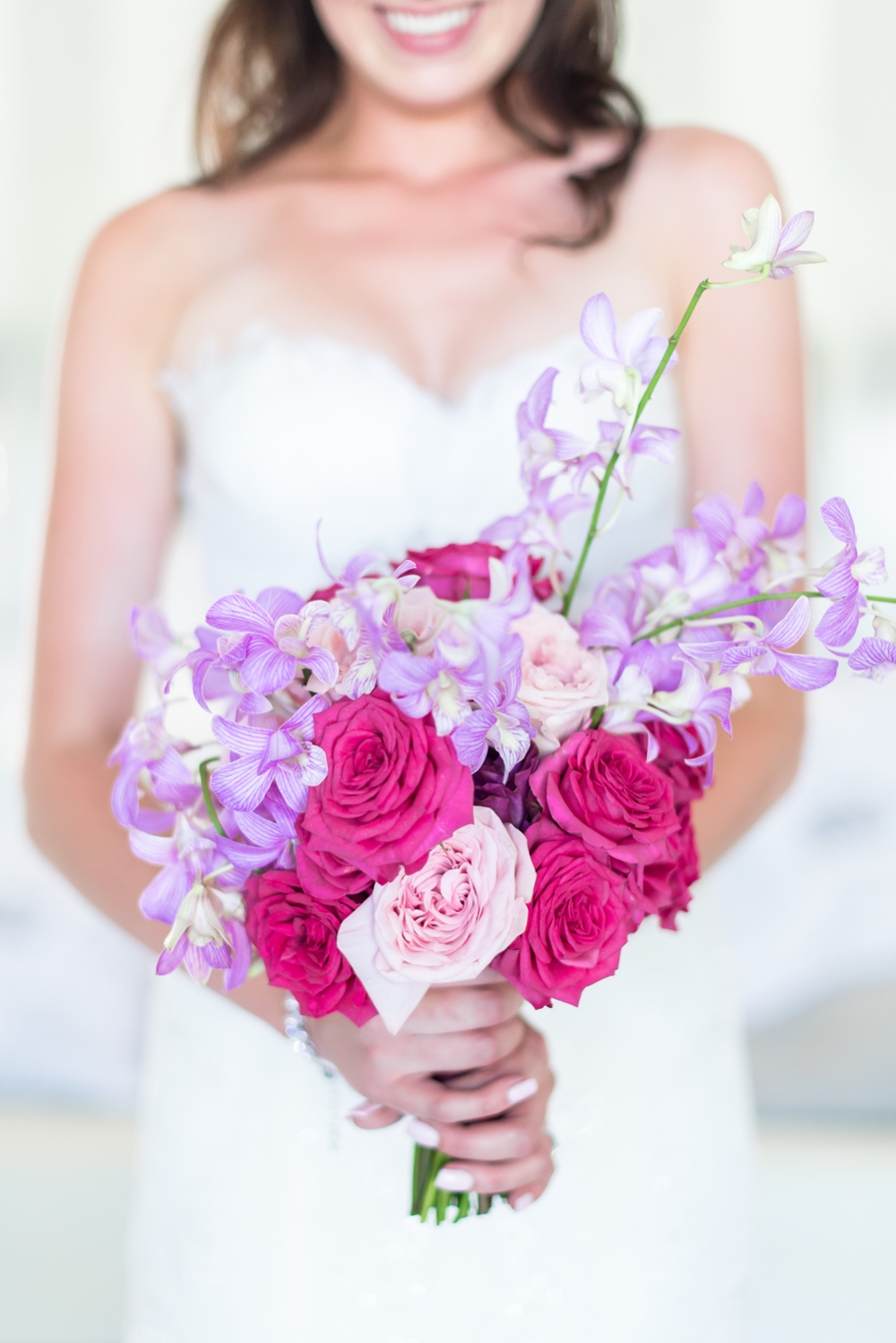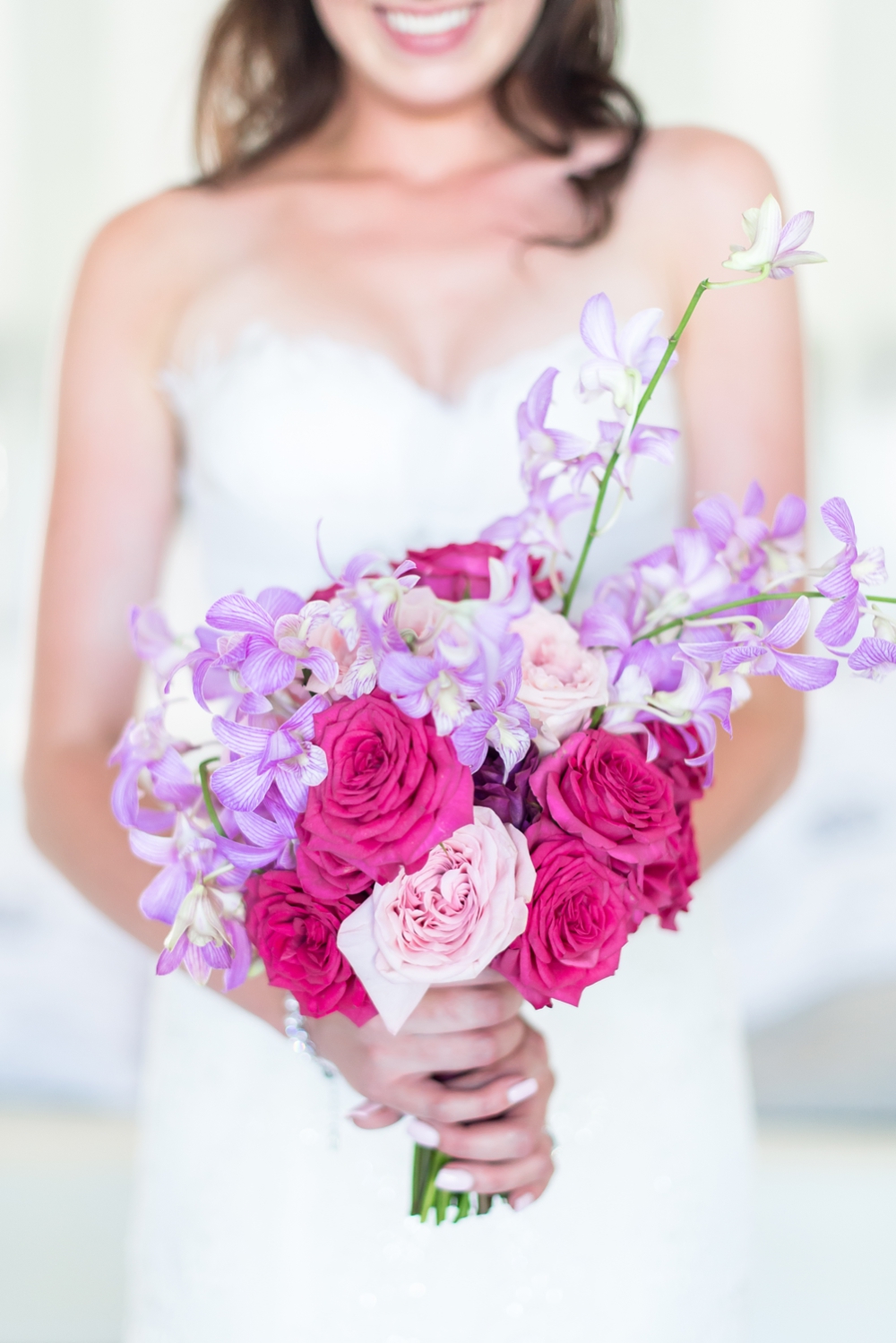 from FRANCES & KOBUS' GLAMOROUS NAVY, PINK & GOLD WEDDING
Flowers: Fleur Le Cordeur | Photography: Marsel Roothman | Co-ordinator: Kraak
Frances says: "Our flowers were done by Fleur le Cordeur and Heike is probably one of the most talented 'artists' I have ever come across. Her arrangements are truly spectacular! She used a combination of orchids, roses and hydrangeas in shades of pink."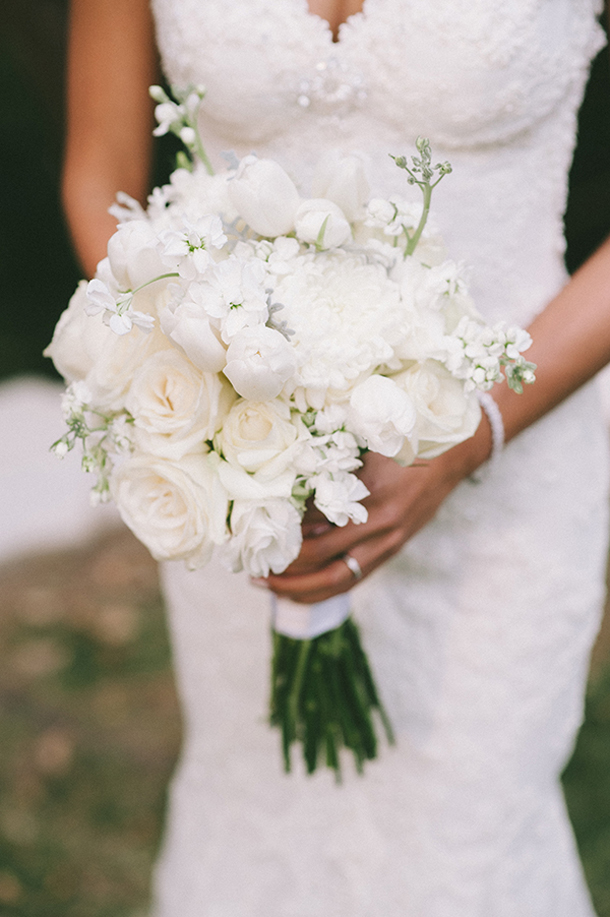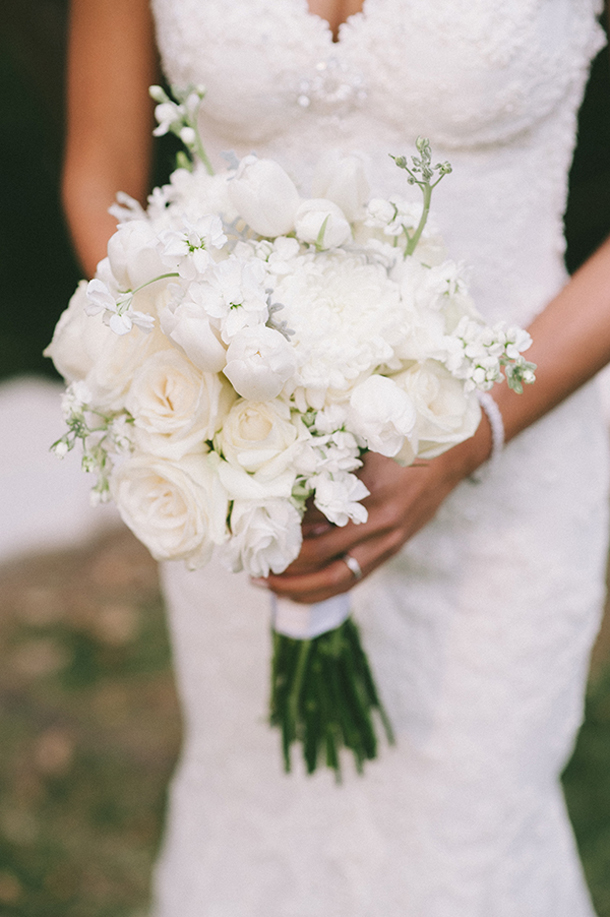 from ANA & DYLAN'S CHIC VINEYARD WEDDING
Flowers: Evention | Photography: DNA Photographers
Ana says: "I am not very knowledgeable in the flower department, so I pretty much gave the wedding planners an idea of what I was looking for and what I absolutely did not like, and let them work their magic. They got it spot on!"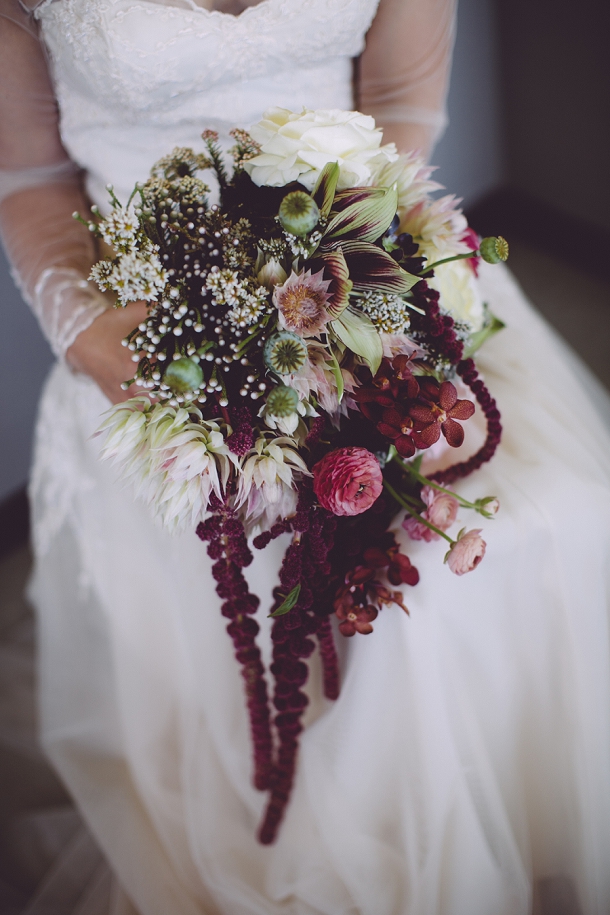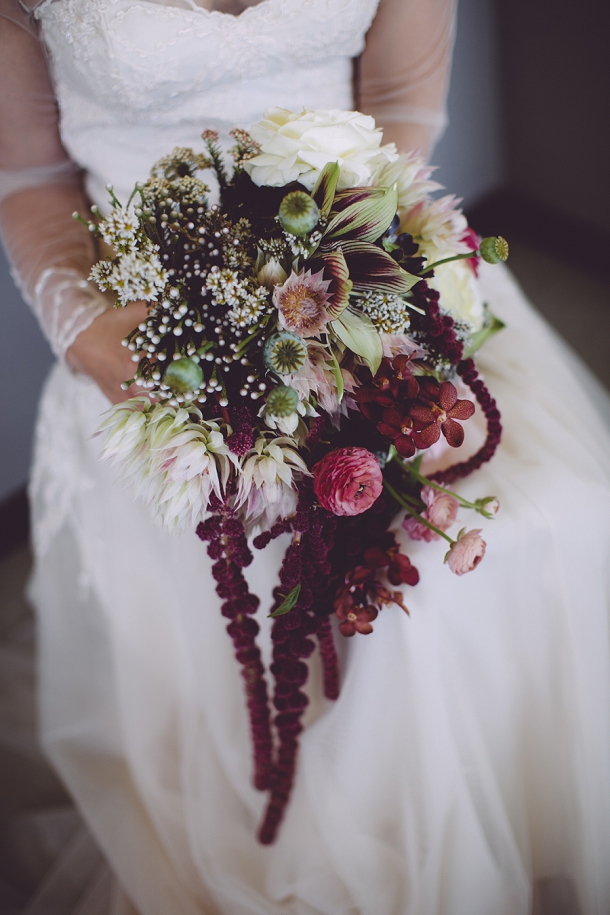 from YOLANDI & BENJAMIN'S ORGANIC JEWEL TONE WEDDING
Flowers: Studio Bloem | Photography: Heather Steyn Photography
Yolandi says: "I loved loved loved my wedding flowers. Tanya Odendaal from Studio BLOEM knew exactly how to bring the ideas I had to life and was an absolute joy to work with. Her passion, hard work and excellence was contagious and it really shone through with our flowers on the day! I even cried when I saw my bouquet, which was such a beautiful moment. We had just reached the end of spring, so we had the very last soft and pretty Ranunculus, striped Amaryllis and Blushing Brides of the season to work with."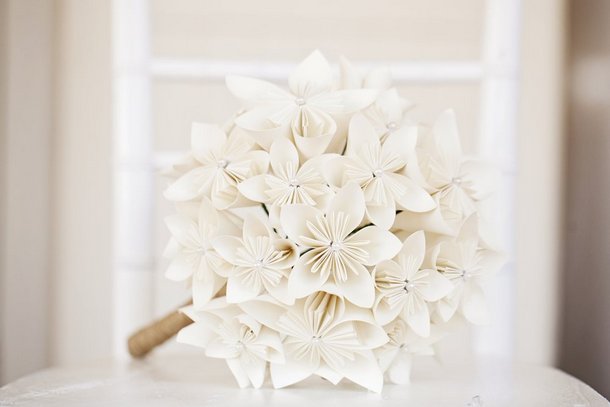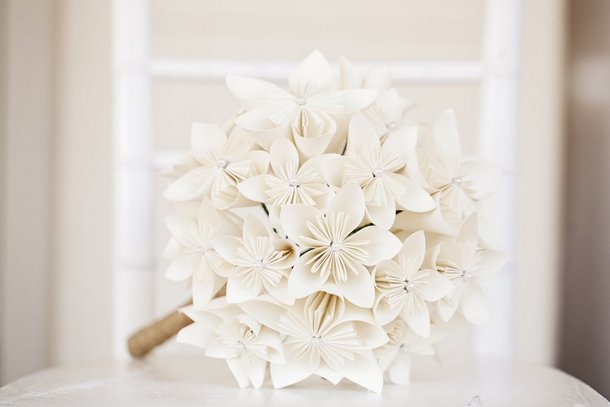 from RIETTE & STEVEN'S ELEGANTLY RUSTIC PAPER FLOWER WEDDING
Flowers: Calenesta Wedding Planning | Photography: As Sweet As Images
Riette says: "My Kusudama bouquet was the most beautiful and perfect bouquet any bride could ask for. More than a year later it is still as beautiful and perfect as on our wedding day, one huge advantage of having paper flowers!"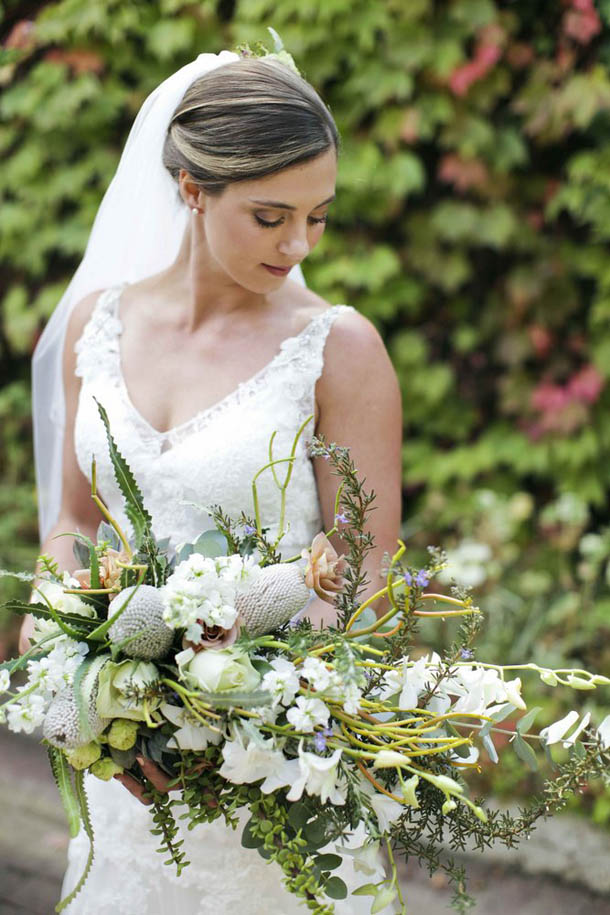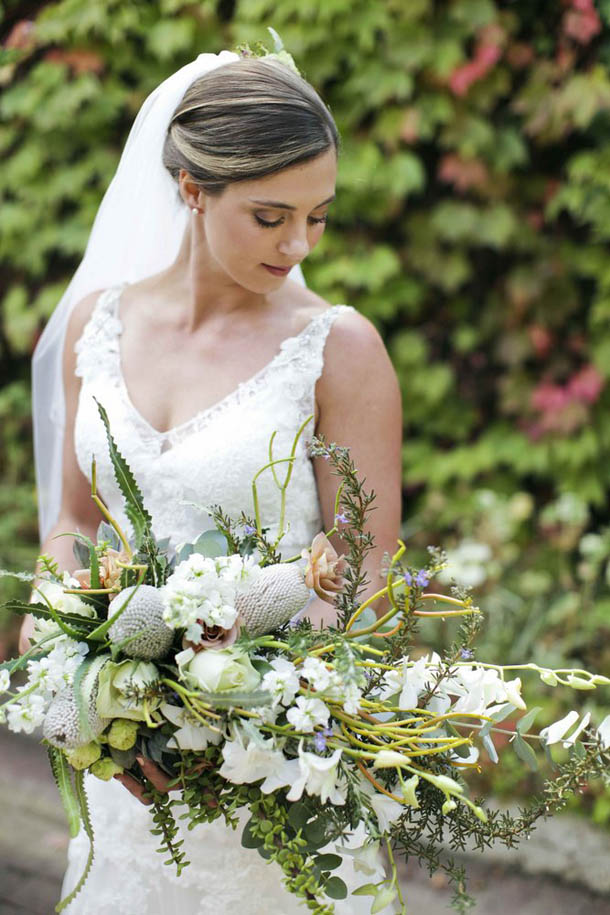 from REBECCA & CRAIG'S BOTANICAL OLIVE FARM WEDDING
Flowers: Leipzig | Photography: Justin Davis Photography
Rebecca says: "Lizette from Leipzig is a genius. She used mainly fynbos and herbs combined with soft white and blush roses for my bridesmaids' bouquets, and coffee colour roses for my bouquet and ceremony flowers."

from CHLOE & KEITH'S PEACHES & CREAM SUMMER WEDDING
Flowers: Botanica Flowers | Photography: Michelle Van Heerden
Chloe says: "Being a wedding florist and coming across so many different ideas and colour palettes daily, this was a really hard decision! My amazing business partner Rowenna was such a help throughout the process, and finally I decided on really loose, natural flowers in creams and a touch of pale blush and peach, and incorporated lots of rosemary, mint and olive, as well as garden roses, cluster roses, hydrangeas, stocks, dahlias, tuberoses and chinks. The bridesmaids carried simple bunches of cluster roses and rosemary, and I made myself a huge, loose bouquet in creams, peach and white that I was totally in love with and didn't want to put down!"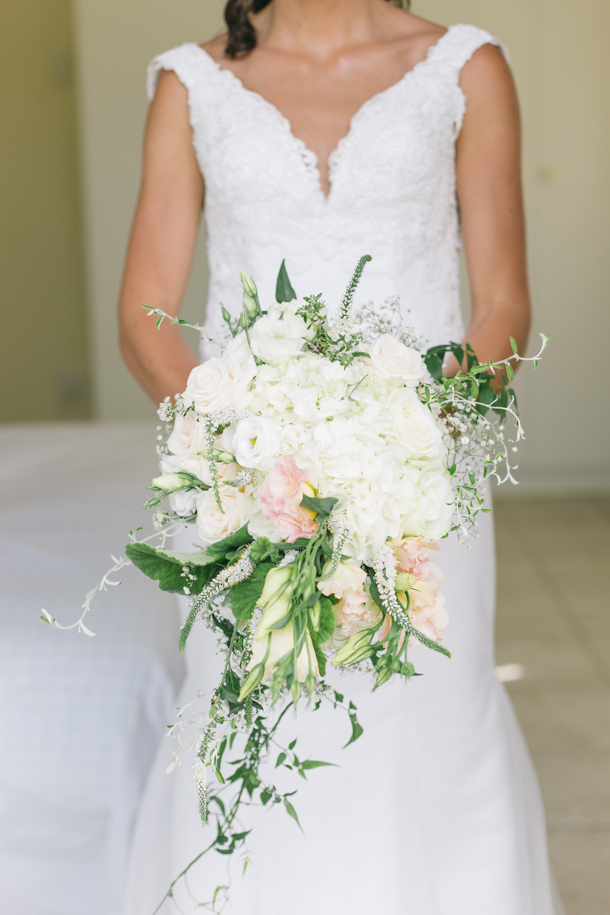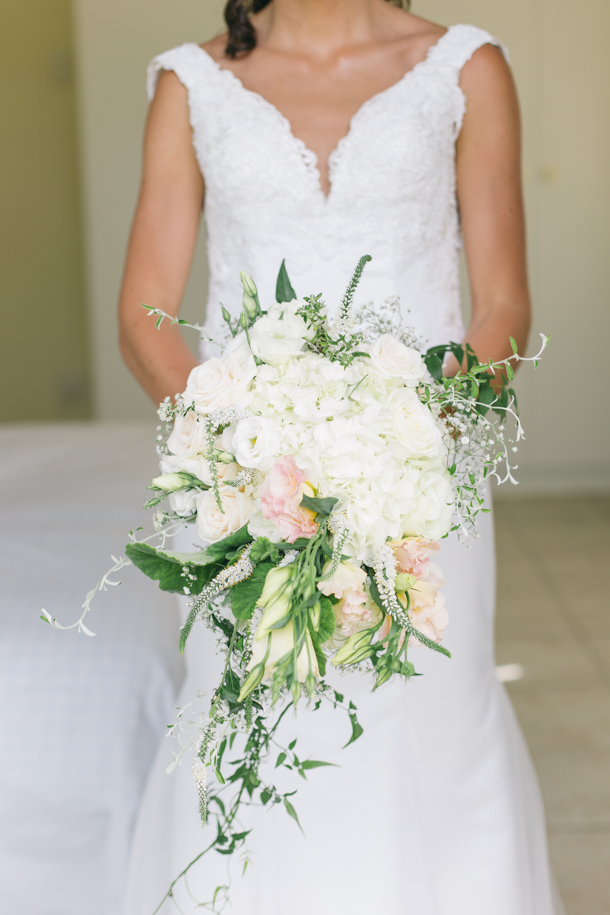 from MICHELE & JOHN'S SIMPLE ELEGANCE WEDDING
Flowers: Diederick Geldenhuys | Photography: Jenni Elizabeth
Michele says: "All I asked for was white roses, hydrangeas, and peonies. Our florist managed to get hold of the most beautiful white and blush roses which I couldn't take my eyes off."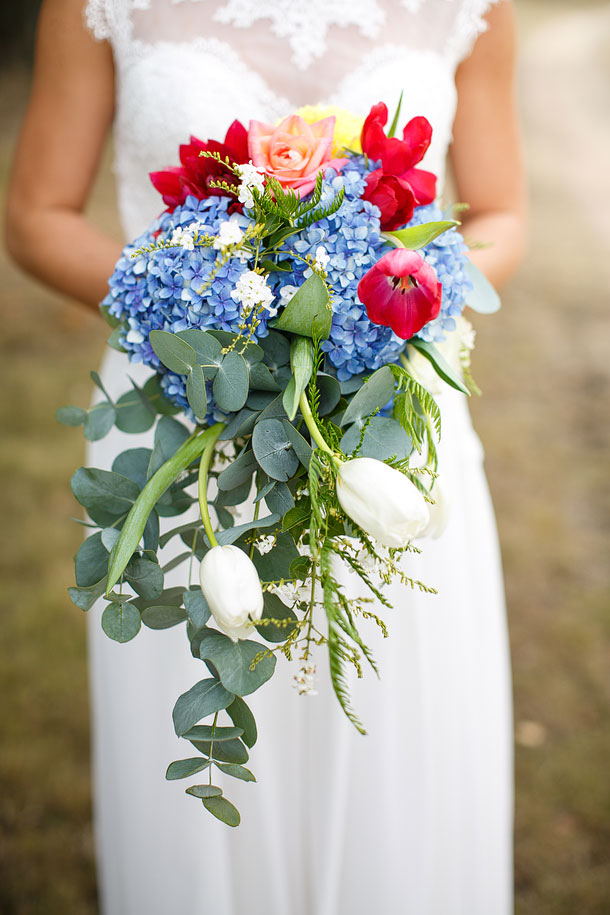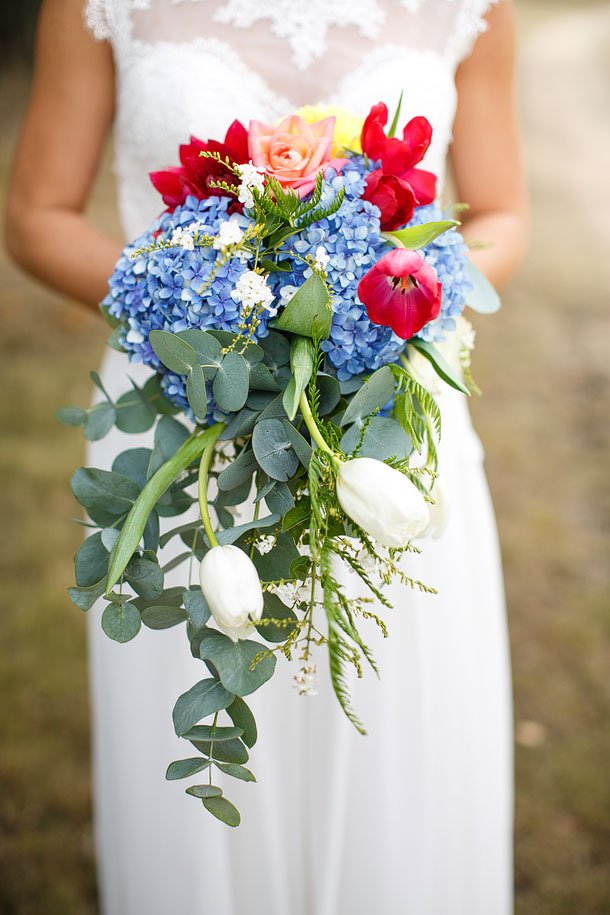 from STEPHANIE & HENNIE'S RUSTIC BRIGHTS WEDDING
Flowers: The Flower Scene | Photography: Adene Photography
Stephanie says: "Pretty, colourful flowers make me happy, and that's exactly what I wanted for our wedding. I didn't have any specific type of flowers or colours in mind – I literally told the florist what I don't like, and that he could use anything (and everything) else. It turned out great, and created exactly the feeling which I was going for."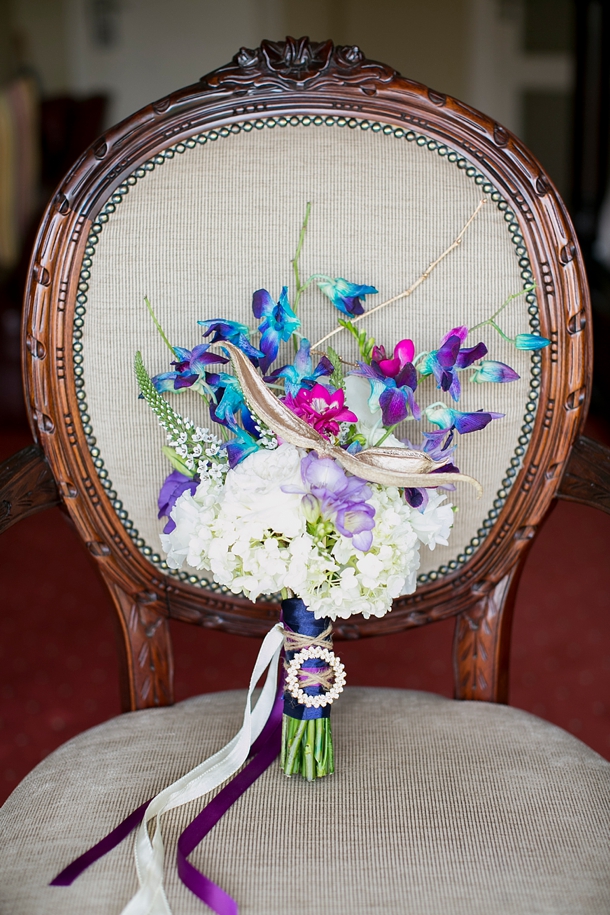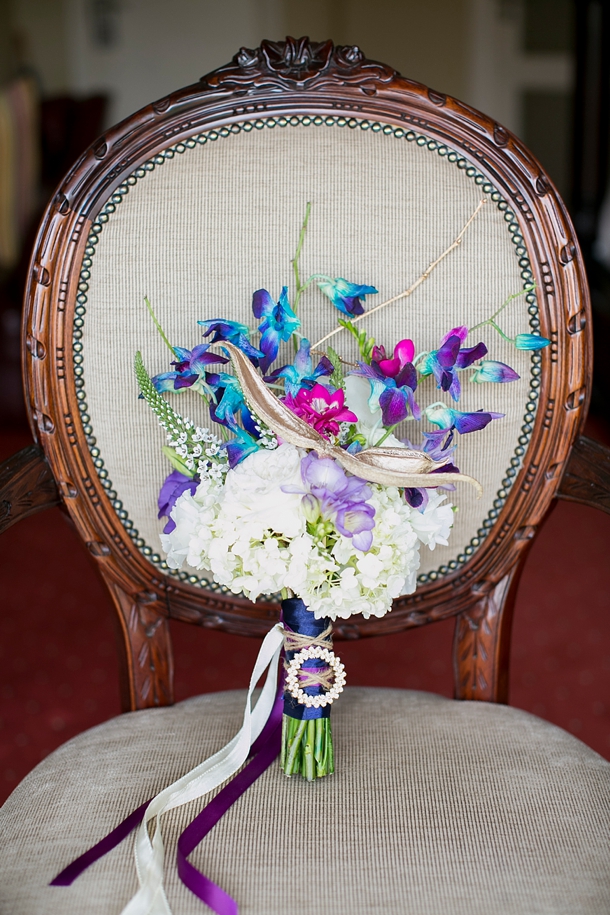 from CINDY & CARSTEN'S INTIMATE ORCHID-INSPIRED WEDDING
Flowers: Ribbon Creative Studio | Photography: Jack and Jane Photography
Cindy says: "Orchids hold great value and memories for the two of us. Whilst in Singapore, Carsten took me to the orchid gardens in the botanical gardens and there were probably over a thousand species of orchids there. I really loved the blue and indigo flowers and decided there that I would use them in my bouquet and other arrangements to relive the special time we had spent in Singapore together. My floral designer was just brilliant – she made my flowers come alive even more by the way she arranged the various stems and colours together. My wedding flowers were a work of art."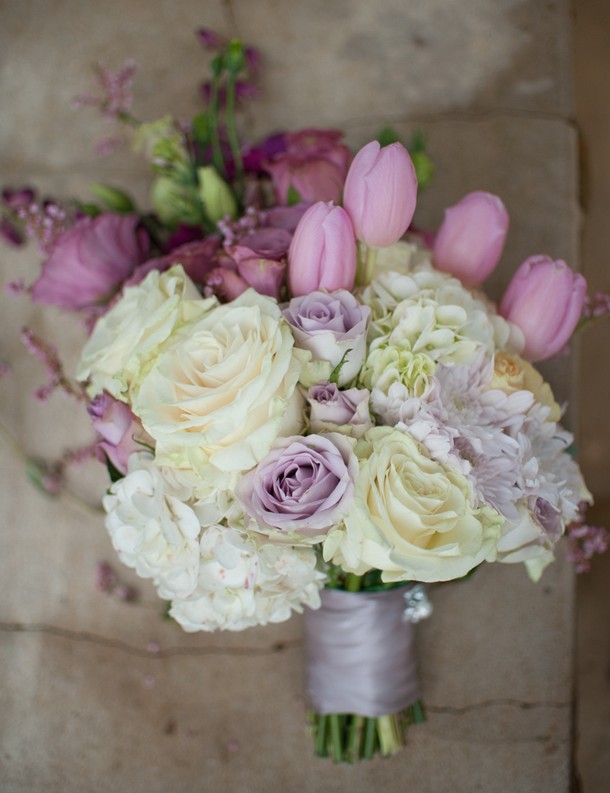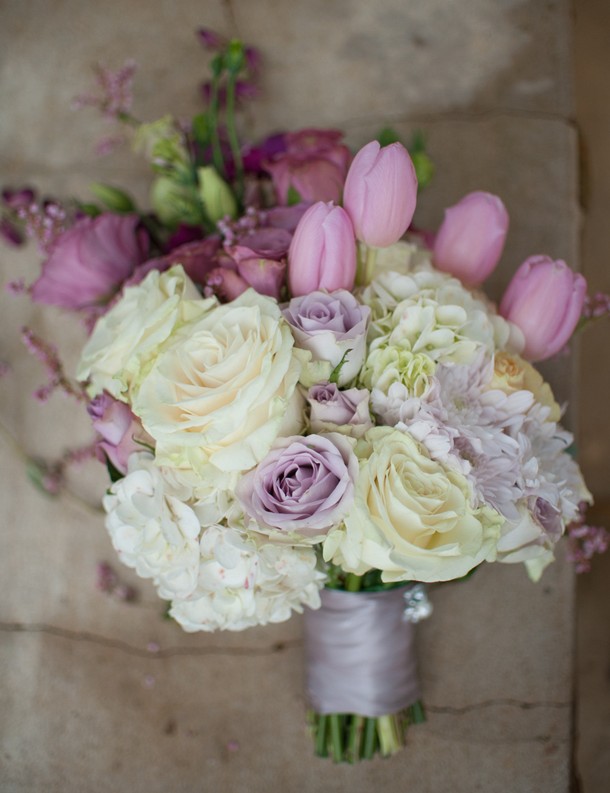 from JULIA & GEOFF'S ROMANTIC COUNTRY CHIC WEDDING
Flowers: The Flower Shed | Photography: Crystal Malloy Photography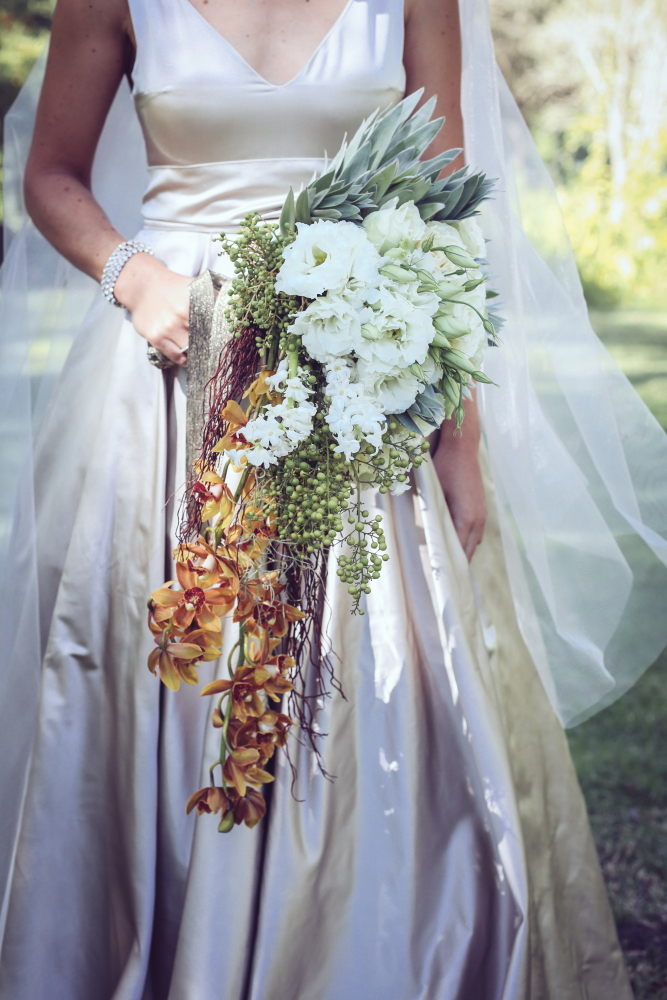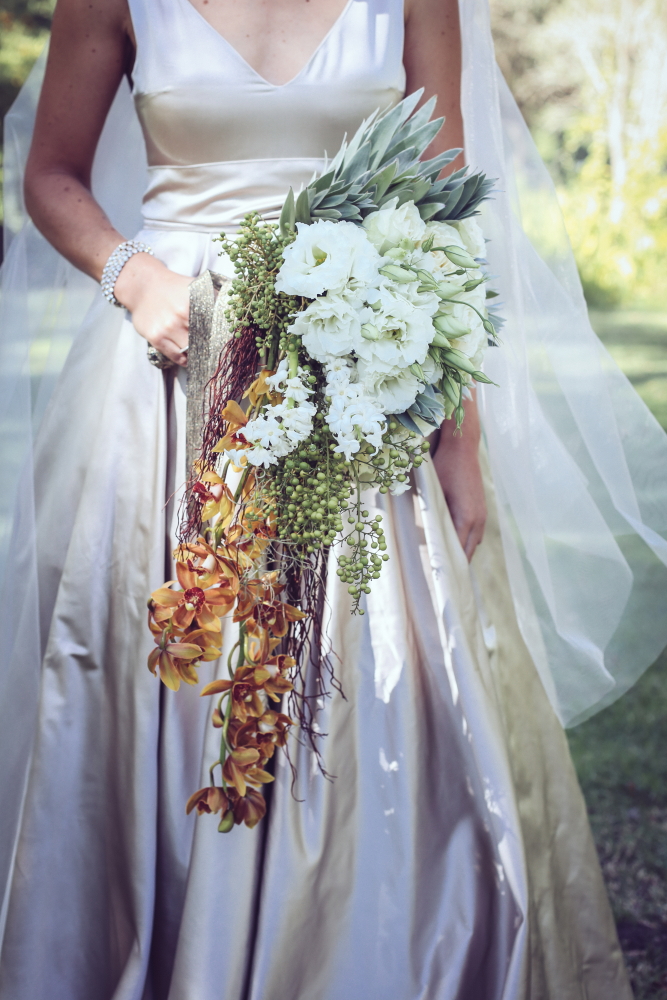 from SHANI & DAVID'S ELEGANT NATURALS PICNIC WEDDING
Flowers: Mother of bride and bride | Photography: Henk Hattingh
Shani says: "Our aim was to have as little waste as possible and to re-use what we could. We opted to use plants like Orchids and air plants with a few flowers here and there."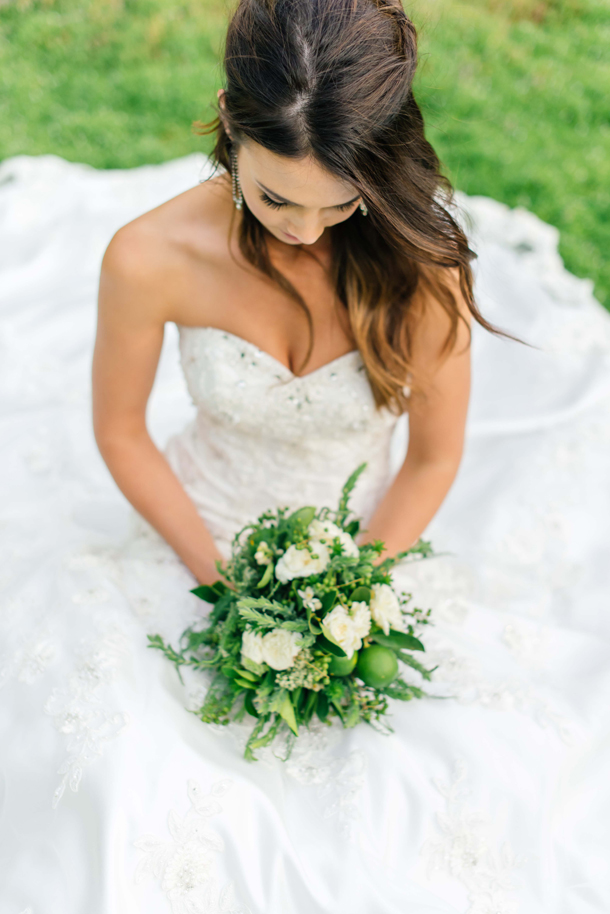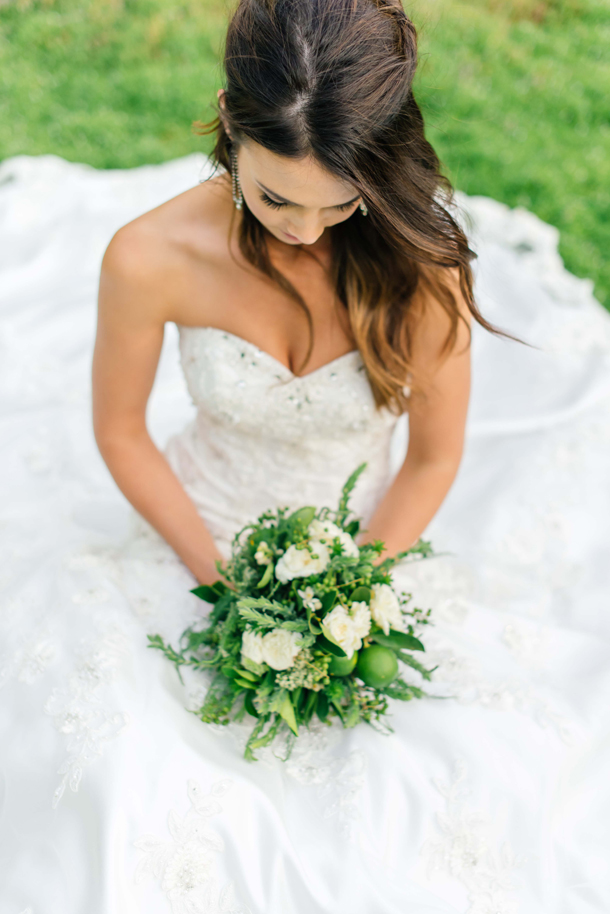 from SIMONA & EMILE'S FRUITFUL FARM WEDDING
Flowers: Babylonstoren | Photography: Claire Thomson
Simona says: "This is an interesting and very non bridal thing I think… Babylonstoren does the flowers when you book a venue, but they usually go according to what the bride wants. I told them to surprise me! The only guidelines I gave were to keep to neutral bouquets and no vegetables… so much to my surprise (and joy!) the bouquets had fruit in them instead! Each bridesmaid's bouquet was different- each a different element of my bouquet. Each with an edible element. The groomsmen and fathers had berries and nuts in their lapel pins. It was so great!"

As well as the bouquets featured in our beautiful weddings, we've had some absolutely spectacular bouquets from styled shoots this year. In fact, styled shoots are my favourite place to get floral inspiration, since that's often where florists give their imagination free rein and try the things that they've been dreaming up.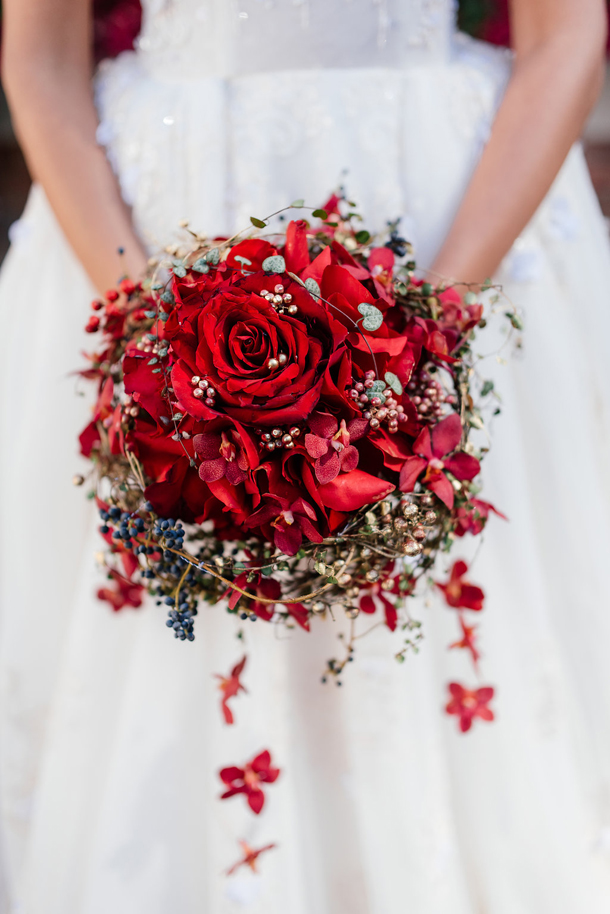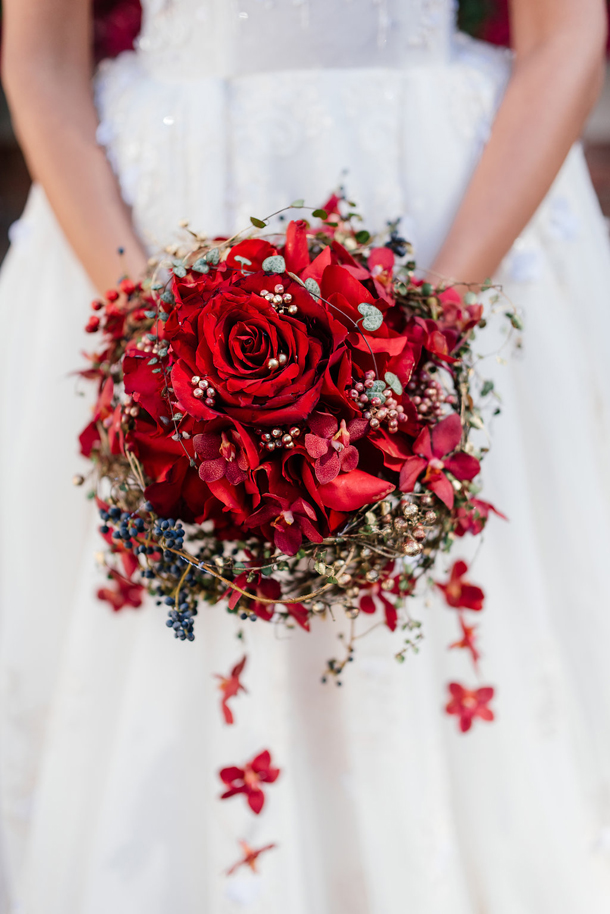 from JAMES BOND SPECTRE WEDDING INSPIRATION
Flowers: Green Goddess flower studio | Photography: Debbie Lourens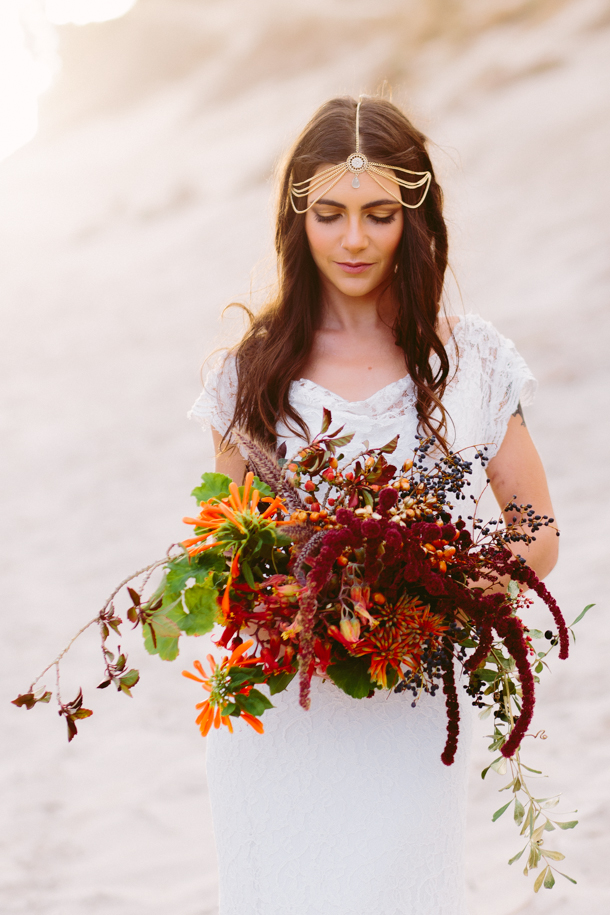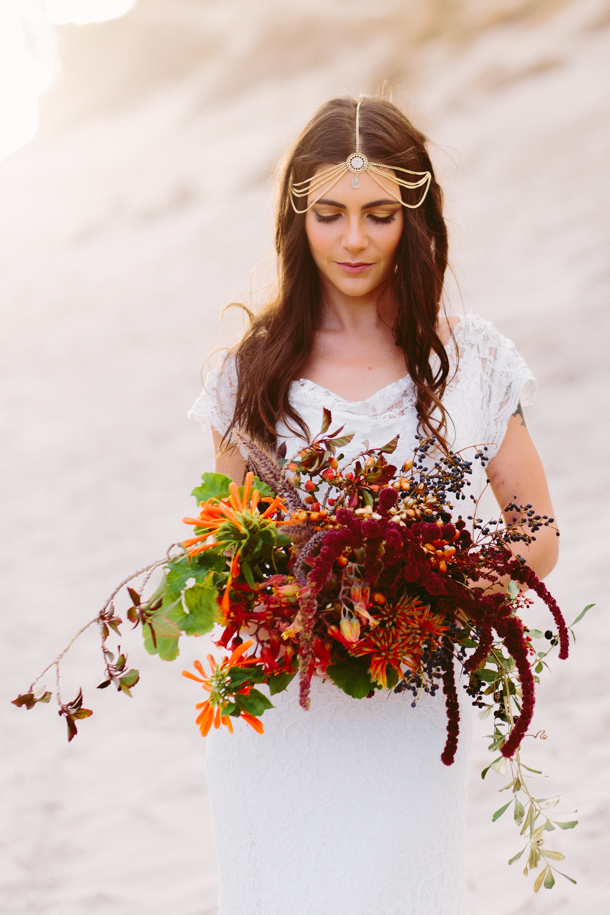 from MOROCCAN MAGIC WEDDING INSPIRATION
Flowers: Green Goddess flower studio | Photography: Illuminate Photography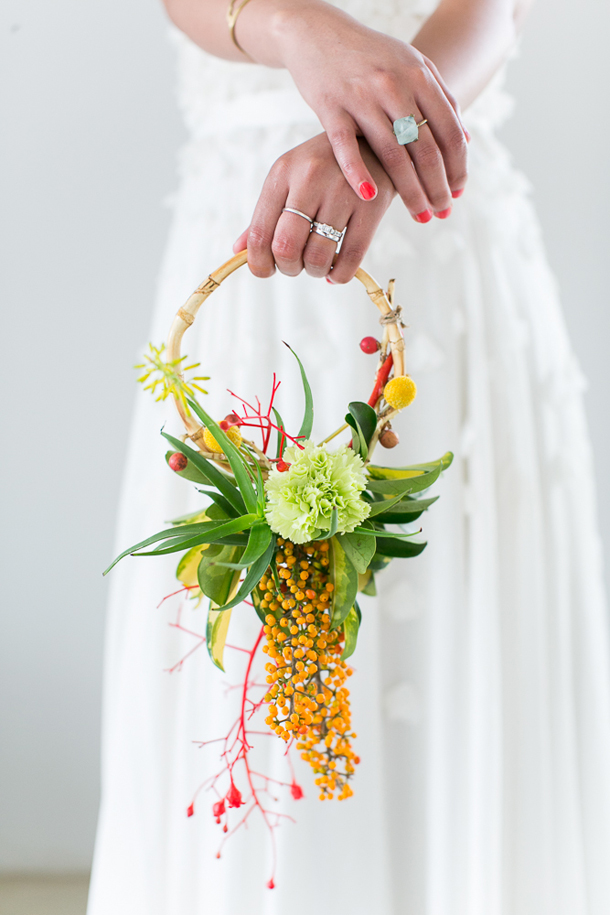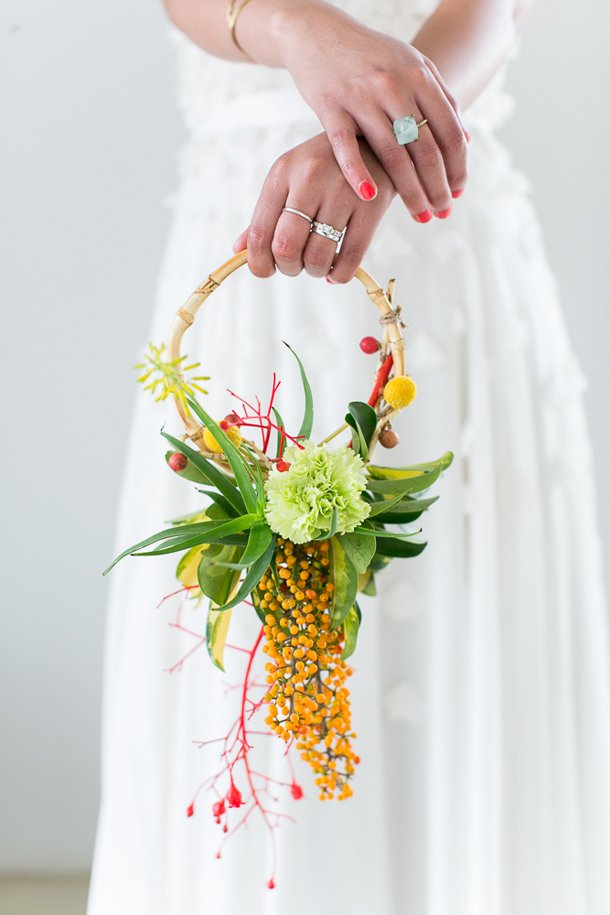 from LOCAL COLOUR STYLED SHOOT
Flowers: Ribbon Creative Studio | Photography: Jack and Jane Photography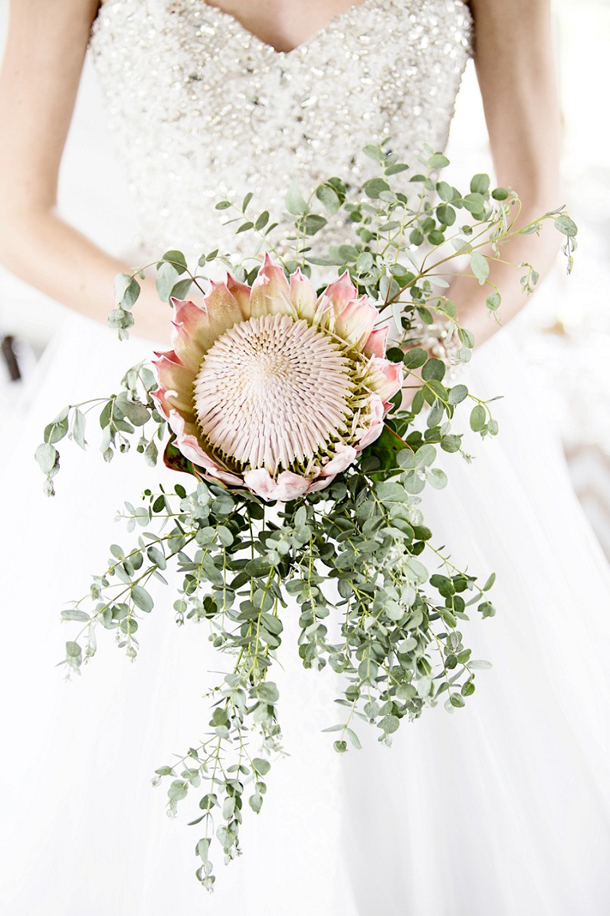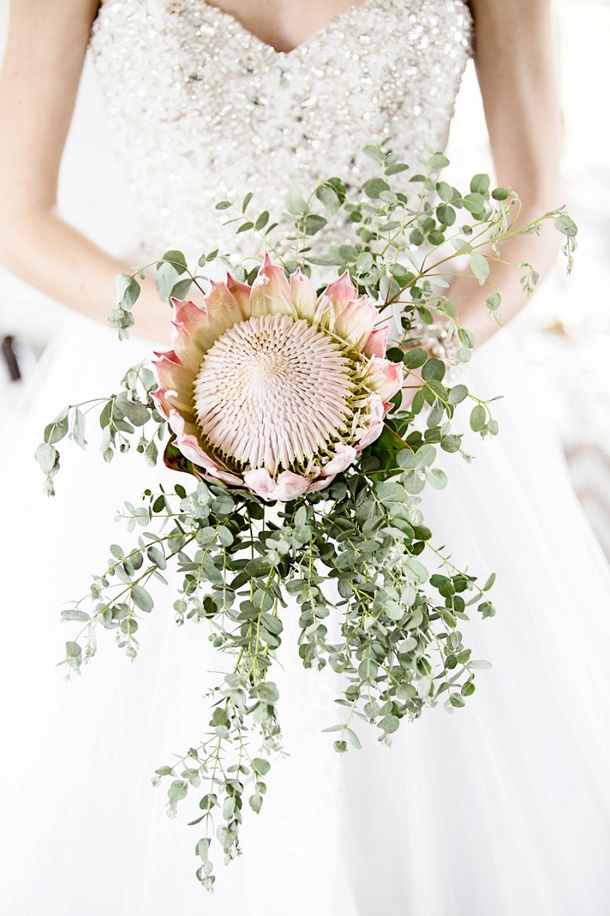 from CONTEMPORARY CINDERELLA STYLED SHOOT
Flowers: Michelle's Occasions | Photography: Samantha Jackson Photography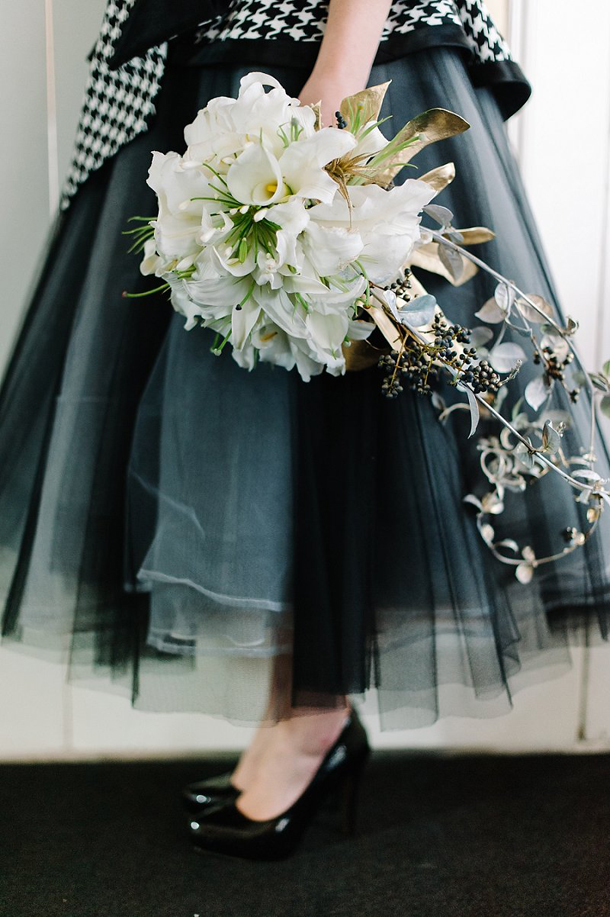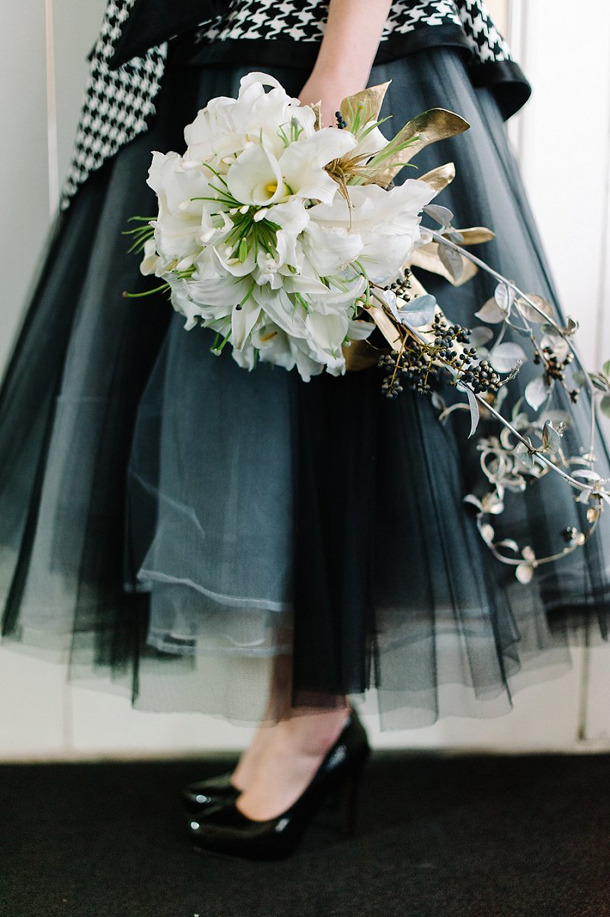 from ITALIAN VOGUE ELOPEMENT
Flowers: Green Goddess flower studio | Photography: Debbie Lourens Photography
CLICK HERE TO SEE ALL OUR 2015 FAVOURITES: