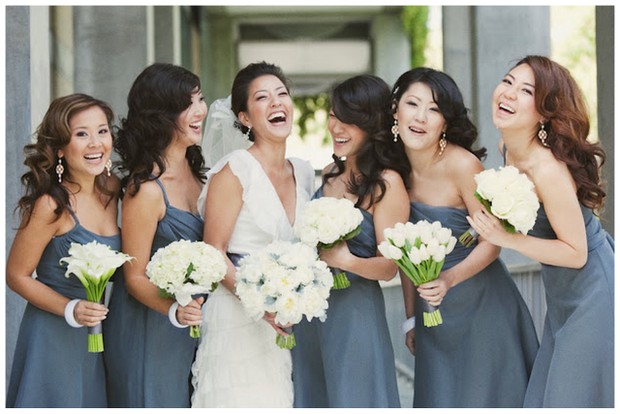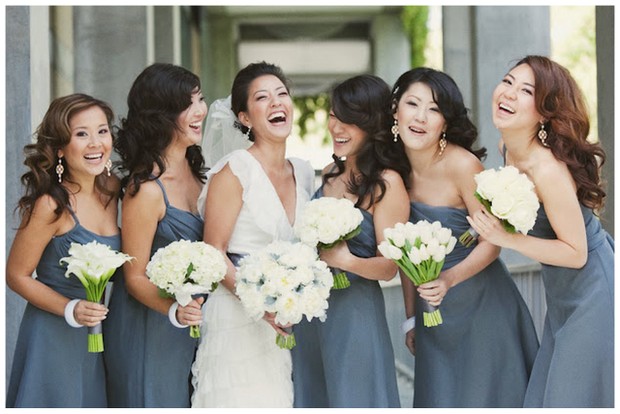 Source: Stephanie Williams Photography via Before the Big Day
One of the biggest trends of the last couple of years has to be the move away from uniform bridesmaid dresses, to putting your girls in a variety of styles or colours that complement each other. I still get a little thrill whenever I see this done well, and I know that it's made many bridesmaids themselves happy, including me. But what if you really want your girls to wear the same dresses, and still want to distinguish them? To let them each express their personality a little? Then this series of posts is for you. In Part 1 we'll be looking at the mini-trend of individual bouquets. This has to be one of my all-time favourite bridesmaid trends! Probably because of how much I love flowers – the idea of having several beautiful bouquets instead of just one with variations really excites me.
It works beautifully against classic dark colours, like black, grey, brown or even purple.
Sources: Row 1 – Karlin Connell via Southern Weddings; Row 2 – ABryan Photo via OneWed; Row 3 – Lauren Brooks Photography via Style Me Pretty; Row 4 (left) – JL Designs/Christine Marie Photography; (right) – Palos Studio via Sincerely Sara; Row 5 – Leigh Miller via Doubly Happy Too
But is equally lovely with soft ones…
Sources: Row 1 – Christine Chang Photography via Style Me Pretty; Row 2 (left) – Jose Villa; (right) – via The YBF; Row 3 – Marianne Taylor Photography via Style Me Pretty
The look isn't just for bridesmaids in similar dresses – it actually complements the mismatched dress trend as well. I love how in these pics the bouquets have been customised to the colourful bridesmaids' dresses.
Sources: Row 1 – Cori Cook/Laura Murray Photography; Row 2 (left) – Meg Perotti; (right) – Ruth Powell via Colin Cowie; Row 3 – Carl Zoch via The Demoiselle
And finally, here's a really sweet idea. Give each of your bridesmaids a bouquet in one of the flowers that makes up the bride's blooms, so that together they're a deconstructed version of your bouquet! Lovely, isn't it?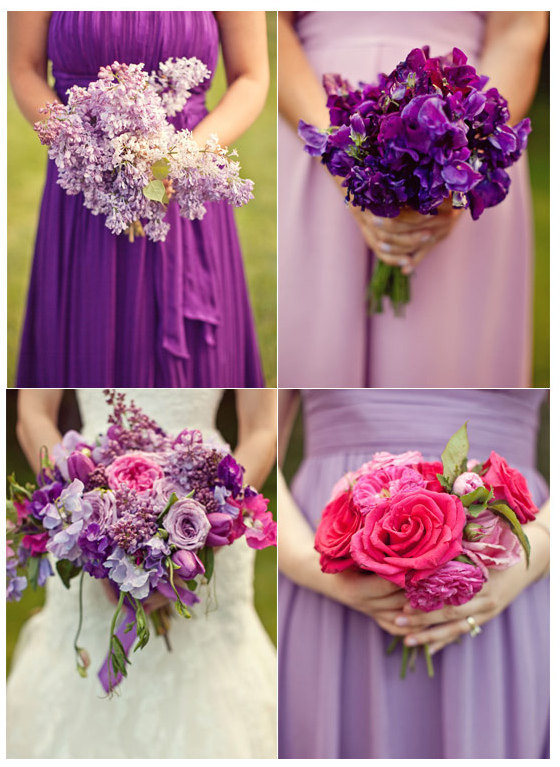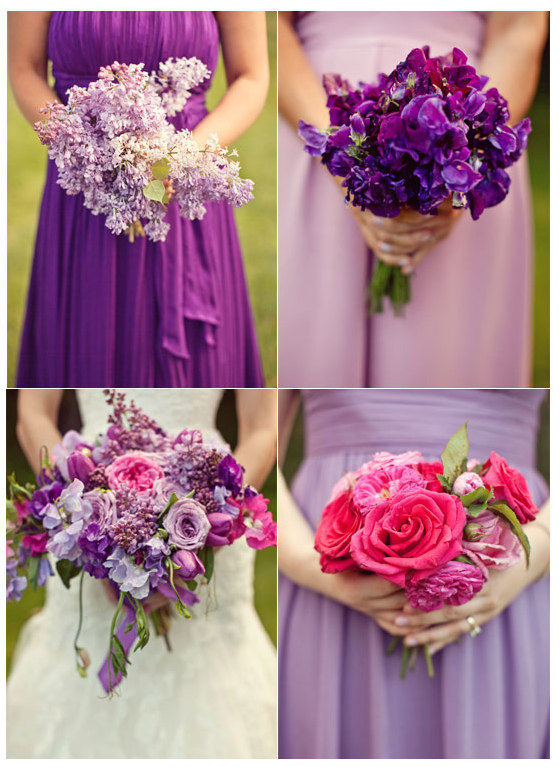 Source: Sarah Yates via 100 Layer Cake