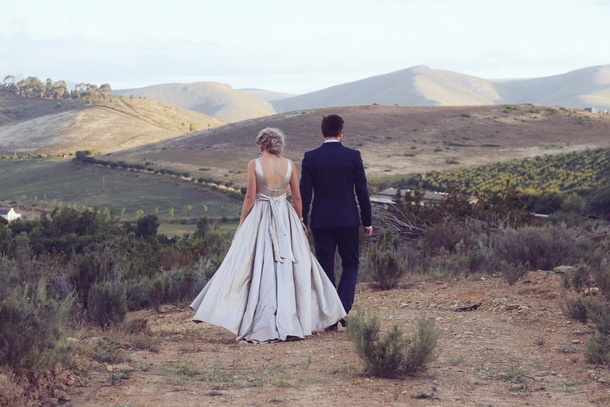 What are your ingredients for a fabulous wedding? If I had to make a list, I think Shani & David would pretty much have checked every box. This adorable couple wanted a wedding that reflected their personalities and style, and allowed them to celebrate with family and friends over an extended wedding weekend. They managed both, and more besides. A riverside picnic after a forest ceremony, an open air reception with the most gorgeous rustic florals, including botanical-style arrangements and chandeliers, and a glitter filled pinata to open the dancefloor under the stars. And let's just take a moment to mention Shani's gorgeous (and unusual) wedding gown, the troop of sweet flowergirls and pageboys, and the bride's organic cascade bouquet. Country wedding perfection, basically, delivered up in a chilled out, laid-back, sparkly and super happy style.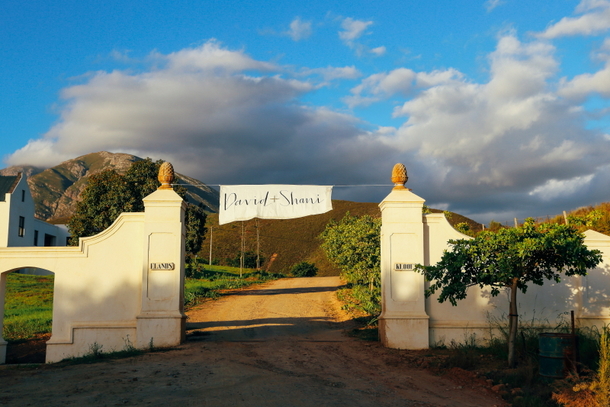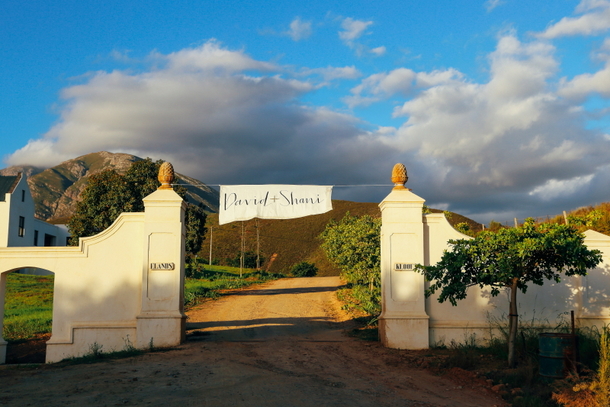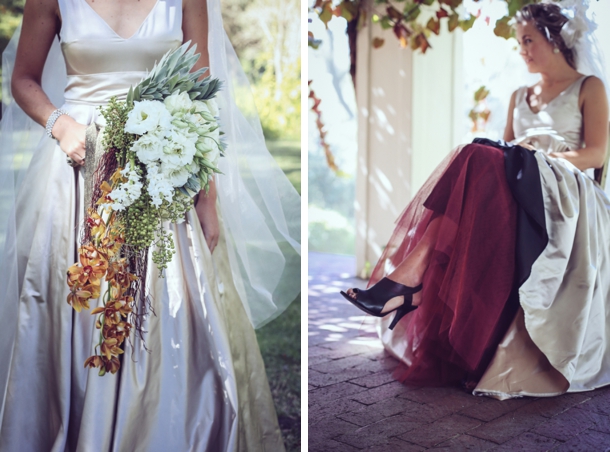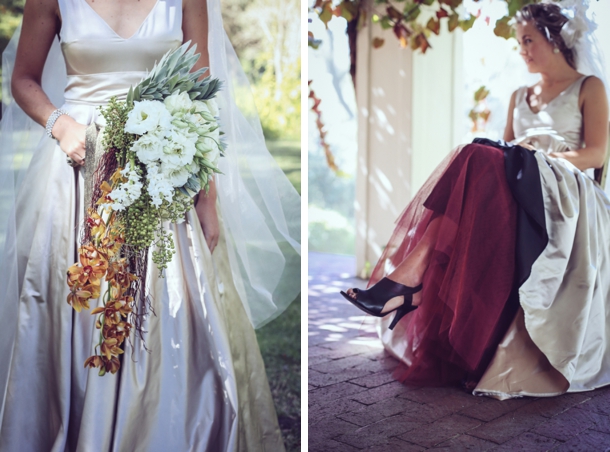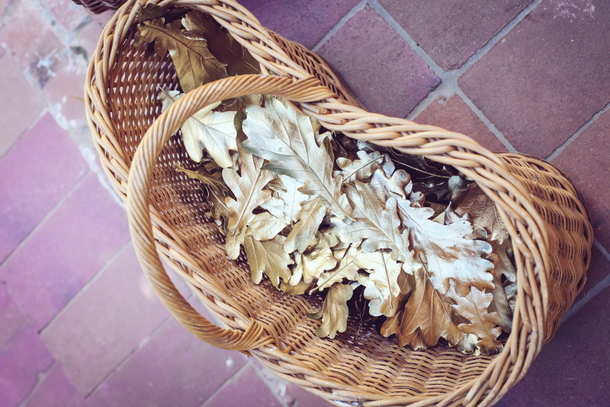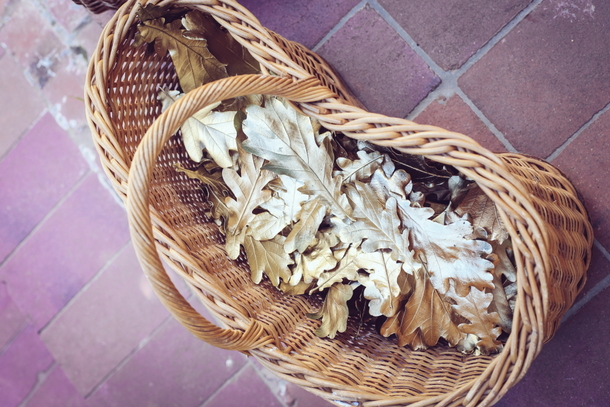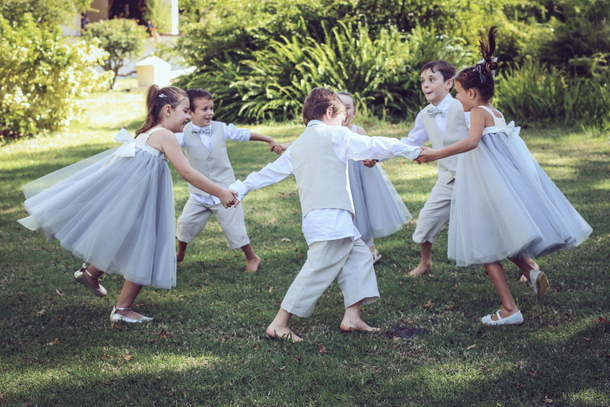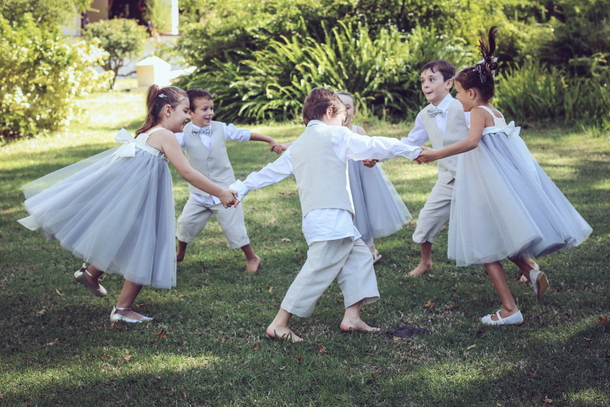 Love Story
We met at a wedding of a mutual friend. David spotted me in the church and started a long but successful pursuit that involved some top class charming.

The Proposal
We went for our monthly Sunday hike at the Jonkershoek nature reserve in Stellenbosch, surrounded by one of our most favourite things – the mountains. Deep in the mountain next to a roaring waterfall, we took a break and made coffee with our outdoor grinder, camping stove and Bialetti. As I was about to take a sip, the words "trou met my" peeked out at me from the bottom of my cup and out came the whopping, fifth generation blue sapphire, Dear Rae ring.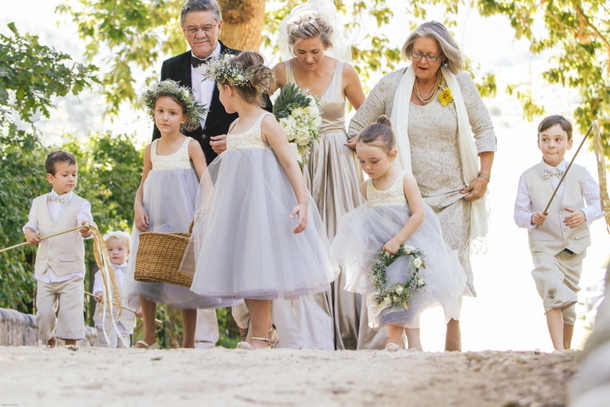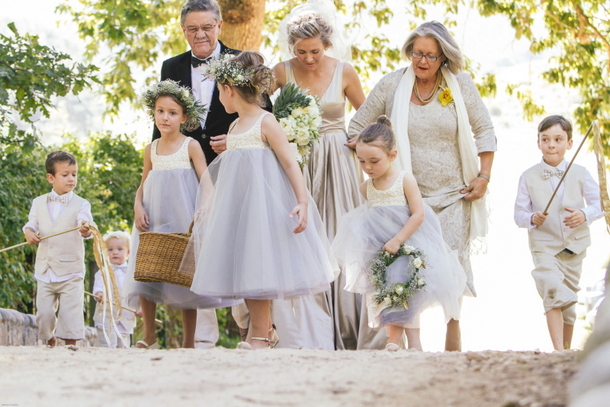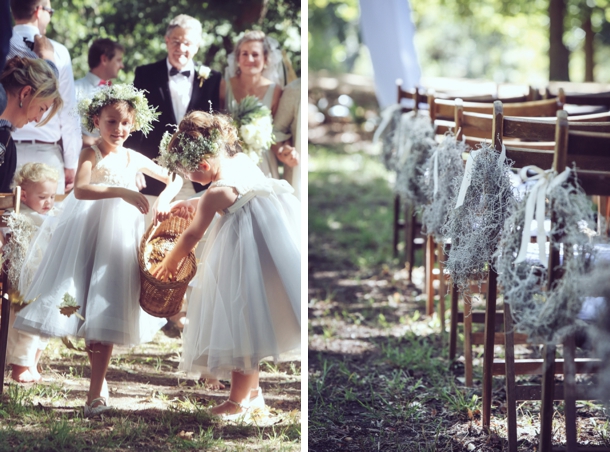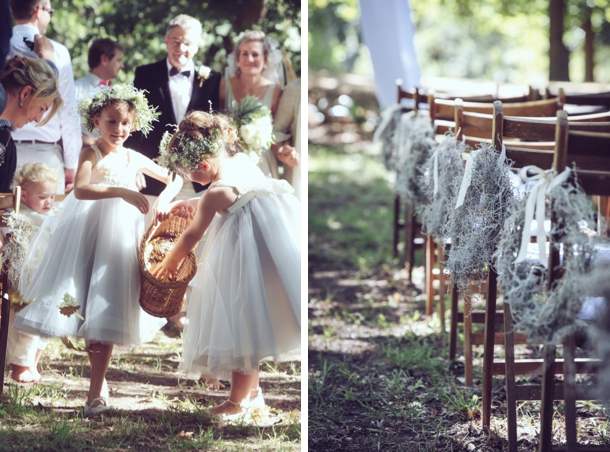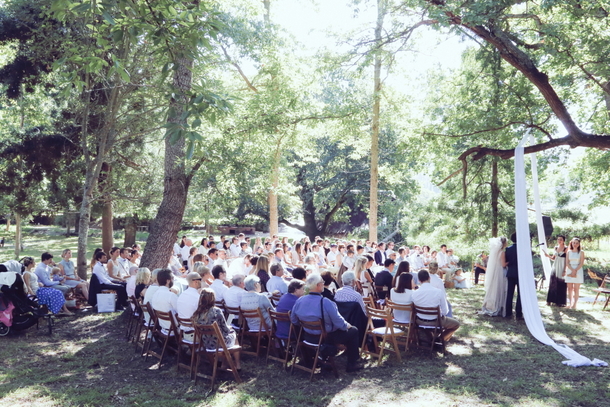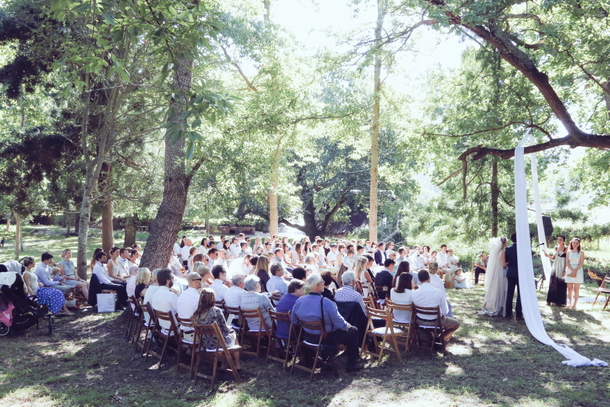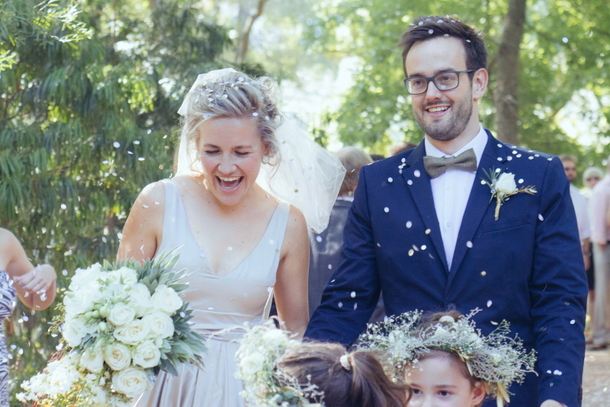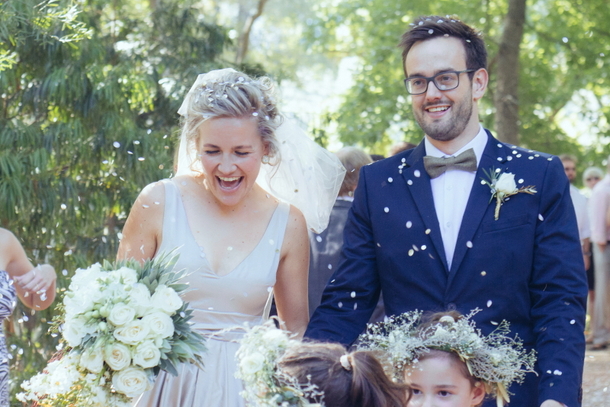 The Venue
The beautiful setting and the fact that this was perfect a weekend wedding venue, sold us on Elandskloof. The moment we saw the farm we knew that this was where we would get married, even though our wedding would be a first on the farm. Elandskloof has the most incredible oak trees under which we had our ceremony and reception. We wanted to dance beneath the stars and feast between the trees.

Wedding Style
I aimed for a natural feel as far as possible, with touches of gold here and there. We wanted a relaxed but stylish wedding that embodied us as a couple.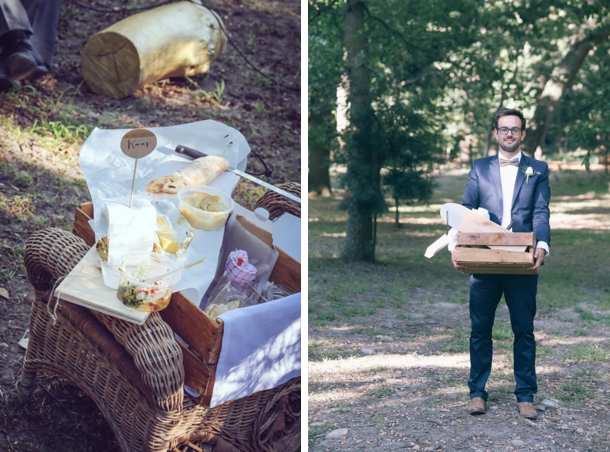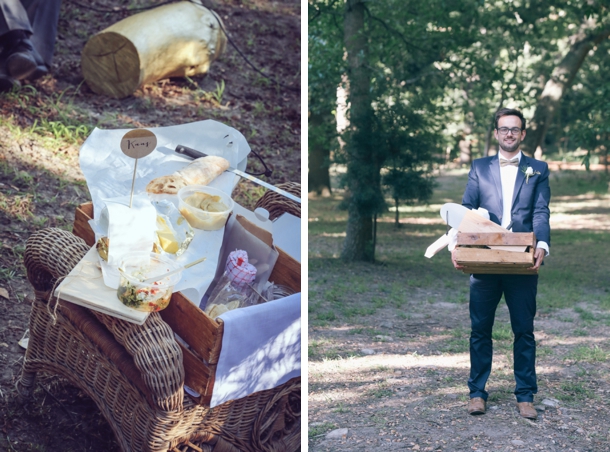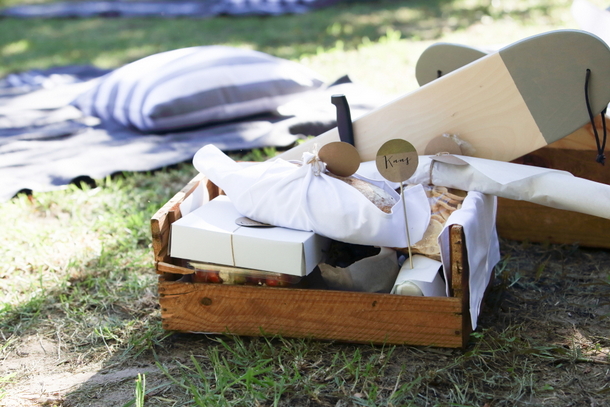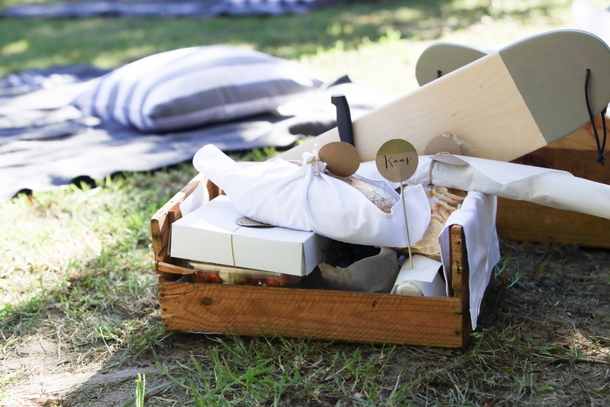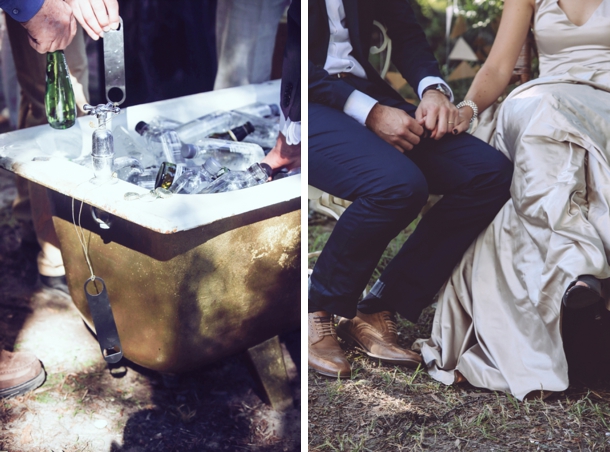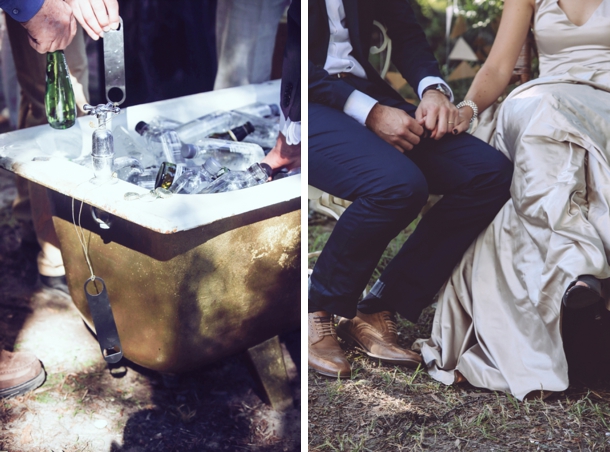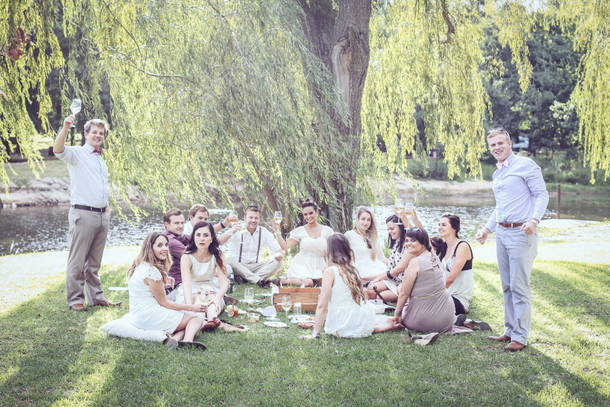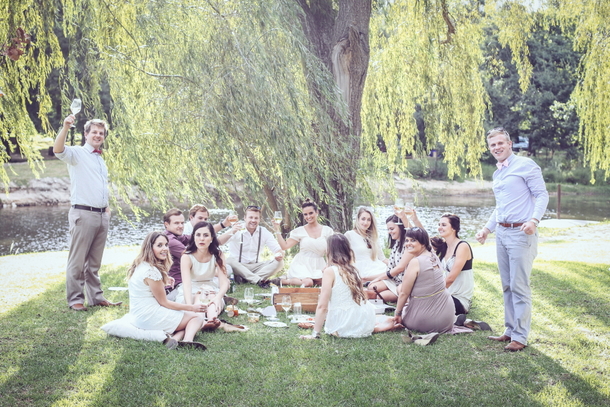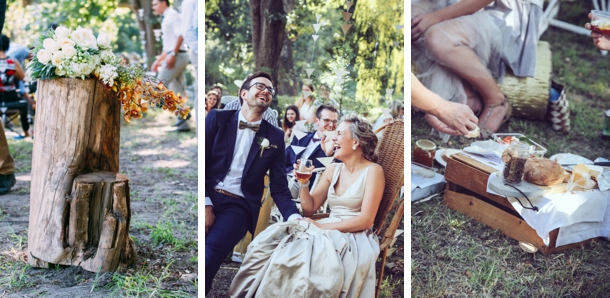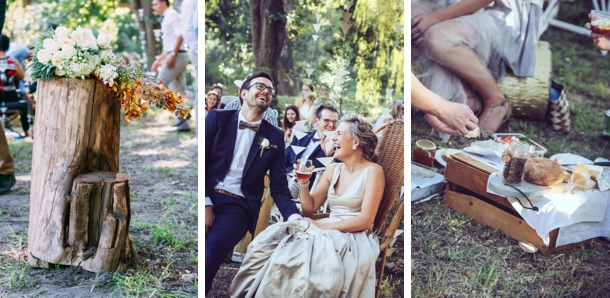 Wedding Details
We decided on a weekend wedding, as we really wanted to share as much time as possible with all of our guests. Over 100 of our guests stayed over on the farm for the weekend which included a lot of braaing and "kuiering." David is better known as "Action-Dave,"  so he ended up planning a 10km trail run the Friday night before the wedding and over 30 of our guests participated! I love creating beautiful things & being crafty with my hands, so planning and executing all the finer details of our wedding was right up my alley. The Friday and Saturday preparations were completed with plenty of helping hands assisting us with all the setup. It was a real testament of friendship and family love. We couldn't have been more grateful. The service and ceremony under the trees reflected our love for nature, the picnic our love for food and the reception our love for friendship and festivities.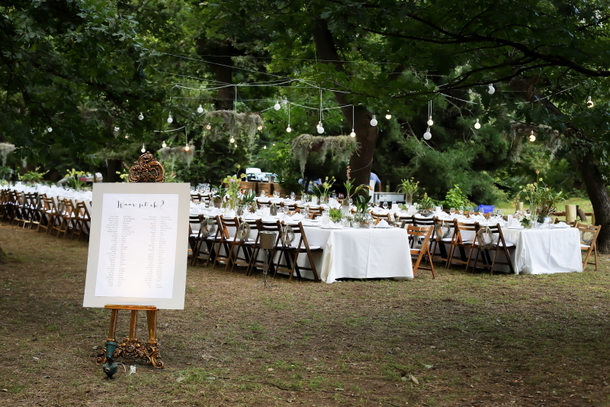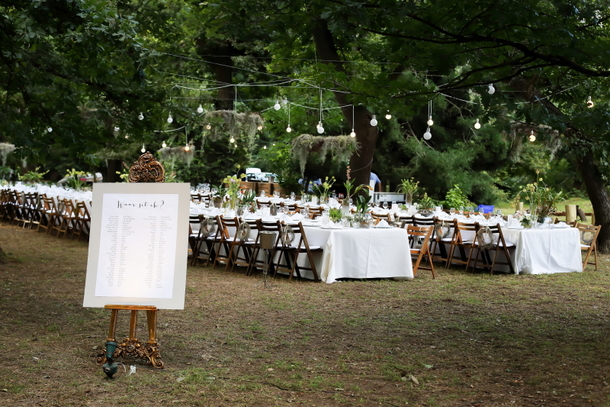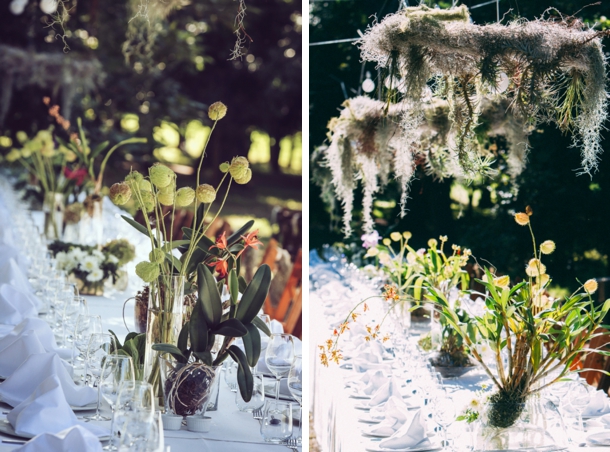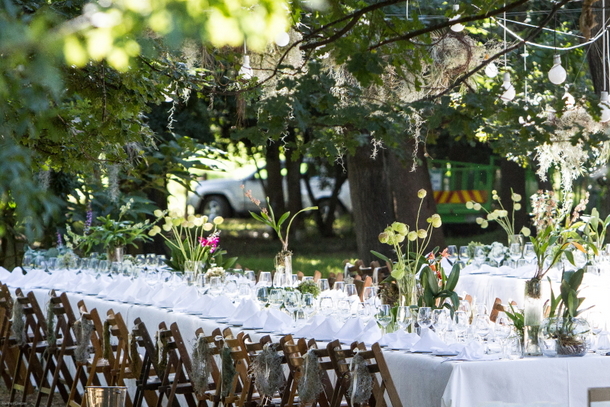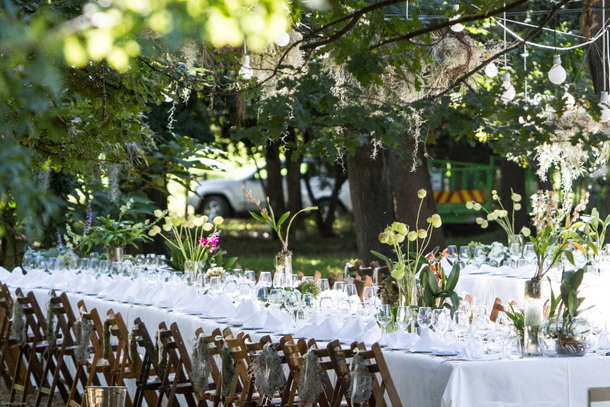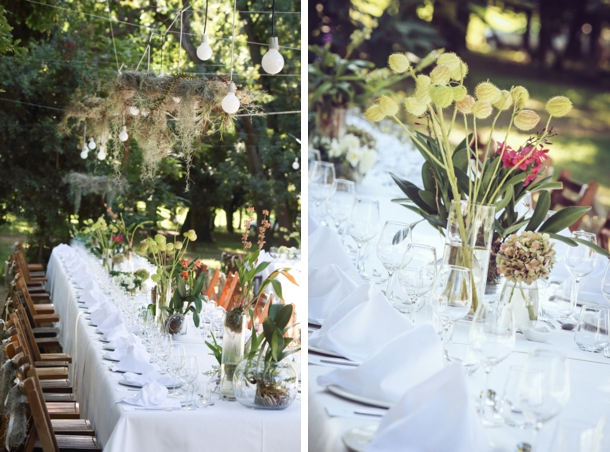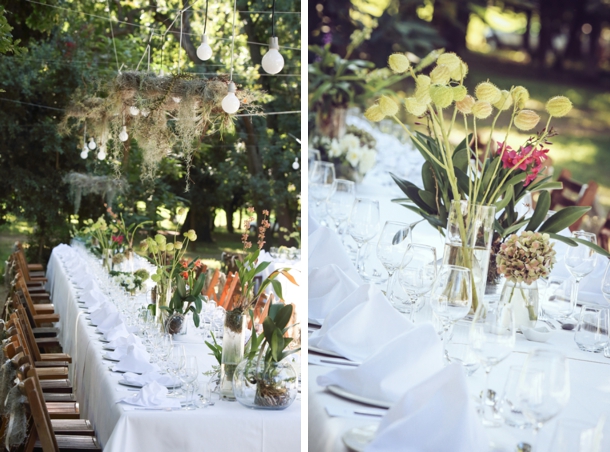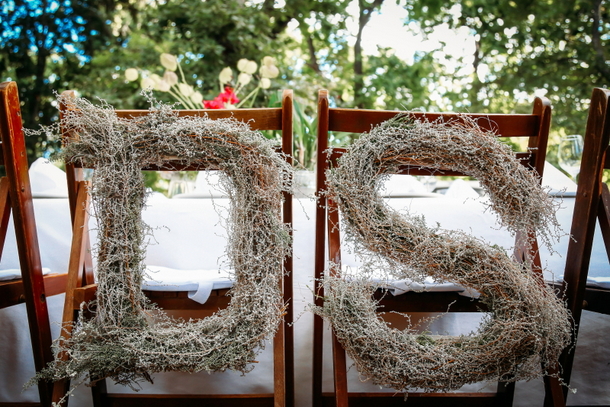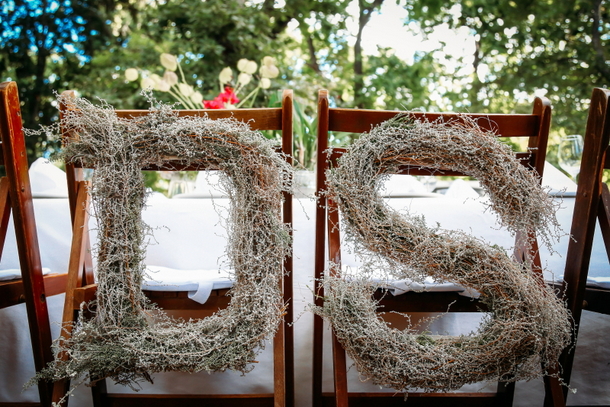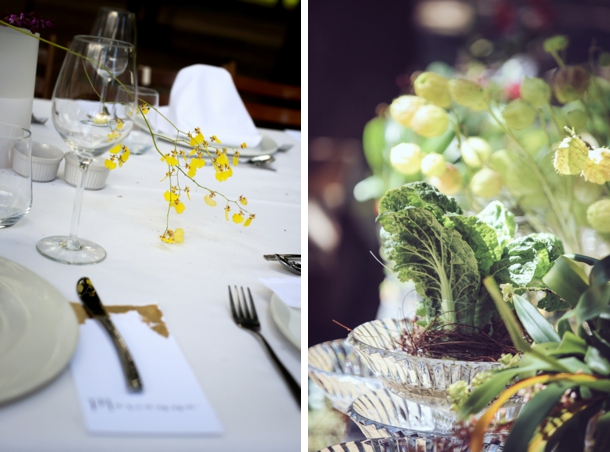 DIY Elements
Everything about our wedding was DIY except the catering! Our whole wedding was planned by myself and David and executed together with friends and family. We literally only had the grass and trees to work with. We planned everything within a budget. Everything from tables, crockery and cutlery, leads, lights, flowers and décor were all sourced ourselves. We spent many weekends on the farm cleaning chairs, mapping out the trail run, getting the grass cut and dreaming about our day.
A very good friend designed all our stationery and we printed and put it together at home. We made triangle paper garlands which I stitched at home. We found tree stumps on the farm that we painted gold. At our picnic, we used an old bath which we also painted gold, together with a wooden picnic crate (containing all the yummy picnic goodies) which we made ourselves. We also made the bread boards.
We wrote a personal letter to each guest, which we used as a 'place setting' and gold foiled the name on the front. We made "welcome packs" for each guest house, which contained homemade rusks from our one mother, Deluxe coffee, grapes and some milk. We also had the most amazing golden heart piñata filled with tons of glitter that a friend made for us. All the flowers, wreaths and décor elements were done by my lovely mother.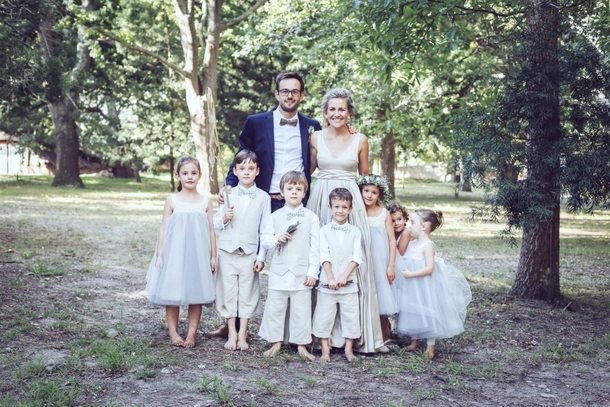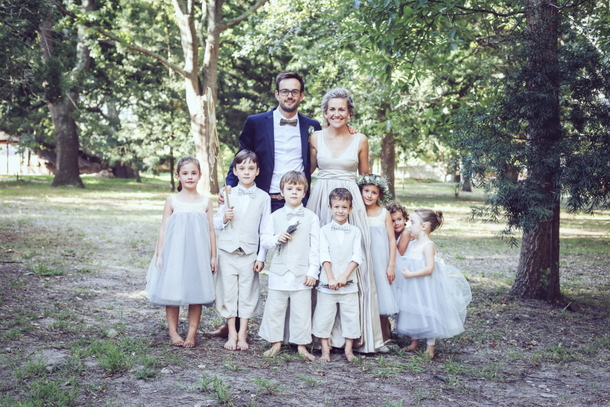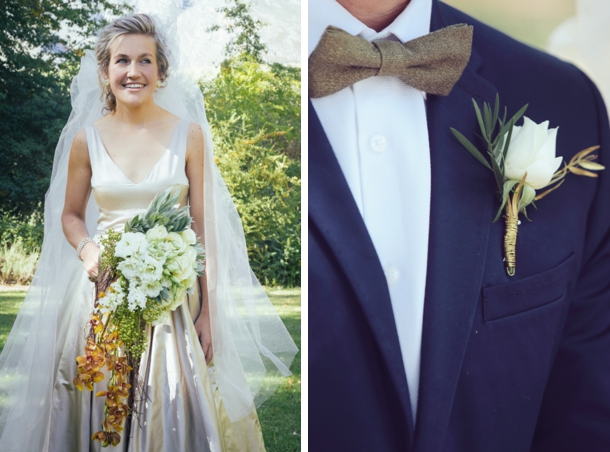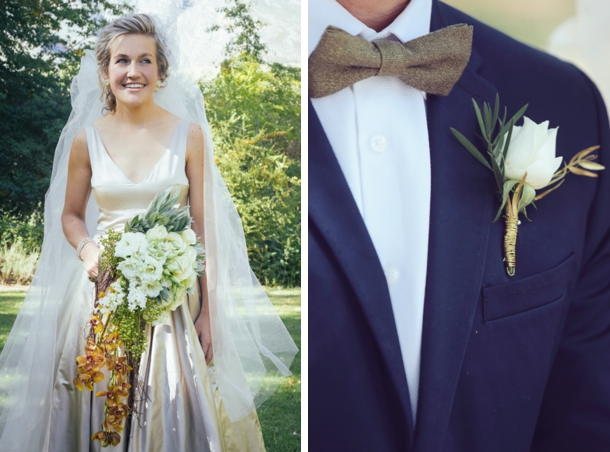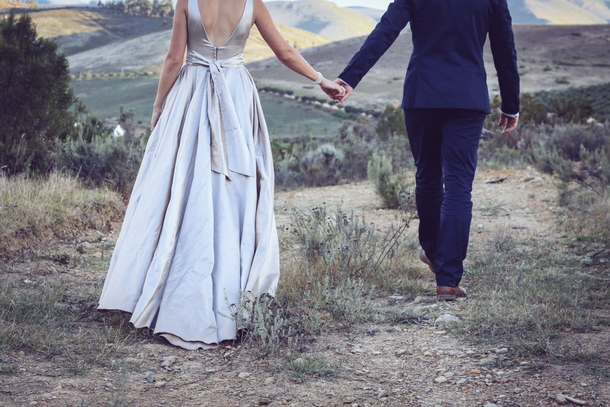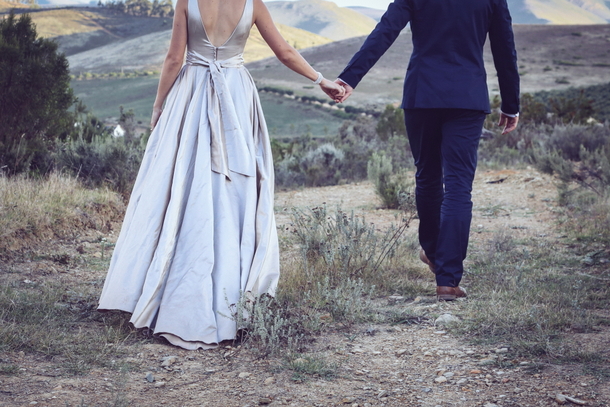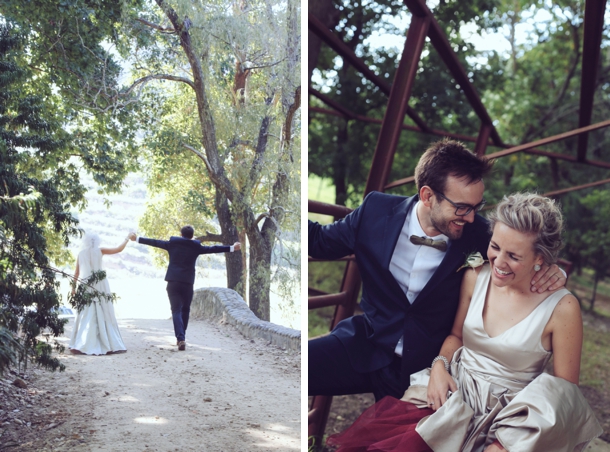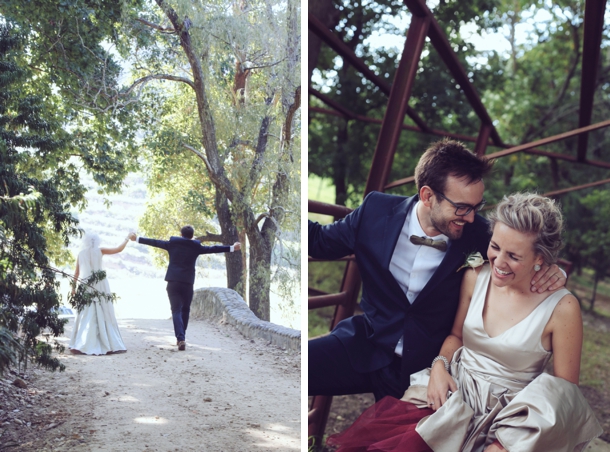 The Flowers
Our aim was to have as little waste as possible and to re-use what we could. We opted to use plants like Orchids and air plants with a few flowers here and there. We loved the look of exposed roots and used clear vases to compliment this.
The Dress
I wish I could have bought it off the rack! That would've been my number one choice, but since I didn't want a traditional white dress, I had to resort to Option B: having one made. From the start, I didn't have a specific style in mind. Opposed to the traditional white wedding dress, I wanted a dress that embodied comfort, was taupe in colour and had pockets. Being able to dance, sit on the grass, have a beer, move around and even drive on a four wheeler was priority. I absolutely loved the champagne/taupe colour of the silk fabric and the fact that my dress had pockets!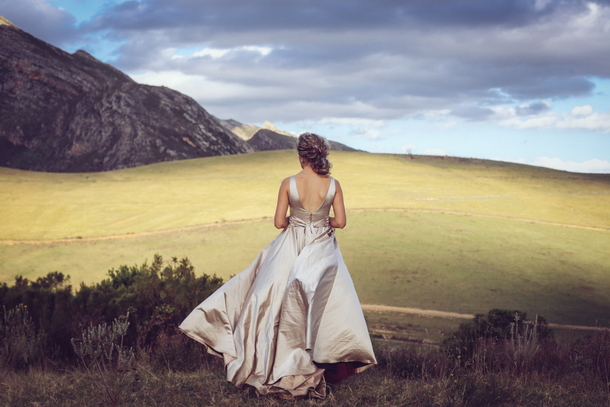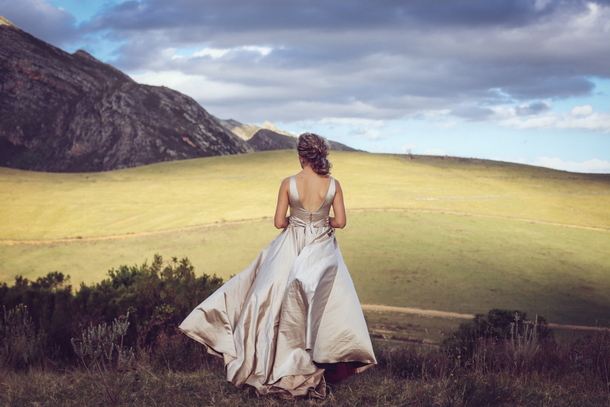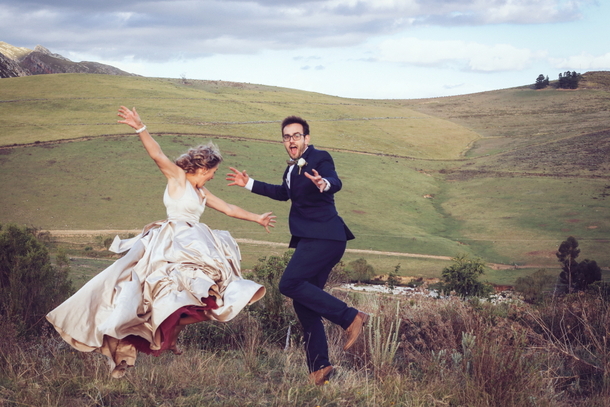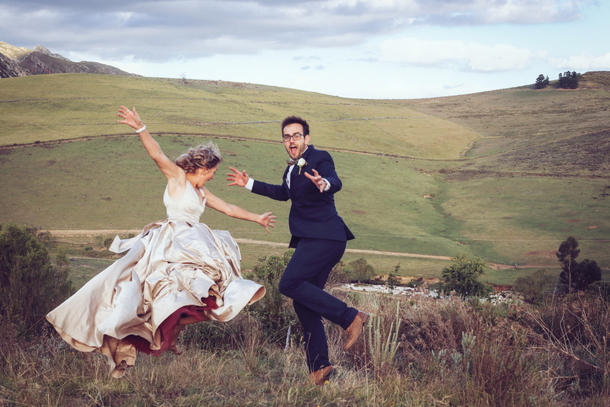 Most Memorable Moment
When David smashed our gold pinata as our "dance floor opener". There was glitter everywhere! The "wow" from the guests and the incredible excitement all over David's face and body was just perfect!!! At that moment I realised this is it – I am incredibly blessed.
Proudly South African Details
We gave "Moer koffie" and "beskuit" as our wedding favours.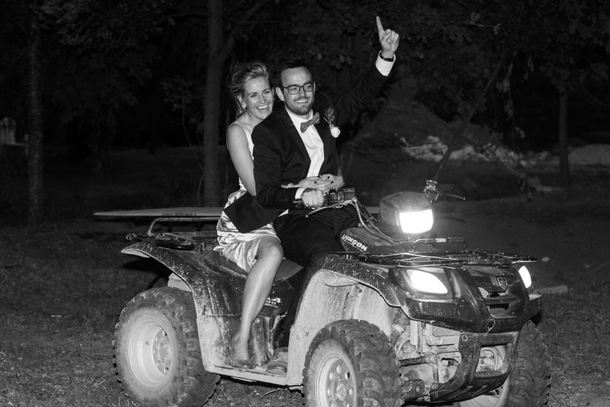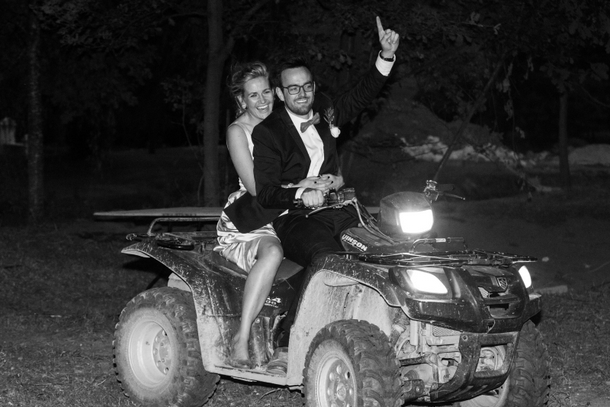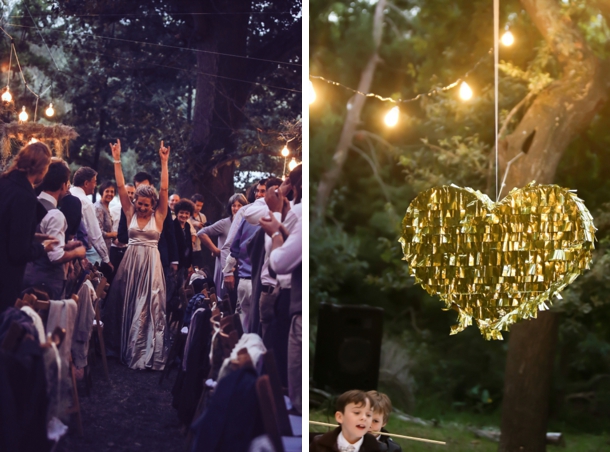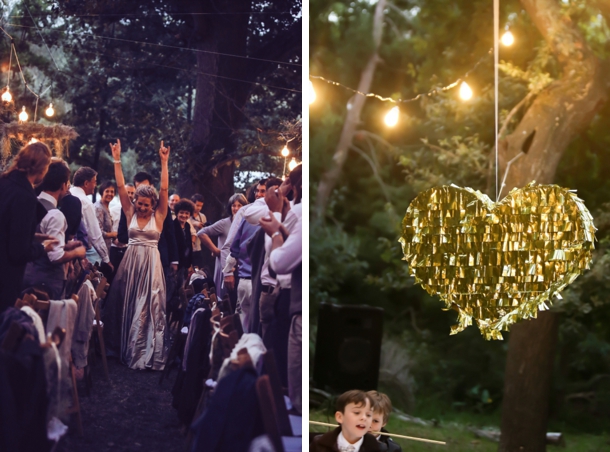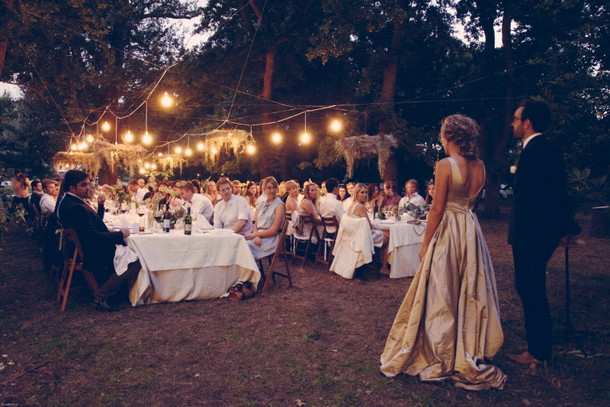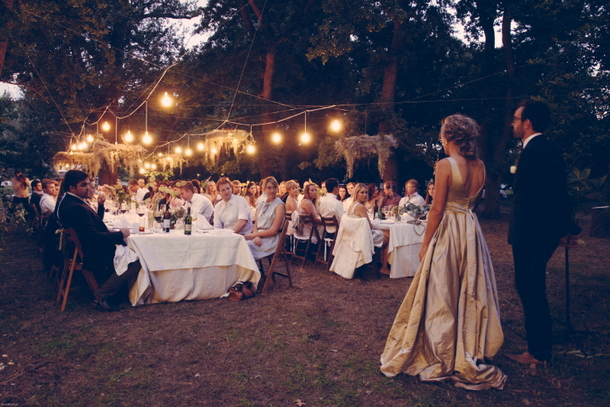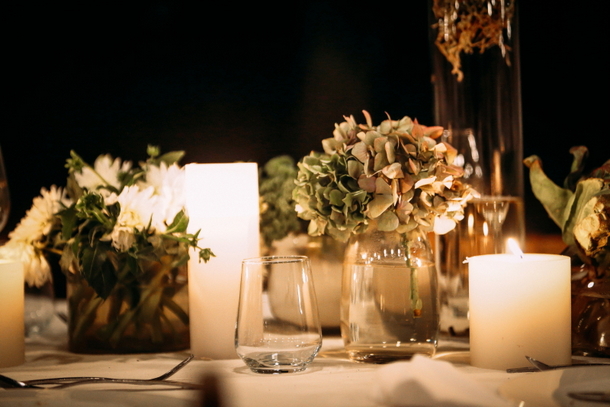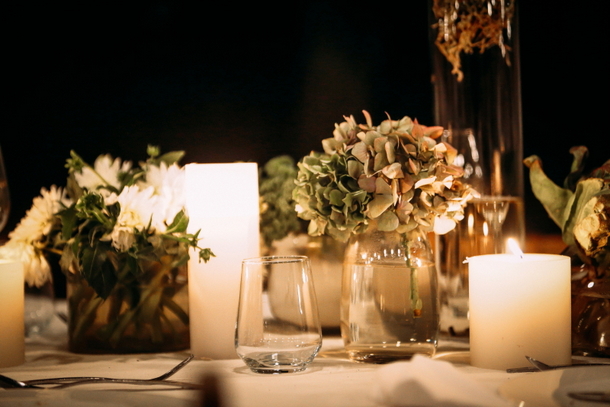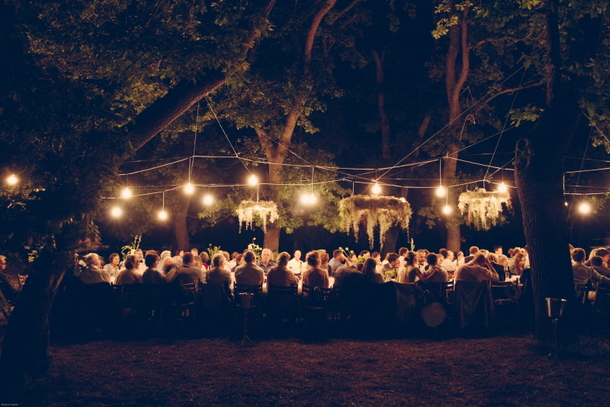 The Honeymoon
We went to Indonesia for three weeks! A Lonely Planet book placed on my lap the night before we departed, revealed the destination.
Advice for Future Brides & Grooms
Write a letter to each other before you start planning, wherein you describe your dream wedding and what you want it to mean to you. Combine your thoughts and ideas to make your "new" dream wedding. Stick to this letter when times get tough and when ideas are few. Stick to what you want! PS Something ALWAYS goes wrong – don't sweat it, smile and be happy!!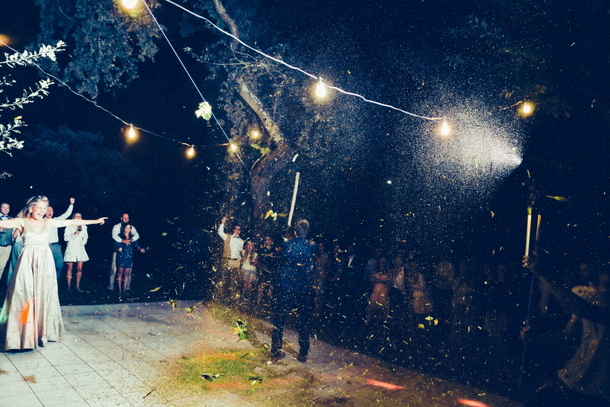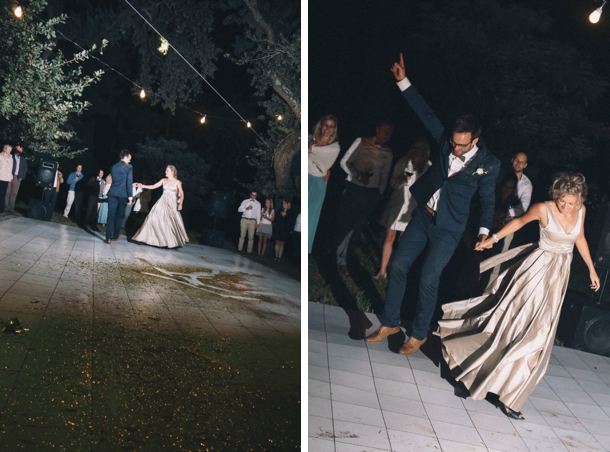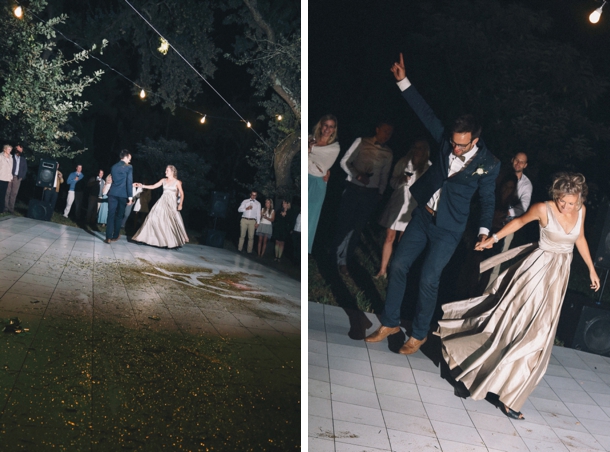 SERVICE PROVIDERS
Ceremonty & reception venue & catering: Elandskloof Farm Cottages, Rina Lotter Catering | Photographer: Henk Hattingh, editing done by Desert Rain Photography | Videographer: Arno van der Laan | Flowers & décor: Mother of bride and bride | Stationery: Adam and Eve Wedding Studio | Bride's dress: Alana van Heerden | Flower girls' dresses: Bride's mother | Groom's attire: Hilton Weiner | Hiring: Ten of Cups | DJ: DJ Dirk