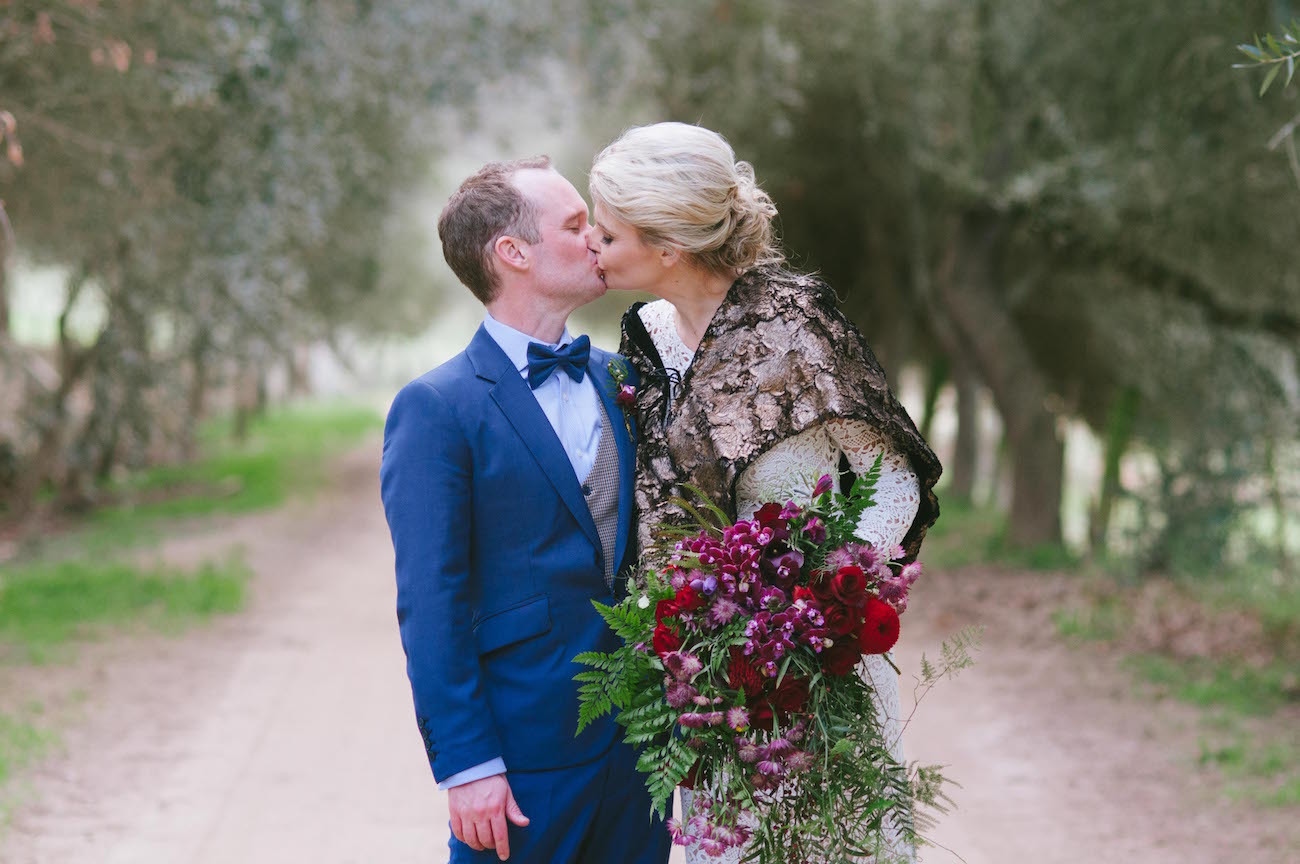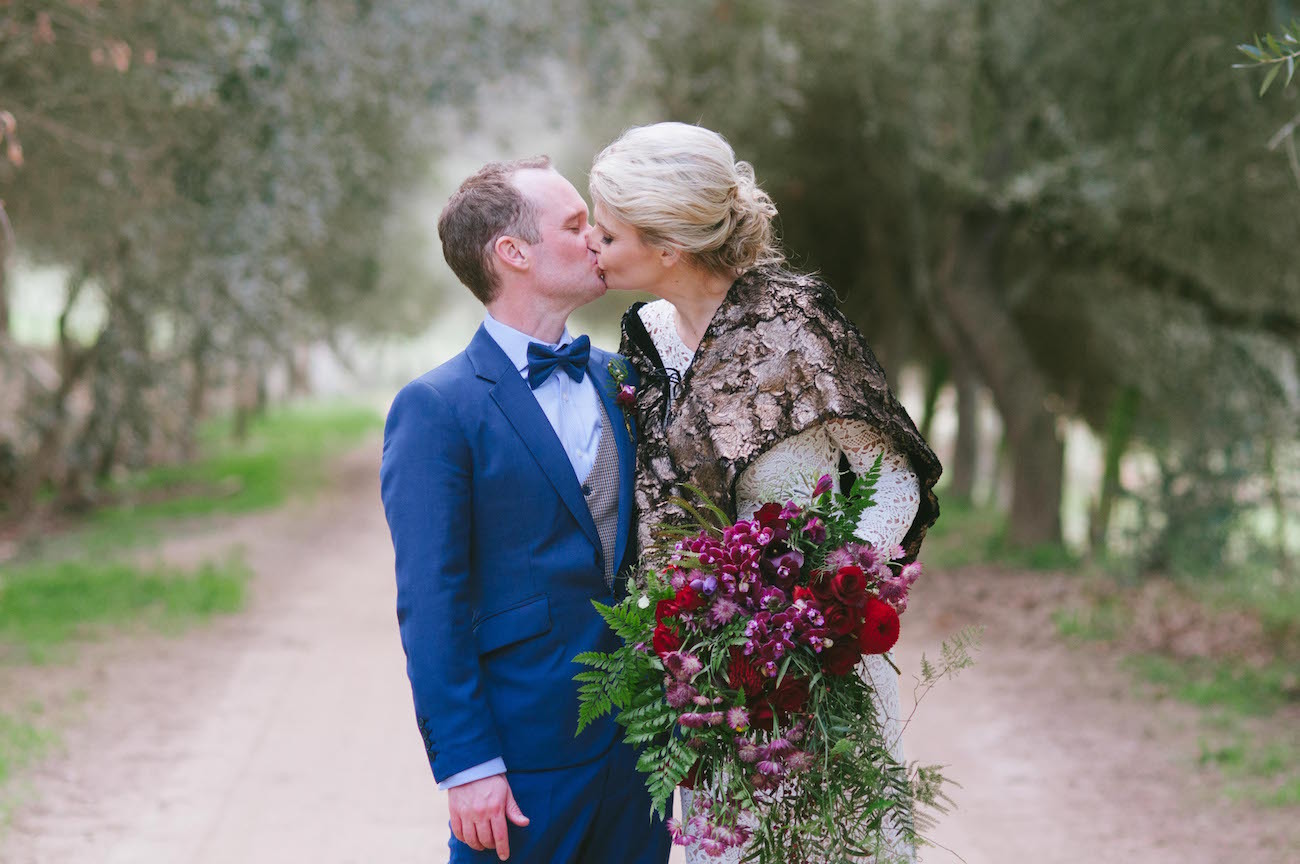 All I had to say after looking at this gallery was: YASS! Event Affairs, you ladies have done it again, stealing our hearts with this warm and wonderful winter wedding! From the setting (OMG how much do we LOVE Elandskloof?) to the flowers (especially the bride's wow-worthy bouquet!), to the cozy reception filled with bold blooms and soft candlelight, Carisa and Frank's wedding was one for the books. I just love a winter wedding done right, and from sherry before the reception to a special coffee station, this one had all those cold comforts covered. Natural Light Photography was there to capture every lovely moment.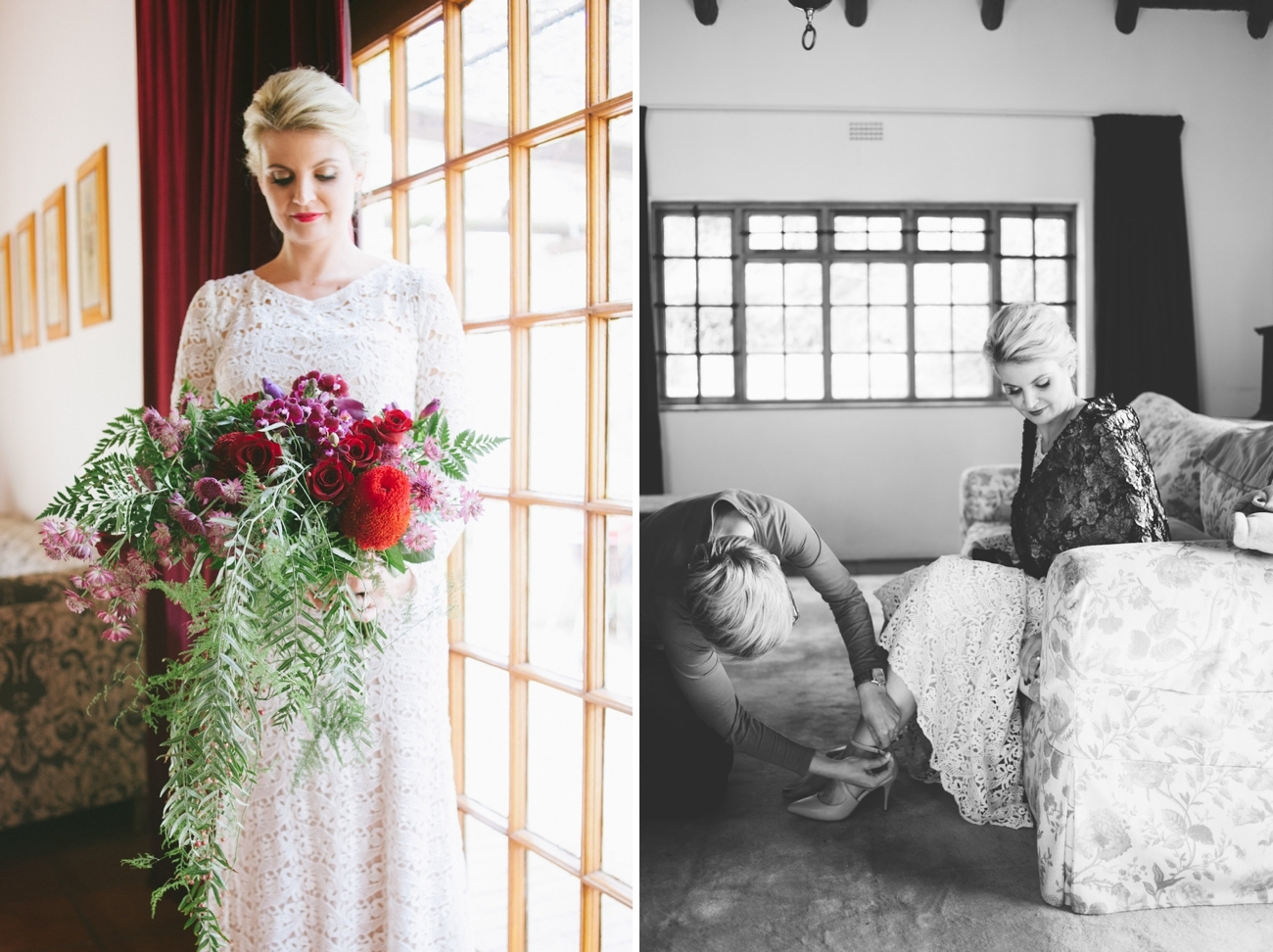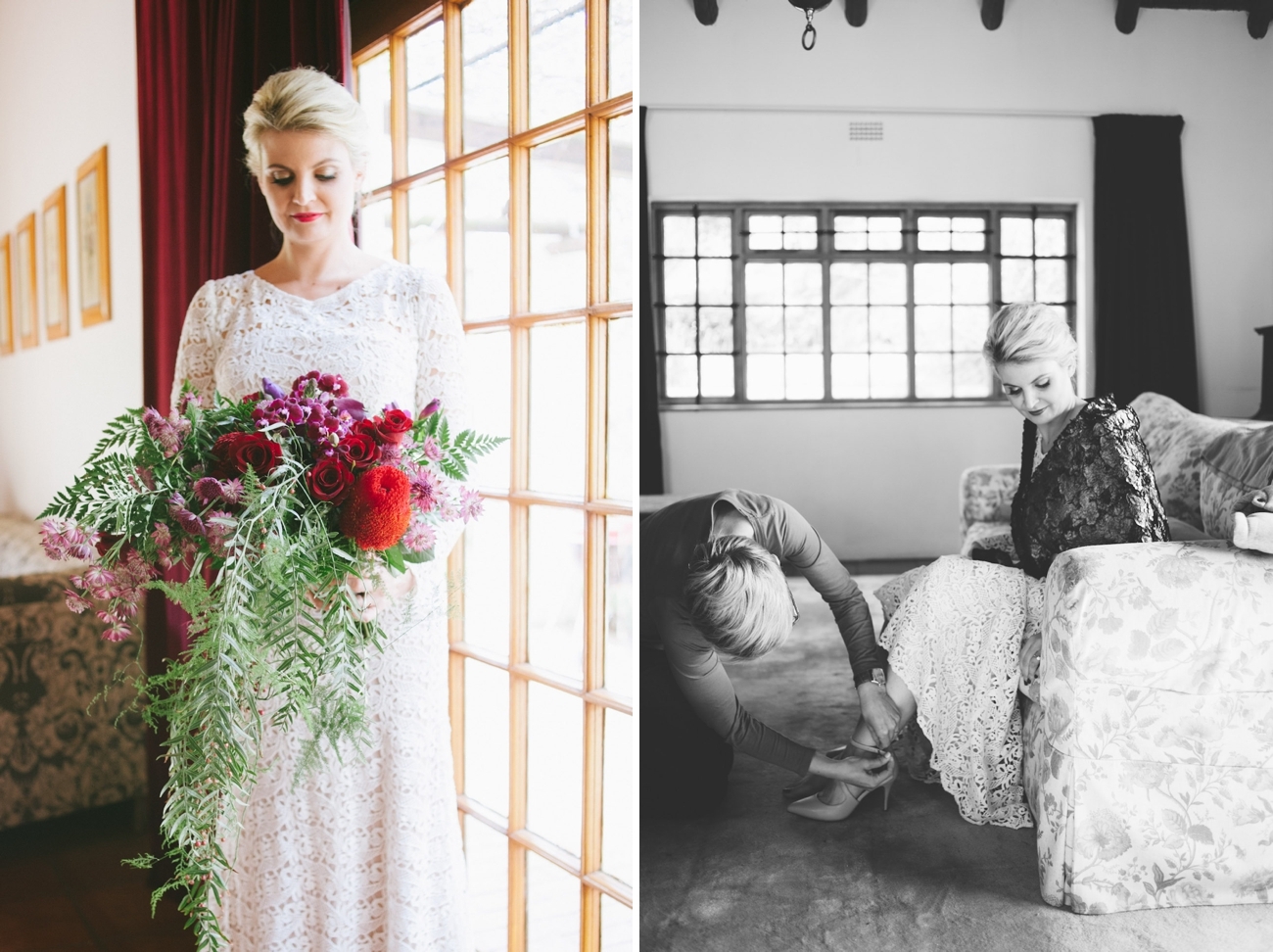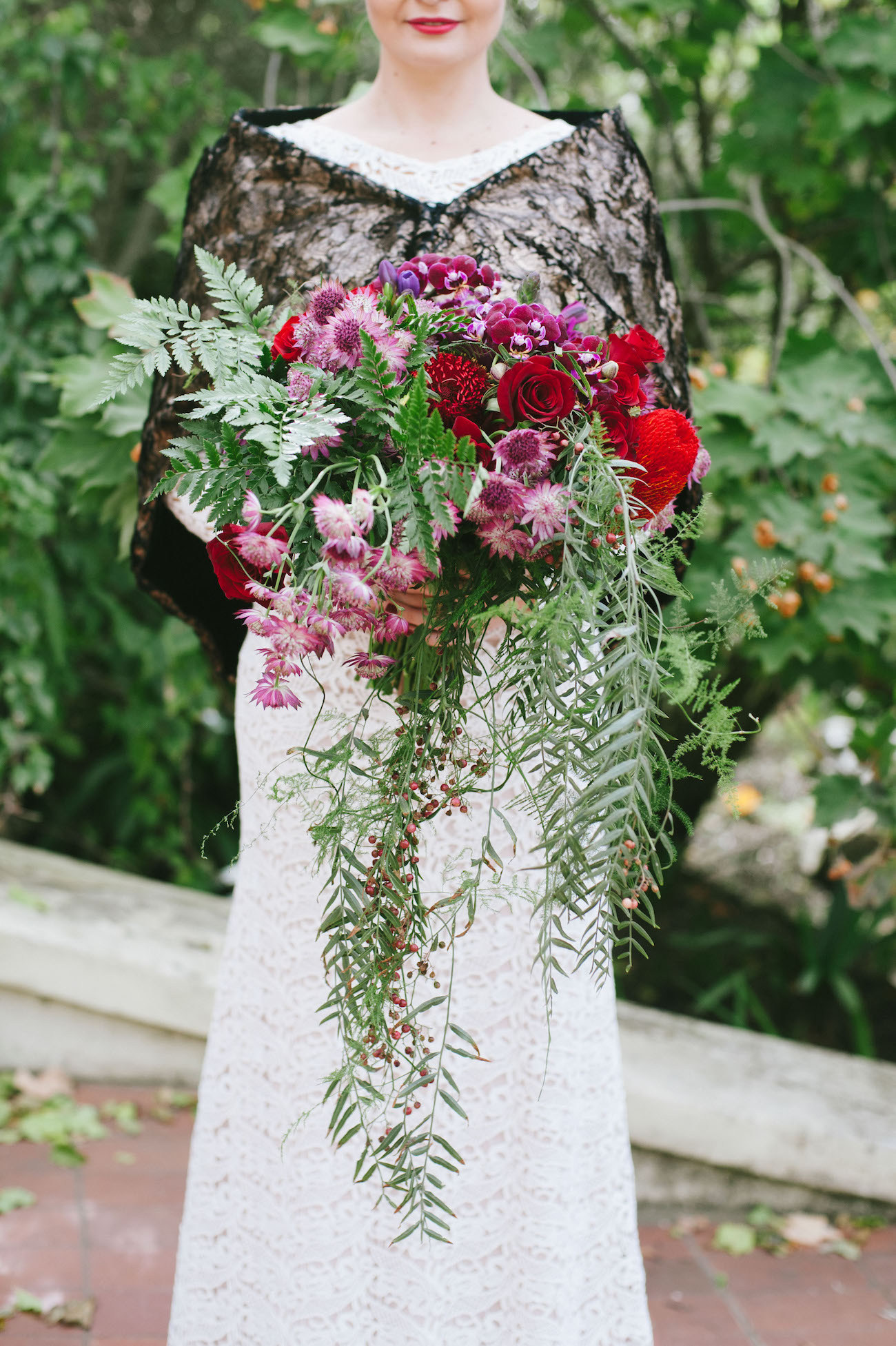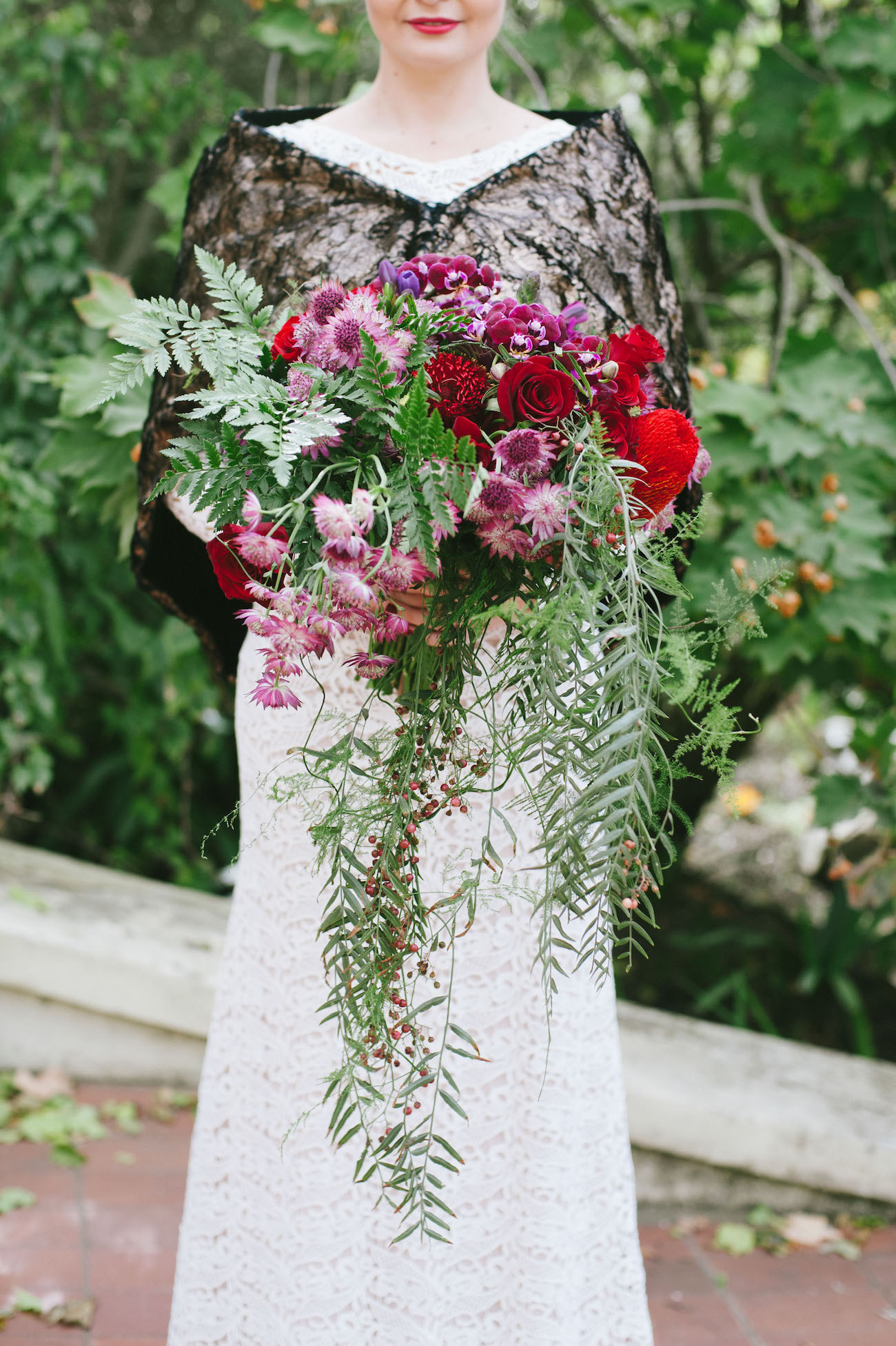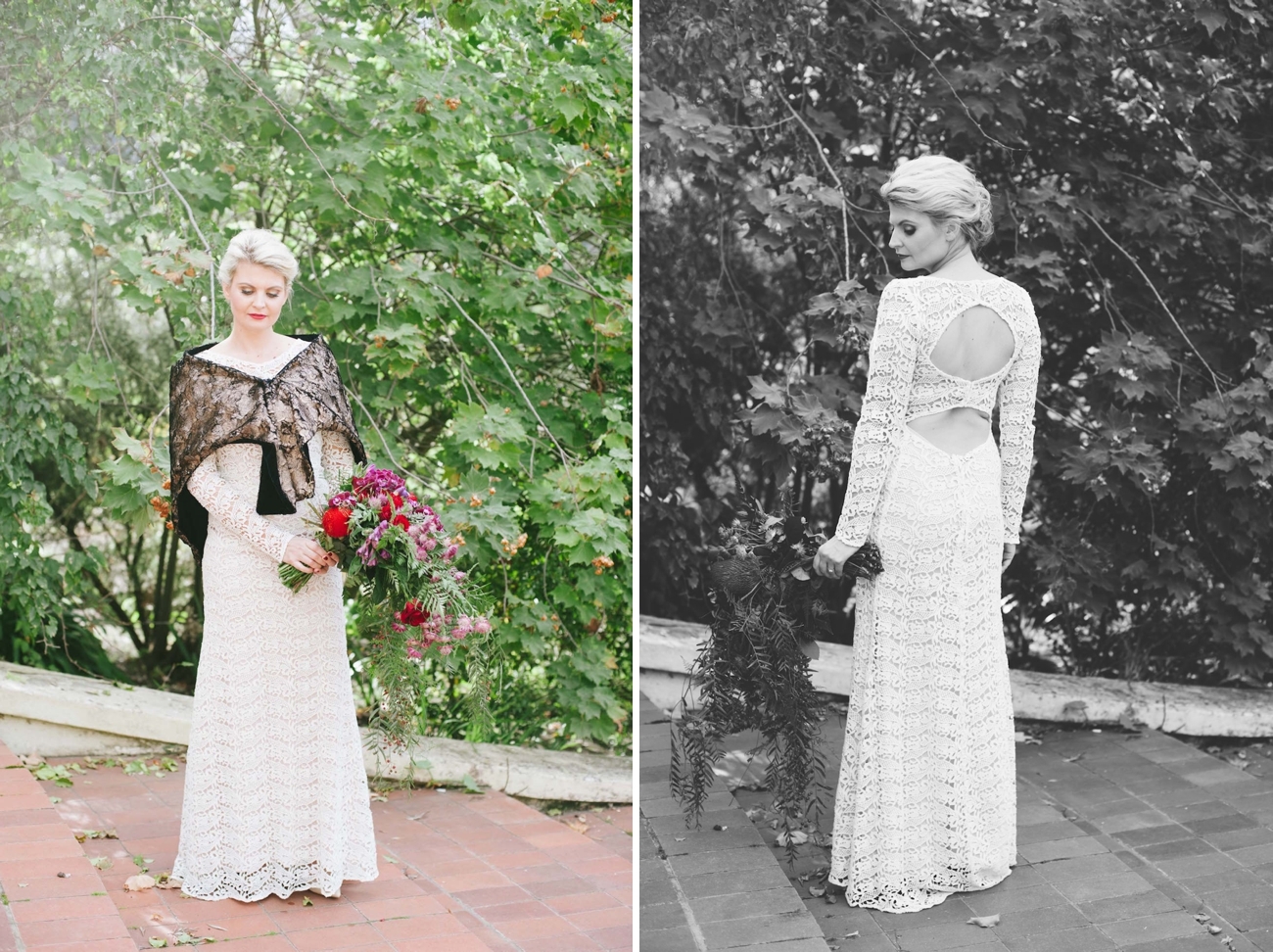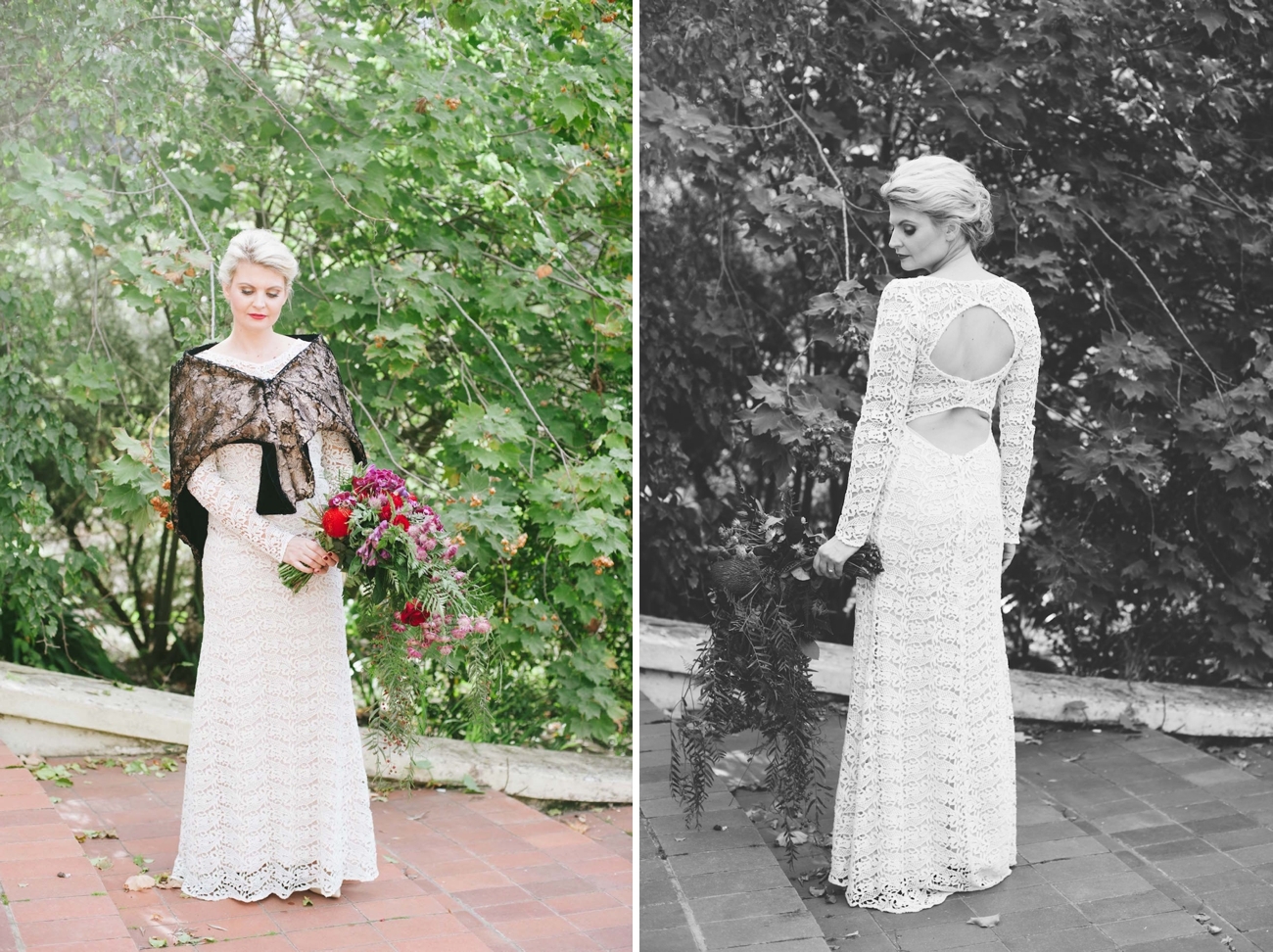 Love Story
Frank and I met in October 2013 at mutual friends' wedding. There were no set seating plans and as we were the first to arrive at the venue I went to sit next to him. This turned out to be the best decision I have ever made. We instantly took to each other and fast forward two years we were sitting on an island and I had a sparkler on my finger.
The Proposal
The proposal, in true Frank style, was an evening filled with good food, wine and laughter.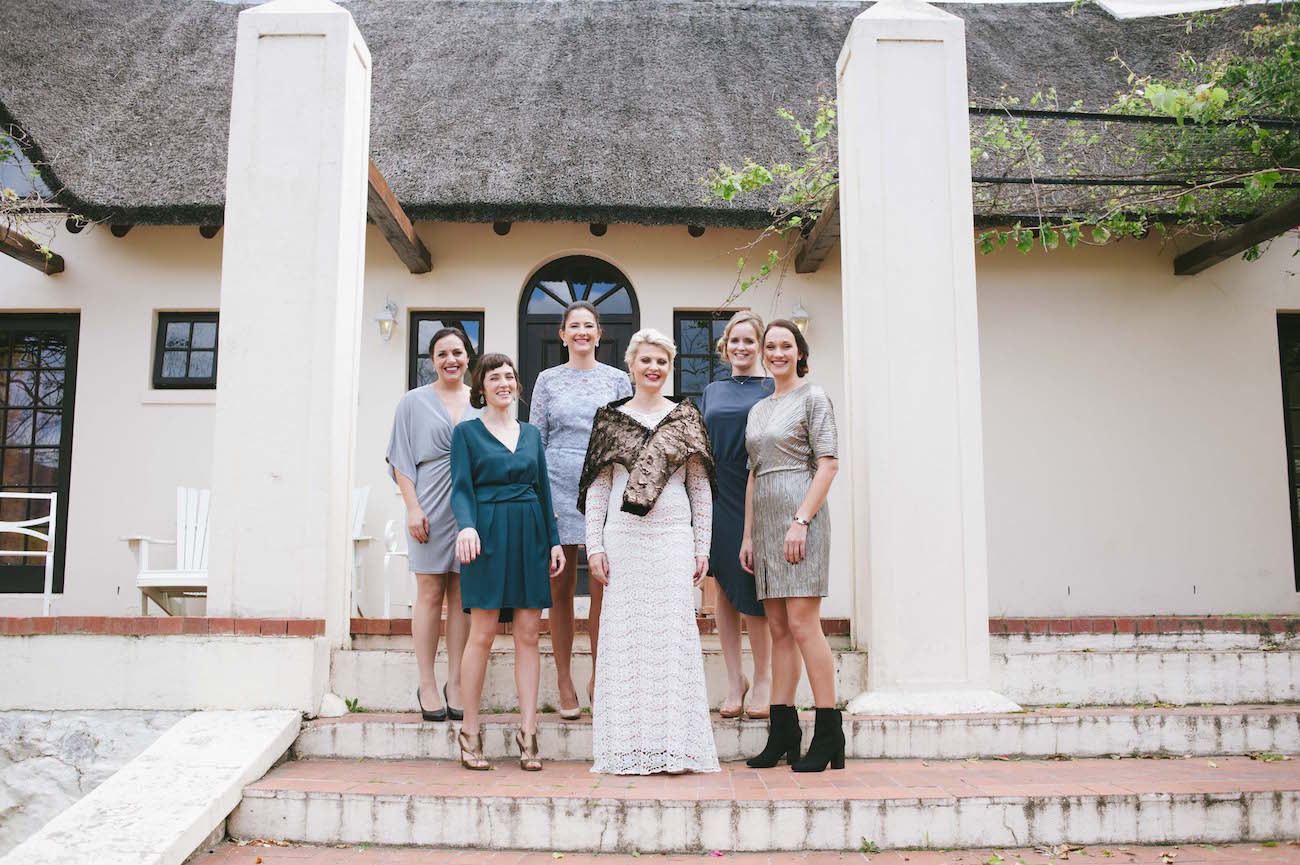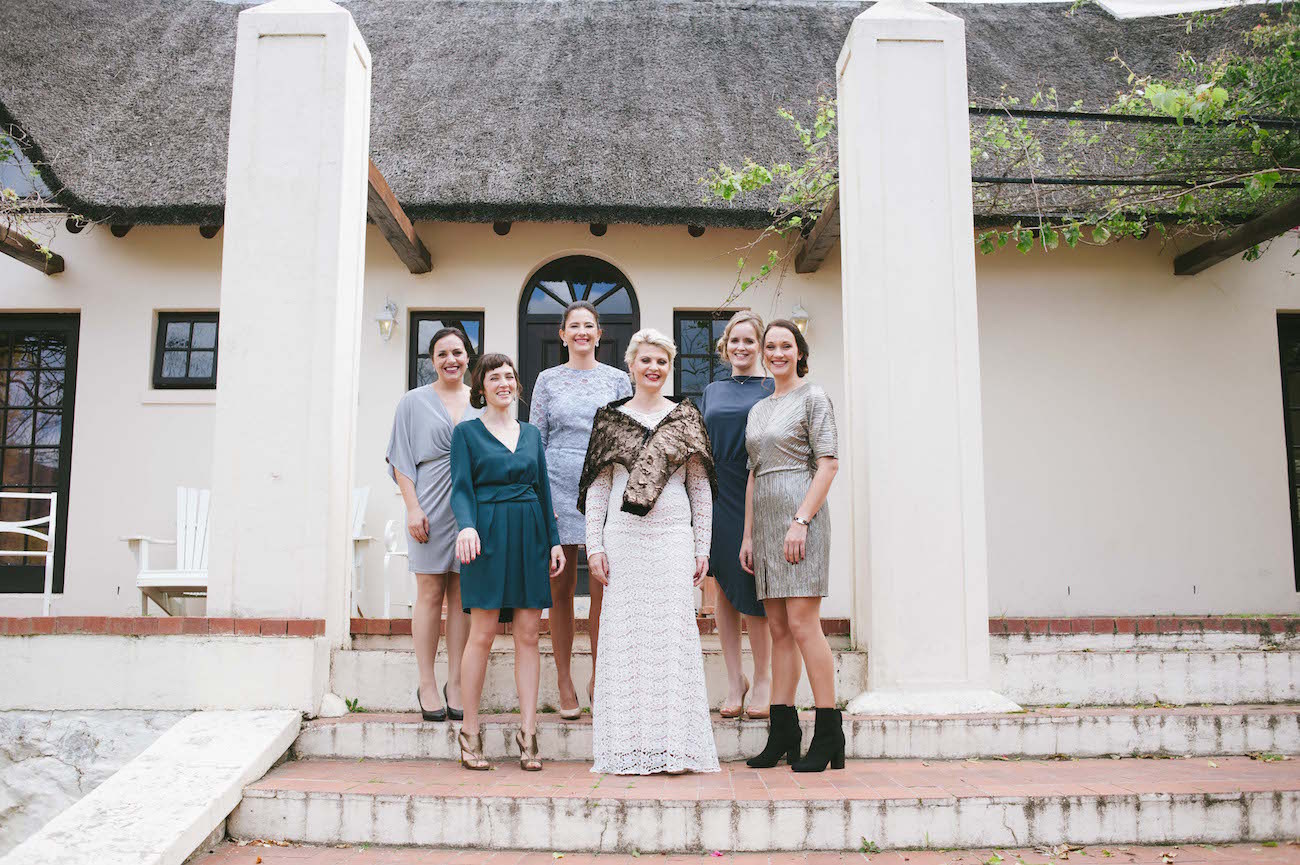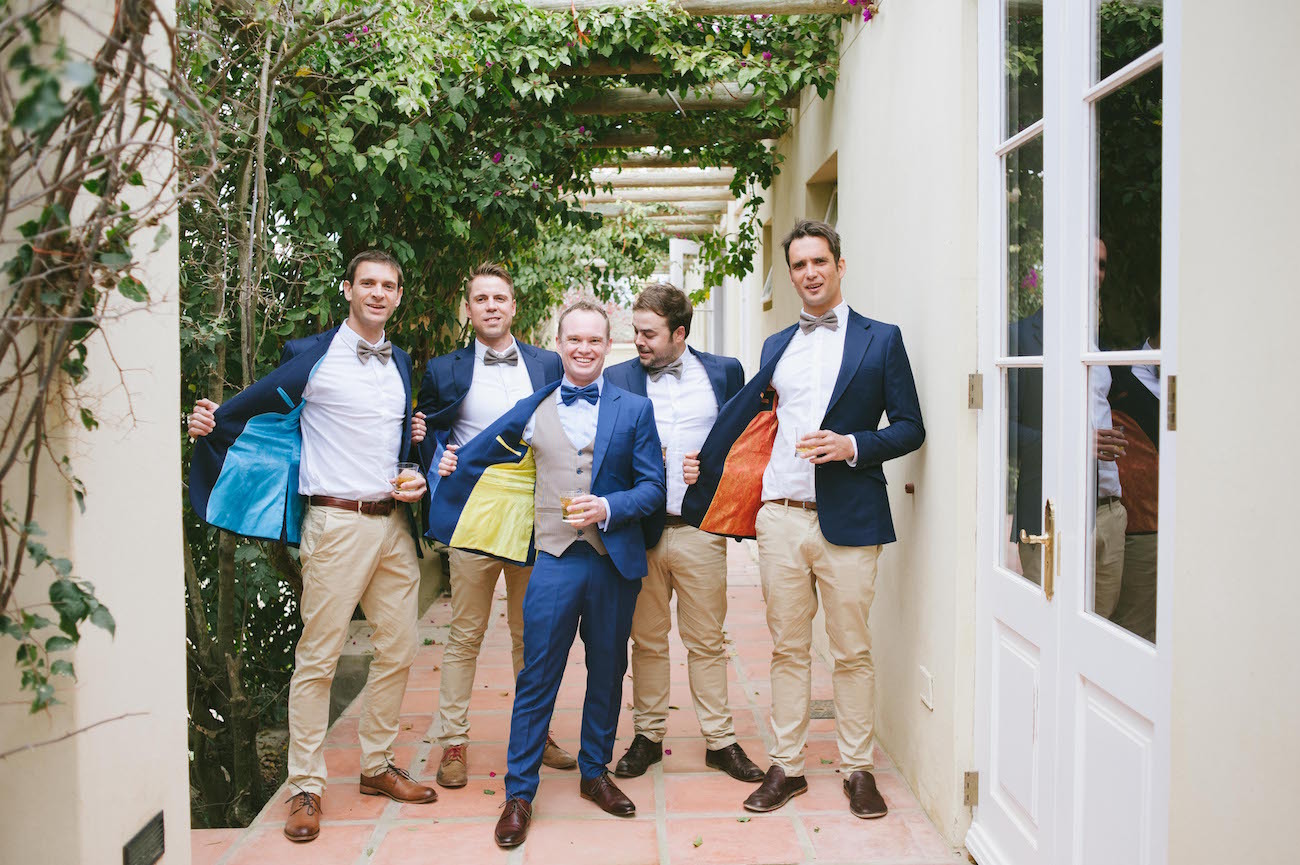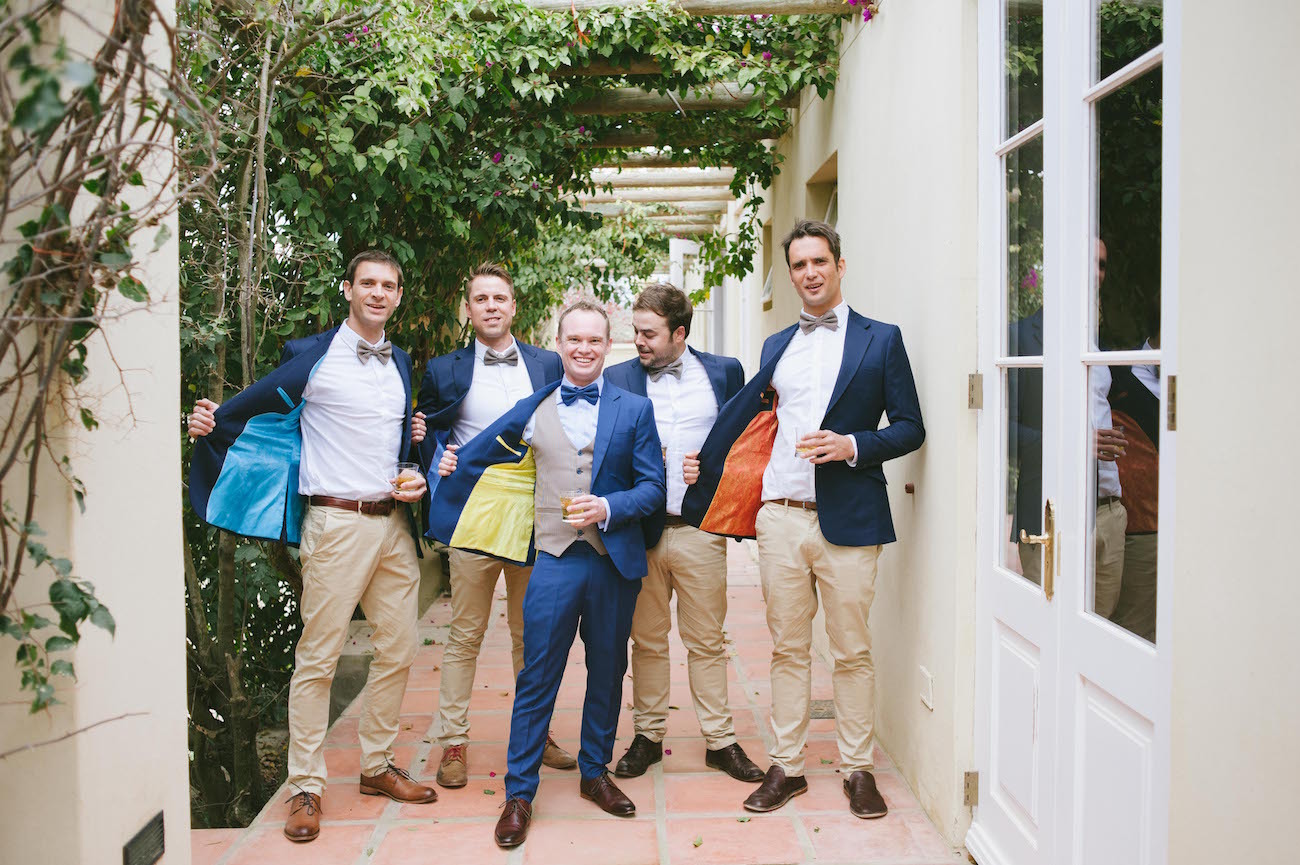 The Venue
The biggest challenge was finding the perfect venue. We wanted something rustic yet elegant and that could accommodate 180 guests inside with a dance floor, but still have a cozy and intimate feel. Tall order I know, but we struck gold with Elandskloof. Not only did the venue offer all of the above and much more, it also had a special meaning for us. We went to a music festival at Elandskloof when we had just started dating, and it was one of our first weekends away with friends as a couple.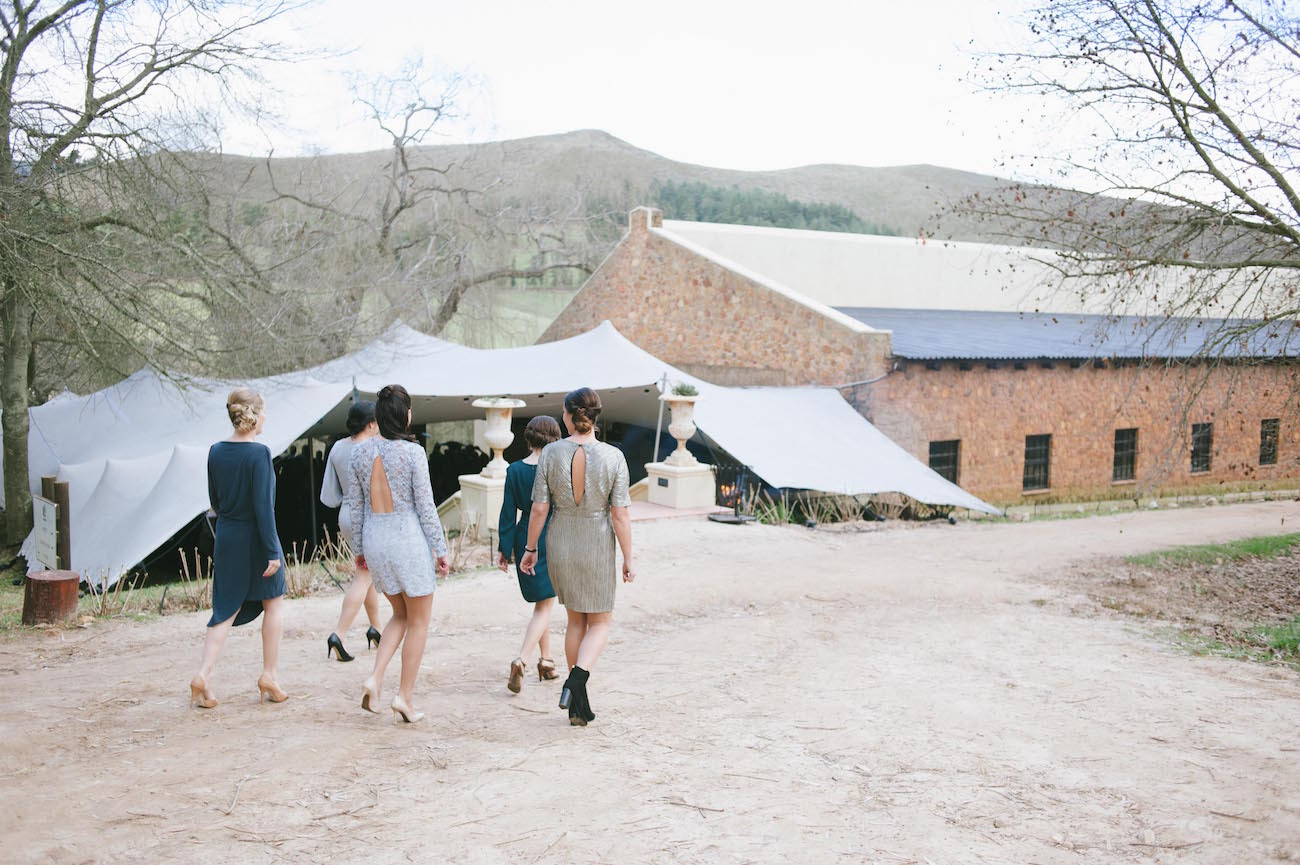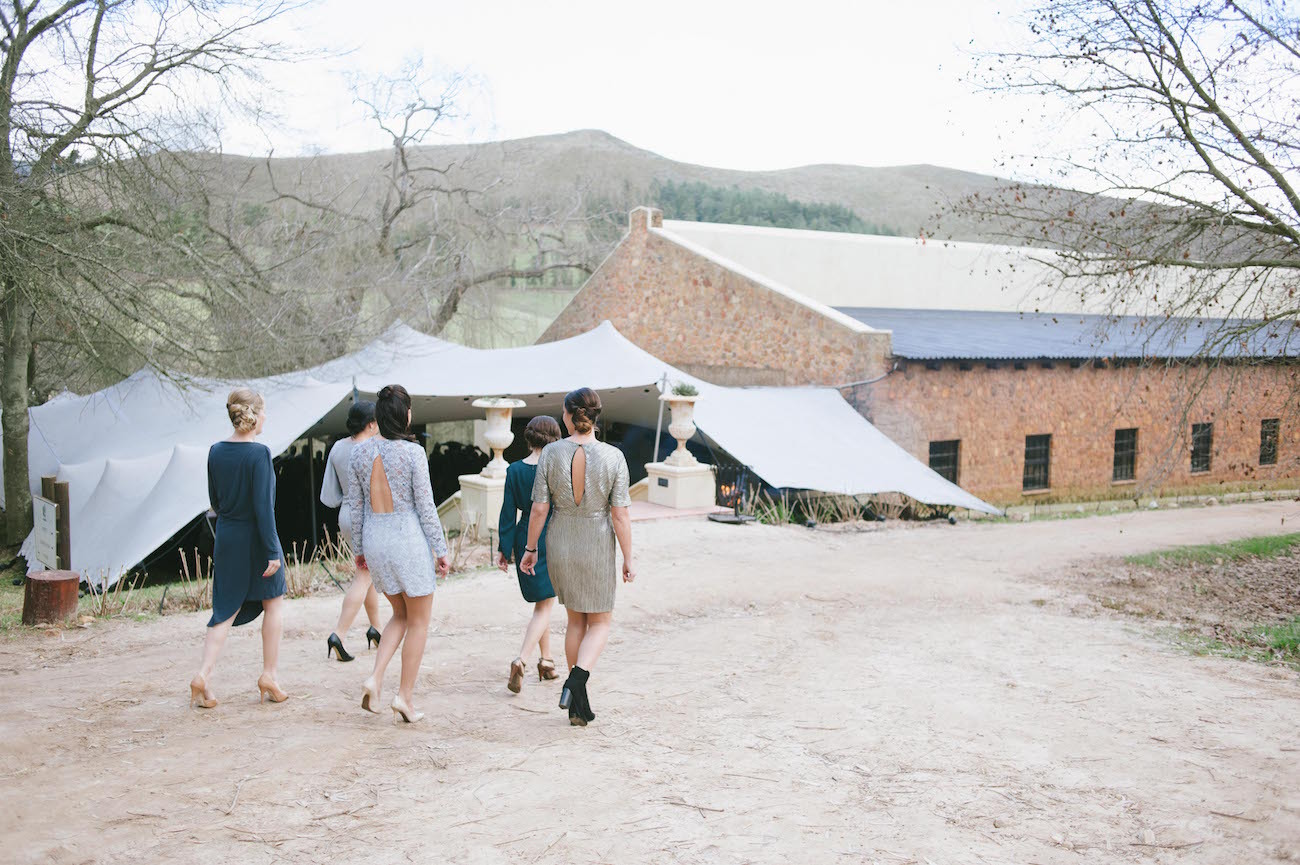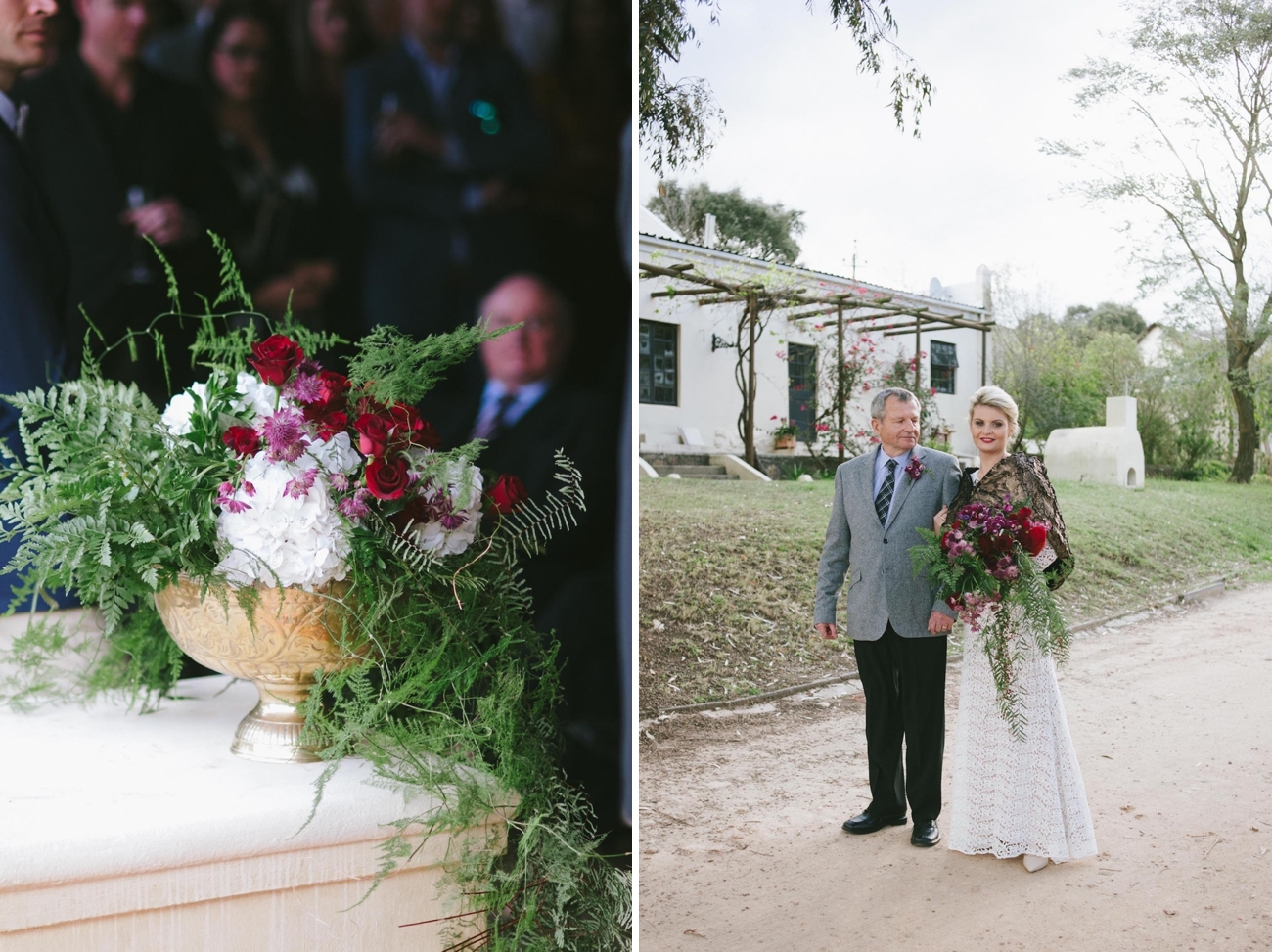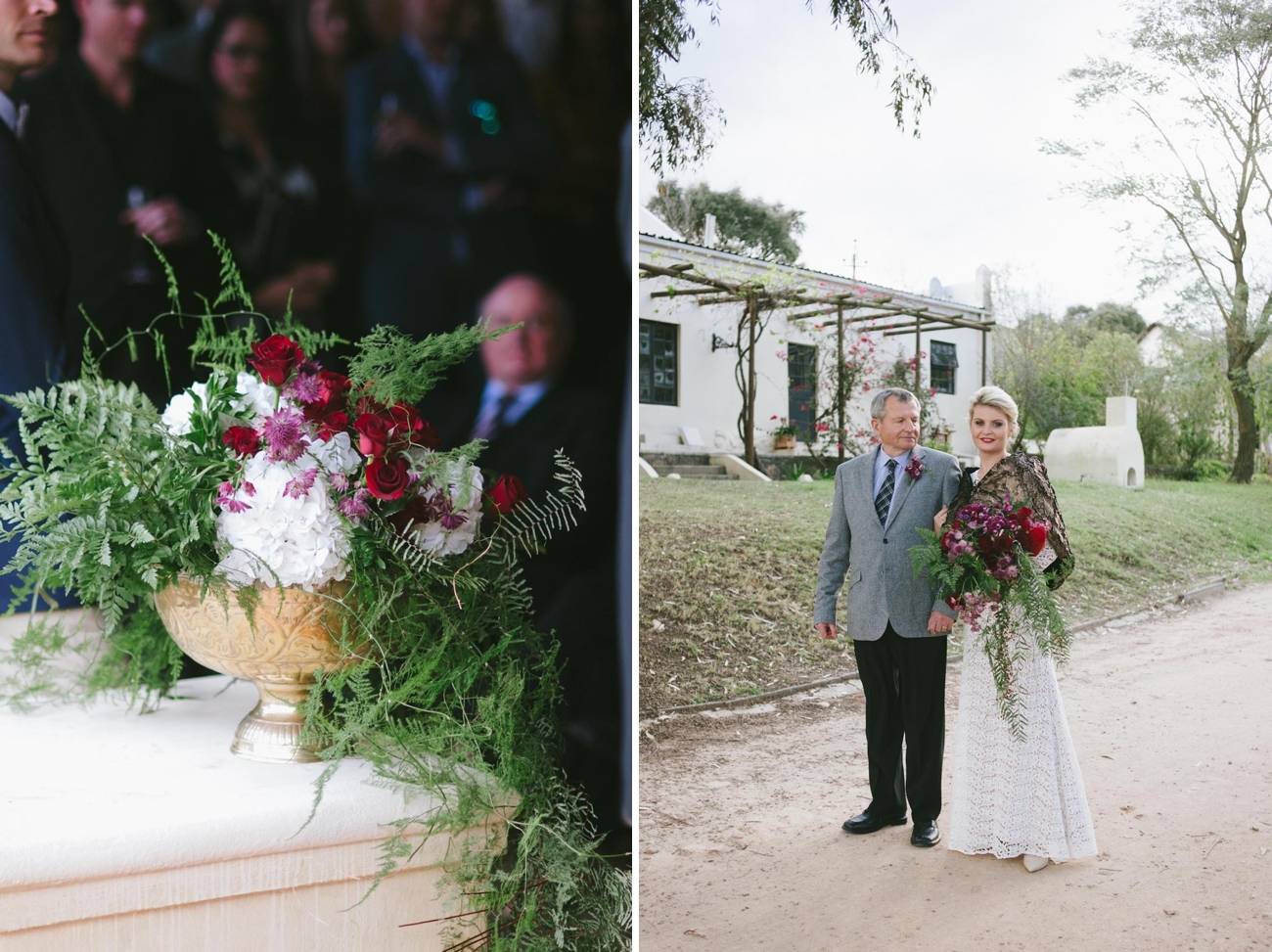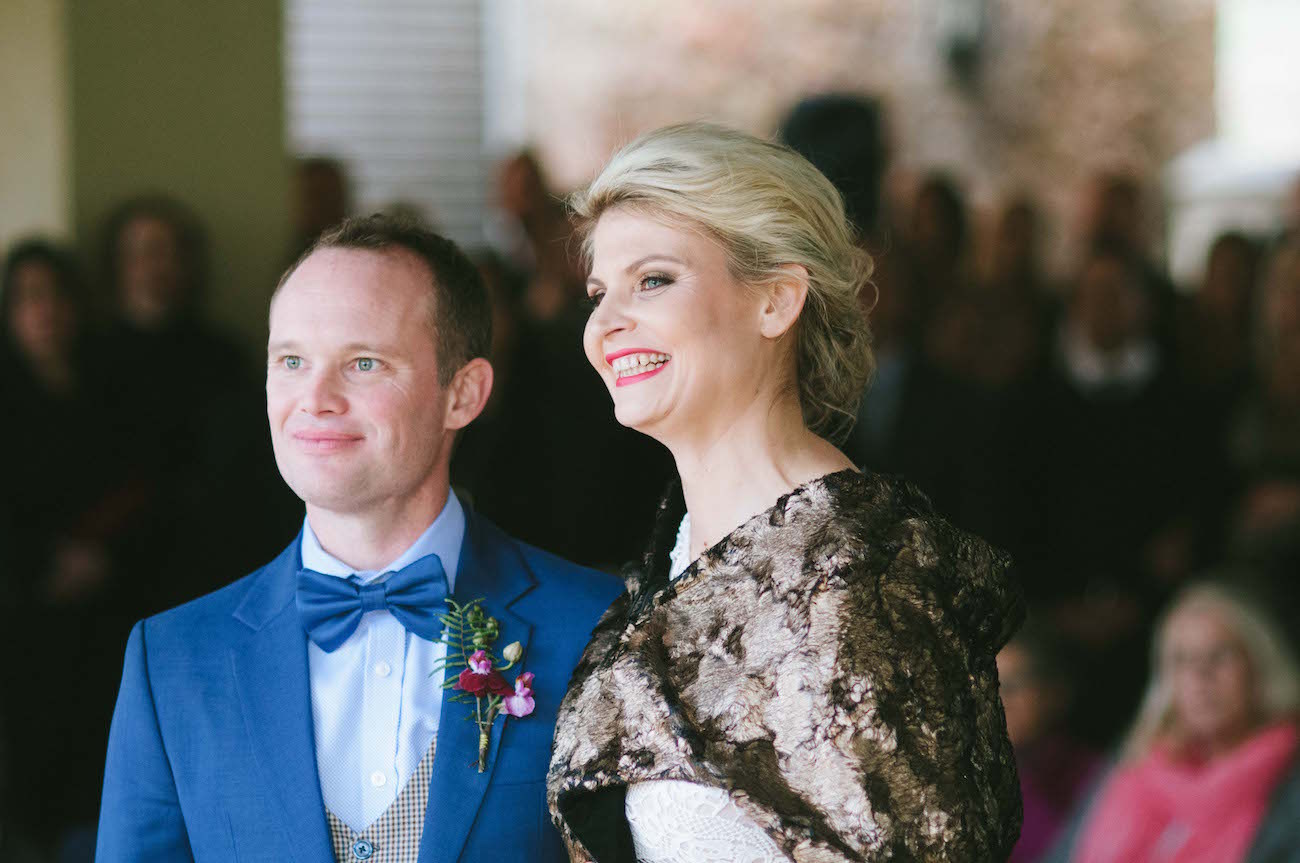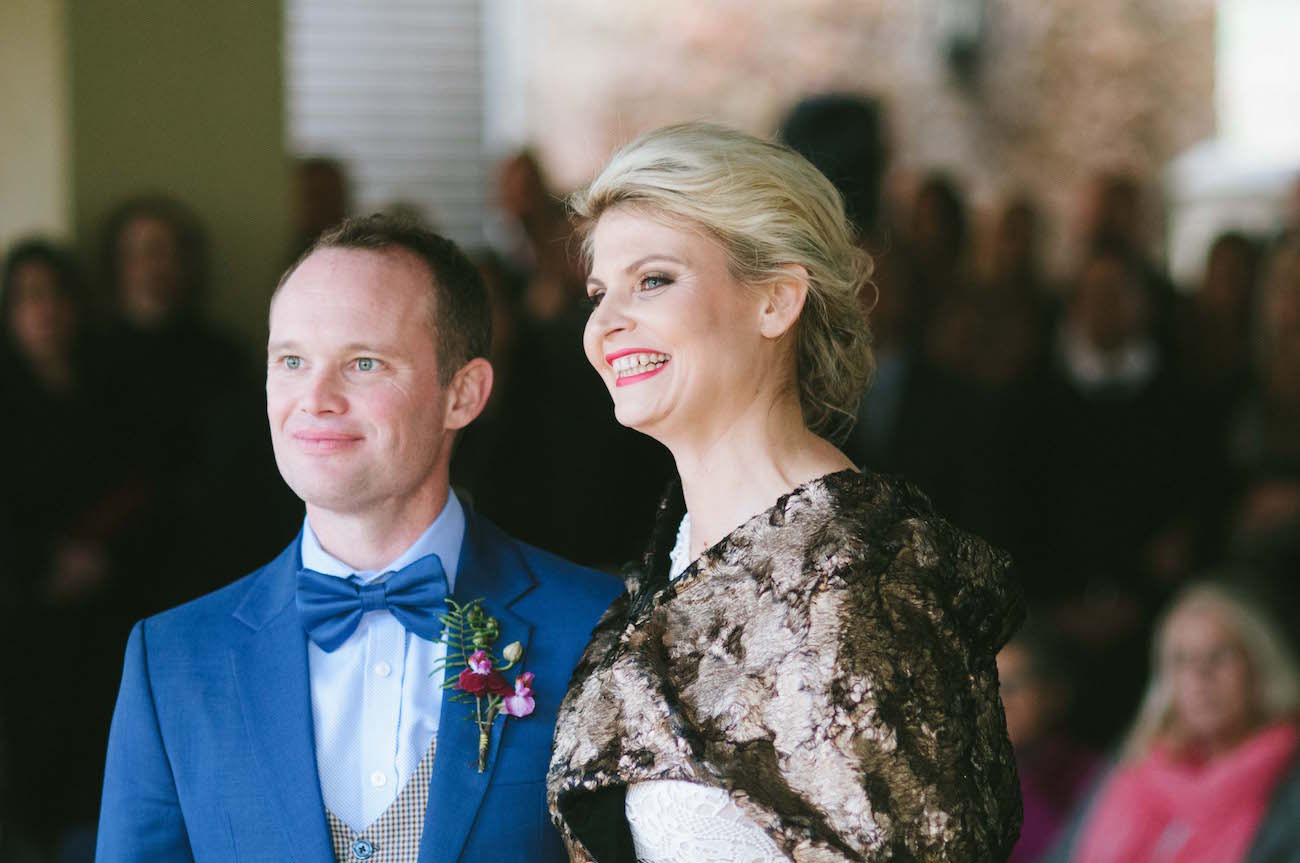 Wedding Style
For the décor I wanted to create something dark and moody. Megan and her team at Event Affairs shared my vision and in collaboration with Kadou Designs they brought the vision to life creating a gothic romantic setting. The colour palette included dark wooden browns, burgundies, greens and pops of gold, black and smokey blues and pinks.
Wedding Details
The food, oh the food! Both Frank and I love good food and that is exactly what we got. From the biltong soup, the slow roasted beef tenderloin, to the pannekoek with homemade chocolate shards, all done to perfection. We left everything in the very capable hands of the Event Affairs team, and DJ Chopper ruled the dance floor, having the guests partying until four in the morning!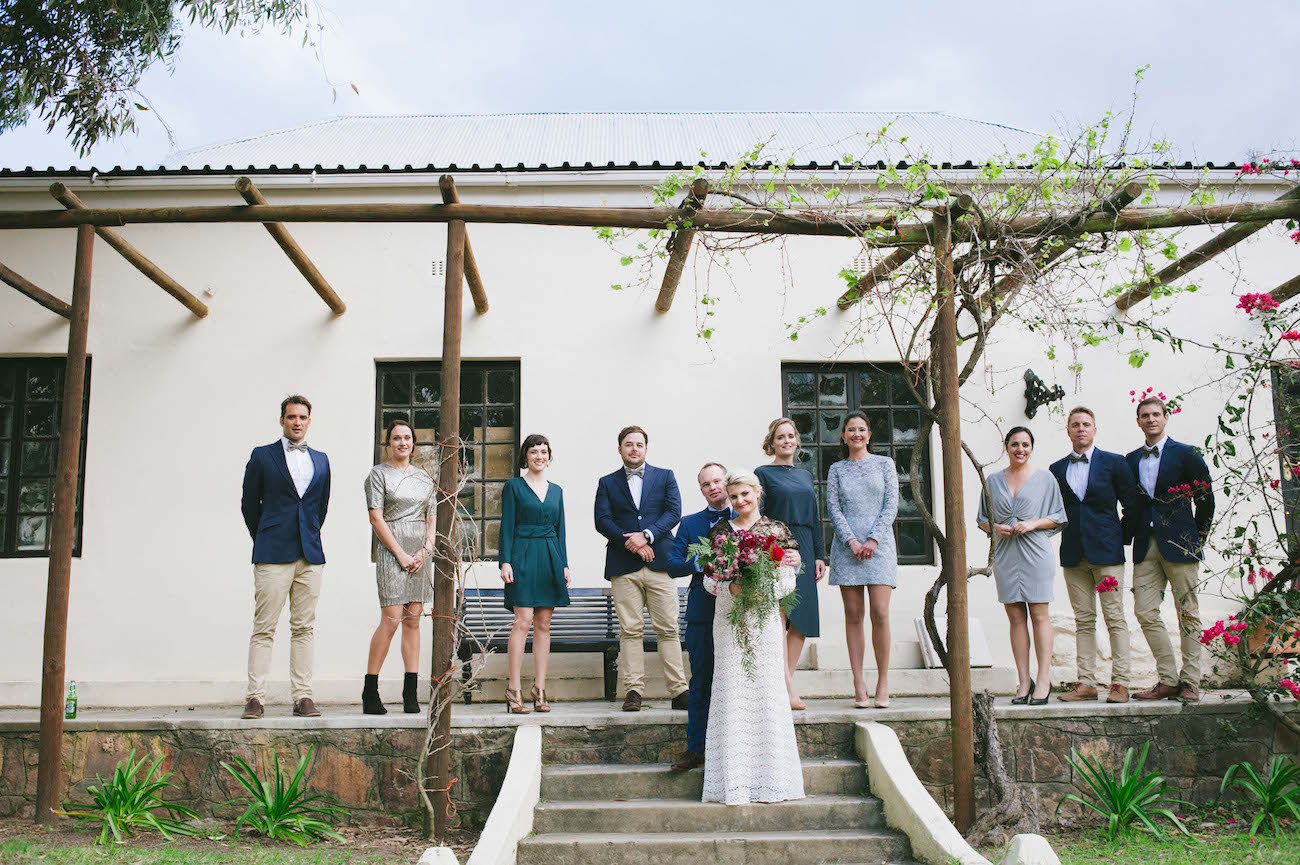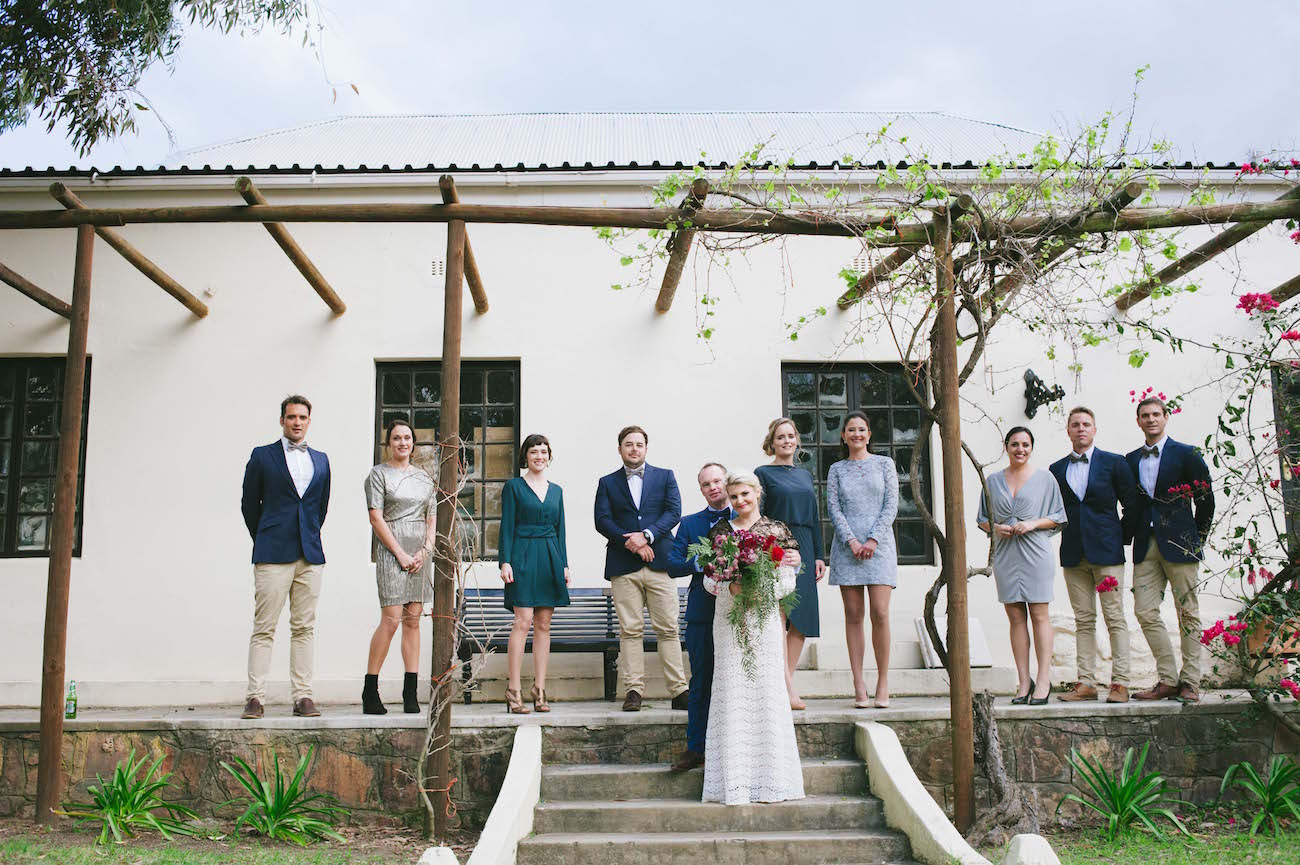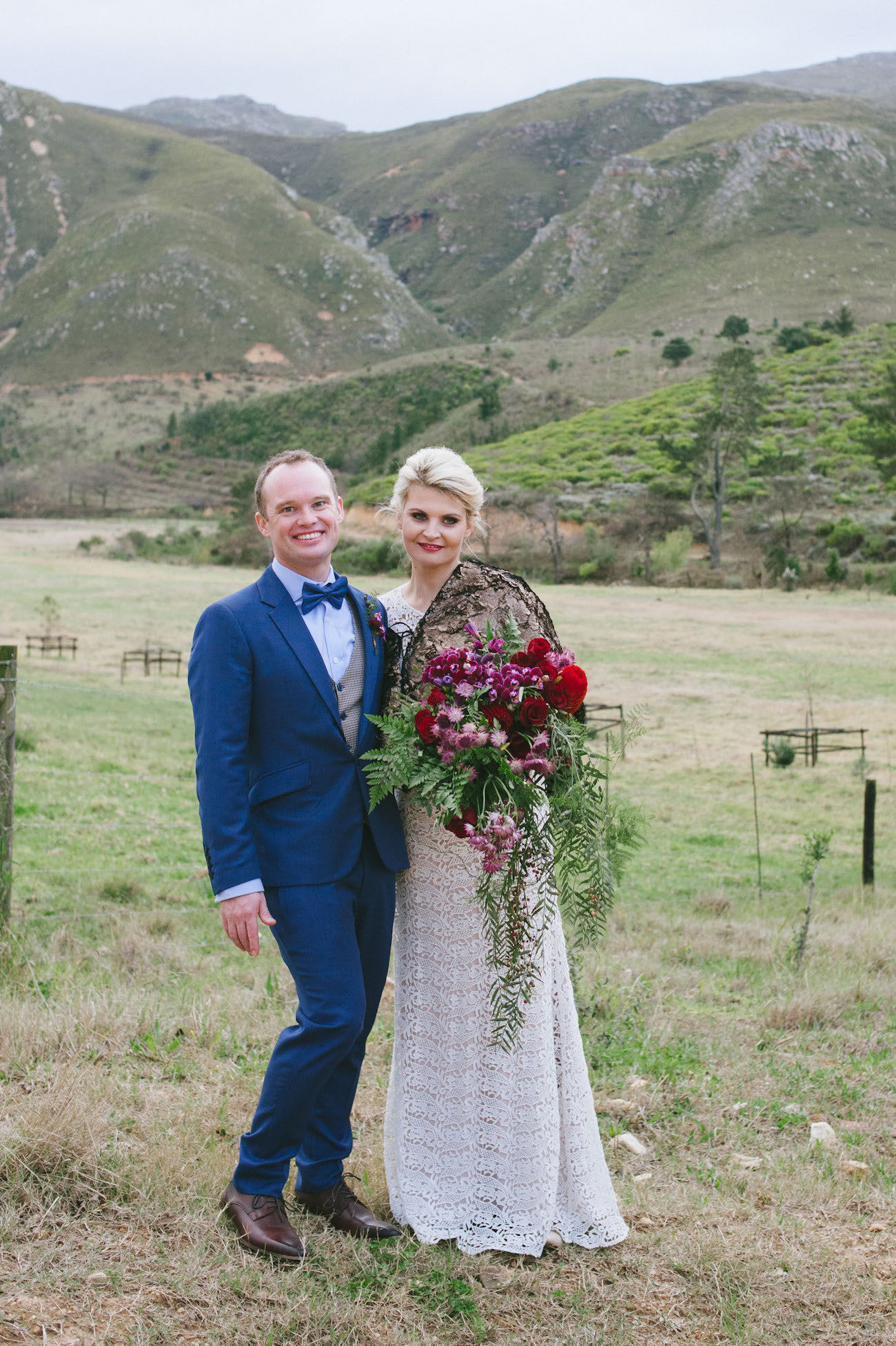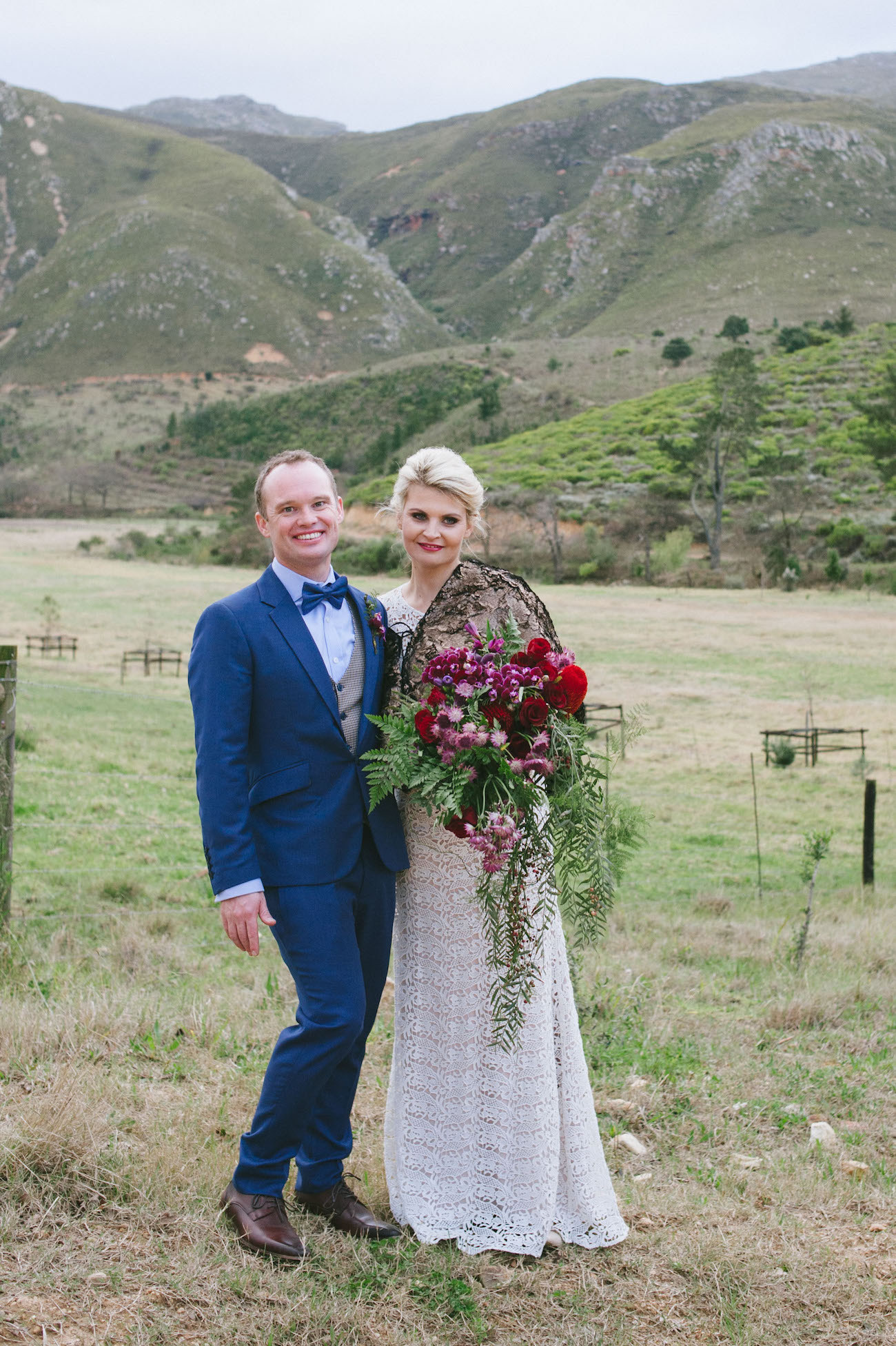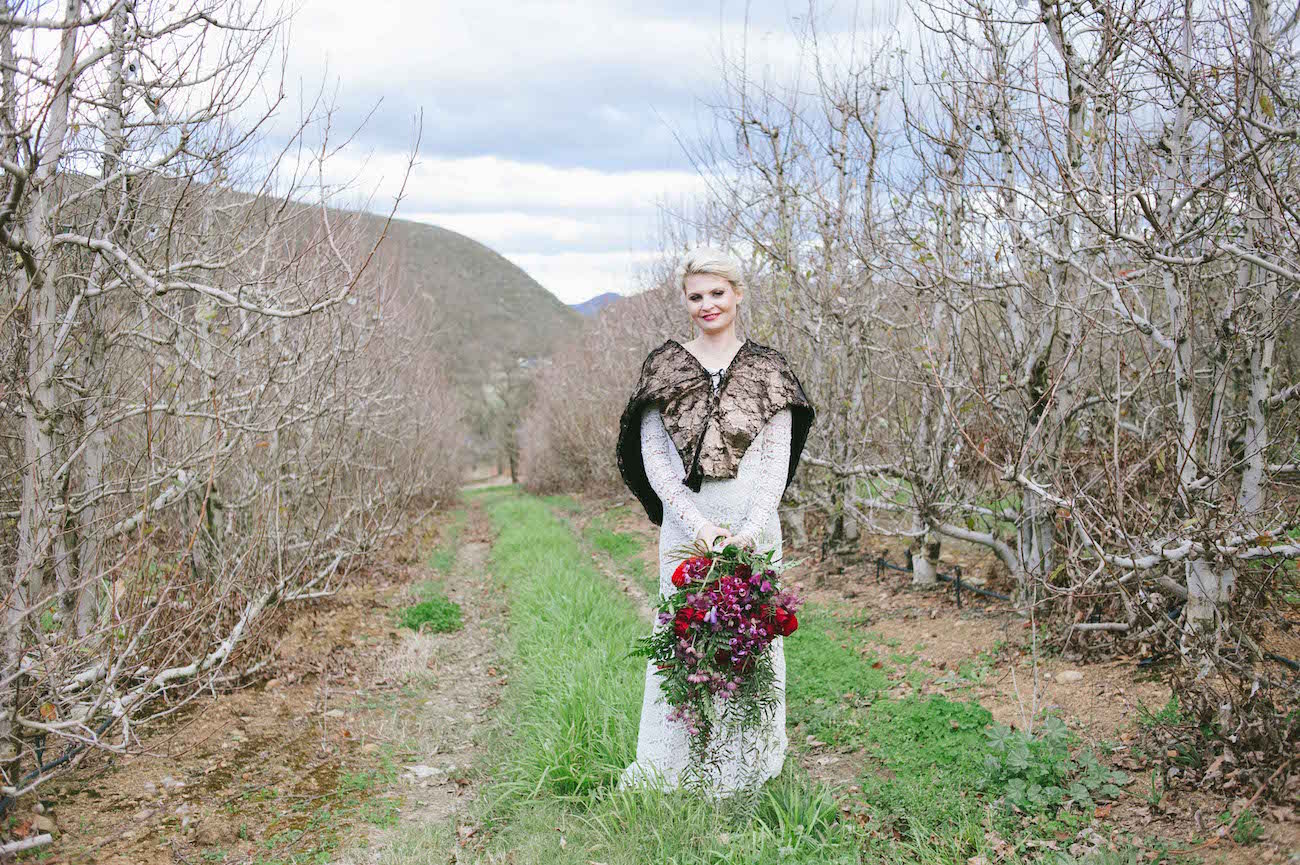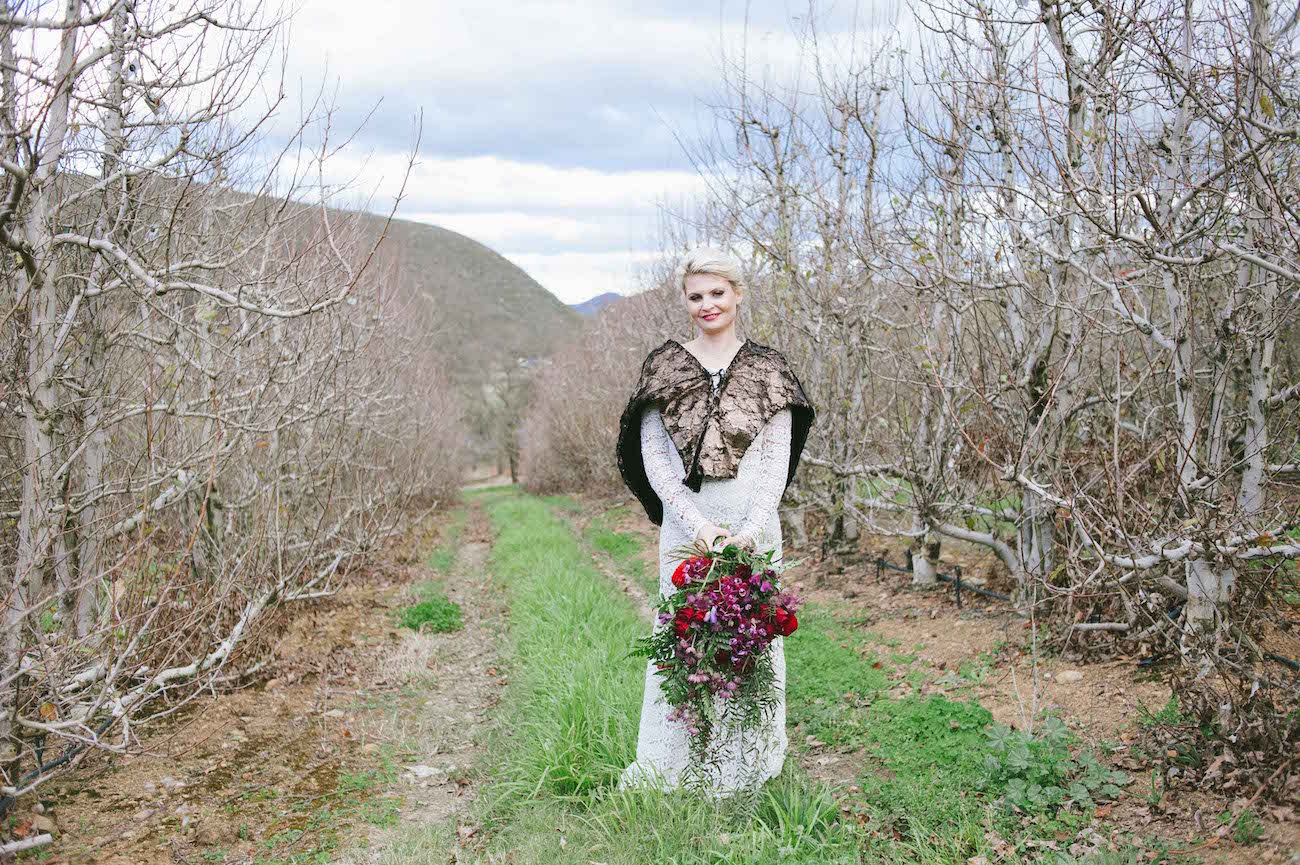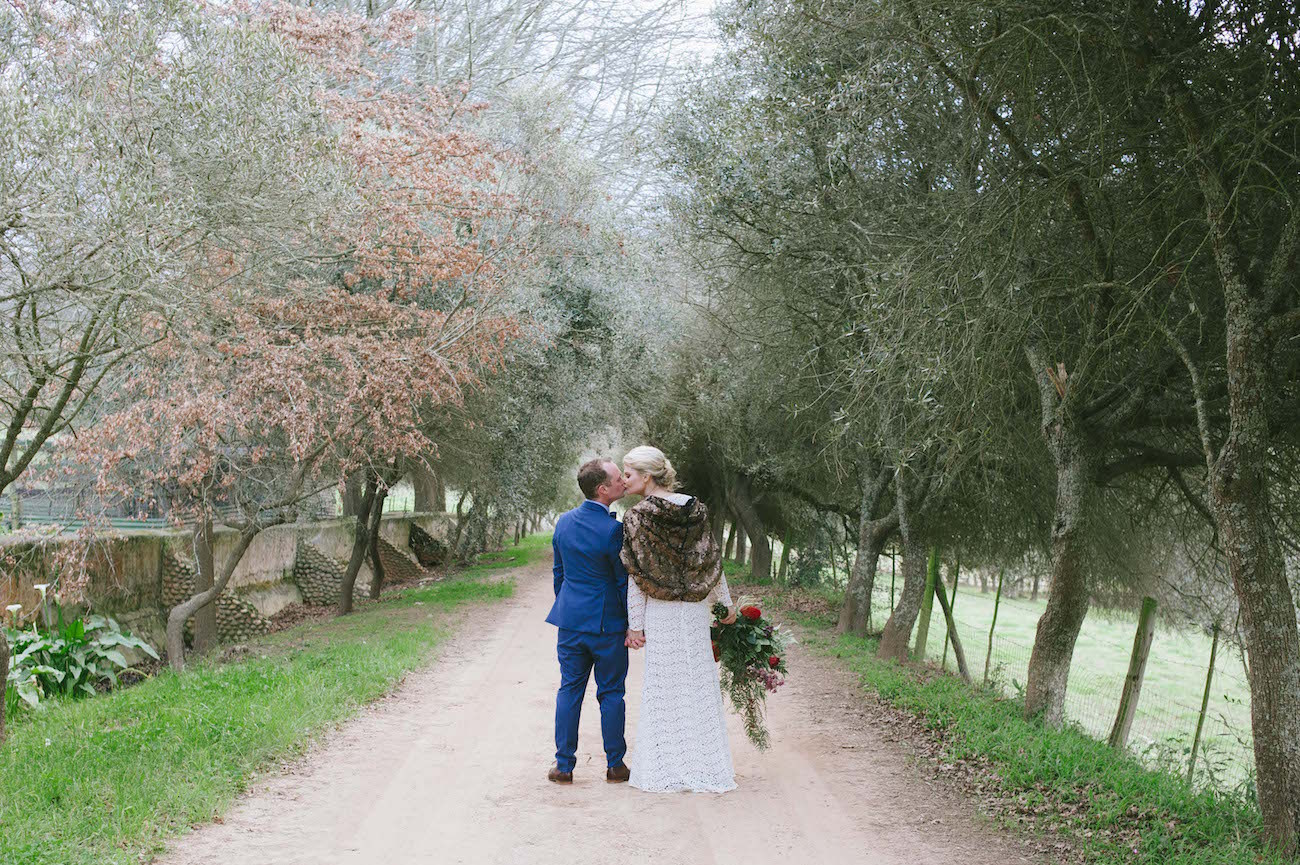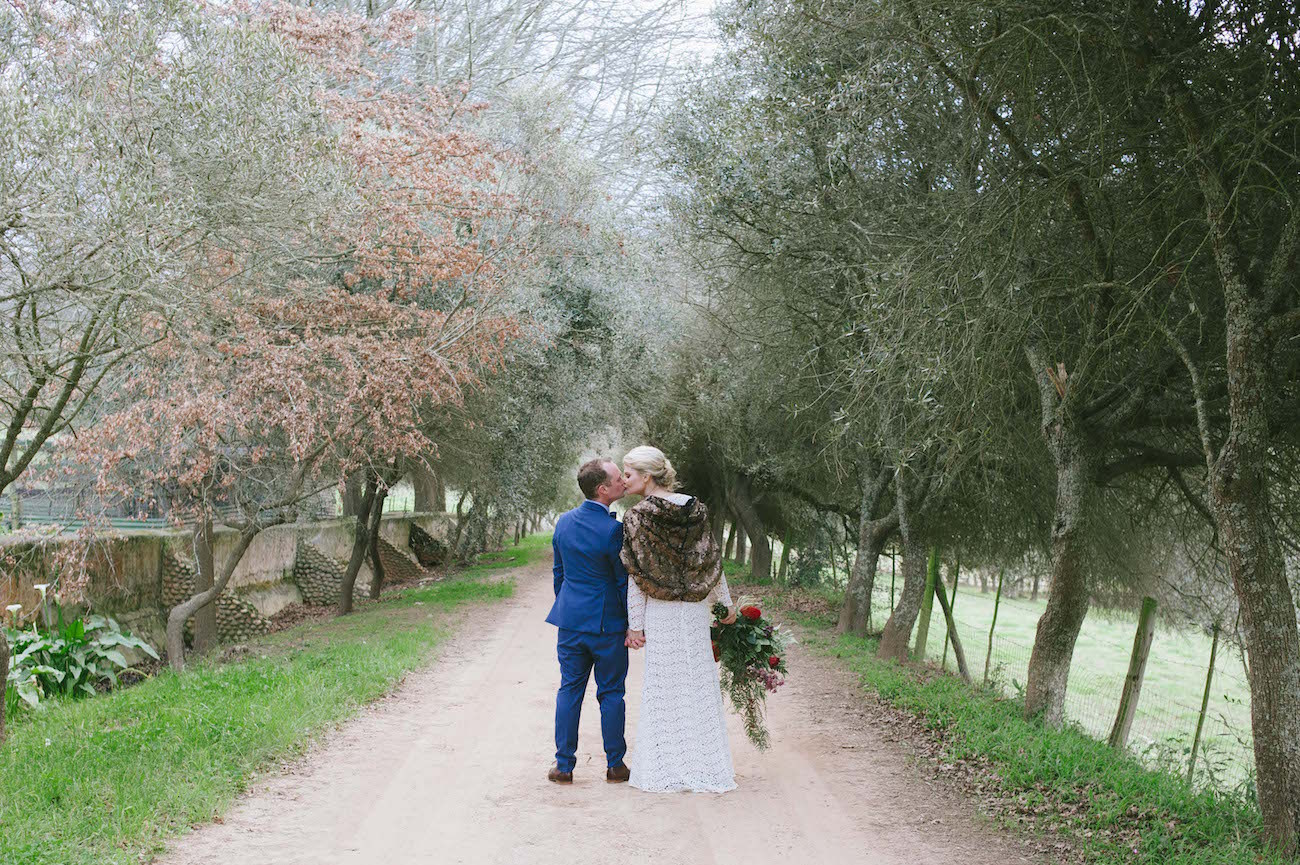 The Dress
My parents got married 46 years ago, with my mom wearing a beautiful long sleeve lace dress. She looked amazing, which made choosing a dress for our winter wedding very easy. I bought the cotton lace fabric from a small fabric shop in Delhi, India, and the rest came together with Robyn Roberts and her team's magic touch.
The Bridesmaids
Being winter, all my bridesmaids had long sleeve dresses, but each picked their own style and shade of blue.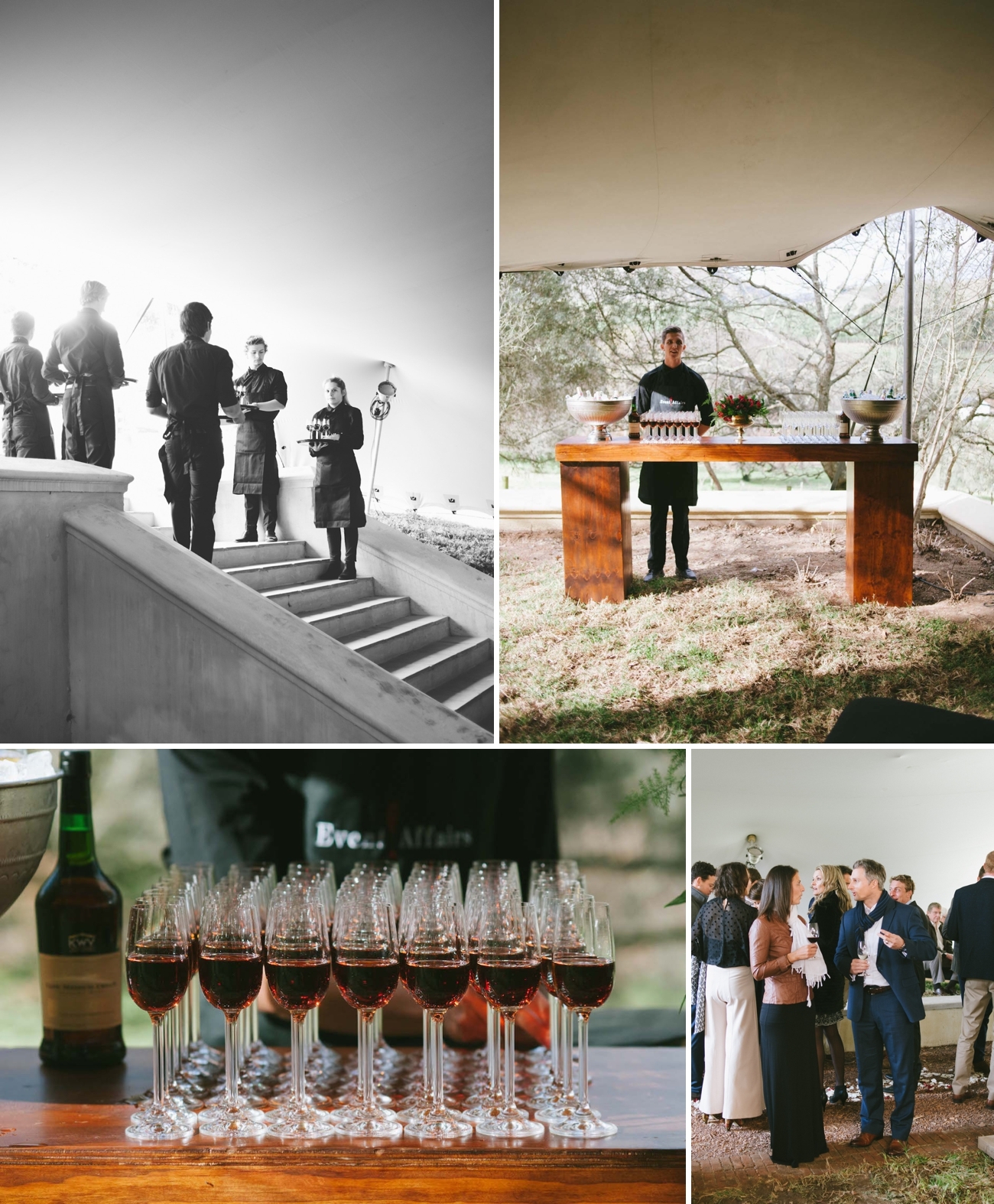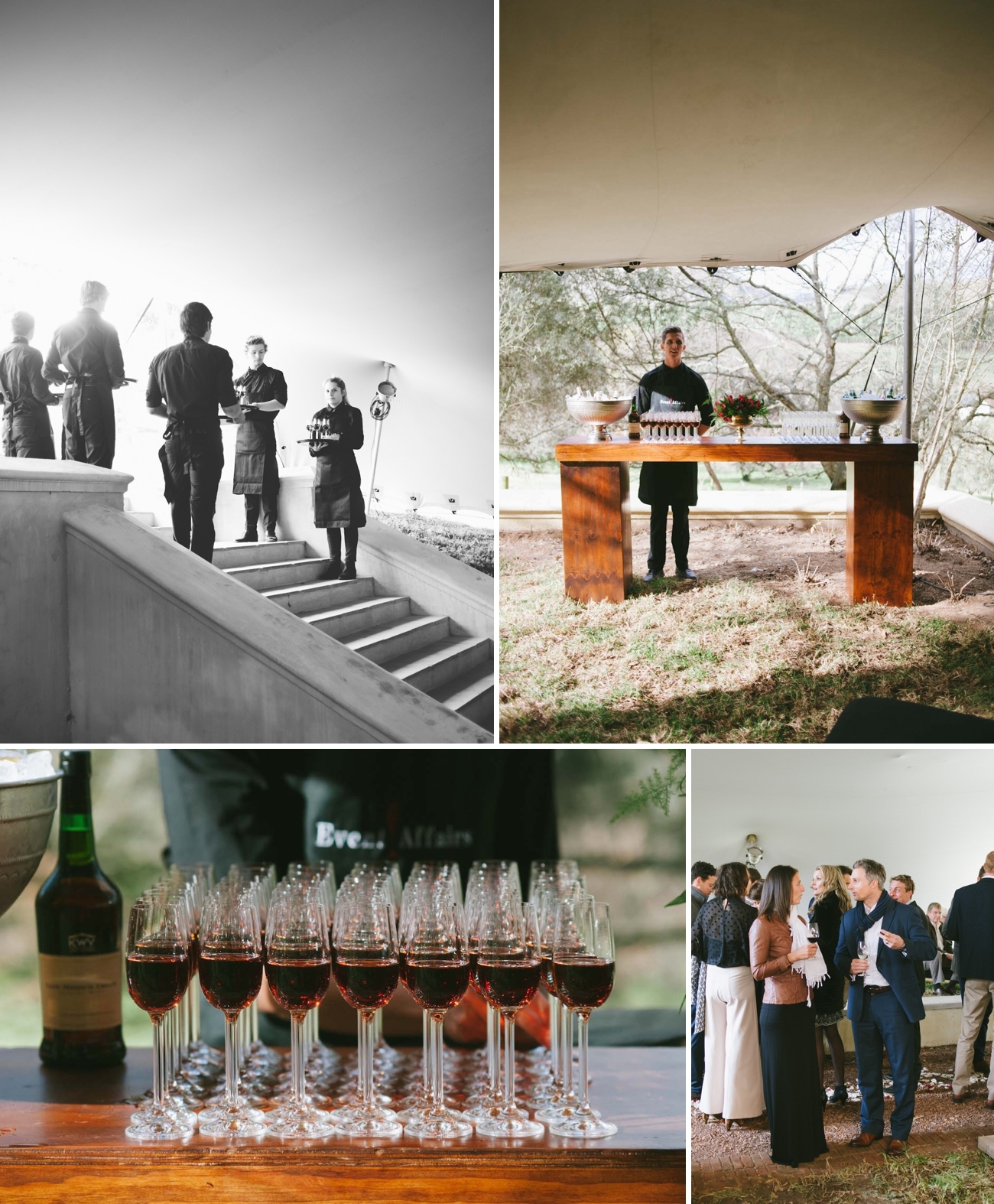 The Flowers
My wedding flowers were just gorgeous. Burgundy, marsala, plum and hues of pink were the perfect brooding colour scheme for a winter wedding. Wisps of fennel greenery added body and whimsy to the arrangements. And my cascading bouquet, oh my goodness! It was just so incredibly stunning, I never wanted to put it down.
Proudly South African Details
Our food definitely had a touch of South Africa with the biltong soup and pancake dessert.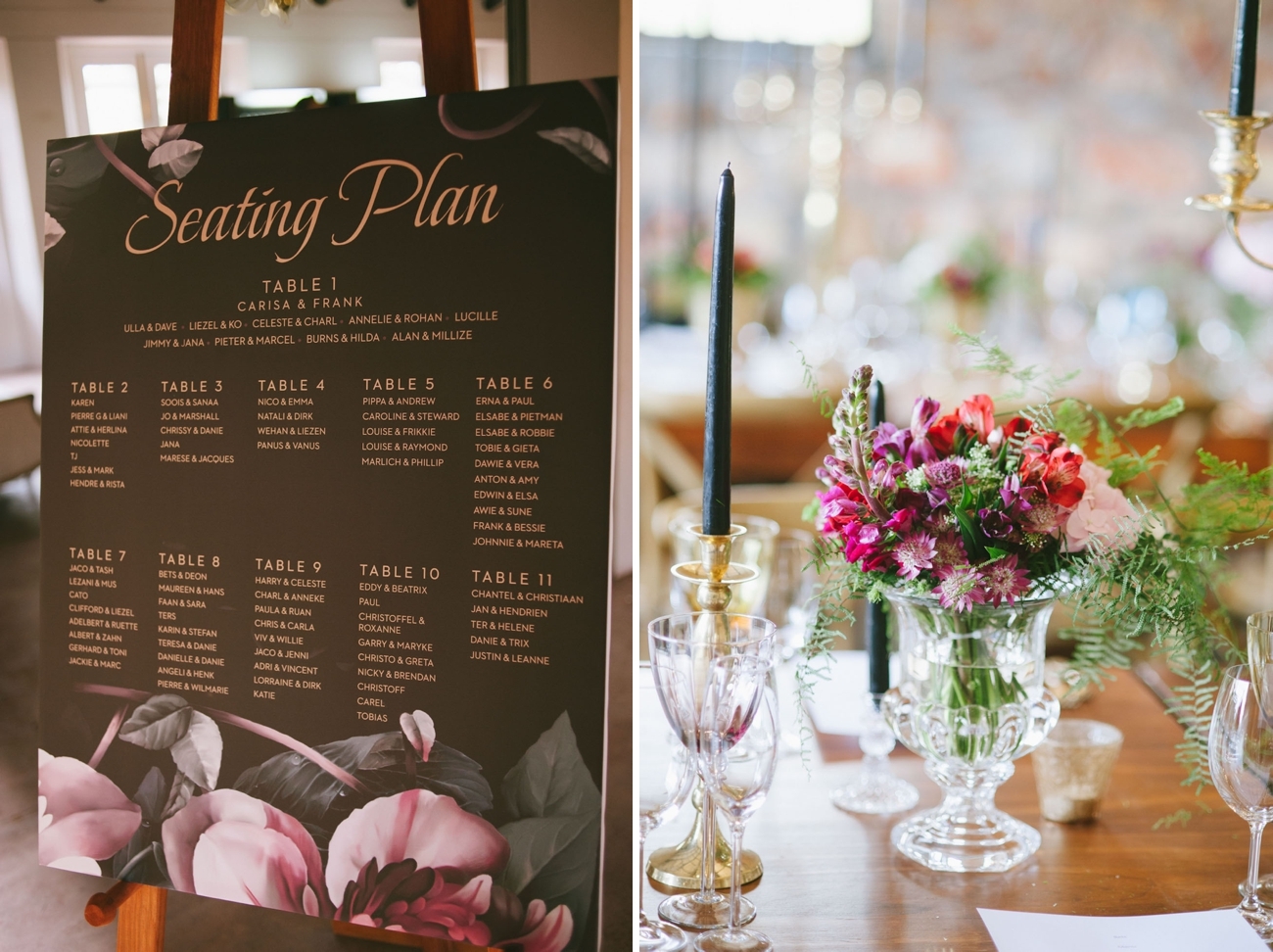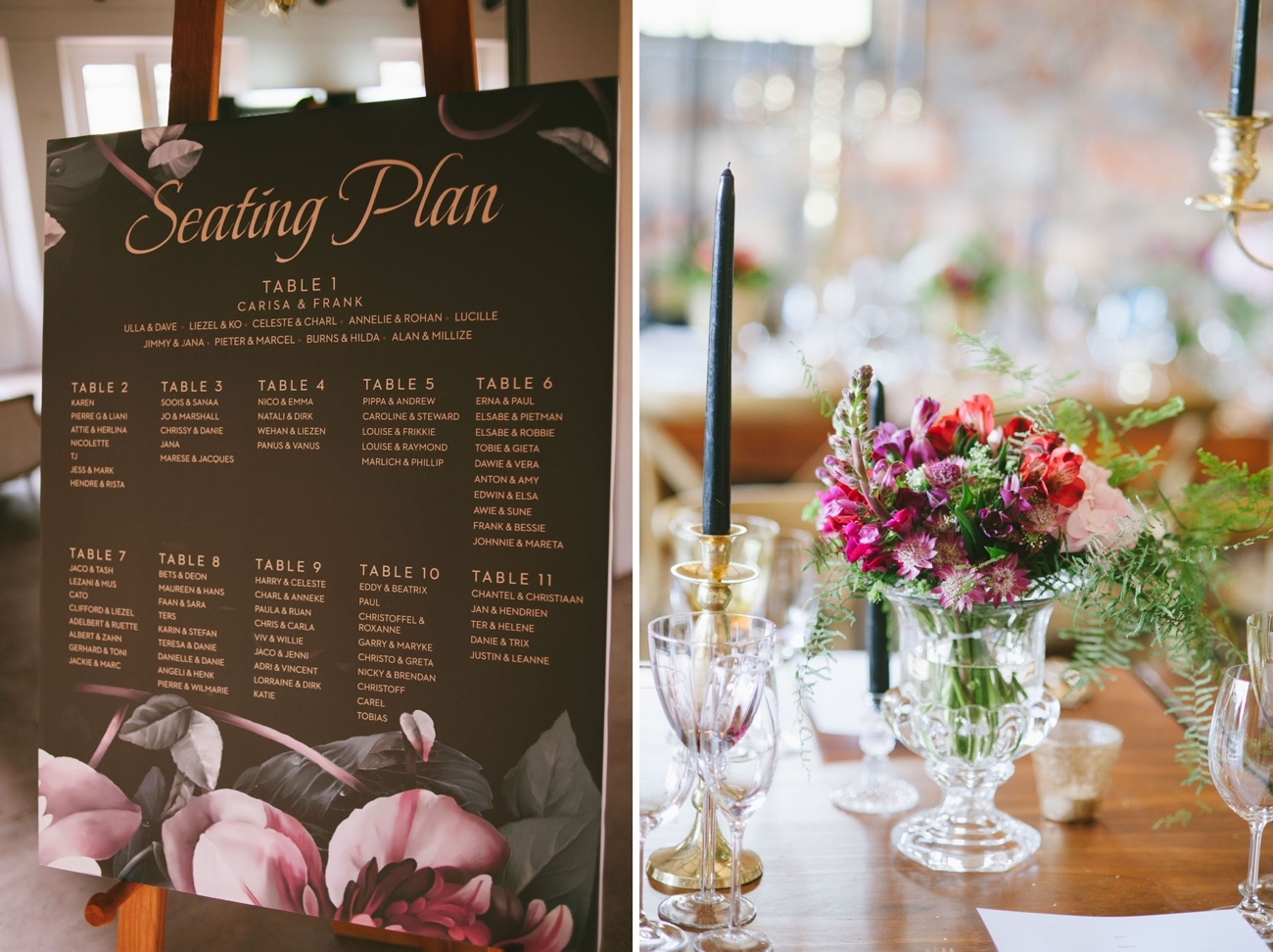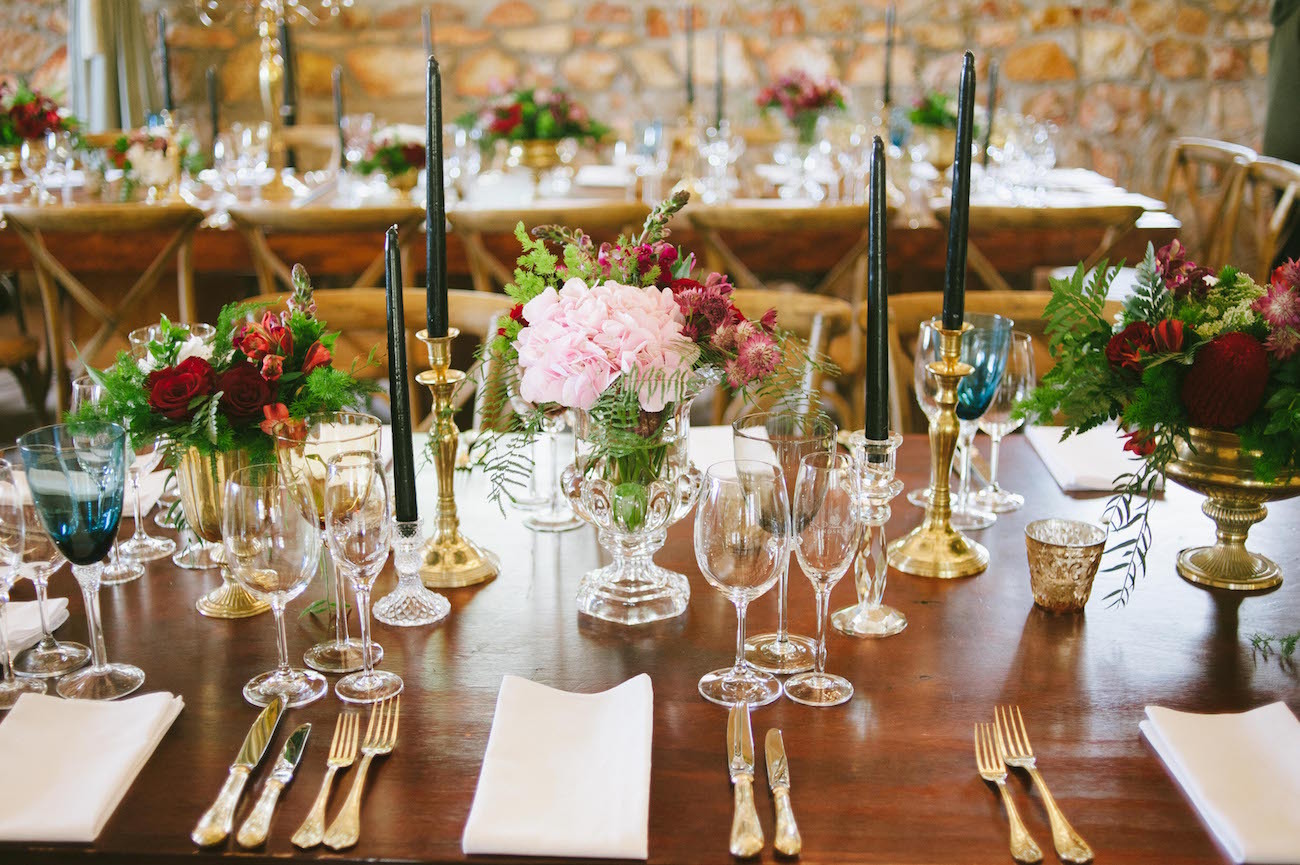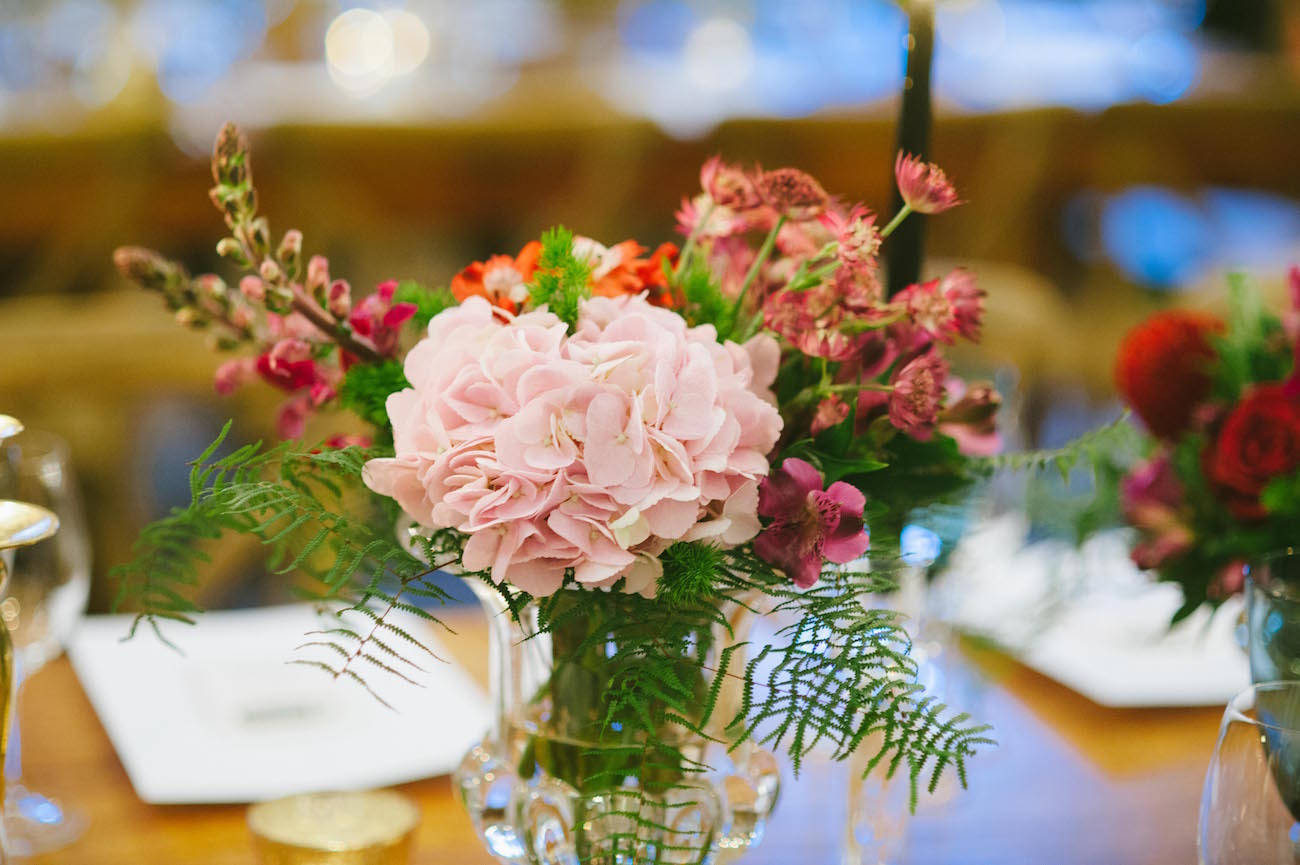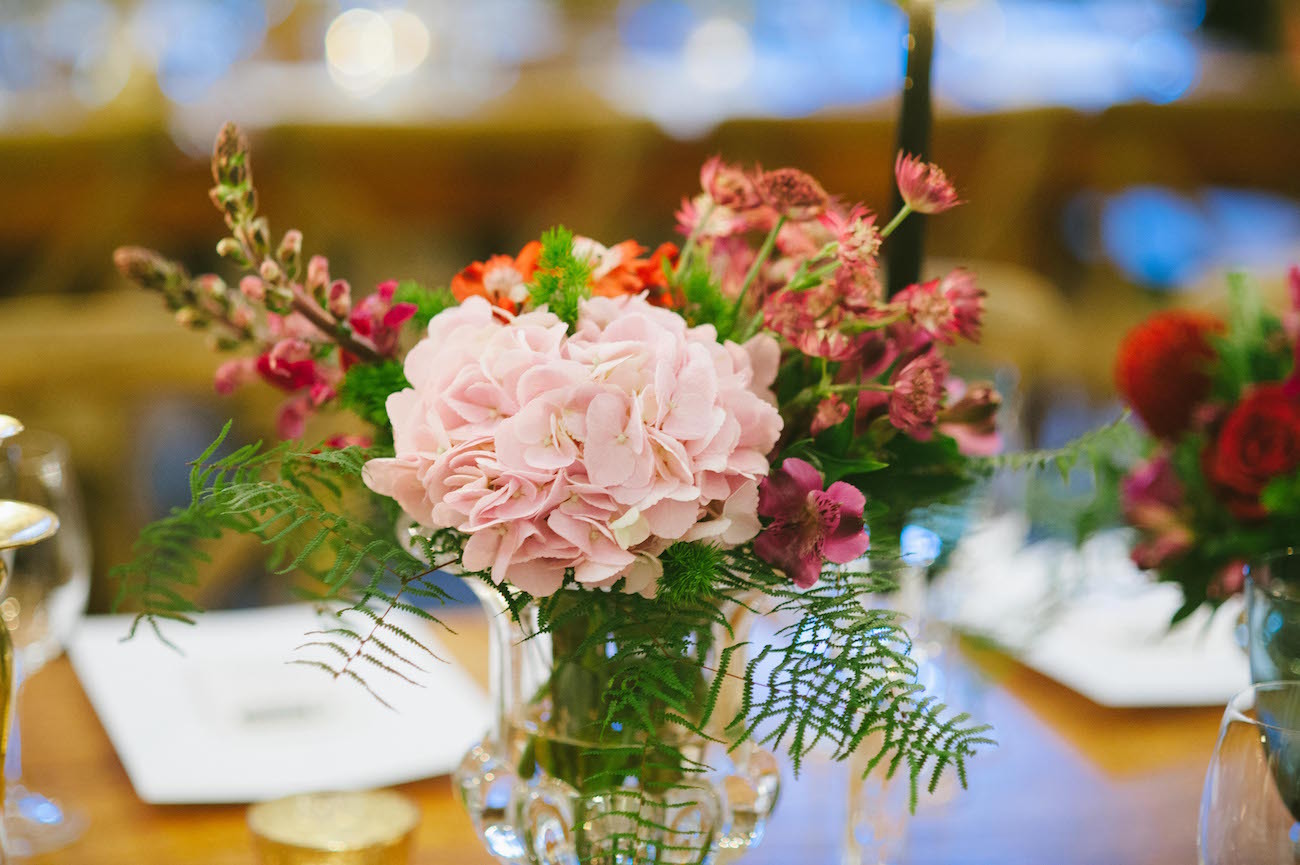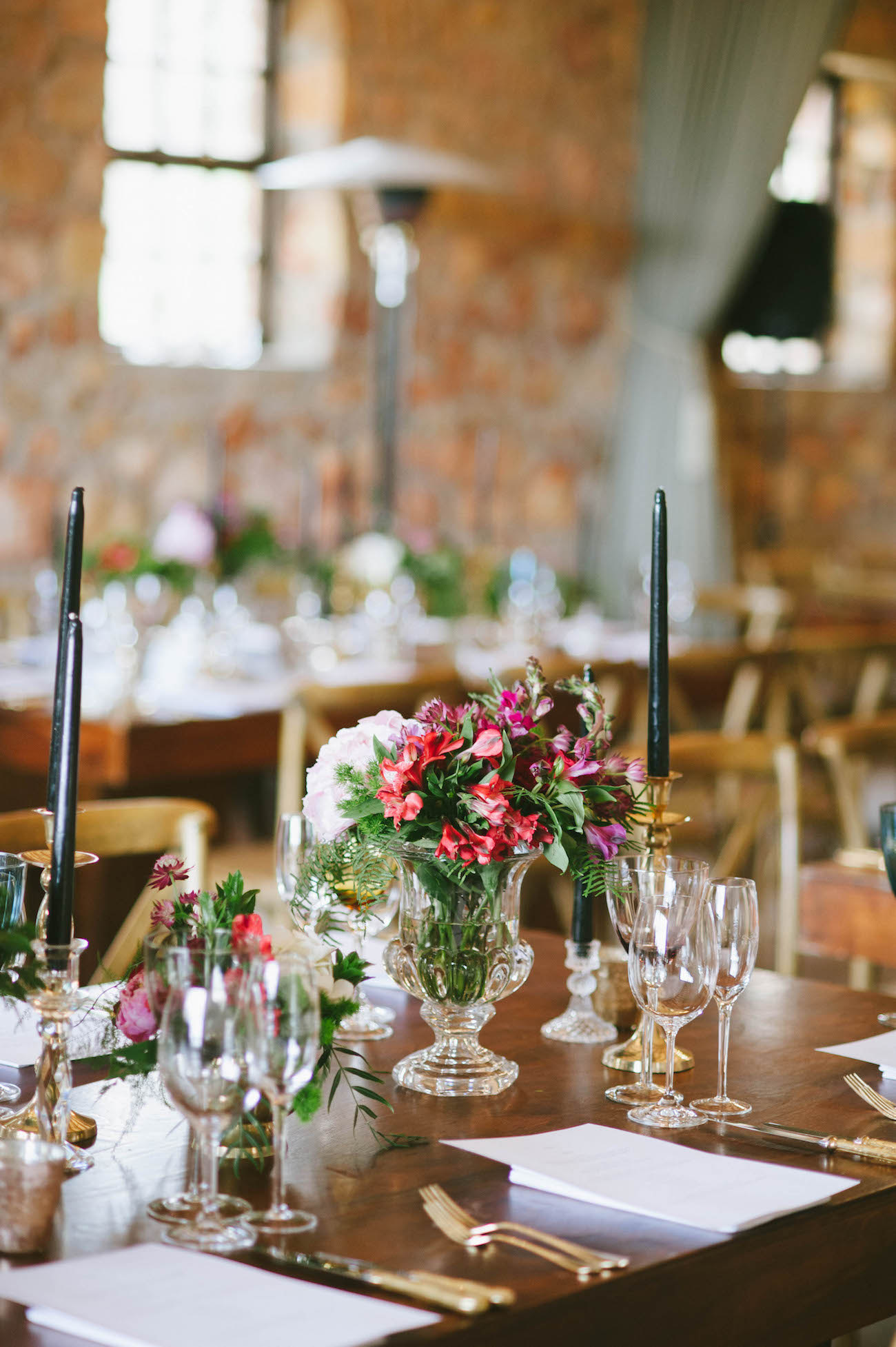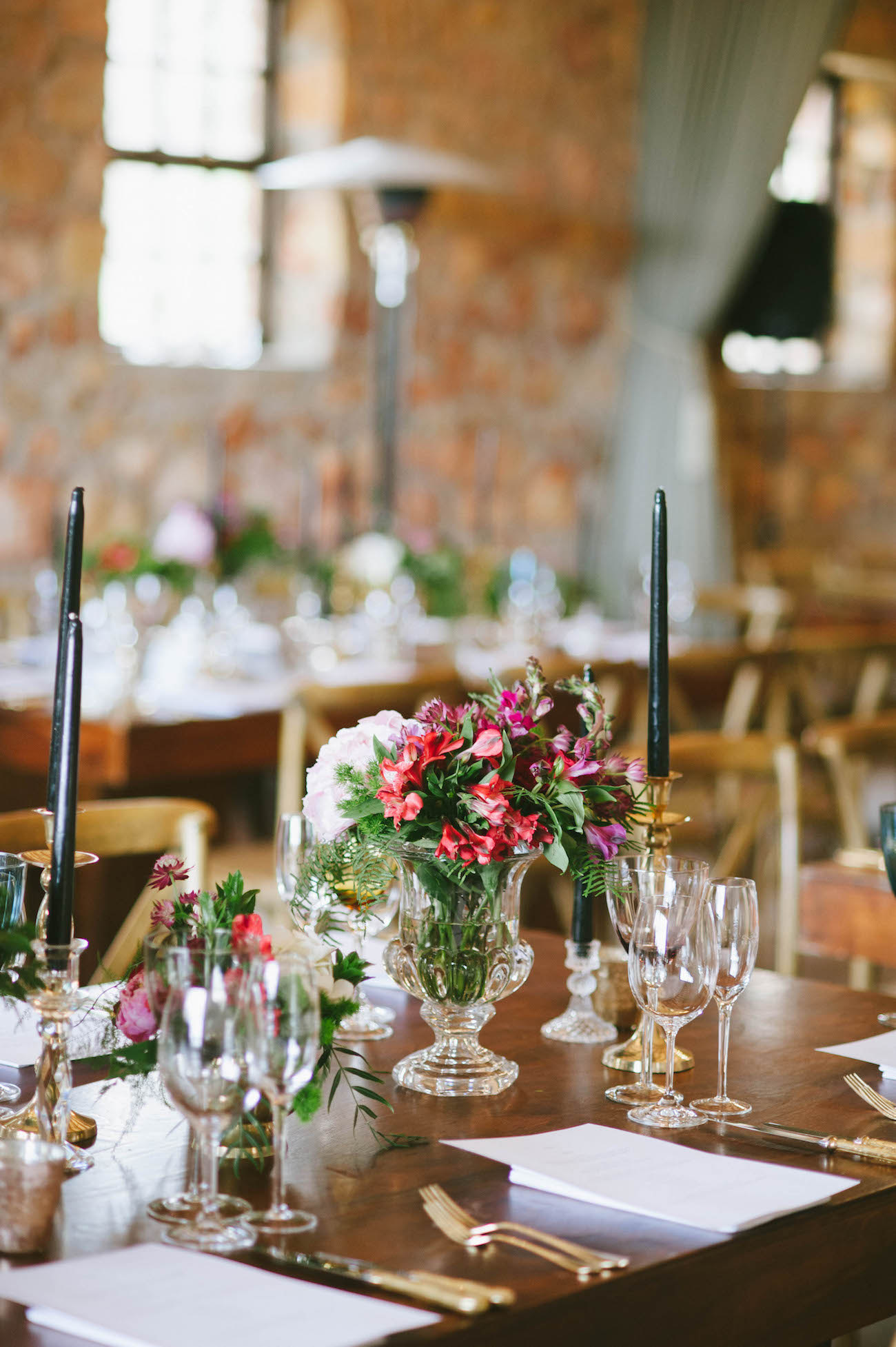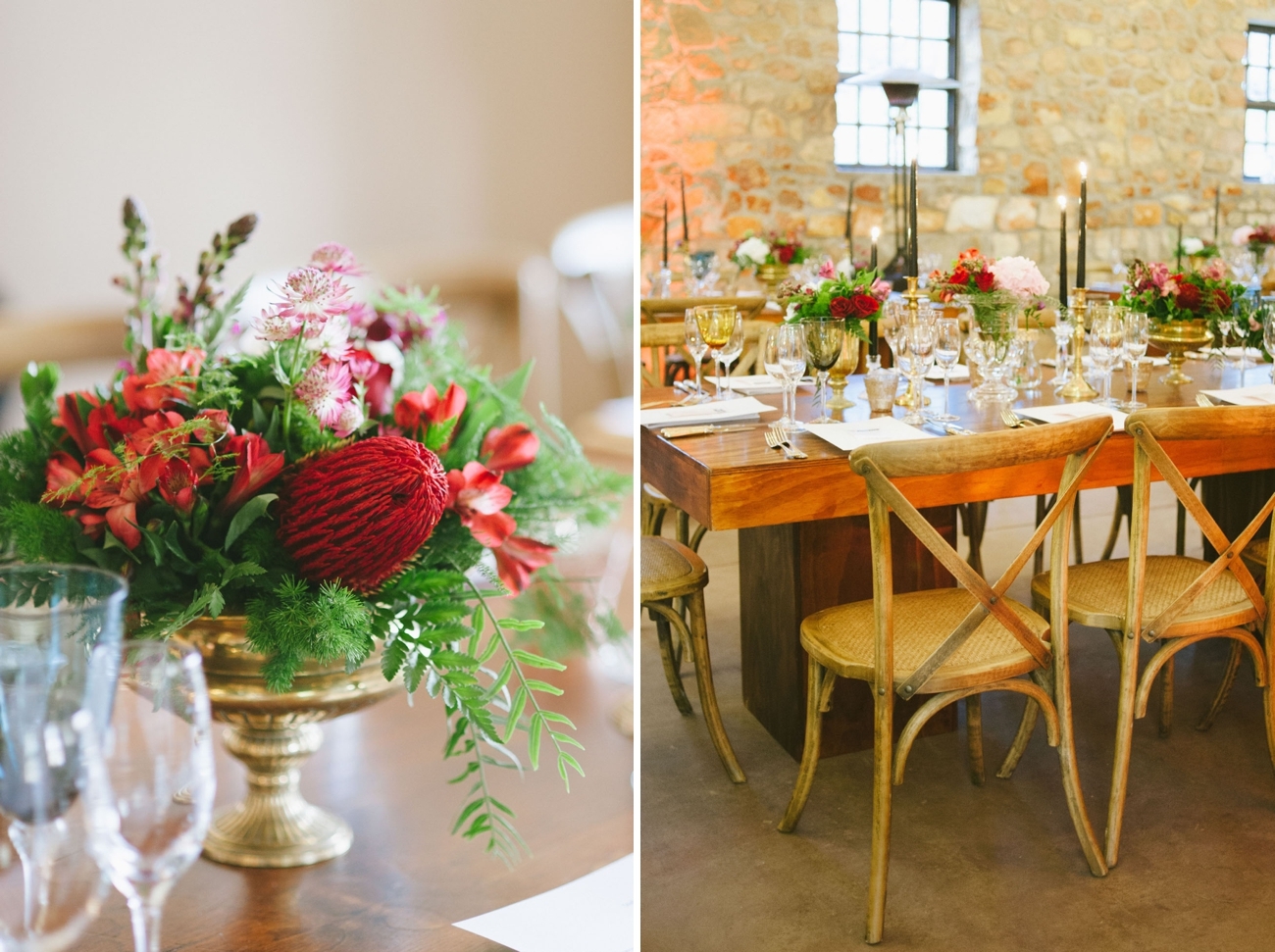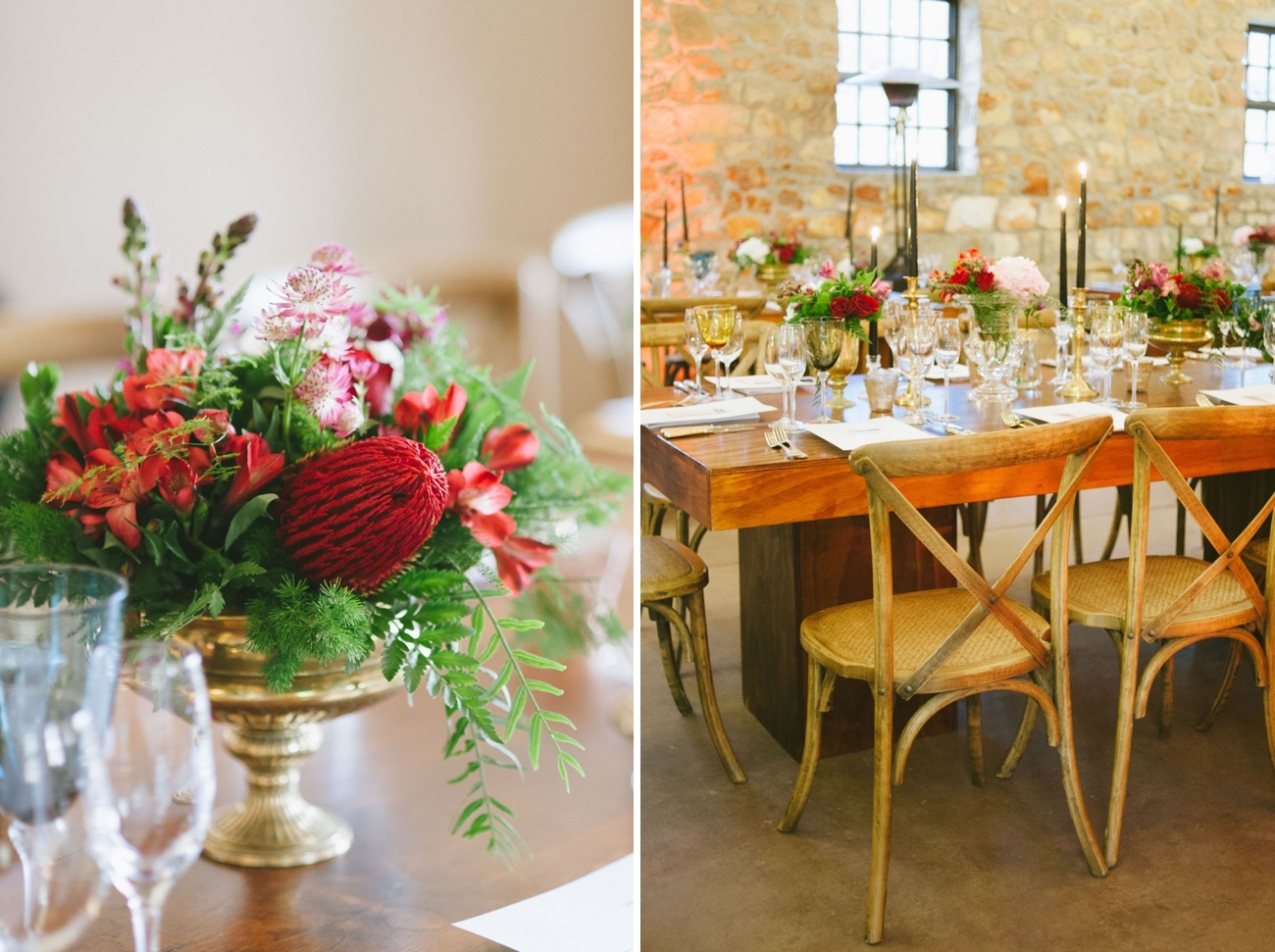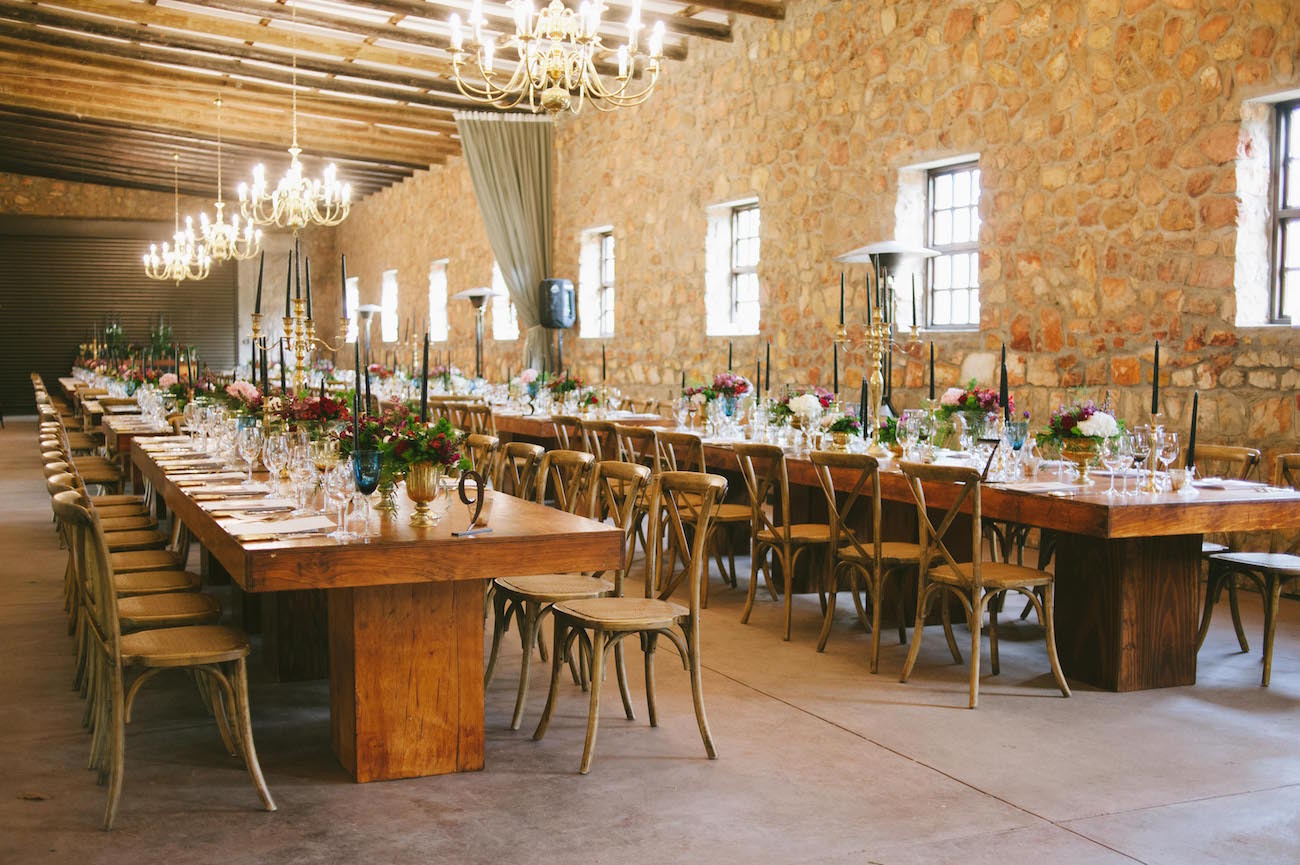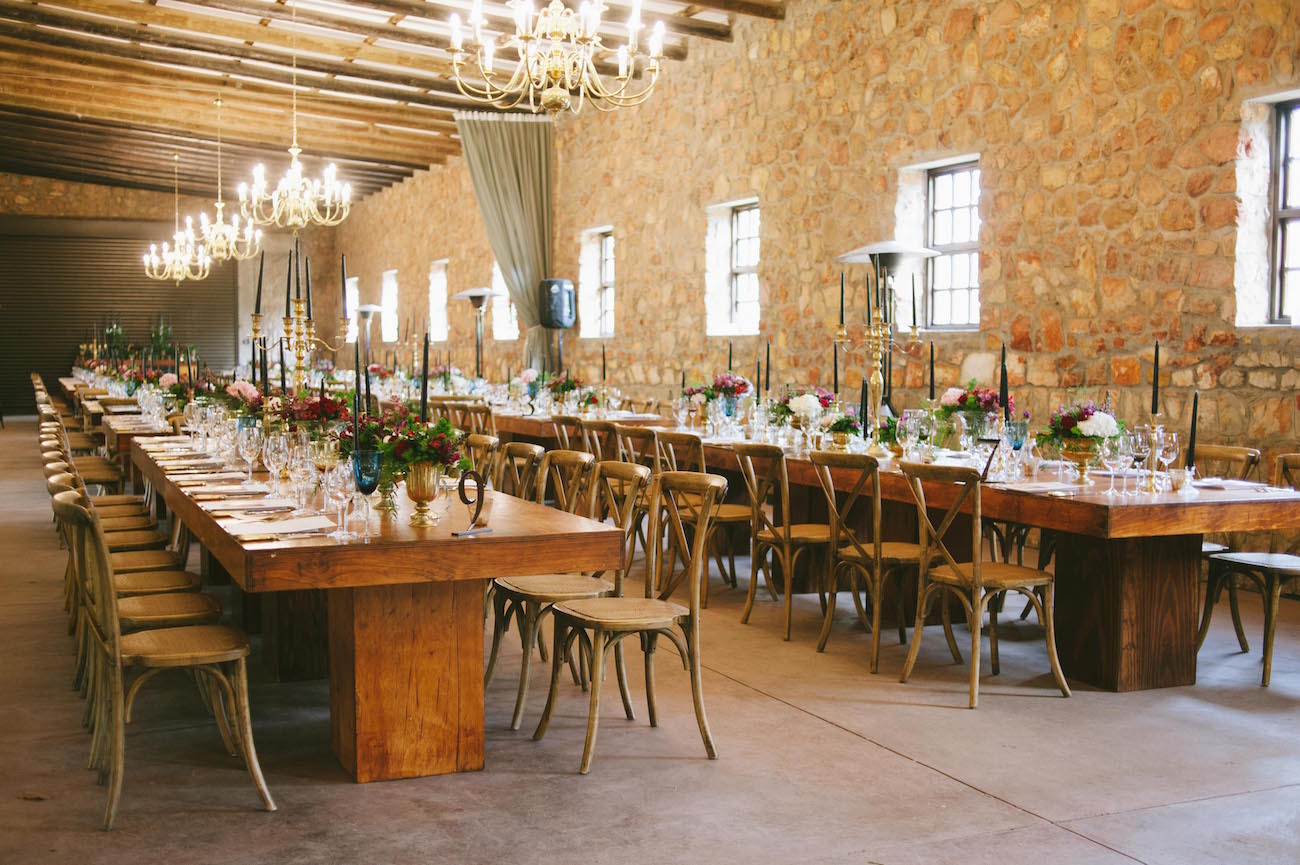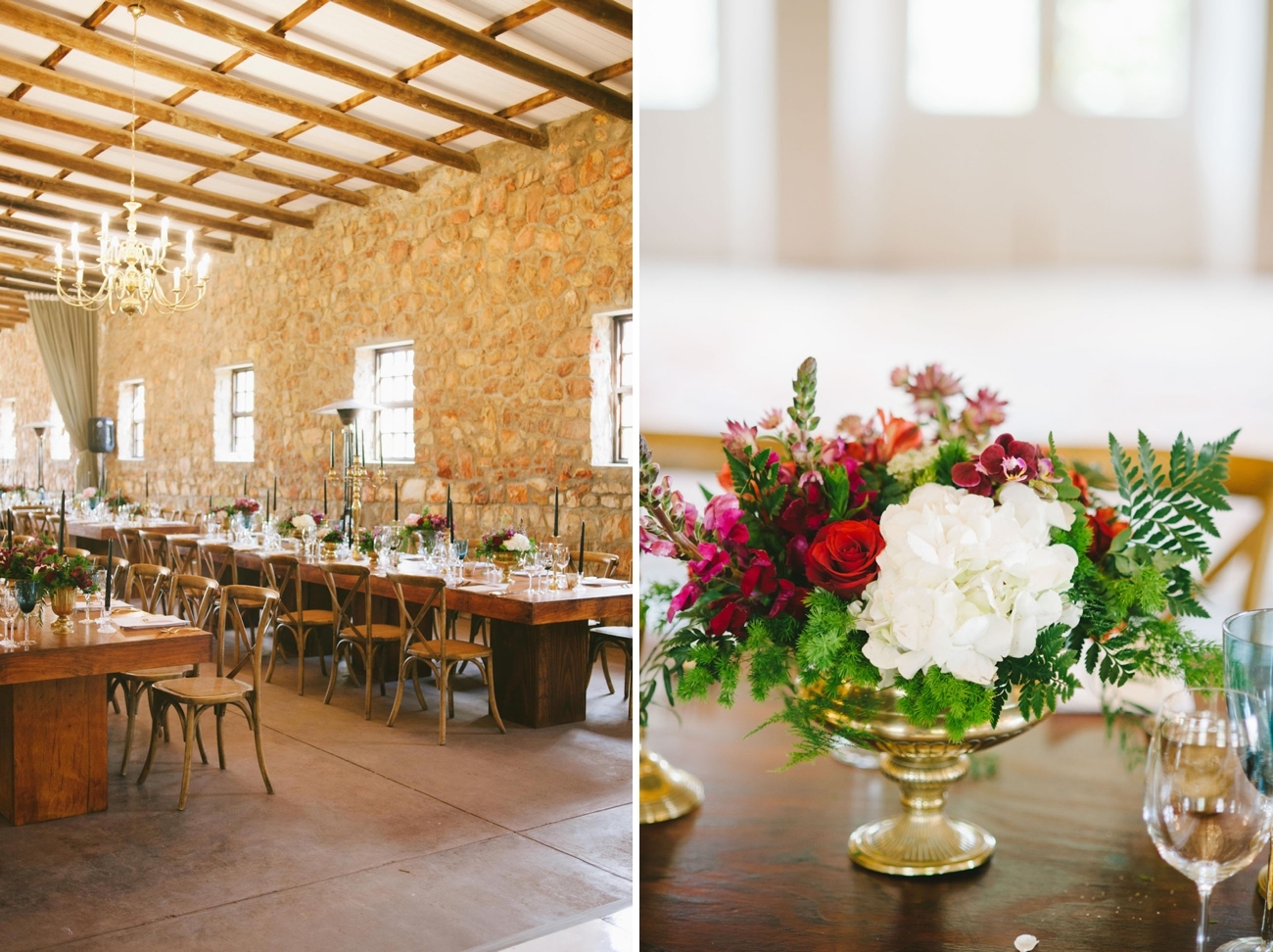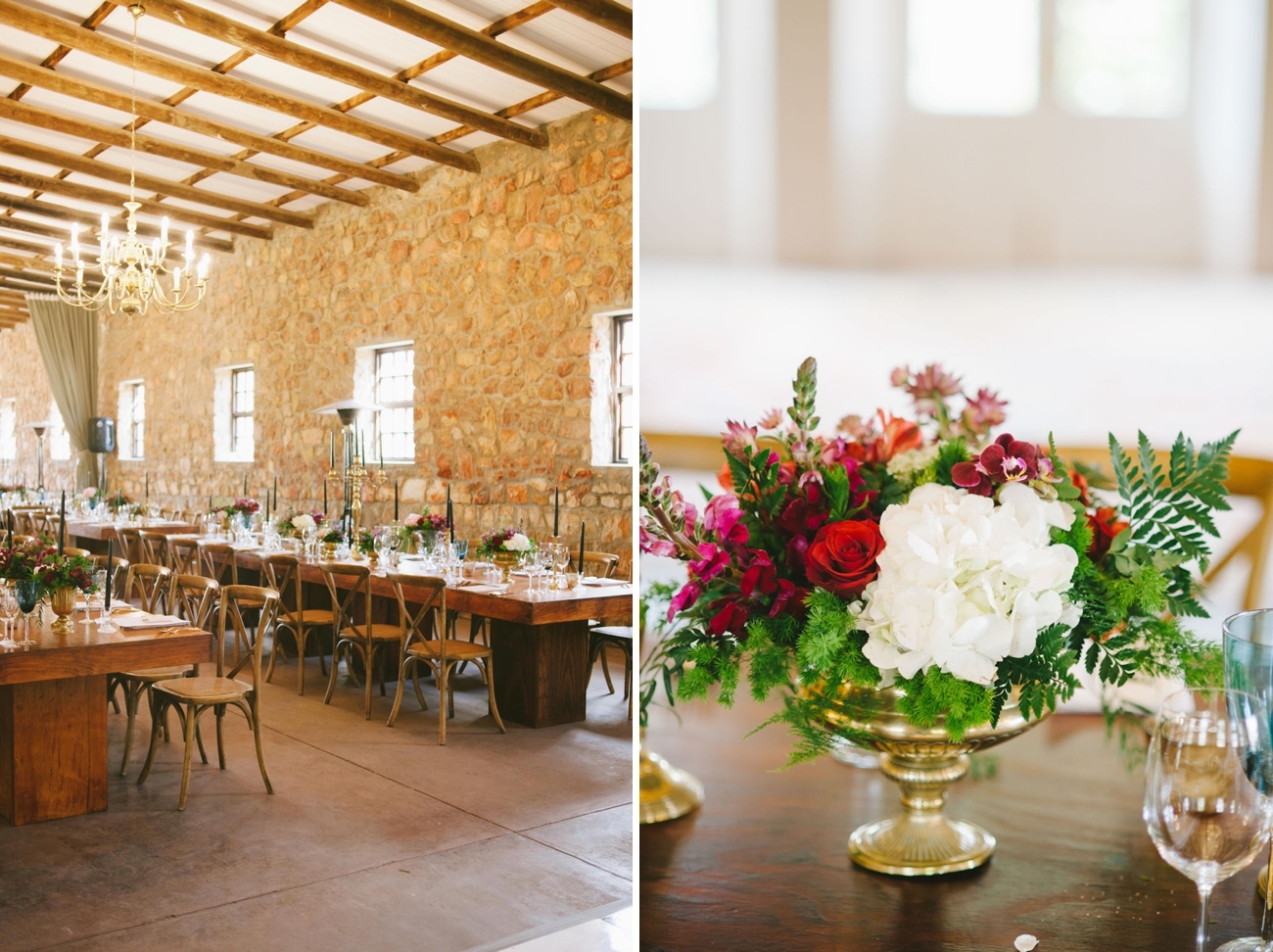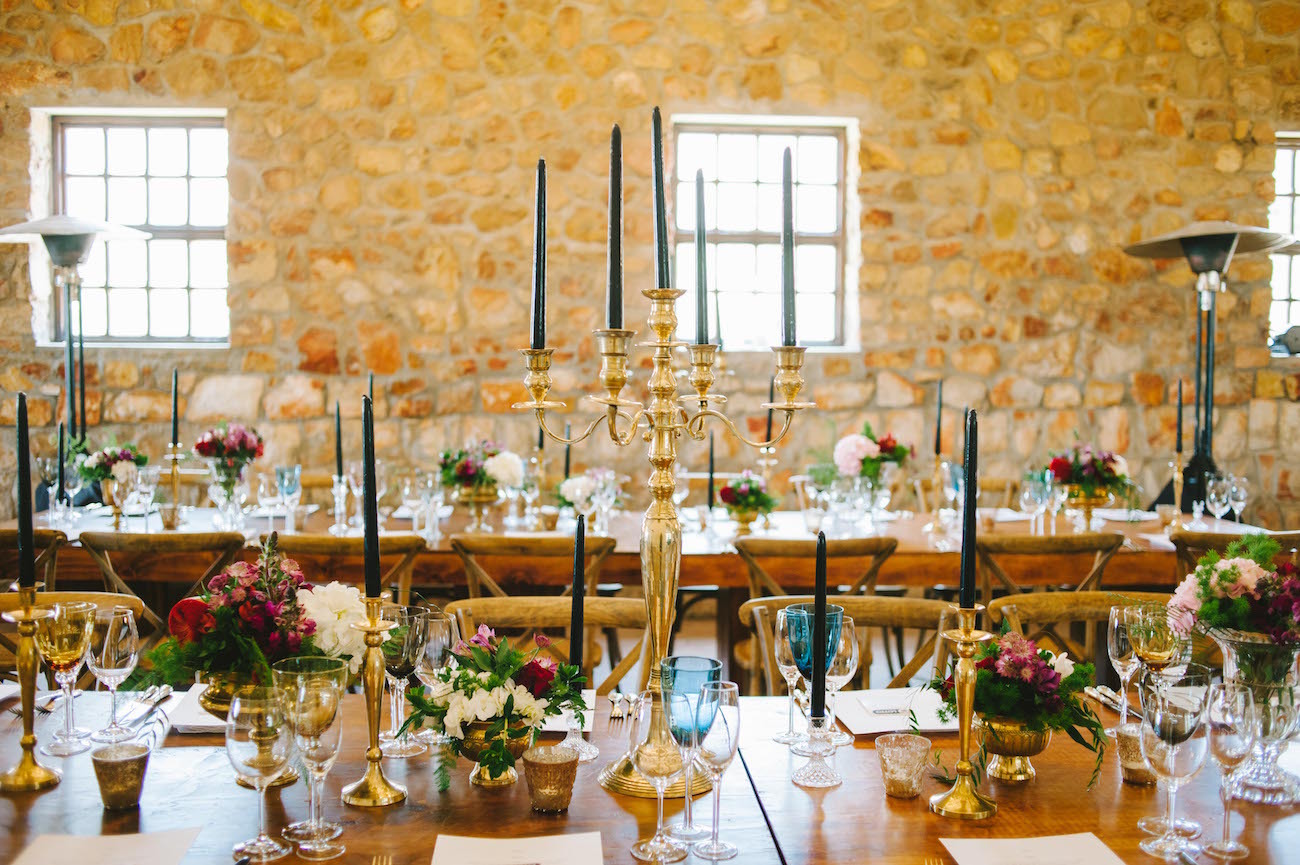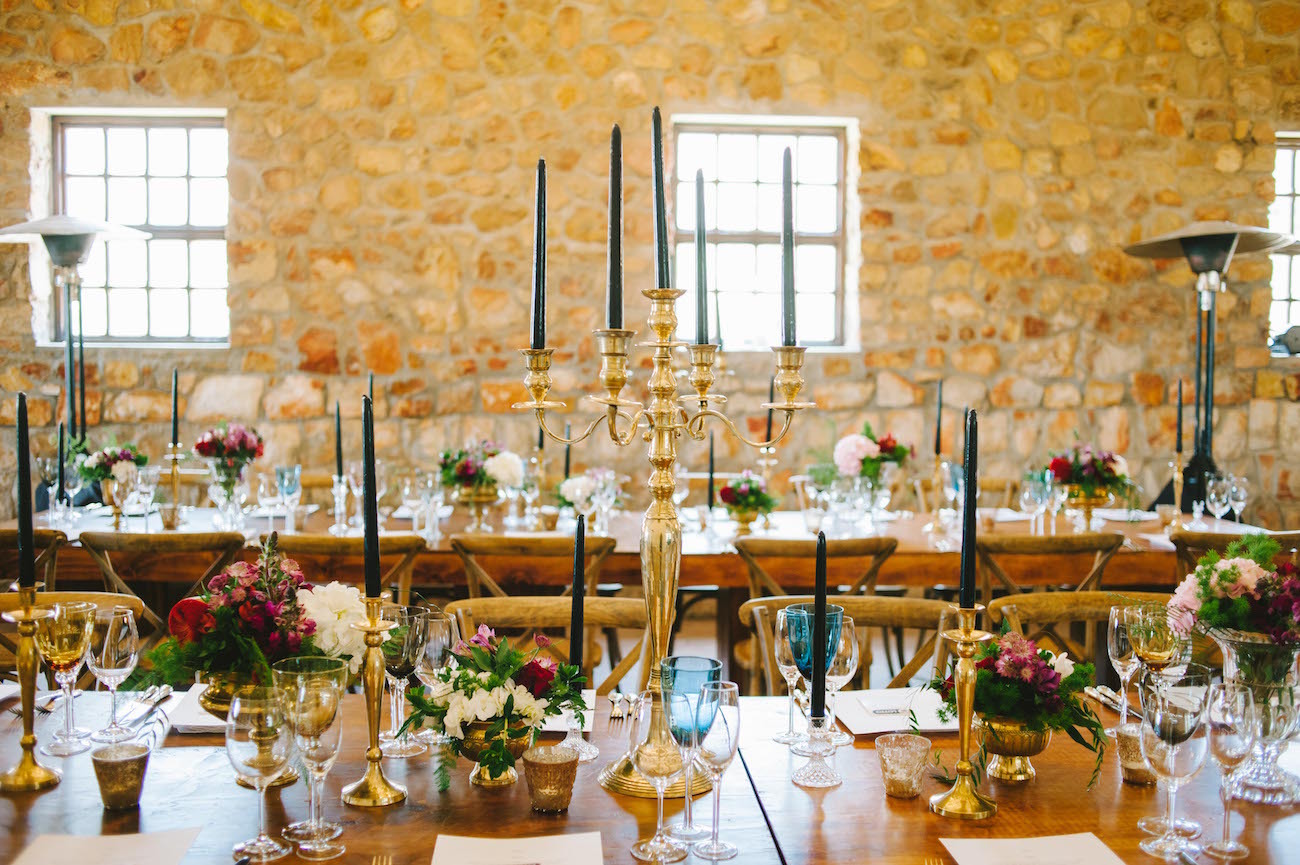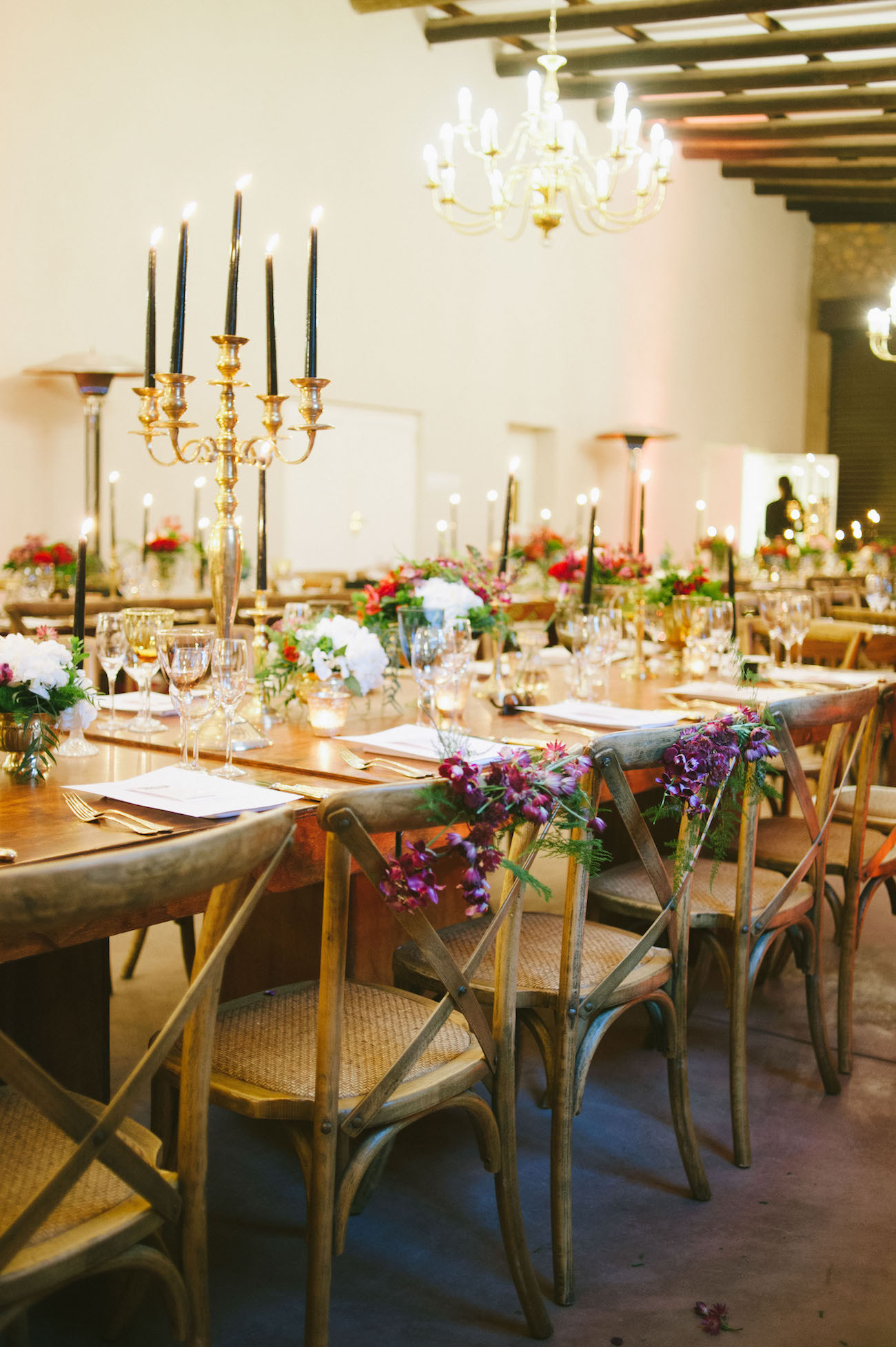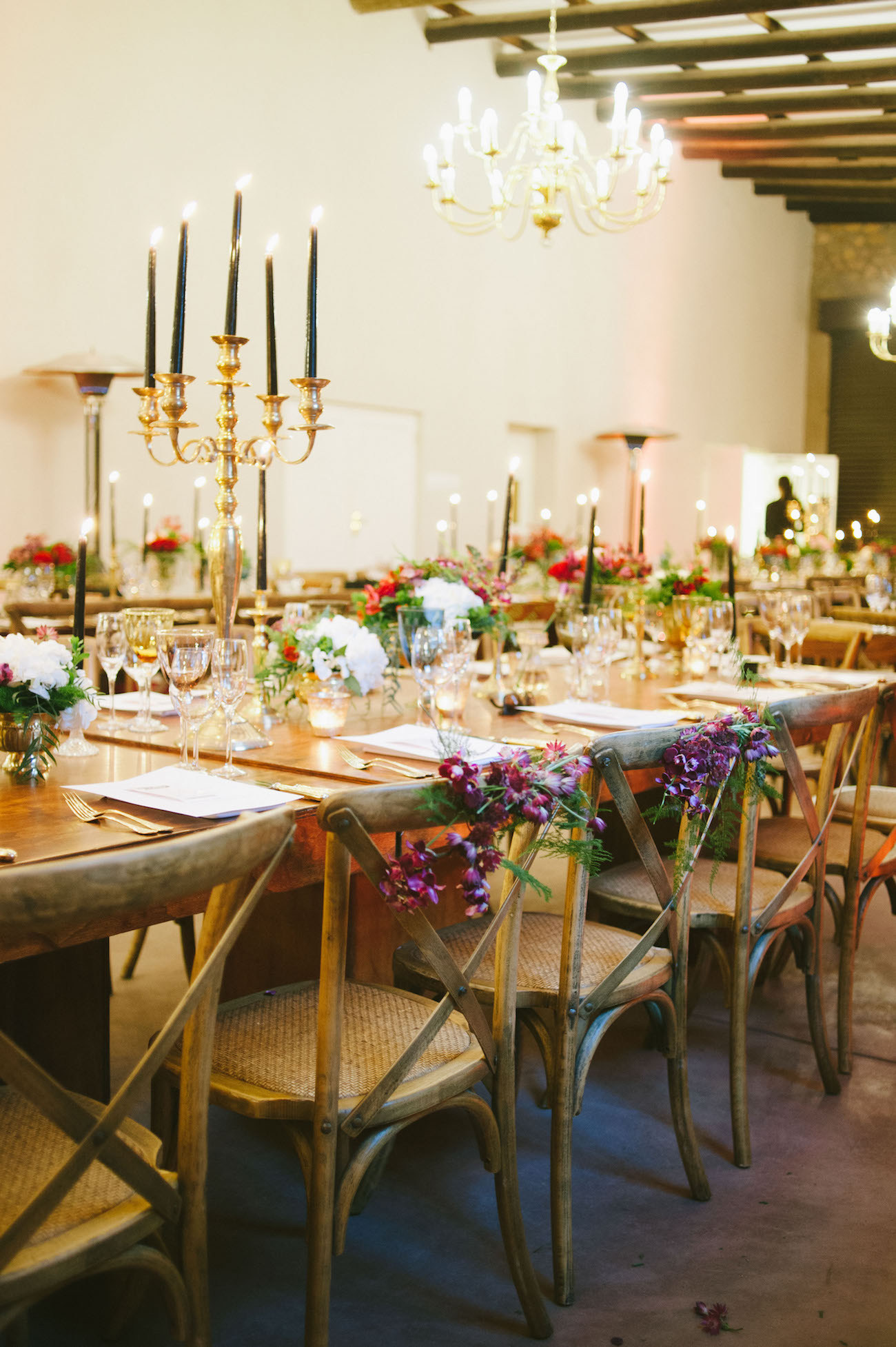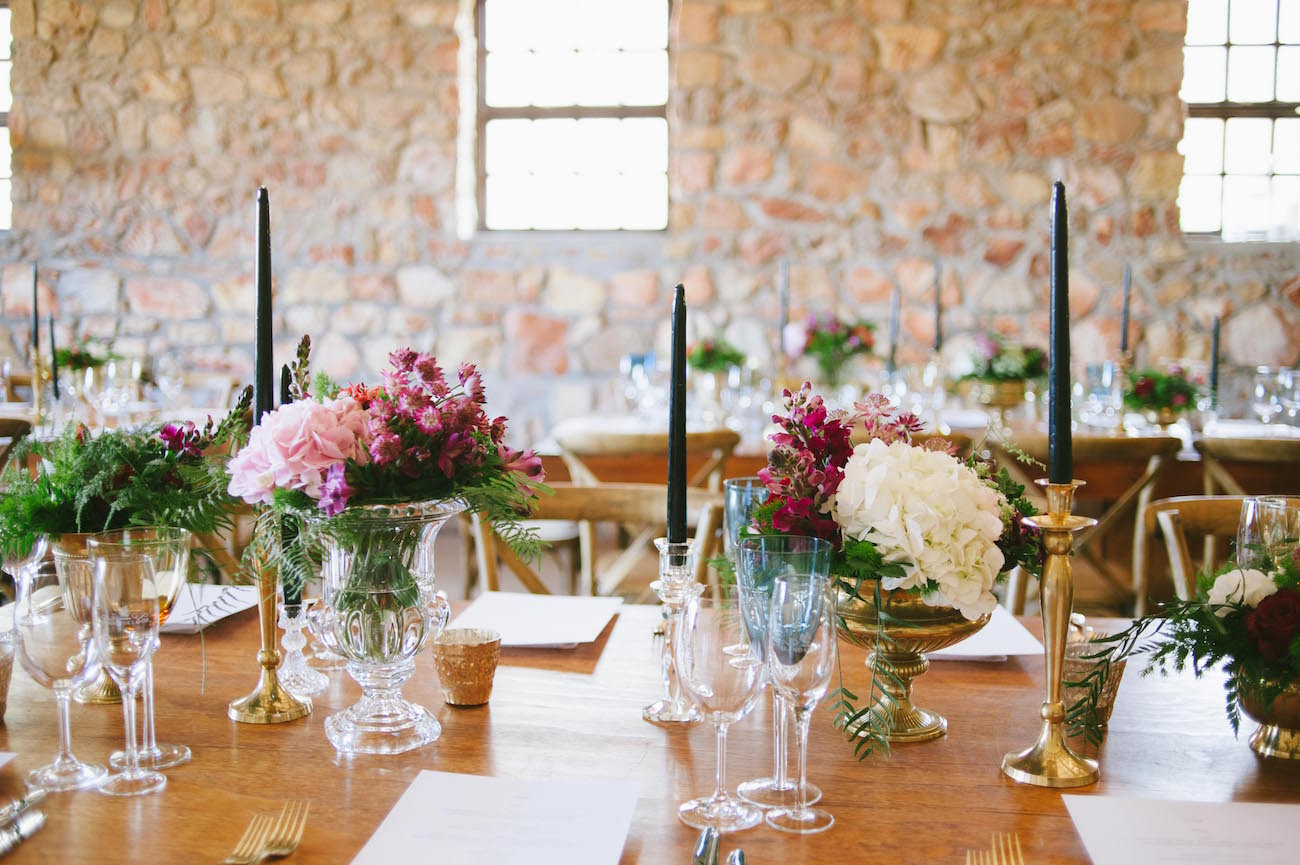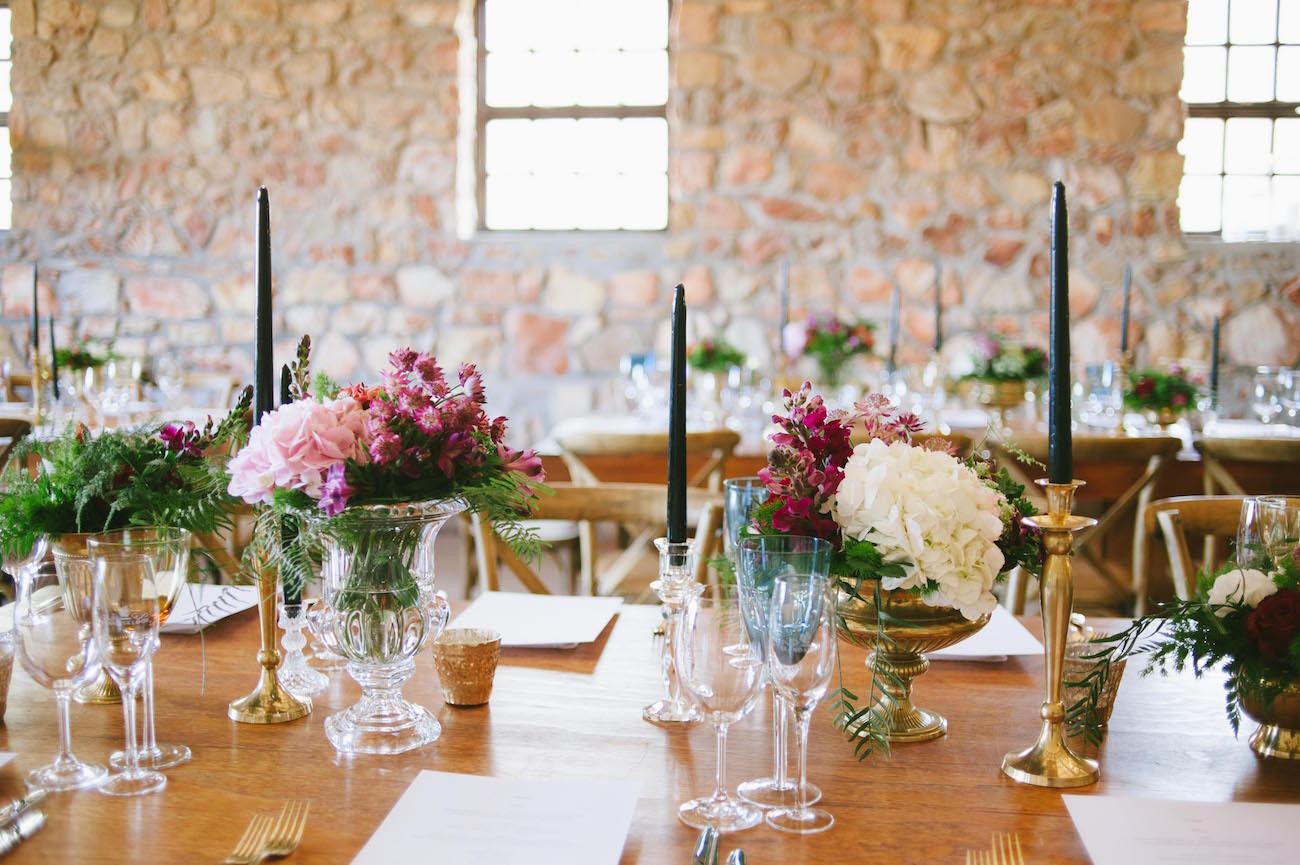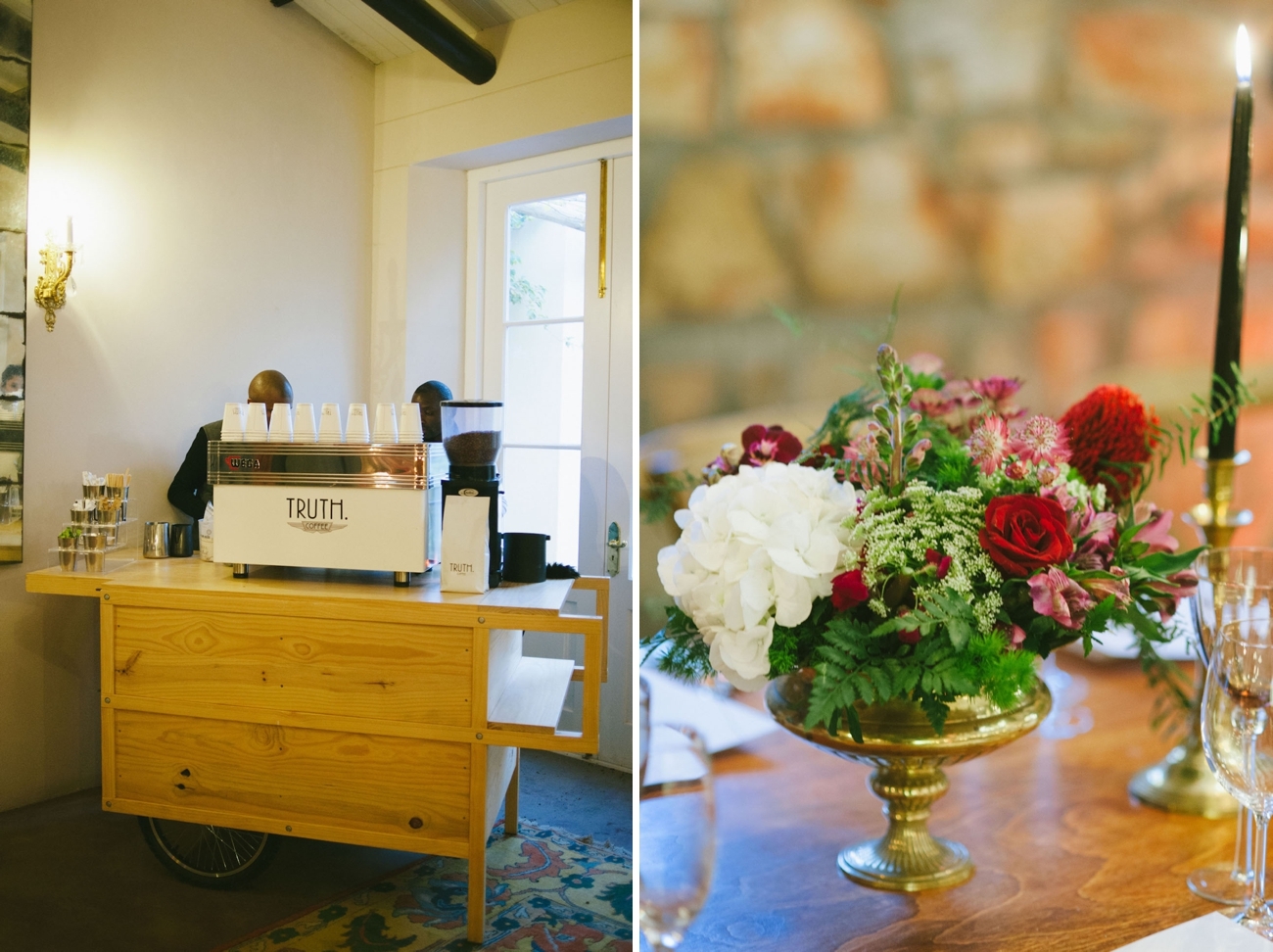 Best Decision
Getting a wedding planner! Although I had a pretty clear idea of what I wanted, I had no idea of where to start to put it all together. That is where Megan and her team came in; they made all the difference and brought so much knowledge and so many ideas to the table.
Advice for Future Brides & Grooms
Write a list of your absolute must haves and do not budge on it; if it is that important, you will find a way to cut costs somewhere else to make it happen. Do not leave anything to the last minute; you should not be running around on the day of your wedding. It is truly one of the happiest days of your life, you need to soak up every second of it as it goes by so quickly.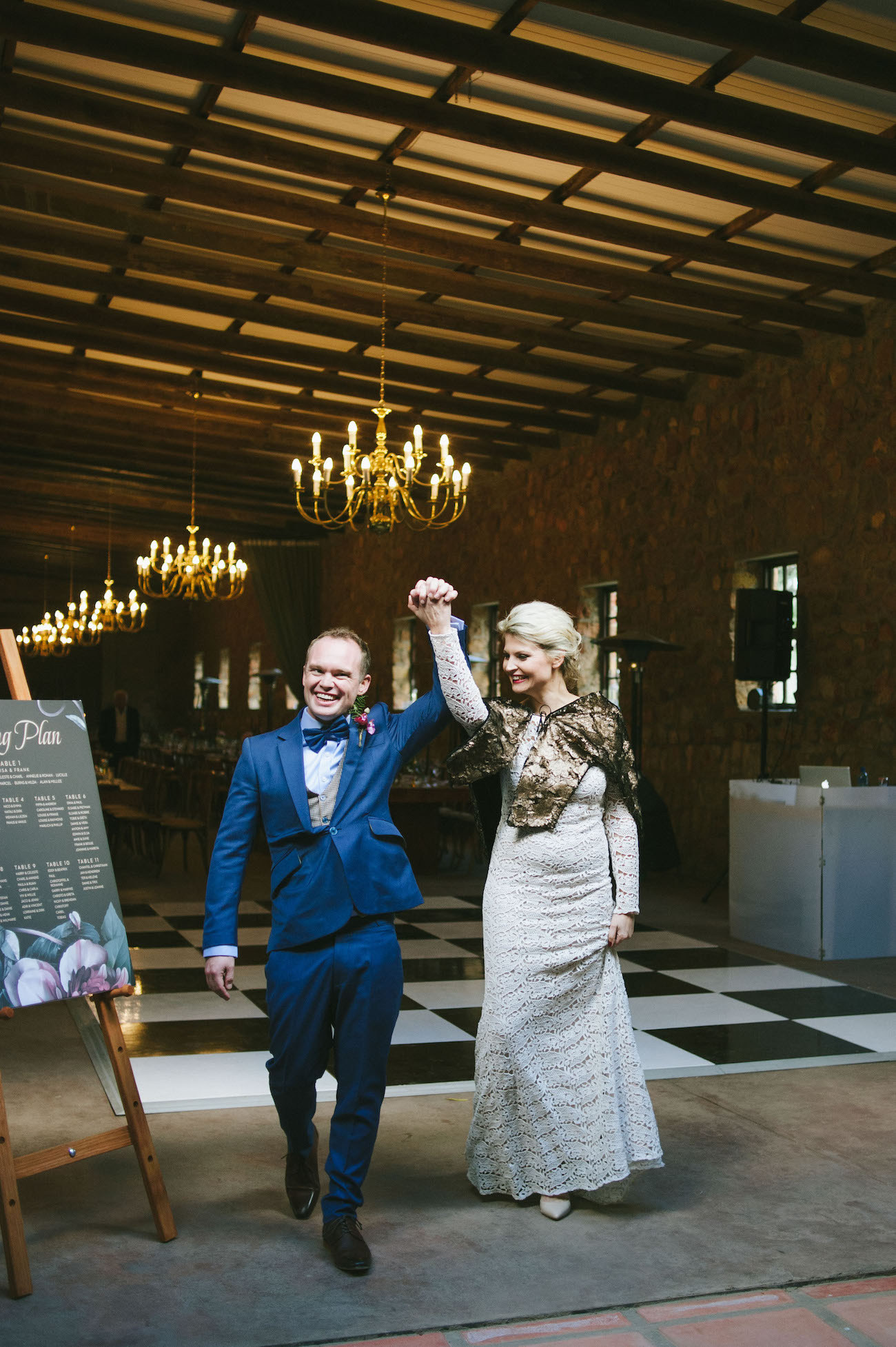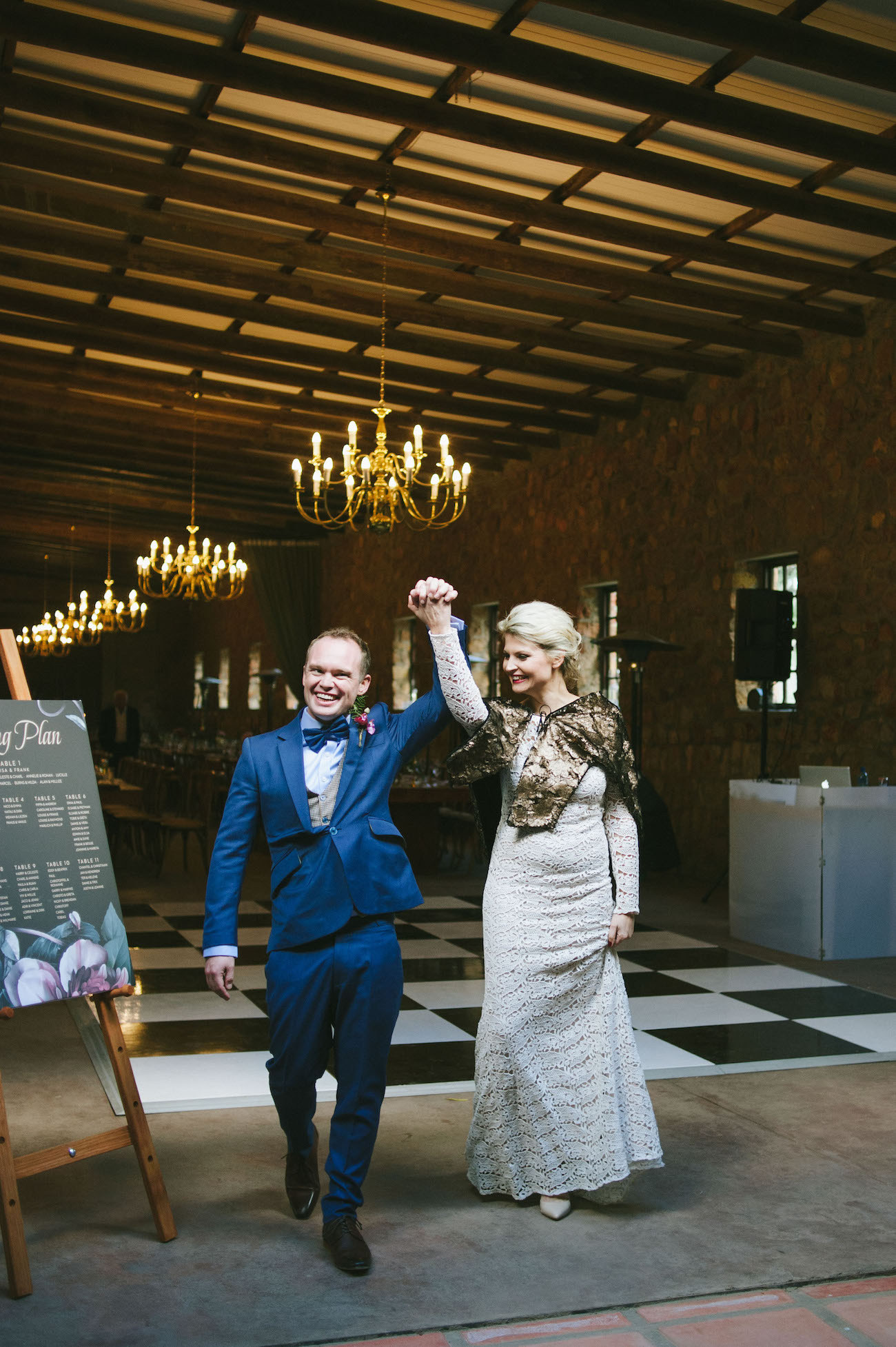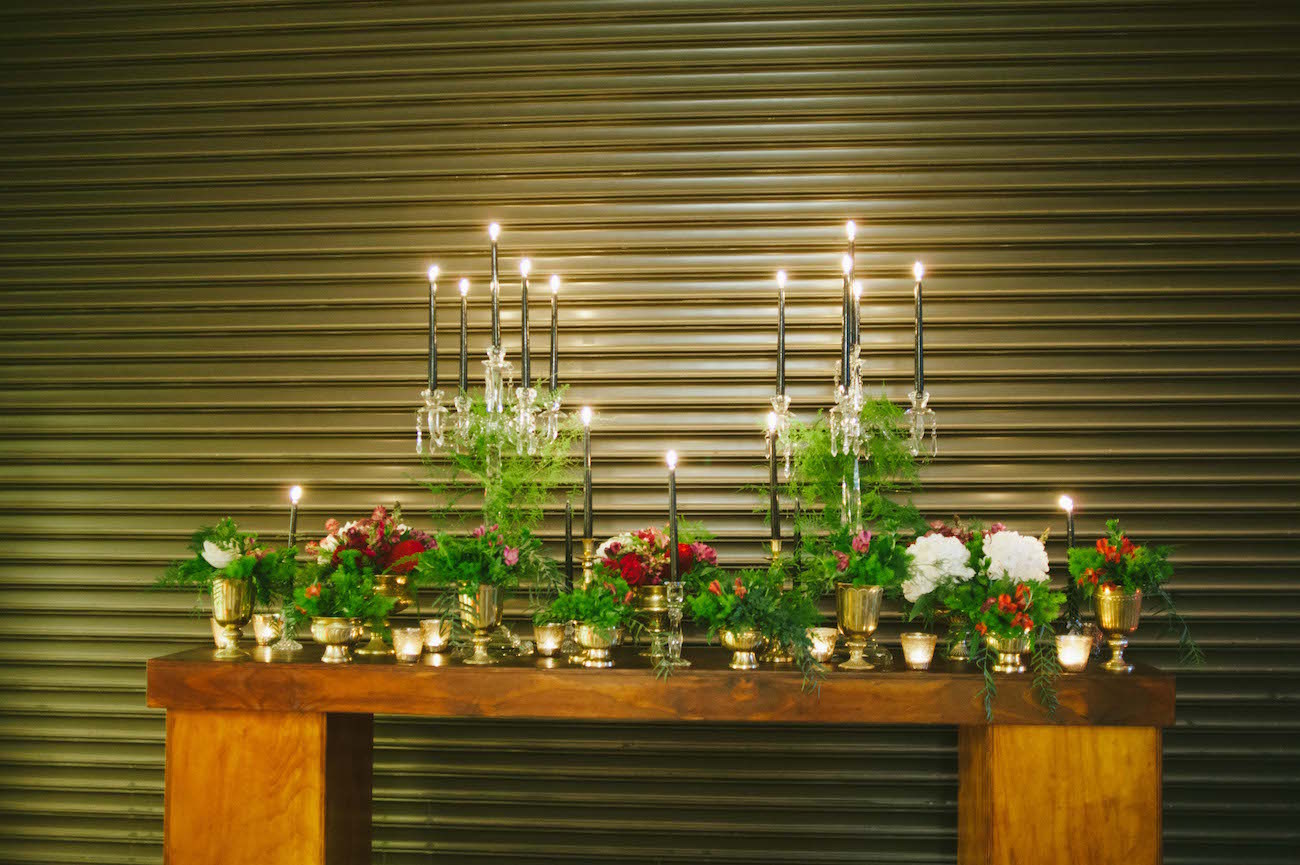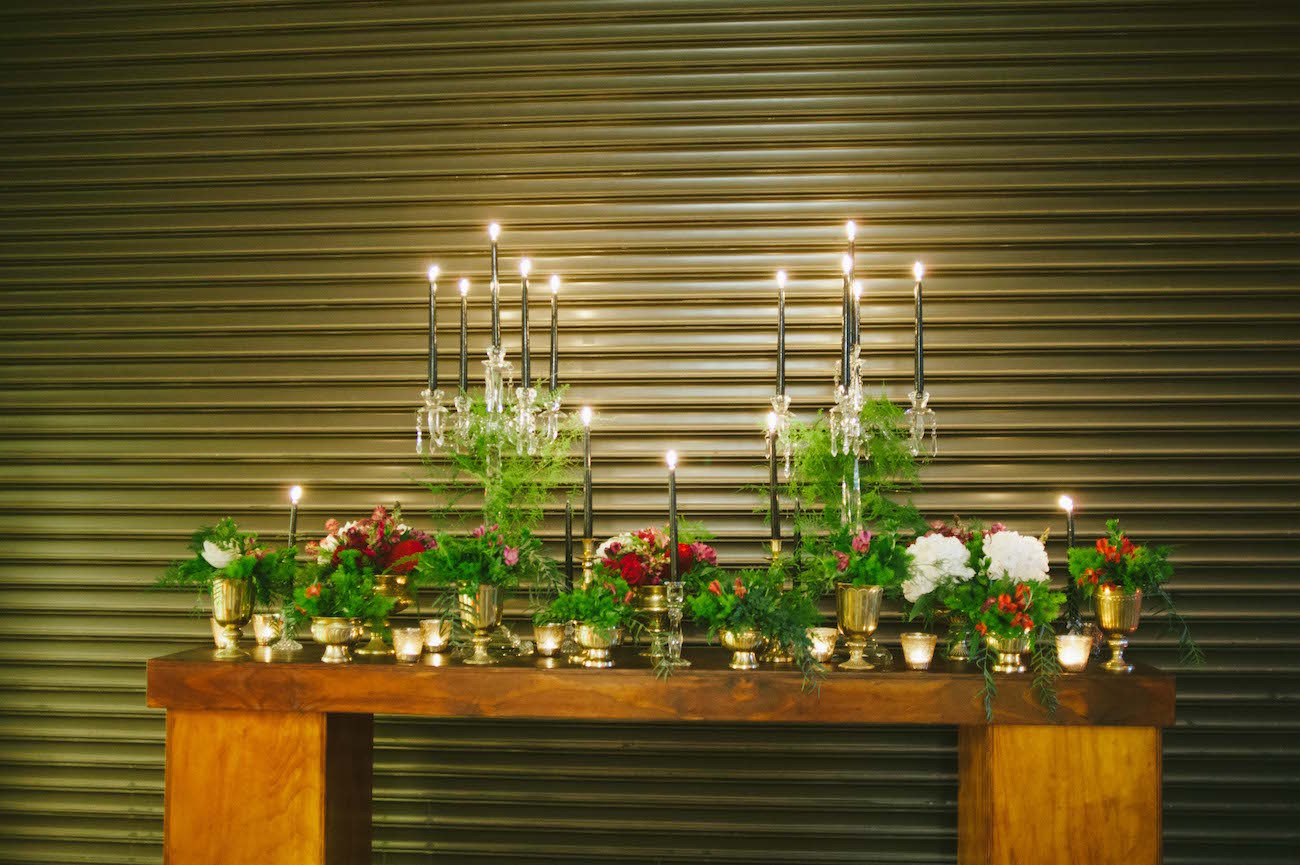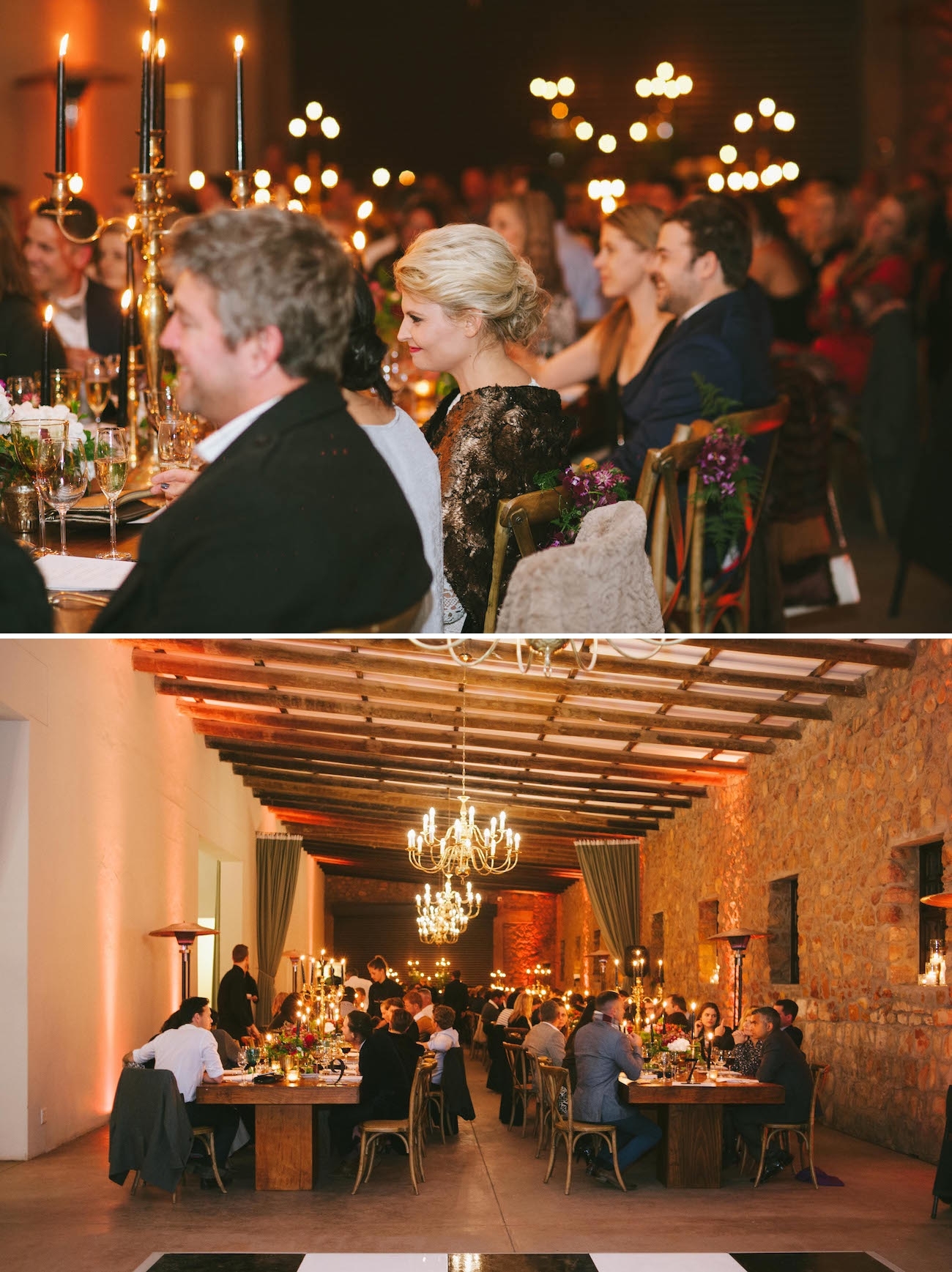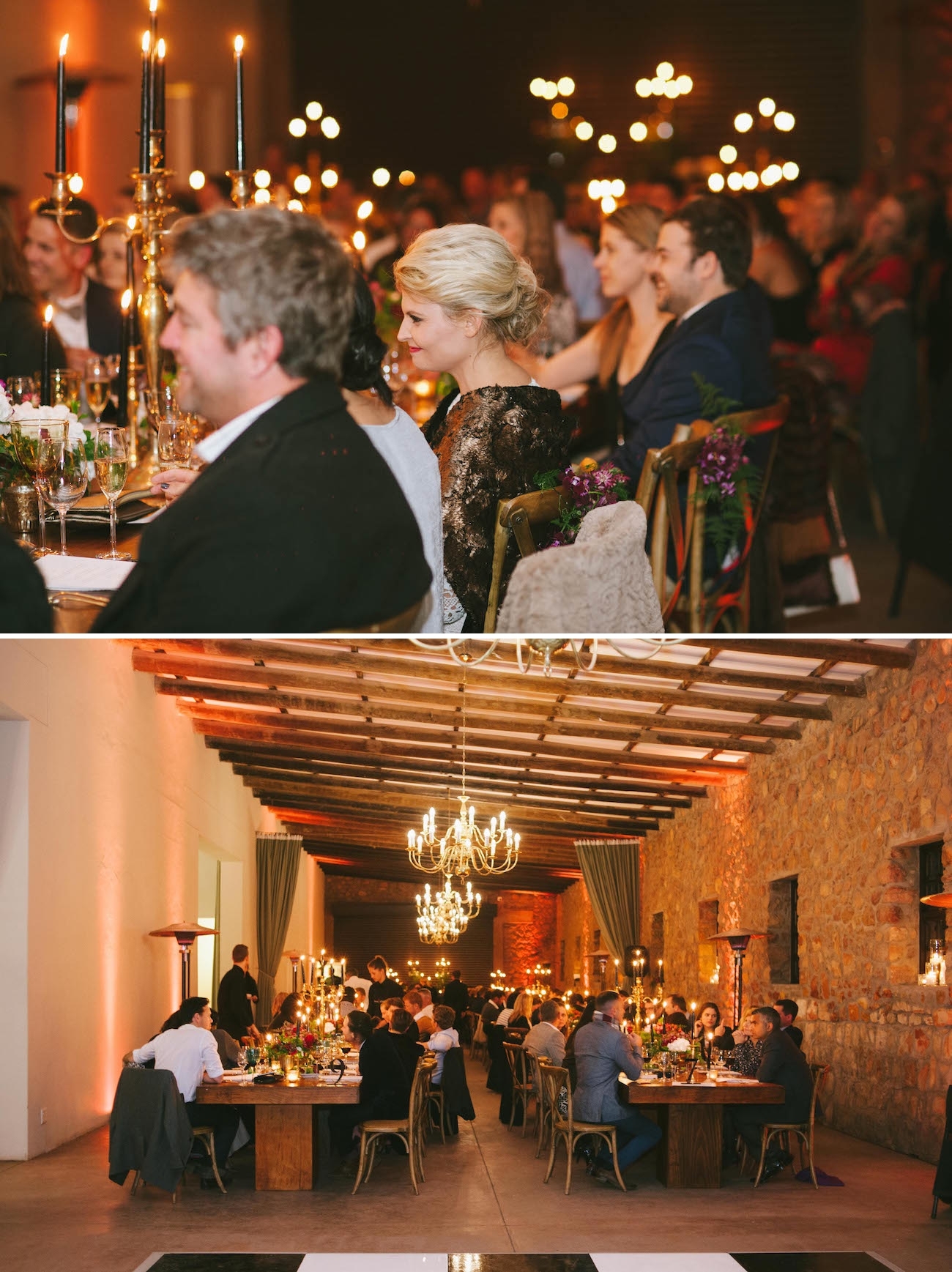 SERVICE PROVIDERS
Venue: Elandskloof Estate | Catering: 254 Catering | Photography: Natural Light Photography | Co-ordination & event design: Event Affairs | Flowers & décor: Kadou Floral Design | Stationery: Lara's Designs | Bride's dress: Robyn Roberts | Hair & makeup: Yolande du Toit | Hiring: Urban Tonic + Connecta-floor (dance floor) + Thirst (bar hire) | DJ: DJ Chopper | Other service providers: Truth Coffee + SMD Technical
Save