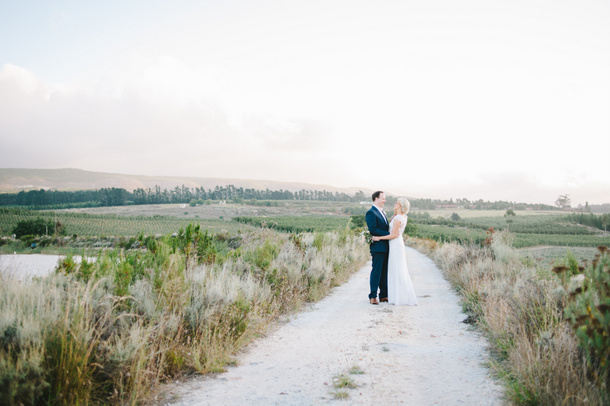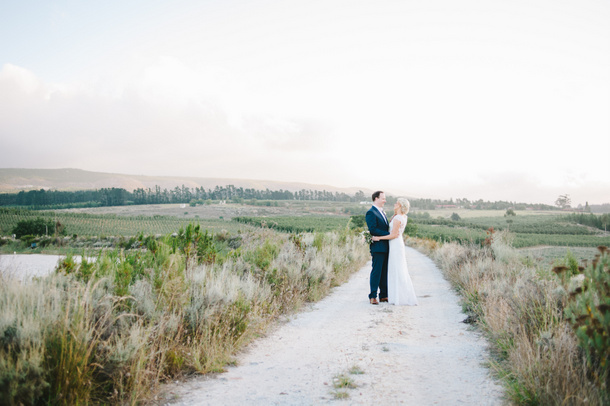 Hey lovelies, we're running a bit late today as Auntie Gabs is under the weather, boo. But I can't help but be cheered up significantly by today's beautiful, sunshiney wedding – it's like a summer afternoon all wrapped up into one pretty rustic package. Joelle is a true SouthBound Bride – not only was she a reader leading up to her beautiful country wedding, but we helped her find her exquisite wedding dress, by the talented Elbeth Gillis (yay, we love Elbeth). So it's no surprise that I'm crazy in love with Joelle's style – the soft palette, the little natural details, and of course the dreamiest photographs by SBB fave Maree Louw of Natural Light Photography. All just sooooo beautiful!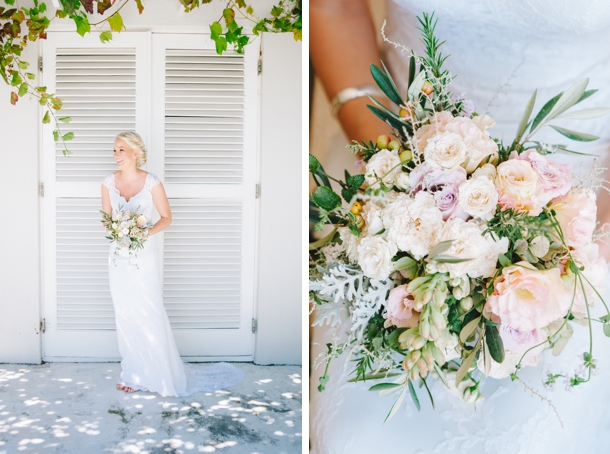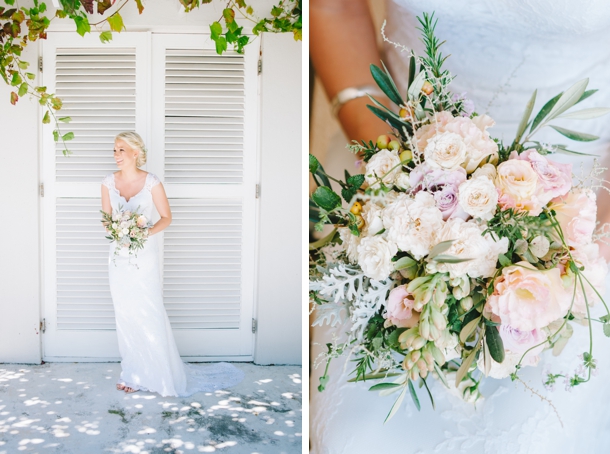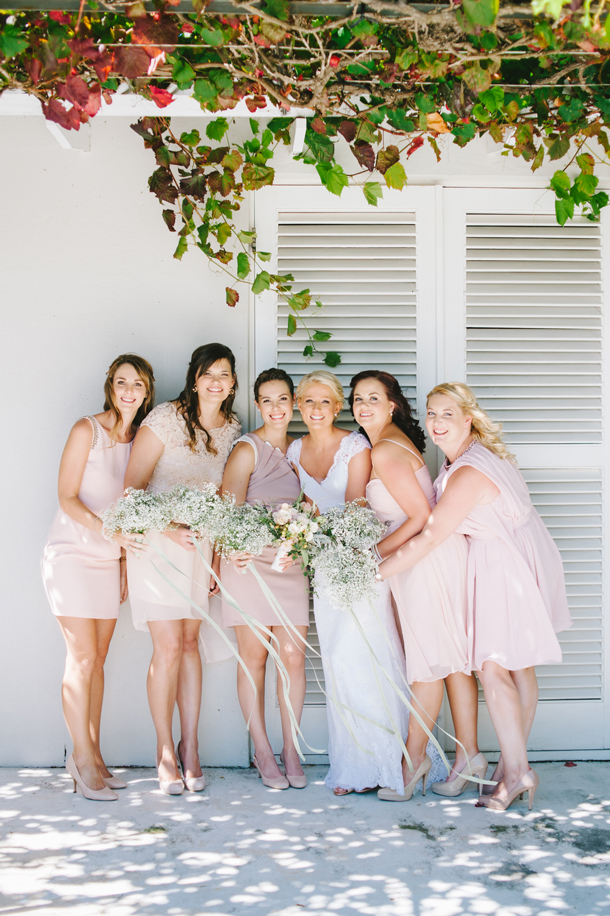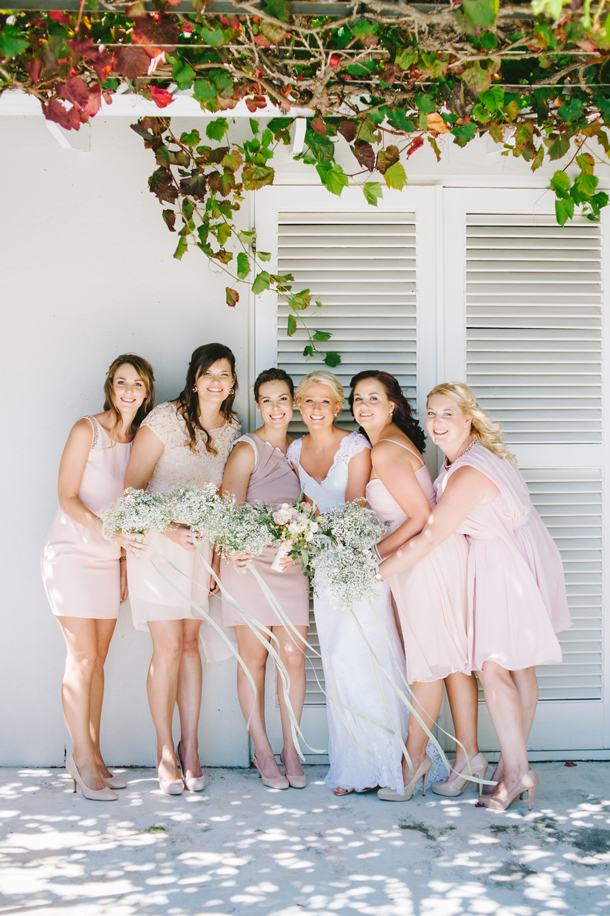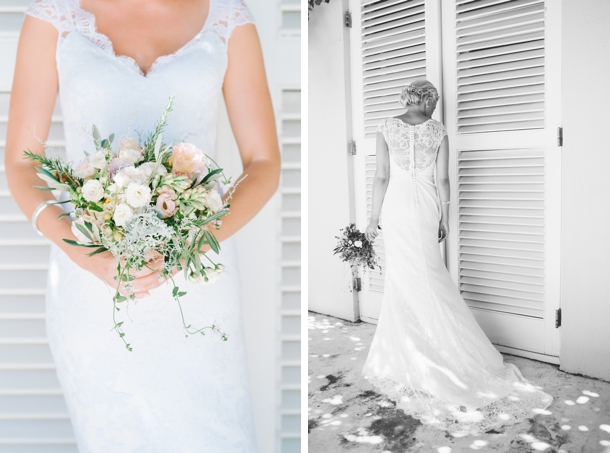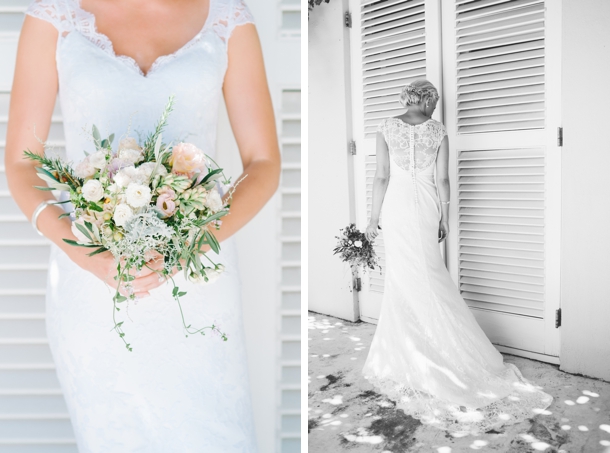 Love Story
We met at varsity, through one of our best friends, Jacqui, who was my roommate at Stellenbosch and one of our bridesmaids. We reconnected in London a year after I first arrived and have been together ever since (third time lucky for us!).
The Proposal
A massive surprise (which is no mean feat seeing as I tend to find things out and spoil surprises a lot), he managed to convince me that the only reason we were going to SA in December at such late notice was because there was such a good deal on flights and that before we joined his family on holiday, it would be nice to get away for a night in Franschhoek, one of my favourite places. I had the flu and didn't spot any of the signs… It was a really beautiful day, we were sitting on our balcony overlooking lavender fields with the sun setting over the mountains in the distance, having cheese and wine when he starting acting quite strangely… the best surprise ever! Rich had even scoured my Pinterest account for the ring I loved and had it replicated (thank you Pinterest!). Then we went off for a special dinner at Grande Provence to celebrate.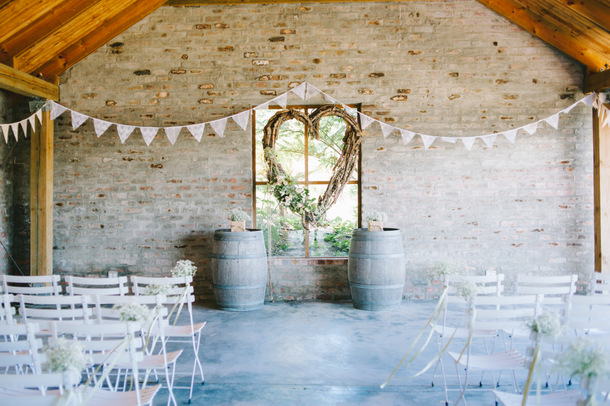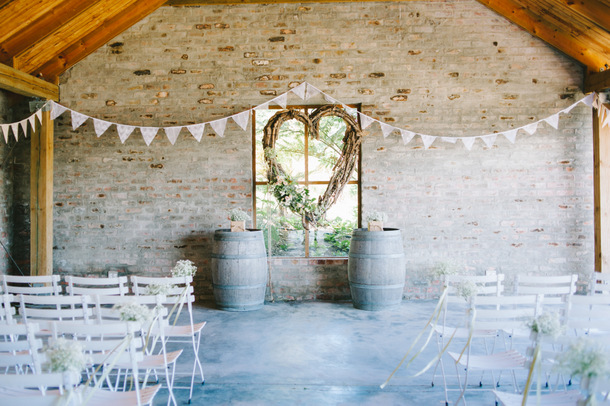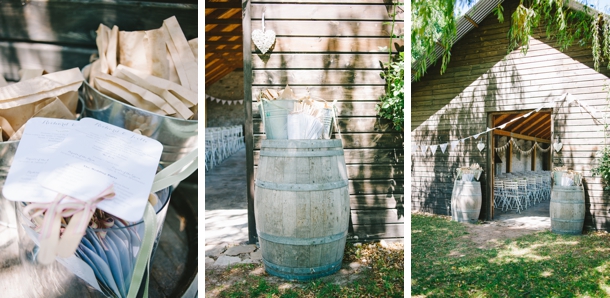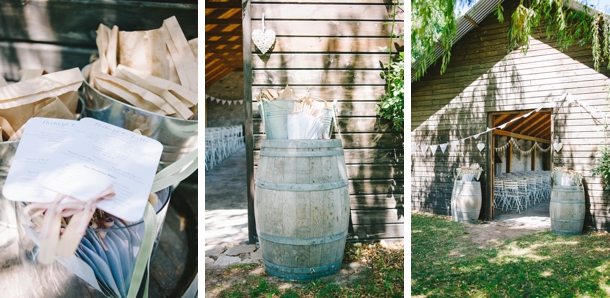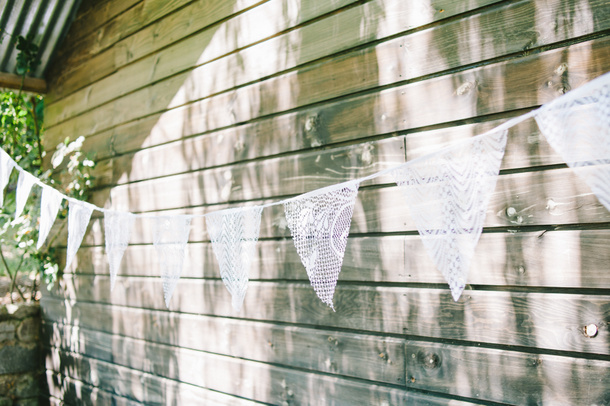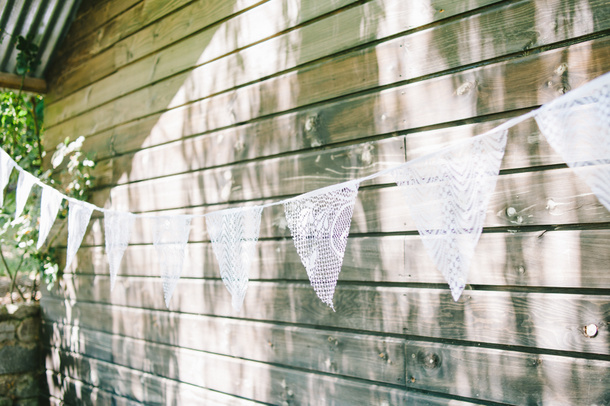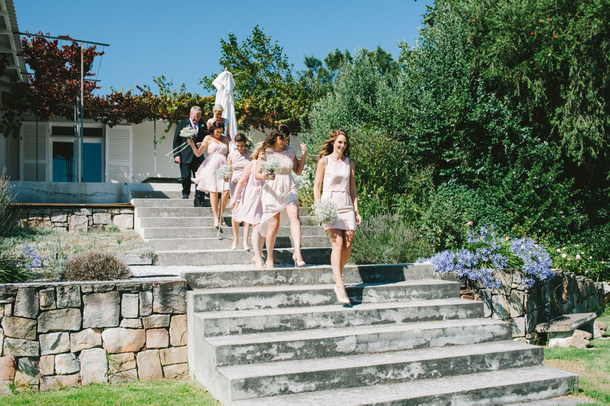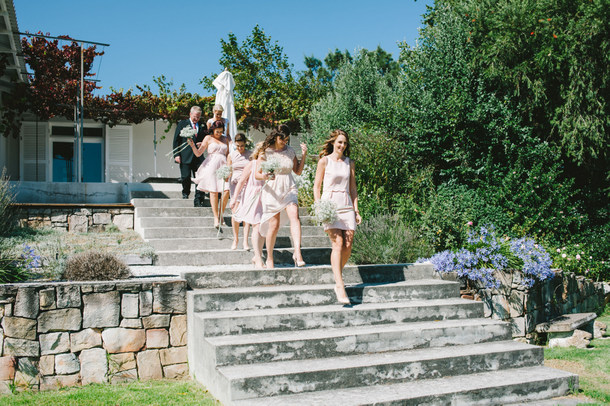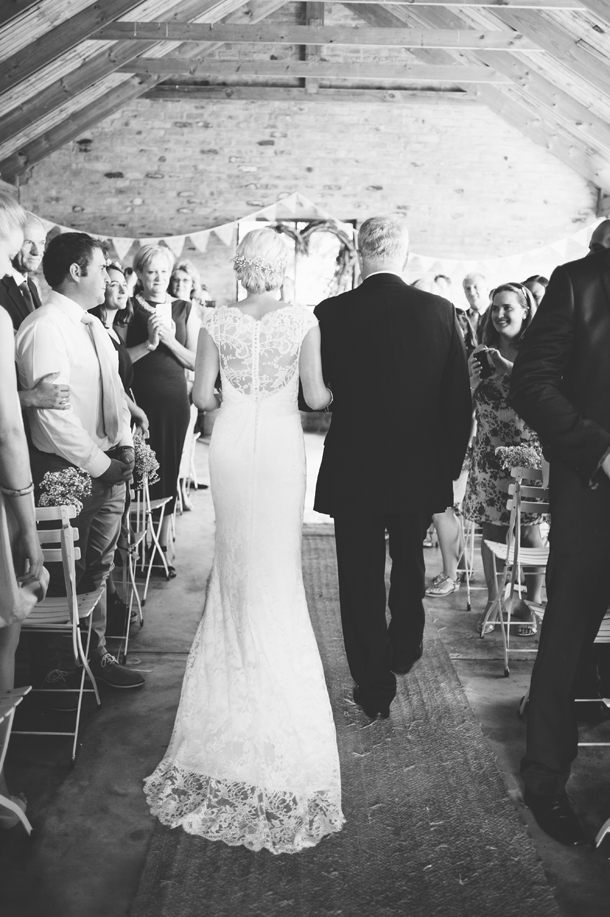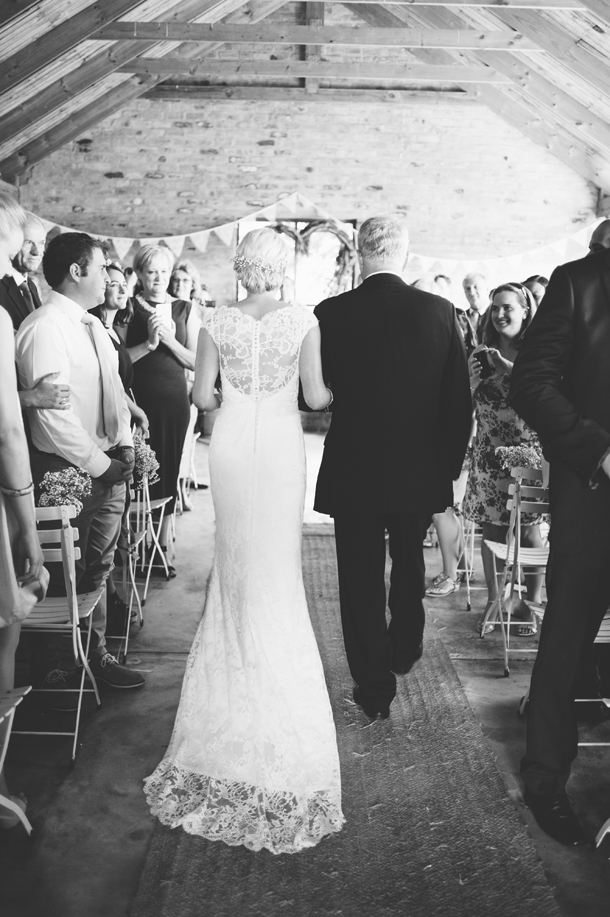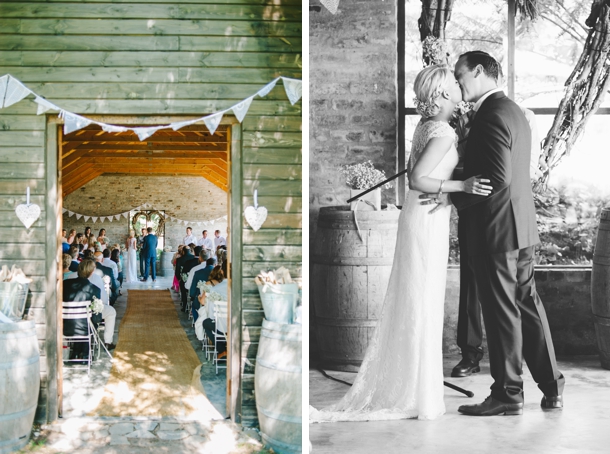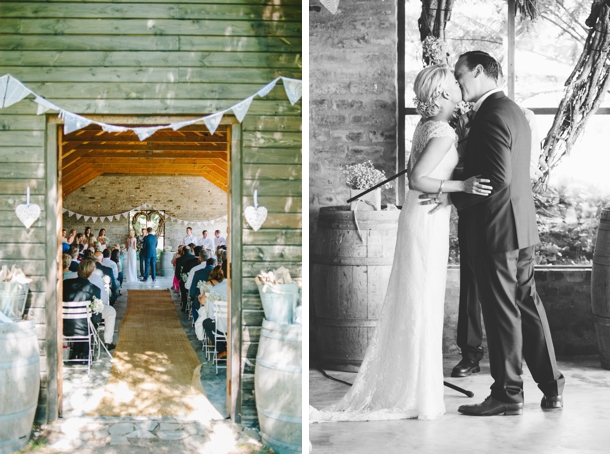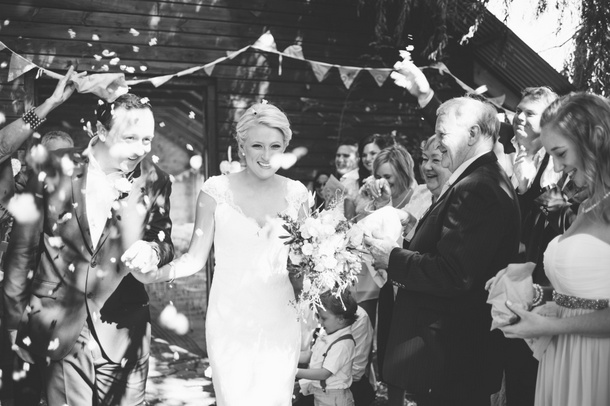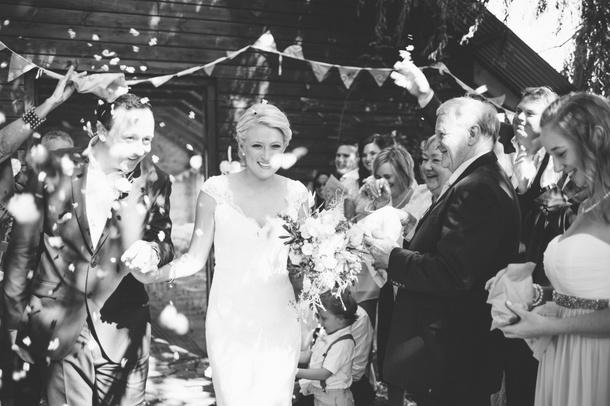 Wedding Style
We wanted to keep it quite natural with light colours and ended up with rose pinks, greens and greys. Of course, I used SBB as well as Pinterest and The Pretty Blog for inspiration.
The Venue
We looked online for ages and narrowed it down to a few options for when we were in SA but weren't convinced by any of them. Feeling quite dejected, we decided to try Rockhaven Farm (even though it wasn't a wine farm which was the original plan) and we fell in love! We loved how rustic the venue was, that is it unique and that we could do everything at one place. I fell in love with the boathouse where we got married and the farm. Also we had heard how amazing Liz and Mike's (the owners) food was which was quite important to us as well as how great they are to deal with. It was the perfect fit.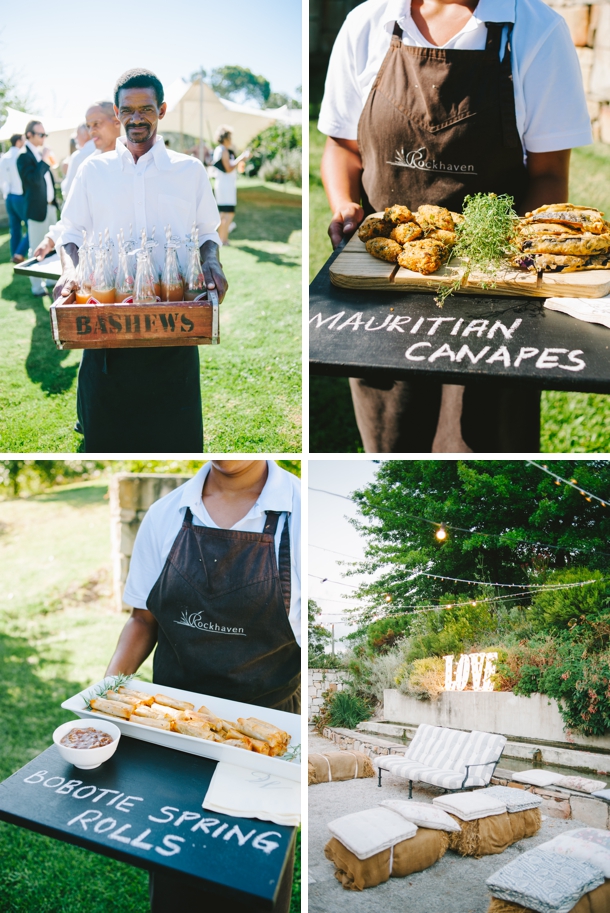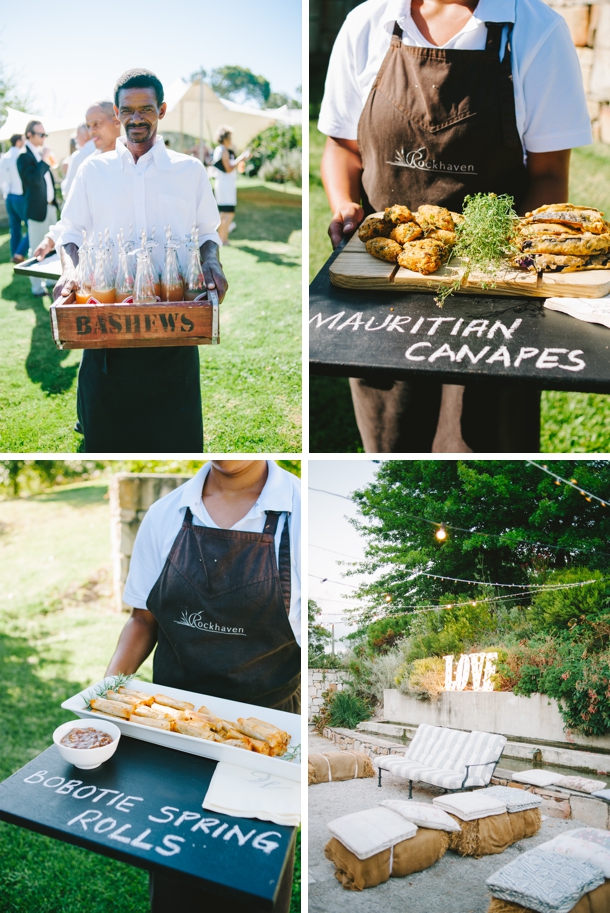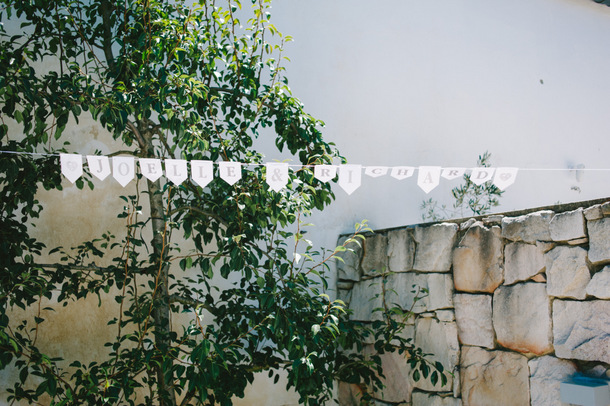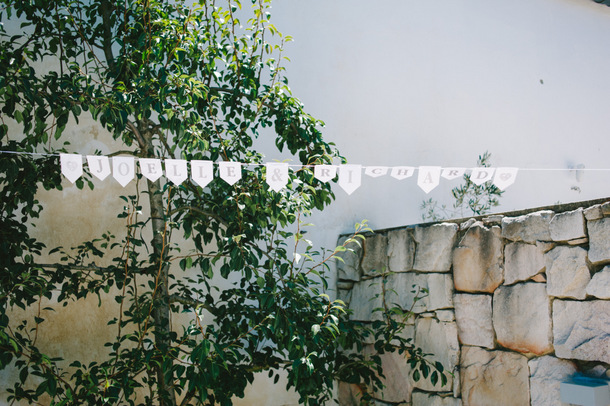 Wedding Planning
Rich is a planner so everything was timed to perfection and I wanted to be involved at every step, detail and decision. We love a good tracker and all our detailed planning helped the day go so smoothly!
The Wedding in 3 Words
Magical, emotional, unforgettable.
DIY Elements
We did quite a bit of DIY considering we planned it from London and brought everything with us! Bunting (Rich didn't think I could make enough, I got to 35m which was plenty and learnt to sew in the process thanks to my one bridesmaid!), name tags, table seating plan, bridesmaid presents of a white dressing gown which I personalised by adding wedding ribbon on the tie.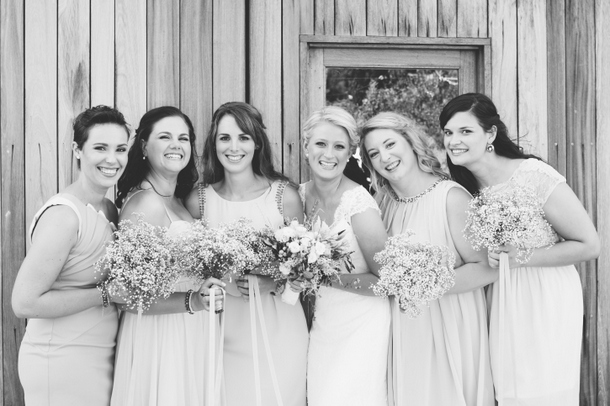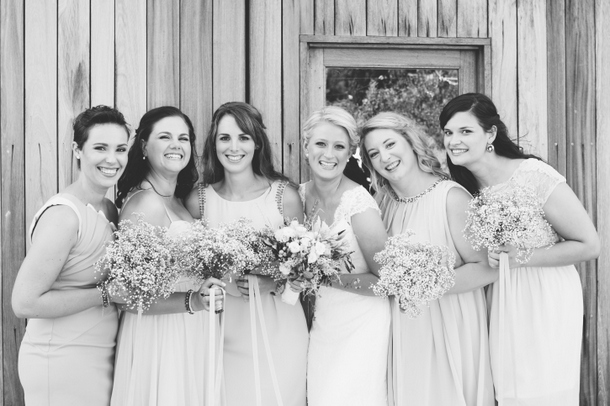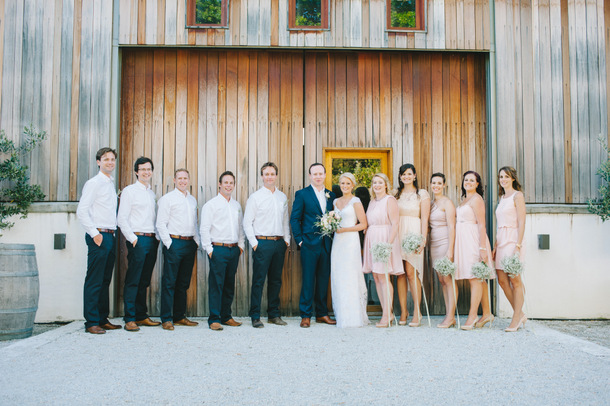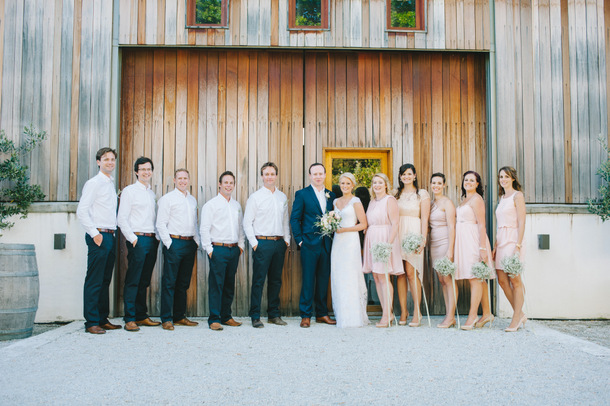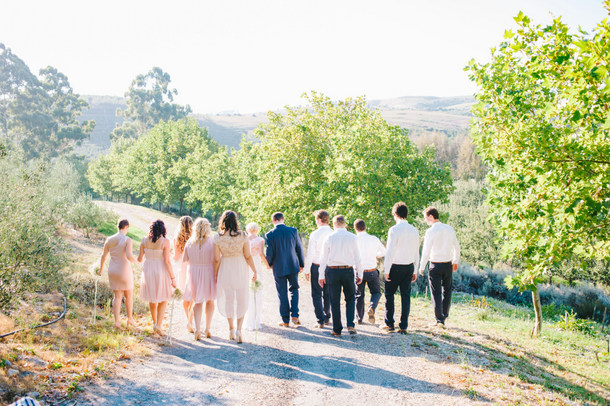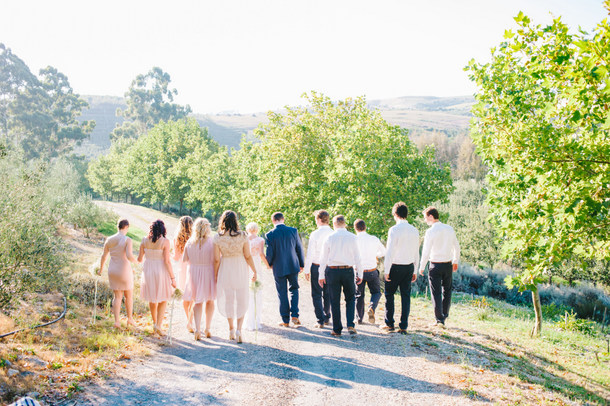 The Flowers
I really wanted peonies to feature as they are my favourite, however they weren't in season in February so we went for open garden roses, crème clusters, green hydrangeas, and gypsophila. I asked for quite a bit of foliage such as olive twigs, rosemary and mint because I didn't want it to look too 'girly' and because I wanted a natural look and Elmarie also added in some seasonal surprises. Our confetti was popcorn, rosemary and lavender!
The Dress
I tried on loads of dresses in London but couldn't find anything that I loved (except for a Jenny Packham that was way more than I wanted to spend) and then I saw a supplier spotlight on SBB for Elbeth Gillis, followed the link and fell in love with 'Edith'. When we went back to SA, I tried on the sample and that was it! Elbeth and I changed the back of the dress as I loved the lace back look from one of her other dresses.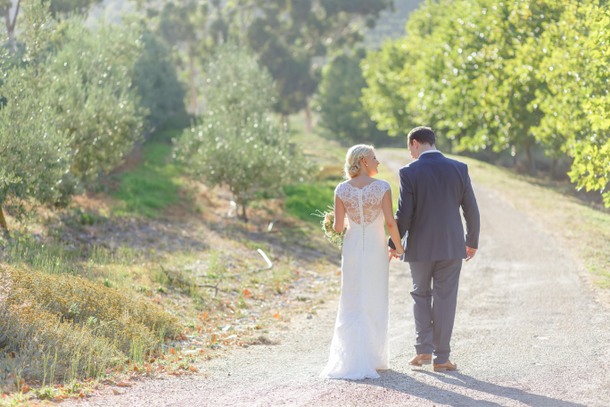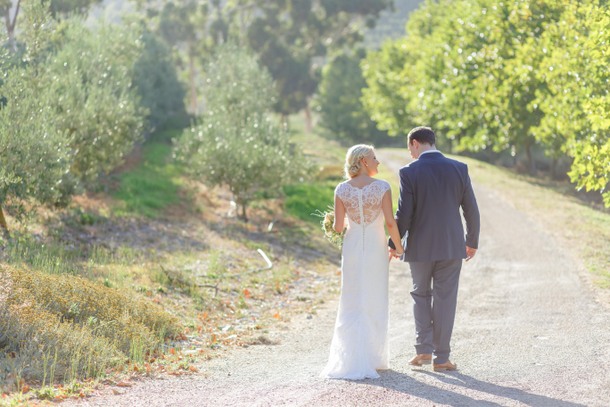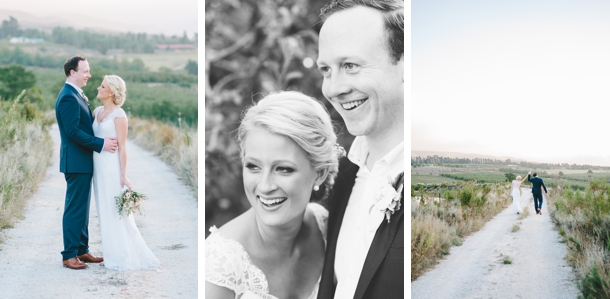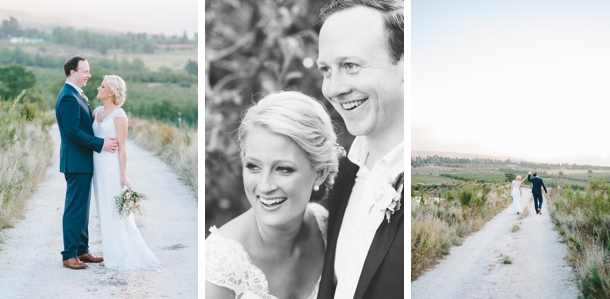 Memorable Moments
Being pronounced husband and wife and spending time with all our family and friends that made such an effort to be there for us. More than half of the 140 people at our wedding had travelled from far to be there so it was great seeing everyone together in one place. To be surrounded by the best people in the world knowing that they are all there just for you was the best!
Proudly South African Details
For the canapés, we had bobotie springrolls and mini braai broodjies and as my family on my Dad's side is Mauritian, Liz made delicious Mauritian canapés such as gateaux piments and aubergine frites. We had mini koeksisters on the dessert table, which are one our favourites, and my mom brought Napolitains (another Mauritian touch) from Durban as we couldn't find anyone to make them in CT. We also brought a little bit of the UK culture with us as we had a late night snack of roast gammon rolls to keep everyone going and a whiskey and cigar bar that went down quite well. Our red wine was Seven Steps Syrah which is really special to us as it is Rich's brother Travis's wine label.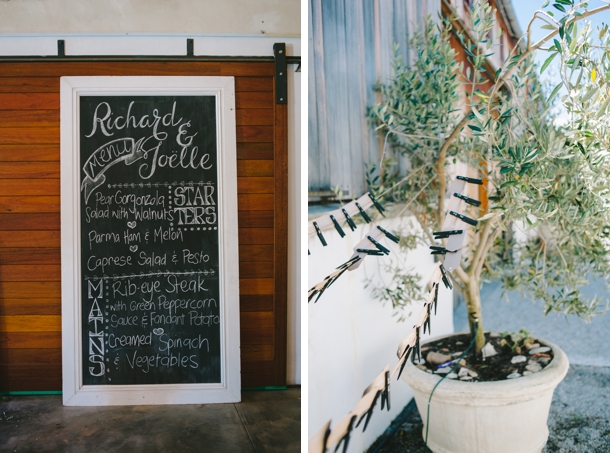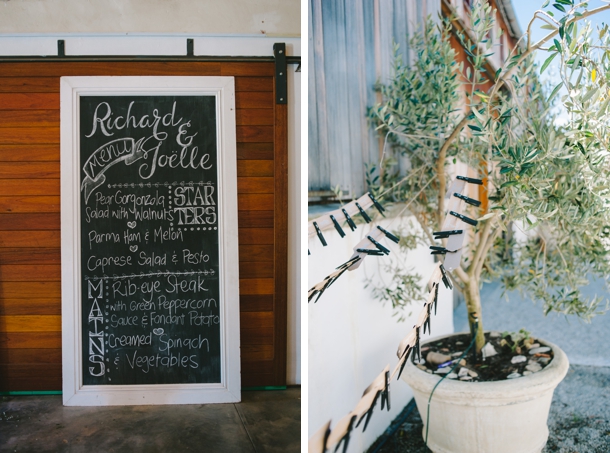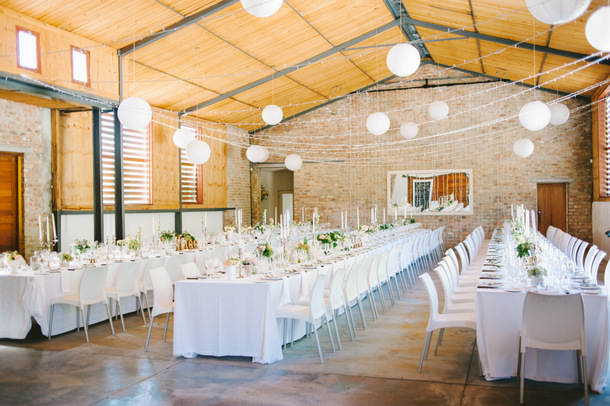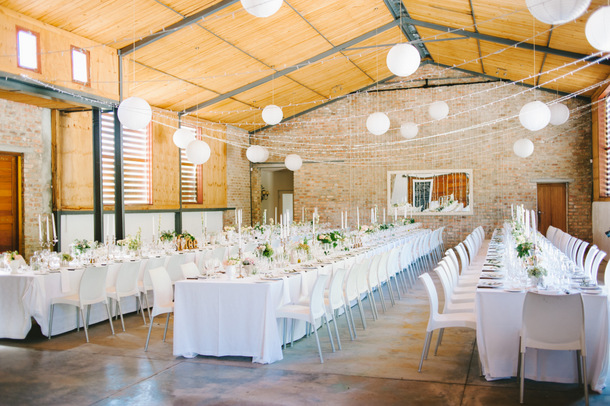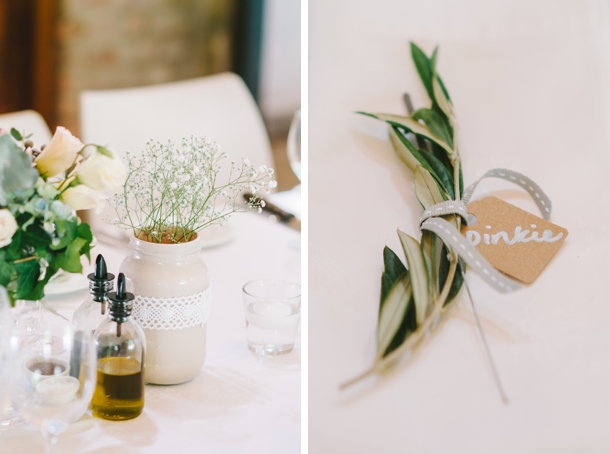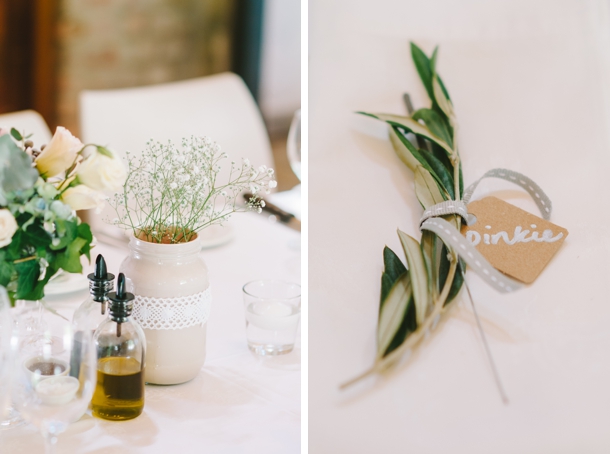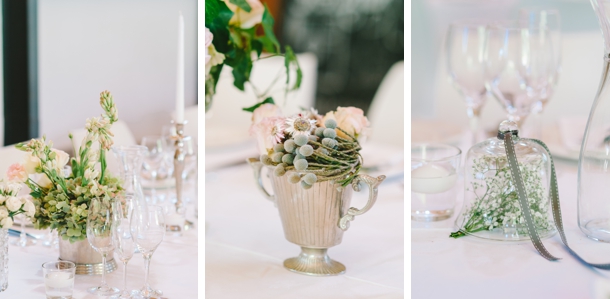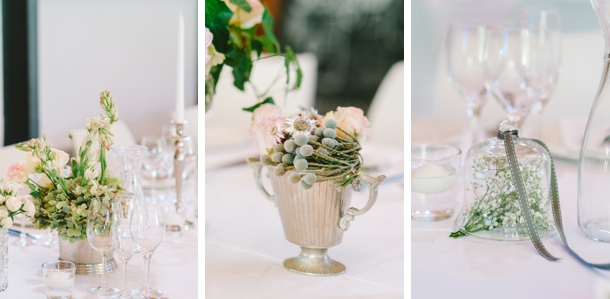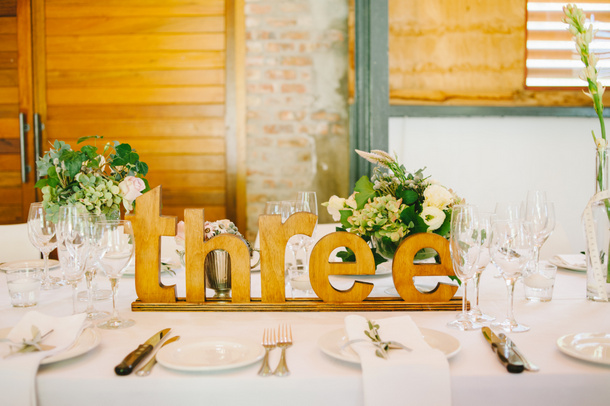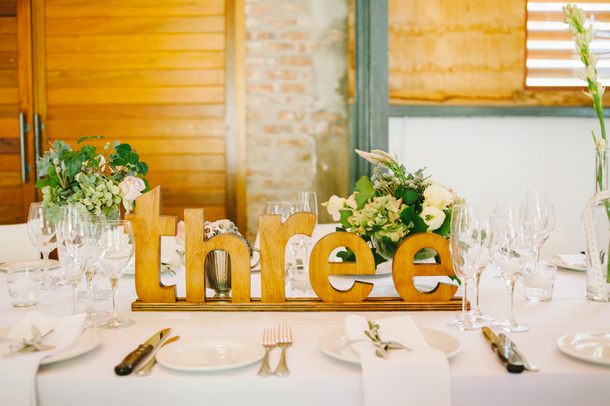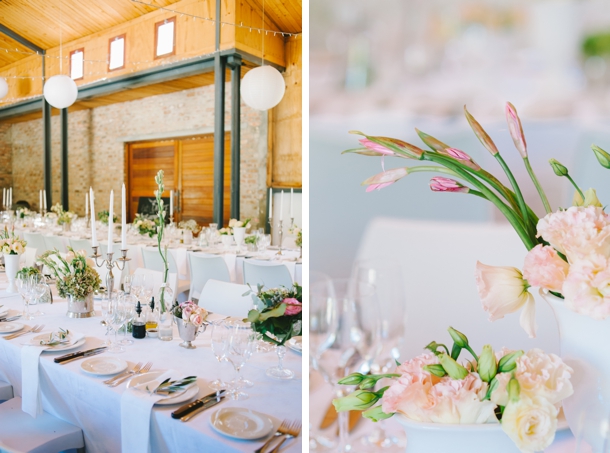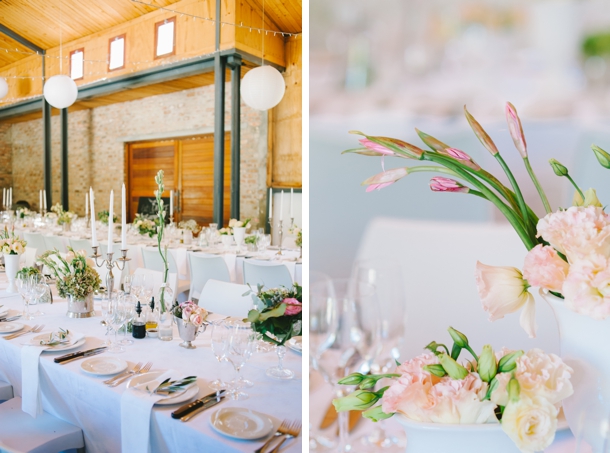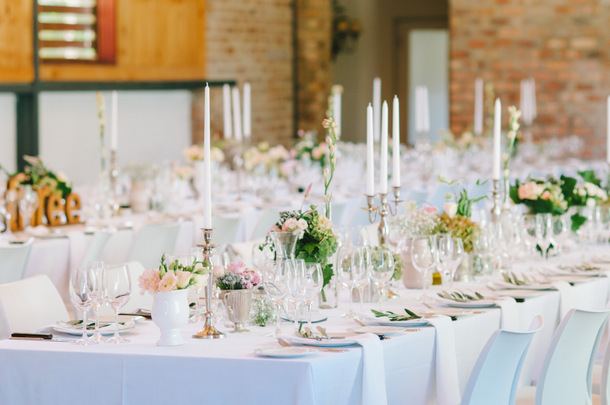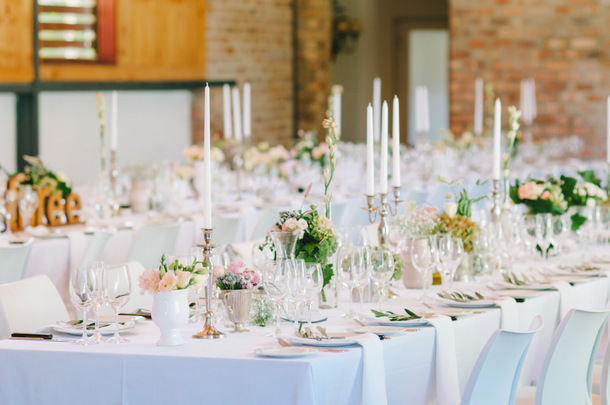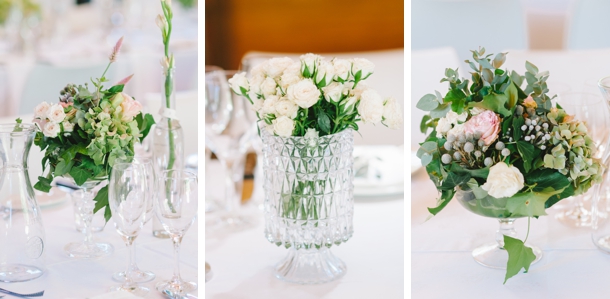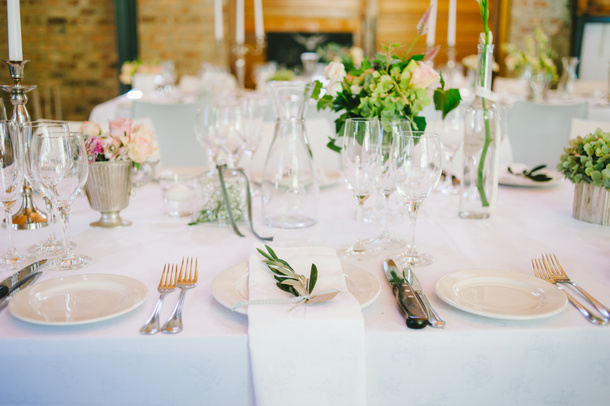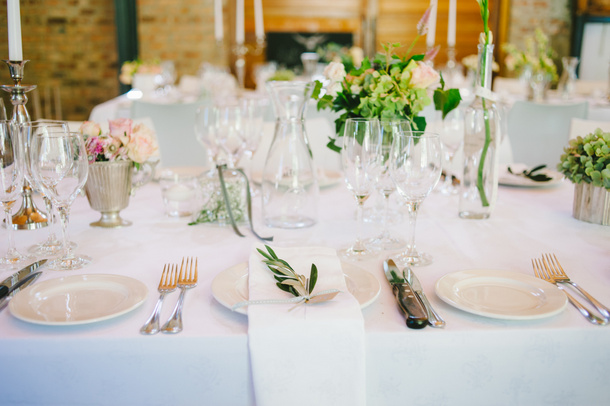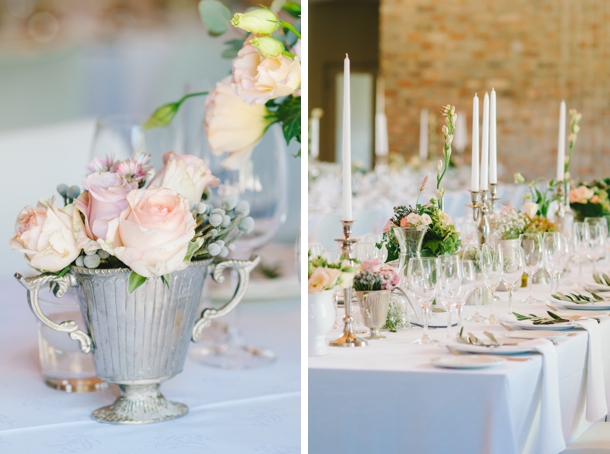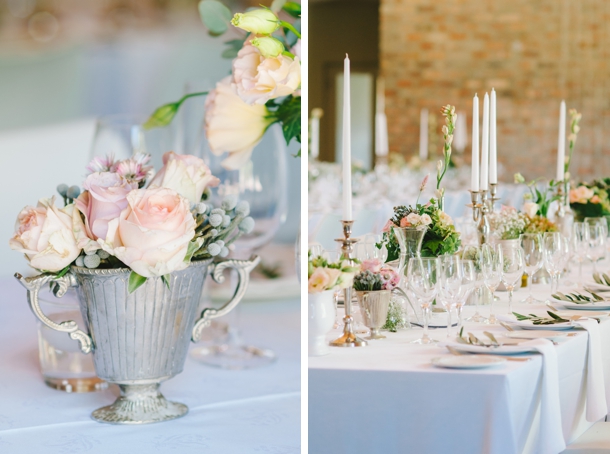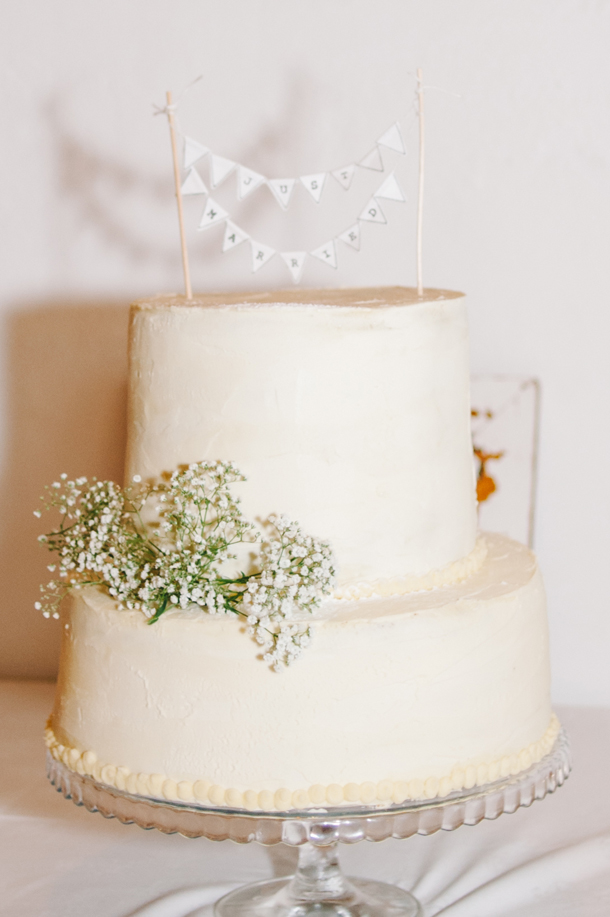 The Honeymoon
We had a week before the wedding in a villa in Camps Bay with some friends that had travelled to Cape Town for the wedding which was a great way to relax for a few days before the wedding but also meant that we didn't have loads of time for our honeymoon. So Rich chose to keep it local and a complete surprise. I was treated to Grootbos for four nights which was just amazing and we were completely spoilt. We are planning on a relaxing break in a few weeks' time to Bali.
Advice for Future Brides & Grooms
Decide what you want to focus on in terms of budget, for us it was the photographer, the band as we wanted a great party and the food because we're both quite foodie people (it's my job!). We also decided to have a videographer only about a month before the wedding and we are both so happy we did. To be able to have all those special moments for us to relive is going to be the best!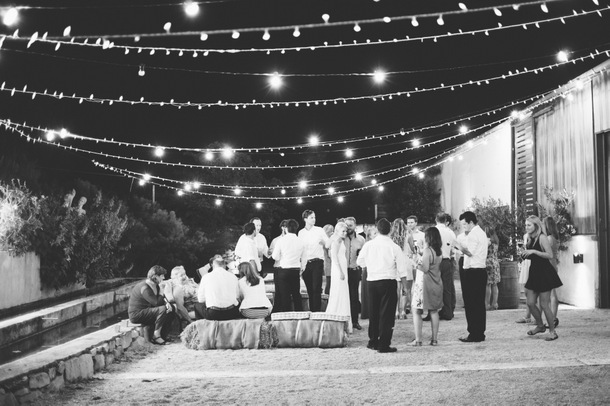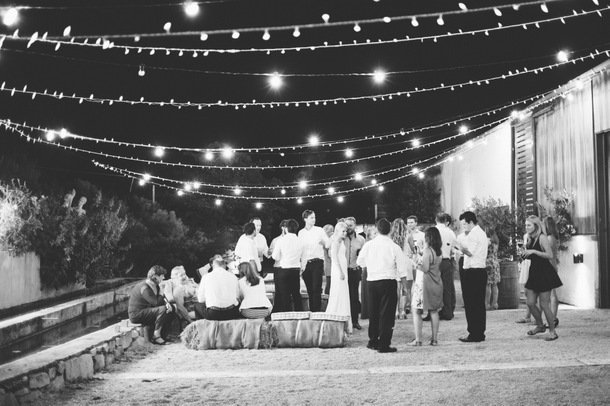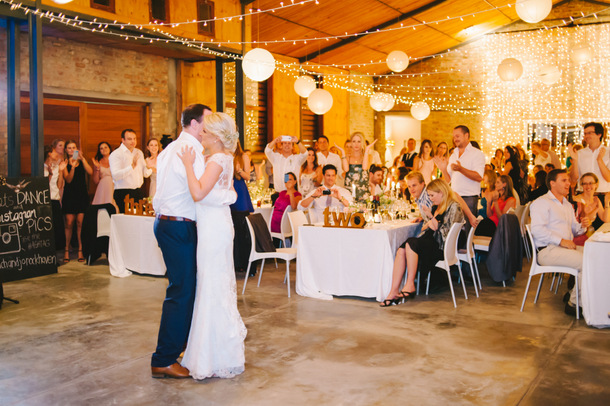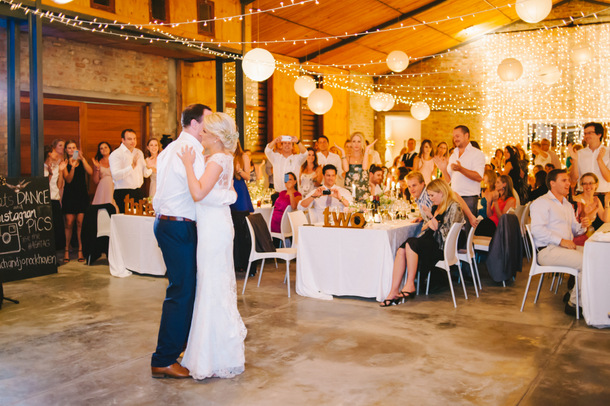 You can see more from this wedding on the Natural Light blog.
SERVICE PROVIDERS
Venue & catering: Rockhaven Farm | Photography: Natural Light Photography | Video: Bradyn Hopking | Cake: Janis Viljoen | Flowers & décor: Elle Fleur | Stationery: Leigh and Amy from Doodles Laser | Bride's dress: Elbeth Gillis | Hair & makeup: Sanmarie Hair & Makeup | Bridesmaids' dresses: ASOS, Ted Baker, Oasis, Miss Selfridge, Forever New | Groom's attire: Marks & Spencer and TM Lewin | Hiring: My Pretty Vintage;and Nadia at 4EveryEvent | Entertainment: Me & Mr Brown | Minister: David Hill