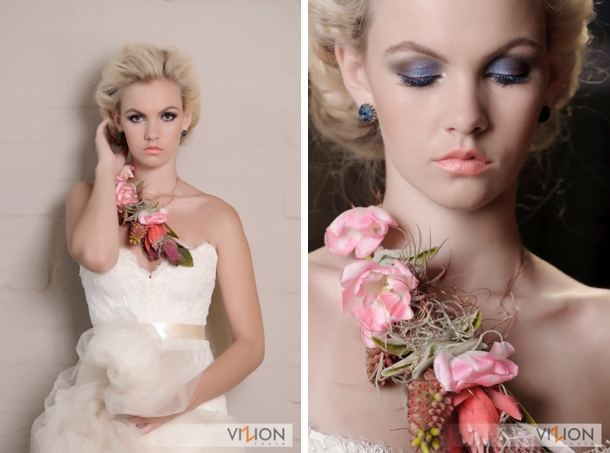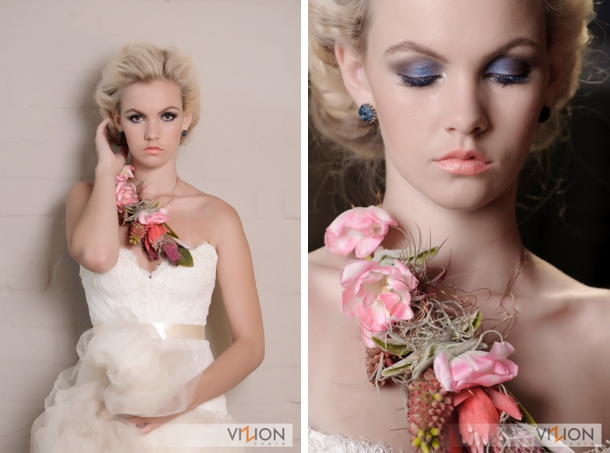 A lot of the inspiration we share here is countrified or beachy – and after all, there's a huge chunk of South Africa and beautiful South African venues that are situated beyond city limits or even in pockets of countryside within them. But I think city weddings are on the up – especially with some gorgeous city venues especially in Joburg. And while this style isn't for everyone, I personally adore urban style – there's something so elegant and sophisticated about it, and I adore the contrast between industrial textures like steel, glass and brick with soft tulle or verdant blooms. So I'm thrilled to be bringing you today's styled shoot by a fab team including the dynamic Vizion Photo and Celeste Styled Events. You may have seen it in the previous issue of our fave magazine, Wedding Inspirations, but here is an extended look at all the lovely details, including two swish tablescapes, two variations on the bridal look (LOVE the denim jacket, and that floral neckpiece – wow!), and even a pie 'cake', all set against a slick, modern backdrop. Be inspired!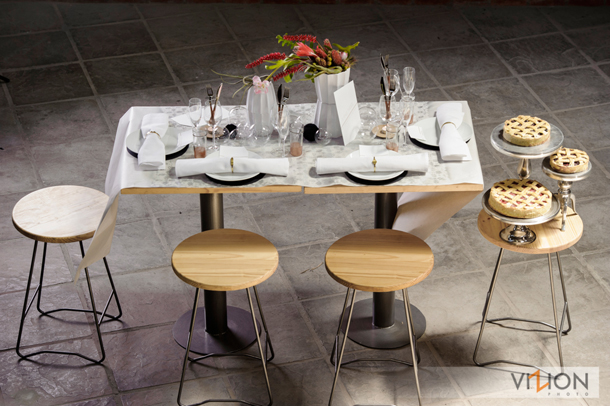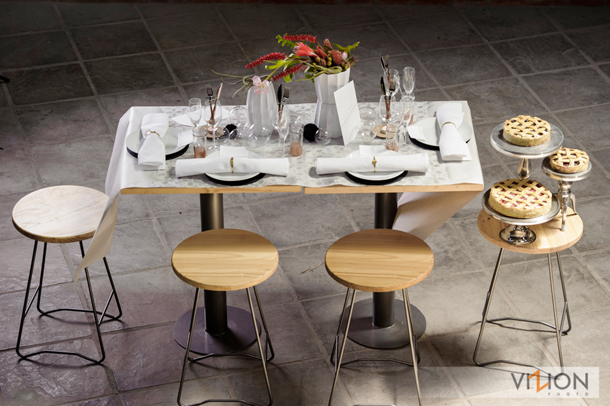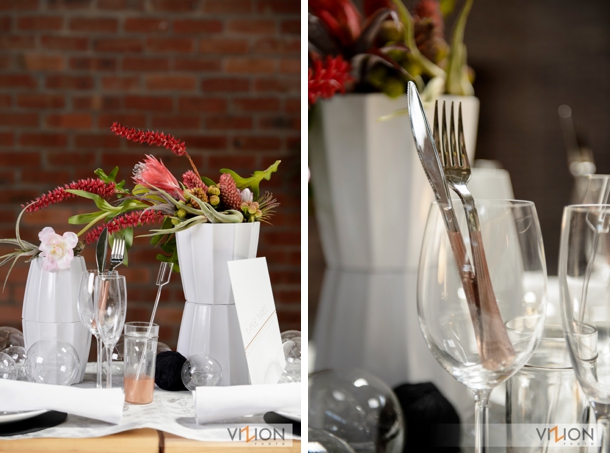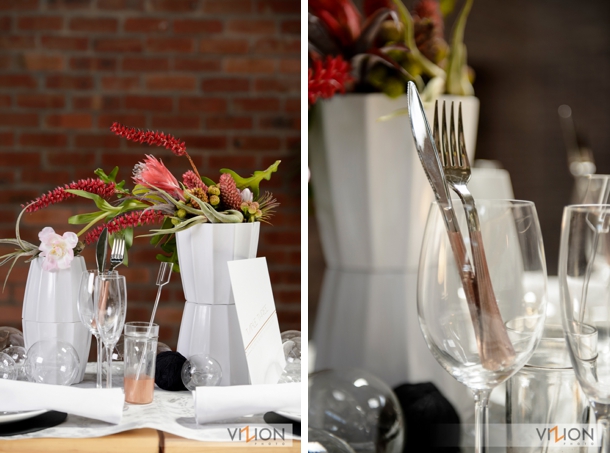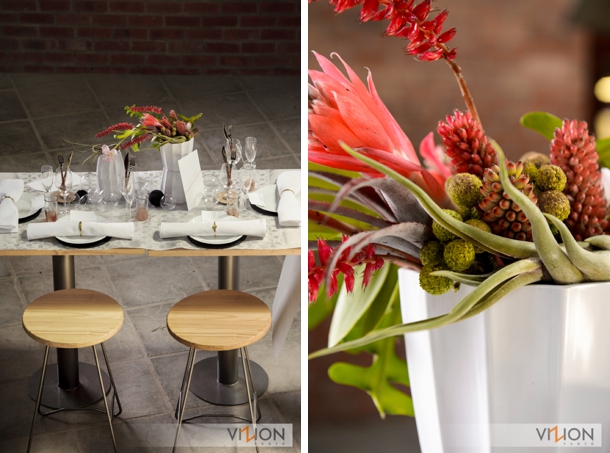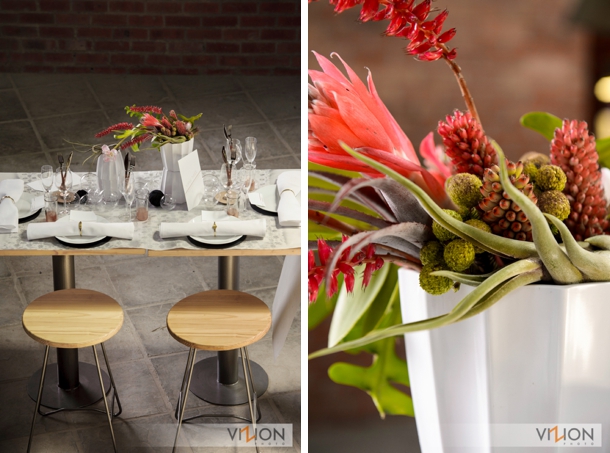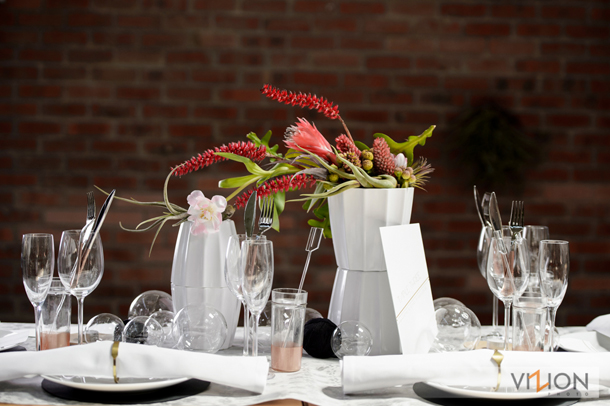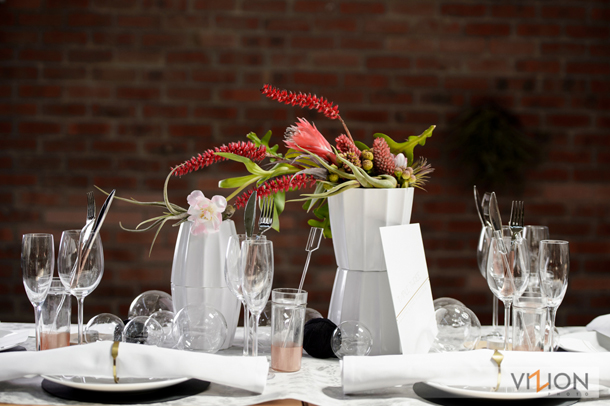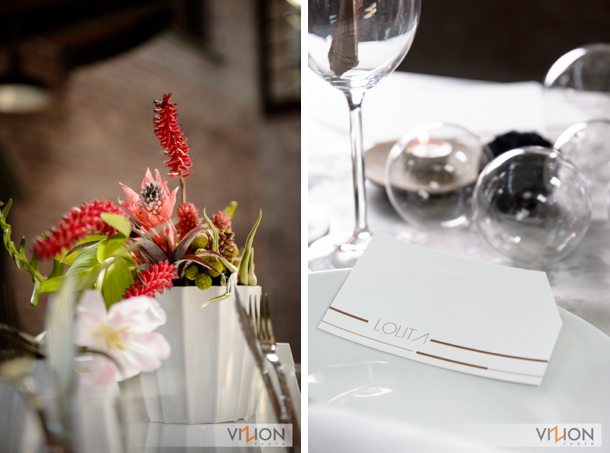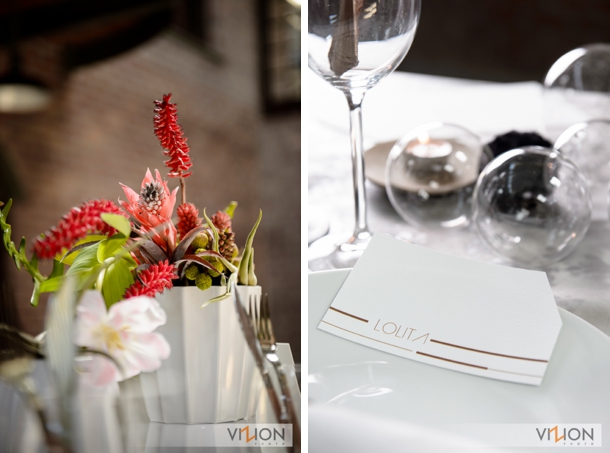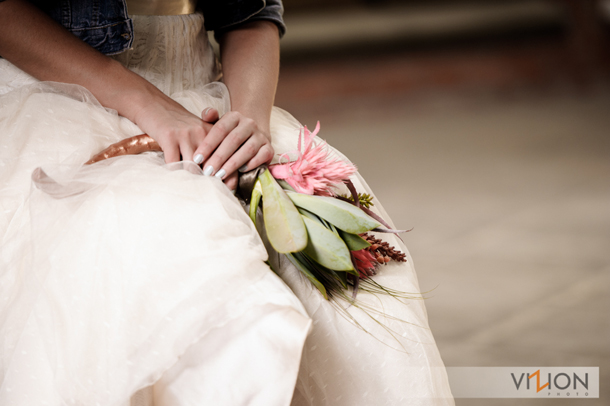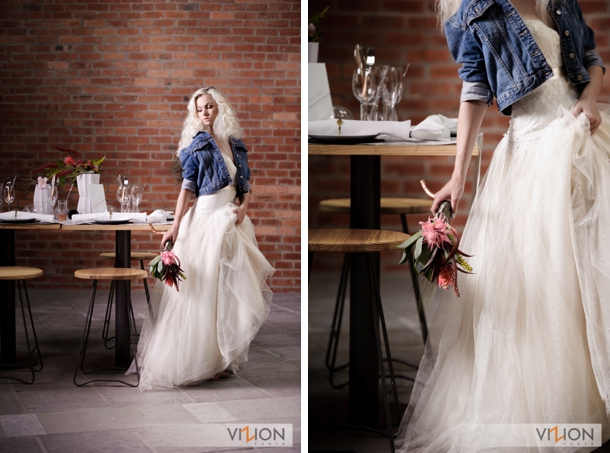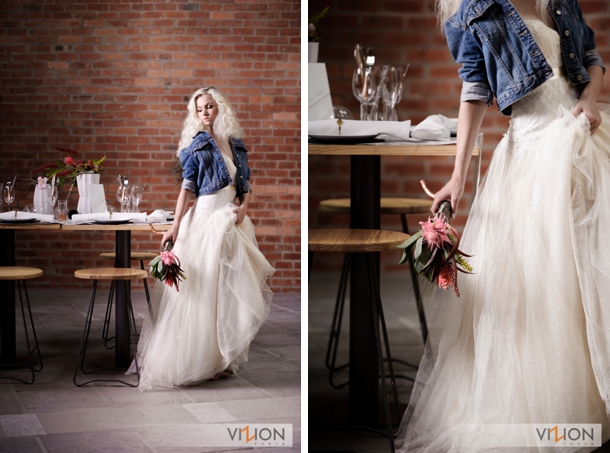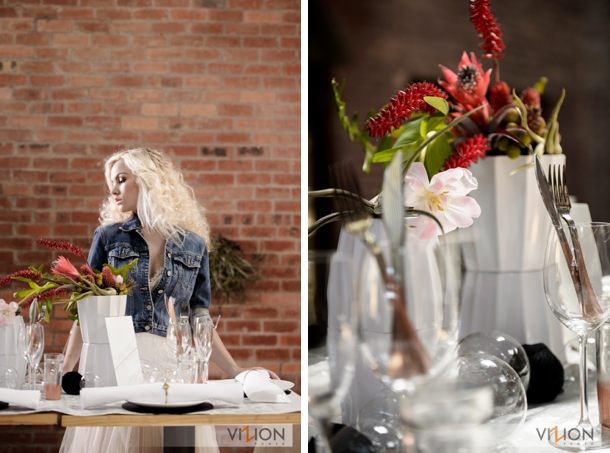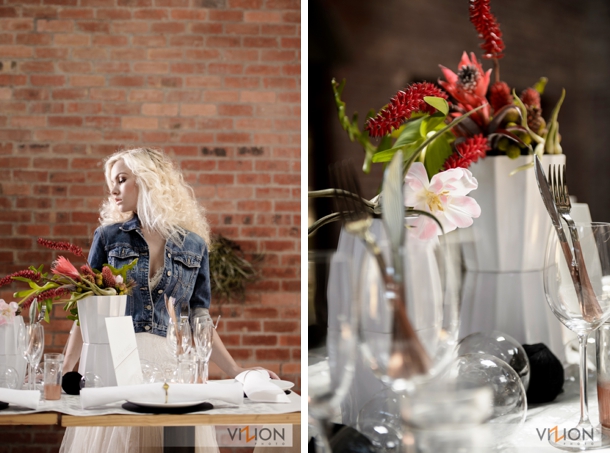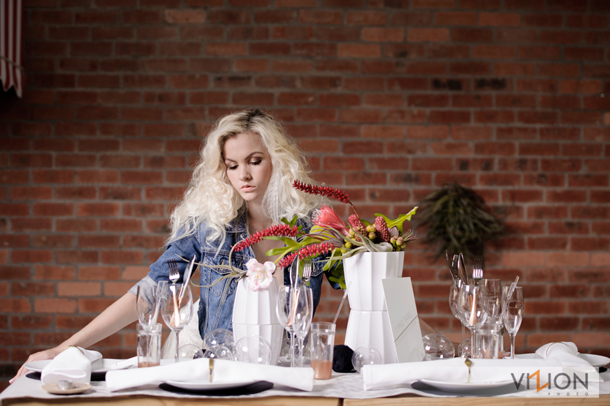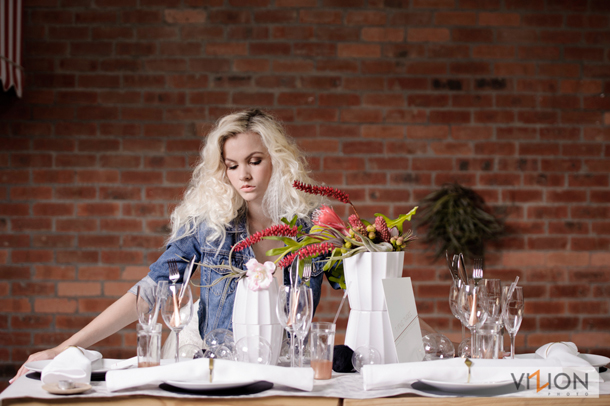 Here's some background from stylist, Celeste:
We wanted to showcase a modern wedding fit for those in the urban jungle. Too often overlooked, with most clients looking for a garden/vineyard or nature inspired venue, this too can be a super-chic theme that can be played up to such a great scale making use of materials otherwise overlooked within our industry. The idea was to broaden perspective on available elements, settings and the combination thereof. As such, our Urban Romance shoot is a fusion of modern day architectural design and construction. A strong colour palette of denim blue, grey, black and white, and softer peaches and blushing pinks which were set off on bare fixtures. This gave us an unpretentious, minimalist, and clean cut industrial look that will catch the attention of jet setter clientele – those out to make a statement but in a bold, no-frill, kind of way.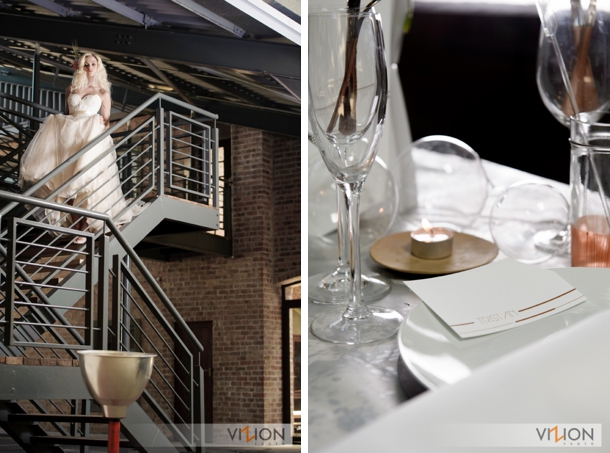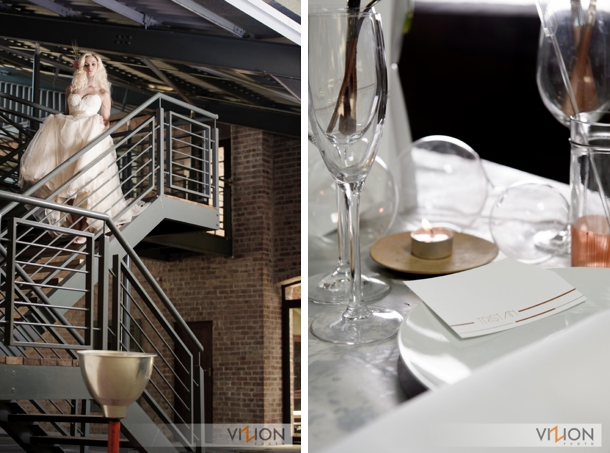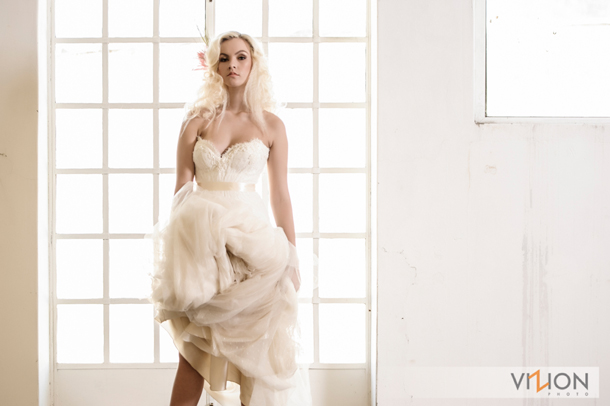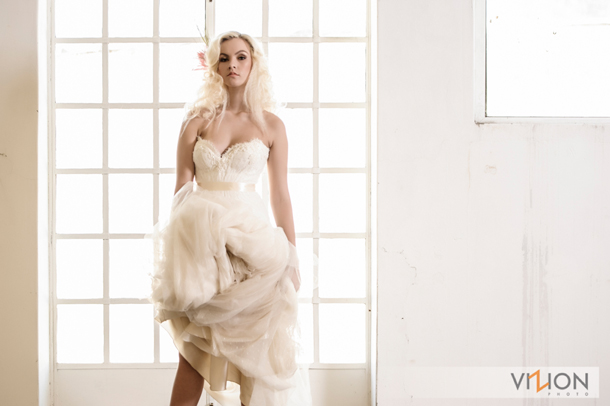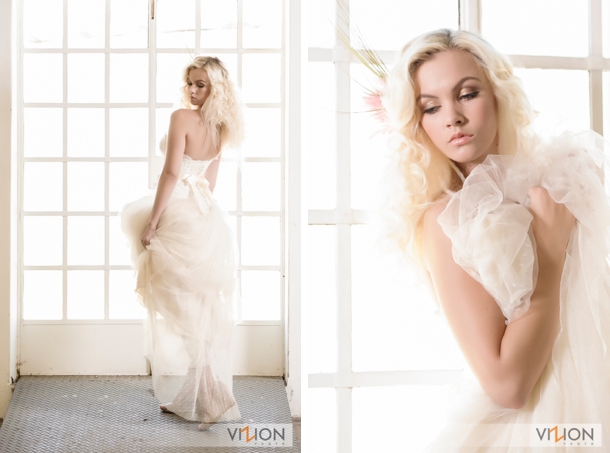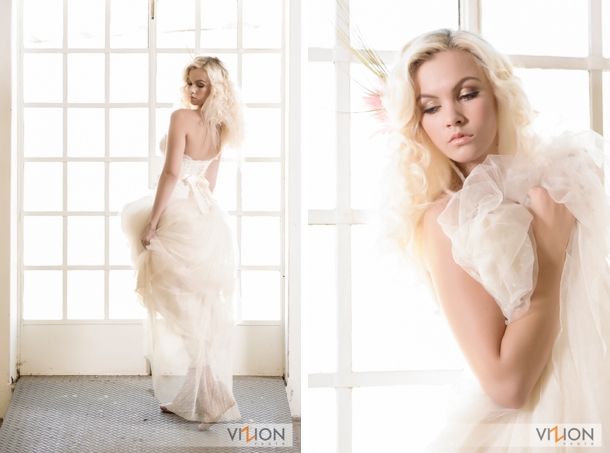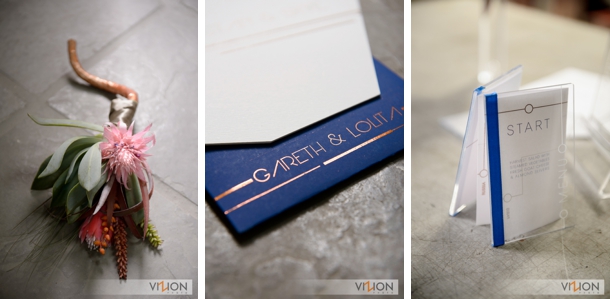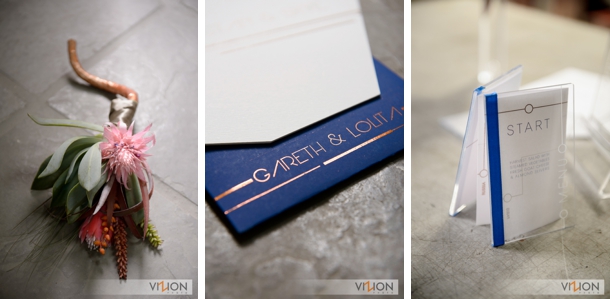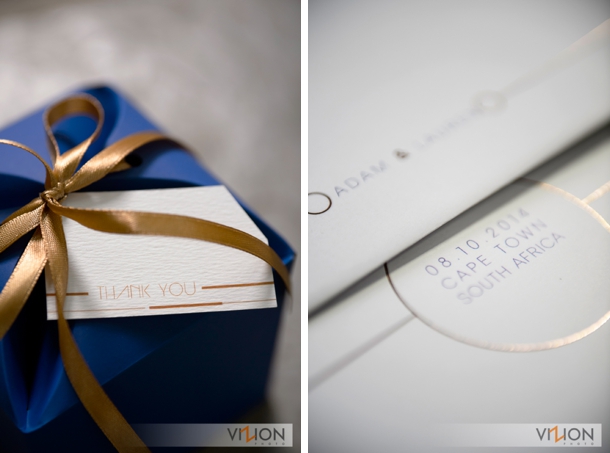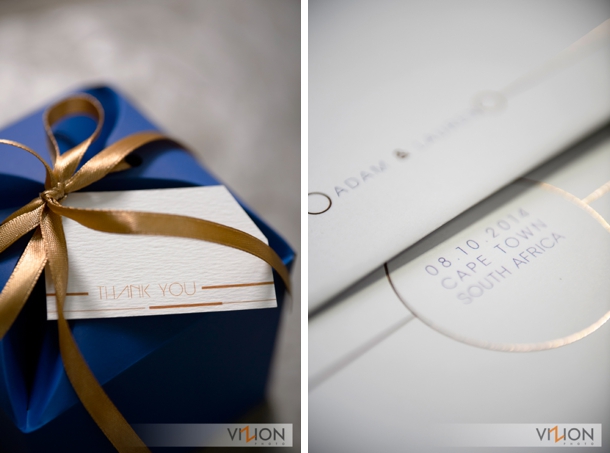 We played up two distinct styles. The first was architectural with clean lines, balanced shapes, crinkle cut posts elevated on top of each other, glass bubbles, etc. The second was more constructive with an open cement brick used as a "vase" alternative. Flowers were "suspended" in a balanced layout despite an off-centre placement of the brick. We also used flowers like artichokes with their spiky leaves which fit so well with the rigid lines we were using. The airy, flirtatious skirt on the wedding dress, with intricate lace details built in on layer-by-layer-peels was exactly what we wanted to bring a soft, feminine side to this shoot. We paired it with a denim jacket for a urban feel, but worn in a un-styled, thrown-on style to downscale the look just a notch but with the option to upscale within seconds by simply removing the jacket.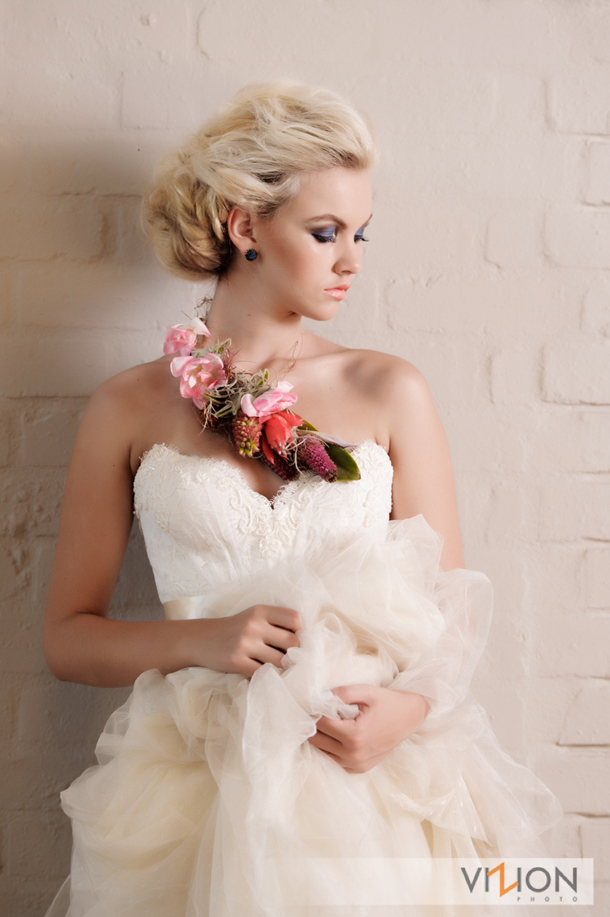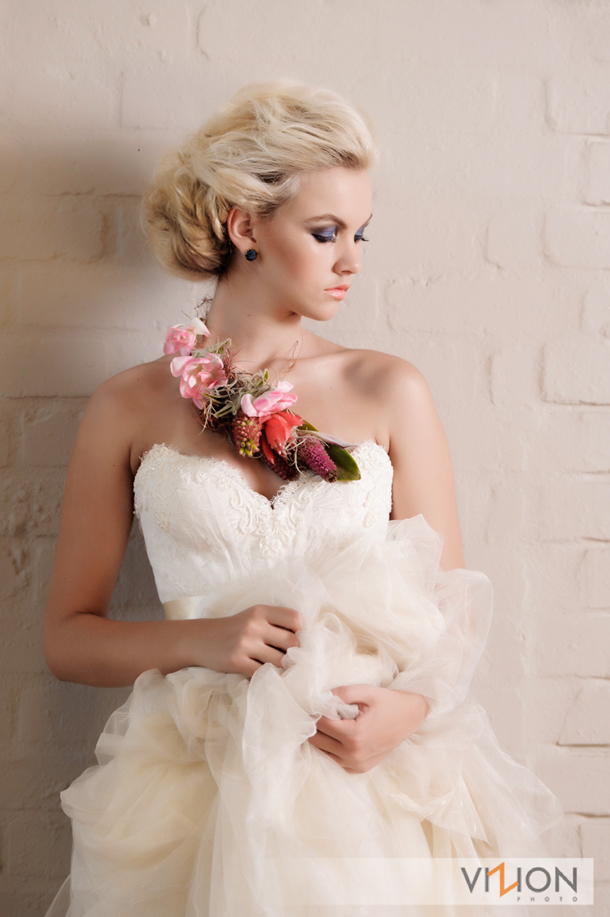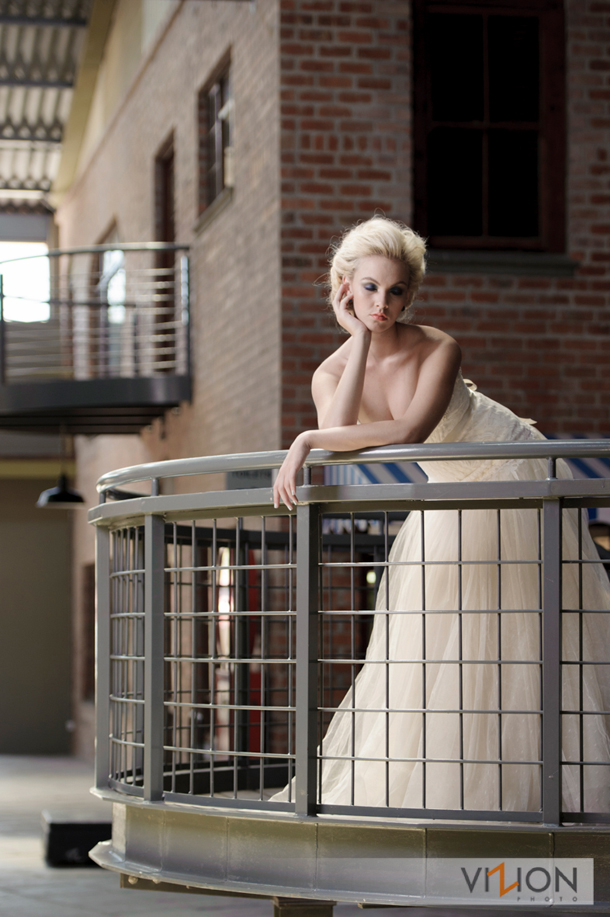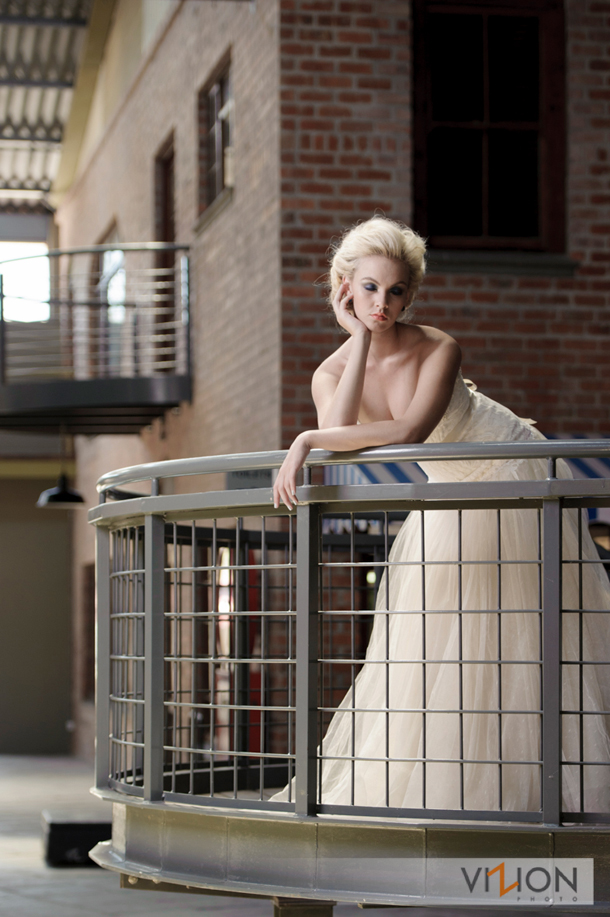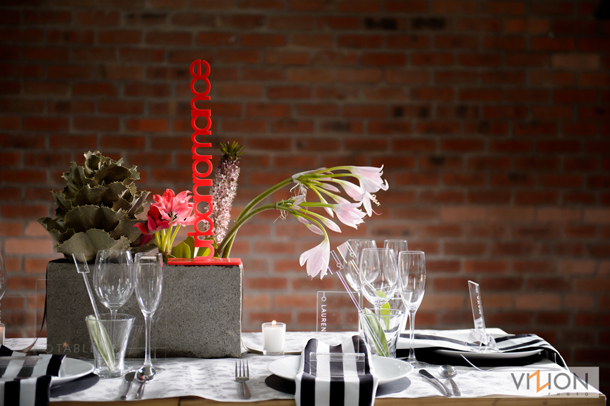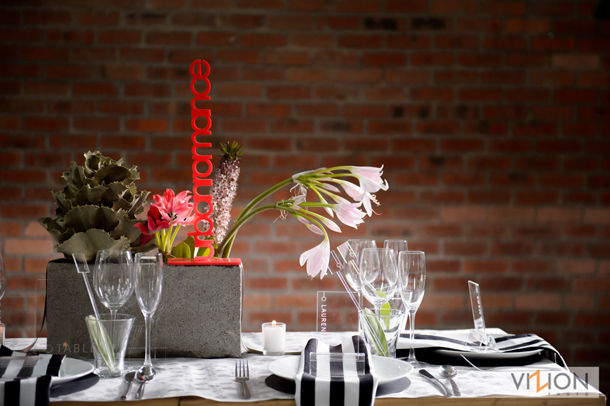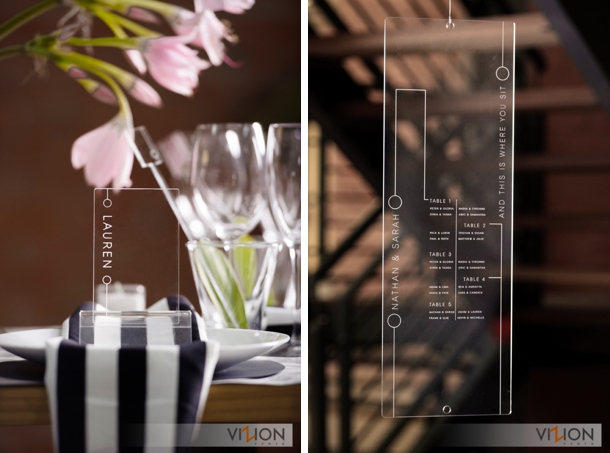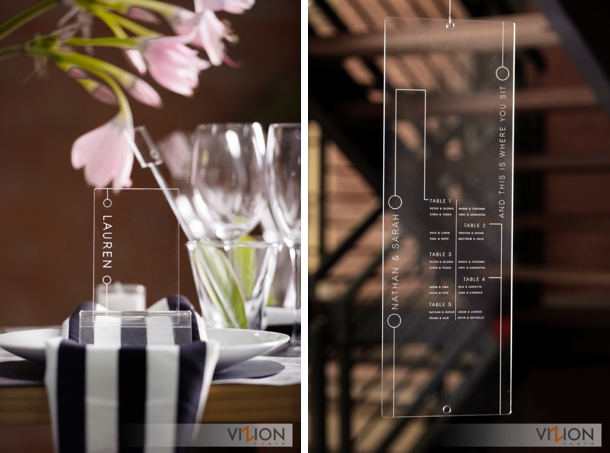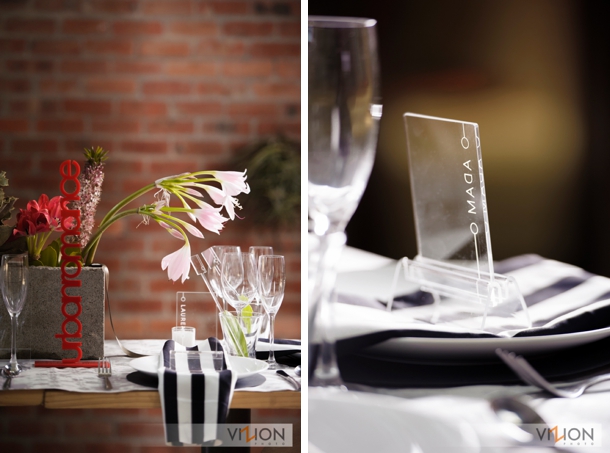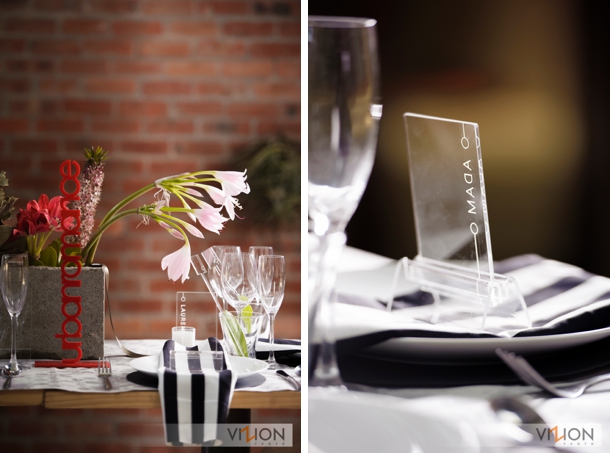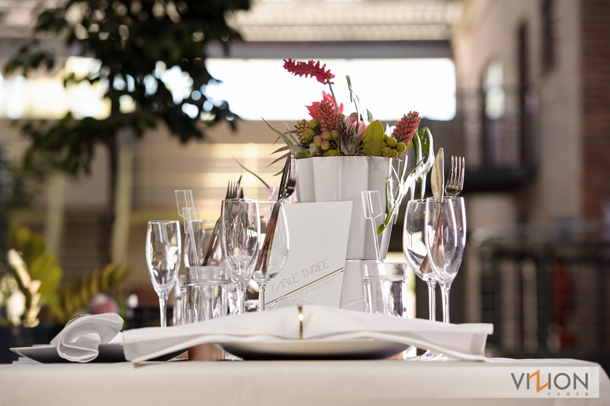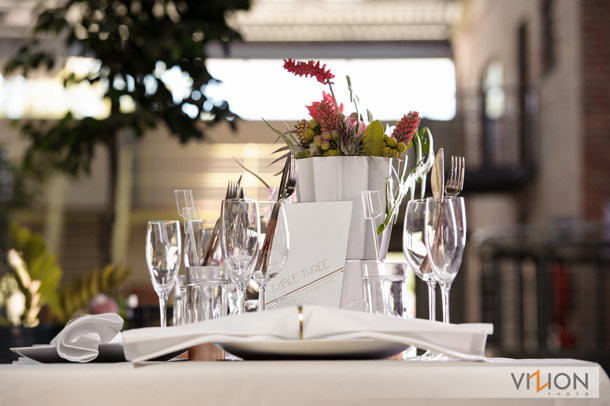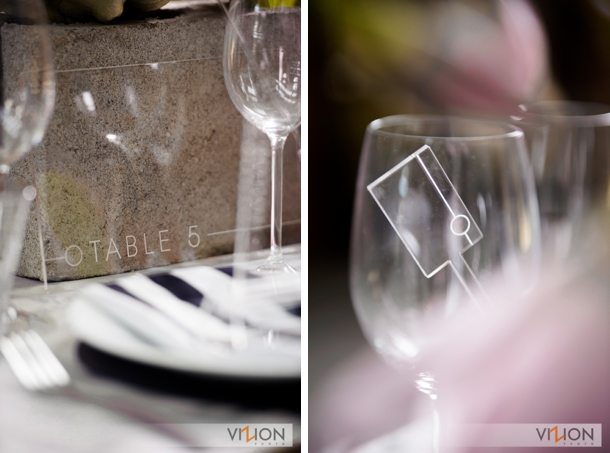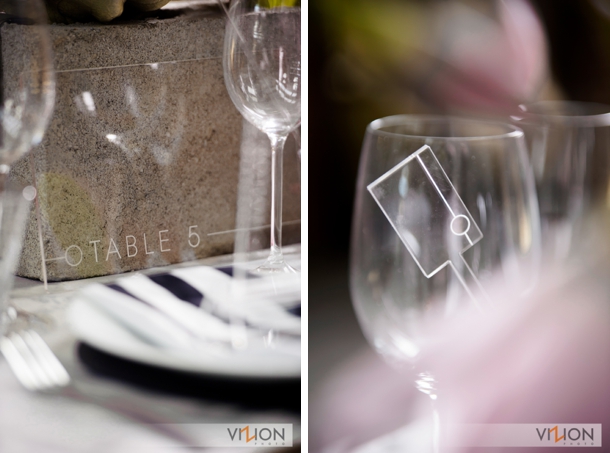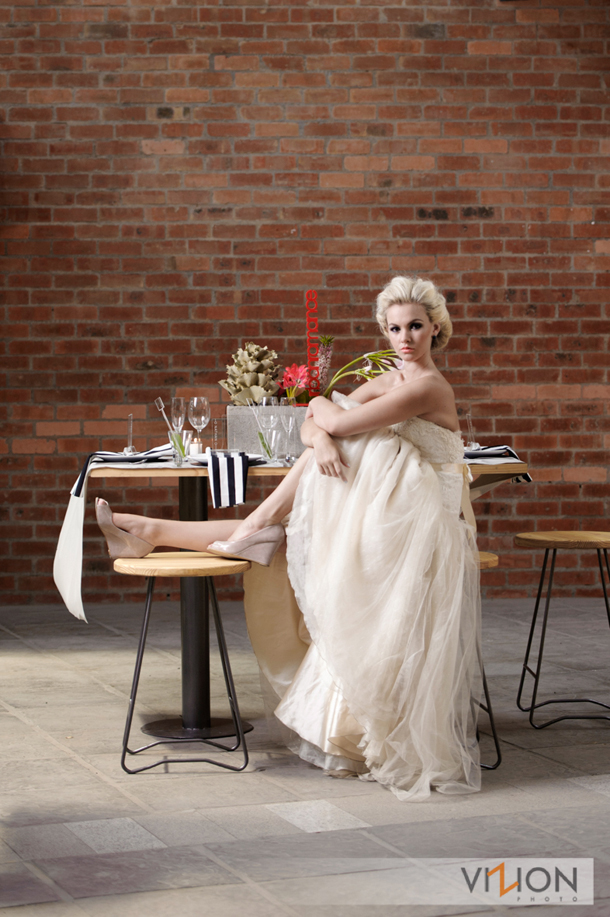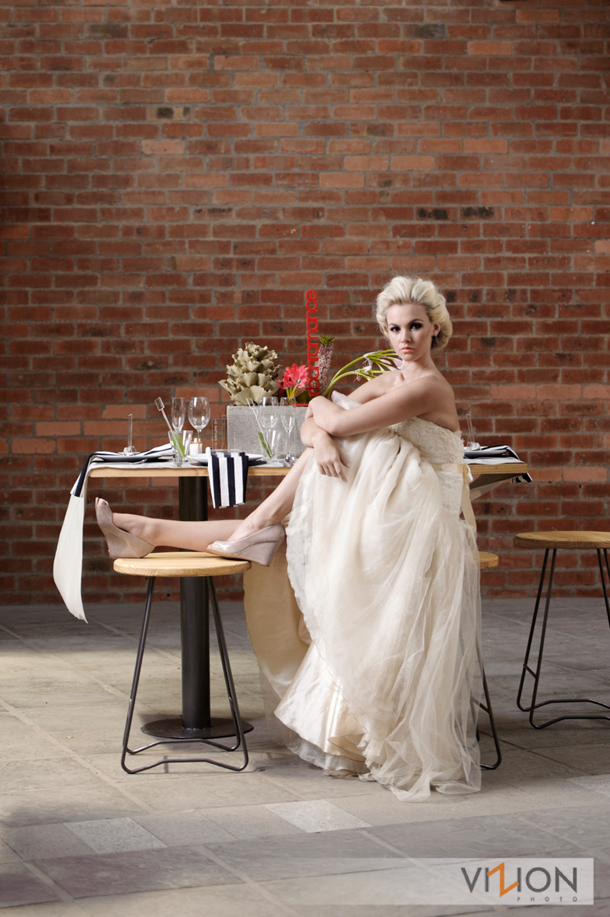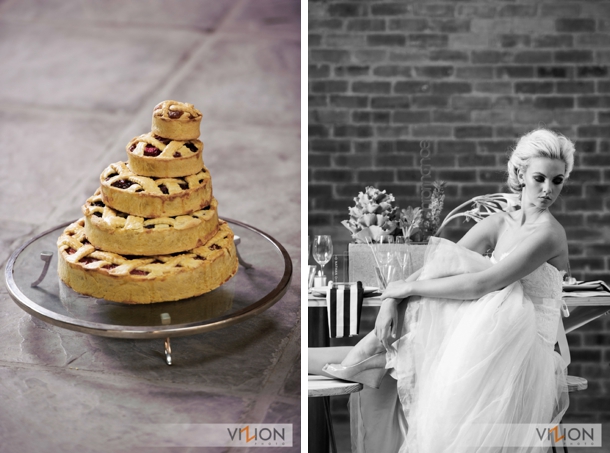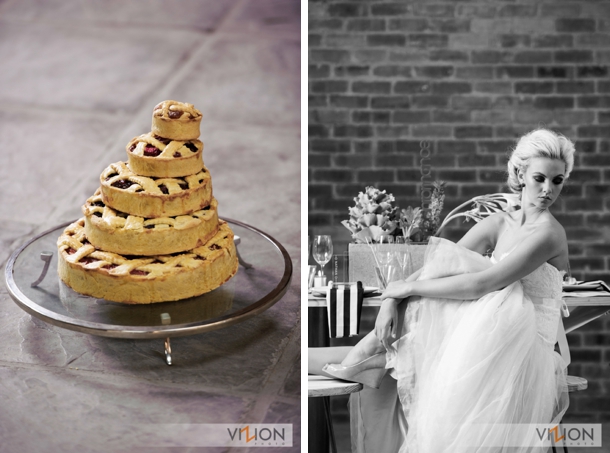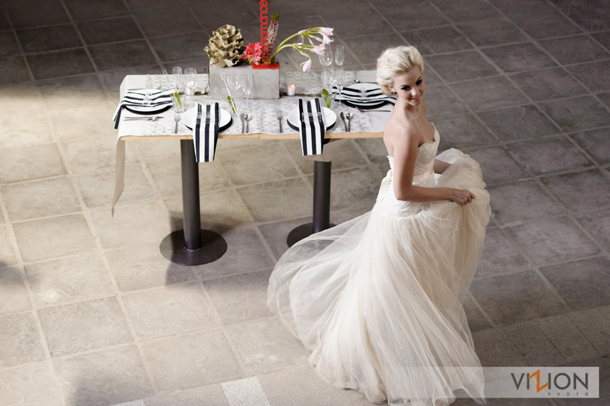 SERVICE PROVIDERS
Coordination, planning and styling: Celeste Styled Events | Photo and Video: House of Vizion | Flowers and decor: Aartsappel | Make up and hair: Corle Barnard | Dress: Janita Toerien | Cake: Celeste Styled Events | Stationery: Secret Diary Creative Designs | Model: Gizelle de Nyschen