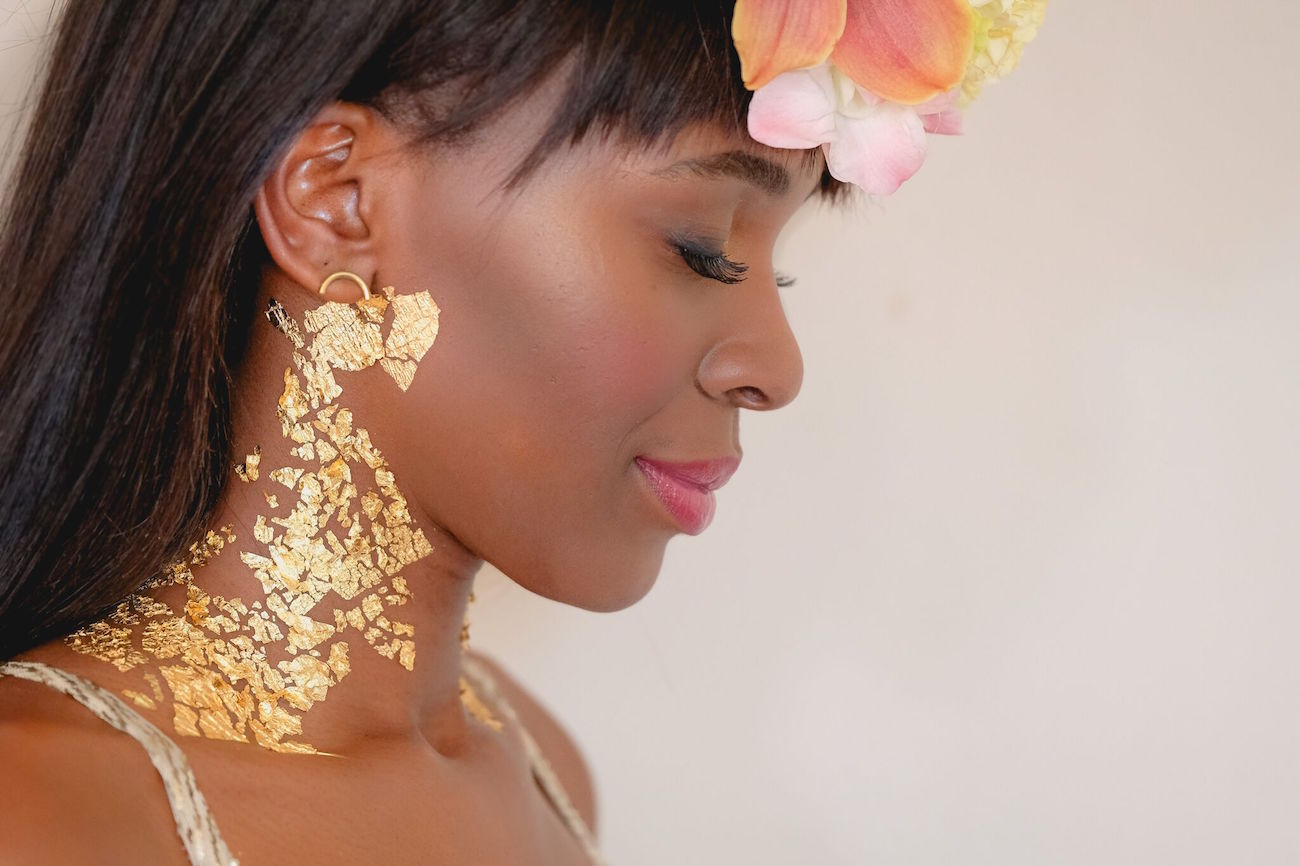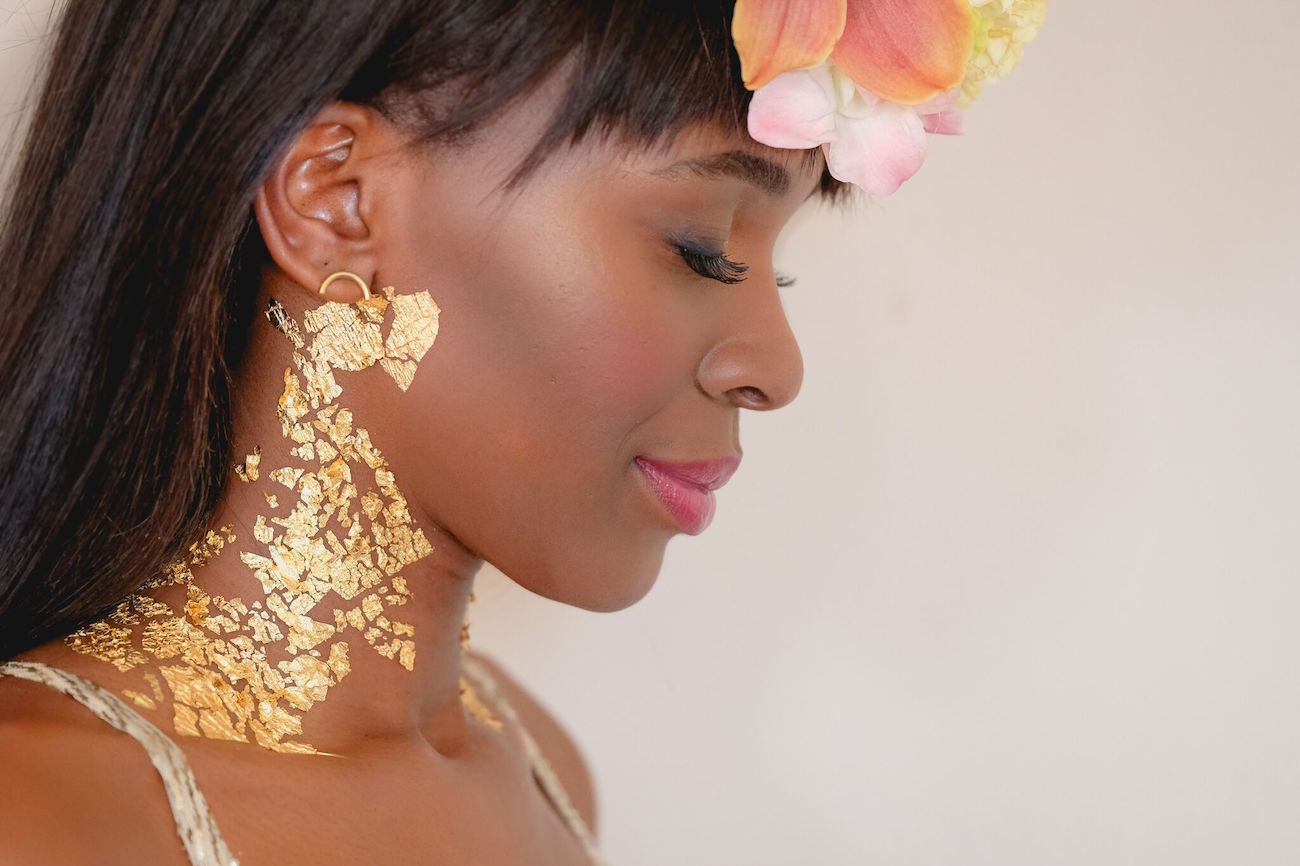 Yay you guys! We're officially kicking off August's content today, and in my favourite way – inspirational and on trend, with a Mzansi twist. Our theme this month is marble and minerals, and we'll be showcasing everything gem and geode and rock. These are the trends that are defining 2017 wedding design internationally, but of course we have a very special connection to minerals here in SA, as gold is part of our lifeblood, running through the veins of our nation. And Johannesburg, called the 'City of Gold', is the appropriate venue for this gorgeous shoot which celebrates Egoli, but adds a soft, romantic and summery feel to the gold theme. It's beautiful work by a team that includes stylist RIL Weddings and Kelly M. The beautiful model with her stunning gold leaf makeup makes quite an impression (I DARE a bride to rock this!), but then so do the lush florals and gold tipped glassware and of course, the beautiful gown. So much to inspire us all! You might even say it was the gold standard! (Sorry, I couldn't help myself!)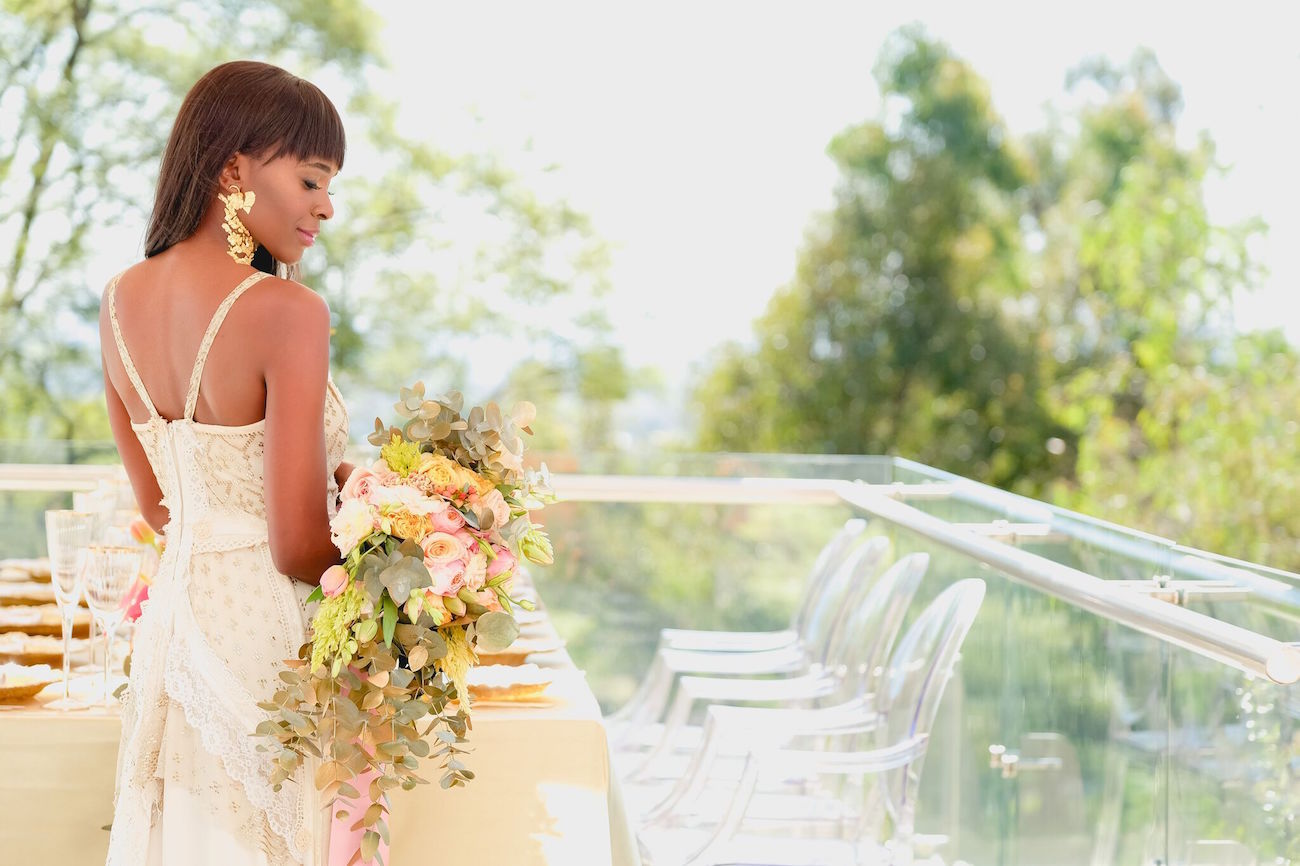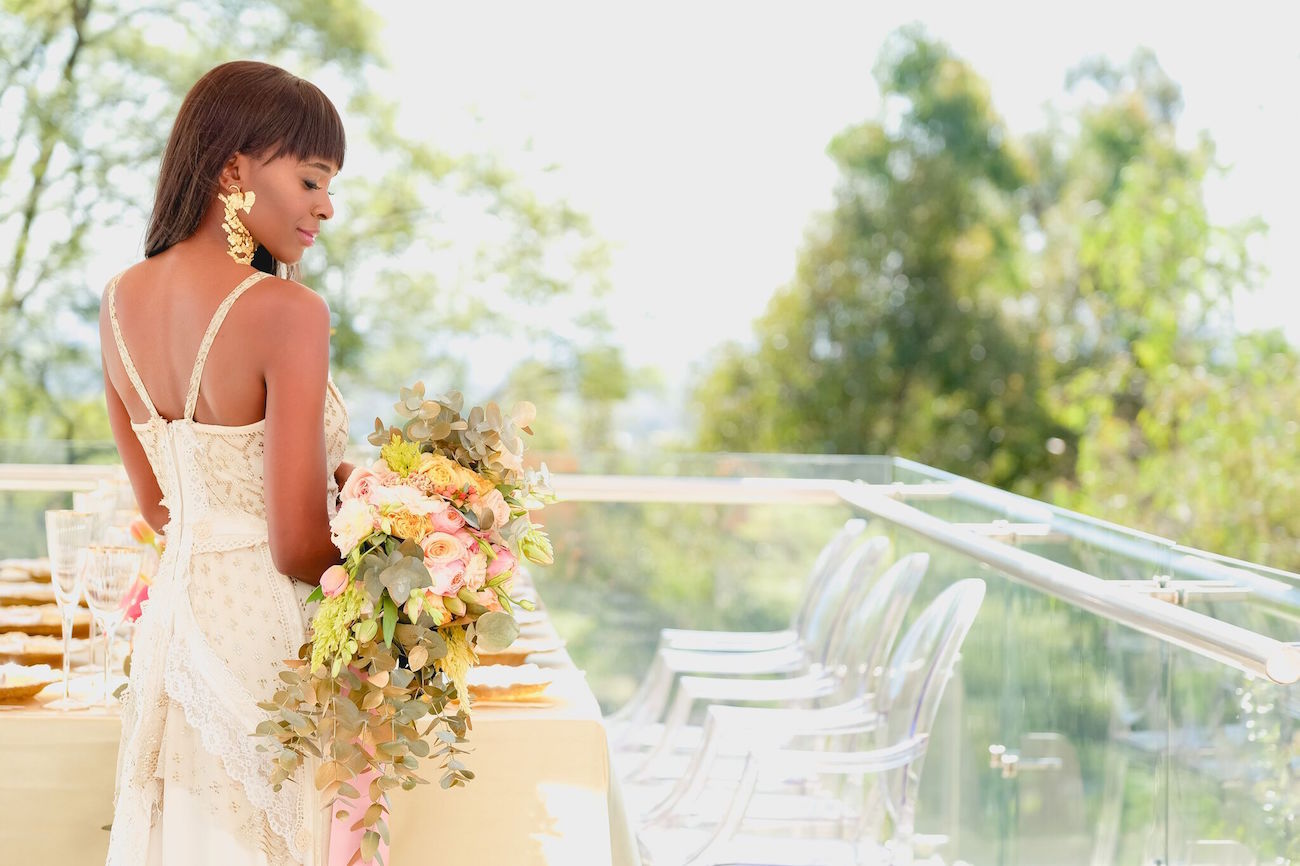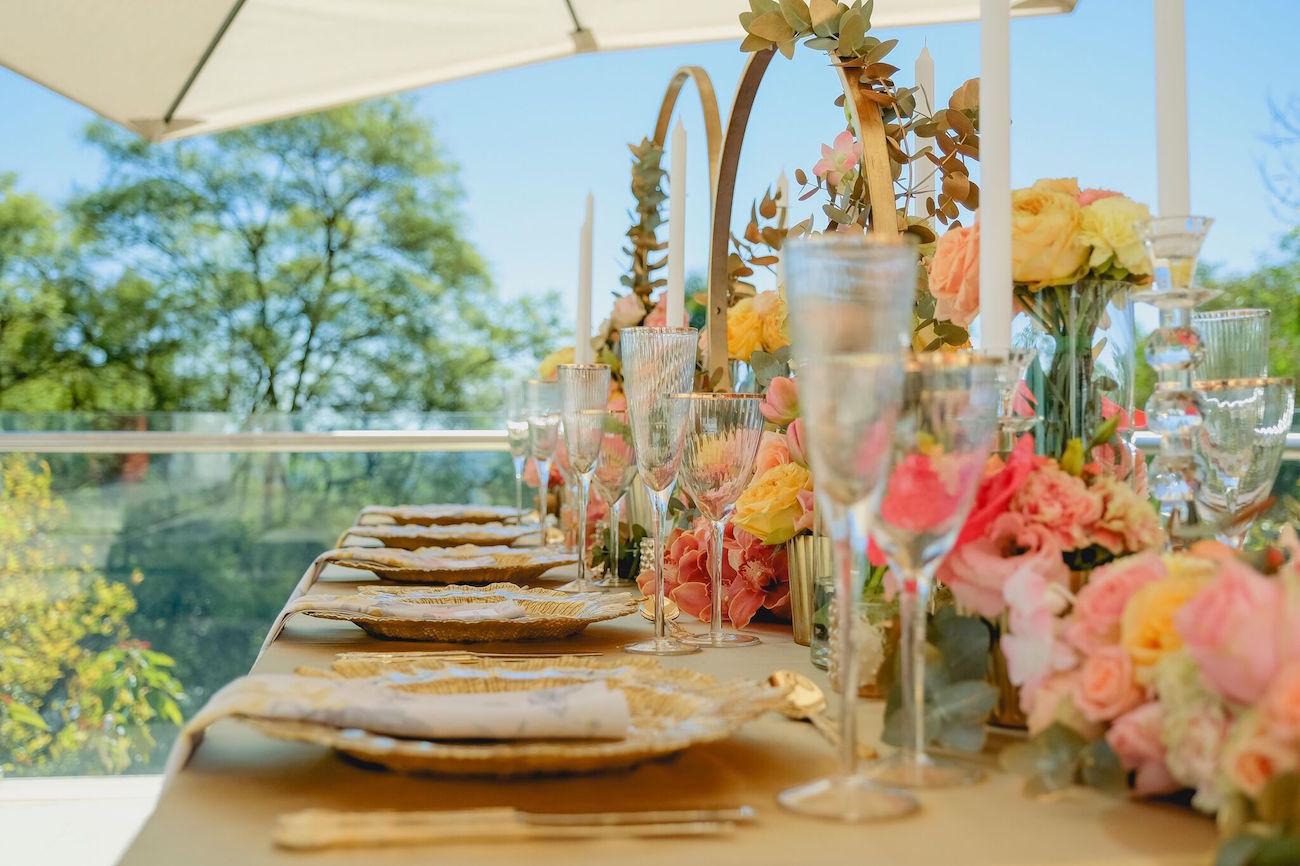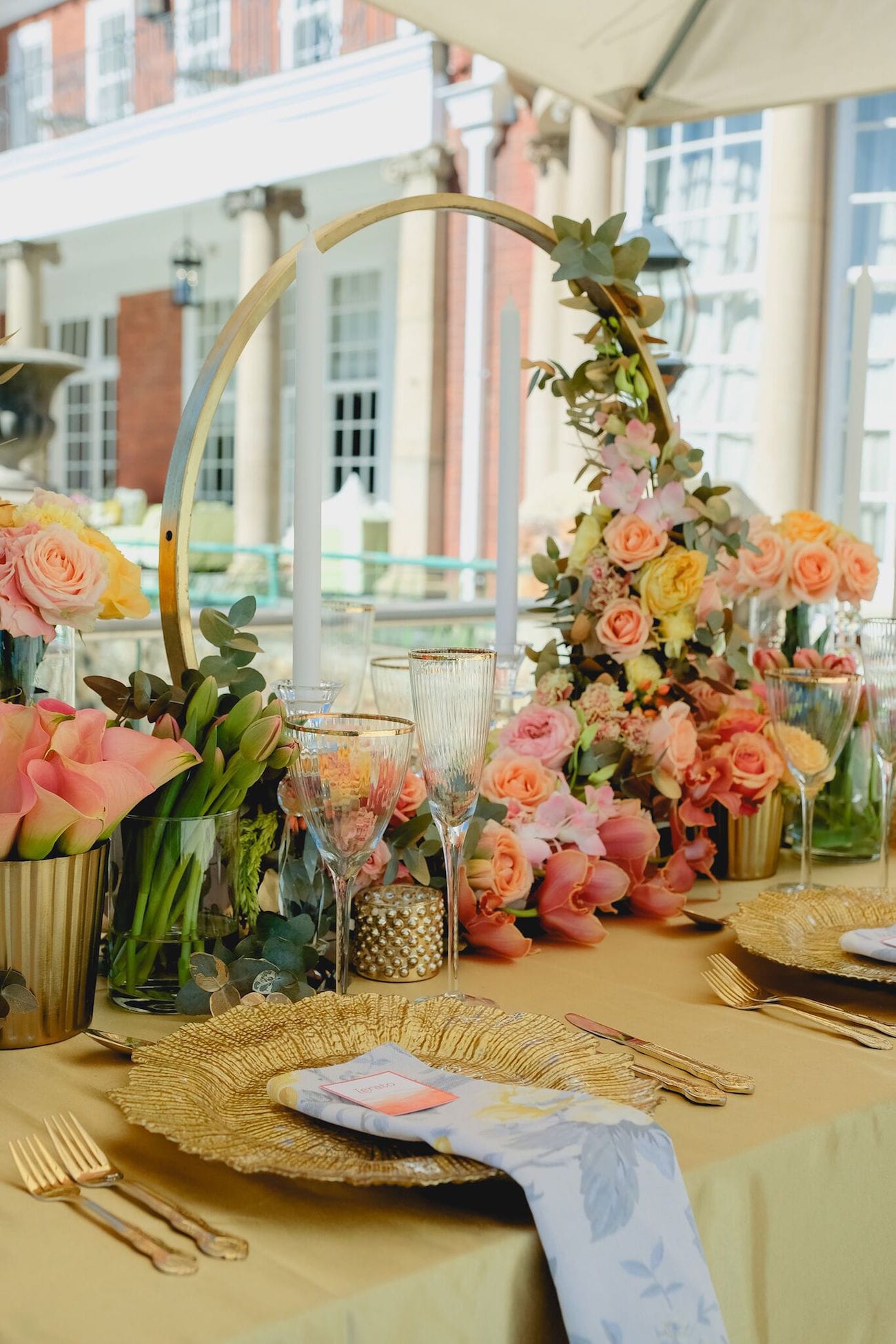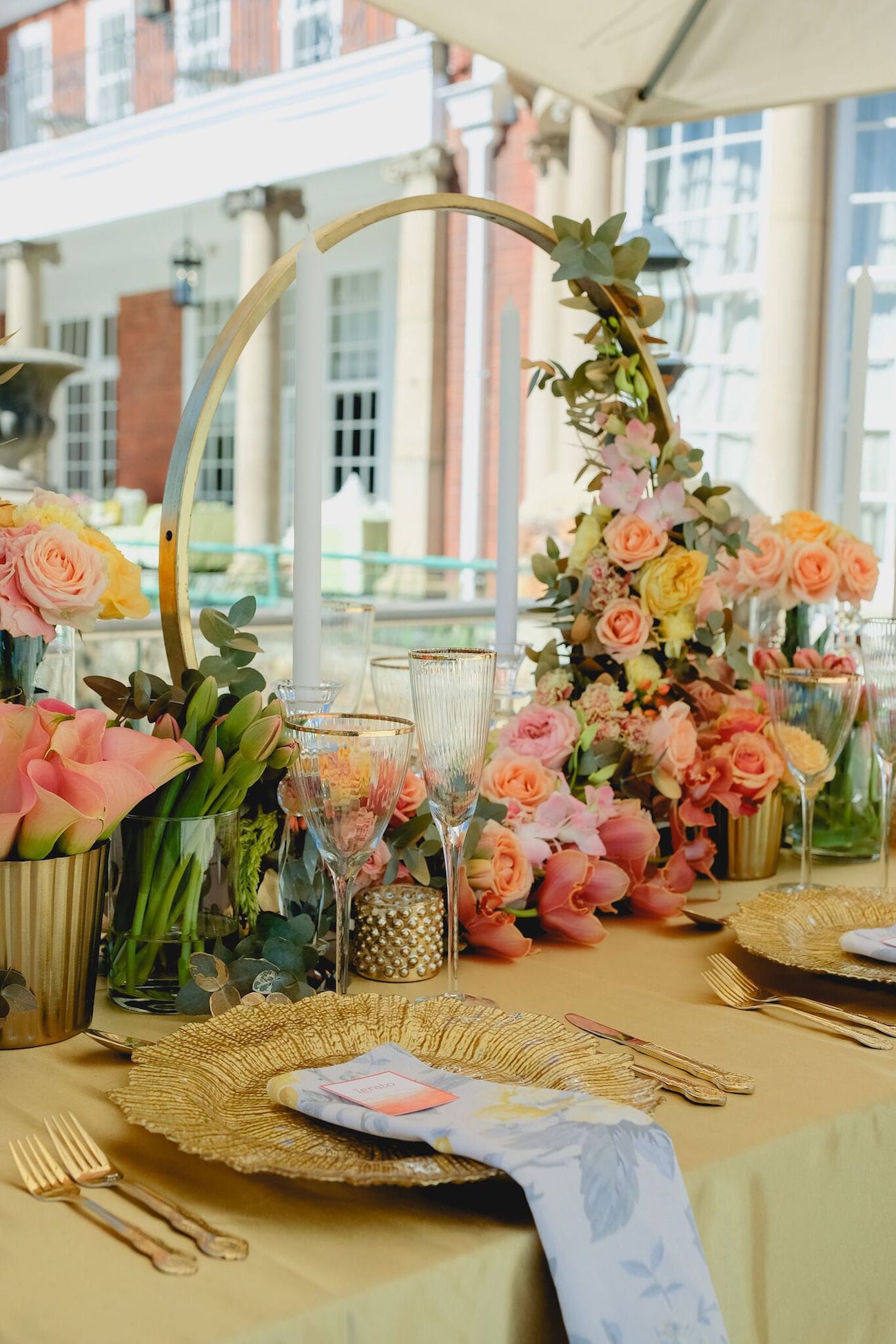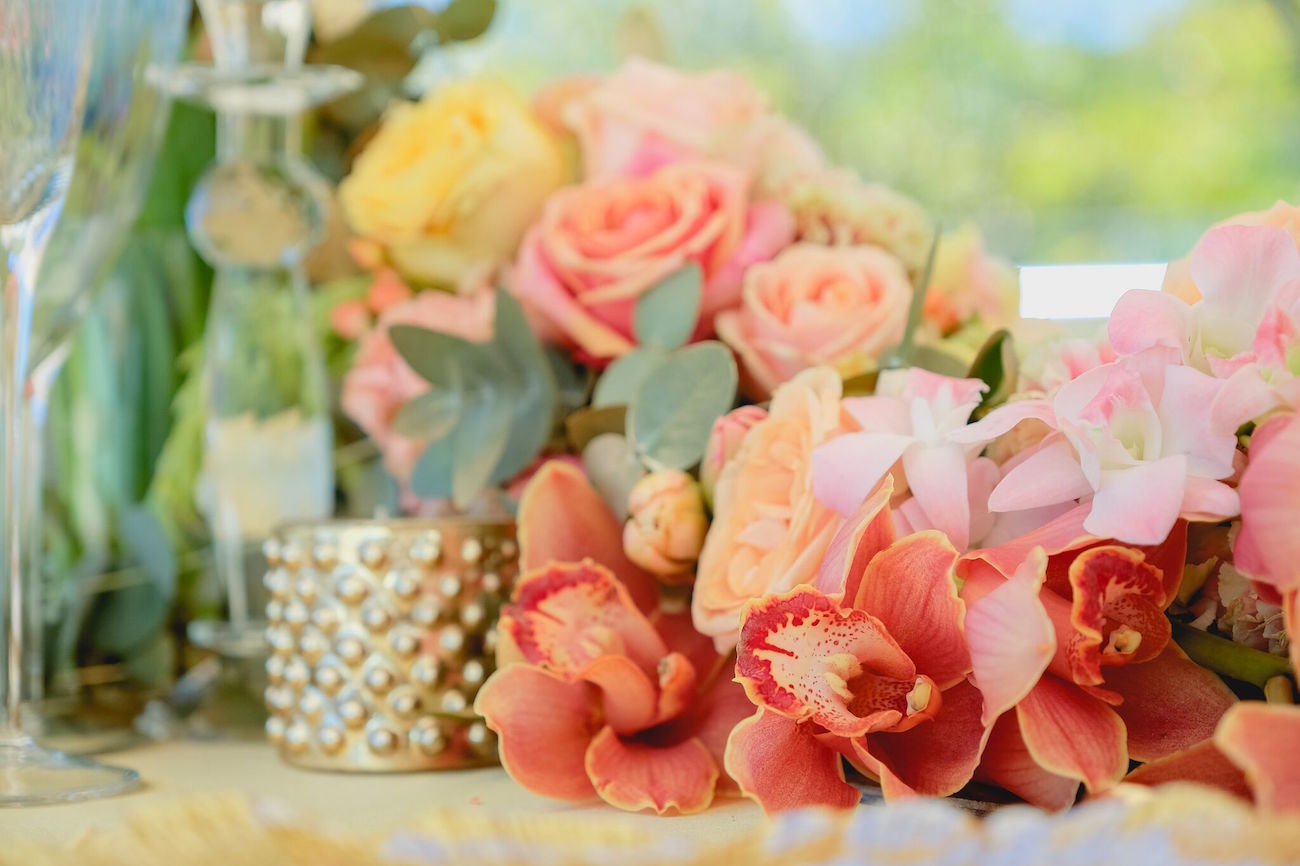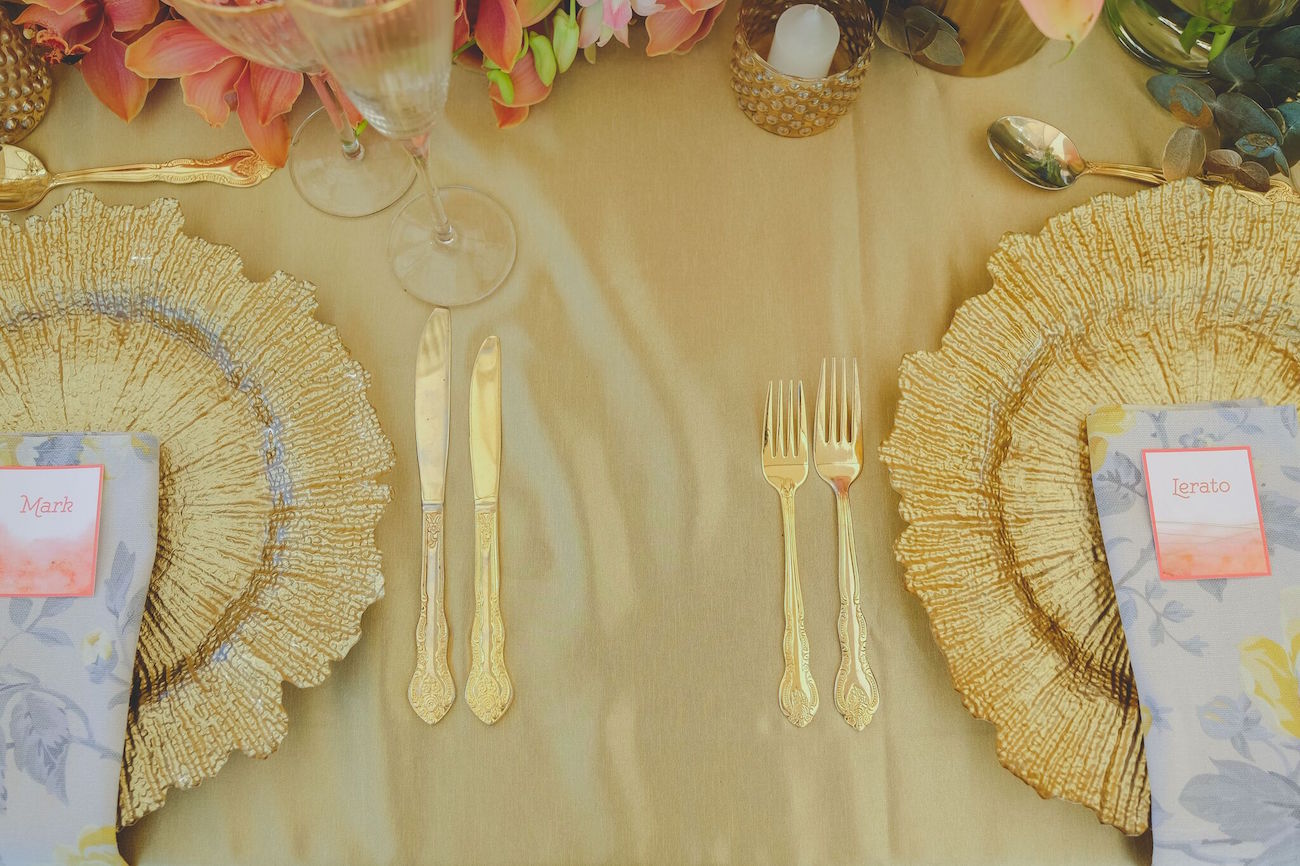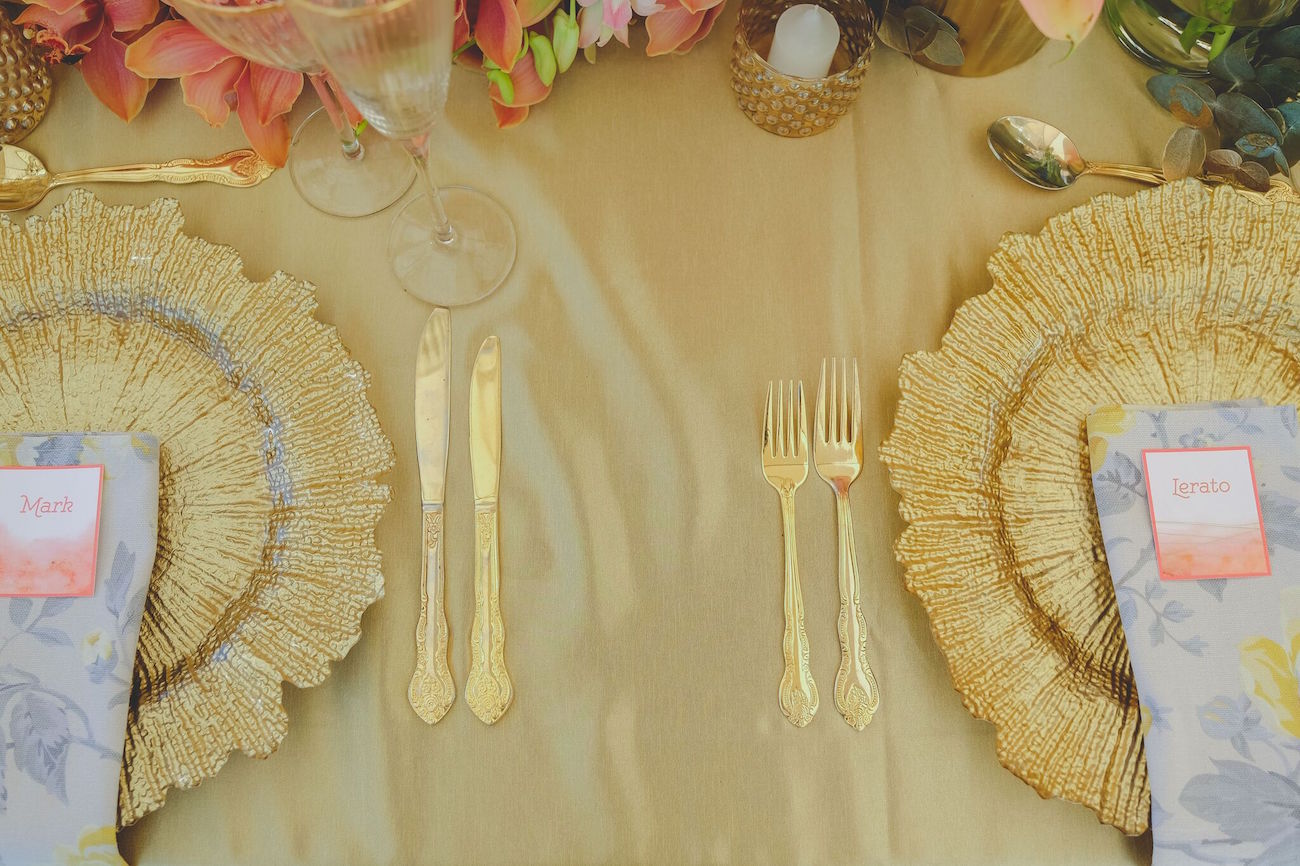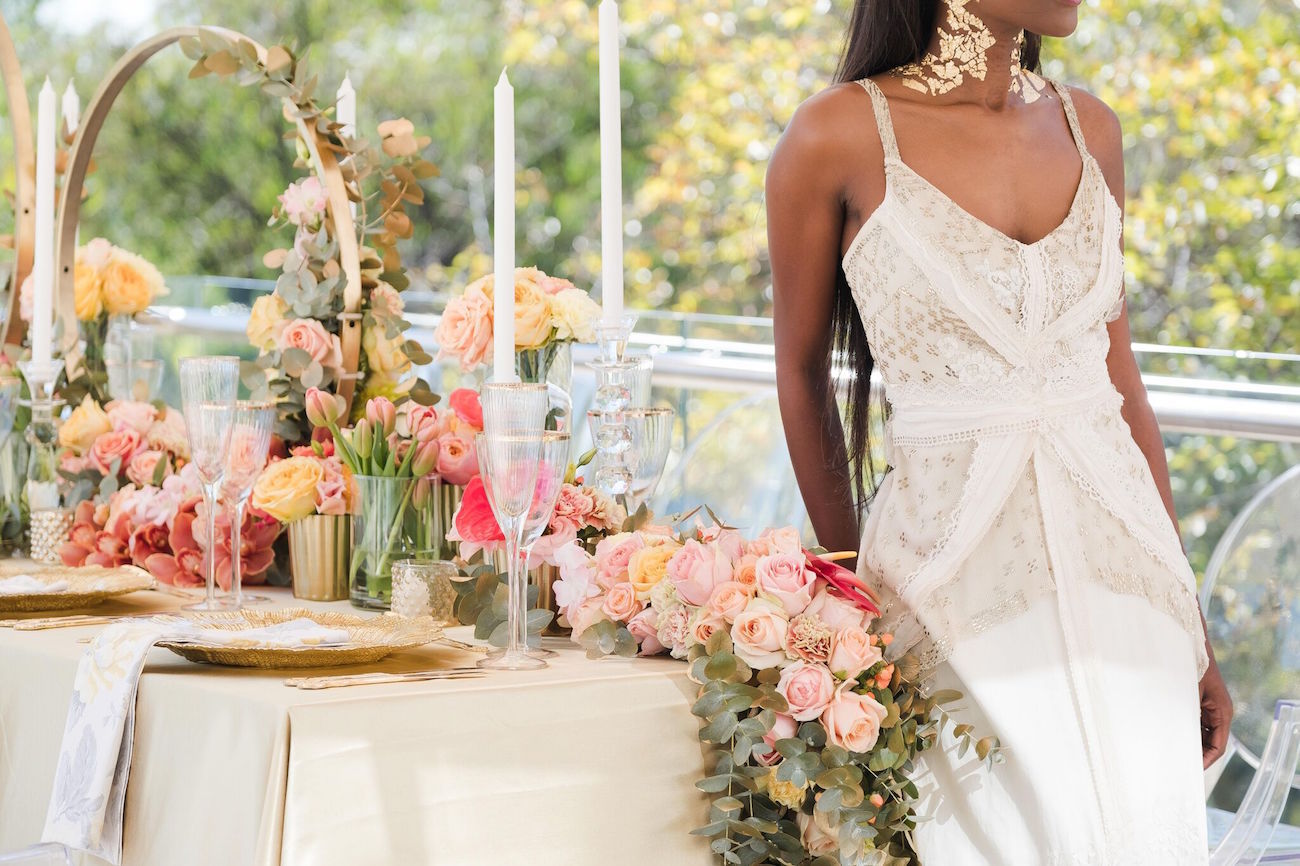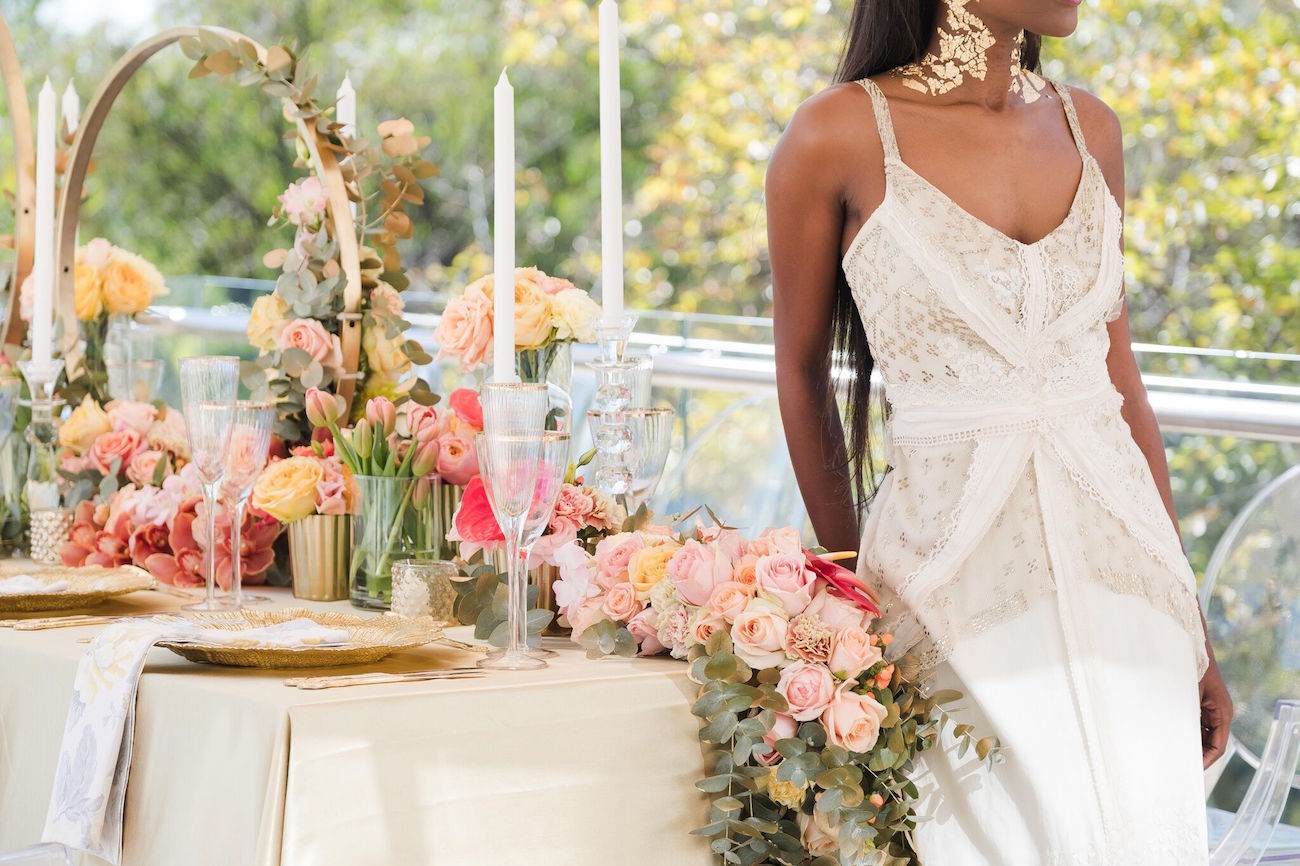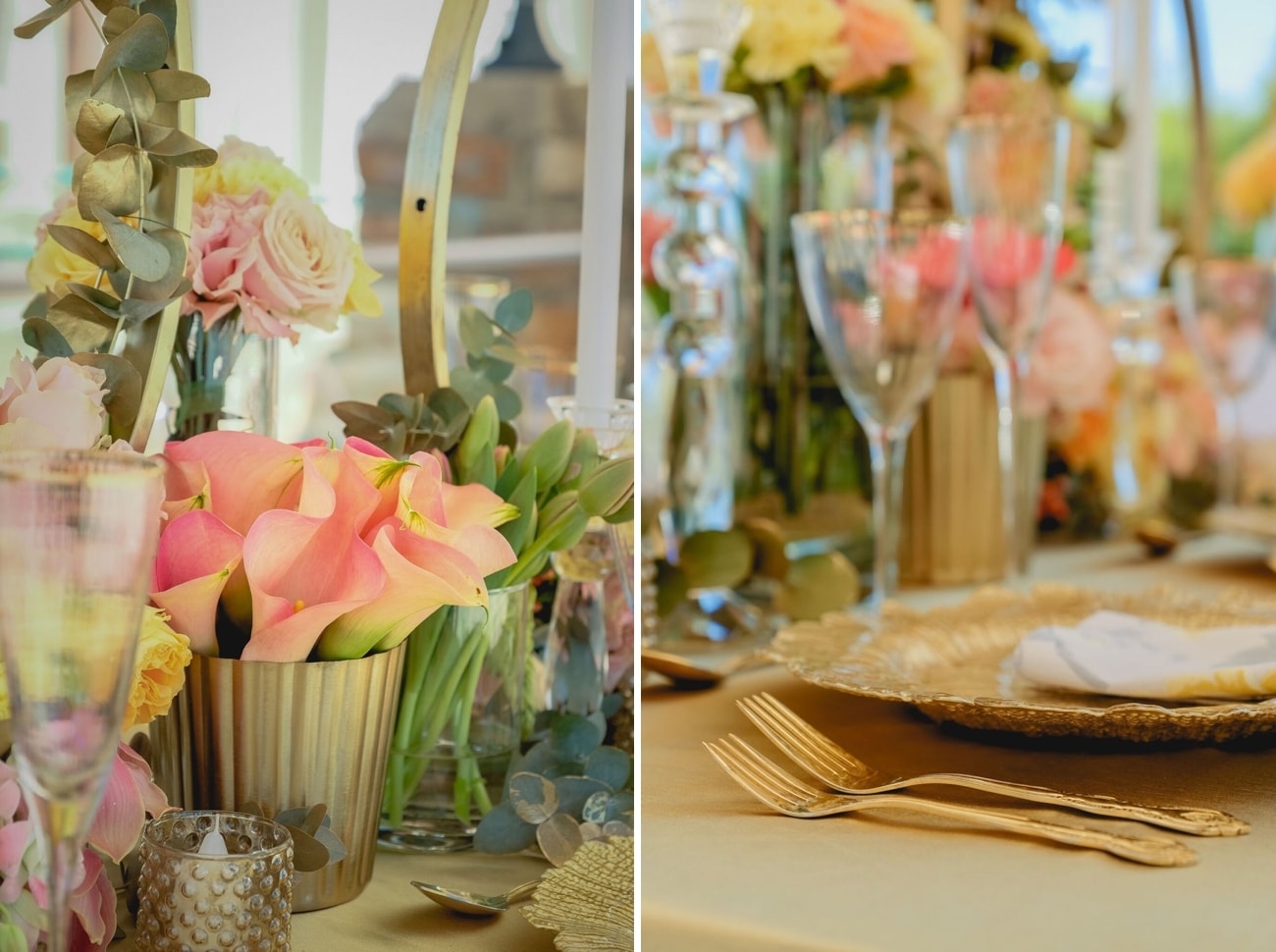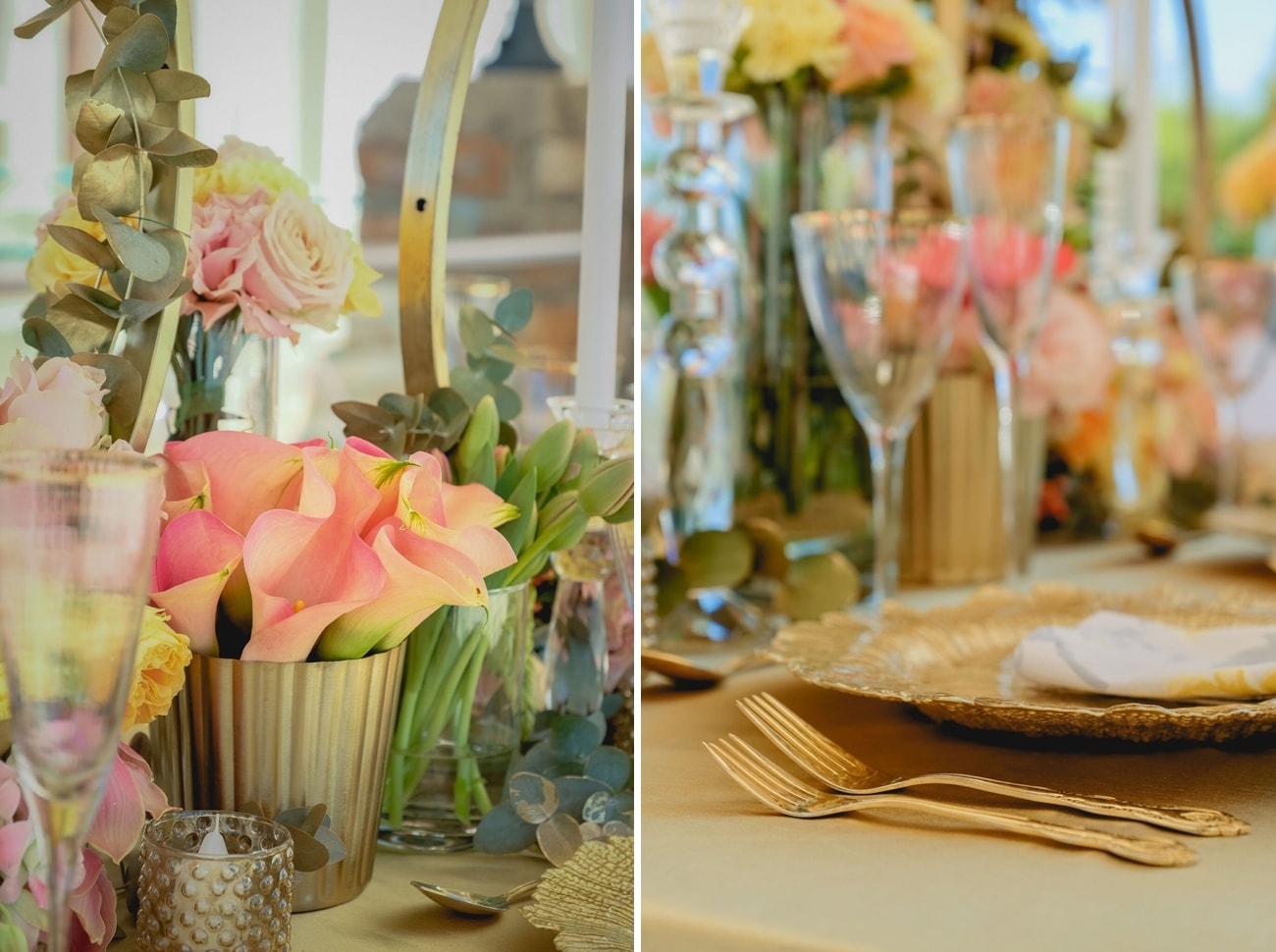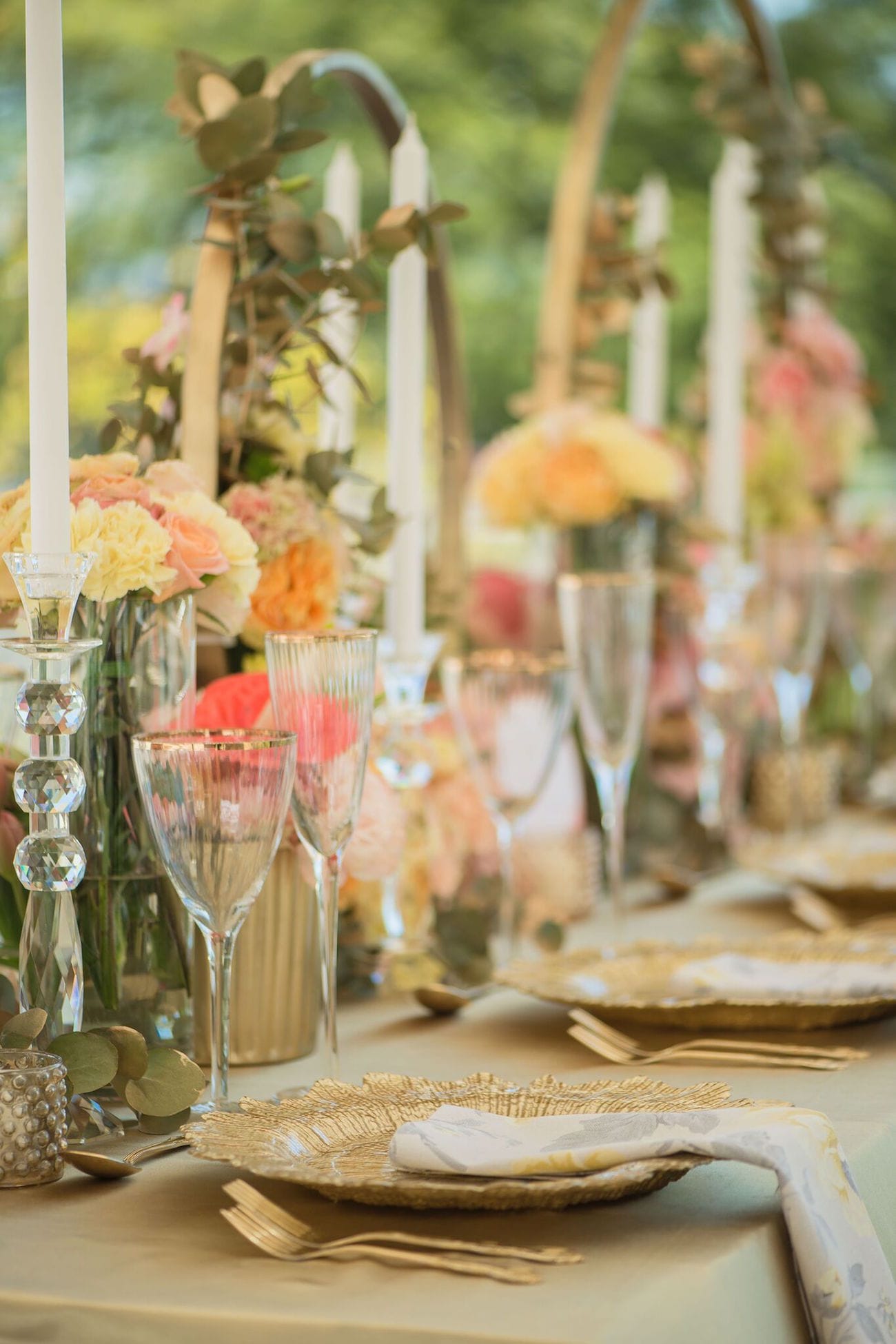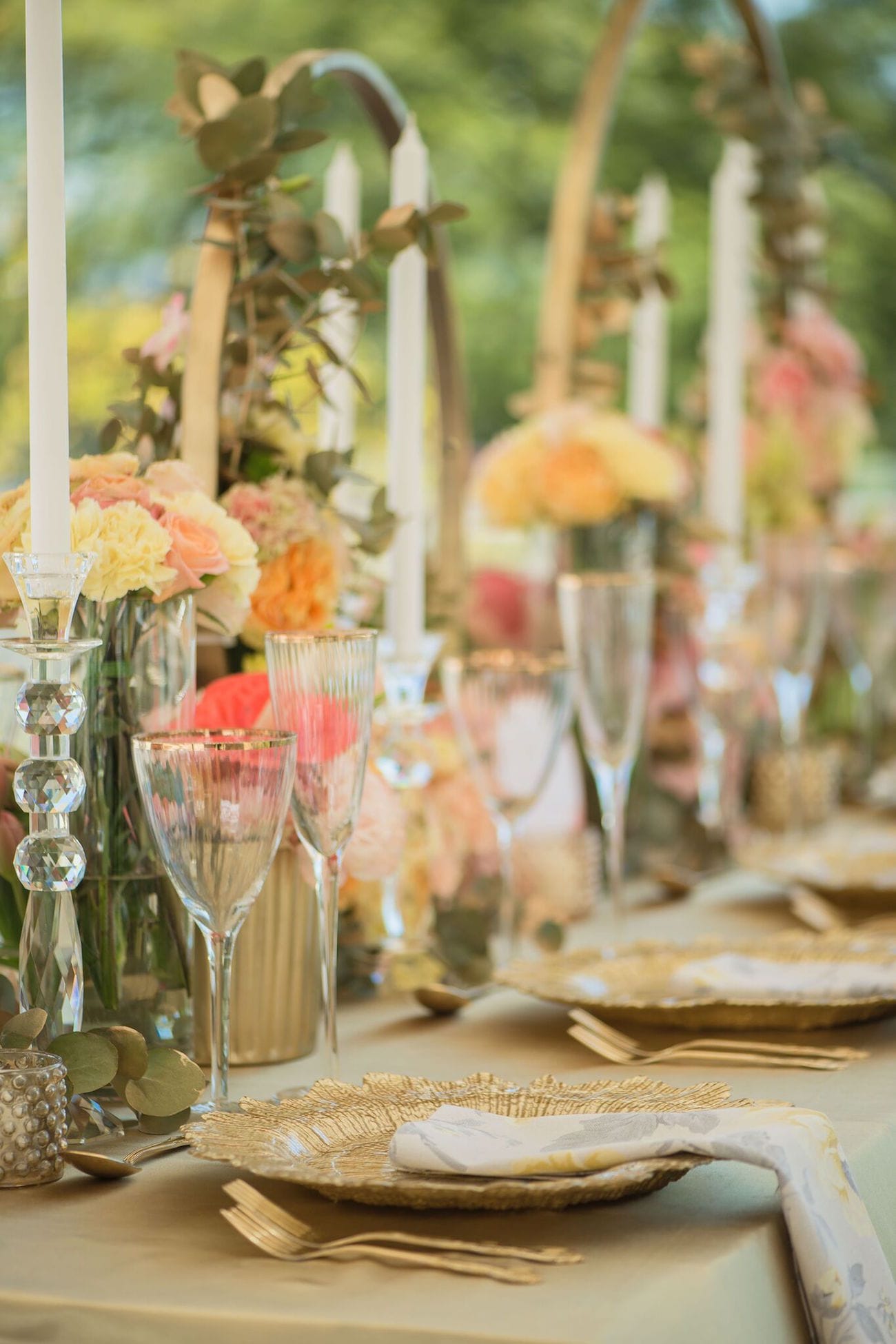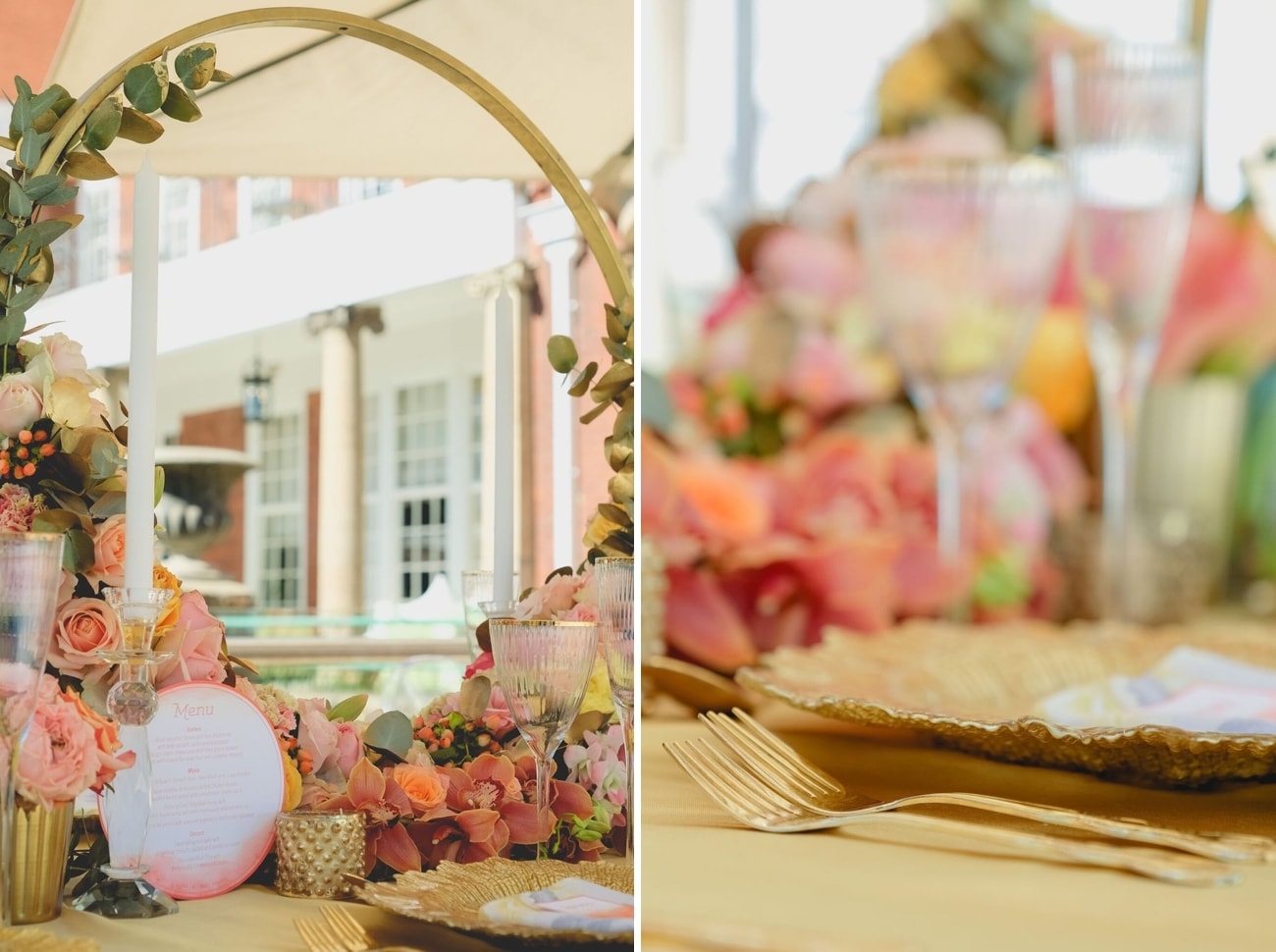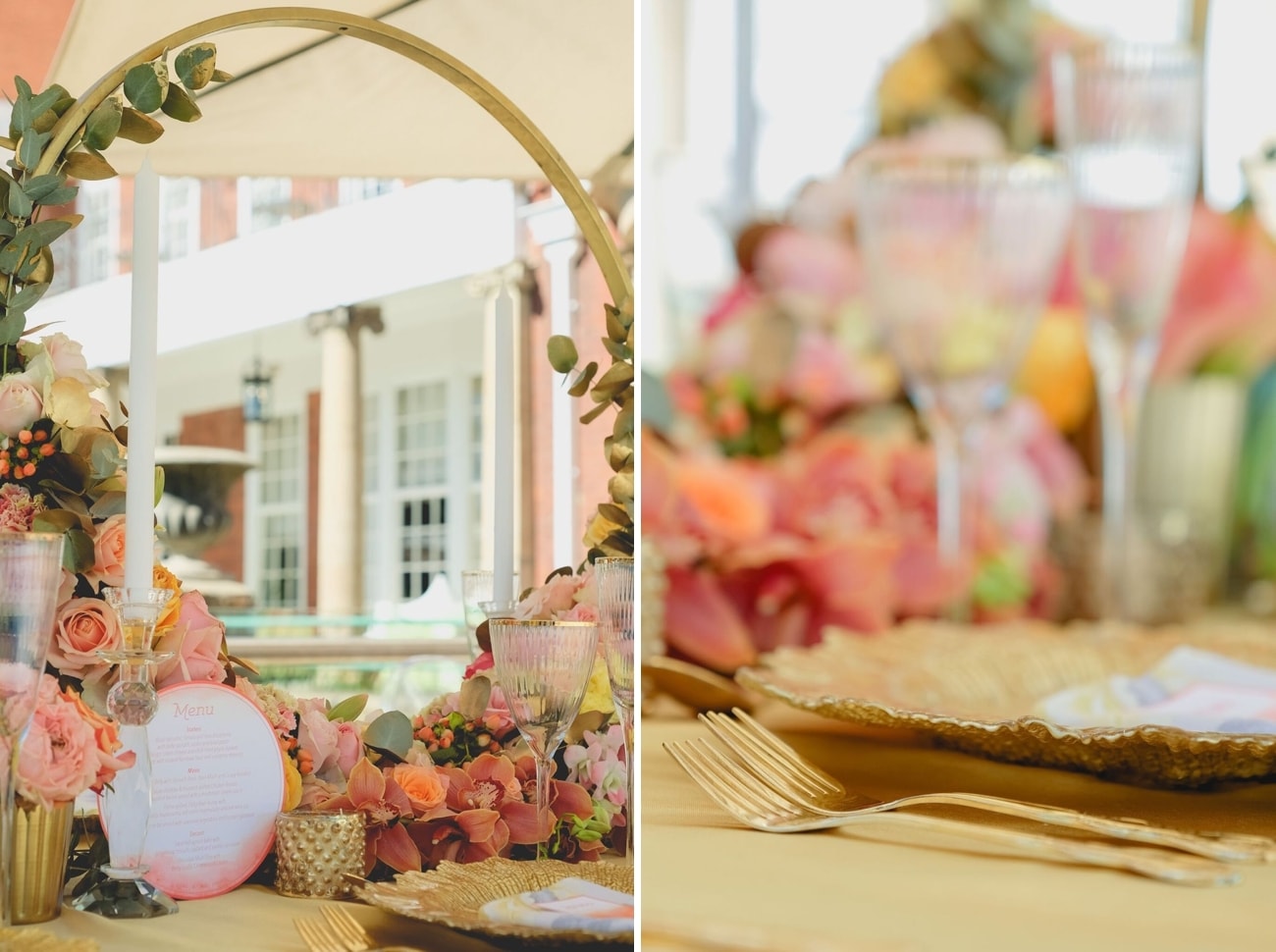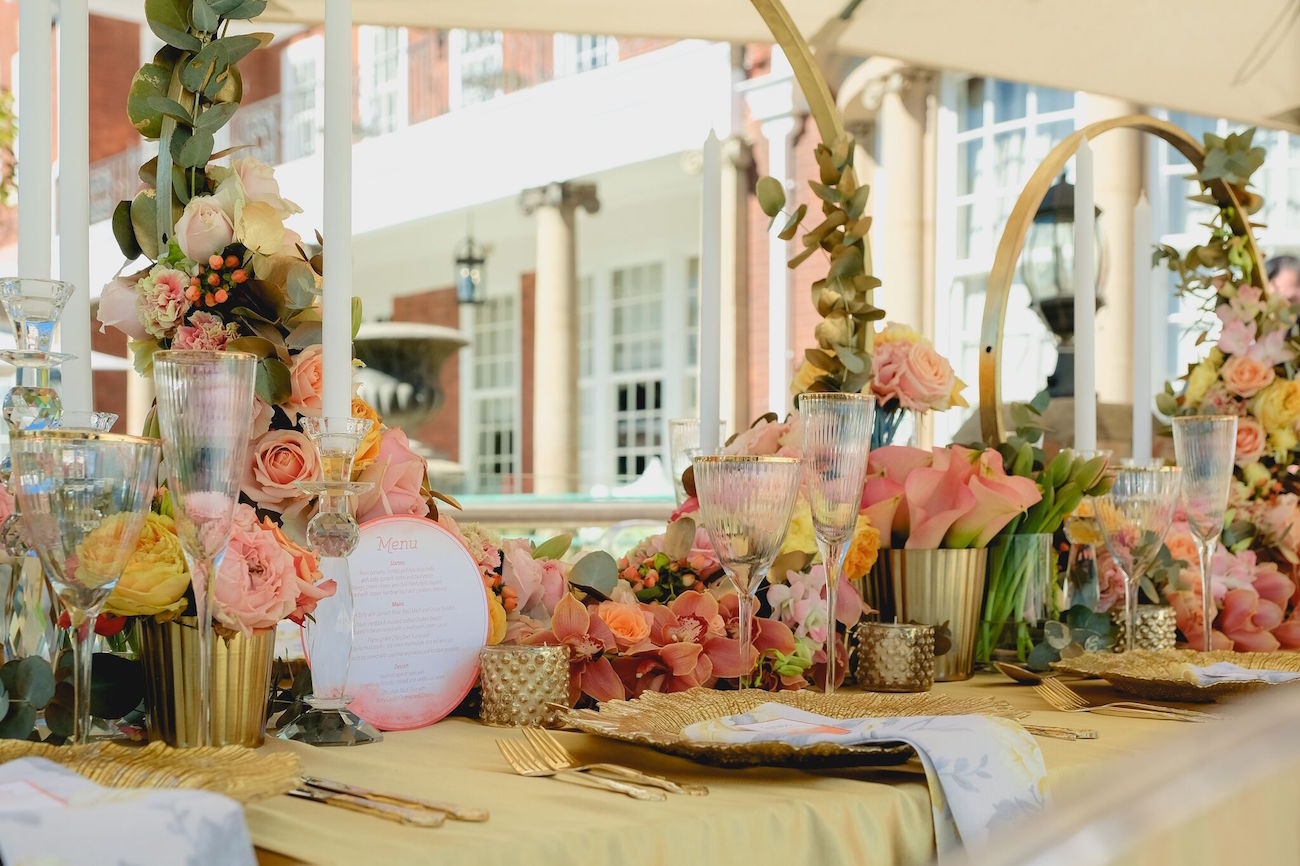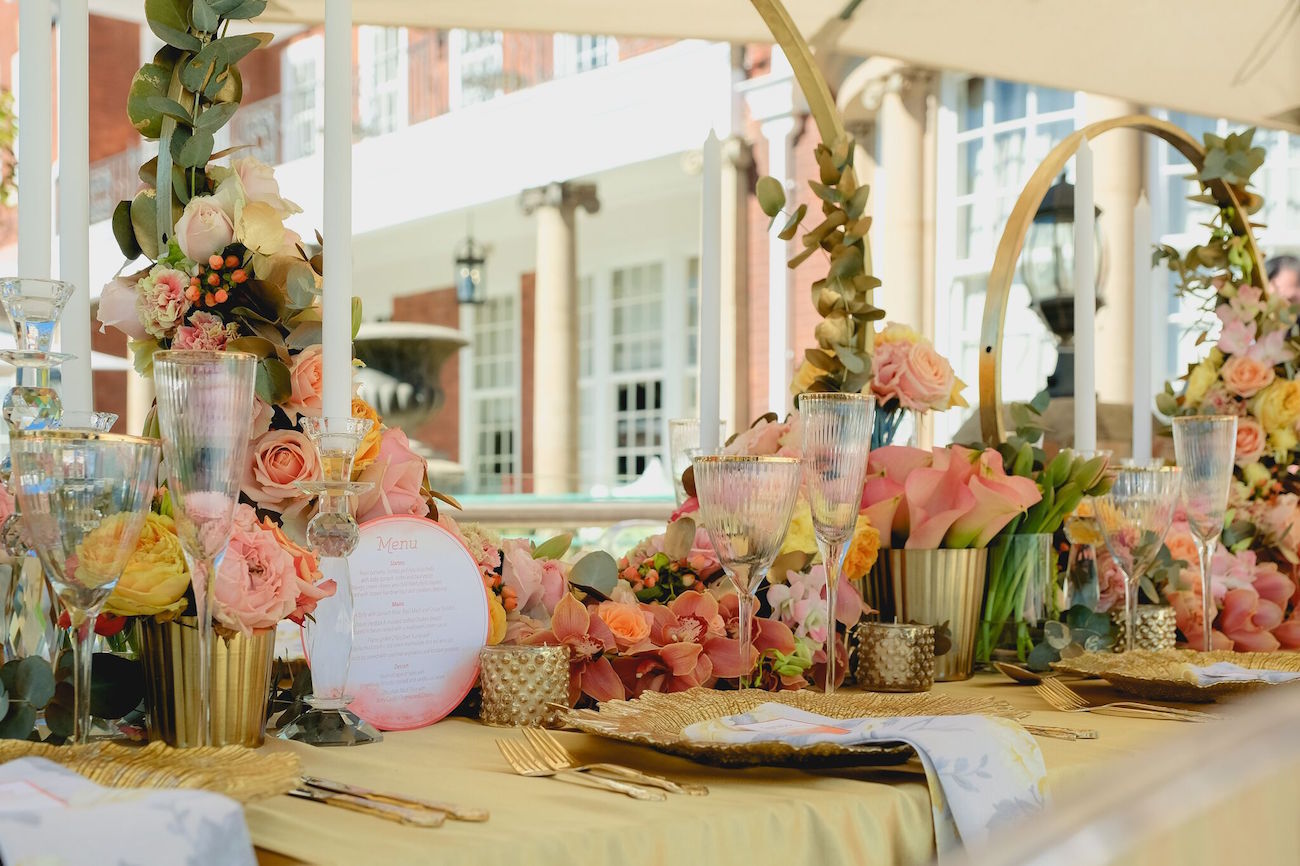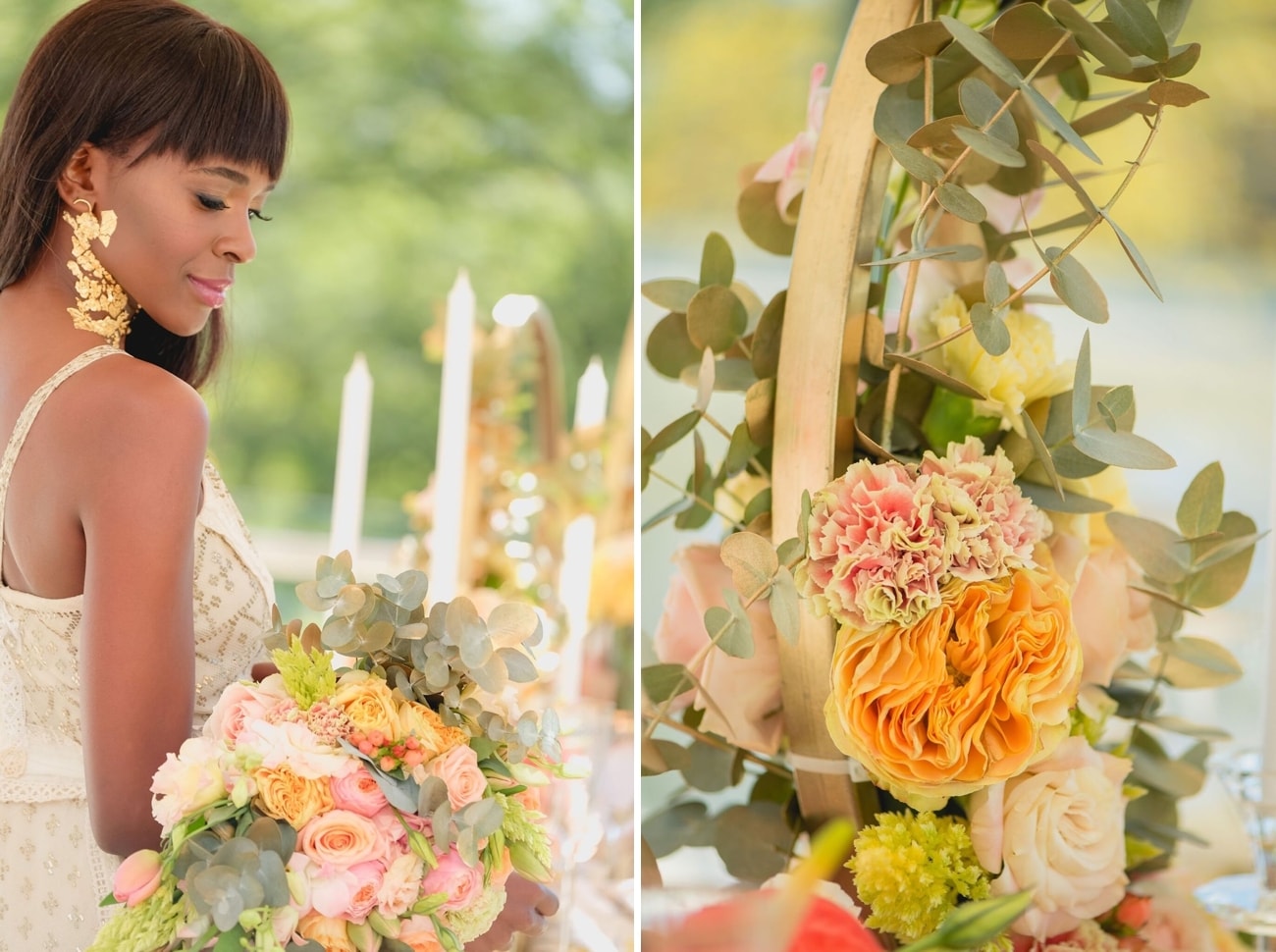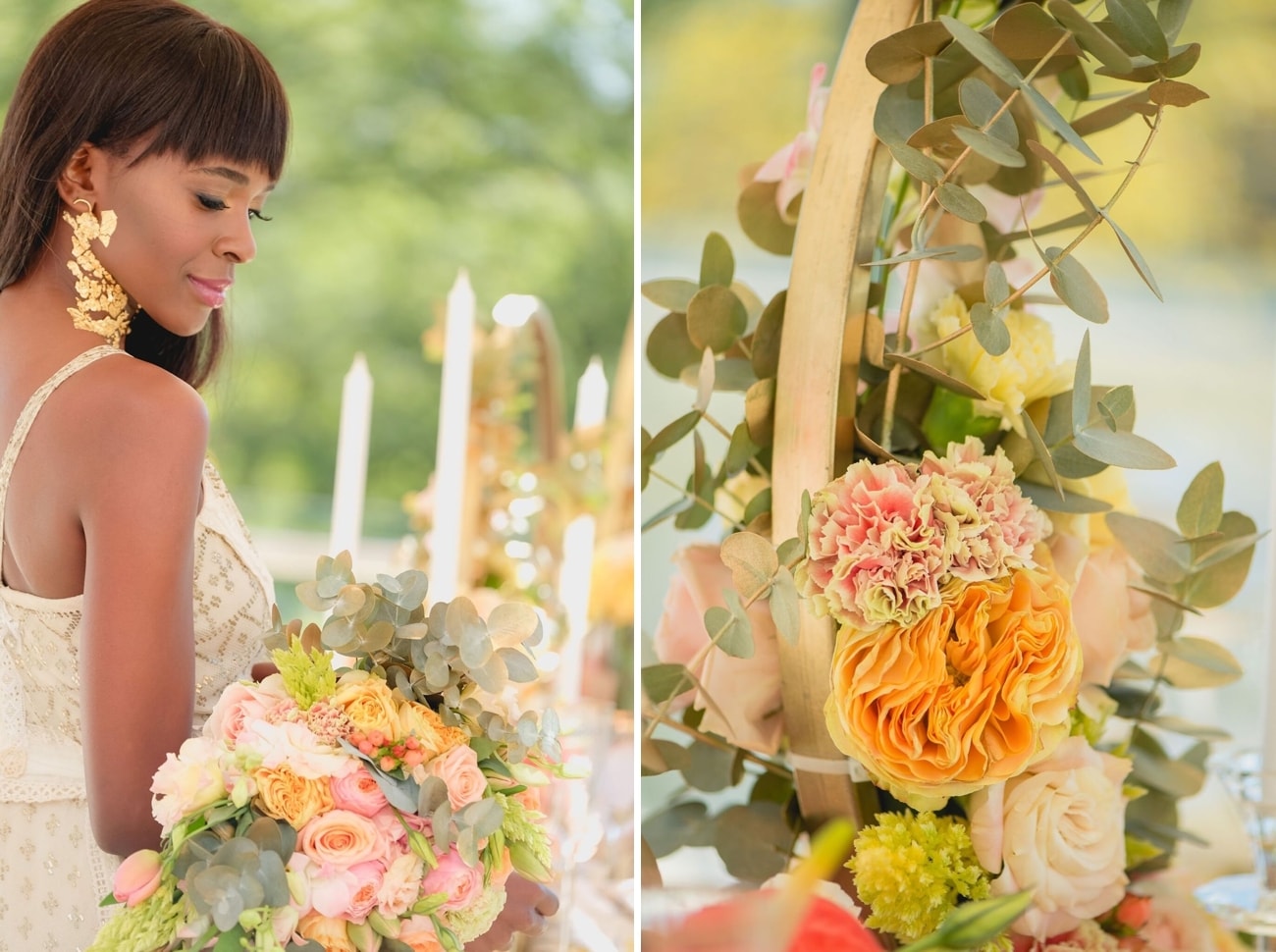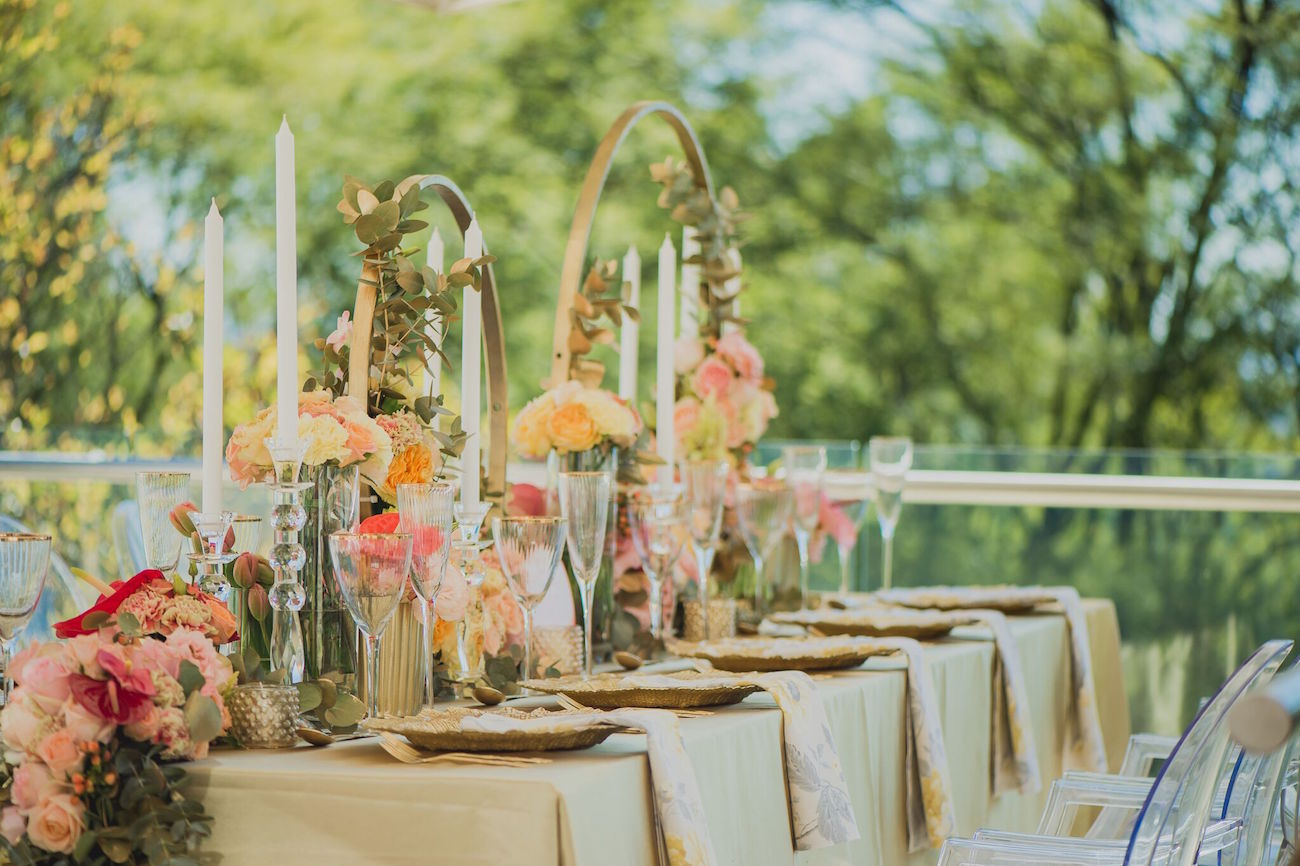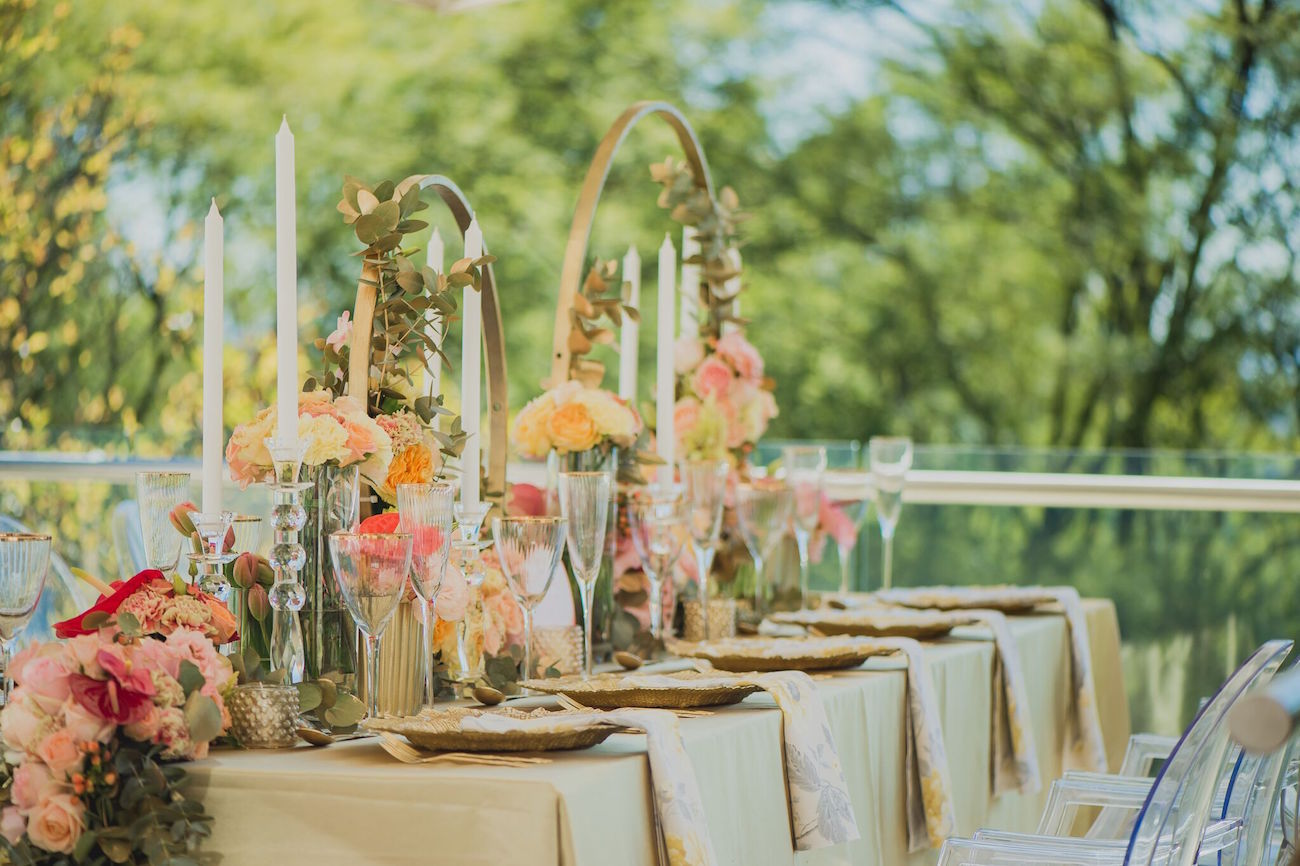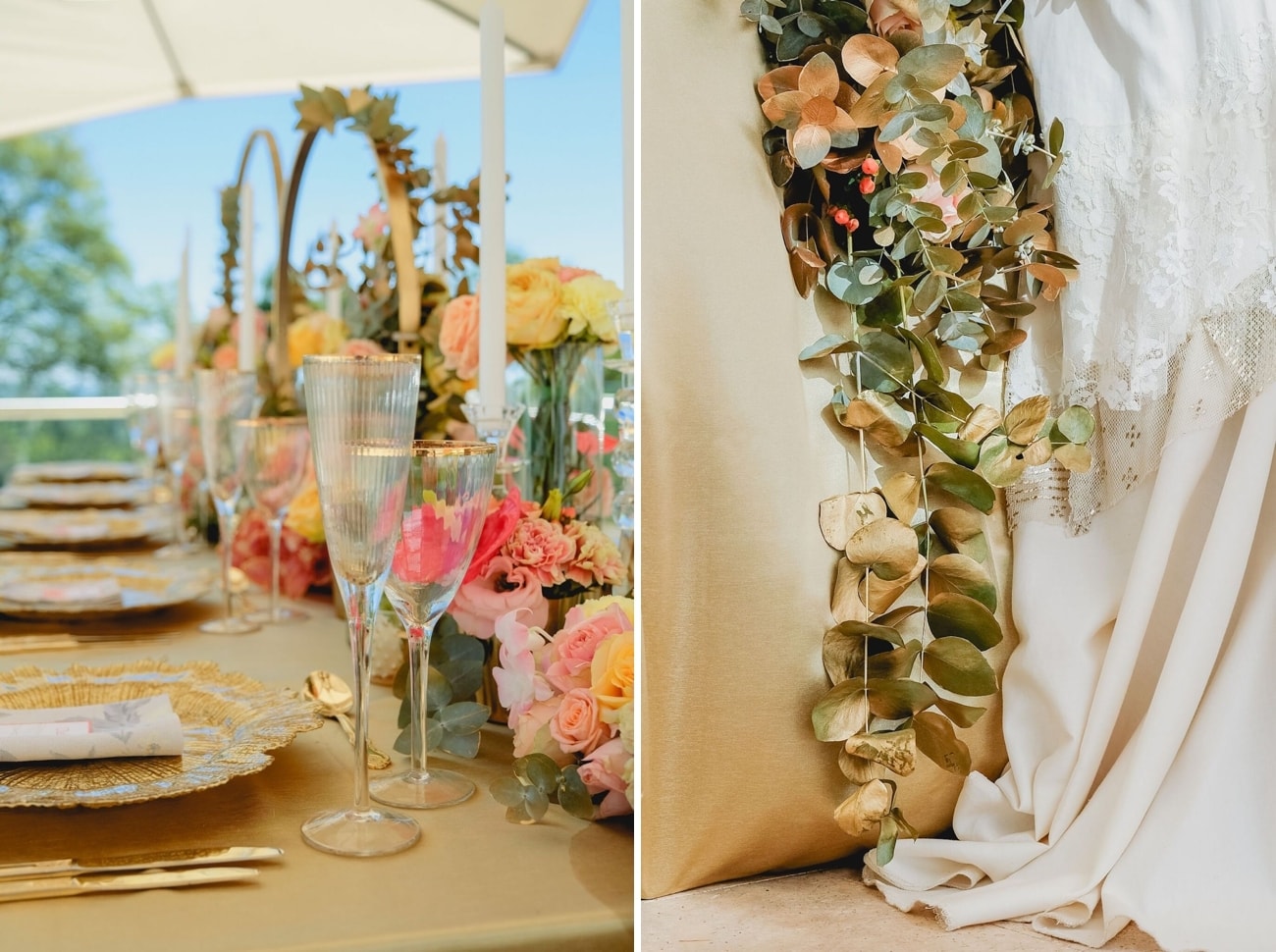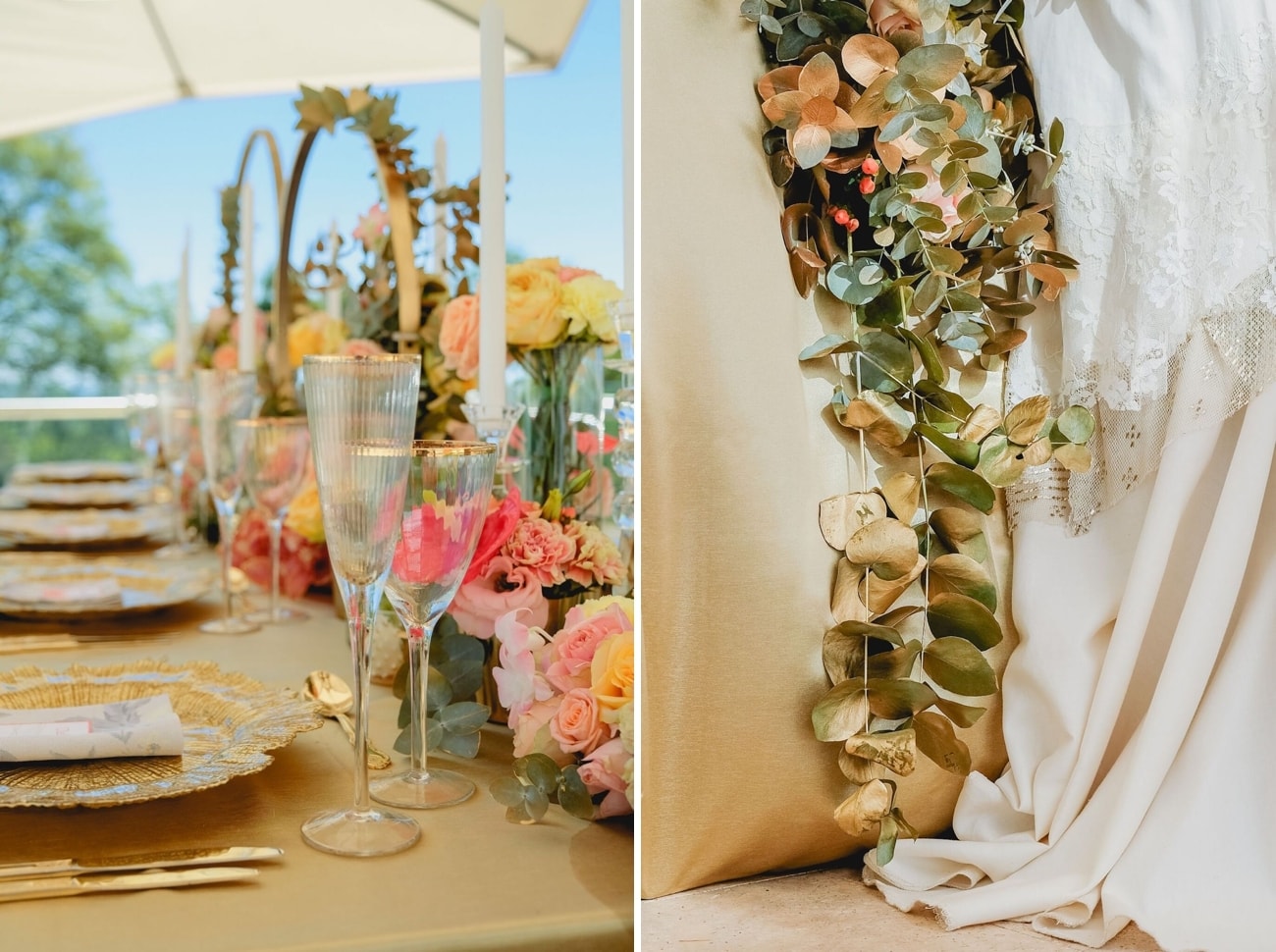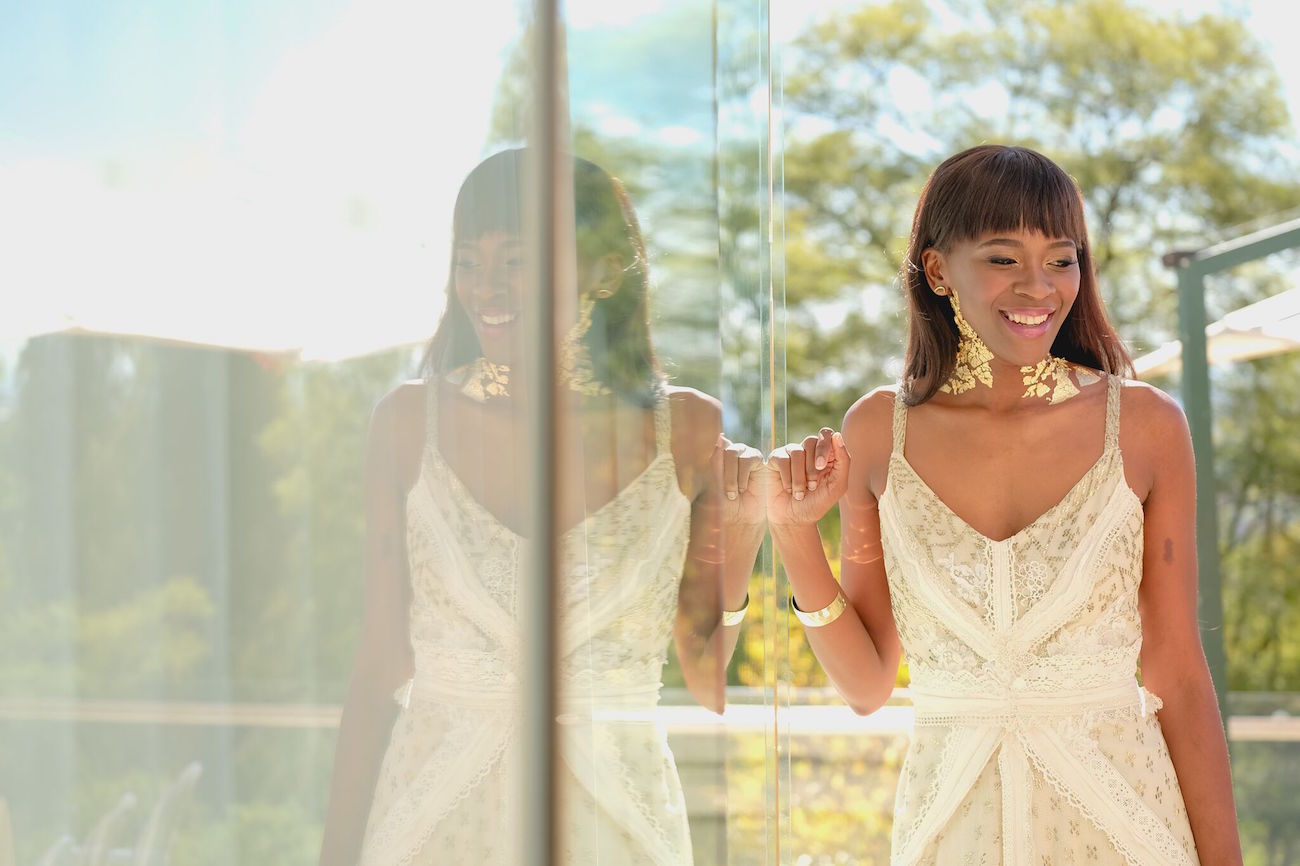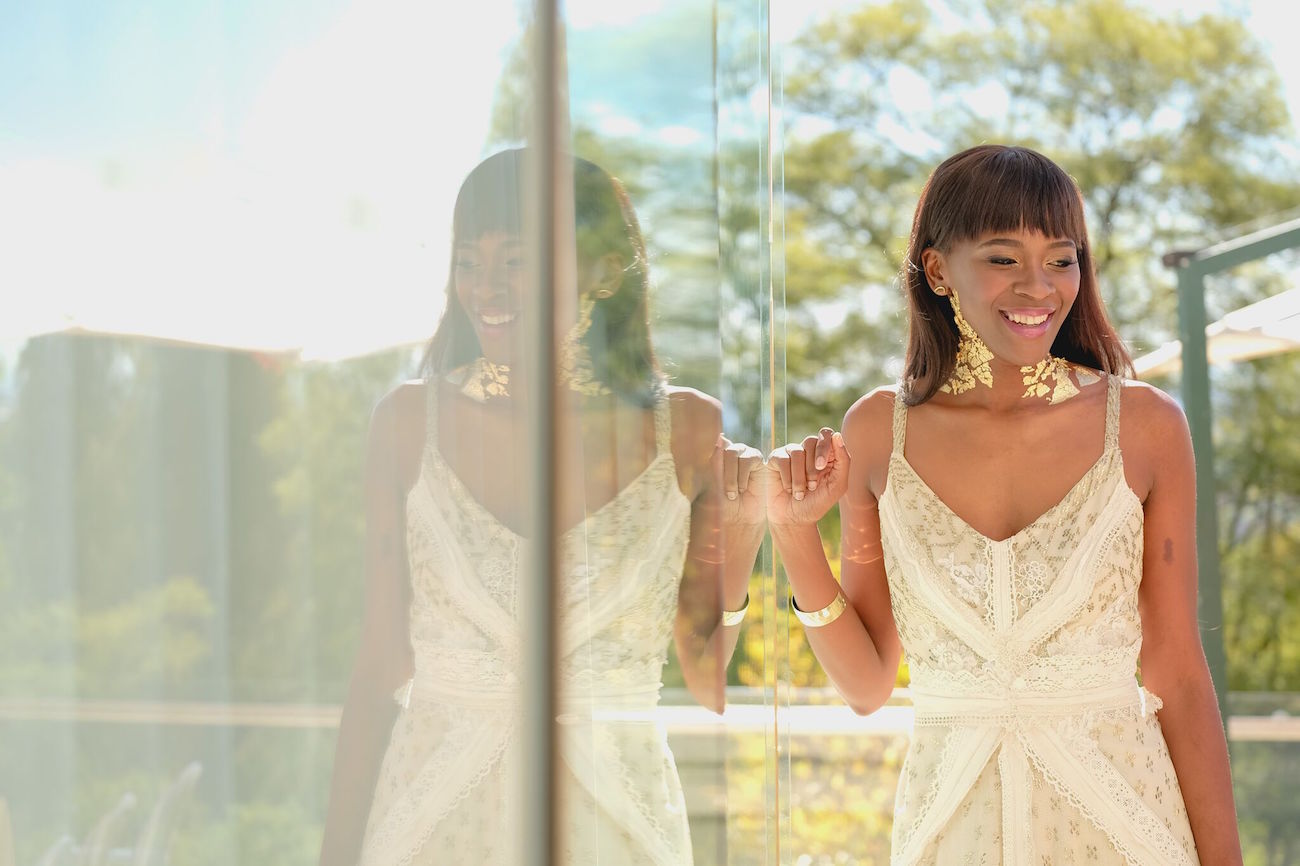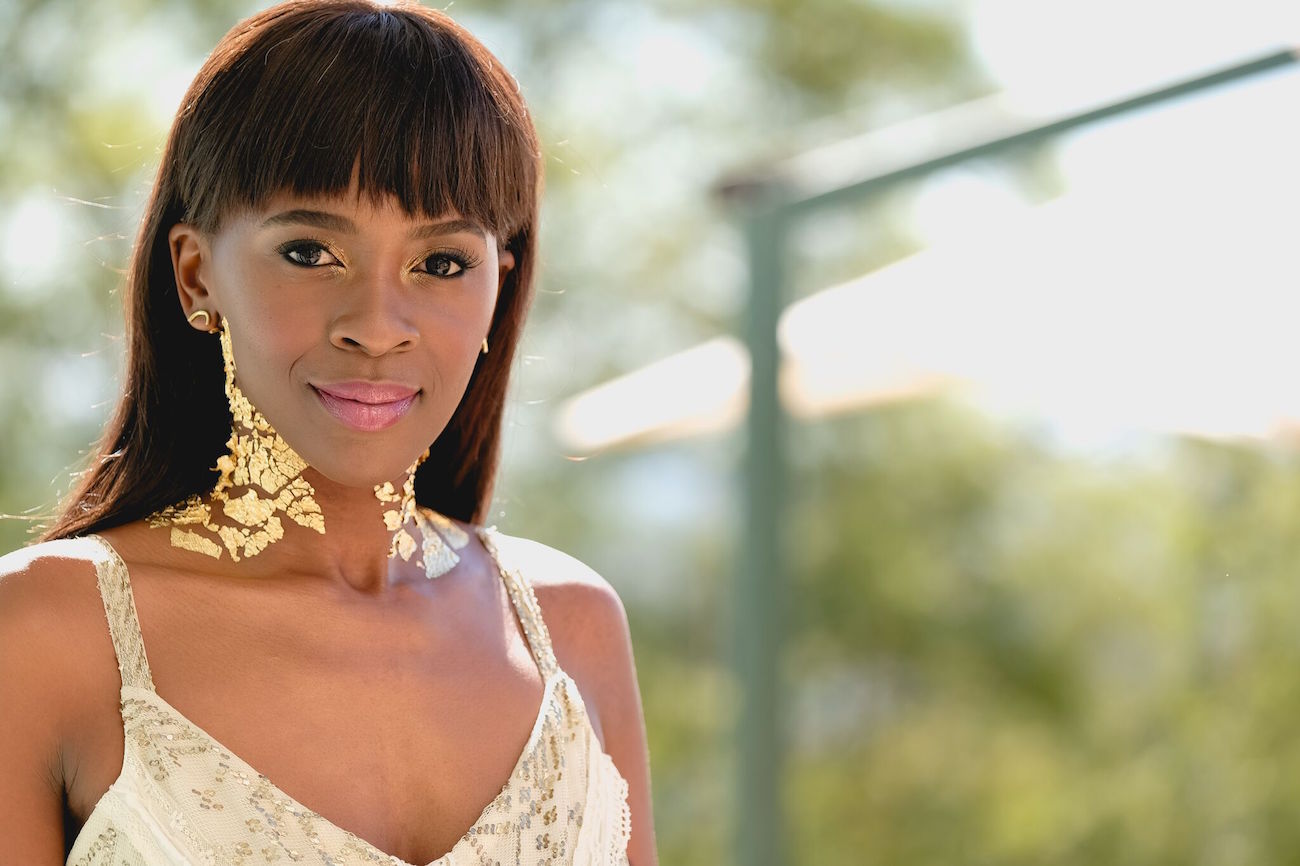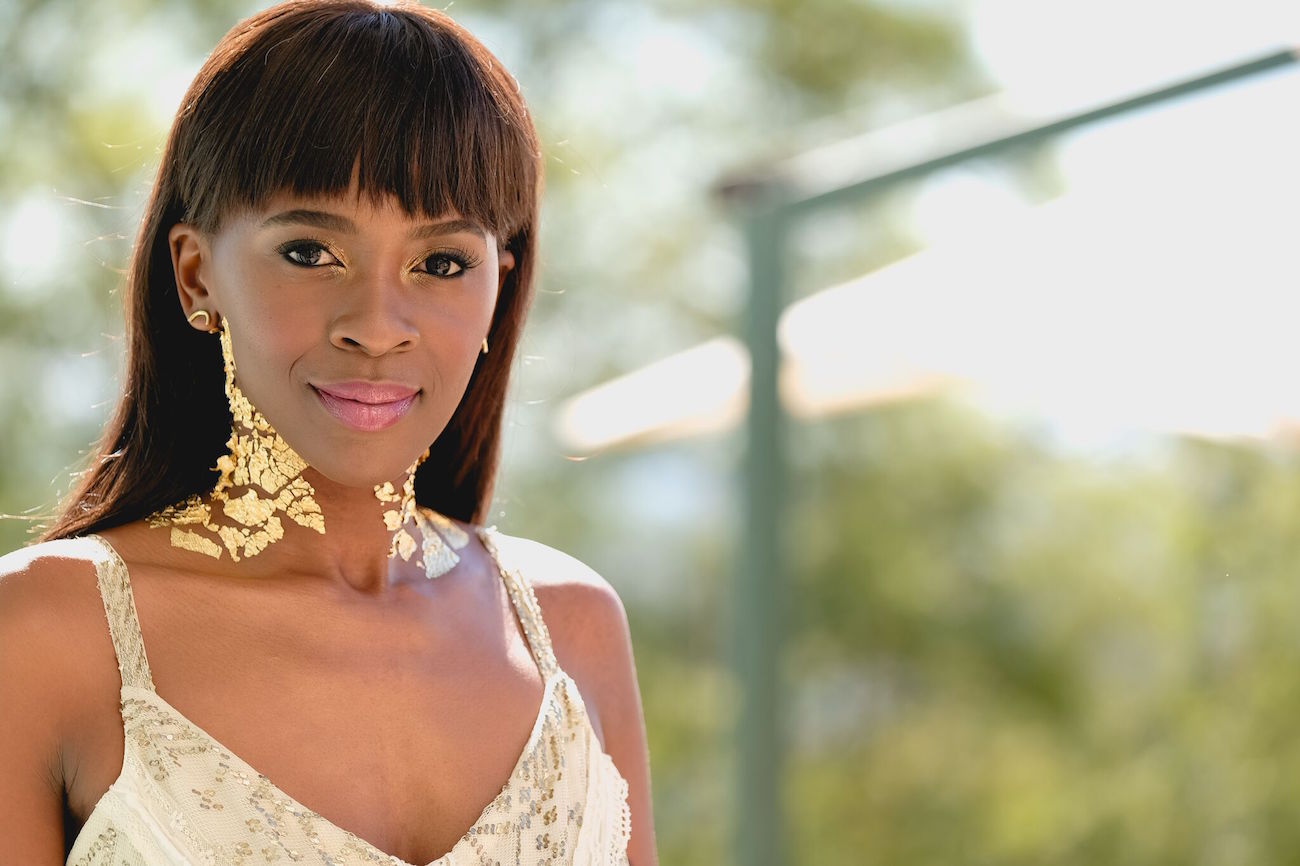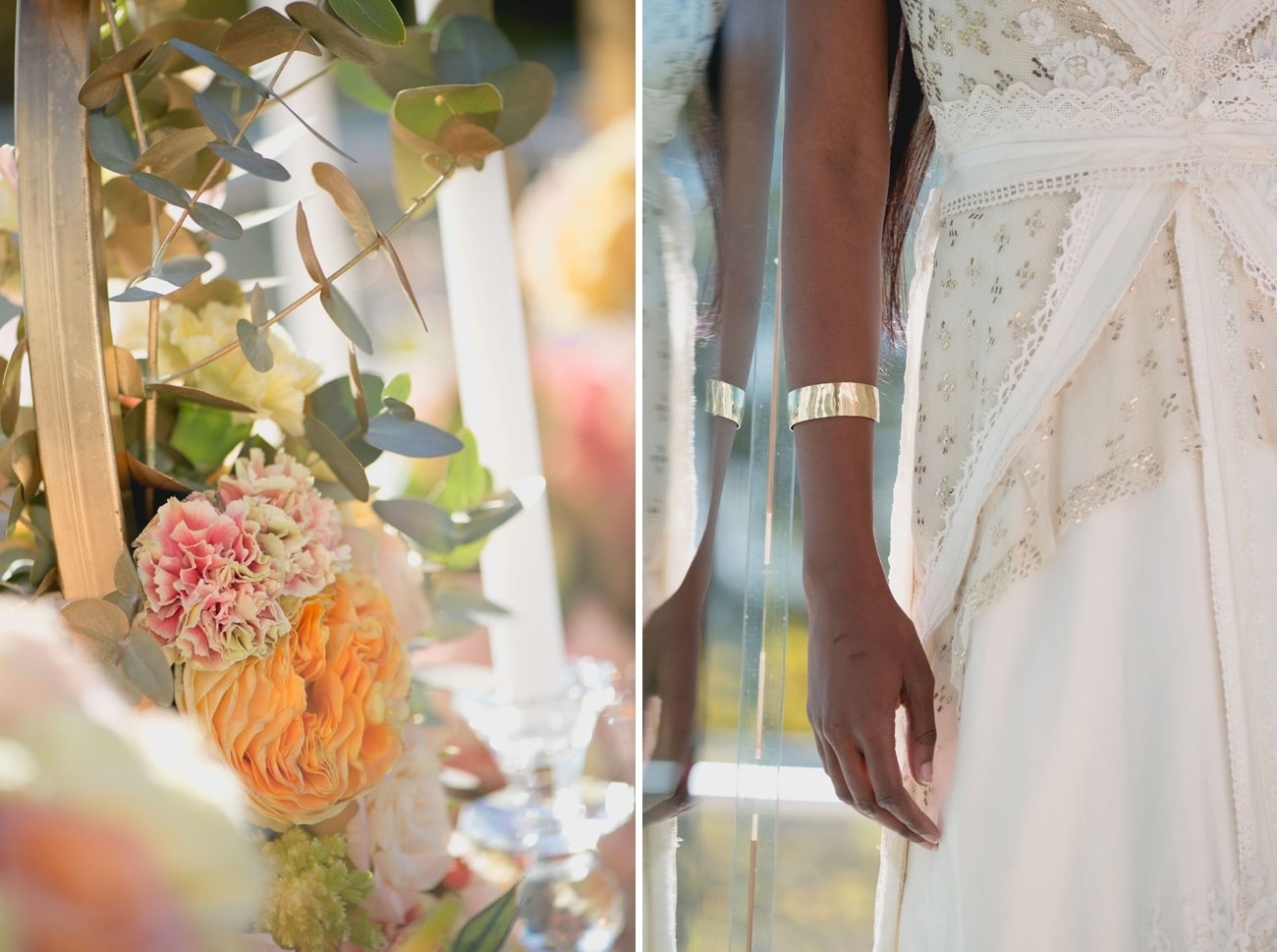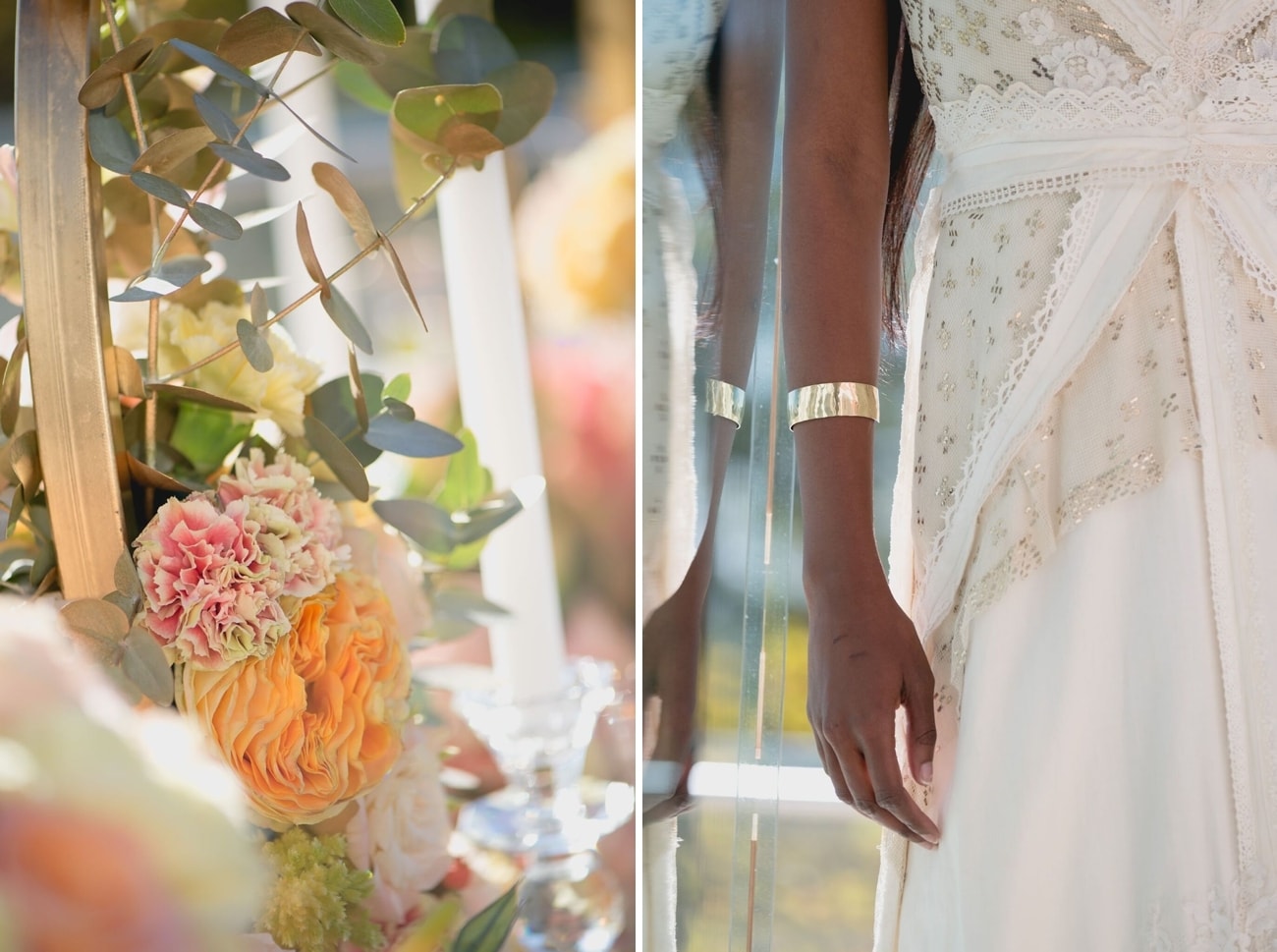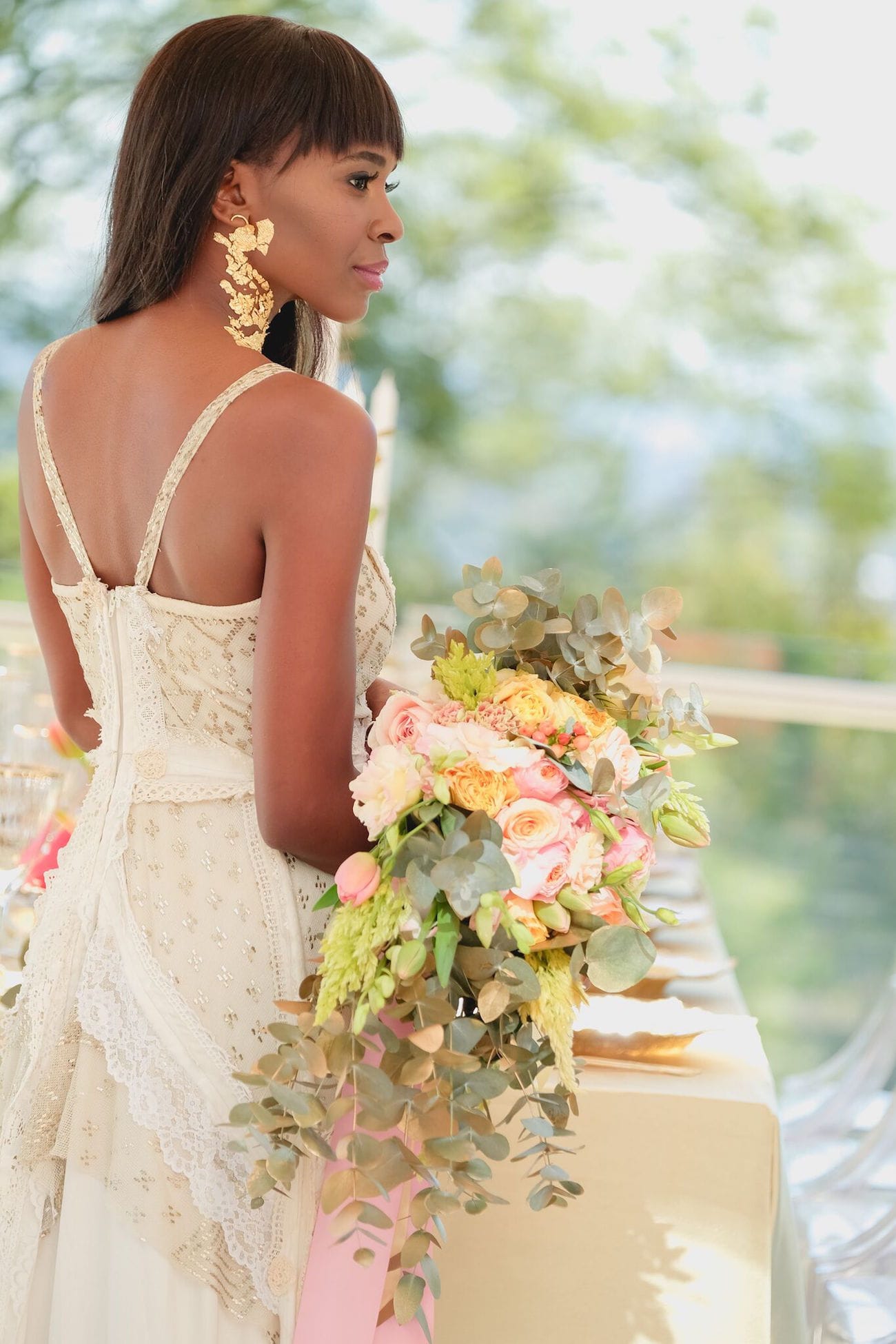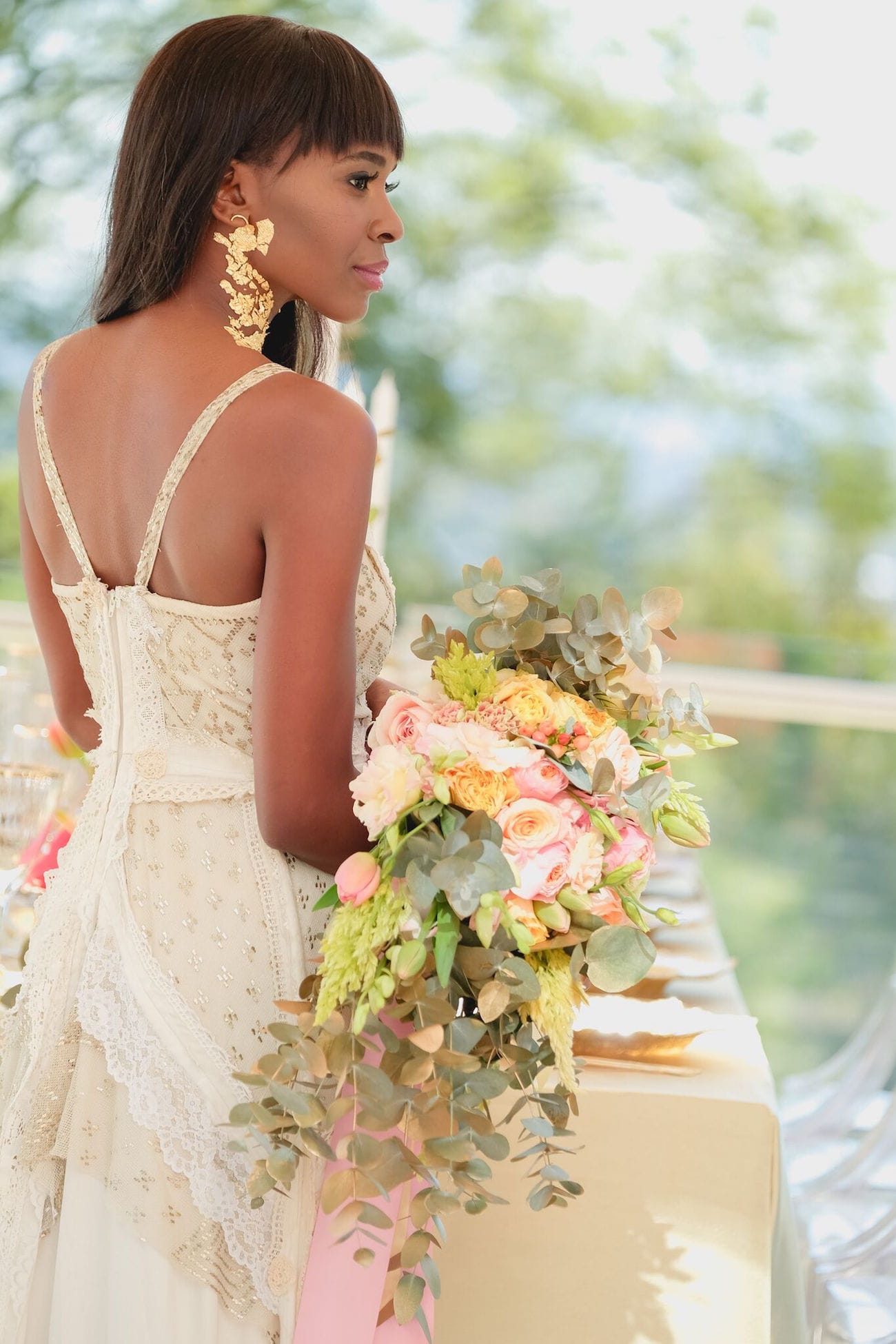 Here's a bit of background from Tumi at RIL Weddings:
The feeling you get when you start living your life like it's golden. That's what inspired the perfect Johannesburg skyline shoot with just as beautiful golden hues to complement the dress. This organic cotton sateen and Egyptian silver embellished tulle trimmed gown with vintage lace was cut using zero waste pattern cutting from Dimity Eco Bride. We created an exclusive inspired backdrop that would appeal to the Johannesburg skyline. A bold but soft look. Gold and muted tangerine with pinks blushing about, and hints of yellowed florals. A cascading bouquet that brings the colour palette together, and a delicate garland for the bride's hair.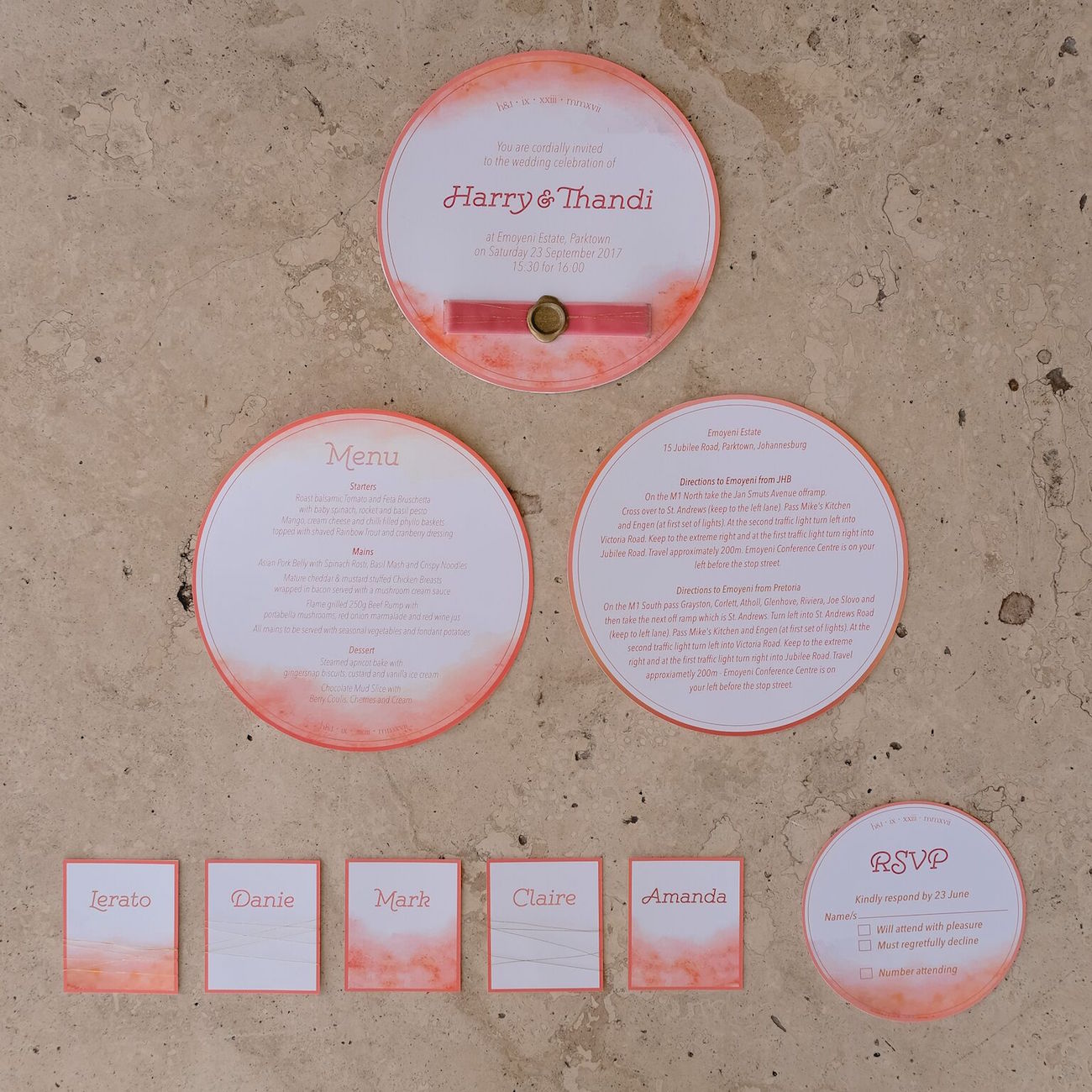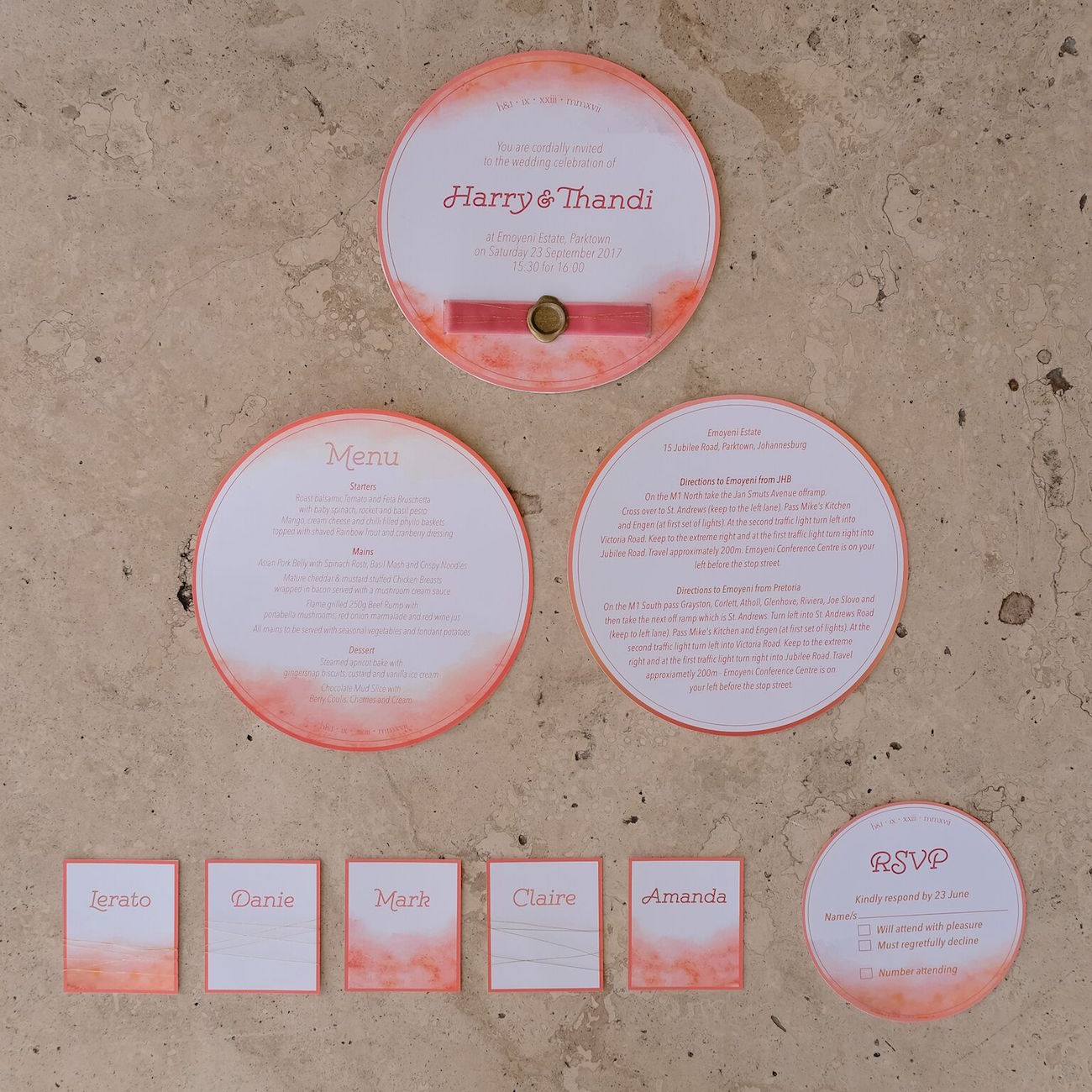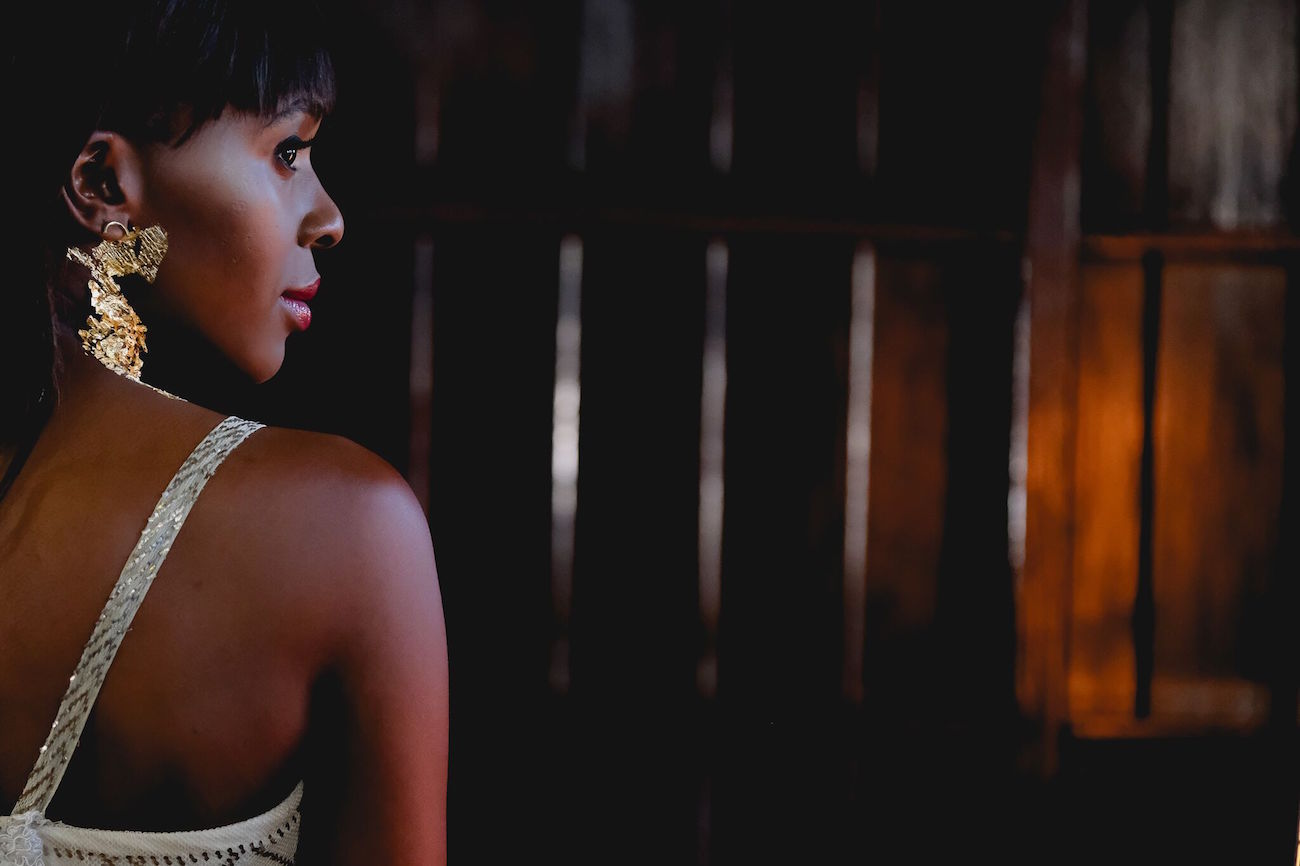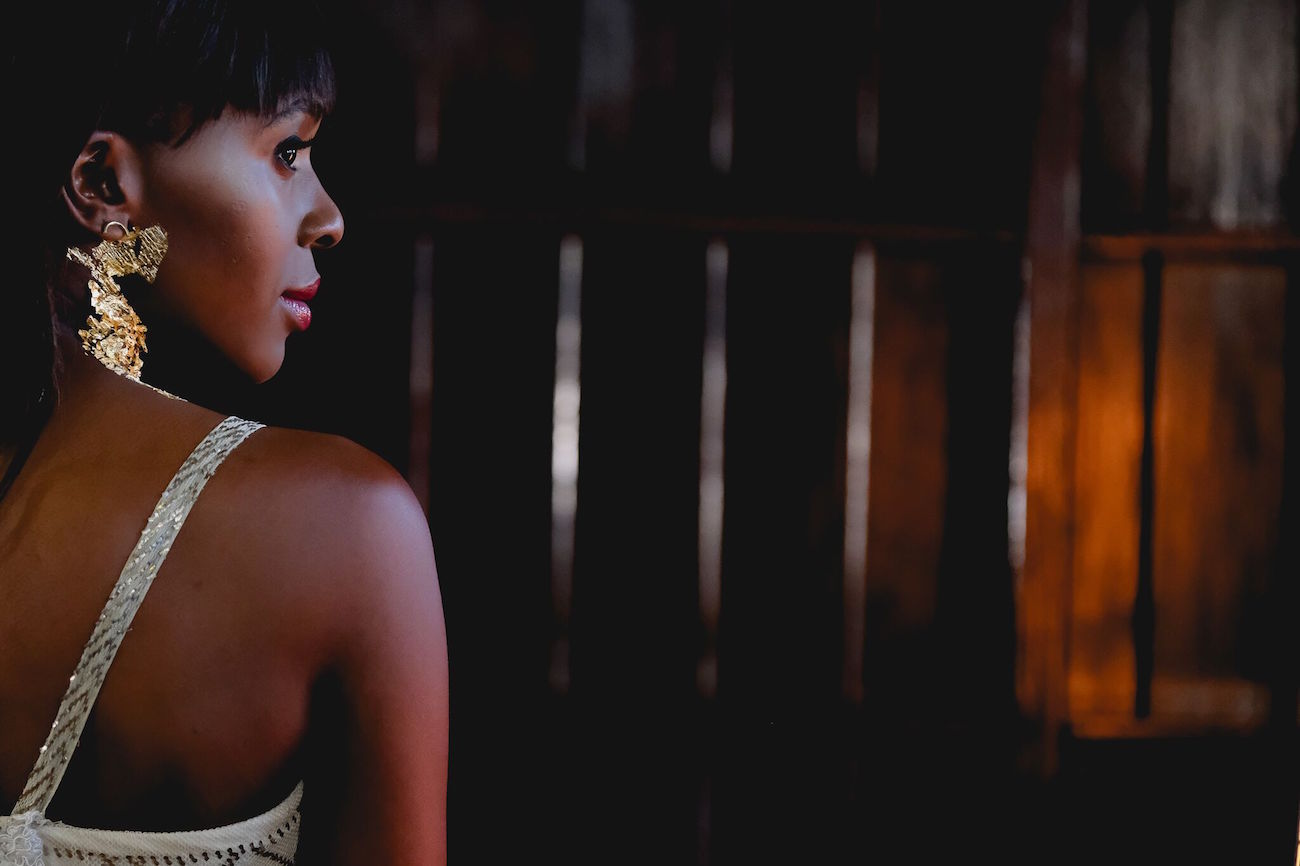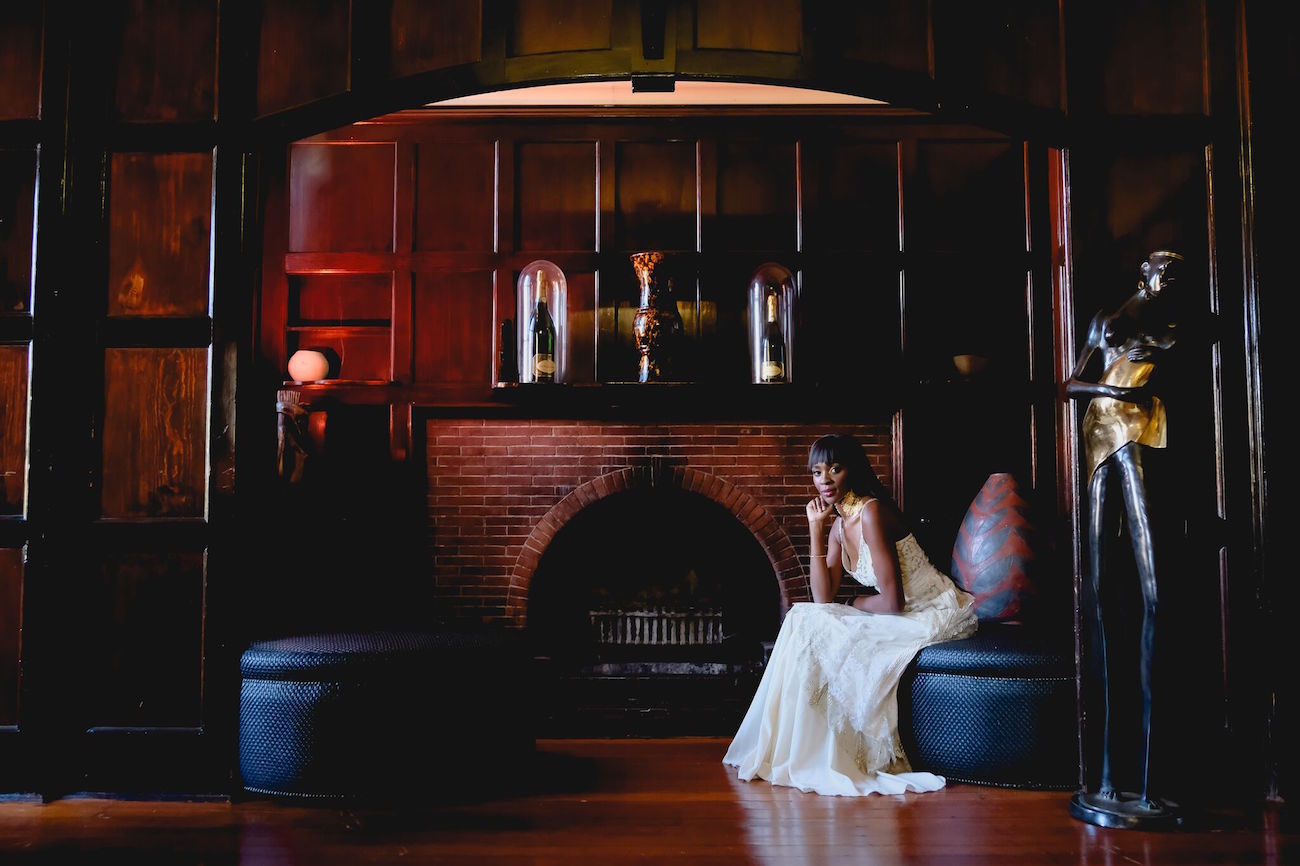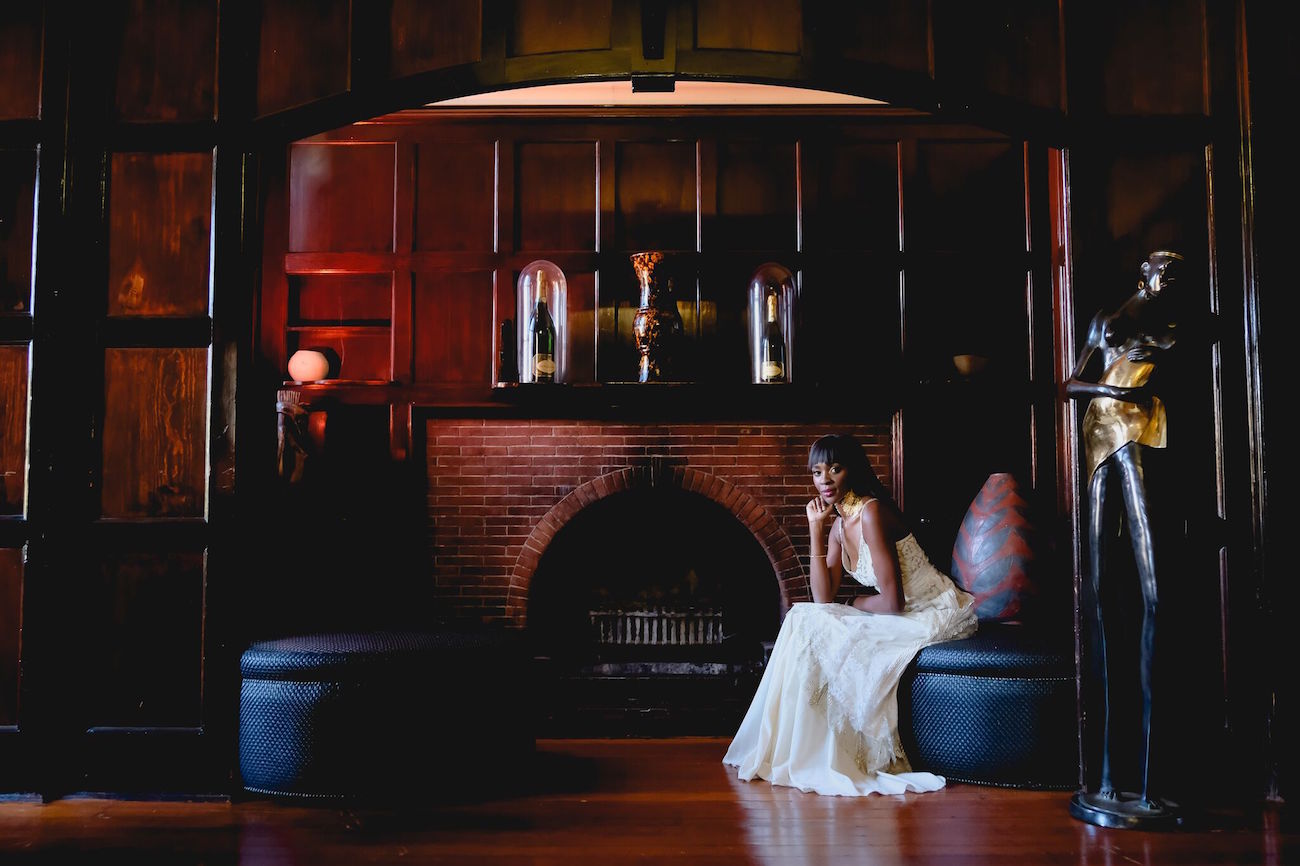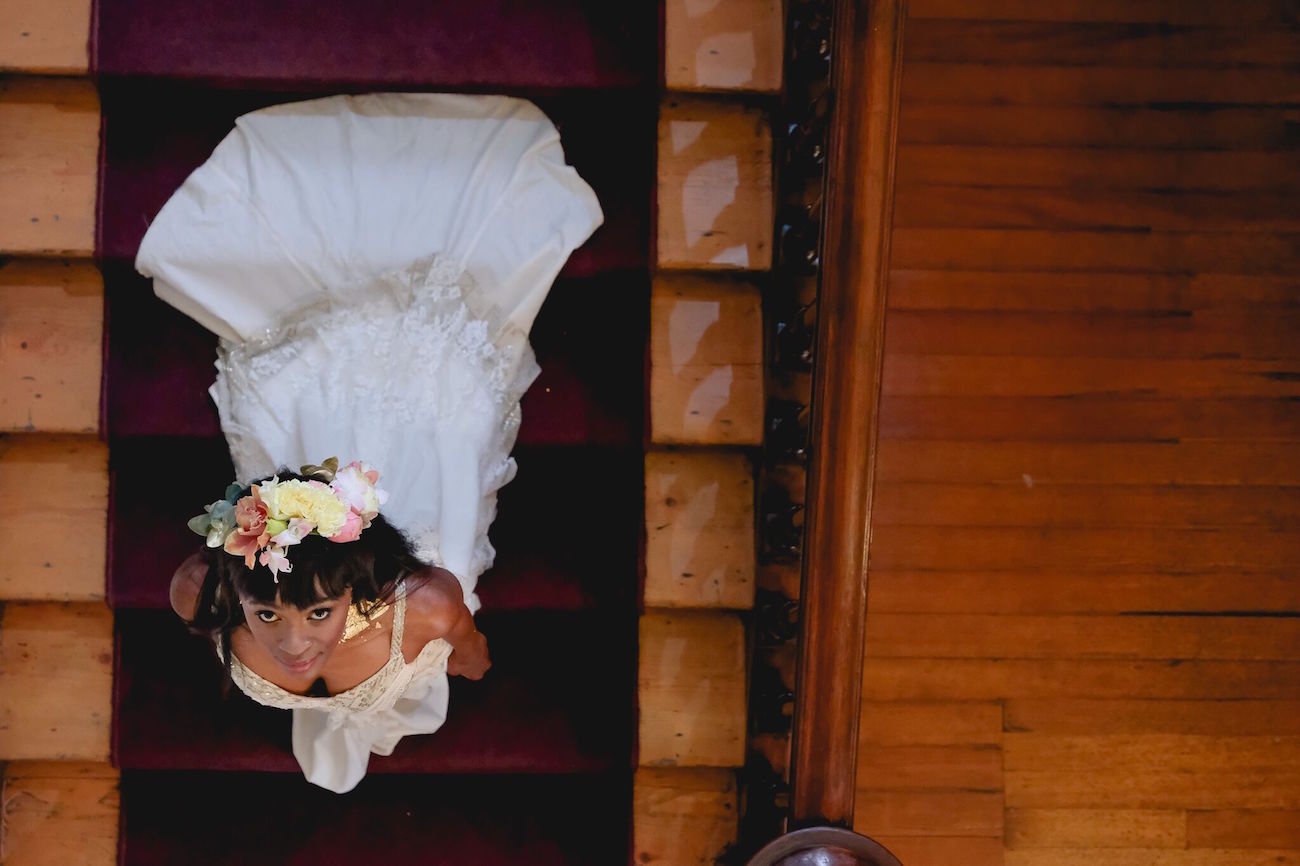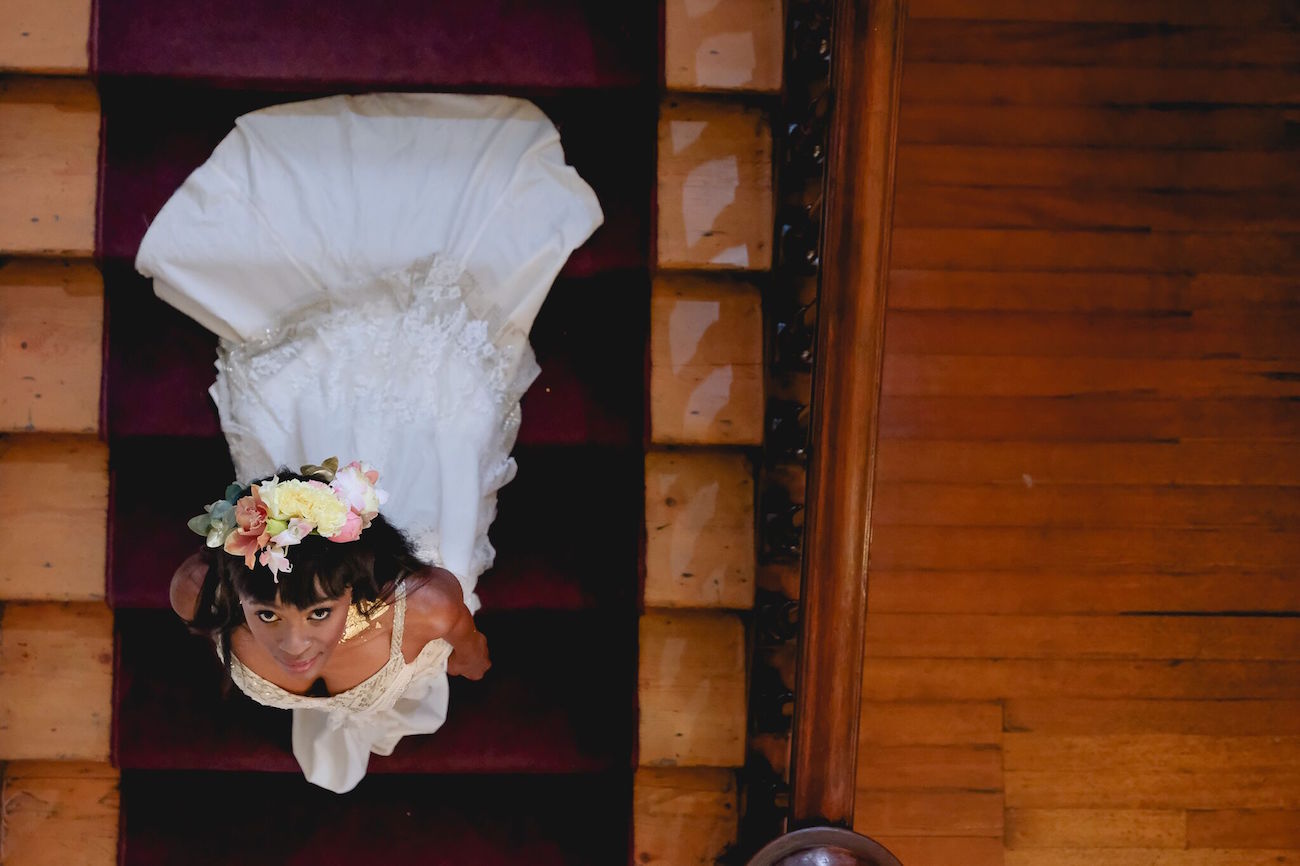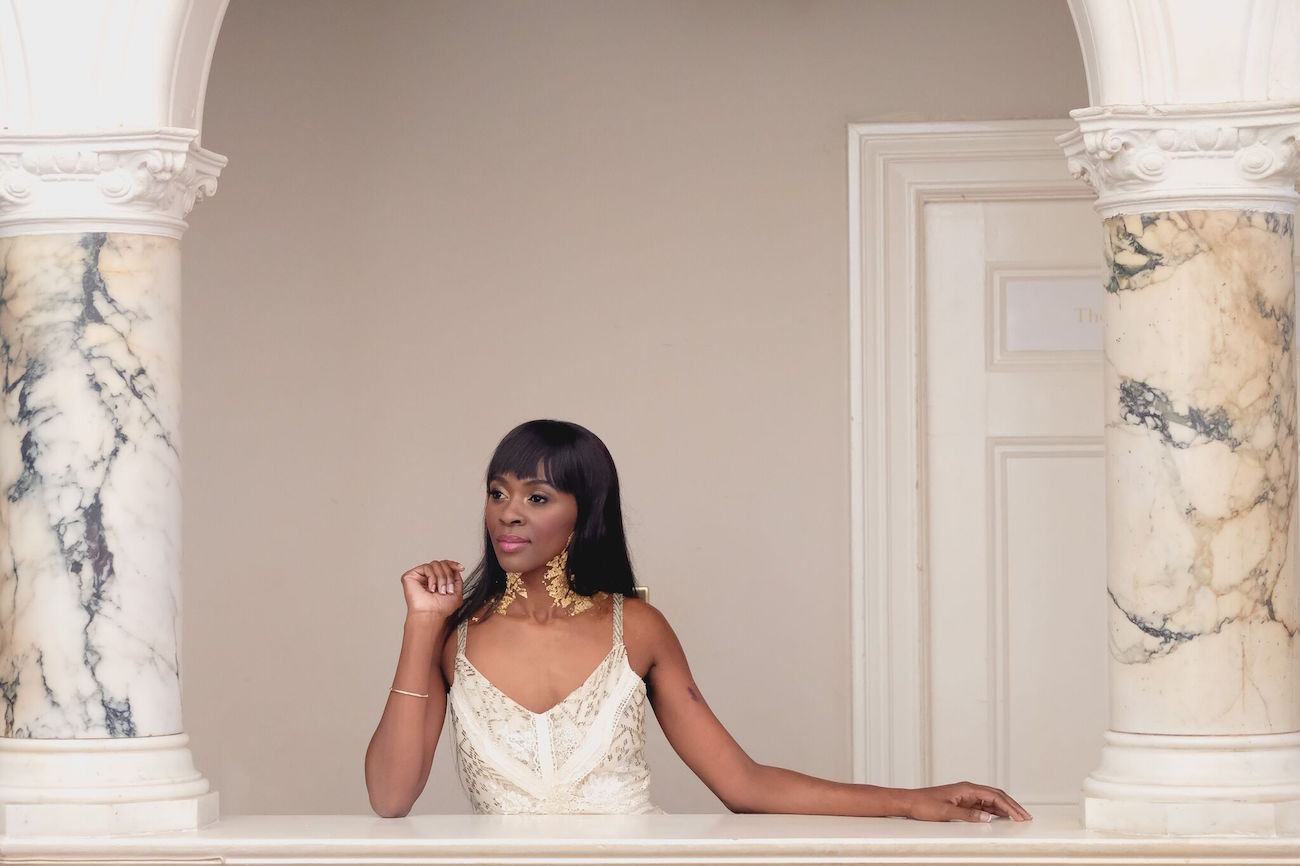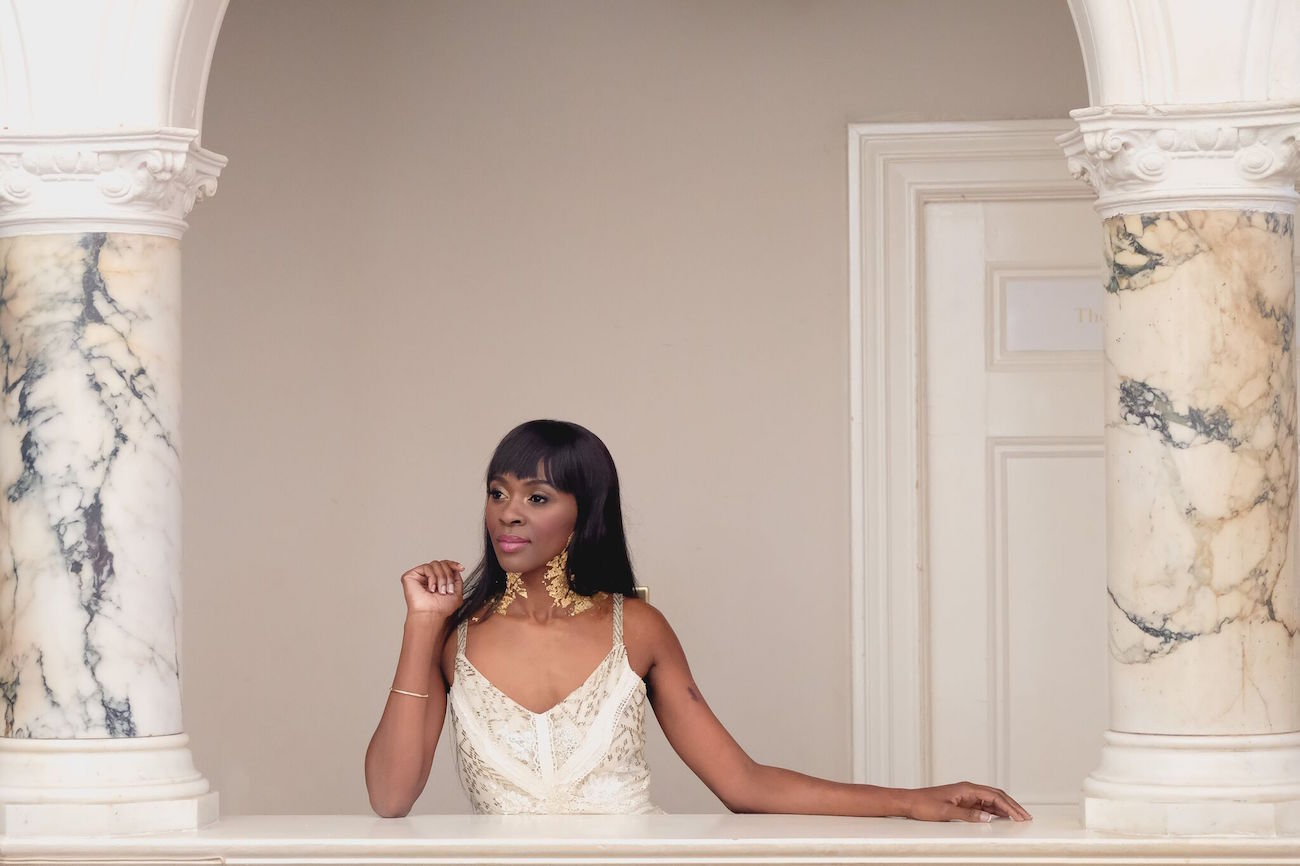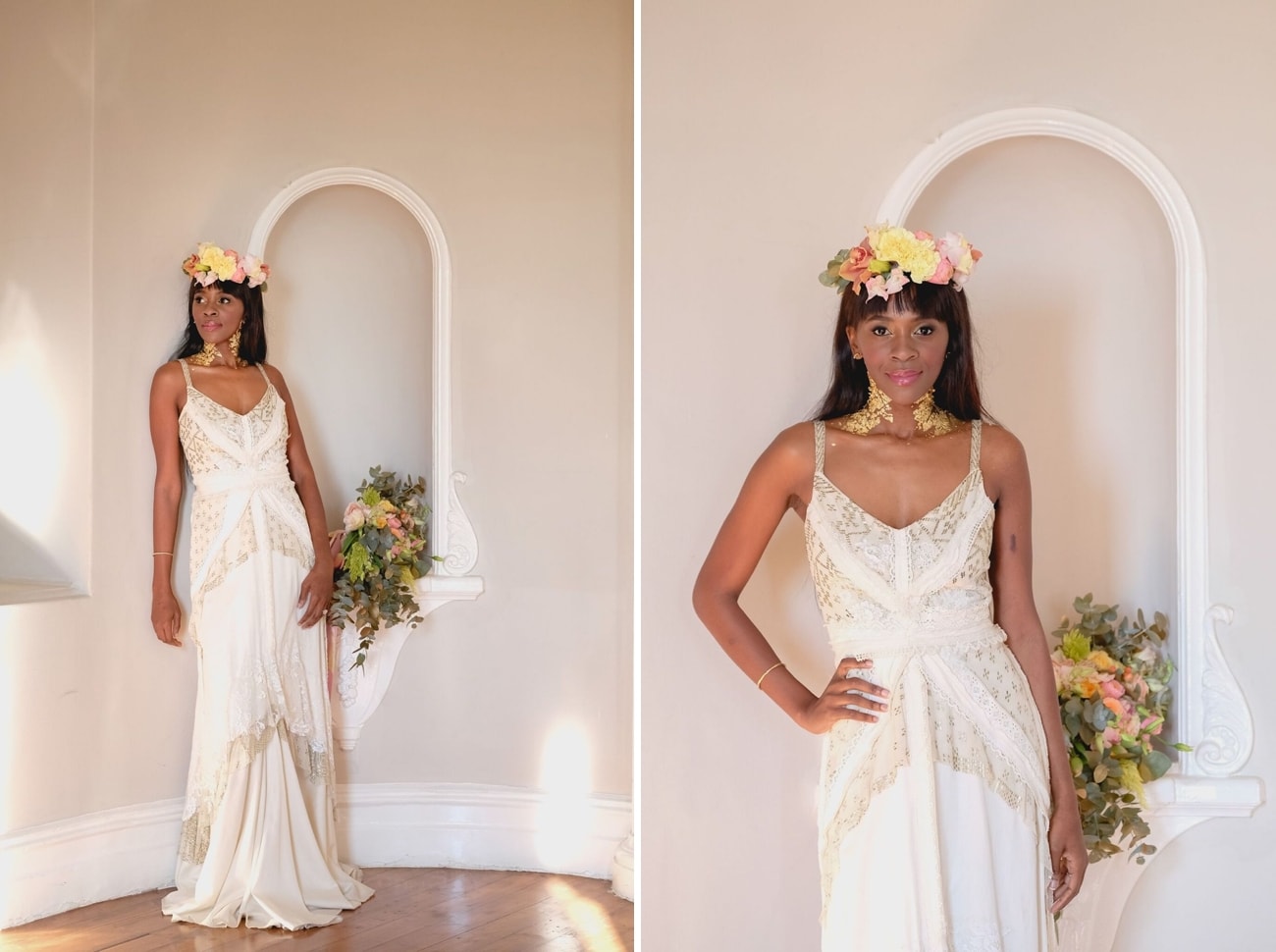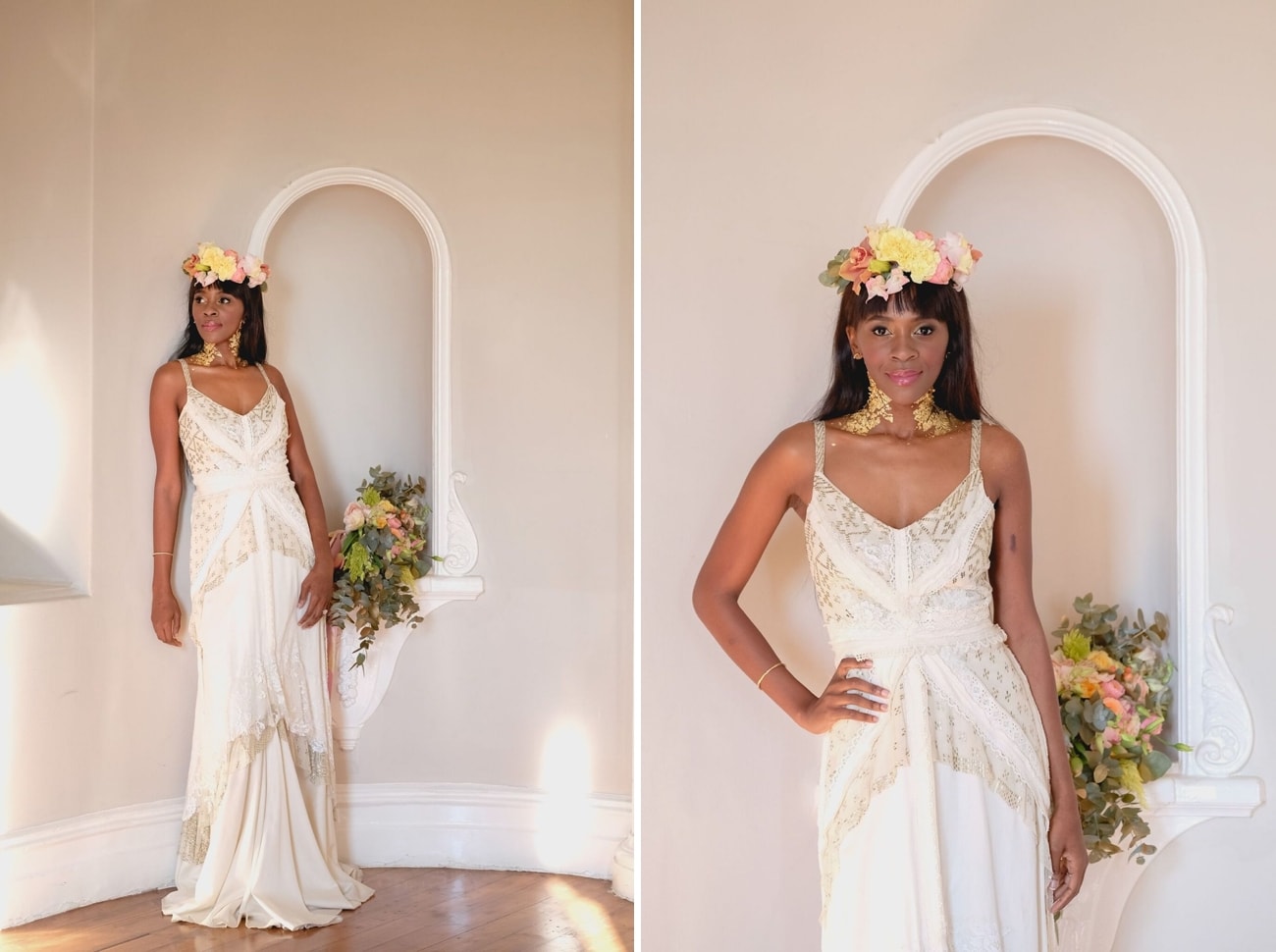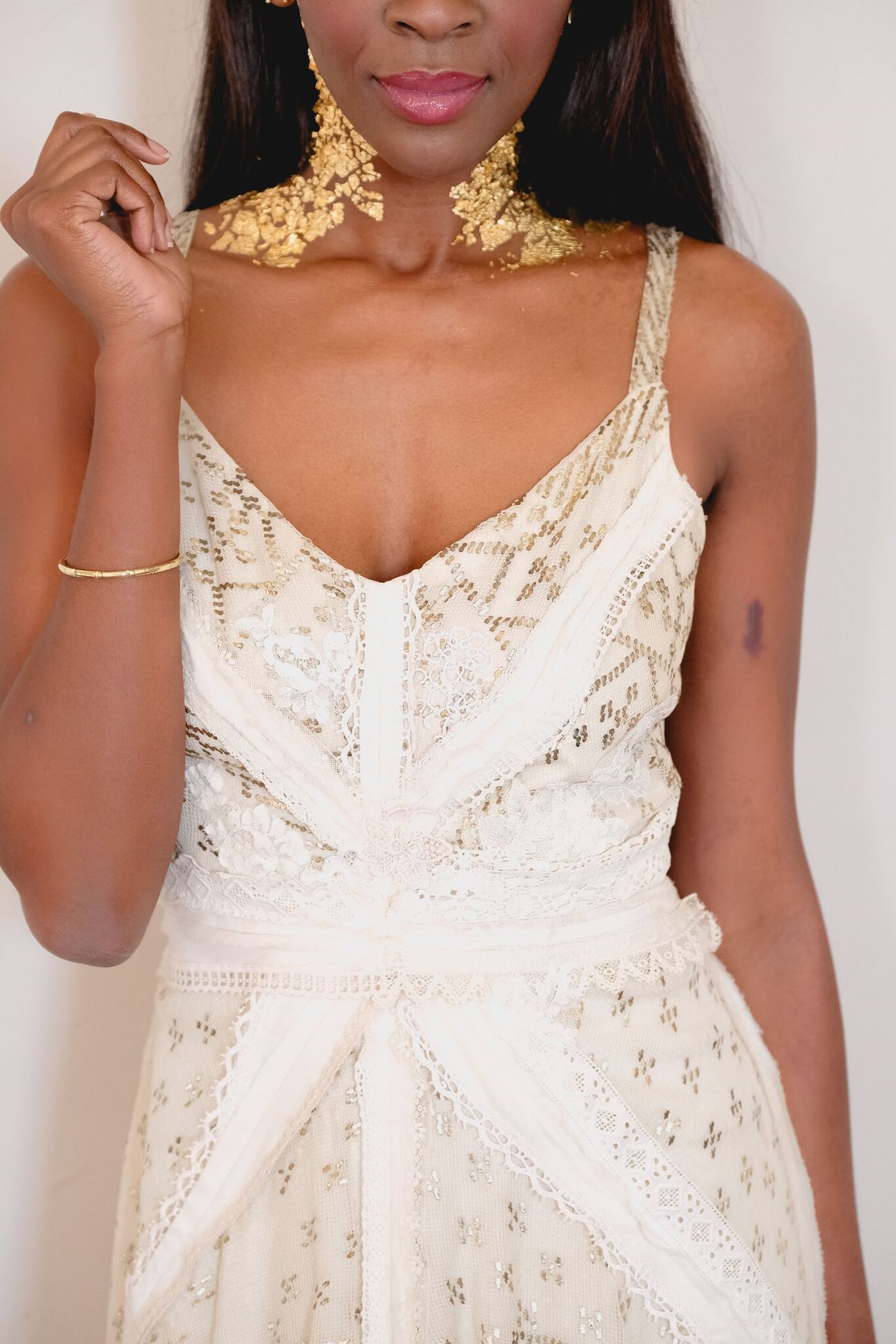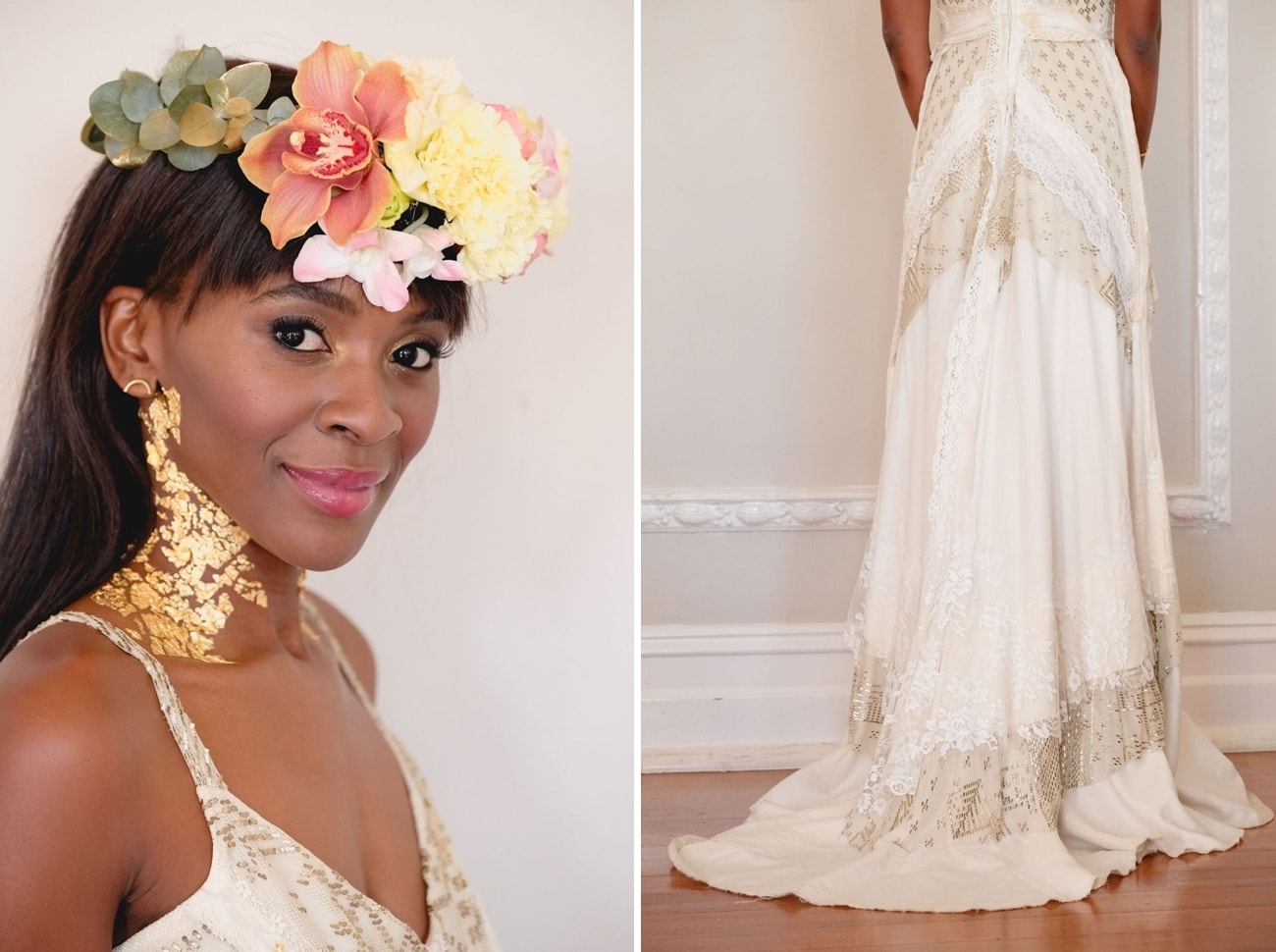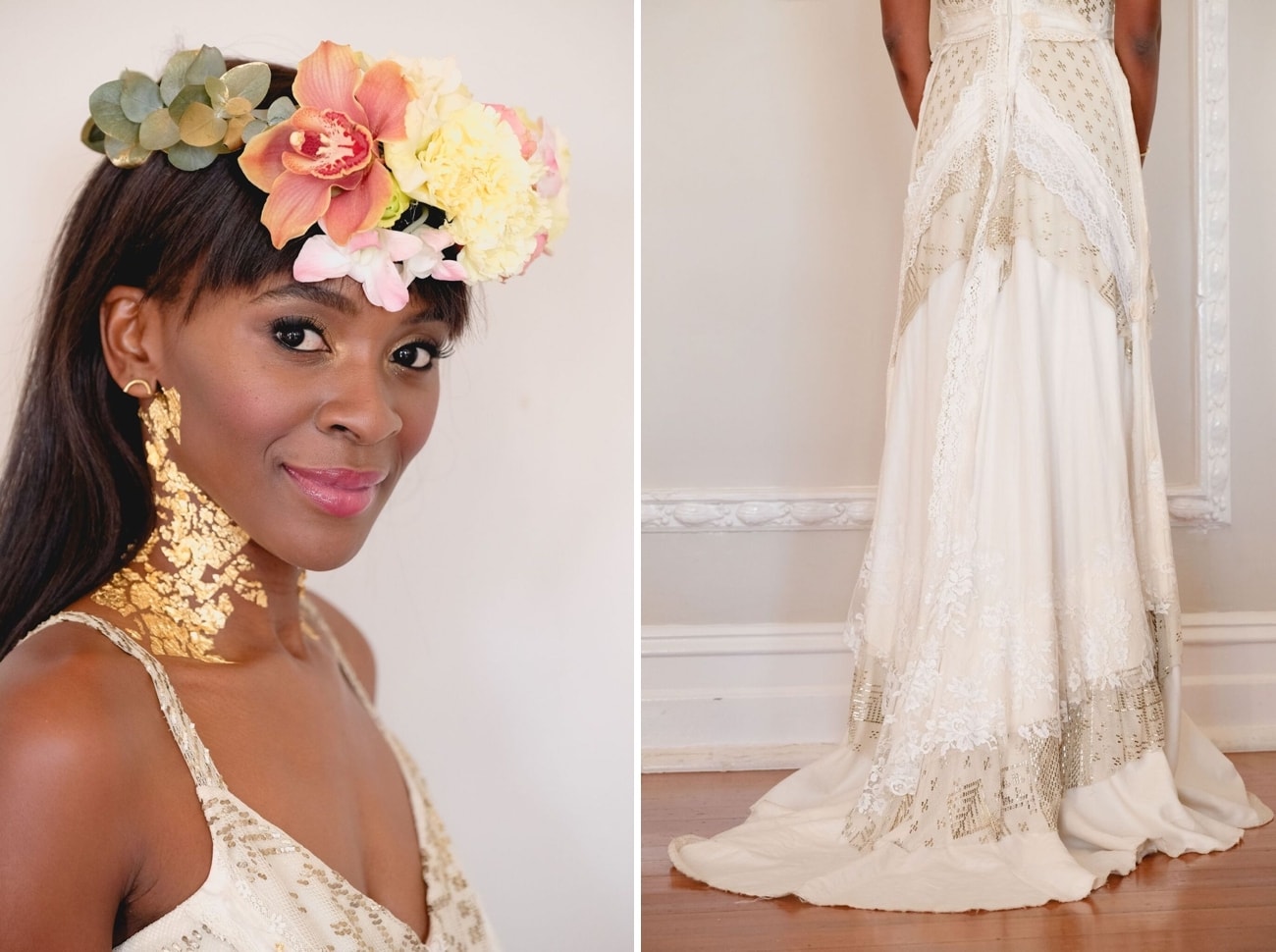 SERVICE PROVIDERS
Photography: Kelly M | Styling: RIL Weddings | Flowers & décor: The Wedding Specialist | Stationery: Rock Paper Scissors | Video: Feature Films | Bride's dress: Dimity Eco Bride | Bride's accessories: MIA Accessories | Hair & makeup: Candi Makeup | Venue: Emoyeni Estate | Model: Ayanda Cruz
Save