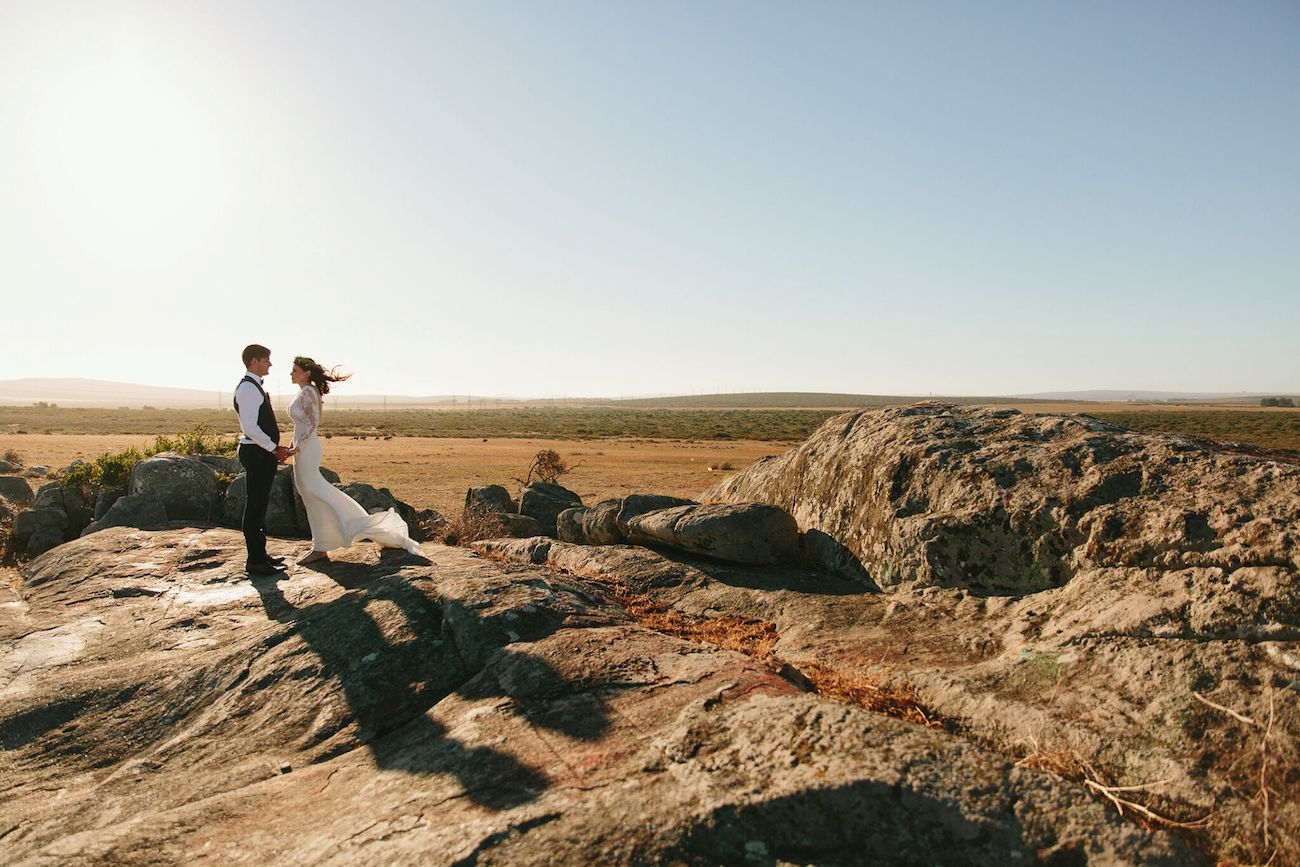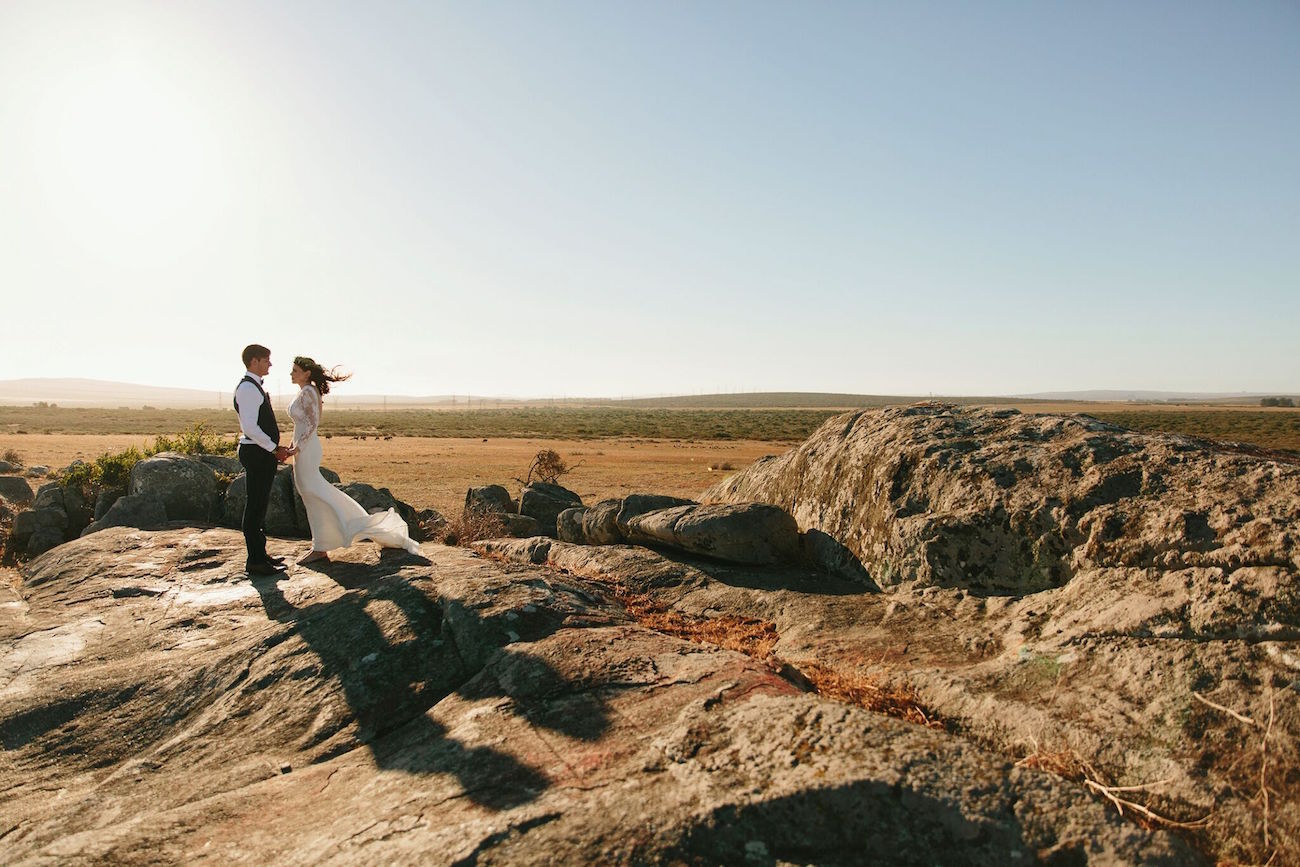 Well, if this shoot isn't right up our street, then I don't know what is! Take a beautiful bushveld setting, add in a combination of safari and bohemian styling, some bright colours, native flowers and WOW. Coba Uys sent me these lovely pics from a collaboration with Ramona from Journey Weddings. Ramona is a wedding planner from the Netherlands, who helps couples plan their dream weddings in SA, and she wanted to create something a bit different to the usual safari style. So together with Coba and a team of local talents, that's just what she did!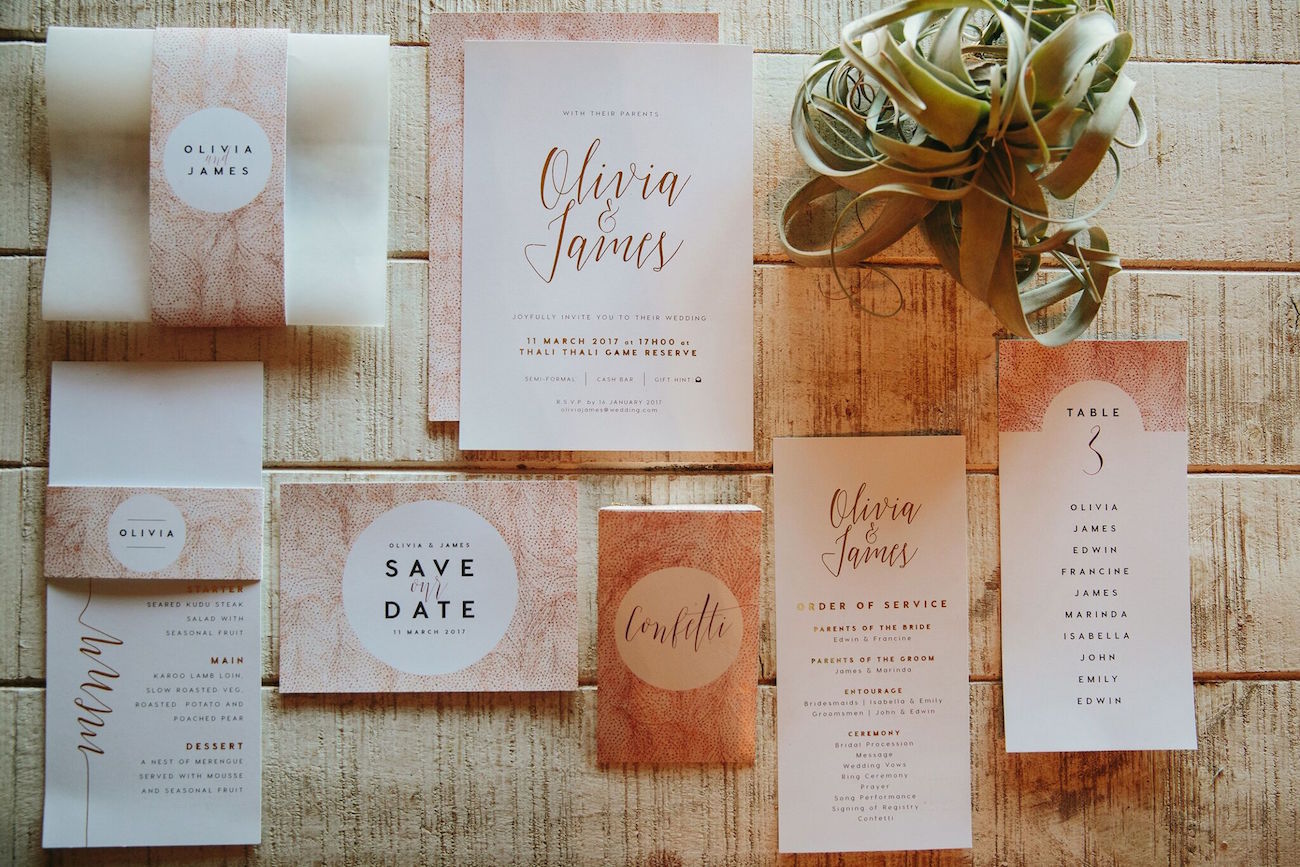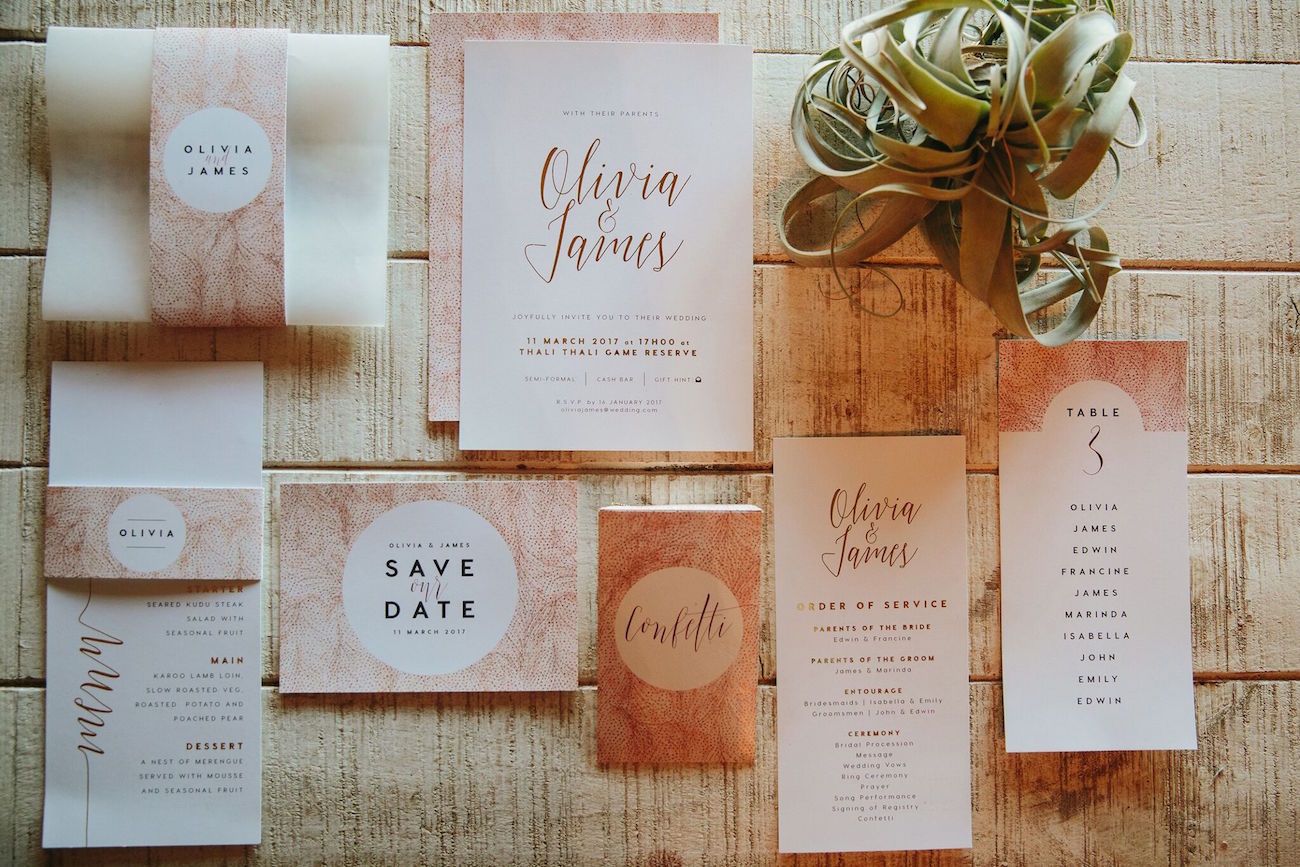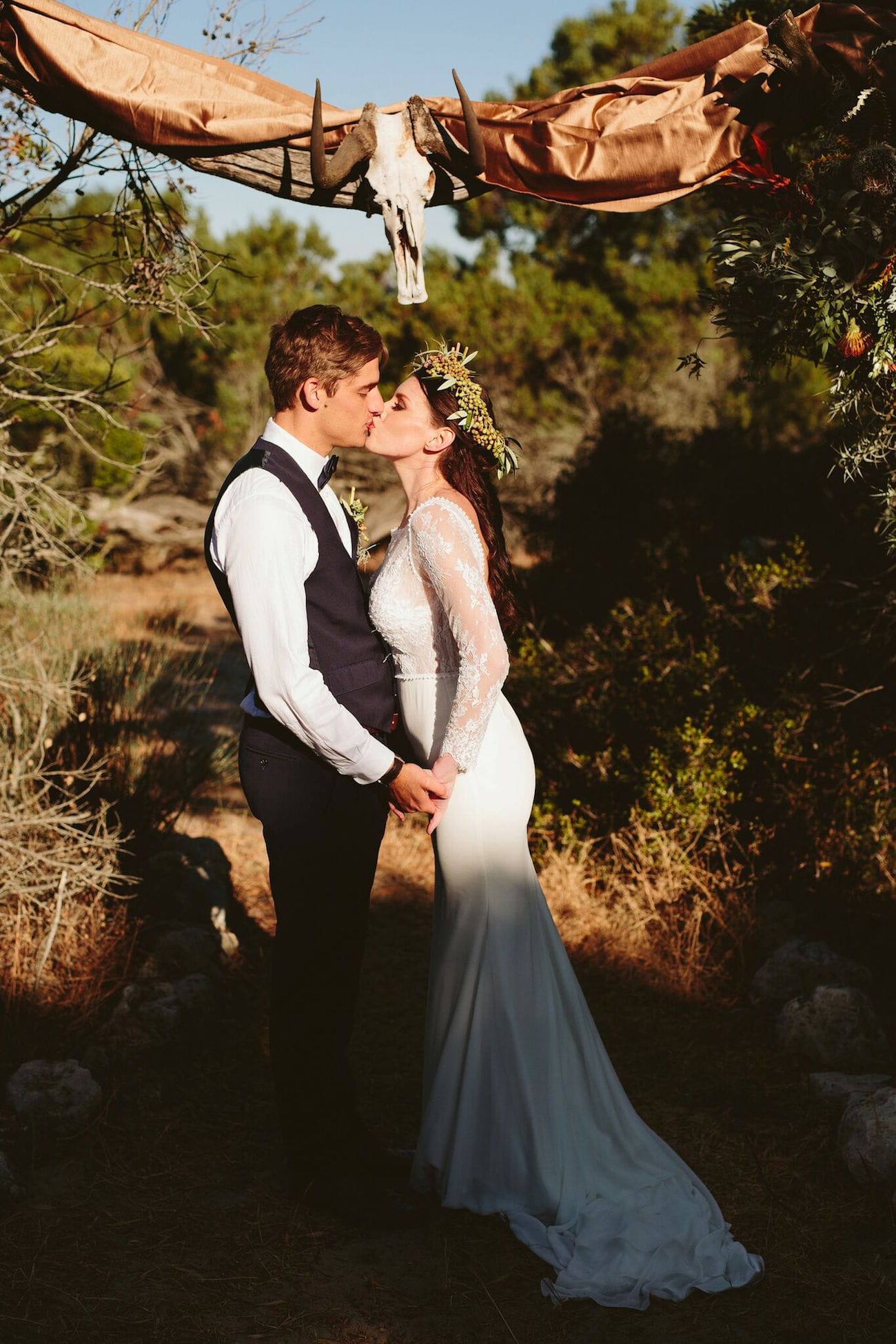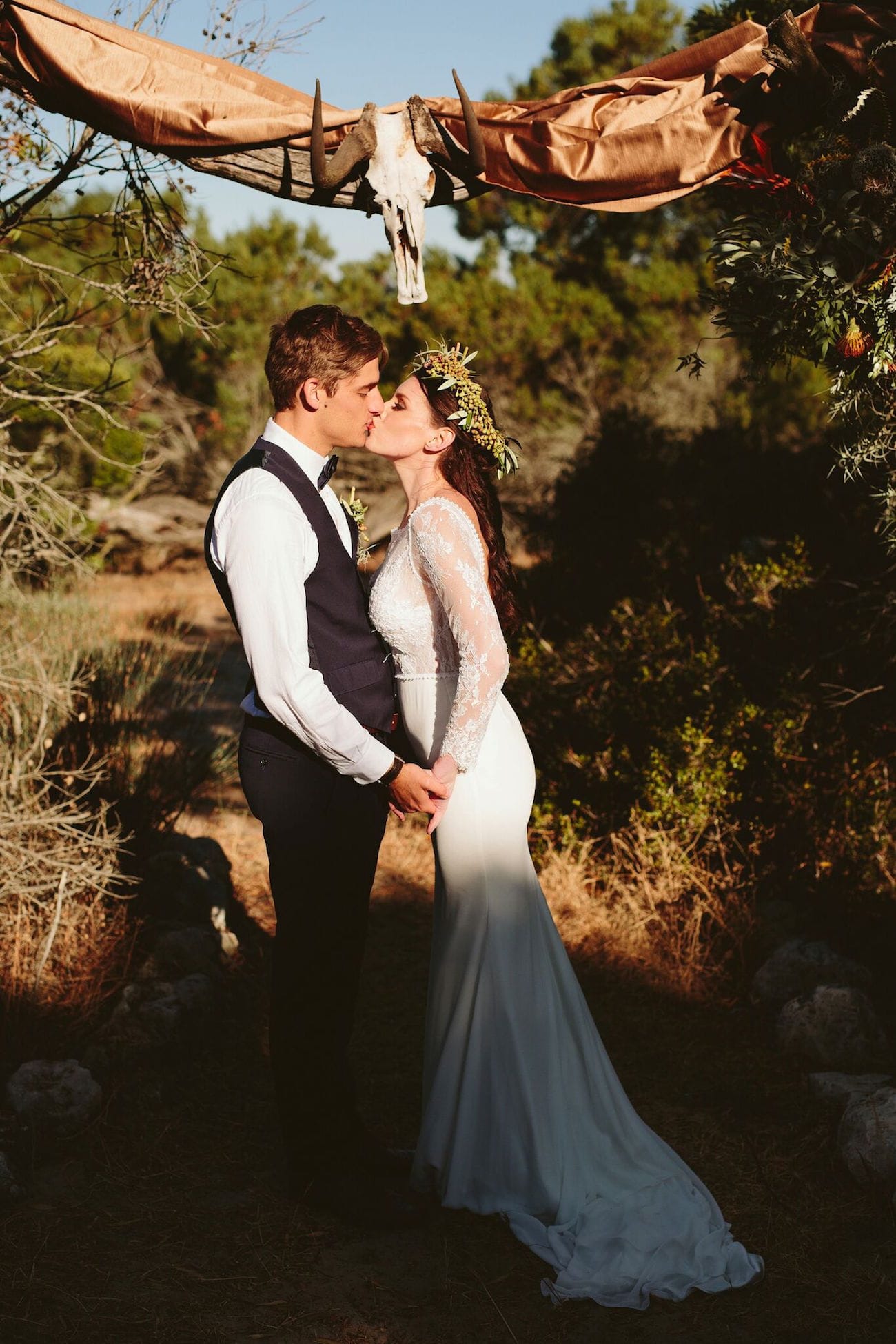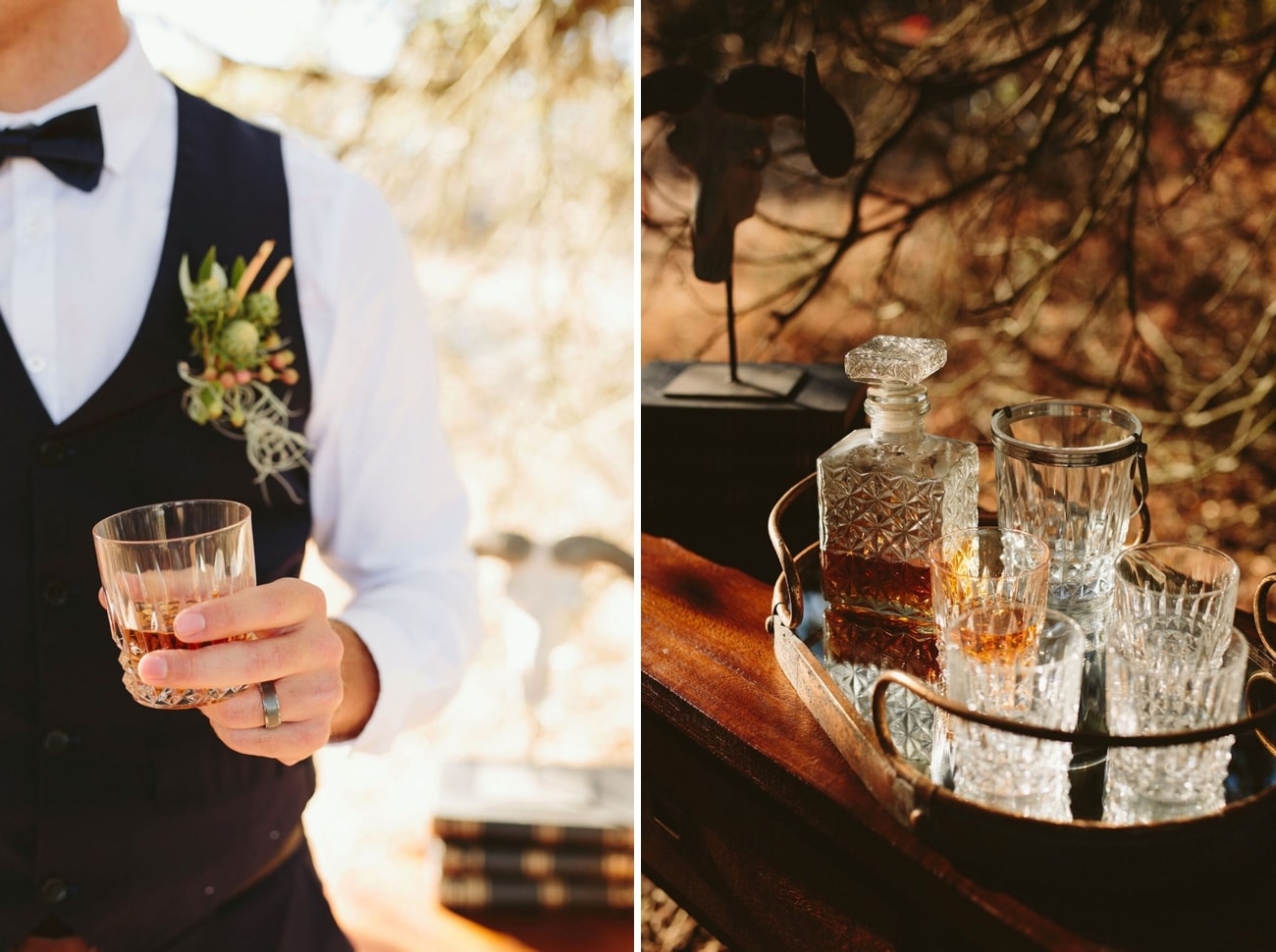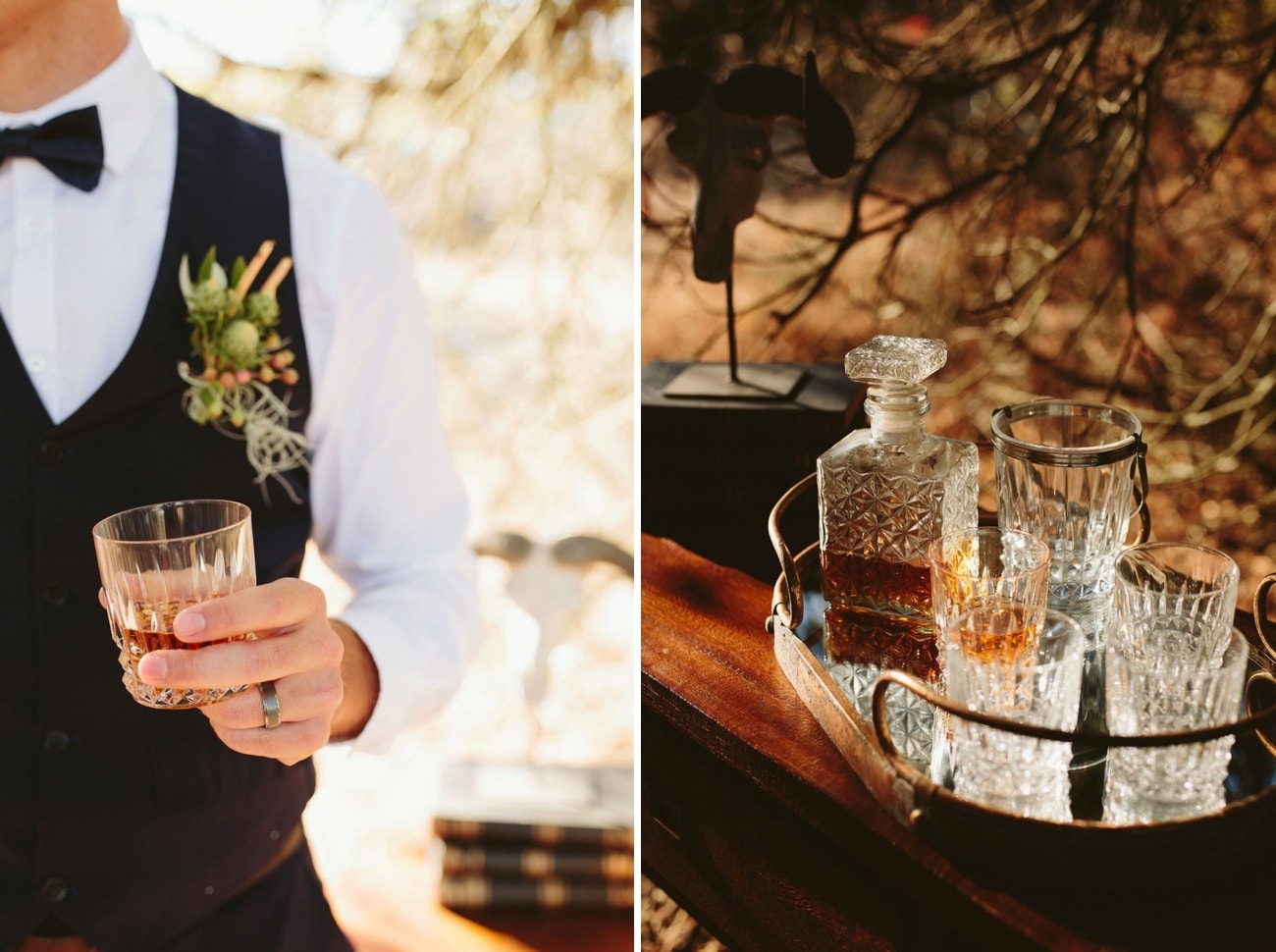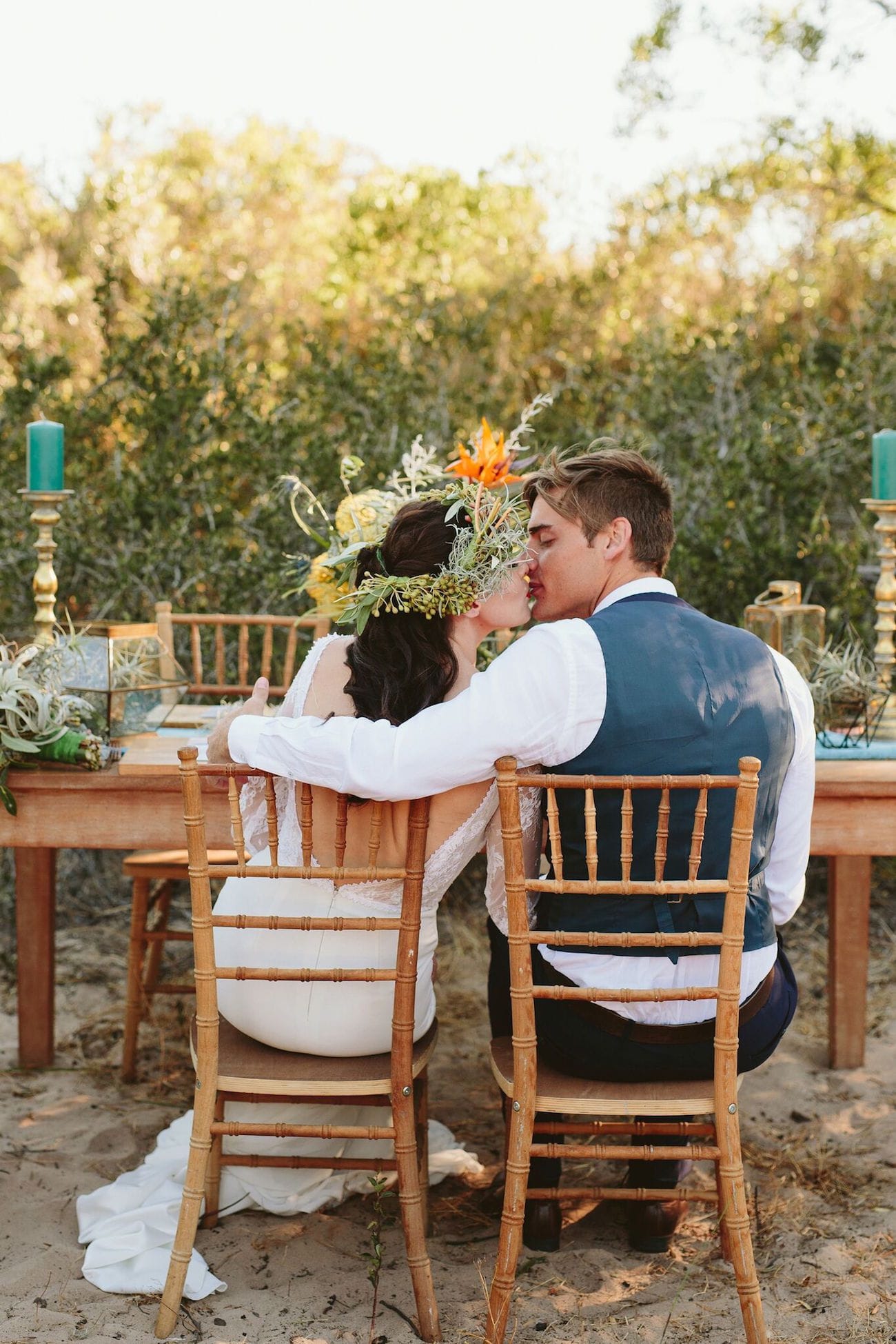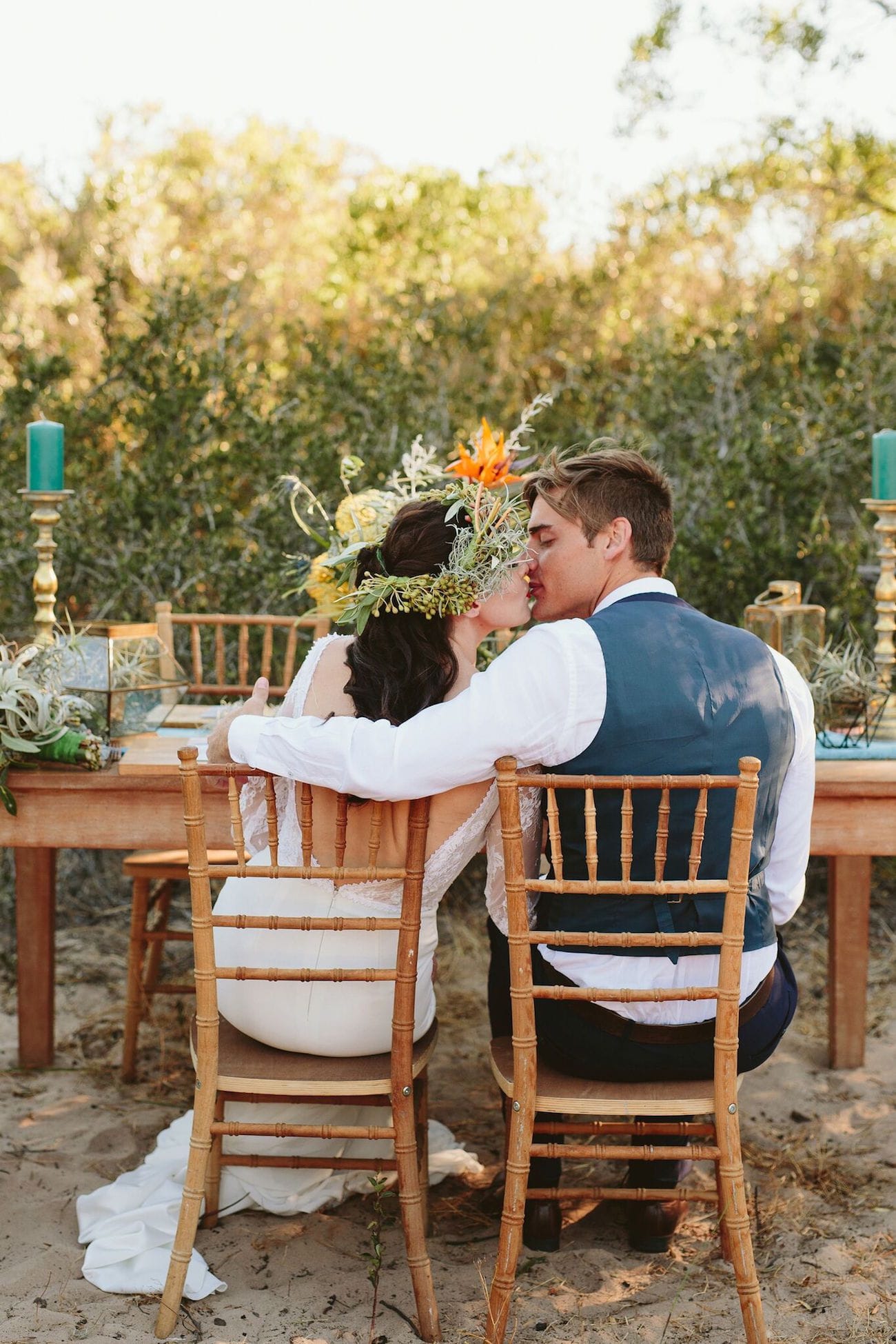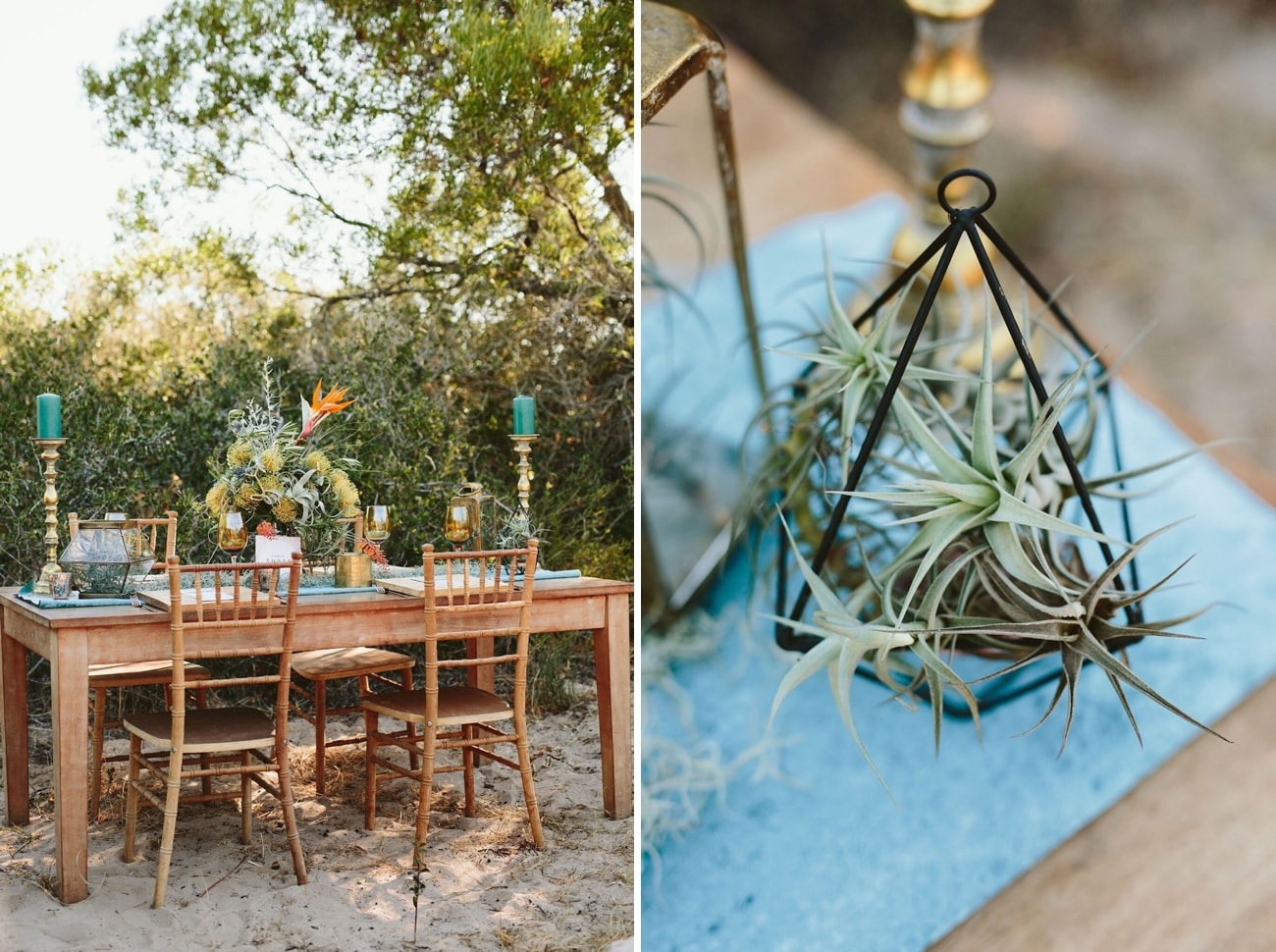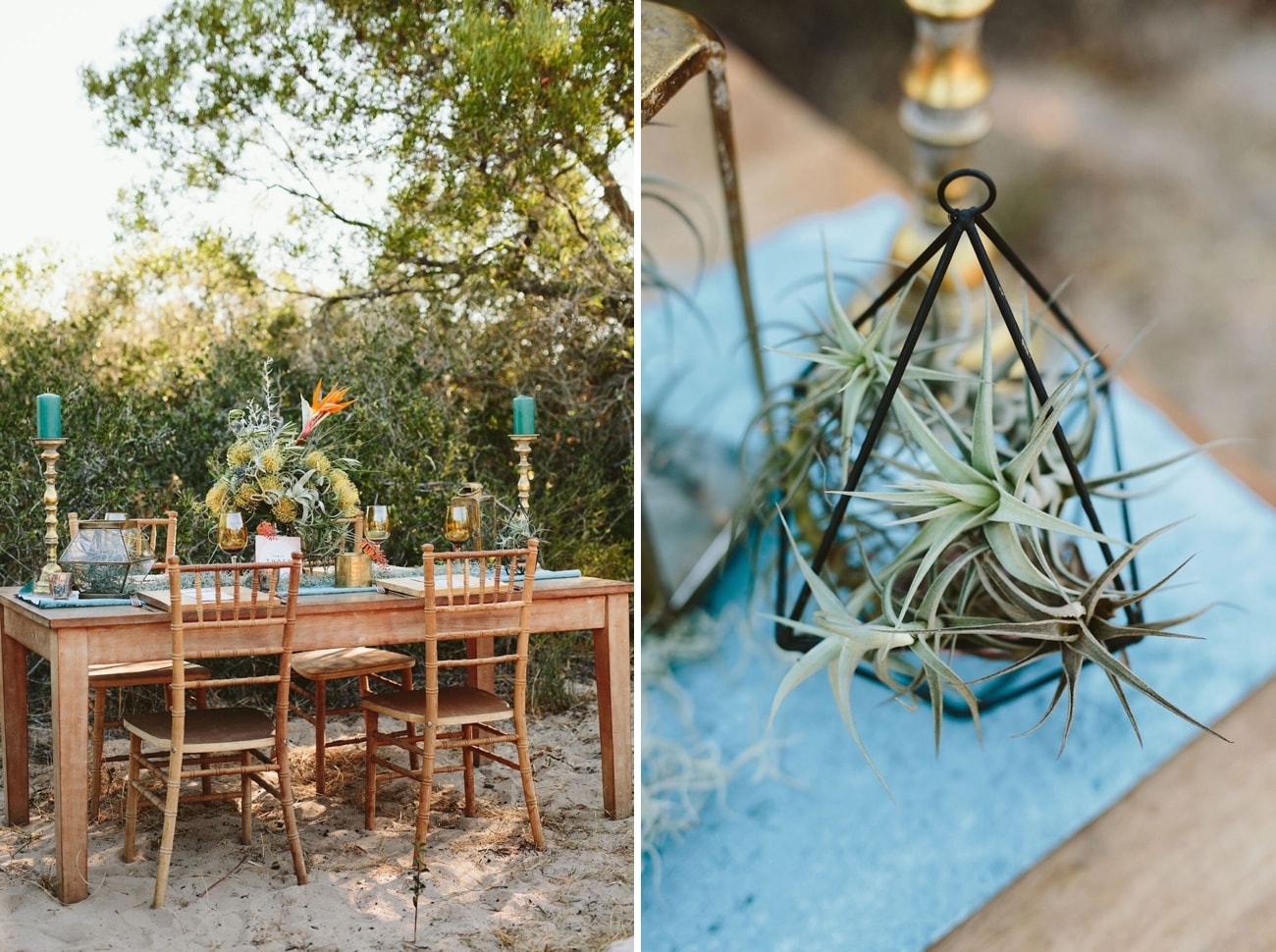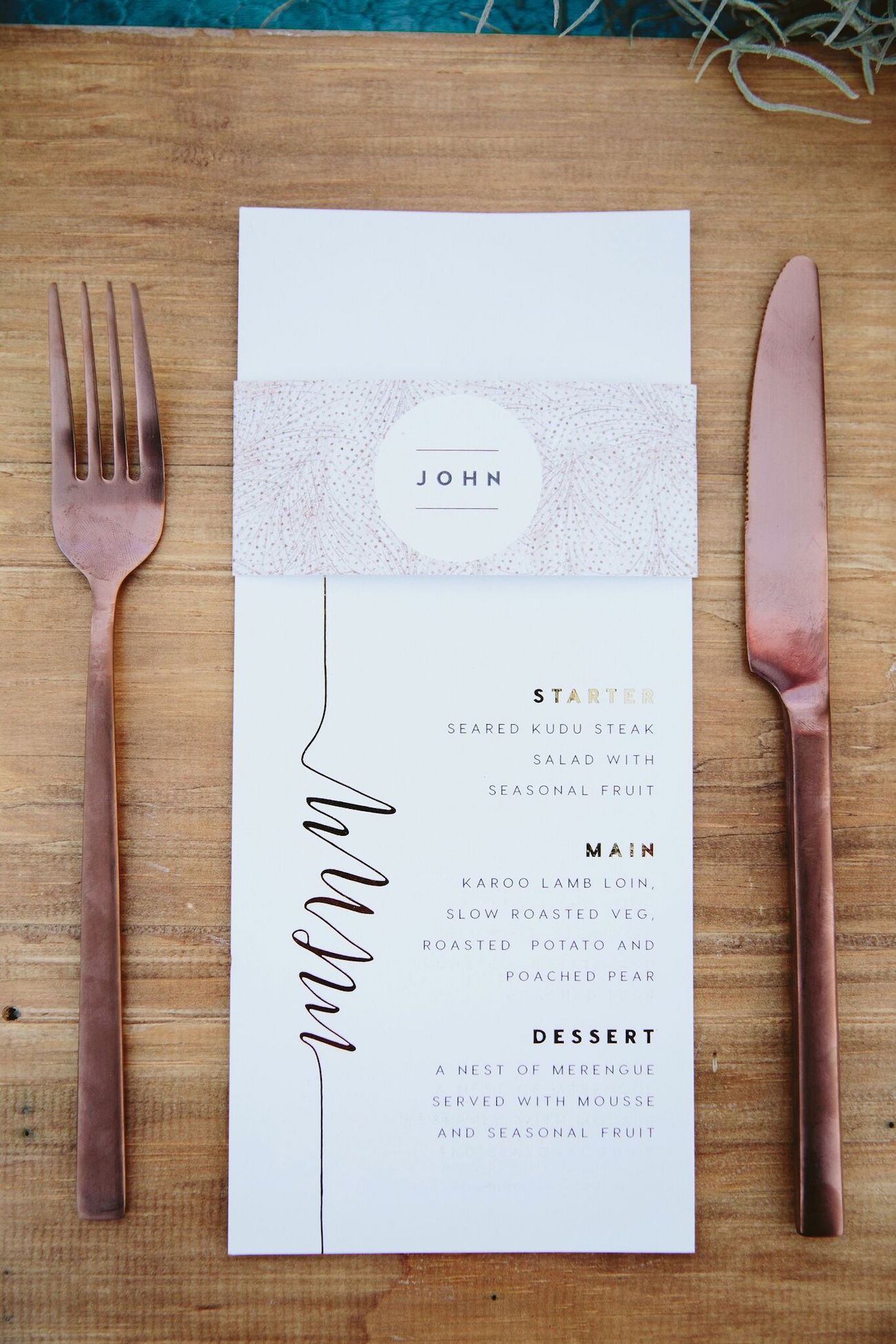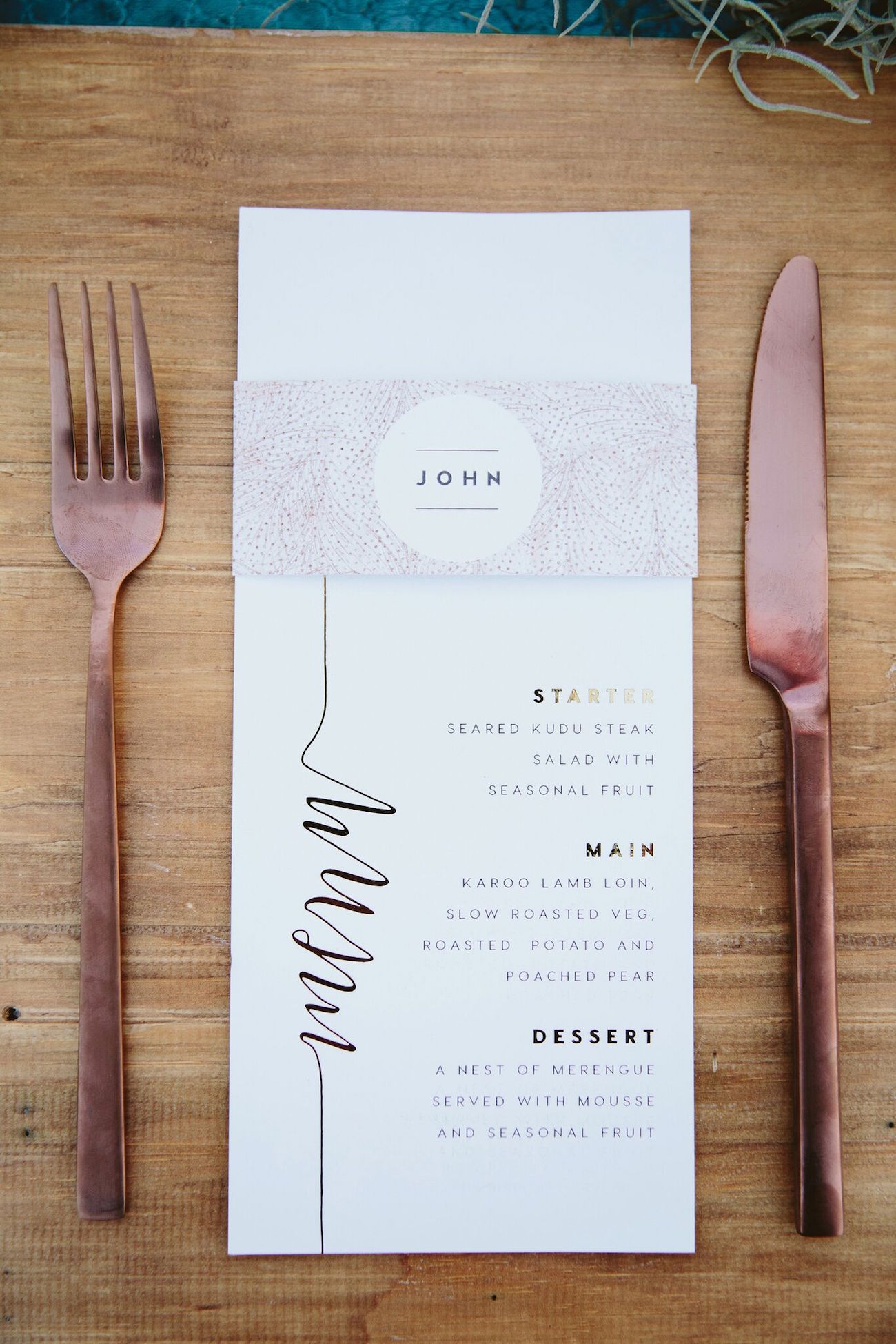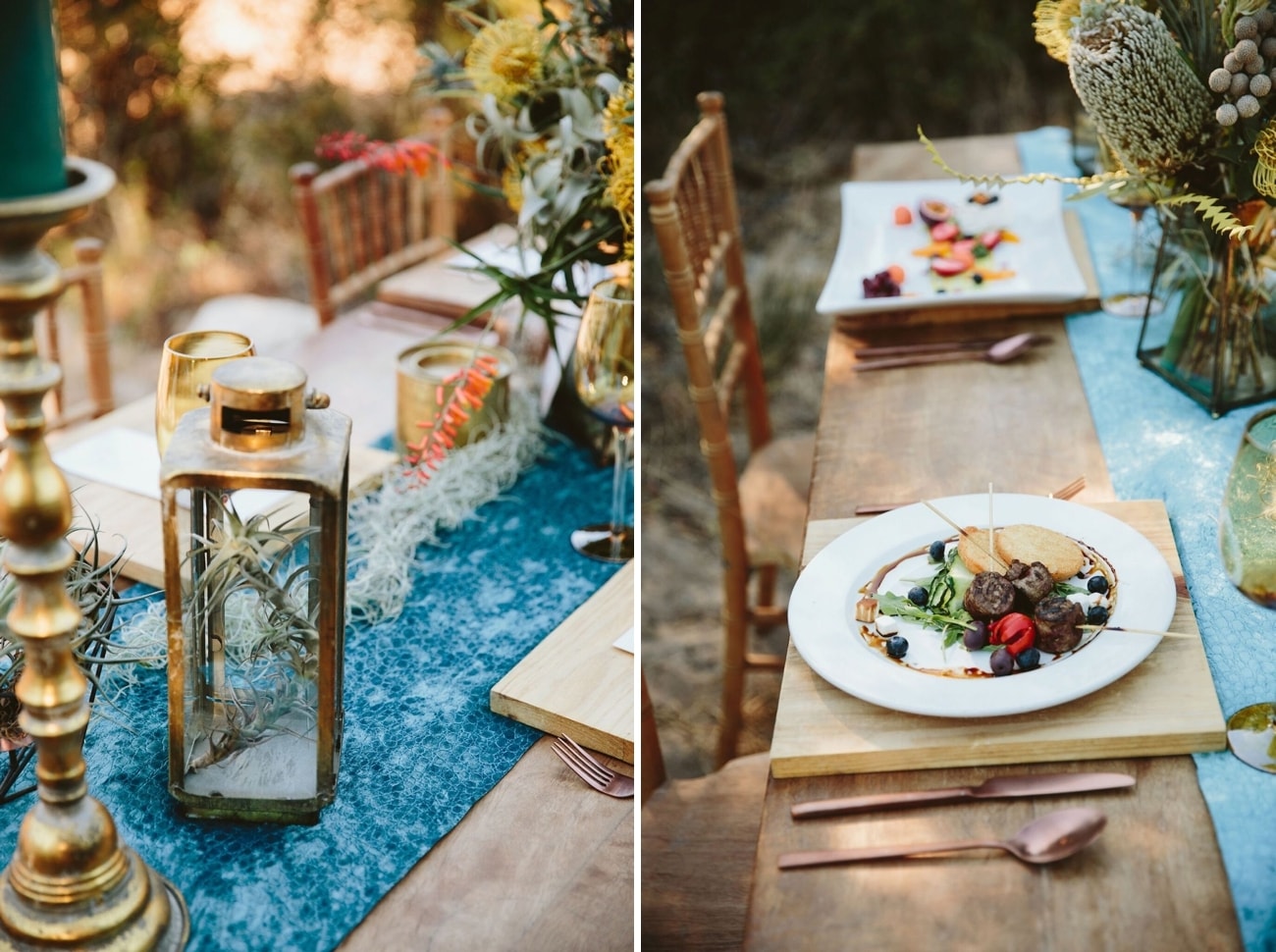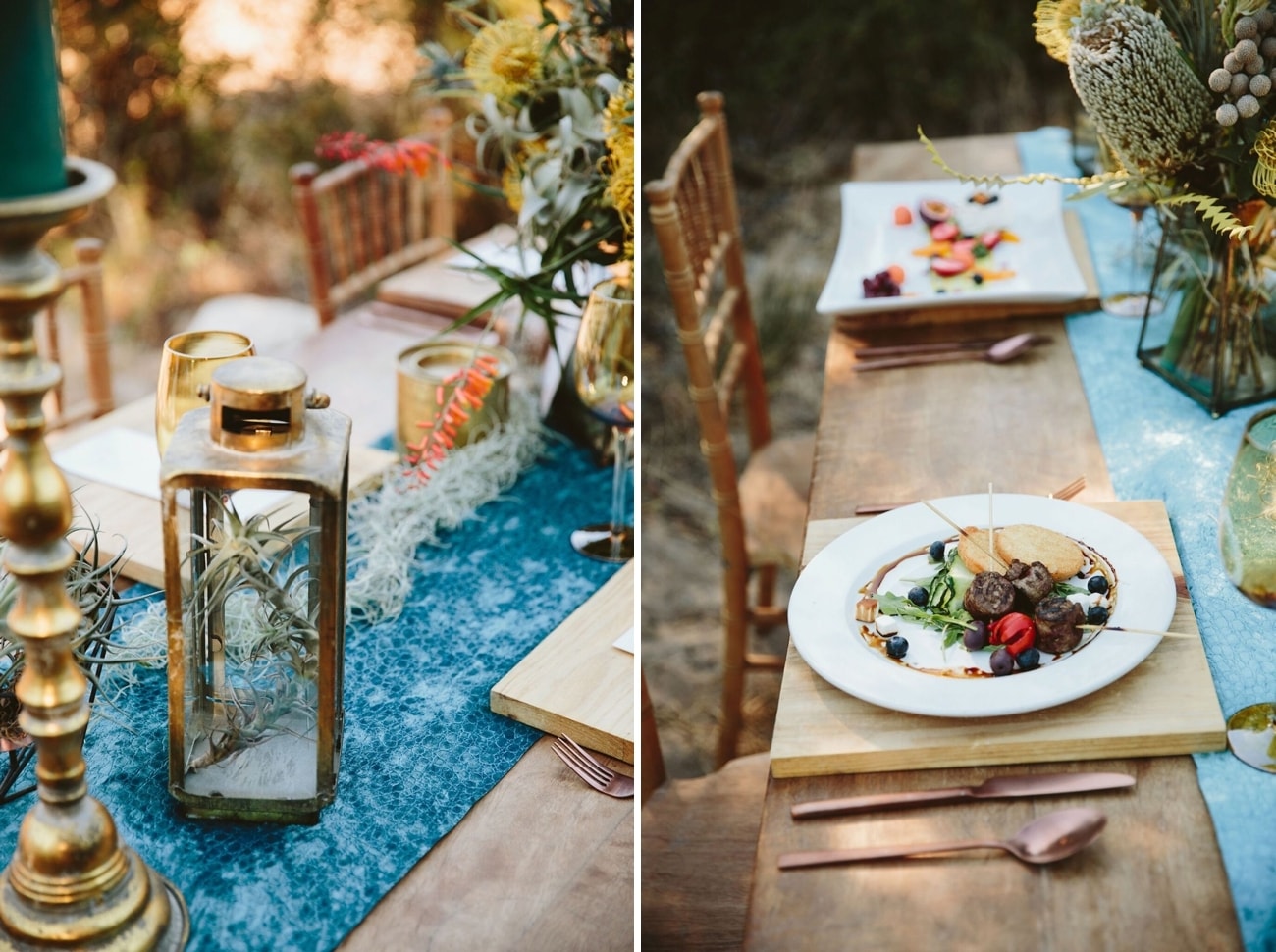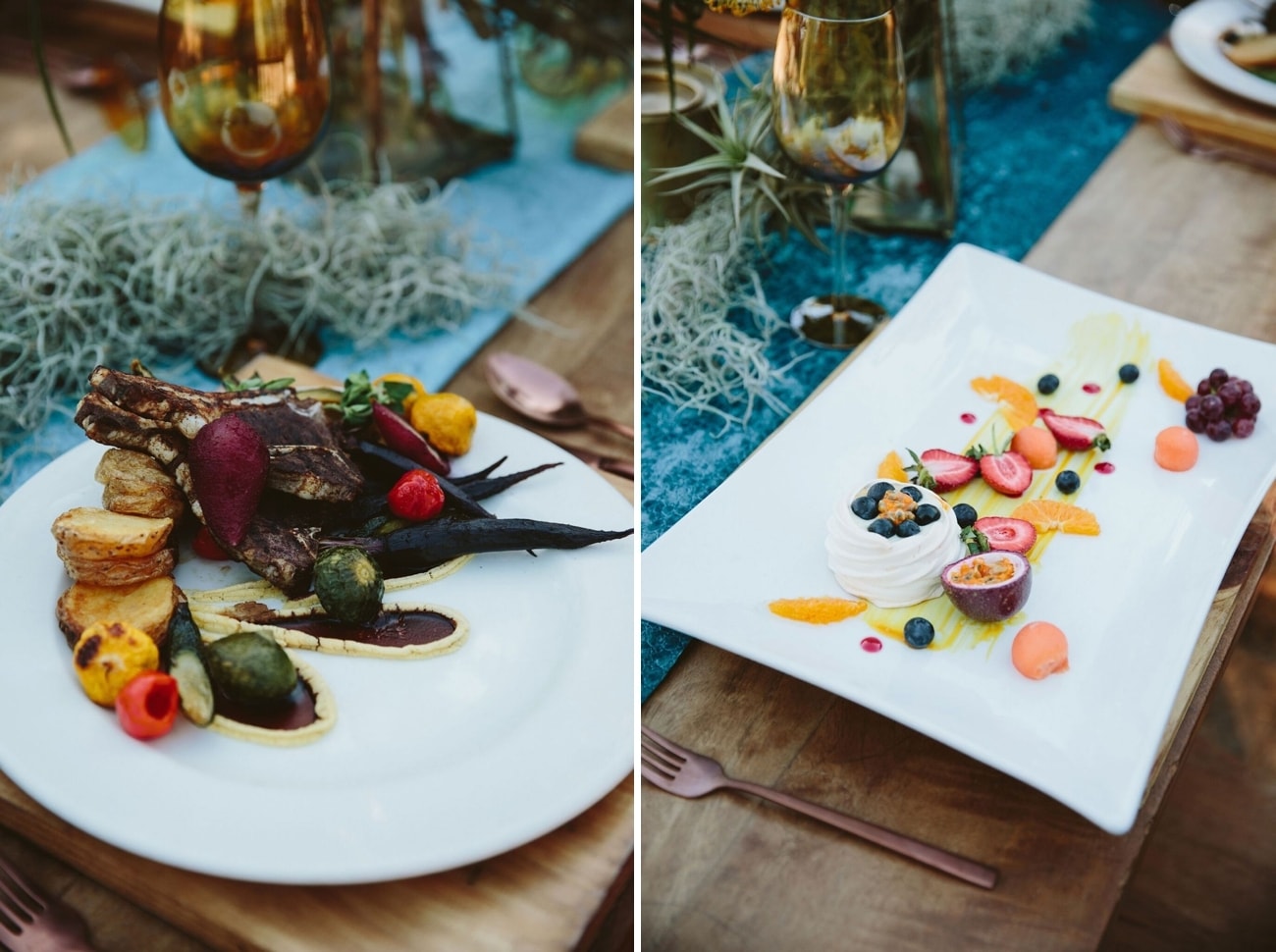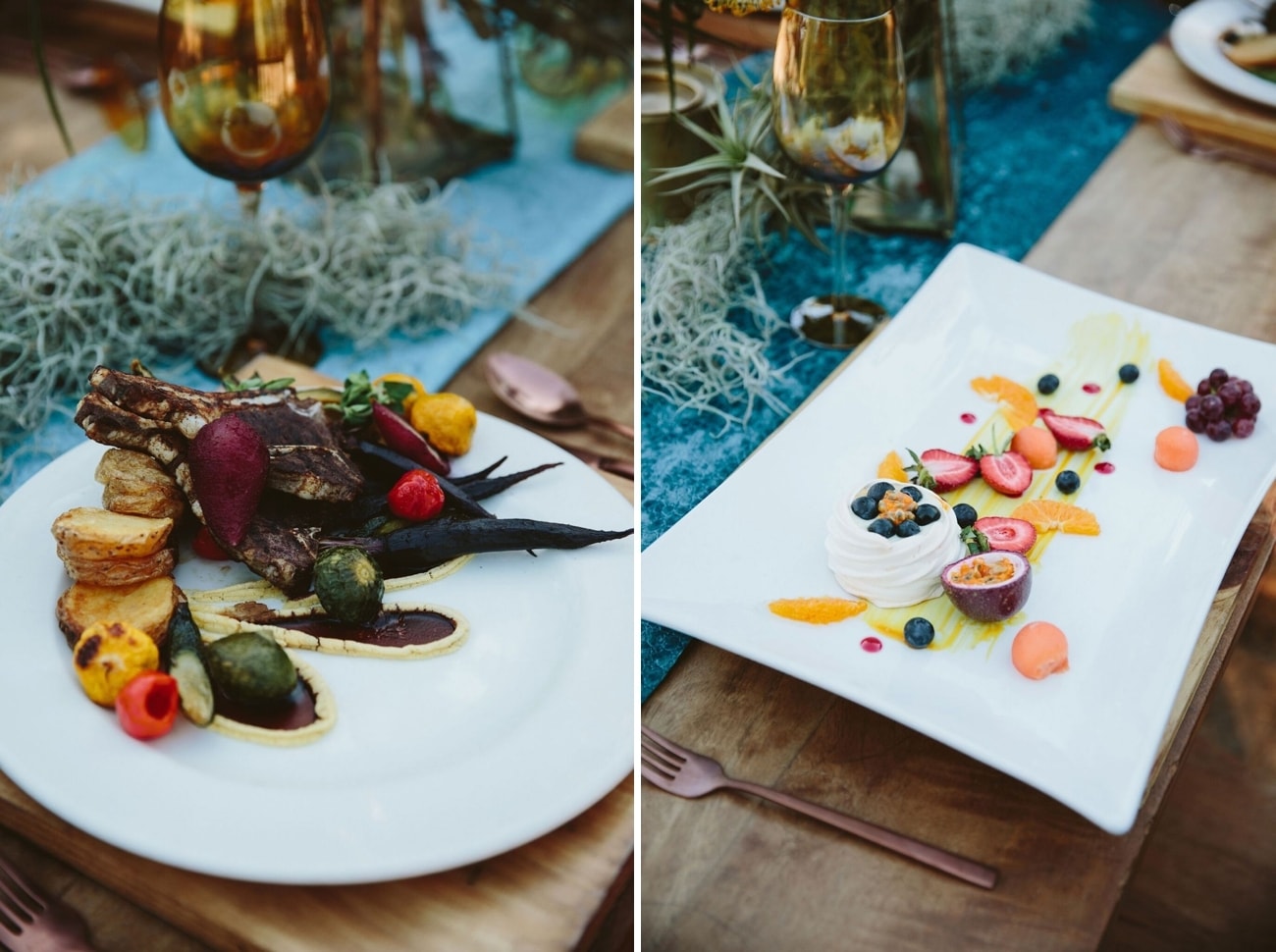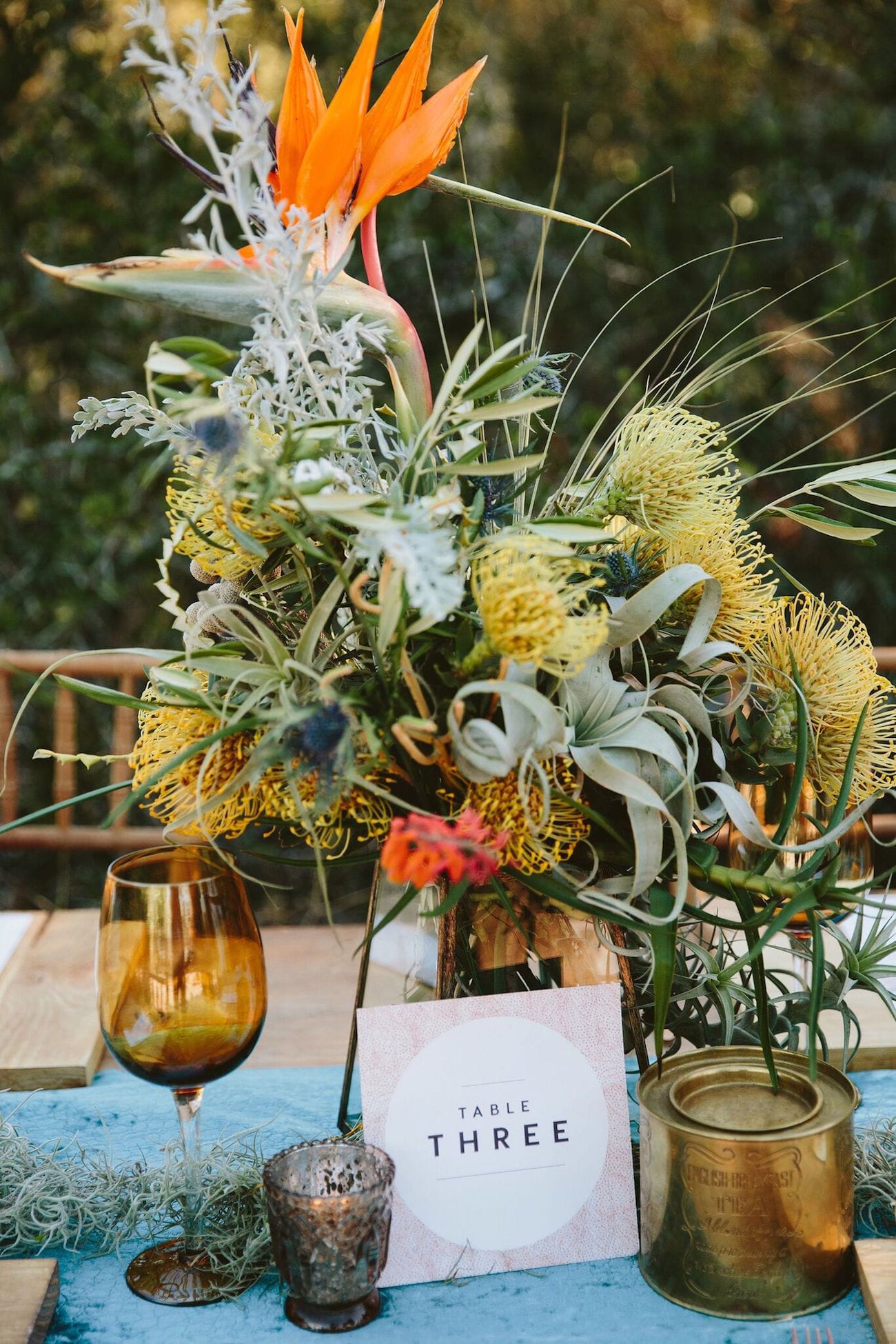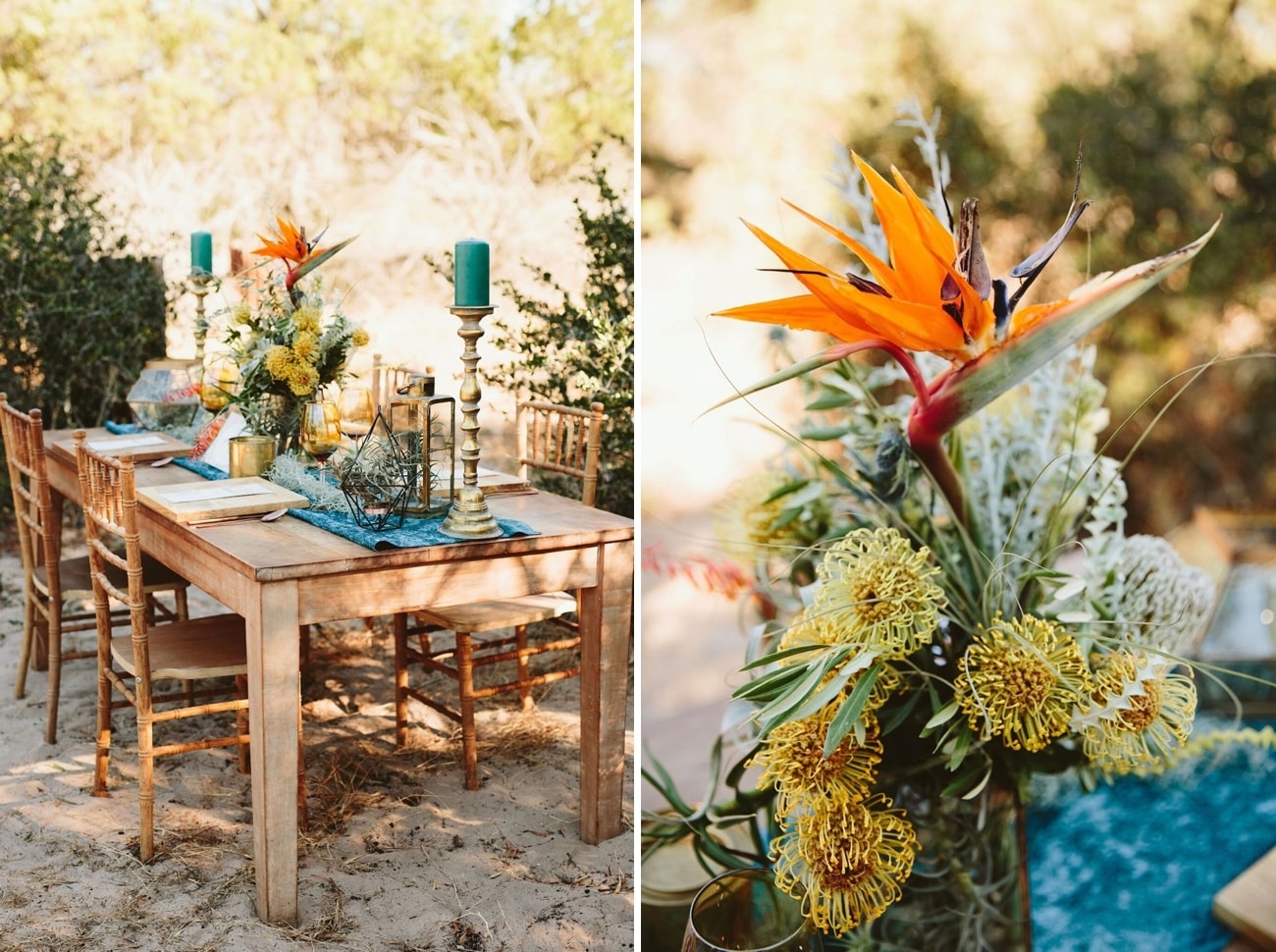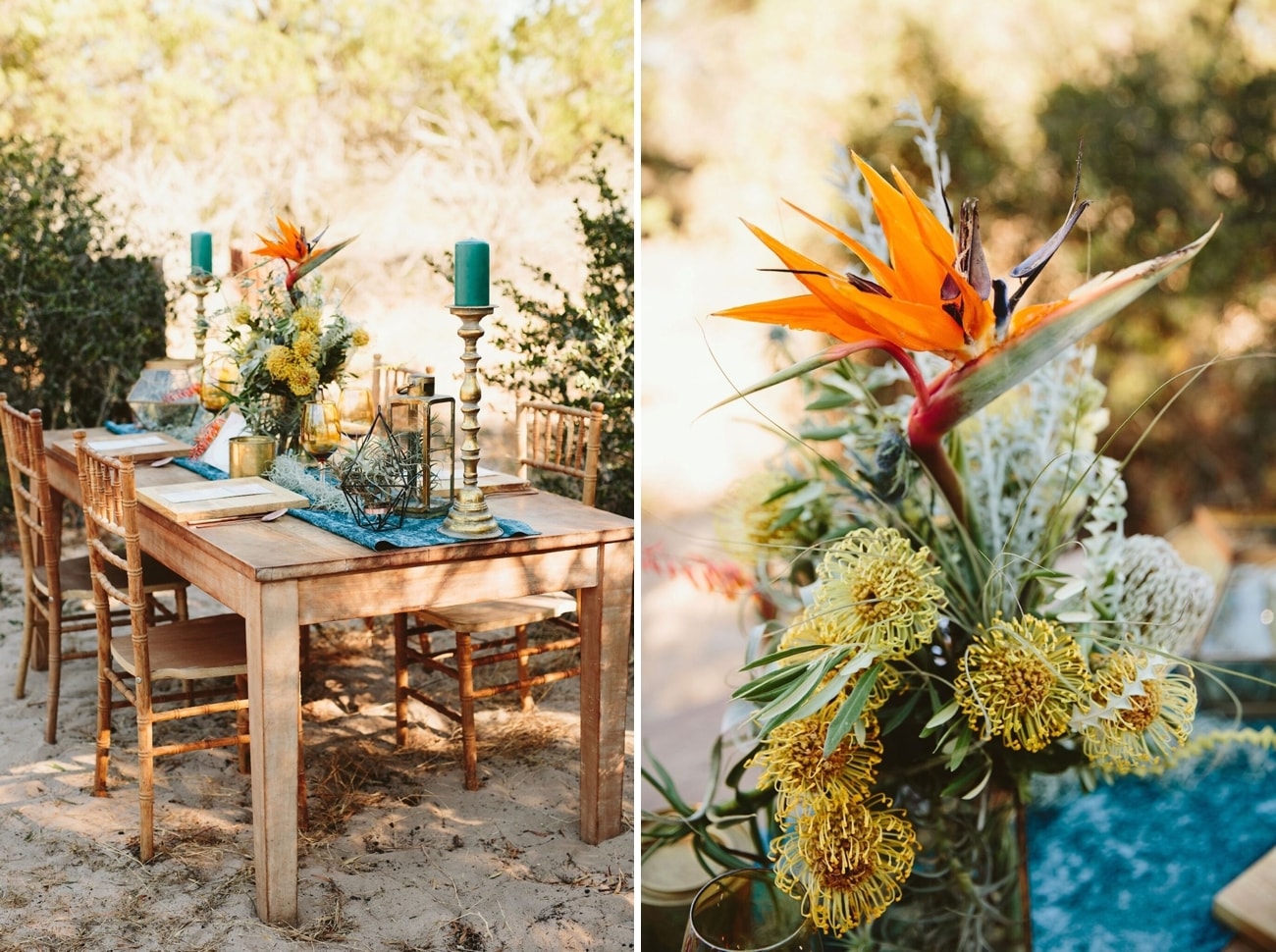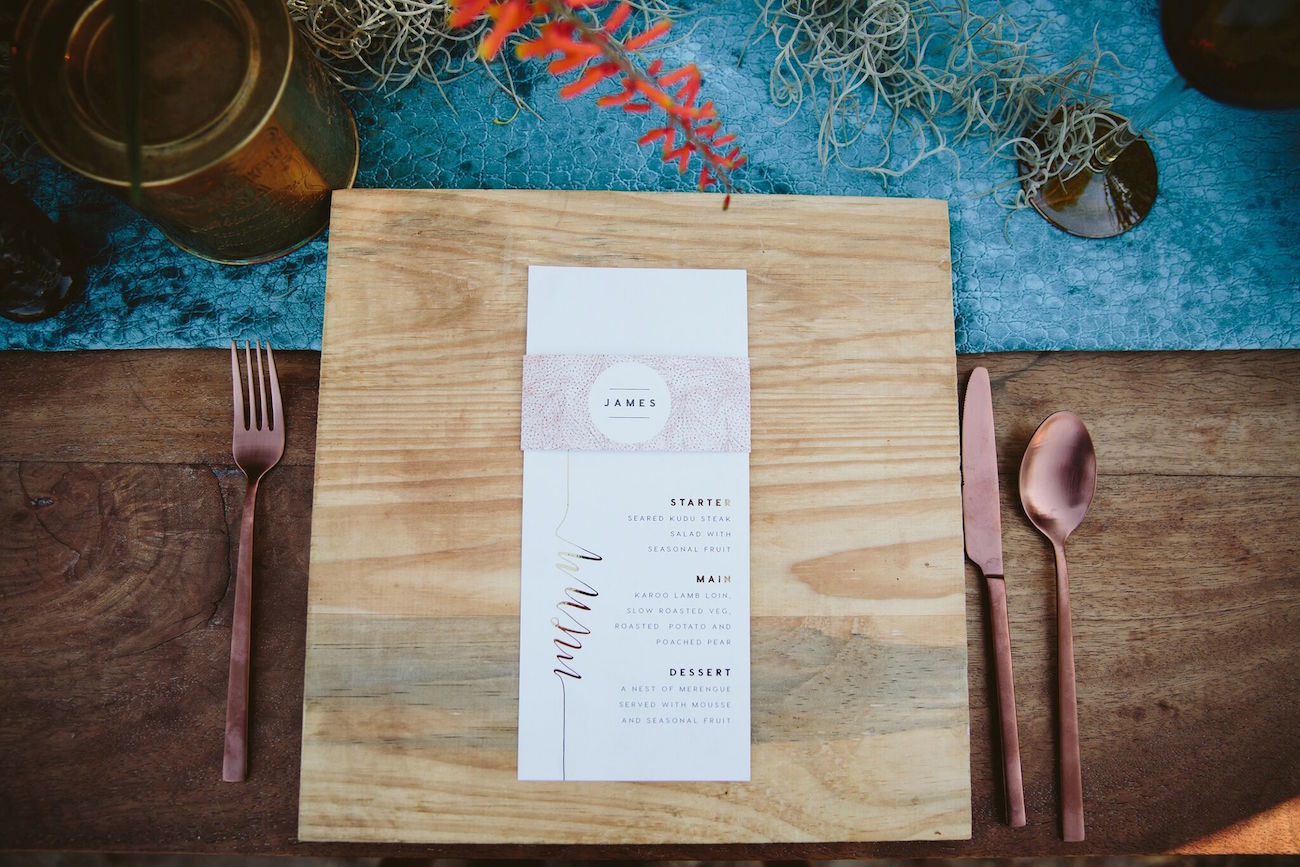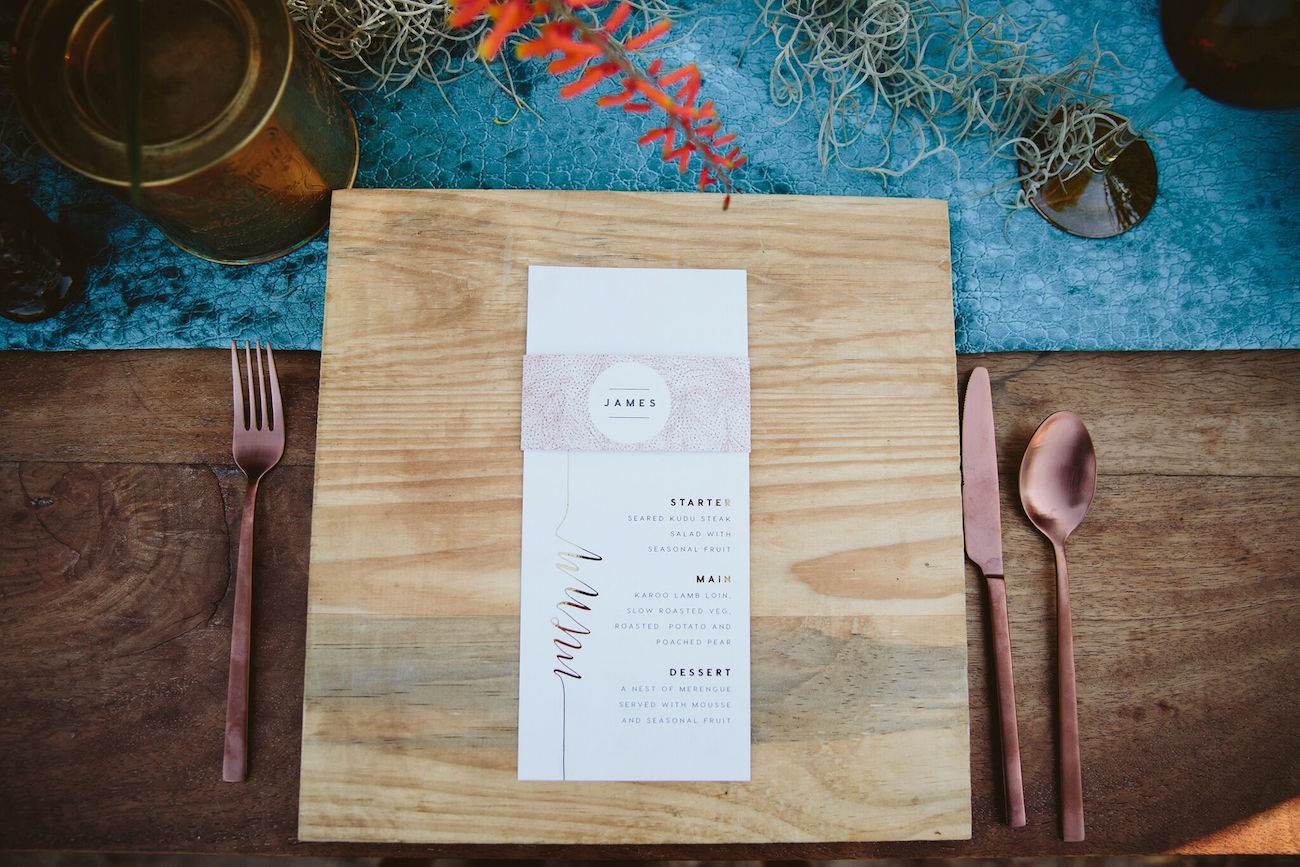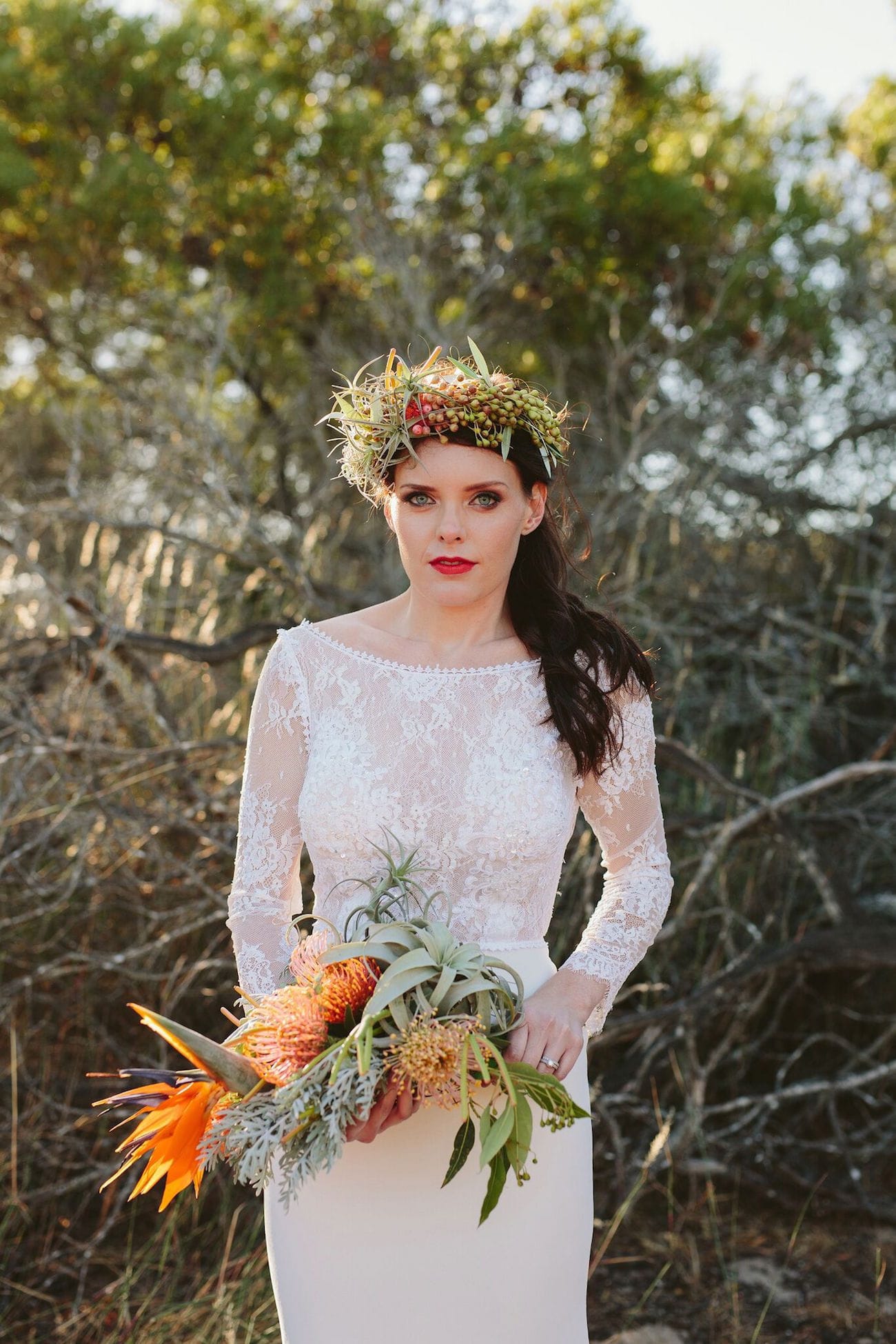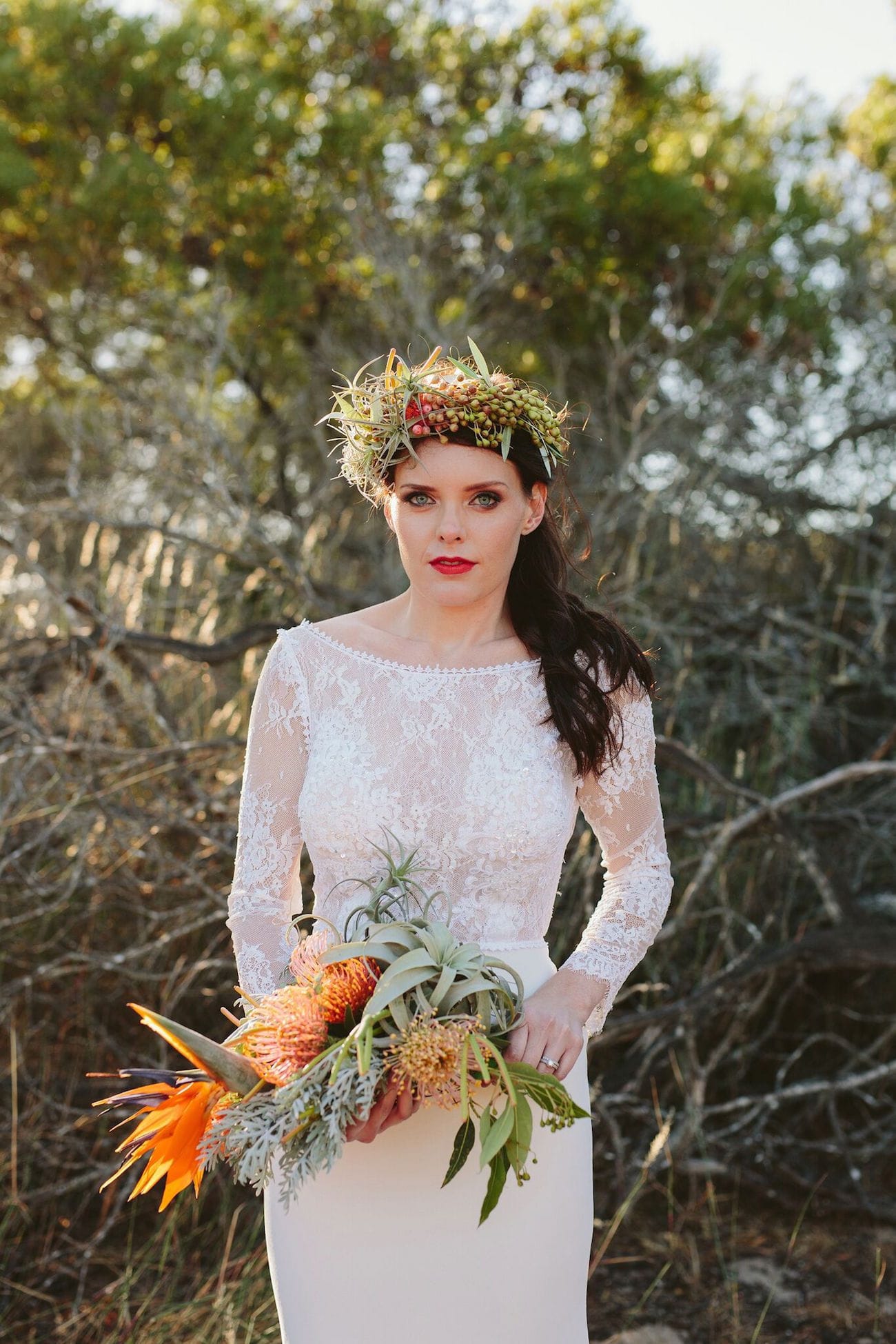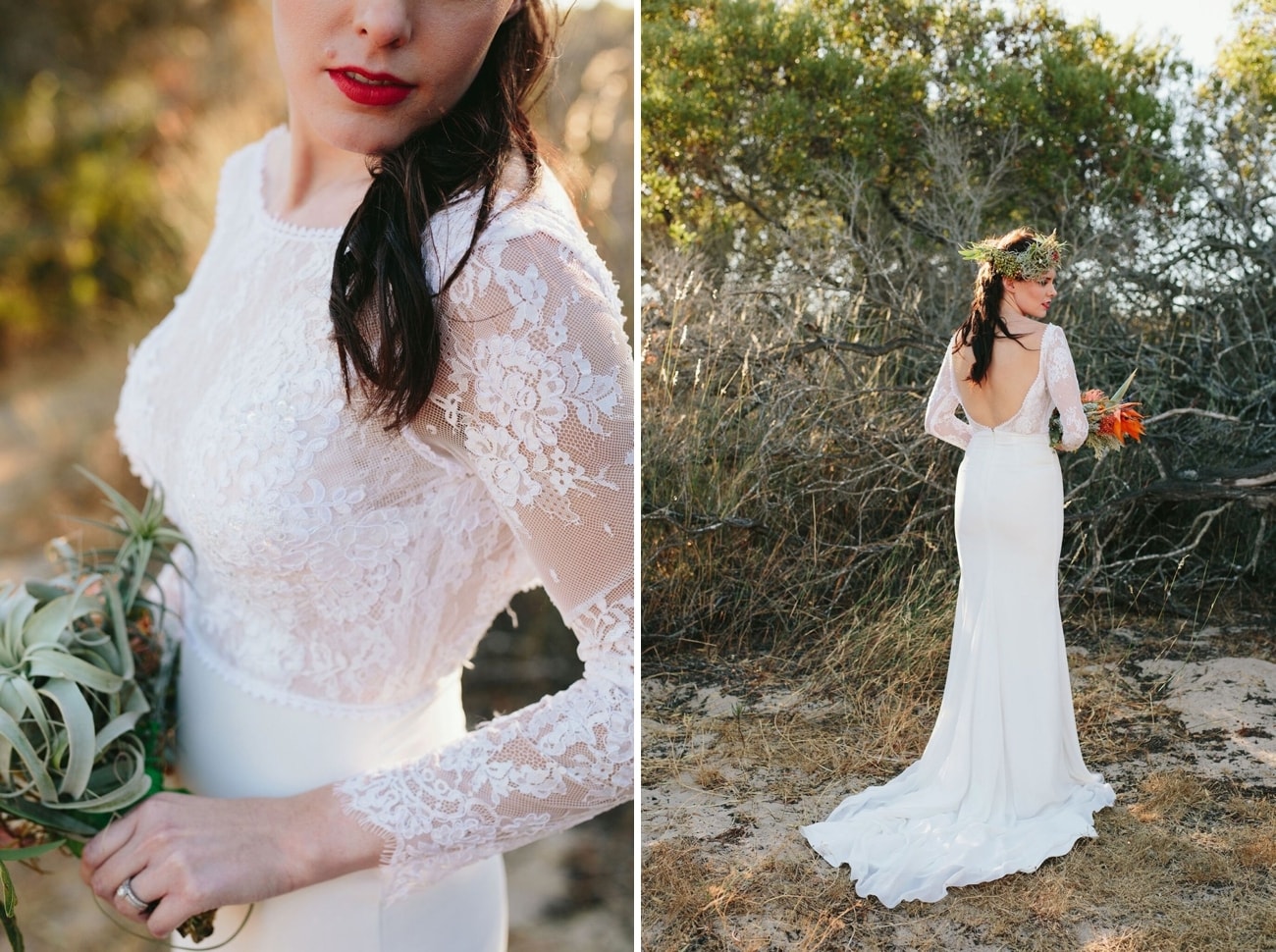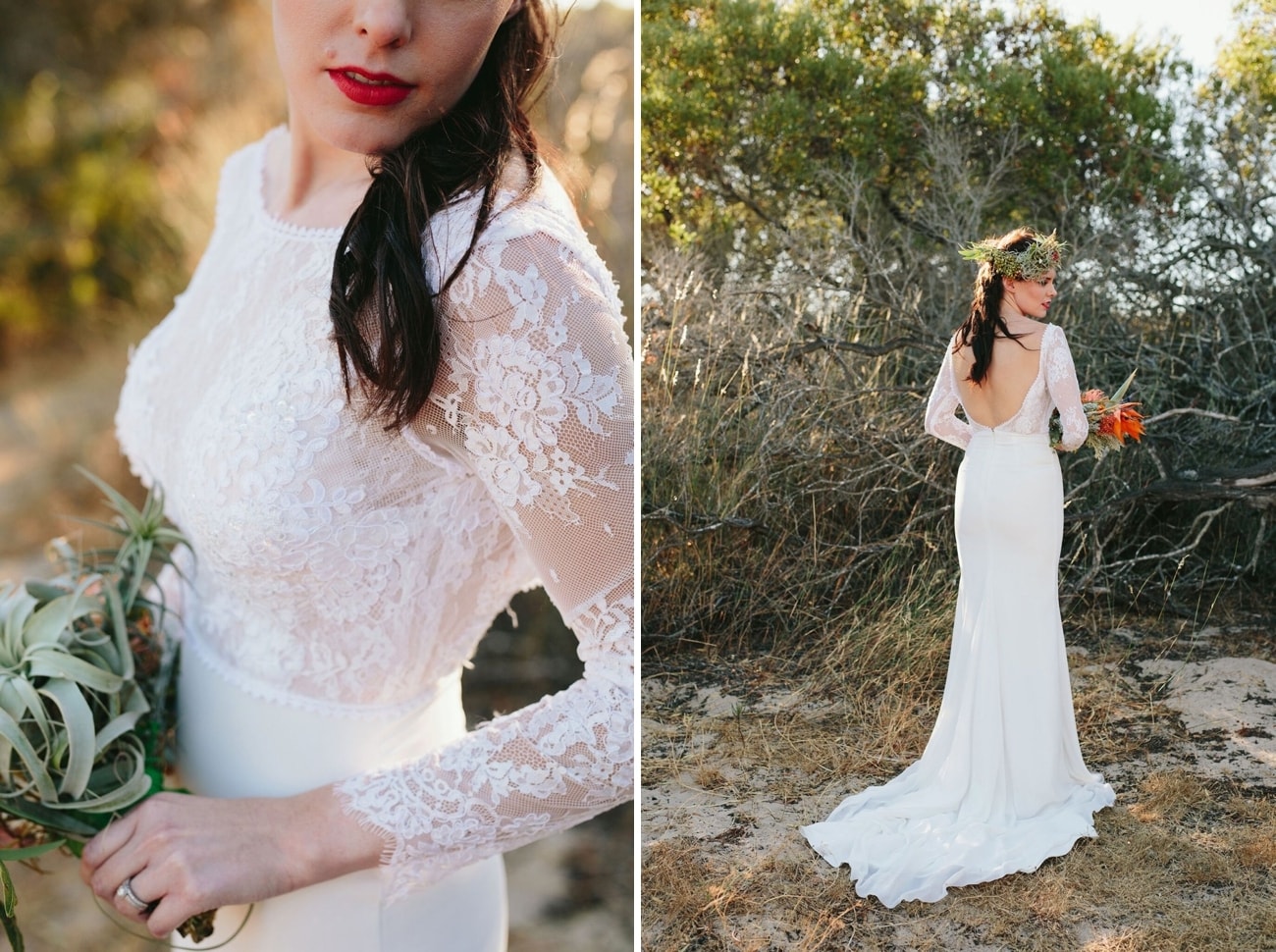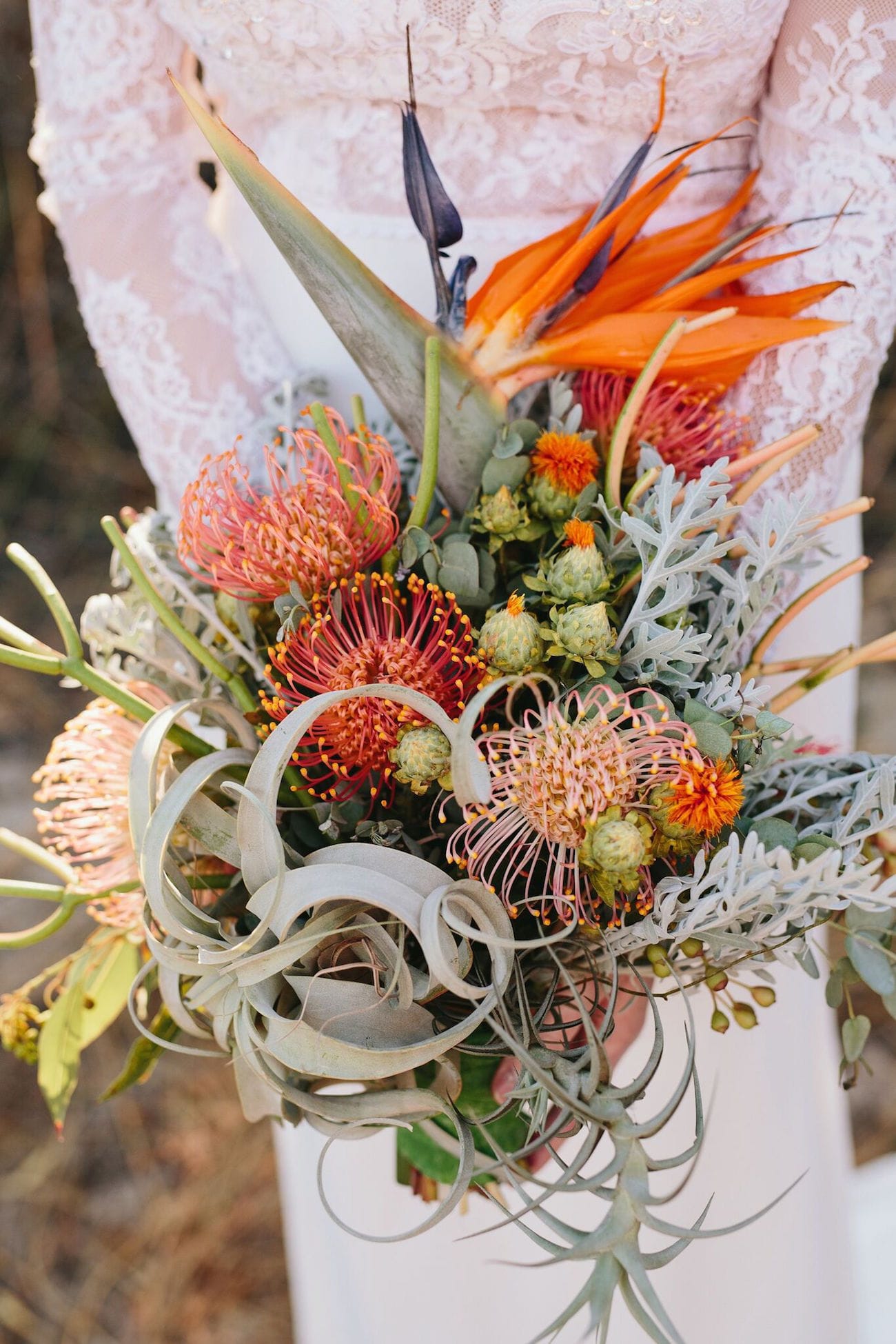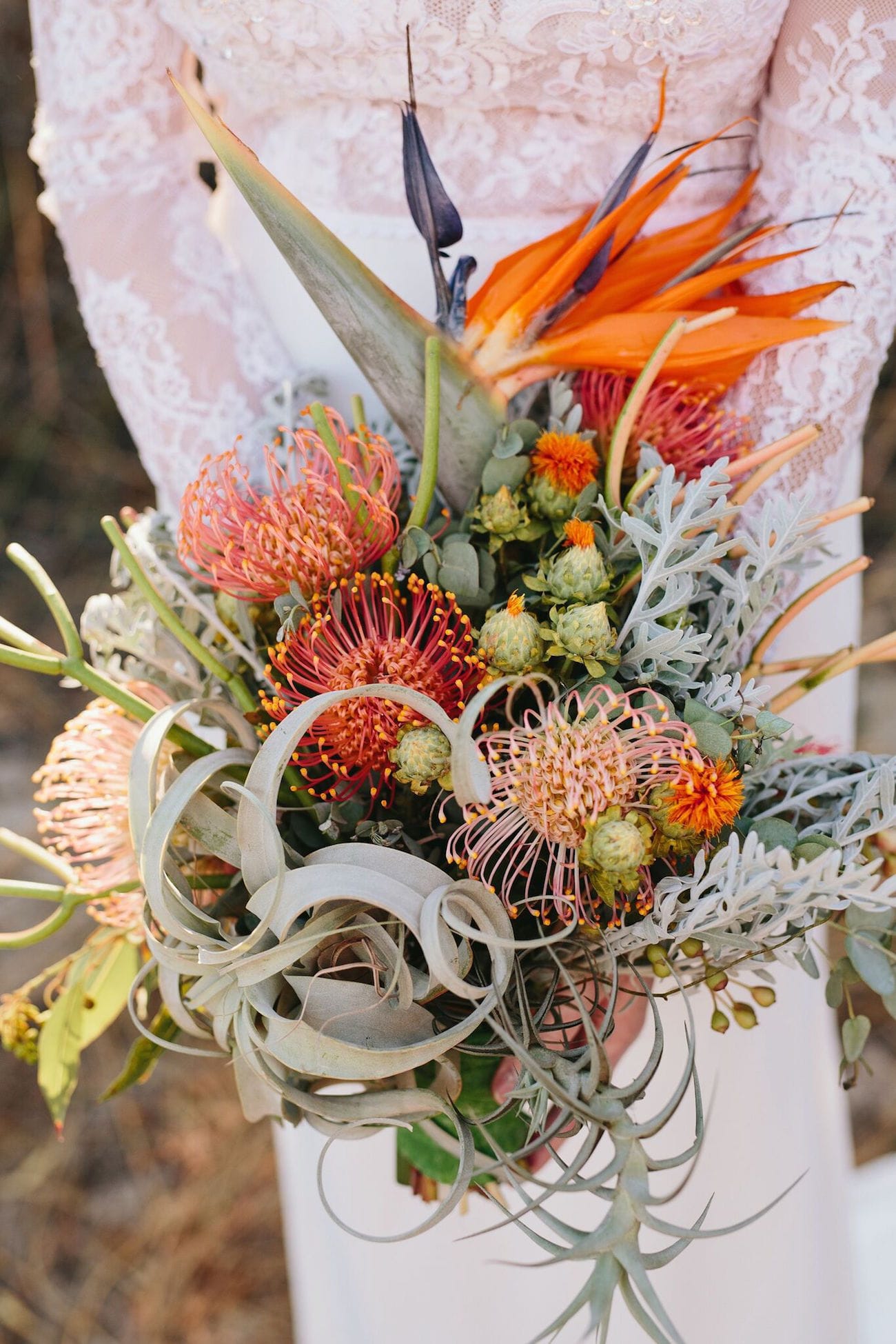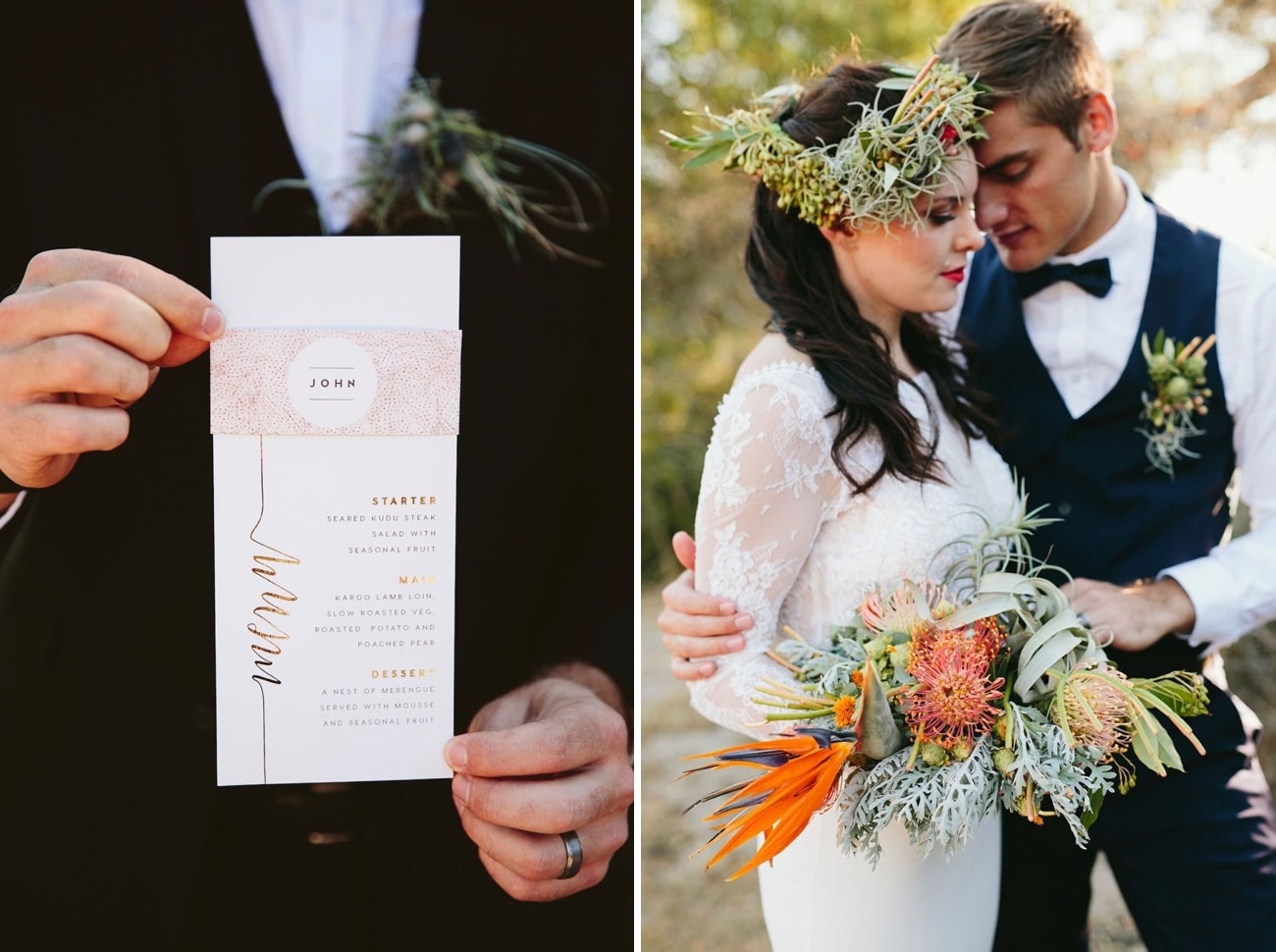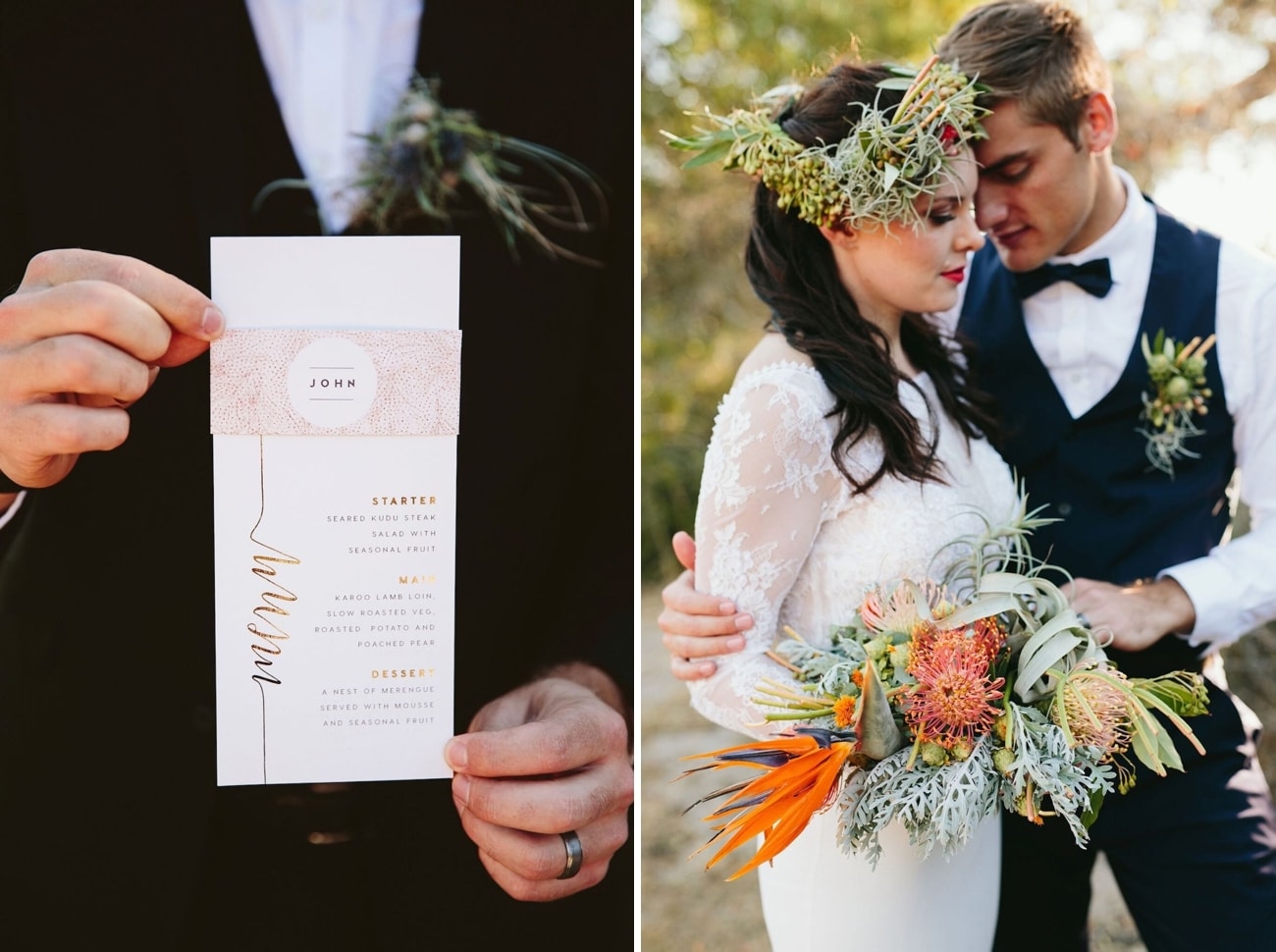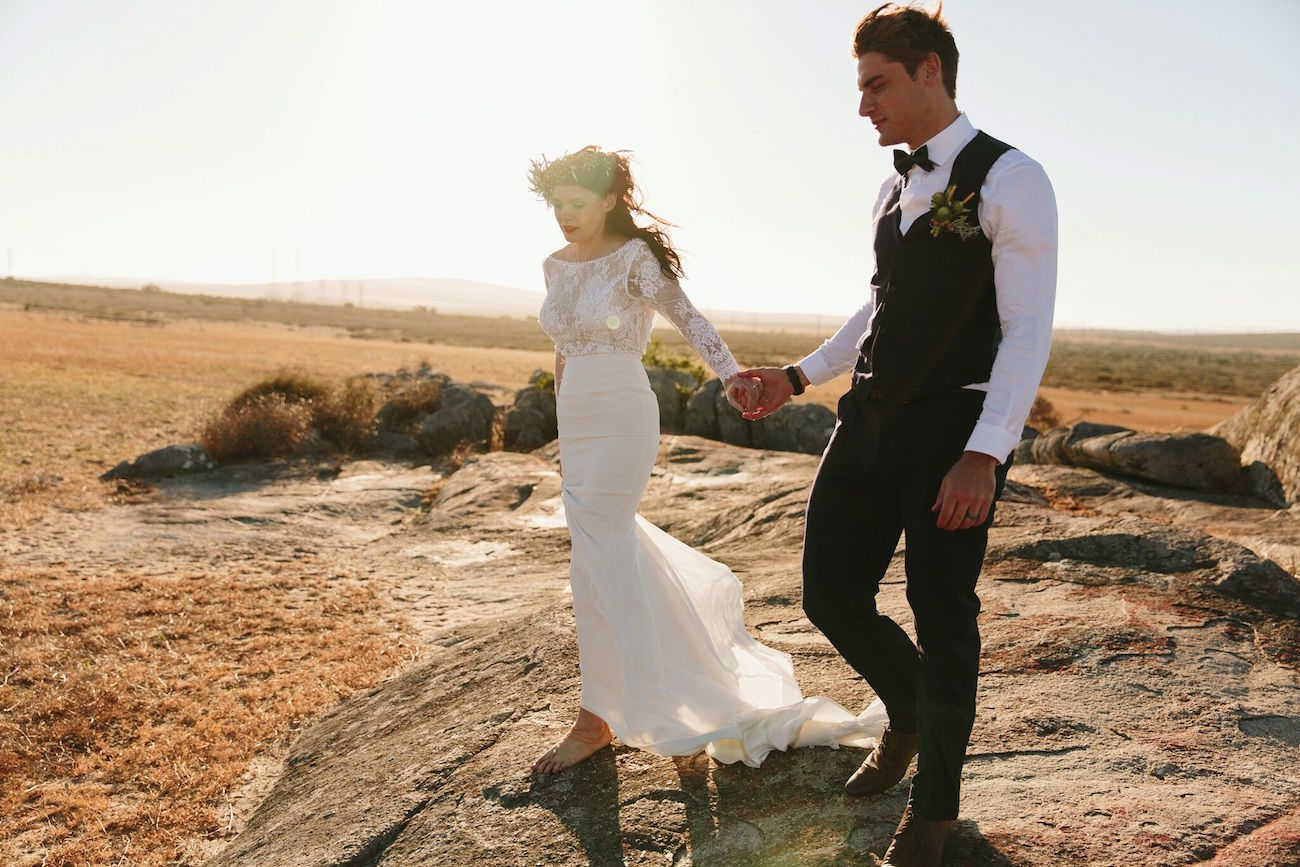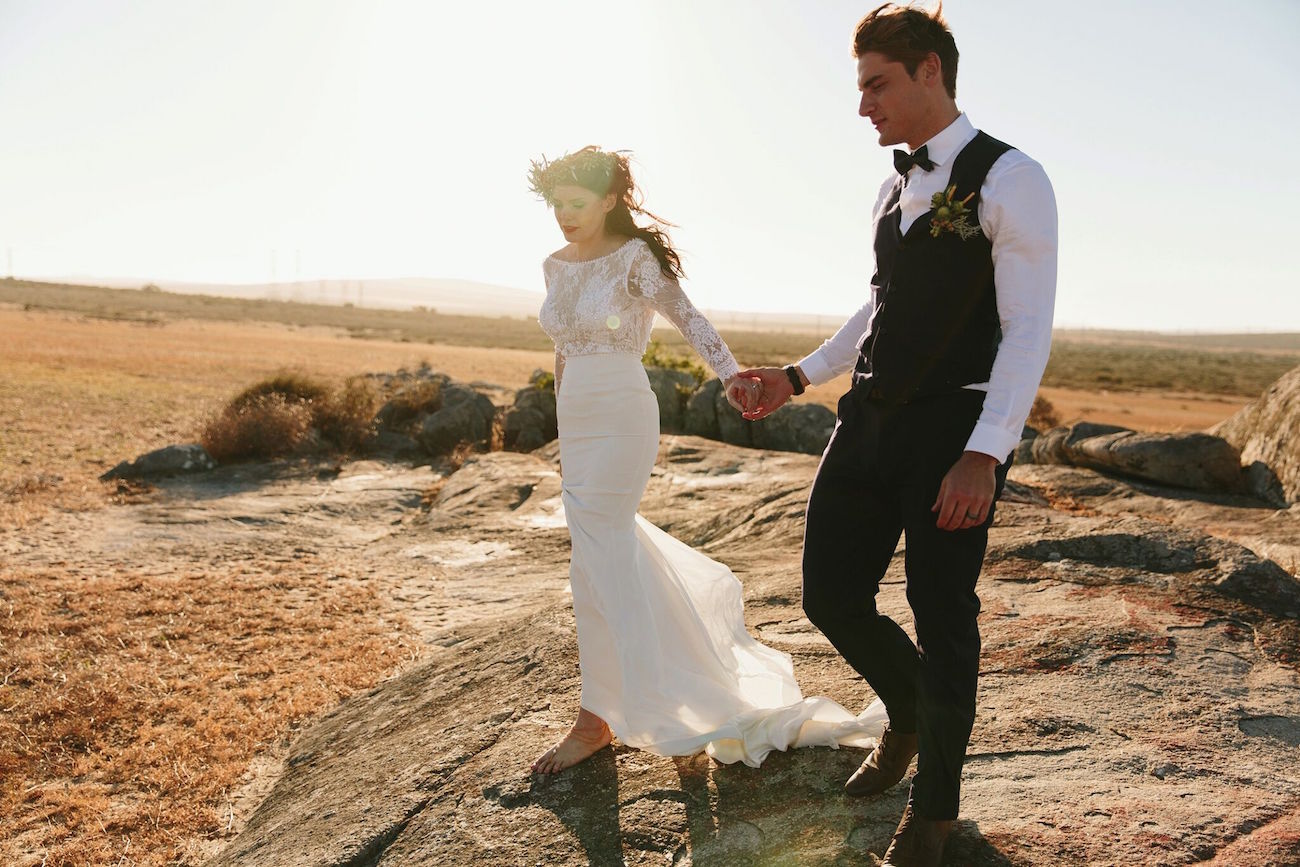 Here's some background from Ramona:
Originally from the Netherlands, I lived in South Africa for six years. Although I recently moved back, I still consider myself a very lucky girl, having the honour of planning weddings in this beautiful country! Most of my clients are overseas couples, who are in love with South Africa and its natural diversity. Safari weddings are therefore very popular. With this shoot I wanted to move away from the more 'touristy' safari look and show that a safari wedding can be modern and bohemian as well. I opted to combine modern gold and bronze elements with natural materials and some bold colours: teal blue, yellow and oranges. The natural beauty of the country was the perfect undertone for the look.
We shot at the amazing Thali Thali game reserve near Langebaan. While travelling to the location for the shoot we enjoyed an impromptu game drive, as we saw large hordes of springboks and zebras running next to the vehicle! A wonderful experience! Although we were surprised by a fierce South-Easter wind, and even had a small visit of a snake, our models Adré and Christiaan were absolute superheroes and managed to still look beautiful in the process!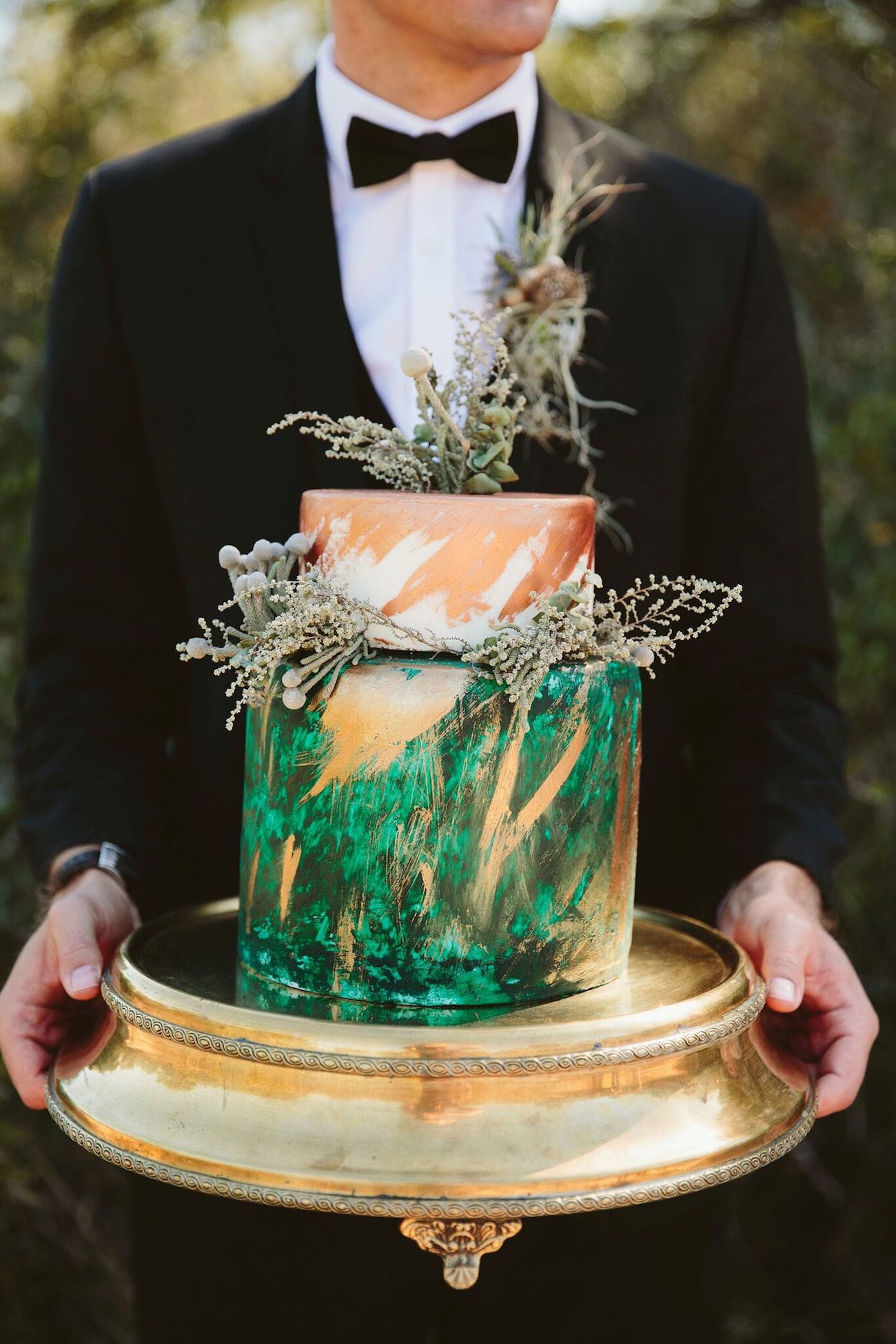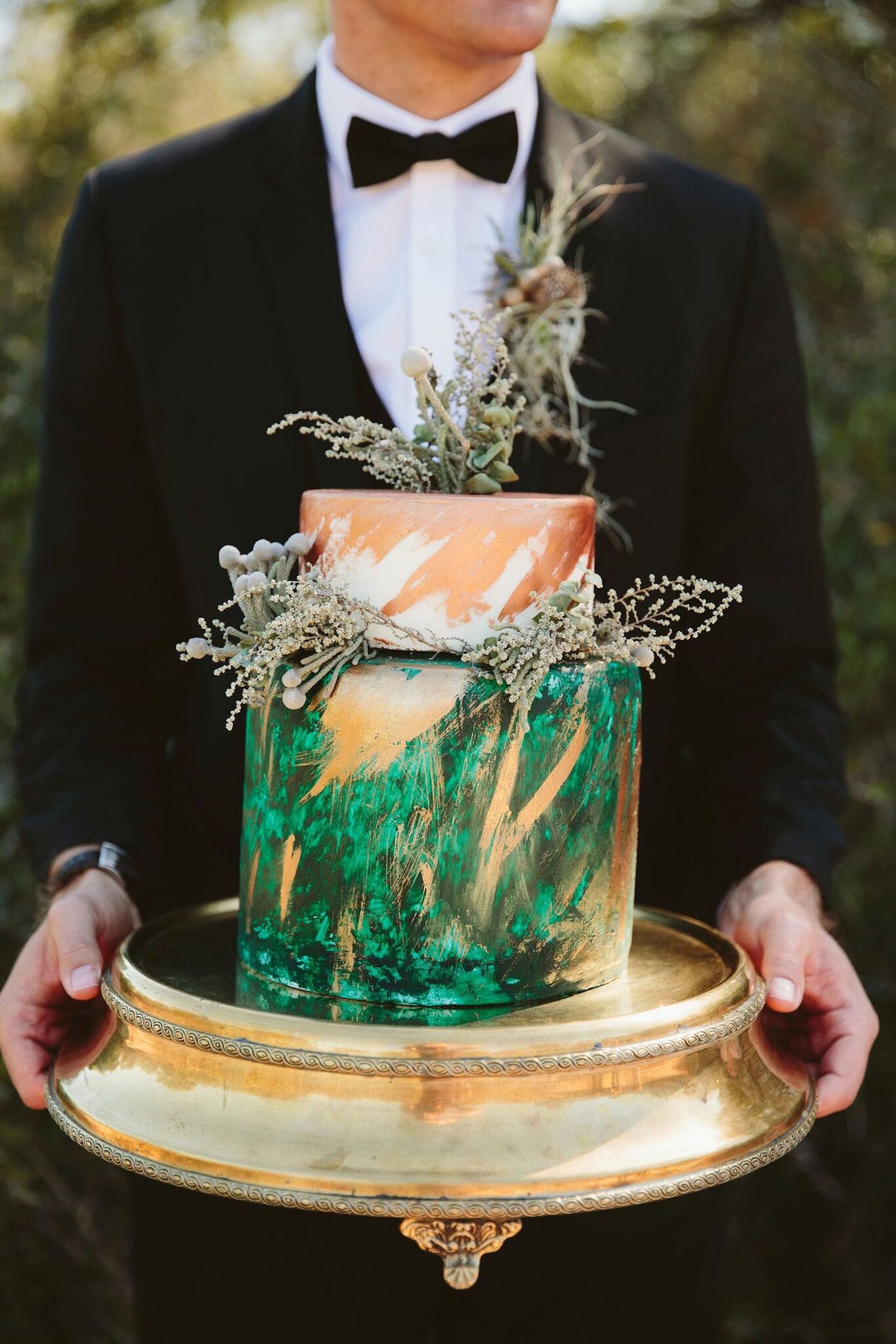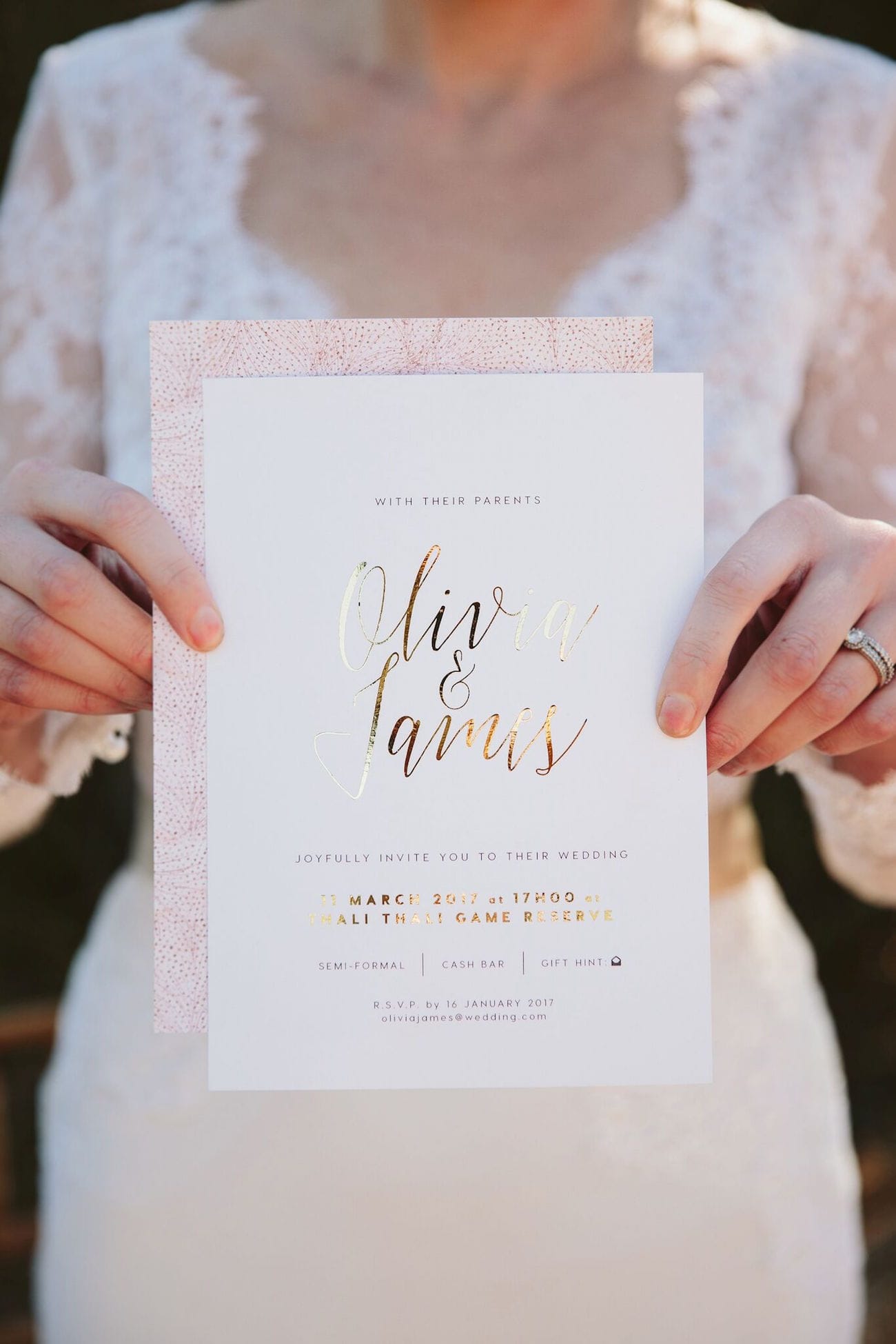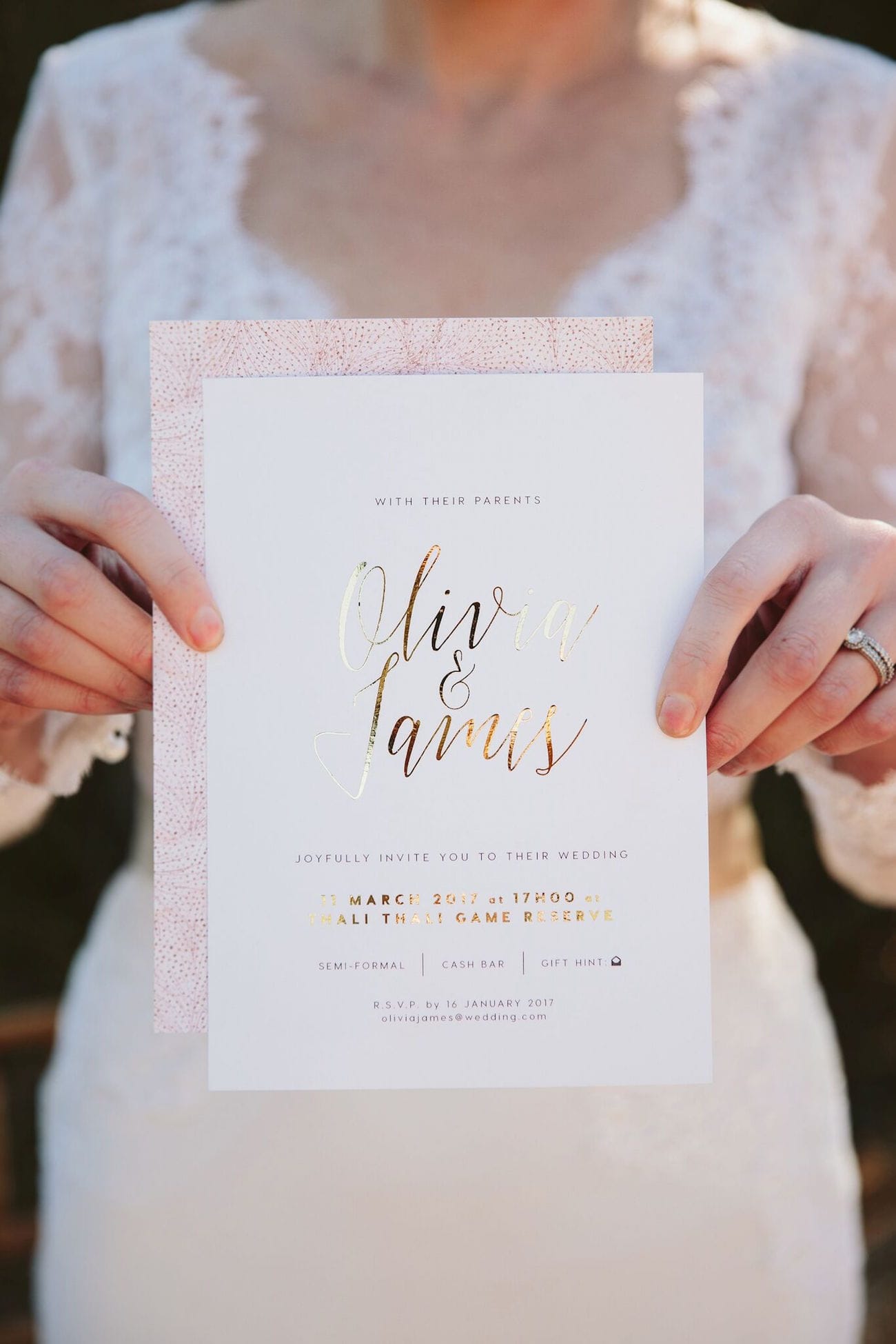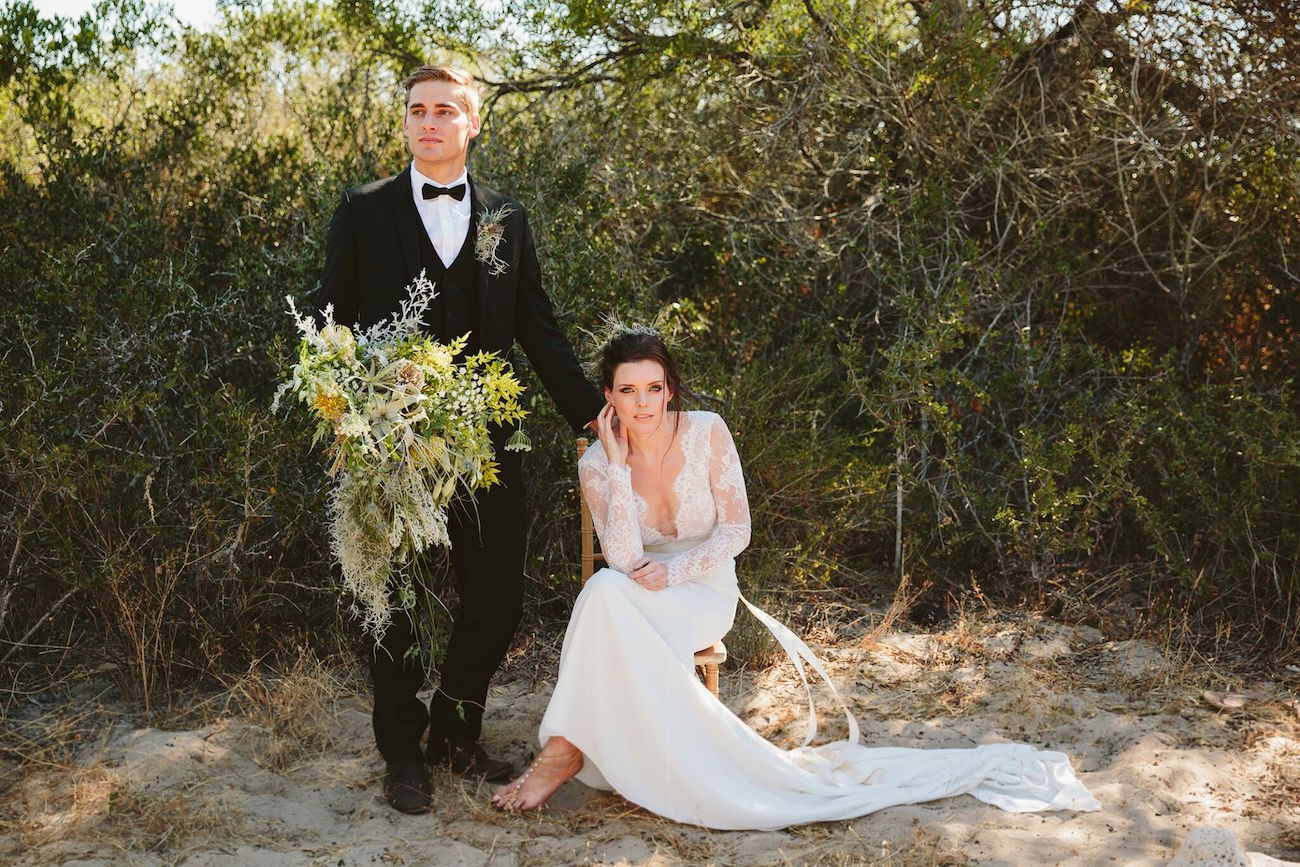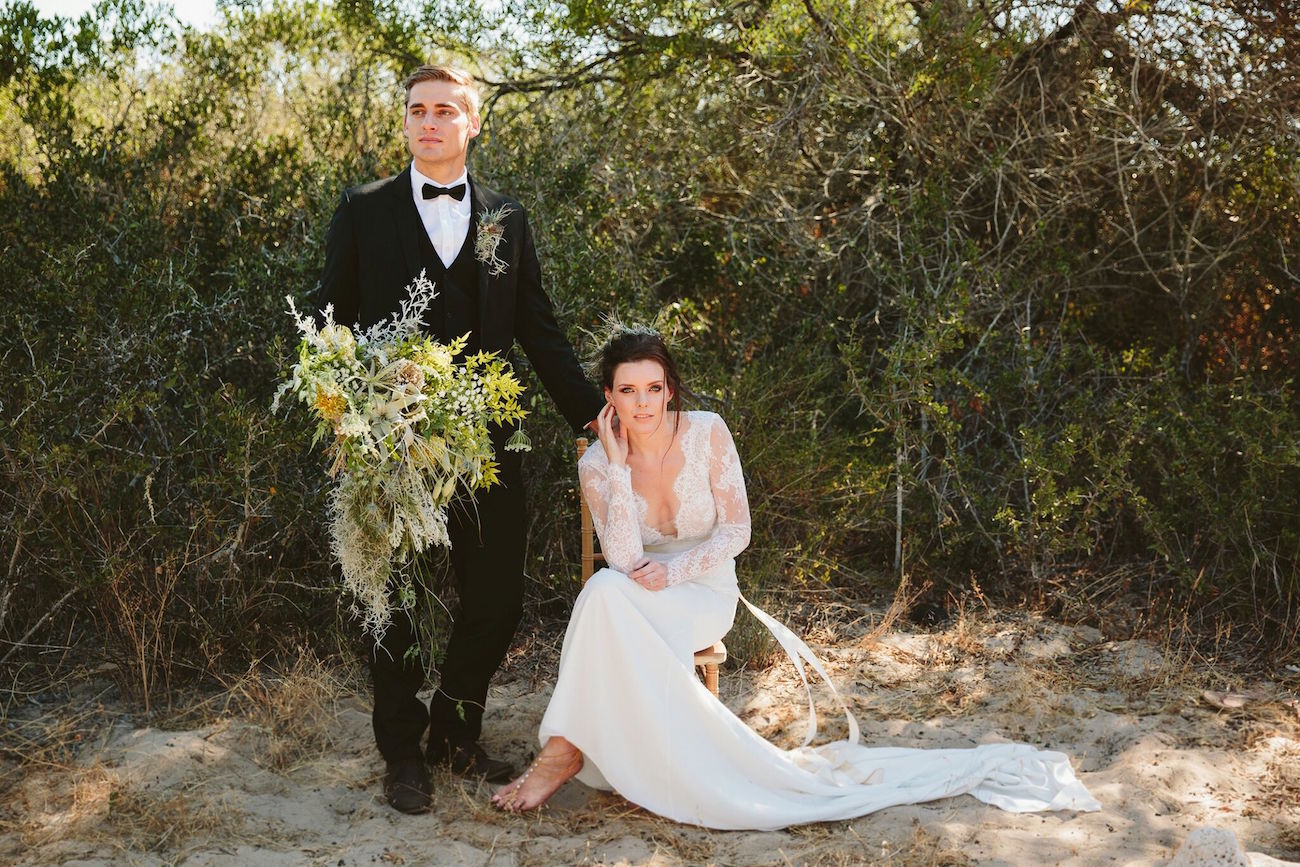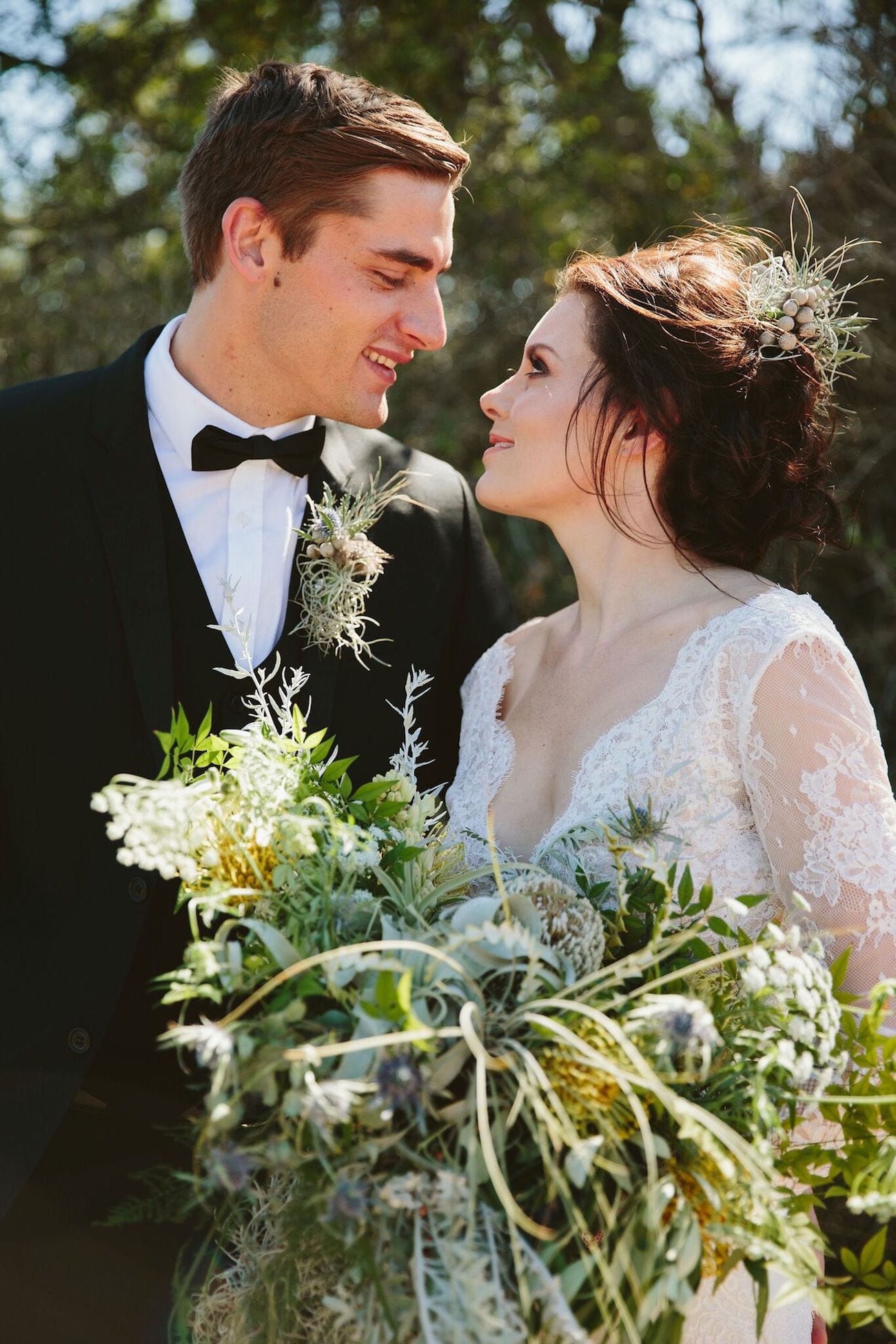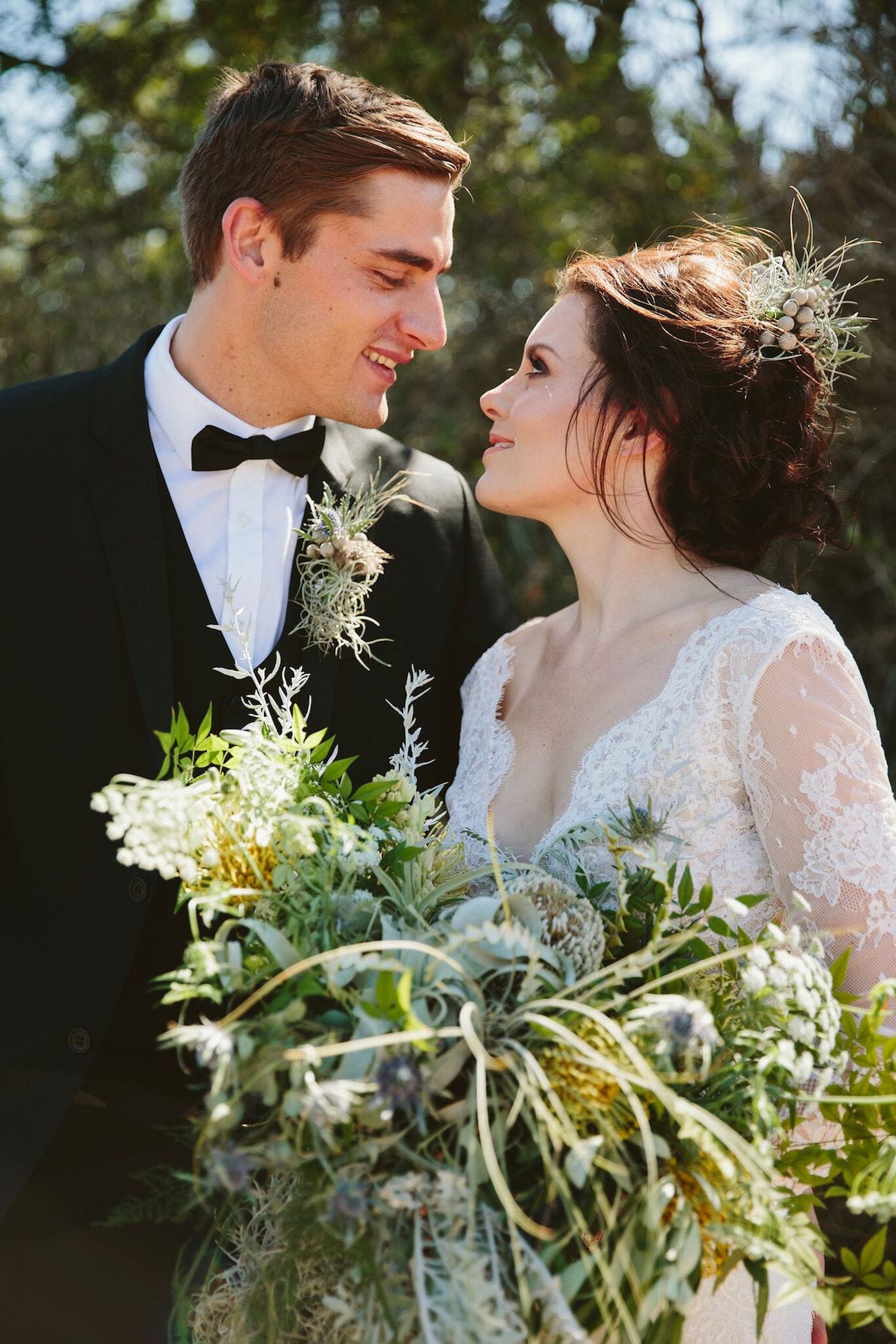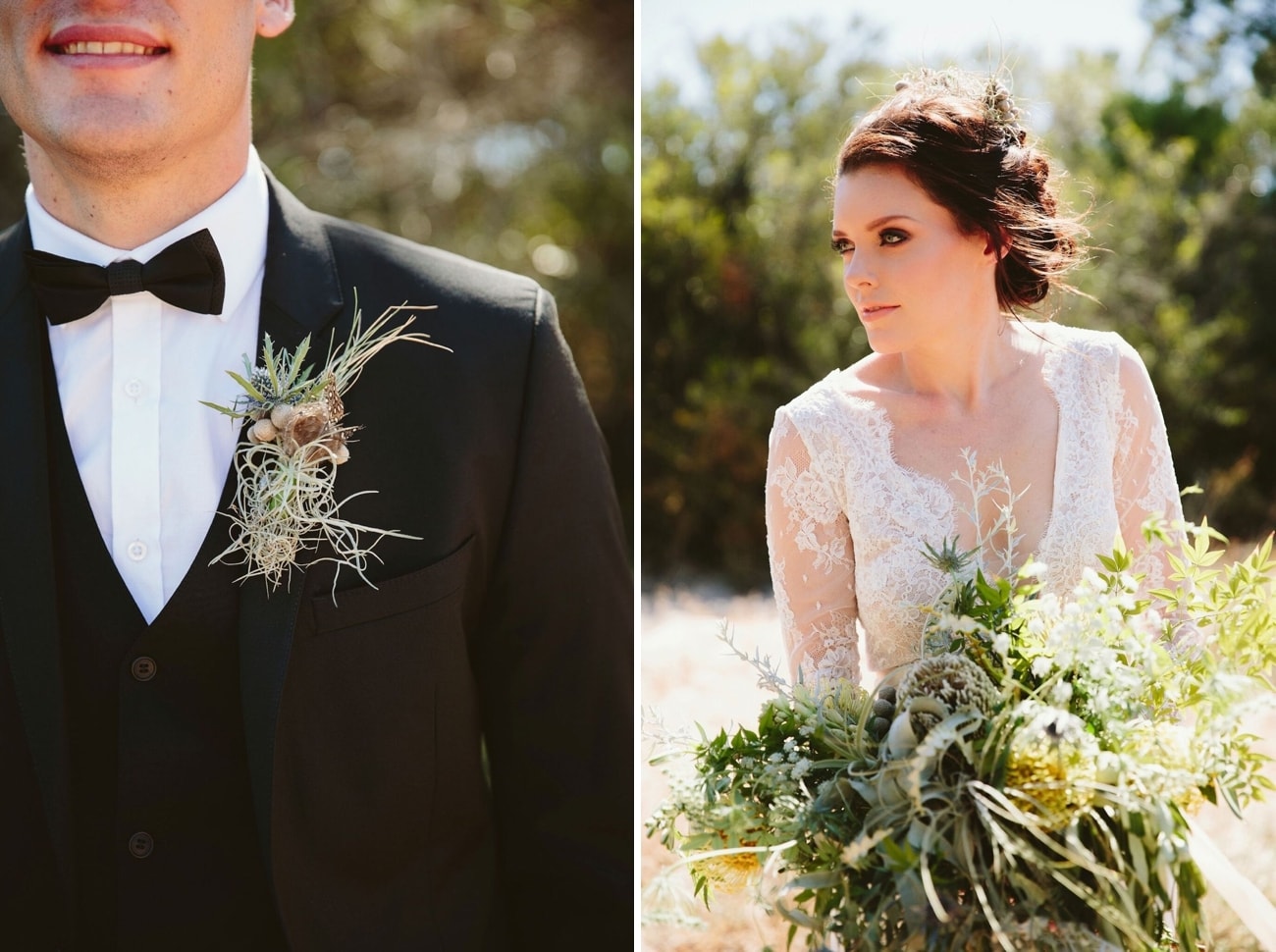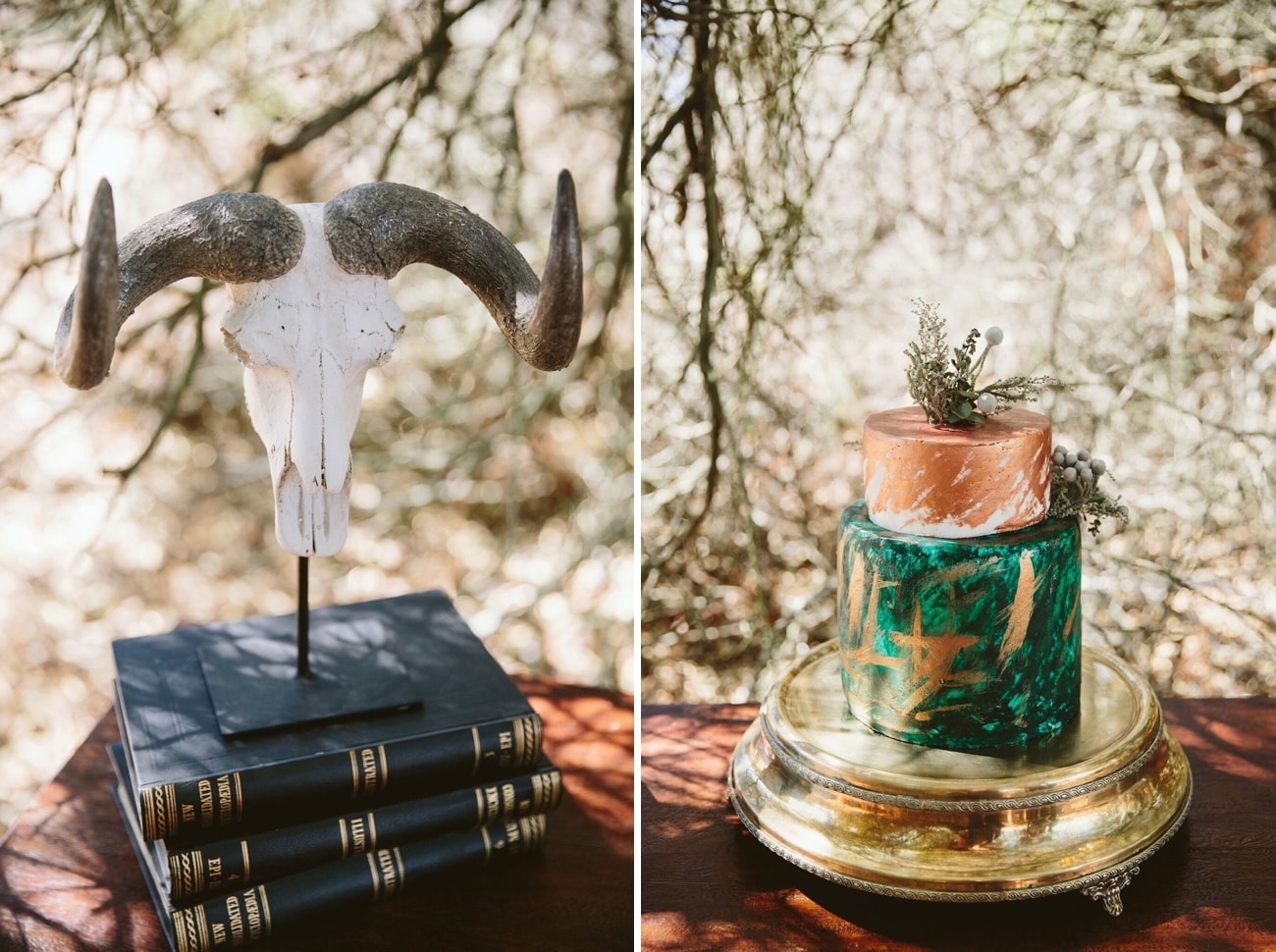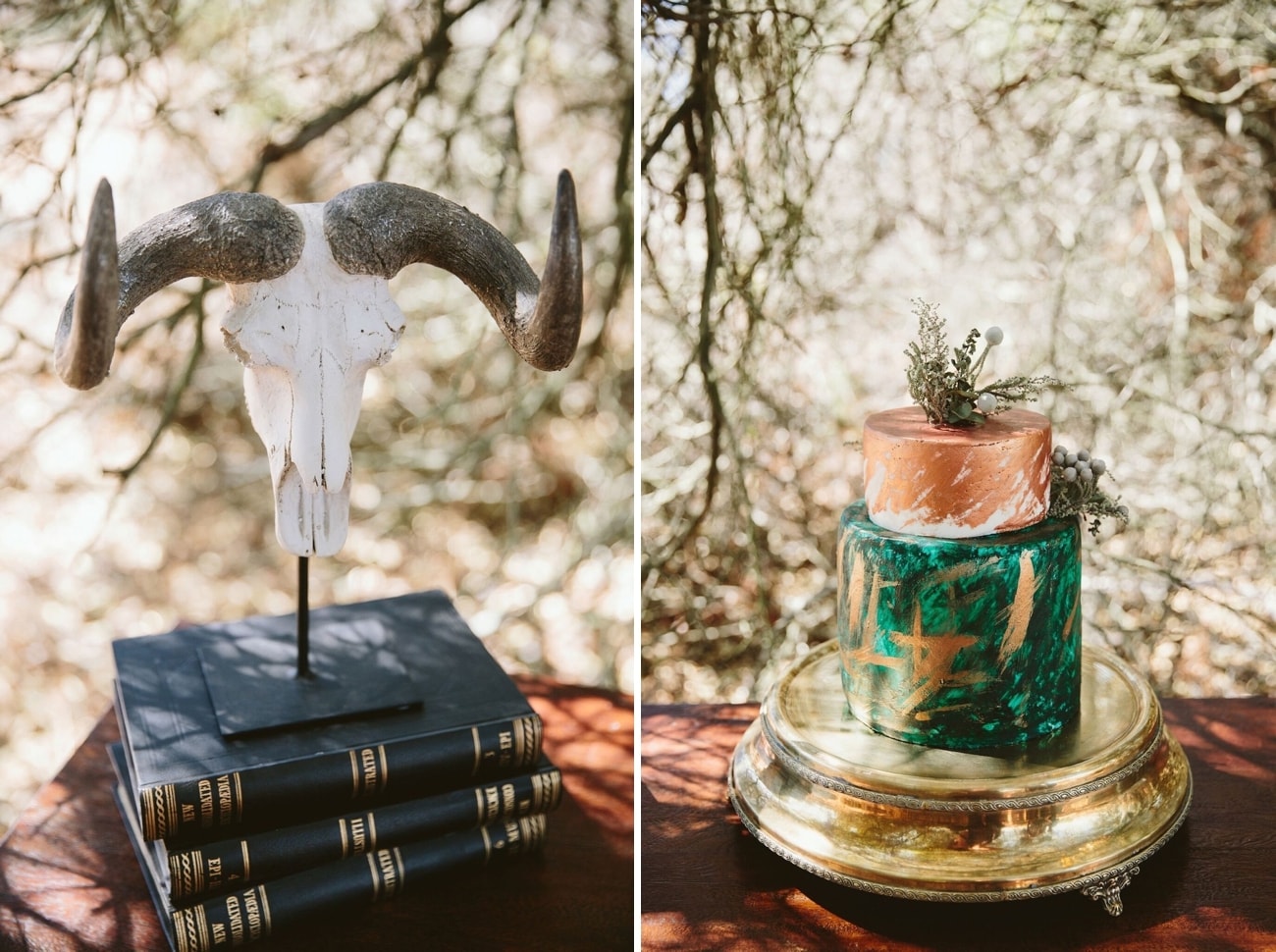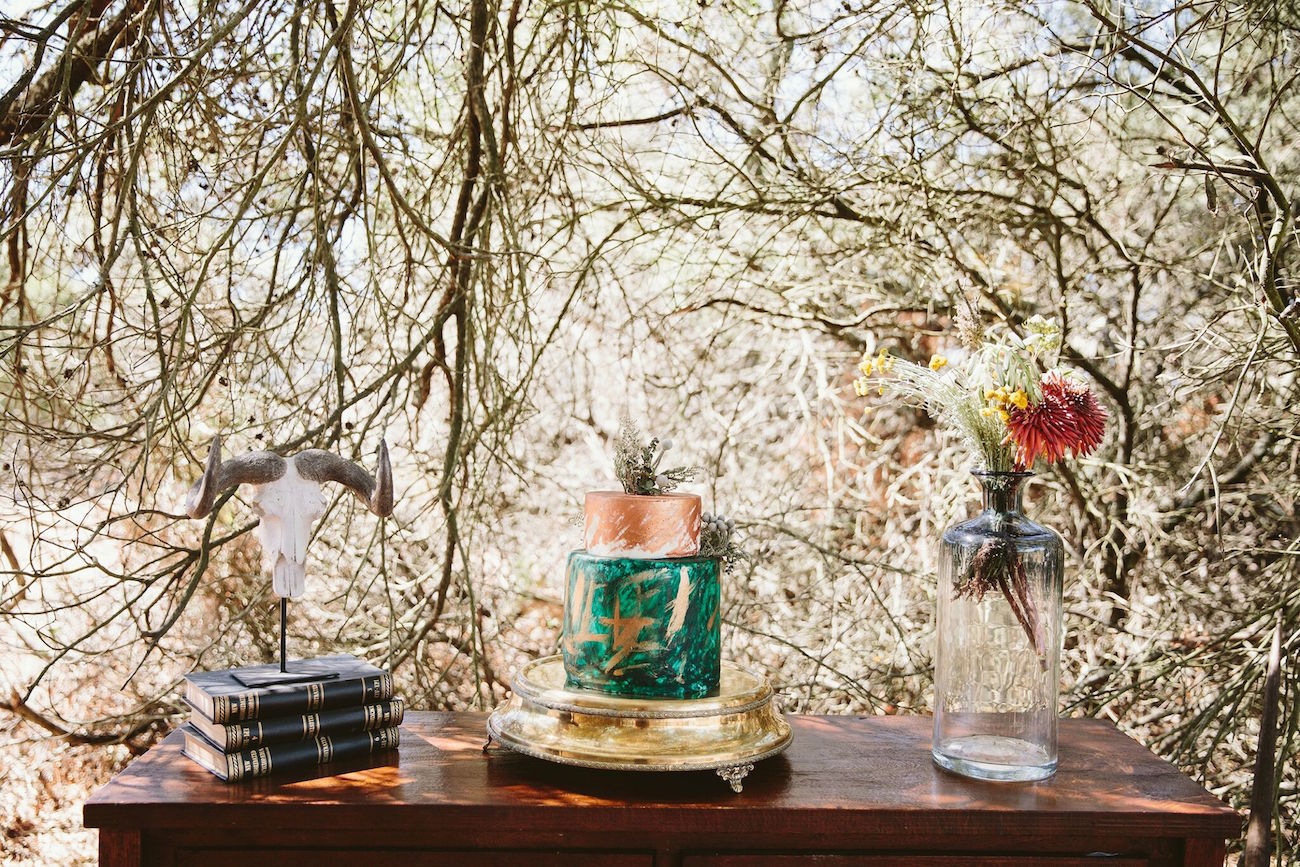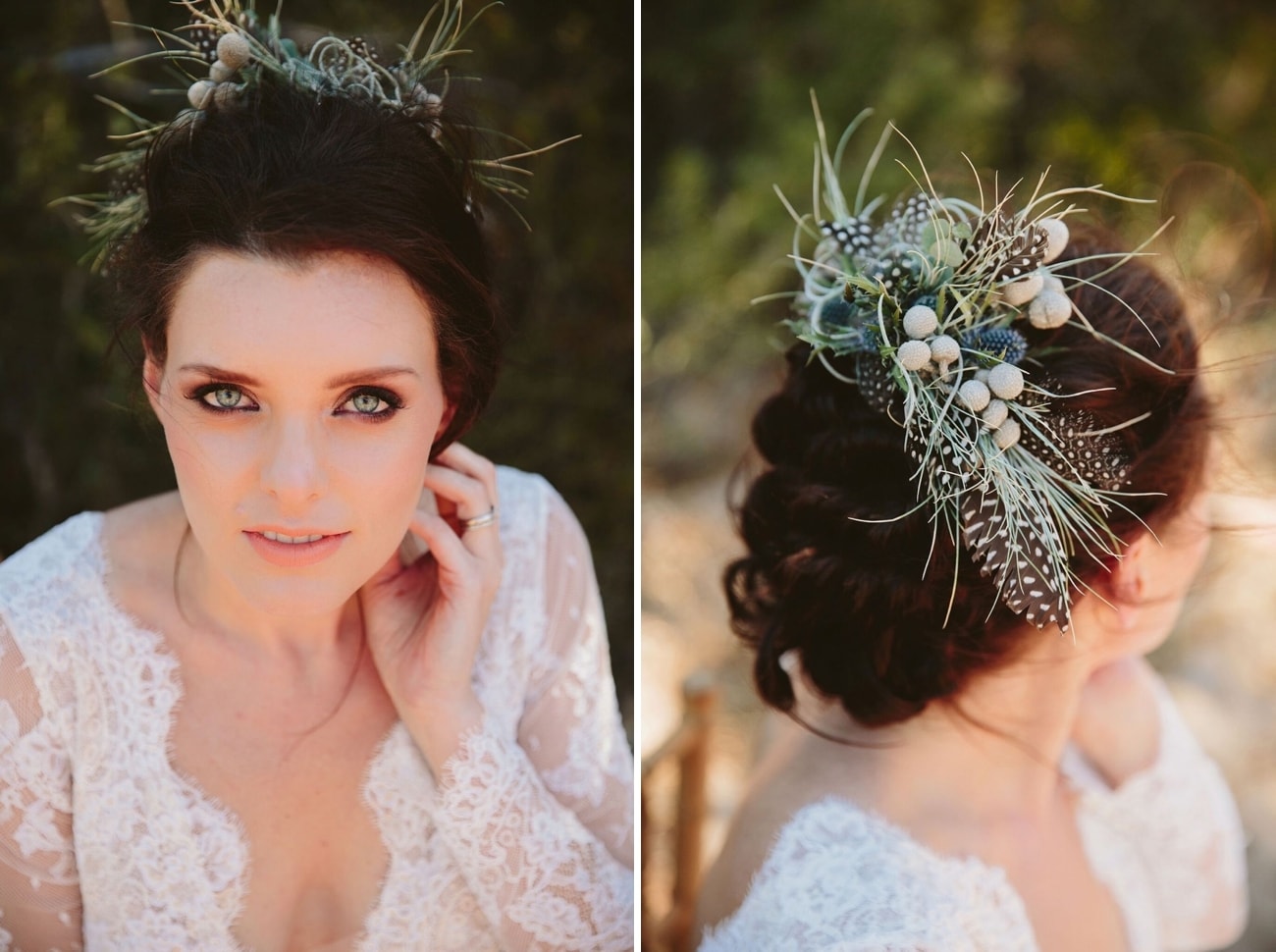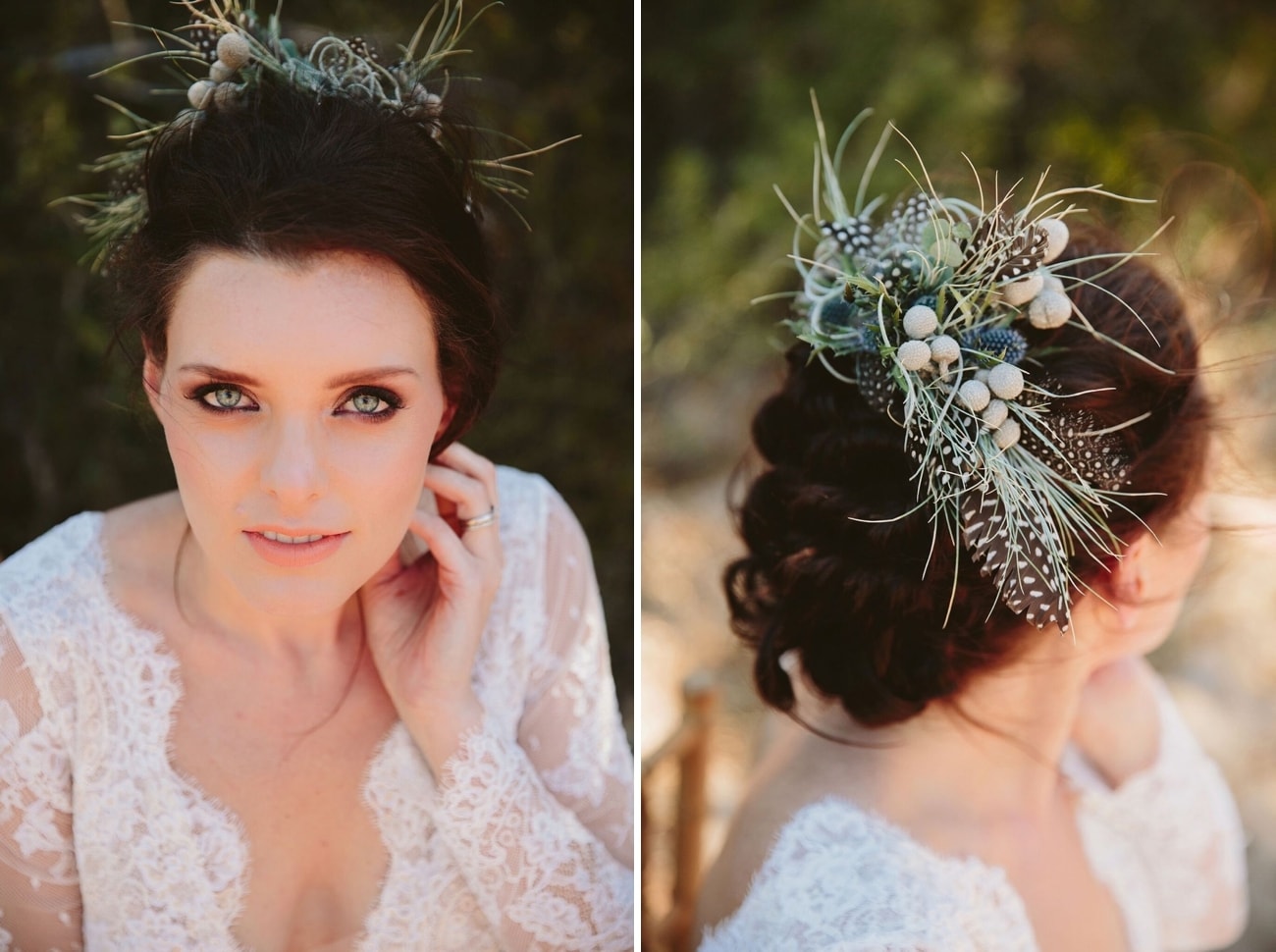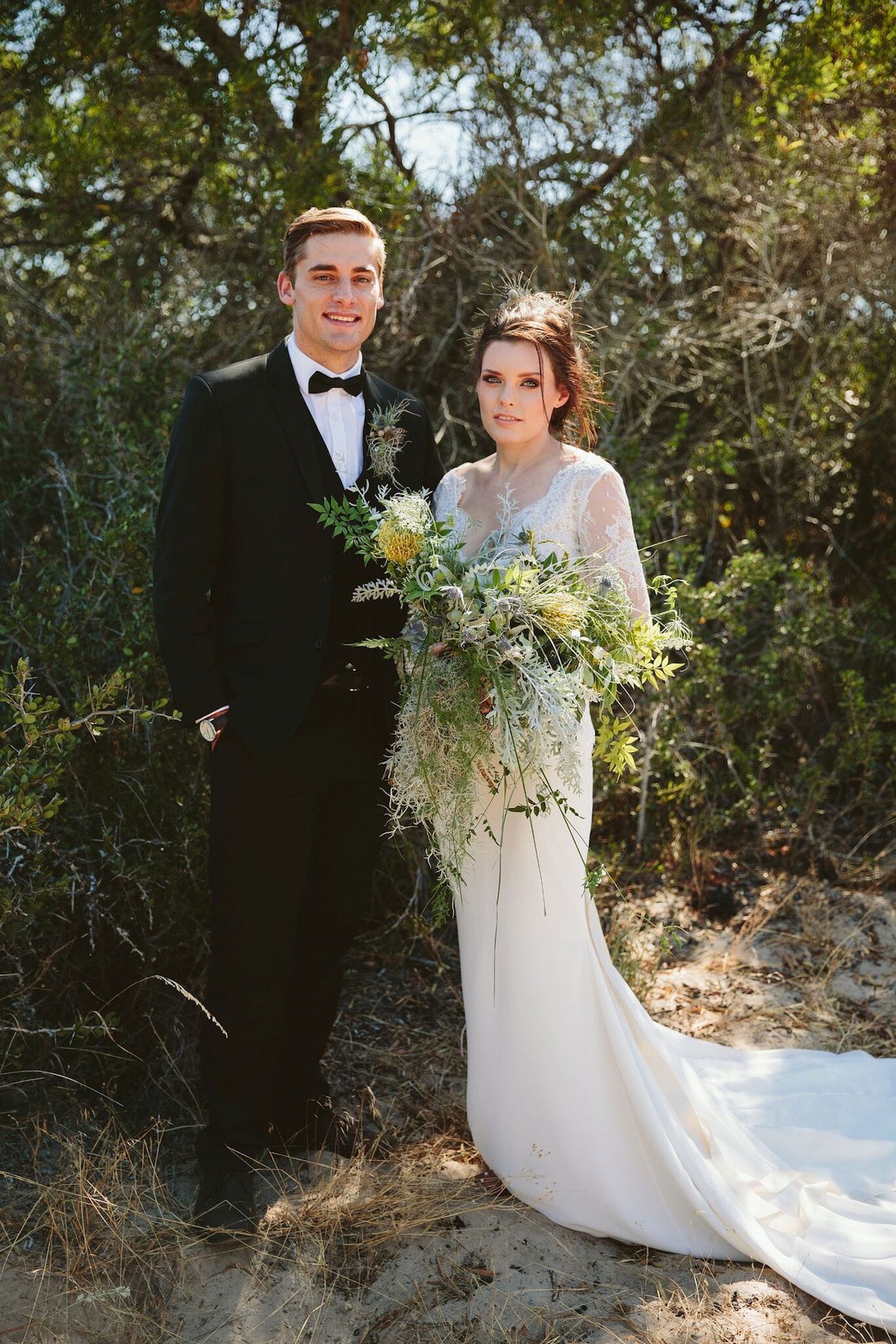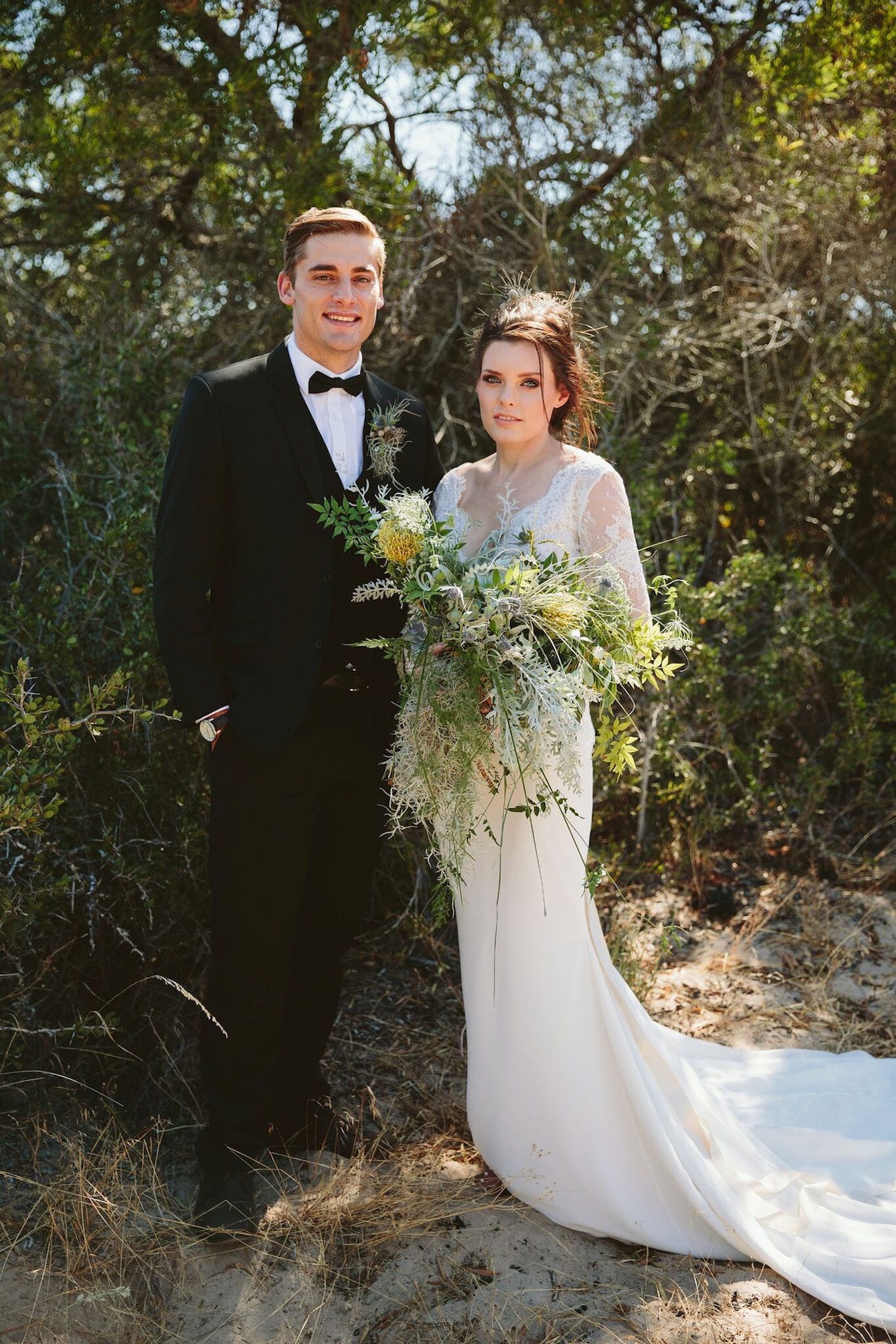 SERVICE PROVIDERS
Photography: Coba Photography | Co-ordination: Journey Weddings | Florals: Moods Flowers | Stationery: Pretty in Stains | Cake: Shake n Bake Cakes | Bride's dresses: Calegra Bridal House | Bride's accessories: Punk Pixie | Hair & makeup: Skoonlief | Groom's attire: Eurosuit | Video: Lemon Square Productions | Venue: Thali Thali | Hiring: Grand Room Design (decor) + Exclusive Hire (chairs) | Models: Christiaan & Adre