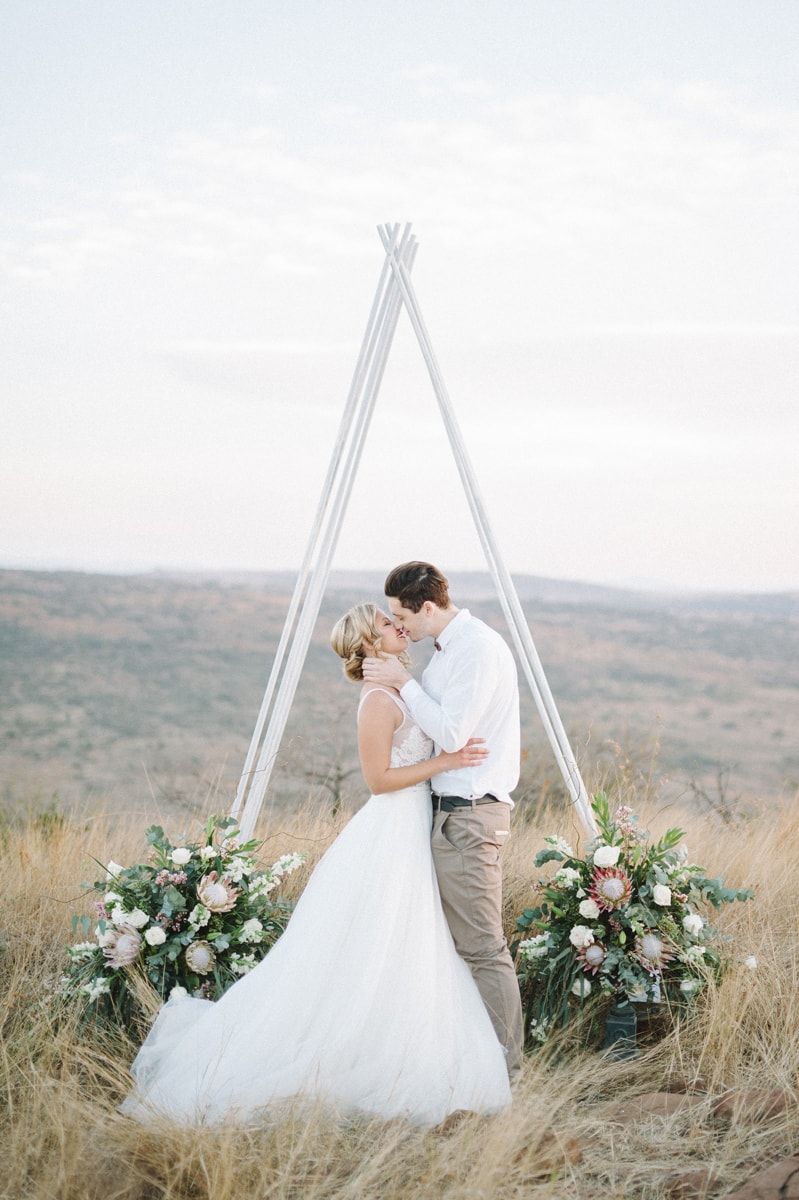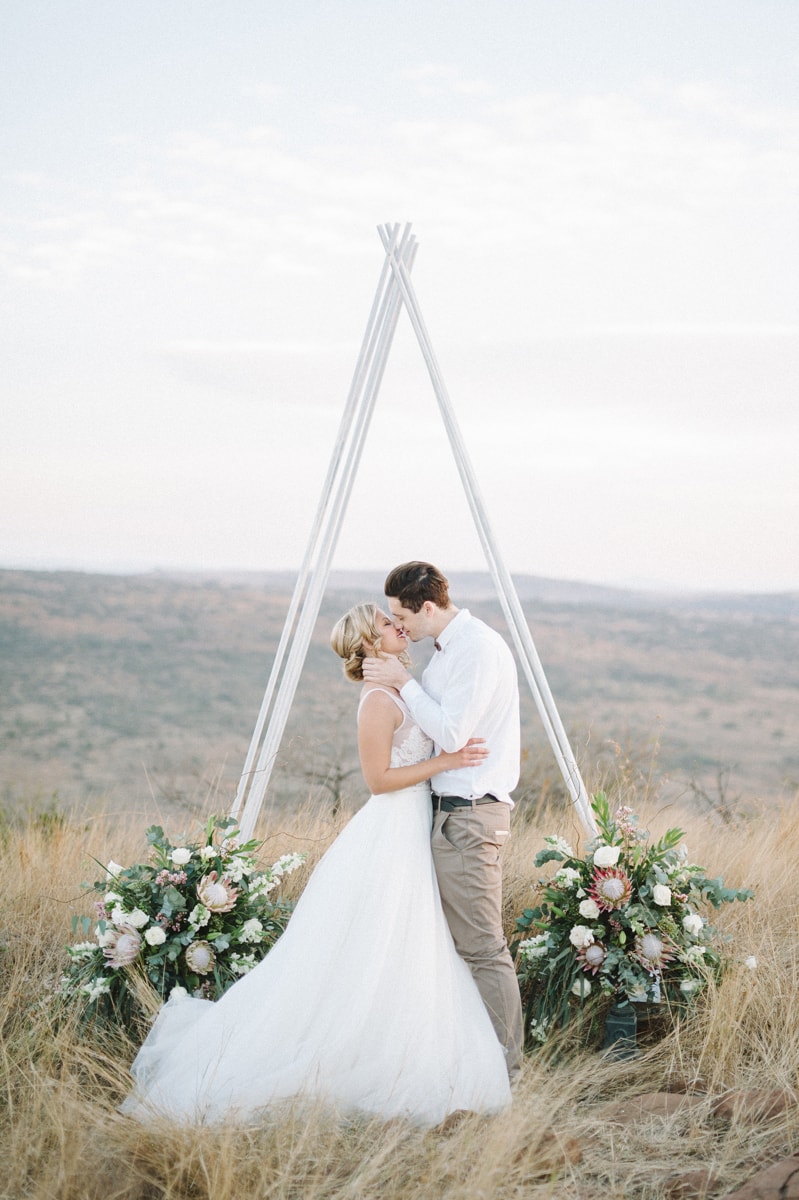 Anyone who knows me will tell you I'm obsessed with bushveld weddings, and nothing has made my heart happier over the last couple of years is to see a new, luxury, fine art approach to safari weddings starting to emerge and become part of the portfolio of gorgeous South African wedding experiences. I mean, when you have a background like our wild landscape, the last thing you want to do is compete with it, but you do want to provide an experience for your guests that's almost sensual, in that it's about engaging every single sense. Rich, warm textures like leather and wood mixed with soft ones like silk, tulle and lace – a feast for sight and touch. Delicious cuisine served on and in five star linens, crockery and crystal. Palettes of muted pastels and soft neutrals that let those textures and natural beauty shine through. And when it comes to pulling off this look, I can't think of a better team in KZN than the one I'm showcasing here today. These folks are some of my fave wedding pros of all time, including Joe of Oh Happy Day and Eileen of Bright Girl – they're consistently creating some of the most beautiful wedding inspiration around and also happen to be the loveliest people to hang with on your big day. You can see why, when I knew this shoot was going down at Cheetah Ridge, I was glued to Instagram for updates, and when I saw the images they were even better than I imagined. So naturally, I picked a zillion of them to share with you. You're welcome.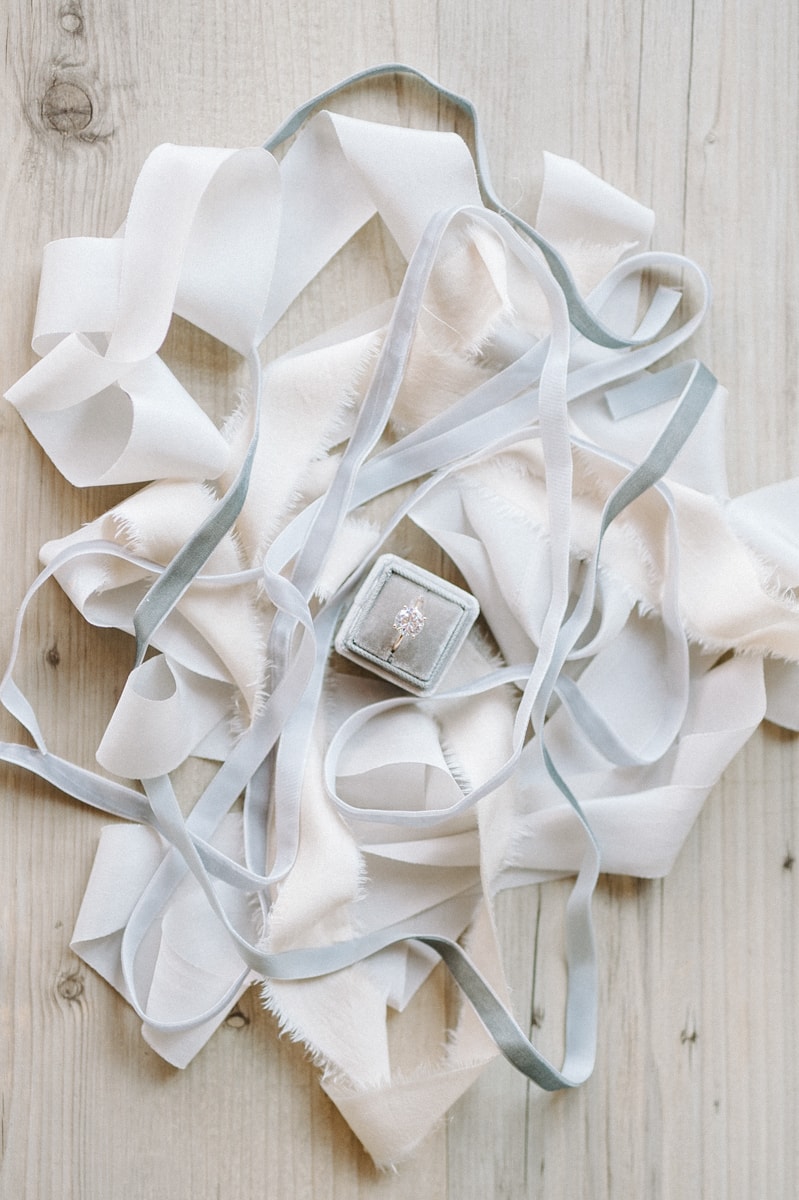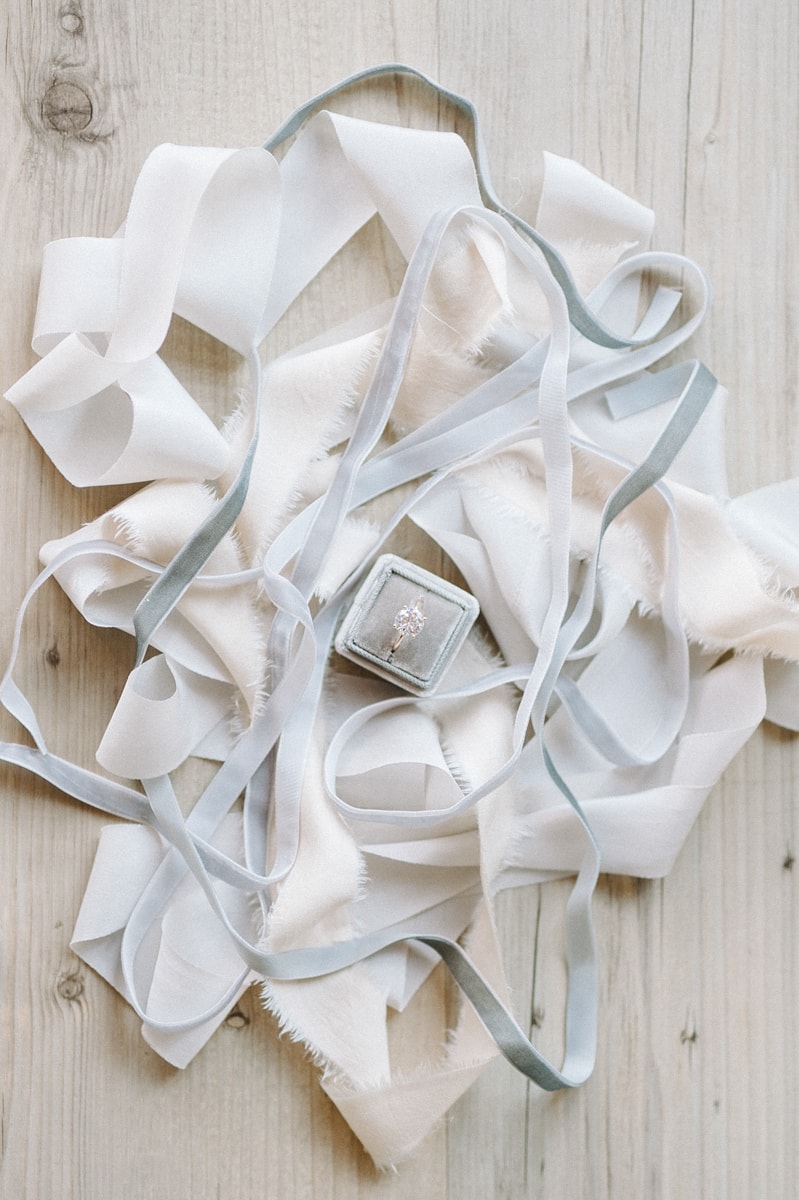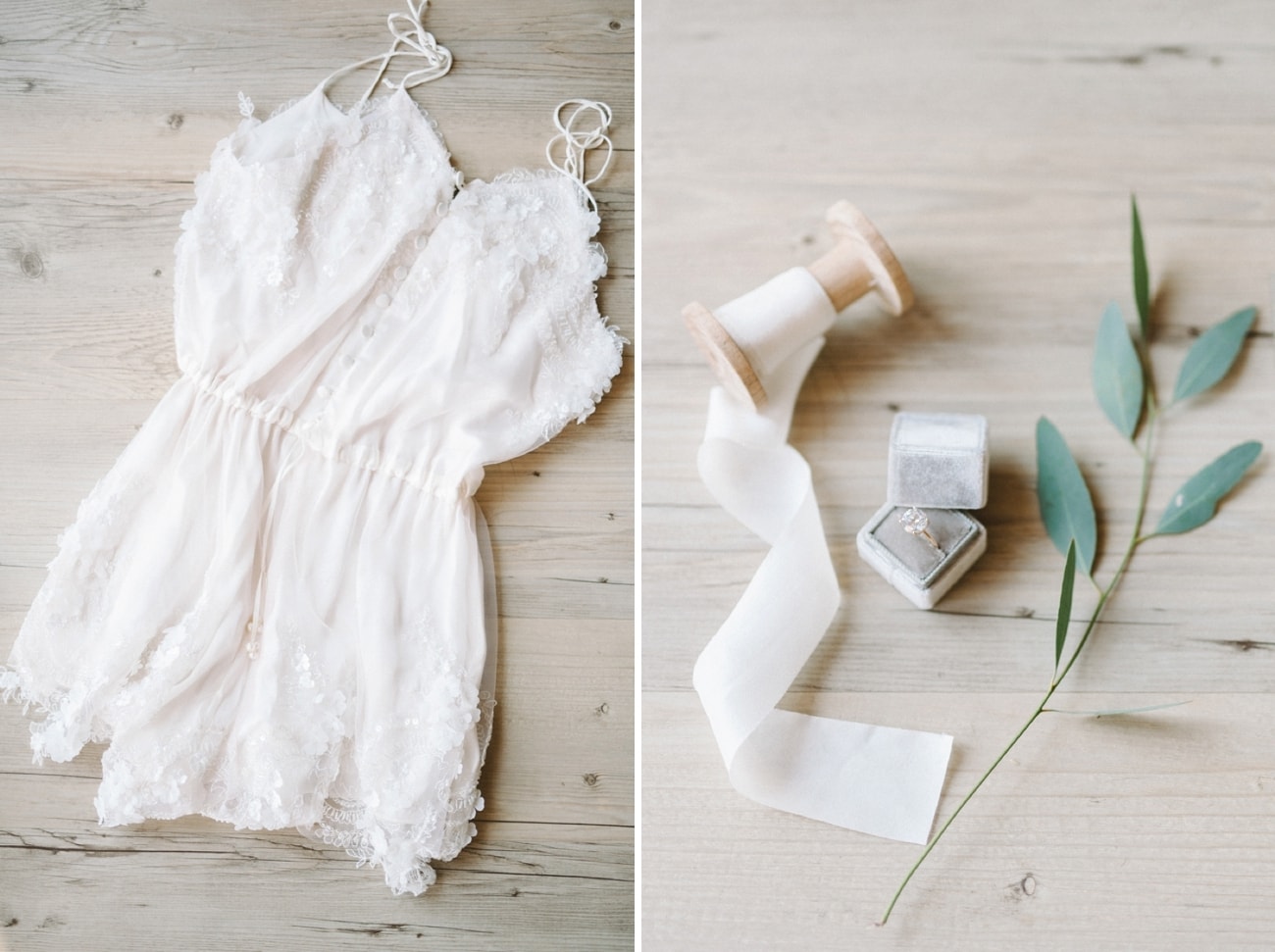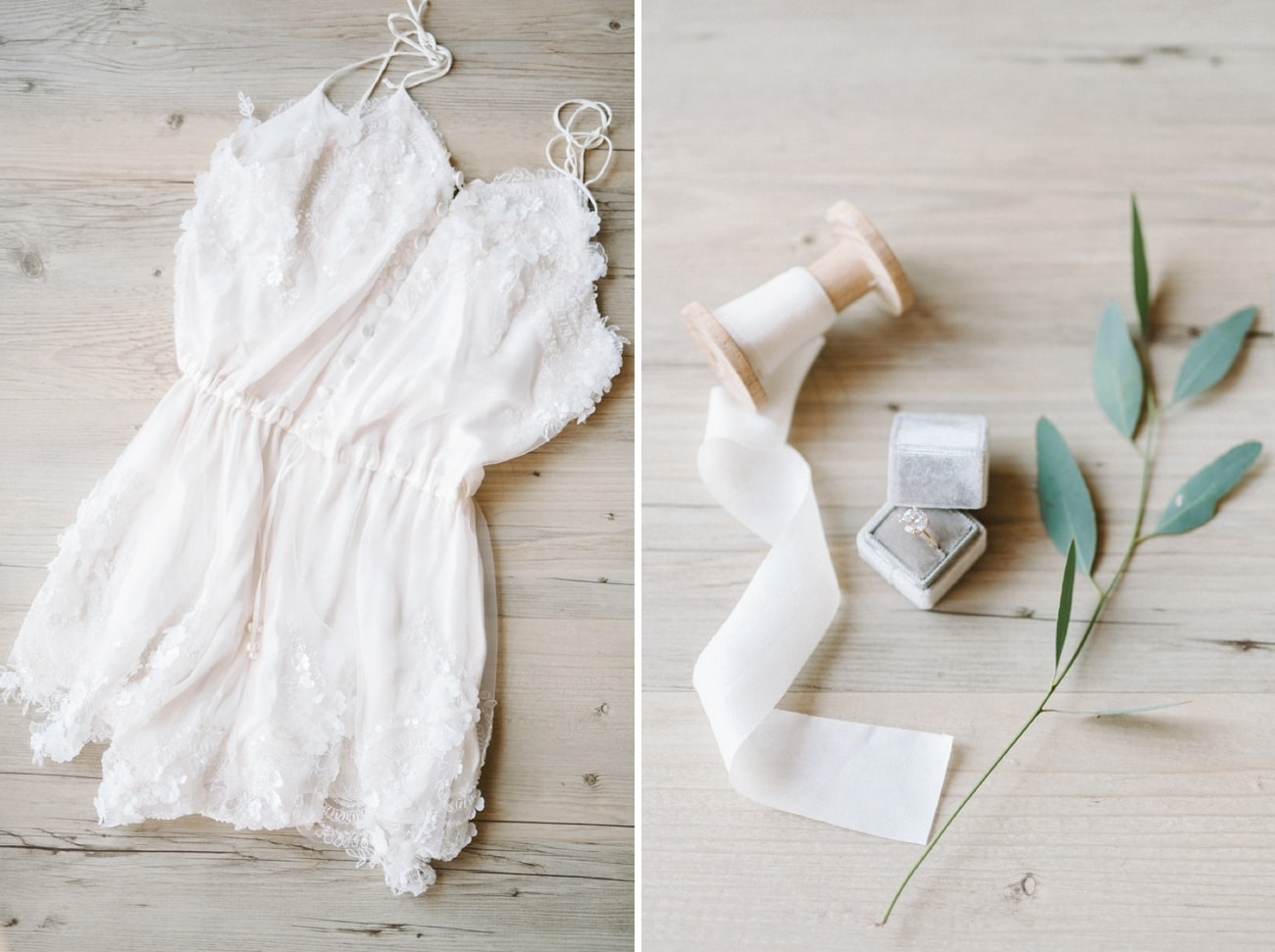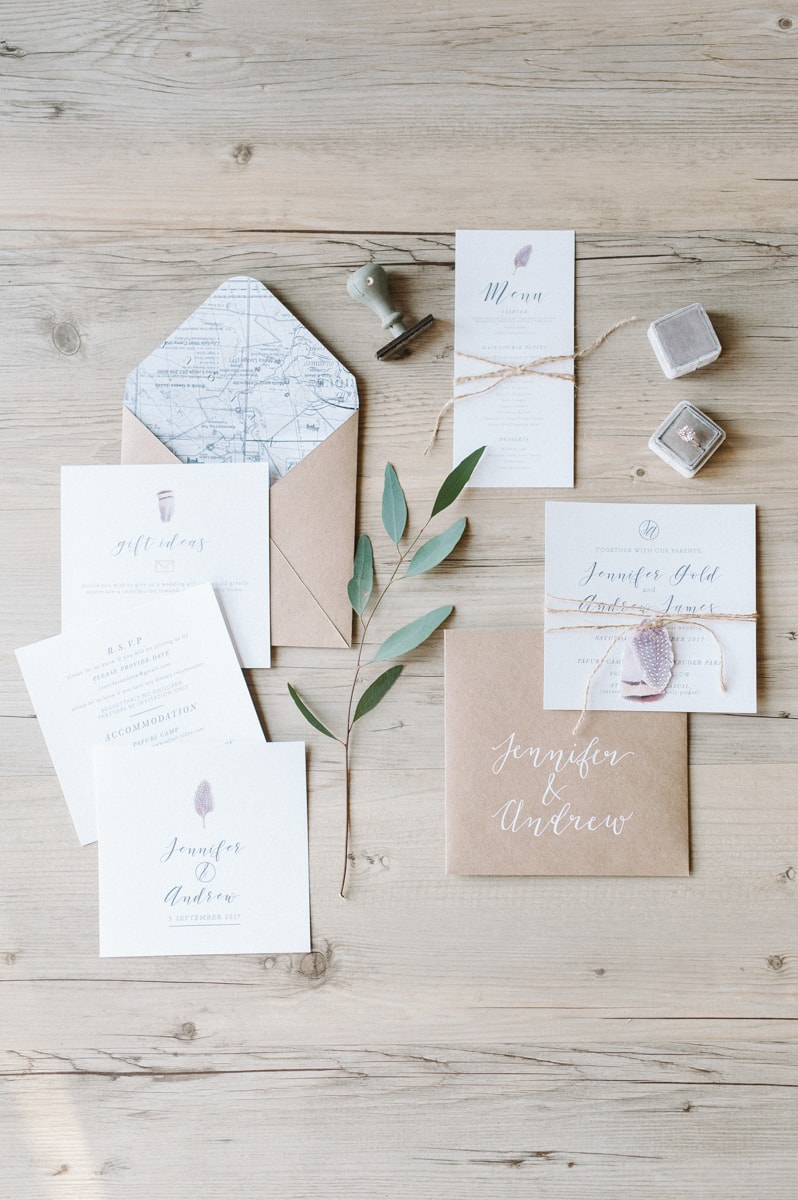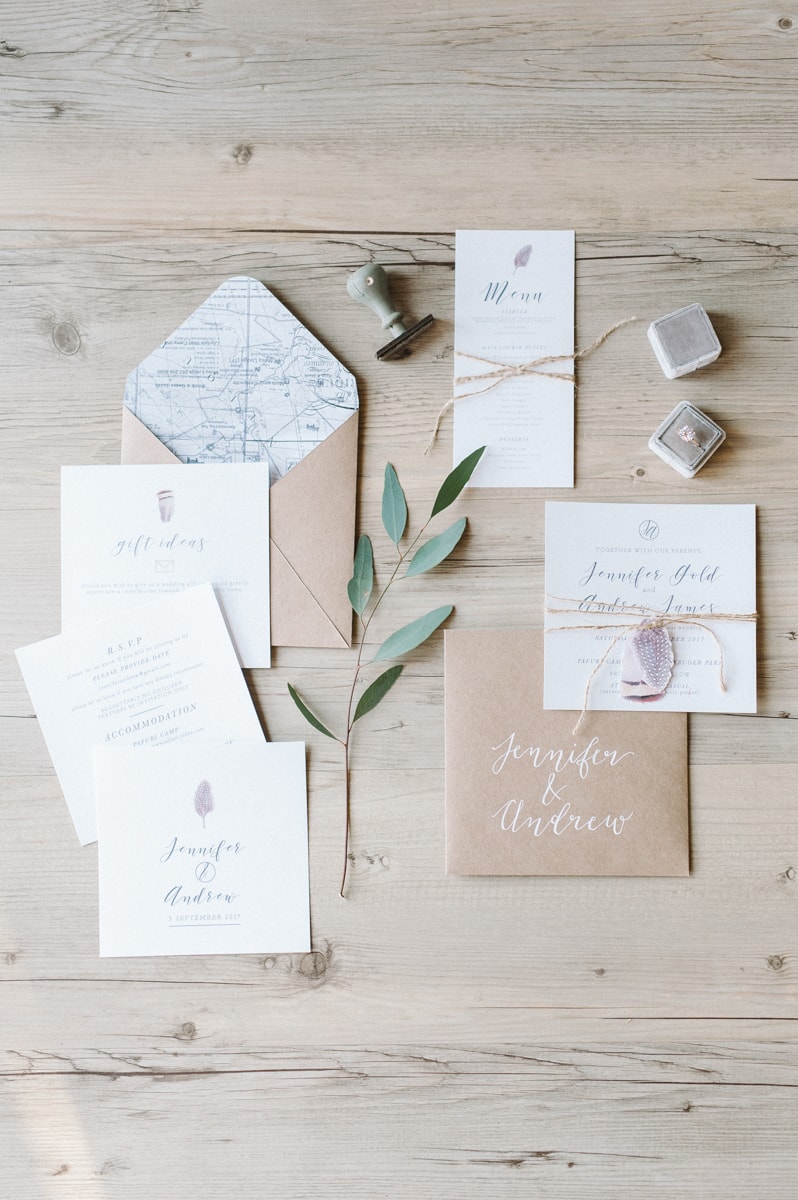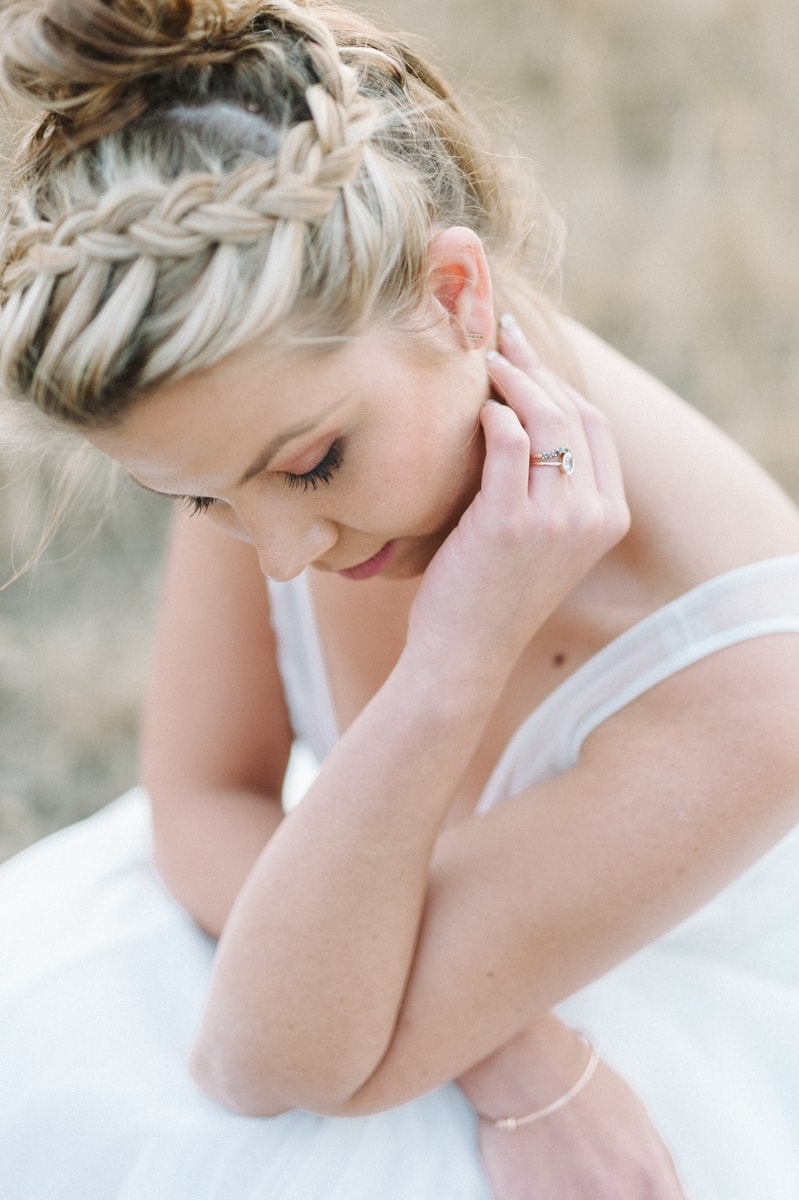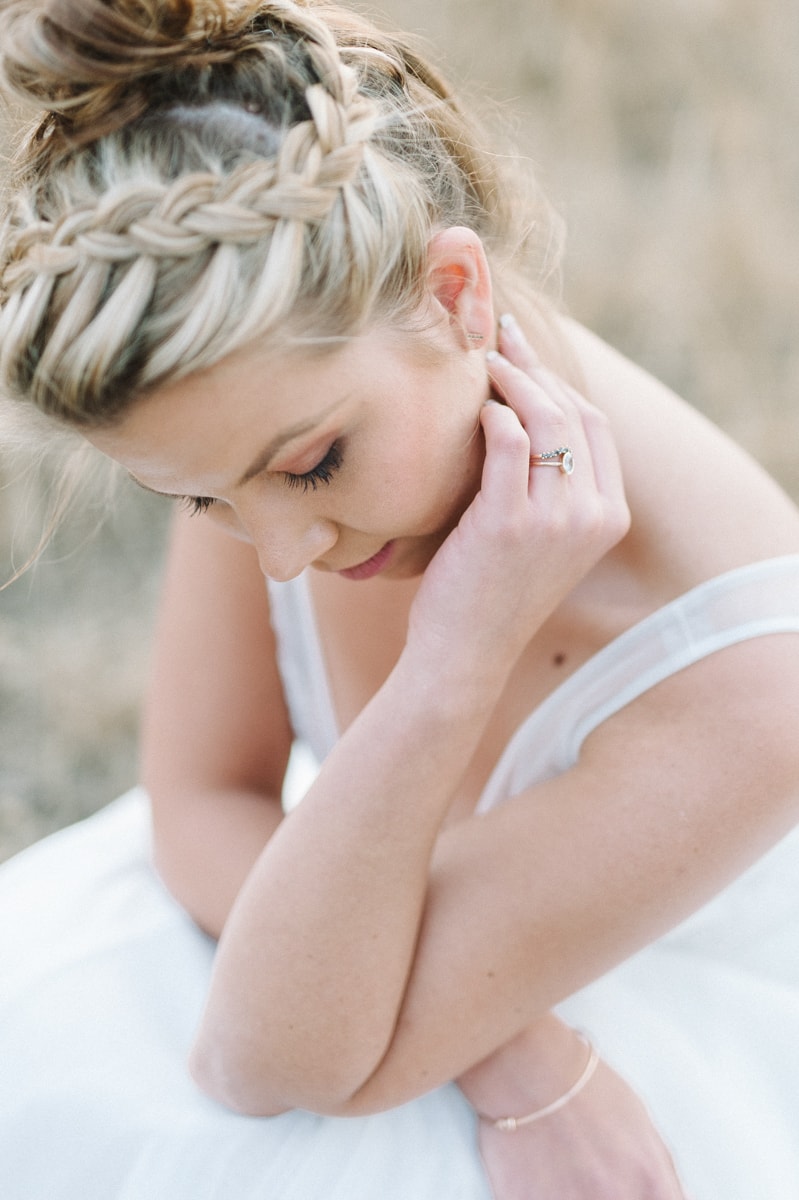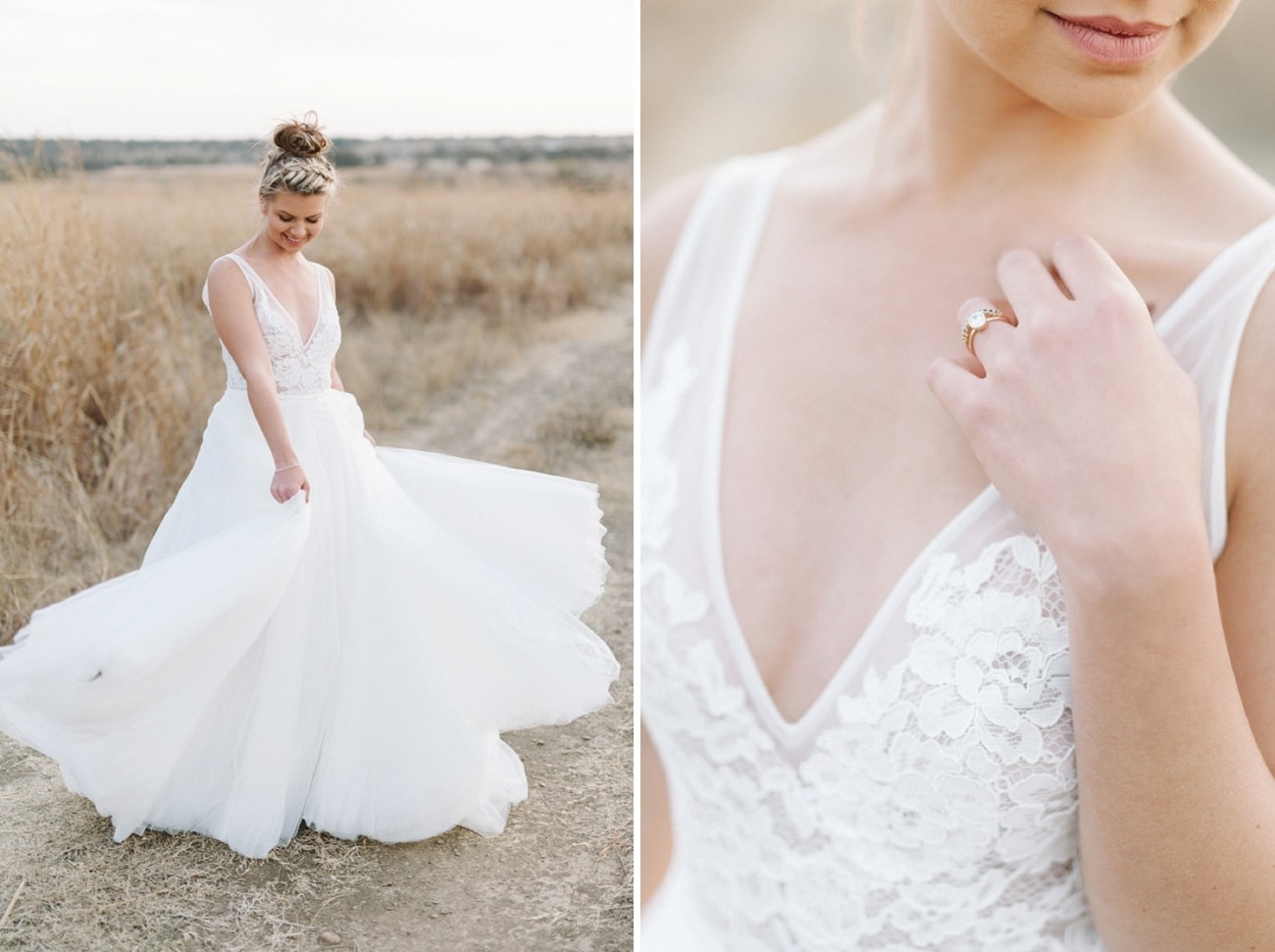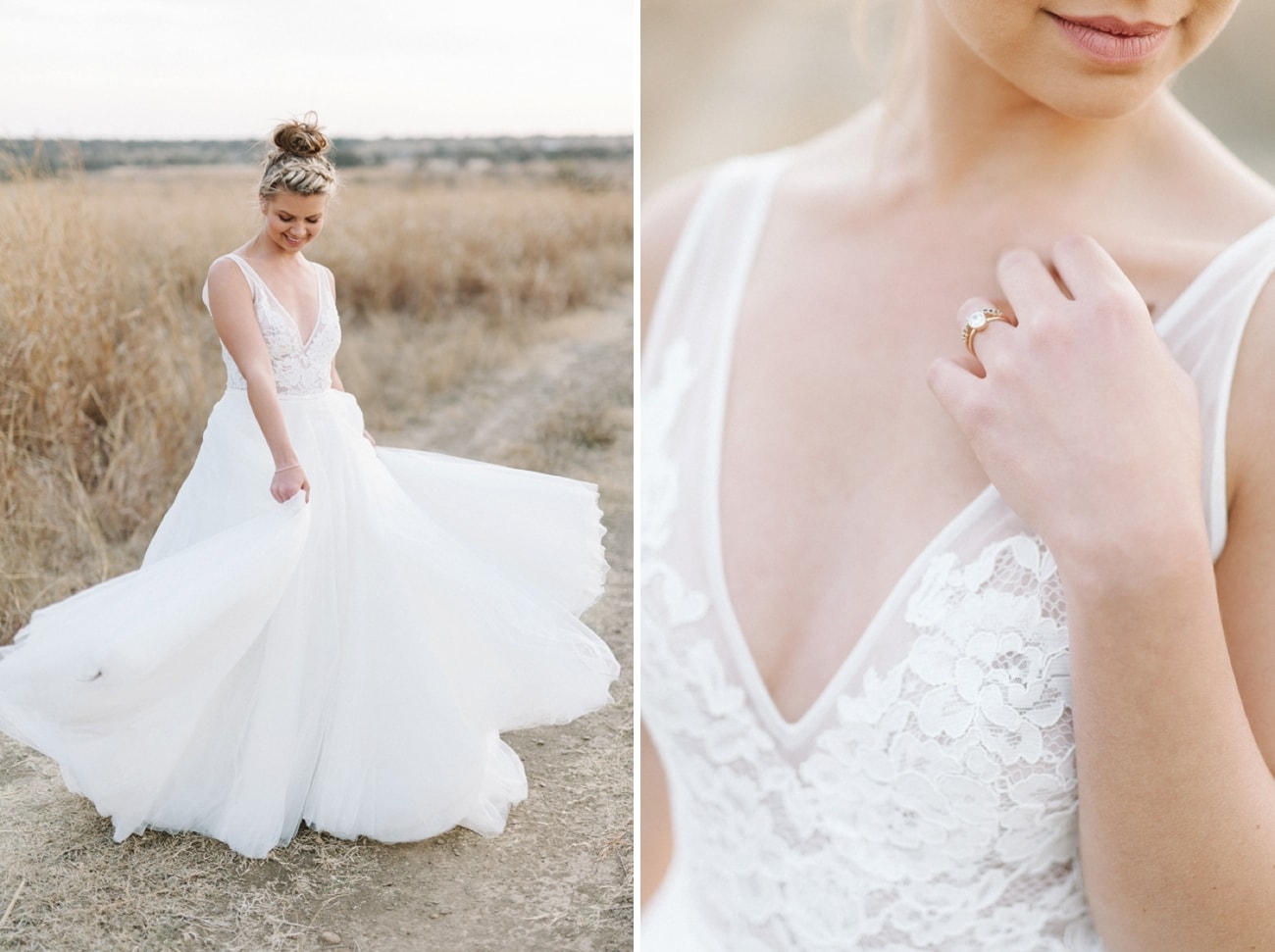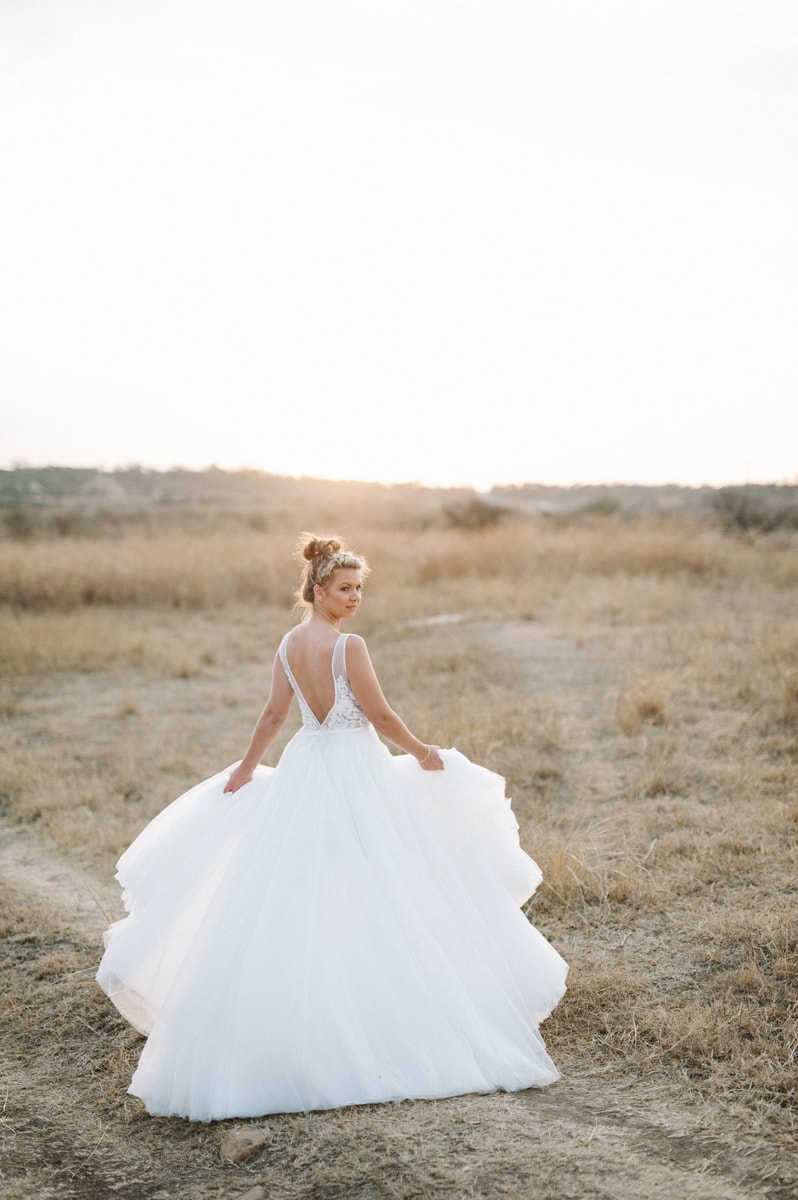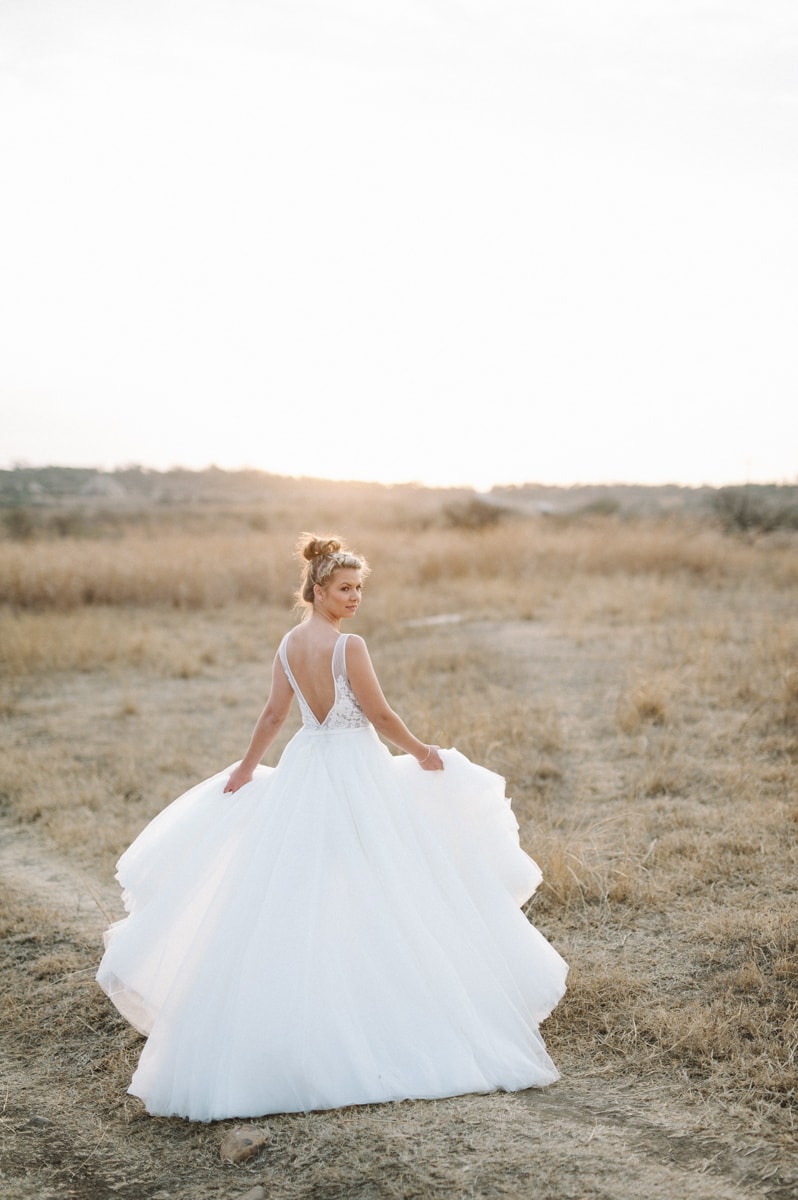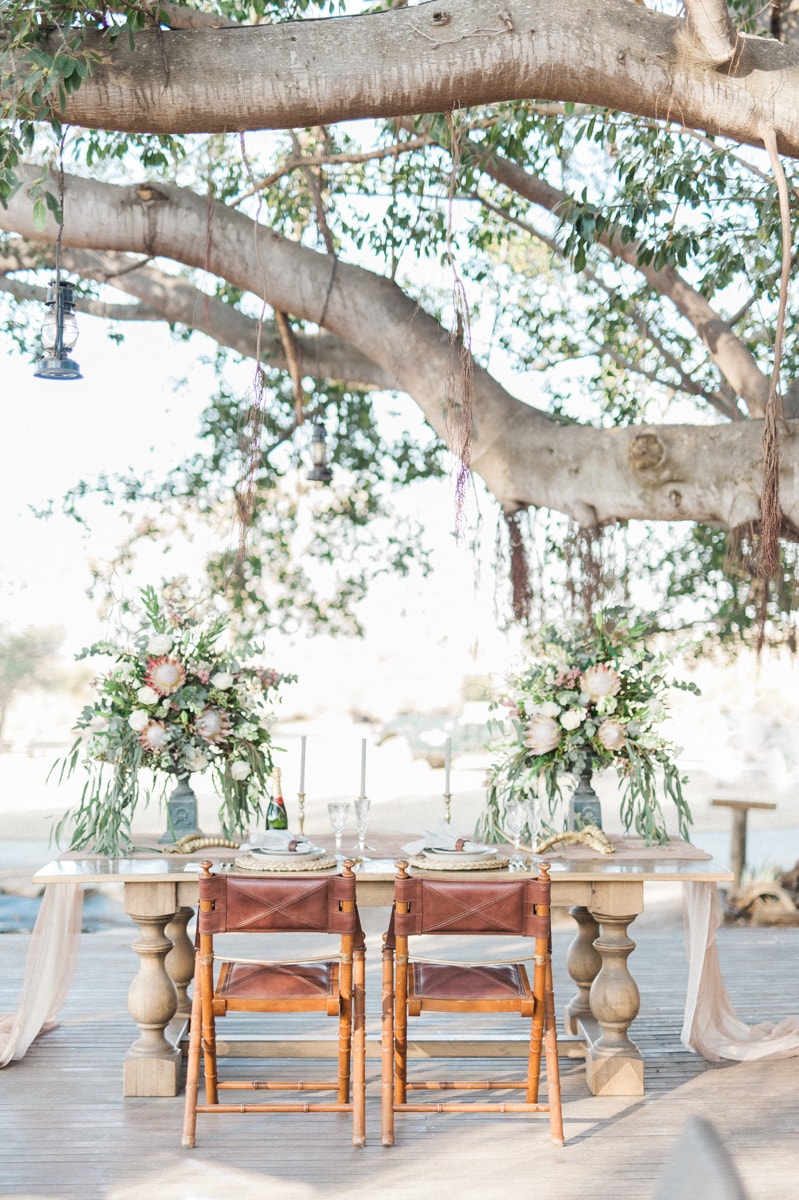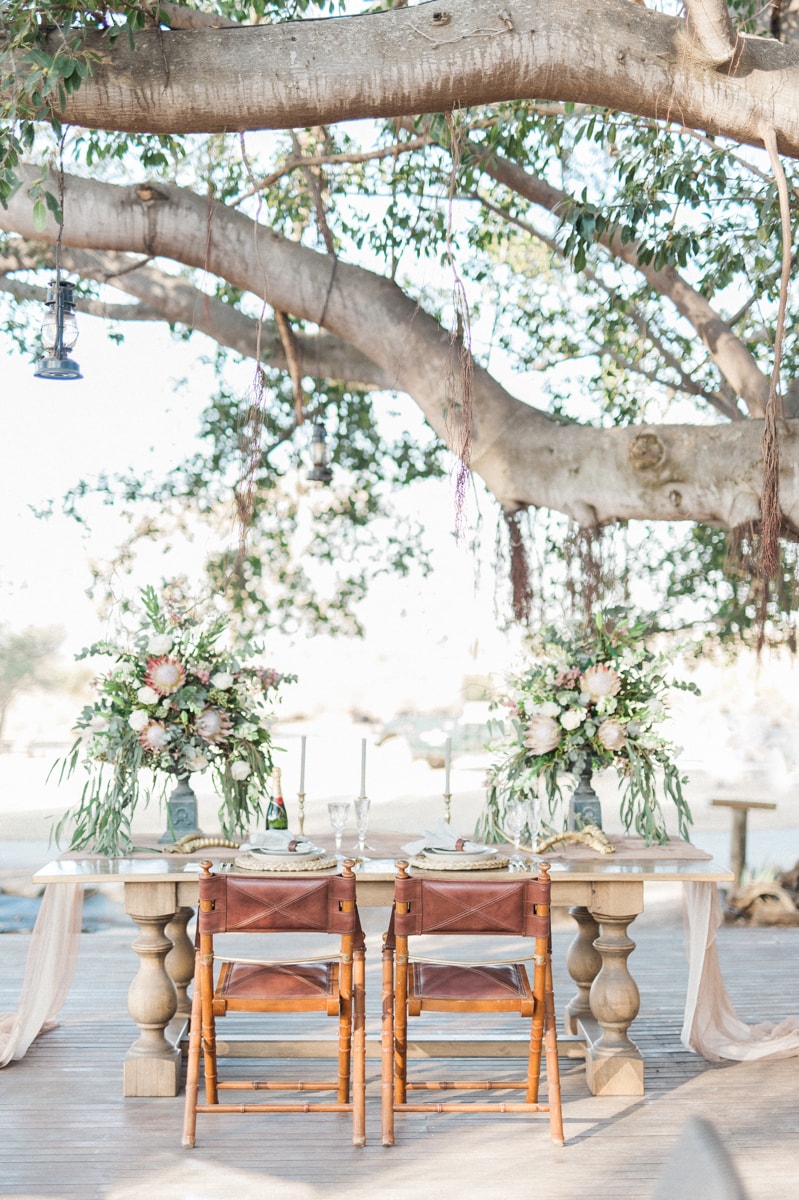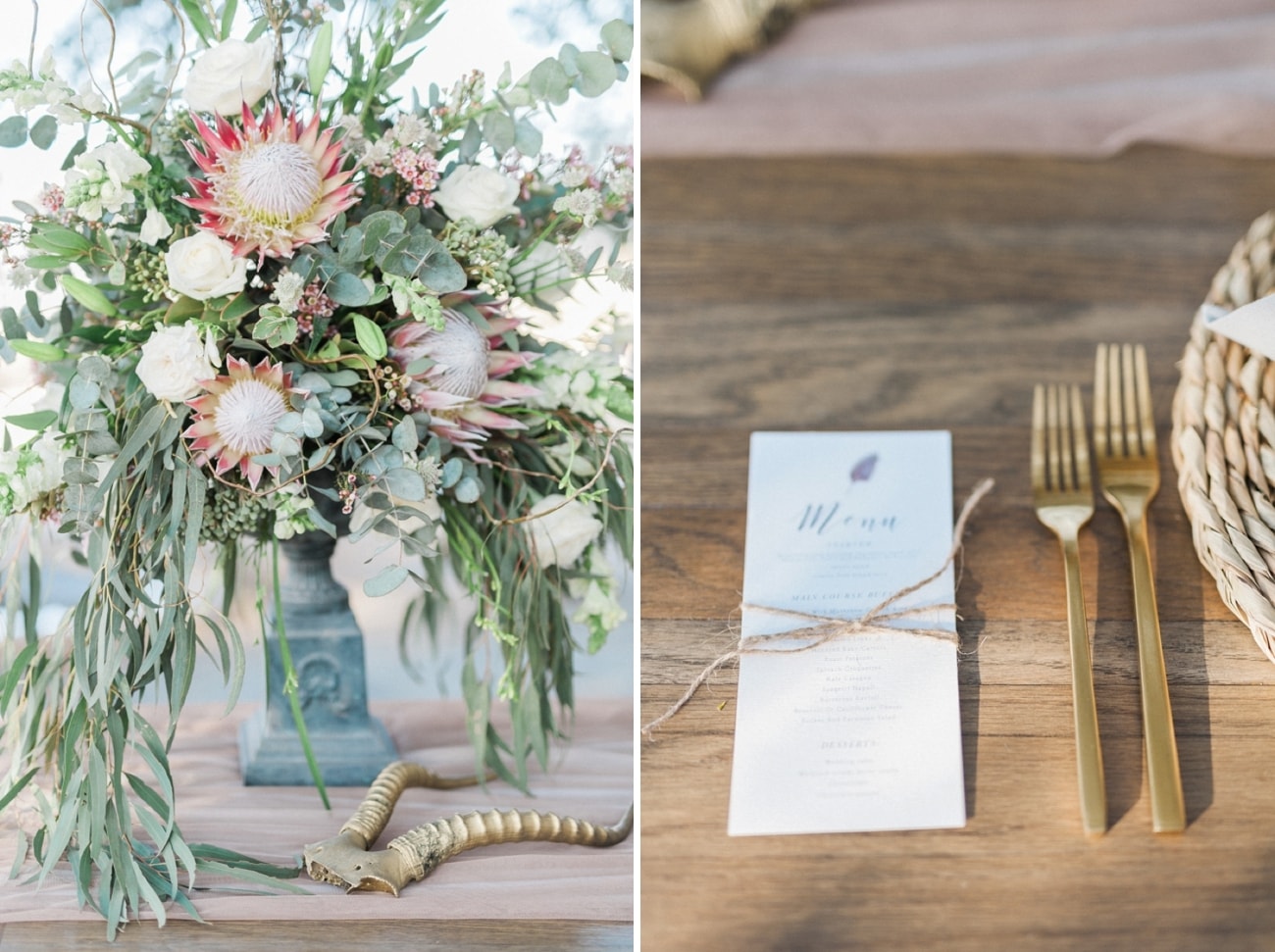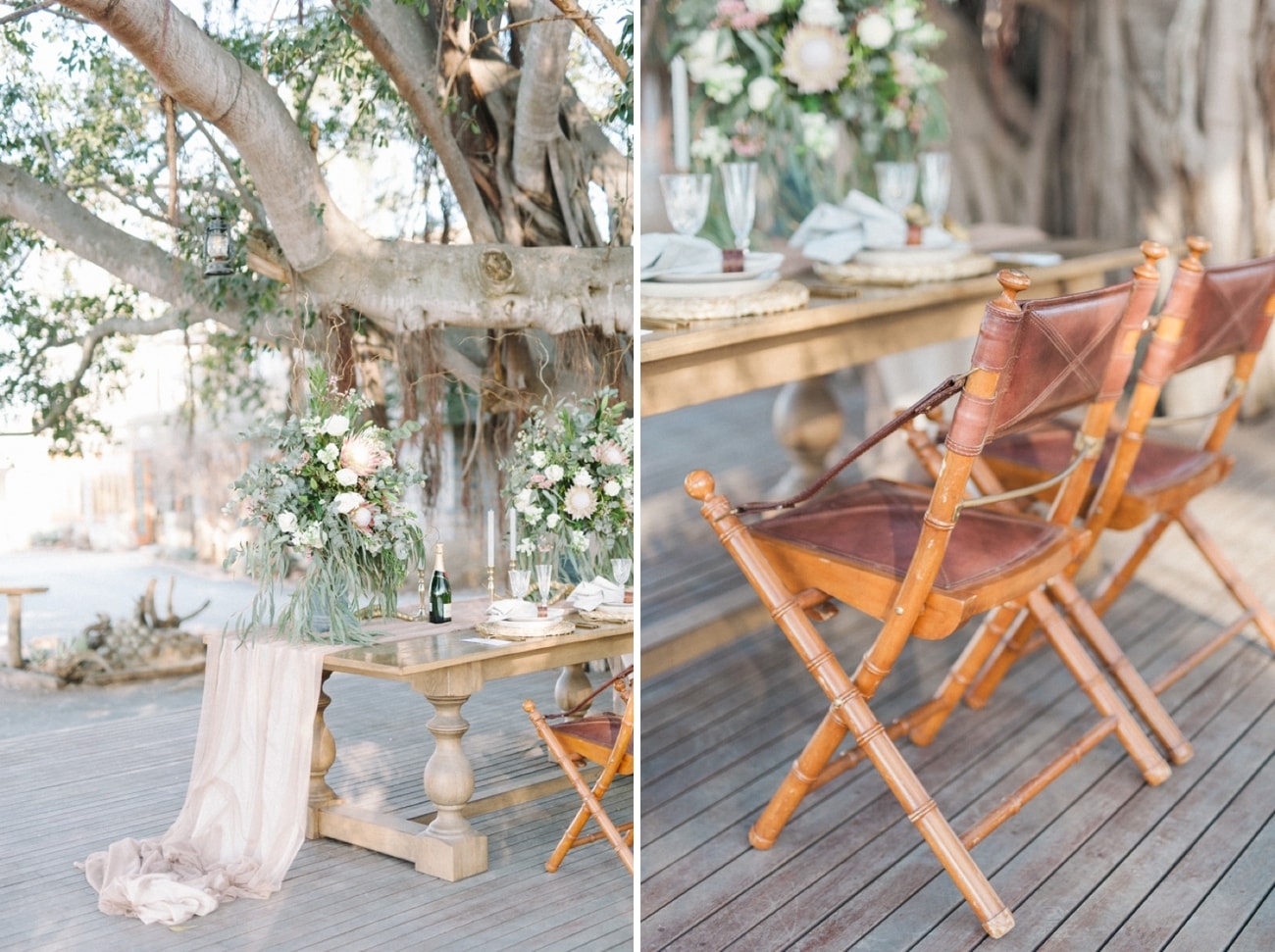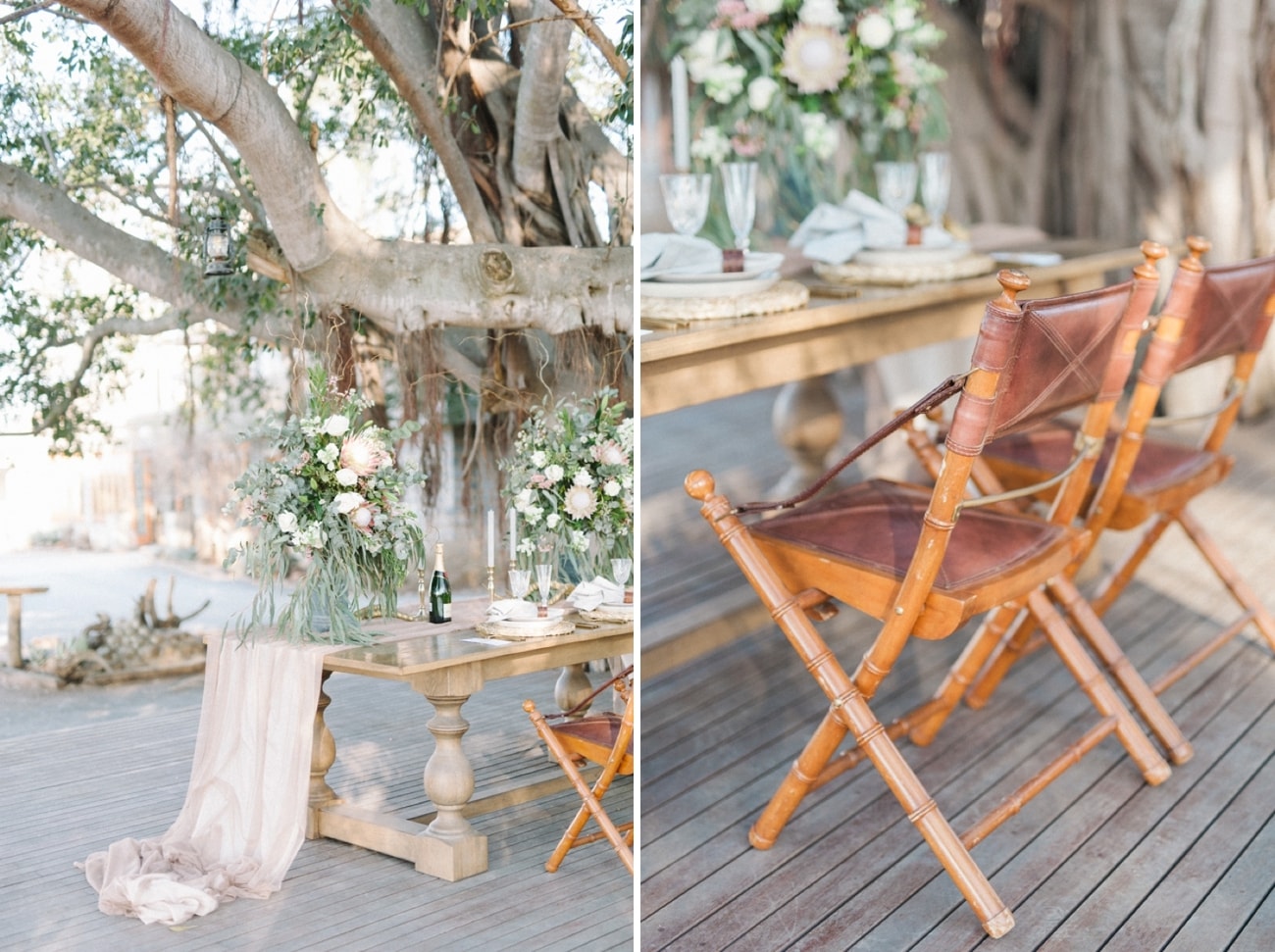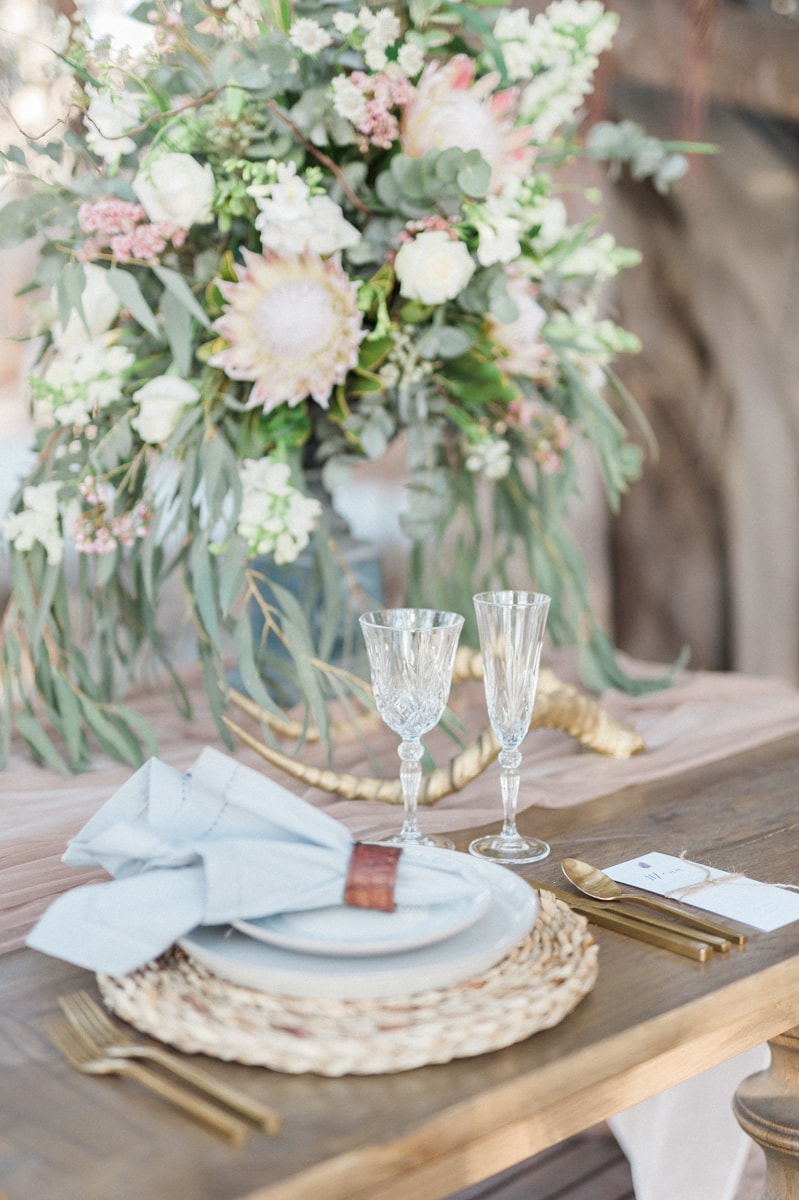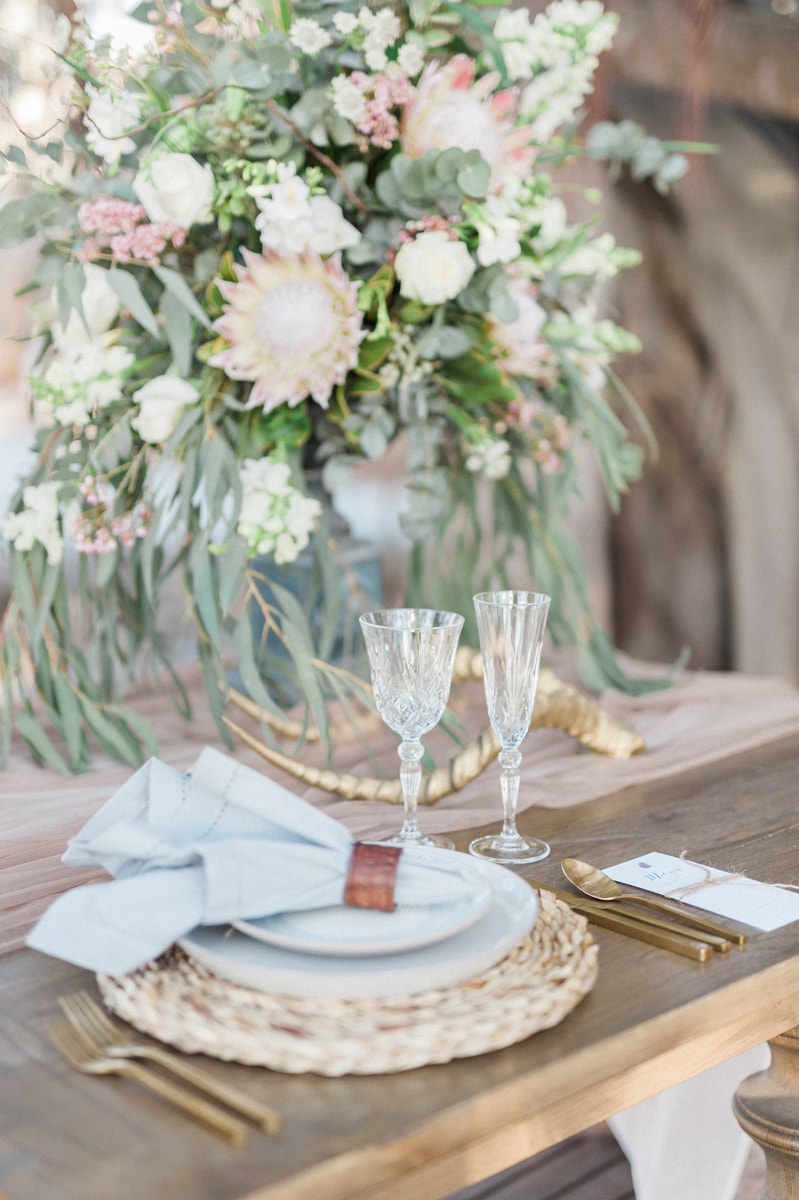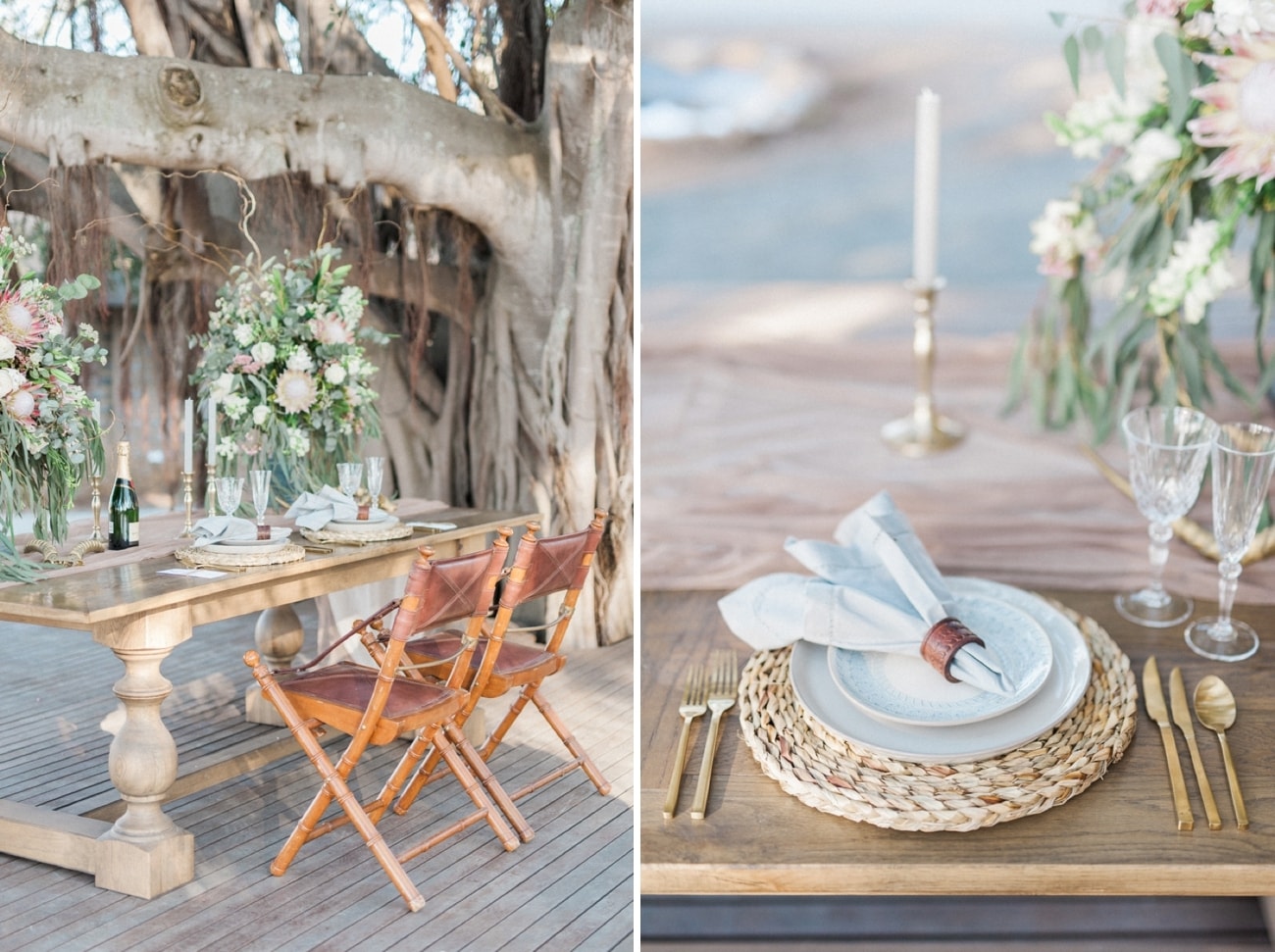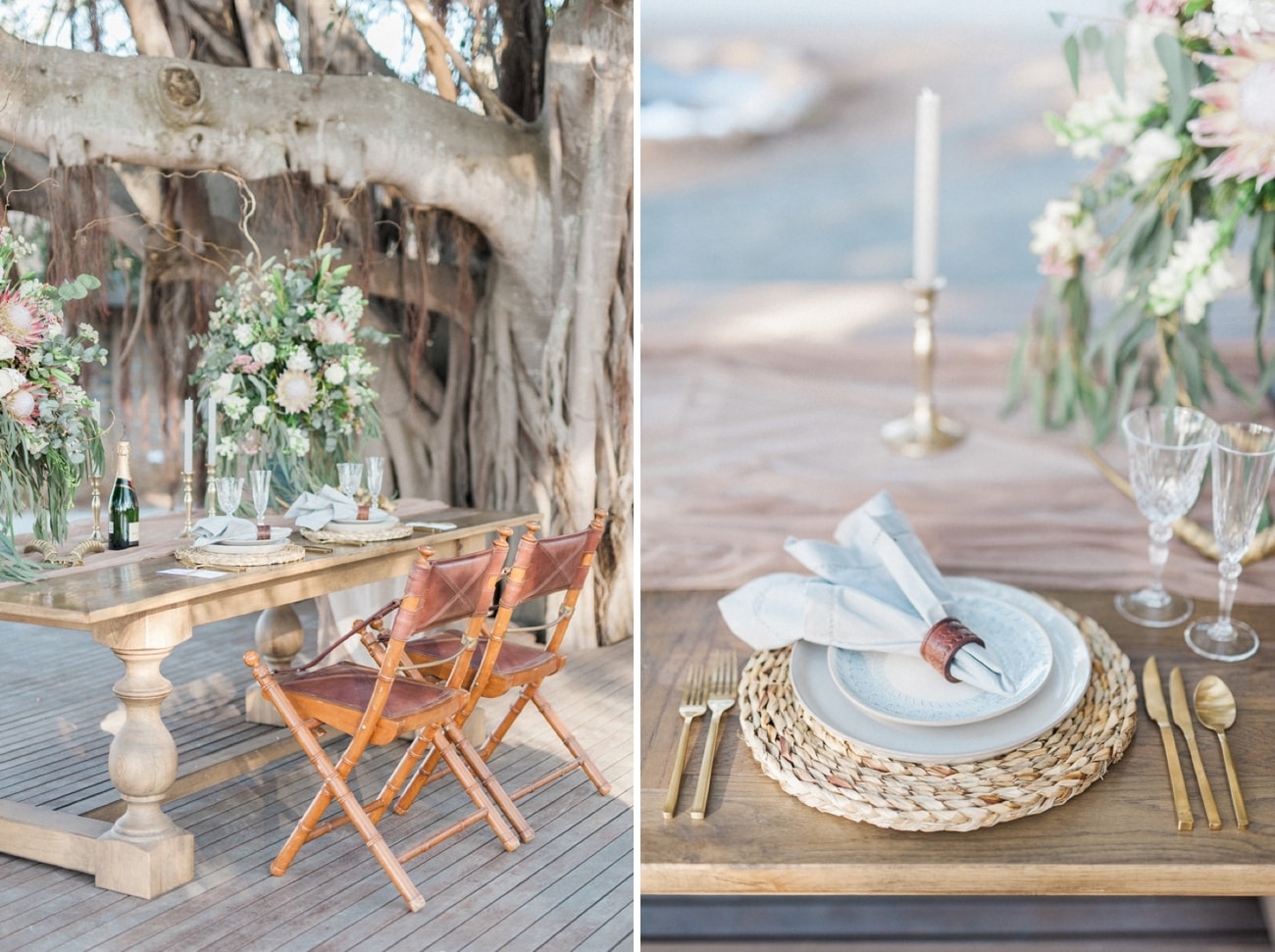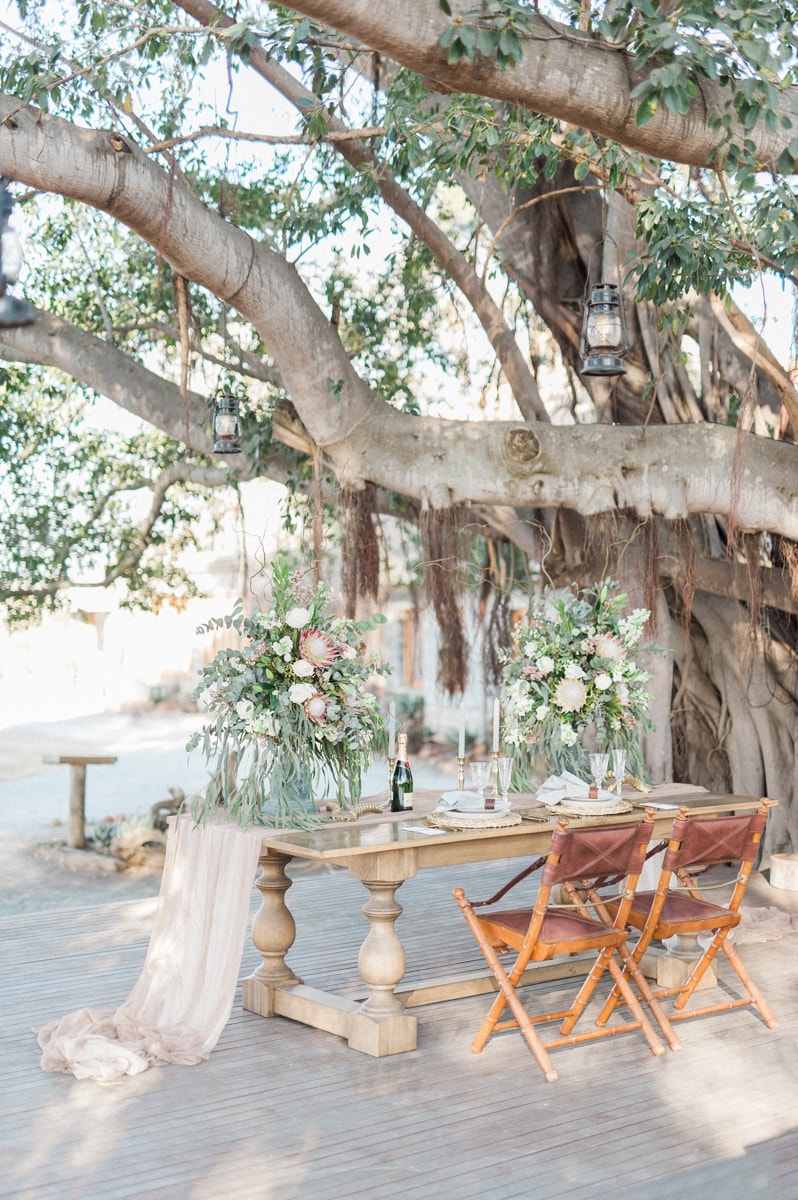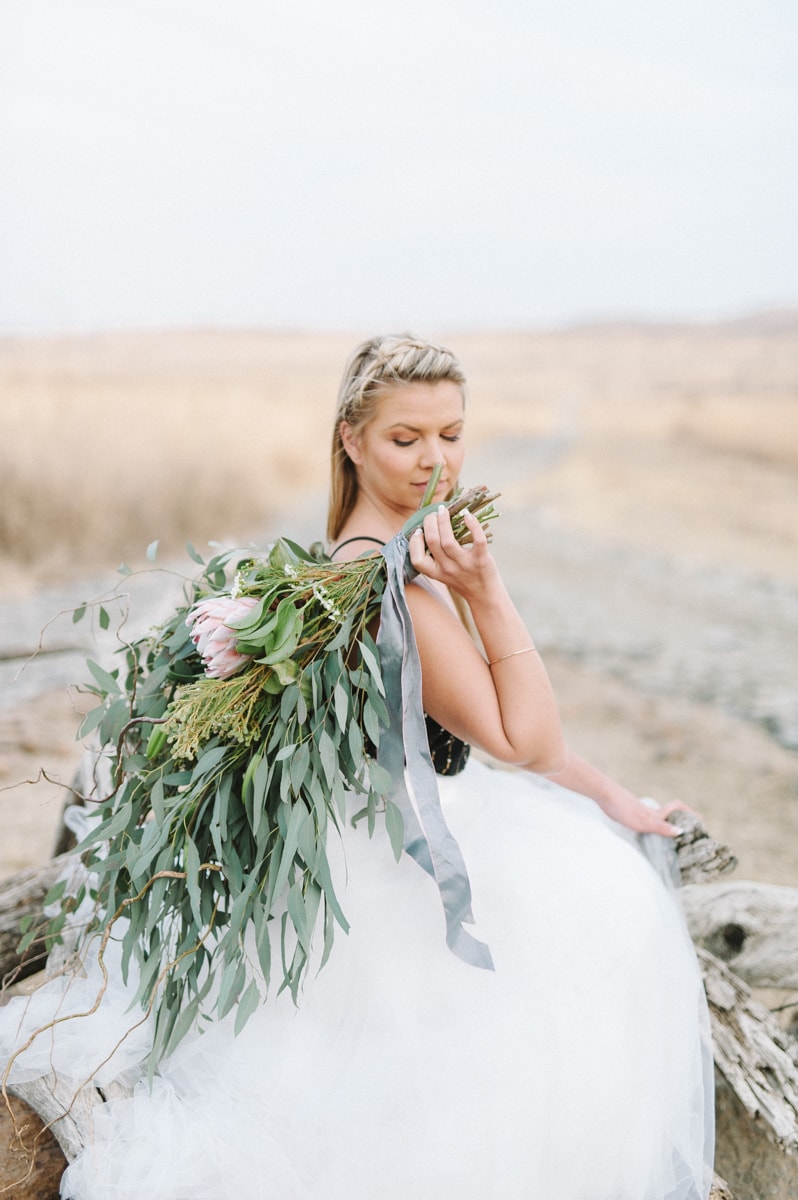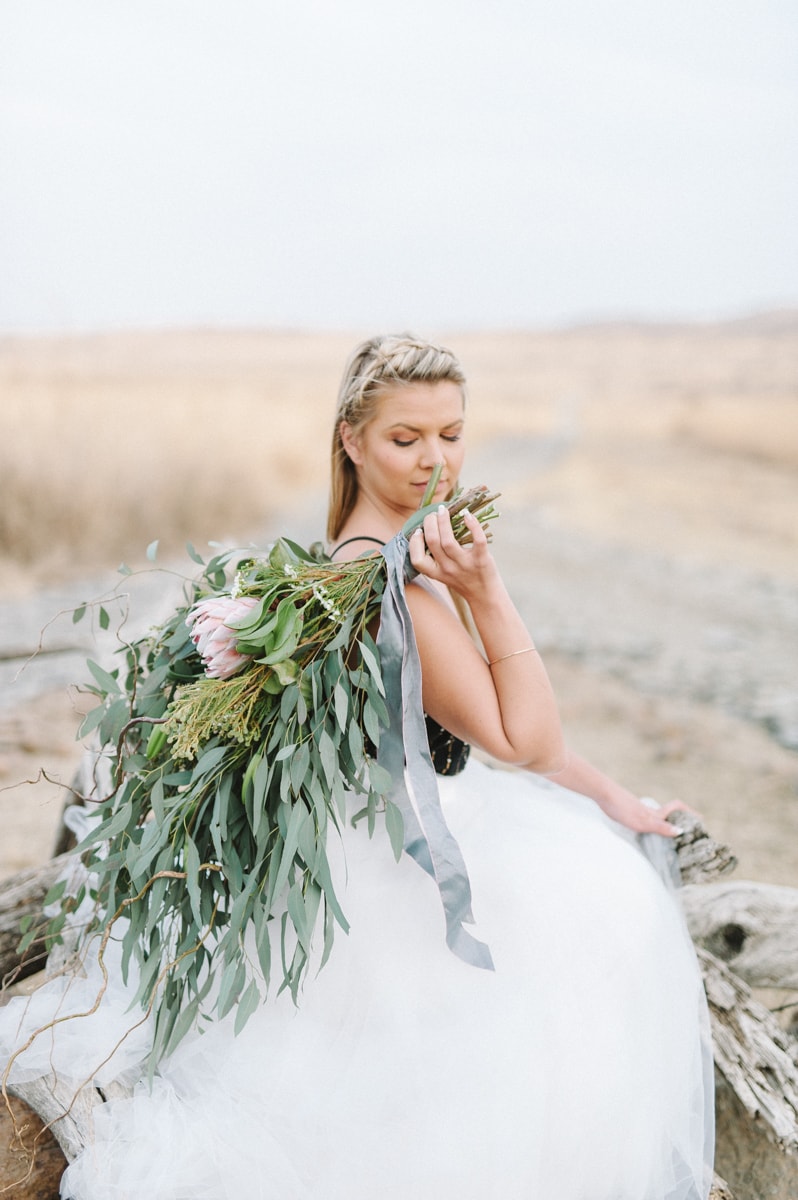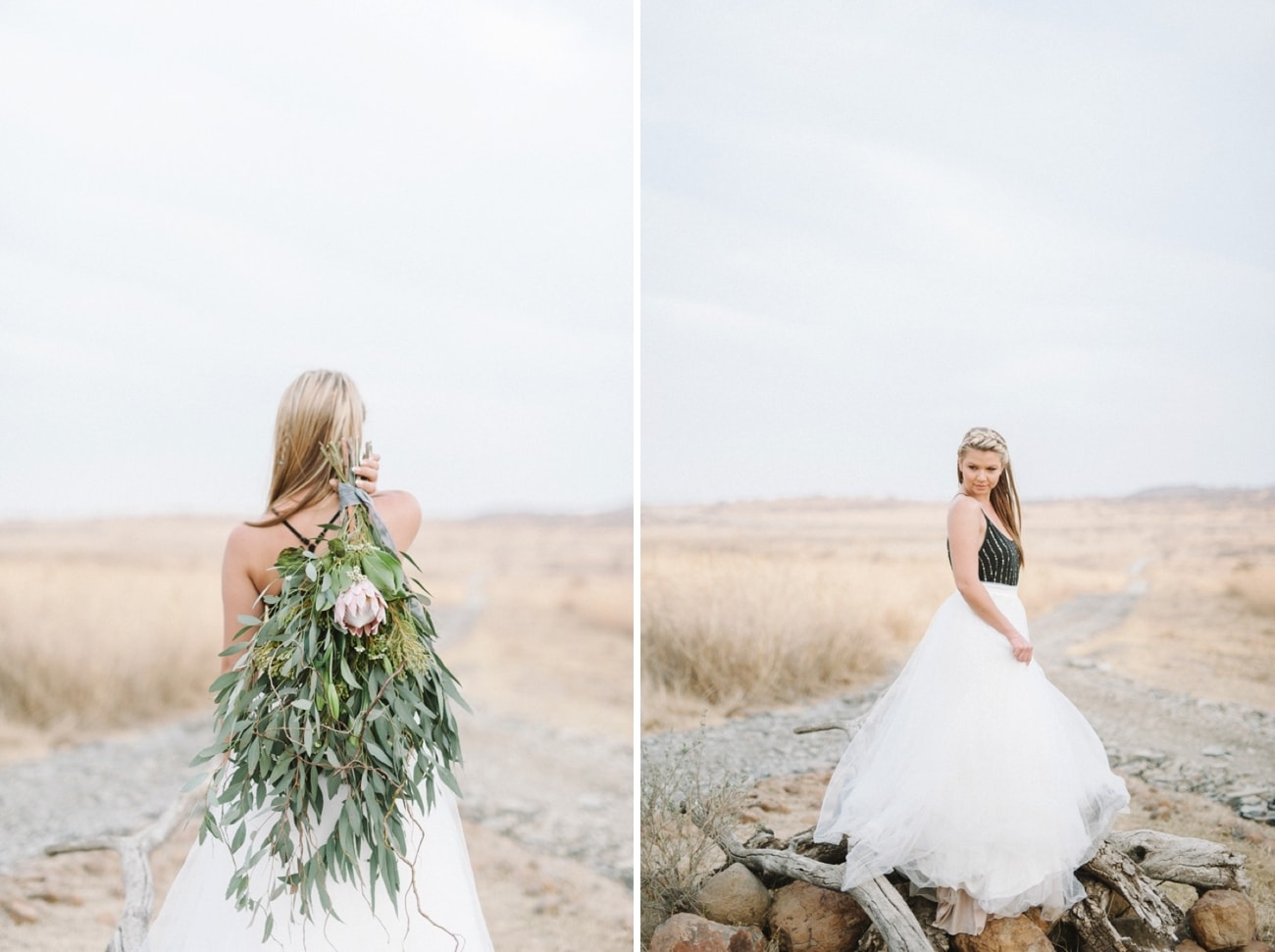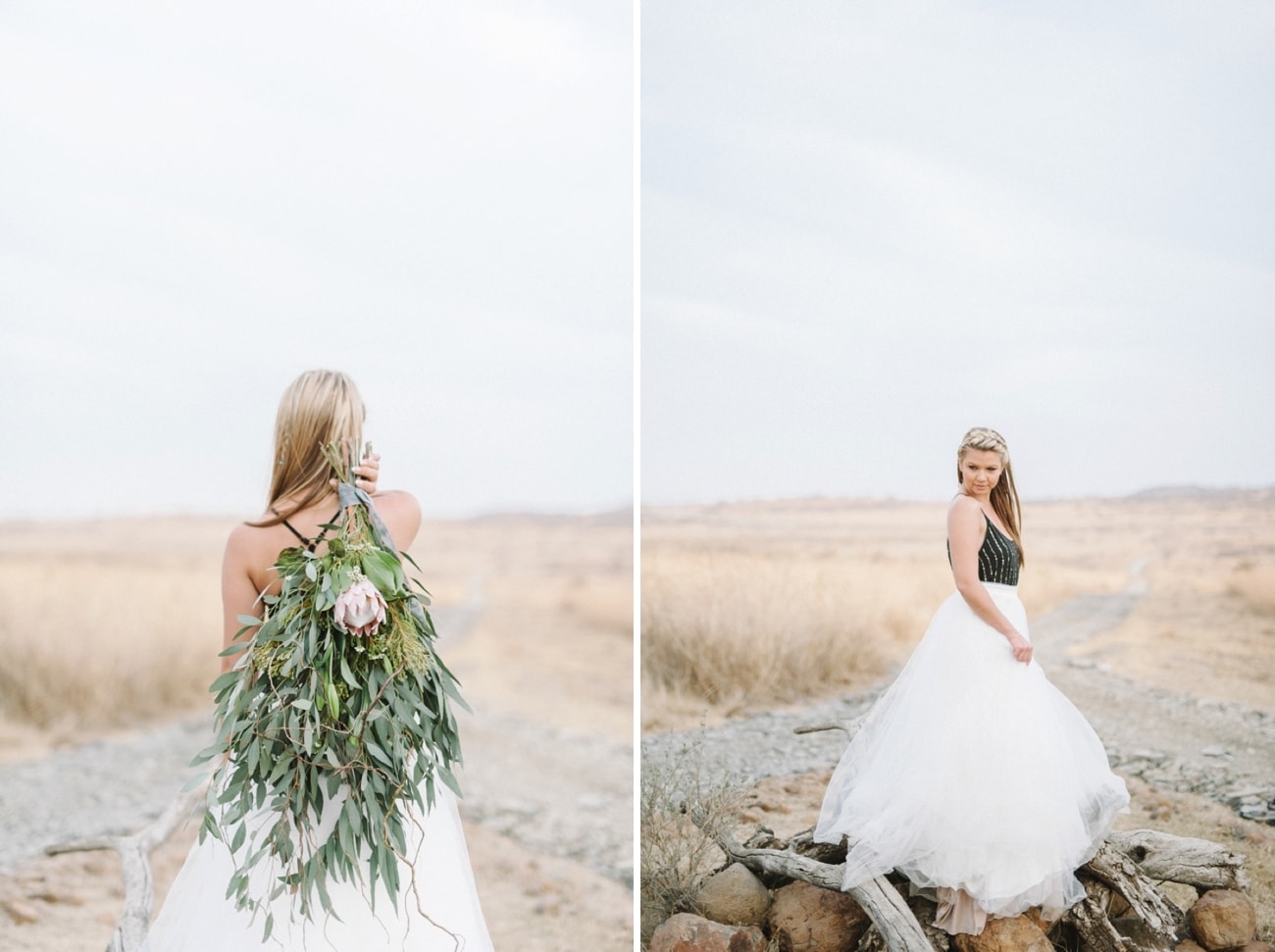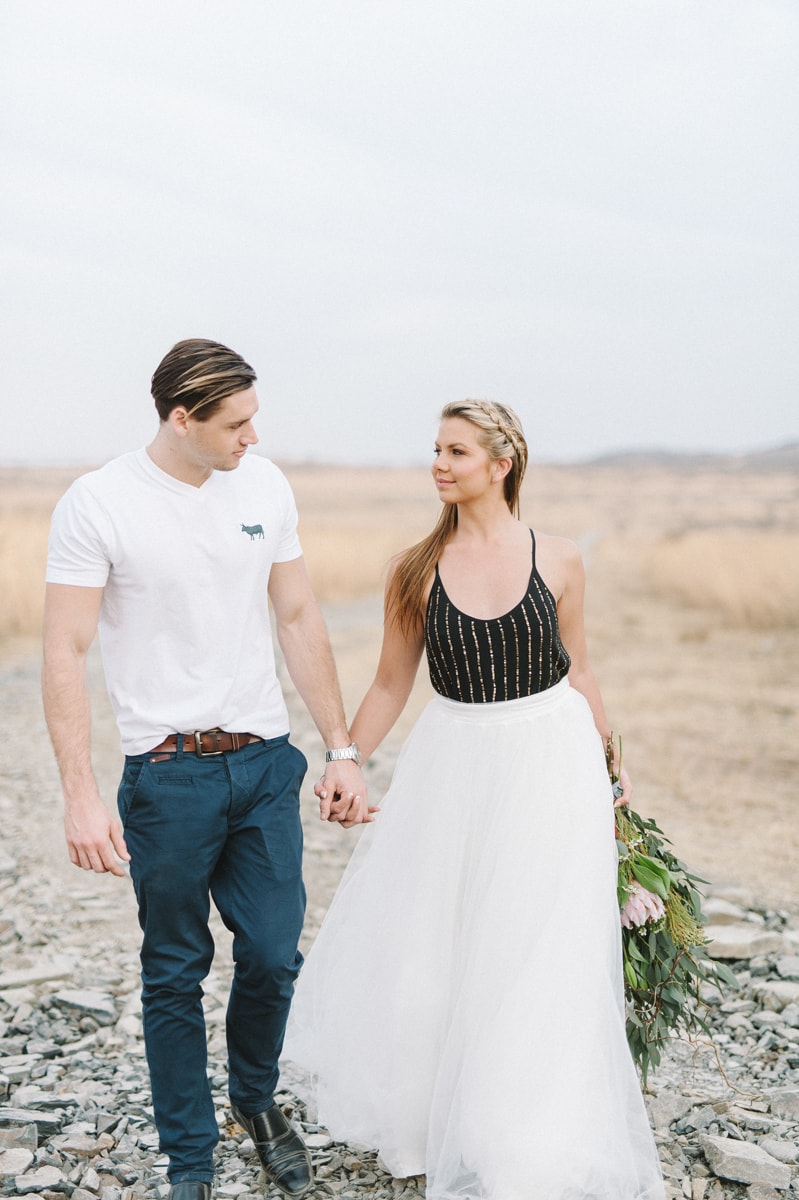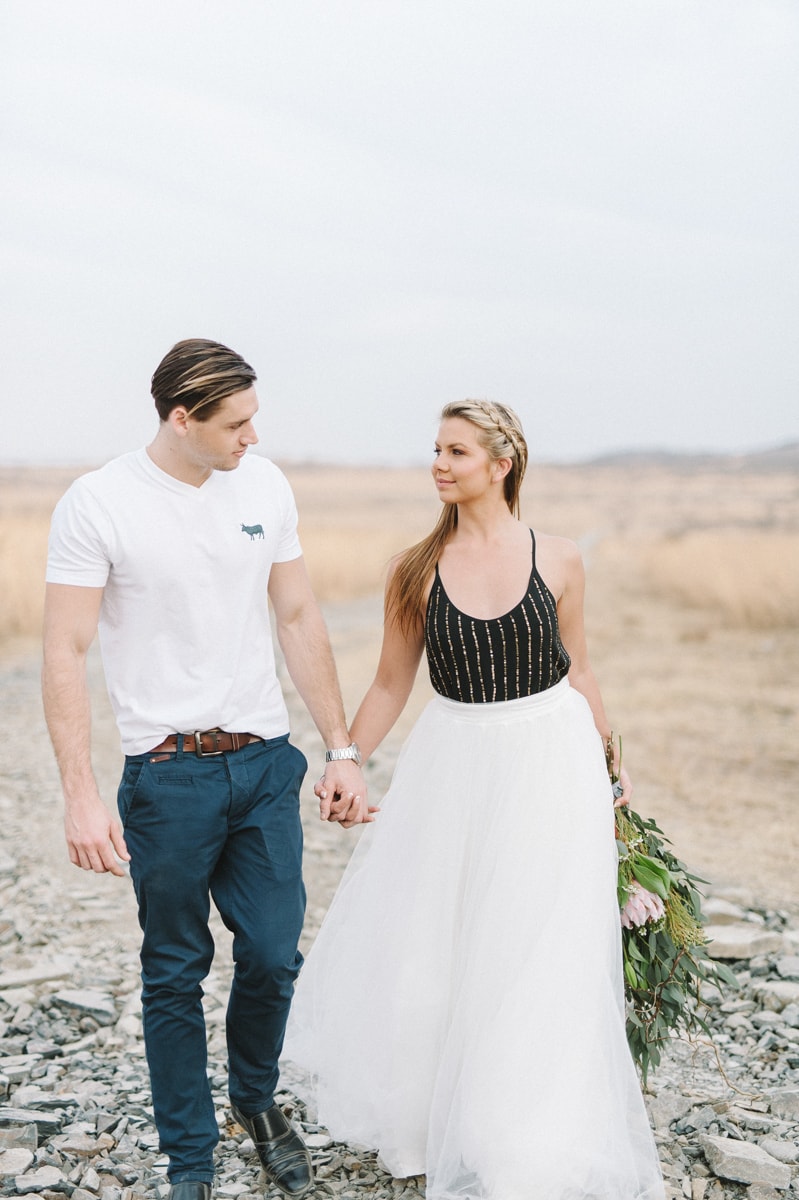 From the team:
Our goal was to create a signature, luxury experience that would appeal to both international couples and local brides wanting a safari-style wedding in the African Bush. This concept can also be extended further, to honeymoon and elopement options for international clientele seeking an authentic and romantic safari experience. All too often, KwaZulu-Natal is over looked by brides wanting a destination wedding and we wanted the opportunity to showcase what KZN has to offer from a safari perspective.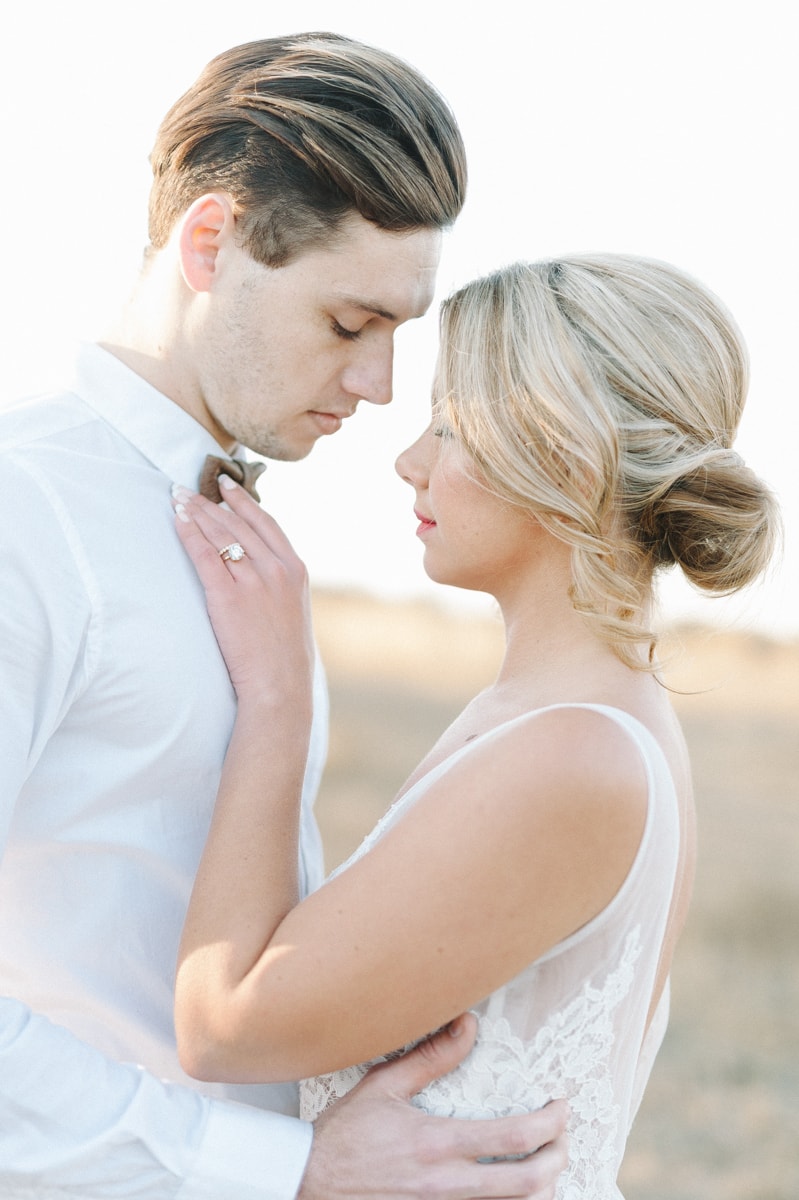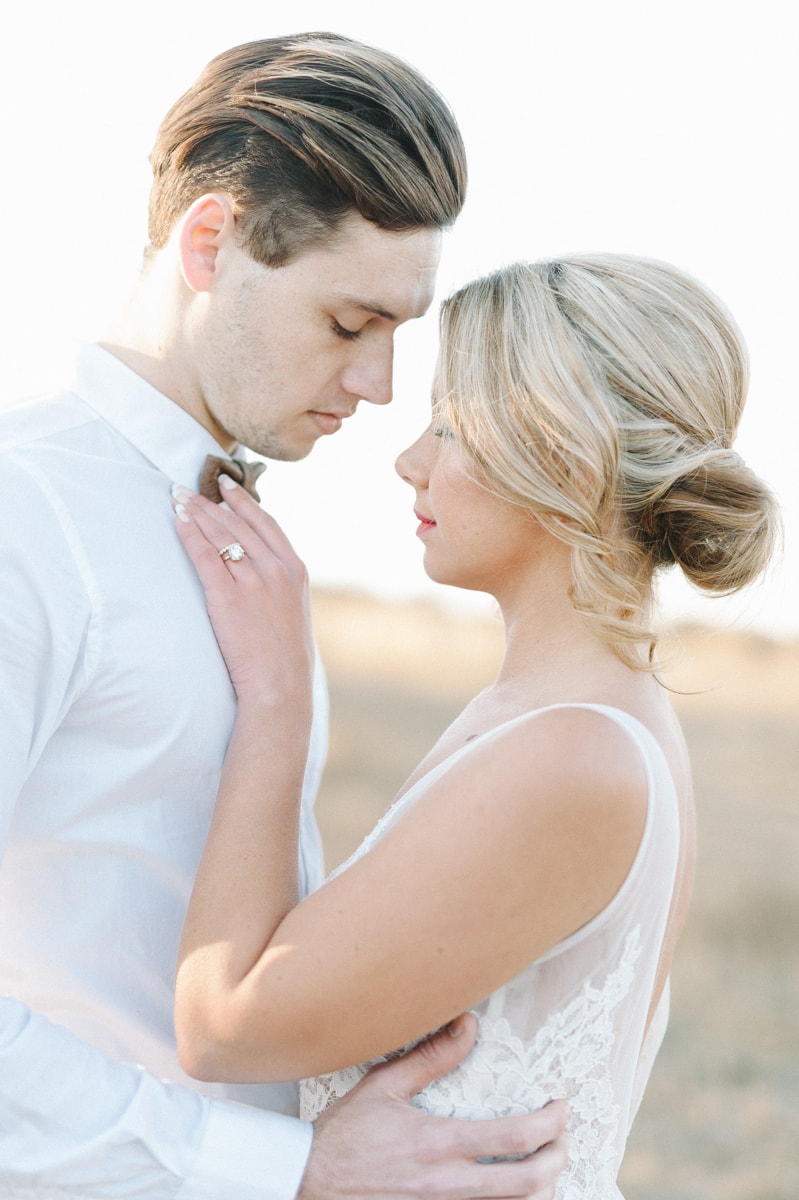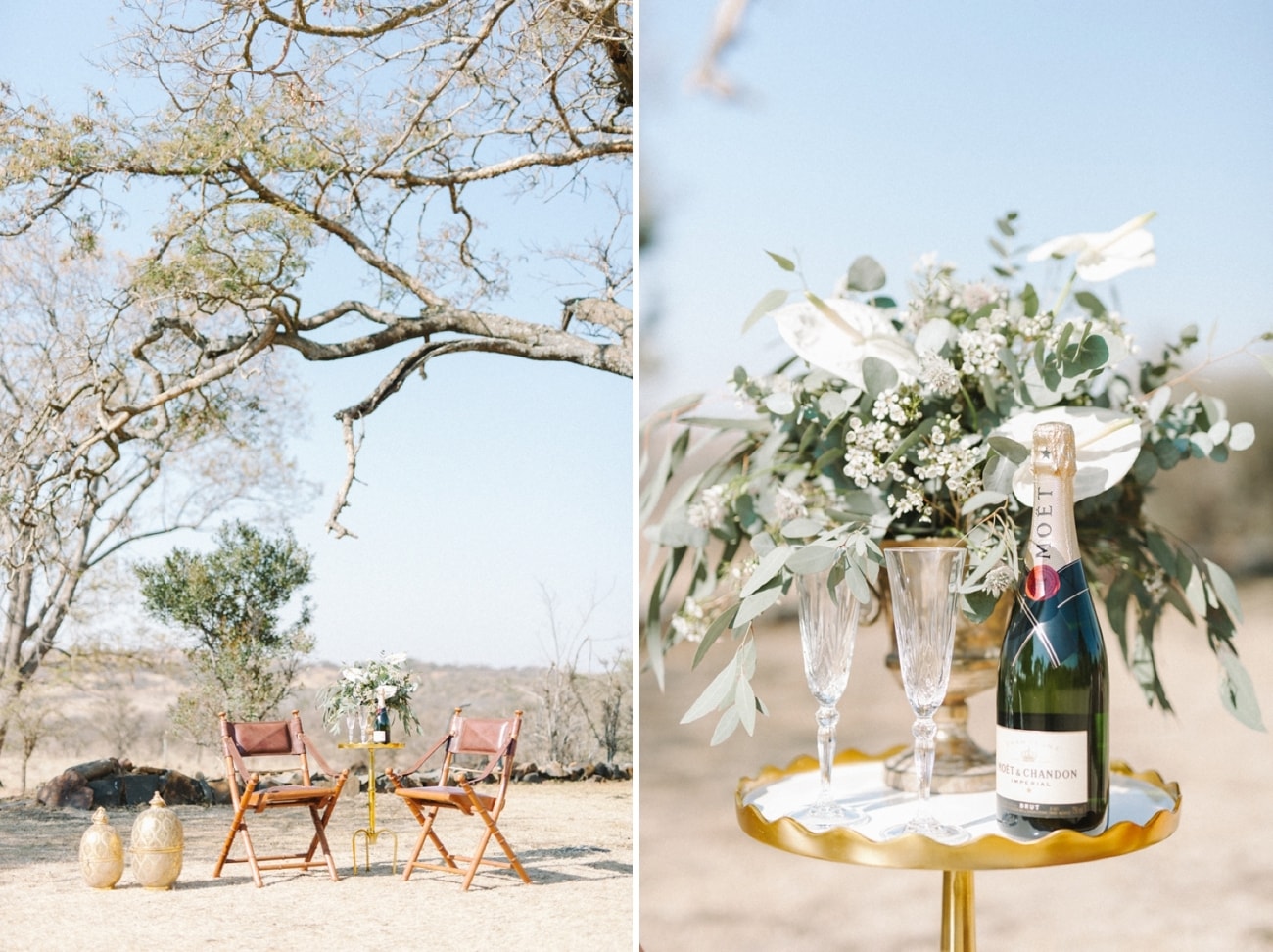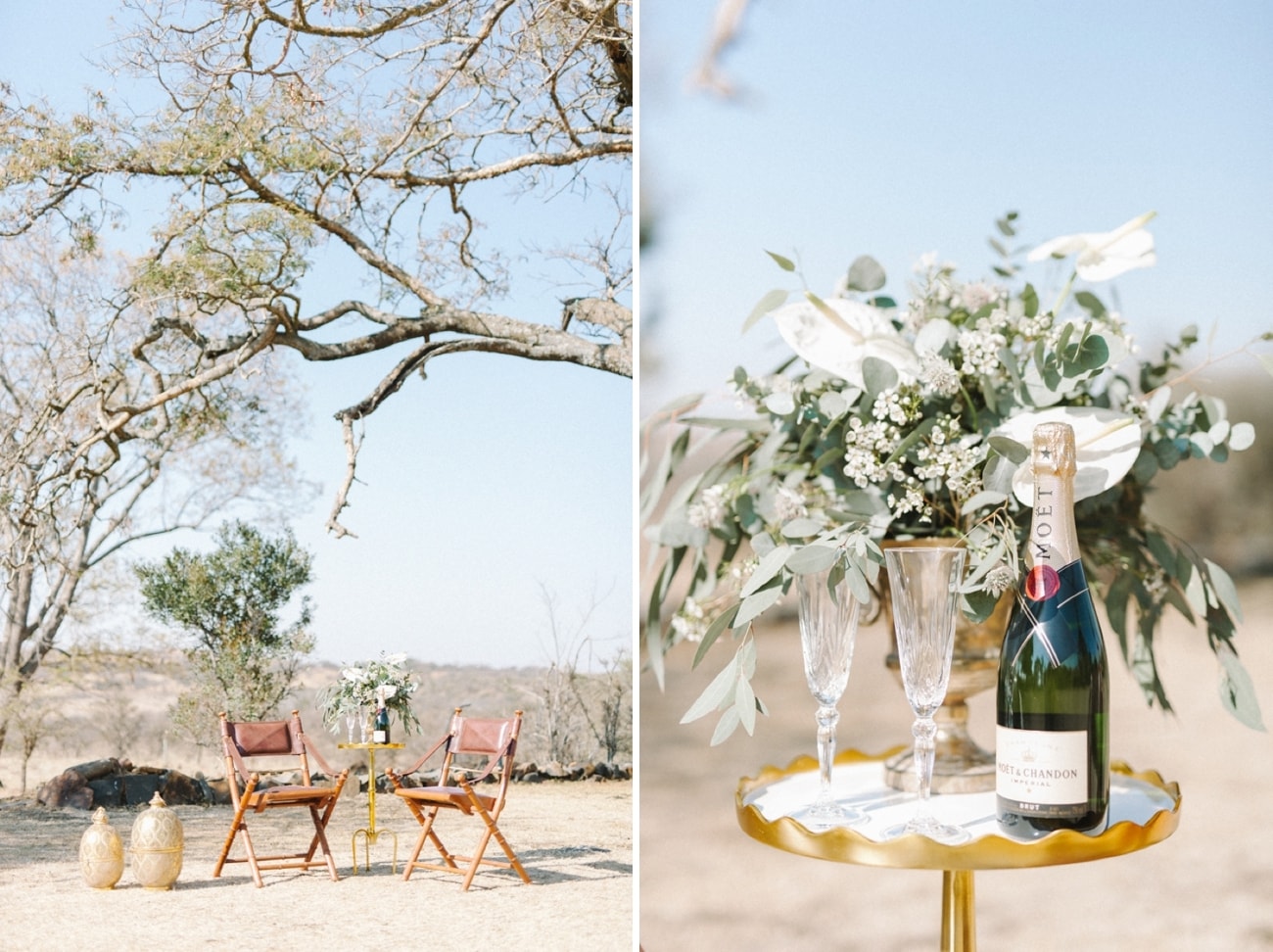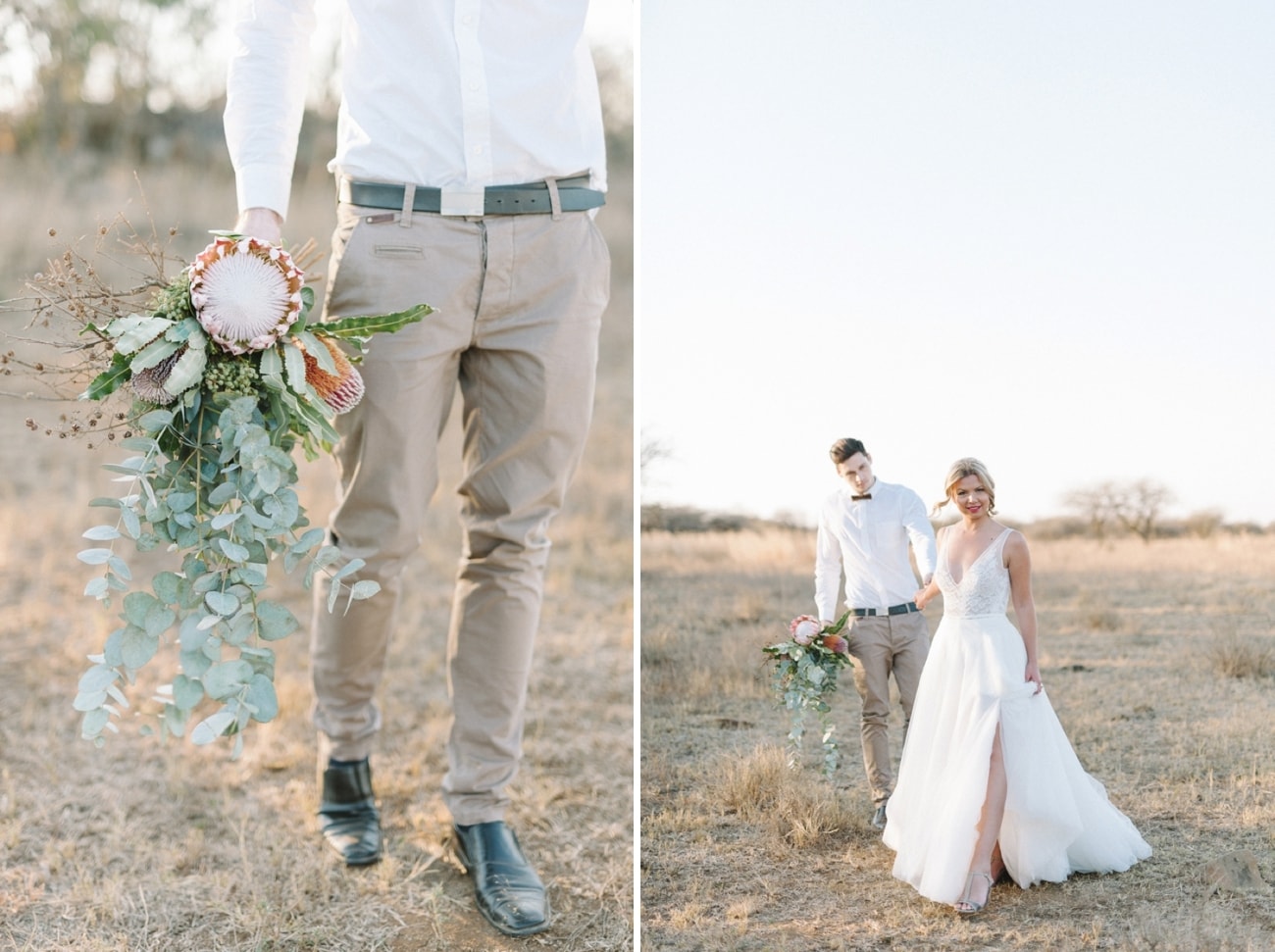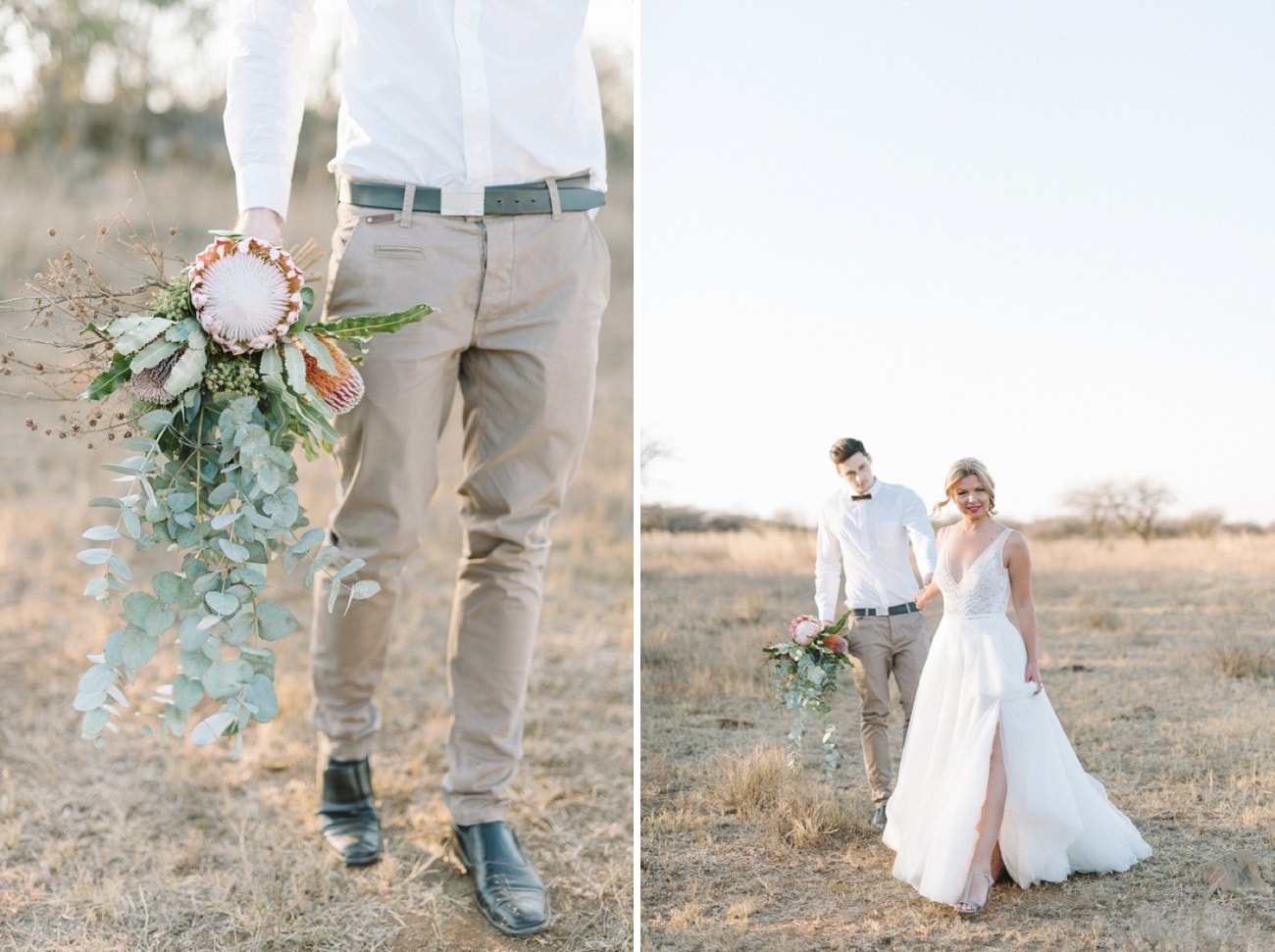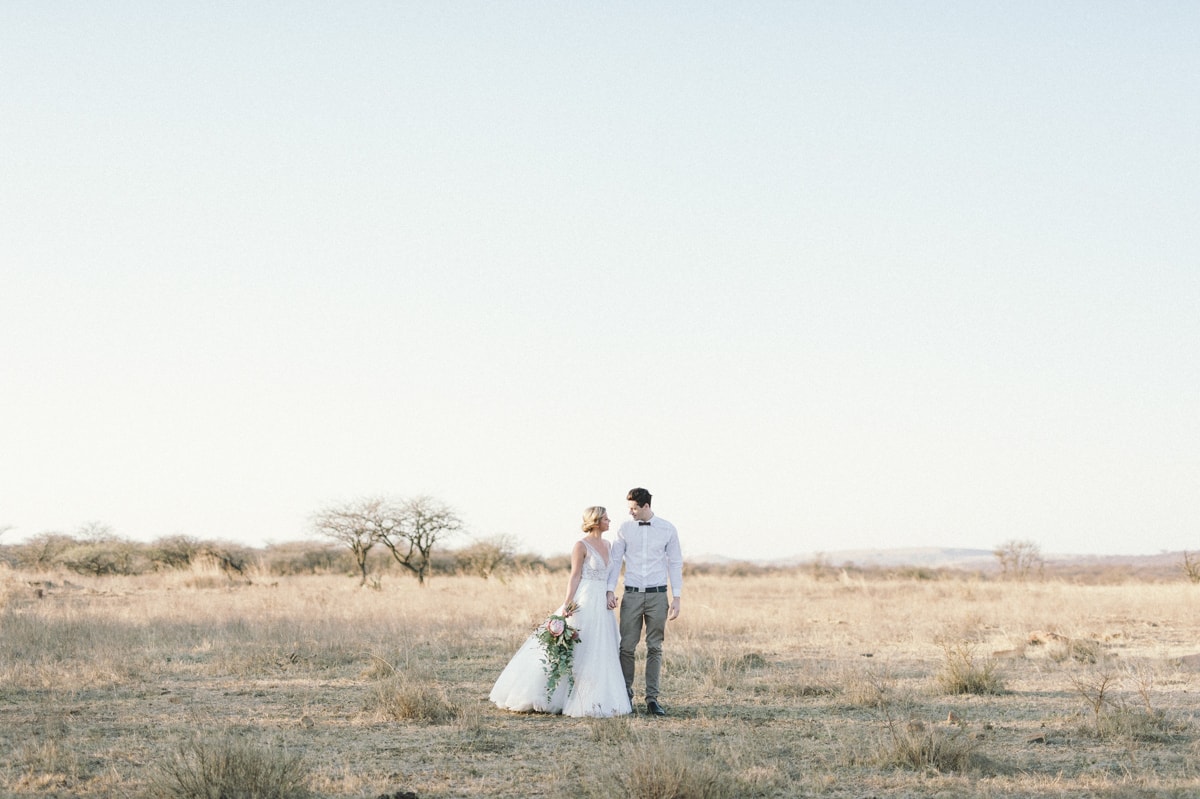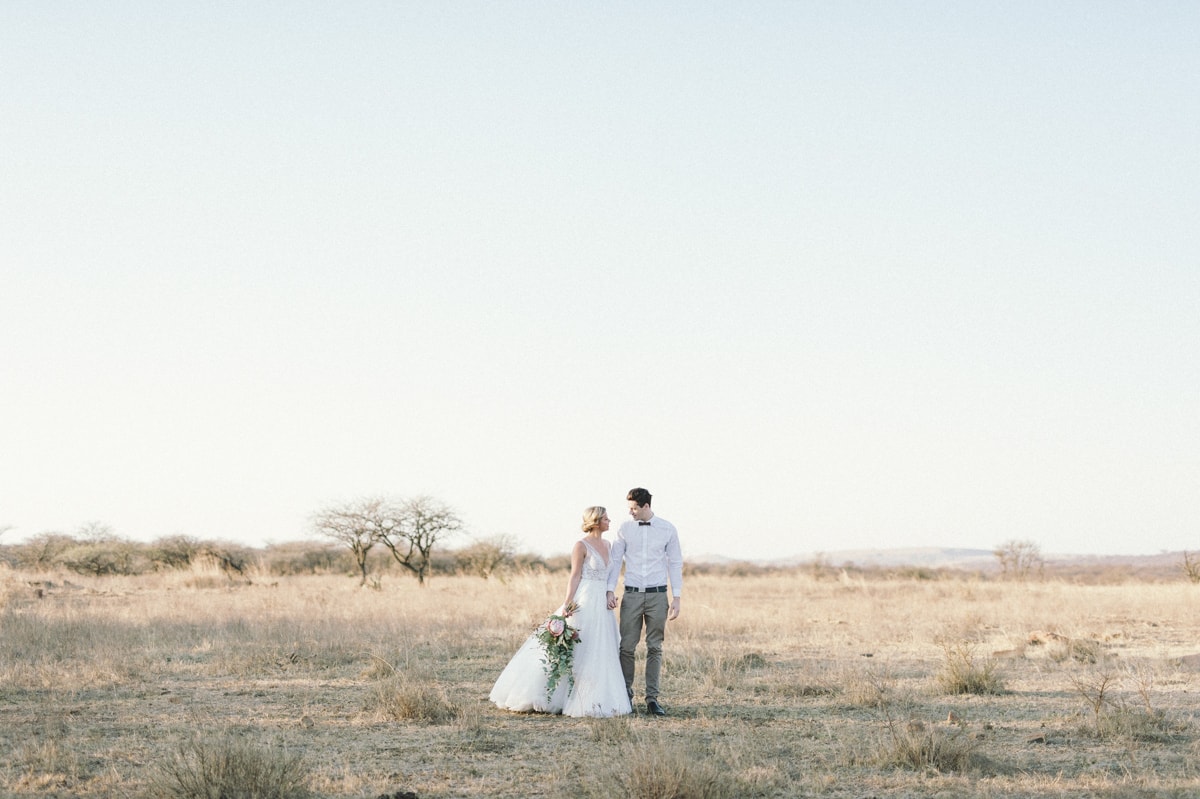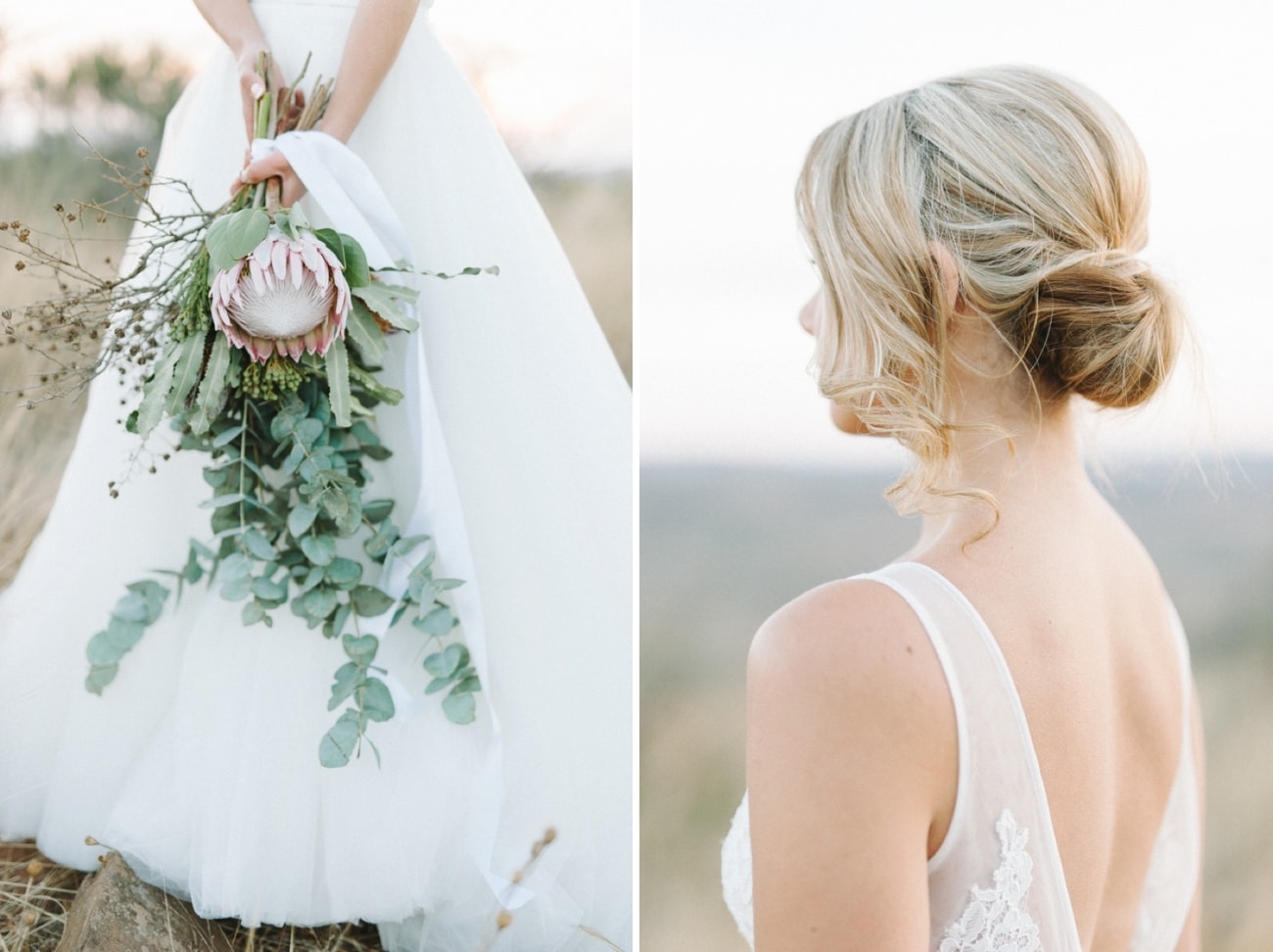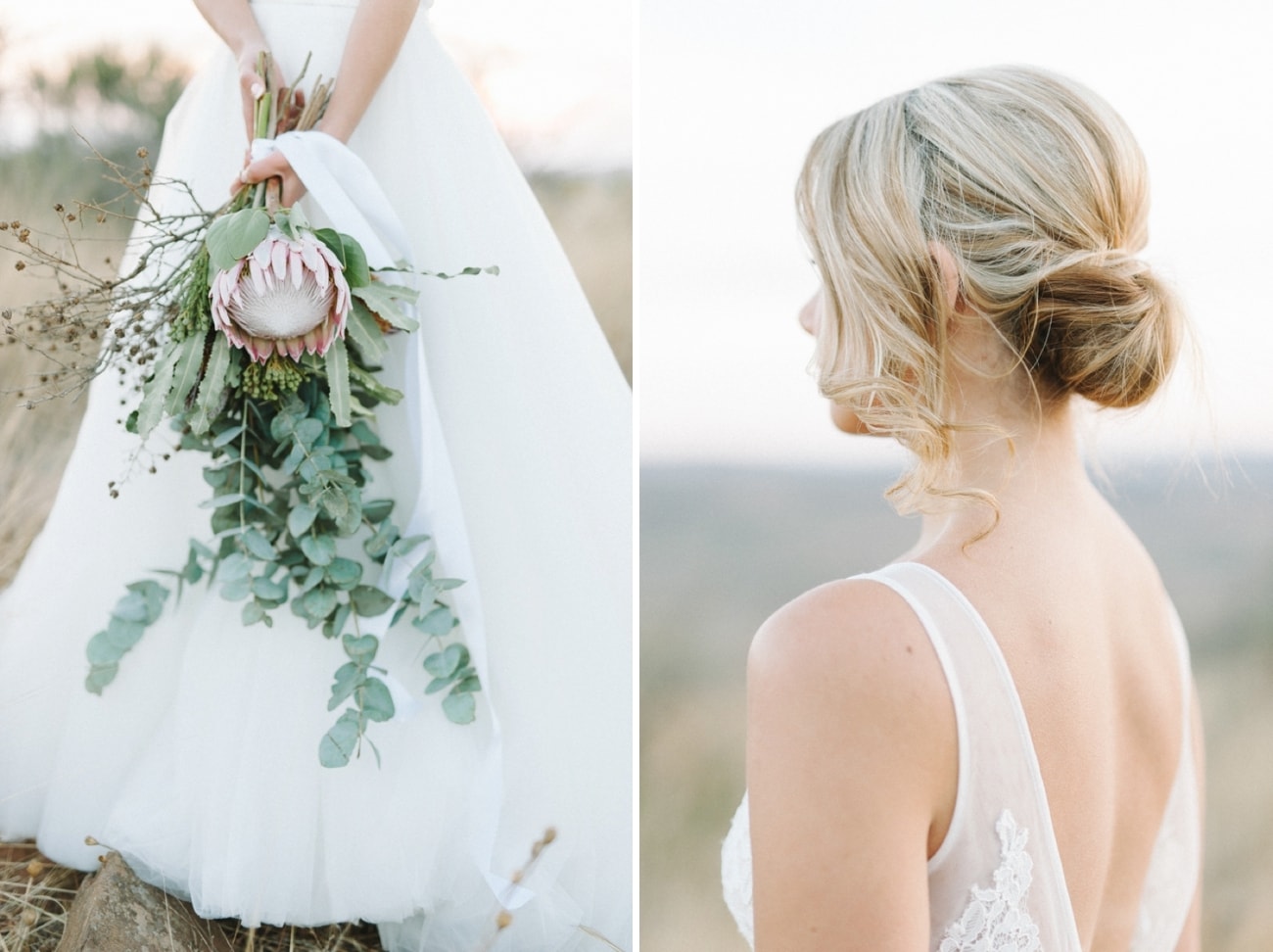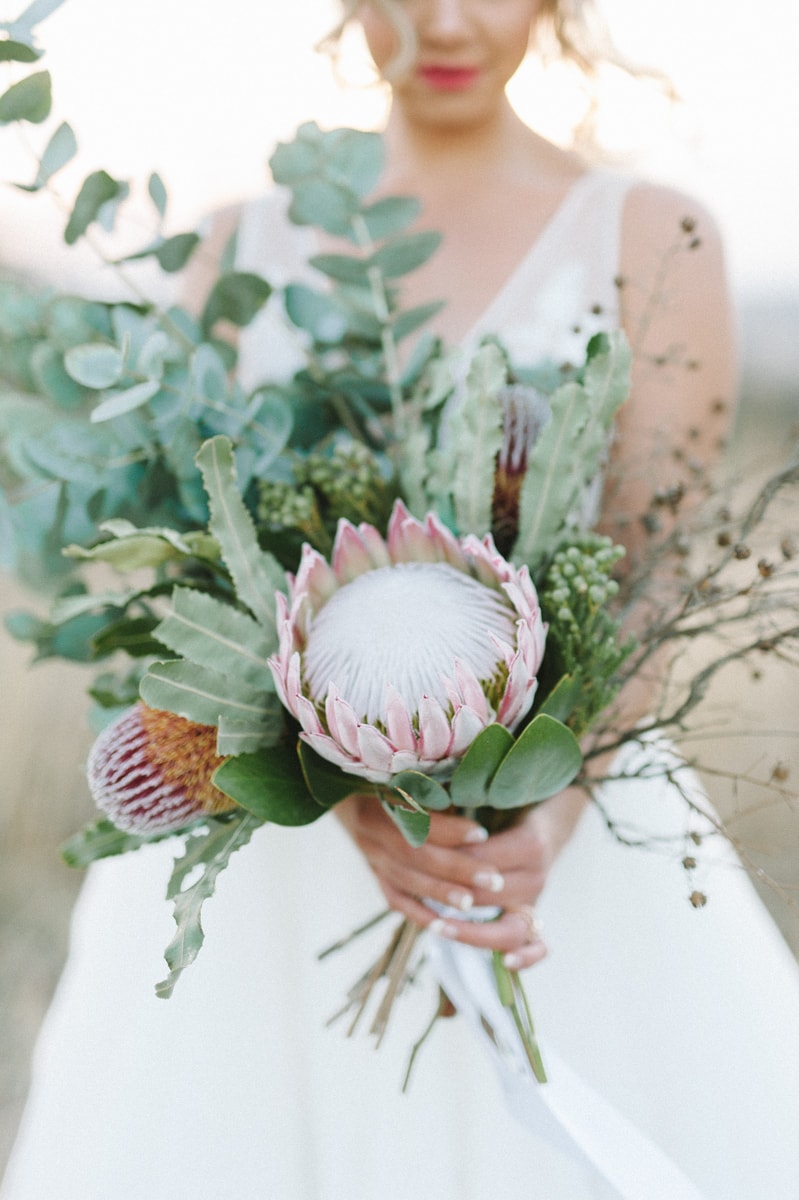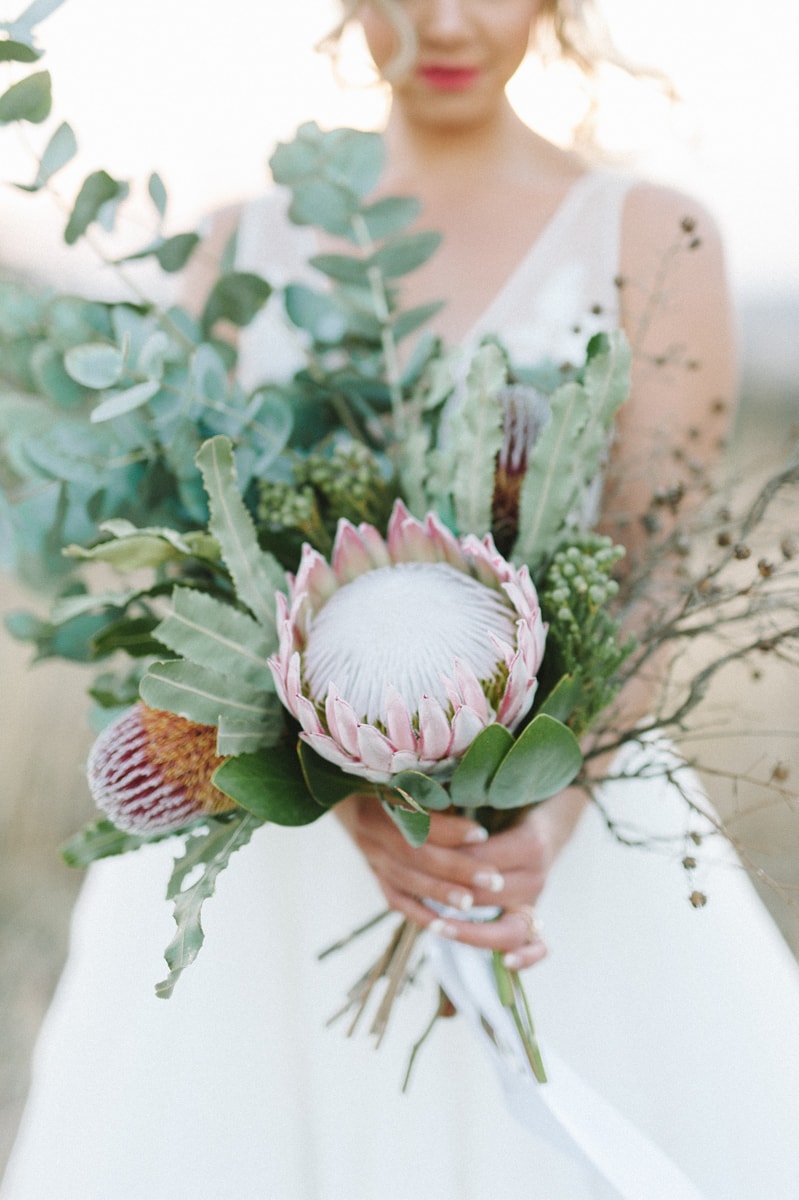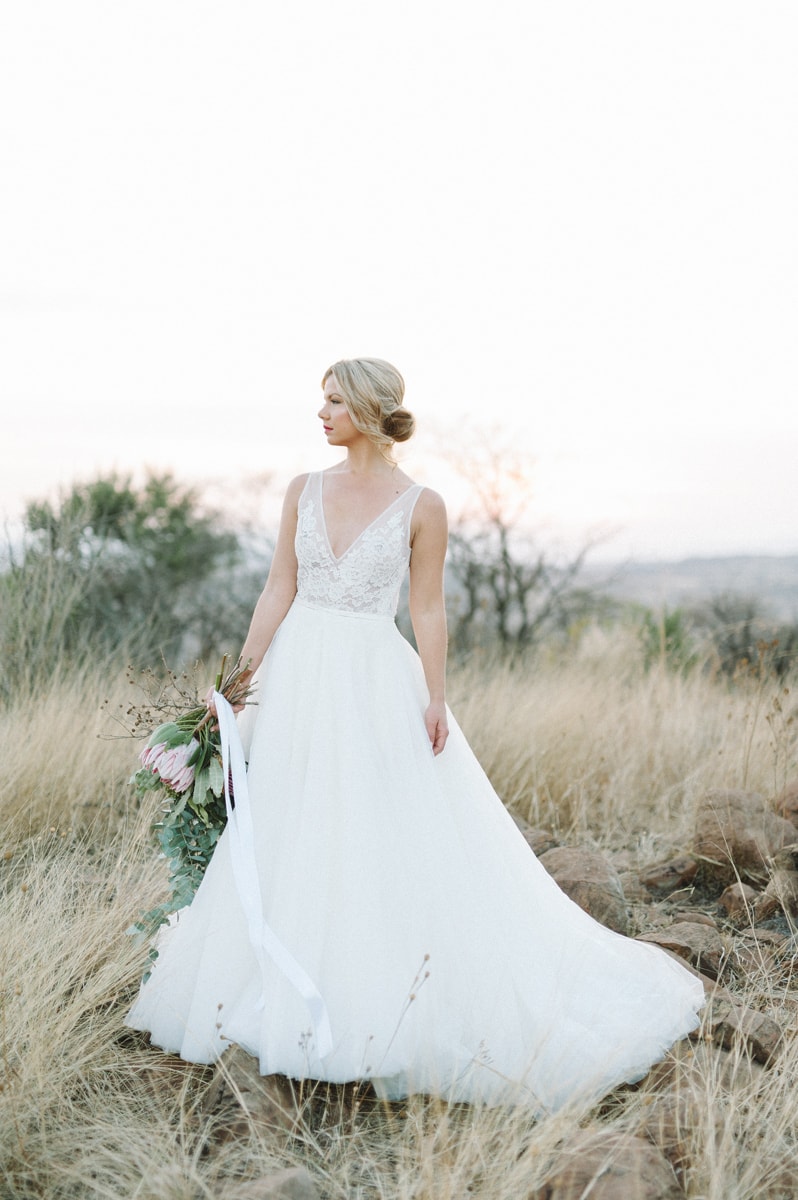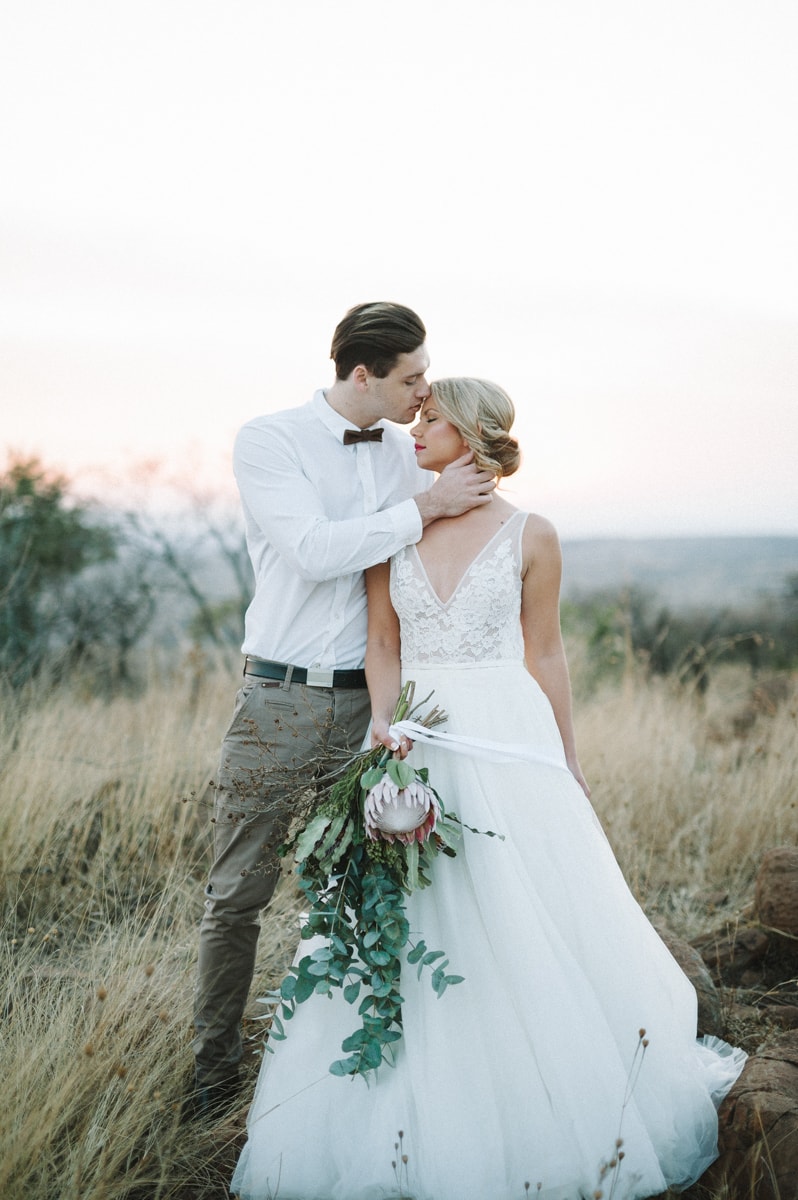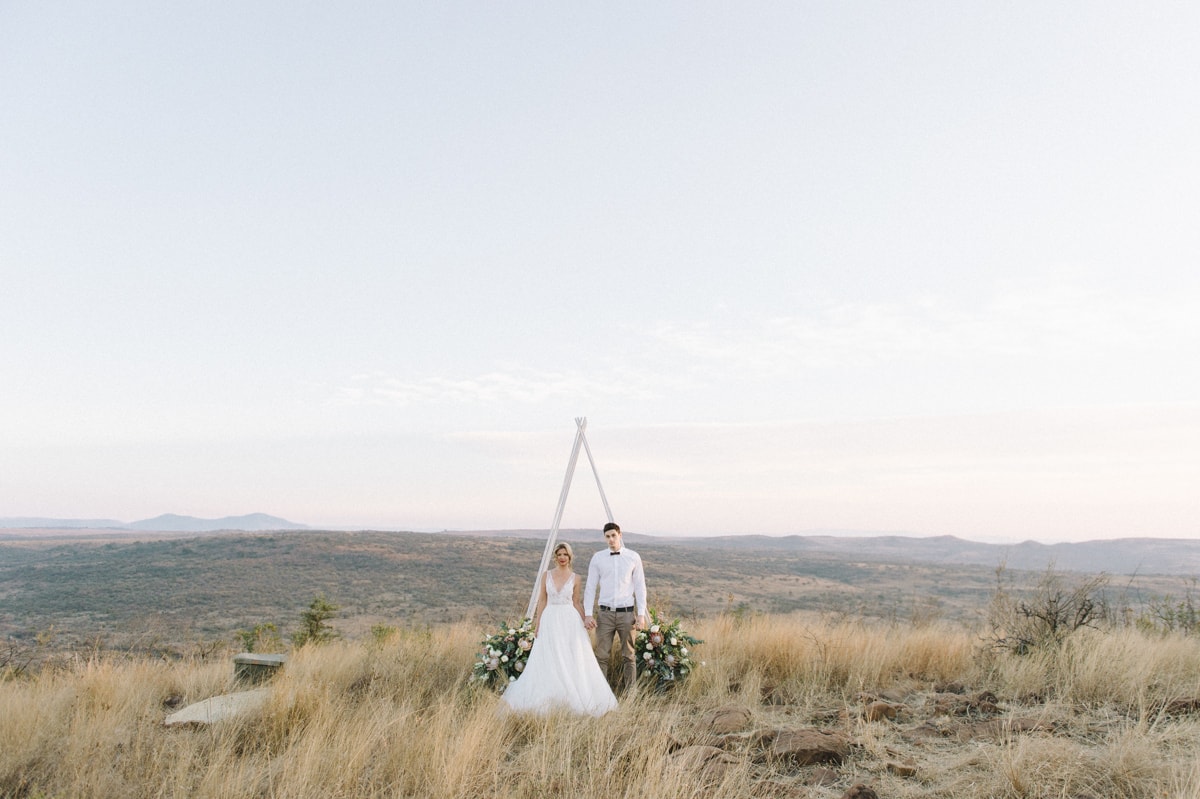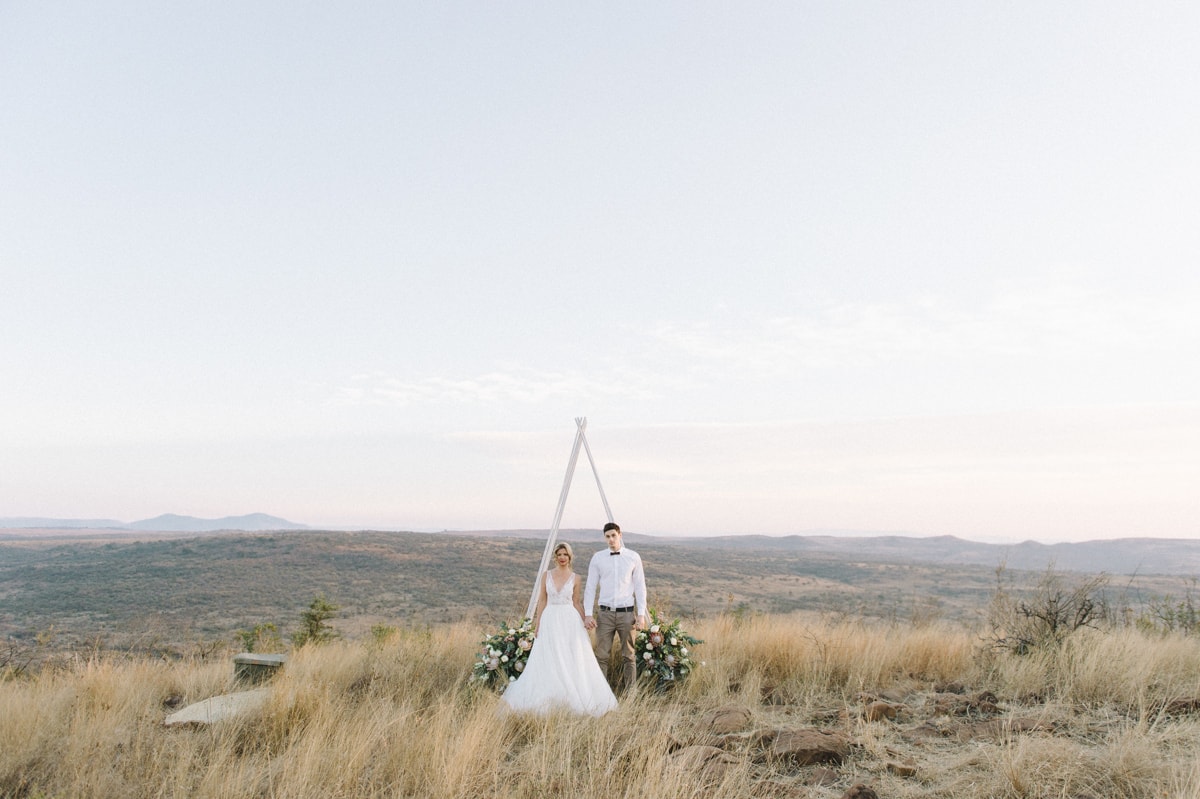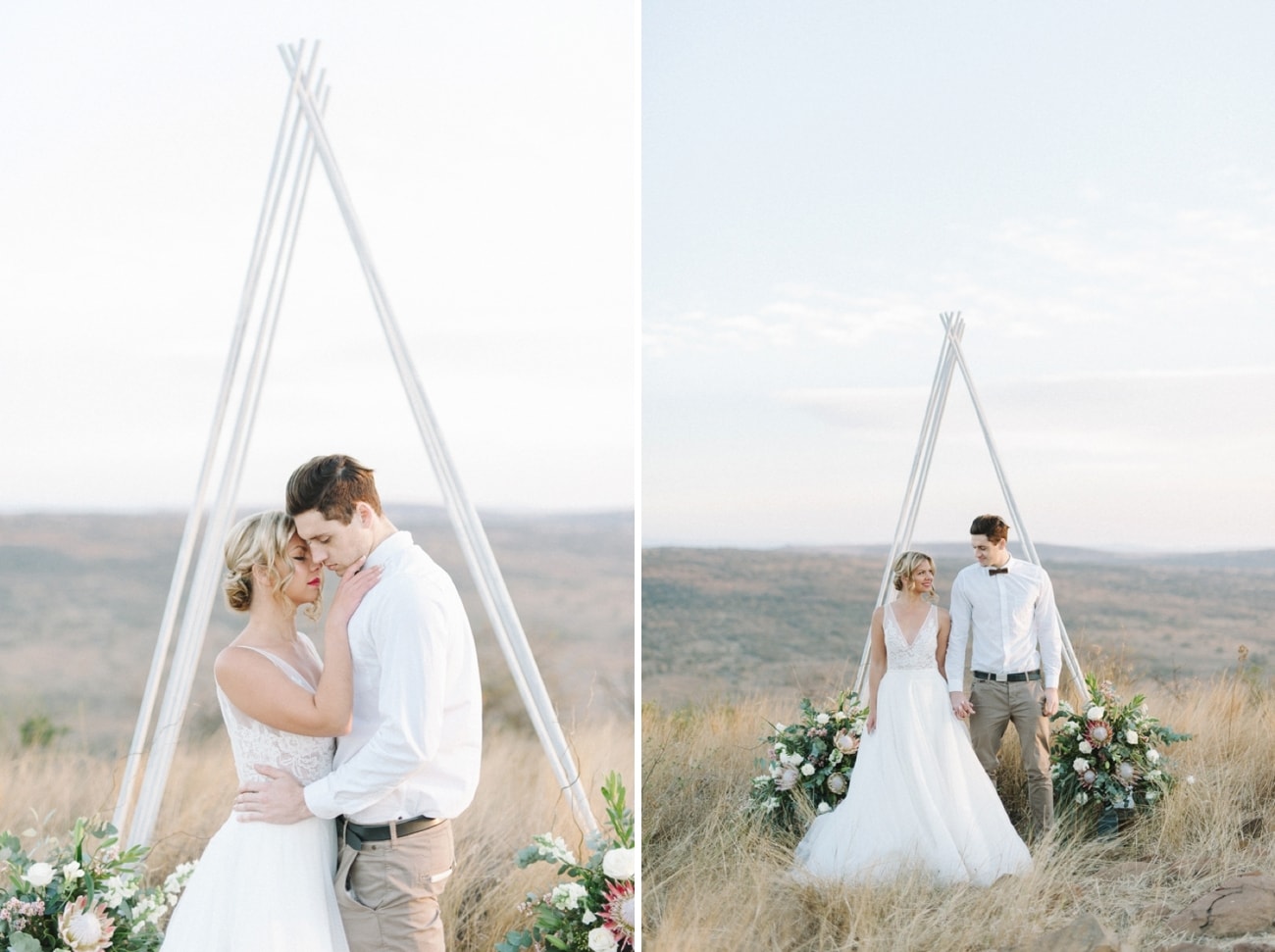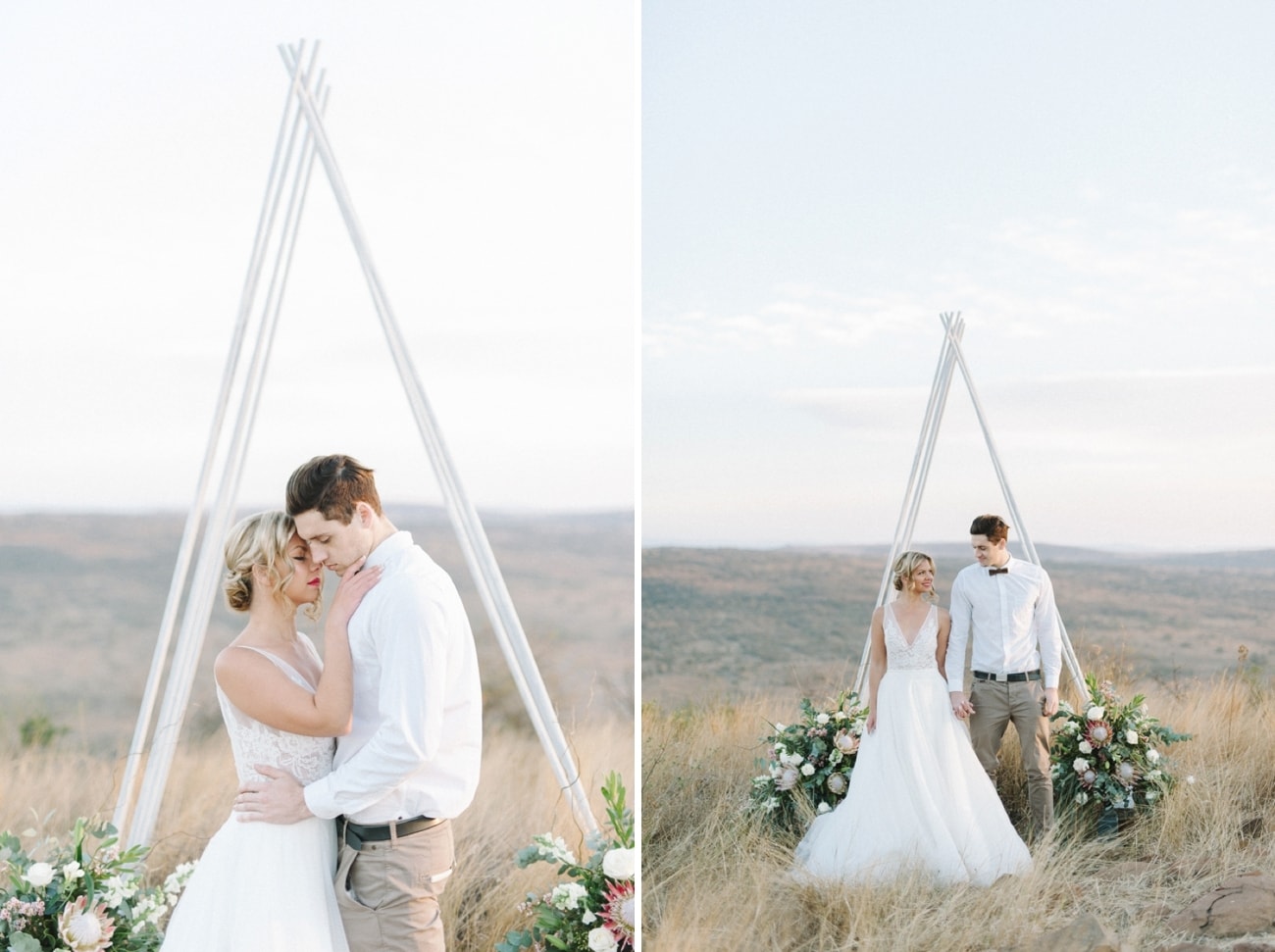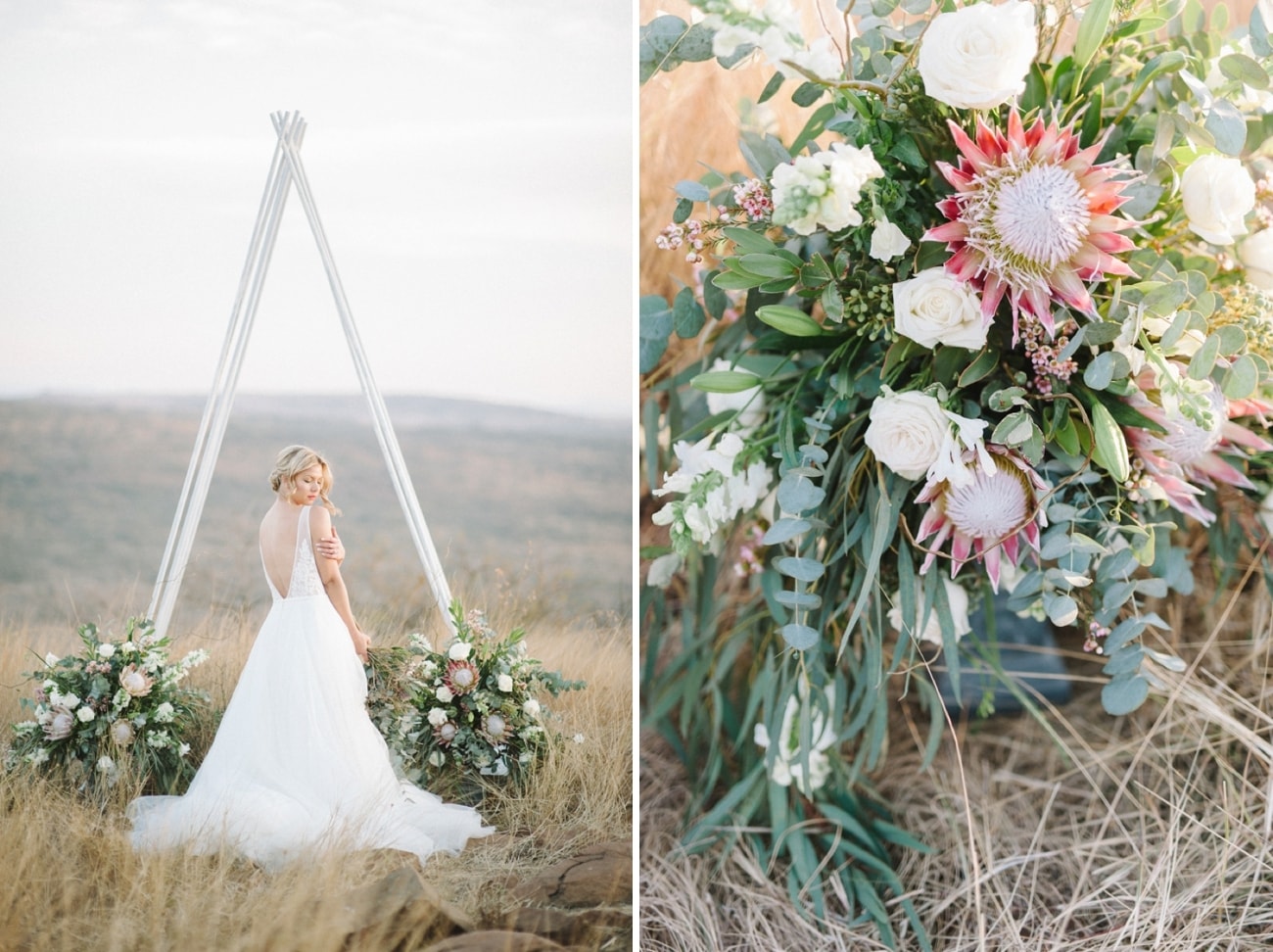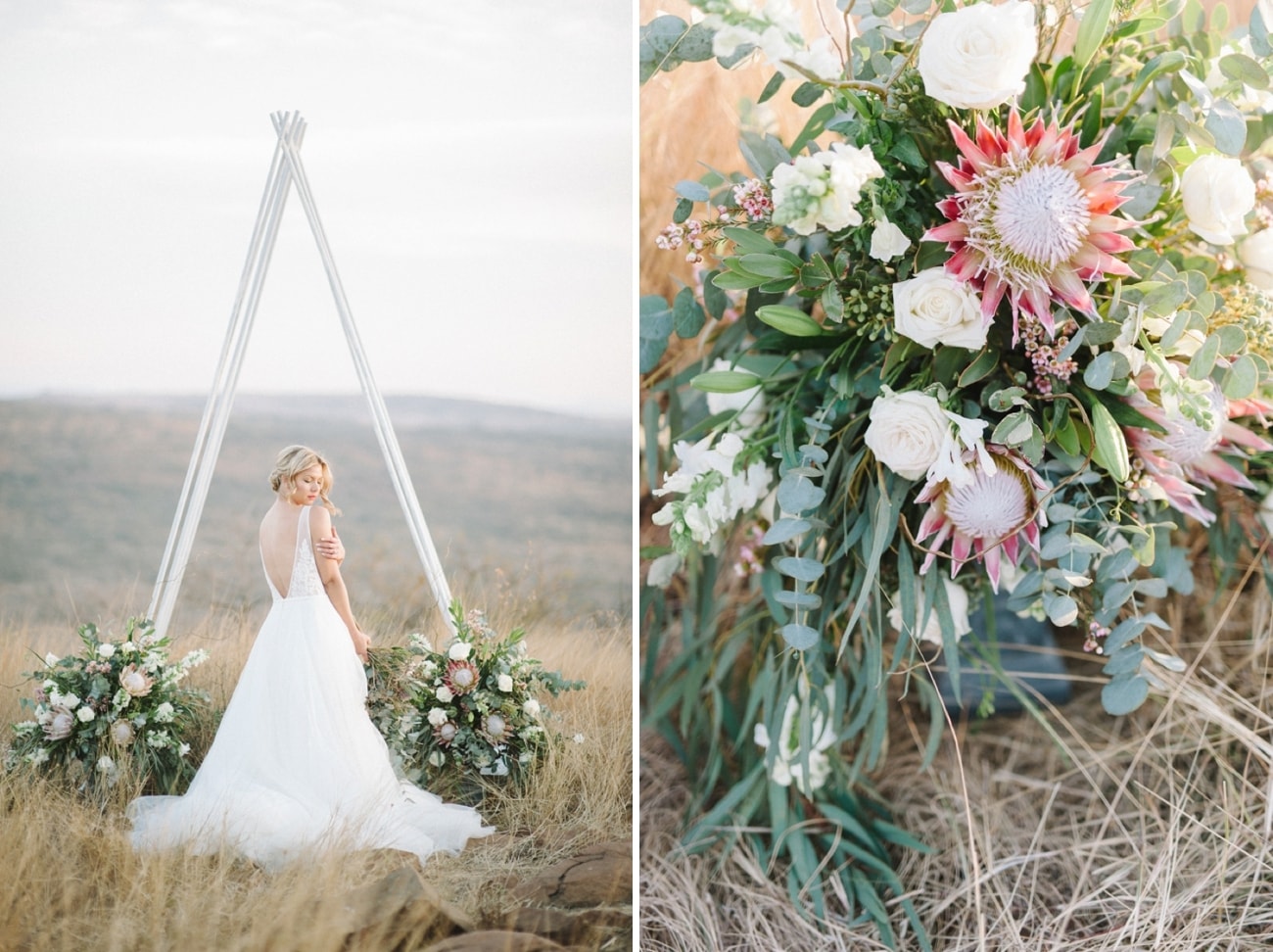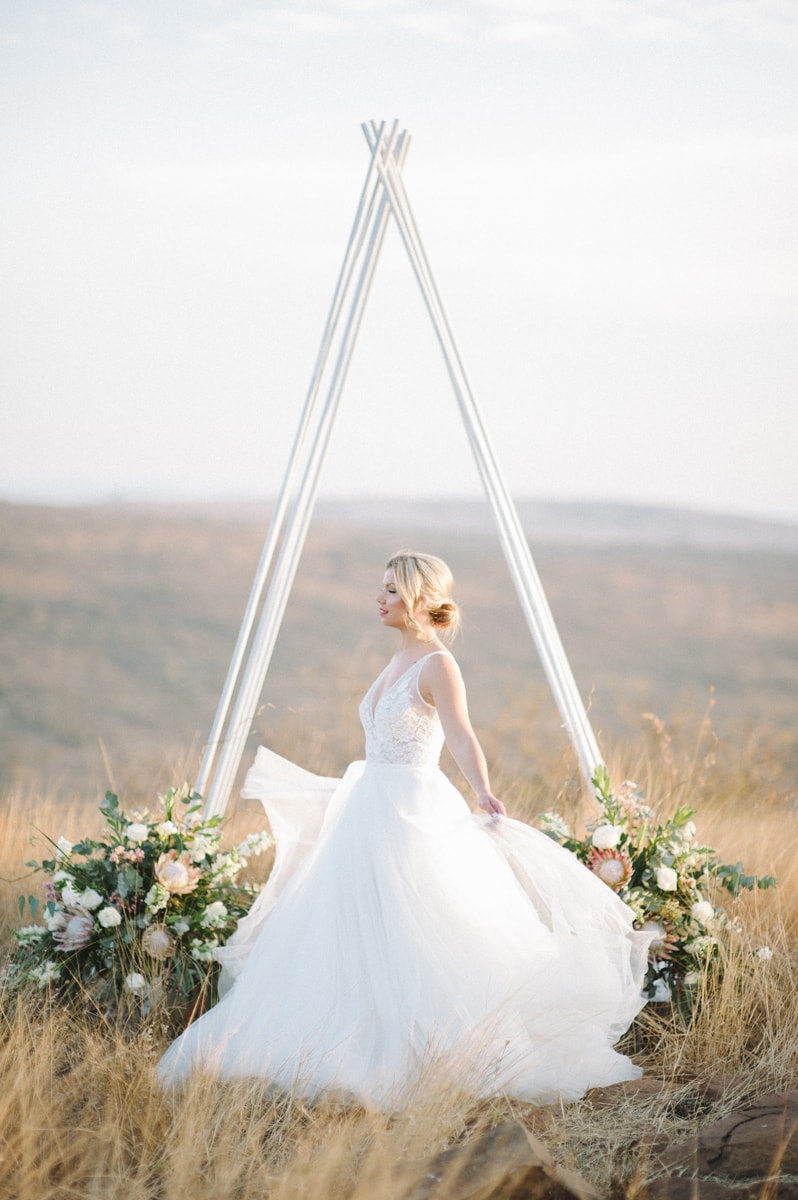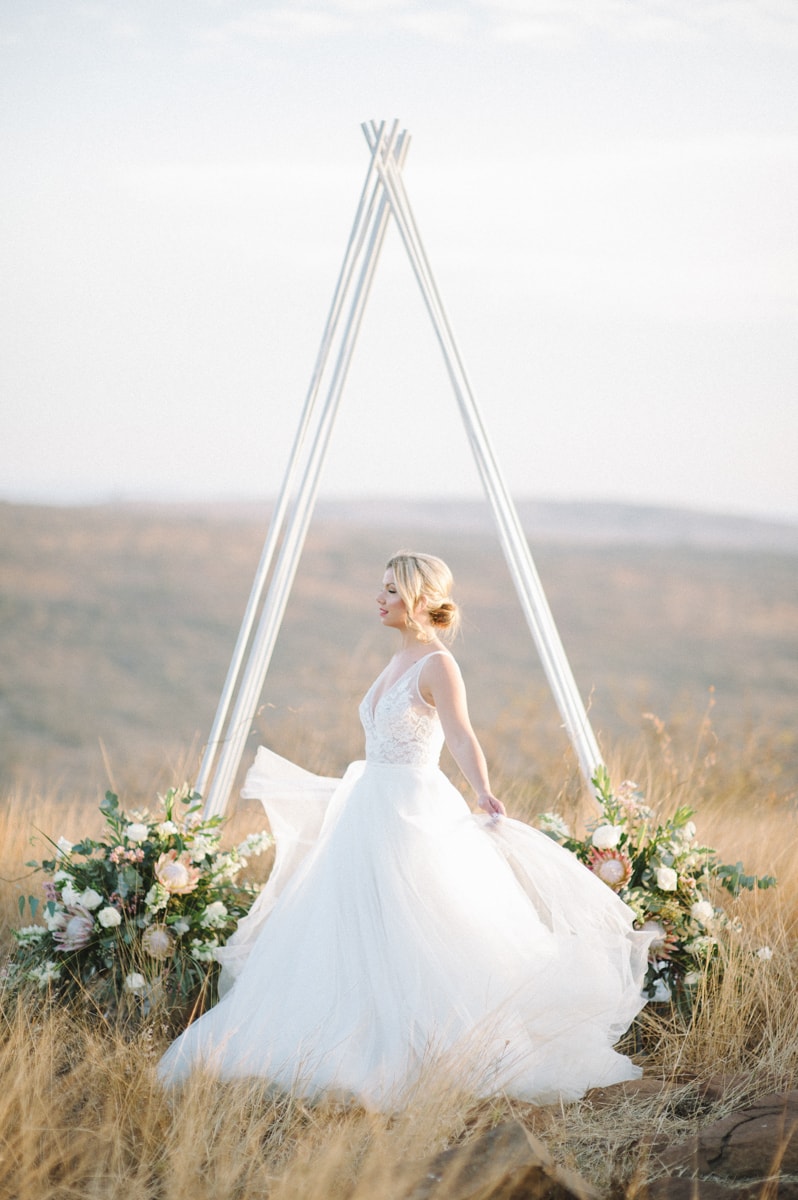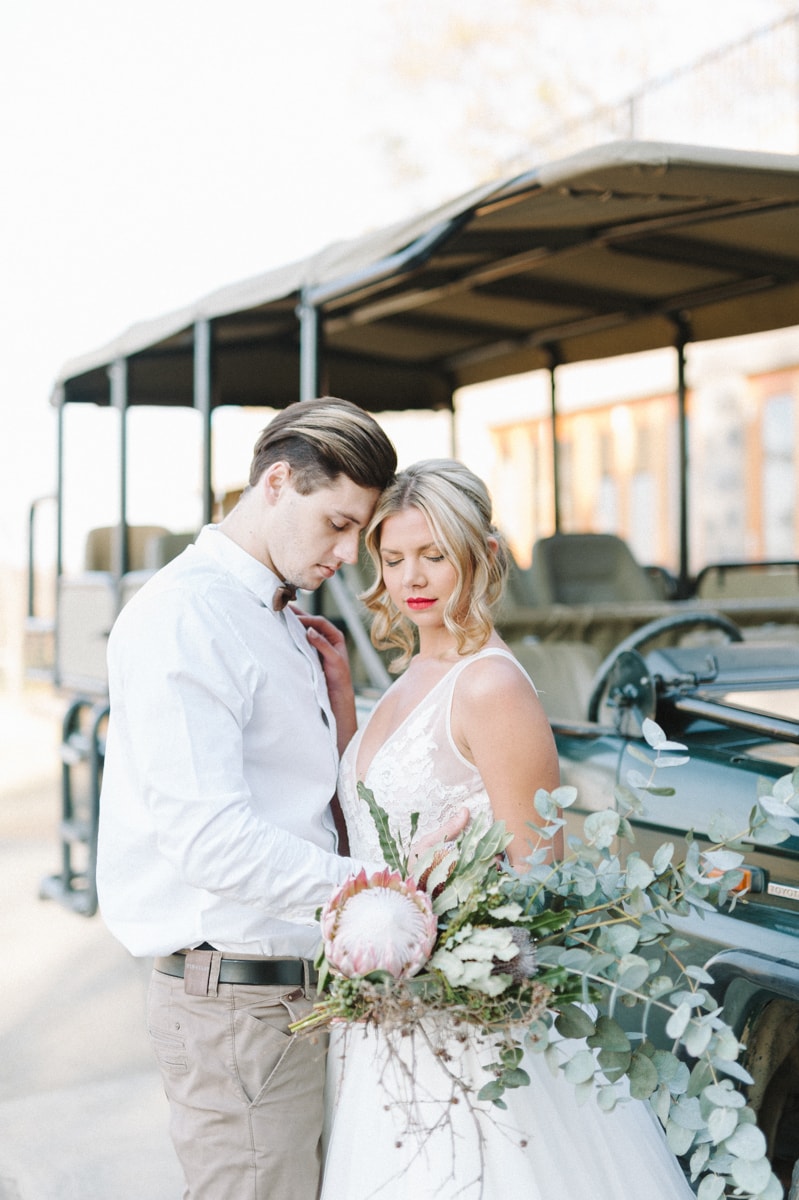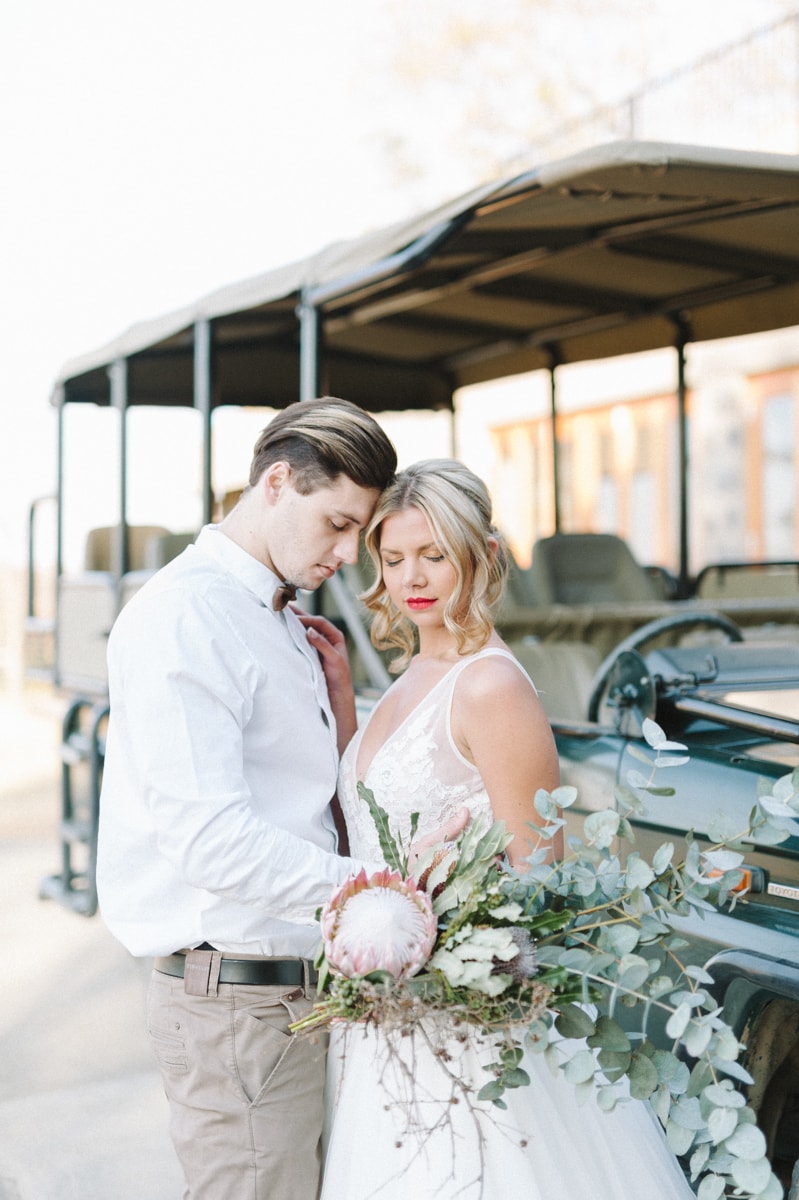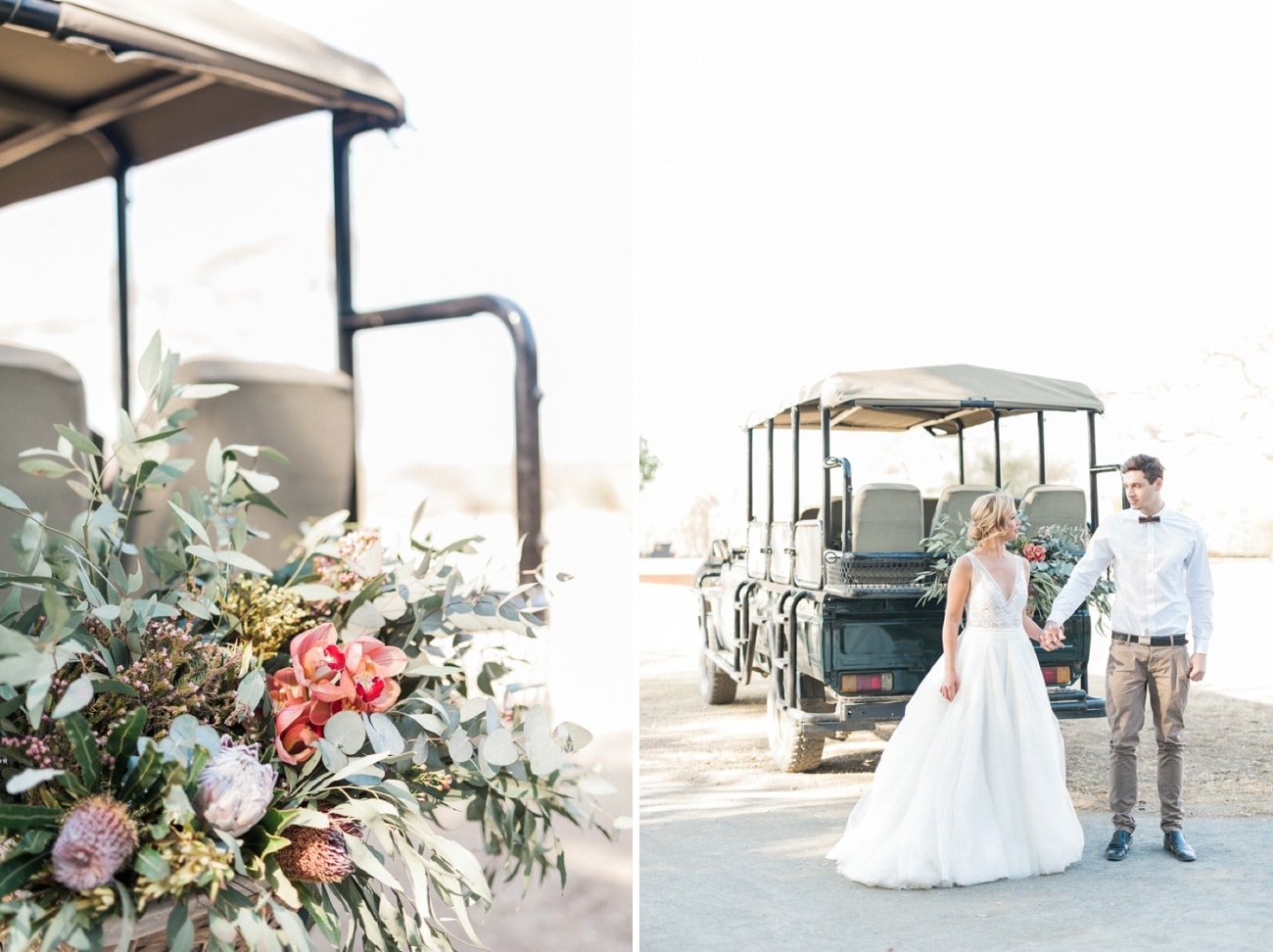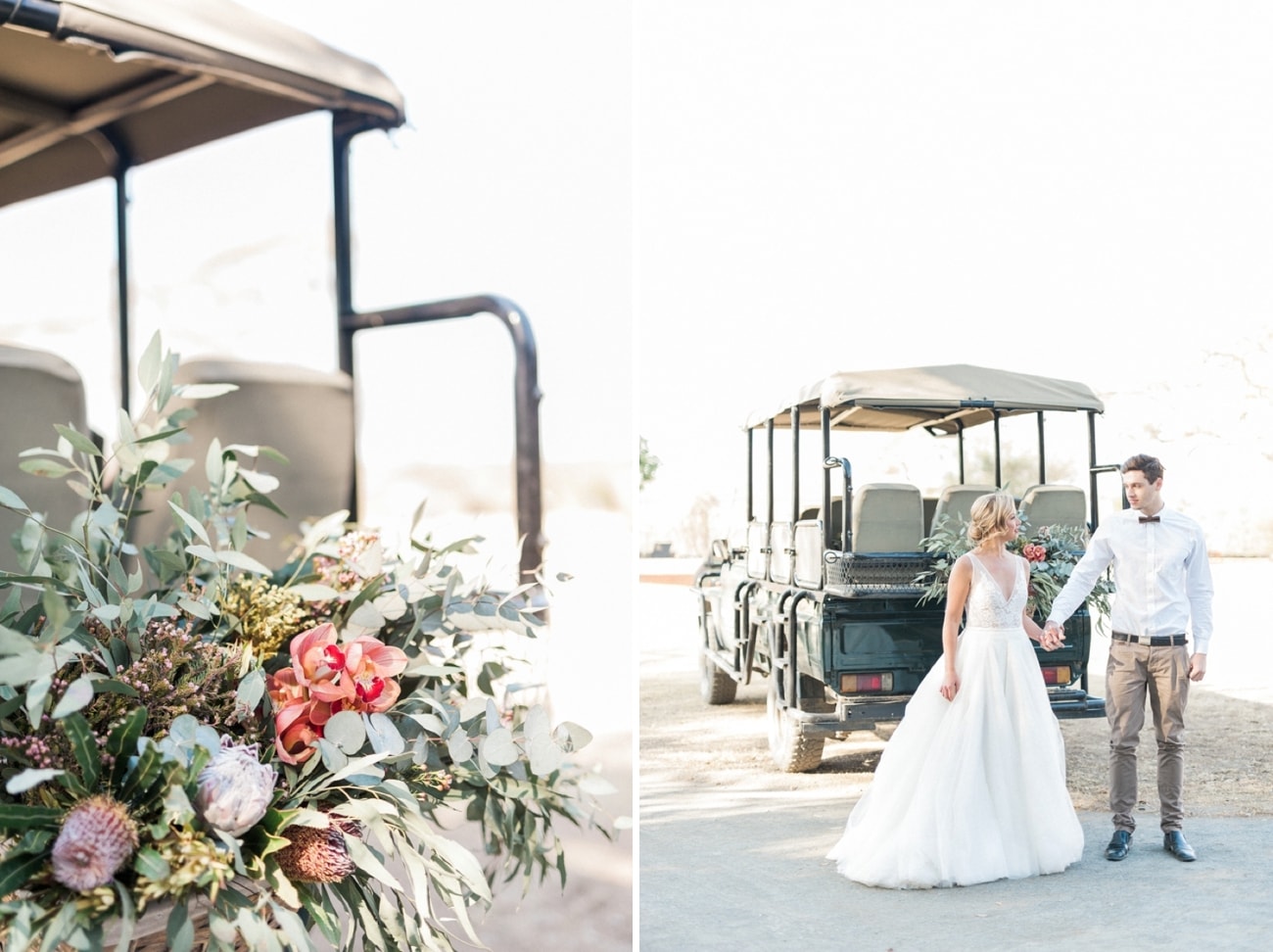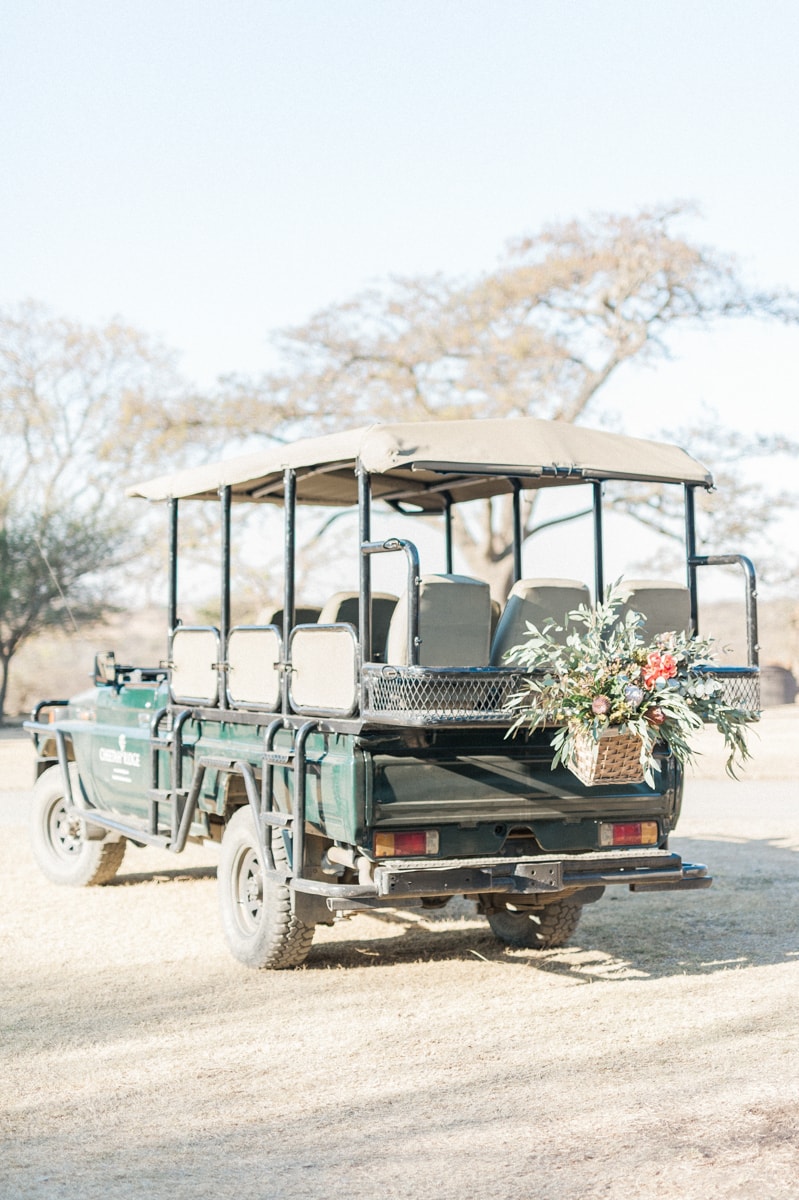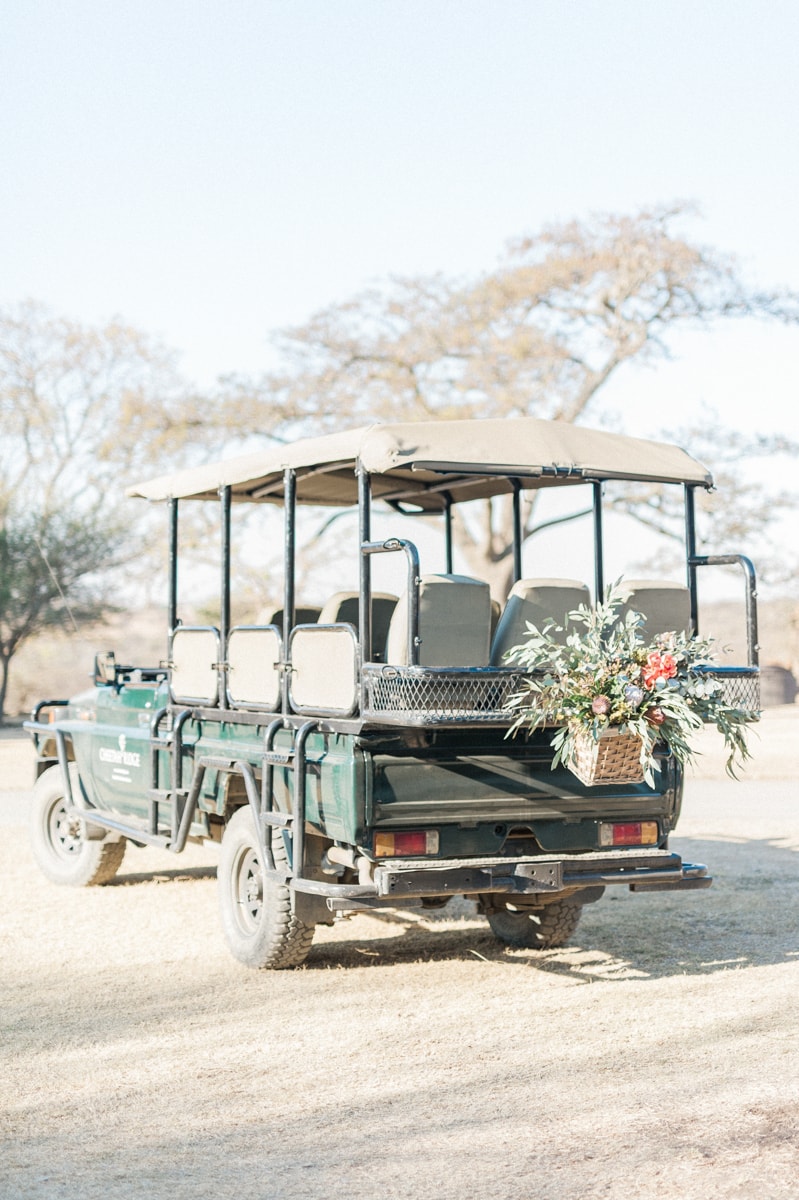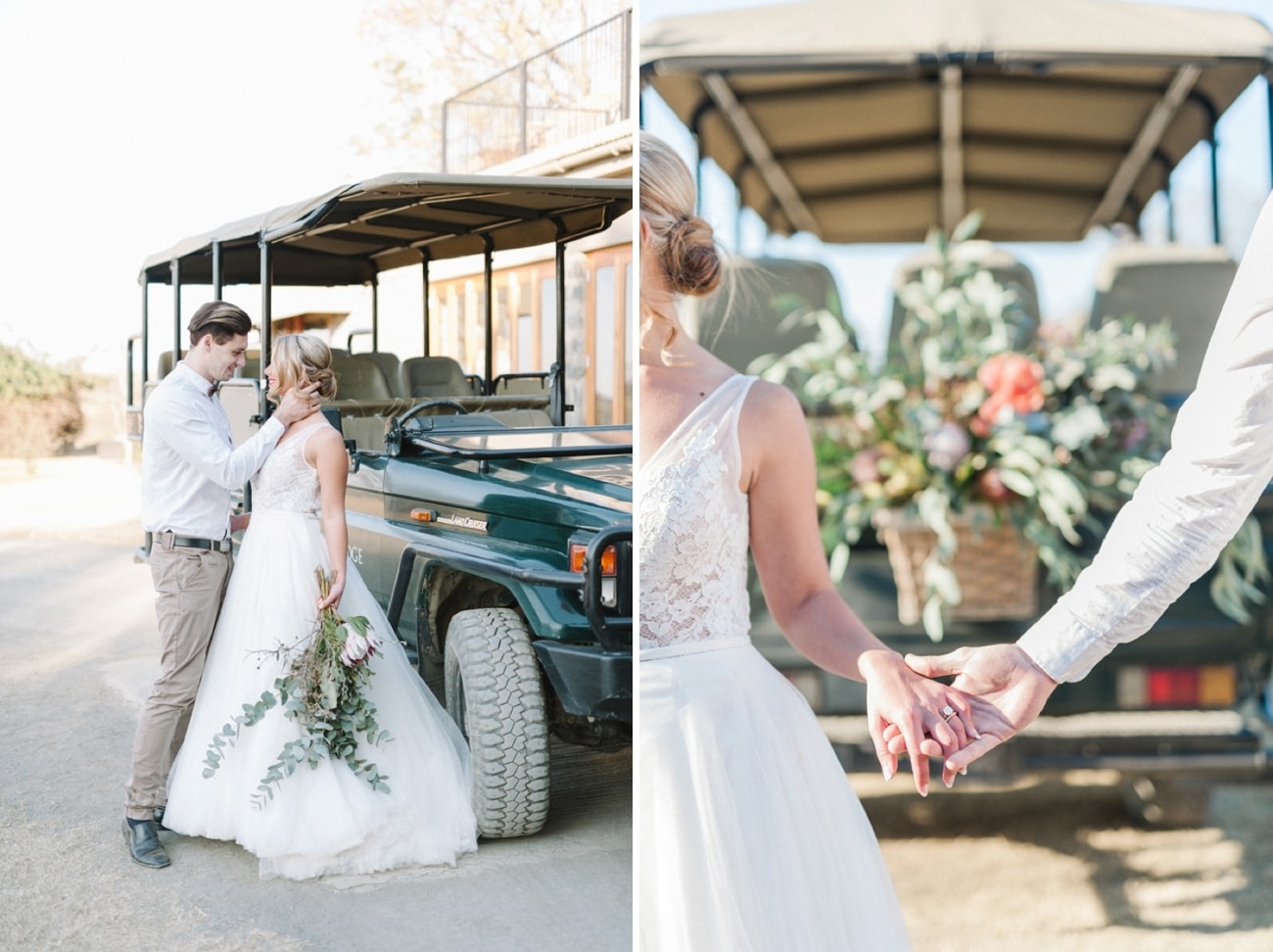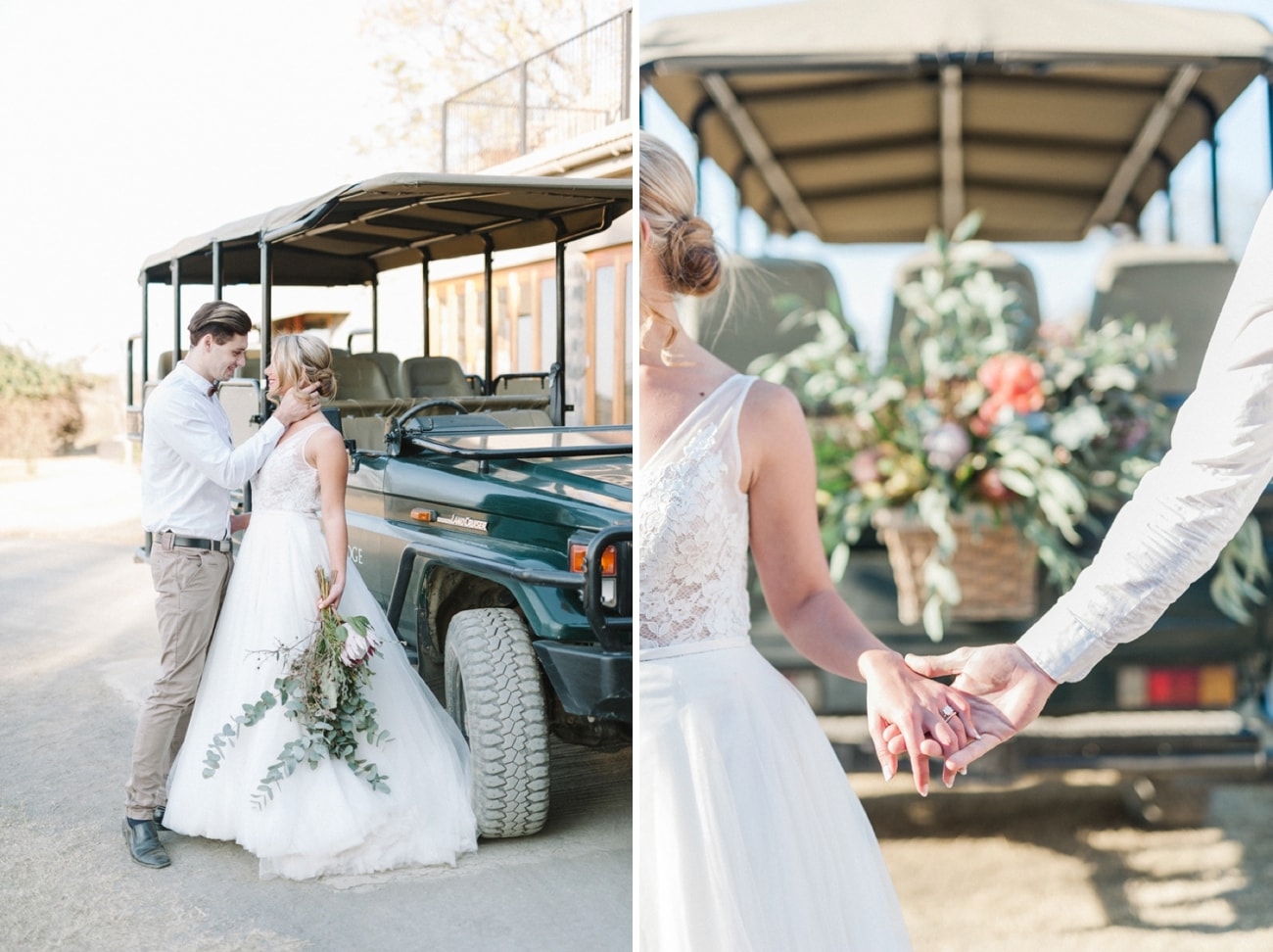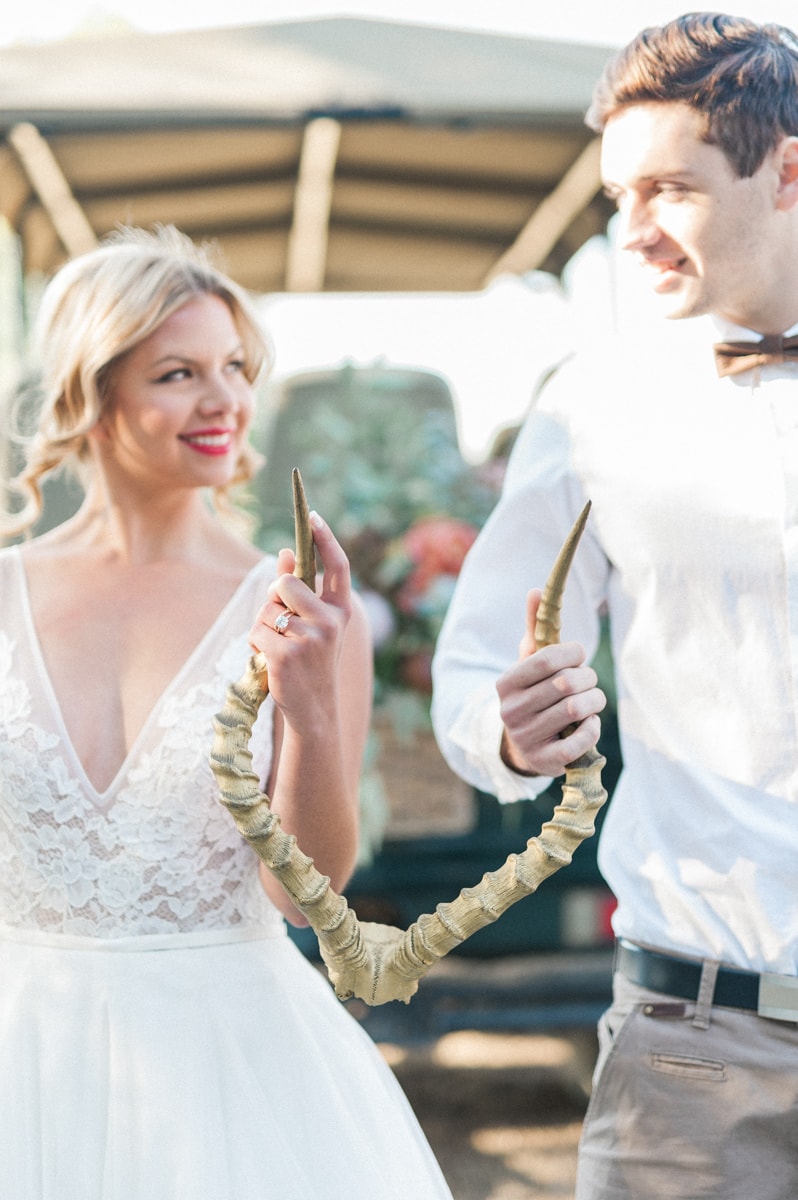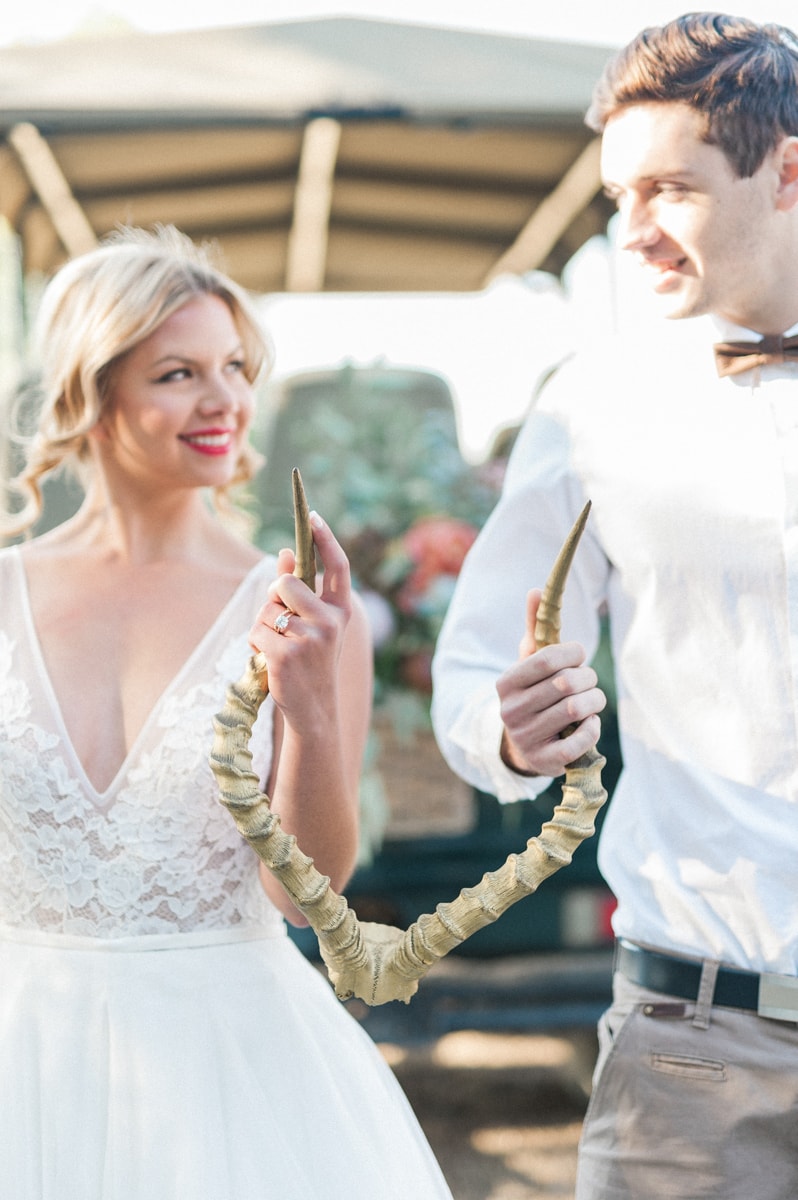 We wanted the beauty of the bush to be the highlight of our shoot, and therefore chose a natural colour palette with luxury finishes. Key elements included the gorgeous bush-inspired stationery suite and choice of florals, using options that reminded us of Africa – all the while staying true to our surroundings, finding ways to complement our setting and letting the natural beauty of the bush speak for itself.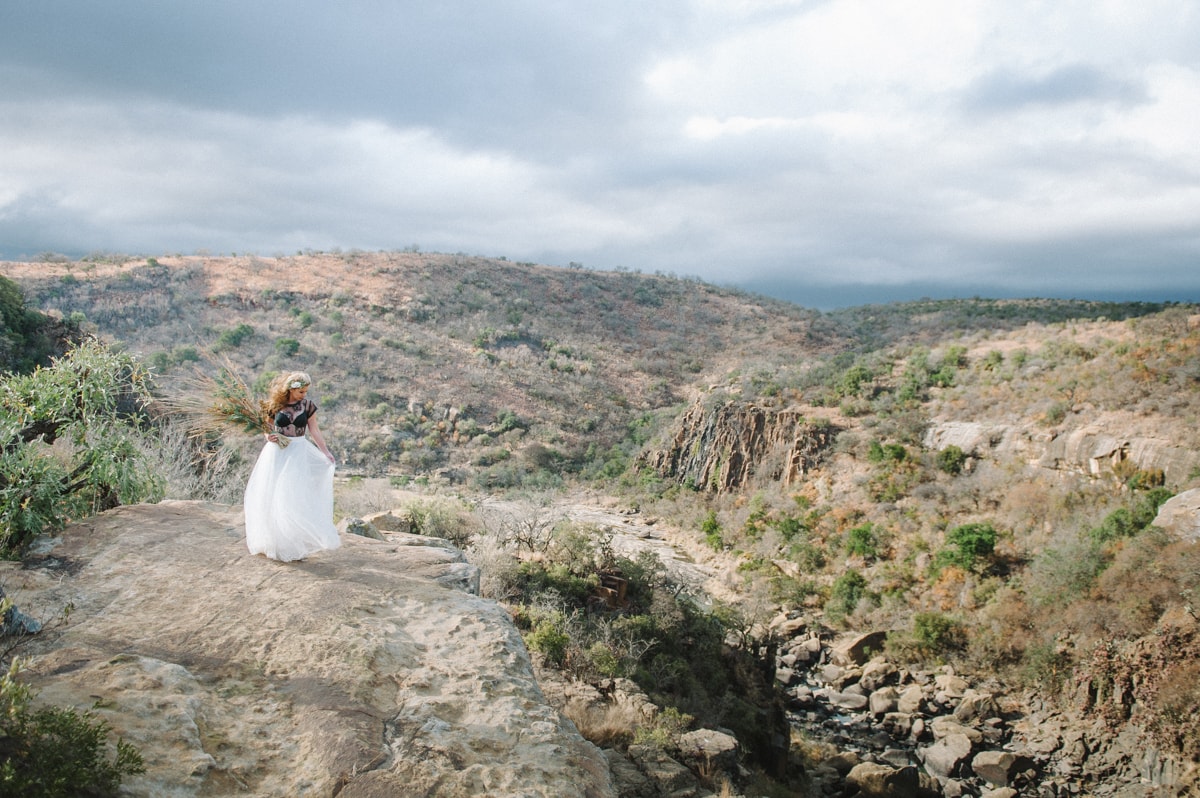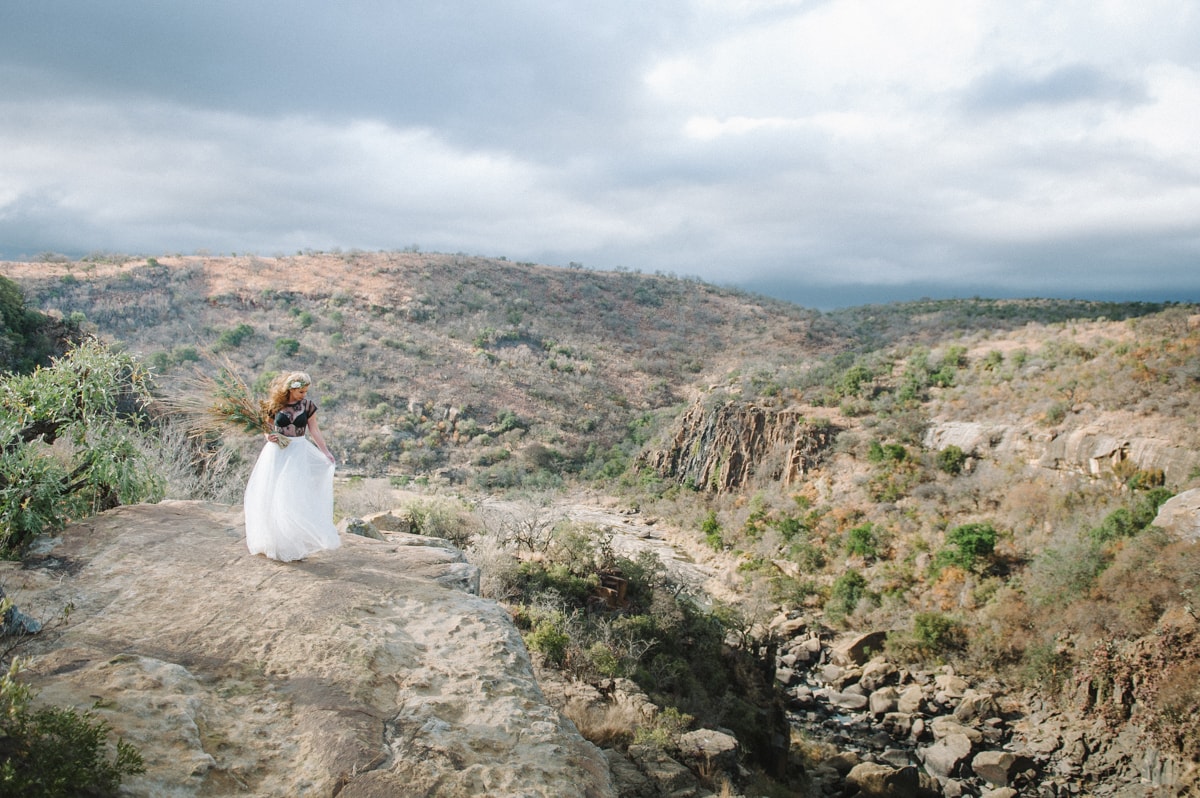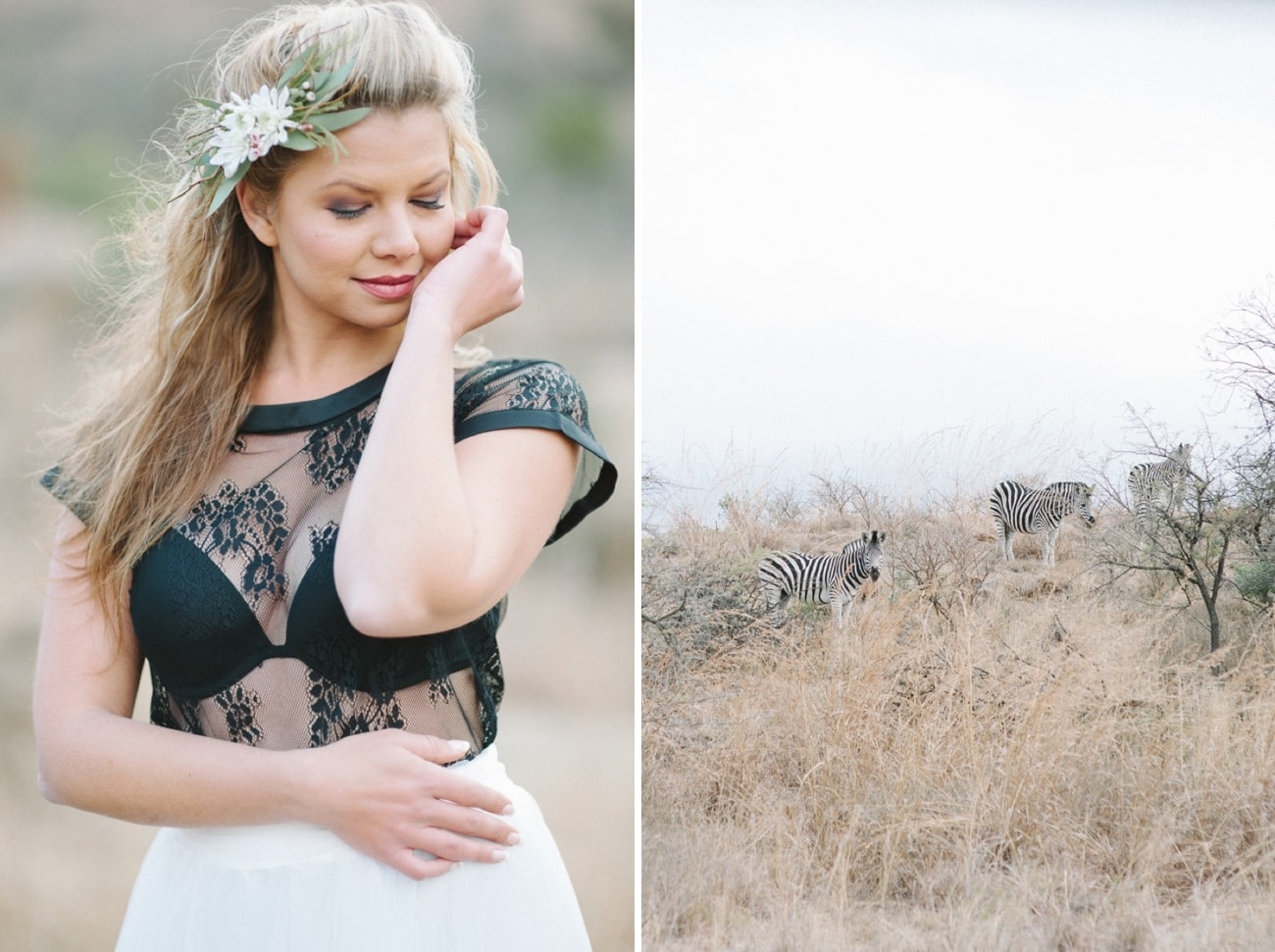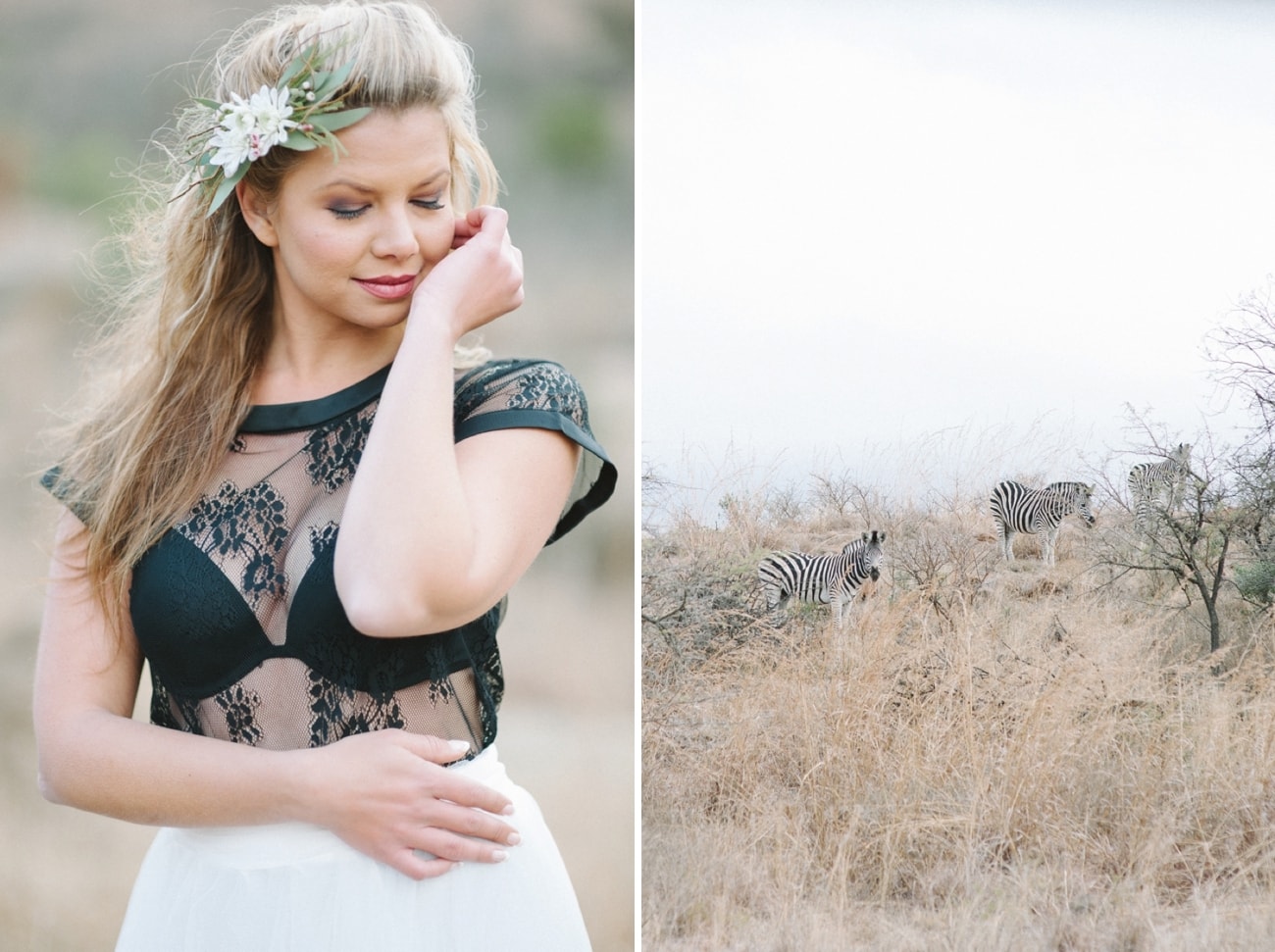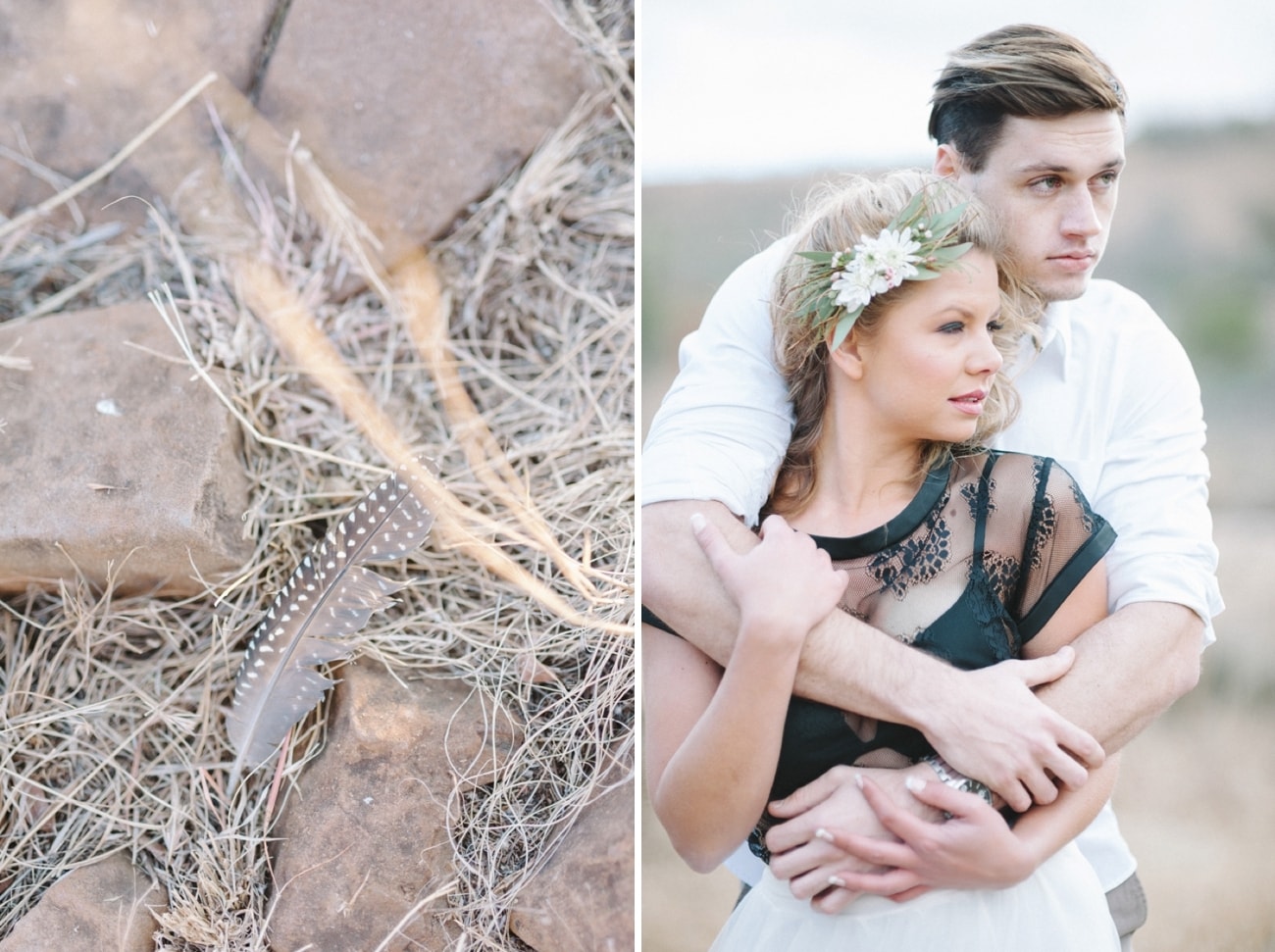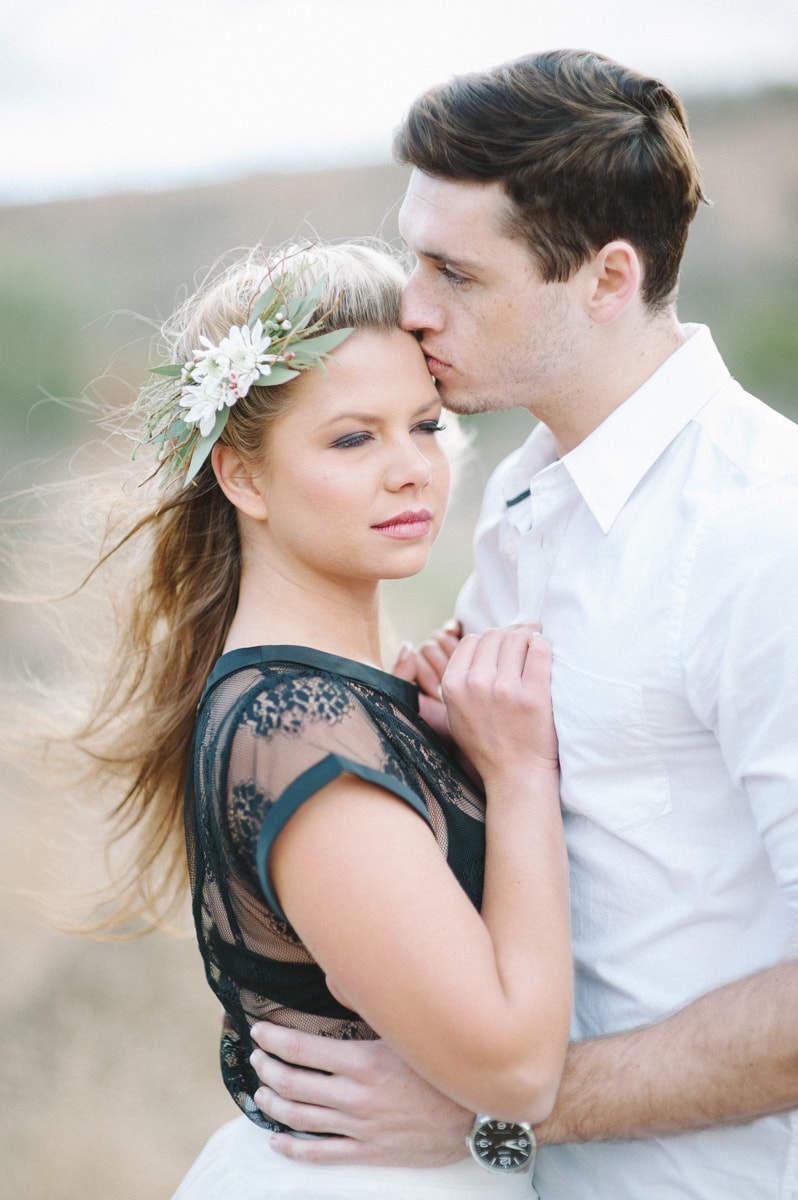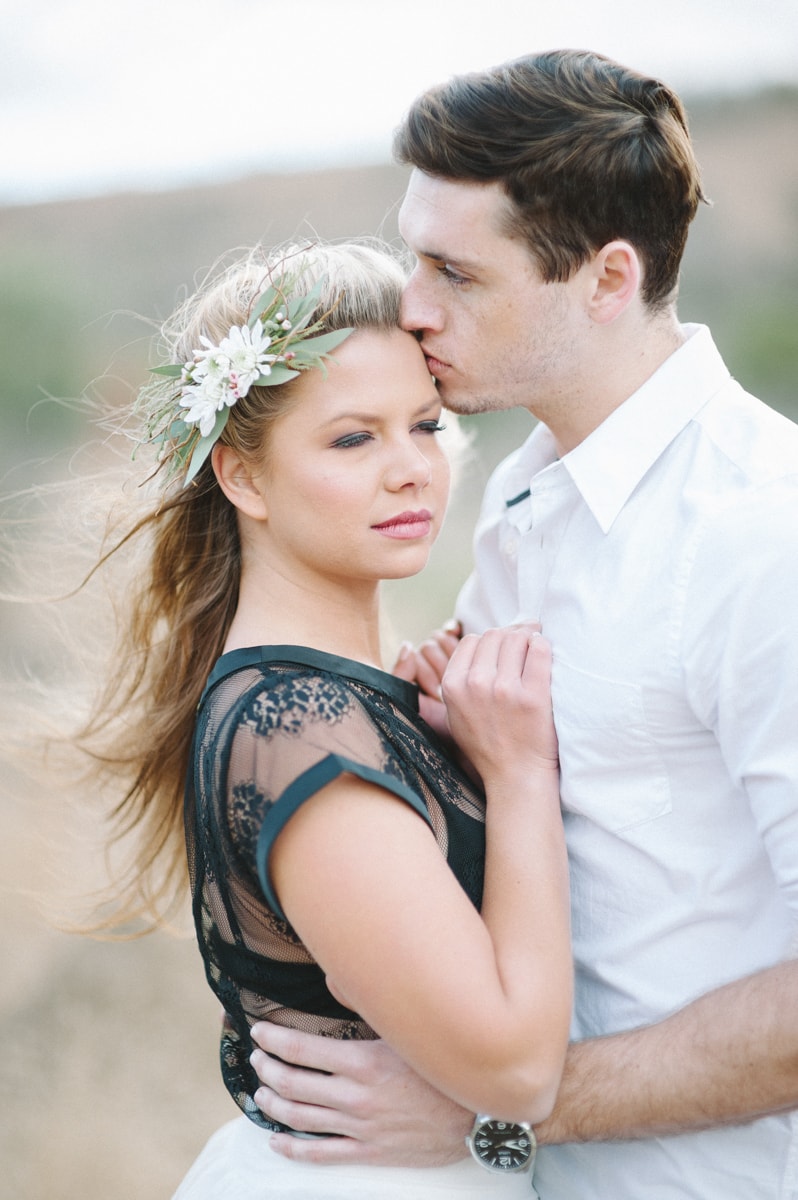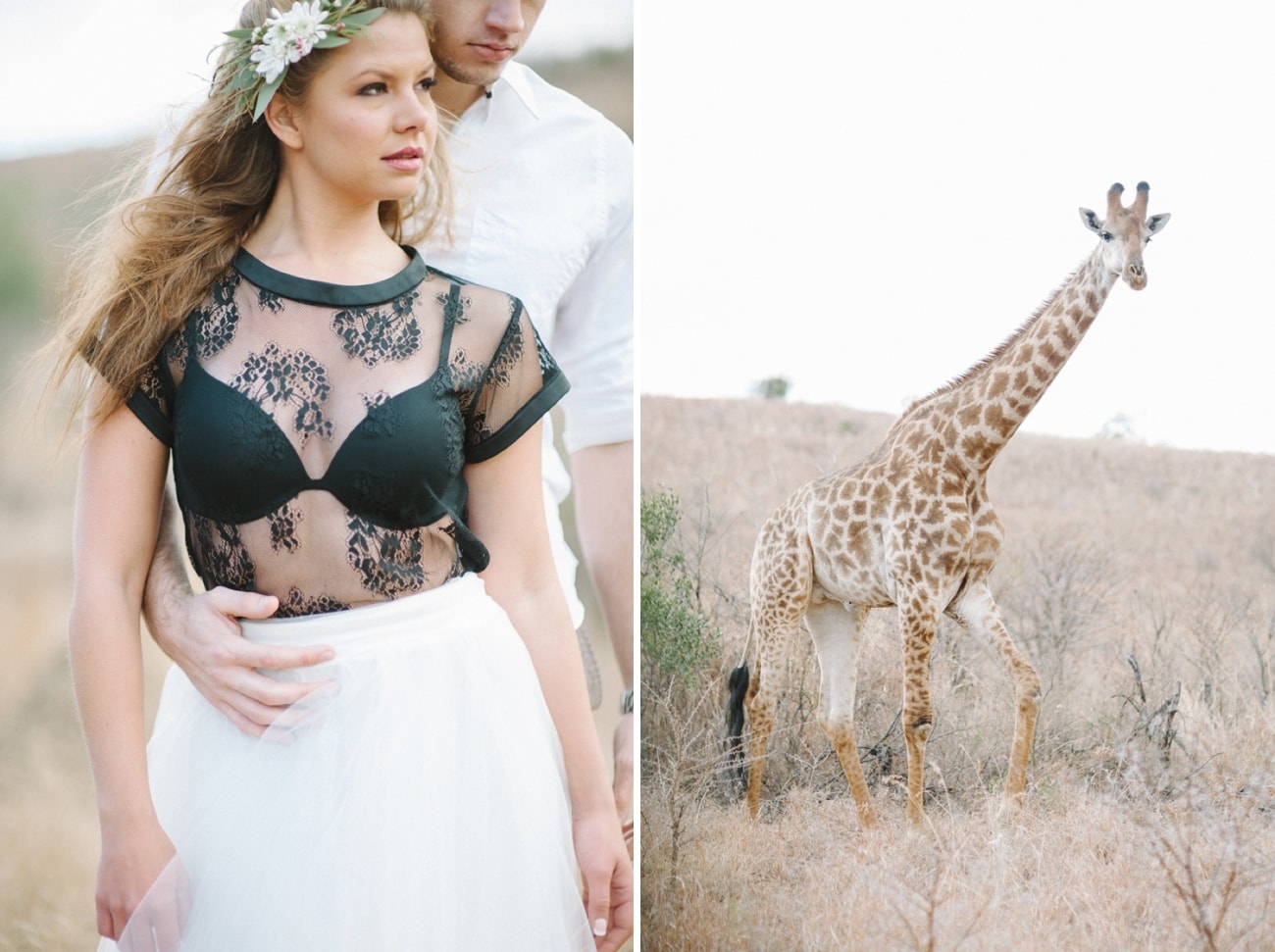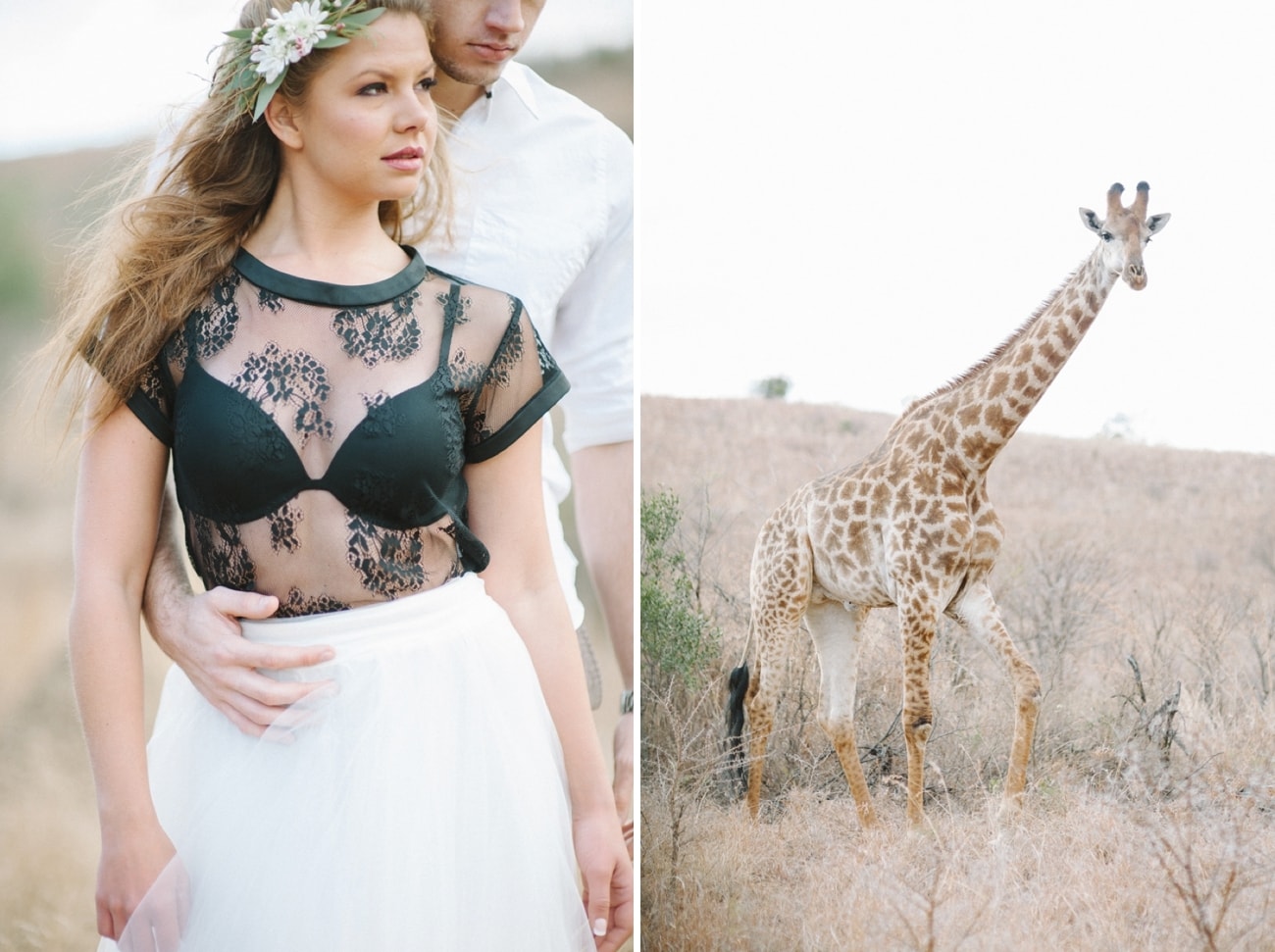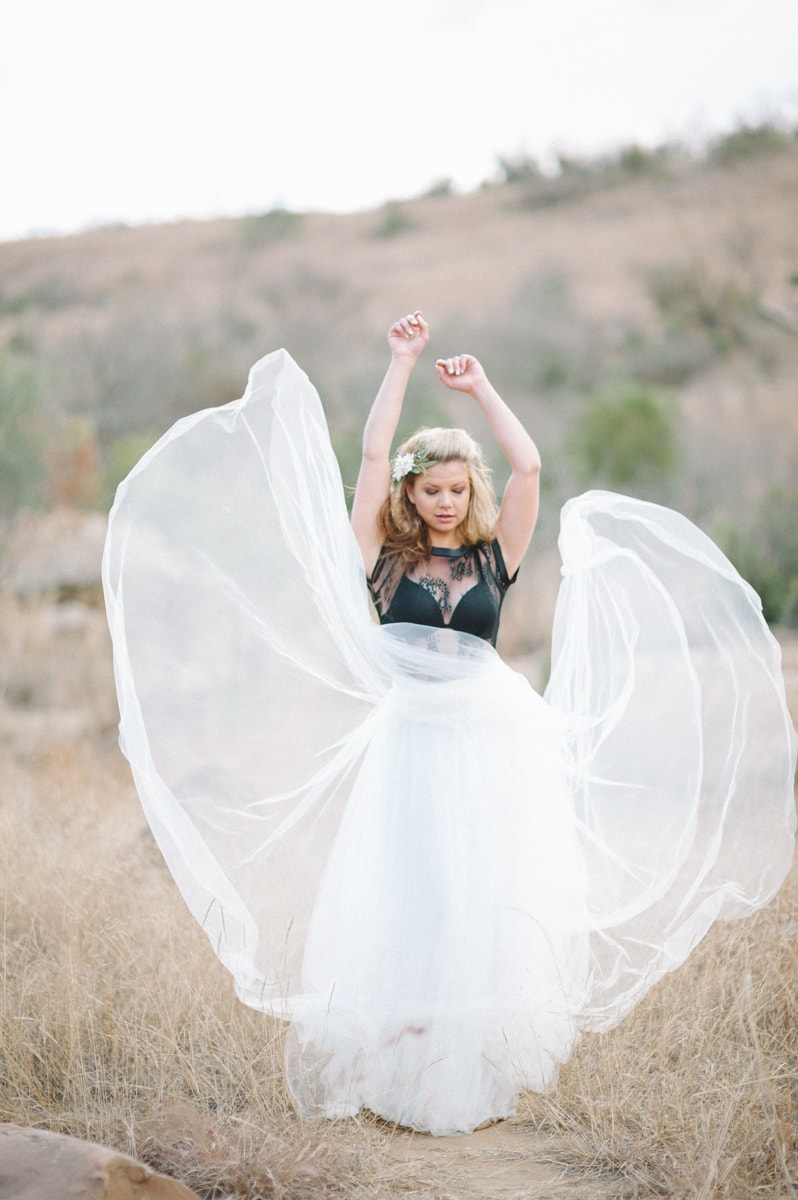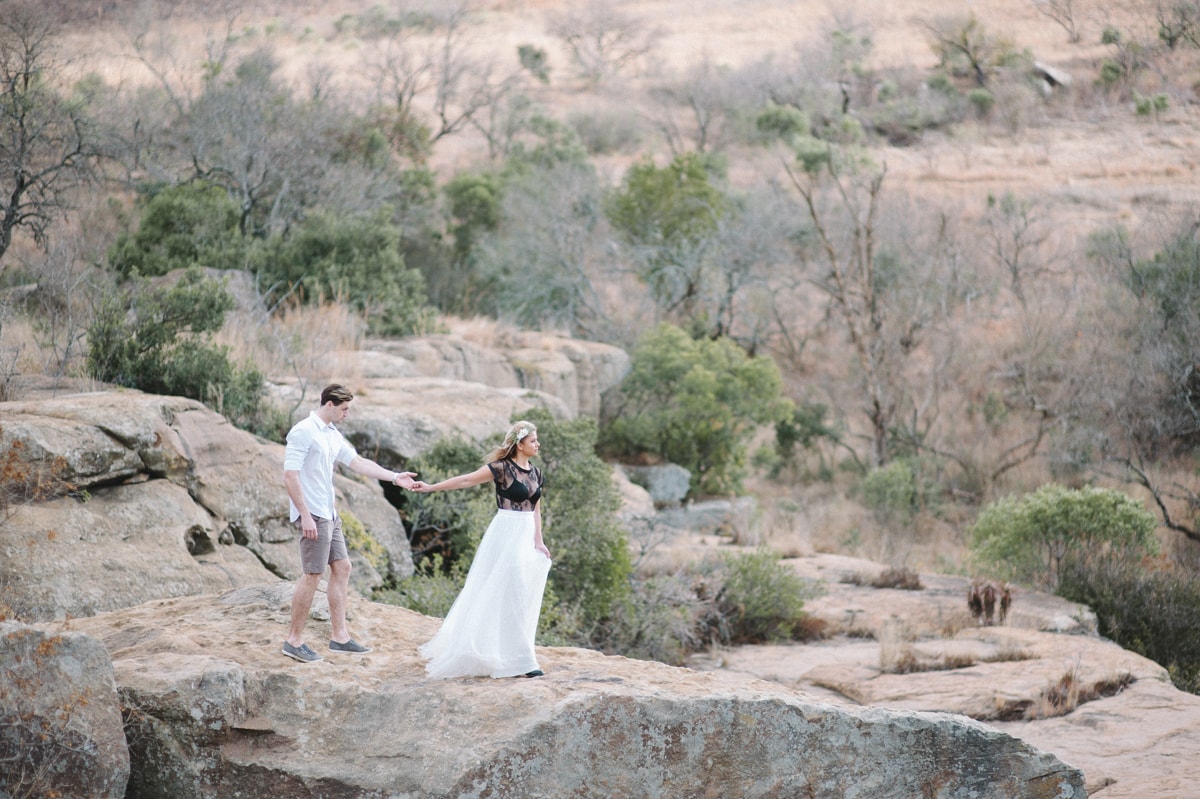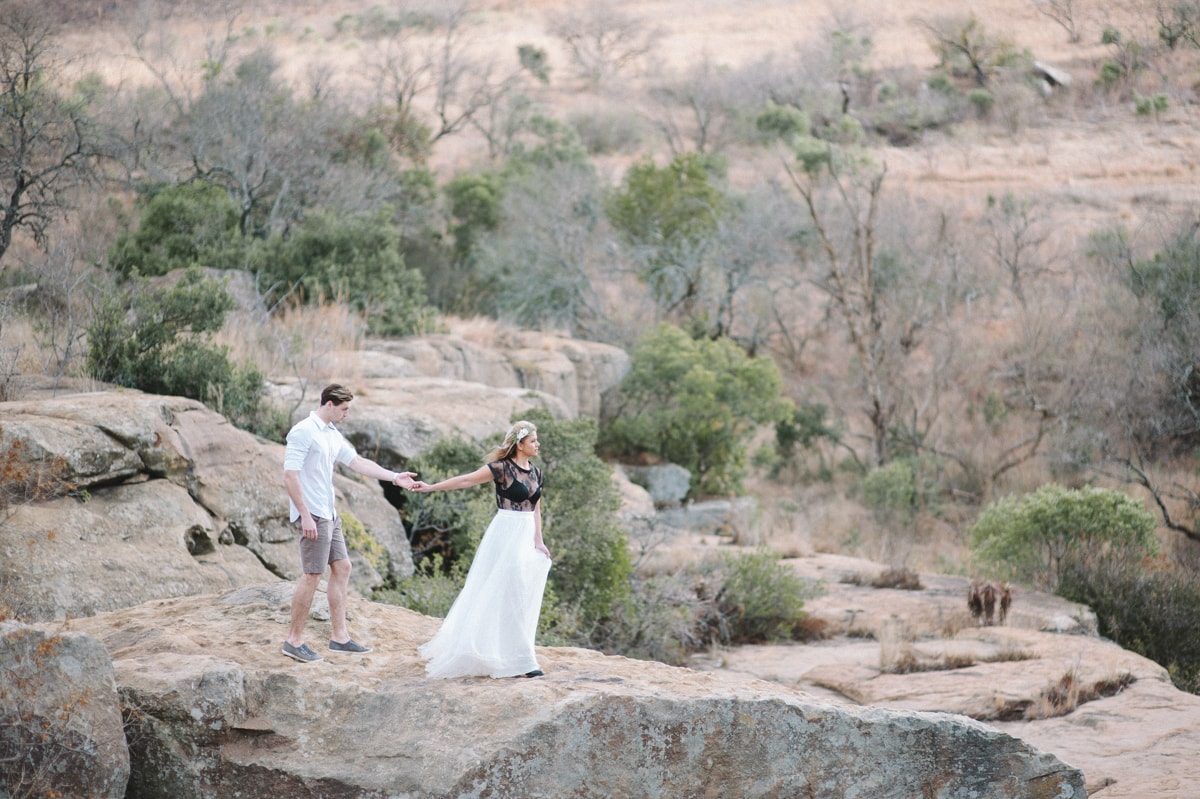 CREDITS
Photography: Bright Girl | Styling, co-ordination & floral: Oh Happy Day | Stationery: Chrystalace | Dresses: Laced in Love Bridal (South African boutique for Made with Love Bridal, Australia) | Accessories: Lauren Batchelor Jewellery | Hair & makeup: Blend Make Up and Hair | Suits: Kingsly Heath | Hiring: Crystal and Vine + M and B Events + The Furniture Lab | Brand consultant: Ask Ashe | Lingerie: Lauren Judith Designs | Venue: Cheetah Ridge Lodge | Models: Chantelle and Brad from York Models