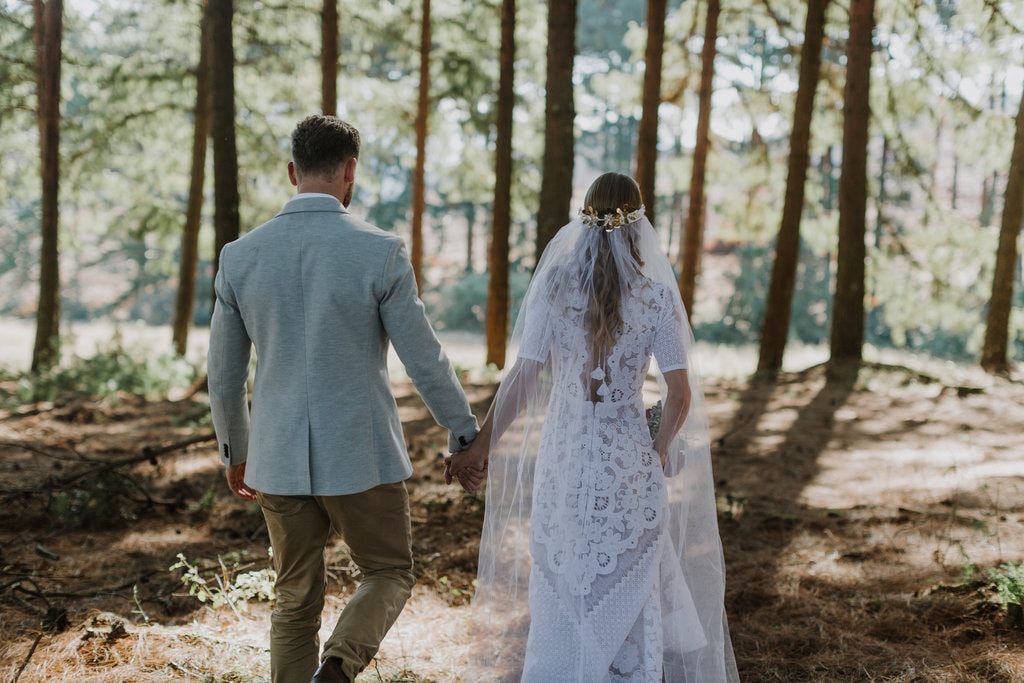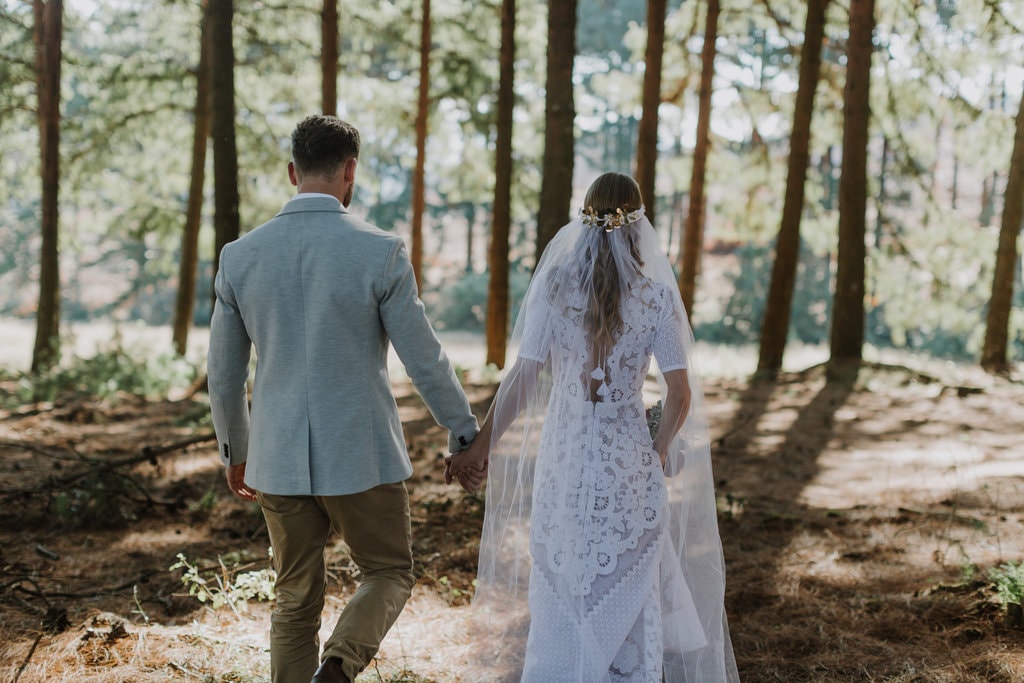 If you go down to the woods today… well, today  you'll find a couple, deeply in love, heading into nature for the most intimate of elopements – just the two of them sharing their vows beneath a waterfall, watching the sunset, and toasting their lives together at a table made for two. It's such a sweet vision of a wedding day, and reminds me that all that really matters in a wedding is that the two of you are there, promising yourselves to one another. Whether you're having a tiny wedding yourself, or just want to be inspired by the natural boho vibe of this gorgeous shoot, you'll love these images by Megan Ann Photography!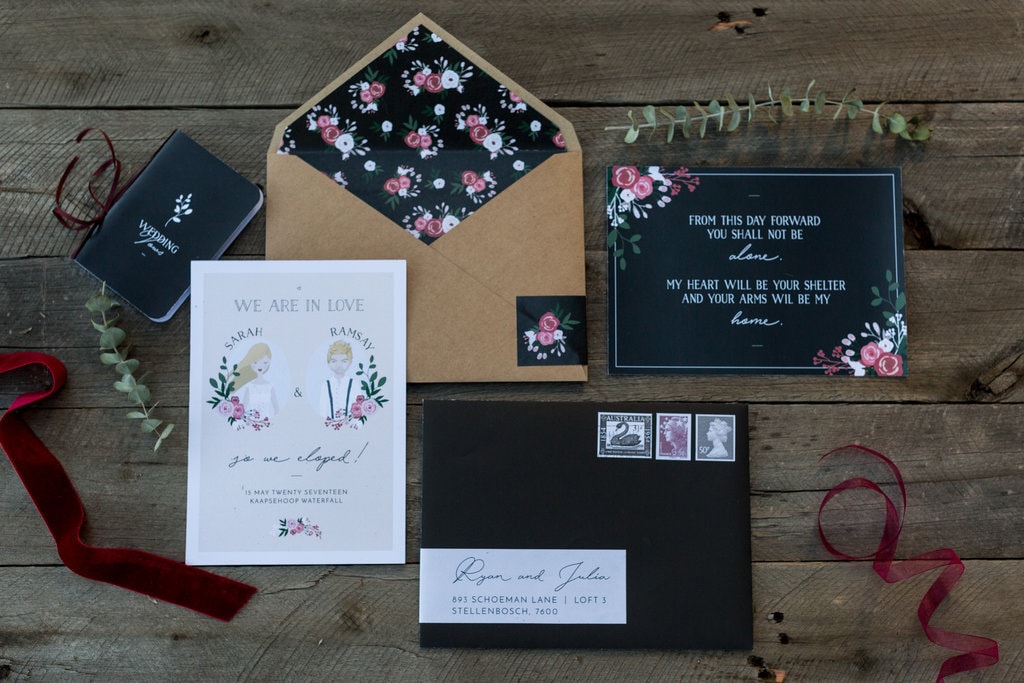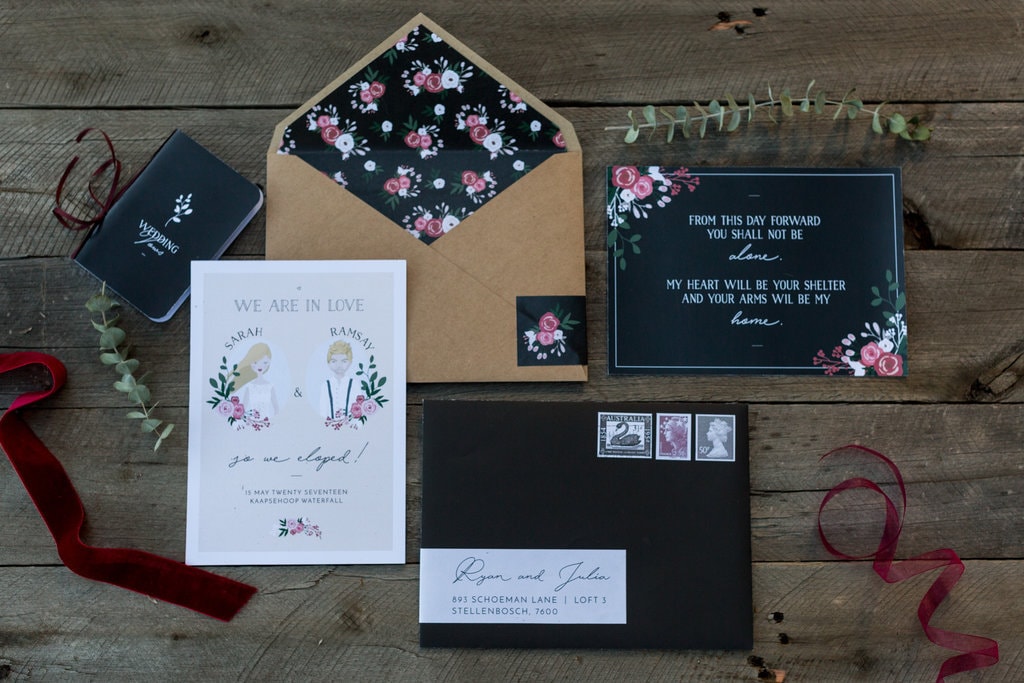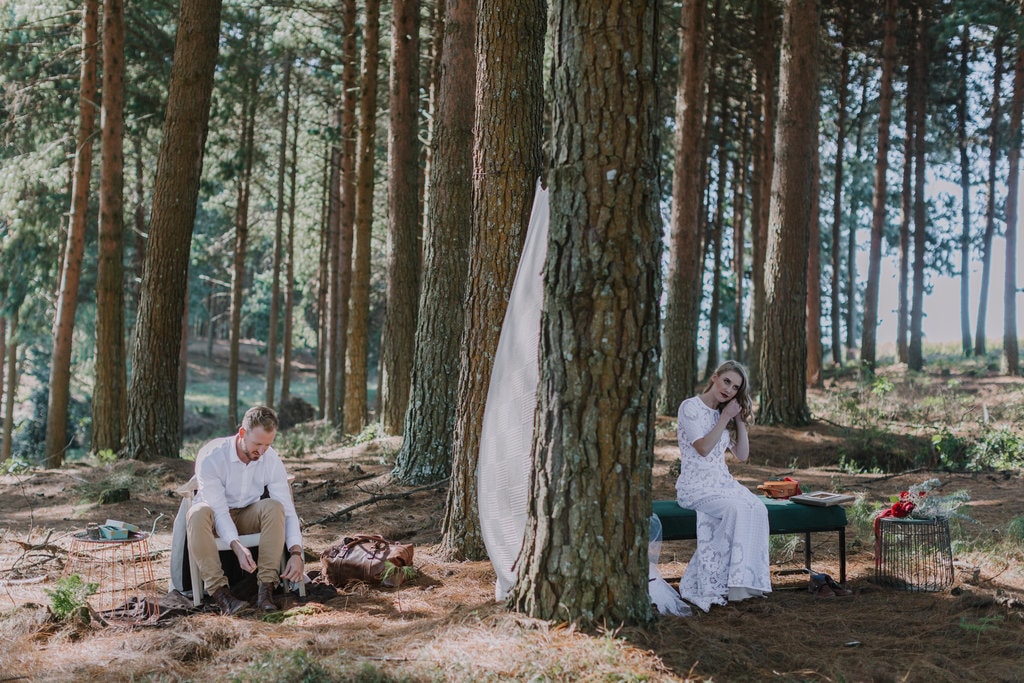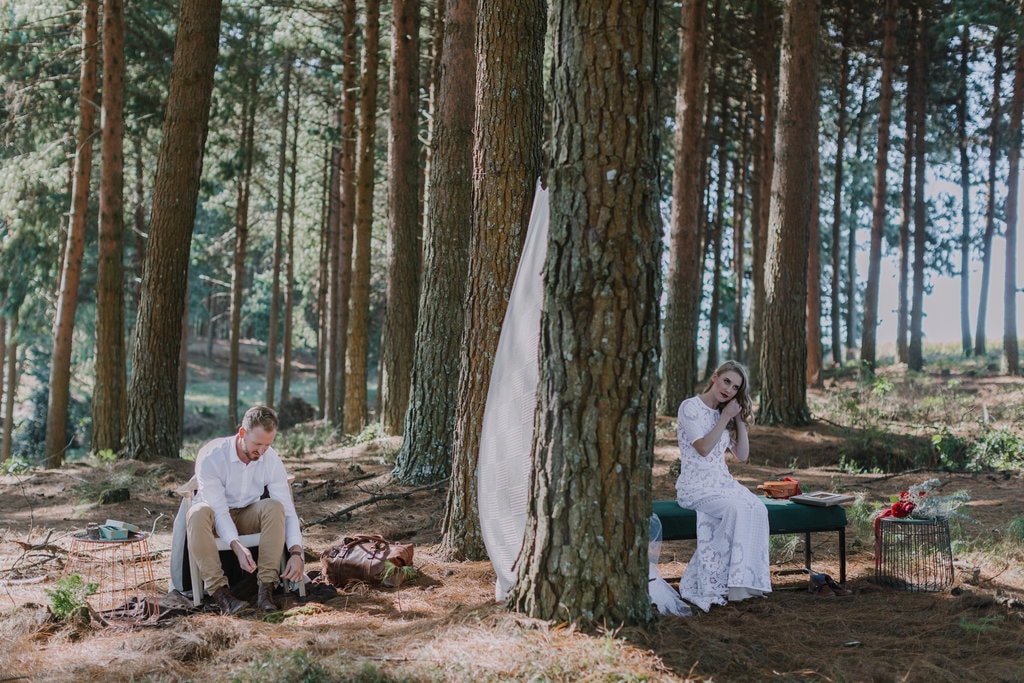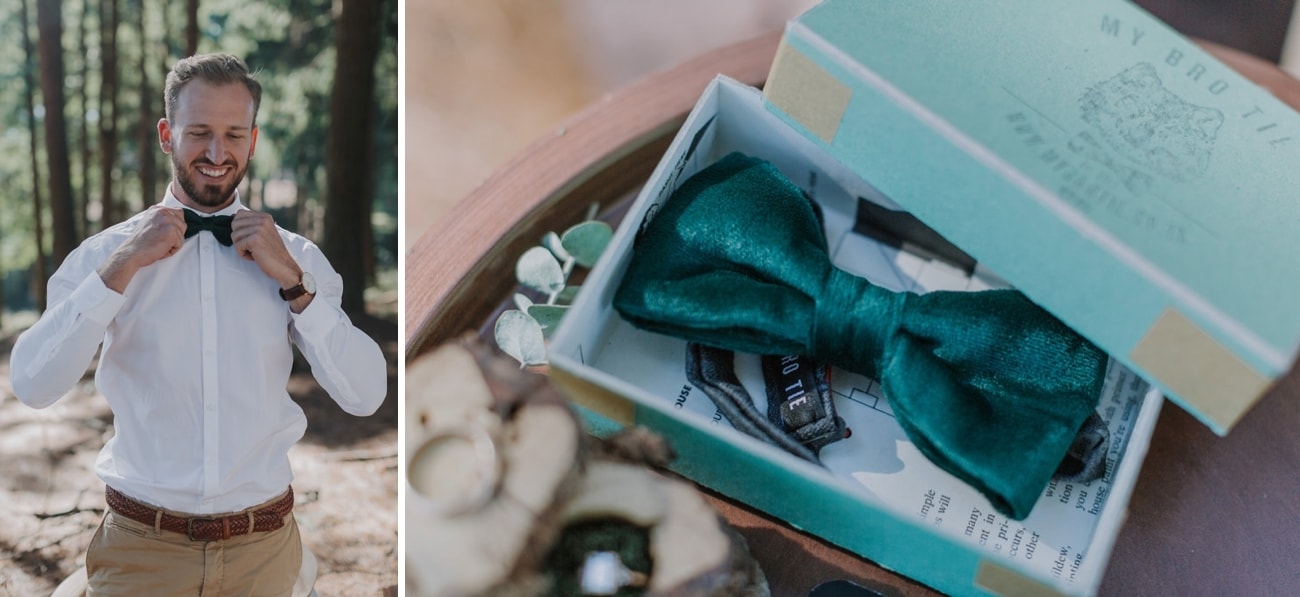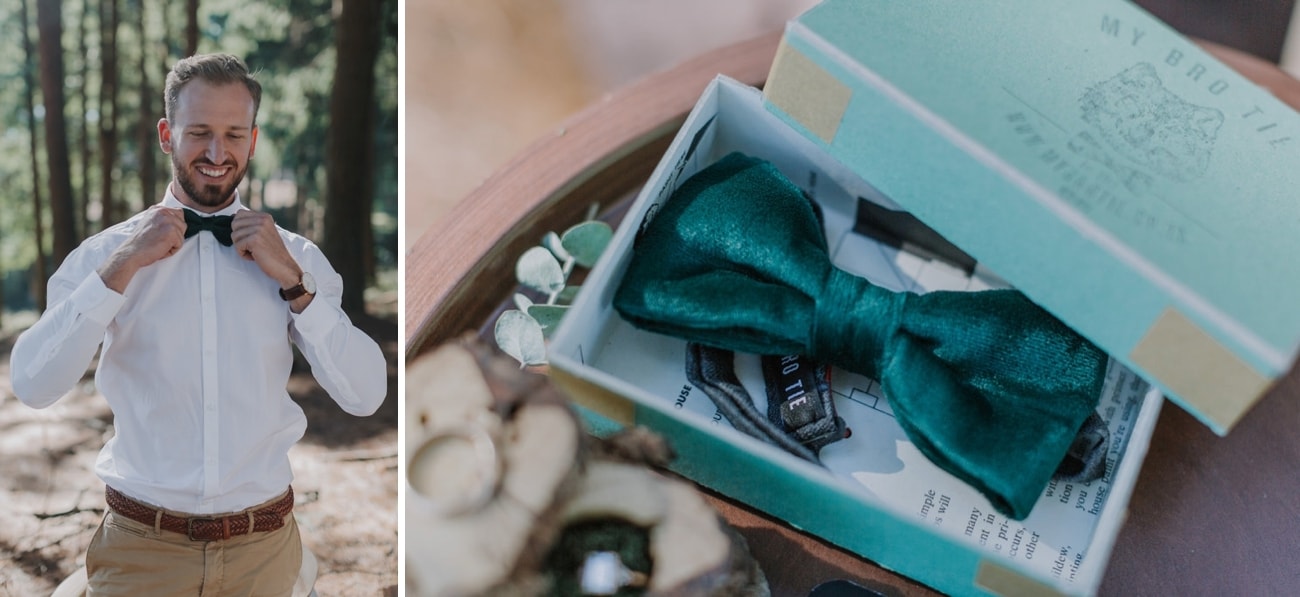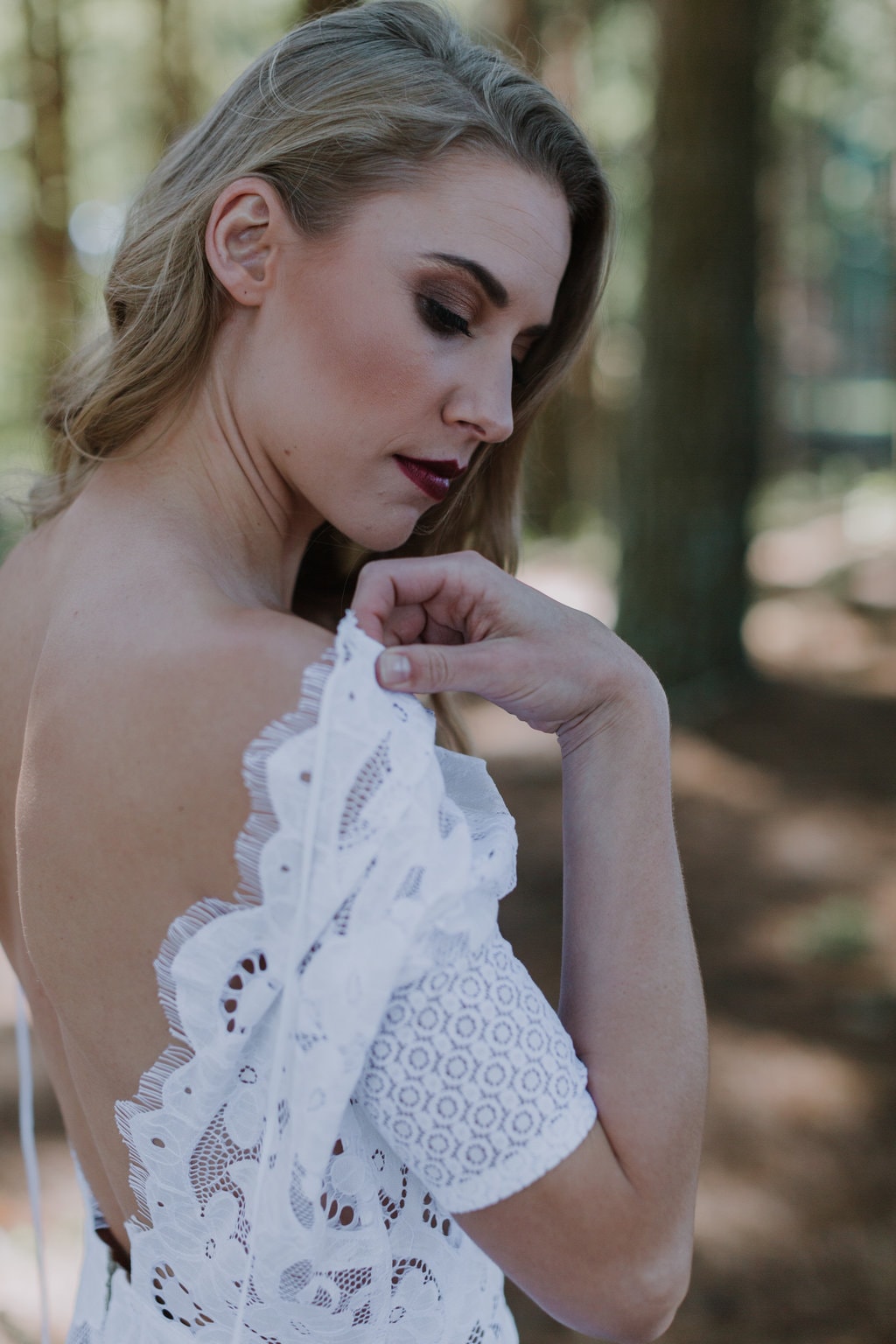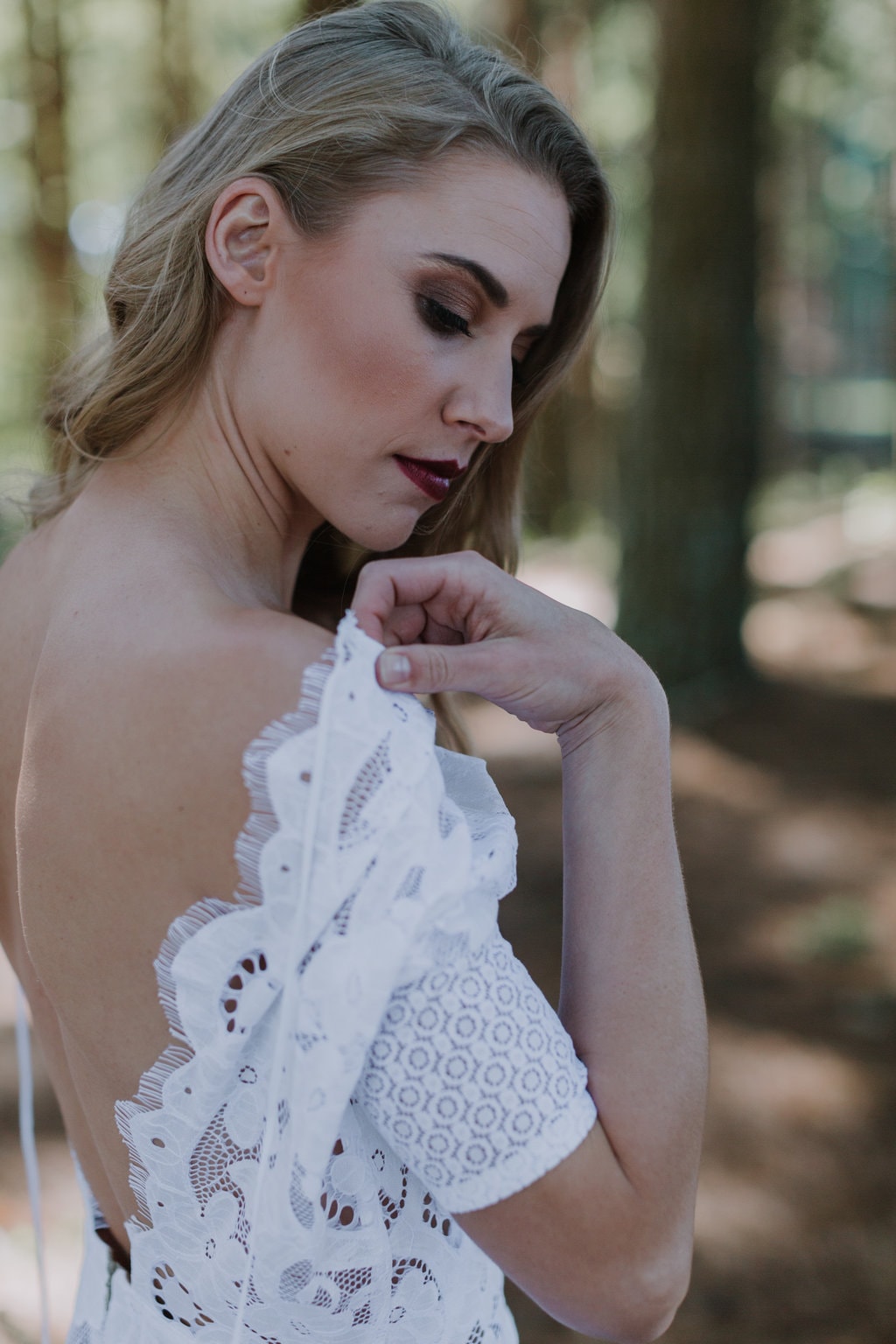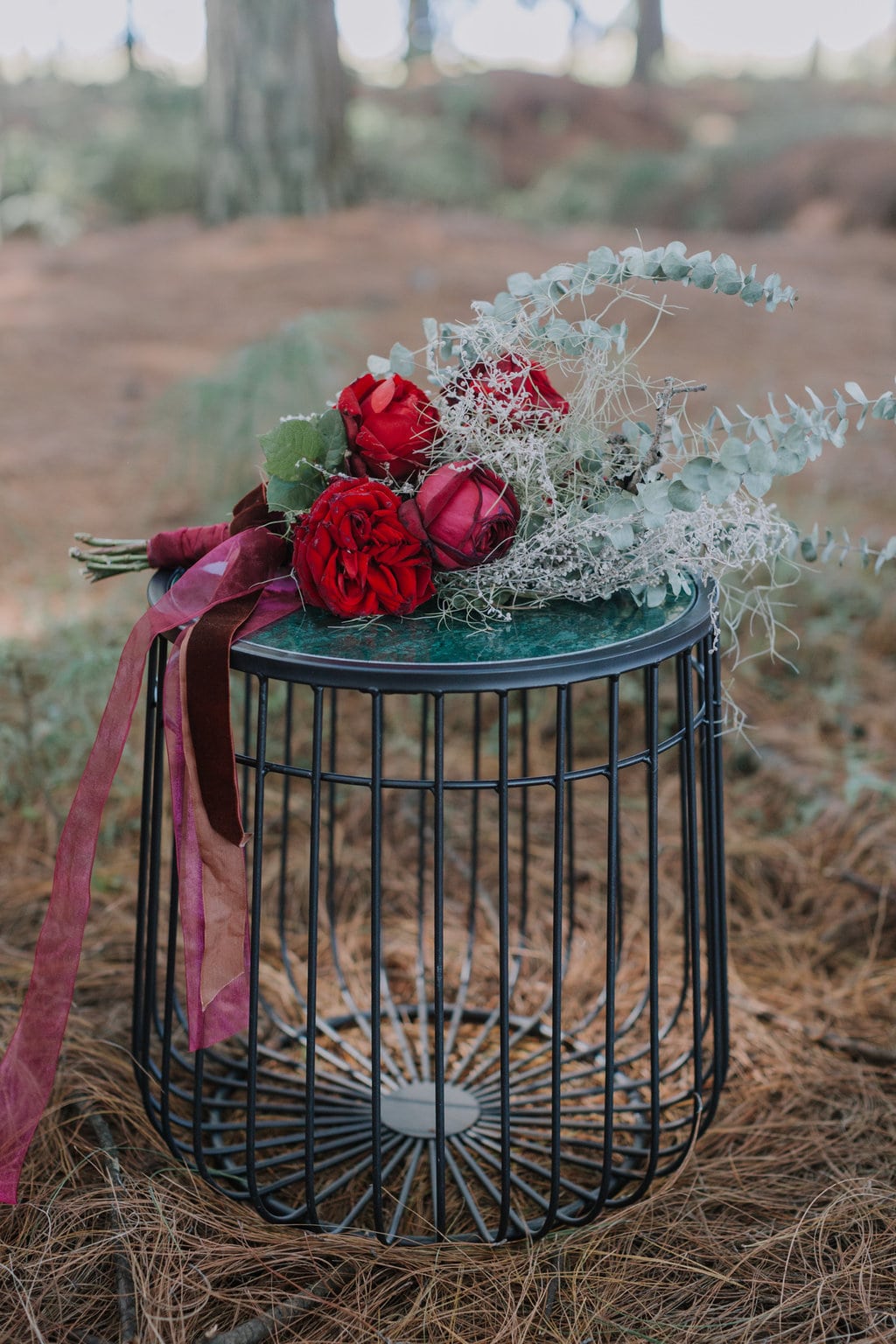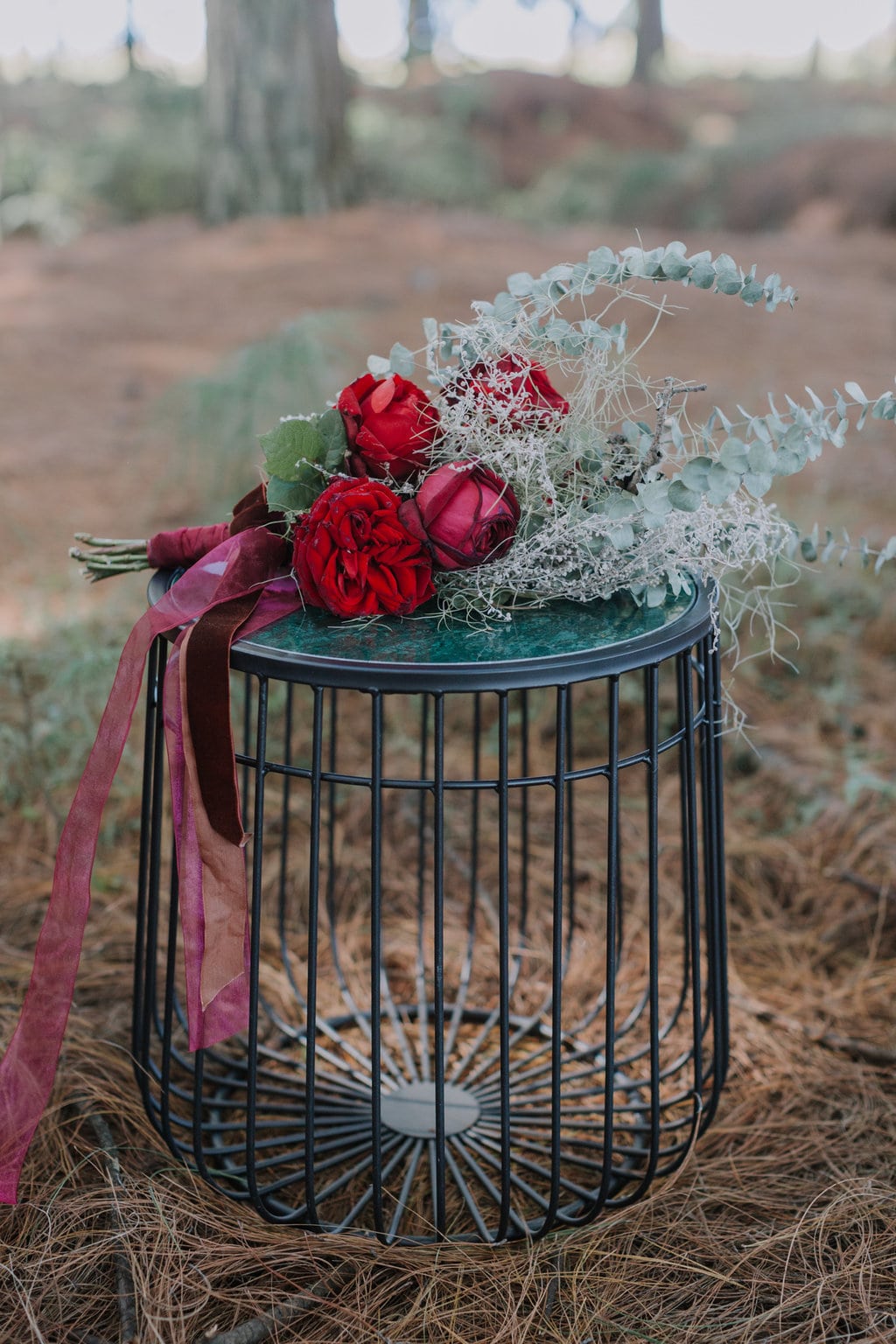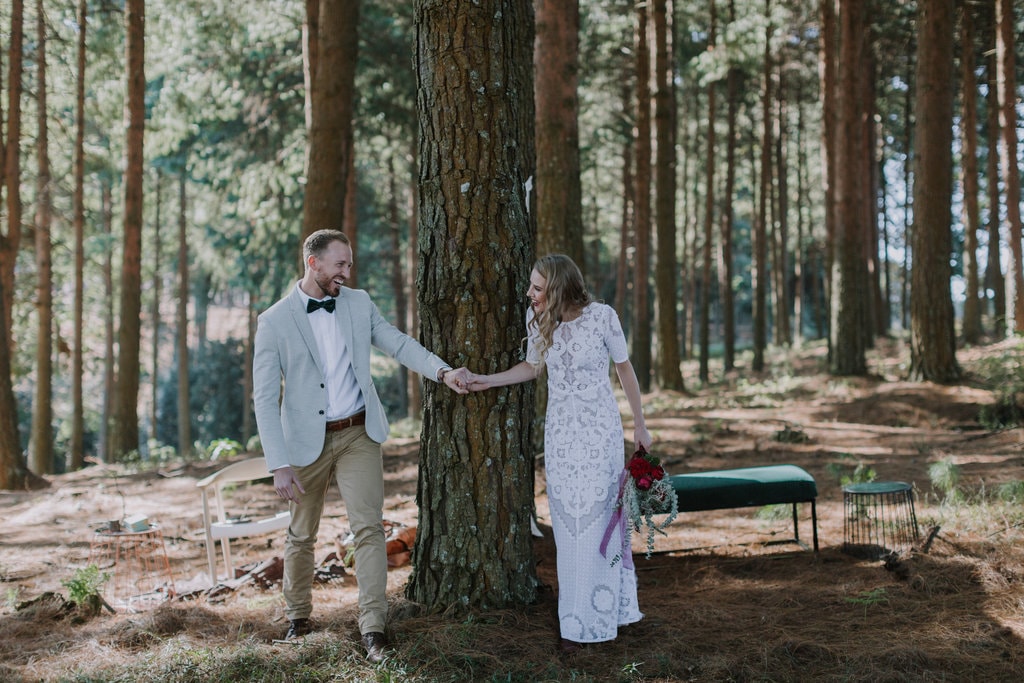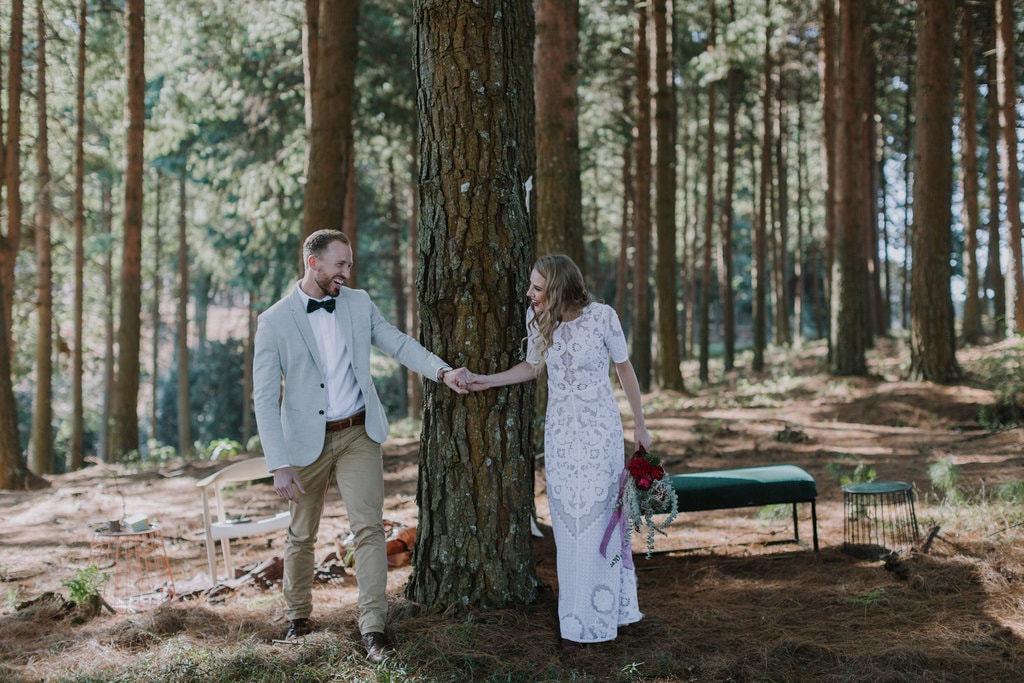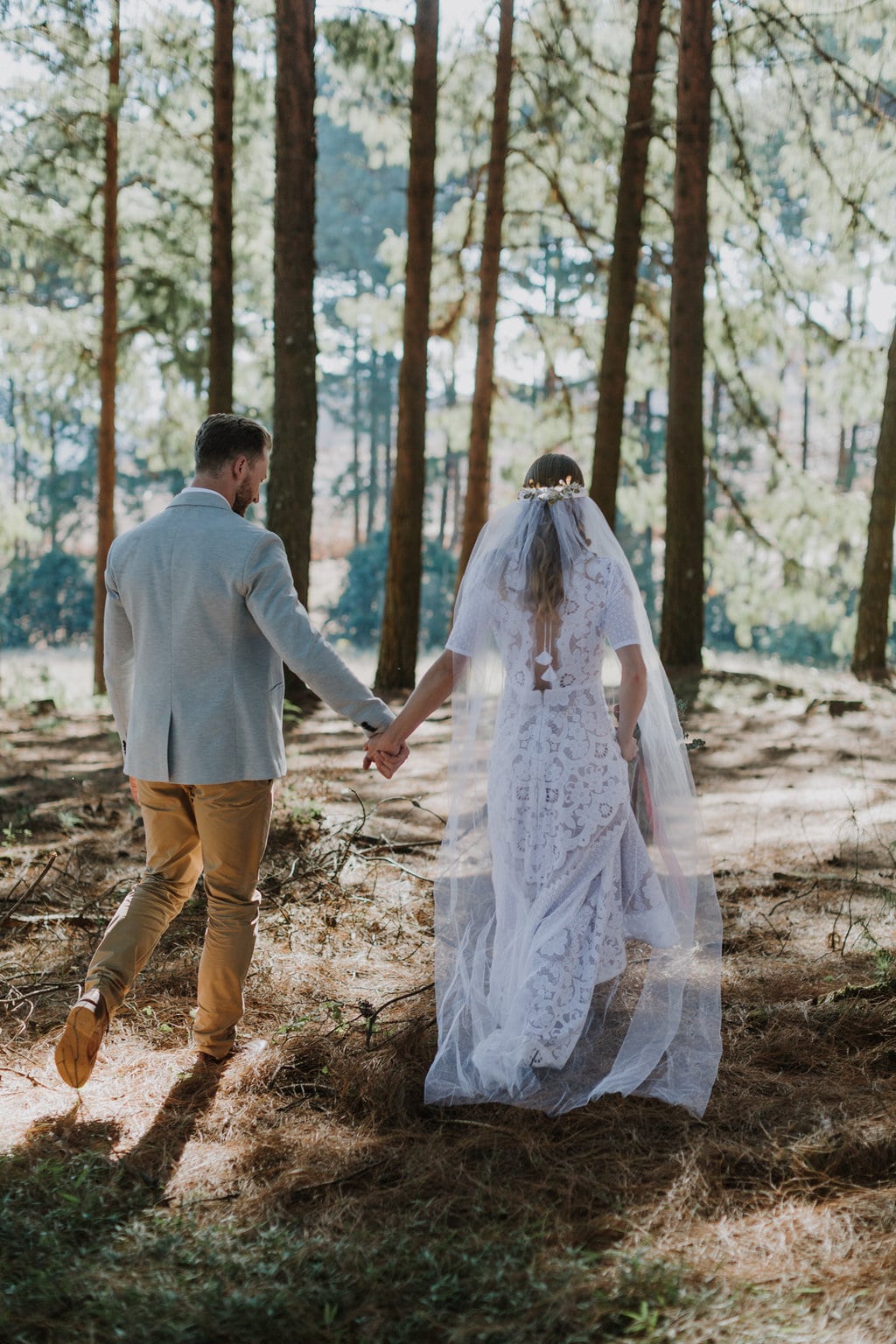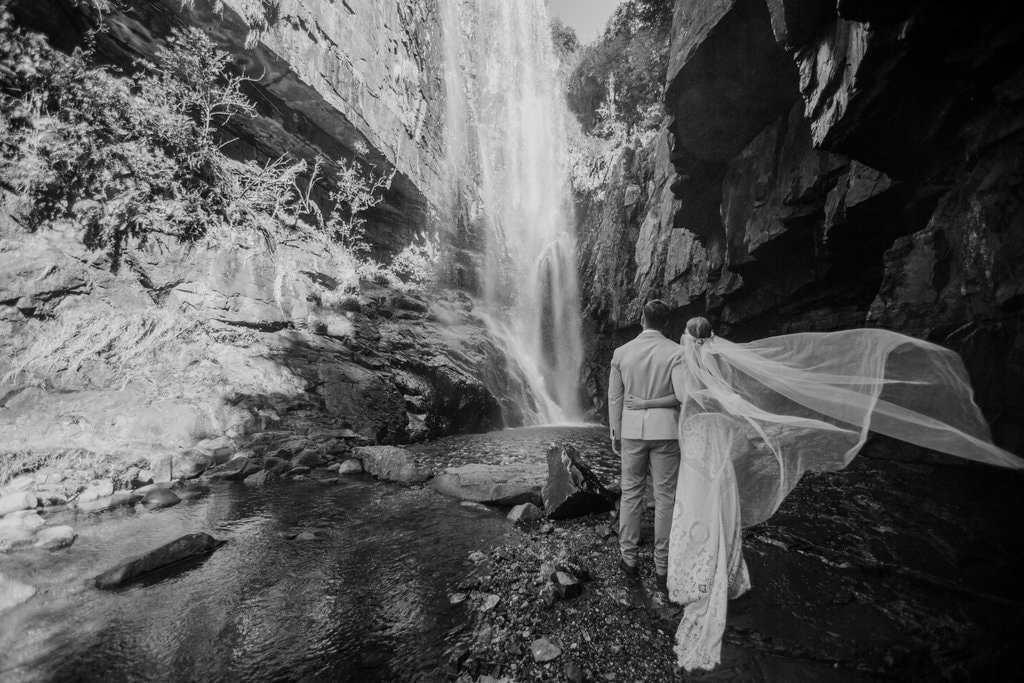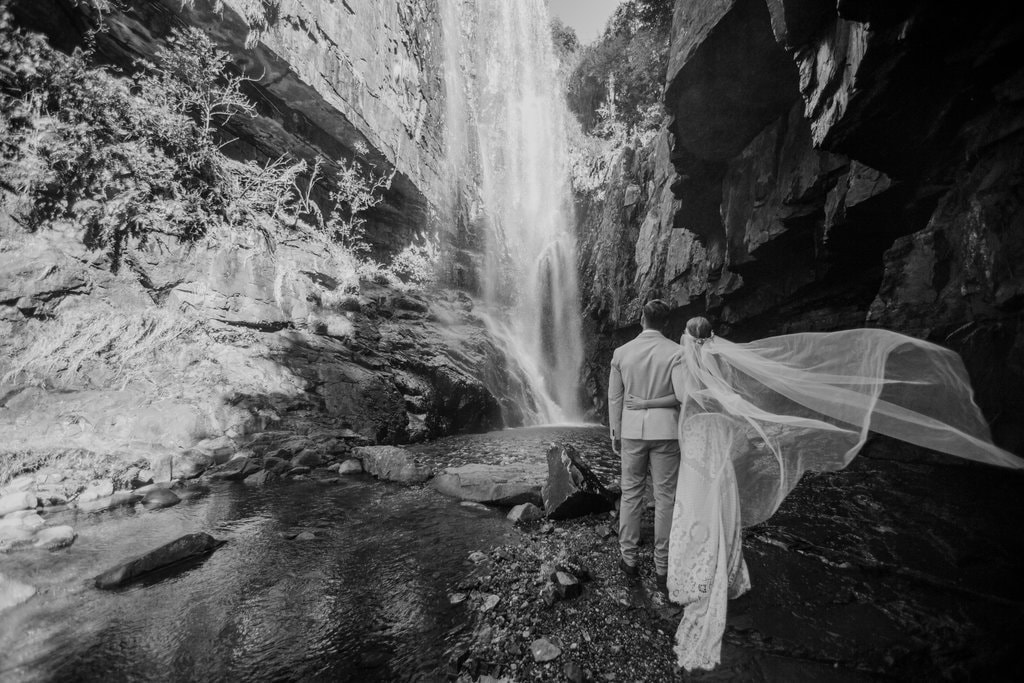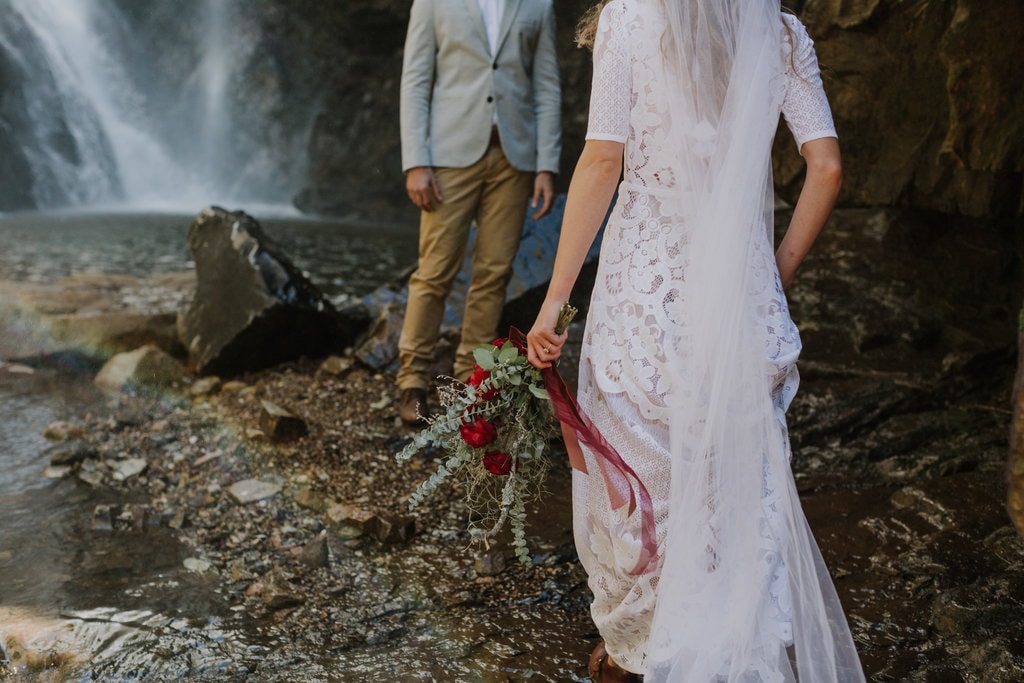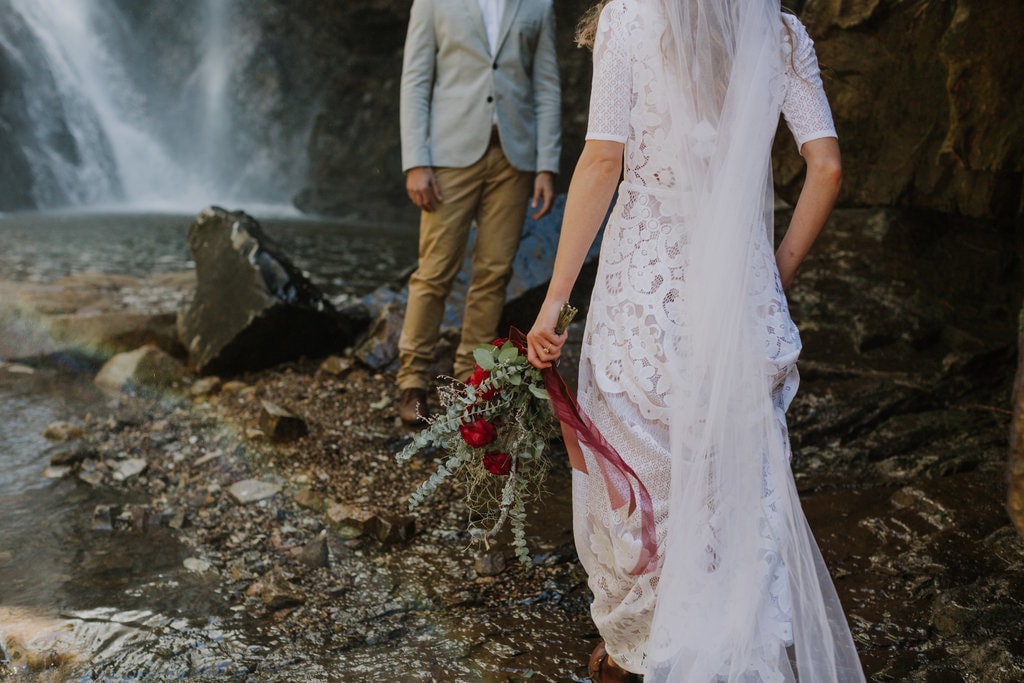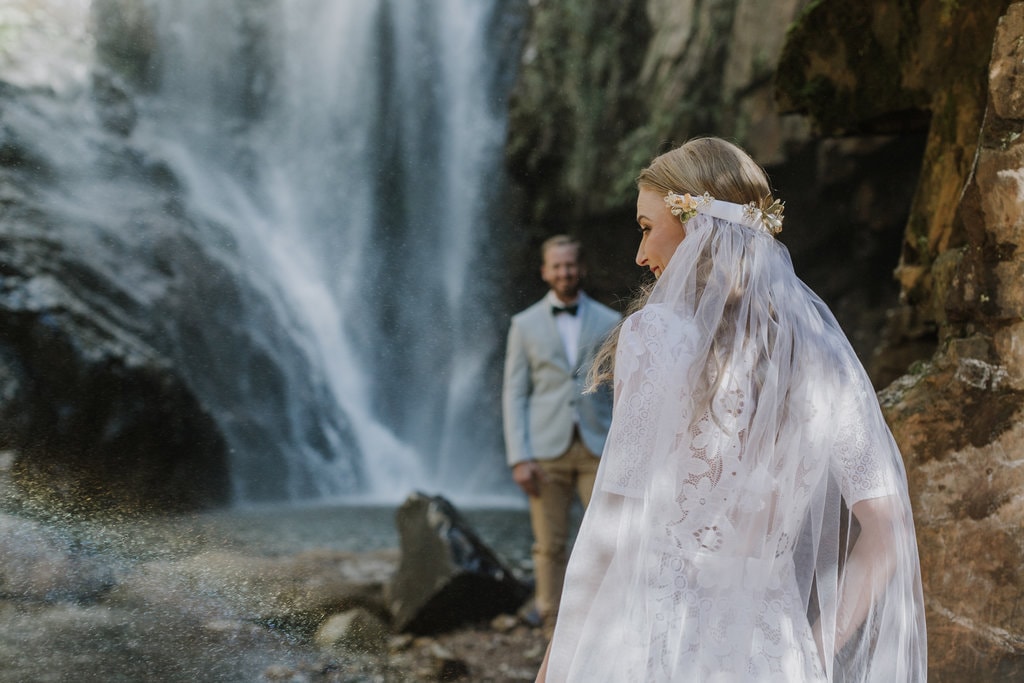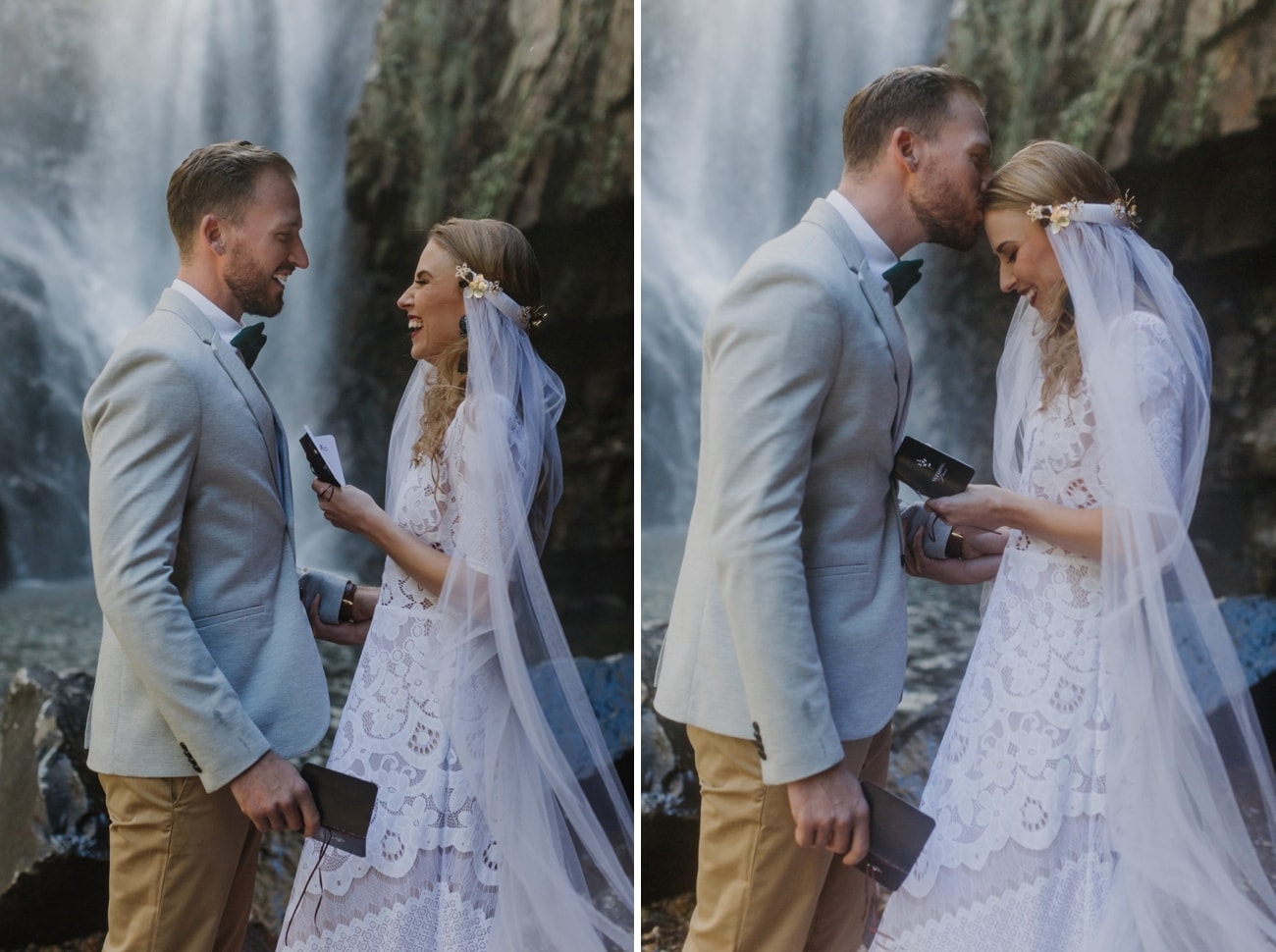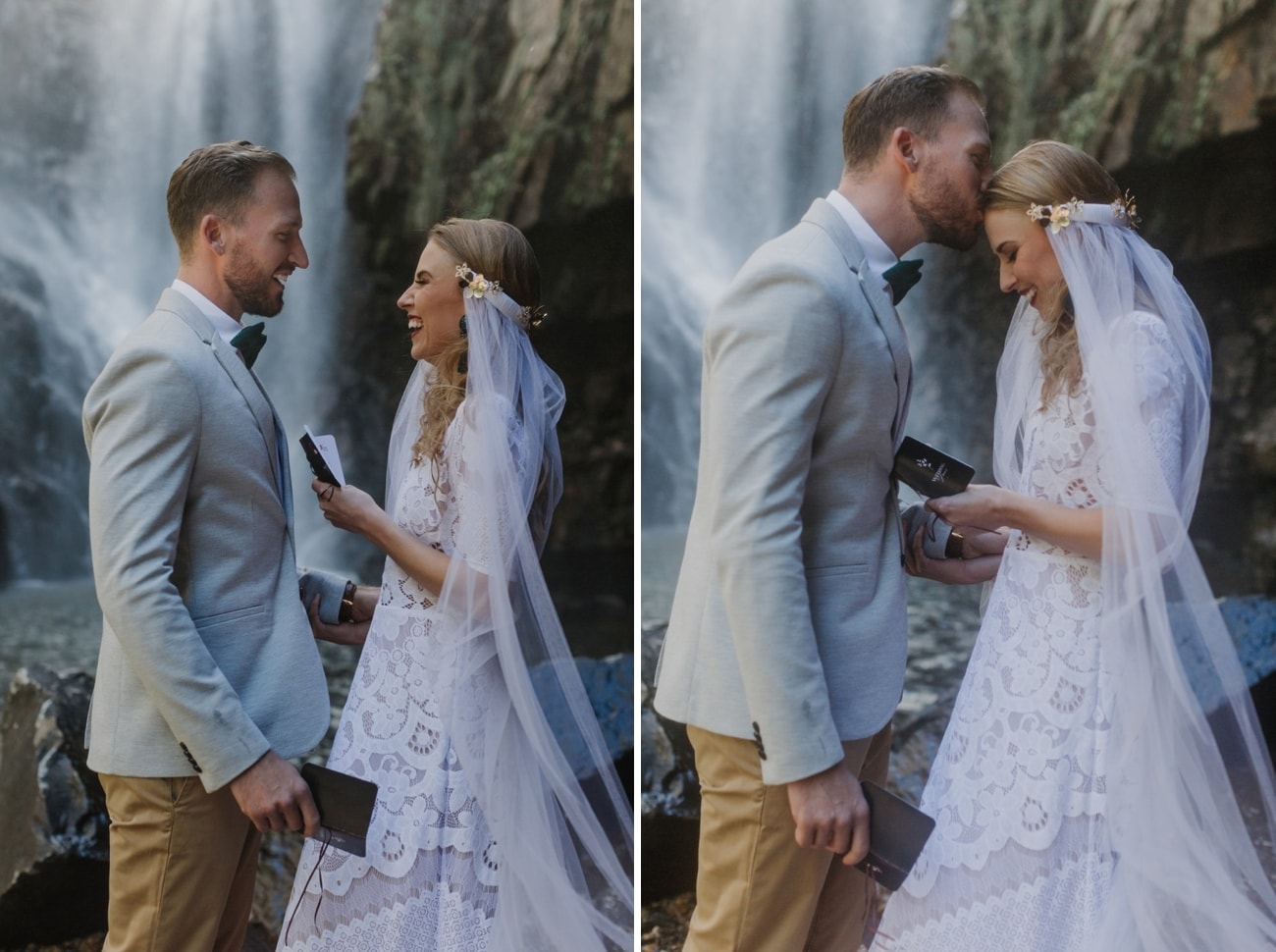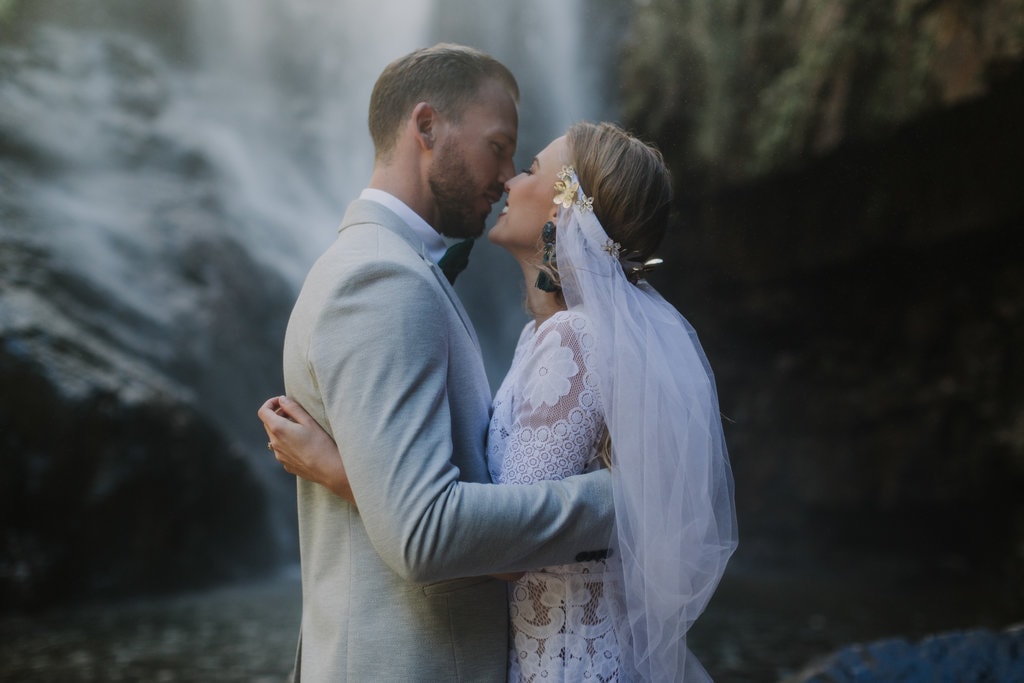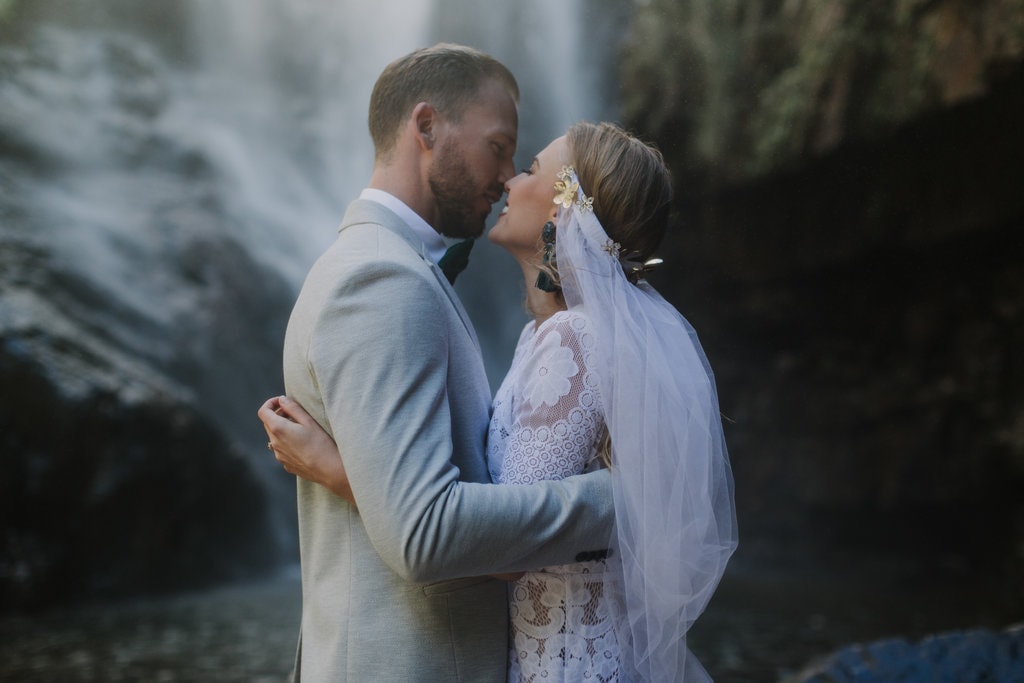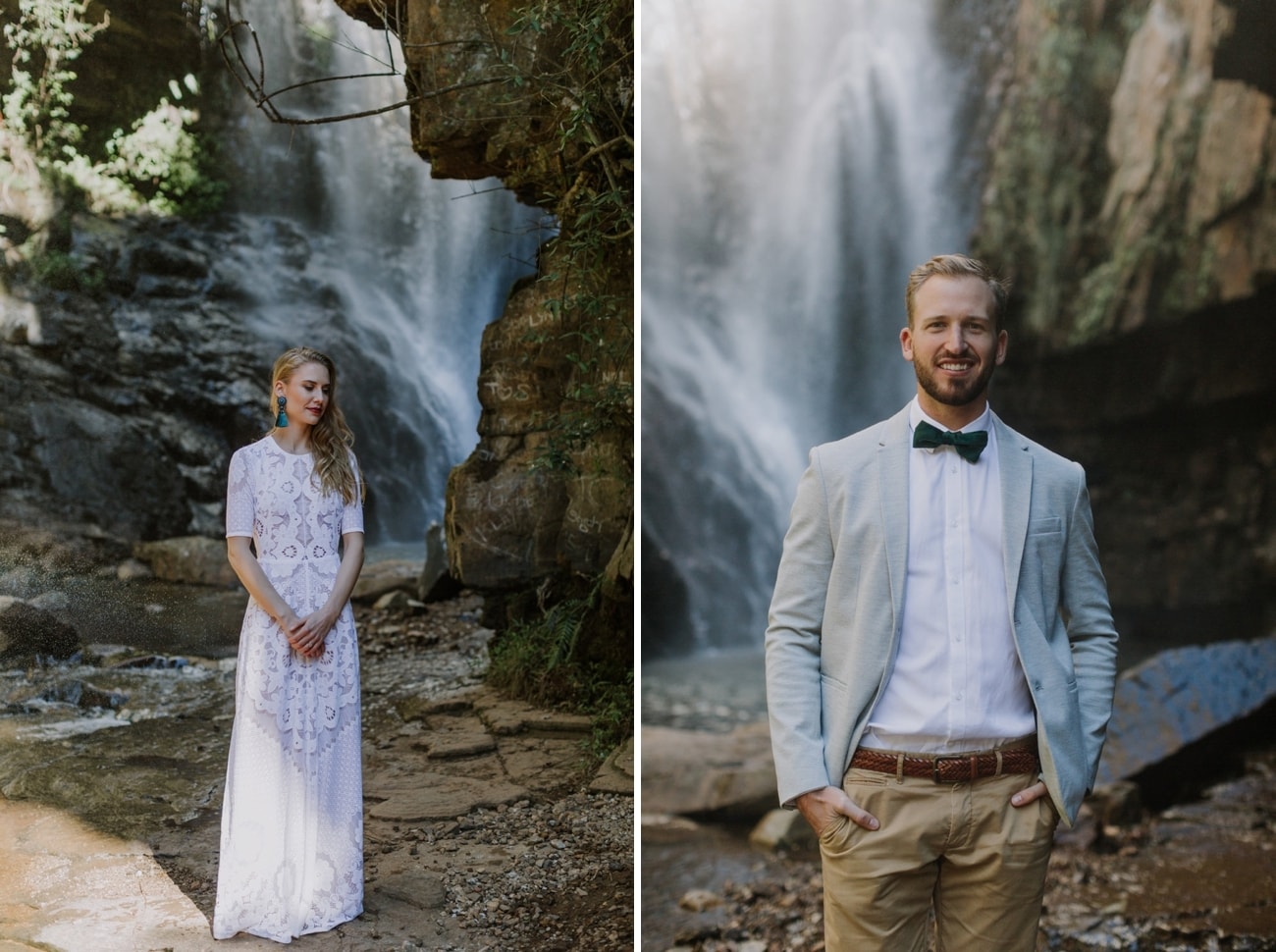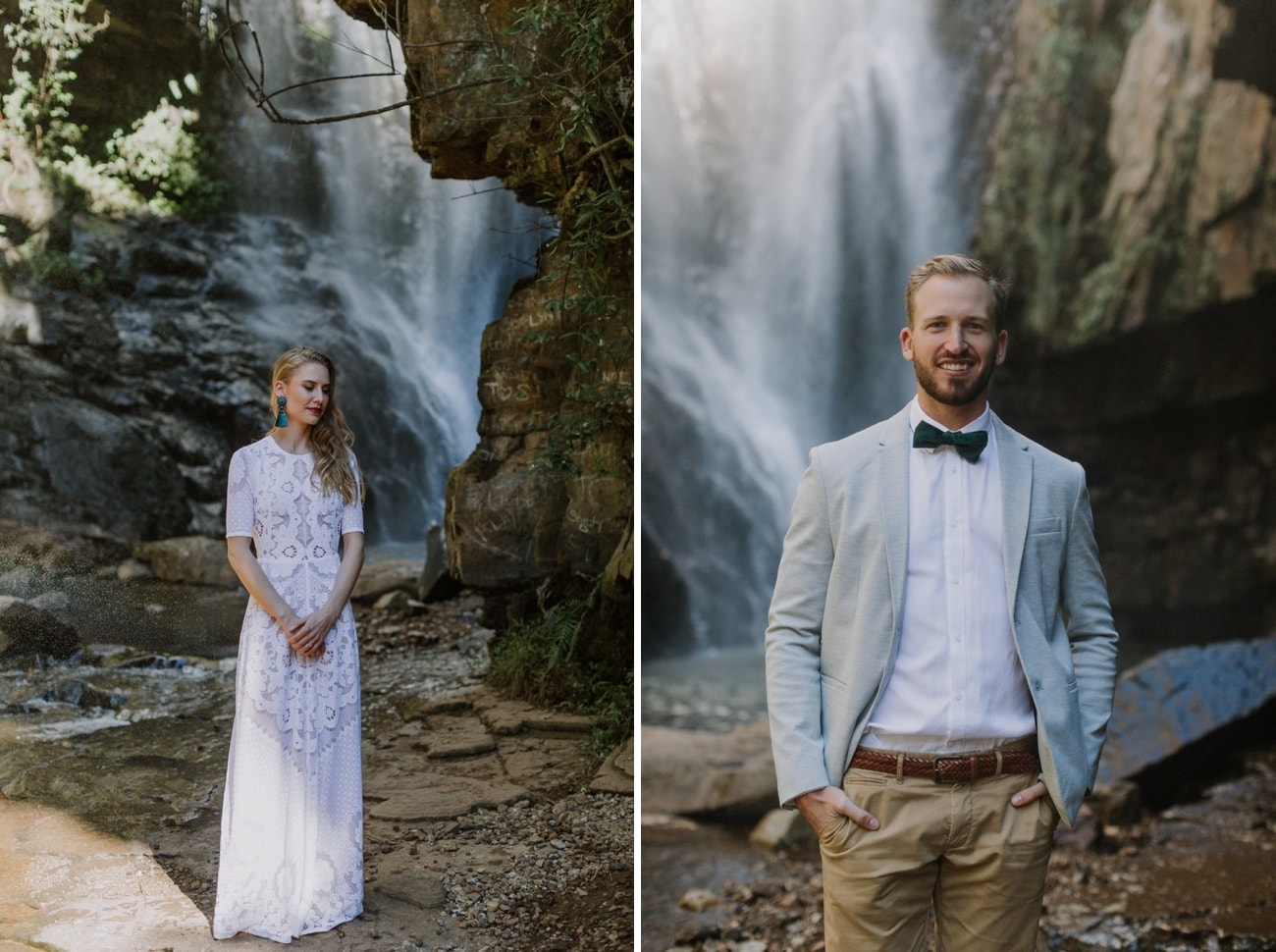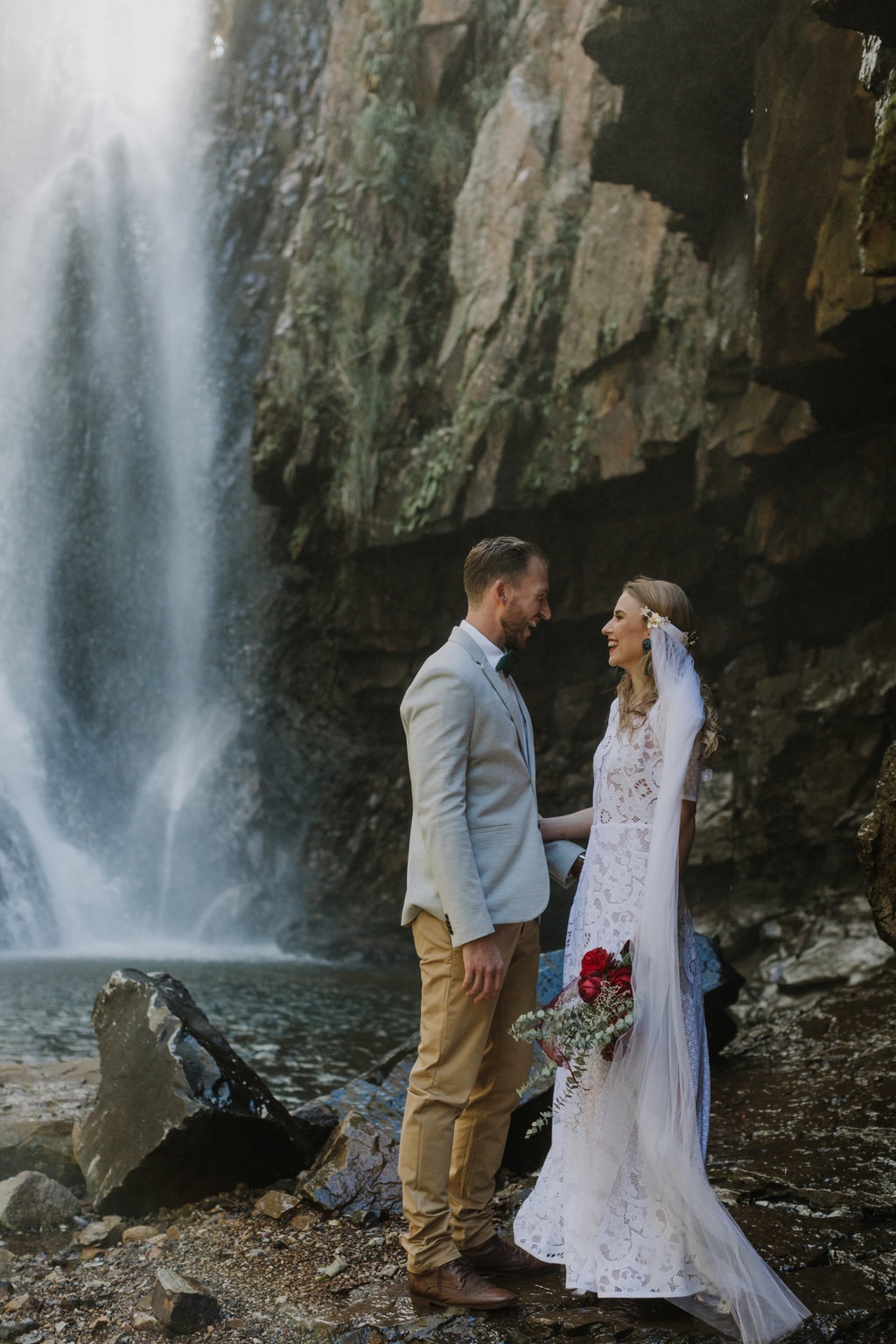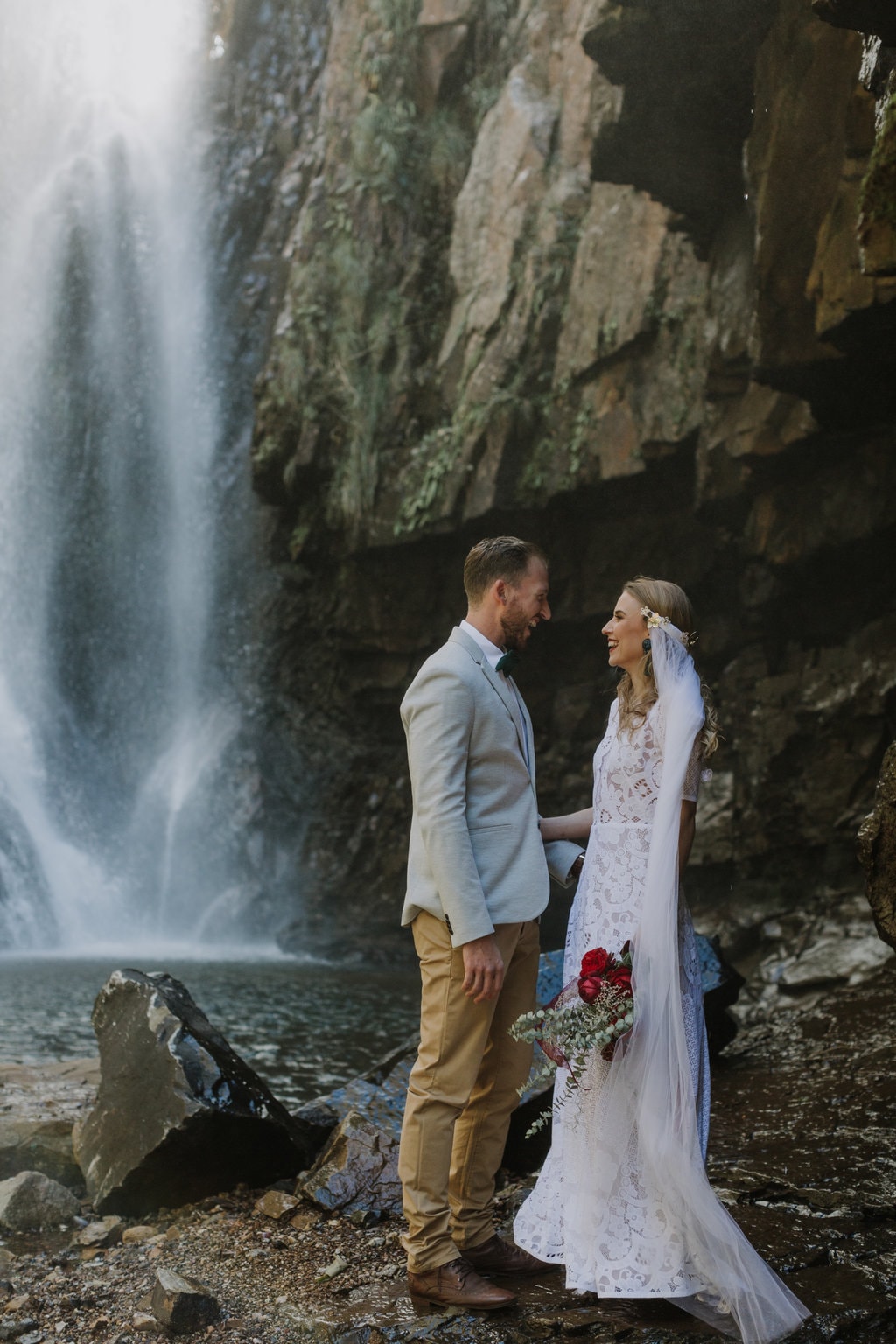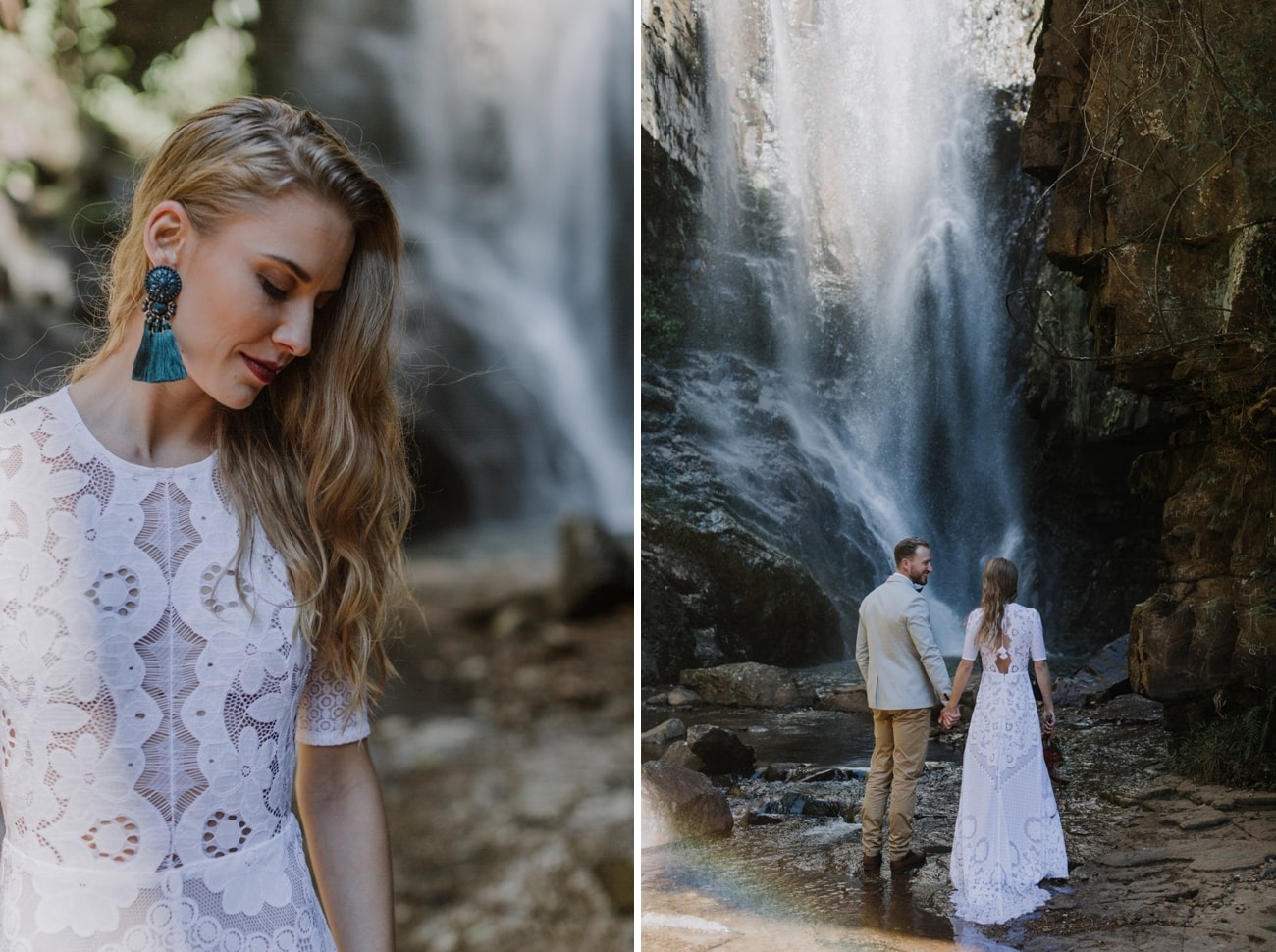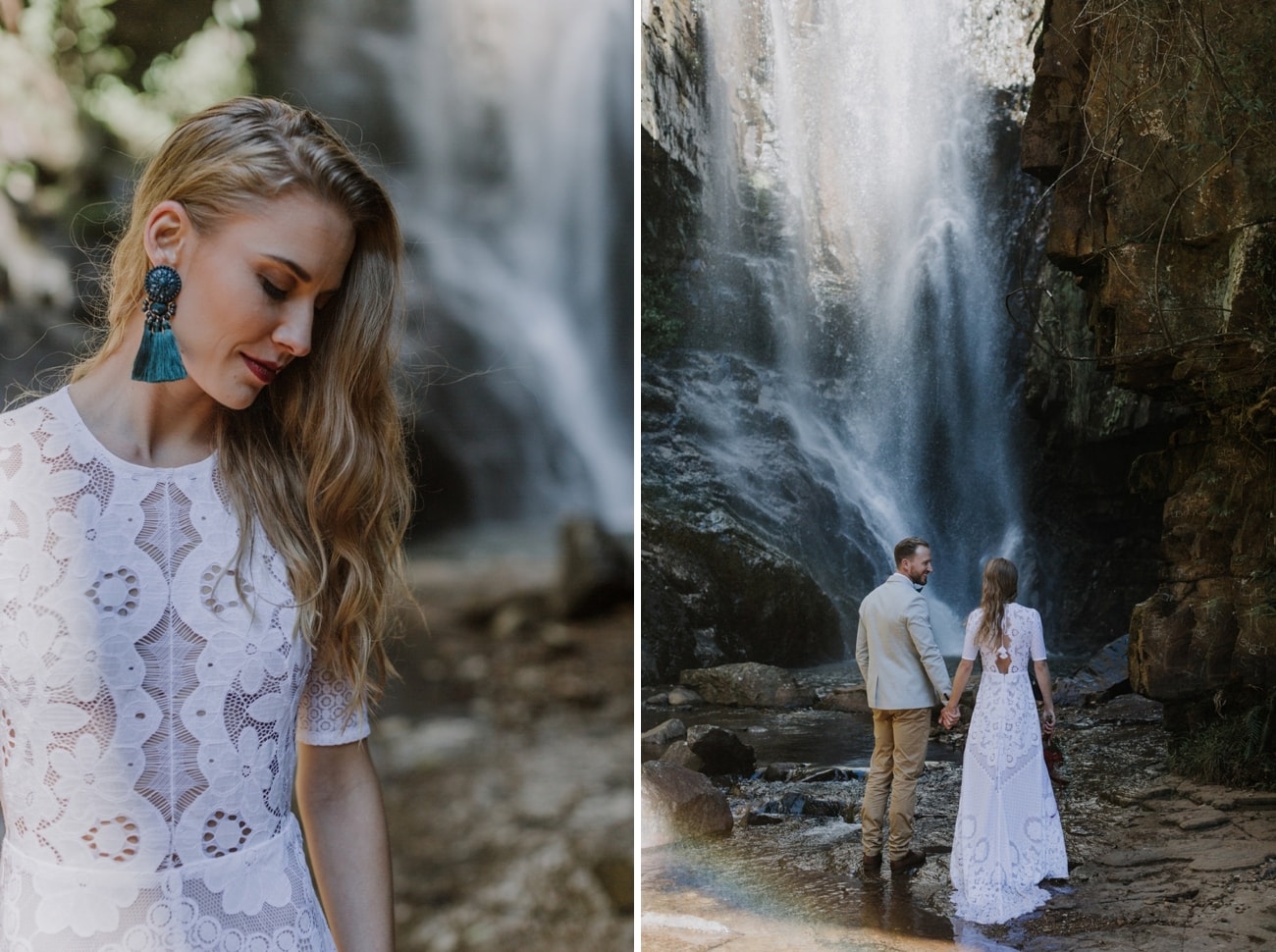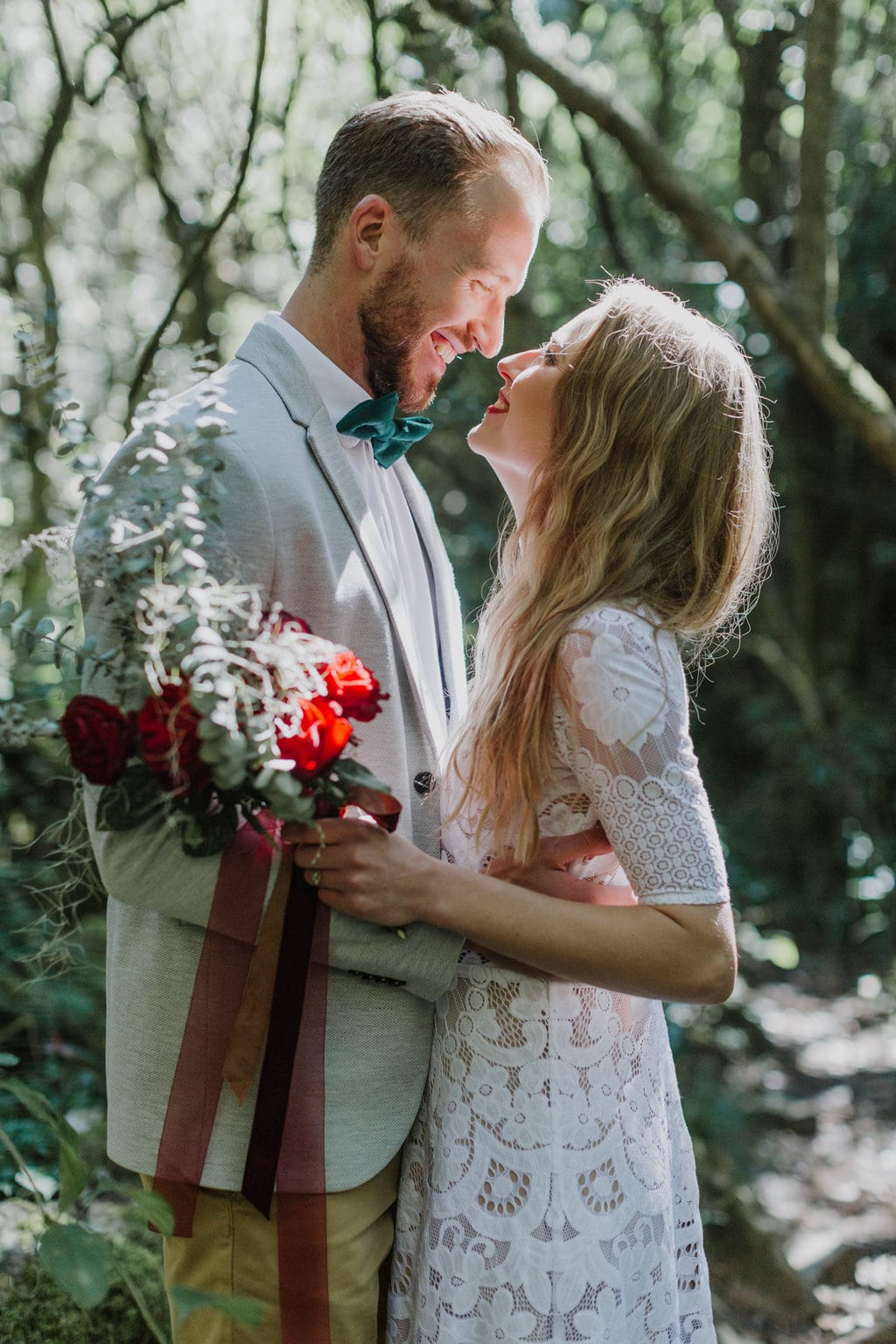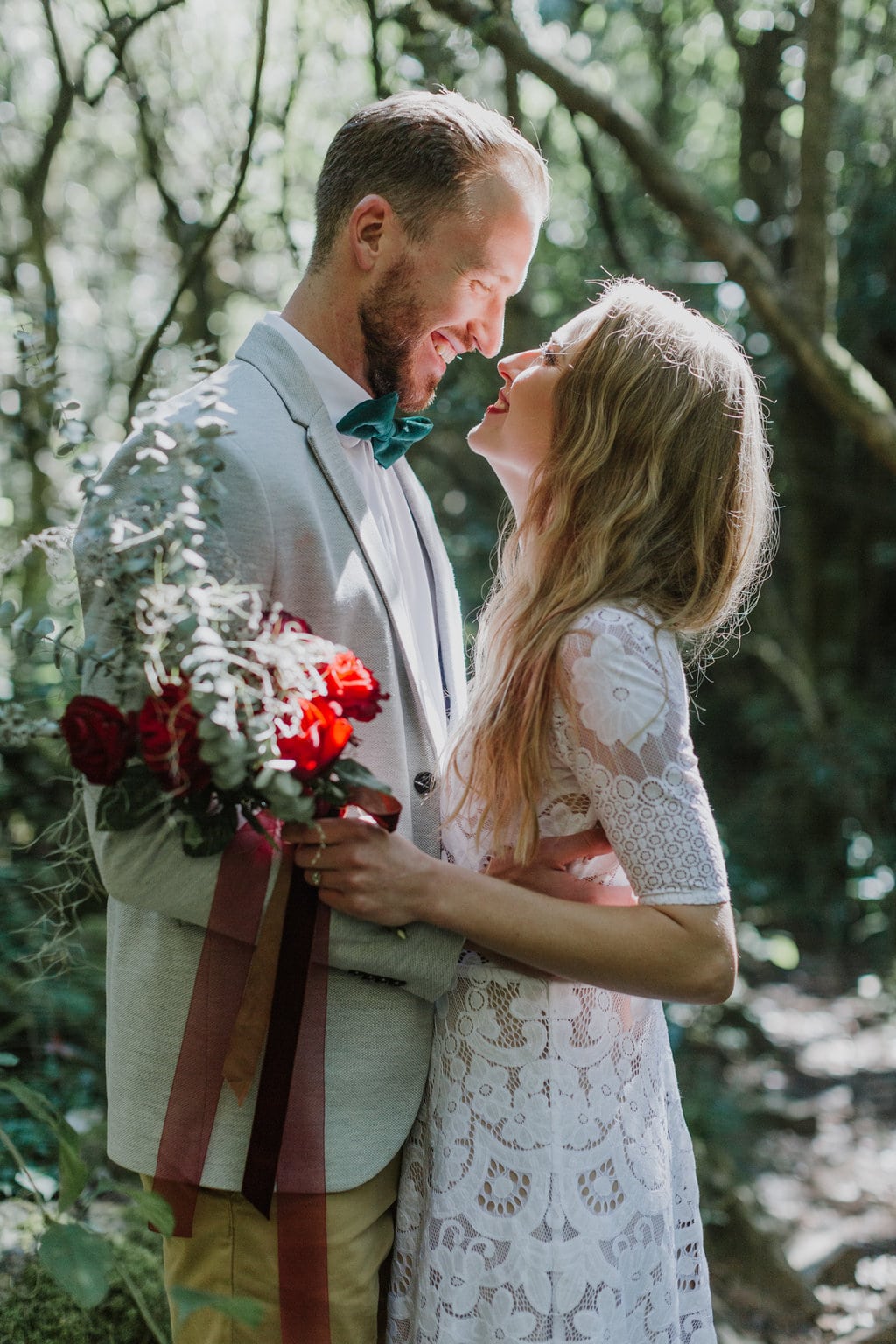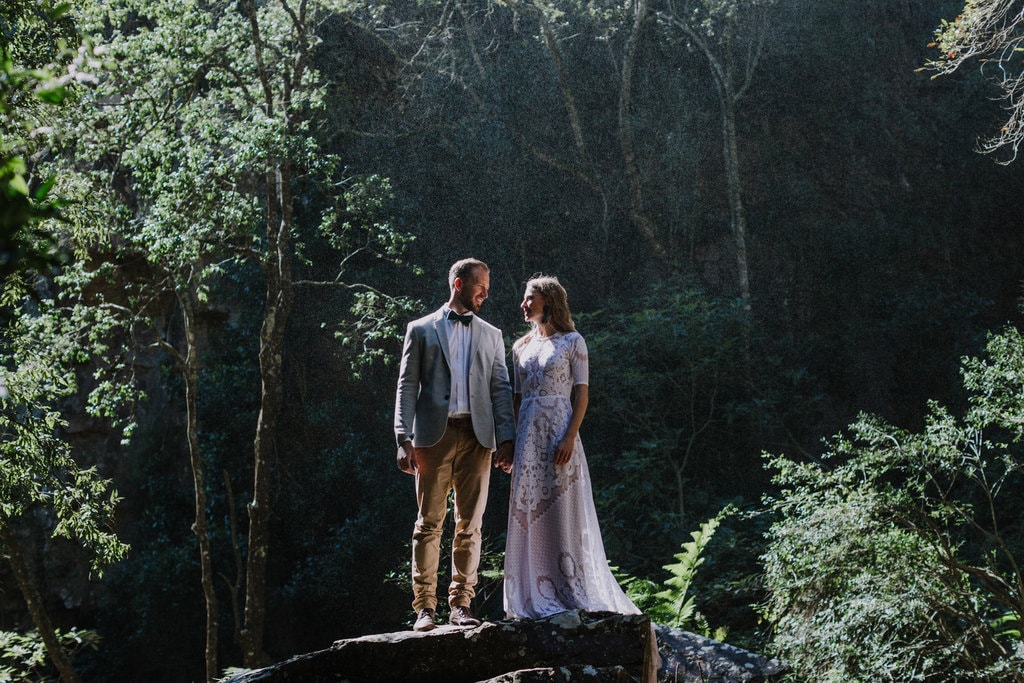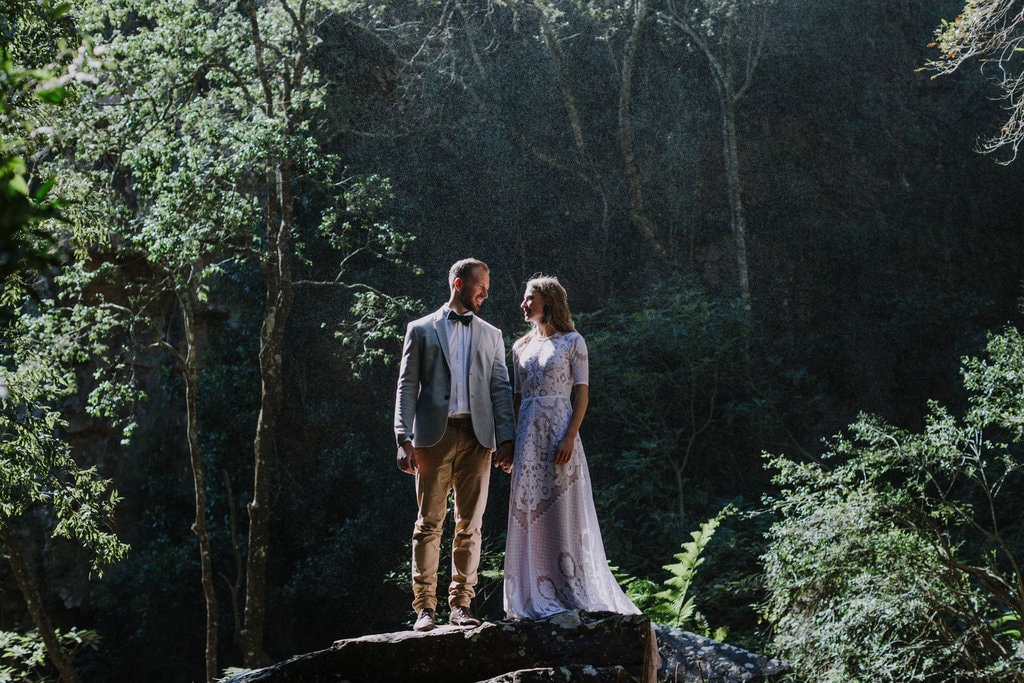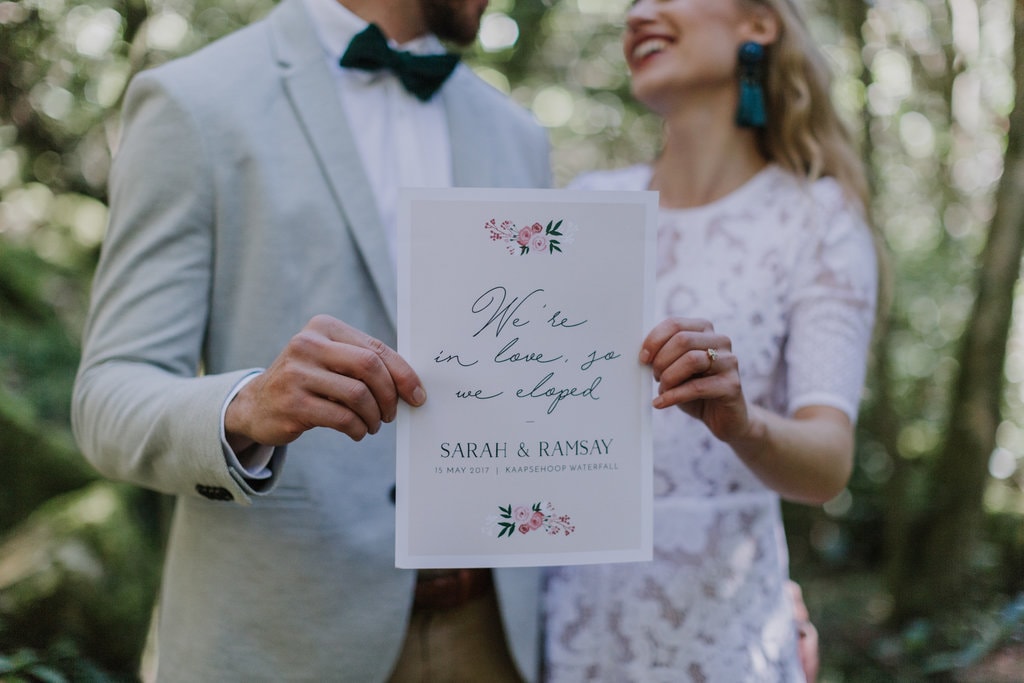 Here's a bit more background from the shoot team:
This shoot captures an adventurous couple's non traditional wedding day. Just the two of them out in nature; getting ready together in an outdoor dressing room, saying their intimate vows beside a waterfall and enjoying their first meal together in a picnic setting followed by watching the sunset over the escarpment. In essence, the theme is natural, authentic, simple and raw.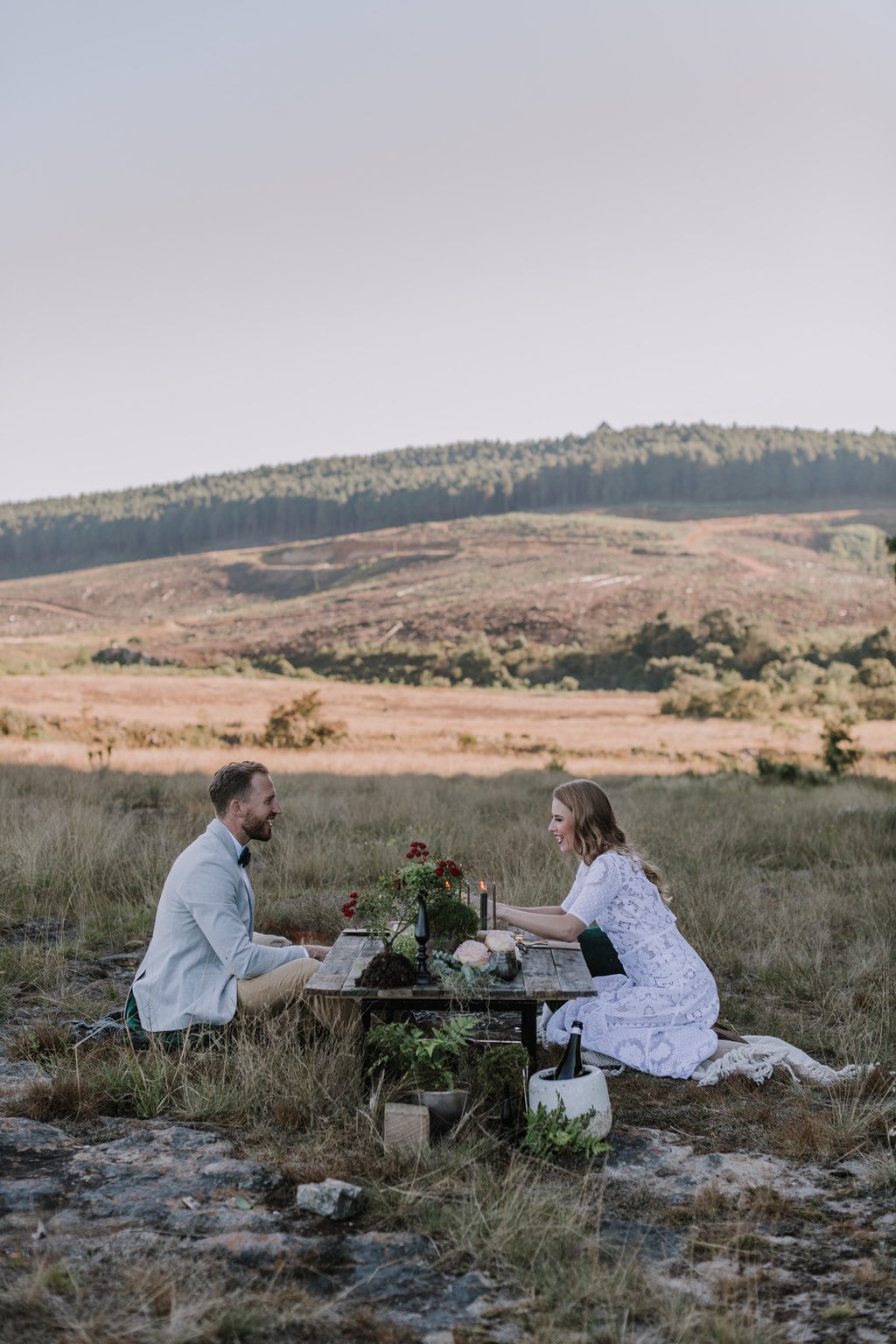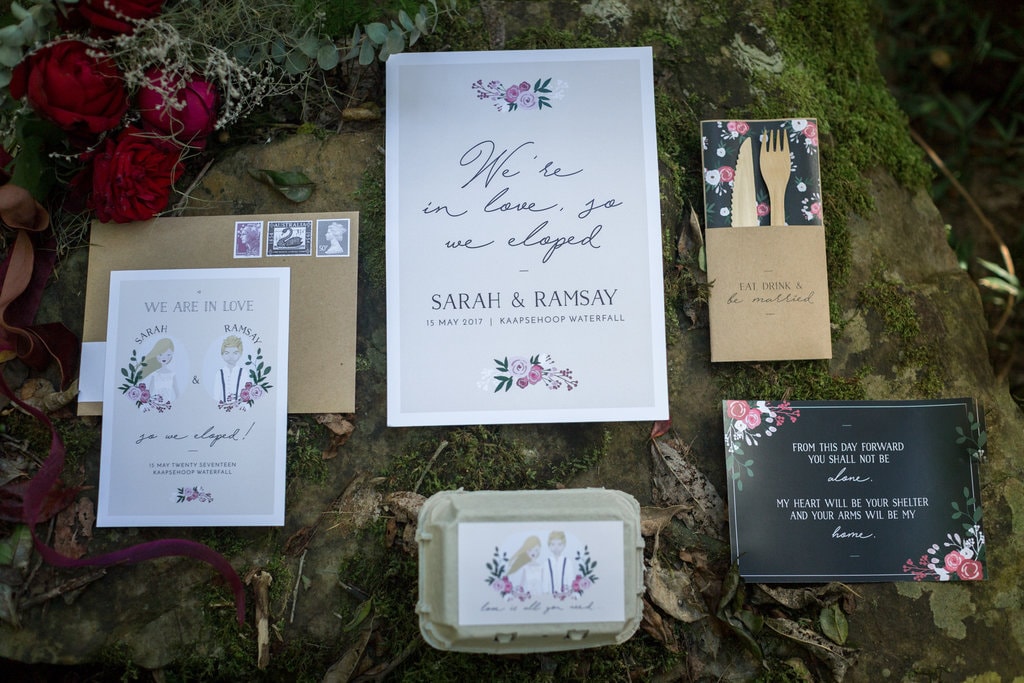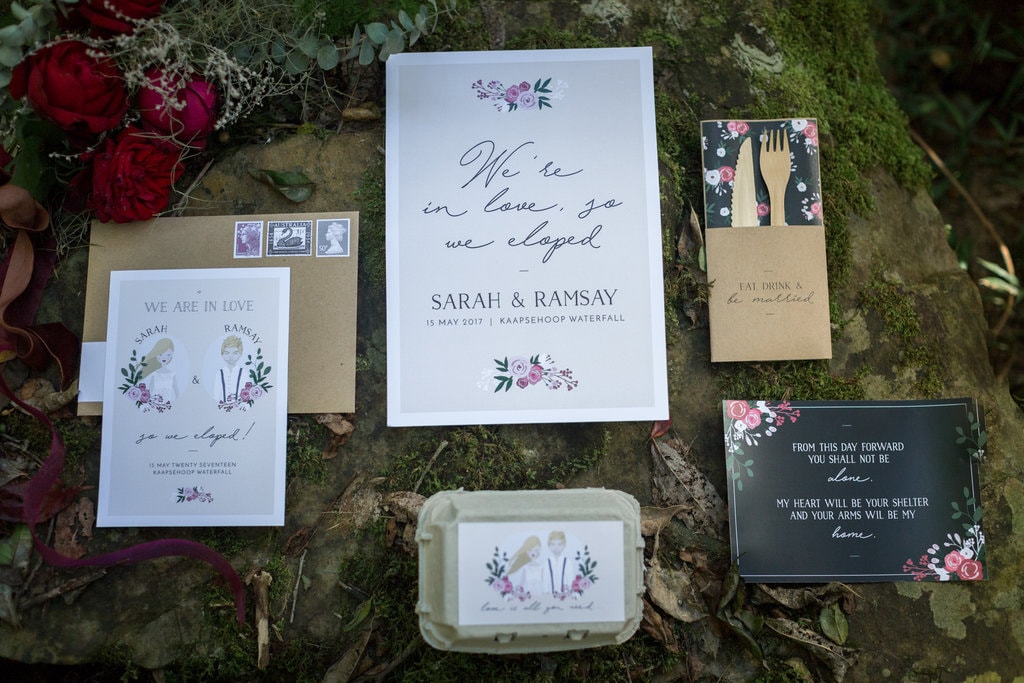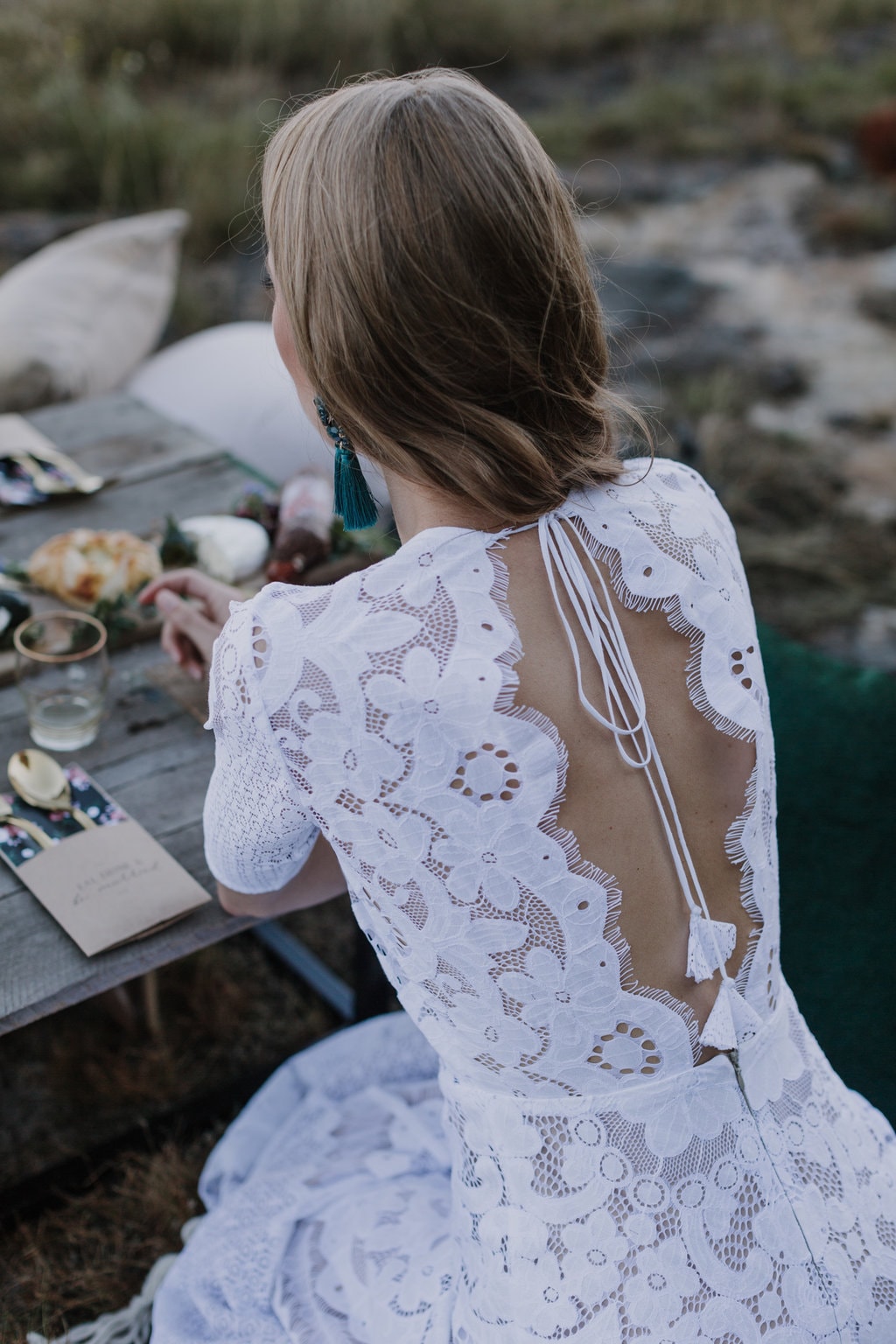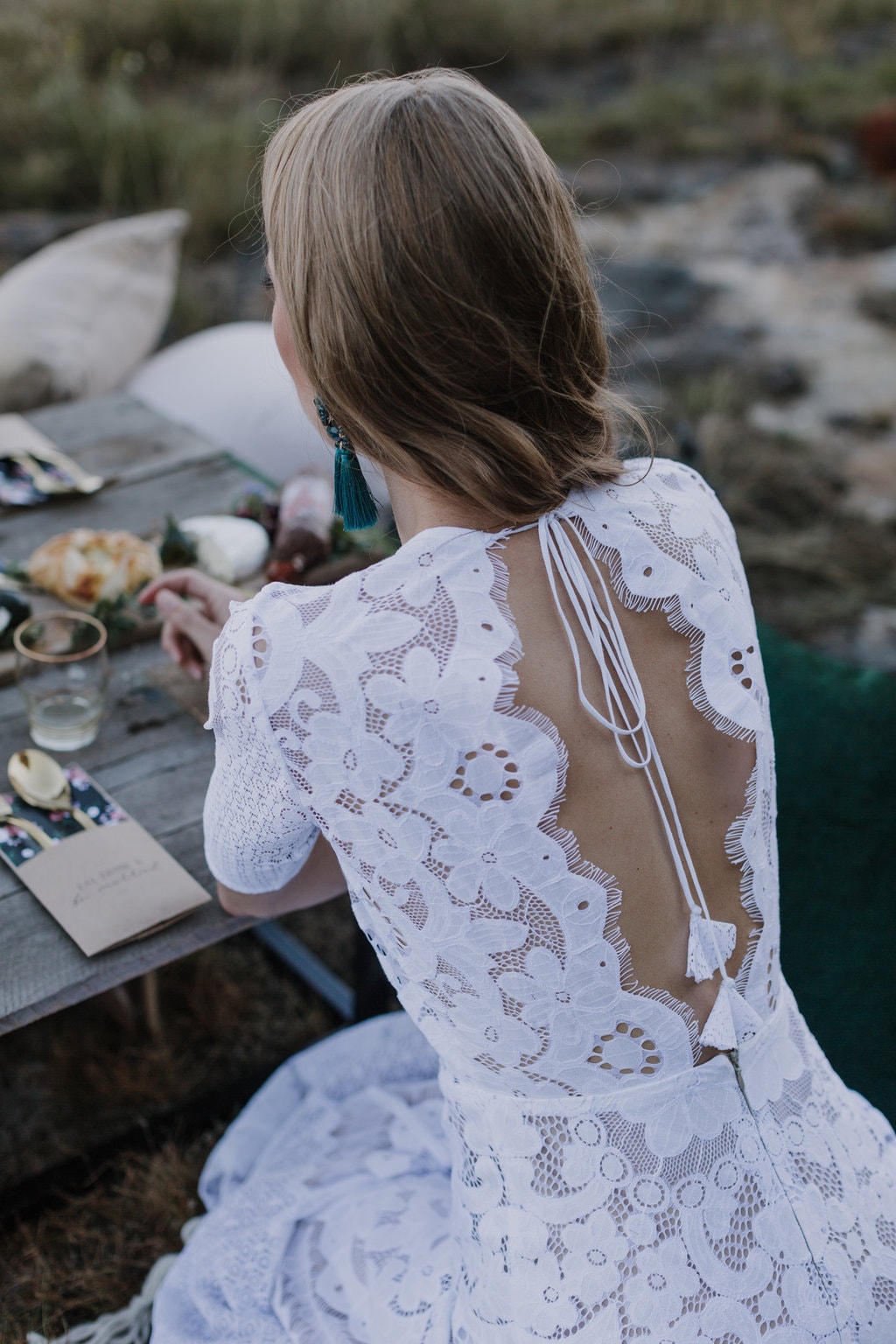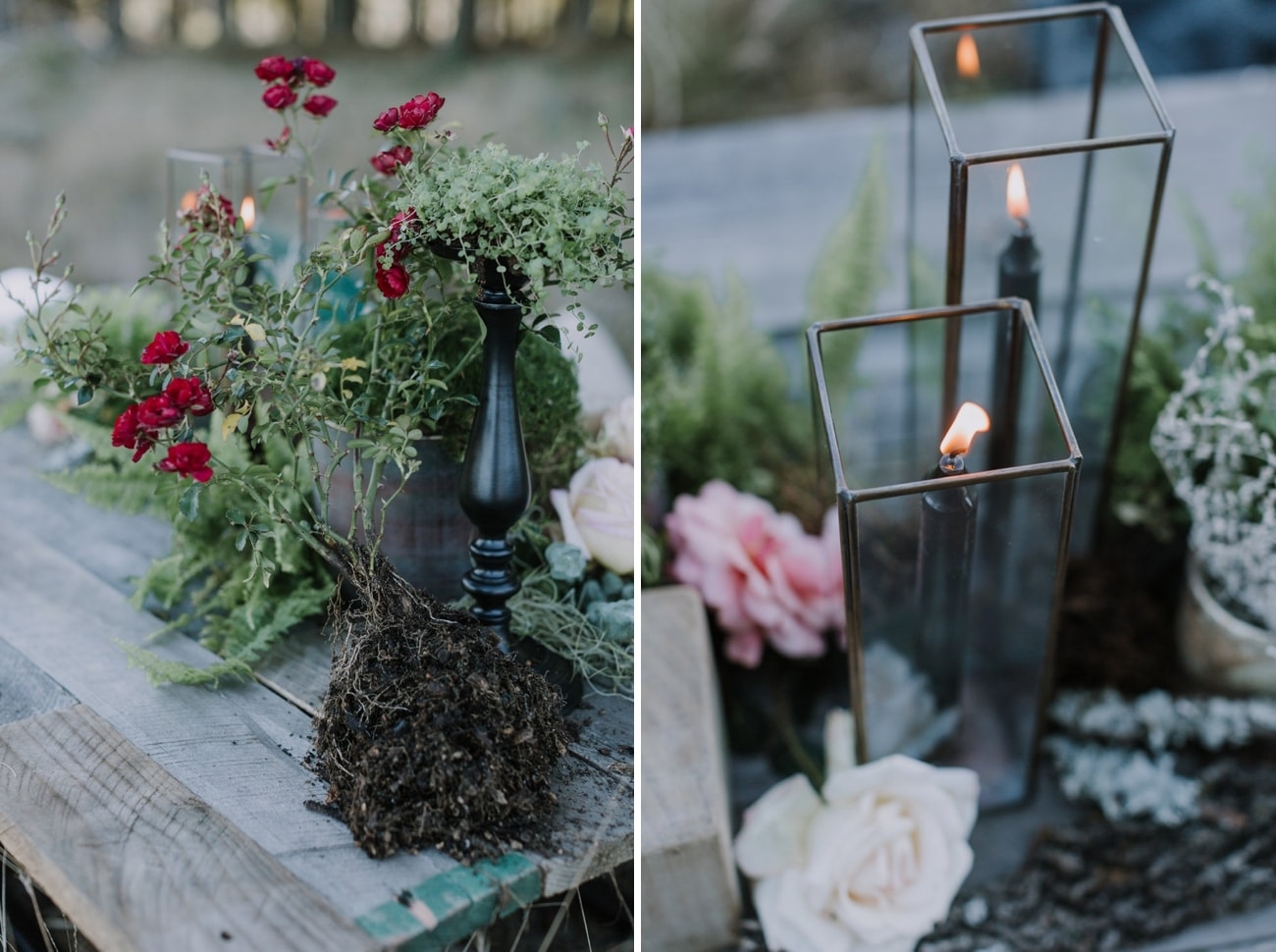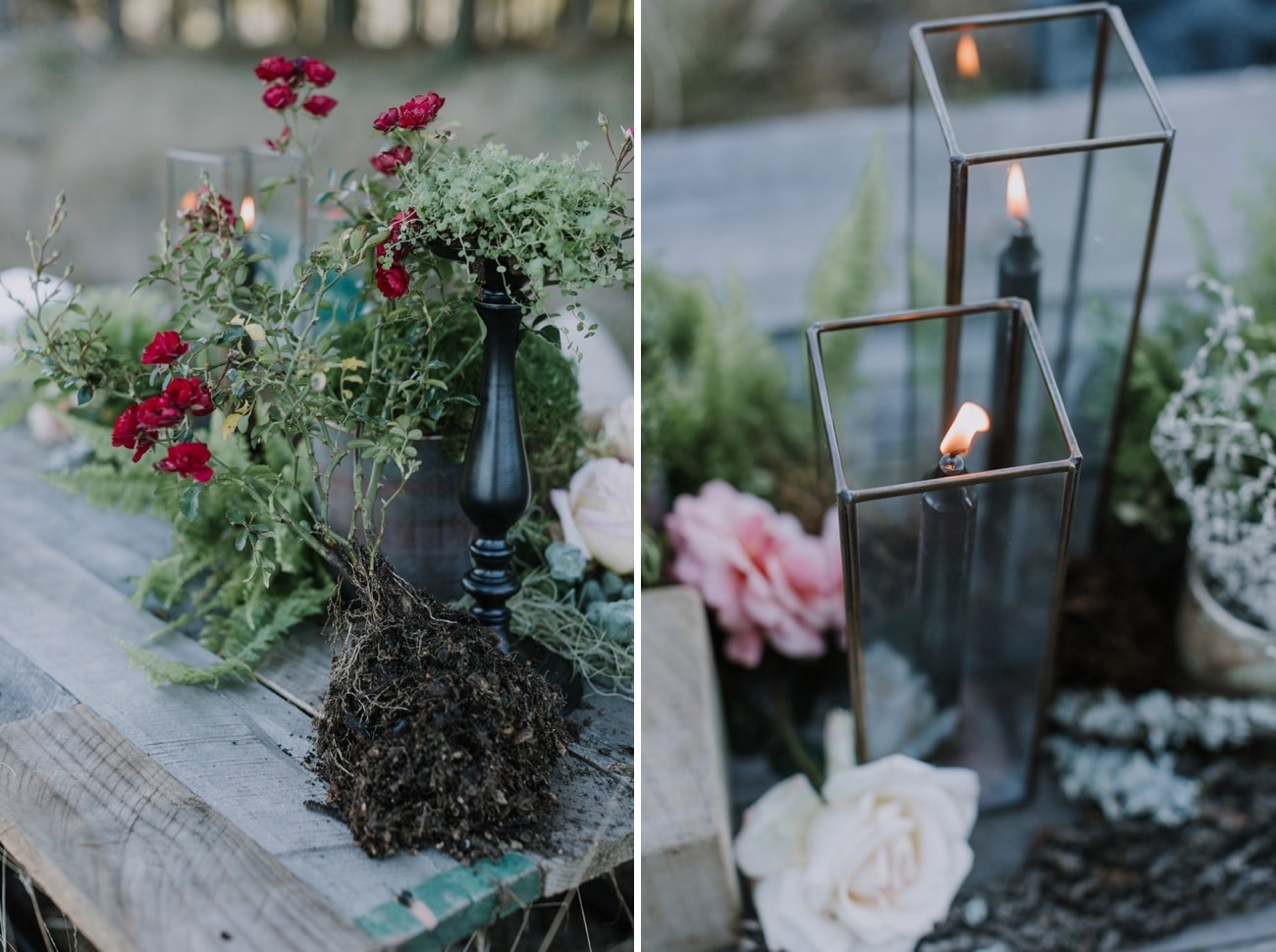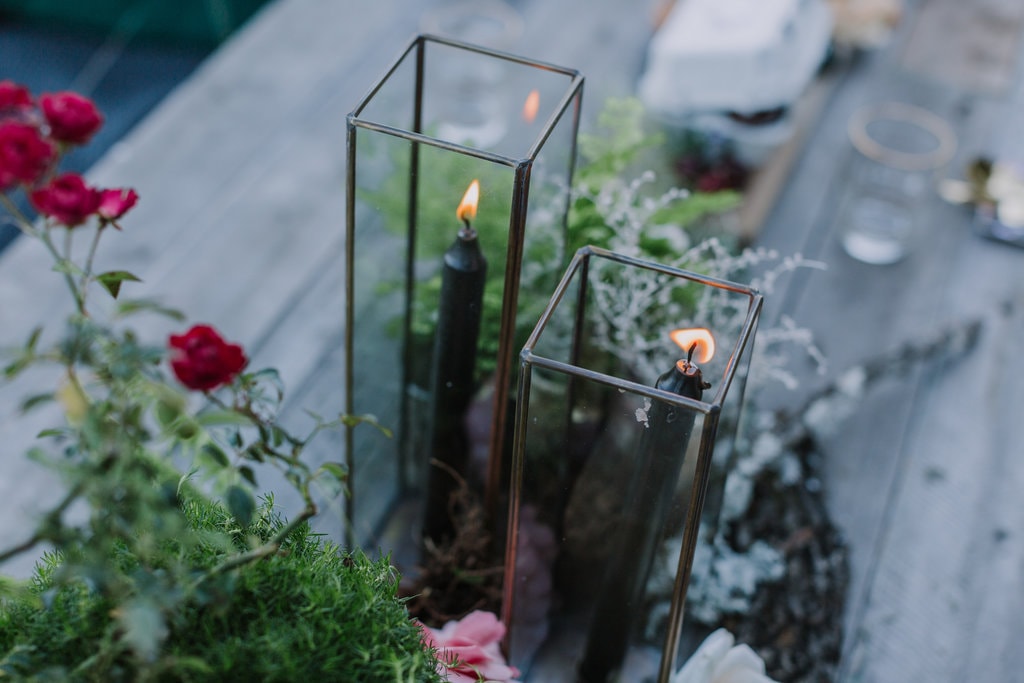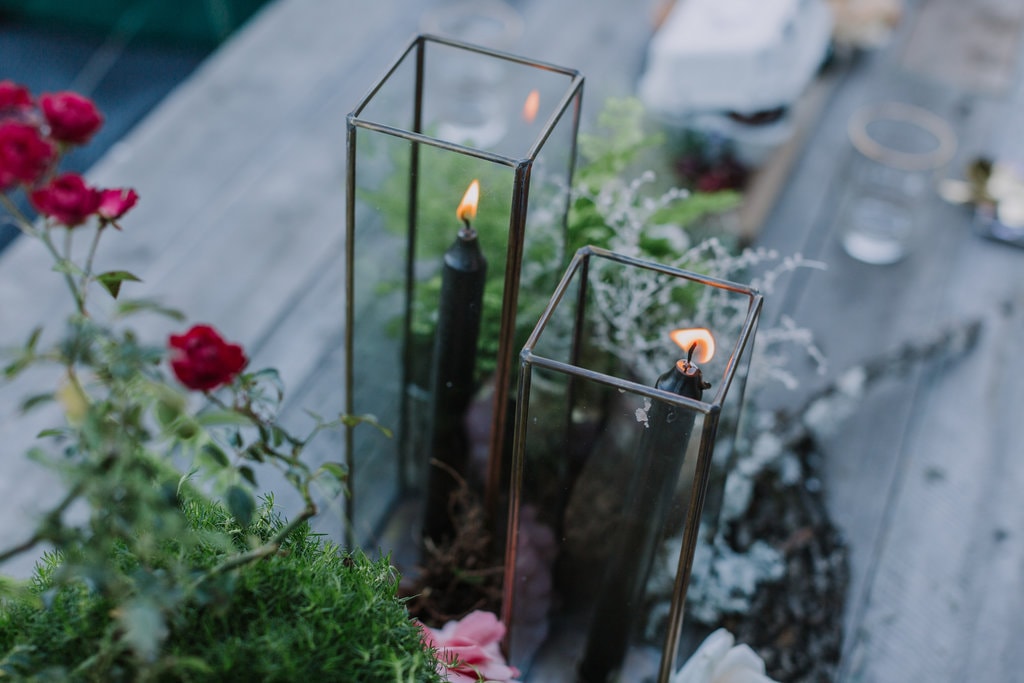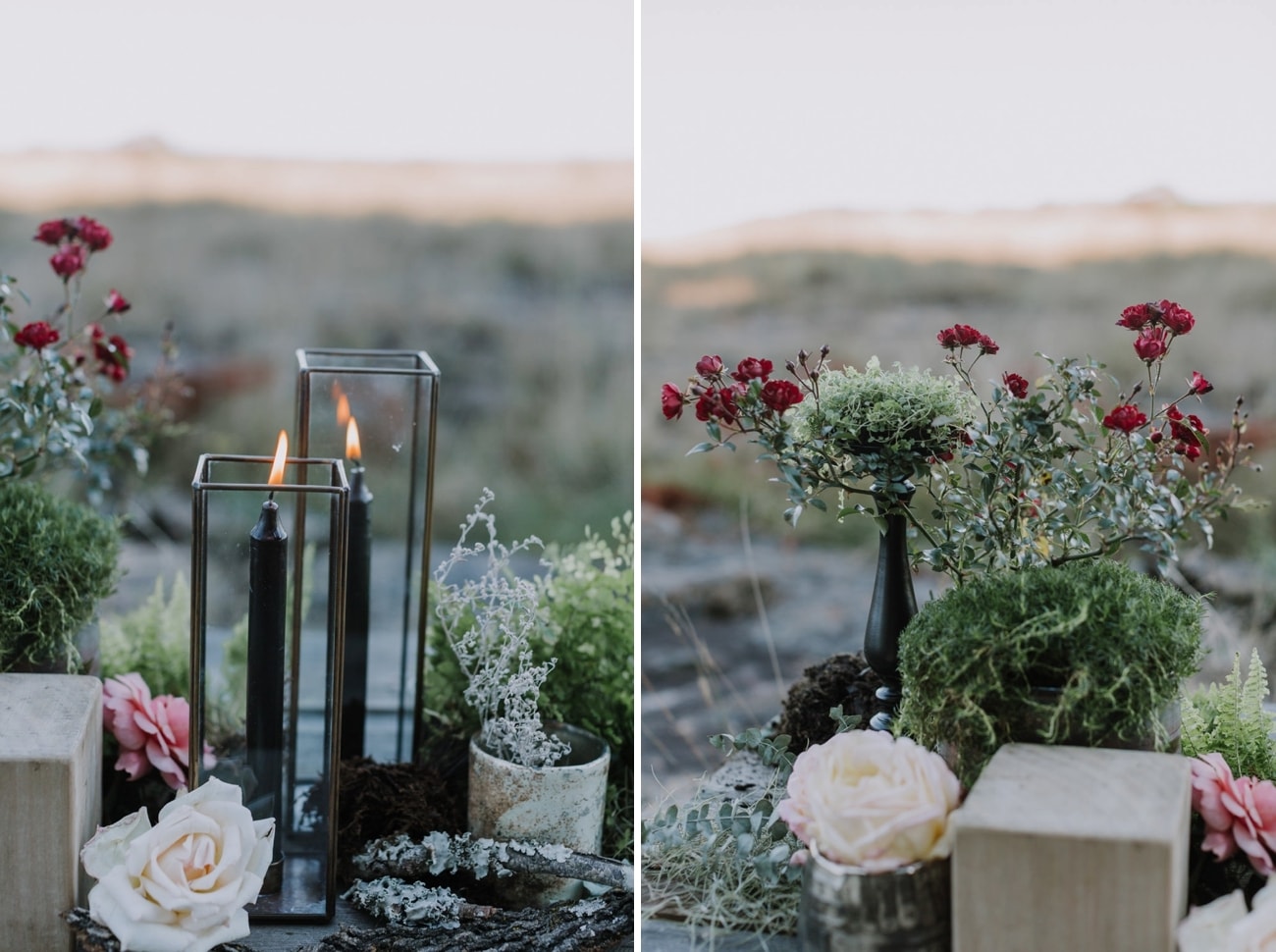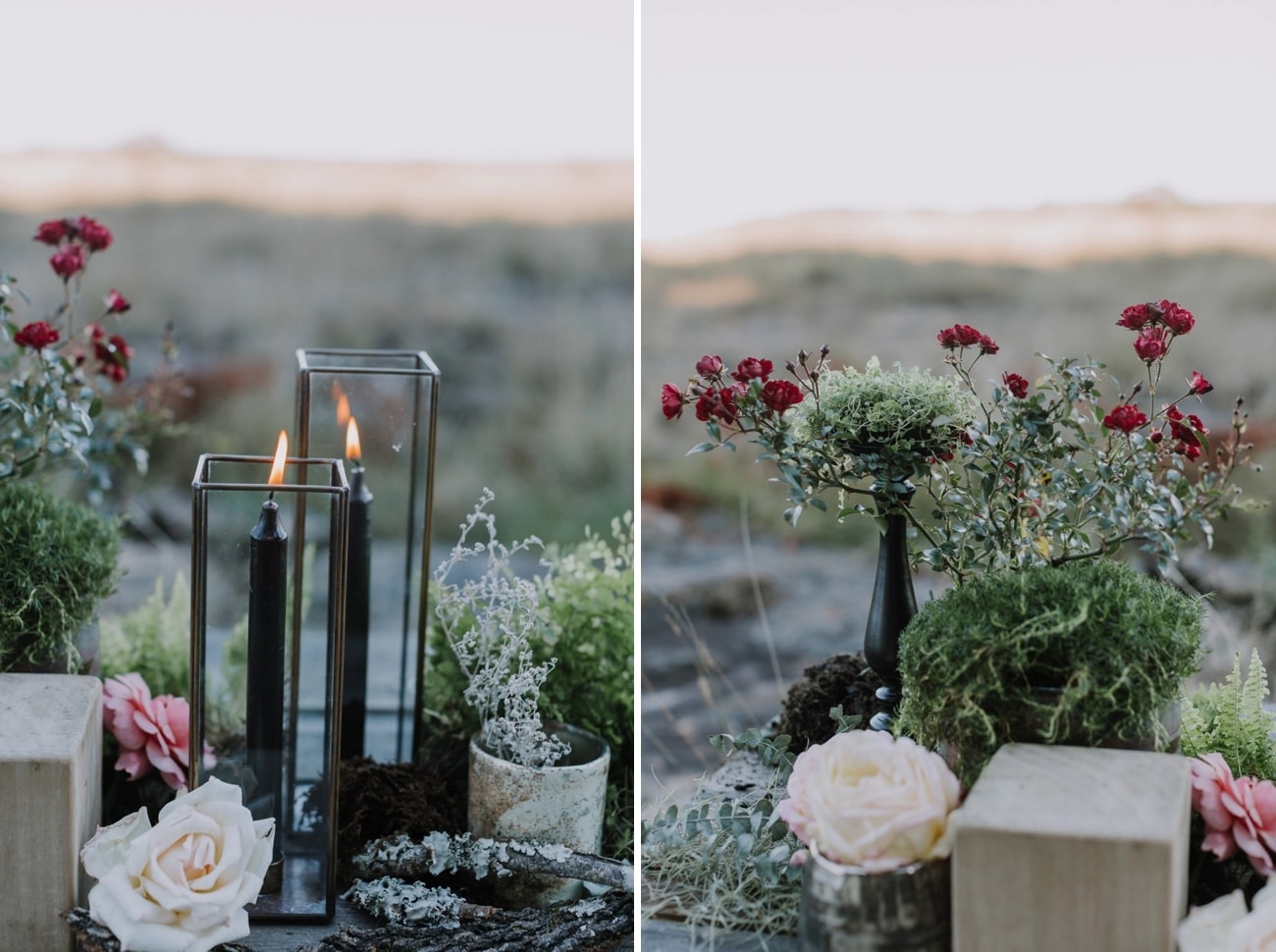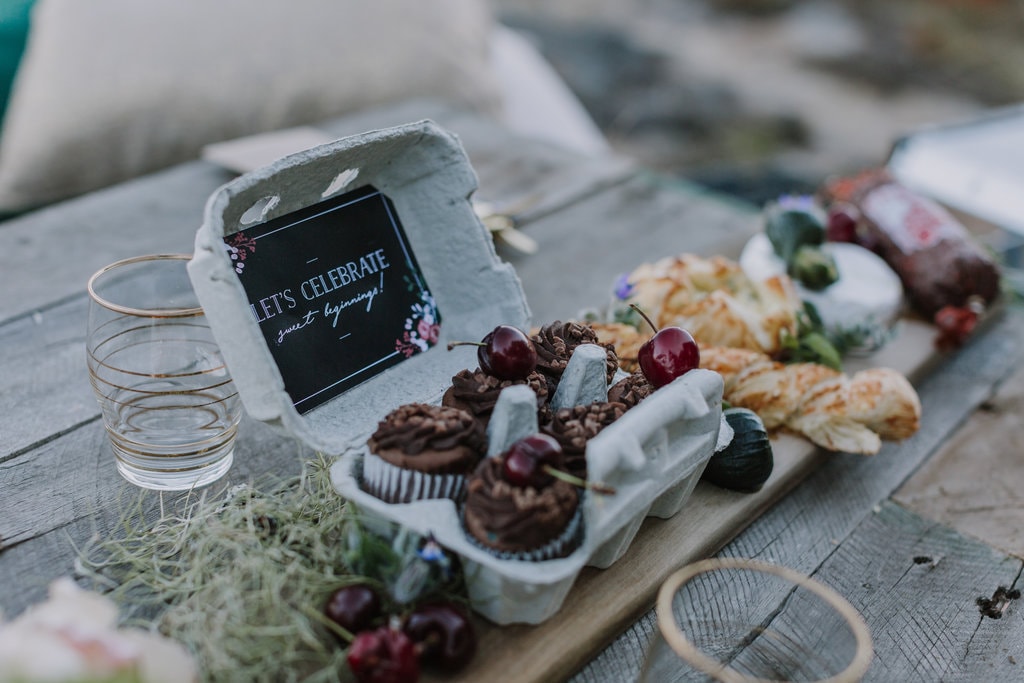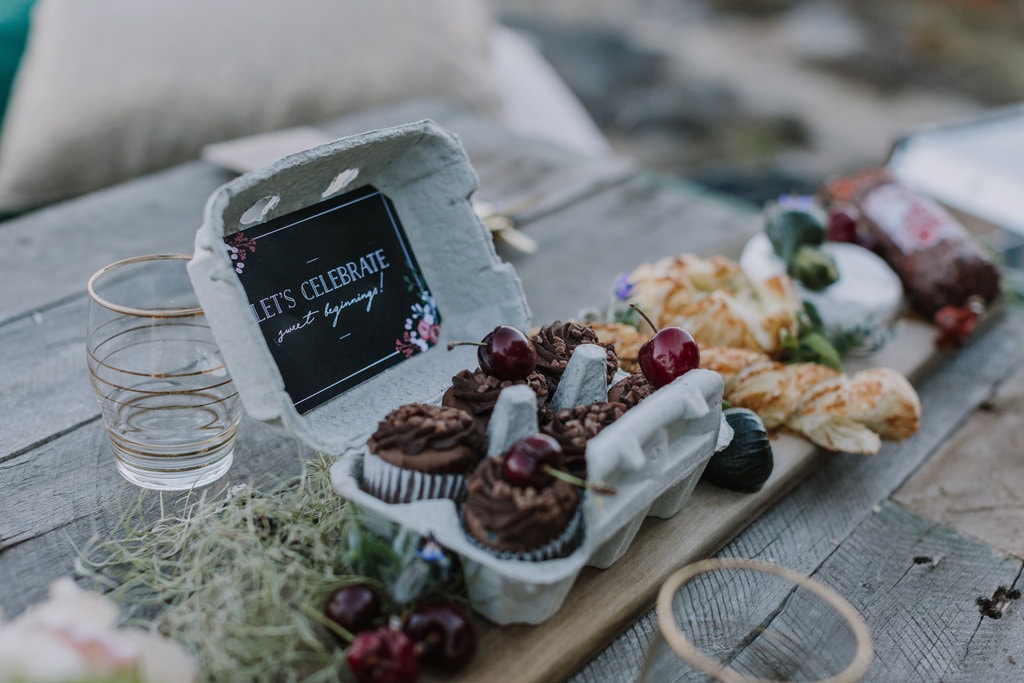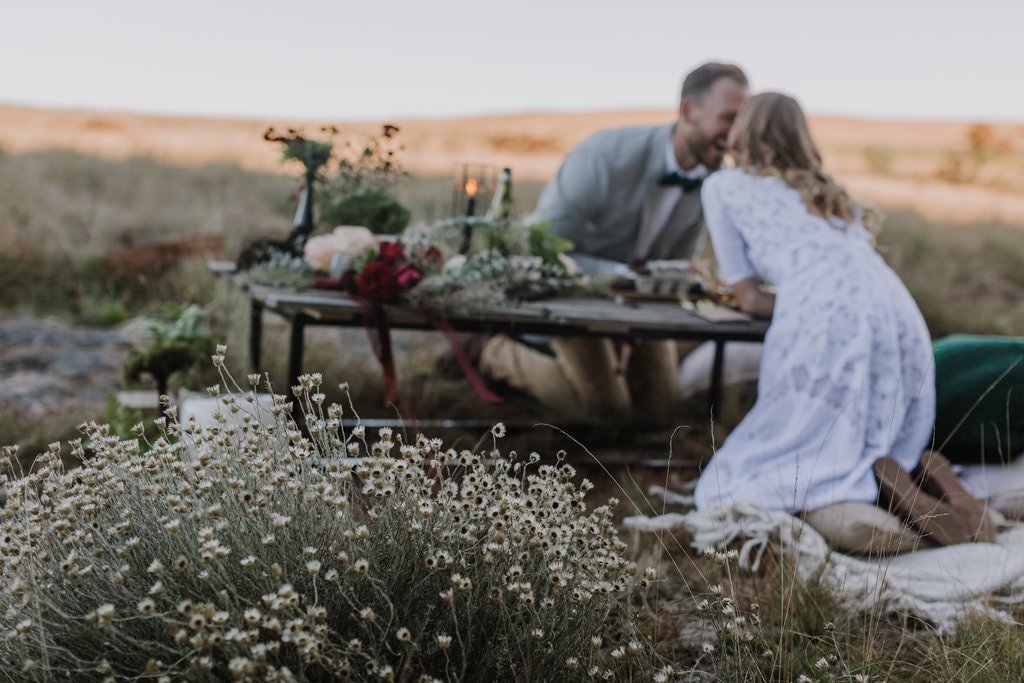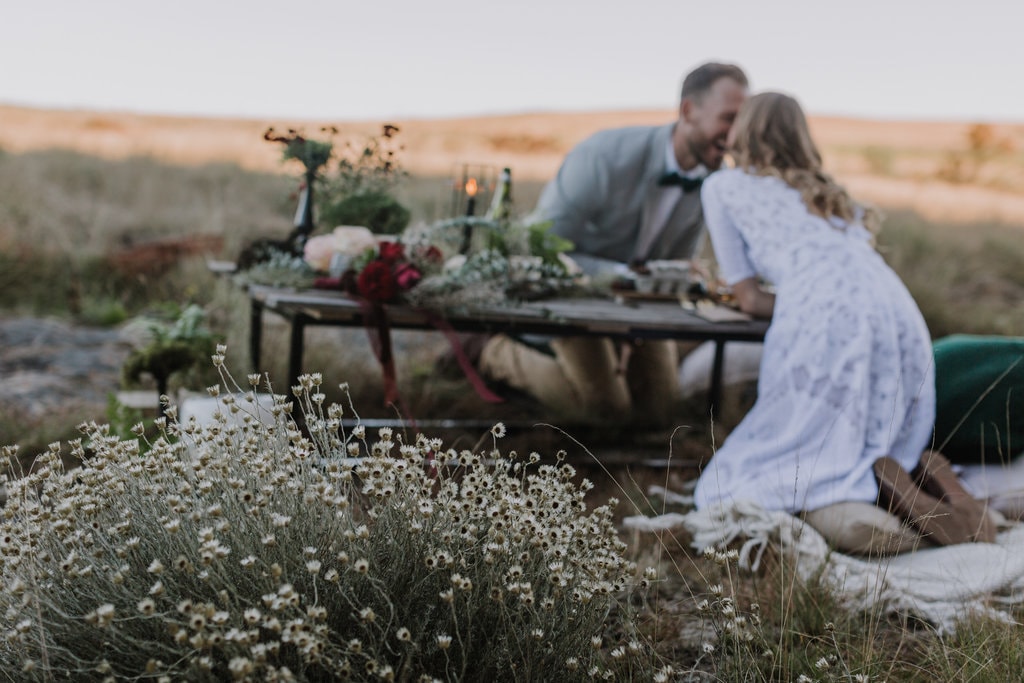 The beauty of this shoot was how we created traditional wedding spaces, the dressing room and reception table, and made them fit seamlessly into a non-traditional, middle-of-nowhere setting. Everything here is simple, and because it is on such a small scale it was specially sourced from local suppliers, making this set-up and its environmental impact very gentle, compared to larger scale weddings. The bride's bouquet is a selection of beautifully scented, handpicked garden roses, with foraged mossy branches & velvet ribbons for texture. The table is made from reclaimed pallets and has a combination of foraged wood, dried foliage, live ferns and moss decorating it. The live rose bush with its dirt and roots kept the table grounded in the natural, with a very unexpected feminine beauty. As this is a table and celebration for two we chose to create a special 'egg box cupcake' cake. This way the couple still got to celebrate with cake and bubbly at their main meal but could easily pack away the cake they didn't eat, cutting down wastage and giving them an easy to carry sweet treat for their sunset walk.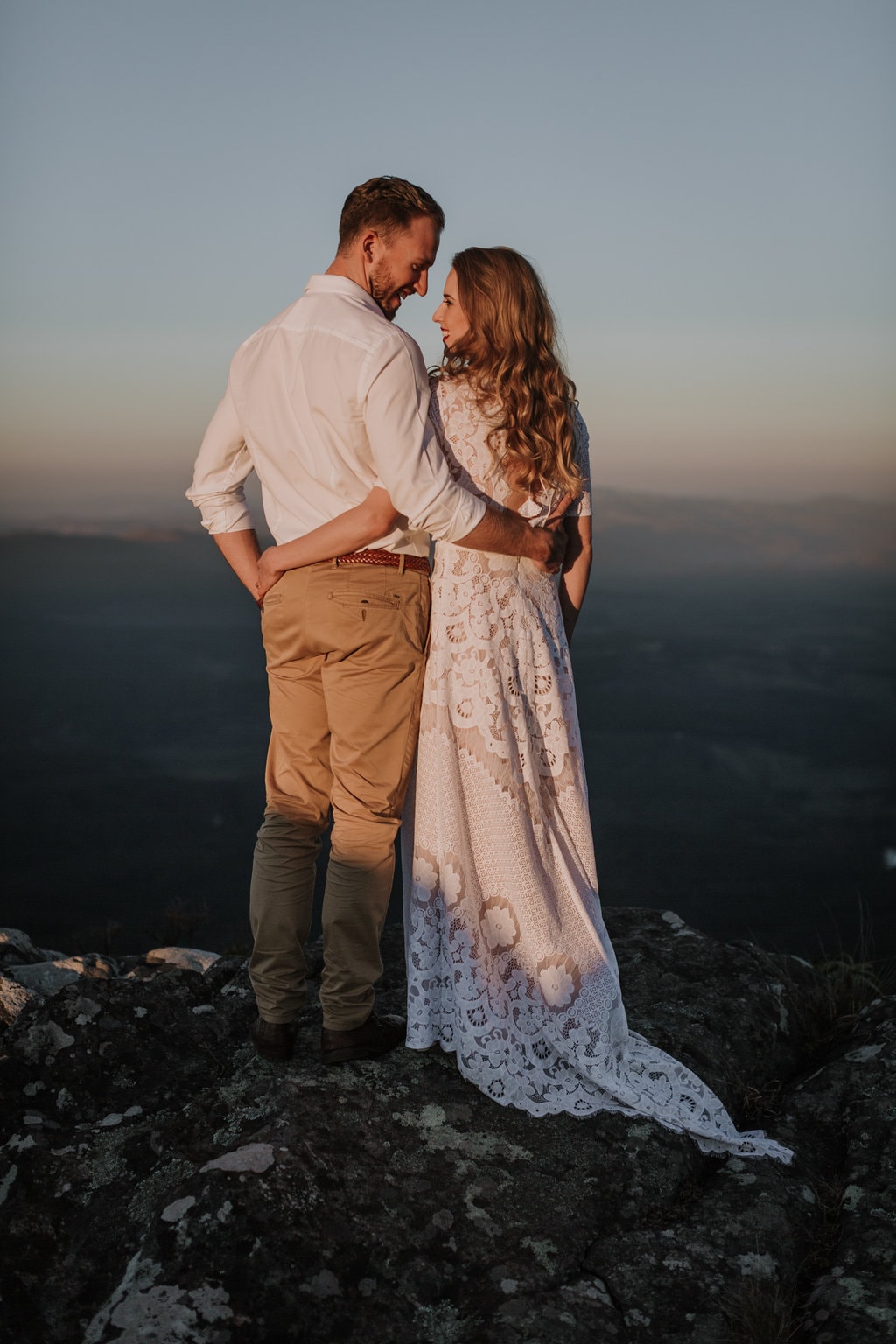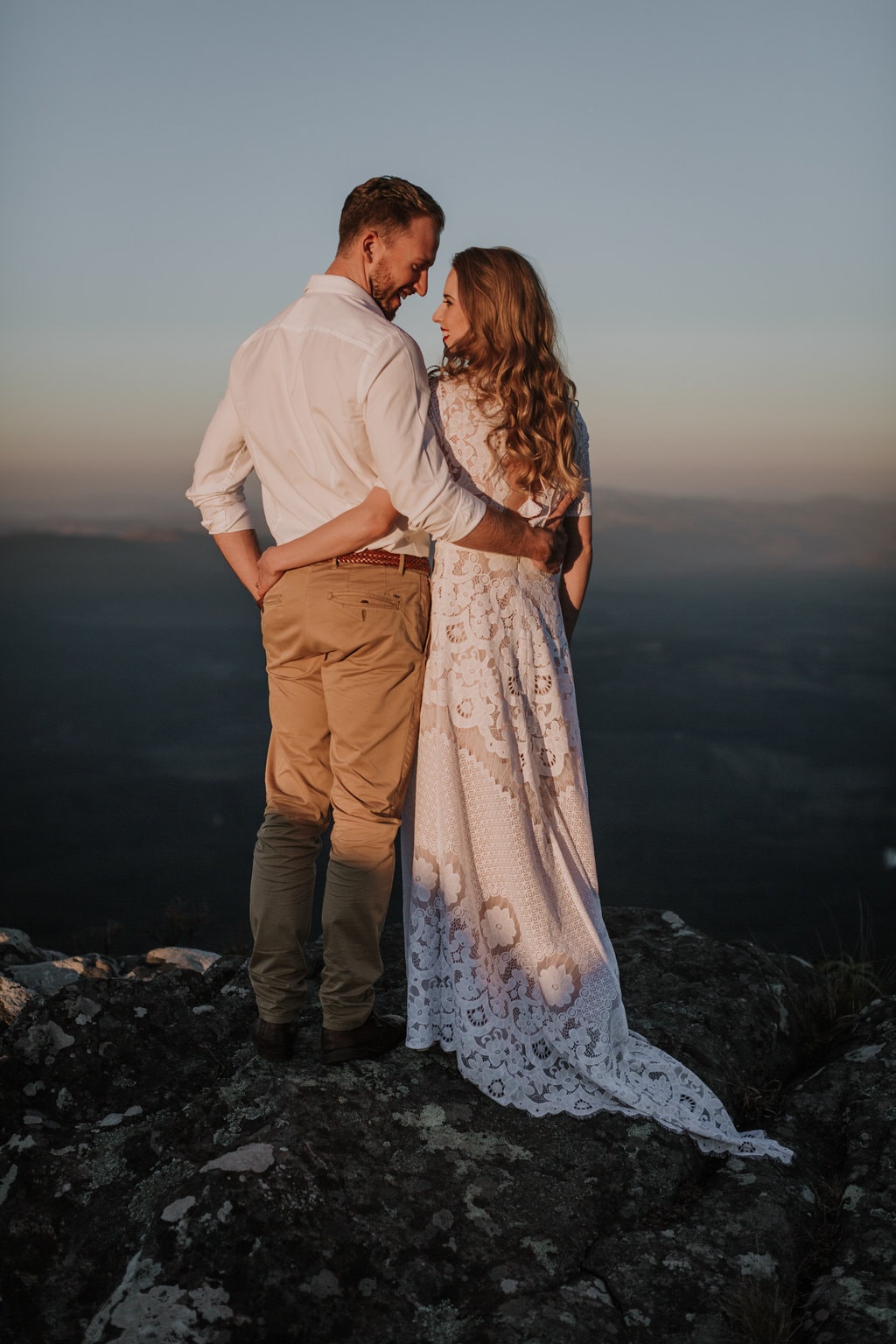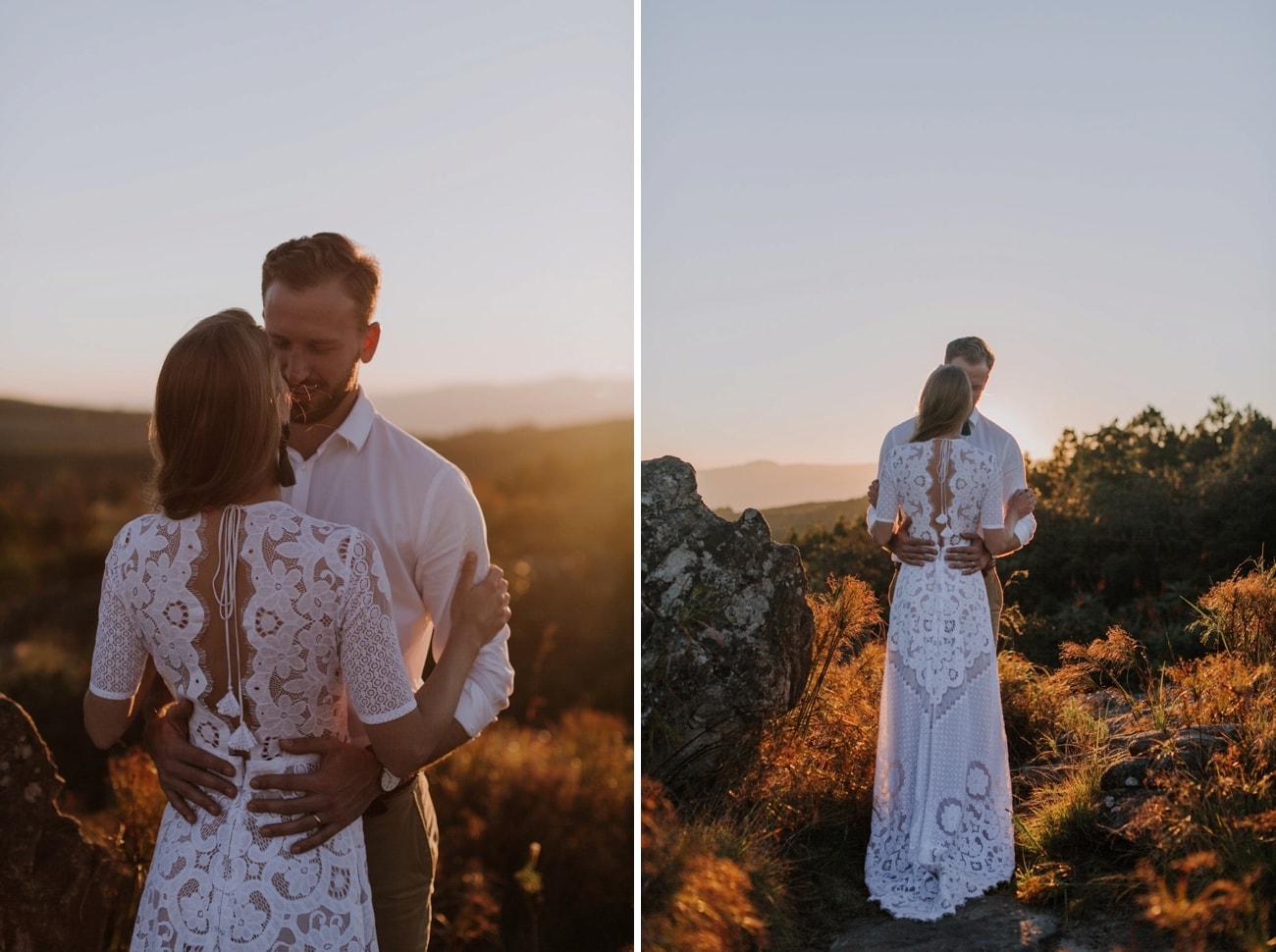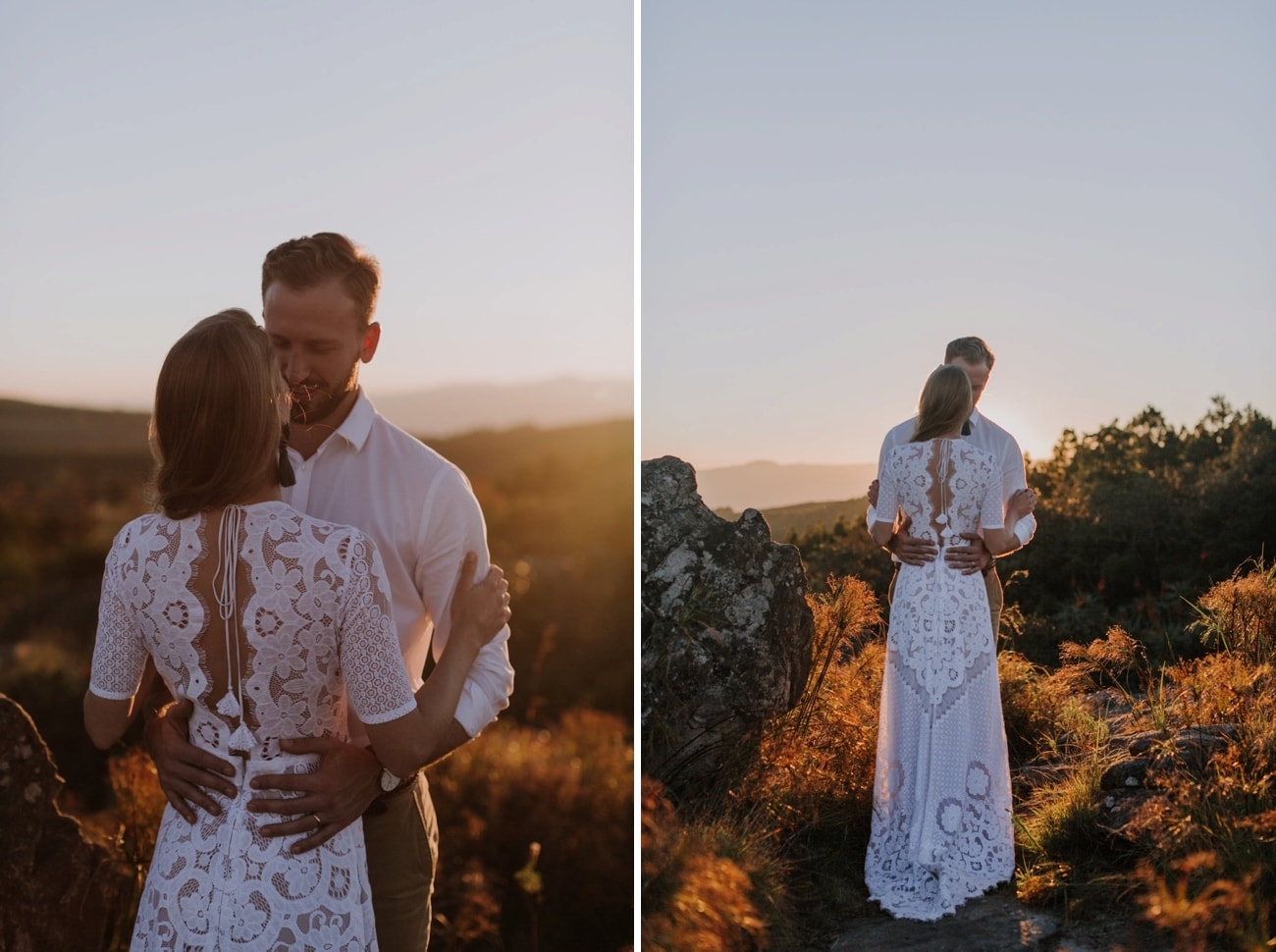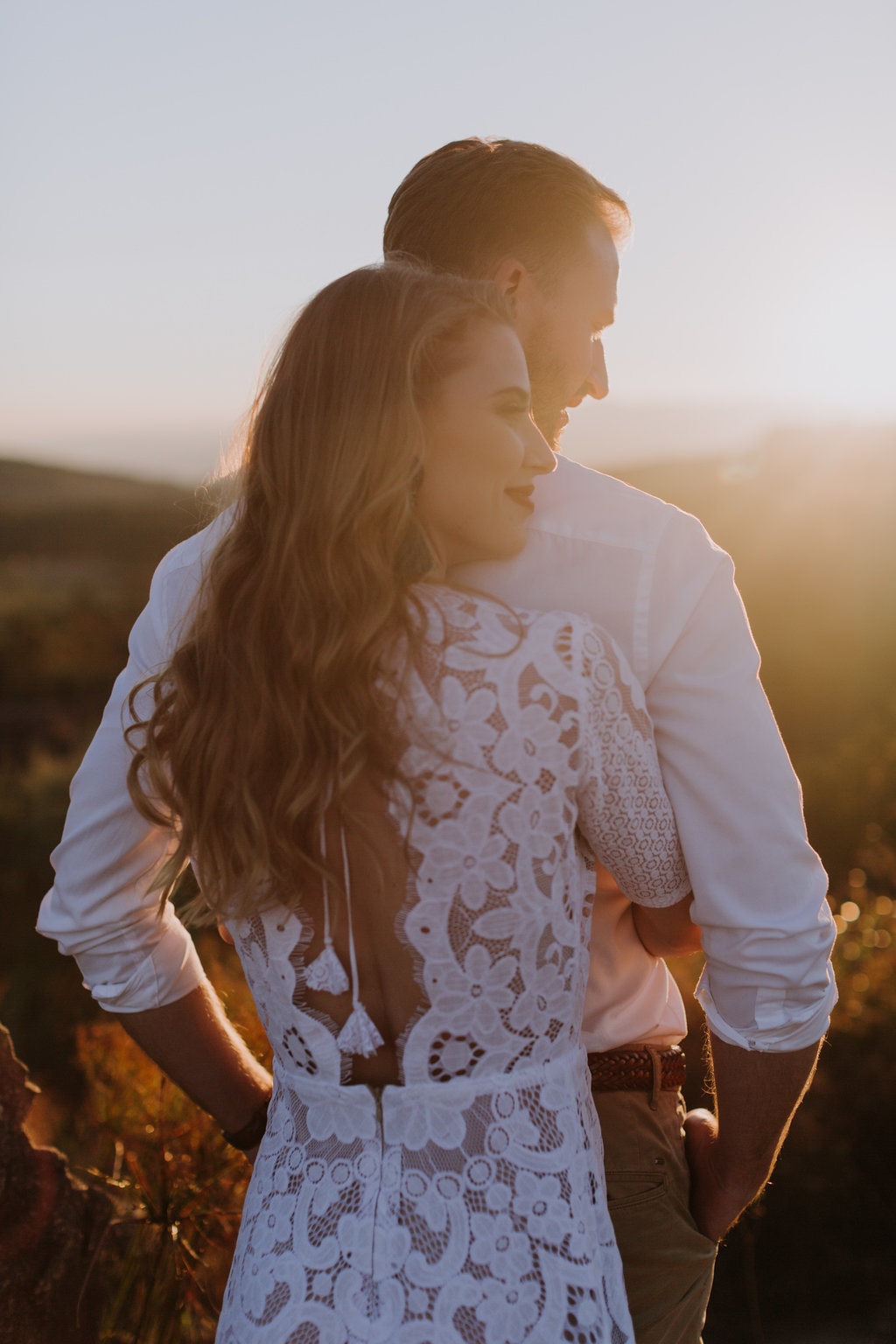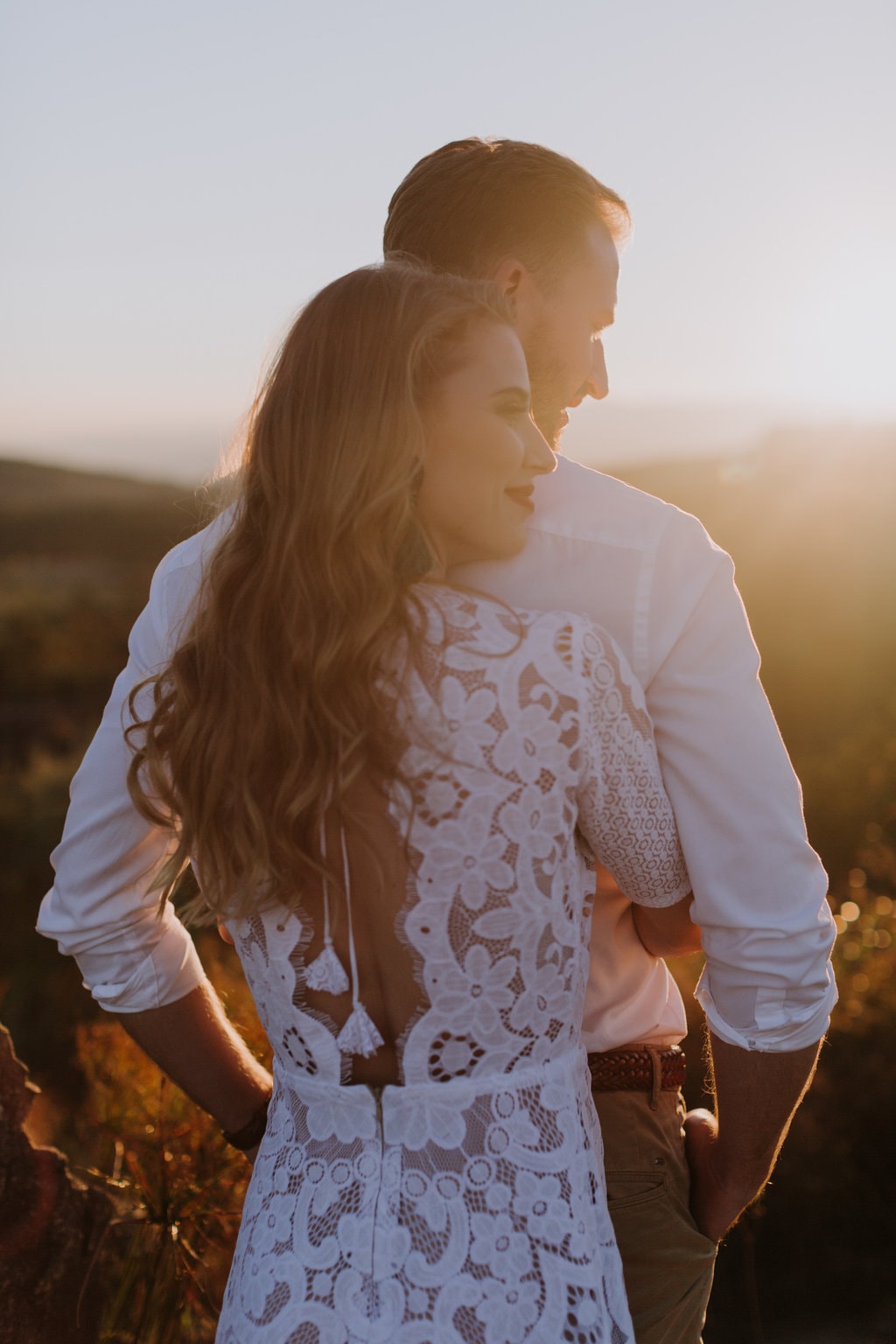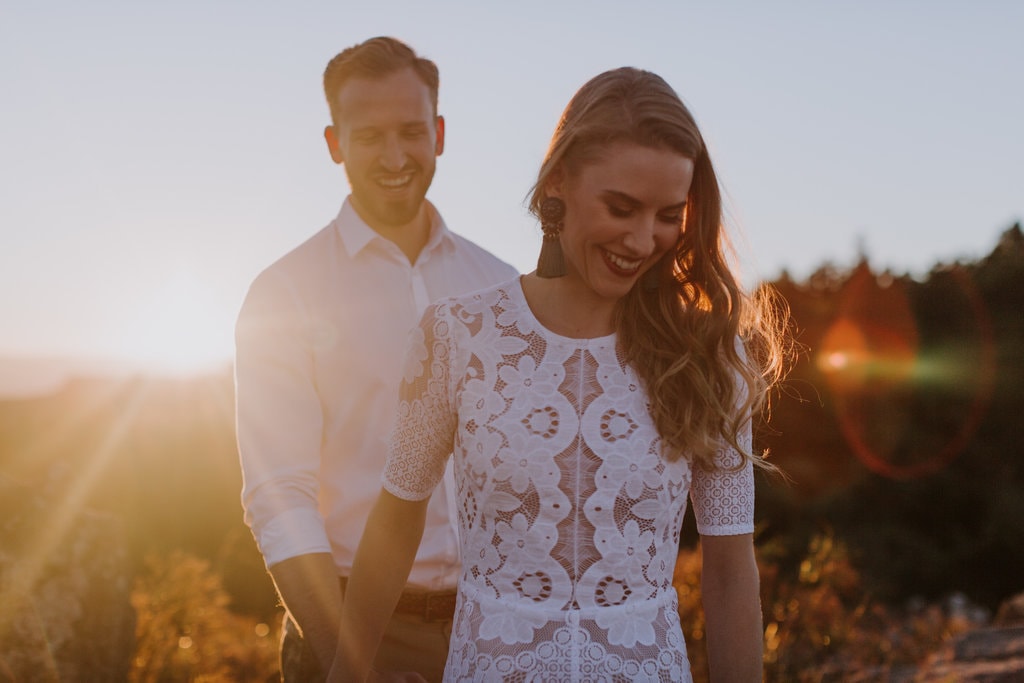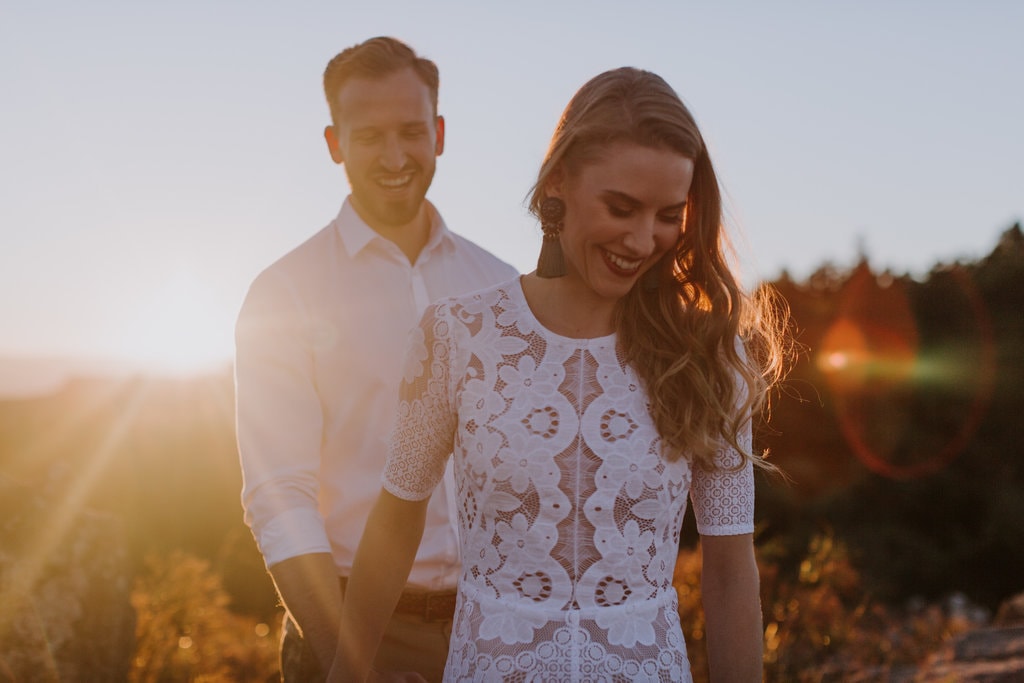 CREDITS
Photography: Megan Ann Photography | Ceremony Venue: Kaapsehoop | Reception Venue: Kaapsehoop | Event Planning: Runaway Romance | Floral: Runaway Romance | Stationery: Lieflingkind | Hair: Courtney Chadwick Makeup Artist | Makeup: Courtney Chadwick Makeup Artist | Wedding Dress: Nupt Bridal | Bride's Shoes: Blu Betty Shoes | Headpiece: nupt bridal | Submitted via: Matchology