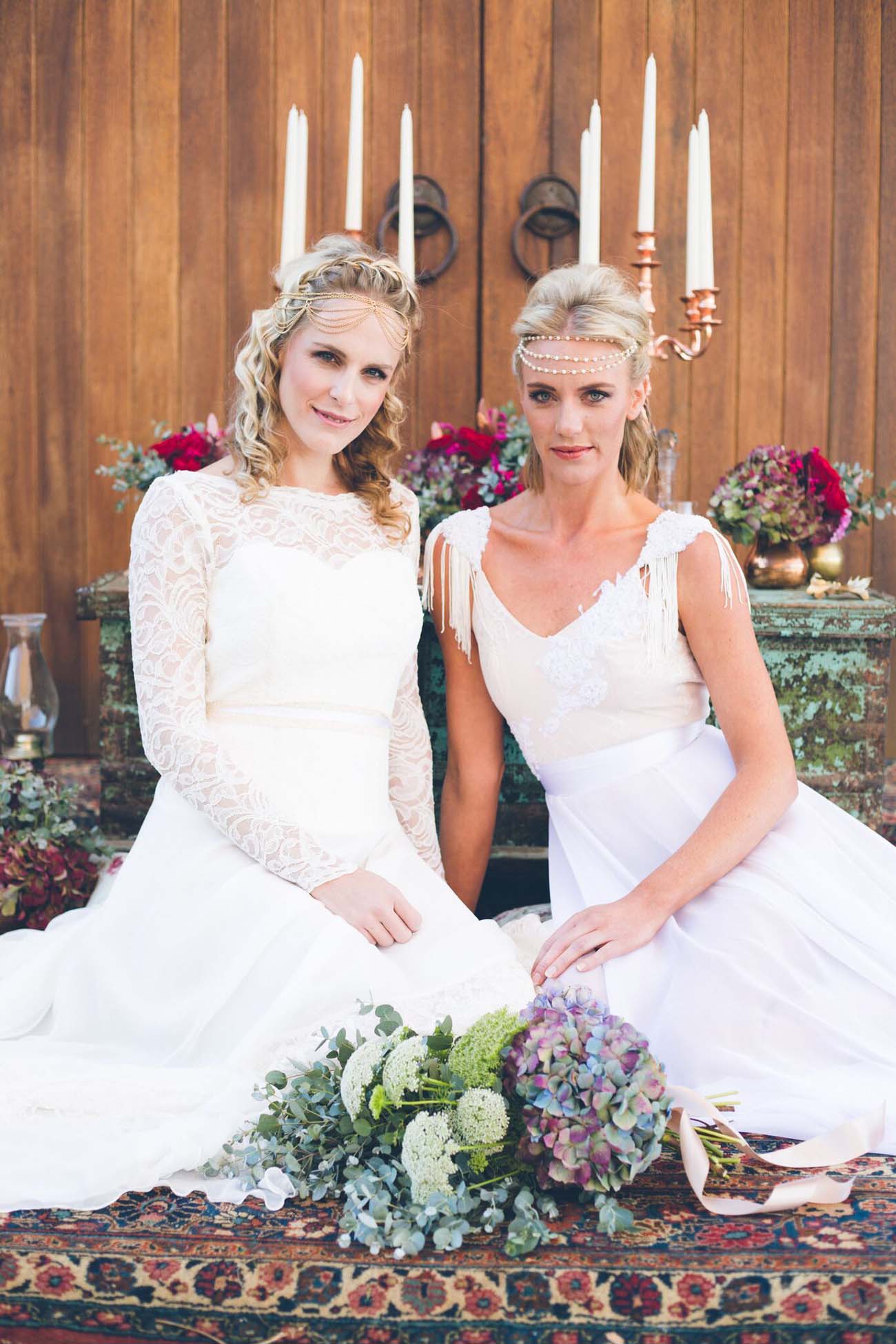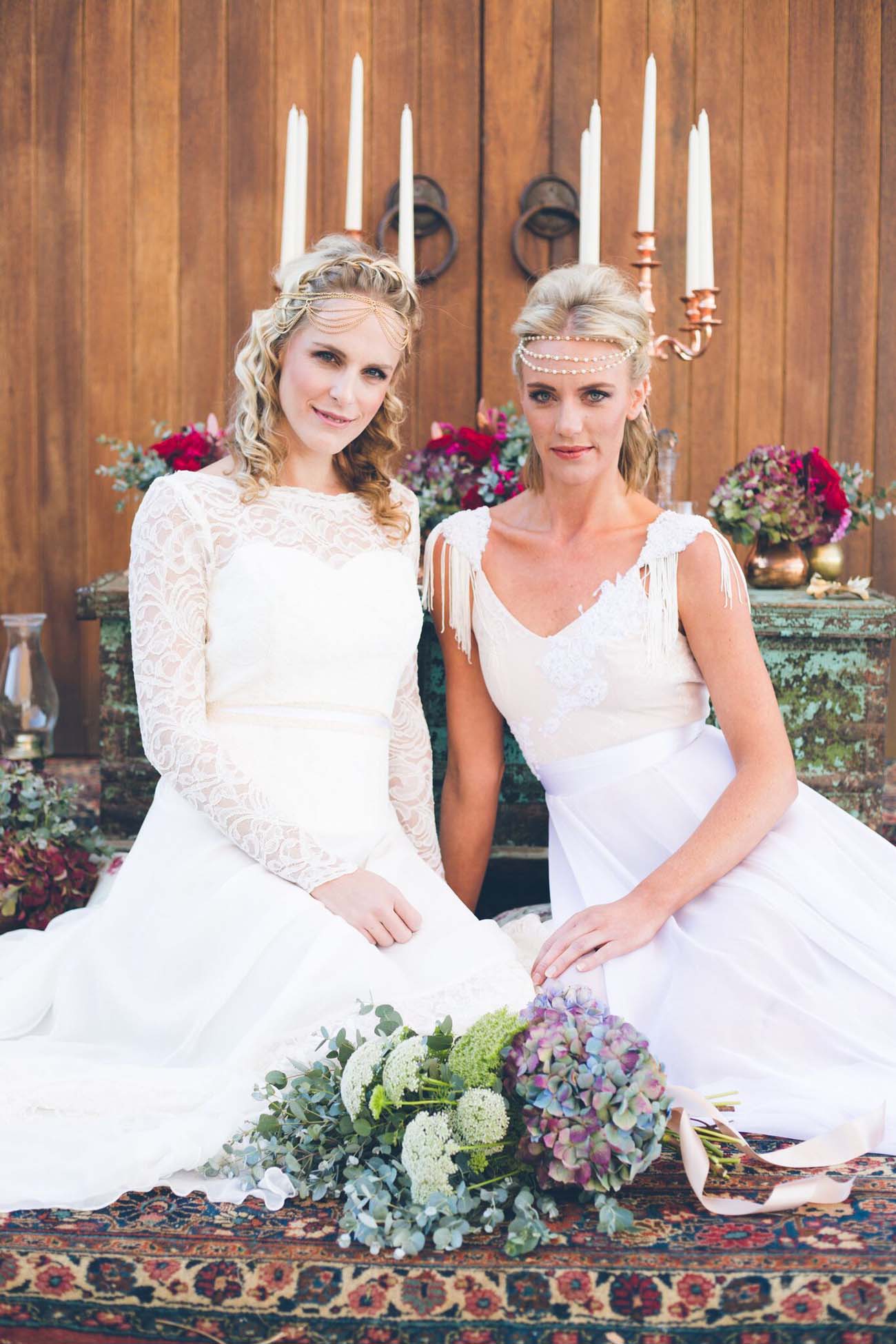 This totally wasn't planned, but there's a couple of reasons why today's shoot from the very fabulous Oh Happy Day, Summertown Pictures and their talented team (including the fab Hanrie Lues Bridal) is perfect timing. Why? Well, for one thing, it's set in the beautiful Natal Midlands, where I happen to be heading for my own mini adventure today. Just me and Mr Darcy the springer spaniel, and the open road. It's that same spirit of wanderlust and adventure that inspired this Coachella-esque shoot, which has an air of spontaneity borne of the way it was designed as well as its subject. Boho brides will adore all the jewel-toned touches, from the teal, copper and magenta table to the gorgeous feather-decked cake. And let's not get started on the boho chic dresses or the macrame backdrop (no seriously, or I'll never get on the road!). It's the perfect way to kick off another week of wild beauty, so enjoy!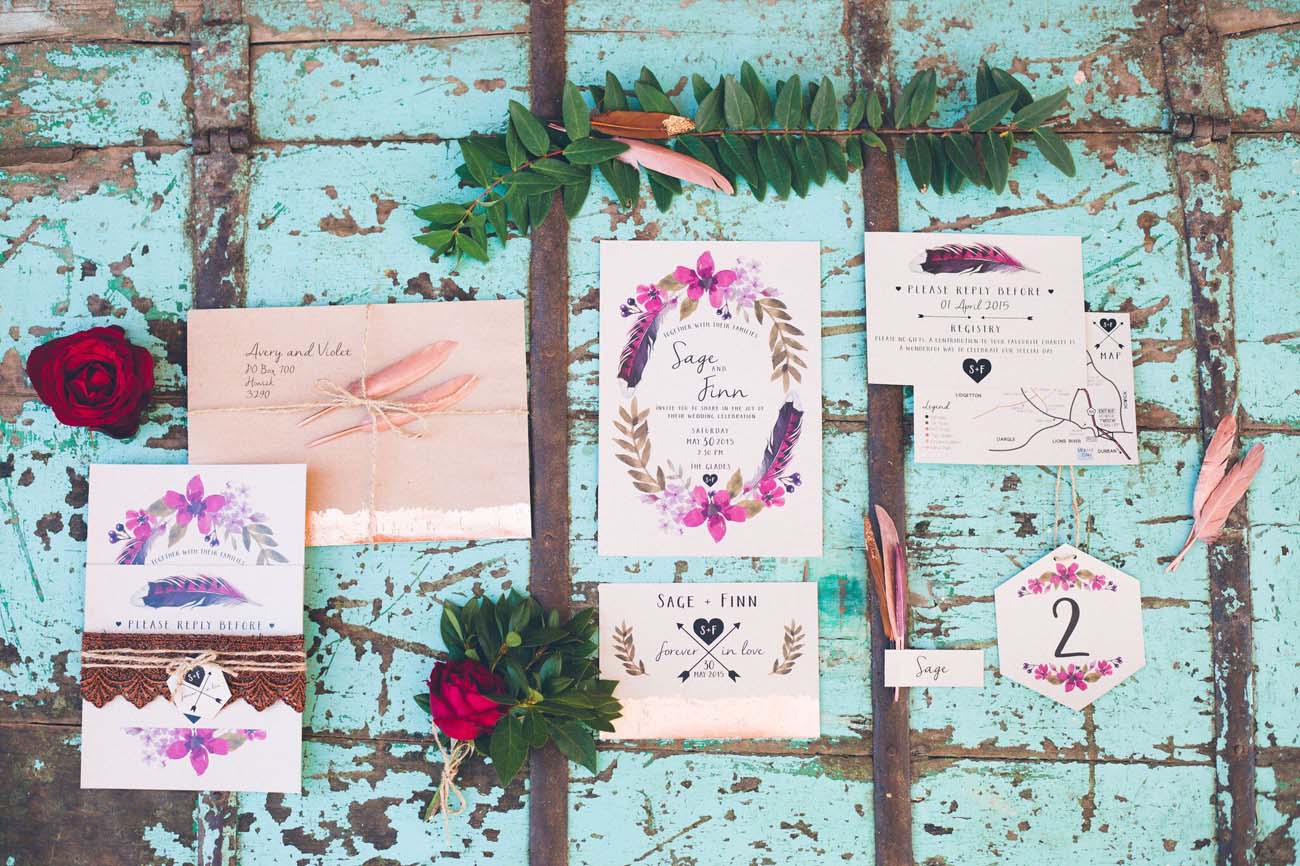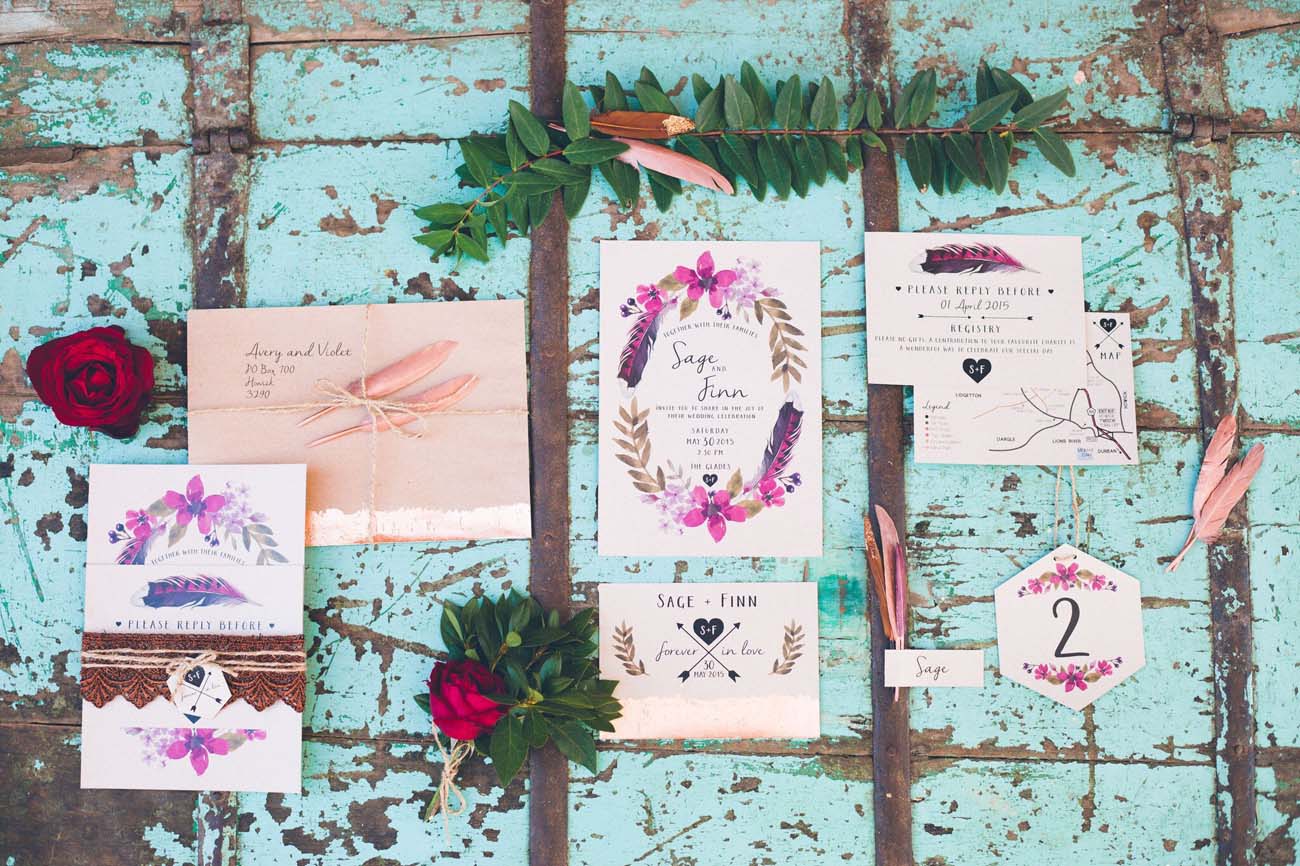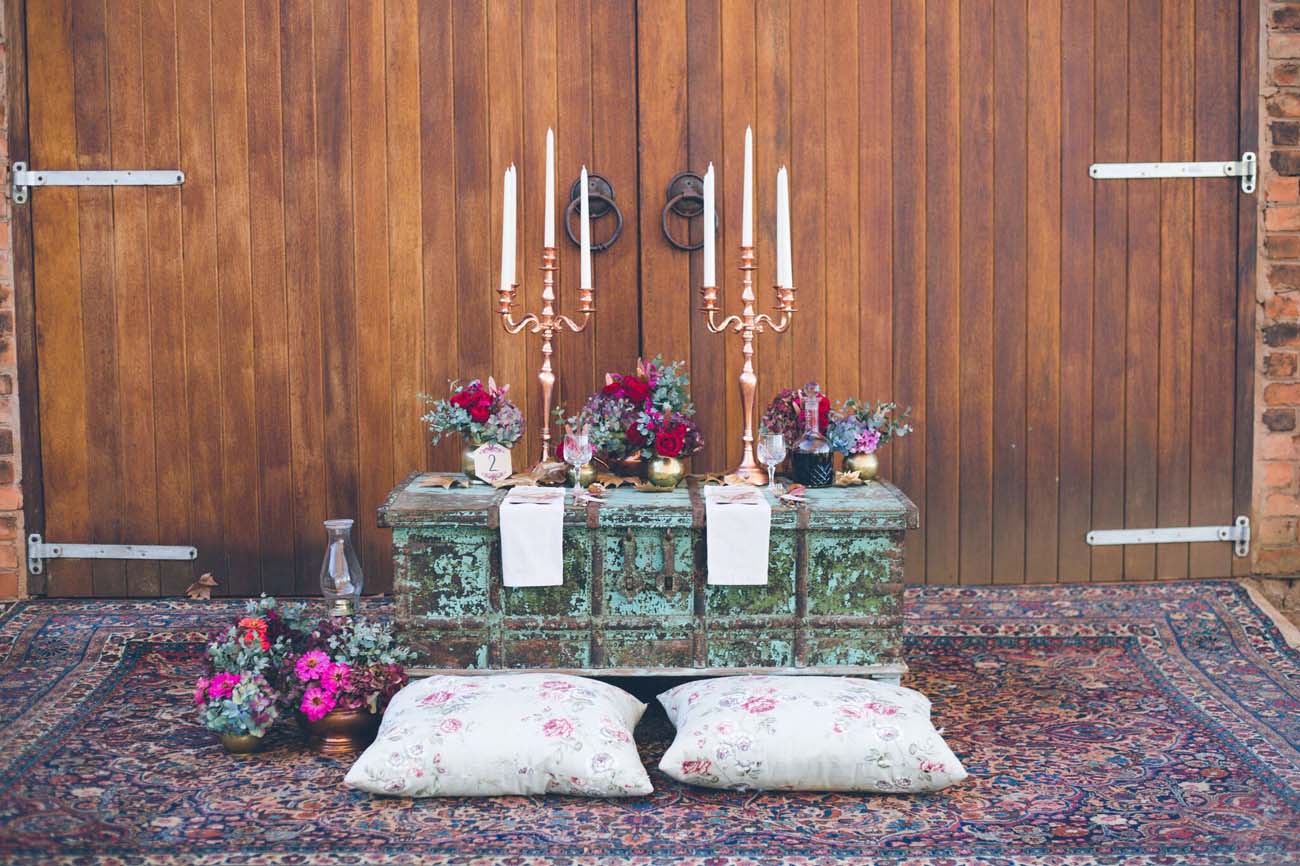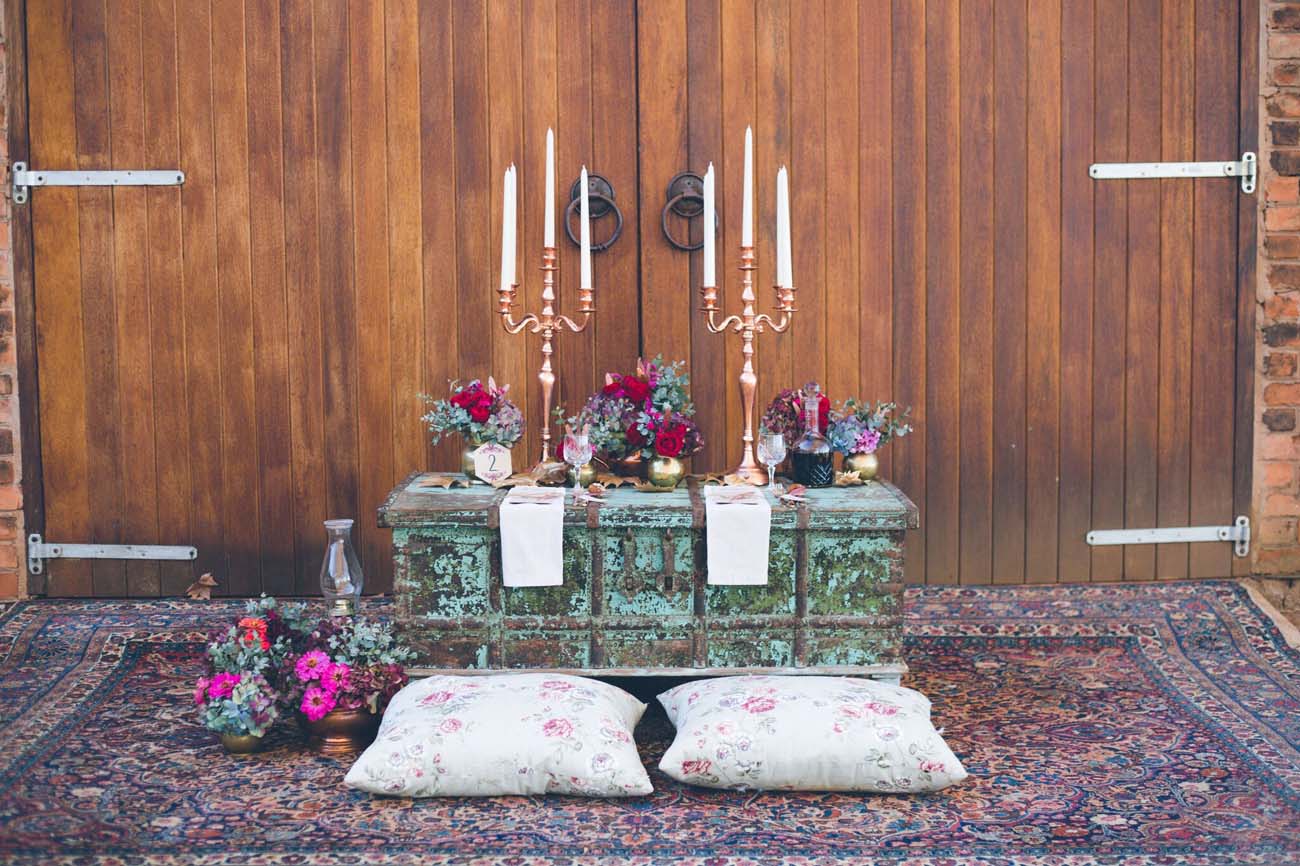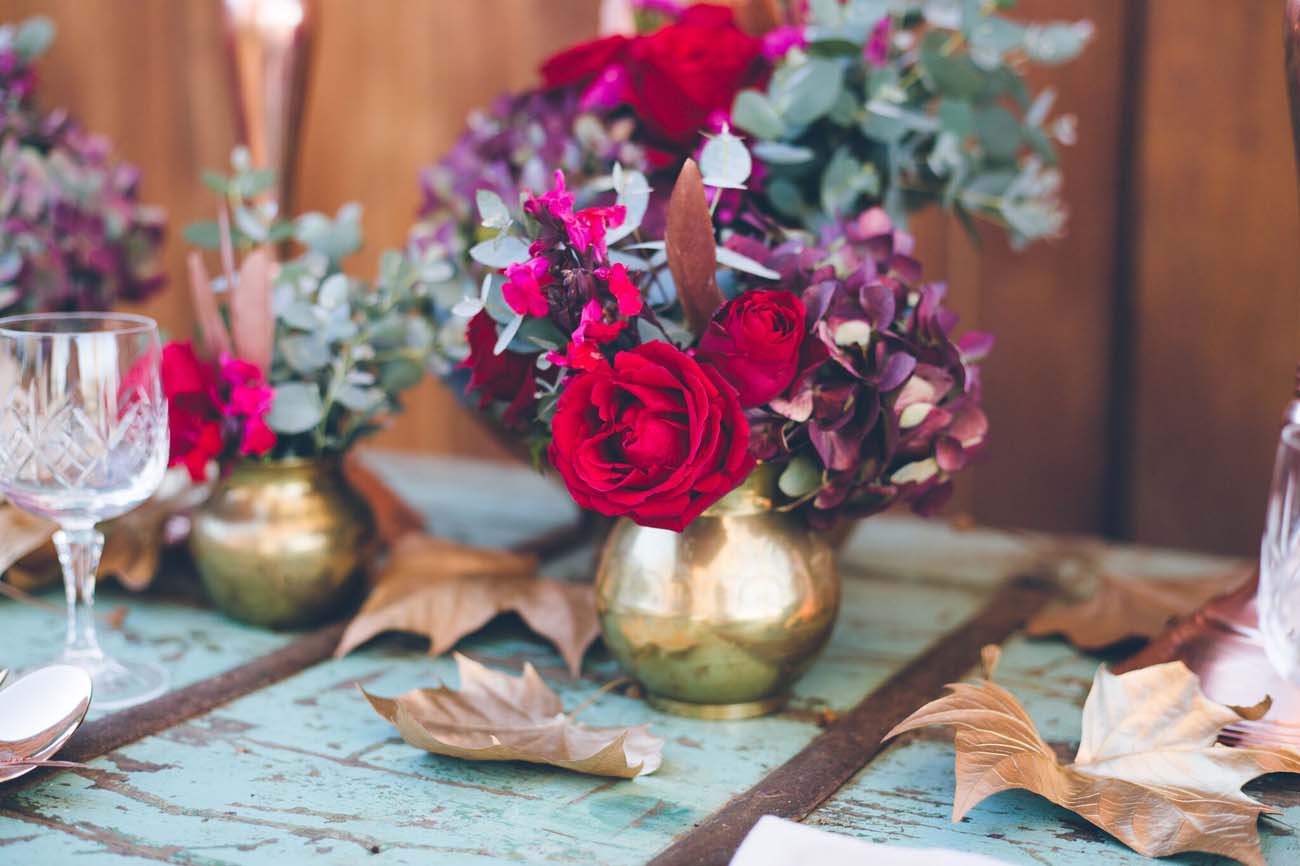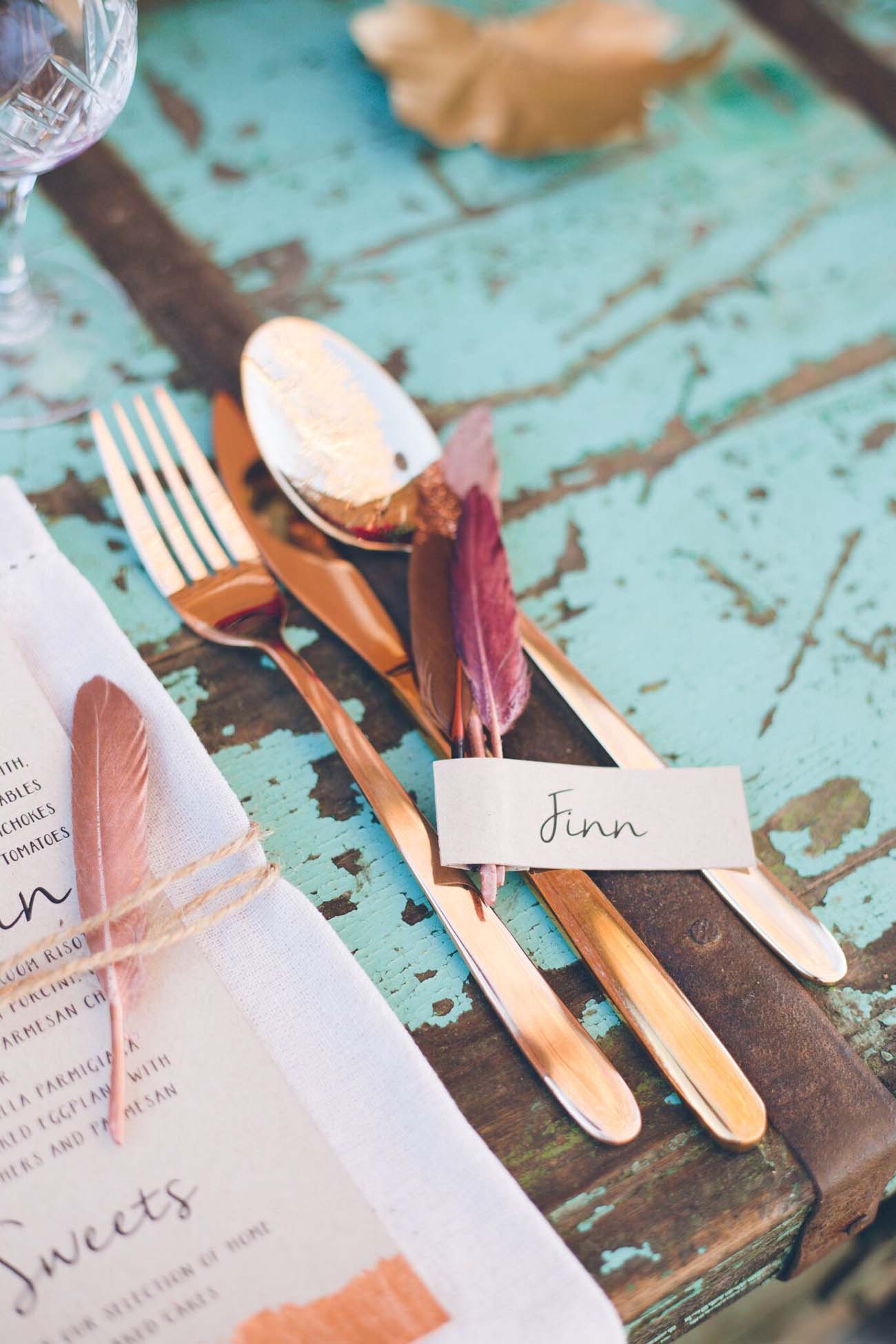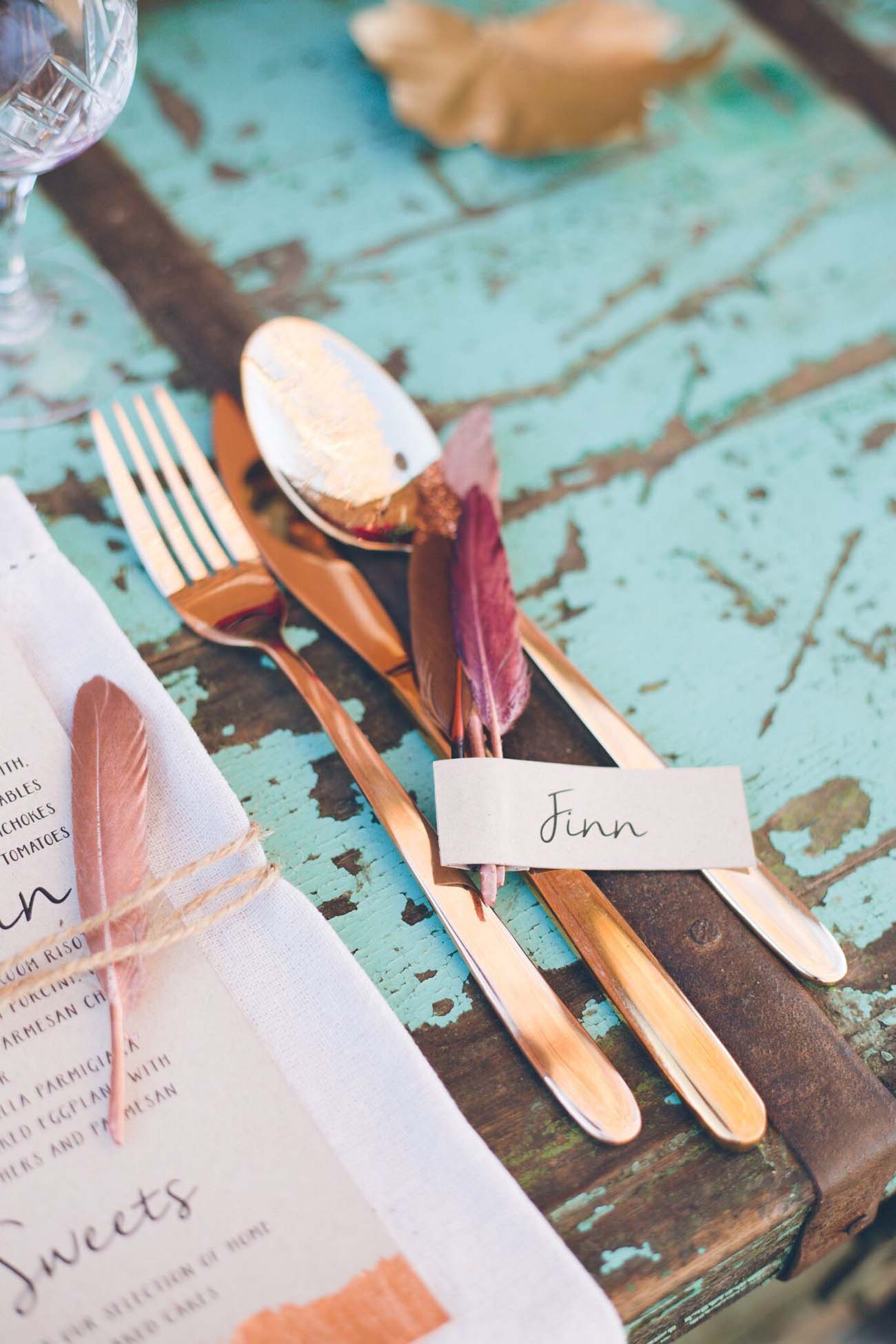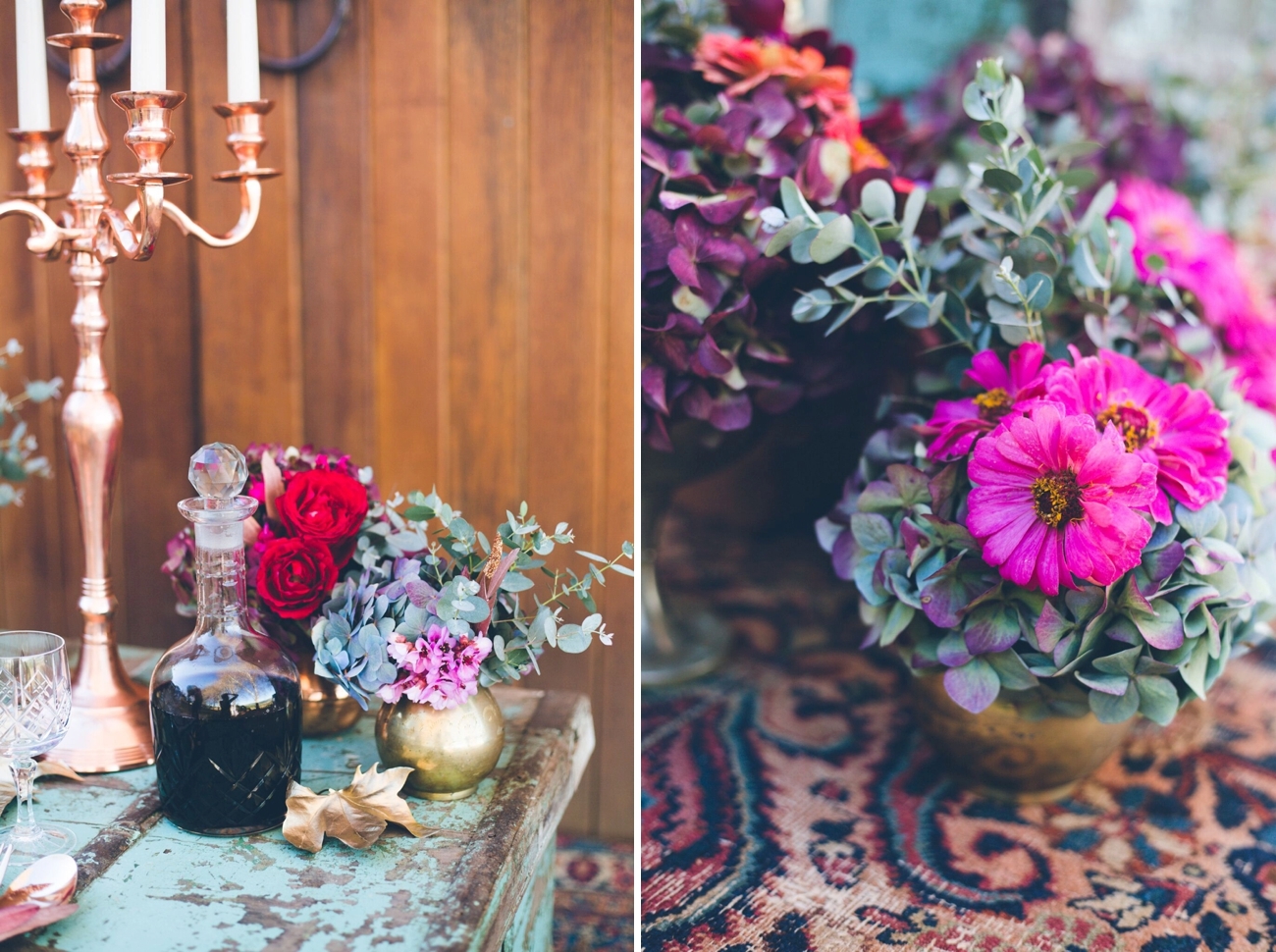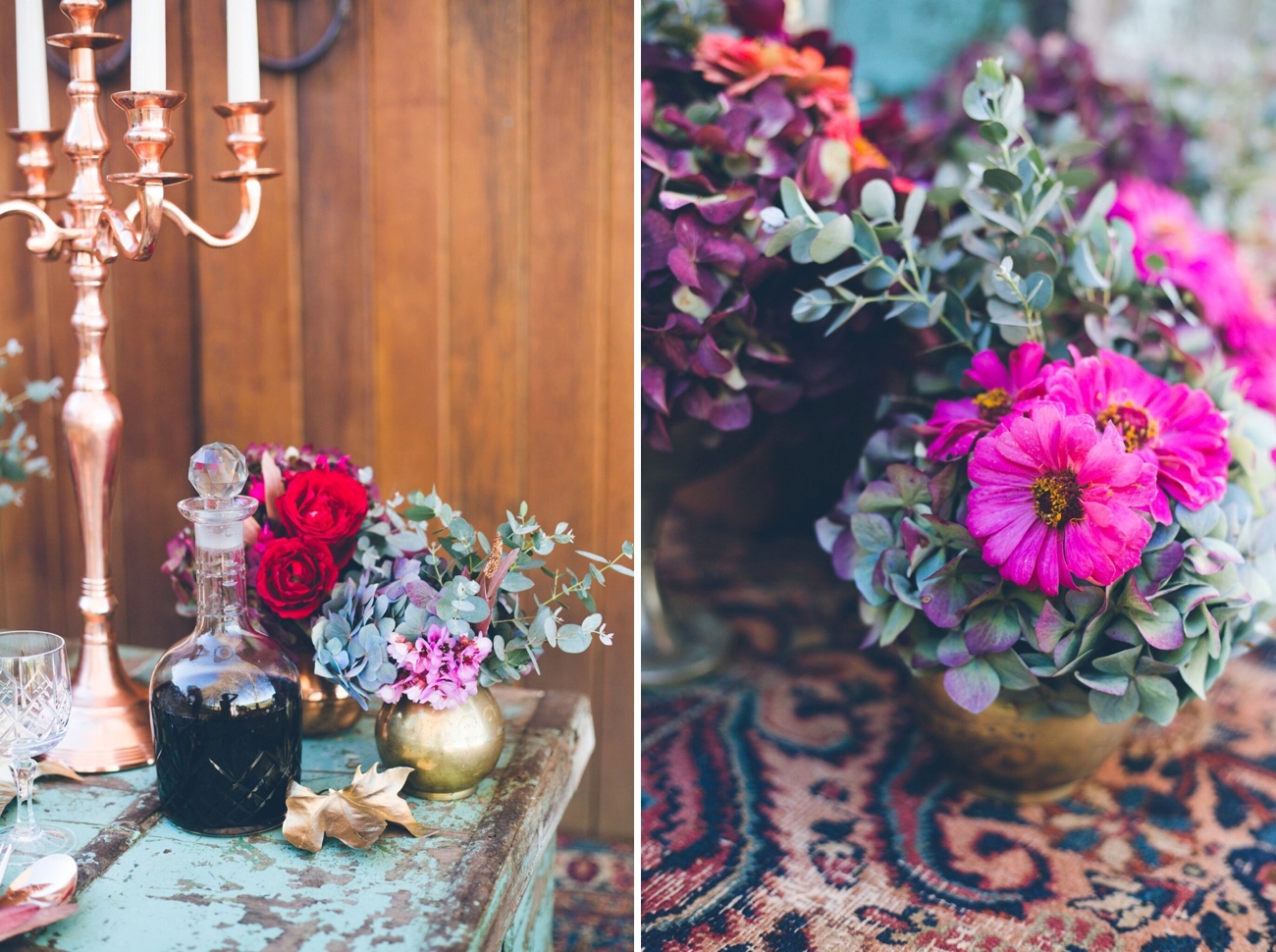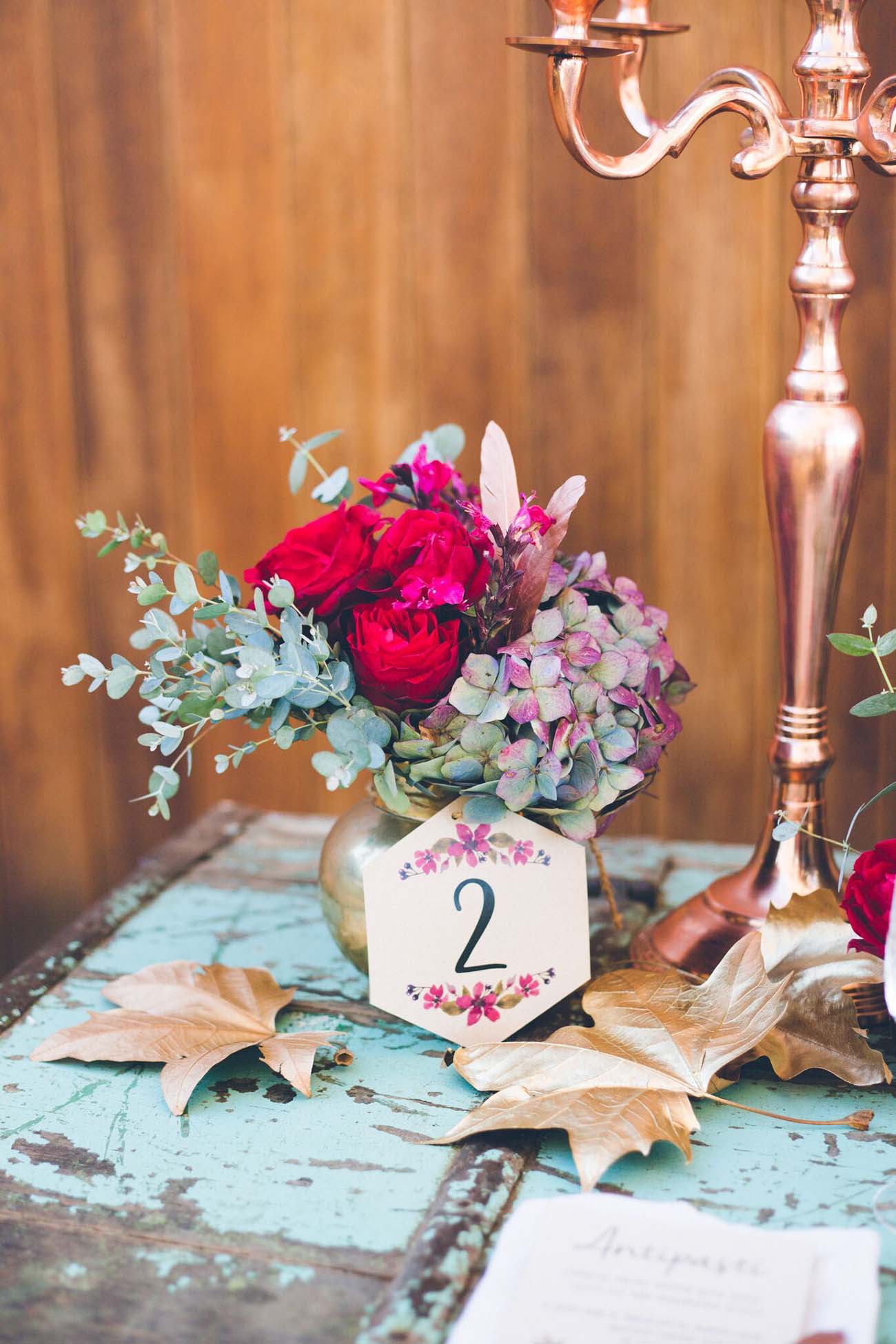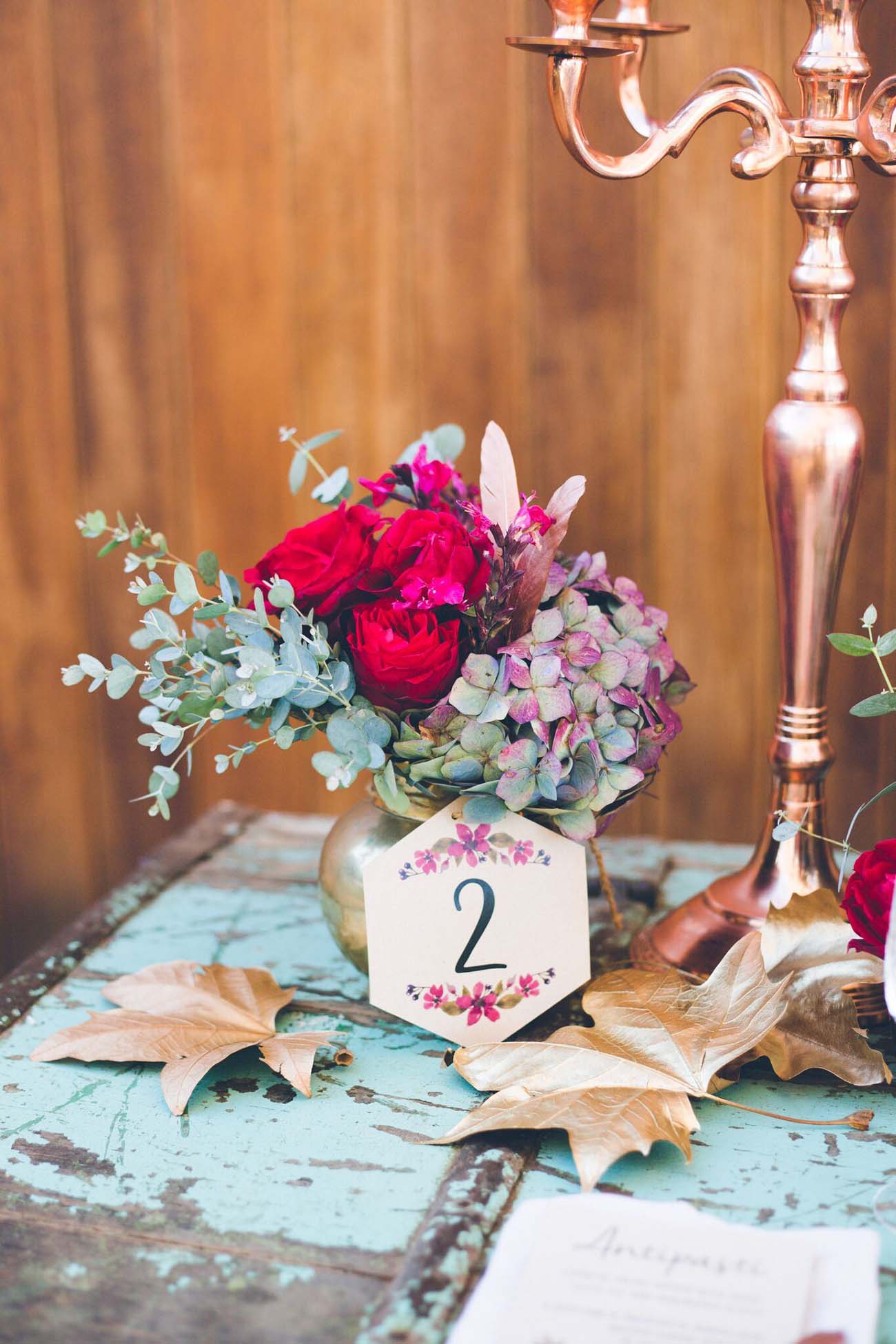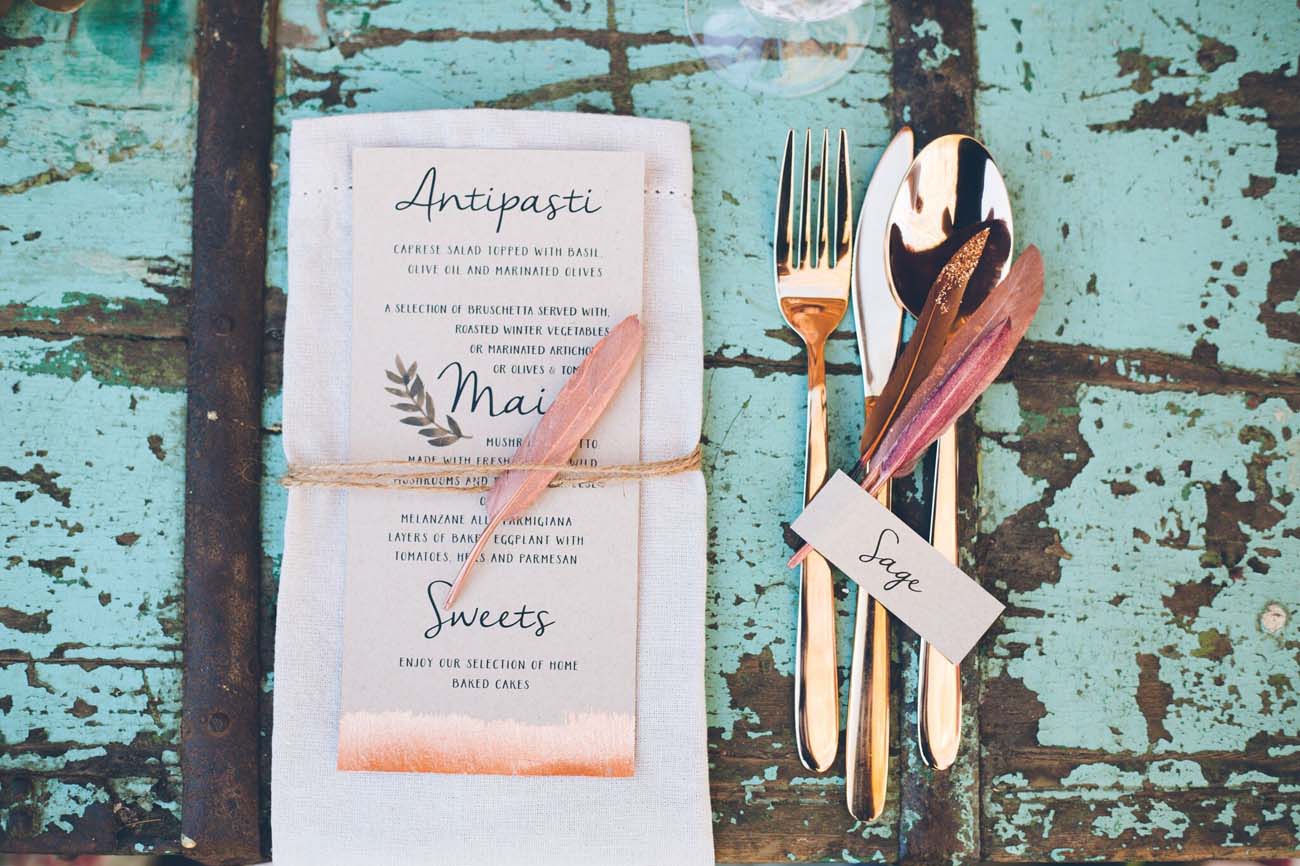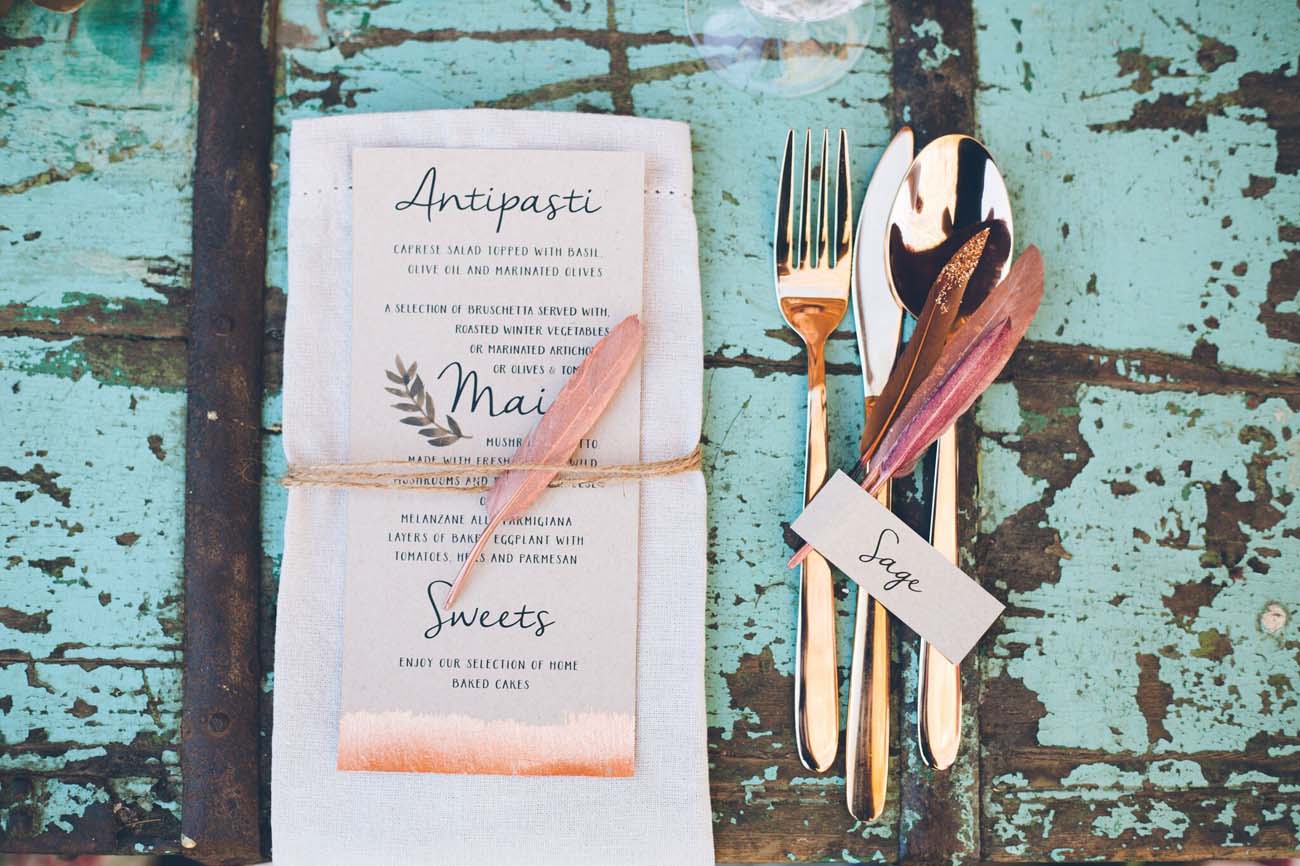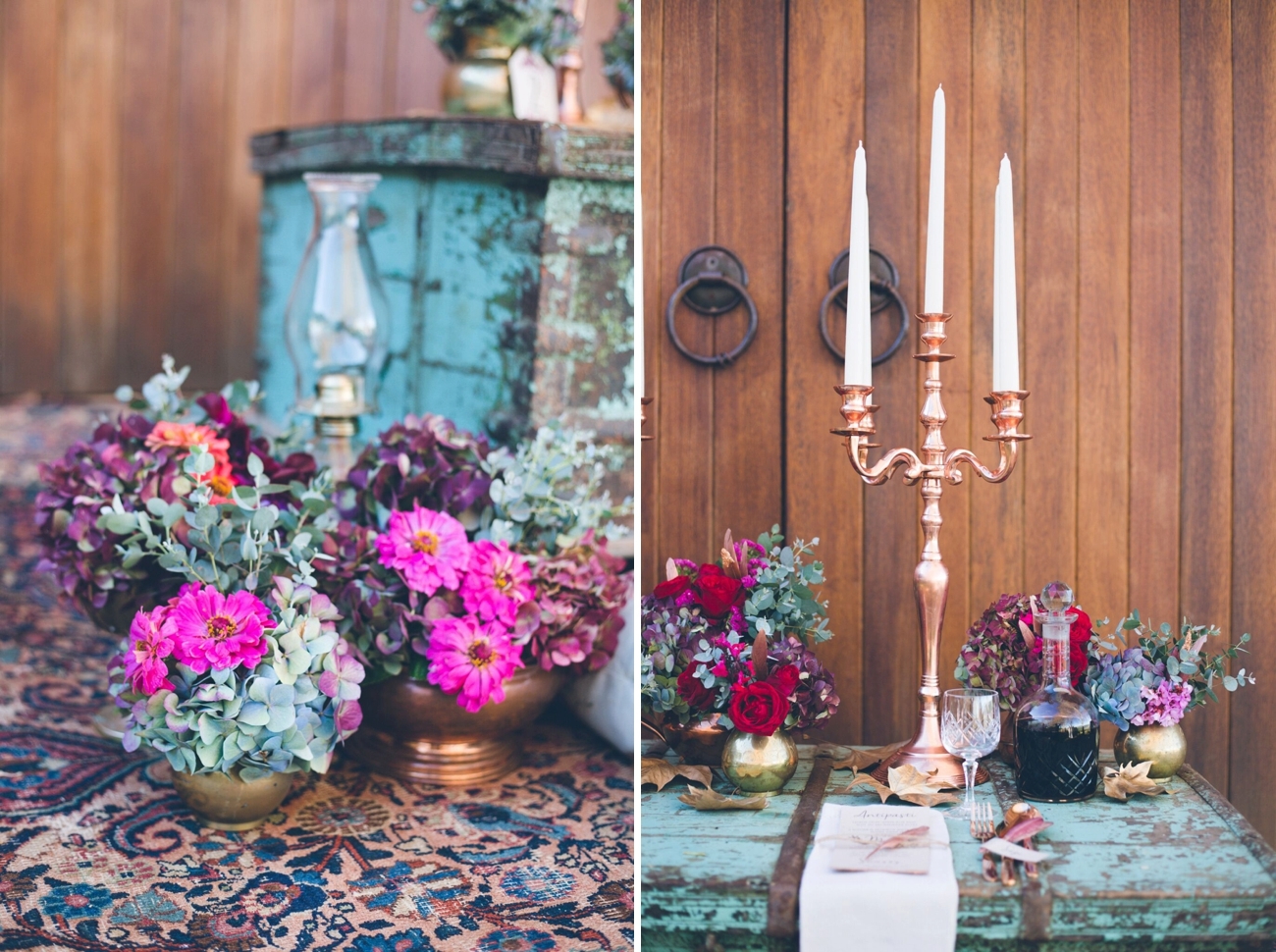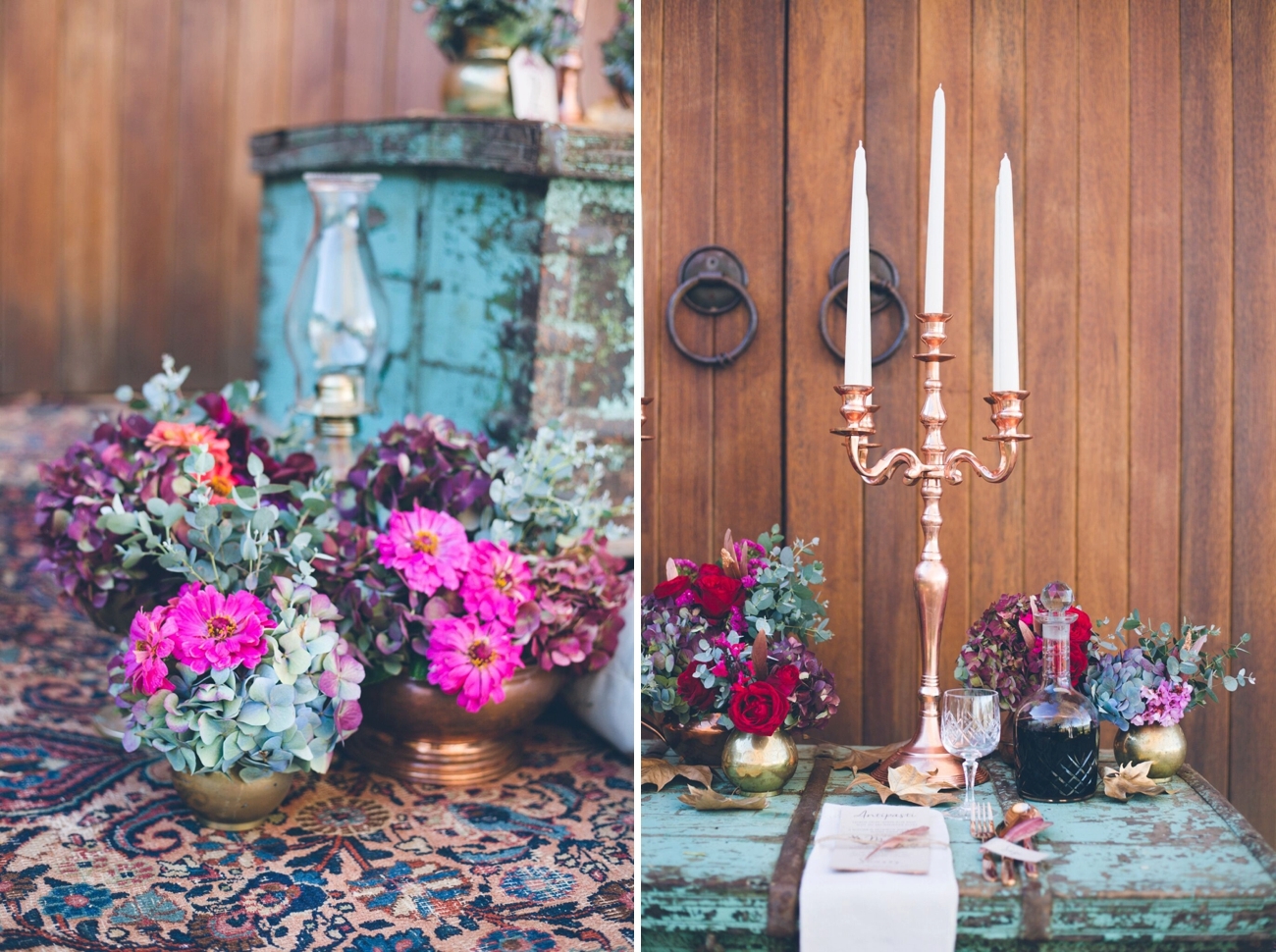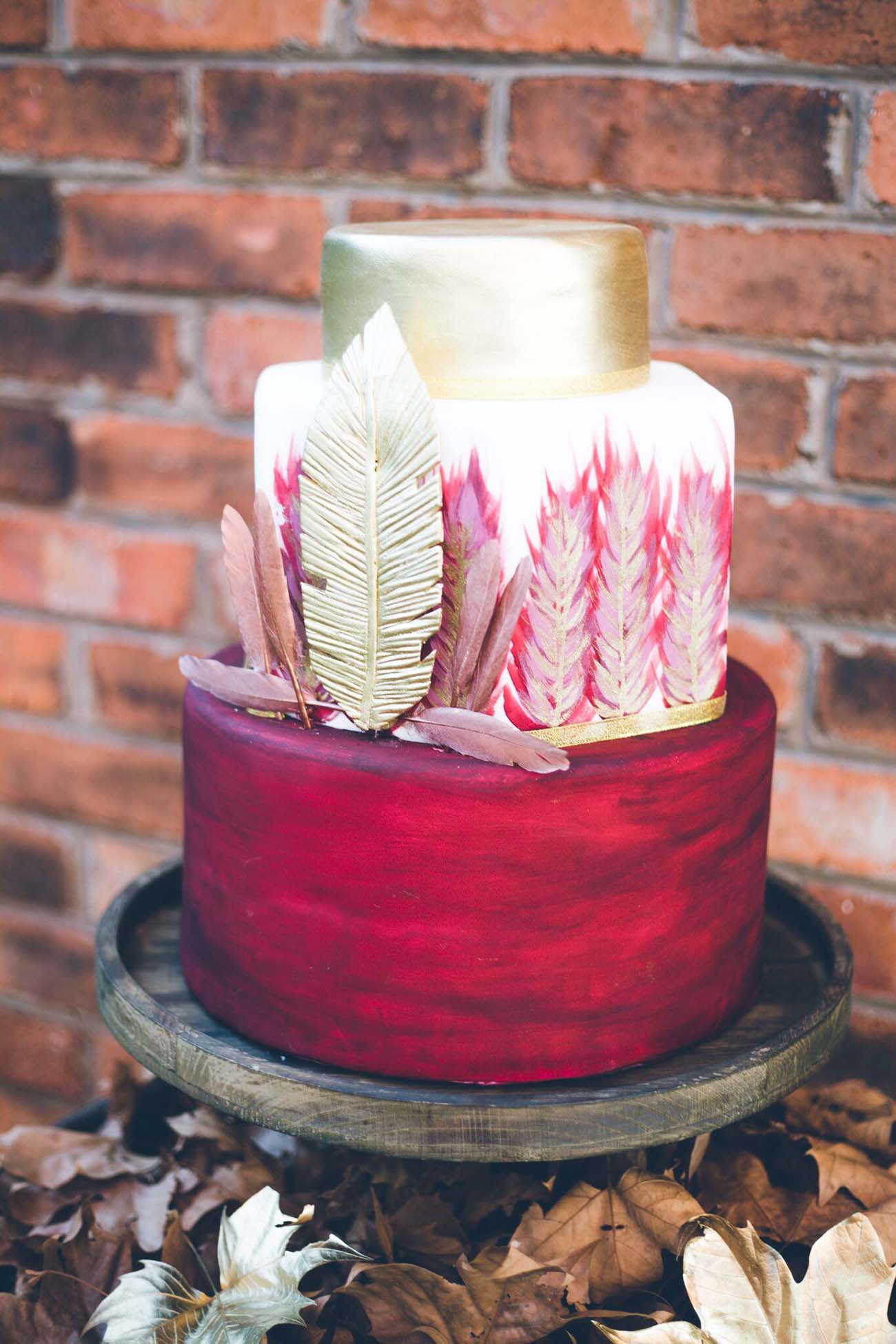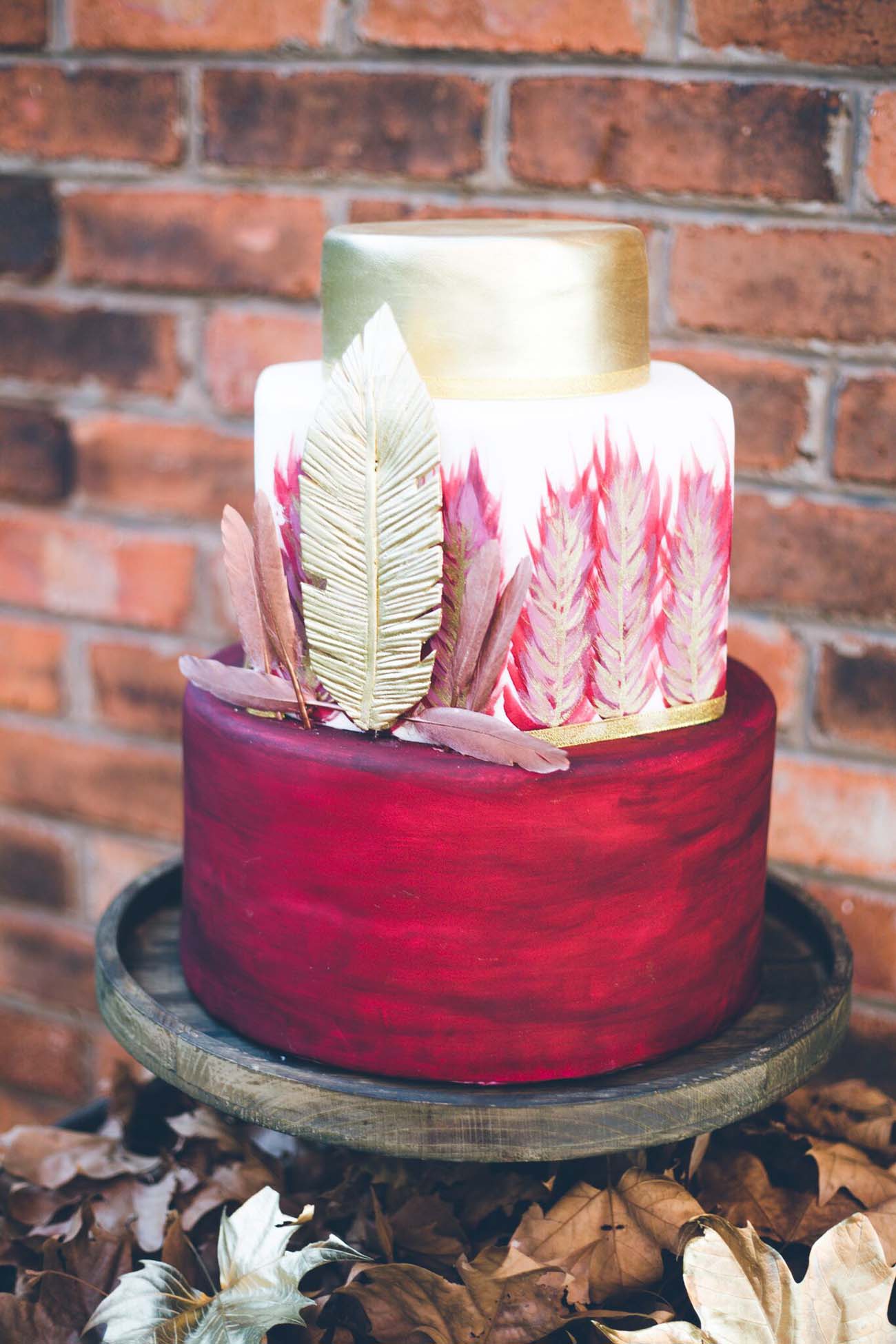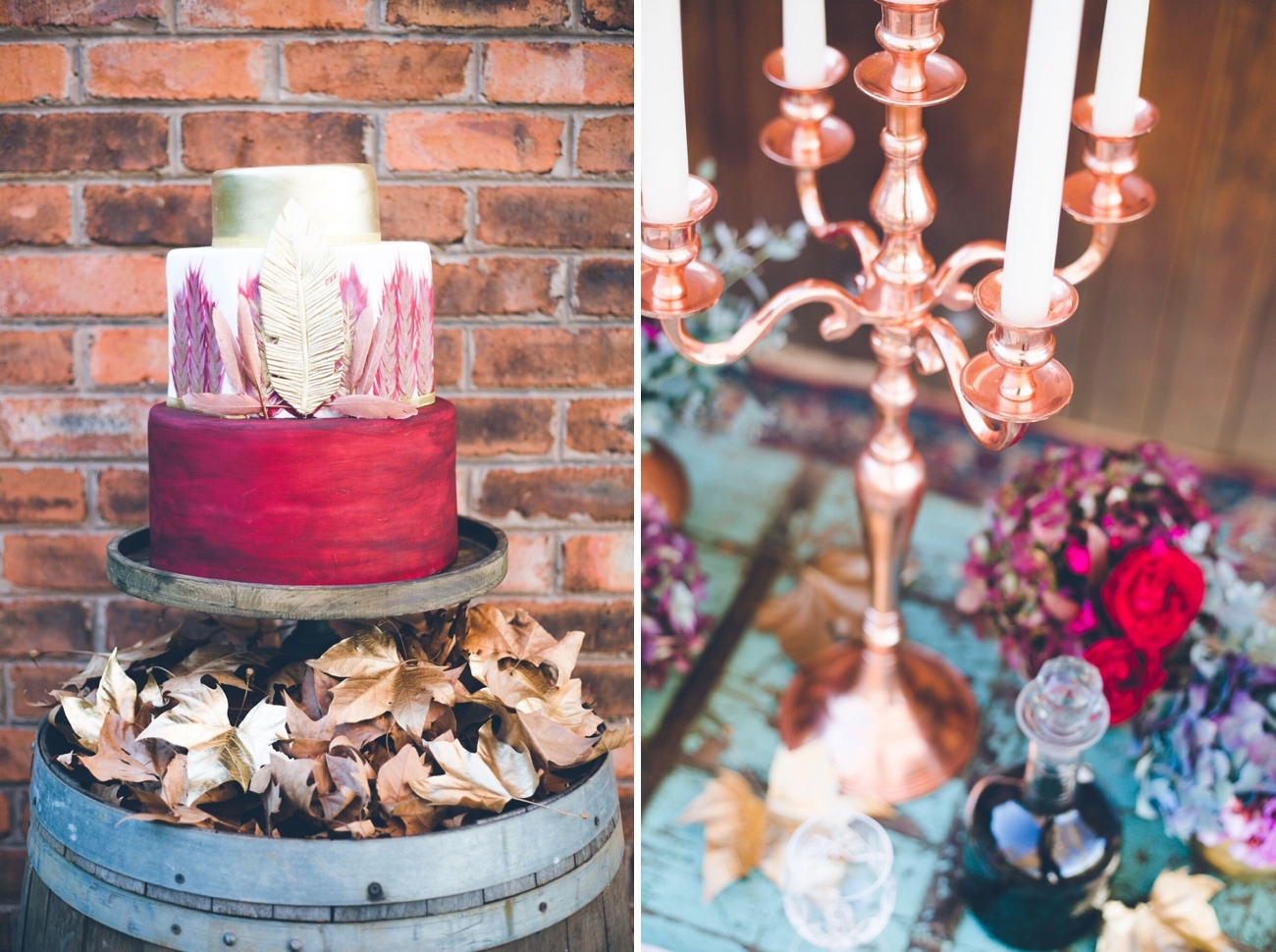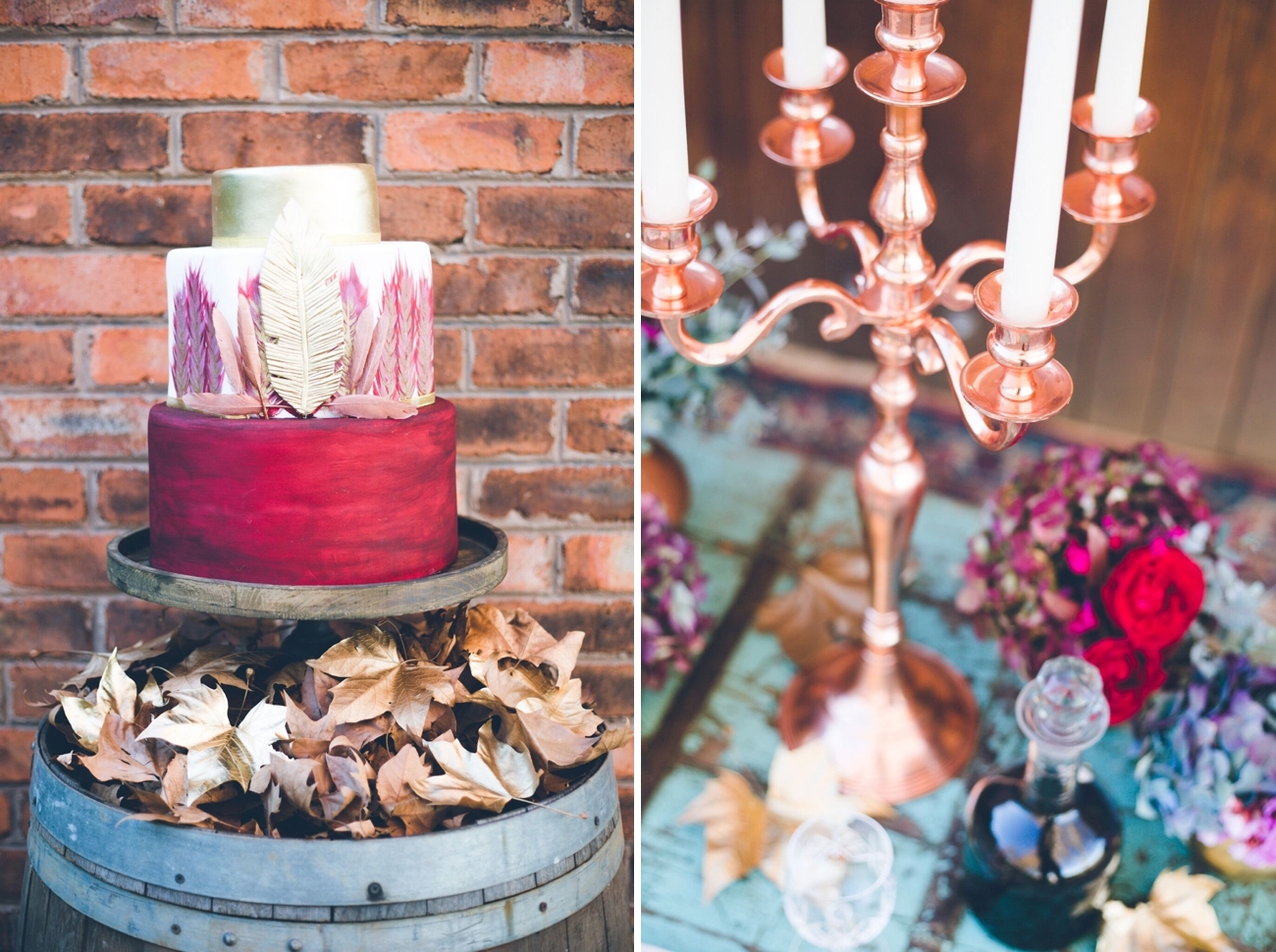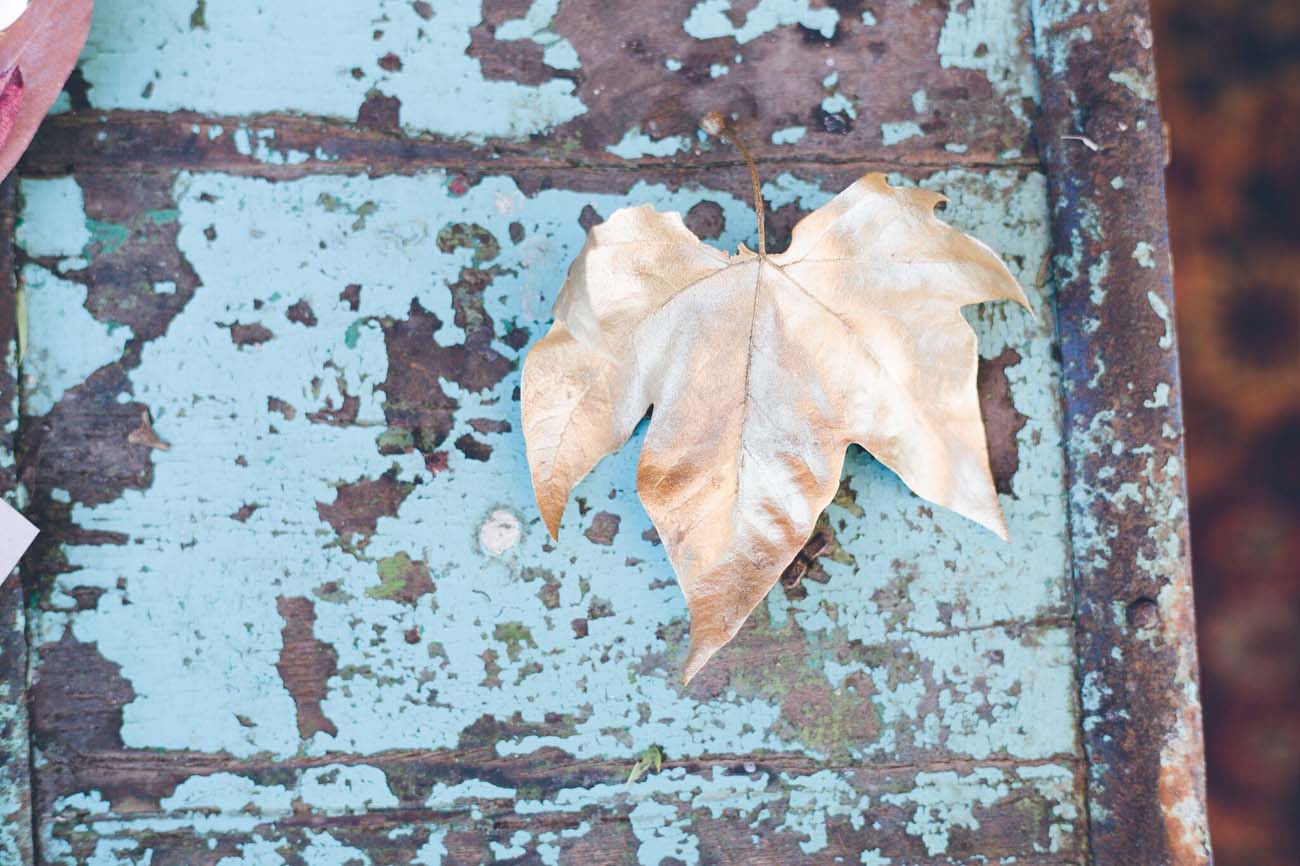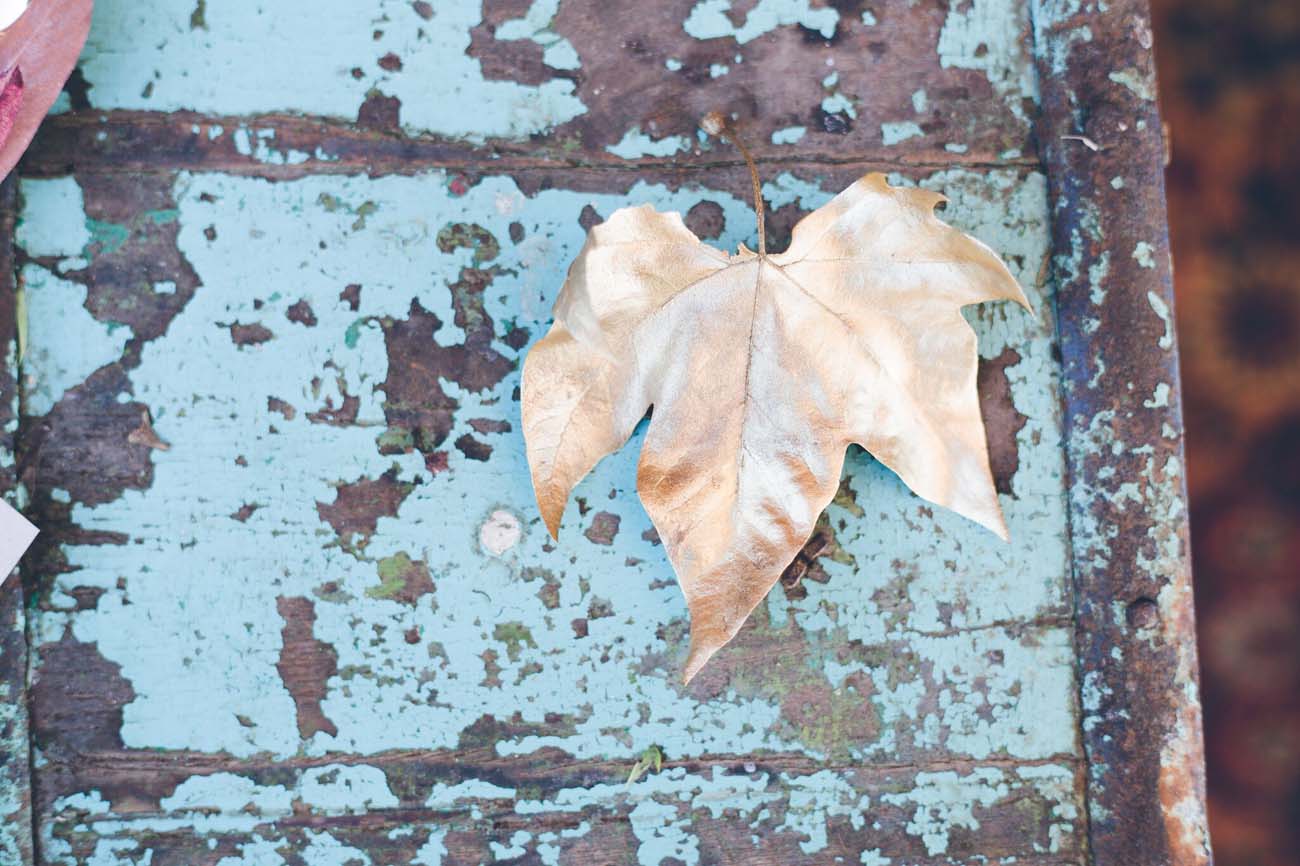 Here's some behind the scenes info from Joelene:
The style of the shoot is slightly alternative and hippie, whilst still staying bridal (in a simple organic, romantic way). Our story portrays the idea of staying young, free-spirited and in love with life, forever. It carries a definite Coachella festival wedding theme: both edgy and beautiful, with lots of wedding-related detail. The use of feathers and macramé lends itself to a festival wedding theme, and yet also manages to carry the soft romance of a bridal shoot. Our colour palette incorporates on-trend berry tones, combined with teal and metallic accents, which played through beautifully with the stationery suite as well as our tablescape, set on a simple antique teal tea-chest.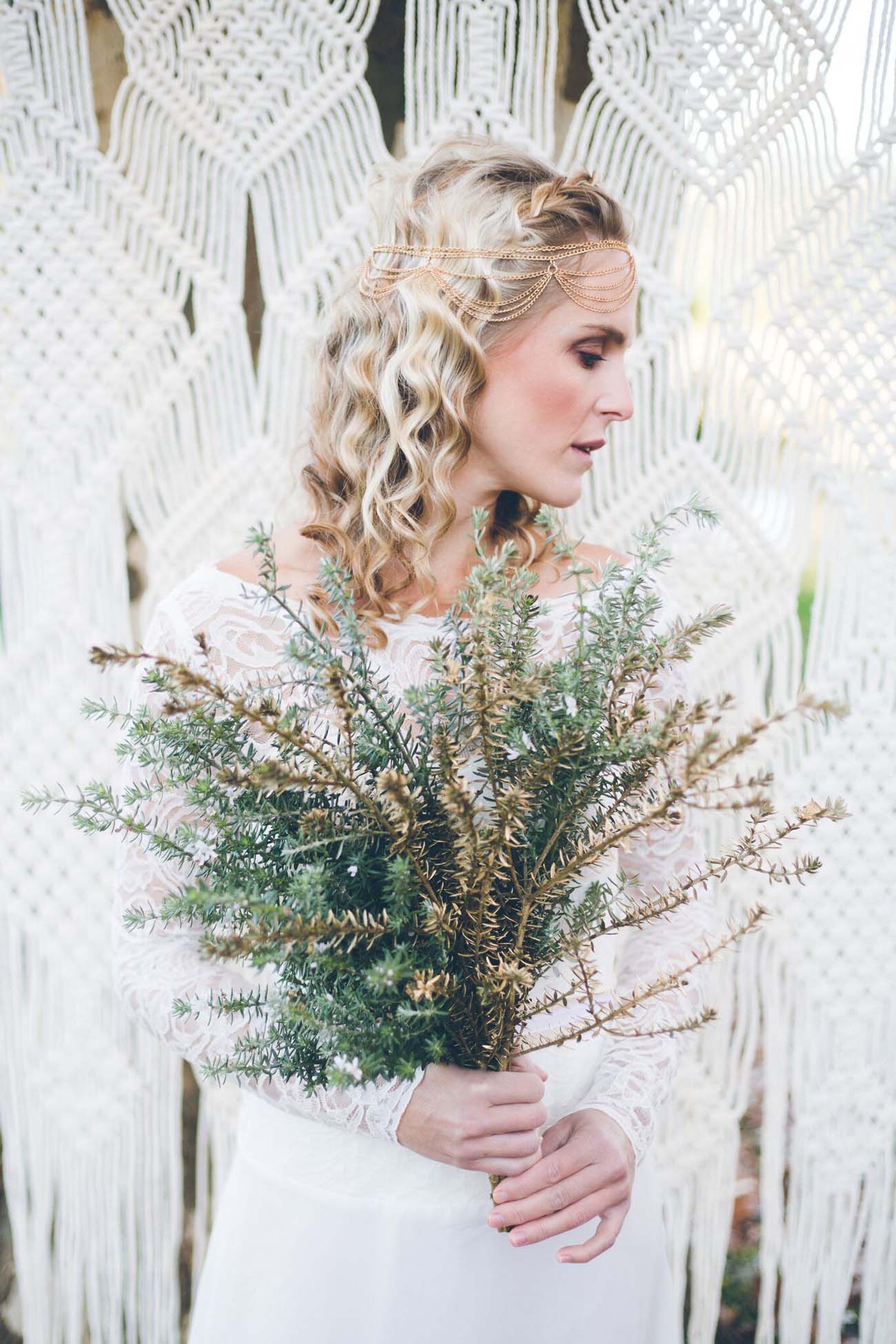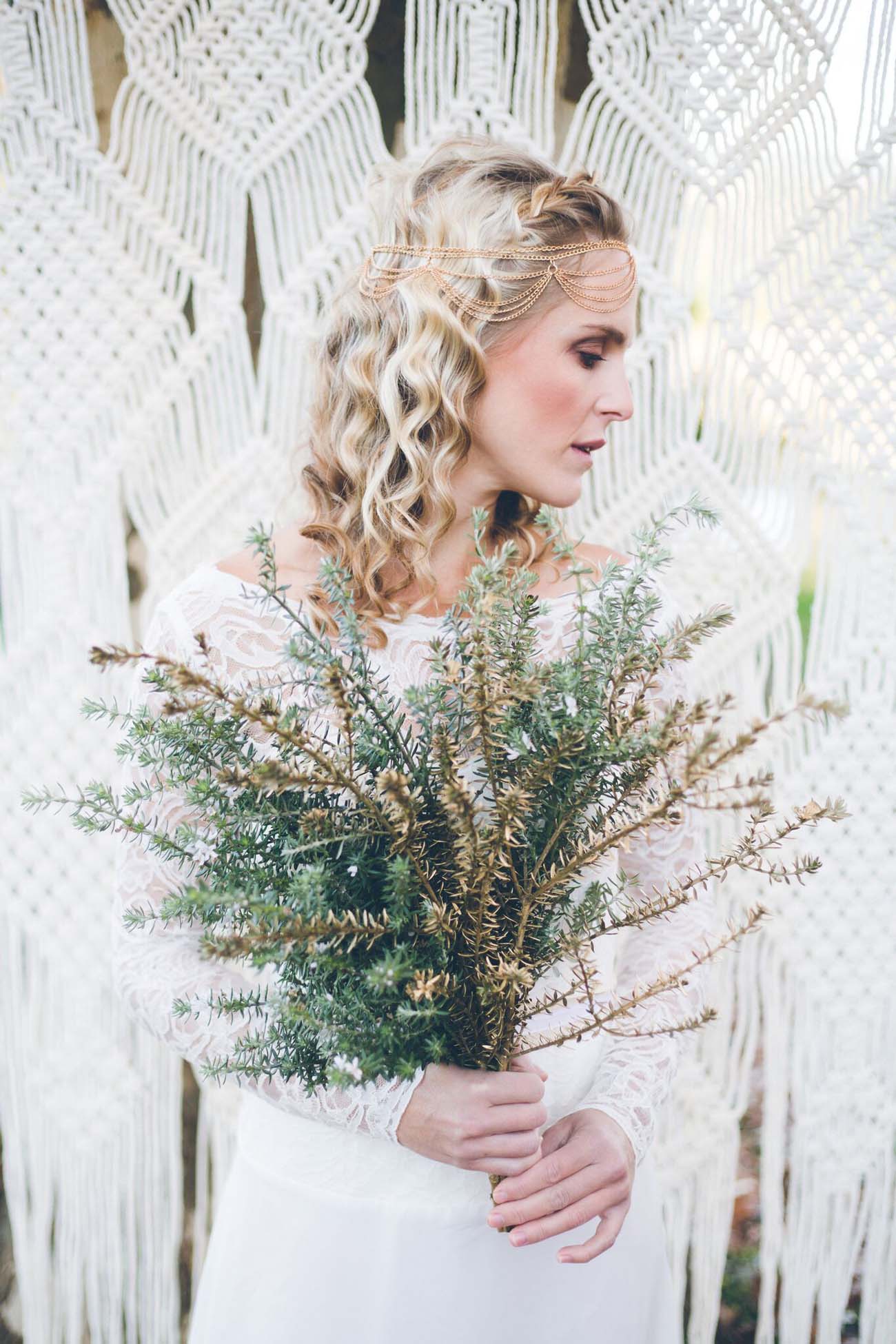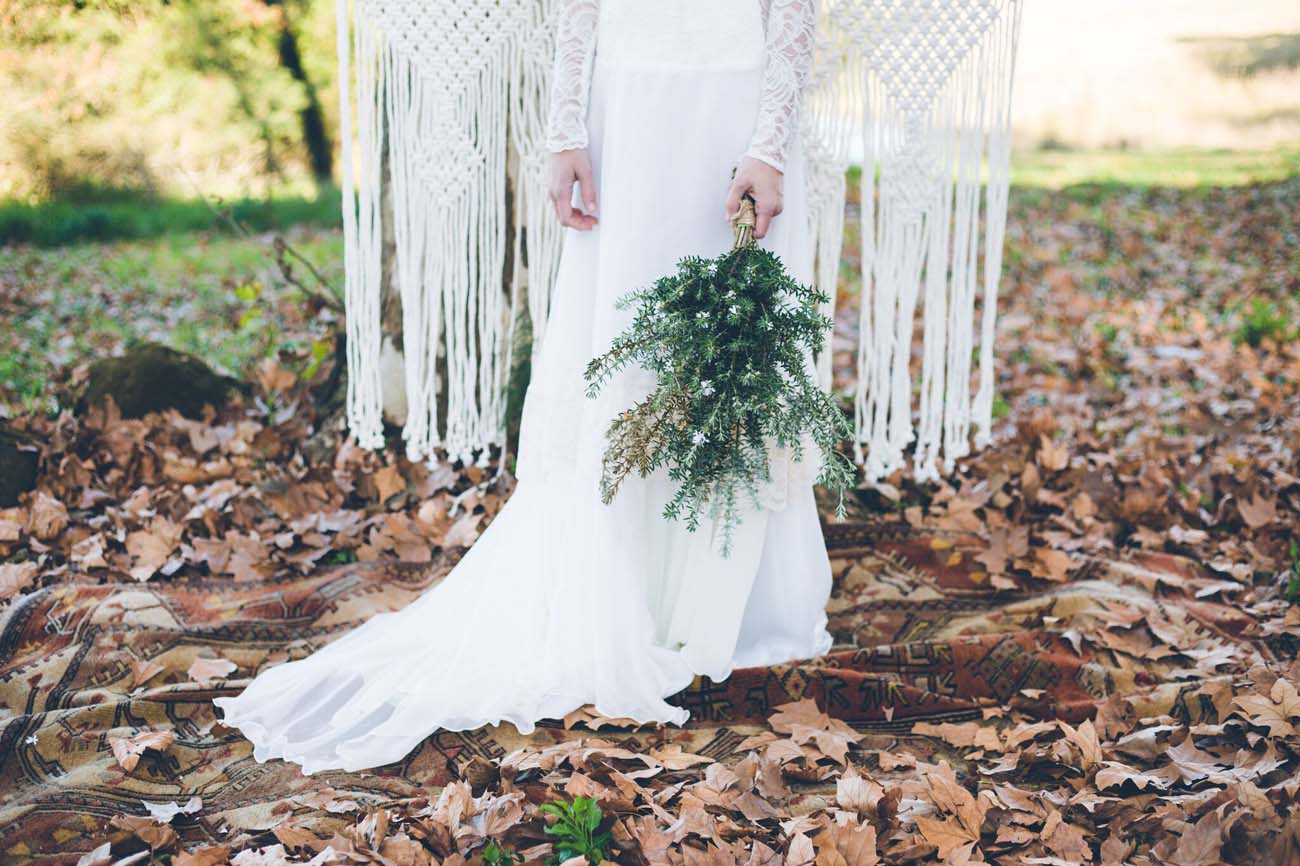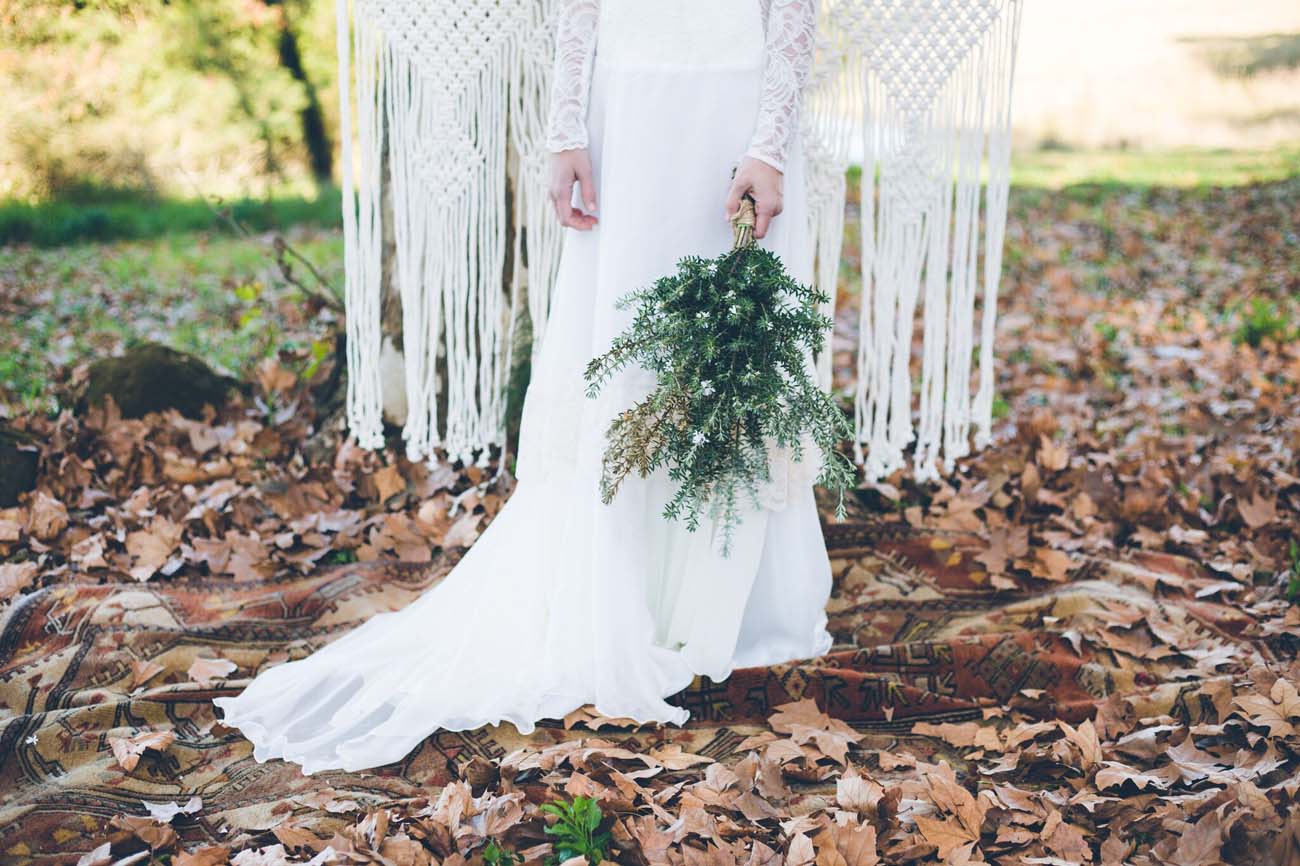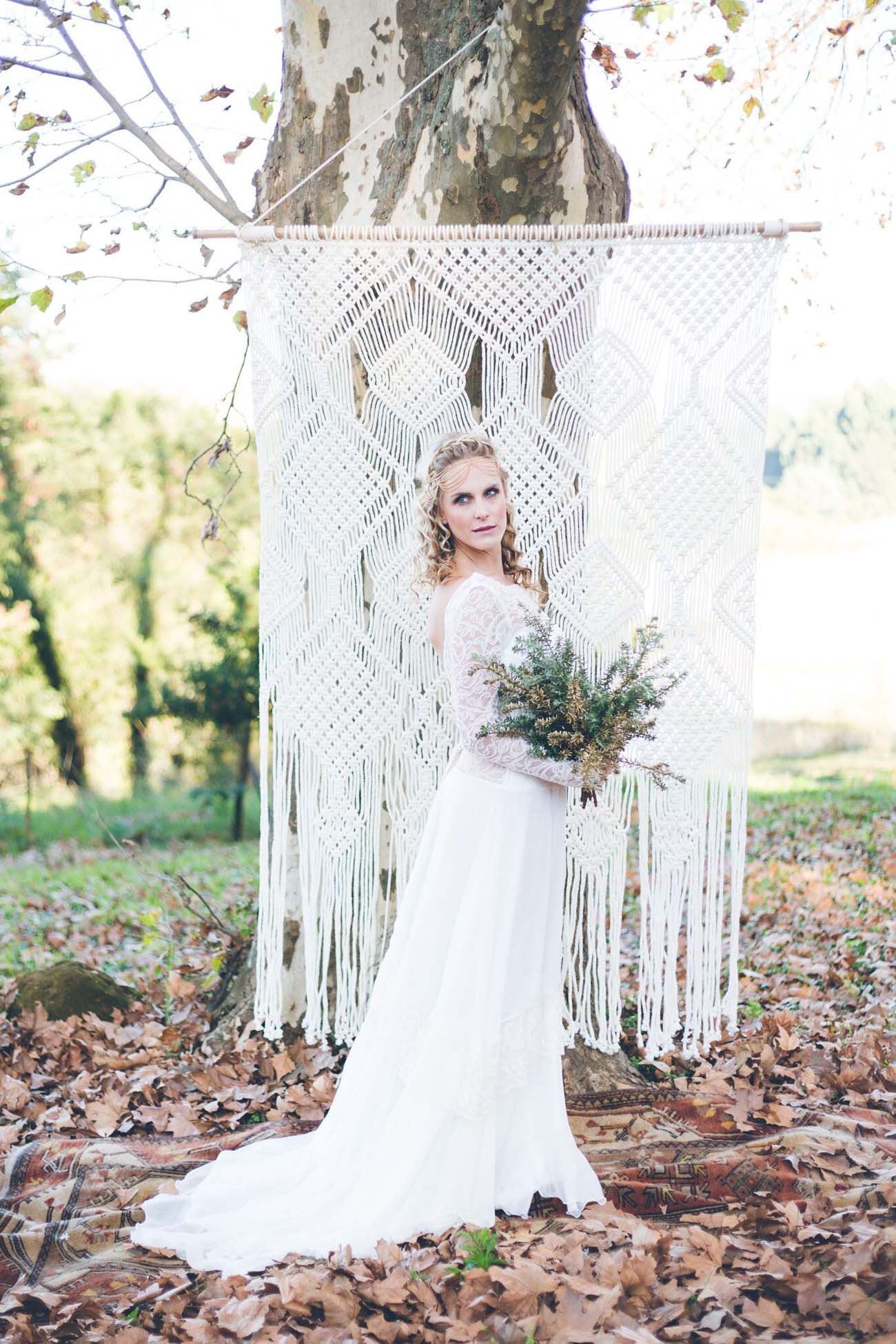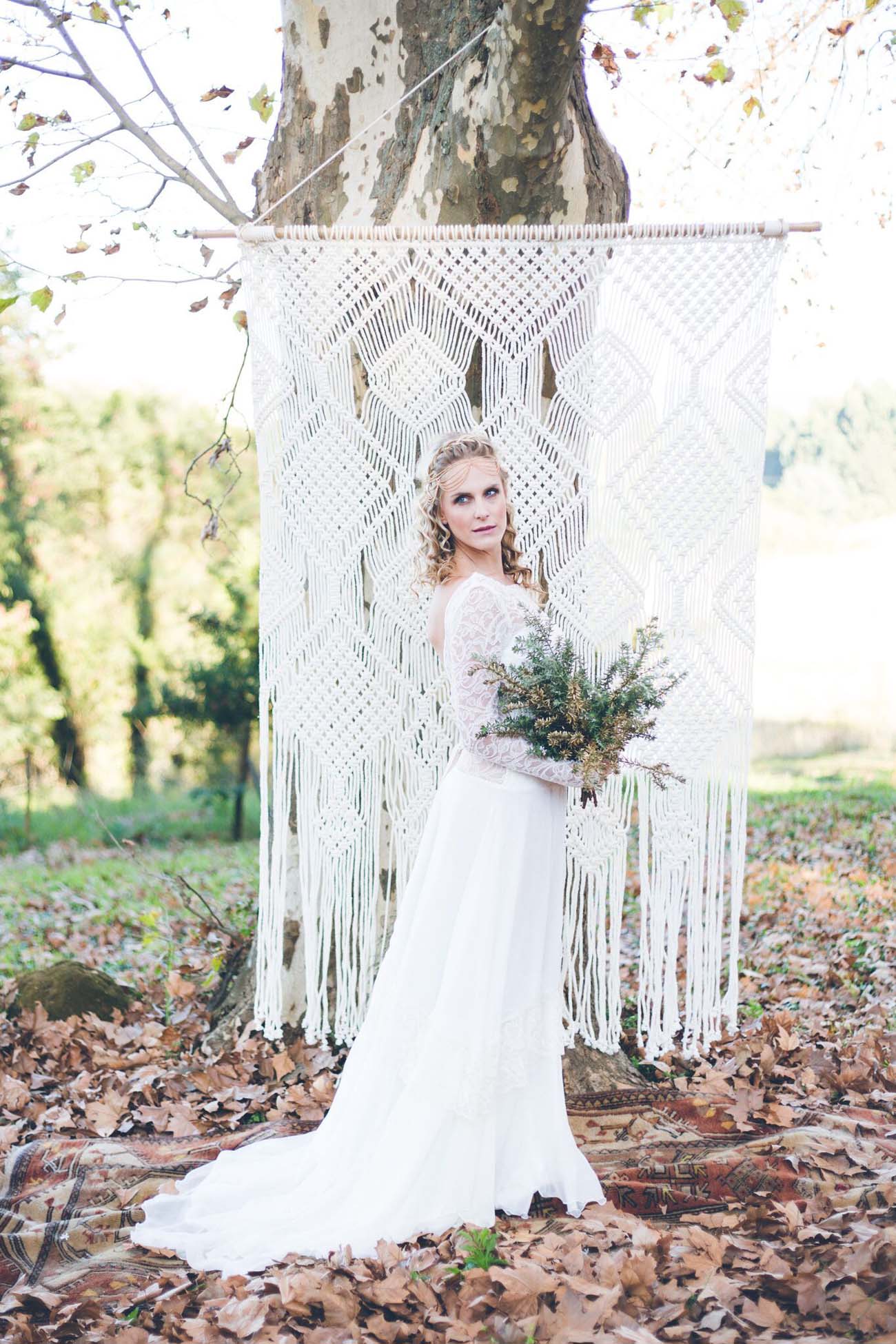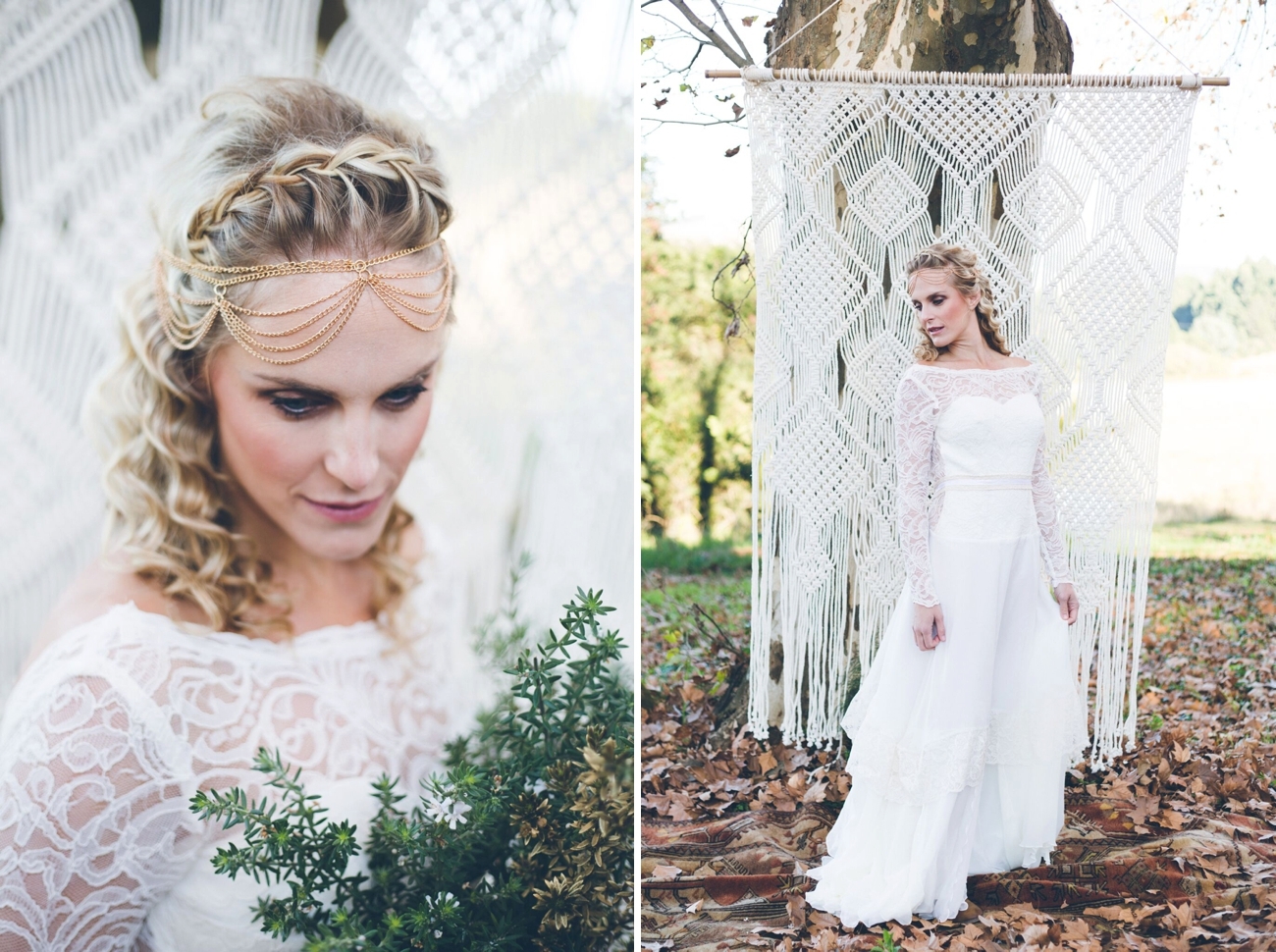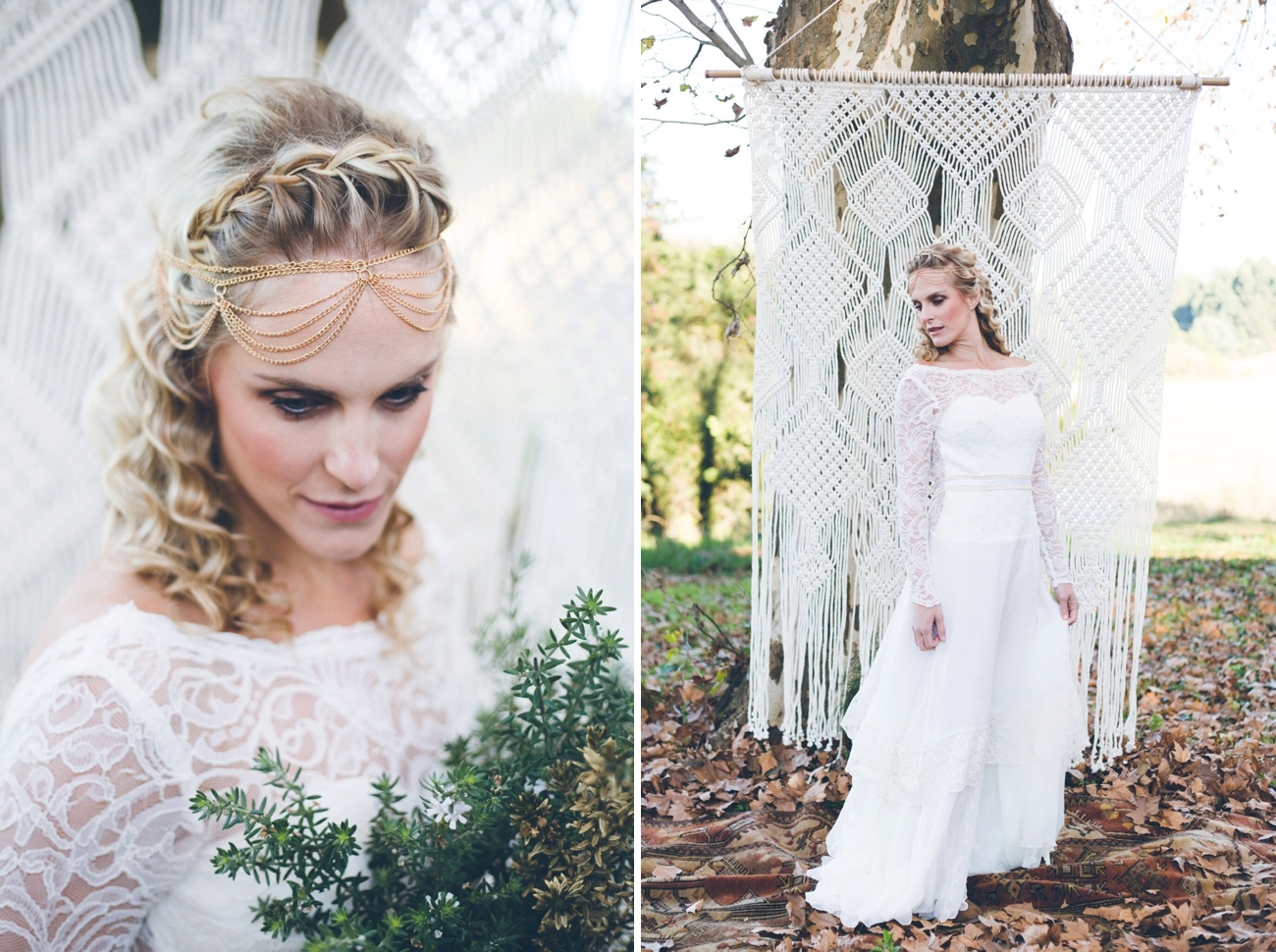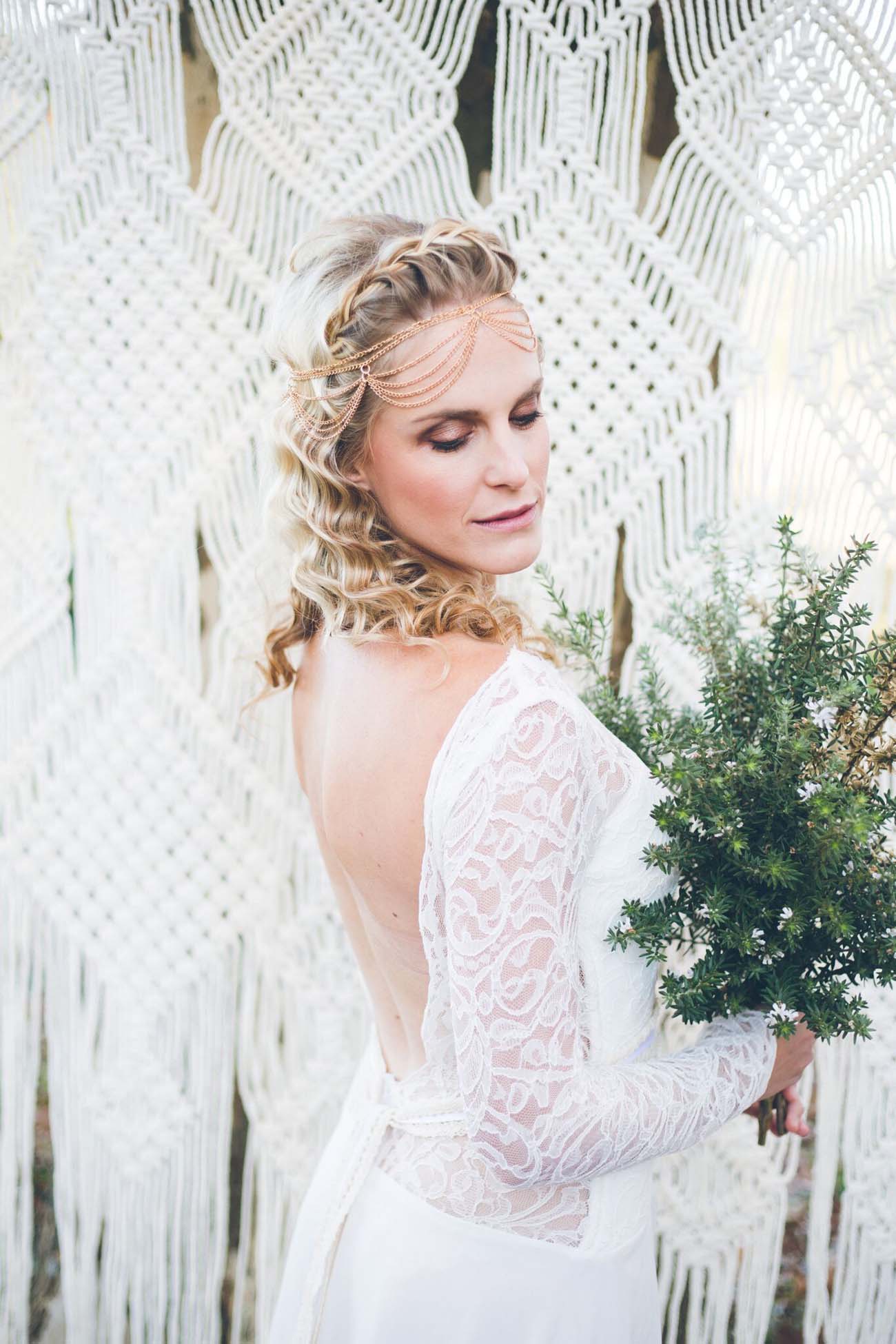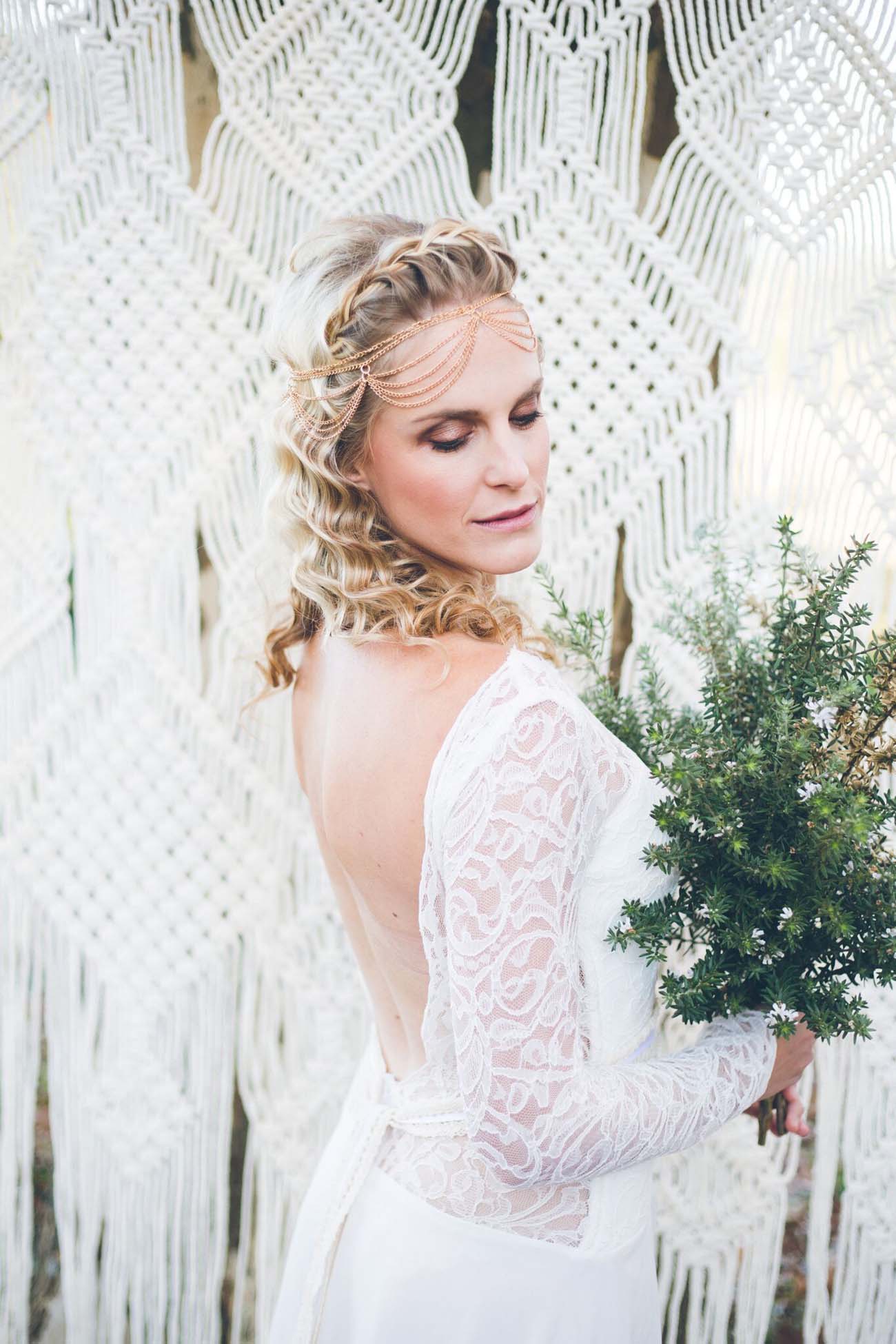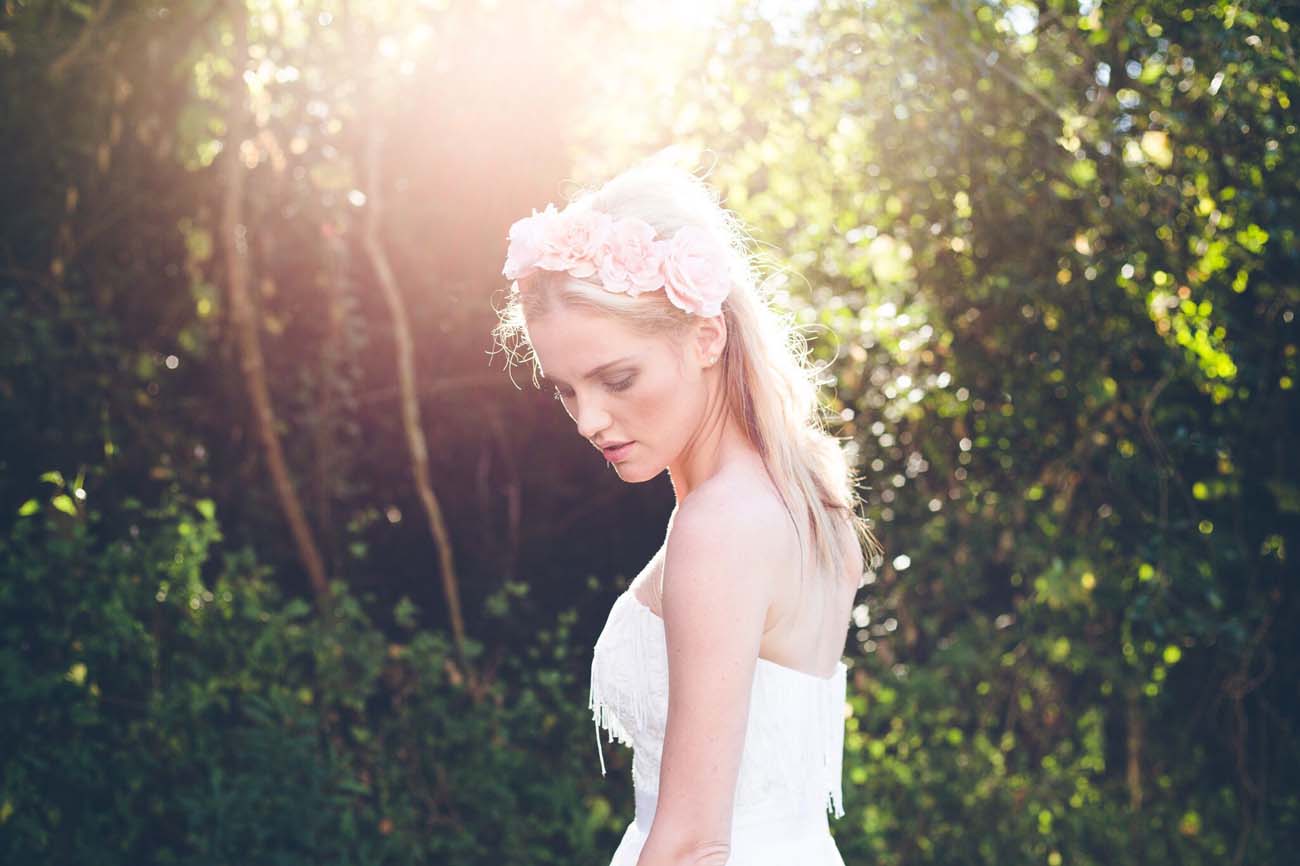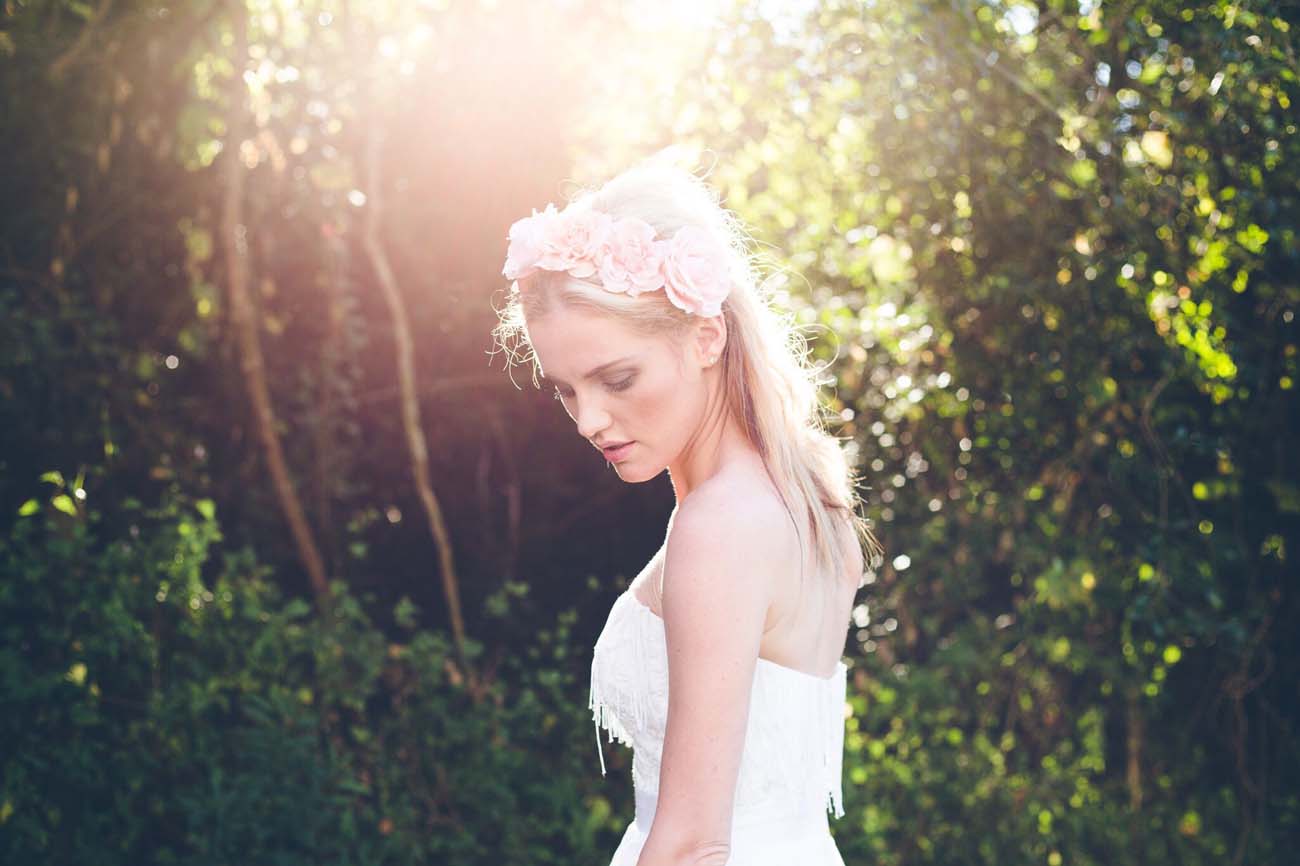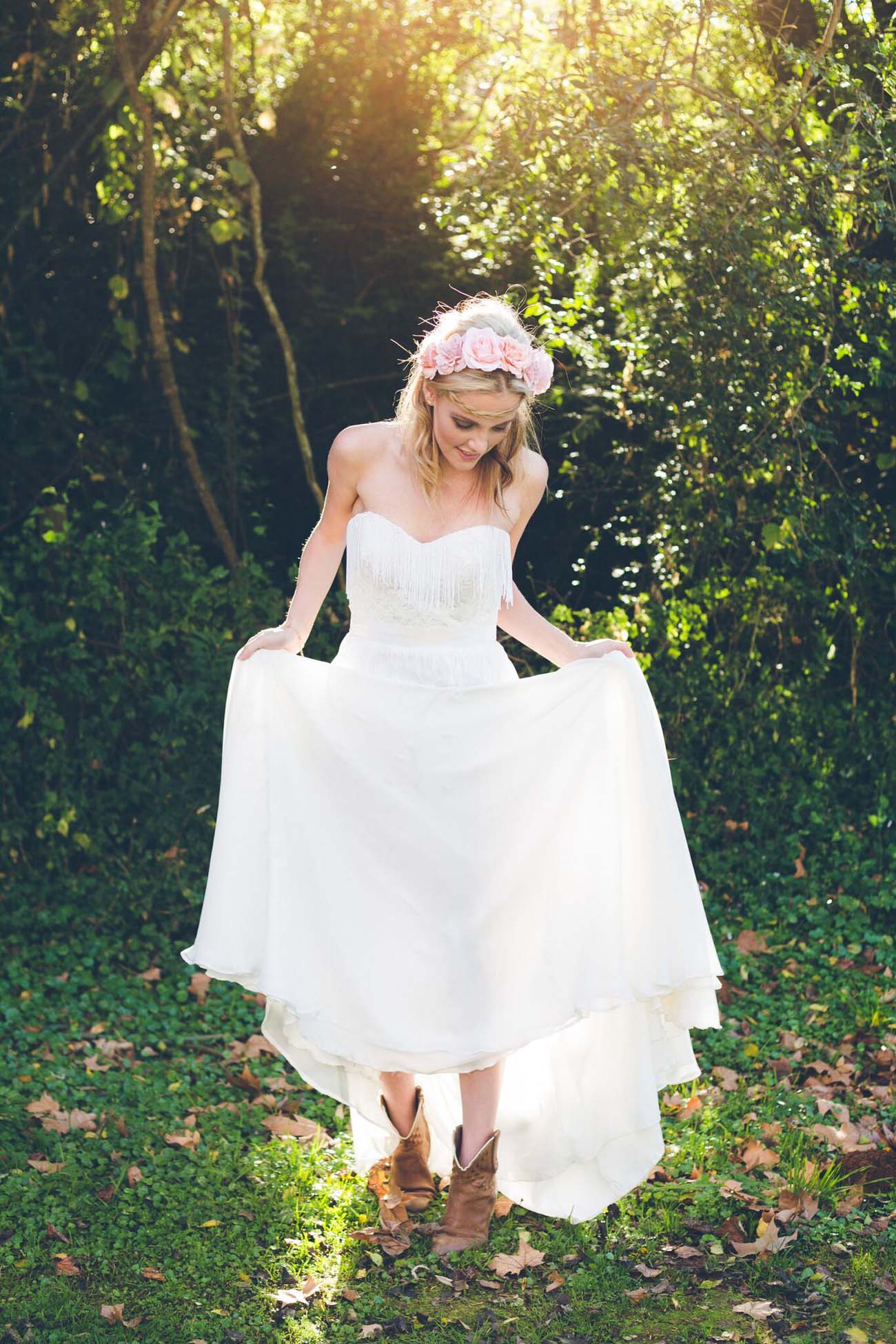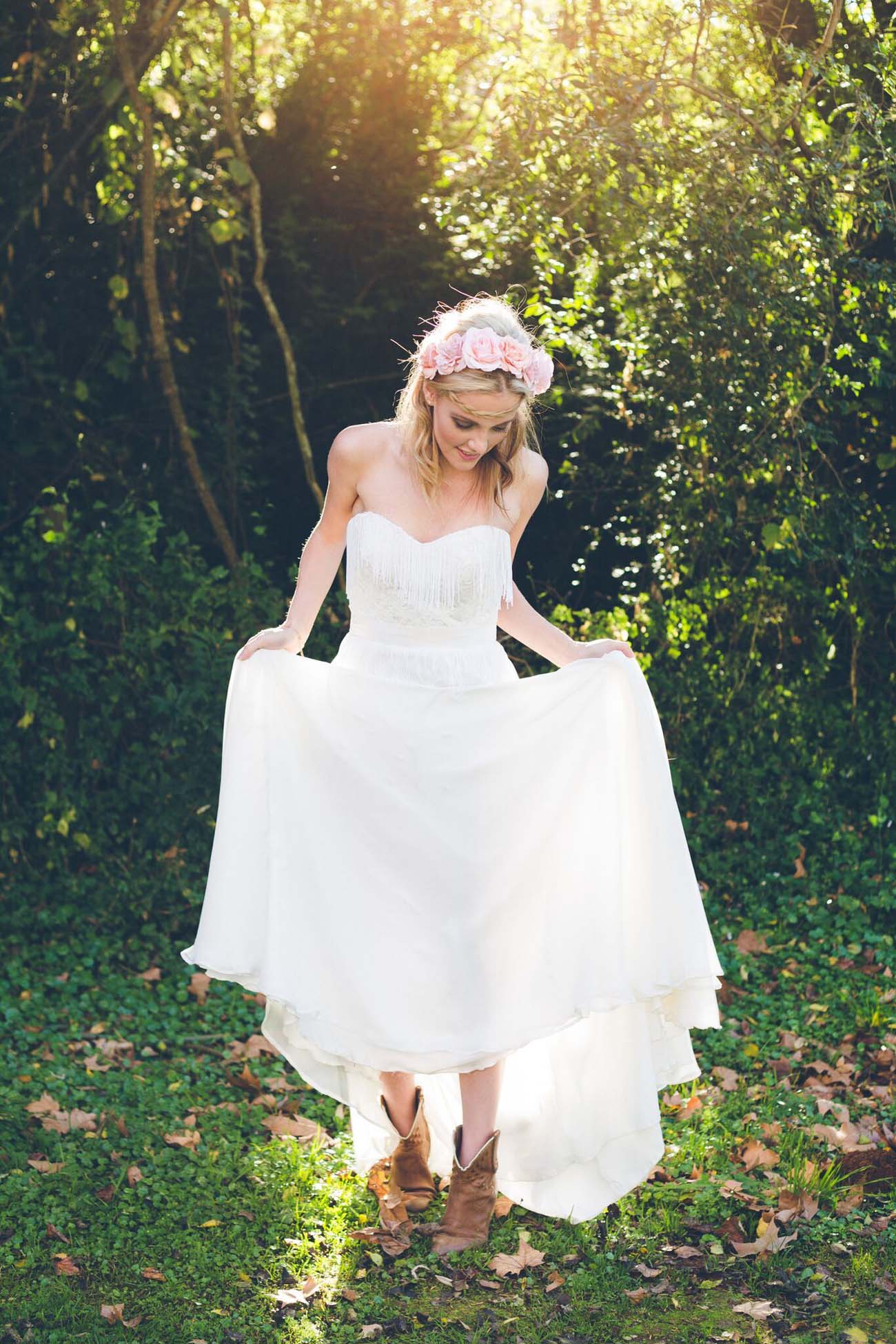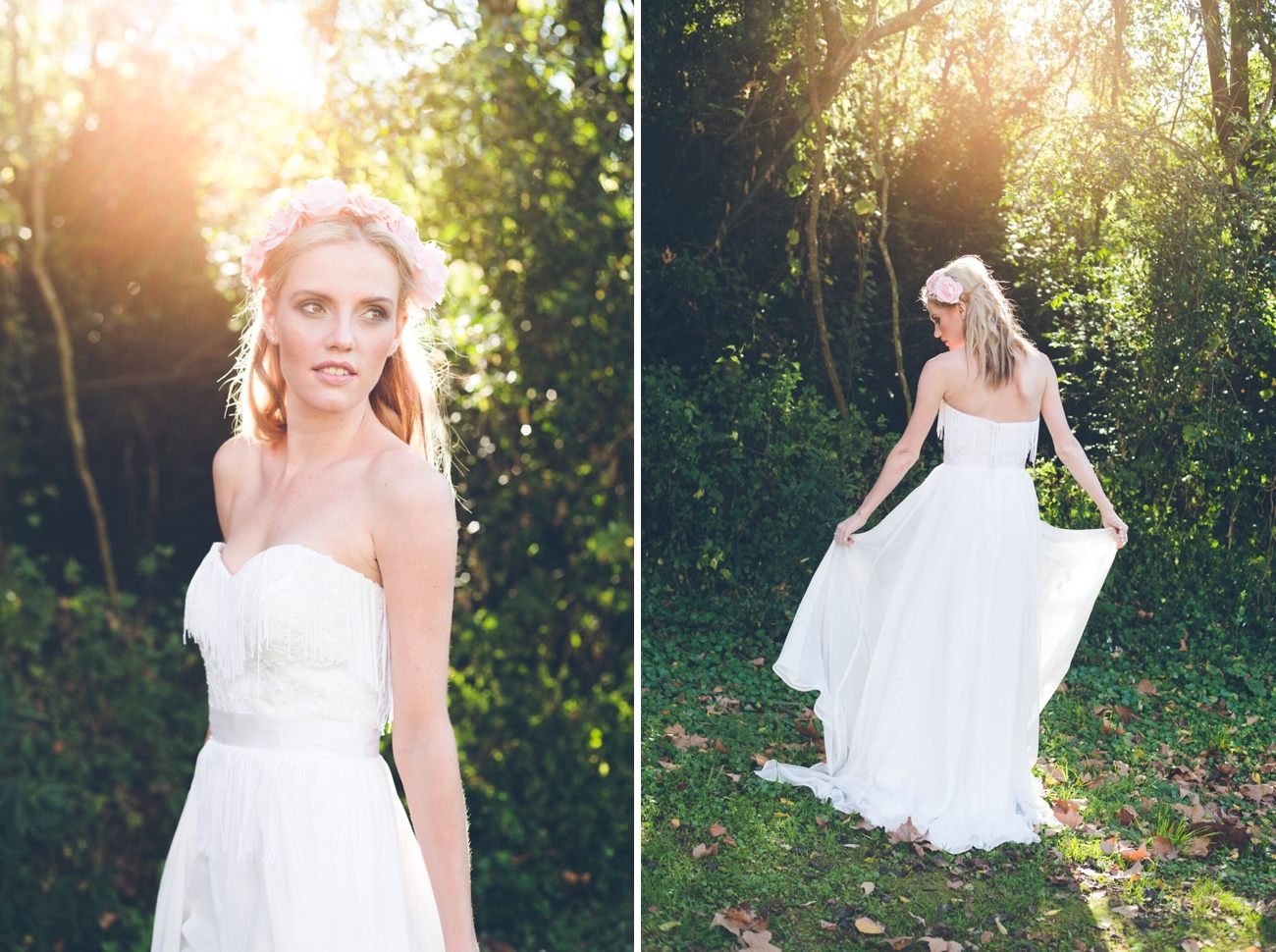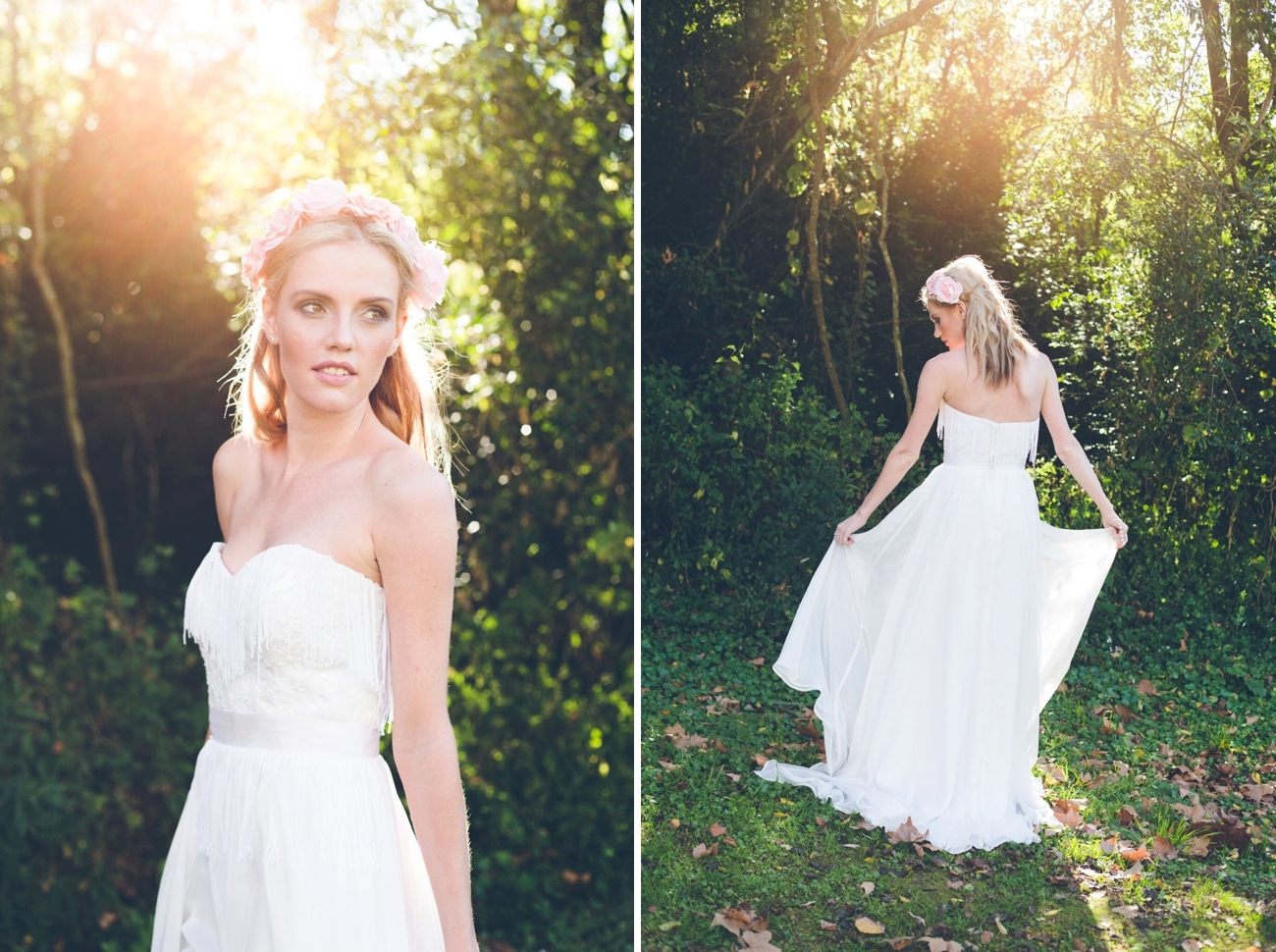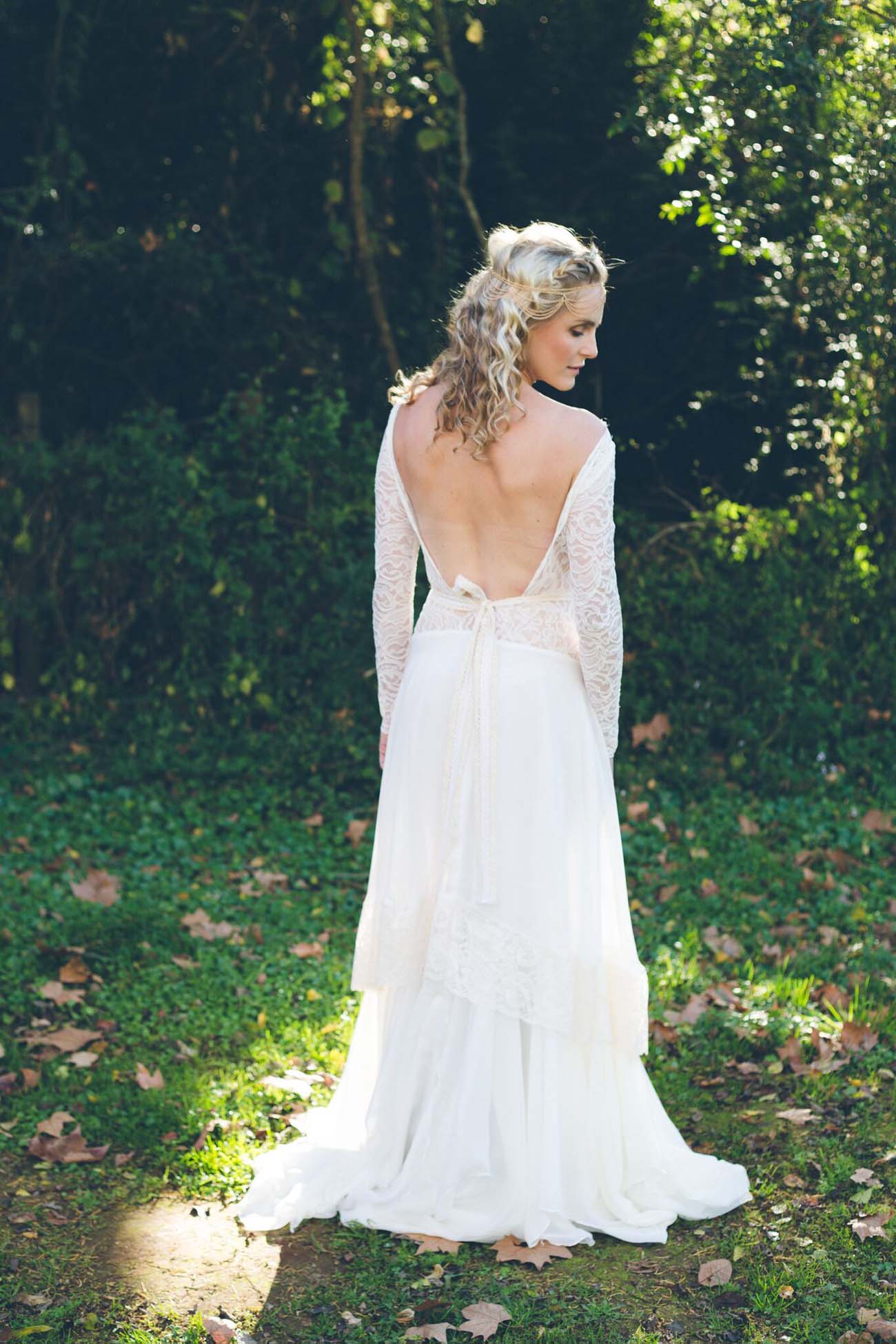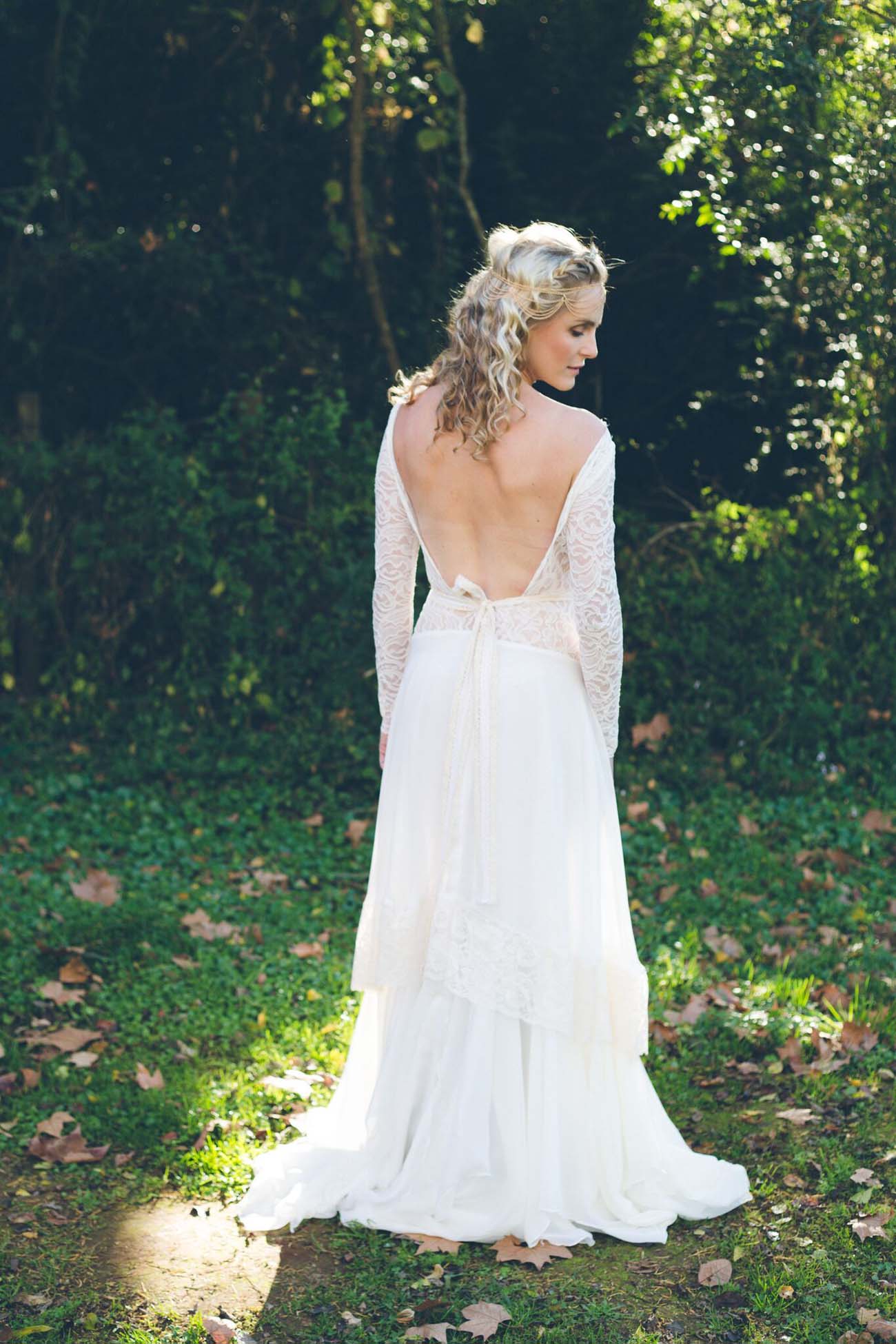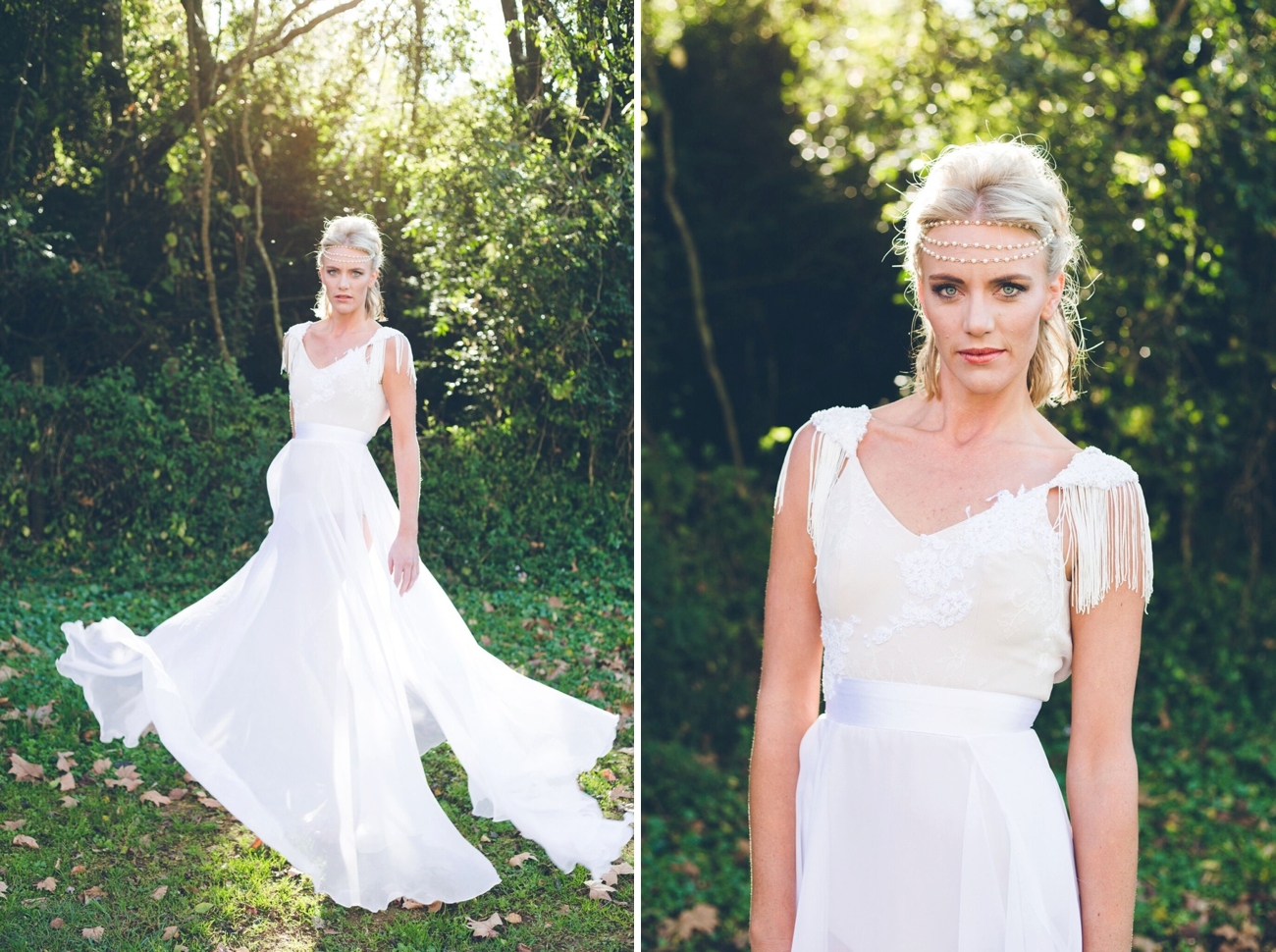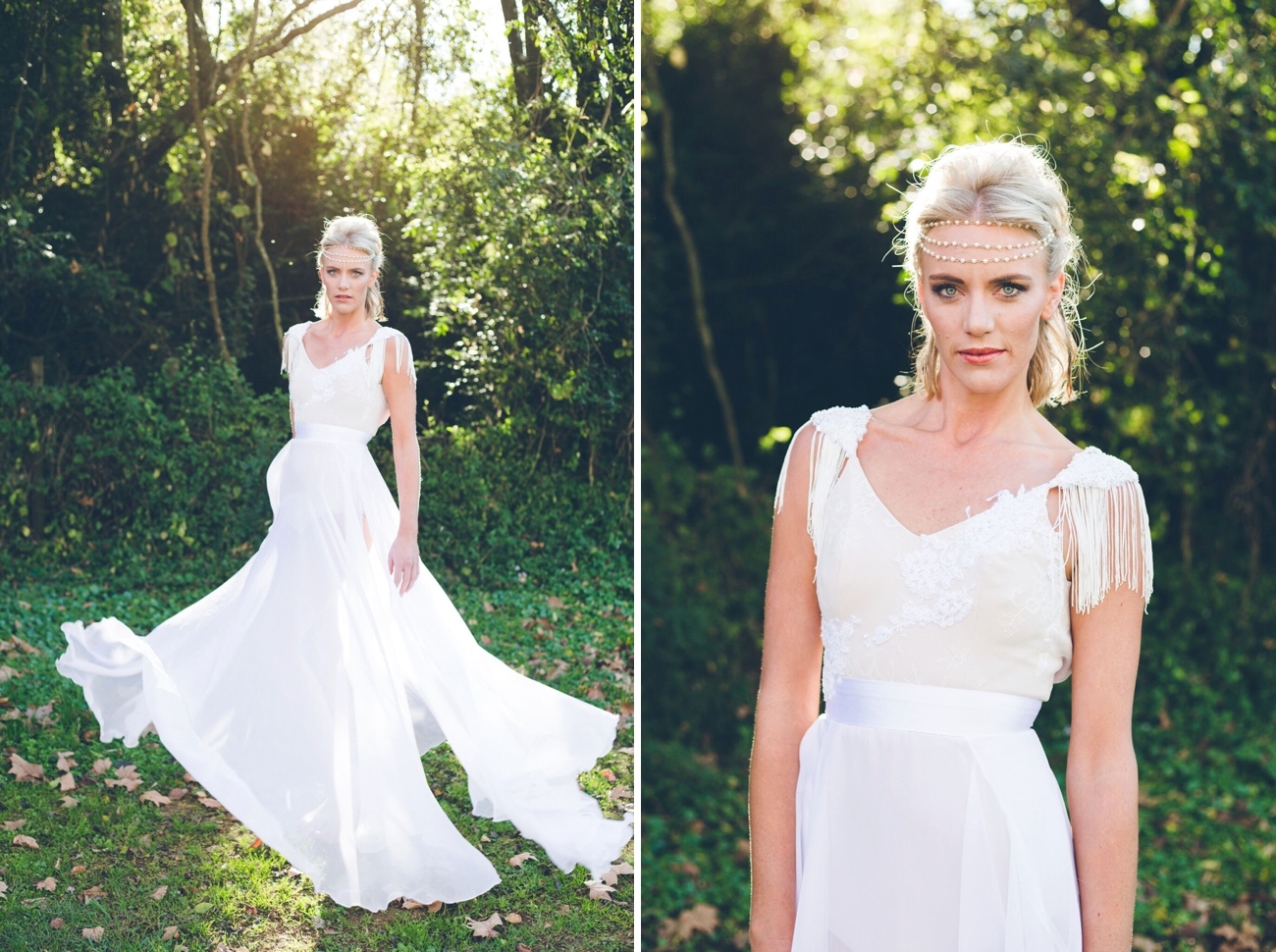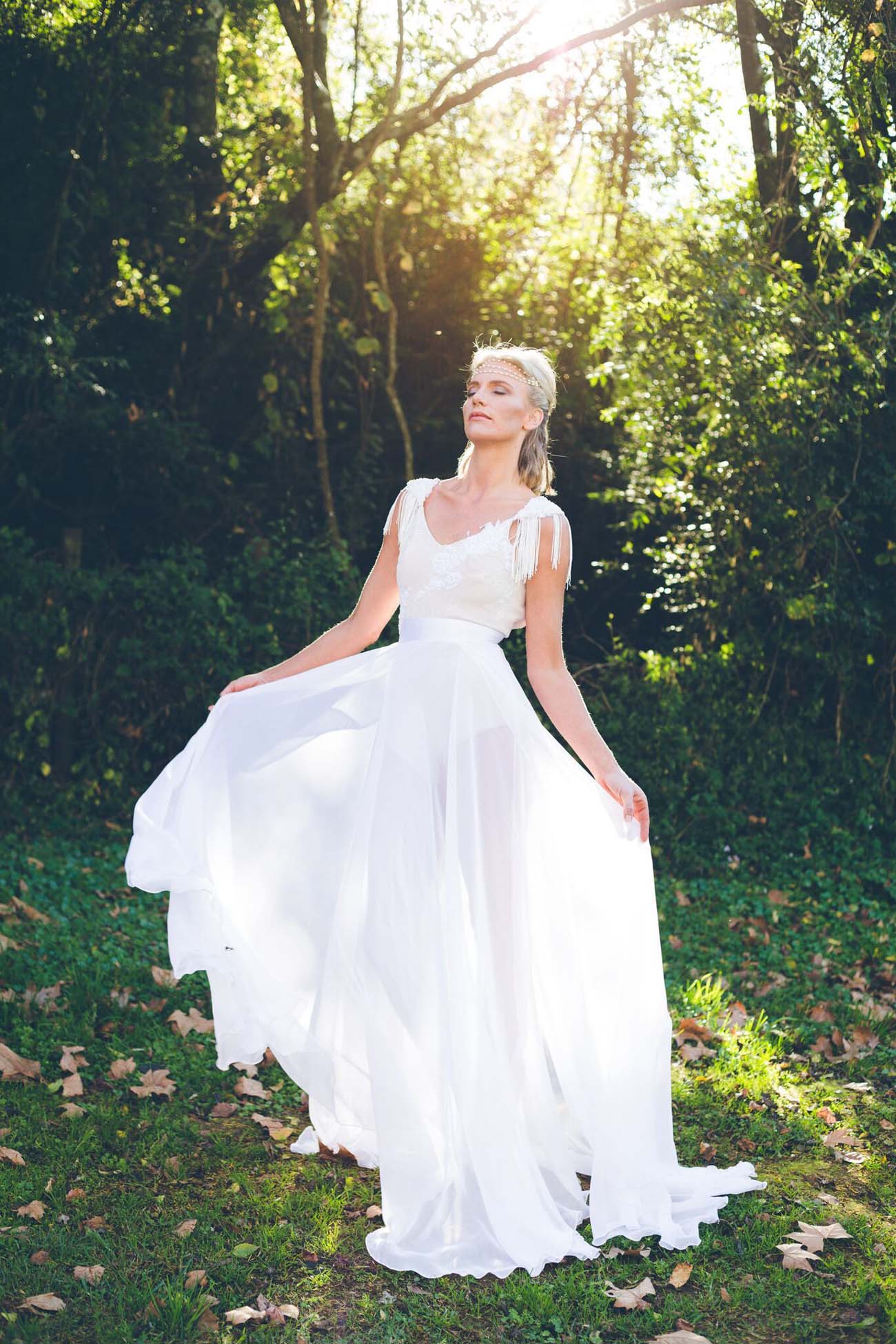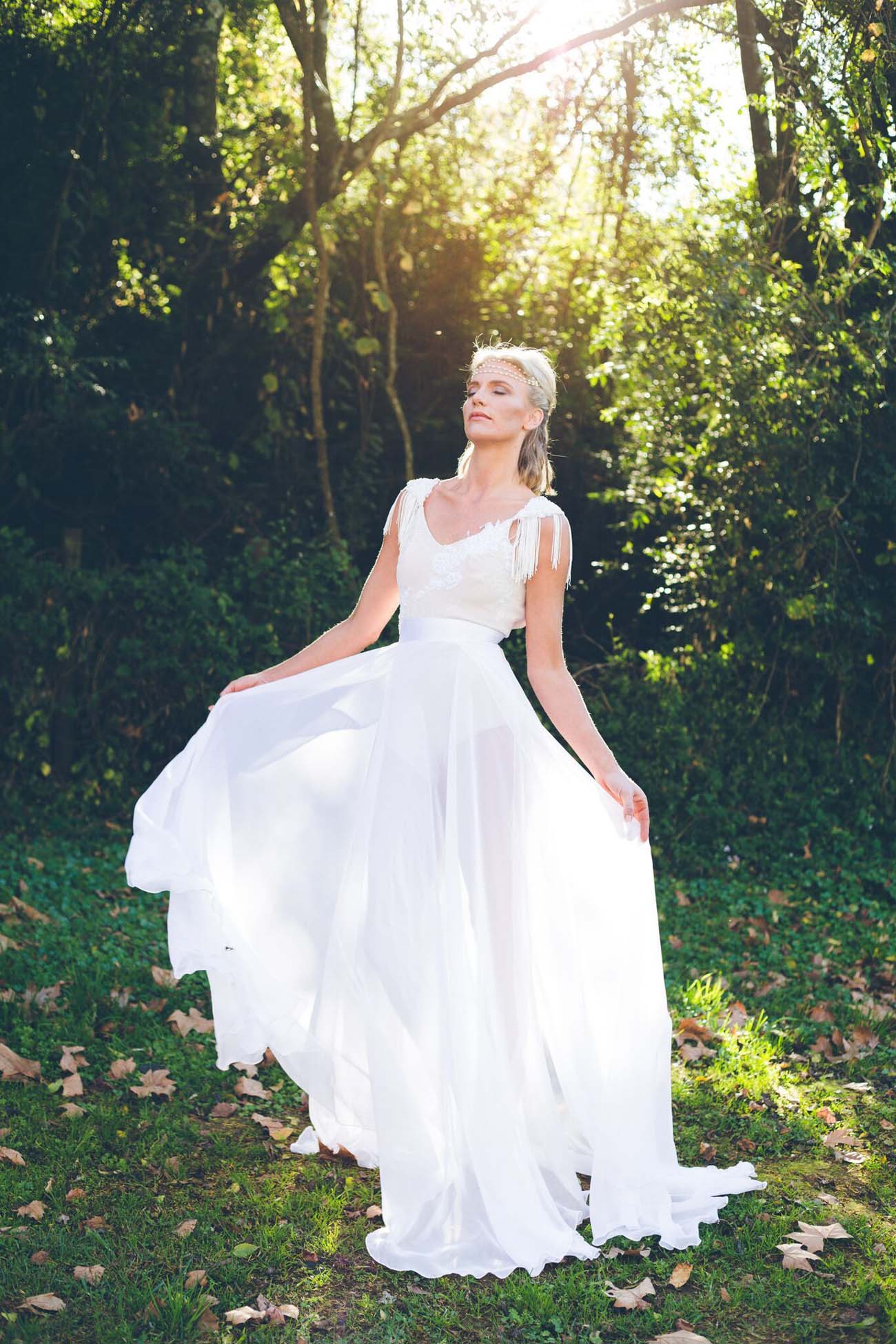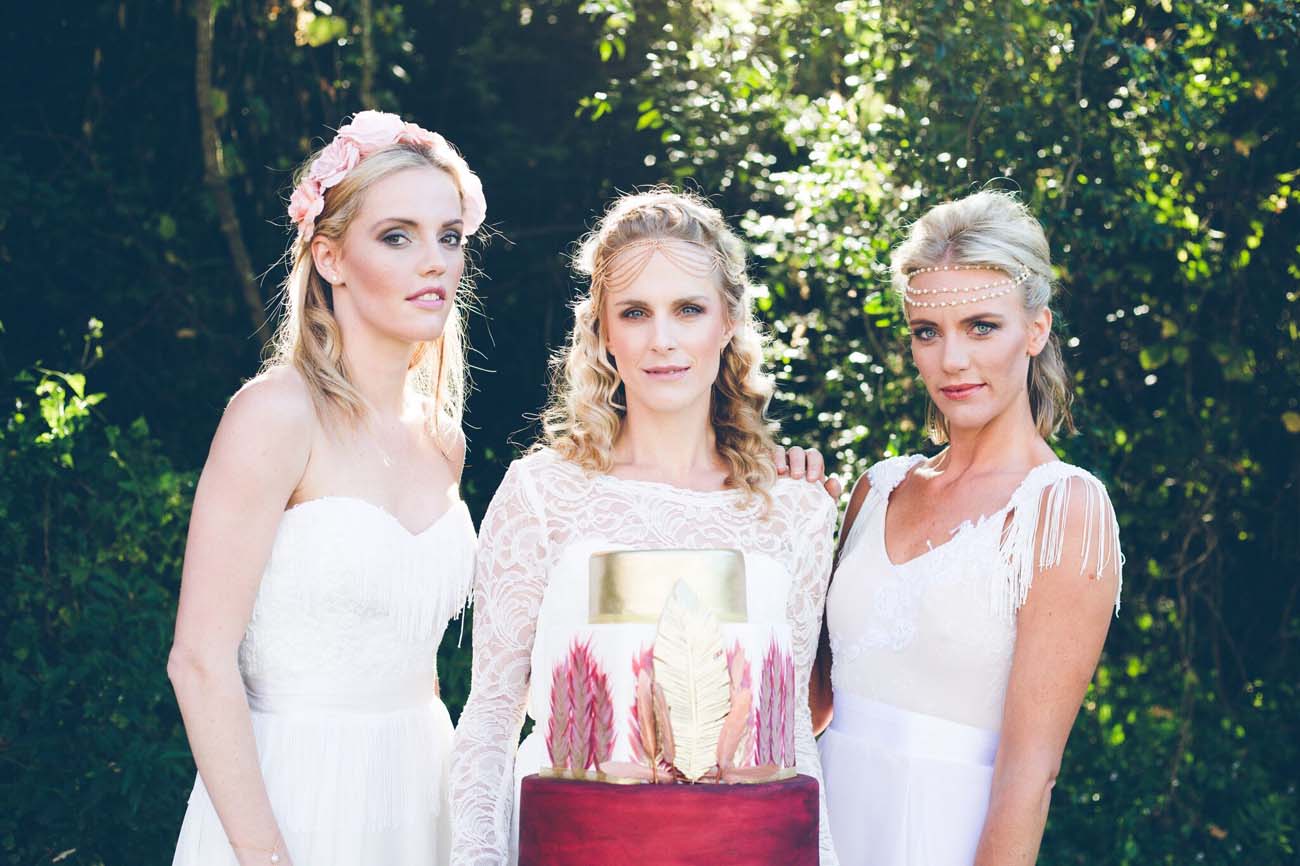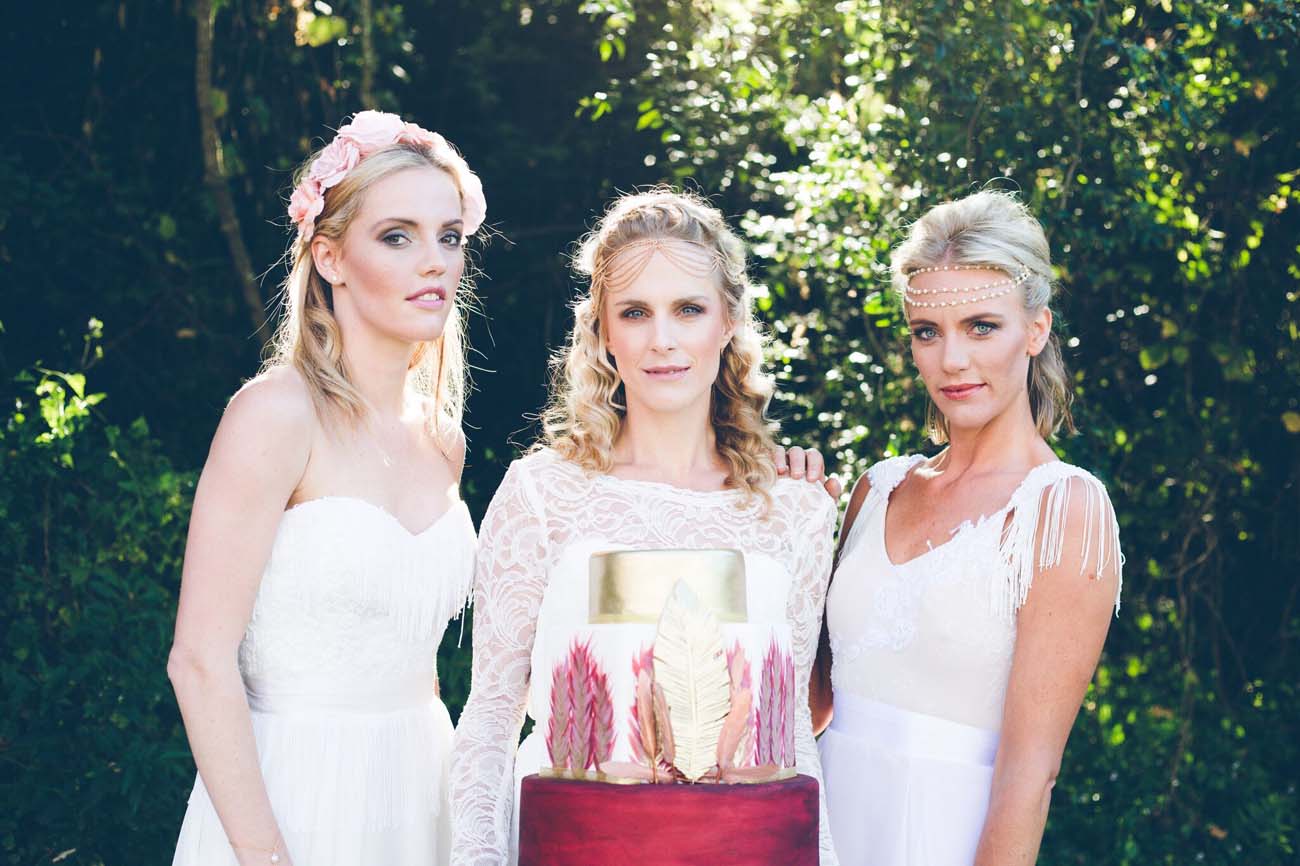 I'm proud of this work for a number of reasons, but especially because, barring selecting the specific vendors for the shoot, nothing about it was pre-planned at all. Everything you see here was put together on the day and totally unrehearsed: the wildflowers were freshly foraged on the grounds of the Glades Farm and the entire shoot took place outside a barn at the farm, surrounded by the fields and hills of the Midlands. We used natural organic elements to complement the winter surroundings and let the creative talents come to the fore on the day. The Glades Farm graciously arranged for all the vendors to stay over at the venue the night before – there was lots of wine, lots of laughing and lots of bonding. My favourite kind of networking! It was such a fun experience to be a part of!
SERVICE PROVIDERS
Photography: Summertown Pictures | Styling & co-ordination: Oh Happy Day | Stationery: La Cartoleria | Cake: So Whipped | Dresses: Hanrie Lues | Accessories: It's a Bling Thing | Hair & makeup: Makeup Artistry by Carmen | Video: Debbie Jean Malton | Venue: The Glades | Models: Joan, Gina and Ronnie