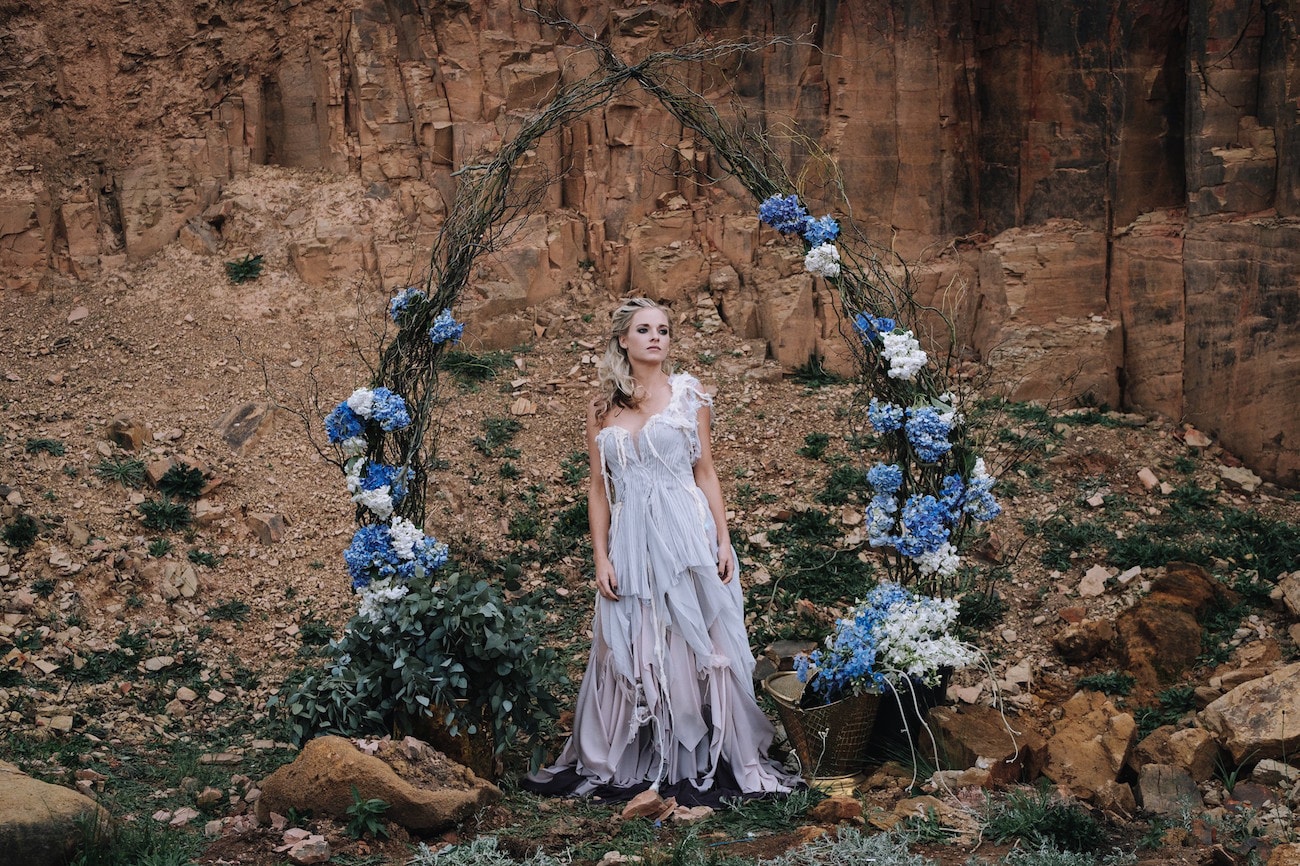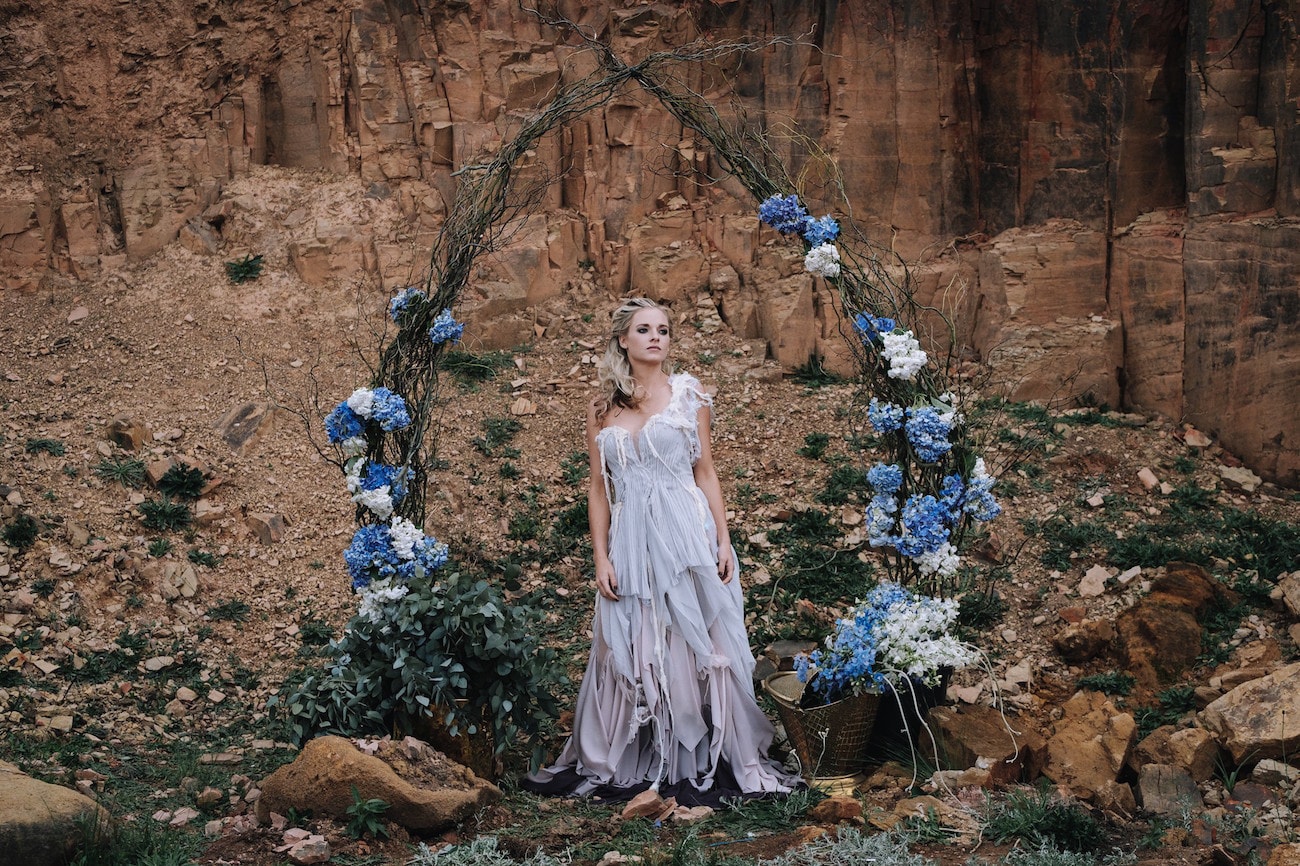 "You had me at alpacas." That's what I told Stacey of The Shank Tank when she sent over this uniquely gorgeous styled shoot that combines wild, natural elements and dramatic scenery. It's a little otherworldly, like a visit to another planet, but combined with that atmospheric strangeness is some seriously beautiful and inspiring inspiration, from gowns to table decor, stationery to hair and makeup, and a gold dripped cake for extra yumminess. And the flowers… oh my. SBB faves Natural Nostalgia were absolutely in their element here with a loose, wild bouquet arrangement, pastel-with-an-edge table arrangements, and a floral arch that is just boho perfection. Plus there's ALPACAS. You can't get cooler than that!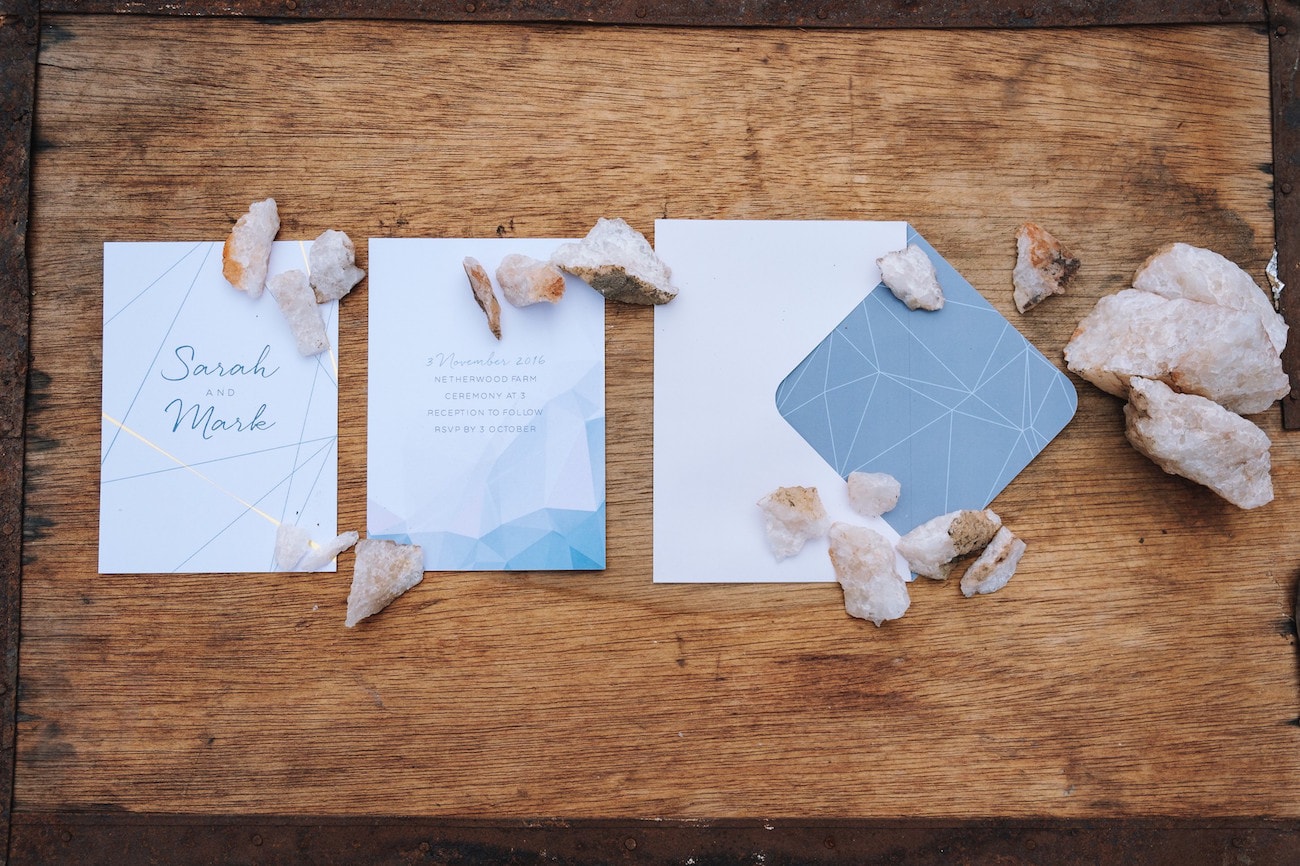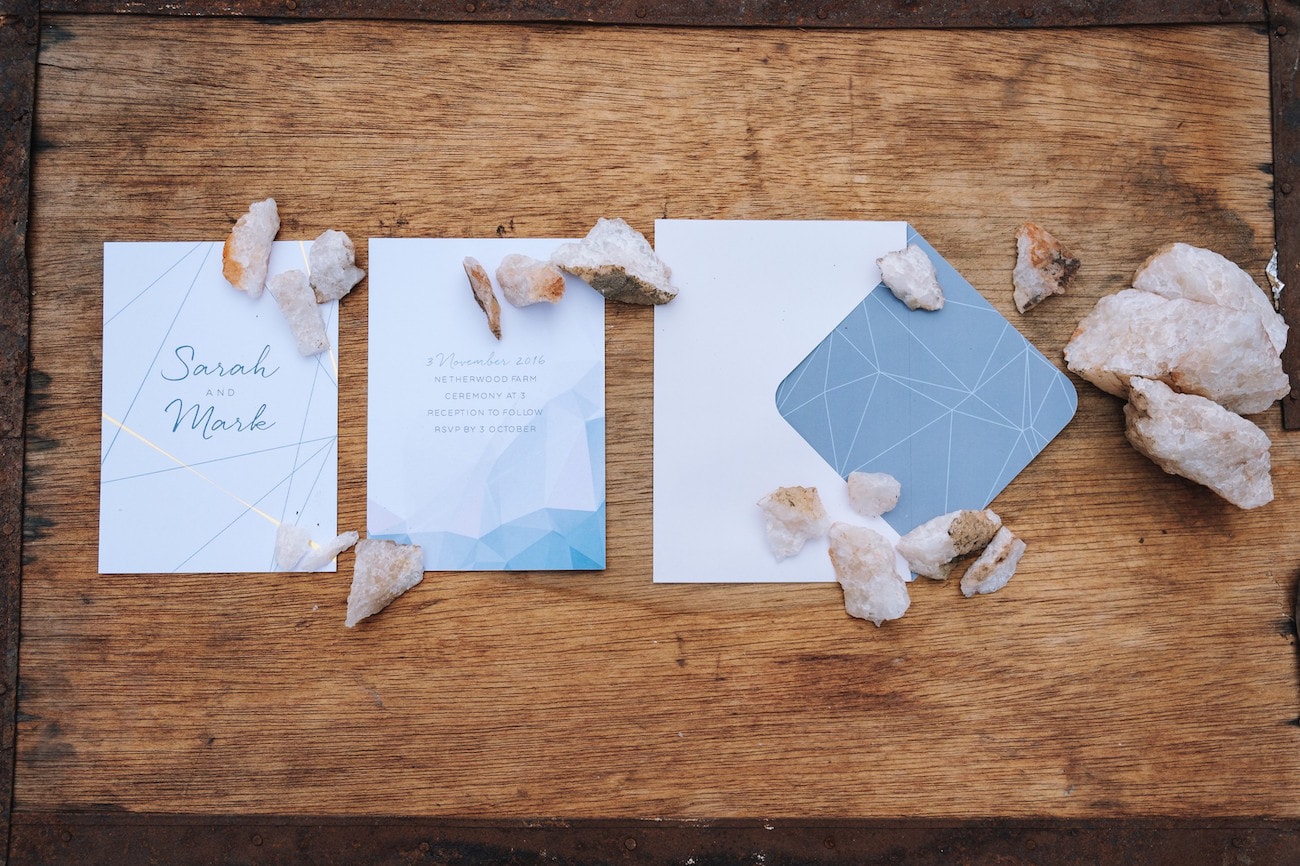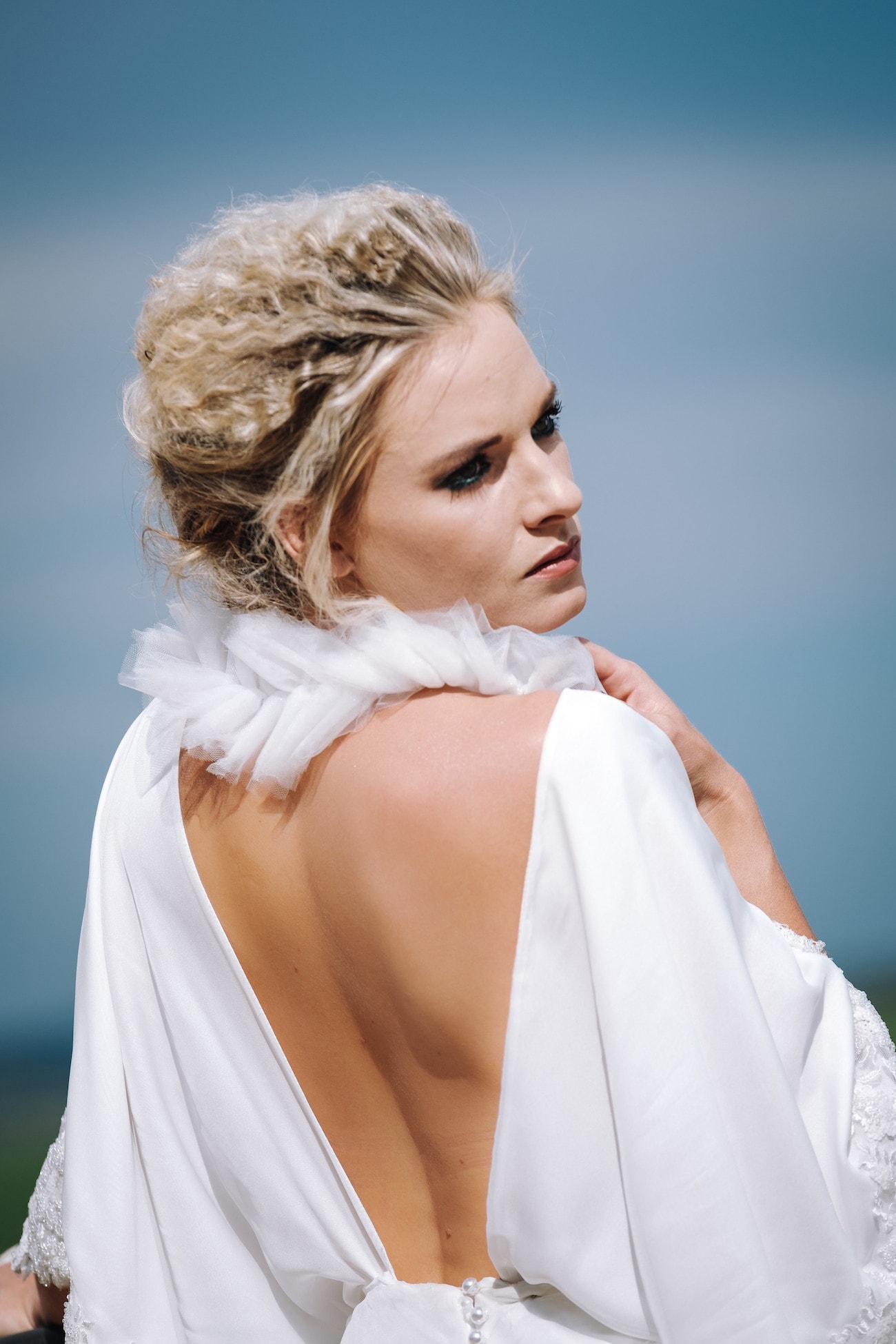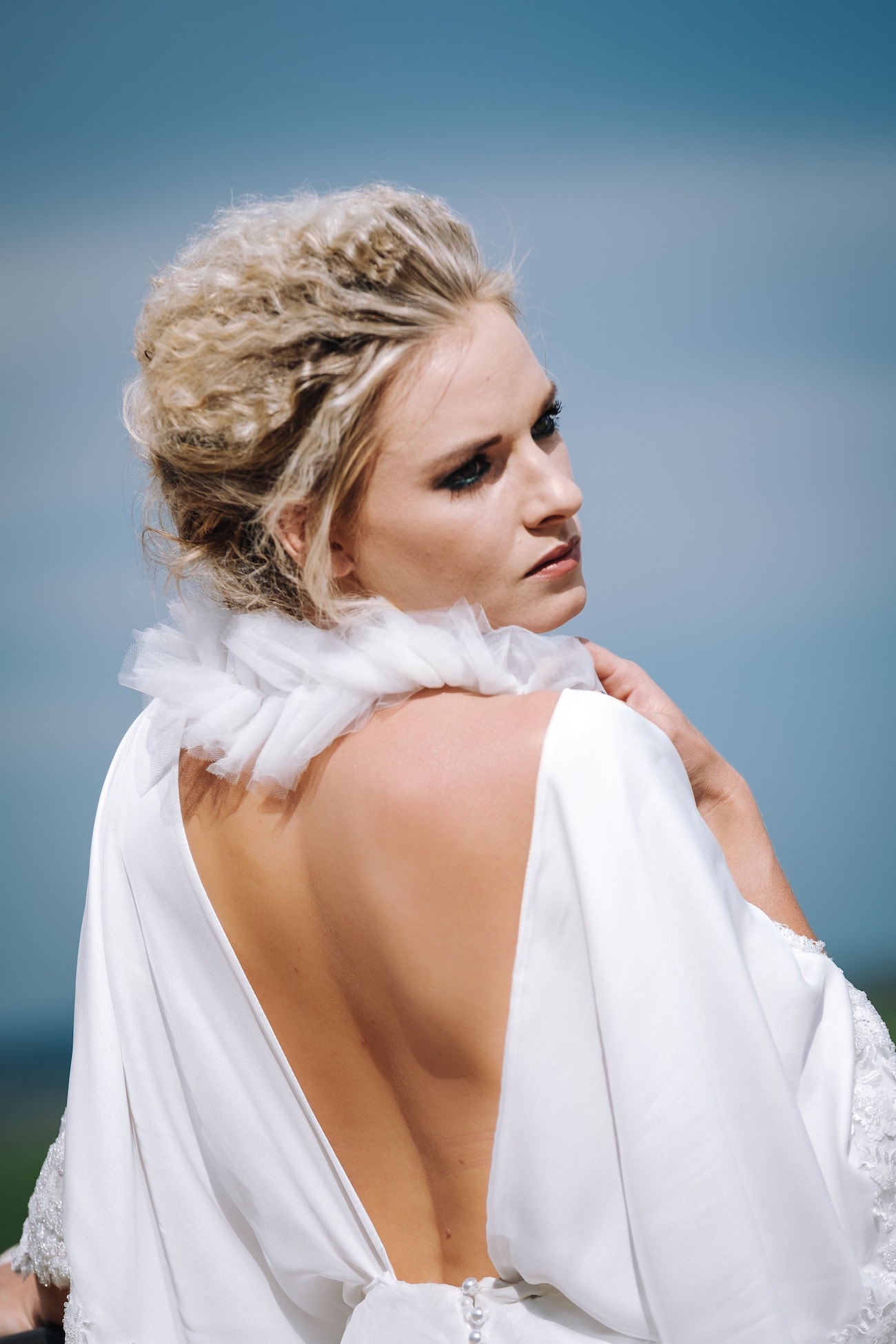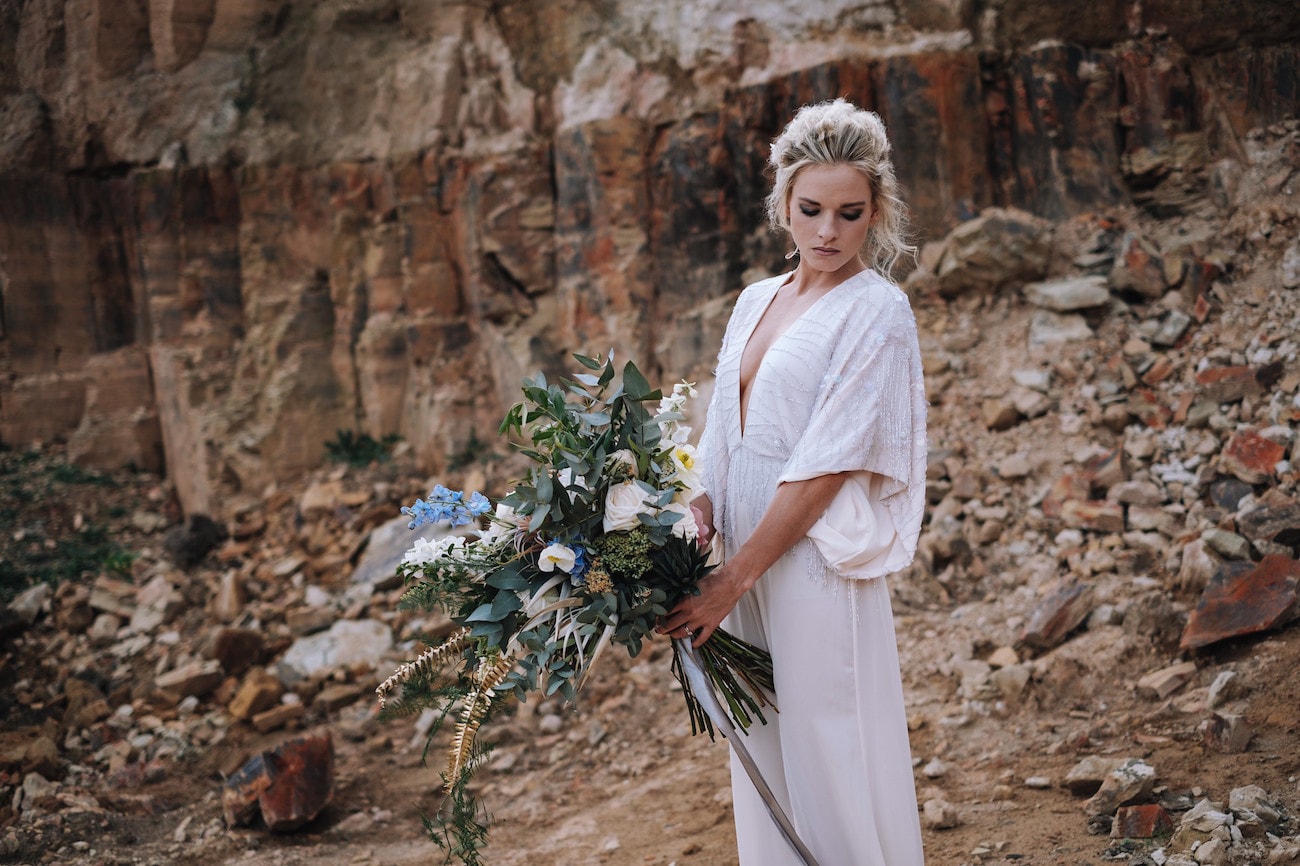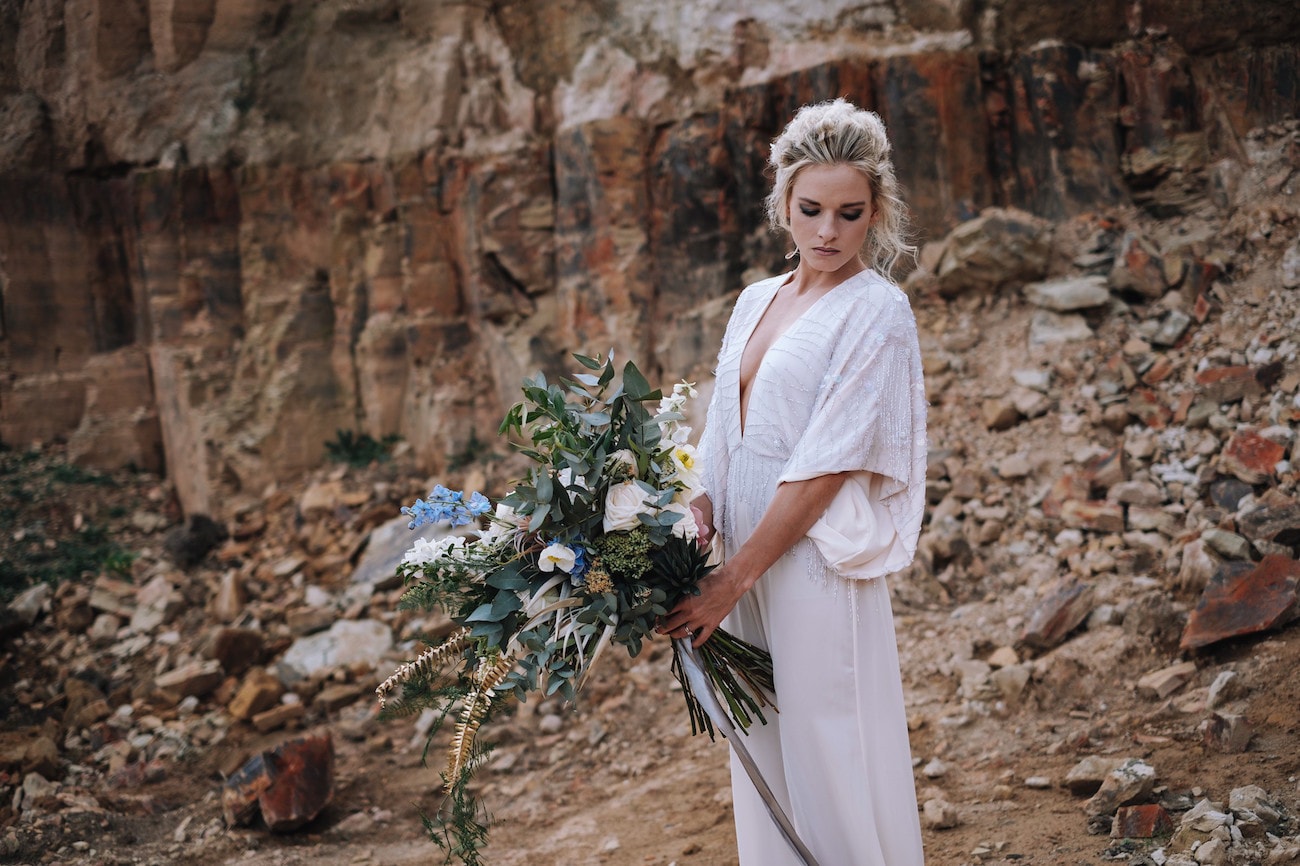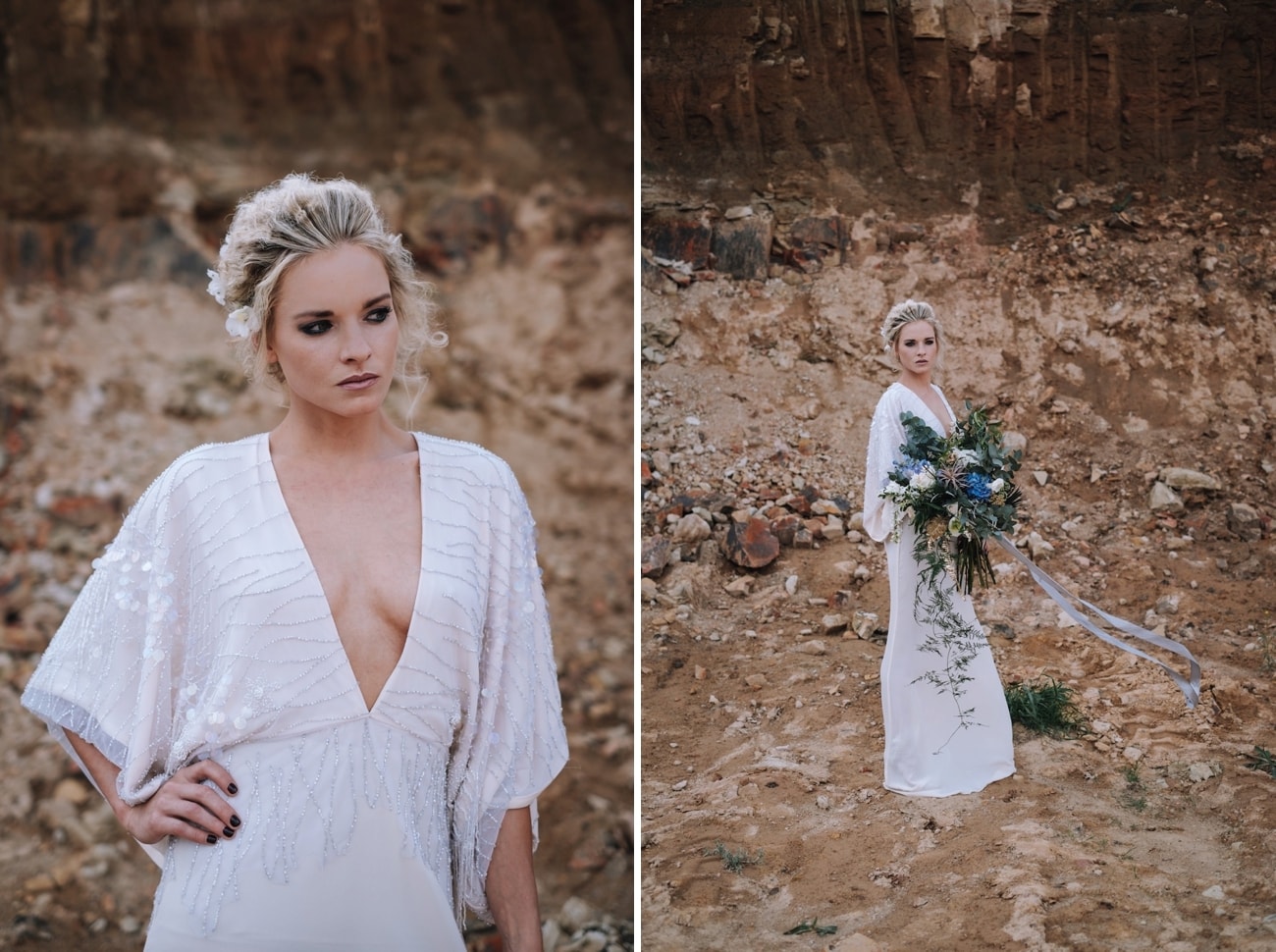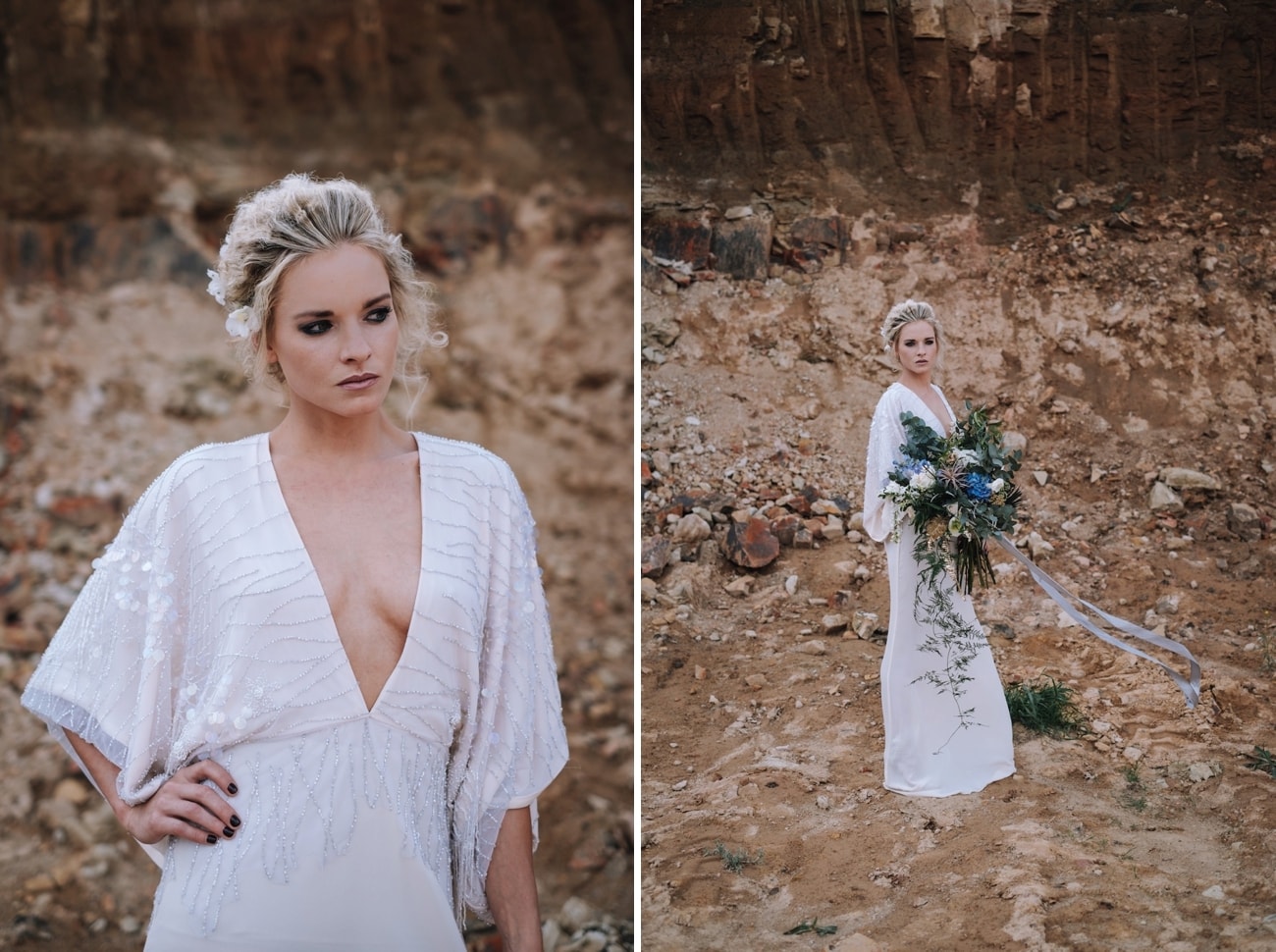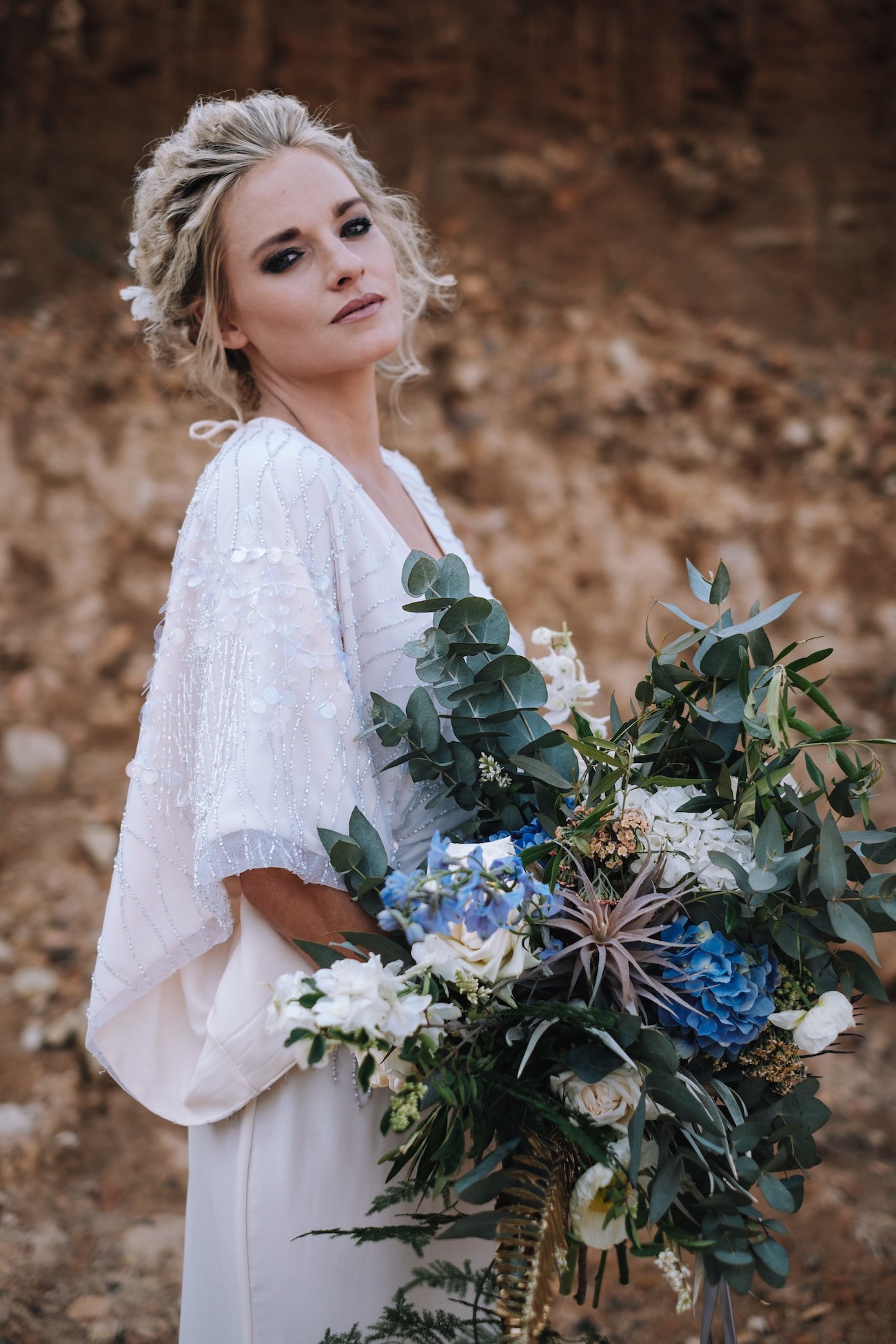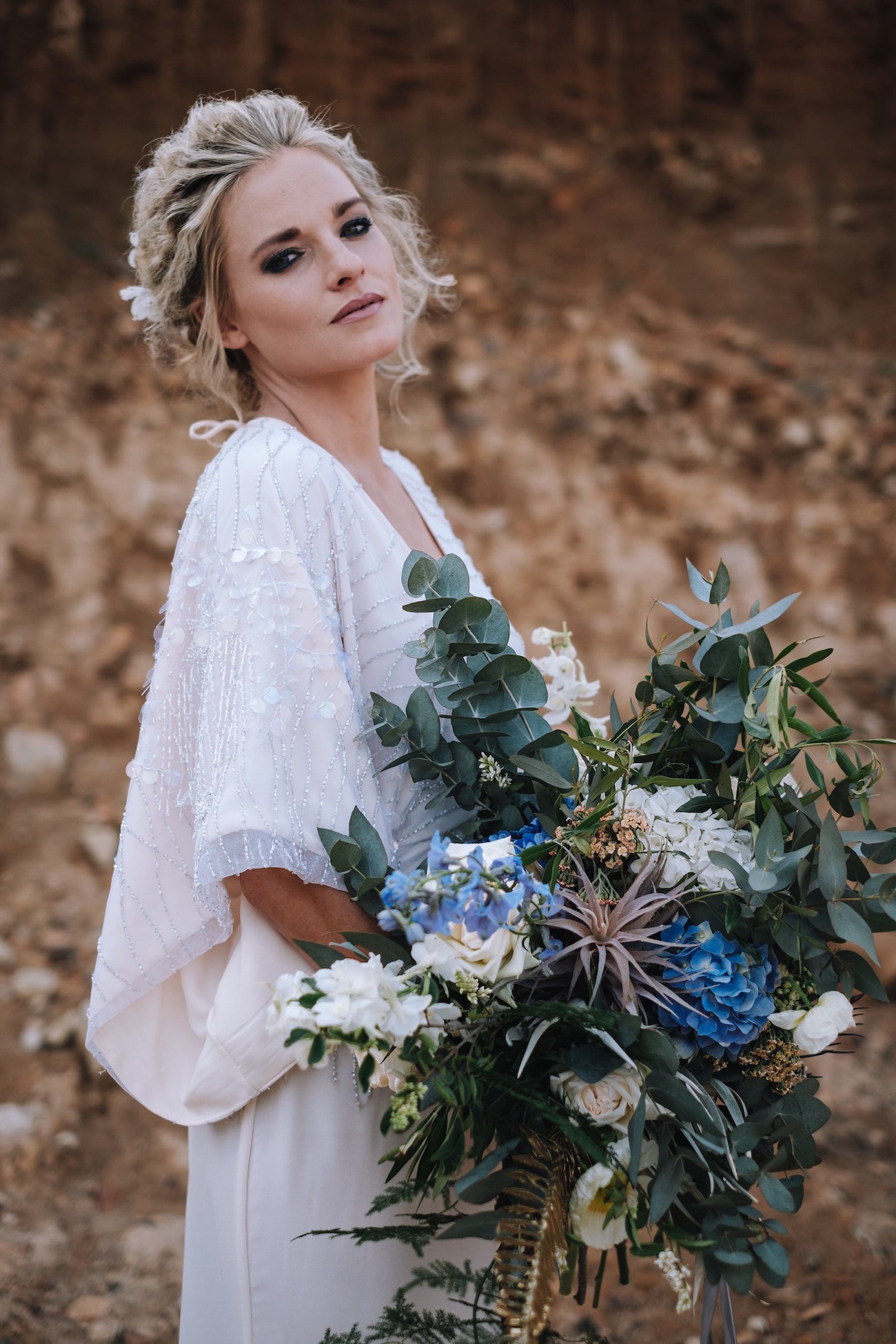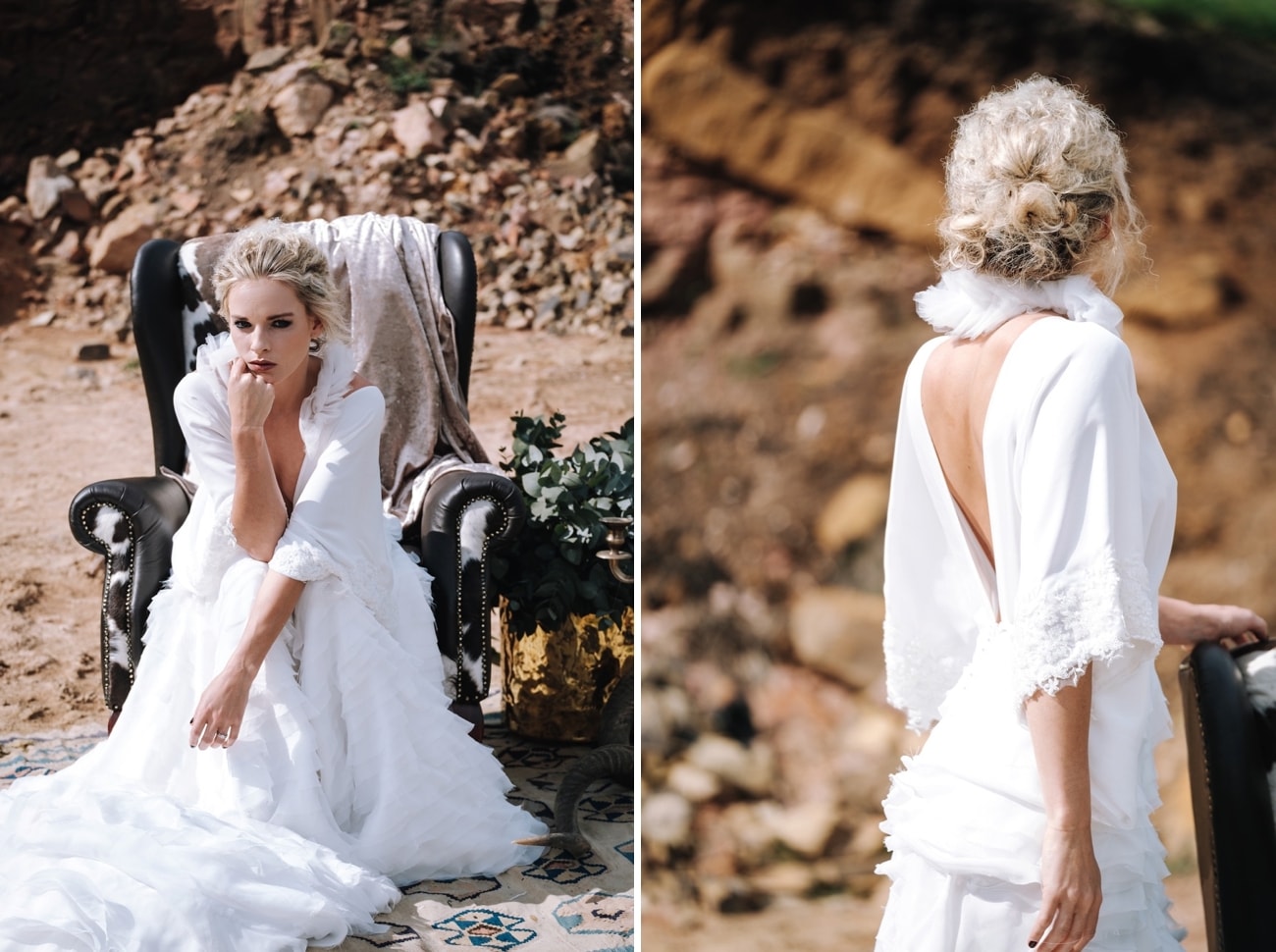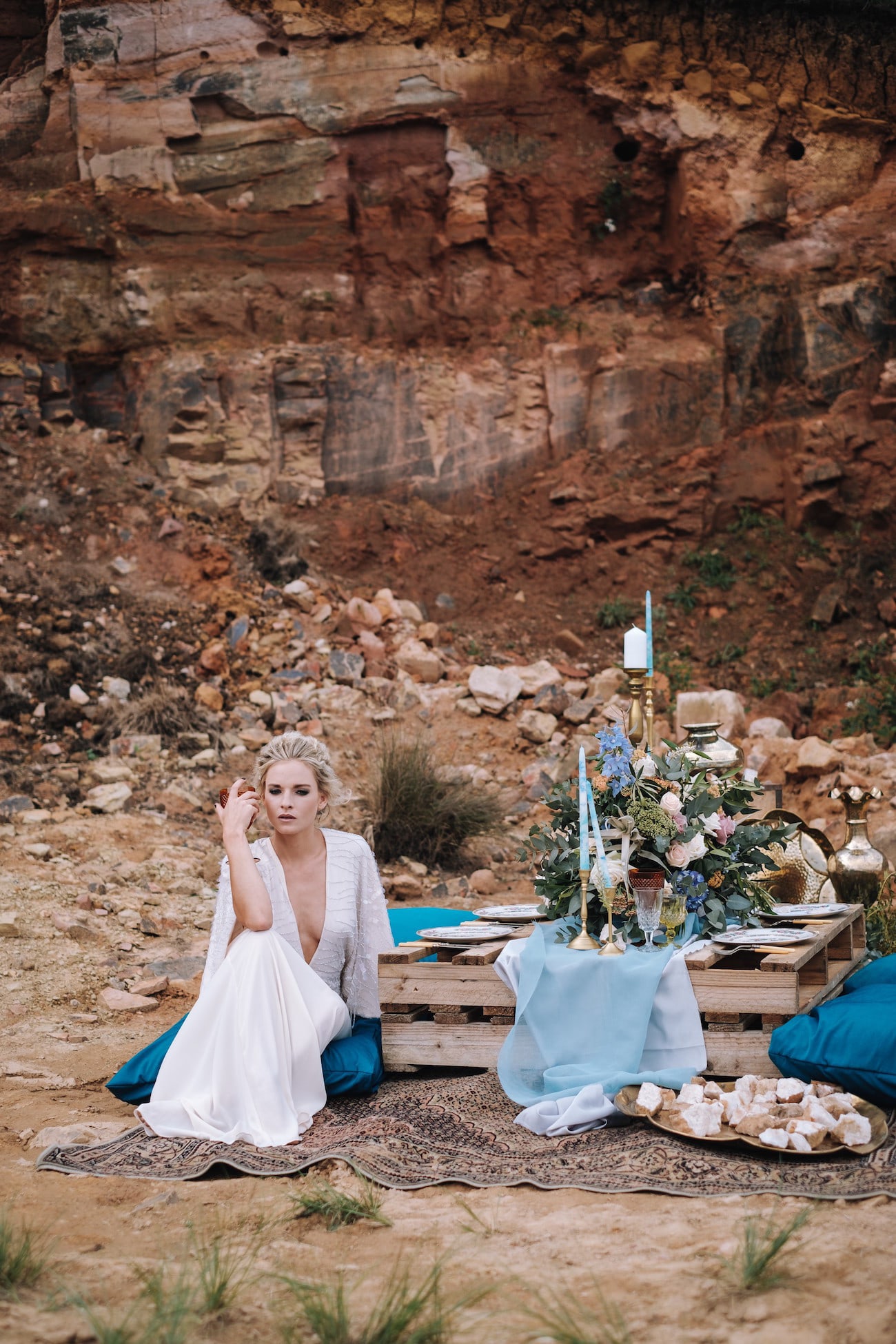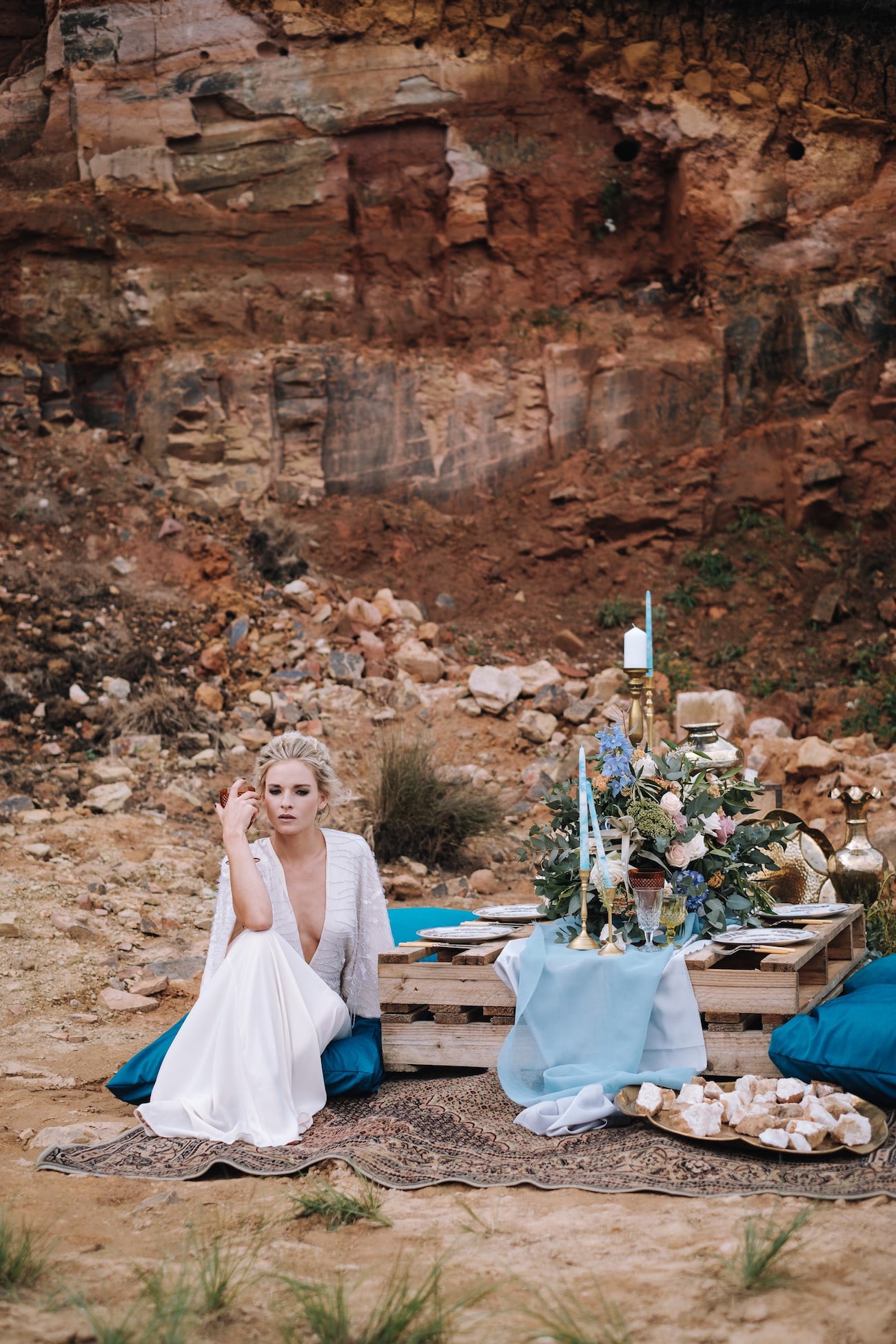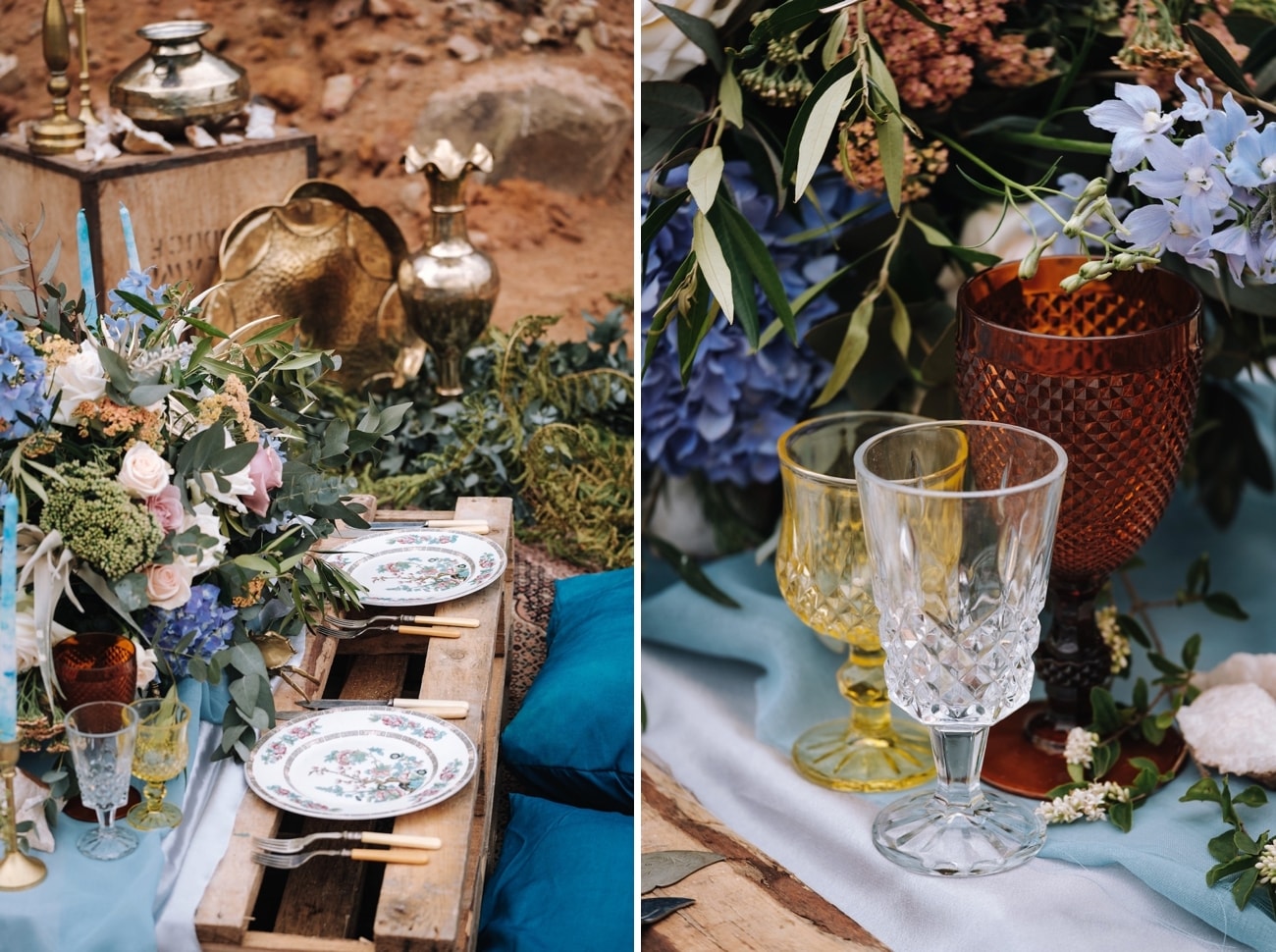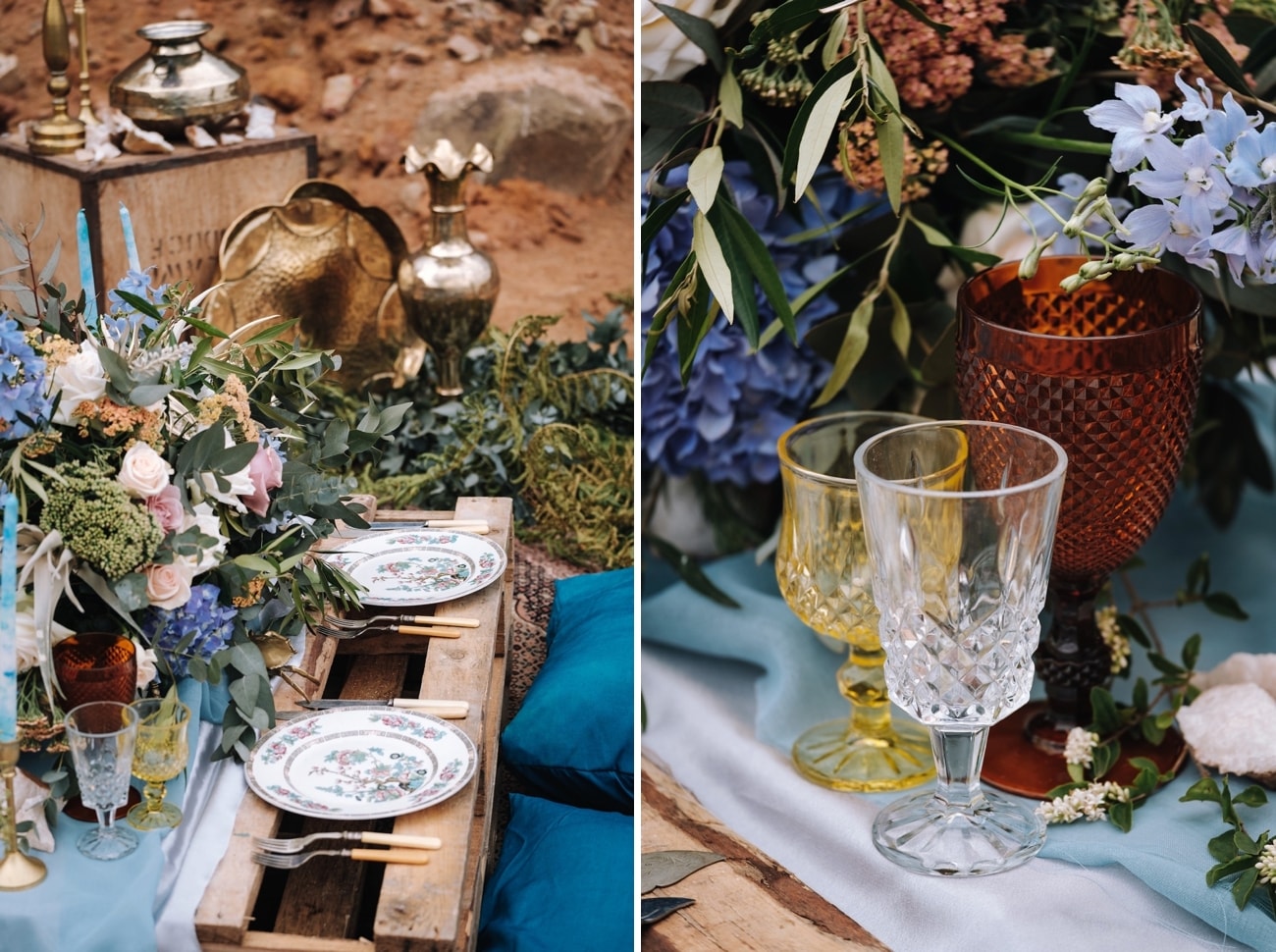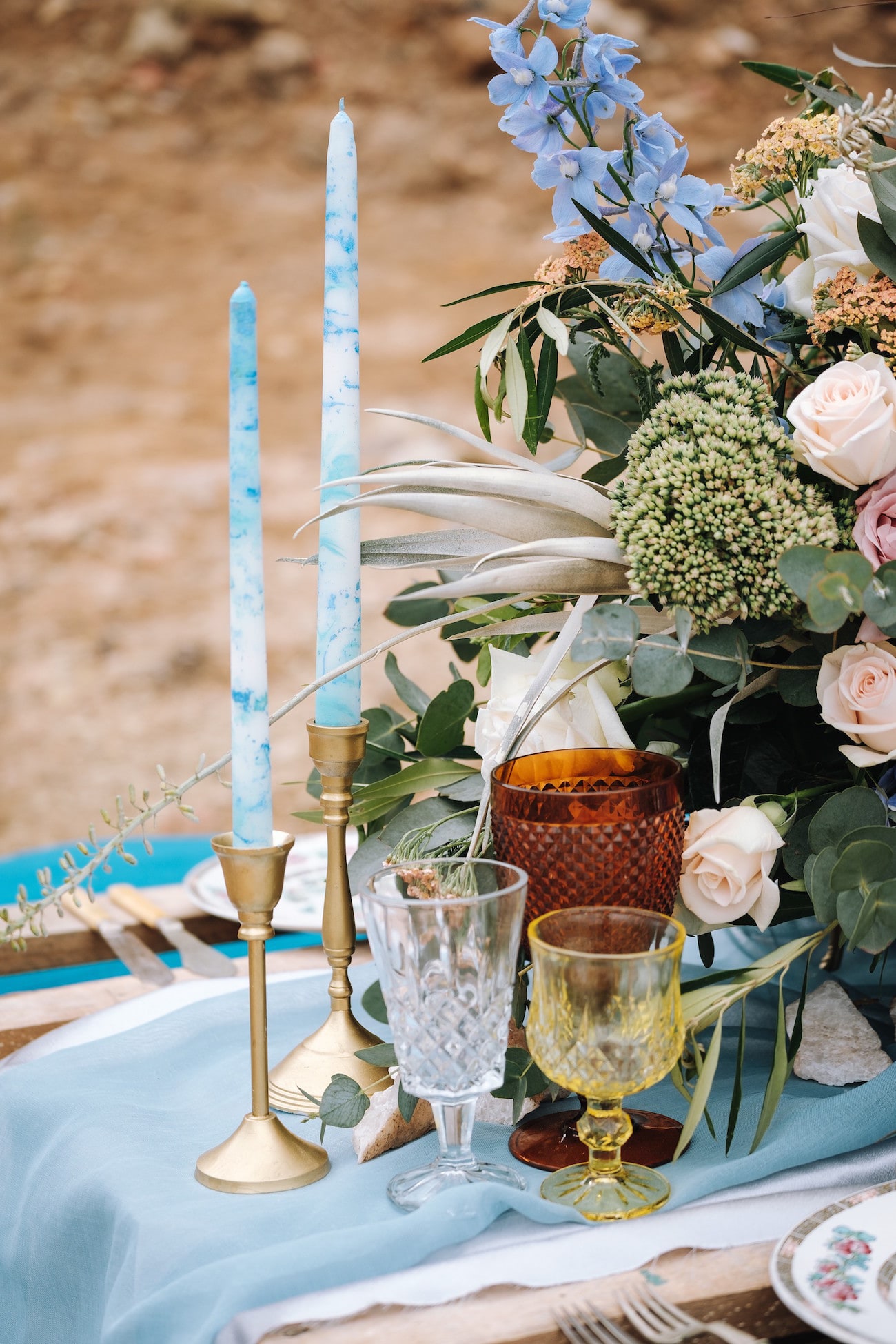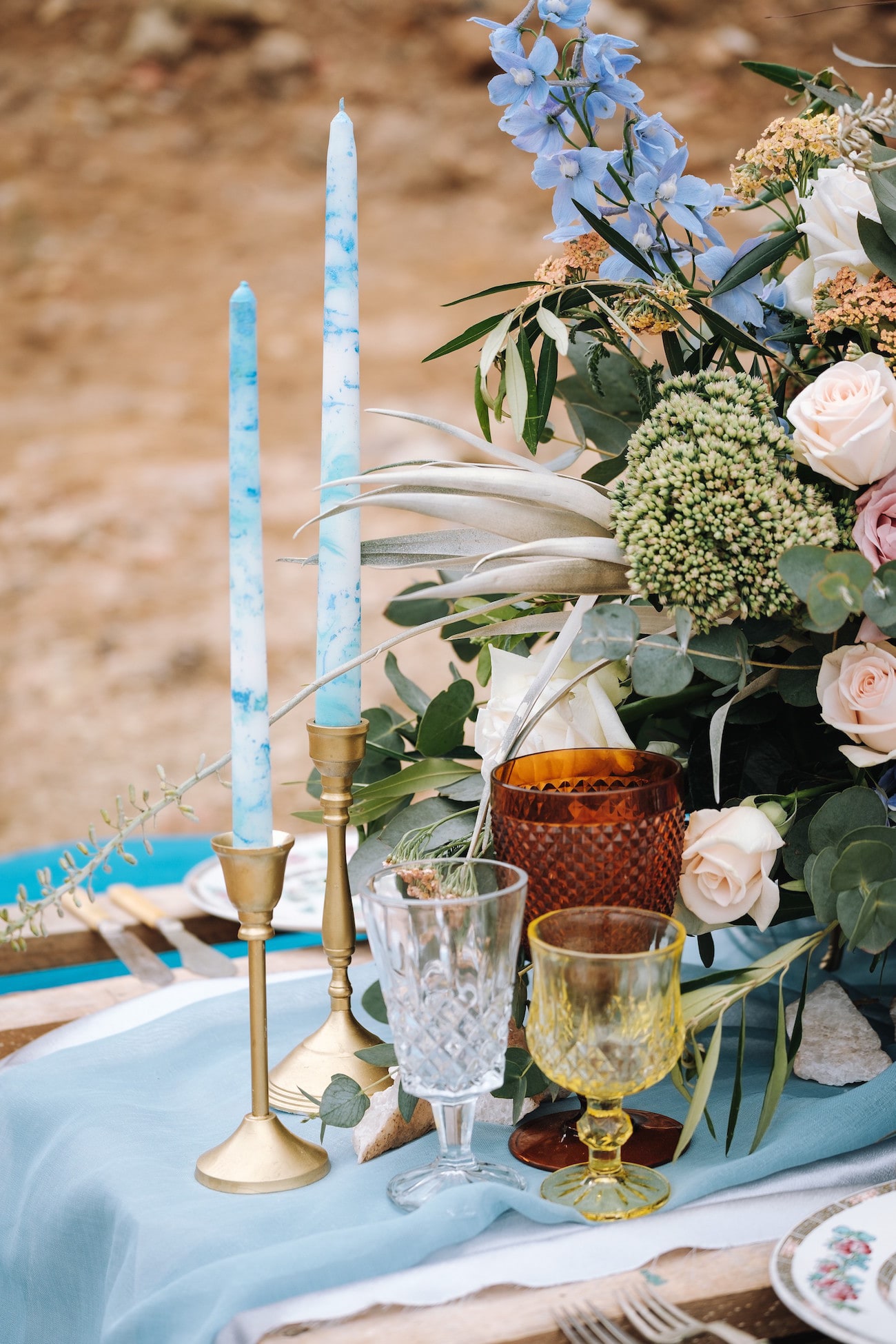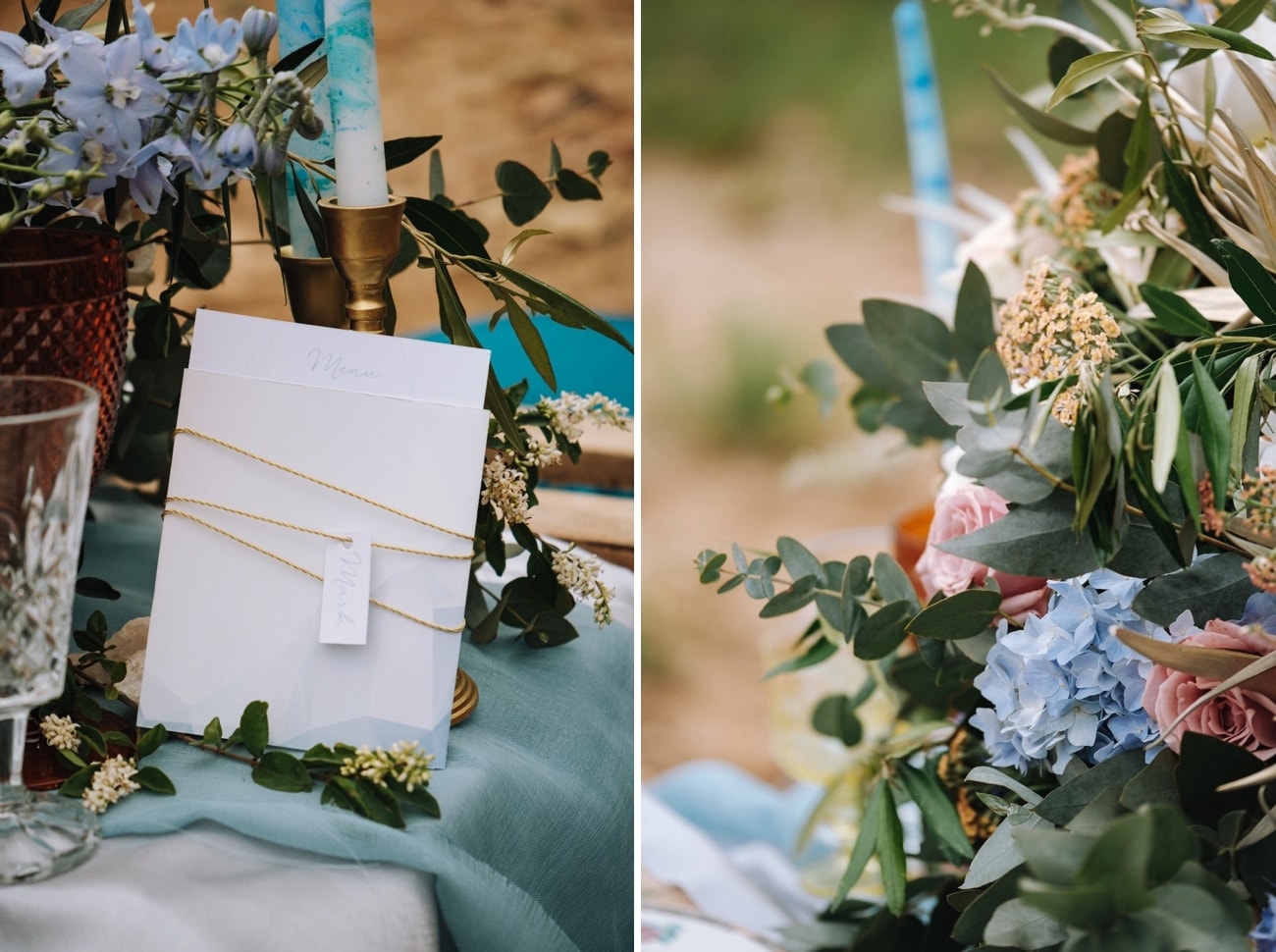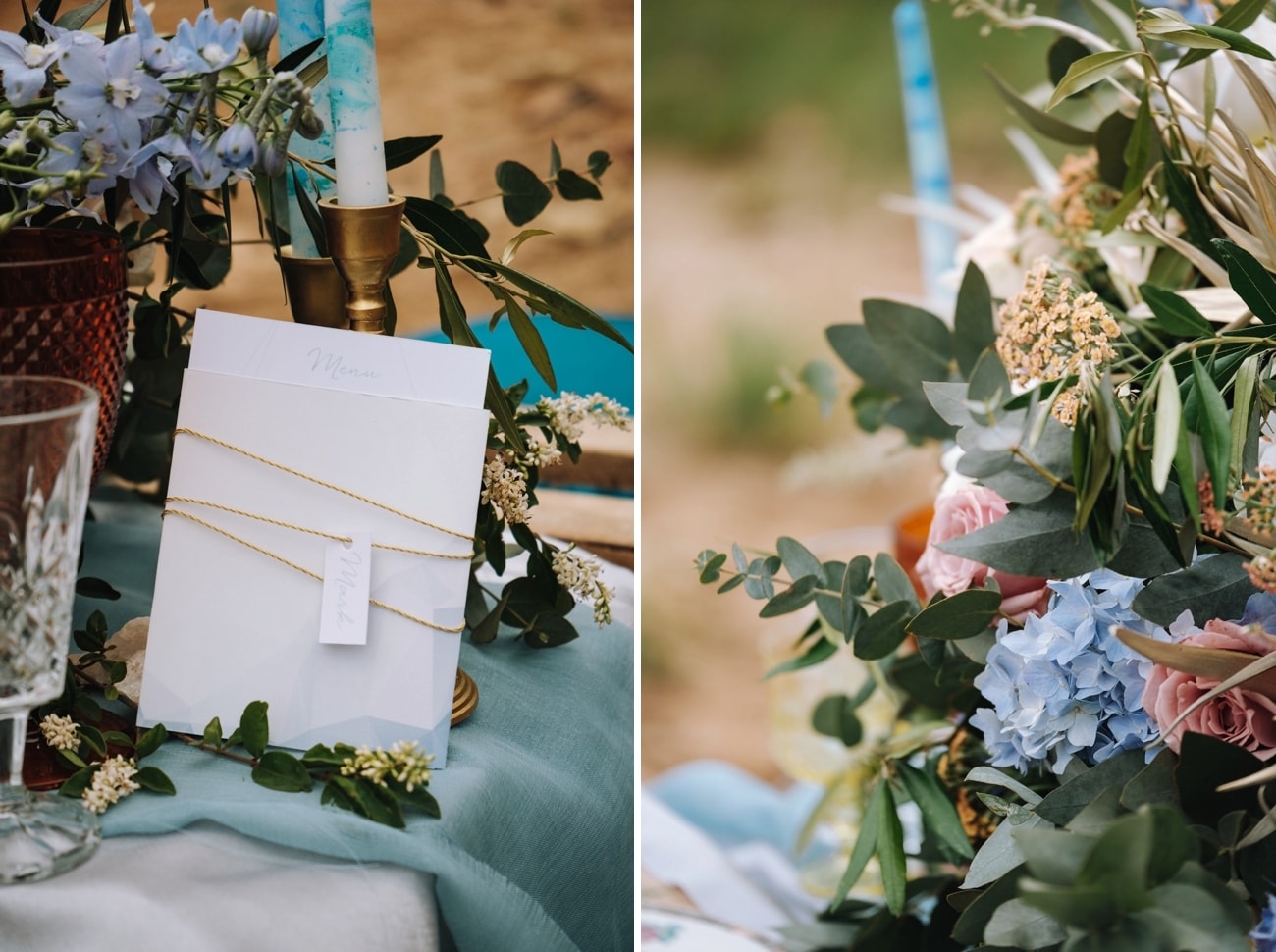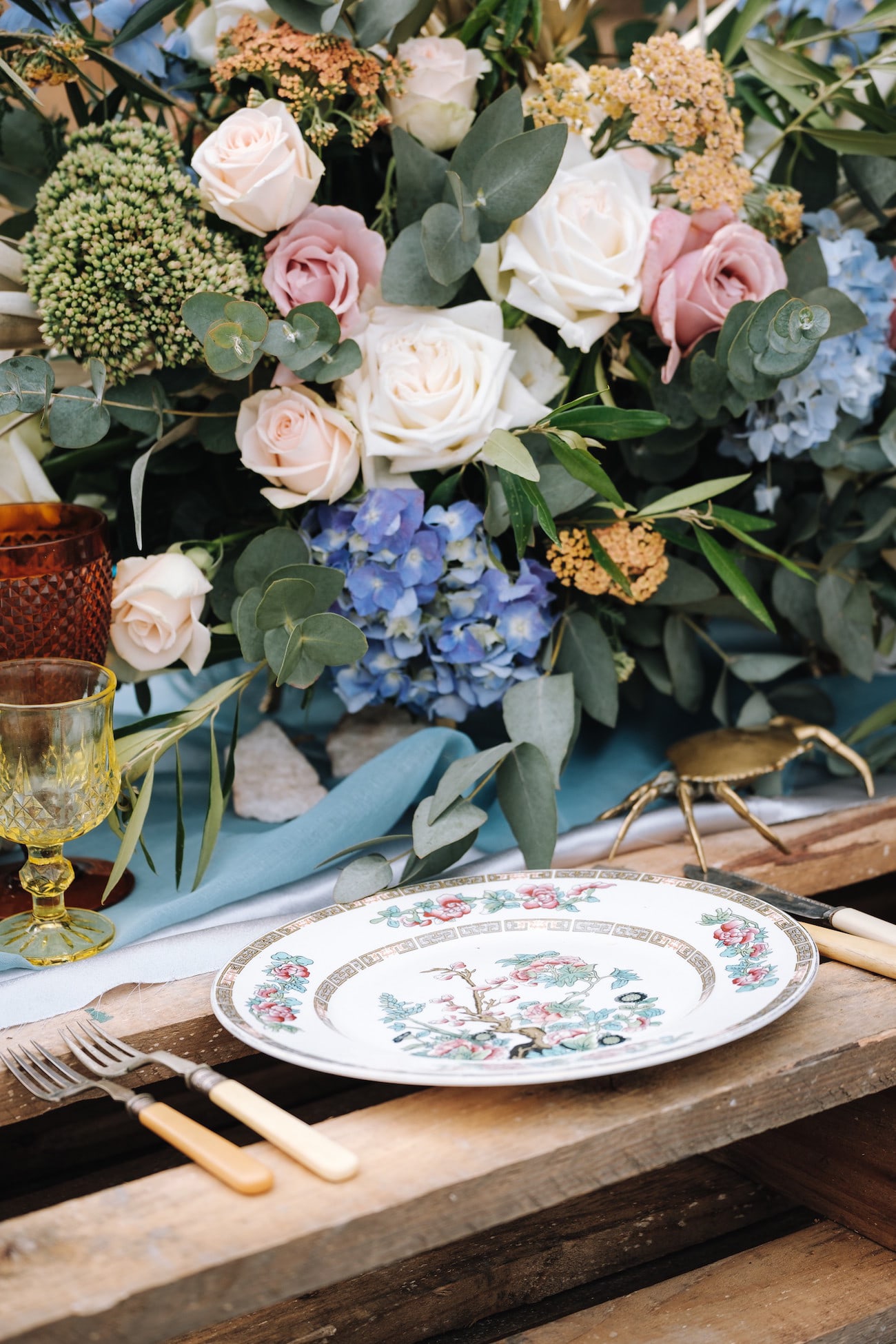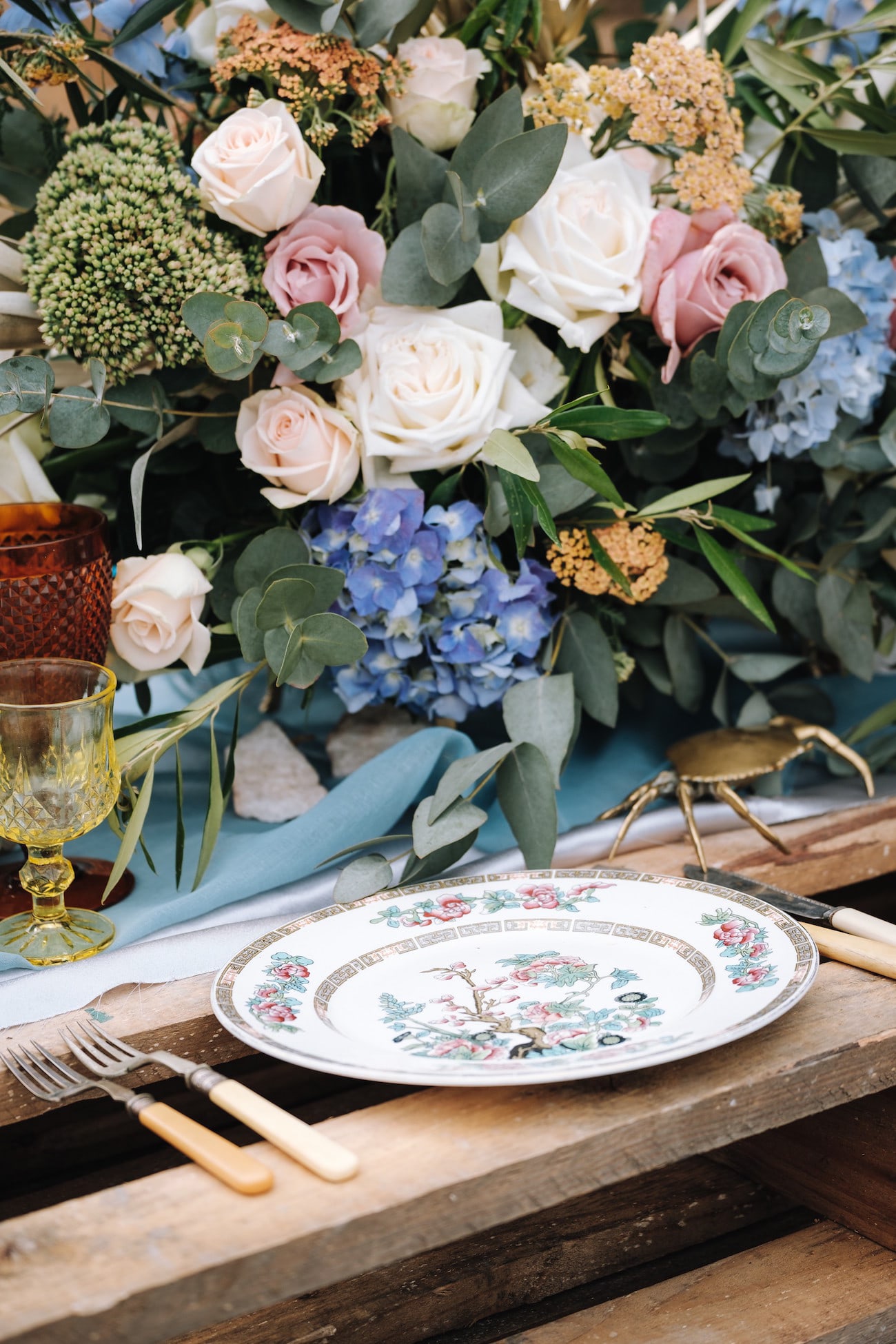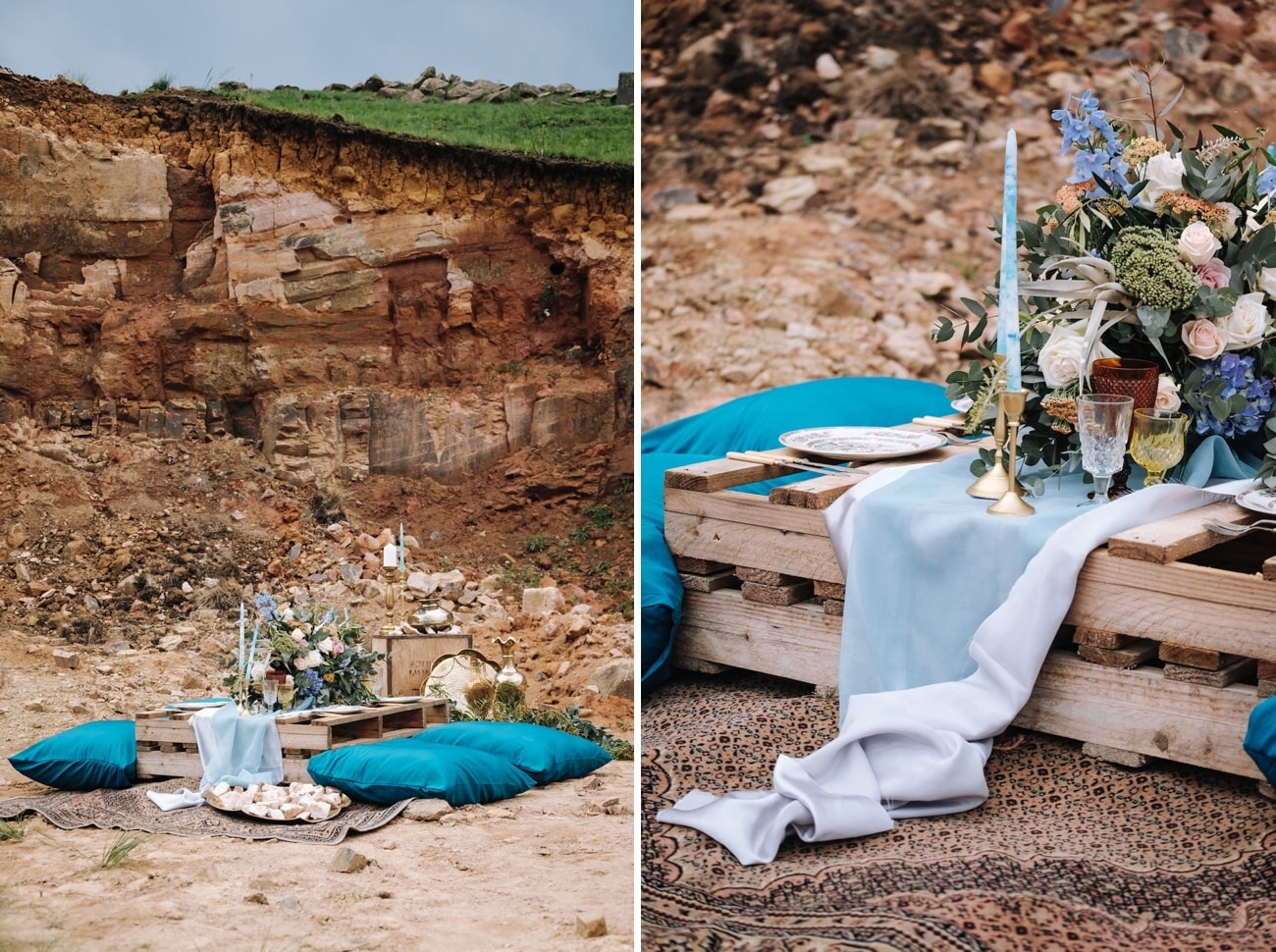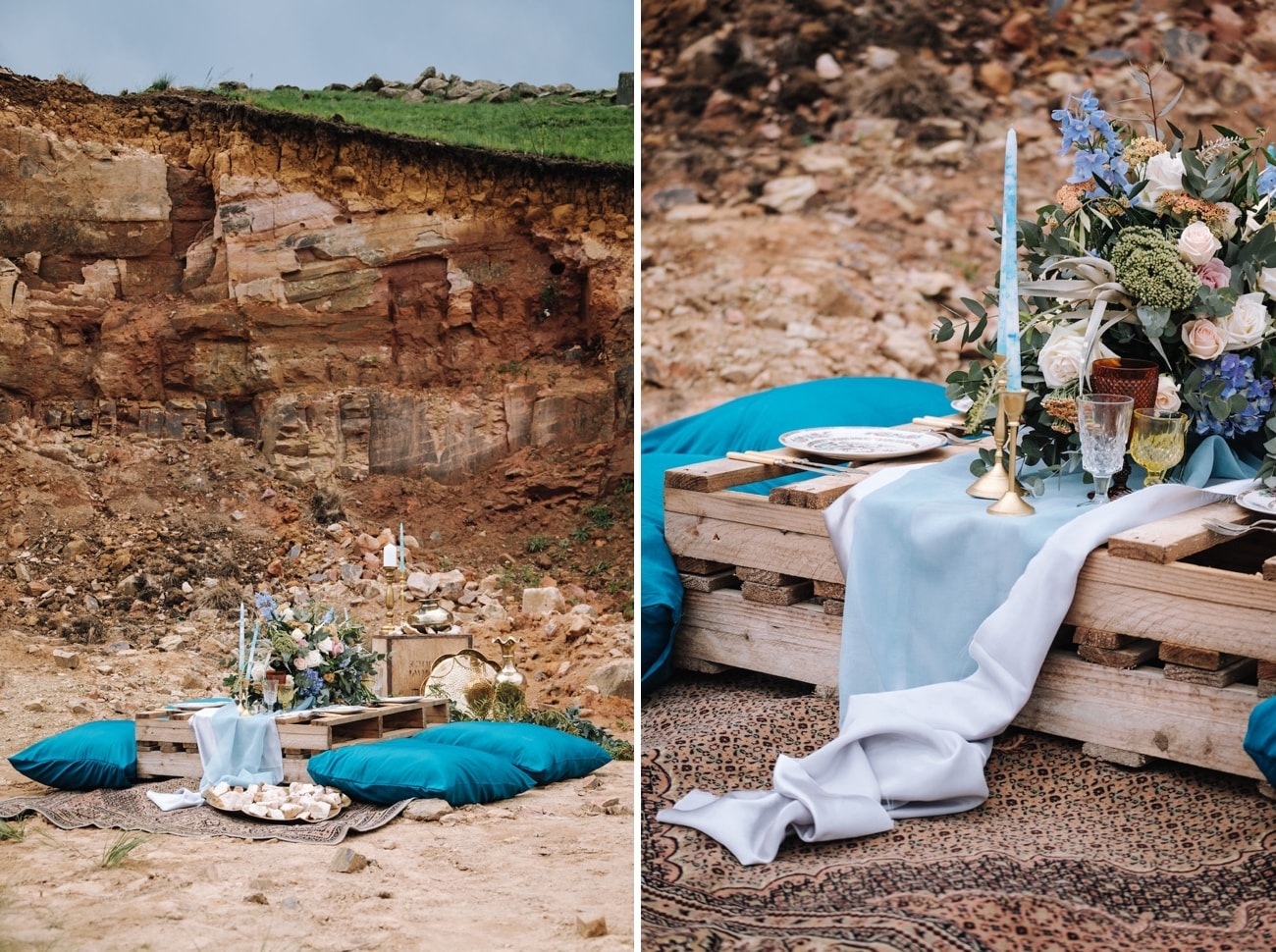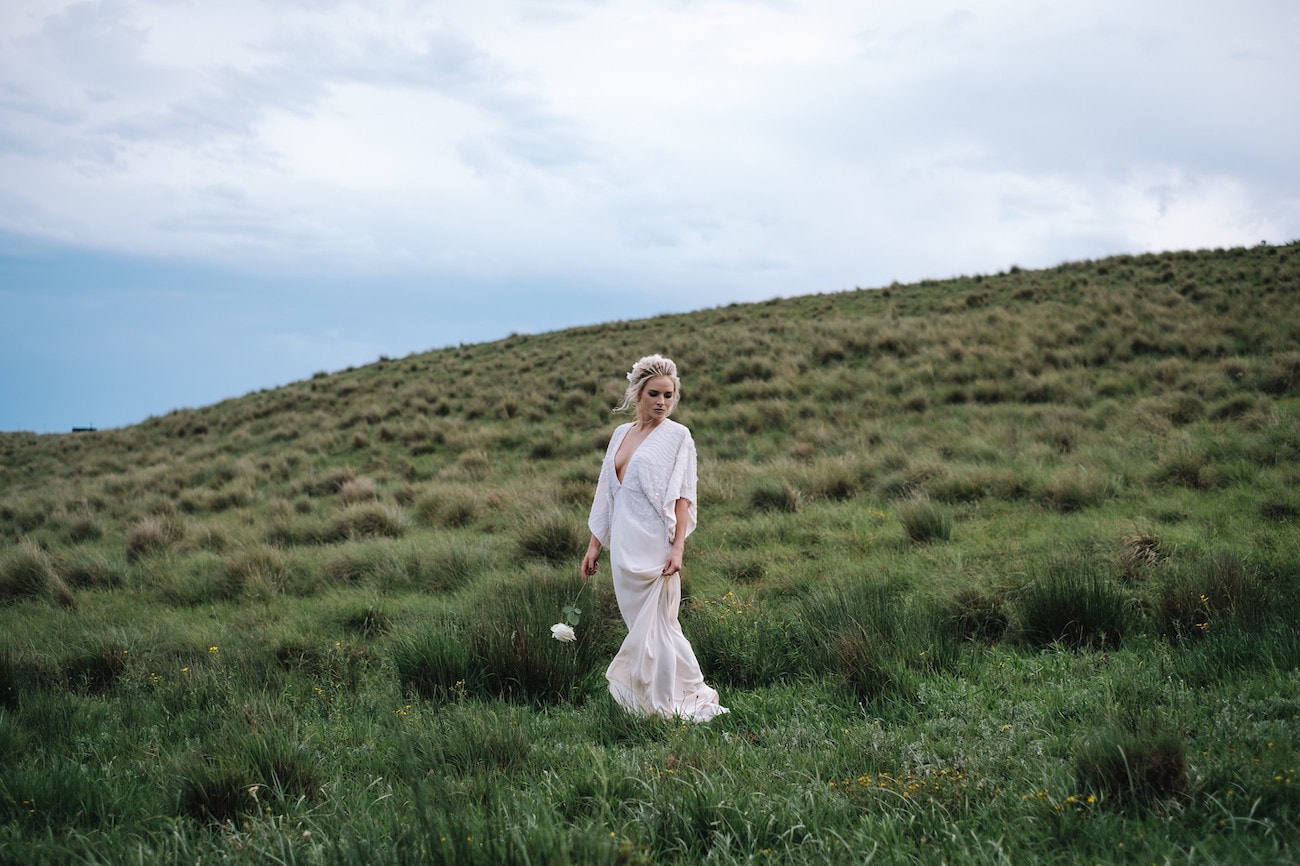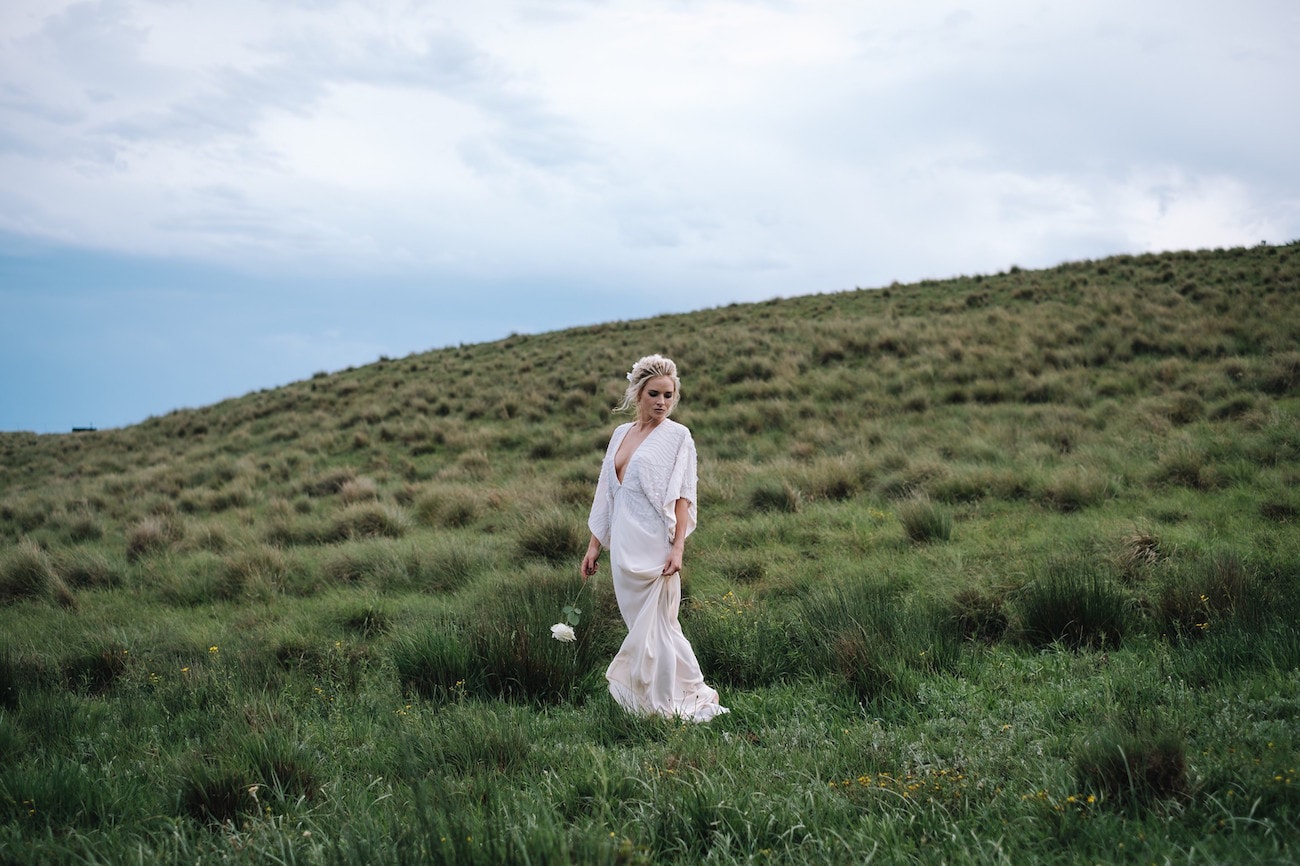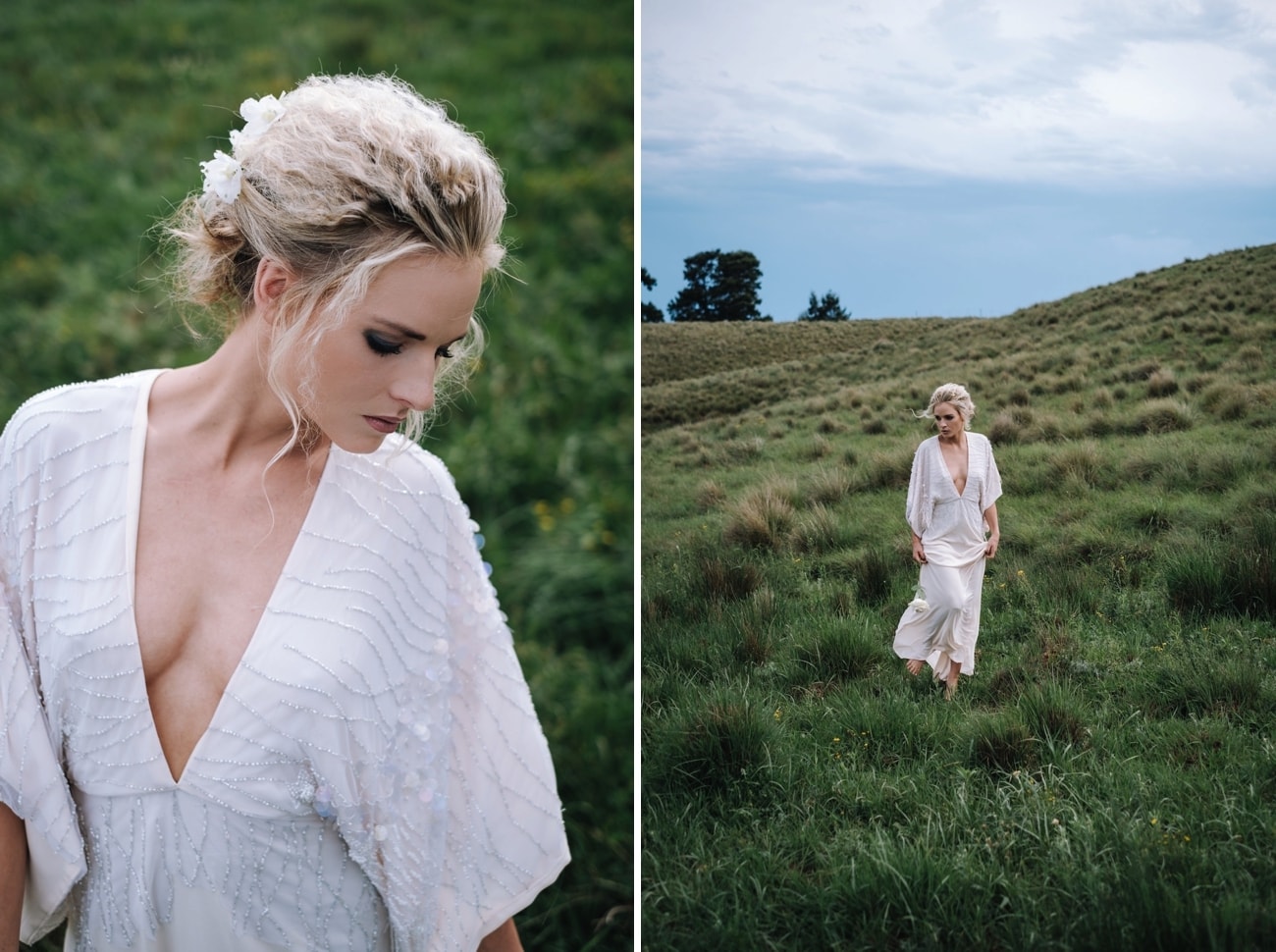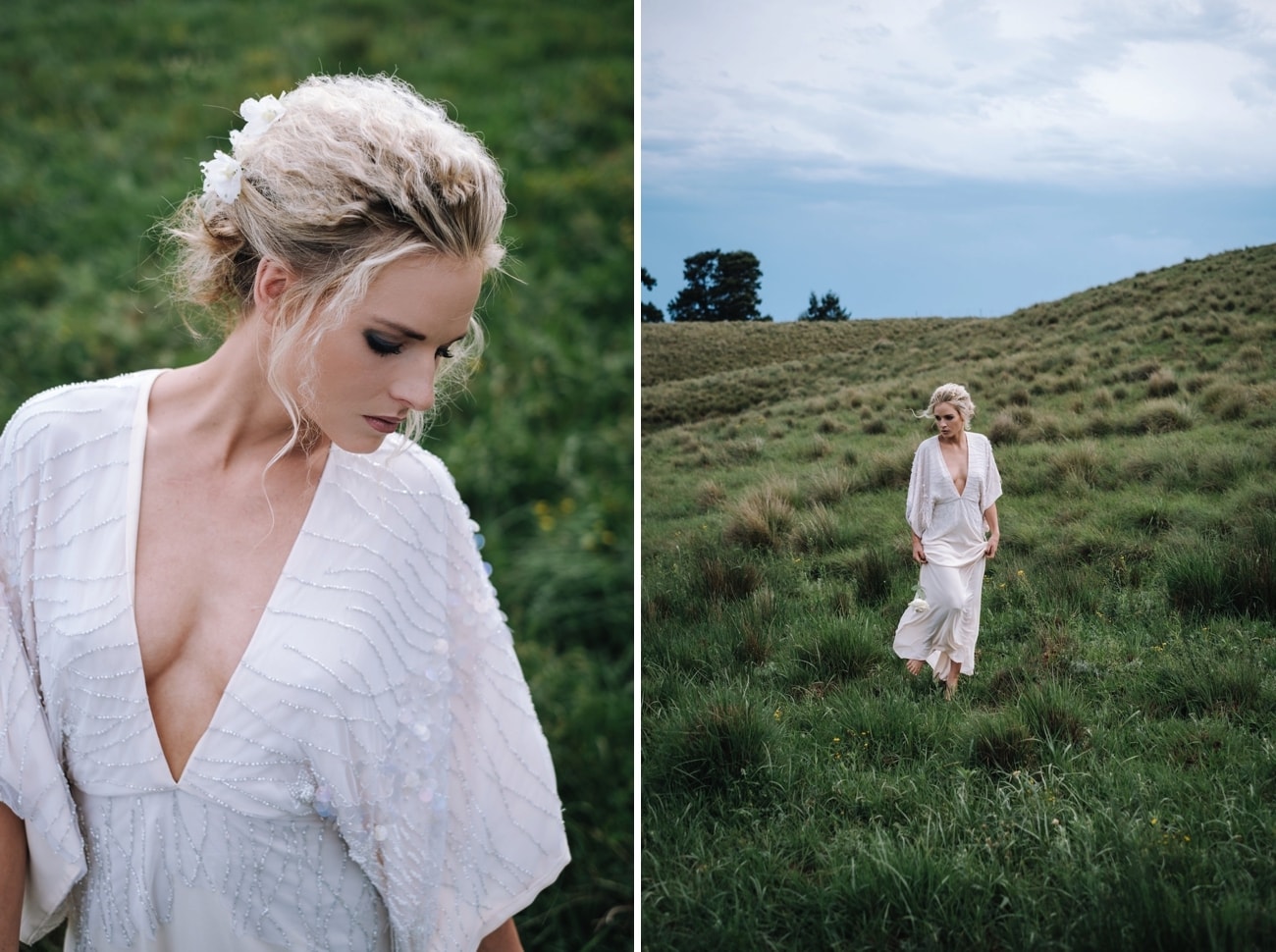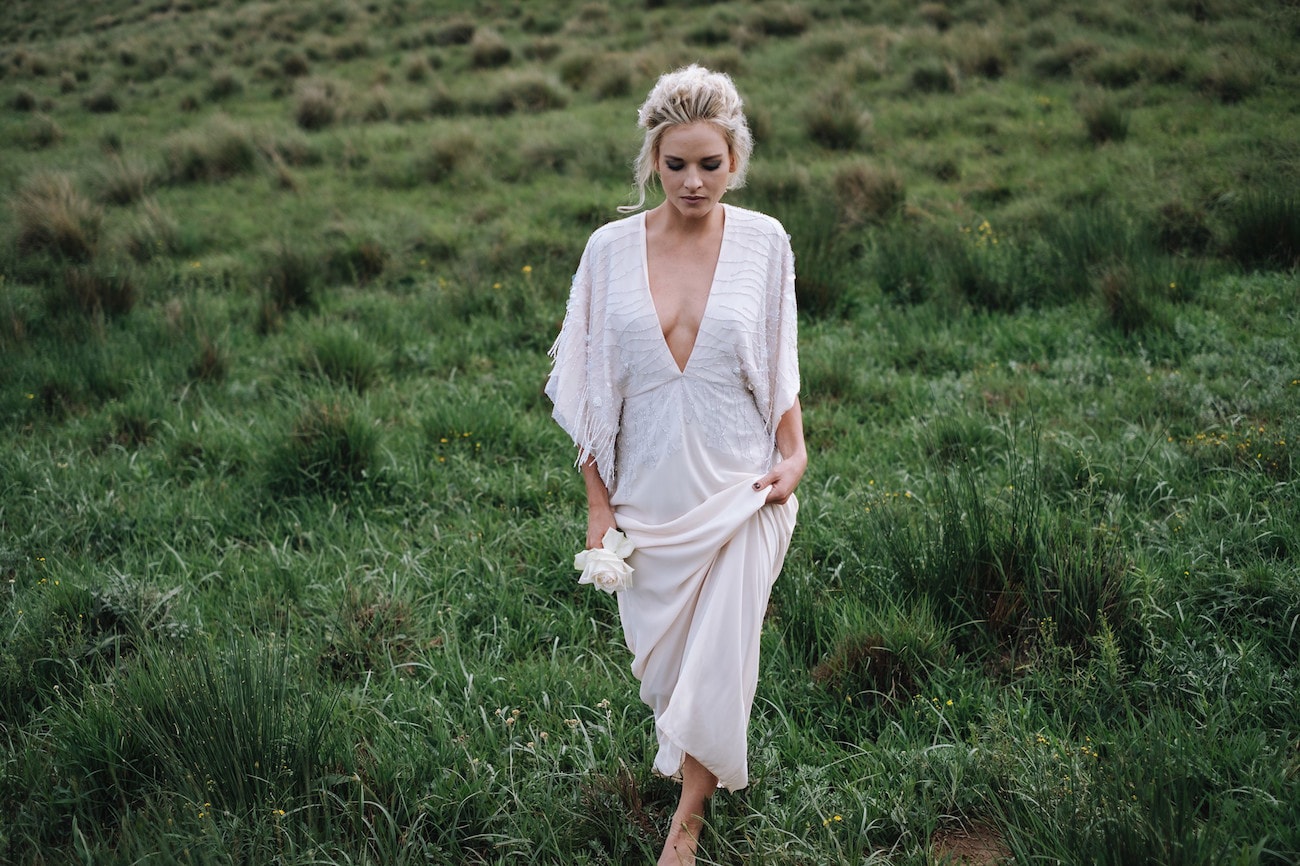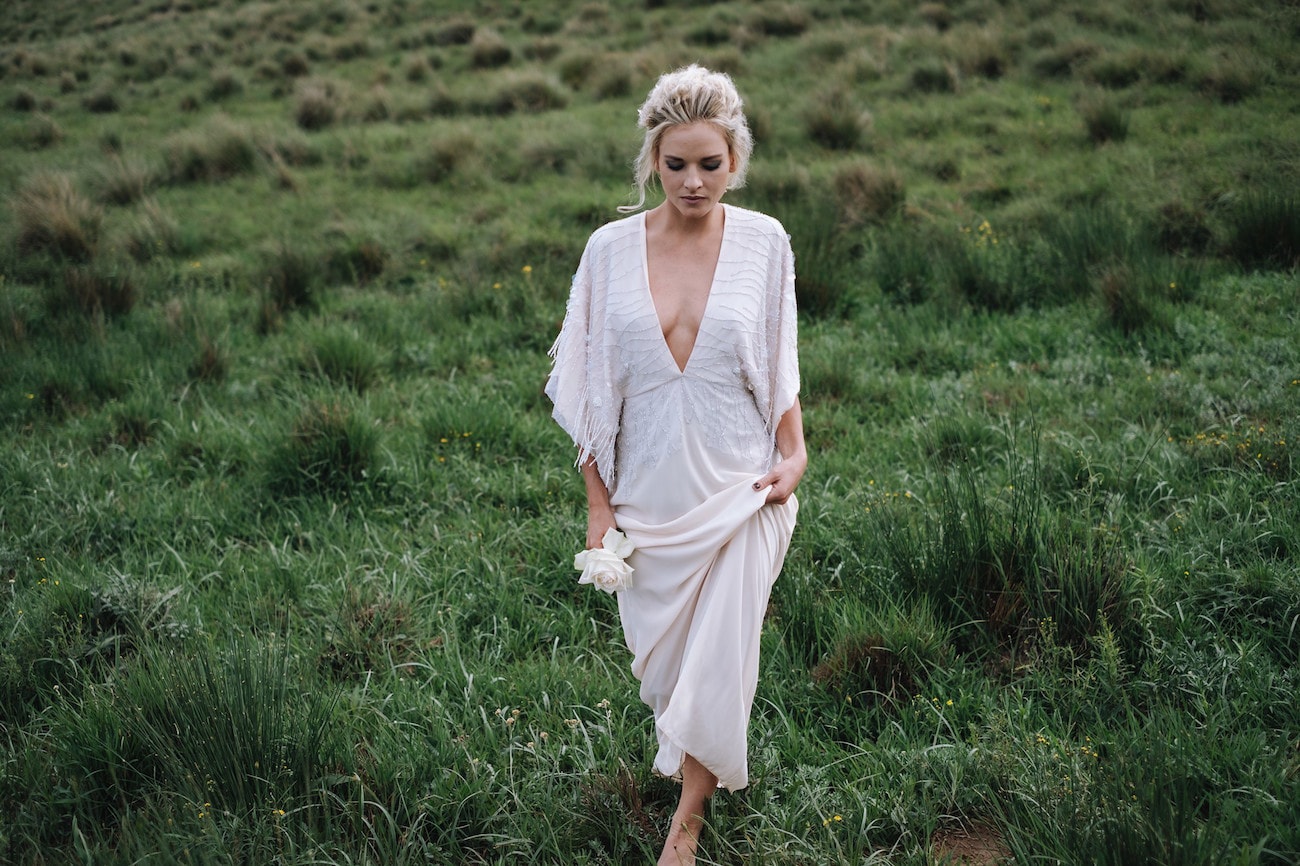 Here's some background from the Shank Tank team:
As creatives we all relish in the opportunity to work on these types of shoots. We started off by setting a basic theme and style. We put together a few mood boards with a look and feel and that was it… We didn't want to limit anyone so I guess you could say that the main inspiration behind this shoot was each supplier just being able to showcase their work freely with a little more 'out the box' quirk than normal. We decided to go with something a little less 'pretty', a look that would appeal to the more eclectic taste.
We drew inspiration from the earth. Raw materials. Minerals. Rocks and crystals. We searched for a venue, we knew we wanted something with red sand. I was shoot a wedding at Netherwood one weekend when I noticed this beautiful piece of earth. It almost looked like a meteor had struck the earth. I loved the colour of the red sand against the lush green grass. It encapsulated everything that we wanted in the atmospheric theme, so once we found the site, everything else just snowballed beautifully into place from there. Our colour palette merged into a texture of blues, wood, gold, antiques, animal hides and horns.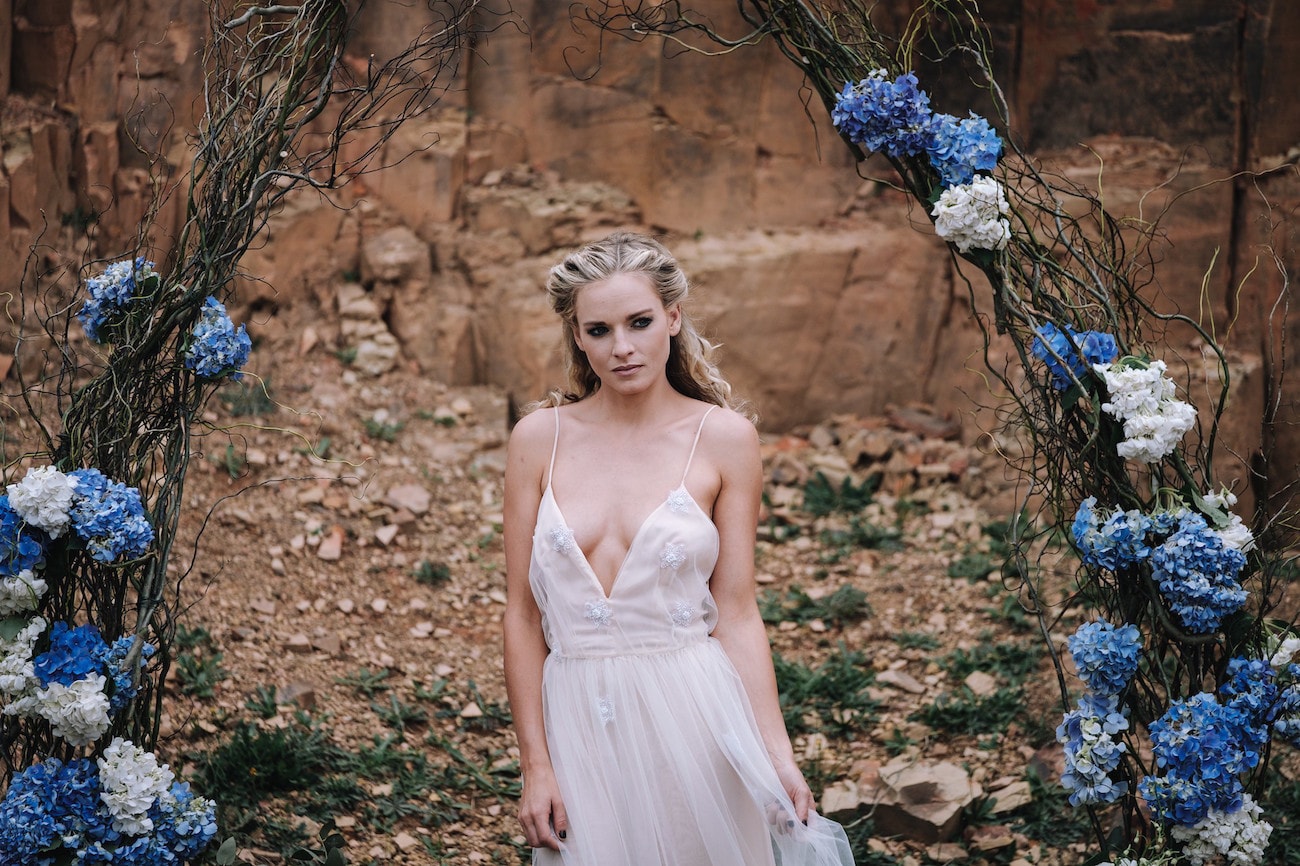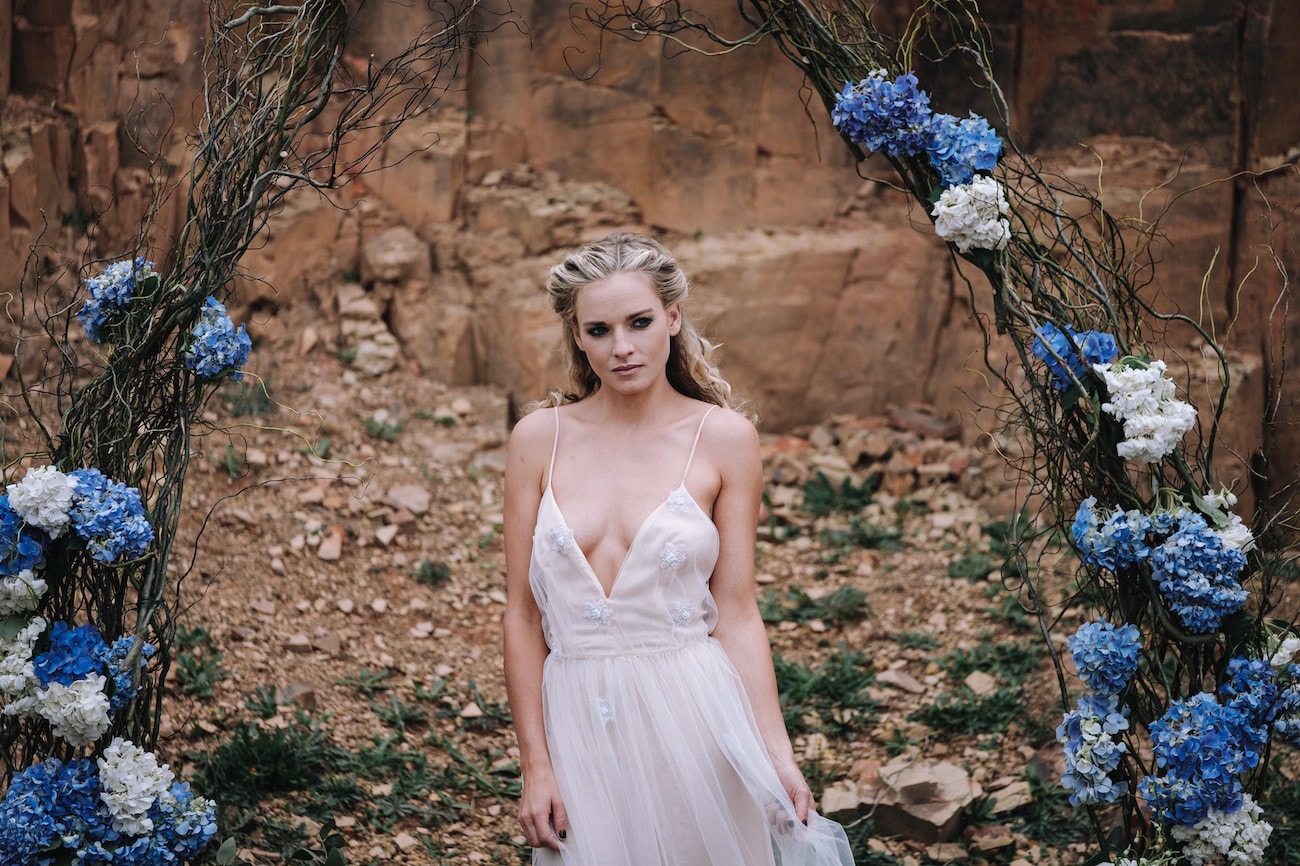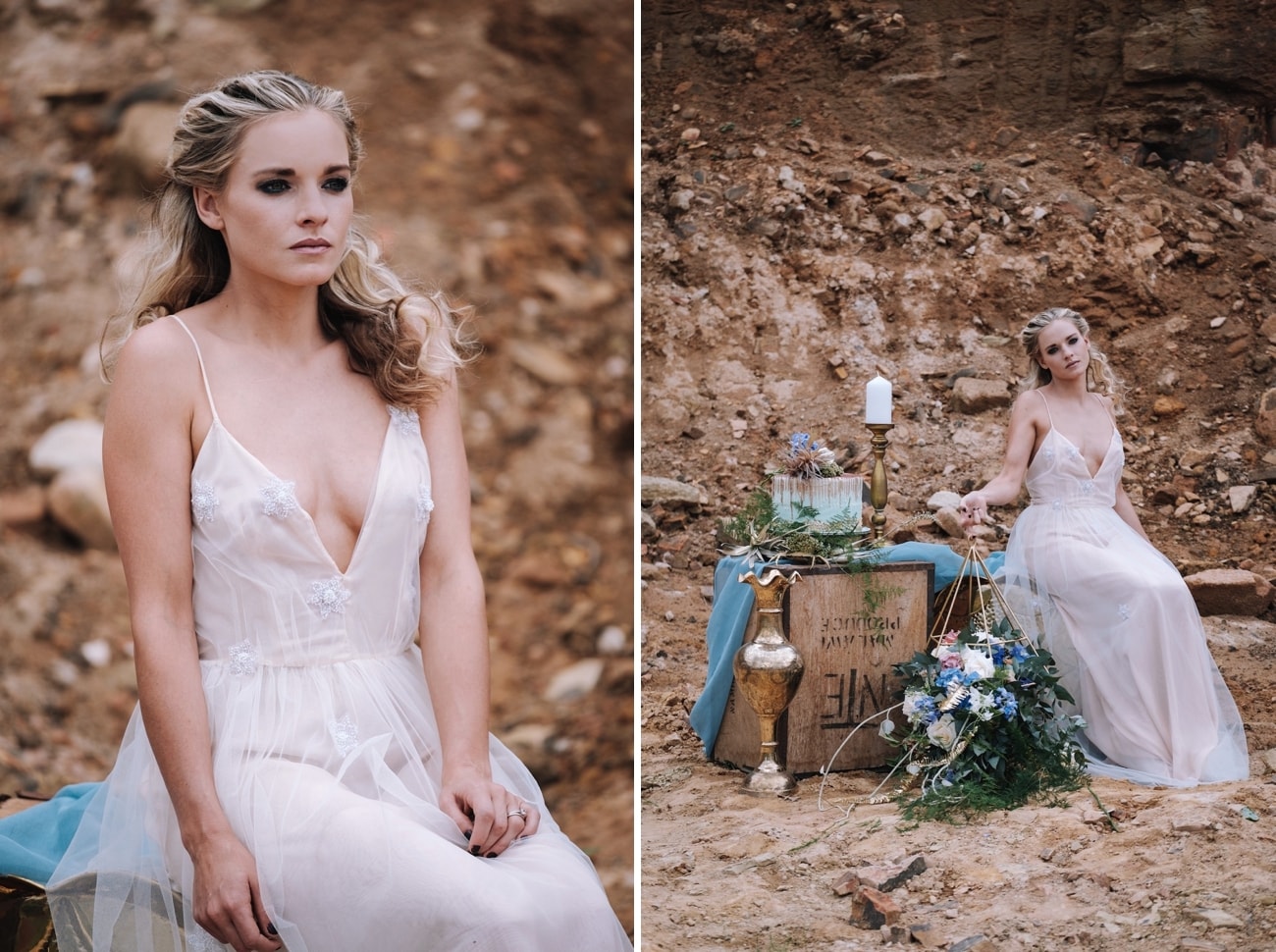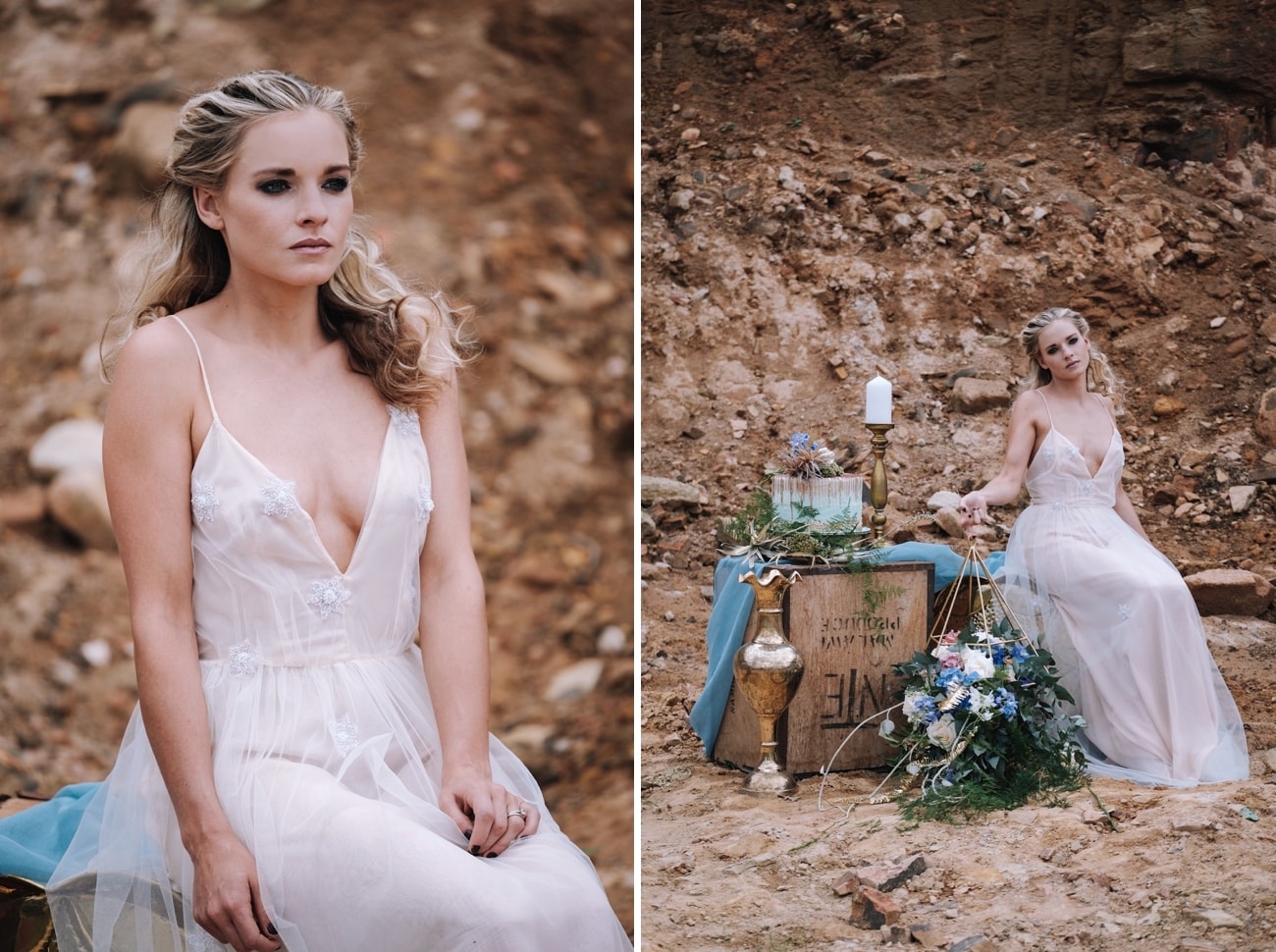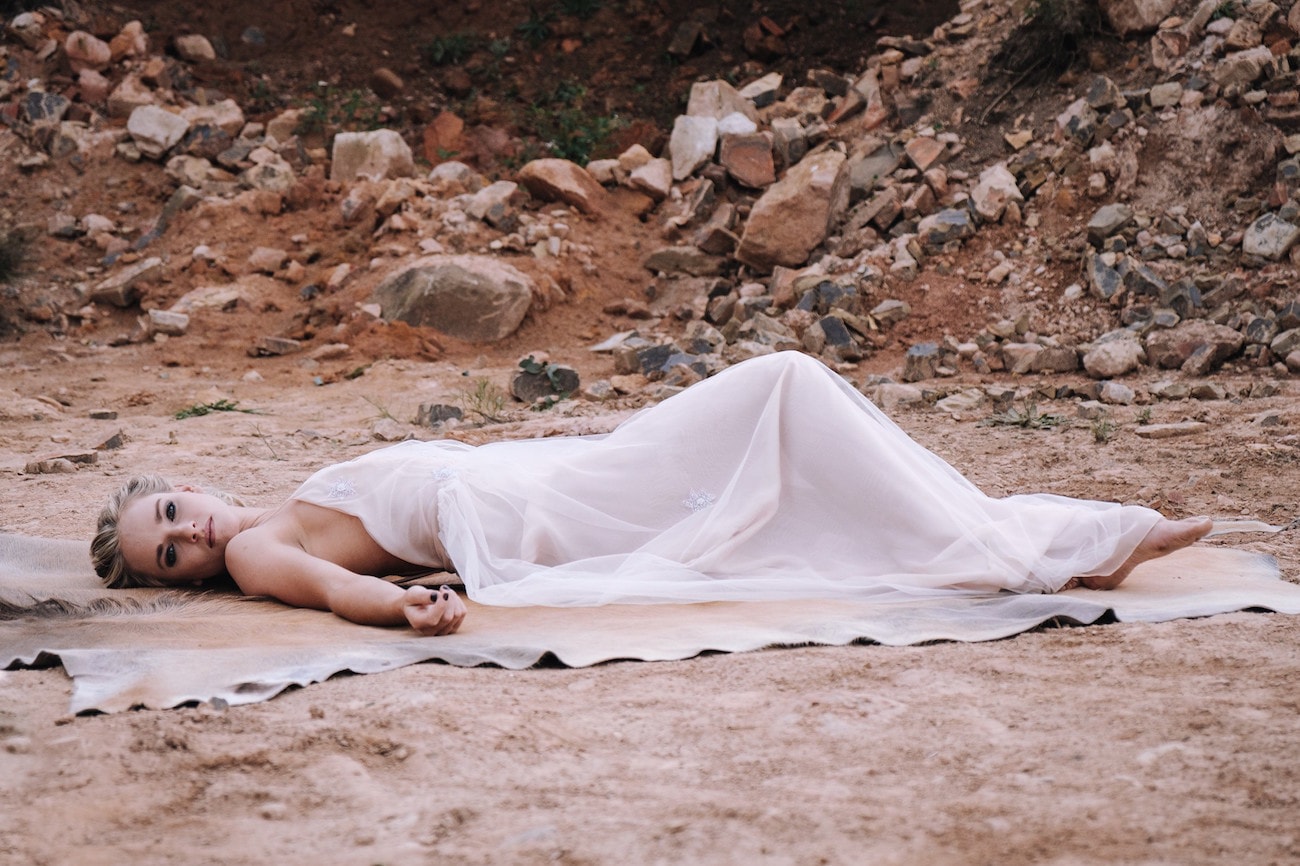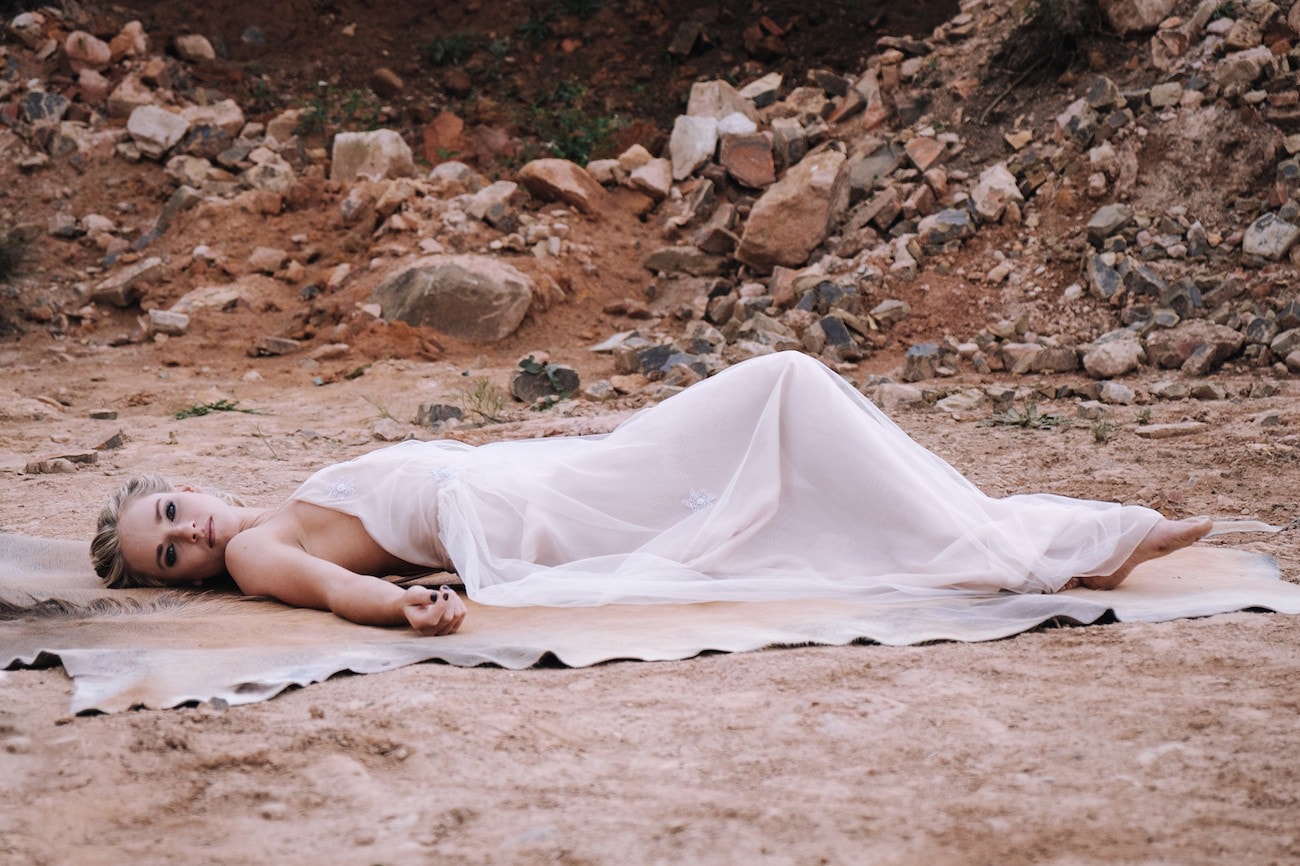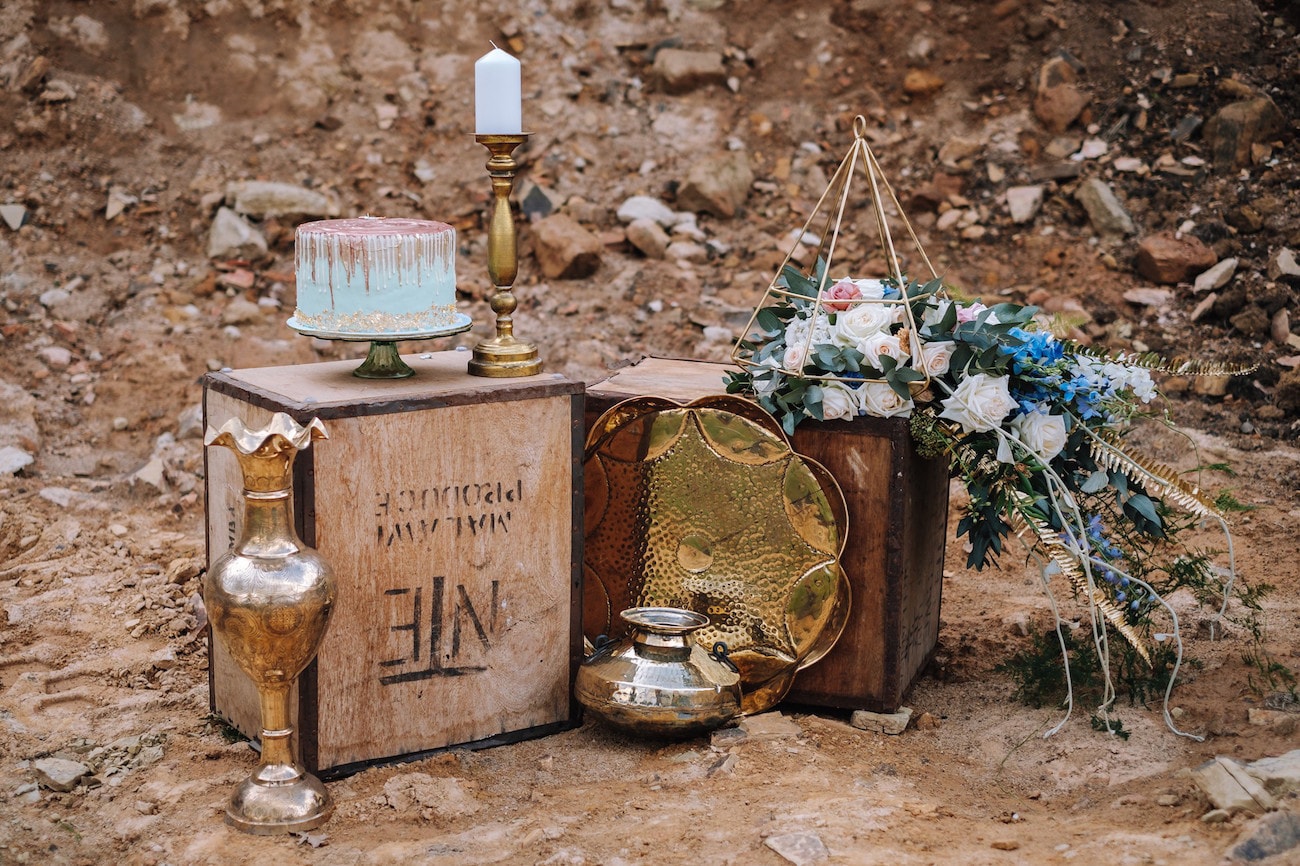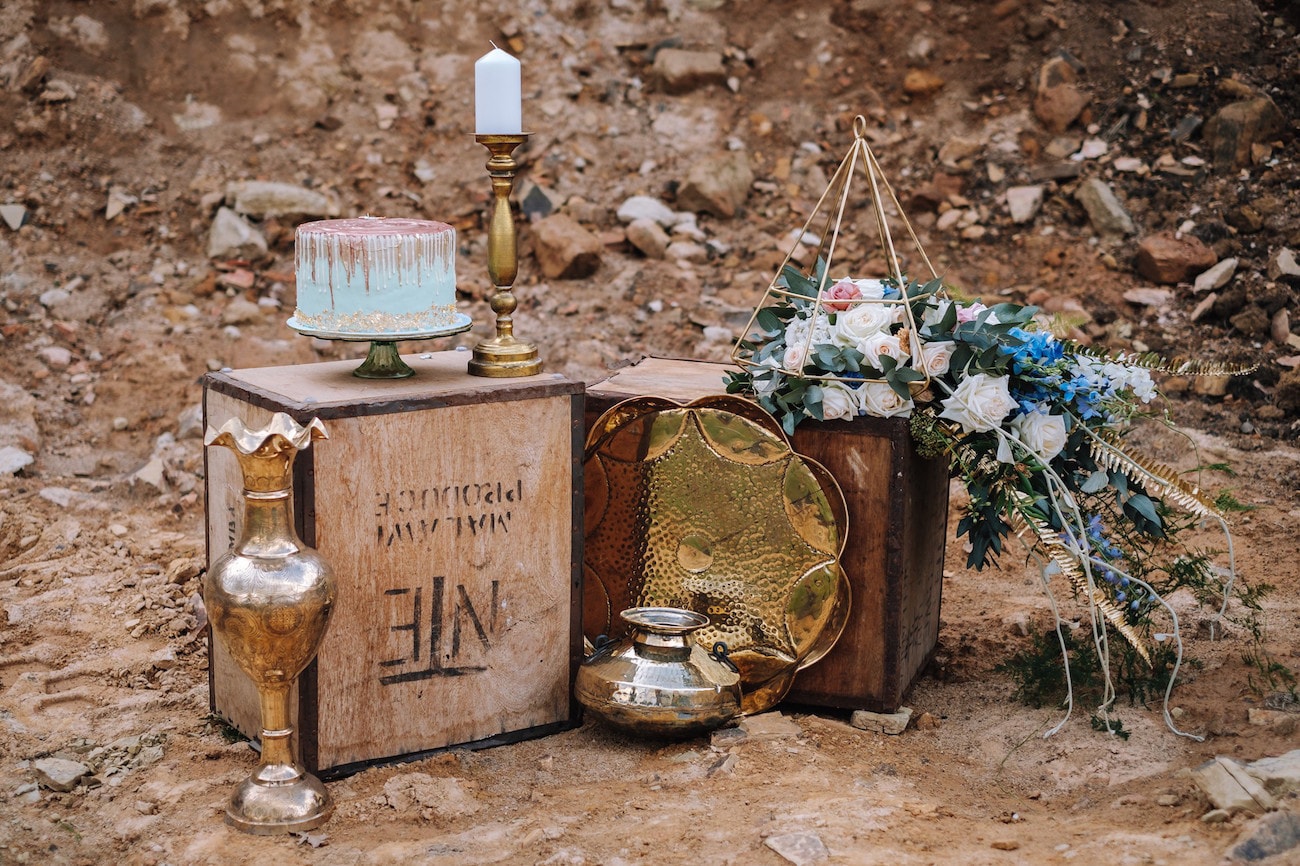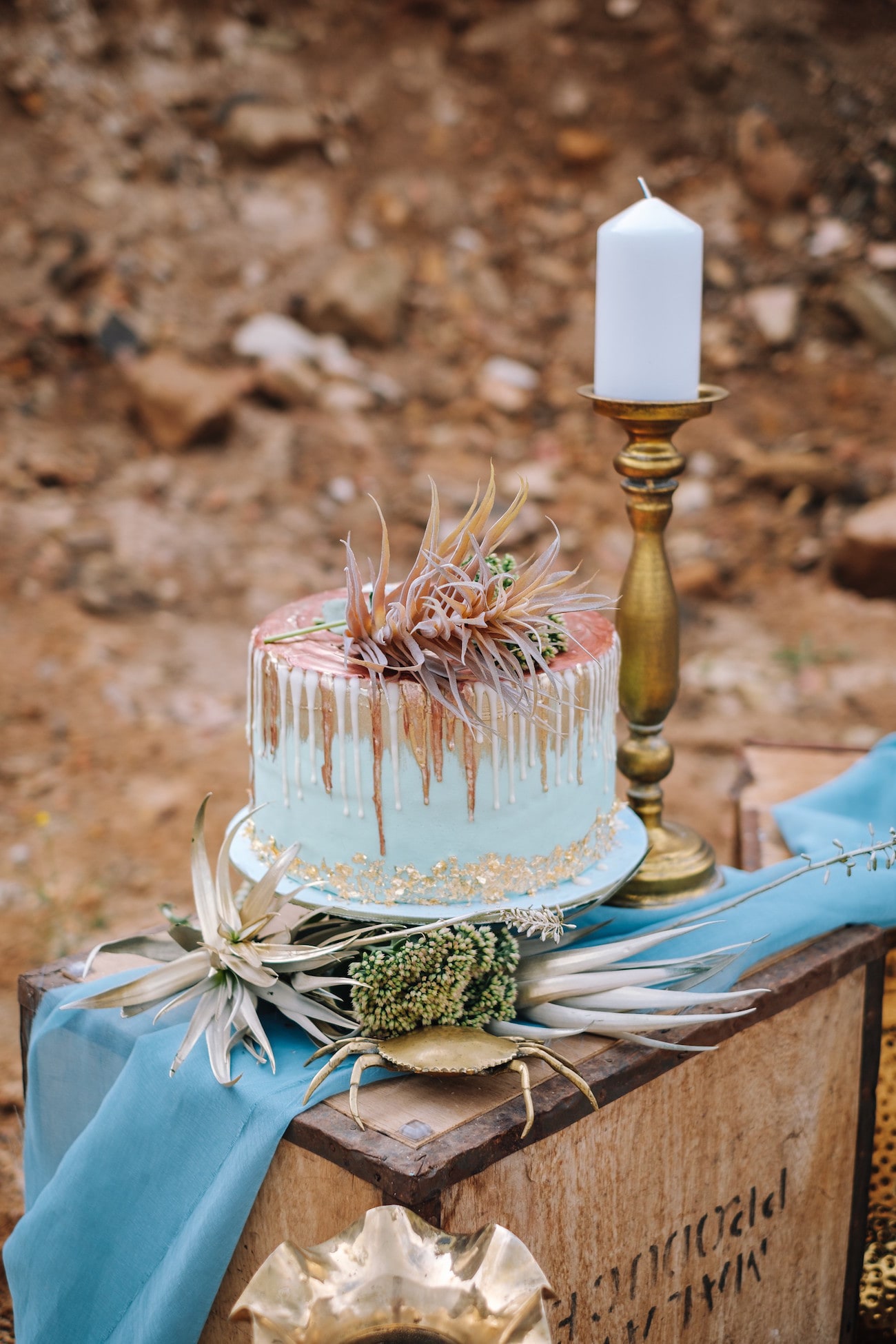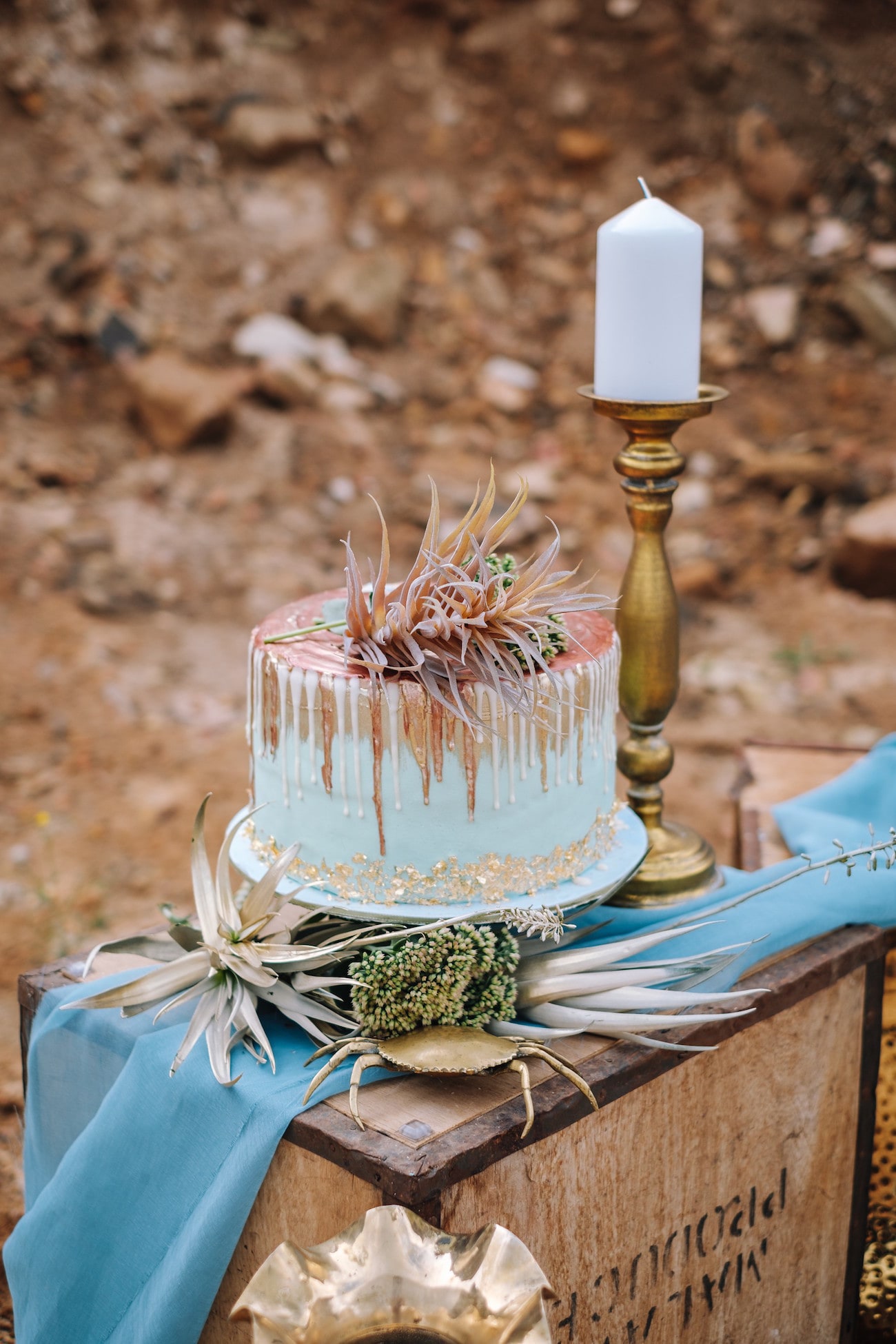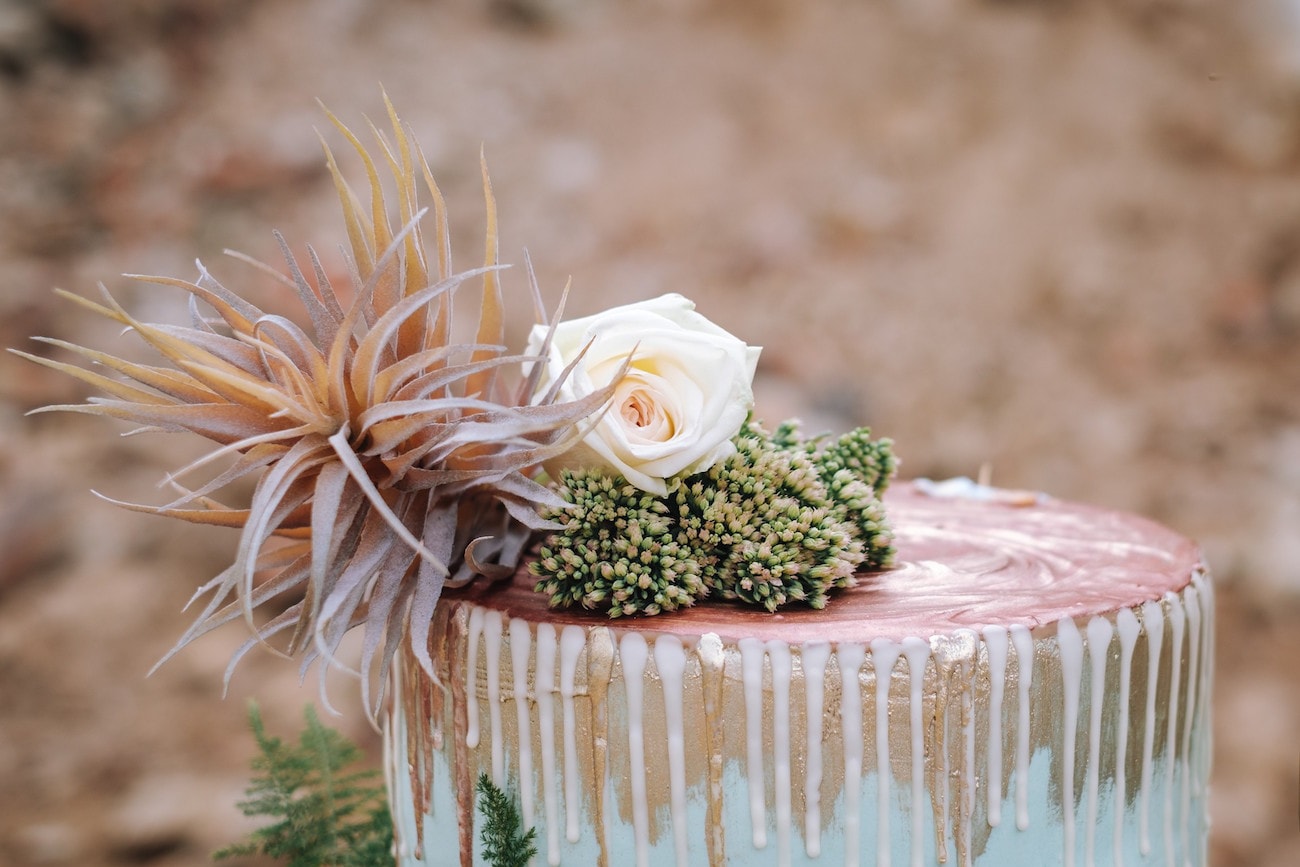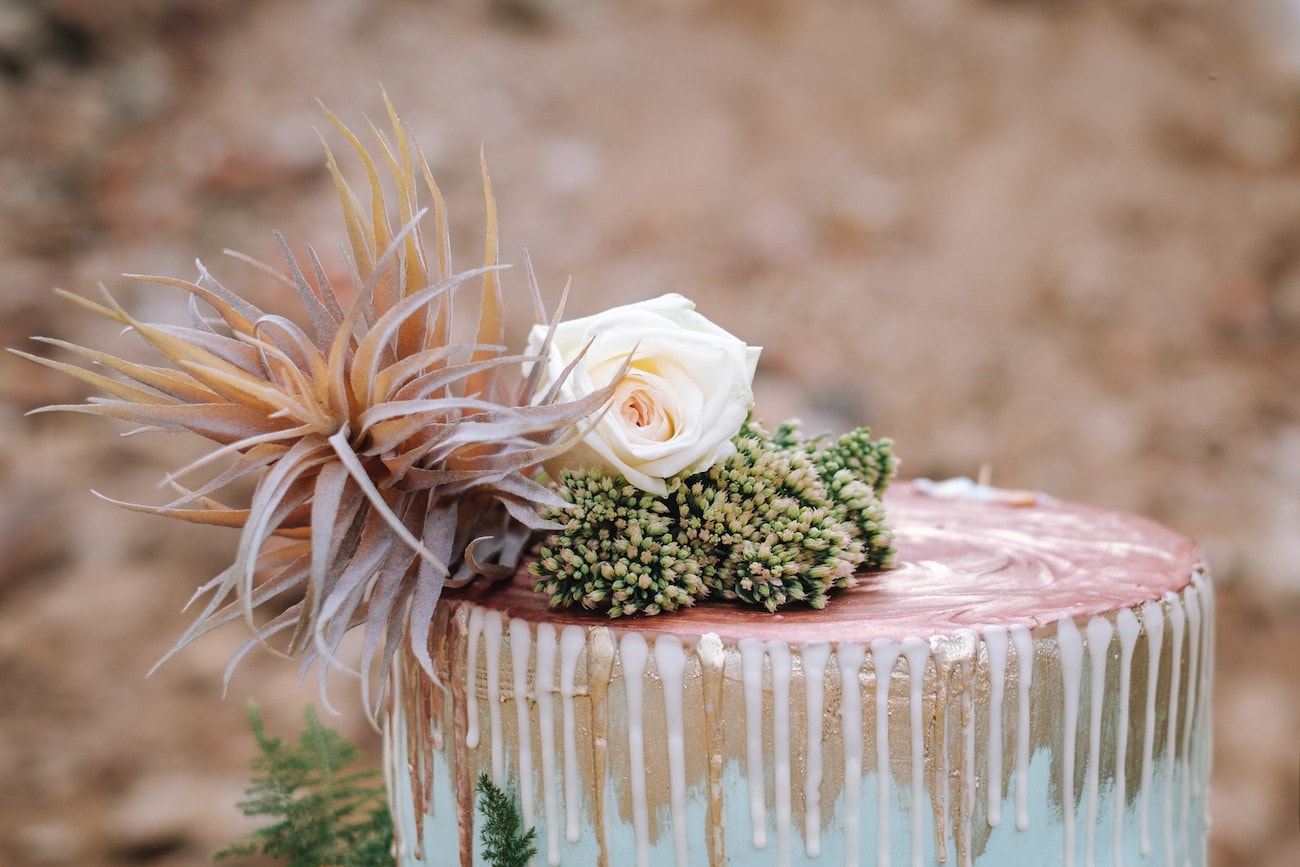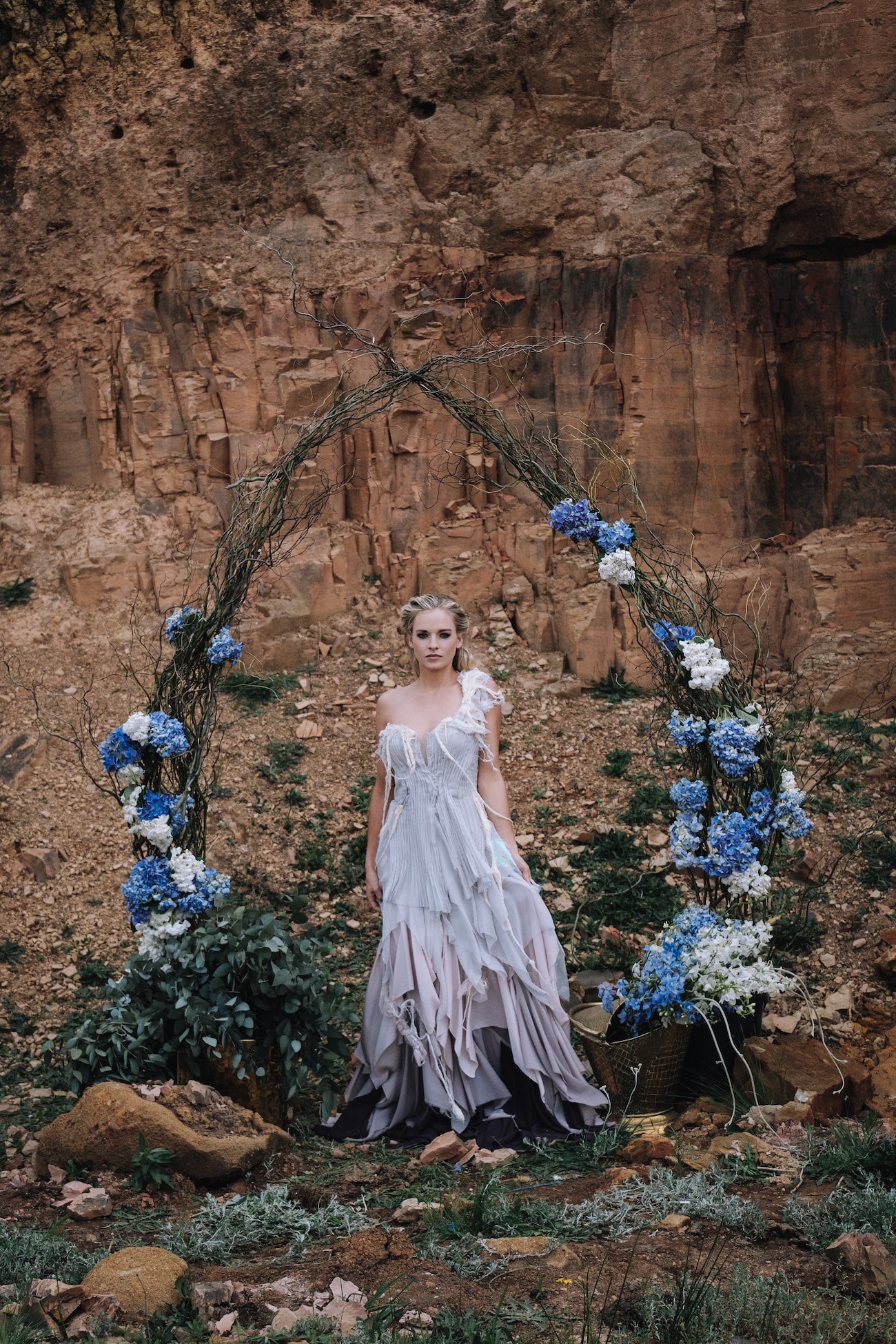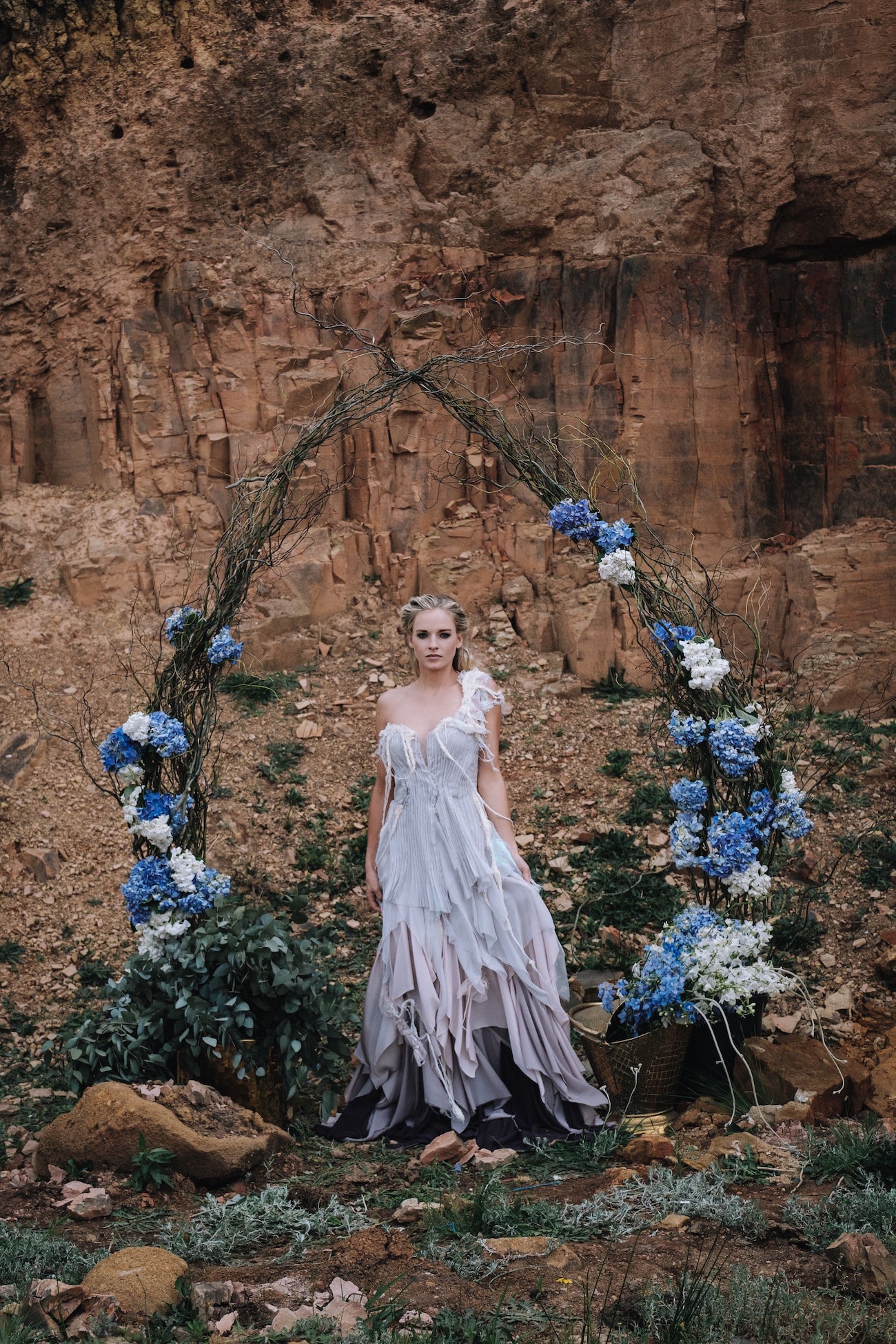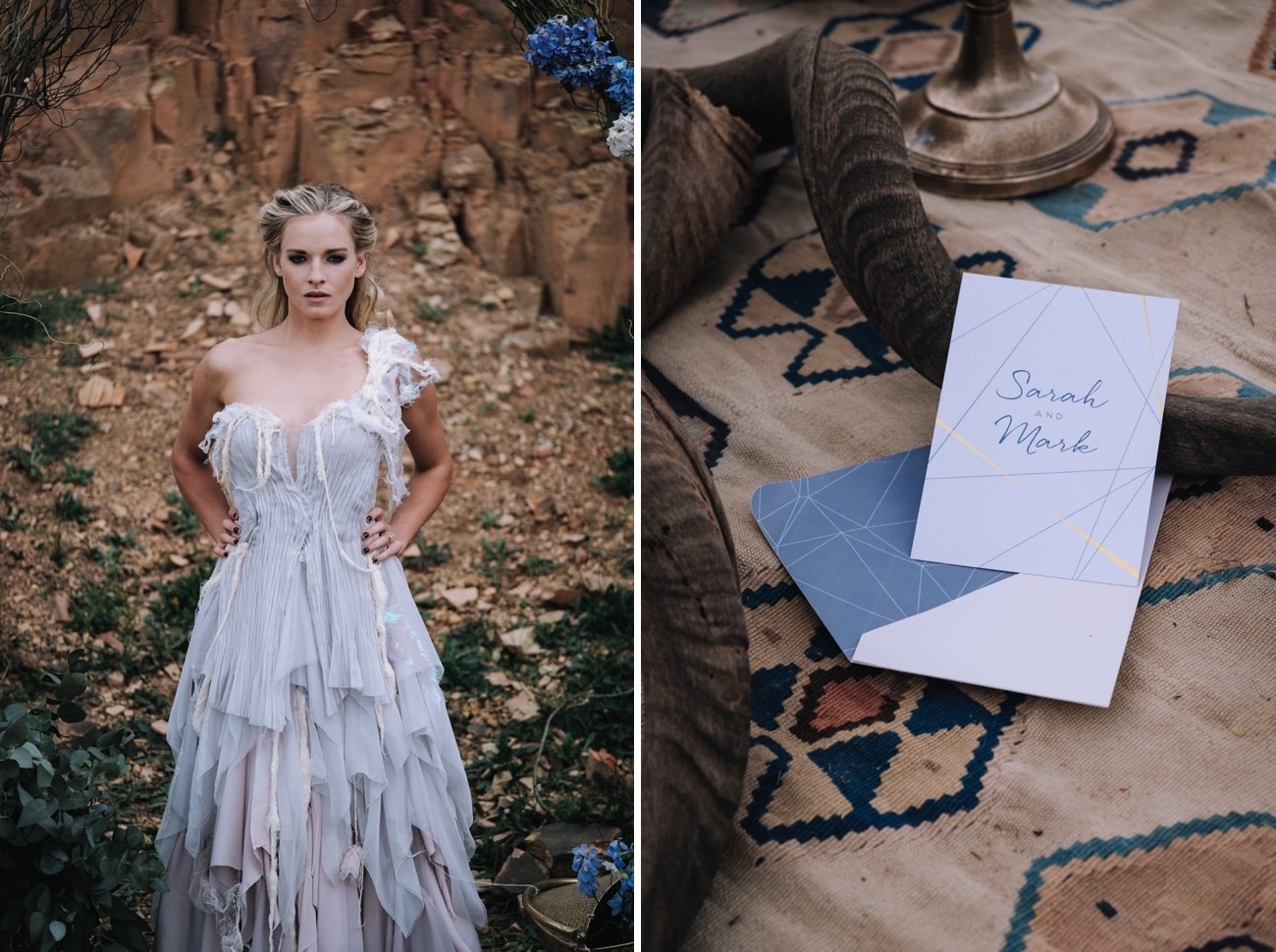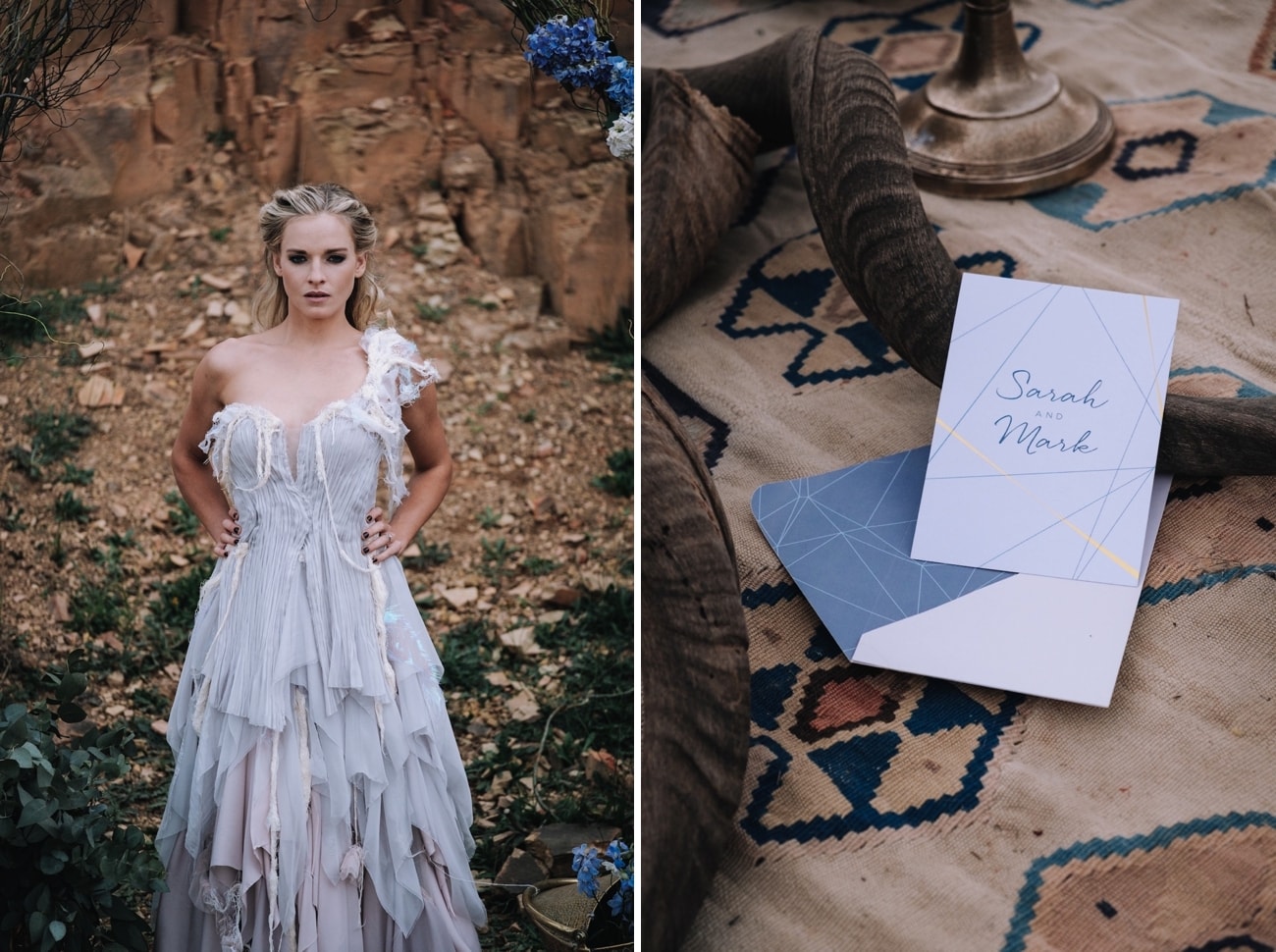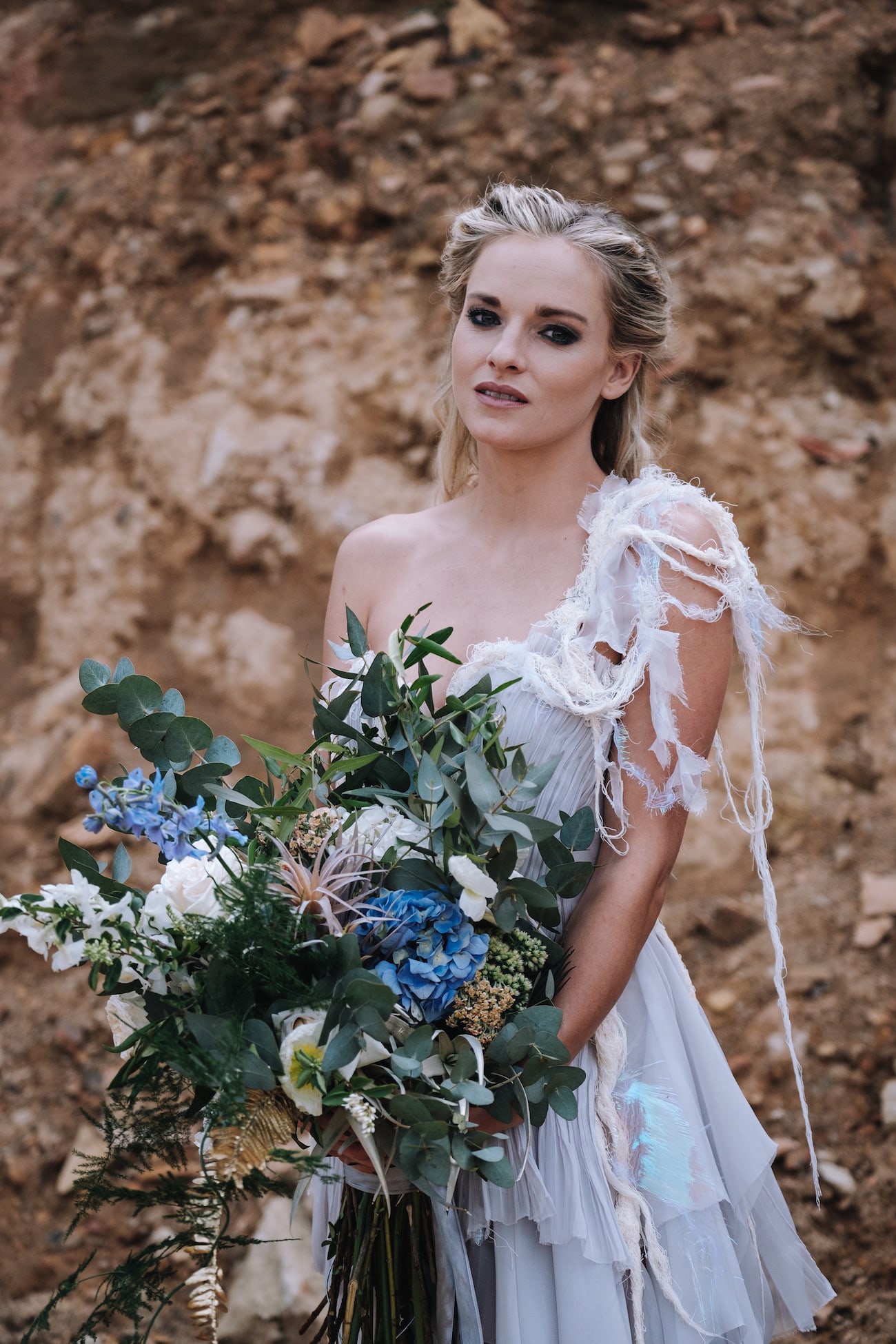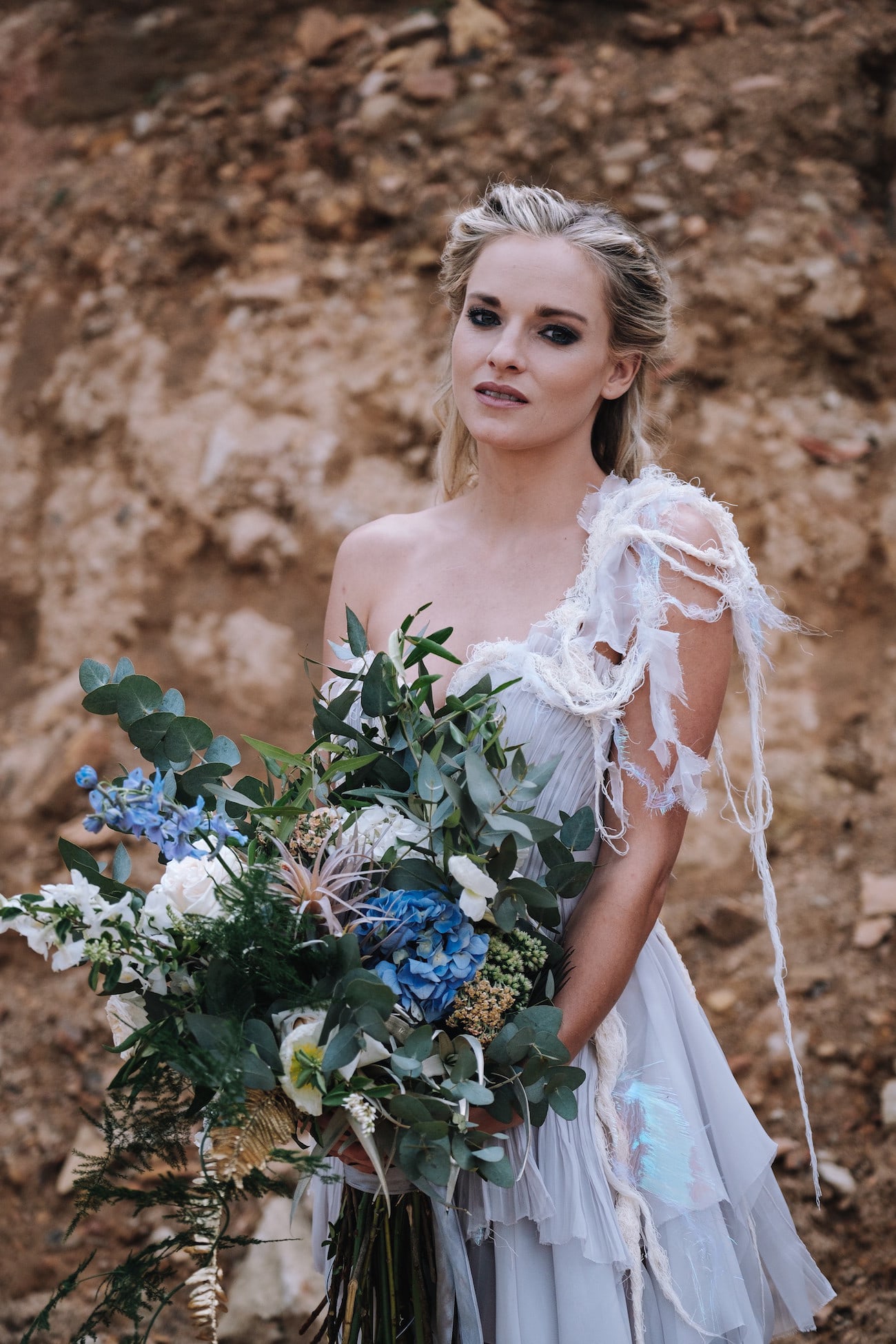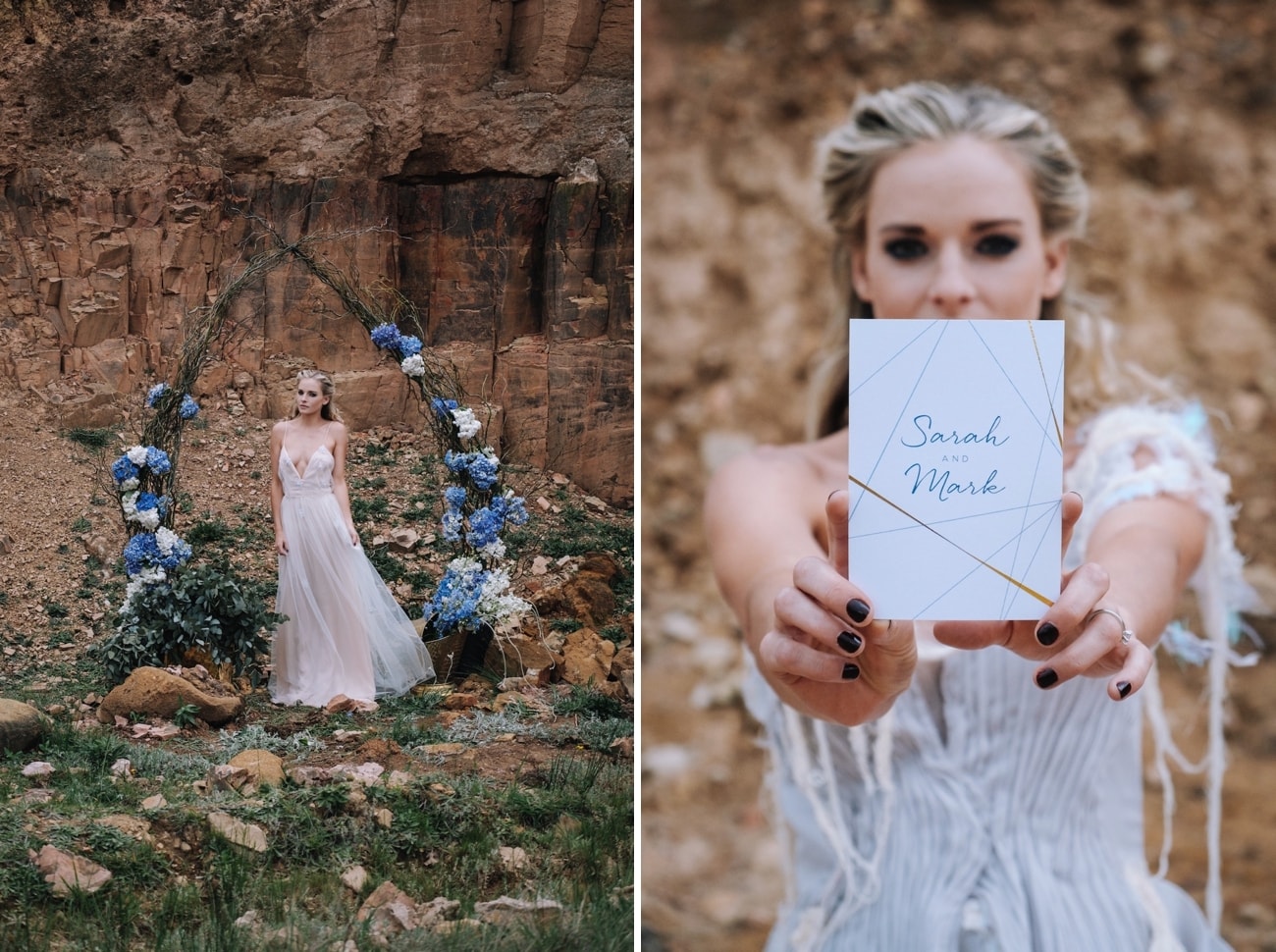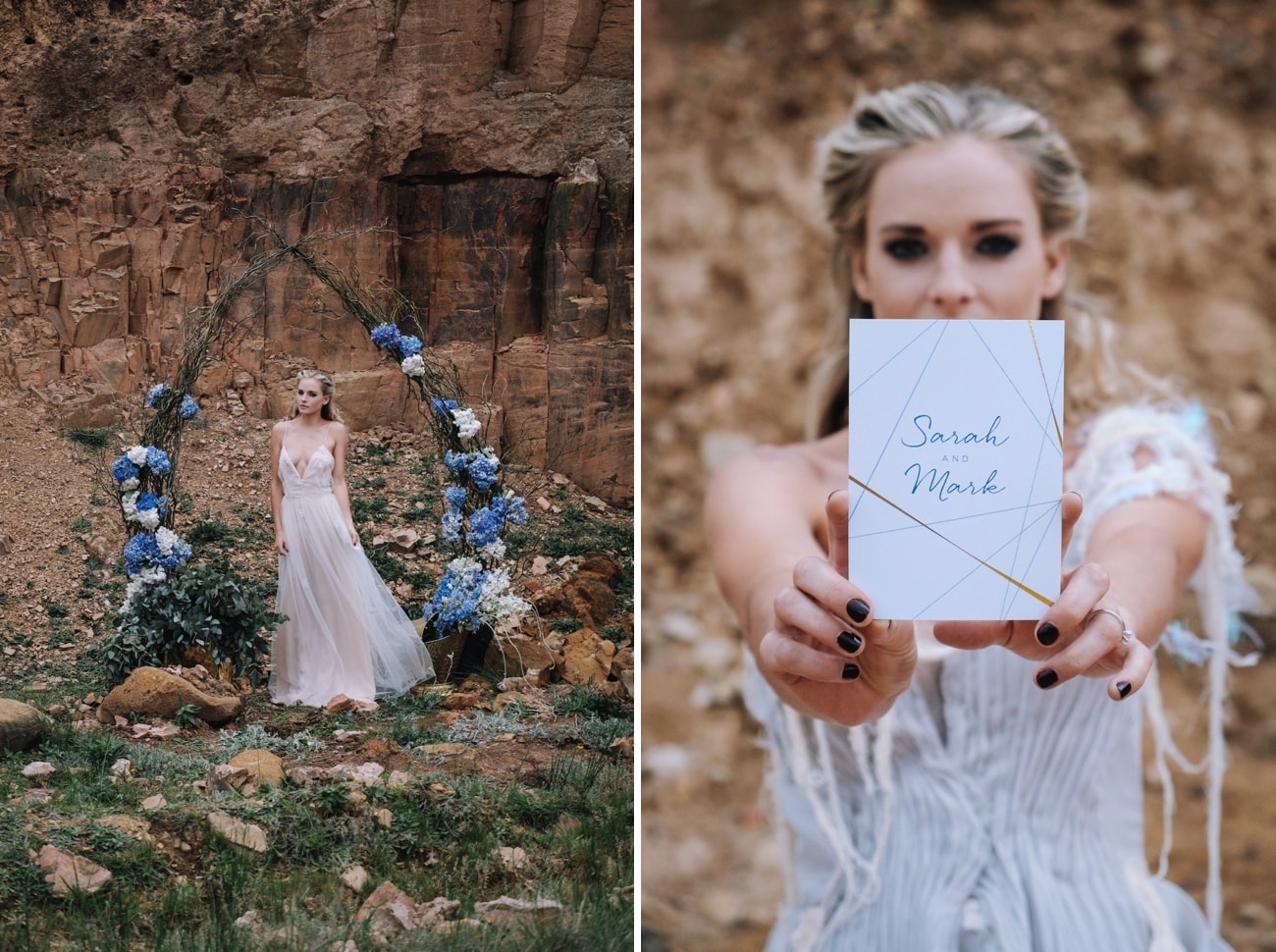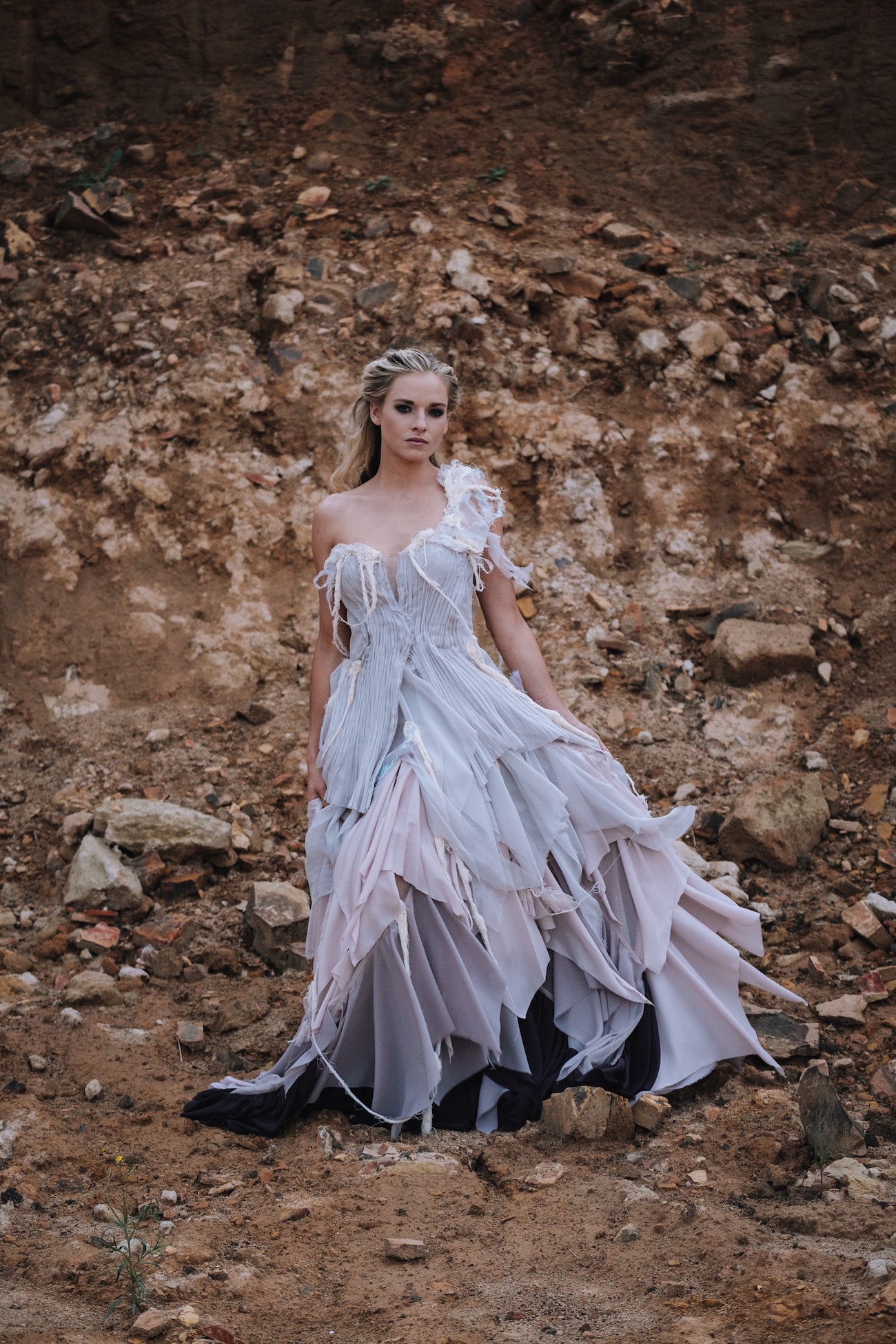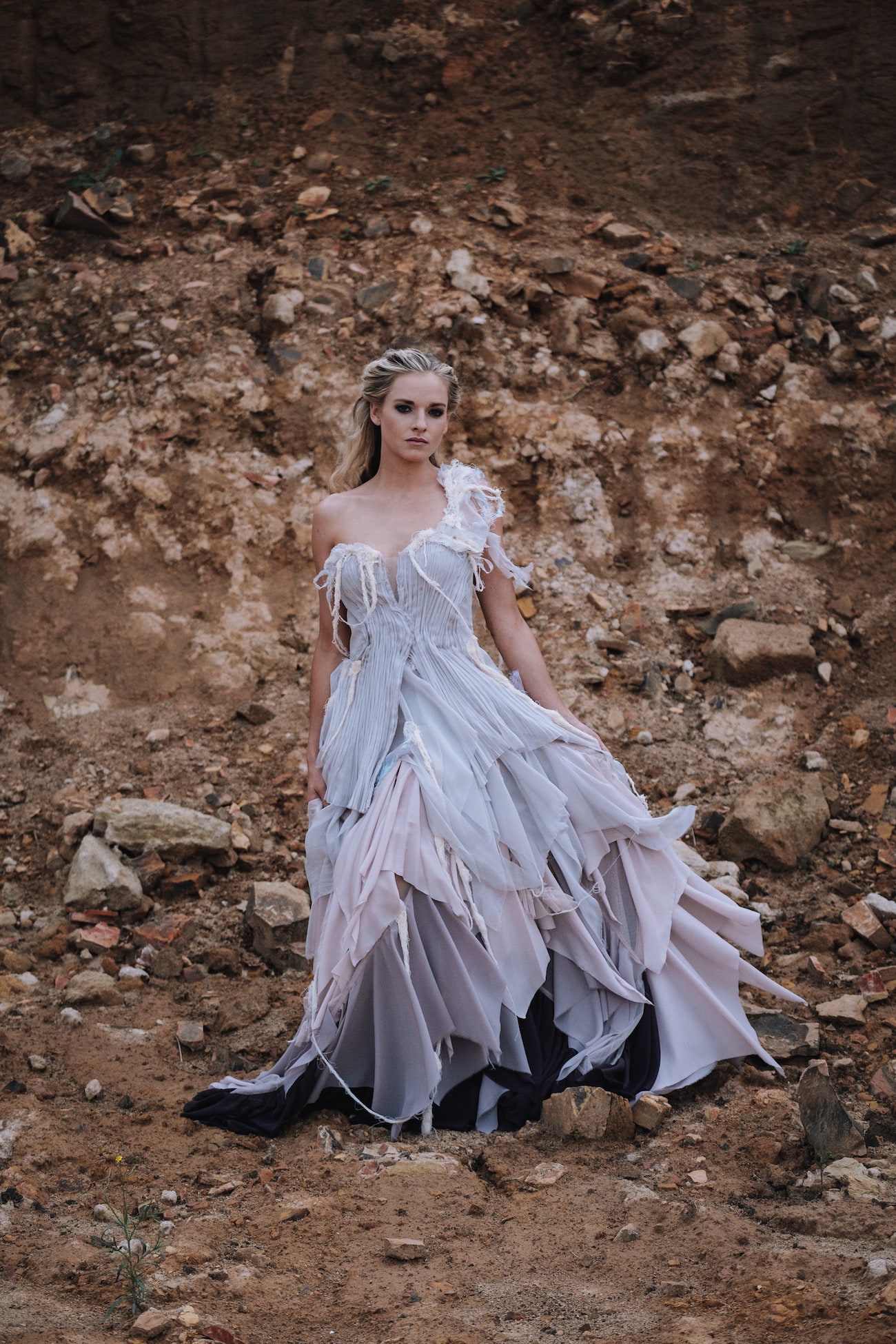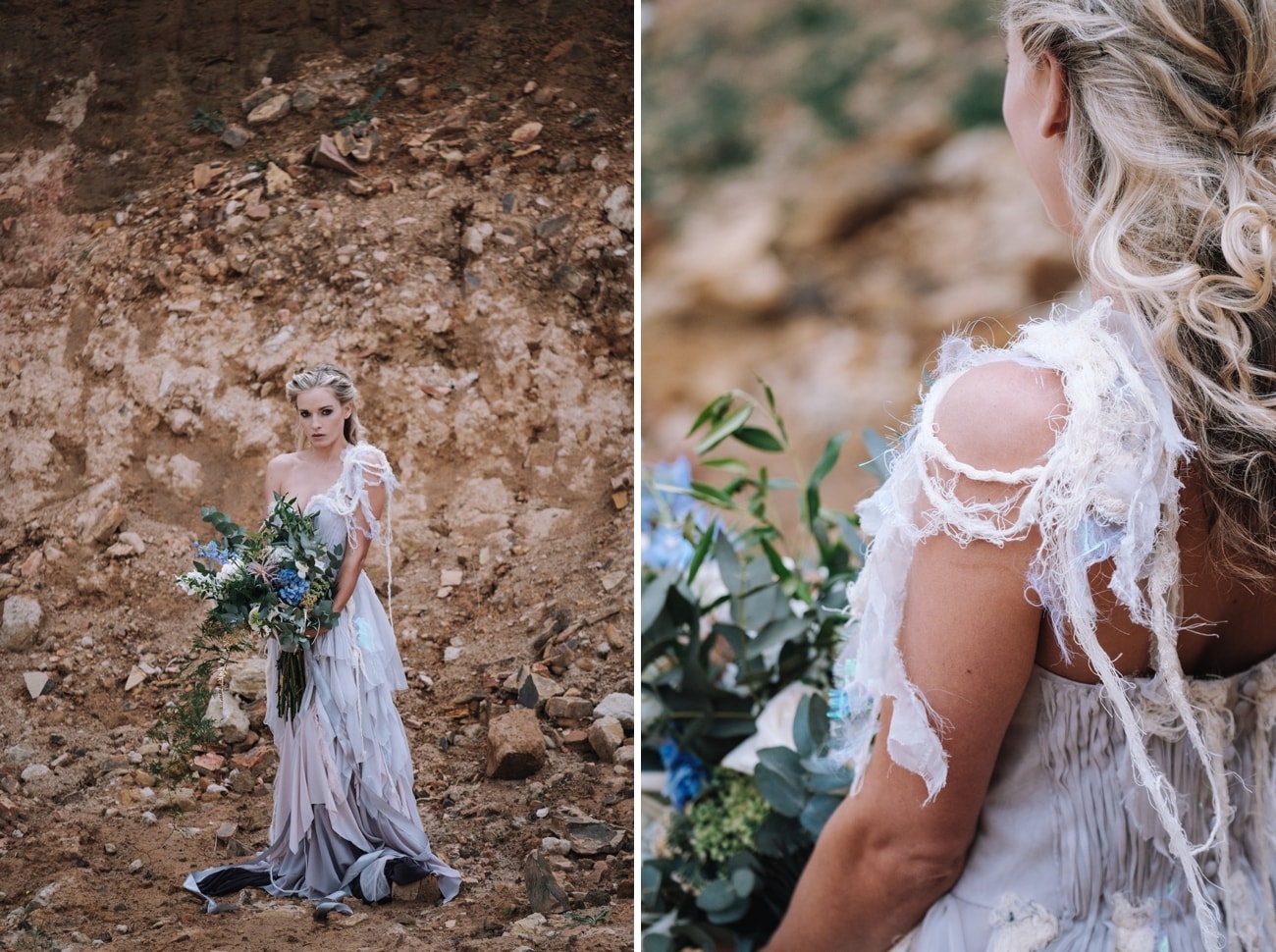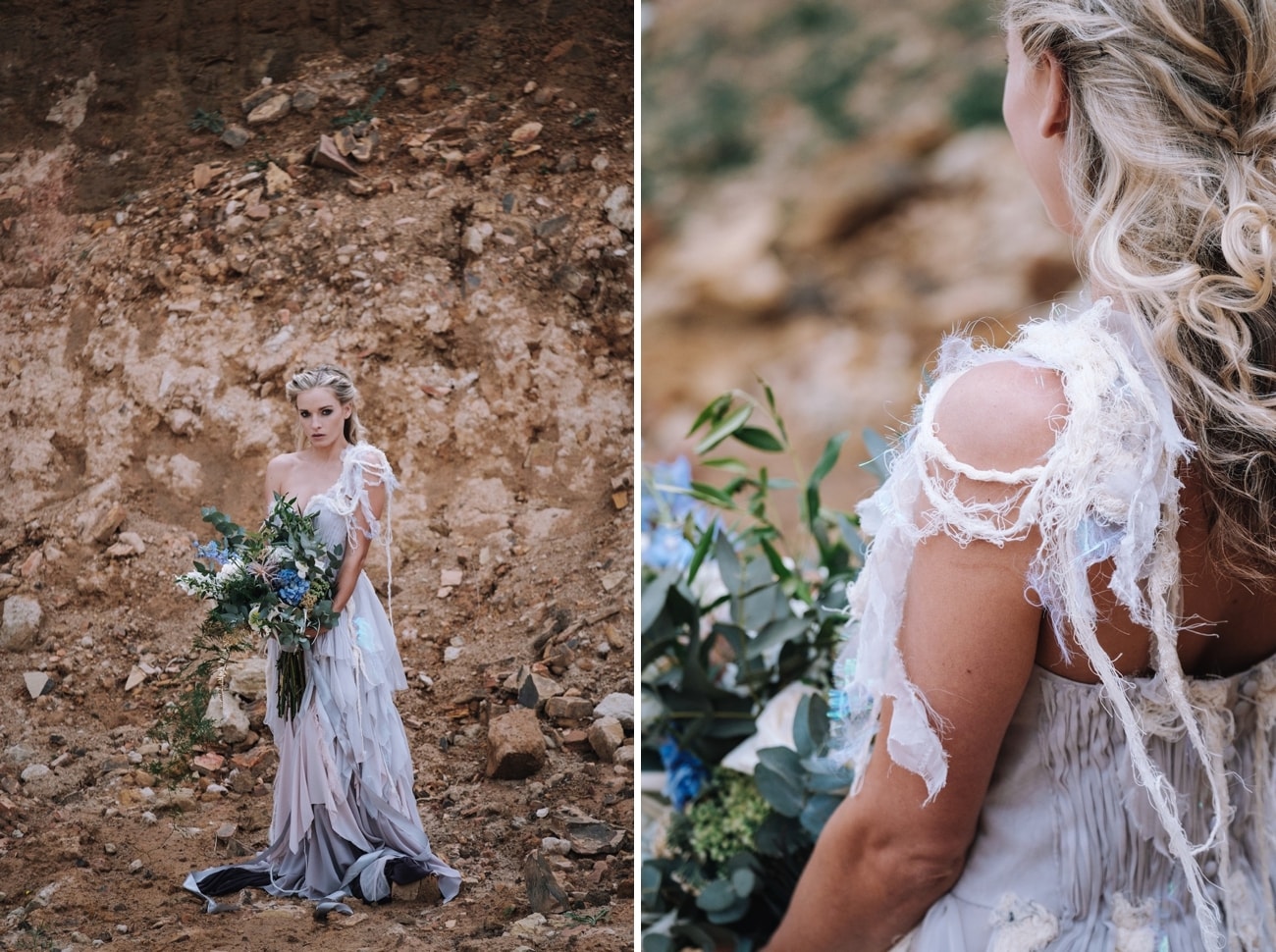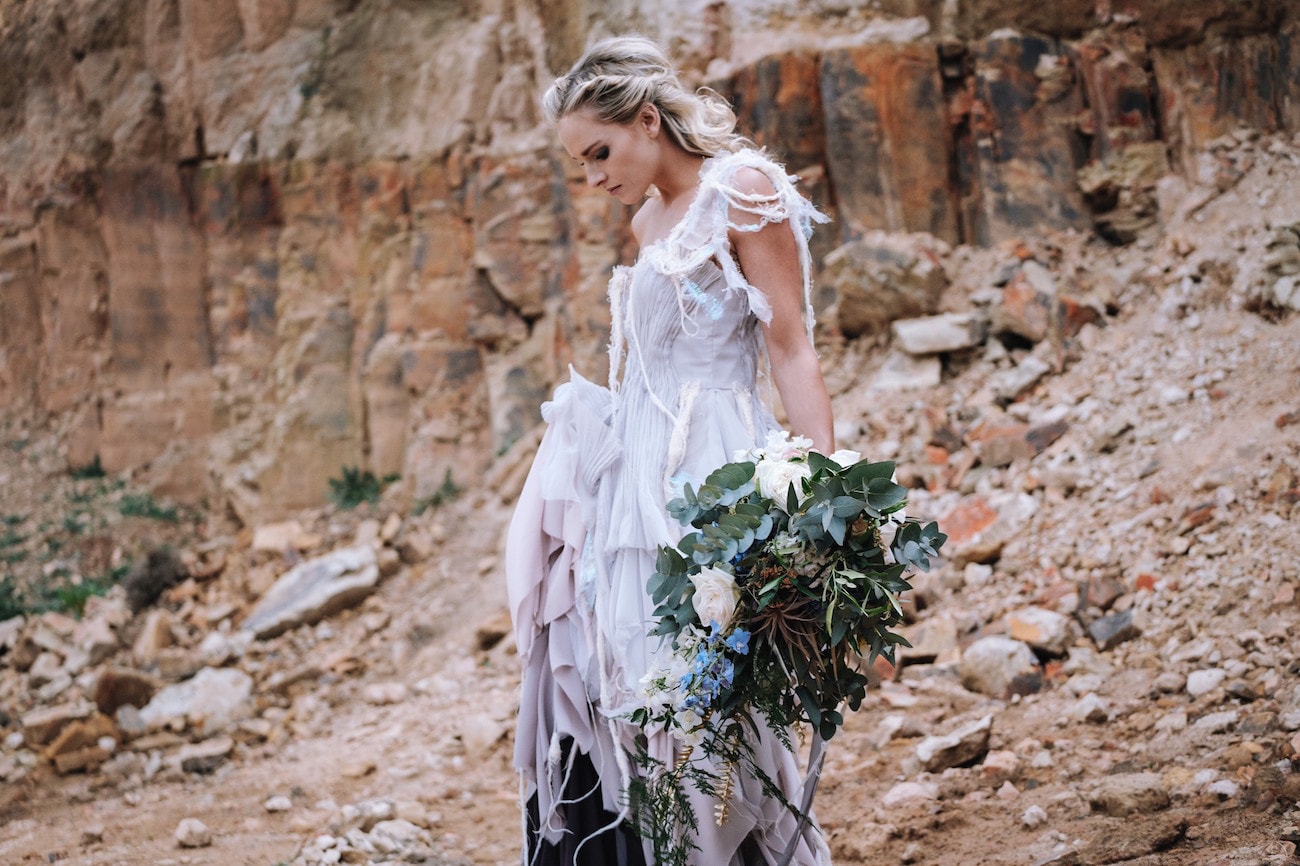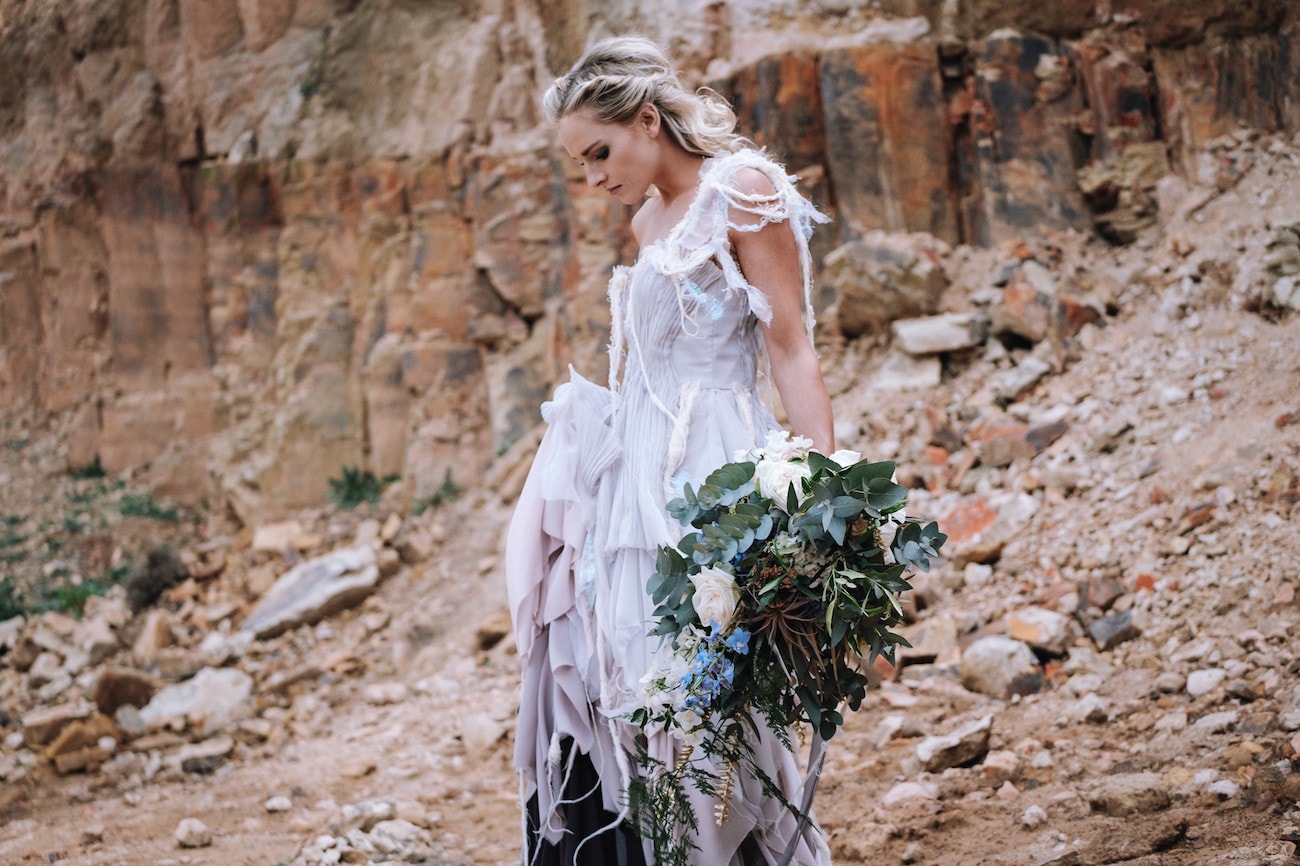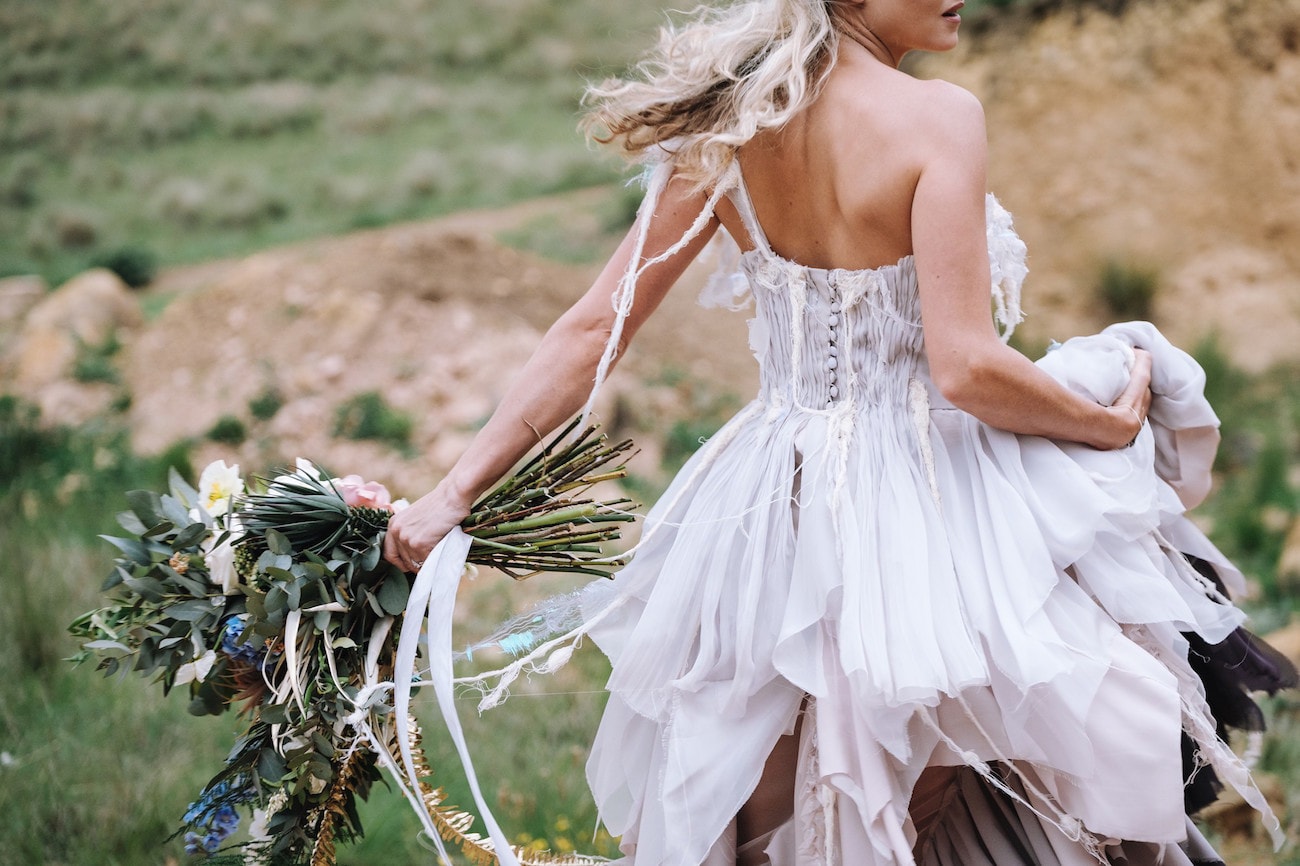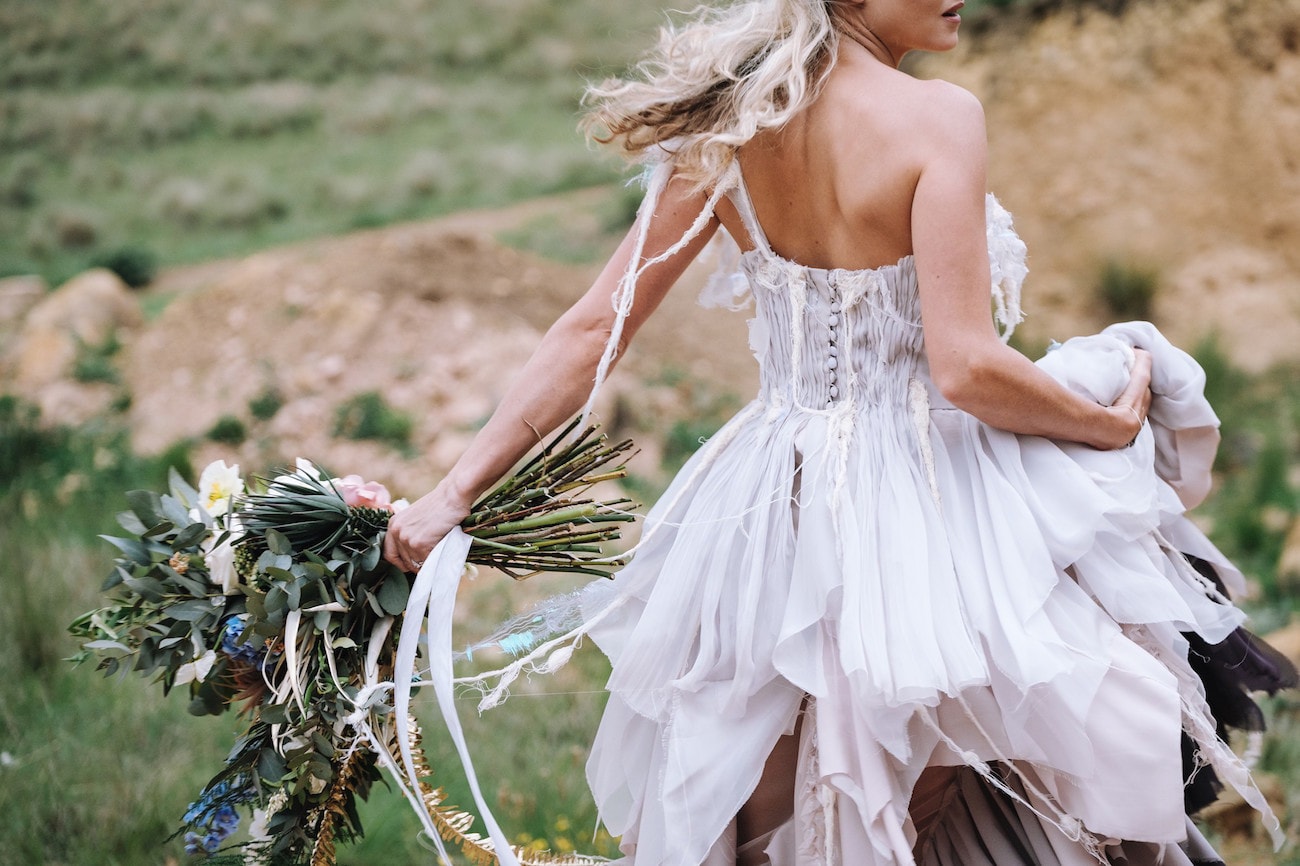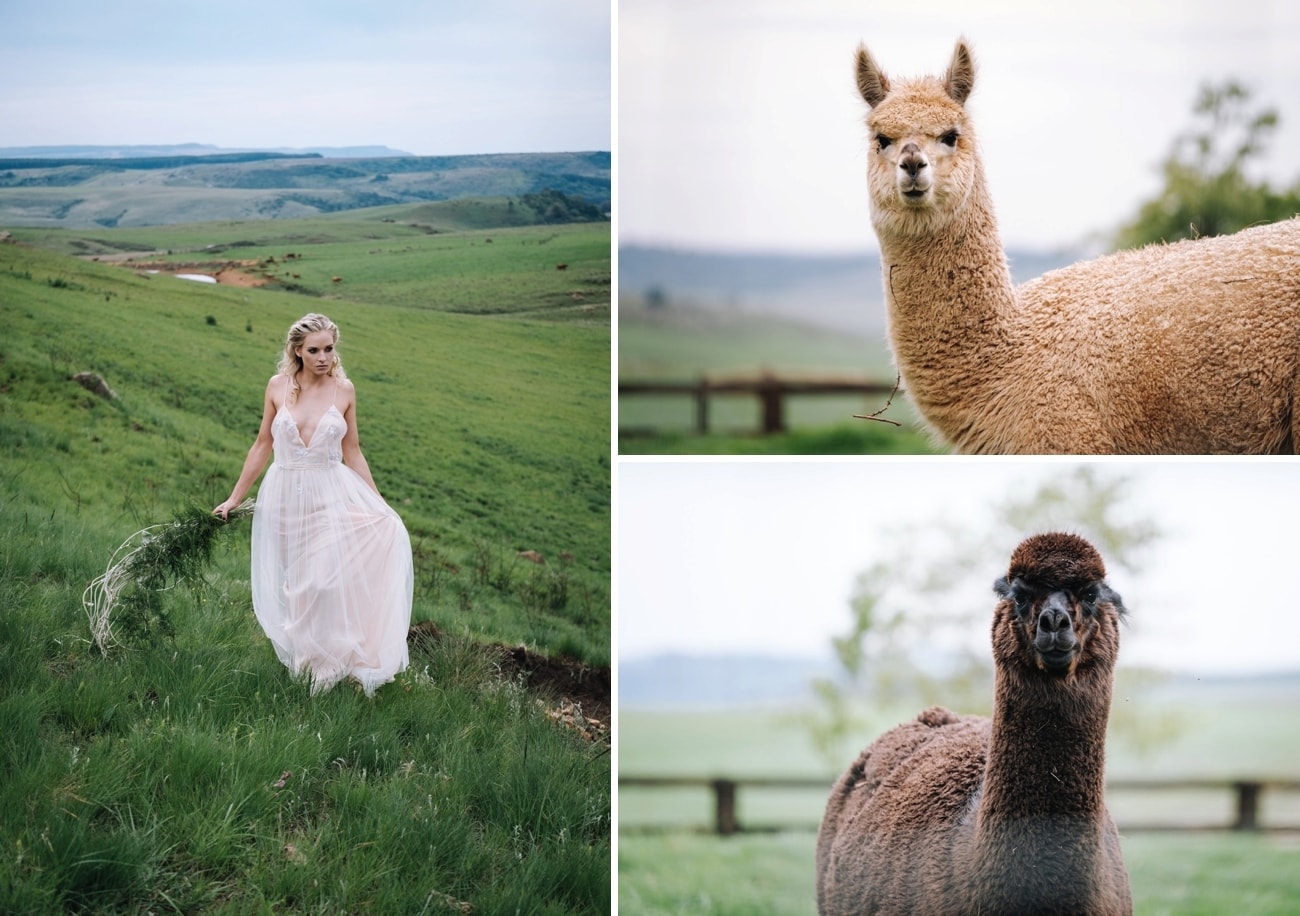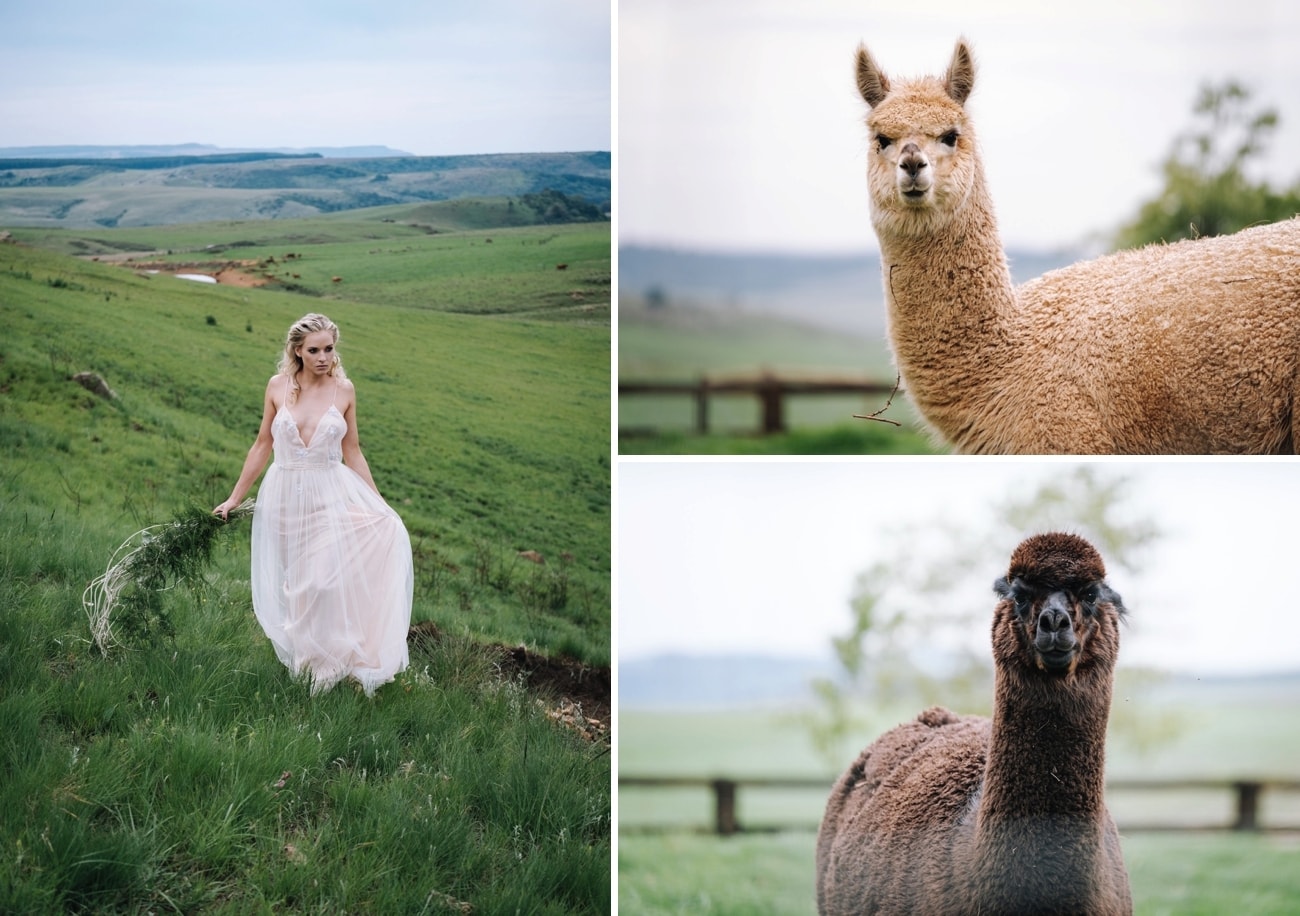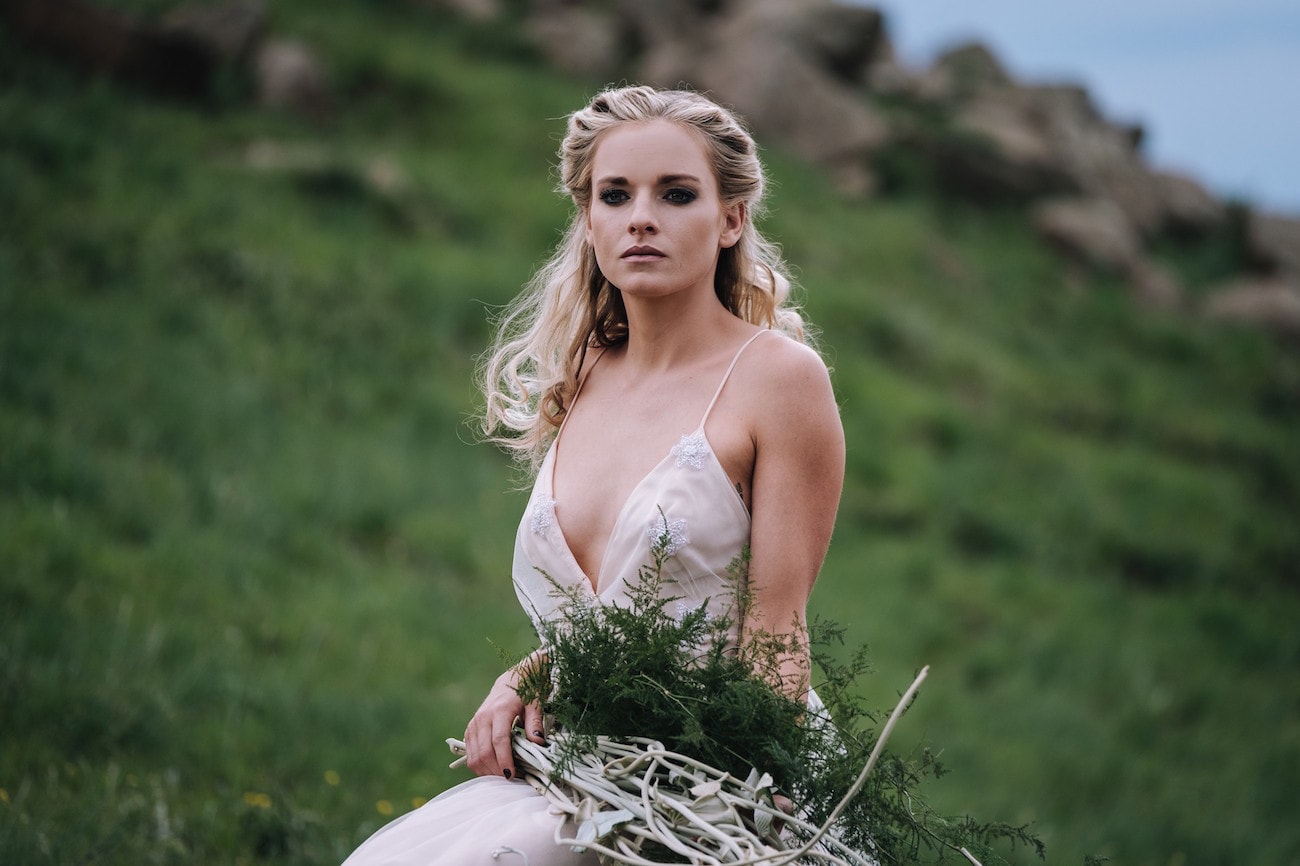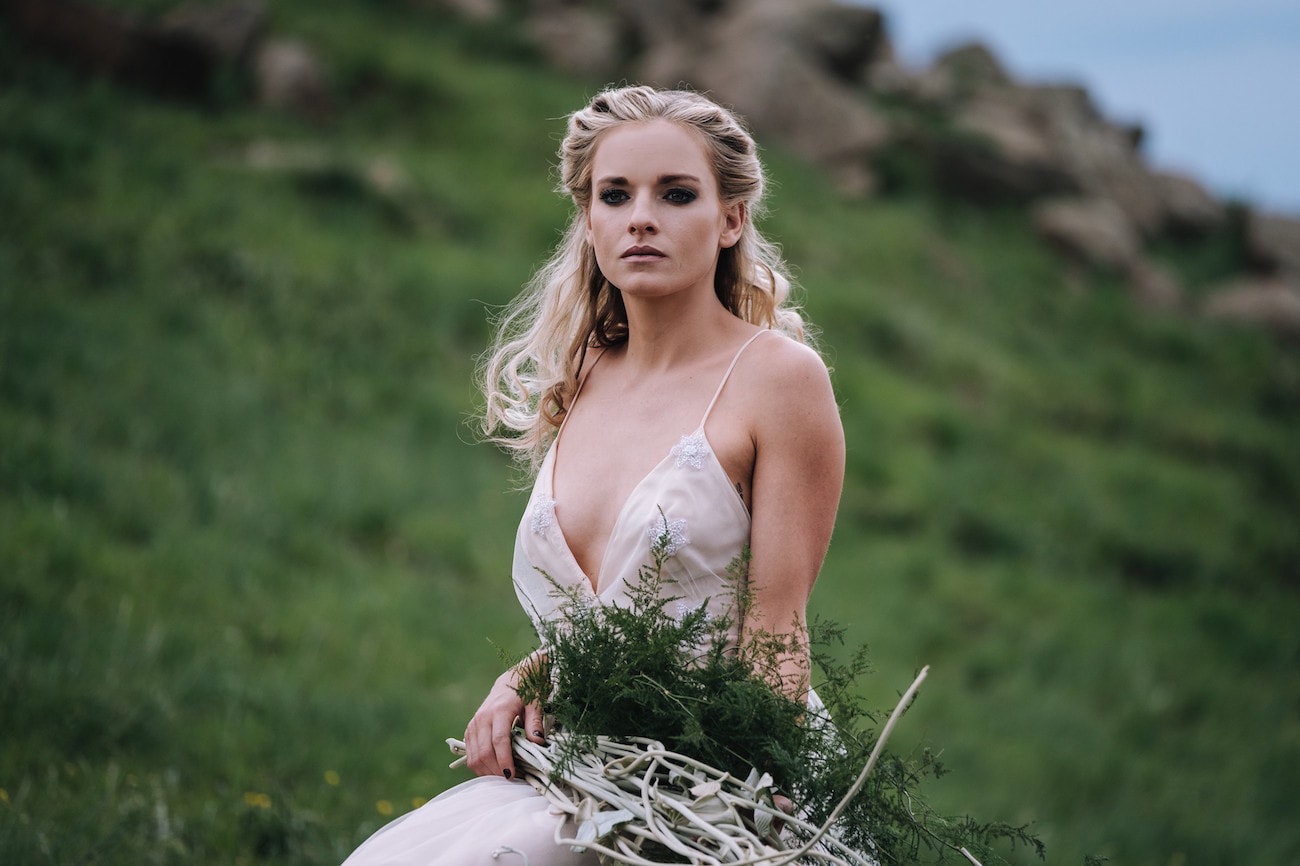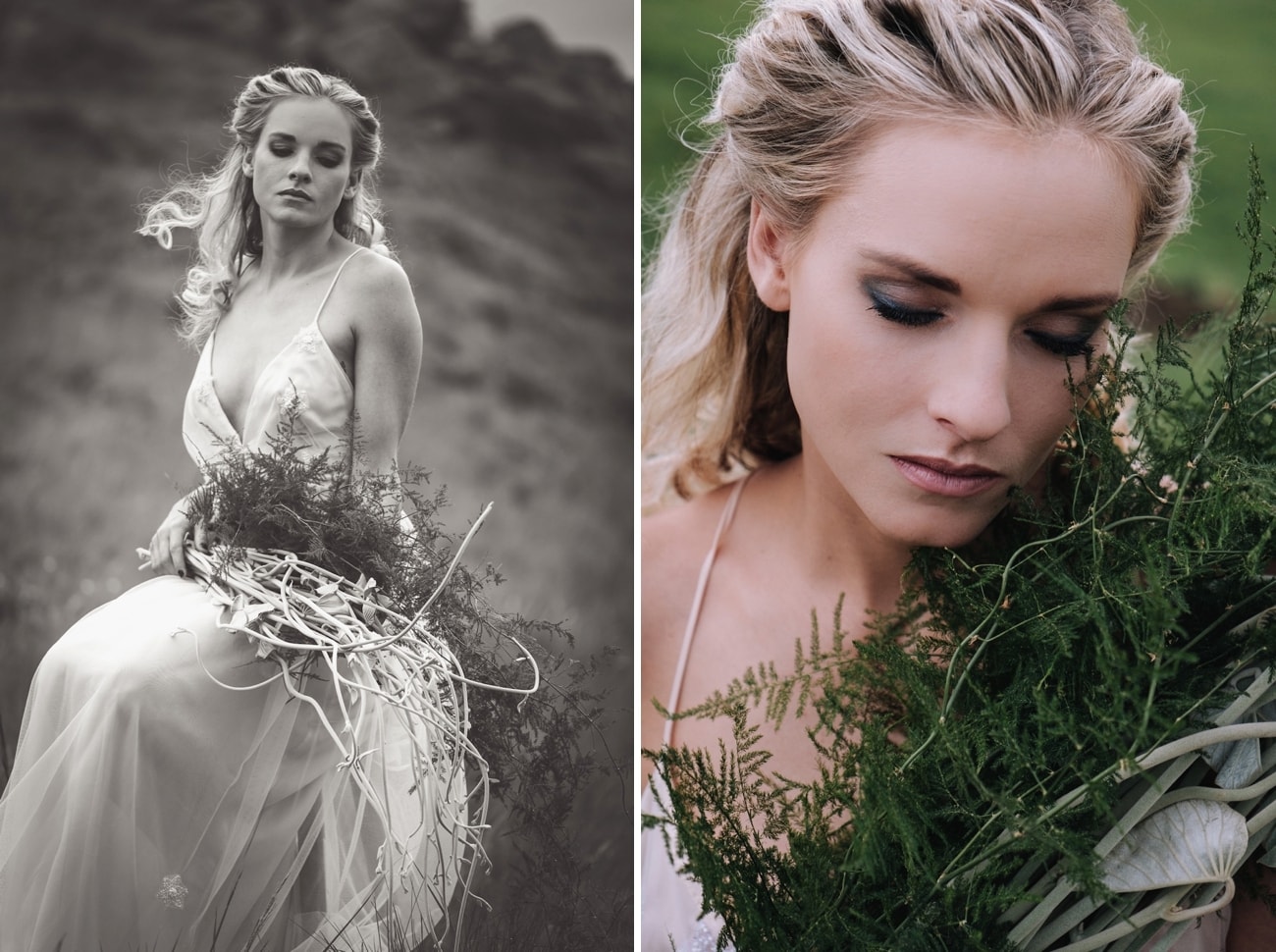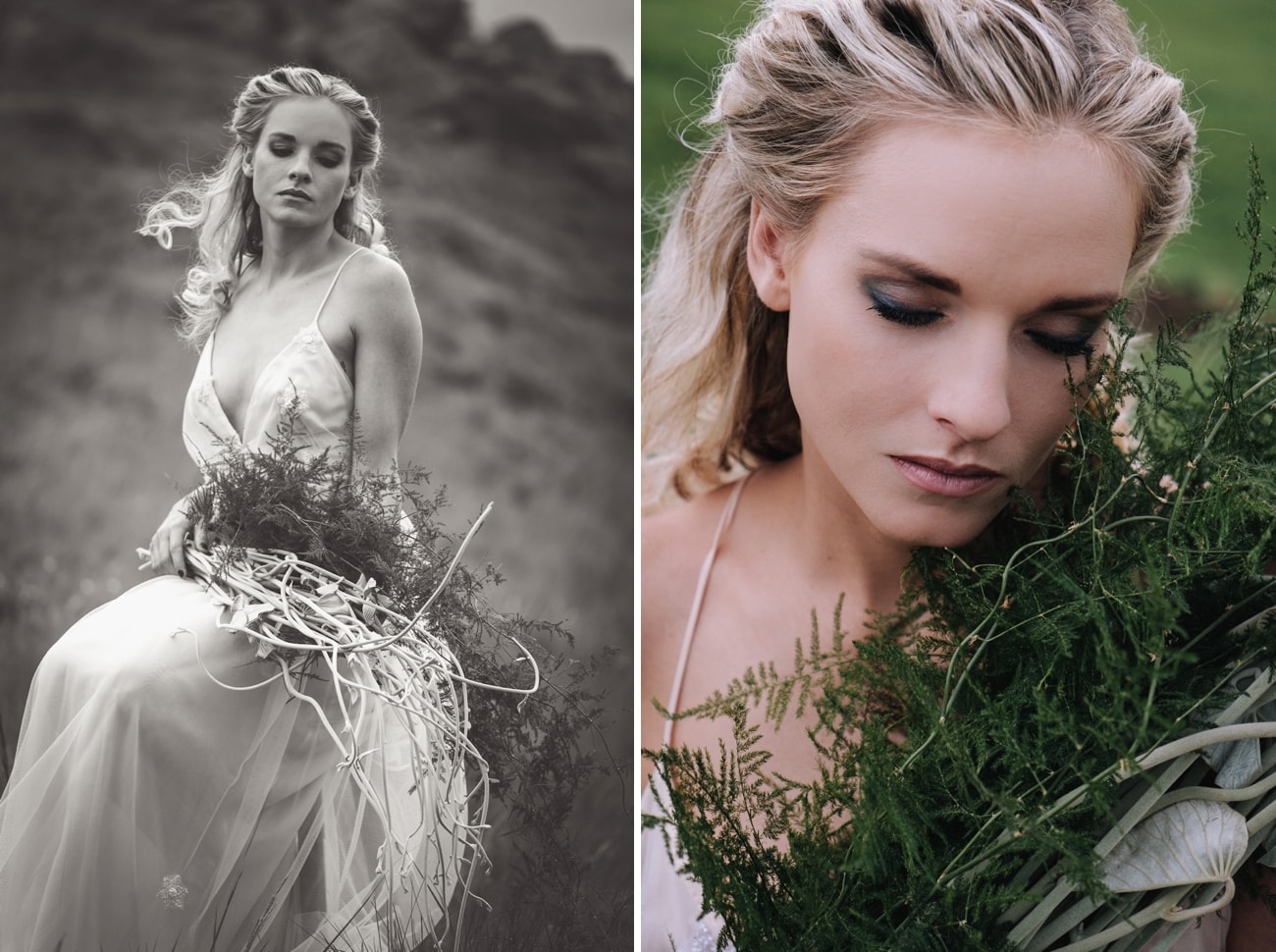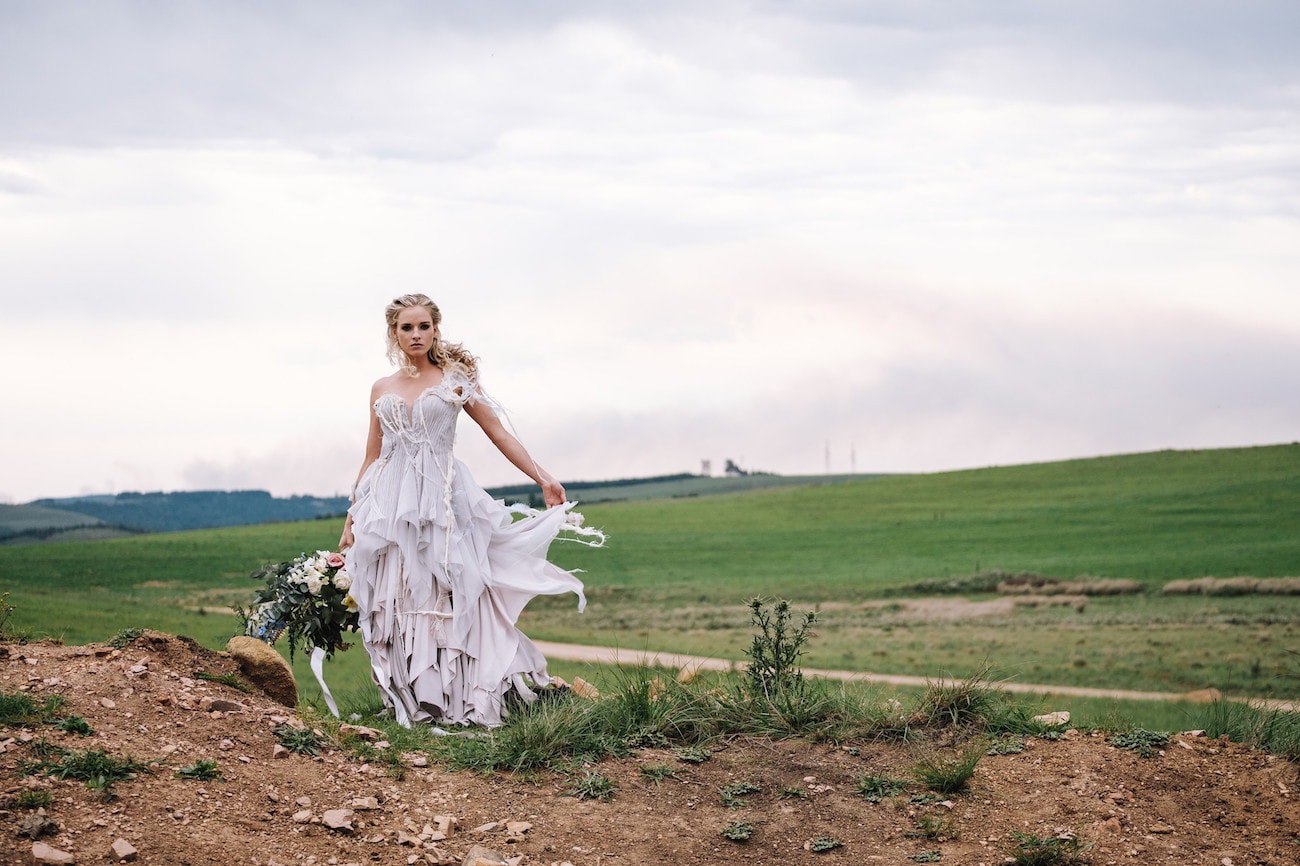 CREDITS
Photography: The Shank Tank | Styling & Floral: Natural Nostalgia | Hide, Chair & Horns: Seepra | Stationery: Bash Paperie | Cake: The Farmer's Daughter | Dresses: Sadie Bosworth | Hair & makeup: Kym & Me Hair and Makeup | Venue: Netherwood | Models: Tammaryn Butler