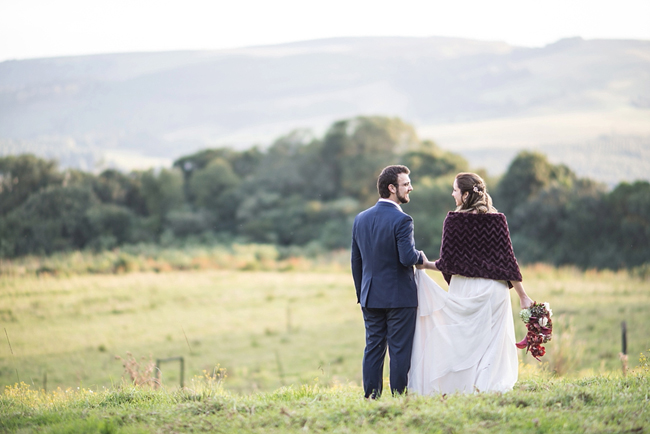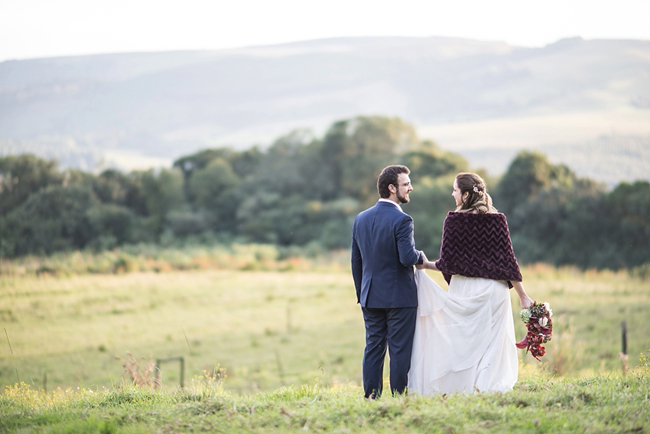 When I asked today's bride, Nicol, about her wedding, she said something that really tickled me: "Up until the Friday before our wedding it had been pouring with rain and there was even a snow warning, but on the Saturday the weather was perfect. Okay, it was still chilly, but a bride's superpower is not to feel the cold!" I love that. A bride's superpower. So true! Although I have to say that this particular bride (and her husband, Roland) had another superpower up their sleeve – namely, gorgeous taste. They filled their reception at the rustic-fabulous Glades farm with incredible flowers in berry hues, including trailing fronds of amaranthus and jewel coloured orchids in Nicol's bouquet, and paired them with copper vessels, raw wooden tables, embroidery hoop table numbers, and tiny wreaths made of rosemary at each setting. The botanical element was mirrored in the bridesmaids floral print dresses, and there were plenty of personal details, including local coffee (the groom's fave) and a VW Combi photobooth. It's that perfect mix of pretty and personal, beautifully captured by the lovely CC Rossler. And despite that chill in the air, it'll leave you with warm hearts and bruised Pinning fingers ;)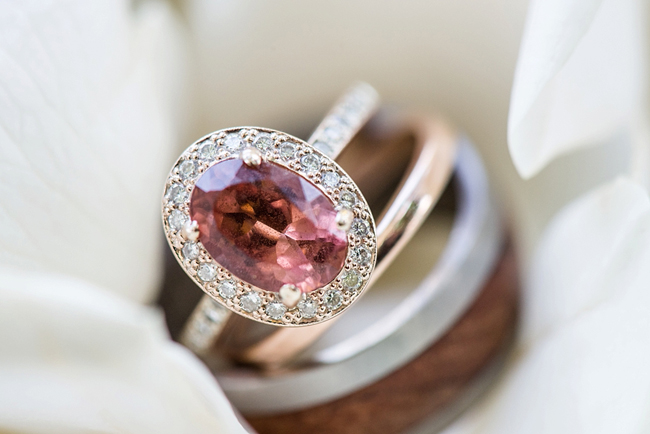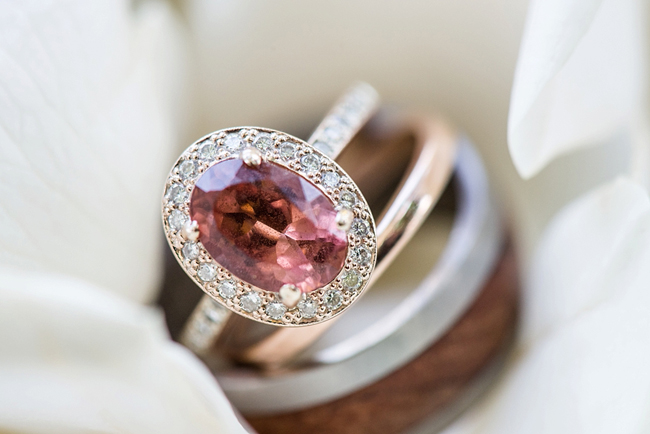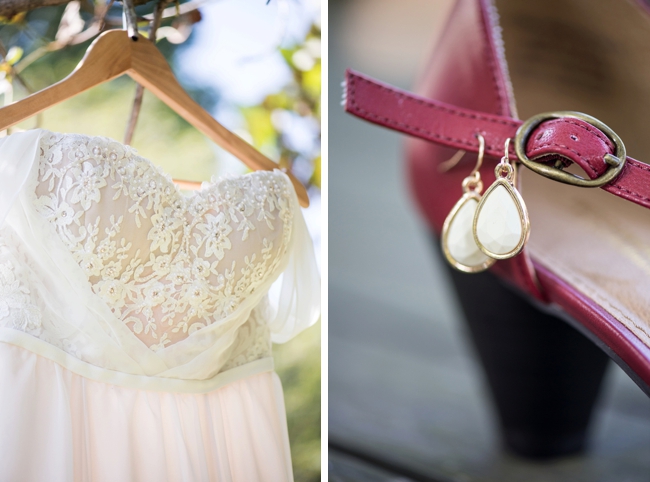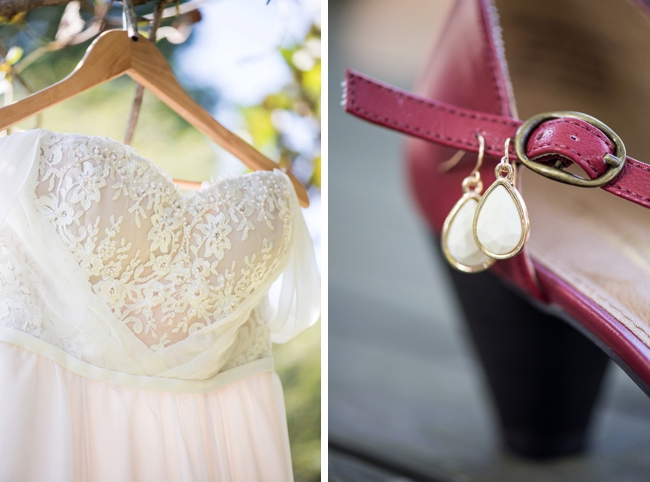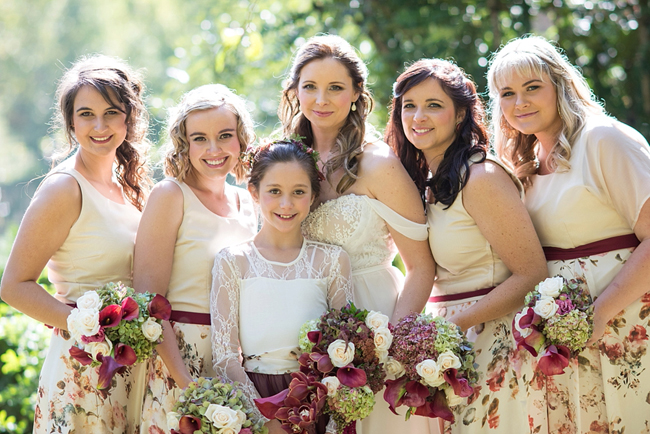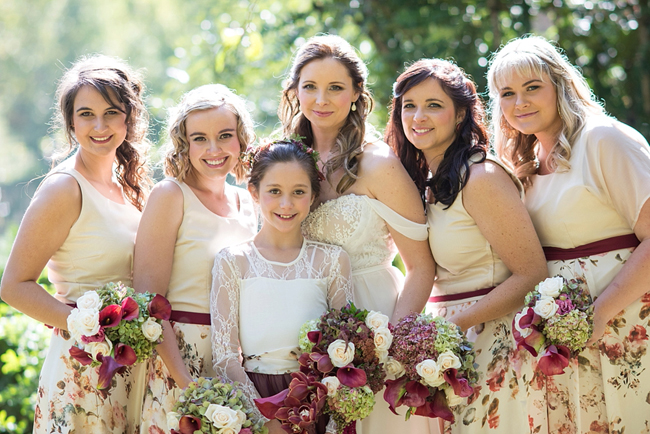 Love Story
We met at a mutual friend's party for the 2010 soccer World Cup final. I noticed him, he didnt notice me… initially. We started talking and over the next three years we became good friends. Eventually Roland moved down to Durban for work but it wasn't long before his heart caught up with his head and we started dating long distance. We spent the next two years sharing weekends and holidays between Durban and Pretoria. I have very fond memories of discovering KwaZulu Natal during this time. Coming from Pretoria, I had only been to the North and South Coast on holiday. I have really fallen in love with the landscape and the charm of KZN. The people are really great.
The Proposal
Quite a few months before the proposal, Roland snuck onto my secret wedding Pinterest board to discover my dream ring. Flooded with images of rose gold, champagne stones and elegance he set off to design the ring that I had been dreaming of. Then later on, prepared with a picnic and the ring, he whisked me away to an idyllic spot in the Midlands where the cherry trees were in full bloom… my favourite. Down on one knee, under a cherry tree, he asked the question I had been hoping to hear for the last few months, and with a leaping heart I said yes!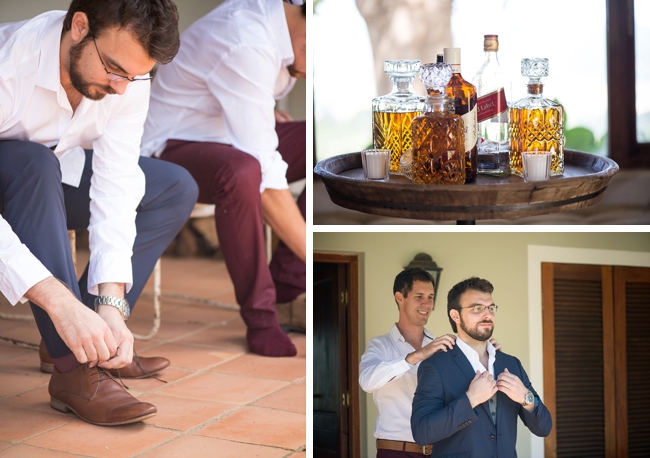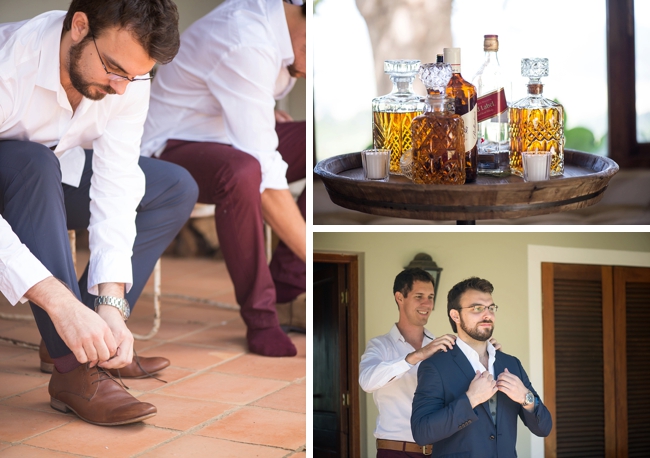 The Venue
We chose The Glades because of its gorgeous location and the reception hall that has the most beautiful wooden tables and chairs. One of the criteria that I had for a wedding venue was that it had to have wooden tables and chairs and we struck gold with The Glades. They had also just recently built a lovely little chapel on the farm with a stunning view. Roland and I both love the natural beauty of the area with all the rolling green hills and trees. We were engaged for six months before the big day. It was amazing that we were also able to find our perfect venue and at the right time.
Wedding Style
From the start, Roland and I wanted to create a day that would not only be a great celebration for us, but for our guests too. With the venue decided, the style of the wedding came into place naturally. I had looked at all the trends at the time of planning the wedding but adapted it to suit our personal style. We opted for berry tones as our accent colour against the organic backdrop of the venue and the depth of the wood in the chapel and the hall. I was never particularly set on a colour scheme but did work with a colour palette of berry/marsala, muted greens, creams, copper and gold.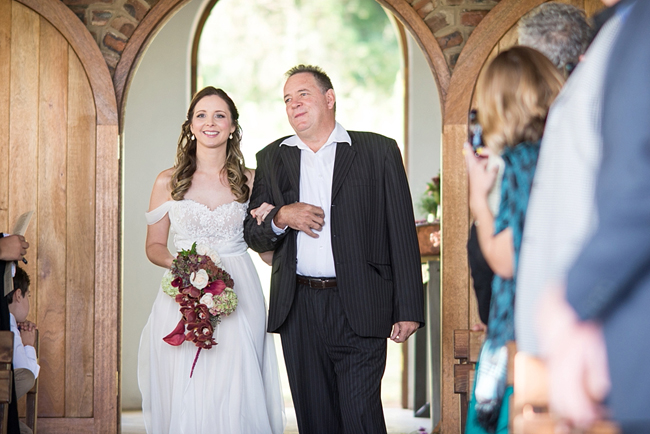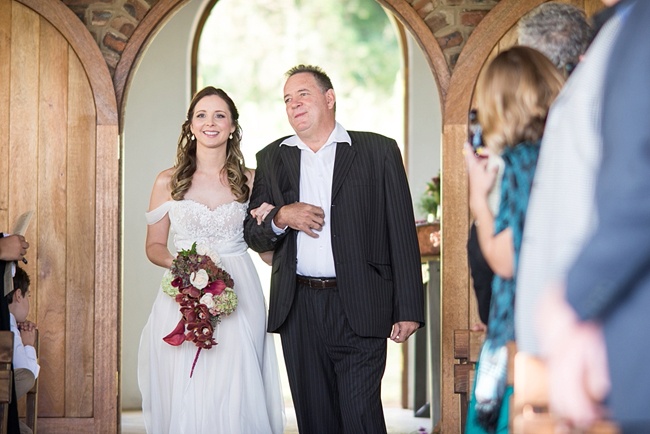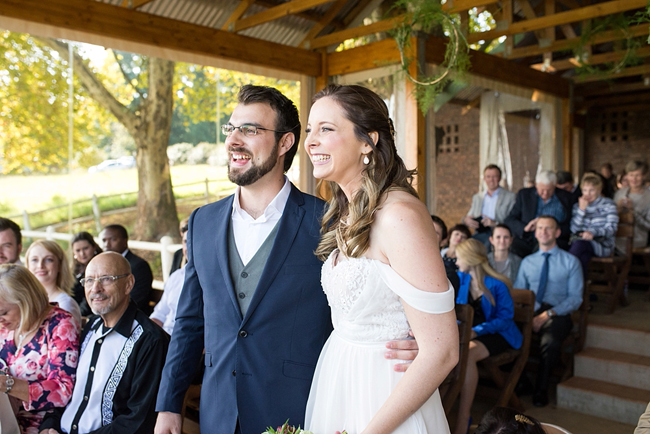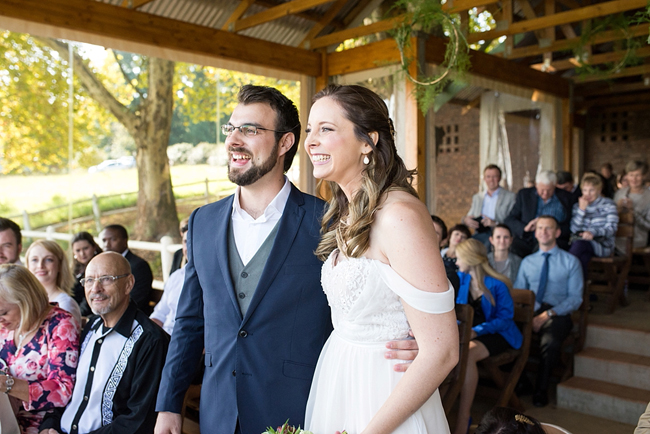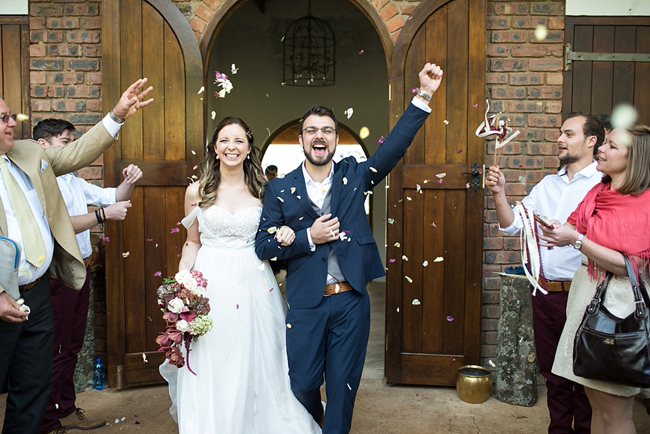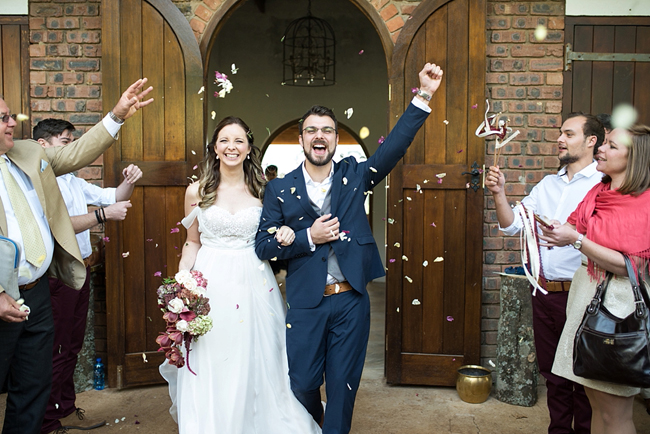 Wedding Details
Roland is a coffee enthusiast so we wanted to treat our guests (and ourselves) to really great coffee. Terbodore Coffee in Curry's Post were perfect for the job. On the morning of the wedding, I gave Roland handmade silver cufflinks. What I didn't know though was that his shirt didn't have the right holes for cufflinks (I still don't actually understand what happened) but thankfully his trusty groomsmen sorted it out very quickly. For our photobooth we wanted to do something a little different. Roland's parents have a bright red VW Kombi that is somewhat of a legend in his hometown of Amanzimtoti. We converted the inside of the Kombi into a photobooth. It felt like you were climbing into an old hippie van at a festival, so much fun!
DIY Elements
We wanted to give our guests a gift that was useful but that also added to the experience of the day. We decided on wooden boards that Roland's dad made from scratch and we imprinted them with our wedding logo. The main course was served on the wooden board and at the end of the evening the guests were able to take them home with them. I also wanted signage that reflected our theme and decided on framed glass to write out signage, the menu and messages to the guests. Our seating plan was a feature installation hanging under the oak trees made from embroidery hoops and ribbon. We also made our own table numbers with embroidery hoops and the table numbers embroidered in our colours. In addition to petals for confetti, my sister made ribbon wands with bells on the tip to shake when we came out of the chapel. Everyone loved waving the wands and the little bells sounded so sweet.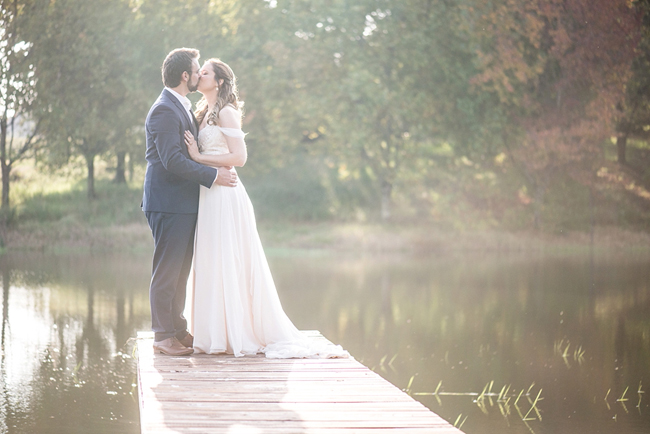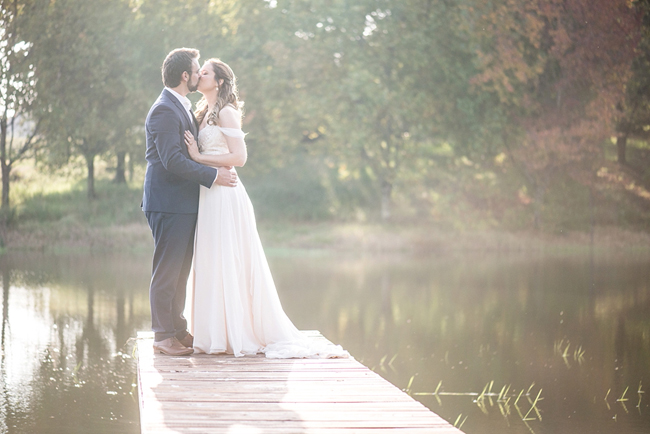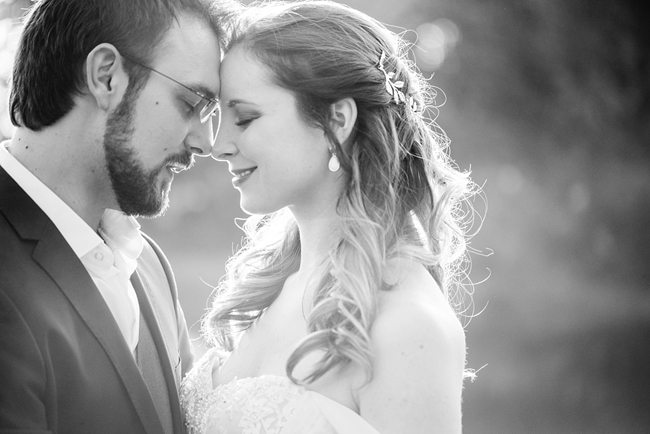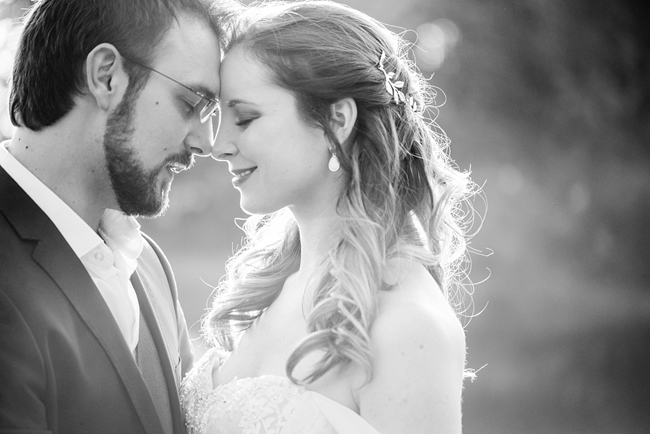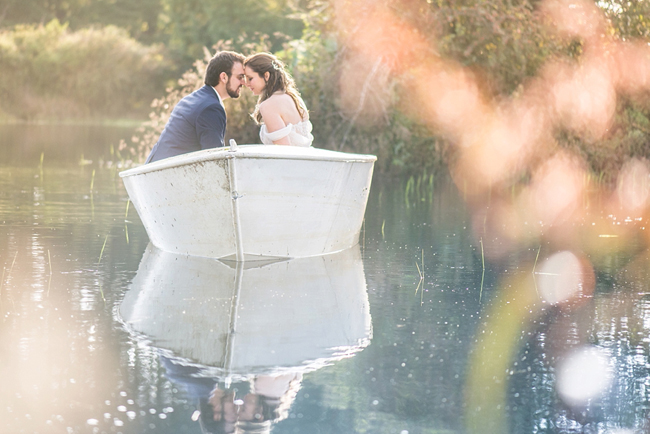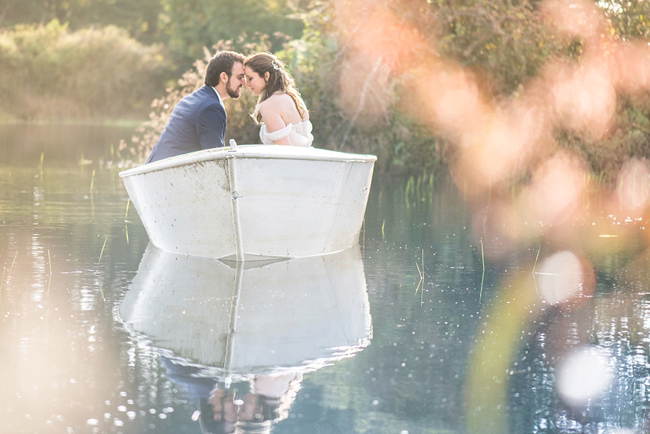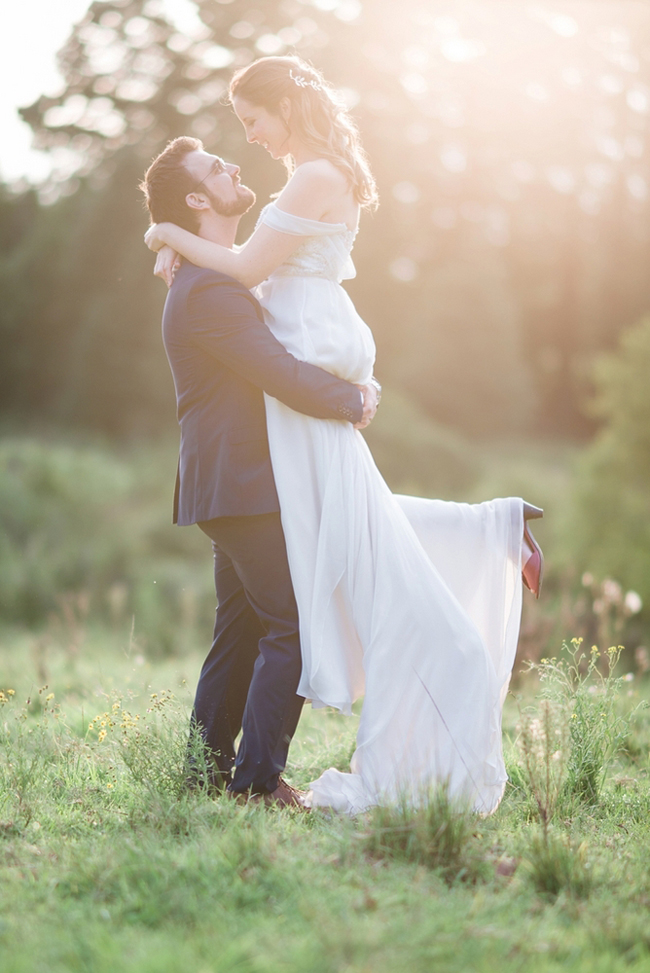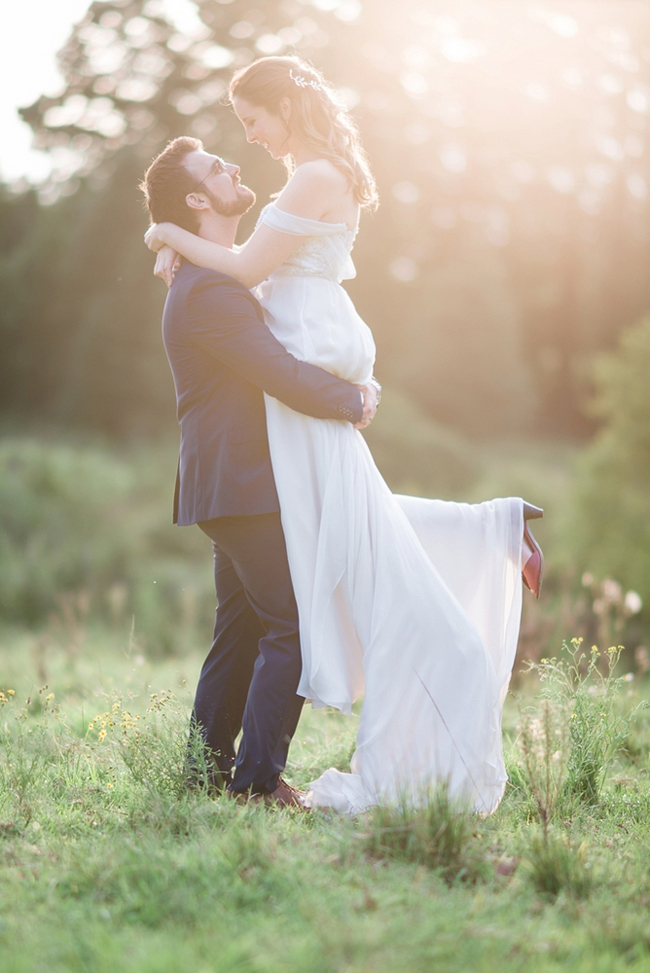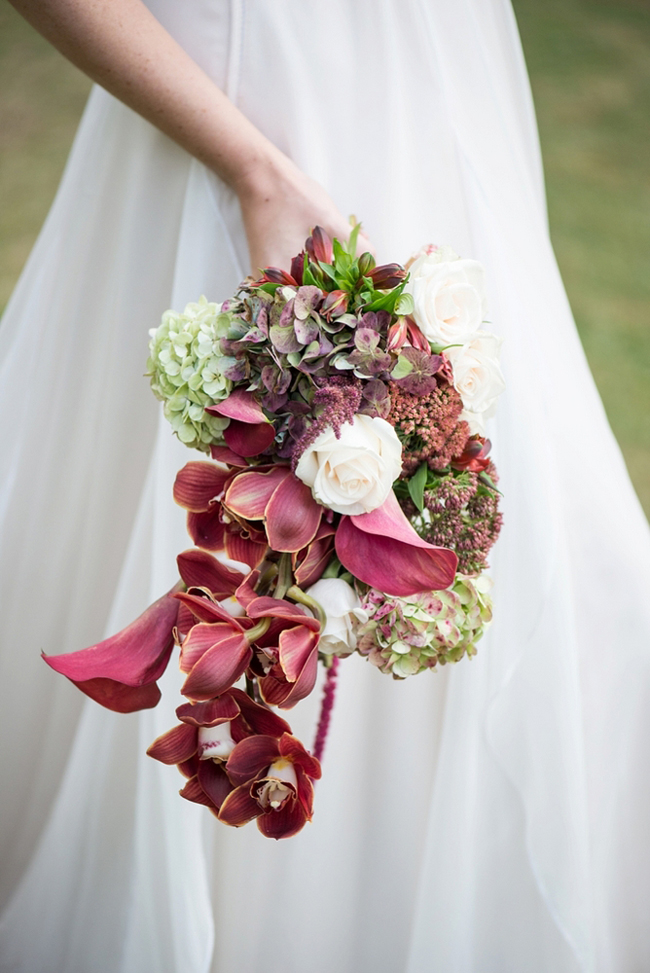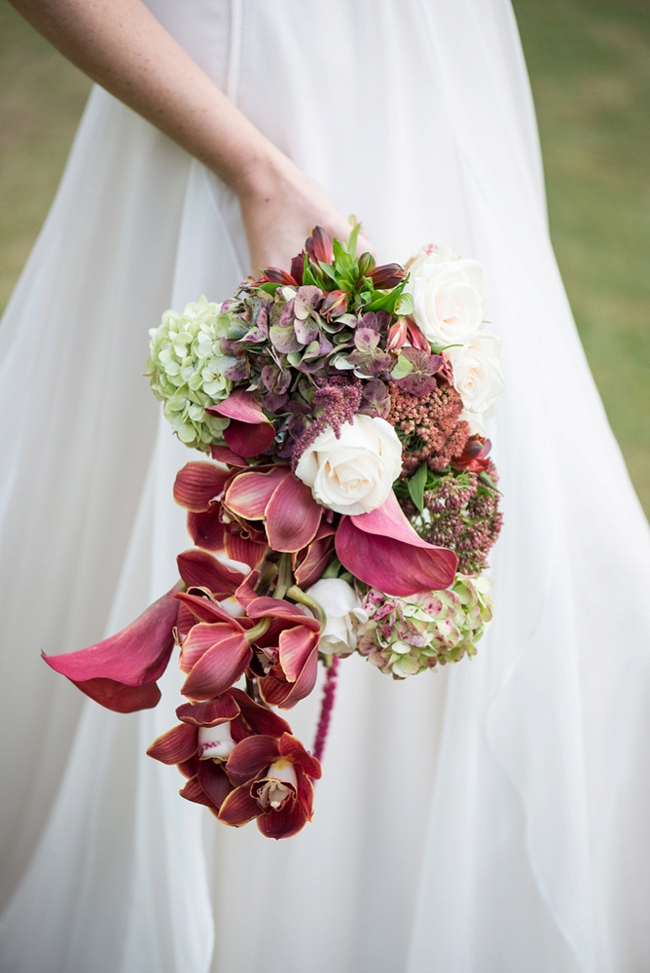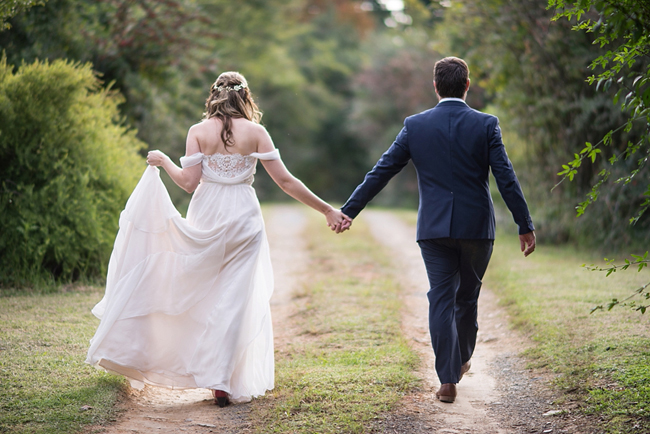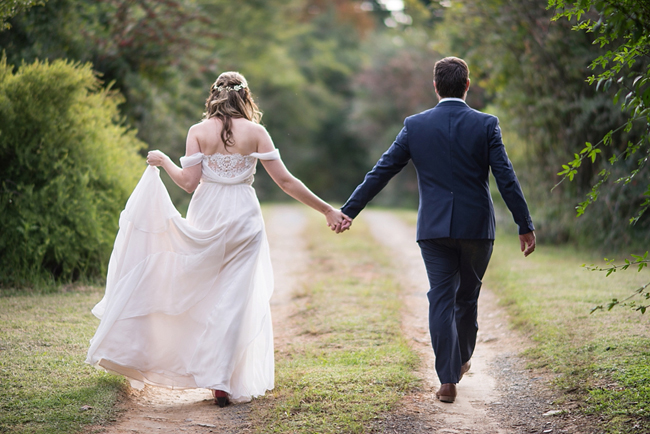 The Dress
Julia Ferrandi in Ballito designed and made my dress. I knew very early on what I wasn't looking for in a dress… the trouble was deciding on what I did actually want. I drew inspiration from Alphonse Mucha and art nouveau (one of my favourites), and Julia crafted a soft and romantic dream of a dress. It was magic!
The Bridesmaids
I had three bridesmaids, my sister was my maid of honour and my niece was my flower girl. I wanted them to be a natural extension of the overall look and feel for the day. Knowing that I probably wouldn't find the right style of dresses that I wanted for them, the dresses were made. Finding the floral material was completely by chance but so perfect. If I had to describe the style of their dresses it would probably be something like boho glam.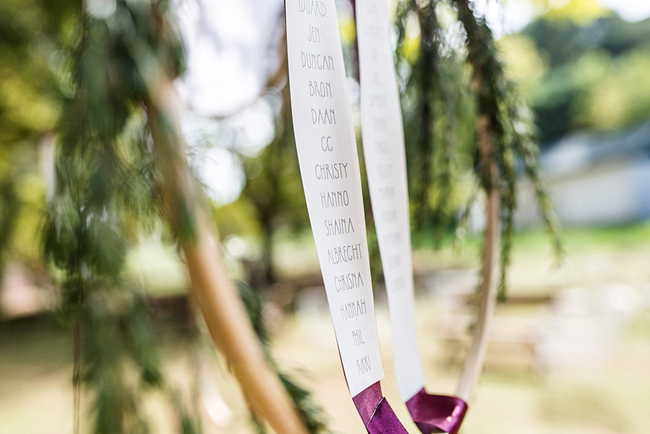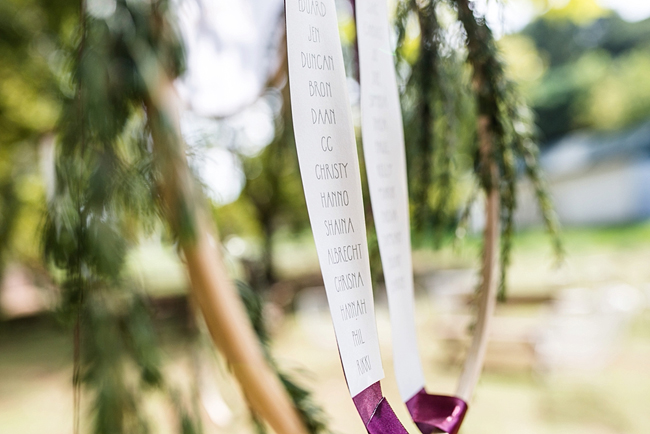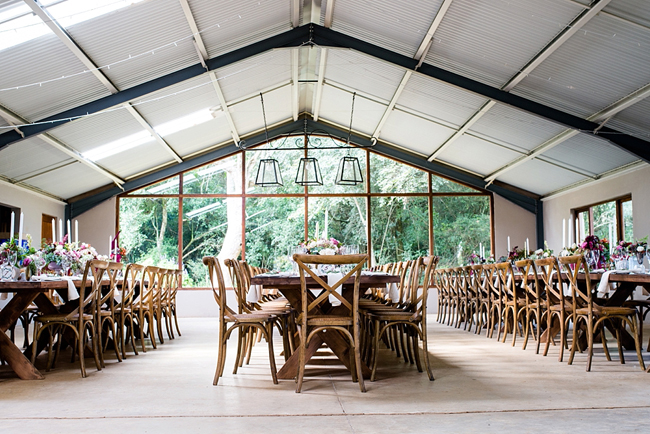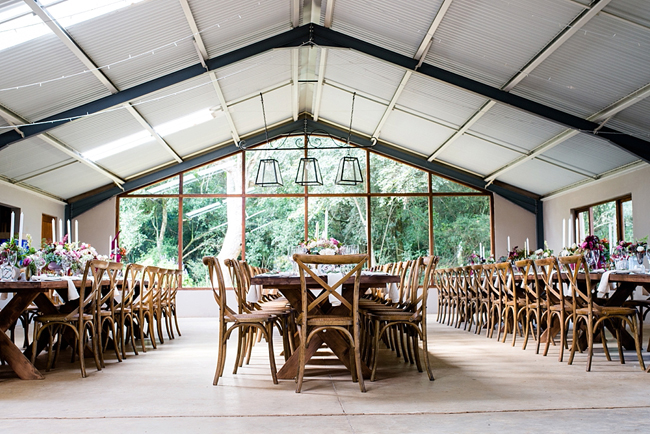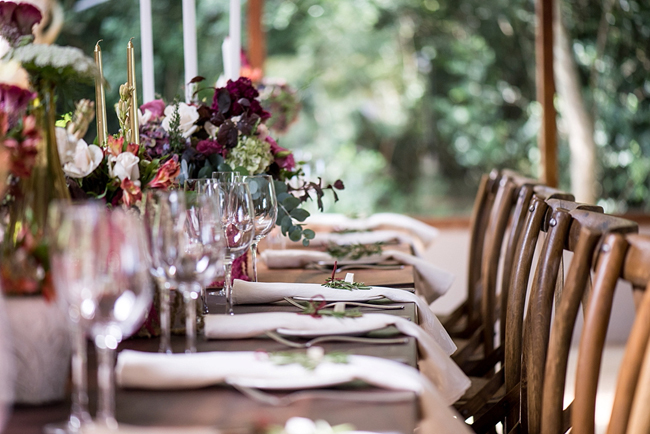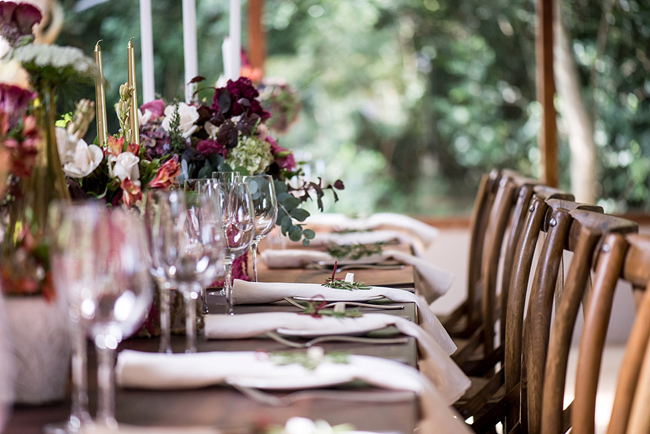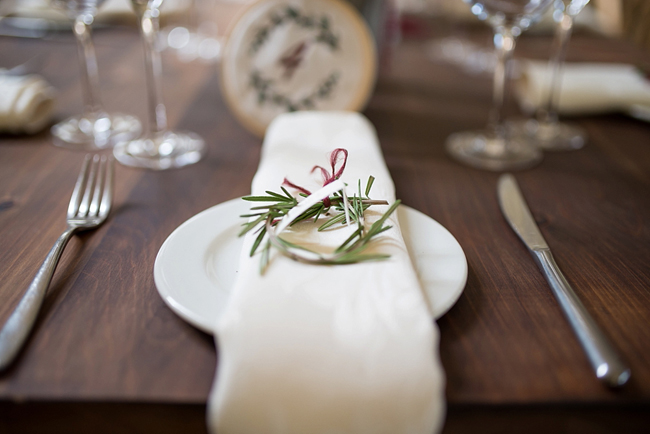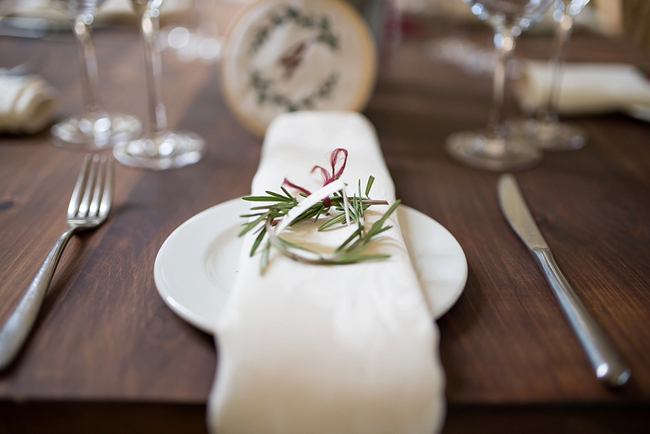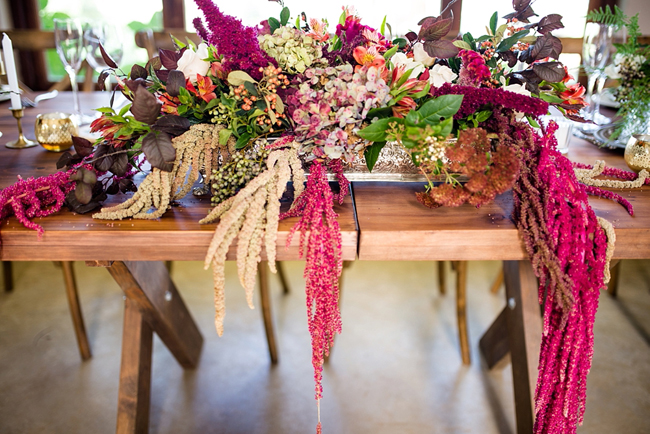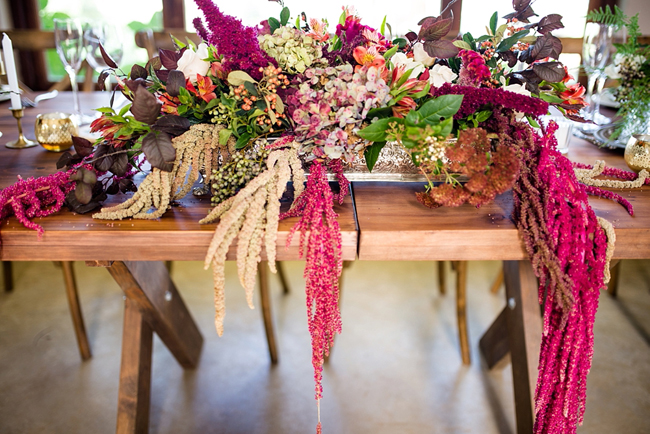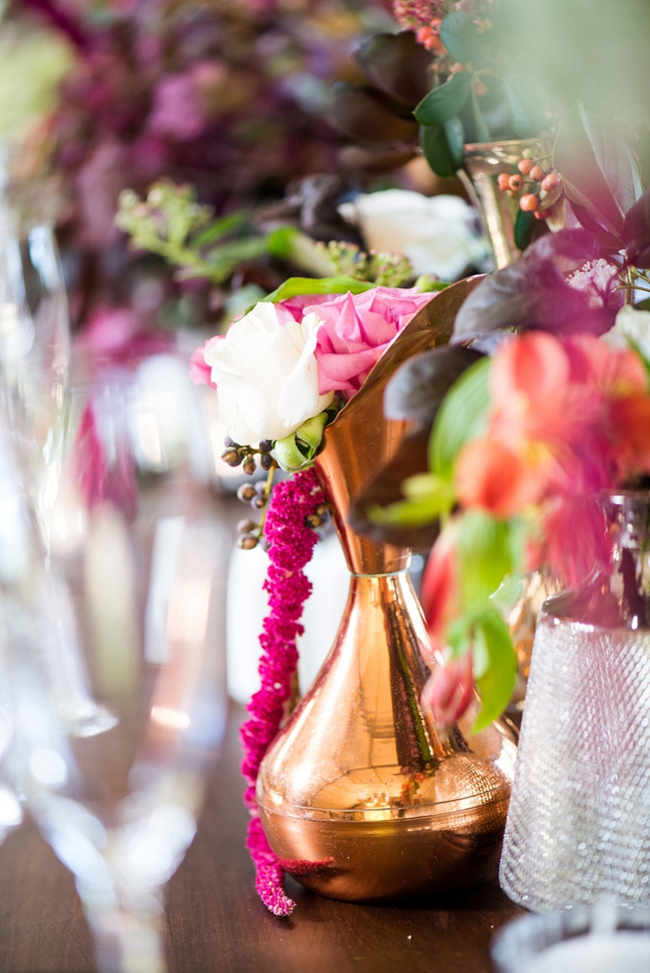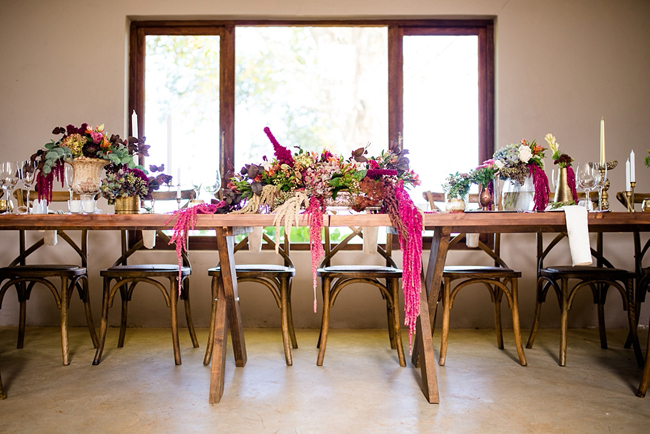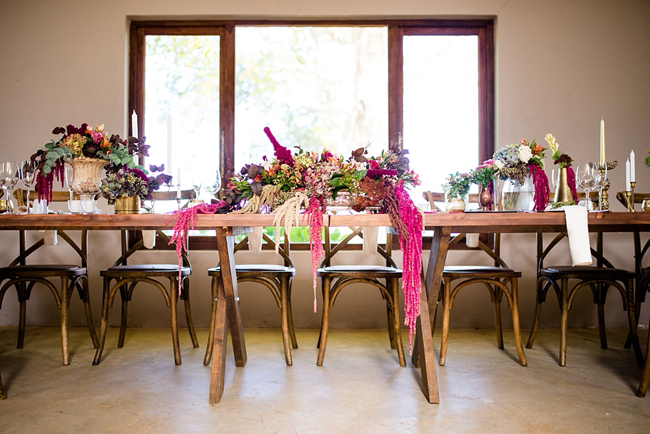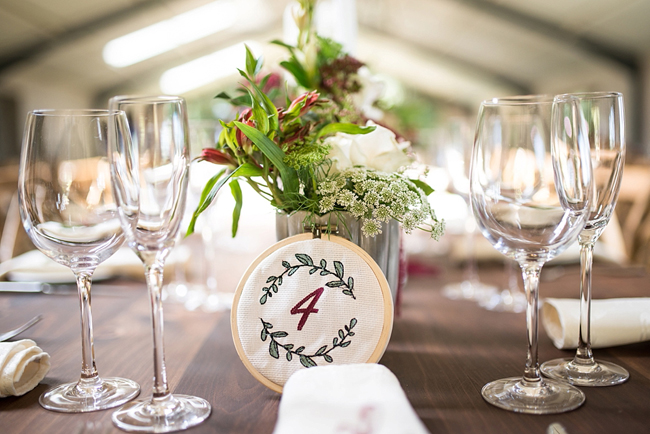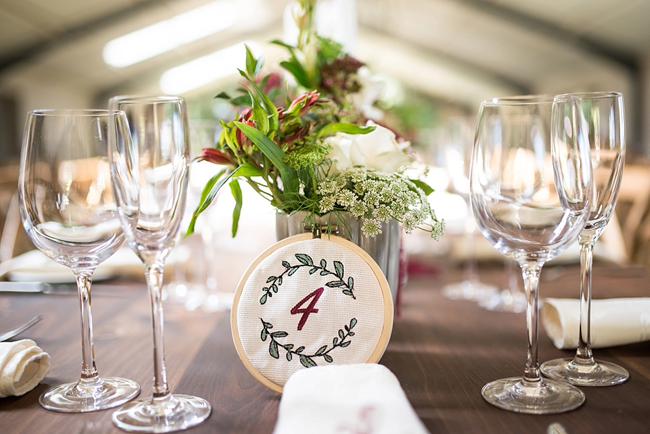 The Flowers
Have you seen them?! It was gorgeous beyond. For me, the flowers at a wedding can be an amazing way to express the desired style. The flowers were the main source to draw out the colour accents and the result was gorgeous in a style I like to call organic opulence. My feature flower was Love Lies Bleeding and everything took shape around that. The soft hanging arrangements were reminiscent of the art nouveau mood. Feminine, soft, sensual. The pink accents coupled with brass and gold on the wooden tables was the perfect combination. Finding the accent flower was not as easy as we thought, so in the end my parents grew the Love Lies Bleeding themselves. It was amazing! For my bouquet, I had the same flowers as on the tables with a stem of orchids. I only had one stem and had to choose carefully where to use it. I loved the decadence of my bouquet. A close family friend, Quintin Ferreira did the flower arrangements. He is pure genius. The flowers were sourced from various places, including my parents' garden.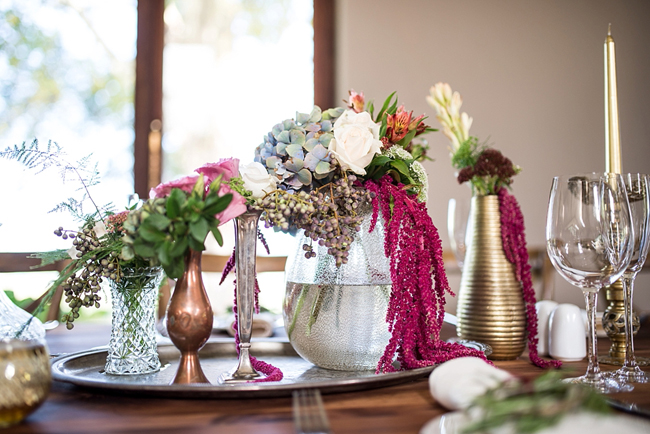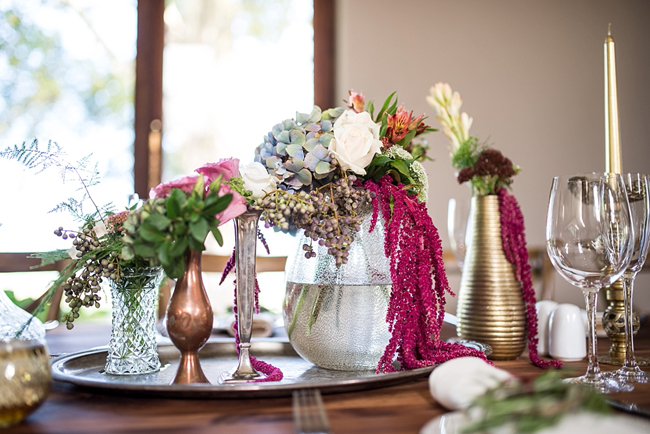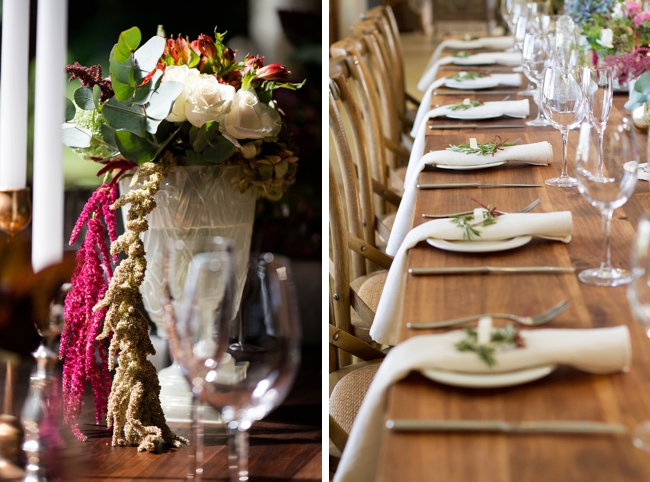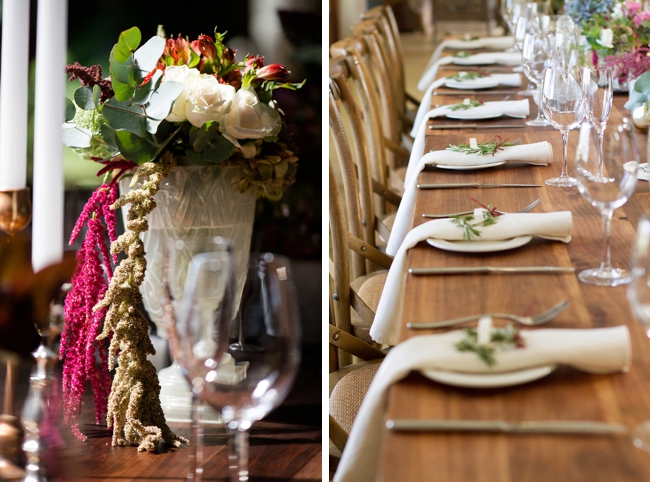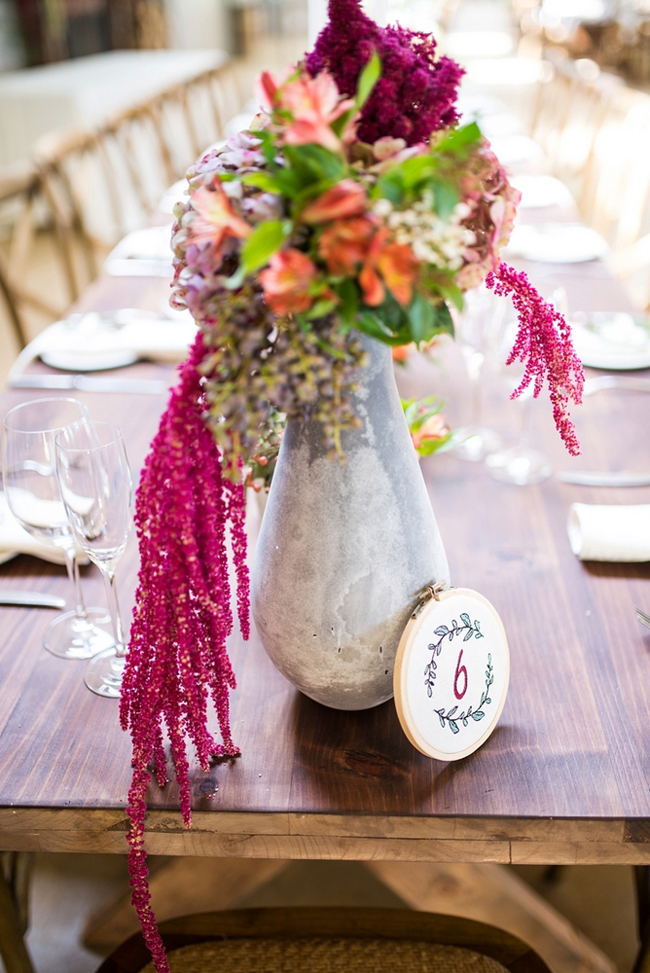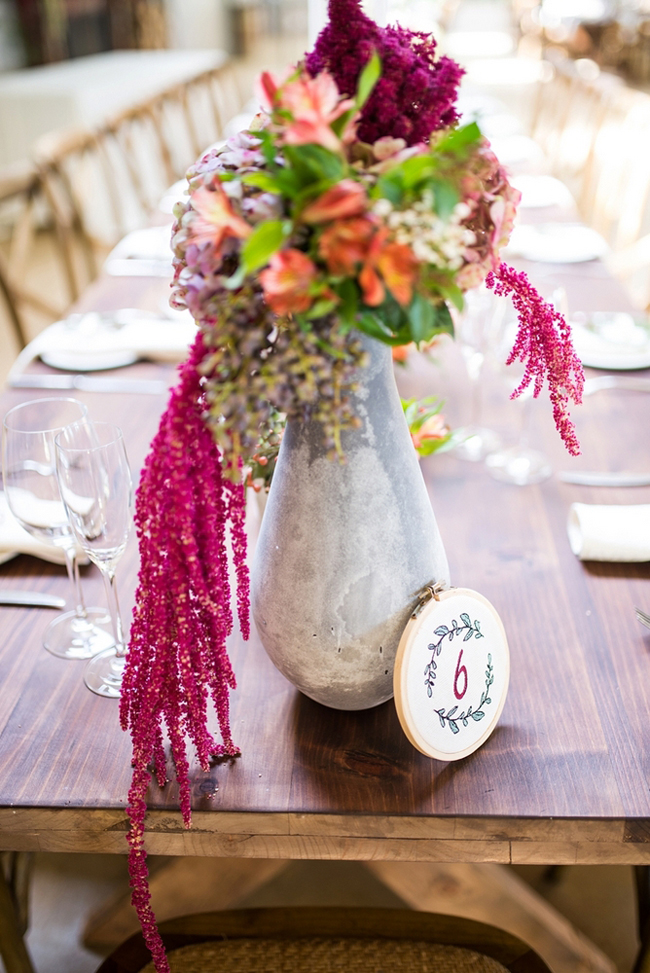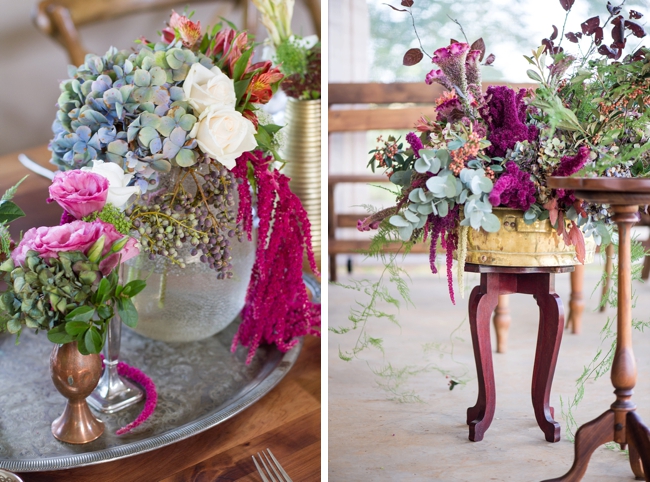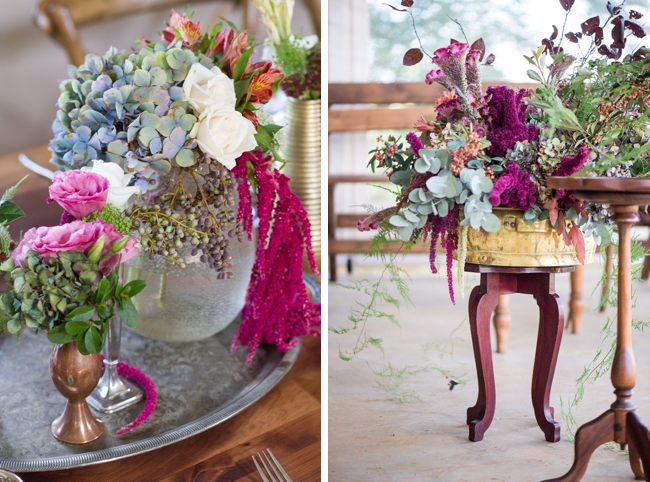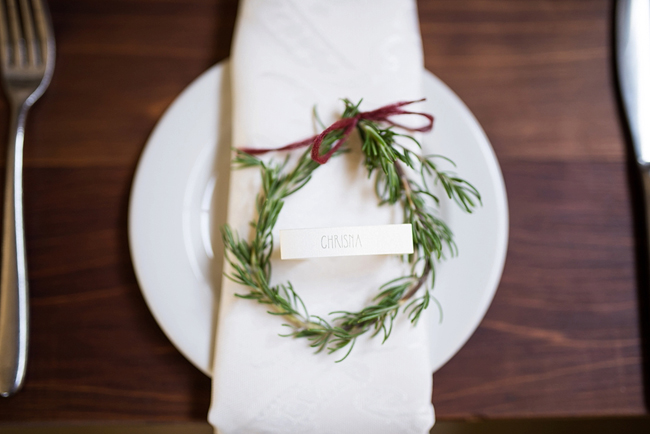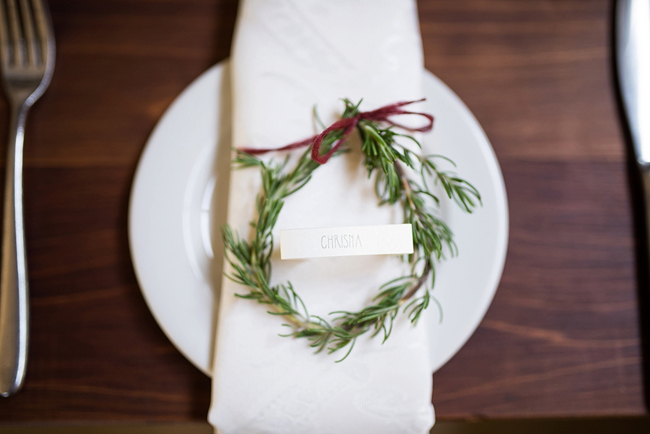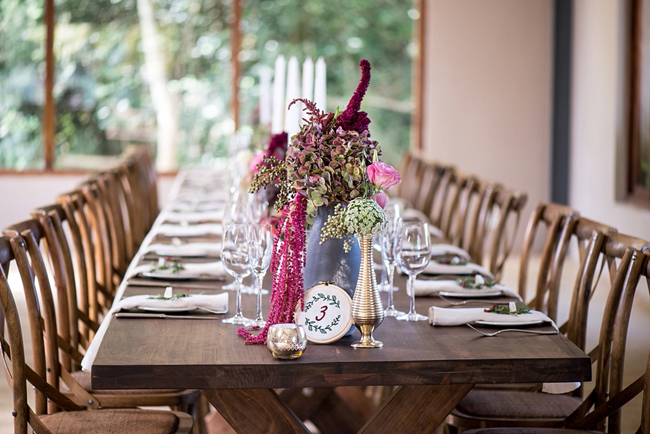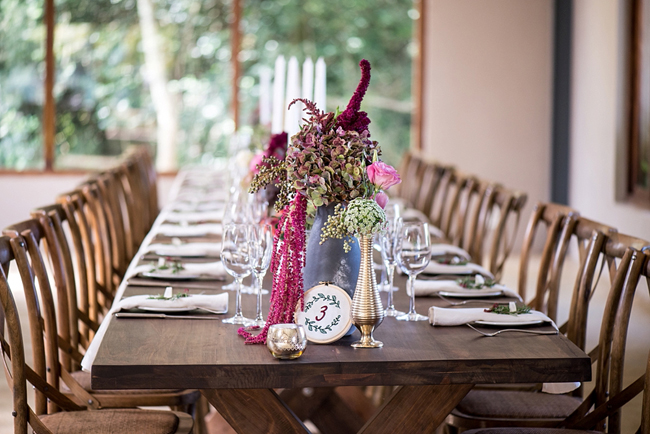 Memorable Moments
For Roland, it was when I walked down the aisle and he couldn't hold back the emotion because he realised that I would be his wife for the rest of his life. For me, it was when we were saying our vows to each other. It felt like it was just us in that moment, making a commitment to love, honour and cherish. Another great moment was when he had a few moments to spare after our couple shoot and before we went into the reception hall. We sat in the back of our photographer's car alone and had an amazing cup of coffee while we caught our breath and soaked in the moment.
Family Traditions
We got married on my parents' 35th wedding anniversary. Coincidentally our colour schemes were very similar. It was very special to share in the legacy of my parents' marriage.
Roland has German heritage on his mom's side and their traditions enjoy musical and dramatic performances at weddings. My mom-in-law wrote and presented a poem to us on the proverbial wooden spoon and Roland's aunt and uncle performed two songs together. They had everyone in stitches, it was very well done!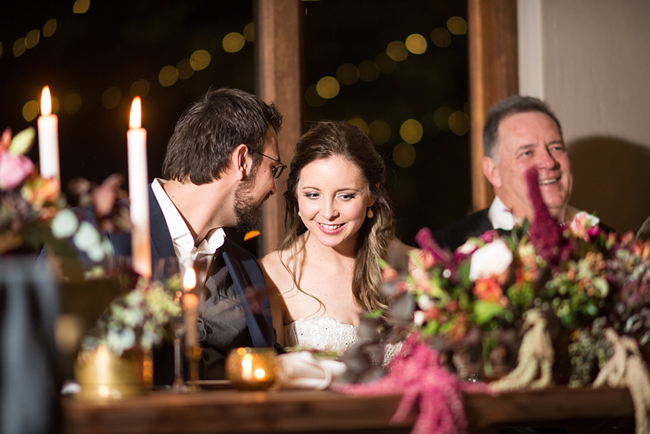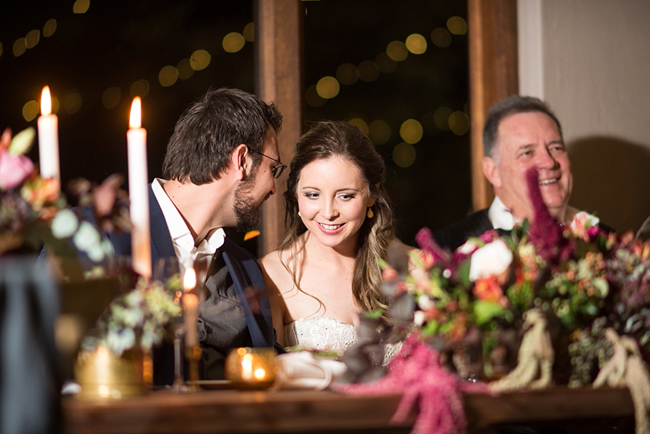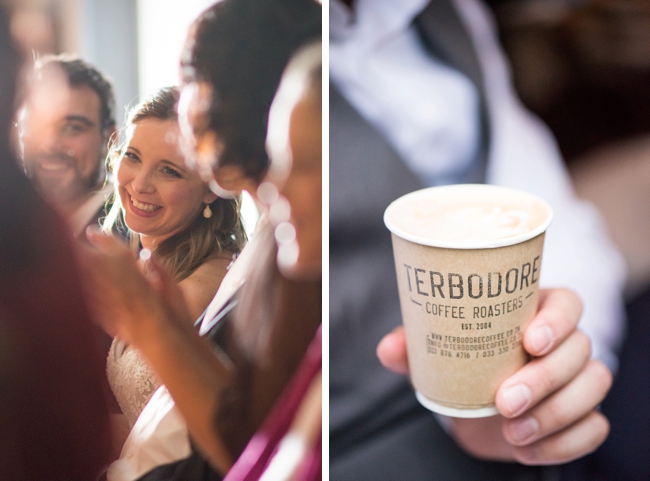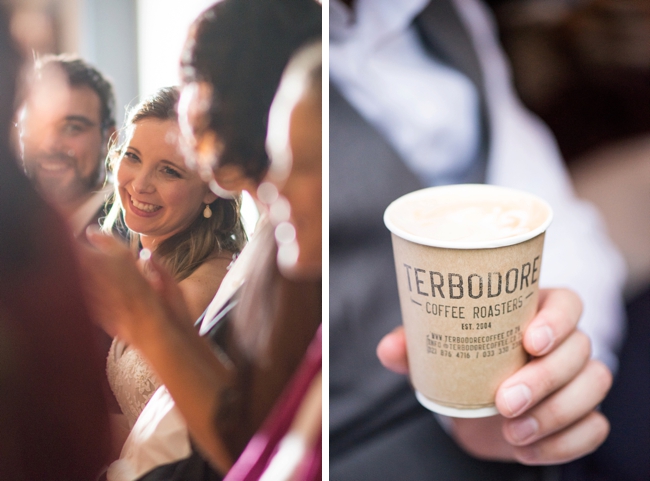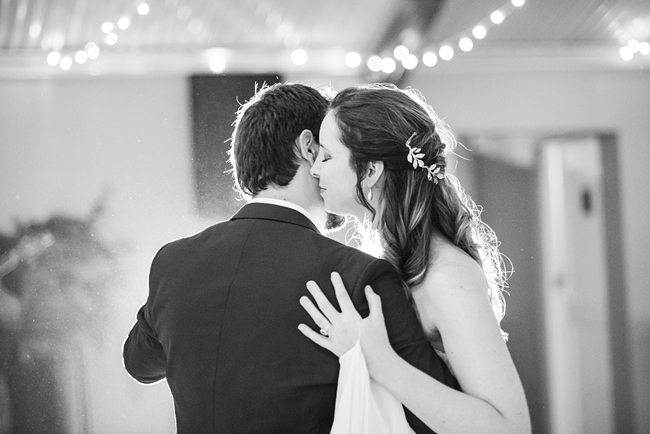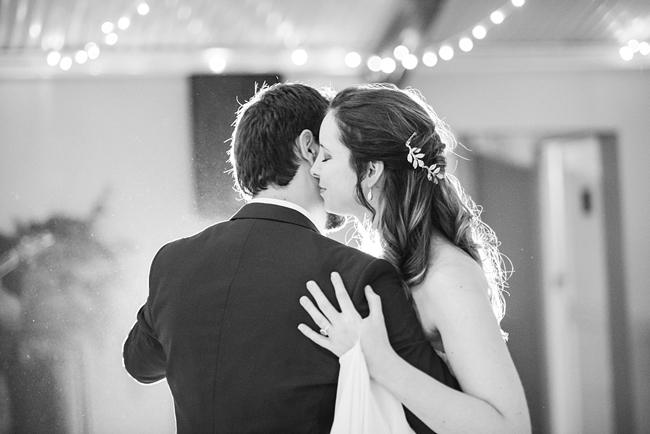 Best Decision
We had the best friends and family that anyone could ask for because they offered to help with all the preparations and contribute to the celebration in their own way. The day went by so quickly but I remember working with various friends and family before the time to get everything ready and it's those moments that extend the celebration.
Advice for Future Brides & Grooms
We realised that we couldn't go all out in every aspect of the wedding so we chose a few things to focus our attention on. This helped when we needed to make decisions and prioritise what was important to us. With so many options to choose from for every single detail we also recommend sticking to your decisions once they have been made. Lists and spreadsheets are really useful to keep track of everything when you plan your wedding. Hire a good DJ, especially if you want to dance the night away. Enjoy the preparation and the time leading up to the wedding because the day goes by so fast.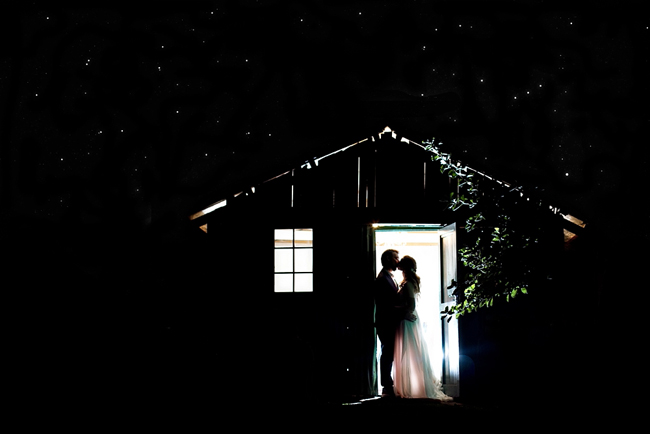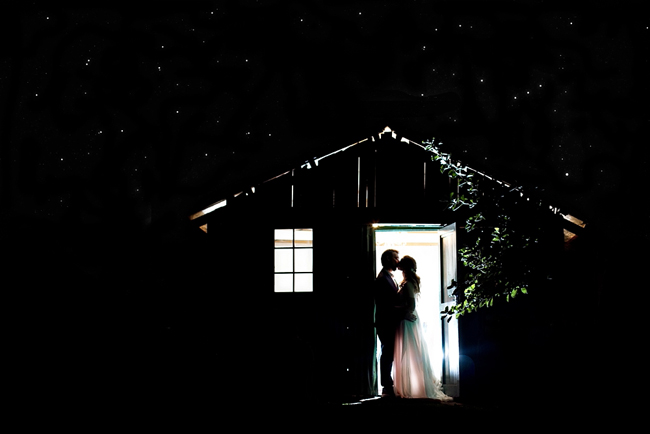 CREDITS
Venue: The Glades | Catering: CHC Catering | Photography: CC Rossler Photography, assisted by Christy Long | Flowers & décor: Quintin Ferreira and Okasie | Flower supplier: Petals Midlands | Cake: Second Helpings by Wendy | Bride's dress: Julia Ferrandi Design | Bride's accessories: Bella Bespoke (ring); Lovisa (hairpin); Woolworths (shoes) | Hair: Bronwyn Hemer | Makeup: Emma Launder | Groom's attire: Studio W | Groom's ring: Frik Munnik | Hiring: Muirheads (glassware); Natural Nostalgia (candlesticks) | DJ:Midlands Wedding DJ | Entertainment: The Mirrors | Bar: Thistle Bar Services