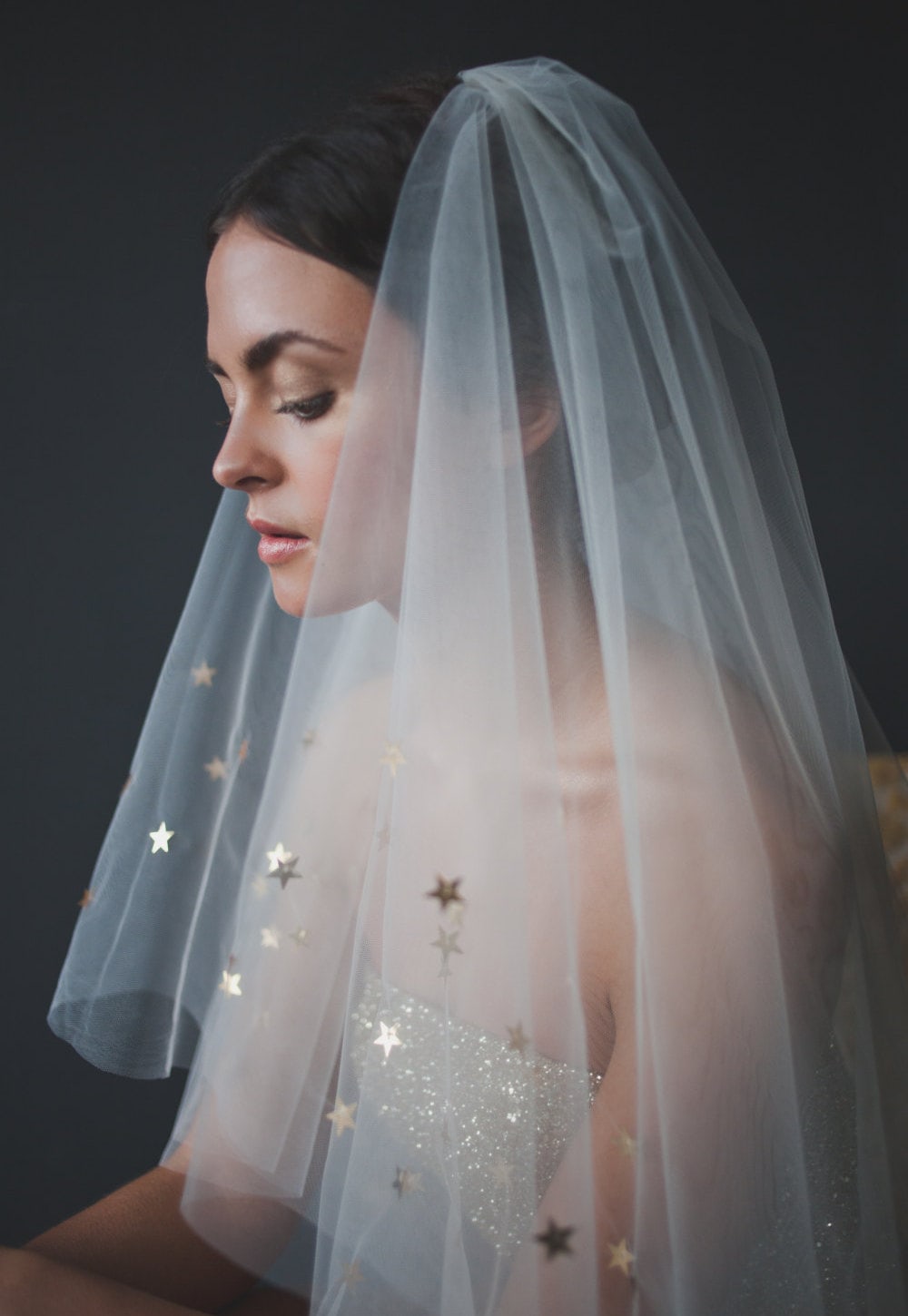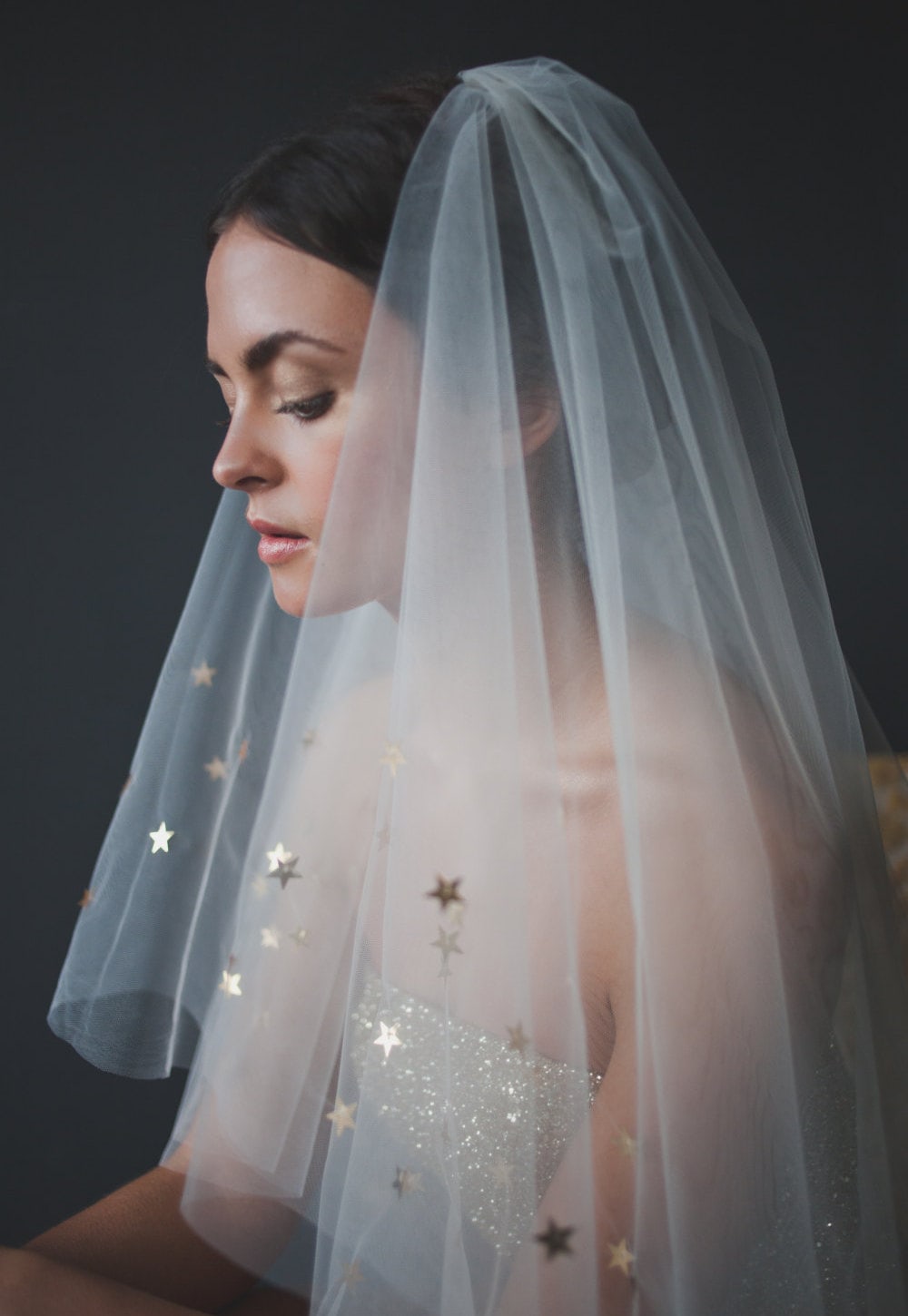 Etoile Veil by What Katy Did Next

**Links in bold denote affiliate links. The cost to you remains the same, but SBB may receive a commission for any sales made.
*UPDATED FOR 2020* Celestial weddings are one of the biggest wedding trends, and one of the prettiest way to bring this theme into your wedding is through your bridal attire. A veil that looks like it's sprinkled with stars? Yes, please! A crown worthy of a moon goddess? Love. And as usual, the makers at Etsy are well ahead of the curve, so I've rounded up 20 beautiful bridal dresses and accessories that will leave you starry-eyed!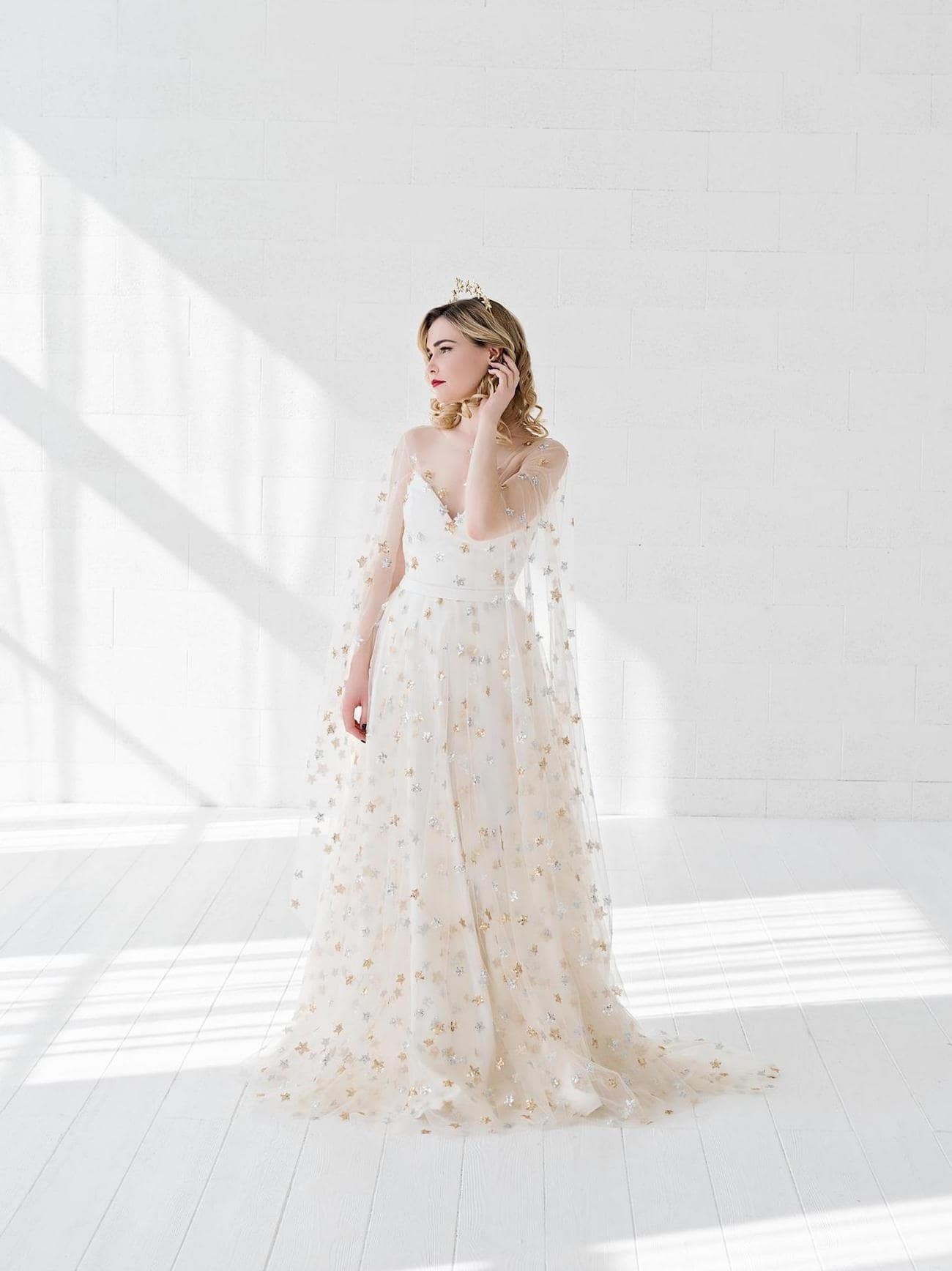 Estelle Celestial Bridal Bodysuit with Cape Sleeves & Estelle Celestial Wedding Skirt by Wardrobe By Dulcinea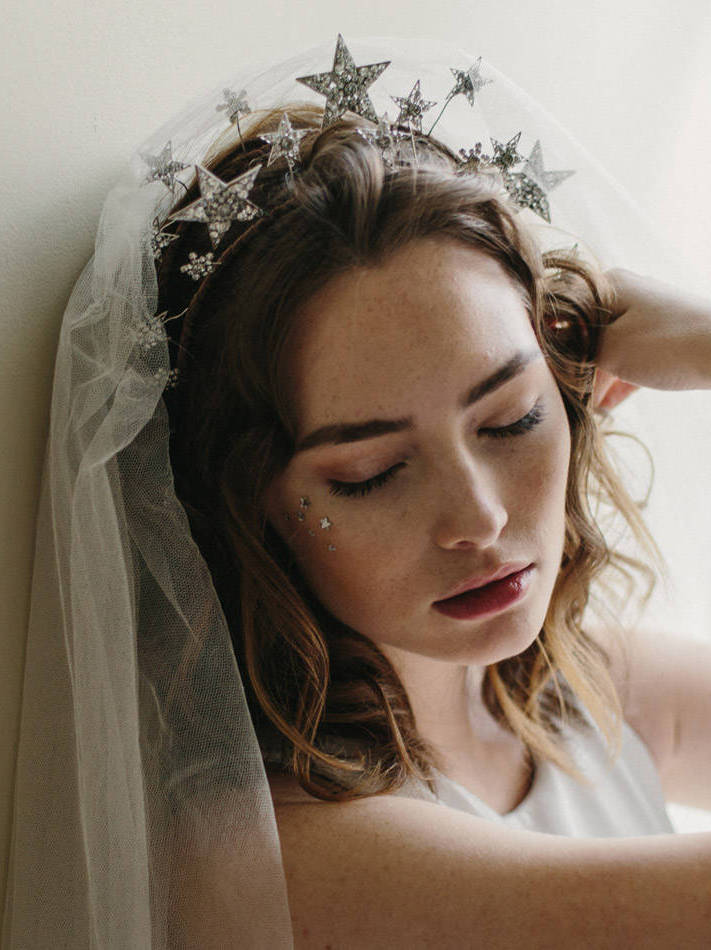 Cosmic Beauty Star Crown by Erica Elizabeth Design (Image: Meghan K. Sadler)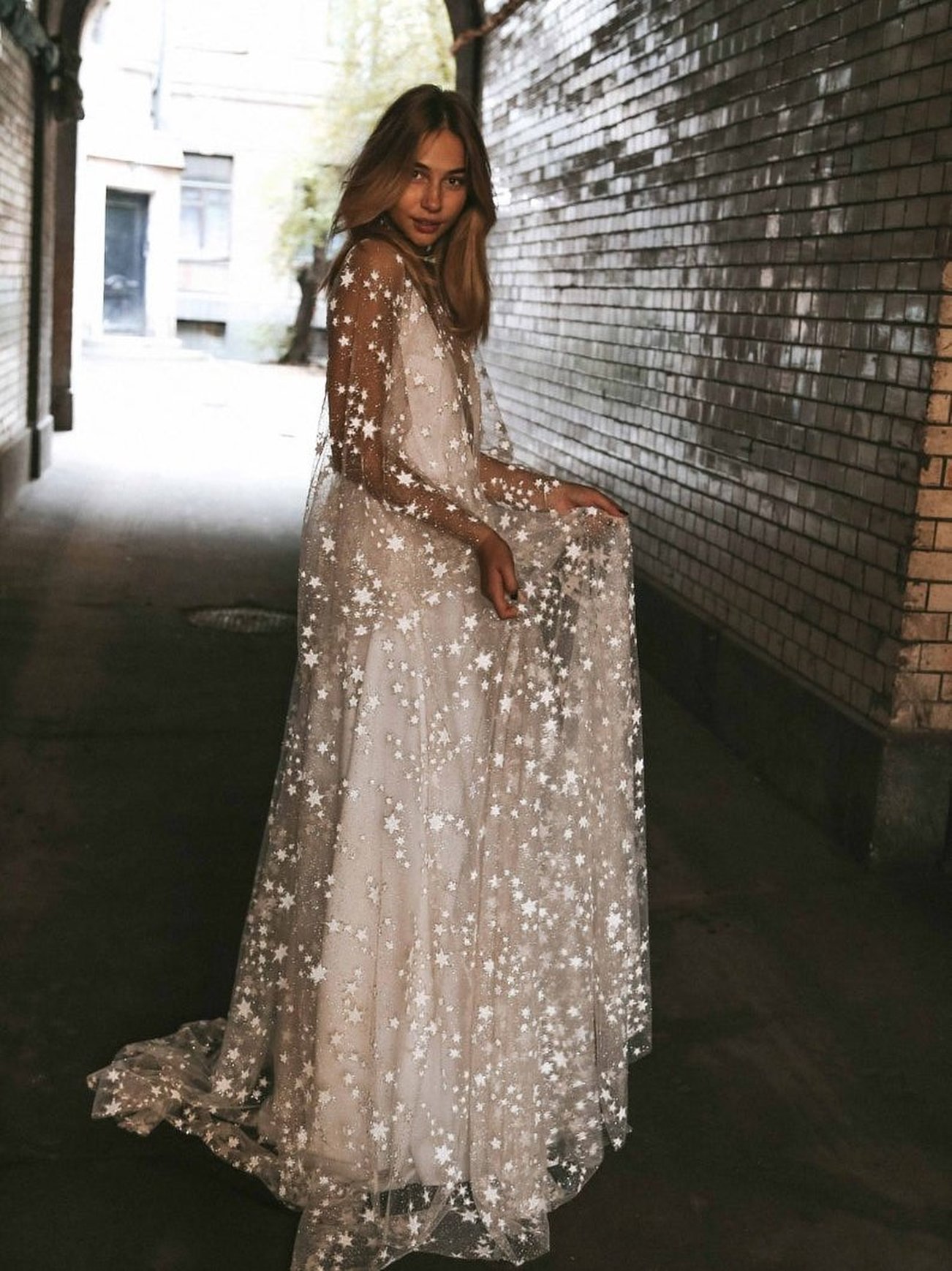 Counting Stars Boho Wedding Dress by Boom Blush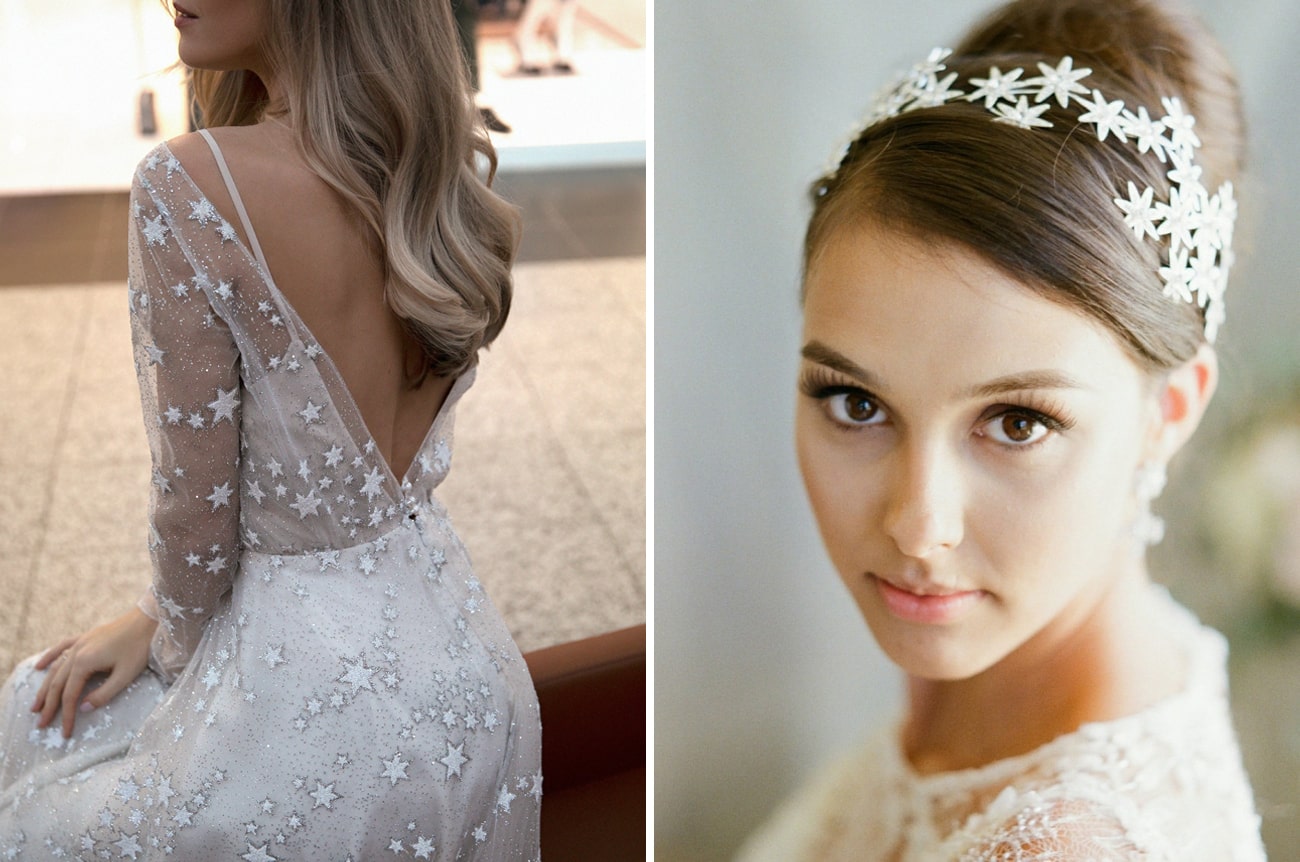 Tirrion Star Wedding Dress by Olivia Bottega (left) | Stars Wedding Crown by Eden Luxe Bridal (Image: Meg Fish) (right)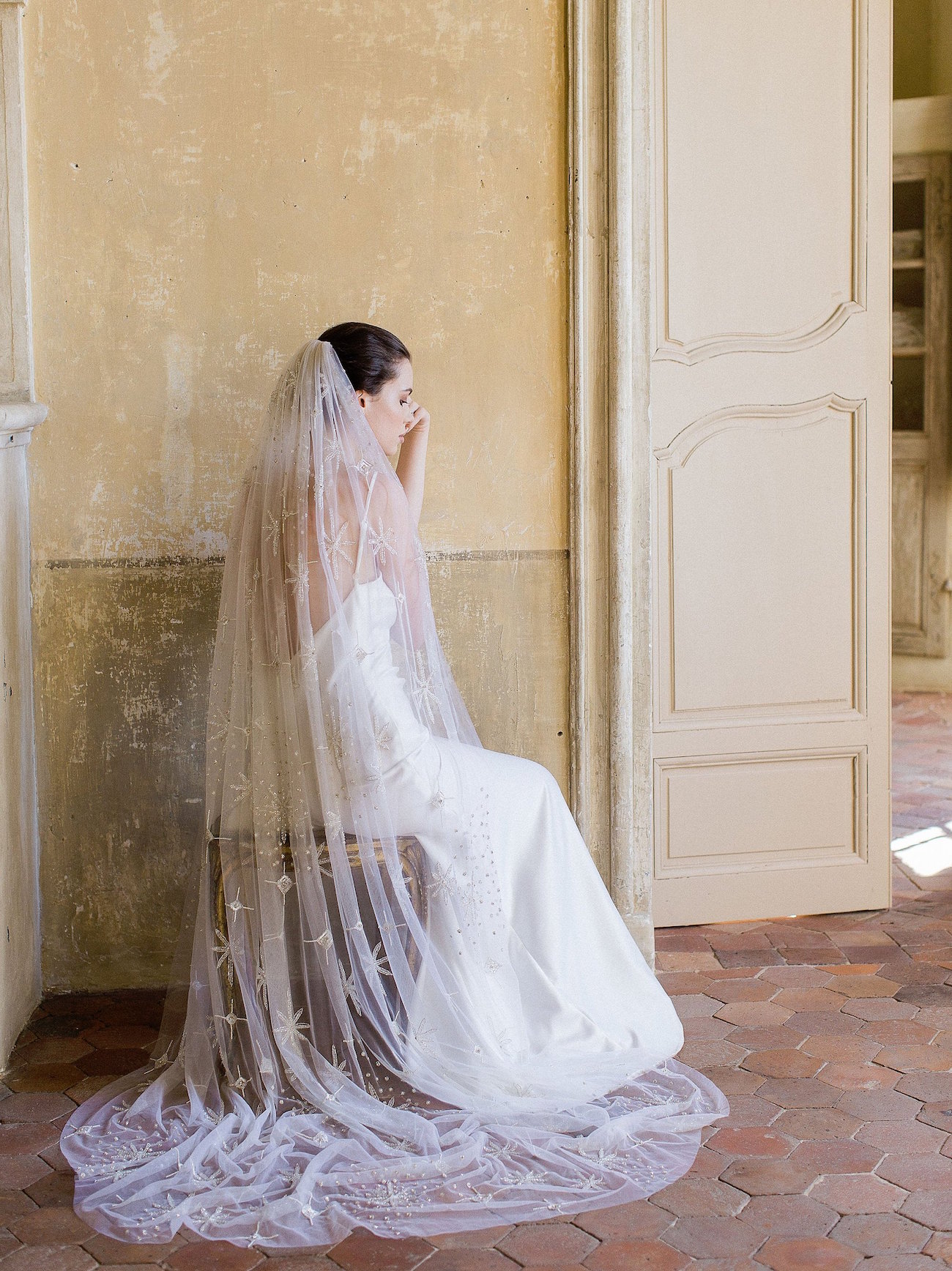 L'ETOILES Starry Night Celestial Veil by Gibson Bespoke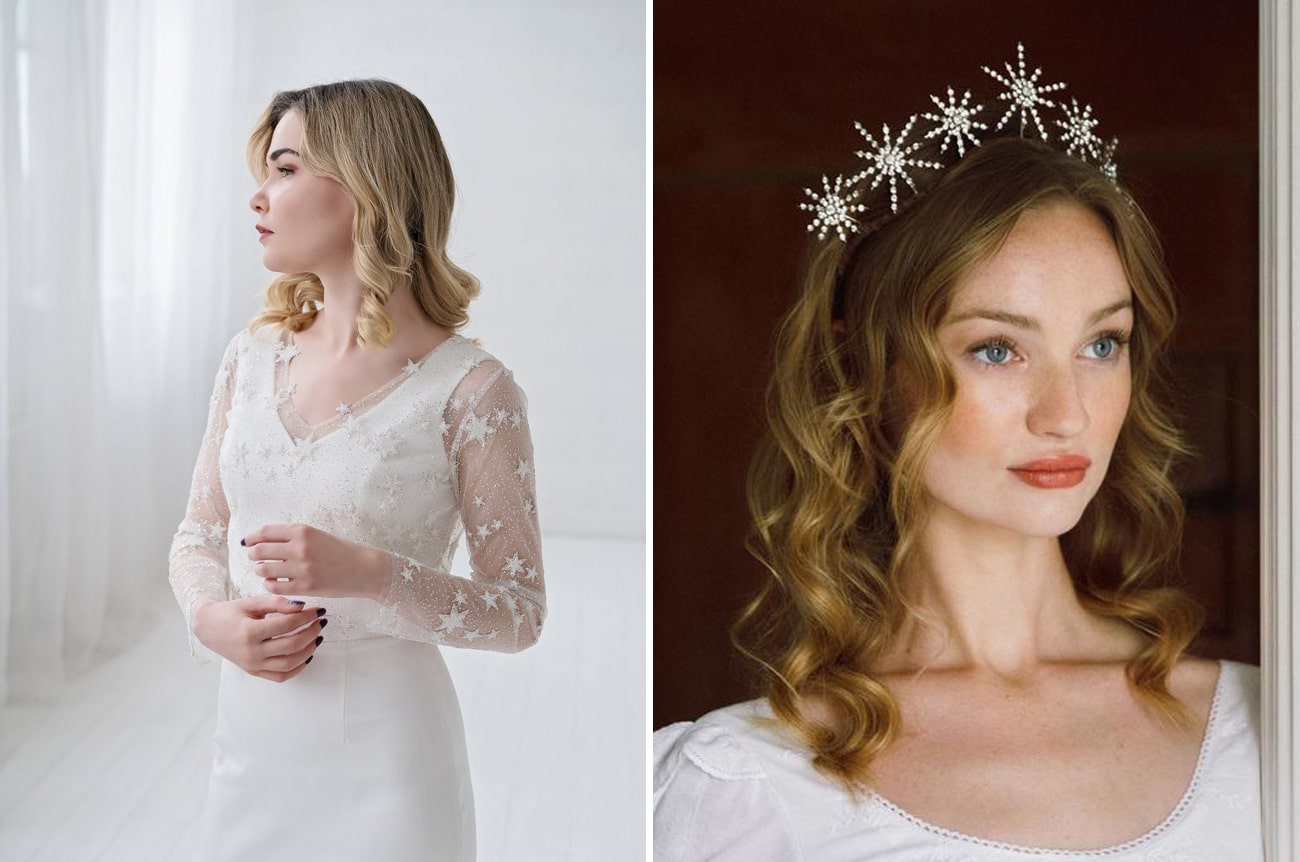 Nova Bridal Cover Up by Wardrobe By Dulcinea (left) | Polaris North Star Celestial Tiara by Erica Elizabeth Design (right)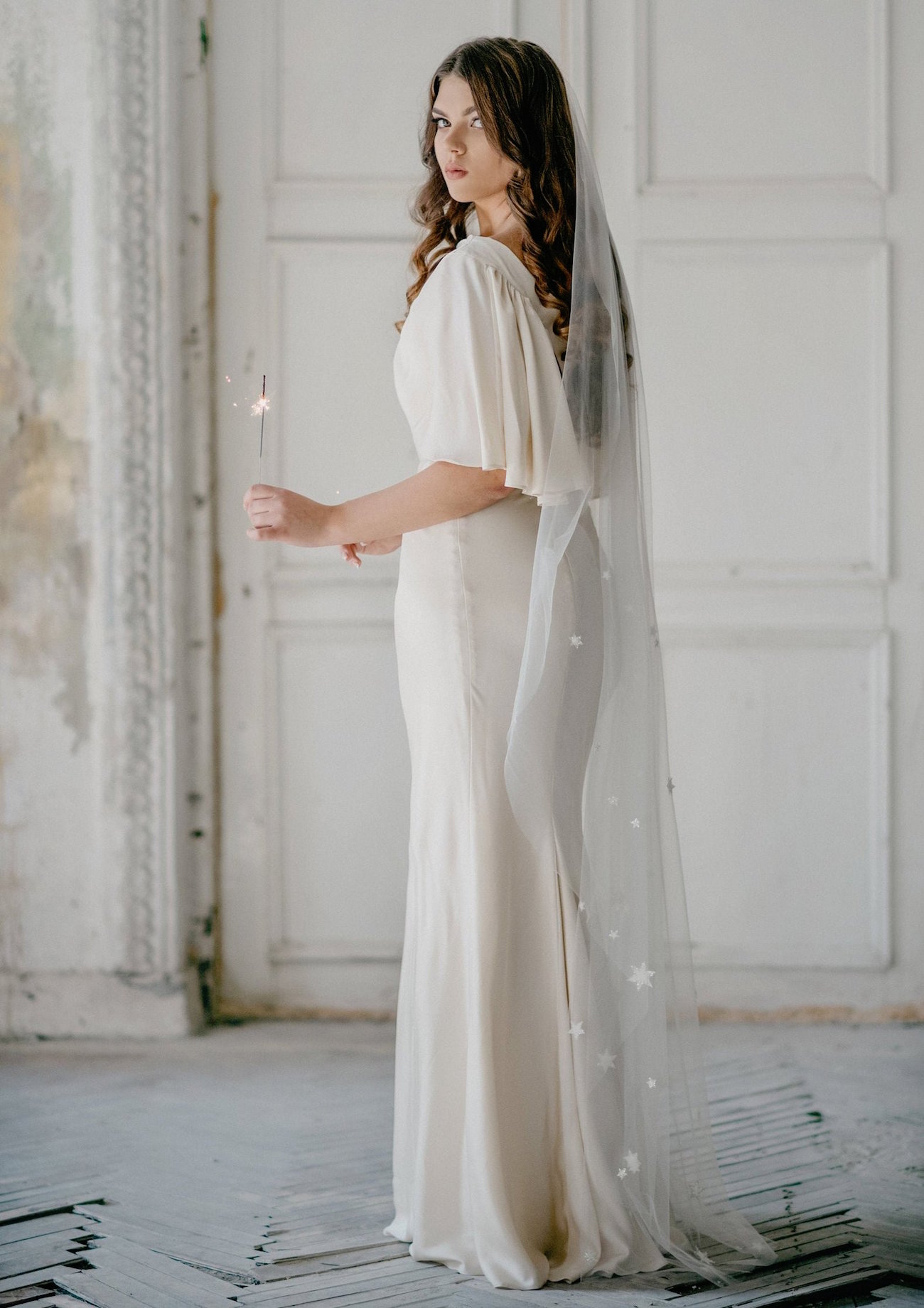 Coelestine Star Veil by Floral Jewellery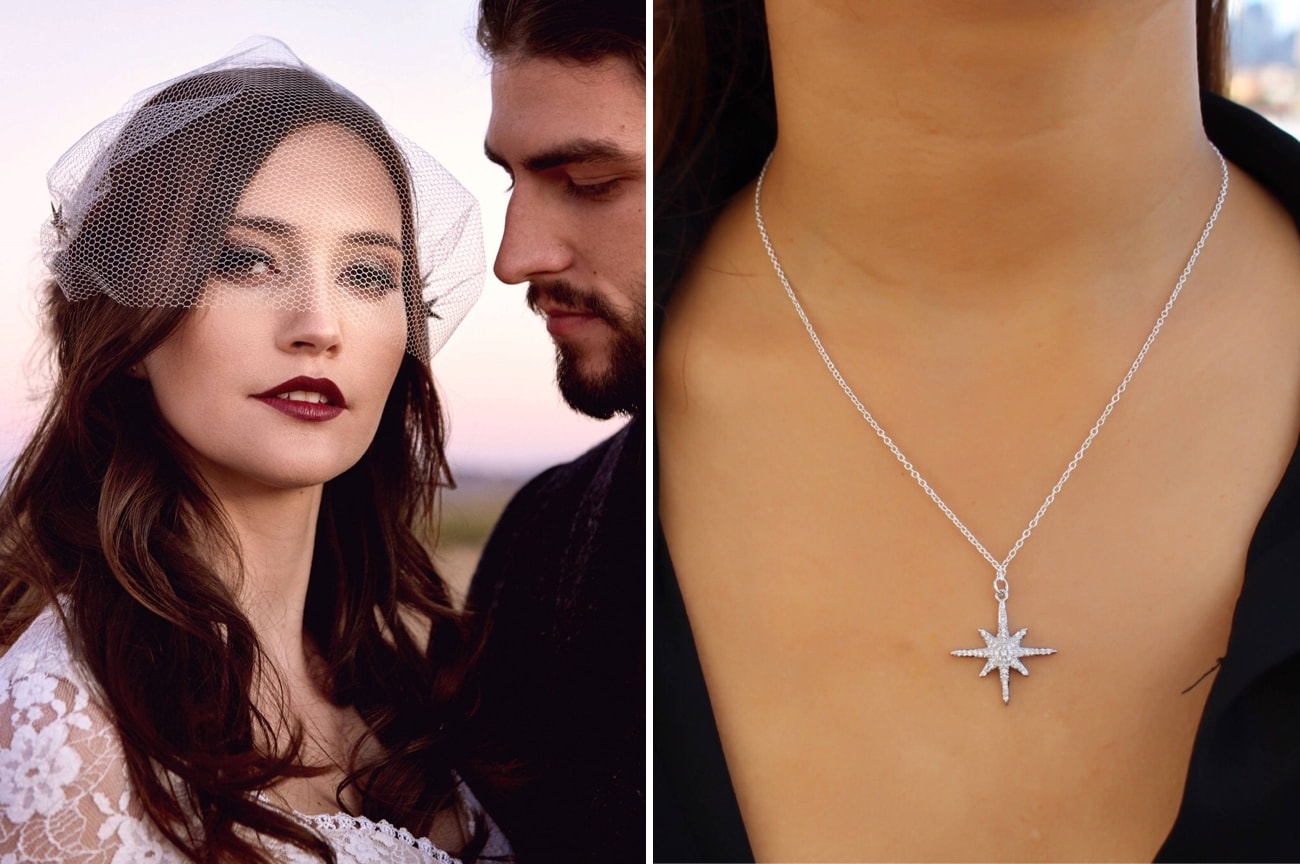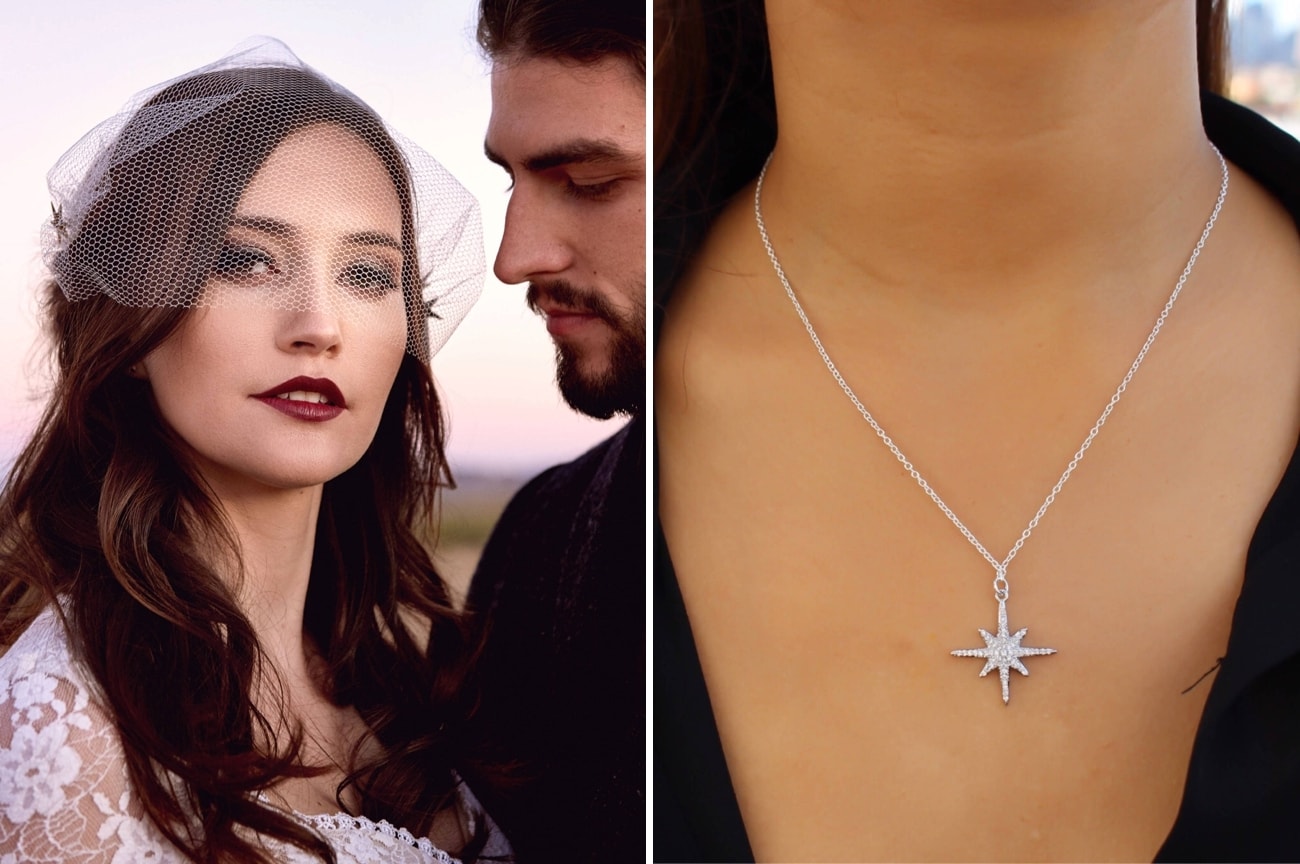 Daisy Birdcage Veil by Bespoke Bridal Shop (Image: Cactus Flower Photography) (left) | North Star Necklace by luvmeishop (right)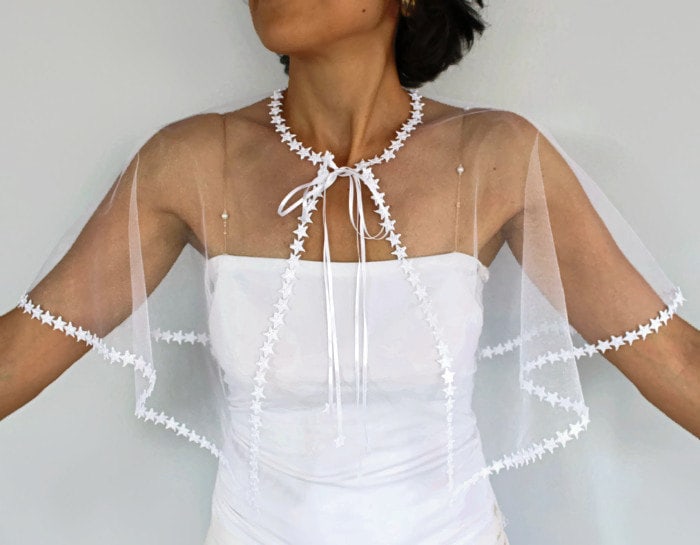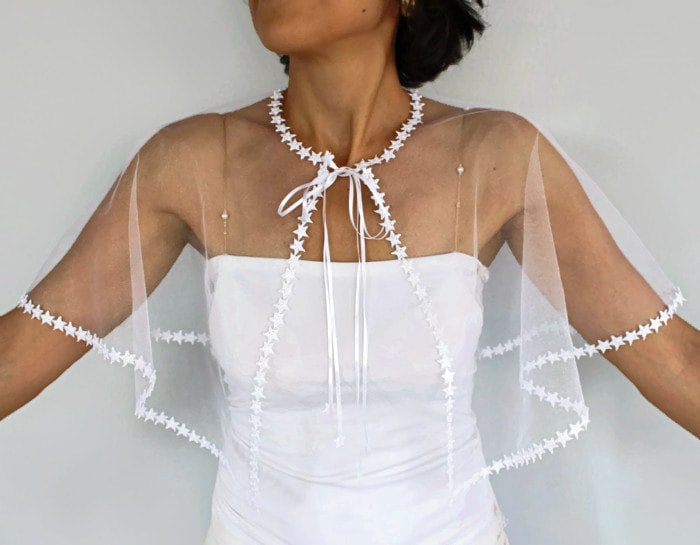 Sheer Tulle Bridal Cape by Mamma Mia Bridal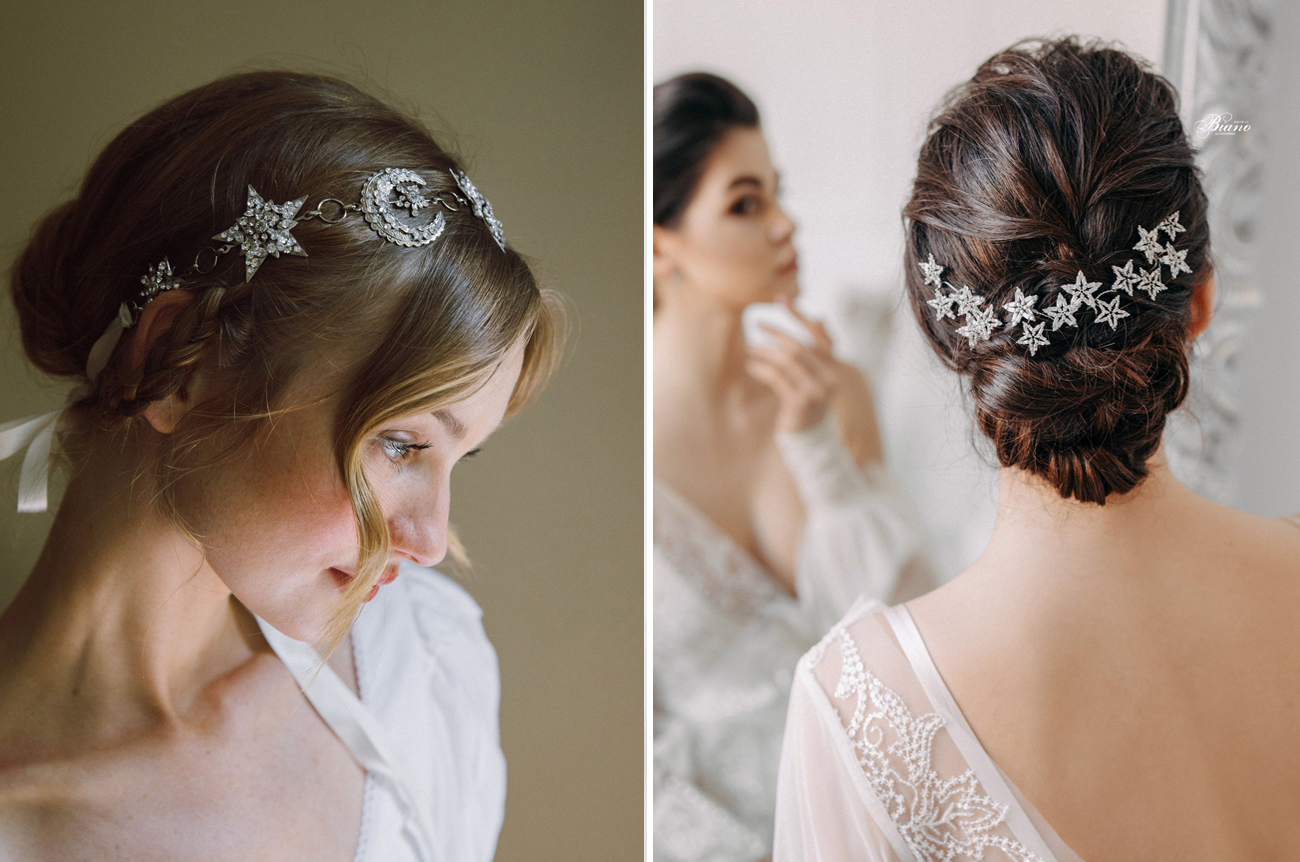 Selene Moon & Star Celestial Hair Chain by Erica Elizabeth Design (left) | Stela Star Headpiece by Biano Accessories (right)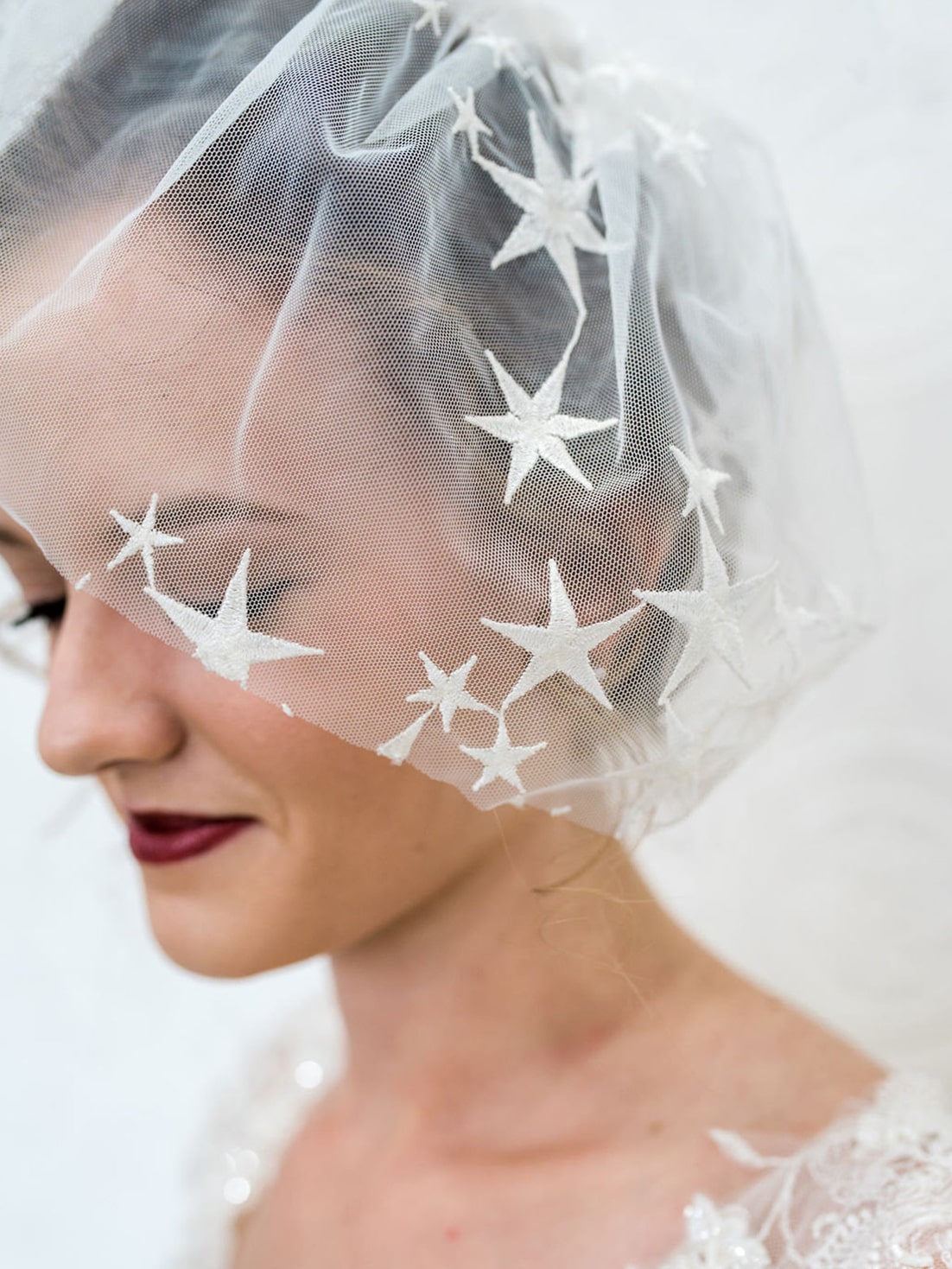 CELESTIAL Mesh Birdcage Veil by Sparrowstation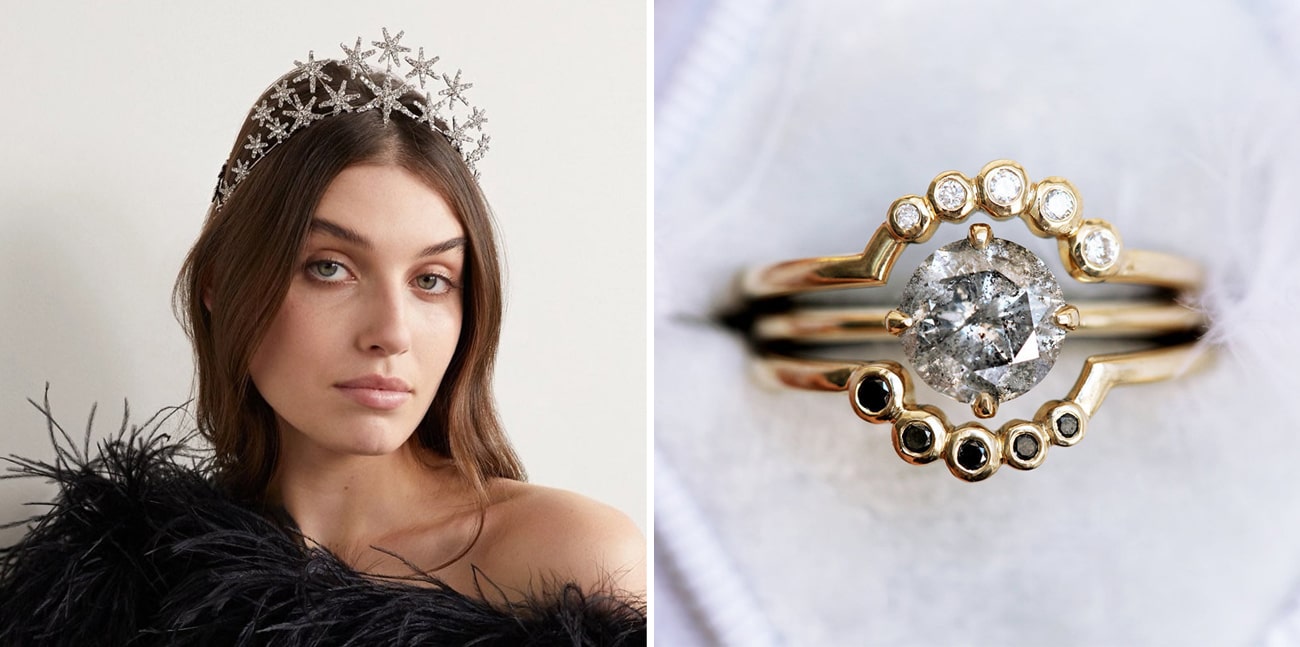 AWAKEN Unique Crystal Star Celestial Tiara by Found You Adornments (left) | Galaxy Diamond Set with Salt and Pepper Diamond by MinimalVS (right)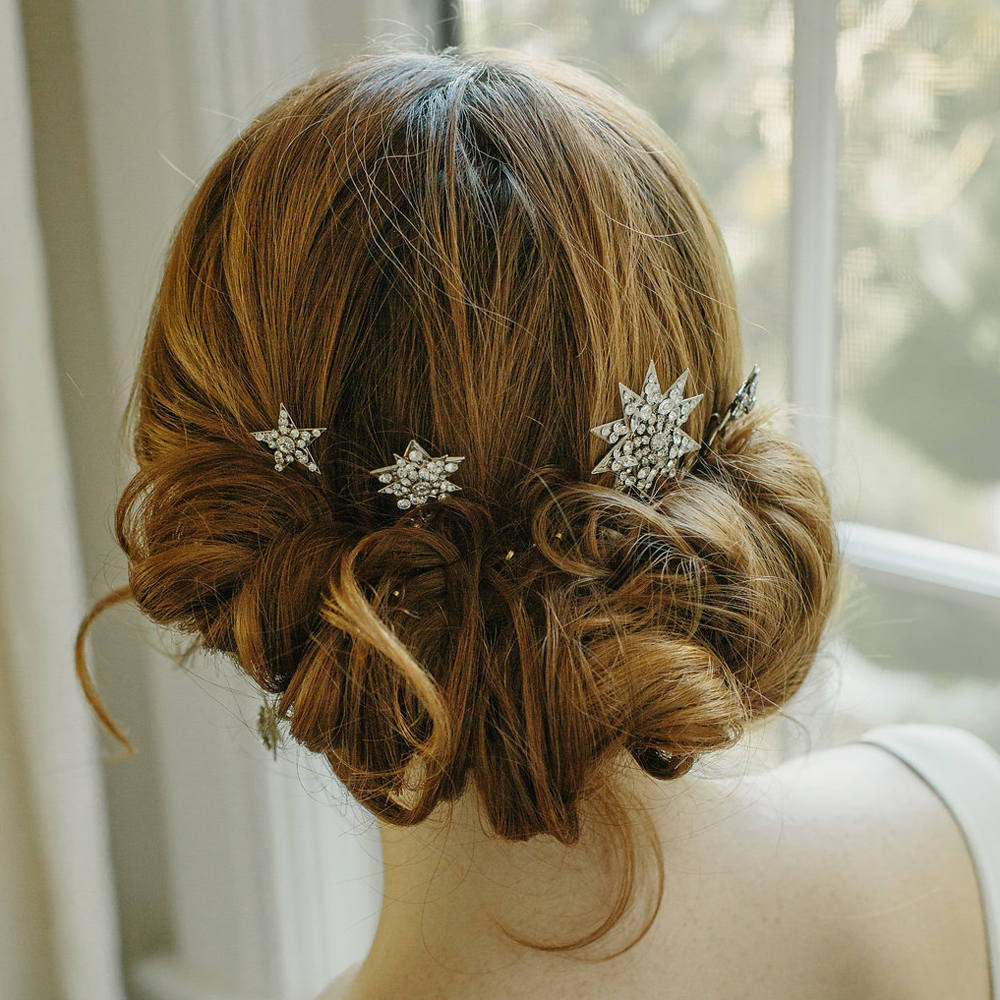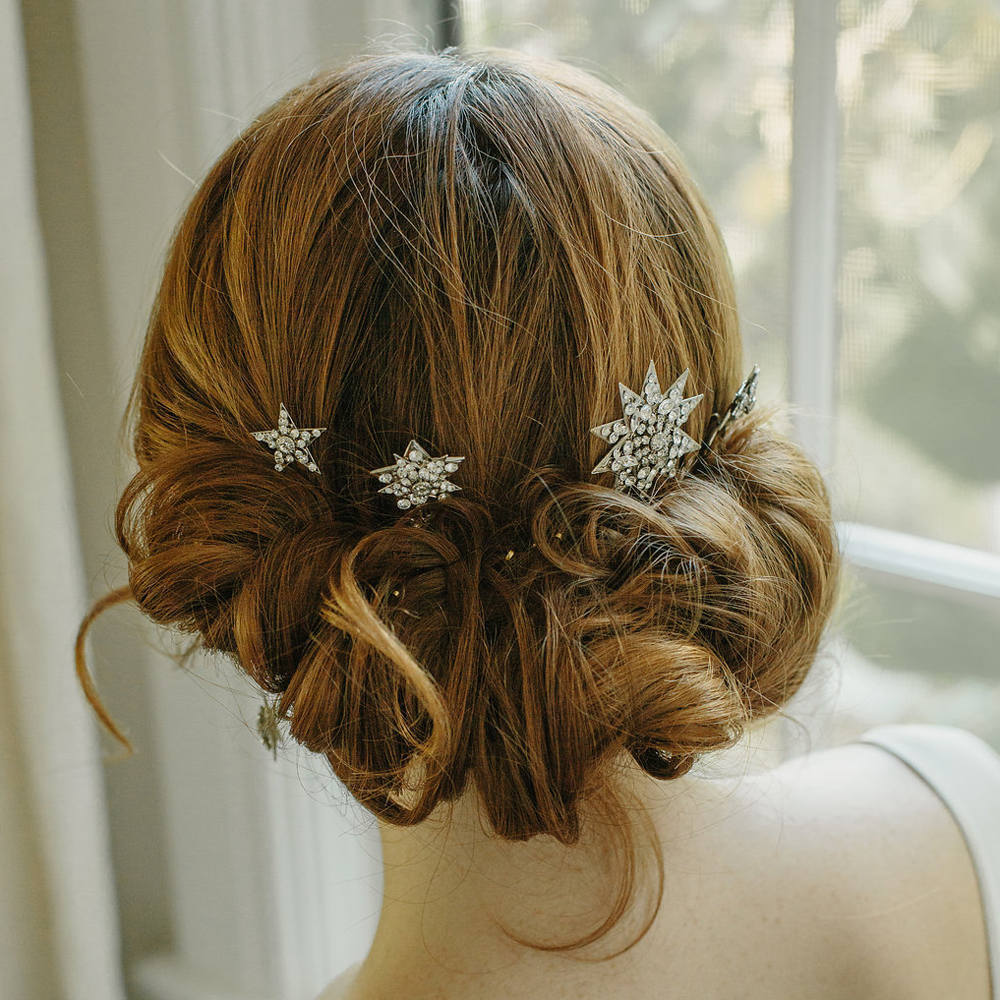 Starburst Wedding Hair Pins – Aurora by Erica Elizabeth Design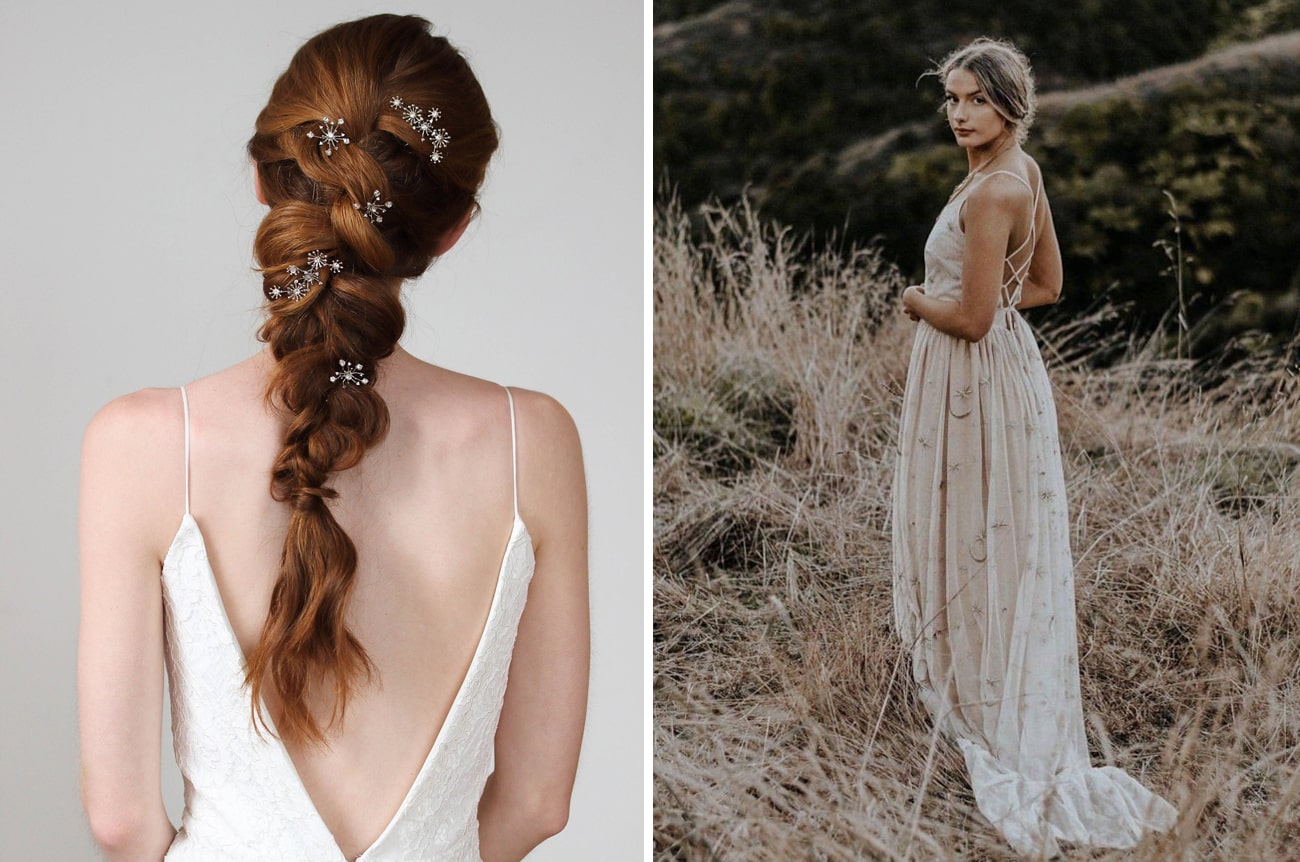 Edrea & Edina Starburst Bridal Hairpin Set by Davie and Chiyo (left) | Boho Star Wedding Dress by Samantha Stokes Bridal (right)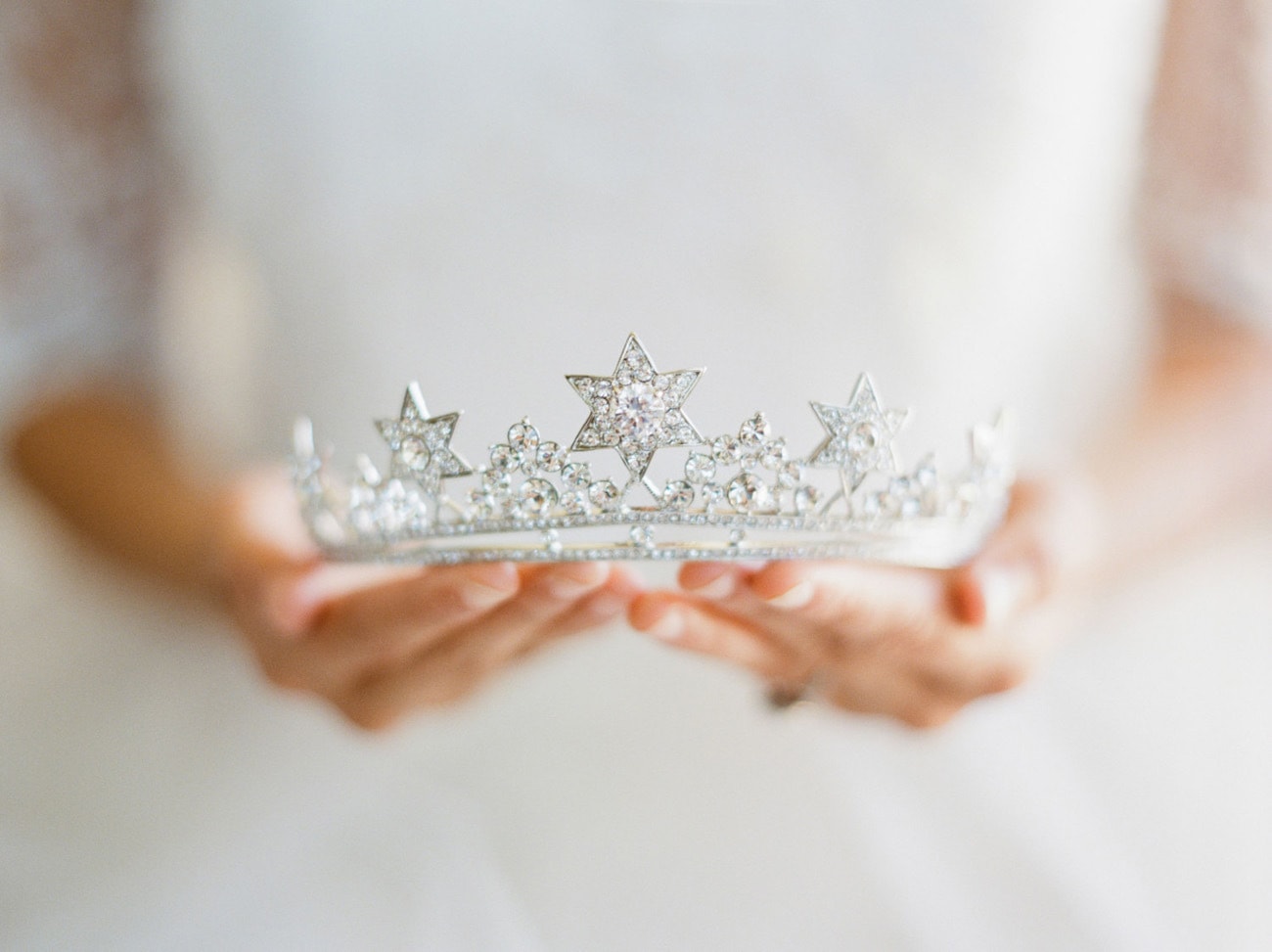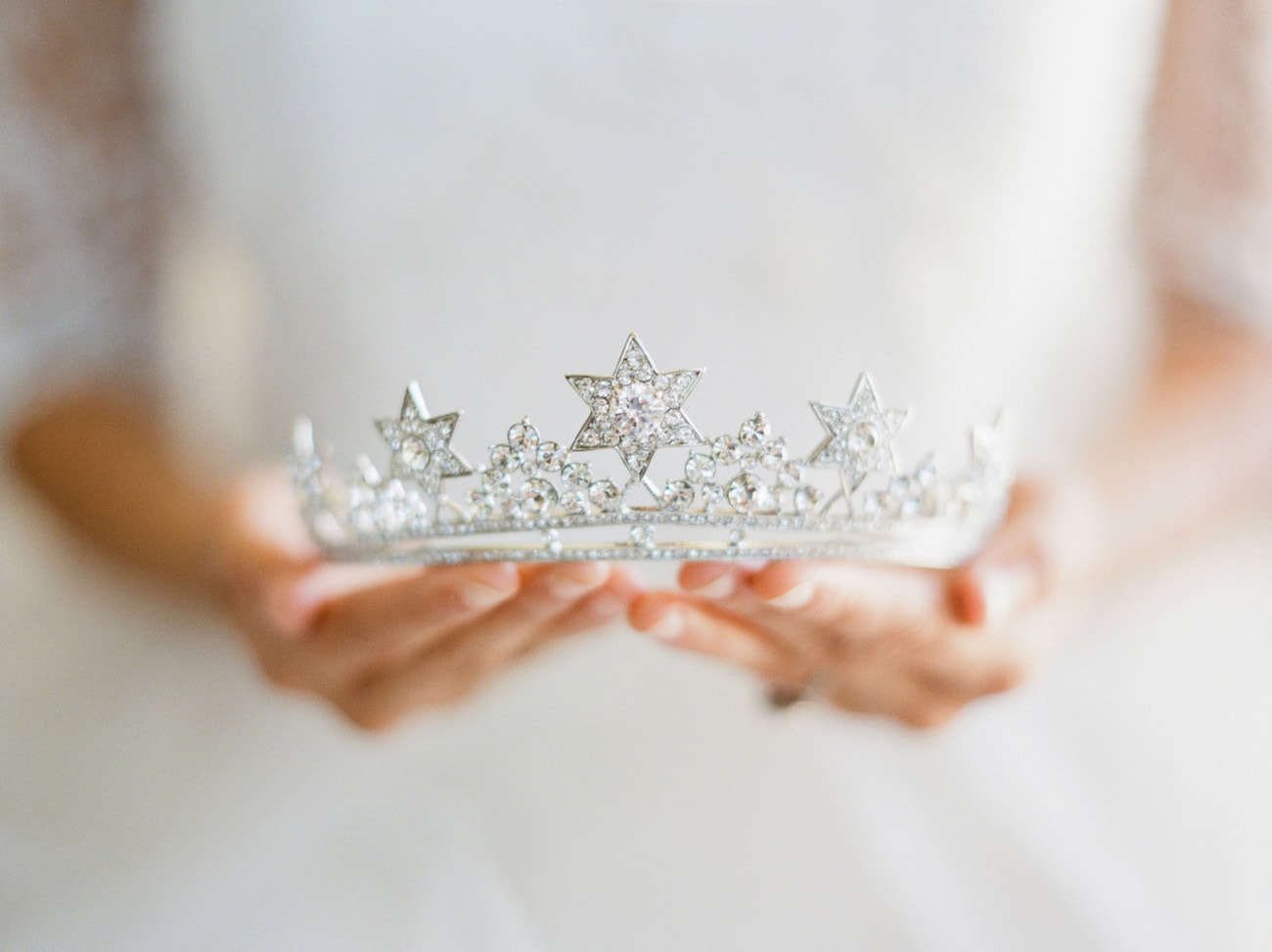 Stars Wedding Crown by Eden Luxe Bridal (Image: Meg Fish)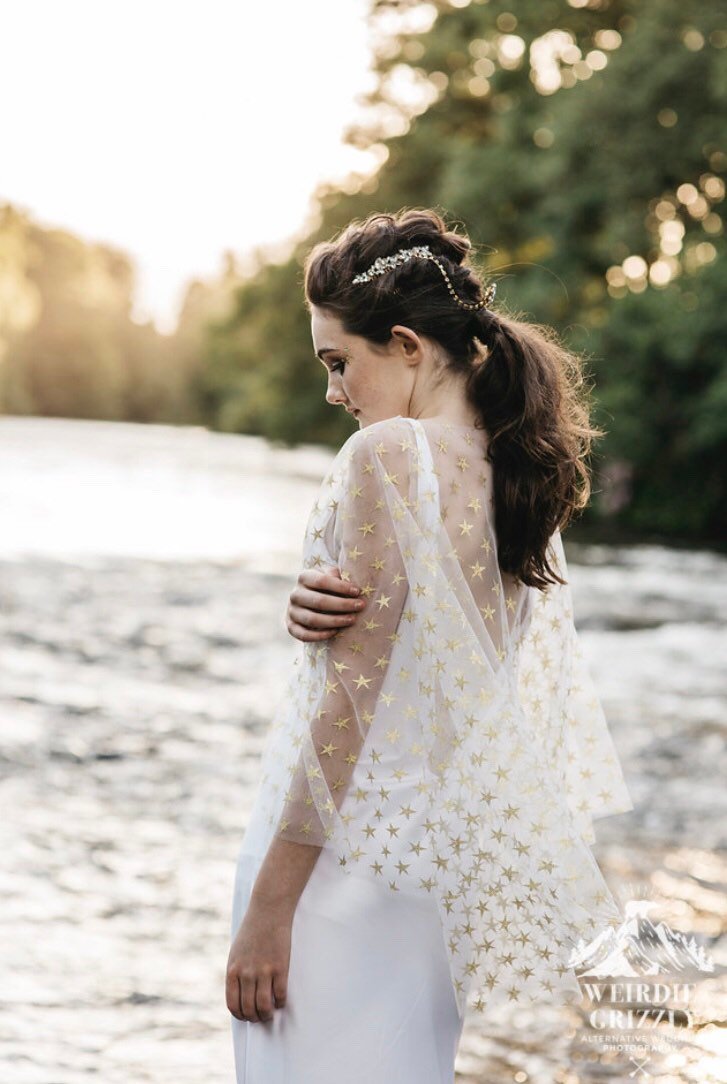 Gold Star Tulle Cape by Laura Beaumont Couture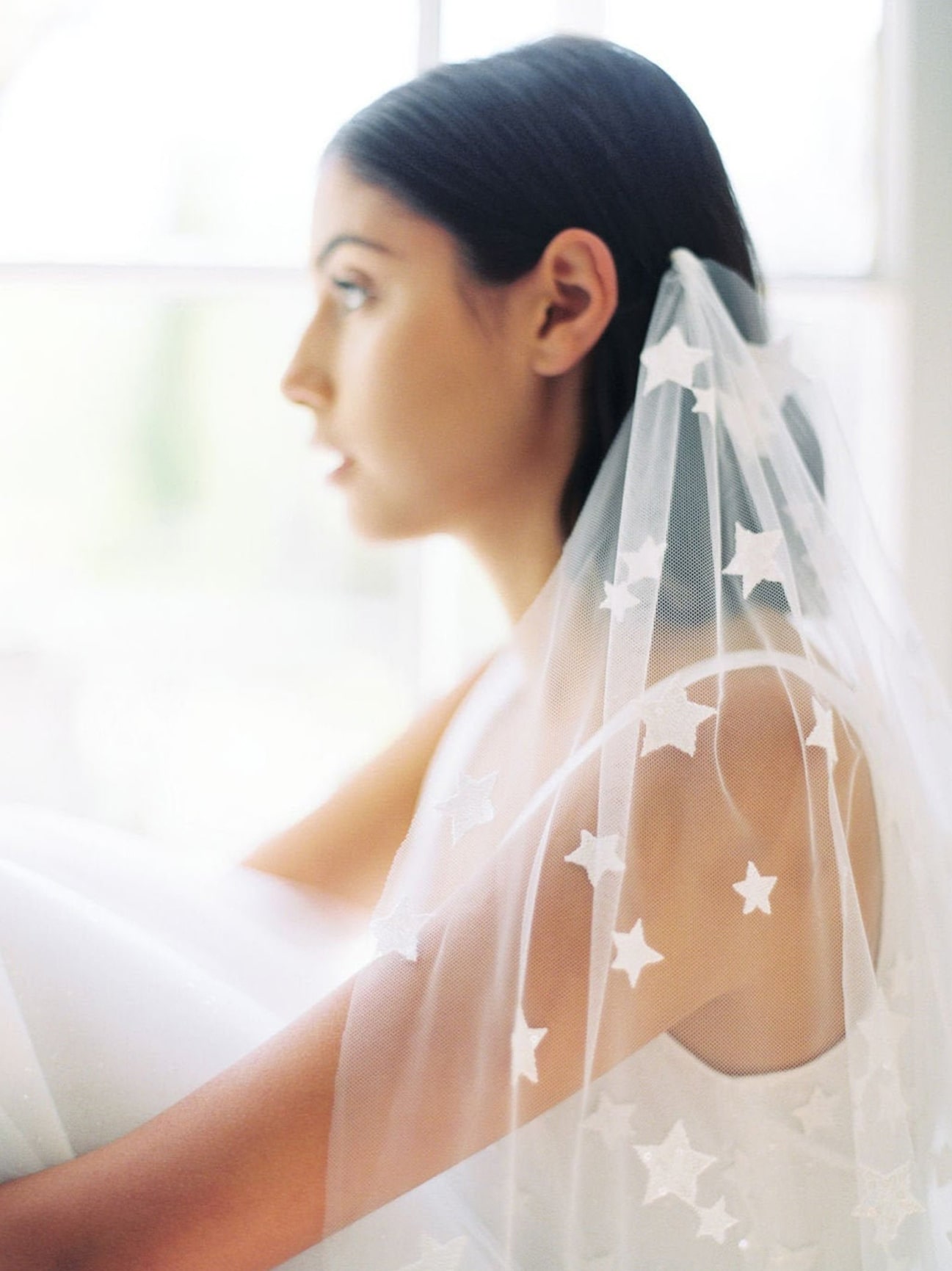 ASTRELLA Star Veil by Noon On The Moon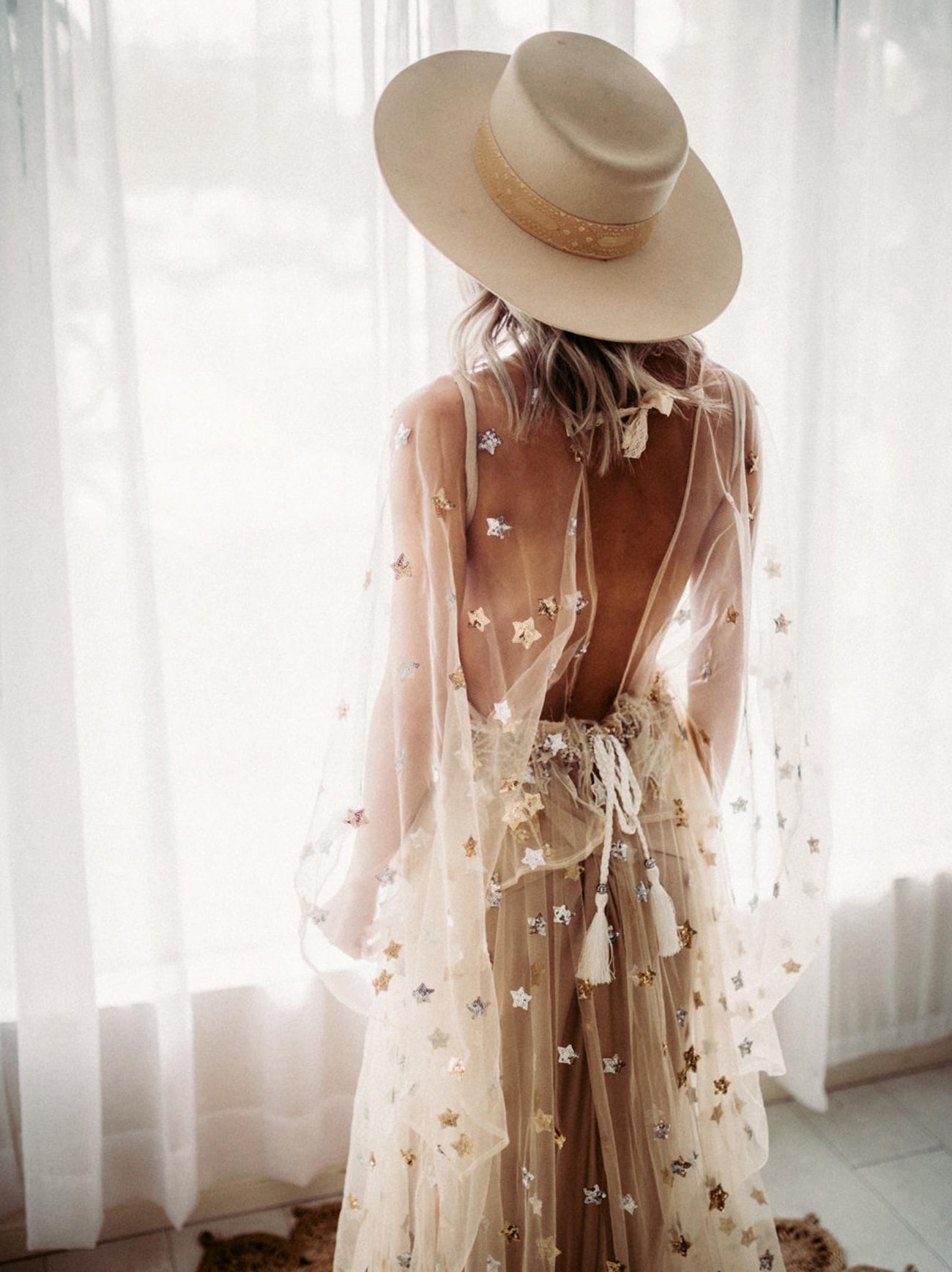 Star Dress by Flutter Dresses