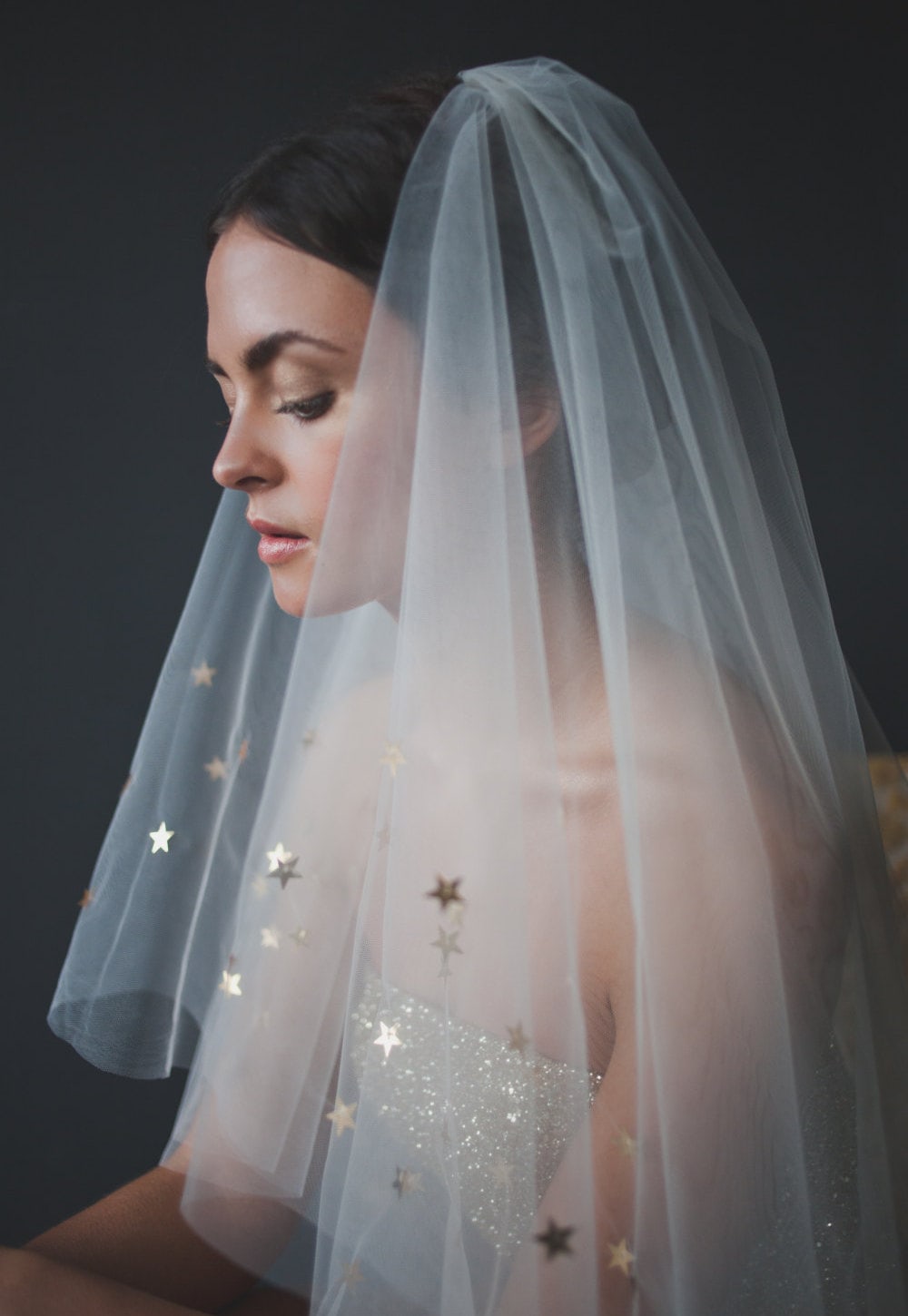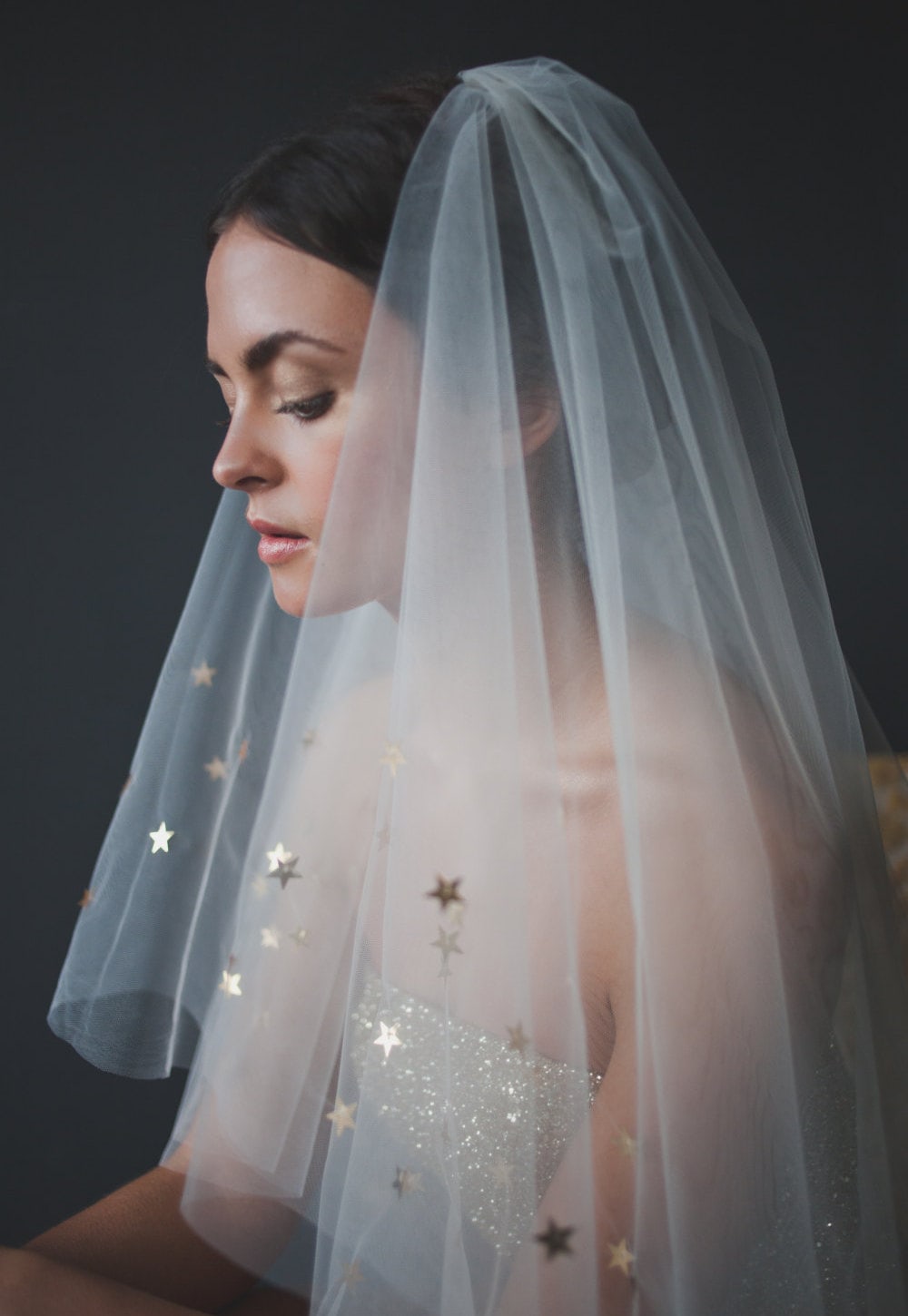 Etoile Veil by What Katy Did Next

Celestial weddings are one of 2018's biggest wedding trends, and one of the prettiest way to bring this theme into your wedding is through your bridal attire. A veil that looks like it's sprinkled with stars? Yes, please! A crown worthy of a moon goddess? Love. And as usual, the makers at Etsy are well ahead of the curve, so I've rounded up 20 beautiful bridal dresses and accessories that will leave you starry-eyed!
Links in bold denote affiliate links. The cost to you remains the same, but SBB may receive a commission for any sales made.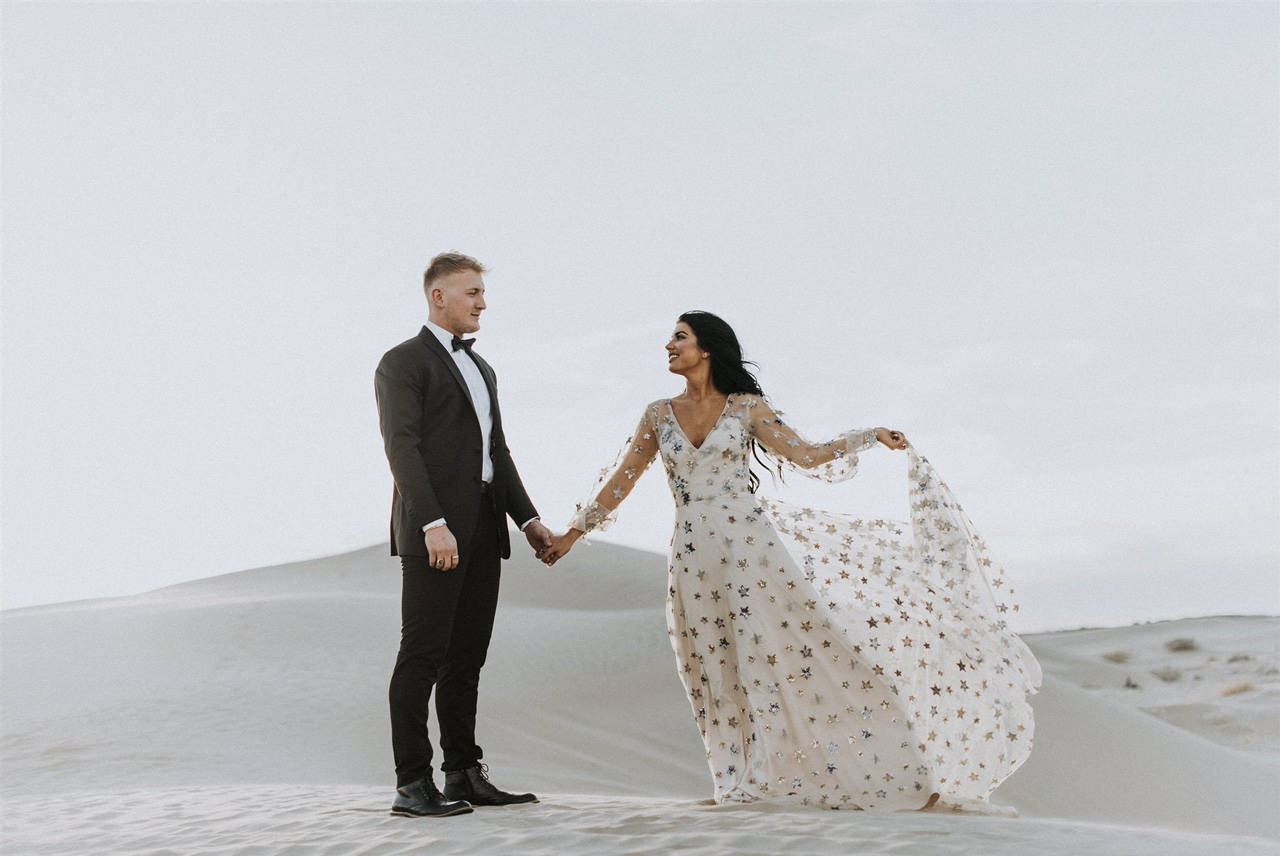 Starstruck Gown by Natalie Wynn Bridal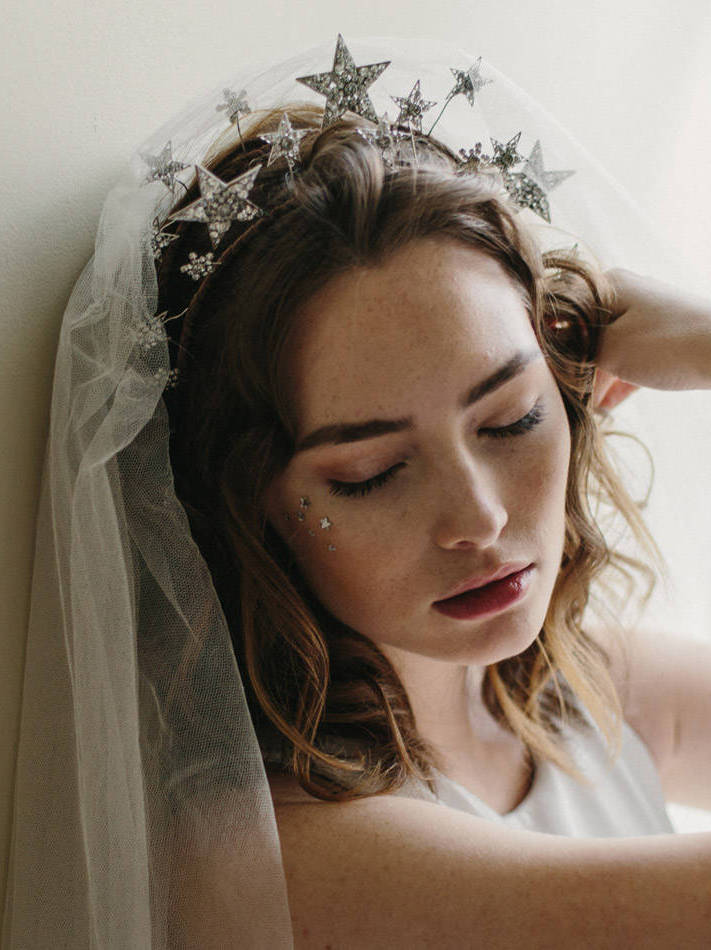 Cosmic Beauty Star Crown by Erica Elizabeth Design (Image: Meghan K. Sadler)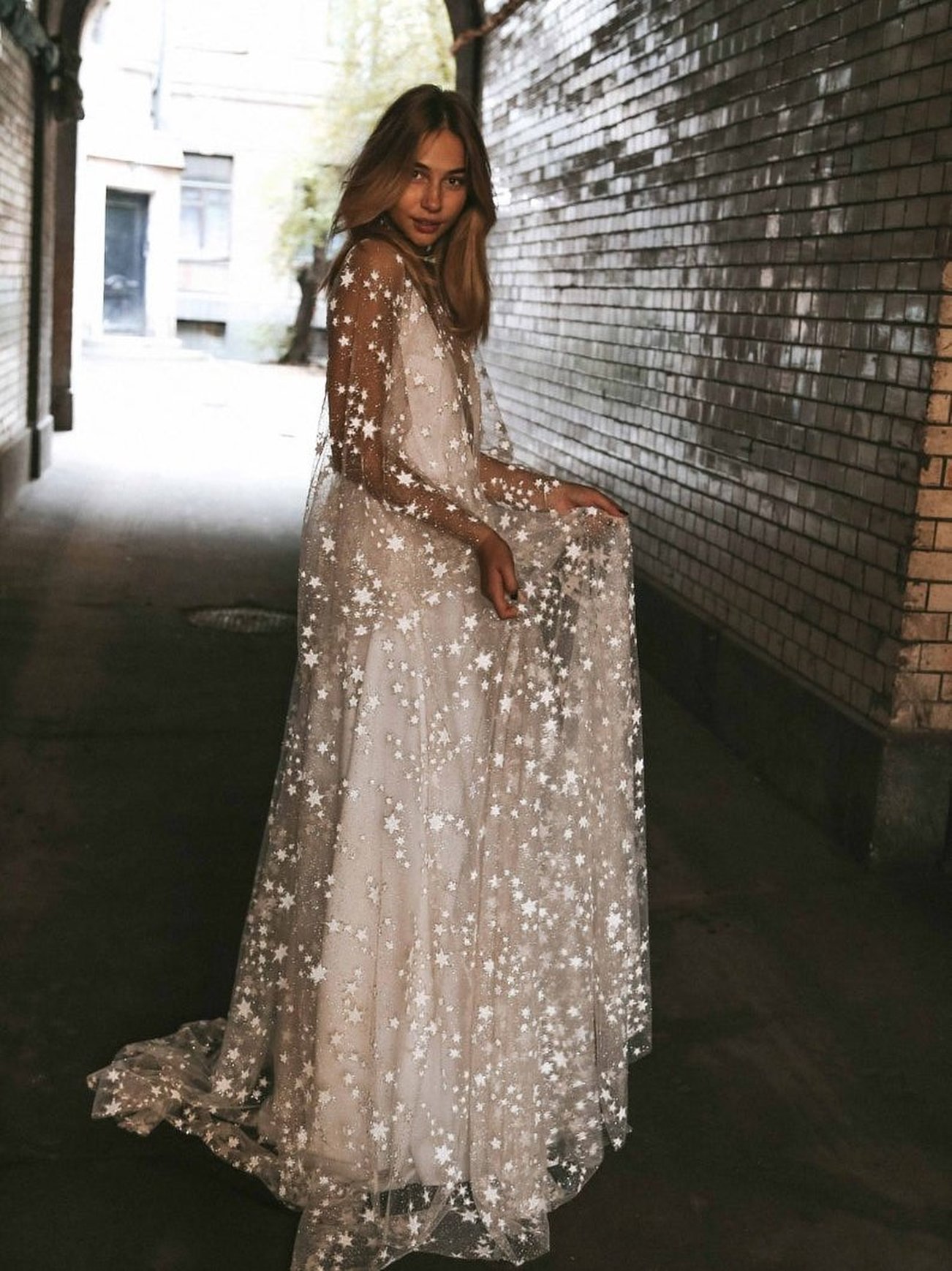 Counting Stars Boho Wedding Dress by Boom Blush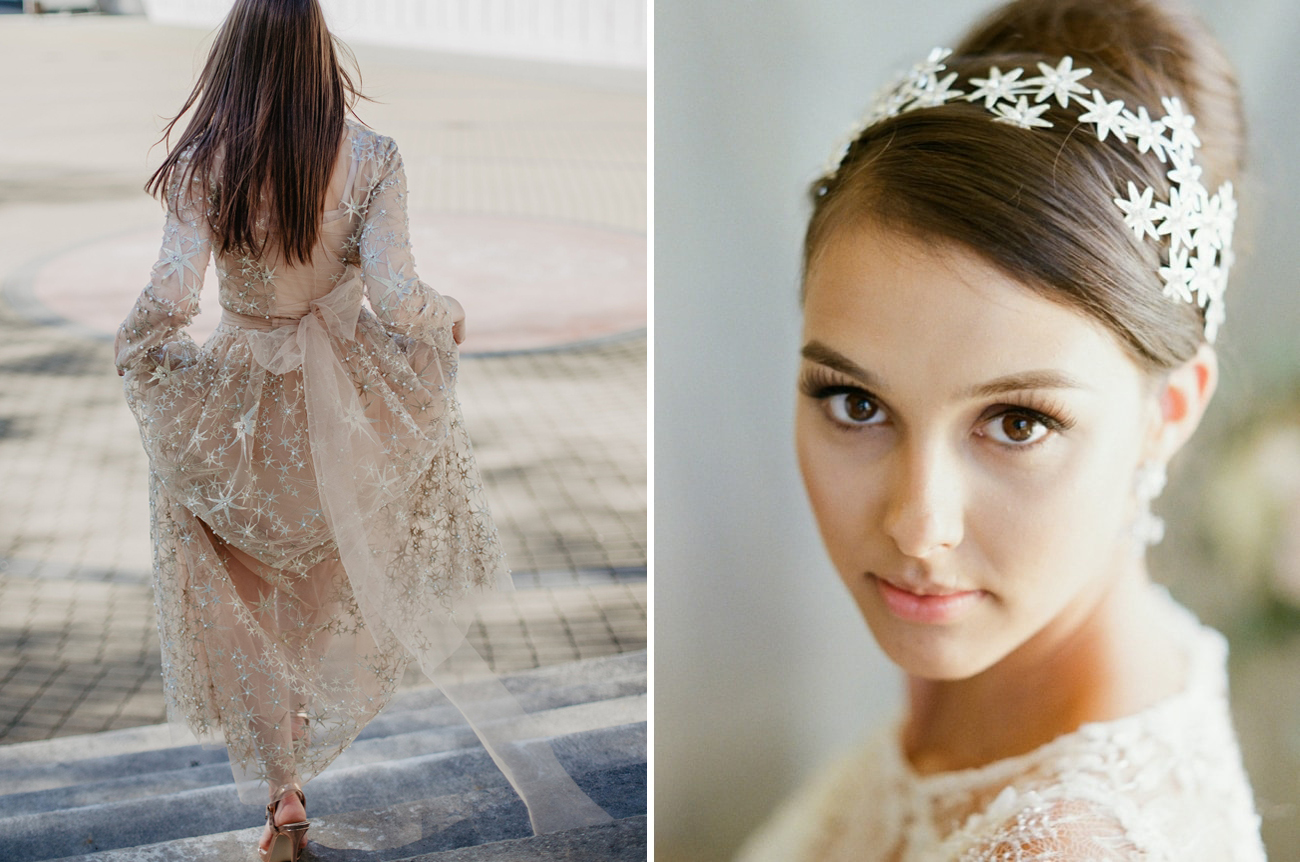 Star Nude Beige Lace Maxi Dress by Elmiras Fashion Line (left) | Stars Wedding Crown by Eden Luxe Bridal (Image: Meg Fish) (right)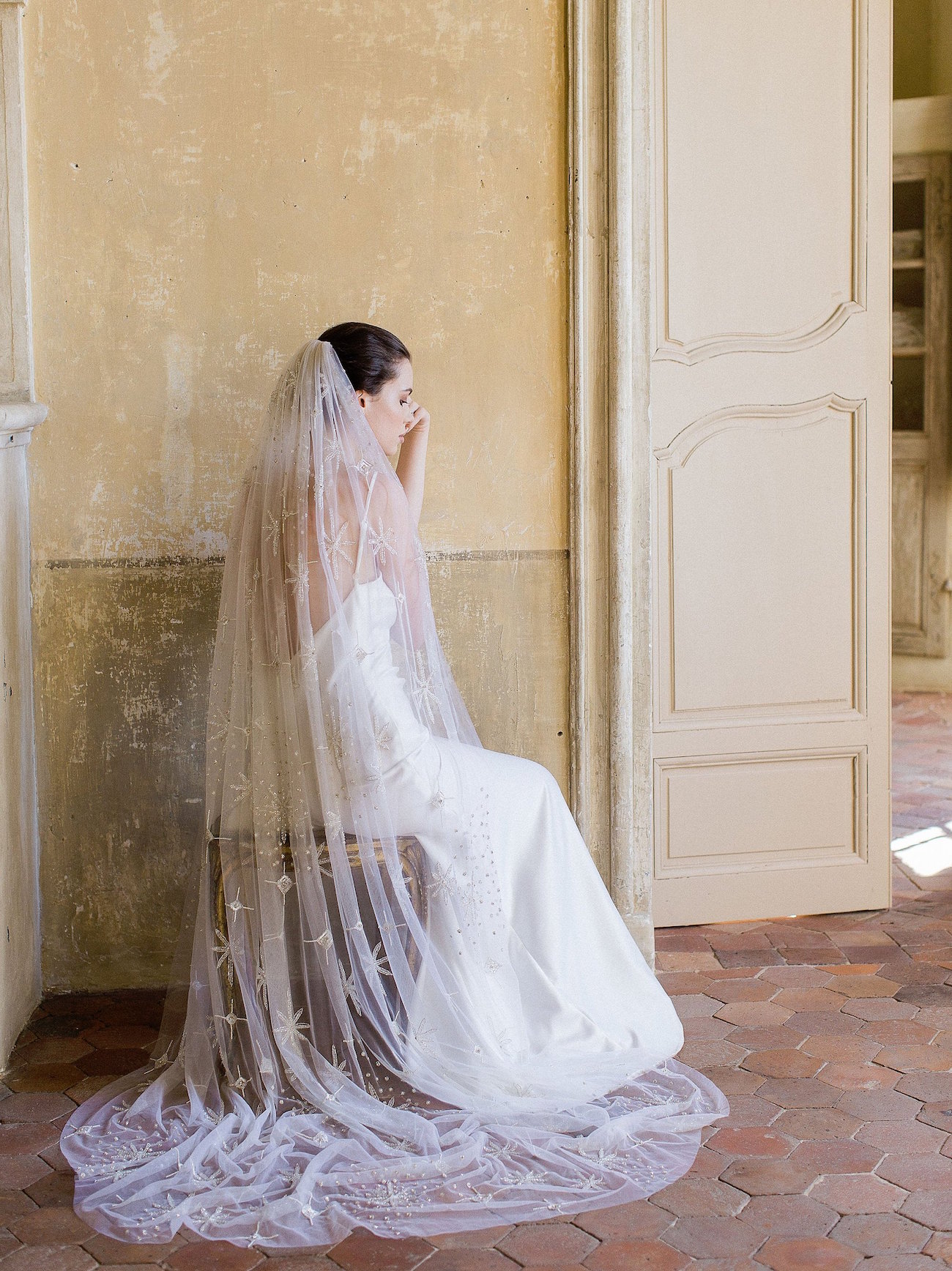 L'ETOILES Starry Night Celestial Veil by Gibson Bespoke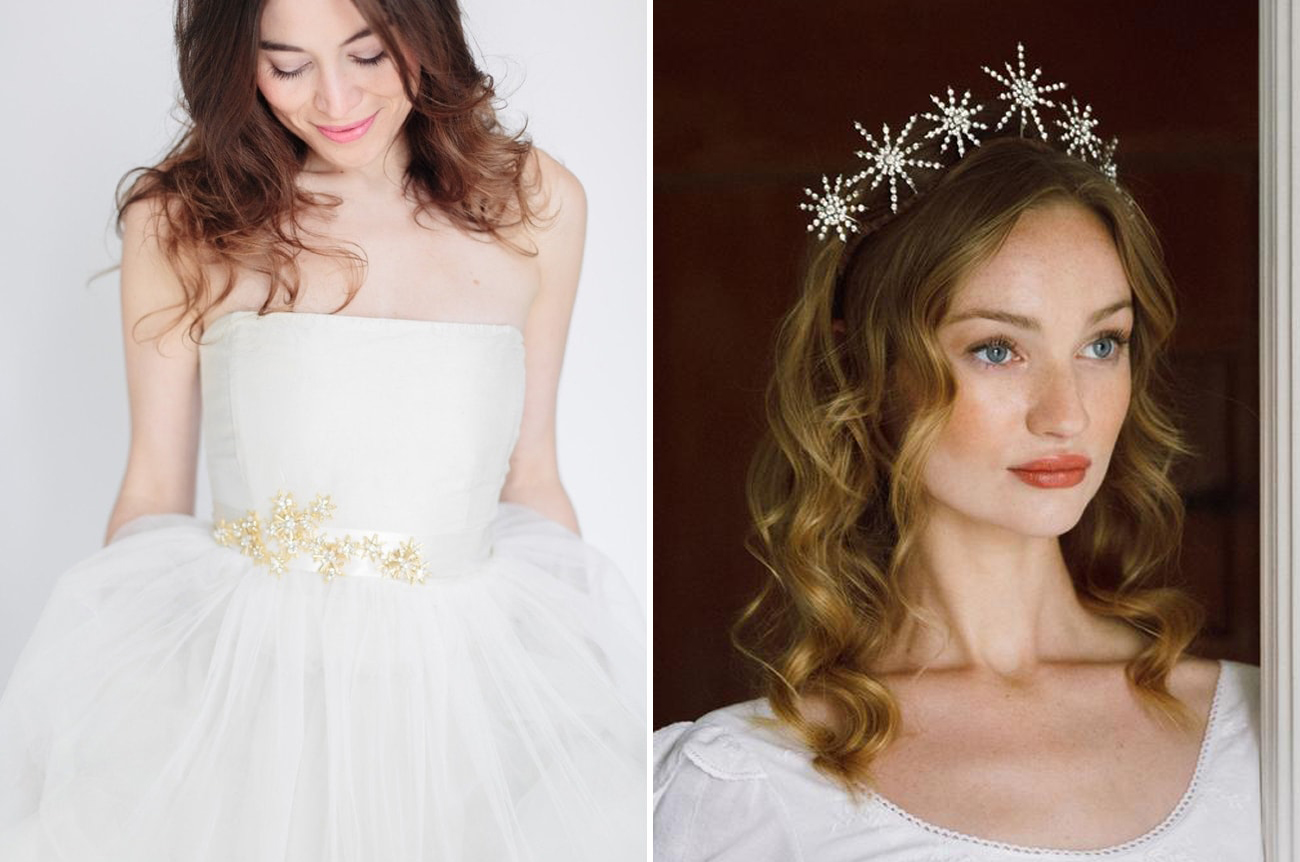 Gold Star Rhinestone Wedding Sash by Abigail Grace Bridal (Image: Esther Louise Photography) (left) | Polaris North Star Celestial Tiara by Erica Elizabeth Design (right)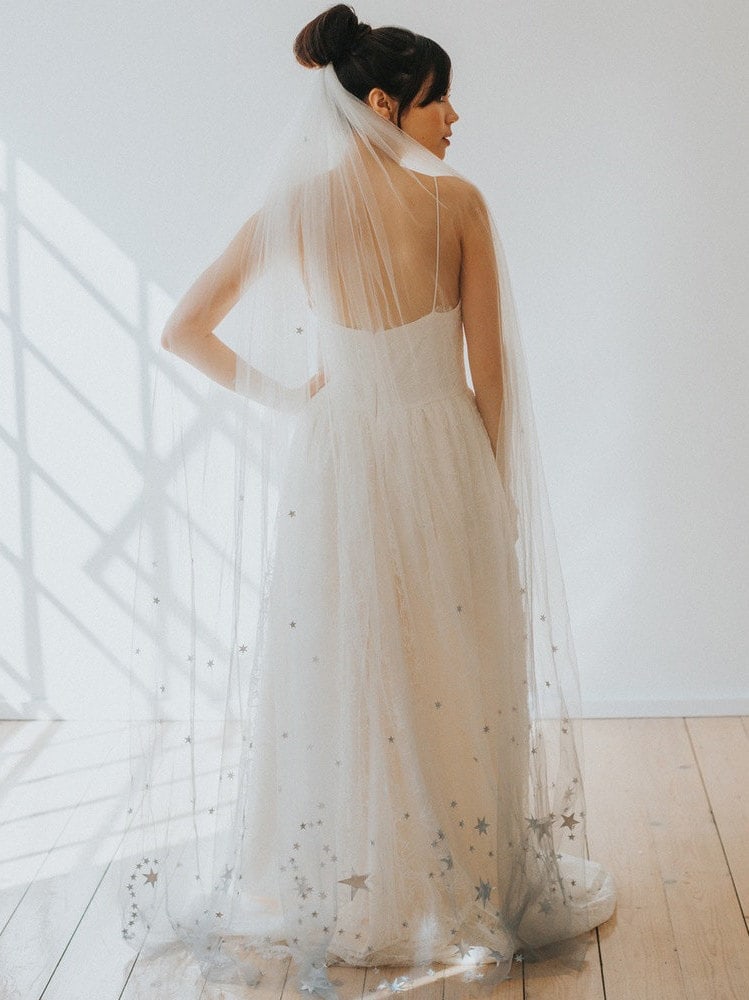 Nebula Ombre Embellished Veil by Crown and Glory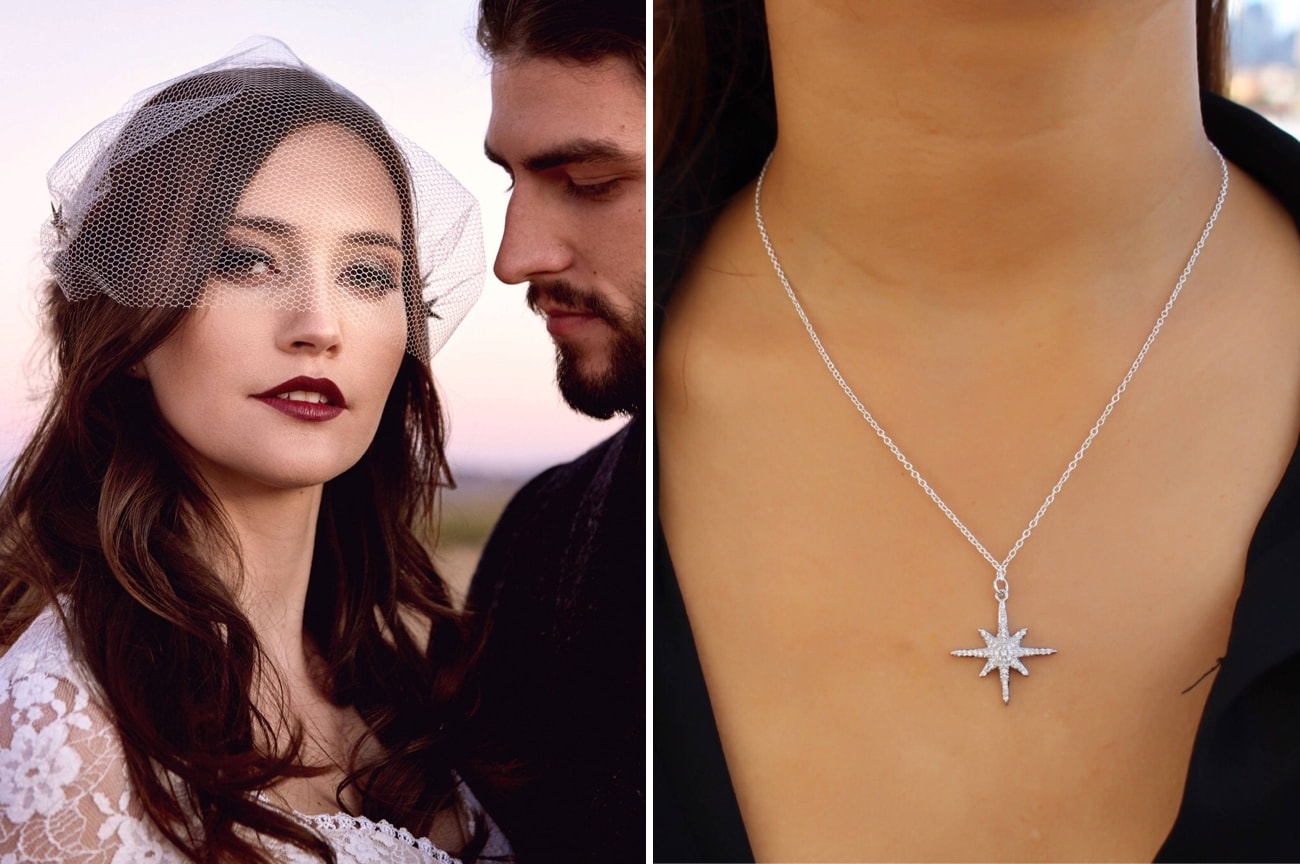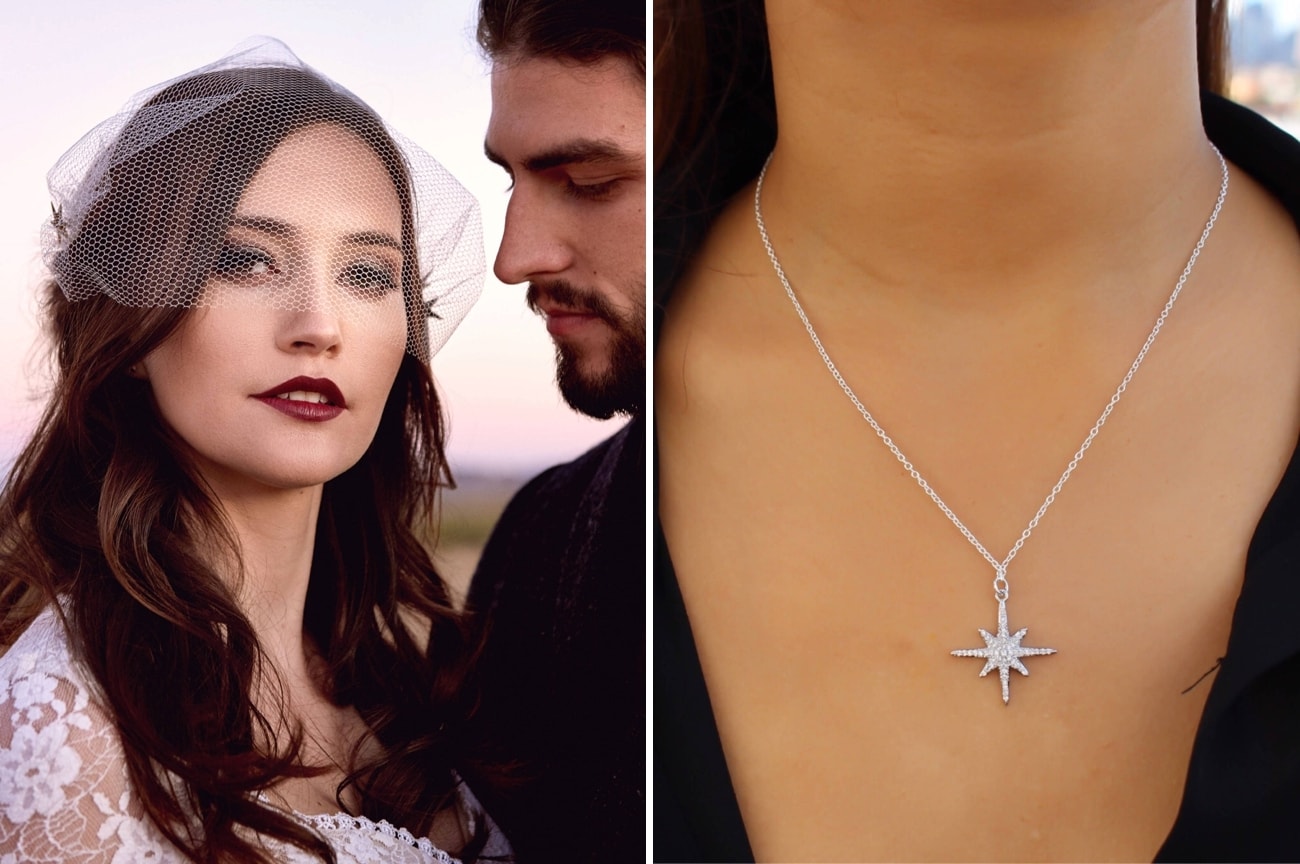 Daisy Birdcage Veil by Bespoke Bridal Shop (Image: Cactus Flower Photography) (left) | North Star Necklace by luvmeishop (right)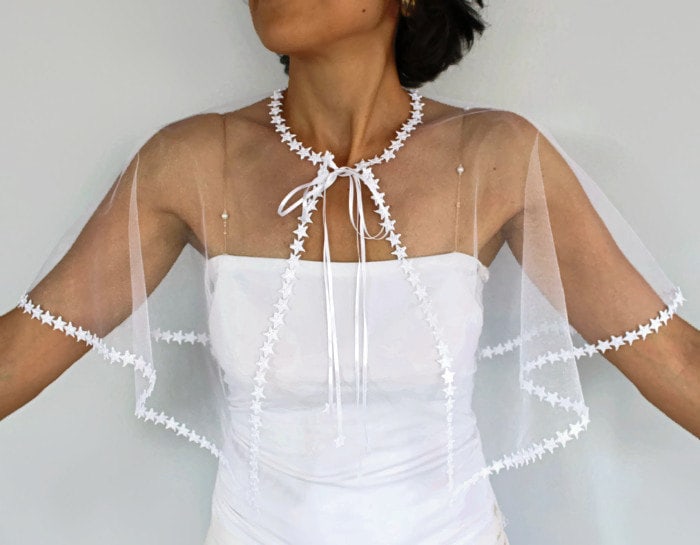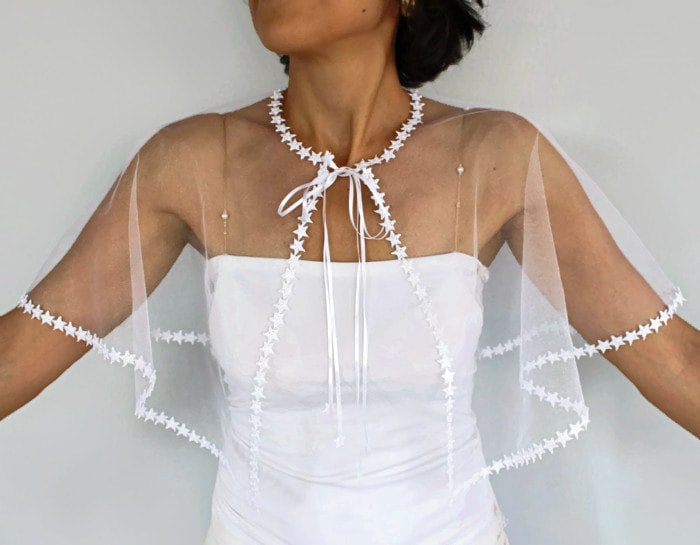 Sheer Tulle Bridal Cape by Mamma Mia Bridal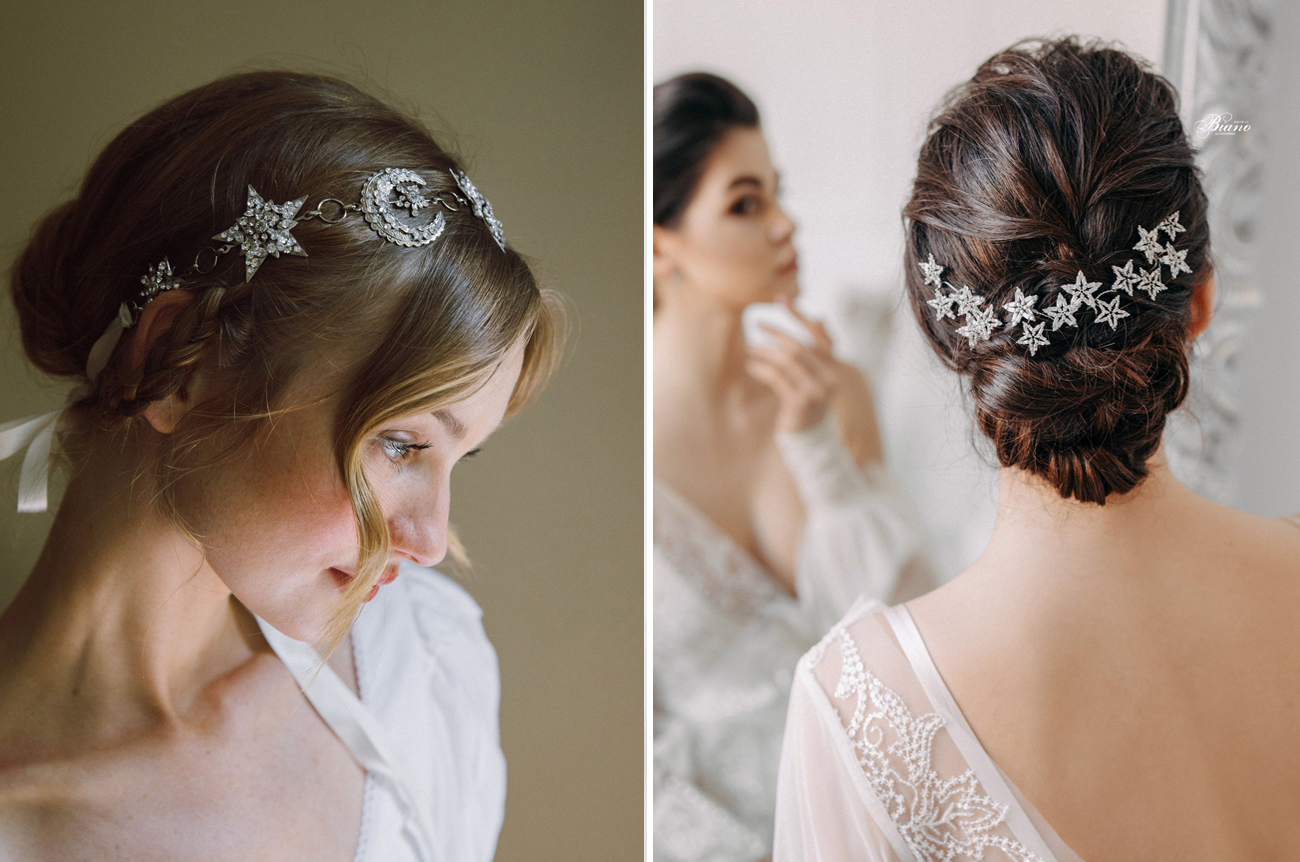 Selene Moon & Star Celestial Hair Chain by Erica Elizabeth Design (left) | Stela Star Headpiece by Biano Accessories (right)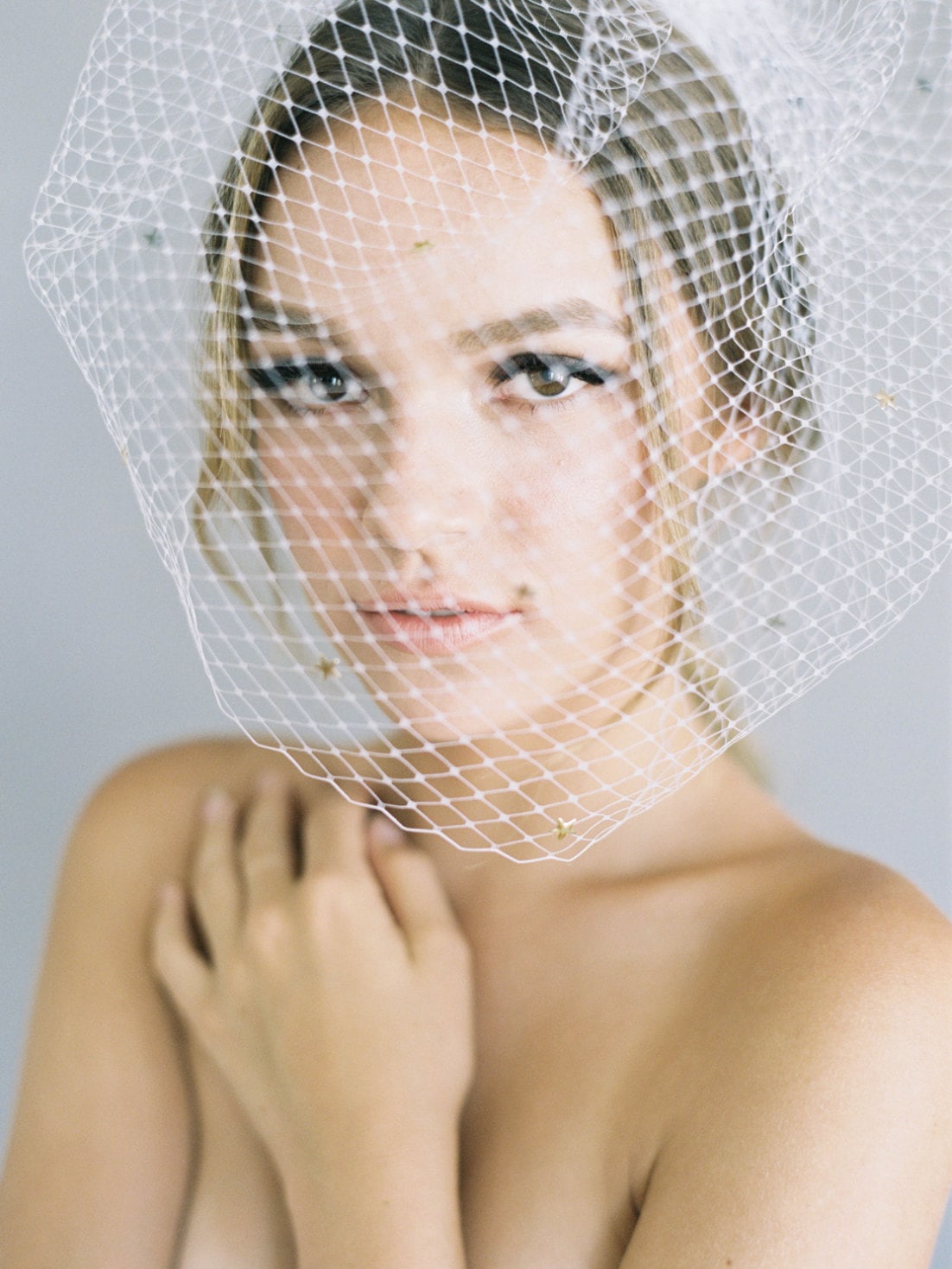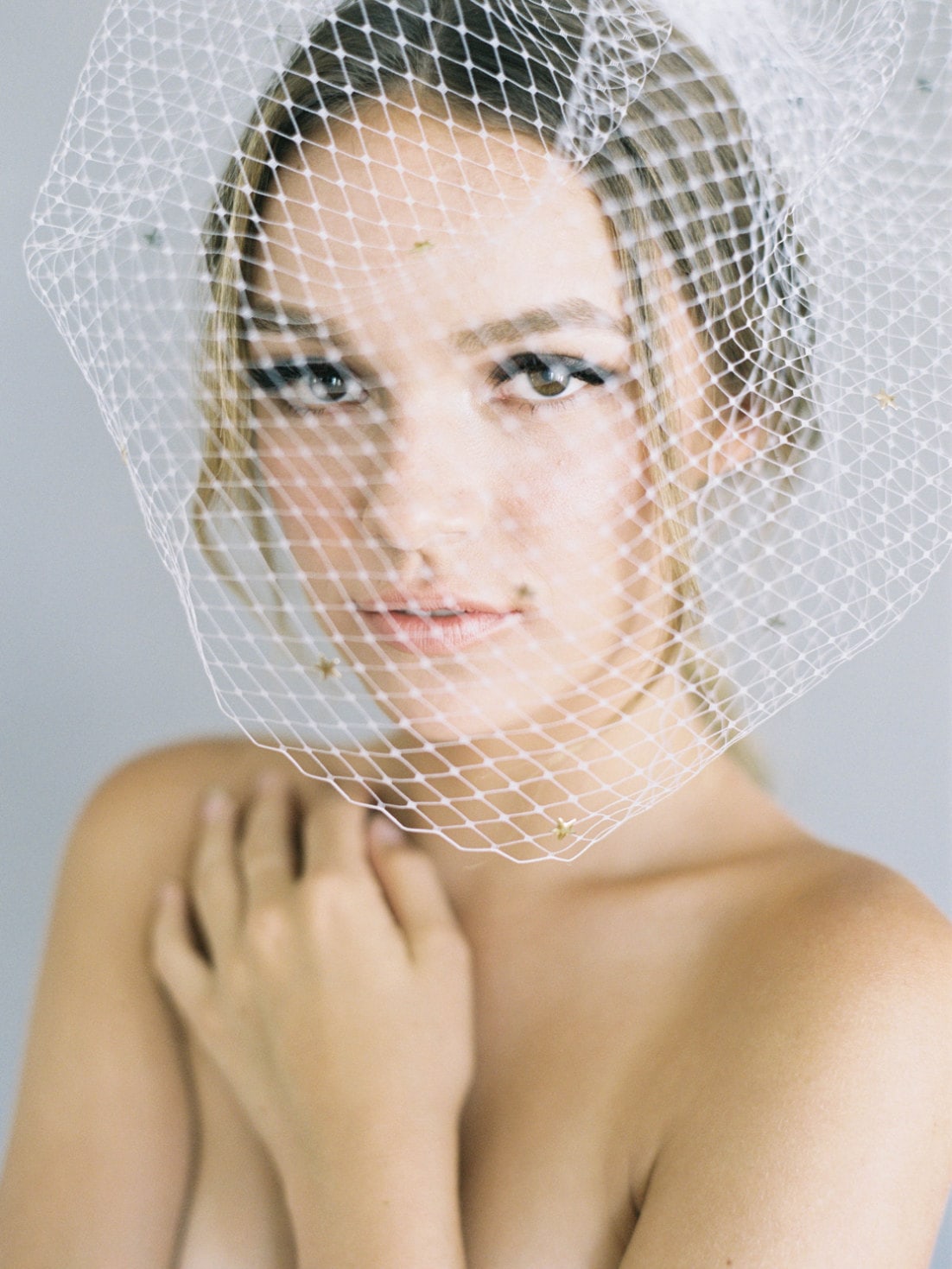 Scarlett Birdcage Veil with Celestial Star Detail by Hushed Commotion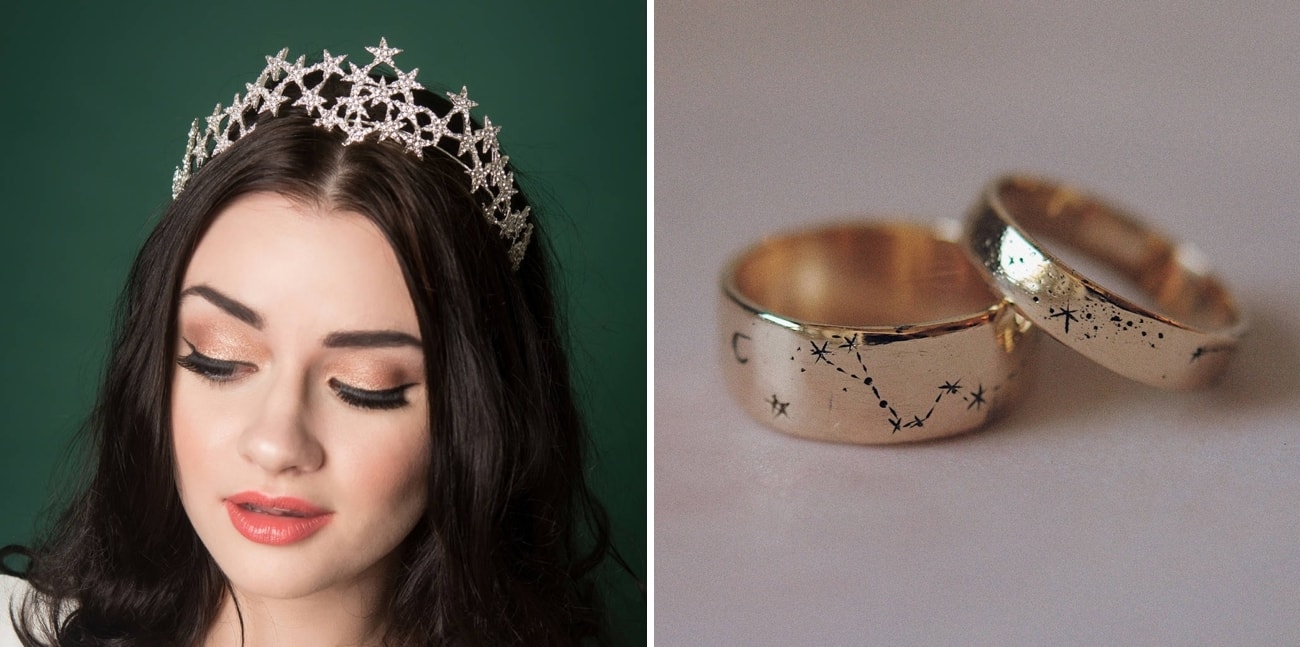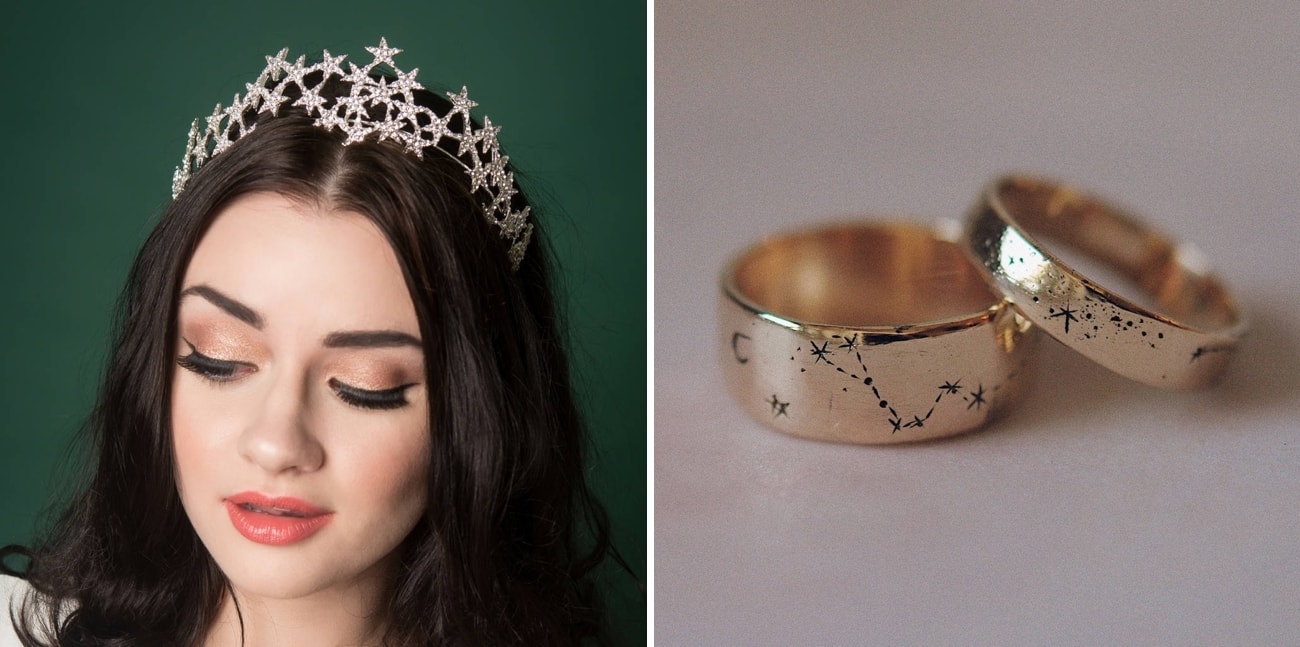 Vintage Style Diamante Star Tiara by ggspinupcouture (left) | Written in the Stars Ring by Sofia Zakia (right)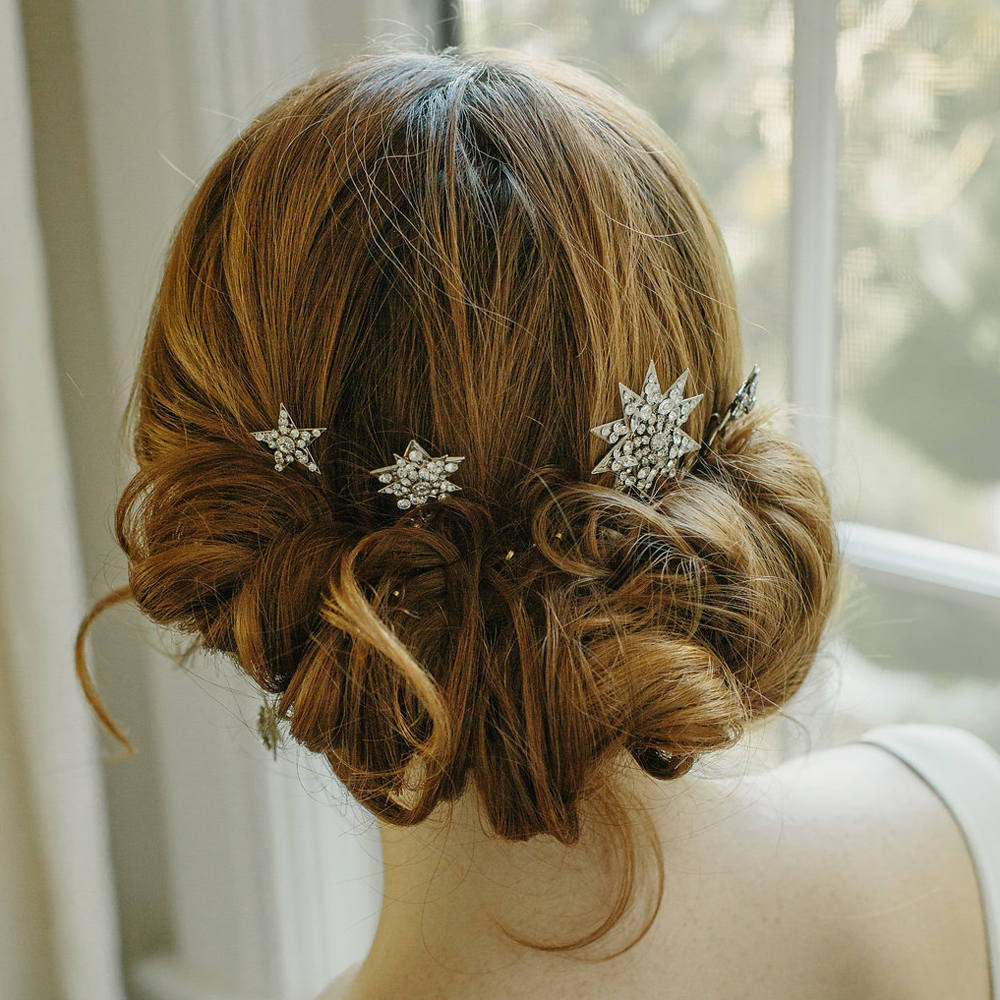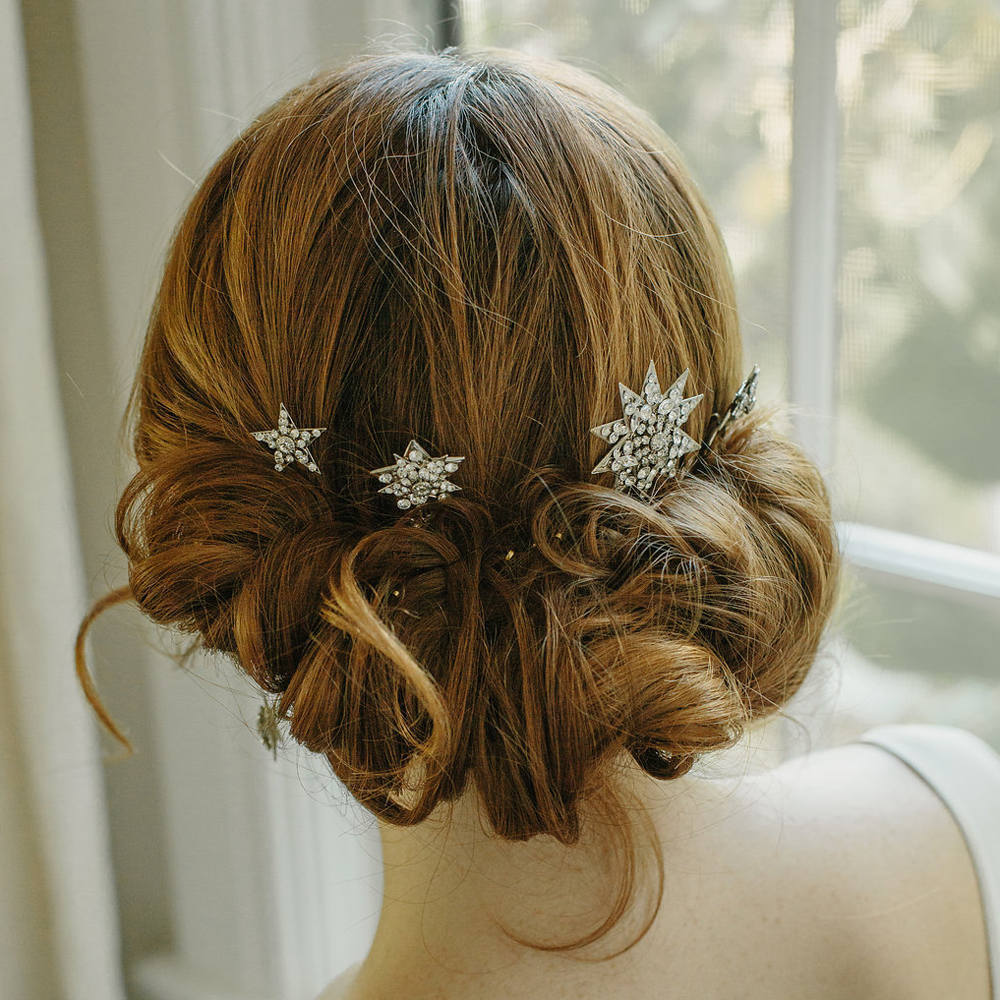 Starburst Wedding Hair Pins – Aurora by Erica Elizabeth Design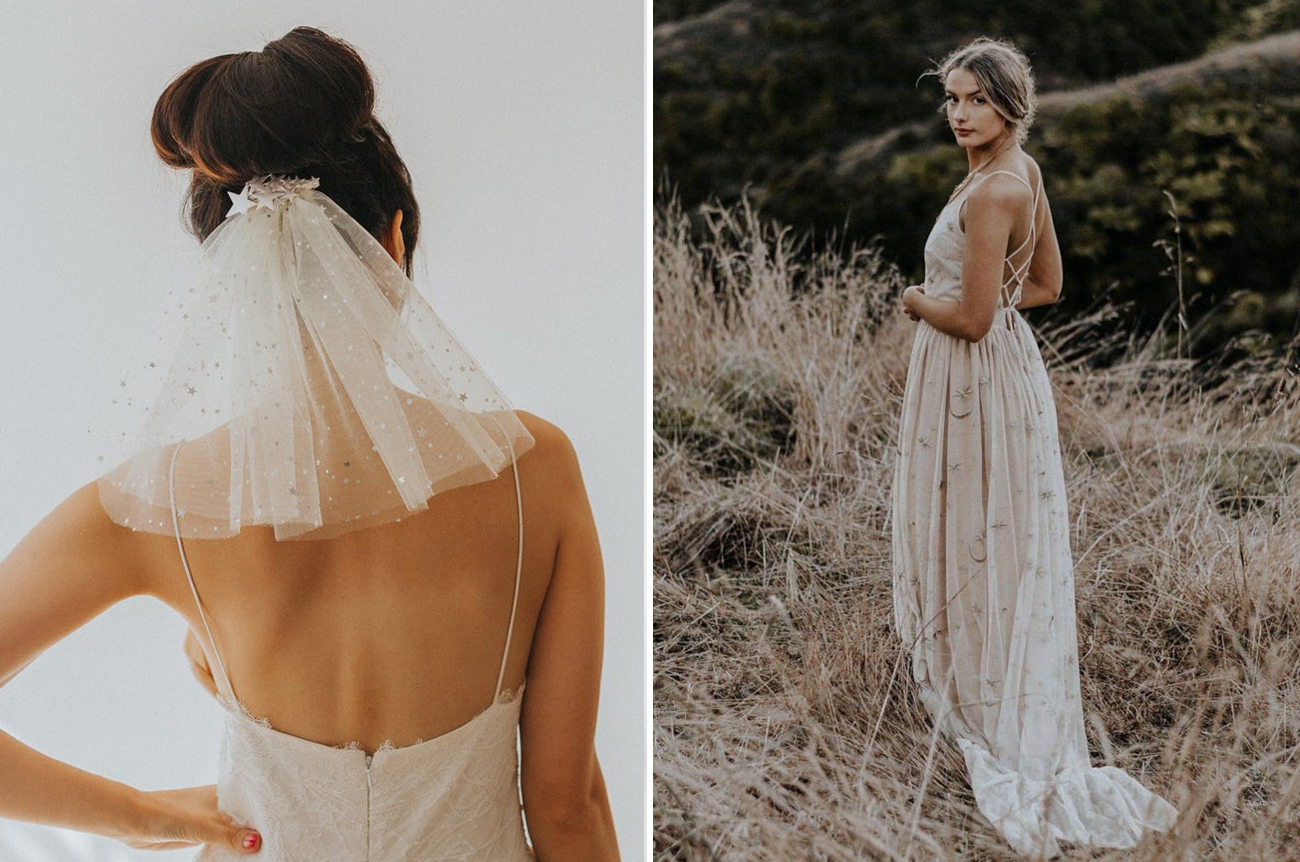 Galaxy Holographic Blusher Veil by Crown and Glory (left) | Boho Star Wedding Dress by Samantha Stokes Bridal (right)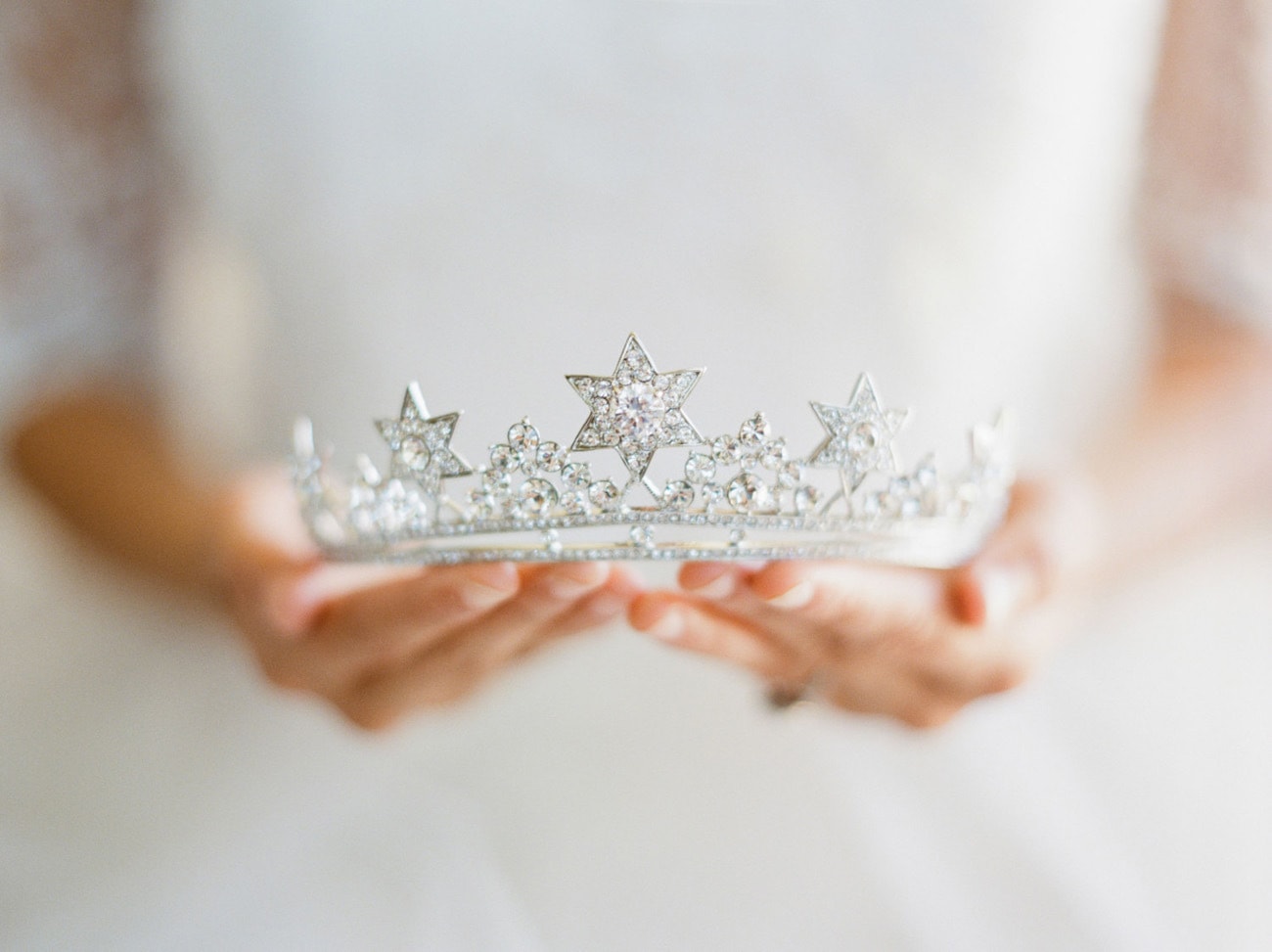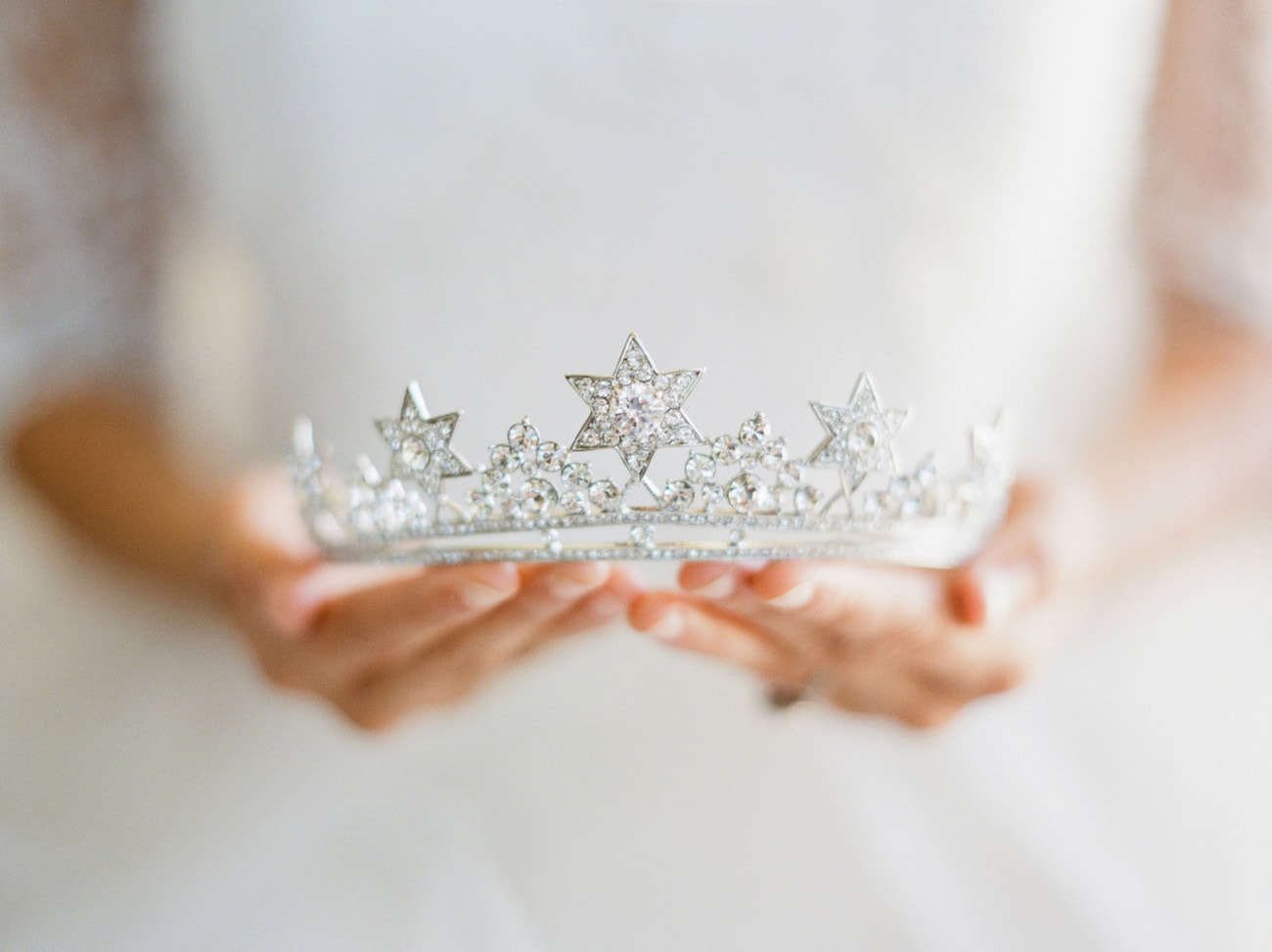 Stars Wedding Crown by Eden Luxe Bridal (Image: Meg Fish)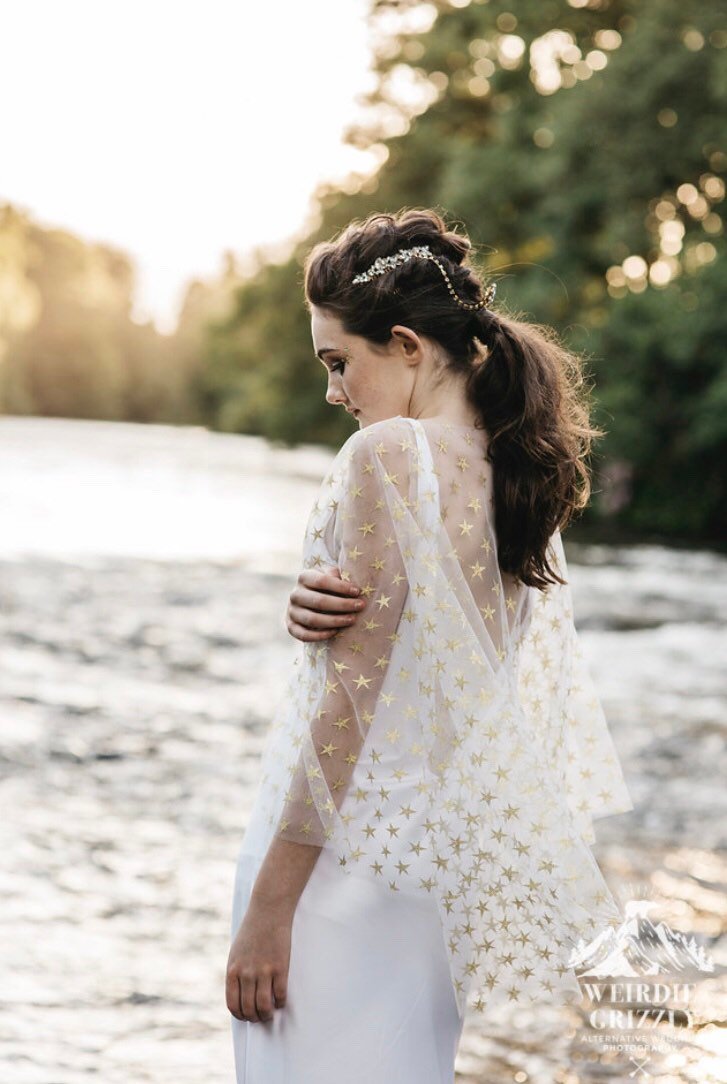 Gold Star Tulle Cape by Laura Beaumont Couture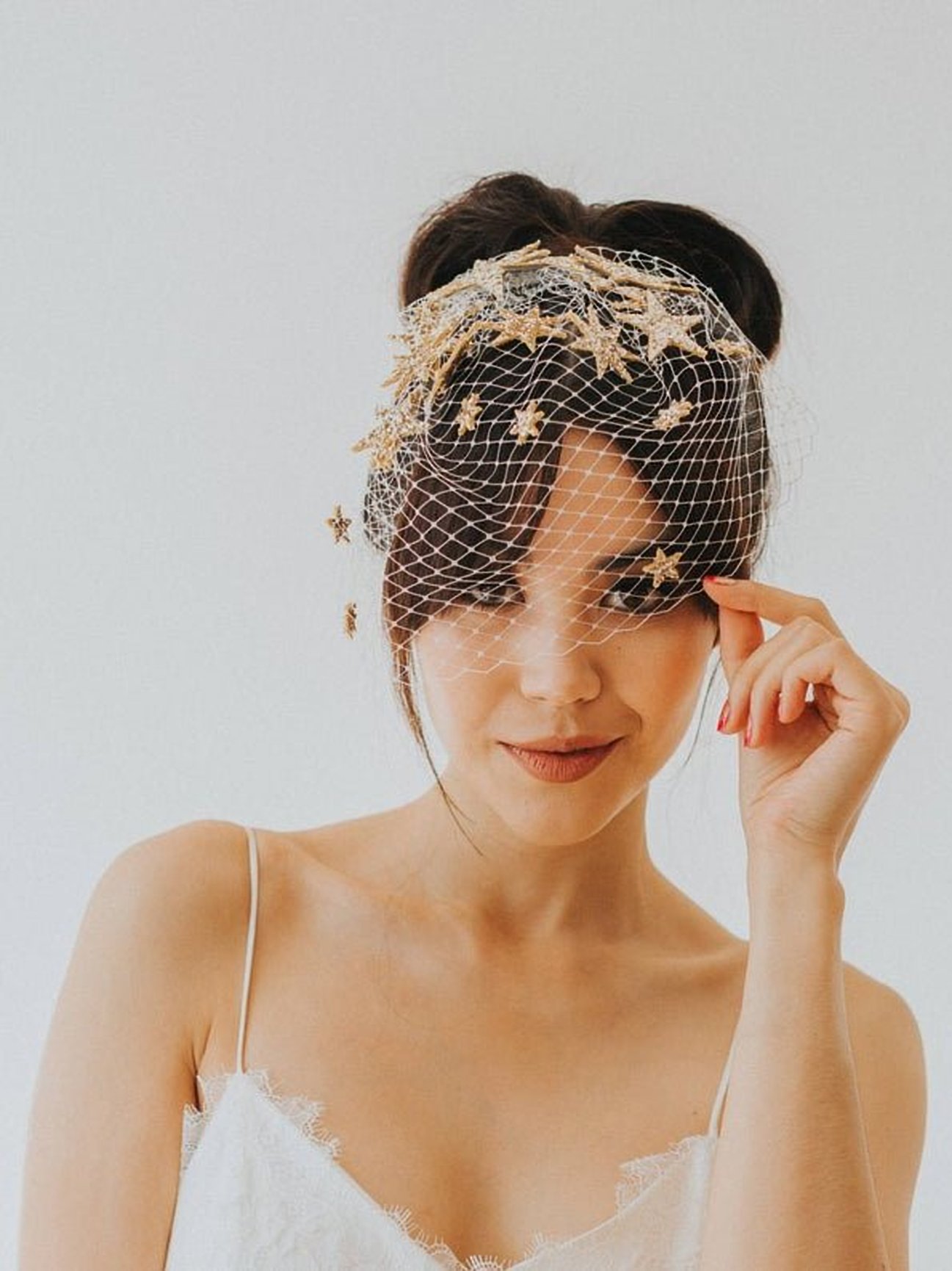 Starburst Glitter Birdcage Bridal Star Veil by Crown and Glory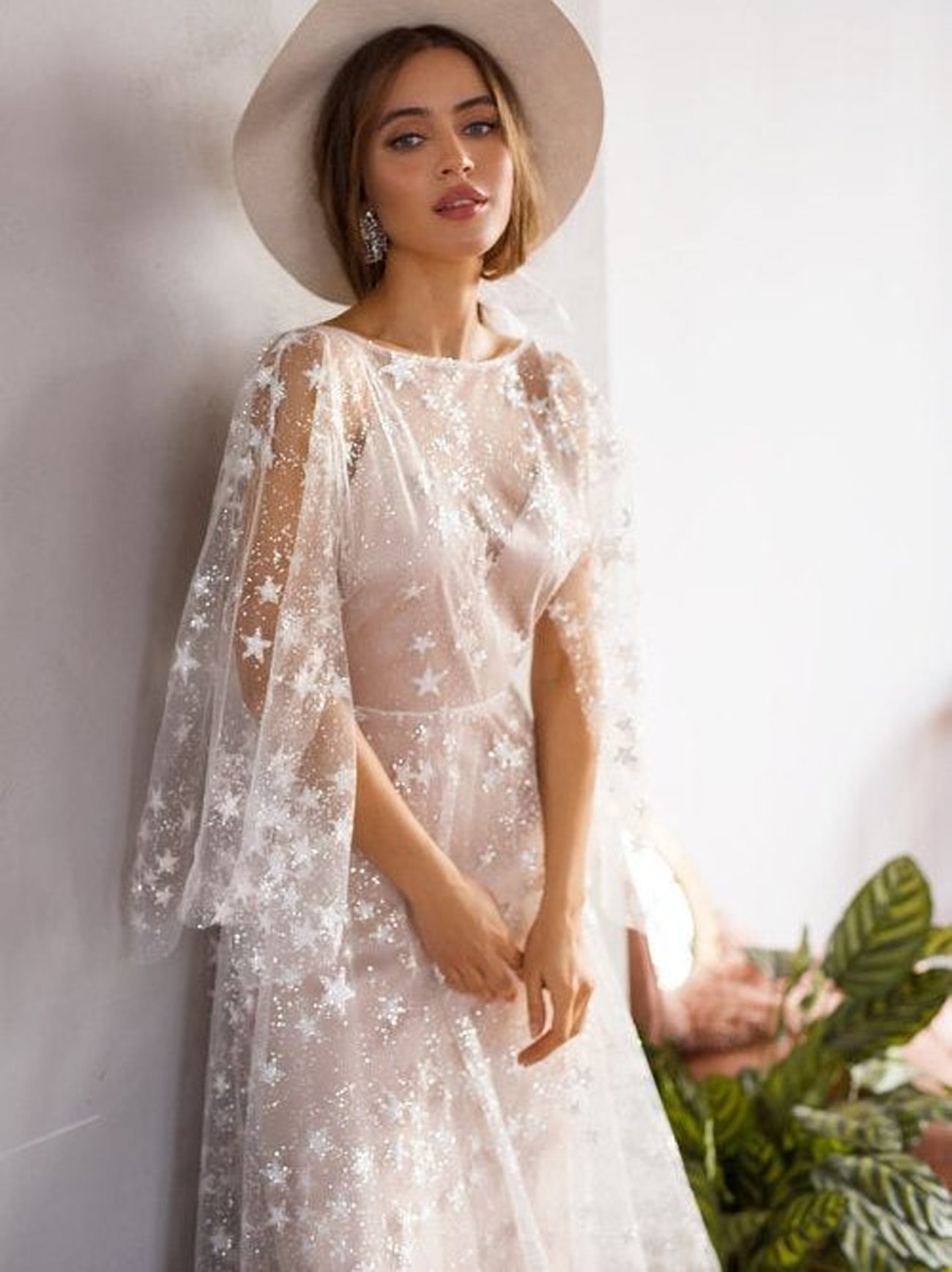 Bohemian Light Star Wedding Gown by Dream and Dress