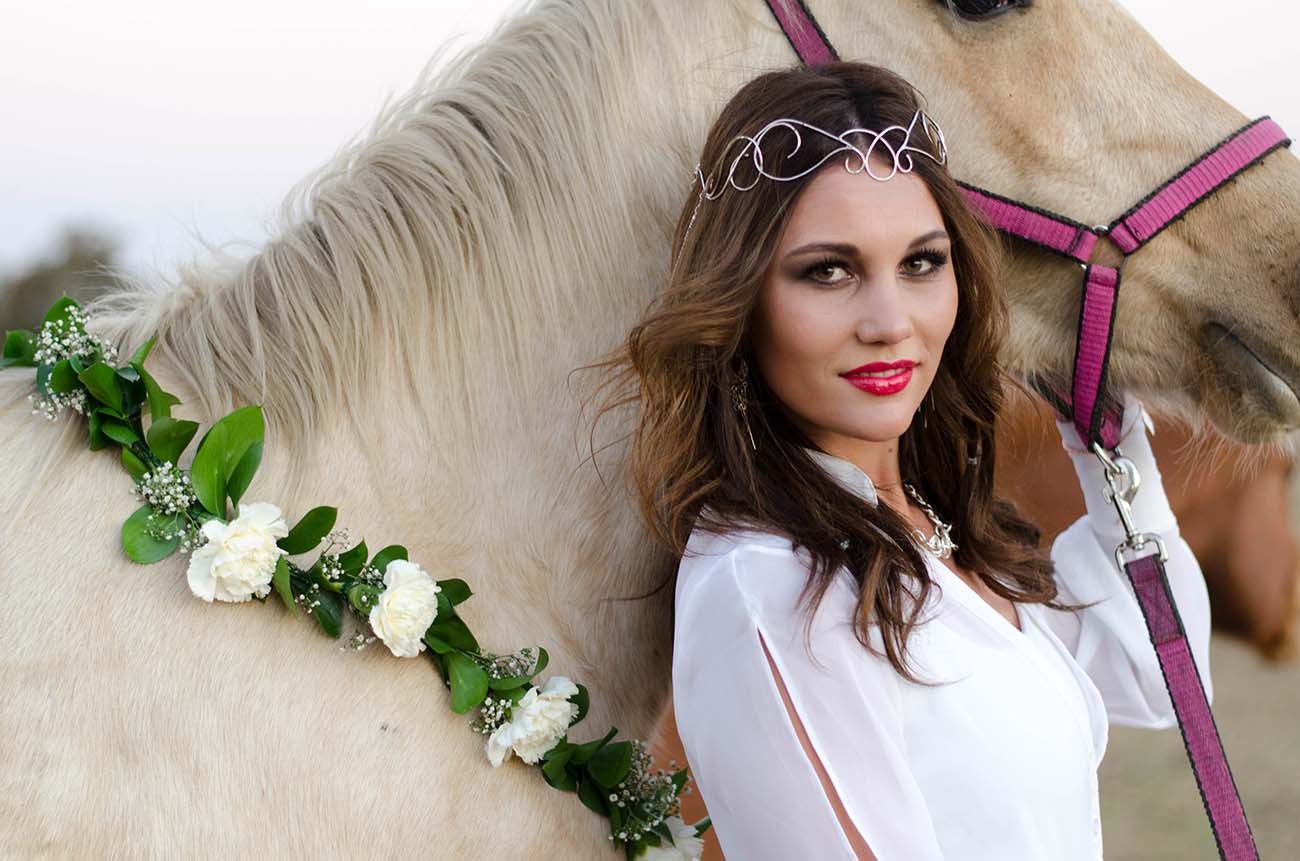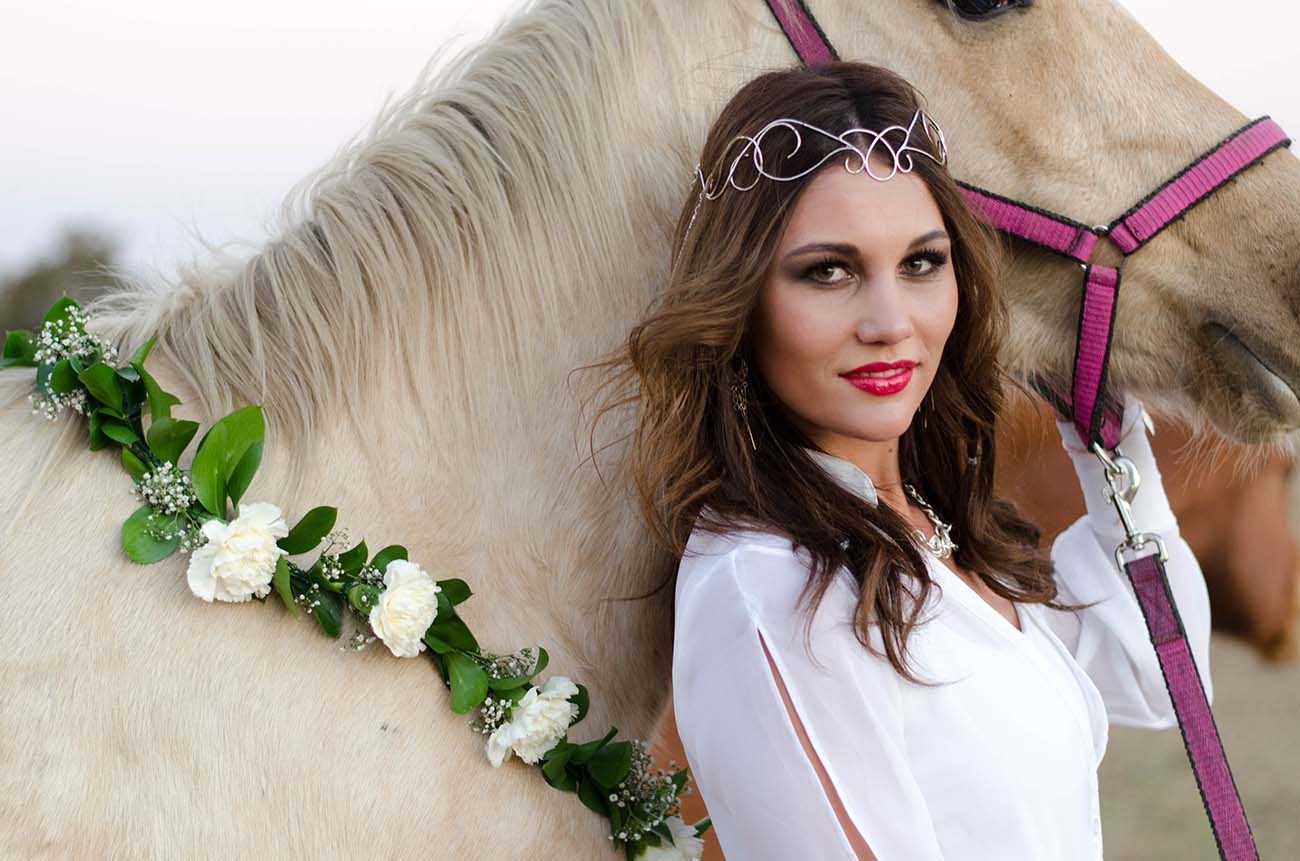 I always wanted to be a horse person, and spend my afternoons galloping through the countryside with the wind in my hair, but sadly, my horse riding experience is limited to just a couple of rides with these gorgeous animals. (To be fair, the last time was on a beach in New Zealand, which was pretty romantic, so don't feel too sorry for me.) But I love the idea of a touch of equestrian inspiration, especially tied in with a boho feel and gorgeous winter palette that combines soft pastels with a beautiful dark denim blue. That's what today's styled shoot incorporates, and it features not just a whimsical picnic-style table and a deliciously ruffled cake, but a beautiful bride and her bridesmaids in their bohemian wedding finery. From the romantic floral crowns to the strings of clear glass bulbs hanging over the table, the details are sweetly casual, and the whole thing has been beautifully captured and created by Anica of MORE Than Just Photography and her styling team!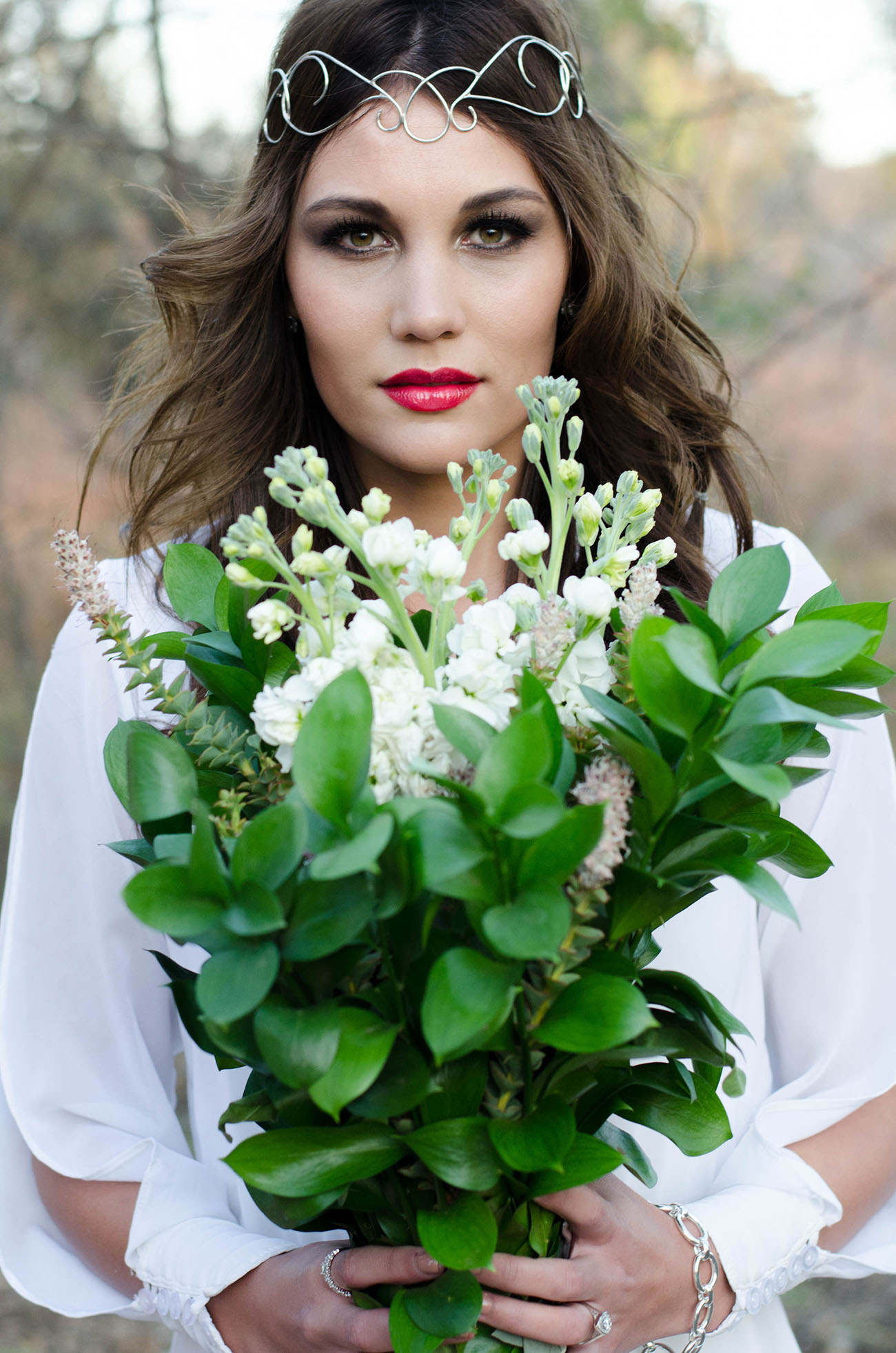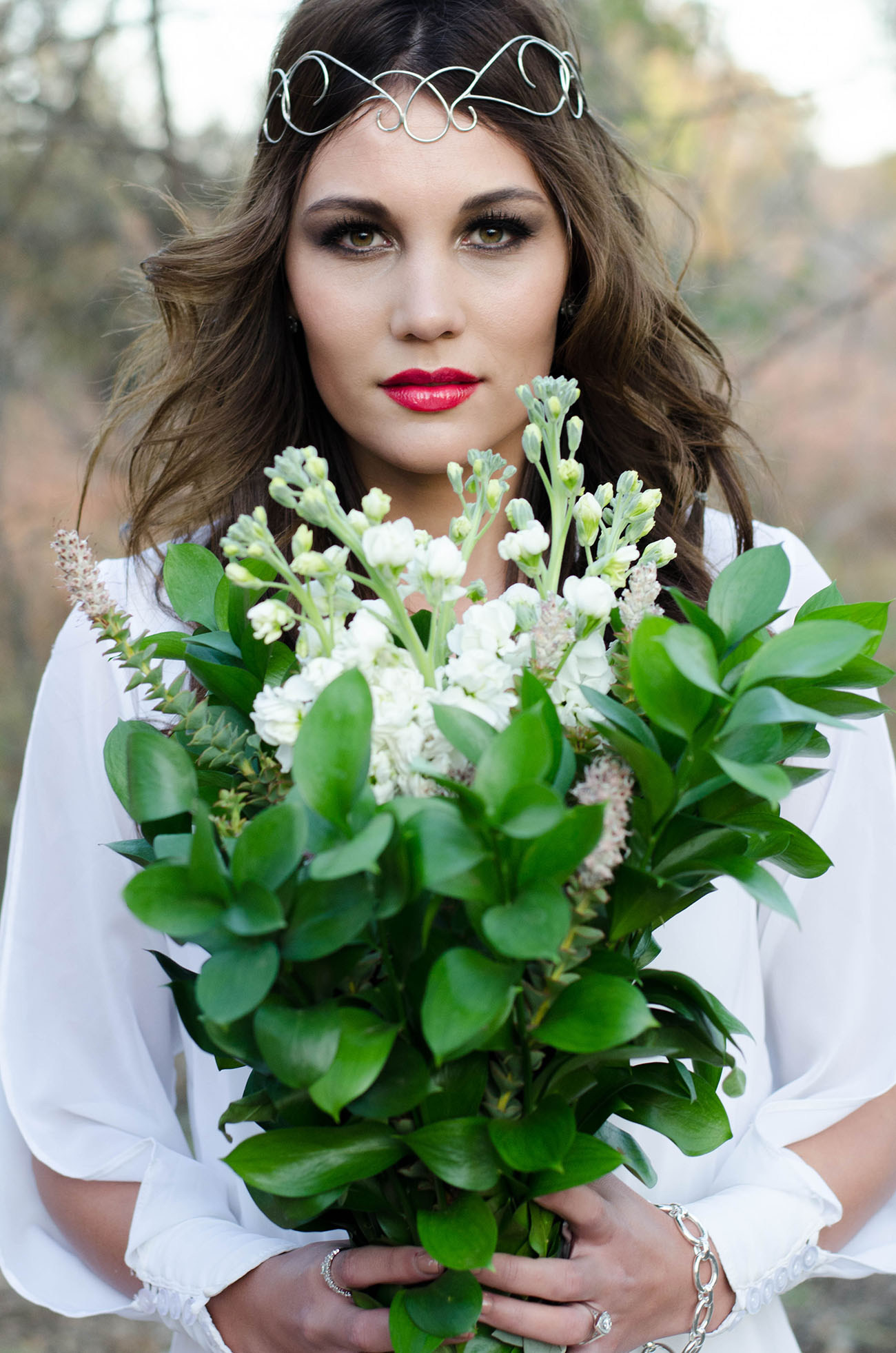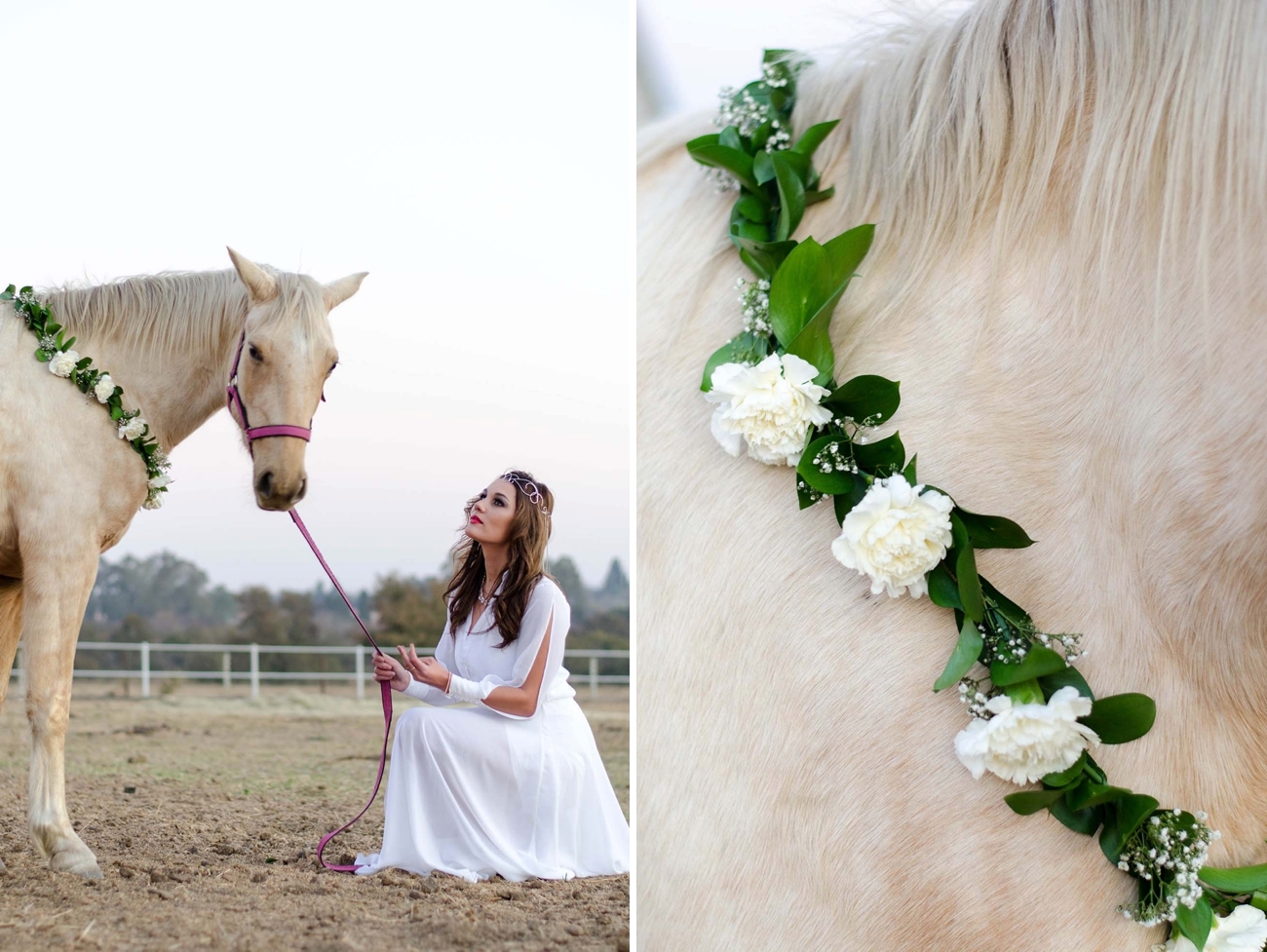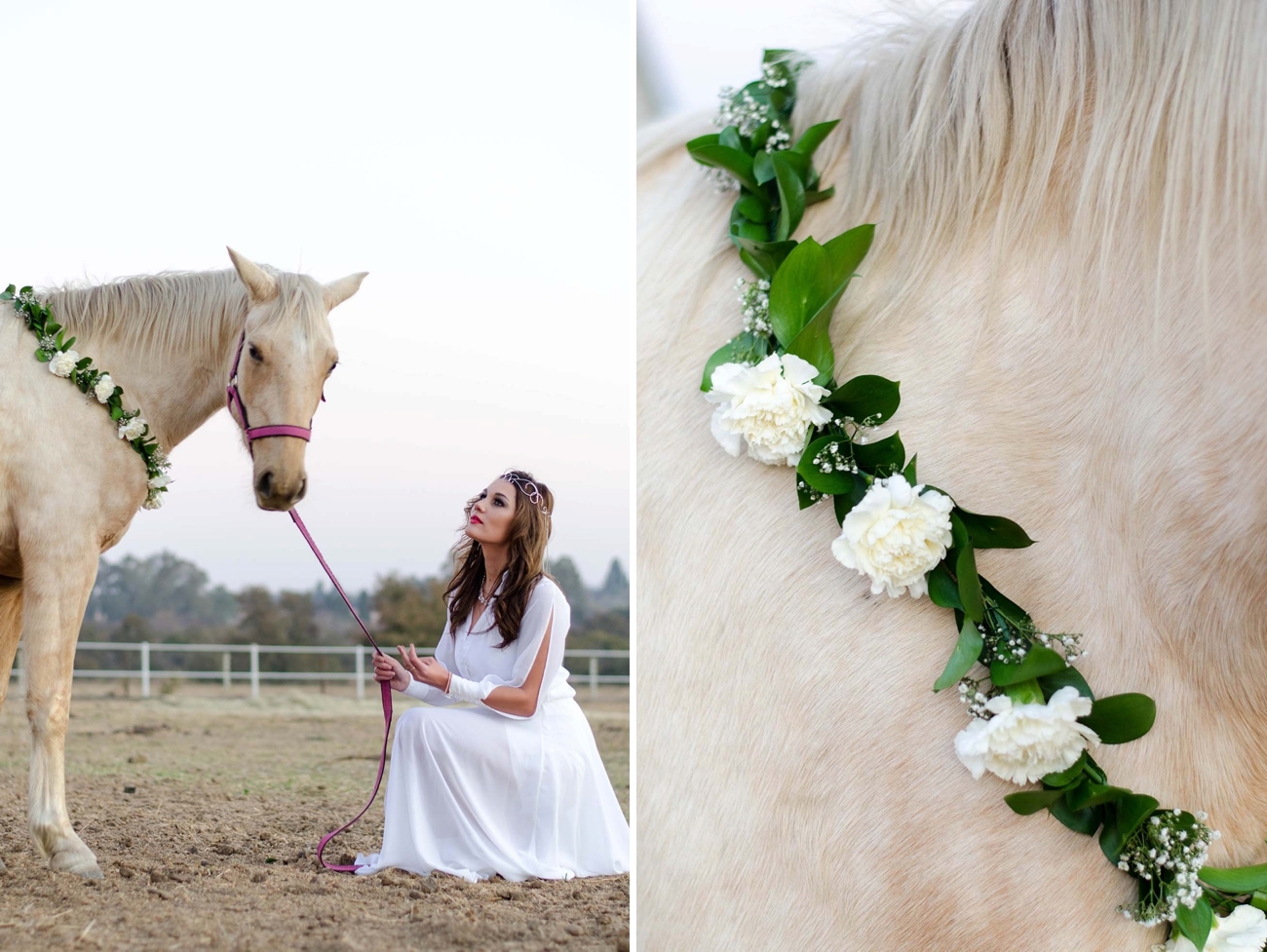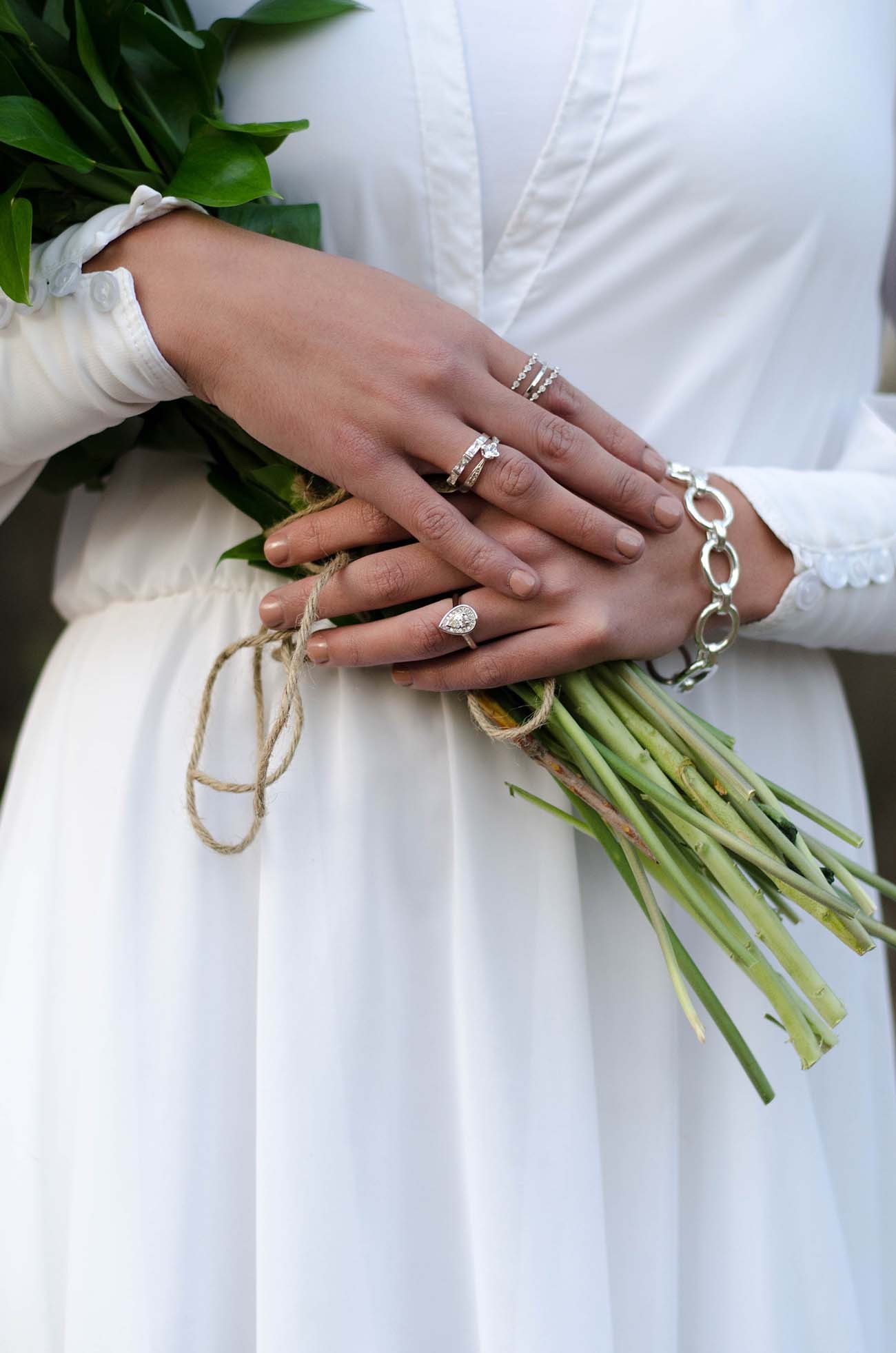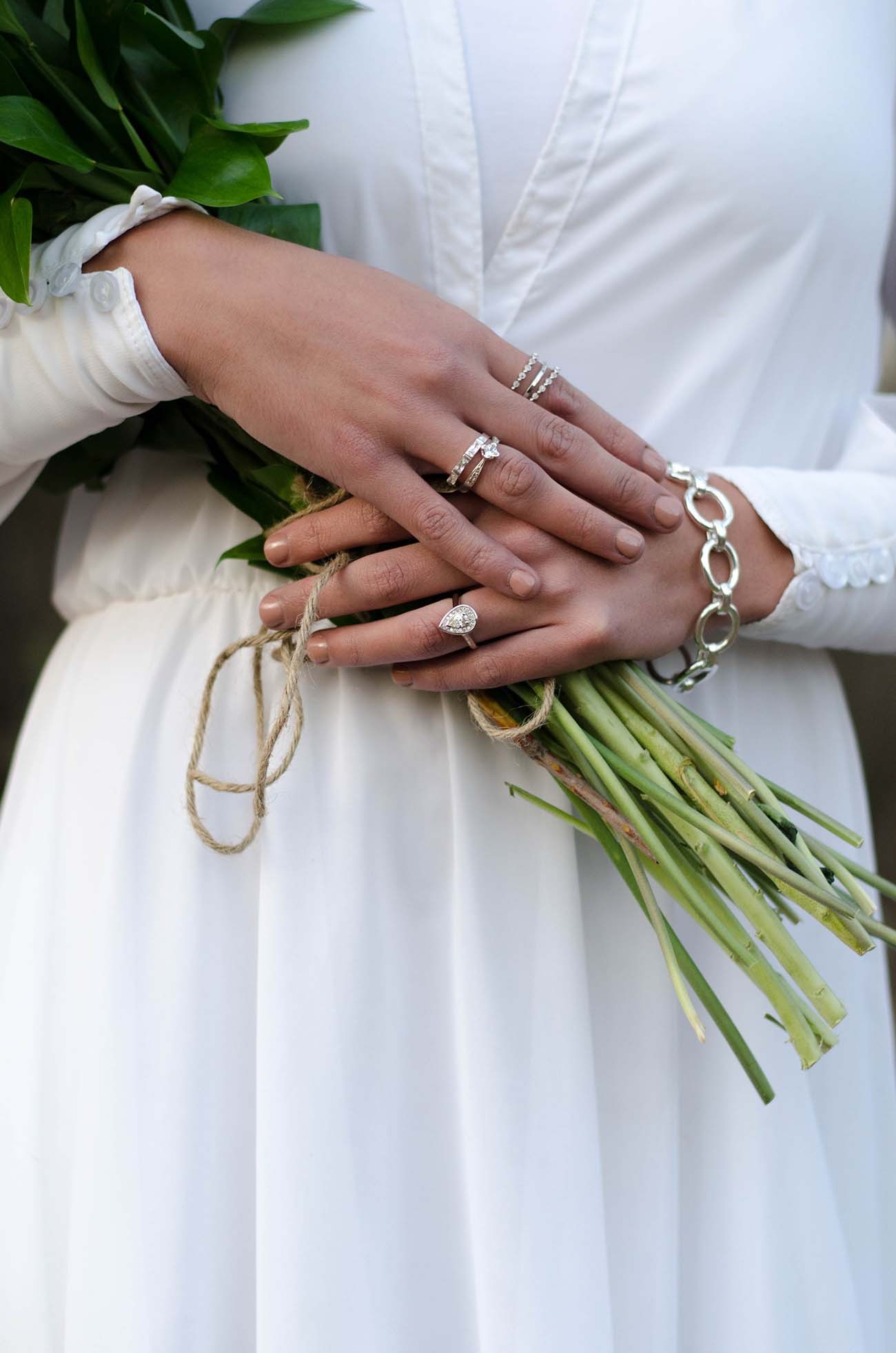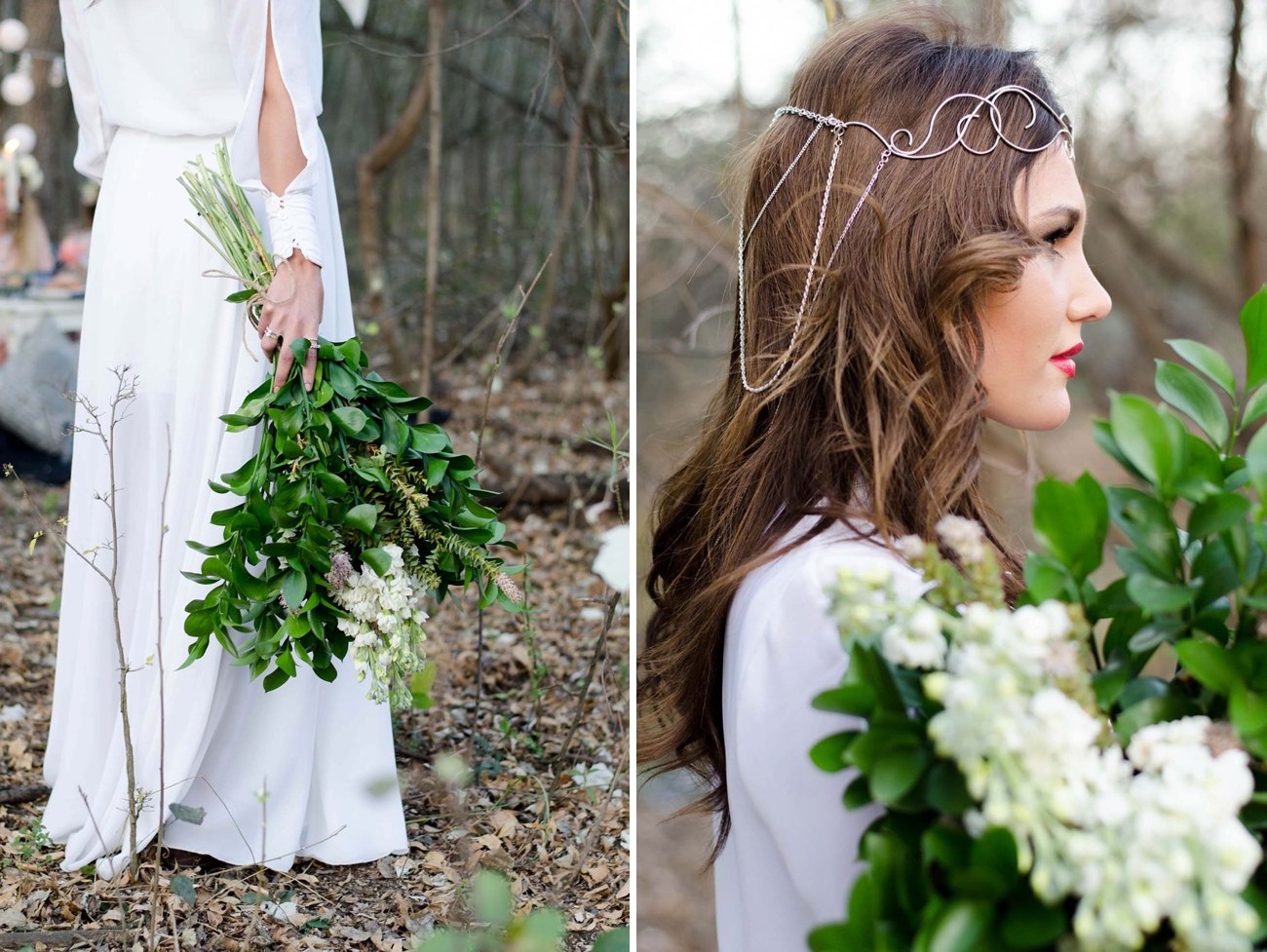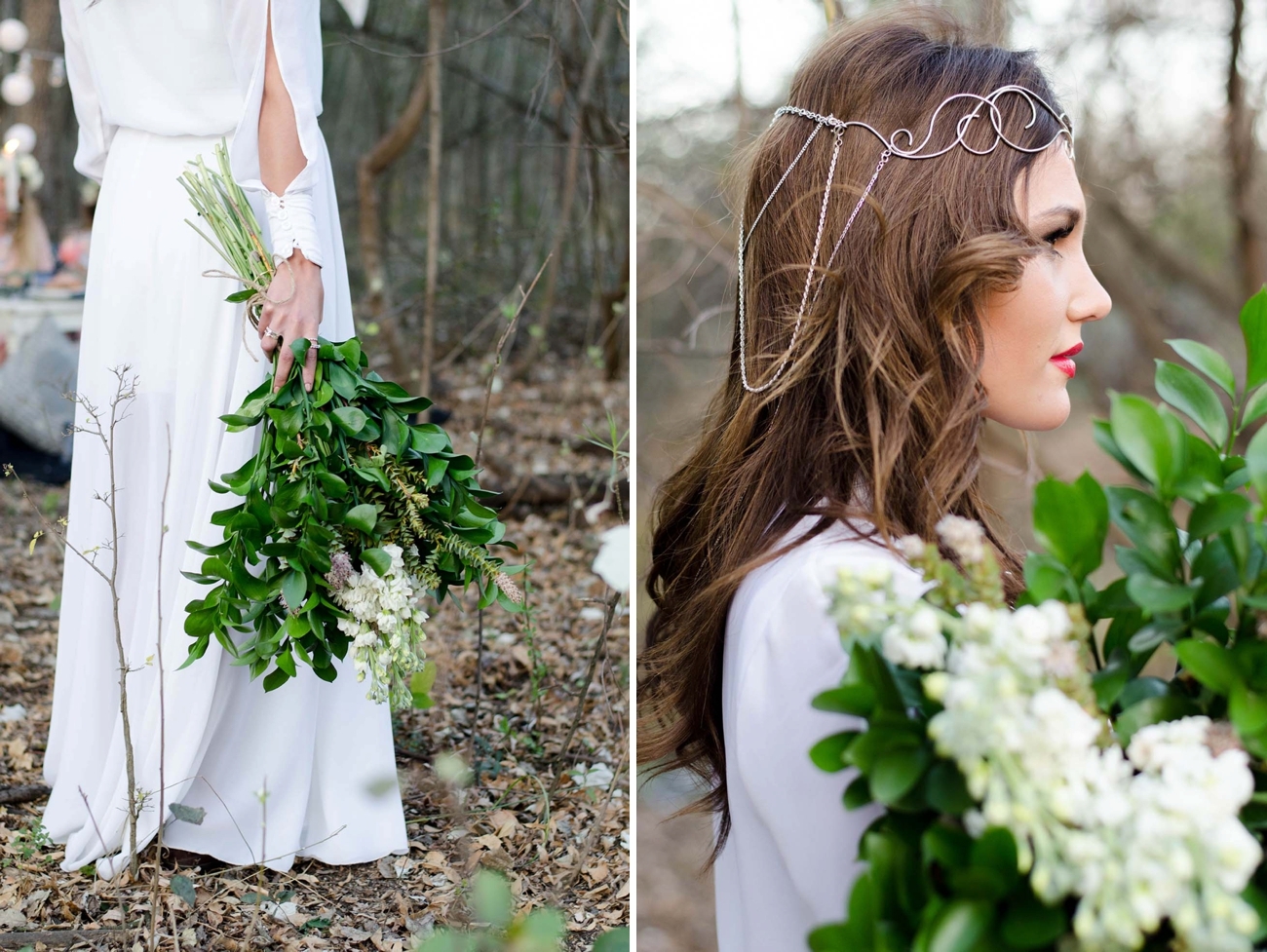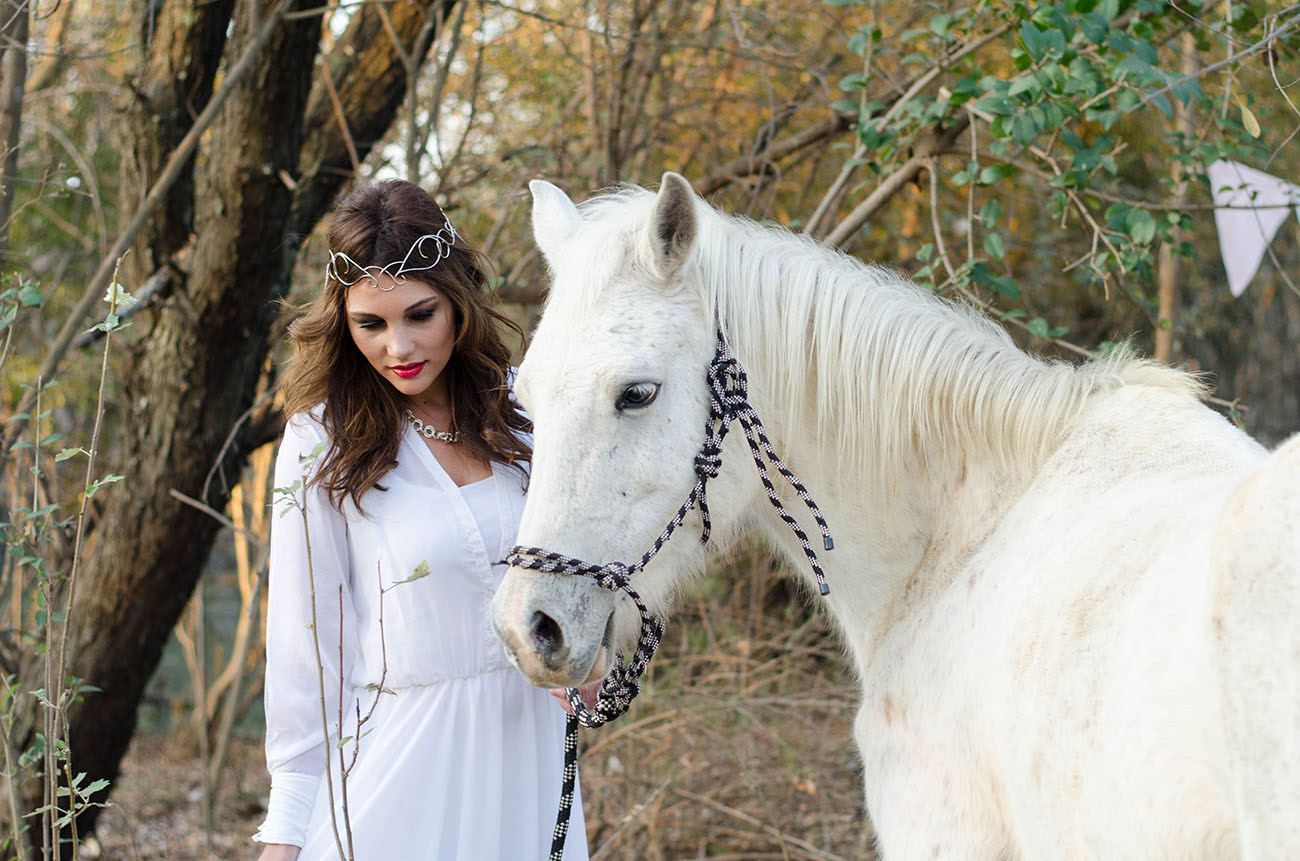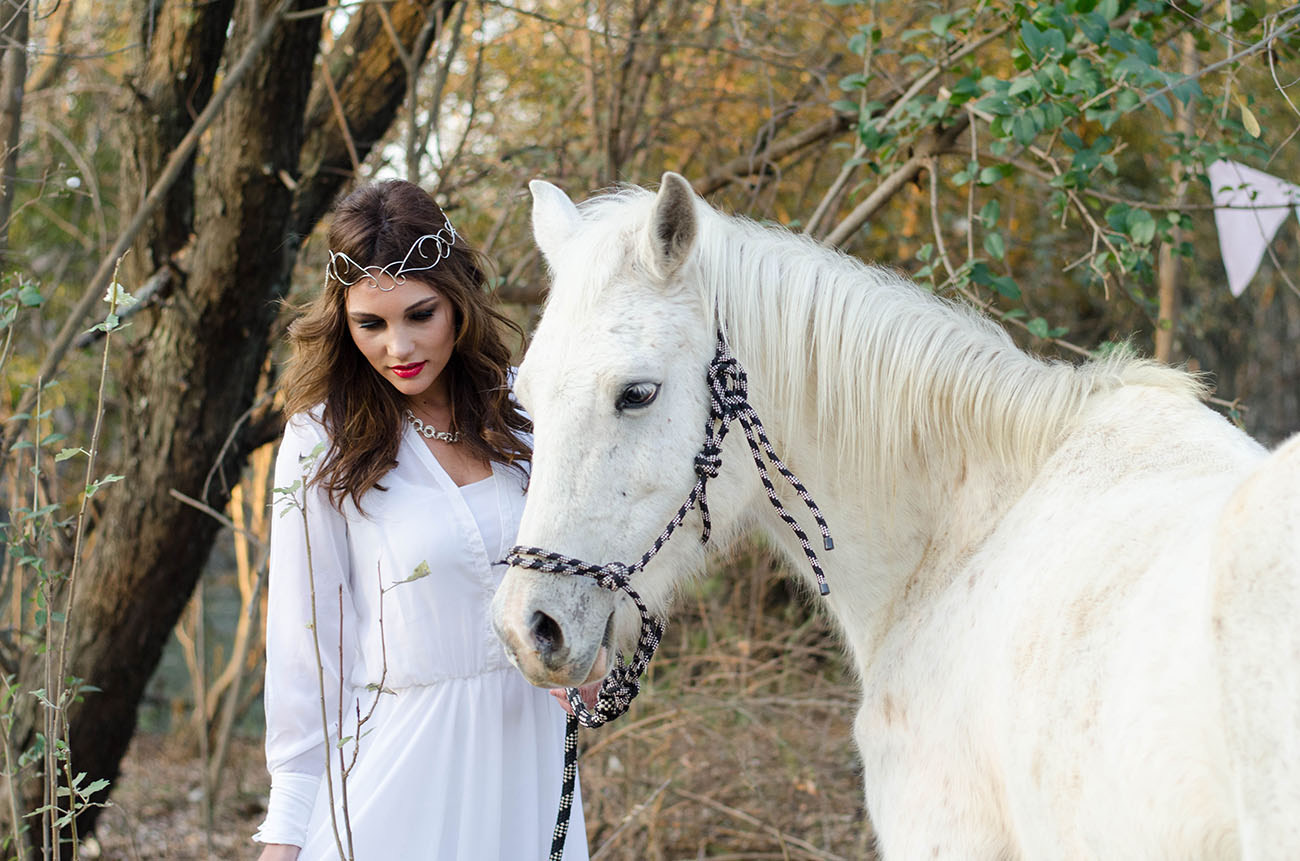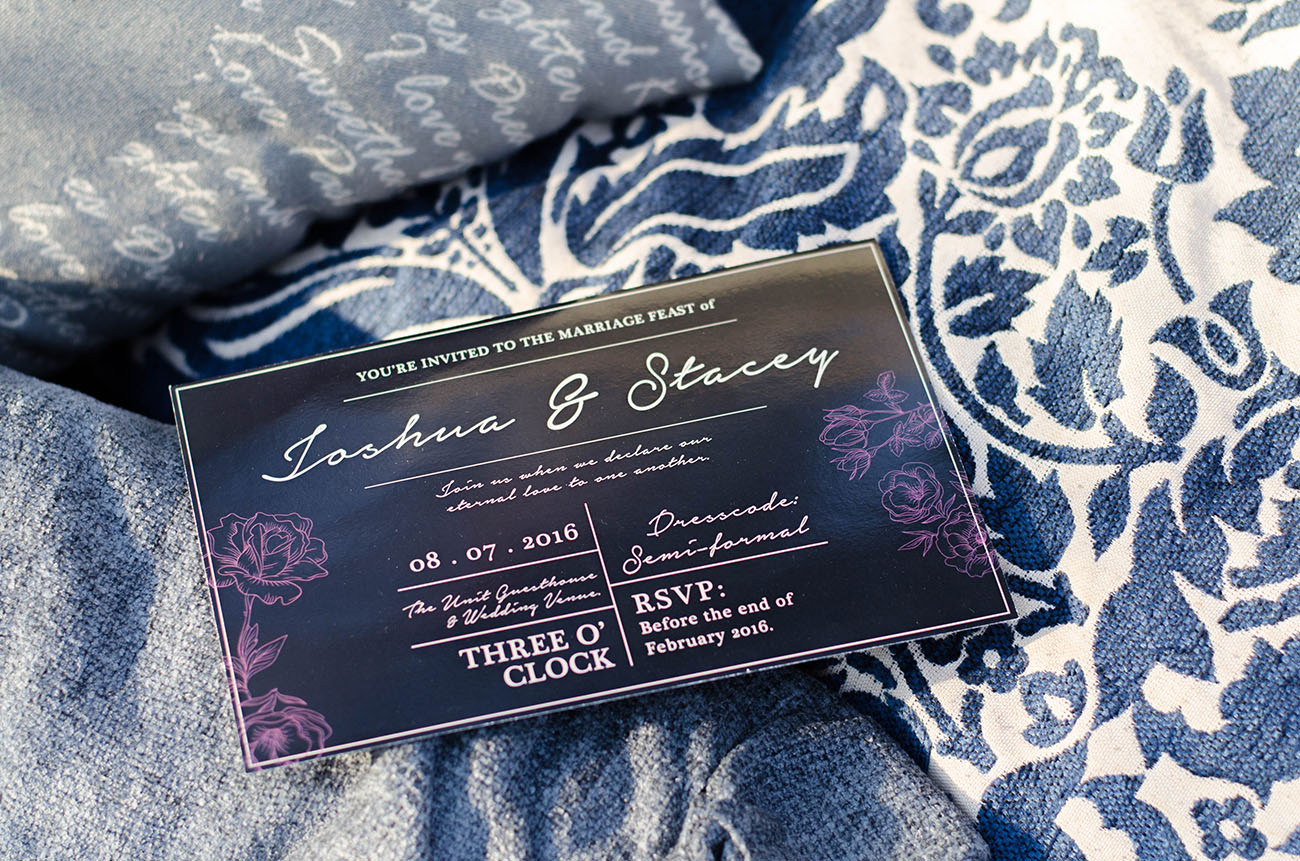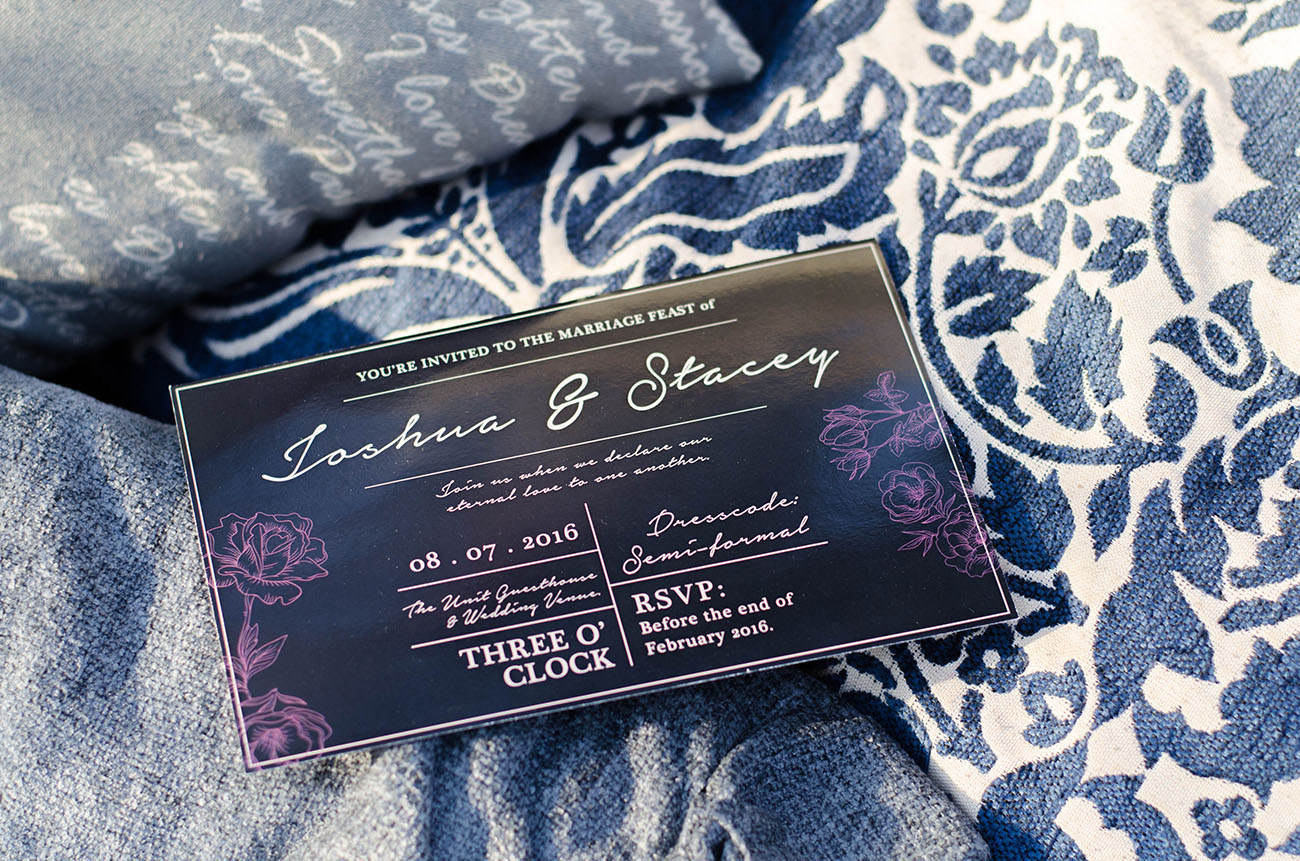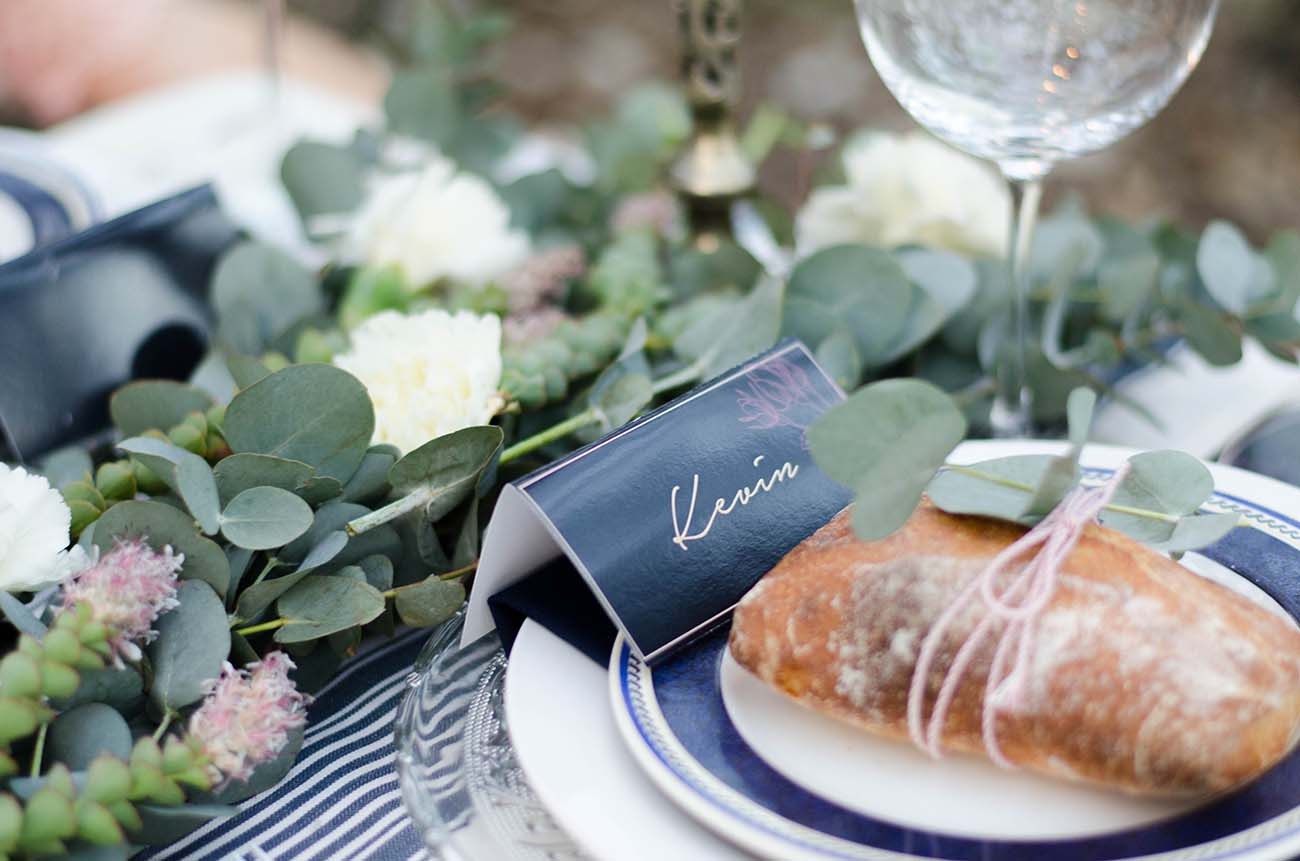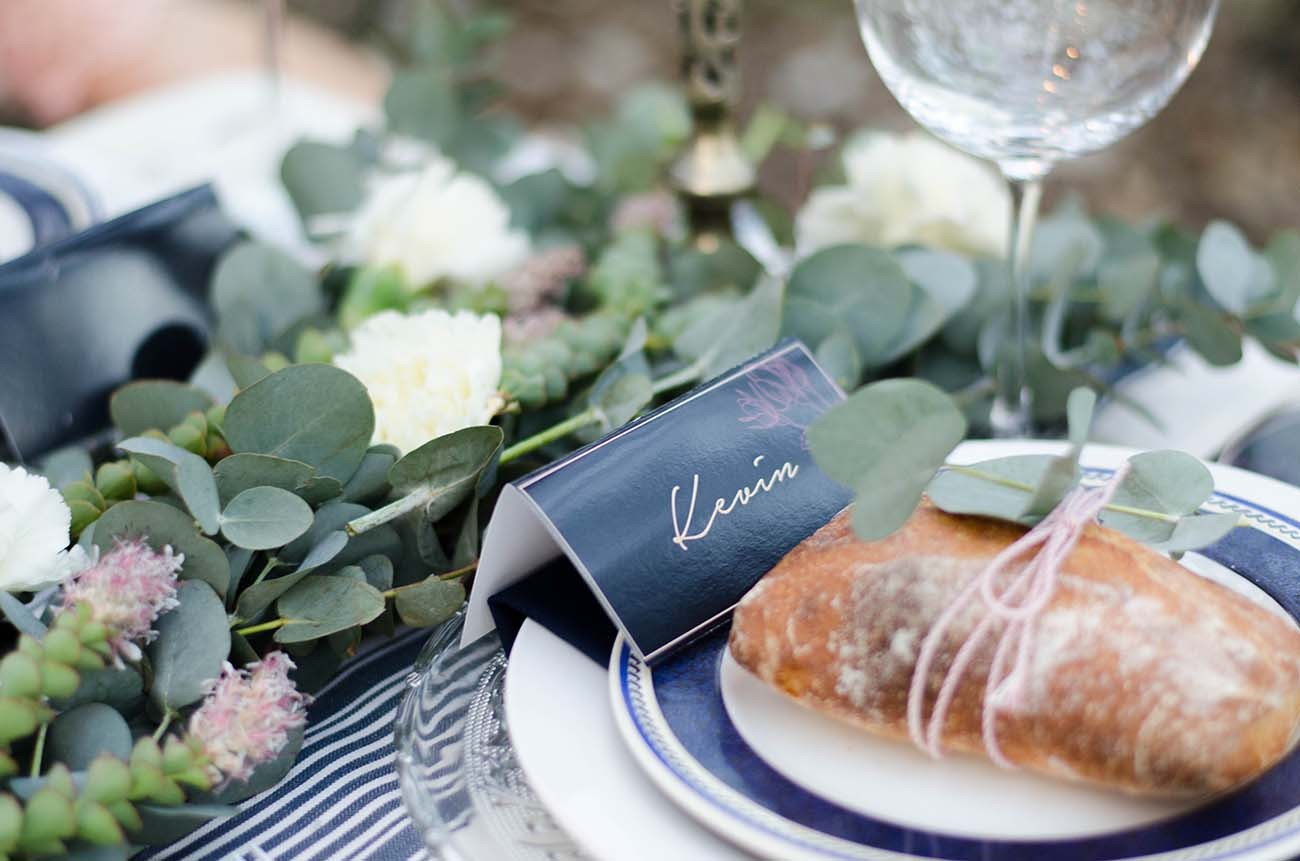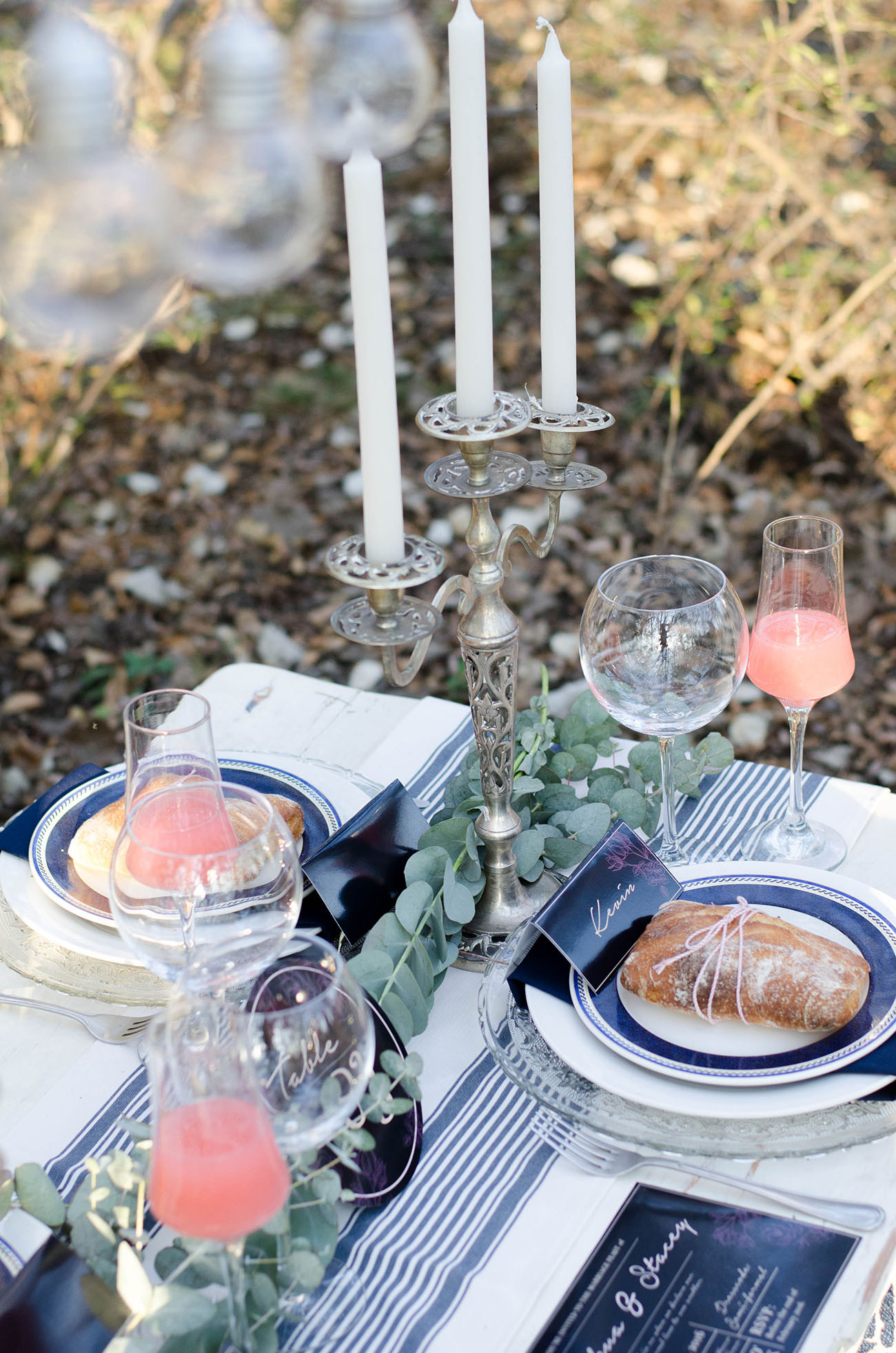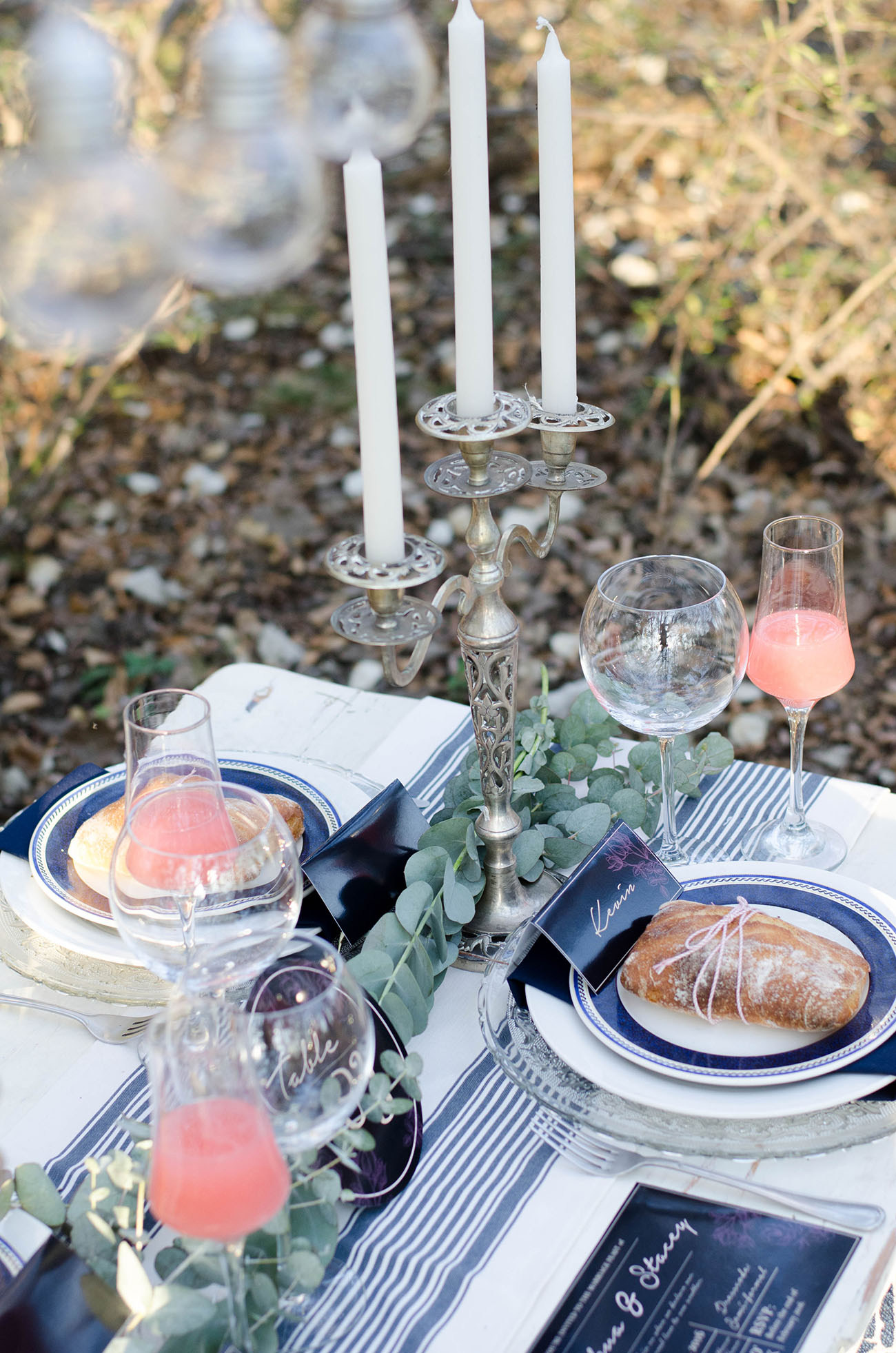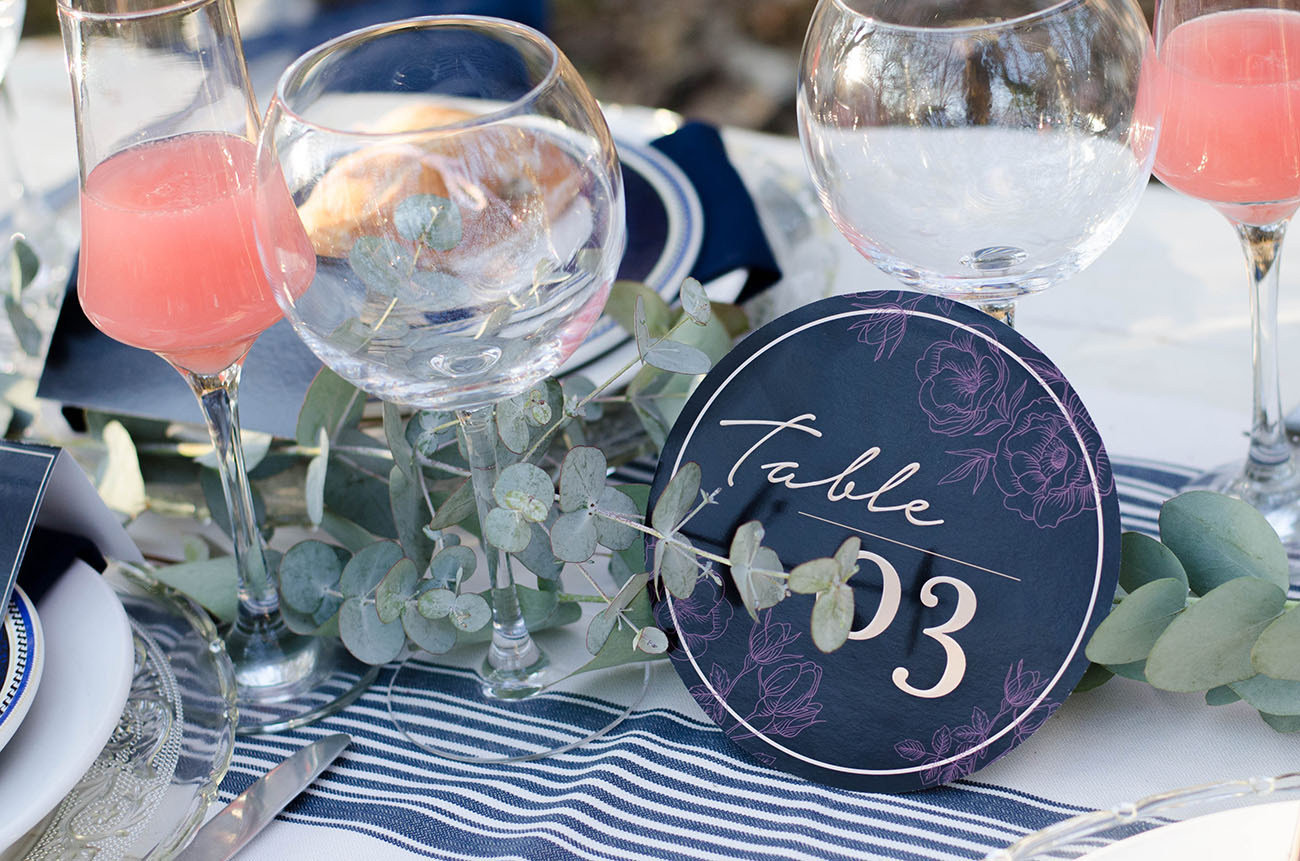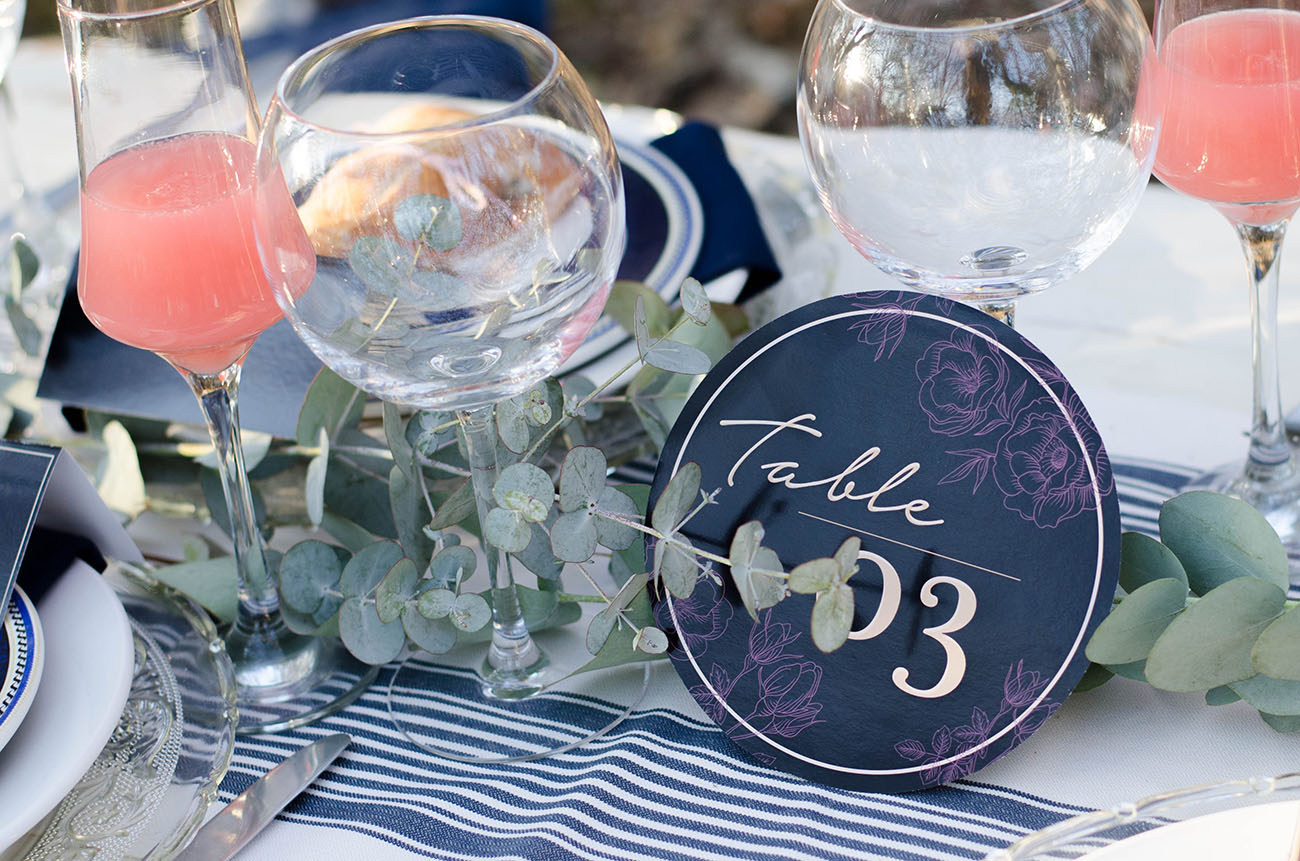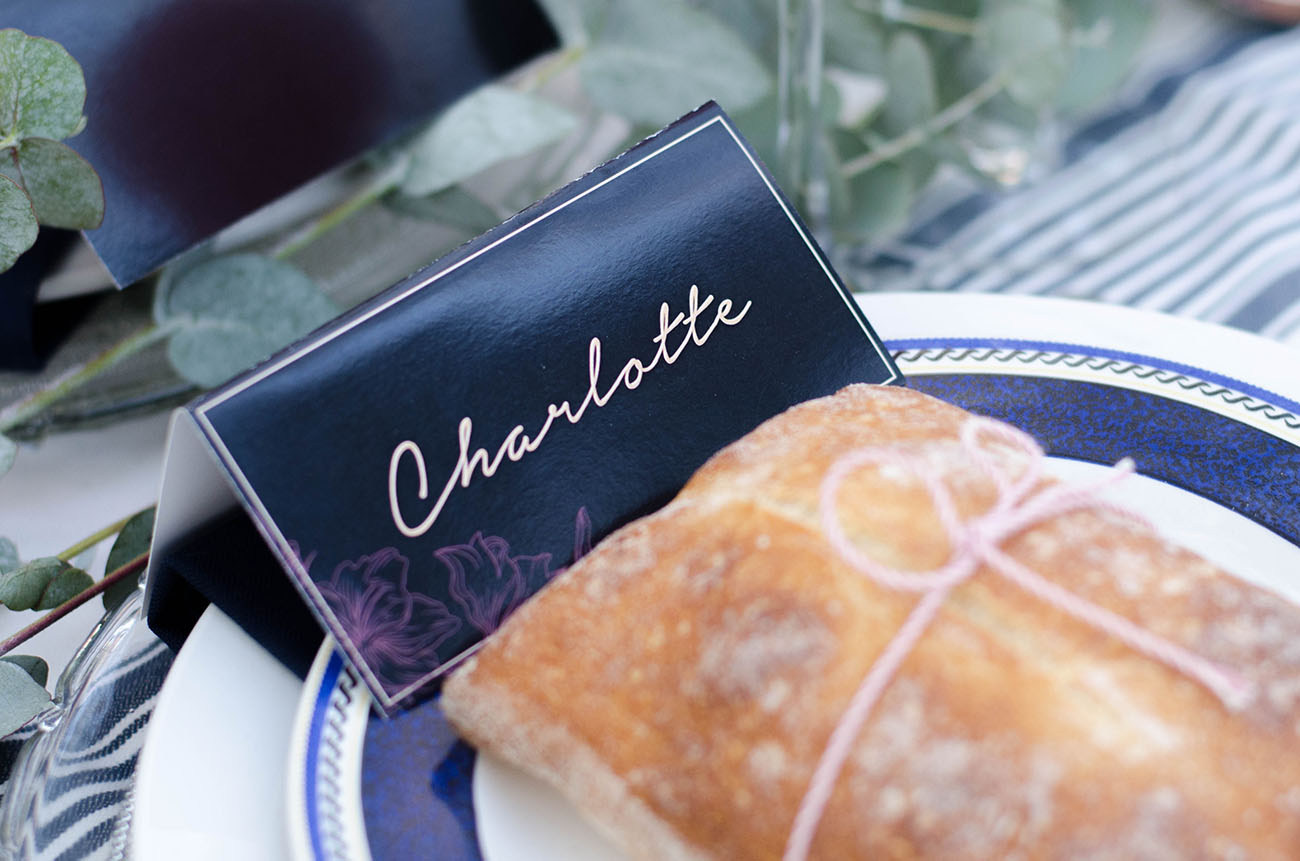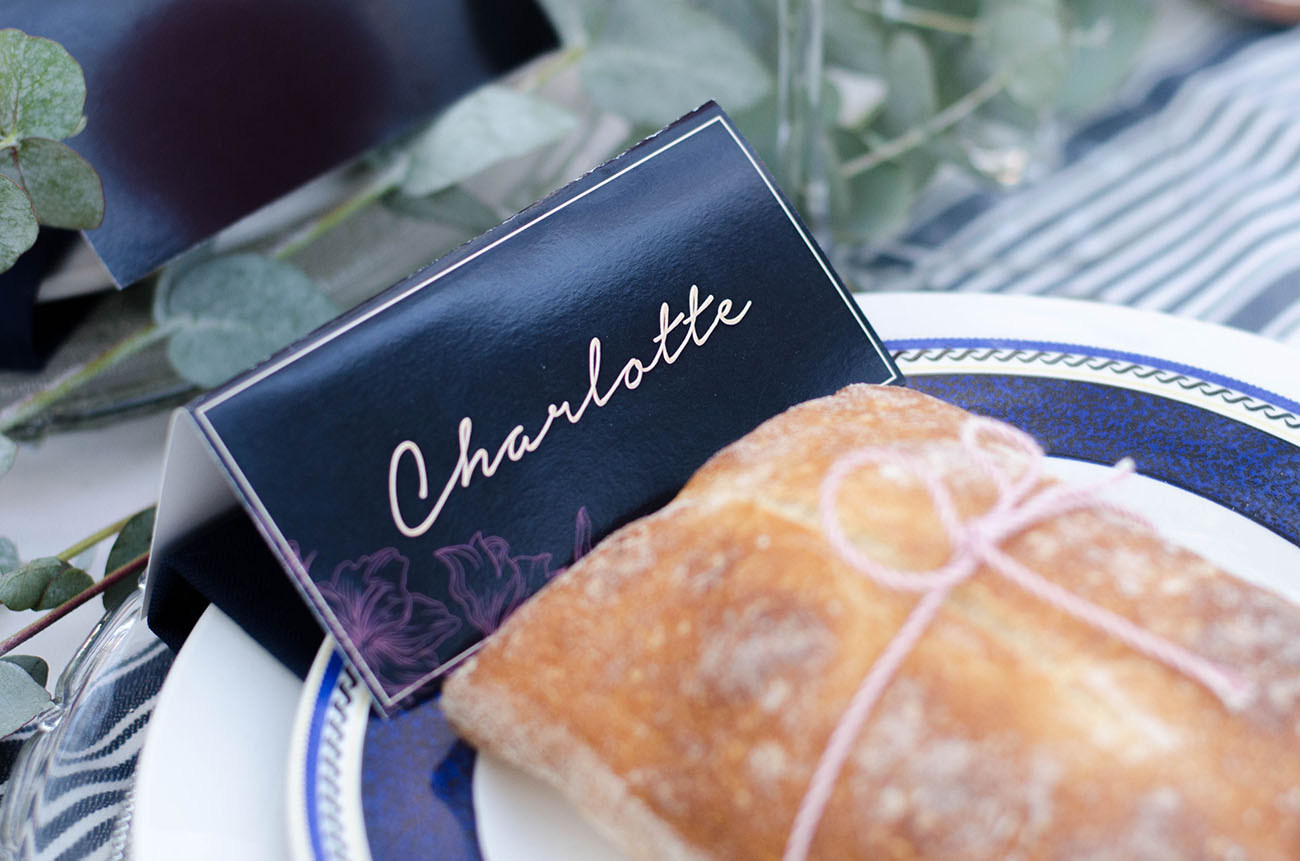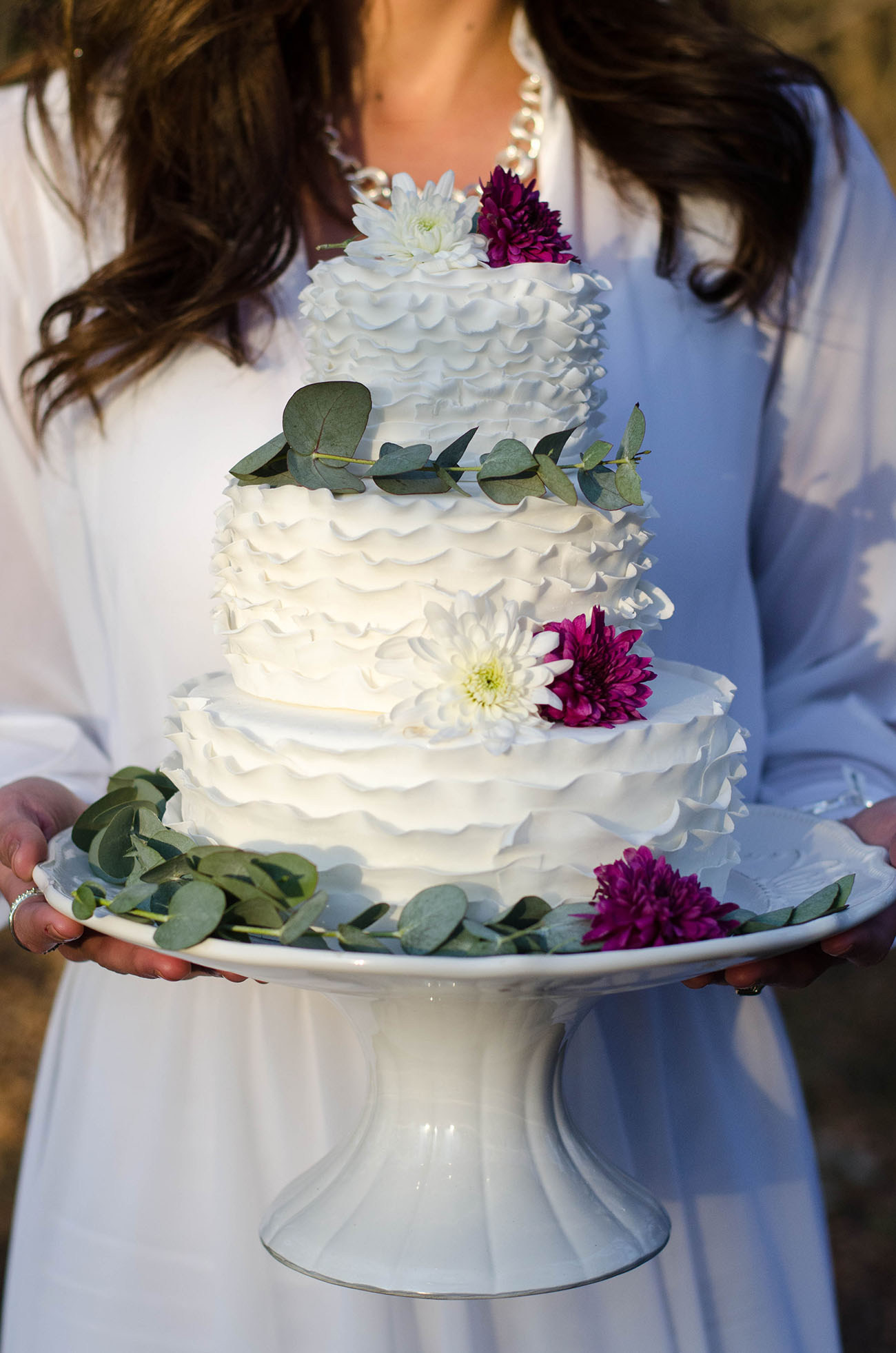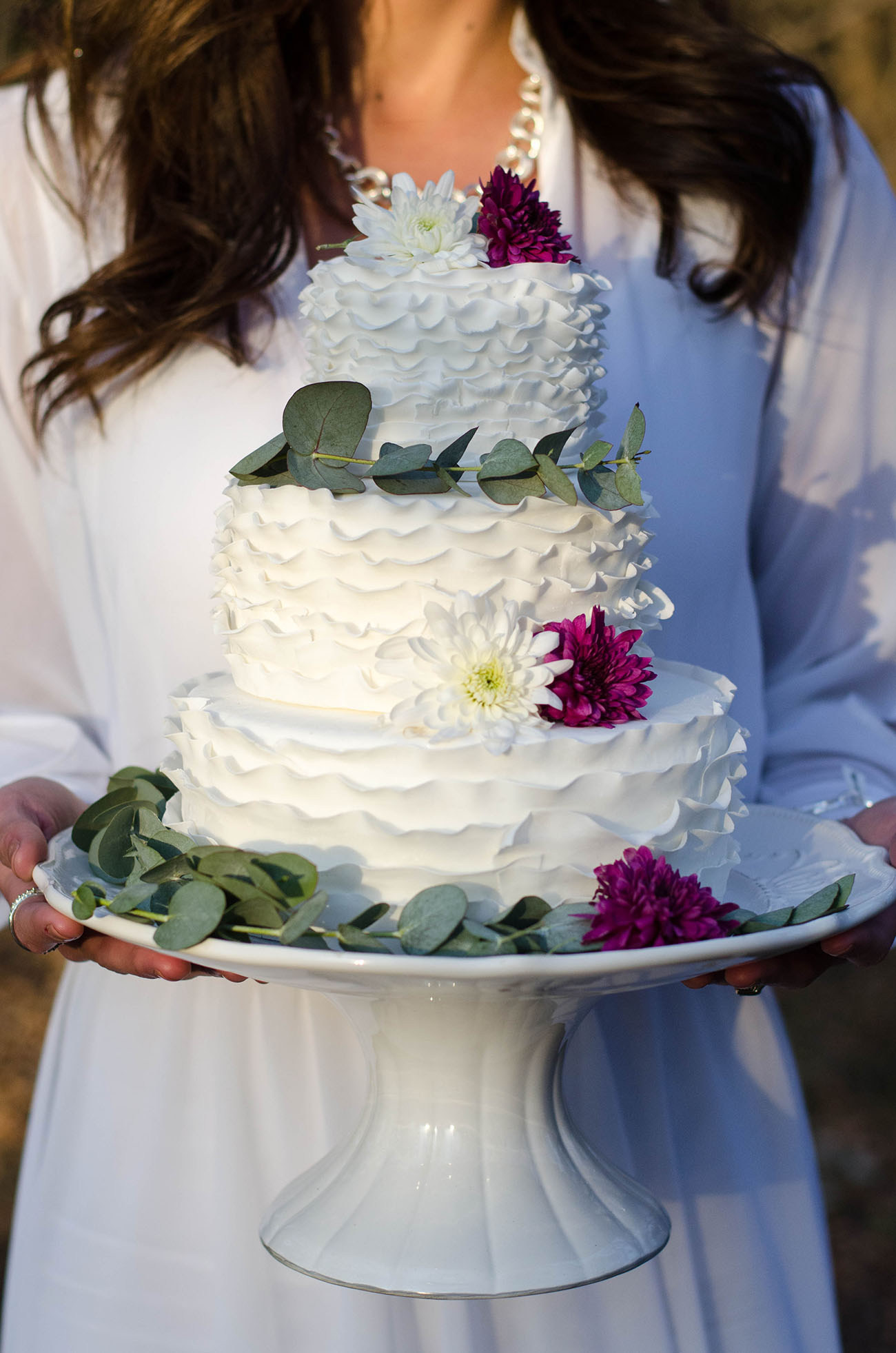 Anica sent some info on her inspiration:
I've always been the more informal, casual, but still stylish kind of girl. I grew up in small town and outdoor fun has always been part of my life. As a small girl I loved riding horses – and still love them today. I thought I would love to do something bohemian but with an edge. Stylish. Informal. Outdoor. And stunning! The shoot took place at Lavender Stables, a horse ranch just outside Pretoria. We added some pastels to our palette of winter neutrals via pink bridesmaid dresses, green foliage, white flowers, eucalyptus colours, red lips for the bride, navy on the tables. I love how these colours work in contrast with the rest of the winter feel. We created an amazing casual outdoor setting, with pink lemonade and lots of cushions and blankets. The perfect casual outdoor wedding!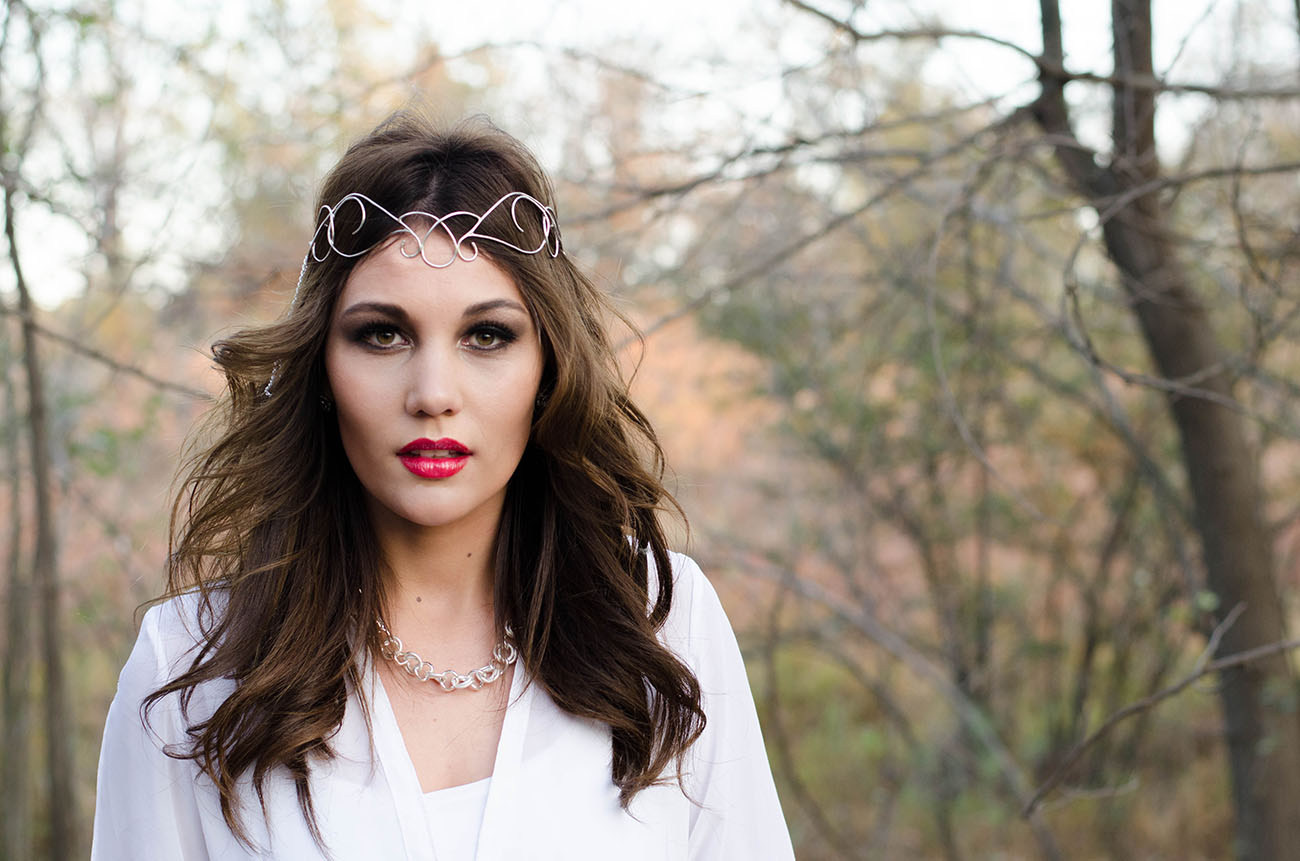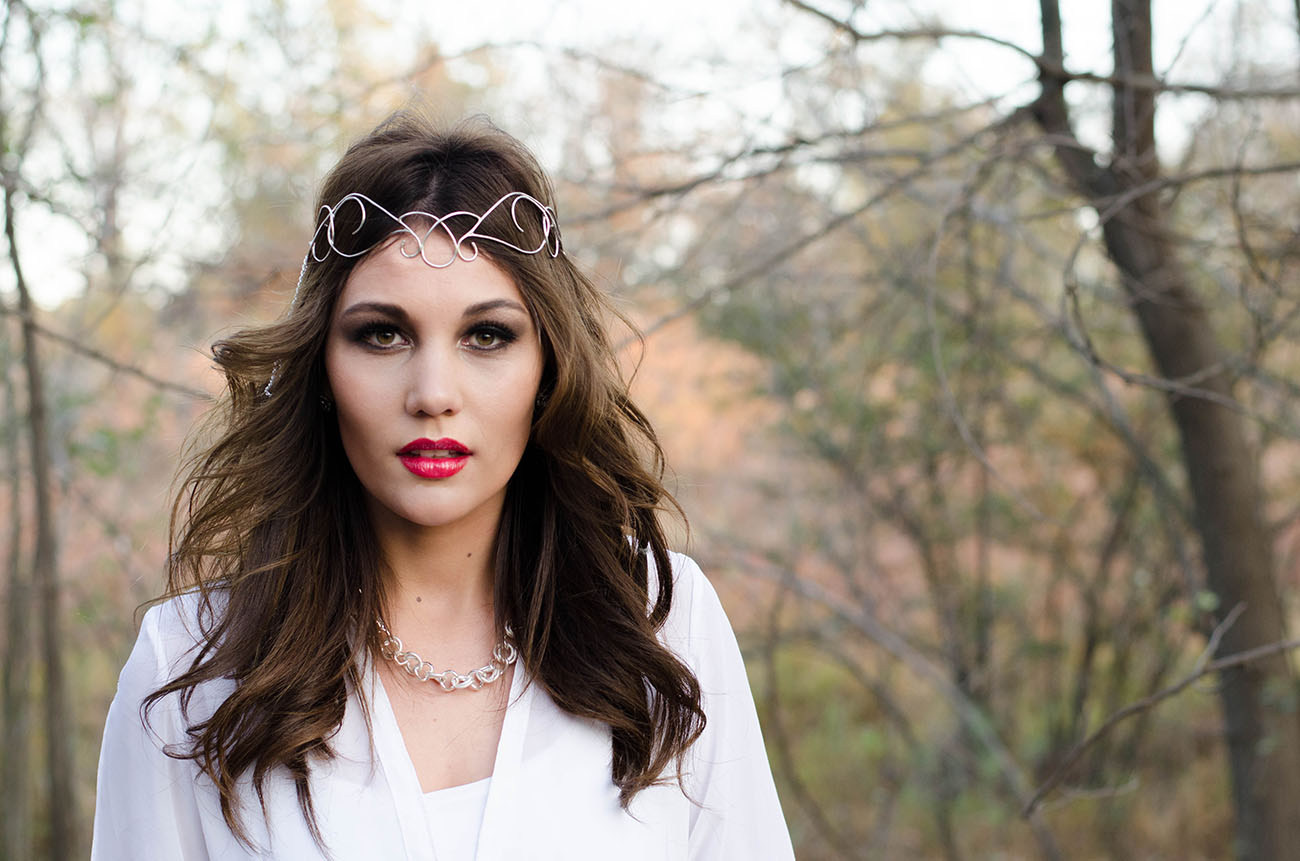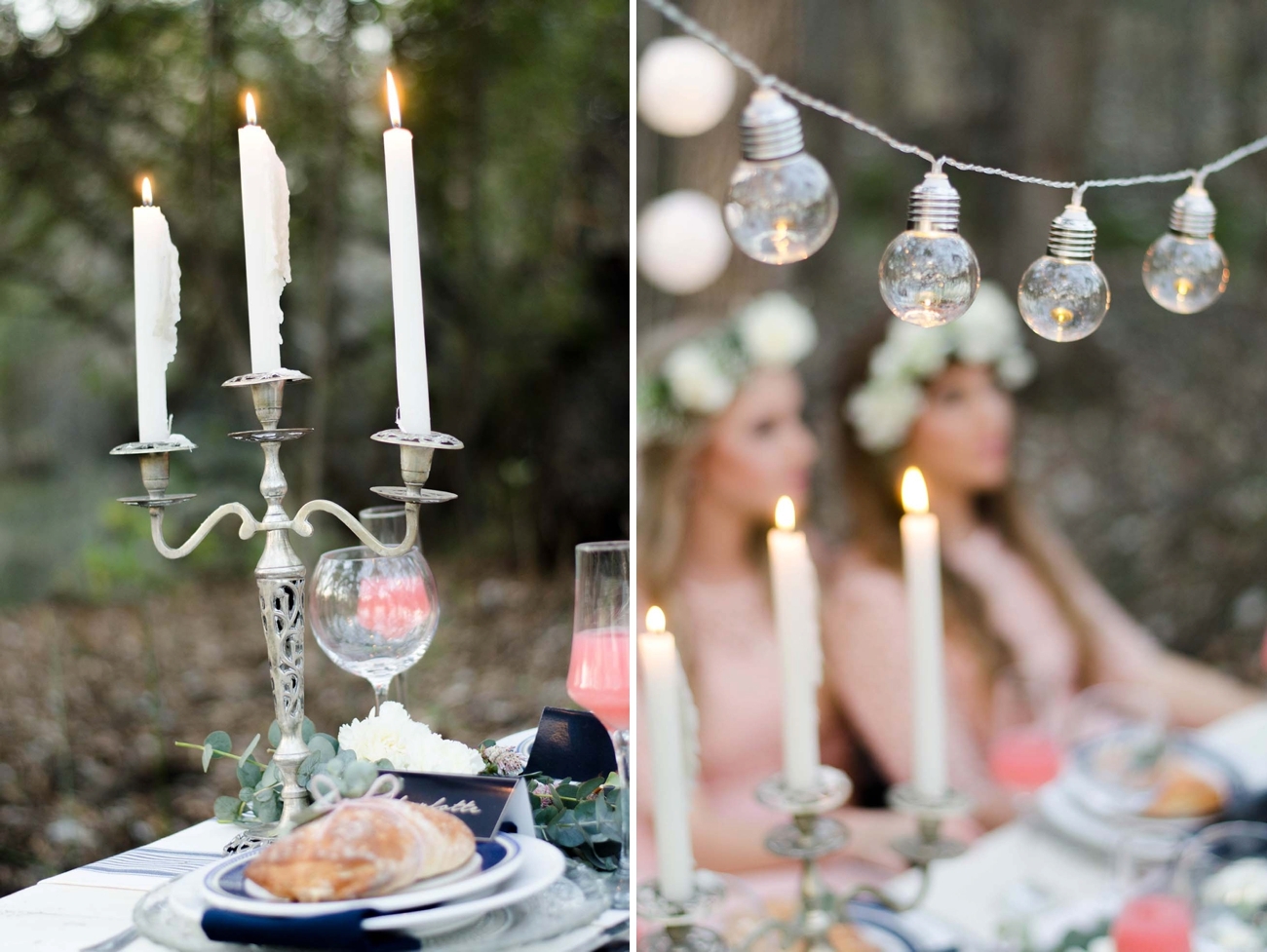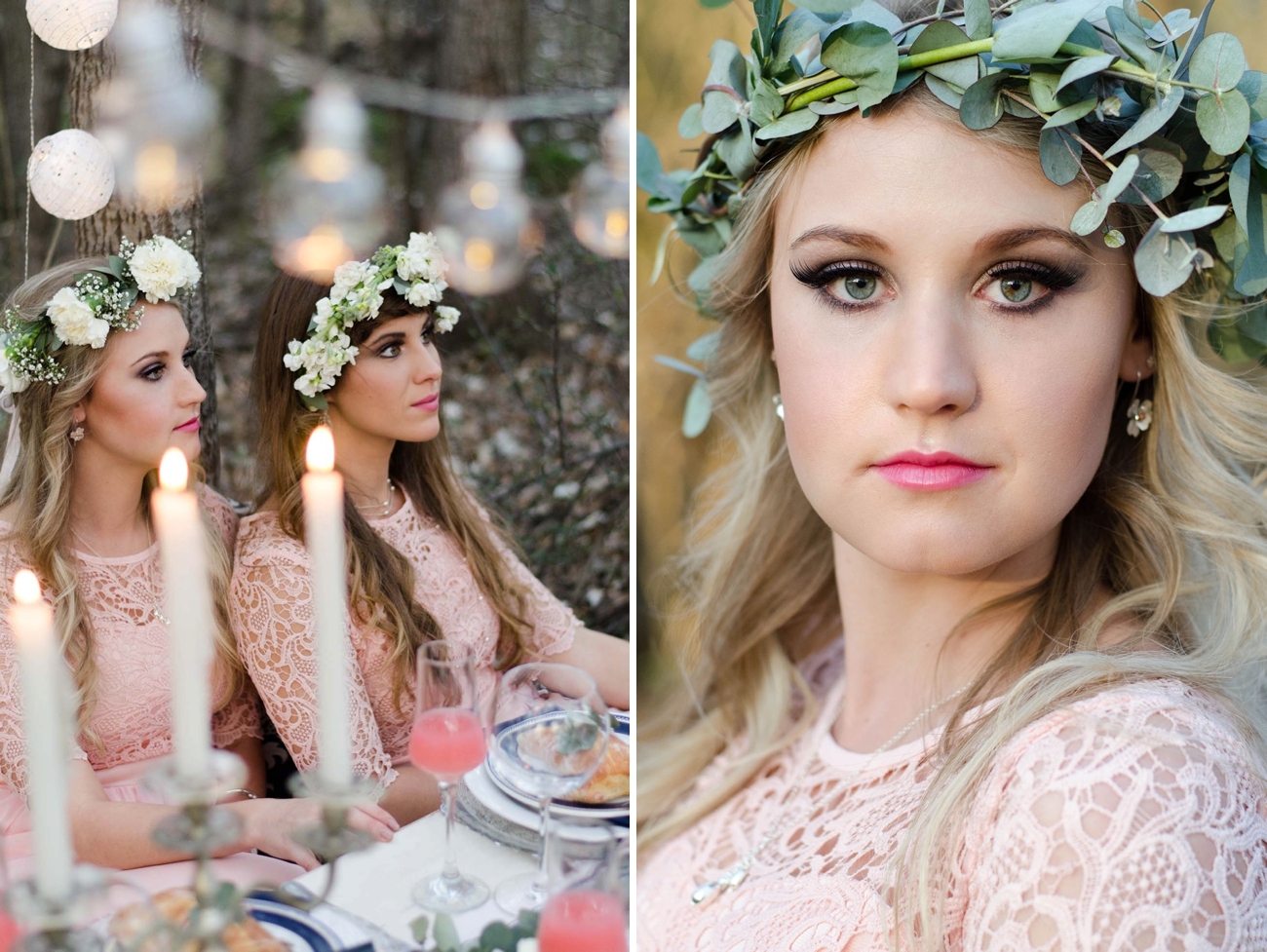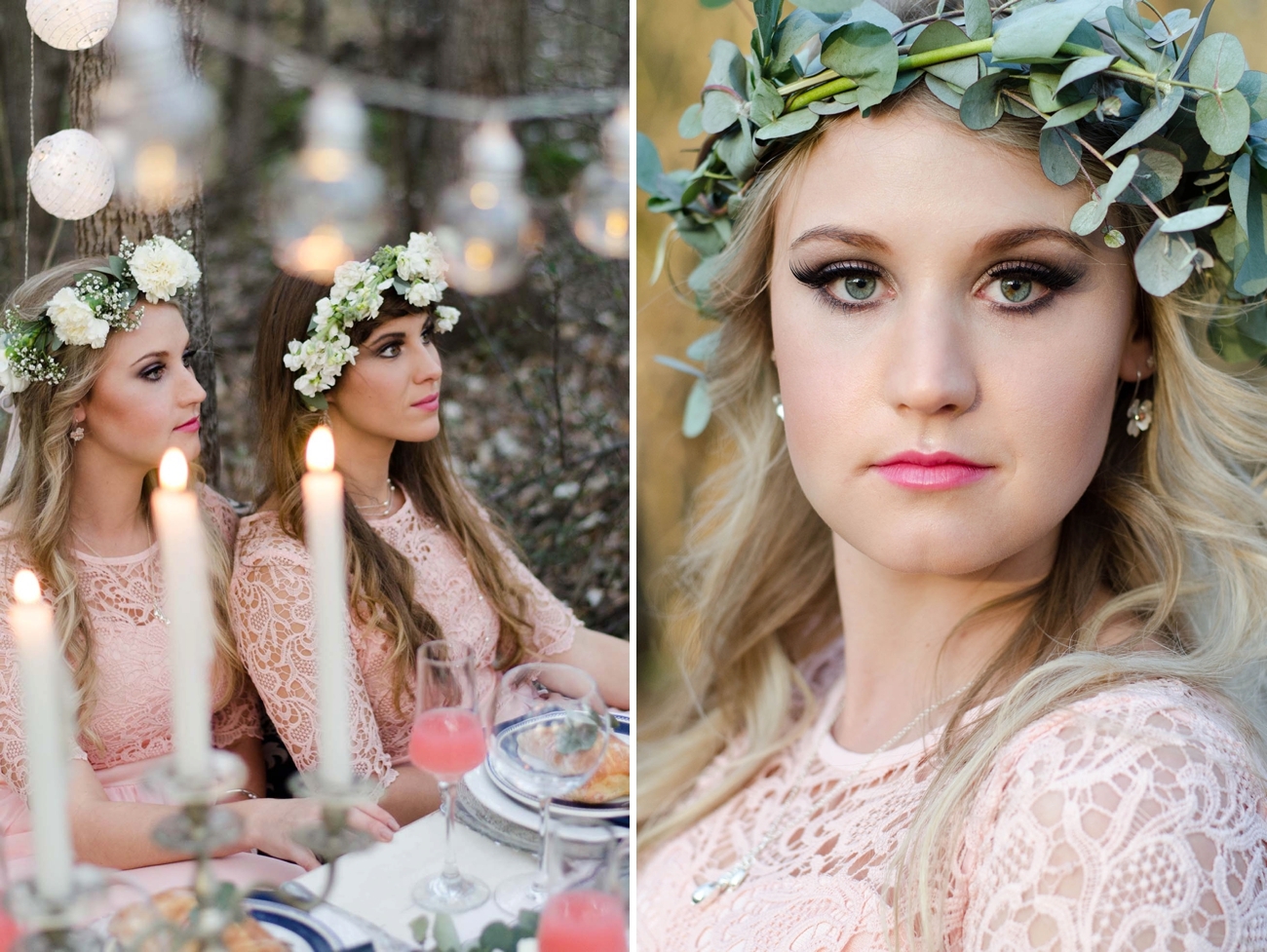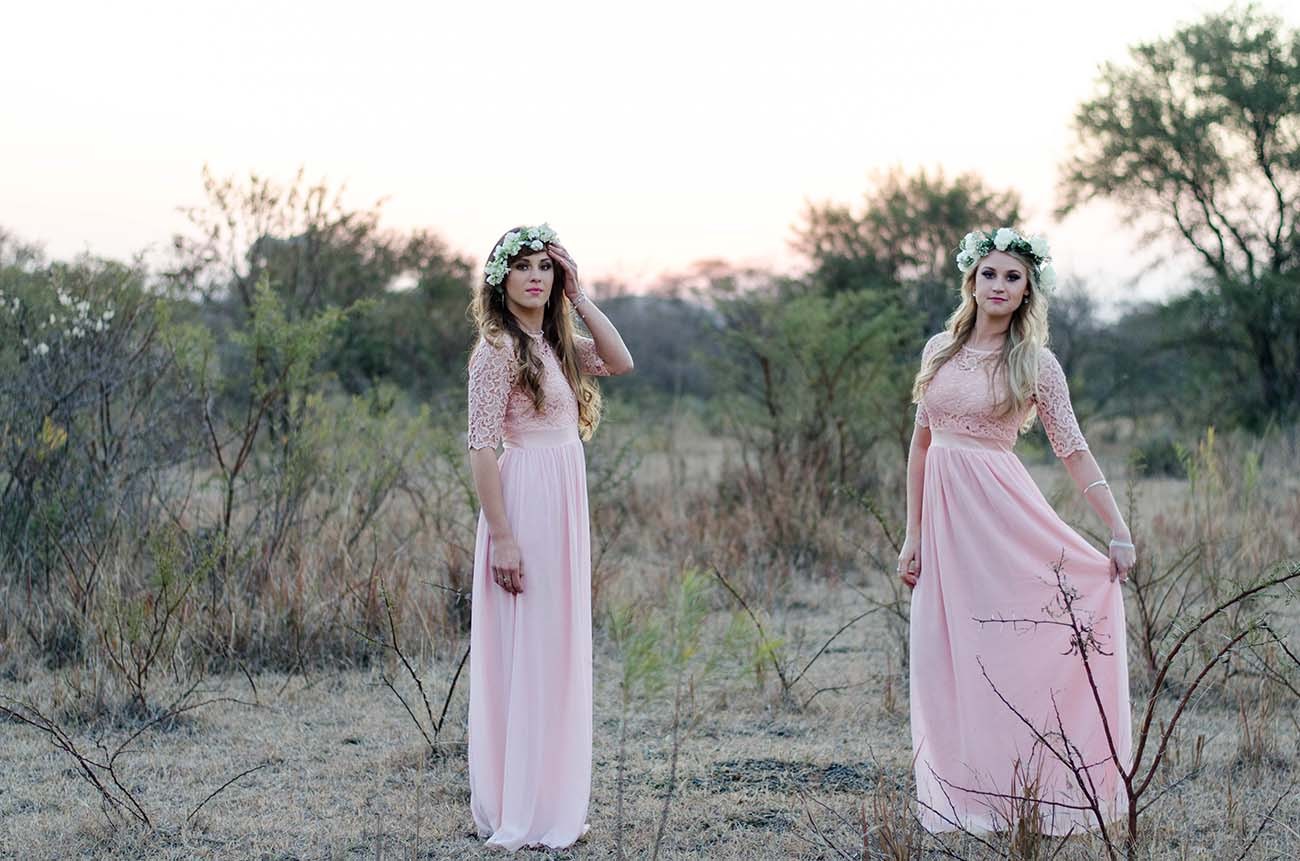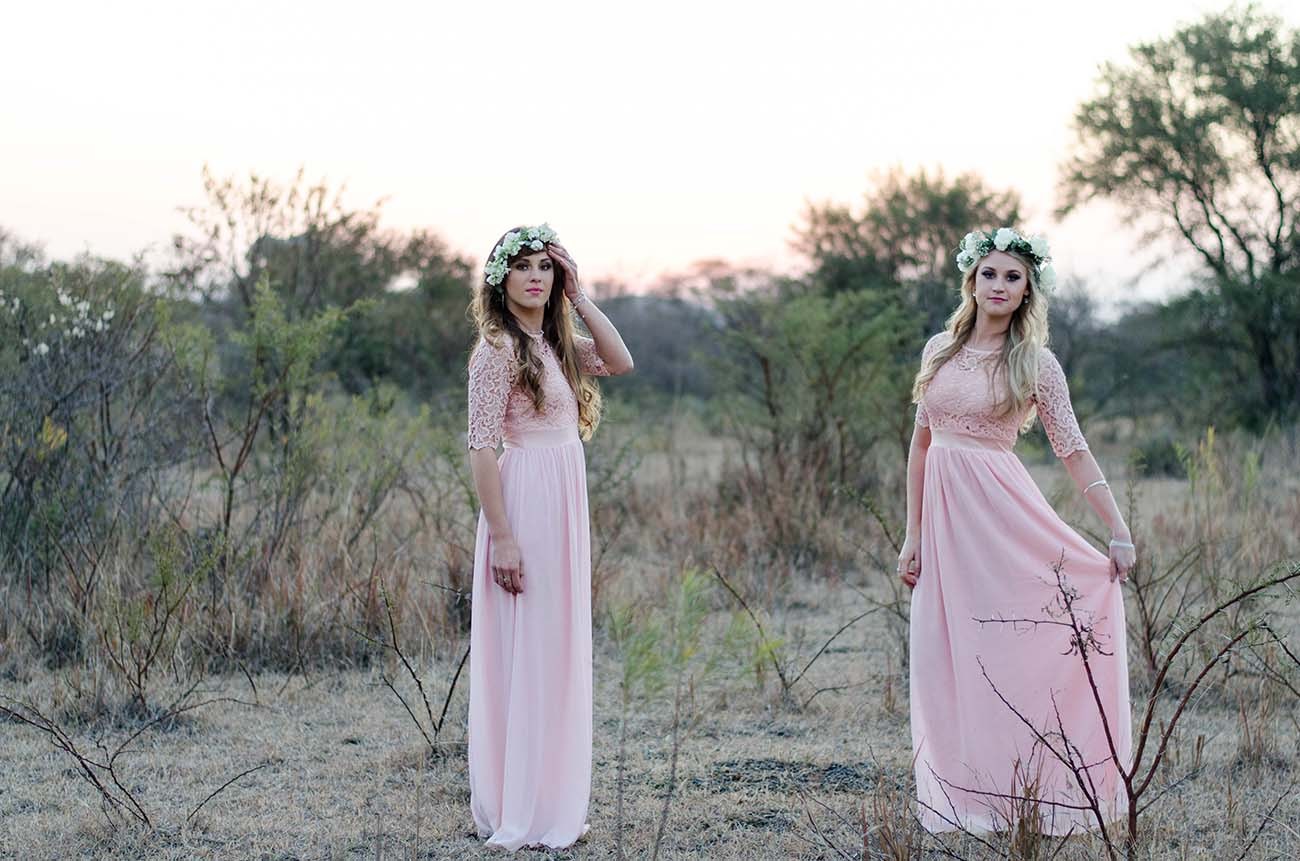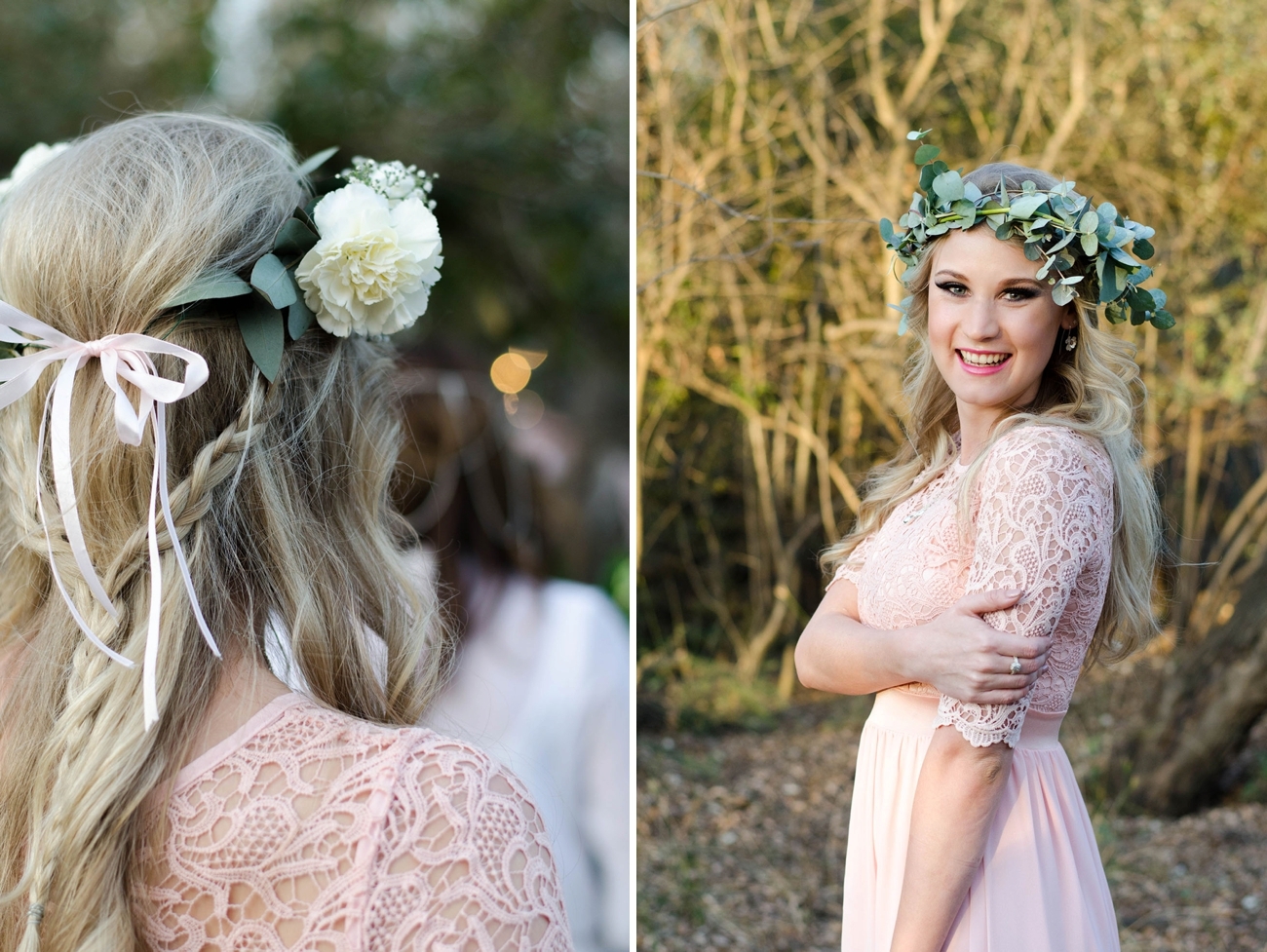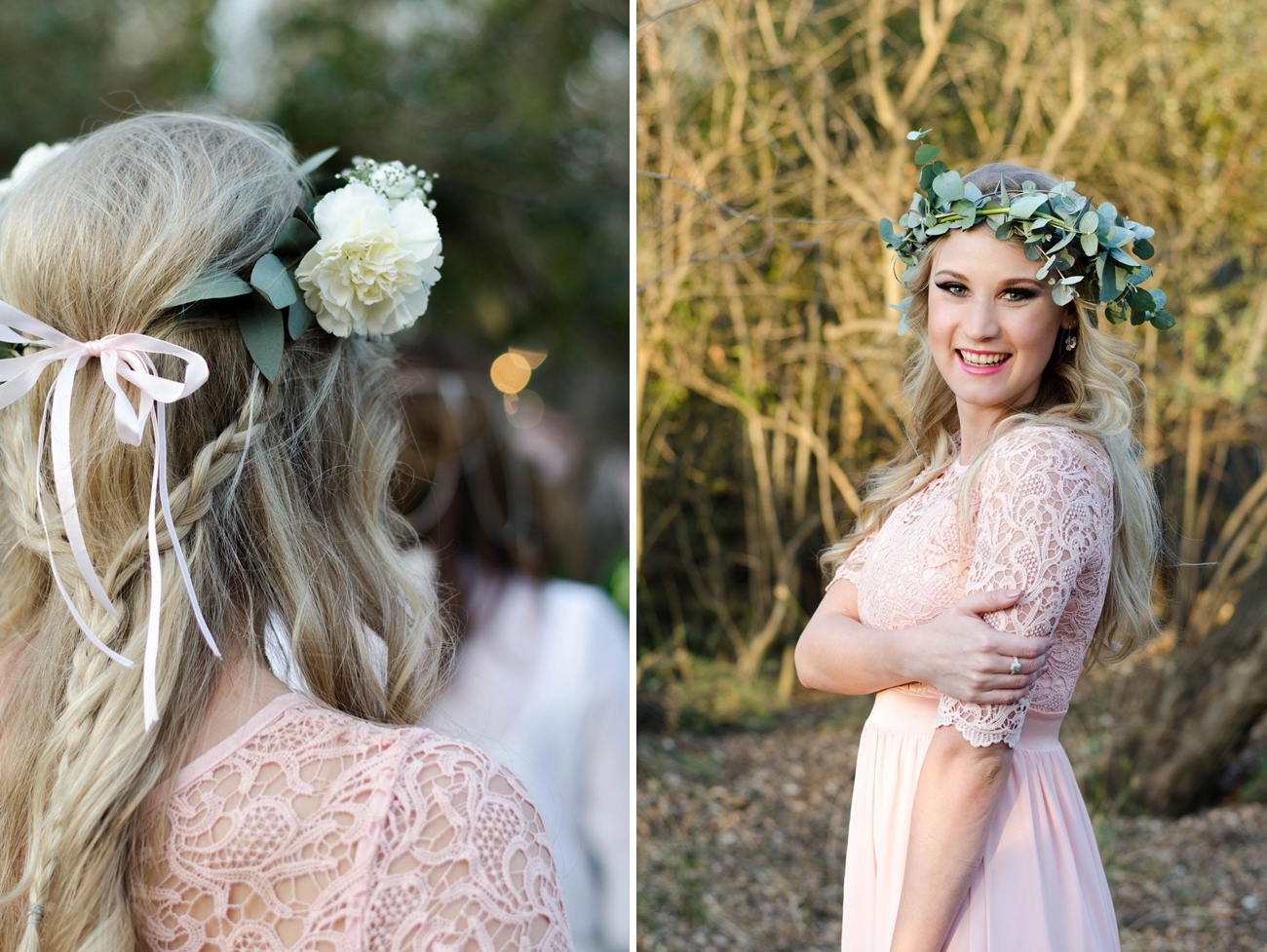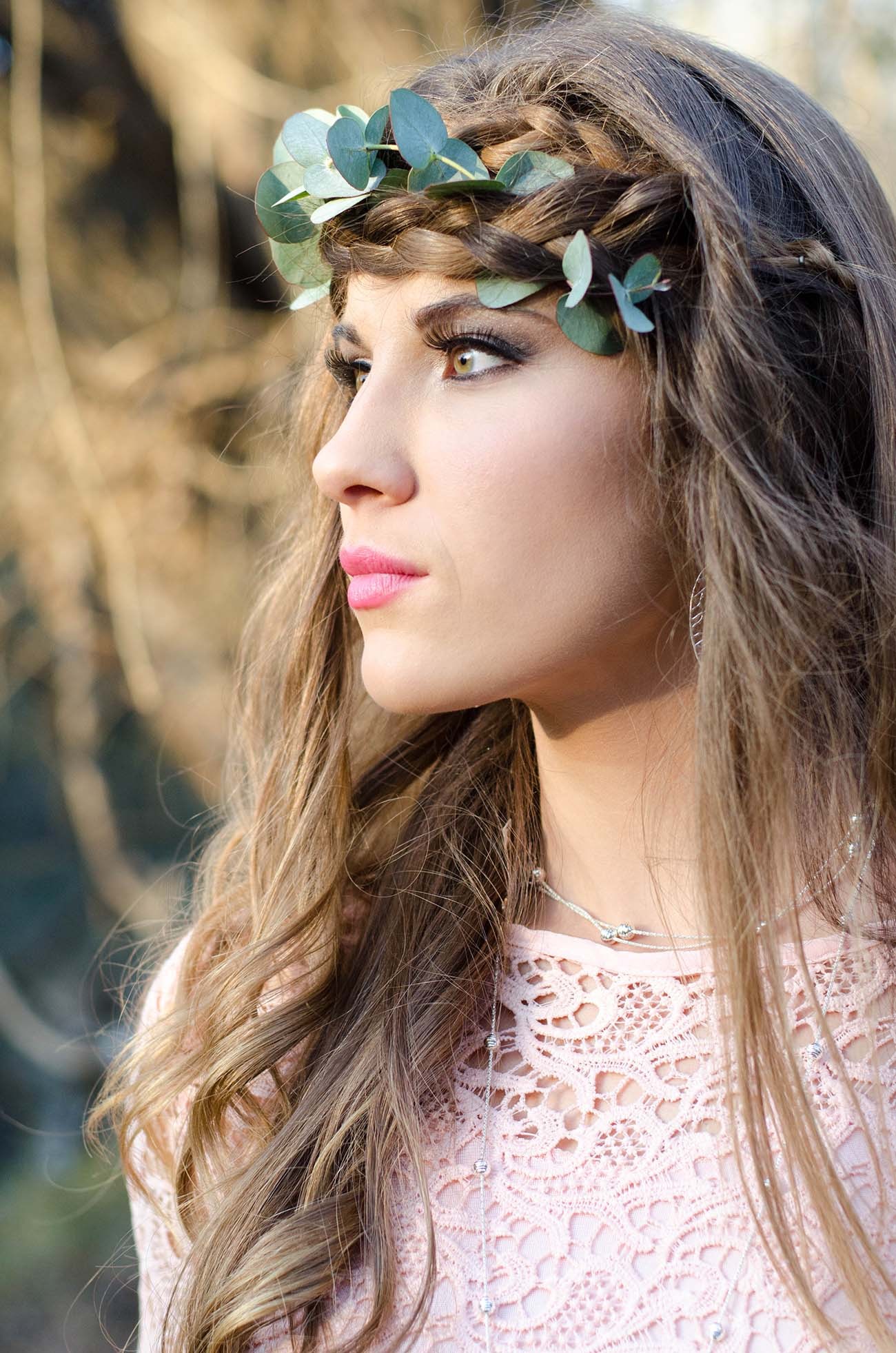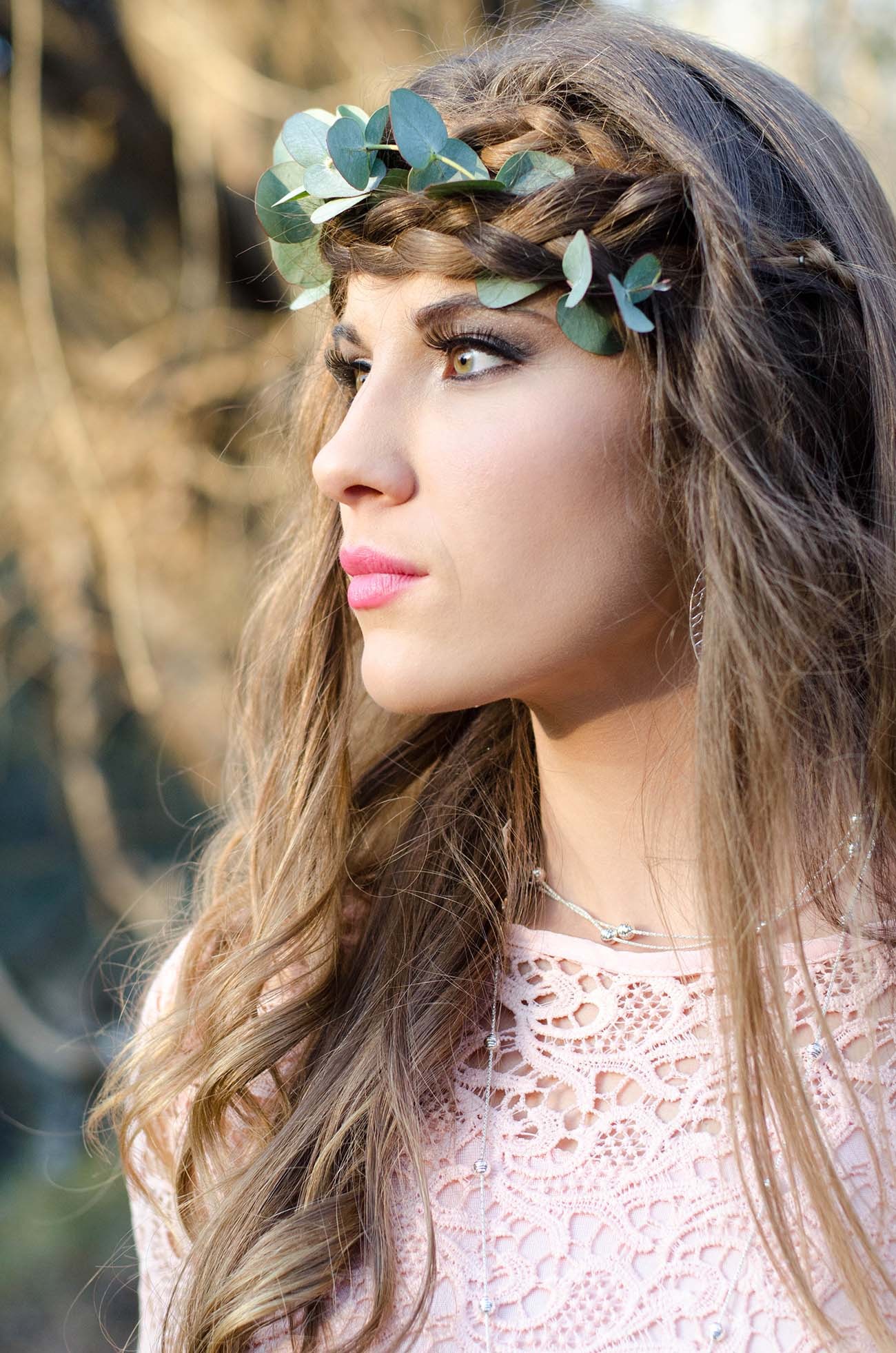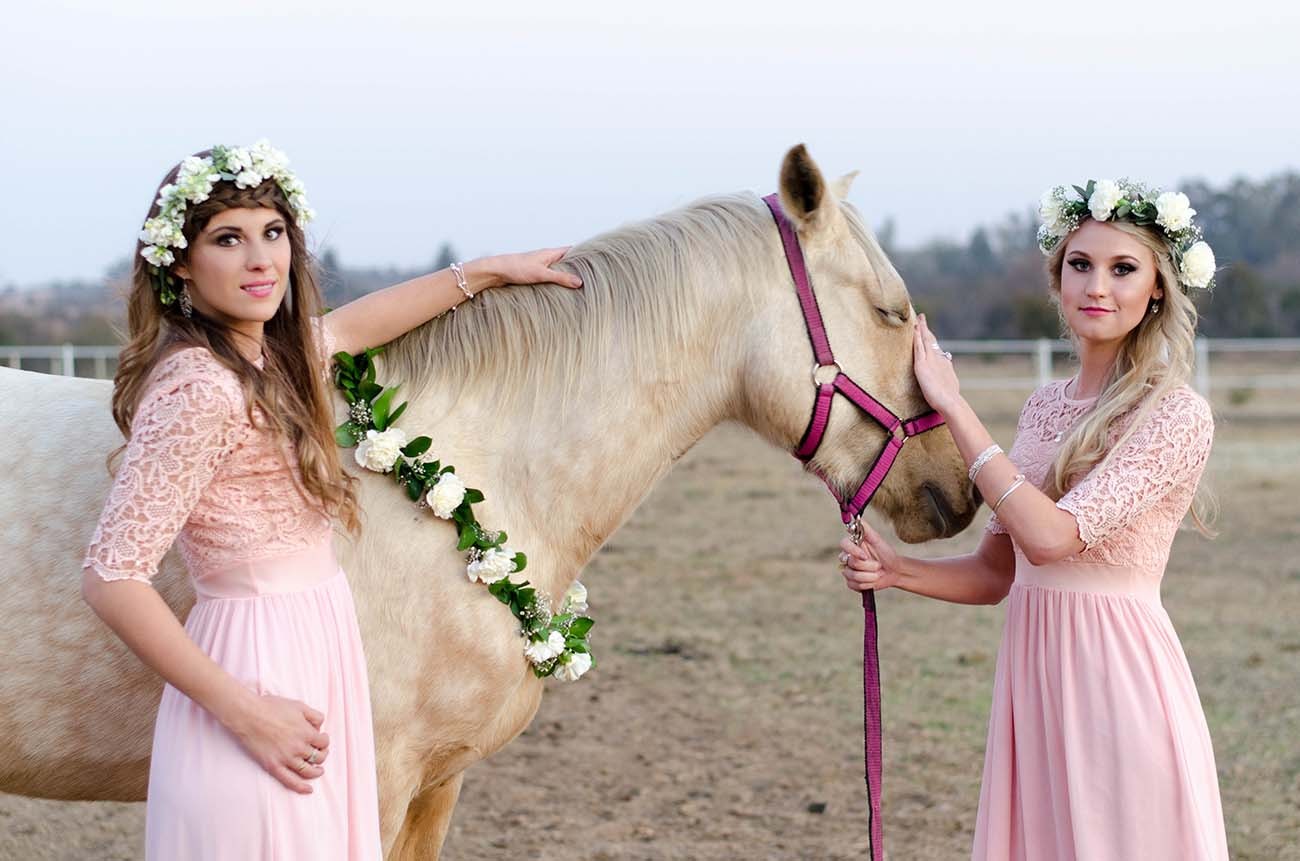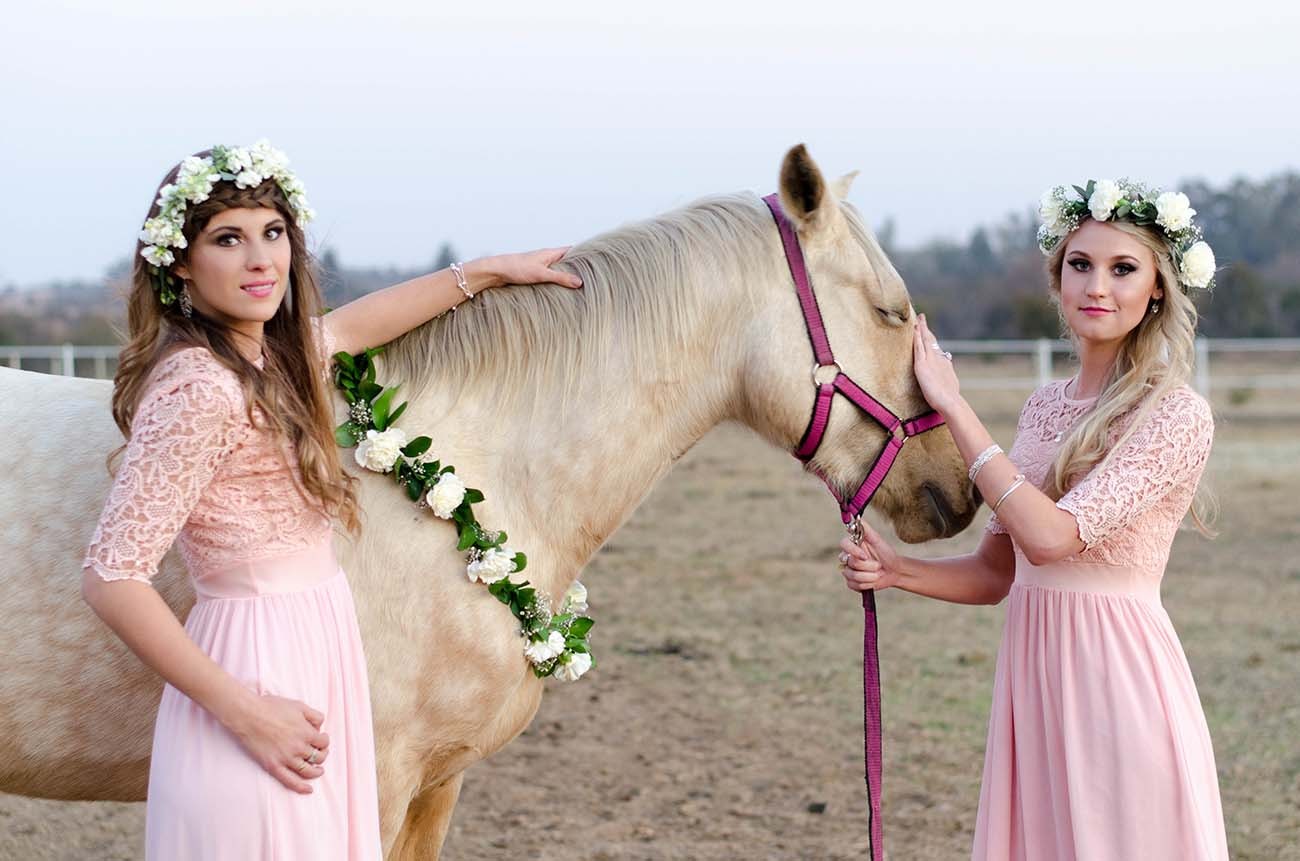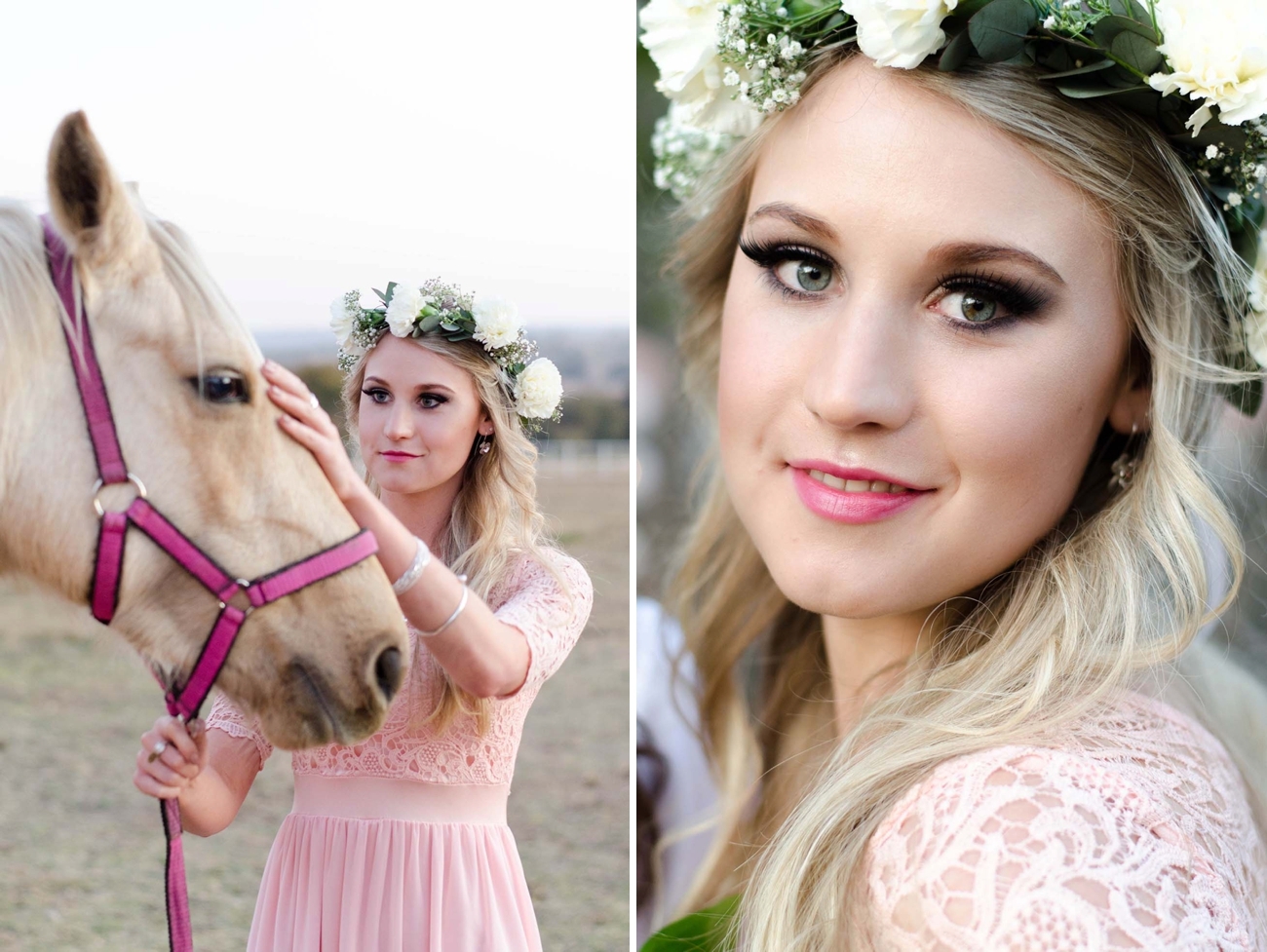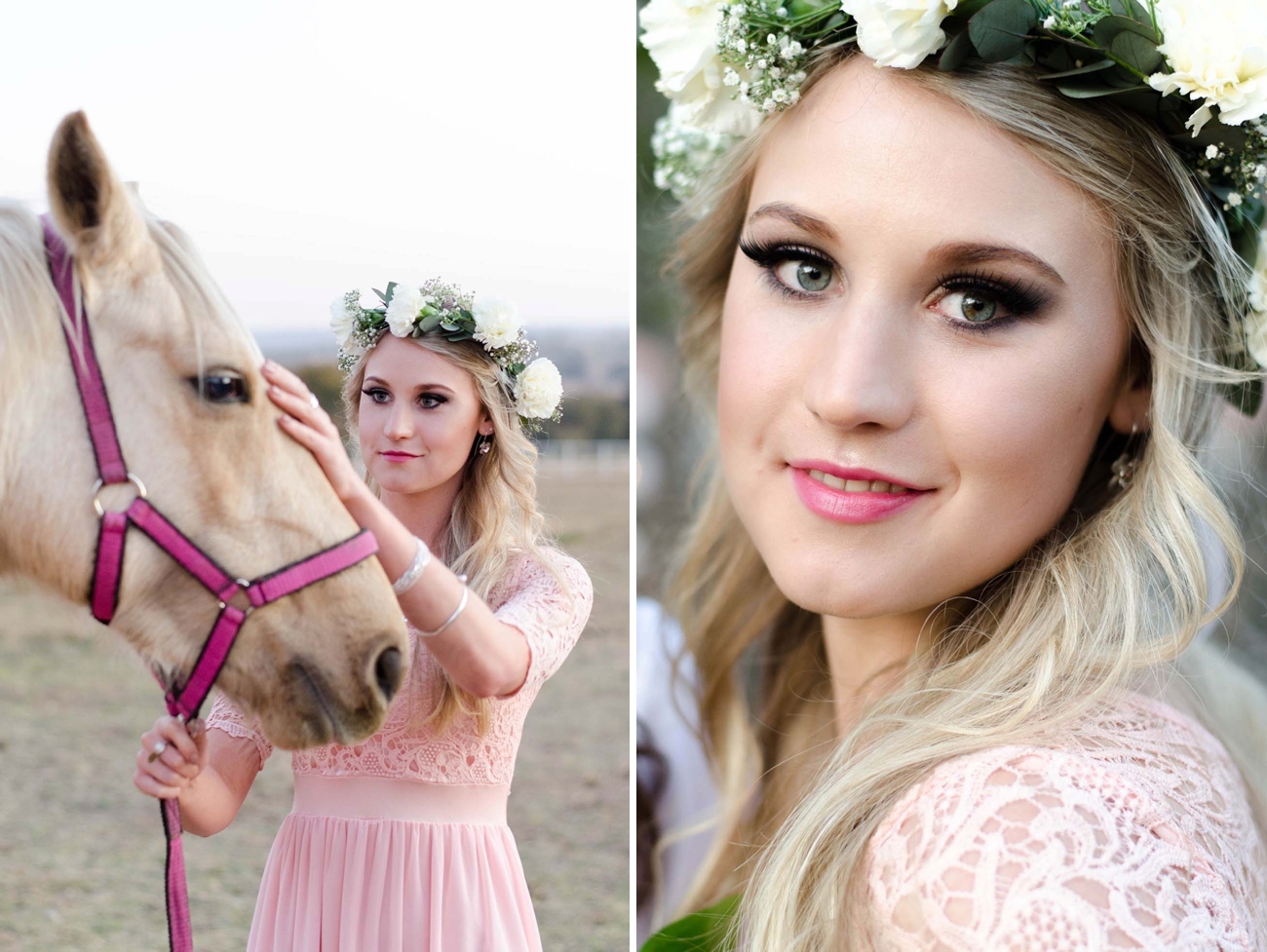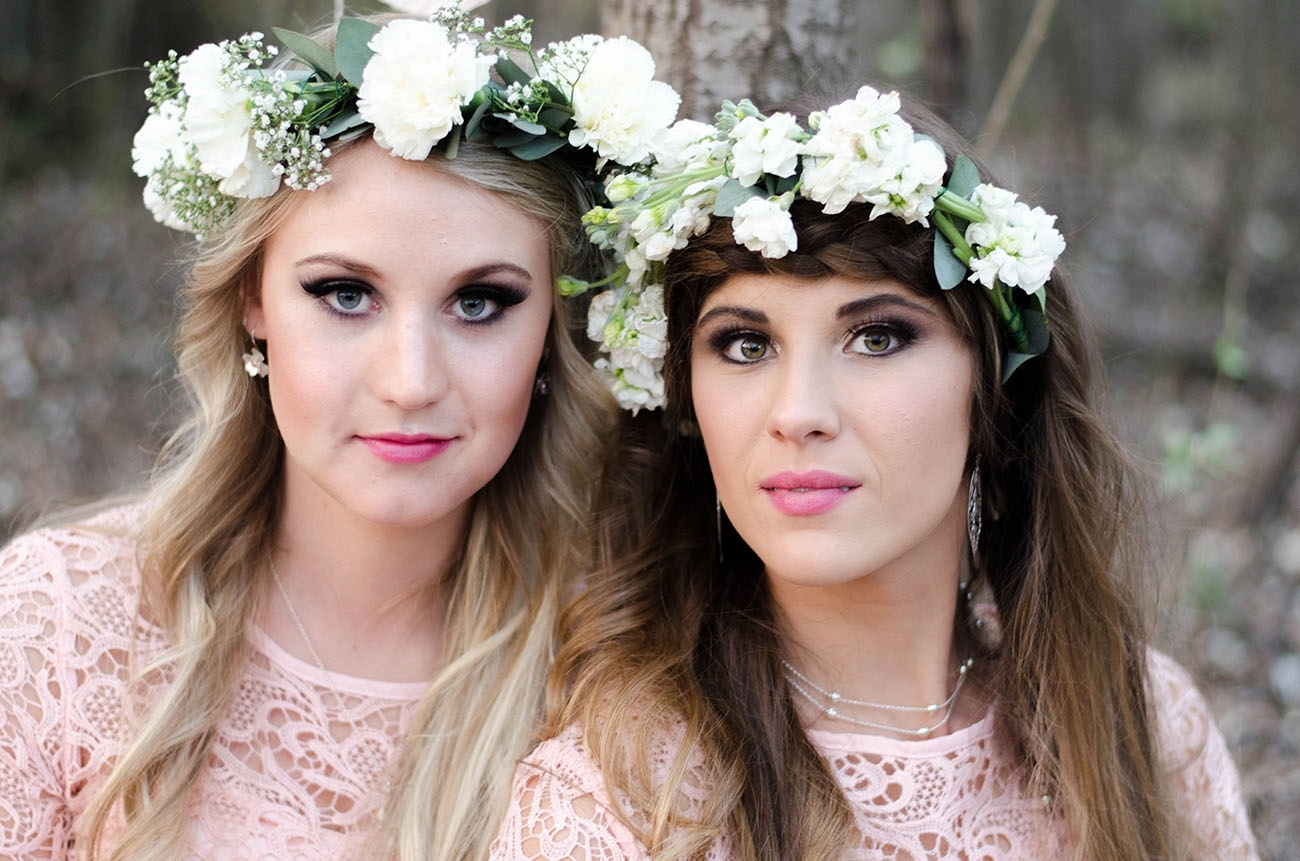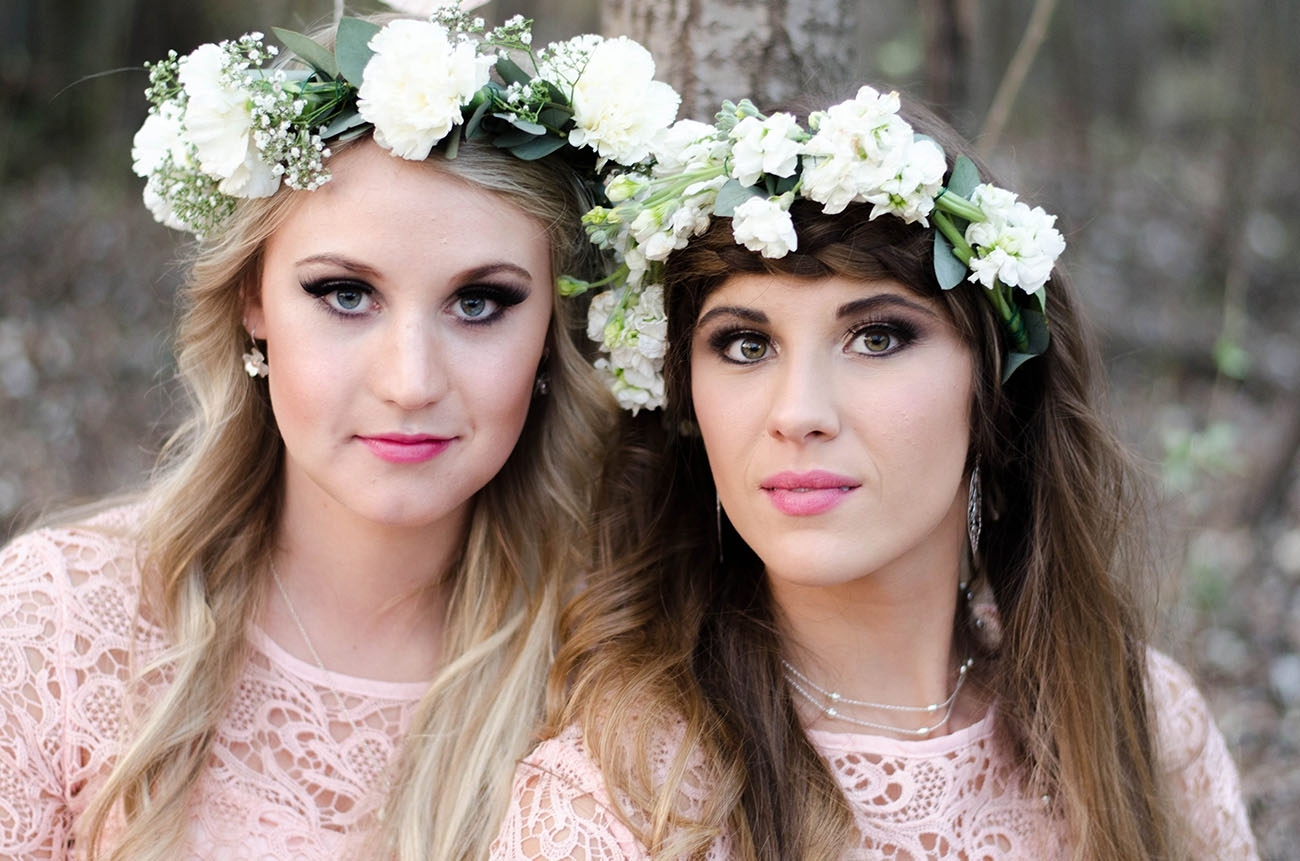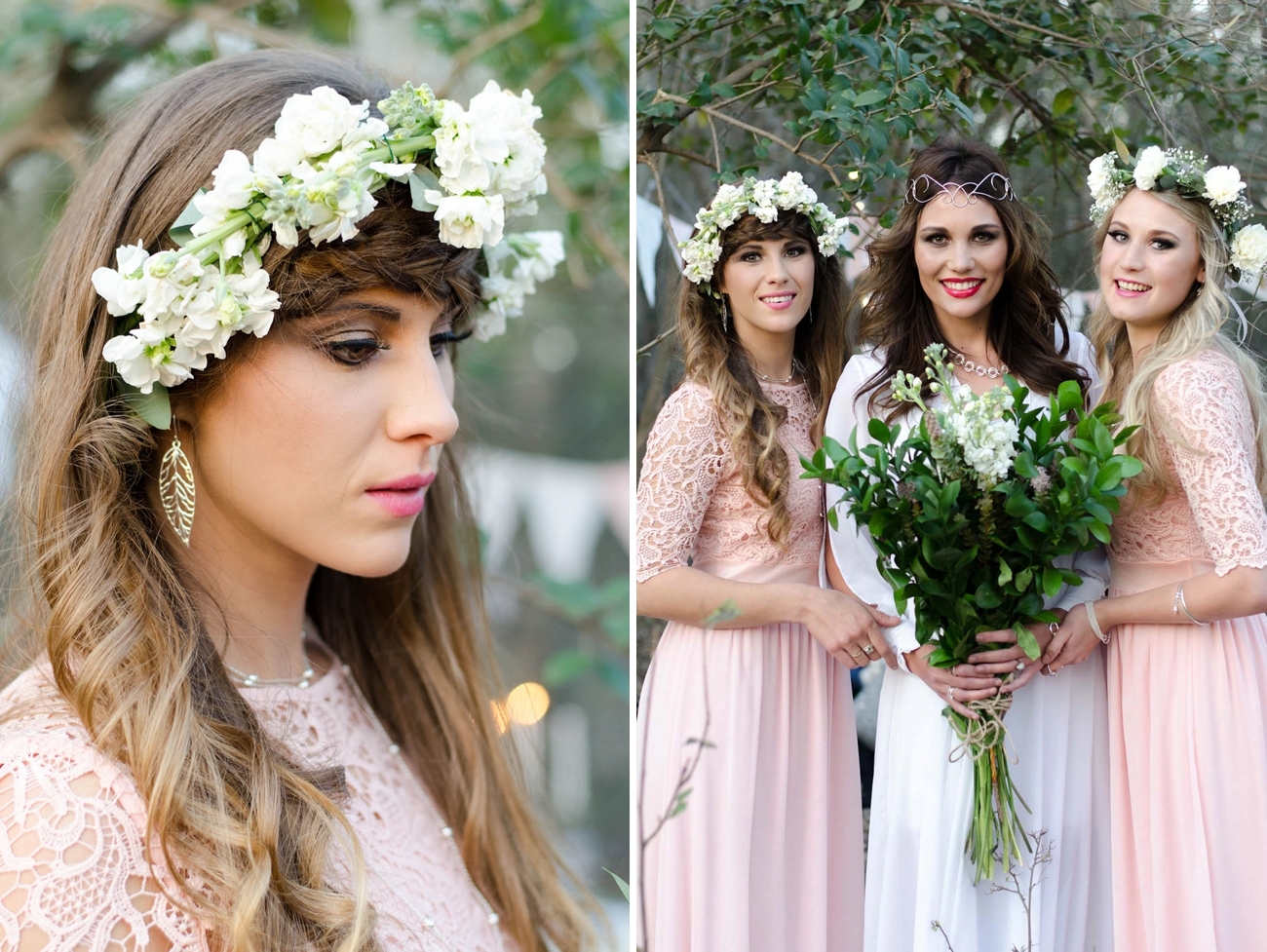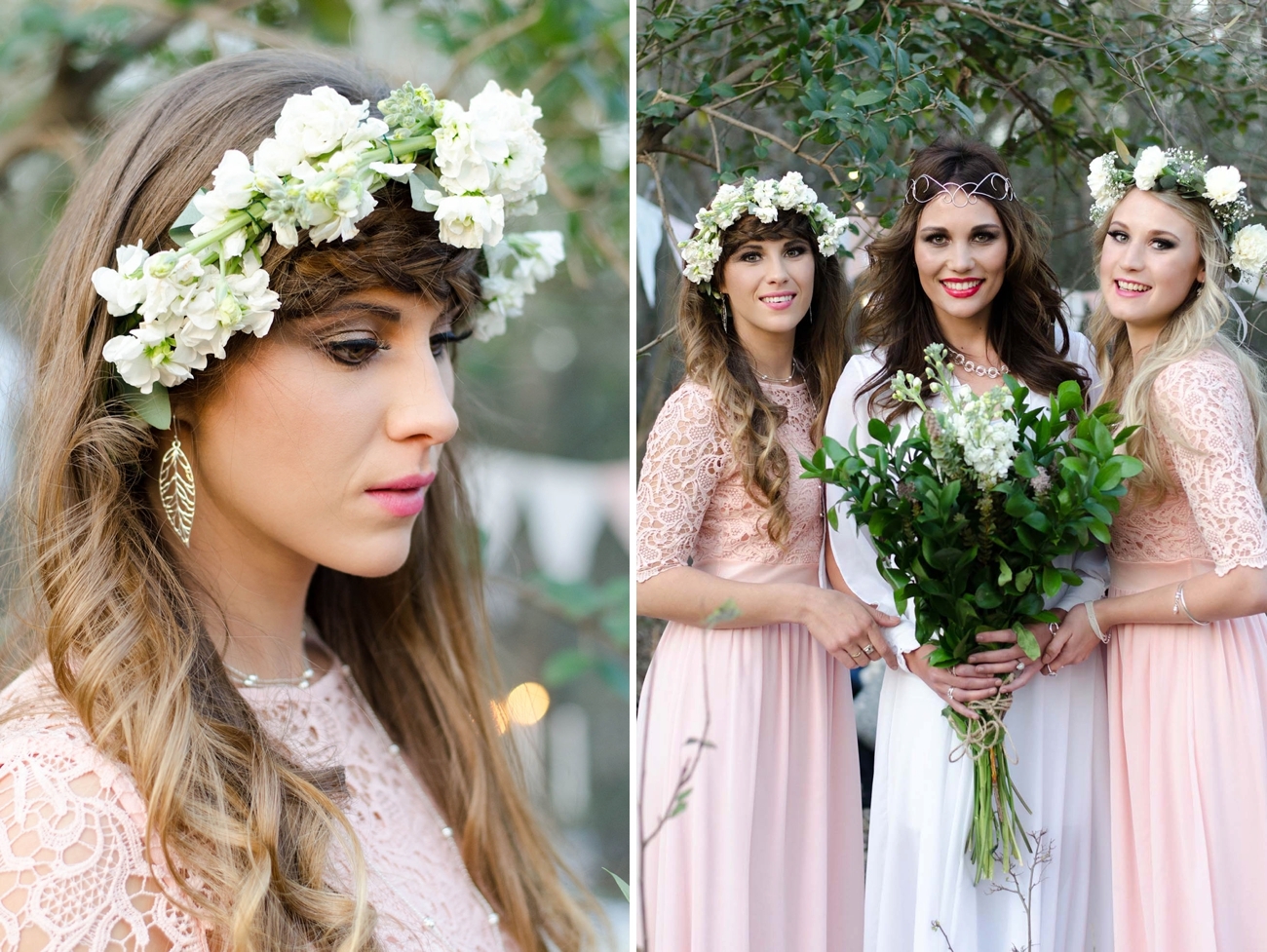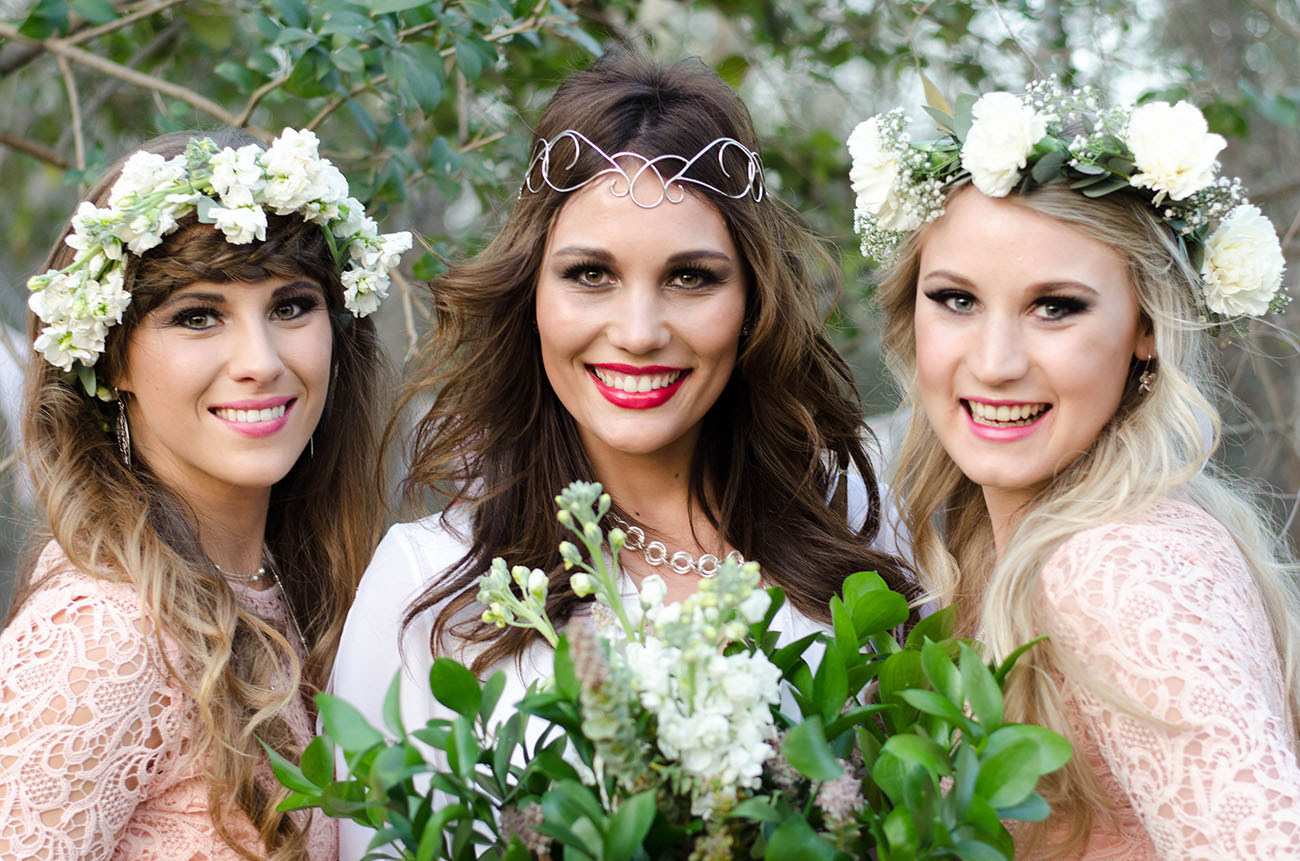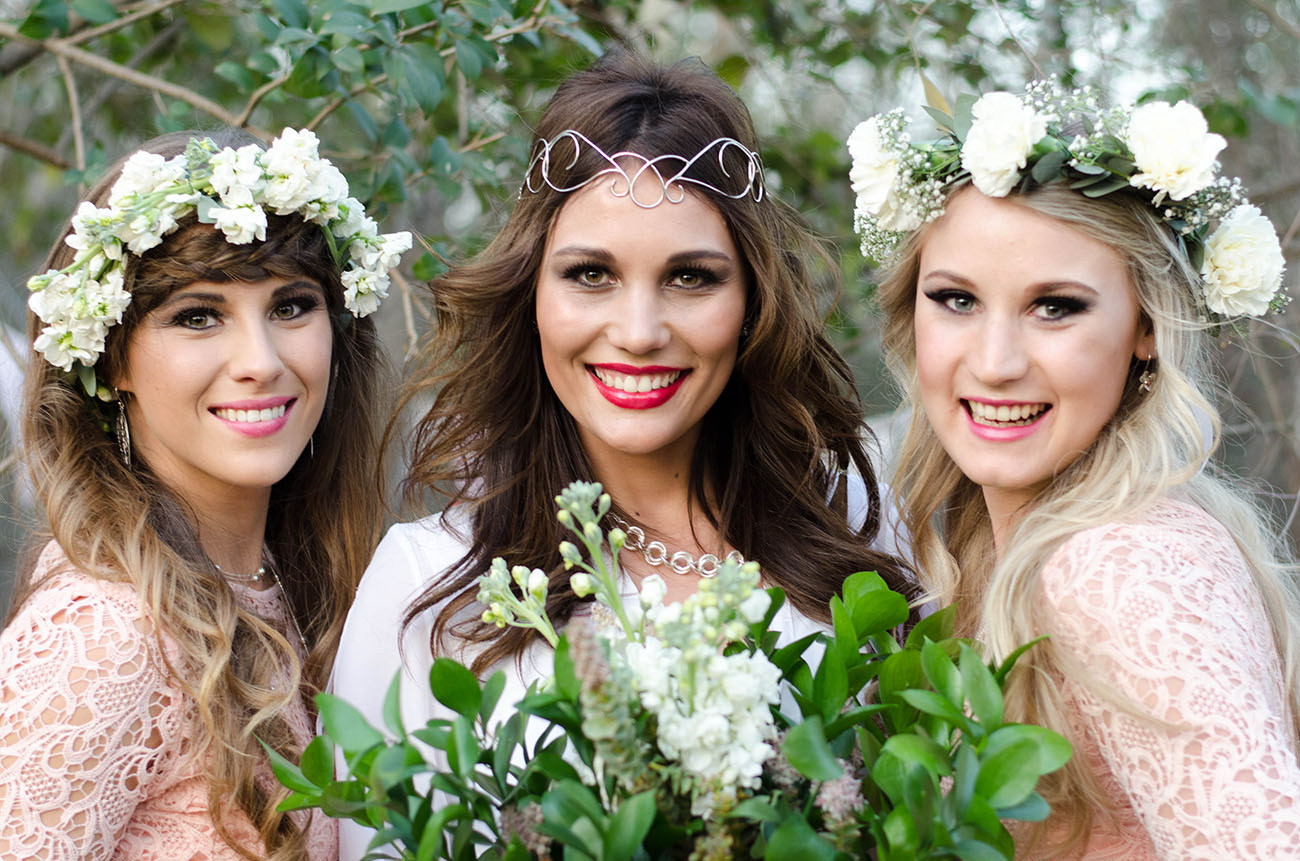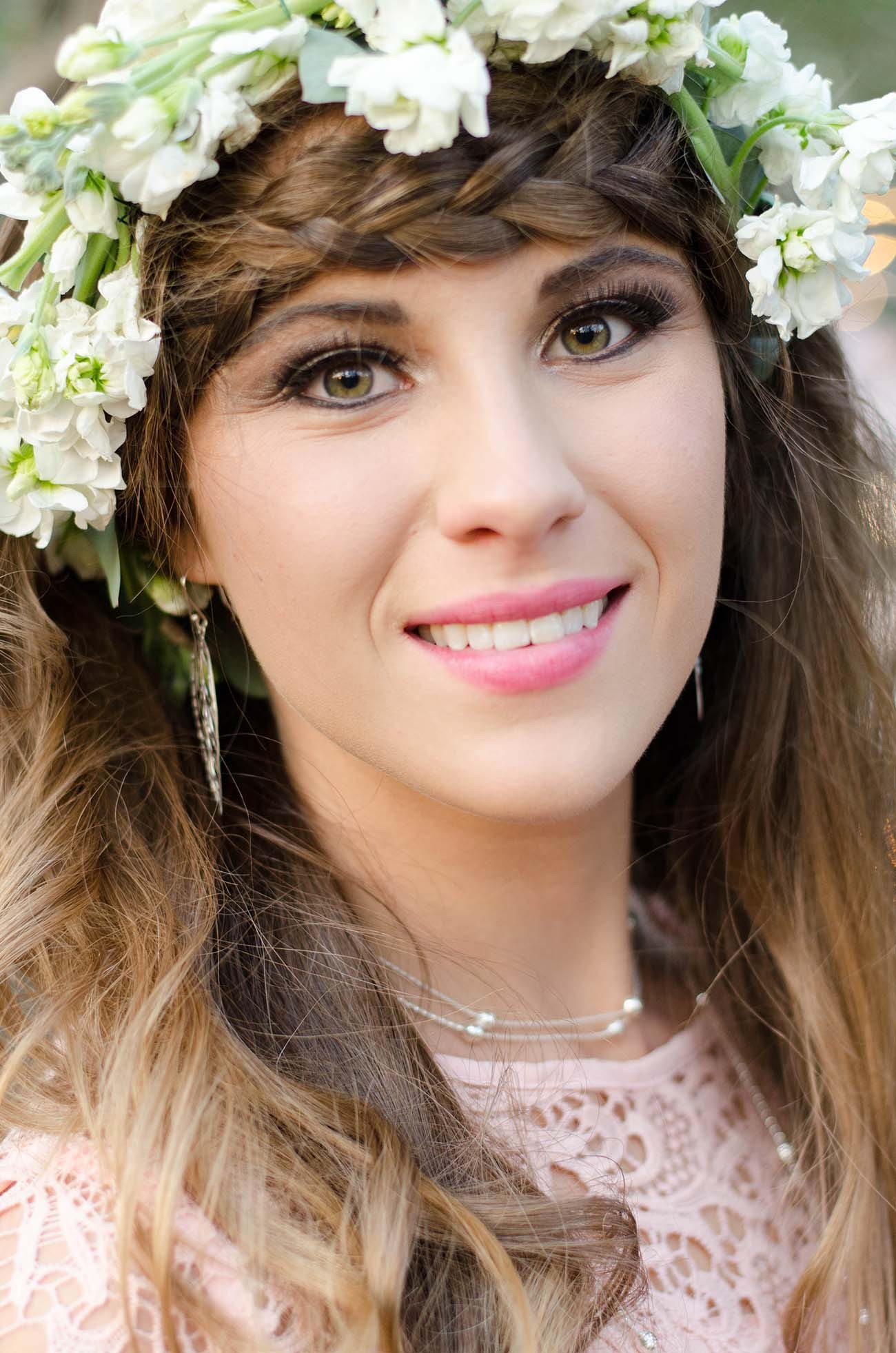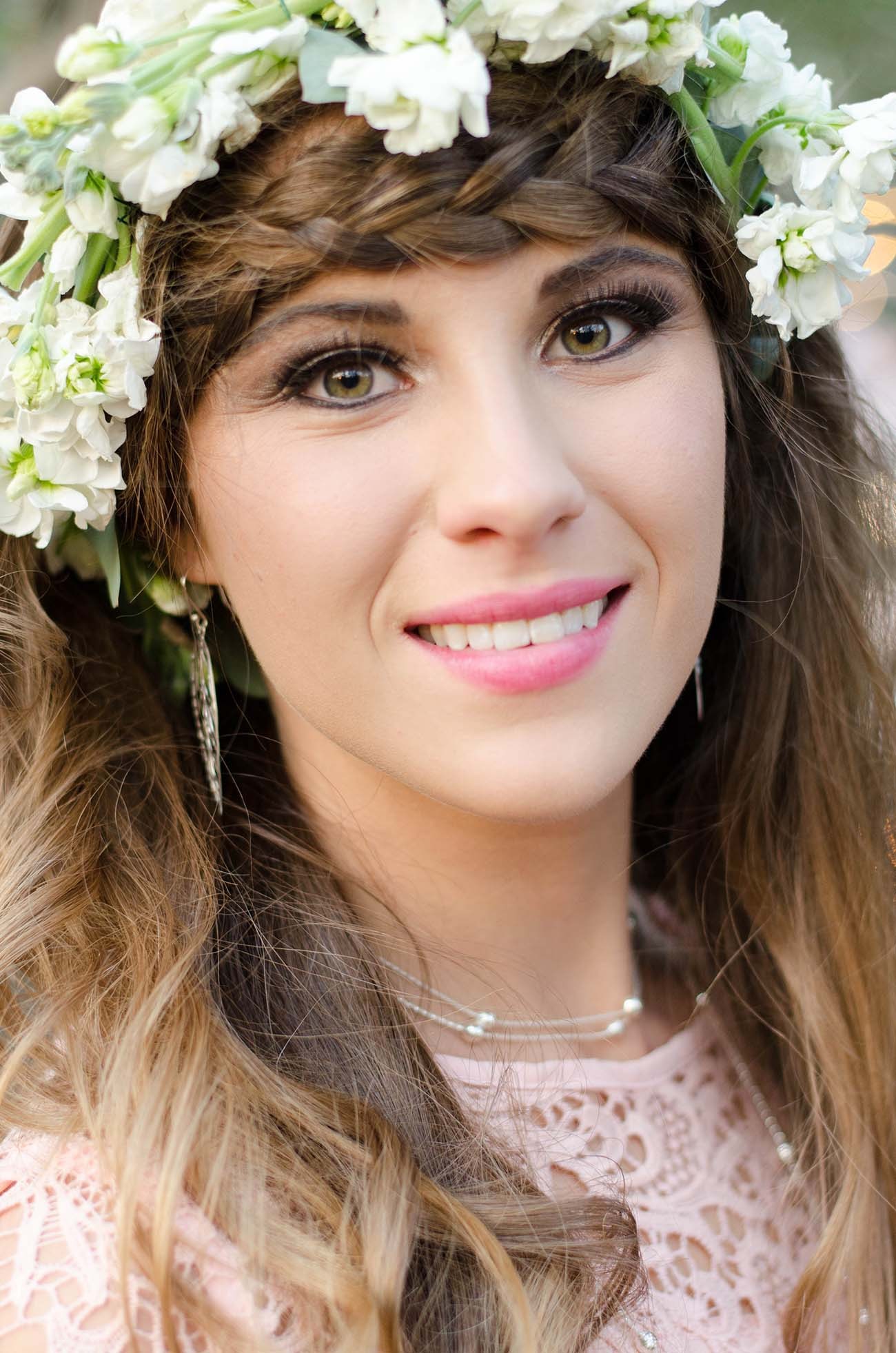 SERVICE PROVIDERS
Photography & concept: MORE Than Just Photography | Décor: Bello Vintage Weddings | Floral: Month of Marmelade | Stationery: Stephanie Grobler | Cake: For Cakes' Sake | Bride's dress: Nika Couture | Bridesmaids' dresses: Purple Tulip, for hire at Beauty Vibrations | Accessories: ElJolie (jewellery & crowns) | Hair: Beauty Vibrations | Makeup & nails: Nails by Nicky Olds | Venue: Lavender Stables | Models: Schané Venter;  Michelle Insel; Hannah Van der Wal
Save