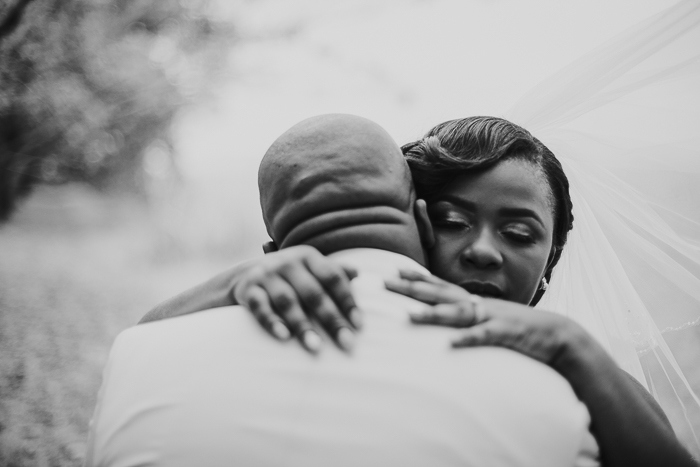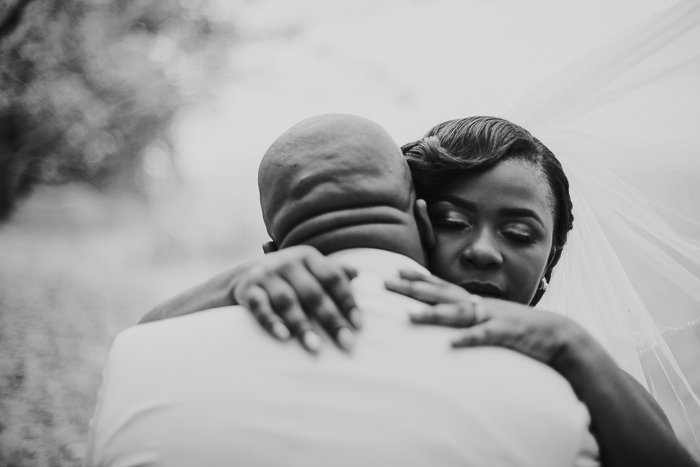 You all know how much I love the details at a wedding, but when I'm putting a feature together and curating the images, I have to tell you, it's the faces that stick with me. The moments of pure elation written all over the faces of brides and grooms and families and friends witnessing the ceremony, and pure love between the couple in those quiet moments out of the storm when they're having their photos taken… that's what gets me every time. And there were SO many of those moments in Nonto and Lebo's wedding! I think the image of the bride as she reaches the top of the aisle, so full of emotion, is one of my all-time favourite pictures. It's clear what an awesome couple these two are, and their grand romance deserved nothing less than a grand occasion to celebrate it, complete with opulent luxe florals in shades of blush and champagne, rich fabrics, twinkle lights, and a touch of on-trend copper (love this colour combo by the way). But like I say, as fabulous as the wedding is, it's the expressions of love and joy that will stay with you, beautifully captured on film by Thunder & Love Wedding Photography.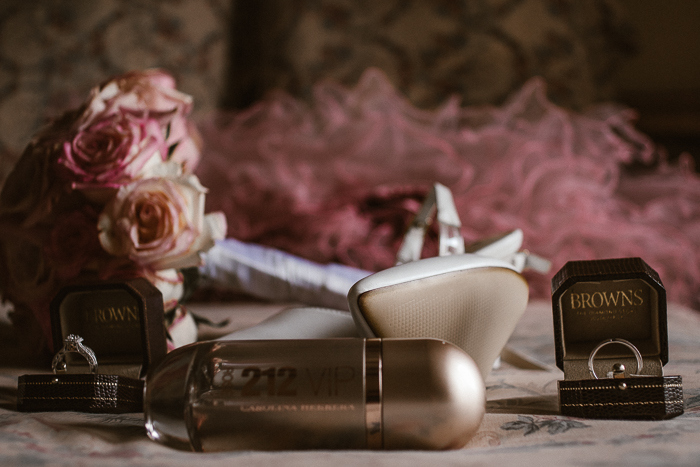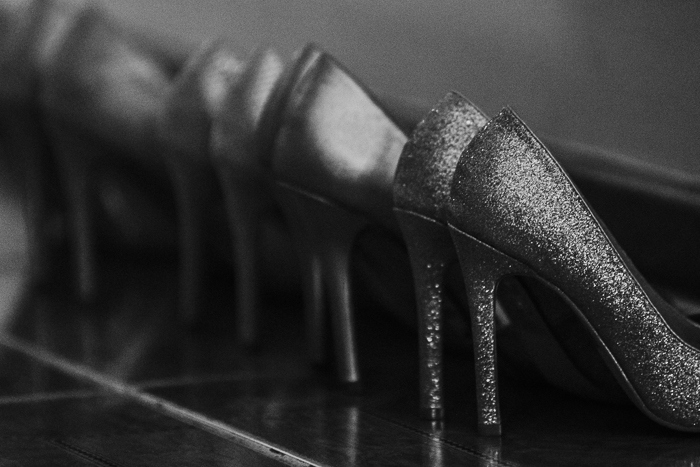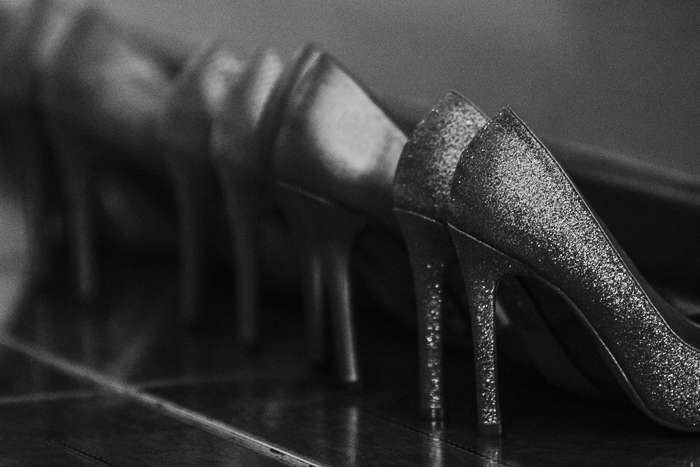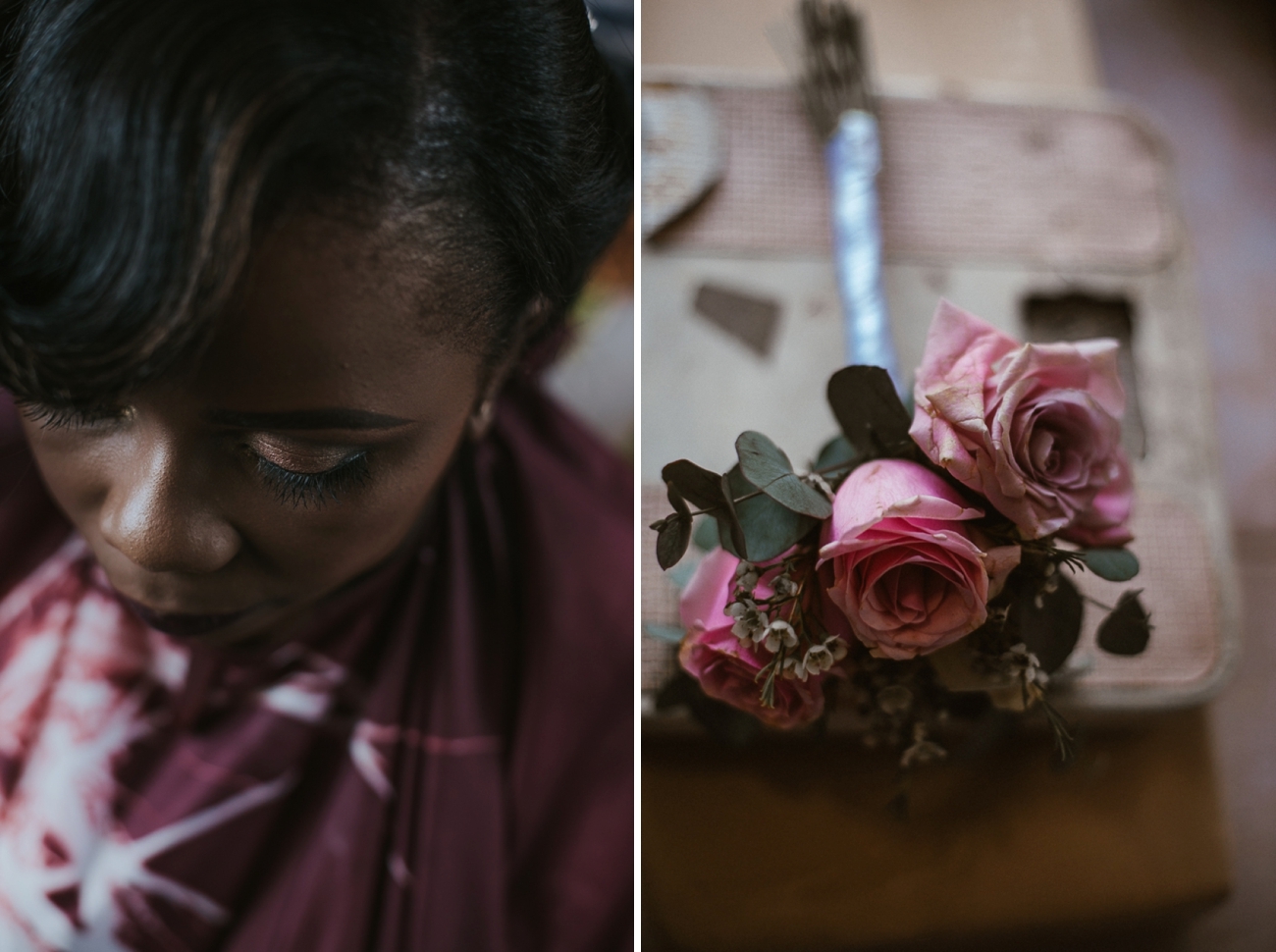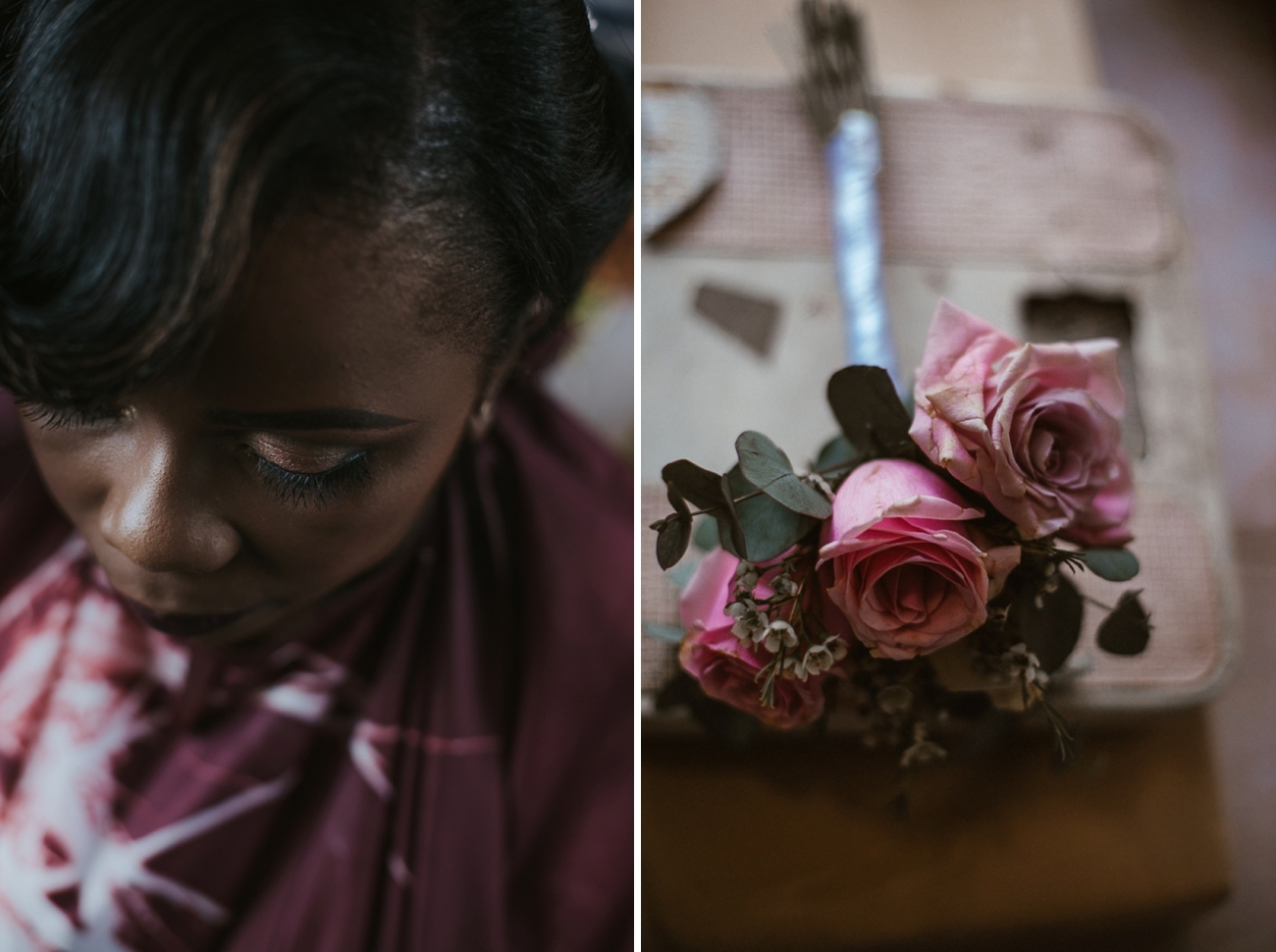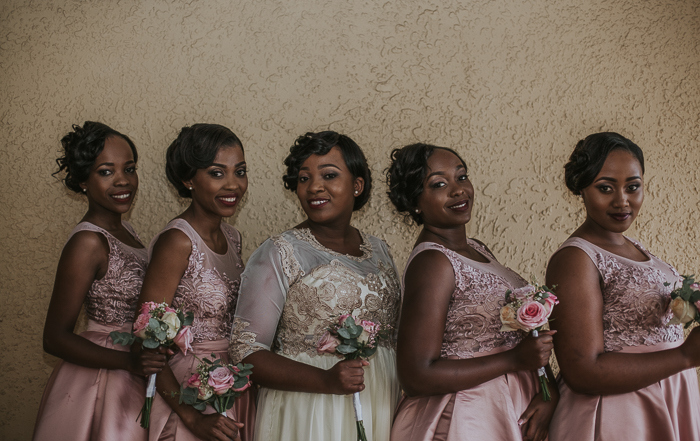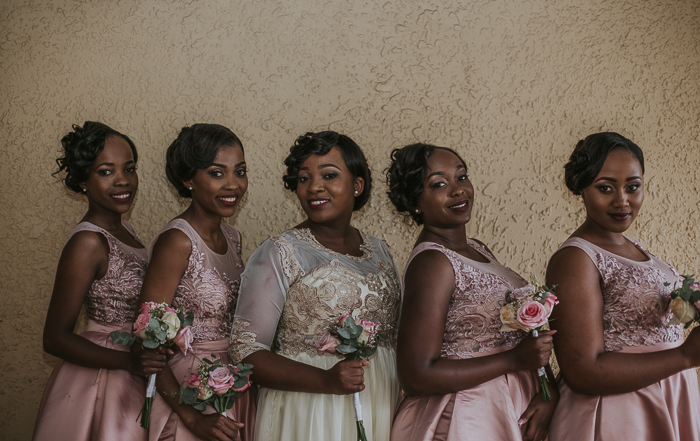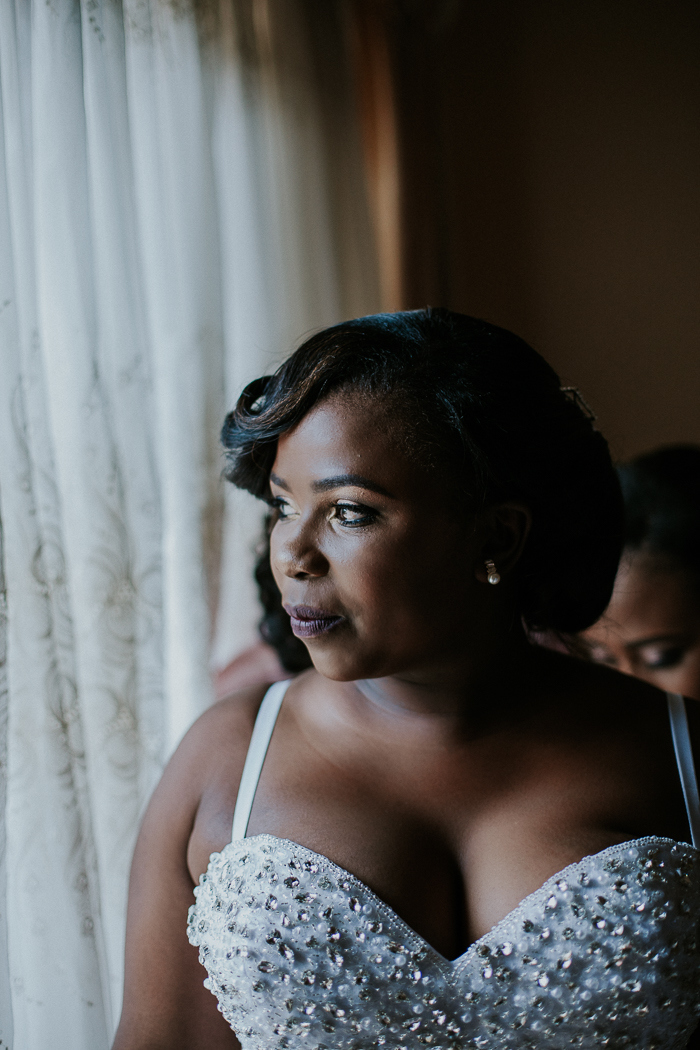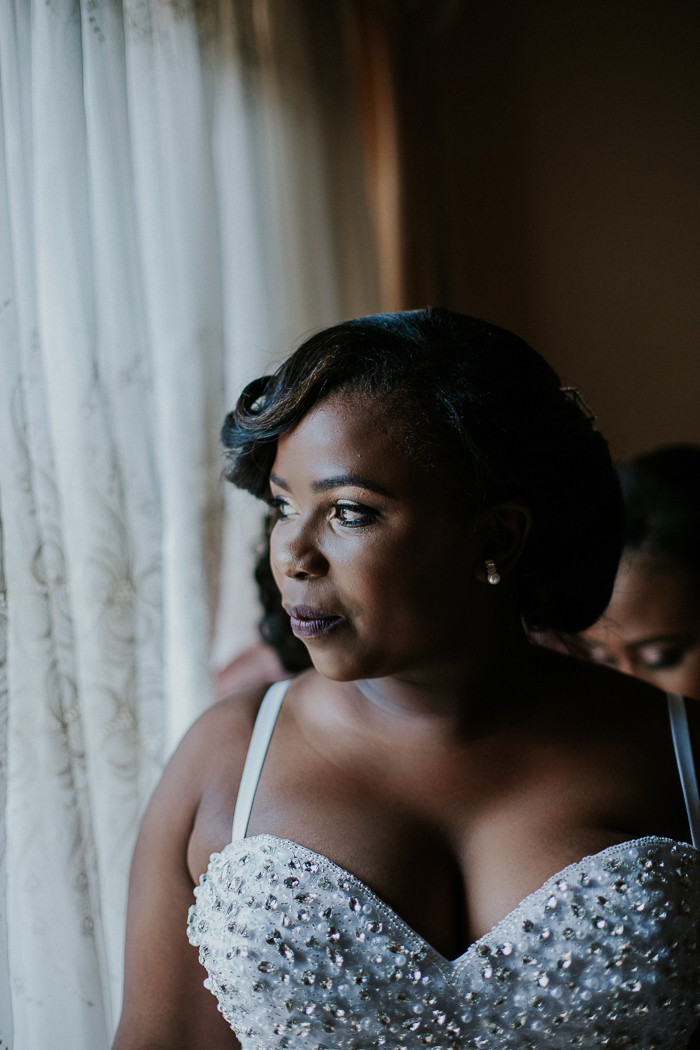 Love Story
Lebo and I met through a mutual friend, Athi. He had always spoken very fondly of Lebo and I somehow got very intrigued and interested in meeting this 'sweet' guy he kept telling me about. In July 2013, we decided to give him my number and he called me that same day. We spoke for a good two hours; it was as if we had known each other forever. Three weeks later, he decided to meet – from there on we officially started dating, and never looked back!
The Engagement
Lebo and I had intentions of wanting to settle down; he than sent a letter to my parents to let them know what his intentions were and that his uncles would like to come and have lobola negotiations. After the negotiations, we were officially engaged and I was then allowed to wear my engagement ring.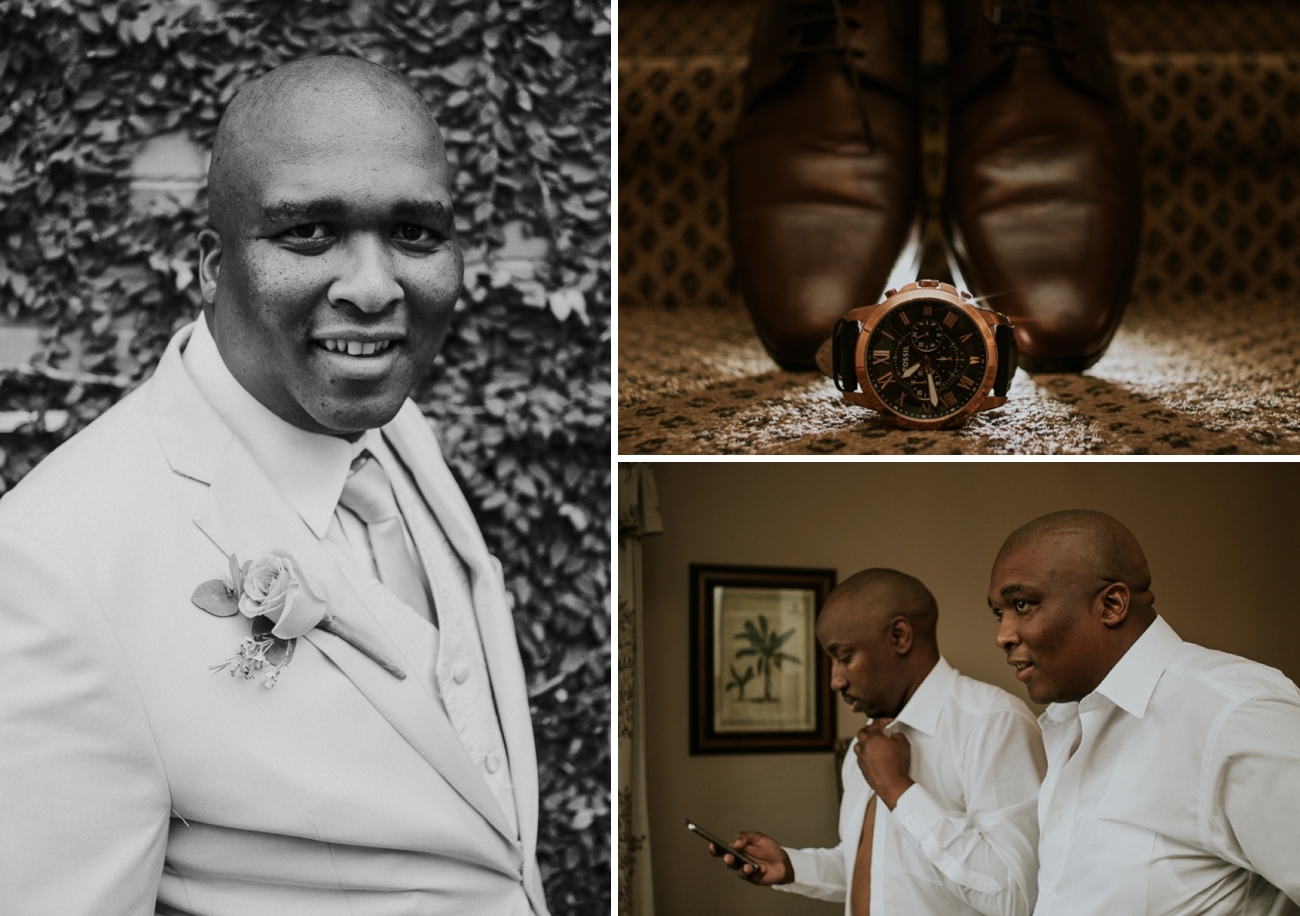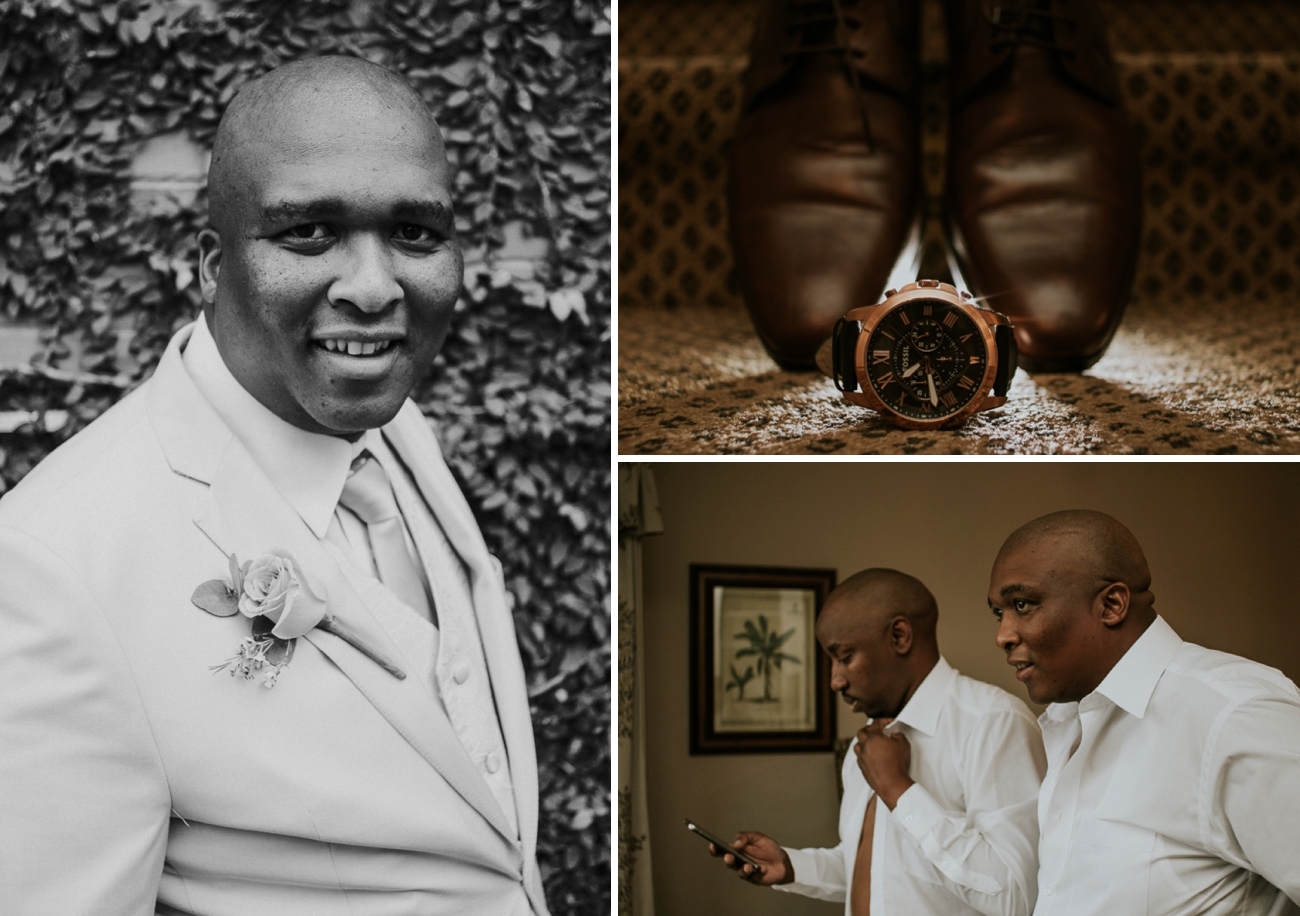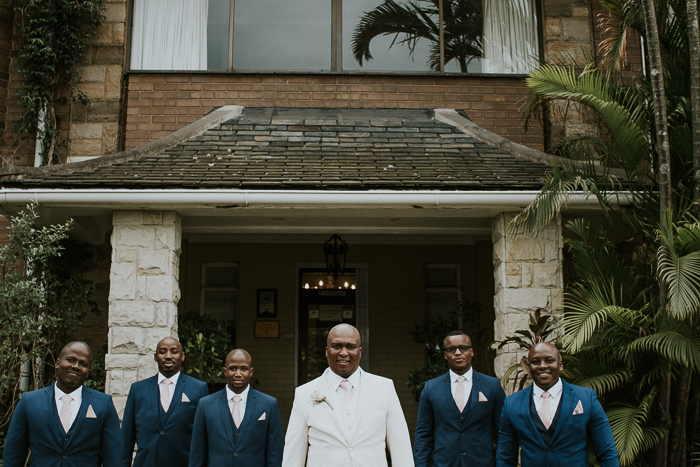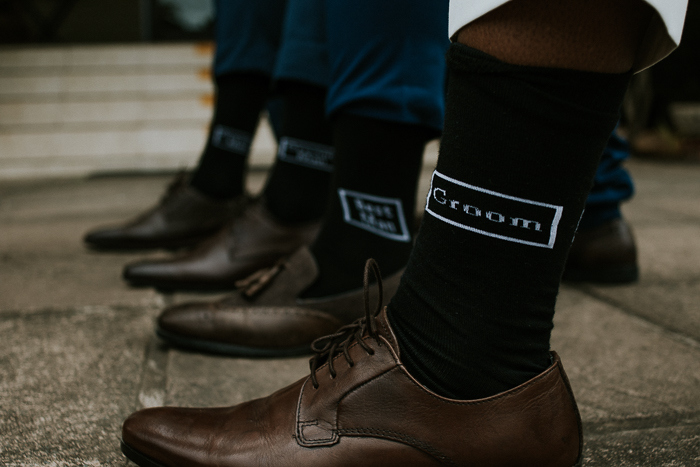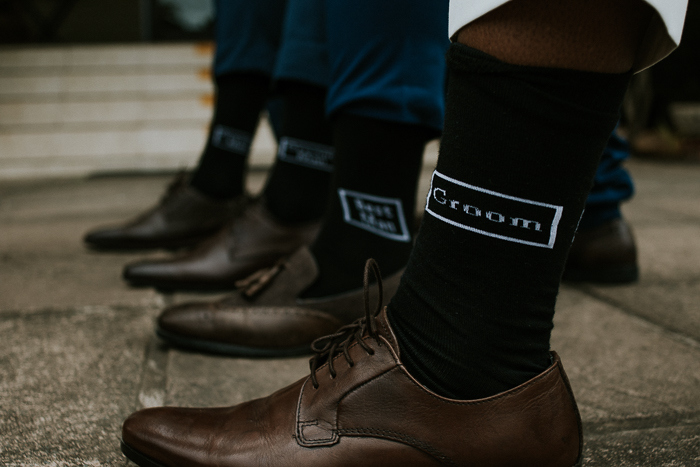 The Venue
We wanted a very beautiful place that would be able to cater for all our needs and accommodate the numbers we wanted for our wedding. Collisheen Estate was exactly that.
Wedding Style
We wanted a very rustic, elegent but modern set up. Most of our ideas were pretty simple – luckily we had an AMAZING wedding planner and décor specialist who helped and recommended and guided us through what we were looking for. Our colours were set from the beginning: we went for pastel pink, champagne, gold and white palette.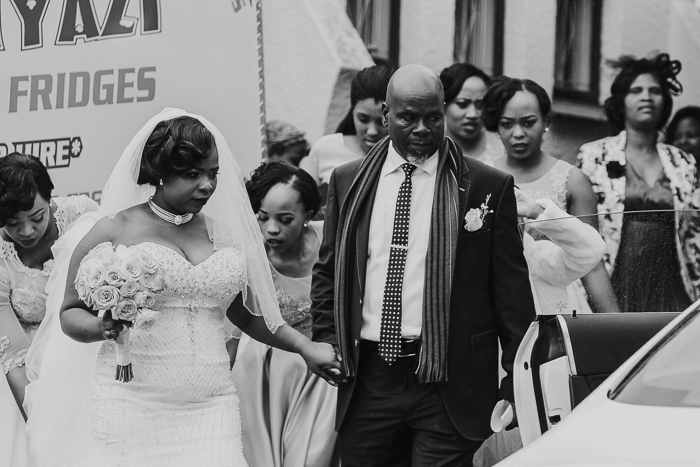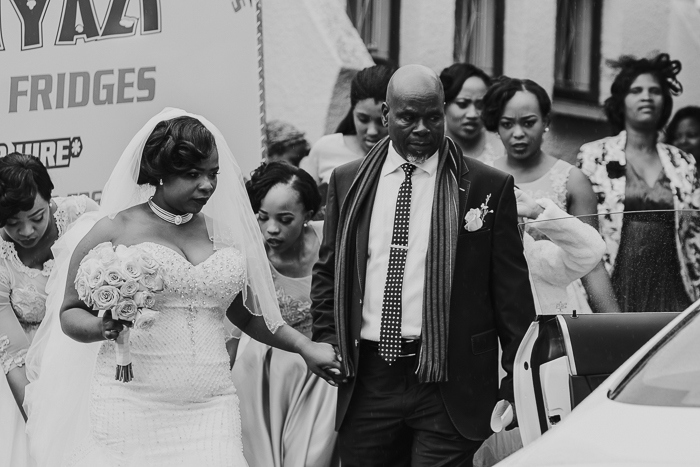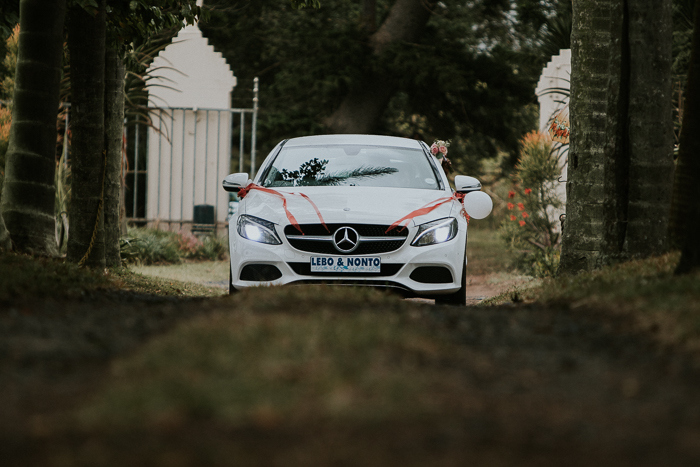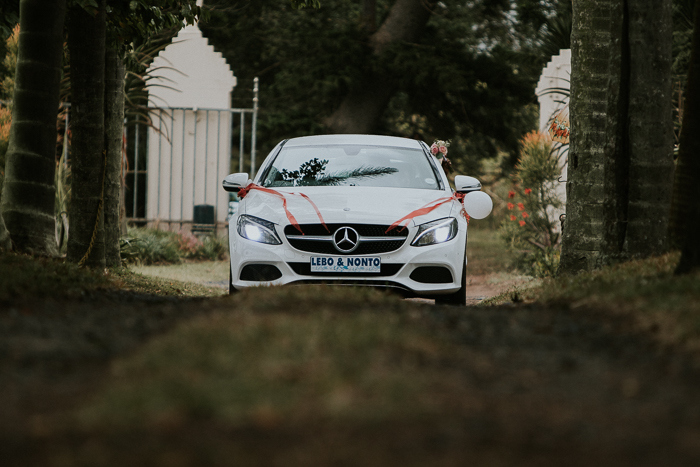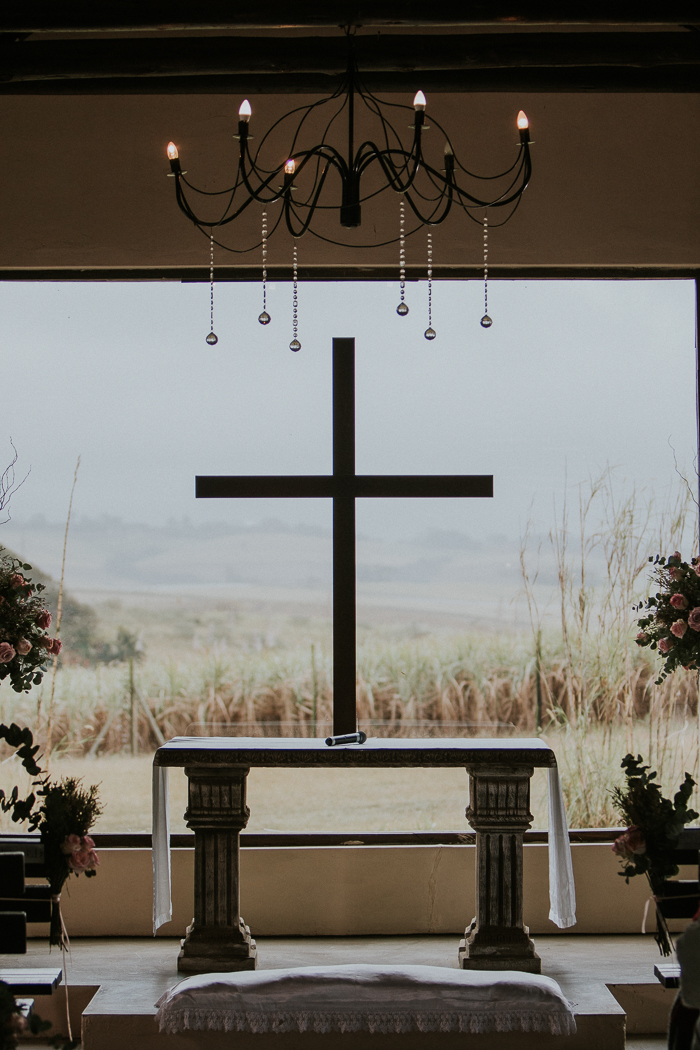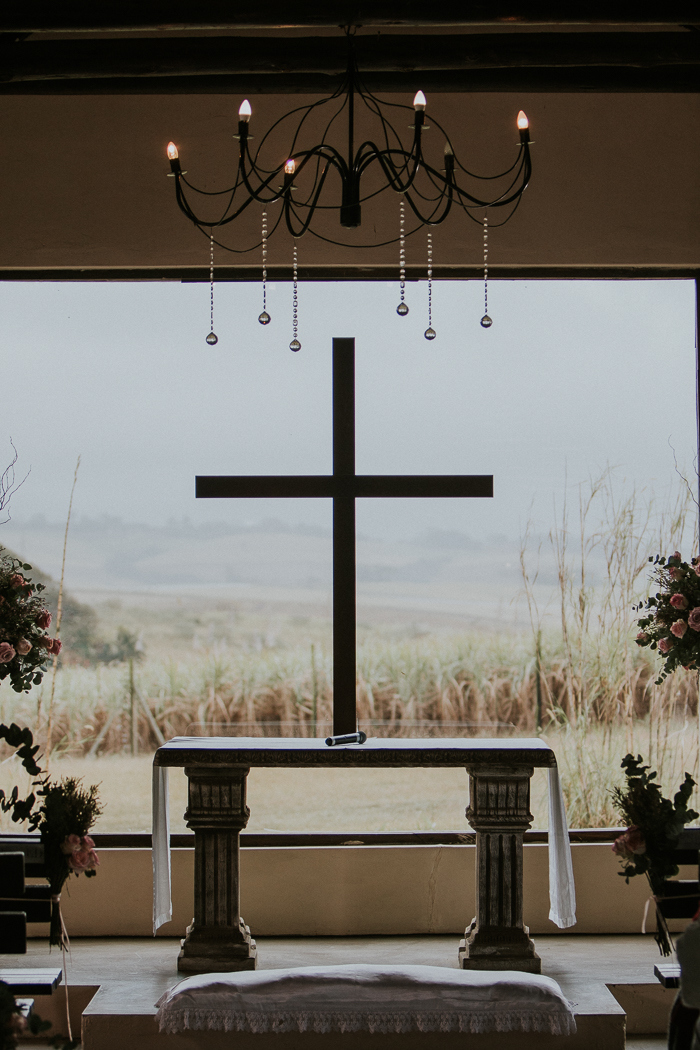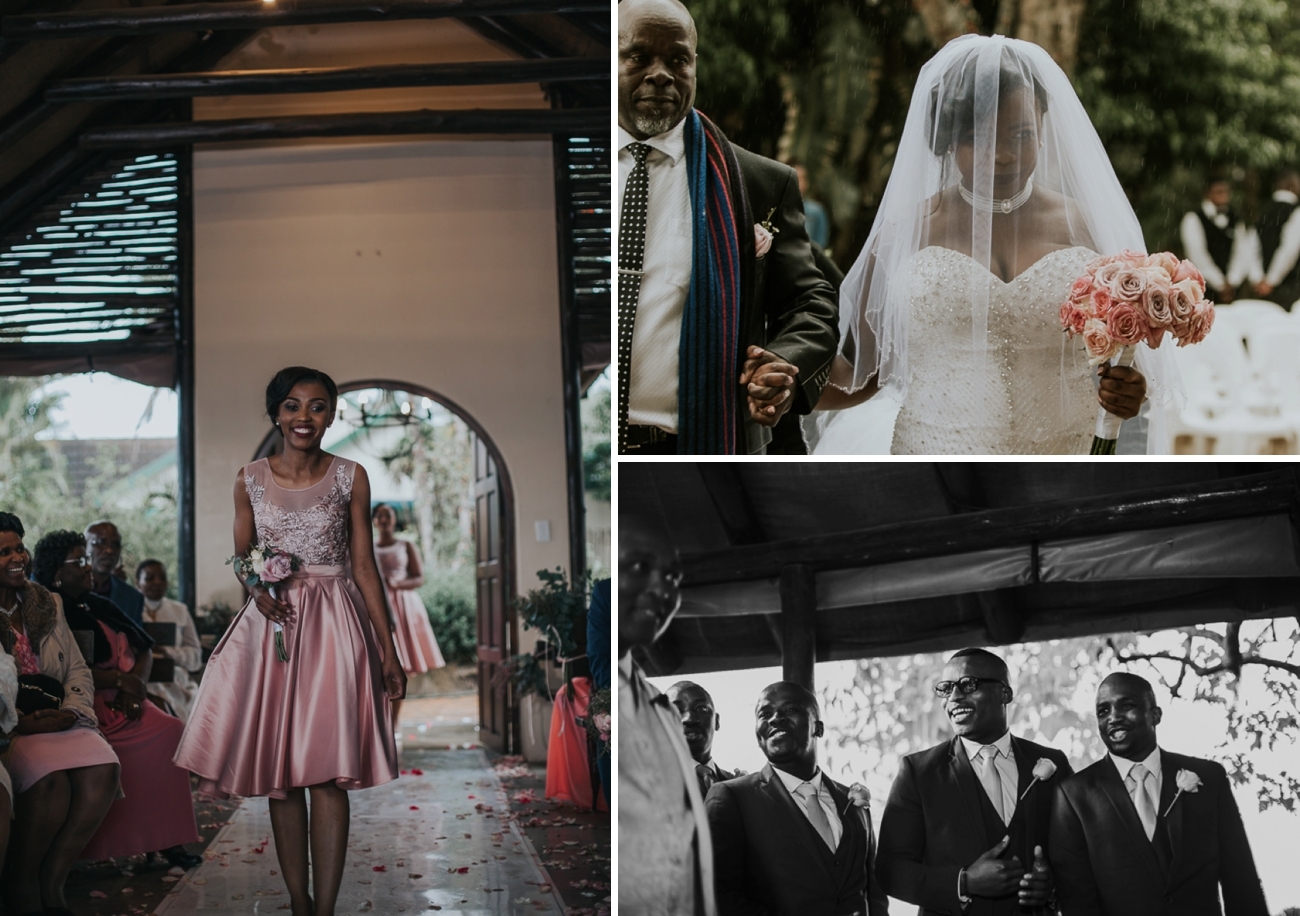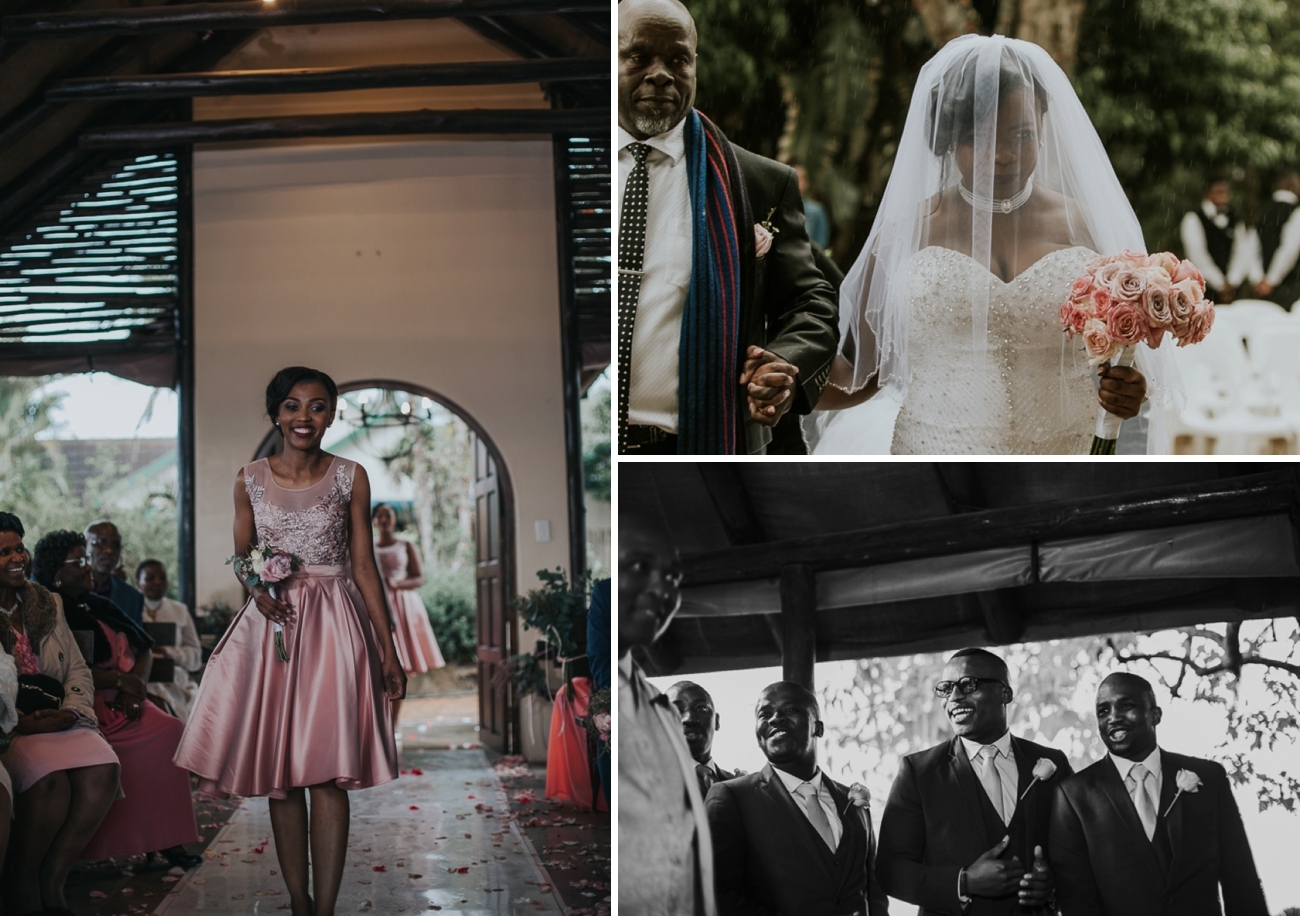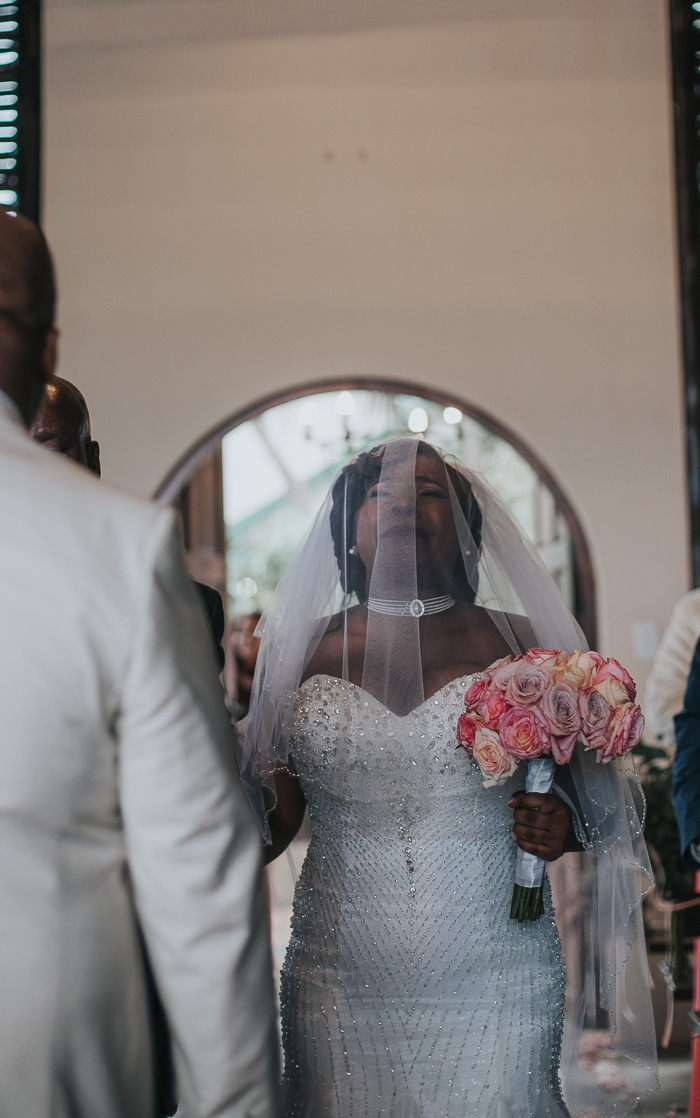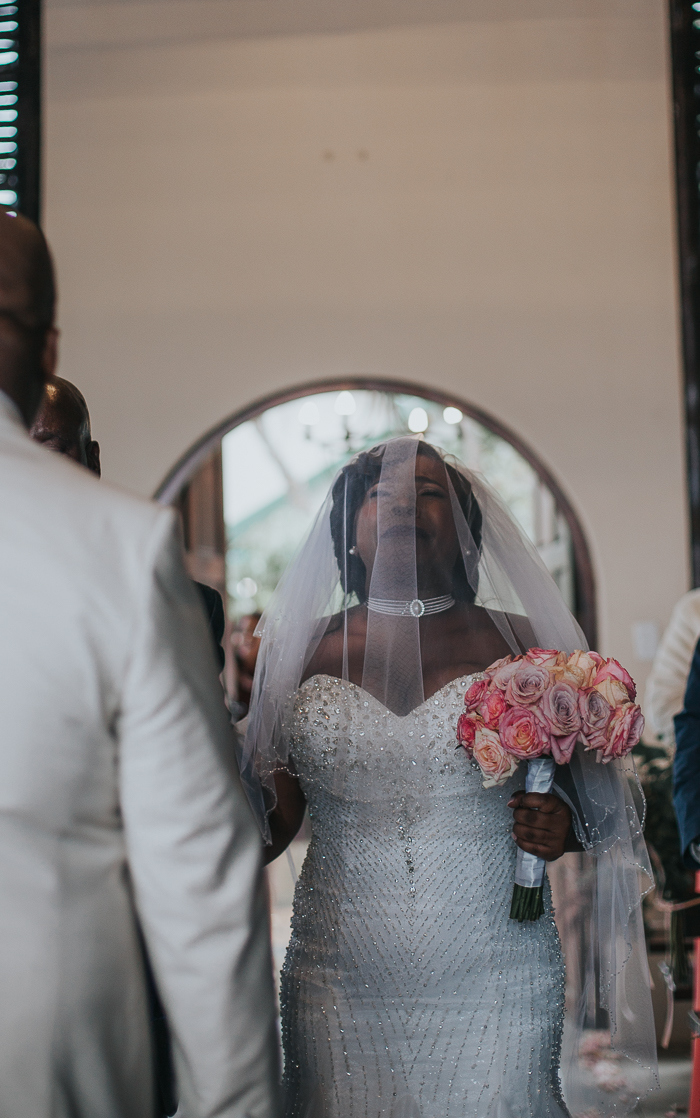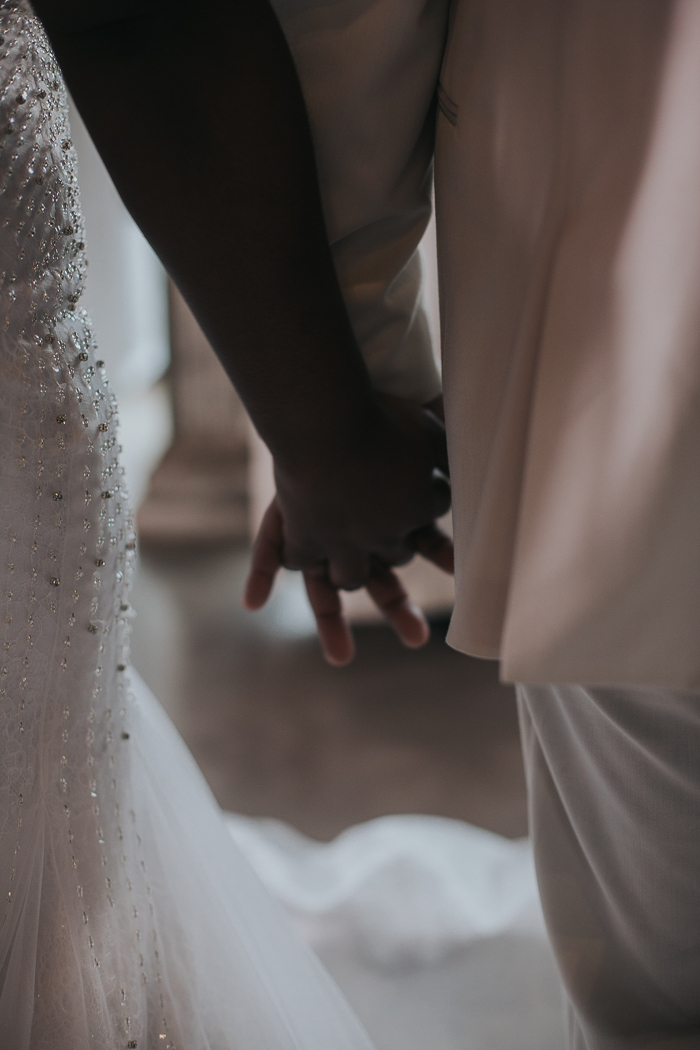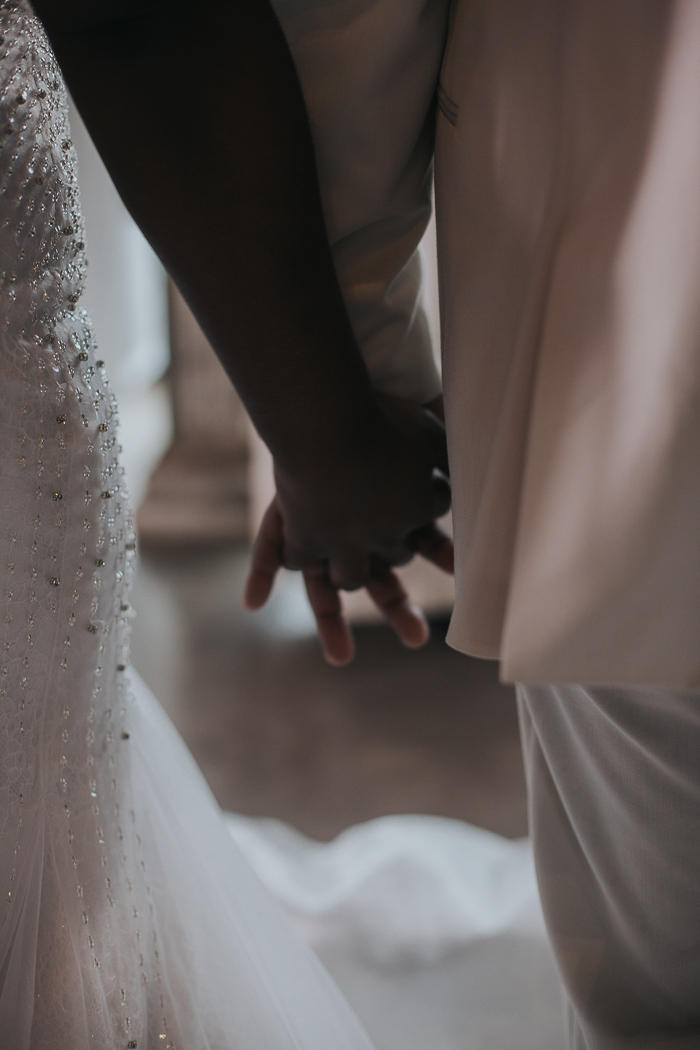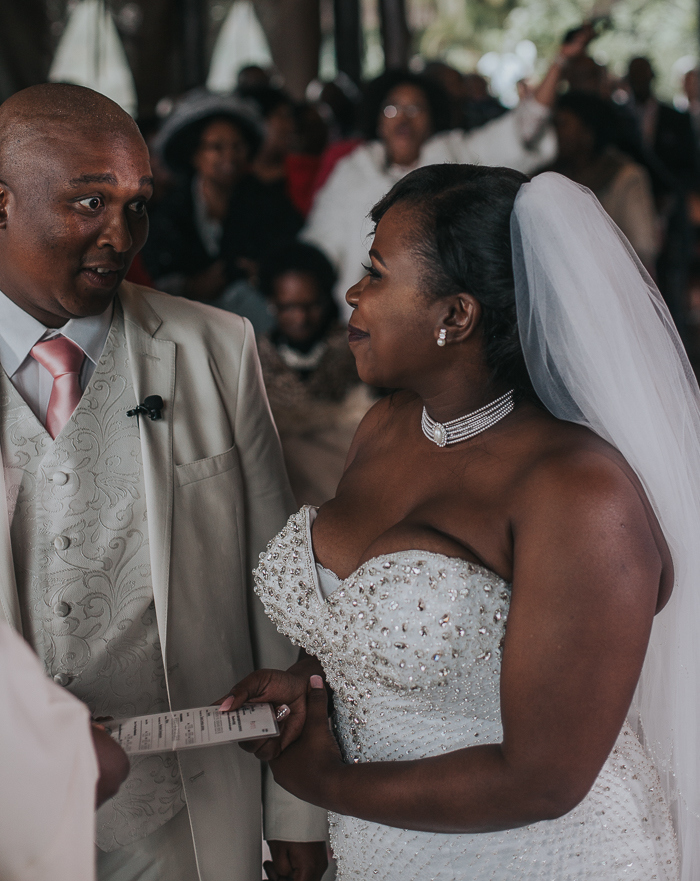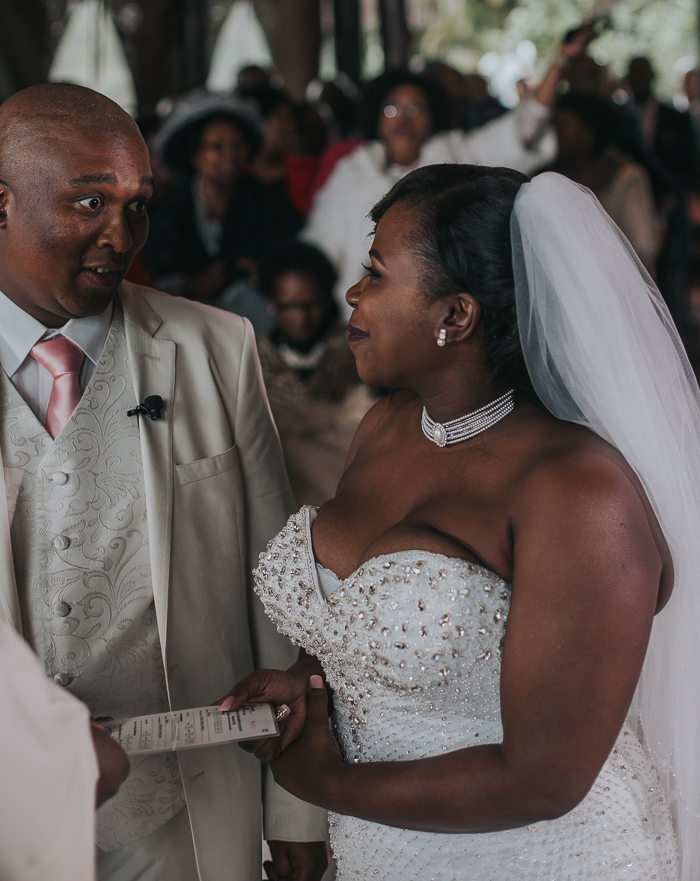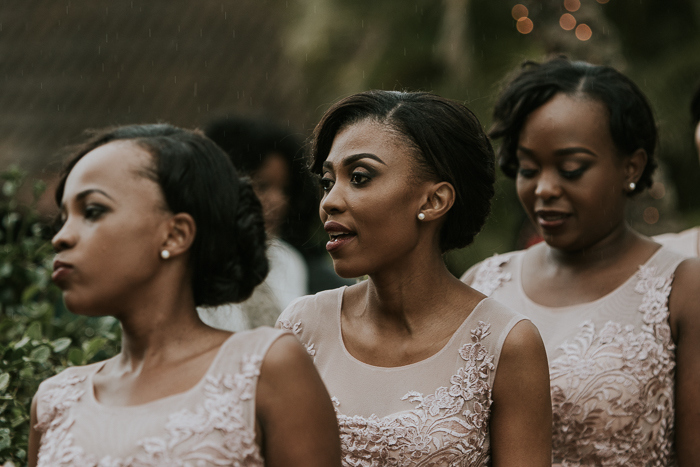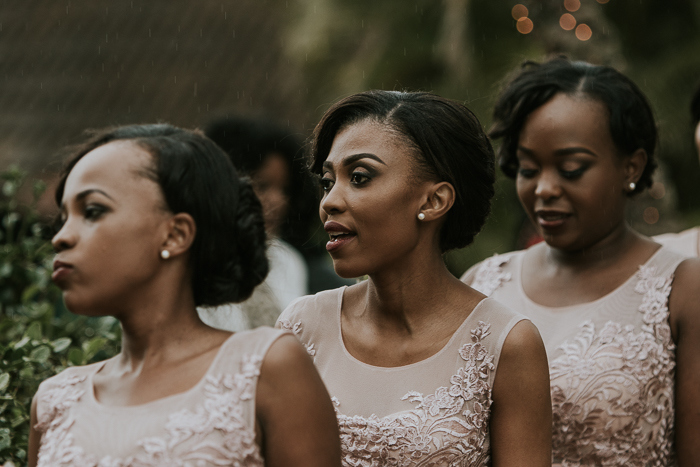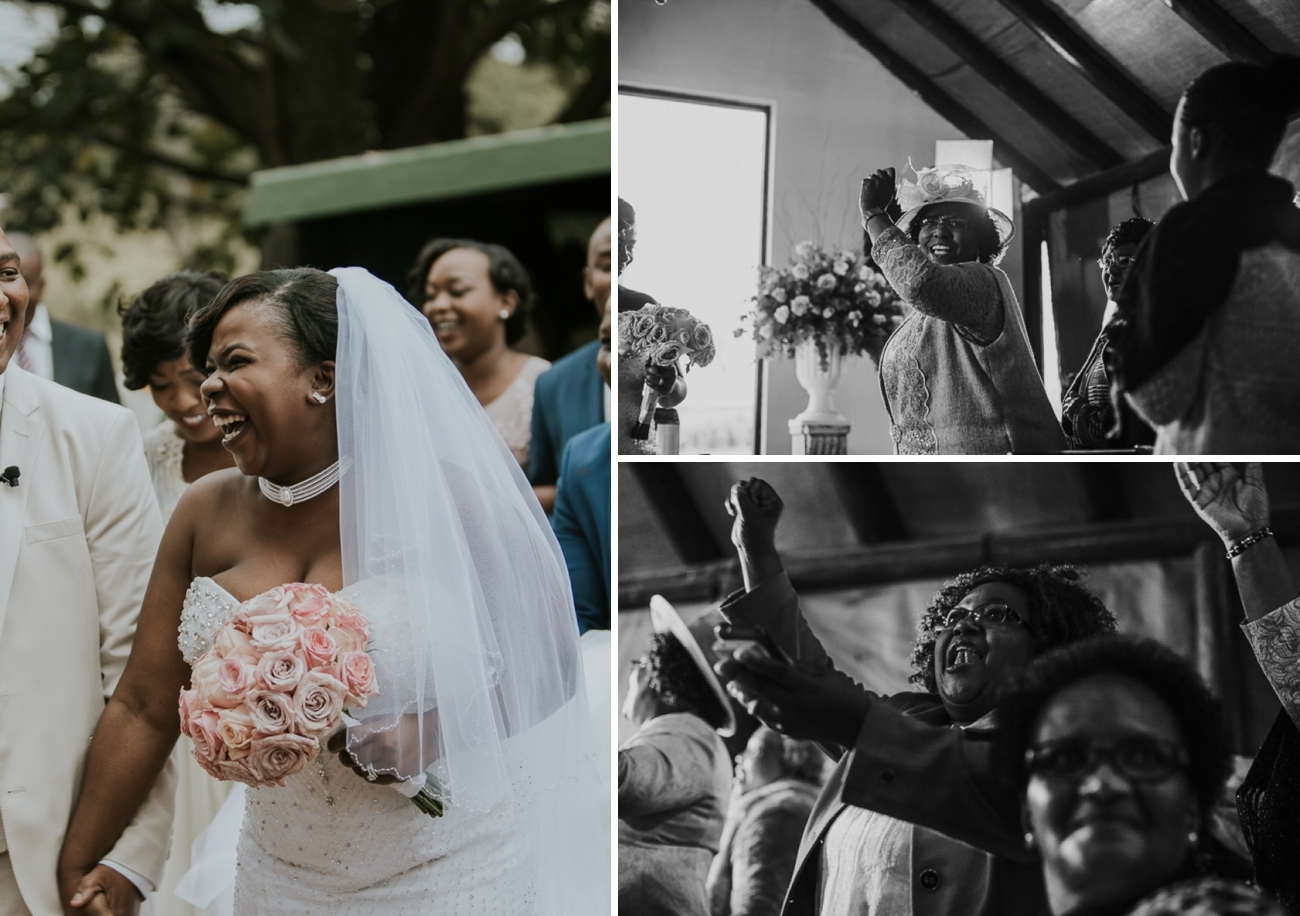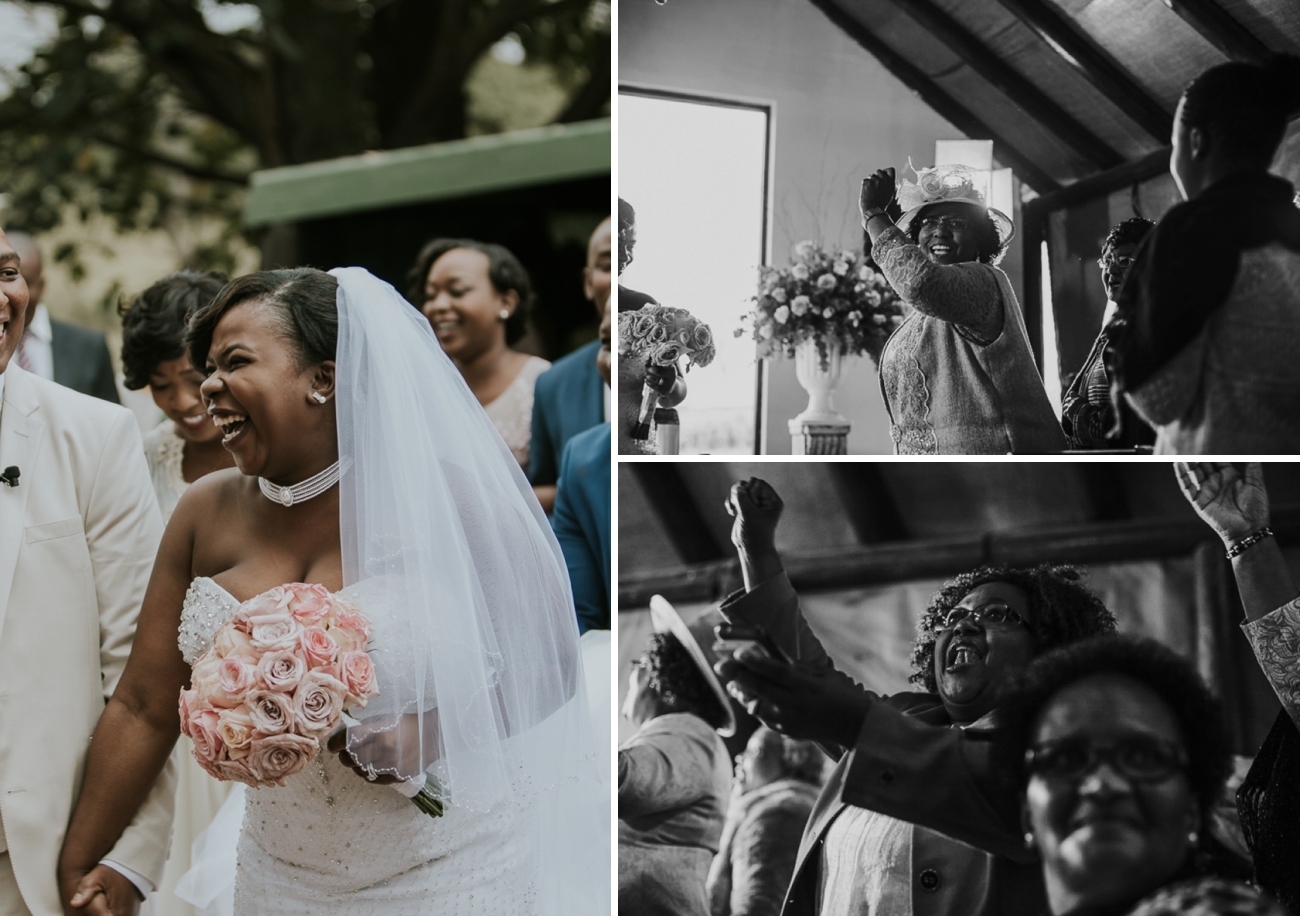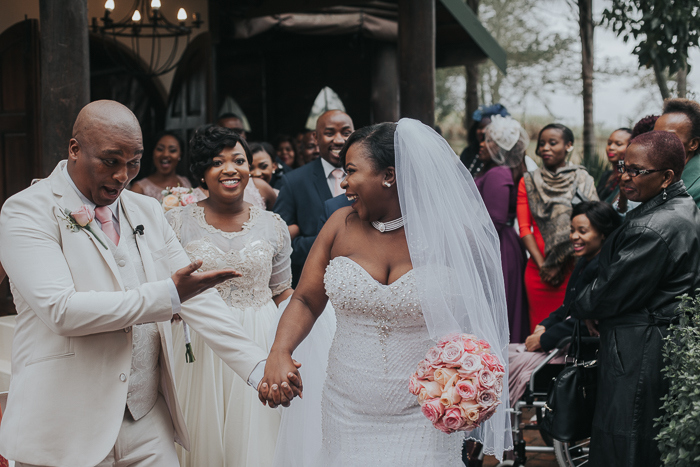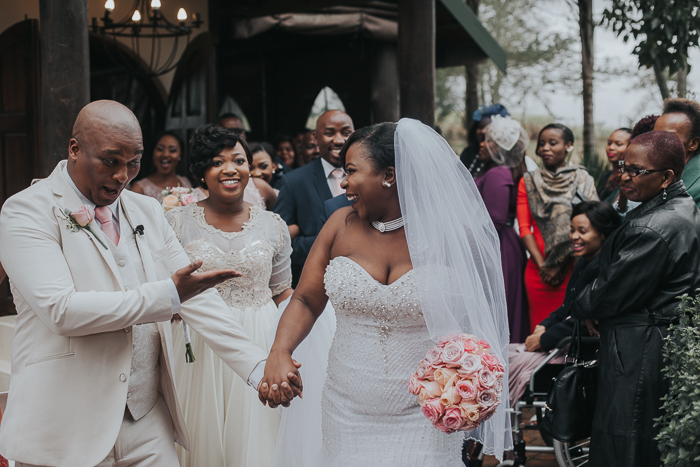 Wedding Details
Our favourite wedding detail was seeing our picture on the programme and also our names engraved on the wedding favours. Both were personalised in order for people to remember our special day.
The Flowers
We had roses in all different colours. The set-up of the flowers was beautiful and really complemented the colour theme we were going for.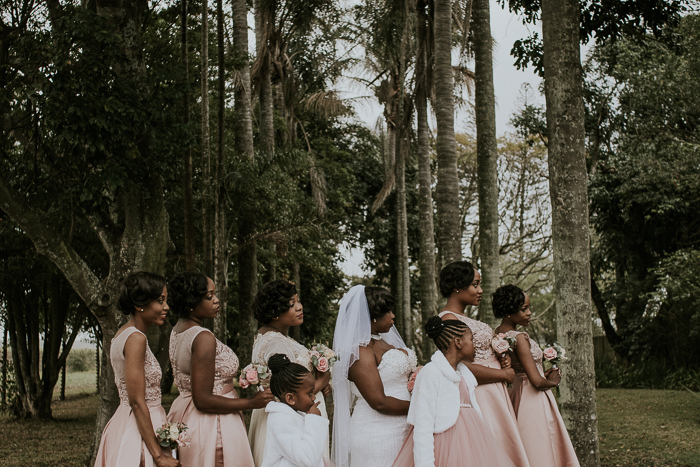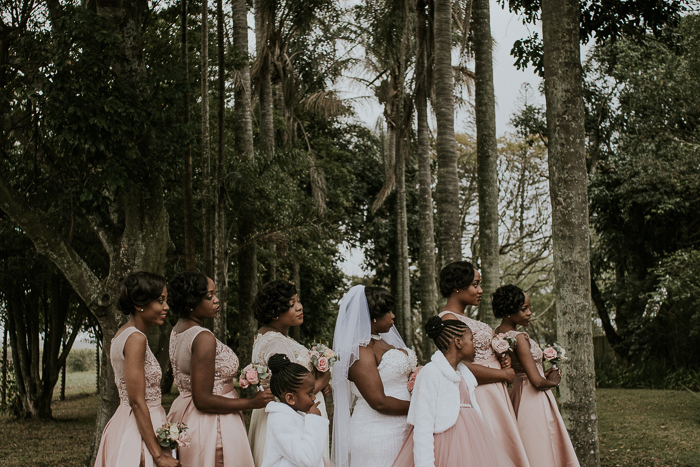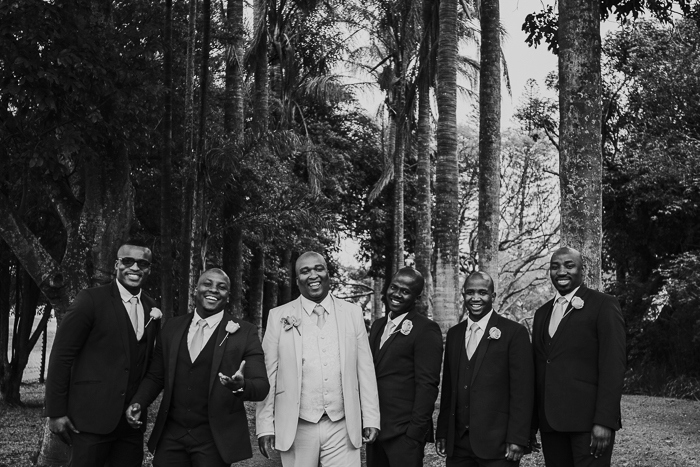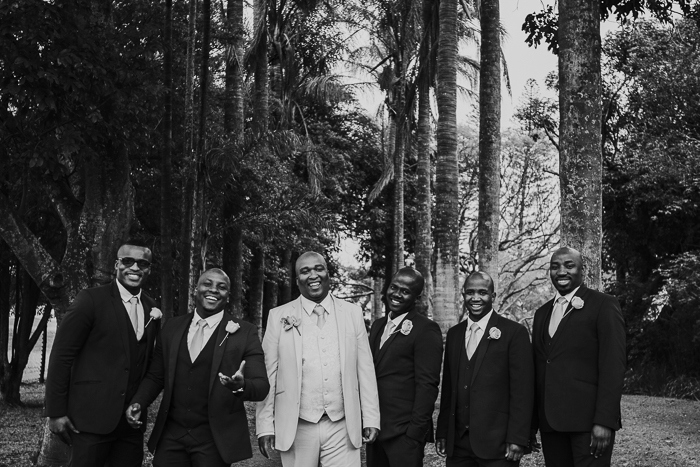 The Dress
I had only been to one other shop before I found my dress. I knew what I wanted from the start. I was looking for a mermaid dress with bling and specific detail, and I got that at the bridal shop in Musgrave. I had to pay a deposit the same day, as the dress was a limited edition, and there was only one left.
The Bridesmaids
I had five. Their dress colour was pastel pink with a layer of chiffon on top with lace to cover. I had spent months Googling dress designs and attending weddings until I found the design. Our designer was amazing, the final product was beautiful! The ladies looked stunning on the day.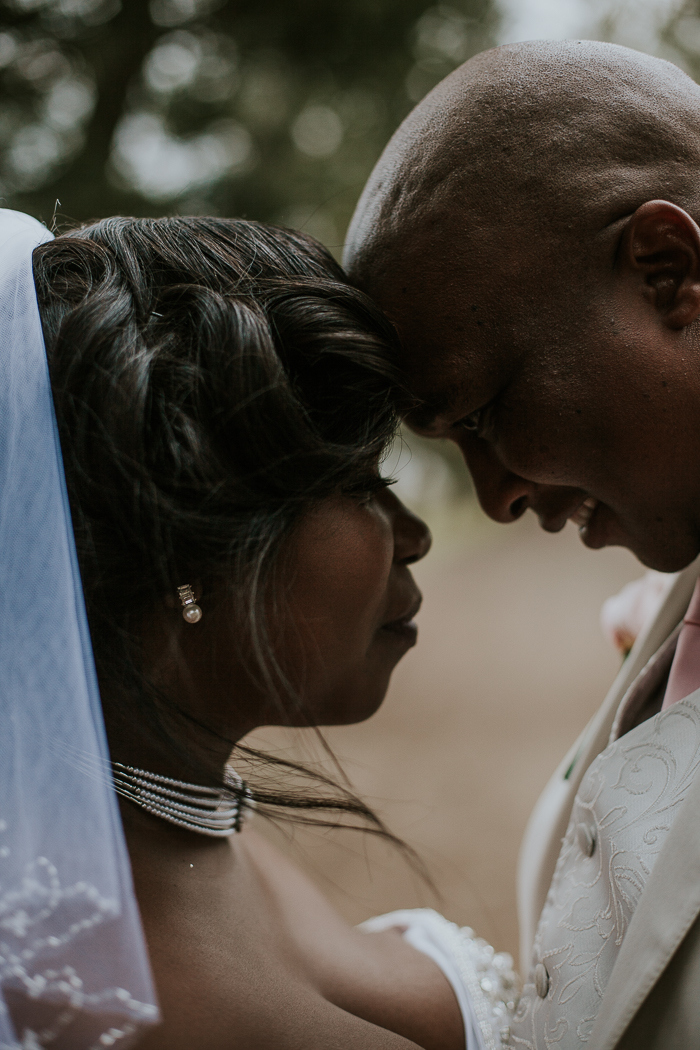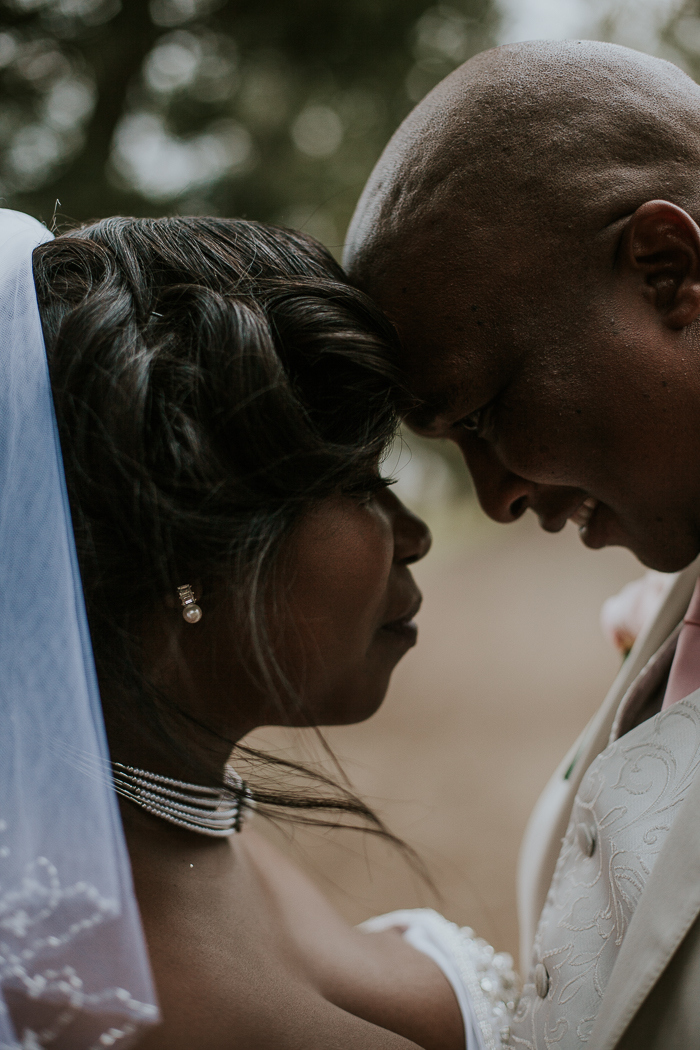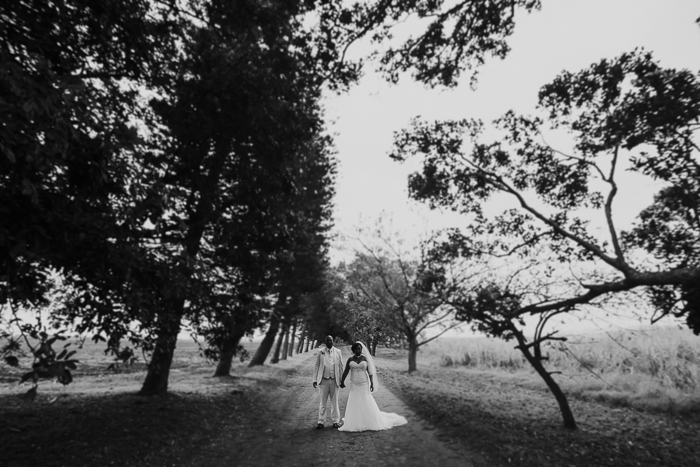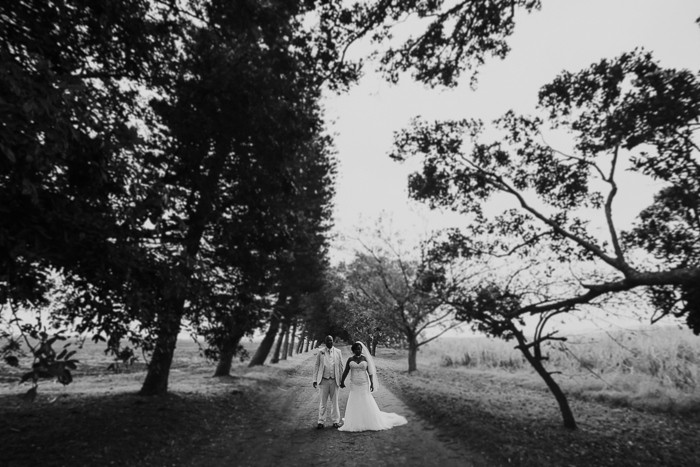 Memorable Moments
Lebo: It was when Nonto was walking down the aisle with the song 'When I First Saw You' from Dreamgirls. I couldn't contain myself.
Nonto: Lebo's vows were so deep and I actually cried when he finished.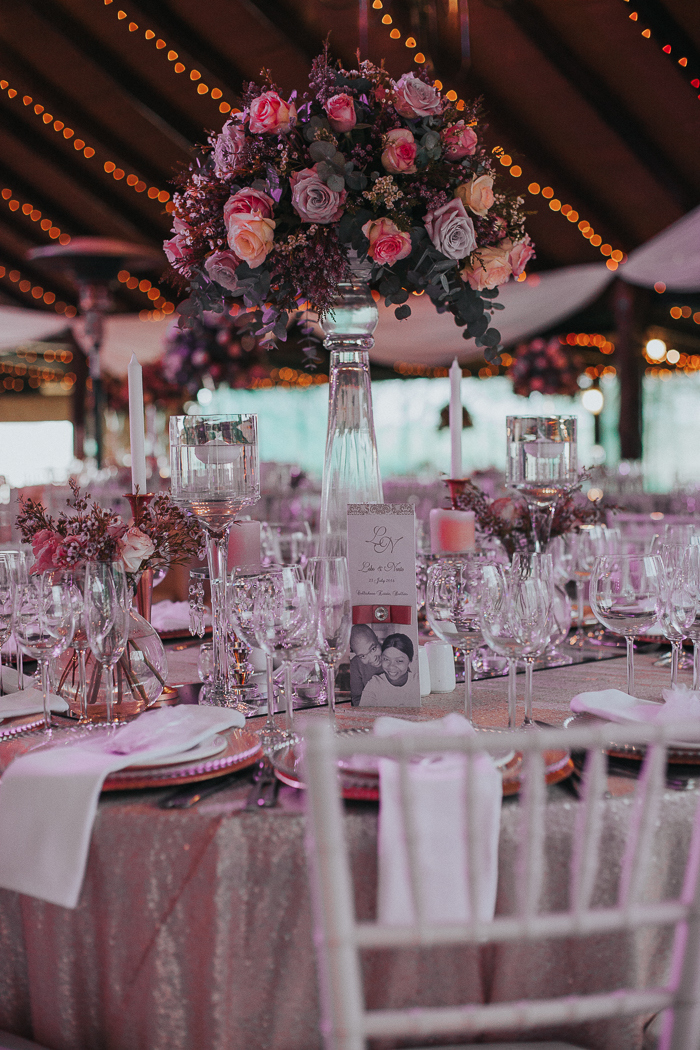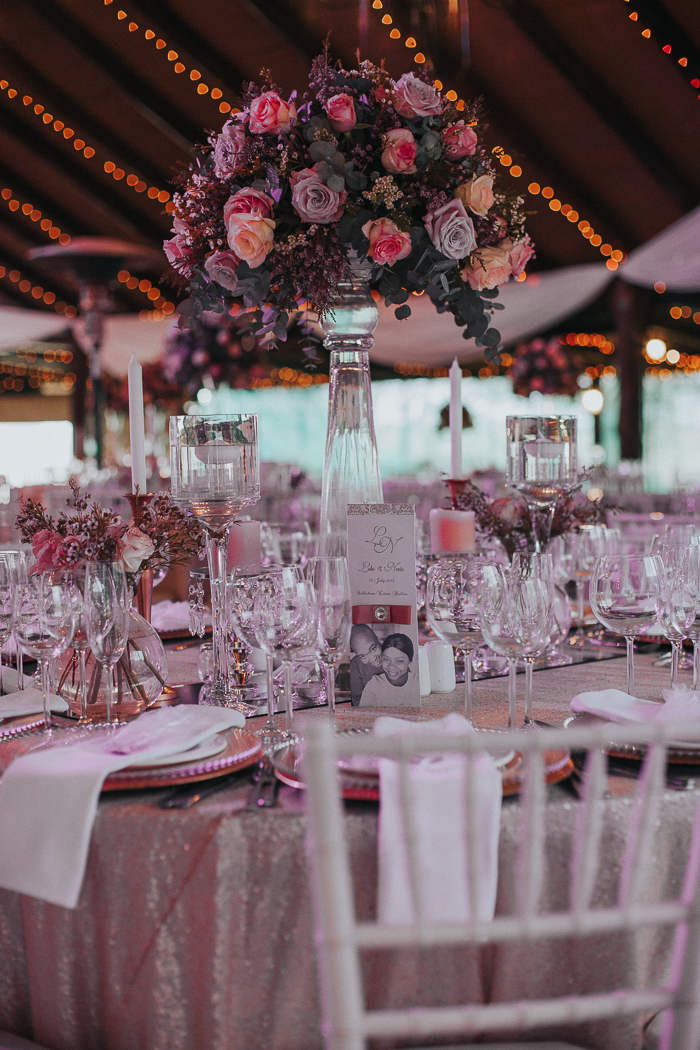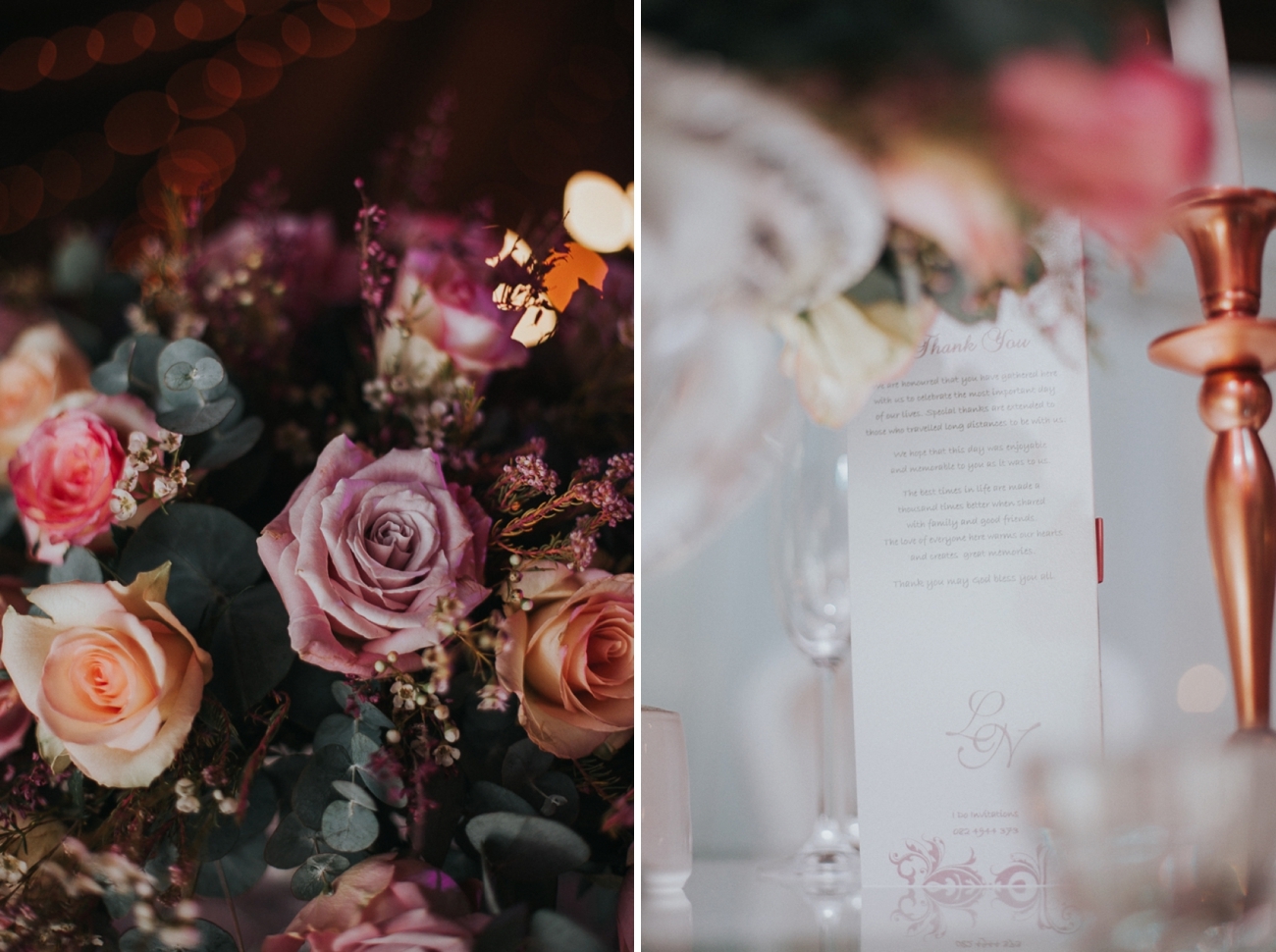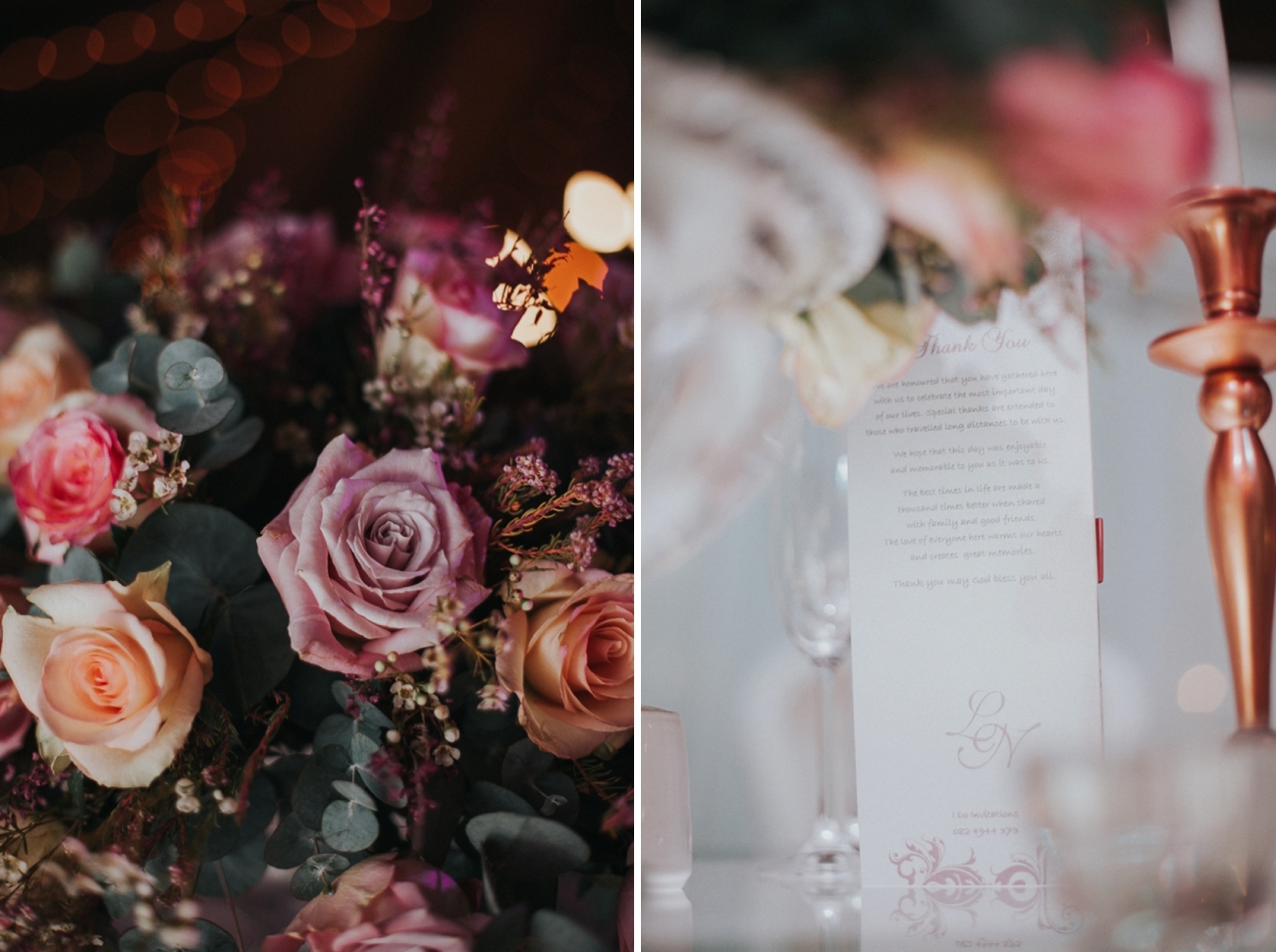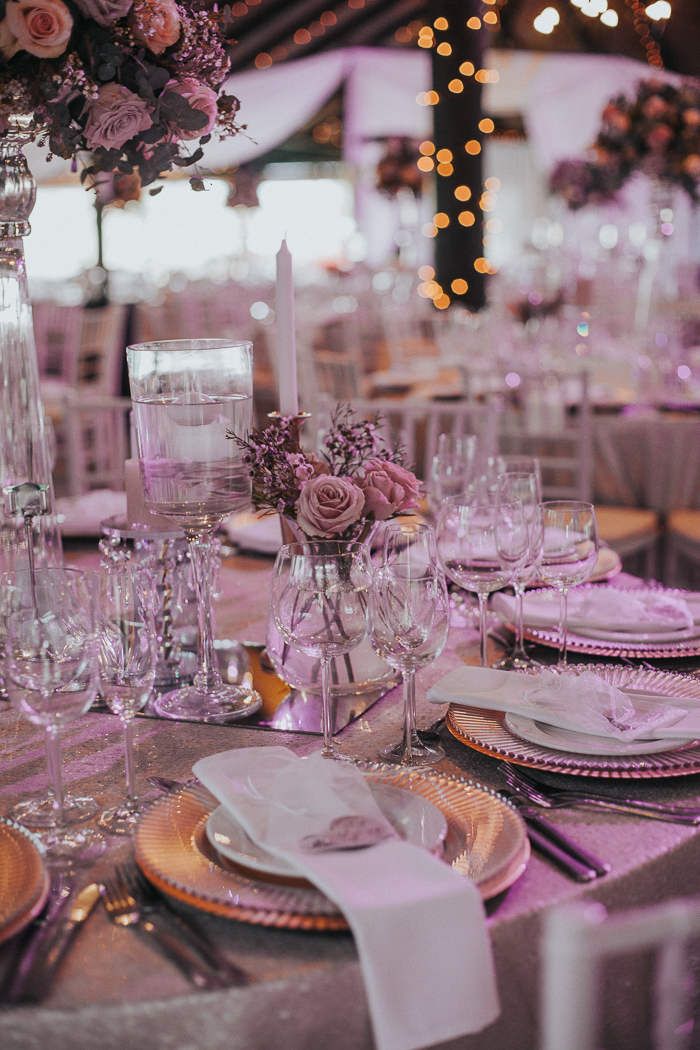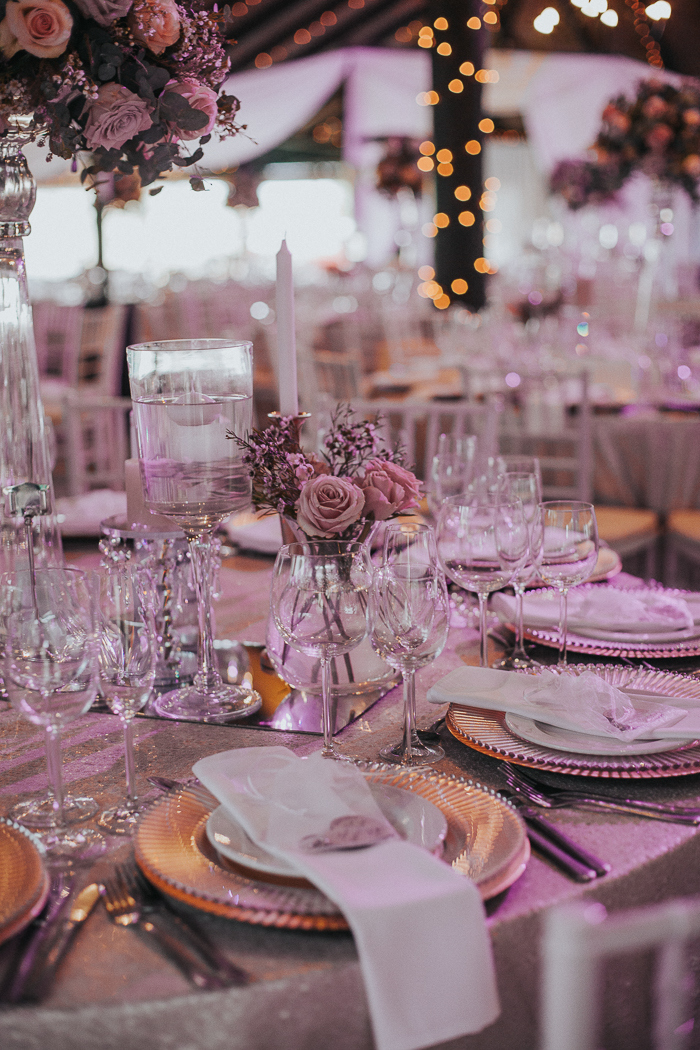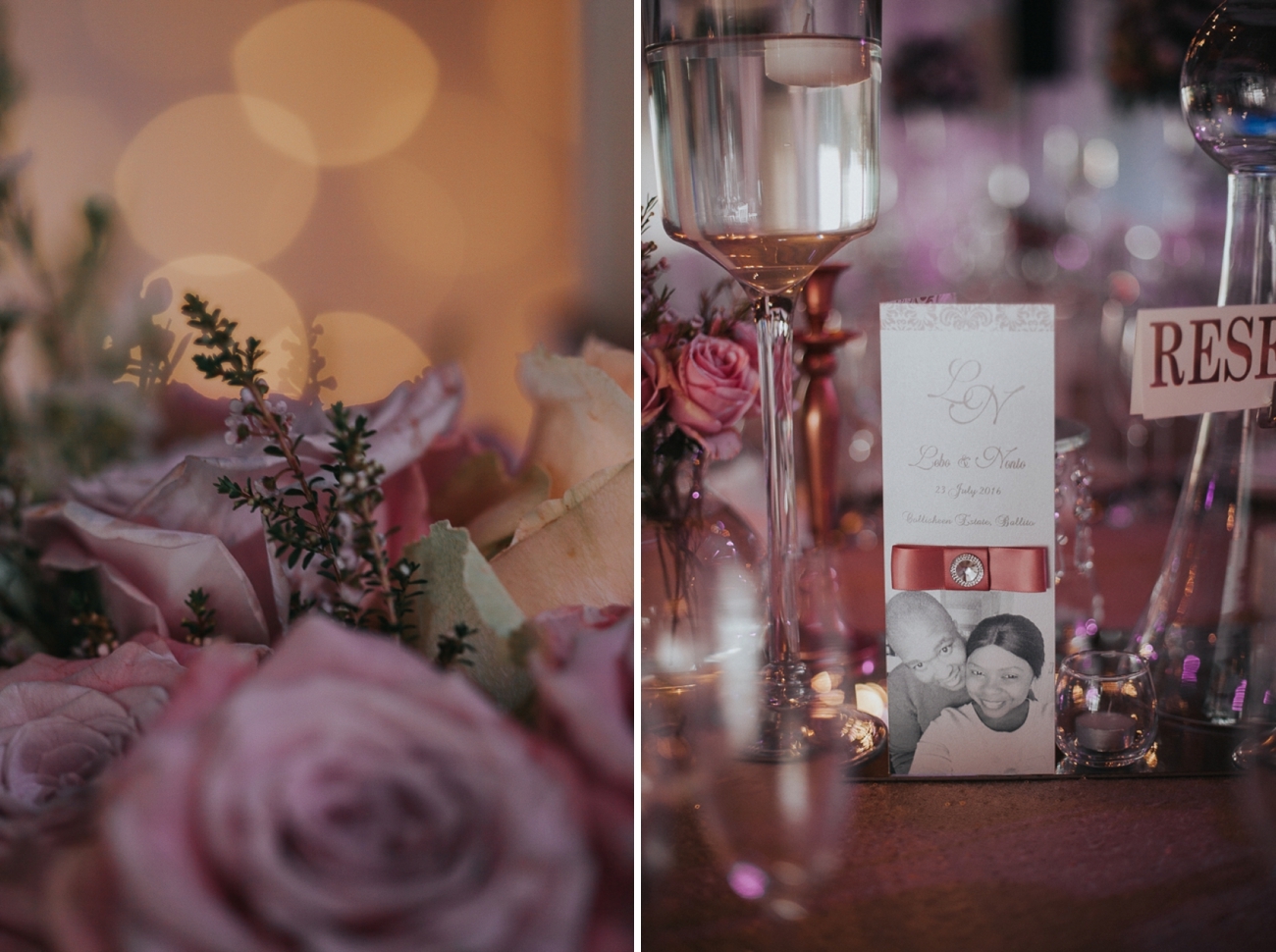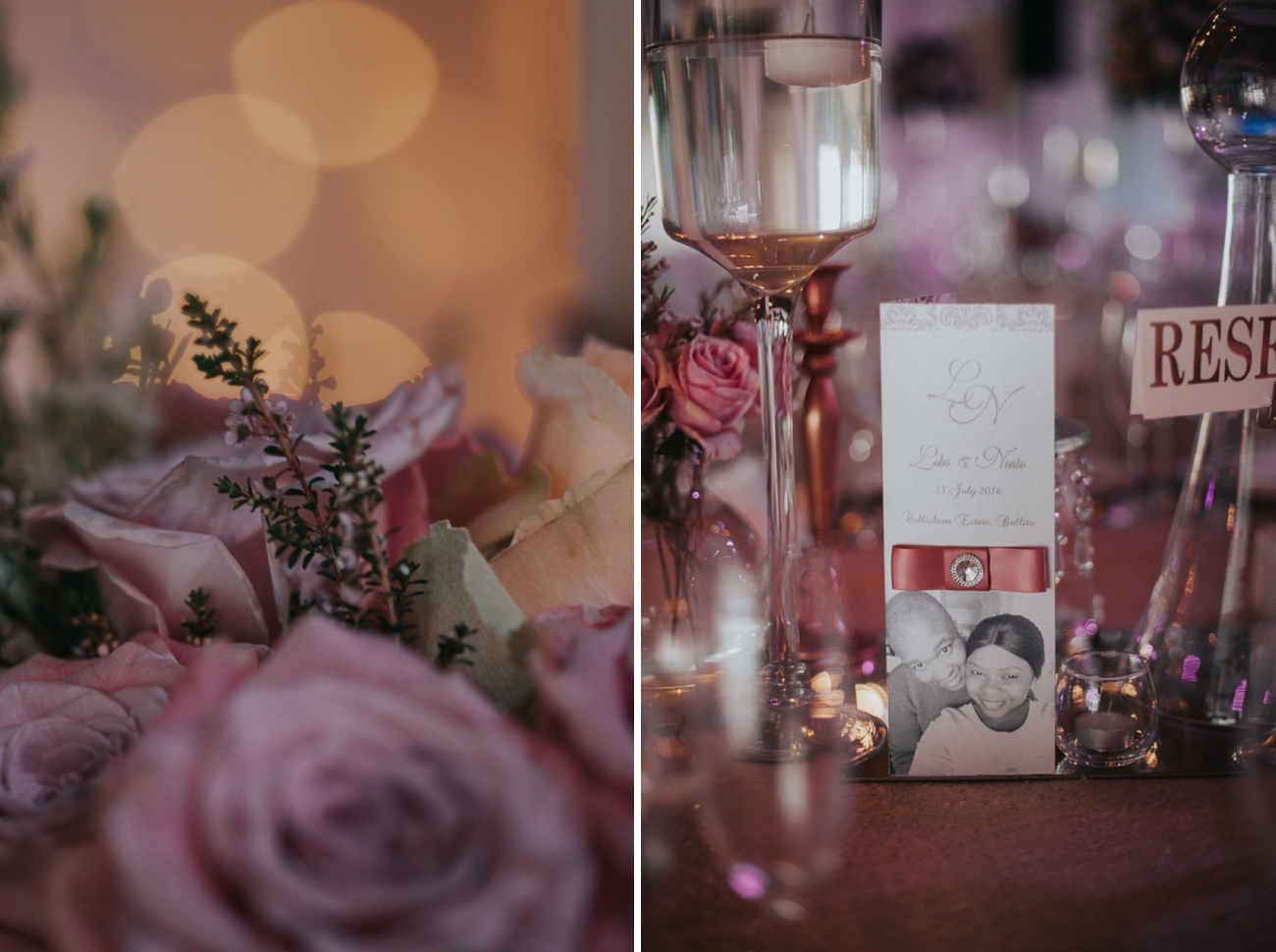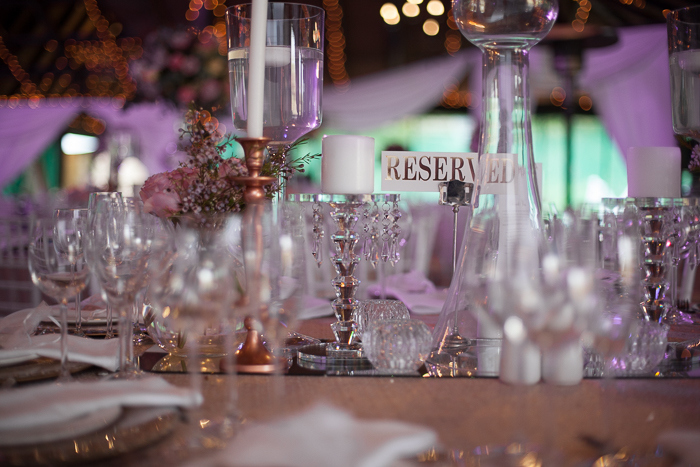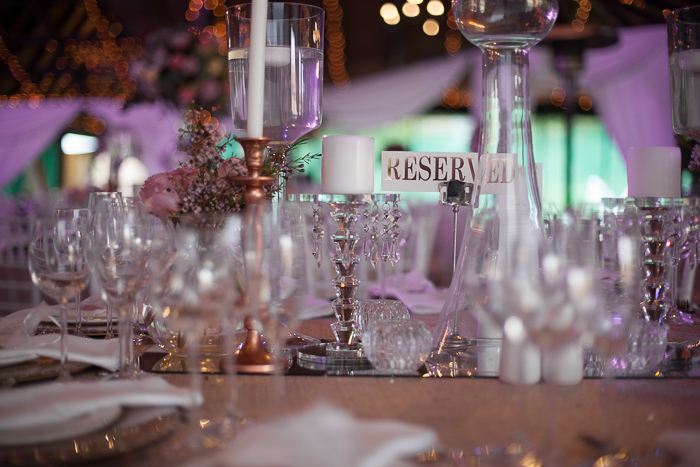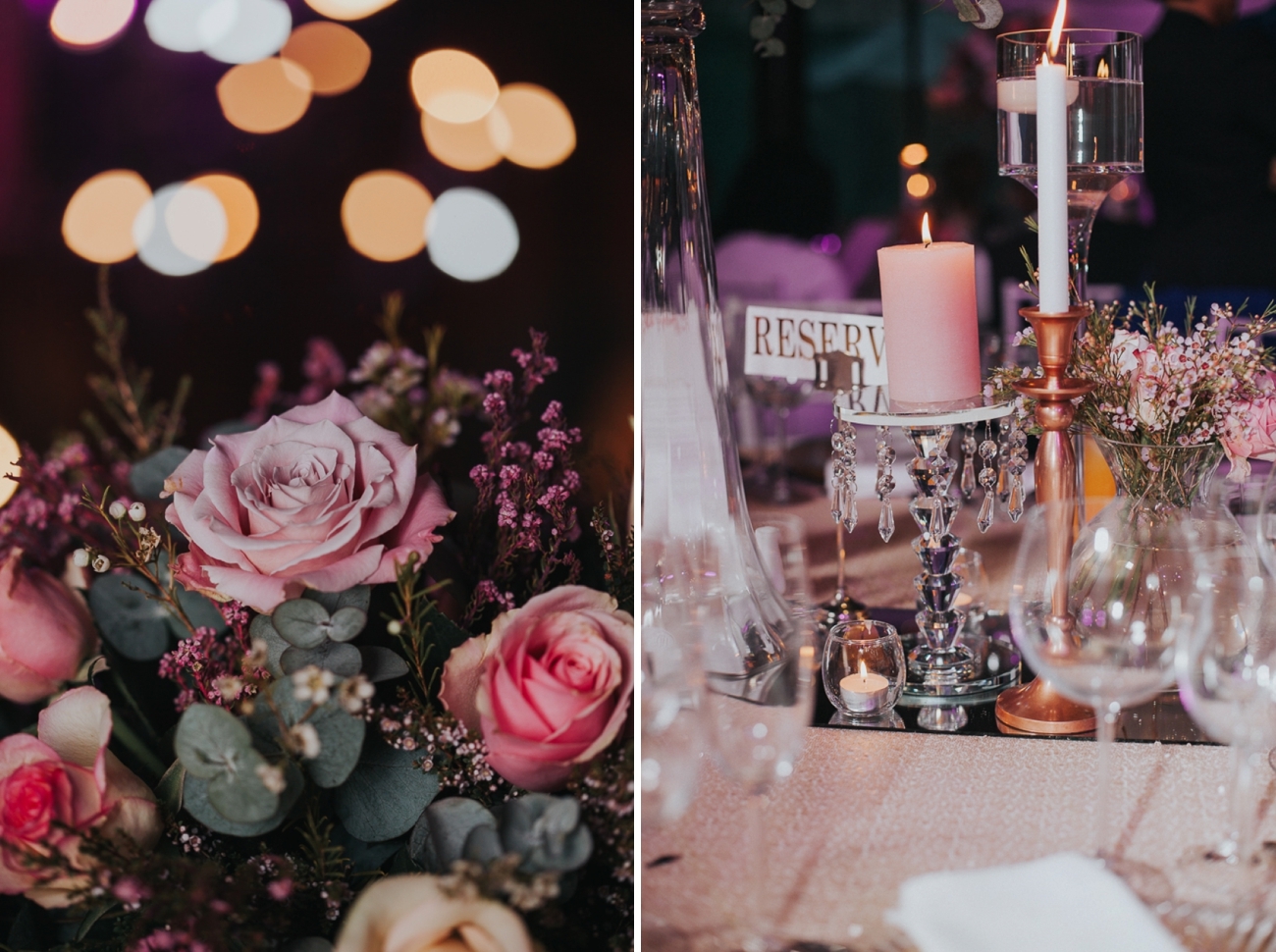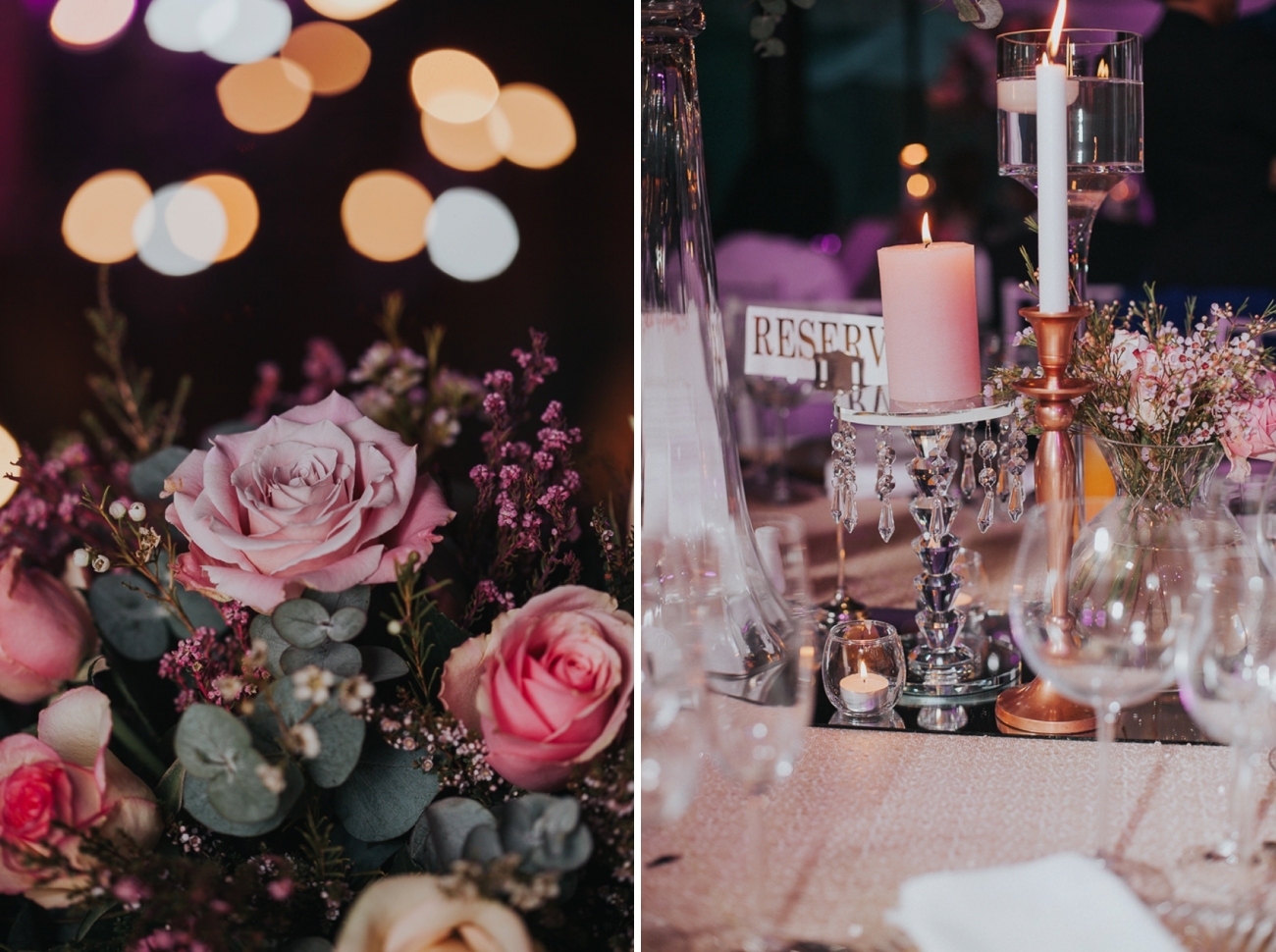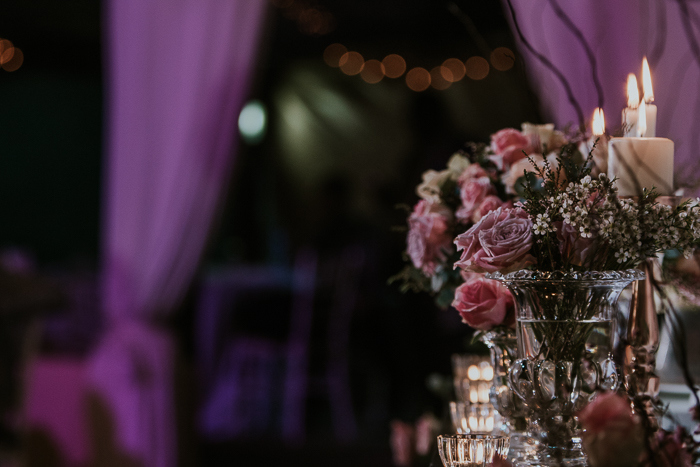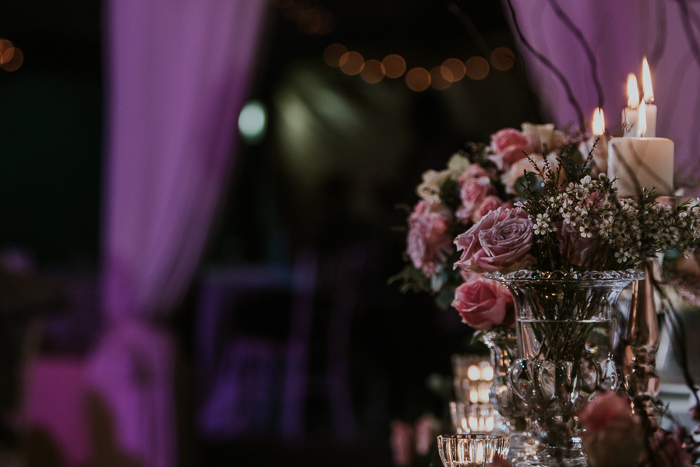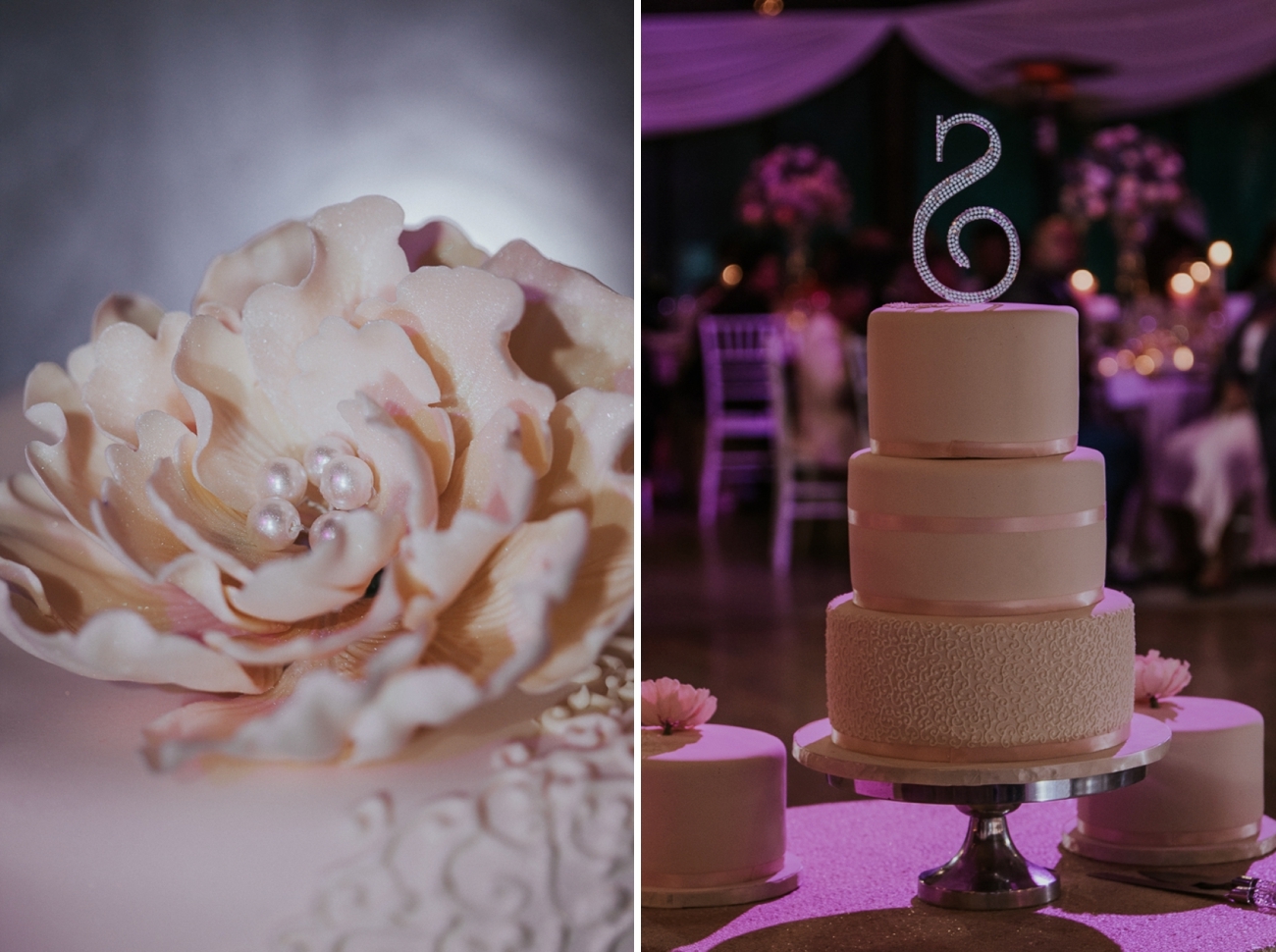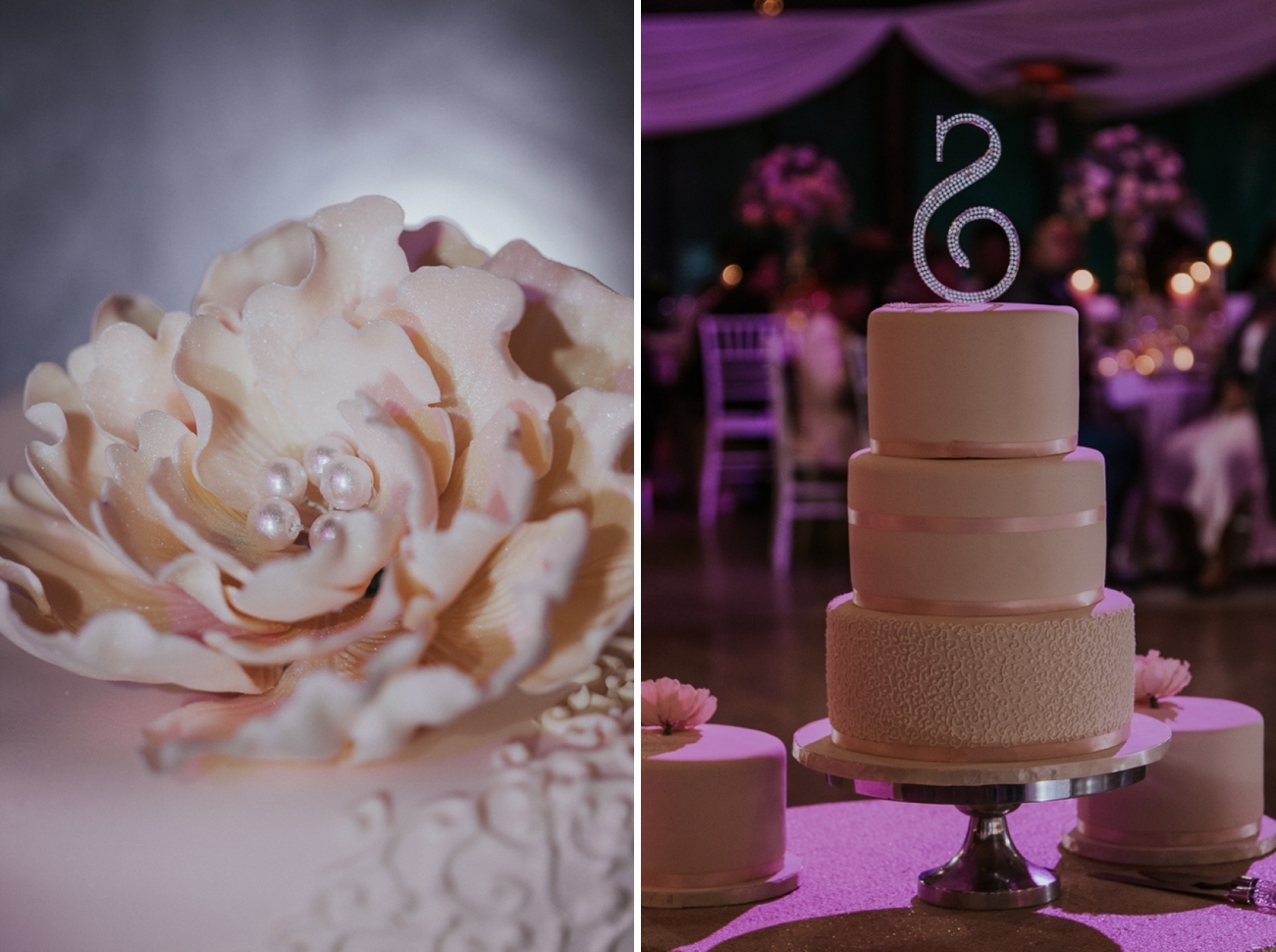 Best Decision
Getting a wedding planner was the best thing I did!
Advice for Future Brides & Grooms
Get a wedding planner, it helps saves time and money.
DO NOT hire friends and family! They can disappoint you at any time.
Take your time to plan your wedding, and compare quotes before deciding.
Let your fiancé be part of planning your wedding.
Have a budget.
Surround yourself with people who will not disappoint you at the last minute.
Do not be too hard on yourself; things will go wrong.
Enjoy your wedding day!
You can see more from this wedding on the Thunder & Love blog.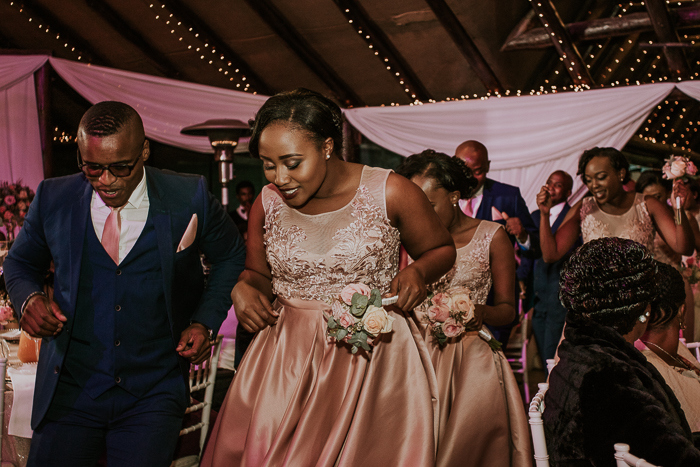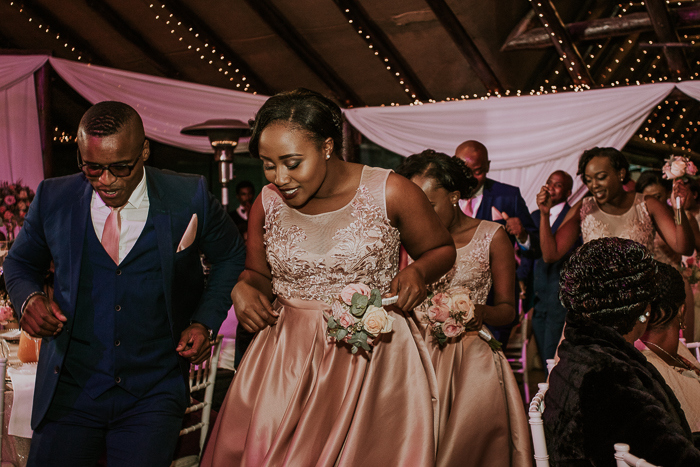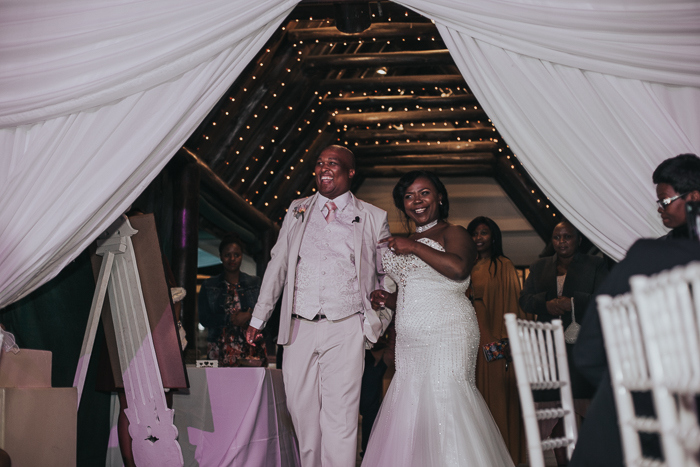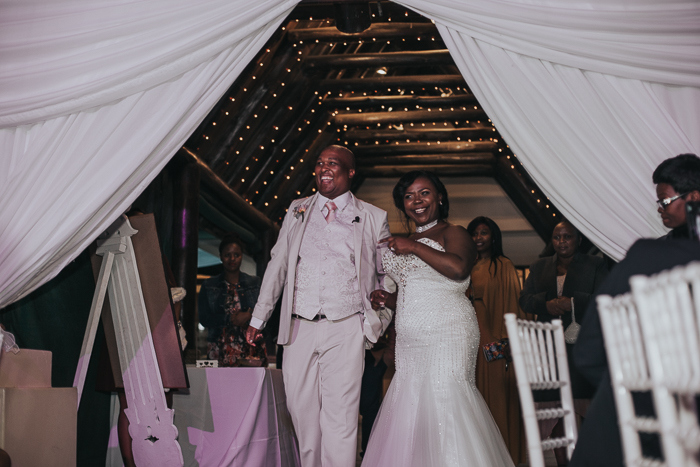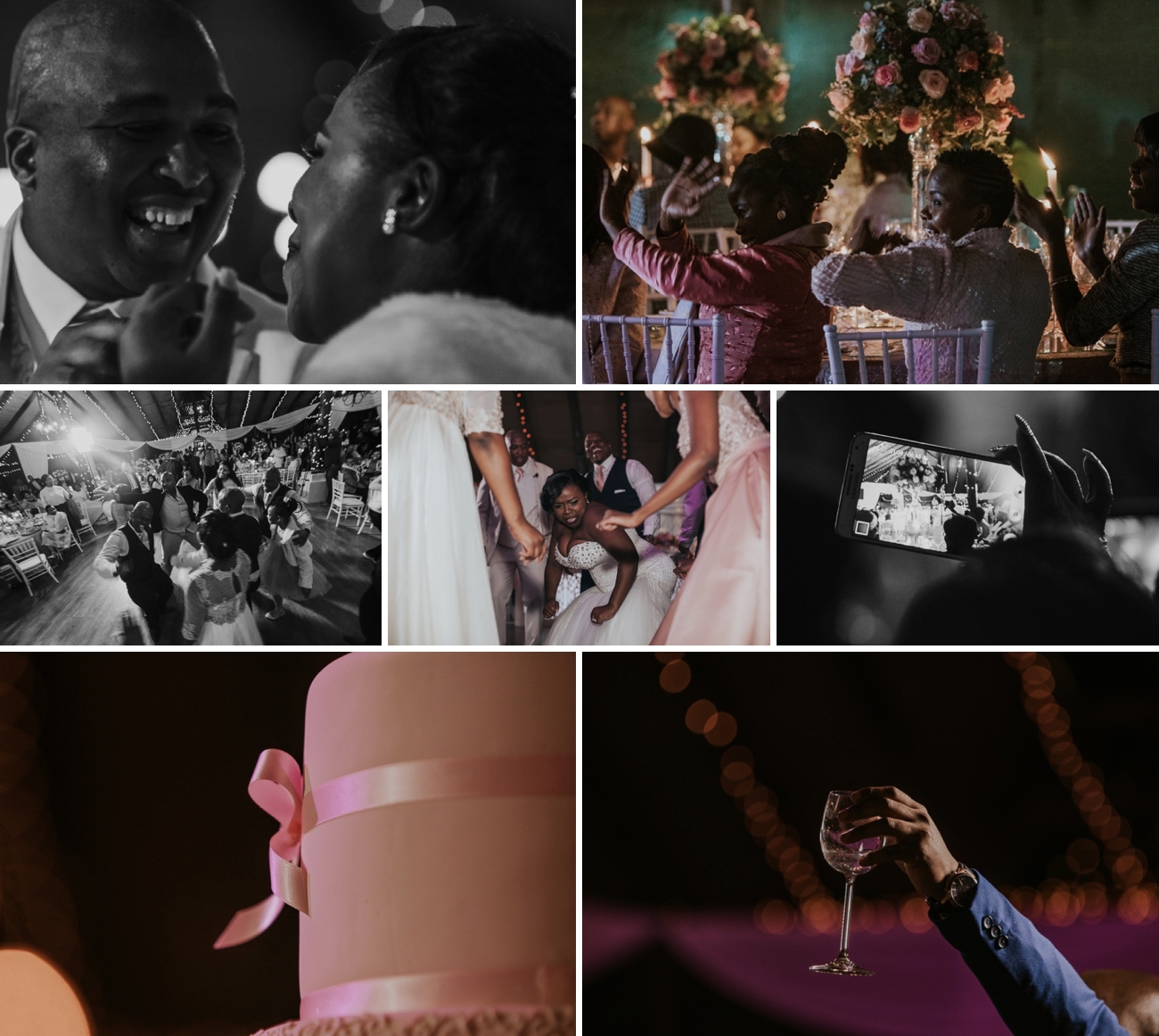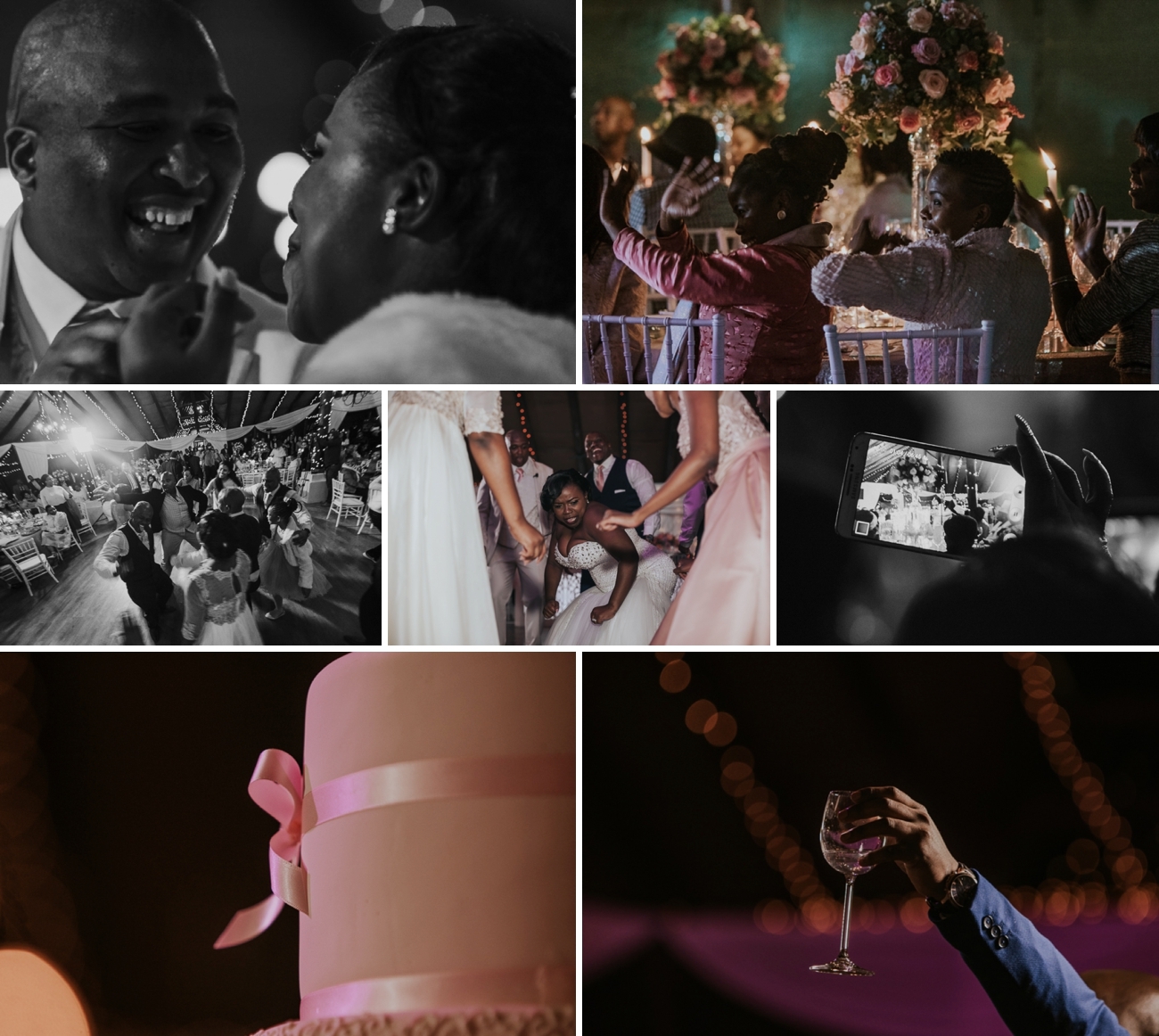 SERVICE PROVIDERS
Venue & catering: Collisheen Estate | Photography: Thunder & Love Wedding Photography | Co-ordination: Zama Buthelezi | Flowers & décor: Oak Celebrations | Stationery: I Do Invitations | Video: Siyakhanya Media | Cake: Sugar Coated Cakes | Bride's dress: Fabric World and Bridal Centre | Bride's accessories: Lovisa (earrings); Accessorize (necklace); Charles & Keith (shoes); Browns (ring) | Hair: Buhle Lilly Ngcobo | Makeup: Thobie Gumede | Bridesmaids' dresses: Bah Boutique | Groom's attire: Carducci (suit); ALDO (shoes); Fossil (watch) | Groomsmen's attire: Suit Yourself (suits); Woolworths | DJ: DJ Smira | MC: Felix Hlophe | Singers: Sihle Linda; Zanda | Cars: Avis