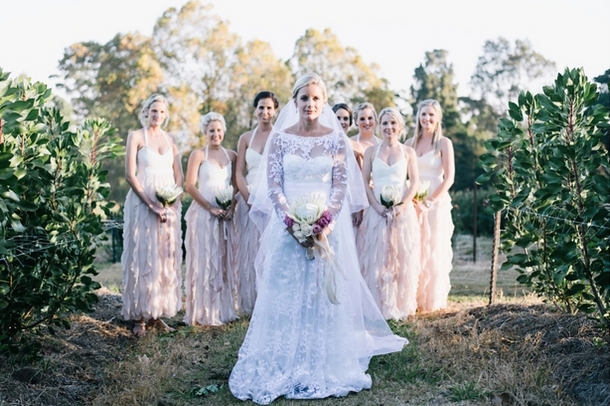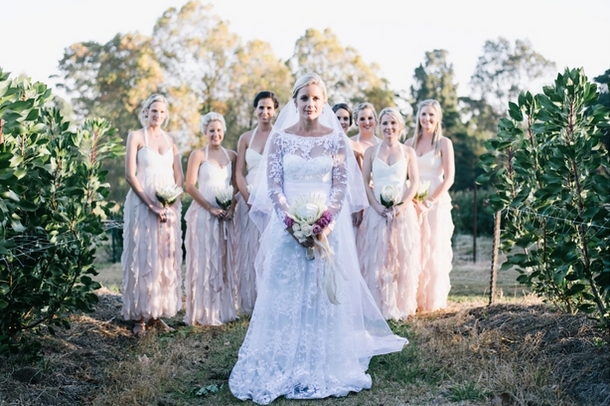 This wedding had me at 'protea farm'. I mean seriously, what could be more perfect for a protea lover like myself, than a wedding where our beautiful national flowers are grown, amid fields the colours of a Camps Bay sunset? So it's no wonder that Jess and John chose to accent their wedding design with proteas – dozens of them. But the charm didn't stop there – think curtains of rose and blush ribbon, bridesmaids in tulle ruffles, elegant lace for the stunning bride and a ballerina flowergirl. There's even a ruffley cake. It's just SO PRETTY, and we loved finding out that SBB was Jess's favourite planning blog – clearly we think her taste in weddings and wedding blogs is impeccable! As is her taste in photographers – Kate Martens was on the scene to capture these gorgeous pics full of movement and life.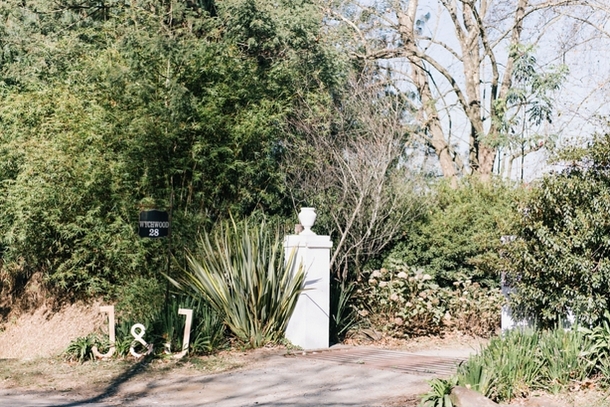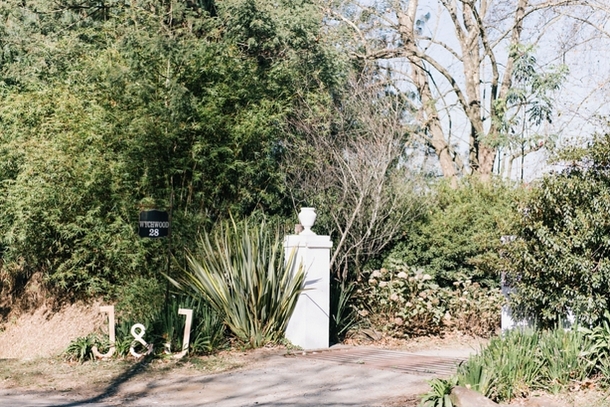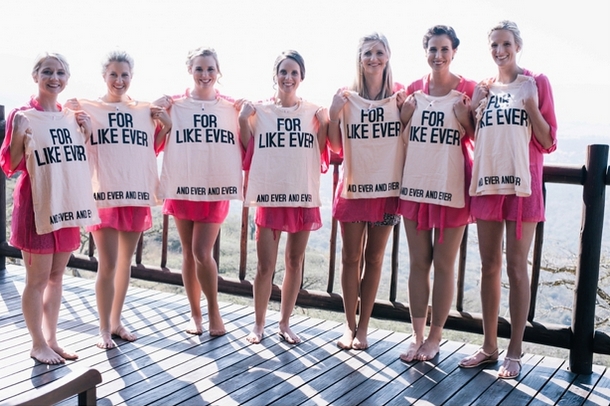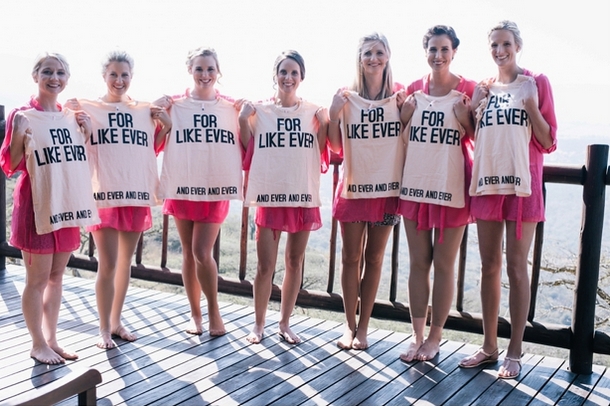 Love Story
Jon and I had known each other for years, he and my big brother were in an esteemed "gentleman's club" together at varsity and we often bumped into each other via mutual friends. If at this stage someone had told me that we would end up married I would have never believed them!
Fast forward a few years later, we again bumped into each other on a rainy evening at a popular drinking spot in Hilton. My mum of all people spotted him across the bar, urged me to chat, we ended up on going on two back-to-back dates and, as they say, the rest is history!
The Proposal
A VERY hungover Jon asked my Dad to marry me the day after my big brother's wedding. I think my Dad almost fell over in shock with the thought of another wedding so soon! Needless to say the proposal was perfect and a complete and utter surprise. Jon proposed at a family friend's farm where we often take our dogs to run. He had organised with the farmer beforehand to set up a picnic in a gorgeous little cottage overlooking the dam. It was very special, surrounded by my precious dogs and Jon had made it so personal and so 'me'.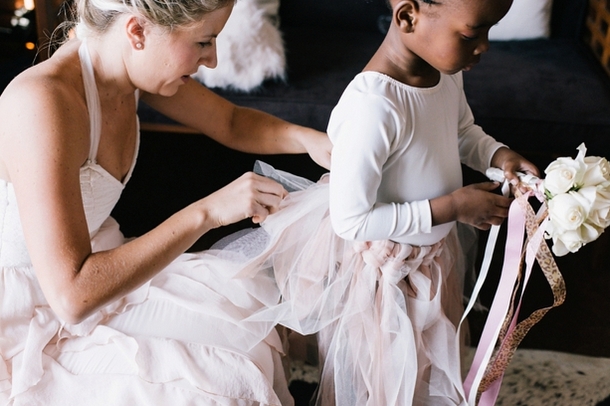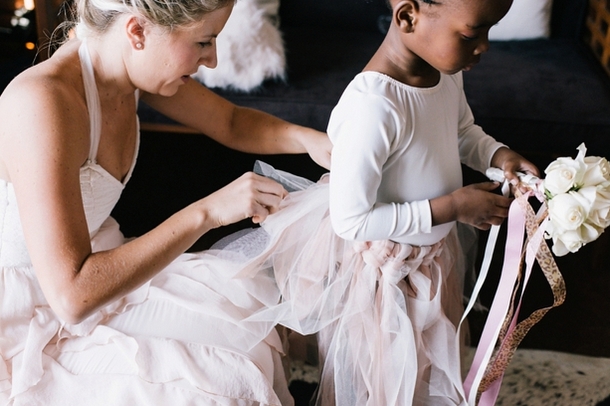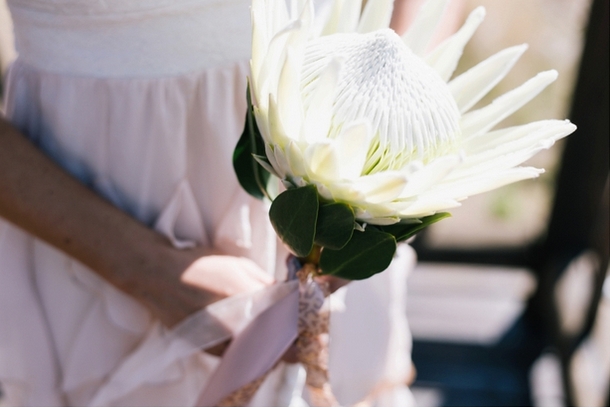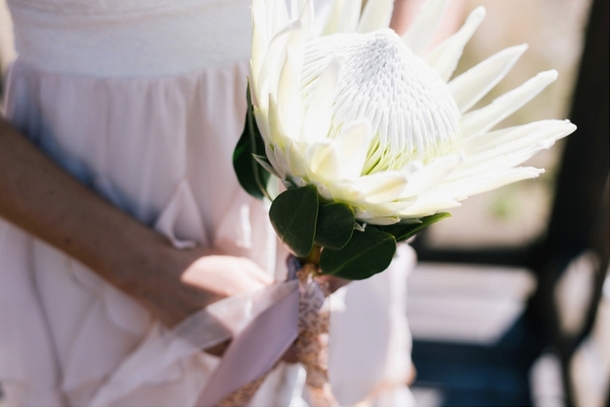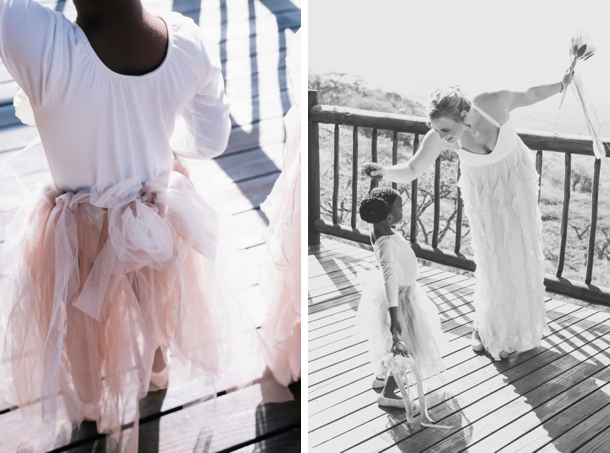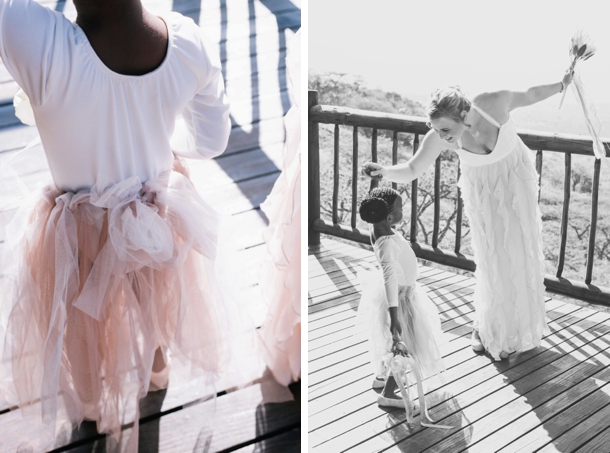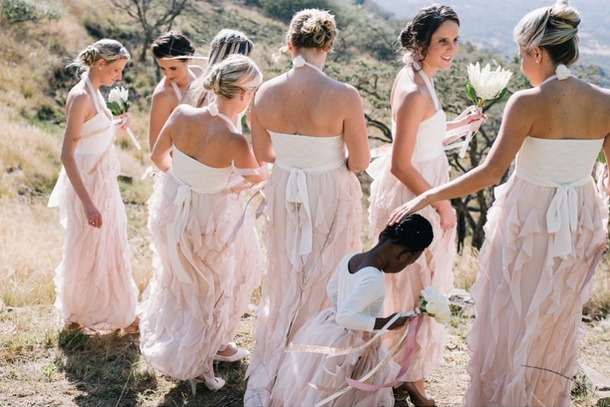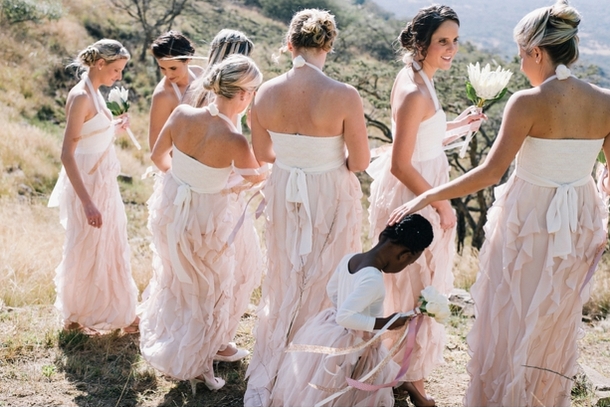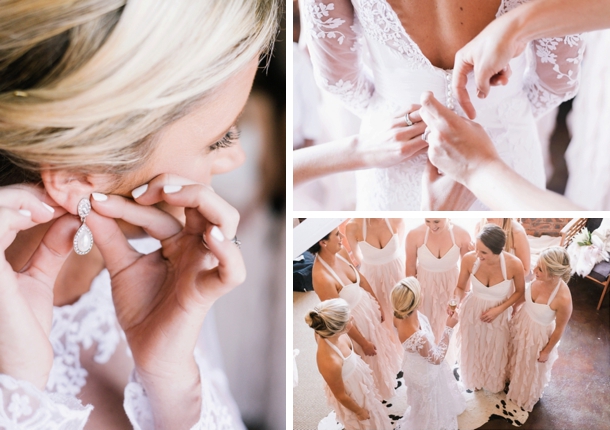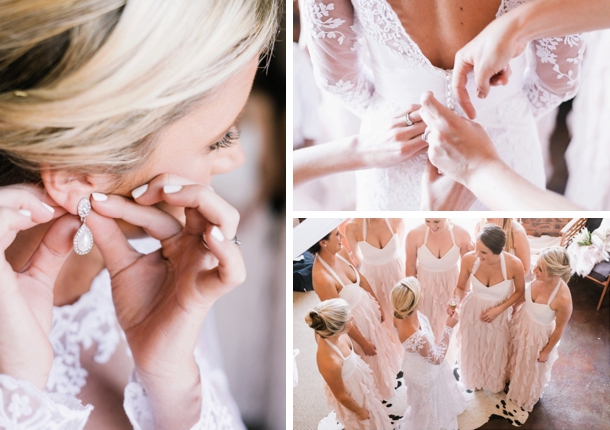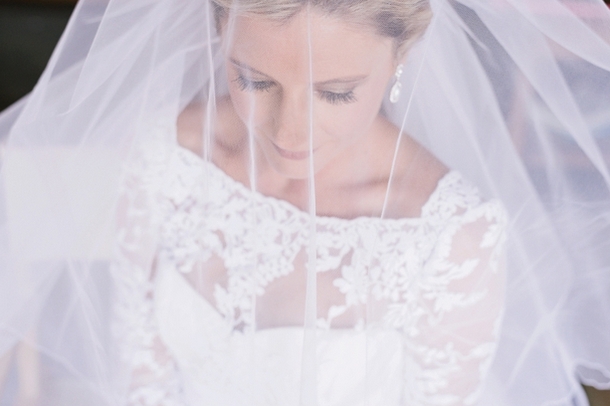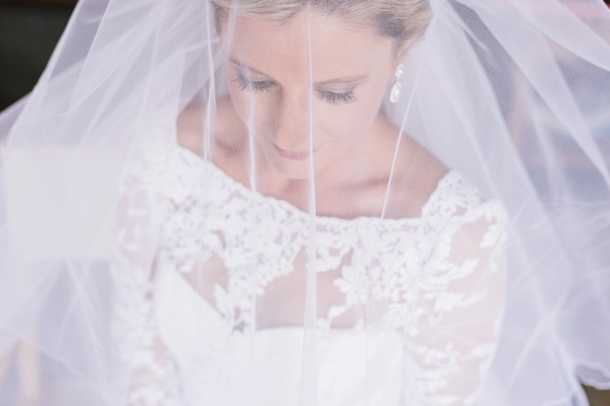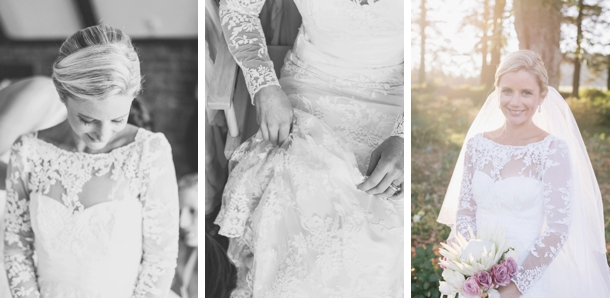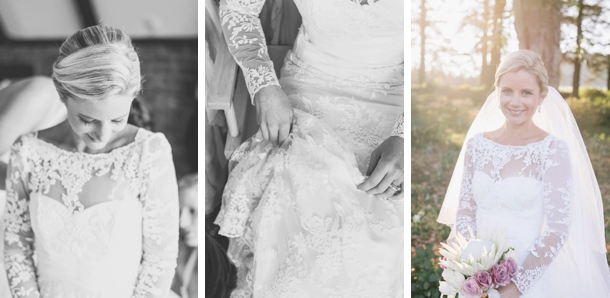 The Venue
Jon and I always knew that we wanted to get married in Hilton as this sleepy little town holds a very special place in our hearts. We were initially planning on getting married on a family friend's farm but once we had drawn up our guest list we realised that the proposed space would just not be big enough! The search began and a friend recommended Wychwood Protea Farm to me. We went to see it and immediately fell in love.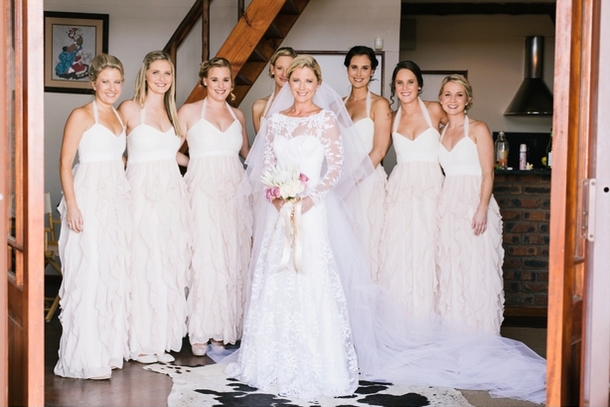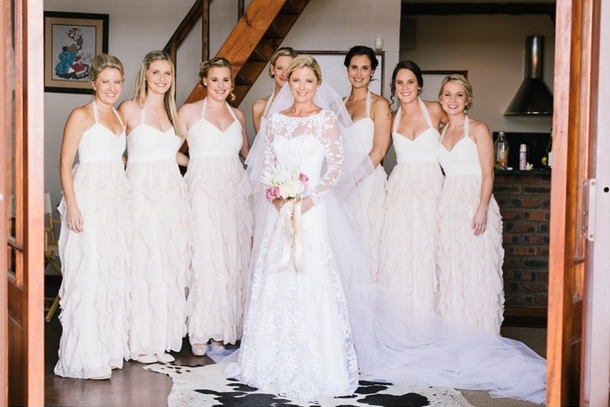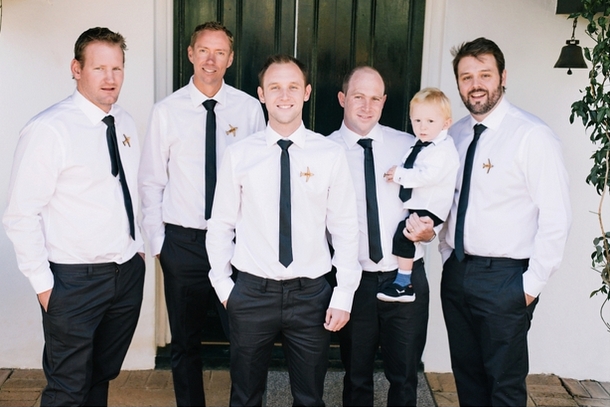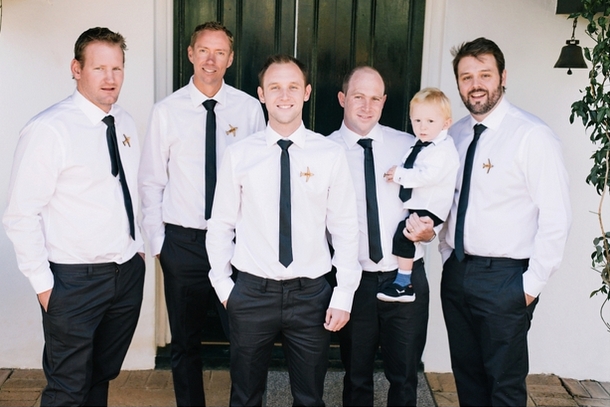 Wedding Style
Blush and bronze were our predominant colours. I found the wedding planning process incredibly easy, the space was a completely blank canvas and the beauty of the flowering proteas spoke for themselves. We wanted our guests to feel relaxed, have plenty of great wine and to dance a lot! With these as the foundation prerequisites, everything else fell completely into place.
The Wedding in 3 Words
Laughter, emotion and champagne :)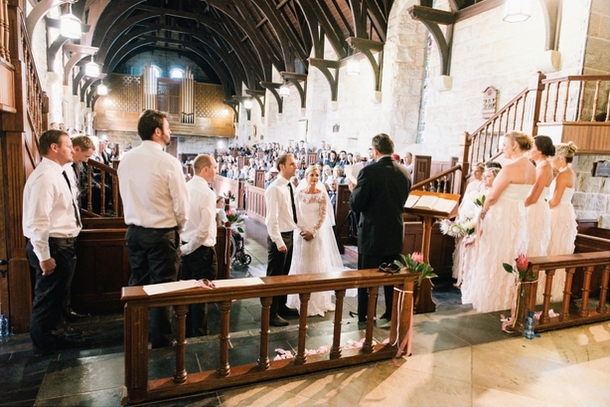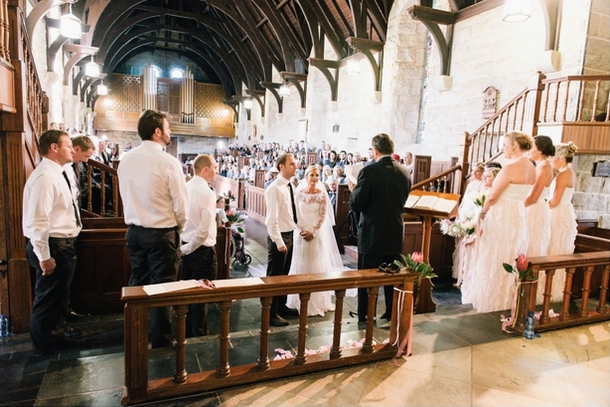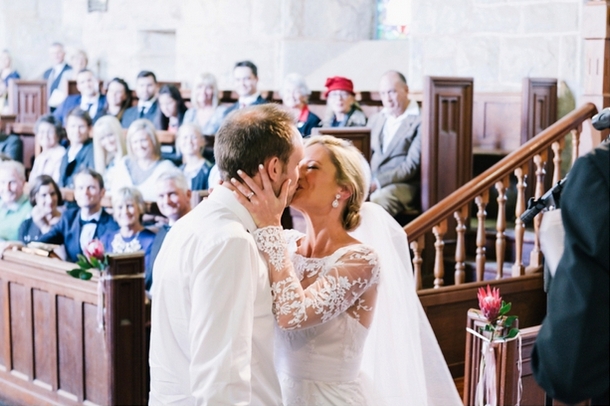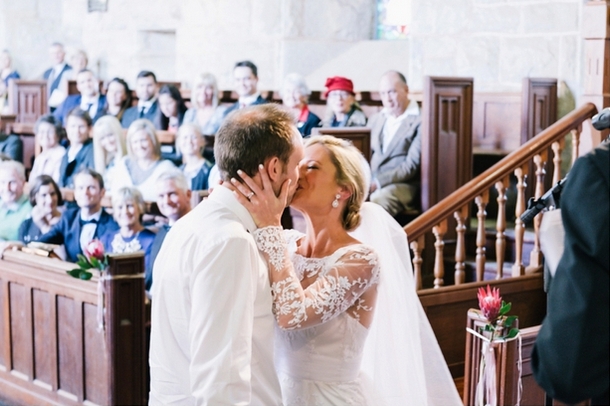 Wedding Details
The guys were all given toy aeroplane gliders as wedding favours, as Jon is a pilot. I love a bit of bling and so I was allowed to bring it through subtly in the bronze elements. These contrasts complemented each other really well, much like Jon and my personalities. :)
DIY Elements
I am lucky enough to have an incredibly creative mum who has a posse of incredibly creative friends. She made all of the ribbon walls for the chairs, the Protea chandeliers and the flower girl's tutu! My gran made the traditional wedding cake guest favours and my godsister did all of the stationery. Jon also brewed ALL of the beer for cocktail hour, which he personally bottled and labeled himself.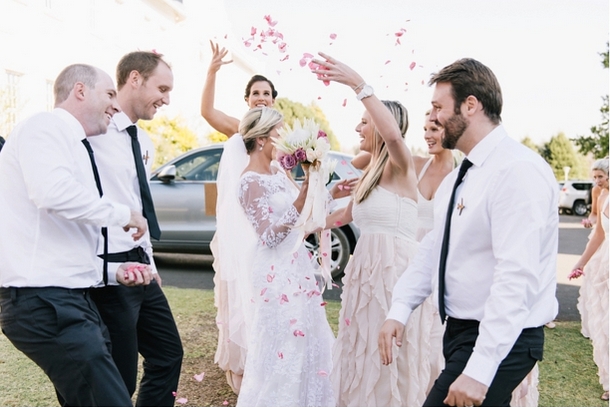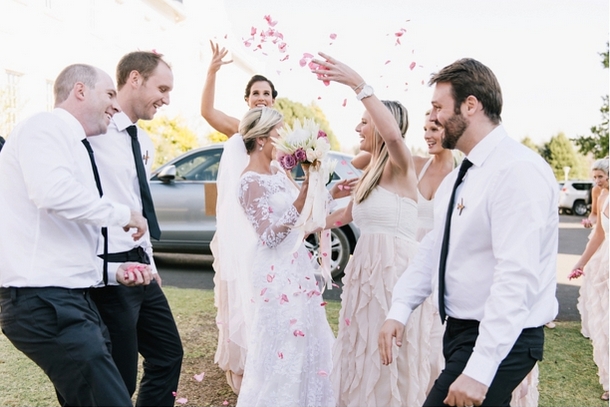 The Flowers
Proteas, proteas and more proteas!
The Dress
I was dead against getting a dress made but I had found a picture online of a catwalk dress, which I absolutely fell in love with. I visited three wedding dress shops with this dress in mind but found that nothing came close to what I was looking for. I then decided to get it made – best decision ever – I was thrilled. I used the pearls from my mum's wedding dress on my own, which was really special.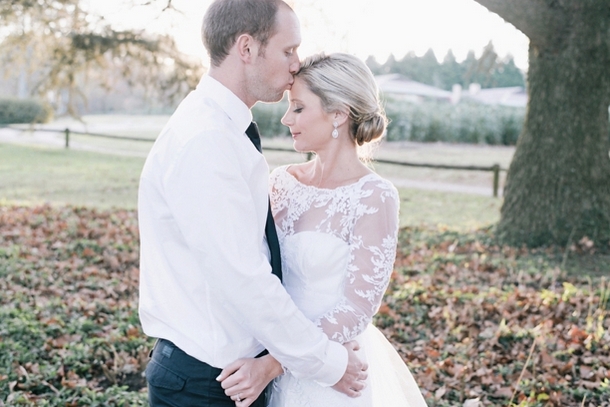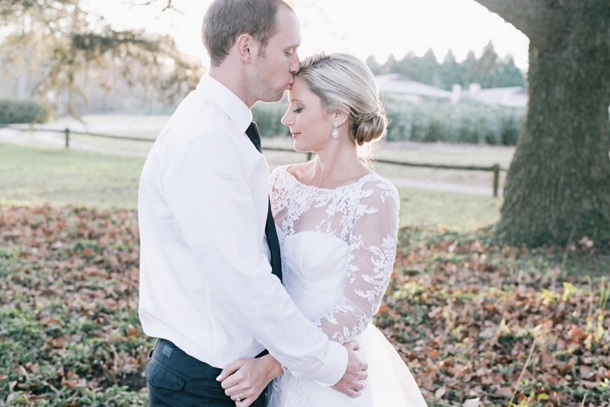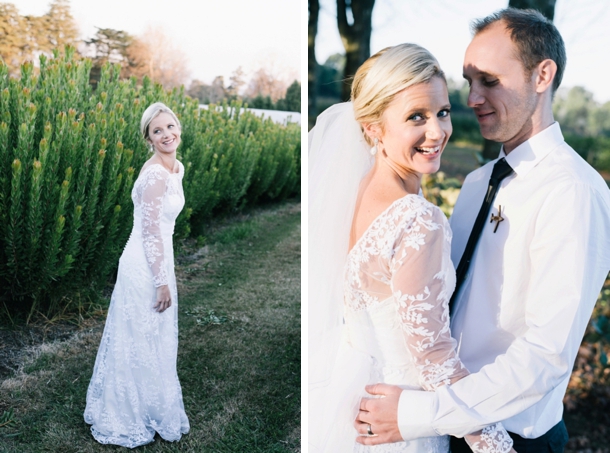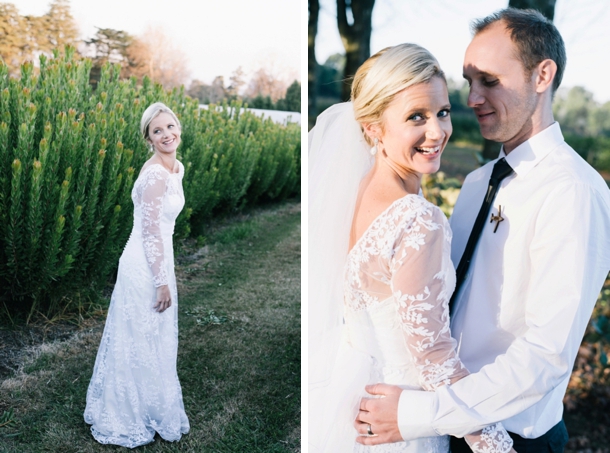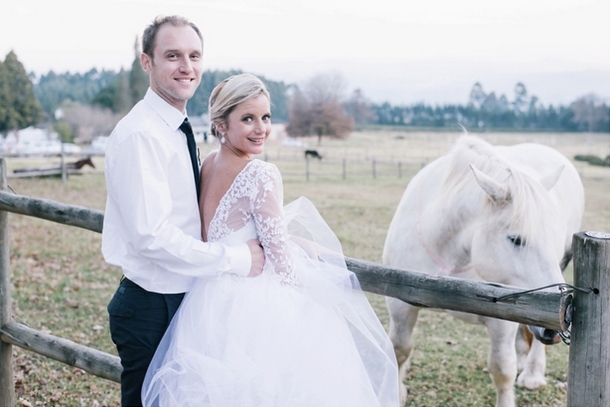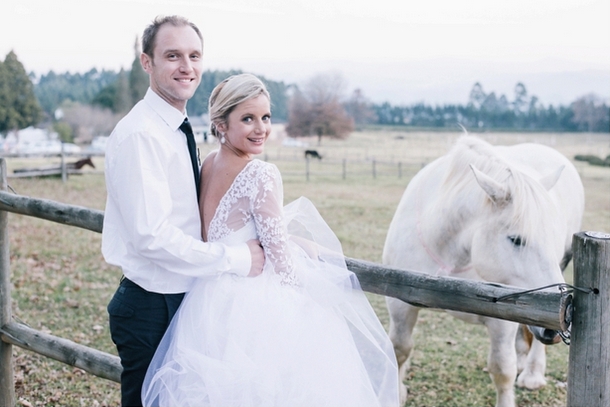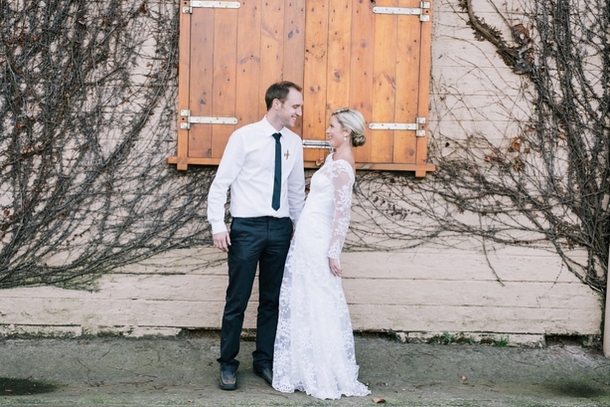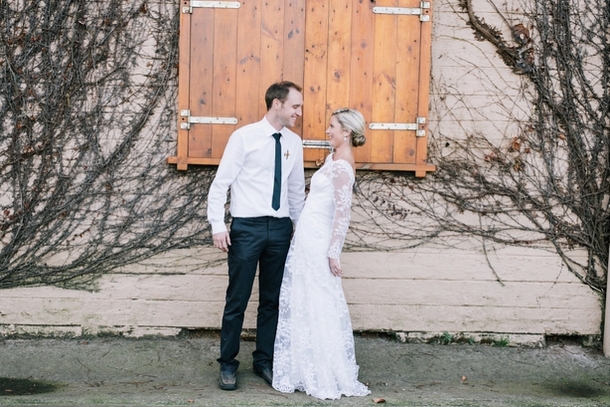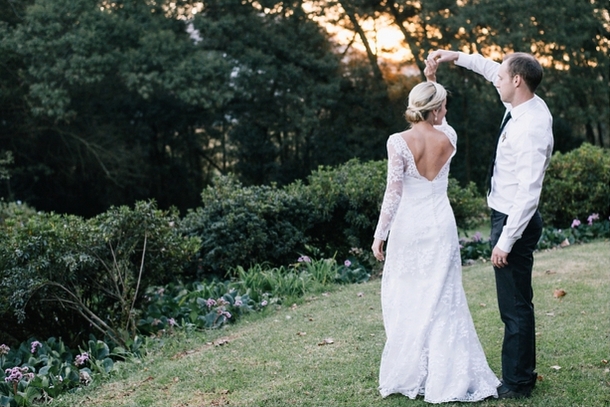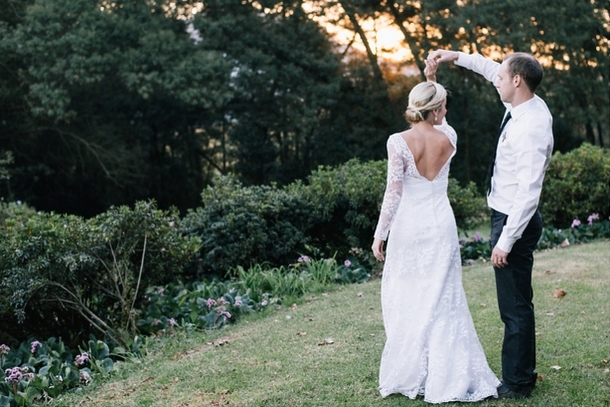 Memorable Moments
Gosh – how does one choose just one memorable moment from a day that we would do over and over and over again? Walking down the aisle with my Dad, seeing Jon at the altar and the hilarious and heartfelt speeches are definitely up there!
Proudly South African Details
You can't get more proudly South African than having the wedding backdrop of a protea farm! We also had only South African wine, glass bottled water from a South African company called Dew, and Frankie's Ginger Beer on offer. The Harvest starter table was full of South African cheeses, meats and biltong.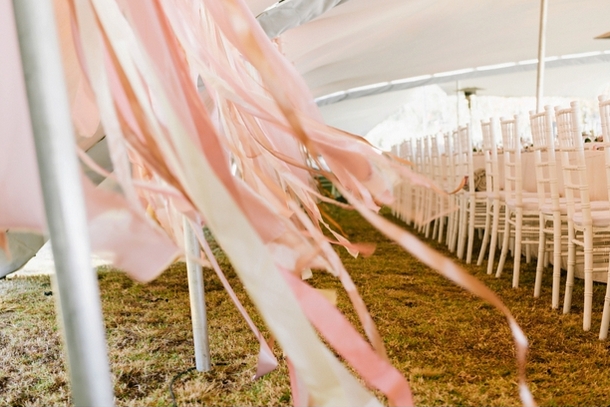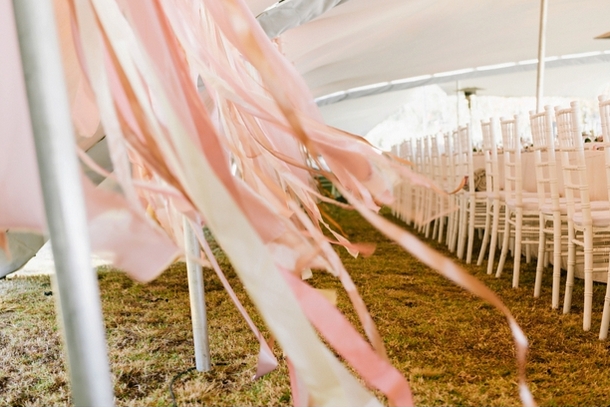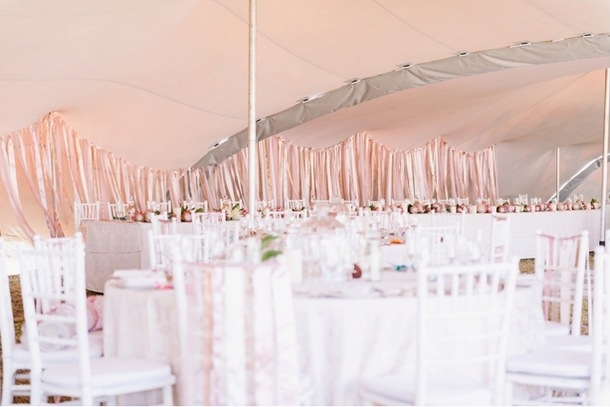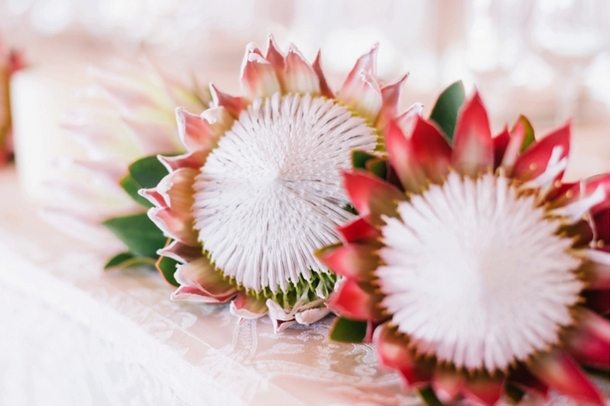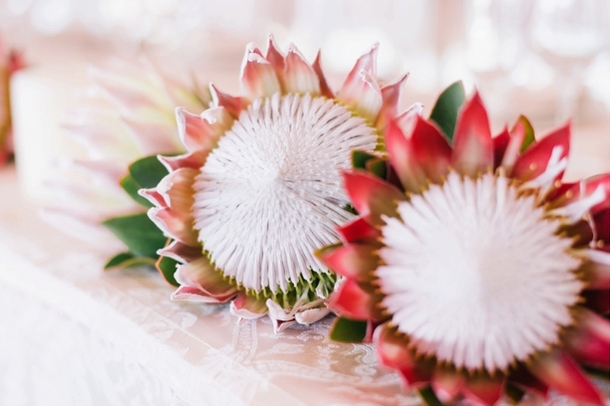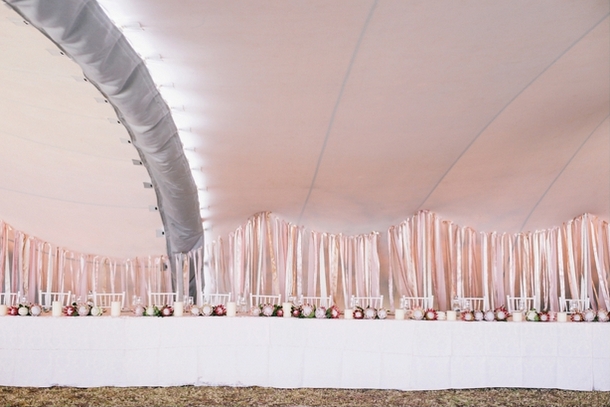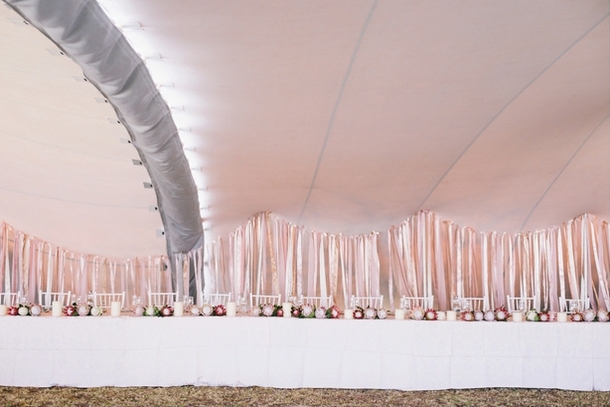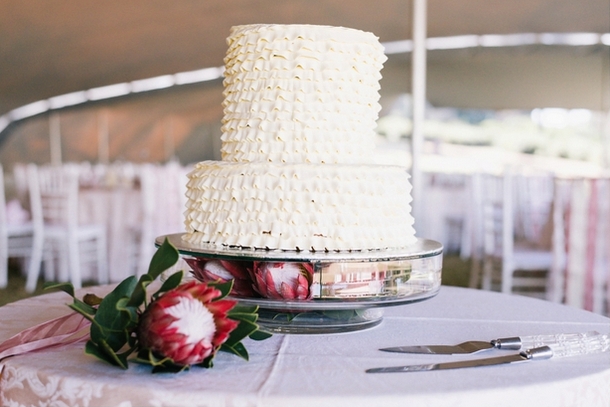 The Honeymoon
It was a complete and utter surprise! We went to a game farm and beach hotel in the Eastern Cape.
Advice for Future Brides & Grooms
Don't overthink things – make a decision quickly, tick it off the list and then don't think about it again. That way it will be a complete surprise again, come the day of the wedding.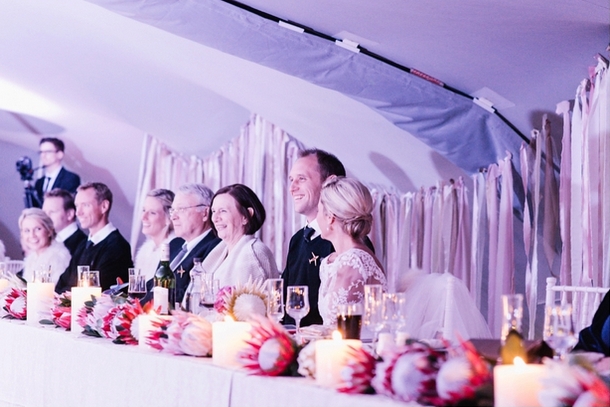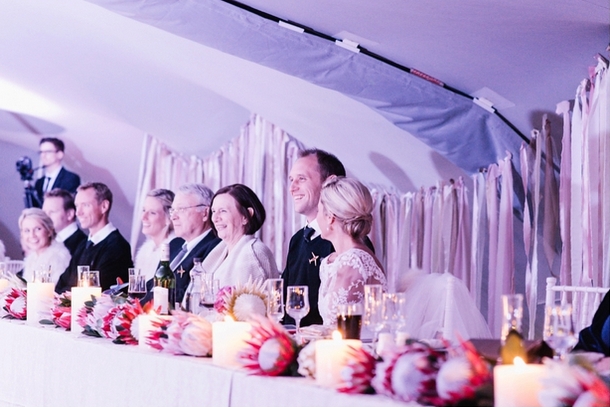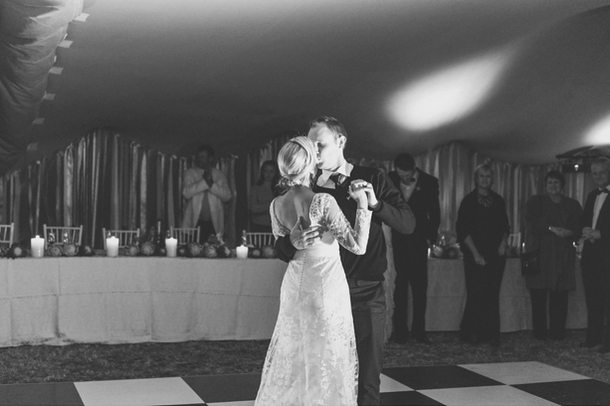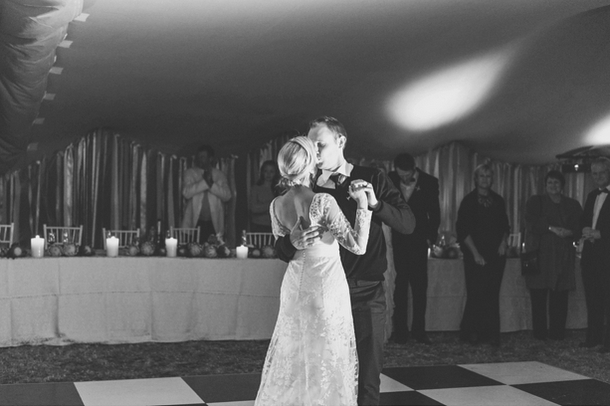 You can see more from this wedding on Kate Martens' blog.
SERVICE PROVIDERS
Ceremony & Reception venue: Wychwood | Catering: CHC | Photographer: Kate Martens | Co-ordinator: Adore Weddings | Videographer: Josh Hundermark | Cake: Lemon Canary | Flowers & décor: Wychwood and my mum | Stationery: Daloon Design – Claire Armstrong | Bride's dress: Carol Hein | Bride's accessories: Lovisa | Hair : Charmaine de Vreiss | Make Up: Lisa van Lelyveld | Bridesmaids' dresses: YDE | Groom's attire: Trenery | Hiring: James Carlson from Hairy Munster Productions  | DJ: DJ Worx