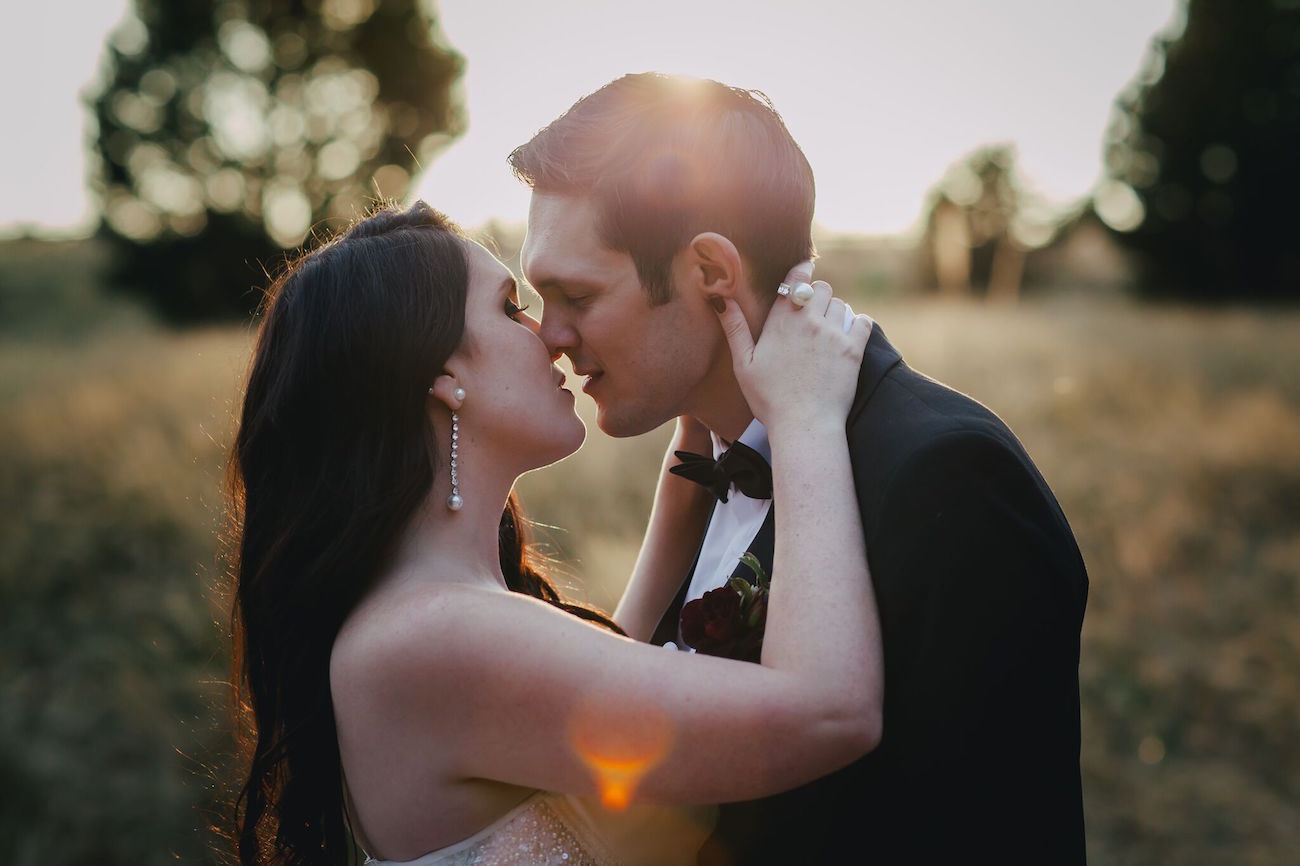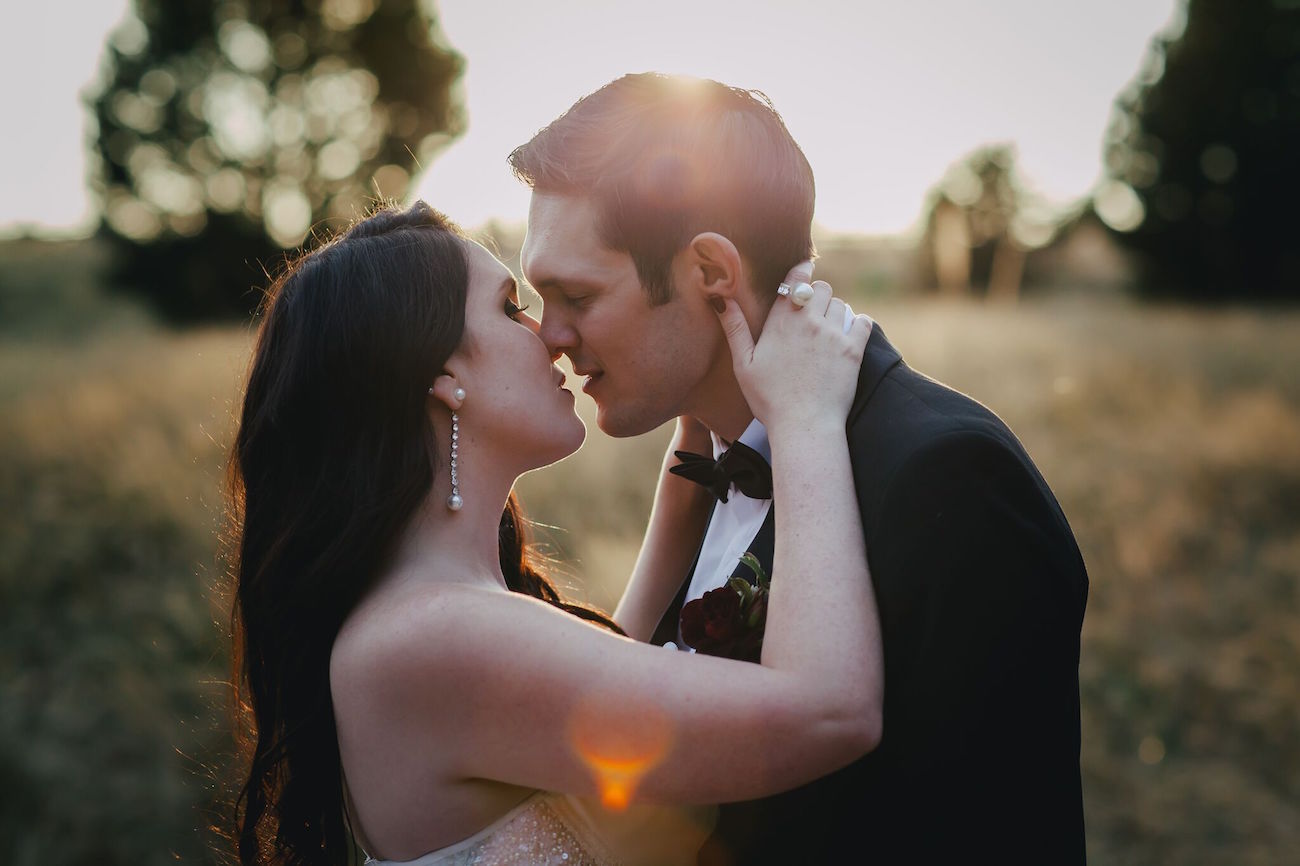 Where do I even start with this wedding, you guys? Maybe the concept, kind of a Gothic romance meets Viking feast meets meets Hollywood glamour (especially thanks to the bride and groom, Jessica and Renier, looking like a pair of Tinseltown starlets!). Or maybe the bridesmaids' dresses, which would have to make my list of top ten faves of all time. Or the flowers (oh my WORD the flowers), dripping from top to bottom of the beautiful Midlands reception space and bringing to life the palette of black (LOVE the way it's used here), blush and burgundy. Or maybe I should just start with the suppliers, because really, the credits read like a who's who of my fave Natalians – Michigan Behn for Vanilla Photography, Joe from Oh Happy Day (love how every single OHD wedding is so different!), the supremely talented Carolyn from Adore Weddings, and more. It's the kind of wedding that makes my heart glow, and not just because of the cozy wintery vibe! So let's dive in, shall we?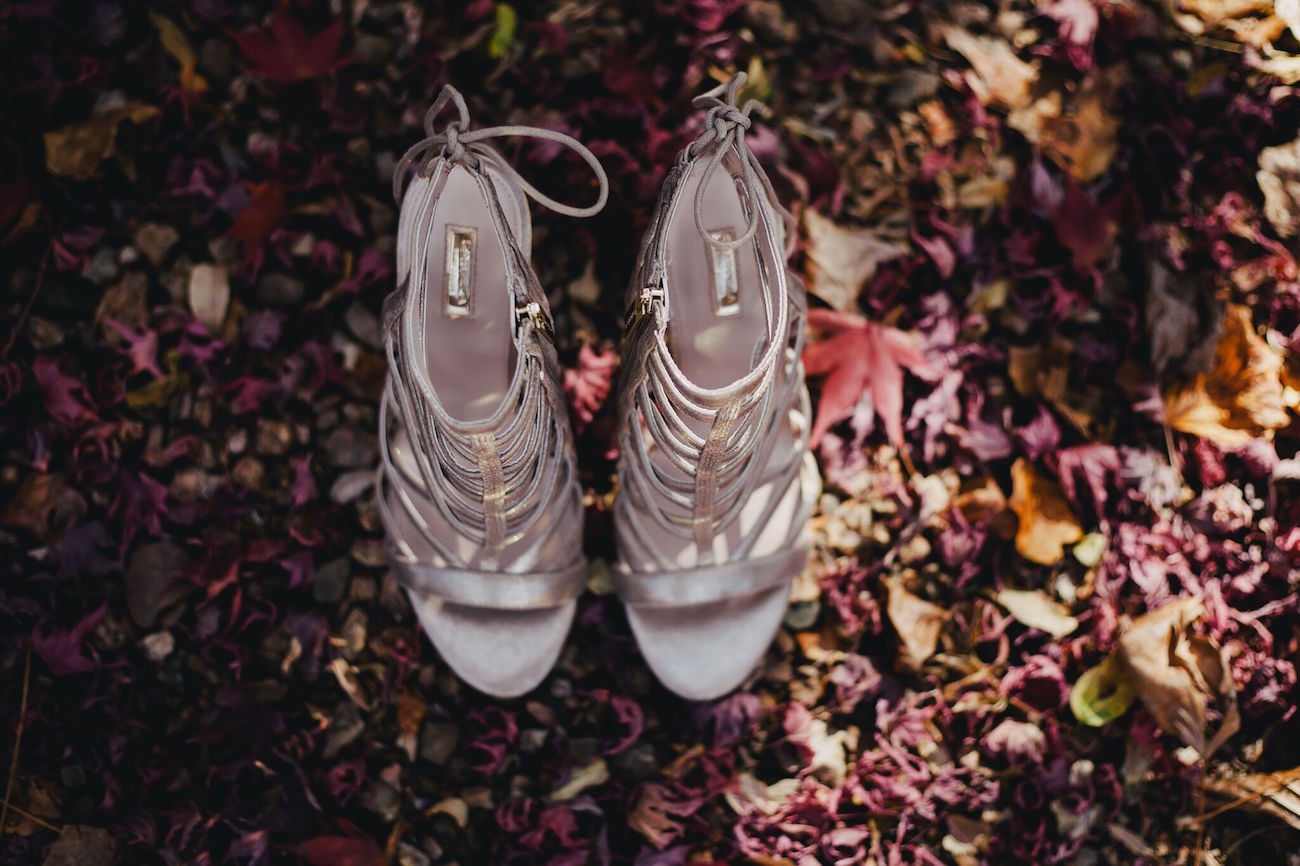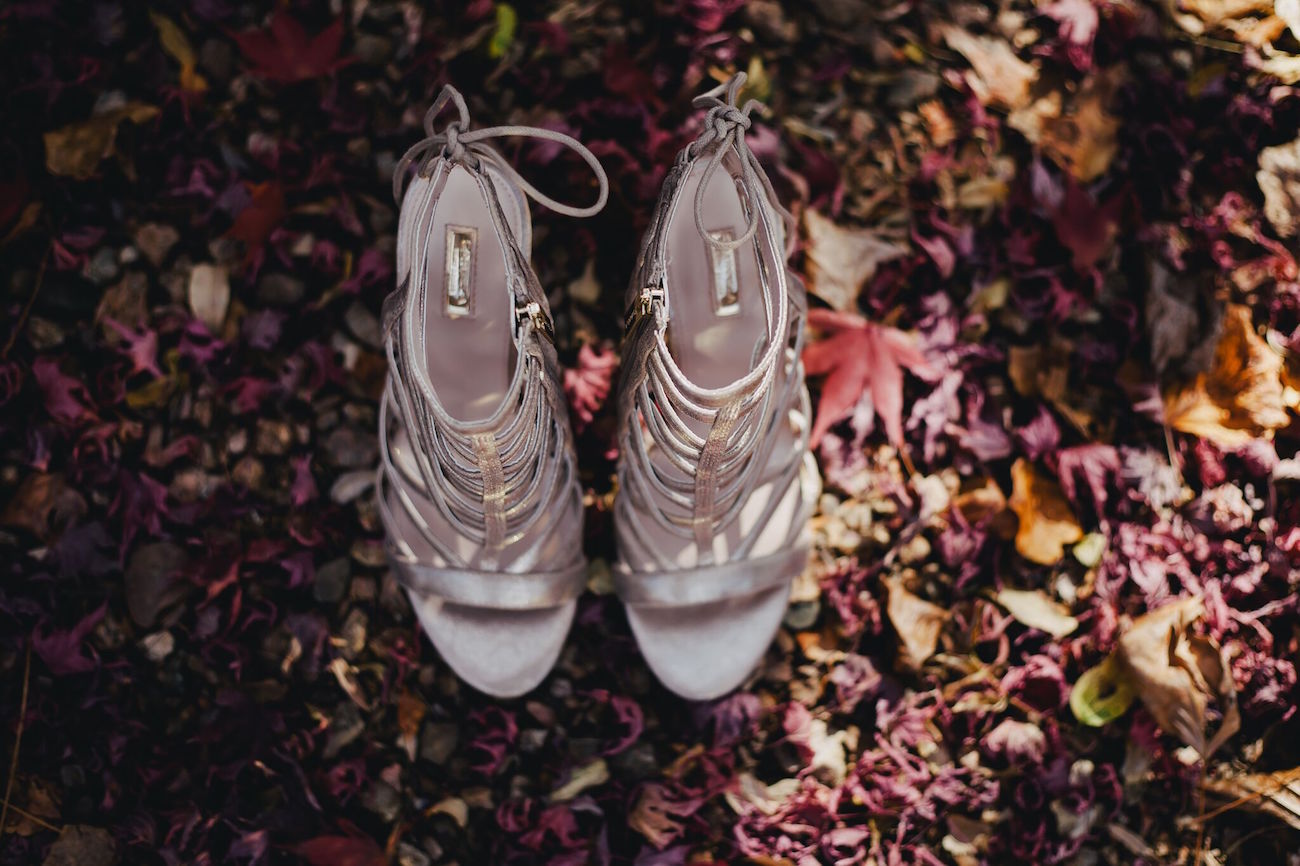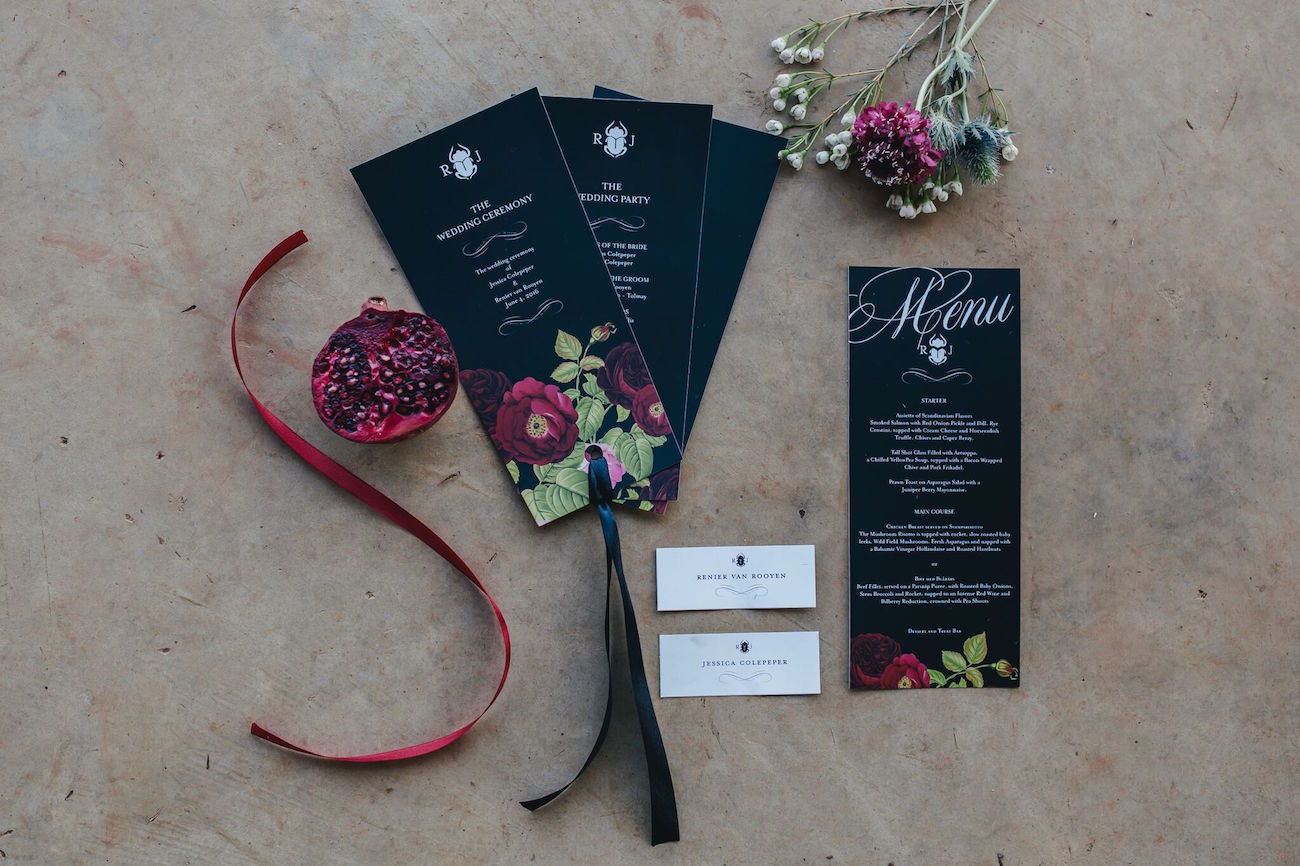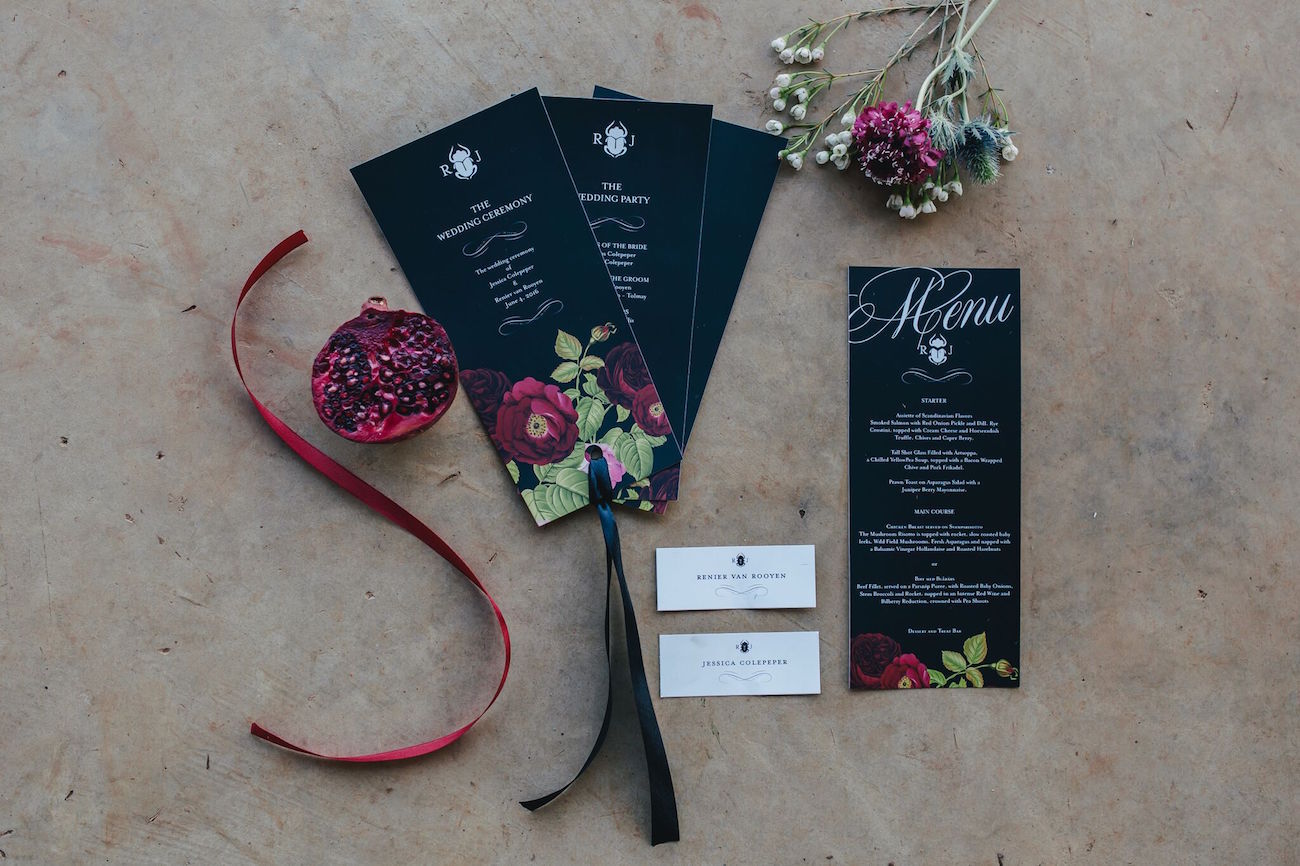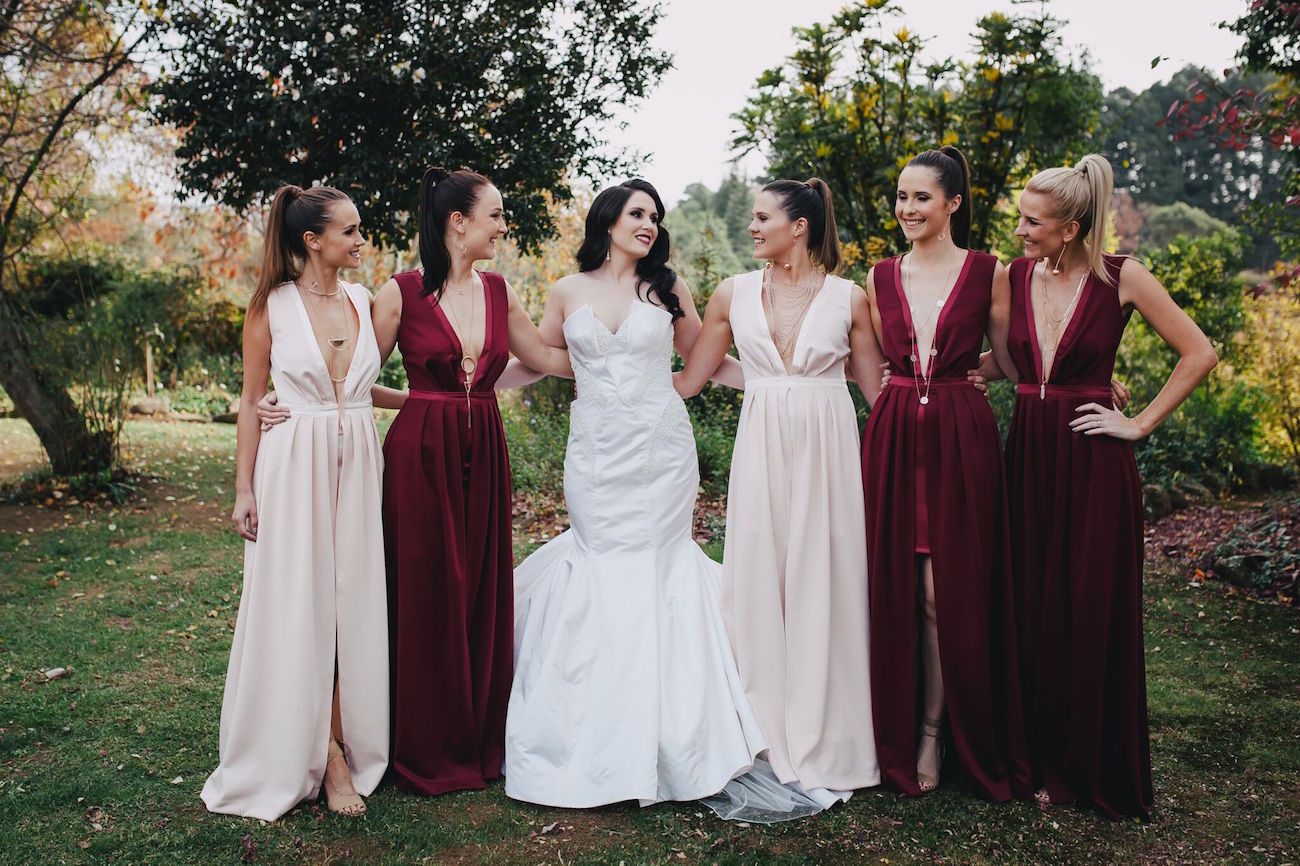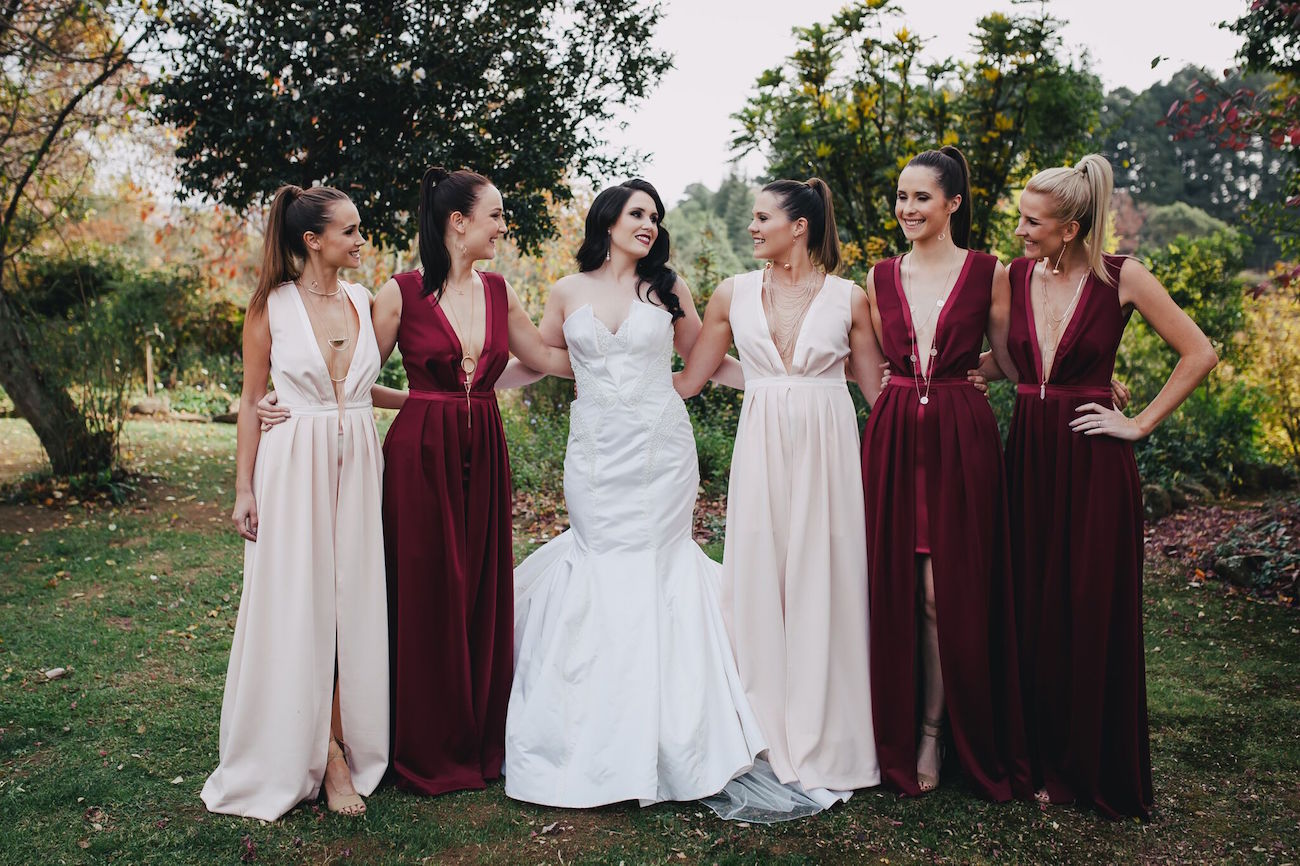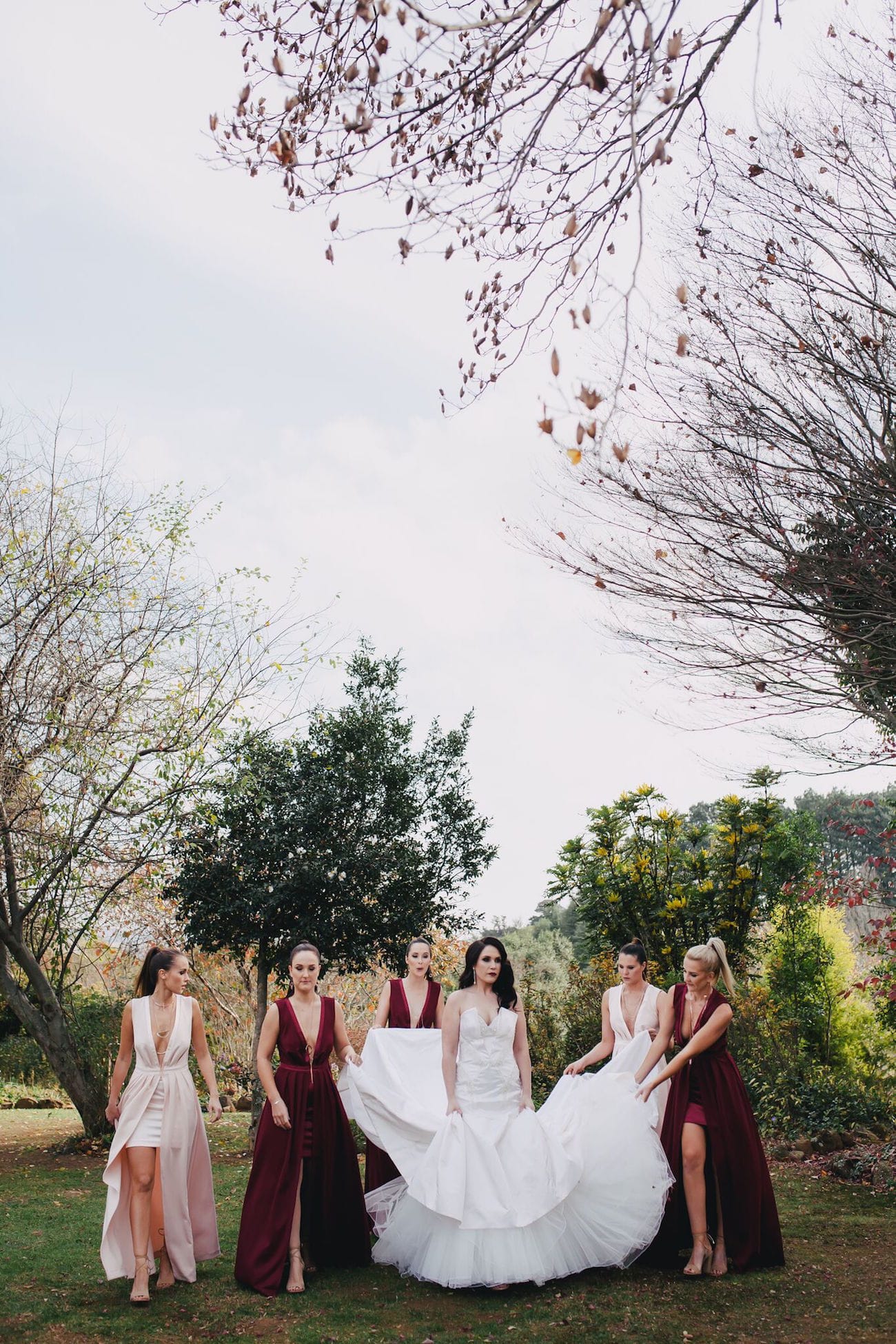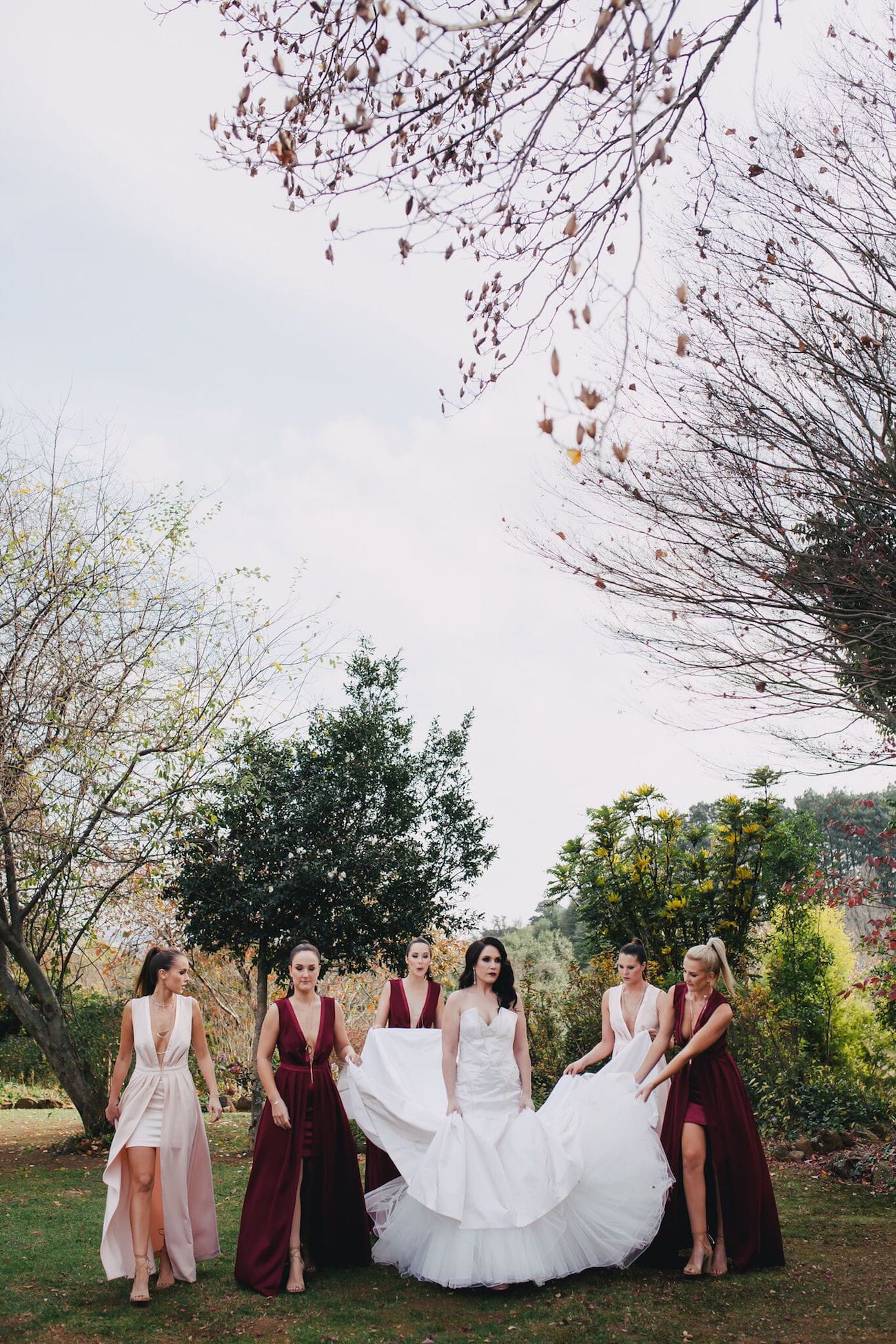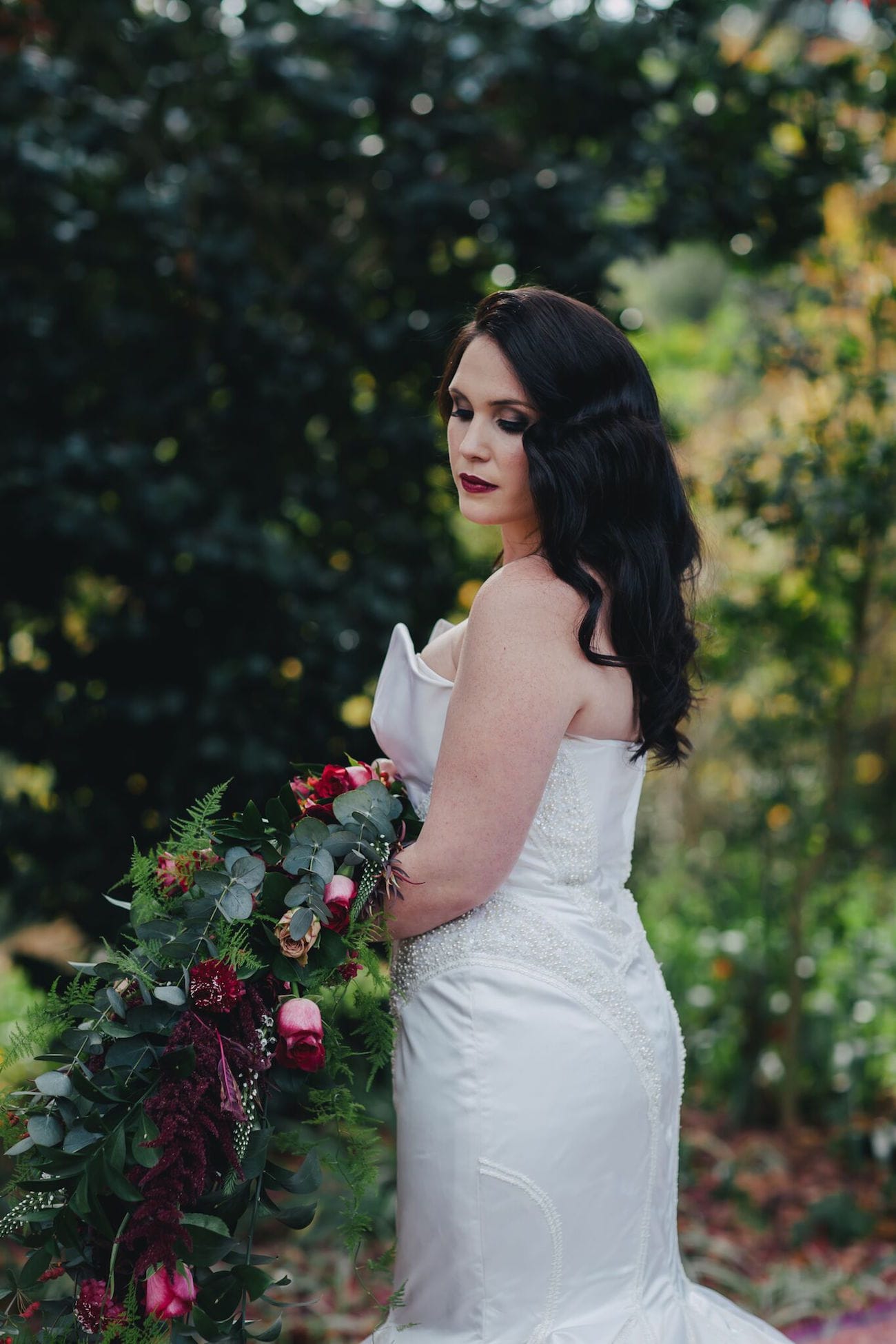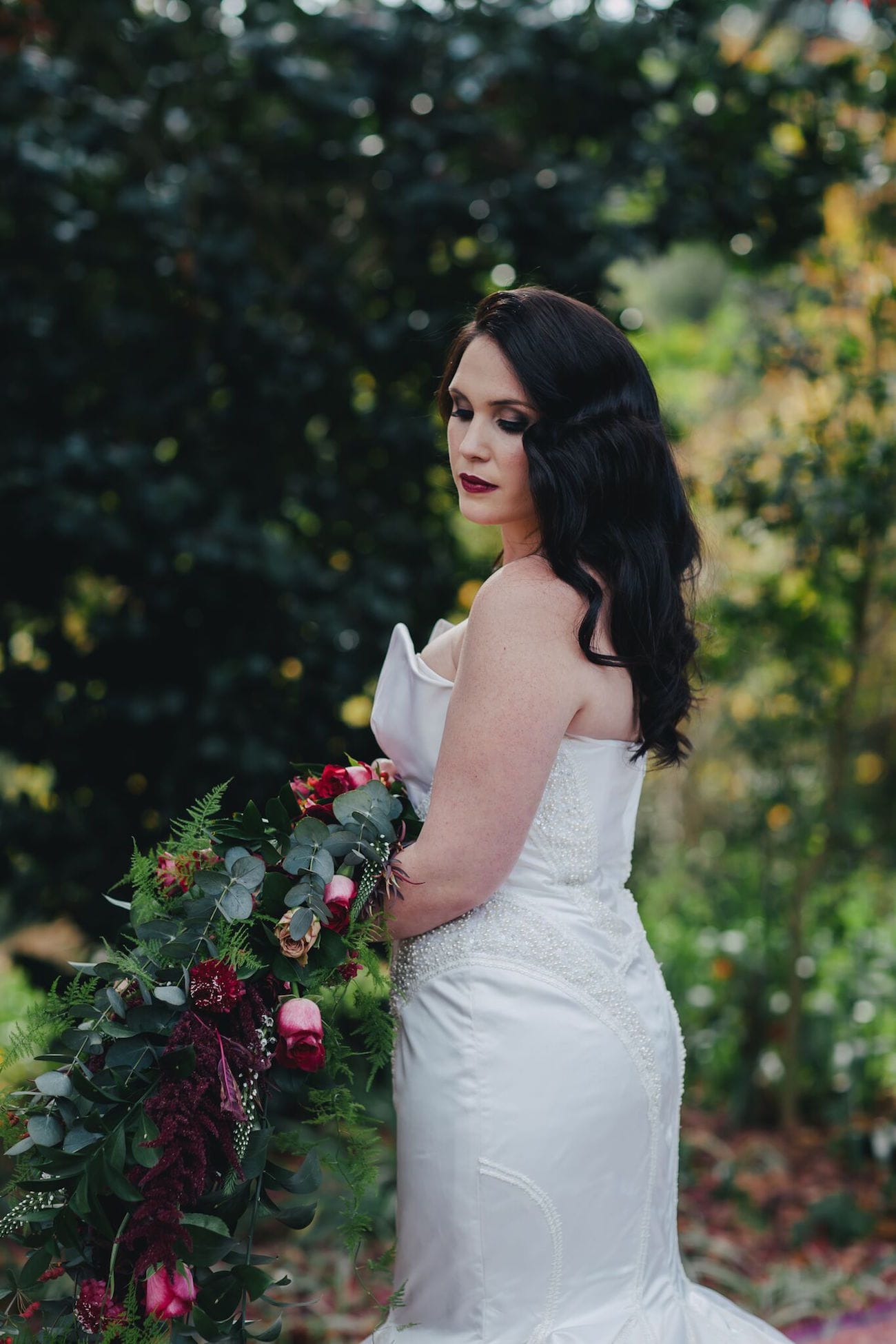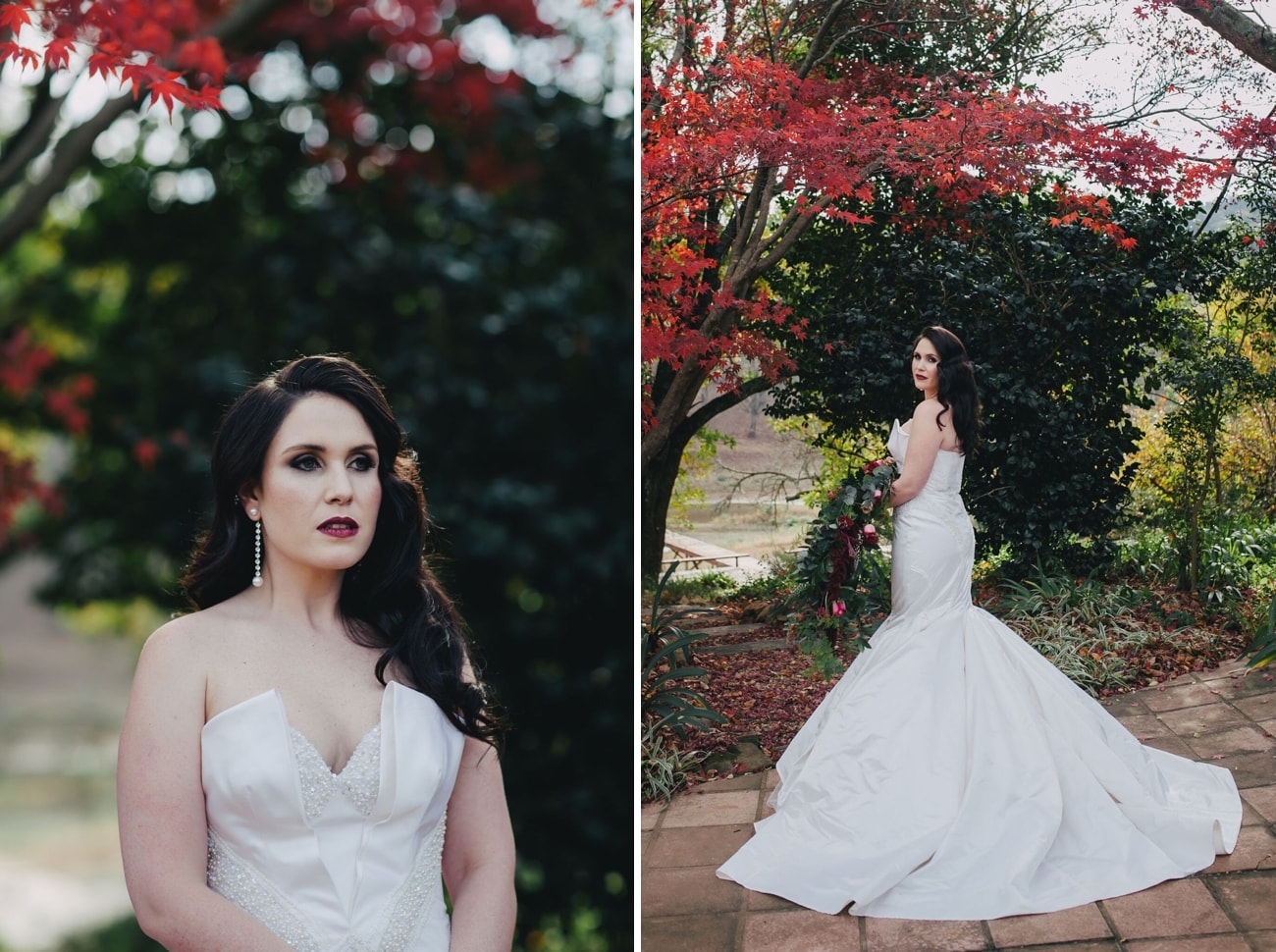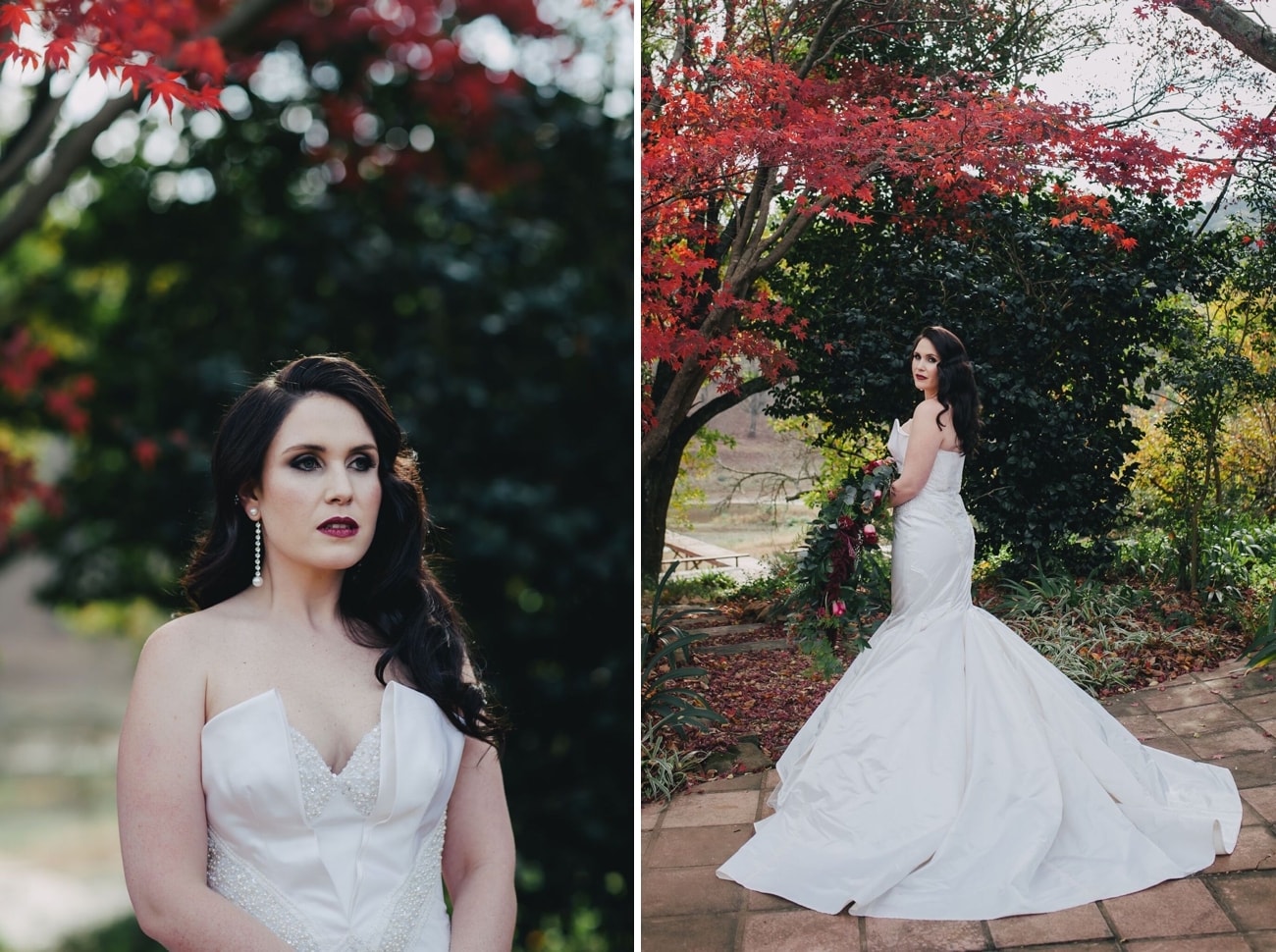 Love Story
A wild night at the infamous Tiger Tiger night club – after way too many strawberry daiquiris, we were introduced by mutual friends. We hit it off straight away, however it was not until a year later, after becoming really close over mxit, that he asked me out.
The Proposal
The poor guy was already on Plan C when he popped the question. The original plan was a picnic at the Karkloof waterfall; however on our arrival at the waterfall, we were met by drunken skinny dipping teens, which was clearly not Ren's idea of romantic. Plan B was then to move our picnic to the waterfall just in front of the hotel we had booked into for the weekend. After trekking through the snake-infested marsh I insisted we canned this idea of the waterfall and rather have a picnic back in our hotel room. On the way back to the hotel we paused on this magical moss covered "fairytale" bridge, which reminded me of my childhood. Ren took to one knee and popped the question. It was very emotional, cue the tears! I was totally surprised.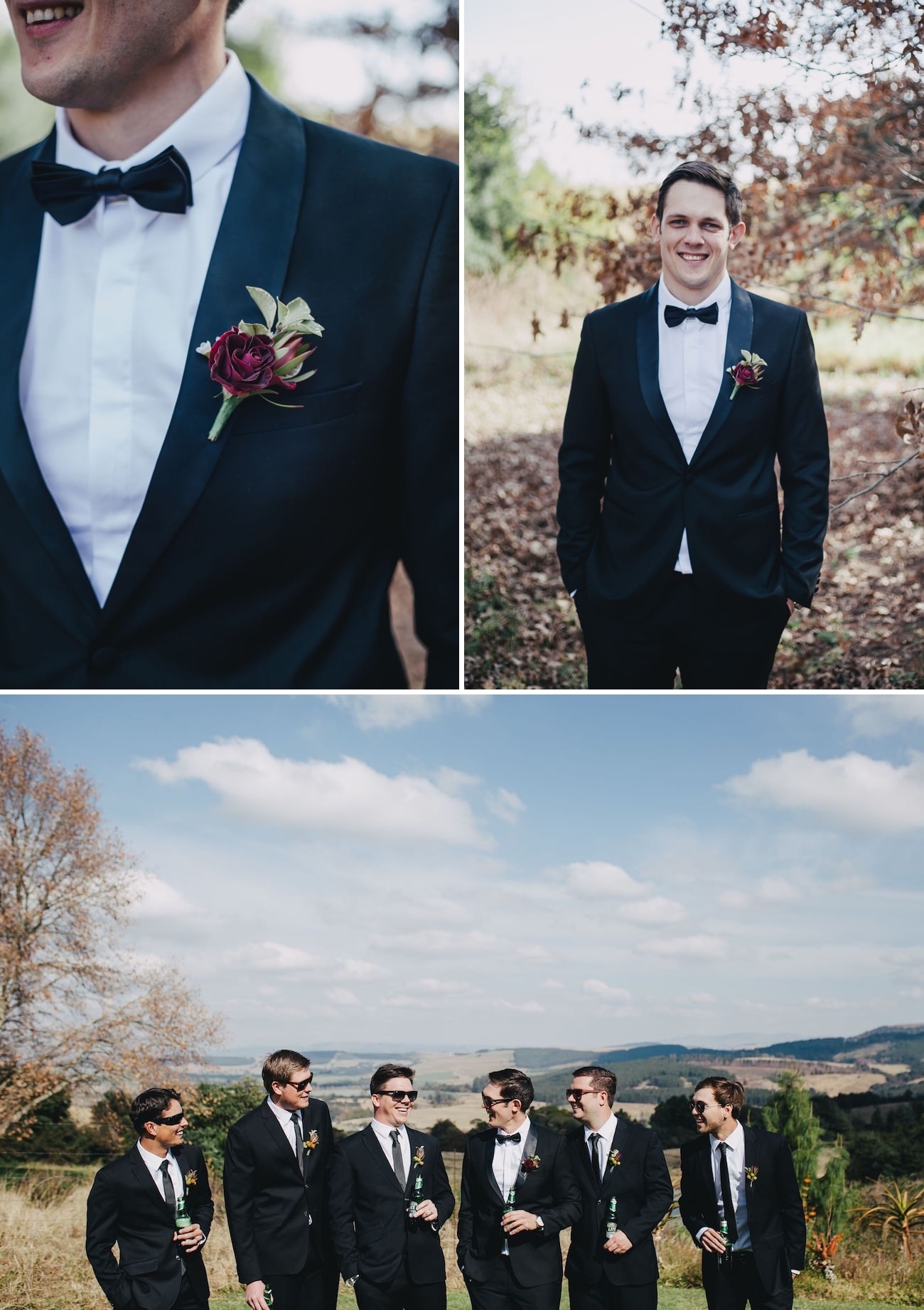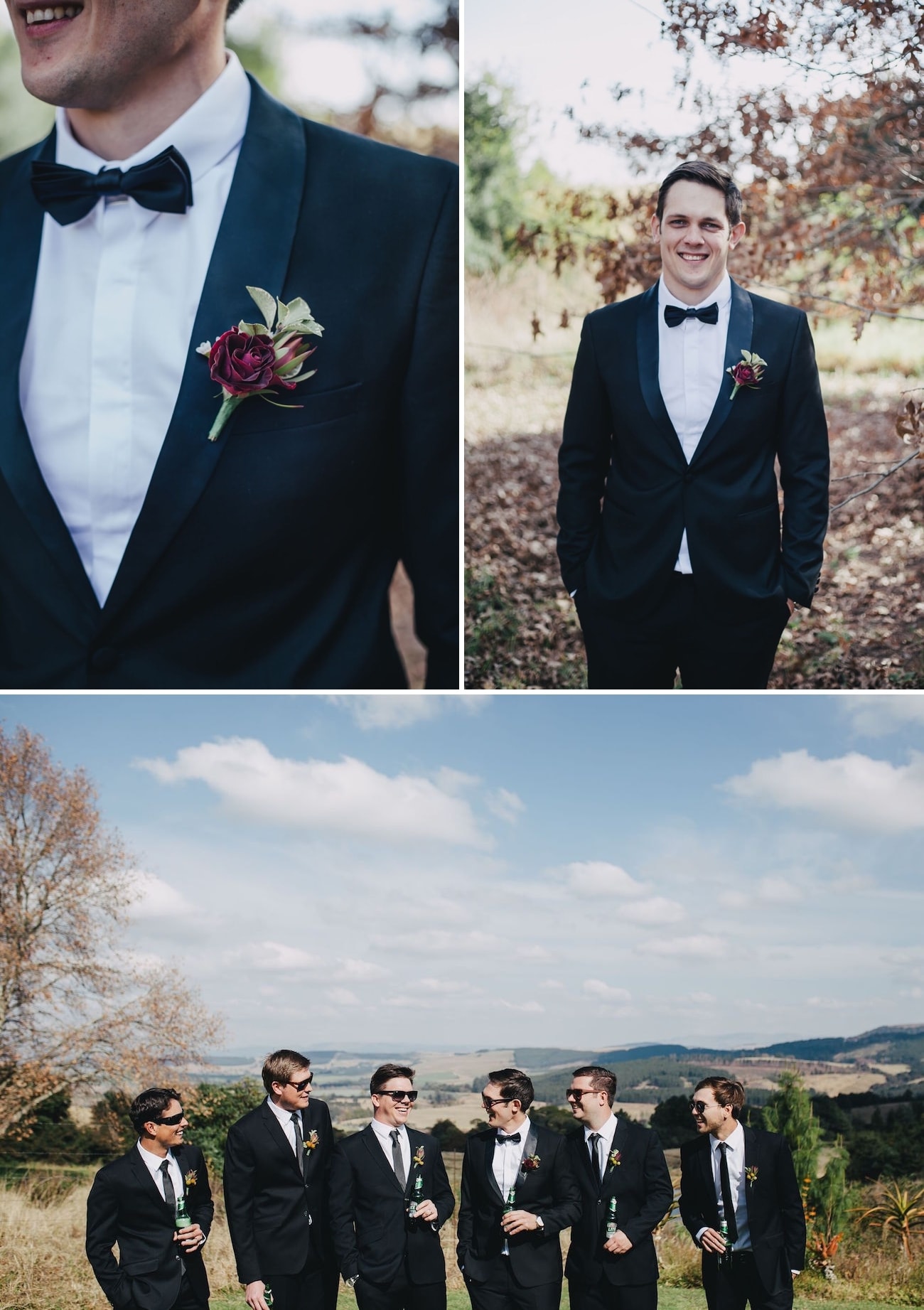 The Venue
I had my heart set on a wedding in the Midlands and did a lot of research before finding a venue. I came across the venue on one of the wedding photographer's blogs and I had never heard of the Glades Farm. As I walked into the open plan chapel through the old stable doors, during the tour of the farm, my entire body was covered in goosebumps as I looked out over the incredibly beautiful Midlands horizon. At that moment I knew this was where I had to get married. I also loved the fact that the reception area was new, modern, and had that barn look.
Wedding Style
My mom's family are Norwegian and I wanted to represent my cultural heritage. As it was the middle of winter and totally freezing, I wanted to set the tone of a Scandinavian viking feast underpinned with romantic Gothic tones. We created the look by decorating with ornate pewter metals, crystal glassware, lush furs, horns, bones, luscious fruits, loads of candles and as many flowers and as much greenery as possible. My colour theme was deep burgundy and wine tones with highlights of blush pinks and nude.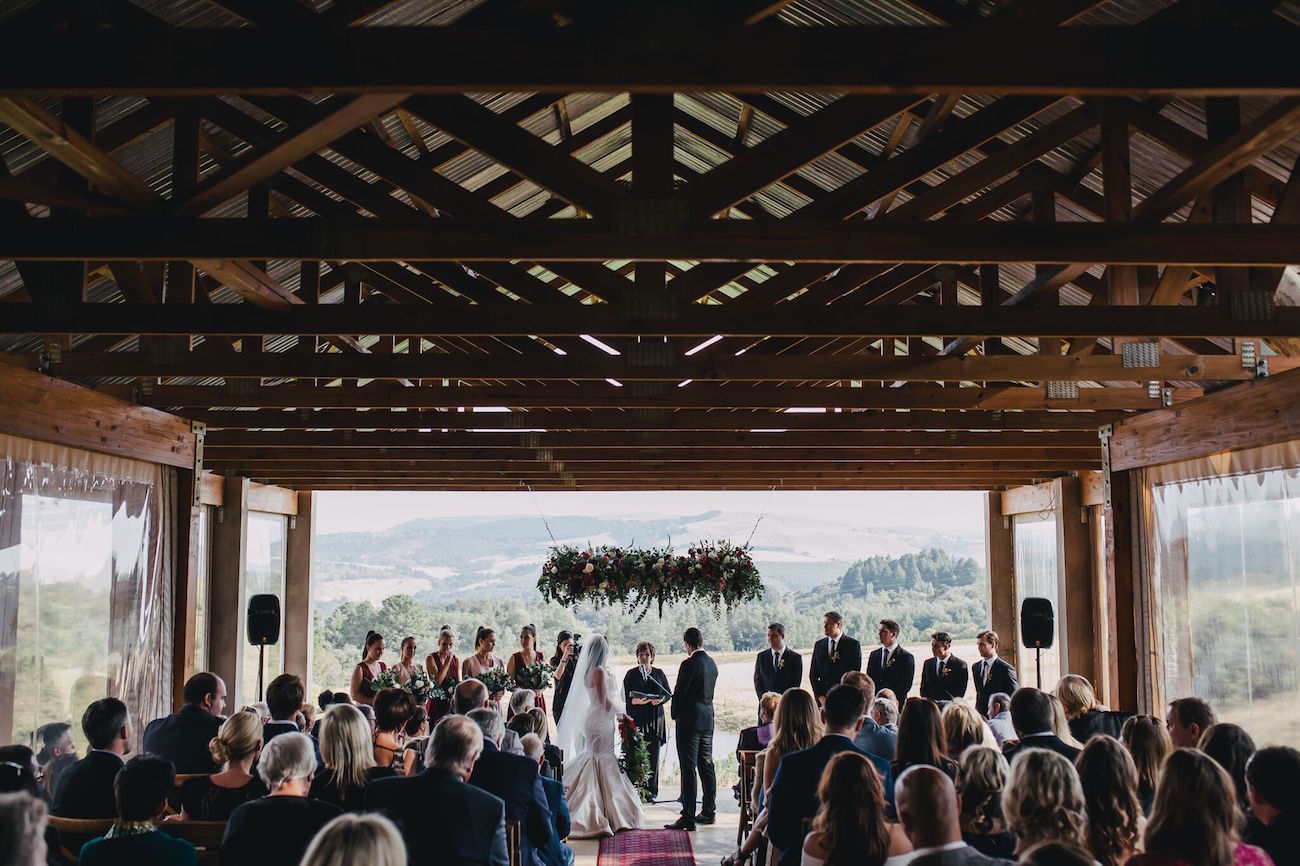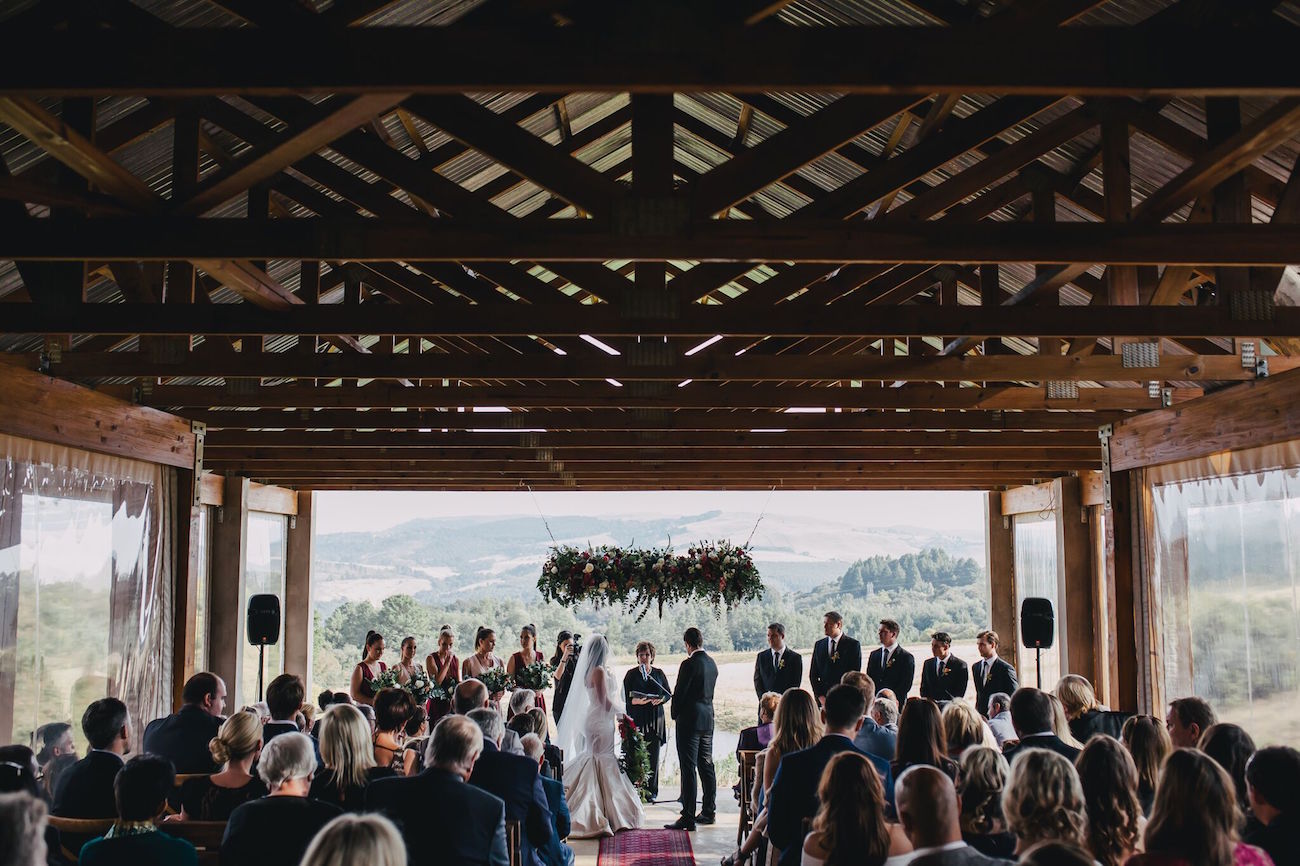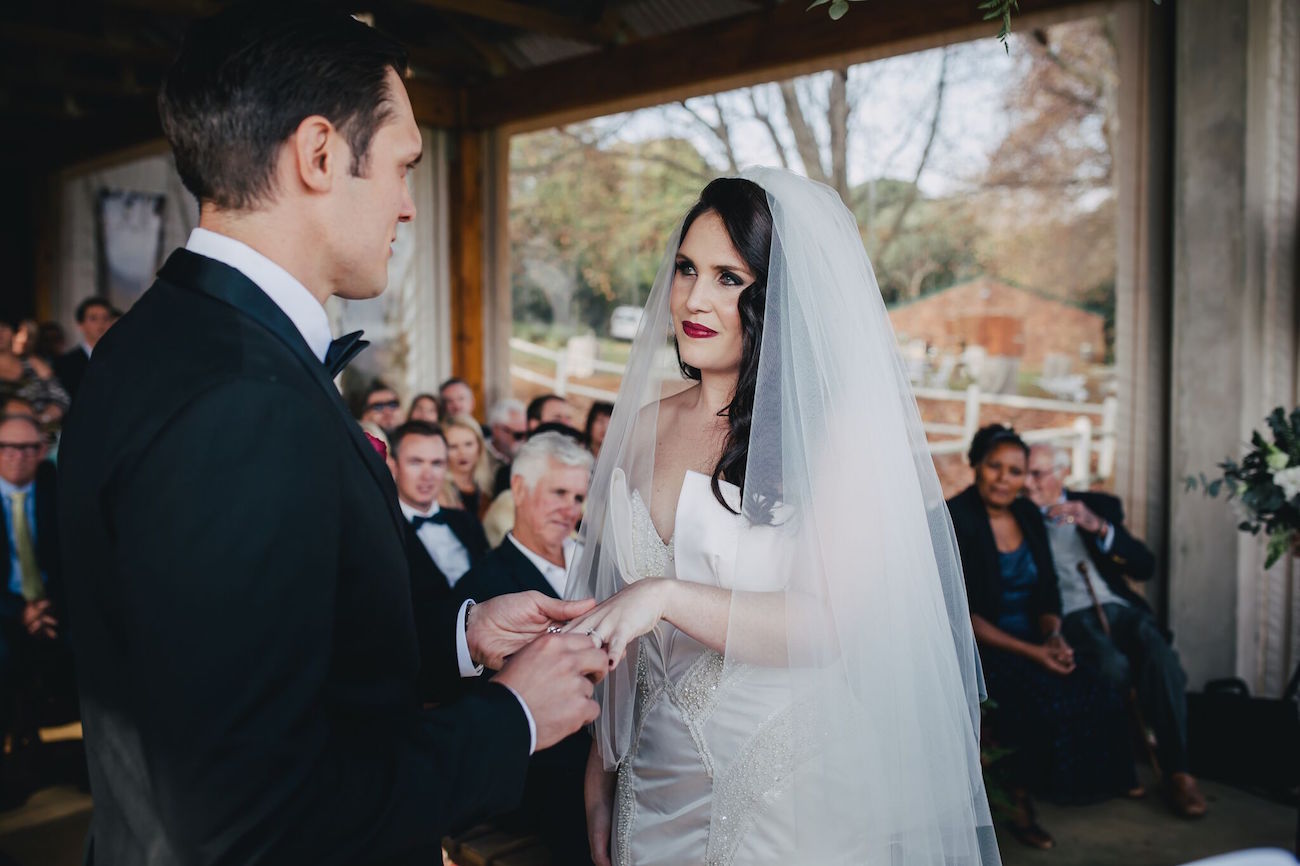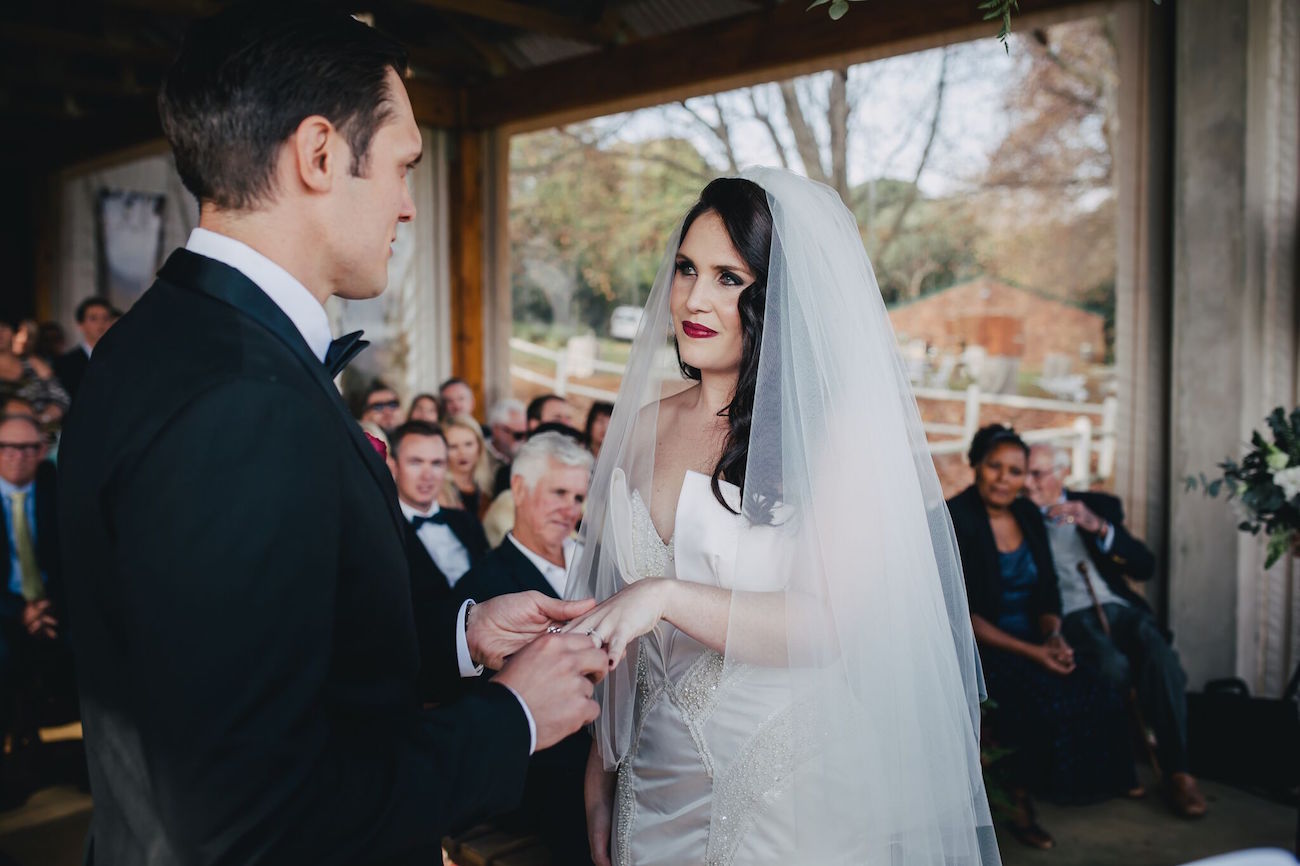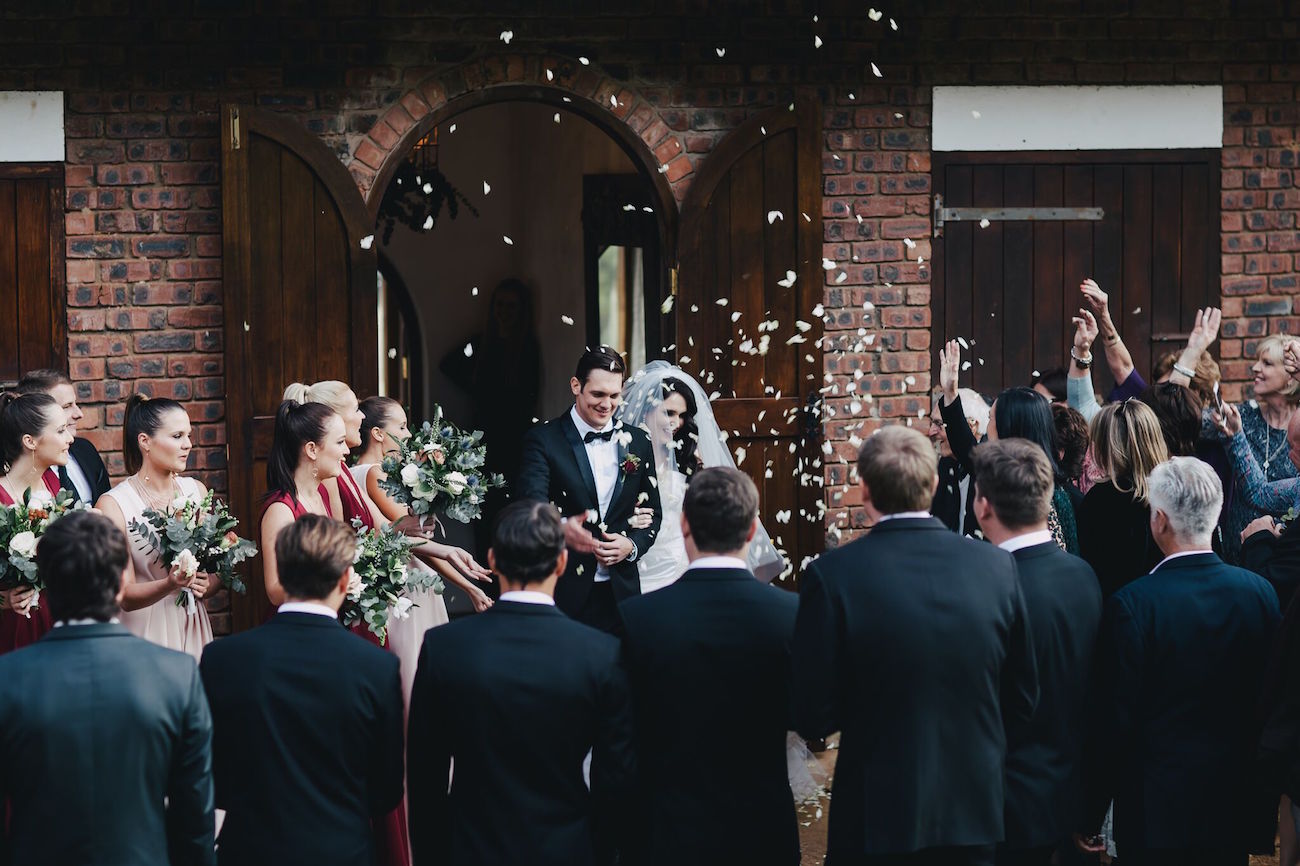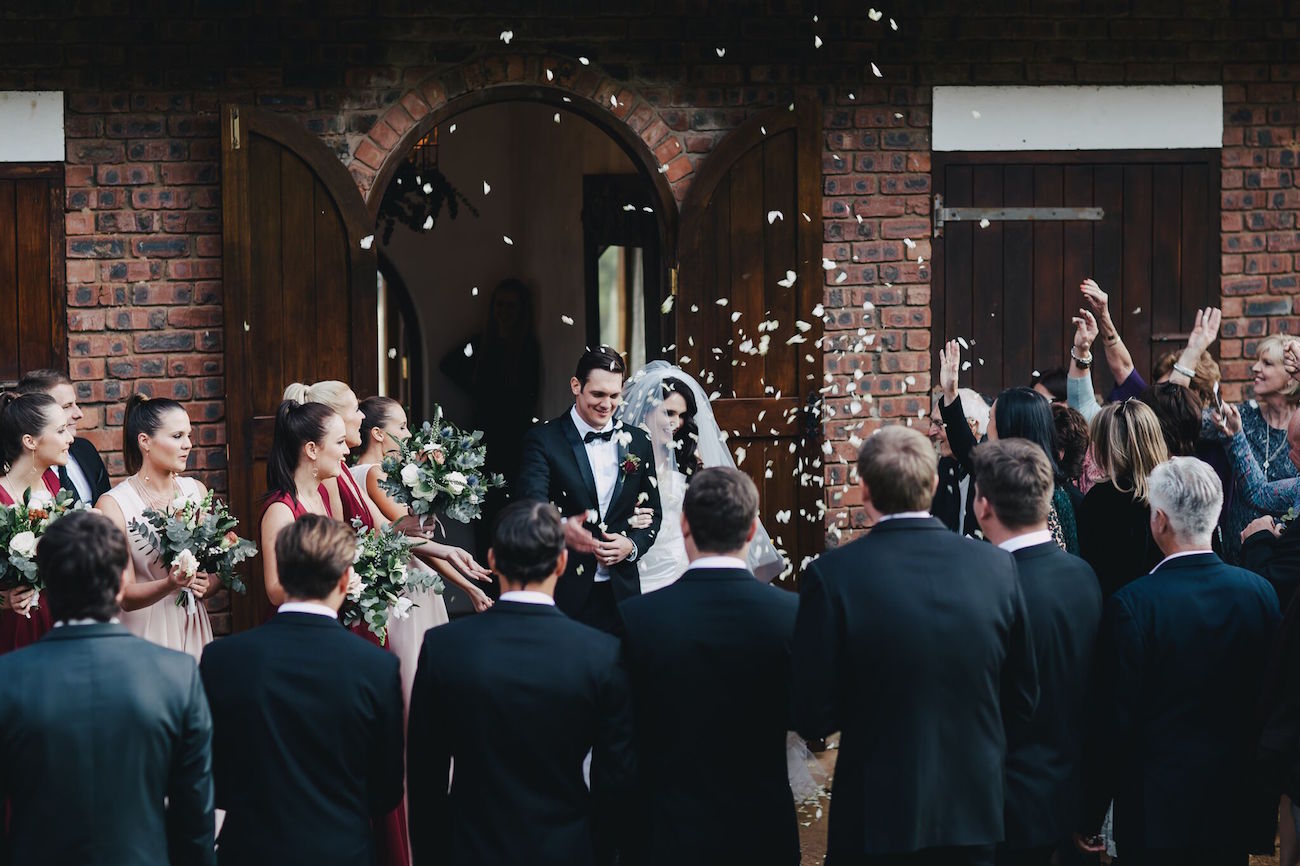 Wedding Details
Our logo for our wedding was a little VW Bug (Beetle) as all our friends and family know my nickname for my husband is Buggy. I am very lucky to have a cousin who is incredibly talented at graphic design and she designed all my beautiful stationery, including the Bug. I absolutely loved our photobooth back drop! We had the floral design from my stationery printed onto a massive canvas. Not only did it tie the theme of our wedding together but I was also left with a beautiful memento from our wedding, which now hangs above our bed in our home.
DIY Elements
Our table seating chart was a bit of a DIY. I wanted to create the look of a shelf filled with old medicine bottles. I created stickers with our Bug log and the guests' names, stuck them on different sized glass bottles and filled them with flowers.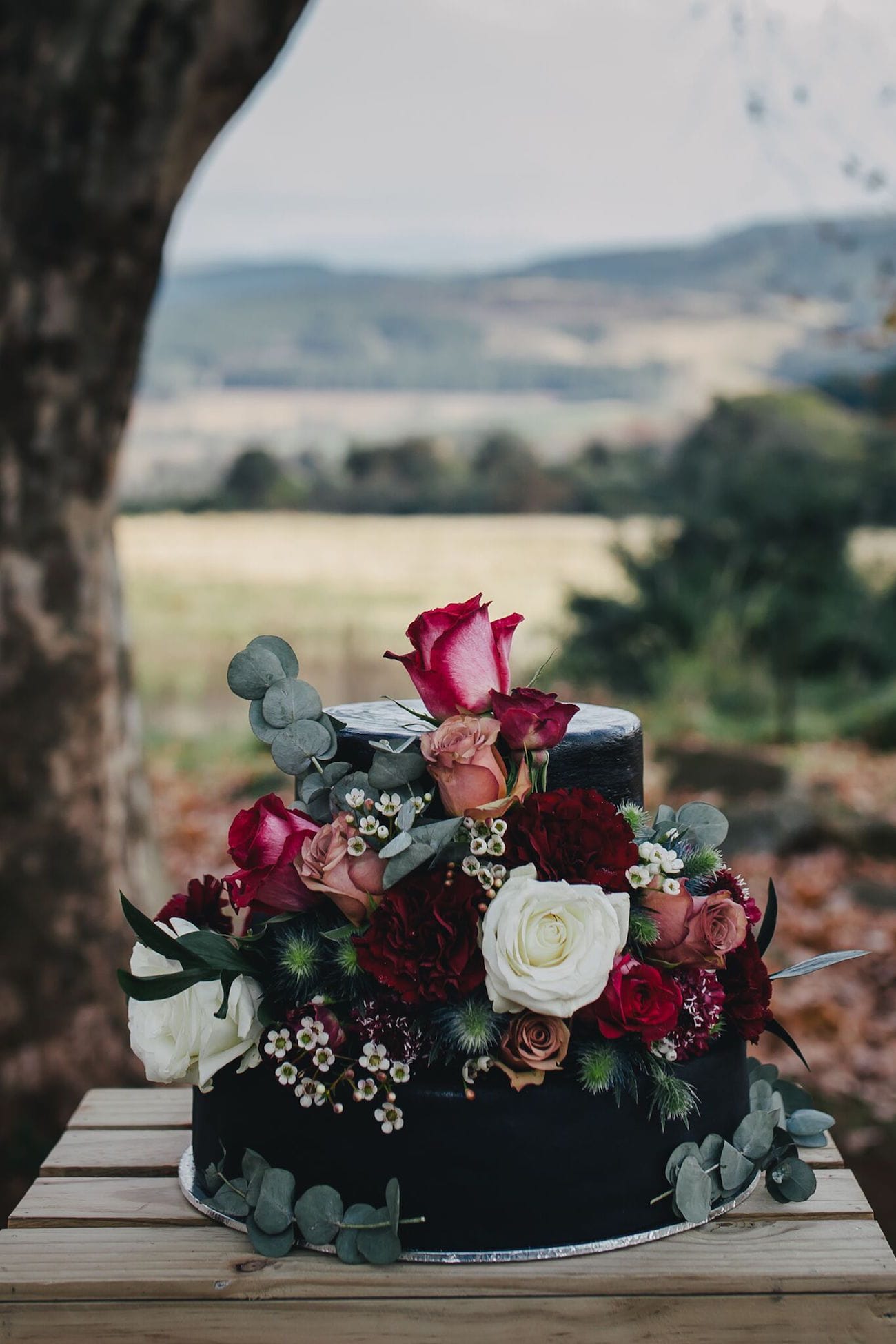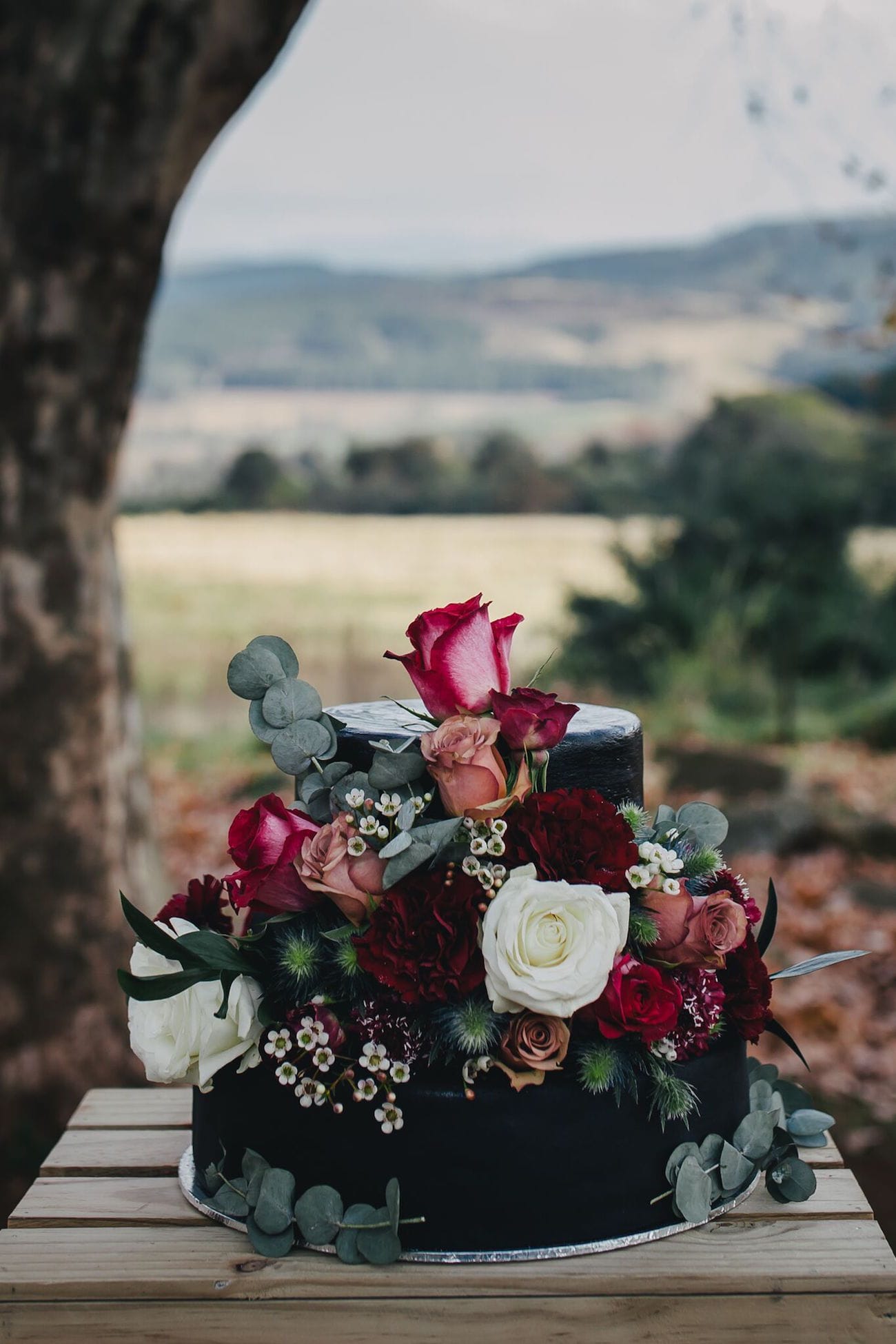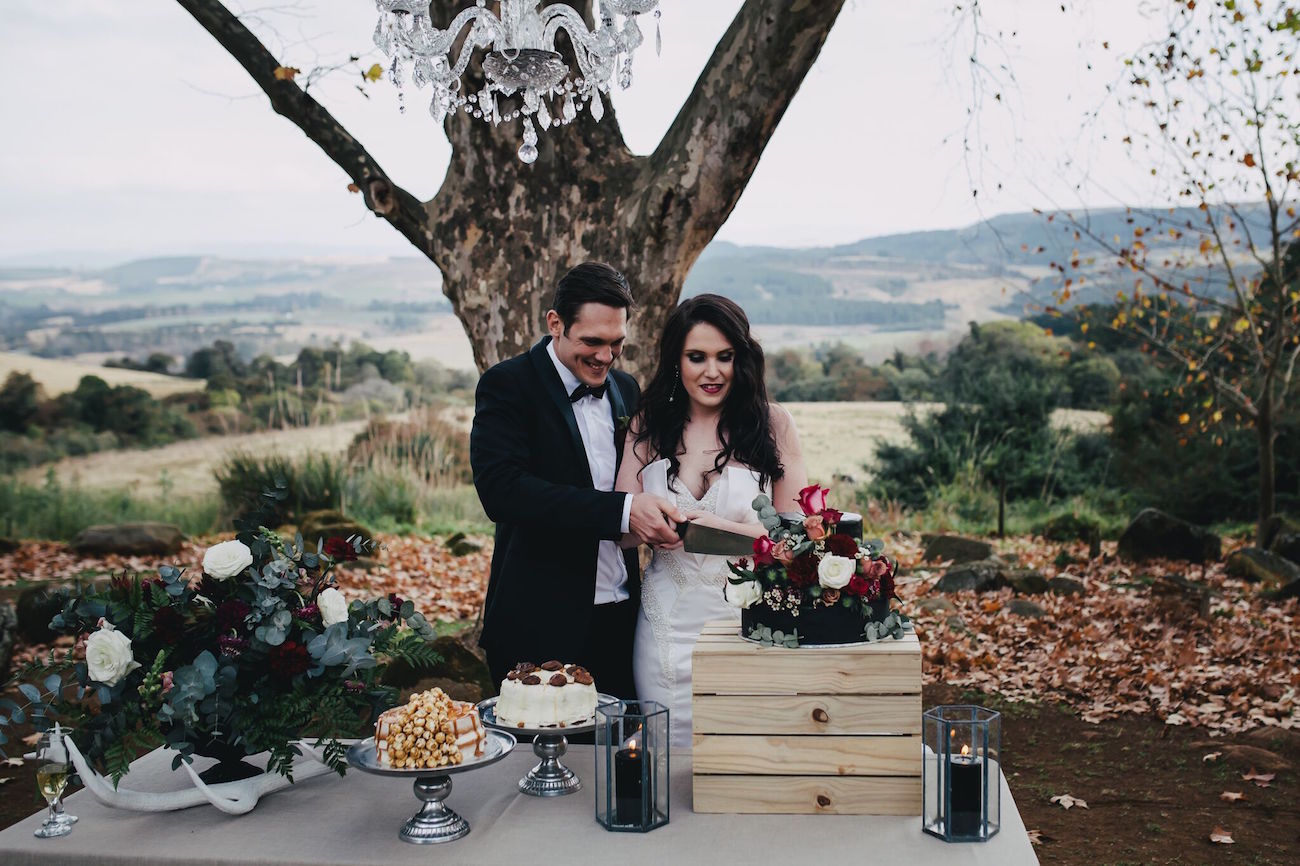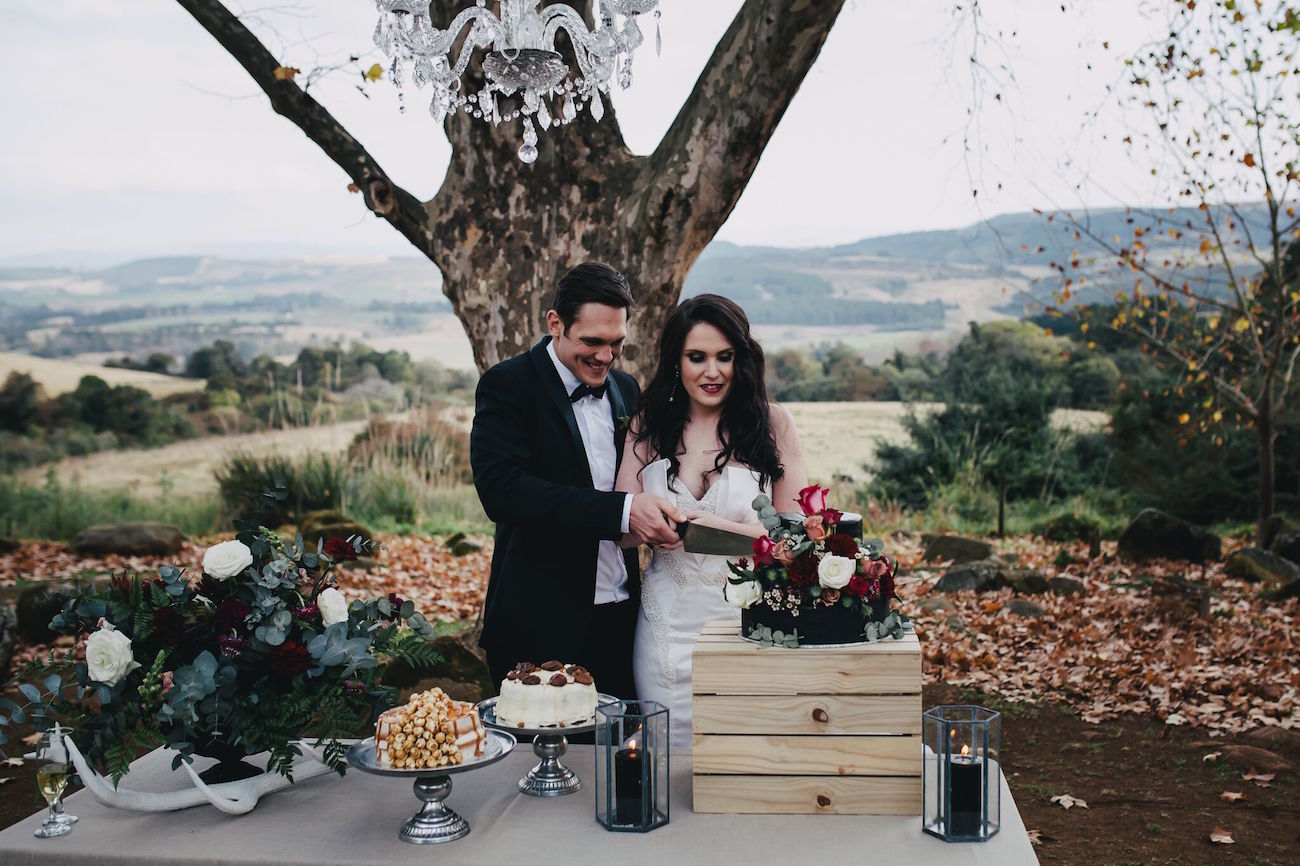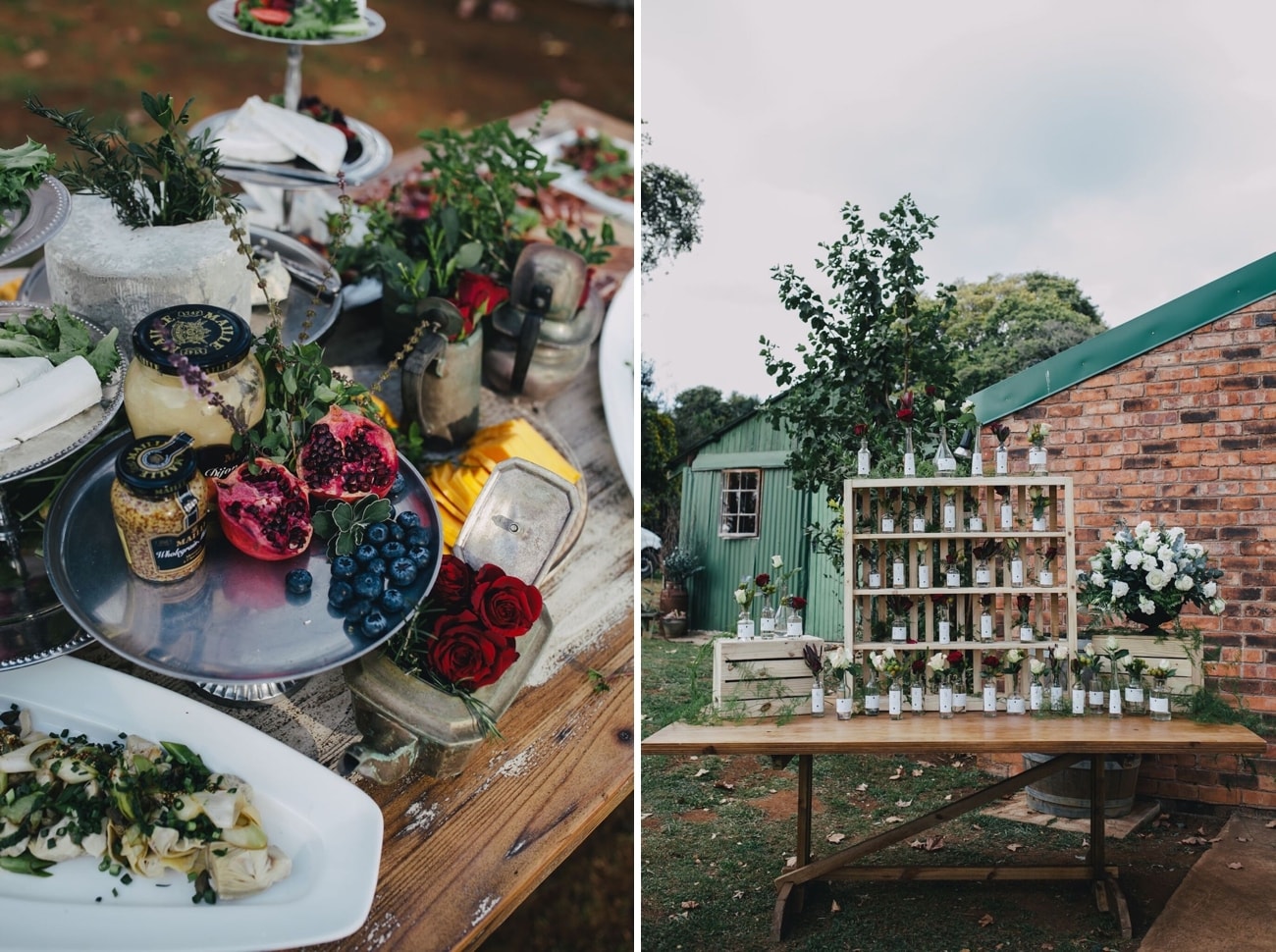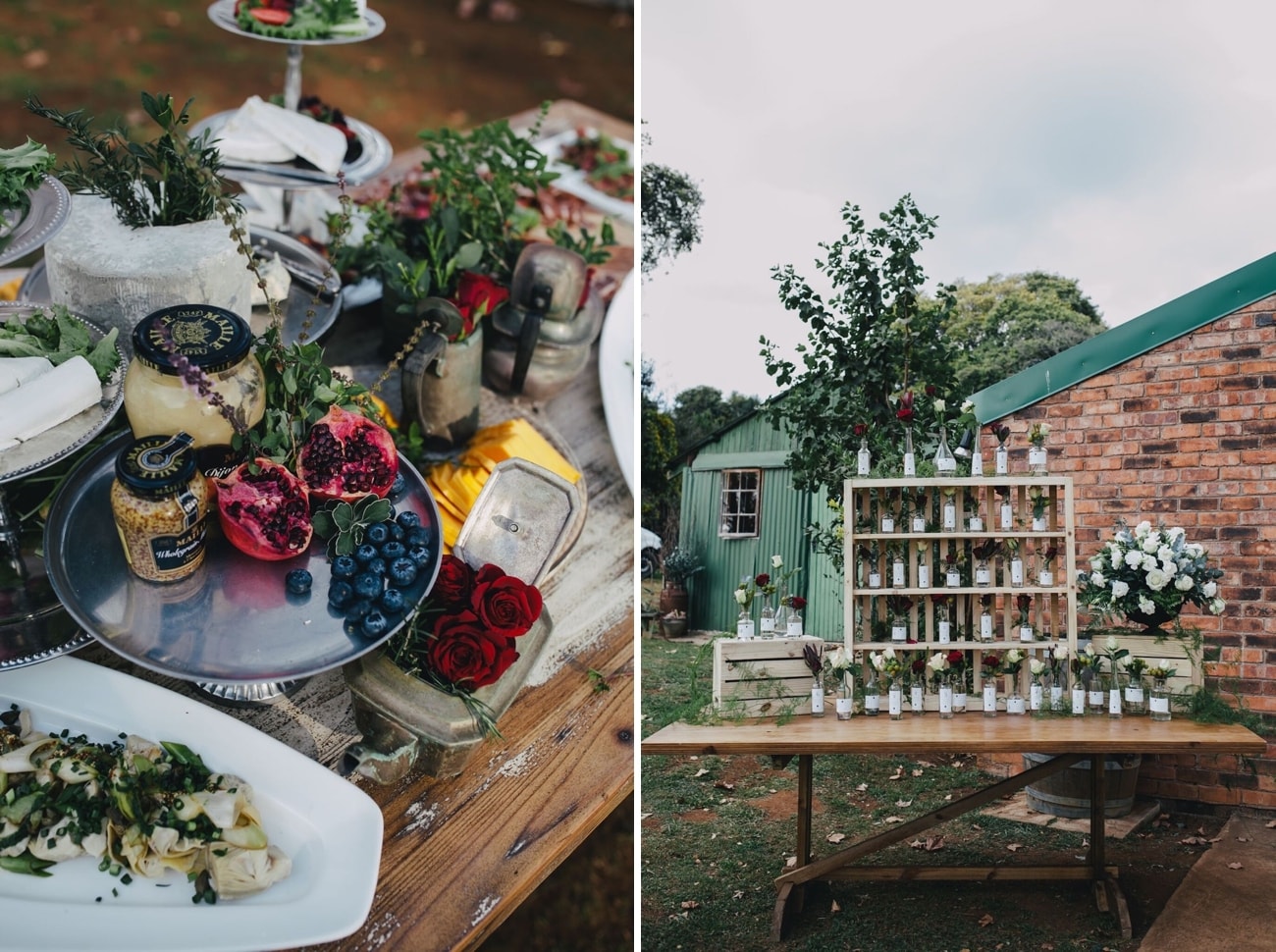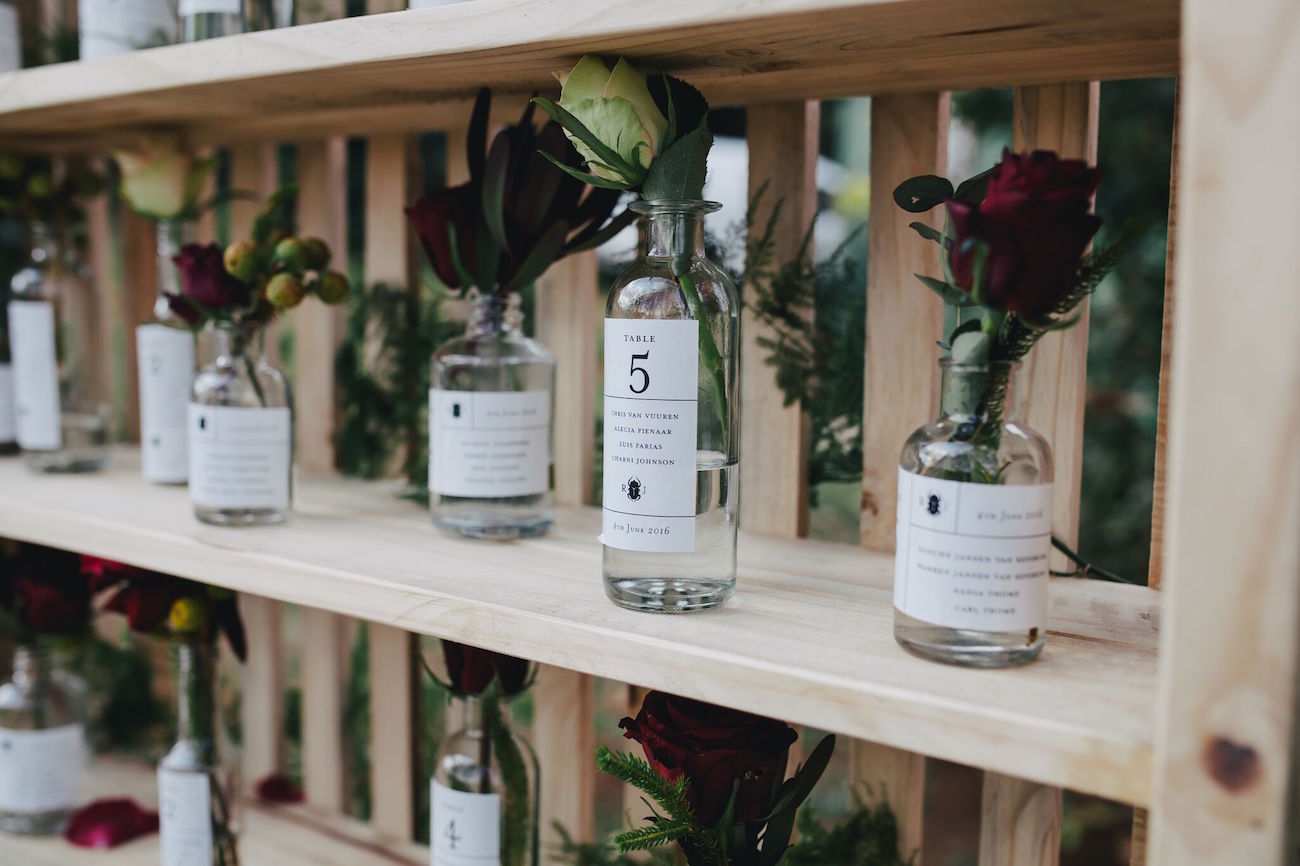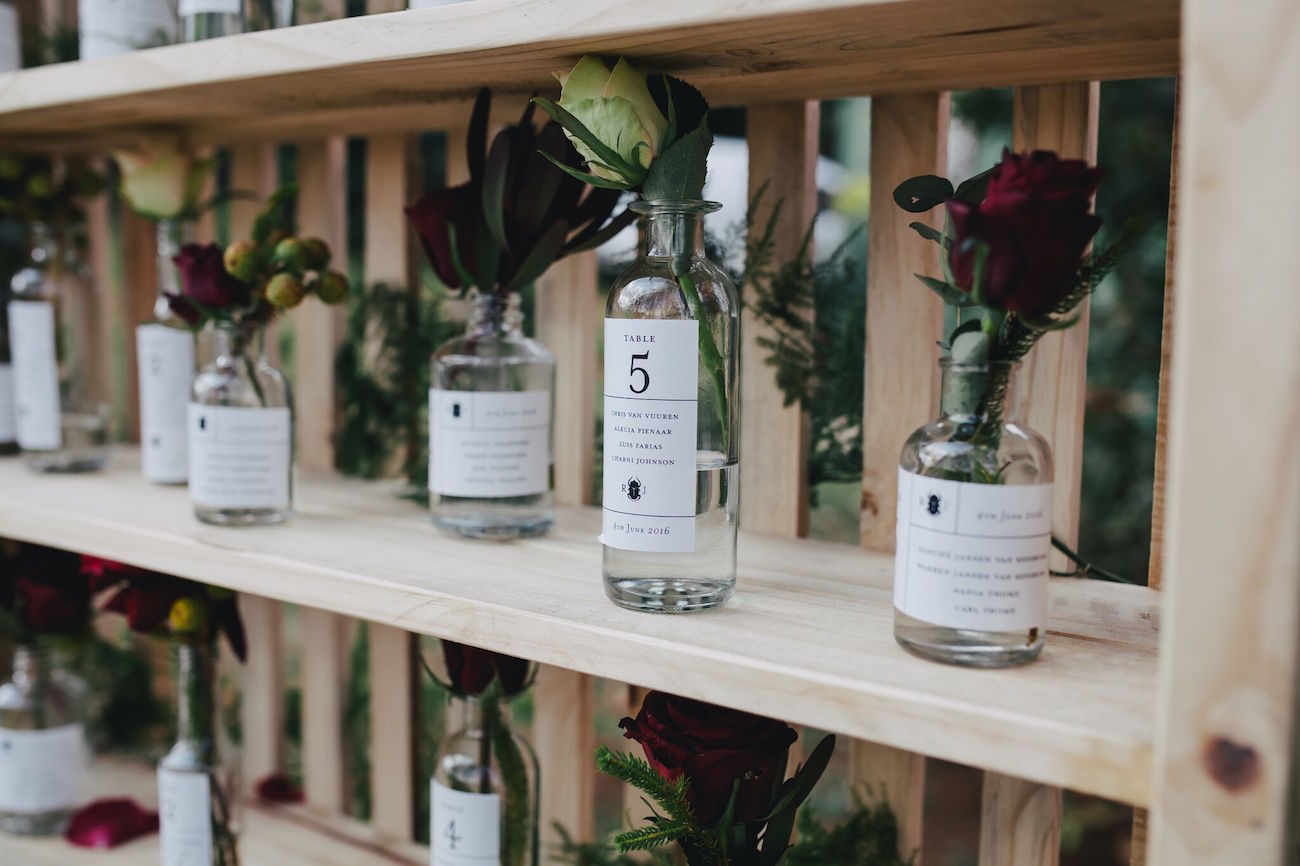 The Dress
My mom and myself are both fashion designers and work in the clothing industry, so I did feel a bit of pressure to bring on the wow factor. Most importantly I wanted something that represented me and my style. I had a vision in mind: old Hollywood glam, structured and with embellishment instead of lace. My dream dress was brought to life by the incredibly talented Francois Vedemme.
The Bridesmaids
Yes, five of my besties. I wanted a very slick look and something to complement my dress, super sexy and no lace. The fabric selection in SA is very limited so we had to improvise while shopping. Thank goodness for my extremely talented mom, who was literally sketching in the store. Thanks mommy for the hottest bridesmaid dresses, legs and cleavage for days!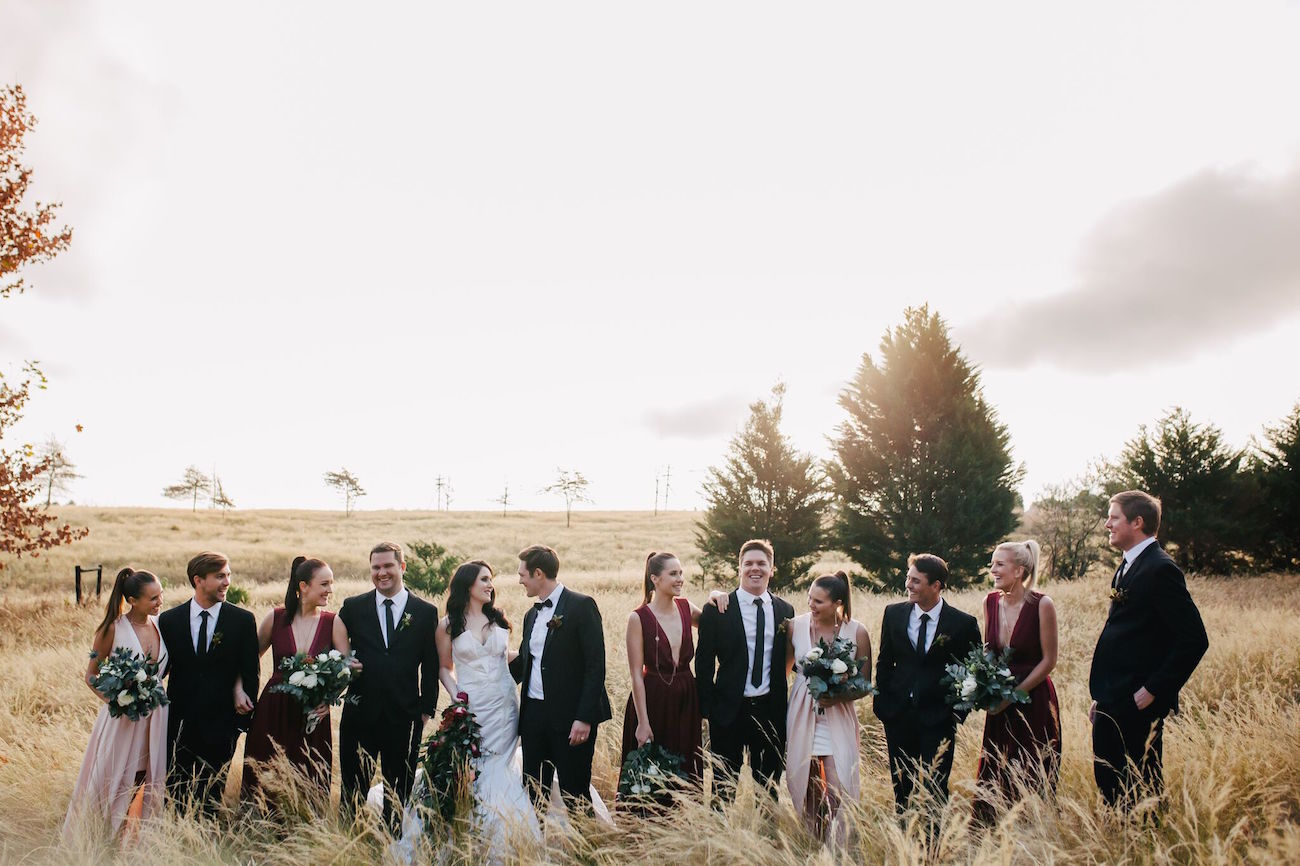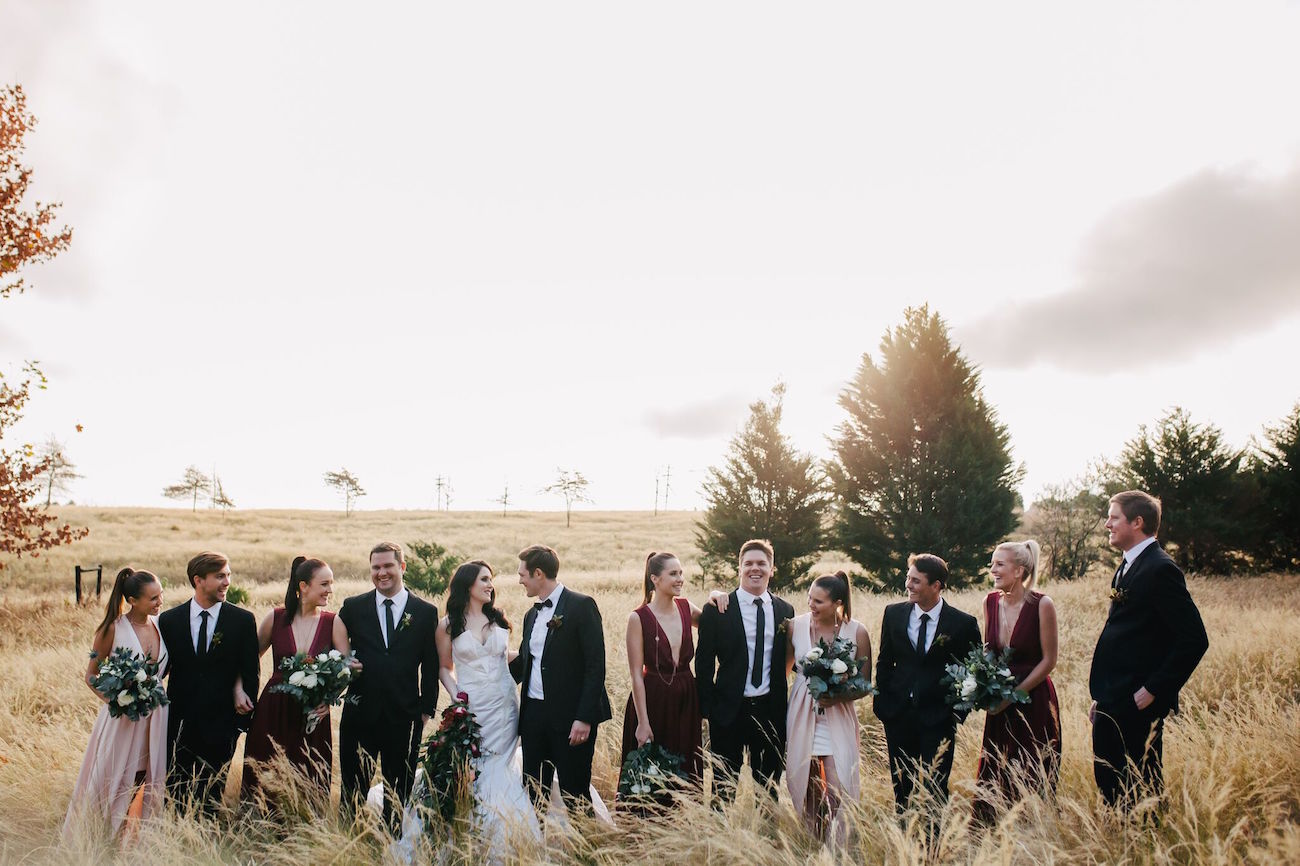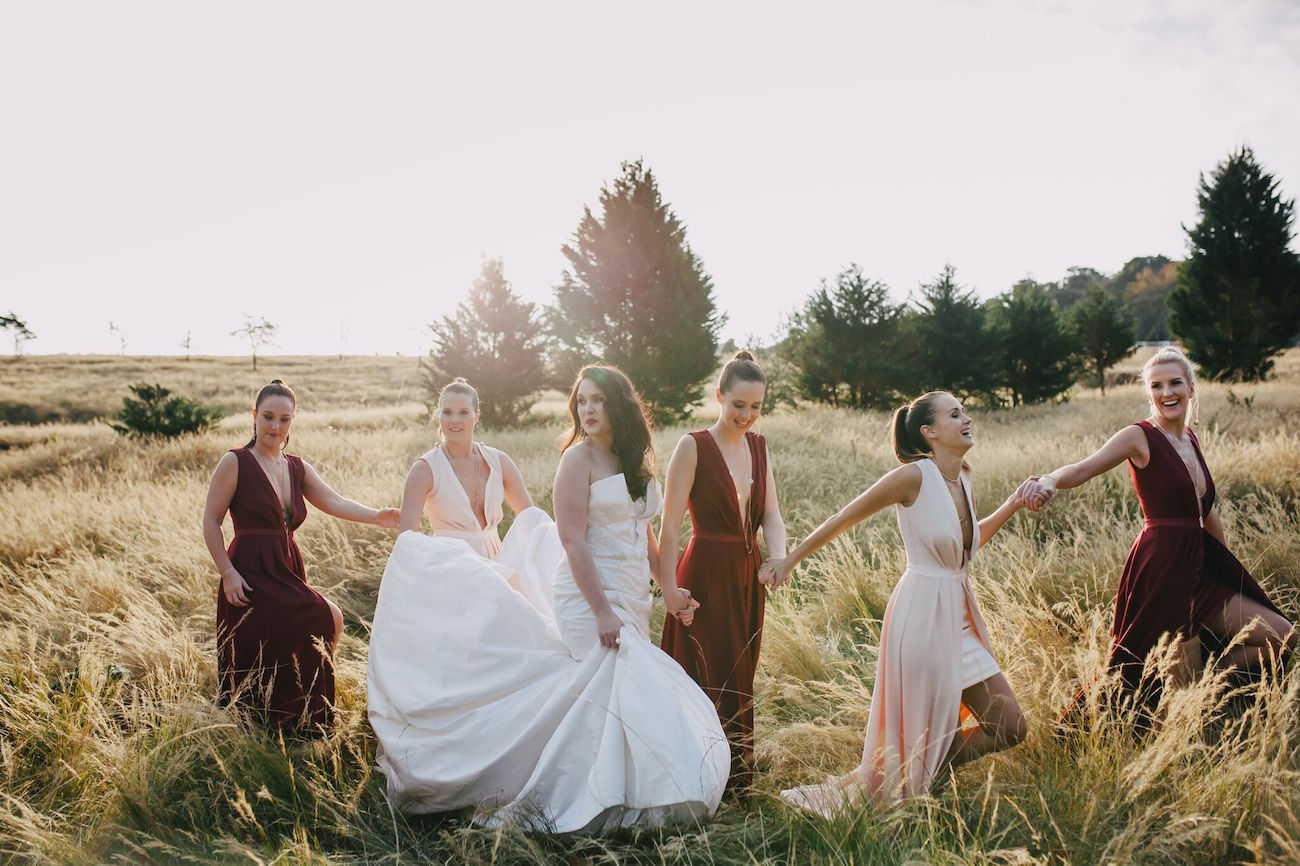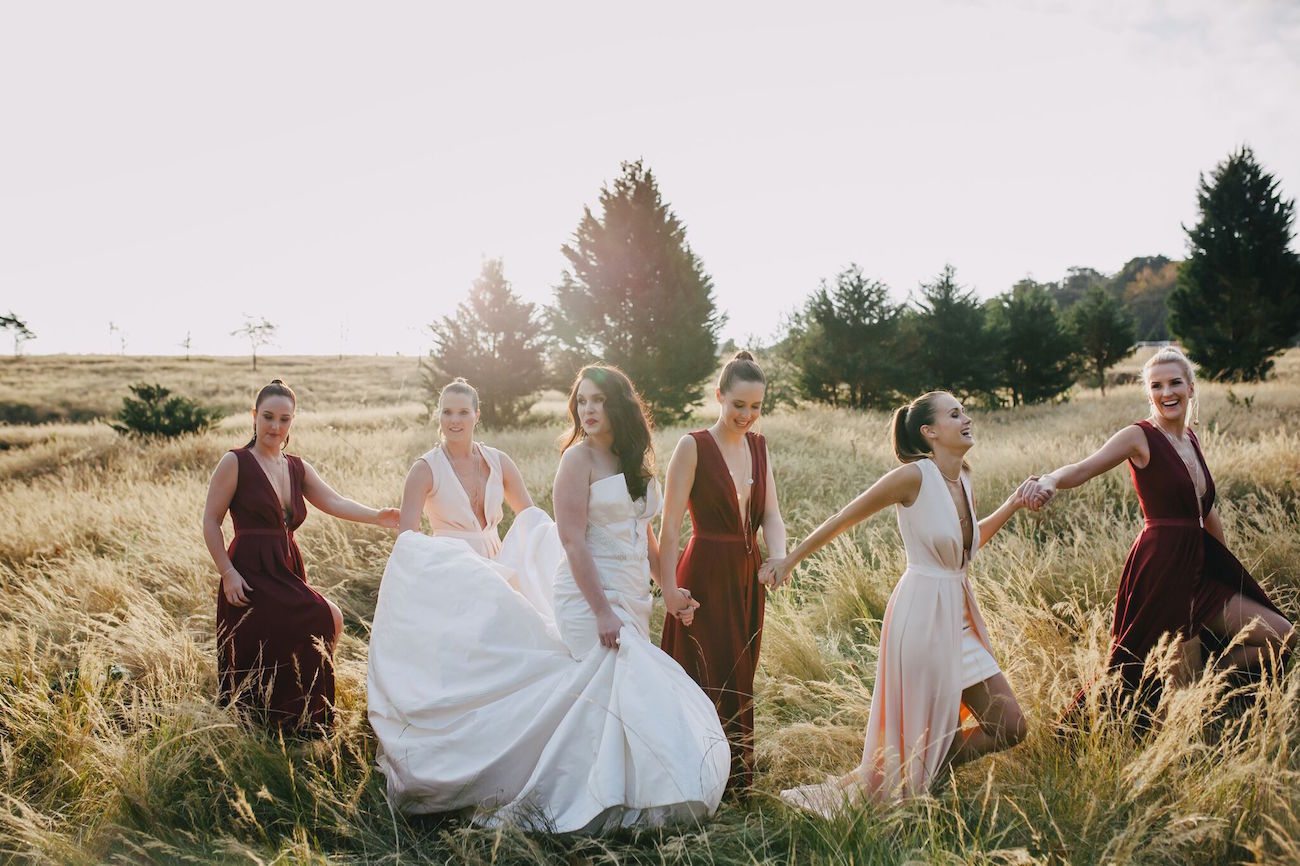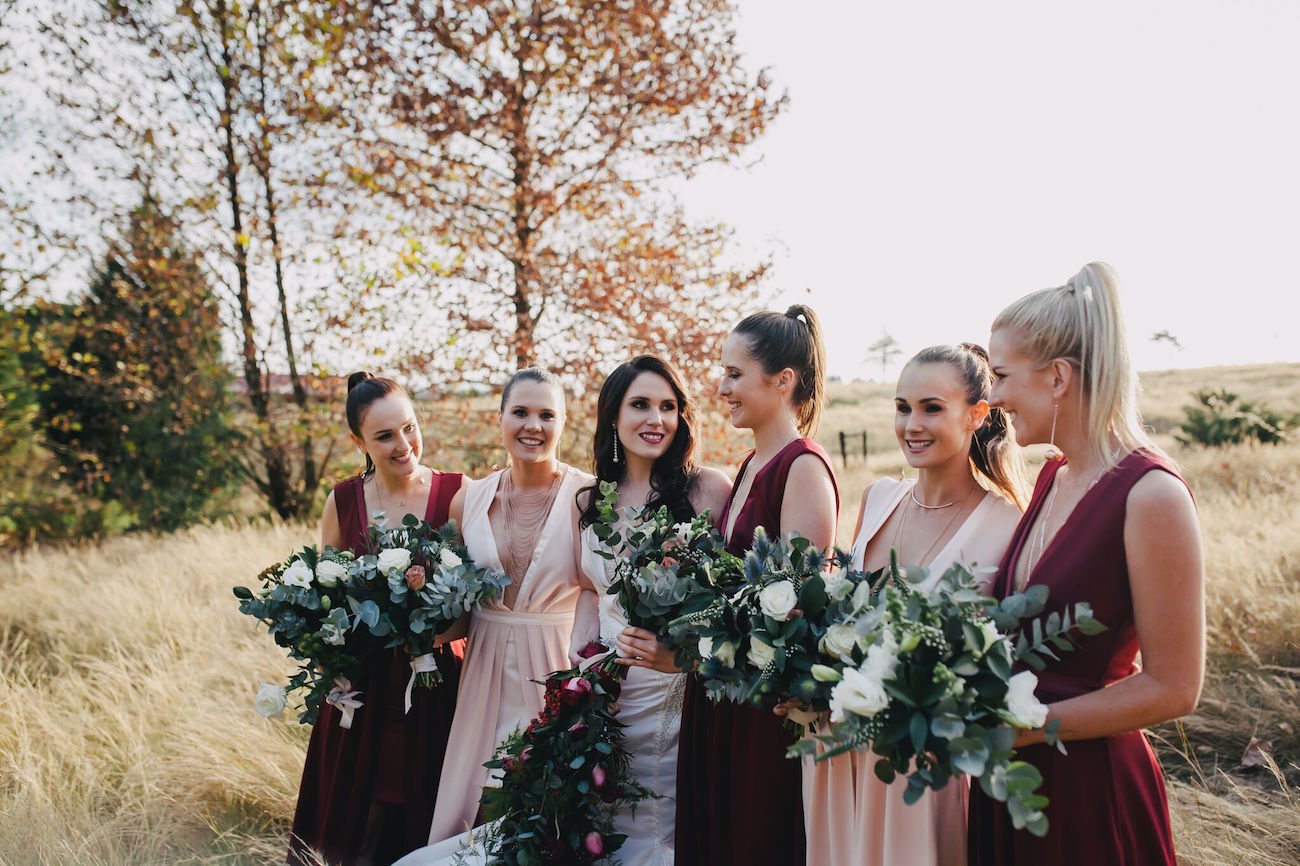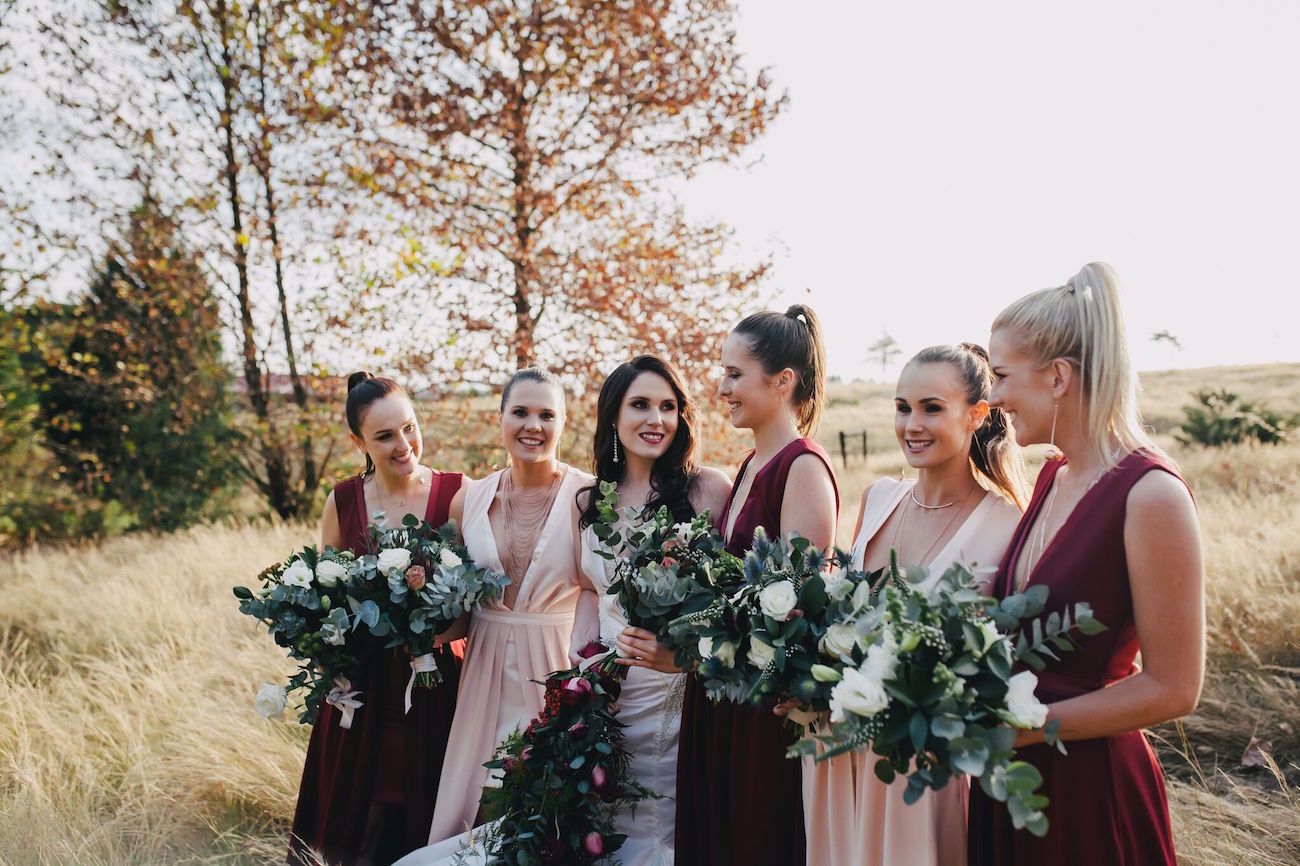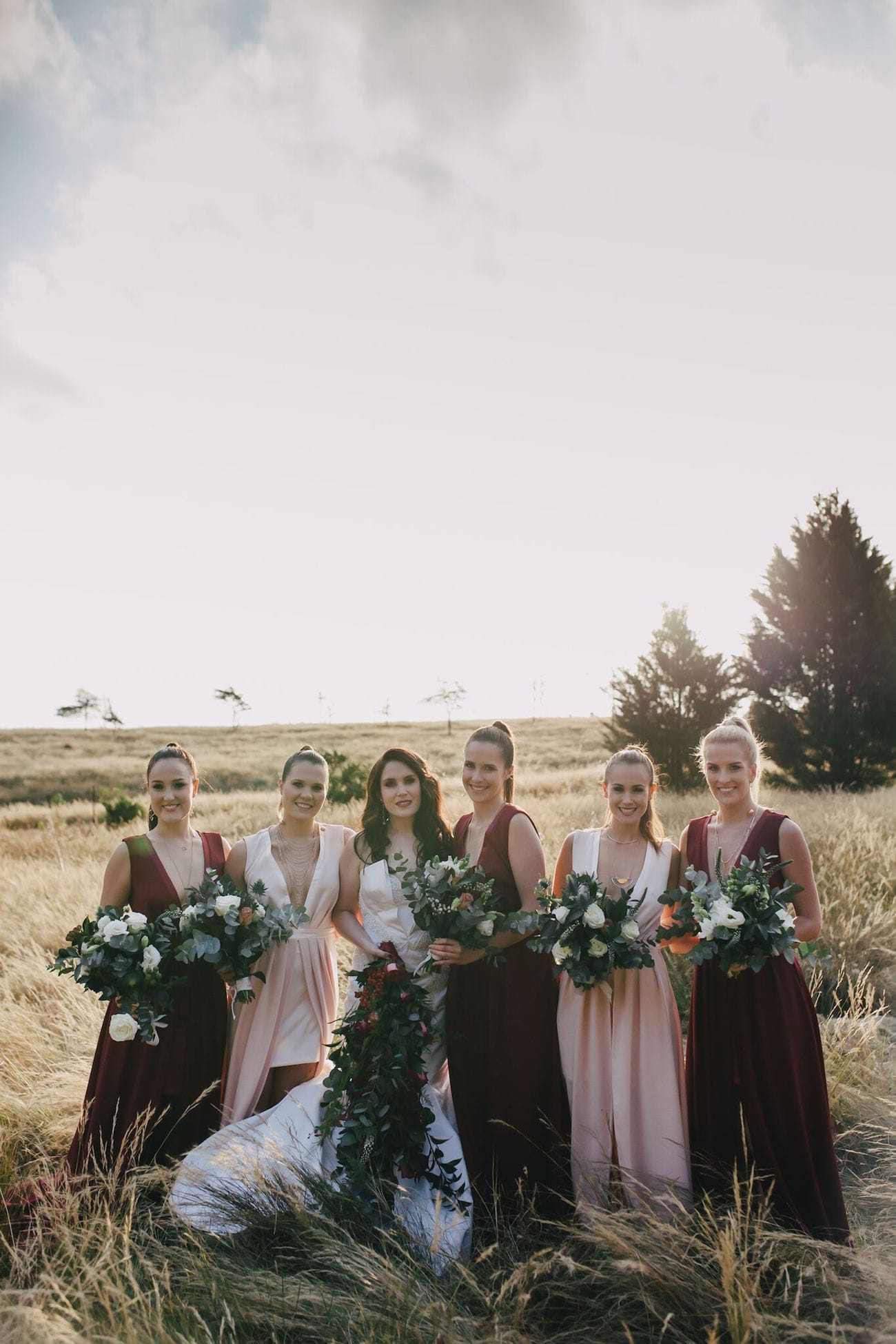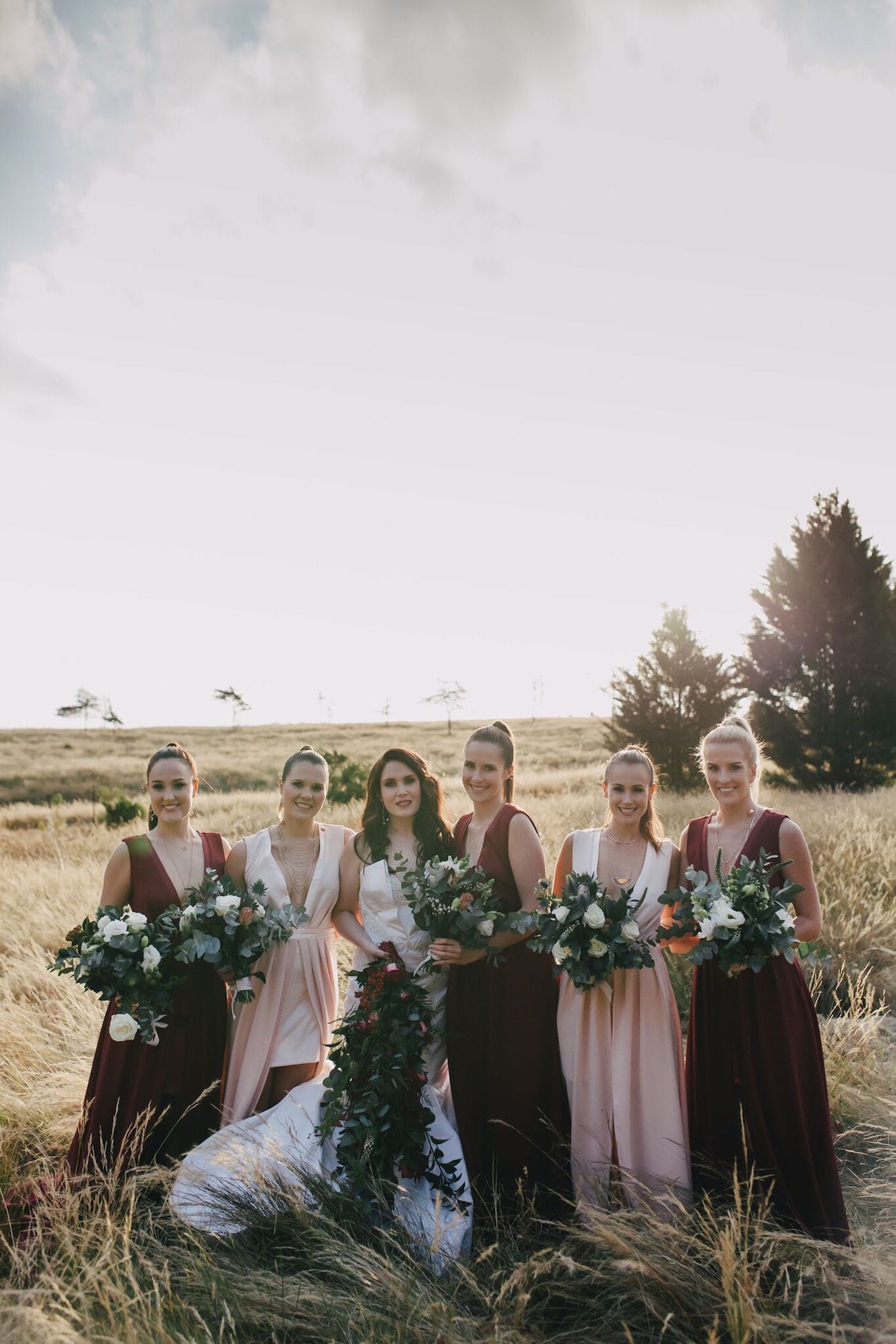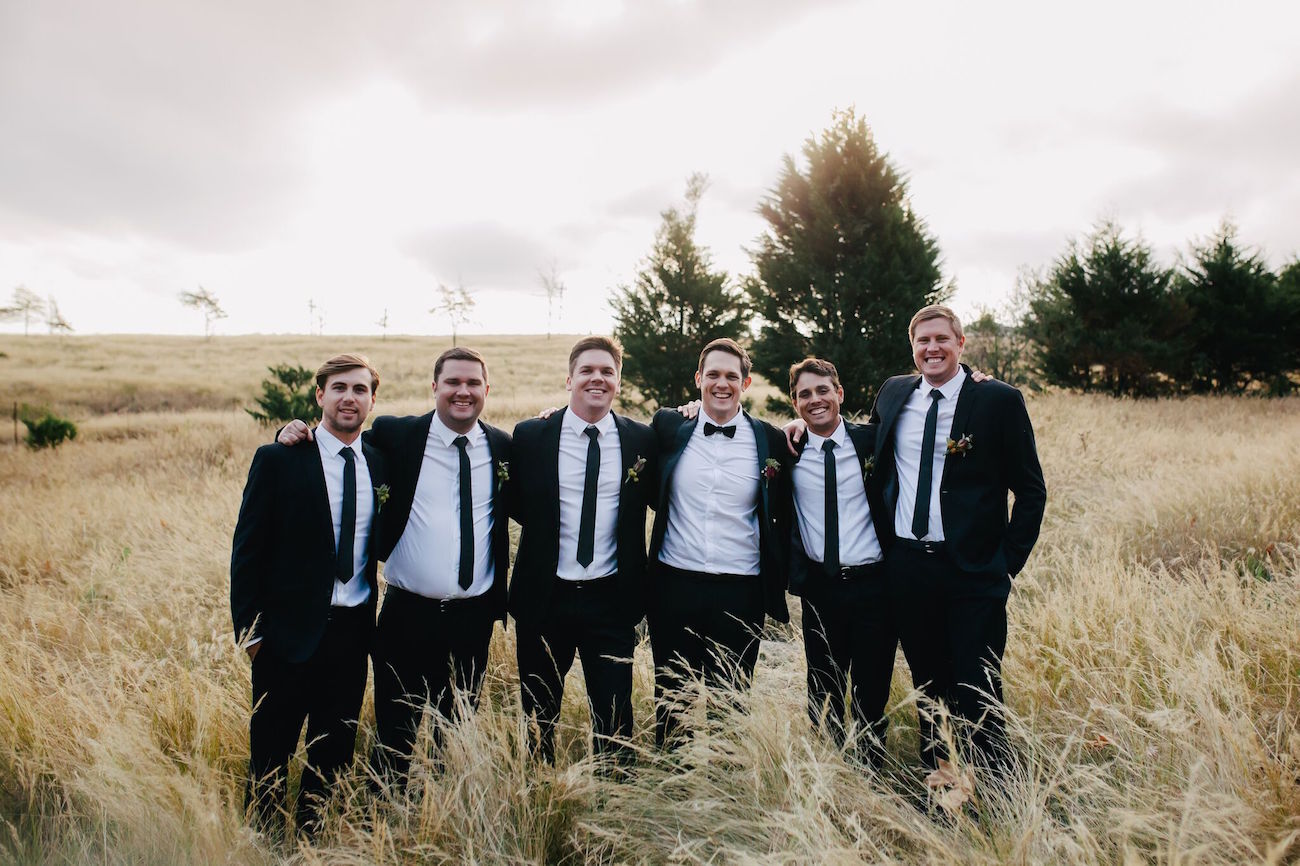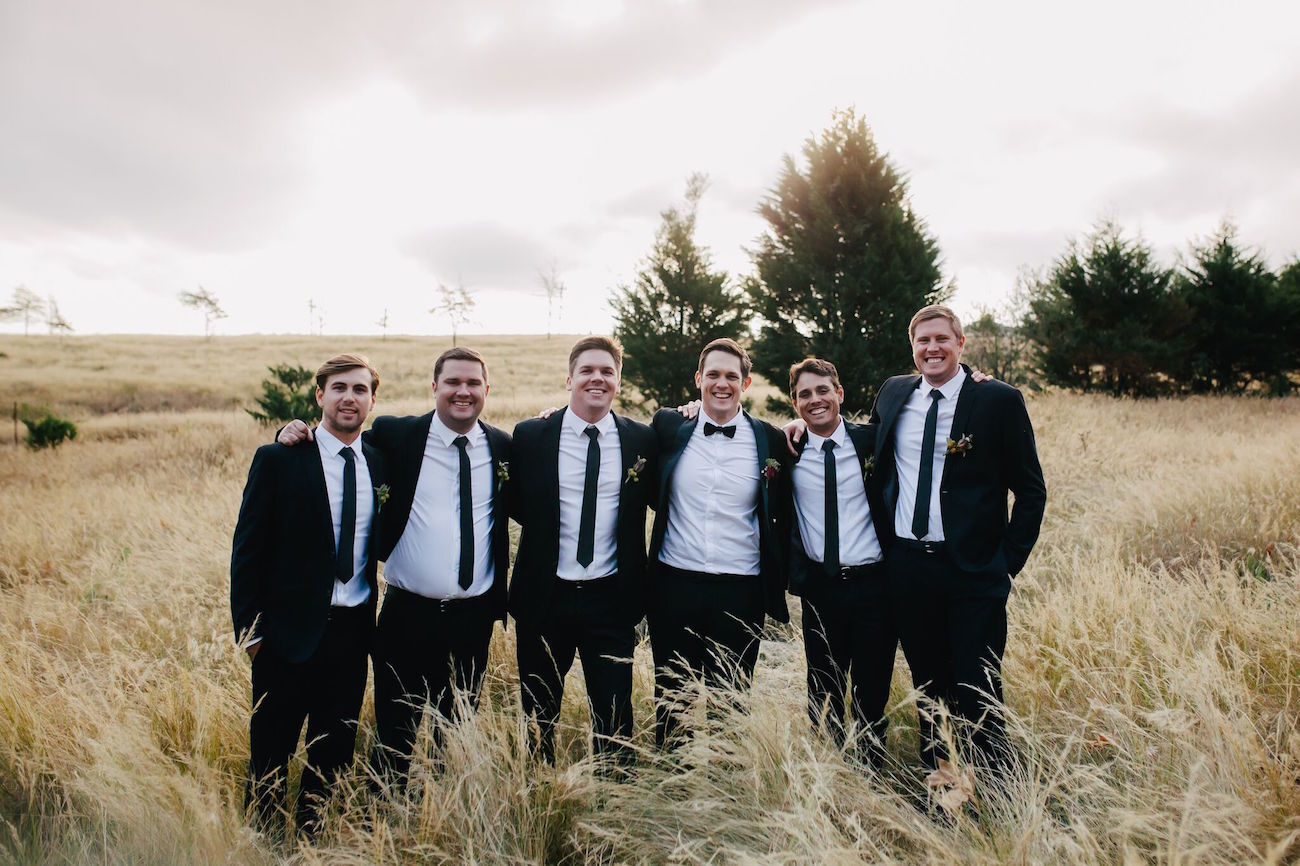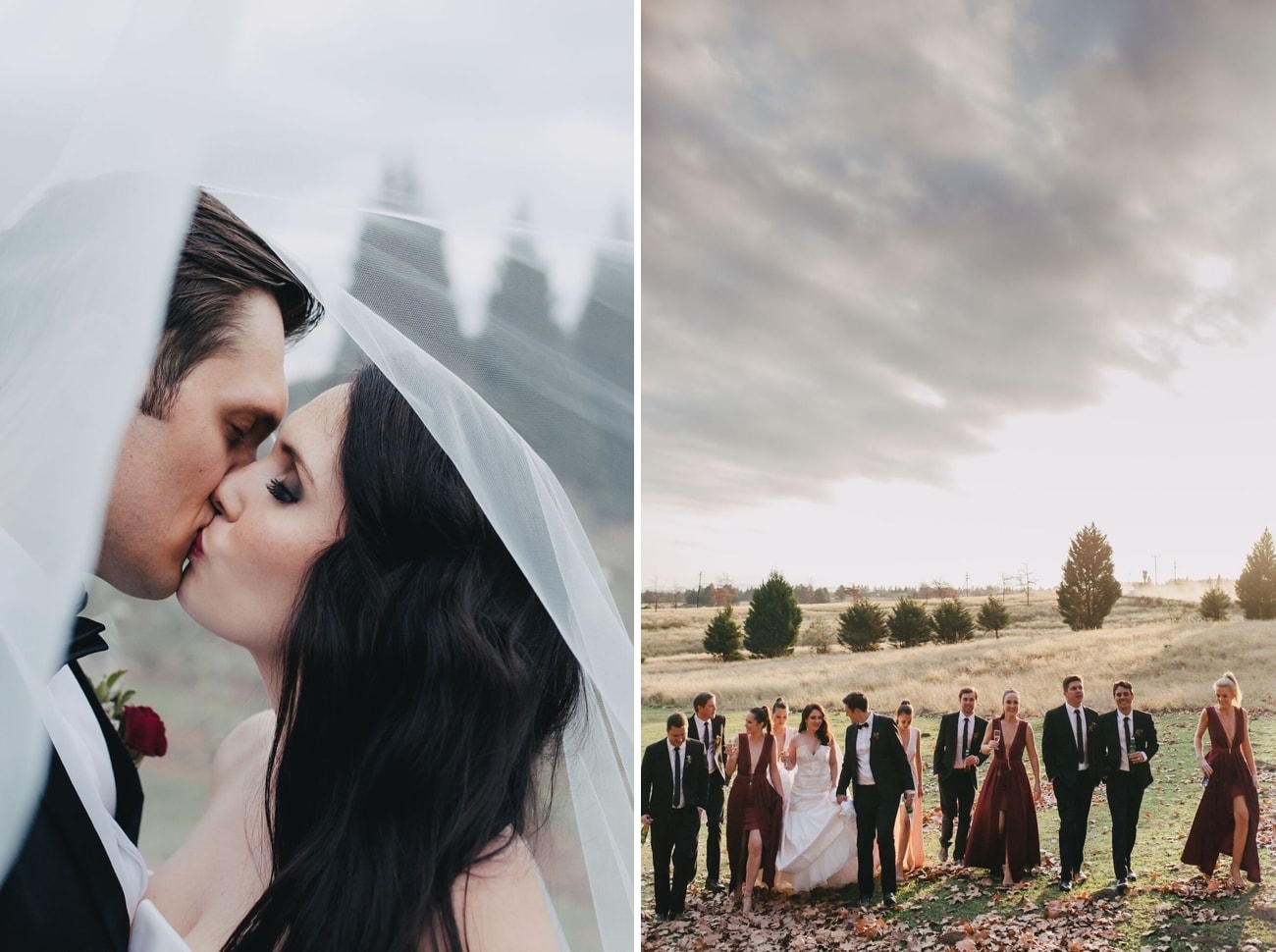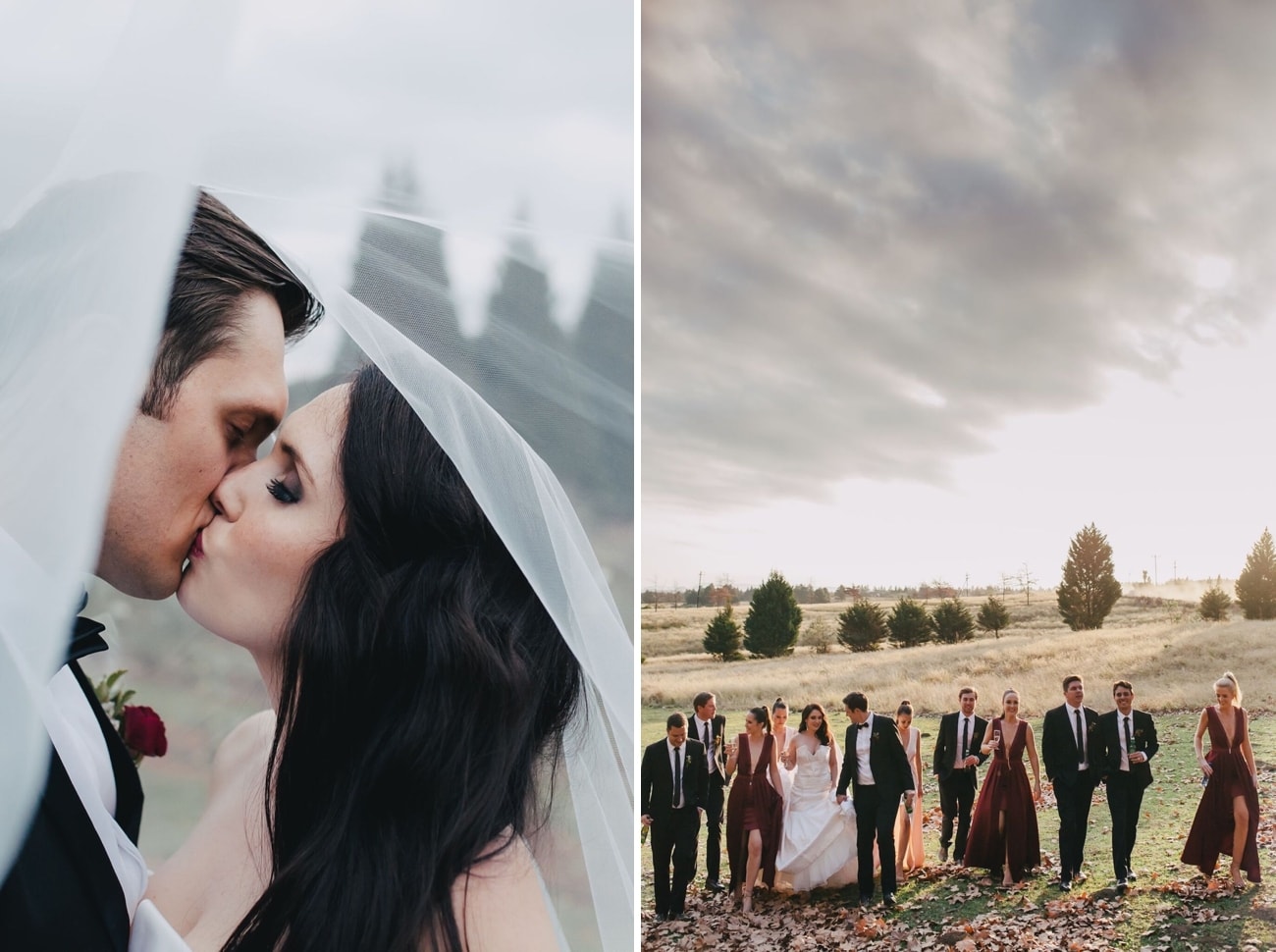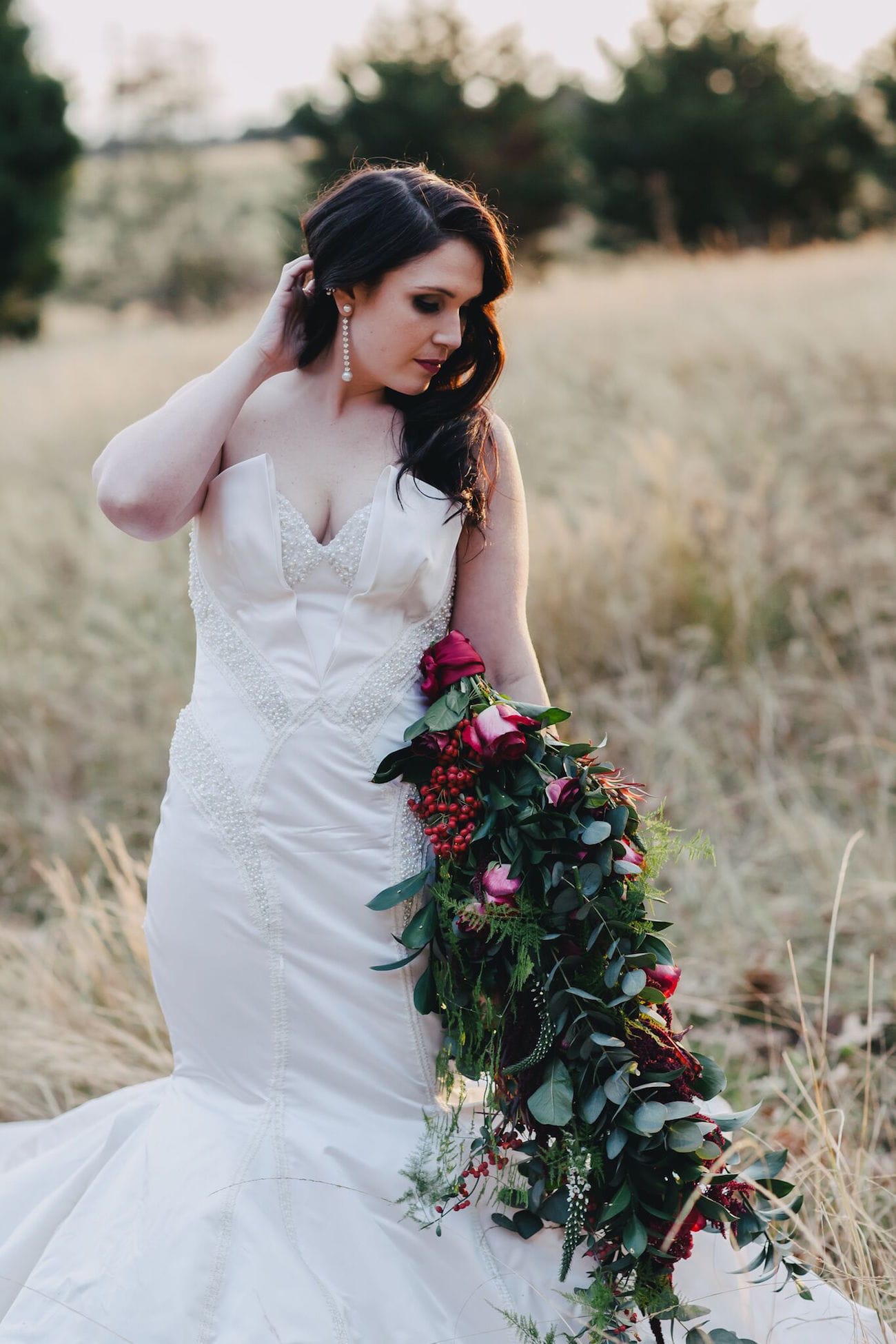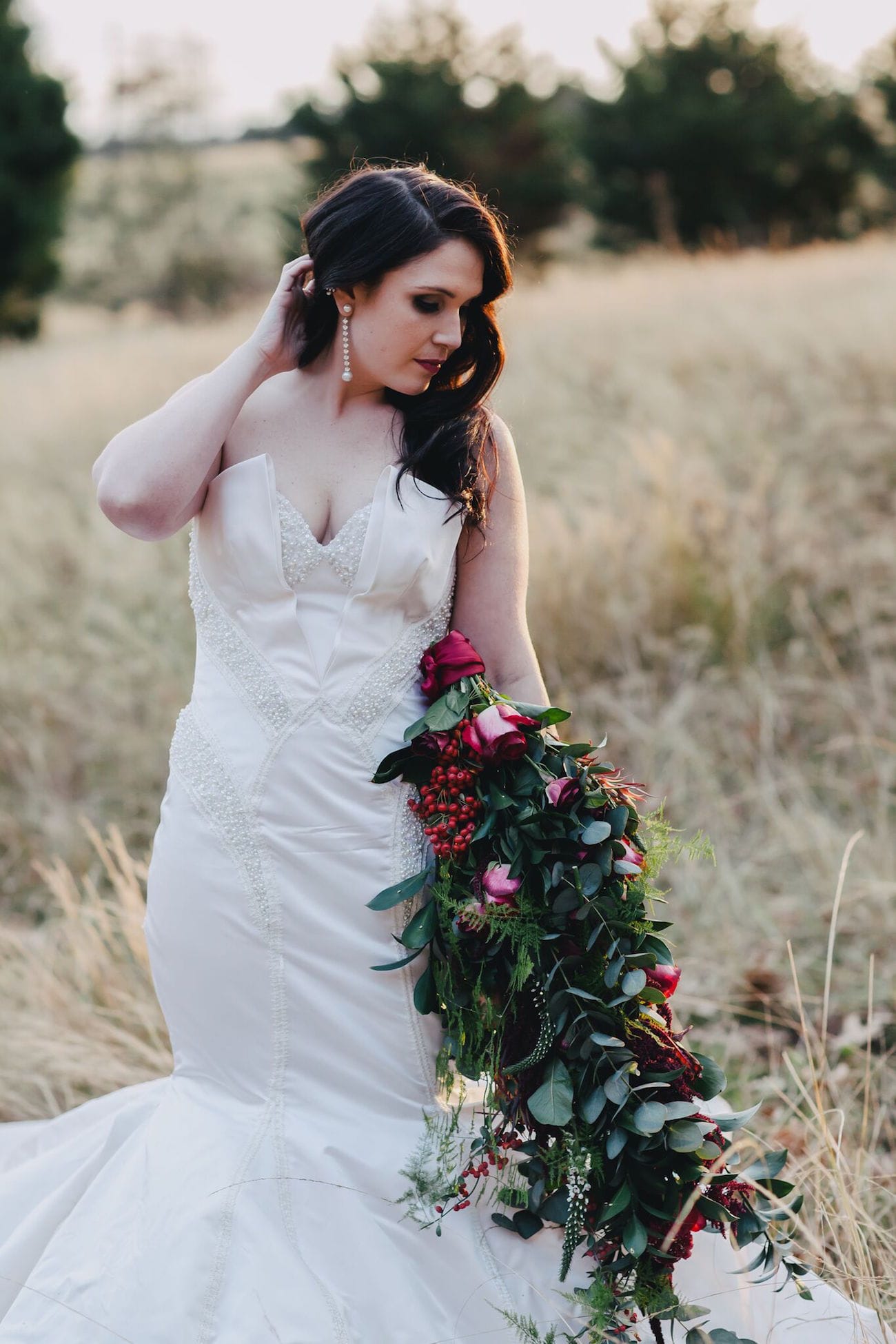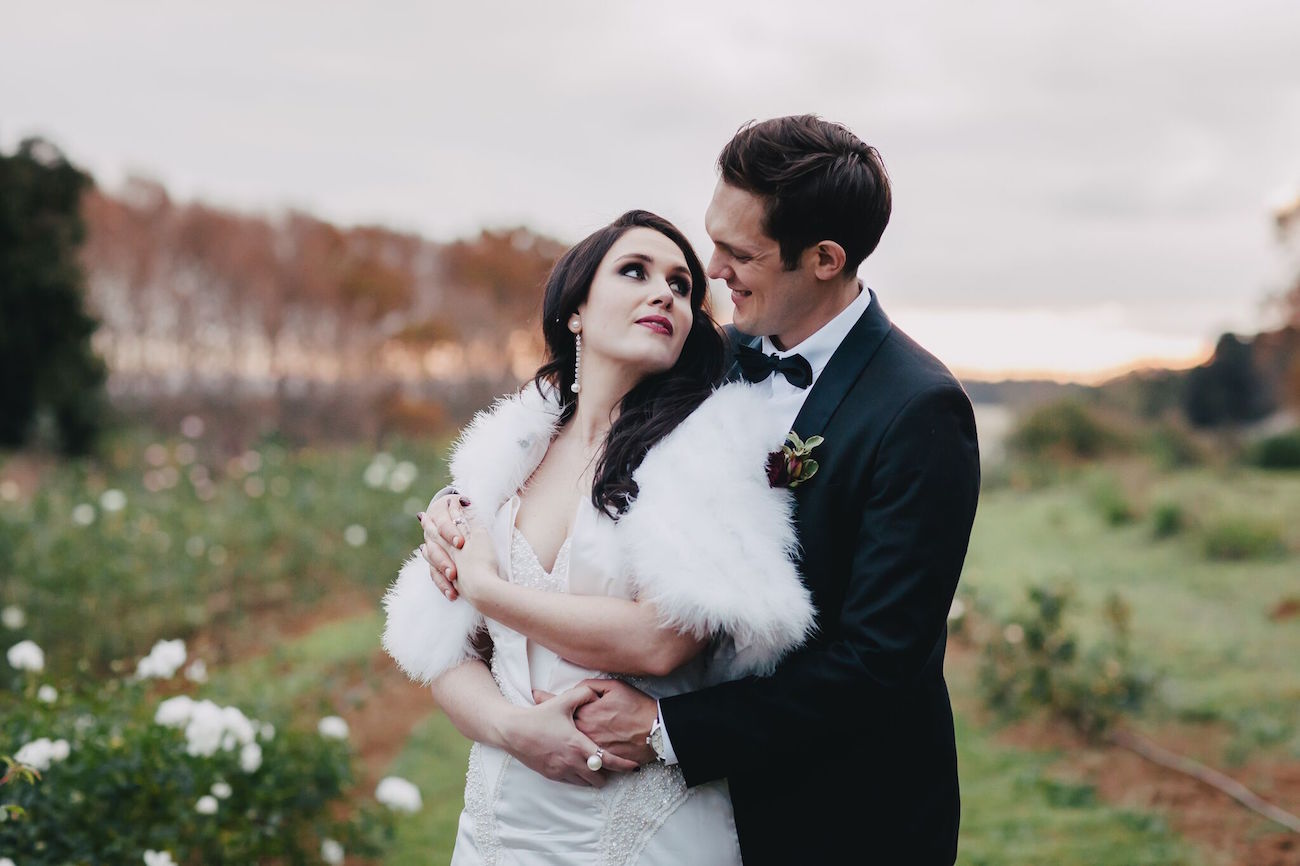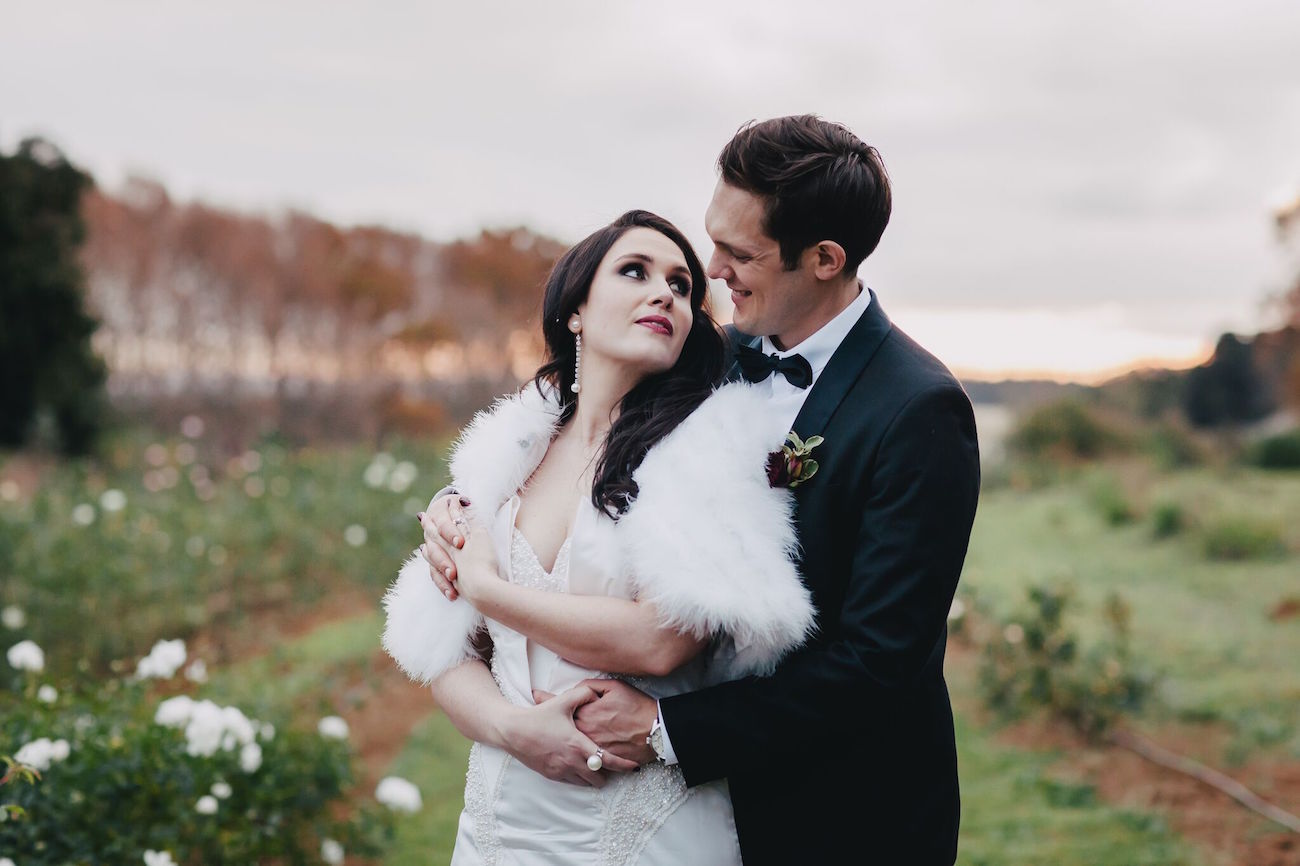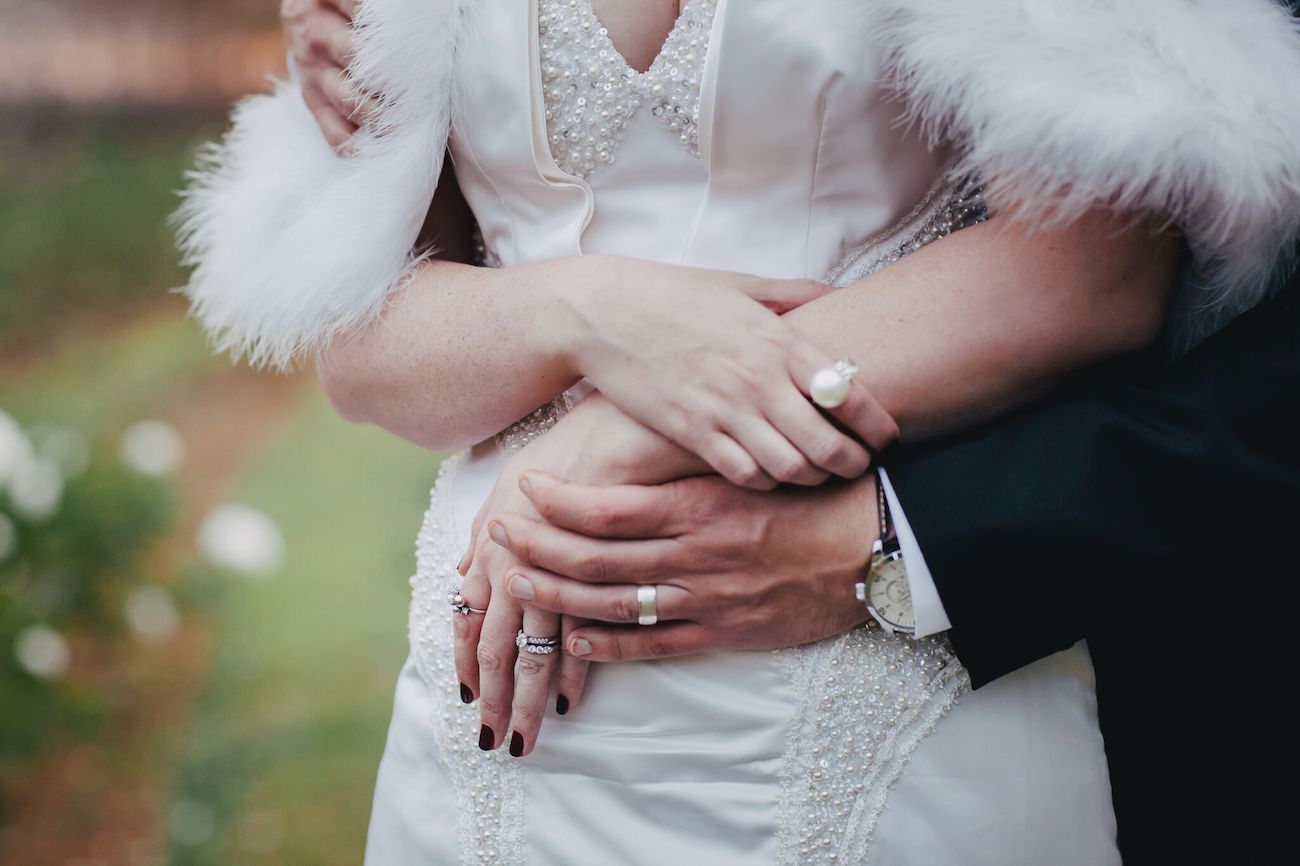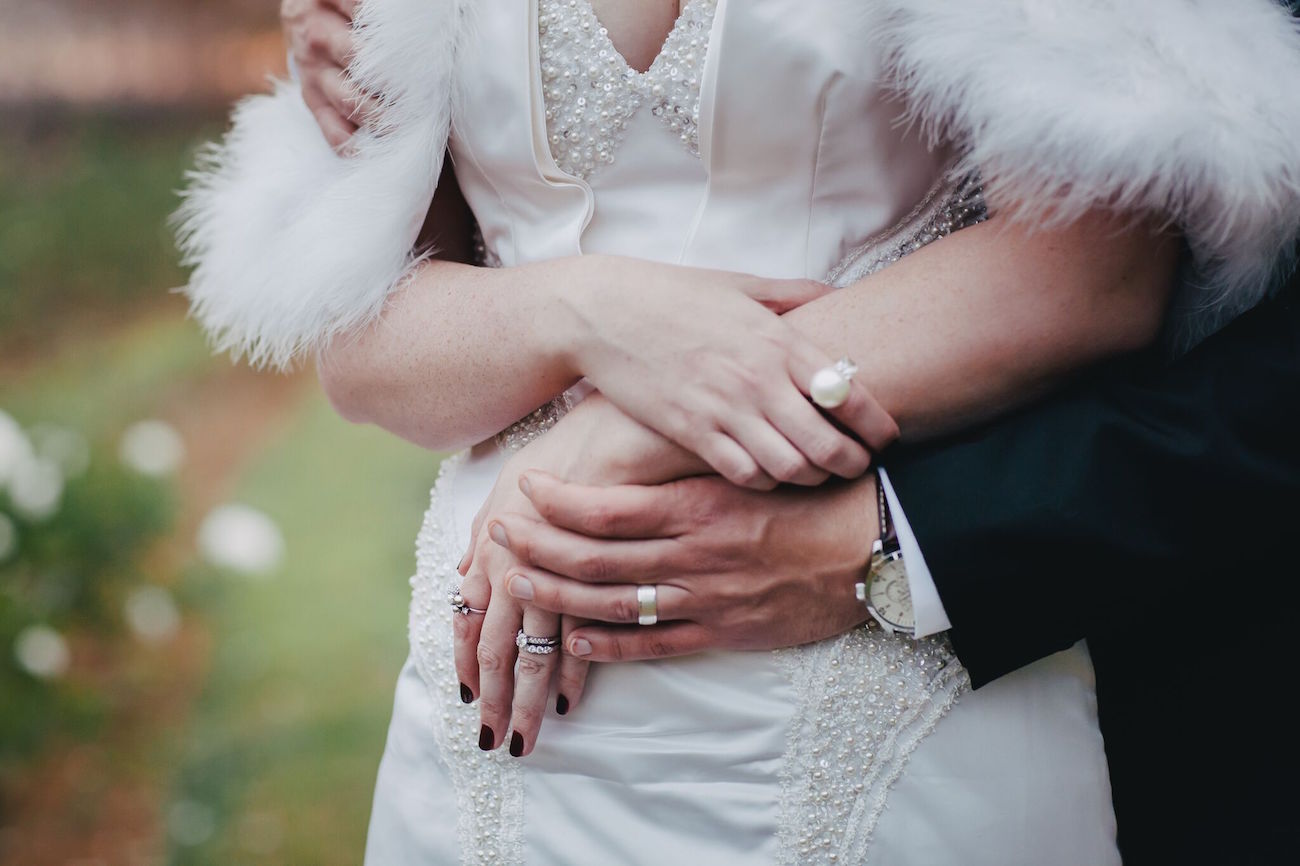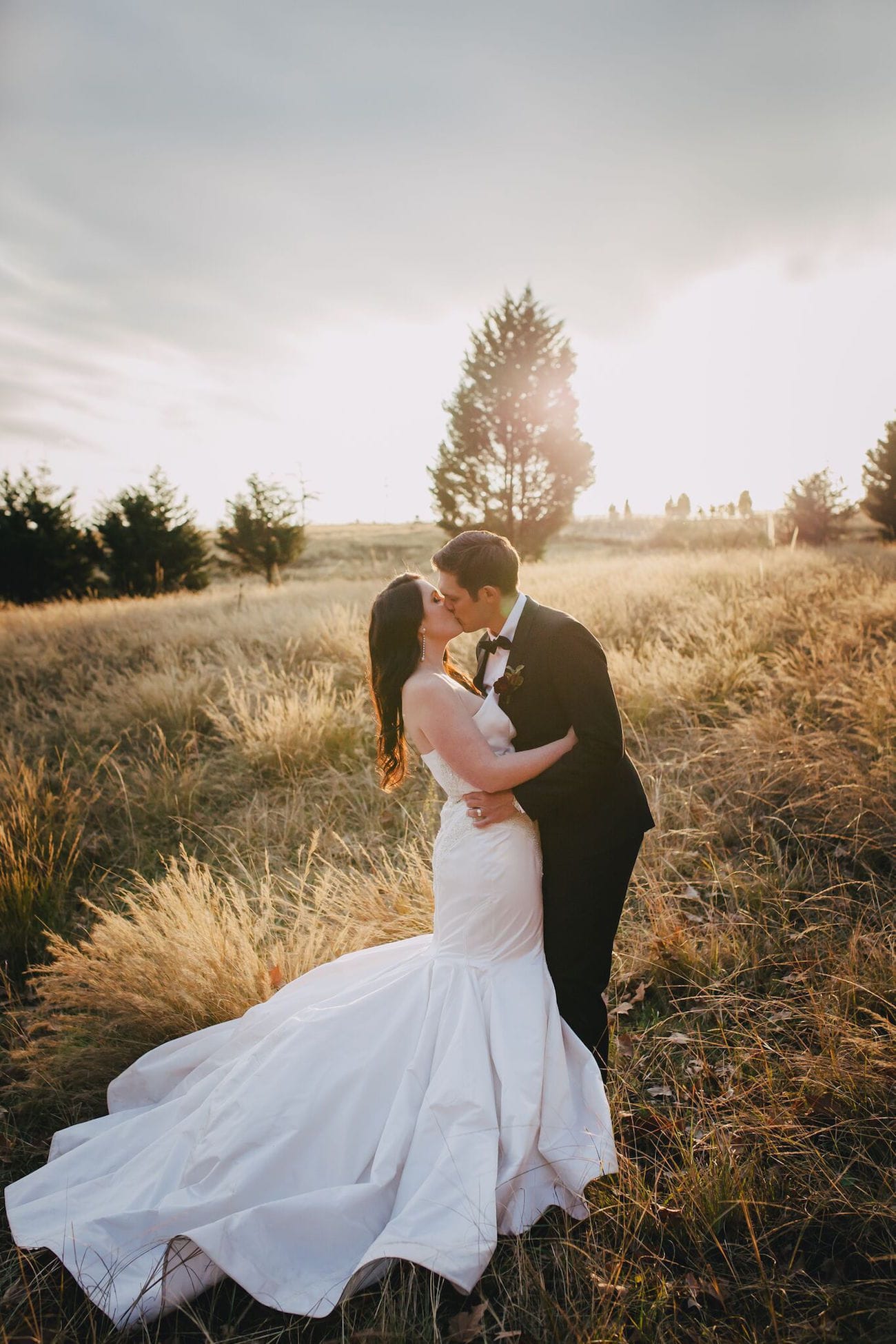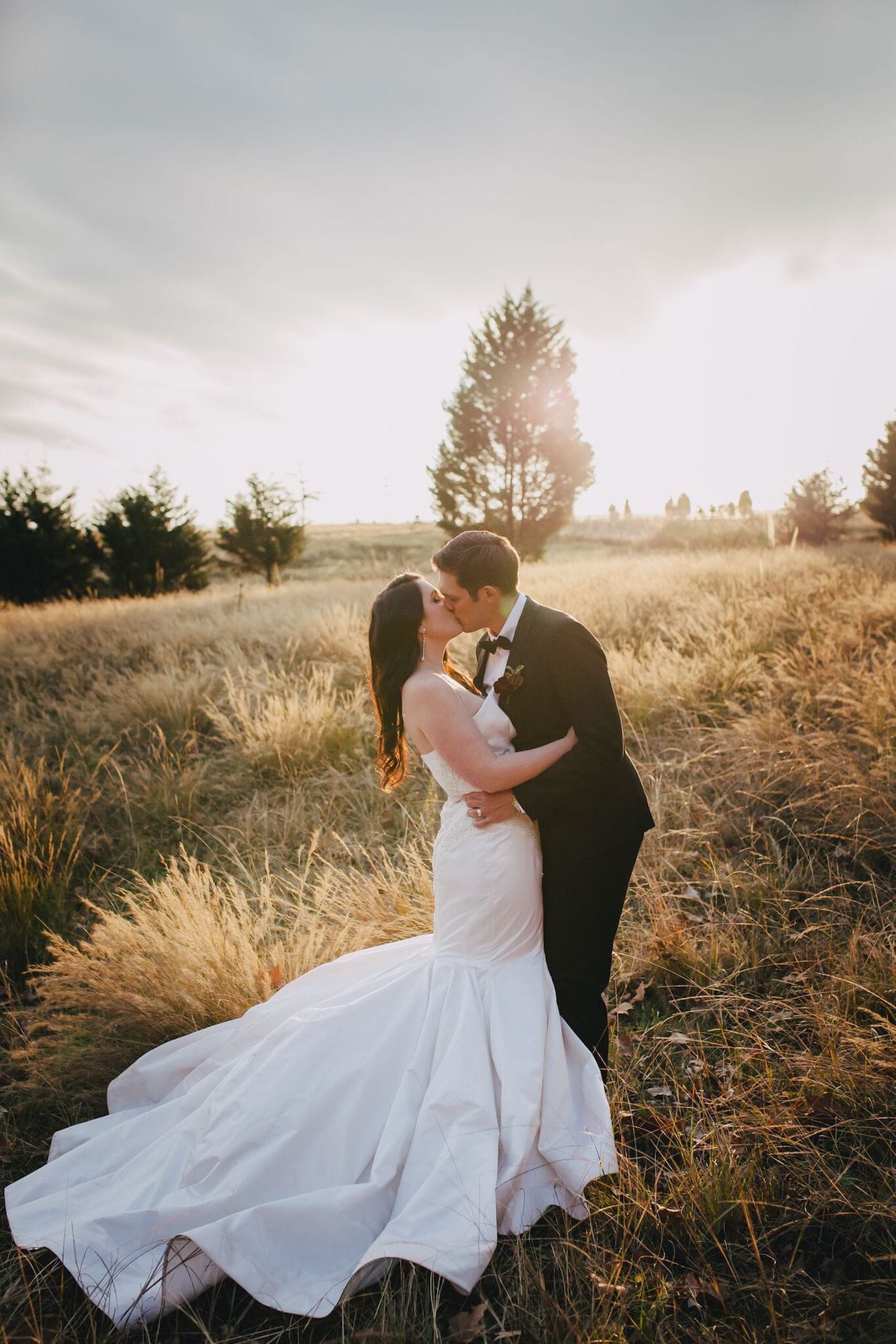 The Flowers
I must say the flowers were the showstopper at our wedding. I wanted loads of greenery with pops of our colours complementing the Viking Gothic theme. The Adore team were unbelievable in bringing my vision to life. To this day, my wedding guests still compliment me on the flowers, "I will never forget the overwhelming aroma as we walked into the reception, it was like a florist."
Memorable Moment
Everybody said to me: "you have to stop and take in the moment some time during the day". So during the evening, while the dance floor was seriously humming, I decided to stand on my chair and really take in my surroundings. My bridesmaids saw this as an opportunity to dance on the tables, taking the party to the next level! Not only was my wedding beautiful and everything I dreamed it to be but it was also loads of fun. When 12 o'clock struck, no one was ready for bed. We literally had the whole wedding, including the grannies, continuing the party in our honeymoon suite into the early hours of the morning.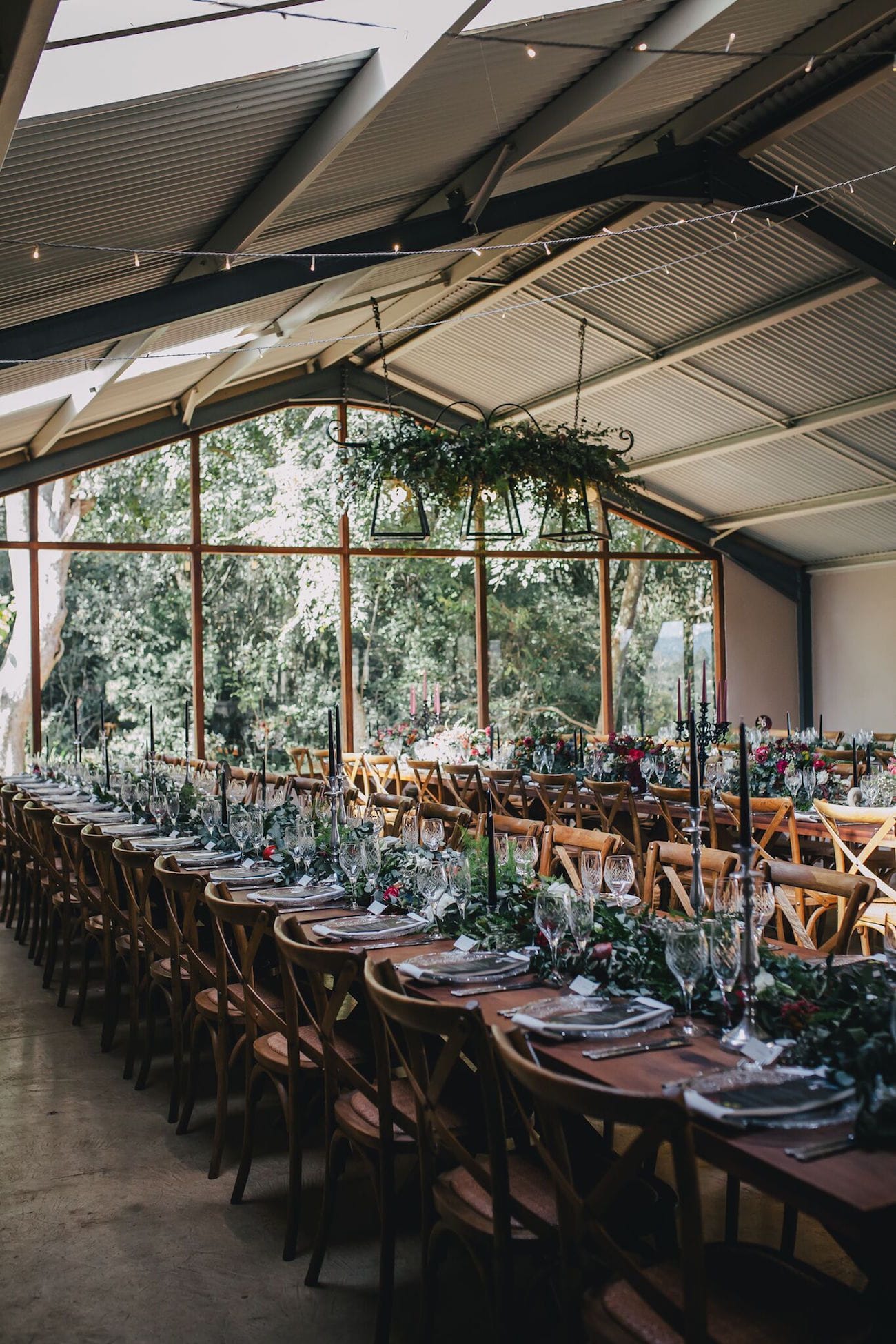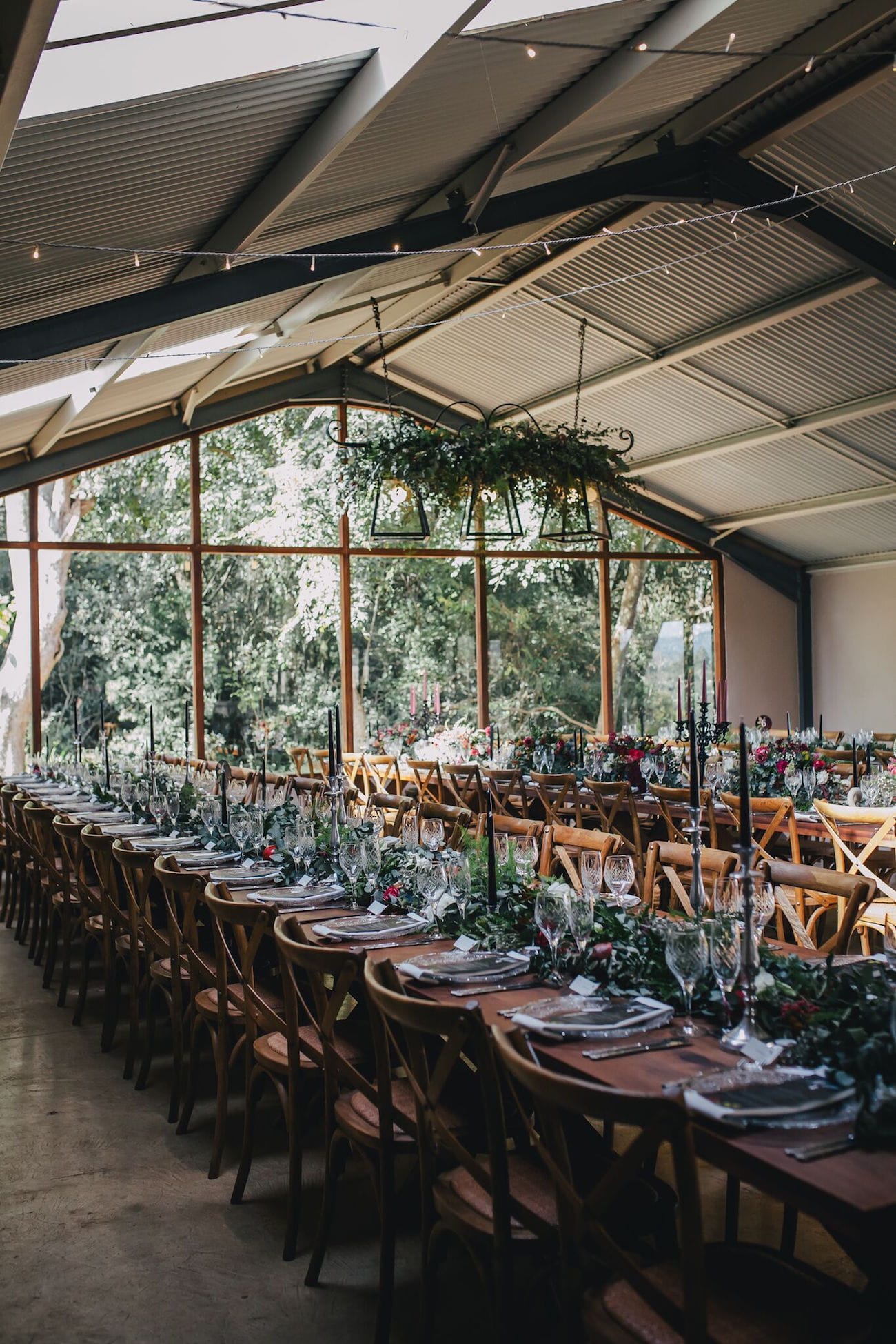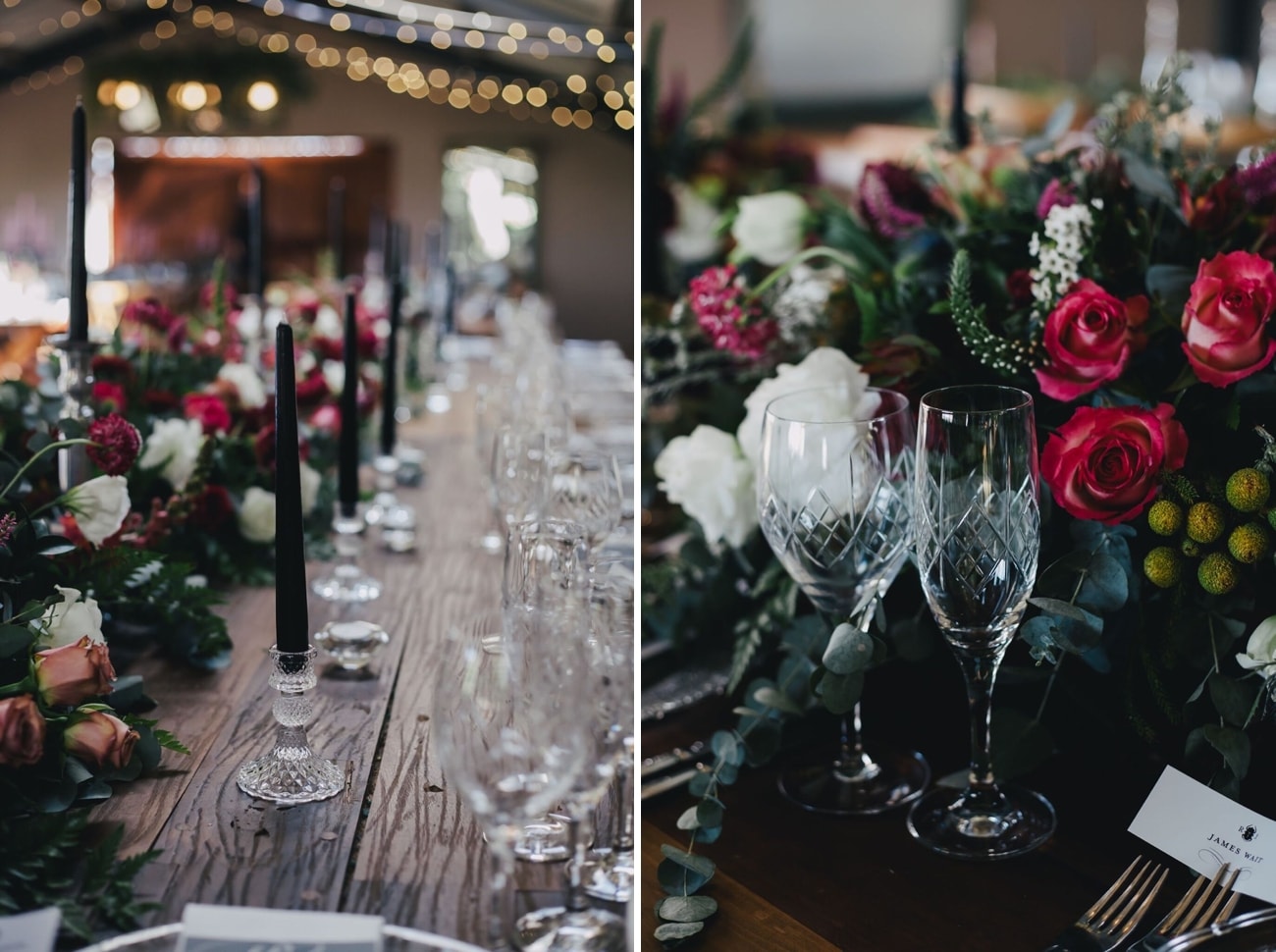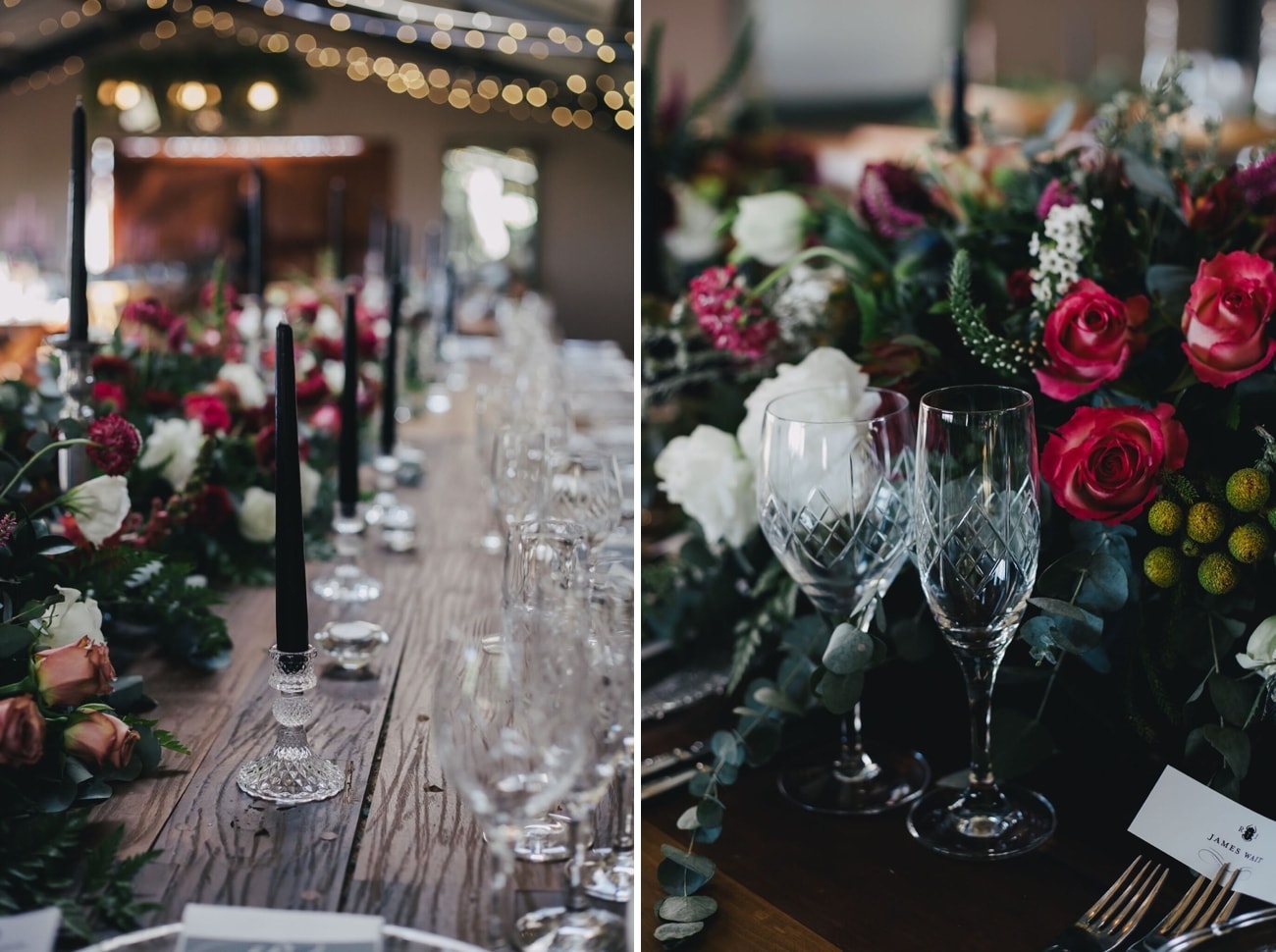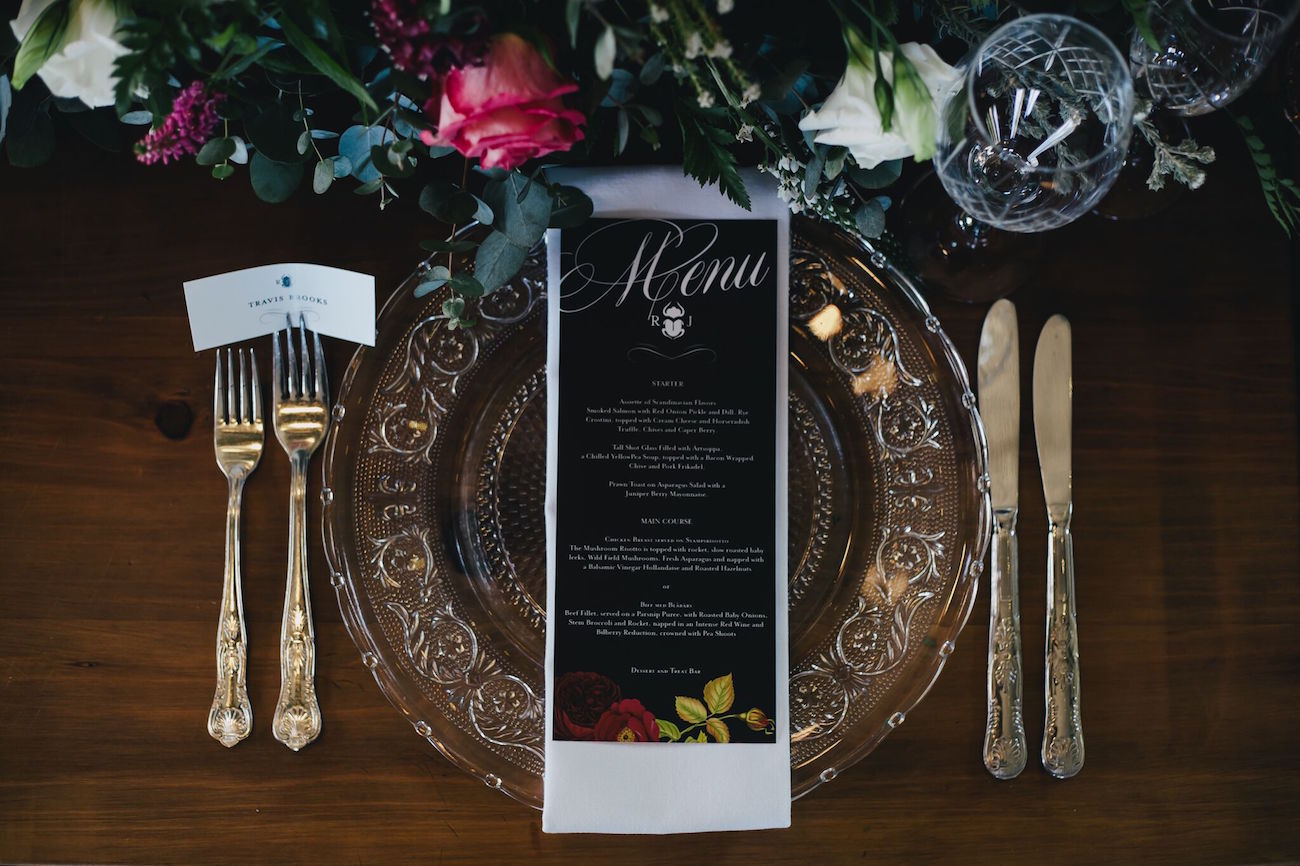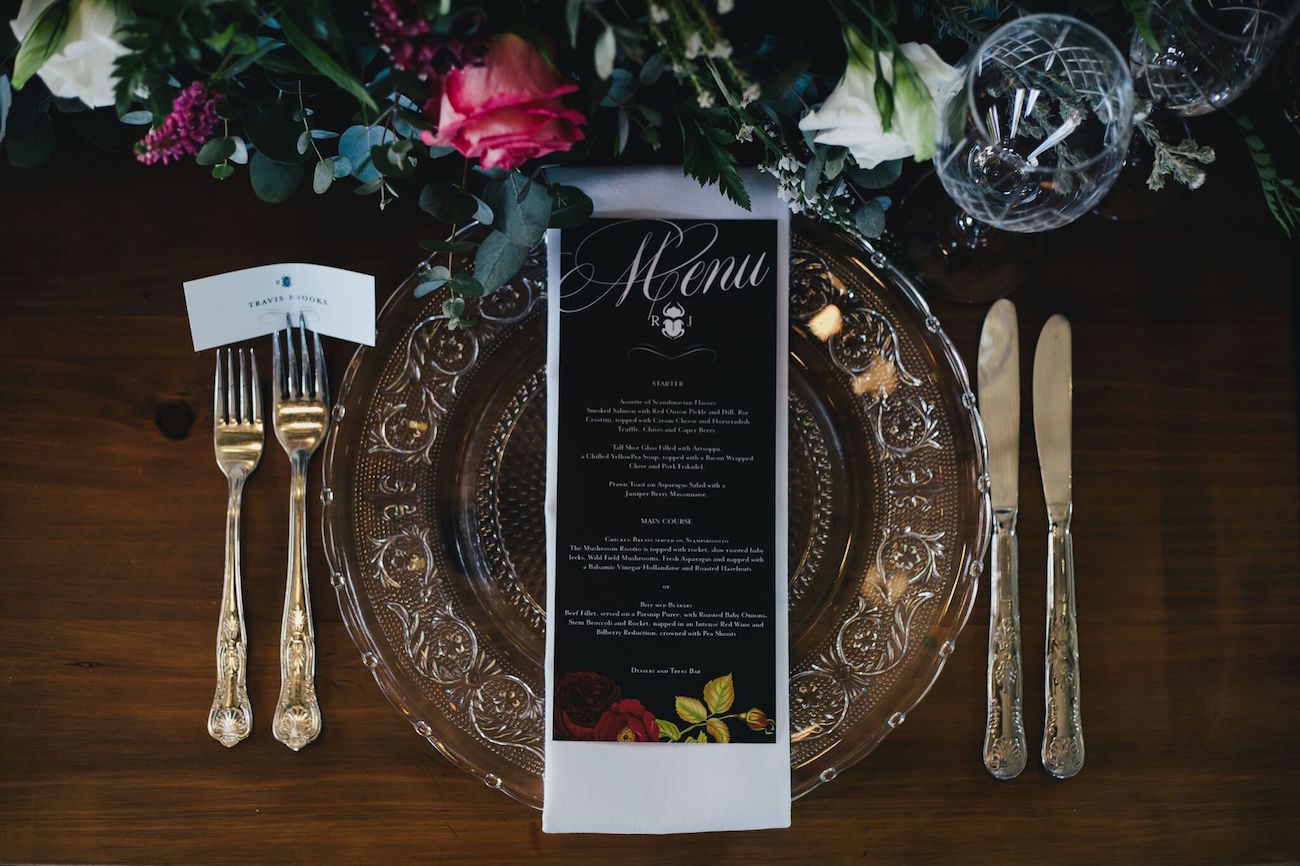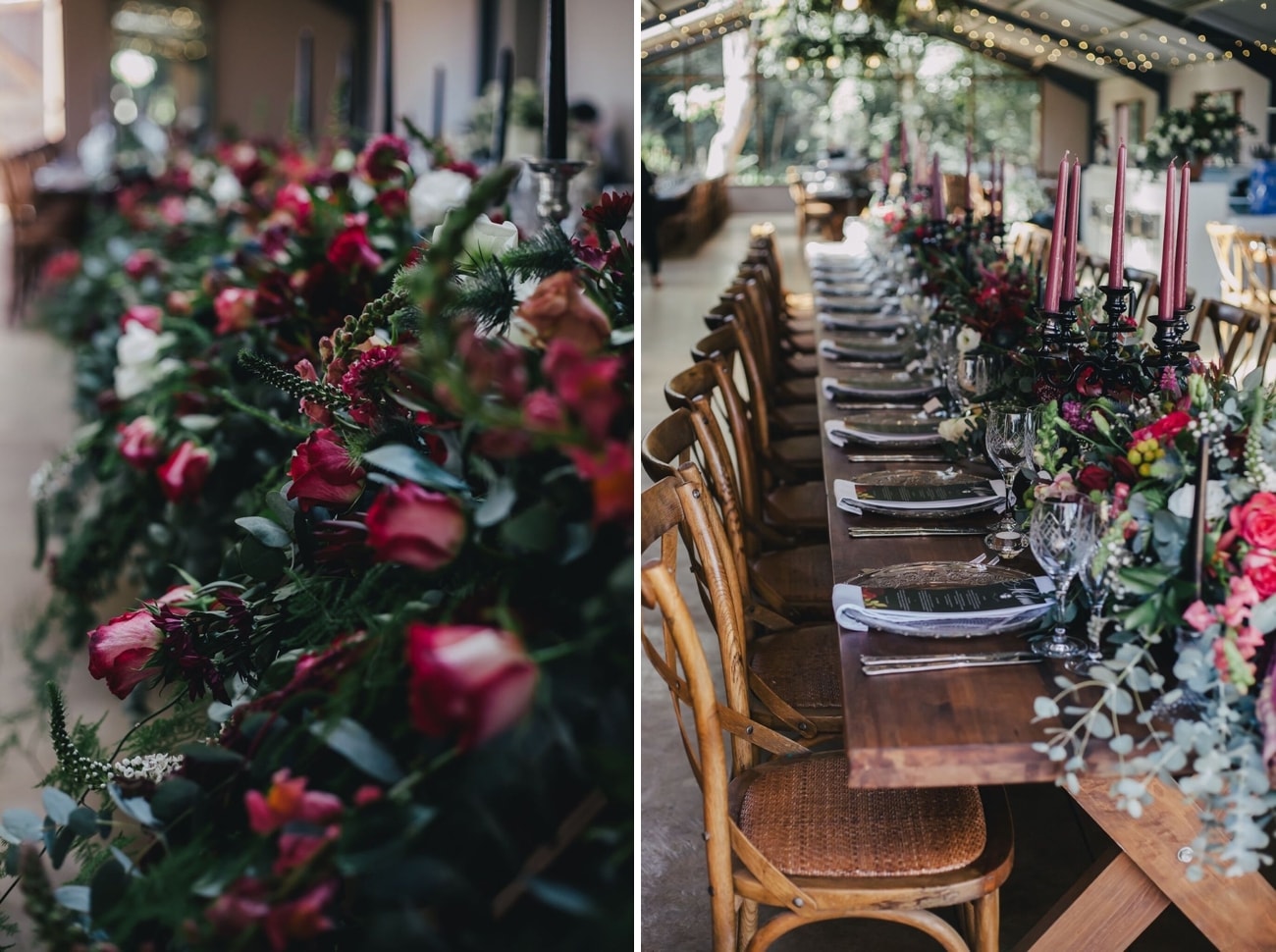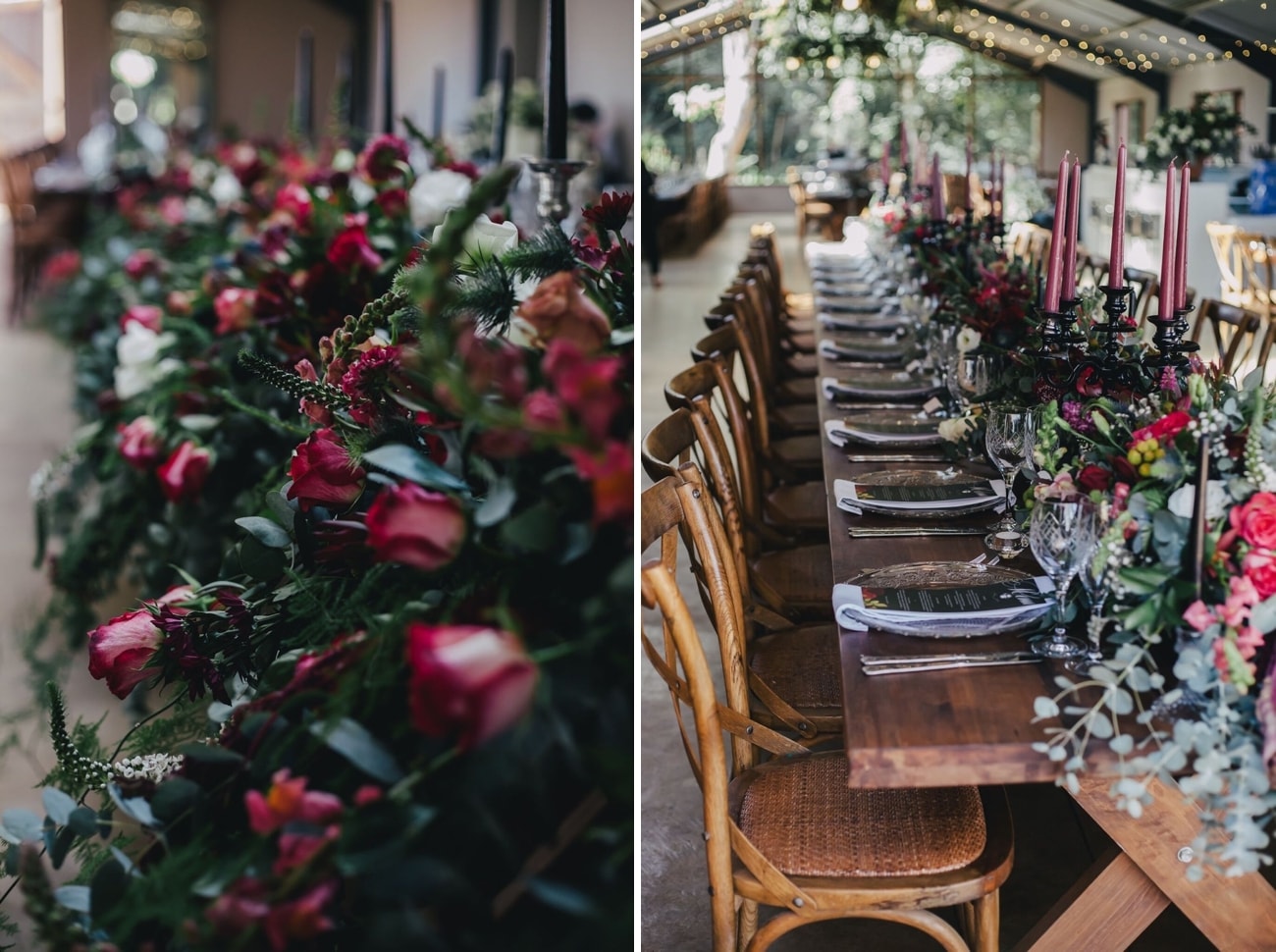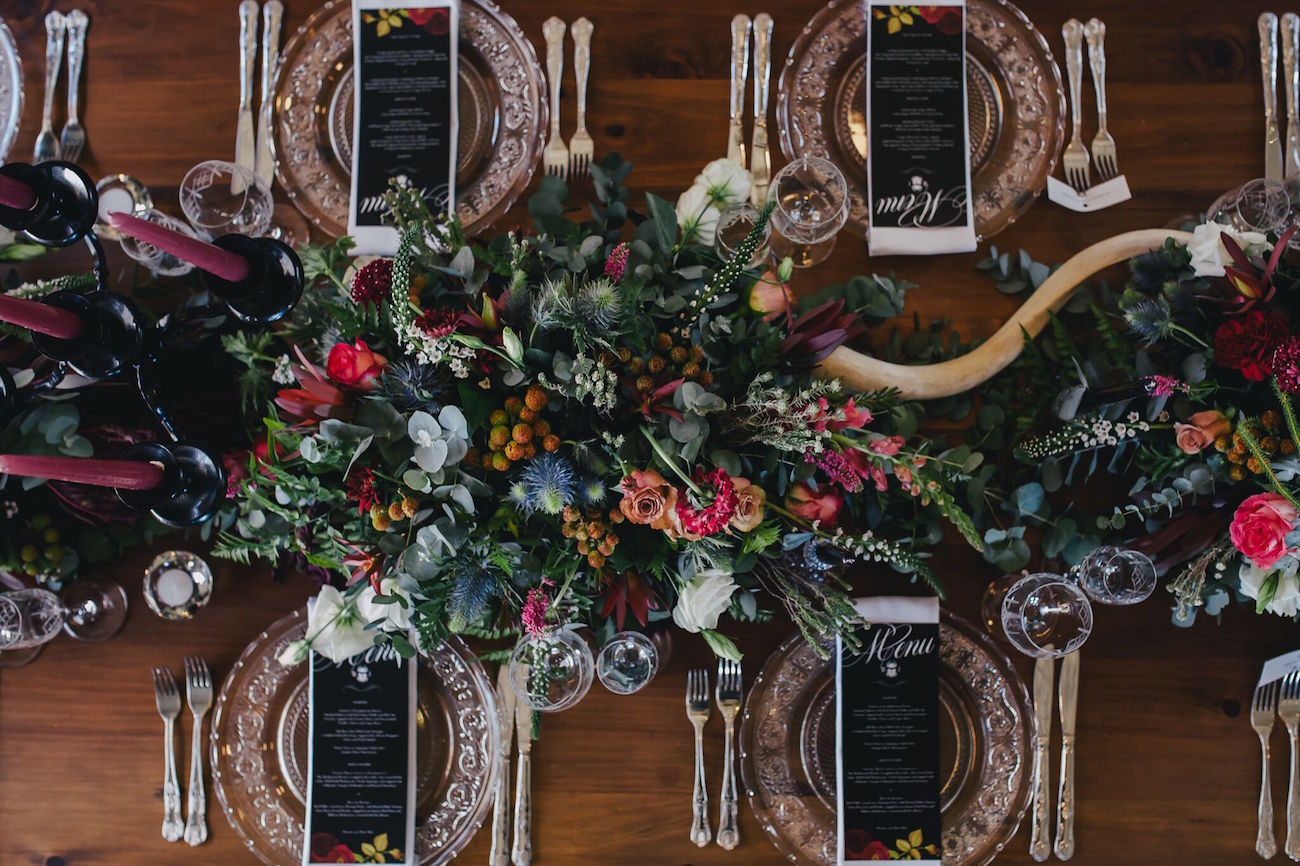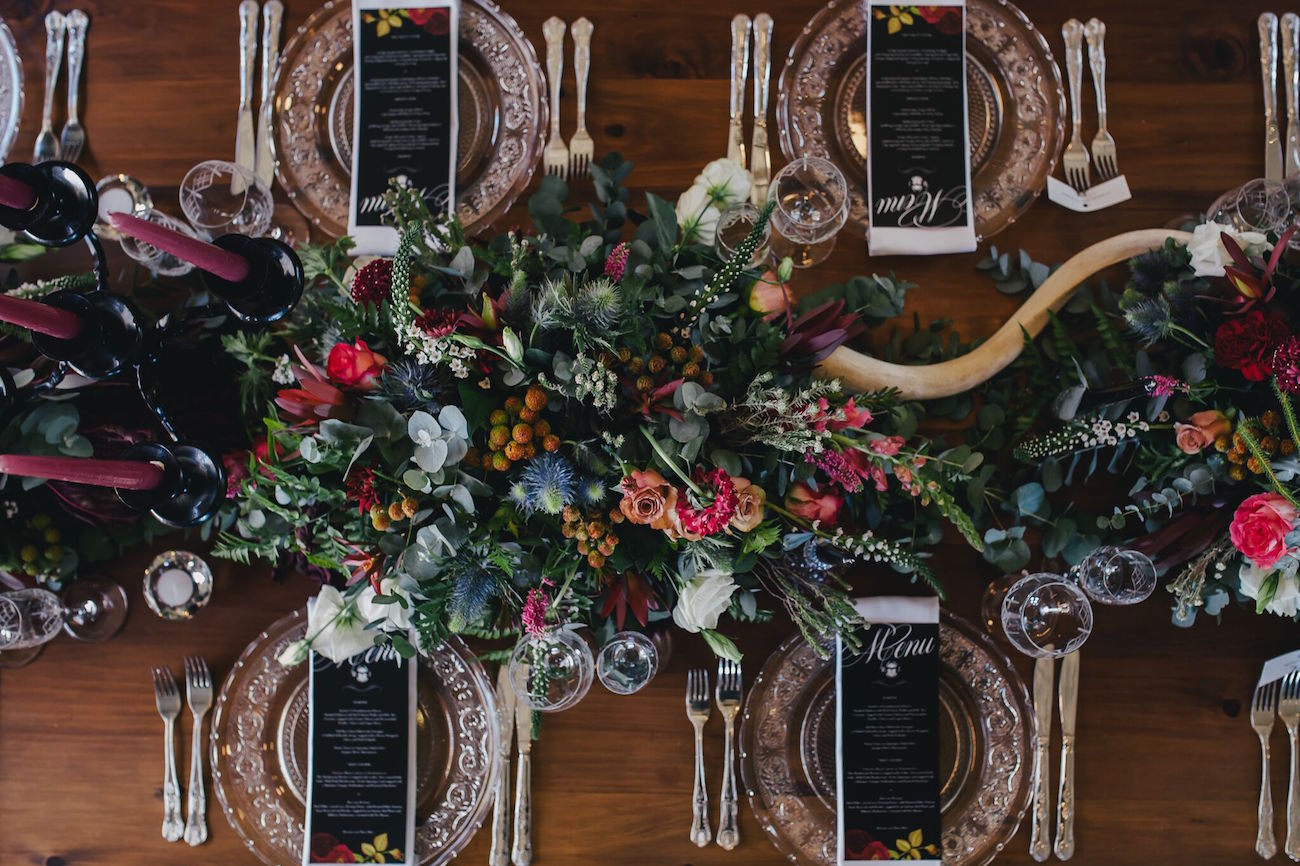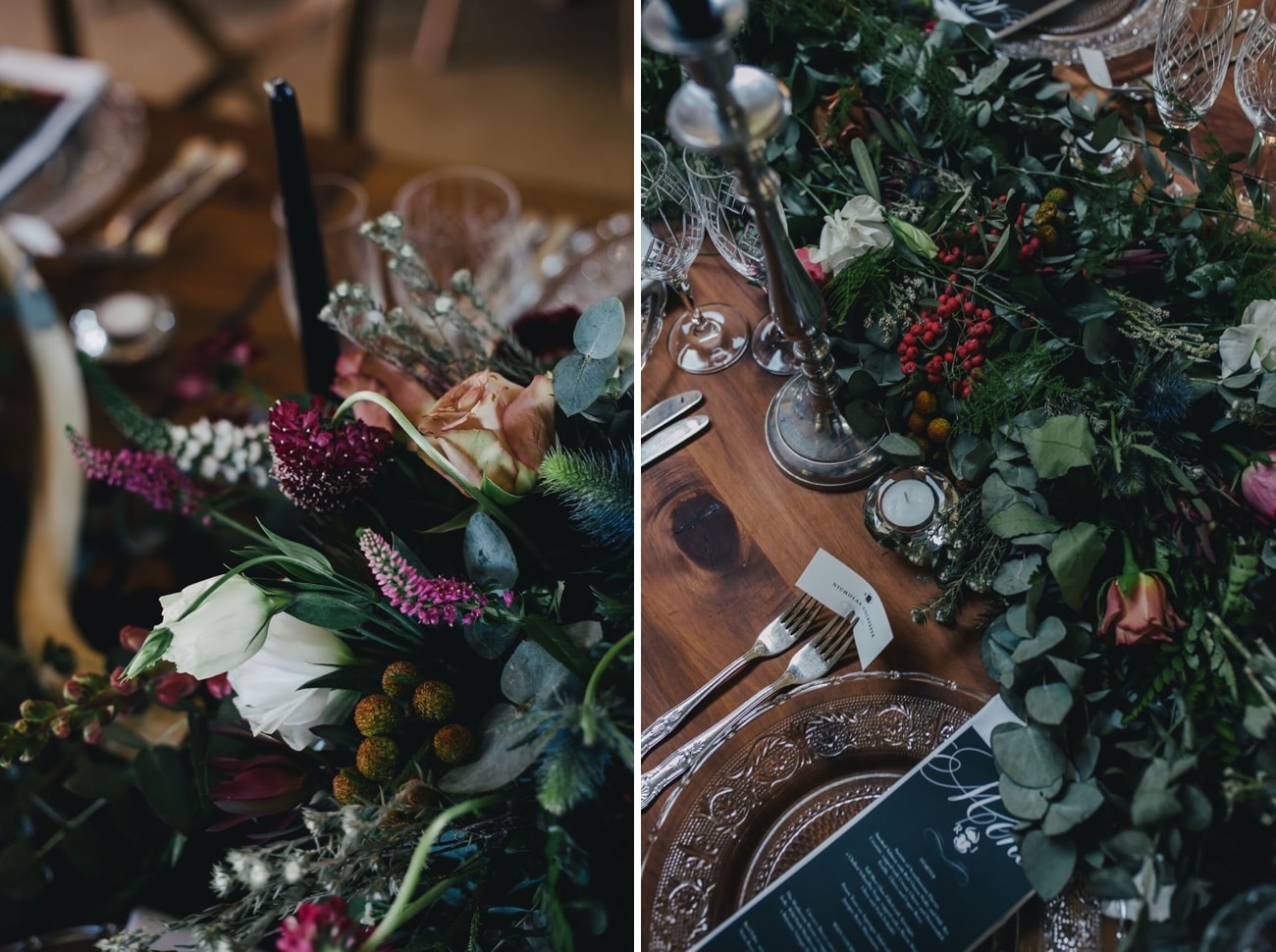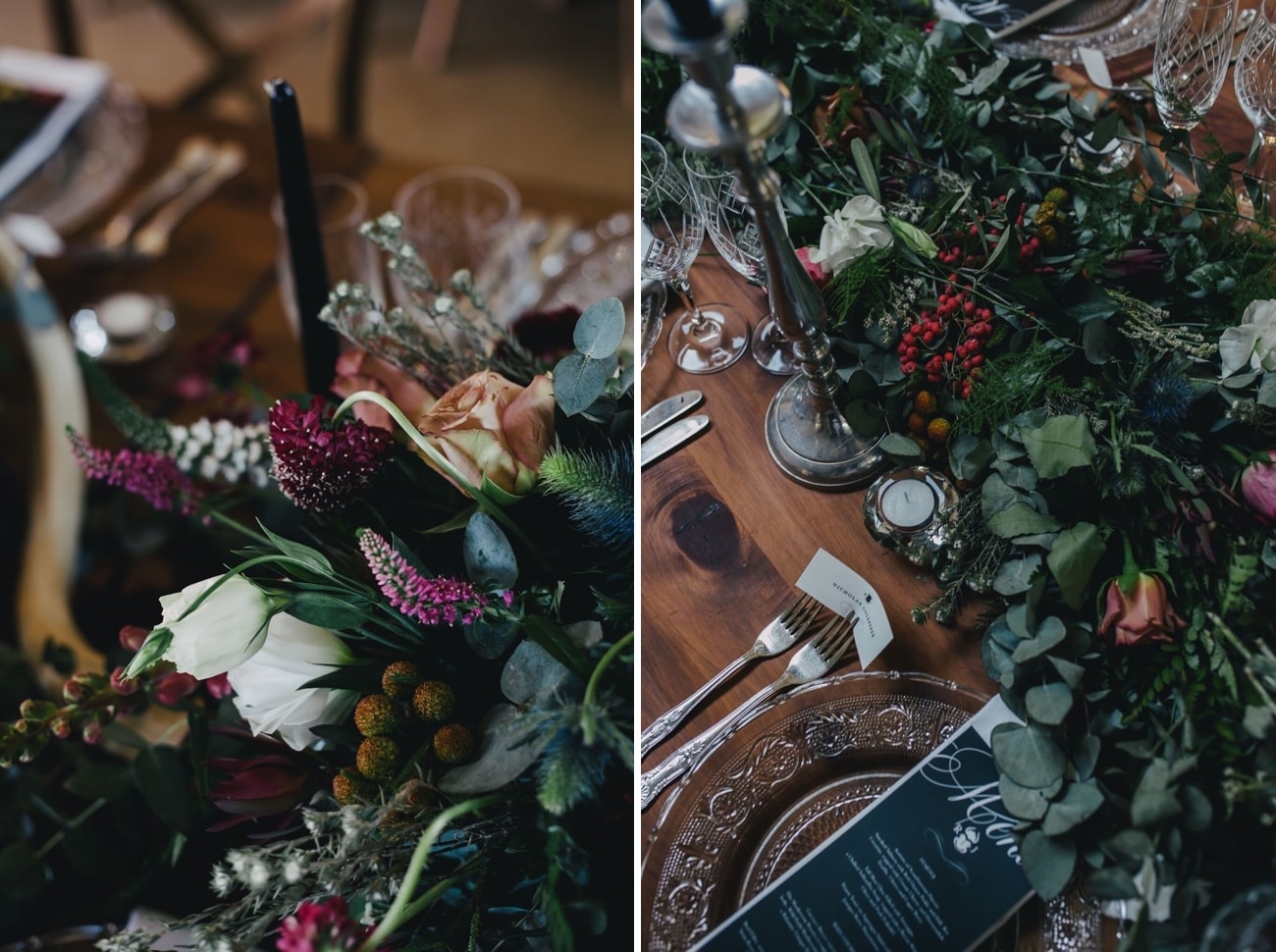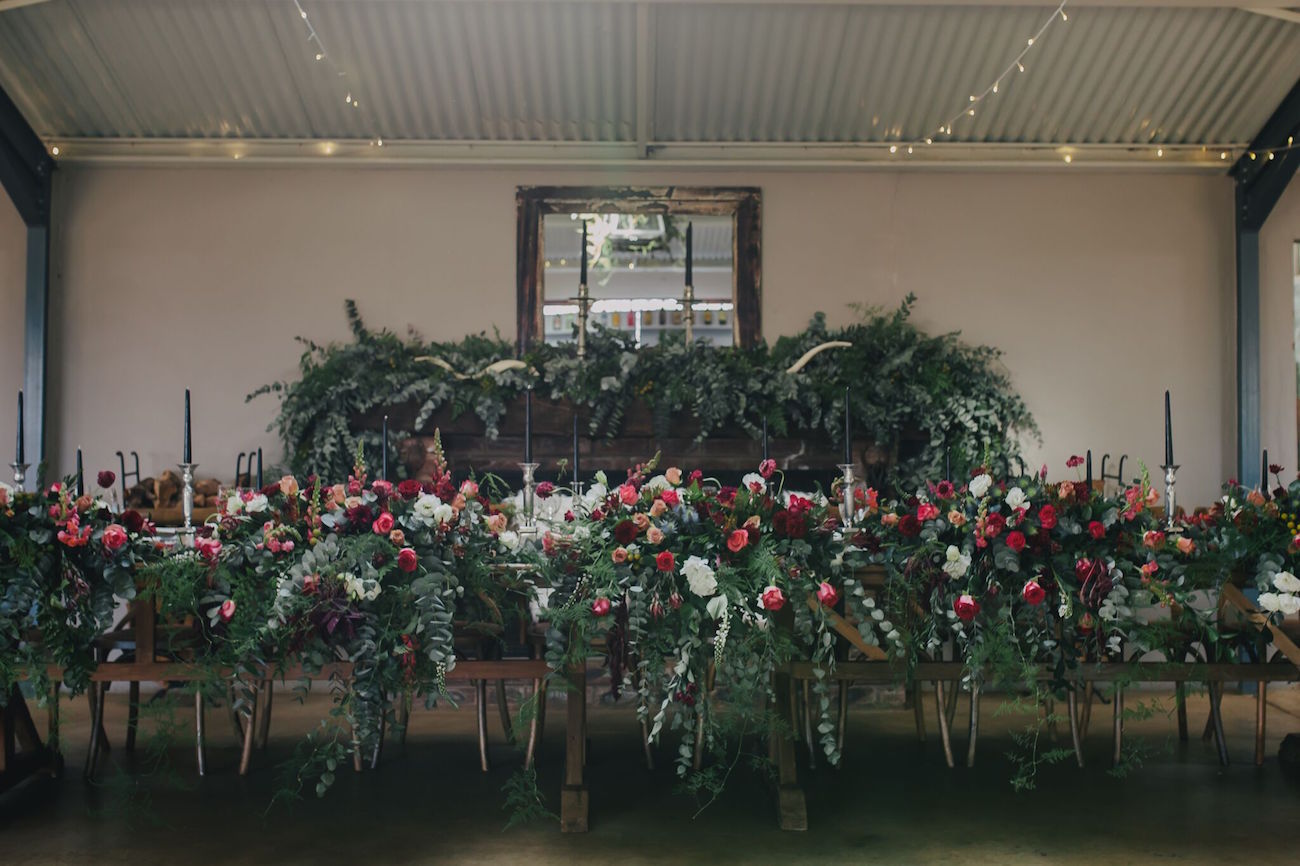 Proudly South African Details
I would say the use of the horns, bones, textured fynbos and foliage.
Best Decision
Having the best wedding planner a bride could ask for, Oh Happy Day, Joelene Botha. I have a really hectic job and I must say I'm a bit of a procrastinator. I had the complete vision but needed someone with the expertise to bring it to life. I cannot explain how lucky I was to find Joe, not only is she the best in the business but wow what an awesome person. Thank you Joe for creating our dream wedding!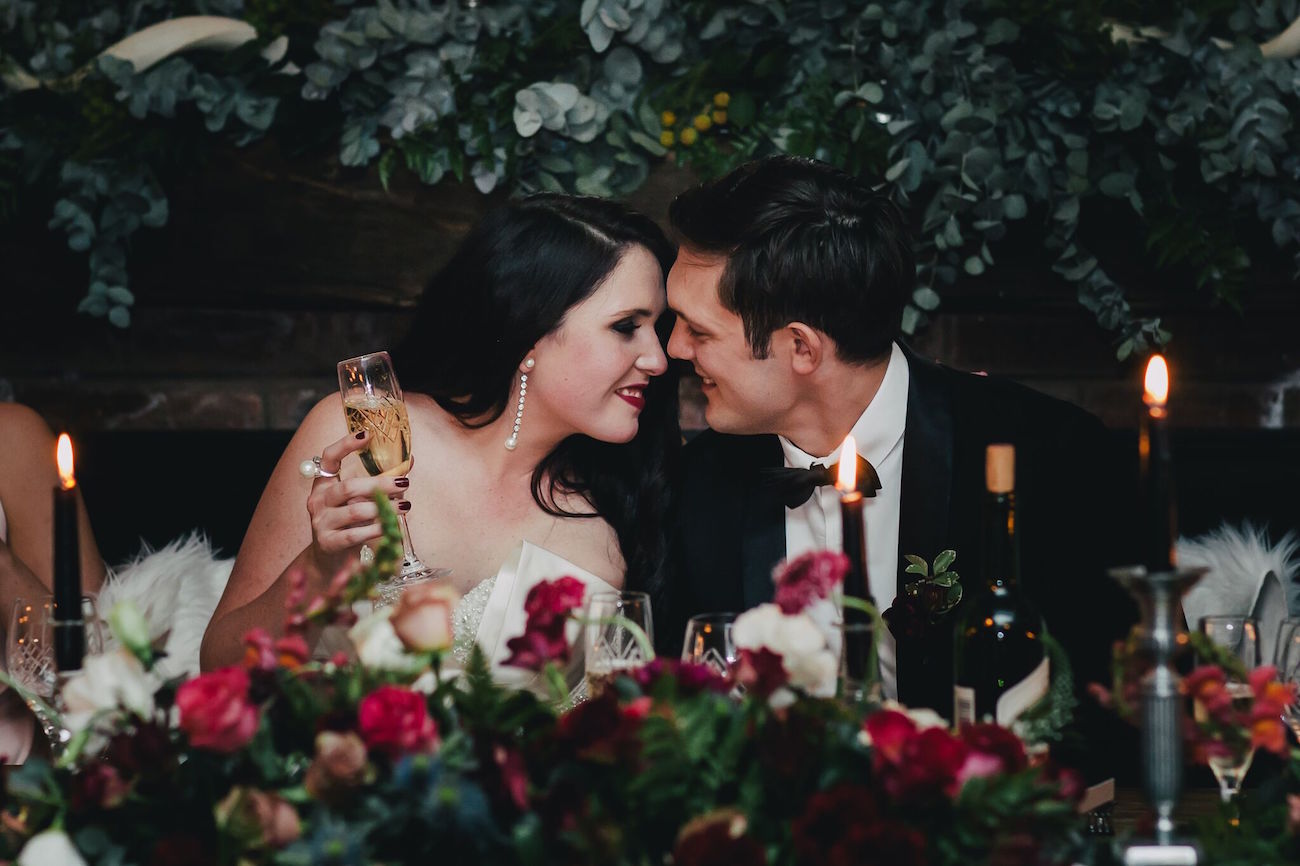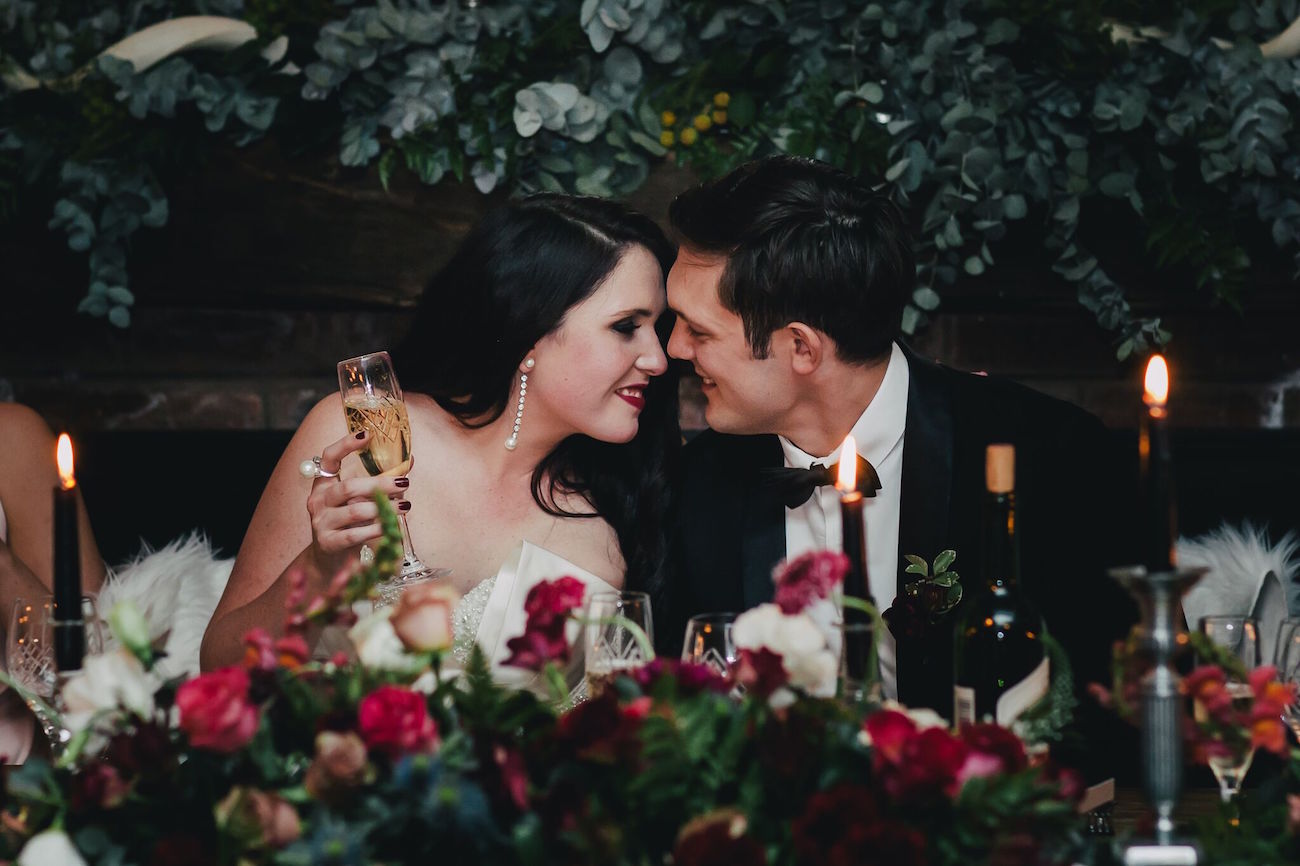 Advice for Future Brides & Grooms
The videographer is the best money you will spend on your wedding day. There is nothing better than reliving your special day, again and again in action. Michelle Rabe was outstanding in capturing all our treasured moments.
SERVICE PROVIDERS
Venue: The Glades Farm | Catering: Andrew Draper | Photography: Michigan Behn for Vanilla Photography | Event design: Oh Happy Day | Flowers & décor: Adore Weddings | Stationery: Sanche Frolich | Video: Michelle Rabe | Cake: Bron Celine | Dessert table: Thymes Square | Bride's dress: Francois Vedemme | Bride's accessories: Zara + Country Road + Lovisa | Hair & makeup: Lindsay Nixon | Bridesmaids' dresses: Margie Green | Groom's attire: Suit Yourself Suit Hire + Country Road + Woolworths | DJ: Dan Bone
Save