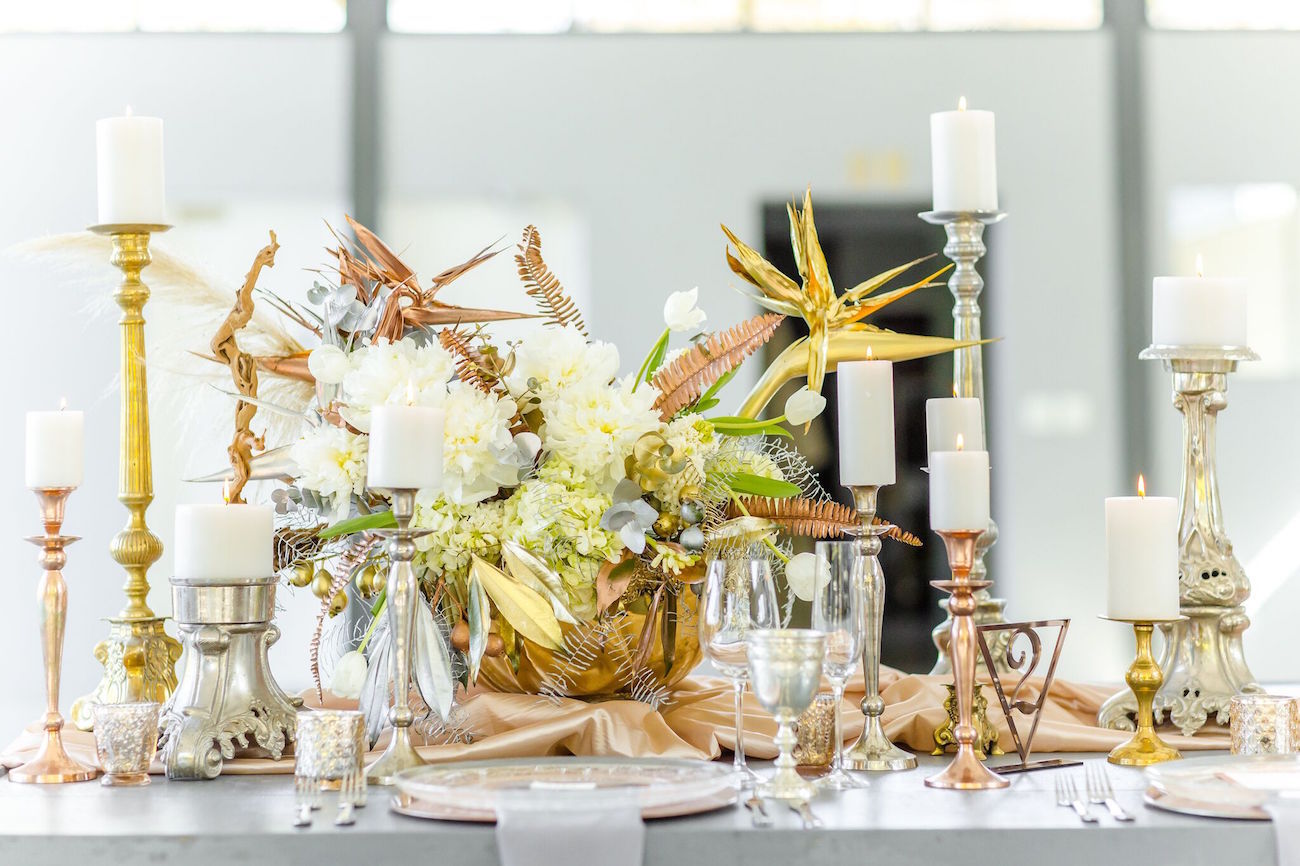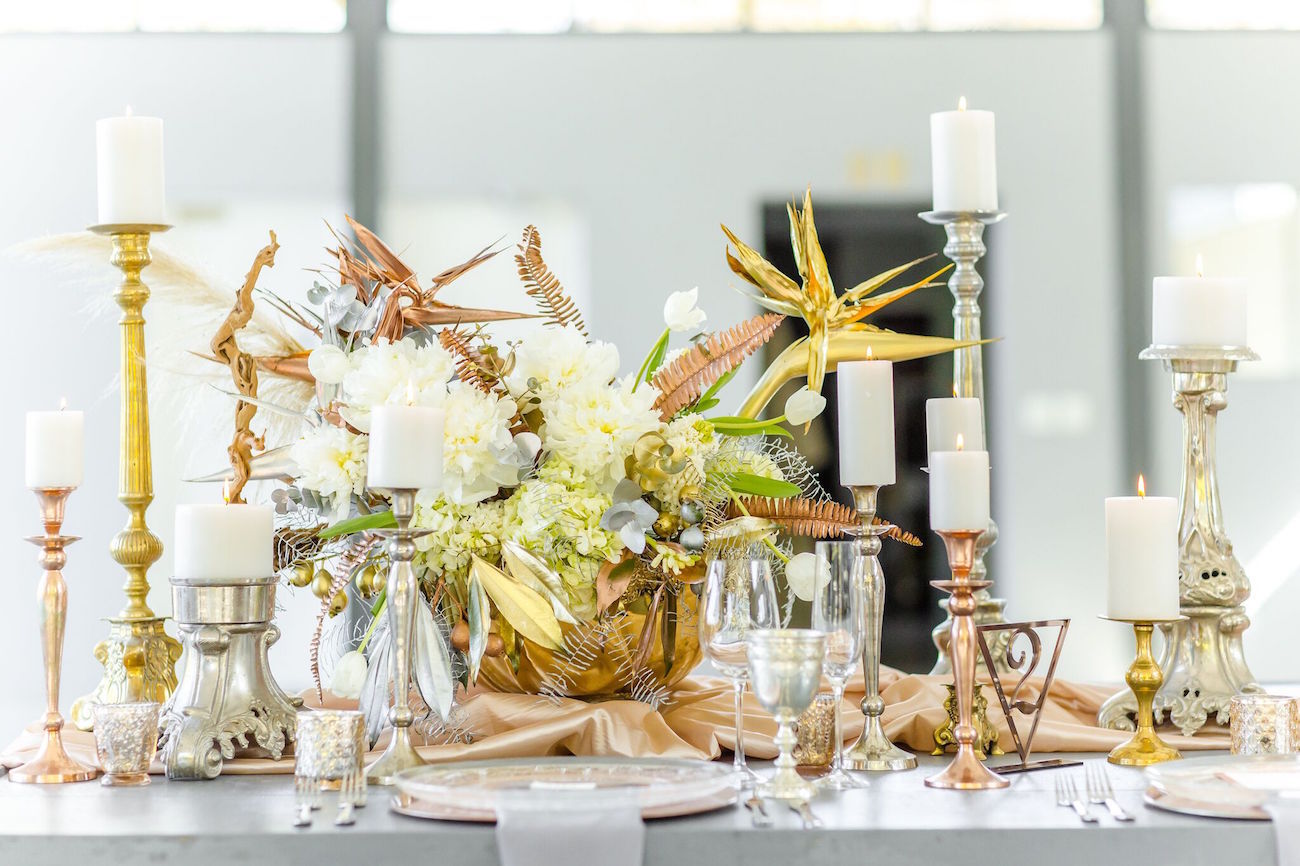 Well, I promised you guys modern minimalism this month and this shoot… is not it. Ha. But trust me, when you take a peek at the utter glam gorgeousness of this inspirational editorial? You won't mind one bit. And minimalist it may not be, but it is modern, and its clean lines and cool palette will challenge even those of you with the most simple of tastes not to fall in love. But the thing I love most about this shoot by Claire Nicola, Lavishly Done and their team, is how it has that SouthBound African twist – strelizias painted gold (LOVE LOVE LOVE), ferns, pods and foliage in bronze, and driftwood adding a natural elegance to the gold, silver and bronze table decor. With the Conservatory as a venue, there's also a touch of industrial glam, and the whole look put together is a glorious mishmash of styles that absolutely, totally works in a fresh and fabulous way. Add in a model in some gorgeous Janita Toerien gowns, some laser cut geometrics, and lots of lovely candlelight, and you have one of my fave featured shoots to date! Can someone do a wedding like this, pretty please? I'll be first in line to feature ;)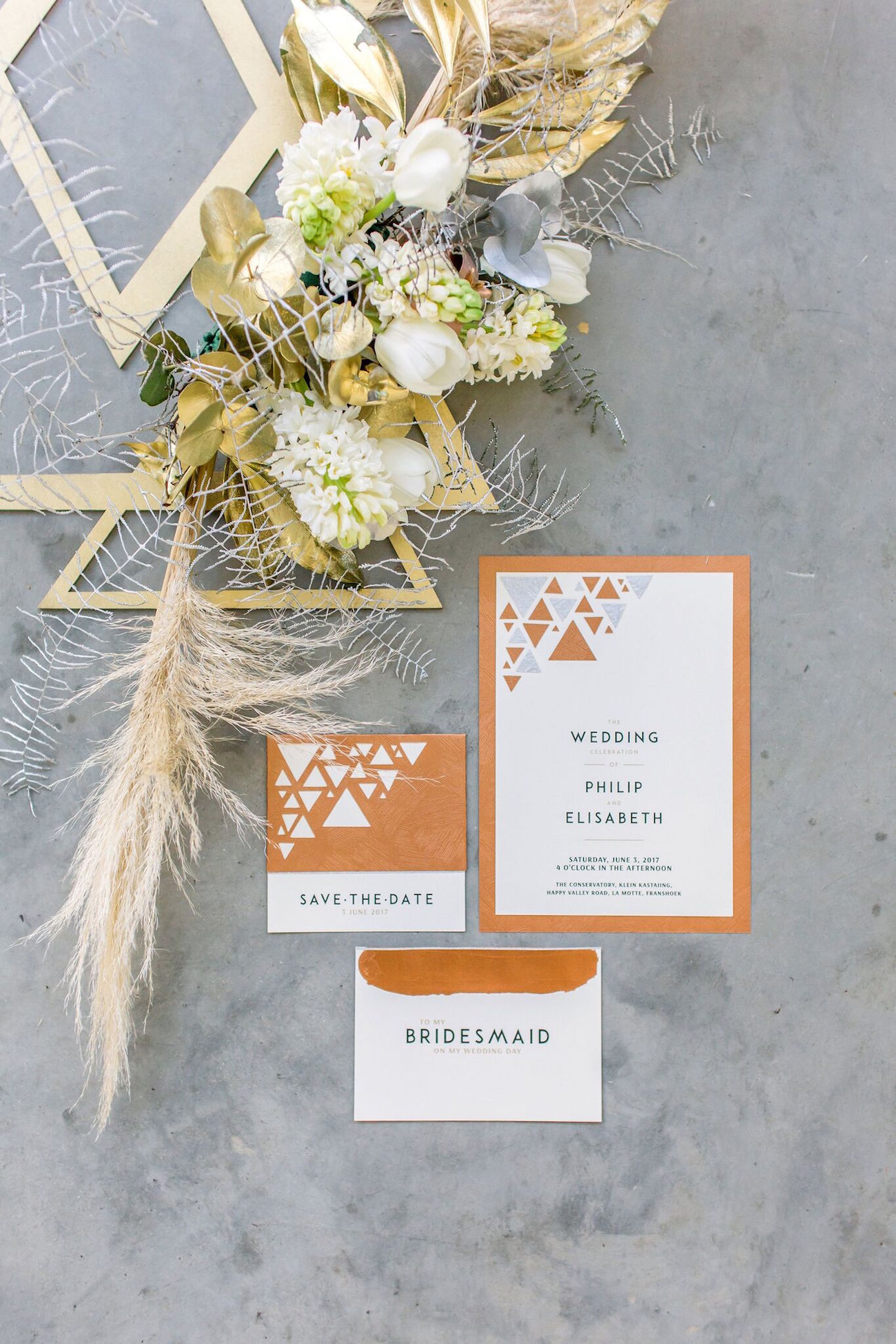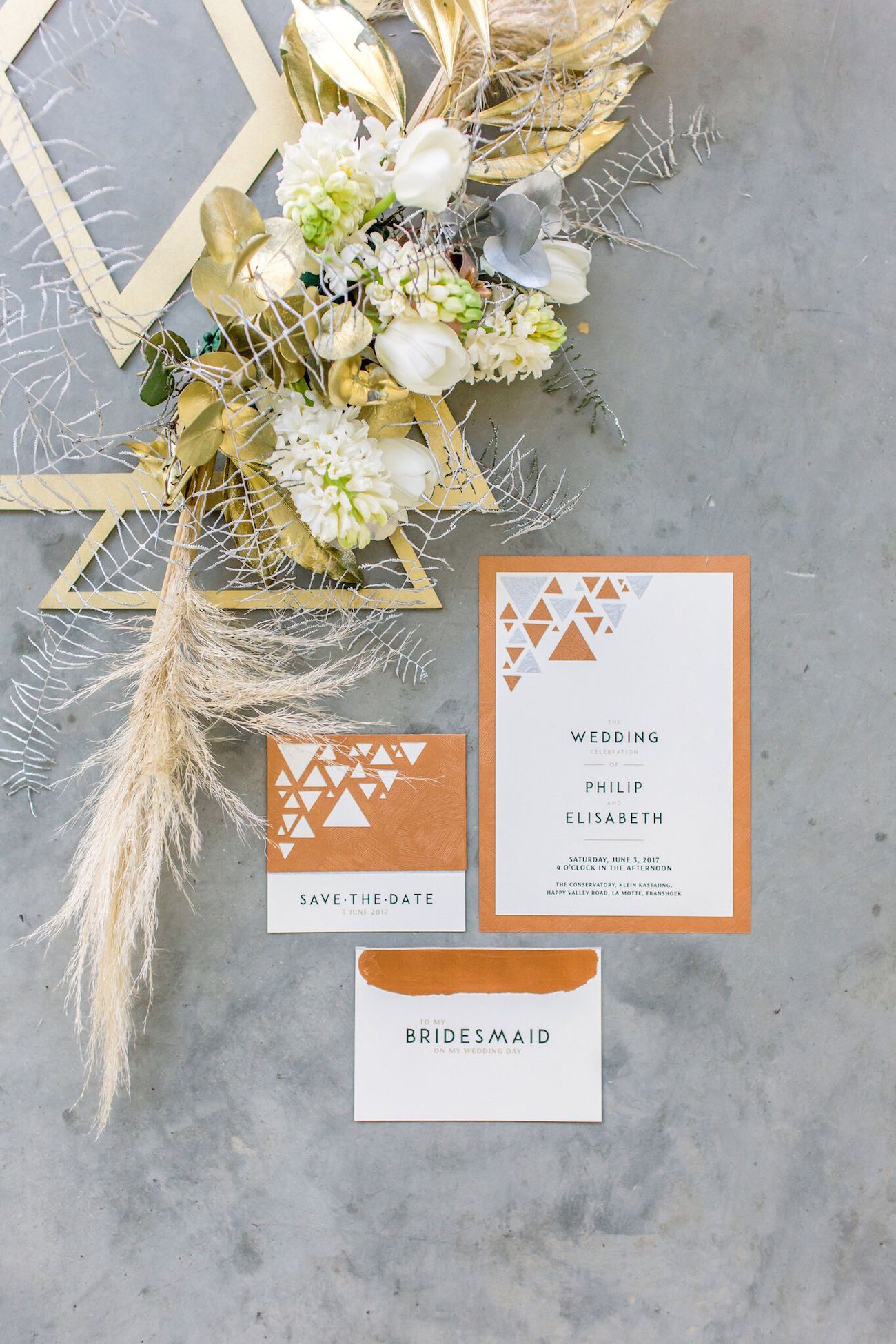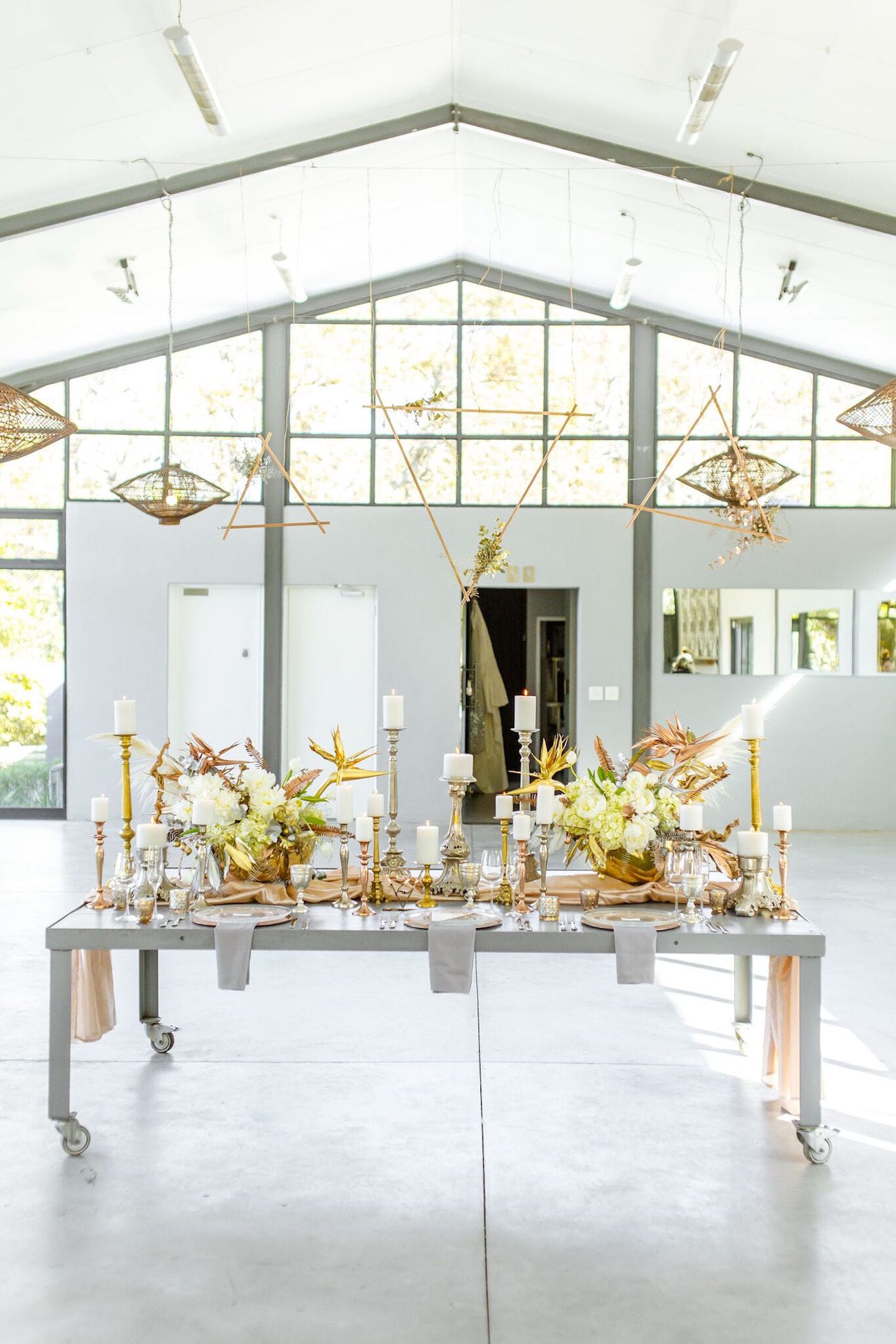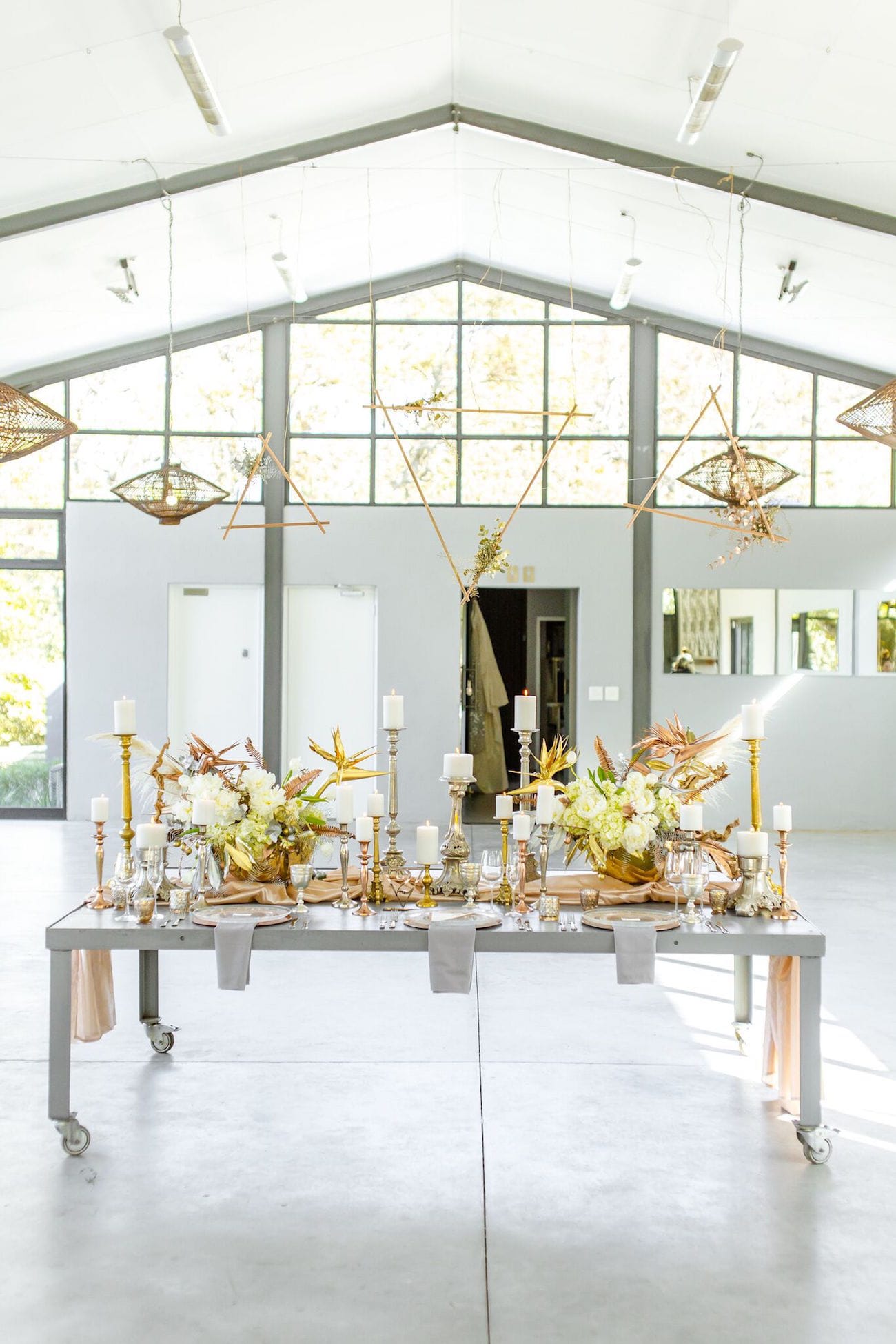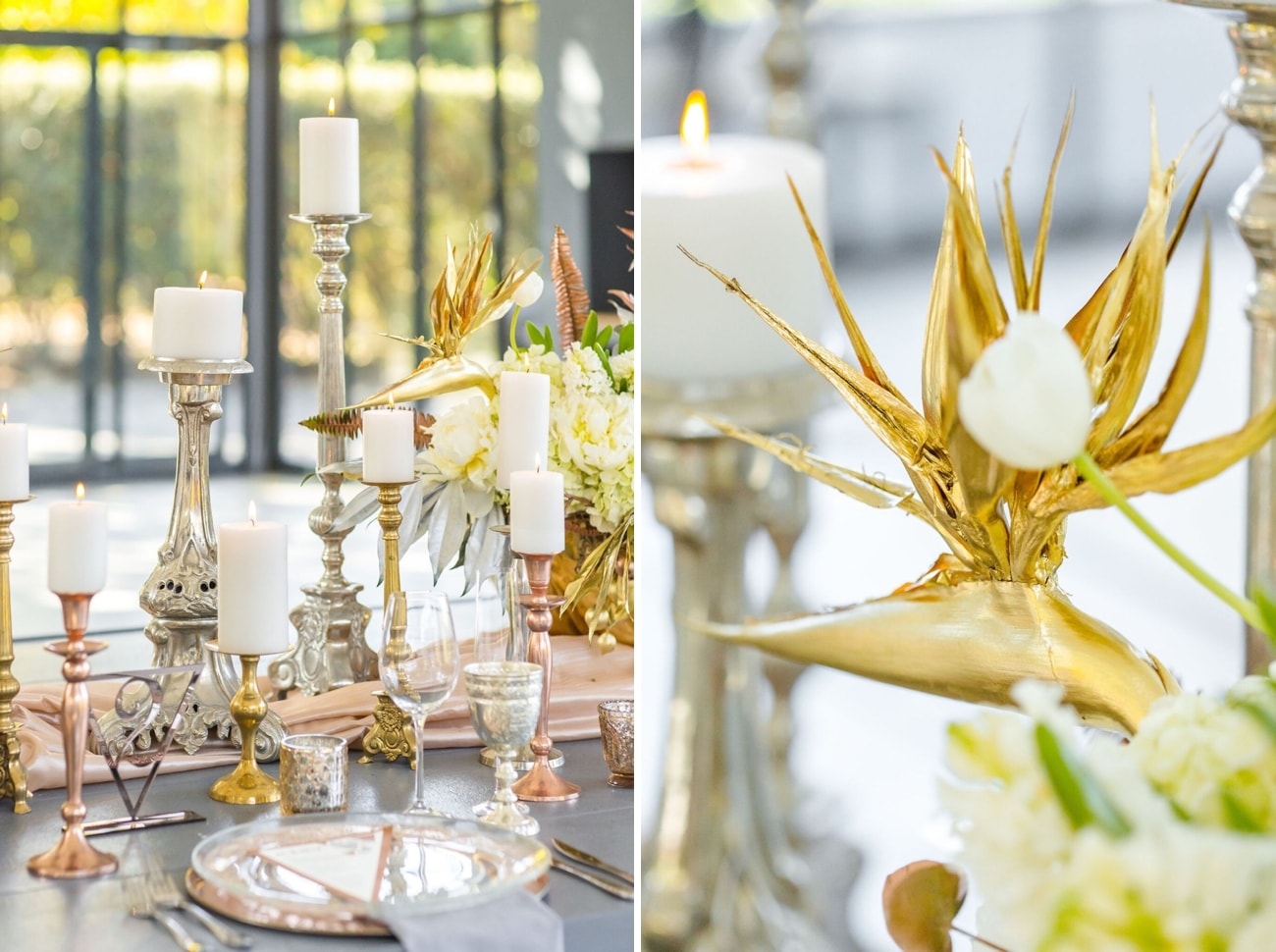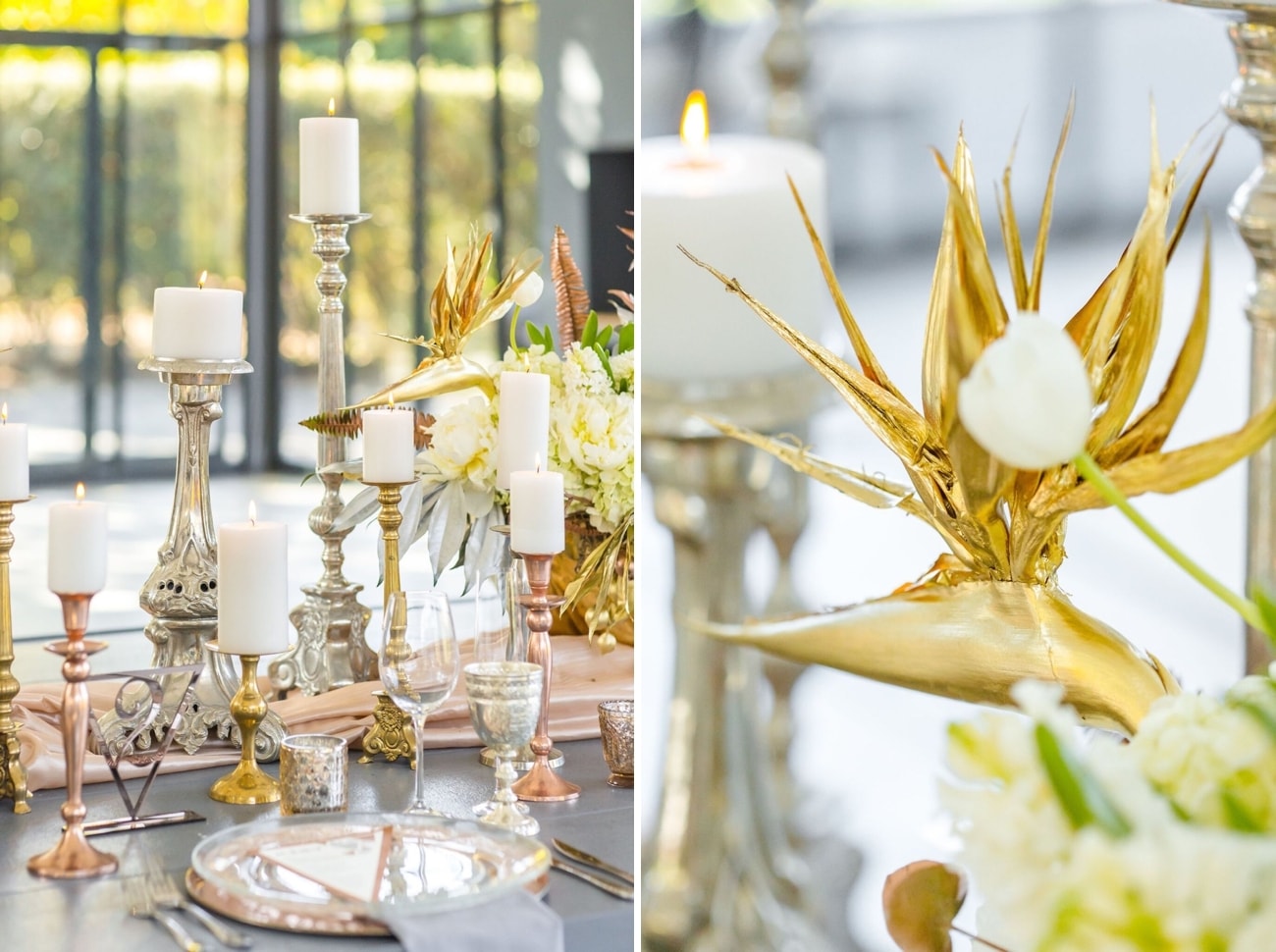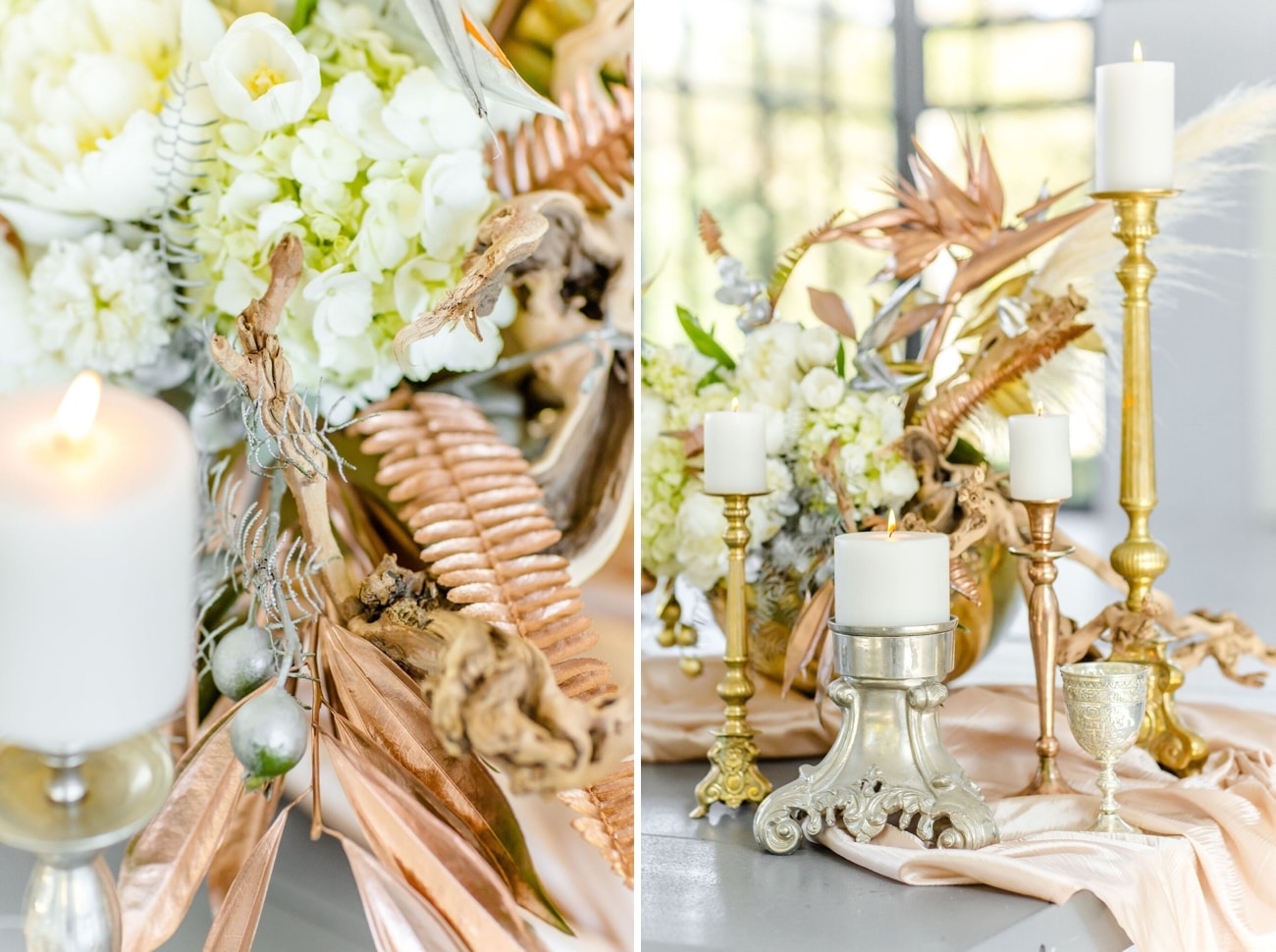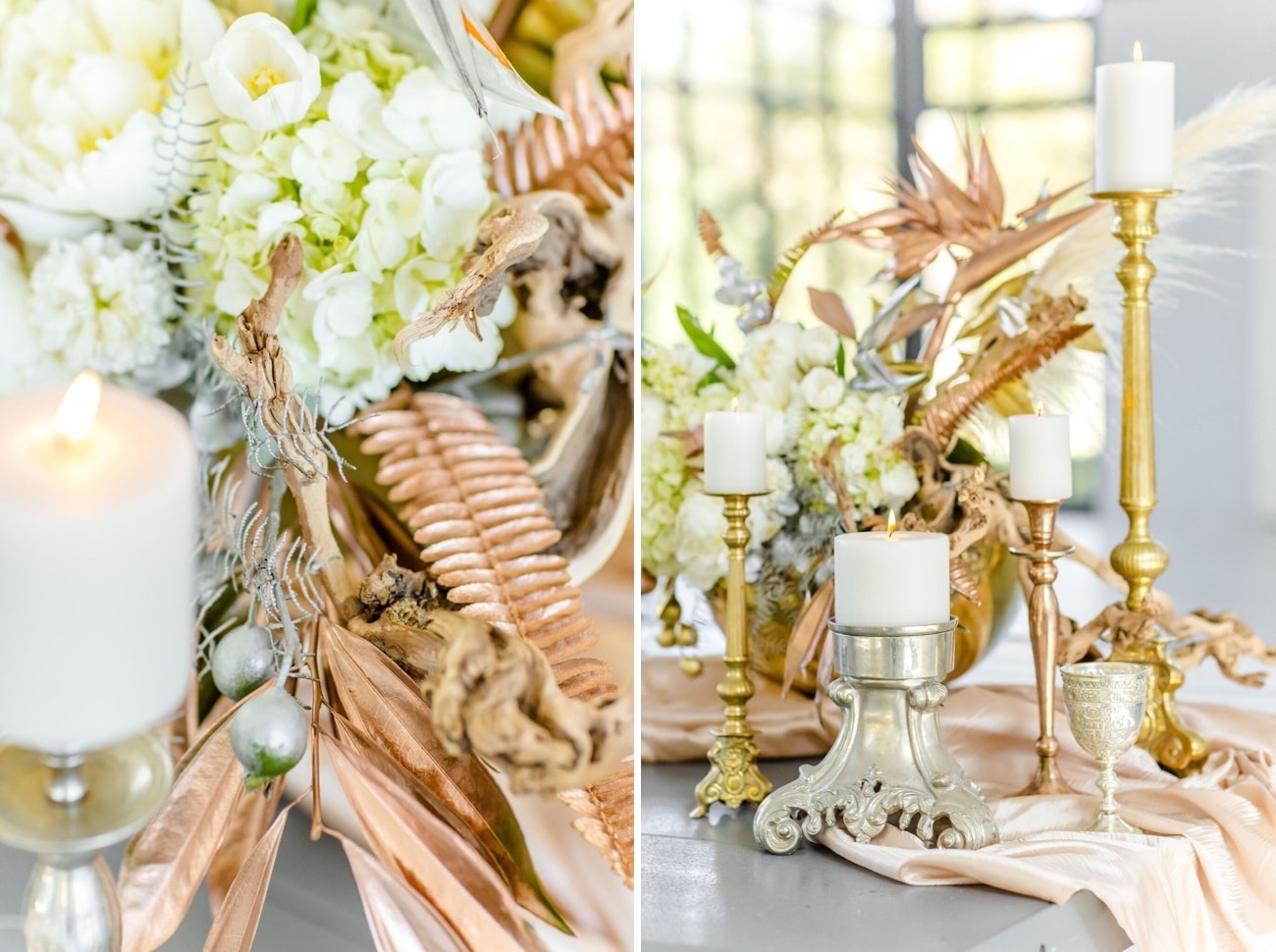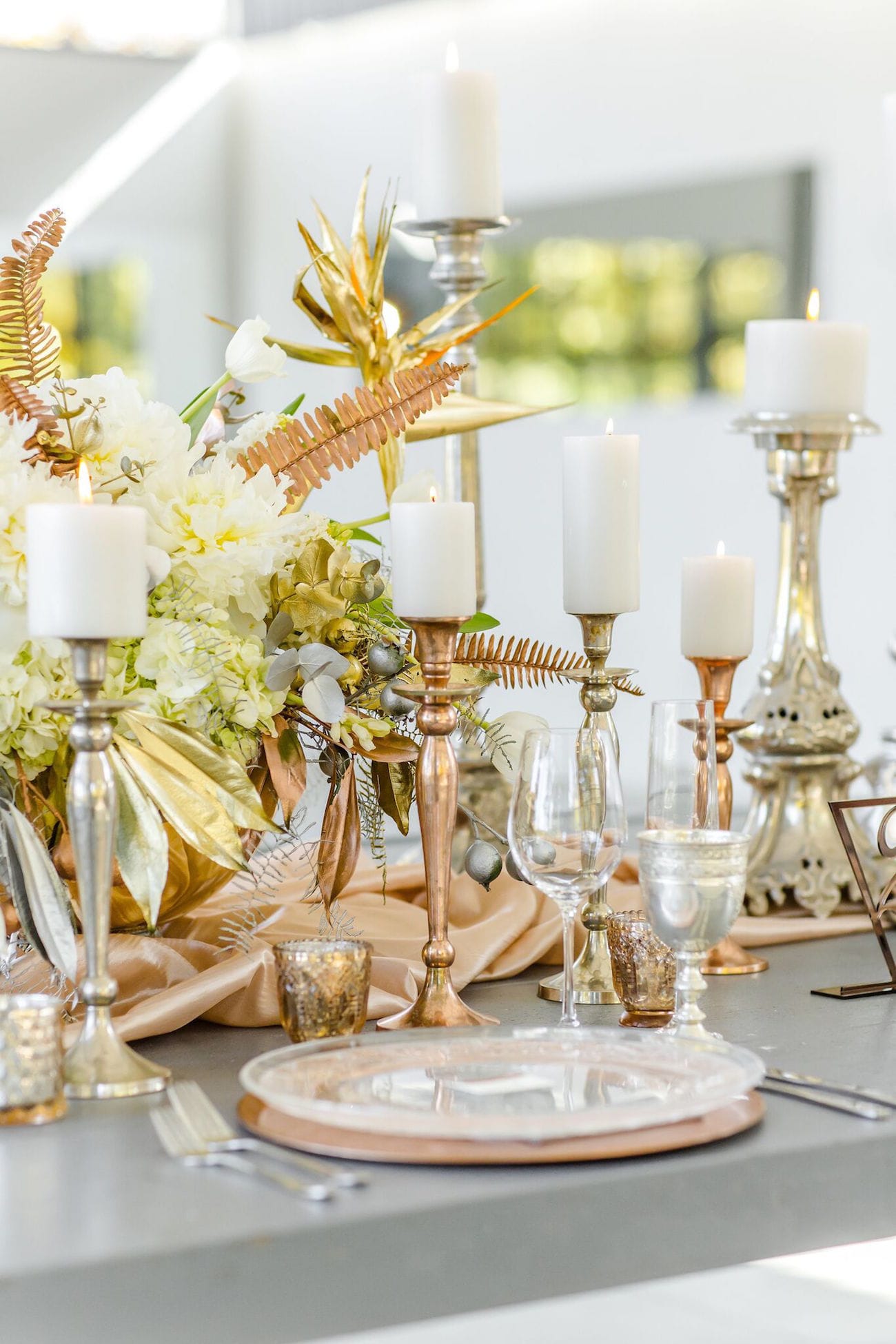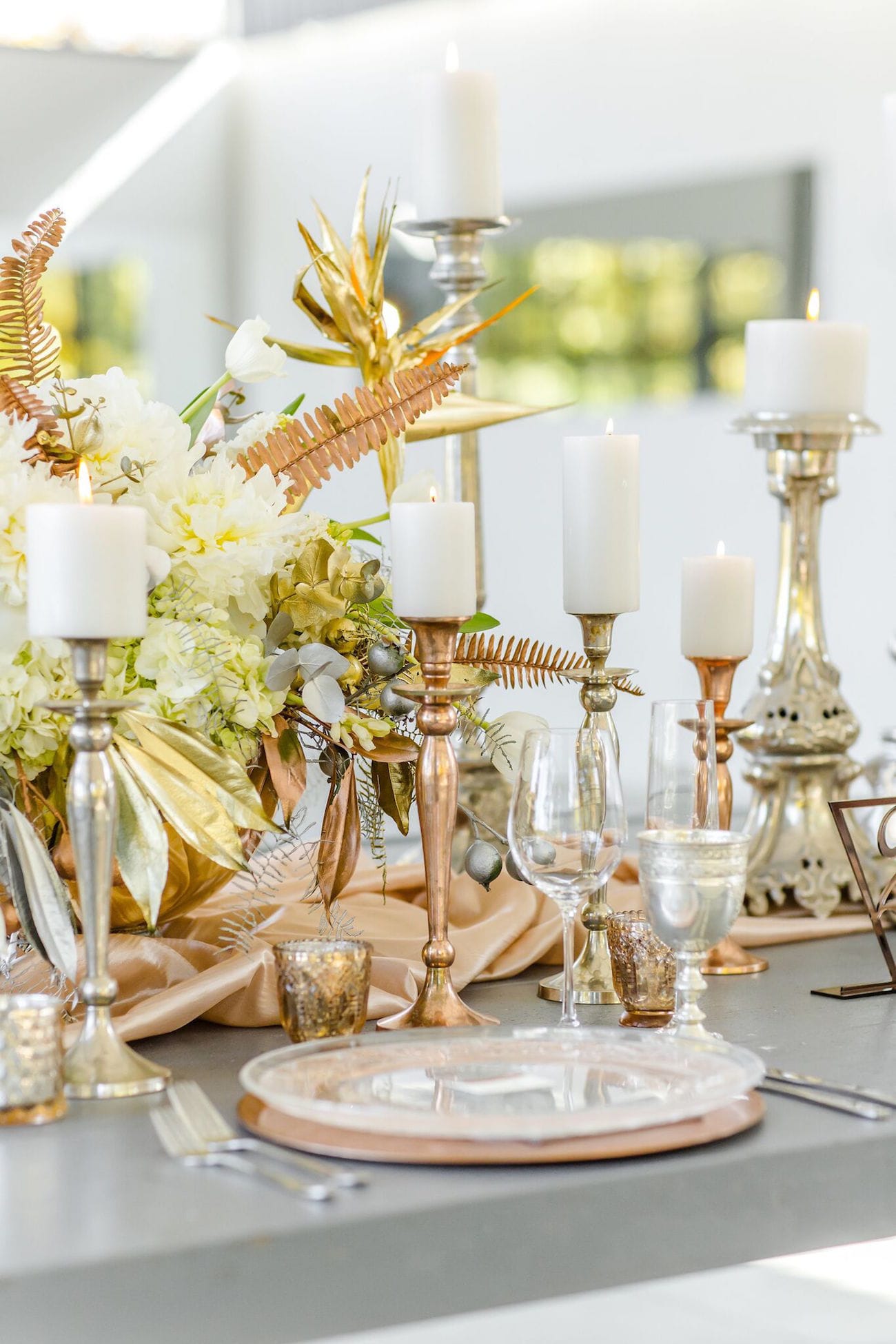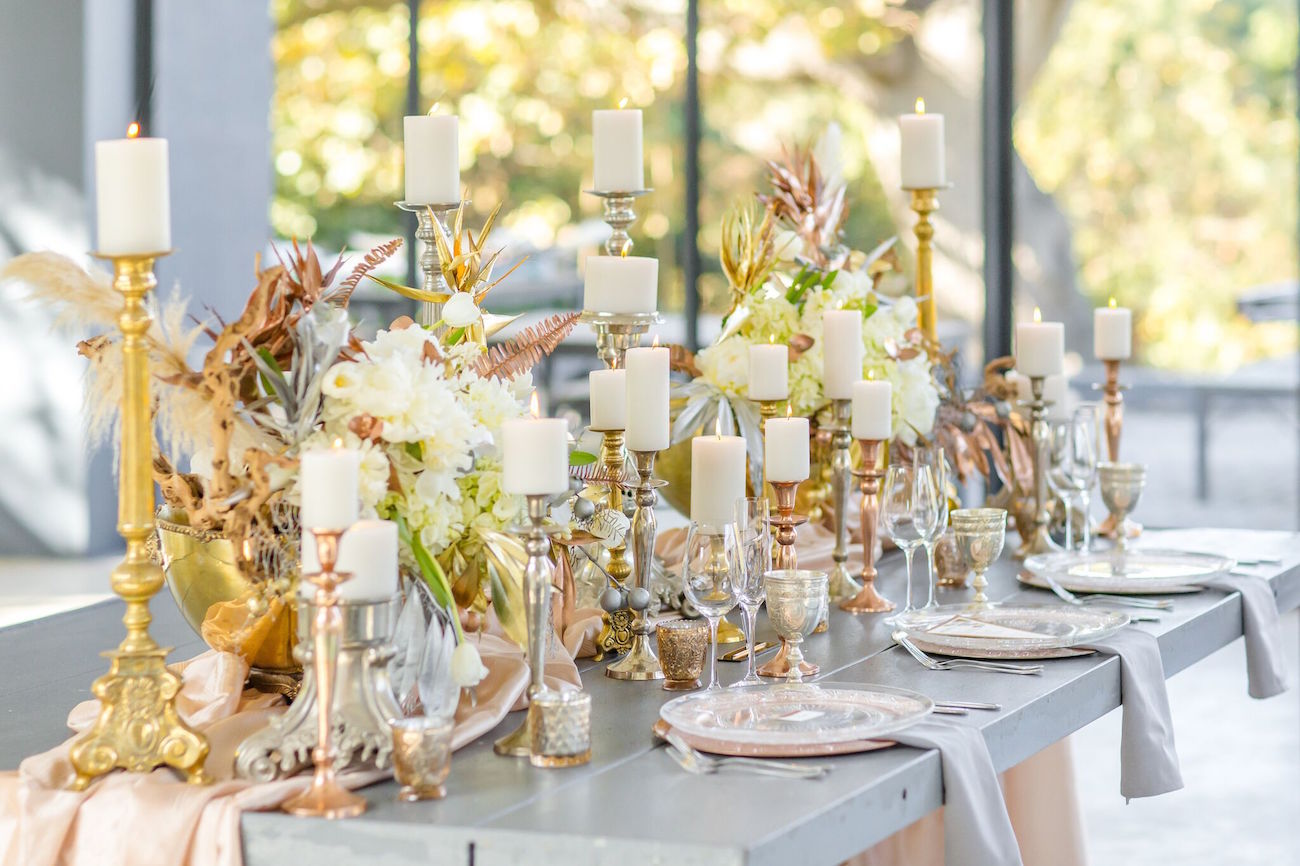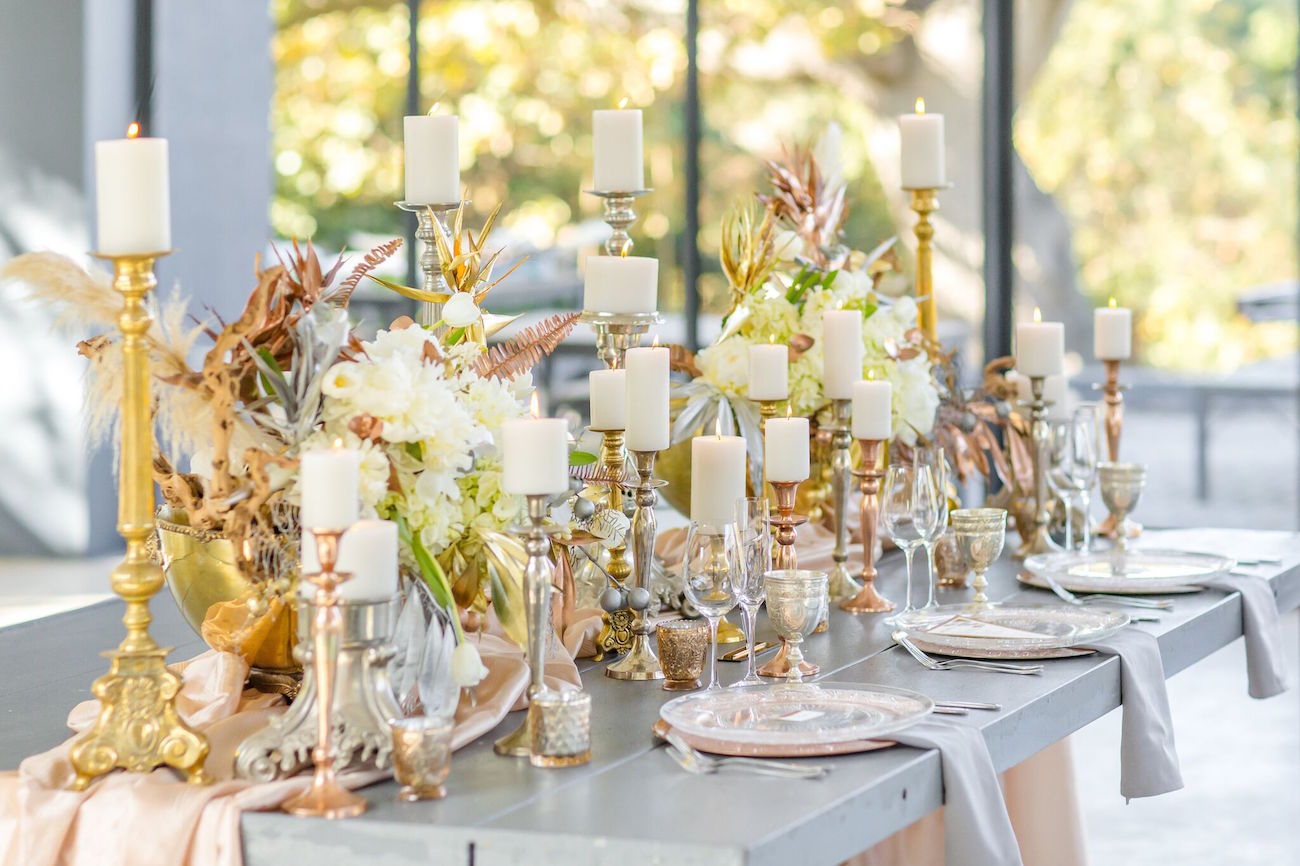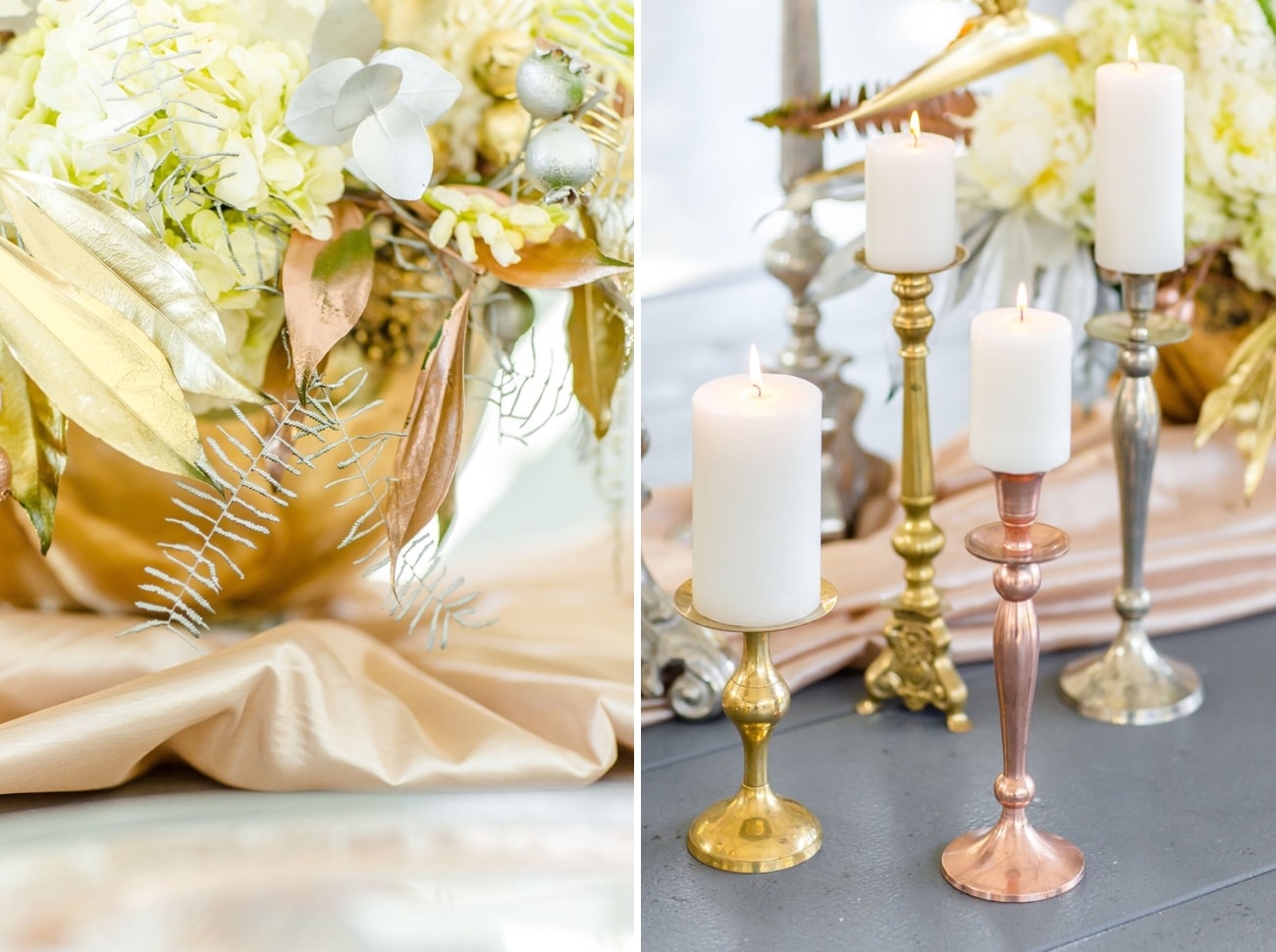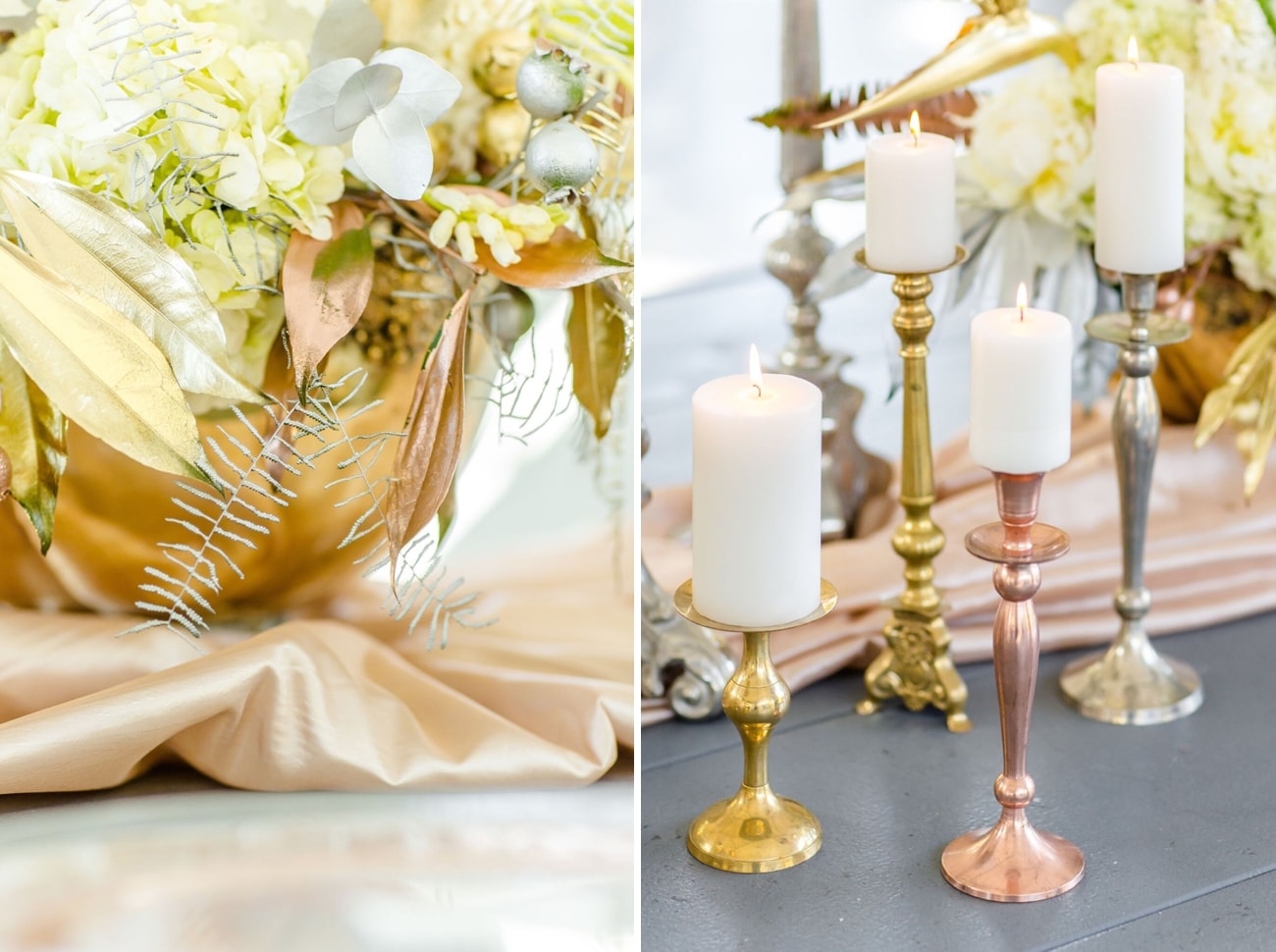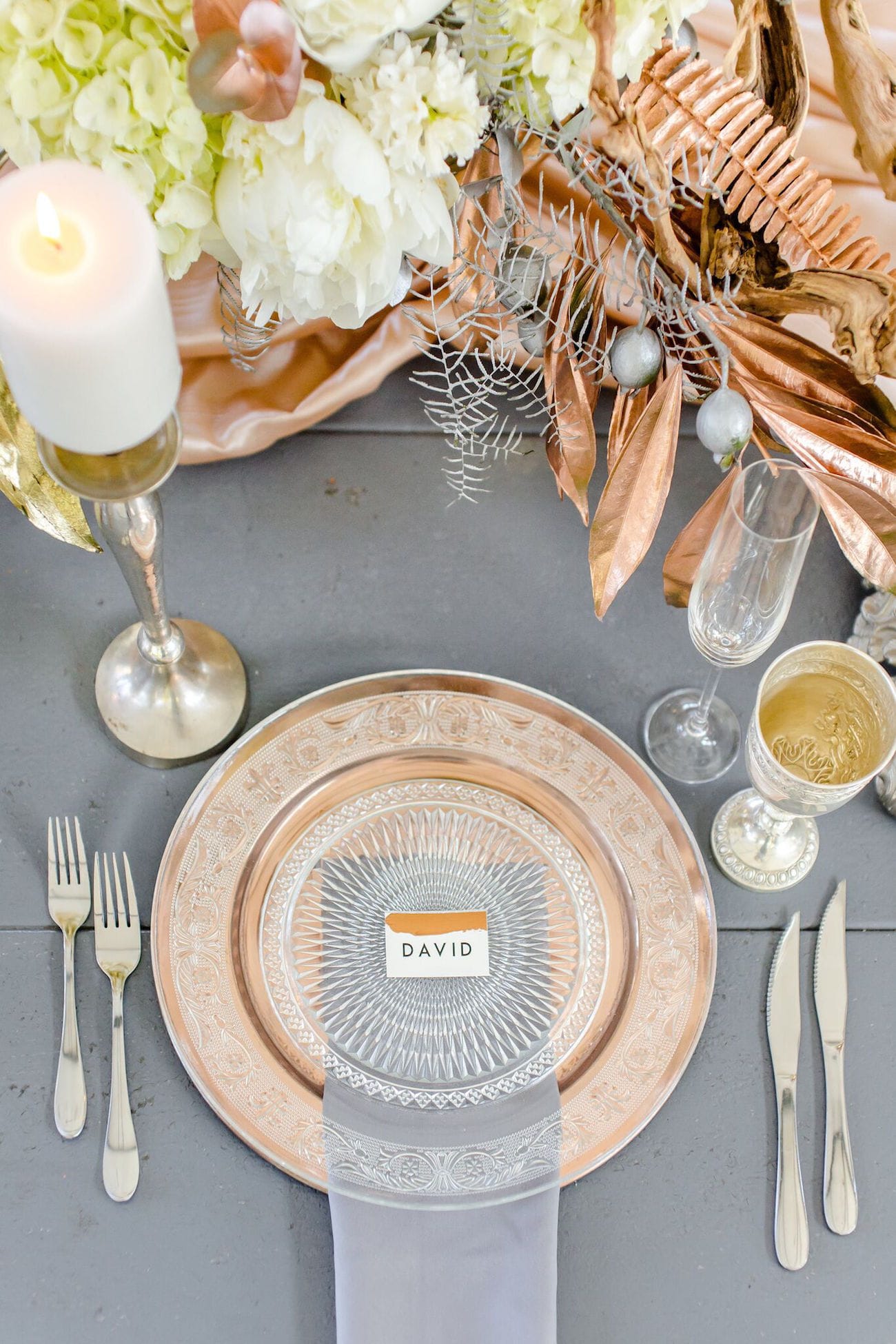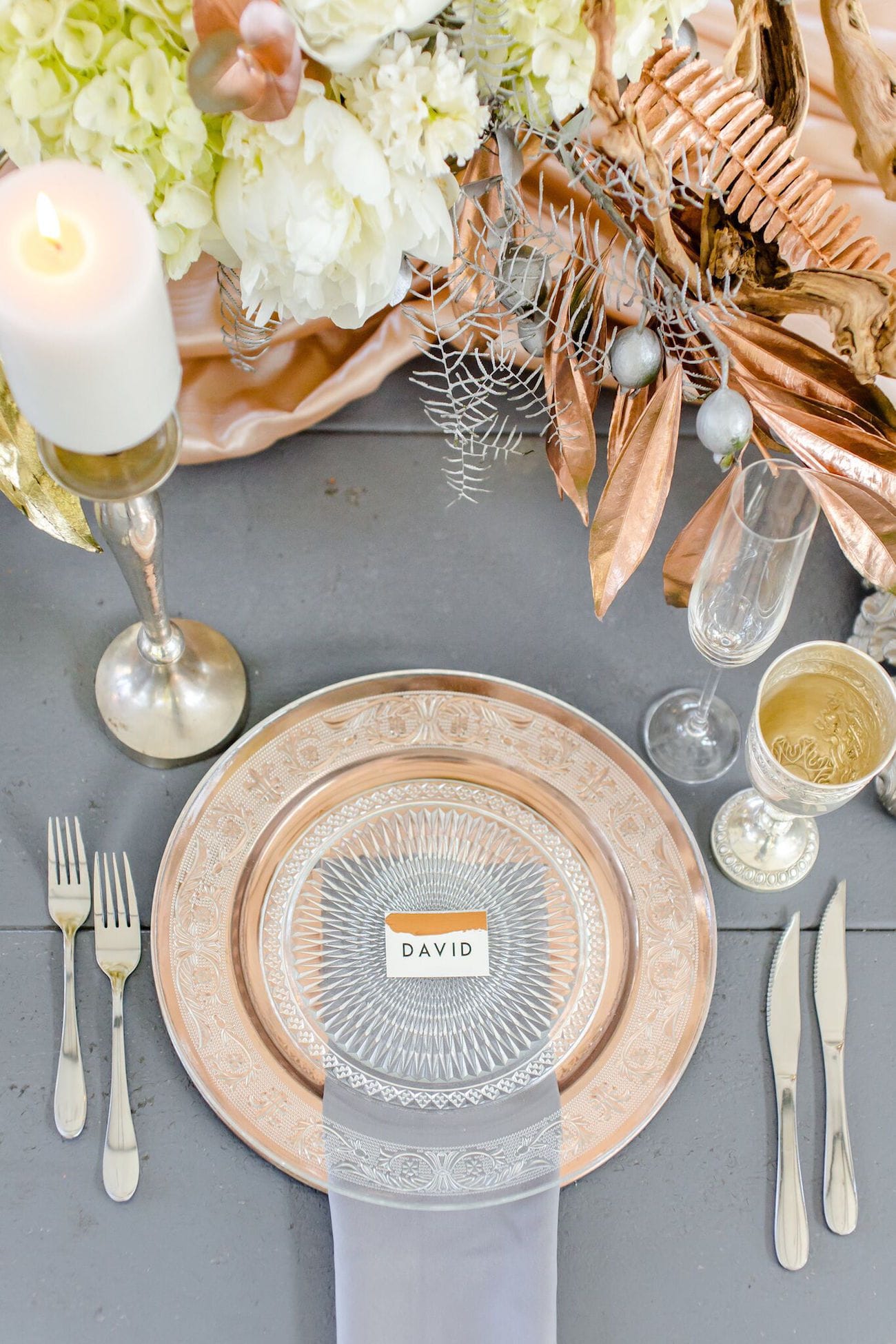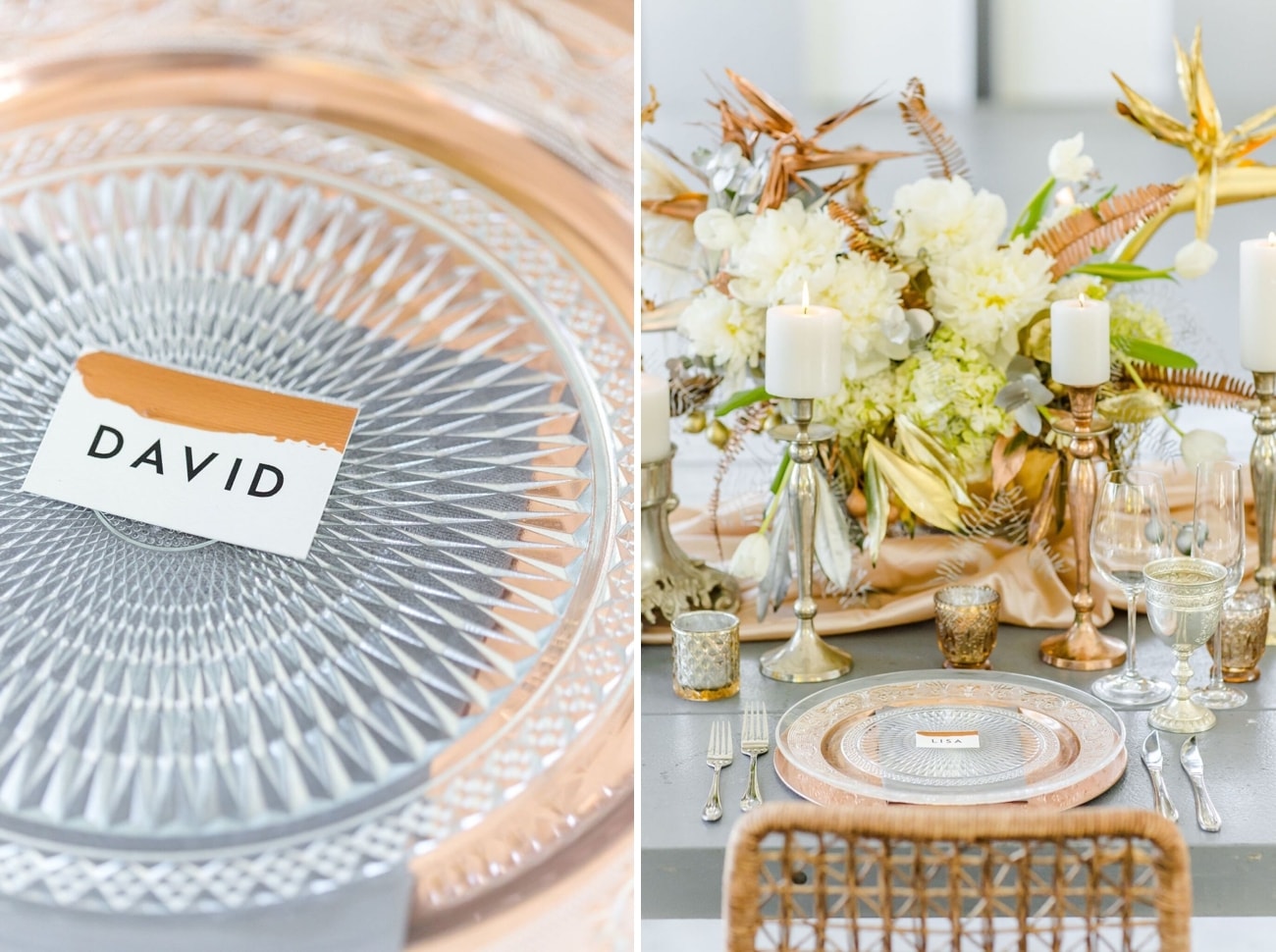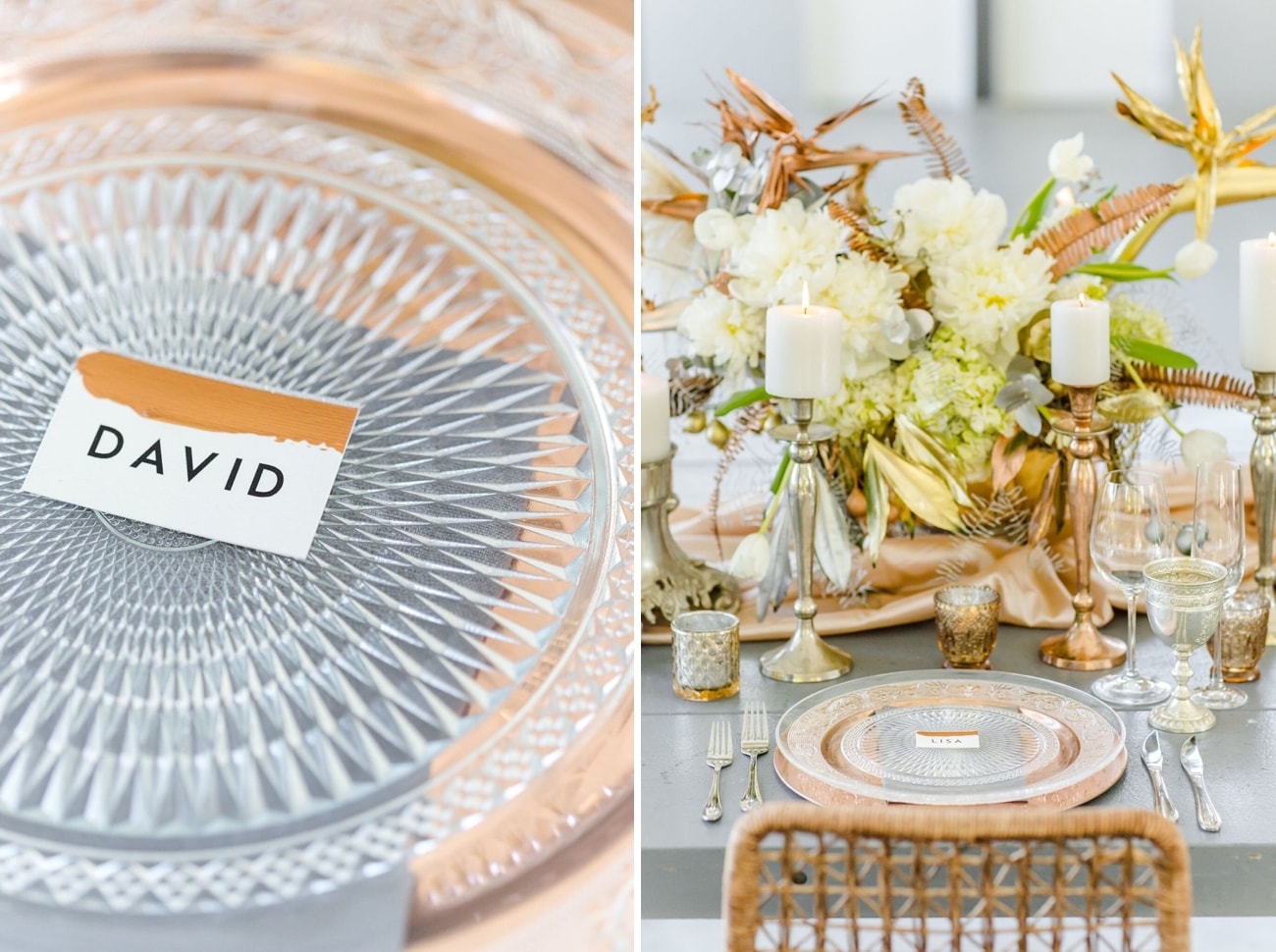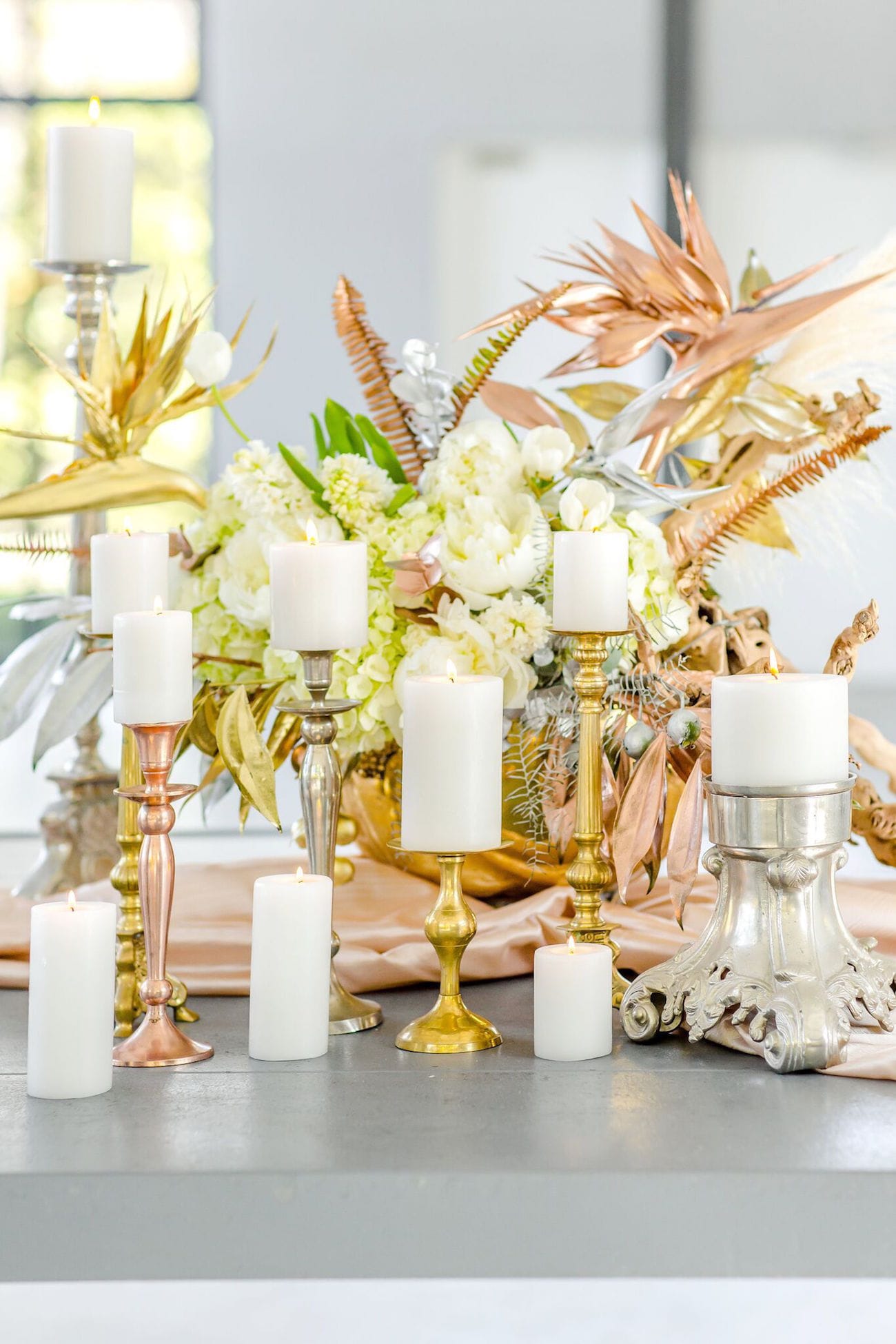 Here's some background from the team:
In designing this shoot, we wanted to showcase the possibility of mixing all of the metallics and how wonderfully they play together, when done the right way. We also wanted to step away from the "less is more" statement – this shoot is very much "more is more"! There just could not be enough candlelight! This is a very elegant, almost baroque, metallic look with earthy elements grounding it. The colours we chose were white, gold, bronze and silver.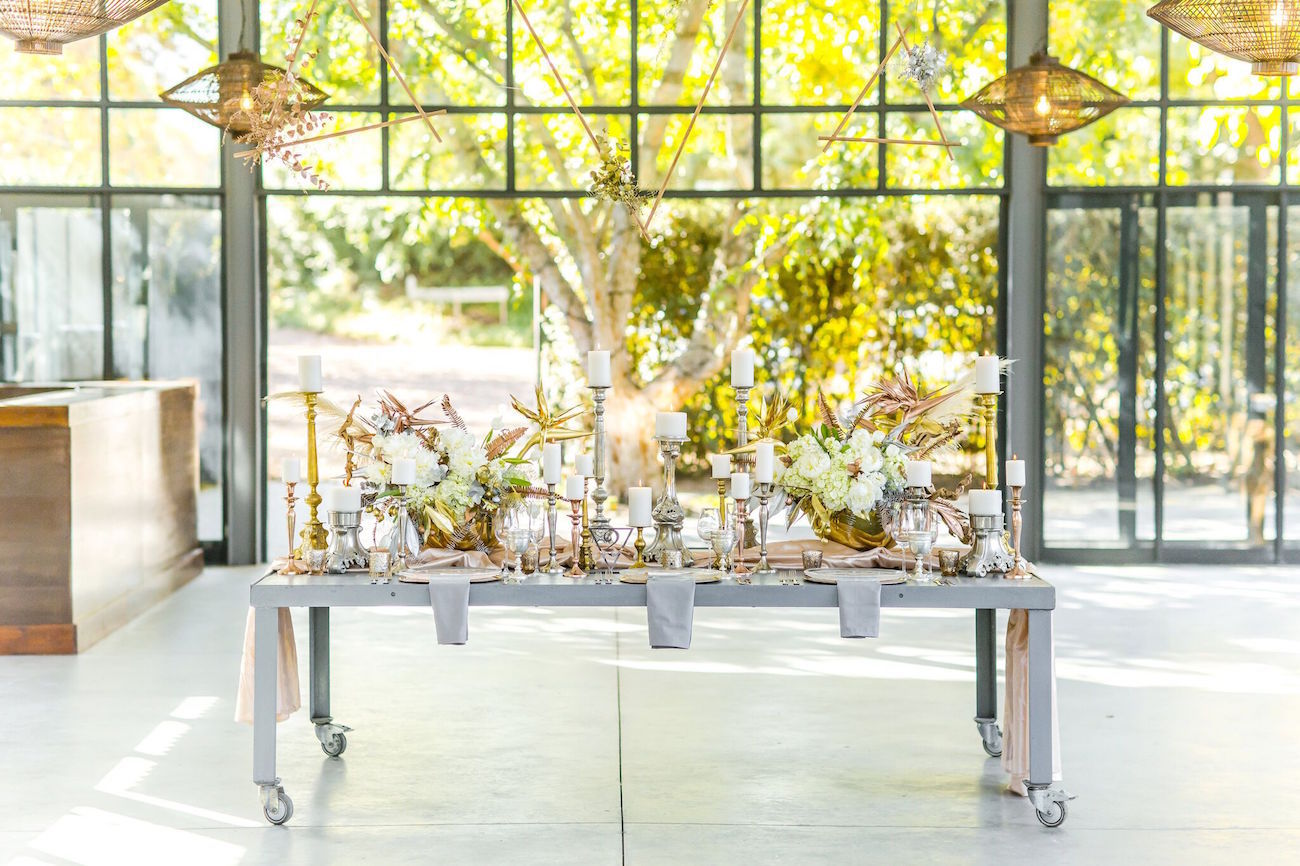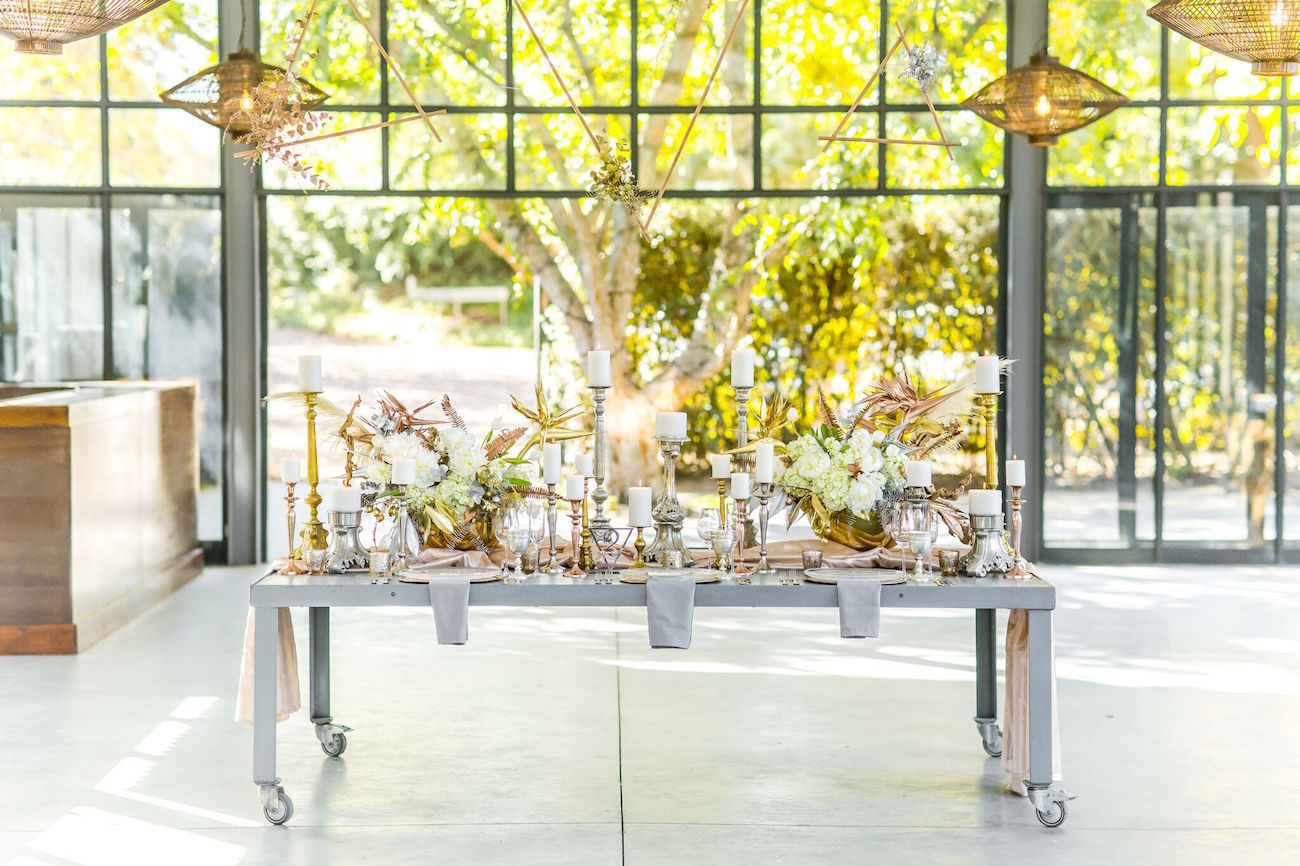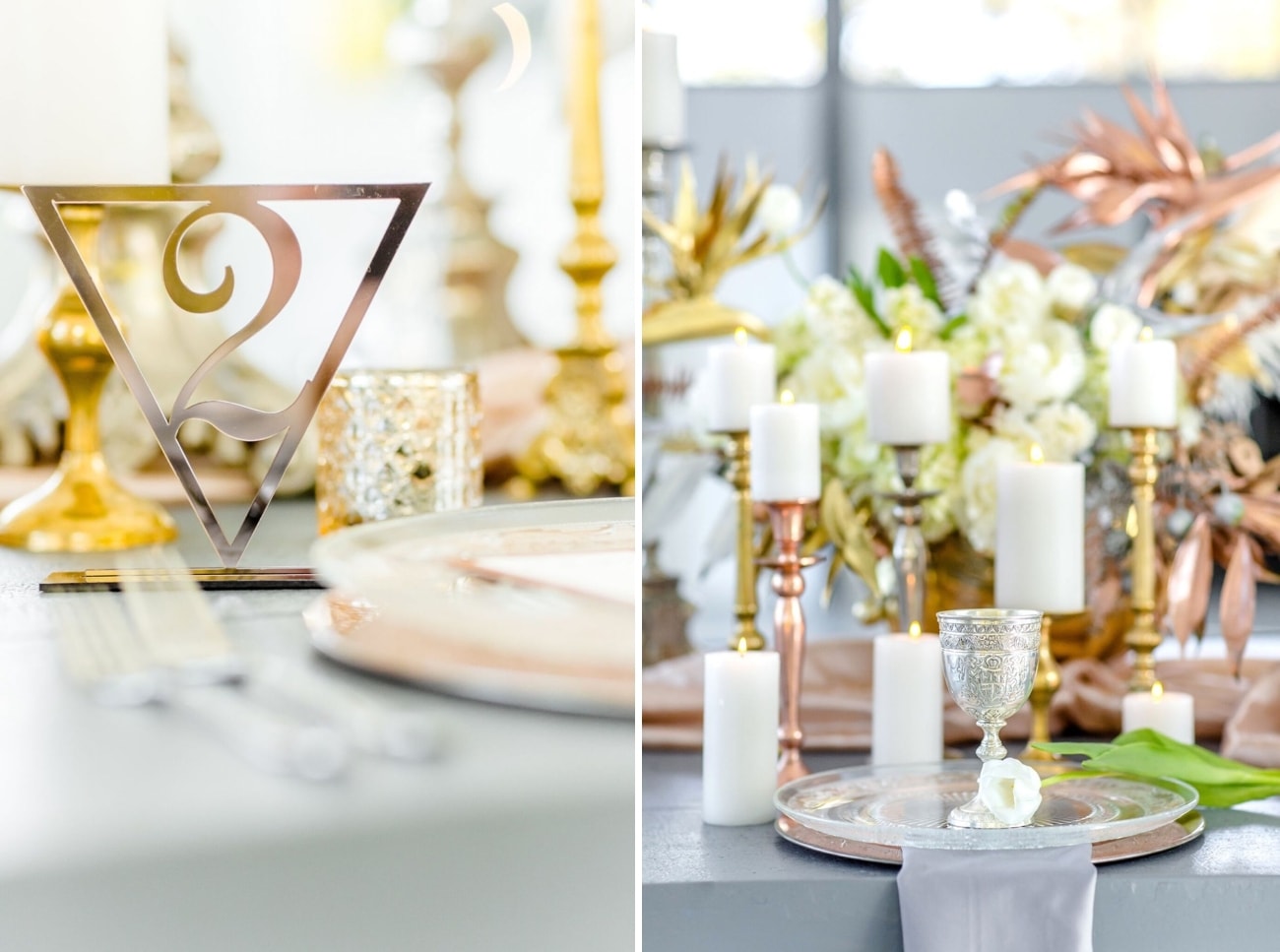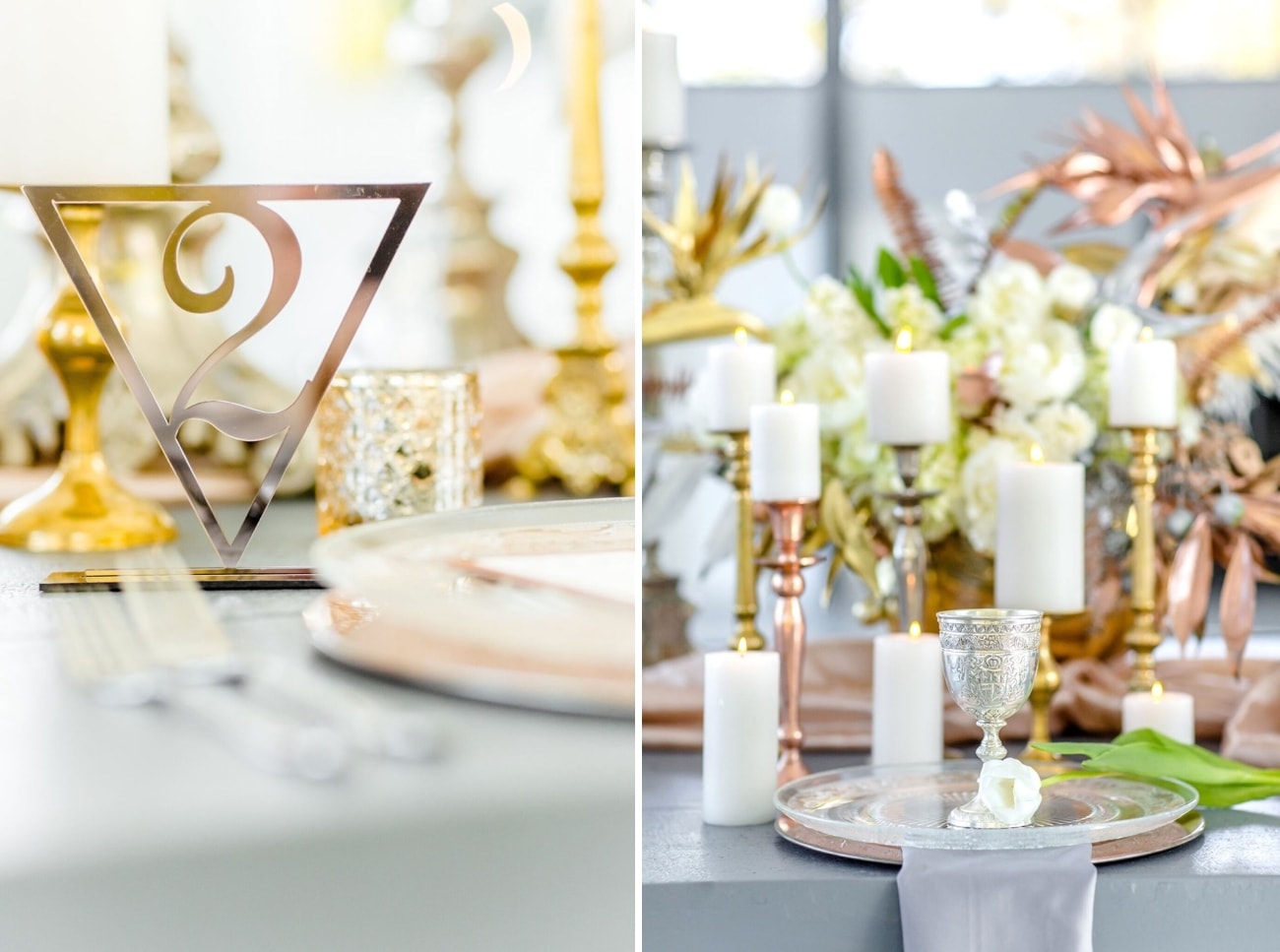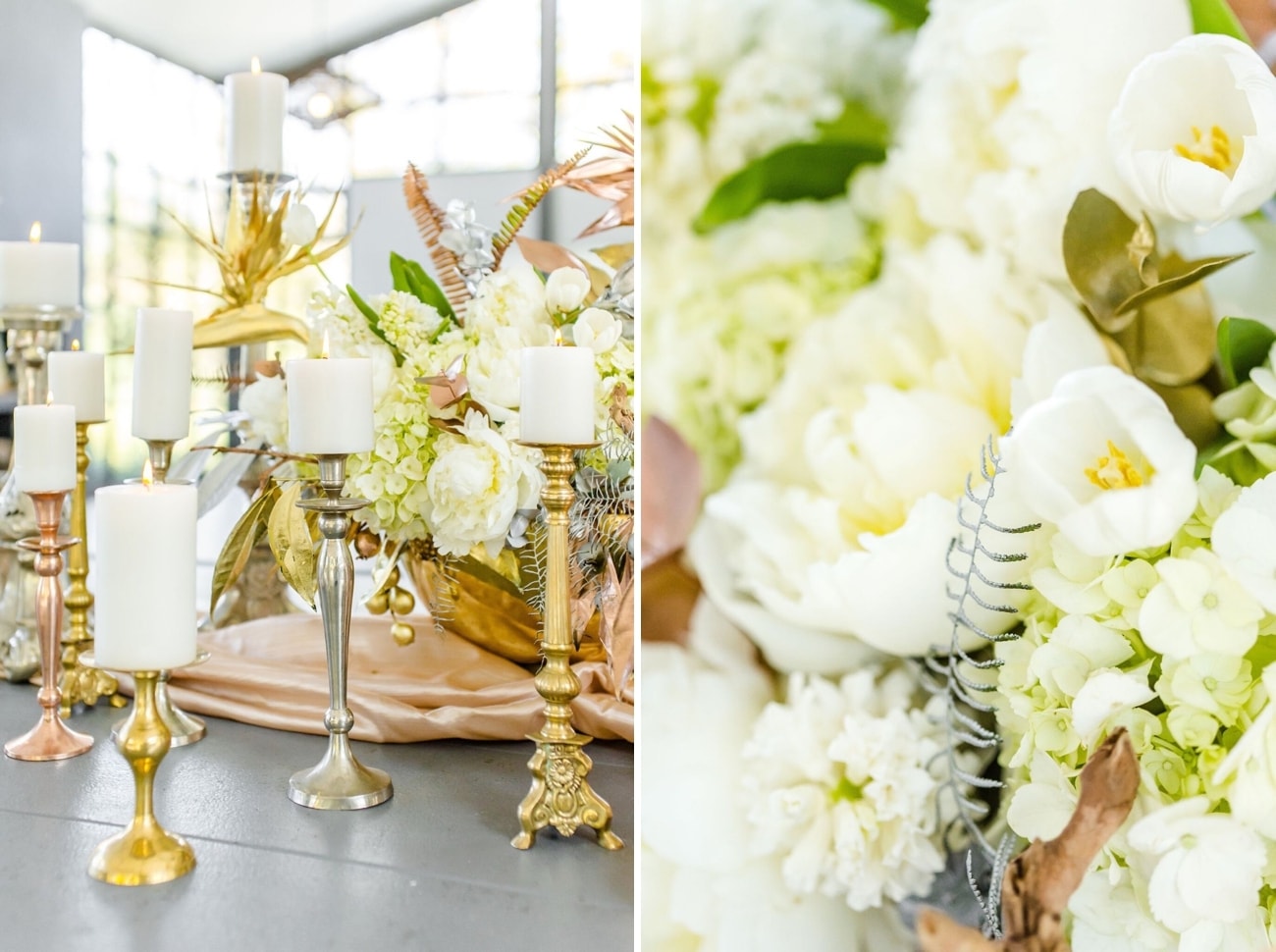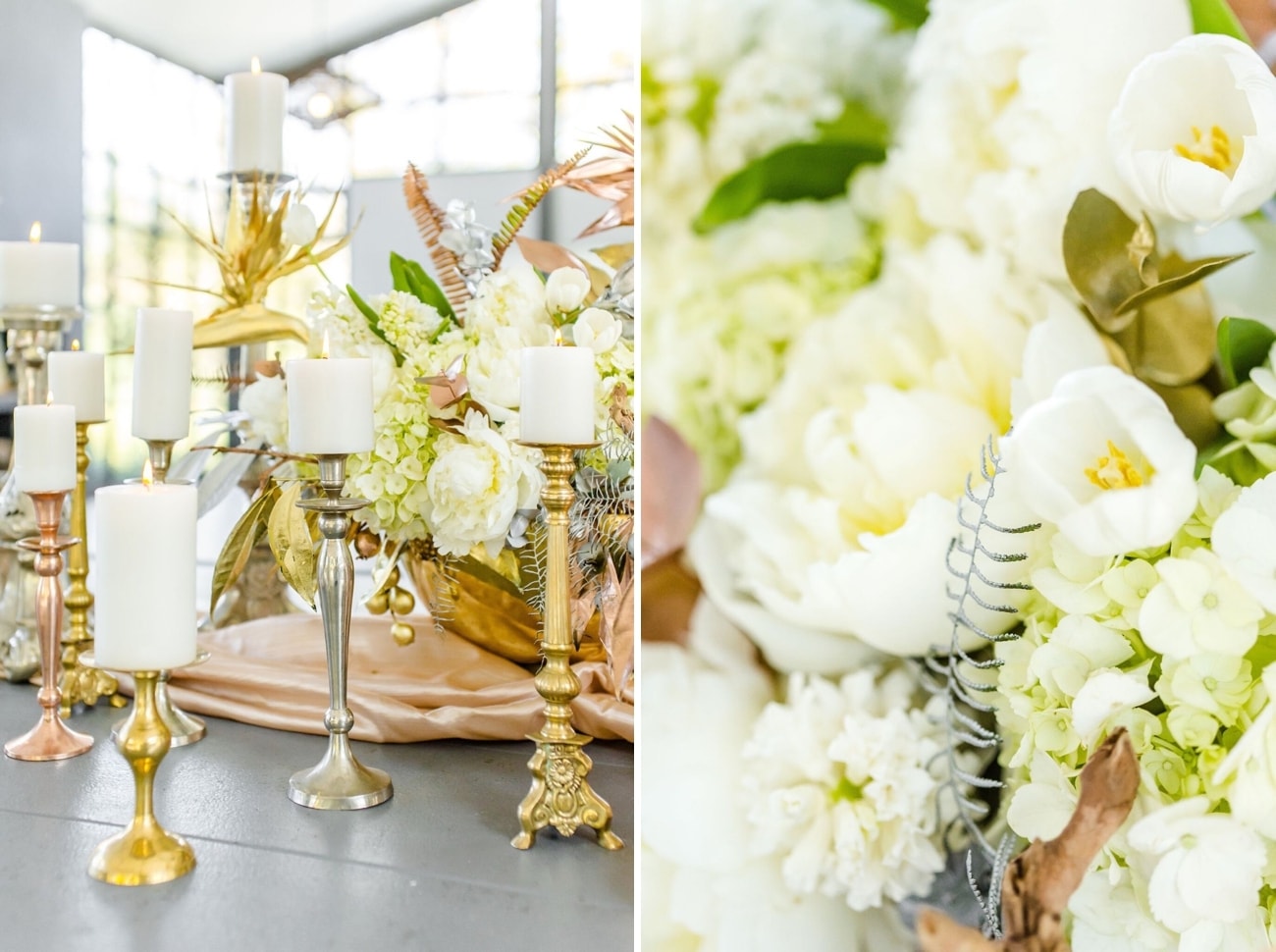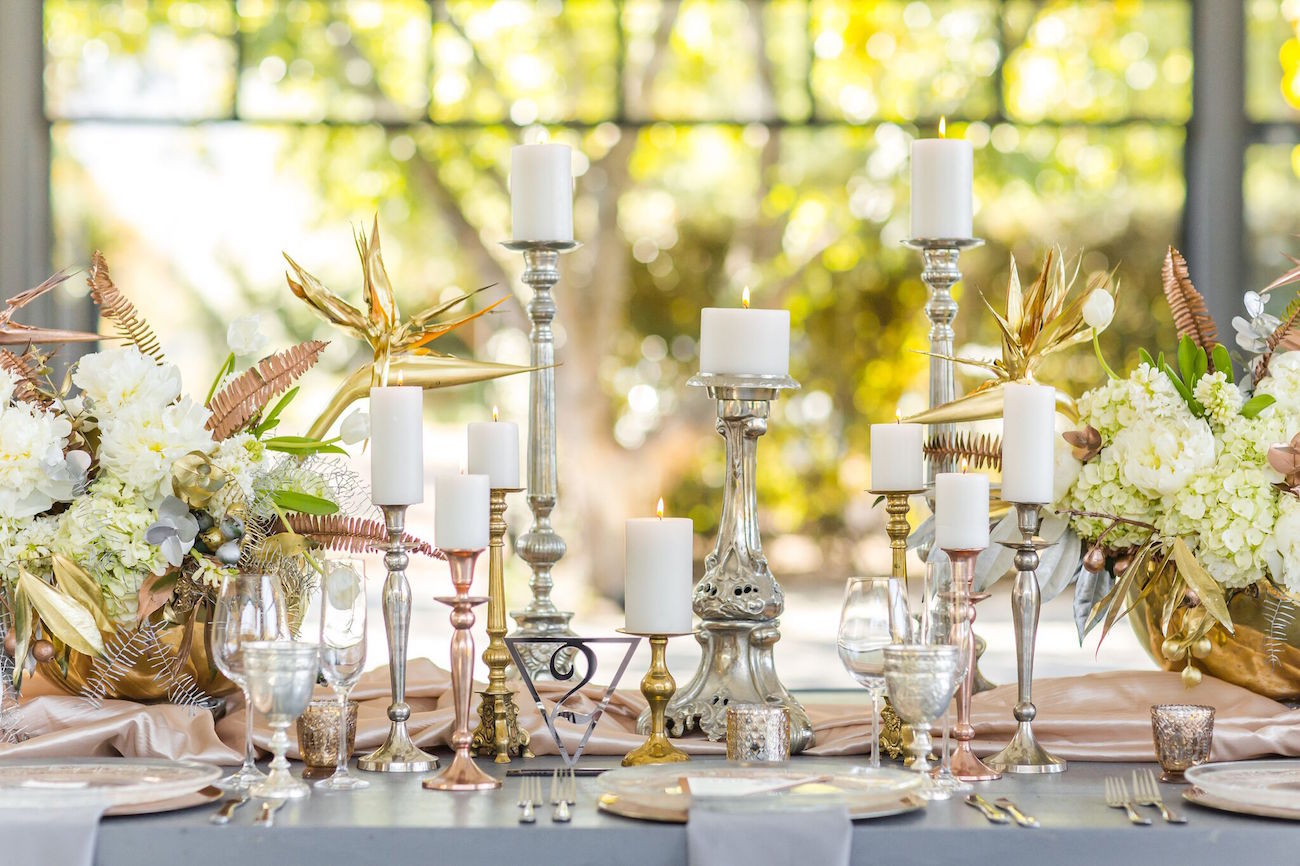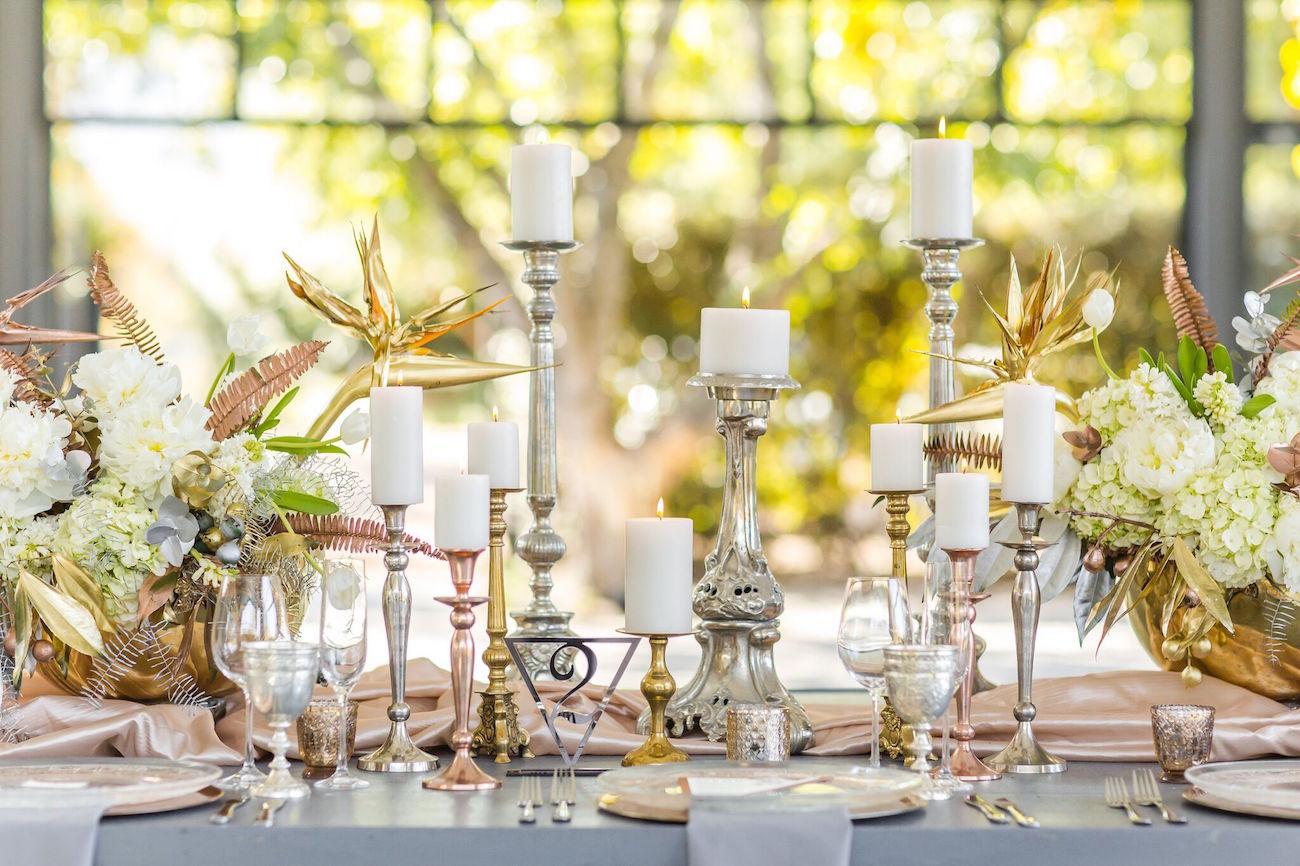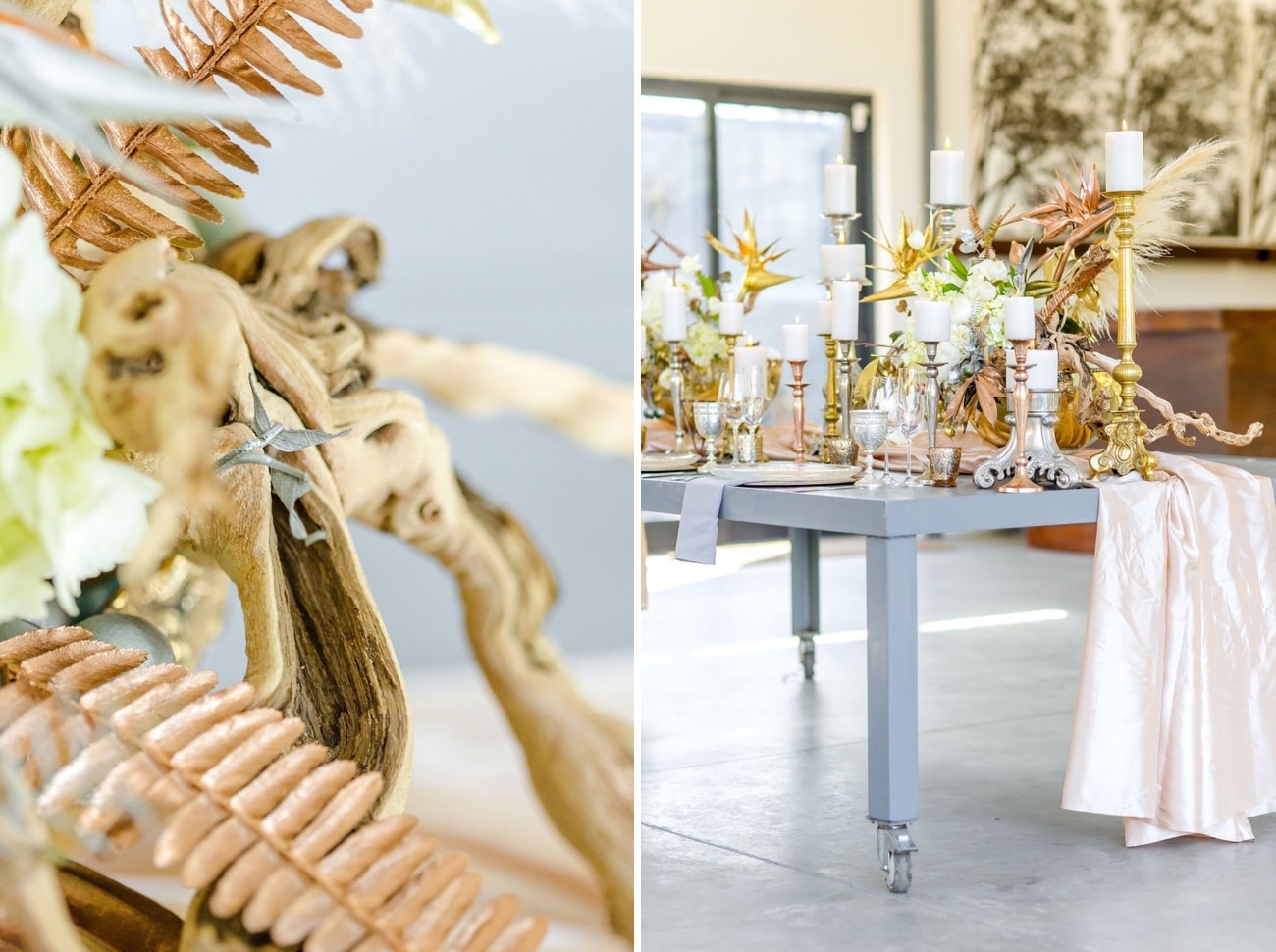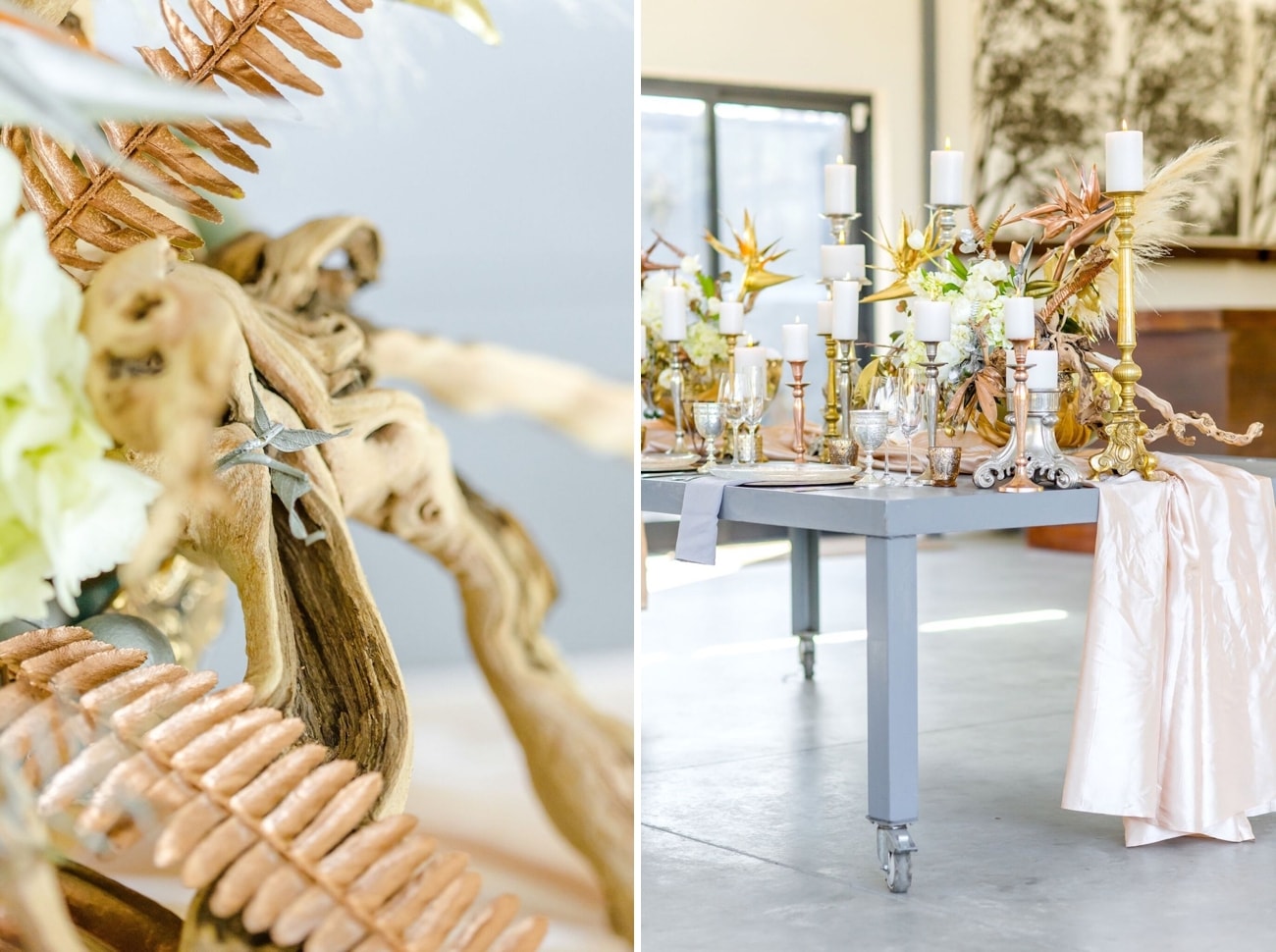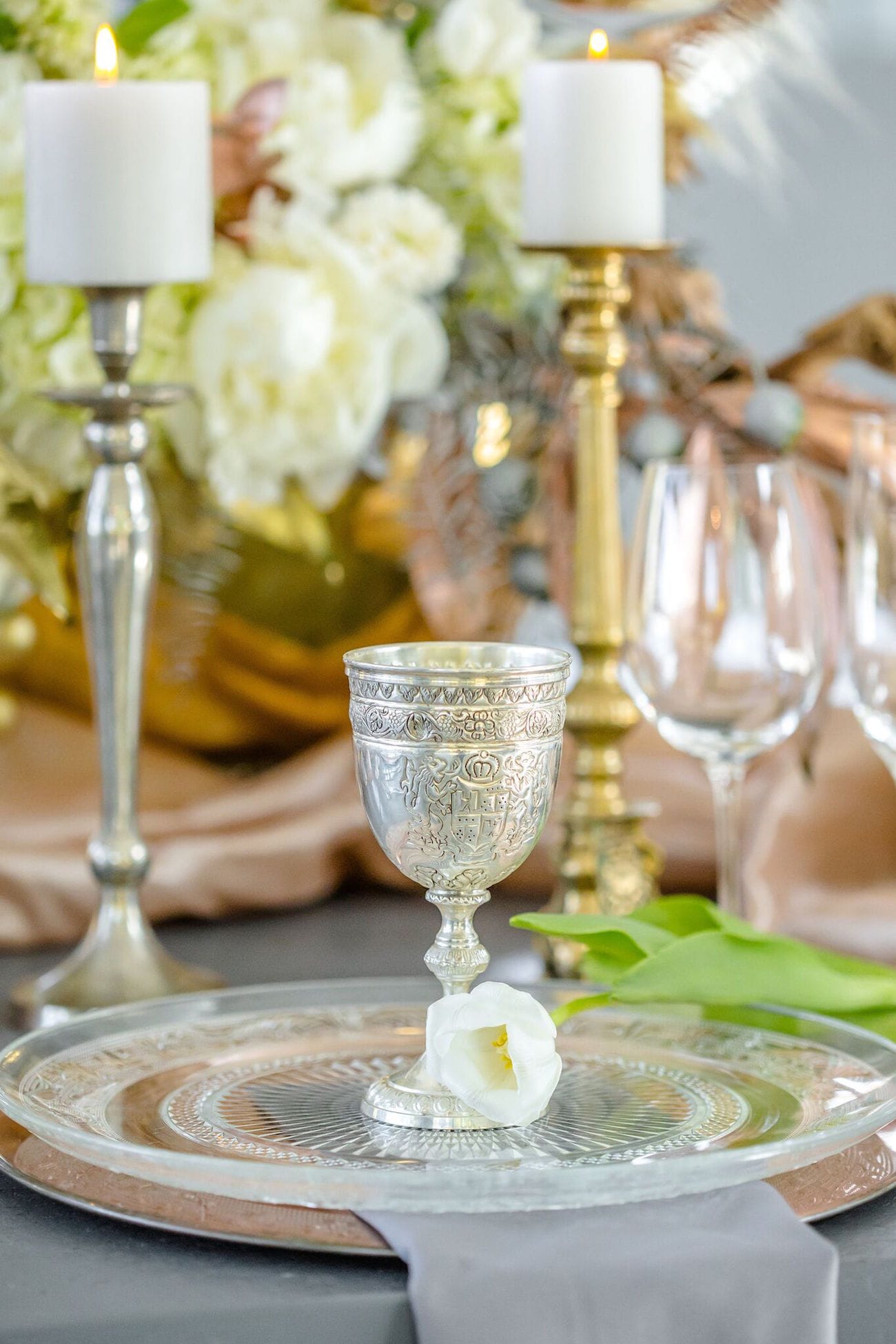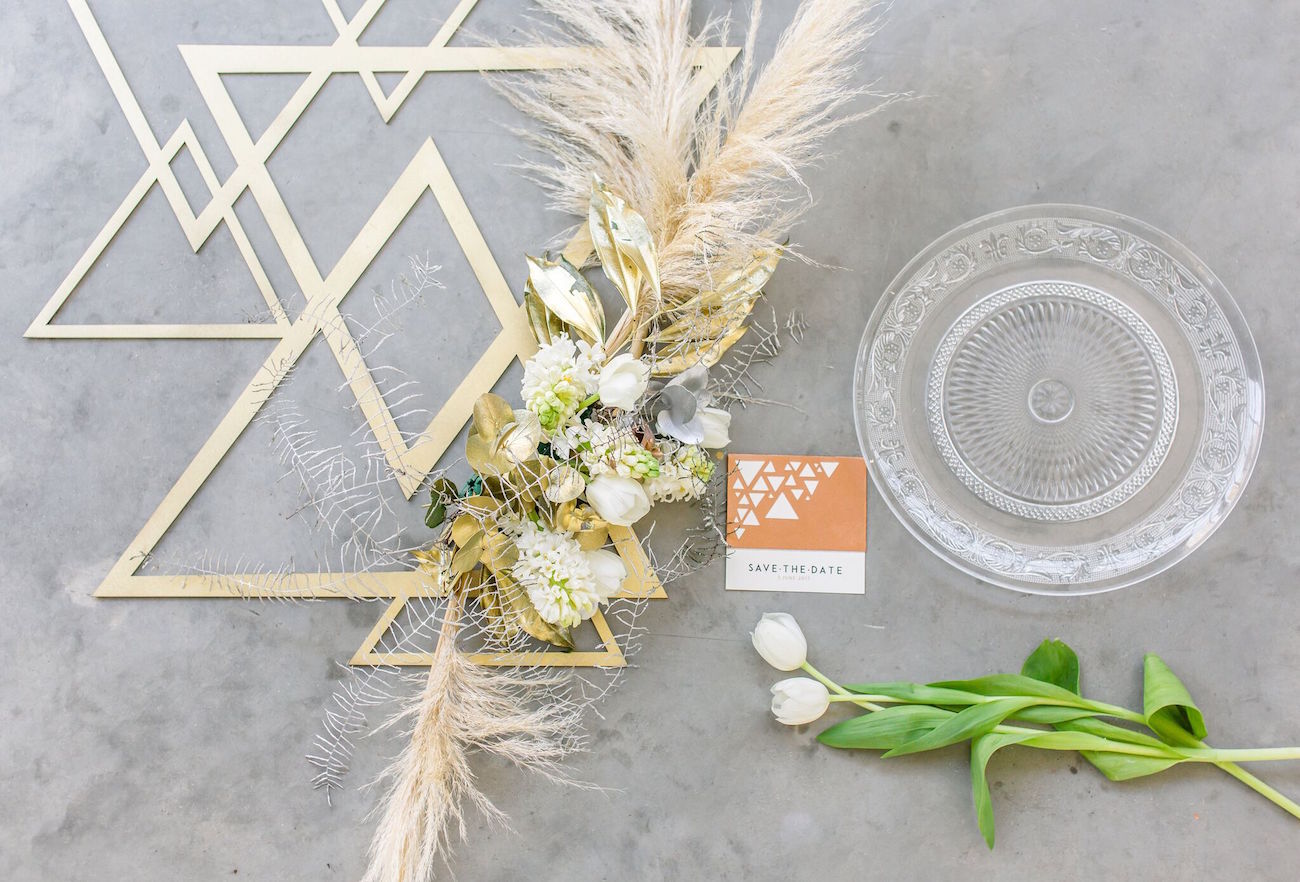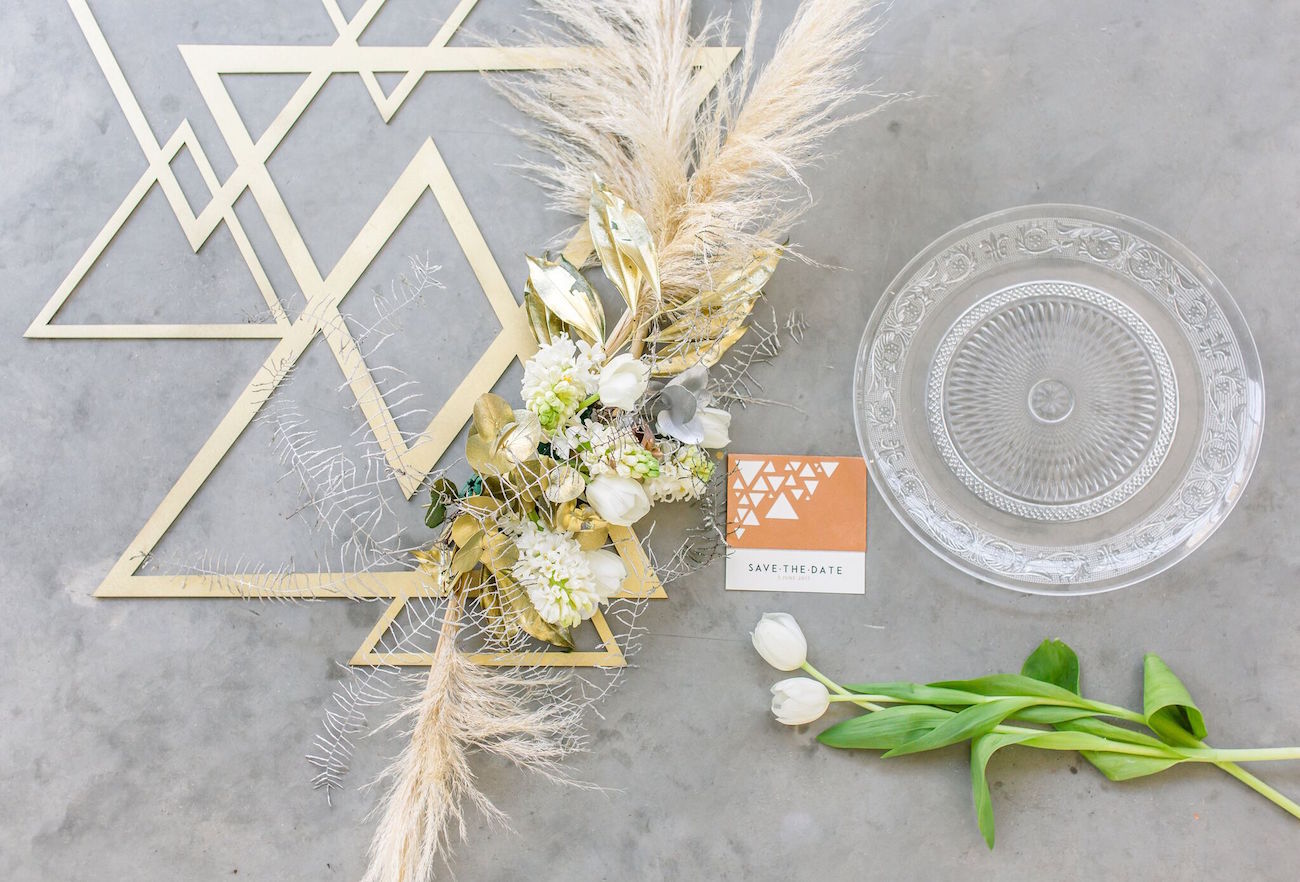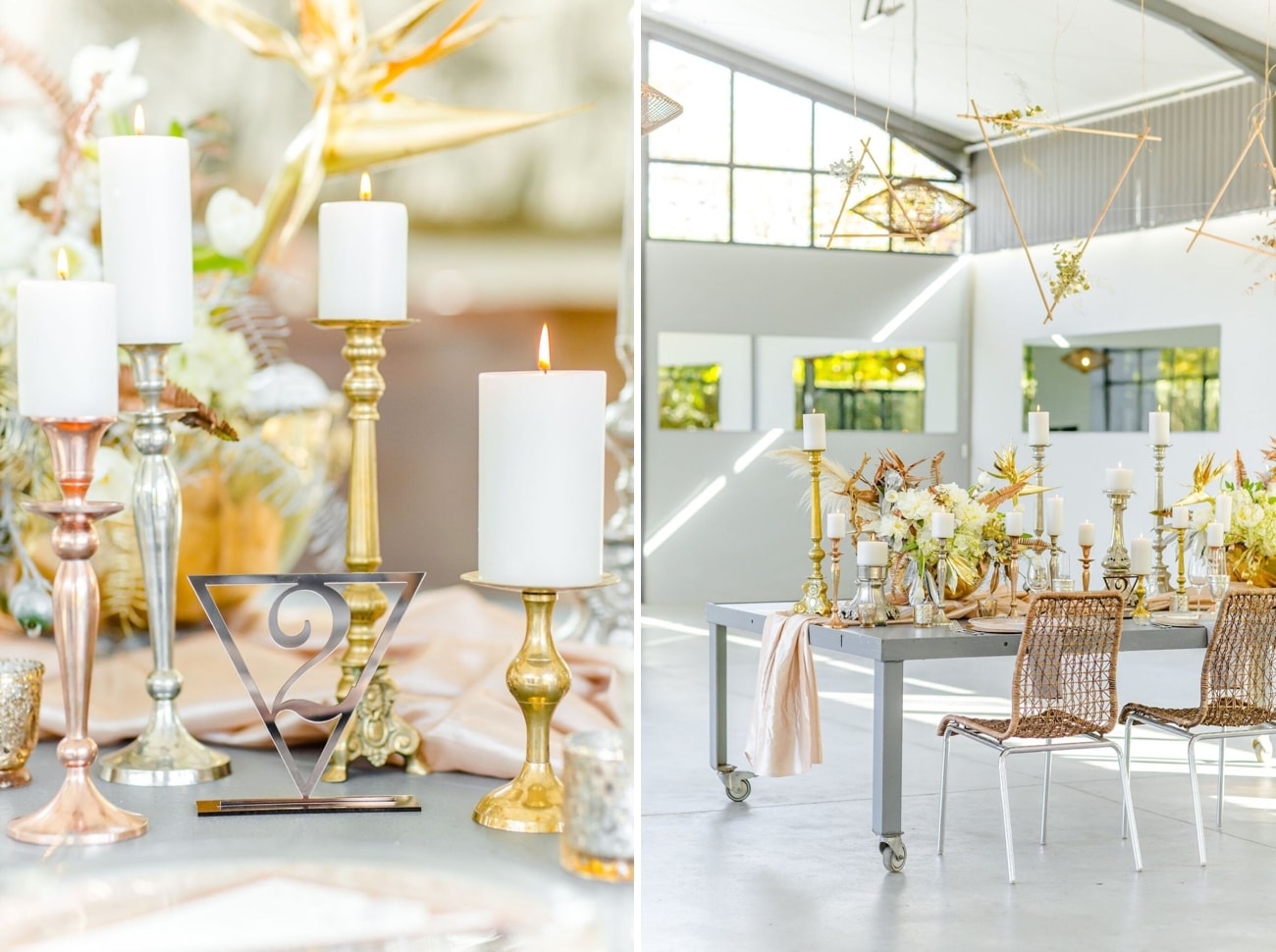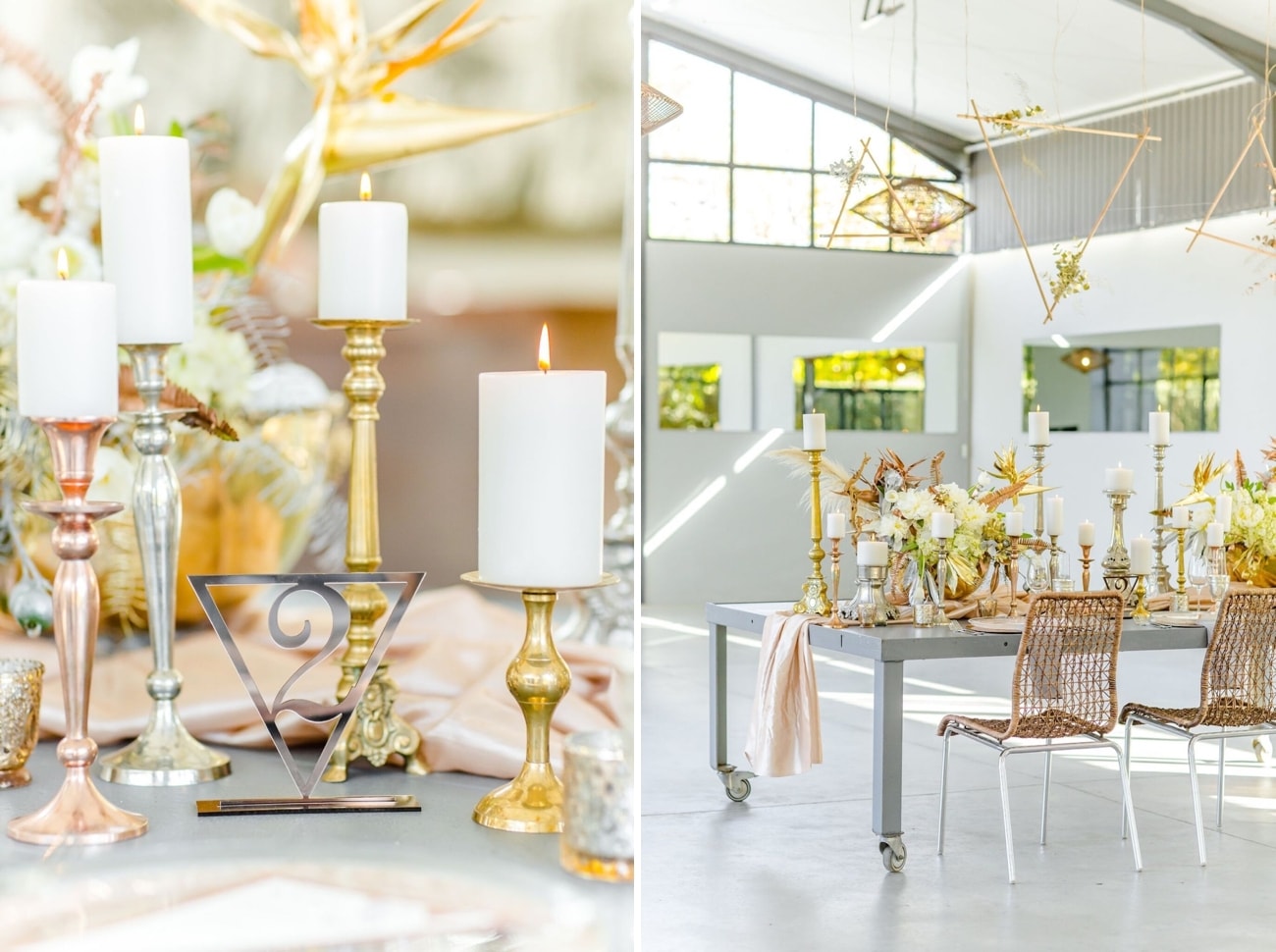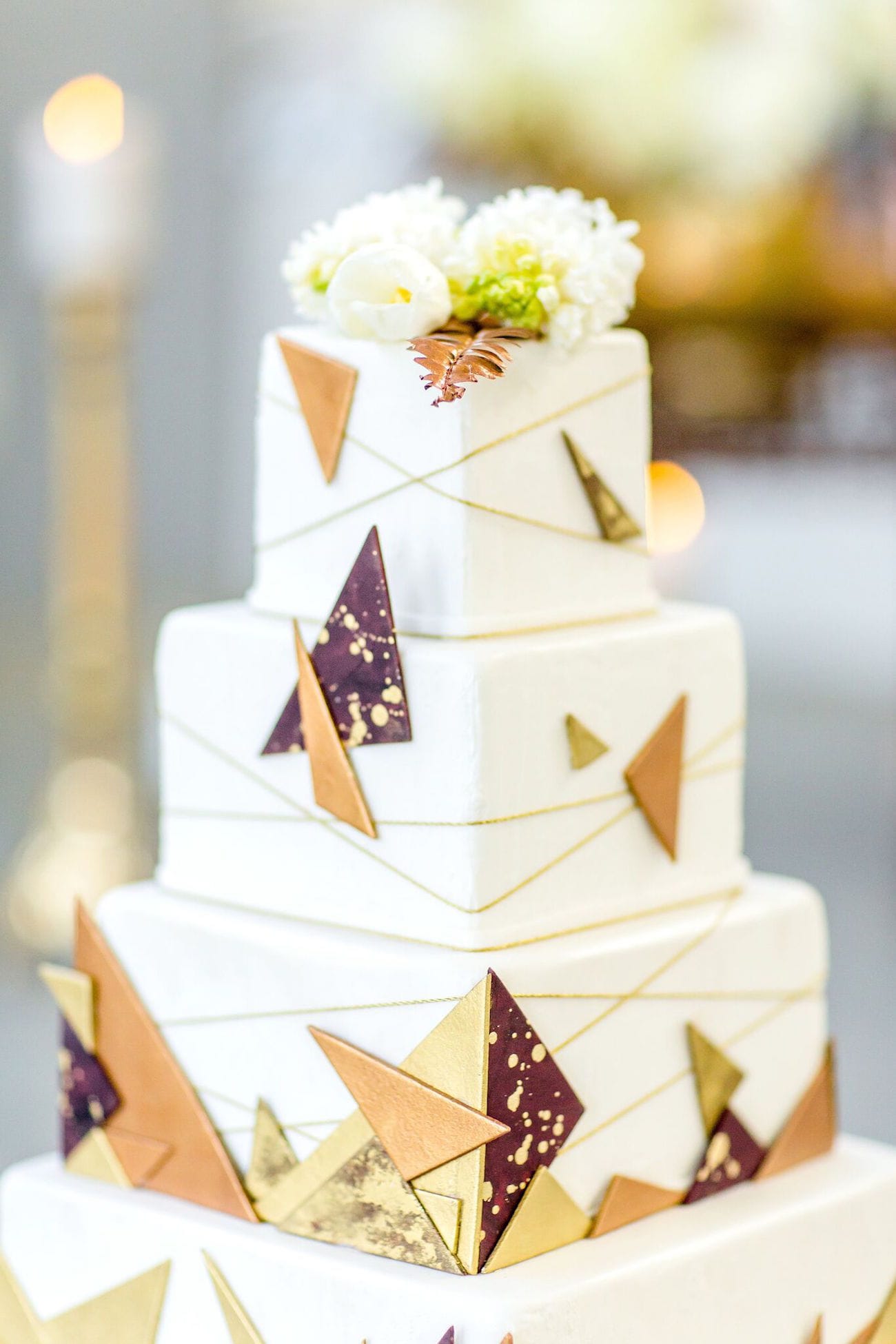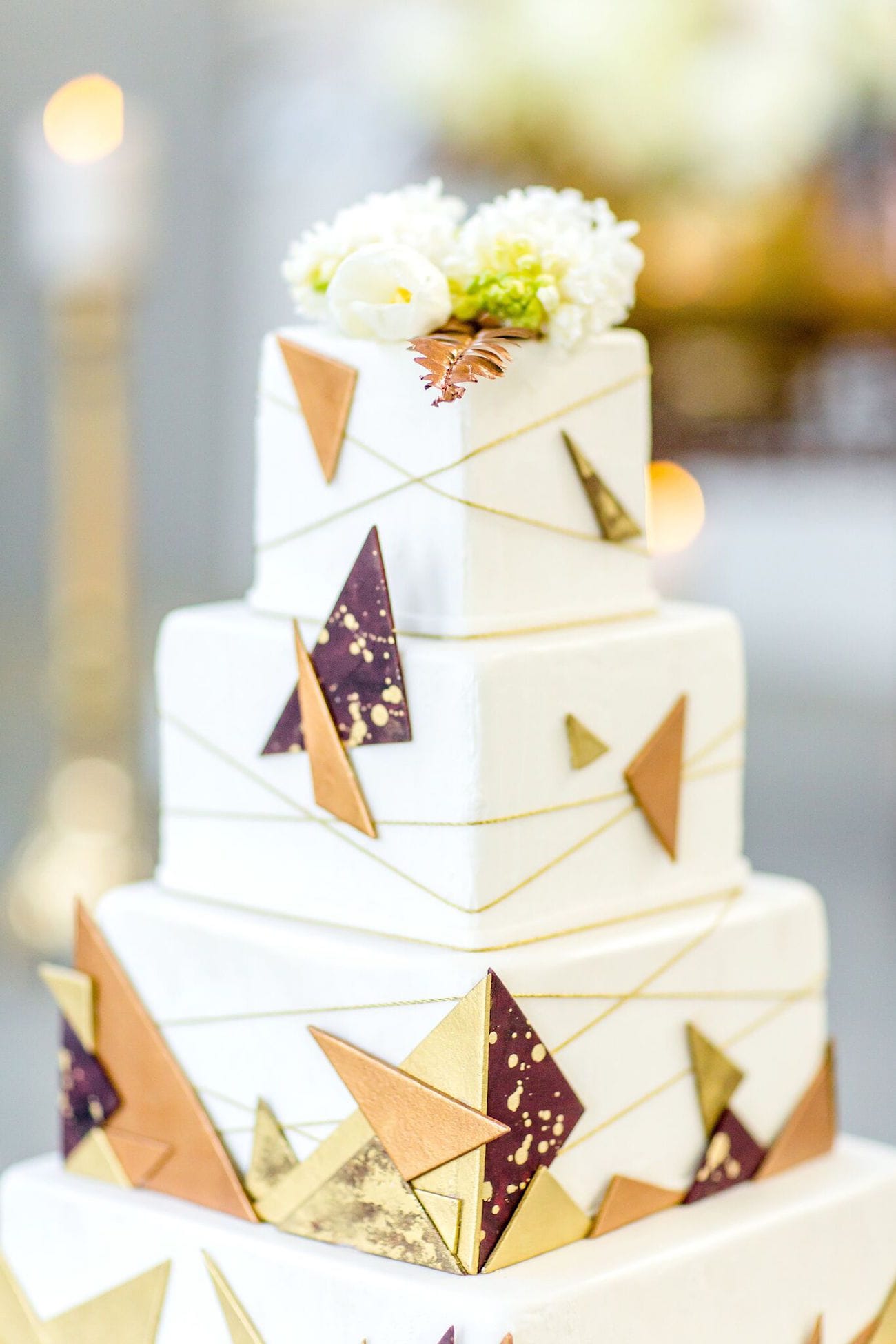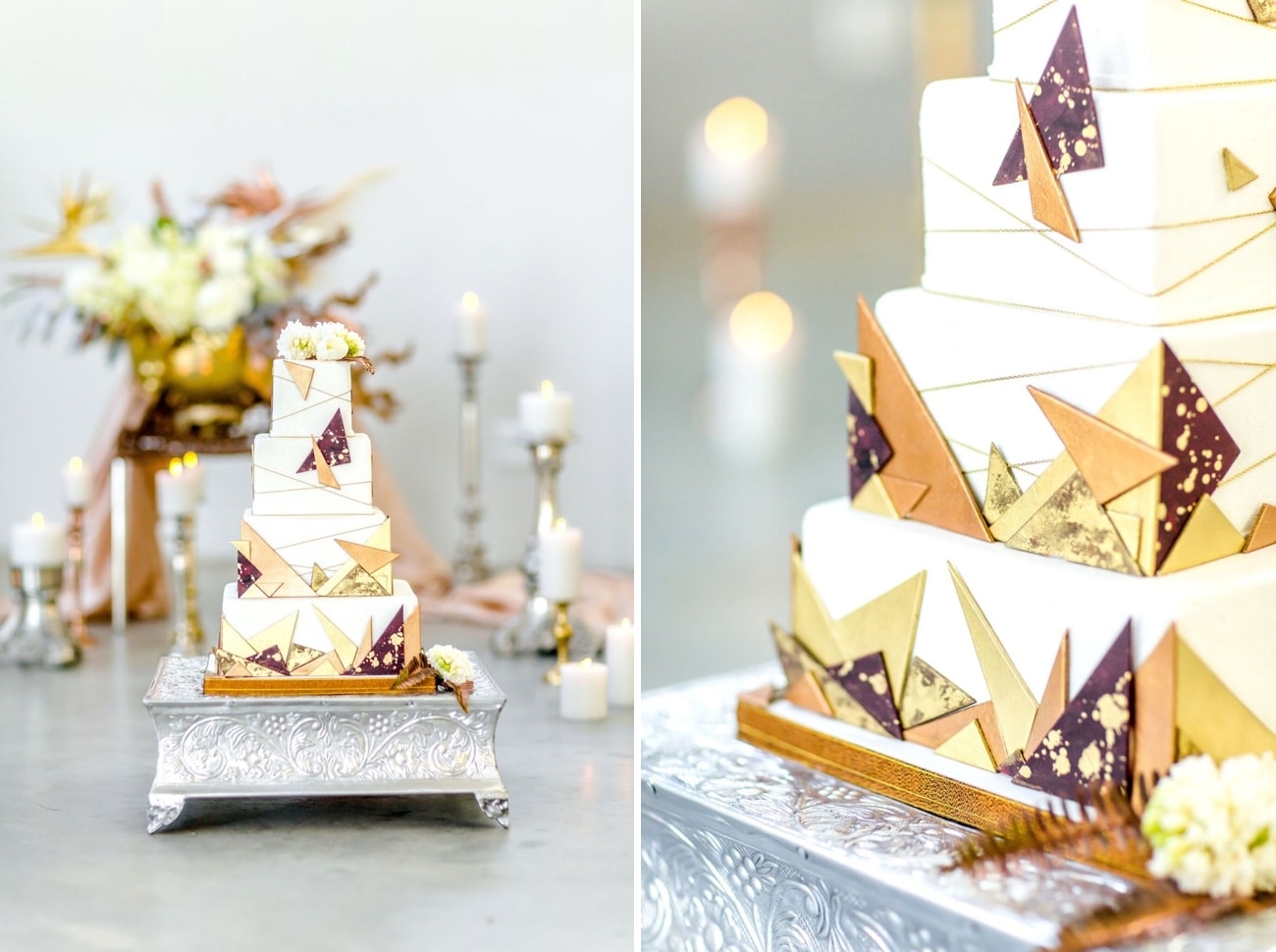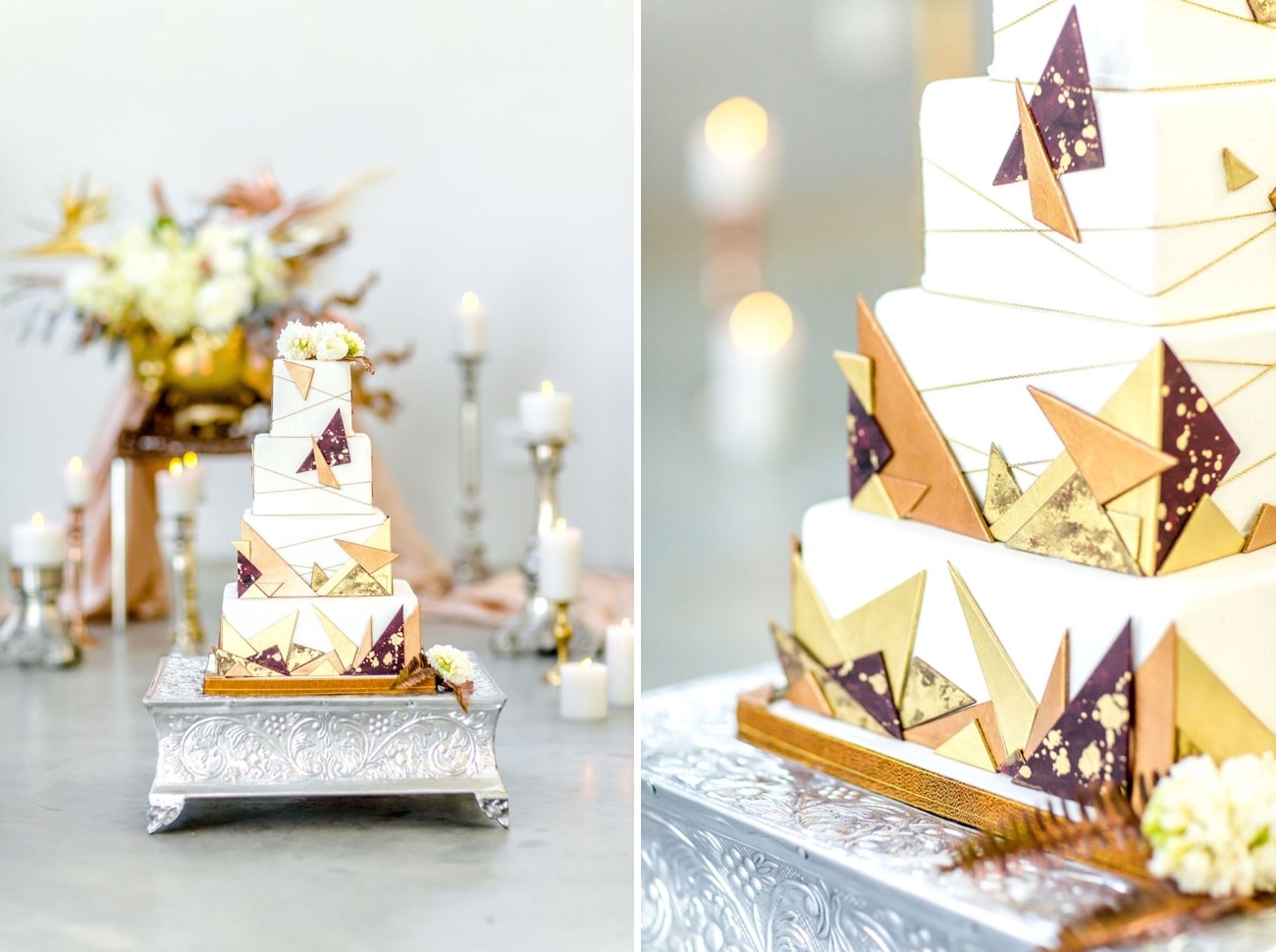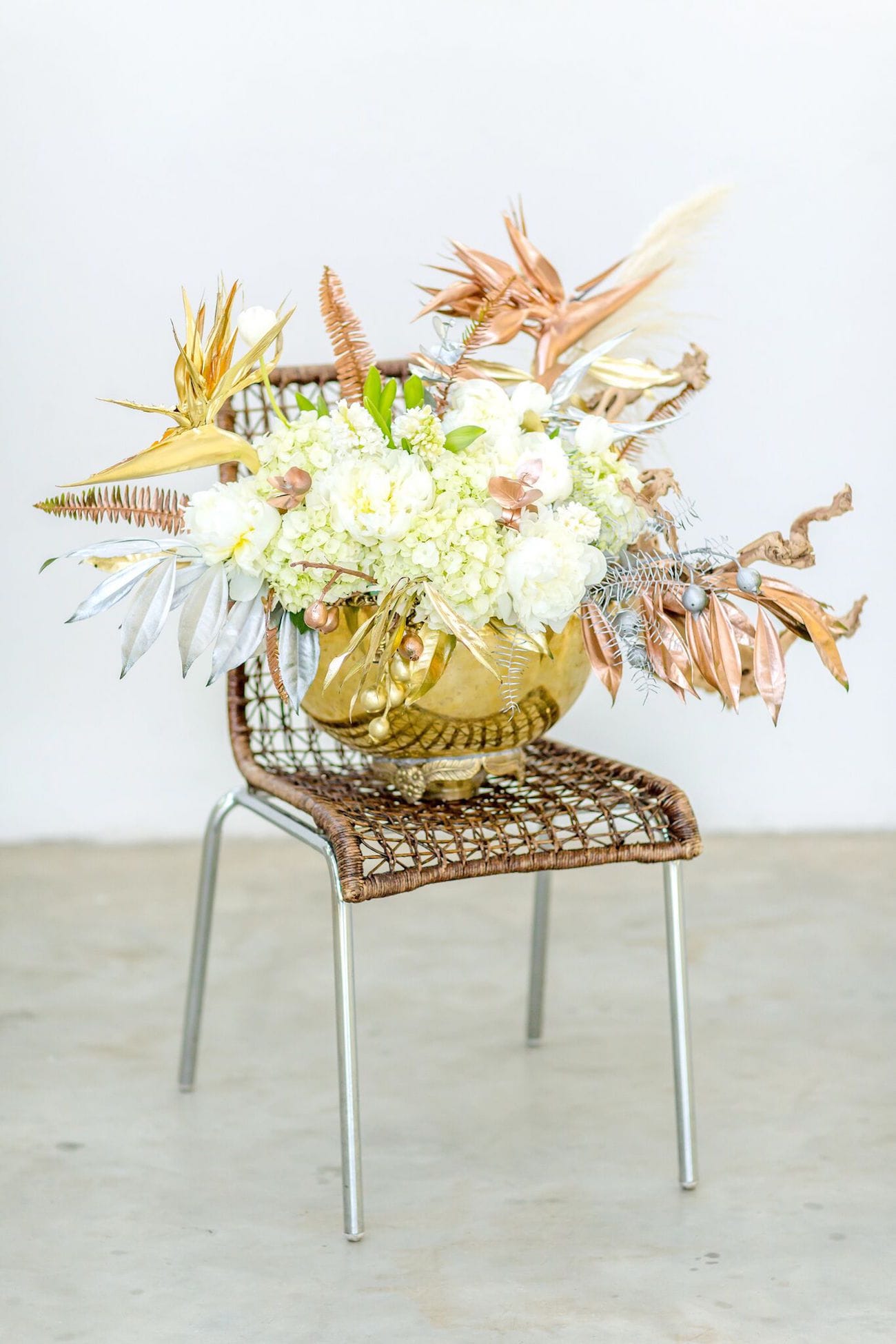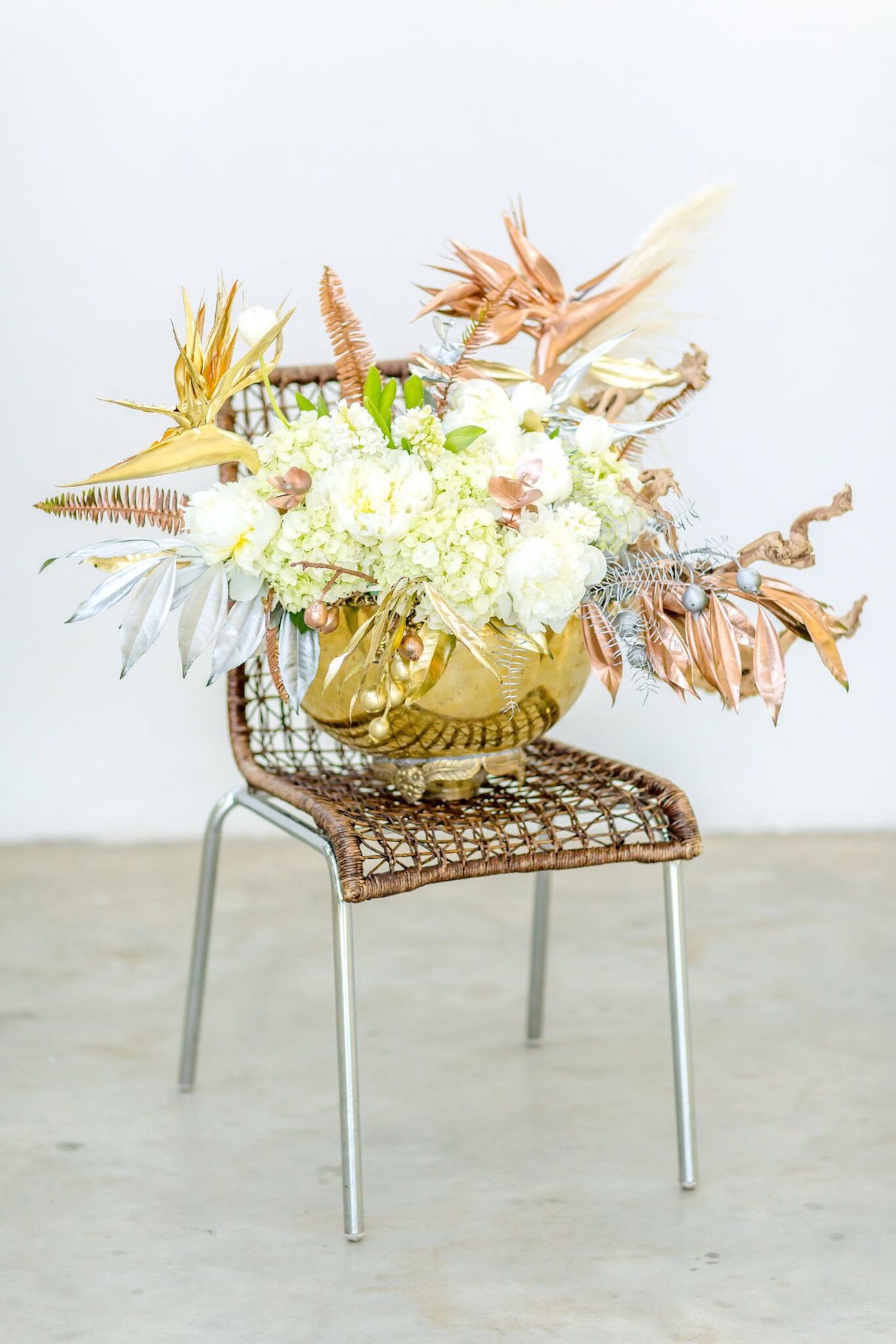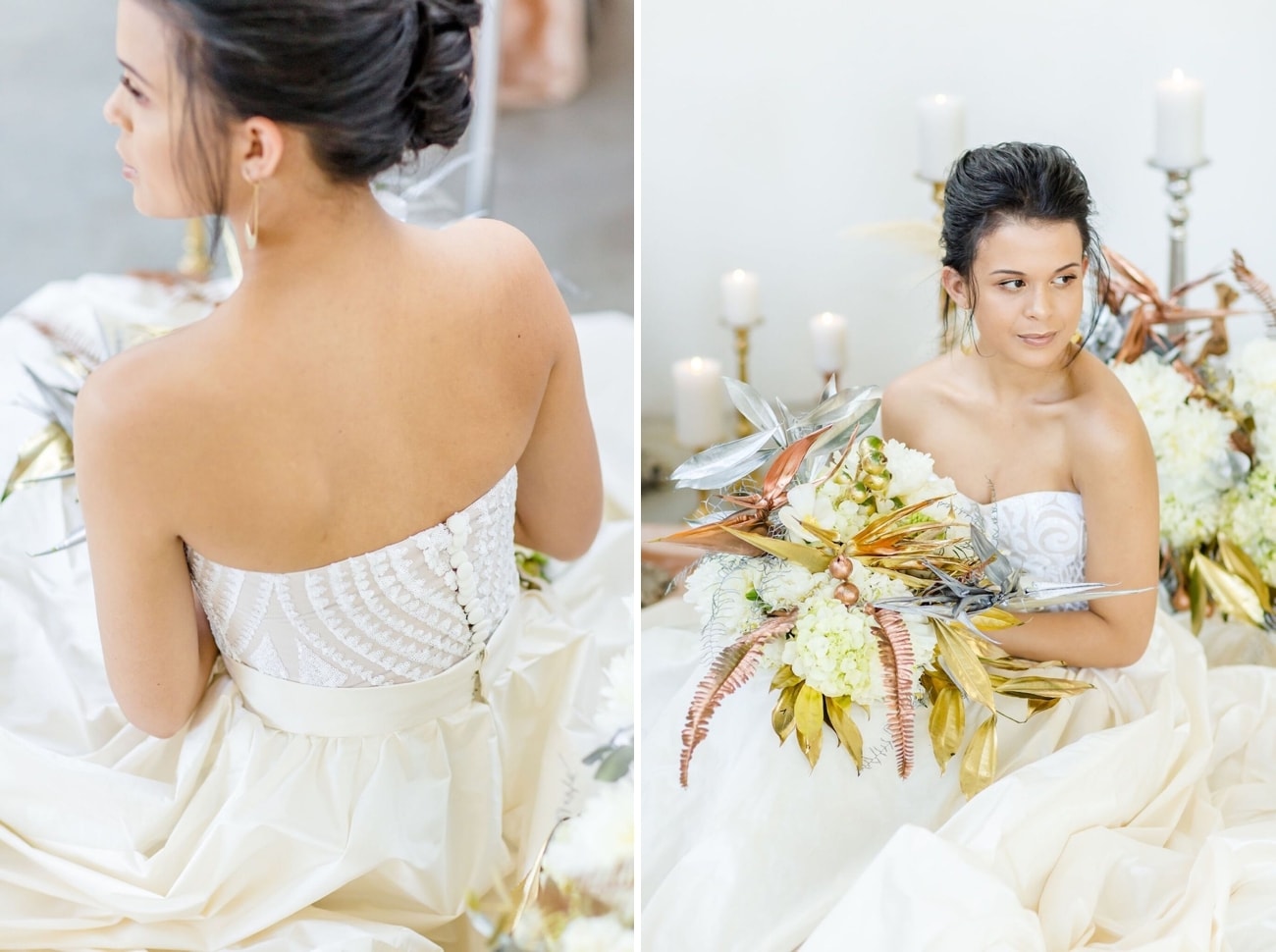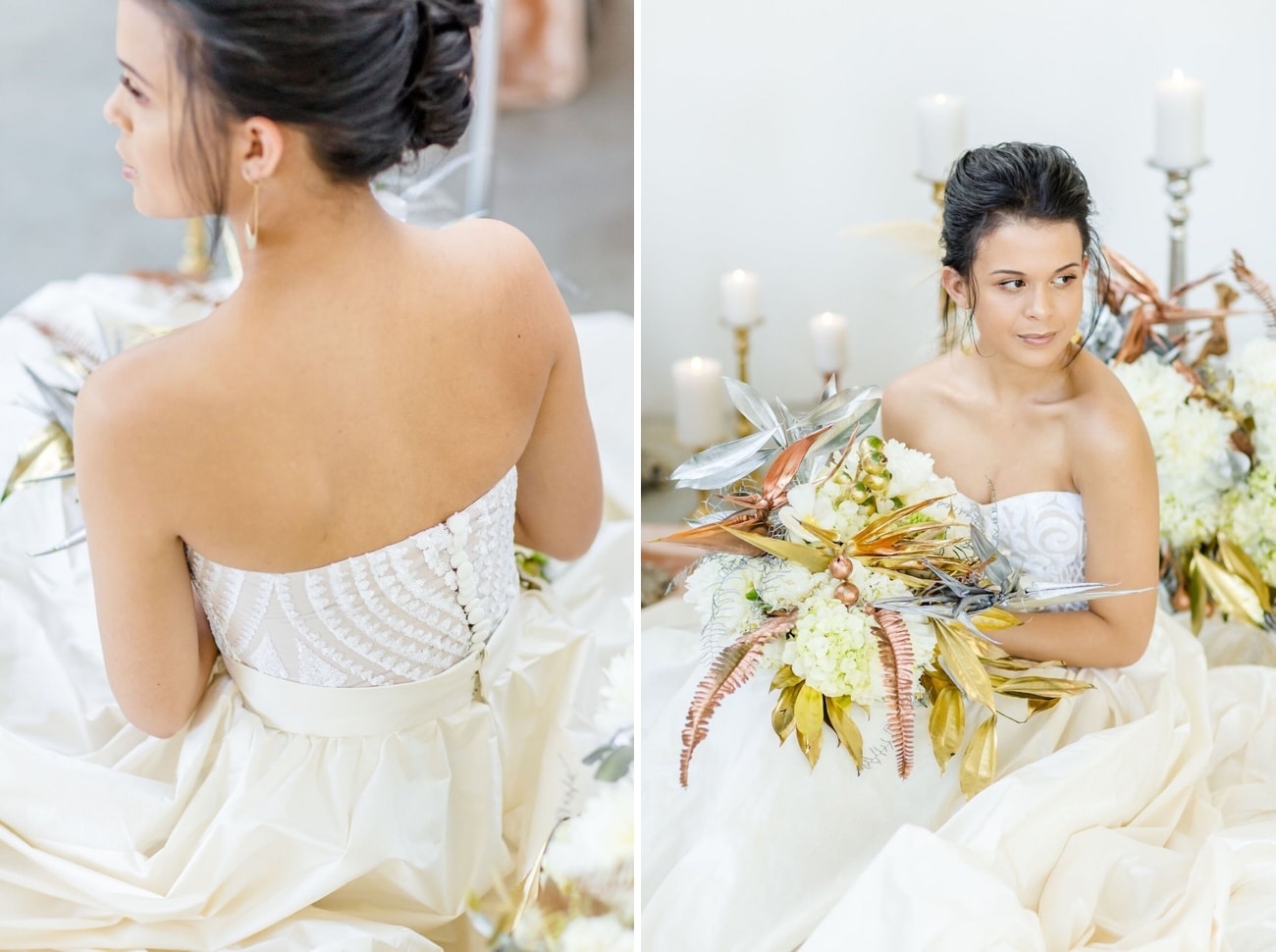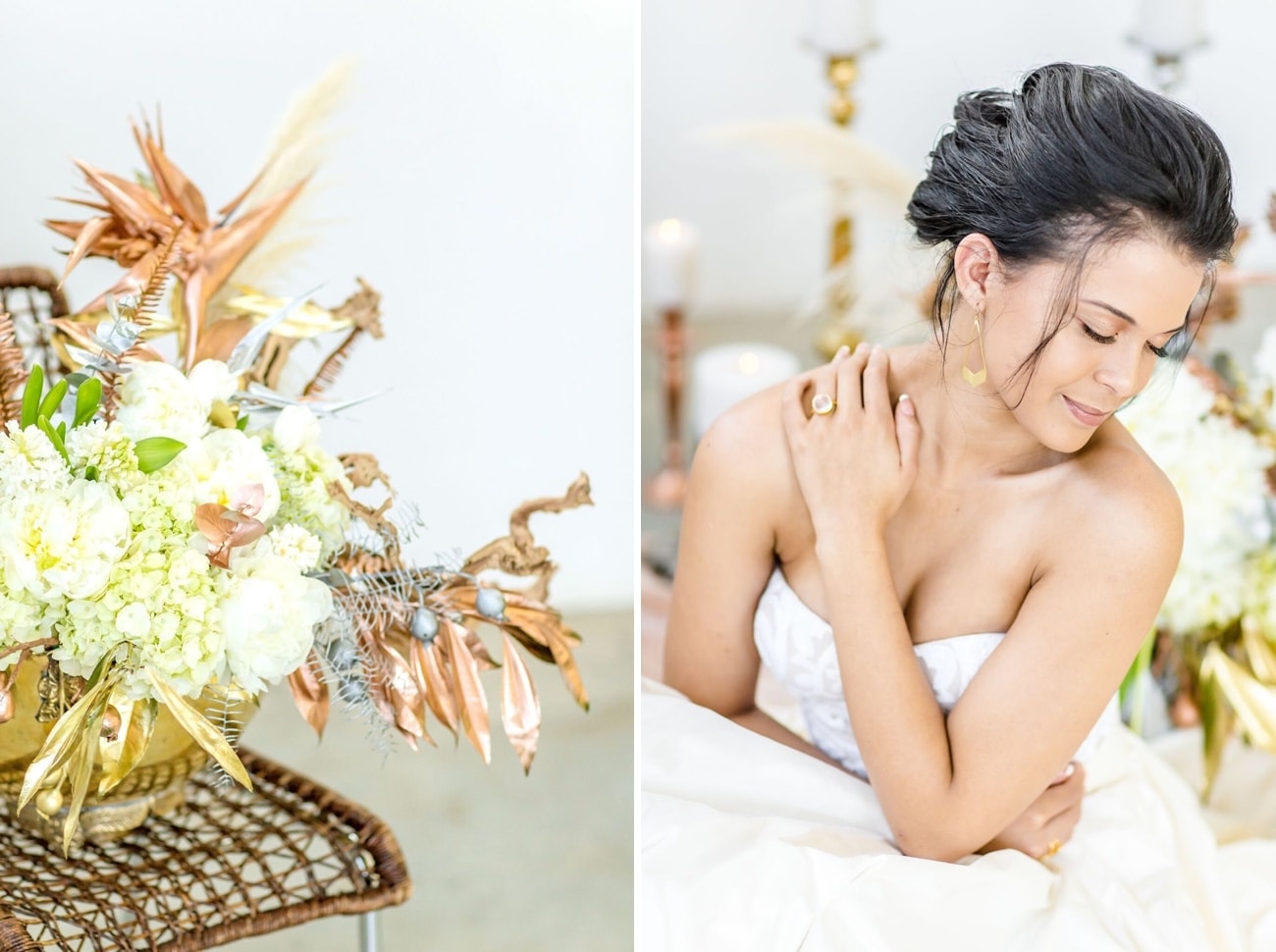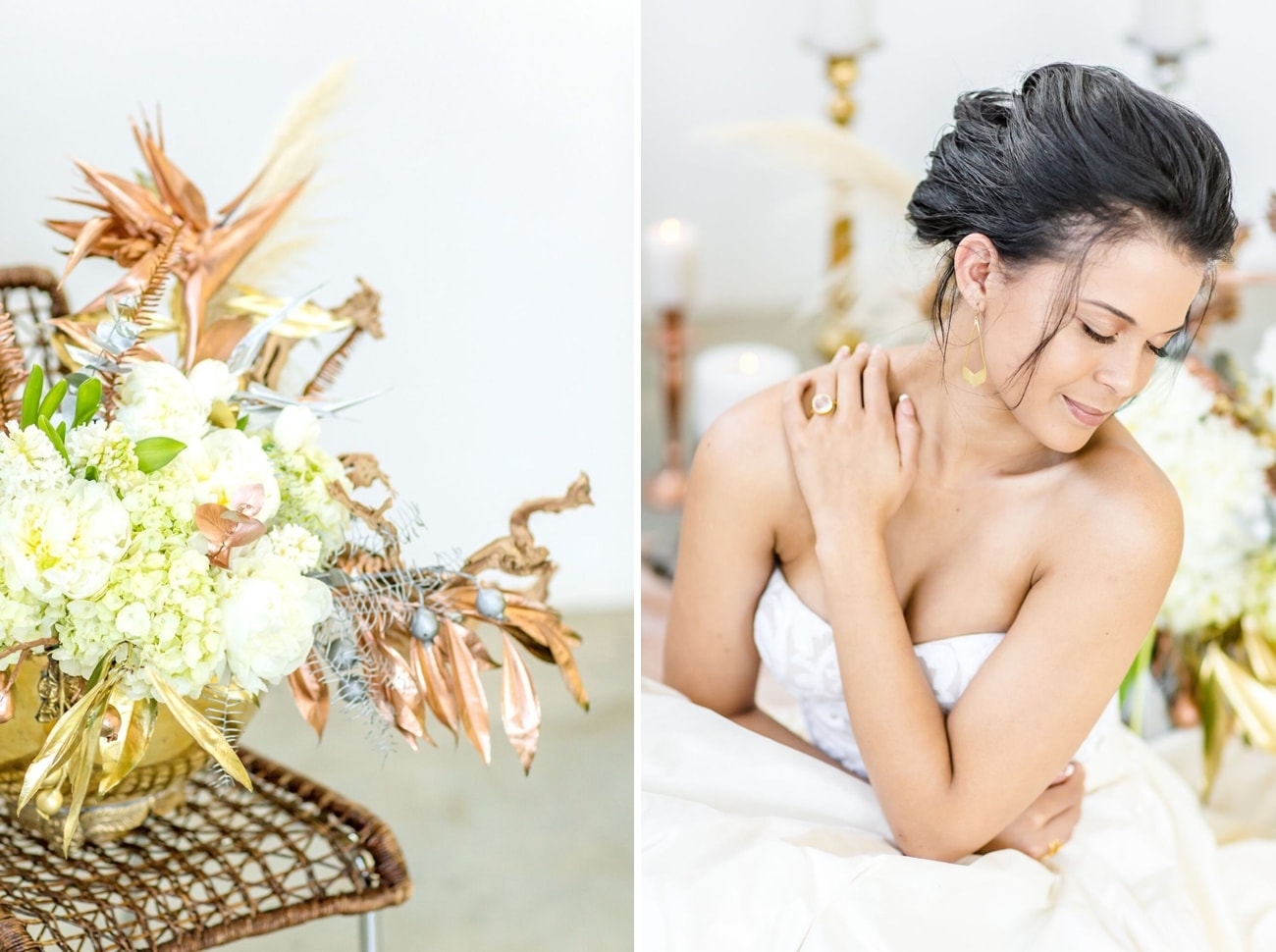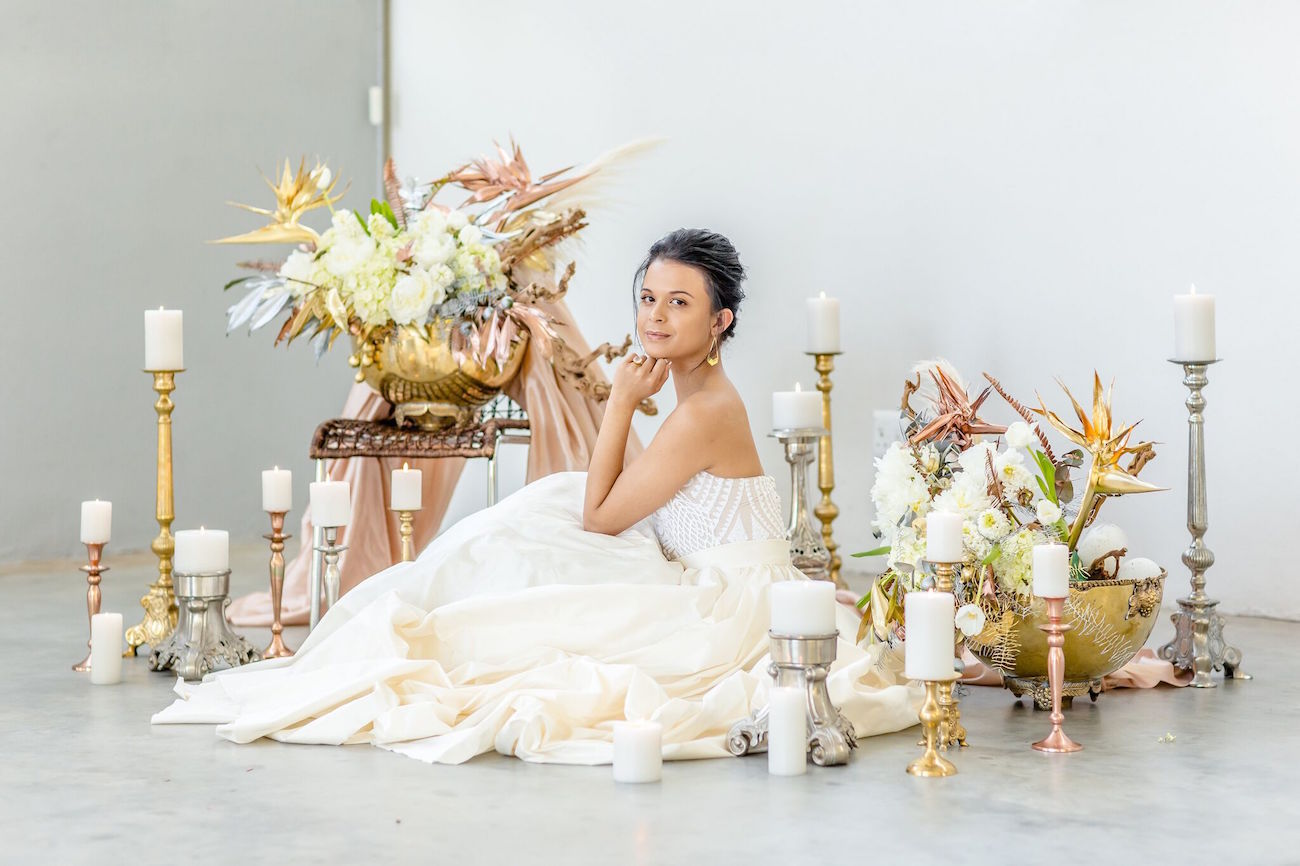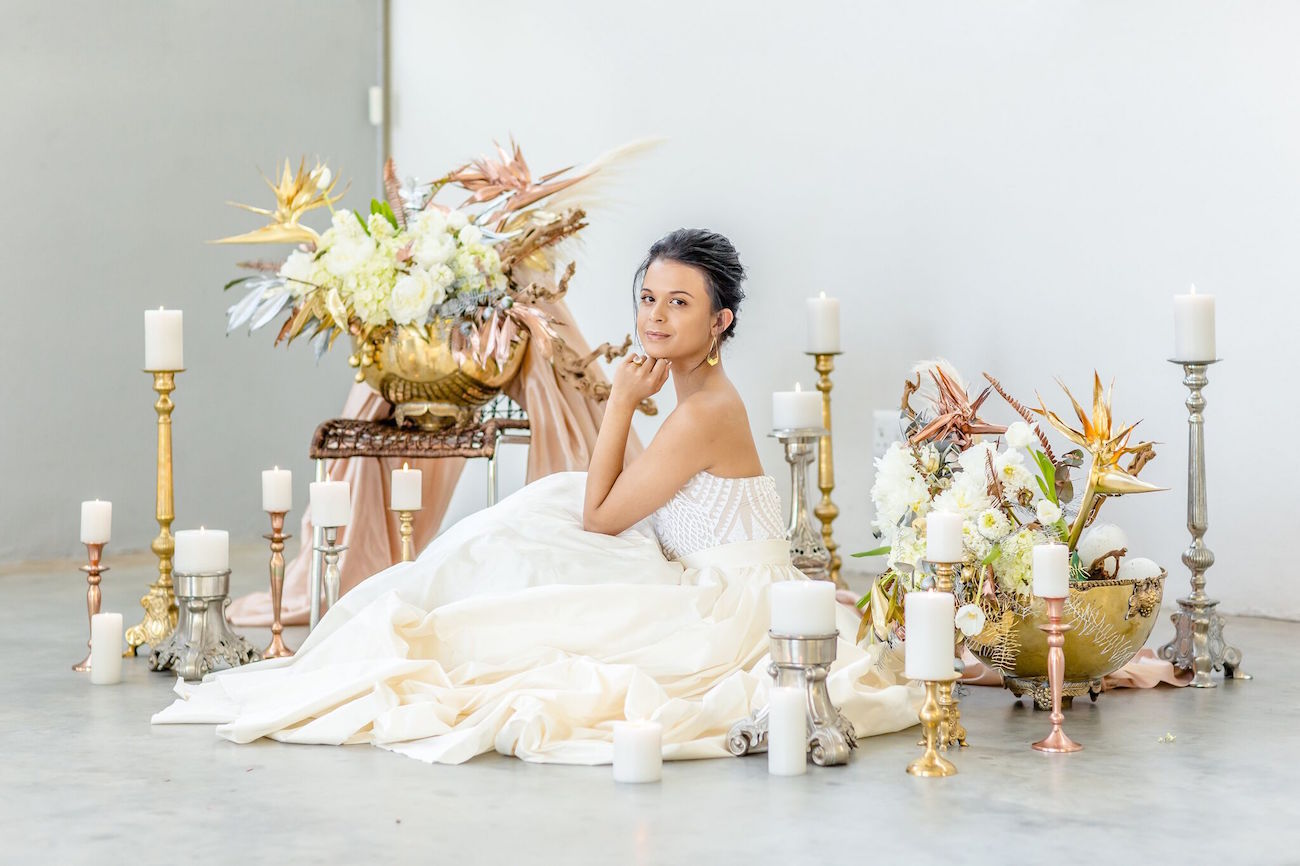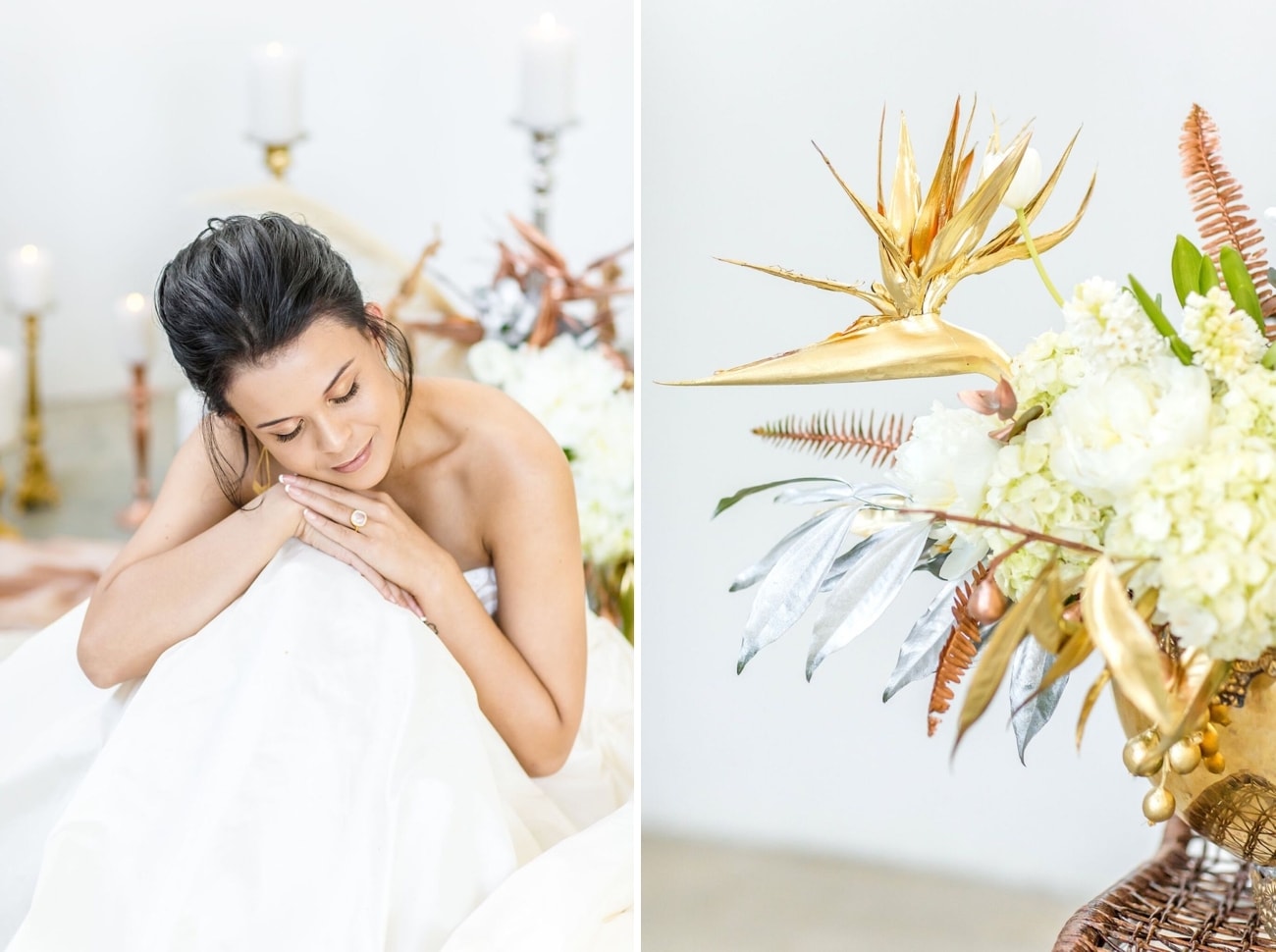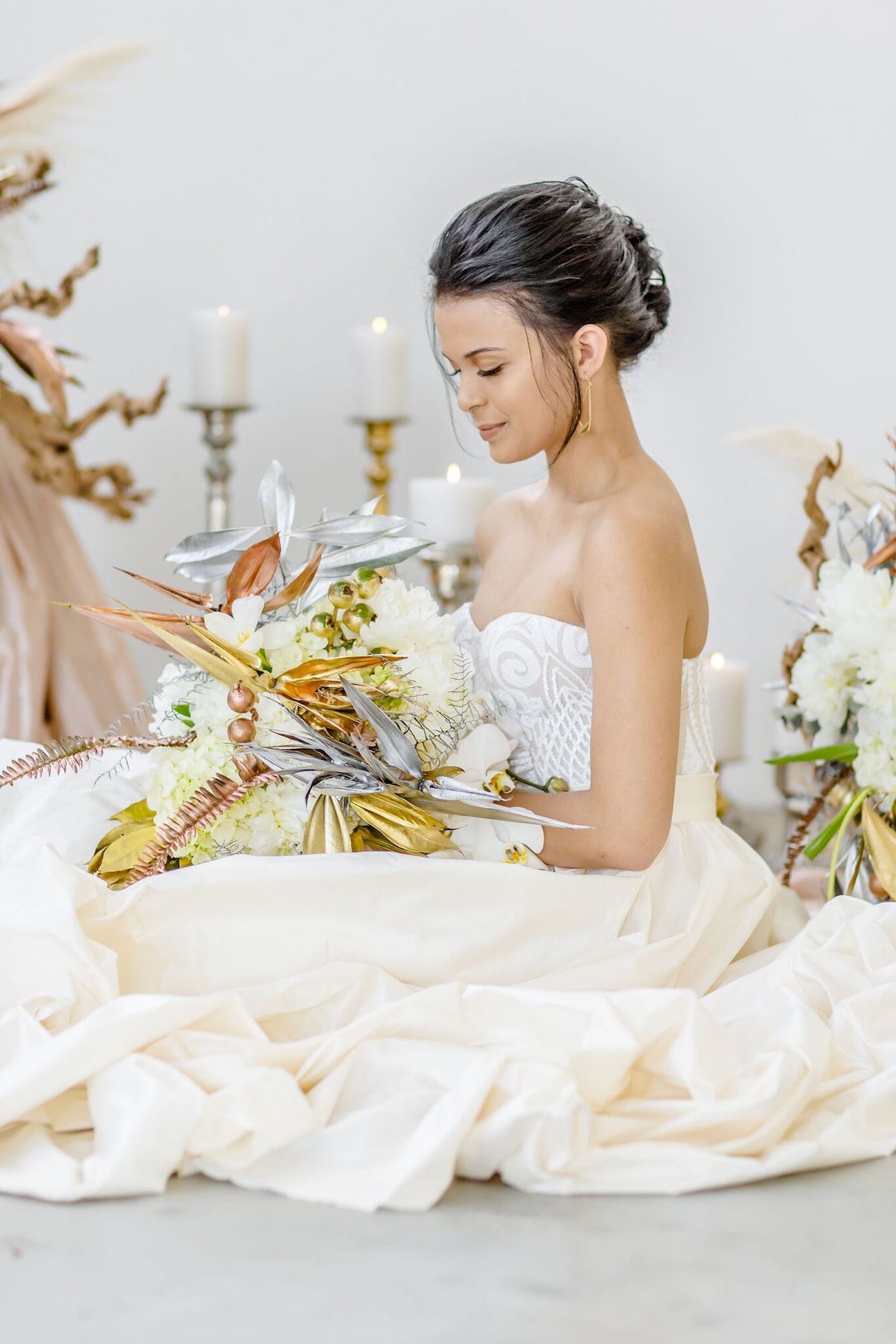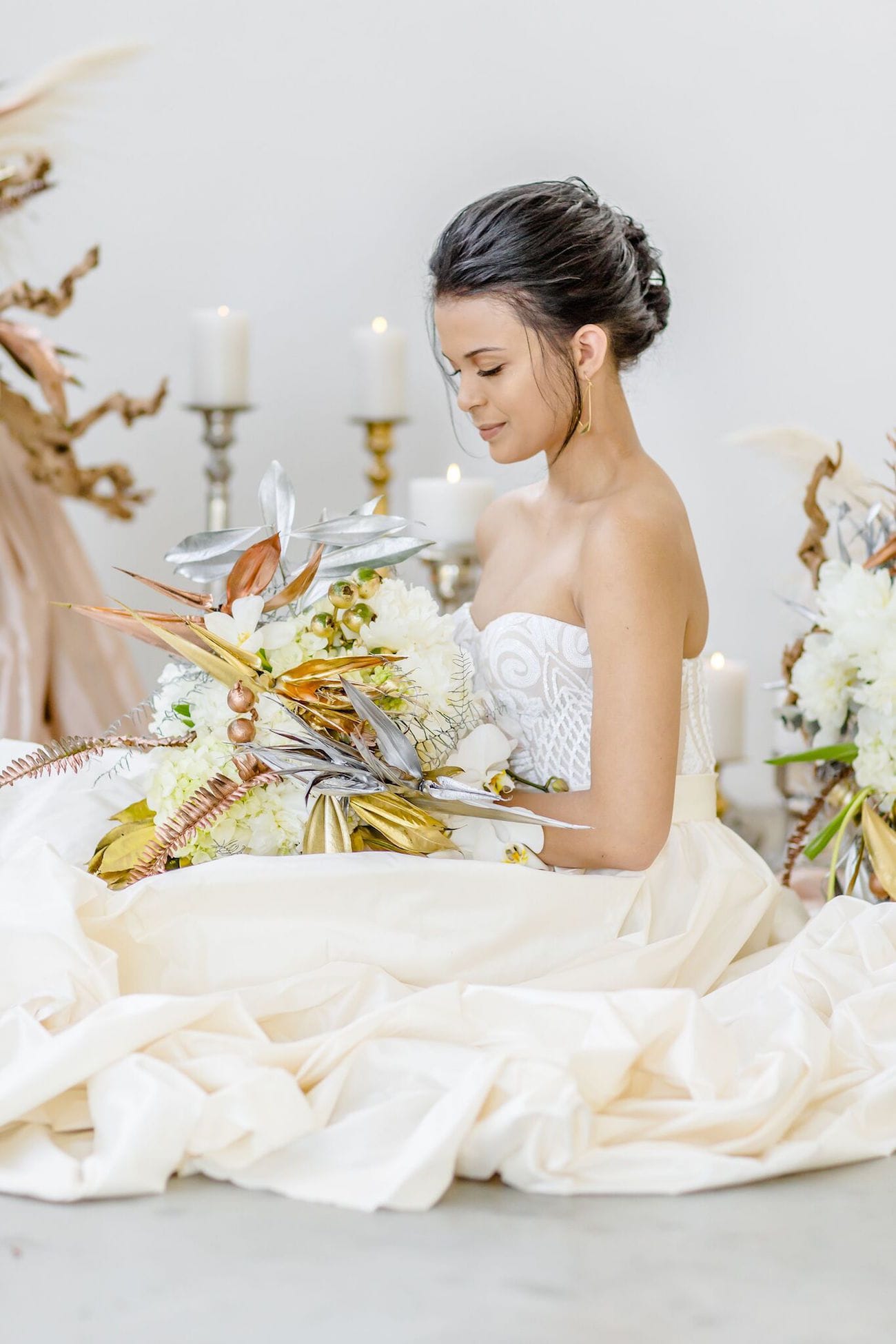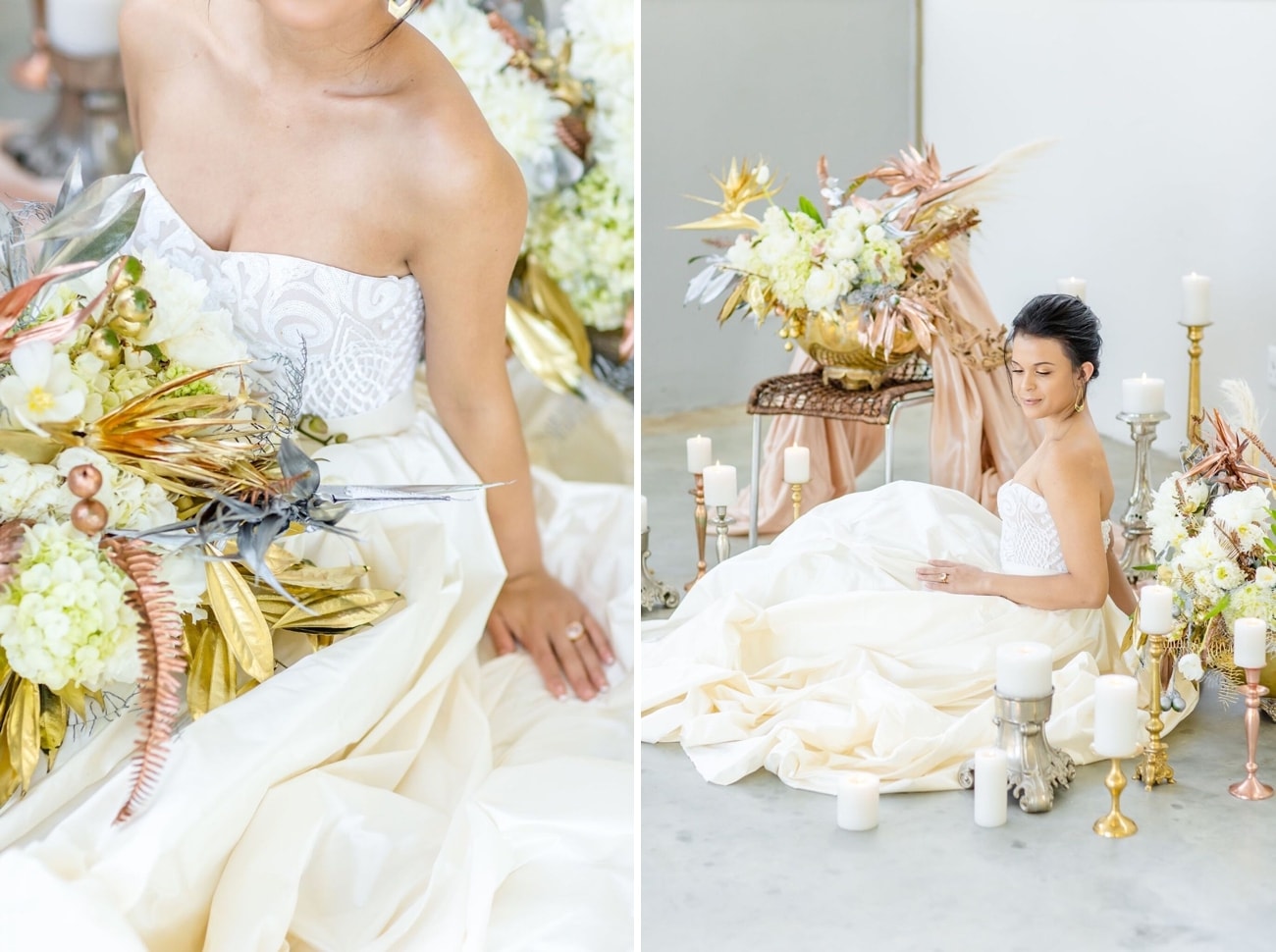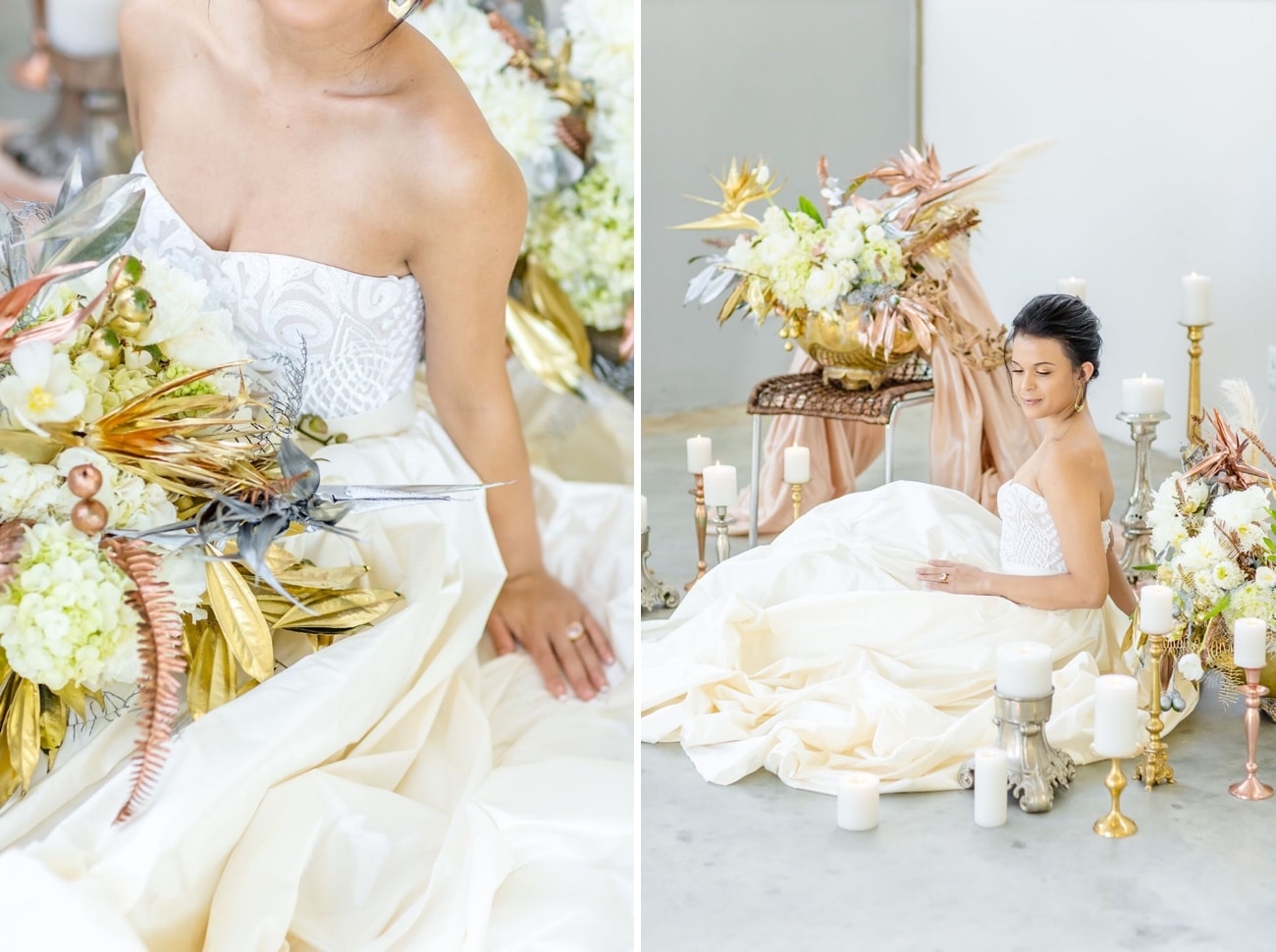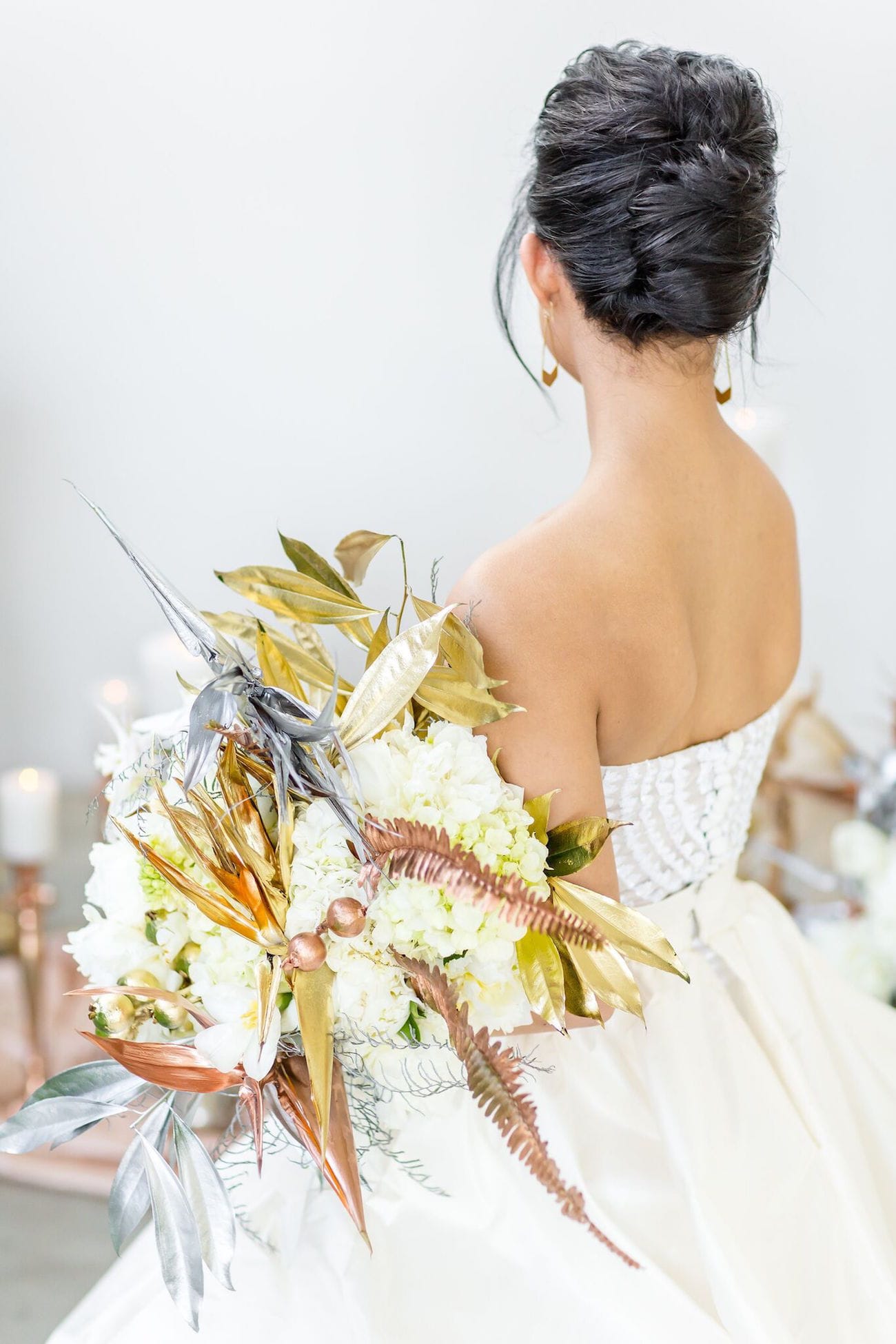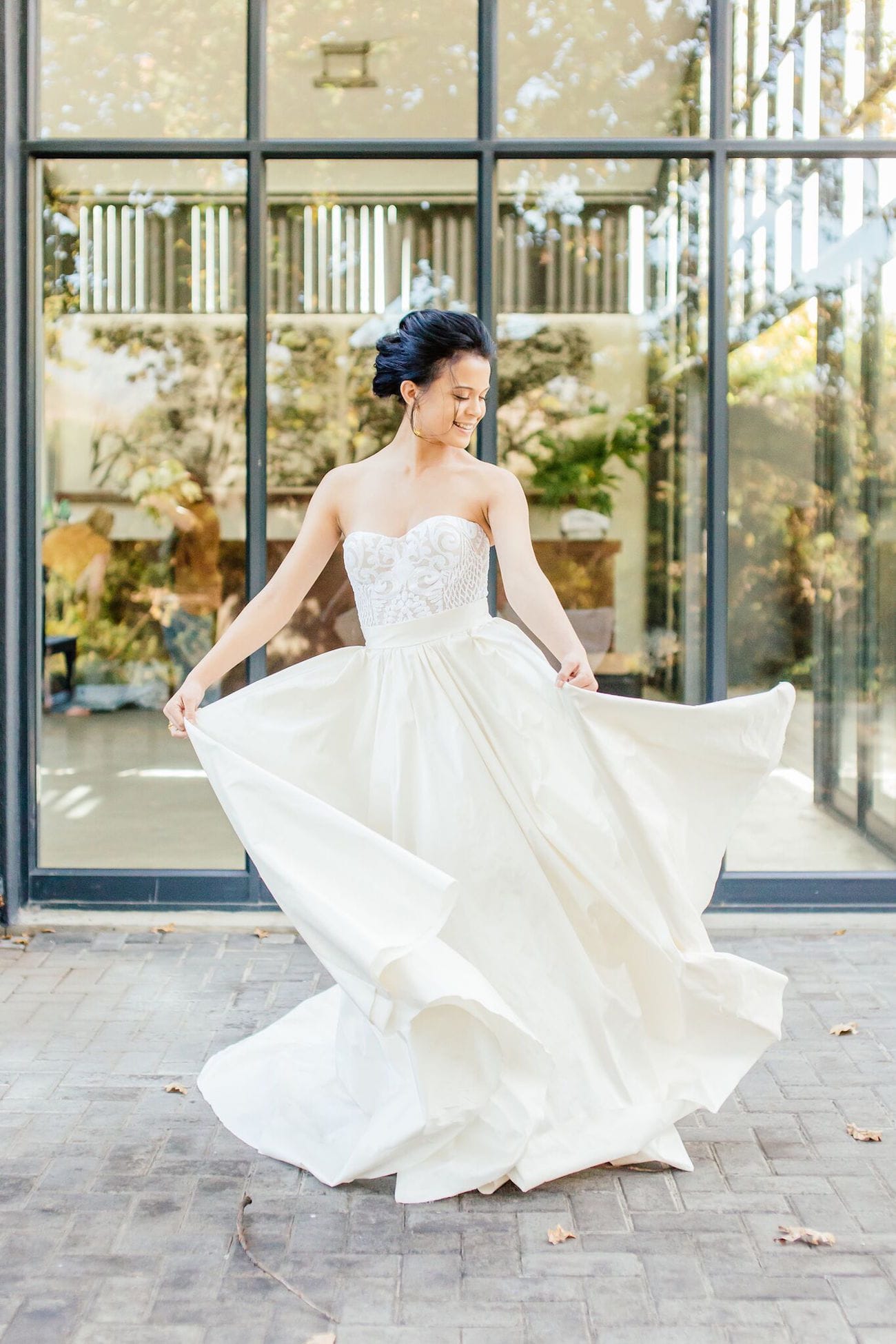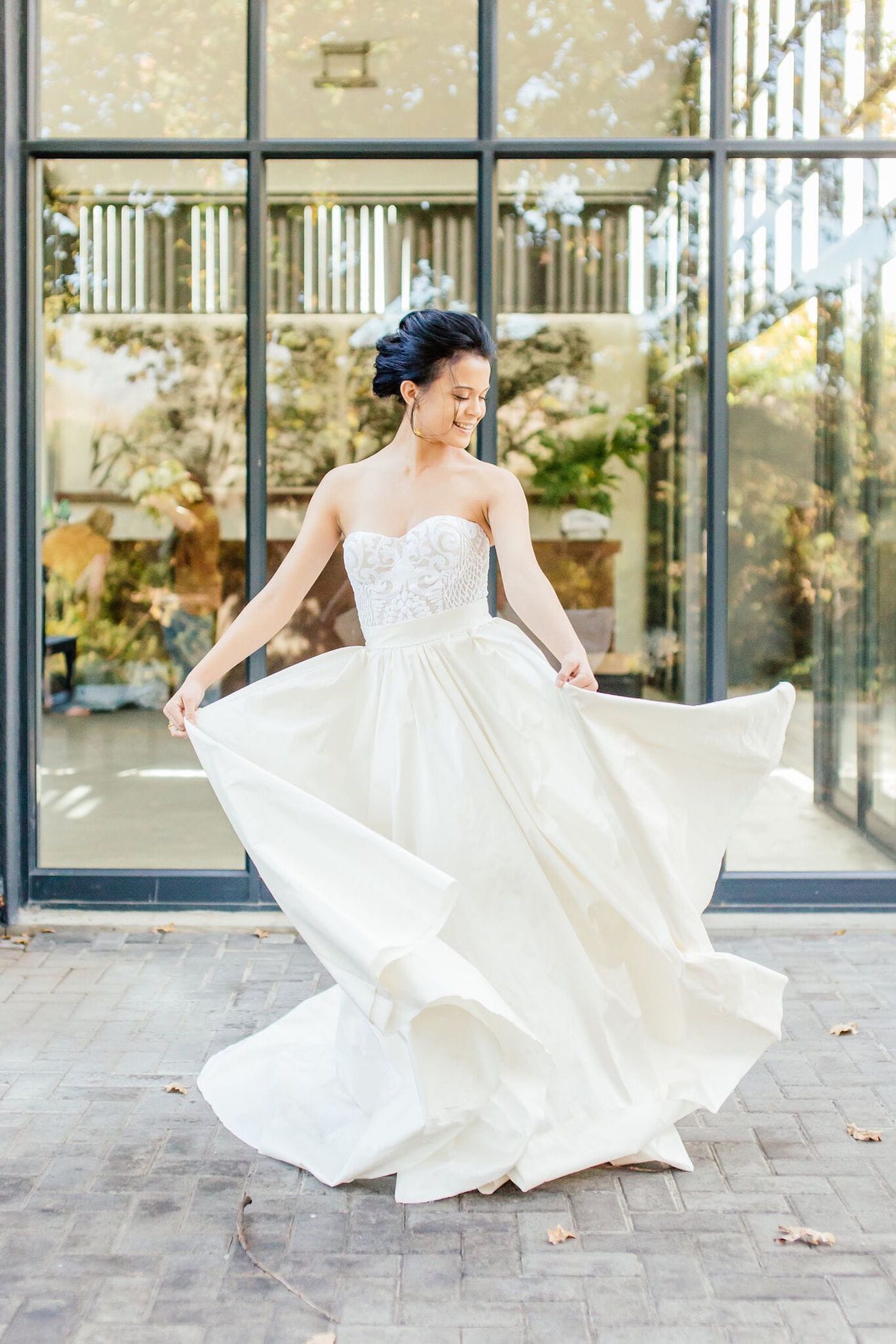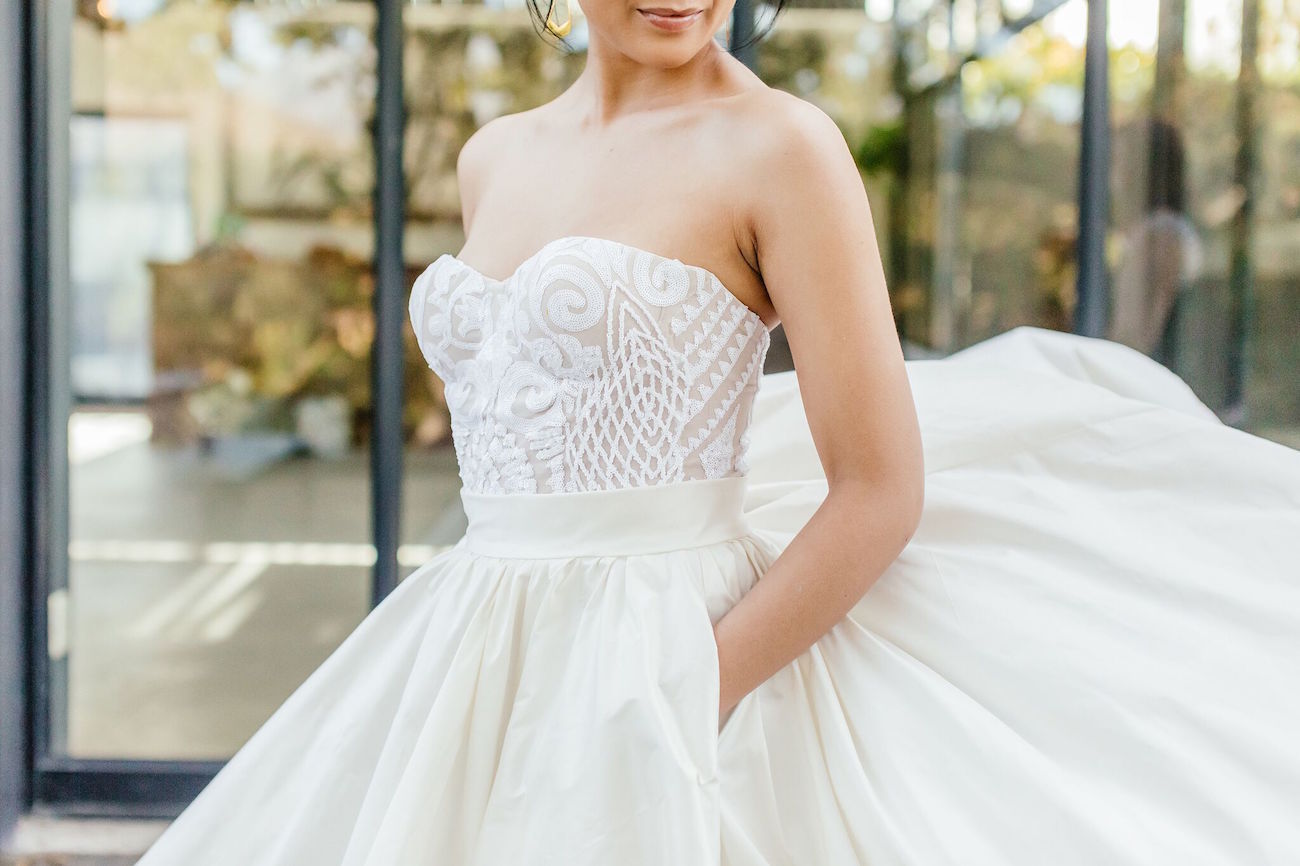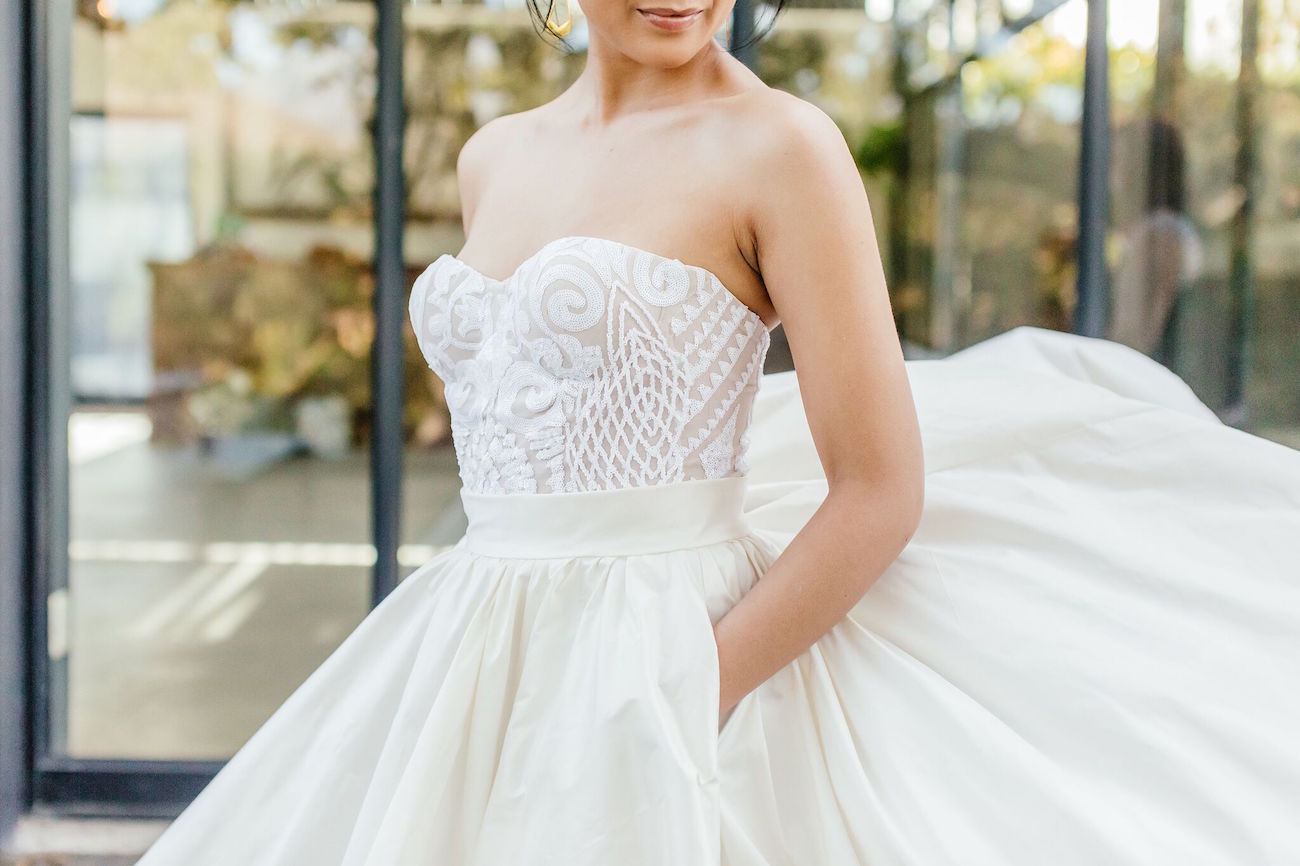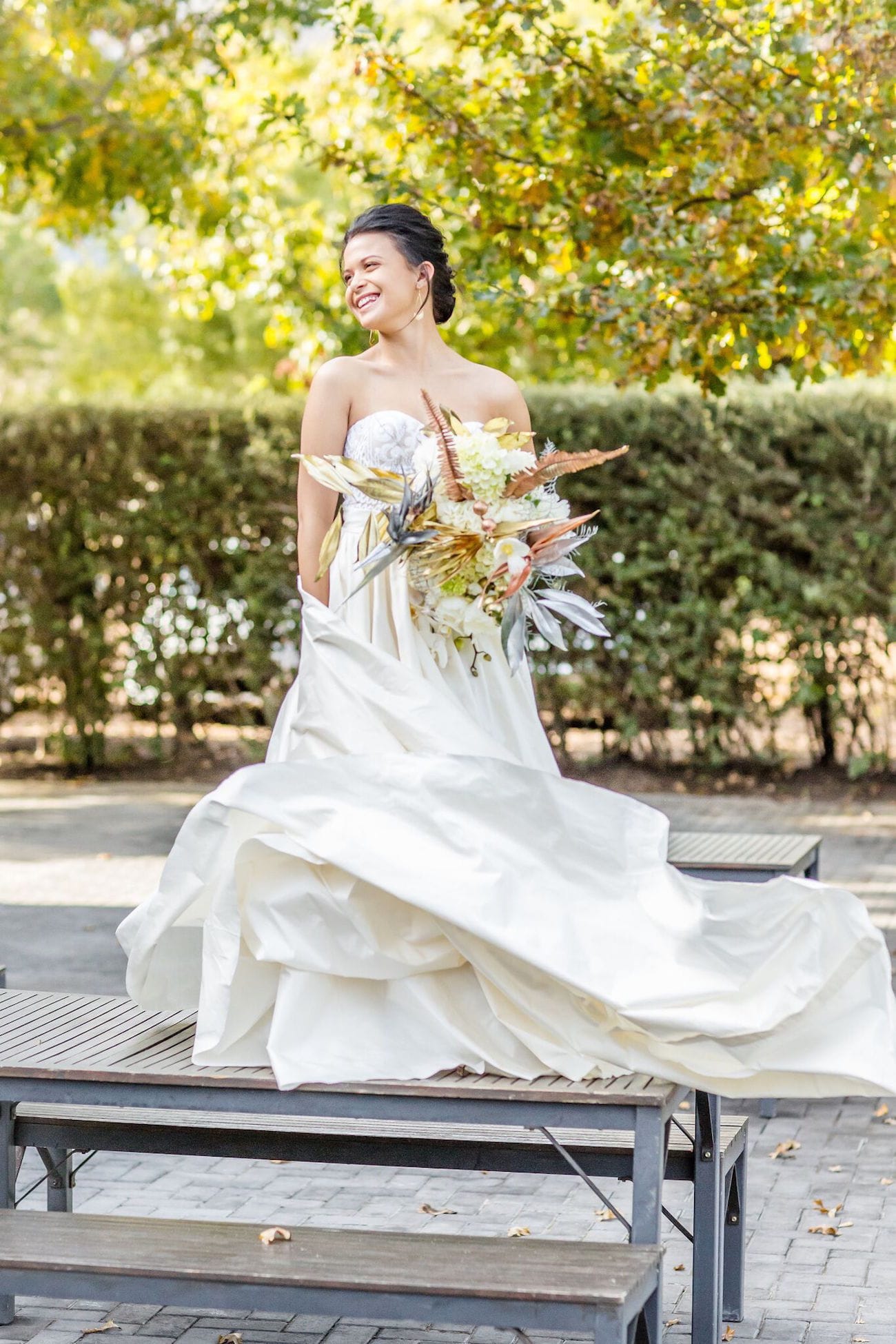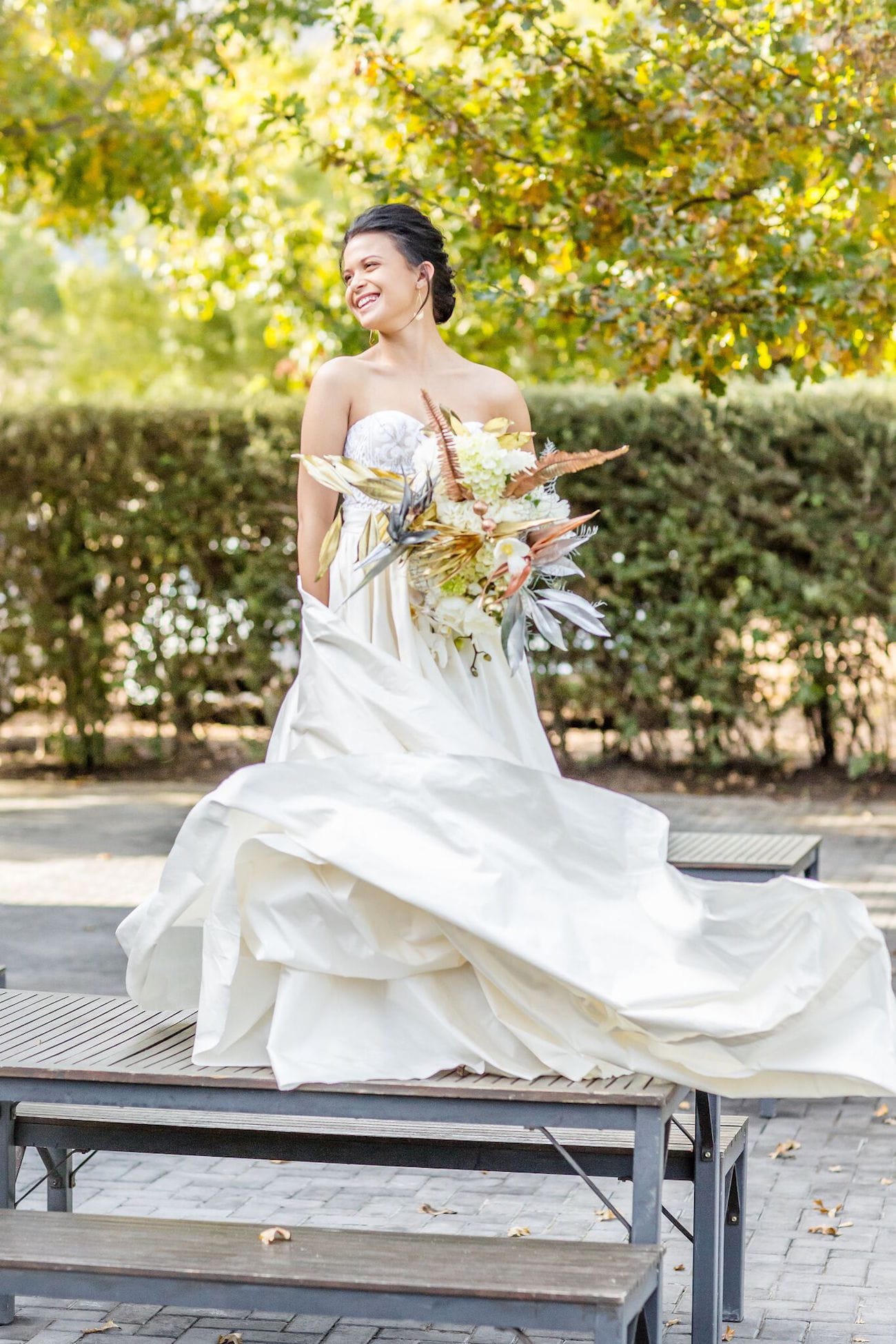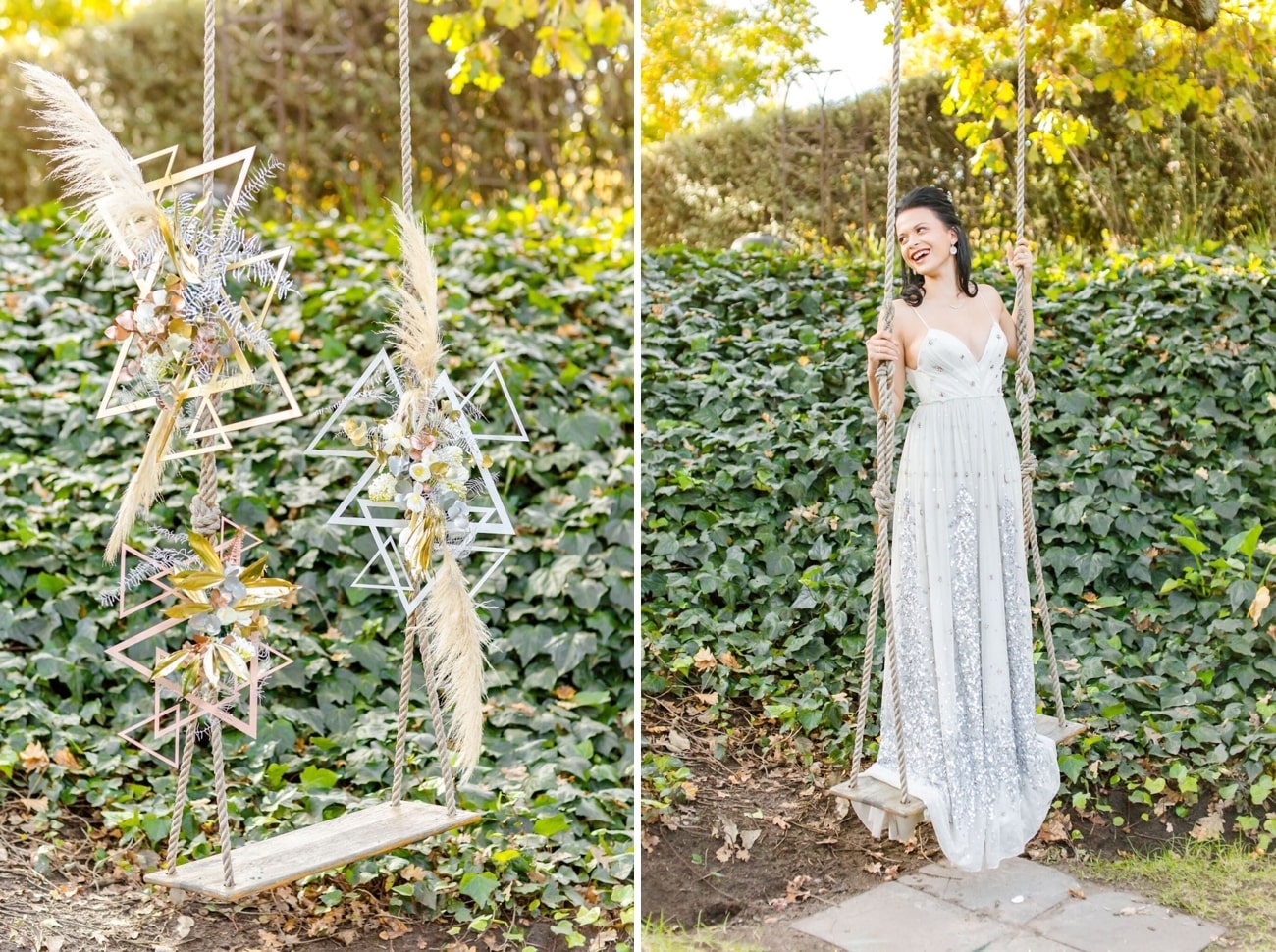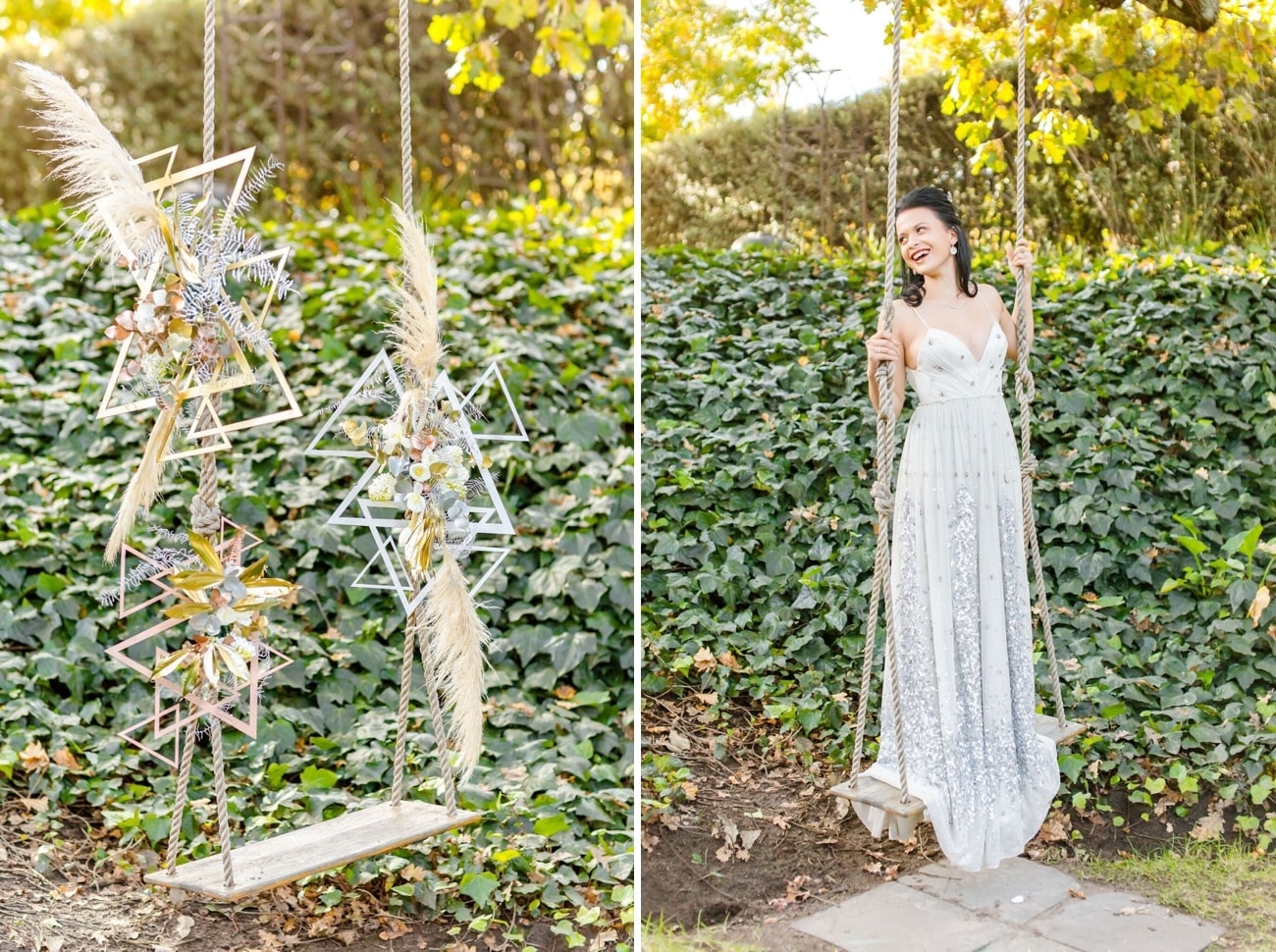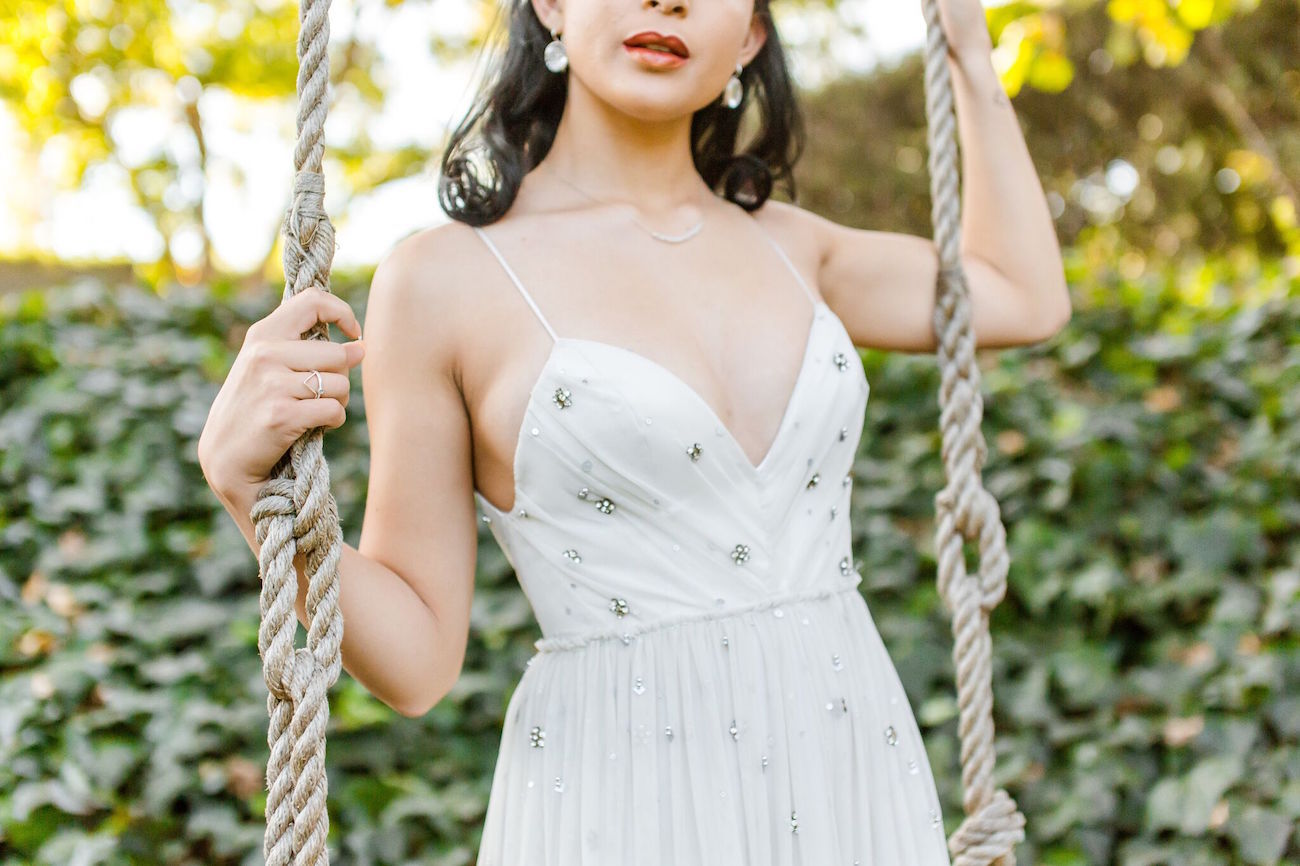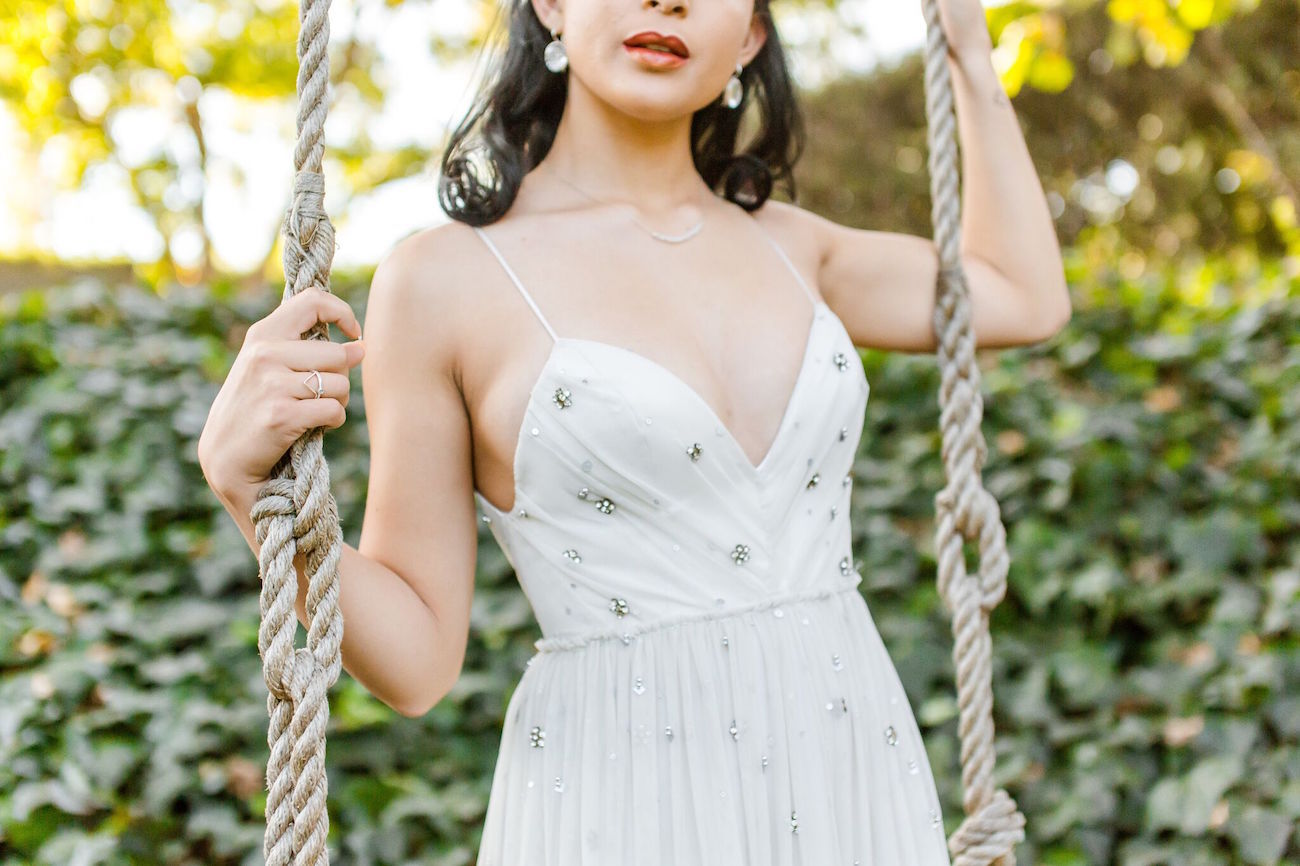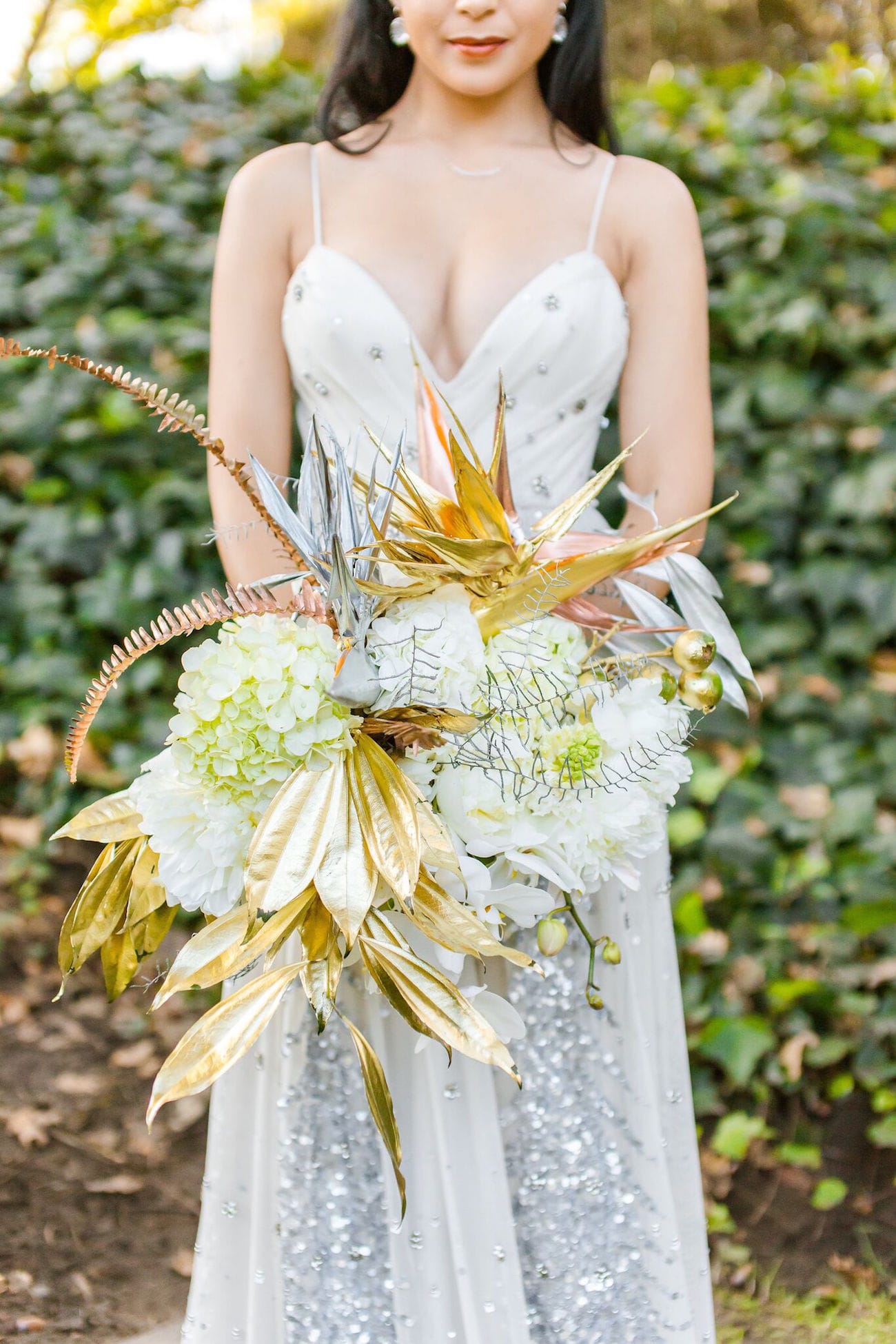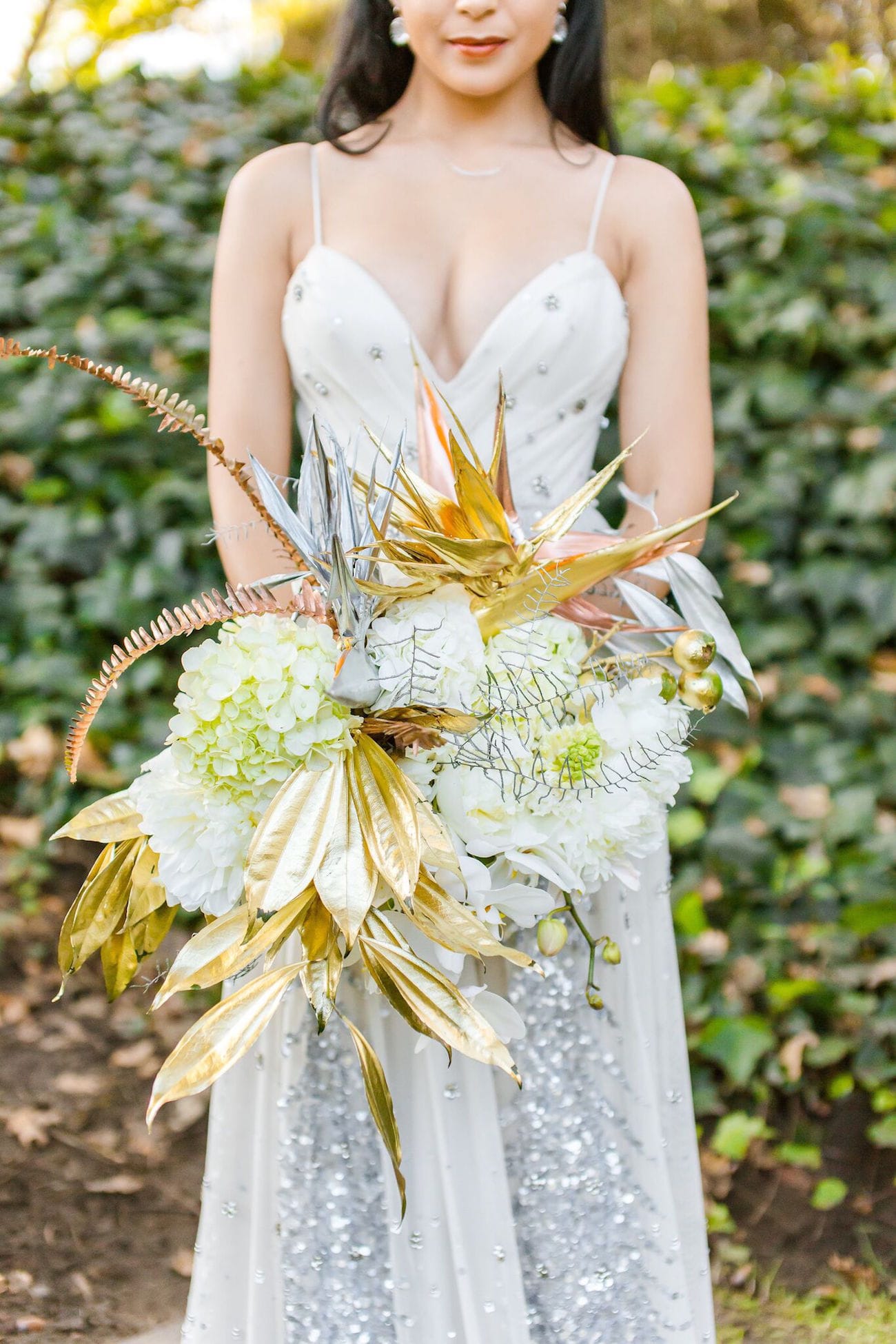 CREDITS
Photography: Claire Nicola | Styling, co-ordination & floral: Lavishly Done | Stationery: Creative Republic | Cake: Sweet Arts | Dresses: Janita Toerien | Accessories: Black Betty | Hair & makeup: ELP Makemeup | Venue: The Conservatory | Laser Cutting: Epro Products | Hiring: Function Hiring 4U | Model: Kaolin-Che Manyan
Save