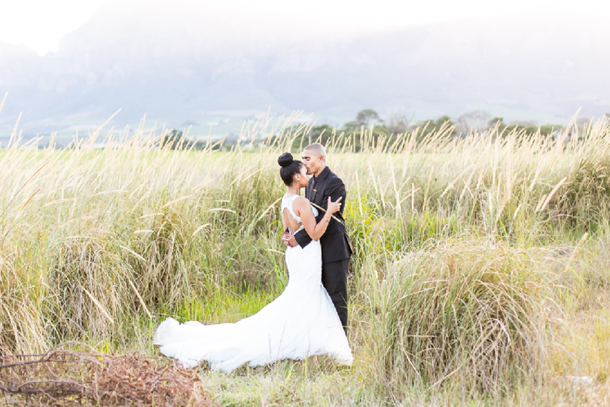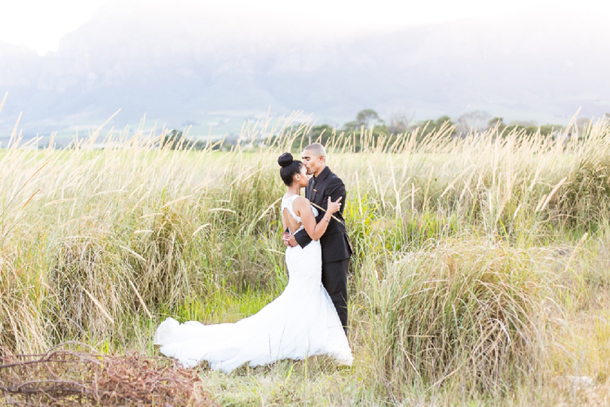 When I was a pre-teen (actually, still now), I LOVED '80s high school movies – in fact, I'm pretty sure Jake Ryan (ten points if you know which film that comes from) ruined me for other men. And one of my favourite things about those films and the heroes in them was what I referred to as 'the look'. You know the one, that look that the hero gives to Molly Ringwald (because it's always Molly Ringwald, right?) that says he's over the moon, head over heels, totally absorbed in her and doesn't care who knows it. Well, that's the same look that today's groom is giving his bride, and I absolutely love it – every bride wants her man to look at her the way that Vernon looks at Baryl. No wonder she shed a few tears when their eyes met at the end of the aisle. Aside from all that heartfelt love and emotion (gorgeously captured by Claire Nicola), this rustic glam monochrome wedding also happens to be full of fun, down-on-the-farm style with plenty of fairytale sparkle. Now that's some kind of wonderful.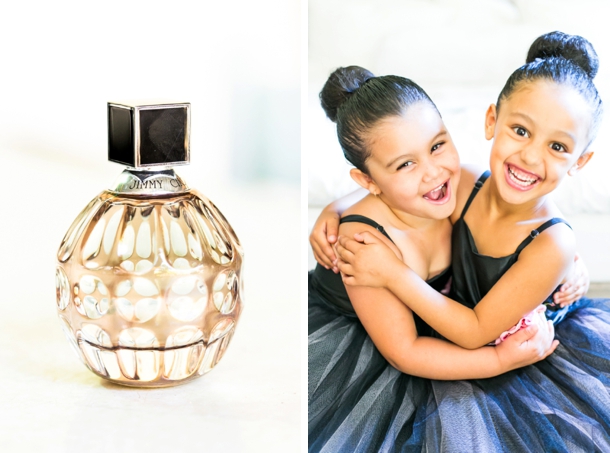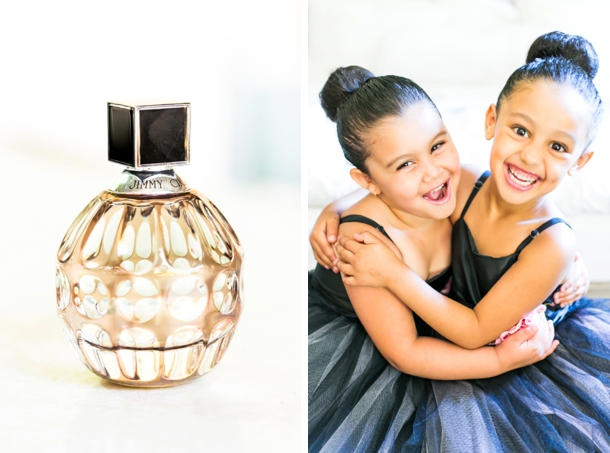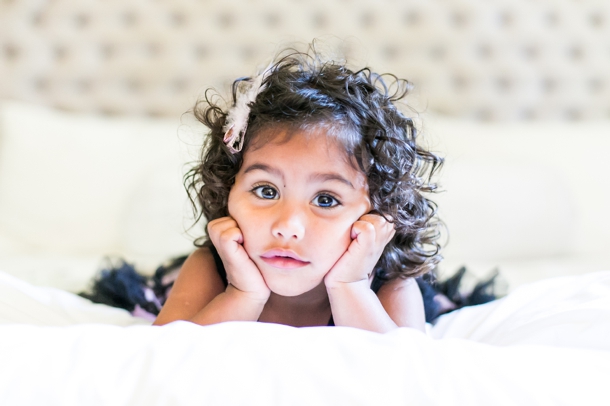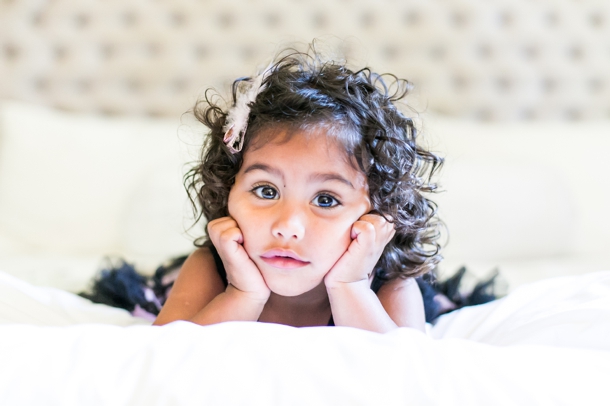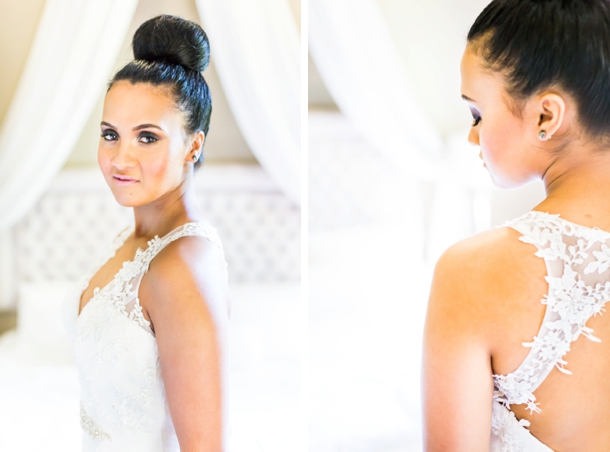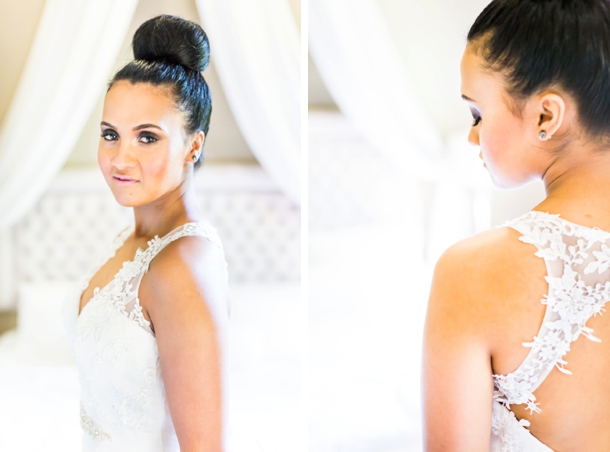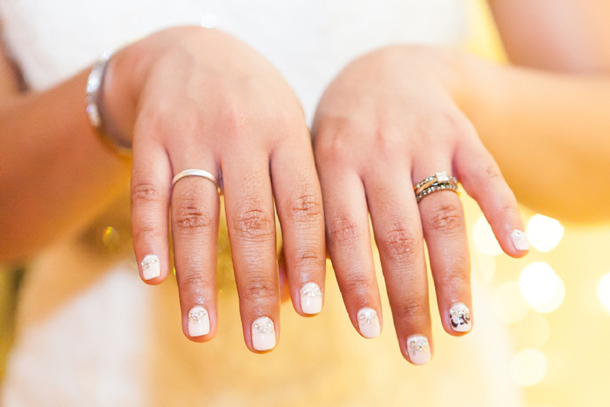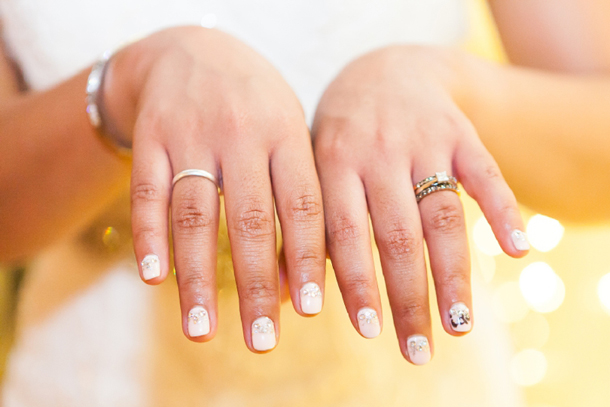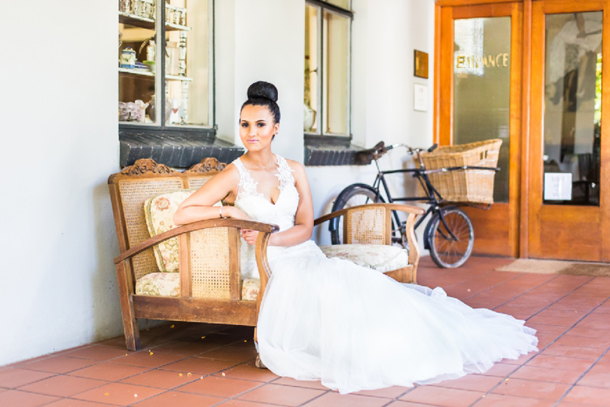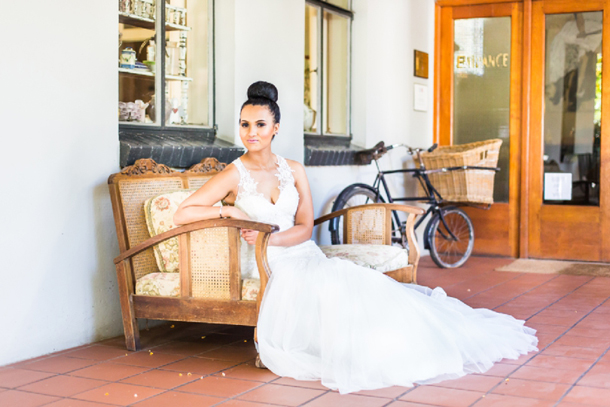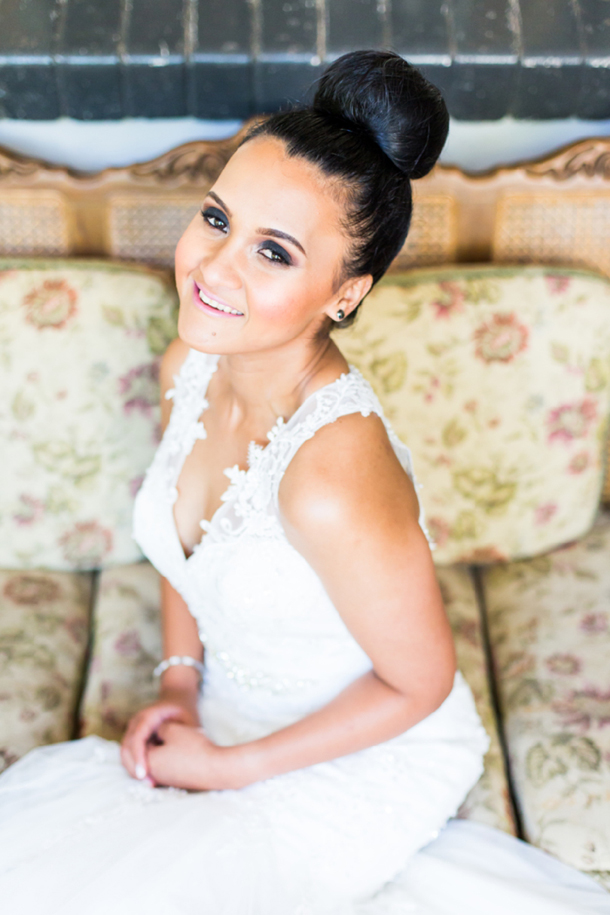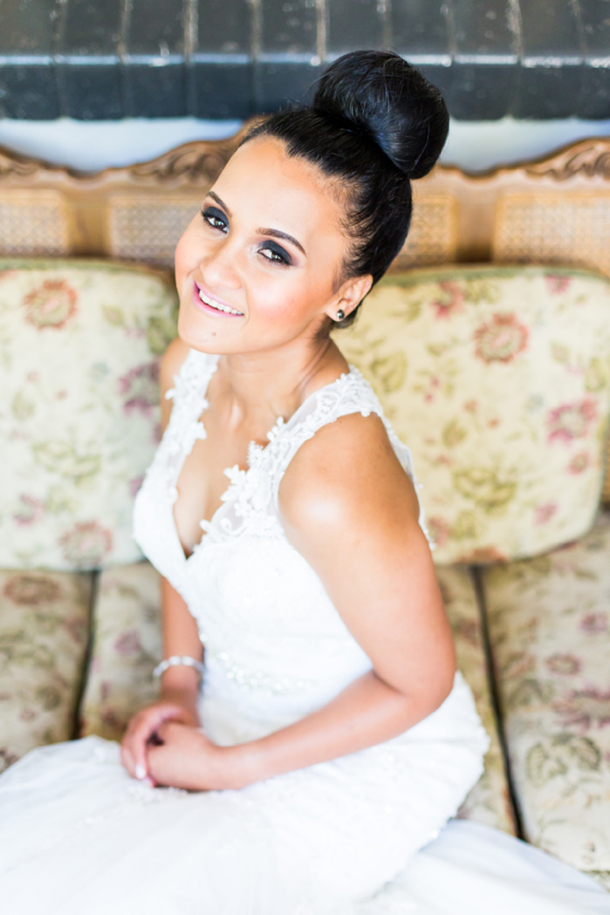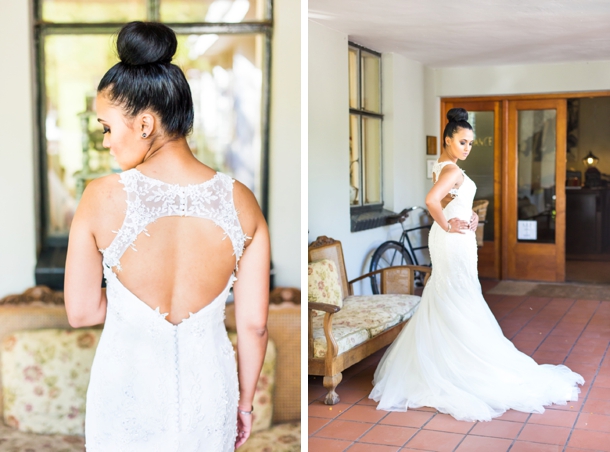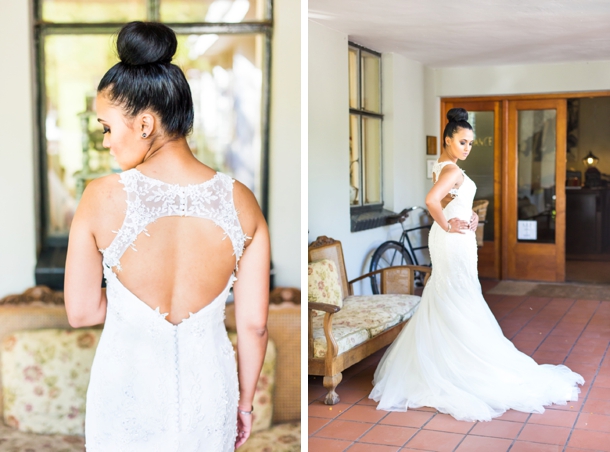 Love Story
This is a very complicated story :) We both were students at the University of Stellenbosch and we shared mutual friends. Both of us had a crush on each other but never acted on it. We kind of lost contact after university. Then, about two years after we first met, we bumped into each other in a club. We started chatting on social media and became friends eventually. Our friendship grew into a relationship after about eight months.
The Proposal
This is such a funny story. Round about winter two years ago, I knew he was going to propose since we had done the ring shopping together, but I didn't know when it would happen. That weekend (which was a long one, with Father's Day on the Sunday), I got up on Saturday and I was so sick. I was coming down with the worst flu I have probably every had and wanted to stay in bed the whole day obviously. Meanwhile, Vernon had booked us into Wedgeview Spa without me knowing. We got there a bit late because I couldn't get out of bed – the only way he managed it was telling me we needed to go and see my dad! While on our way he took a detour – I knew somehting was fishy but was too sick to even think about it. When we got to the spa, he told me that we would be enjoying couples' treatments the next day. I was then under the impression he'd ask me the next day, so was very relaxed. Since we both love sports, we watched the rugby. Just after it finished, Vernon went down on one knee but I couldn't understand what was going on because of all the meds! When I finally realised, I was too shocked to say or do anything. I just looked at him! And then said YES of course!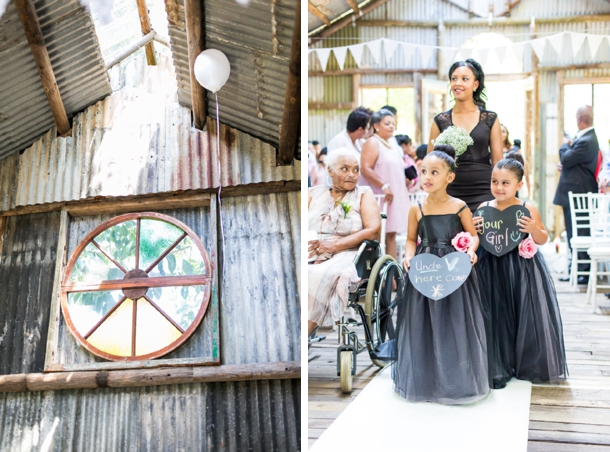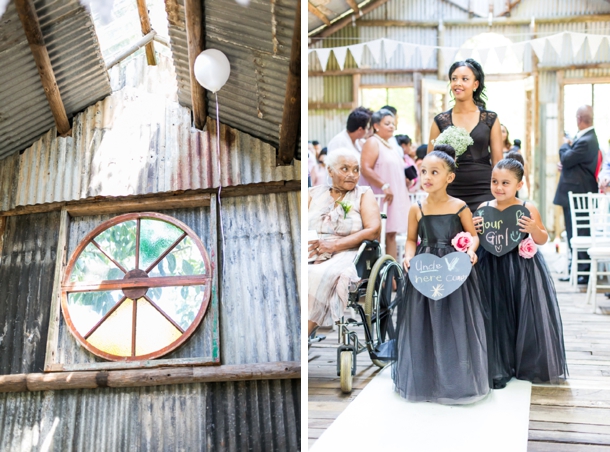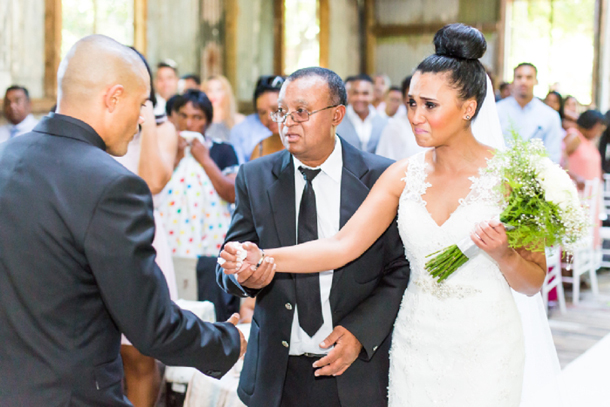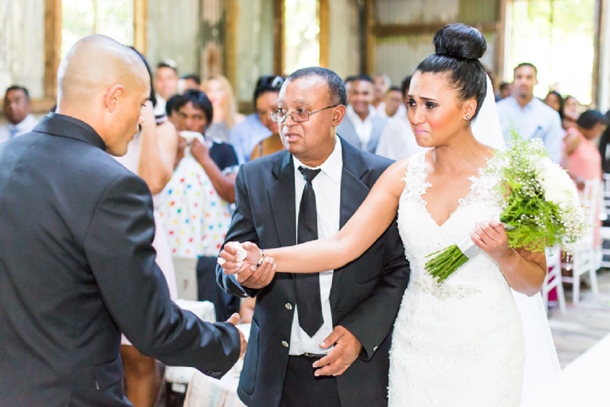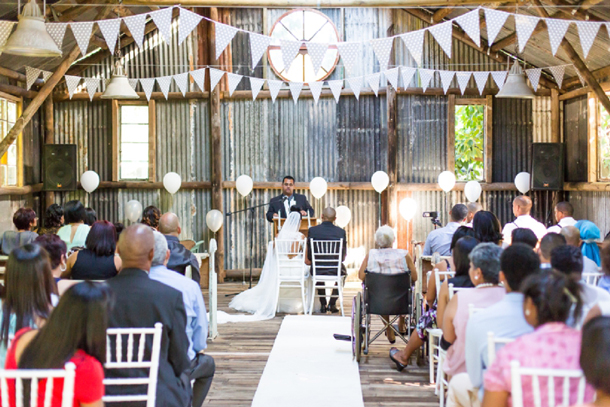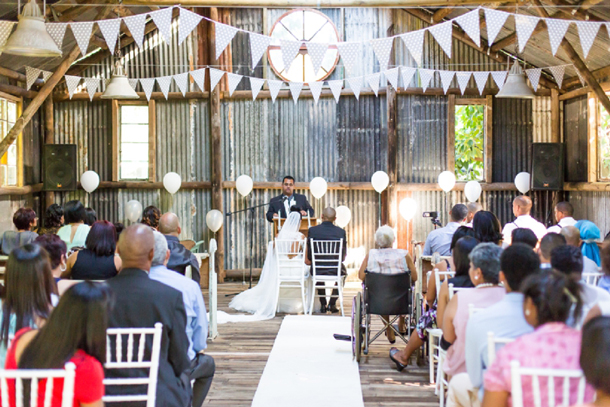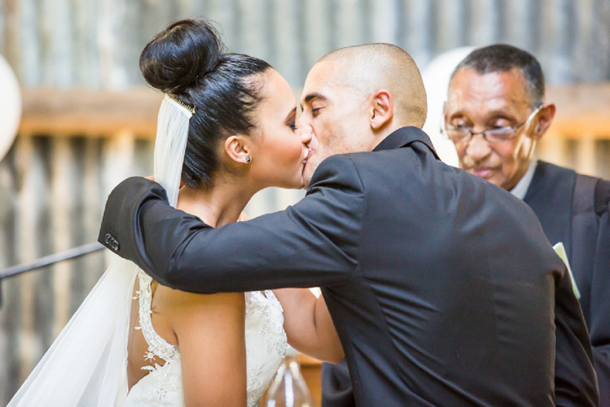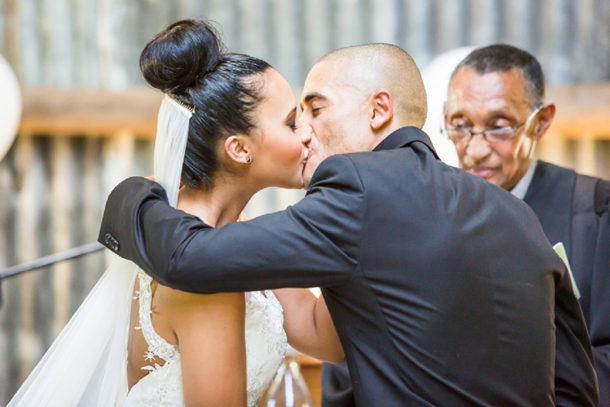 The Venue
We got married at Simondium Country Lodge. I fell in love with the venue the first time we went there. I loved the rustic vibe of the lodge and I loved the simplicity of the reception area. We are both relaxed people and the venue was has the relaxed laid back feeling. It was so beautiful and the fact that we didn't have to do a lot in it made my choice very easy.
Wedding Style
I wanted our wedding to be a true reflection of both of us. Our theme was 'Rustic Glamour and Lights', and the colour was black since black is my favourite colour. We wanted the ceremony and drinks to be as rustic as possible and to bling up the evening with some light and glitter, and to touch it up with fairy lights and candles.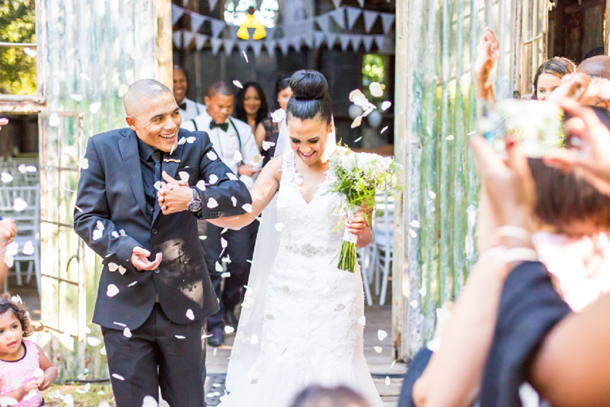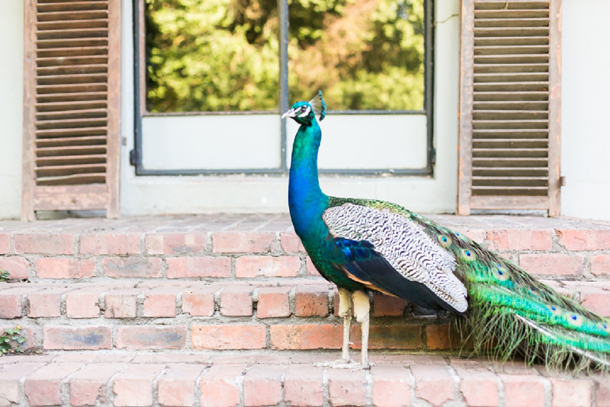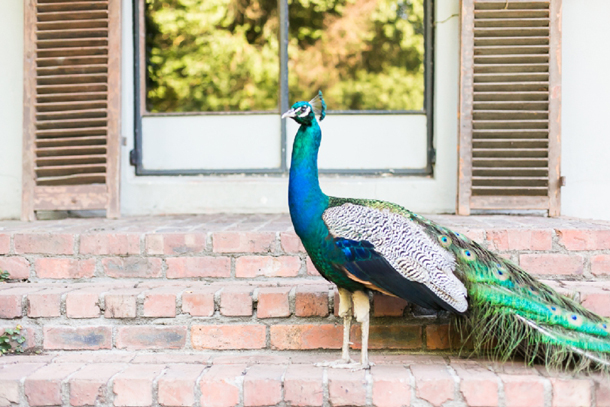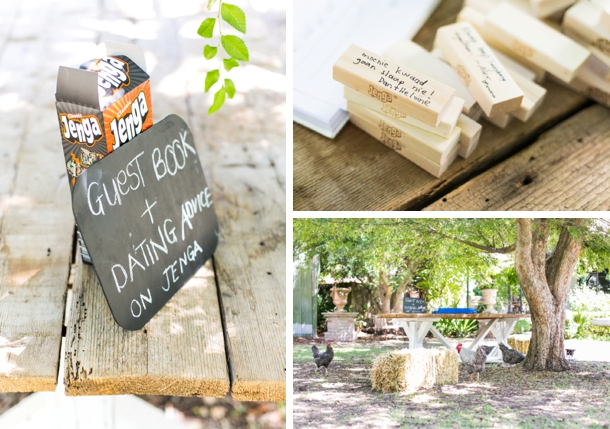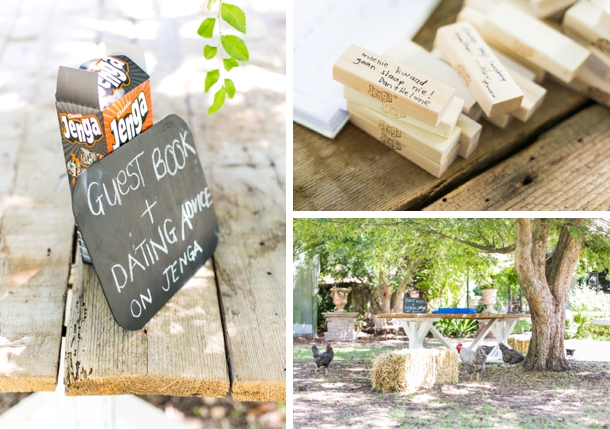 Wedding Details
Vernon and I are a very fun loving relaxed couple who love spending time with our family and friends. We just love having a good time. We wanted our guests to be as relaxed as possible and we wanted everyone to interact with each other and have a good time. The cocktail hour was perfect for the guests to interact and got them geared up for a dance party in the evening. We even managed to get people on the dancefloor that don't normally dance :) That just made our day even more special.
DIY Elements
We had a few DIYs which were fun for us to do as a couple. We handpainted all of the cocktail jars and wrote each person's name on them. That was also their wedding gift. I also made the glitter jars for the flowers myself. It was so much fun to see the end result on the tables. My mom did all the flowers on the tables, and my husband designed our Save the Date himself, which we just emailed to our guests.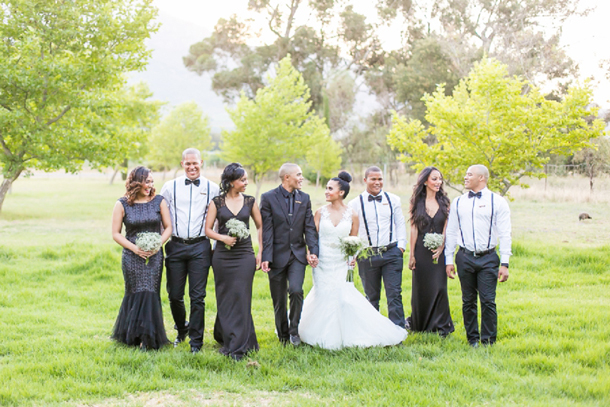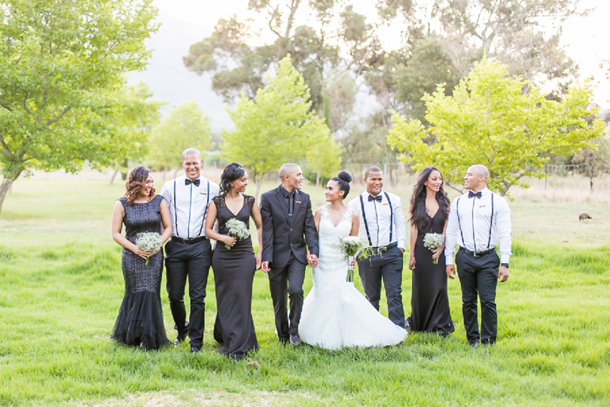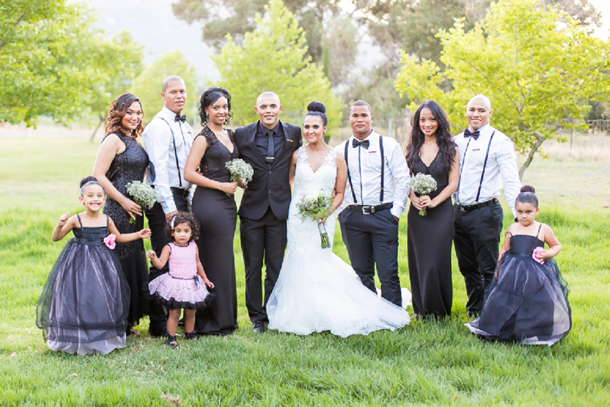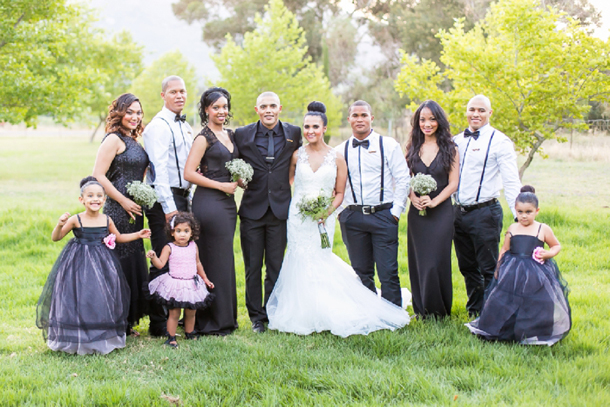 The Flowers
I am not a big flower fan but I wanted flowers on the tables. I also wanted the flowers to be as simple as possible. I decided on white roses for the tables and white roses for my bouquet. We used baby's breath for the maid of honour and bridesmaid's flowers, to keep everything simplistic.
The Dress
I found my dream dress at Love Lace. I knew I wanted a lace dress and it had to have an open back and a beautiful train. I was in love with two of the dresses at Love Lace. We decided to take the top part of the one dress and the bottom part of the other to finally get my dream dress. Their dresses are made abroad and when it finally arrived, everything was perfect. It fitted like a glove. The belt was perfectly sewn onto the dress as well – it just brought that little bling to it. I loved my cathedral veil too – it just gave my dress the right amount of drama that was needed.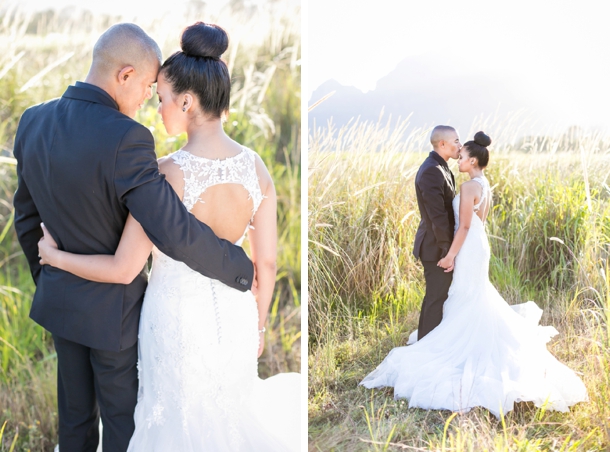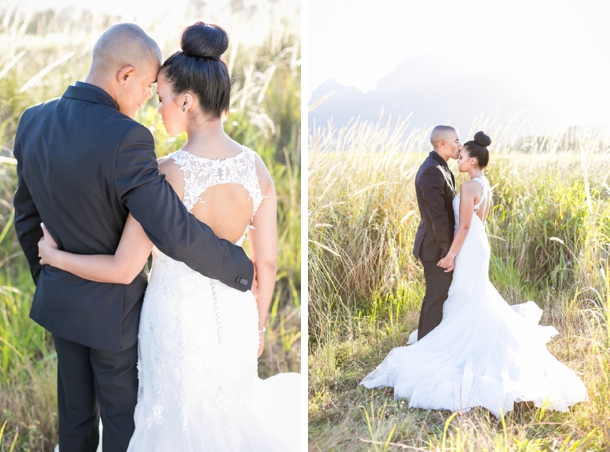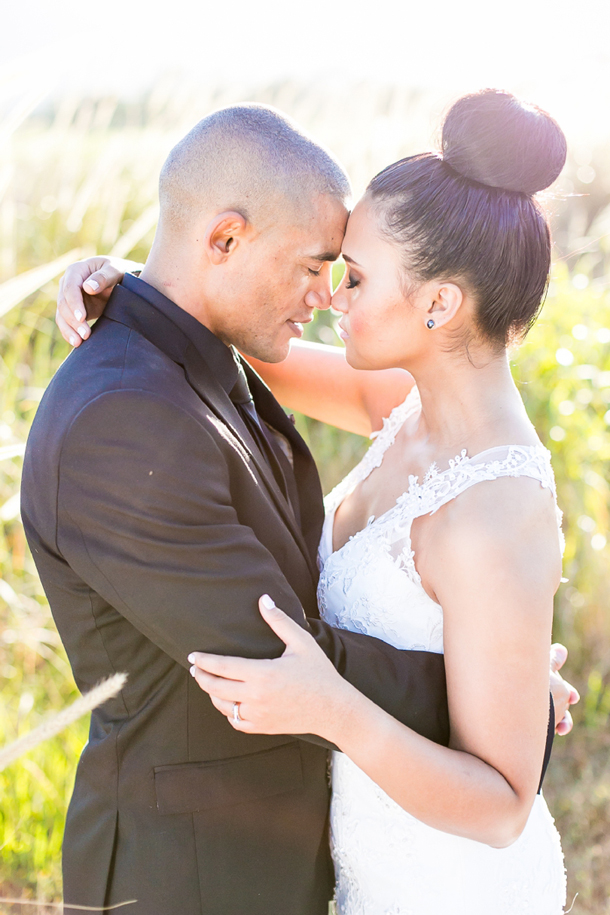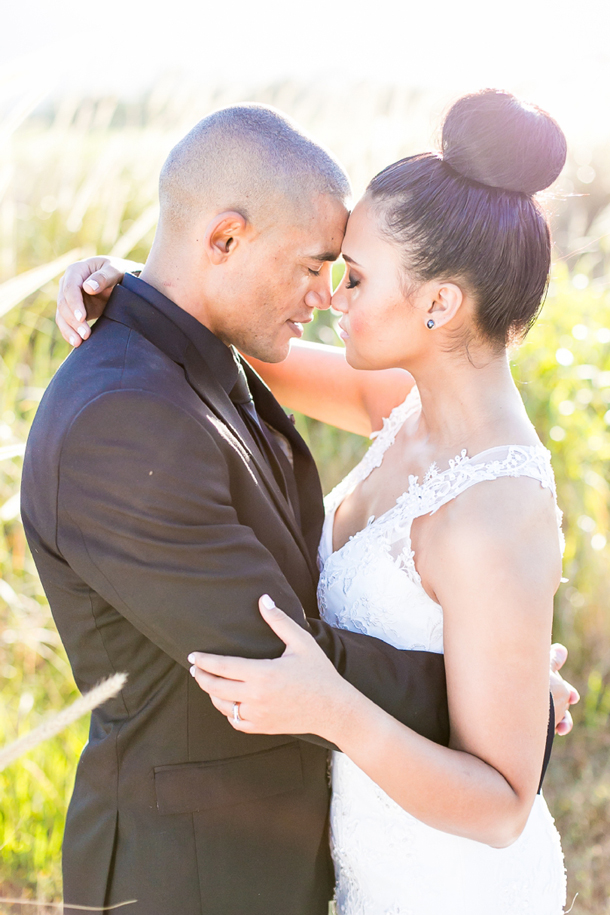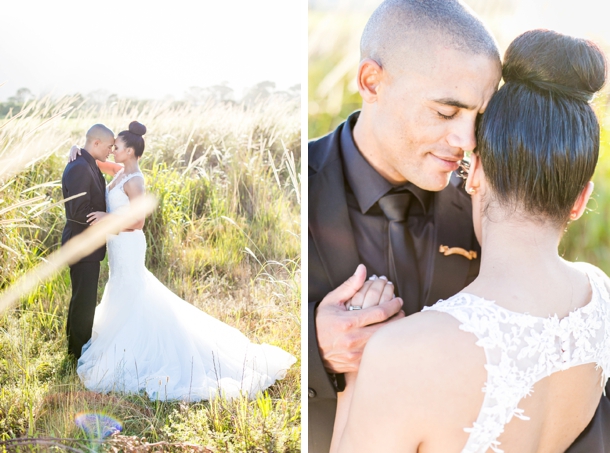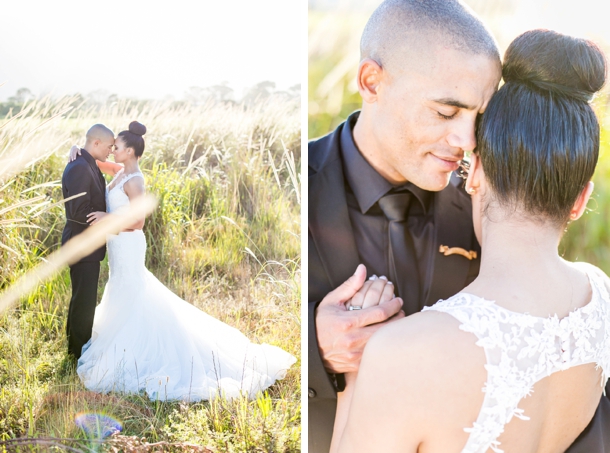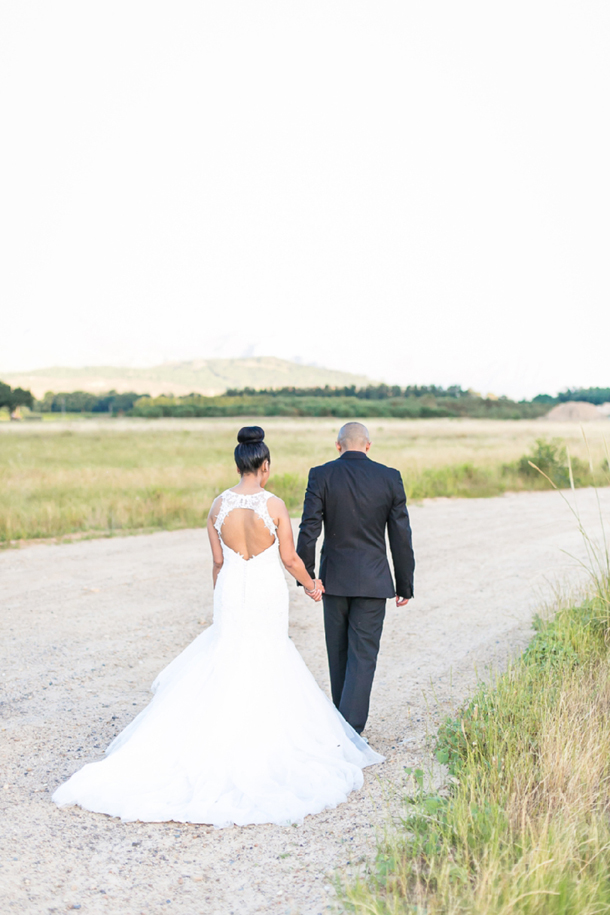 Memorable Moment
The best moment for me was definitely walking down the aisle to meet my gorgeous husband and his words when I got there. I shed a few tears but when I stood next to him, I was so calm. Then he told me that I looked beautiful softly in my ear.
The Honeymoon
I had to have an operation on my knee a week after the wedding, so we couldn't go too far. I knew we were going to Wilderness but I didn't know where we were going to stay. We spent a week at Lodge on the Lake & Wellness Spa. It was raining the whole week so we couldn't do a lot of sightseeing. We were indoors the whole time :)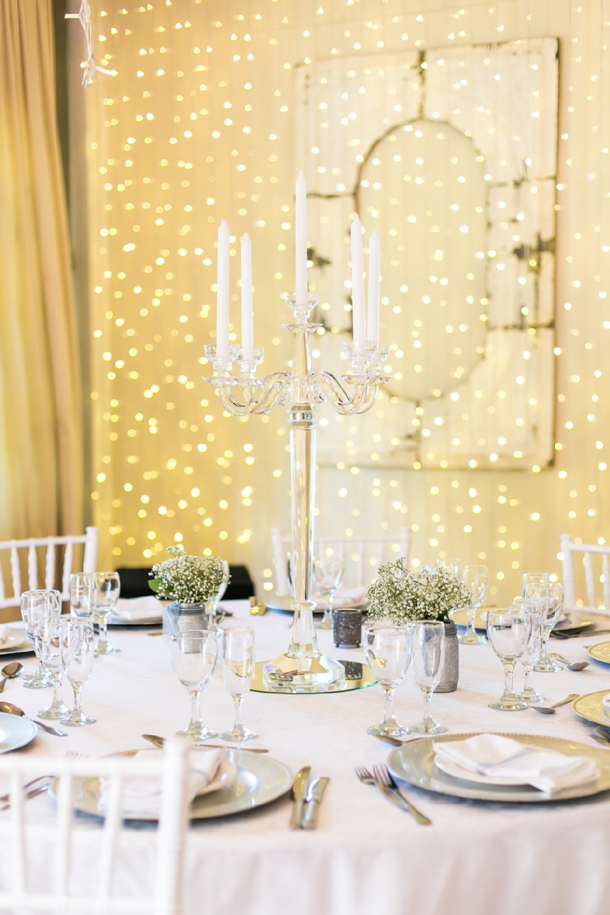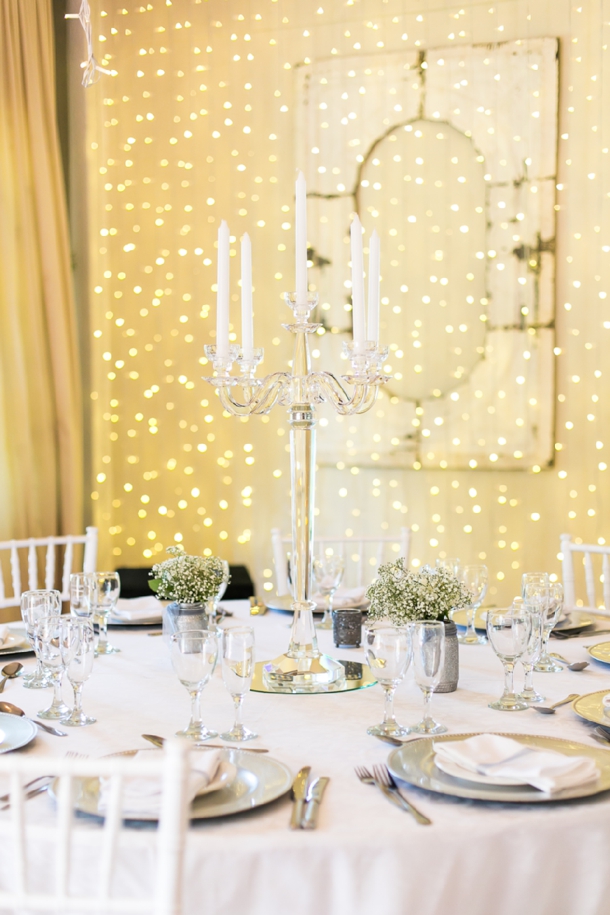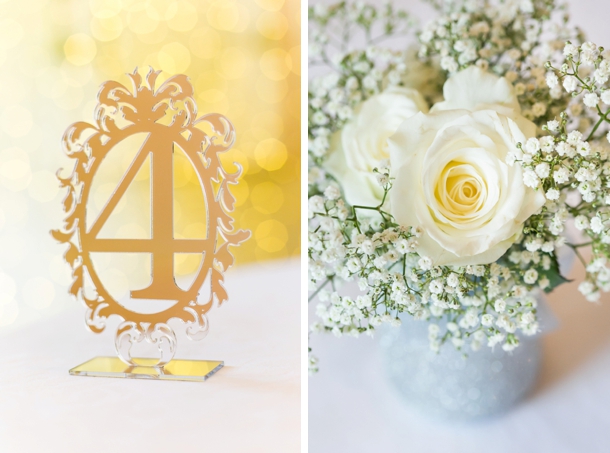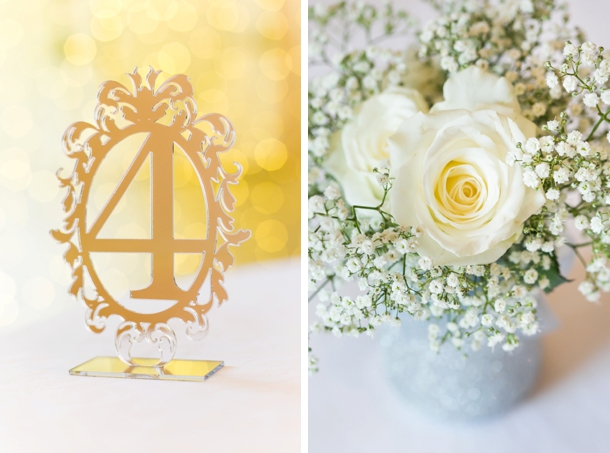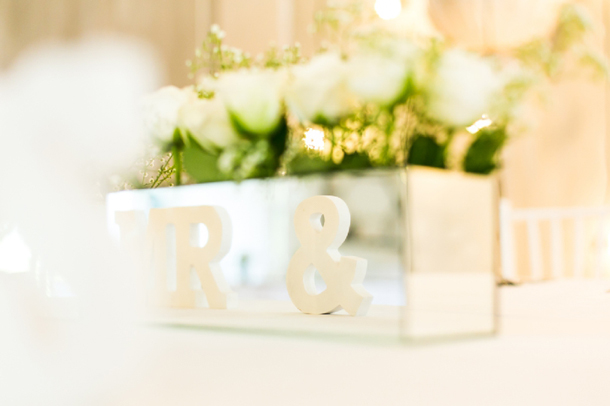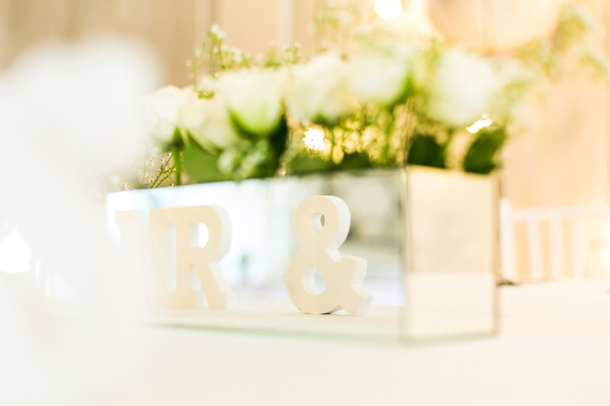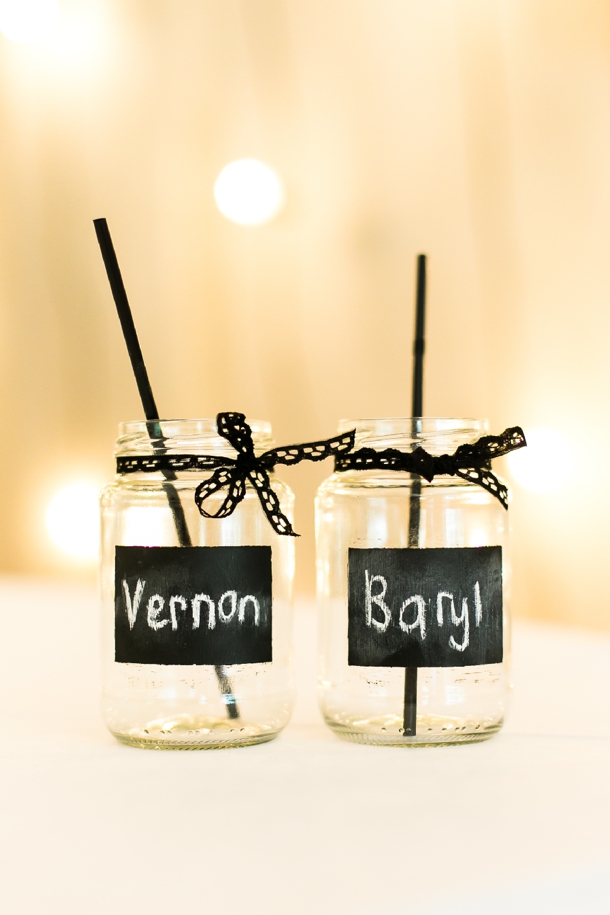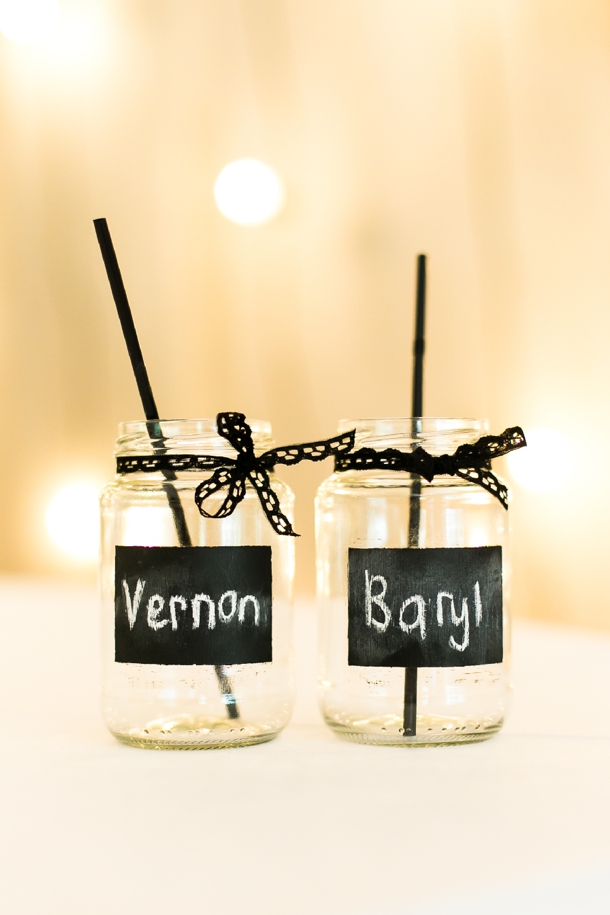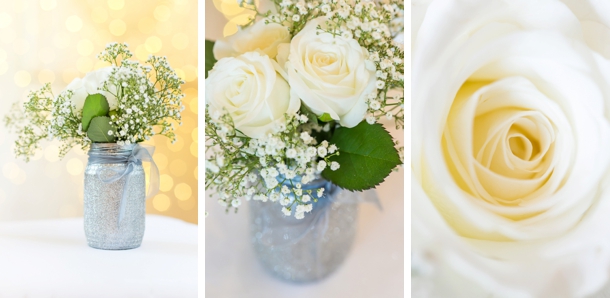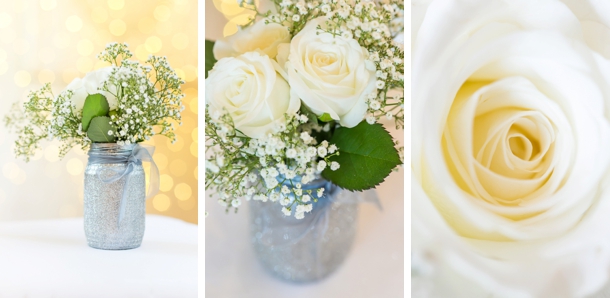 Advice for Future Brides & Grooms
Surround yourself with family and friends who will always be there to help if you need them. If the budget is a bit tight, try to do a lot of DIY if you have time on your hands. Also plan everything down to a tee. Don't change your budget after you have set it. Keep an updated budget on Excel at all time. Finally, just remember that the day is about the two of you and that you are marrying the love of your life, so don't stress about trivial things. You won't even remember them after your perfect day.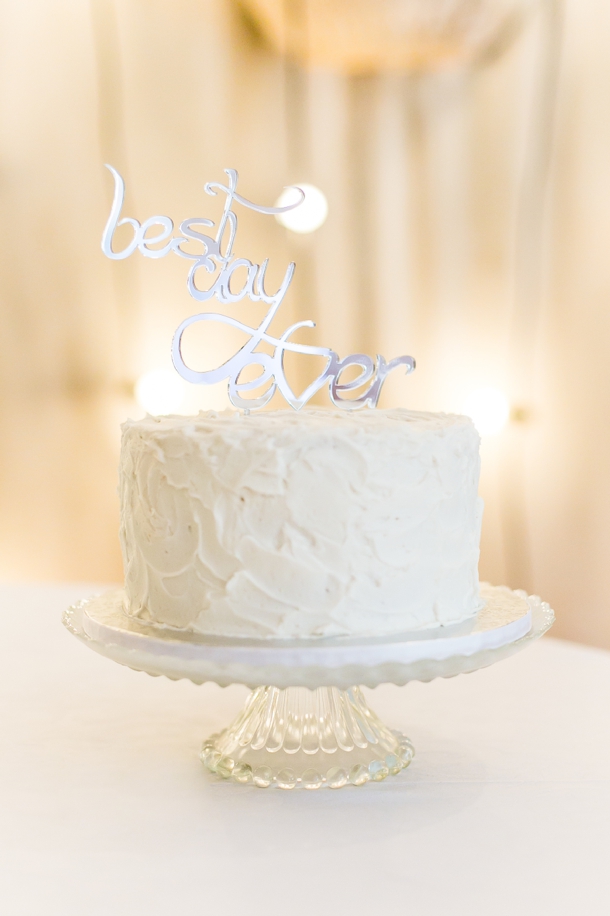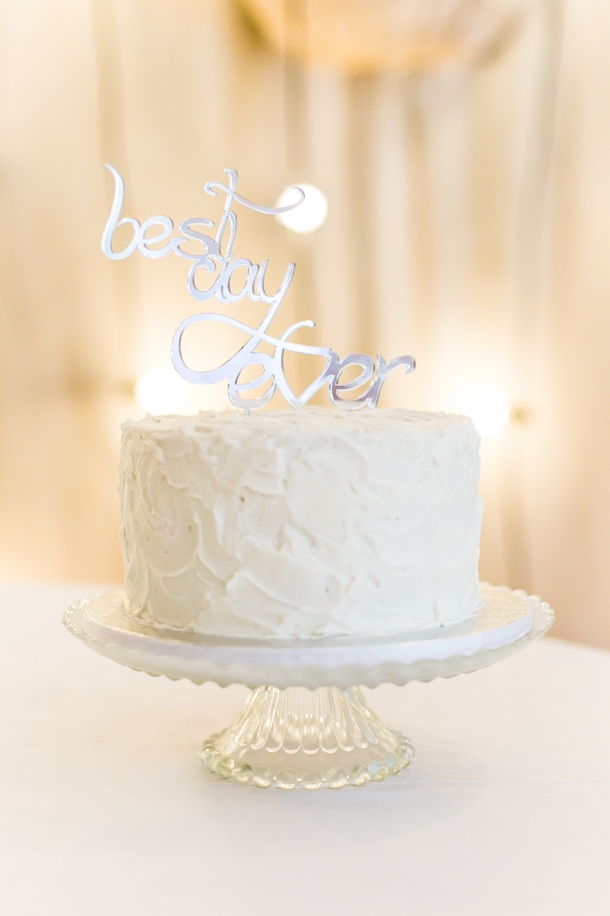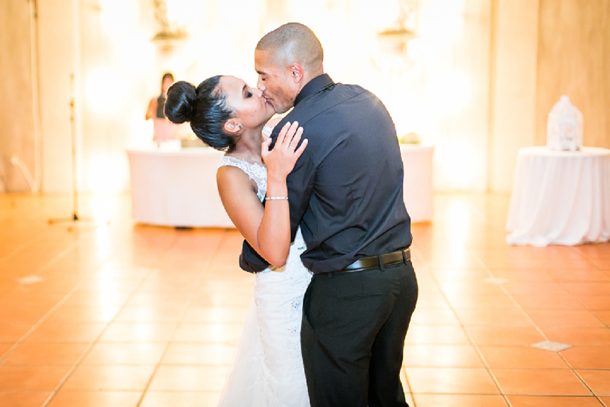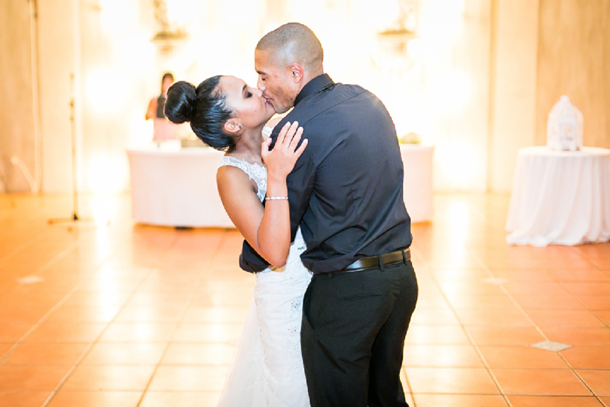 You can see more from this wedding on Claire Nicola's blog.
SERVICE PROVIDERS
Venue & catering: Simondium Country Lodge | Photography: Claire Nicola | Cake: Bianca Wyngaardt | Hiring: Wilgenhof Estate (Tiffany chairs);  | Décor: Blooming Wonderful and Flower |  Invitations: Paper Paradise Canal Walk | Bride's dress: Love Lace | Bride's accessories: Swarovski, Cartier | Hair & makeup: Zar Hair & Makeup, Shana Williams Hair Studio | Bridesmaids dresses: YDE | Groom's attire: Topshop | Hiring: EC Lighting (fairy lights); Carpet World (white carpet) | DJ: DJ Hummer with Appollis Sound and Engineering | Entertainment: Muzo's Live Band