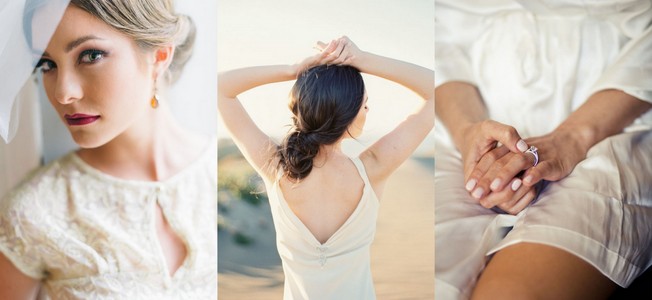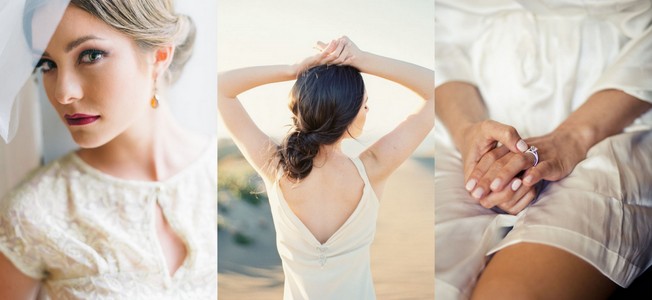 Hello lovelies! This month may be about natural beauty, but we all know that sometimes we need a little extra to enhance that beauty on our wedding day (although, hooray, minimal barefaced makeup is totally a trend now too, which will please you natural brides). The catwalks are always a great place to start looking for the next looks in hair and makeup as well as the fashion itself, and some of the most recent fashion week trends also happen to translate beautifully to brides. Some not so much (I can't see anyone donning coloured leather strips on their lids or Rodarte-style eyebrow piercings, although you never know). Here are 10 key trends for you to consider for your own Big Day look.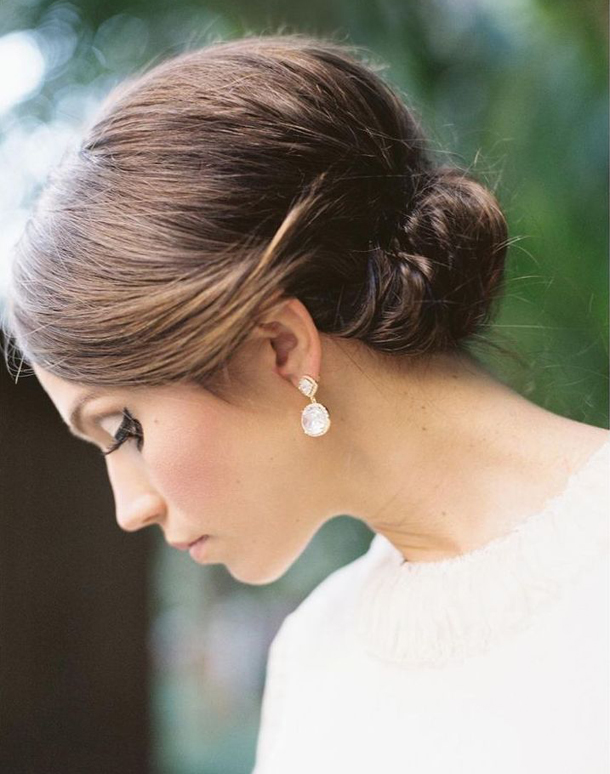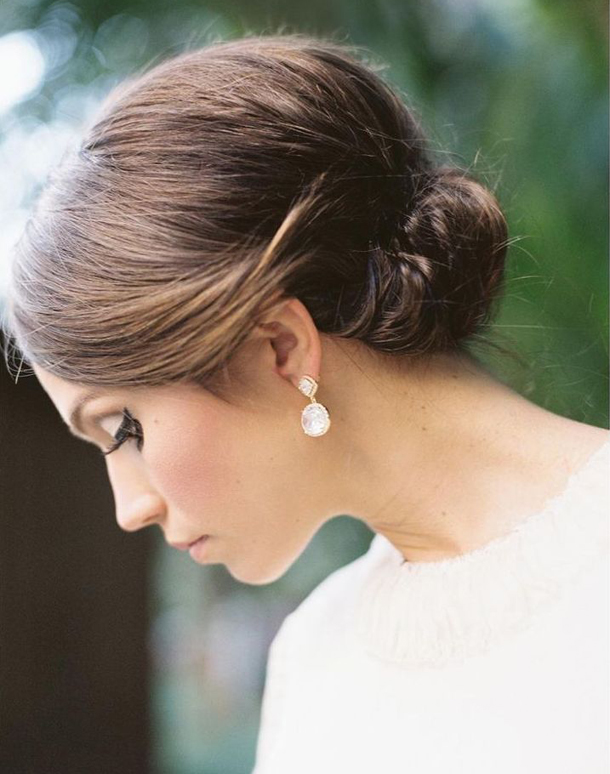 Image: Gianny Campos Photography/Makeup by Marz via Magnolia Rouge
1. Inky liner
Graphic liquid liner was a huge trend at the recent shows, with loads of designers including Marchesa, Oscar de la Renta and Prada sporting wings and flicks on their models. The look was more straight line than cat-eye retro, and translates beautifully to clean, elegant wedding day makeup.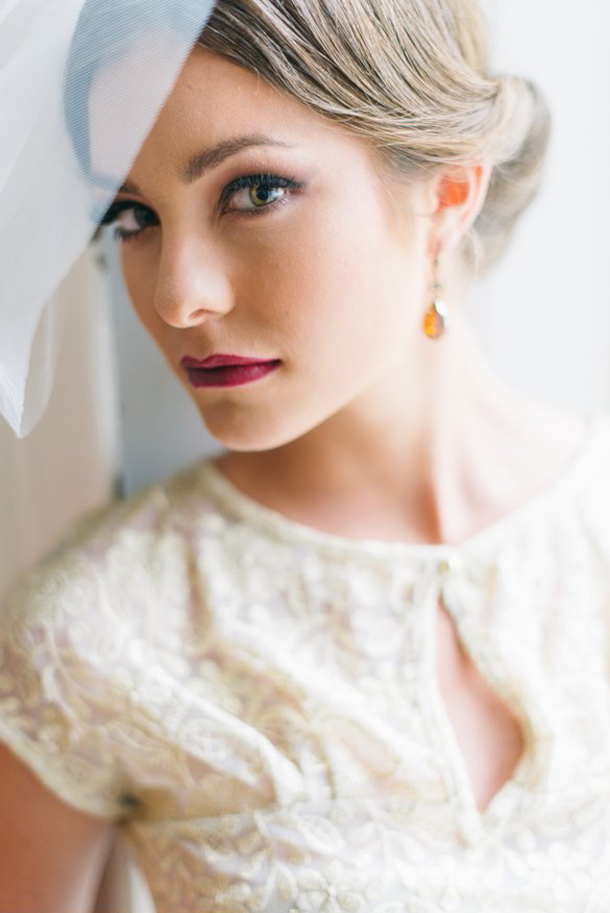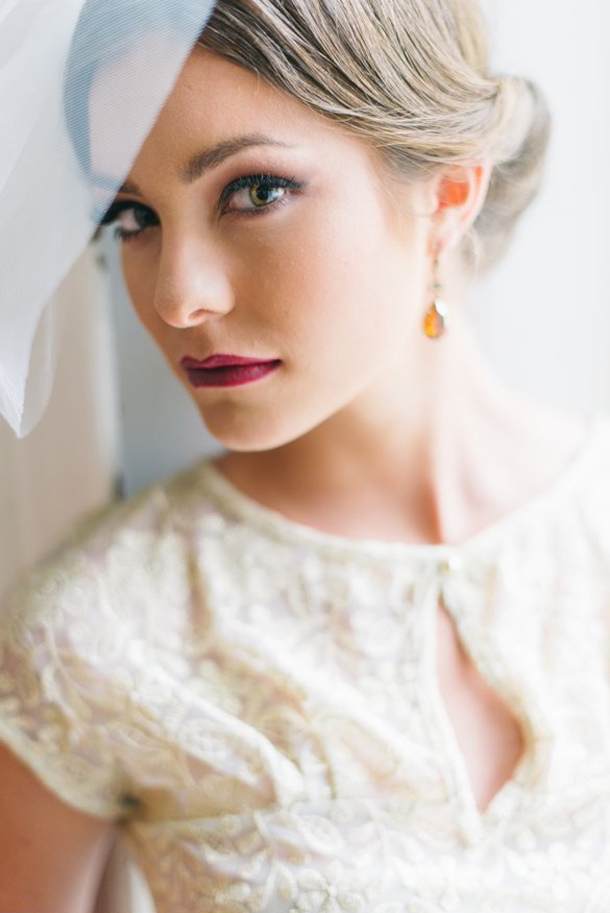 Image: Christine Meintjes/Alicia Buckle via The Pretty Blog
2. Berry lips
Purple was big news in beauty both on lips and eyes (see below). If designers like Dolce & Gabbana are to be believed, 2015 lips are heading down the 1990s dark berry route – dramatic but surprisingly flattering.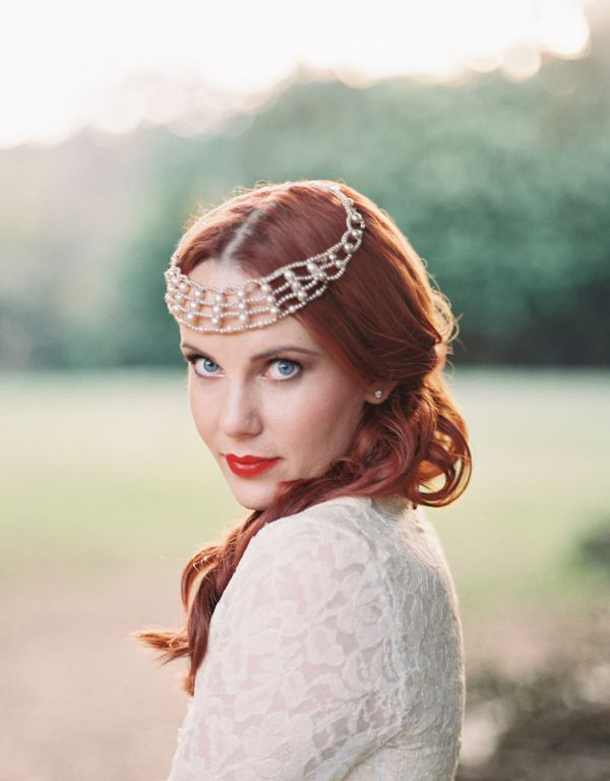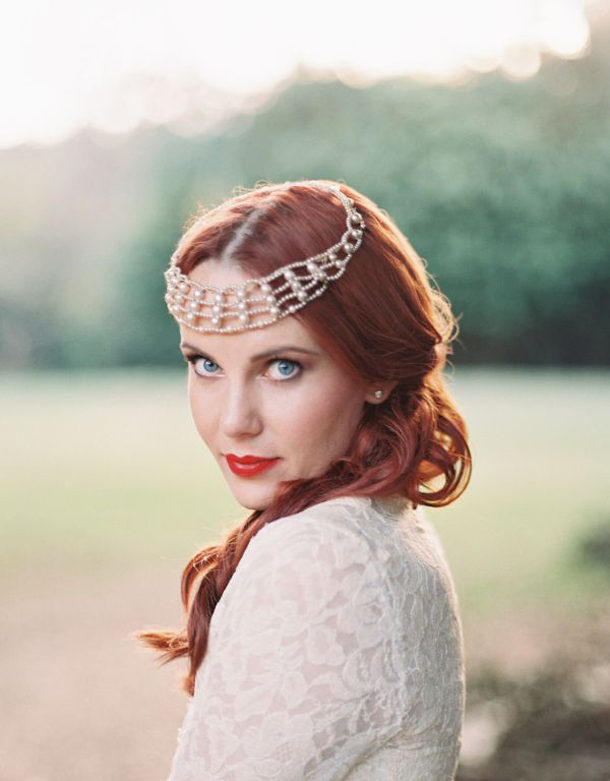 Image: Feather & Stone/Closeup Make-up & Hair via Magnolia Rouge
3. Orange-reds
Designers like Zac Posen and Missoni went in a different direction with their statement lips – flaming reds that were more on the orange end of the spectrum than the scarlets of the last couple of years. And we do love a red-lip bride, don't we?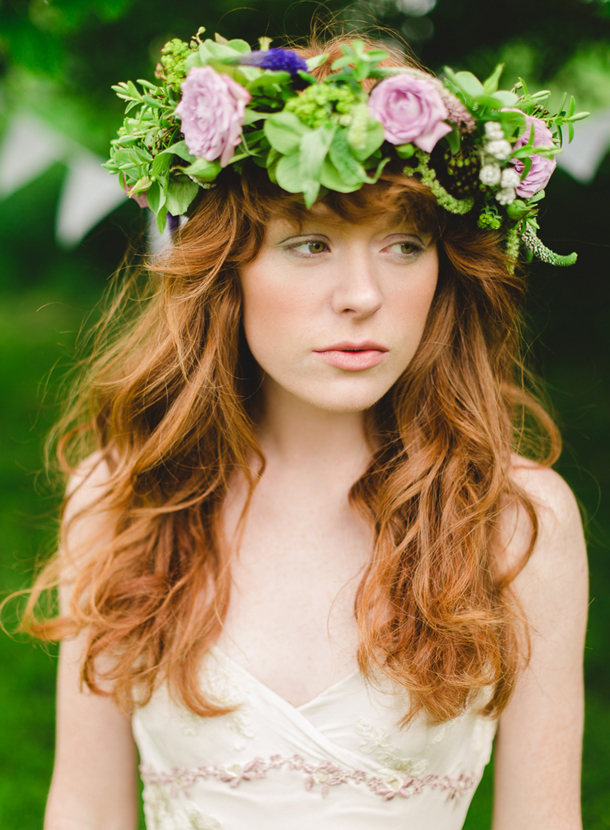 Image: Kirsten Mavric/Roxanne New via Rock My Wedding
4. Barely there
Contrasting with the more dramatic looks above, was 'no makeup makeup' – which in some cases (Marc Jacobs) literally meant ZERO makeup. For your wedding day you'll probably want to go more the way of Jenny Packham, Chloé or Tory Burch – just enough pinky nudes and mascara to work beautifully in photos.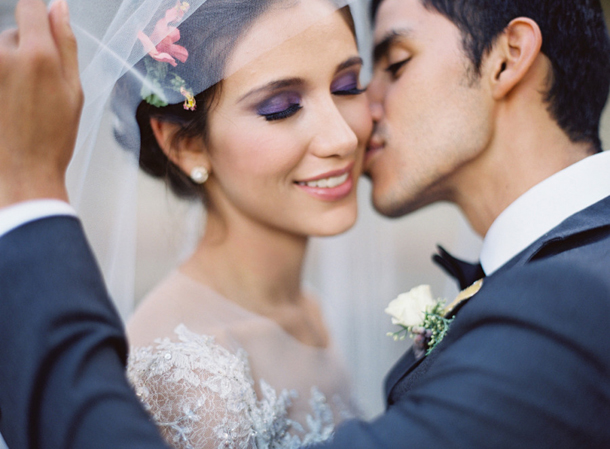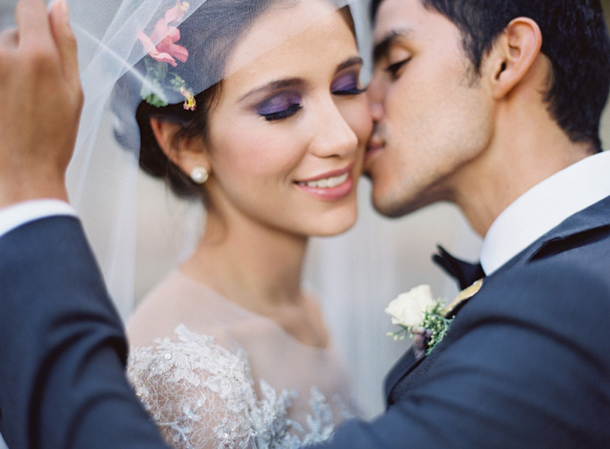 Image: Jose Villa Photography/Lisa Vorce/TEAM Hair And Makeup via Style Me Pretty
5. Purple haze
Everything from lavenders to smoky mauves and dark purples turned up on models' lids at the 2015 shows, and I'm starting to come around to the idea (although you definitely want to be judicious – no bride wants to look like she's been punched). The other great thing about purple shadow is that it suits just about every skin tone, from black skin to English rose pale.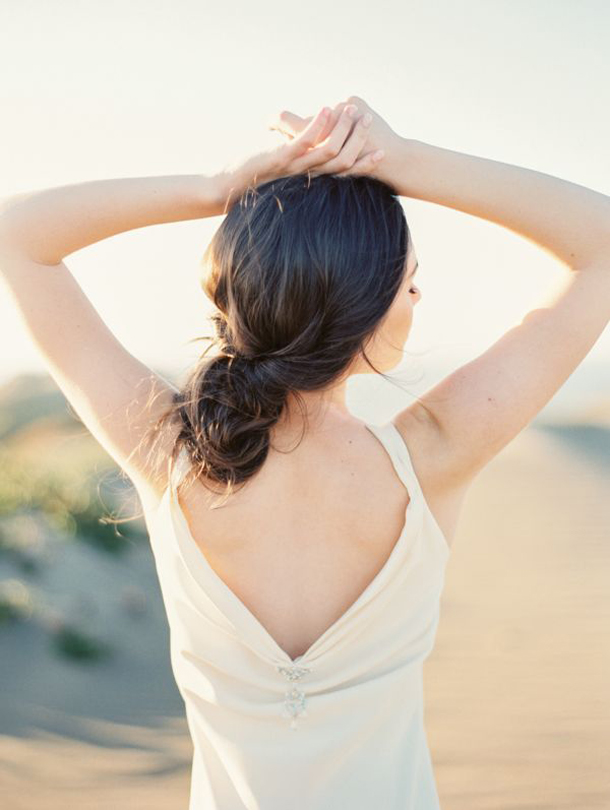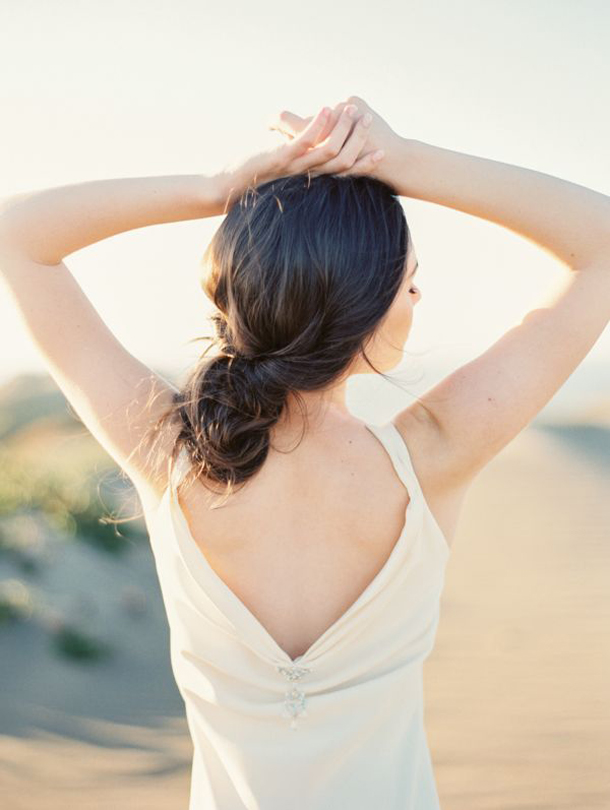 Image: Erich McVey/Mimi + Taylor via Once Wed
6. Knots
The obvious next step from the bun, perhaps – the knots on the runway went from casual chic (at Rag & Bone) to sumo statement (at Carolina Herrera). For brides, knots are a great alternative to braids, and look (even if they aren't) absolutely effortless.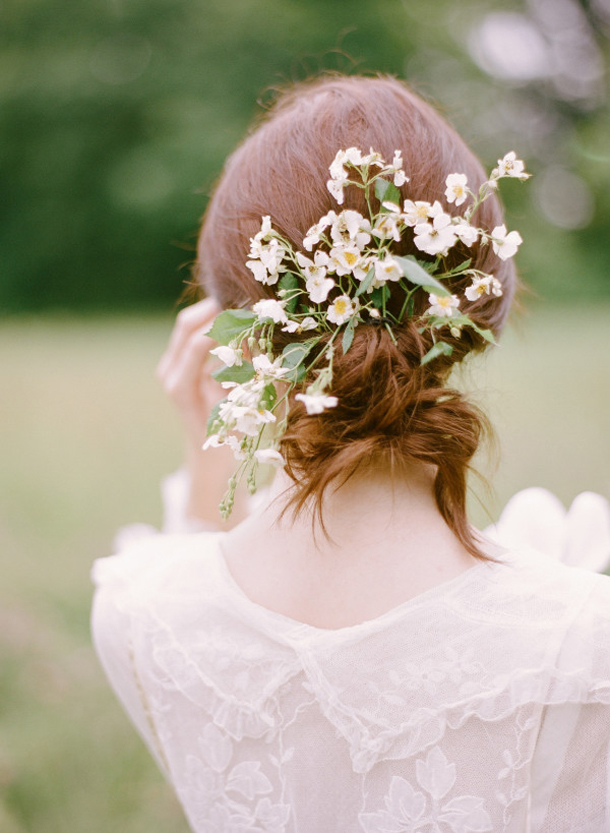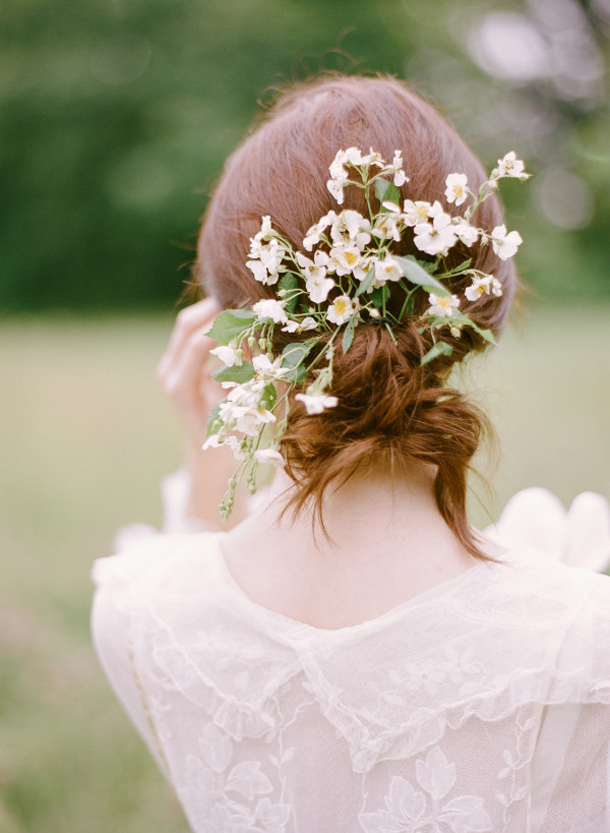 Image: Rebecca Yale/Silk & Willow/Gossamer Vintage via Once Wed
7. Undone dos
Related to those knots and loops, beautifully undone hairdos are another catwalk trend. Obviously your wedding day look isn't a time to rock the 'just got out of bed' look, but some stray wisps and curls in a carefully constructed deconstructed updo are another story.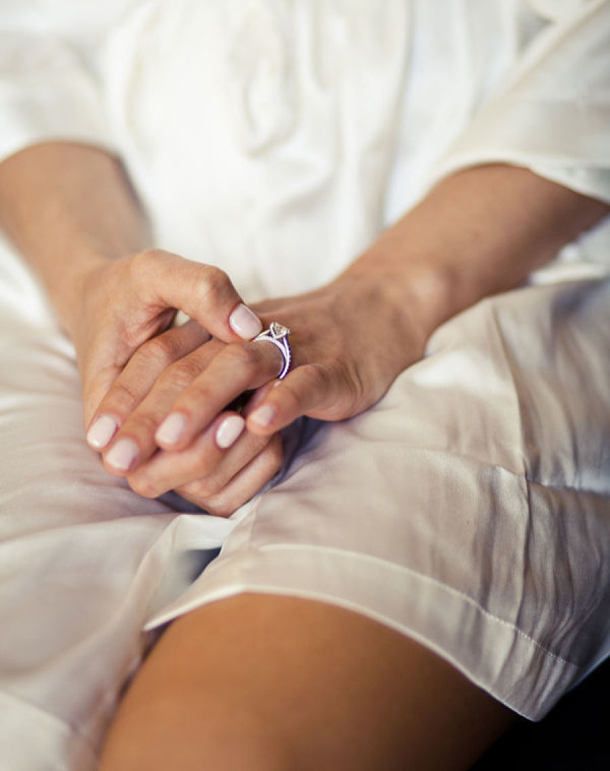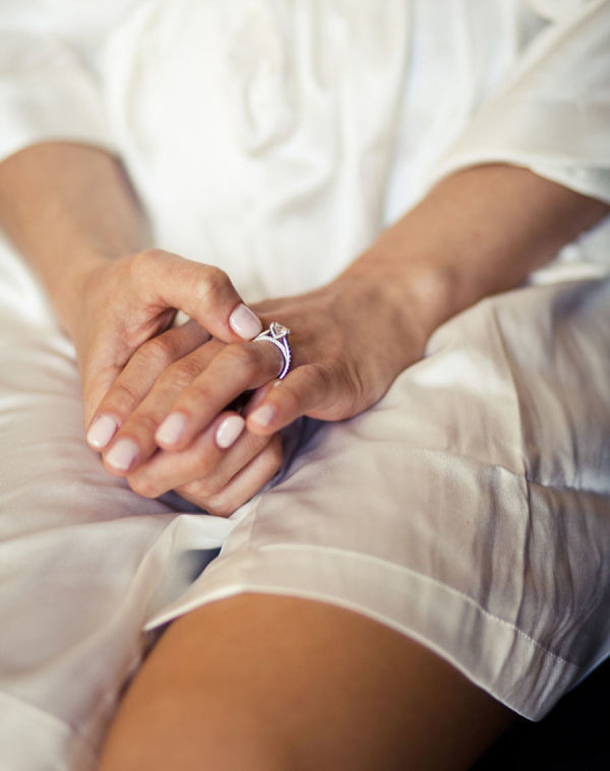 Image: Brooke Images via Style Me Pretty

8. Creamy manicures
Barely there nude nails are always a favourite with brides, and they're back on the catwalk now too. Pinks are pretty, but consider a creamy white or beige shade as an alternative for your wedding day.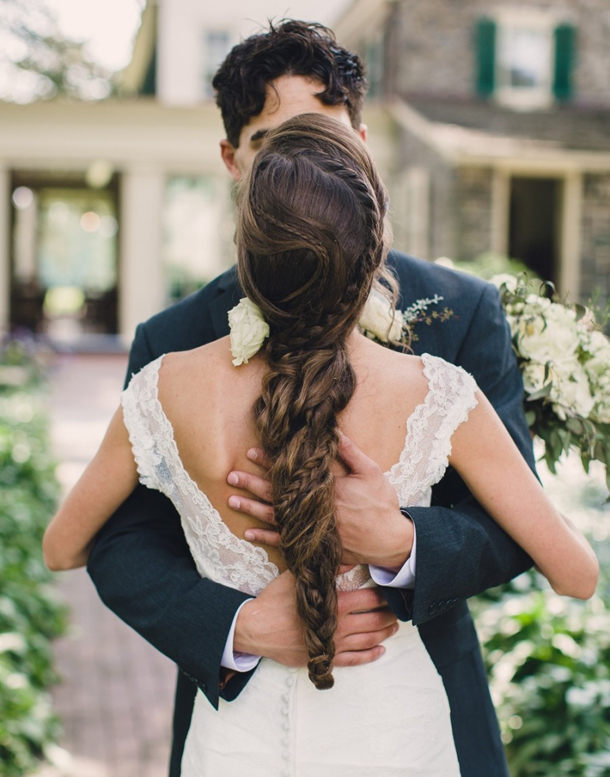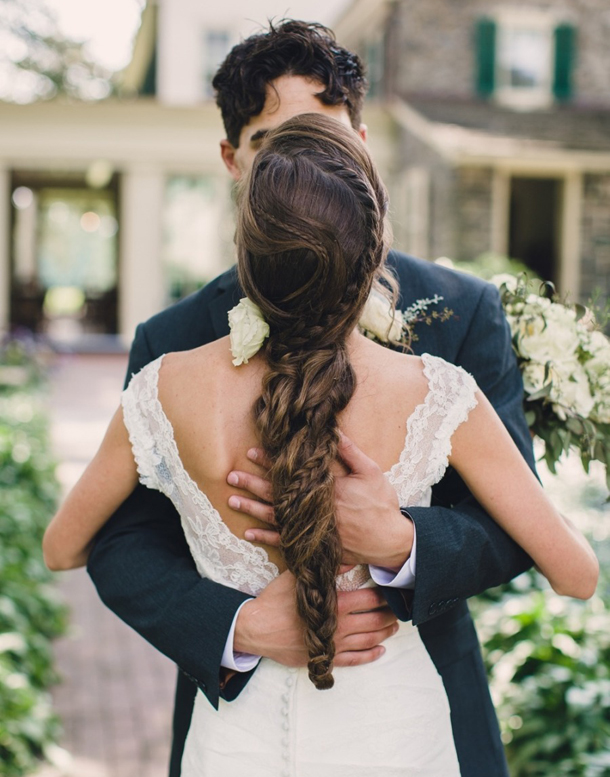 Image: Lauren + Tim Fair/Belovely via Style Me Pretty
9. Next gen braids
Braids were hands down the biggest bridal hair news a couple of years back, but they haven't gone away – in fact, this season they've reached a whole new level with lots of new (often complicated) takes on the braid showing up on recent catwalks. Extra strands, 3D braids, deconstruction – let your wedding hair stylish get creative.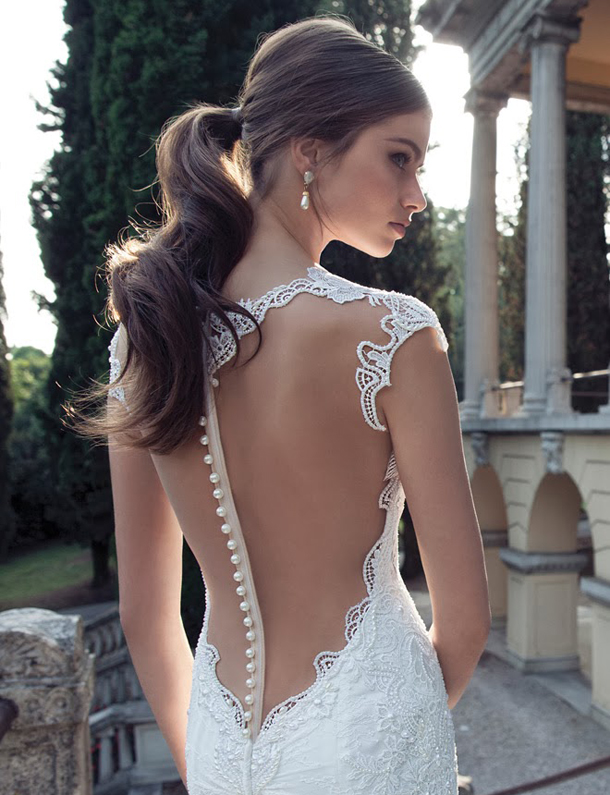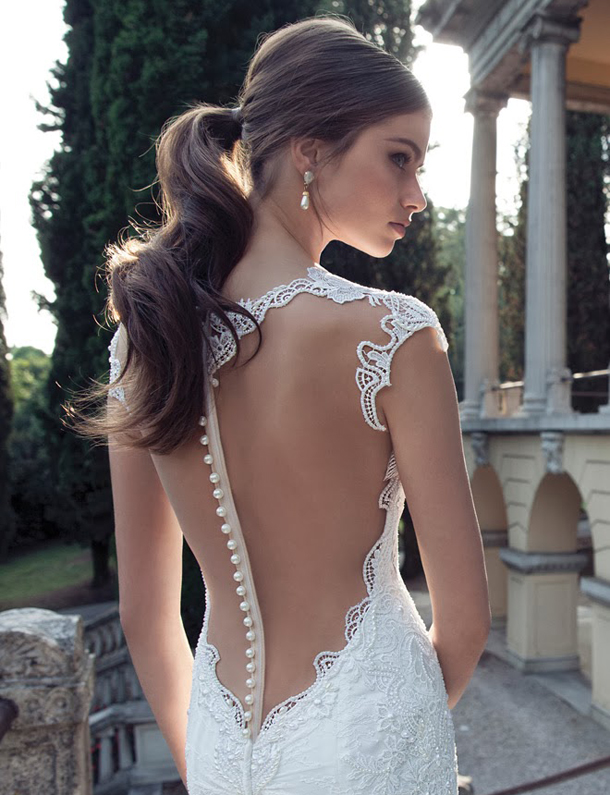 Image: Berta via Mod Wedding
10. Low ponies
Another casual-looking style that can be smartened up beautifully for formal events like a wedding. Either go sleek and straight, or with a softly waved tail like those at Jason Wu.