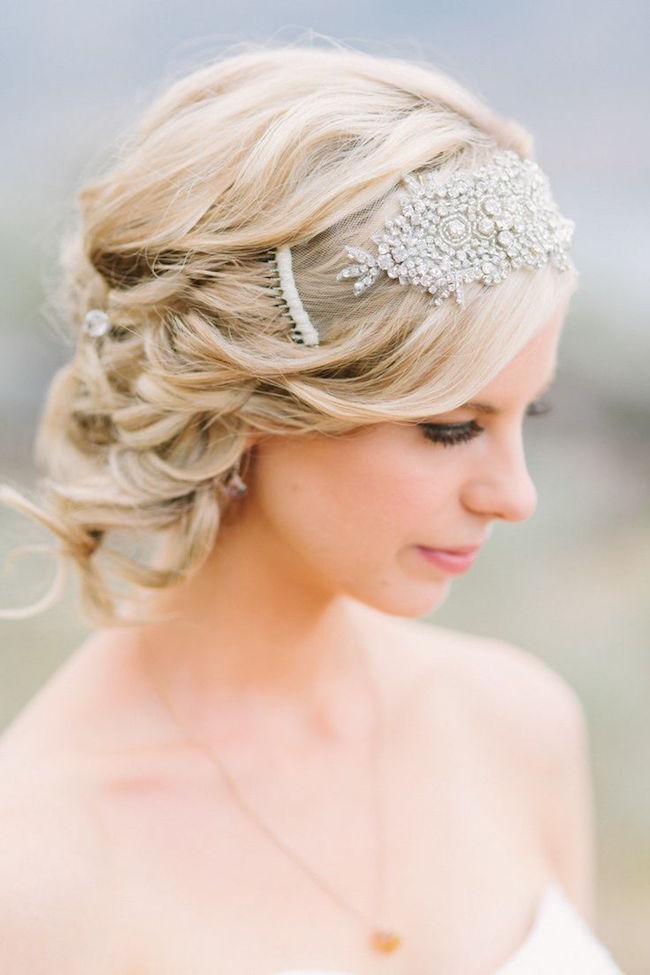 The Nickersons/ via Style Me Pretty
*UPDATED FOR 2020* I have always been more than a little obsessed with The Great Gatsby. The novel is one of my favourite books, and I have had a huge crush on the 1920s since I read it as a teenager. And I am also a huge, huge Baz Luhrmann fan – despite some bad reviews, I ADORED every second of his film version. Now I won't go into the many reasons why it's one of my favourite movies, except for one – Gatsby styling is awesome. The dresses, the hair… wouldn't we all want to play dress up as Daisy Buchanan for one night? Incredibly flattering. So it's really no surprise that I love the 1920s trend that has made its way into weddings (and stayed) – what is surprising to me in a way is just how popular it has been with everyone else. Our post on Gatsby bridesmaid dresses is a perennial favourite, and it got me thinking that maybe it would be fun to do a hair feature on 1920s and 1930s-inspired styles. They're not period replicas, but this series of beautiful (very flattering) styles incorporates some 1920s trademarks – finger waves, bobs, beautiful Art Deco hairpieces, soft buns curled into the nape. I dare you not to fall in love with one, or several, old sport!
*Links in bold denote affiliate links. The cost to you remains the same, but SBB may receive a commission for any sales made.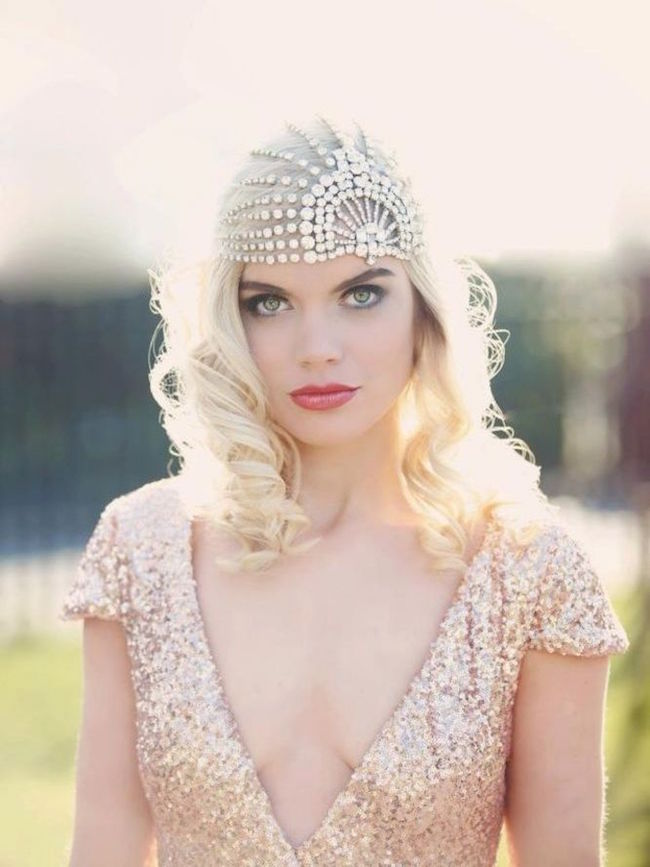 Crystal Art Deco Headpiece by Gibson Bespoke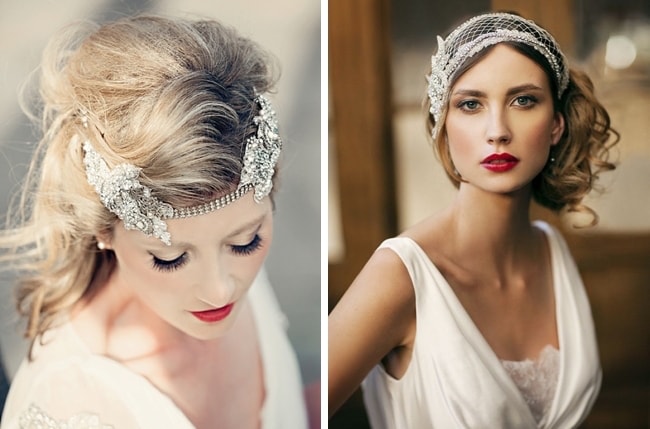 Dottie Photography/Top To Toe + Love Hair by Sonja & Co via Love My Dress (left) | Stephanie Williams for This Modern Romance/10.11. Makeup via Magnolia Rouge (right)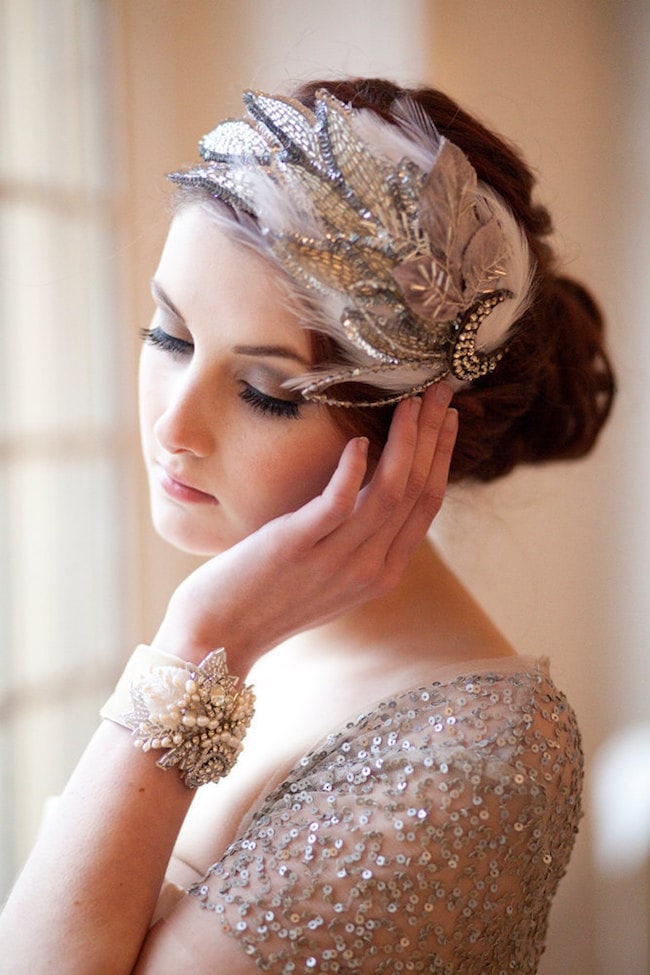 Hannah Mia Photography/Victoria Millesime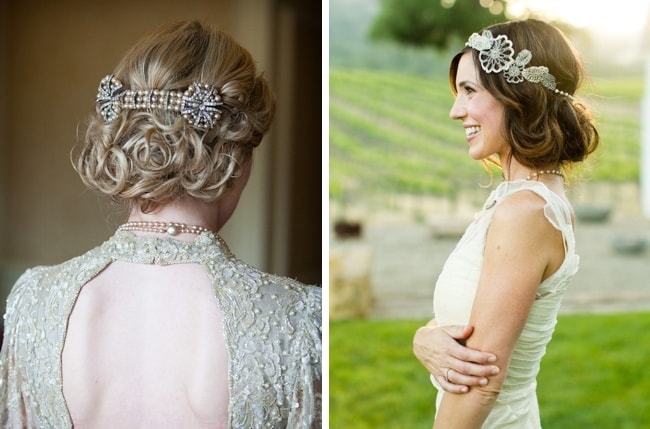 Andy Griffin Photography/Bespoke Occasions via Love My Dress (left) | Mike Larson/The Queens Bees via Style Me Pretty (right)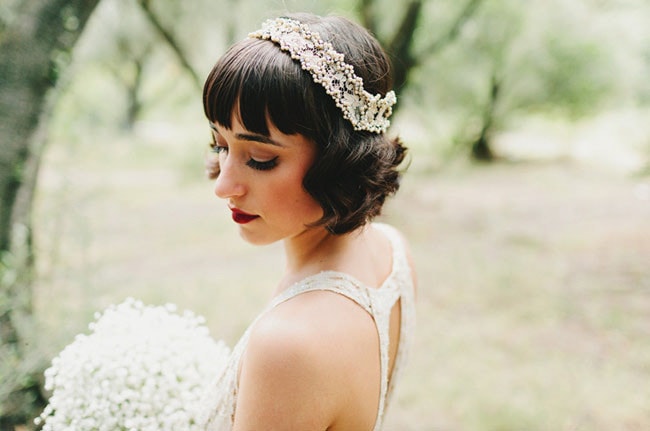 Hugh Forte/Frank Harrison (Salon Adelante) via Green Wedding Shoes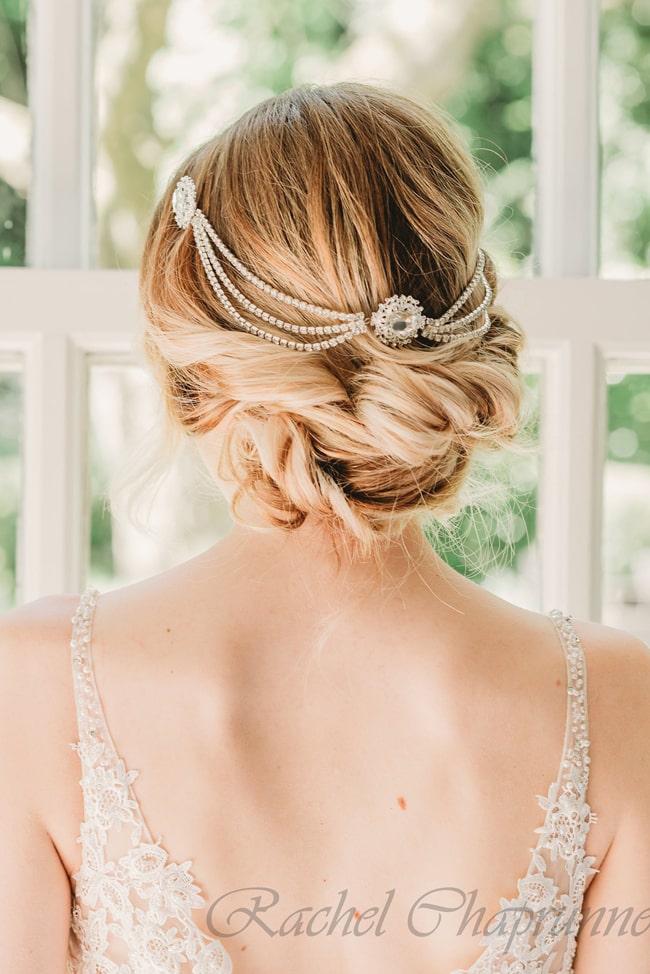 Gatsby Hair Chain by Rachel Chaprunne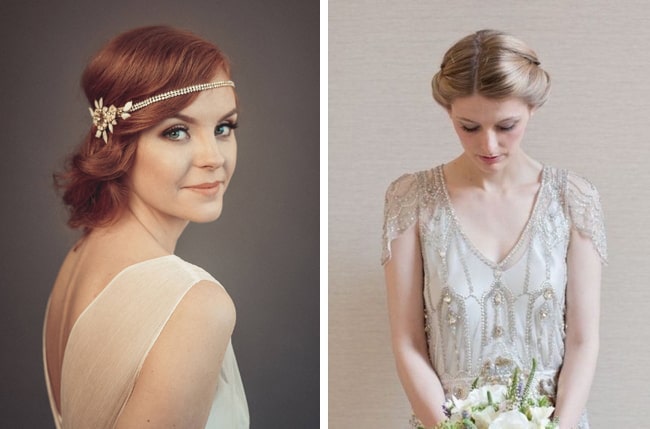 Clio 1920s Wedding Headpiece by Floral Jewellery (left) | Annemarie King via Love My Dress (right)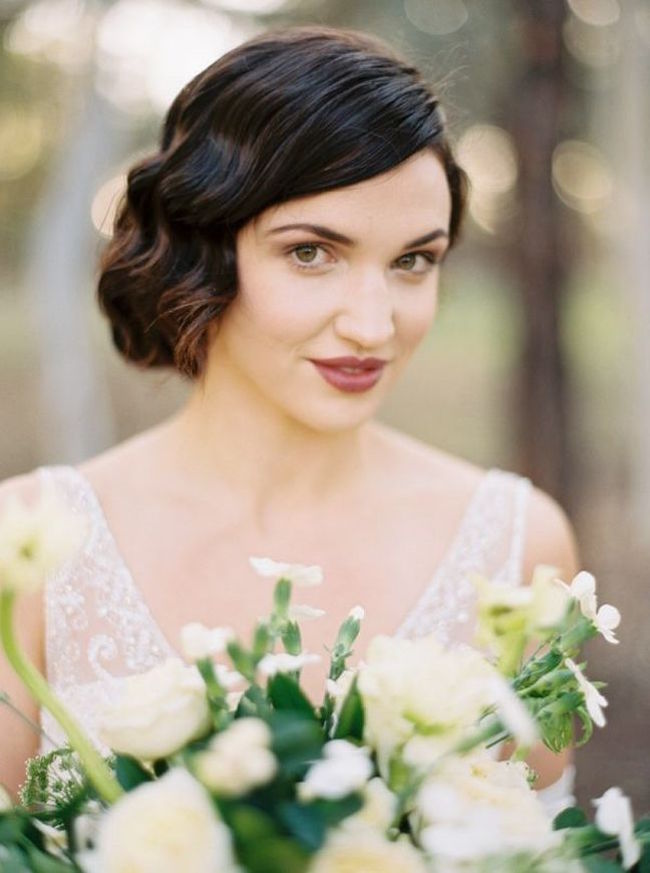 Katie Grant Photography/Bride La Boheme/Kayla Marshall Hair via Chic Vintage Brides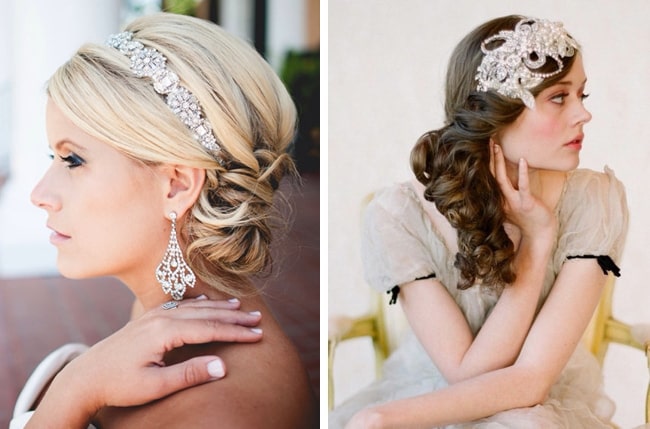 Art Deco Style Crystal Bridal Headband by Tatis Hotties (left) | Twigs & Honey (right)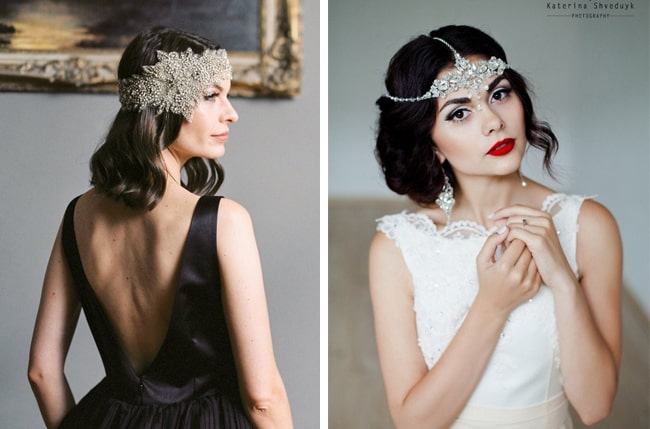 REISS Couture Crystal Headpiece by Gibson Bespoke (left) | Silver Chain Hairpiece by Alice Crown Store (right)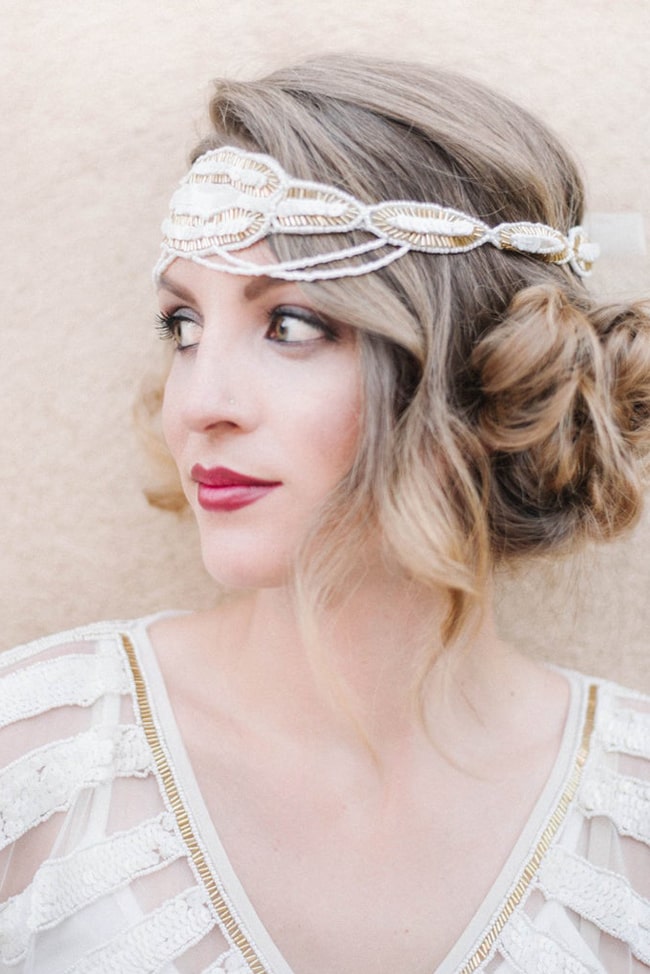 White Gold Ritz Great Gatsby Flapper Wedding Headband by Gatsbylady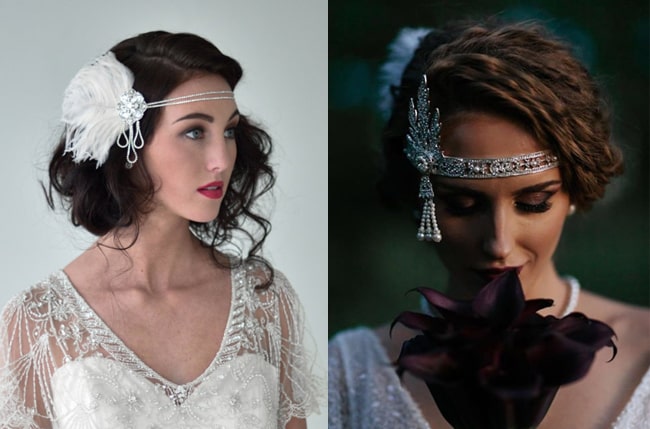 Silver Flapper Headband by danani (left) | Gatsby Headband by Blue Sky Horizons (right)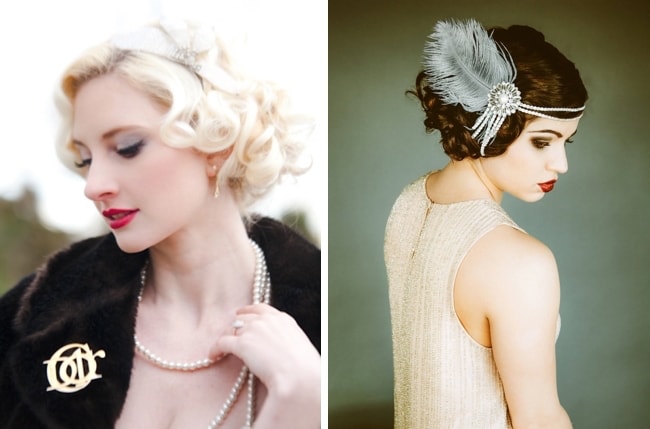 Tatum Reid/Flamingo Amy via Love My Dress (left) | Flapper Headpiece by Danani (right)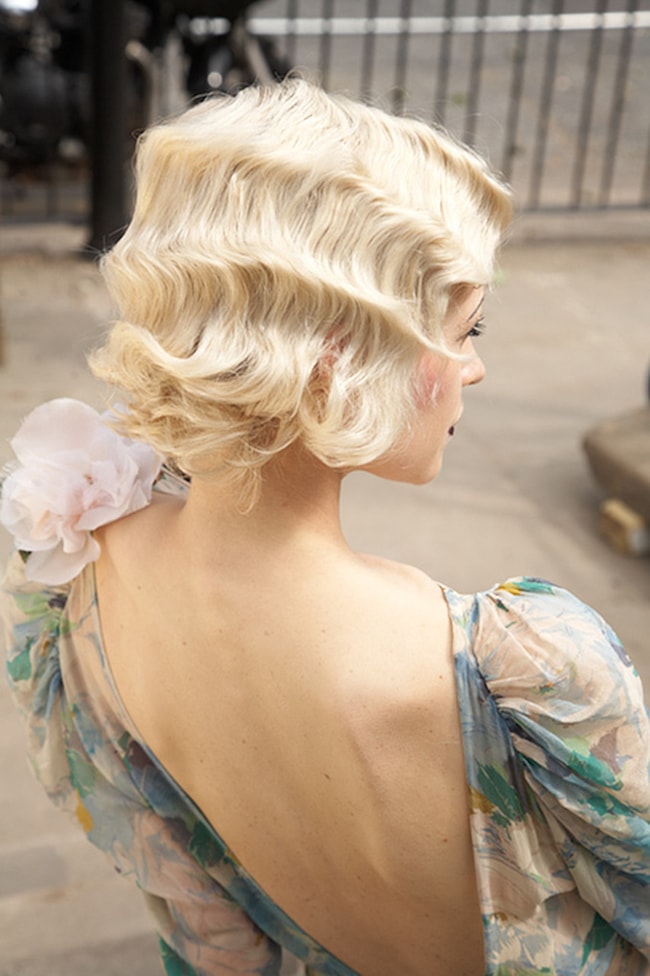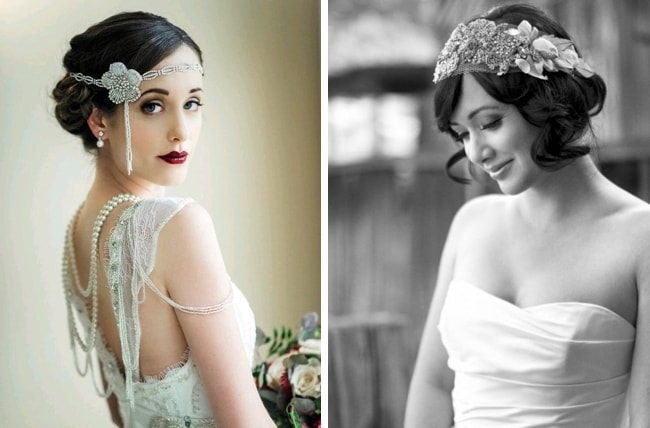 Old Hollywood Glam Art Deco Wedding Headpiece by Frilly Bits Custom (left, Image: Ally Kristensen Photography) | Aaron Delesie via Style Me Pretty (right)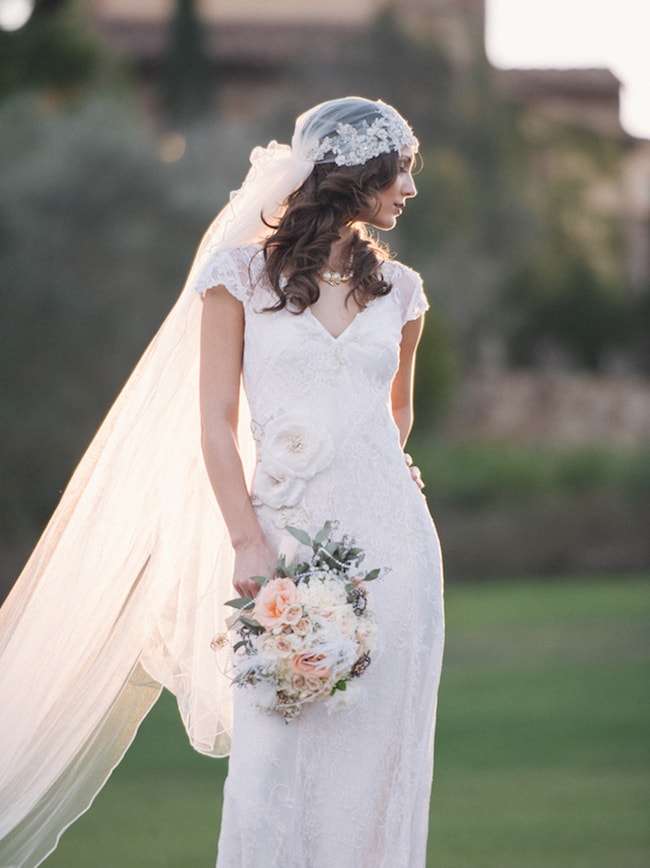 Jordan Weiland/Michele Renee via Glamour & Grace