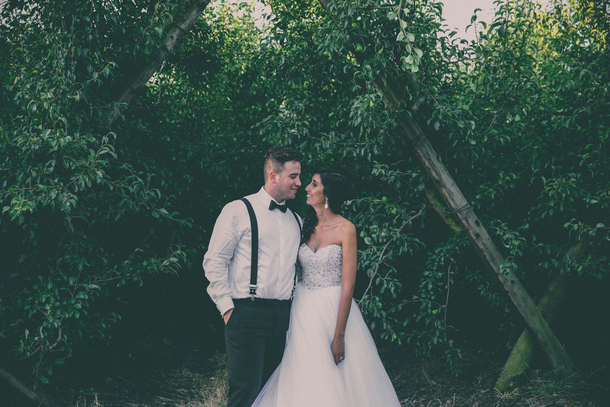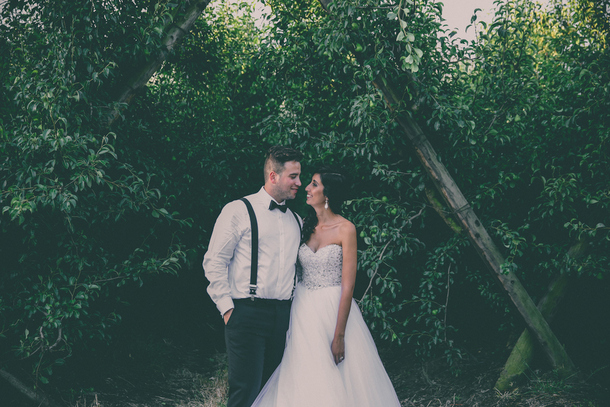 Oh I am in heaven with this wedding! Beautiful greenery, crystal chandeliers, a feeling of bringing the outside inside (awesome florals by Flowers in the Foyer!), and best of all, a generous sprinkling of glitter and glam. Nicole and Nicolas' wedding is just breathtaking. The combination of creamy white, rich emerald and sparkly gold (with just a touch of dusty pink with the bridesmaids – love this elegantly mismatched touch) – is perfect for the sophisticated but outdoor-loving couple, and I love that they included family and friends in so many ways to make sure that the wedding was an opportunity to bring them all together. This is also the first time we're featuring a wedding by Hayley Takes Photos – so happy to share her beautiful pictures with you today!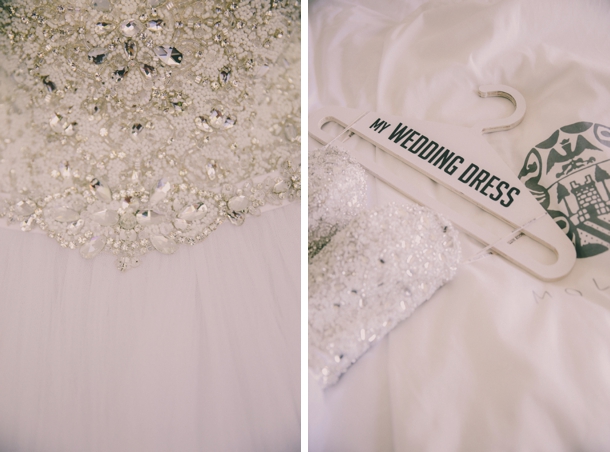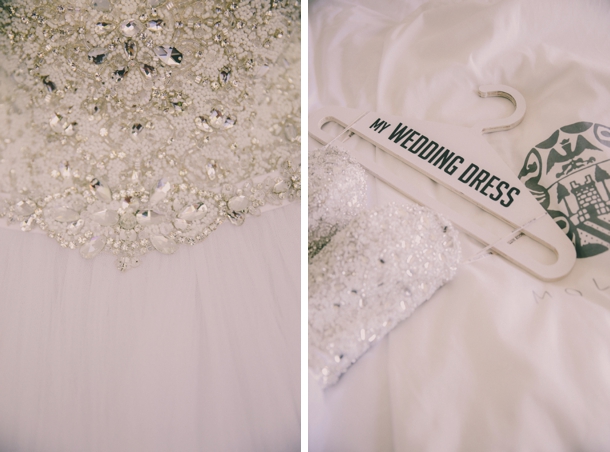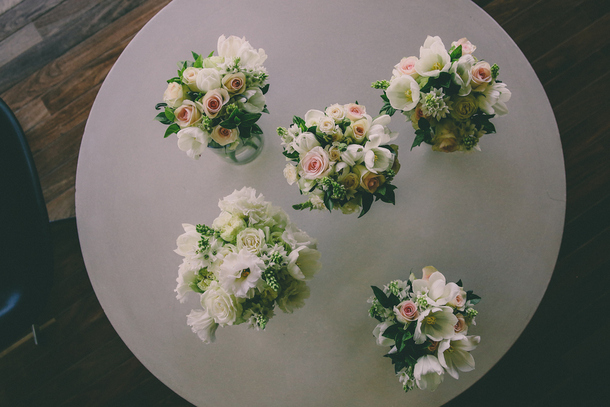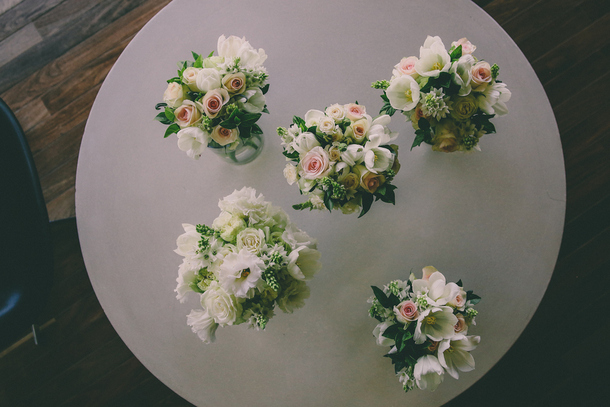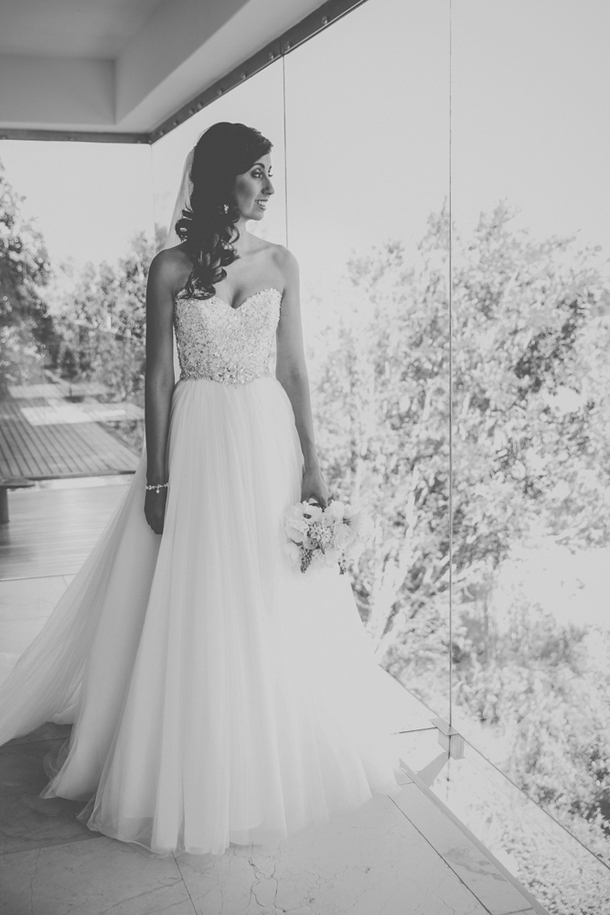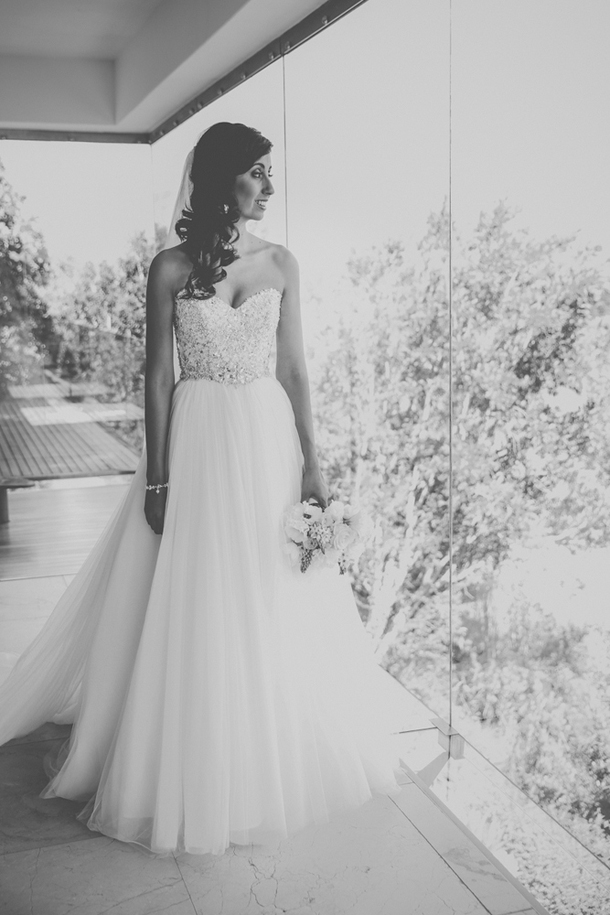 Love Story
We met when I was 21 through a mutual friend. He would always joke that I would be his wife one day or would describe his wife as looking something like me. I wasn't into him but we remained friends. Three years later, after patiently keeping in touch, we went for a drink and I chatted his ear off. Again he tried three months later for a drink and gathered up the courage to ask me: "Are you wearing fake eyelashes?" to which I answered no and said "see, look" – as I closed my eyes he landed a nice big kiss. Haha yes! I fell for the cheesy line.
The Proposal
I absolutely love the beach and ocean. Our family has a house on the beachfront, so he took us to a spa in the area, where they asked if I had booked in for a pedicure. I wasn't impressed as I thought this was the day! However Nicolas corrected them and told them it should be a manicure.
When we got back he made a home cooked meal (he is a master chef!) – the way to my heart is through my stomach – and as the sun began to set and the food was finished off, he suggested we go for a walk on beach. I again asked if I should change and he said no, so I gathered a proposal would probably not happen that day and relaxed. He told me things he loved about me and as the sun set, he drew a heart in the sand and went down on one knee. As we got back he handed me little notes he had wanted stick on the ground on the way to the beach, except that it was such a windy day. I then cried, and everything that was happening finally kicked in.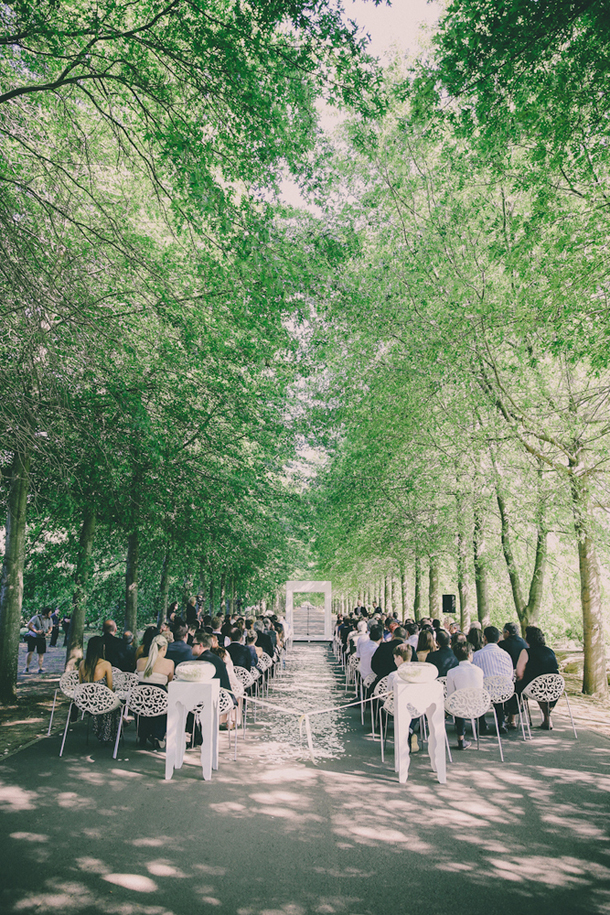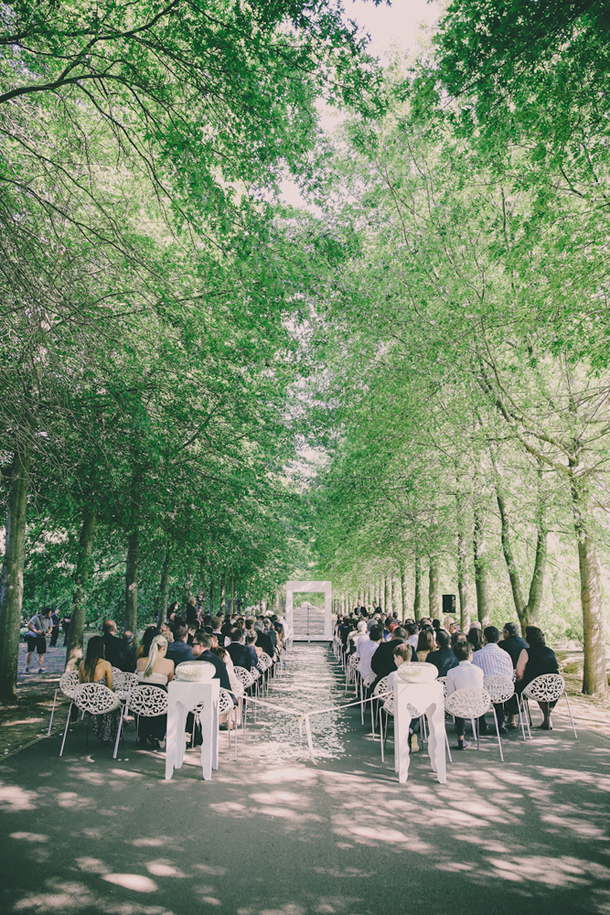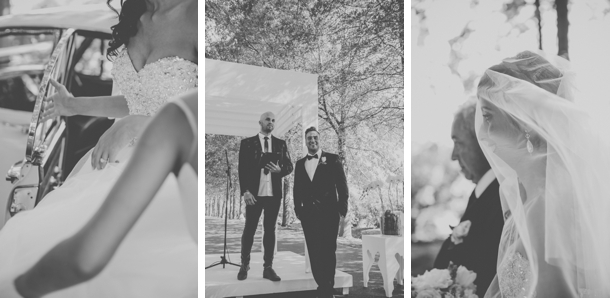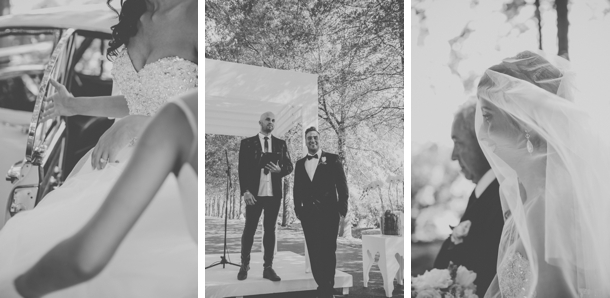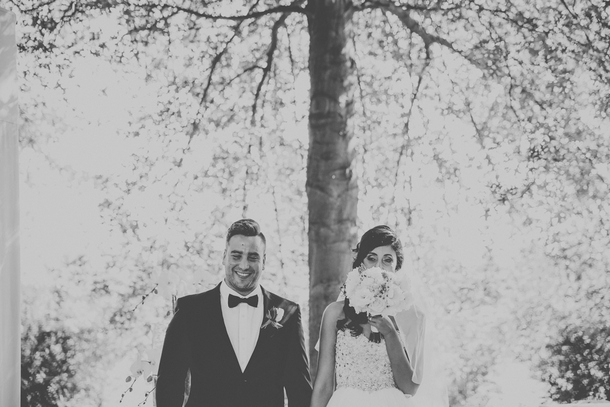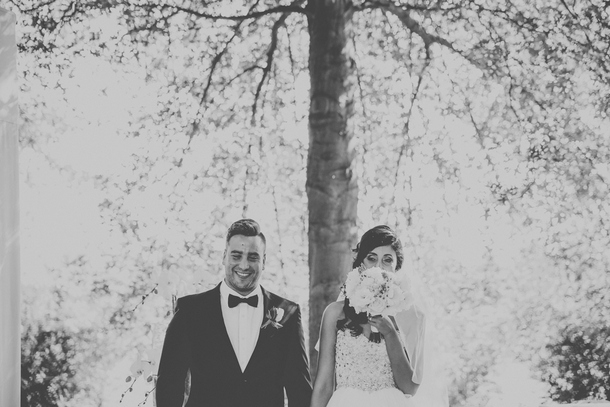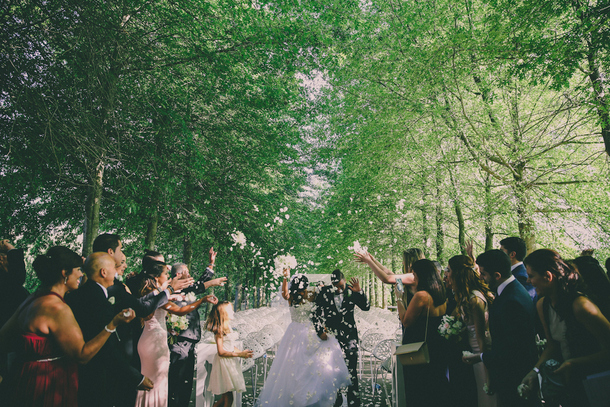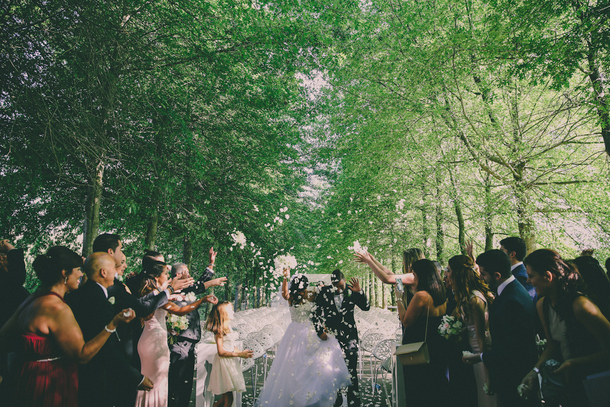 The Venue
I love the outdoors, and the ceremony was held in the lane under beautiful green trees. This venue captured the beautiful Helderberg mountains, the vineyards verses the white canvas indoors with exquisite chandeliers. We absolutely just loved the white and green contrast. God's beauty just radiated at this venue, making it the perfect place to celebrate our love. 
Wedding Style
Our theme was forest glitz, so creams and whites, gold glitter, and green foliage.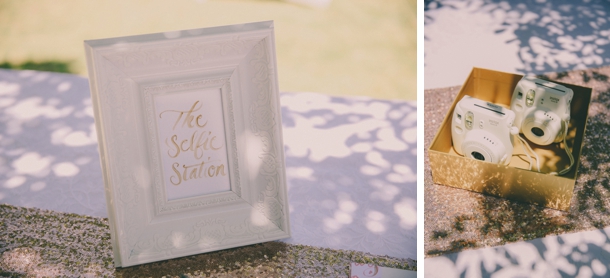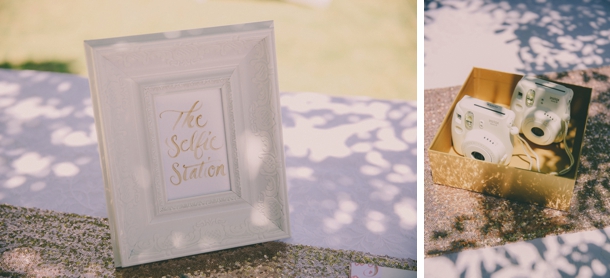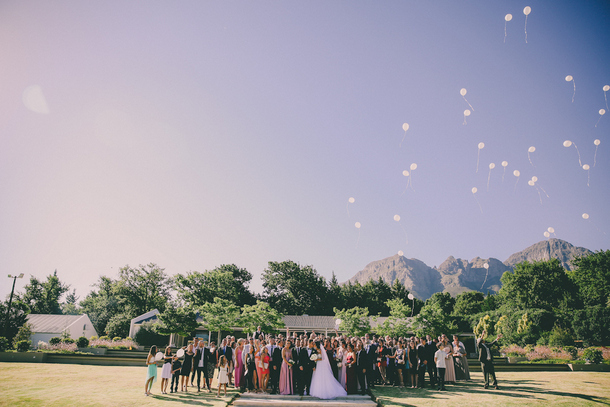 Wedding Details
Friends and family are relationships that are so important to us – we wanted everyone feel spoiled and relaxed, and had them get involved. Our friend, Tara Bartes, sang 'A Million Suns' by Christina Perri live, while I walked down the aisle. Our stationery was made by my closest friend and very gifted calligraphy artist Lauren de Haas. I had a Polaroid station with handmade books by Lauren where guests could take pics and write a message to the couple. Our personalities were highlighted by the games during the reception, craft beer and our friends' brother's band, Levado. The food was amazing as well, and we kept people fed with a midnight prego roll in true Portuguese/Spanish tradition.
DIY Elements
Our mothers helped with a beautiful gift for each guest- a printed tile/pot holder with statements like "You are loved" and "The best is yet to come". It's great to visit our family and friends and see them using this versatile gift on their bedsides or in their kitchens.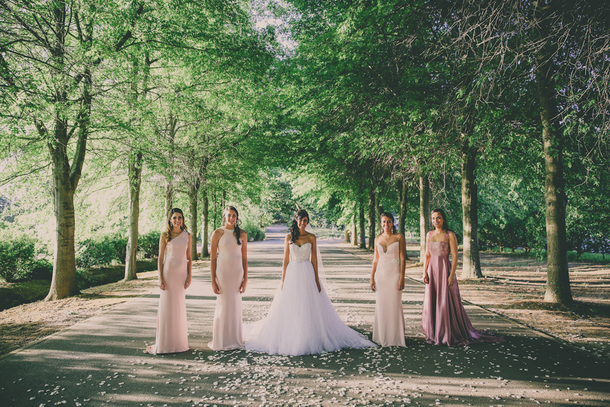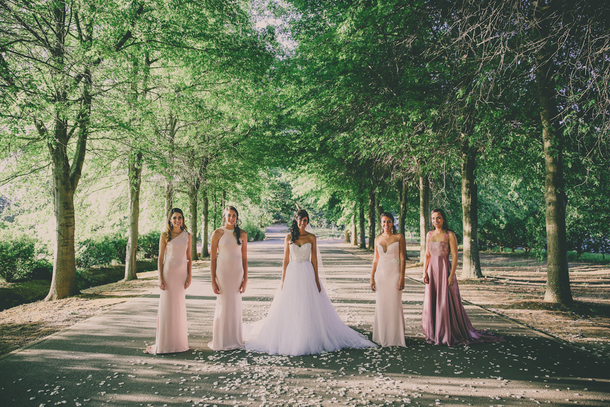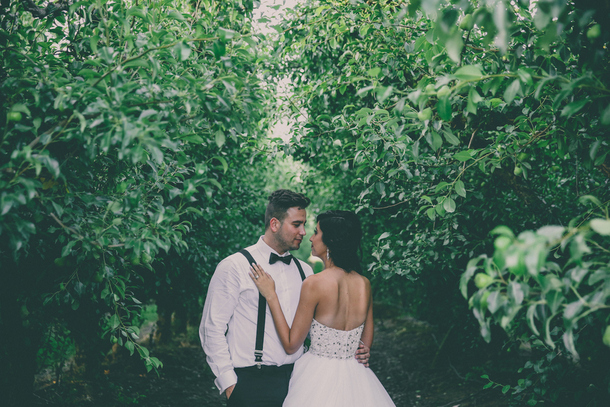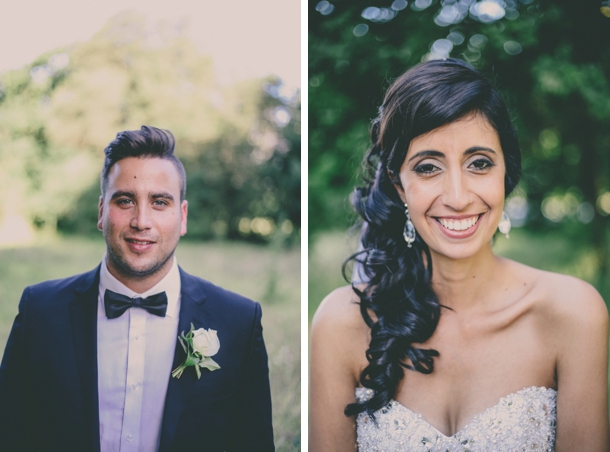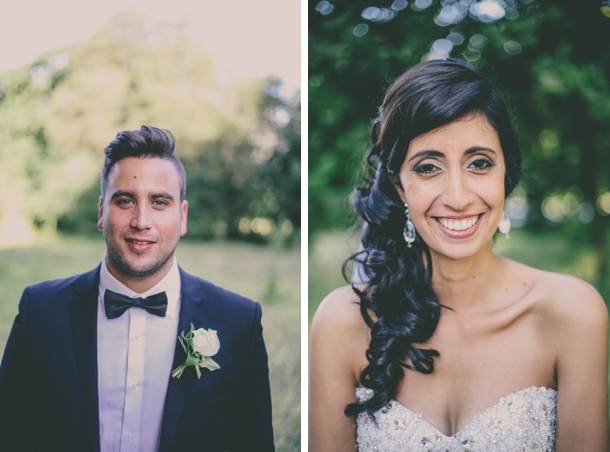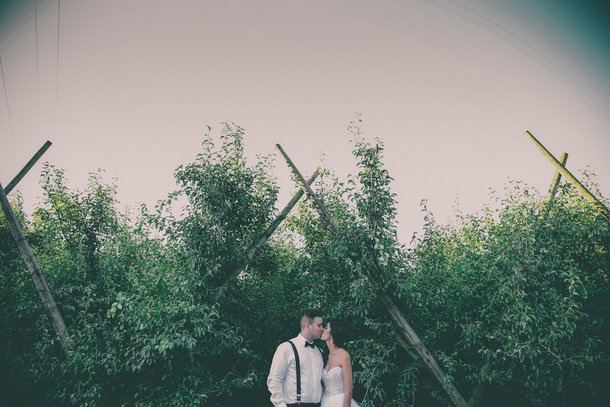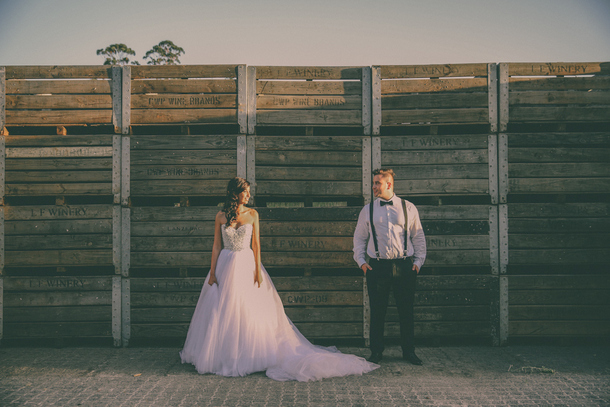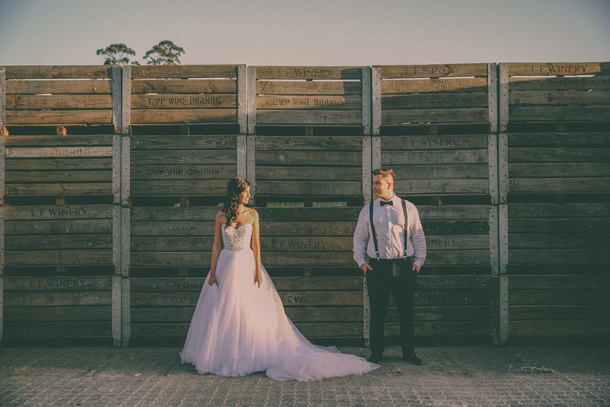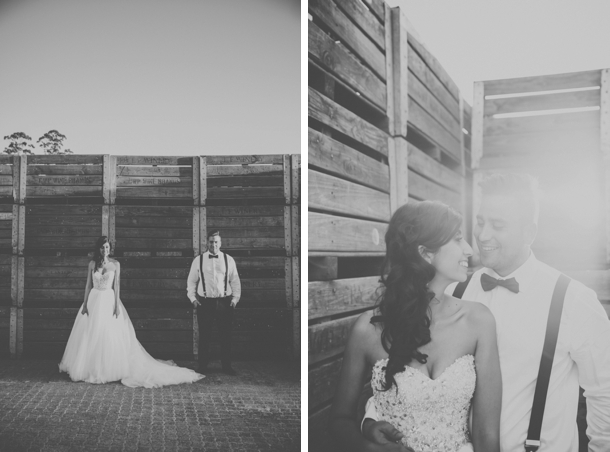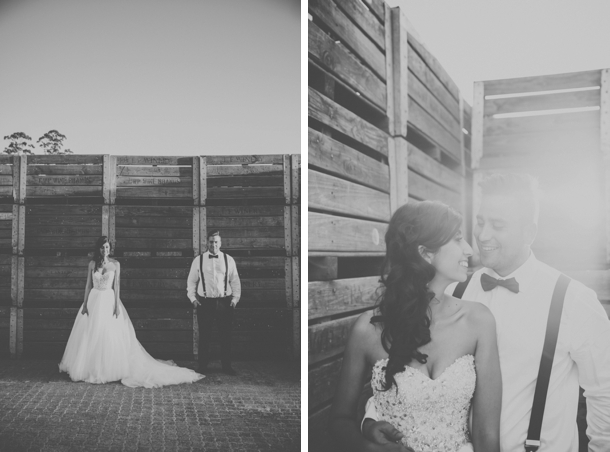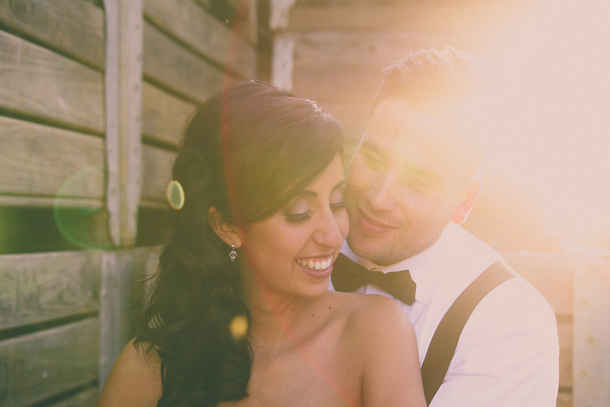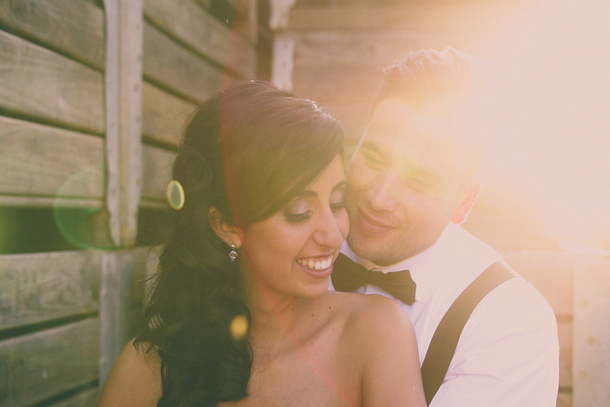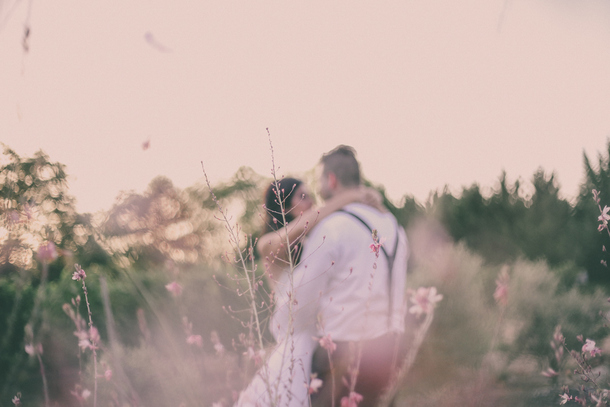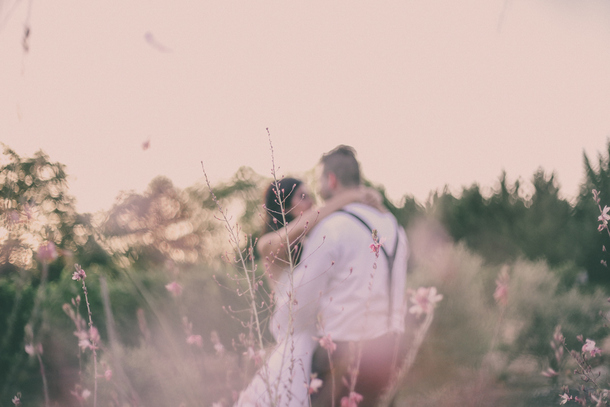 The Flowers
The flowers were done by Flowers in the Foyer – they were very natural with white ceramics and a mix of different glasses and crystal which gave a romantic soft feel alongside the crystal chic candle holders. They also pulled off one of my favourite details: a hanging garden over the dancefloor with chandeliers peeking through the middle. It carried the greenery from outside into our very own indoor forest. 
The Dress
My dress is a Maggie Sottero (Esme). I found it at Ever After Bridal in Durbanville. It's the first shop I went to, and this dress was in the window as I walked in. I couldn't believe I could find it that quickly so I tried another two stores, but my heart was sold. I wanted something more flowing and a natural open back but it didn't suit me way this one did. Love at first sight.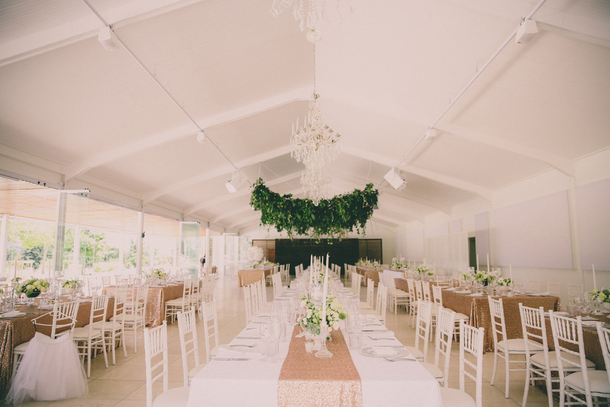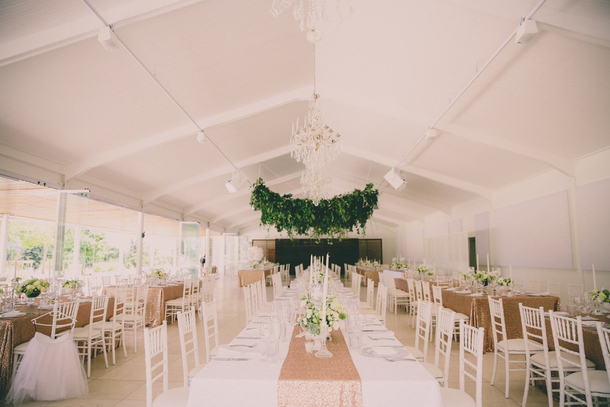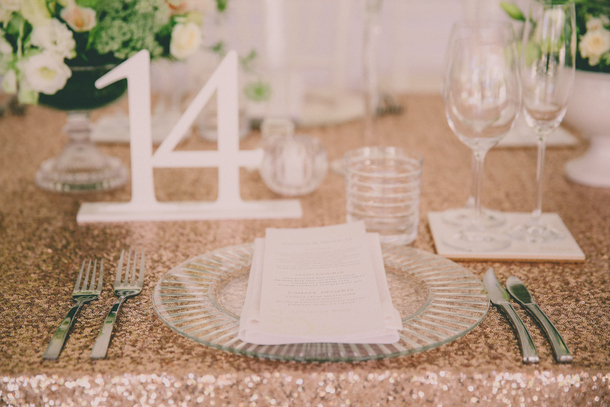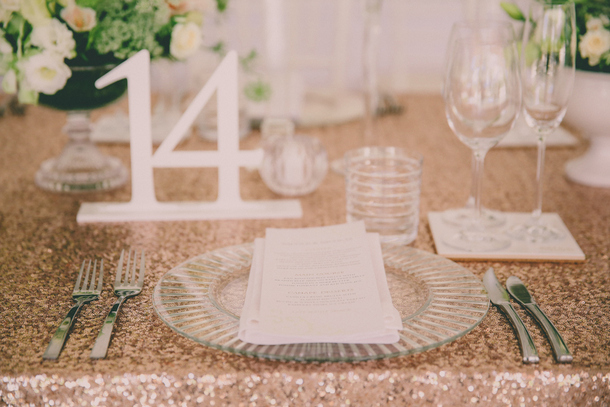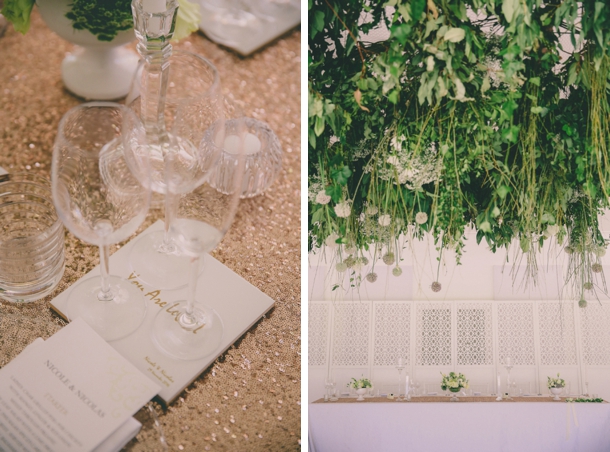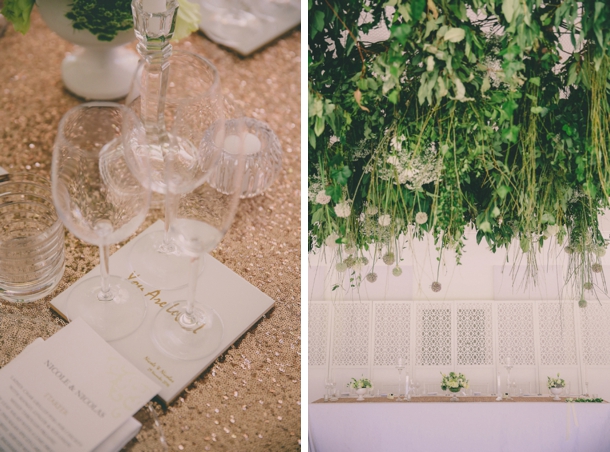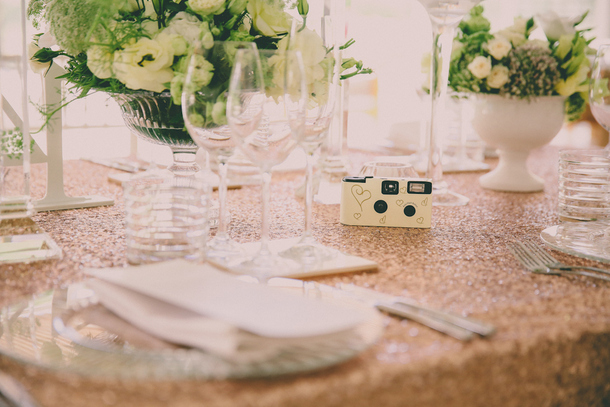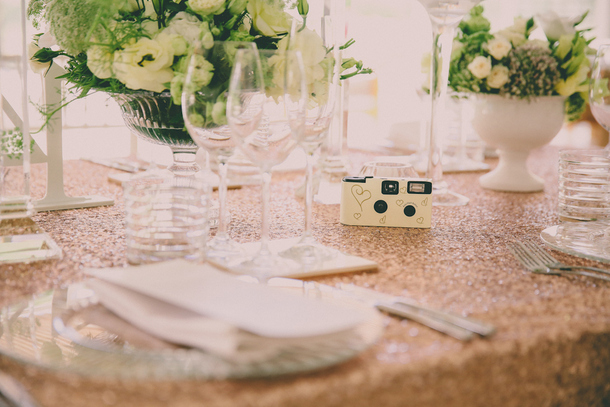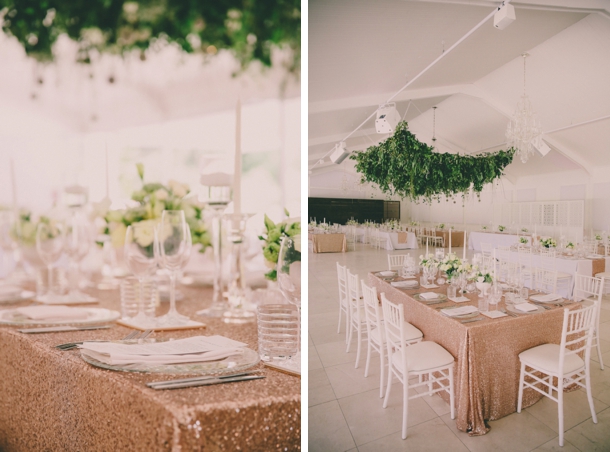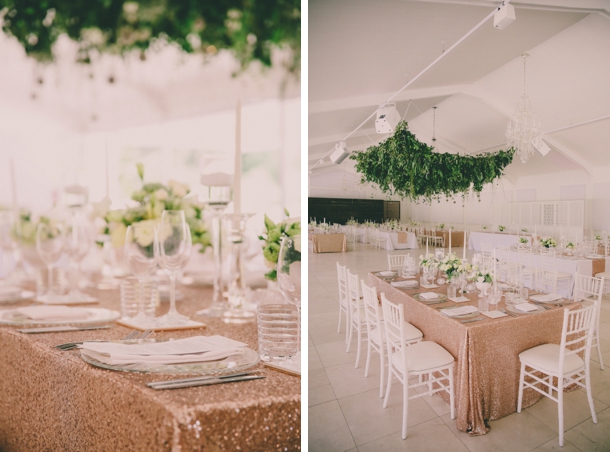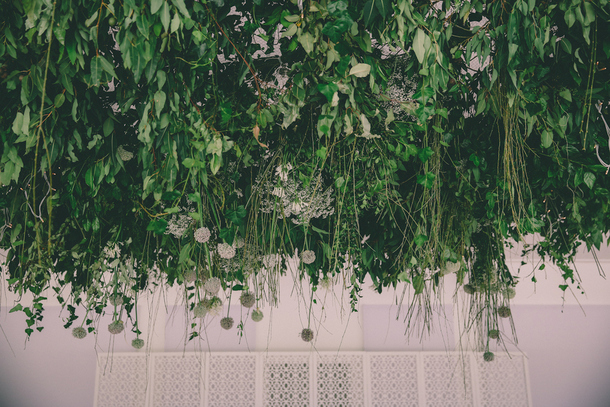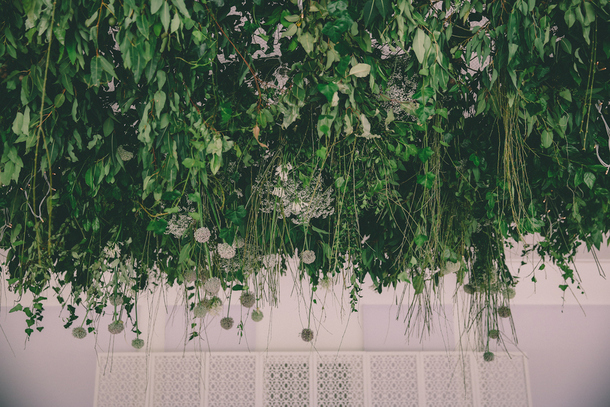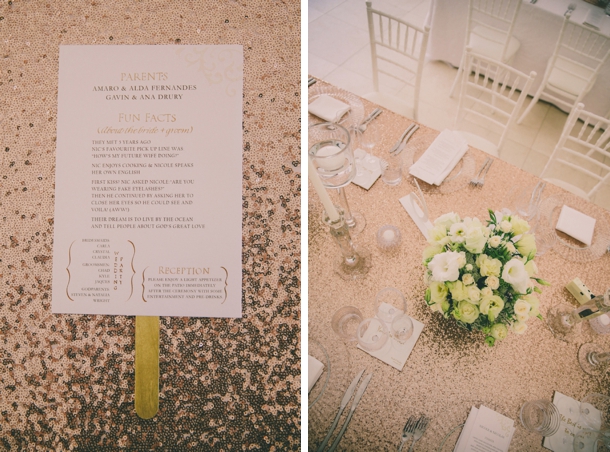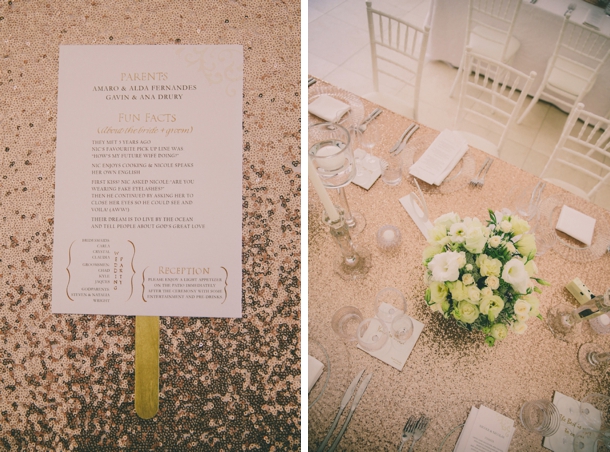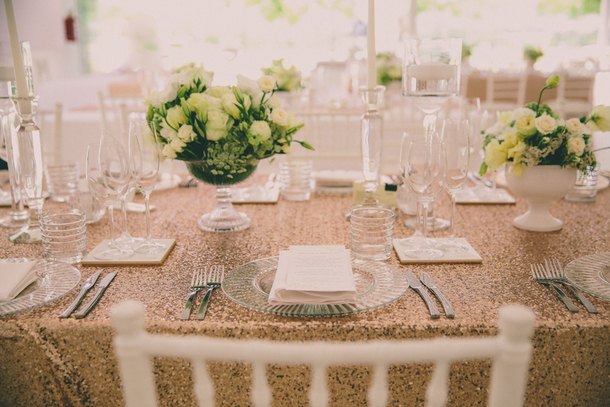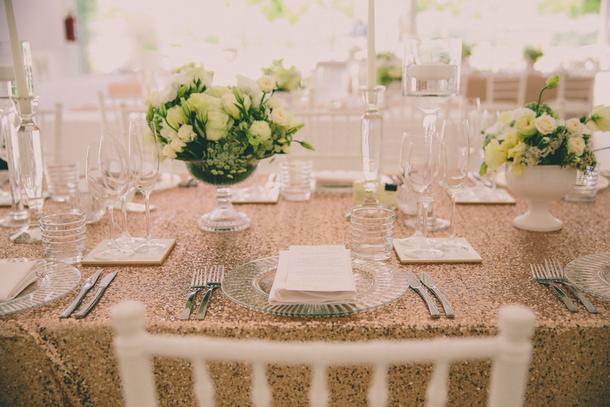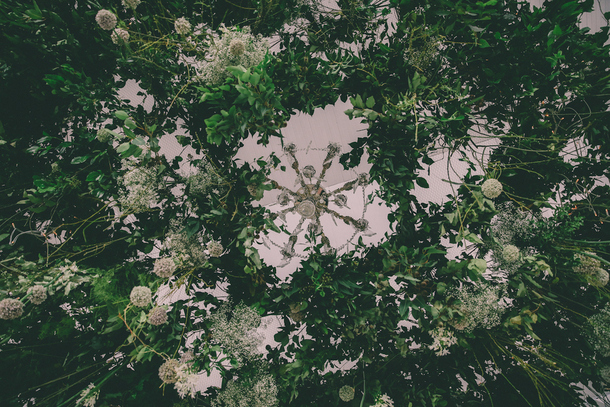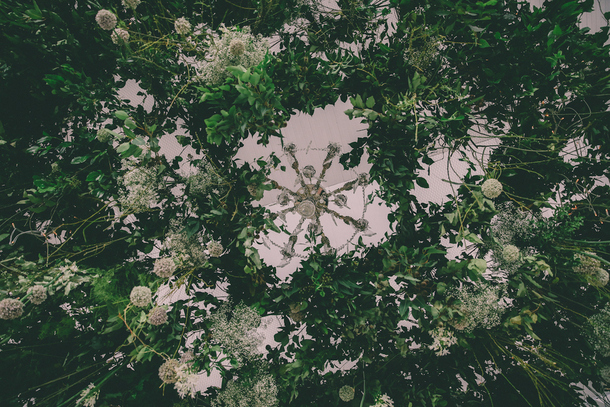 Memorable Moment
Walking down the aisle with my dad and favourite people in the world, surrounded by love, and when I finally got see my husband Nicolas.
The Honeymoon
Mauritius. The hotel was a surprise, but not the destination so I could pack for a beautiful seven day retreat of snorkelling with dolphins and soaking up beautiful weather with my hubby.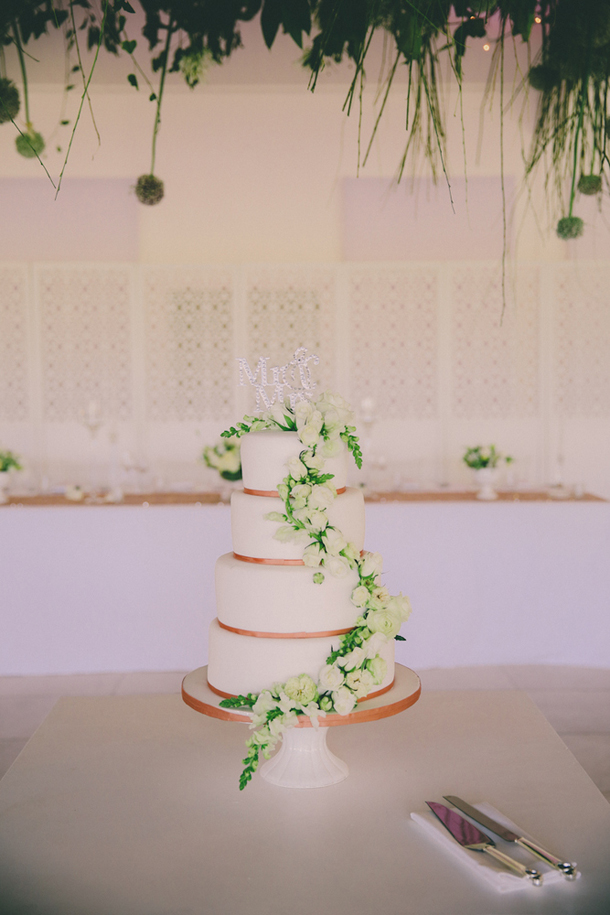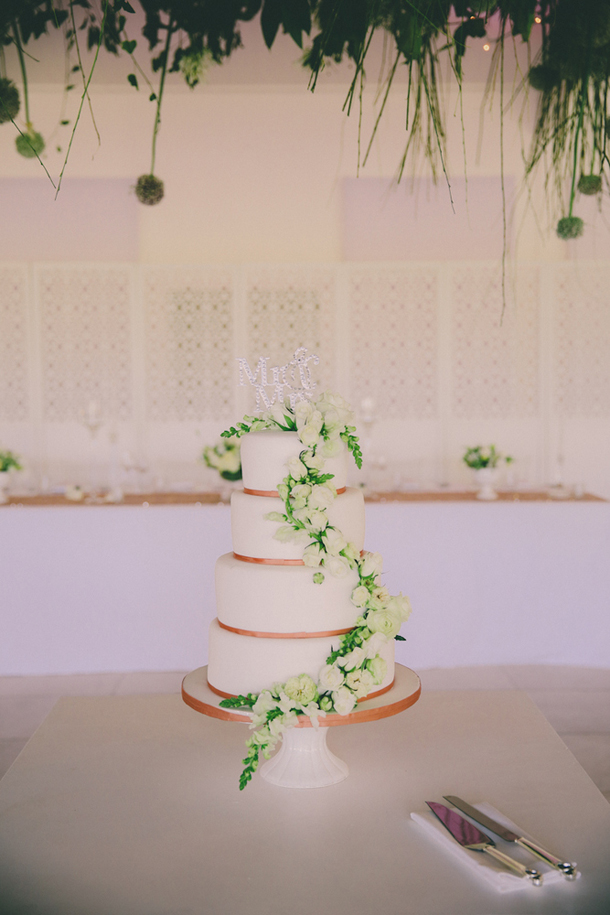 Advice for Future Brides & Grooms
Stay true to what represents you both, bring in family and friends so they can have a hand in your big day. Share responsibility with your husband – it has great team building opportunities! ;) Take a pre-marriage course – they have great topics to freshen up on if you haven't touched on them yet. Also the day does fly but don't worry about anything that could go wrong- what will happen will happen. If you can, get a person to run around dealing with the nitty gritty so you and loved ones can just enjoy the experience. Find a quiet moment for just the two of you and look at your guests having a blast – take that moment in.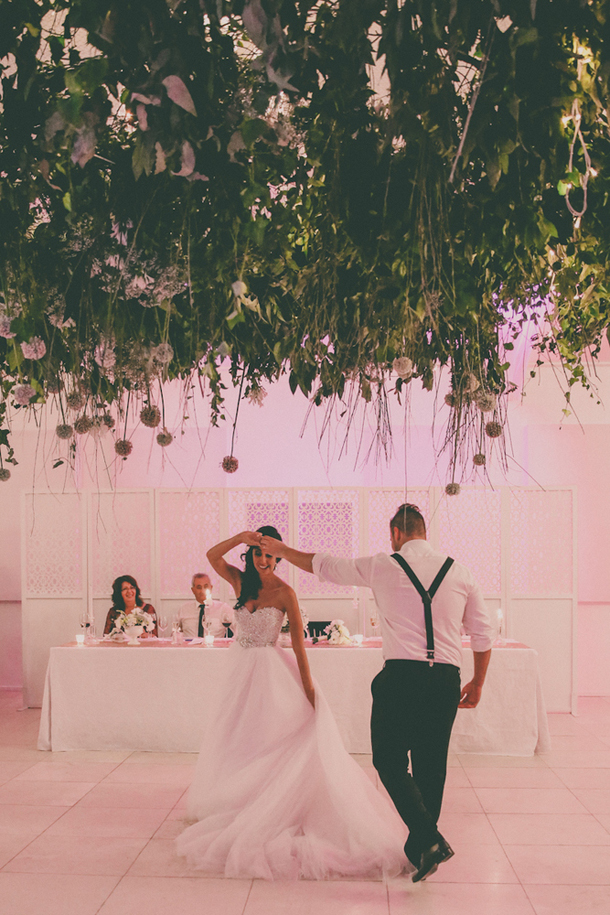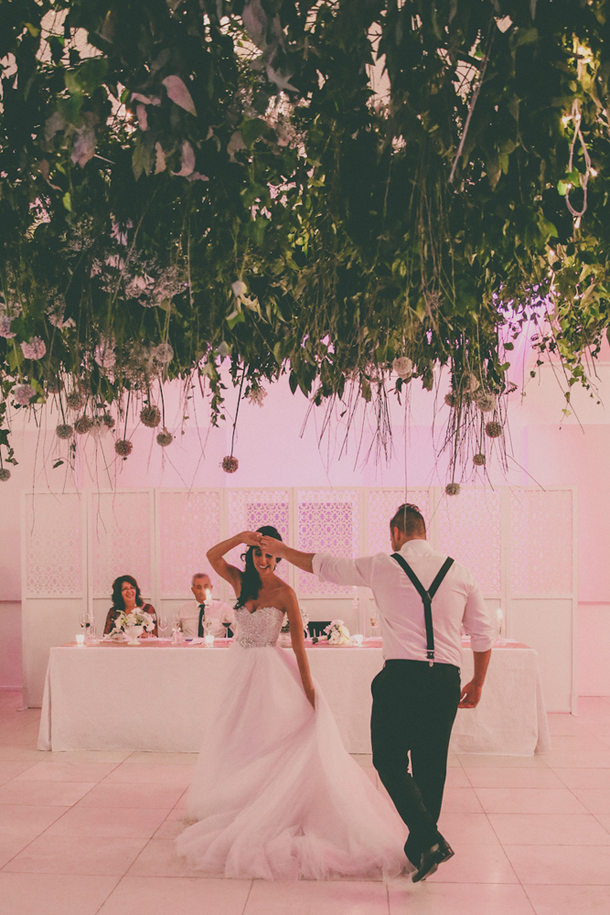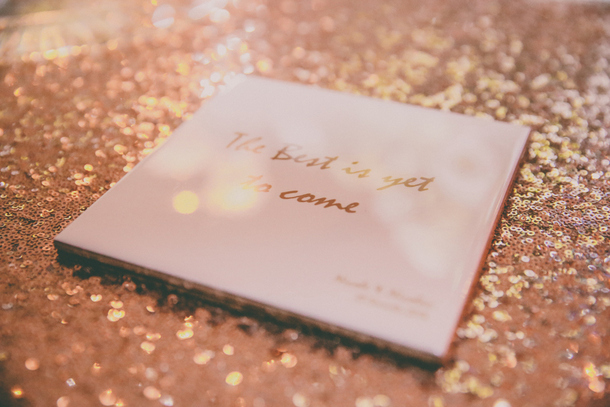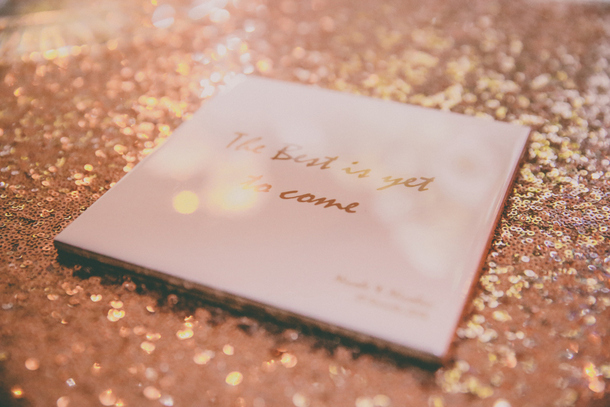 You can see more from this wedding on the Hayley Takes Photos blog.
SERVICE PROVIDERS
Venue: Lourensford Estate | Catering: Stir Food | Photography: Hayley Takes Photos | Cake: Le Petit Four | Flowers & décor: Flowers in the Foyer | Stationery: Lauren De Haas | Bride's dress: Maggie Sottero from Ever After Bridal | Bride's accessories: Ever After Bridal | Hair & makeup: Genee at Radi-8 | Bridesmaids' dresses: Molteno Creations | Groom's attire: Hilton Weiner | Hiring: uber chic | Entertainment: Levado, Tara Bartes