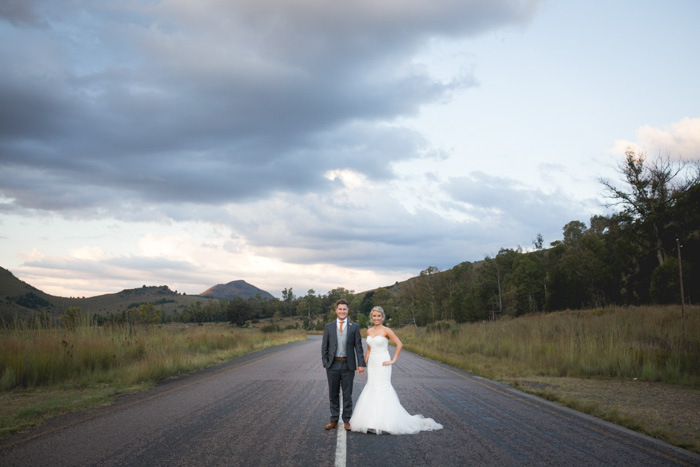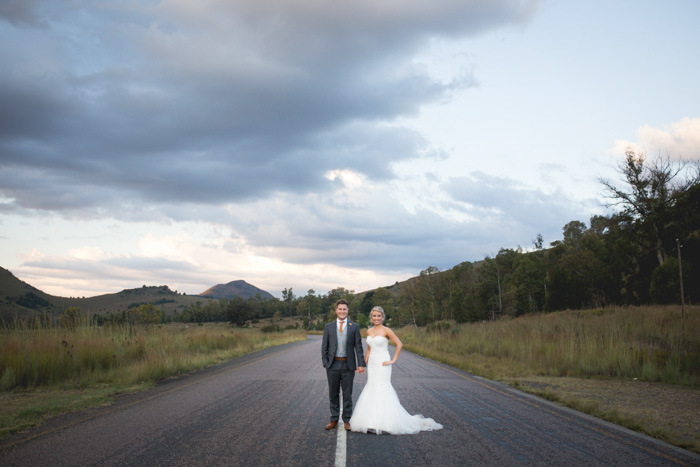 There are some couples you can tell had a lot of fun planning their wedding, and Francois & Illana are one of those. These lovebirds opted for a weekend wedding in breathtakingly beautiful Dullstroom, and got their family and friends to help them create the DIY details for their dream day, which gave everyone a feeling of personal involvement in the wedding. With copper elements, including vases made of piping and filled with herbs, fairy lights, wood and candles creating a warm, intimate atmosphere, as well as the loveliest pictures by Those Photos, this is a festive fete to feast on! And when you're done scrolling through the pics, be sure to check out the video by the wonderful White Motion Films, and then check out their profile and show reel in our directory!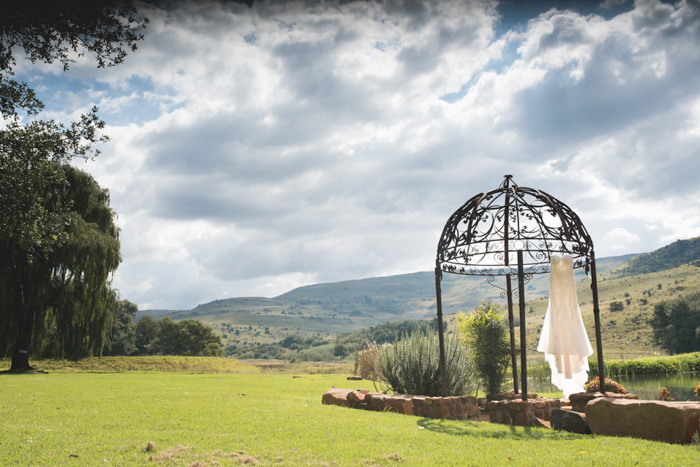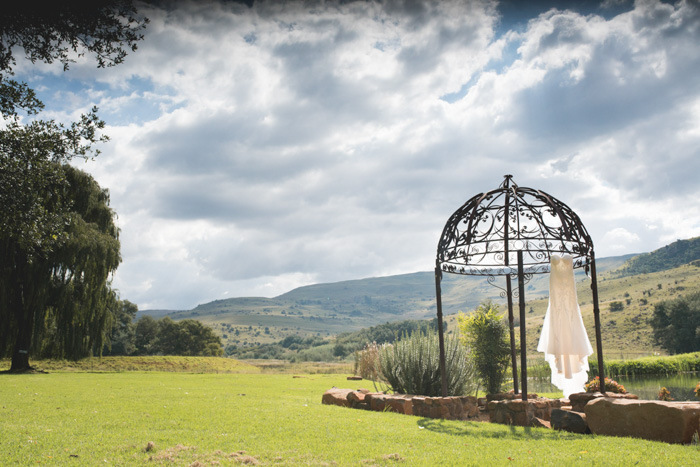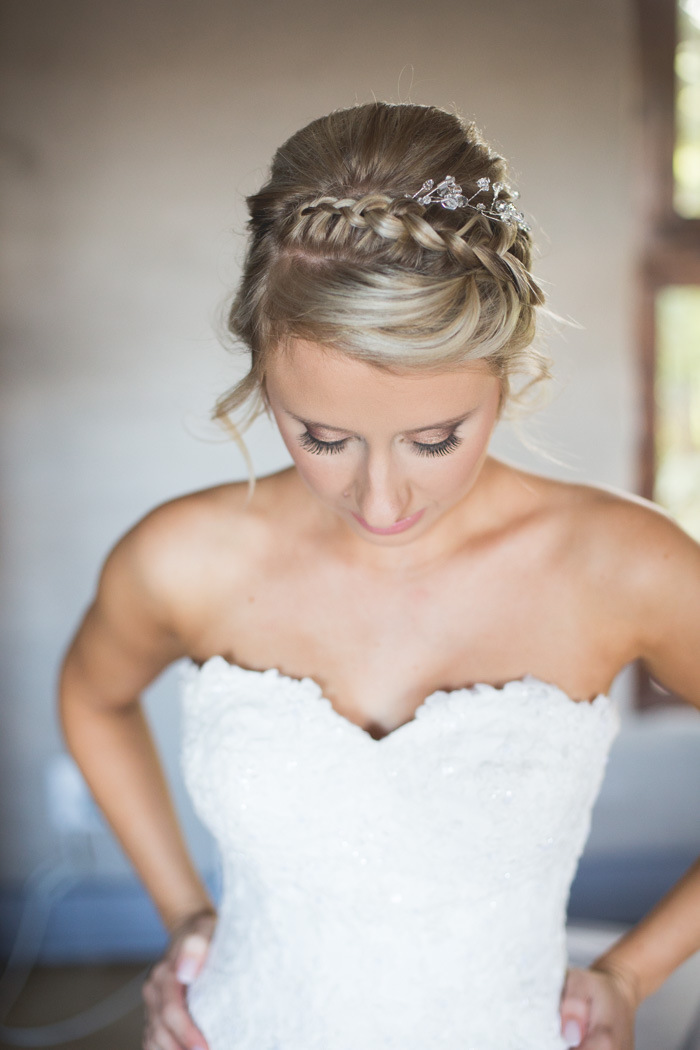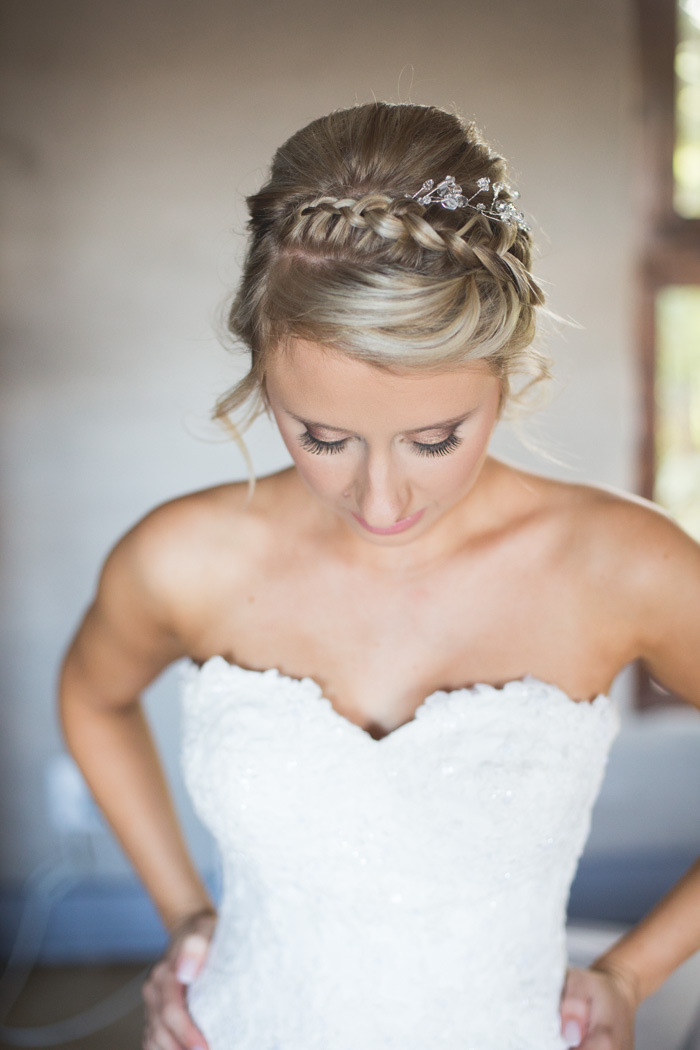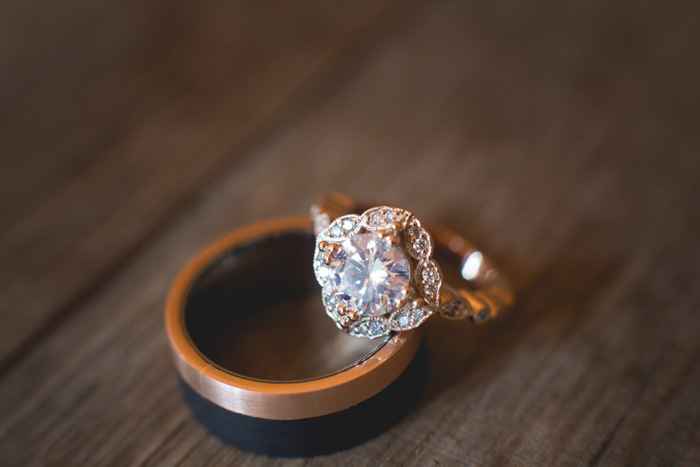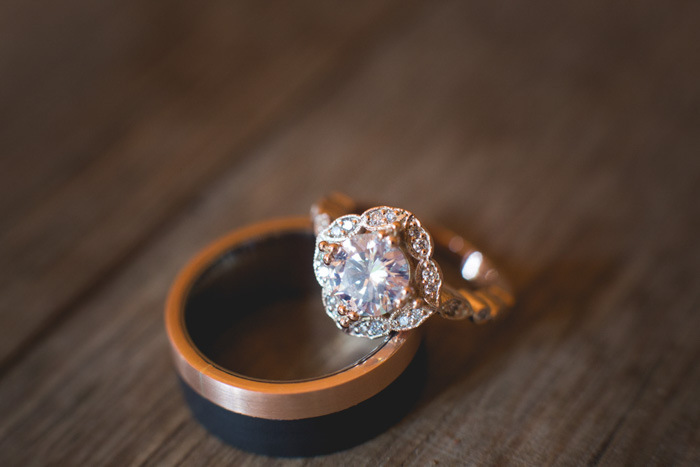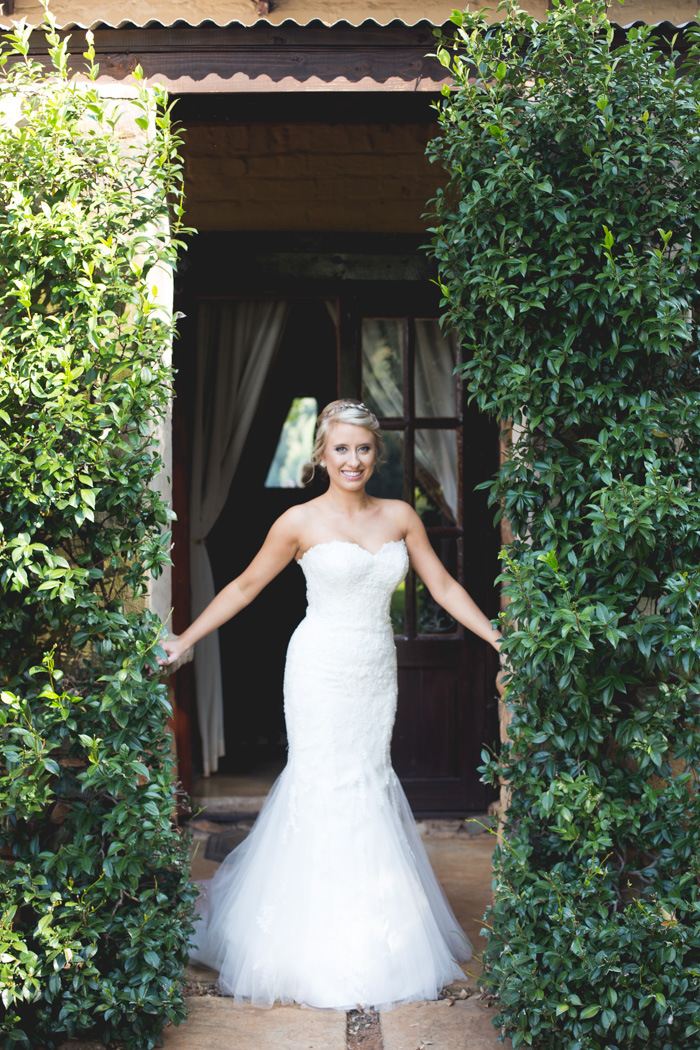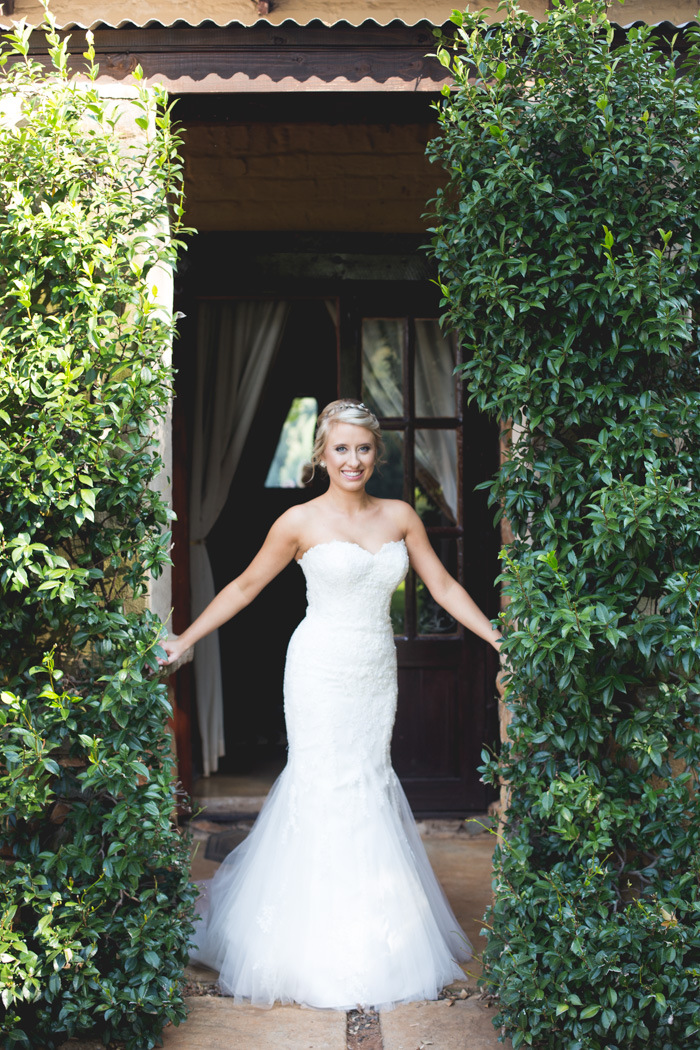 Love Story
We met at a work-related meeting. Apparently he knew we were going to marry the first moment he saw me! He had to train me on various systems, and I enjoyed the training so much that it took him a million training sessions to train a blonde on their systems! We had soooo many work related meetings and realised one day, that we would rather have dates instead of meetings.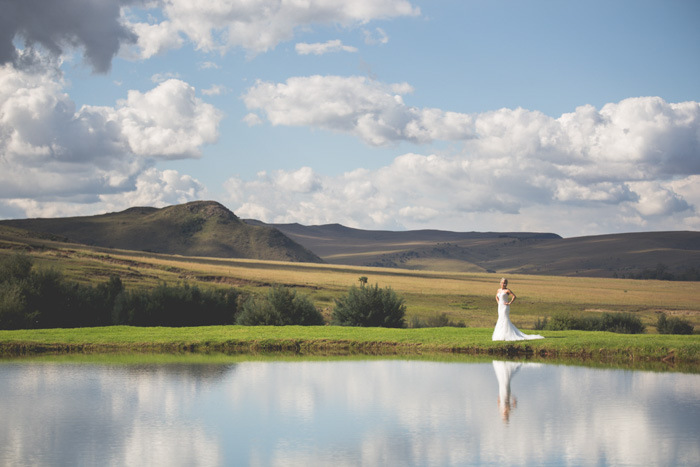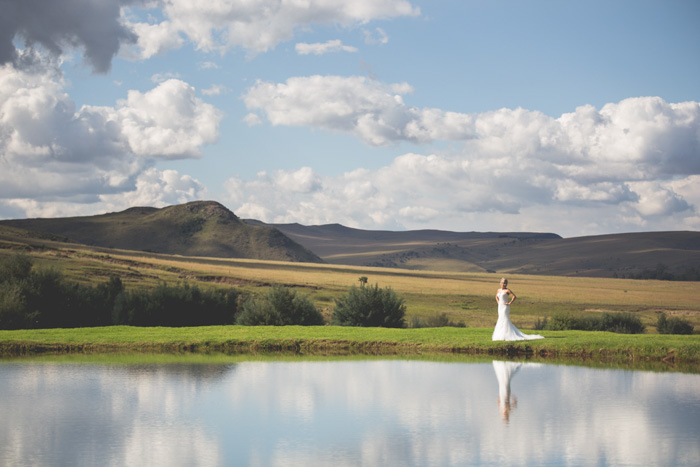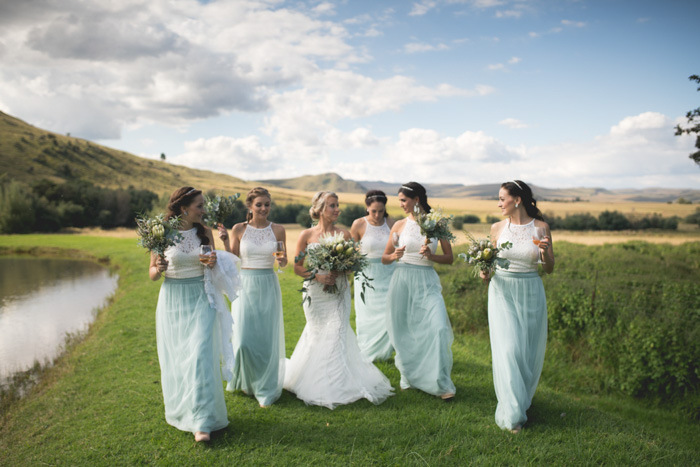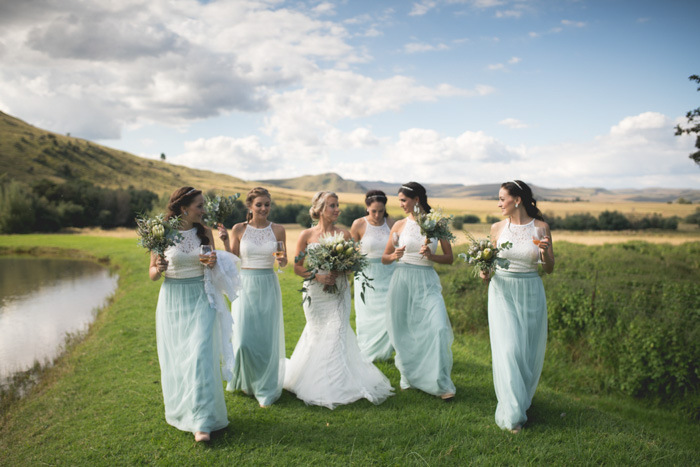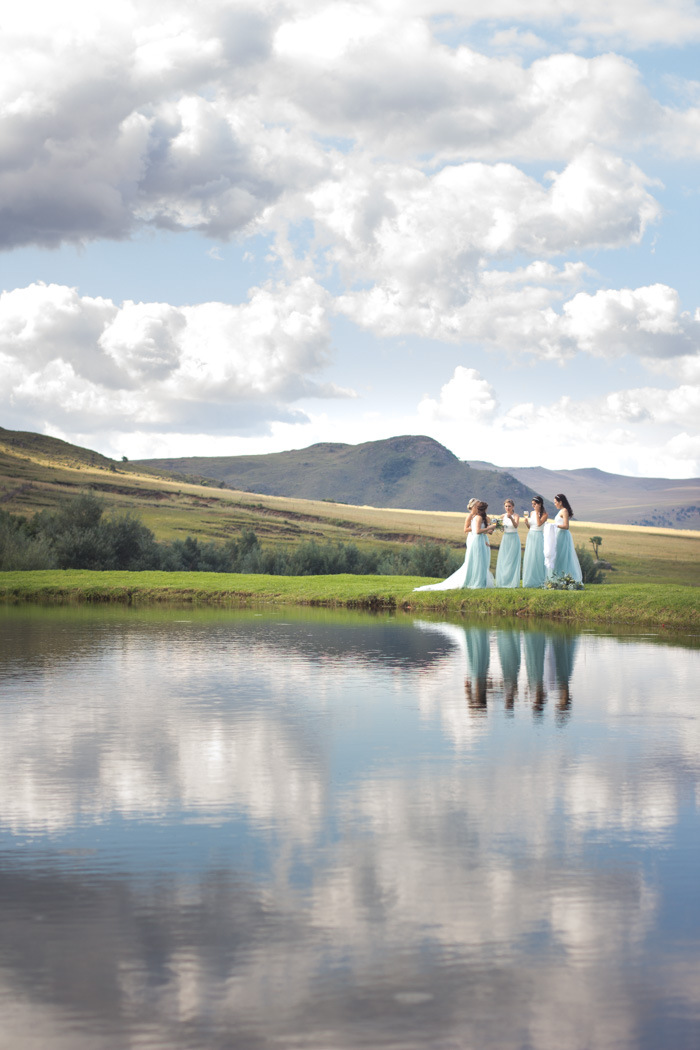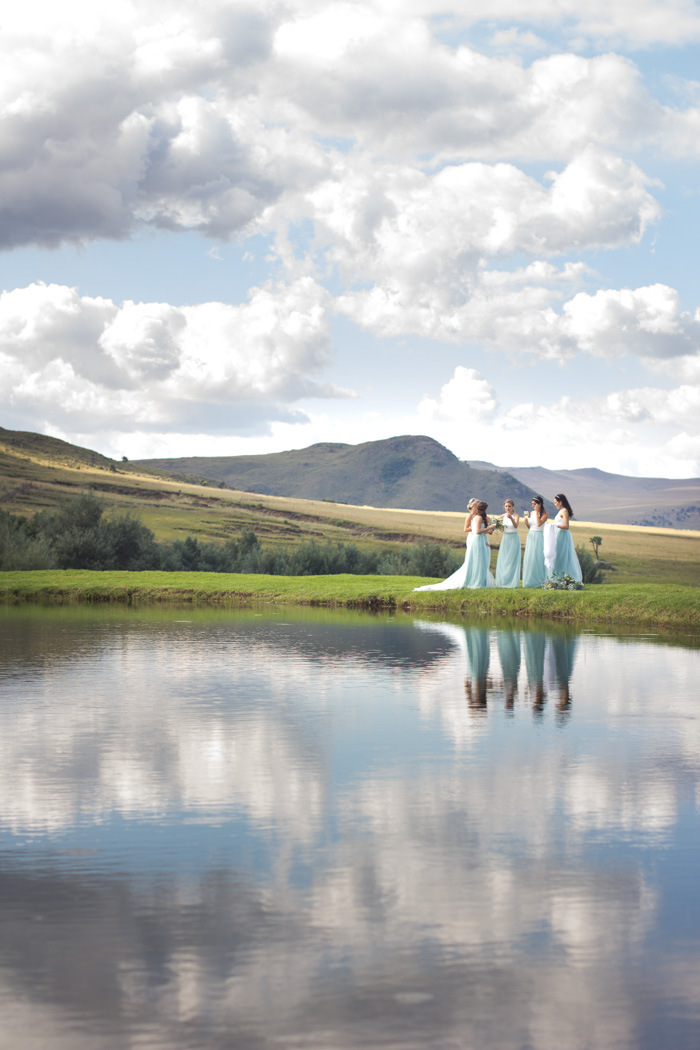 The Proposal
Francois proposed to me one year and ten months after we met. The engagement was a HUGE surprise. He had a massive heart operation, so I did not expect him to be ready to propose in the near future. On that day, he said that he wanted to thank me for looking after him in his recovery period and that he wanted to have a breakfast picnic with me at our favorite spot – on a golf course, while we watched the sunrise. He then kidnapped me from work later that day, and an awesome treasure hunt commenced. We took a flight to Cape Town, had a shopping spree in the V&A Waterfront and ended with a helicopter ride to the Twelve Apostles in Cape Town where he popped the question to a speechless fiancé. He did all this planning while recovering from a major heart operation!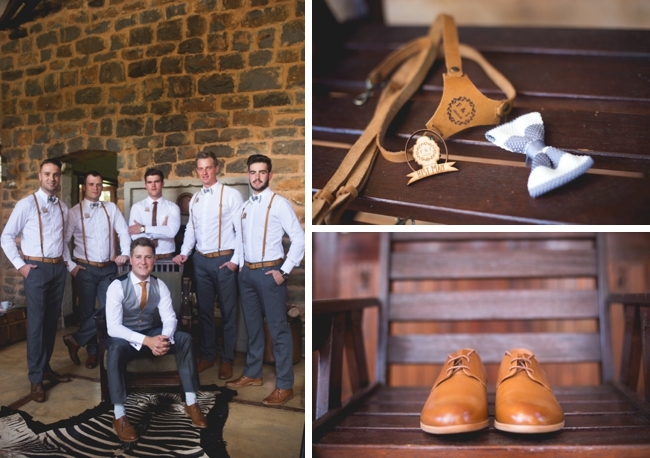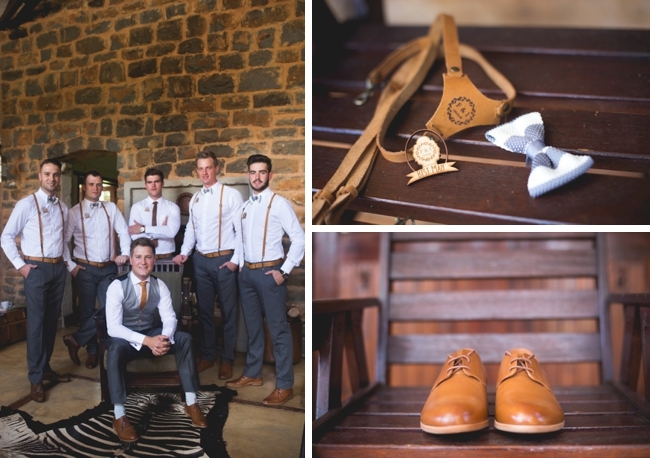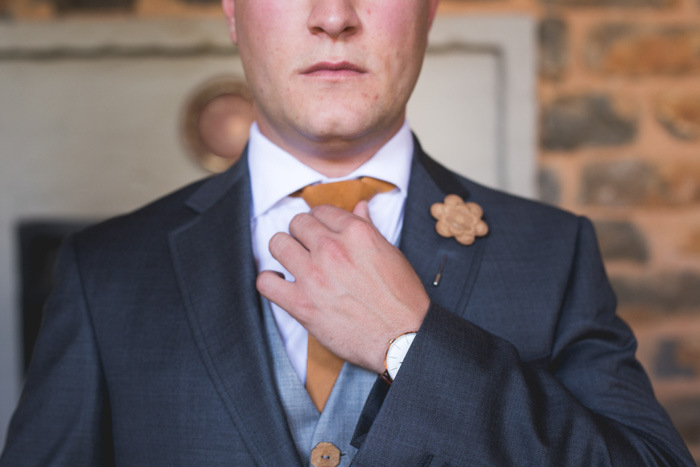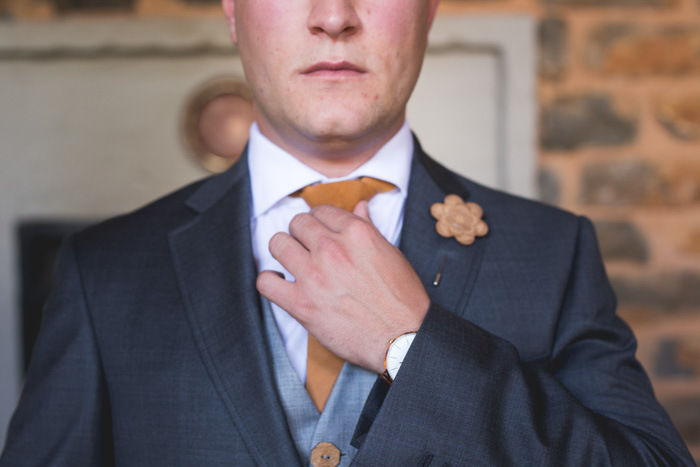 The Venue
We really wanted our wedding to be a weekend thing, with a braai on the Friday and our wedding on the Saturday. We chose Dullstroom as our first destination to look at venues and when we saw the Red Barn, we just loved it. The ceremony was in a forest and the reception was in a barn, with the canapes being in ruins. We just loved the landscape and the possibilities it provided for our photos.
Wedding Style
We wanted our wedding theme to be 'Industrial Chic'. I did not want any flowers – therefore the colours were shades of green, copper/rose gold and black. Our wedding rings also matched the theme! We met an awesome lady – Kinna van der Westhuizen, from Ai Ai, who understood exactly what we wanted. She translated our ideas into the most beautiful wedding.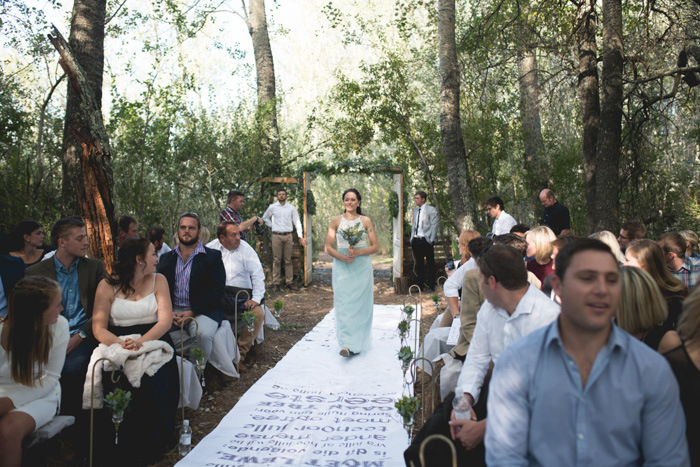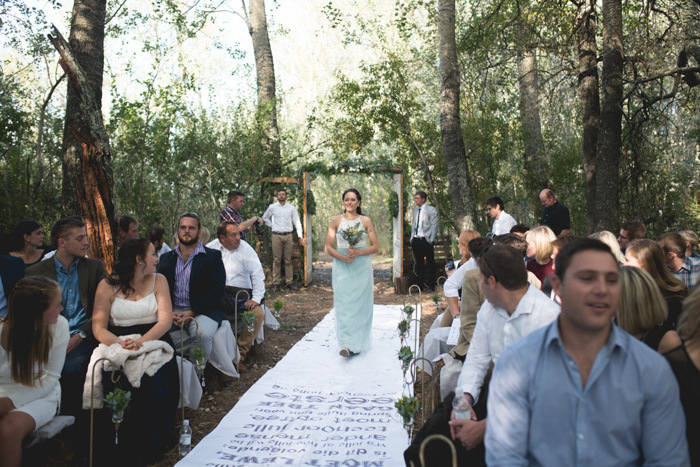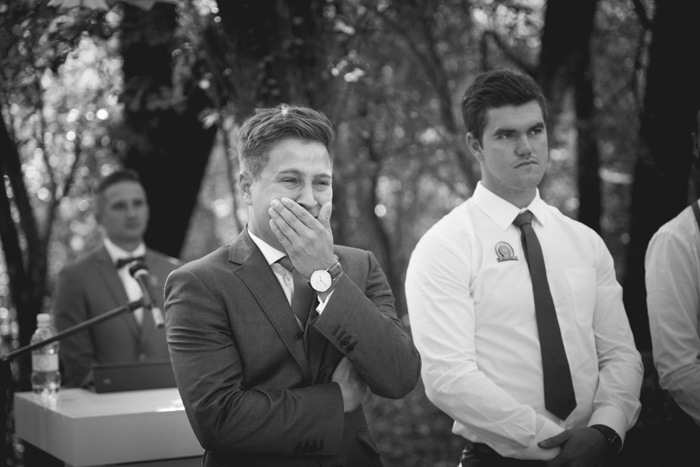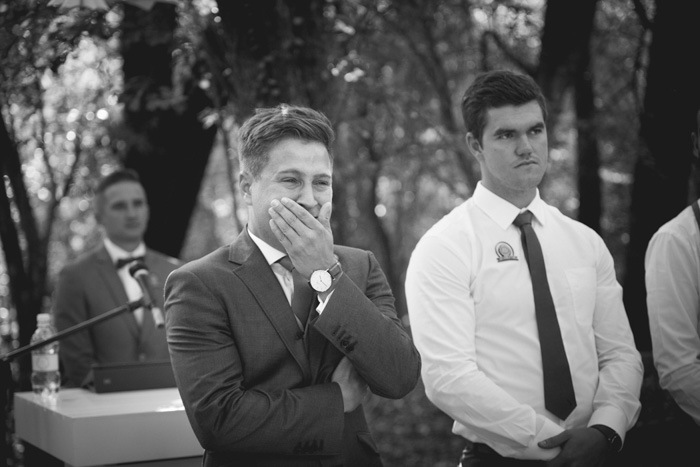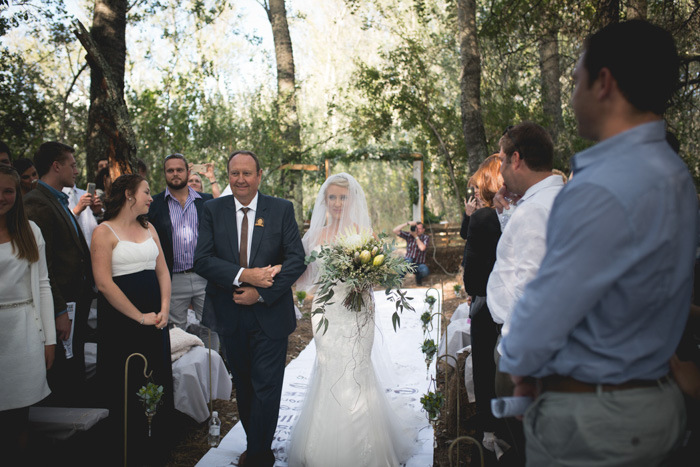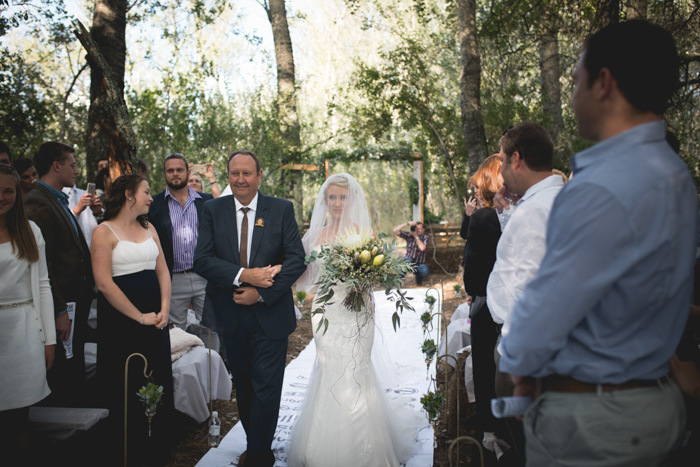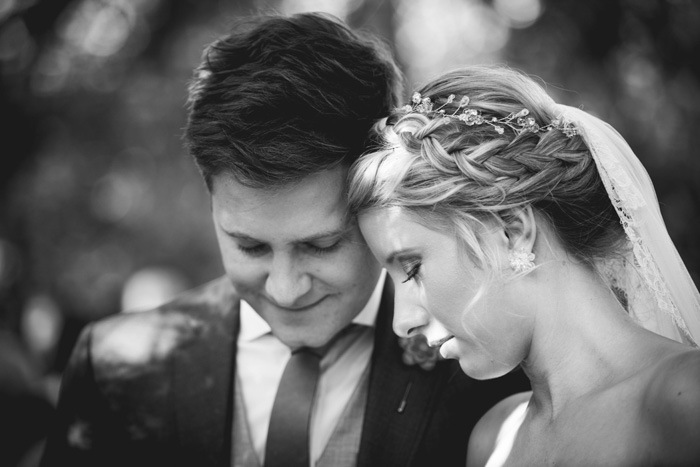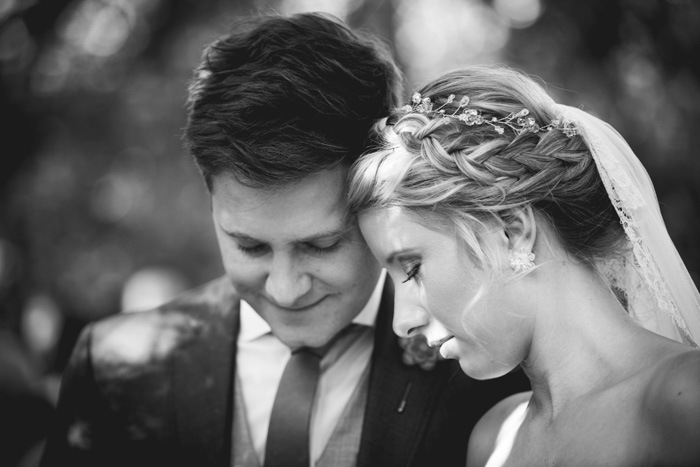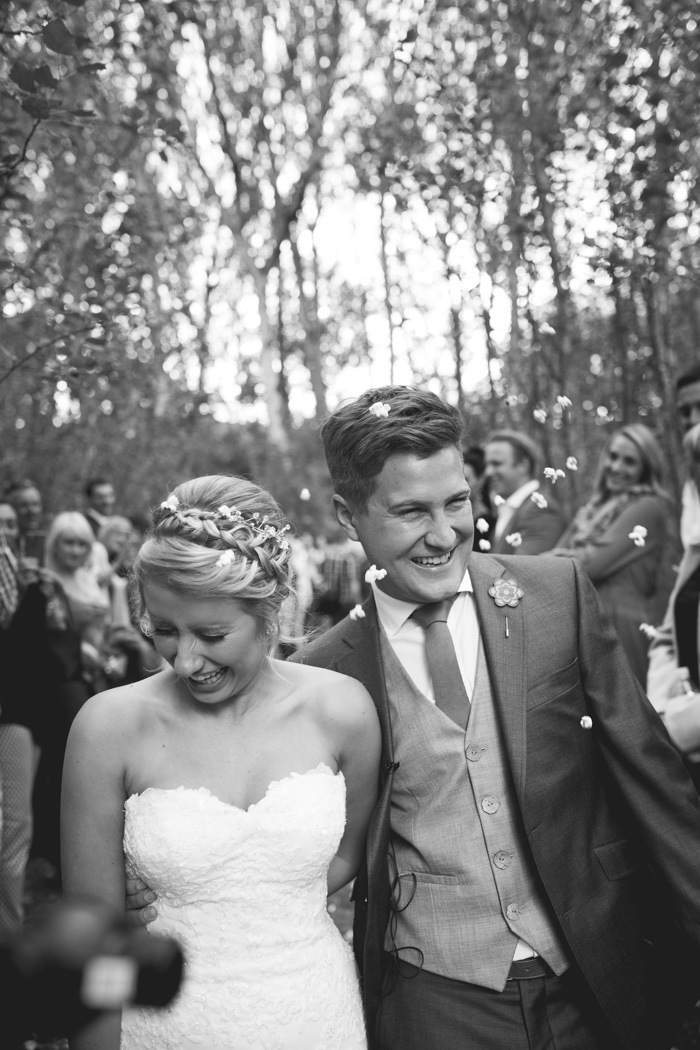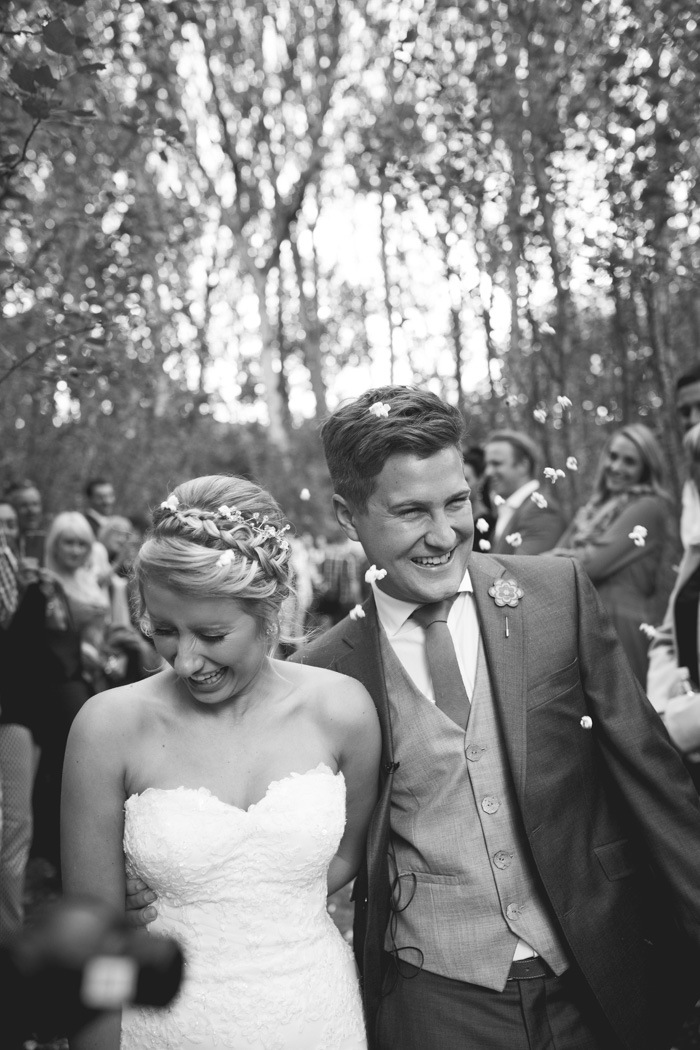 Wedding Details
We loved our wedding cake. It was a Rice Krispie cake and the cake topper was two little wooden figurines. We don't really like cake, so the Rice Kripsie cake was perfect and the guests loved it! Our food was also very important to us. We LOVE sharing and wanted our guest to share the feast as well. Our caterer made little lamb pies, pork belly burgers, chicken and mango salads and vegetable sosaties that were presented on platters for the guests to share.
DIY Elements
We had a lot of DIY elements. My favorite was our platters, which were made out of solid wood with copper handles and were made by family and friends. This DIY element made our day so special, because a lot of people who attended the wedding were involved in the process, so they felt involved in the day.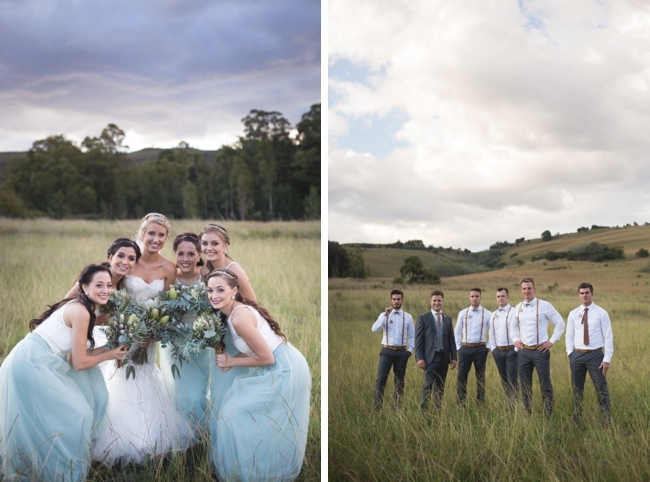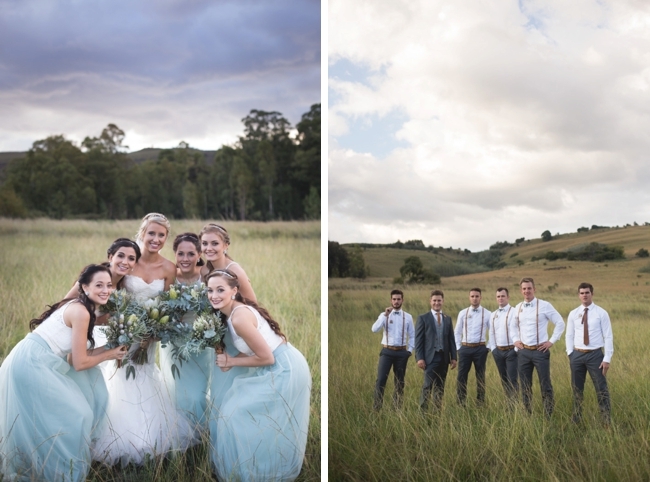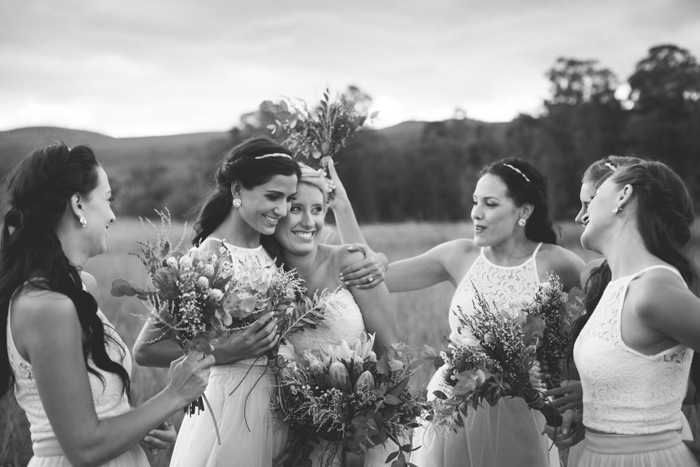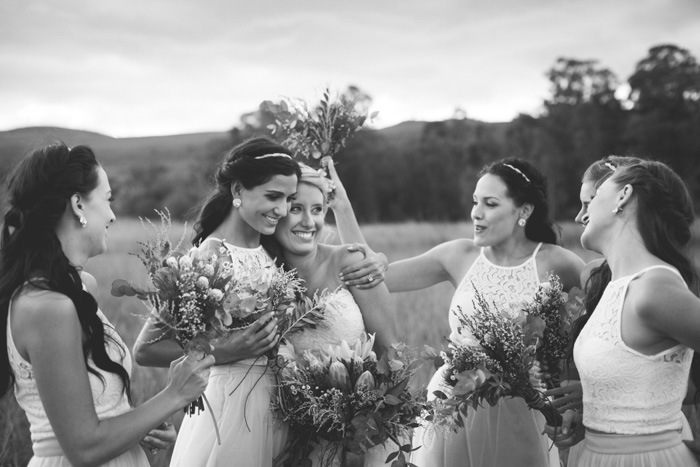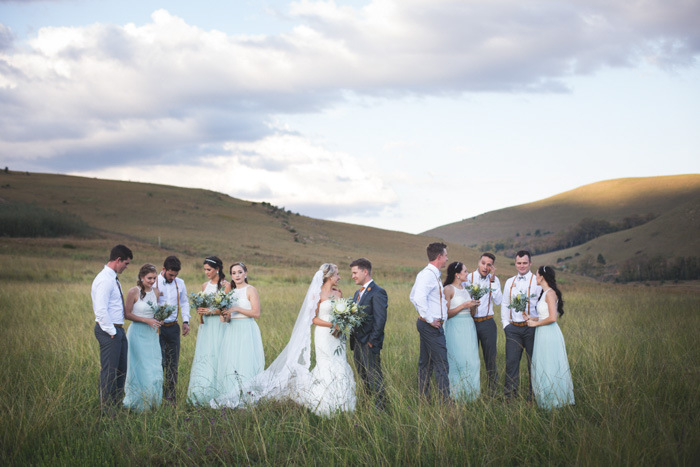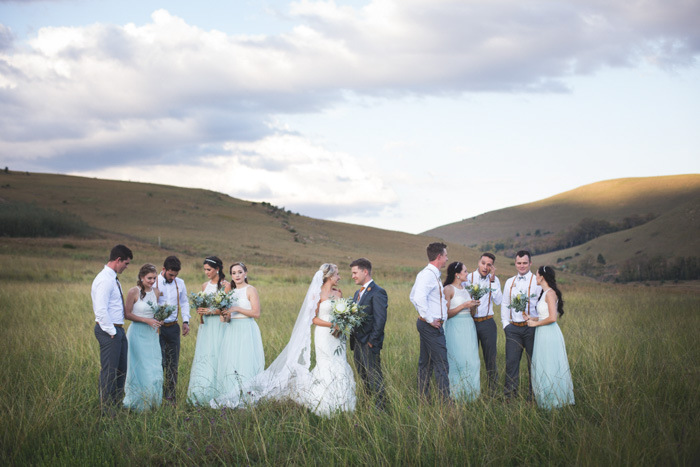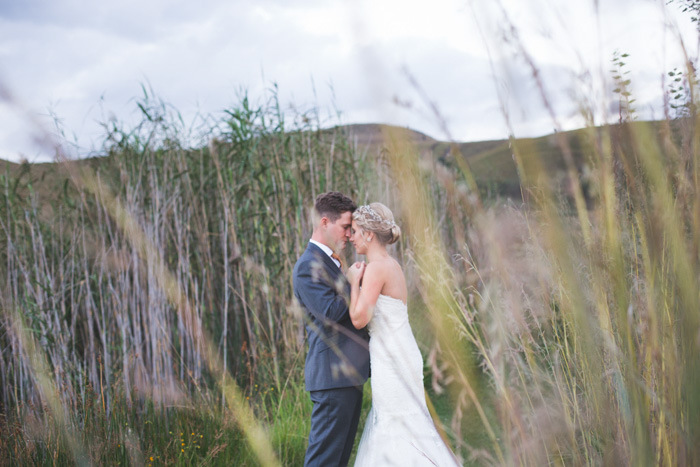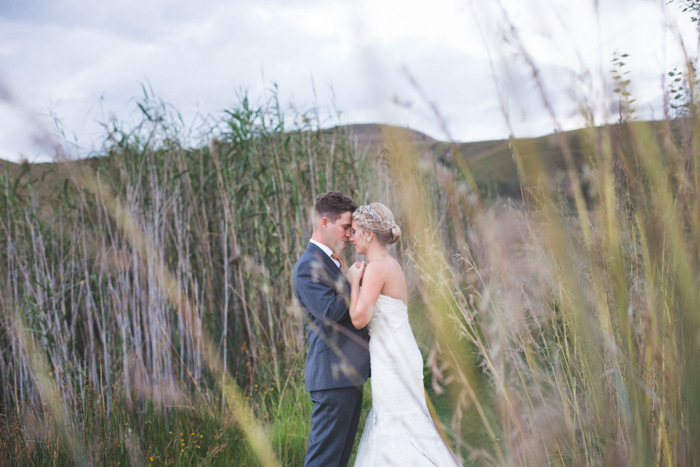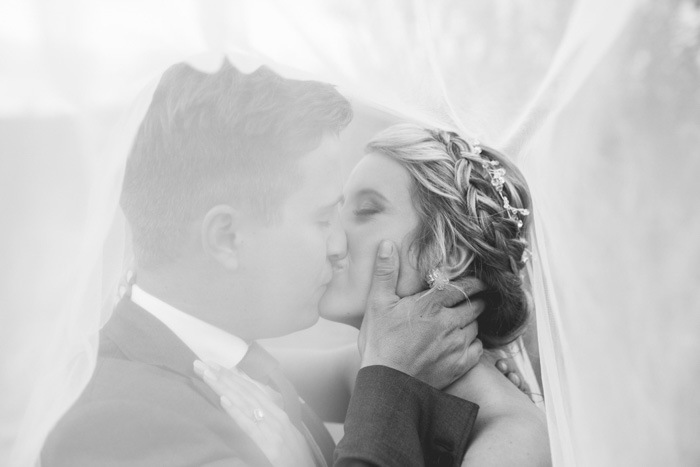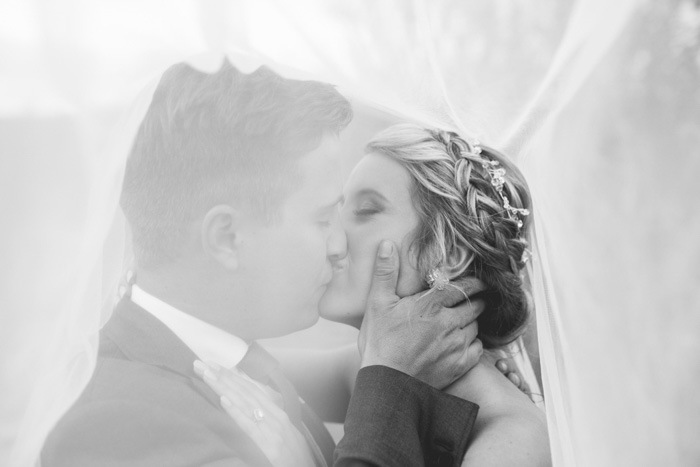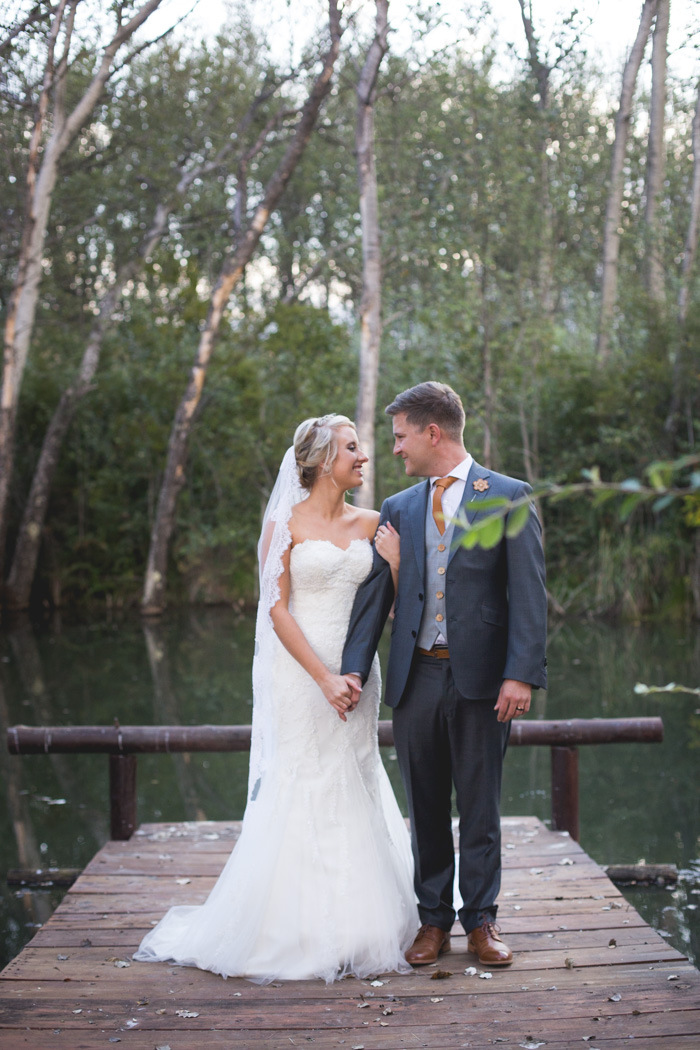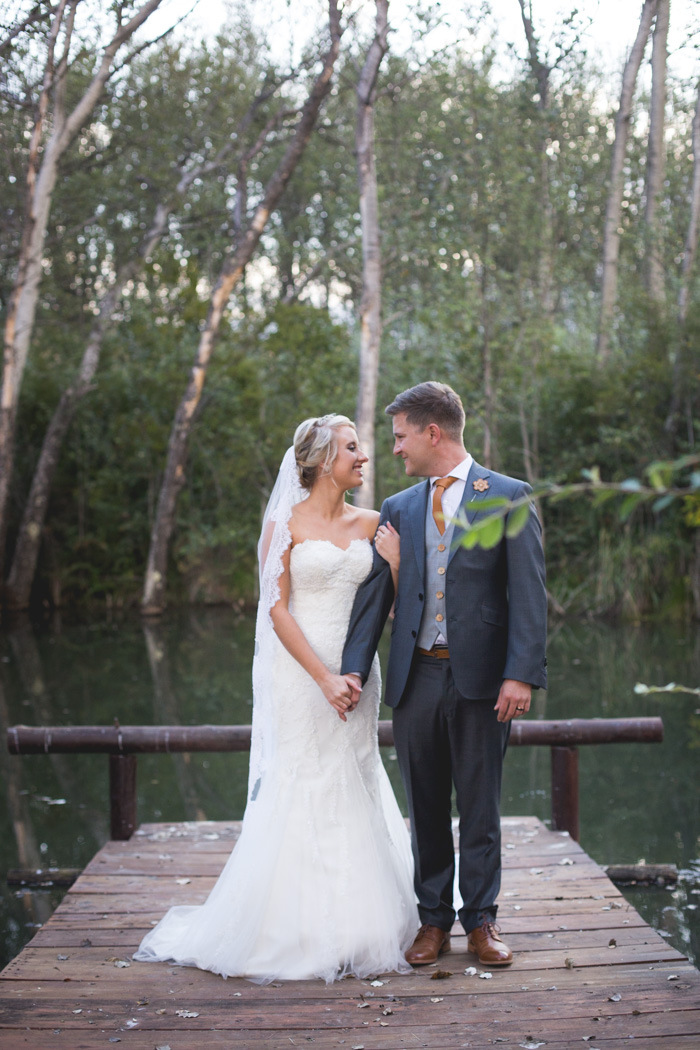 The Dress
I did not have any predetermined ideas of how my dress should look. I tried on quite a few dresses and when I put my dress on, it felt so comfortable. Plain, elegant with a sparkle.
The Bridesmaids
I had five bridesmaids. I saw a picture on Pinterest which I loved. It was a combination of romantic lace and fairy forest. My mom and grandmother made every bridesmaids' dress to fit them perfectly.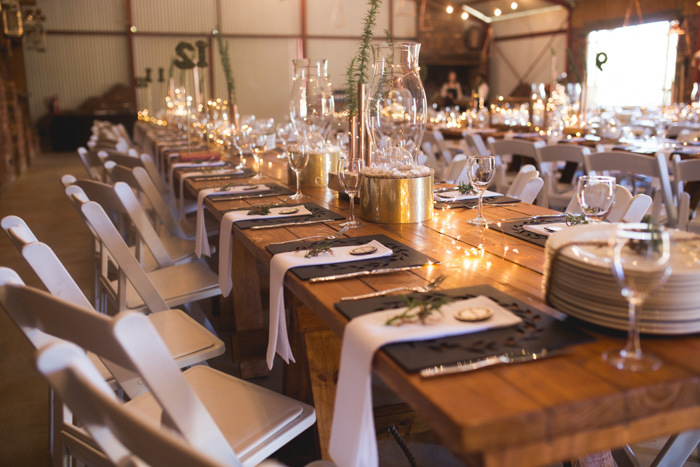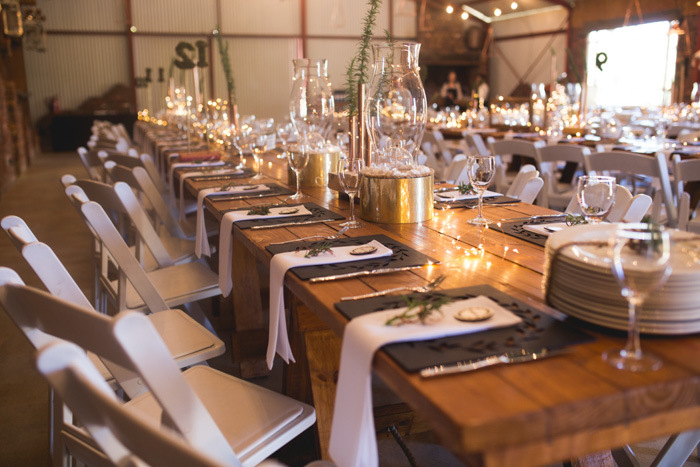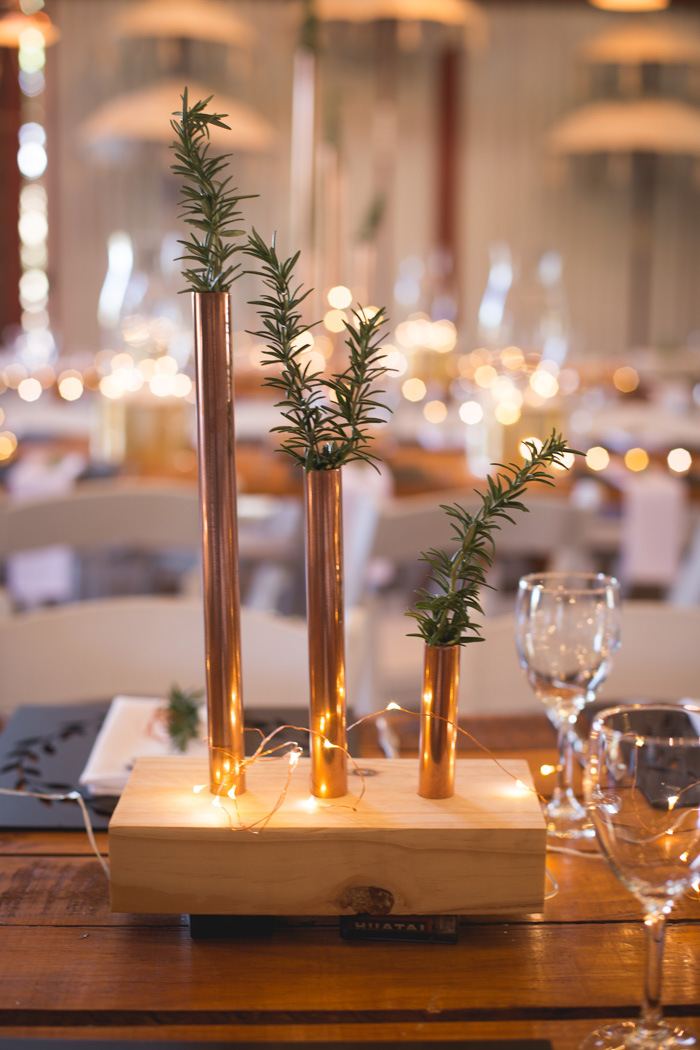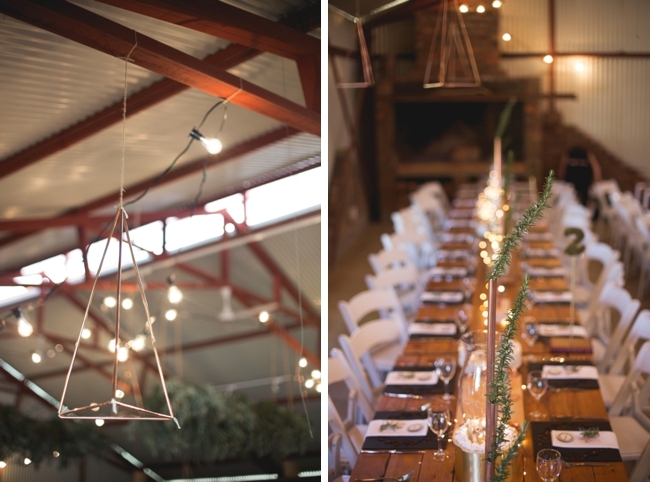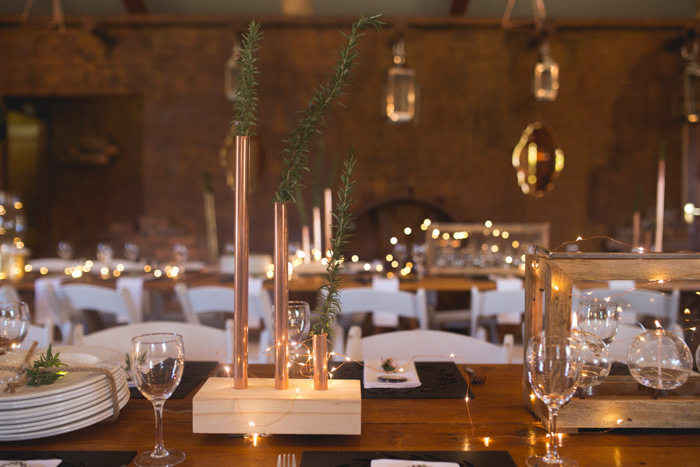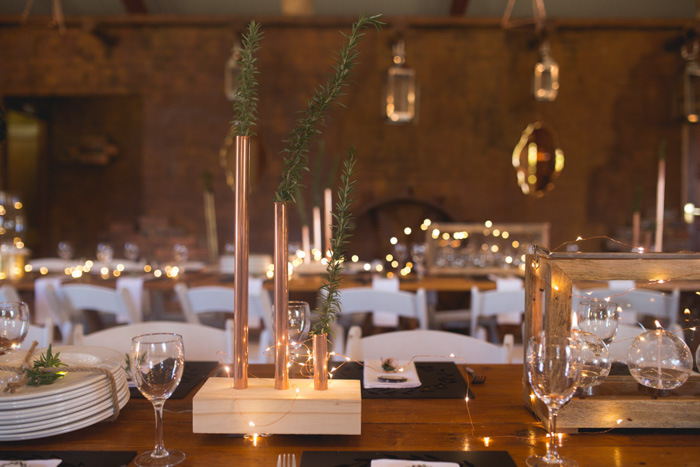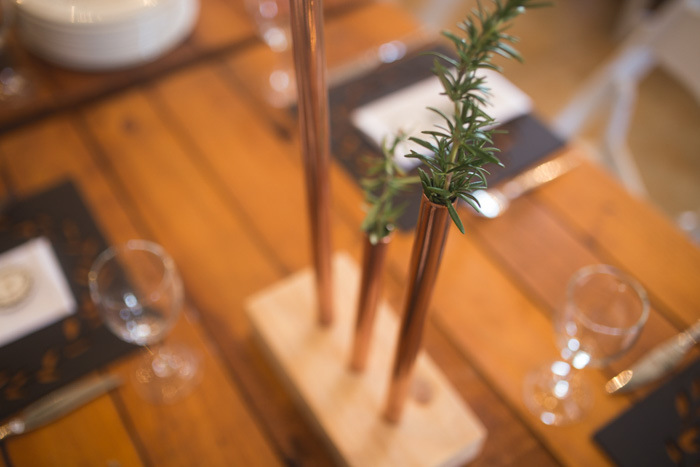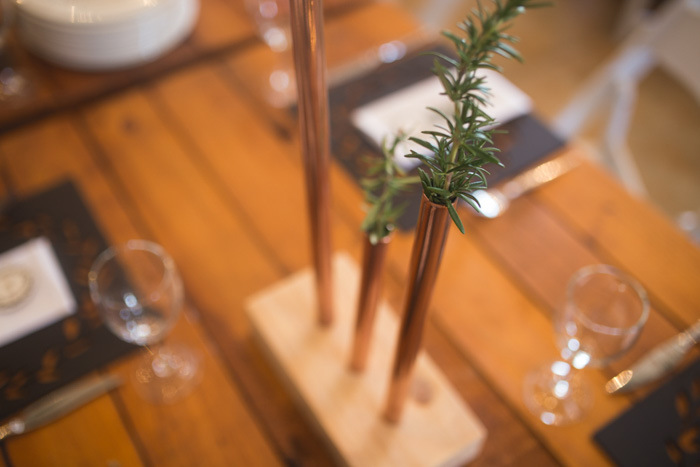 The Flowers
I did not really have a lot of flowers. From when I started planning our wedding, I wanted paper flowers and a protea in my bouquet. My bridesmaids and I folded the paper flowers and we hung them above the ceremony area. It was magical. My mother in law decorated the forest area with greenery and white flowers in copper vases – we also used a company called GONK to do the bouquets. Very South African and rugged with proteas, fynbos and greenery.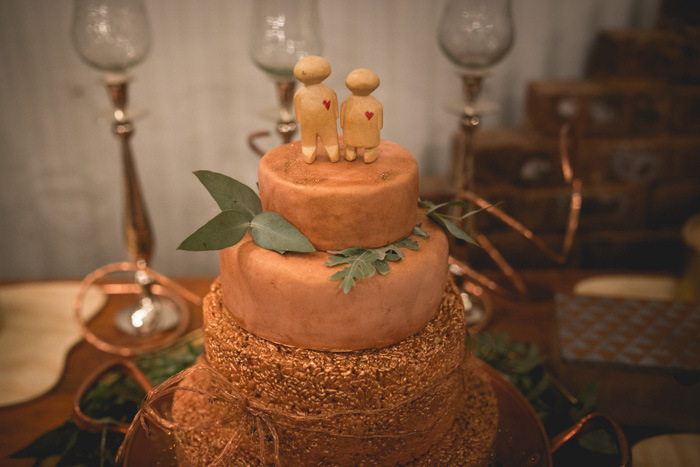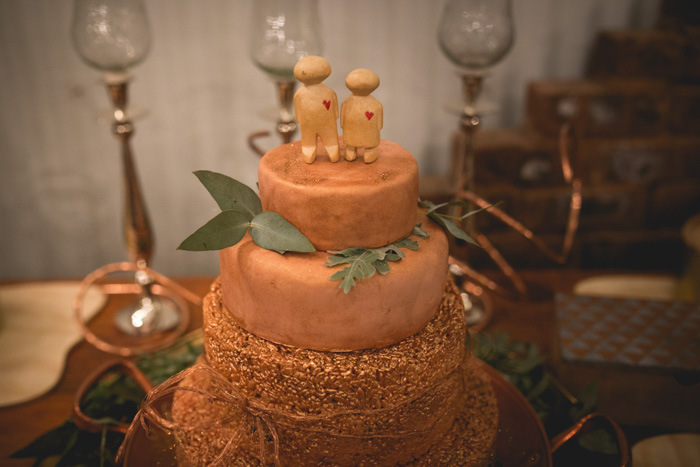 Memorable Moments
The best part was to see my emotional husband for the first time when I walked down the aisle. One of my favorite parts of the reception was when my husband took me outside – we stood there, took a deep breath, looked at the stars and just enjoyed a moment of silence and the feeling of being married. We also had an awesome view of our guests partying and enjoying our wedding. My other favourite part of the wedding was the flash mob that my friends, my dad and I did after the father daughter dance.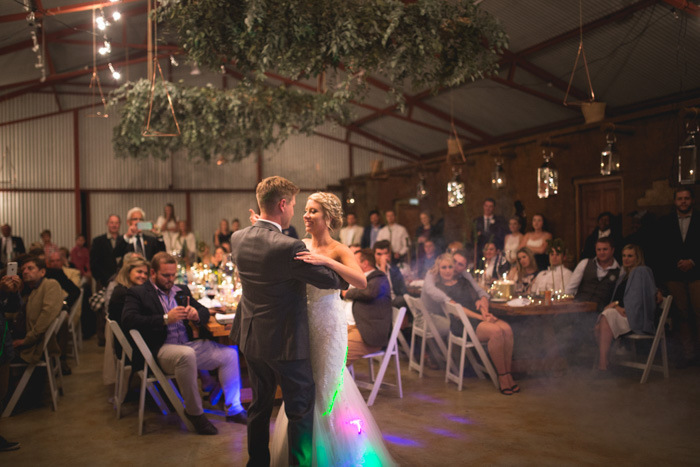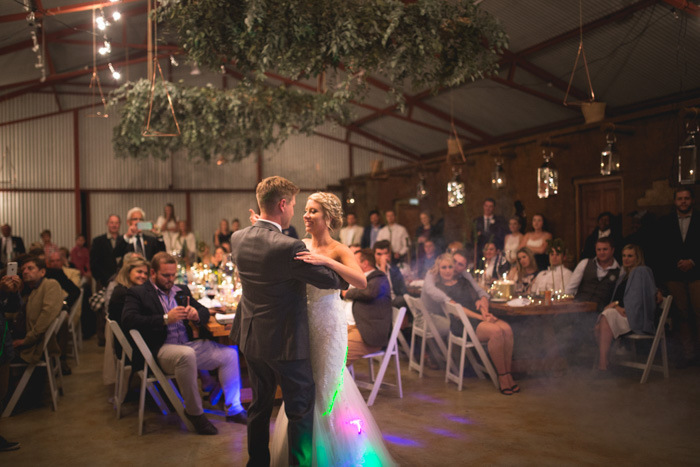 Best Decision
The best decision we made was to include a lot of people in the preparations. But at the same time, we decided to still stick with our vision of the wedding and did not let family convince us with their ideas. If we did not like something, we did not do it.
Advice for Future Brides & Grooms
Just remember that your wedding is only ONE day of your life. It should be perfect, but the relationships with your spouse, friends and family are what matter for the rest of your life.
Our insanely talented friends at White Motion Films took this gorgeous video!
You can see more from this wedding on the Those Photos blog.
SERVICE PROVIDERS
Venue: The Red Barn | Catering: Bak, Slag en Karring (083 452 2112) | Photography: Those Photos | Flowers & décor: Ai Ai | Video: White Motion Films | Bride's dress: Bridal Wardrobe |
Bride's accessories: Altin Jewellers (rings); Bridal Wardrobe (hairpiece & earrings); Country Road (shoes) | Makeup: Maureen Grobler | Groom & groomsmen's attire: Your Pal (suits); Theron & Theron (leather goods) | DJ: DJ Zack (076 171 2315)