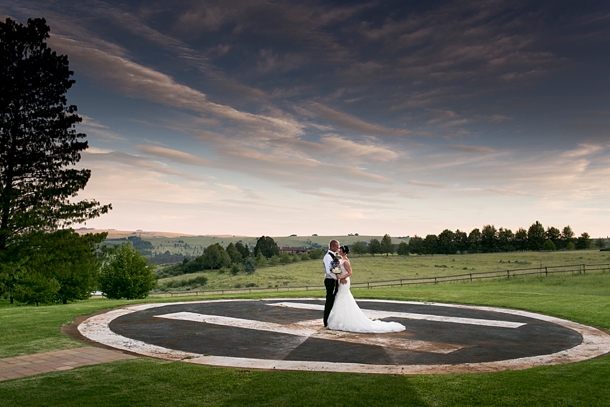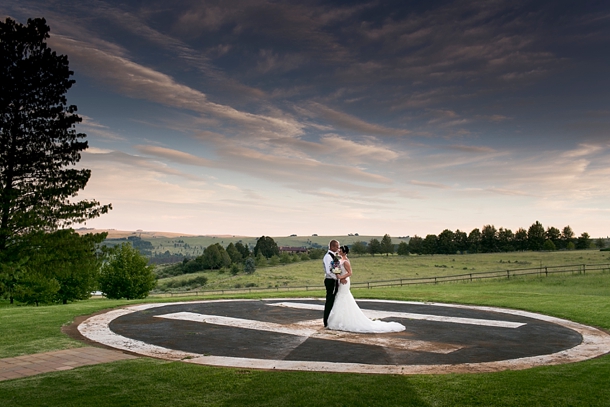 We always love when a couple use the details of their wedding day to tell their love story, but when it's a bijoux wedding, those details often become even more unique and special because there's more focus (and often more budget) to invest in them. Take today's gorgeous pair of lovebirds – Carsten proposed to Cindy in tropical Singapore, where she fell in love with a specific type of orchid in the botanical gardens. So when planning their small wedding back in SA, it was those very flowers that the couple chose to remind them of that special time, and which formed the basis of their wedding and floral design. Sweet, simple and truly intimate, we're so excited to share their happy day with you, beautifully captured by SBB faves Jack and Jane Photography.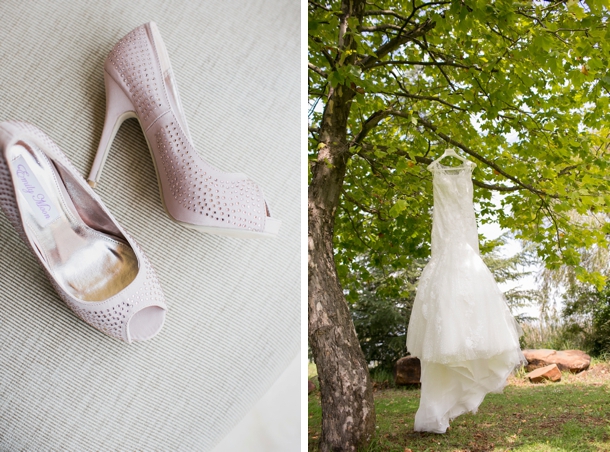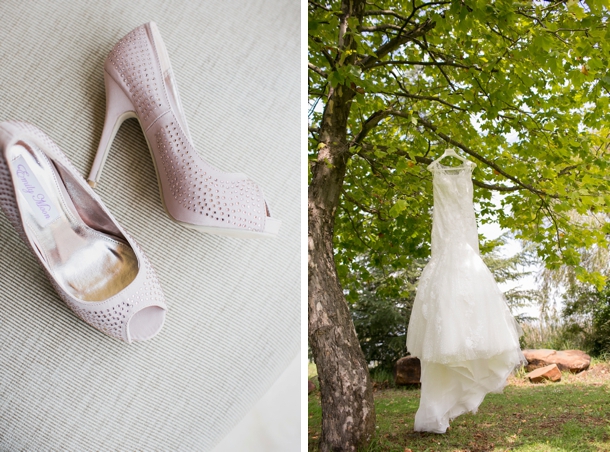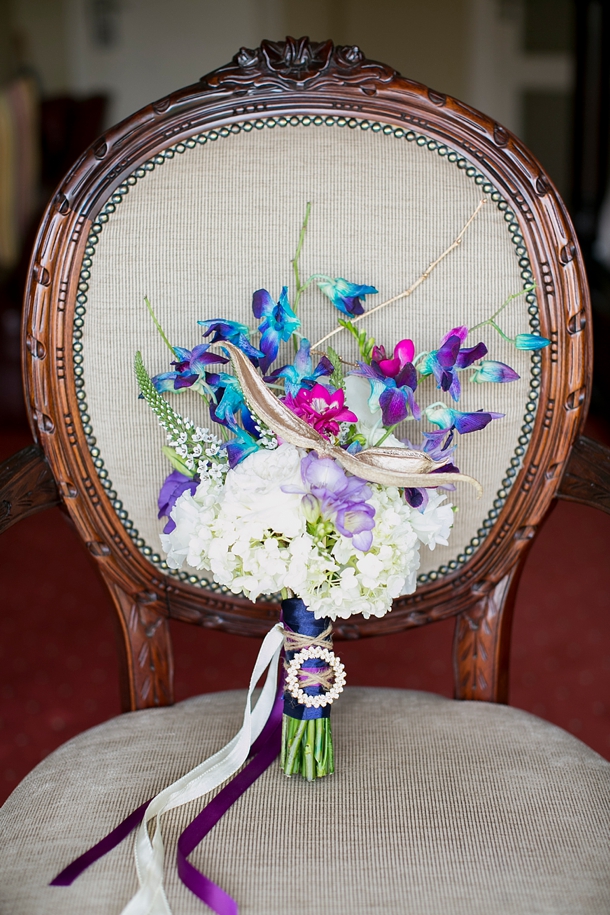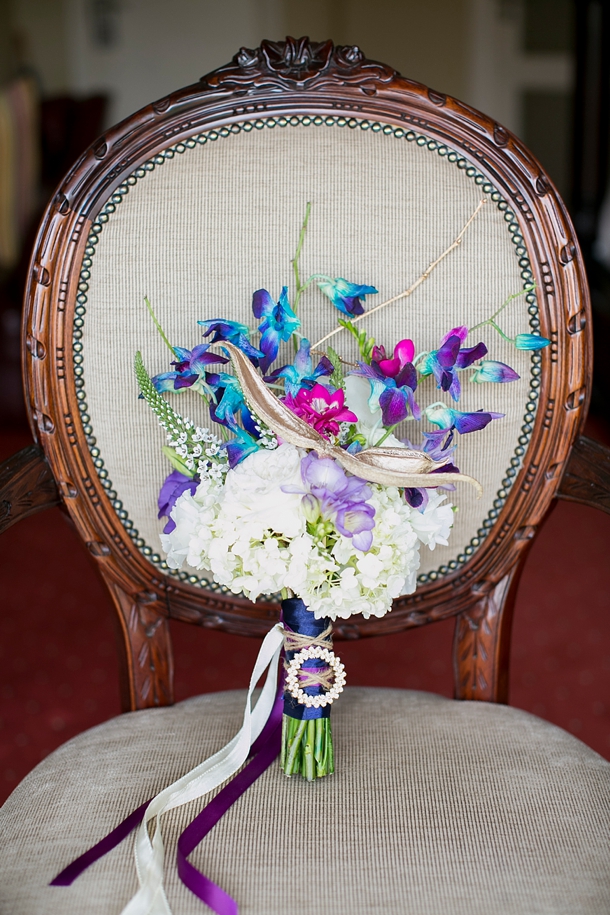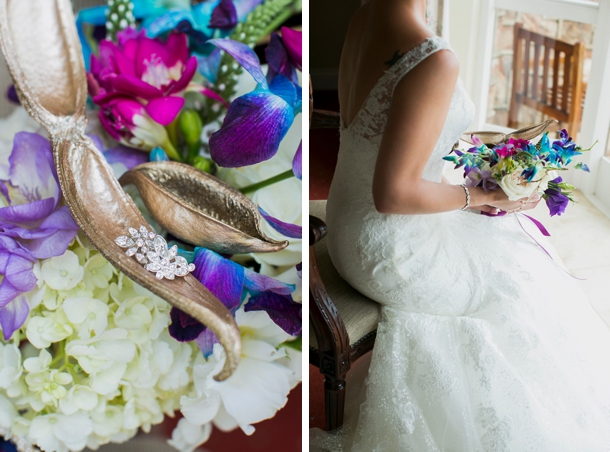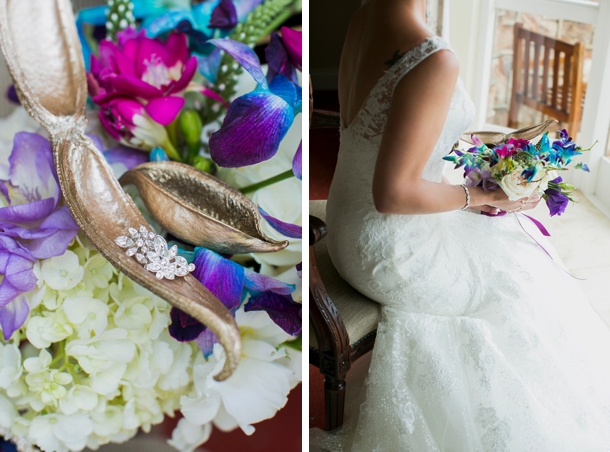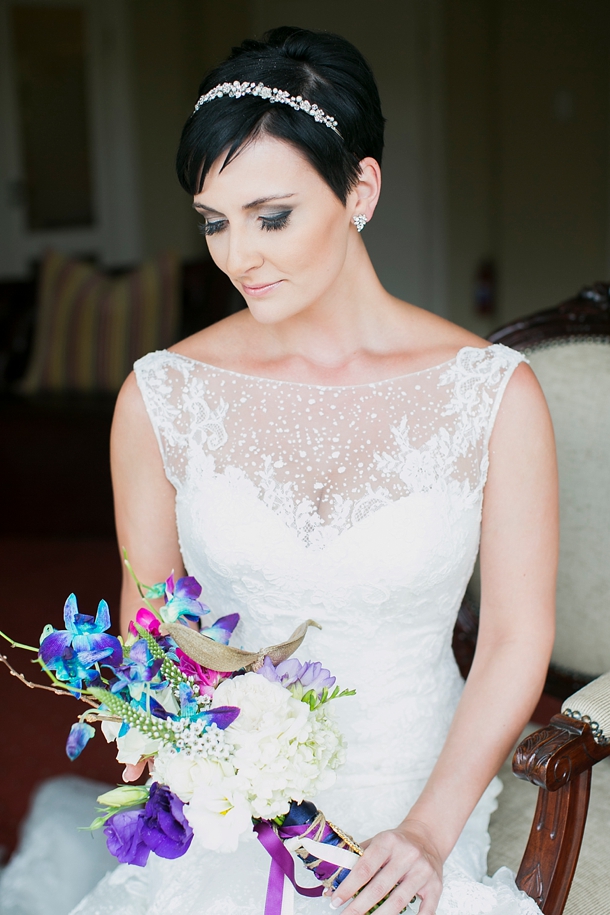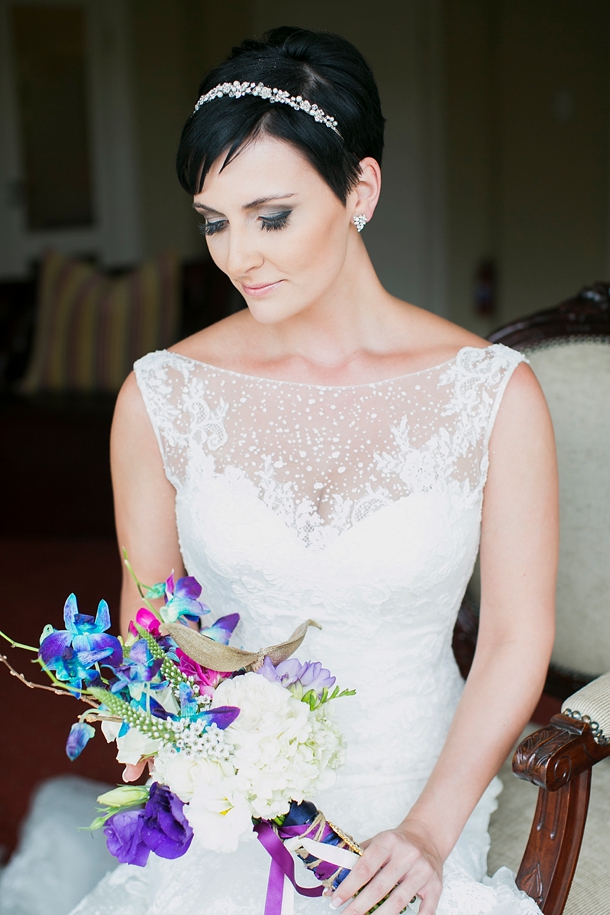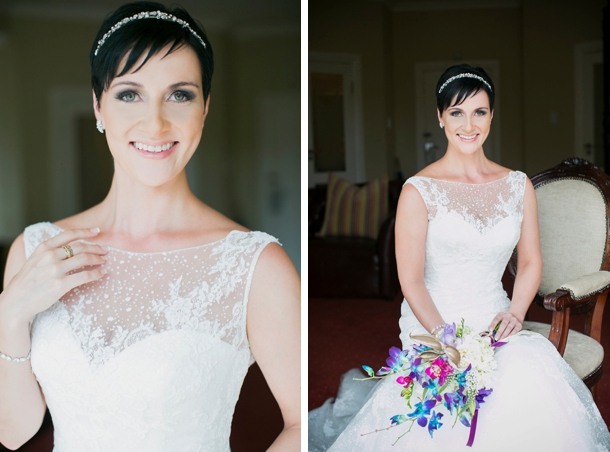 Love Story
I met my husband on a beautiful summer's day at the annual BMW POLO event at Waterfall estate. Our company was hosting customers at the event and I did all the planning and coordination. Initially Carsten was not on the guest list and I was informed three days before the event that he wanted to join for the day. Seeing that he was a very important customer on the account base we made some plans and moved some things around and we got him on the list. On the Sunday at the Polo when I saw him I totally fell in love. I didn't know who he was, but I quickly figured out my own seating arrangements and realised it was the customer for whom we had made special arrangements. We started talking to each other and immediately I knew that this man was going to be someone very special to me. I saw him once after the Polo, and then he travelled to Australia for almost two months. In the time he was gone I thought of him every day but I didn't want to set myself up for failure if I never heard from him again. One afternoon in October I got a text from him that said "Wait for me". I first thought the text was sent incorrectly and that it wasn't meant for me, so I texted back "Are you talking to me, Carsten?". To which I got the answer: "Yes Cindy, I'm talking to you and I want you to wait for me and not be with anybody else until I come back". So I waited for him and when we saw each other it was like life put me right where I belonged. My husband asked if he could date me (so old school – I love it!), and I said yes, of course! And that's how it started…
The Proposal
Carsten took me to one of the most breathtaking and dynamically wonderful cities in the world called Singapore! We flew out in November of 2014 and on the second evening that we spent in this amazing place, he asked me to get married. We were dining on the 57th floor of the Marina Bay Sands Hotel (The Sky Bar) when, after dinner, he popped the question. He went down on one knee, and told me that he couldn't live without me and that I had brought laughter back into his life. Then he asked me: "Will you please be mine forever?" He opened a Browns Jewelers box with the most exquisite two carat stone ring. It was one of the best days and memories in my life. The restaurant overlooks the whole of the Singapore skyline – really one of the most immaculate views in the world. It was such an unforgettable experience that's just imprinted on my heart.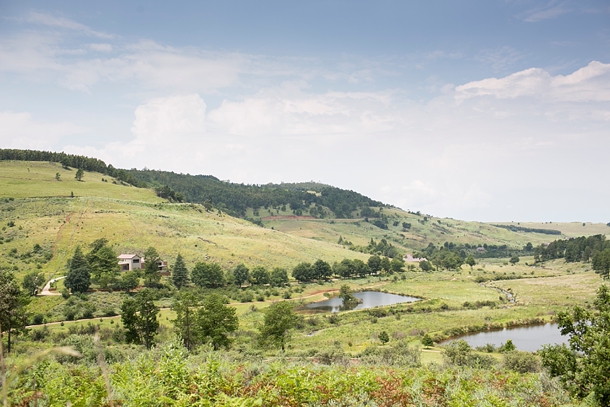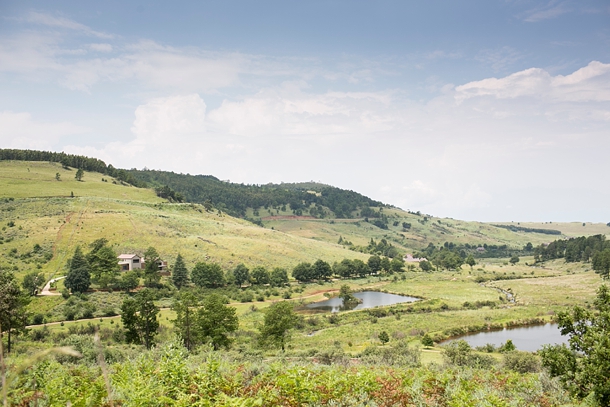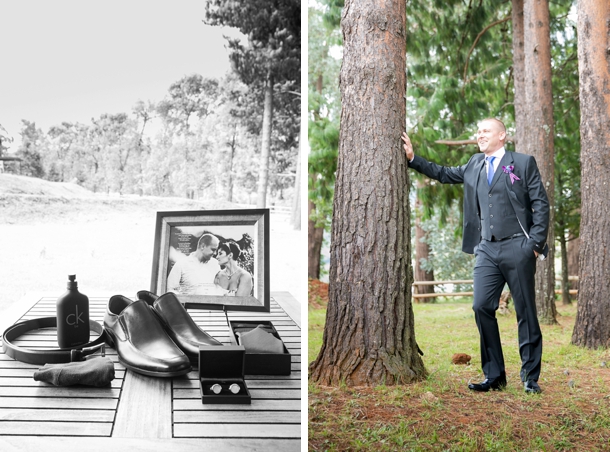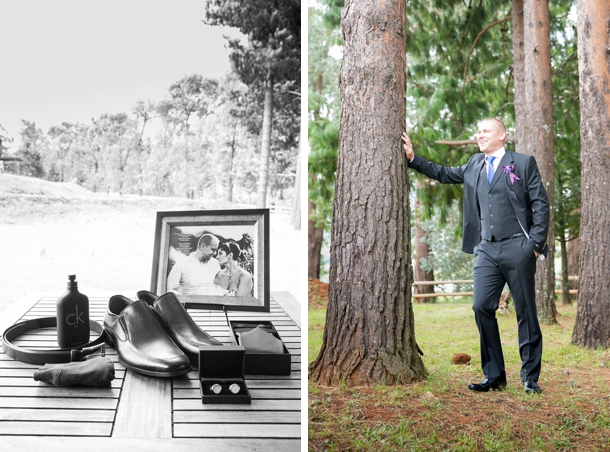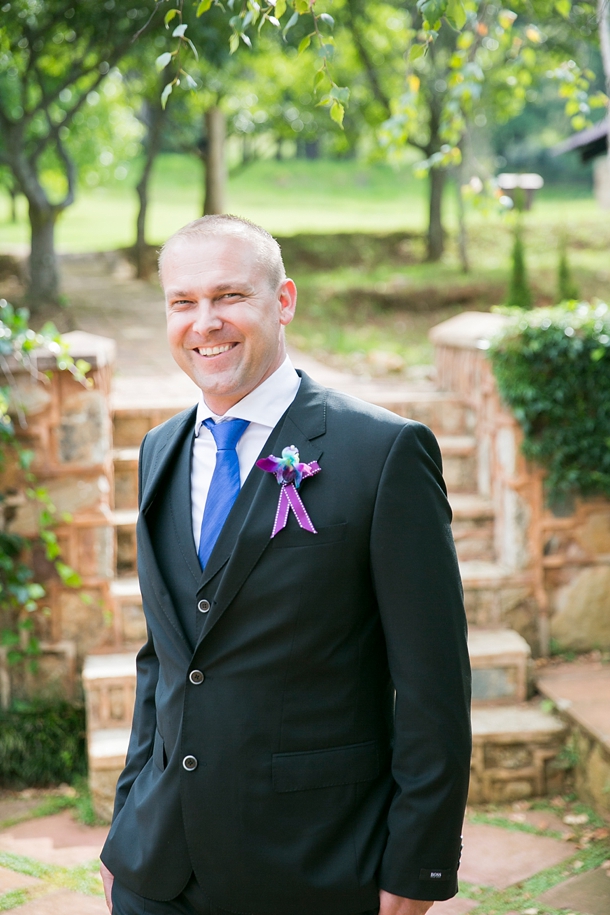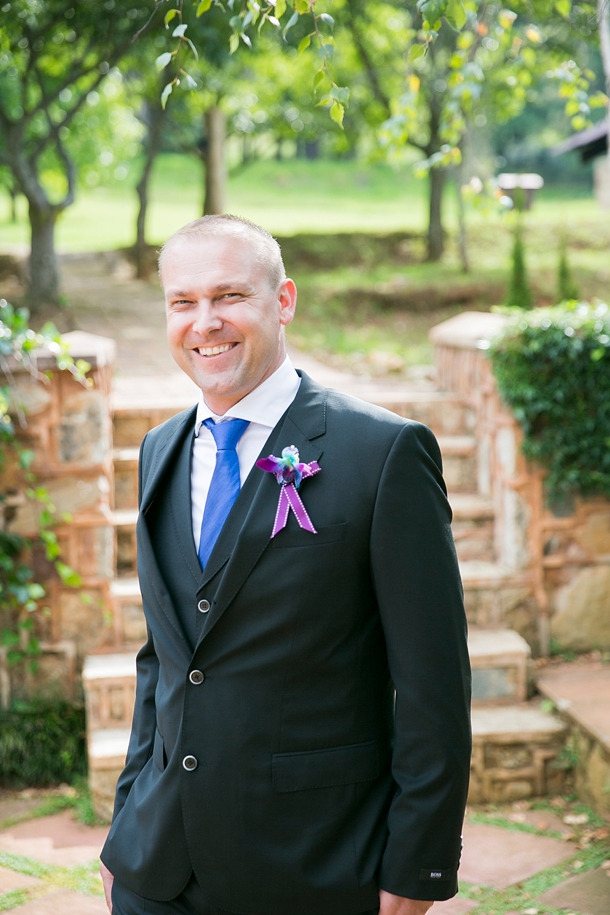 Wedding Style
I think the details and decor of our wedding day were very well suited to myself and Carsten. We had a very stylish intimate wedding. Our wedding style was vintage lace mixed with an old manor house look and feel, and colourful flowers, focusing mainly on the beautiful orchids in my arrangements. These hold great value and memories for the two of us. Whilst in Singapore, Carsten took me to the orchid gardens in the botanical gardens and there were probably over a thousand species of orchids there. I really loved the blue and indigo flowers and decided there that I would use them in my bouquet and other arrangements to relive the special time we had spent in Singapore together. My floral designer was just brilliant – she made my flowers come alive even more by the way she arranged the various stems and colours together. She really created what I had envisioned for my wedding flowers.
The Venue
For my birthday a couple of years ago, Carsten took me to the beautiful Walkersons Estate for a long winter weekend. By the time I left, I just knew that I would get married there in a heart beat. The beautiful landscape, the mountains, the fresh country air, the quaint little chapel where the bride and groom's names get engraved on a plate and mounted on the chapel door, the staff service, the amazing food, the good wine, the calmness and serenity I felt being there – it was all the things I was looking for in a venue. When the time came to choose one, I never doubted it would be Walkersons.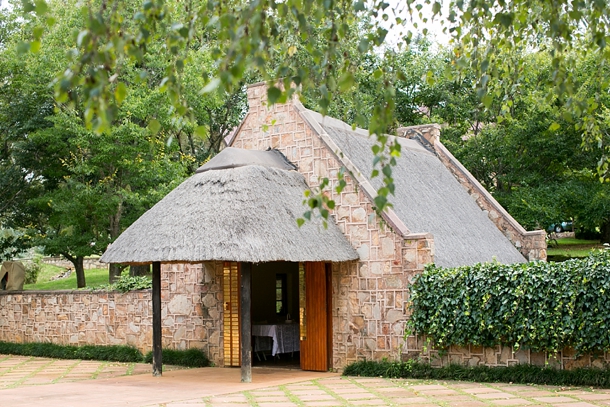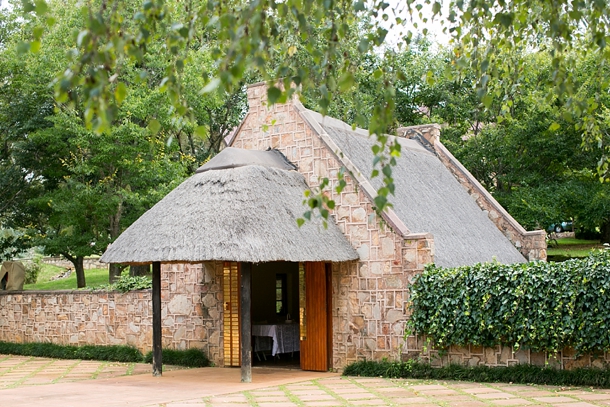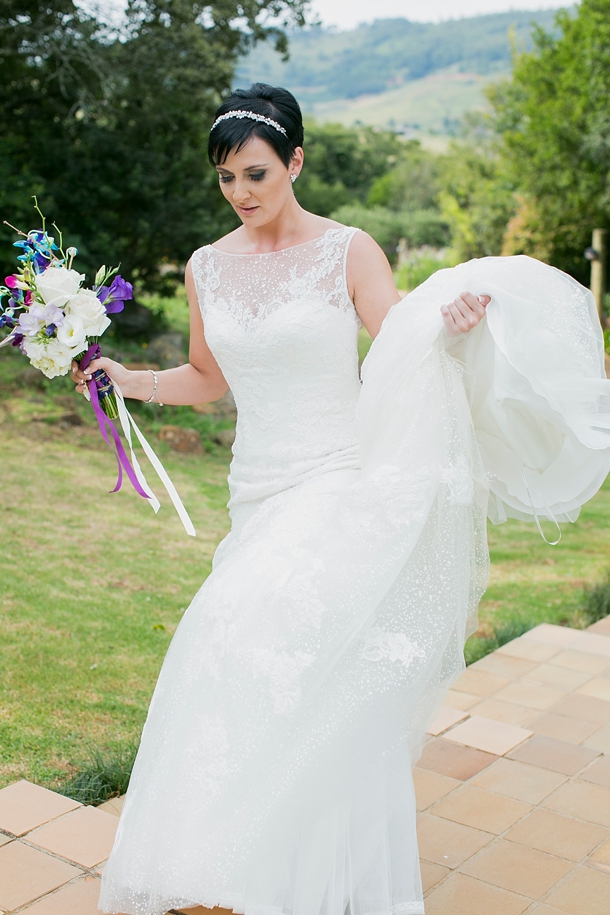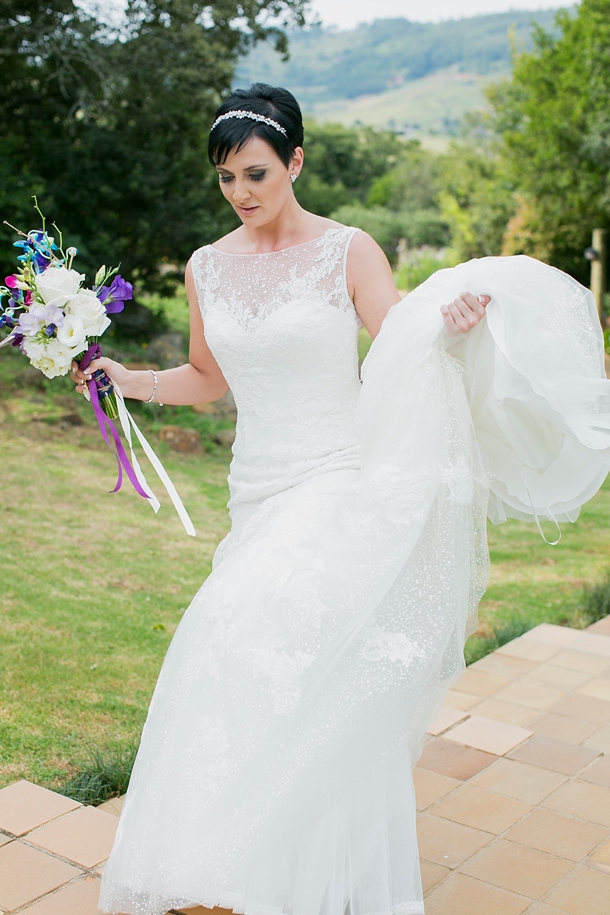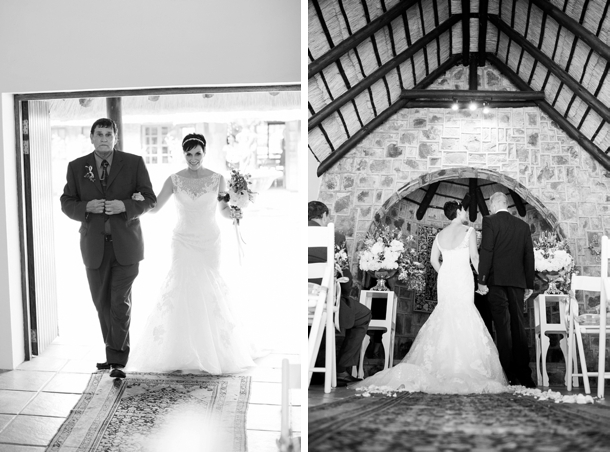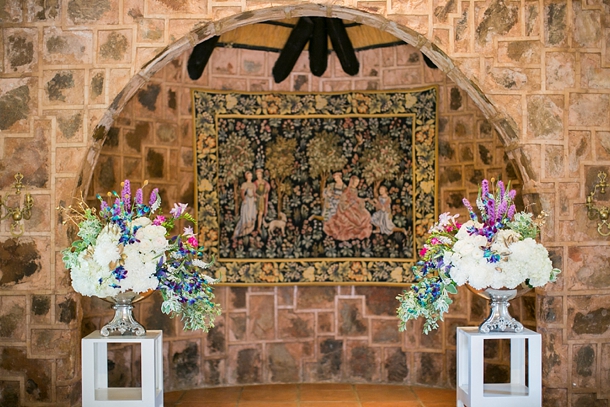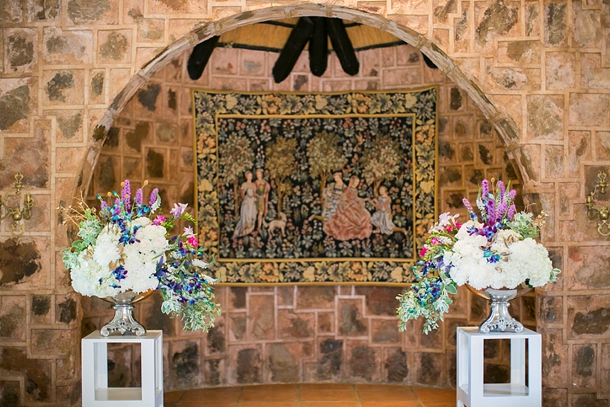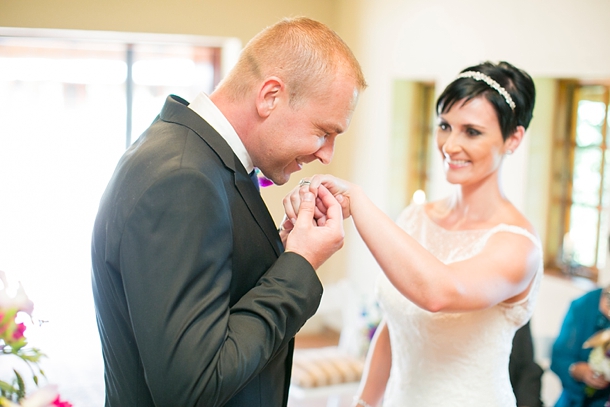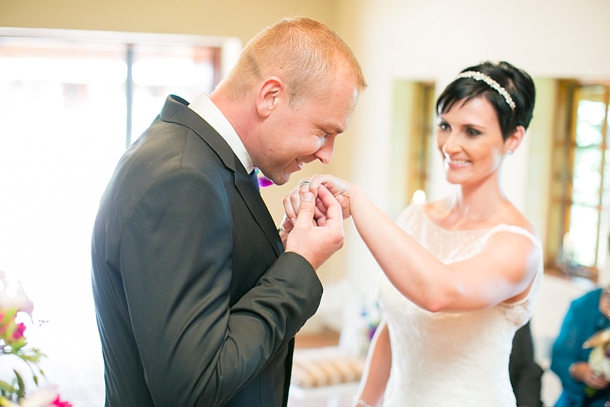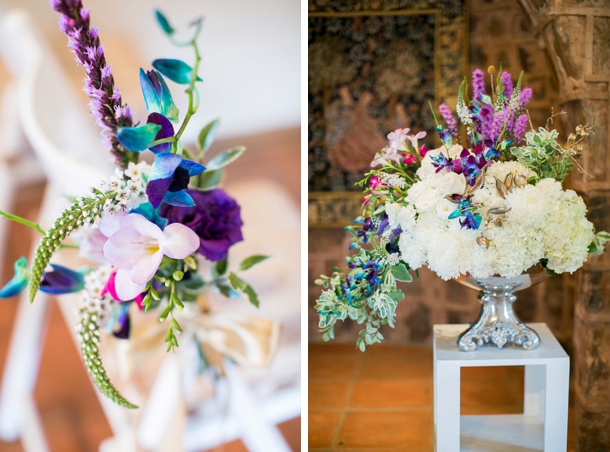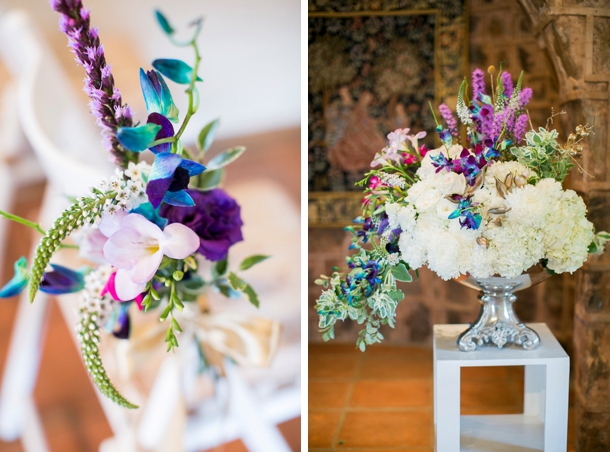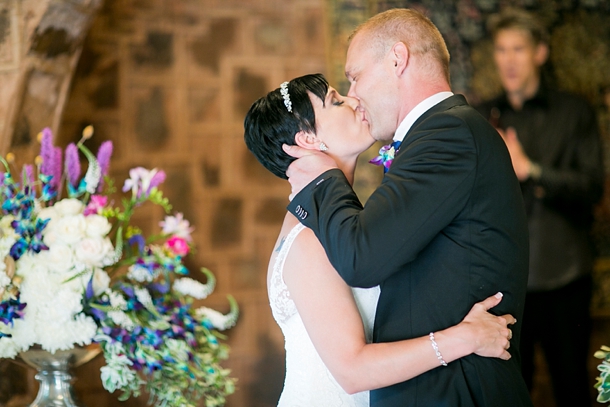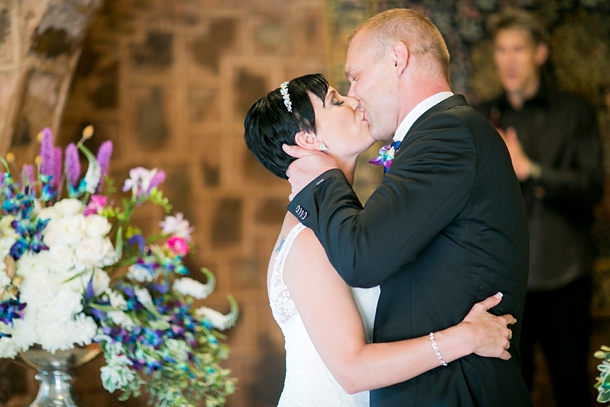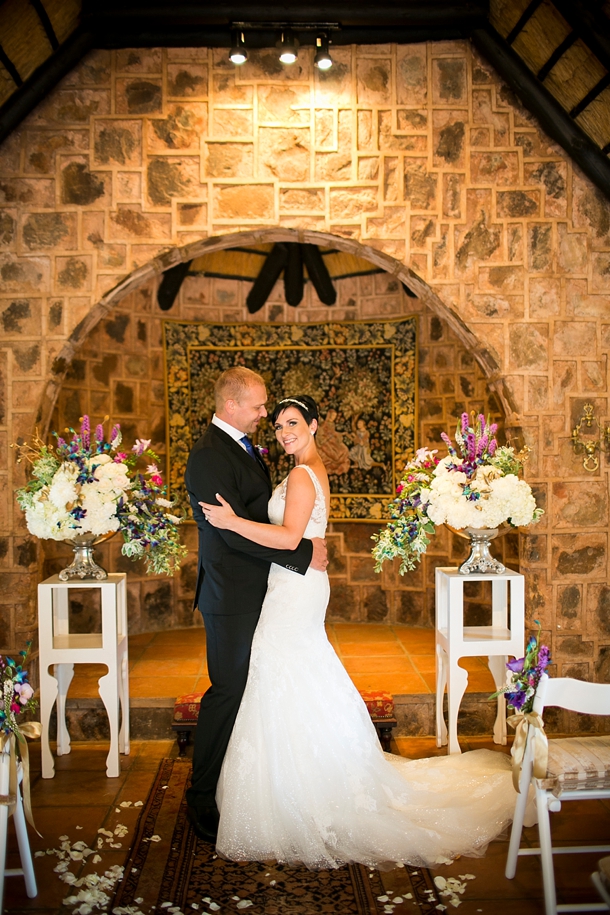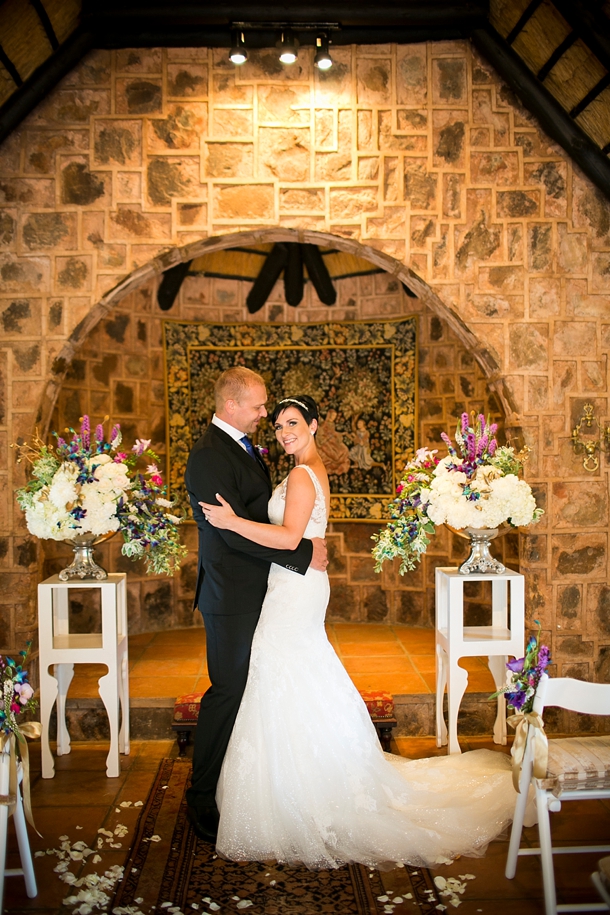 The Flowers
My wedding flowers were a work of art. Really they were. The floral designer who did my flowers is just beyond talented. She put all the flowers together so beautifully and her arrangements were beyond unique. My main flower choice was the indigo orchards, complimented by some cream opened roses, various colourful pops of flowers and golden shimmer wooden leaves in between.
The Dress
So this is quite a funny story! I originally found a gown at a boutique that I just loved when I saw it on the mannequin in the window of the store. So of course, I have to have it! The dress fitted me perfectly, just some minor alterations had to be done. Whilst this was being done I made the mistake (well now I'm happy I did it) of browsing on the Pronovias wedding dress collection website where I lost my heart to a couple of dresses in store! I booked an appointment three weeks before my wedding day and tried on eight dresses. When I fitted my dress – the one I ended up wearing on my wedding day – it was like all the other dresses from anytime in my life before just disappeared and I knew I had found the ONE! Its amazing how you just know that this is it. It had the open back with vintage lace in front, it had the dramatic vintage lace train, it had the bit of bling that just made it the most beautiful gown ever. You know how you know you have made the right gown choice? When all the pictures you've ever saved for your wedding dress ideas have something that is in the gown you eventually choose! The first dress is now hung up, never used, in my cupboard and my Pronovias dress was the one I wore on the day. I will never regret one moment of having done this – the Pronovias dress was just 100% Cindy.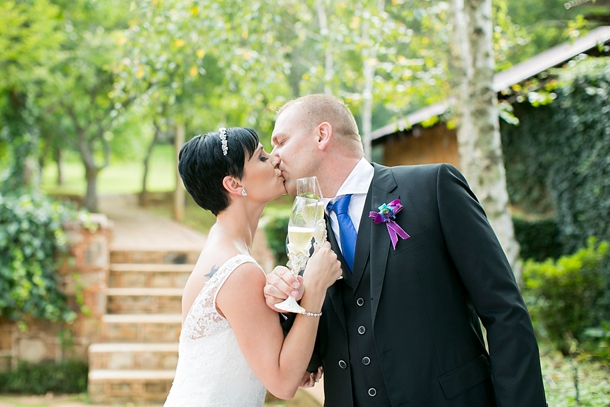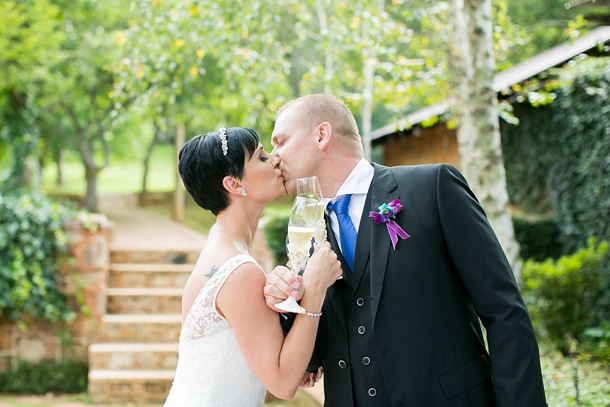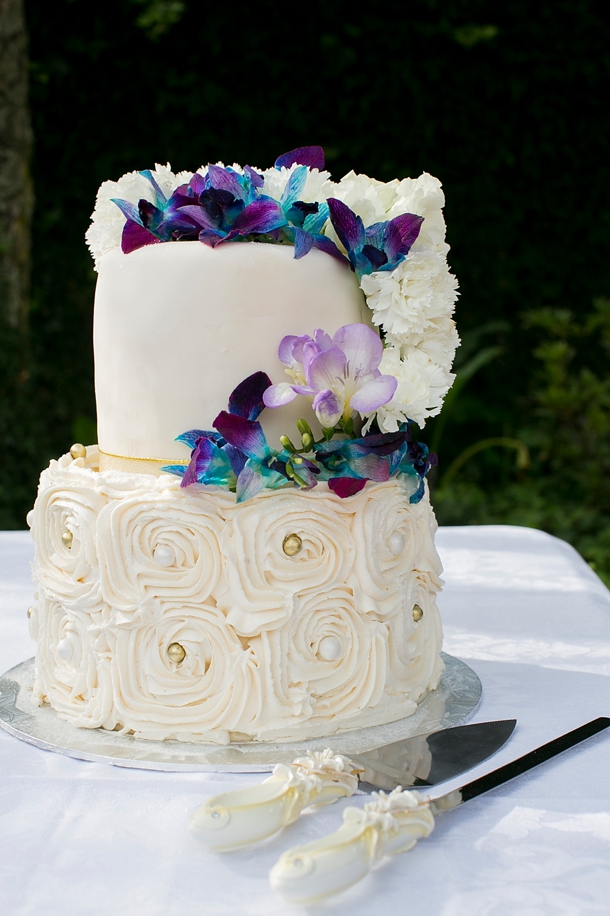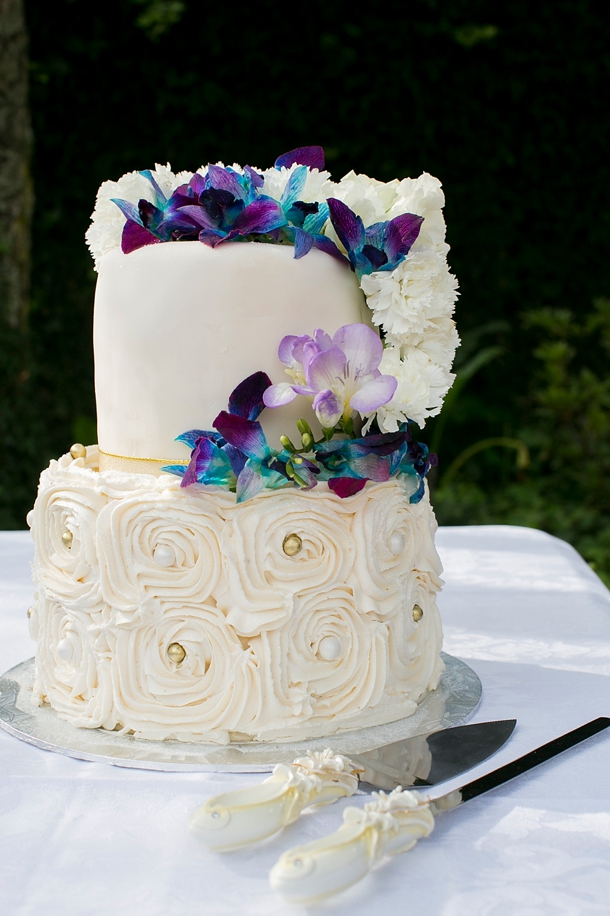 Memorable Moment
I would definitely say that my favourite moment of the day was having my dad walk me down the aisle and giving me away to Carsten. I've always wanted my dad to have the opportunity to walk me down the aisle before time goes by too fast and he gets too old – we have a very close relationship and he is a very important part of my life. My dad is 40 years older then me so this was always a huge thing for me in my head and heart. 
The Honeymoon
We didn't go on honeymoon right after our wedding. We specifically wanted to go on honeymoon to an island called Tsarabanjina in Madagascar which is best to visit in the dry season, so we are booked and going in the last two weeks of July – this will also be my birthday celebration. Yay!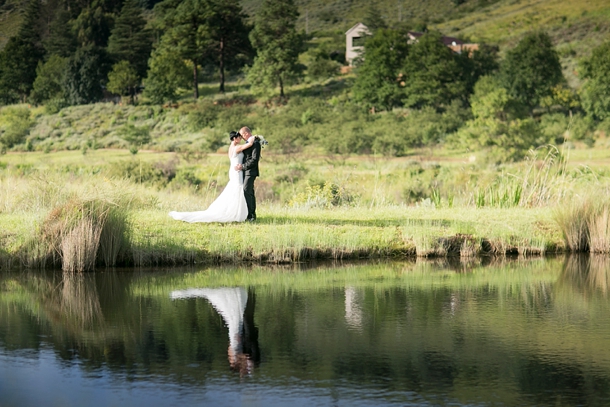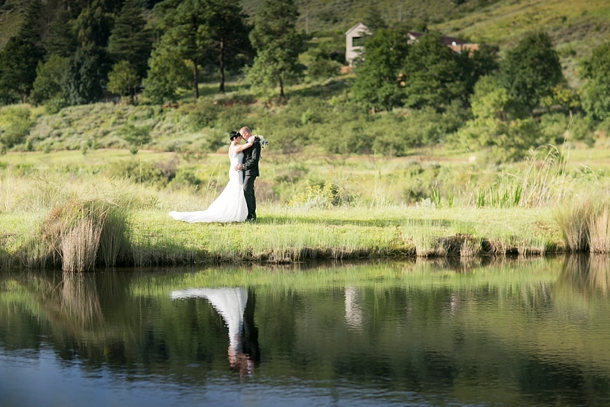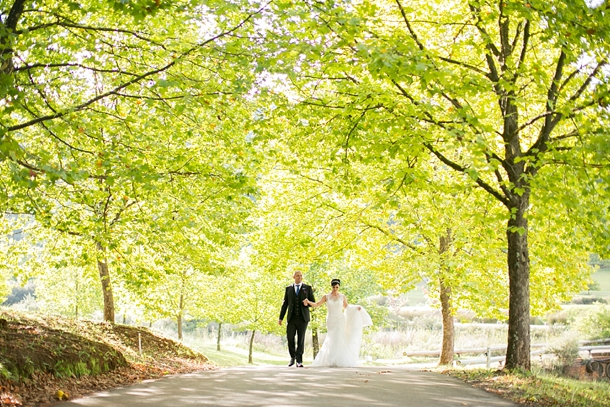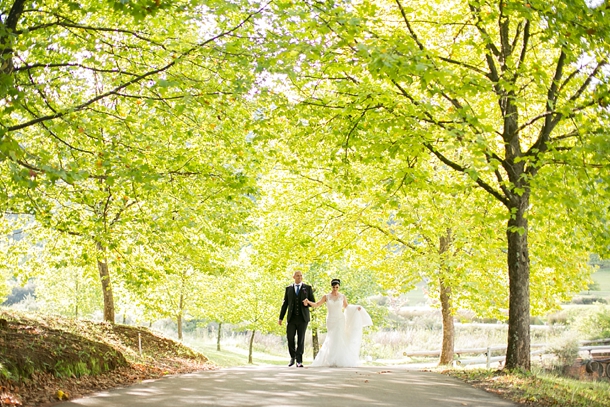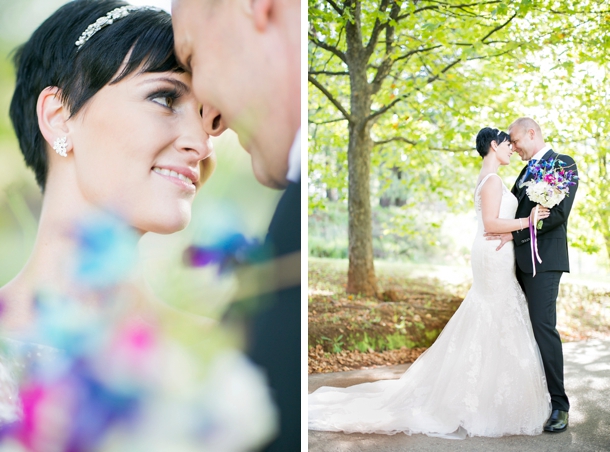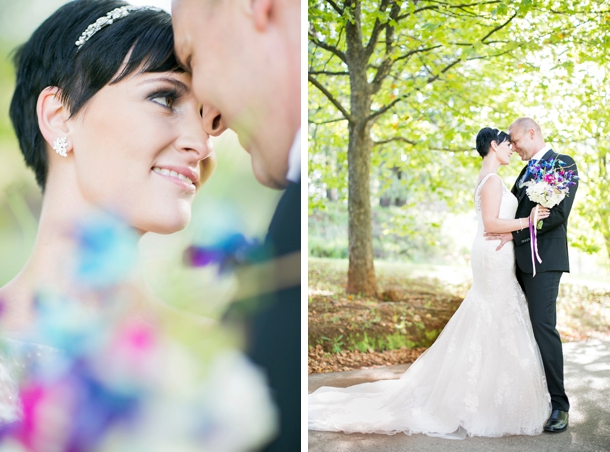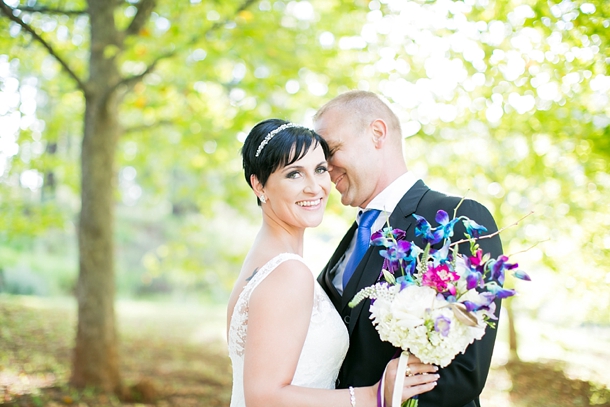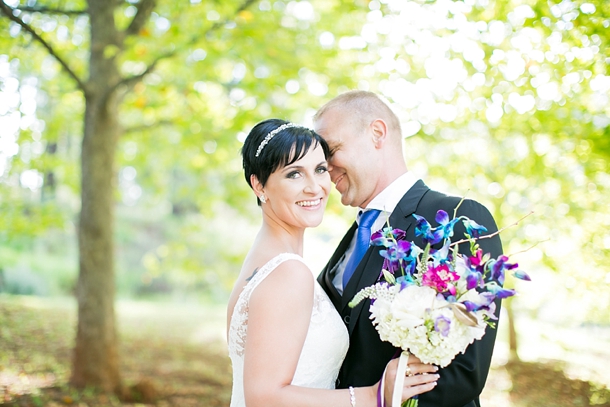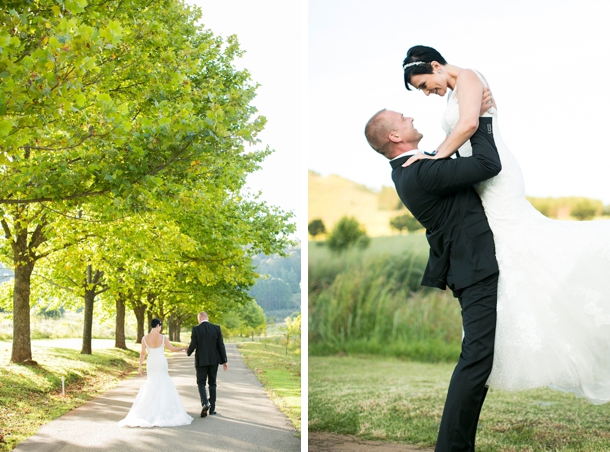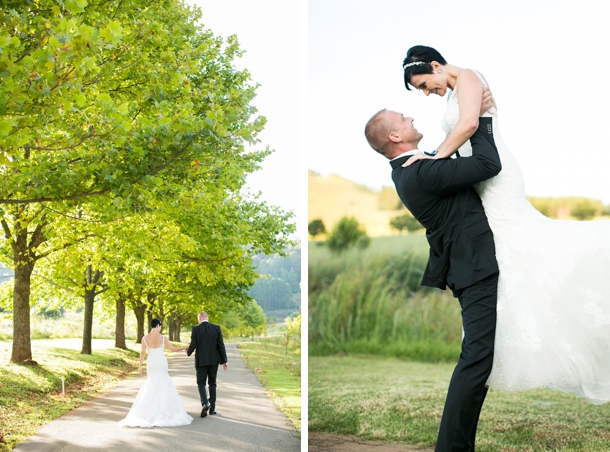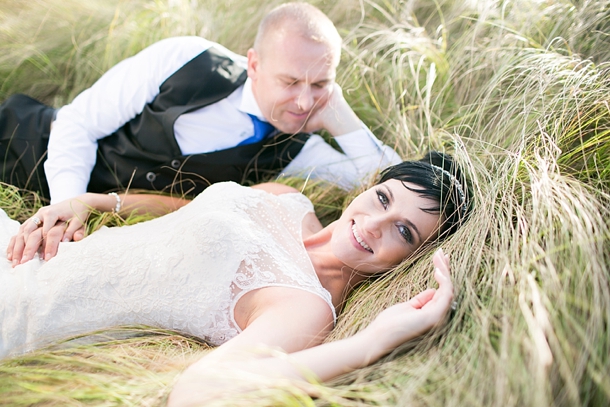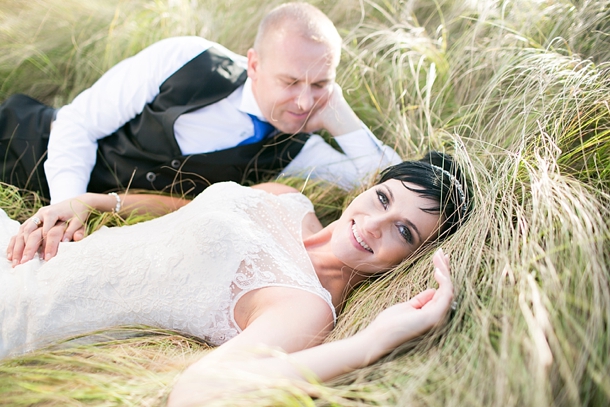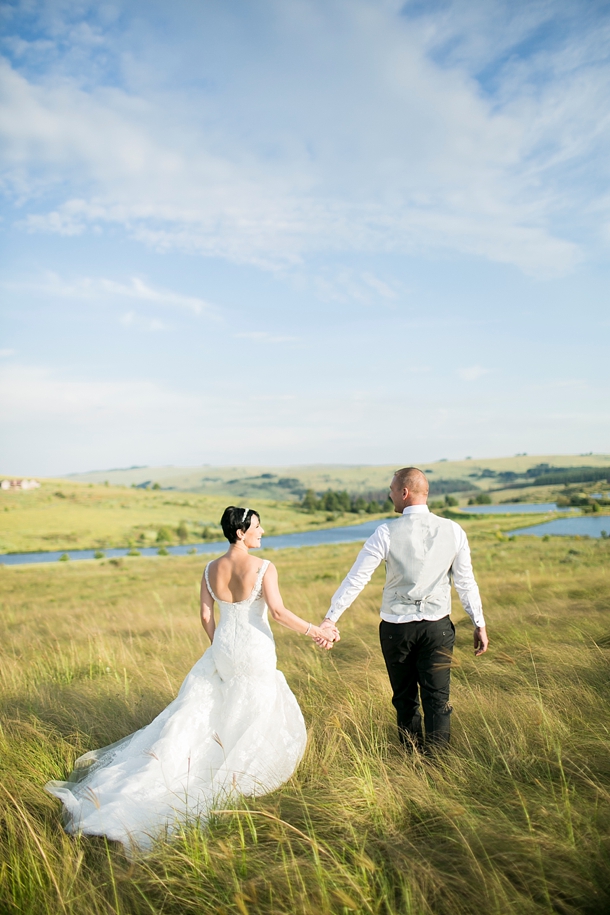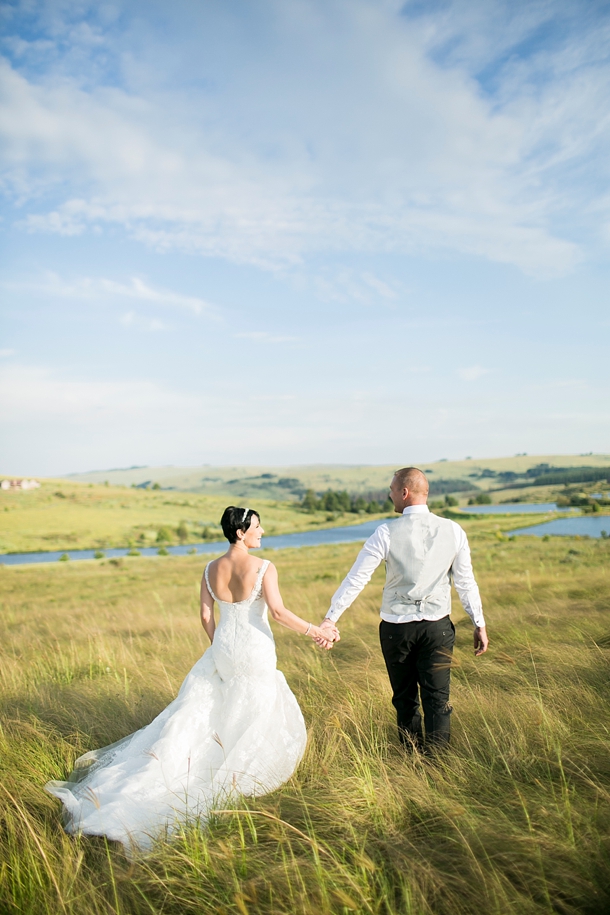 Advice for Future Brides & Grooms
The best piece of advice I can give any bride and groom is to do it exactly like you feel you want it – not like others want it to be. If you want to have a small very intimate wedding, do it, if you want a big wedding, do it. Its really all about the couple at the end of the day and if the union was the way the couple wanted it to be it was a successful day. Also, focus on quality rather than quantity – really choose your guest list with a lot of care and rather focus on the detail (flowers, dress, etc.) more than on the big crowds. This will really make your day more special when you look back on it.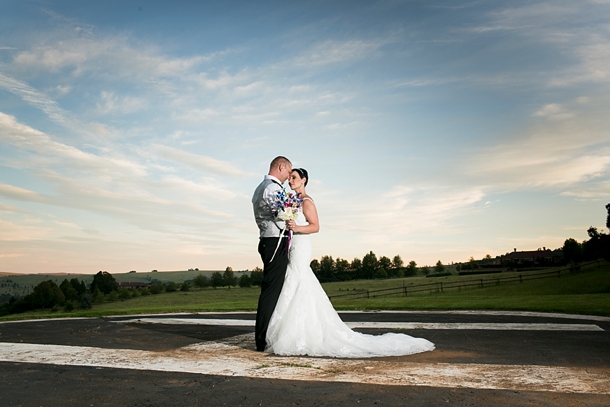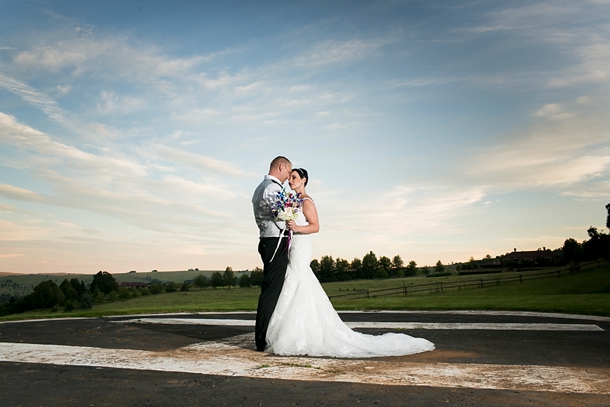 You can see more from this wedding on Jack and Jane's blog.
SERVICE PROVIDERS
Venue & catering: Walkersons Hotel & Spa | Photography: Jack and Jane Photography | Cake: Indulge Cakes | Flowers & decor: Terry Parenzee from Ribbon Creative Studio | Bride's dress: Pronovias Sandton | Bride's accessories: Swarovski | Hair & makeup: Trevor Conn | Groom's attire: Hugo Boss
SBB ♥ Jack and Jane Photography, featured members of our Directory