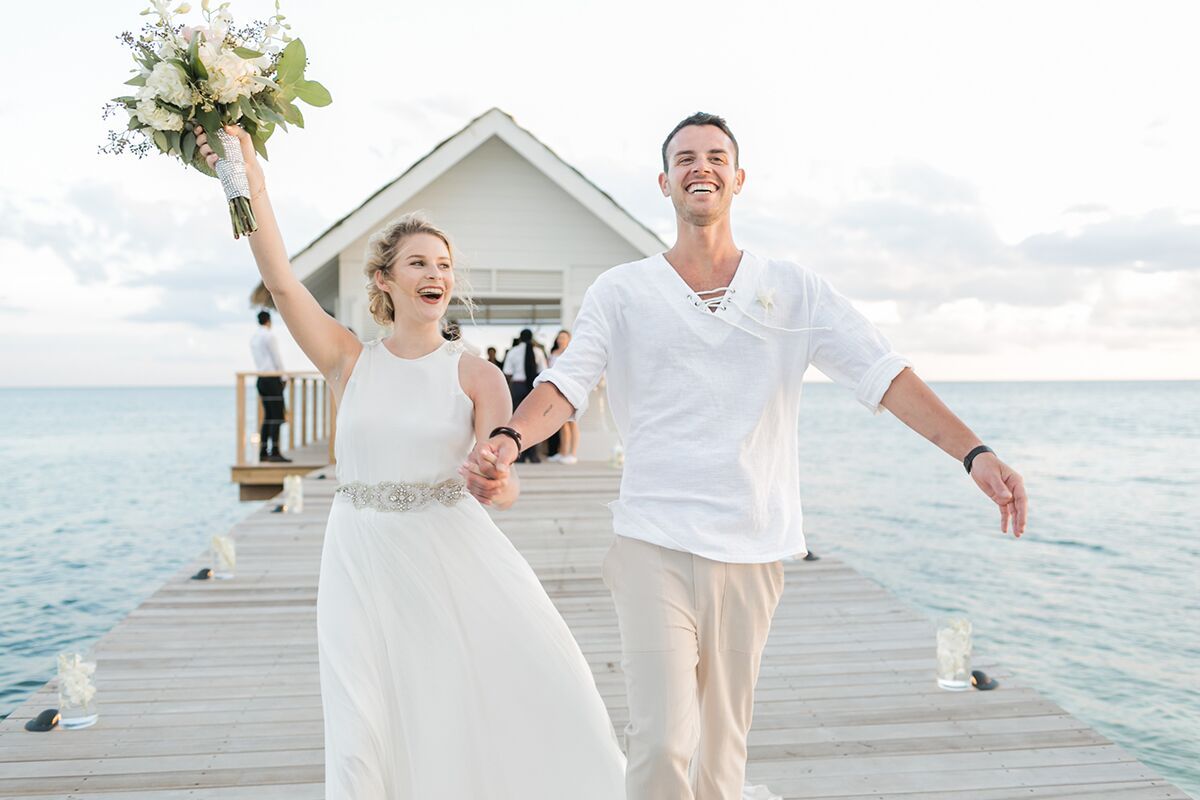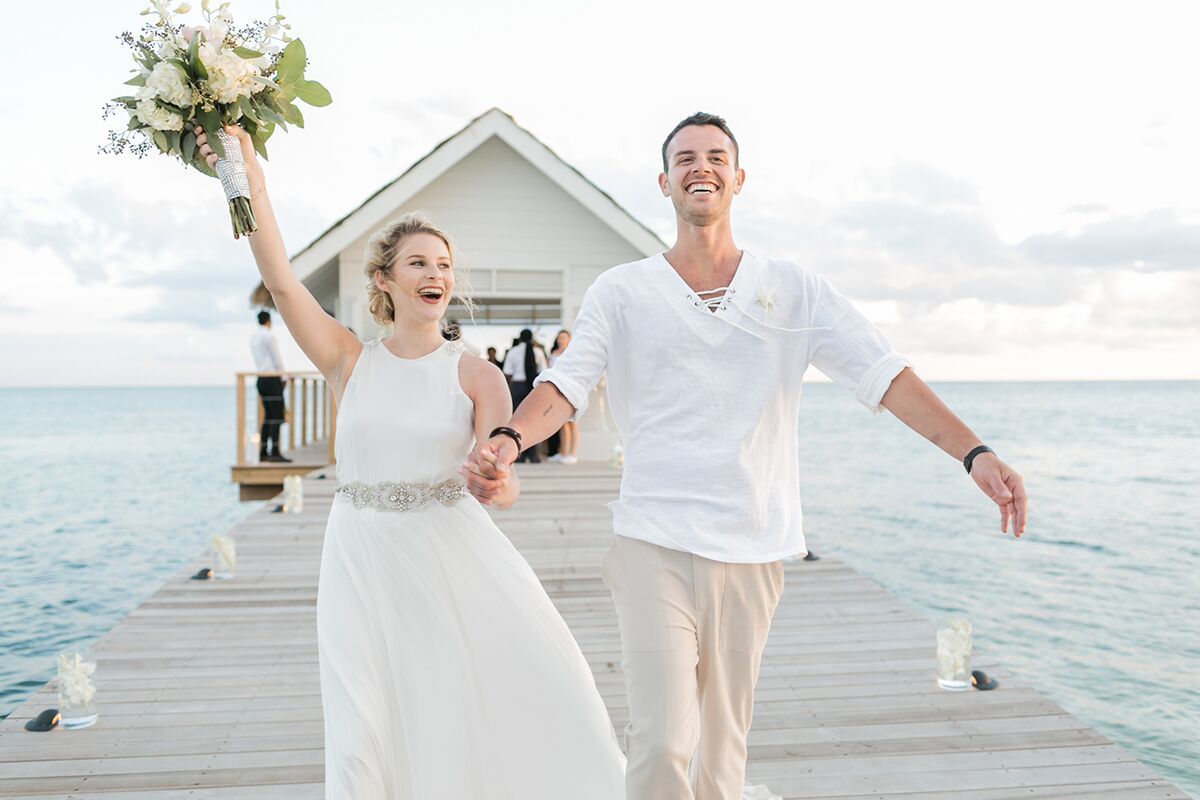 LONG HAUL. What a terrible term – it immediately sounds like a schlep: waiting around in airports for connecting flights, jetlag, airplane food… ugh. But when I think of long flights, I get excited, because at the other end of that journey? It's destination: awesome. Think about it – no matter where in the world you live, if it takes you a while to get somewhere, it's going to be amazing. And that's why, when I had the chance to head to the Caribbean to spend some time with my Aisle Society sisters at Sandals South Coast last year, I jumped at the opportunity. Thanks to SAA, the flight was a breeze (more on that later), and I arrived in Jamaica full of energy and excitement. And what I found was that a few extra hours of travel were 1000% worth it. When you see not only the gorgeousness that is Jamaica (a place so lovely that everyone welcomes you home from the minute you step off the plane, even if it's your first time there) but the incredible destination weddings that Sandals has created as part of their new Aisle to Isle experience, you'll understand exactly what I mean! Whether you're gathering a crew of family and friends, eloping just the two of you, or making it your dream honeymoon locale, you won't be disappointed. Let's check out the highlights of my trip, and keep scrolling for my top tips and necessities for long-haul flights!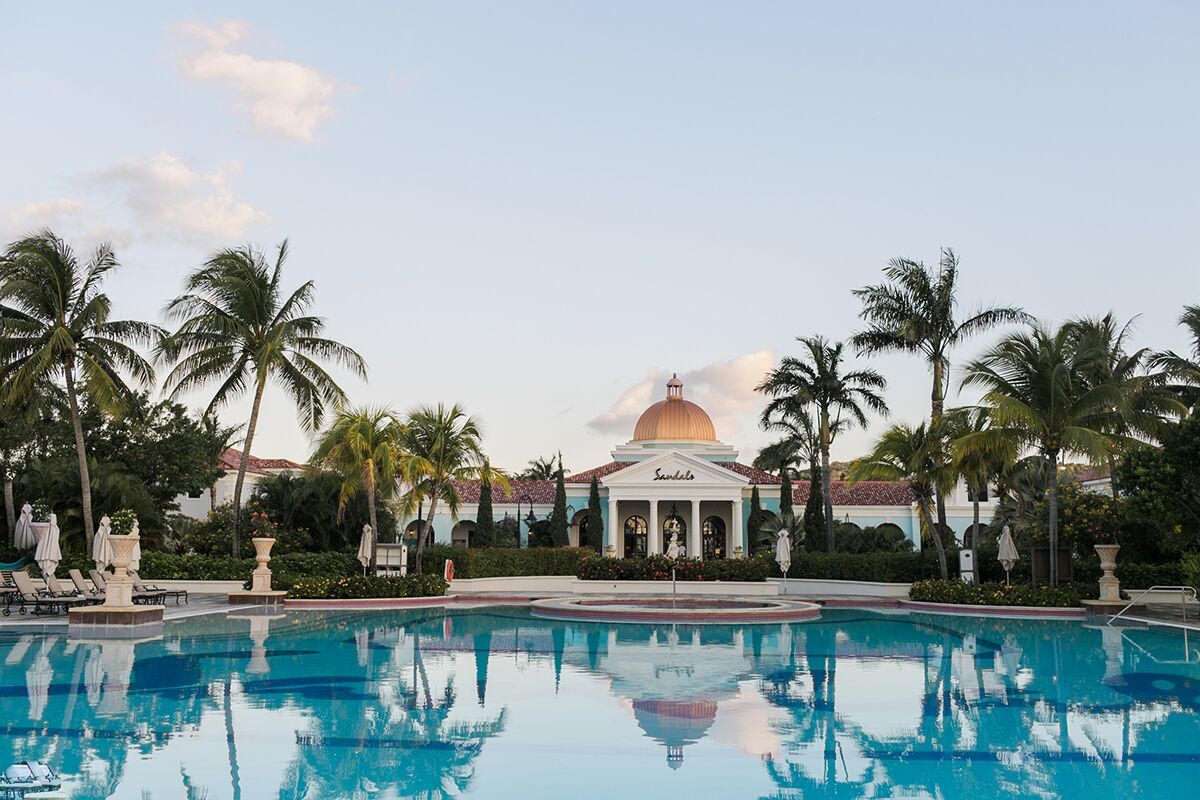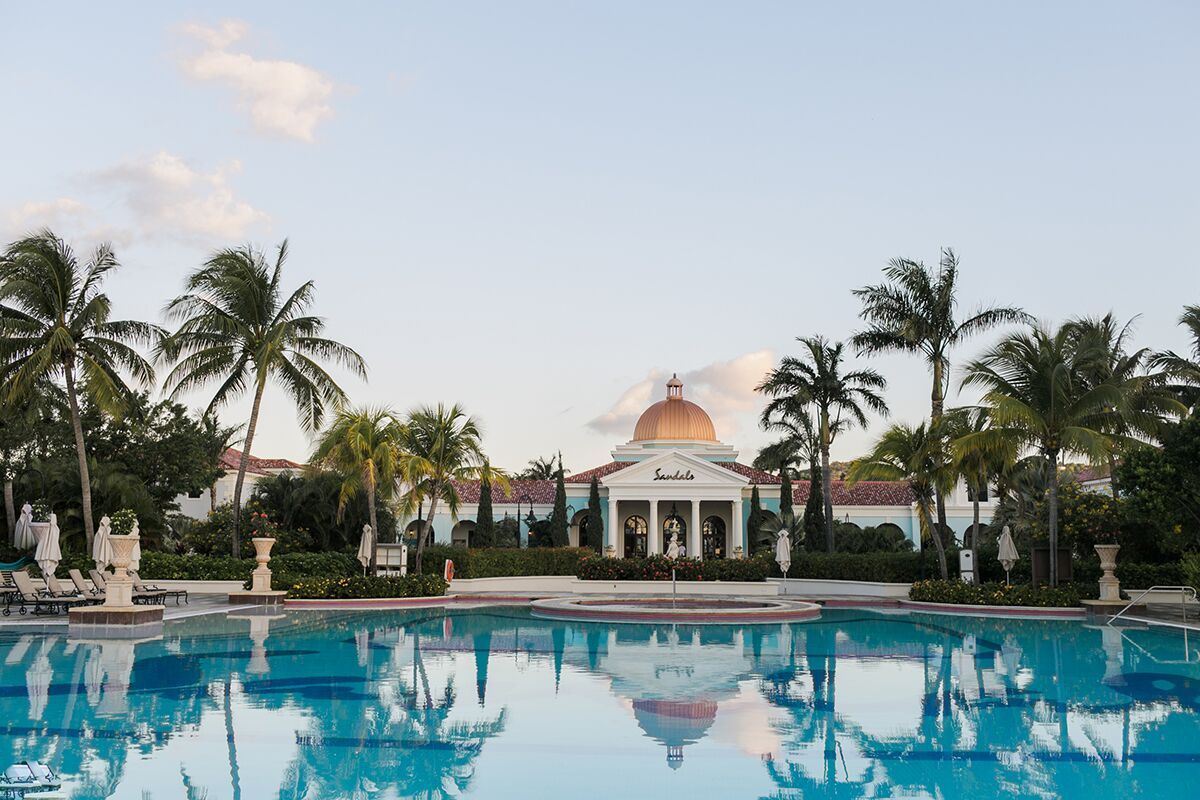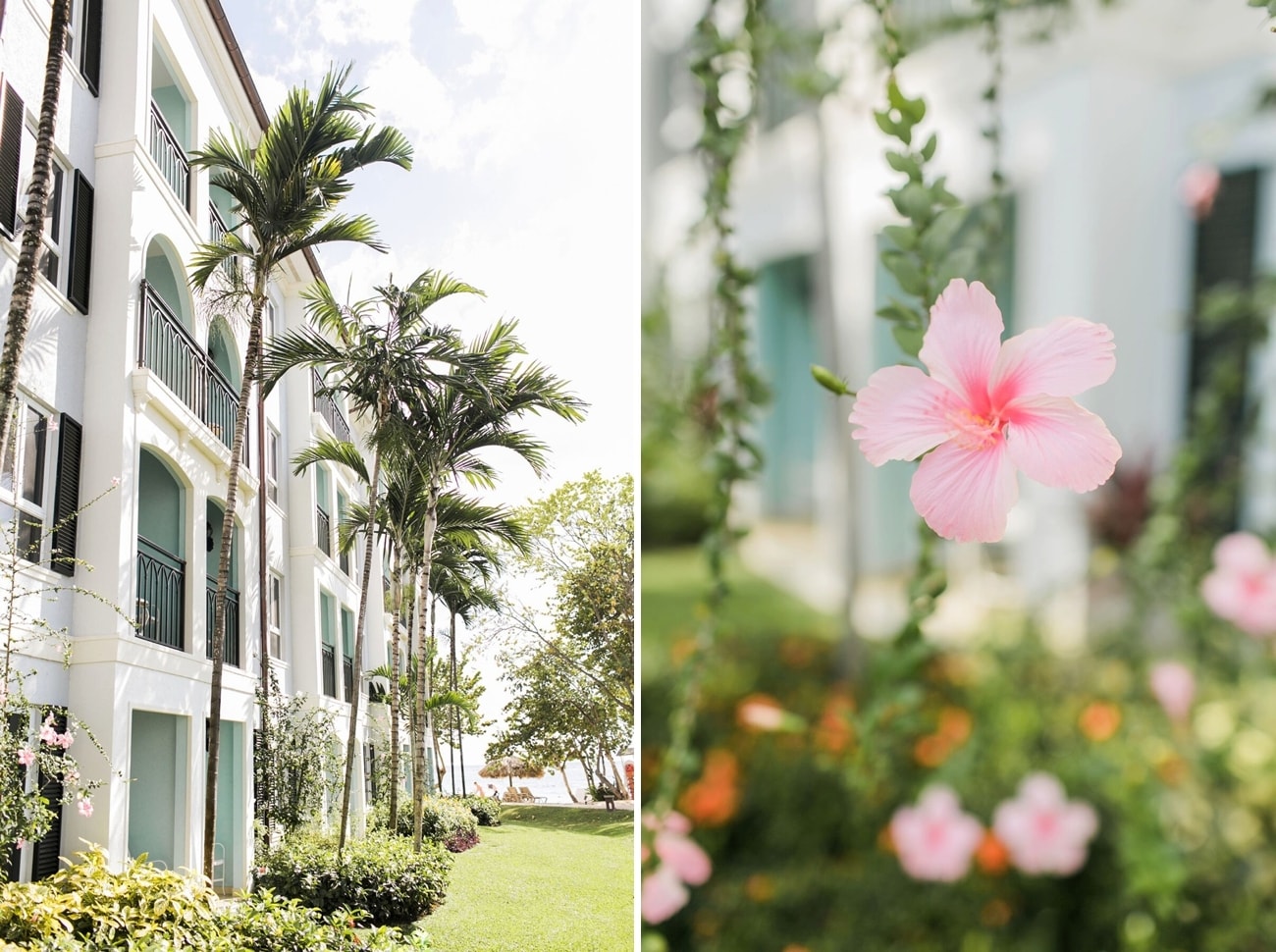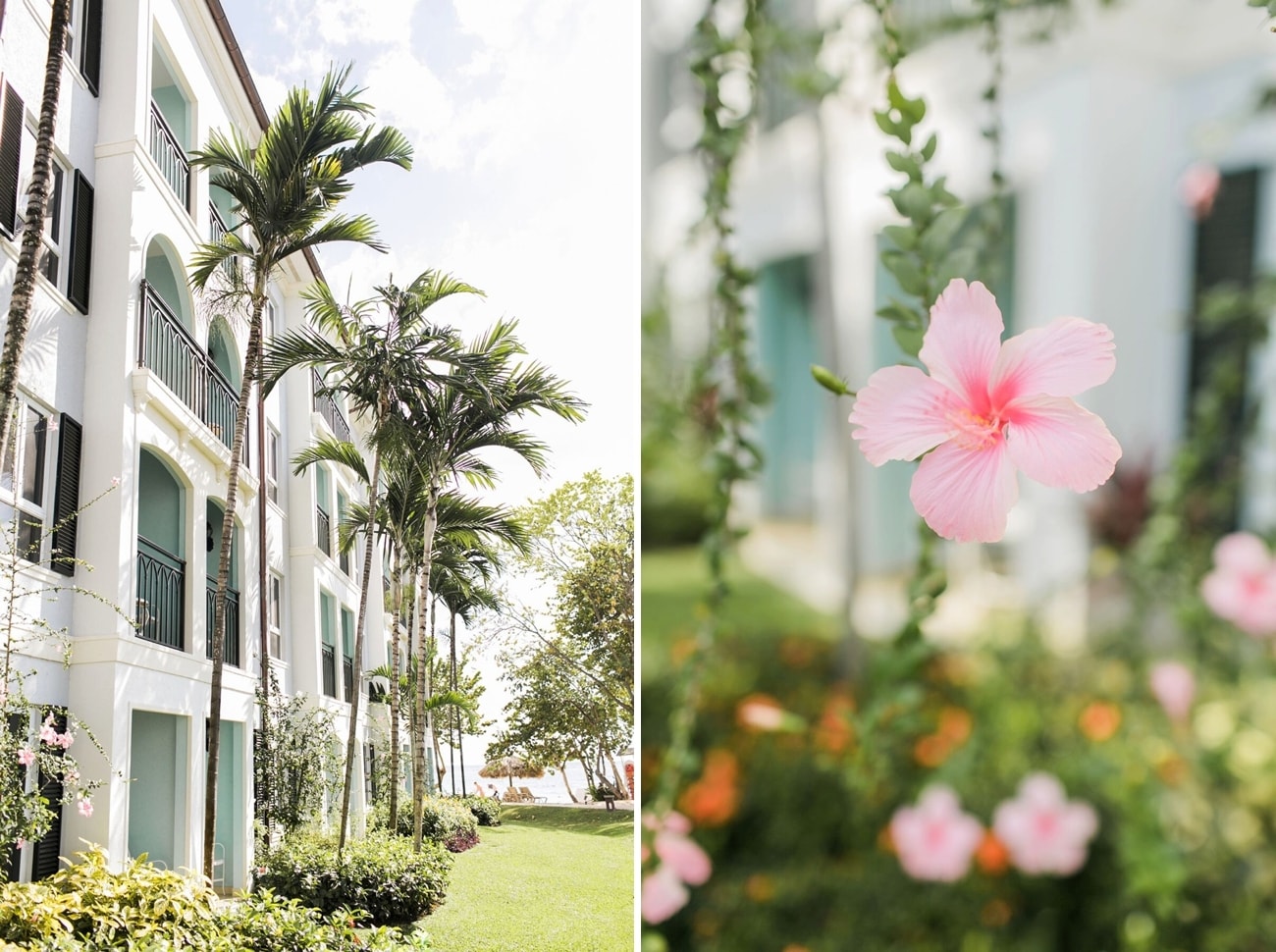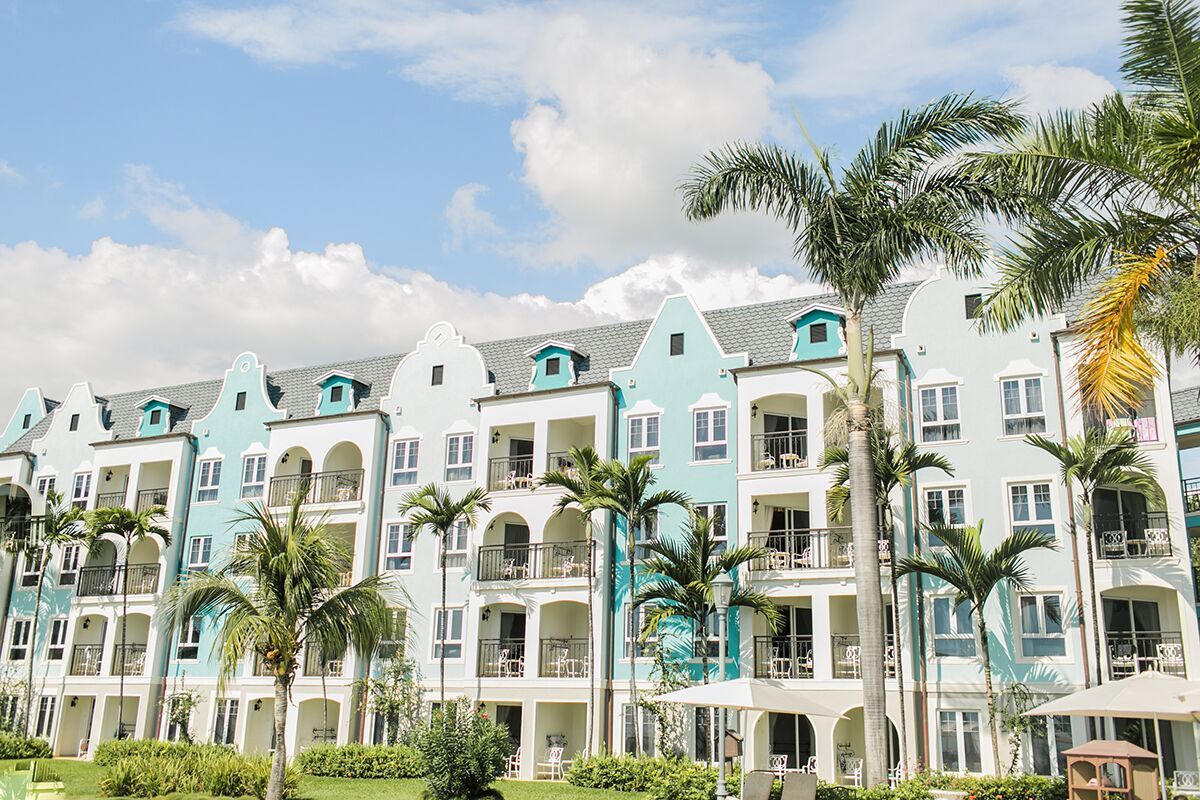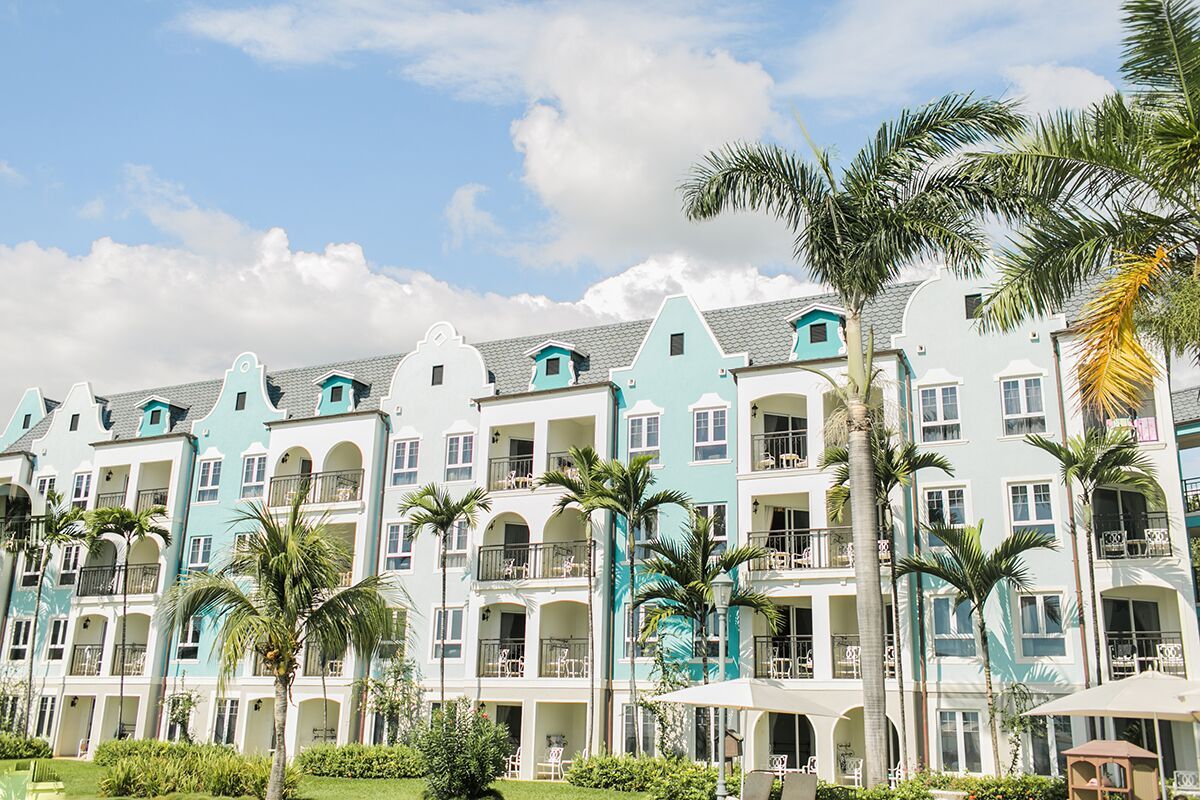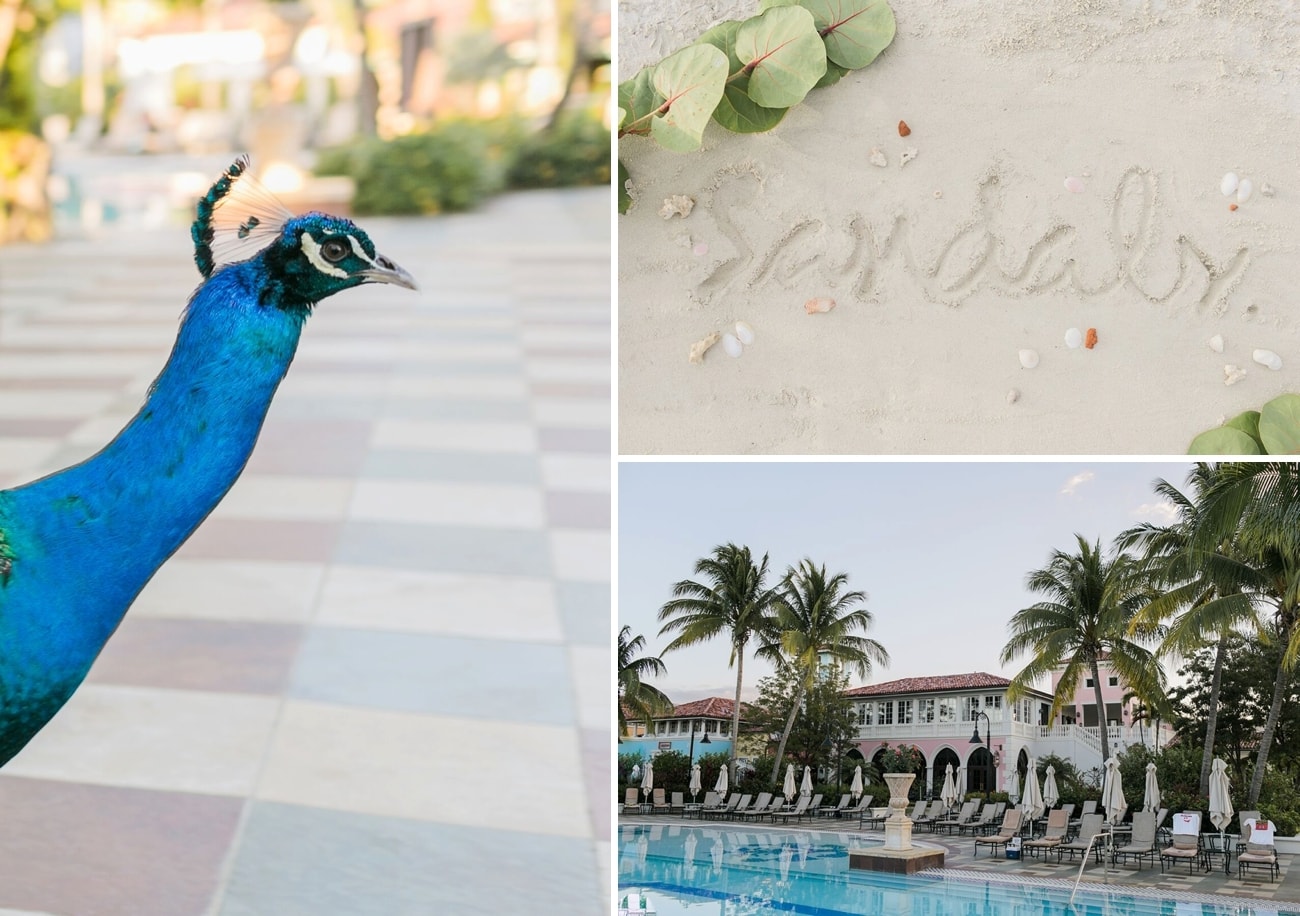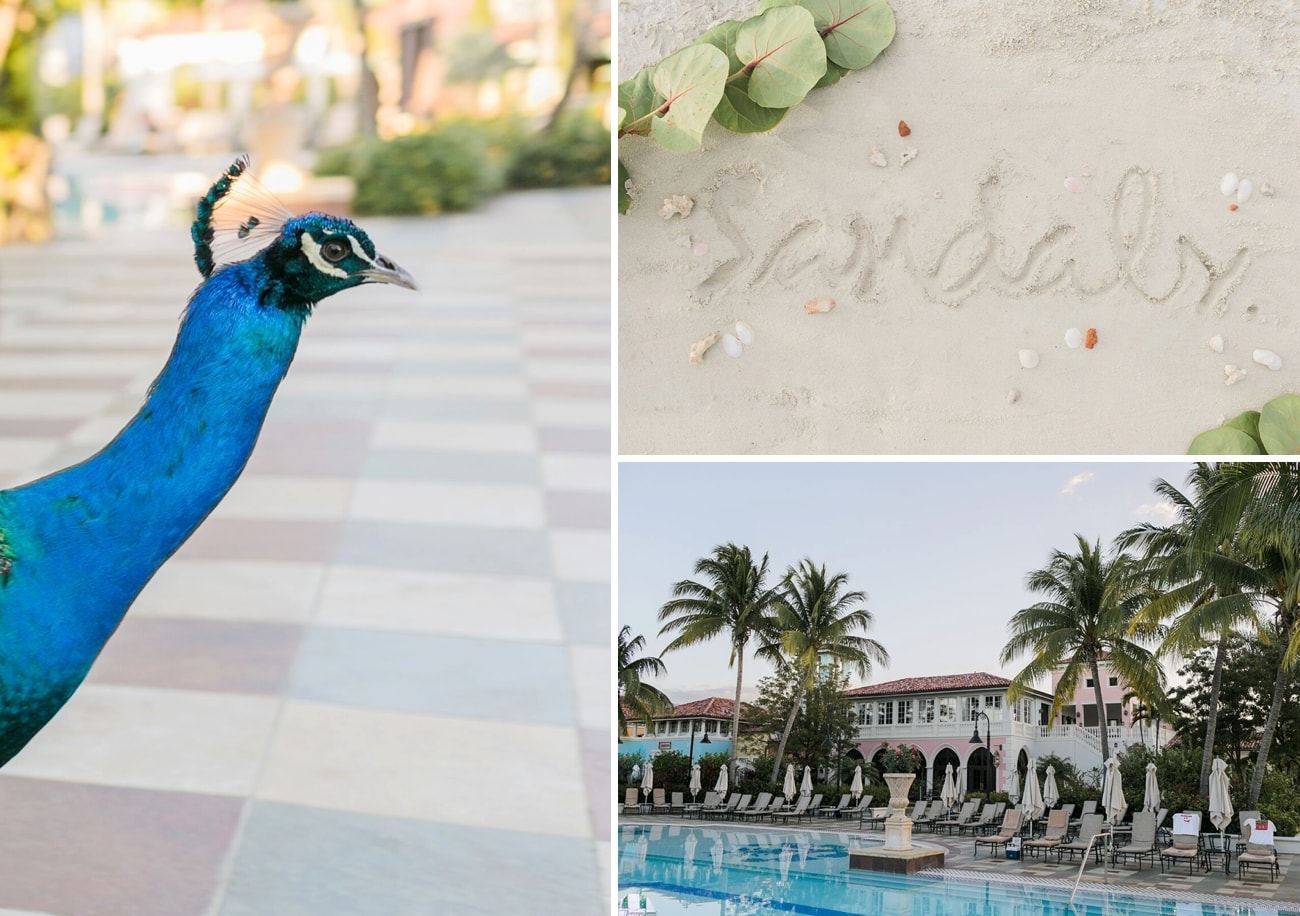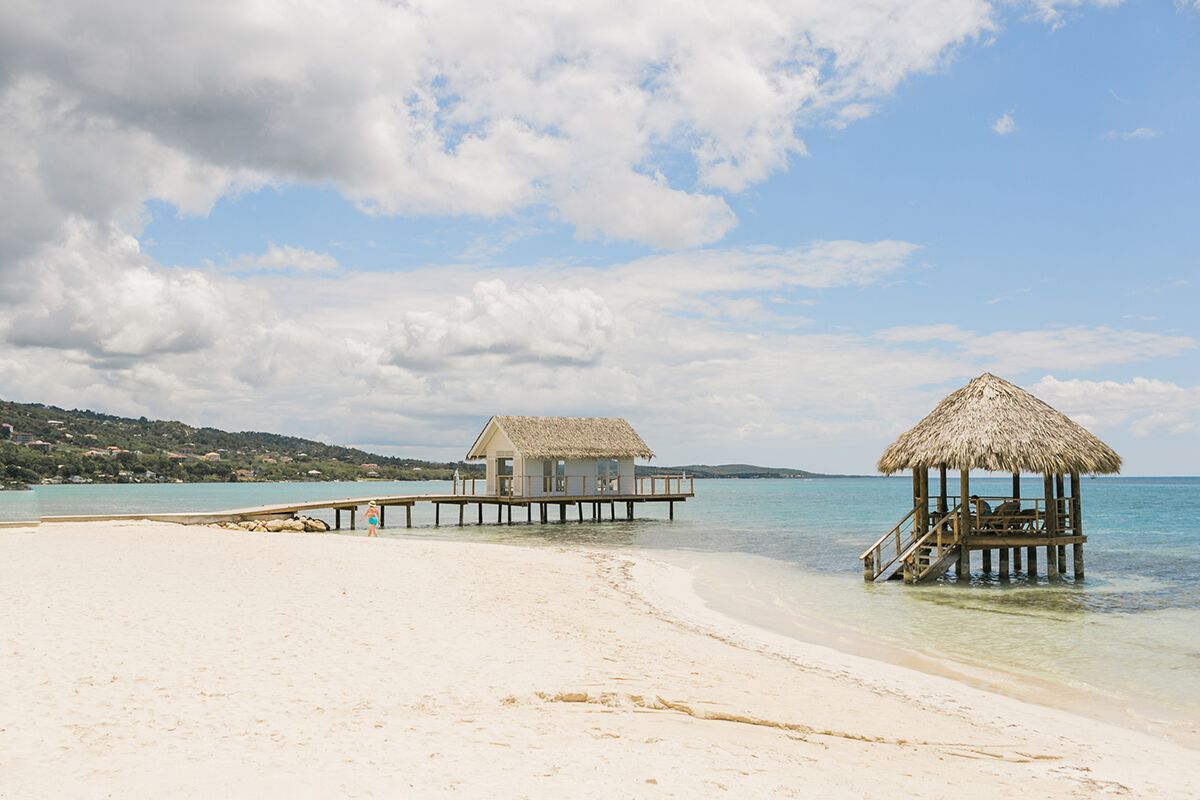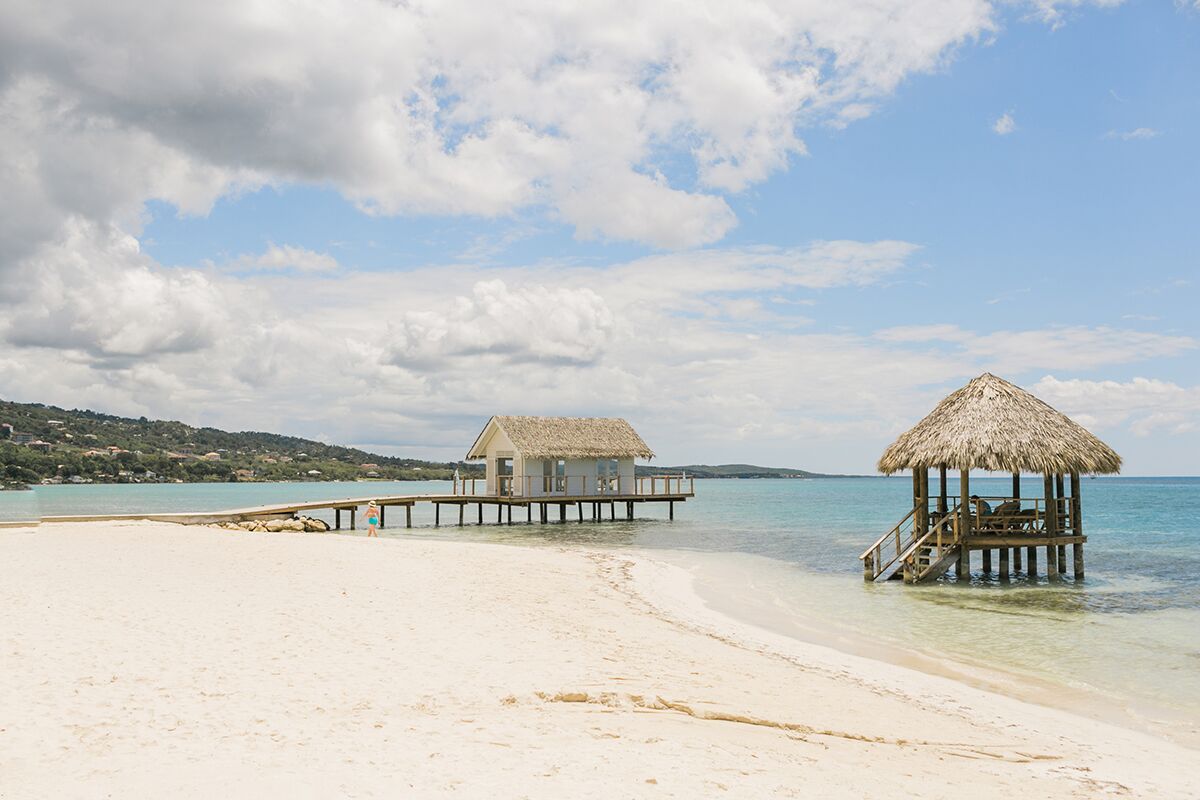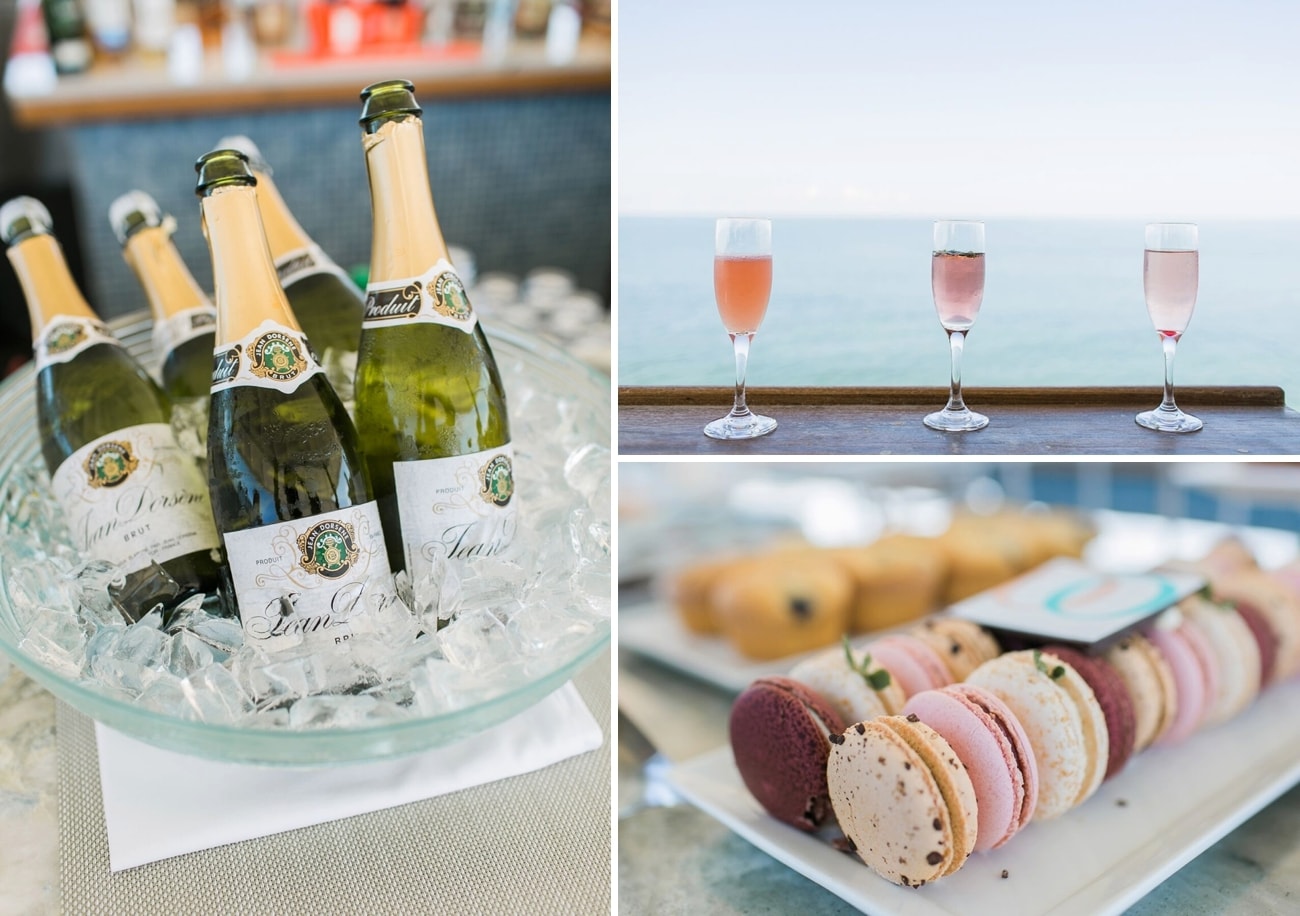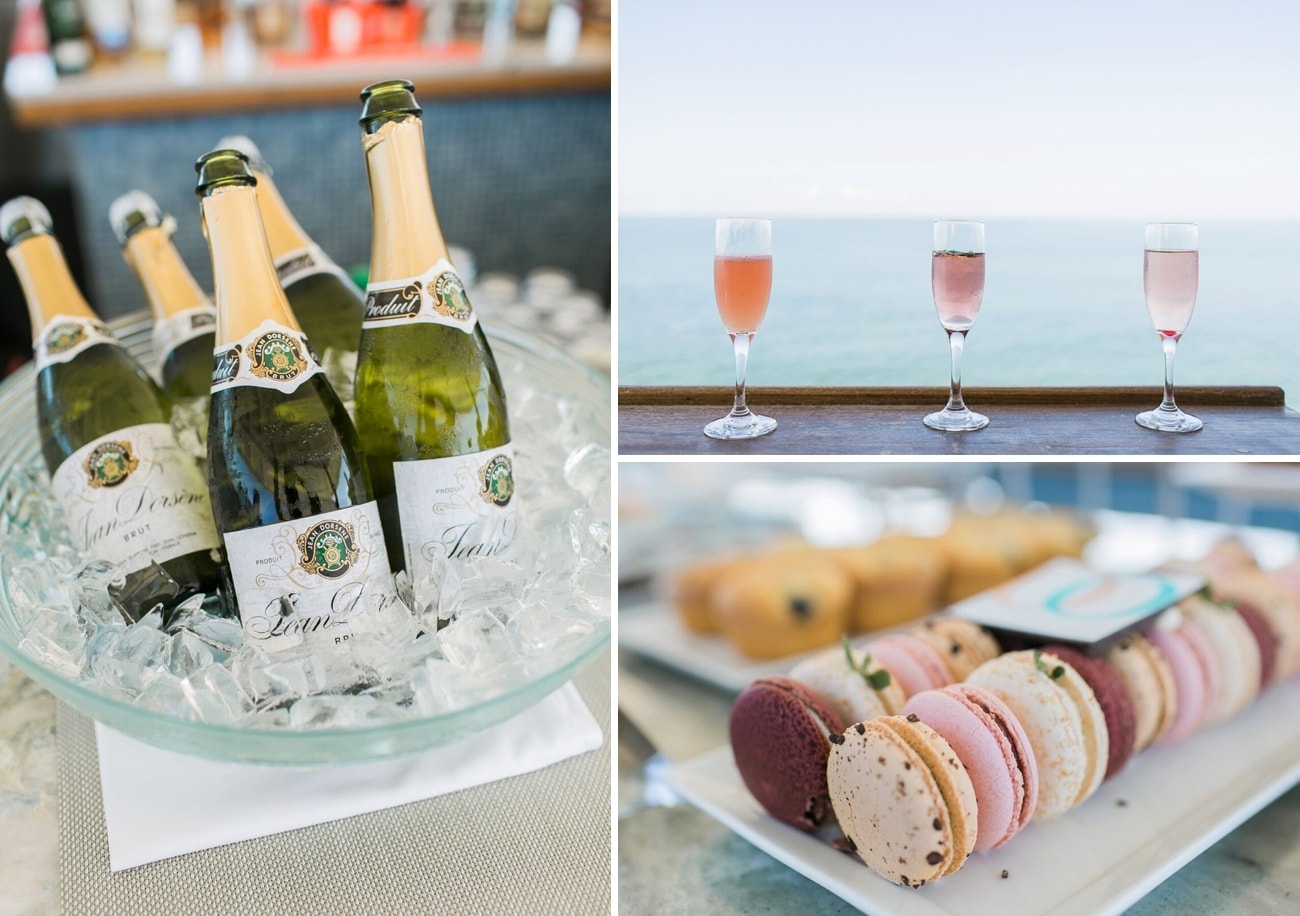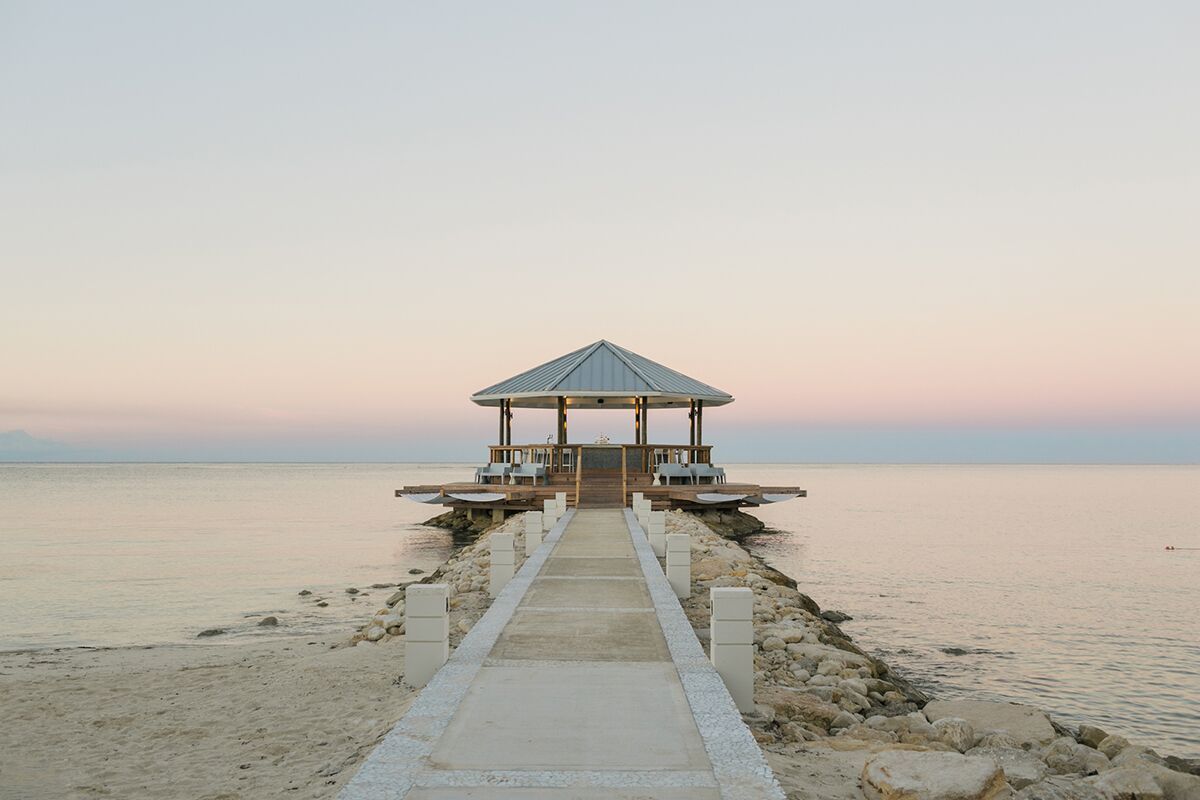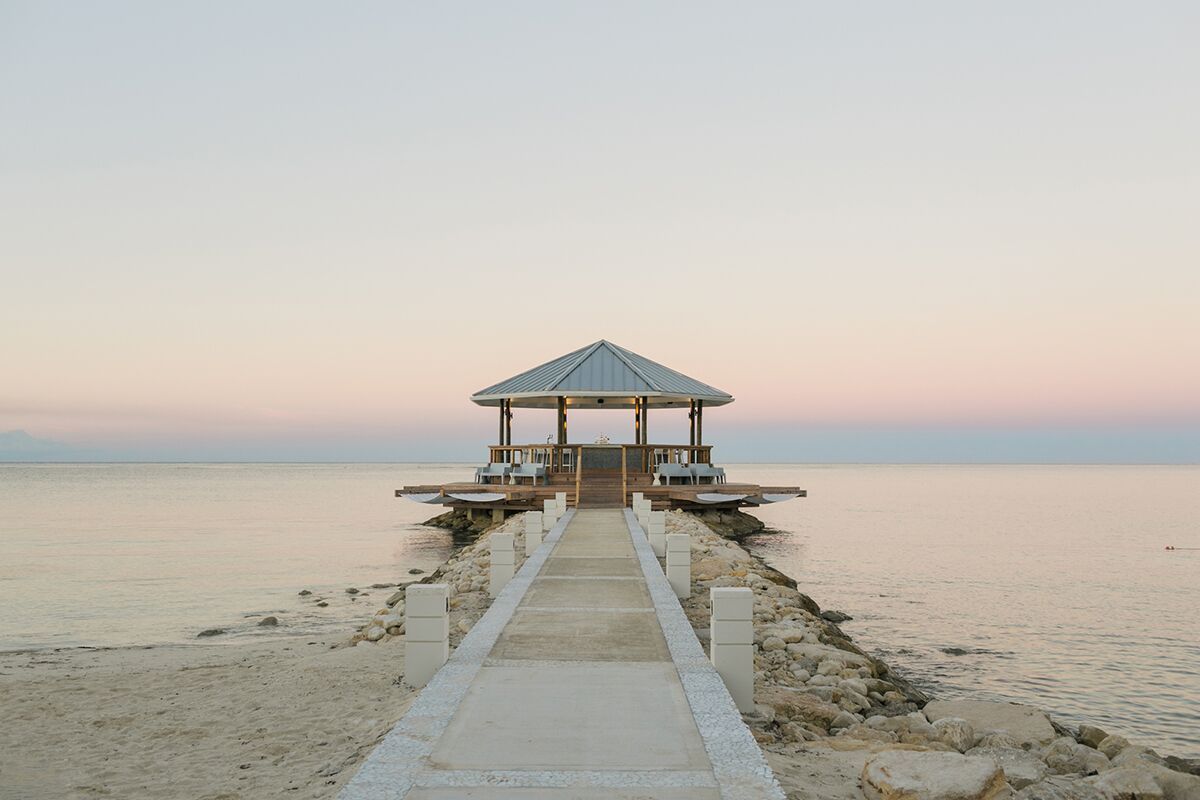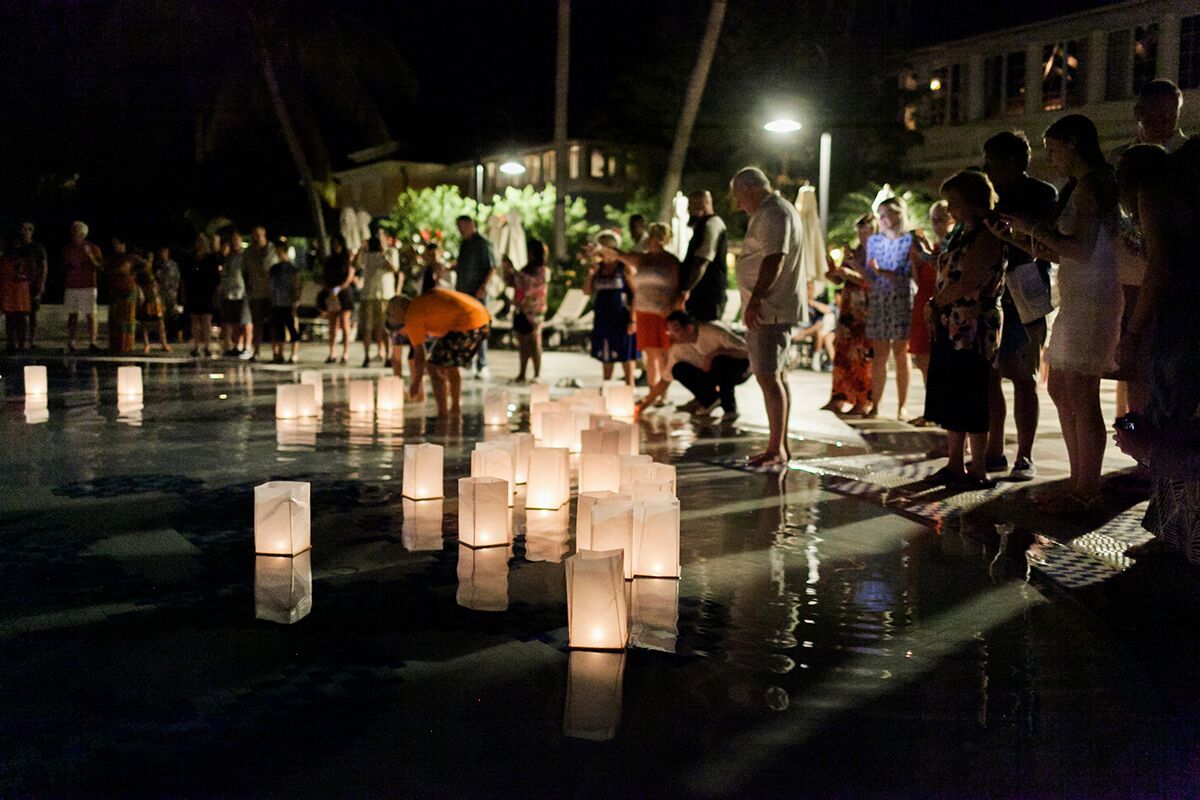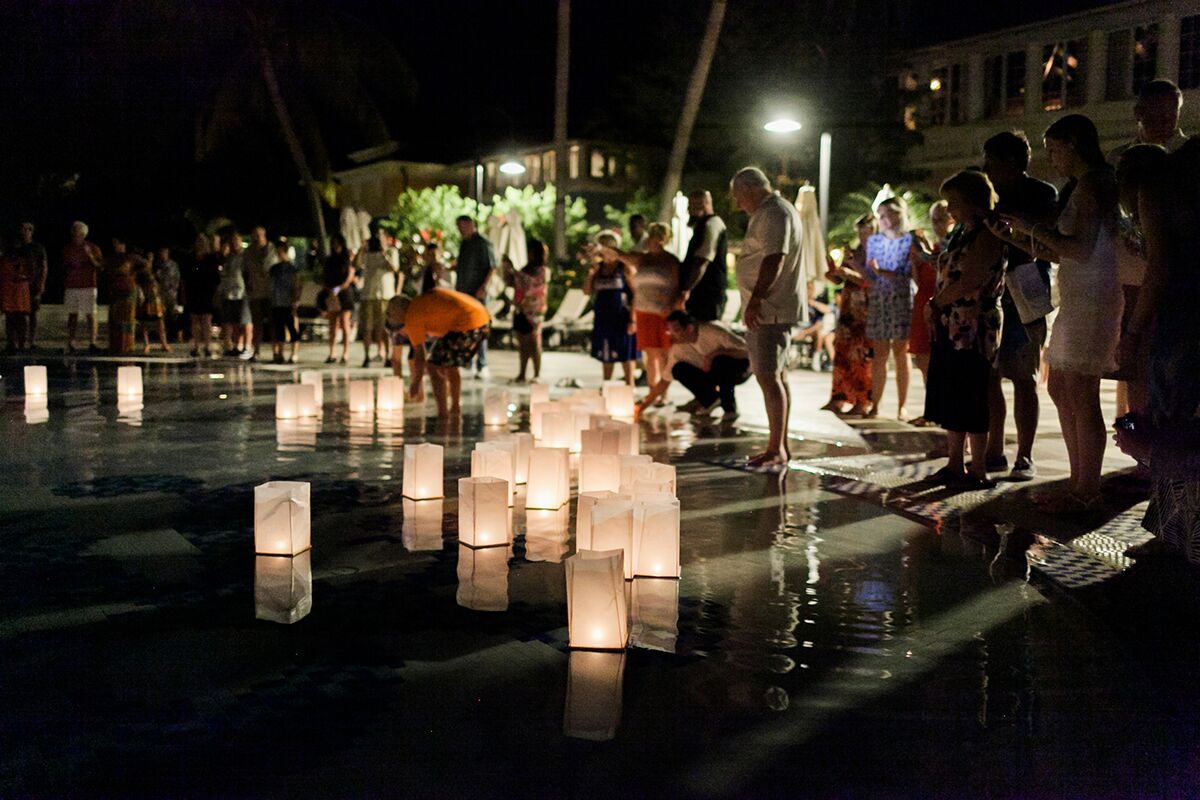 Incredible Setting
First off, let's take a moment to appreciate just how breathtaking Sandals South Coast actually is. (A LOT.) Having visited one of the Sandals properties before (read about that here), I knew to expect something out of a postcard, but I was still blown away. Set on a 500-acre nature preserve, with a 2 mile stretch of perfect white sand, it has a super serene vibe that's ideal for both relaxation and romance. The accommodation itself is blissful – I could have spent all day hanging out in my bathrobe on my balcony sipping a chilled glass of bubbly from the mini (more like maxi!) bar, or strolling through the tropical gardens. But it's the view of the sea that really takes the cake – sunsets were absolutely insane. Watching the sky turn every shade of pink and blue and gold you can imagine, while pelicans dive for fish and the last catamarans of the day sail smoothly back in to shore… absolute heaven. I took so many pictures every single evening, because each moment seemed more beautiful than the last. We were lucky to be able to really enjoy all the different parts of the resort during our stay, from a delicious brunch at the overwater bar (yep, I said overwater bar – complete with hammocks!) to dinner on the beach, to a magical evening under fairy-light laden trees.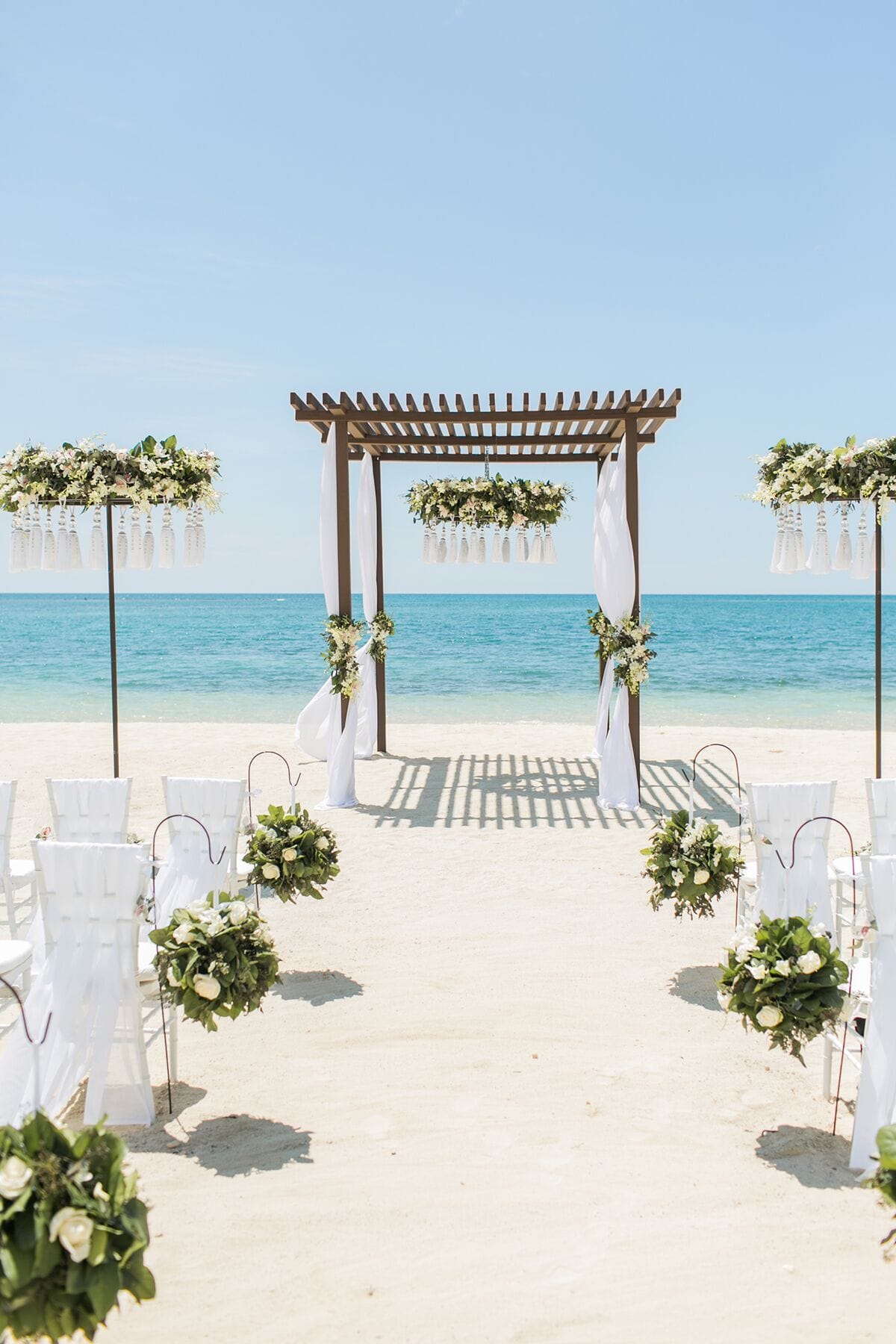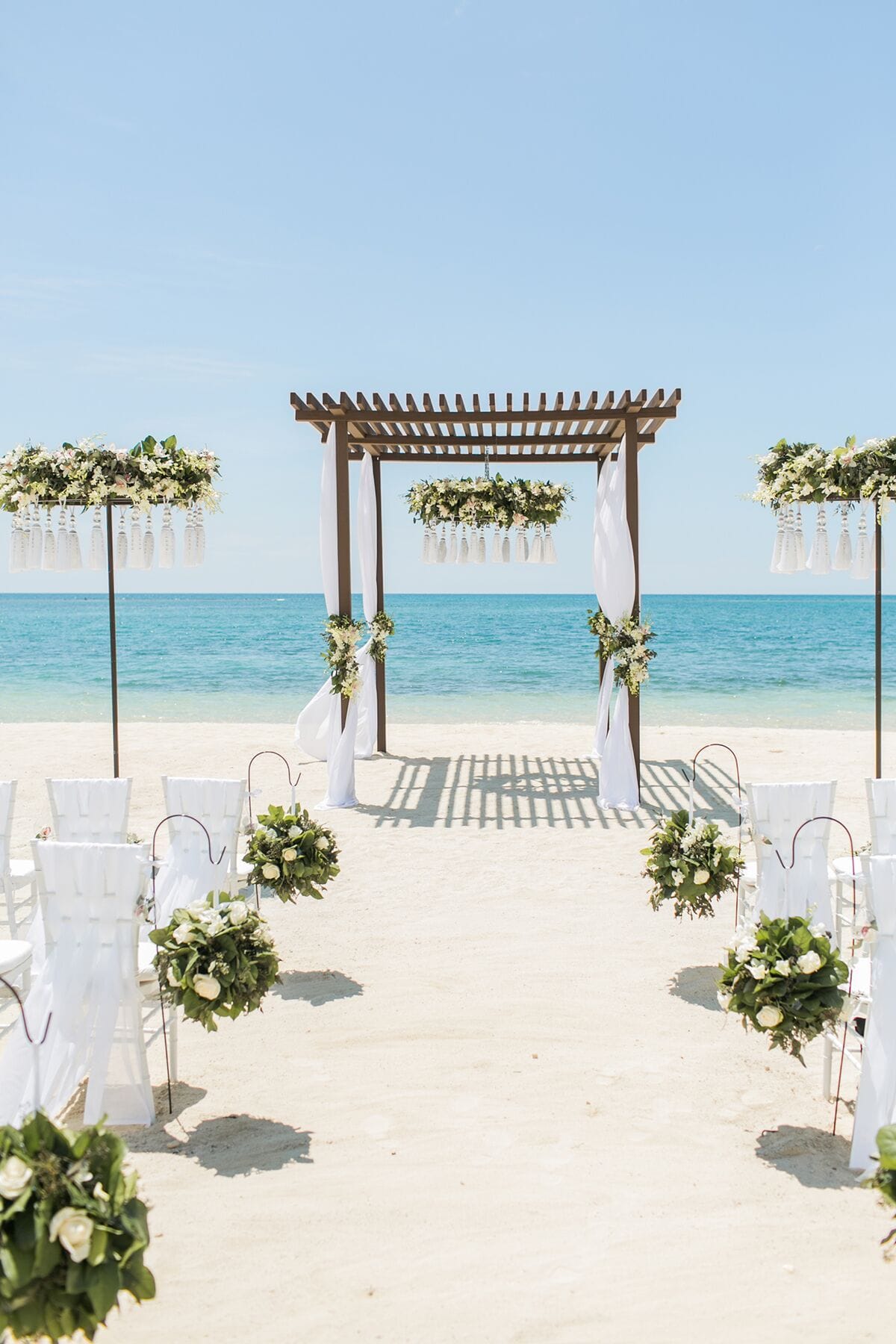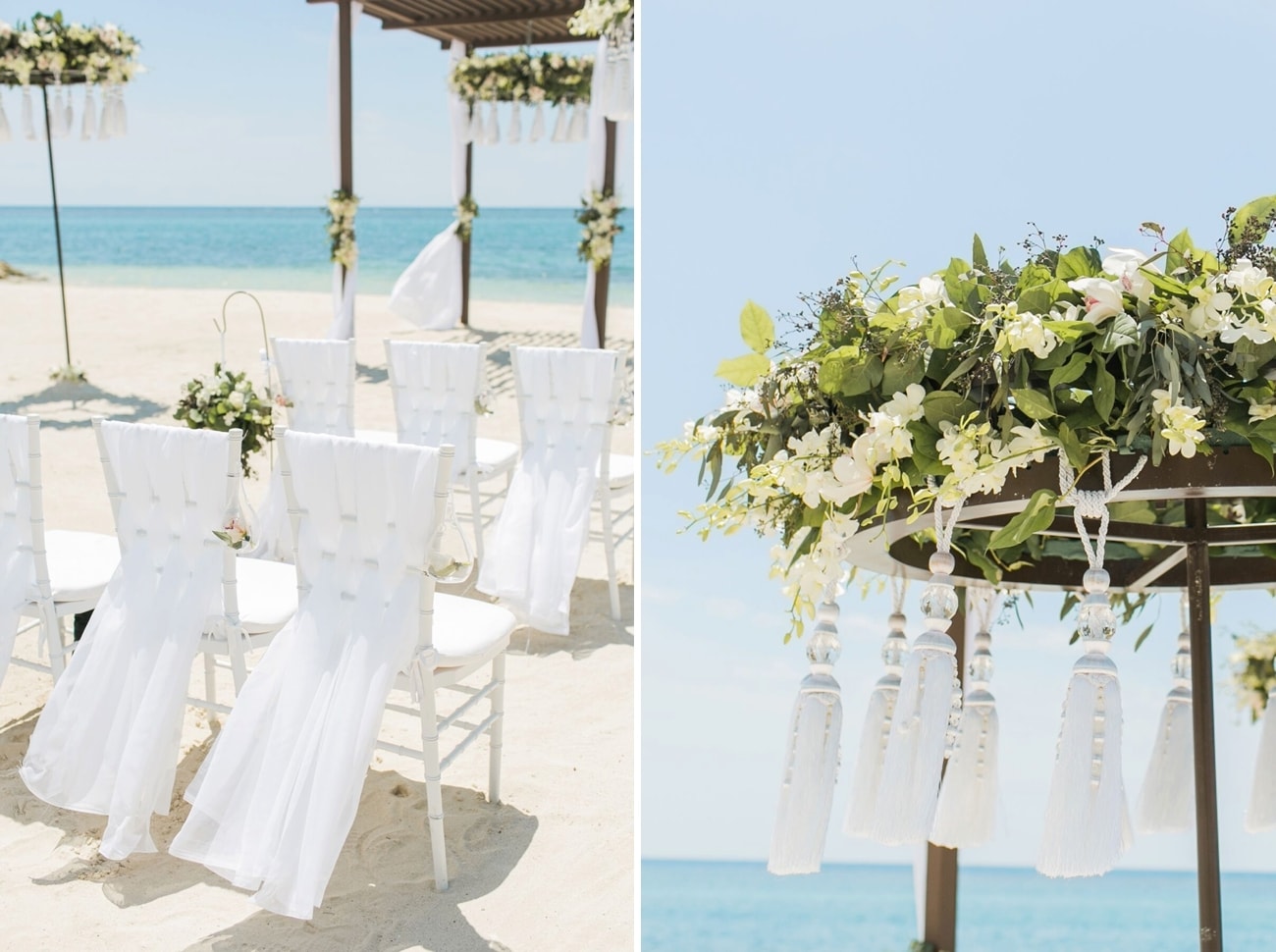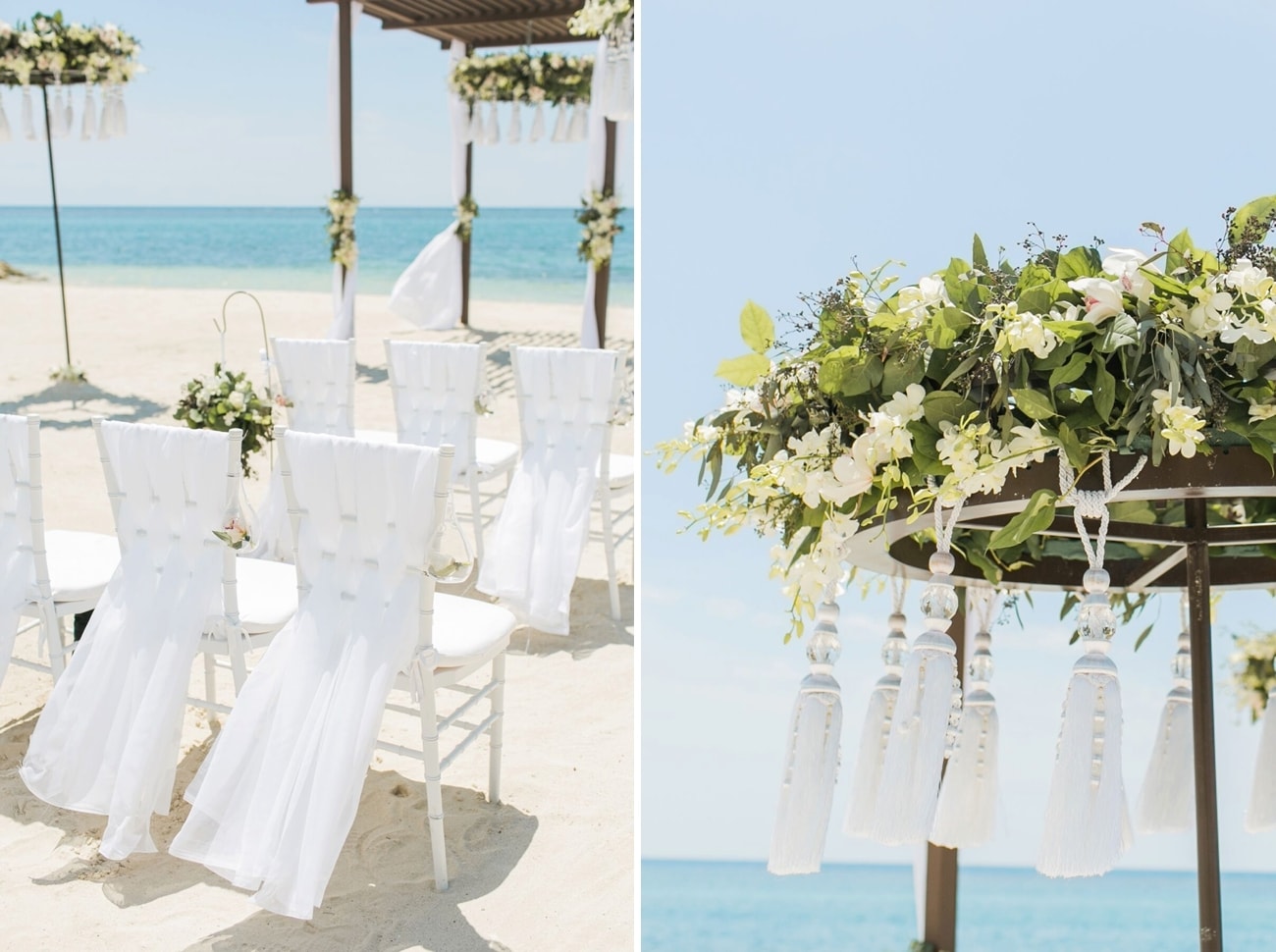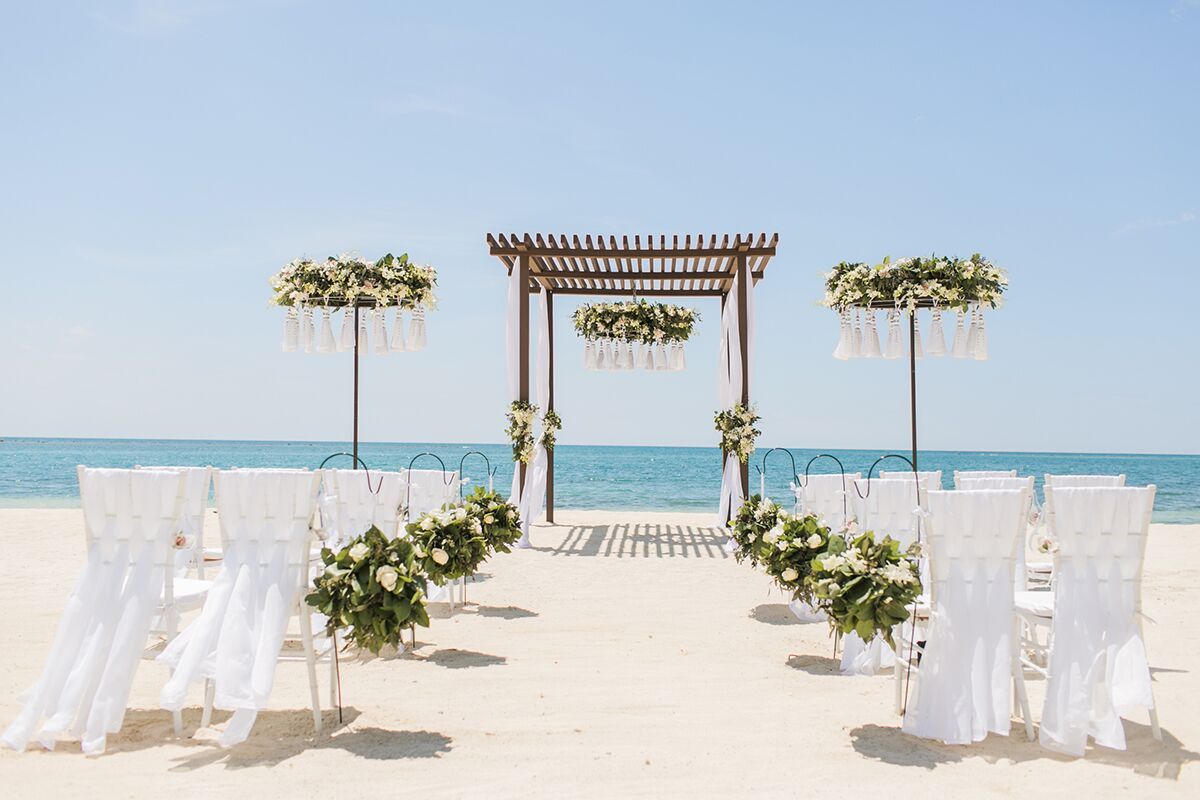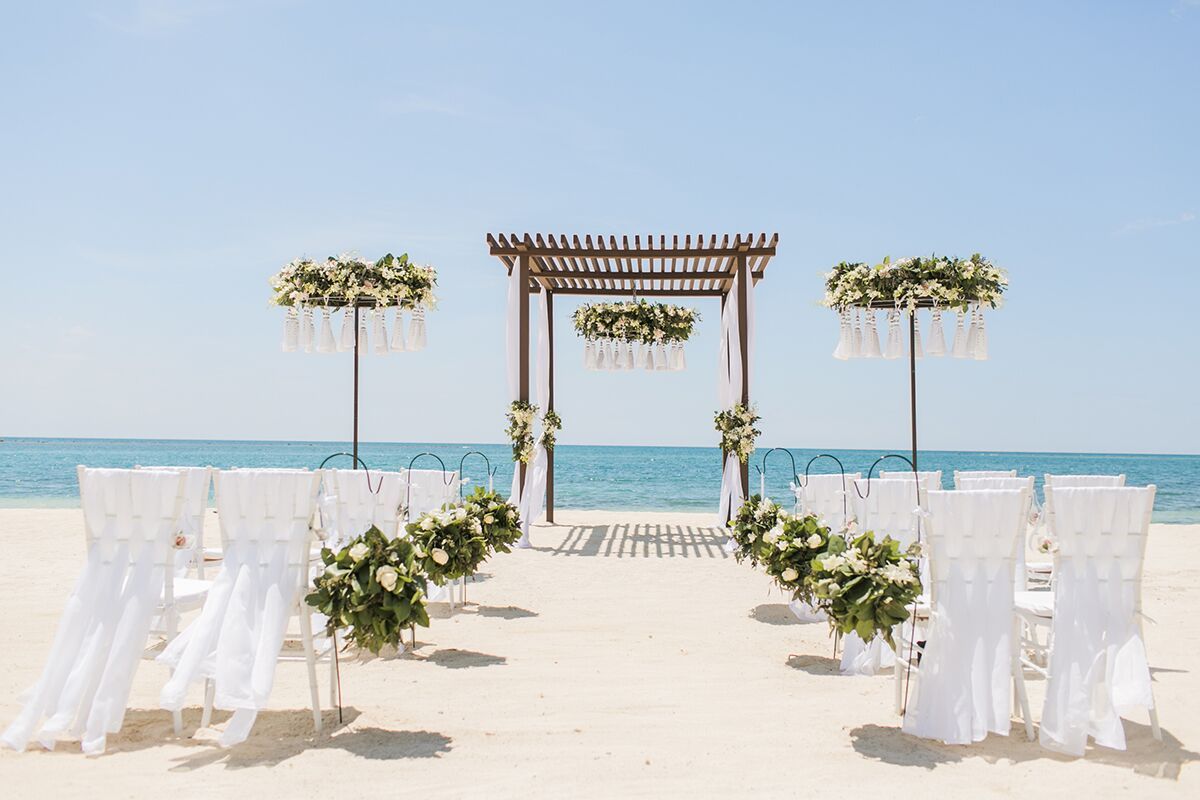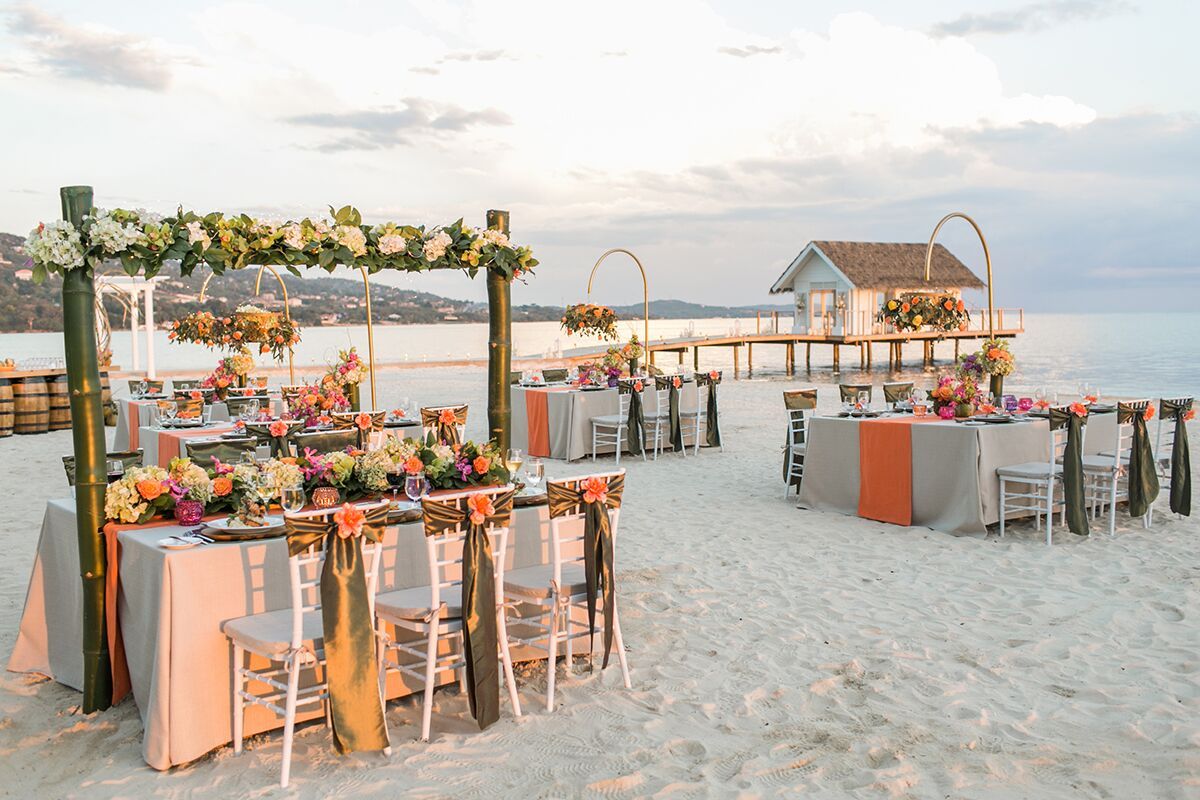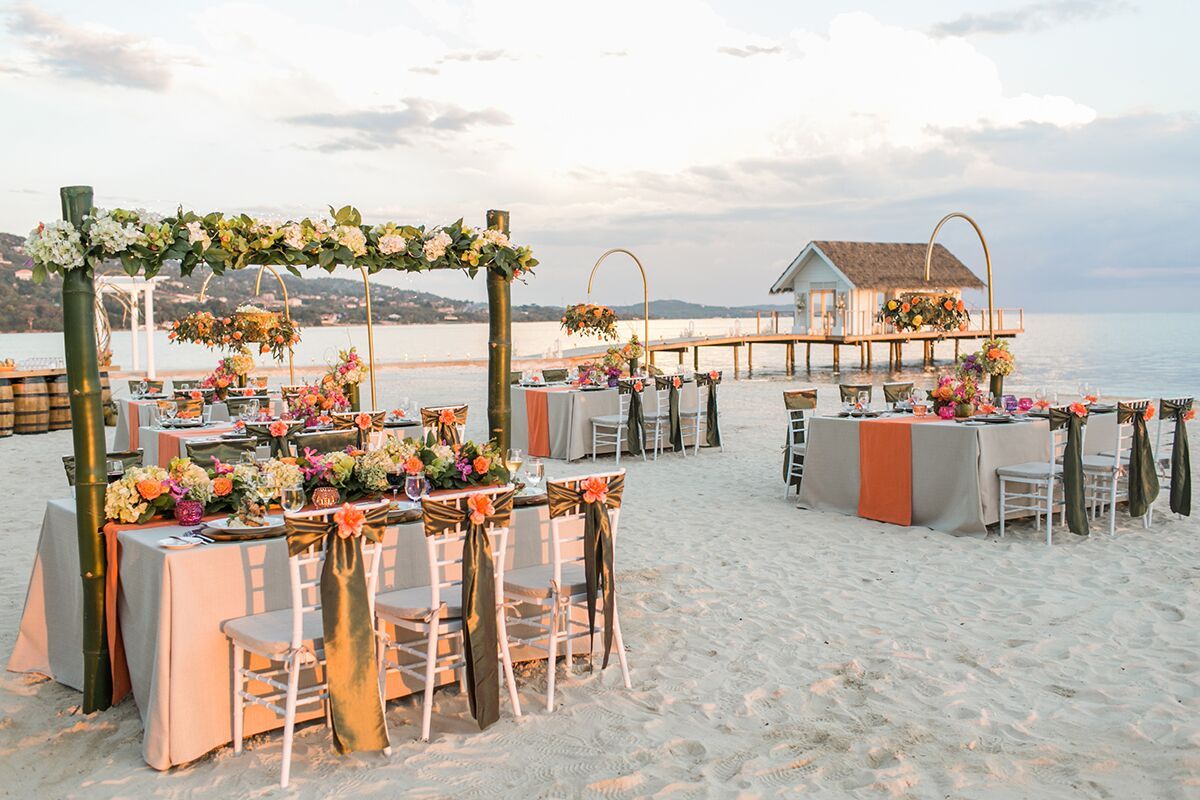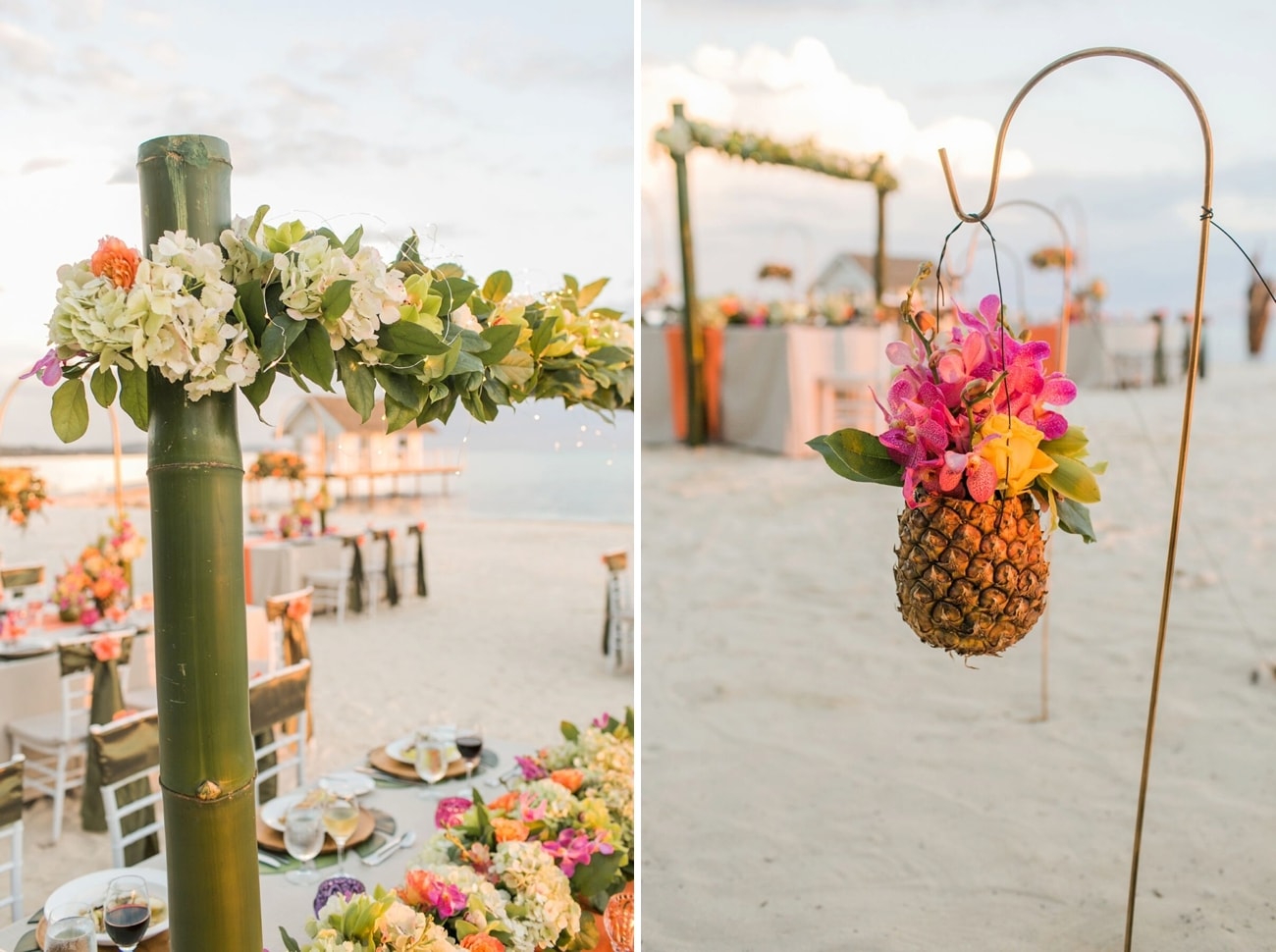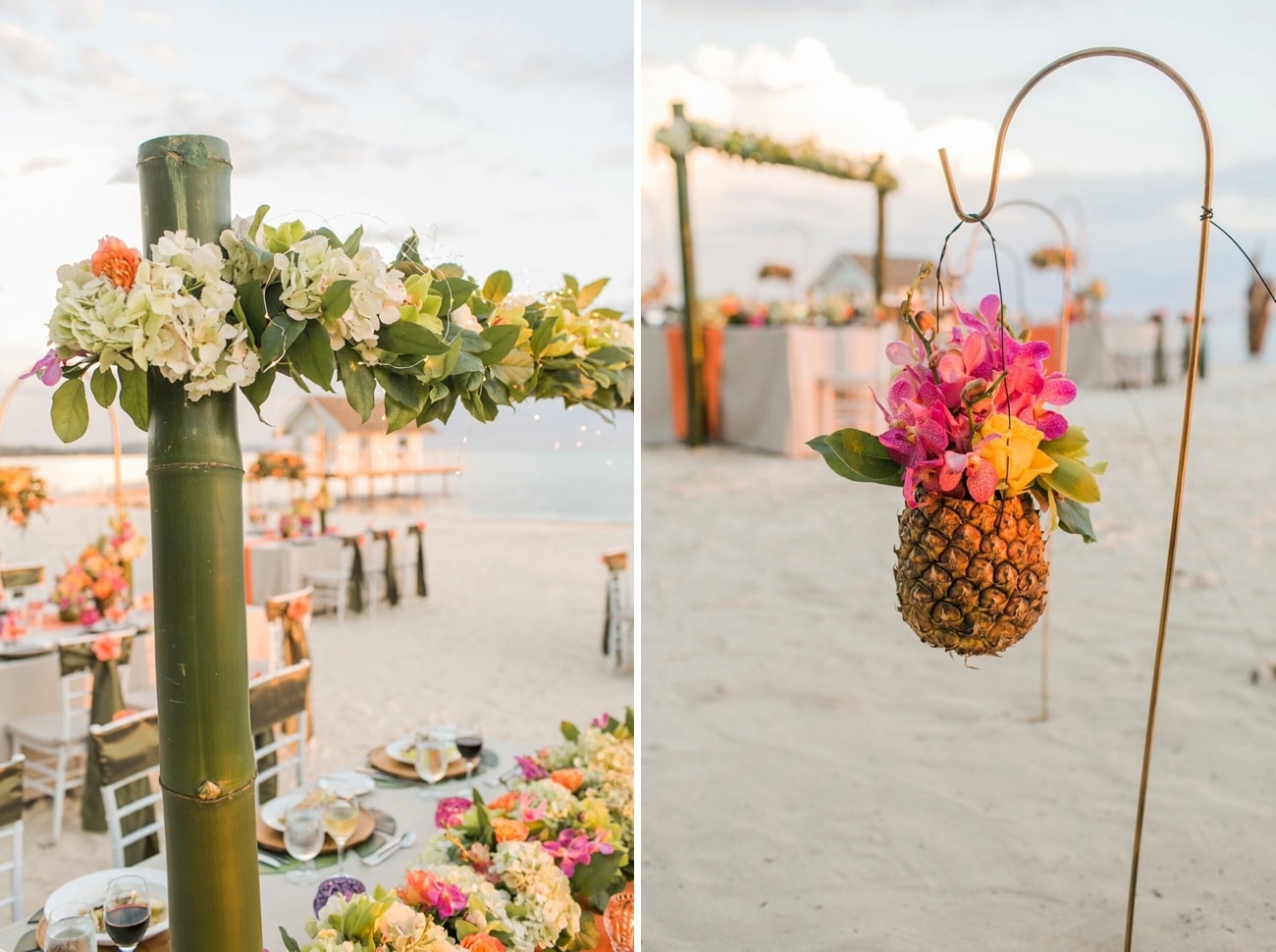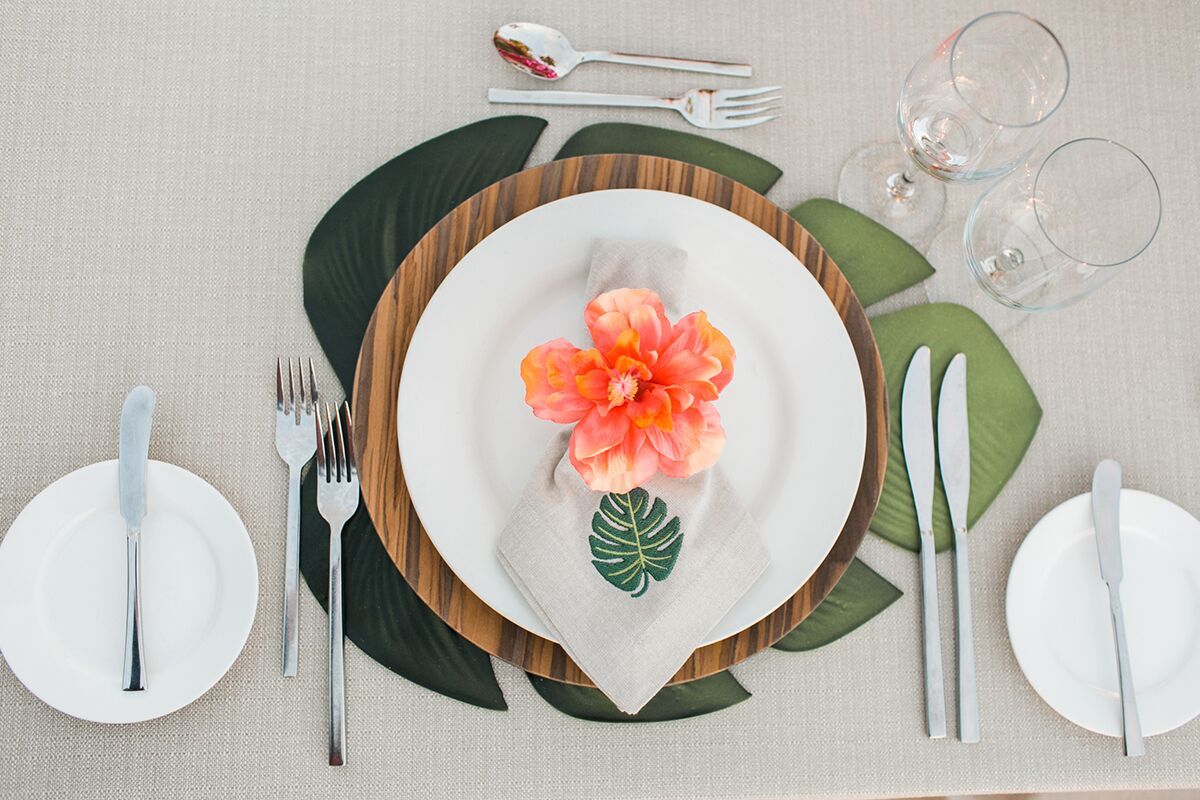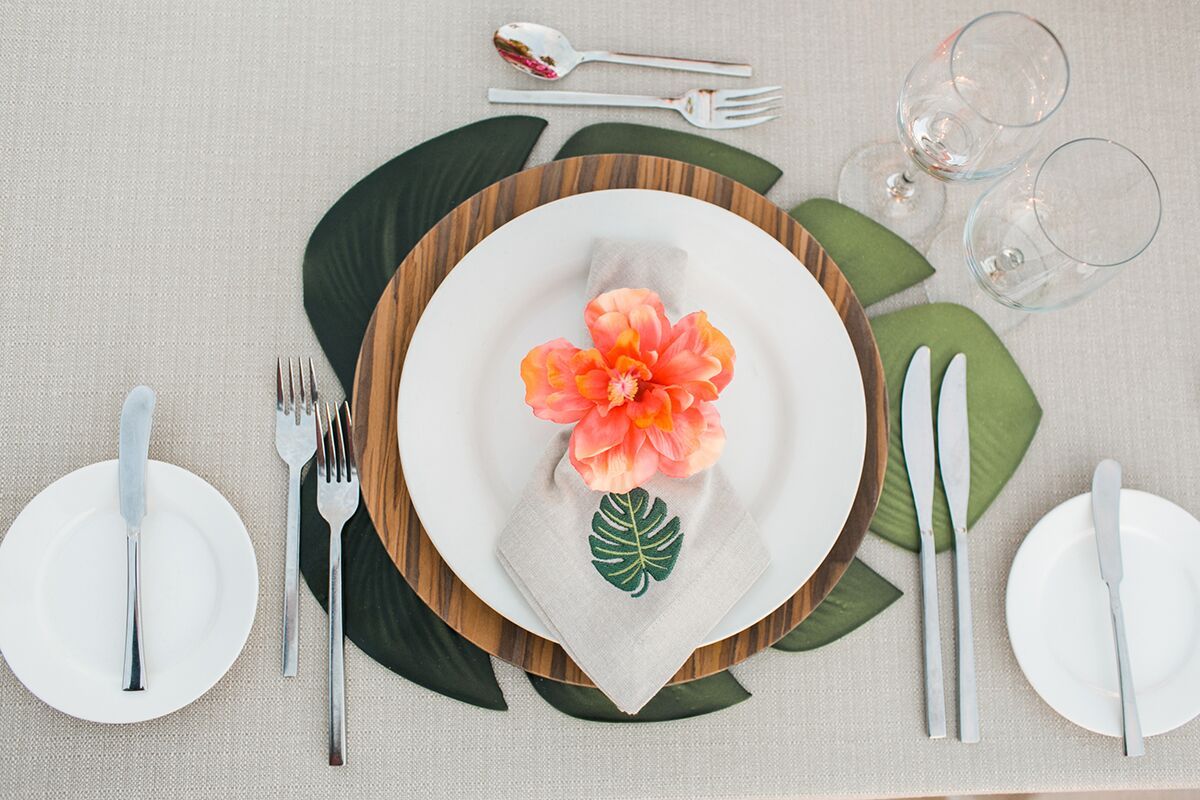 Destination Wedding Heaven
For me, one of the best parts of a destination wedding is giving your friends and family an excuse to turn a five-hour wedding into a days-long jamboree. Just think of the memories you'll make together! There's loads to do both on- and off-site at all Sandals resorts and the Sandals team can make each pre-wedding event something special in its own right. A welcome brunch? No worries! Dinner on the sand with a steel band and smores station? No problem! Or how about a more intimate get together at one of the resort's 9 restaurants or 7 bars? (I won't lie, I pretty much tried out all of them. Including the creperie. More than once.) Sandals makes planning the whole thing a world easier by offering couples their own entourage, a team of expert planners to assist with resort selection, venue scheduling, on-site logistics, and all that boring stuff you don't want to be doing instead of hanging out at the swim-up bar. For hens and stag dos, they can organise spa days or outings, and the more guests joining your celebration, the more rewards – for example, couples who book 12 guest rooms get $1,000 towards a catamaran cruise, a room upgrade, and a two-minute wedding trailer video! WIN.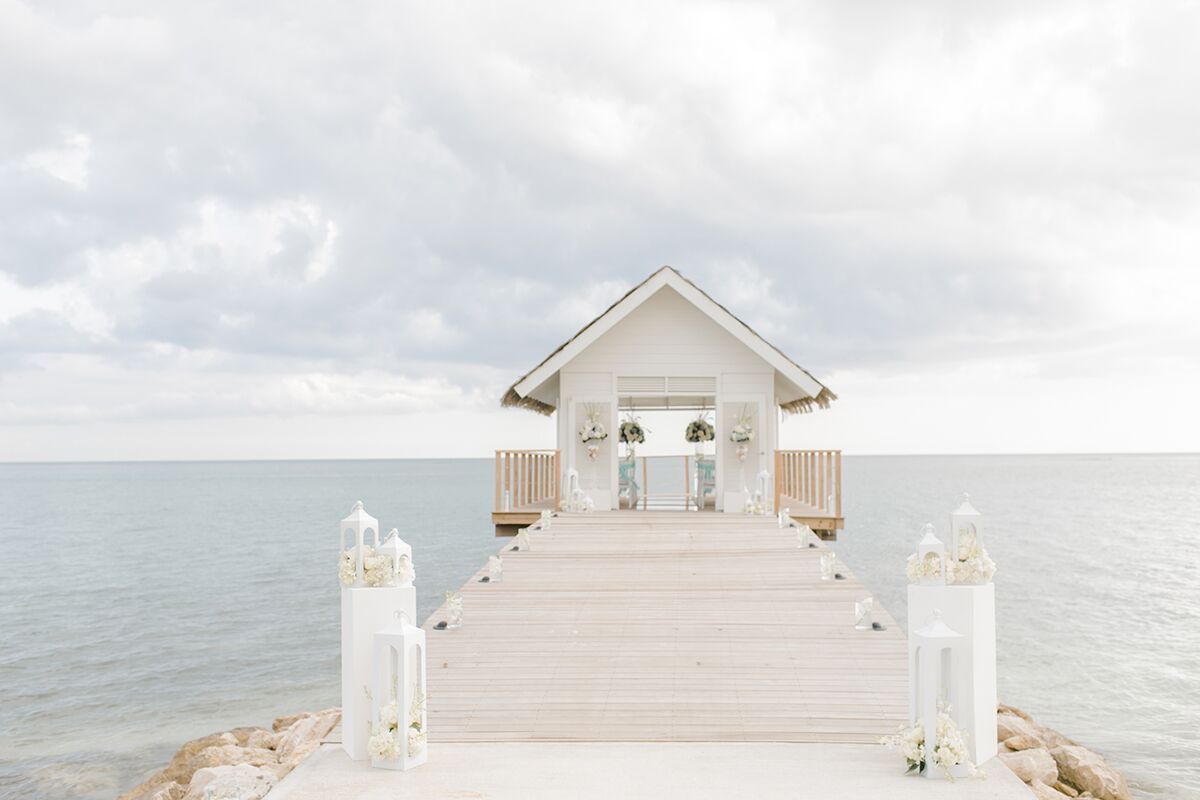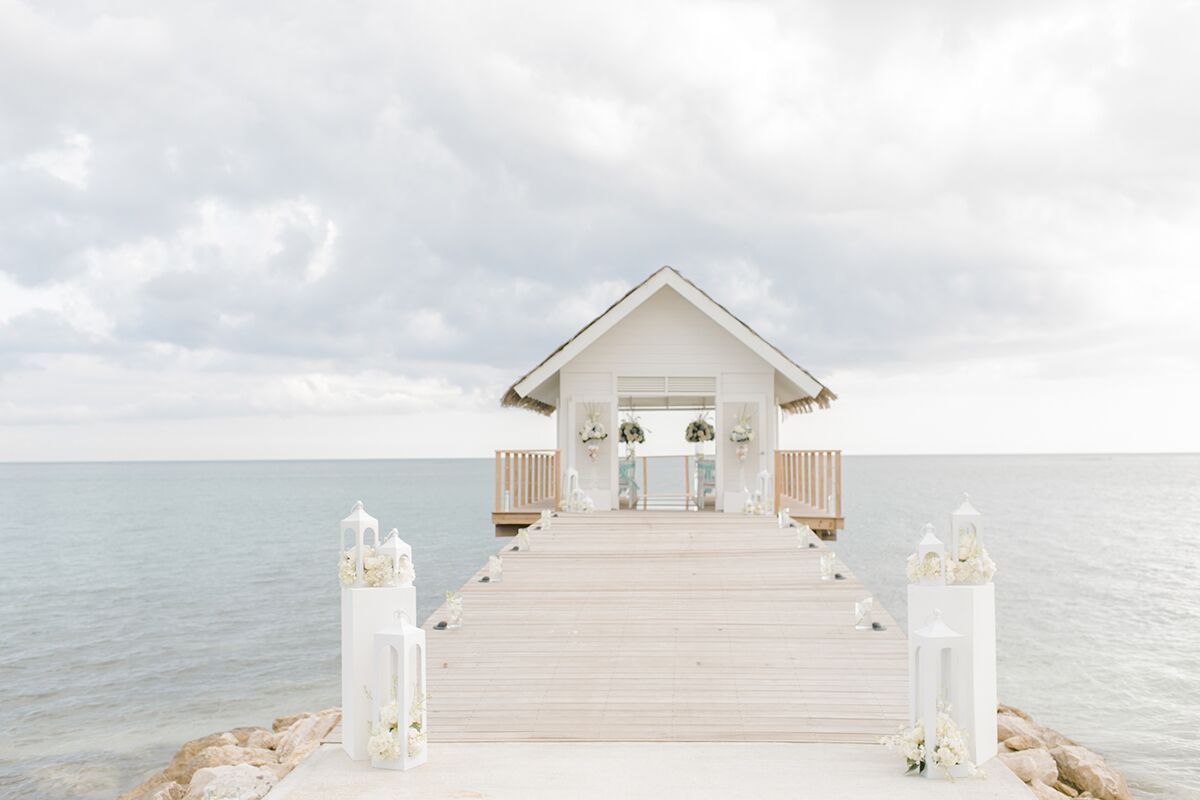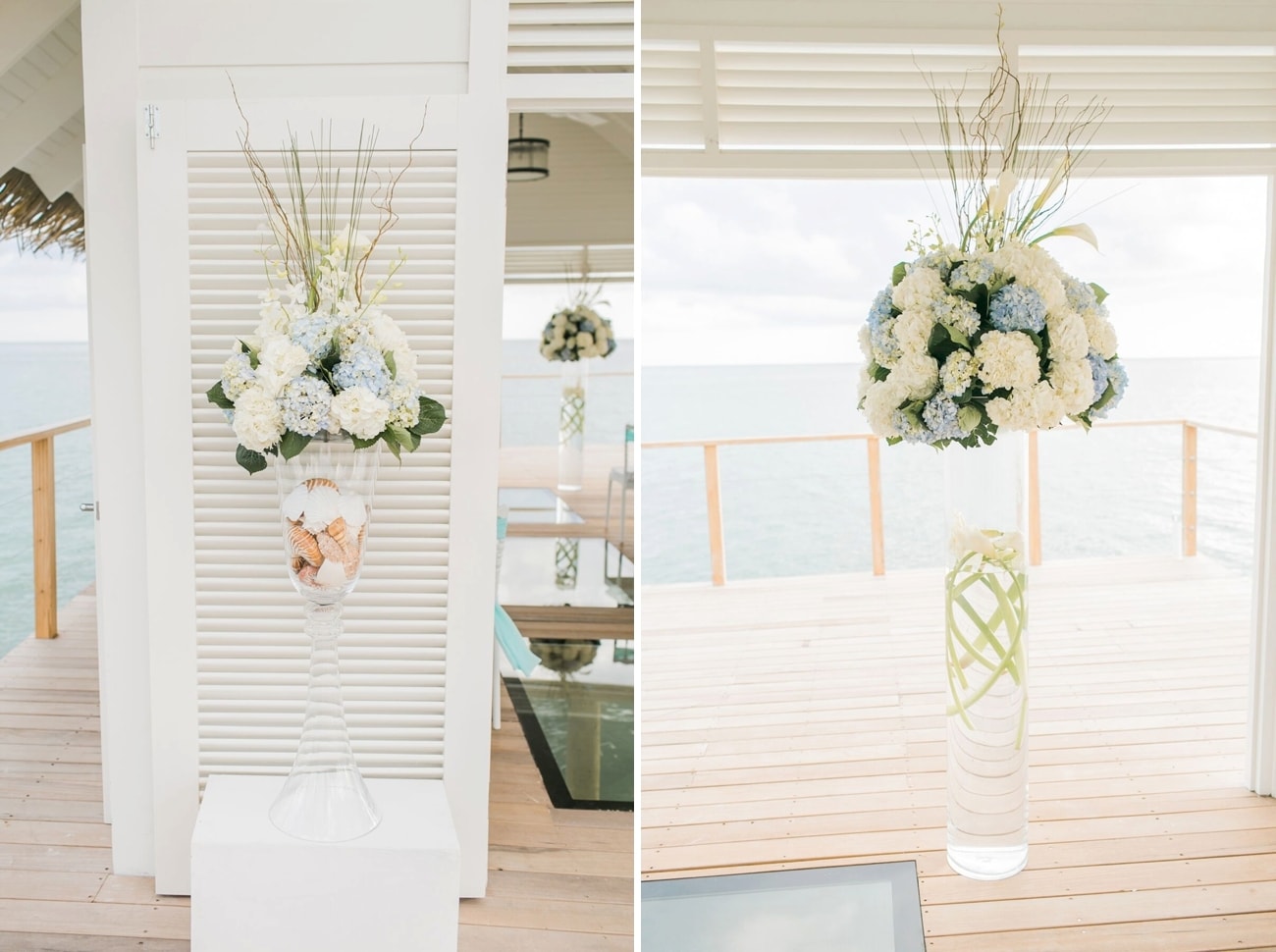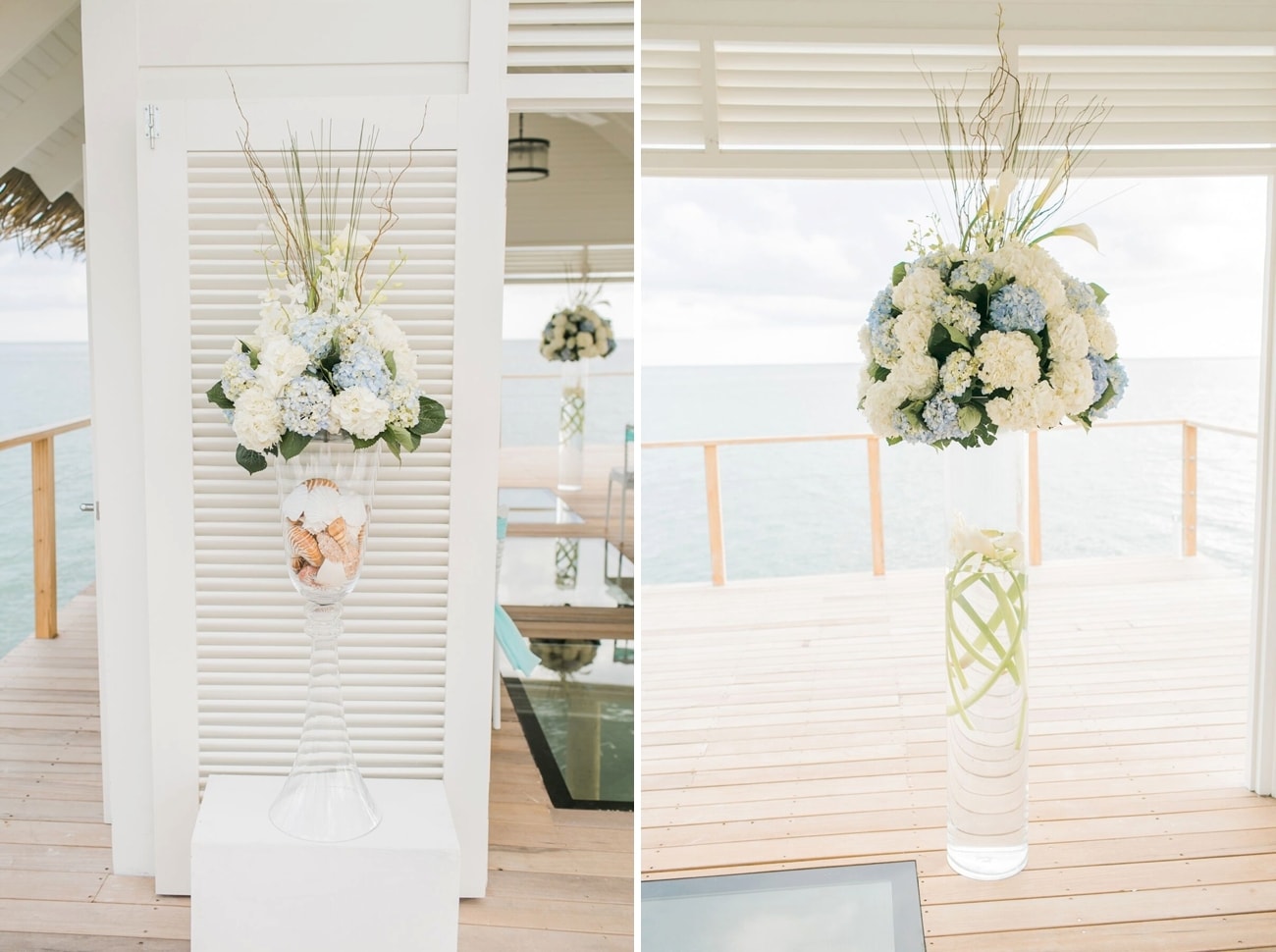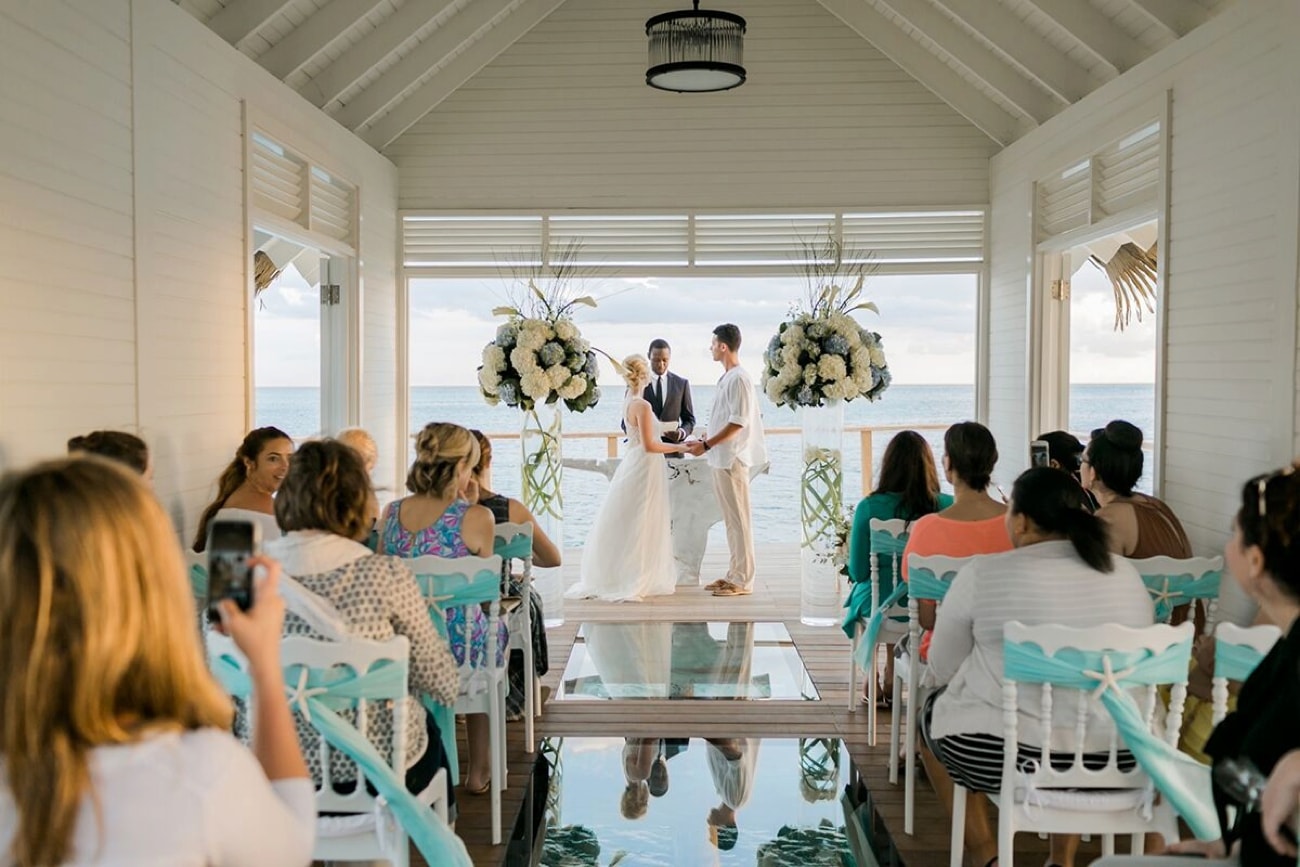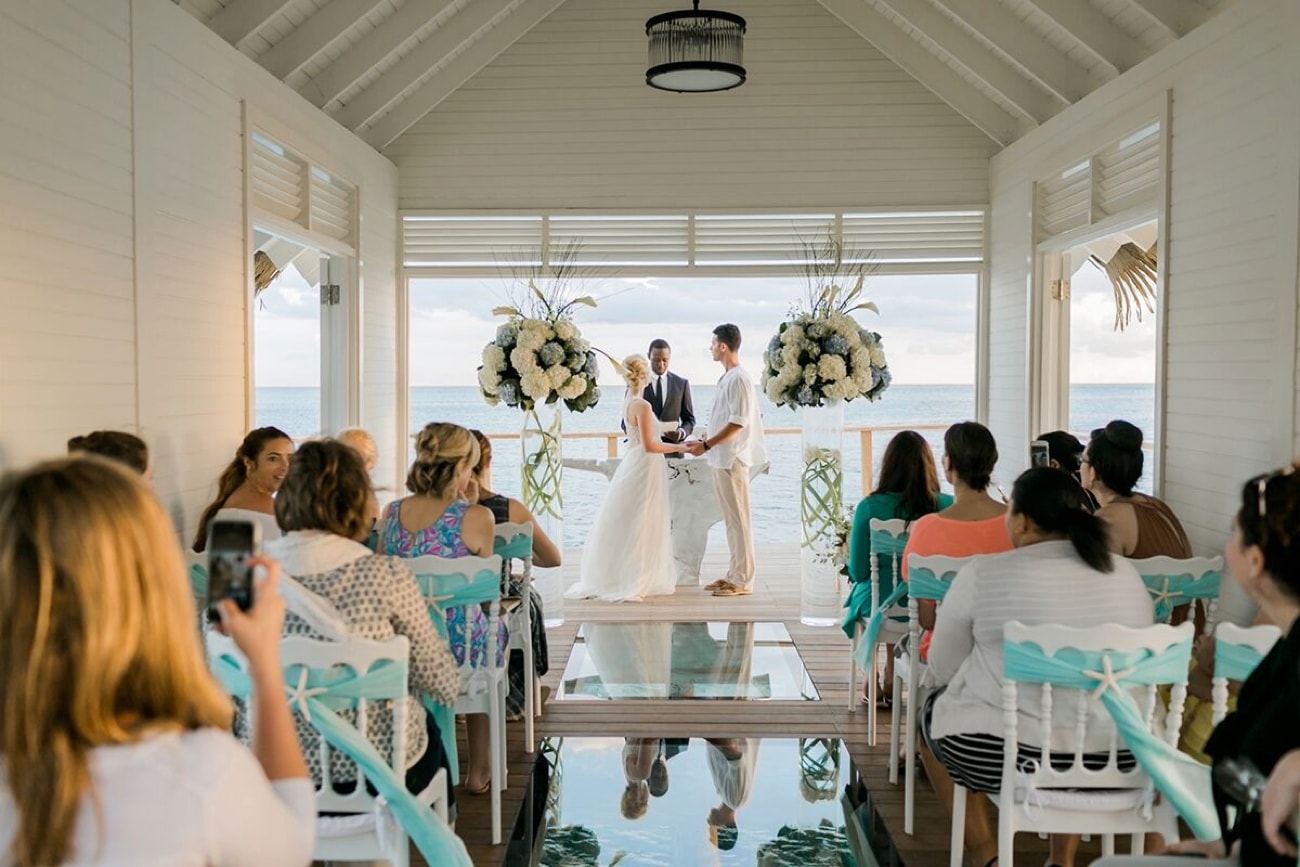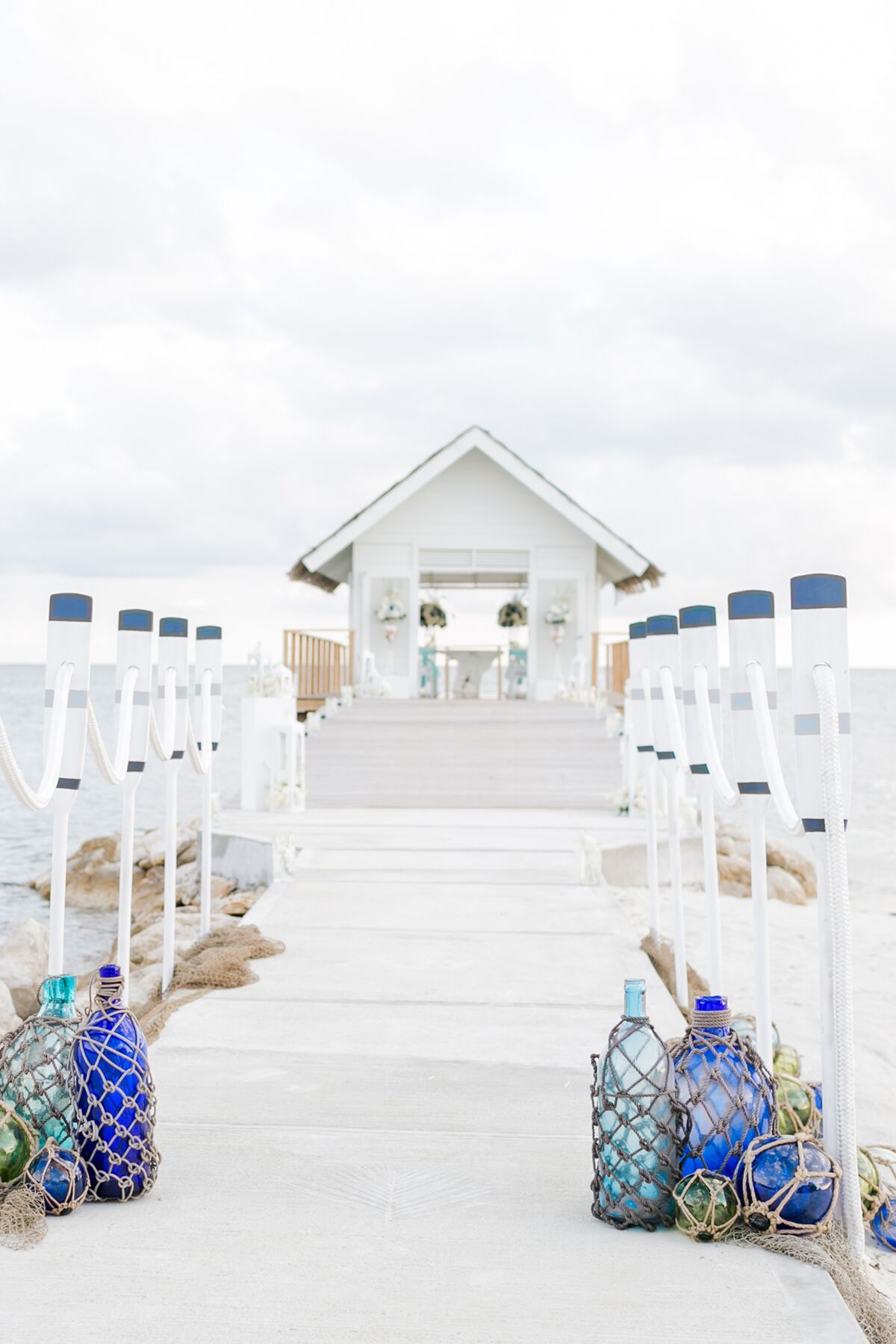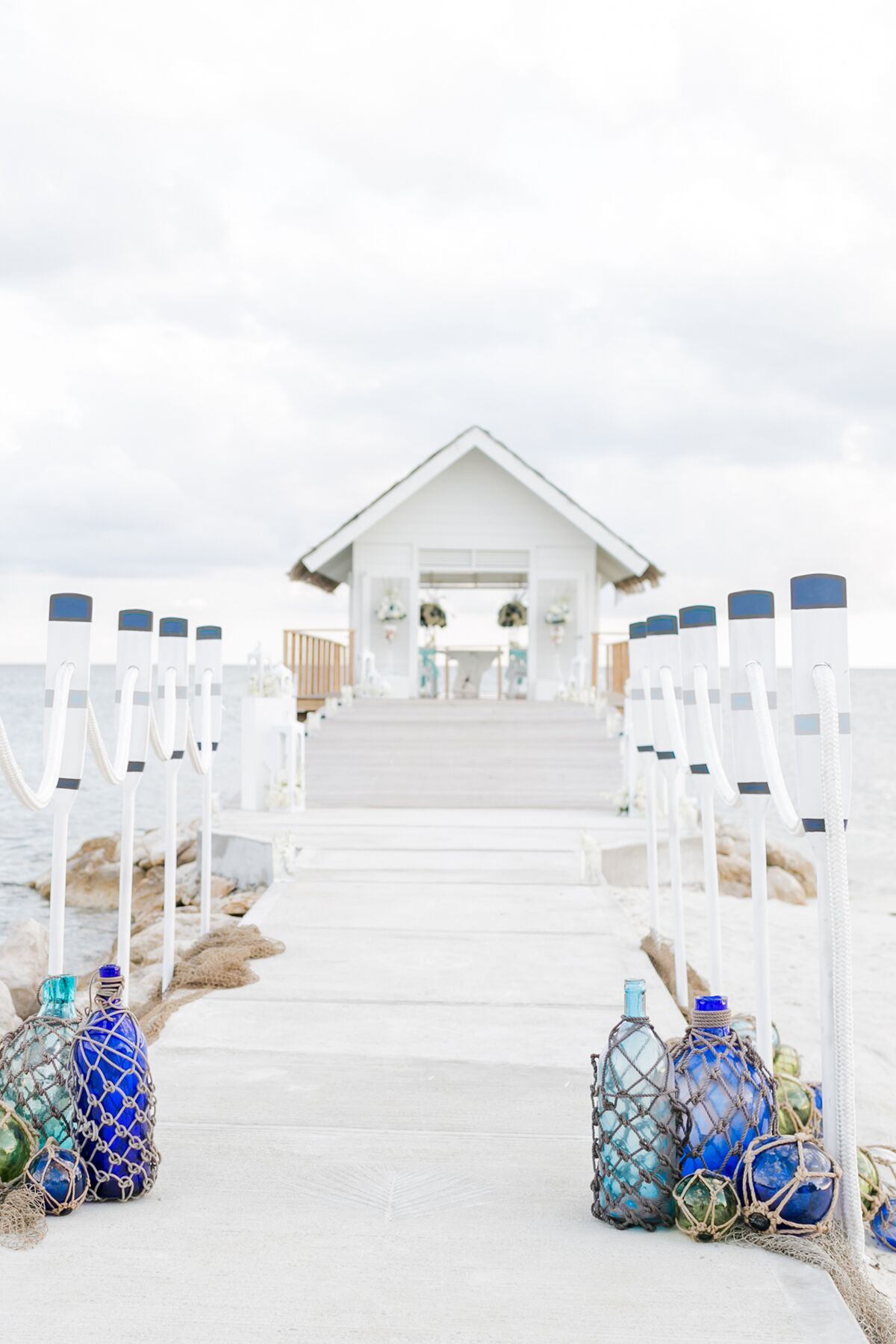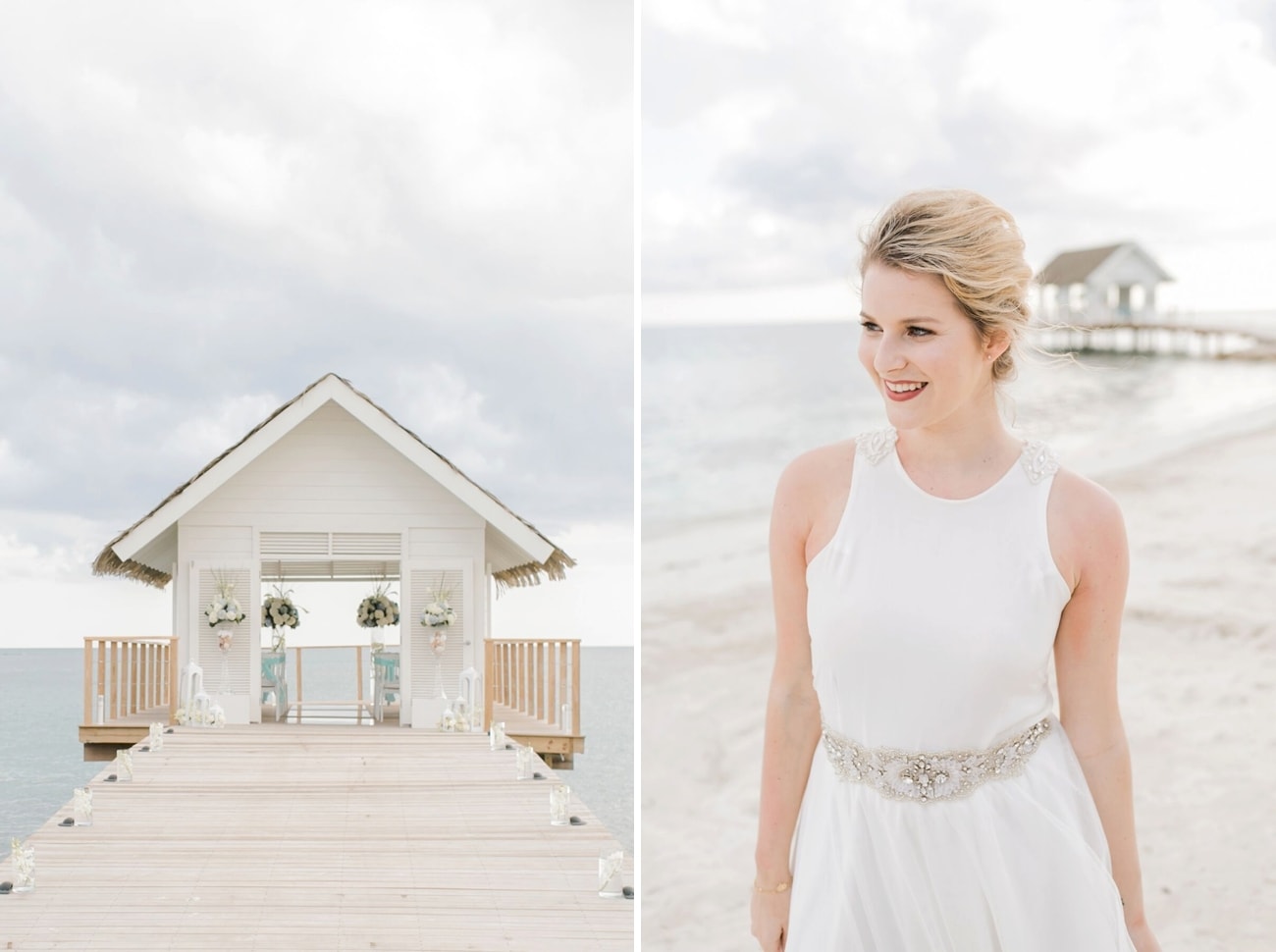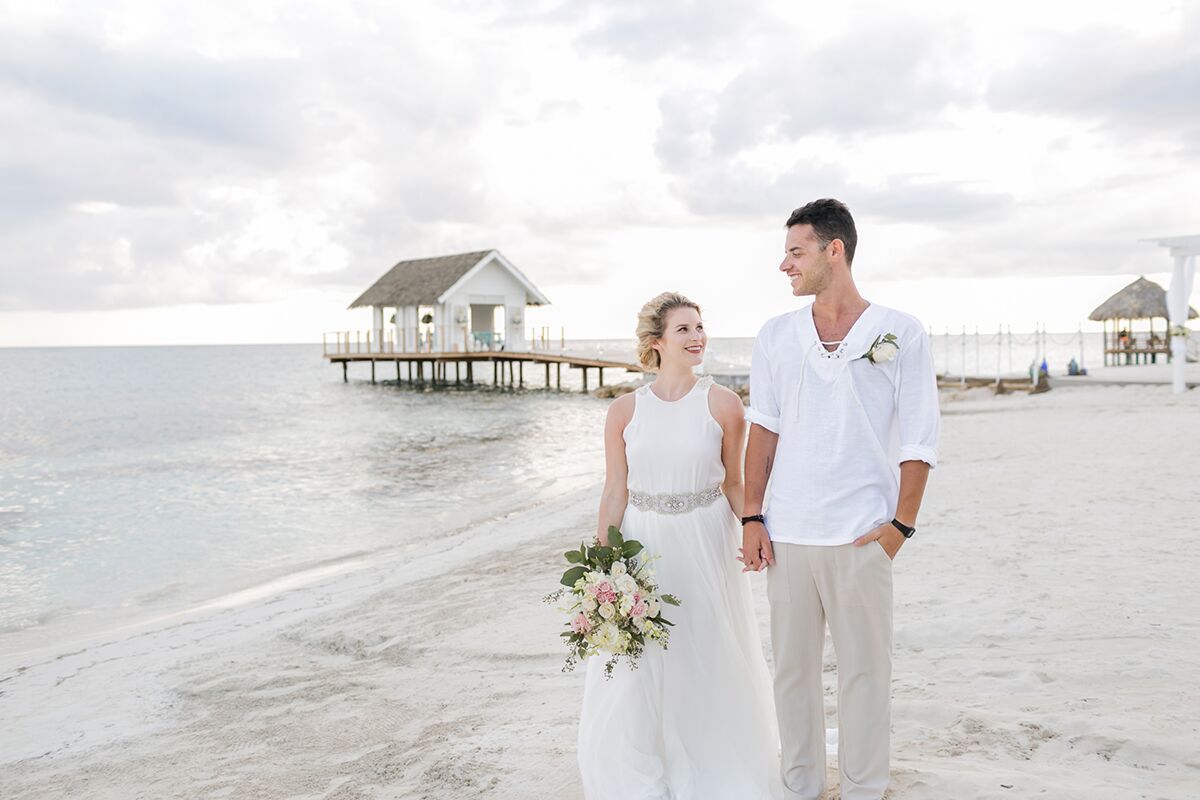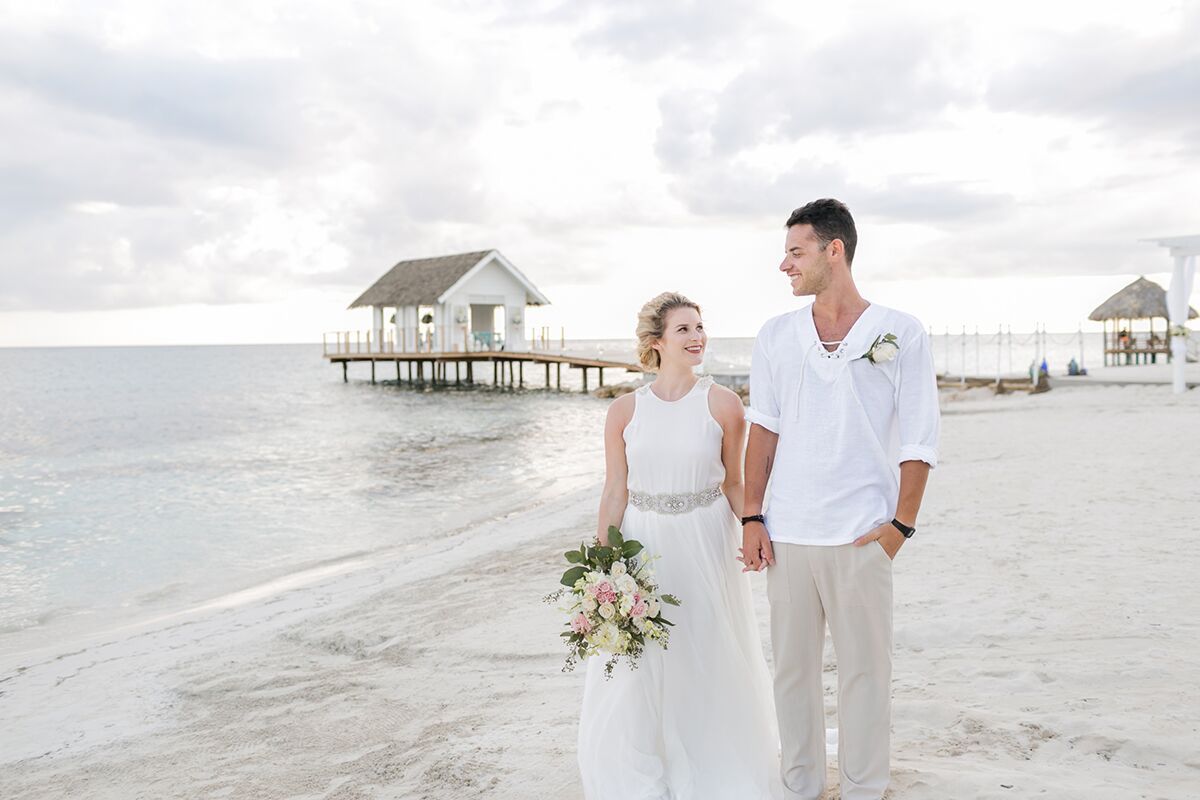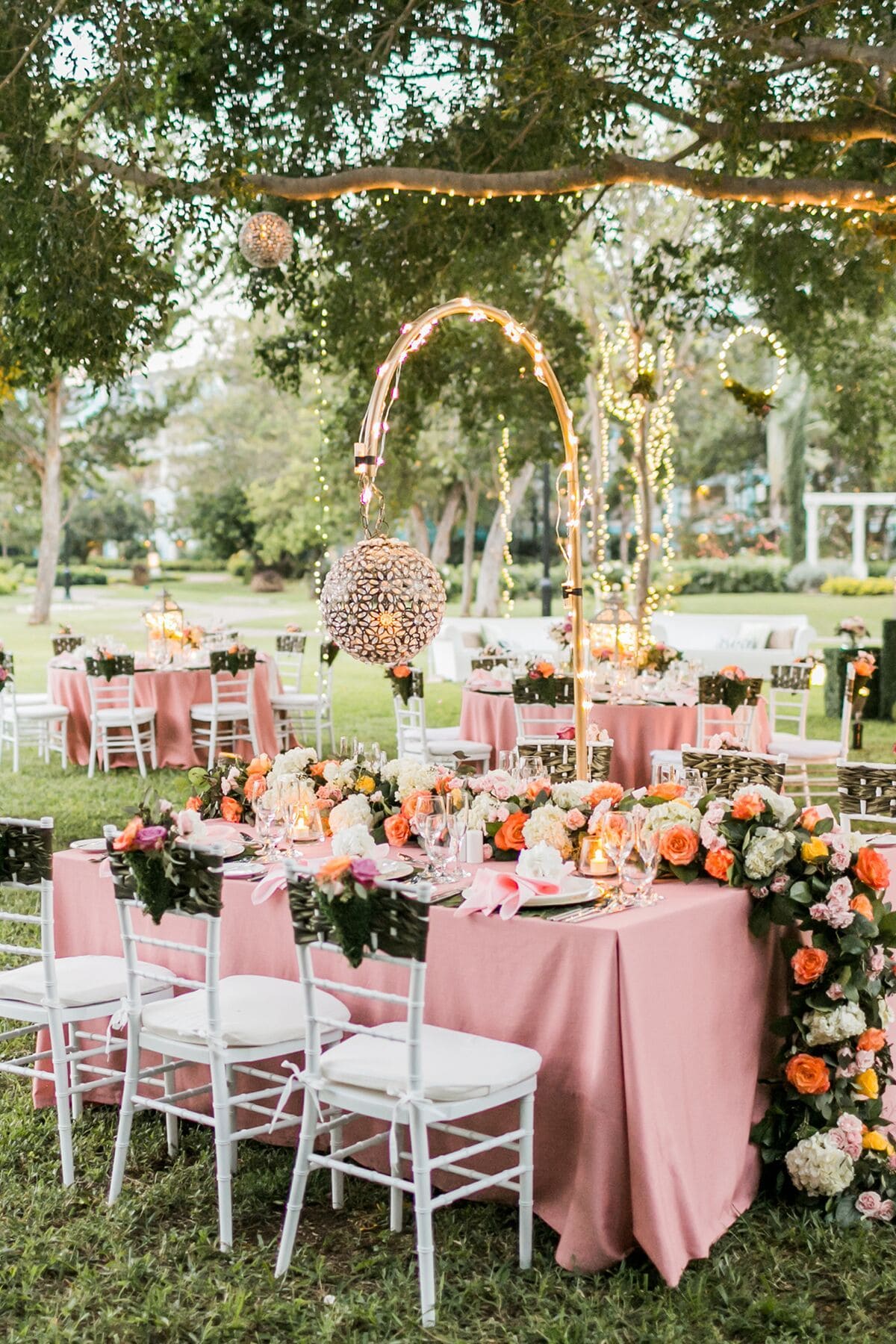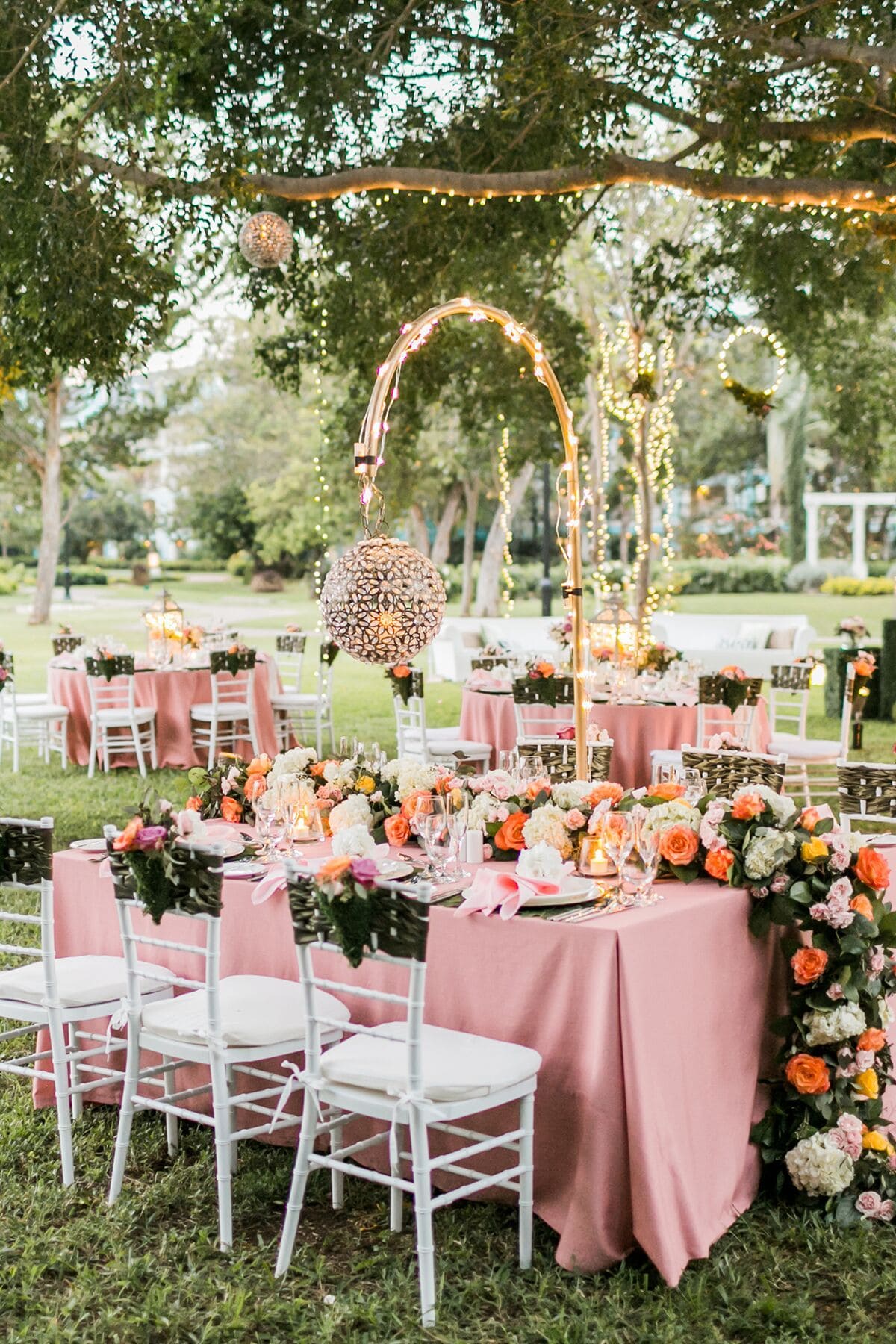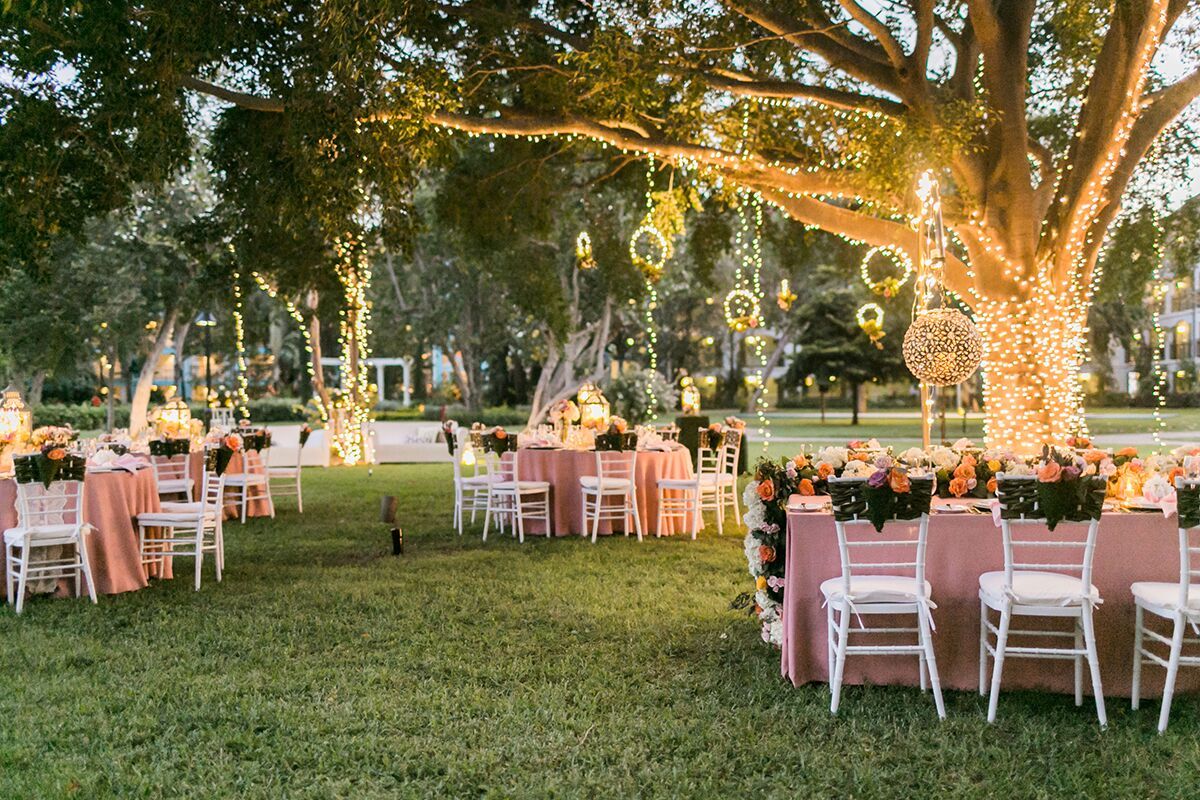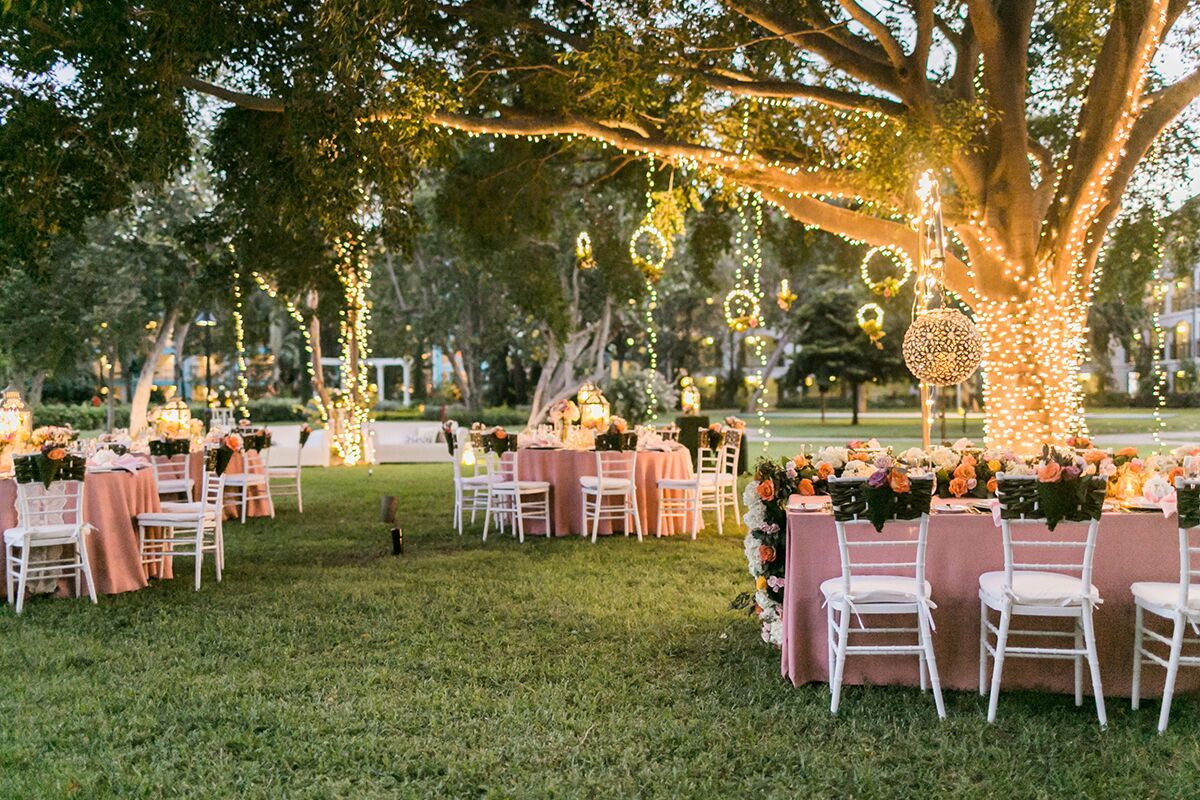 On-trend Wedding Decor
When you think of resort weddings, it used to be that the decor was a little… cheesy. But Sandals have totally changed this. Aisle to Isle features eight all-new decor inspirations, influenced by the tropics, gardens, romance, passion, the islands, sophistication, nature, and sand and sea. Each offers creative suggestions for brides and grooms to plan their dream wedding in paradise from tabletop, floral accompaniment and setting, to runners, chair selection, altar and more. Complementing the design inspirations are enhanced food and beverage options including themed bar design, custom cocktails and expanded menu selections. And that's just the reception! Exciting new ceremony venues will also be available as part of the Aisle is Isle launch, including a dedicated, newly renovated chapel at Sandals Montego Bay; and the first-ever over-the-water chapels in the Caribbean, located in Saint Lucia and Jamaica. We got to experience all of this goodness as Sandals rolled out a mock wedding and reception events for us, and they were amazing! I am especially in love with the over-water chapel with its glass aisle, which is just the most romantic place to exchange vows you can imagine. There was such a great attention to detail with the decor too – these wedding bloggers had our phones out Instagramming everything, I can tell you!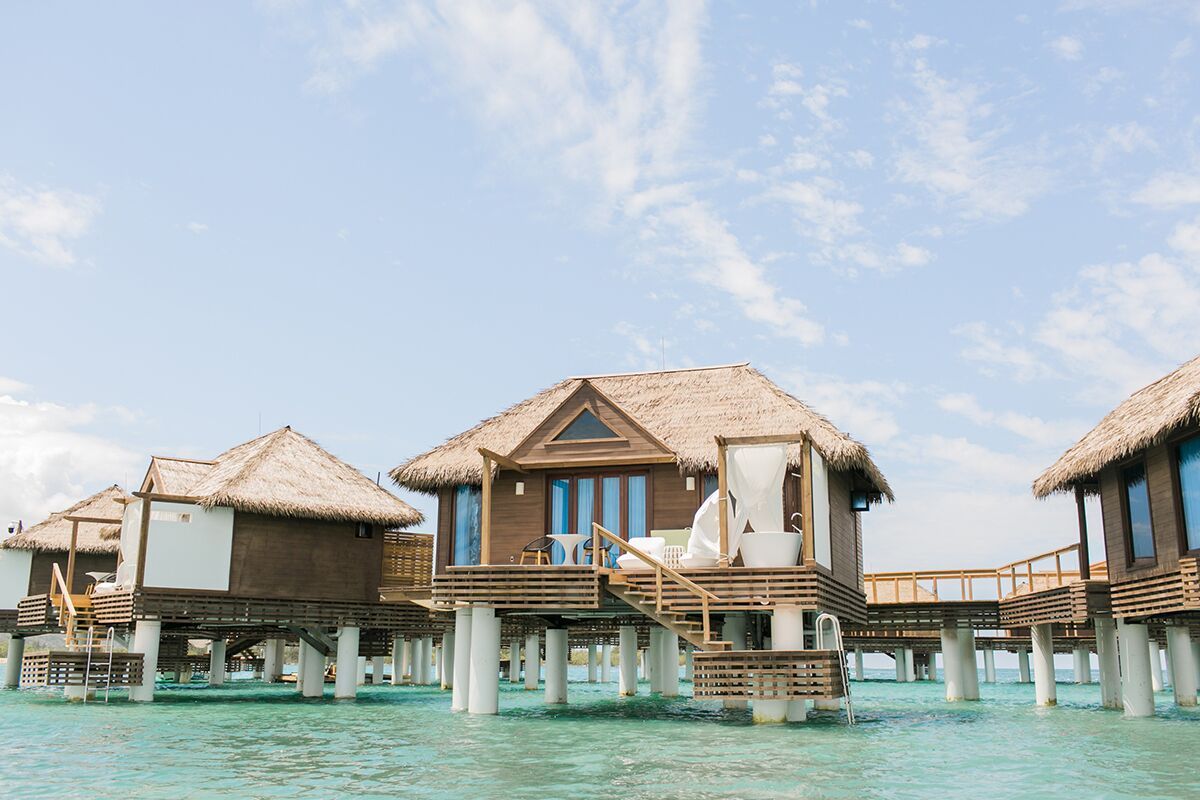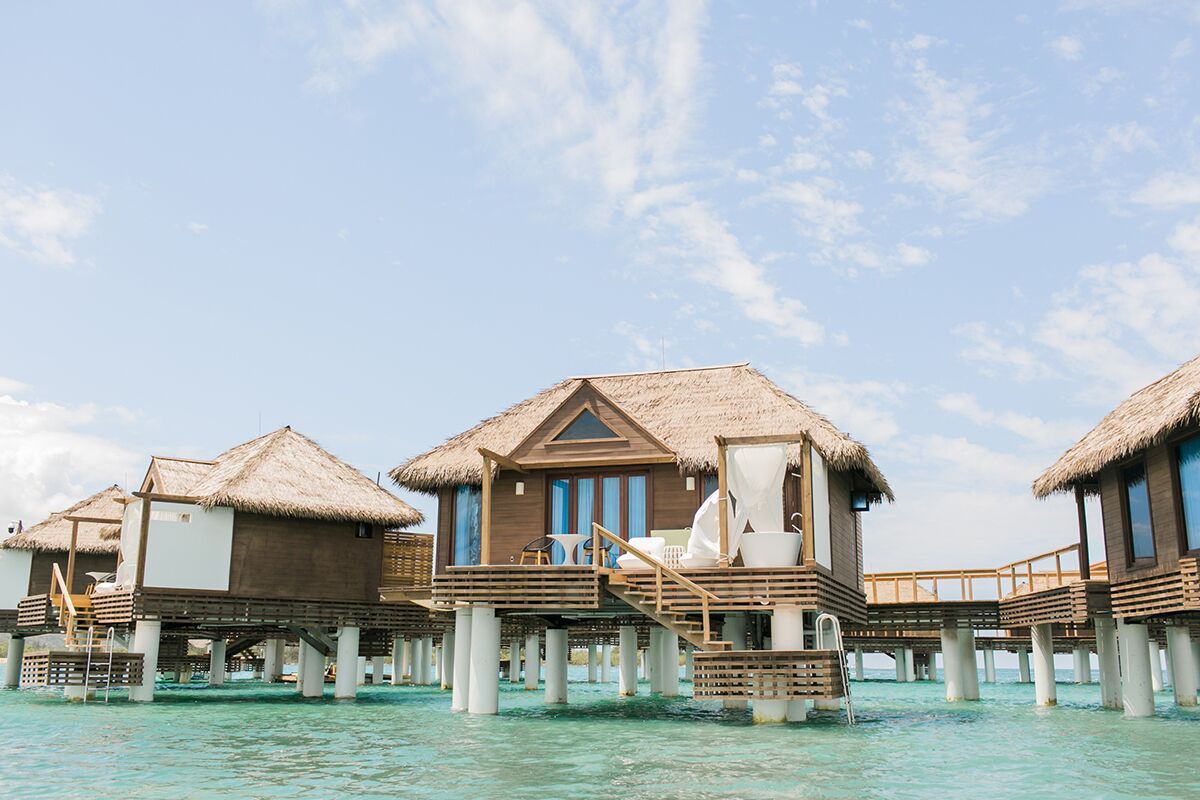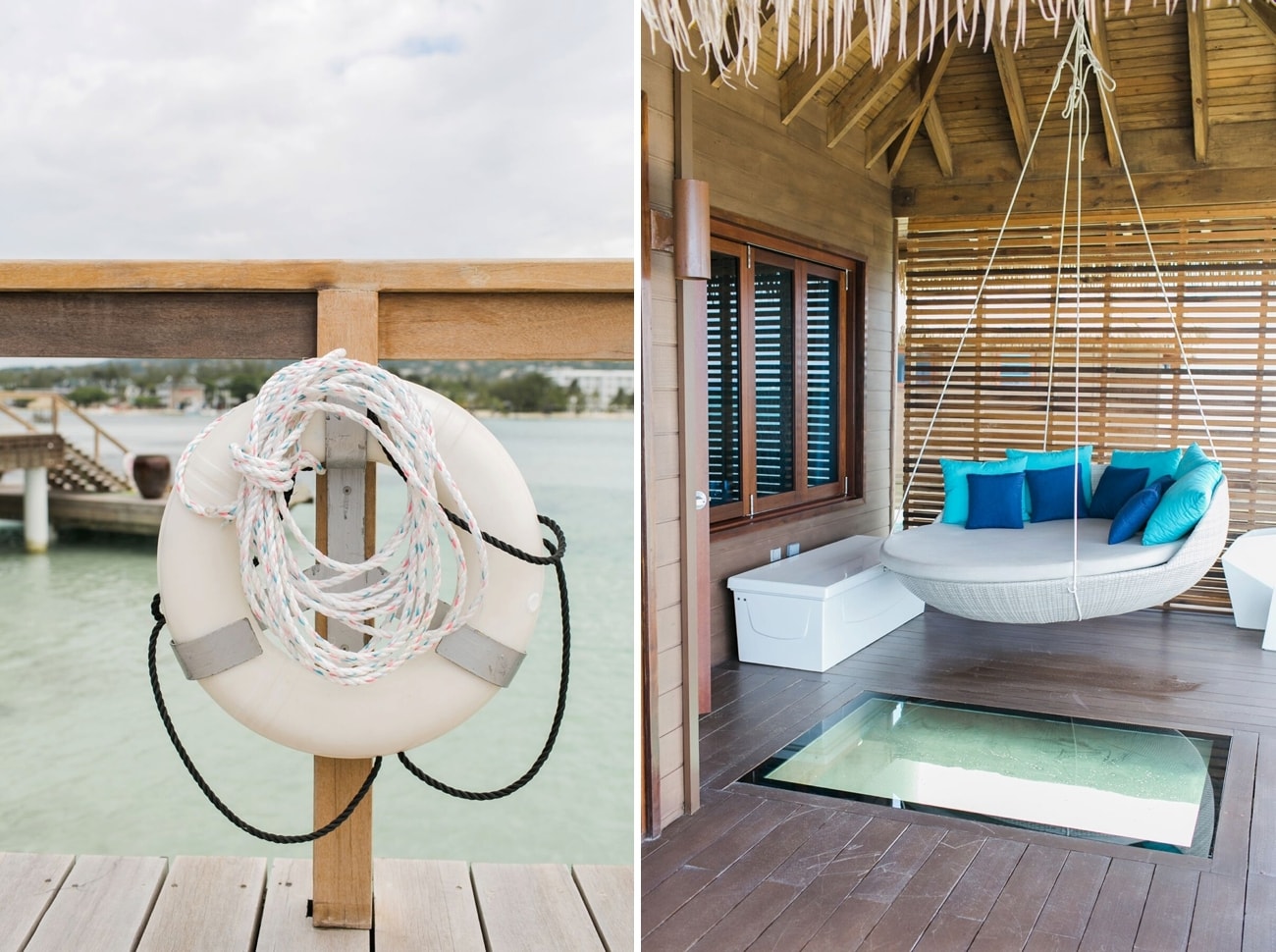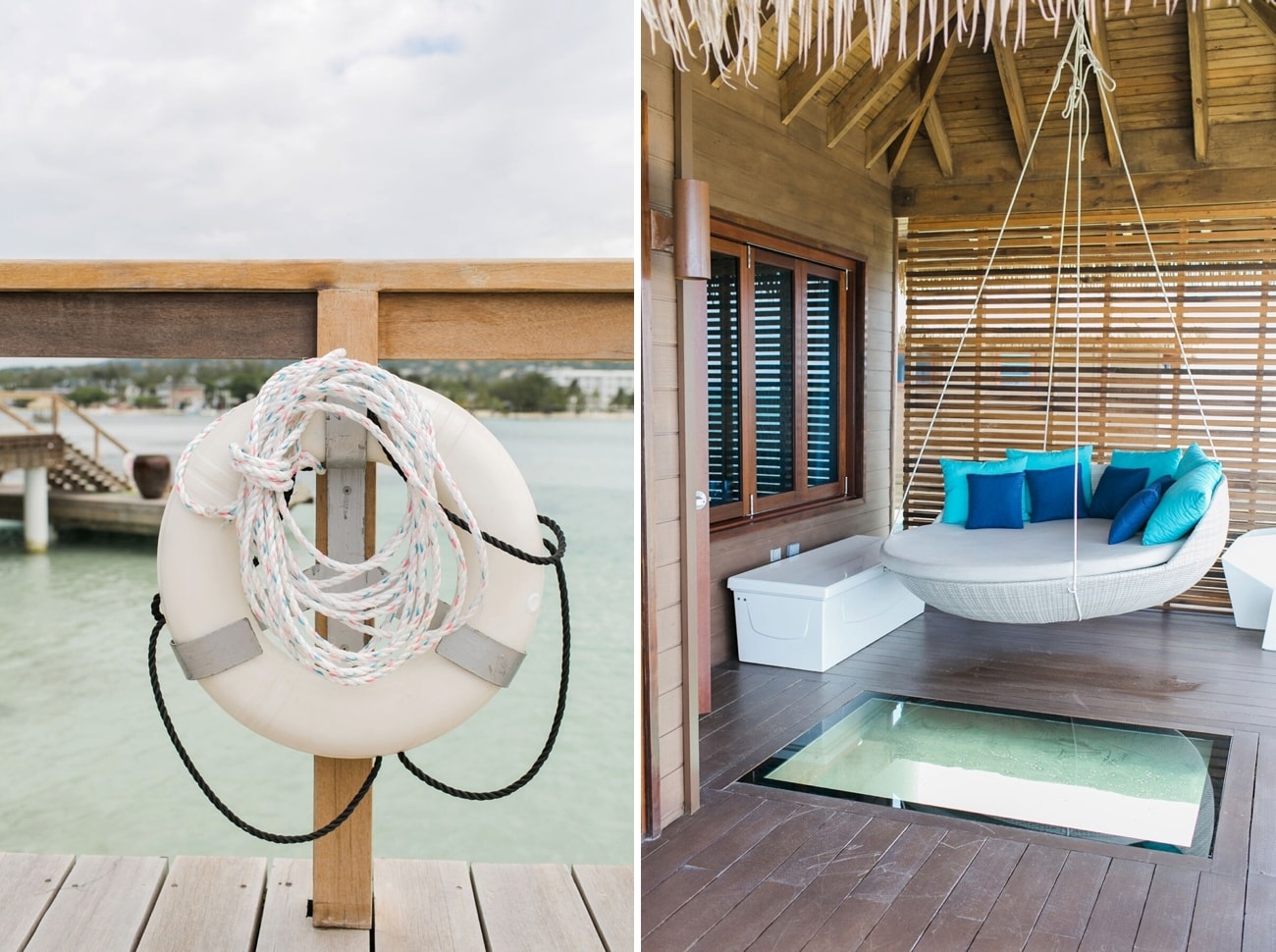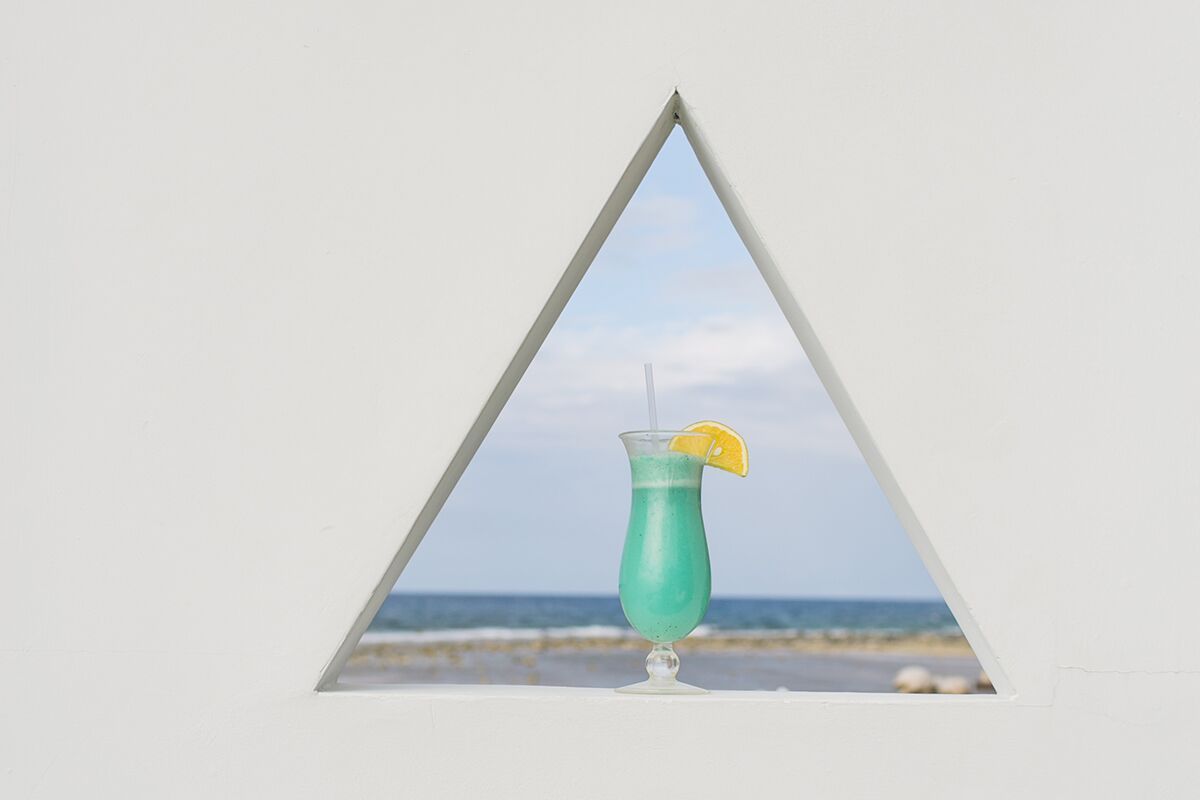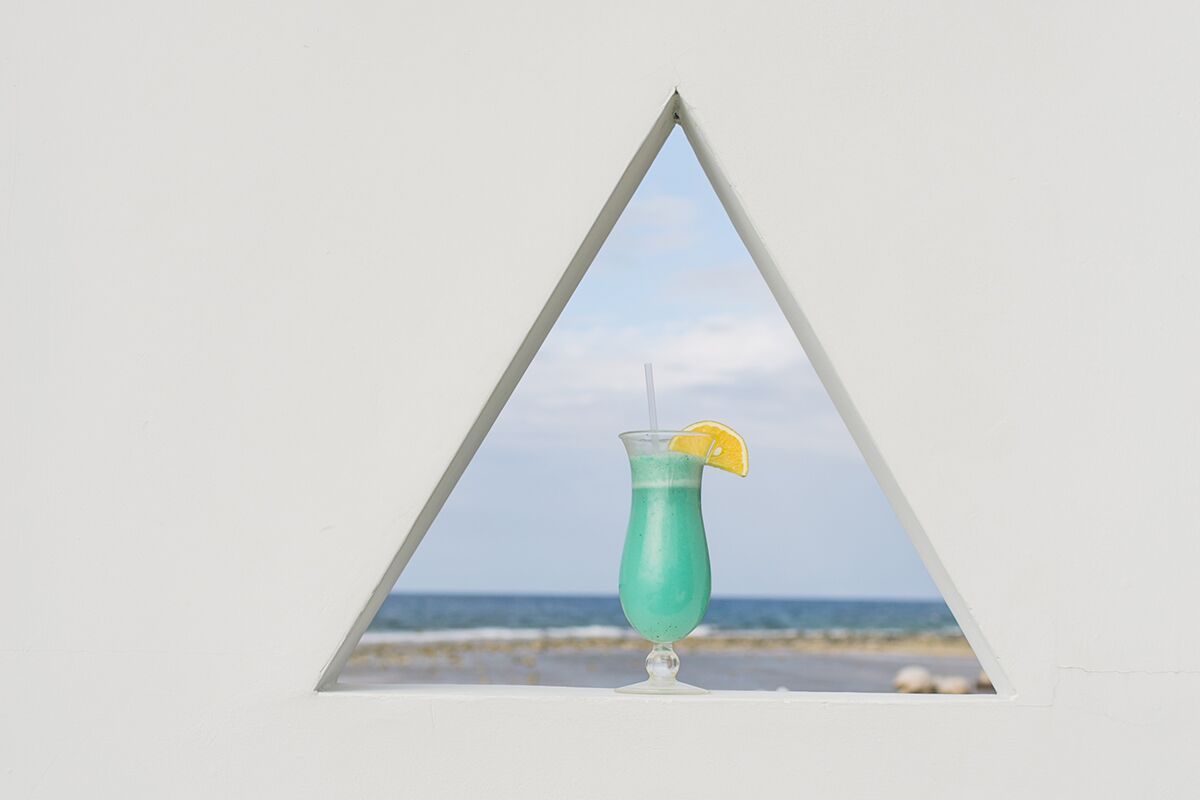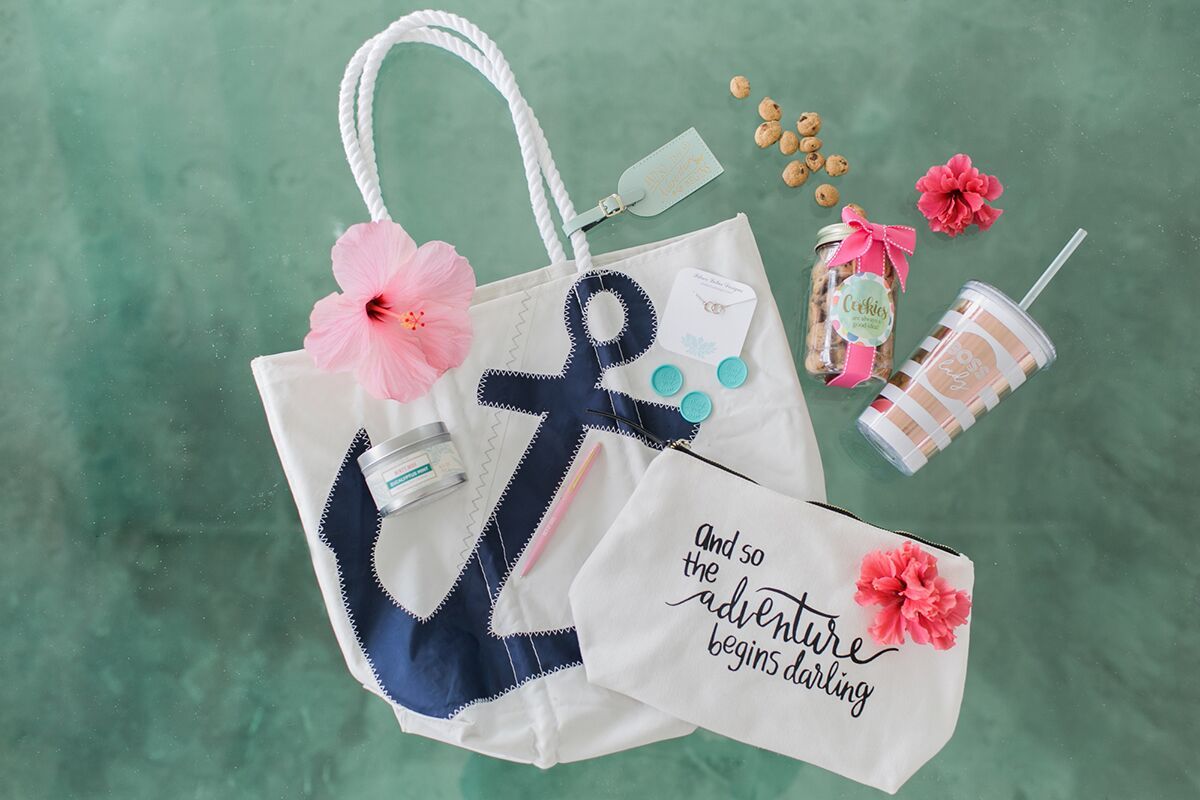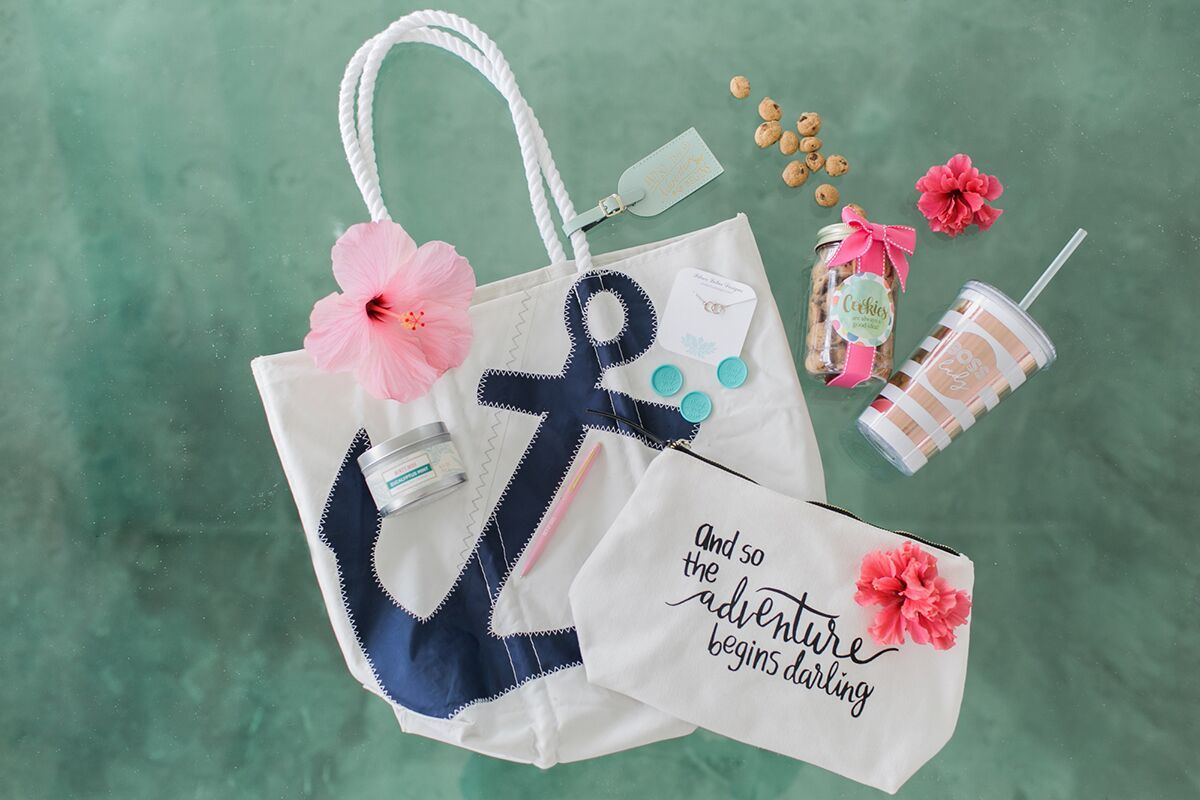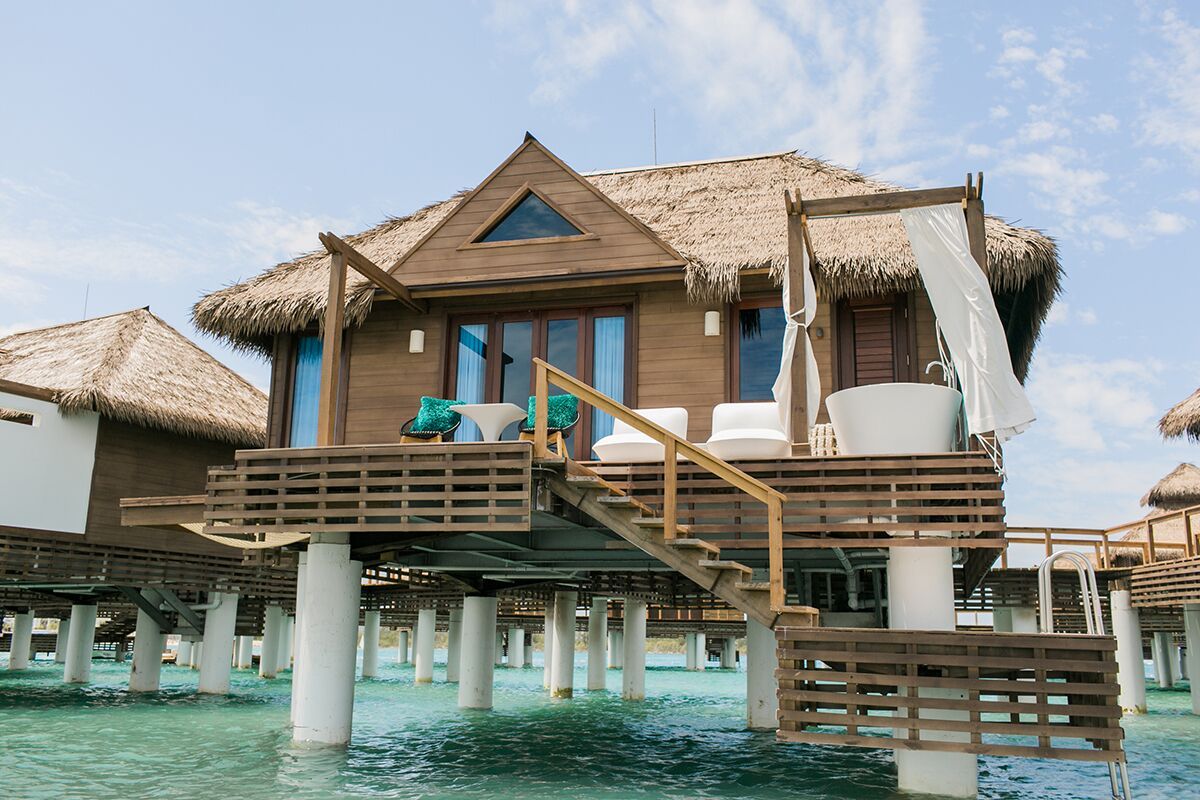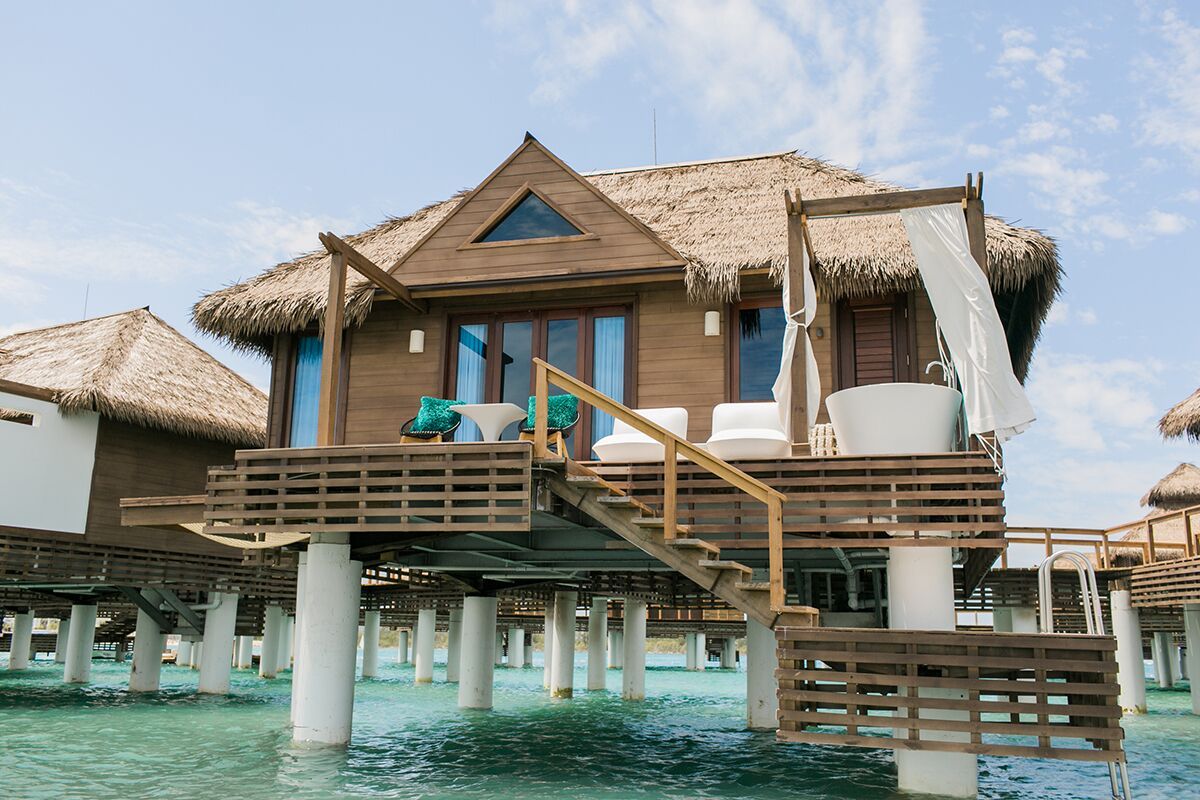 Blissed-out Honeymoons
Maybe the best thing about having a destination wedding at Sandals is that you don't have to go off travelling for your honeymoon afterwards, but can rather stay put and just soak in the tropical romance. In December this year, Sandals will be opening 12 over-the-water, private butler-service bungalows at the resort, accessible via a heart-shaped pier. The AS bloggers got a sneak peek and oh my word! They are AMAZING. Sandals really go above and beyond to make every single guest's stay an experience to be remembered, so I can only imagine how well they treat their honeymooners. From couple's massages to romantic candlelit dinners, nothing is too much for them to organise for you. And best of all, the resorts are all-inclusive, so you don't have to worry about running up to your room or carrying your wallet around with you every time you want a cocktail. All part of the complete relaxation, and if you can't have ultimate chill on your honeymoon, when can you?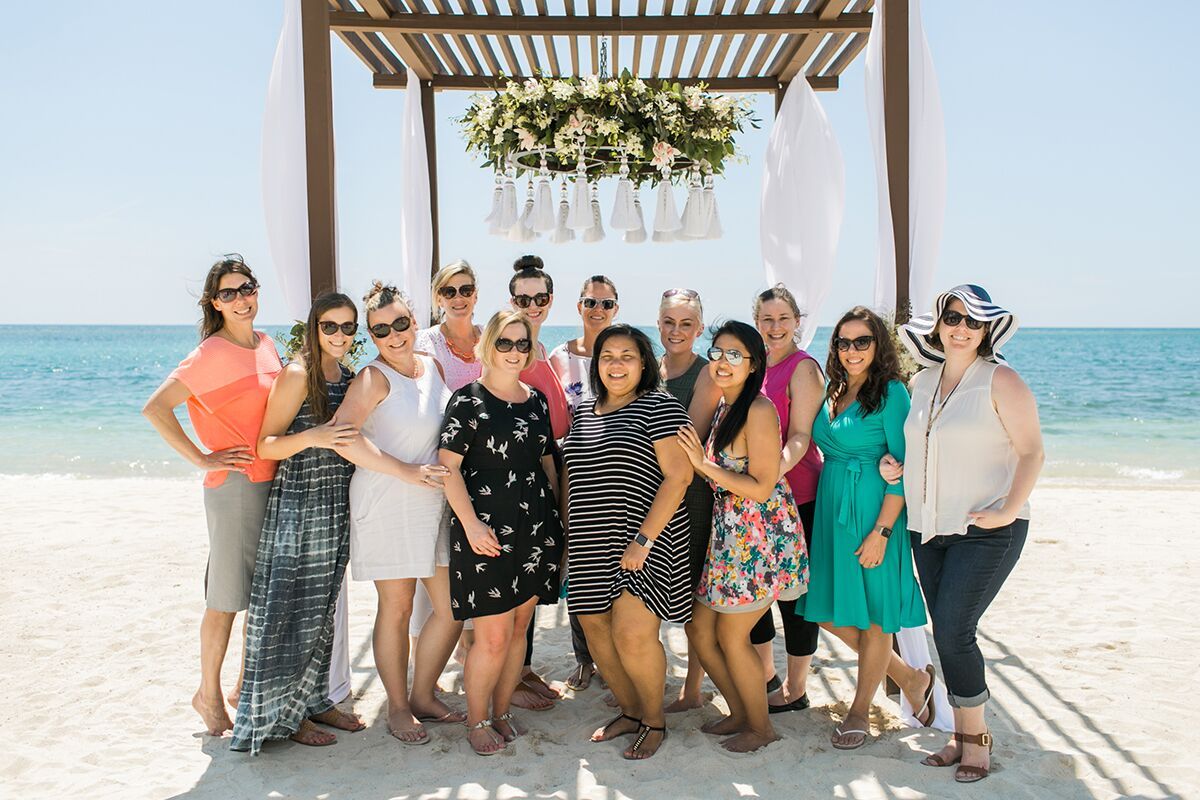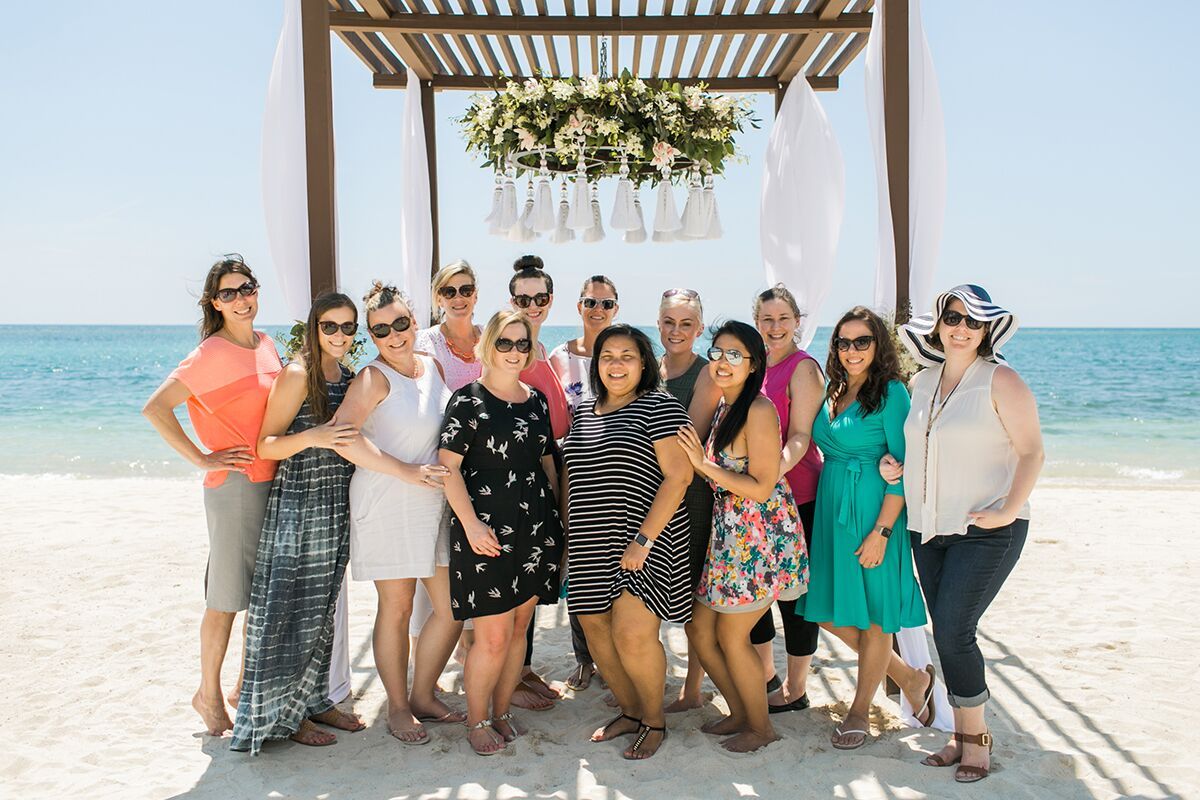 So as you can see, a trip to Sandals South Coast is worth every minute on the plane for those of us who live further away than the US. I flew direct from Johannesburg to New York with South African Airways and it was an absolute pleasure. The taxi into Manhattan was more of a nightmare than the plane trip itself (oh, New York)! In fact, I could easily have carried on to Jamaica after the first flight, but when doing a long-haul, I'd always recommend a cheeky stopover!
Of course, no matter how smooth the journey, spending several hours on a plane can make you feel less than awesome, so here are my in-flight must-haves, to help you land feeling bright and breezy!
Long Haul Flight Survival Kit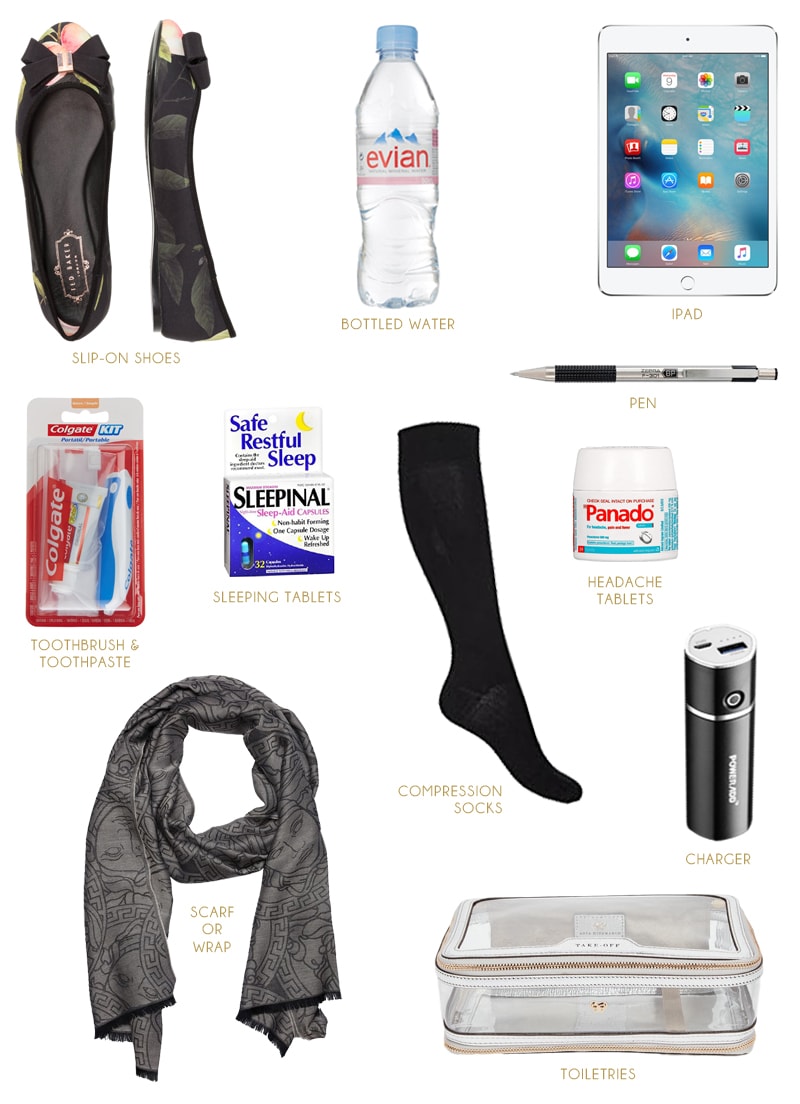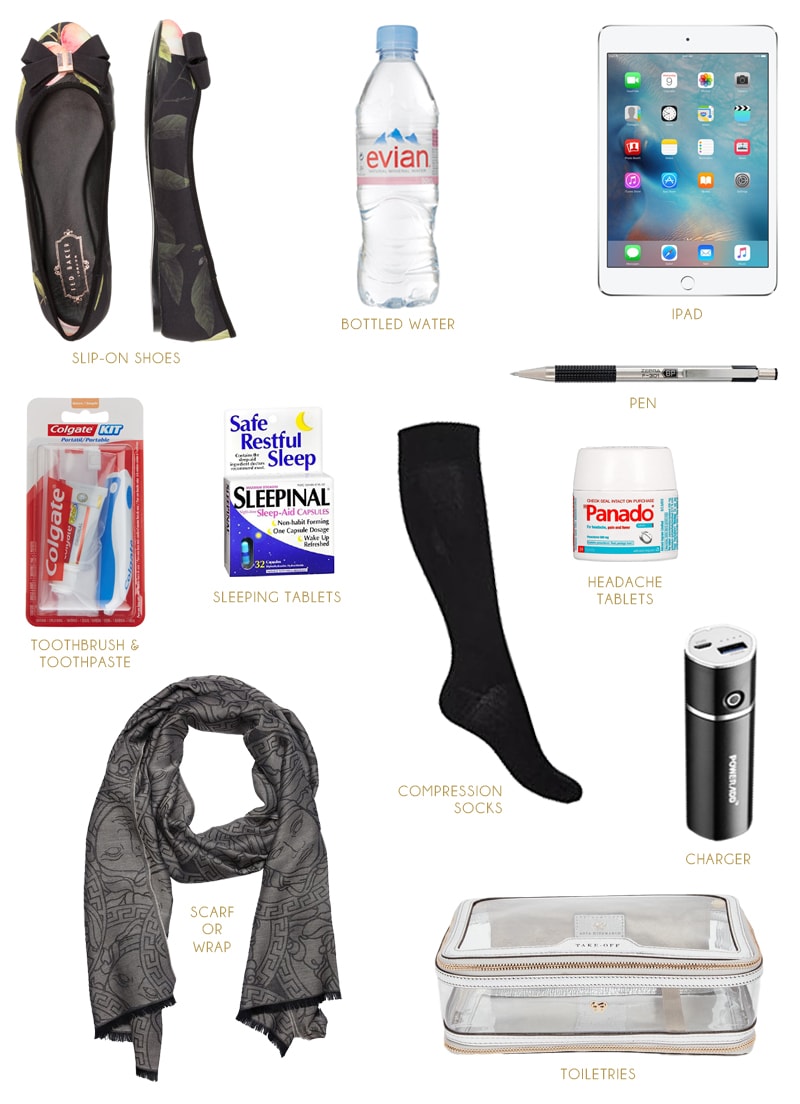 Slip-on shoes for an easy time at security (these Ted Baker flats are totally cute)
iPad Mini loaded up with videos and a good book (or two!) – a lifesaver if the in-flight entertainment fails or you're delayed!
Compression socks – the one really bad thing about long flights for me is the cankles. My feet and ankles swell. And swell some more. These help. (Also, something to consider if you're thinking of wearing a short dress to your destination beach wedding!)
Water – forget those thimbles of water they walk up and down the aisle just to taunt you with. Take a refillable bottle (if you buy a full one in the airport, they won't let you take it on a US-bound flight, even if it's past the first security check). Also make sure if you decide to drink alcohol on board that you drink a glass of water for every glass of wine.
Pen – for those all-important customs and immigration forms.
Headache pills – nothing worse than a headache you can't get rid of at 30,000 feet!
Scarf/wrap – The perfect transition layer if you're going from one climate to another, plus it doubles as an extra pillow/blanket if you need one during the flight. (Can I have this Versace one, pretty please?)
Charger – because you'll inevitably run your phone battery down and only then realise you have your hotel details saved on it.
Sleeping pills – A neat trick when you're crossing a bunch of time zones is to try to set yourself on the same timezone. That can mean forcing yourself to sleep on the plane when you would normally be wide awake. I personally prefer the less intense OTC pills that send you off to sleep gently and more naturally (like the US ones pictured, which I always stock up on when I'm there), rather than the prescription knock-out pills, but each to their own.
Toiletries – nothing restores sanity like the ability to clean yourself up a little, even if it's in an airplane or airport bathroom. My bag always includes: toothbrush and paste (travel size), deodorant (go for stick, as my normal size spray was confiscated at security last time), face wipes, lip balm, hand sanitiser, eyedrops and moisturiser (you can go as fancy as you please with this, but I swear by old fashioned Nivea cream!) Put them all in this Anya Hindmarch travel kit.
So there you have it. Take me back! I can't wait to visit Sandals South Coast (and Jamaica in general) again one day, but in the meantime, I'll just have to re-live the experience through these gorgeous pics and video!
*Sandals South Coast sponsored our stay in Jamaica. This post was also written in partnership with South African Airways. All opinions are my own and are not endorsed by Sandals, SAA, Aisle Society, or their affiliates.
CREDITS
Resort: Sandals South Coast | Photography: Alexis June Weddings | Tote Bags: Sea Bags | Gifts: Curry's Leather, Mod Party, Oh Sugar! A Sweet Co., Sweet Water Décor, Burts Bees, Silver Lotus Designs, Adornlee, Eliza Gwendalyn, WaxSeals.com | Bridal Separates and Belt: Garnish and Frill from Fabulous Frocks Bridal | Live Recordings: View It Do It