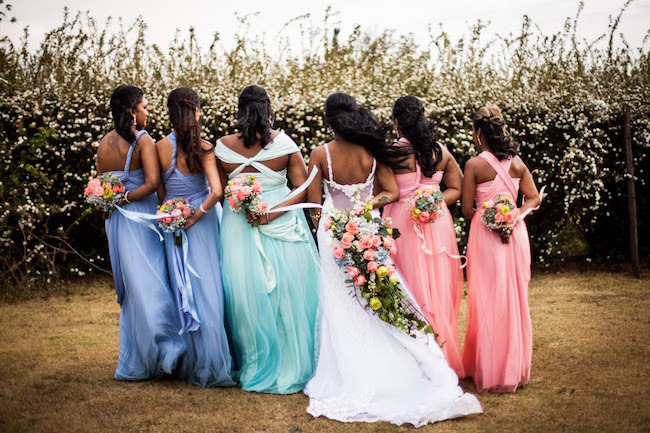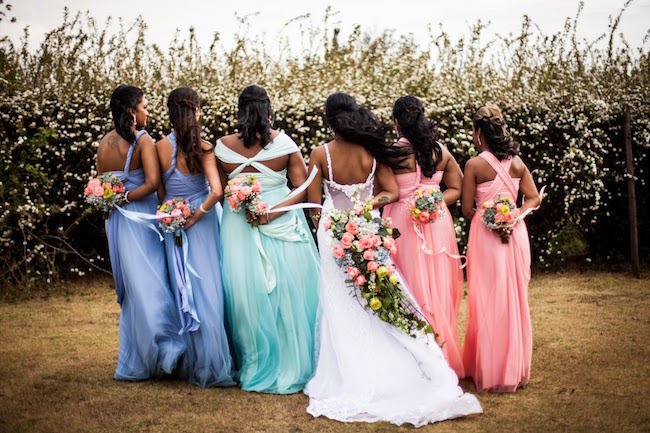 Most couples meet, fall in love, and if they're lucky, end up at the altar. But for today's fun couple, the altar was where it started! That's where Keristena met Daniel, it's where he proposed, and of course it's where they declared their undying, on a beautiful spring day in the Natal Midlands. Which is something to celebrate, and celebrate they did, in a carnival-inspired reception. Coloured candy floss, popcorn, live music and a photobooth were all part of 'carnival hour' as they renamed their cocktail hour, and then moved on to a receptio decked out in the perfect pastel palette of coral, mint and serenity blue (complete with matching blooms!). SO FUN! African Bear Photography were on the scene to capture it all!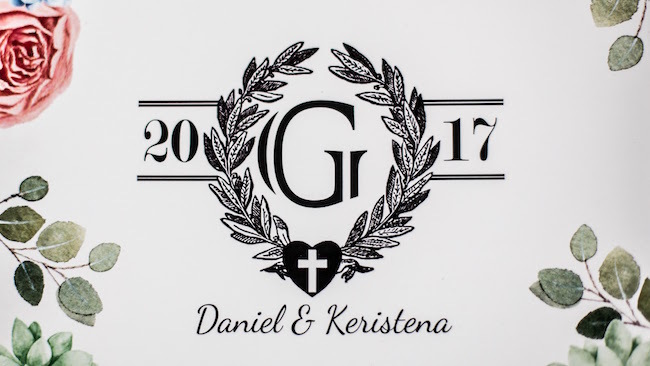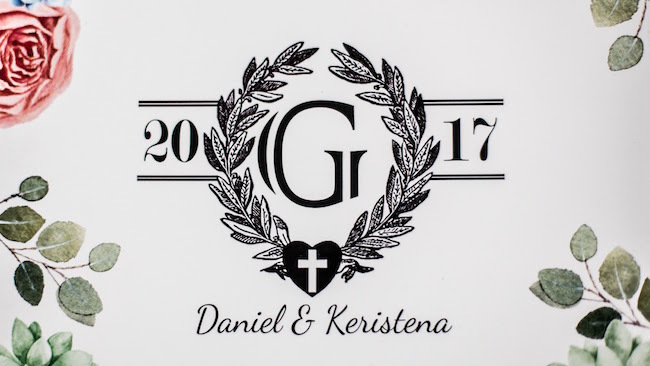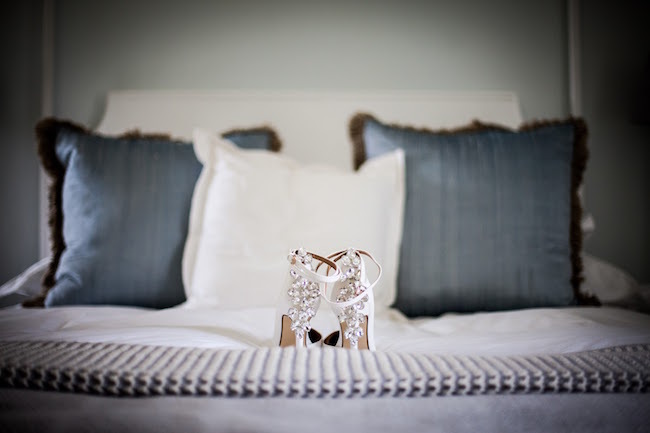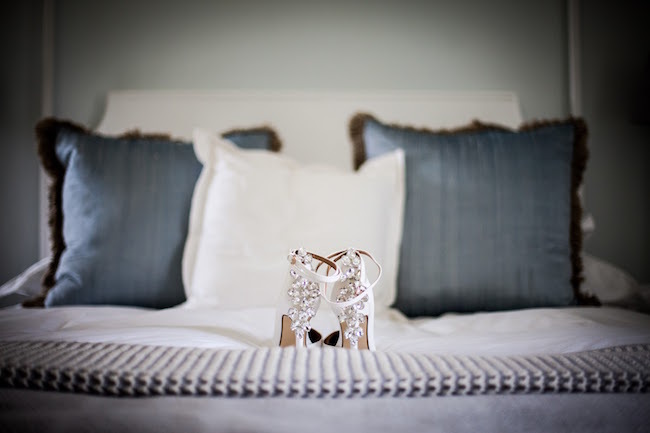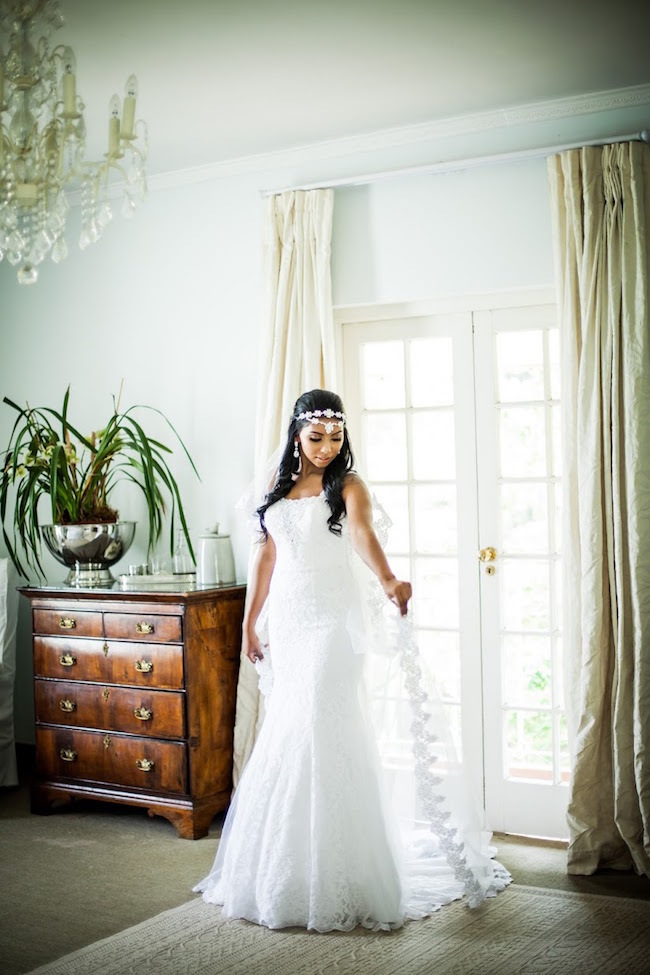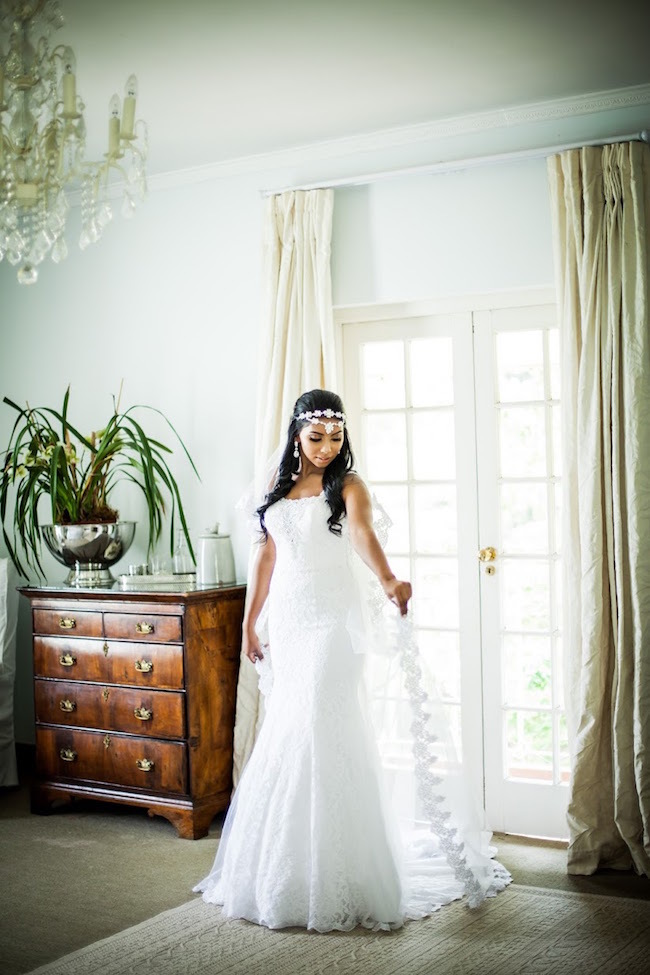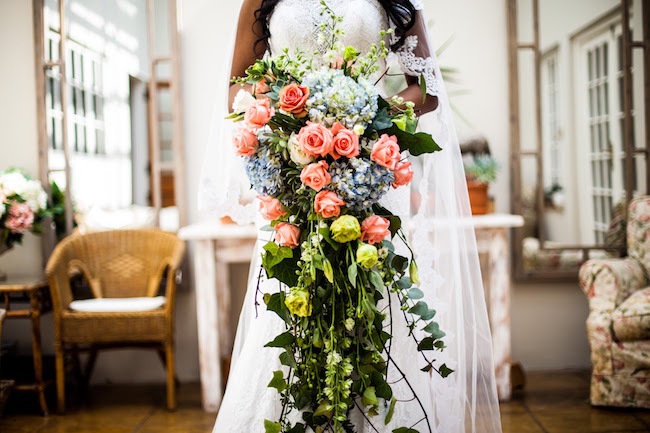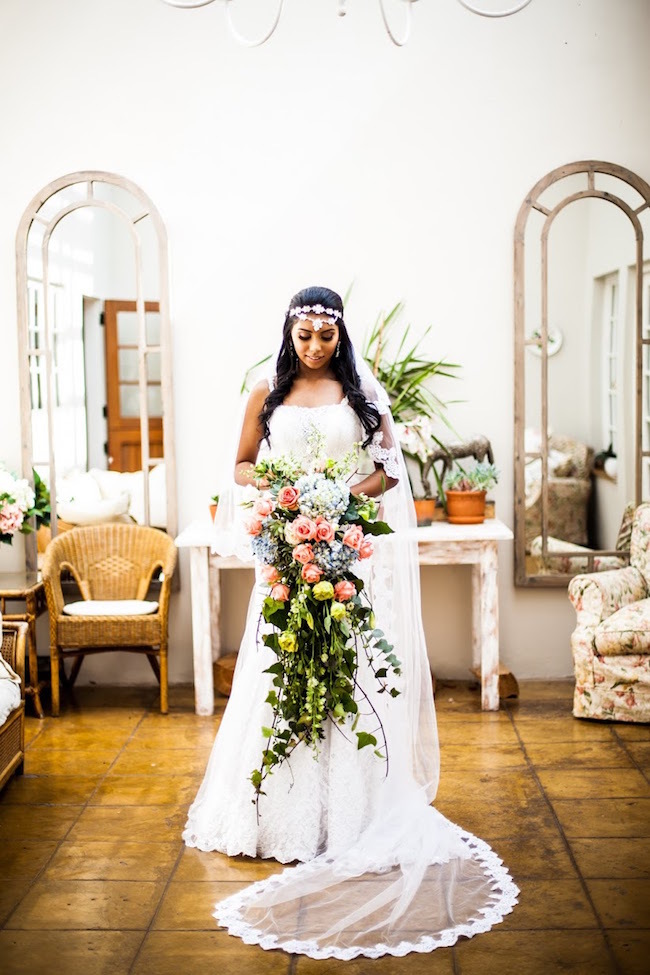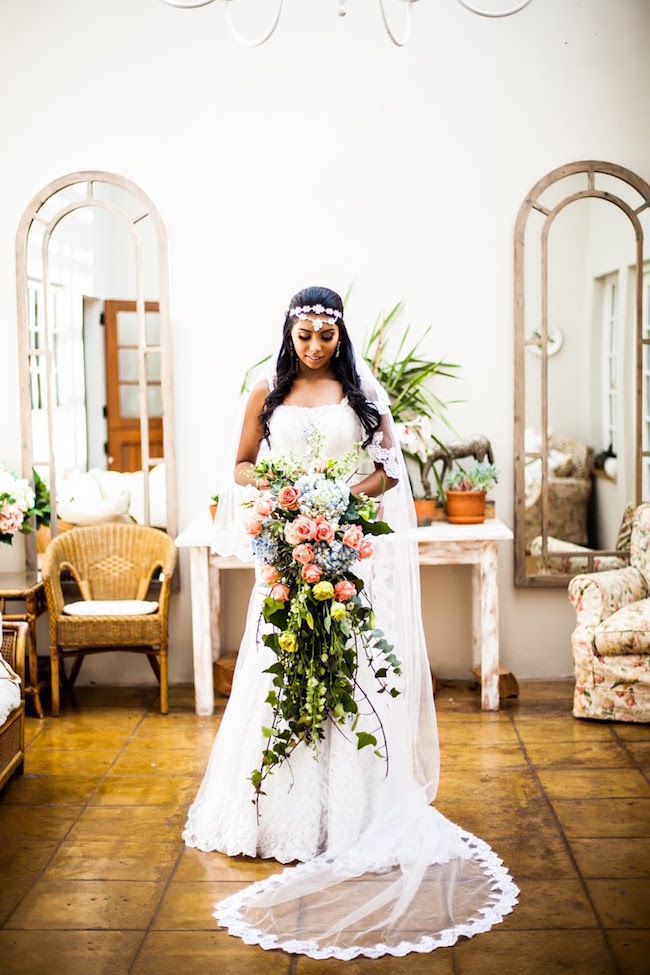 Love Story
Funny story. The first time we ever met was at church at the altar (didn't think much of it then!), even though we went to the same university for two years and studied the exact same degree. My dad introduced us. We exchanged numbers for campus work. I gave him the wrong number just to make him work a bit. However, that did not work out as I really needed campus assistance as he was a year ahead of me. I finally contacted him and we have never stopped talking to this day!
The Proposal
On our second anniversary he decided to pop the question. He proposed to me on the exact same spot we first met – at the altar at church.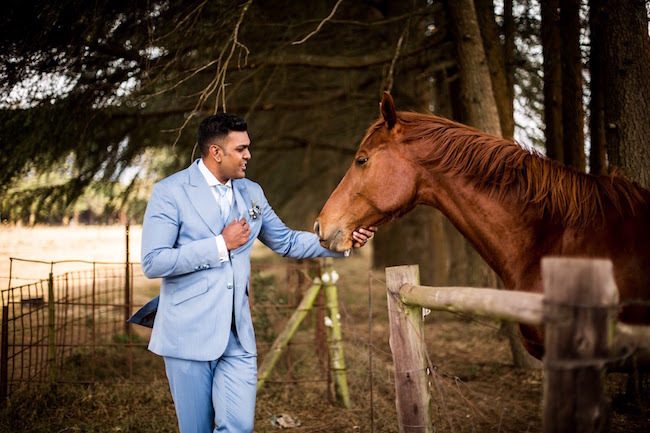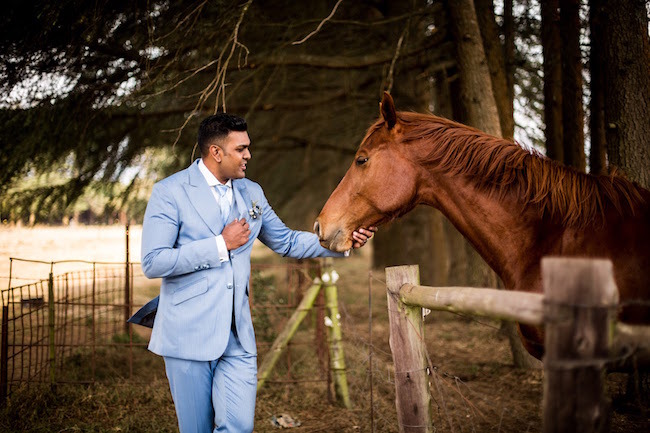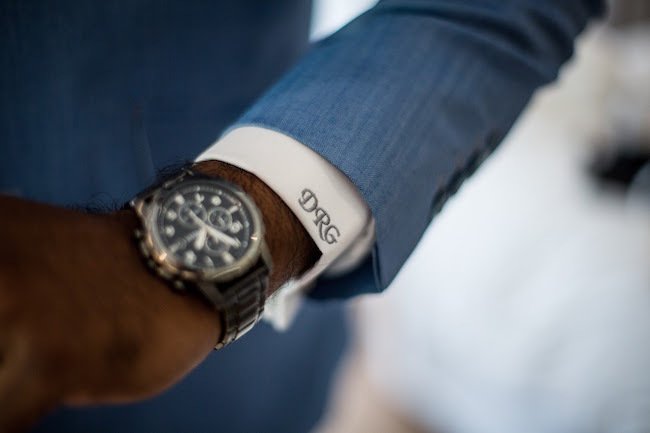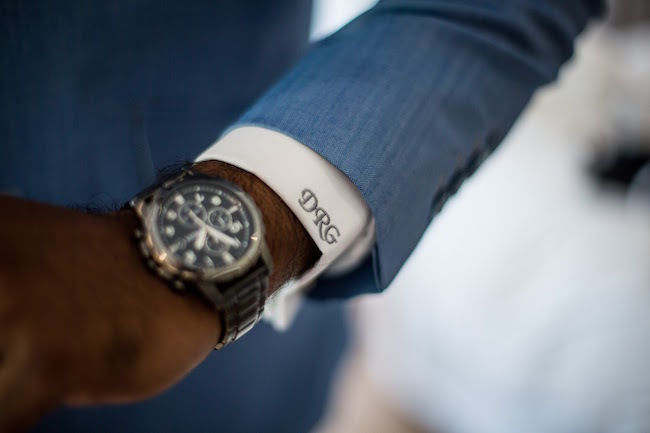 The Venue
I have always wanted to get married in the Midlands in spring. Also, Daniel is from the Drakensberg and I am from Durban, so the travelling for families also made sense. We visited a few venues before finding the beautiful Providence. As we drove up to the venue, my heart literally skipped a beat. It was perfect and we just knew this venue was meant for us. It also helped that we had the most awesome planners, Bonnie and Fern :)
Wedding Style
My vision: Spring Carnival Romance I was inspired by the fun and loving elements of a carnival. I had to find the balance between a wedding and a birthday party. As it was spring, I chose pastel colours: Serenity Blue, Mint Green and Coral. Most of the elements were white, other than the flowers and the bridal party outfits. The three colours were the palette from our save the dates (coral and mint macarons in a box), invite box (magazine invite, laser cut cross with our fav scripture (1 Corinthians 13: 4-13) and delicious custom mint and coral packed nougats from 1701. The mint theme continued with the "mint to be" Tic Tac favours.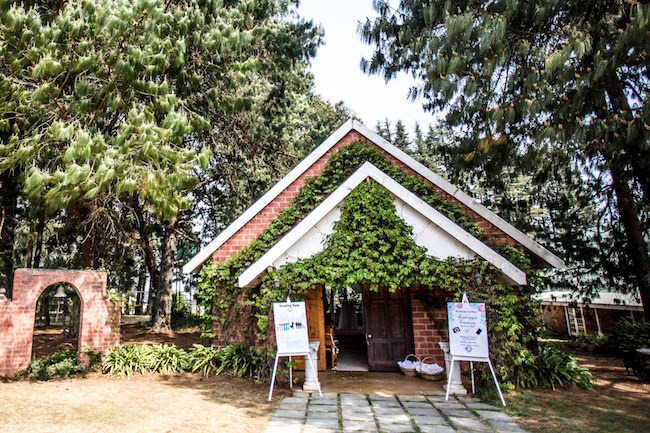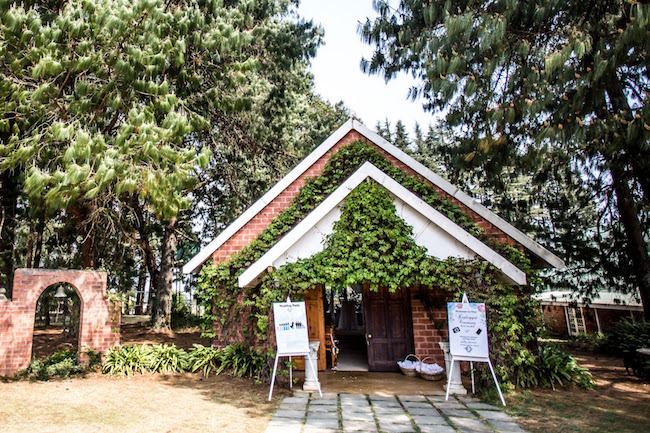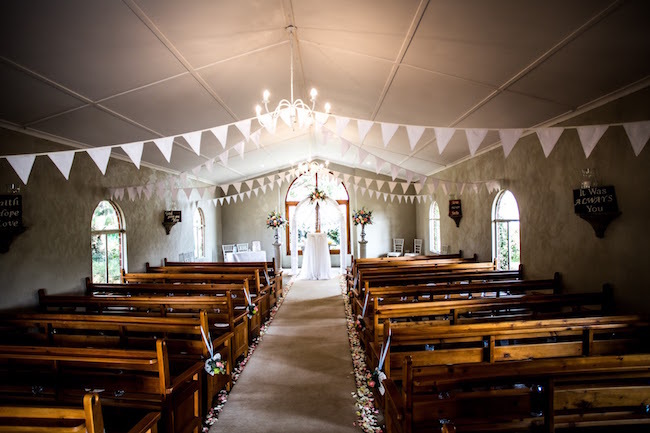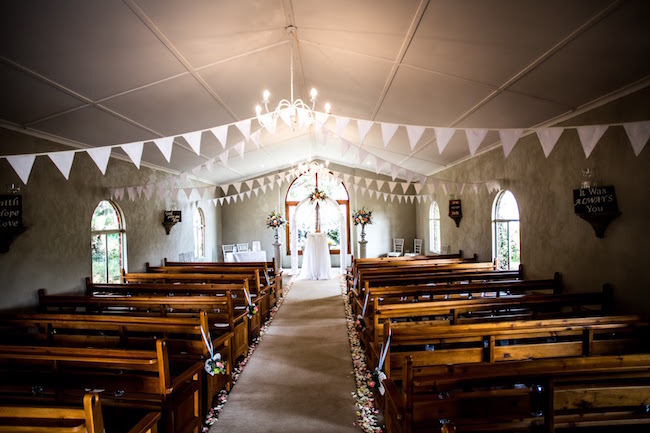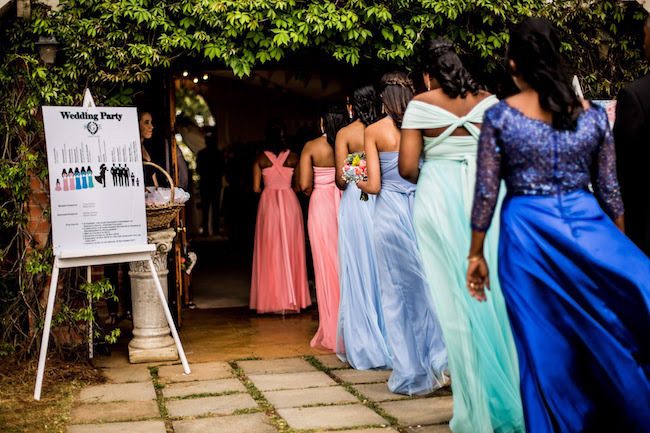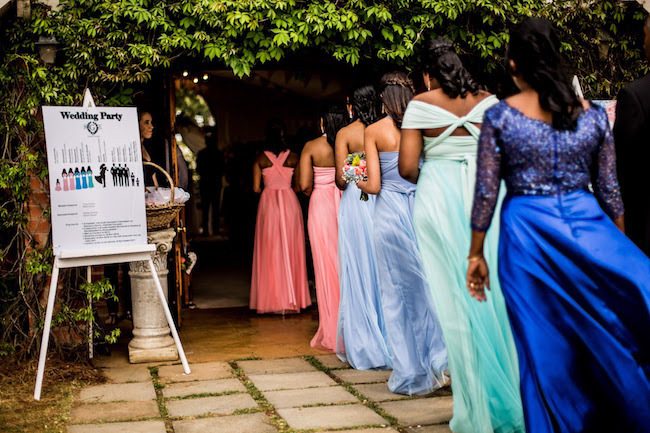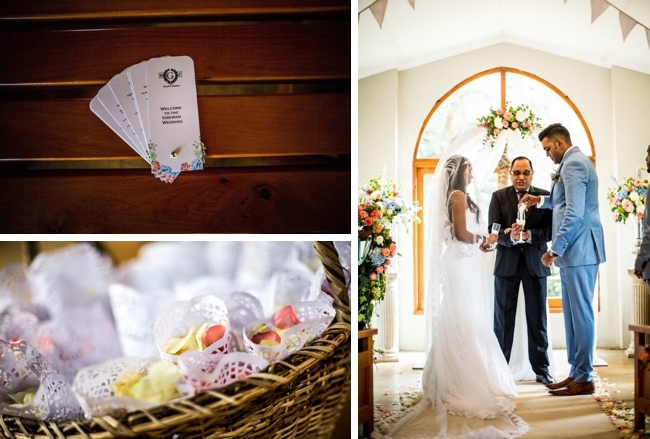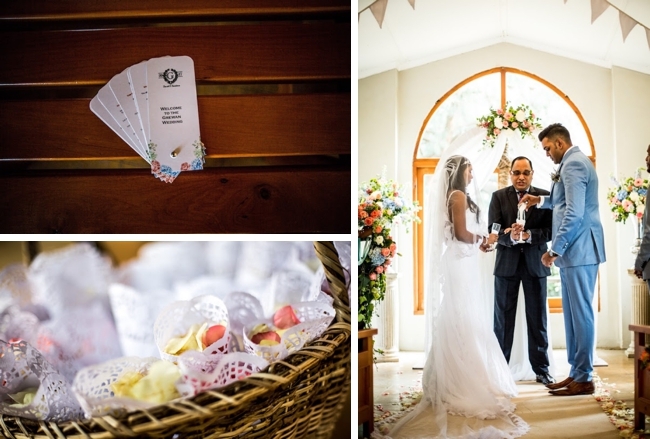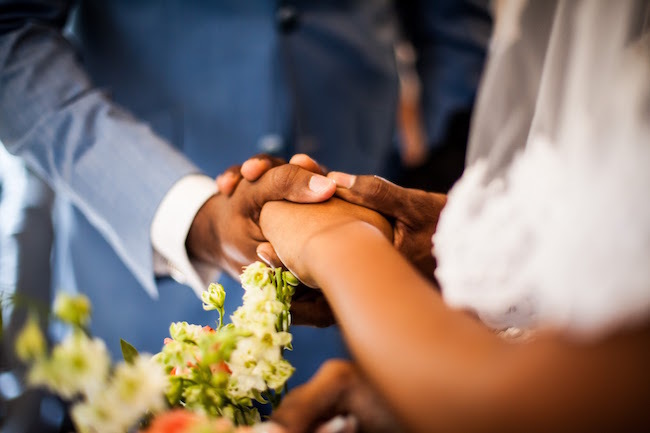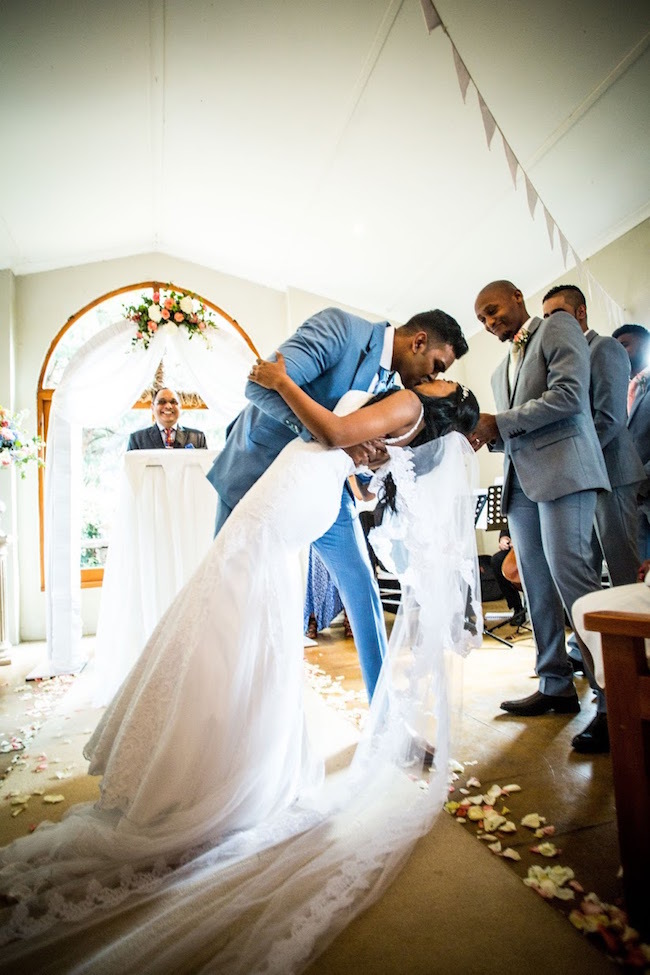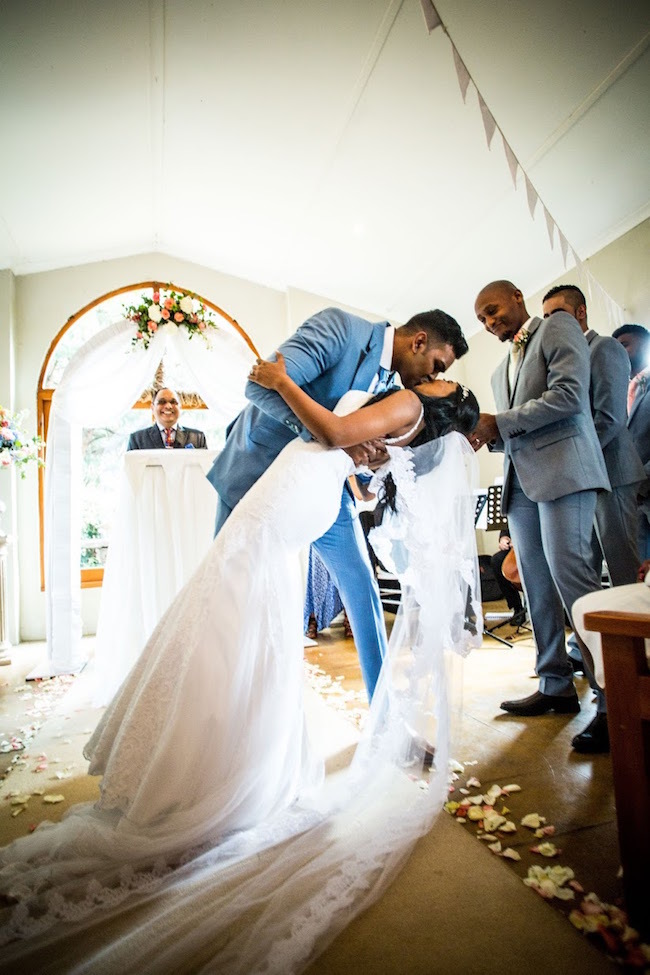 Wedding Details
We had a crest custom made for our wedding that was used throughout the venue, from the welcome boards to the menus. In the Save the Dates and invites, we had the chapel of Providence sketched in the background to give people hints. Details included hand-stitched handkerchiefs for the bridal party with their initials, a live painter at our ceremony (so we can remember that day perfectly, as I love paintings), confetti cannons (and two months of choreographing our wedding dance!),  Maverick and Jane popcorn from JHB as it is our fave popcorn, and the personal touch for the carnival theme: personalized candy floss in mint green, serenity blue and coral as per the theme. We also had a big Oreo cake as the groom's cake, a bubble machine throughout the "carnival hour" (not cocktail hour!) as well as a photobooth, and live music by Allegro Strings. Daniel's dad passed away earlier that year, so I placed quotes around the venue reminding him and his family of his dad, e.g. "If heaven wasn't so far away we know you would be here" and "You have the best seat today from heaven's balcony".
DIY Elements
I designed the Tic Tac custom favour stickers: "mint to be" as well as the popcorn stickers "love is sweet" as part of the carnival theme. All pallet signage was custom hand-painted. The cones for the petal toss were also handmade by my hubby and I.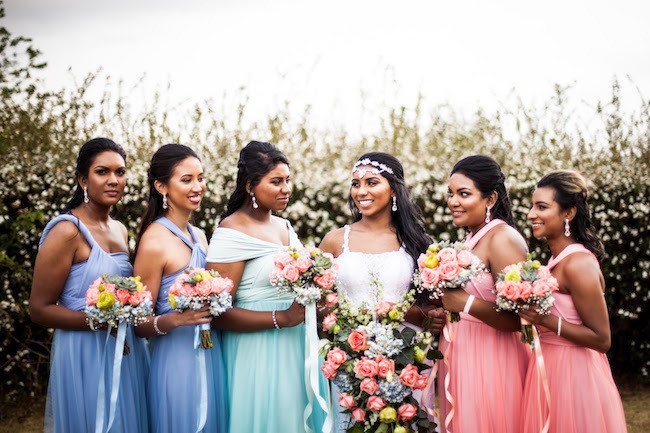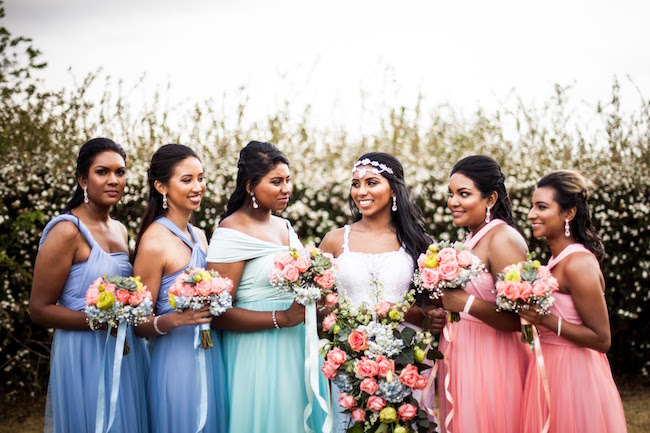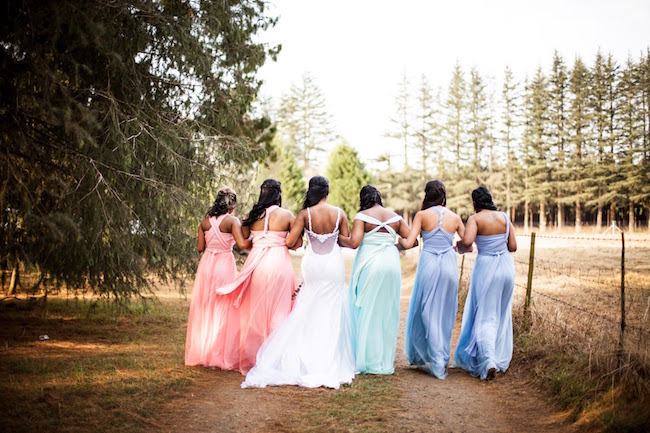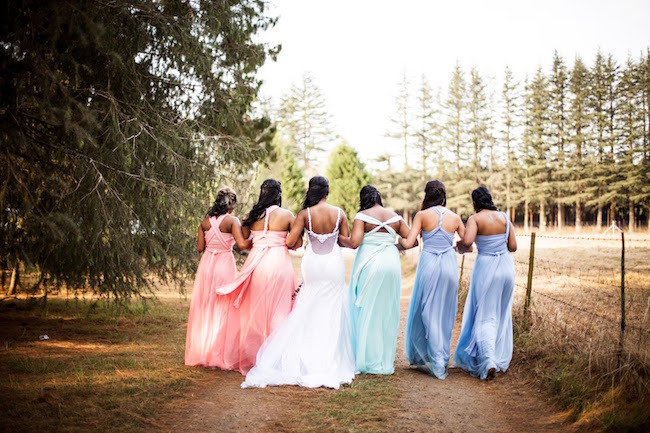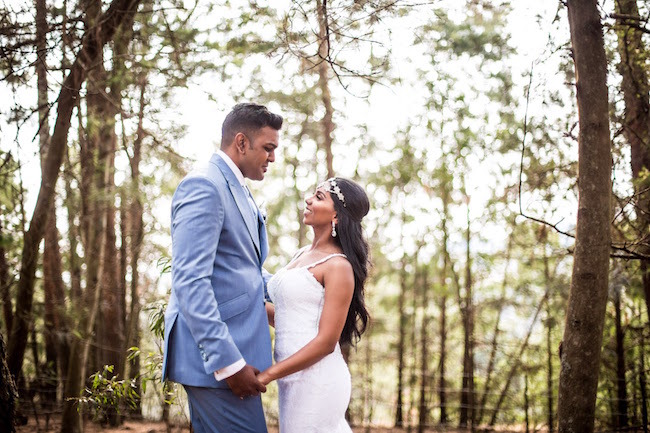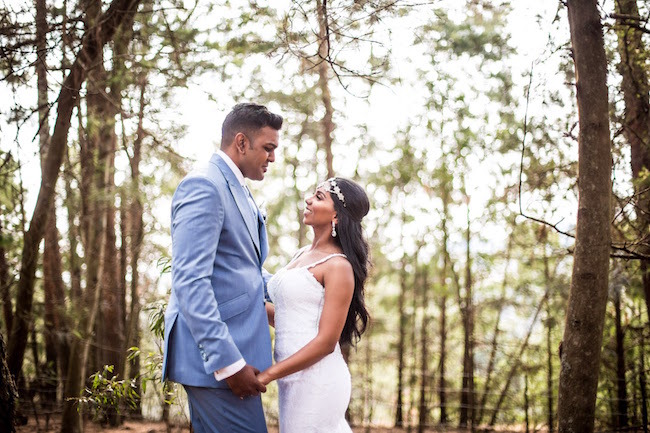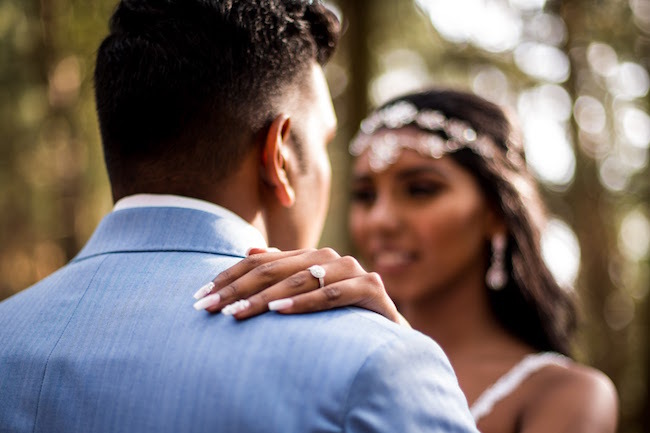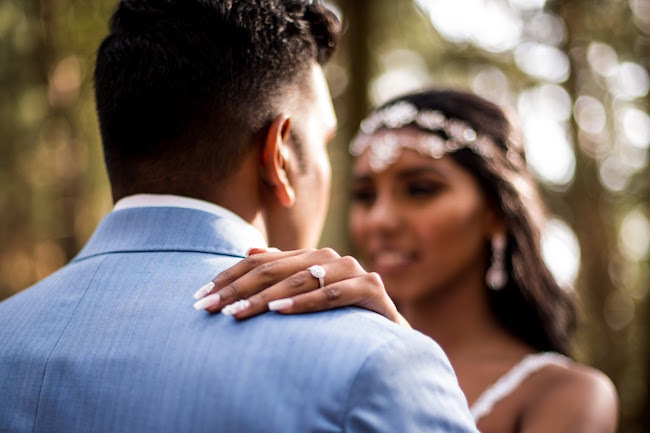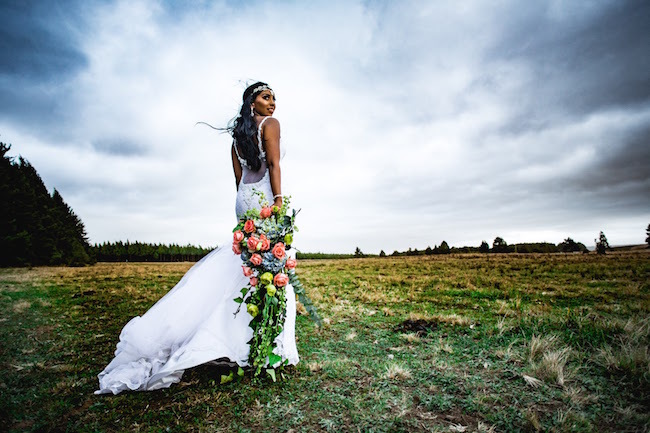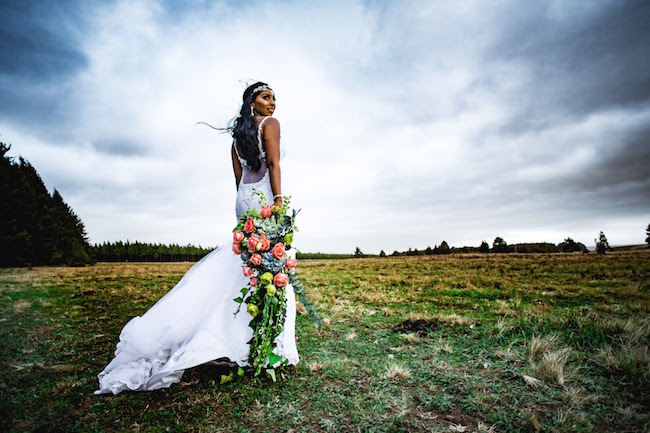 The Dress
I first went to a local designer, as I saw my dream dress. However, when I put it on, I didn't get the jitters or that amazing "this is the one" feeling. I was thinking maybe I had been watching too much 'Say Yes to the Dress'! One afternoon my mum said we should visit our local Jasmins, as they have lovely dresses. I was so disappointed as I thought the dress I had tried on a week earlier was the one but I didn't feel it. As we walked into the store, the consultant was showing me some dresses and they were beautiful, especially the mermaid and lace style I adored. However, she also kept insisting for me to try this horrible, plain, no-life, just hanging on the hanger dress – to me this dress was ugly and didn't have my personality. I kept on trying a few dresses and they kept getting more gorgeous. I was feeling happy. The consultant, however, kept insisting on the other ugly dress to try on. I eventually did it just to keep her quiet. However, when I put the dress on and stood in front of the mirror, I burst into tears. This was definitely the one. It was a perfect dress for the venue and our special day. It also fit like a glove-no alterations needed!
The Bridesmaids
I had five ladies as bridesmaids. They wore tulle infinity dresses from Hello Trixie. As it was spring, and I wanted colour, their dresses were multiple colours – the maid of honour in mint green, with two coral and two Serenity blue bridesmaid dresses. I also wanted the colours to complement their skin tone and shape. The colours looked amazing together with their matching bouquets.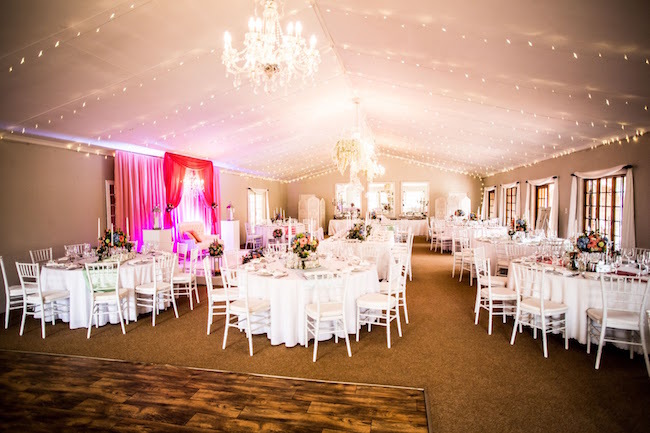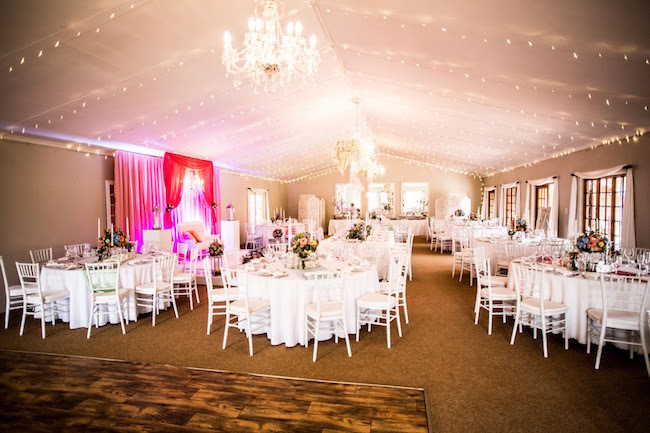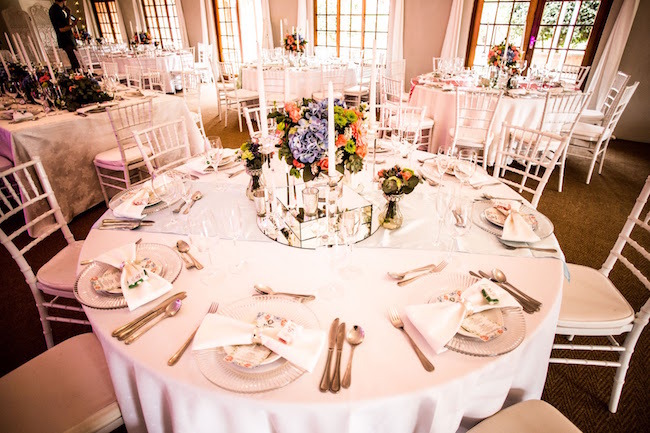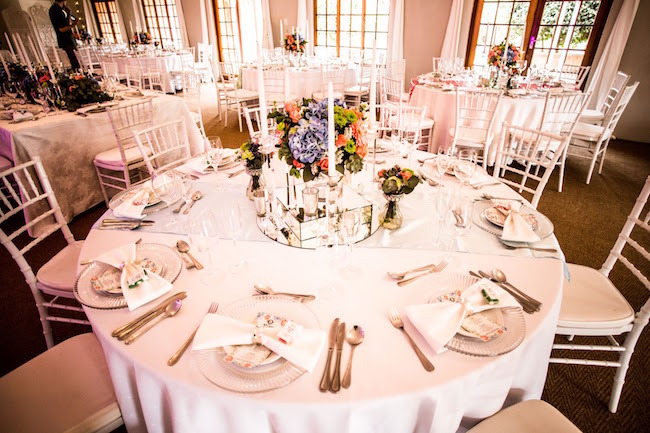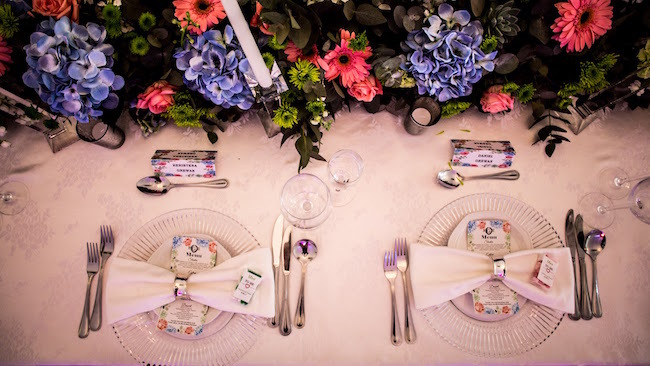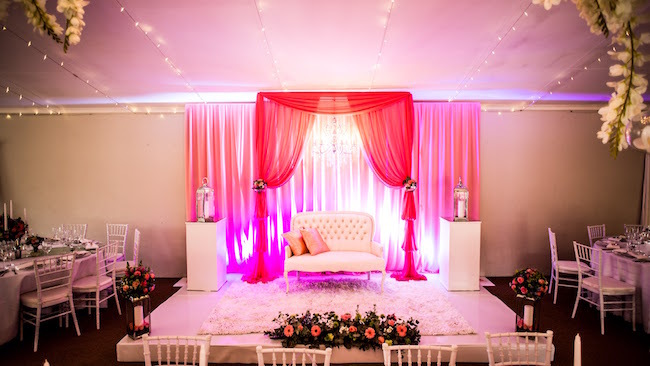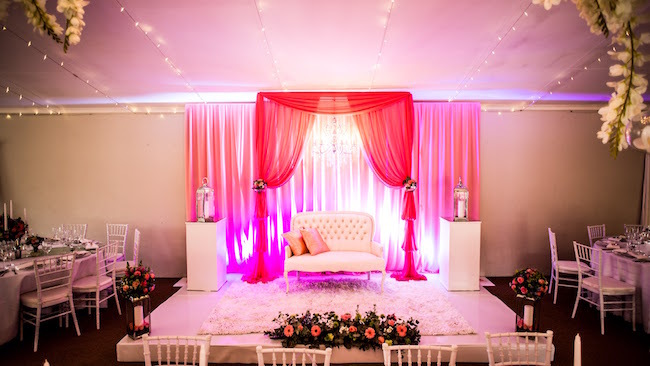 The Flowers
There were three main colours in our palette and we also had three flowers we distinctly wanted to distinctly use: coral roses, serenity blue hydrangeas and mint succulents. My bouquet was an one metre beauty with each flower that I handpicked to make sure it was perfect (OCD!). I also wanted roses and succulents in the boutonnieres, to match the tables. As much as it was spring, I did not want to overpower the natural beauty of Providence. The flowers lasted two weeks after the wedding, so we came back from honeymoon in the Seychelles to blooming flowers! :)
Memorable Moments
Seeing my soon-to-be husband at the altar- I burst into a million tears. Also, our first dance. That was so much fun with confetti cannons! We choreographed it to Bruno Mars' 'That's What I Like'.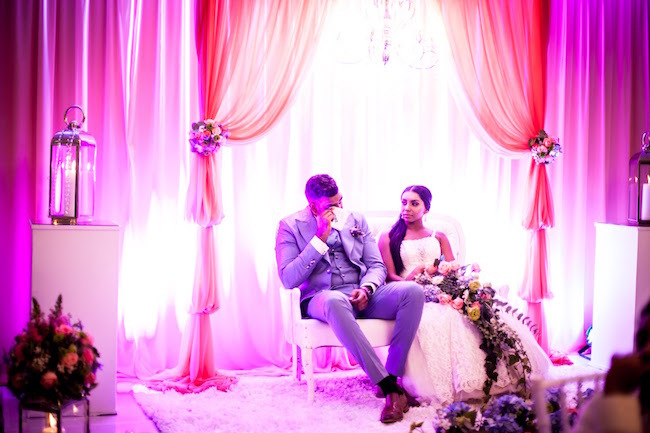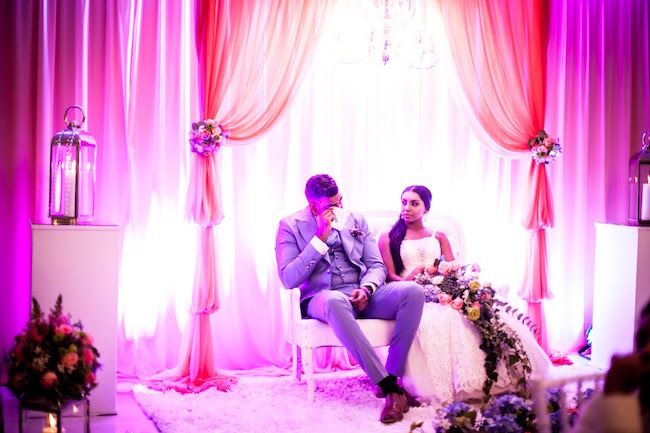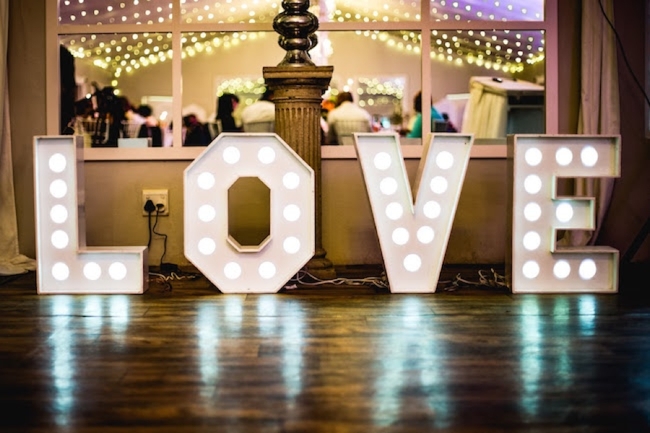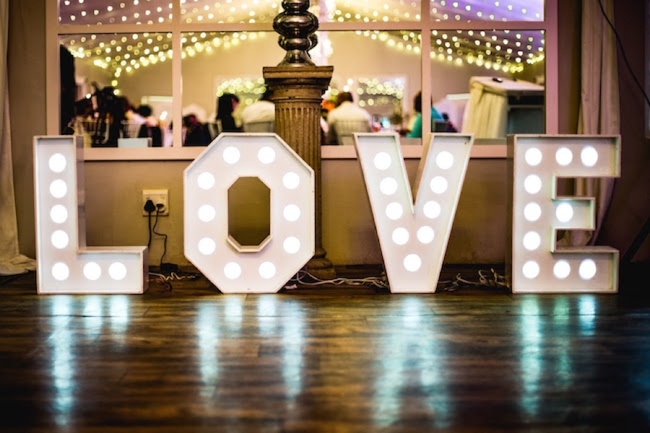 Best Decision
We planned ahead of time so we had our choice of the best service providers. We made sure we had experienced and reliable people – our service providers (every single one) made sure our day was perfect and actually made the day so much easier. They took all the stress away.
Advice for Future Brides & Grooms
Plan ahead of time and know what your vision is. Do not be afraid to ask questions, as you are paying for the service. Pick people who have been to your venue before, e.g. photographer, decor and videographer. They will know the best places in your venue and how to maximise its beauty.
SERVICE PROVIDERS
Venue & catering: Providence Country Estate | Photography: African Bear Photography | Flowers & décor: E by A | Stationery: Bride | Video: James Peters | Cake: Love and Laughter Cake | Bride's dress: Jasmins Bridal | Bride's accessories: Jasmins Bridal (veil, custom-made) + Brideandco (garter & earrings) + Jasmins Bridal (headpiece) + Lovisa (bracelet) + Madison Heart of New York (shoes) | Hair & makeup: Beauty in a Box | Groom's Suit: KNS Tailors | Bridesmaids' dresses: Hello Trixie | DJ & MC: Melvyn David | Live music: Allegro Strings (live music) | Confetti cannon: Unique Lighting | Live Painter and graphic designer: Tasheera Jai Jai