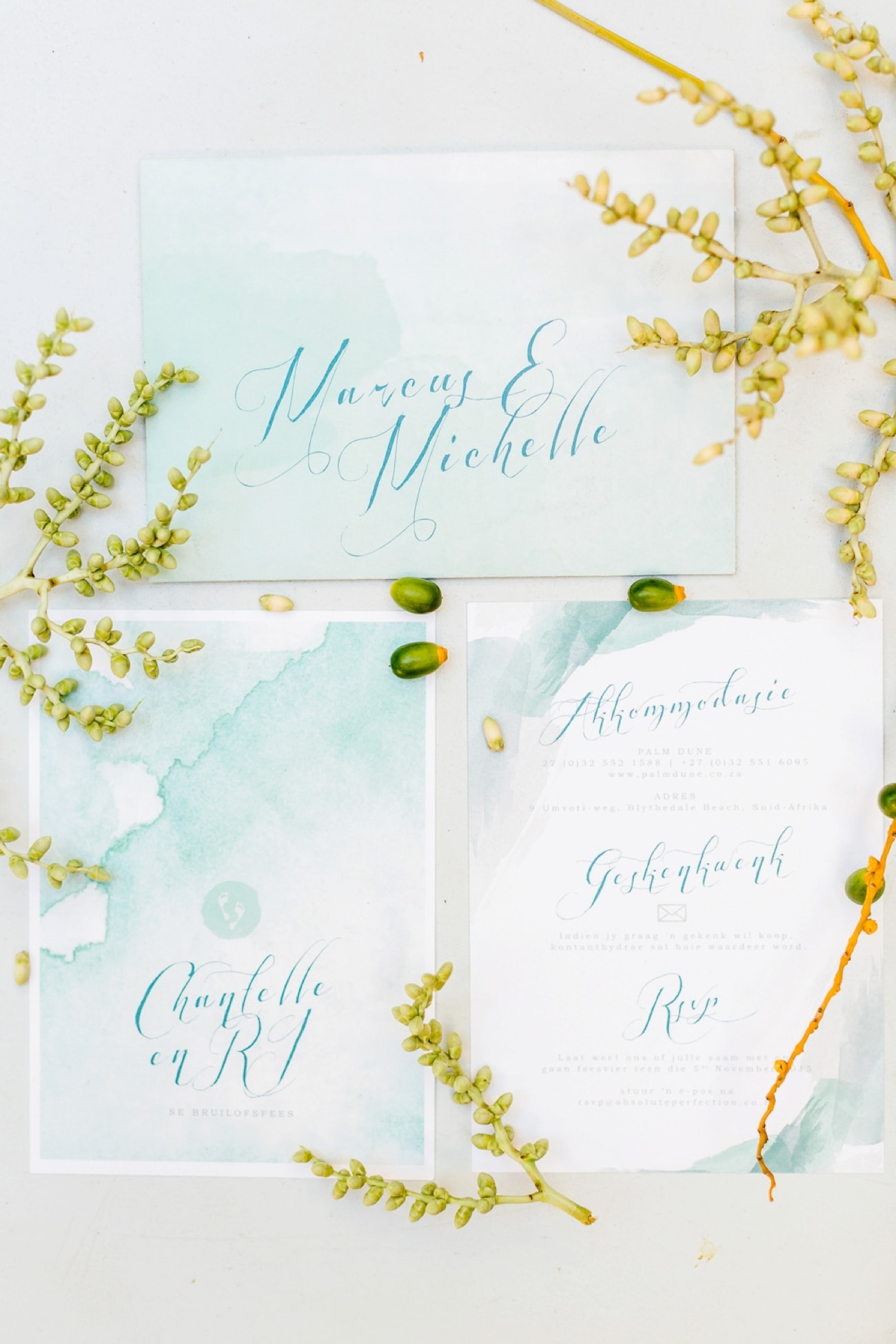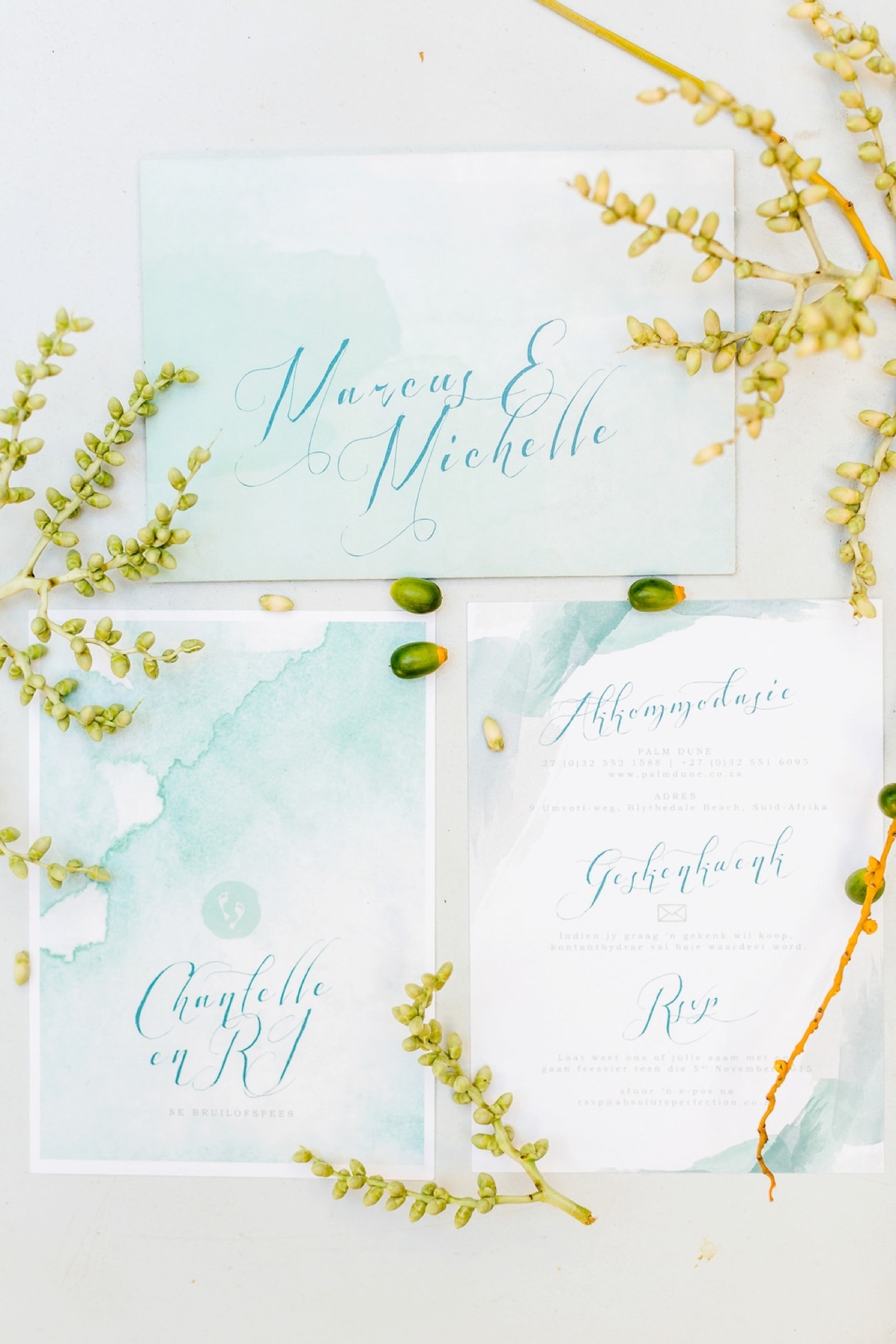 This time of year I think we're all missing the beach a bit, so I seriously can't think of a better real wedding to kick off our 2018 lineup than Chantelle & Ricky-Jon's (in fact, I've been keeping this beauty up my sleeve for that exact reason) – you guys, this is what beach wedding dreams are made of! Think soft, romantic details, watercolour stationery, a gorgeous tropical setting, fine art ocean-style decor by the supremely talented Absolute Perfection, bridesmaid dresses billowing in the sea breeze… sigh. The tables are simple but perfectly styled, right down to the calligraphed rock place holders and the textures of basket and driftwood – a fine art take on rustic beachy chic that I can't get enough of. And on top of that, there's an adorable love story and hilarious account of the proposal from the bride and groom – loved these so much I had to call my mom and read them to her! Aw! And let's not forget the final cherry on this sundae of amazingness – the most romantic images from Grace Studios. Wow. Way to kick off an amazing year, right?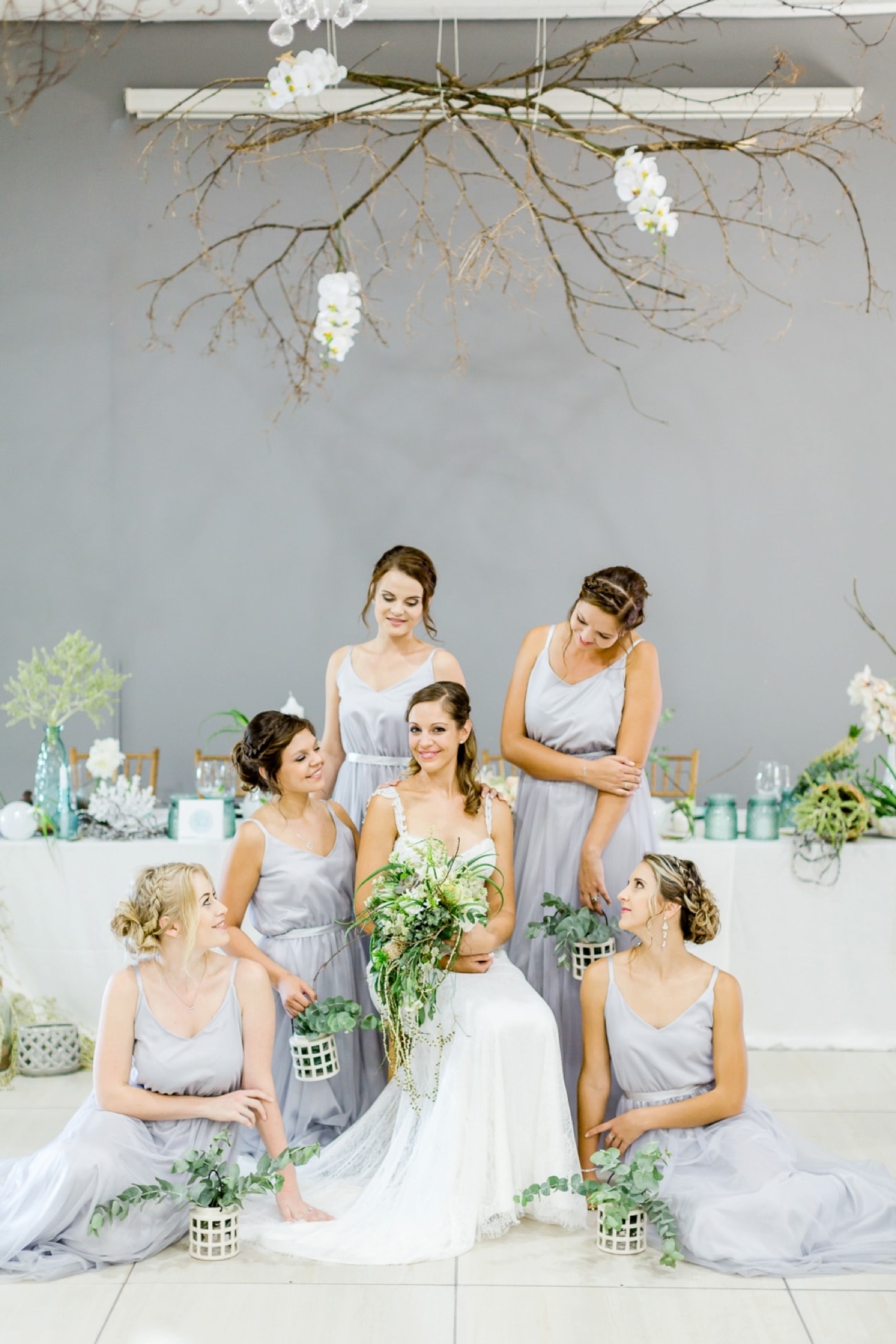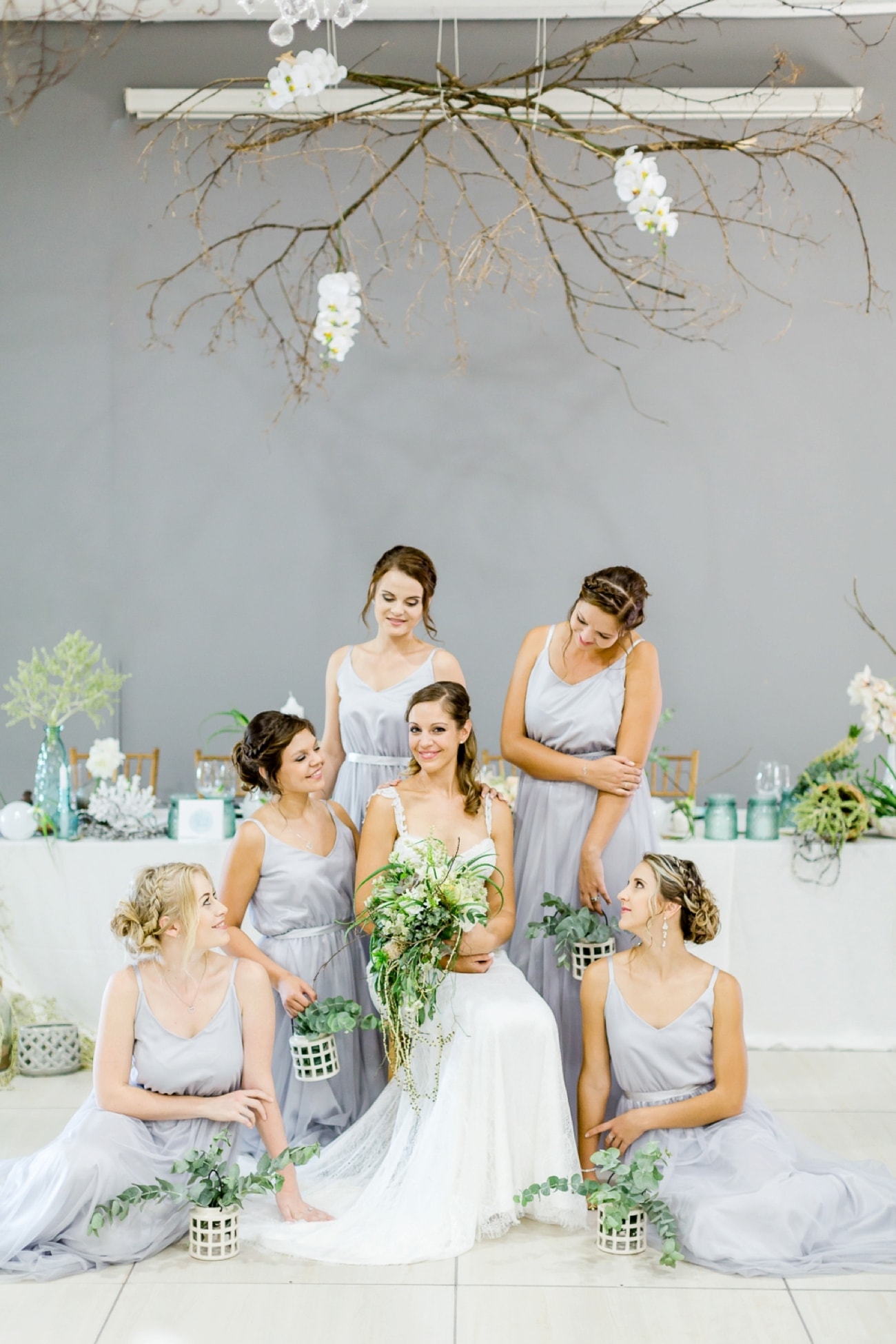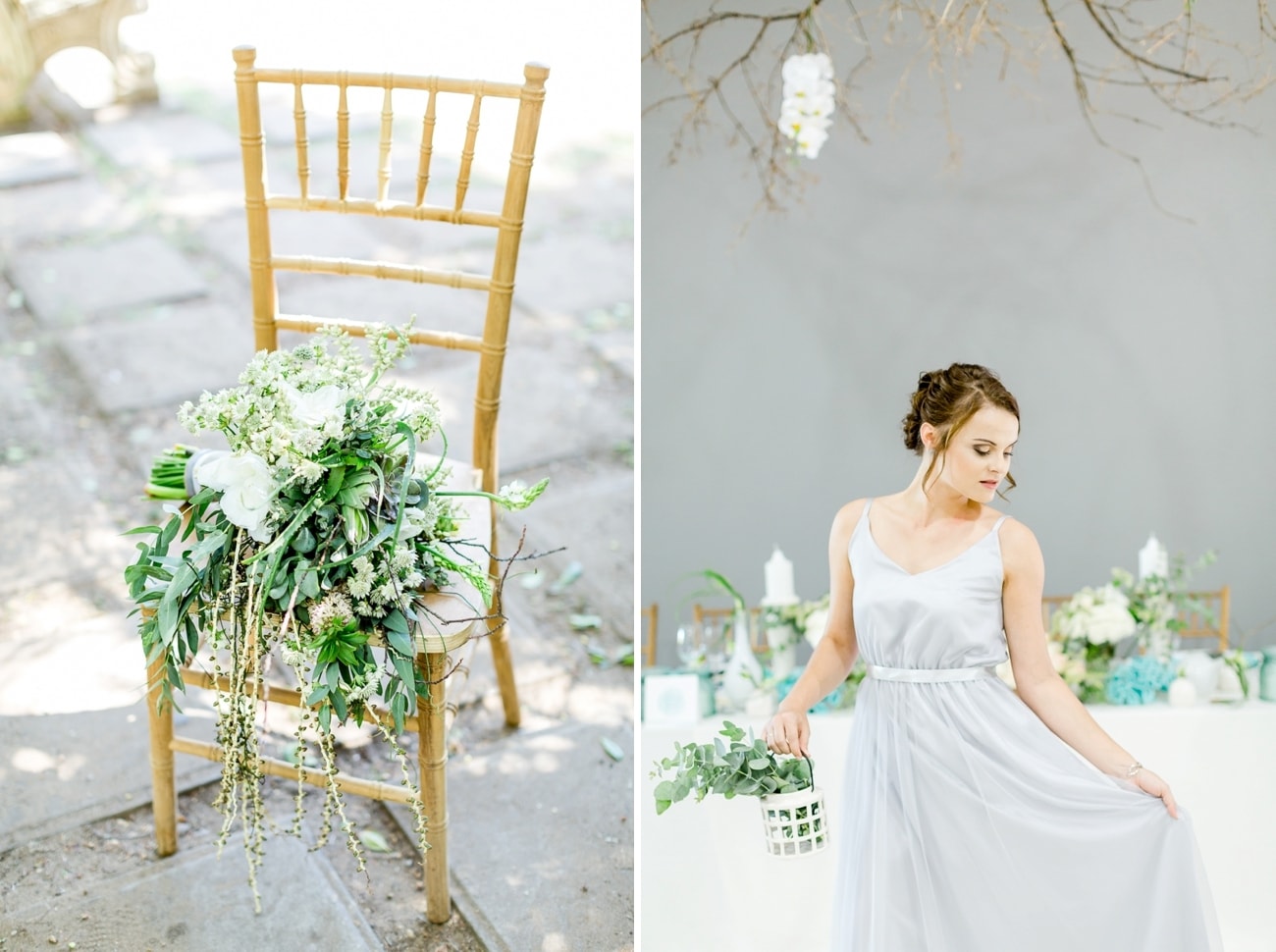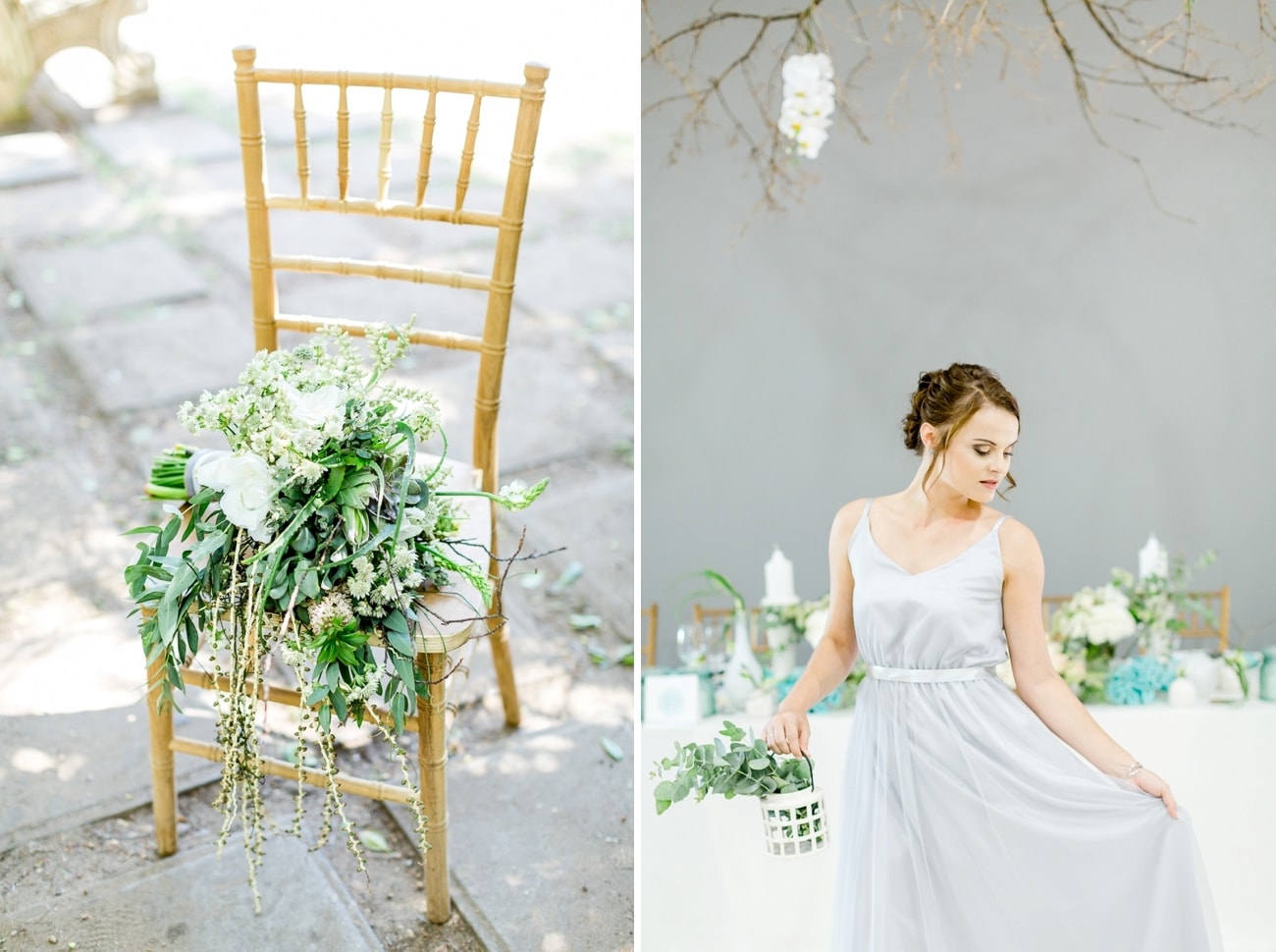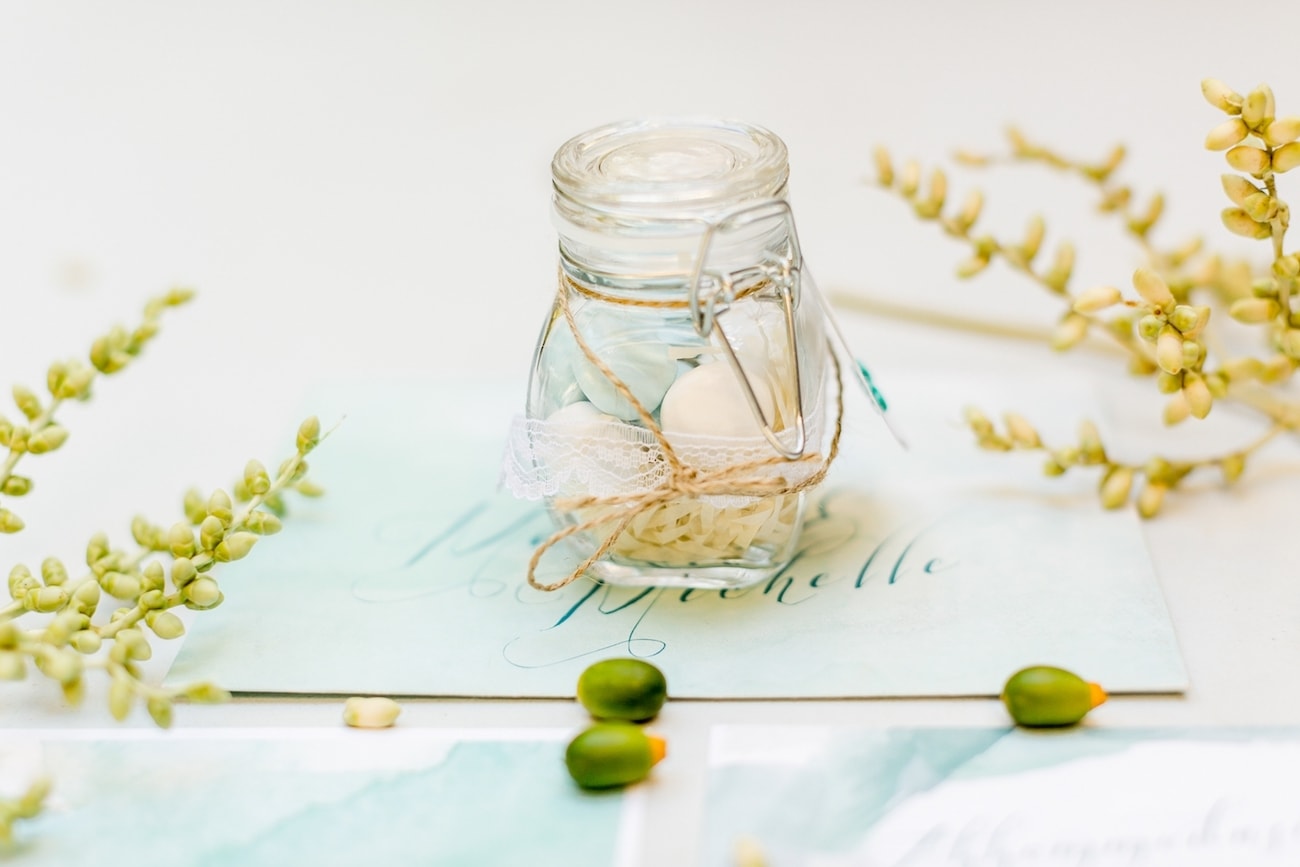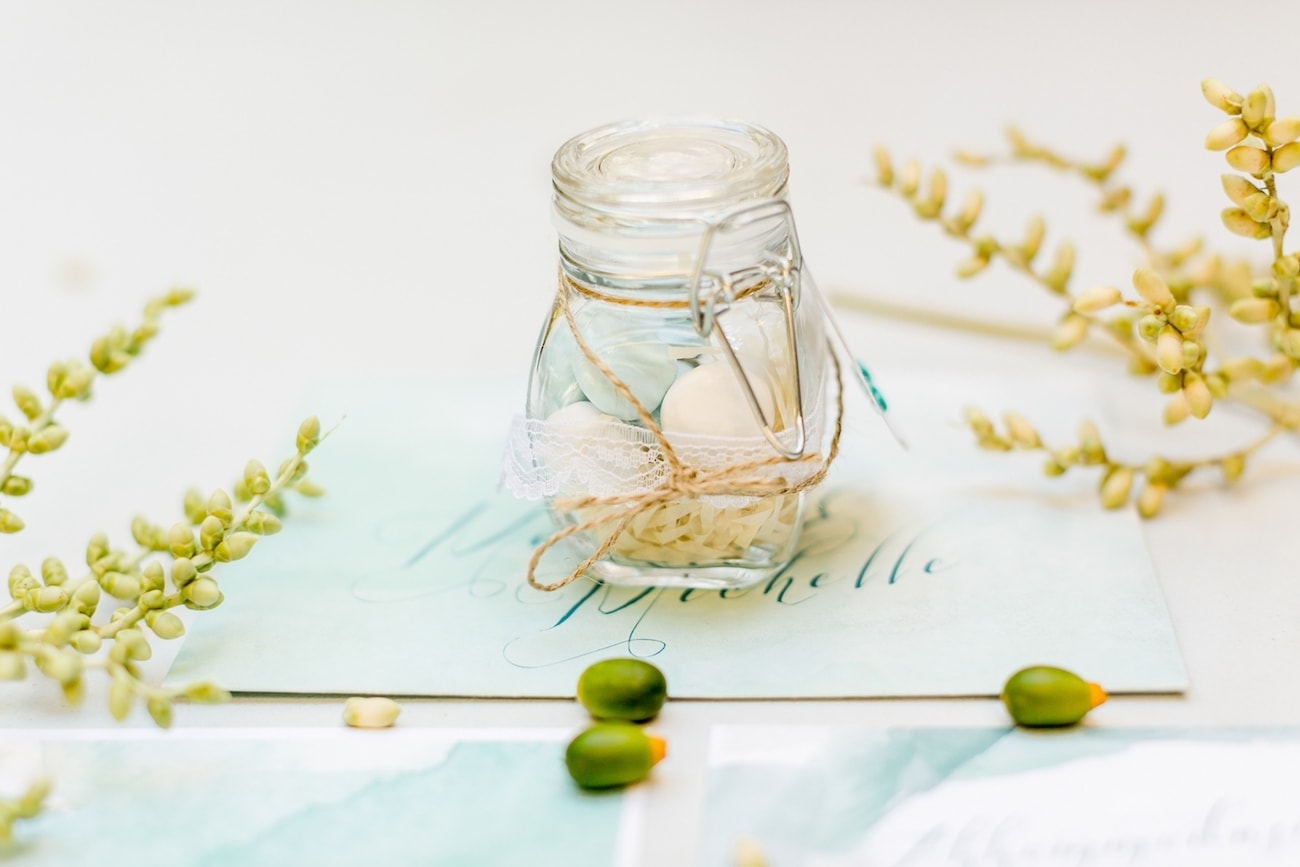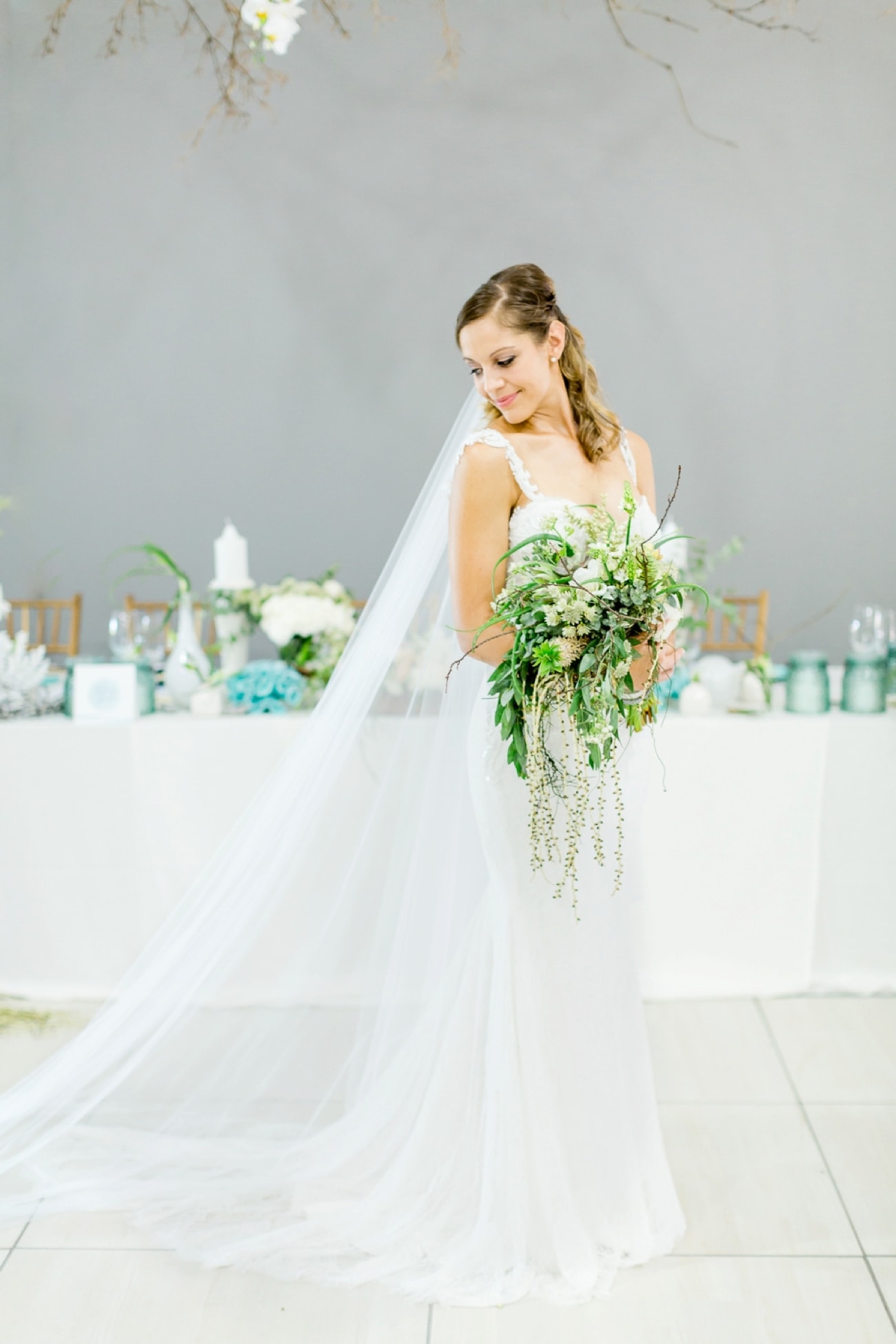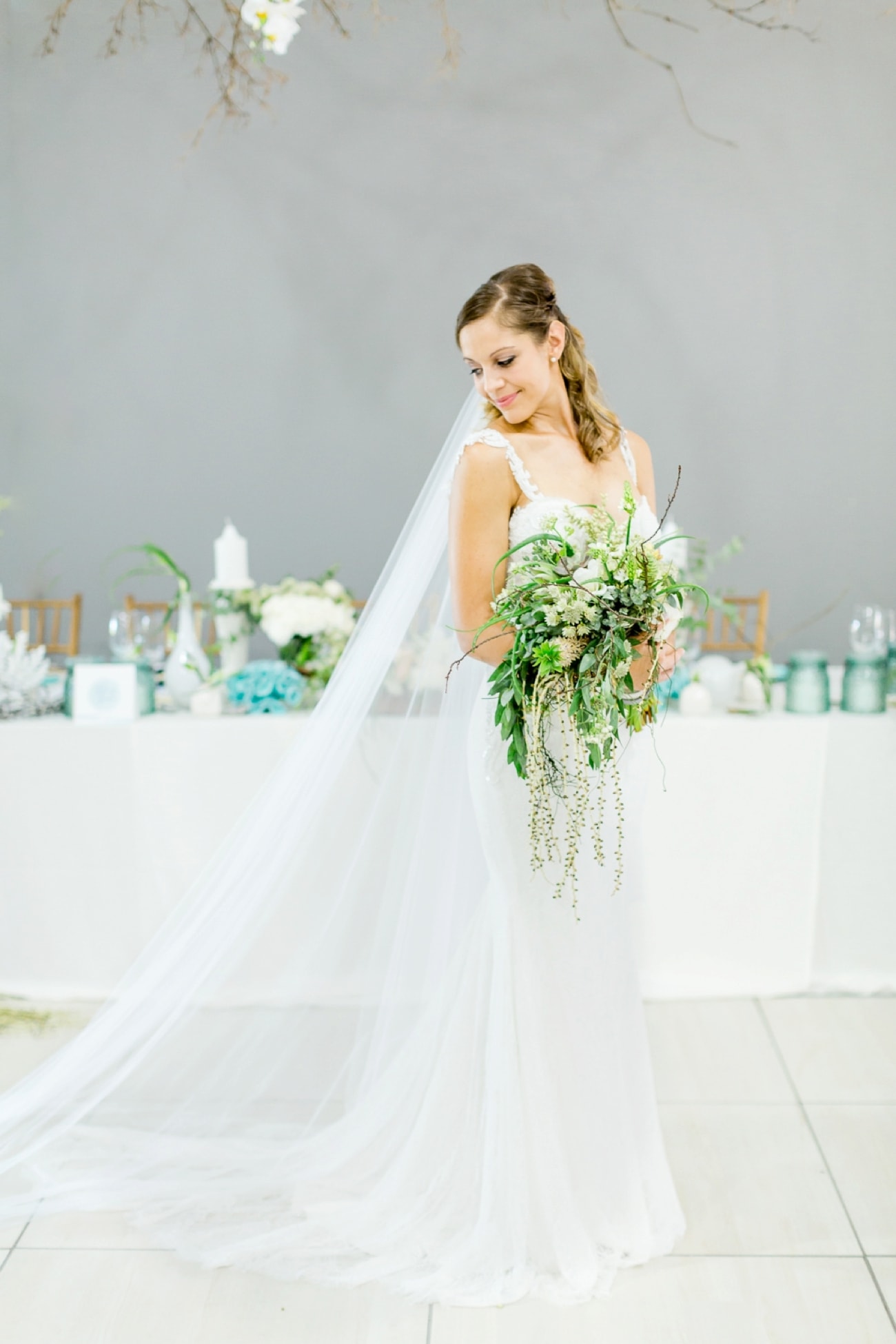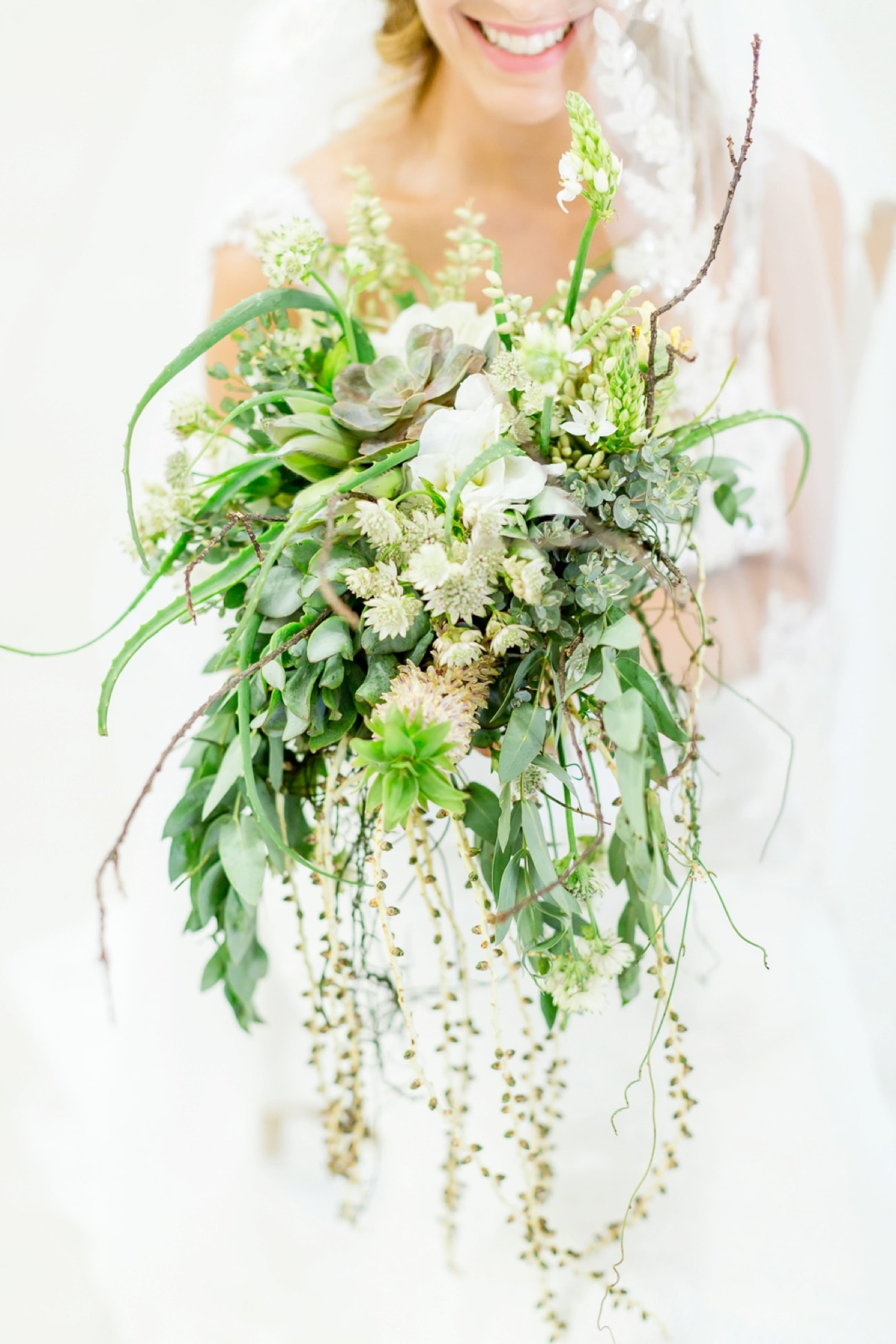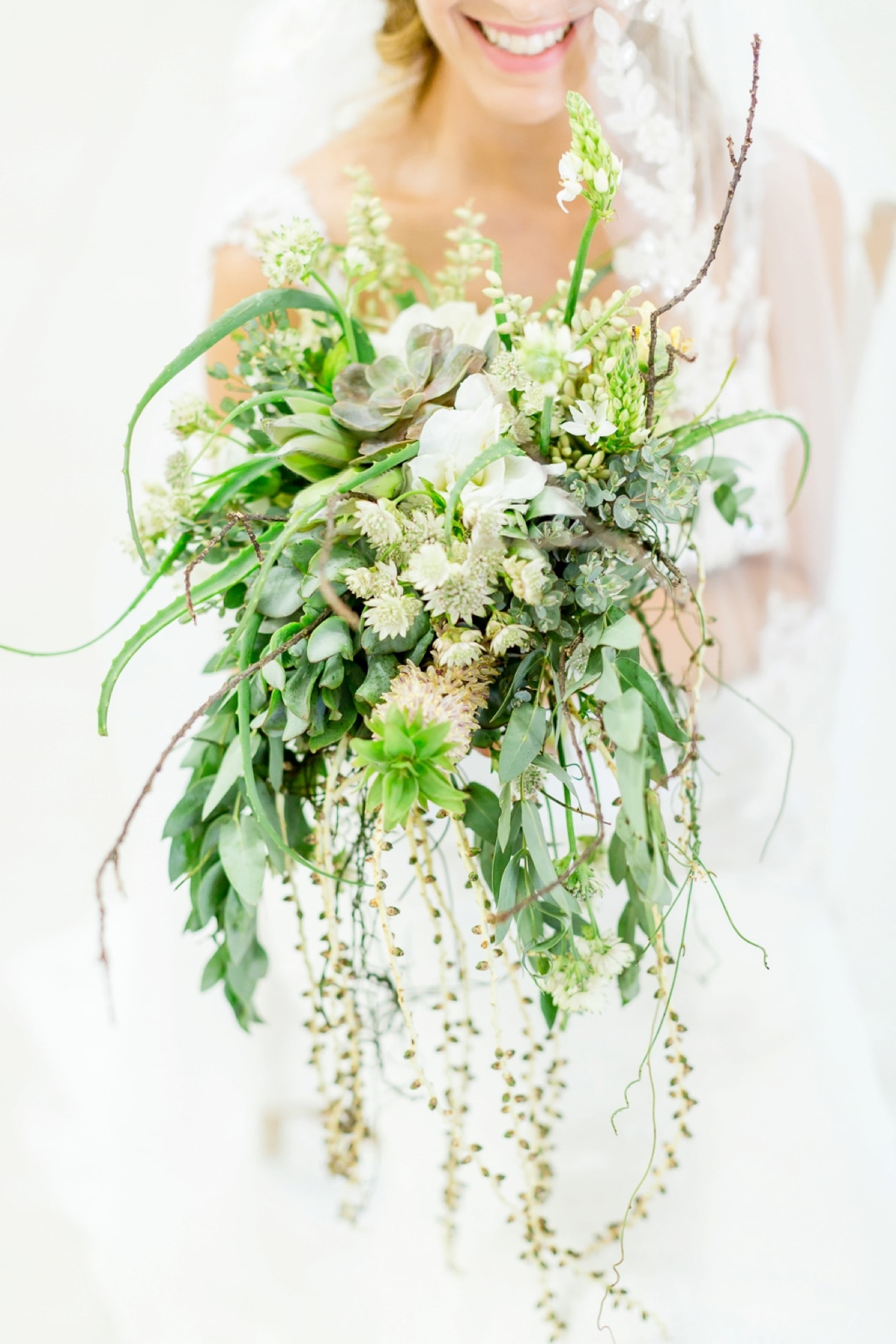 Love Story
We met at the young age of 15 on a school rugby field at Midstream College Secondary School. At the time I was seeing someone else, as was RJ, so our paths split. It was on our Grade 10 school camp where everything started – yes we are high school sweet hearts! We drove together on the same bus and started chatting, realising that we had more in common than we thought. The more time we spent together, the stronger the friendship grew. On our way back from the camp I fell asleep on his shoulder in the bus and ended up waking up with my head placed on a pillow on his lap. His fingers were entangled in mine. It was downhill from there… That following week we had our first kiss, he walked me home from school and stopped under a tree in a park to pull me close. Within the next week he asked me to be his girlfriend in AFRIKAANS! (He's English and I'm Afrikaans, by the way.) Obviously I was sold and answered with a yes. Since then our journey has been unforgettable.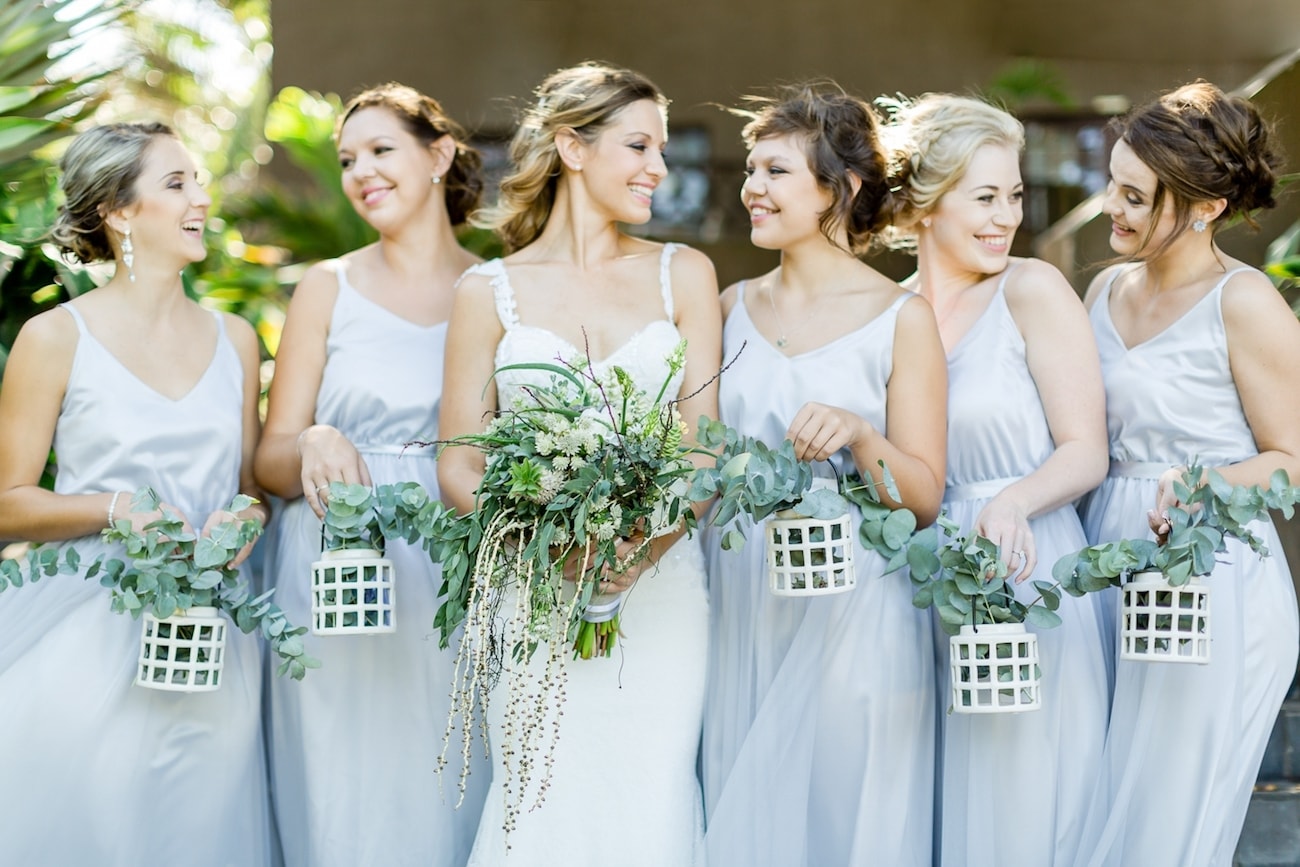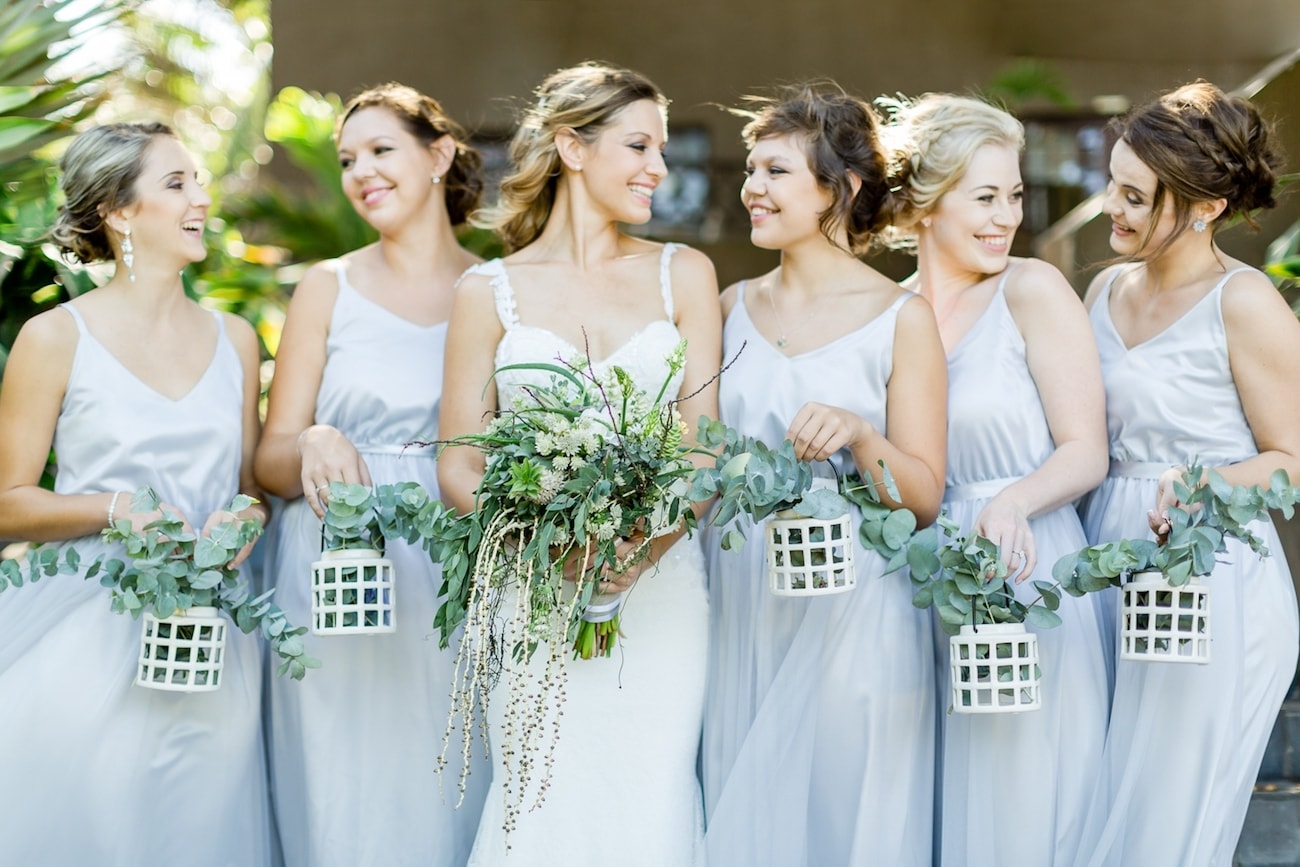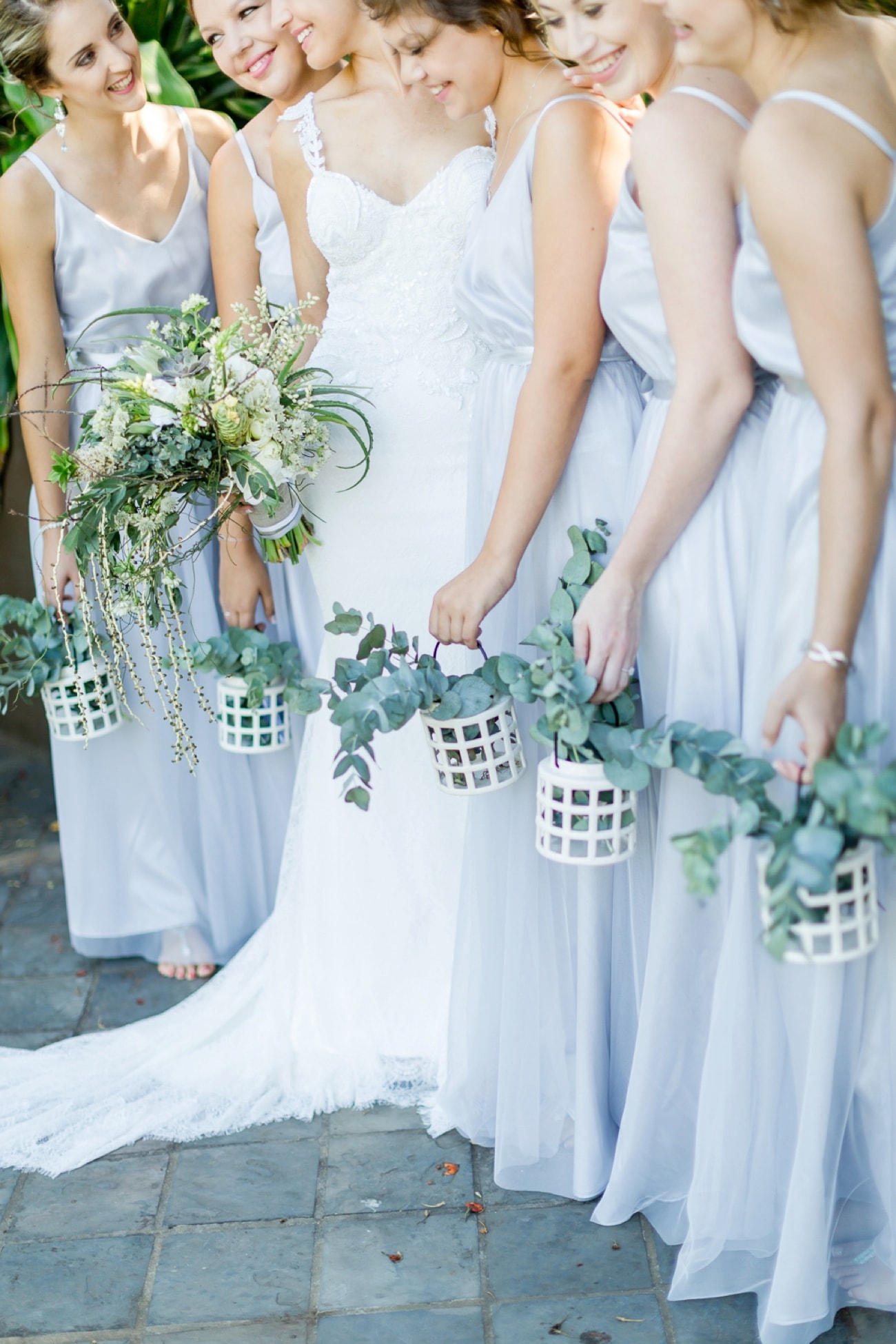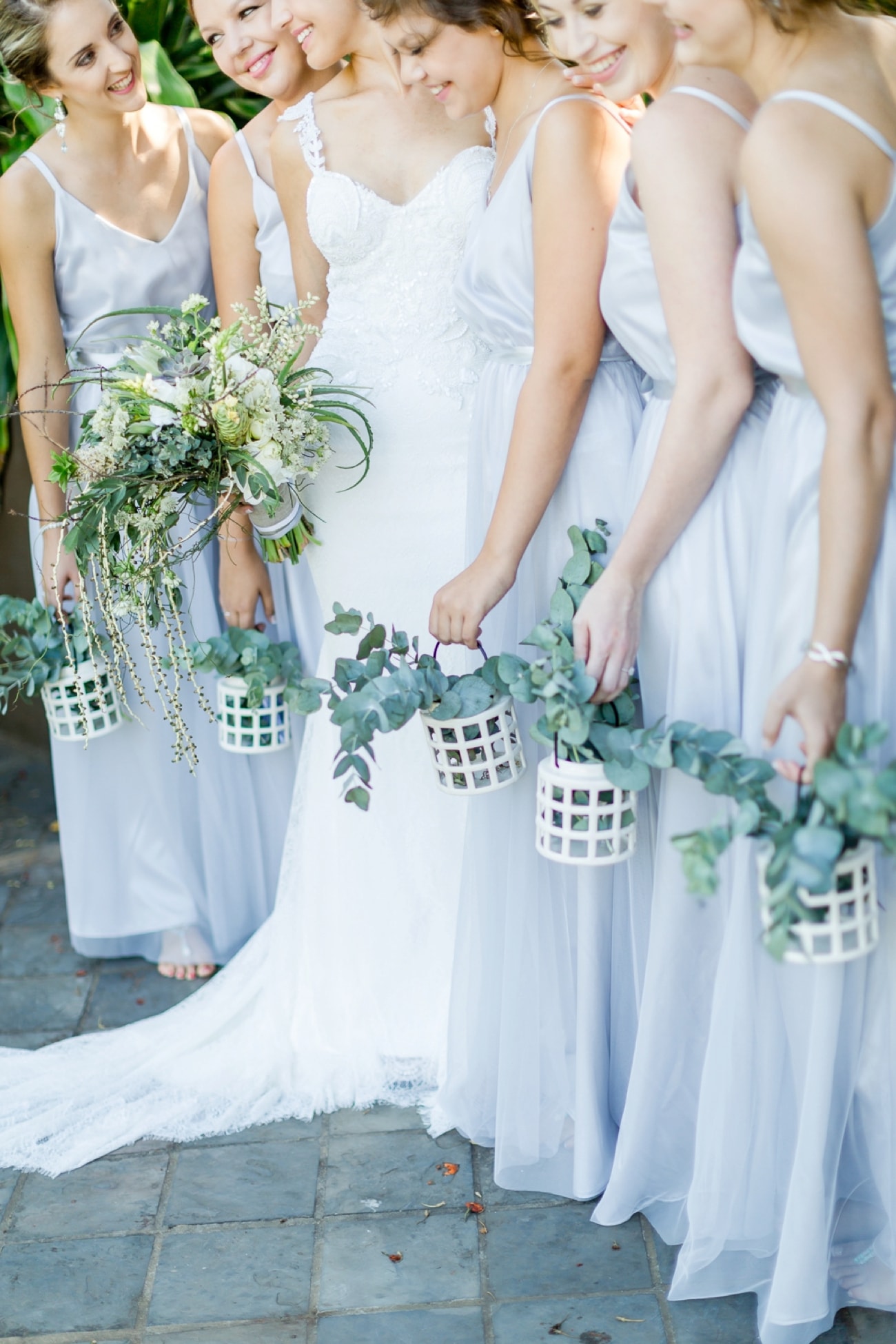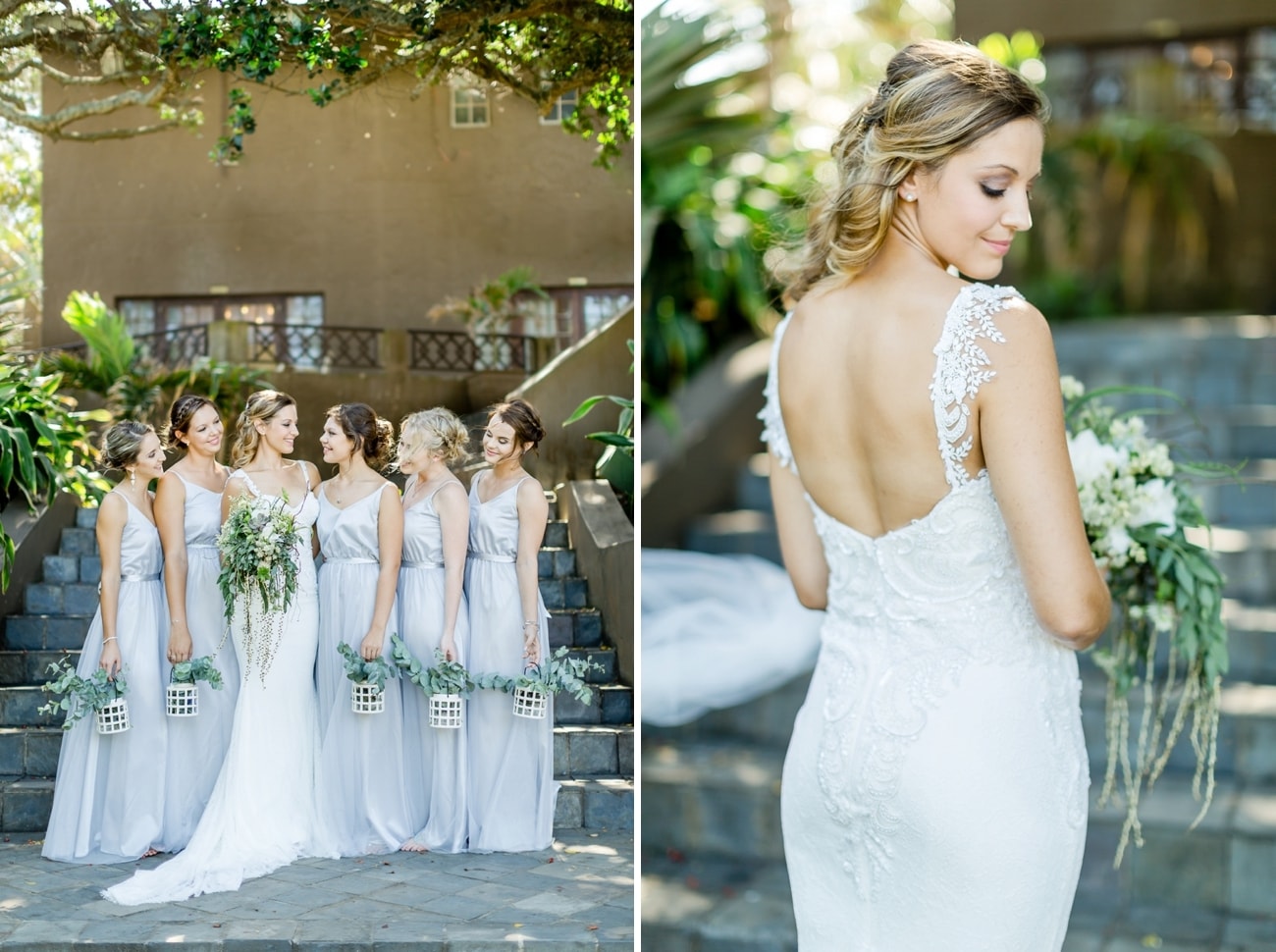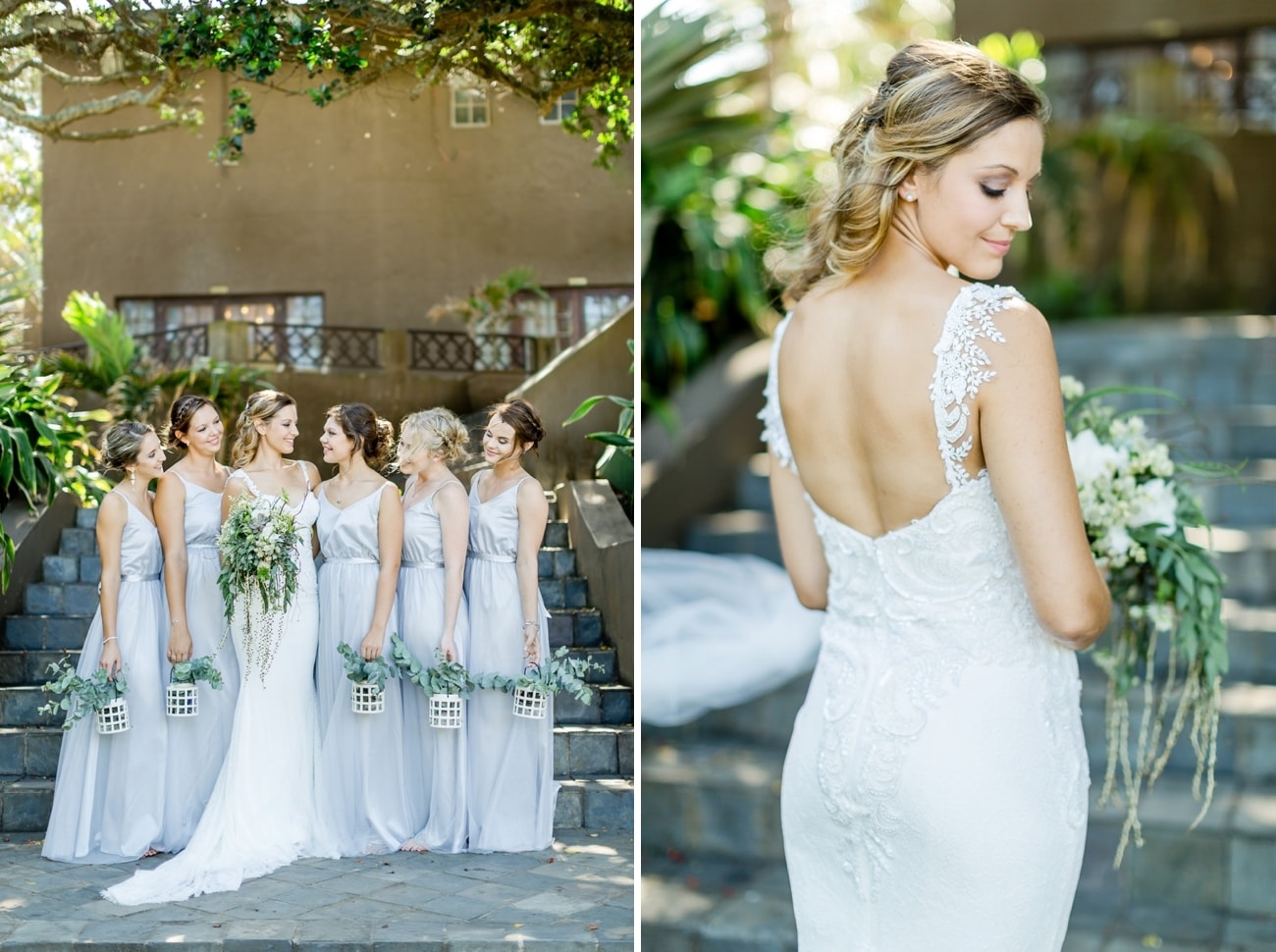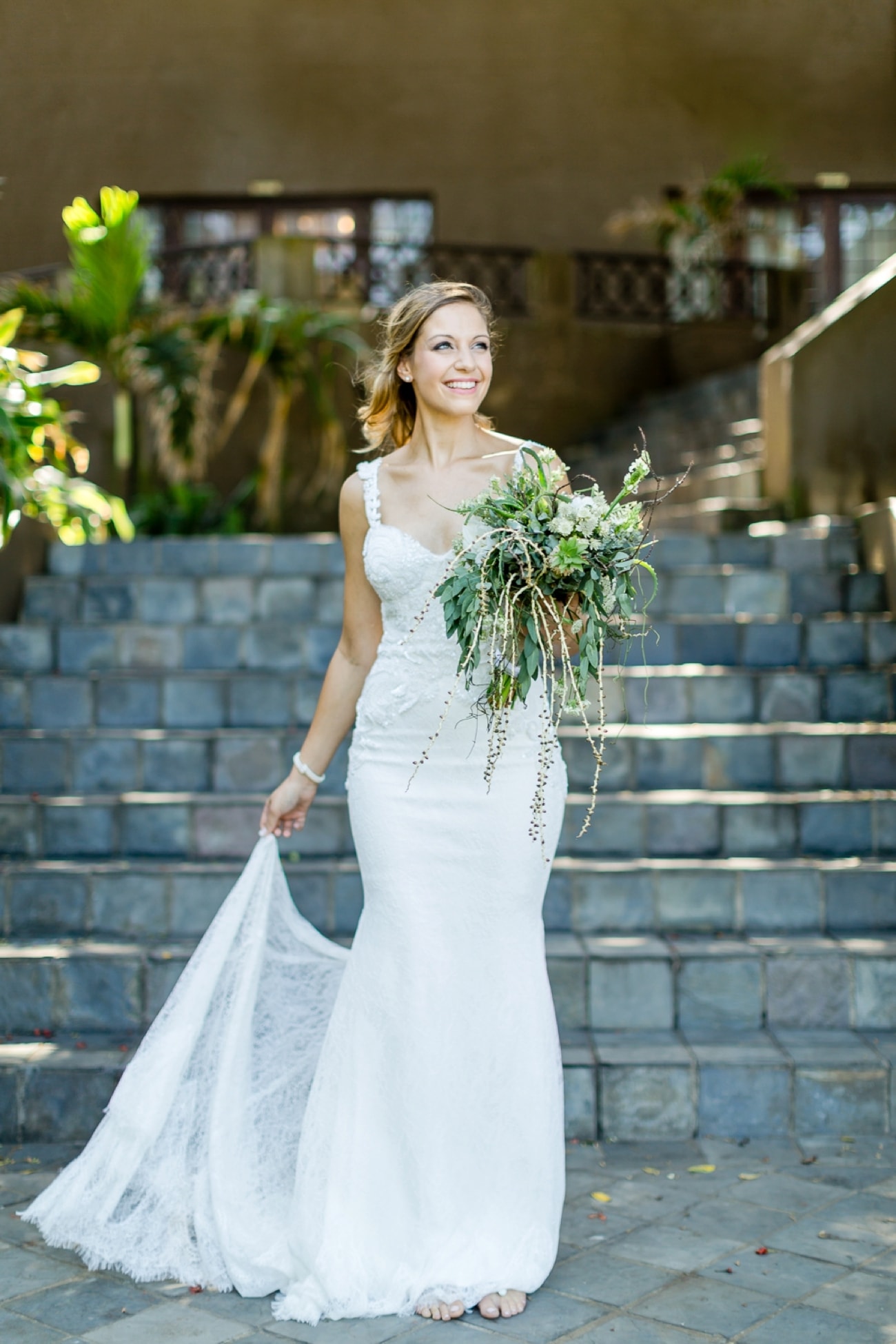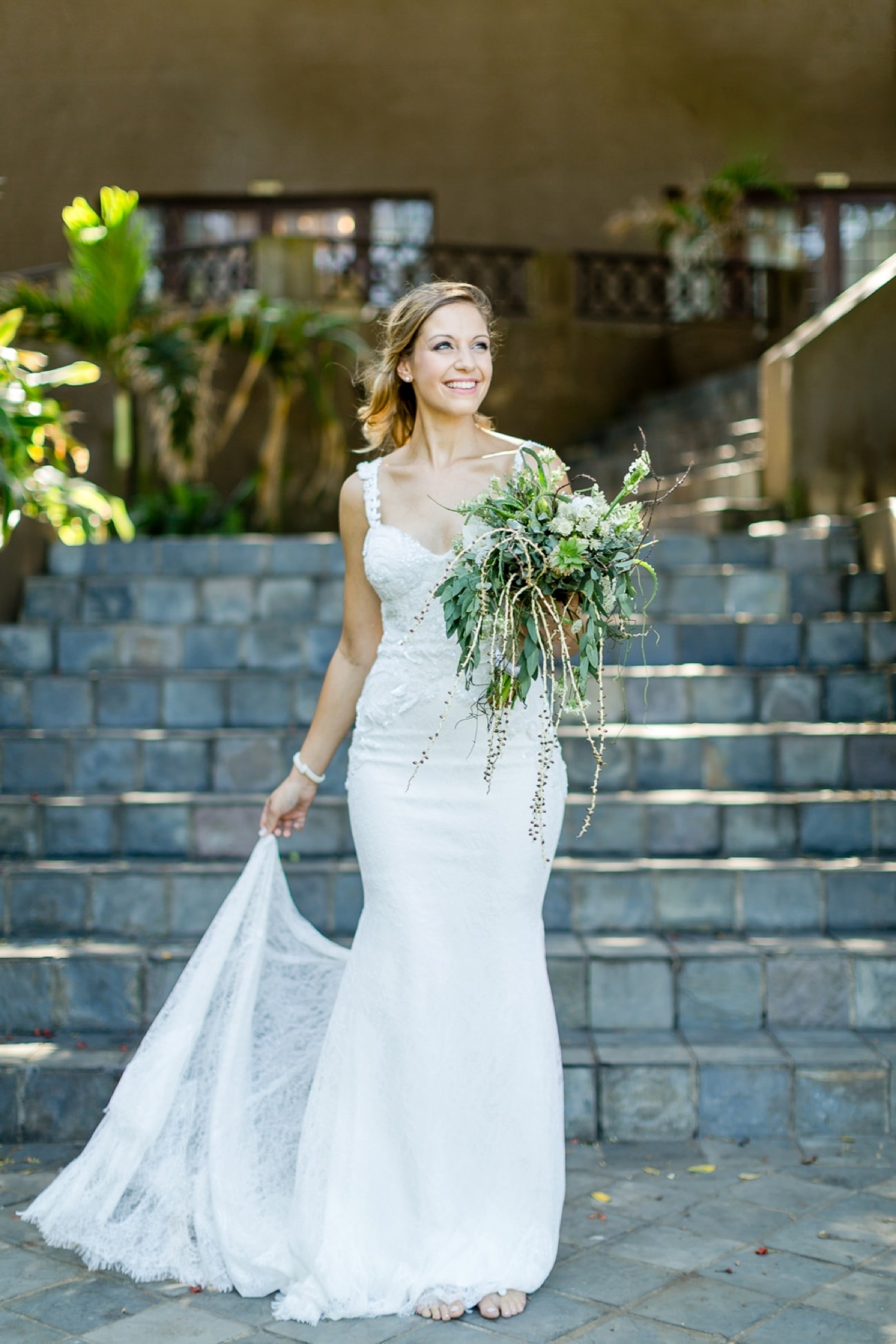 The Proposal
RJ: 1 January 2015: forever remembered as the day I asked a beautiful young woman to spend the rest of our lives together with her as my wife. It seems like just yesterday that I spent weeks looking for the perfect ring, trying to remember all the hints and tips that were thrown – square not round, thin not thick, preferably white gold , to name a few. Constantly asking myself, "will it be as perfect as she's expecting it to be?" The pressure was immense. Asking Chantelle almost seemed like the easiest part of the equation; we've spent almost every day of the last seven years together, how could it be harder than looking her father in the eyes and asking for his daughter's hand in marriage? Apparently, a lot harder. So I started where I thought it would be easier – her mom. Also not as easy as I imagined it would be. I sat next to her, unable to utter a single word – luckily for me, the writing was on the wall with the sight of the ring and I was relieved to hear her mom answer with a resounding 'Yes'! I asked her mom for advice, as I had absolutely no idea how I was going to put two words together when faced with the feat of asking her dad. She insisted she would help me to get us alone. After several failed attempts, it was time; it had to happen now. Driving in the car, me in the driver's seat, her dad next to me in the passenger seat, the ring hidden in the compartment between us, half of me was working up the courage while the other half was finding every reason not to do it, "I can't ask him while I'm driving; if I pull over there's no turning back, what if he says no – pretty awkward drive home that's going to be". Eventually we stopped at the gate, I reached over for the remote which was next to the ring, he looked down and asked me: "What's in the box?" This was it, no turning back now! Yet again words failed me and the entire speech I had planned out in my head was in shambles. Before I could finish, her dad put me at ease and said, "It would be an honour to give you our blessing" – what an honour for me though to have the privilege of her parents' blessing. Finally, it was the home stretch, all that was needed now was Chantelle, the ring and the beach. It wasn't as easy though, between bad weather, Christmas and New Year's Eve not much time was available for just the two of us. The afternoon of New Year's Day seemed like the perfect time, the weather was good, festivities were over and the beach was 'reasonably' quiet. Perhaps the first suspicious hint was me asking Chantelle to go for a walk on the beach, not something I would easily do. But there we were sitting on the beach, Chantelle watching a slideshow on my phone that I had made for her to 'apologise' for a fight we had earlier that day; little did she know that I was sitting with the ring in my pocket. What I didn't think through was how abnormal a box of that size looks in your pocket. Suspicious hint number 2. I timed the slideshow to be prepared for popping the big question as soon as it ended, but for some reason my timing was out and before I knew it, the slideshow ended. It felt like the moment her dad had mistakenly seen the ring in the car all over again, this was it – again no turning back. So I got down on one knee (first grabbed the wrong hand!) and stuttered the words. With all the nerves and excitement I forgot to put the ring on her finger but eventually she had her ring on and on the right finger. One often thinks about the moments in life when you were at your happiest; I can tell you that was by far the happiest moment in my life and I am grateful to God for the blessing of her as my fiancé and future mother of my children.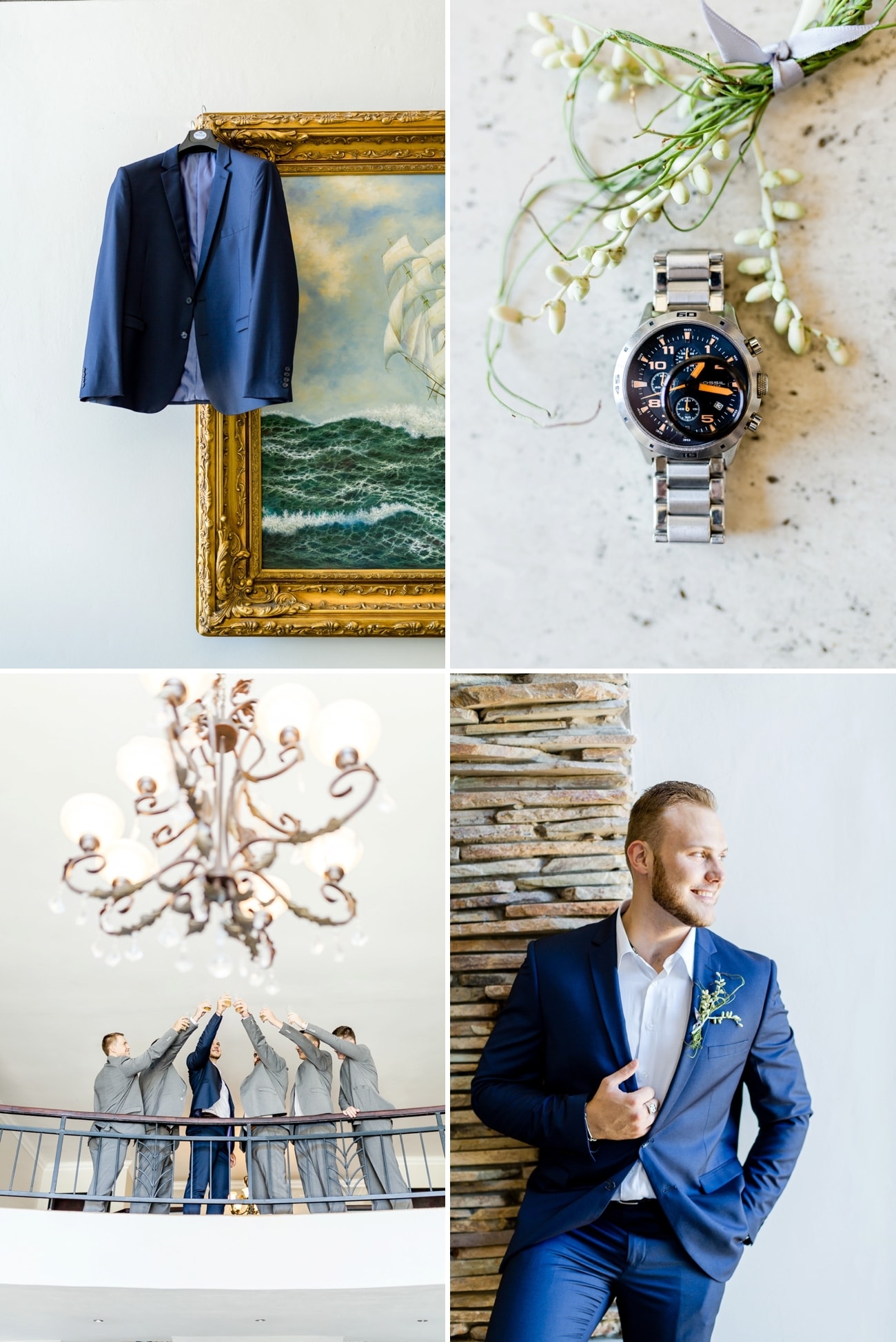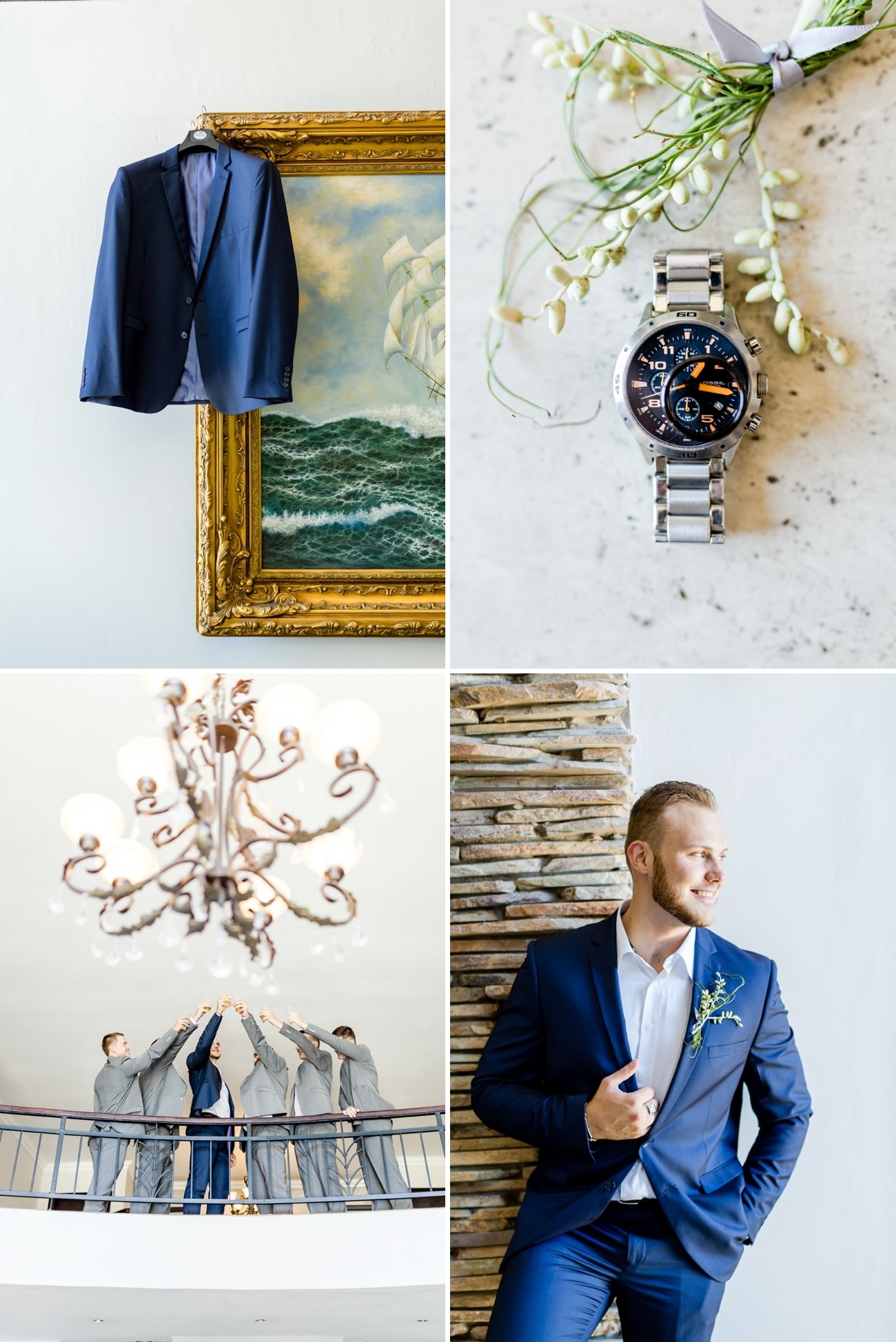 The Venue
Both my husband and I had always had our hearts set on an outside beach wedding. When we came across Palm Dunes, we loved the idea of having a weekend wedding at a venue that could accommodate all of our guests so that we could spend quality time with our guests before and after the big day.
Wedding Style
Simple elegance… I'm not a girly girl at all so I was set on a wedding with little to no flowers and also as neutral and natural as possible with a colour scheme that would fit in with the beach setting. We, therefore, decided on white, mint green and light grey as our colour scheme, as well as earthy/beachy decor.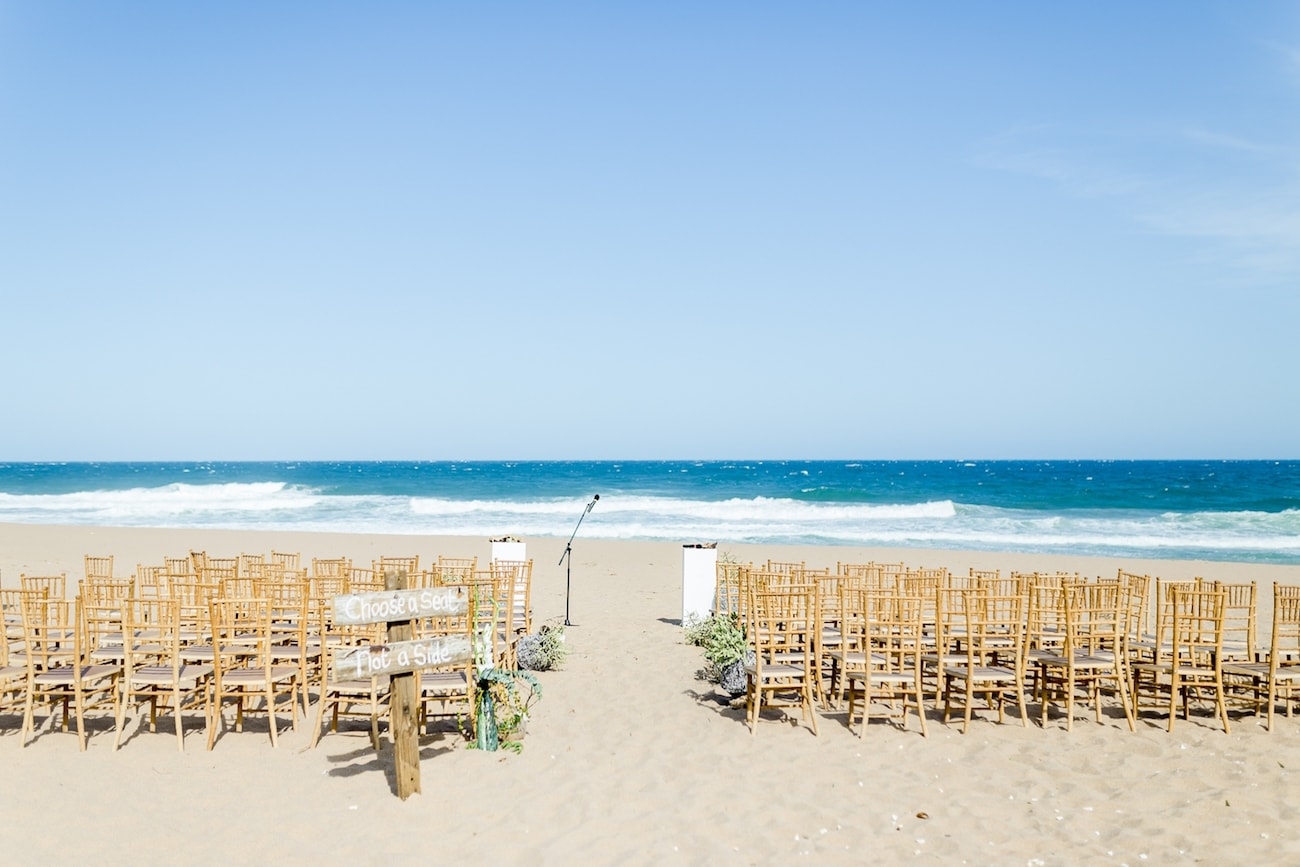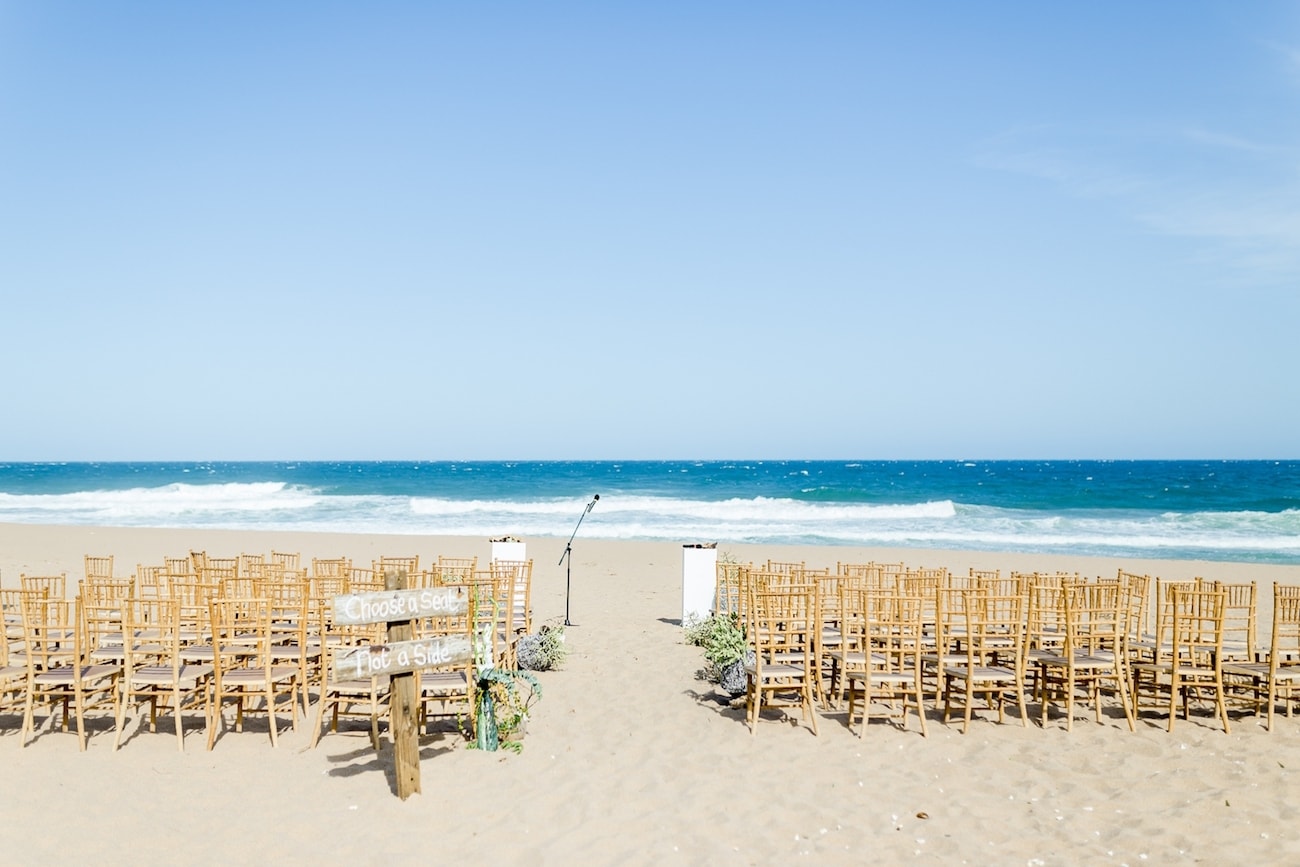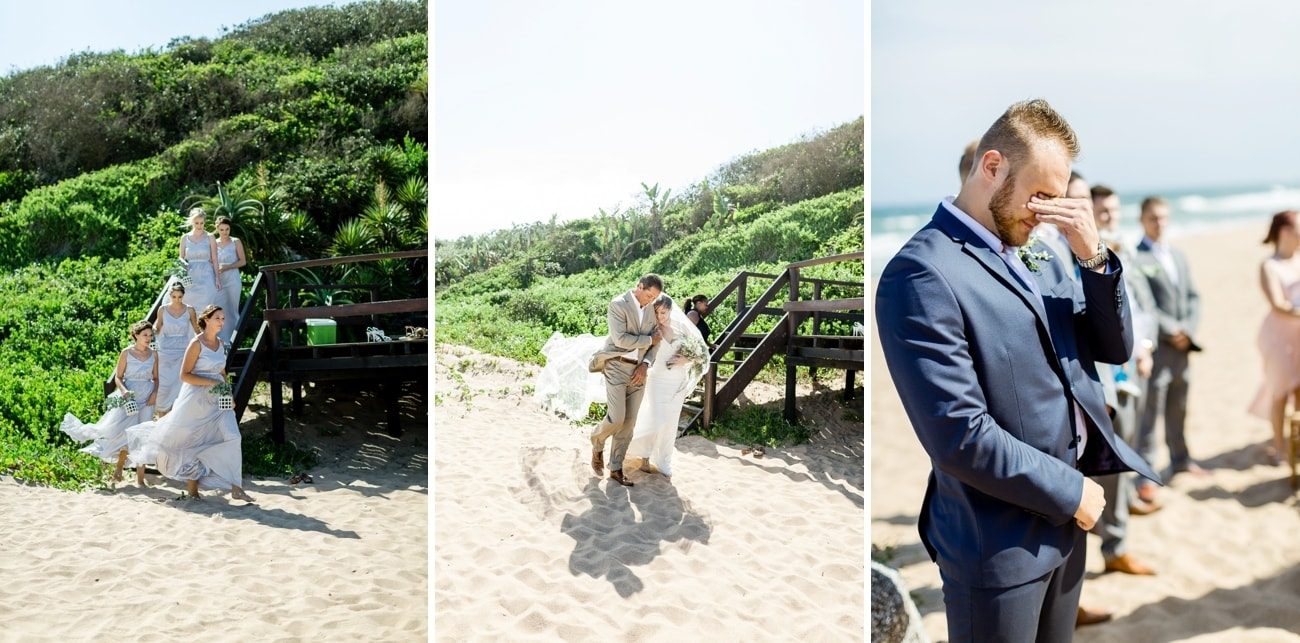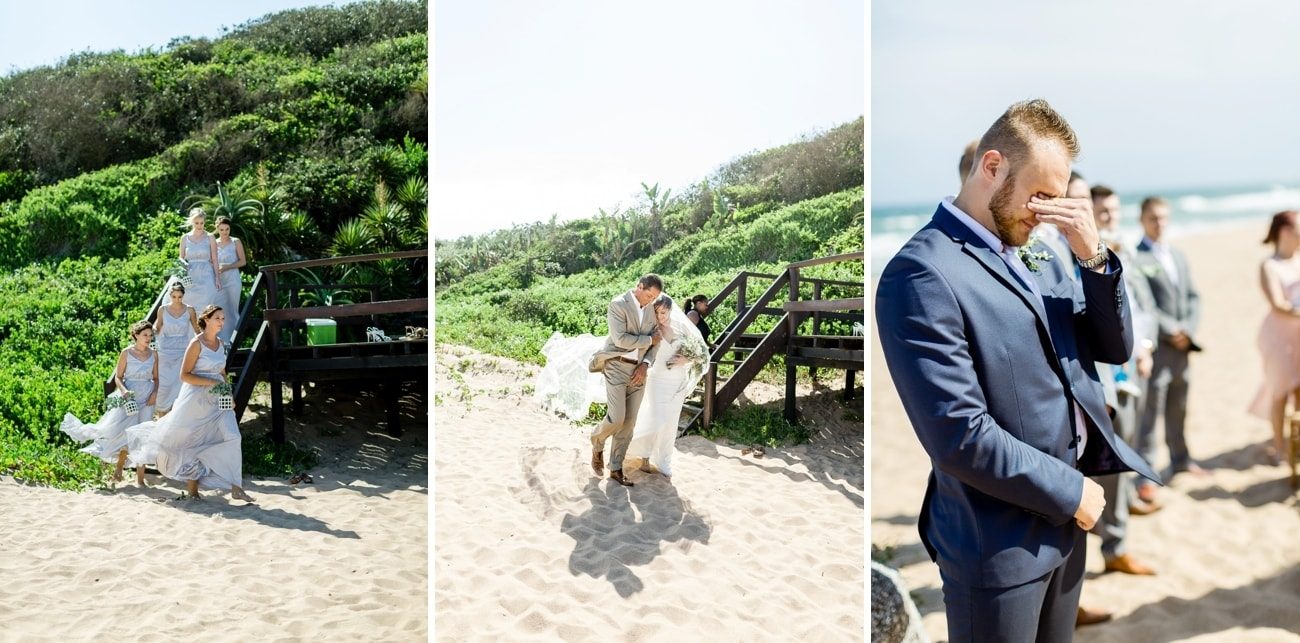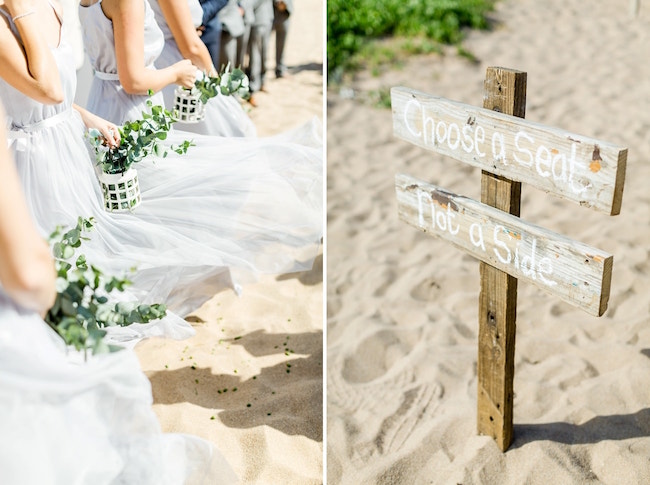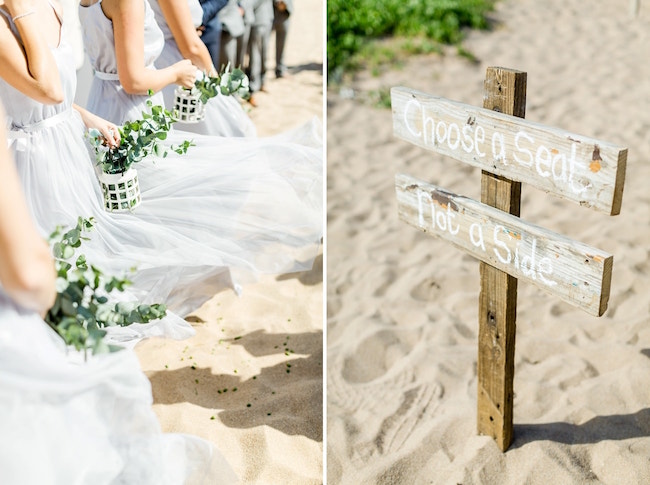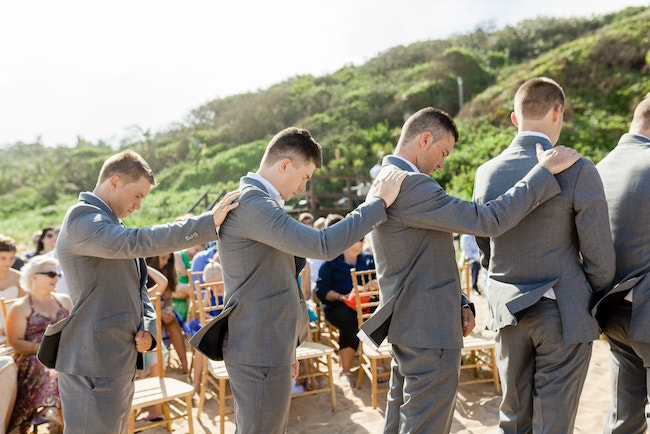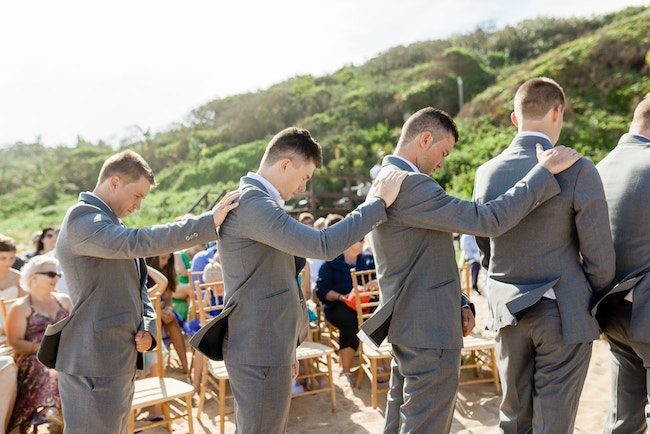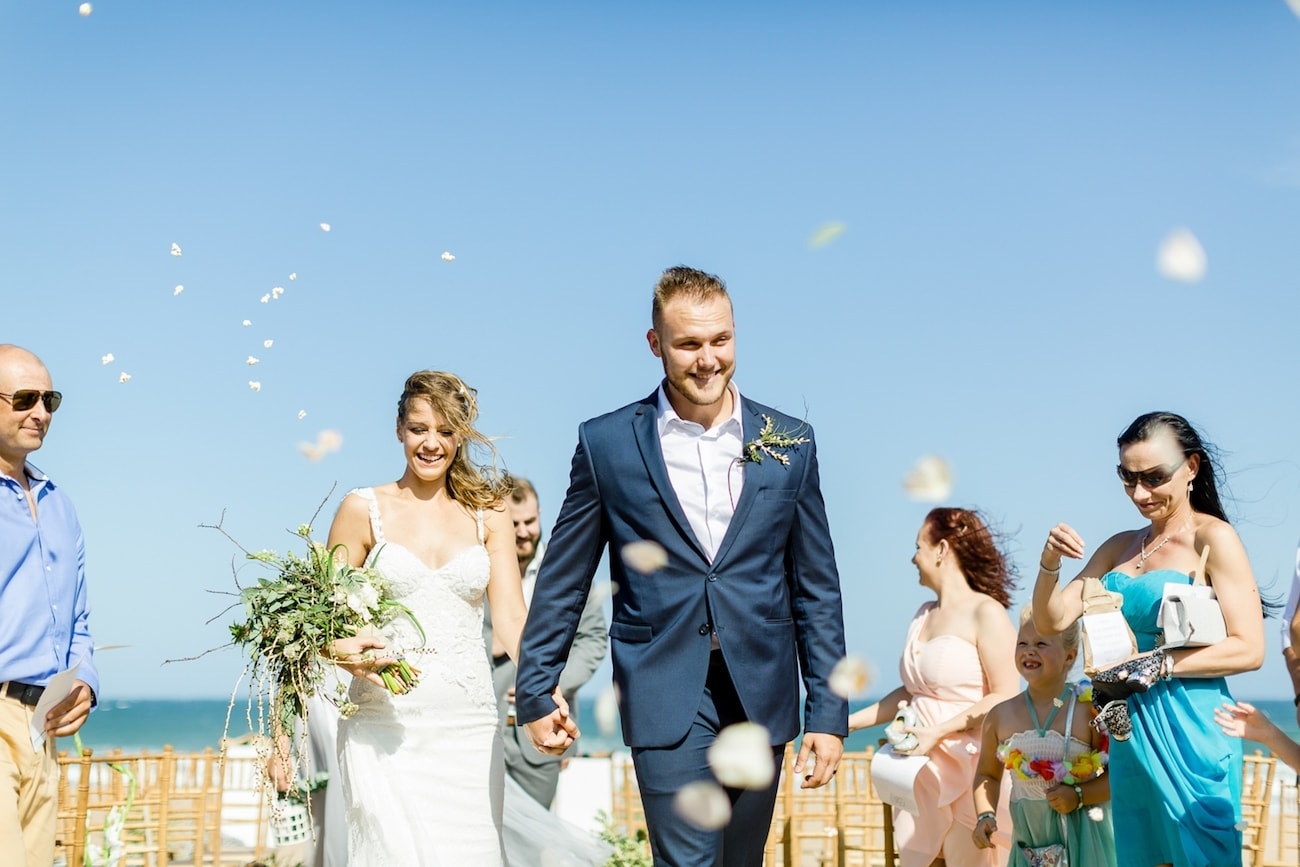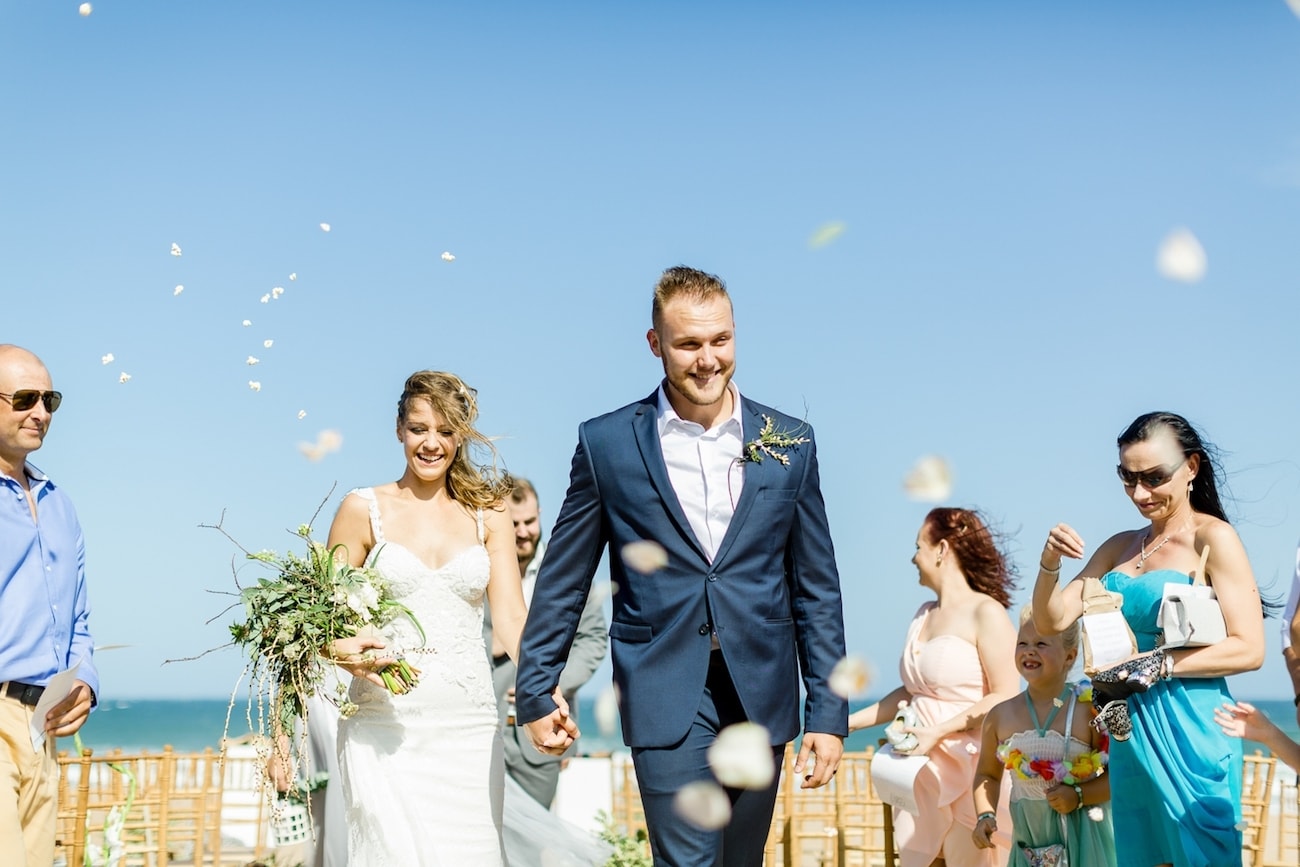 DIY Elements
We made our own foot jewellery. AsI mentioned before, I'm not a girly girl at all so wasn't really planning on wearing high heels on the beach or in the venue. The bridesmaids and I ended up beading our own unique foot jewelry. The favours were made by my big sister (maid of honor) as were the confetti bags.
The Flowers
Earthy/beachy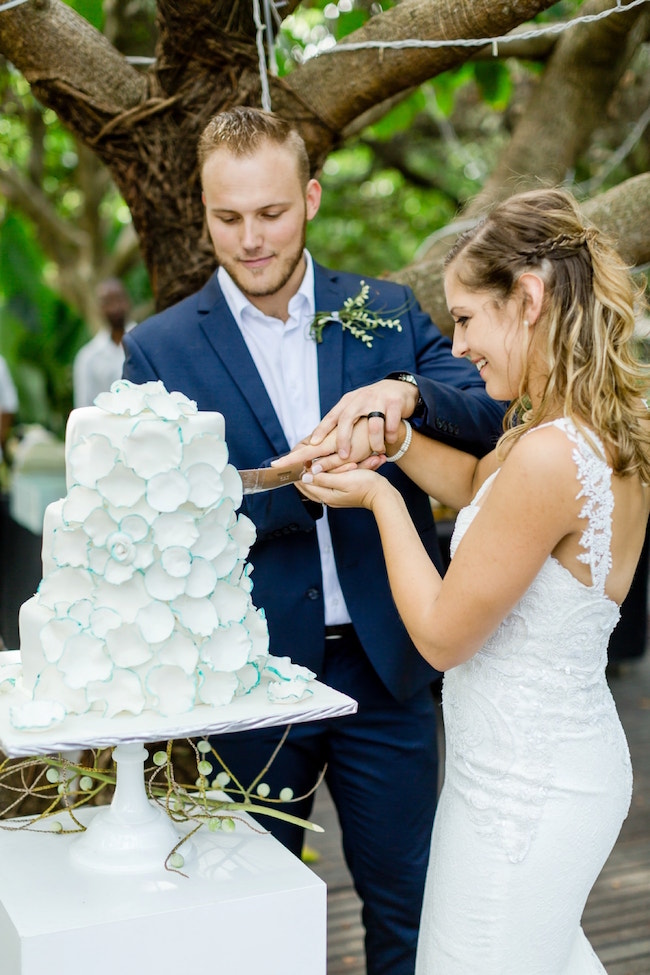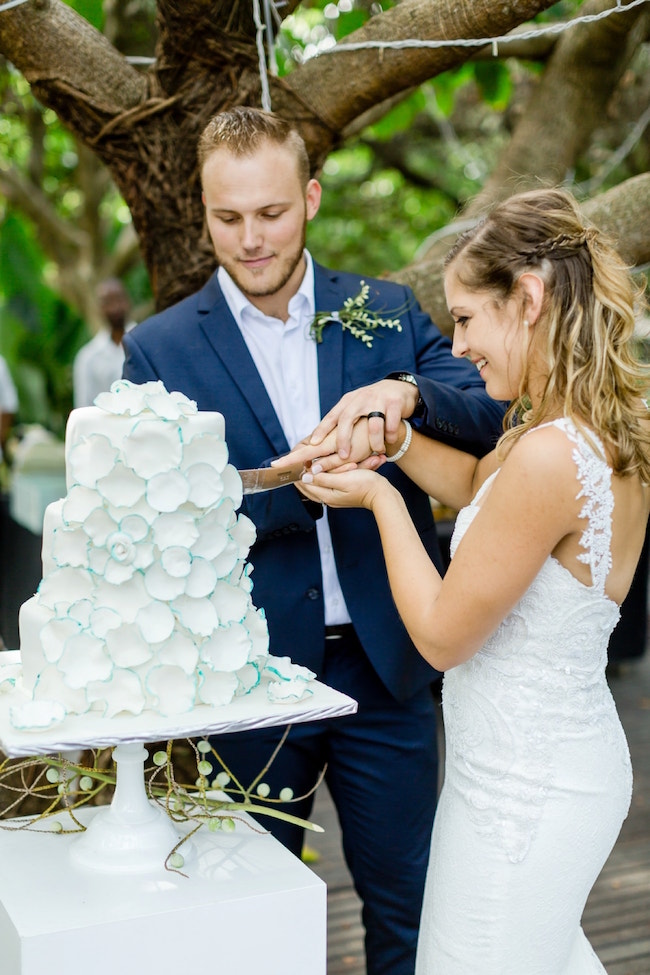 The Dress
Candace and Palesa, the wonderful wedding planners that they are, recommended that I visit Calegra Bridal House as they knew that I had envisioned myself in a simple and slender wedding gown that would fit in with the beach setting. What I loved about the Juliette gown was that it was simple yet incredibly detailed. I know that it was the type of dress that RJ imagined me walking down the aisle in.
The Bridesmaids
I had five bridesmaids, all different shapes and sizes, so I chose a loose-fitted, wavy dress that would suit all the body types and also fit in with the beach setting.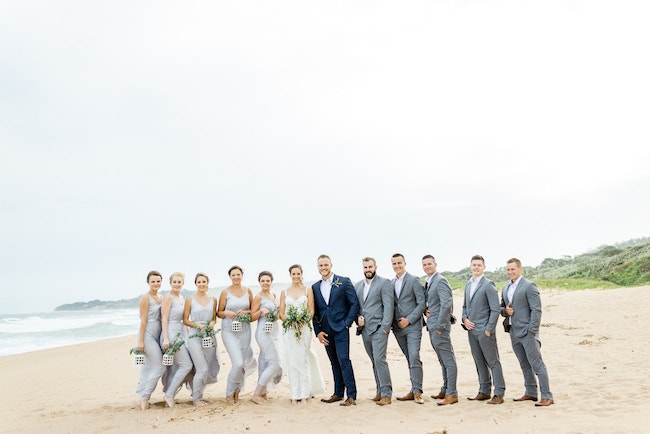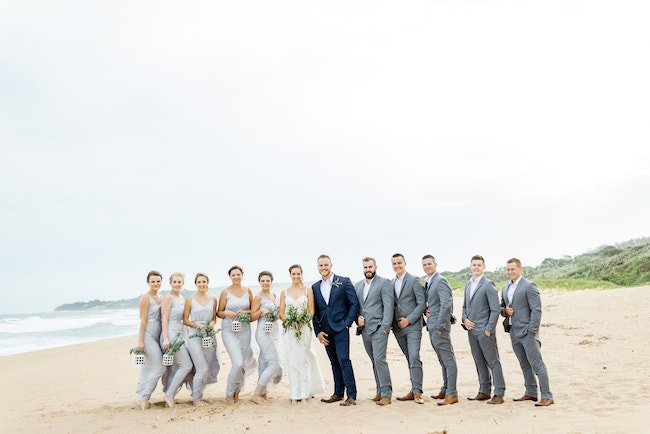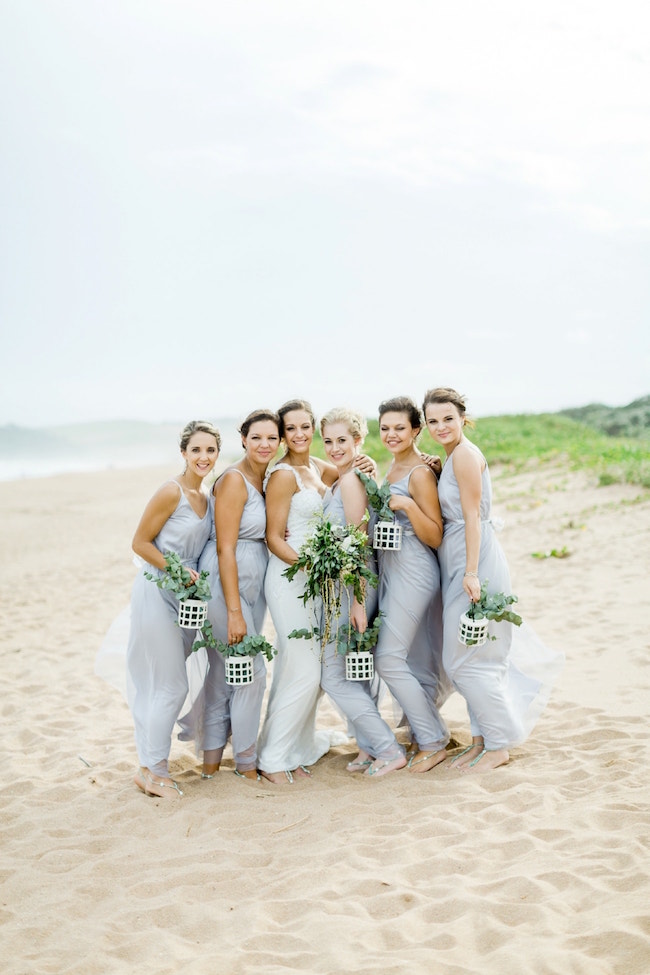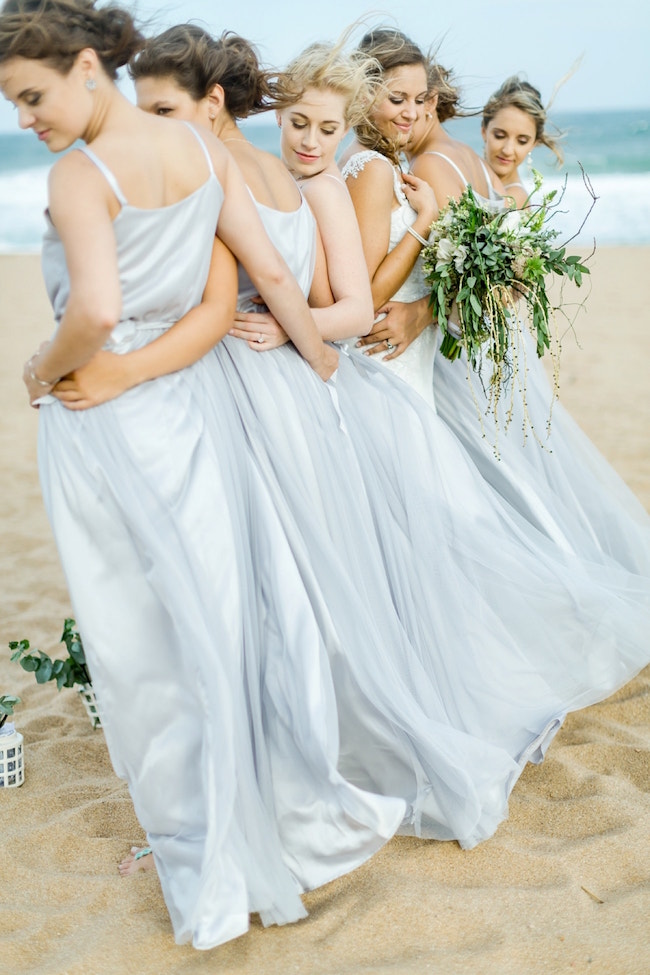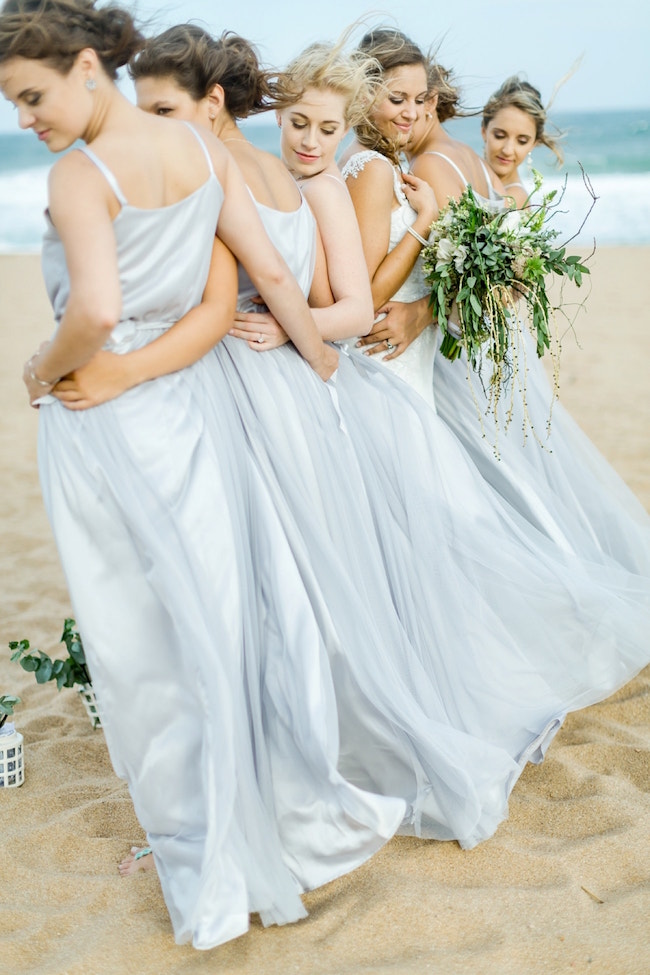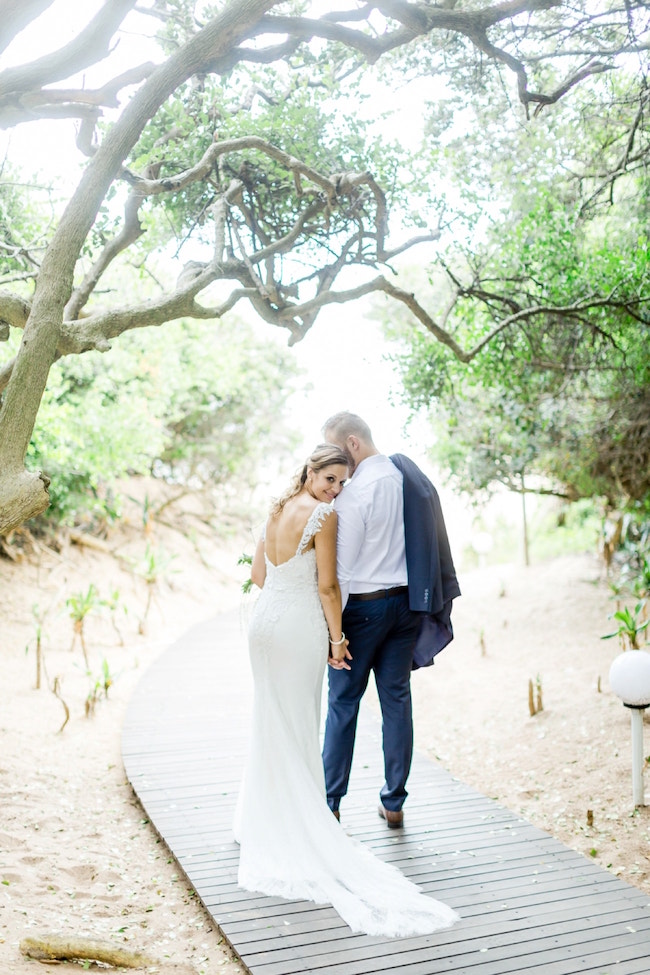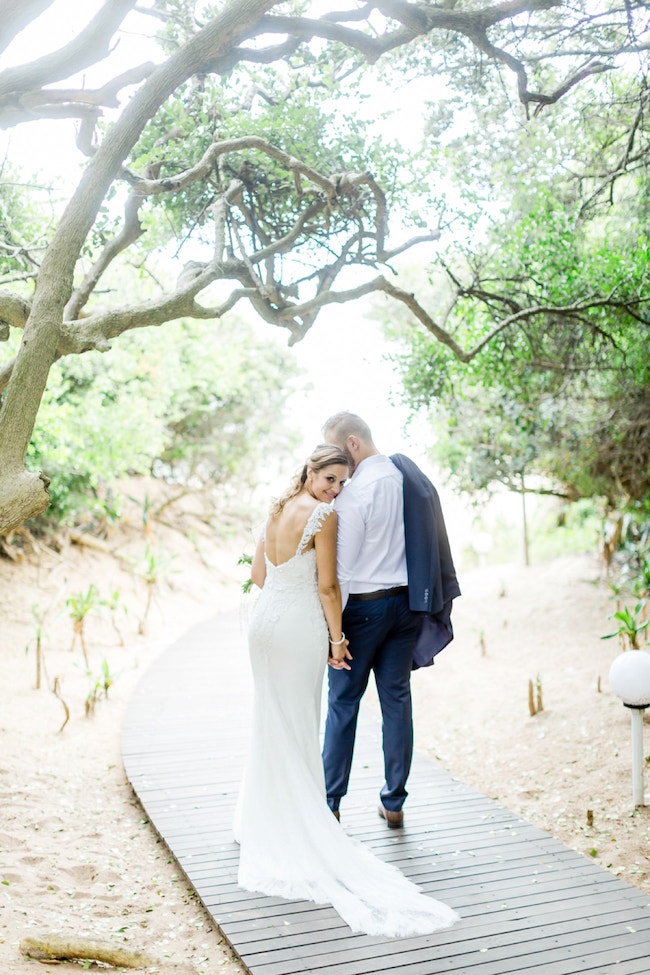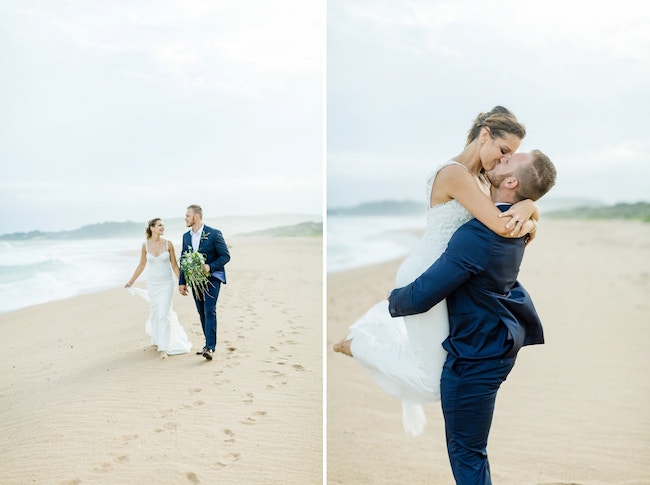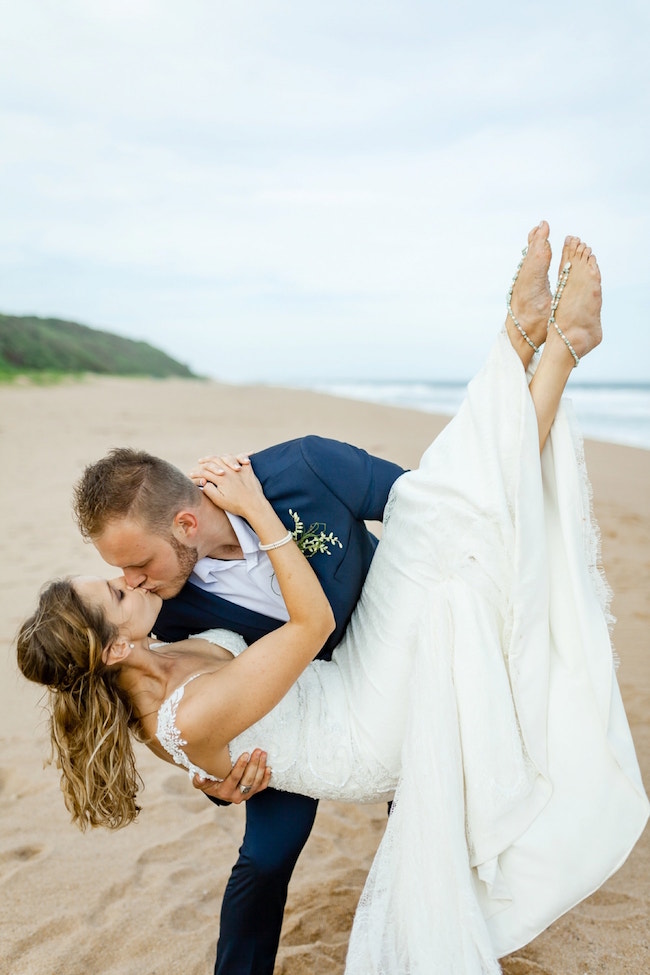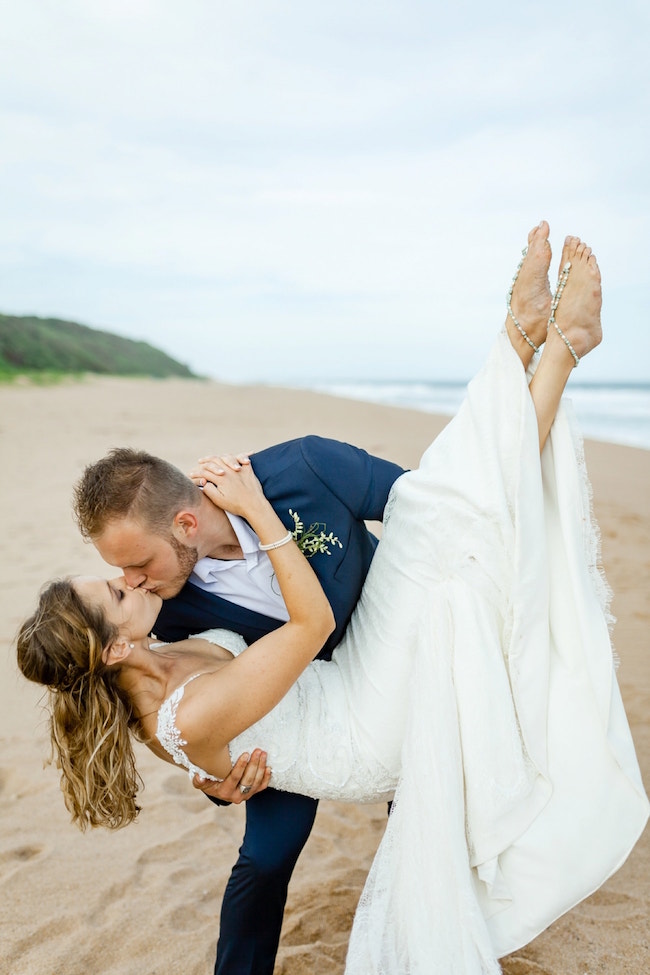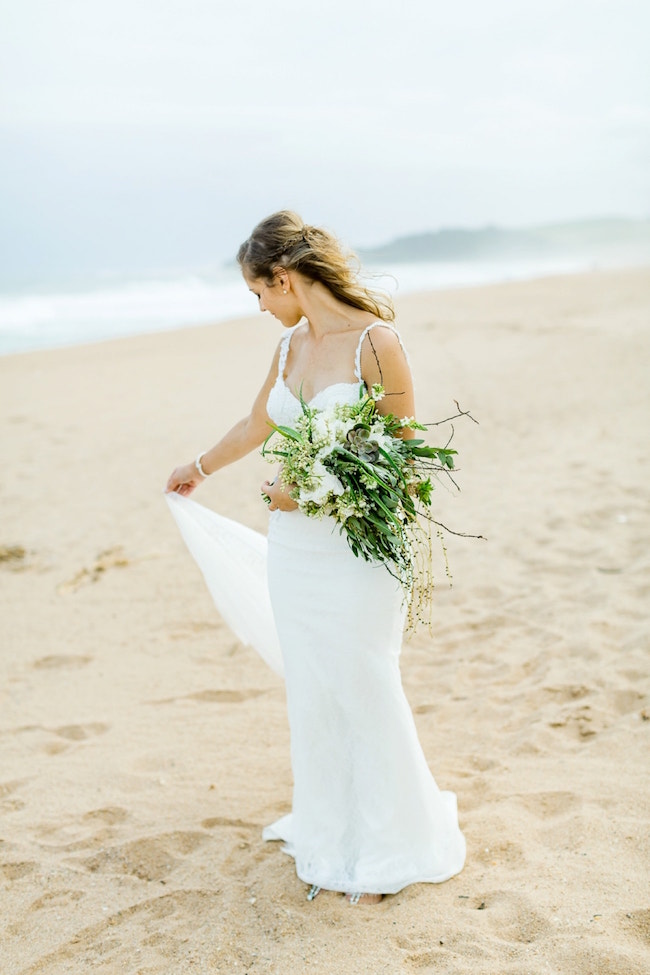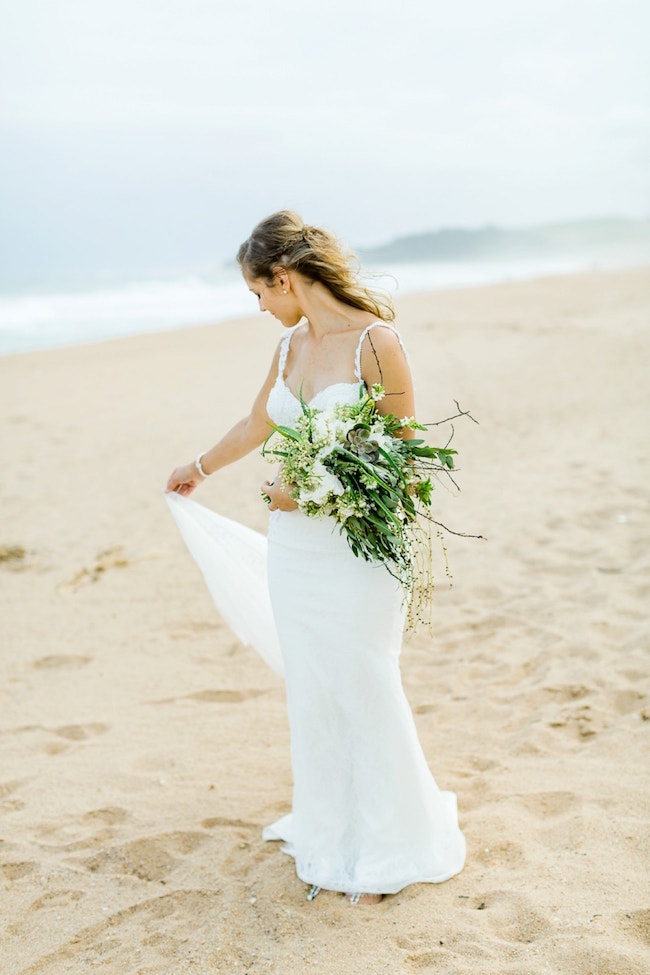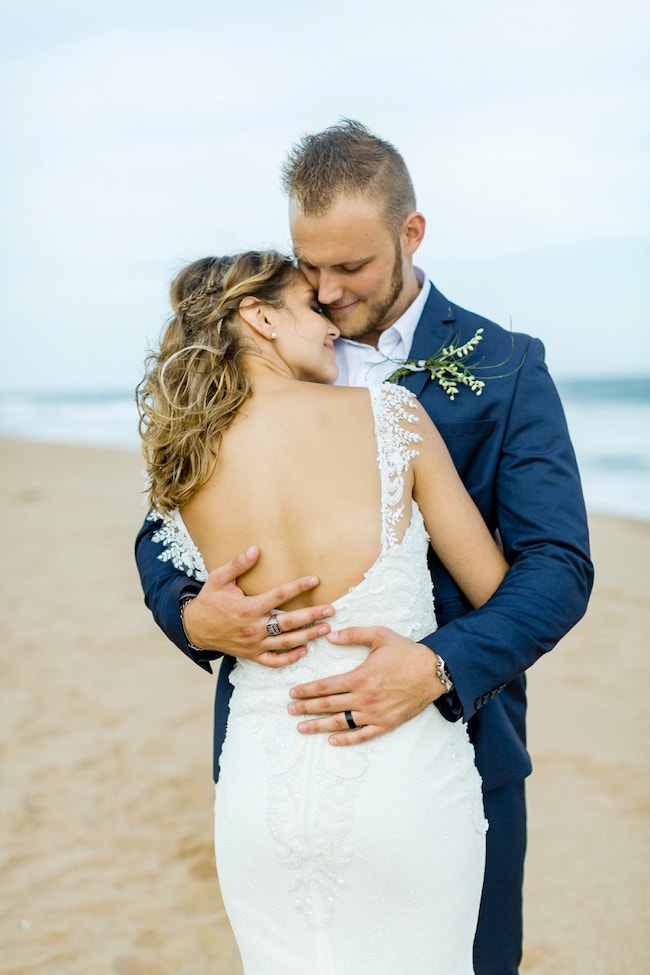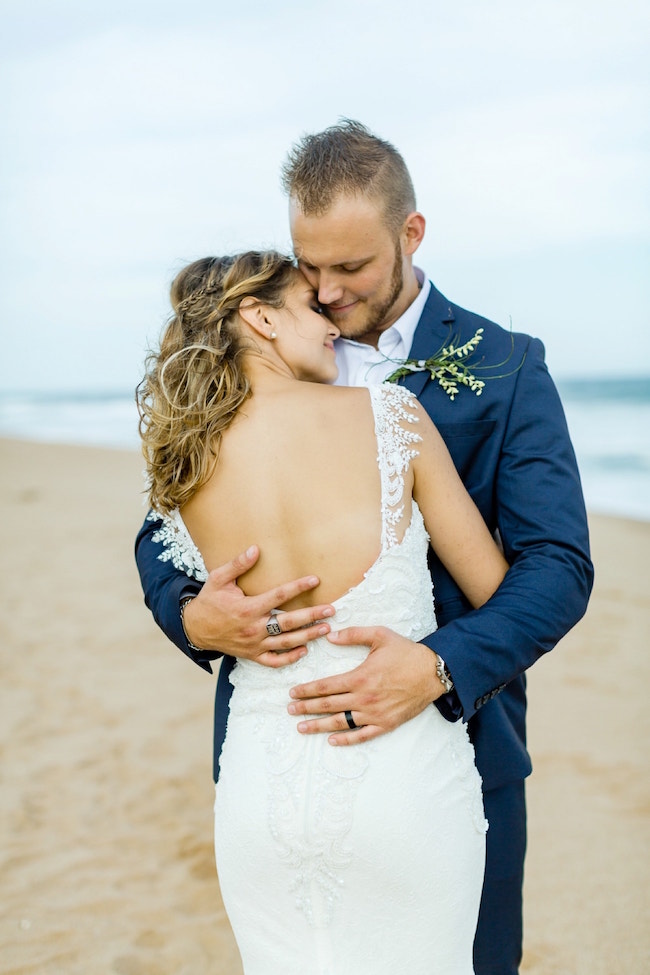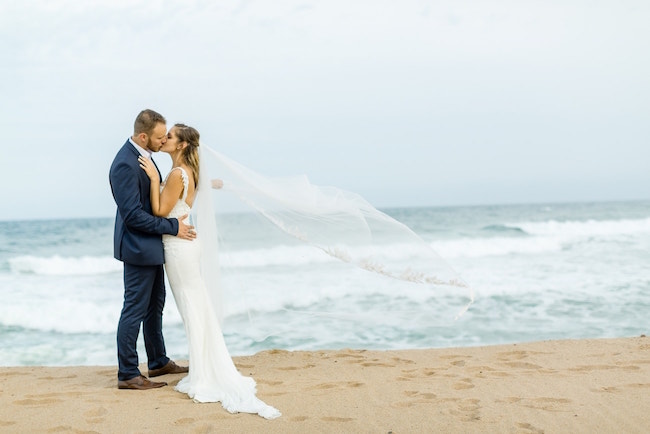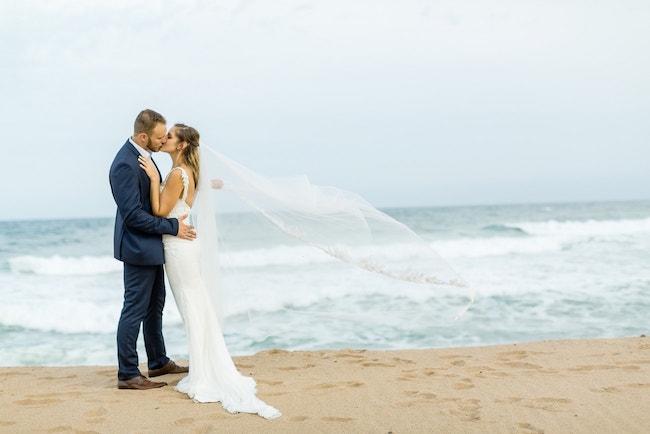 Memorable Moment
The moment my dad gave me away he shared something with me as well as with my husband. I will cherish those words FOREVER.
Best Decision
Choosing Candace and Palesa as my weeding planners. I was in my fourth and final year of studying Occupational Therapy on a full time basis at Tuks at the time, and I had no idea where to start. They made the entire process fun.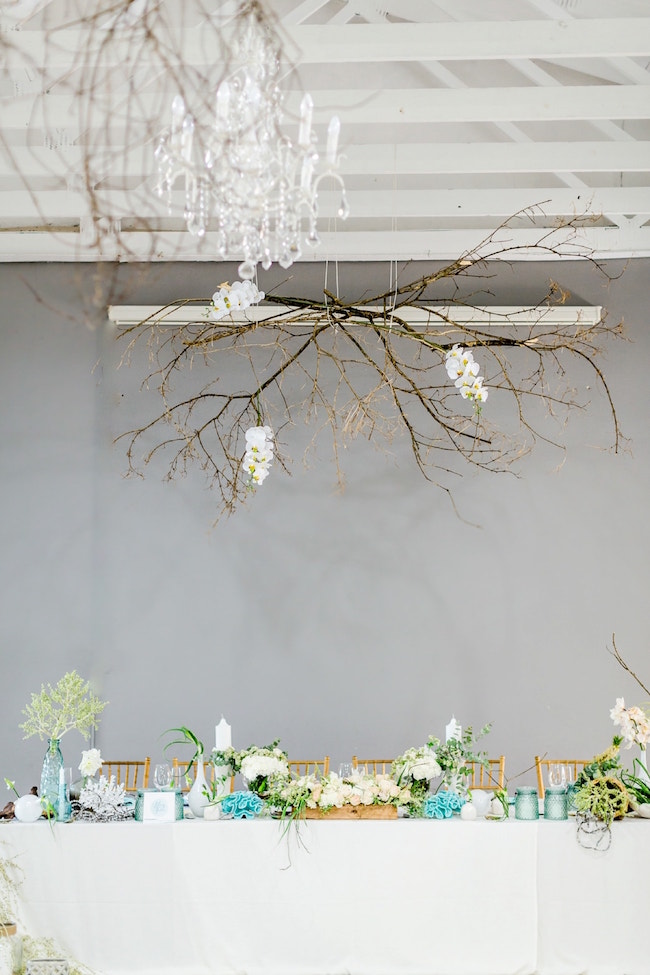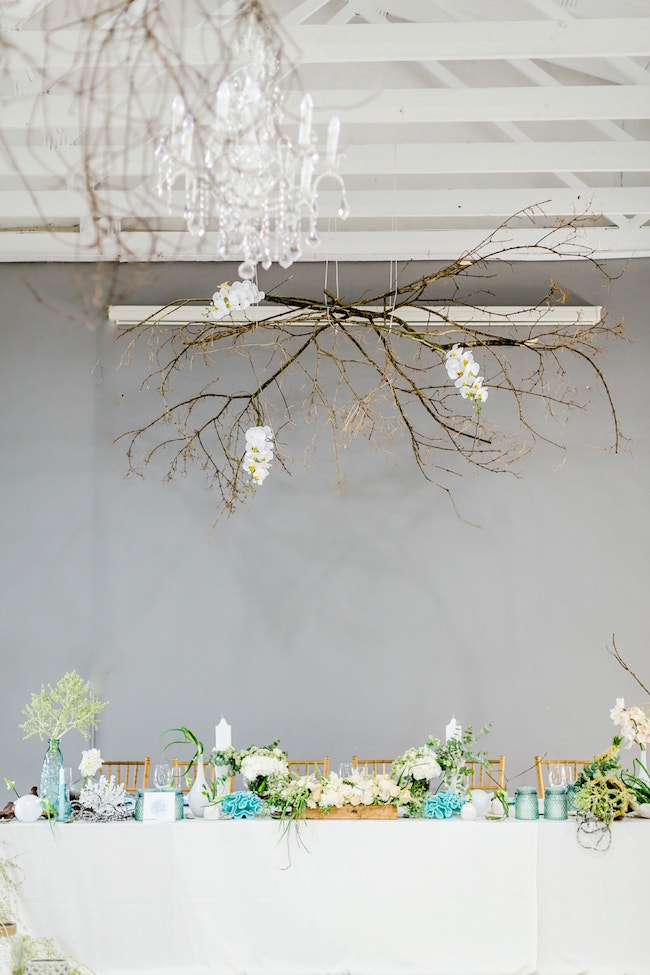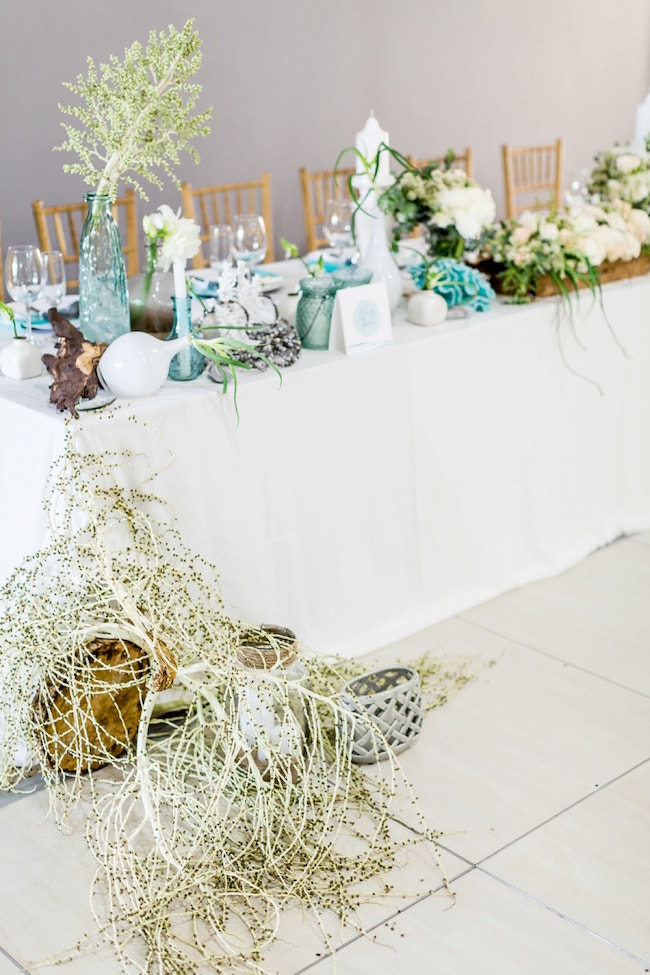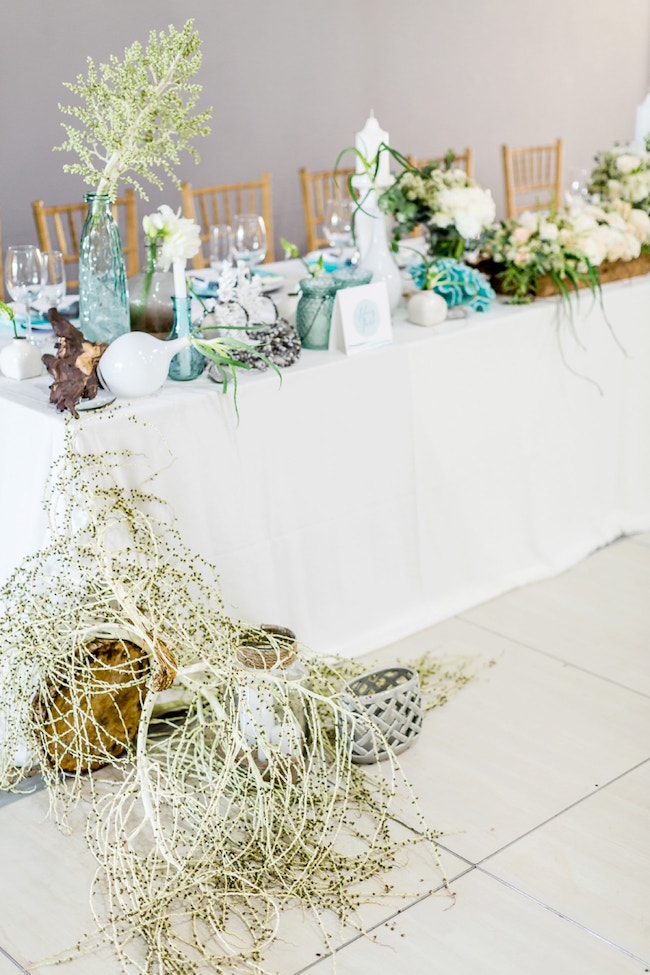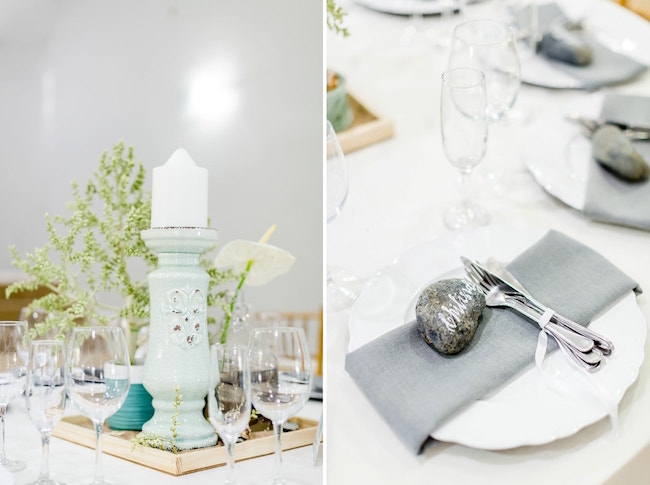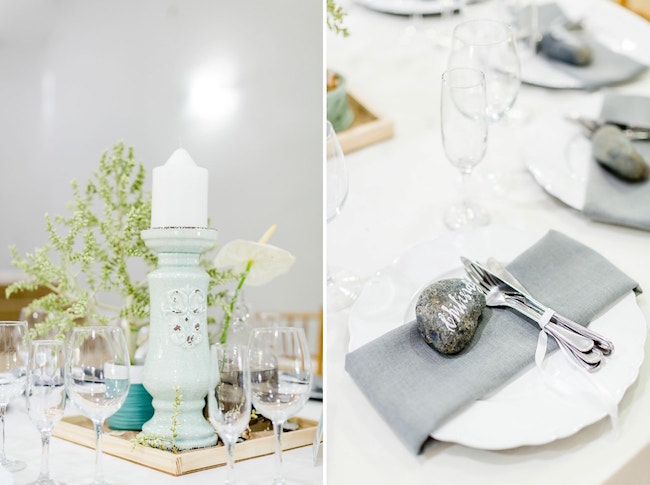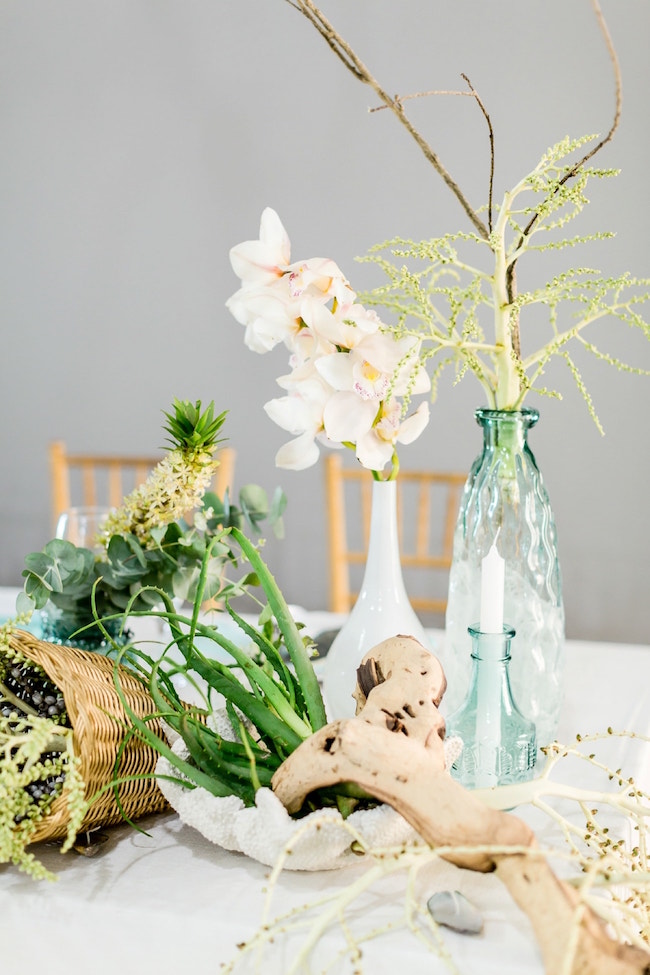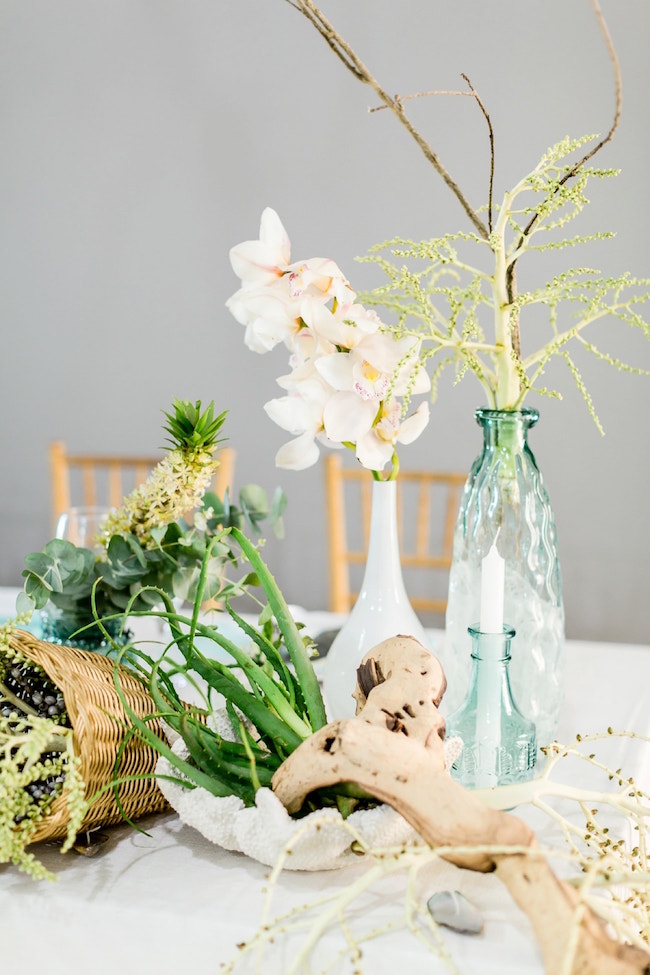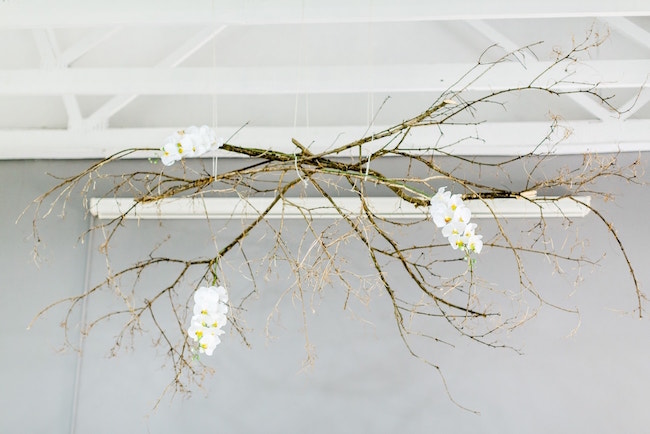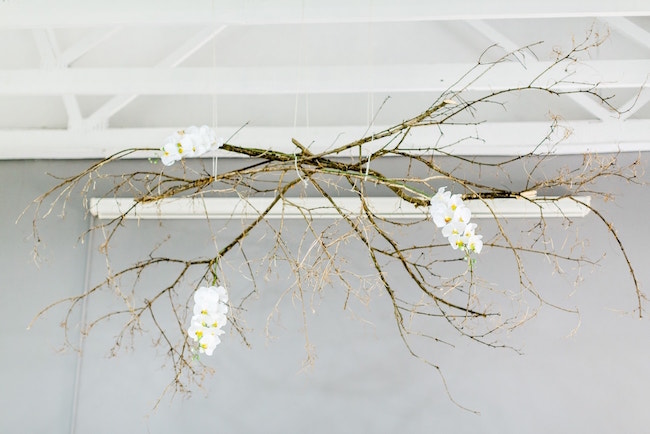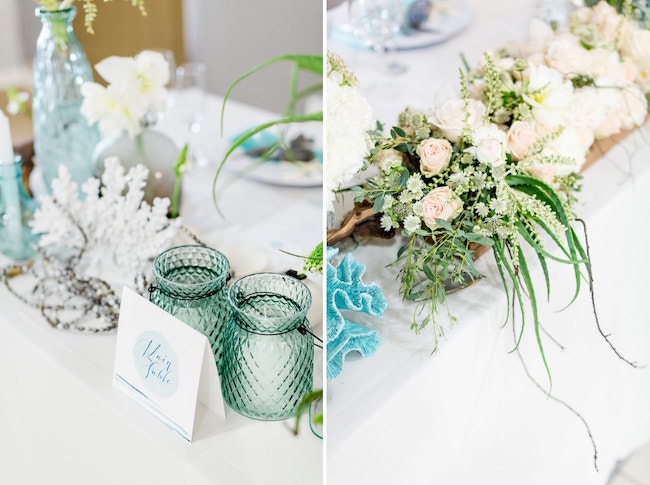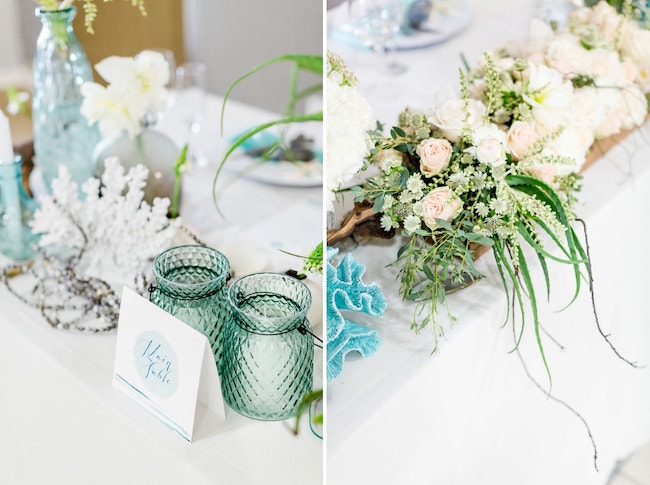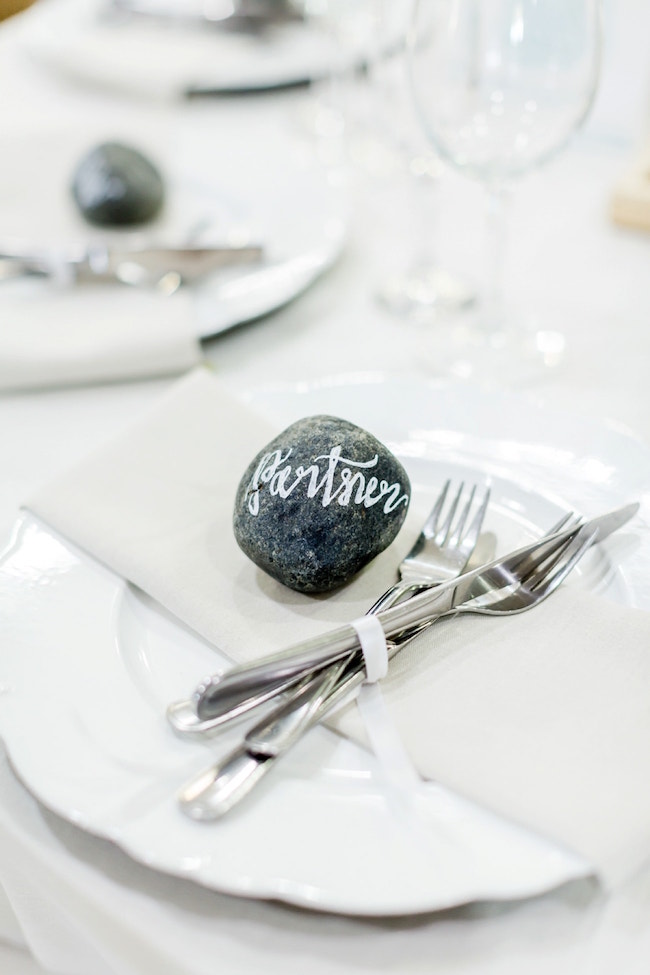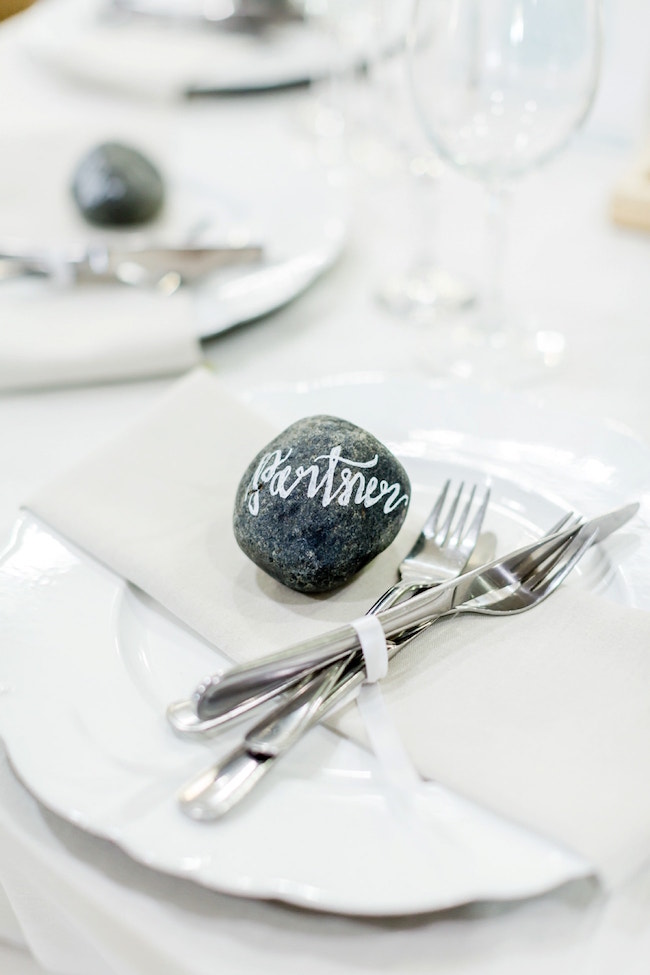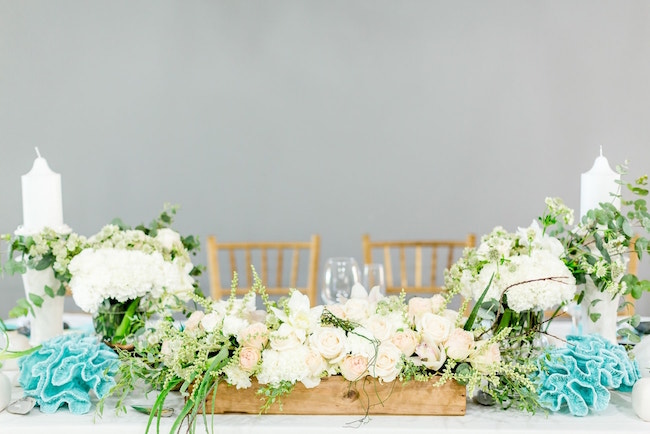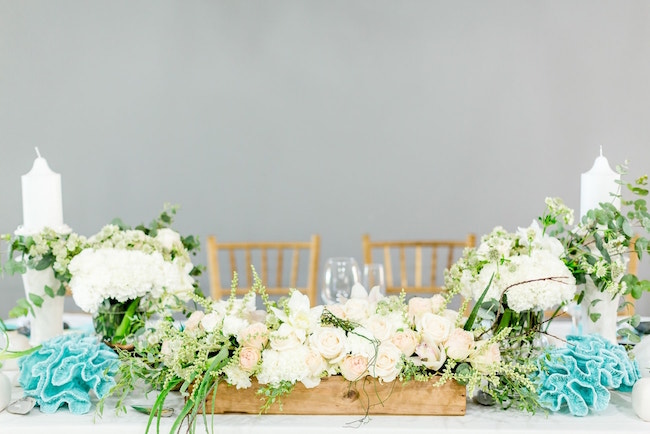 Advice for Future Brides & Grooms
My husband and I both walk closely with Christ, so I want to remind the couples to actually remember what the purpose of the wedding is. Yes, obviously you want the decor to be perfect and the food to taste great. We were blessed with wind on our big day that almost blew us and our guests away… (WHY DID I CHOSE AN OUTDOOR BEACH WEDDING? Haha). But it didn't matter because it's about making a promise to one another before God and having your nearest and dearest bearing witness to the union… That's what it's about. Also take a second to take everything in. Take mental snapshots, actually EXPERIENCE every detail.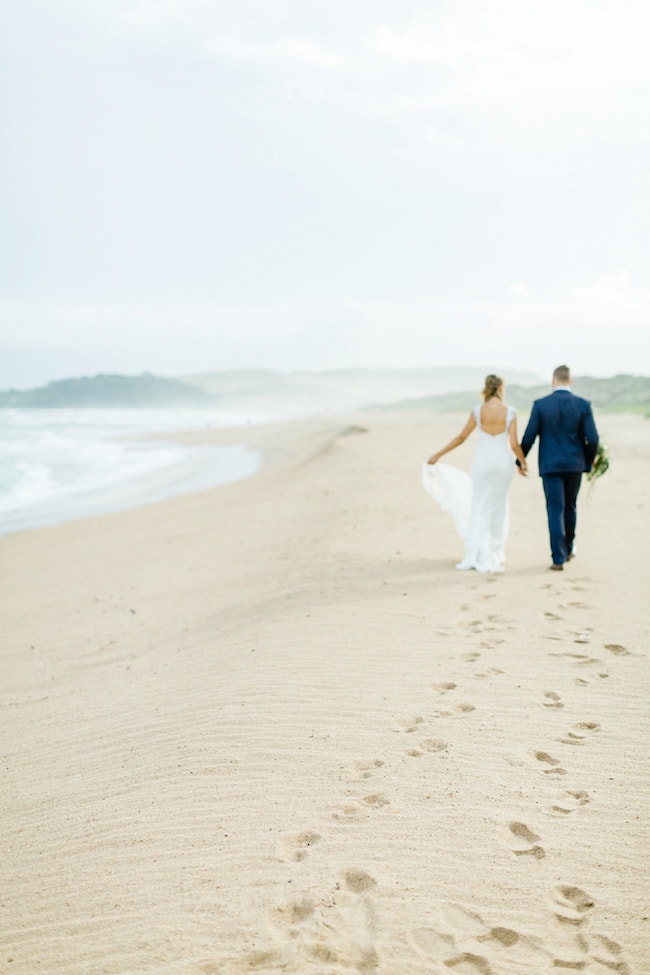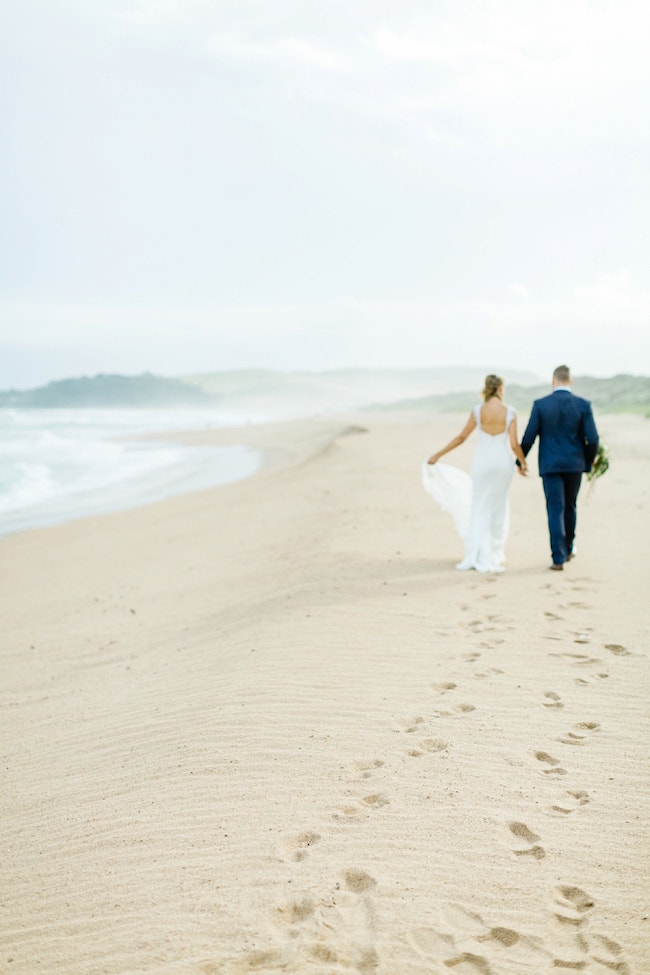 You can see more from this wedding on the Grace Studio's blog.
SERVICE PROVIDERS
Venue & catering: Palm Dunes | Photography: Grace Studios Photography | Co-ordination, flowers & décor: Absolute Perfection | Stationery: Chrystalace | Video: Beyond Measure | Bride's dress: Calegra Bridal House | Hair & makeup: Jaqui Trinder (Accentuate Hair & Makeup) | Bridesmaids' dresses: Izelle Otto from Angel Couture