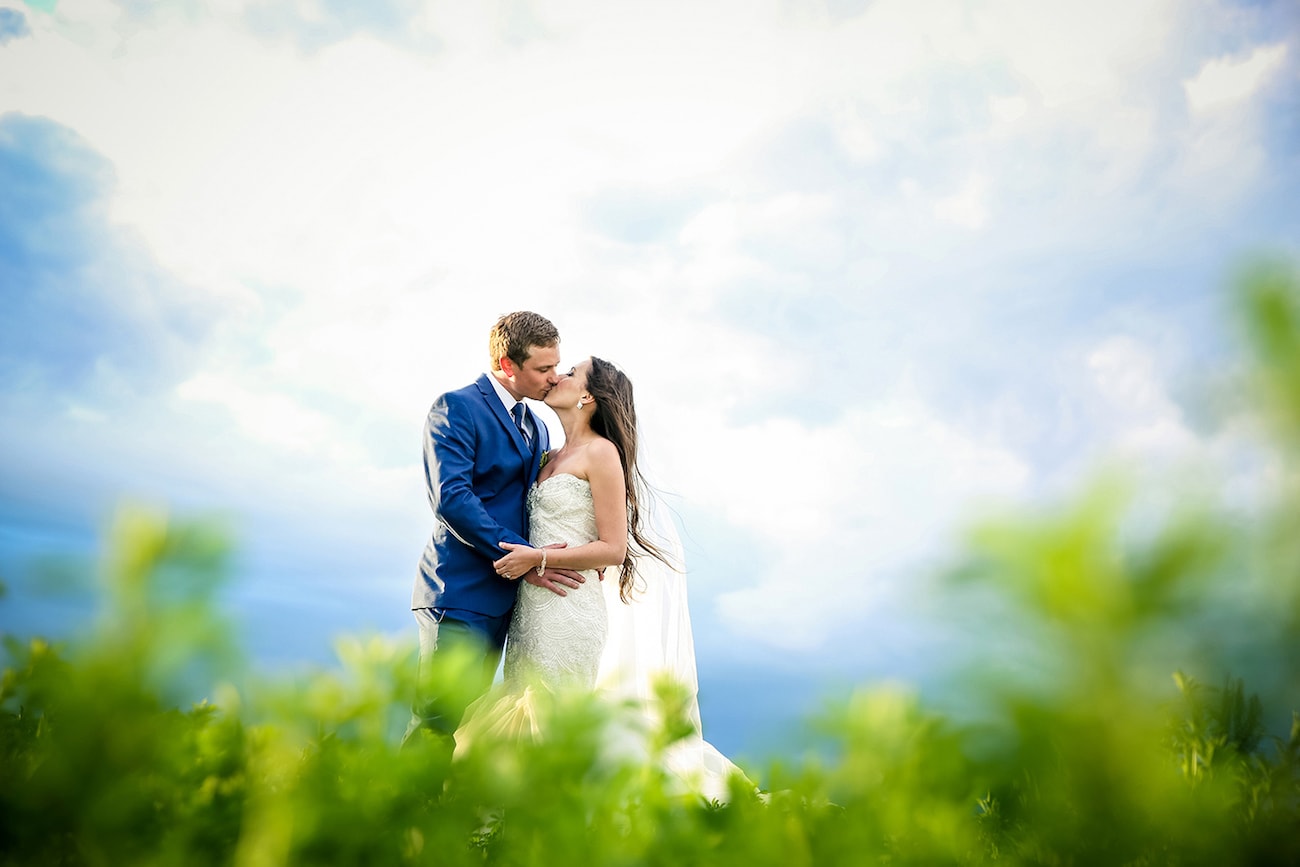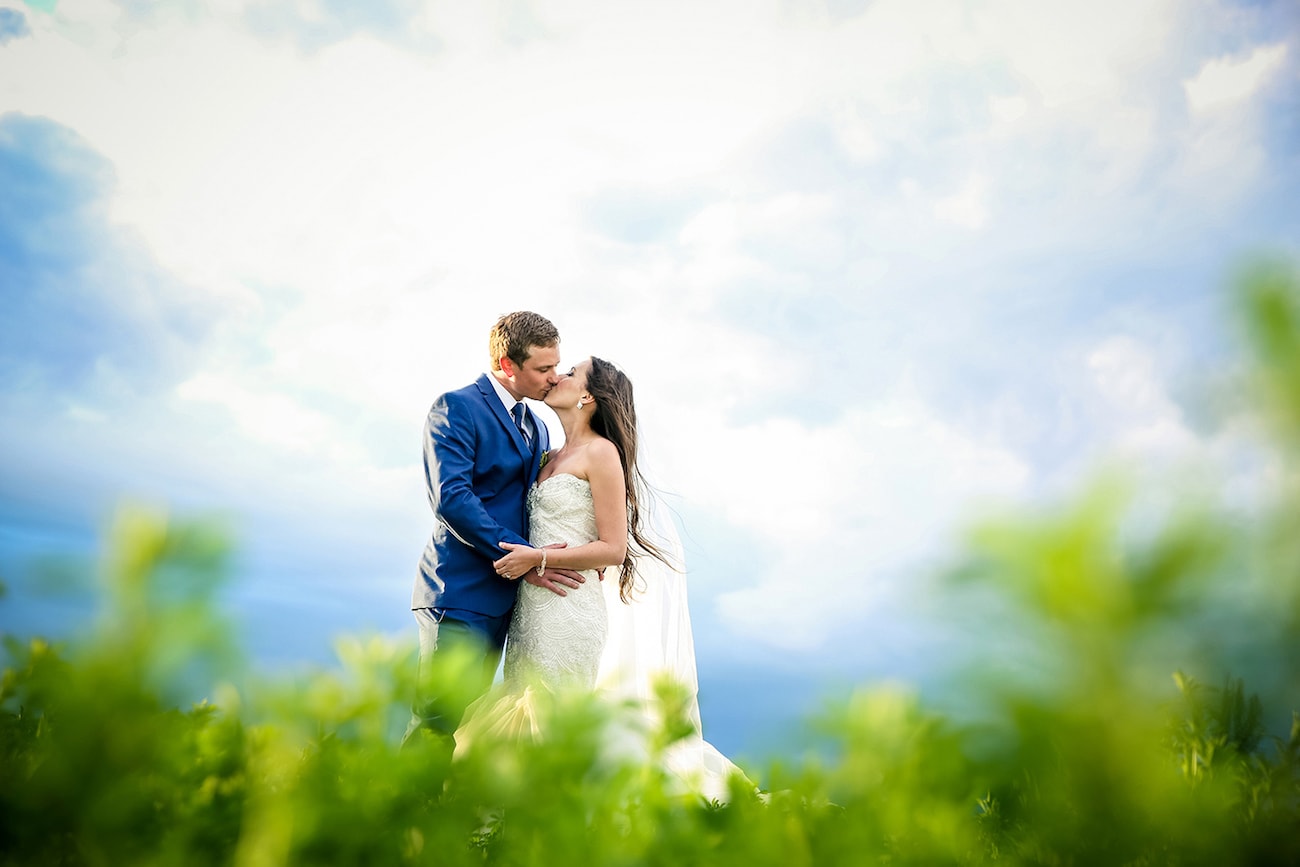 Keeping the natural beauty of their Garden Route wedding location in mind, this pair of varsity sweethearts set out to create a fun, intimate atmosphere, infused with bright greenery, beautiful blooms, and mixed metallics with a special focus on (swoon!) rose gold. I love all the special little touches in Heloise & Johan's wedding – wreaths for bridesmaid bouquets (and boutonnieres!), a vintage styled coffee bar, rusk favours, and a mixture of wood, brass and rose gold vases on the tables that really catches the eye – the perfect mix of organic and glam, with an antique touch. And let's not forget the bride's breathtaking Janita Toerien gown… oh my! Anke Photography was on the scene to take these gorgeous pics!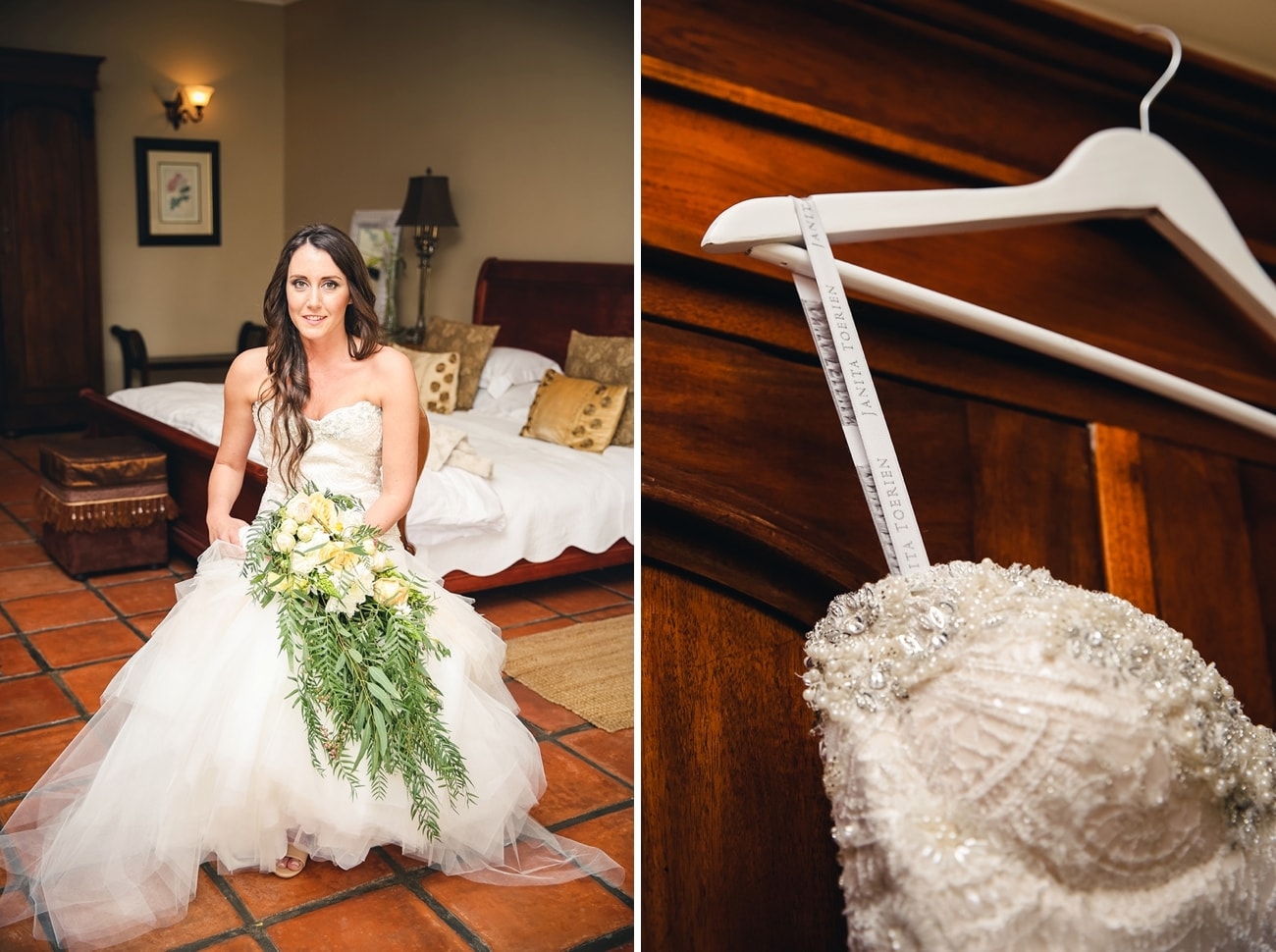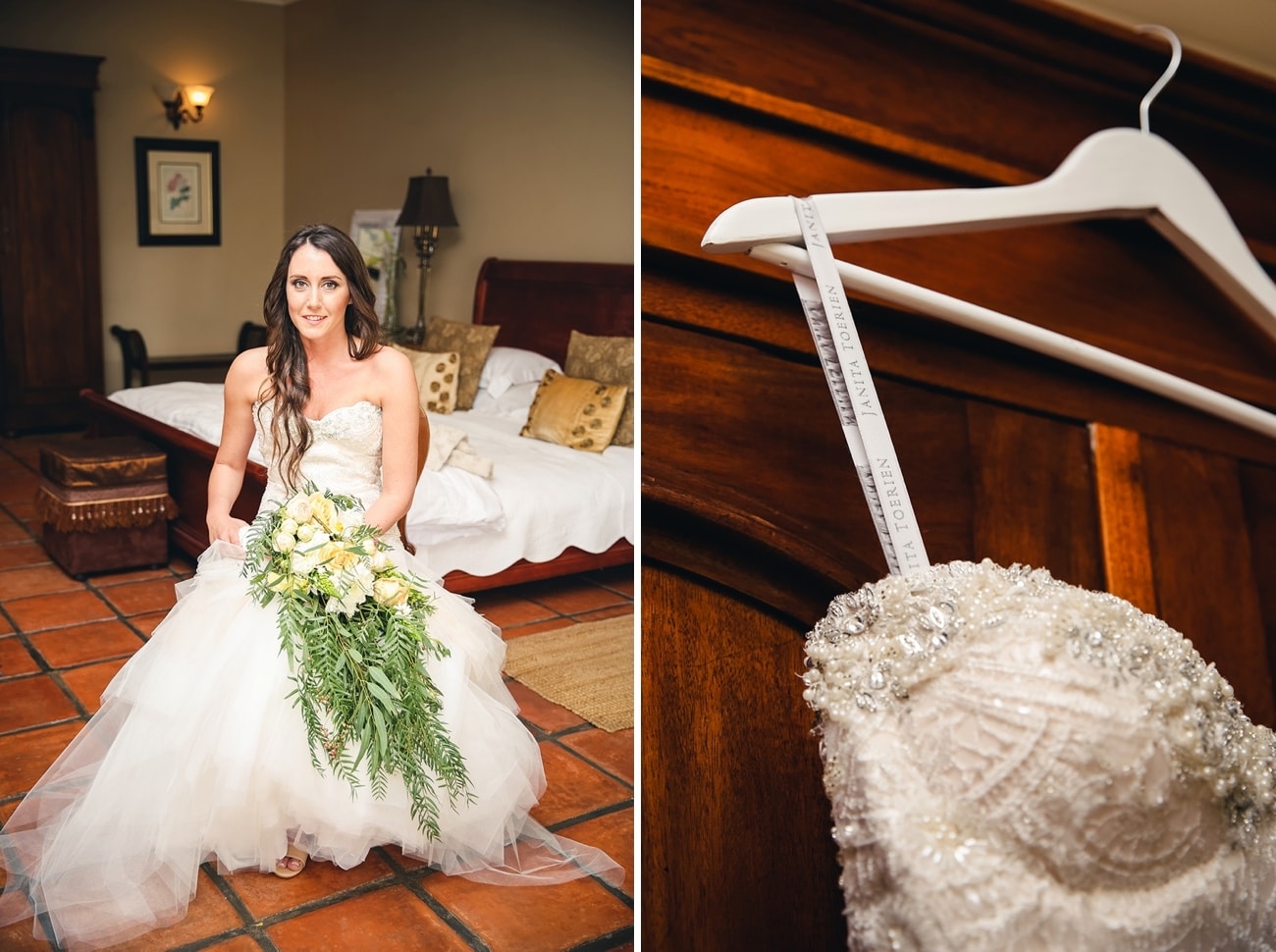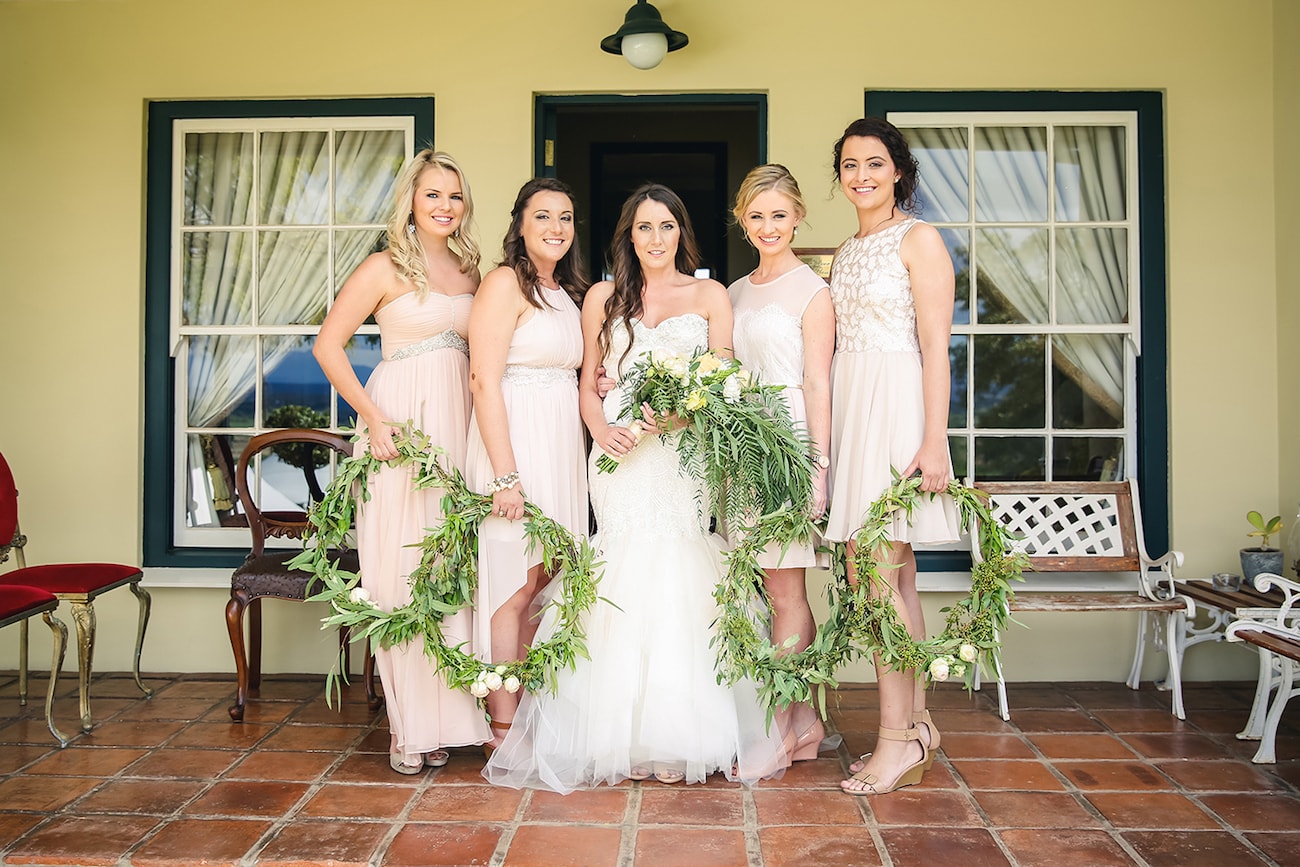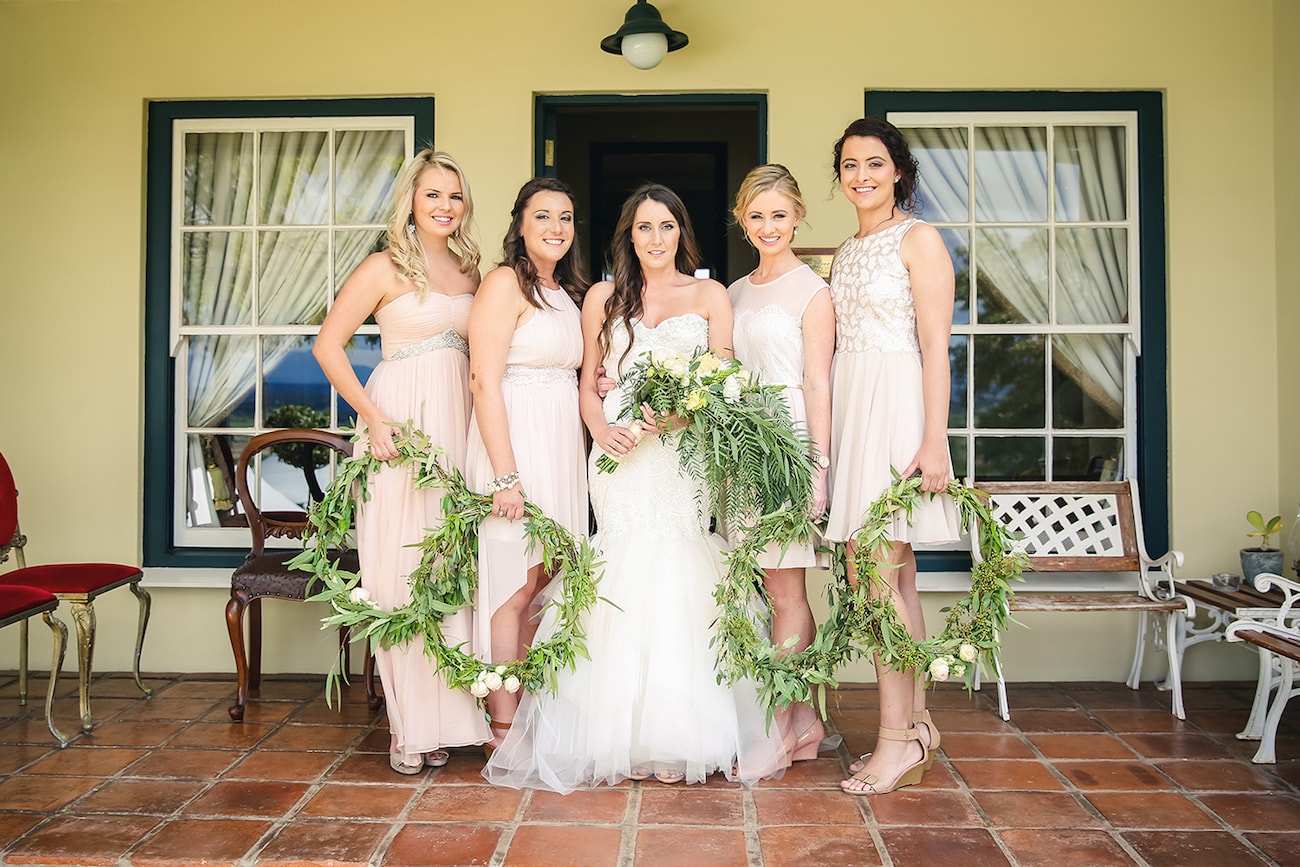 Love Story
We met as students on a night out in Stellenbosch. I remember not liking his shoes, but he had the most gorgeous smile and blue eyes. We started talking and came to realise that we both went to school in the same town but at different schools and in different years, so we never knew of each other. At the end of the night he asked for my number – neither of us had our phones with us, so I didn't think much of it because no one really remembers a phone number at 1am! To my surprise he had already SMSed me when I got back to res to make sure we arrived home safe. I heard from him again the next day and again told my friends that I really did not like this guy's shoes (and shoes were important to me at the time!) Needless to say that gorgeous smile and blue eyes trumps ugly shoes. We went on our first date two weeks after that and I haven't seen those shoes ever again!
The Proposal
We usually go away around my birthday. This time we planned a trip up to Kruger National Park. On my birthday, we left the park for some sightseeing in the surrounding area. One of the last stops was God's Window. There were so many school groups buses and it felt like we were climbing a gazillion steps, but he just wanted to go up and up. I was cold, and with sticks and sand in my shoes, I eventually asked him if we couldn't just go back to the car because he was basically running a marathon up there! On our way down, we went to one of the first lookout points (it was completely empty by now, as all the buses had left). It had the most beautiful view, and after enjoying it for a while, he said he wanted to ask me something, dropped down to one knee and proposed. I was so surprised! And then I also realised the reason he was running a marathon up the stairs was because he was just looking for a place for us to be alone. Some tourists walked by as he was proposing and started taking photos – they were nice enough to email us the photos and now we can always look back at them and remember how special it was!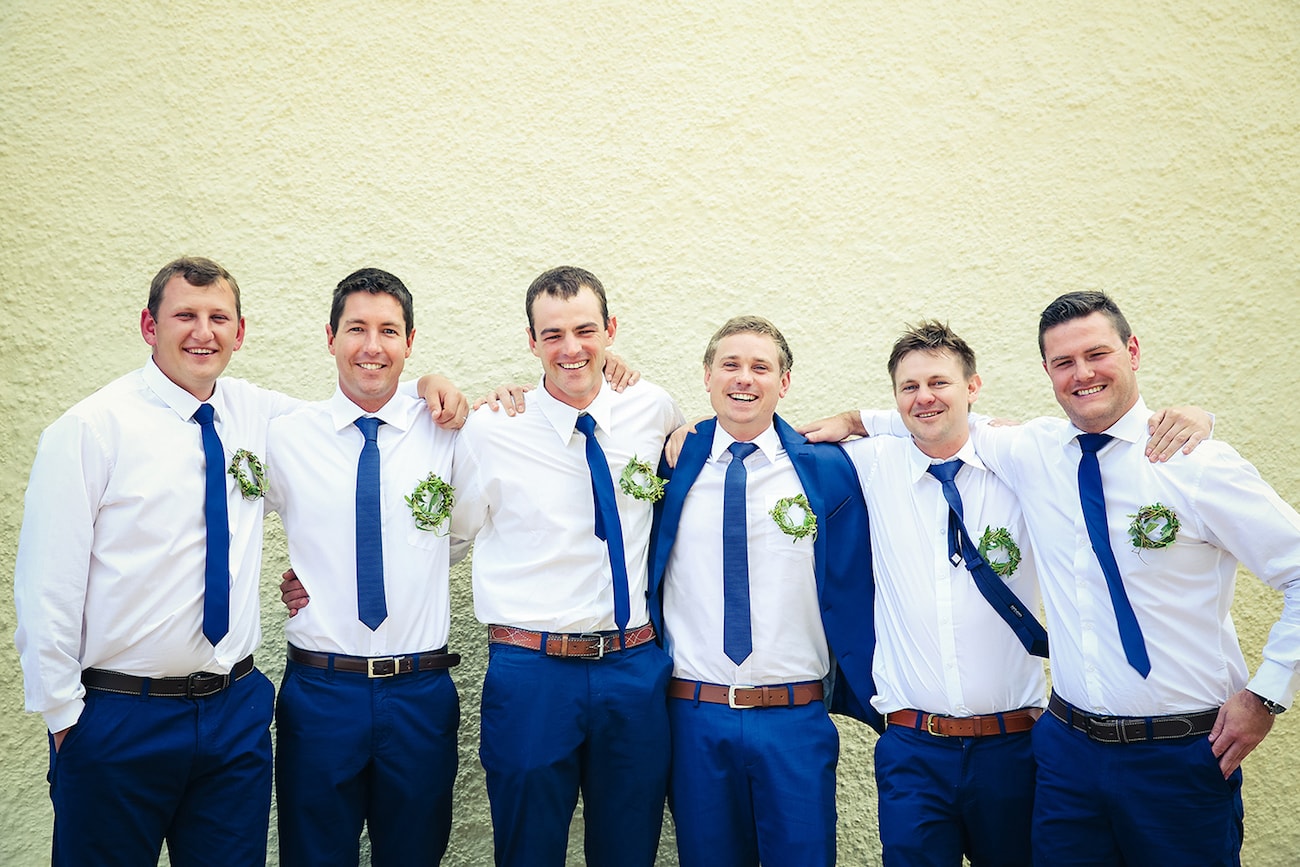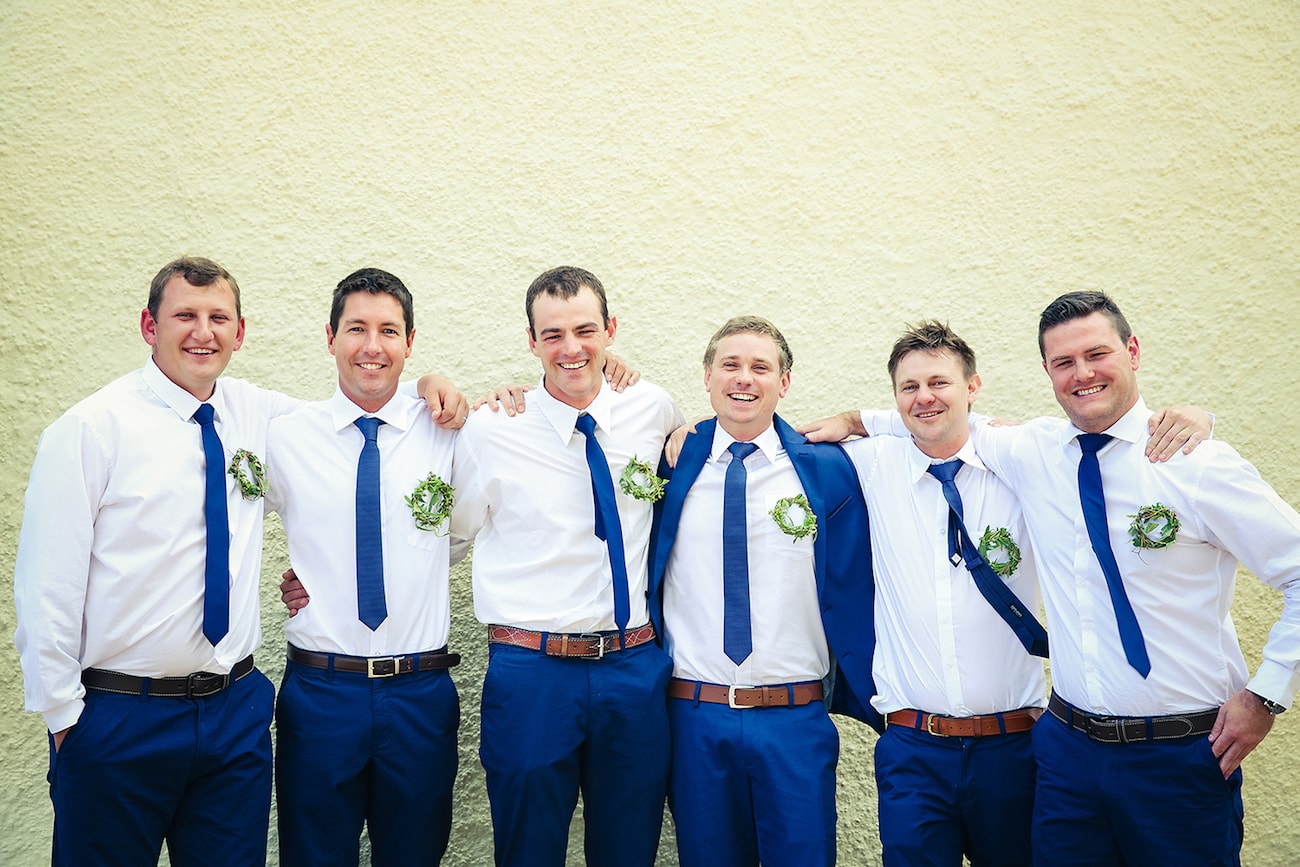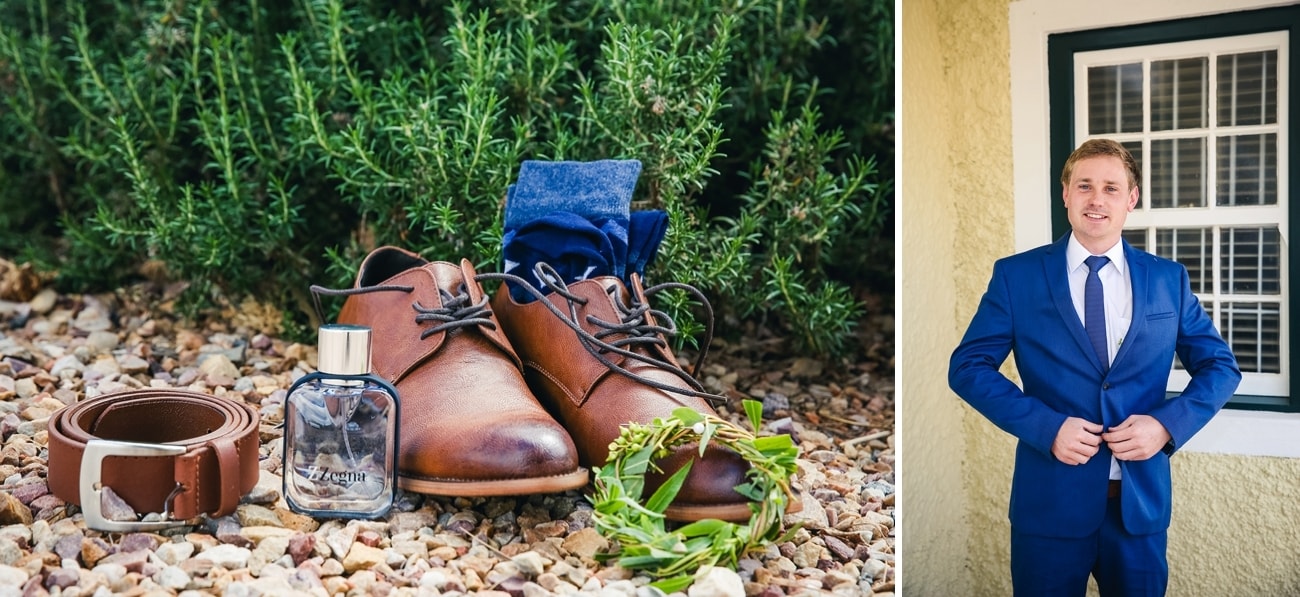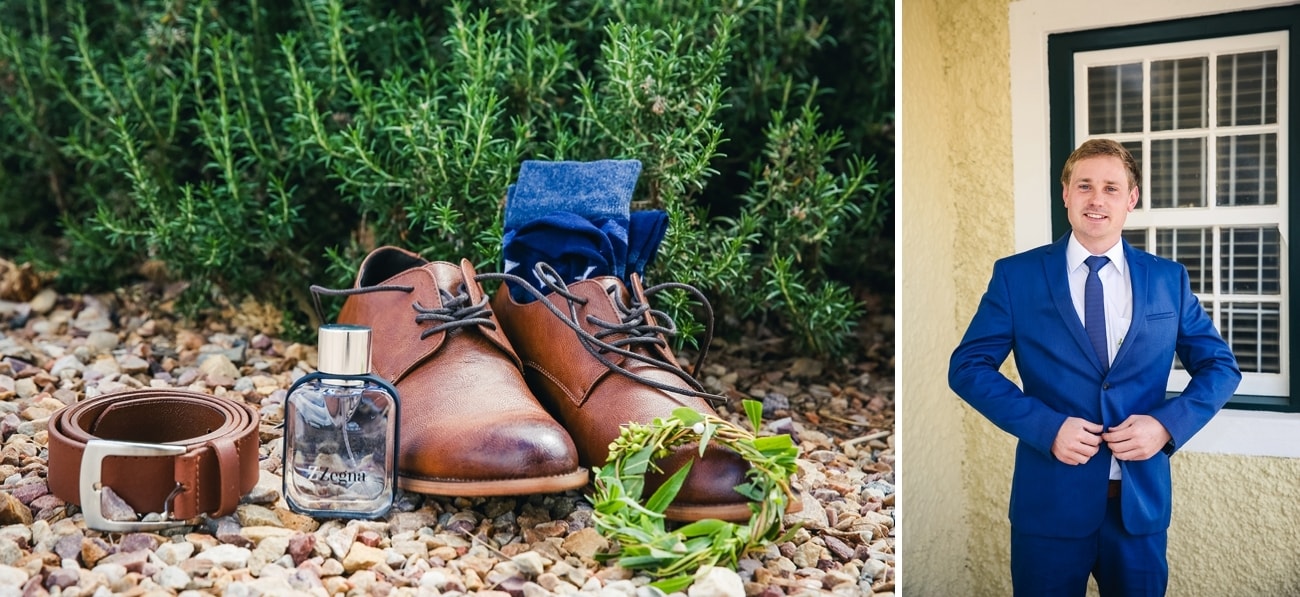 The Venue
We wanted something outside with lots of greenery, trees and natural beauty. Something that wouldn't need a lot of decoration but still look beautiful. We also wanted the ceremony and reception to be at the same venue. Oh, and the food was very important as well! Coming from Afrikaans families, food is always important. La Plume Boutique Guesthouse was perfect! It had the most beautiful garden for the ceremony and reception and during cocktail hour one could enjoy the most beautiful view over the Volmoed valley. We were in love the first time we saw it and we did not look at any other venues.
Wedding Style
I love anything shiny, glittery and rose gold! So there definitely had to be rose gold in my colour scheme. Pinterest becomes your best friend when looking for ideas and there were soooo many! I saved a bunch of photos and eventually realised they all had the same trend. I still wanted everything to look very natural with lots of greenery and decided to combine that with the rose gold. I also wasn't too bothered that everything had to look exactly the same everywhere as long as the overall feeling was still there; it had to be a celebration.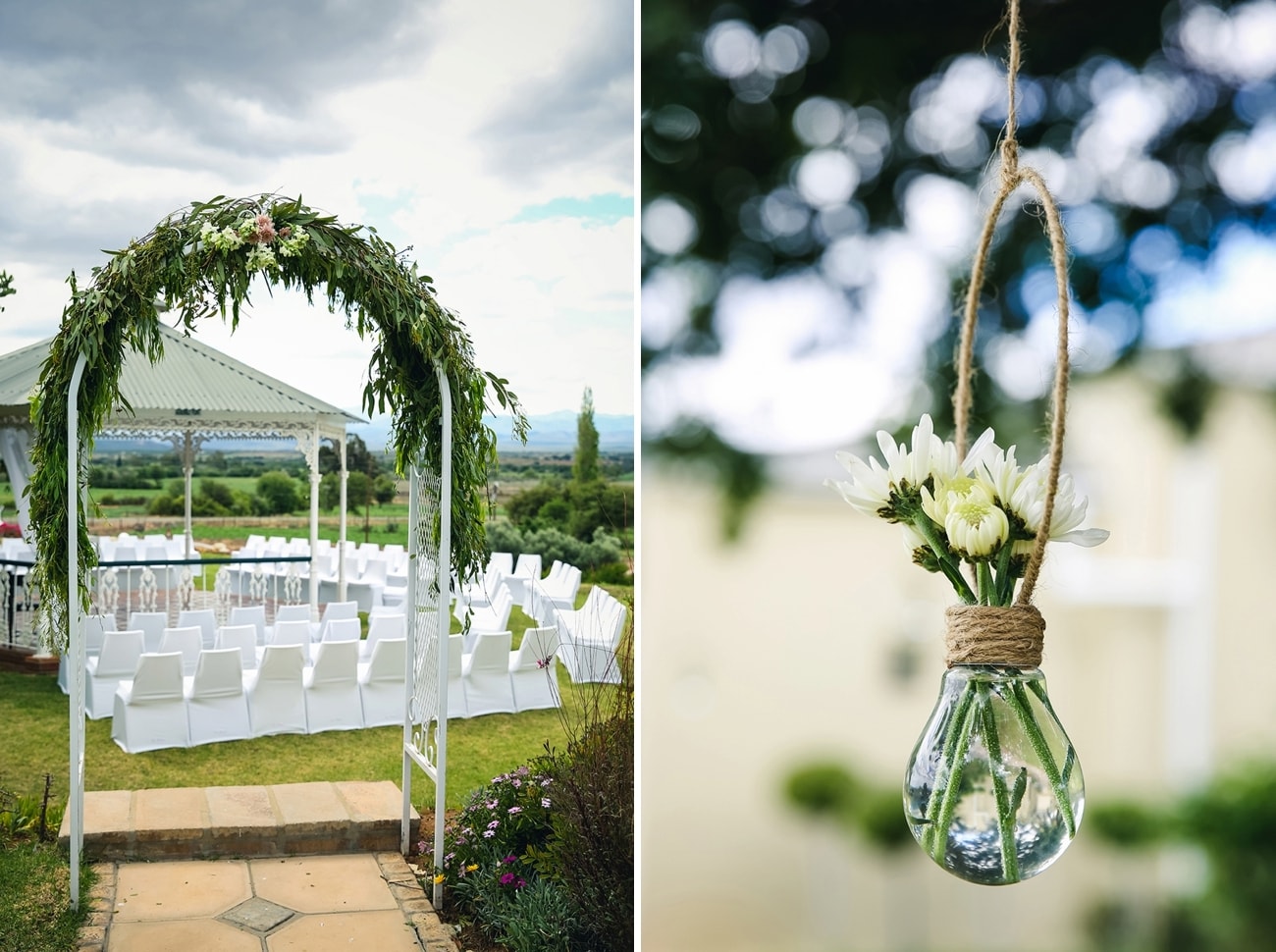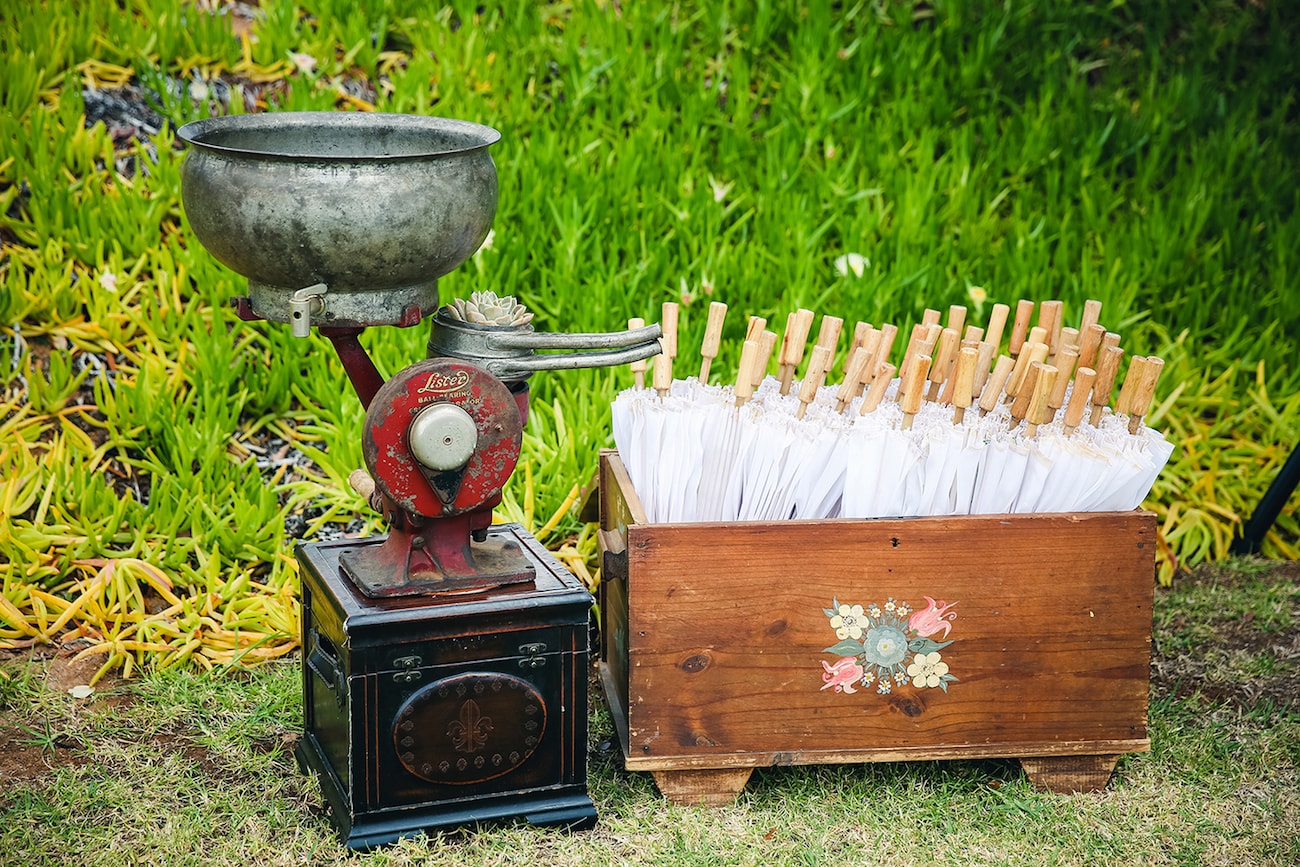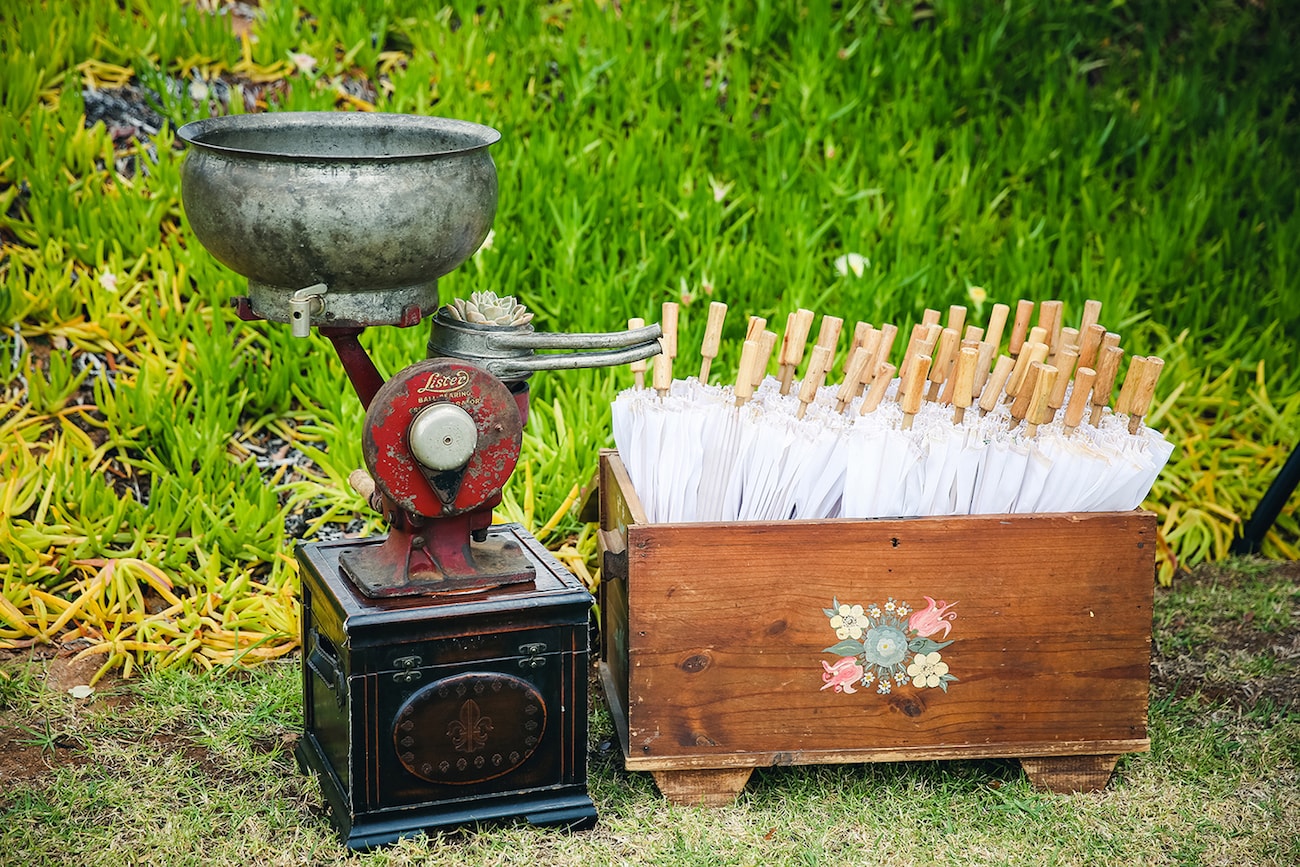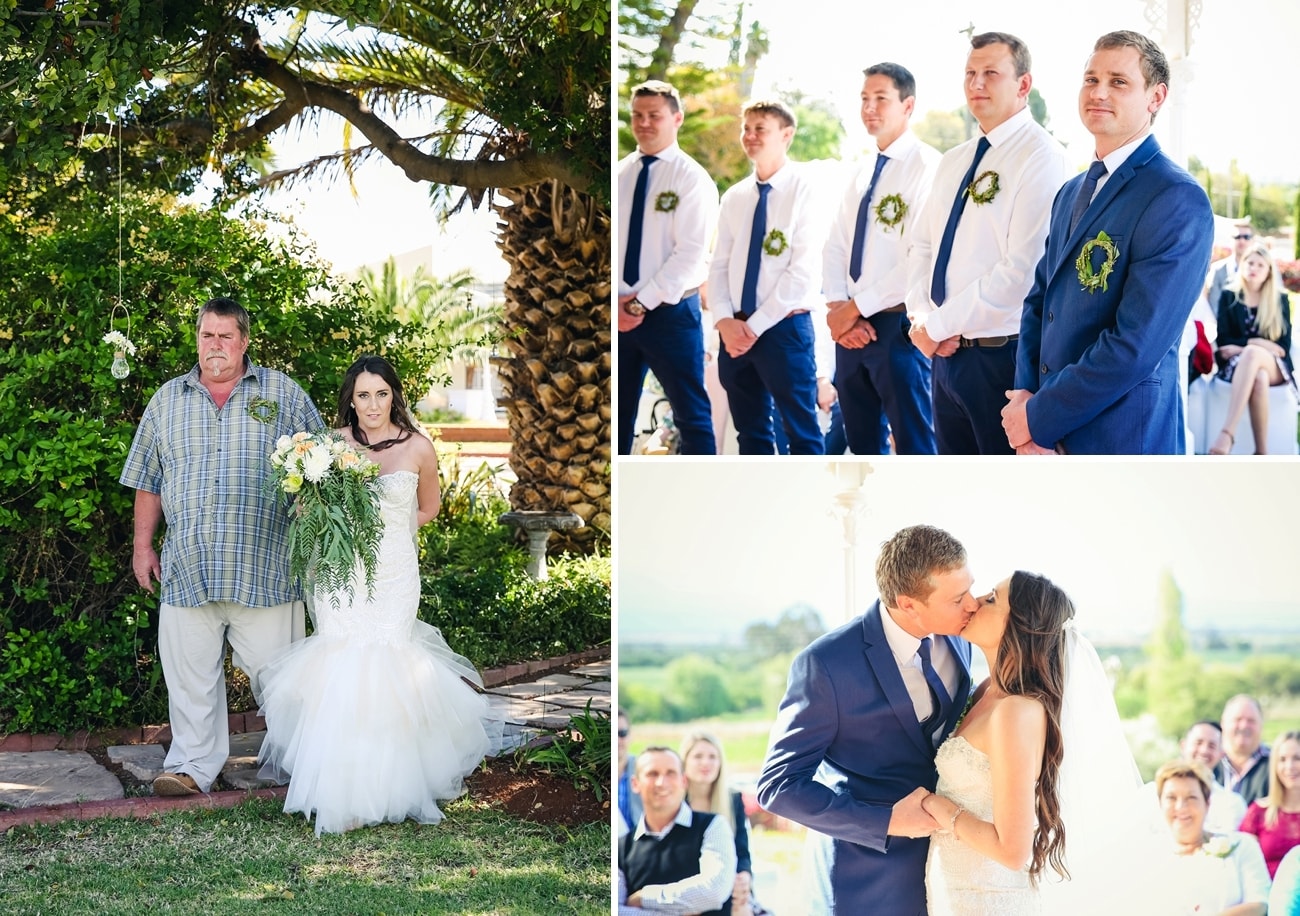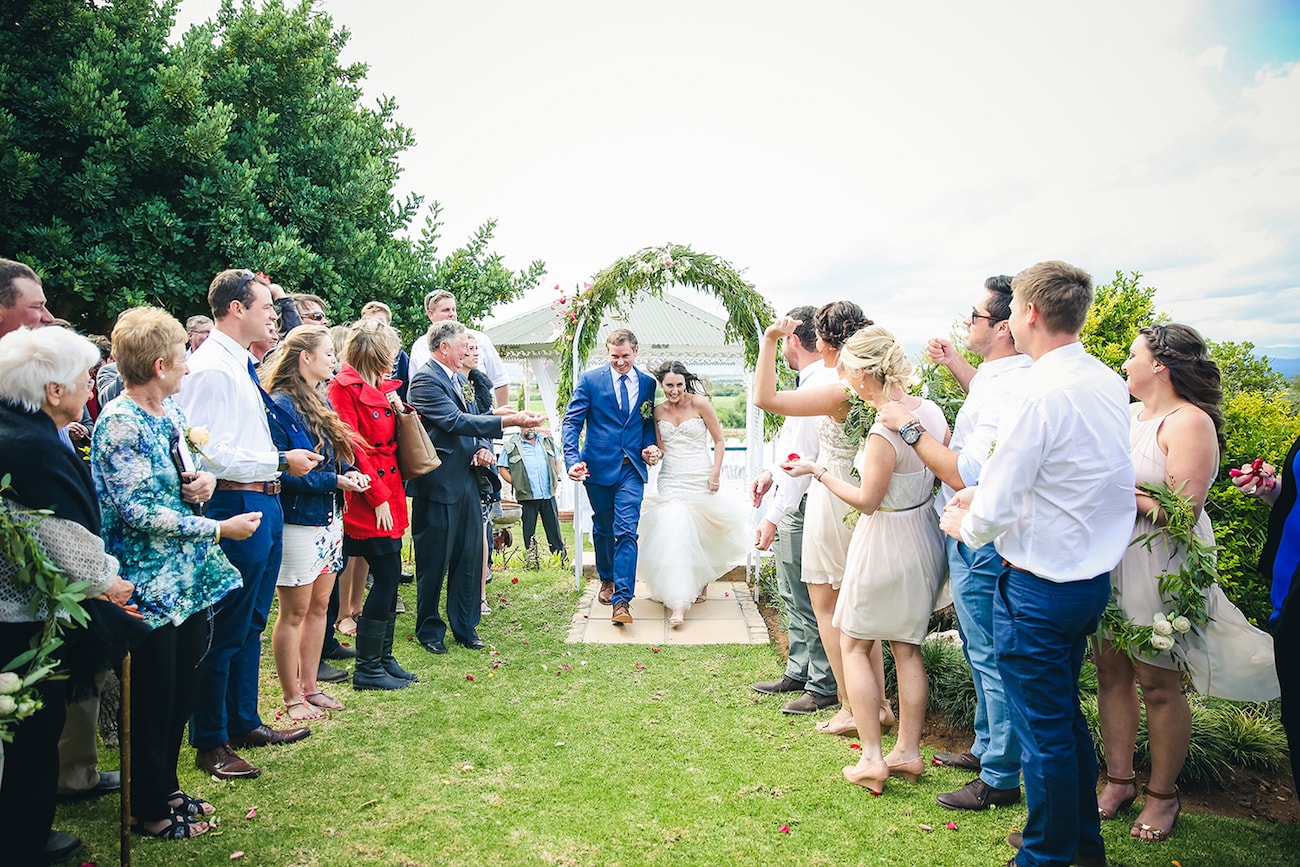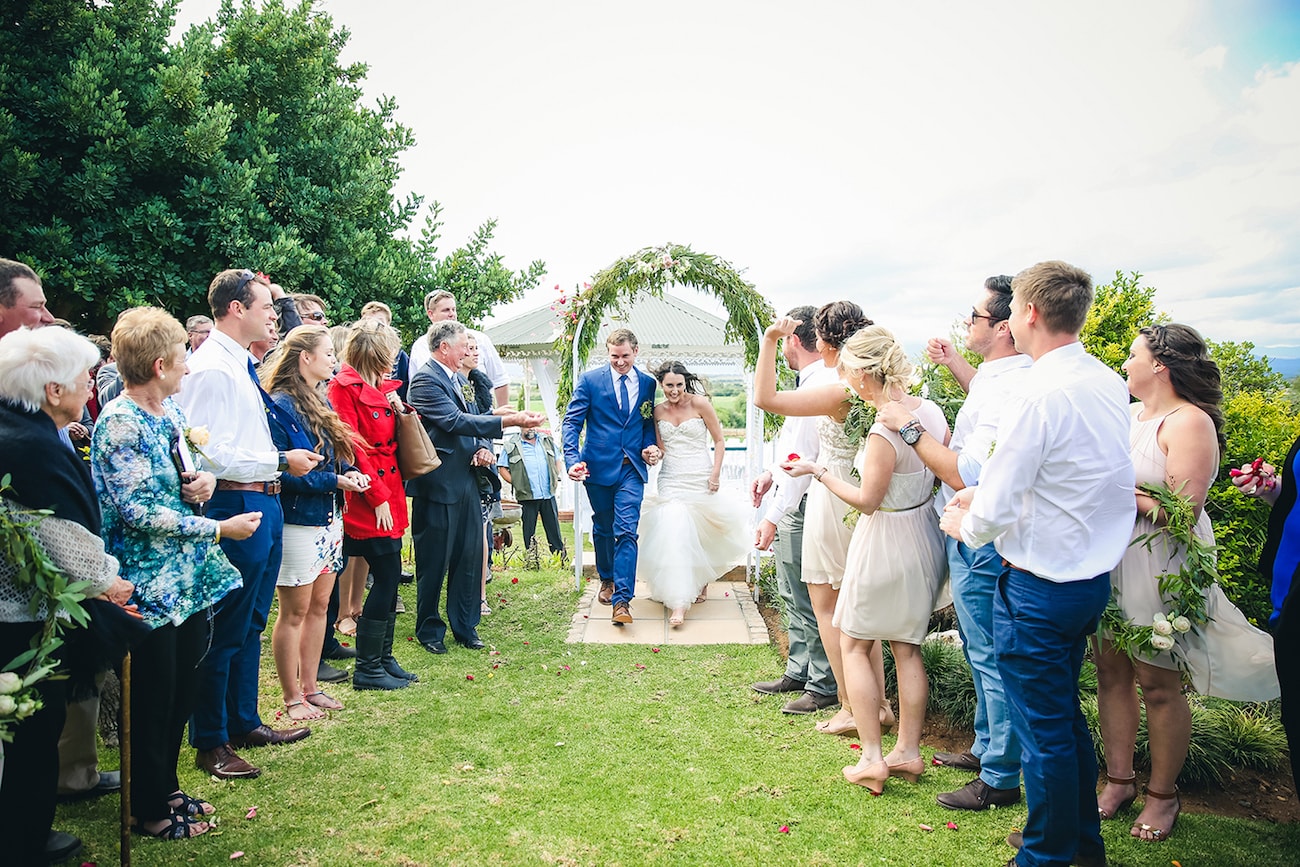 Wedding Details
My favourite part was definitely the flowers. I loved the flowers! We also wanted the wedding to be very relaxed and a celebration for everyone so we decided on long tables rather than smaller ones so that everyone could sit together and talk across the table, almost like a big family gathering. We love getting together with friends for a braai or a wine tasting or to just hang out, so we wanted the wedding to feel like a huge get-together of family and friends instead of a formal event, and we think we managed to do that.
DIY Elements
Living in a small town makes finding the decor you want a lot harder. I really wanted rose gold and could not find anything nearby. Because I also wasn't too bothered that everything had to be exactly the same on every table we decided to buy a bunch of glassware and just spray paint it with rose gold spray paint. We ended up combining that with my mom's copper and the result was amazing. Being a kind of "in the closet graphic designer" I also decided to design all the stationery and invitations myself and really enjoyed doing it!
The Flowers
The flowers were beautiful! Zormay and her mom from Blommevrou se Kind knew exactly what I wanted. Lots of greenery with flowers here and there as runners on the tables with the rose gold pieces in between. I trusted her completely and she did the best job. When I saw their creations the day before the wedding I was in complete awe with what they had done. They got it spot on.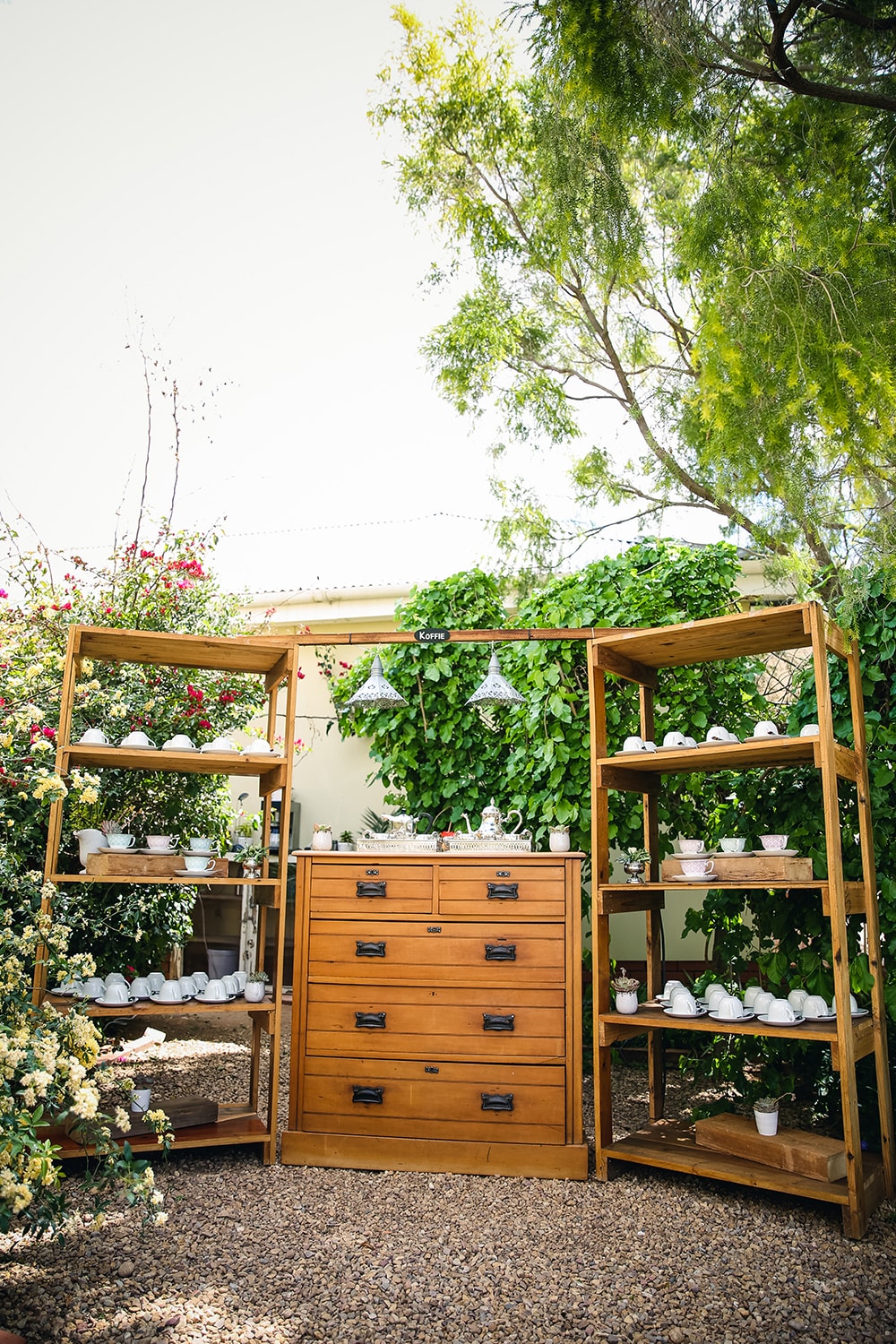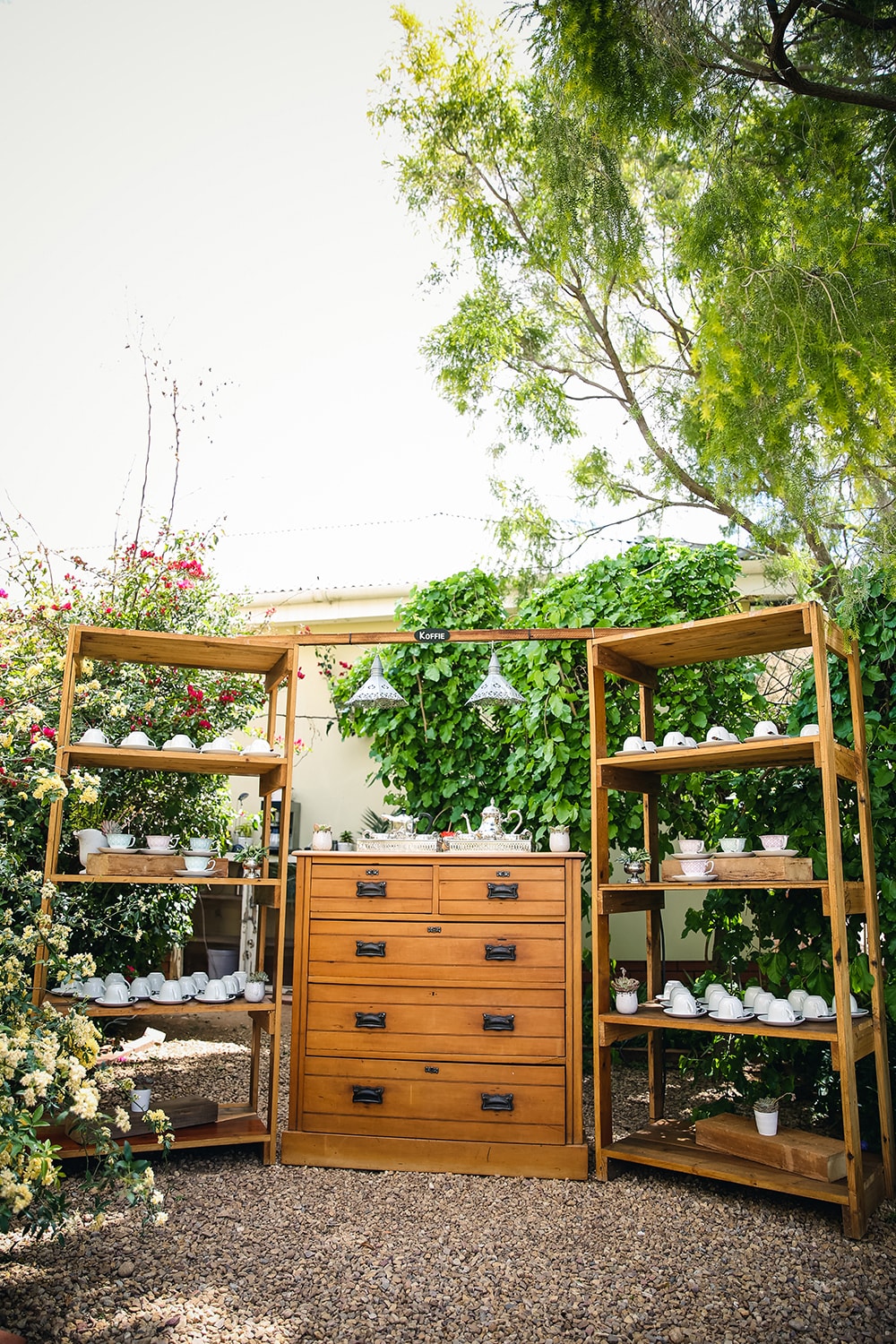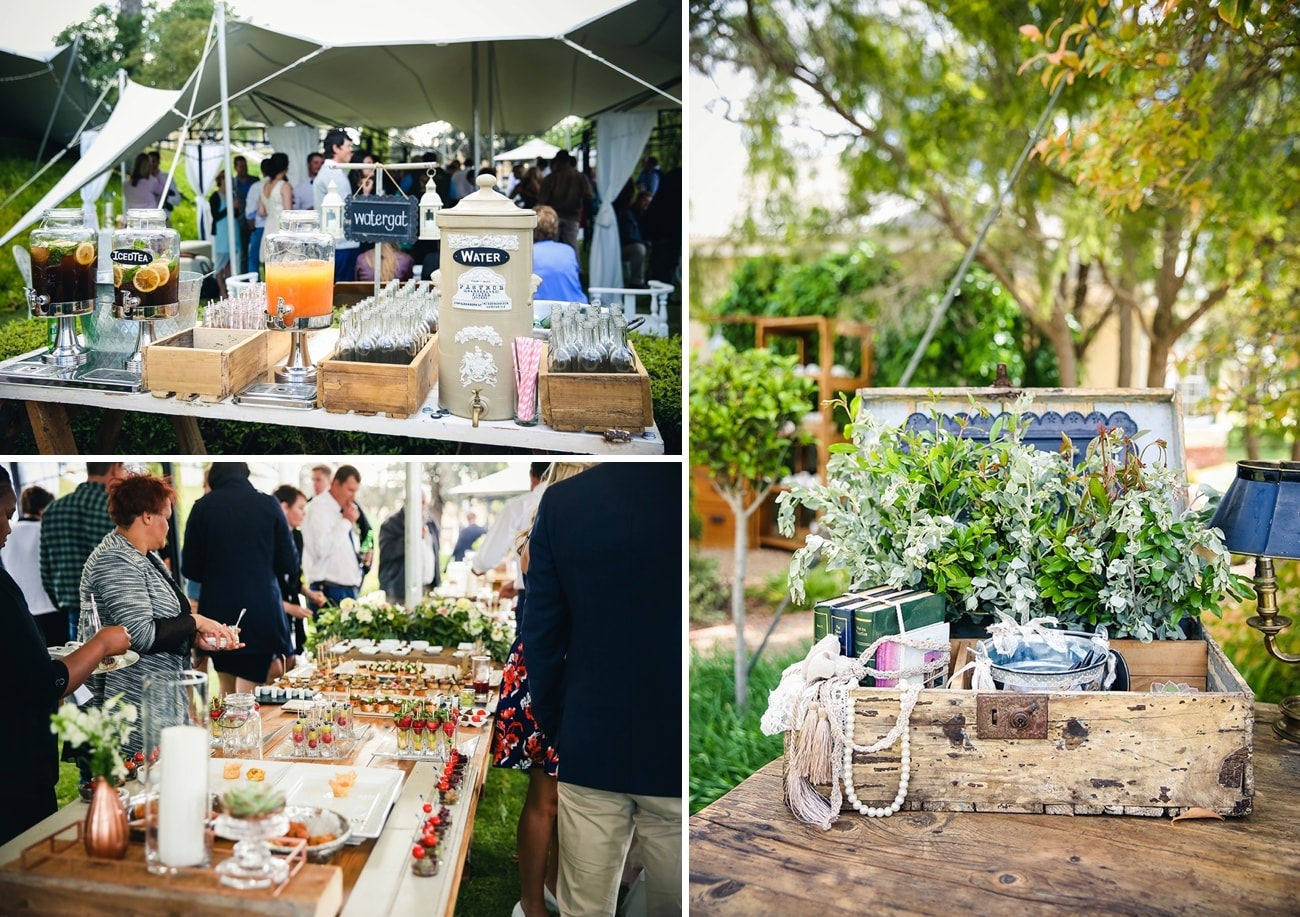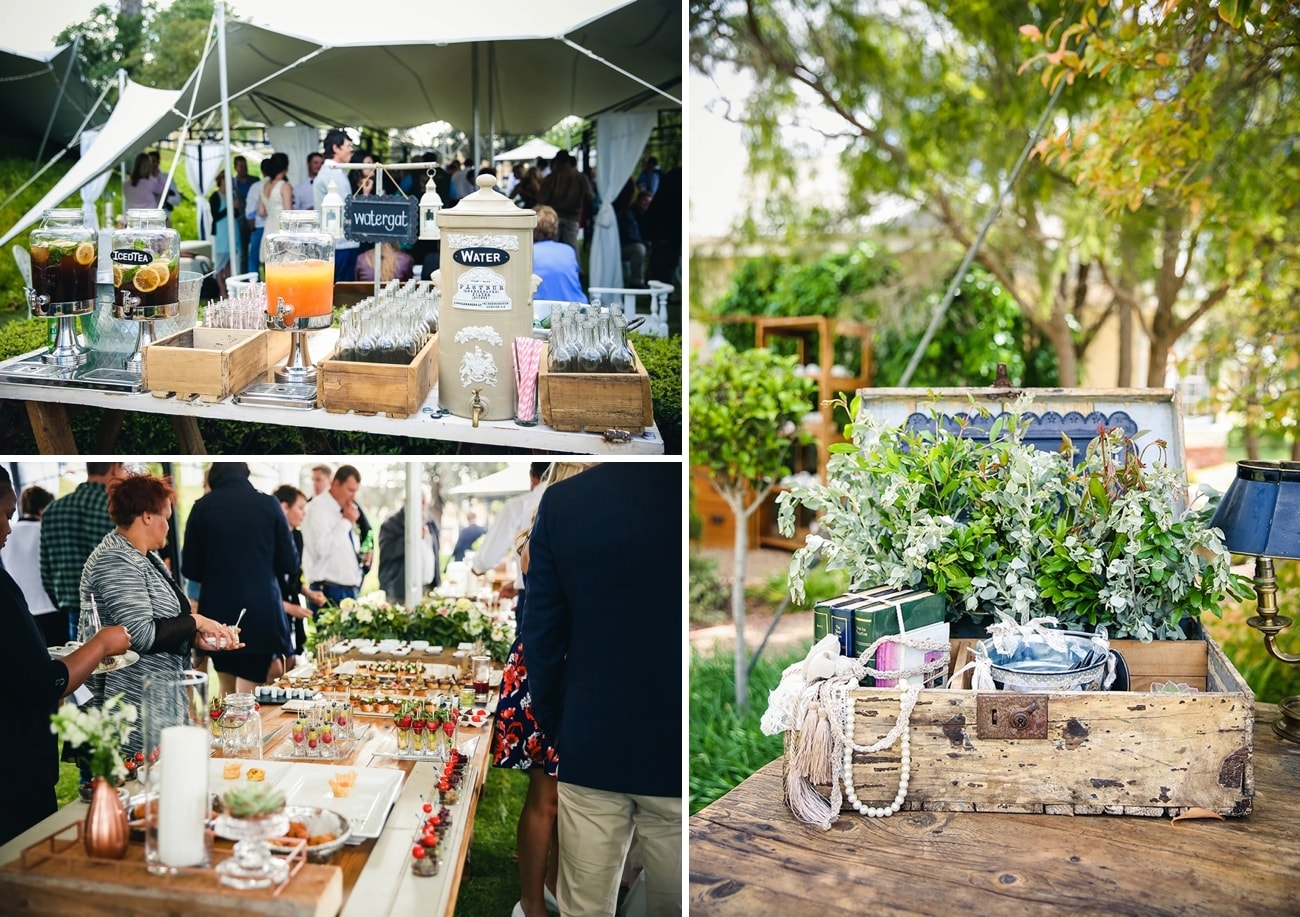 The Dress
Oh my gosh, my dress! I absolutely loved it! Wish I could wear it every weekend! I was not too sure what I wanted when I started looking, so went to try on dresses at a few places just to get a feel of different styles. I always knew I wanted a mermaid style but heard from other people that it can be uncomfortable and you struggle to walk and sit down and all of that, so it made me kind of doubt my decision. I tried on a few that I liked but with all of them there was something that I still wanted to change or I did not like the pattern on the lace or the material was wrong. I eventually found the amazing, best-of-the-best wedding dress designer, Janita Toerien! I saw a few dresses where she was the designer and absolutely loved her style. I felt like she understood what I wanted from our very first meeting and she made me feel so comfortable. I did not want a flowery type of lace, instead wanted something with a different pattern and we found the perfect lace. She designed the most beautiful dress, it was everything I ever wanted.
The Bridesmaids
I had four bridesmaids and we opted for a mix and match style. They all chose their own dresses and had different colours and styles but still within the wedding's colour scheme.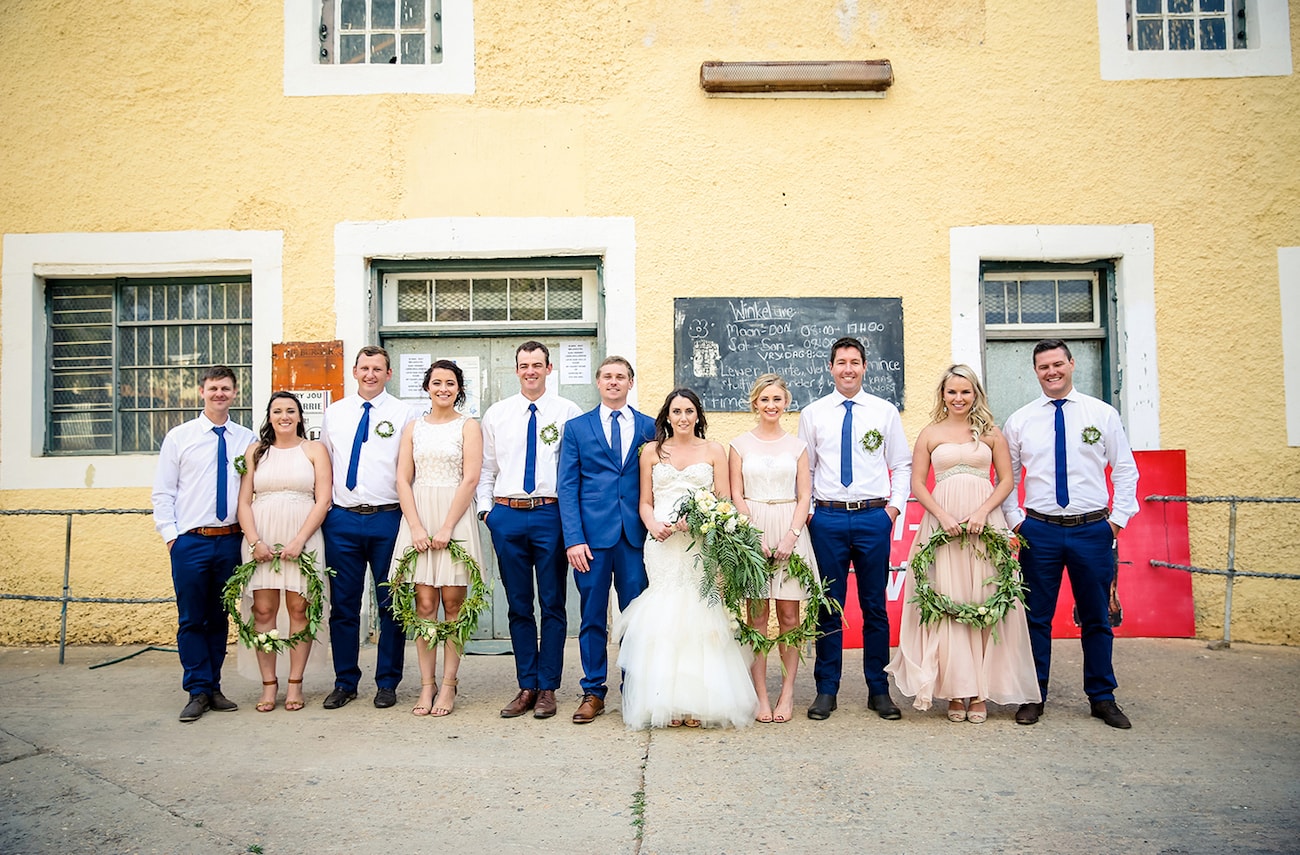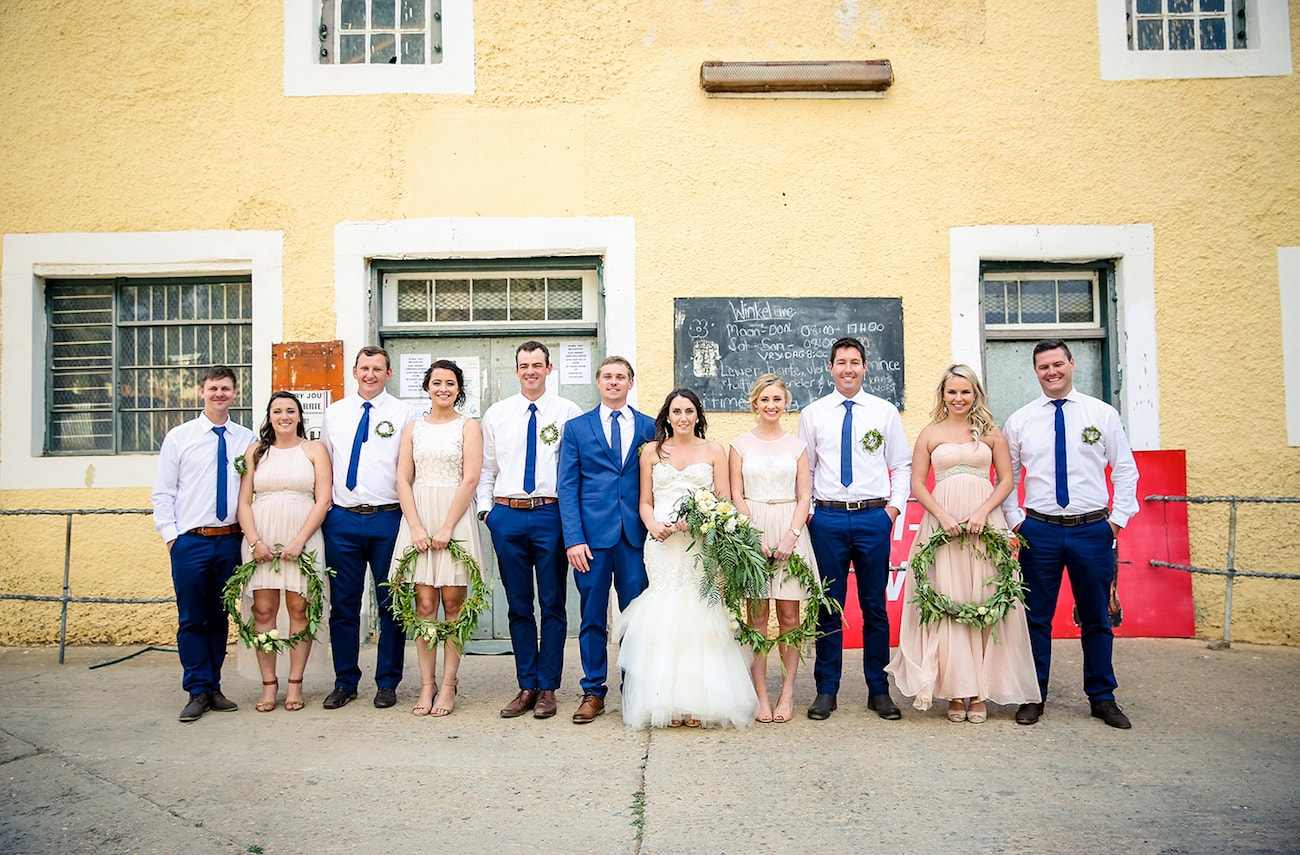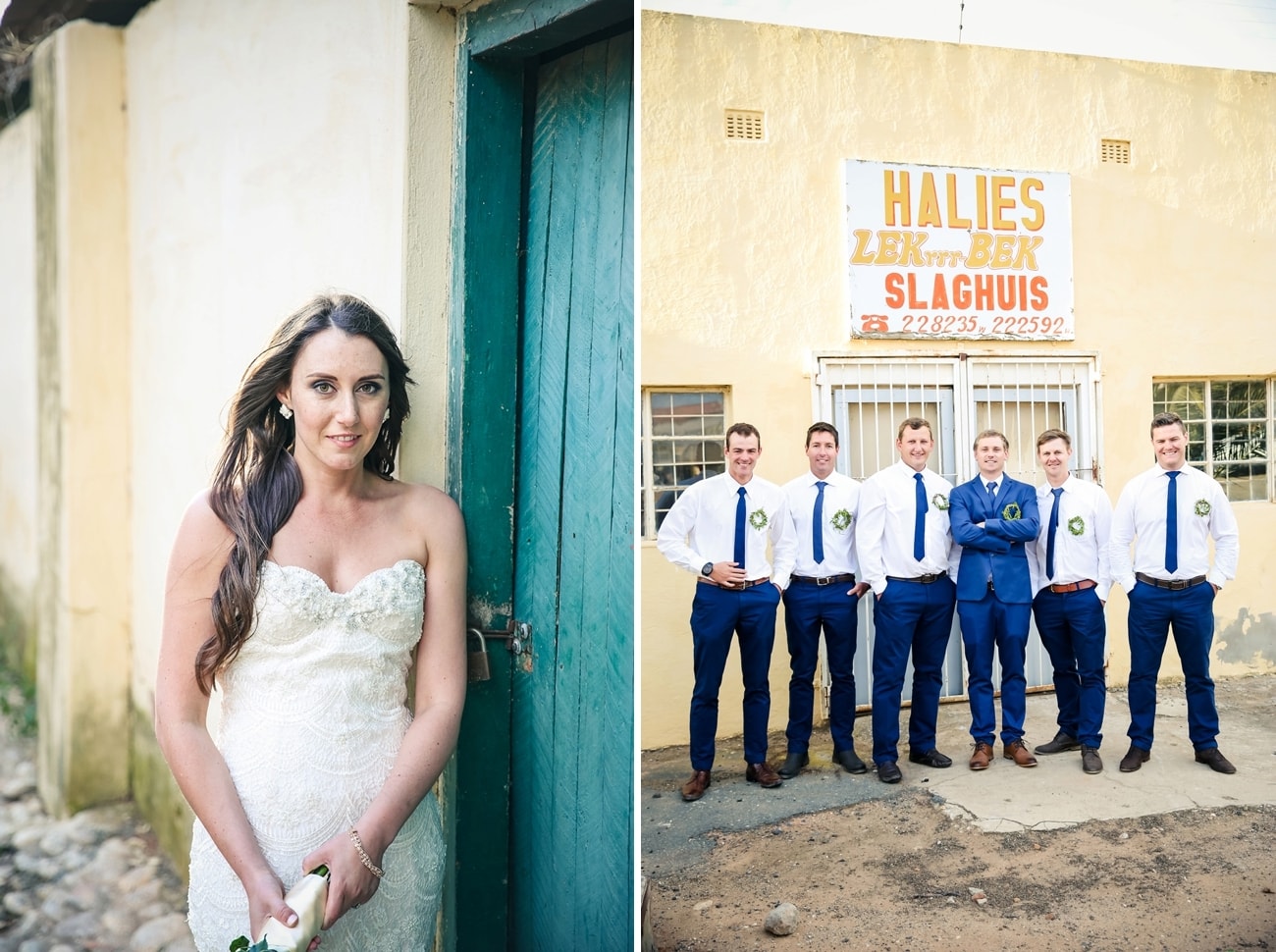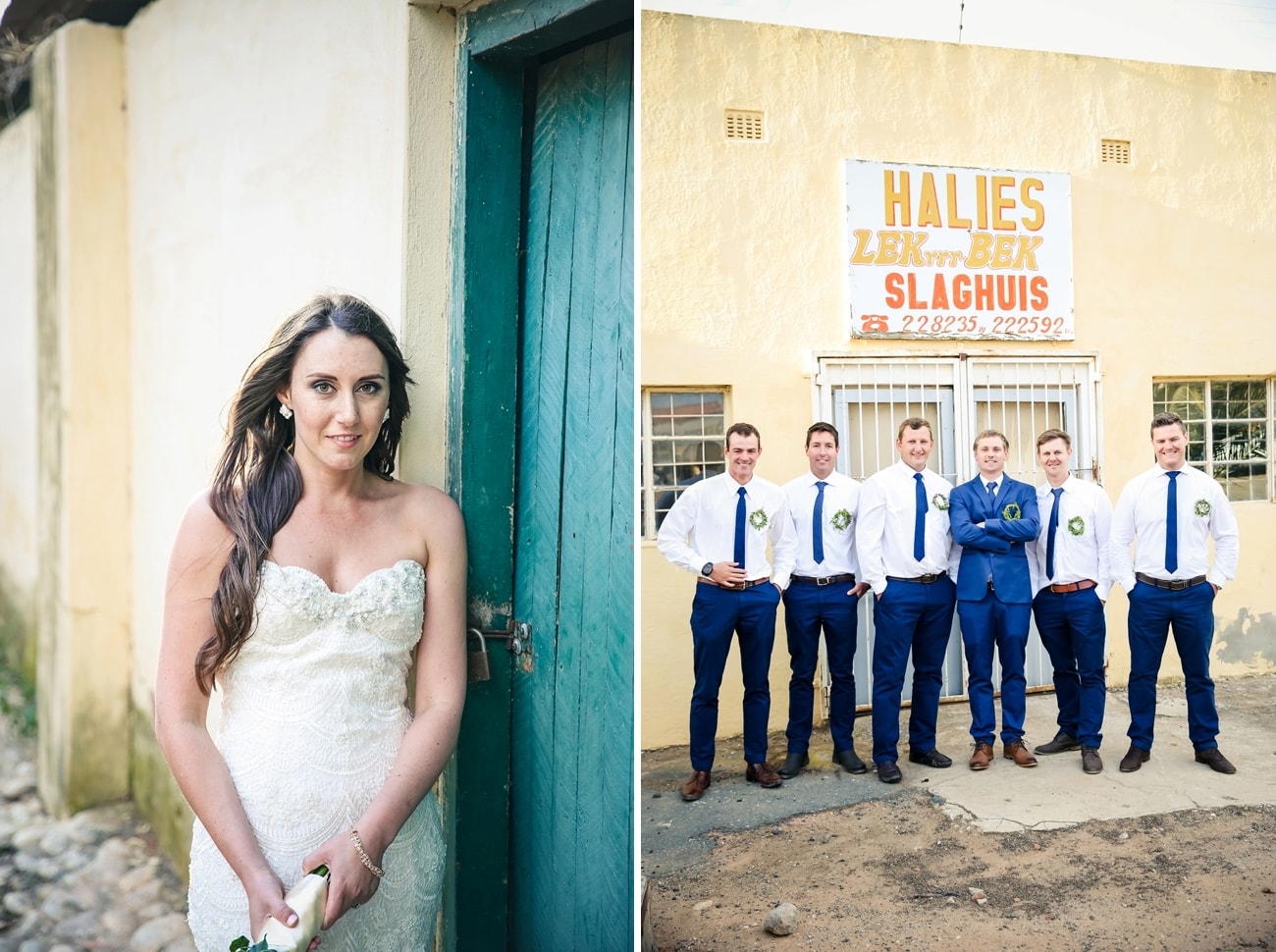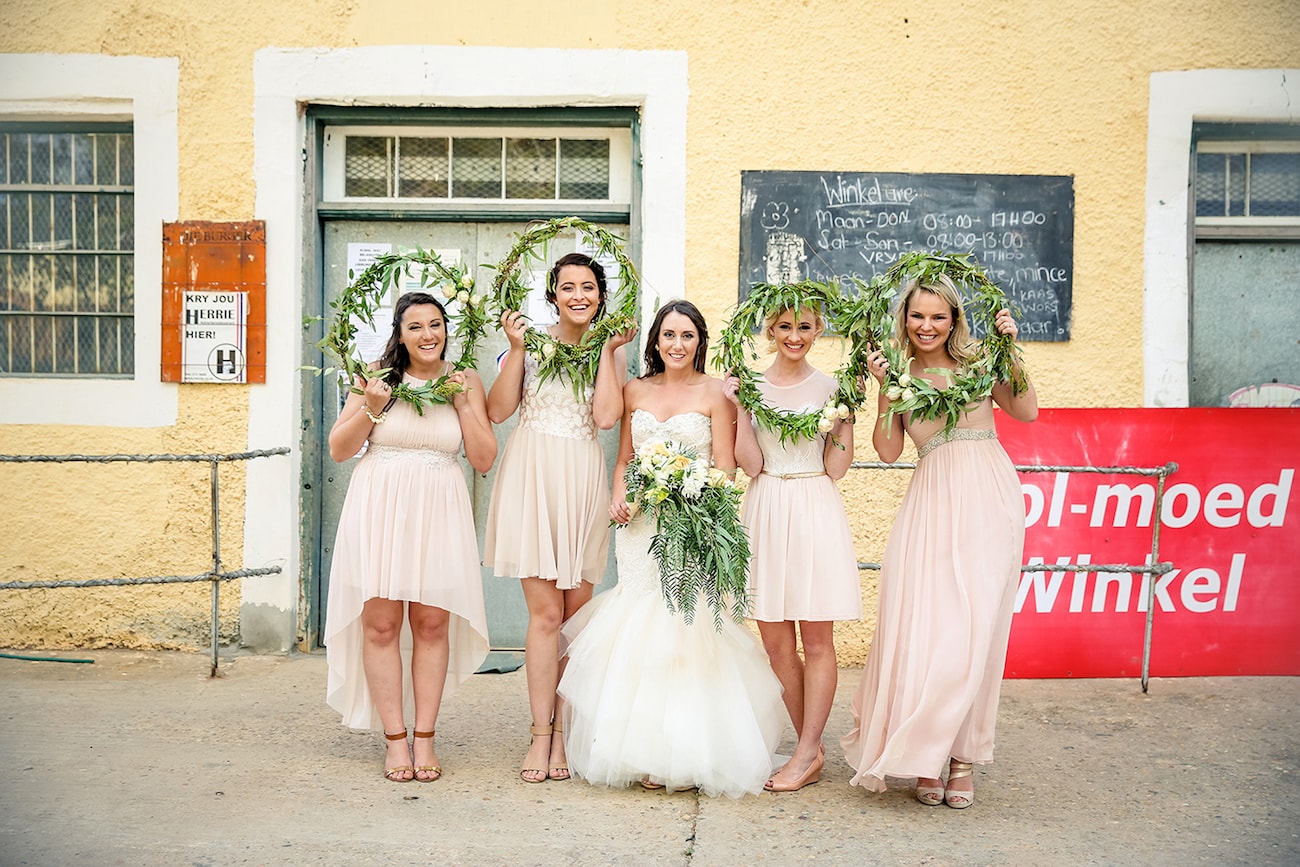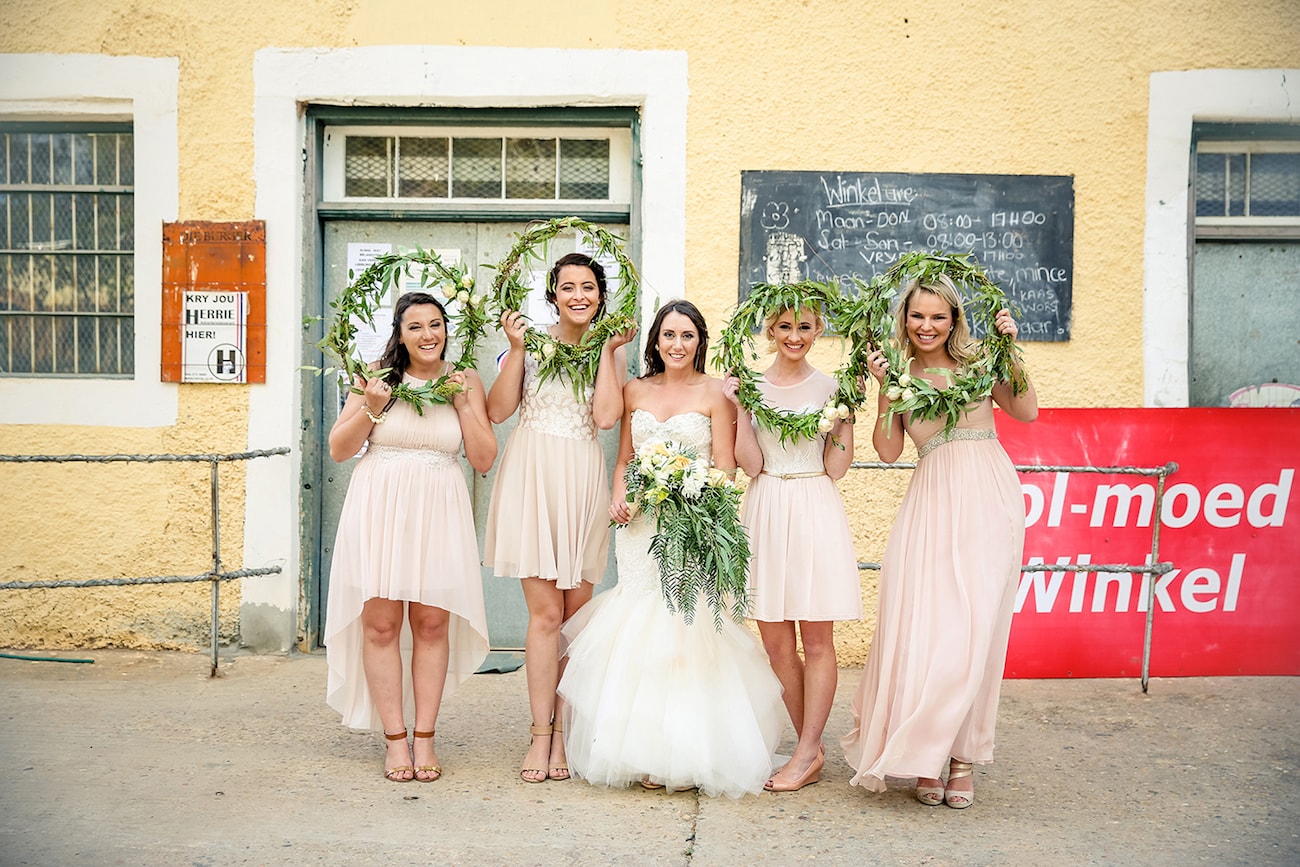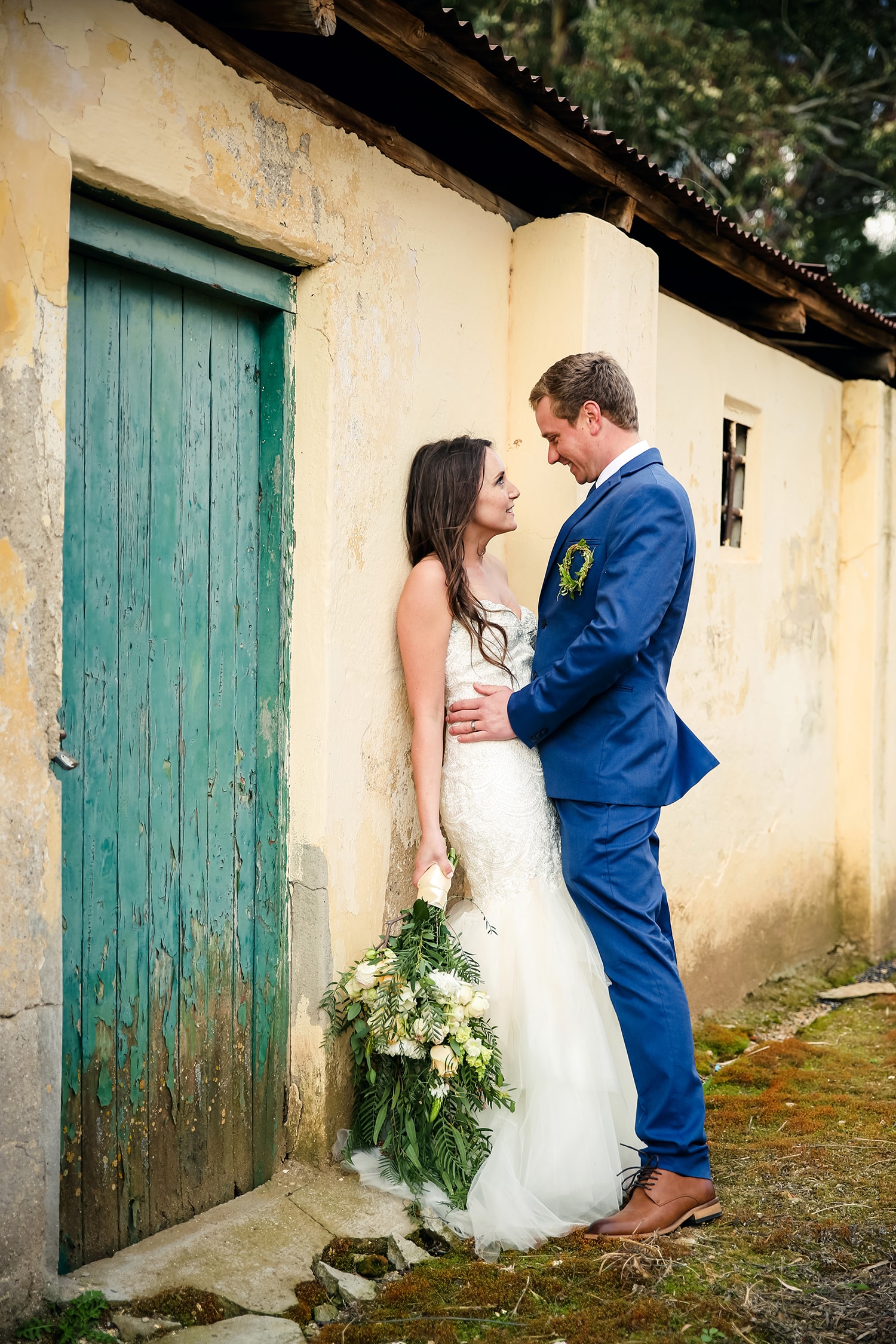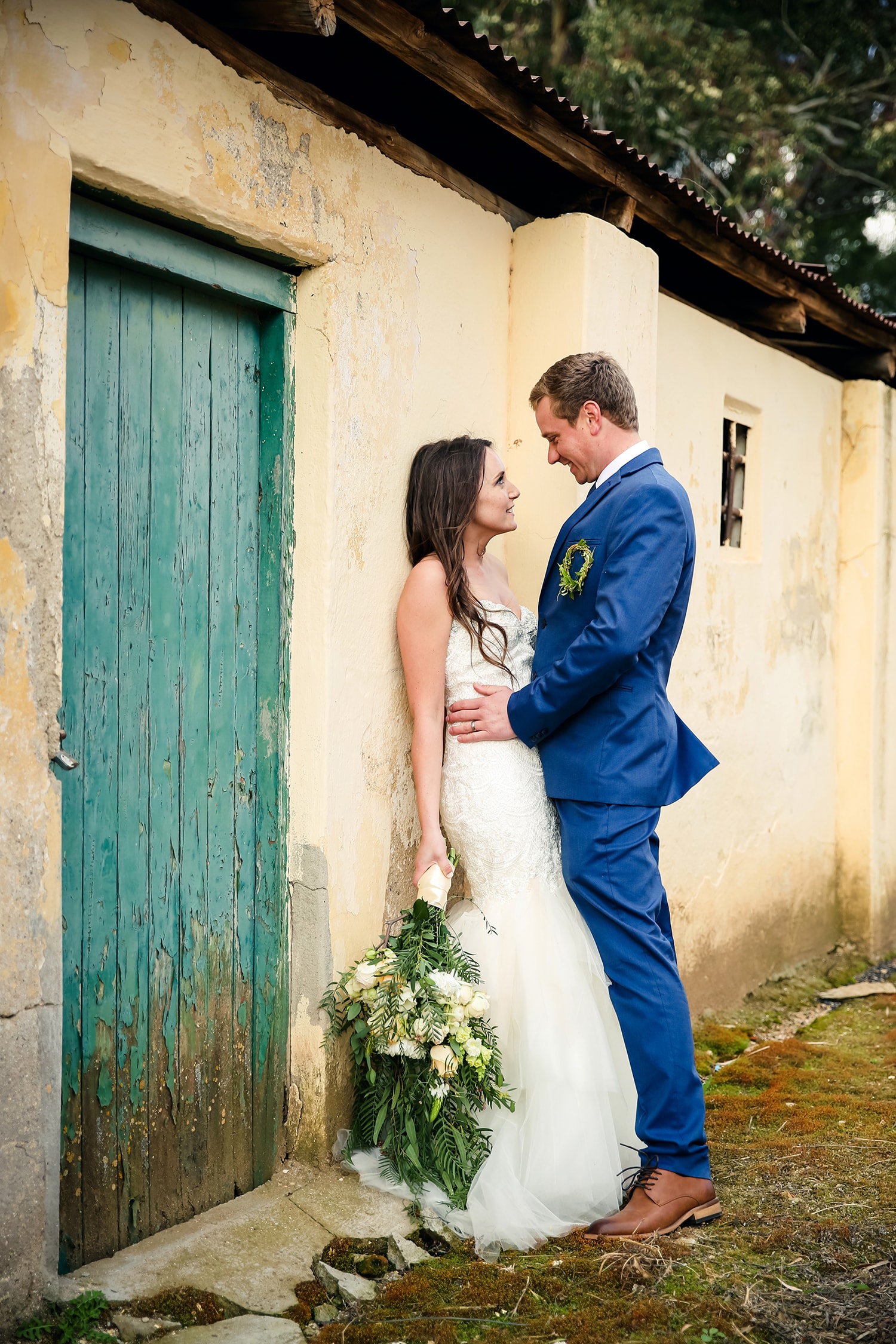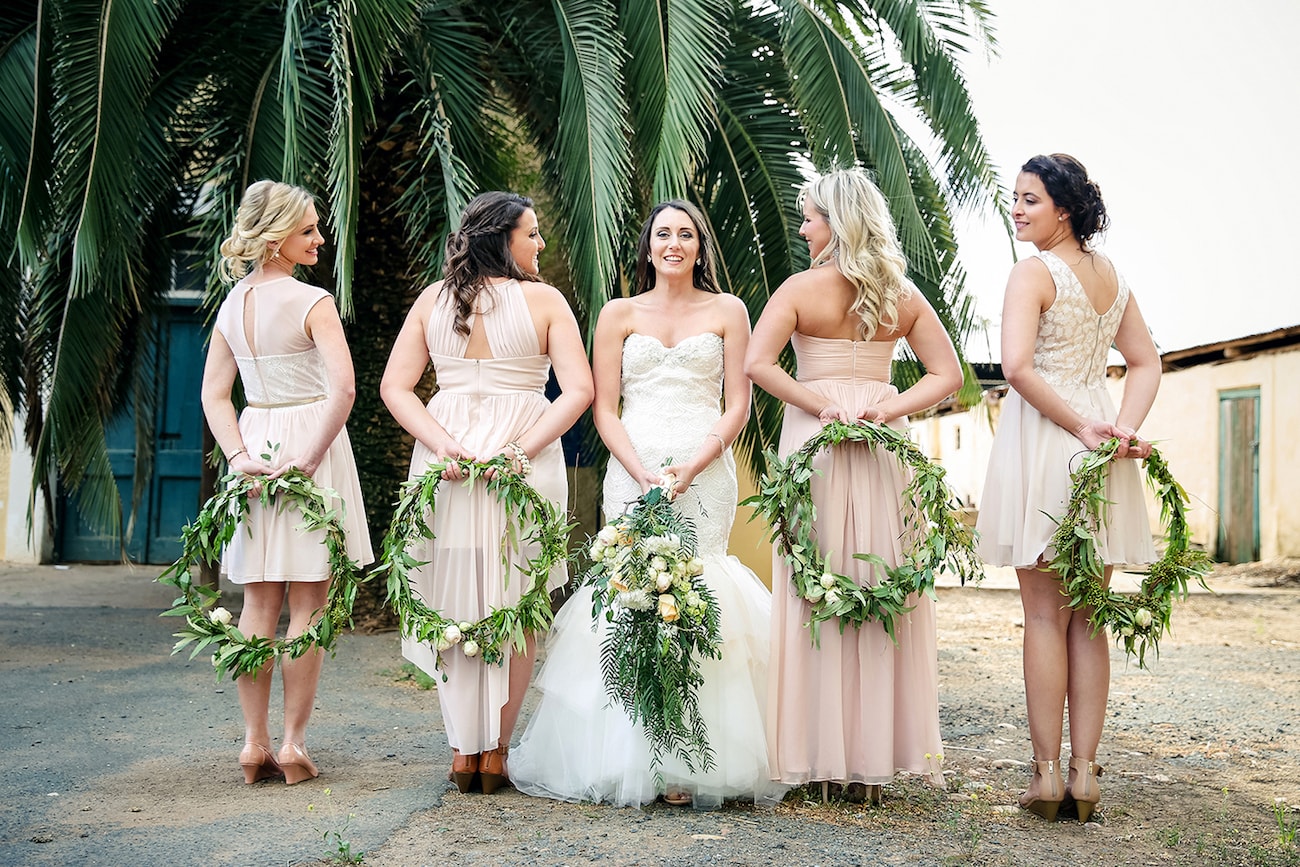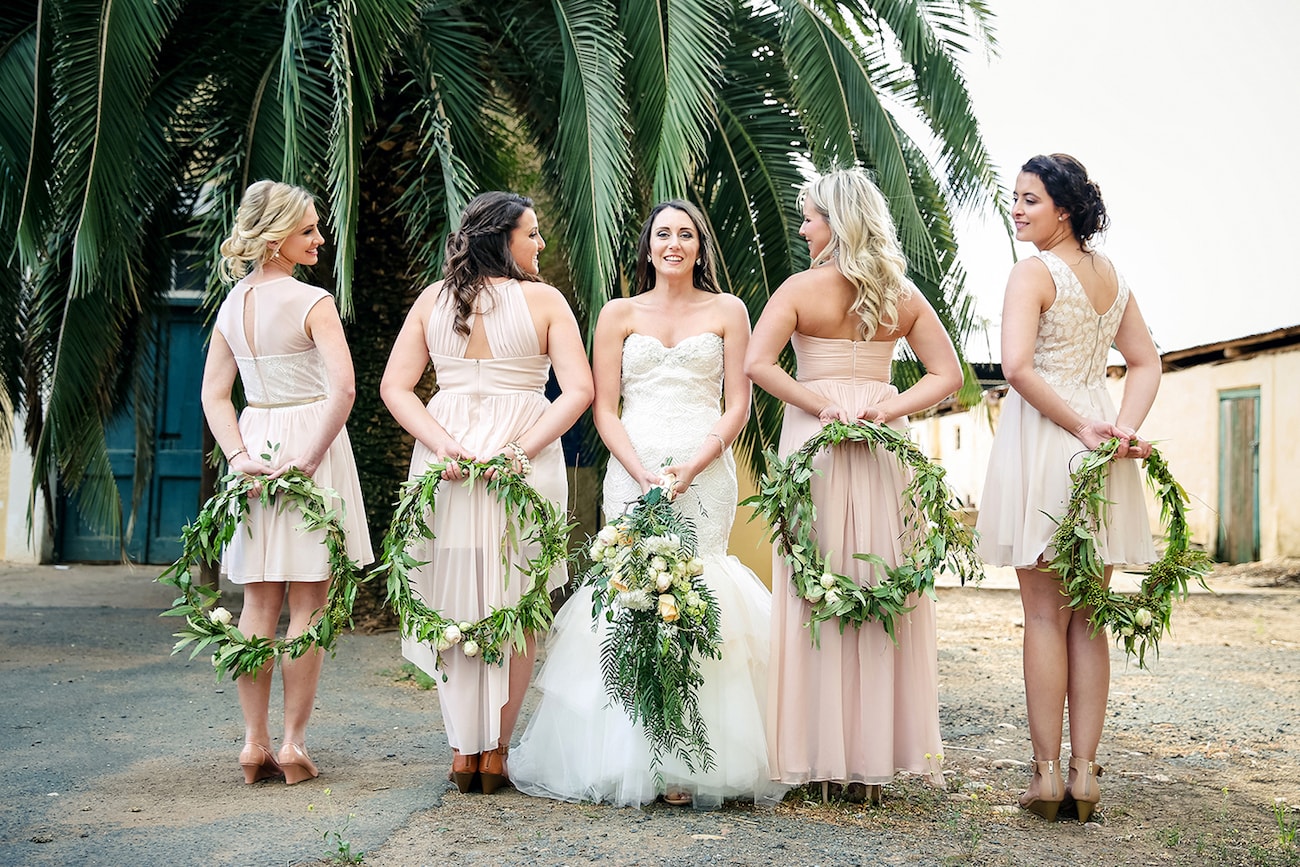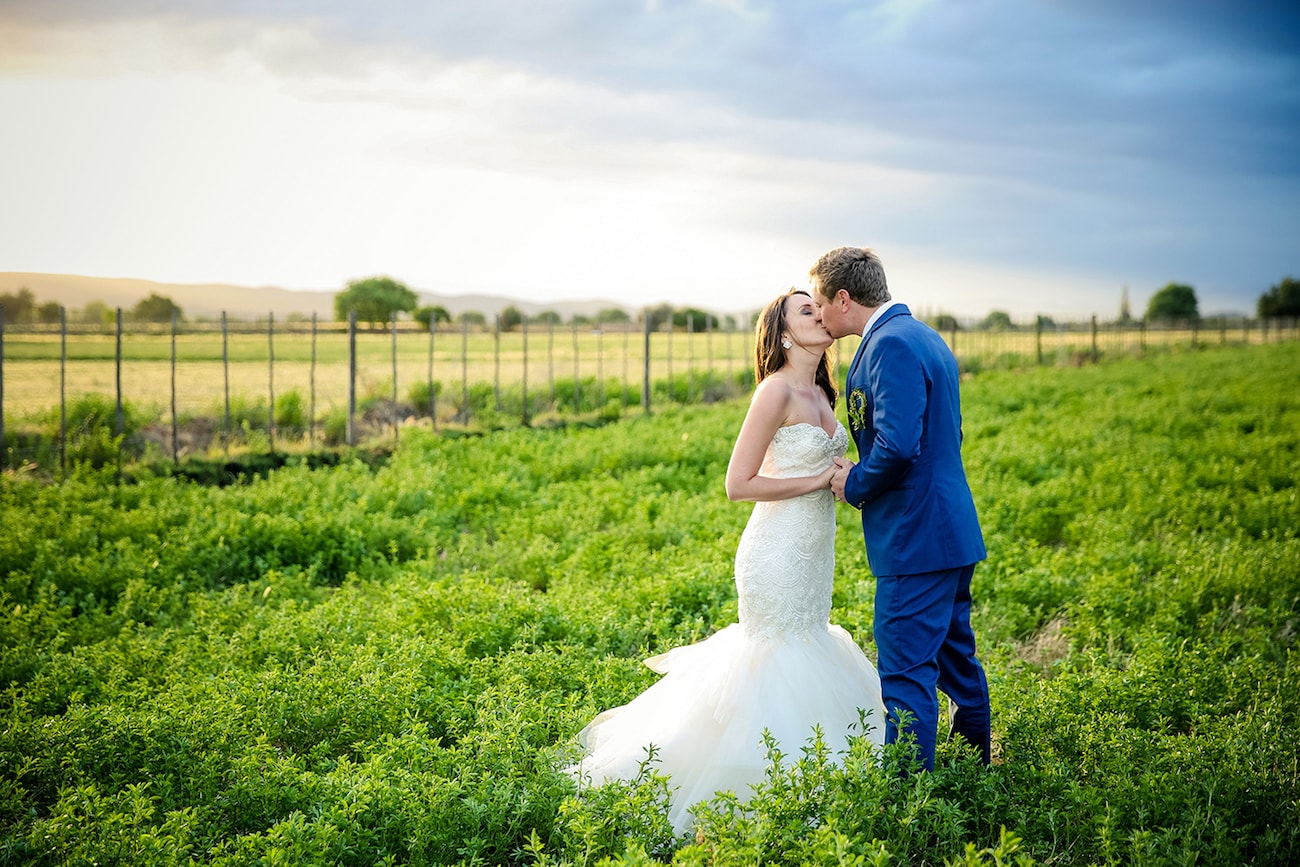 Memorable Moment
Walking down the aisle and seeing Johan's face. I was so happy. We'd had the worst week and it wasn't wedding related at all. I just felt so relieved, the day was finally there and we could put the past week behind us and look forward to a lifetime together. Best day of our lives.
Proudly South African Details
As wedding favours, we gave our guests homemade rusks or "beskuit" as we say in Afrikaans. It was proper boere beskuit that my aunt baked for us and a small token of appreciation to our guests for celebrating the day with us.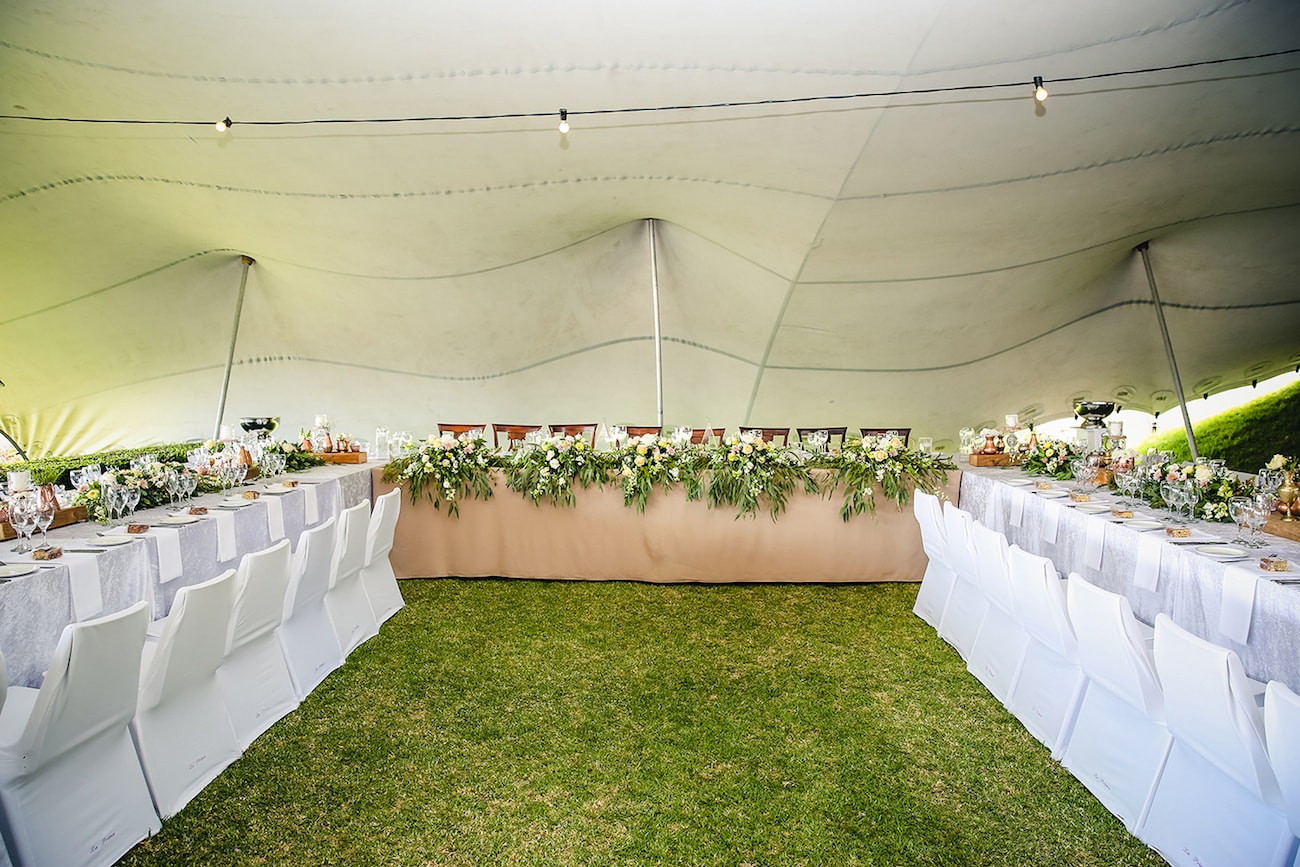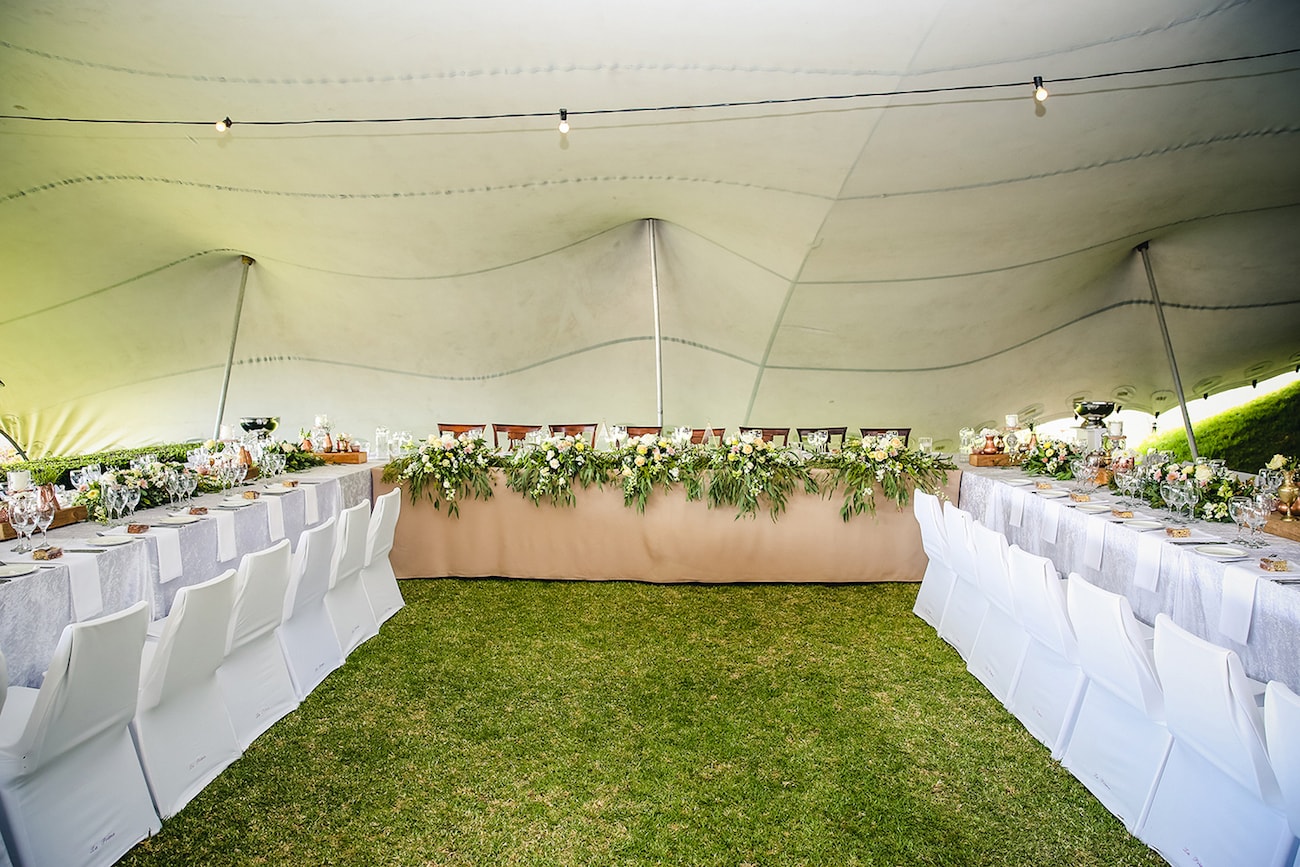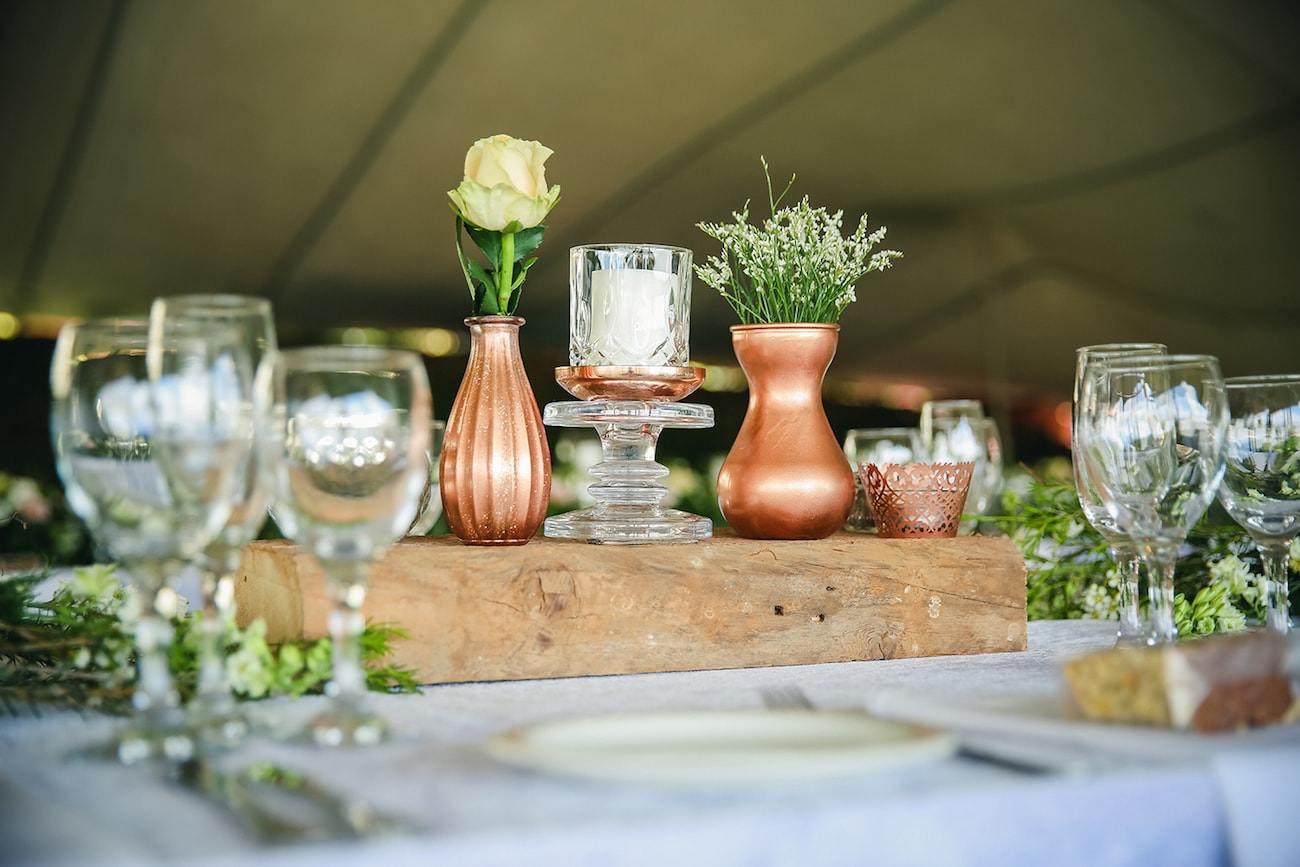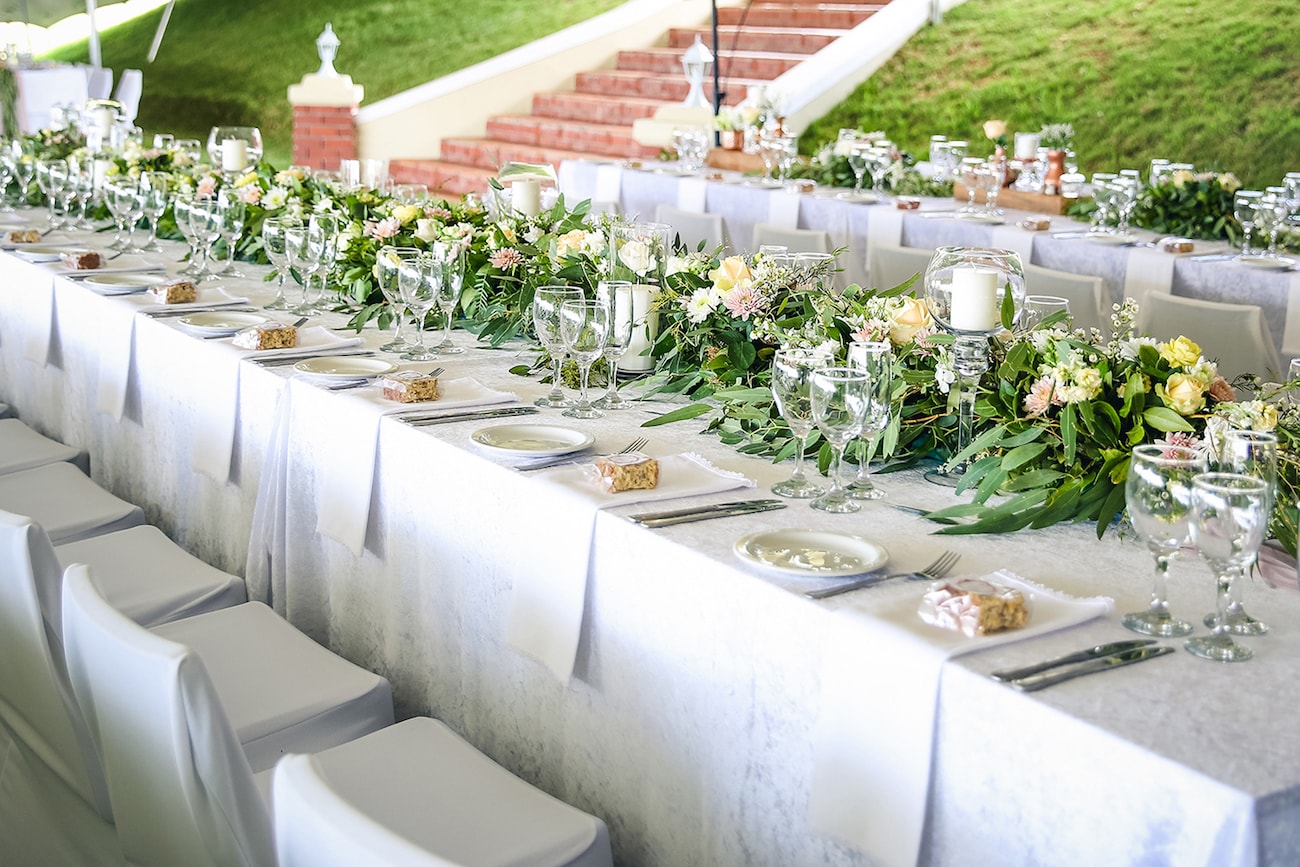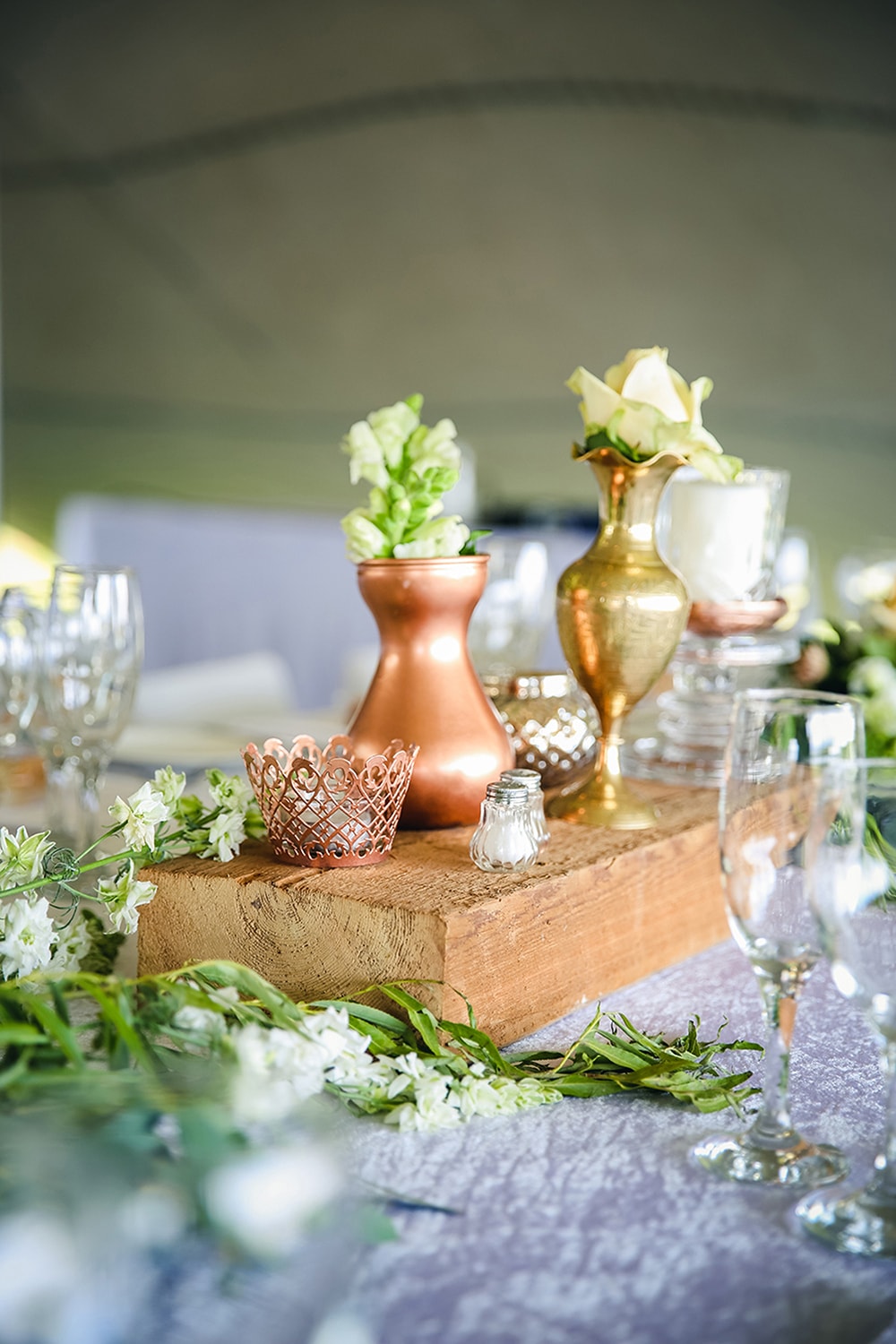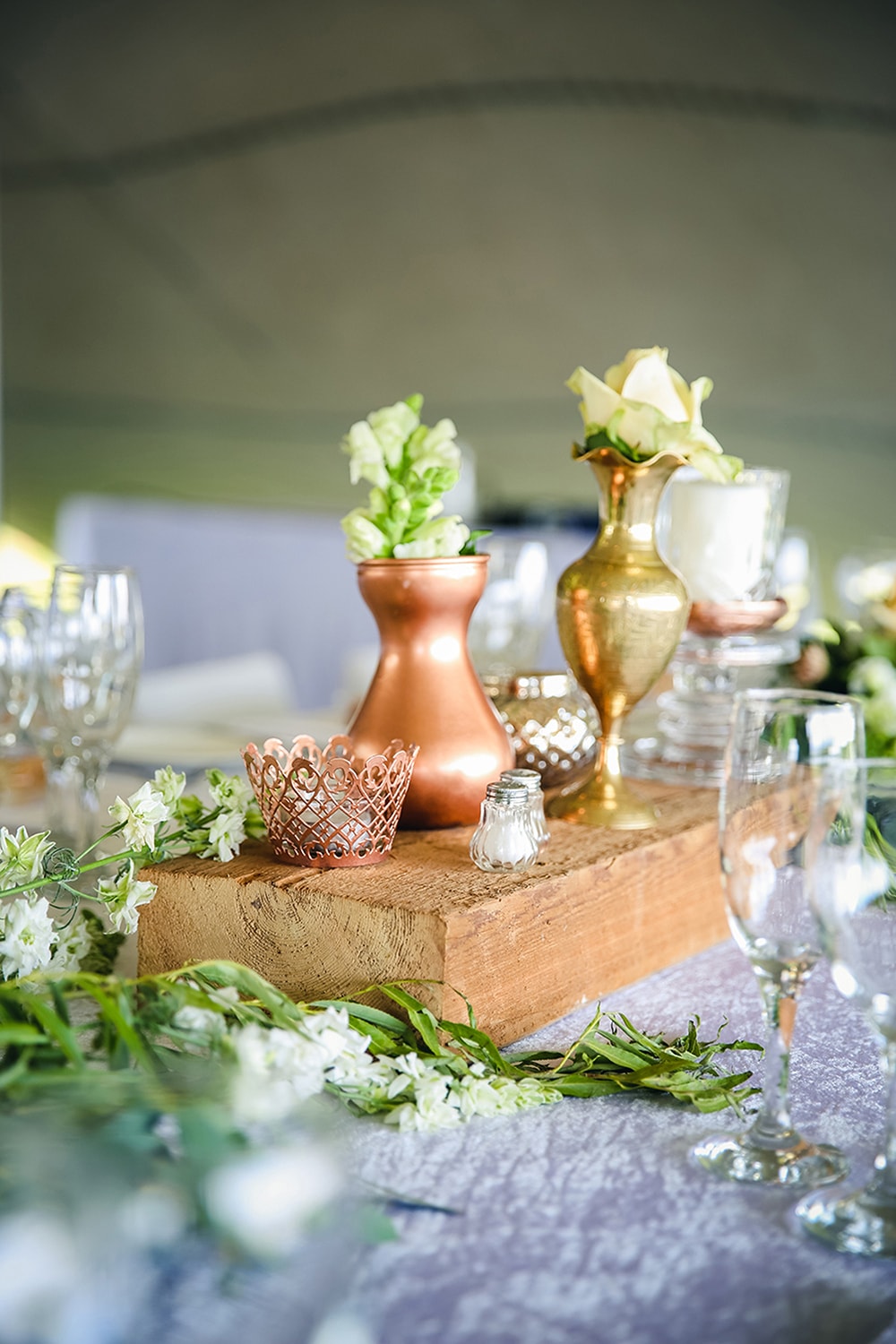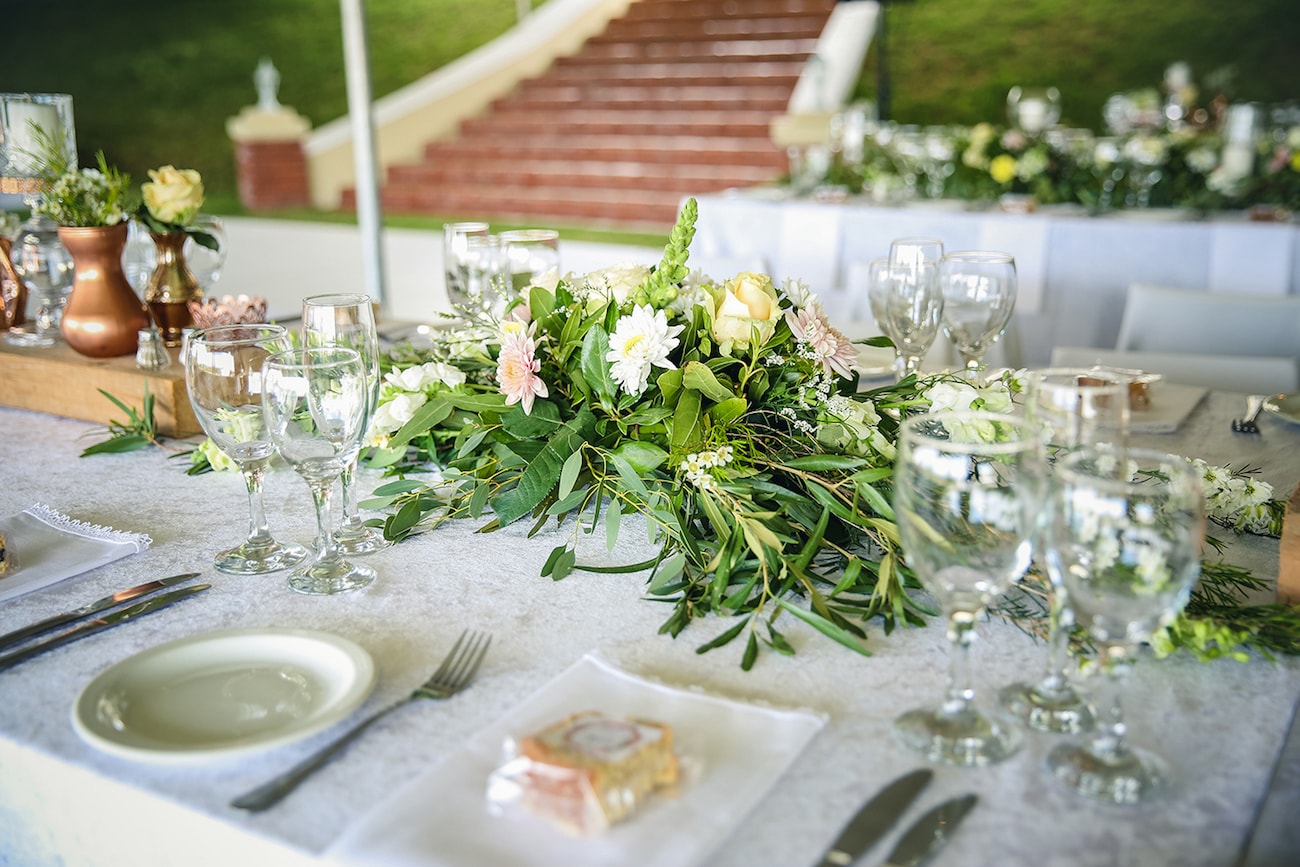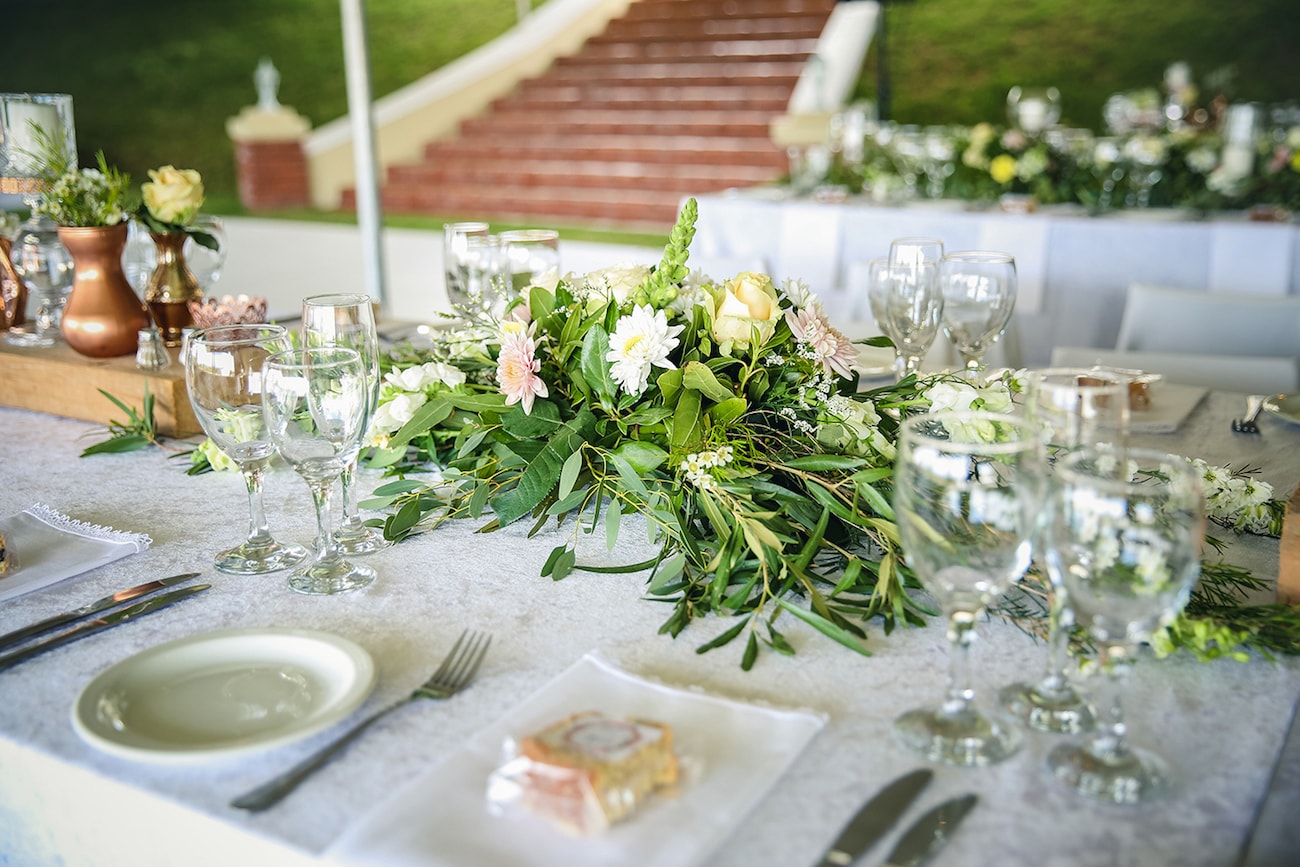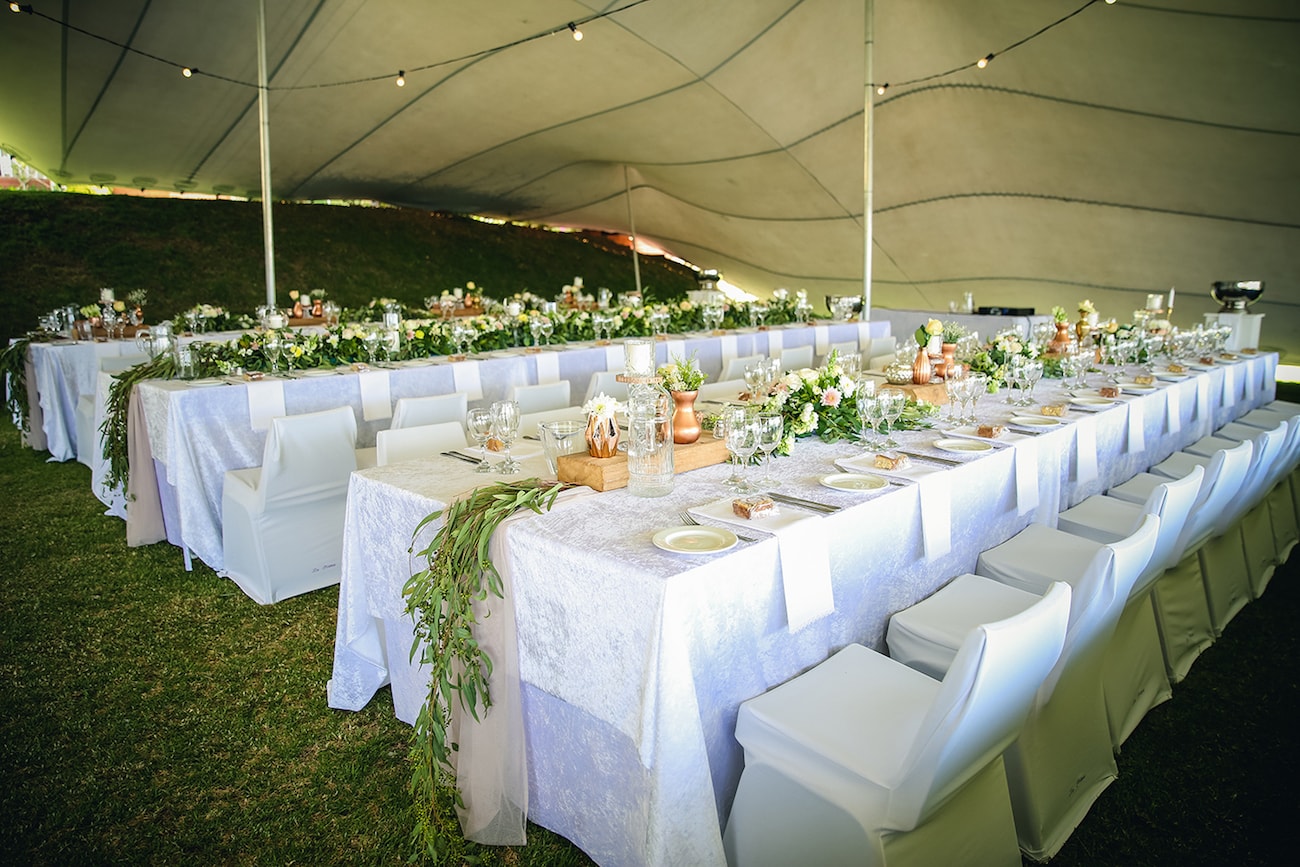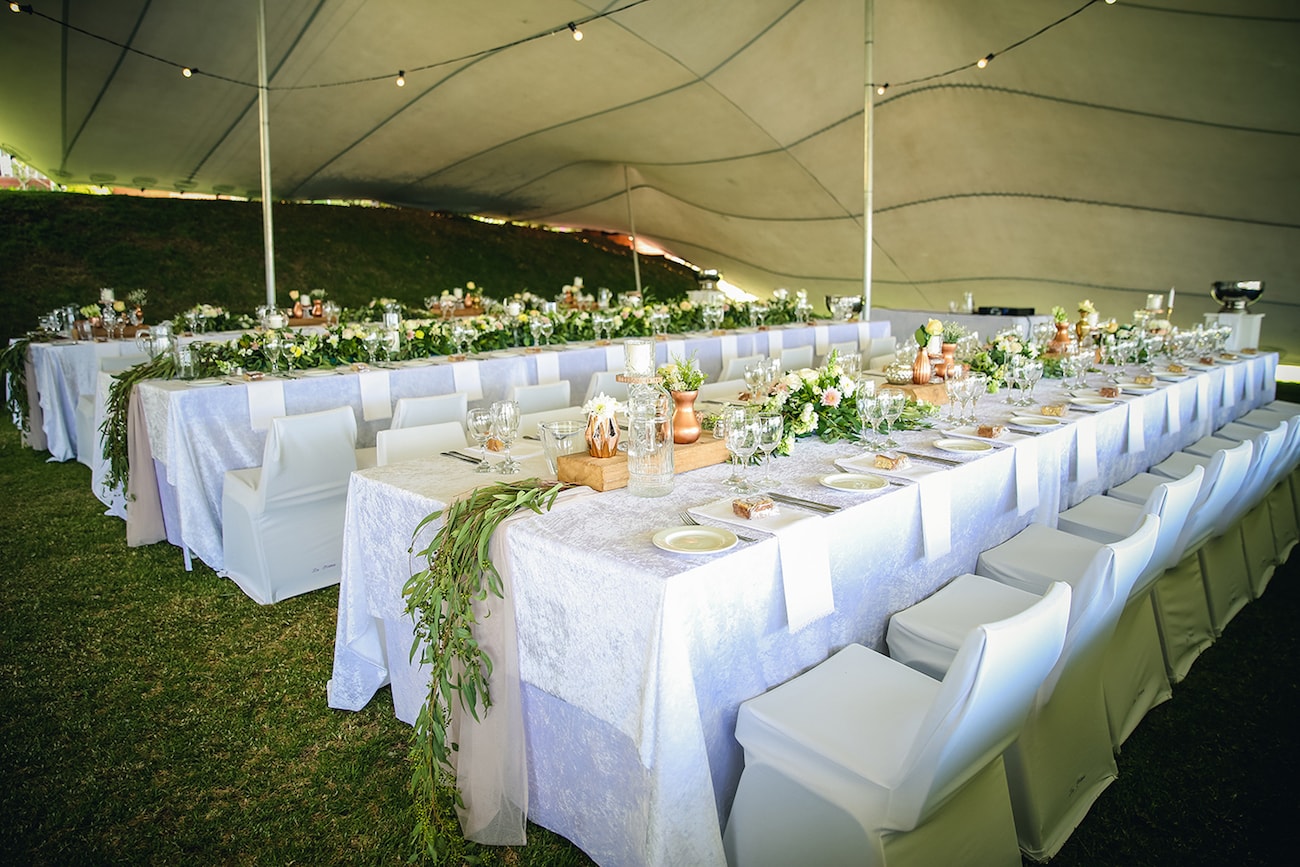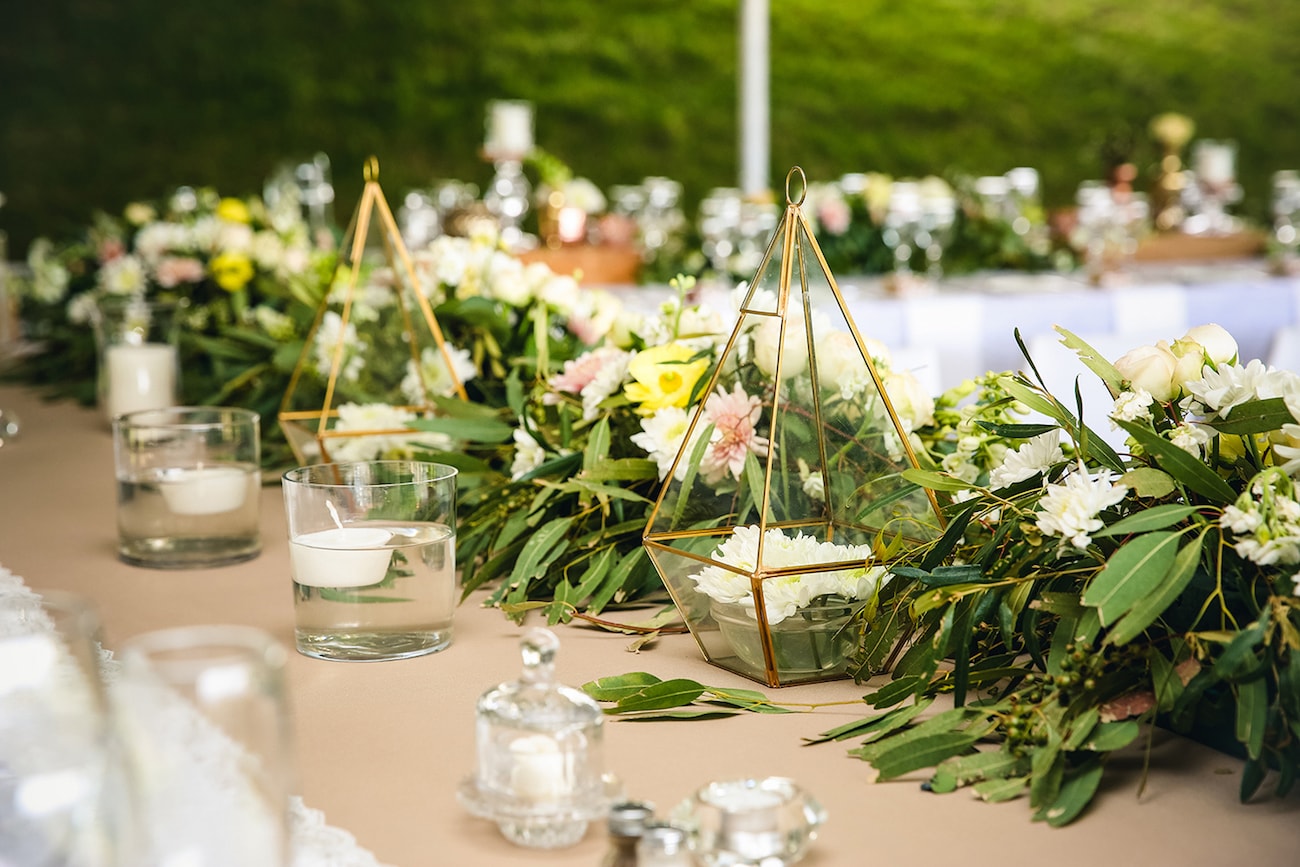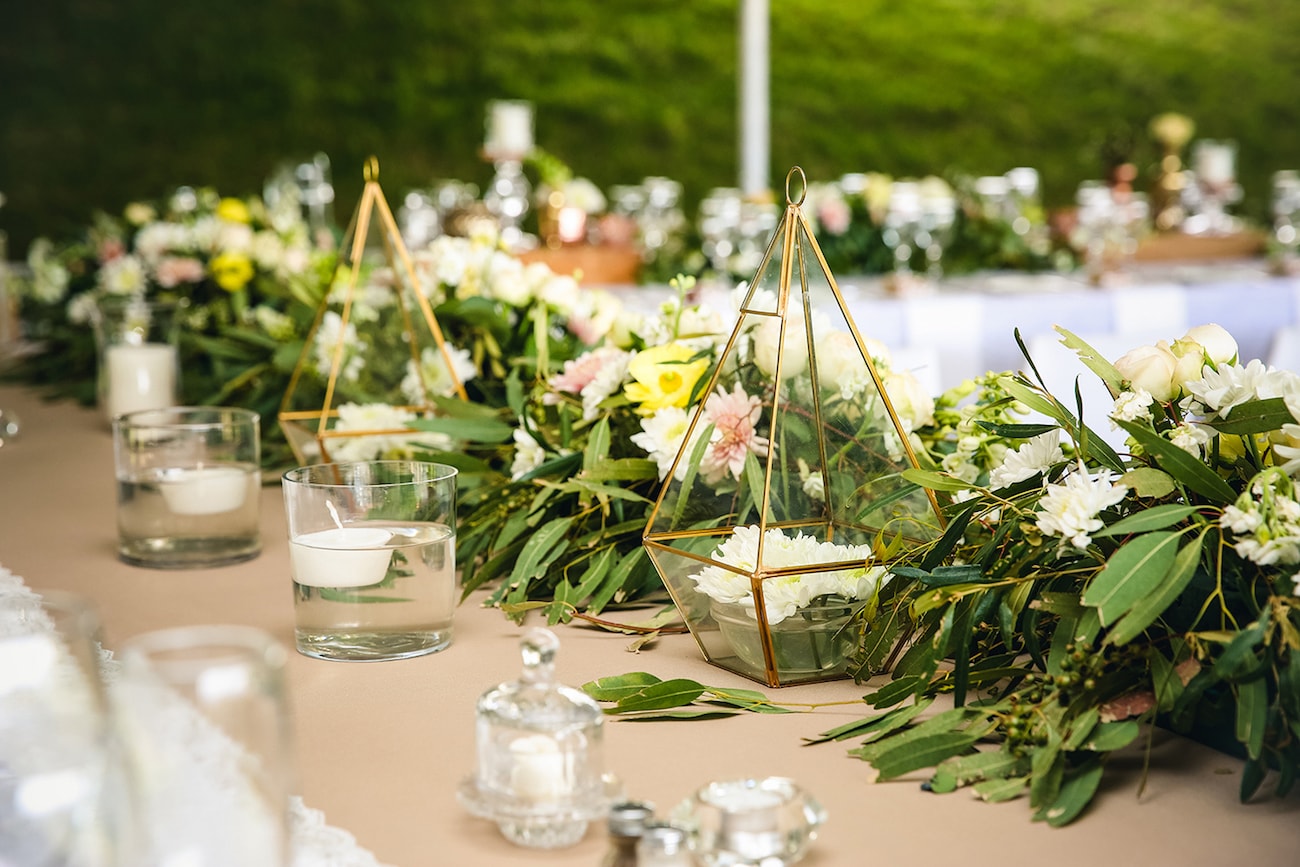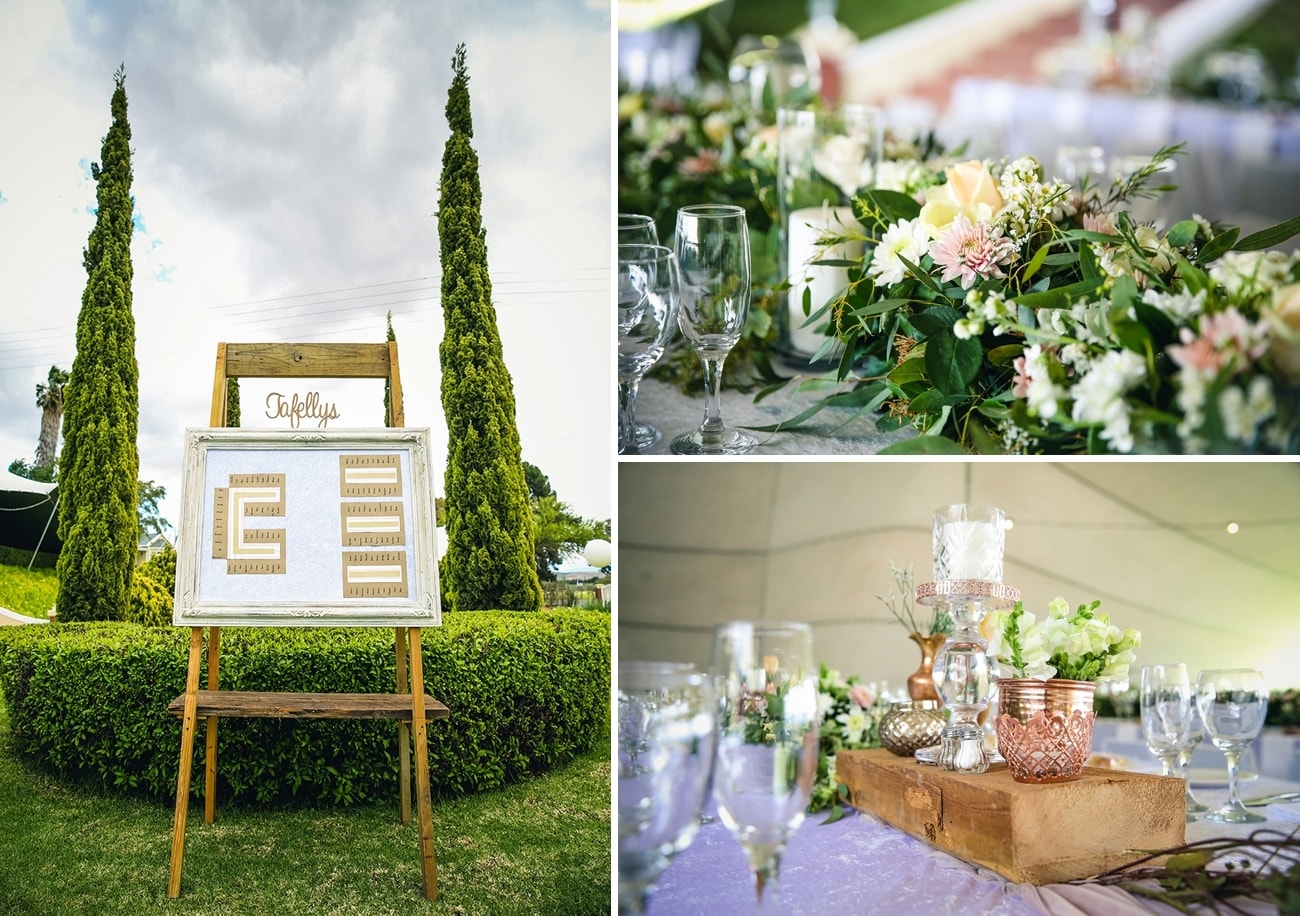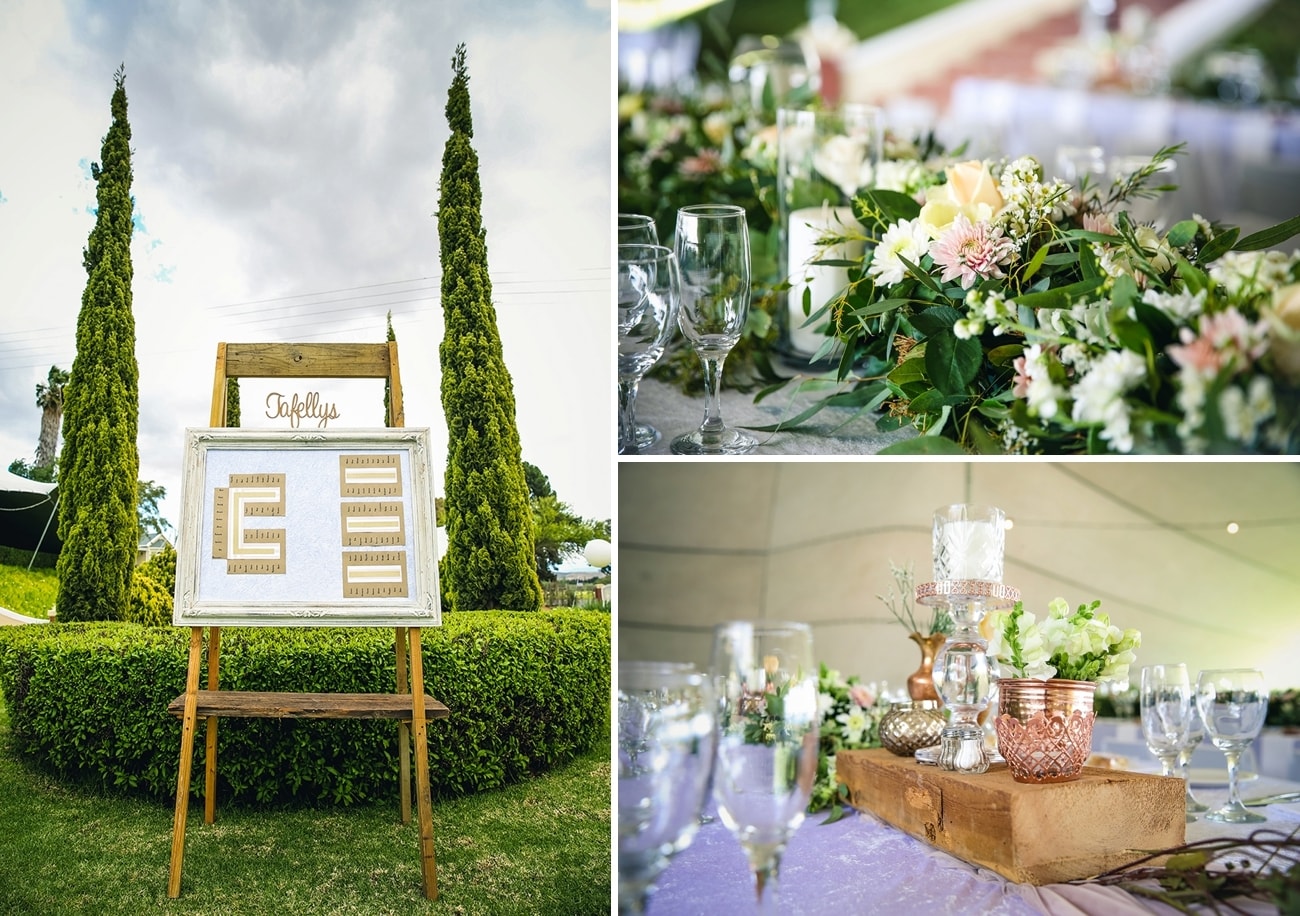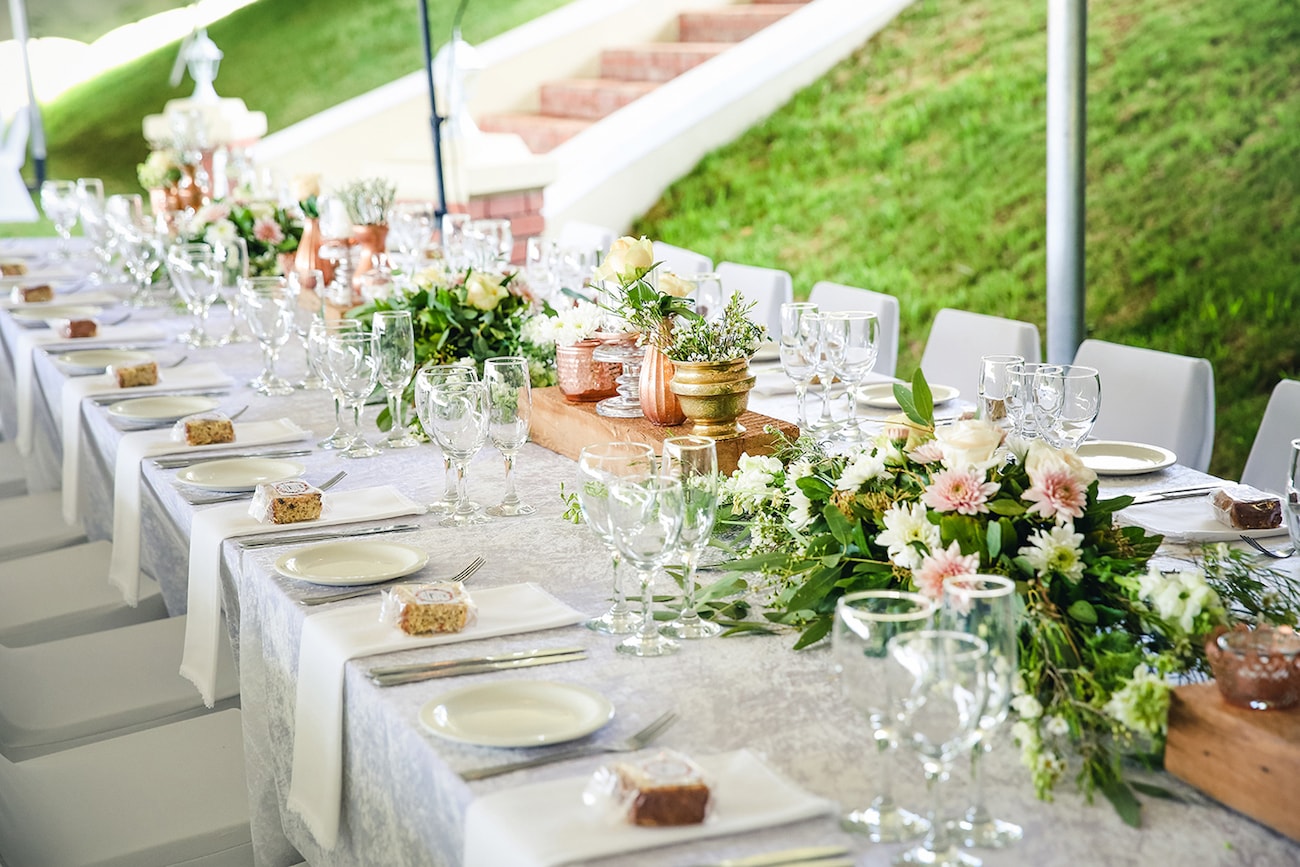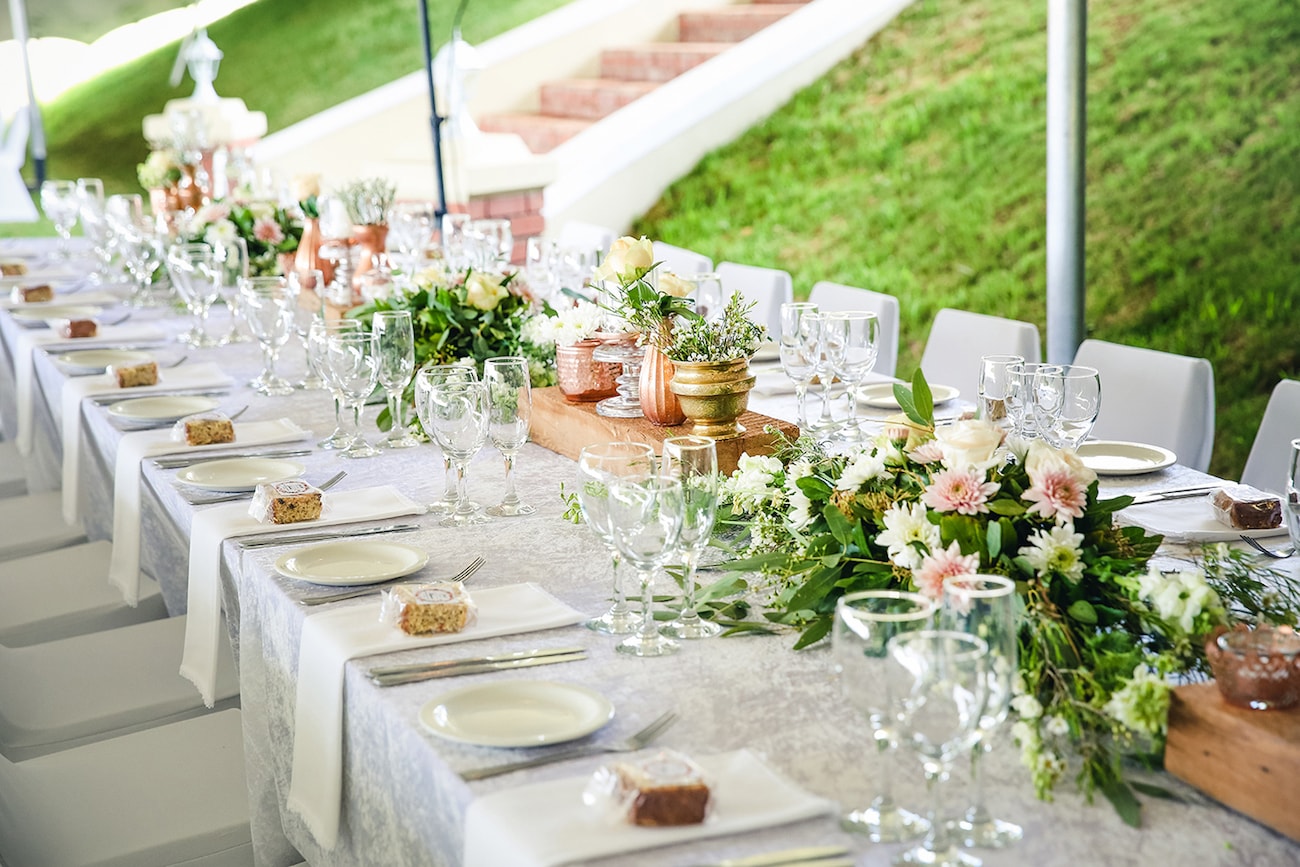 Best Decision
Having service providers that really understand you and know what you want makes this process so easy. We ended up not having to do a lot, we basically just showed up for the best day of our lives!
Advice for Future Brides & Grooms
Make sure you choose the correct service providers. It really takes the stress off of you and your relationship and makes the planning process so much easier.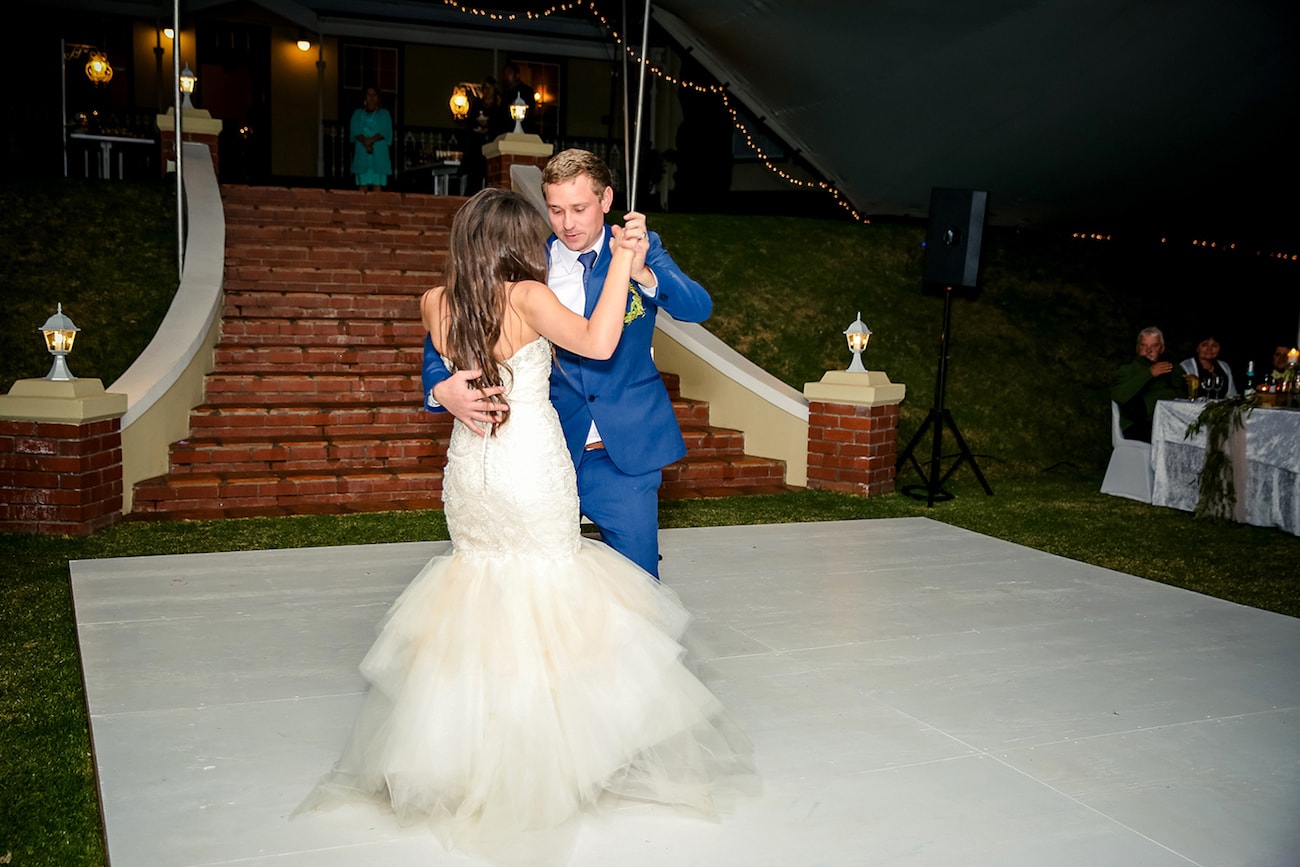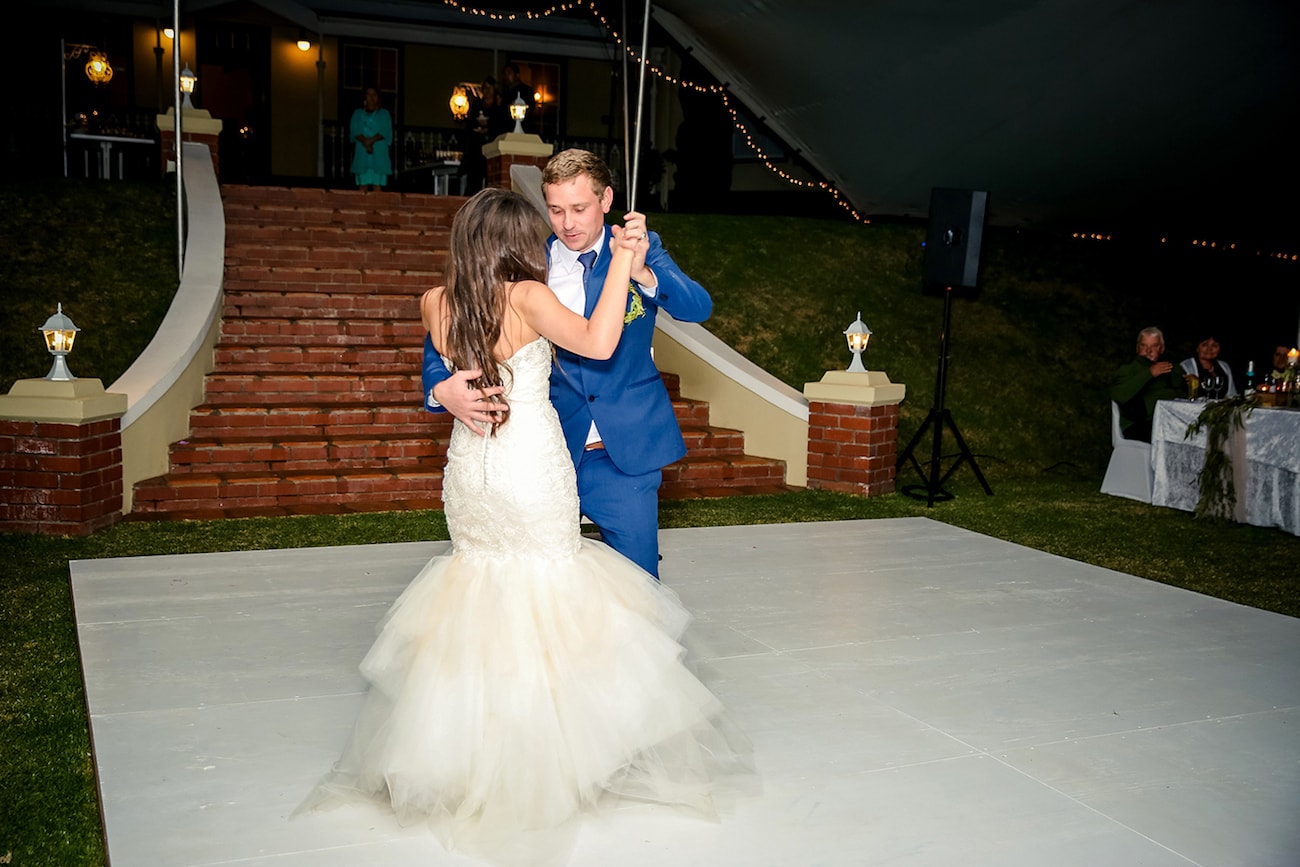 You can see more from this wedding on Anke Photography's blog.
SERVICE PROVIDERS
Venue, catering & co-ordination: La Plume Boutique Guesthouse | Photography: Anke Photography | Floral: Blommevrou se Kind | Bride's dress: Janita Toerien | Hair: La Tome Hair and Beauty | Makeup: MDK Professional Make Up Artist | Bridesmaids' dresses: Forever New + YDE | Groom's attire: Zara | DJ: DJ Jakkals
Save