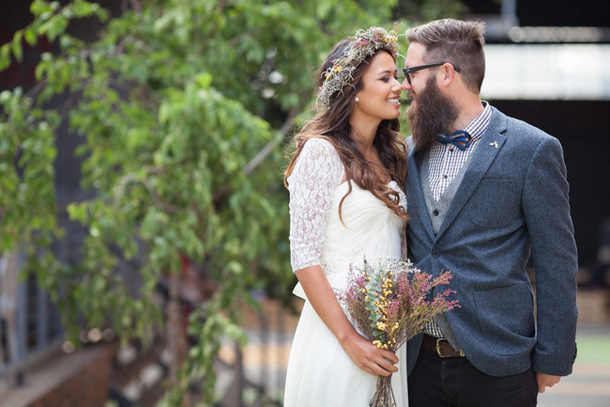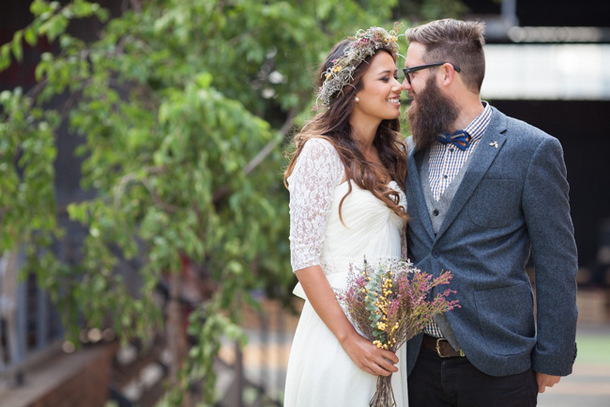 Who says you can't find the peace and serenity of the countryside in the heart of the city? I'm over the moon about the way today's super romantic couple shoot combines urban – even industrial-style – locations with soft bohemian style, and of course, a healthy dose of love and romance! Jonty and Melissa are an absolutely adorable couple – they've been married since 2012 but decided to dress up again for a couple shoot, and drafted in the talented team at Page & Holmes to capture it on film. There's an element of styled shoot here too, with Melissa wearing a gorgeous gown from White Lilly Bridal, and a spectacular fynbos floral crown on her pretty head. Combined with Jonty's sharp suit, it's a great look for their pictures – and for a wedding!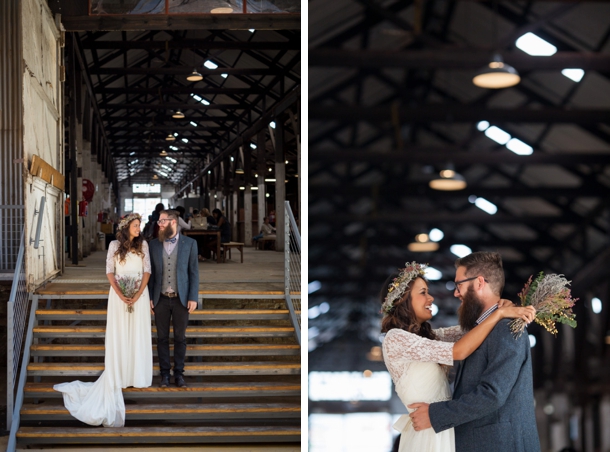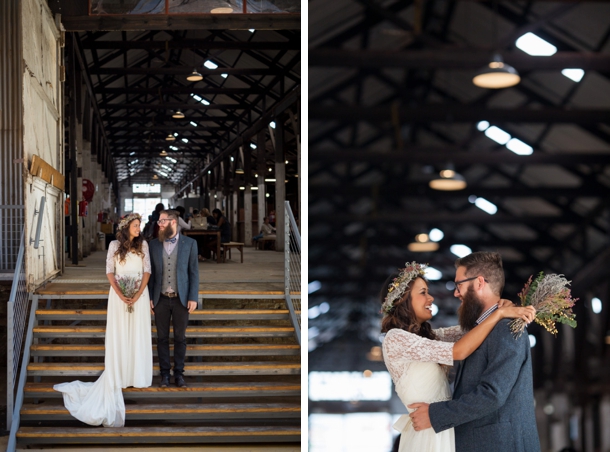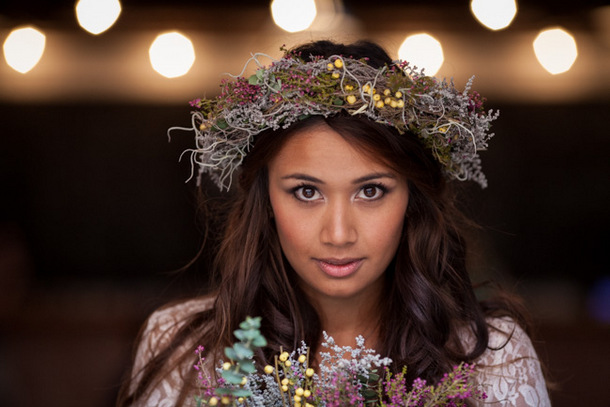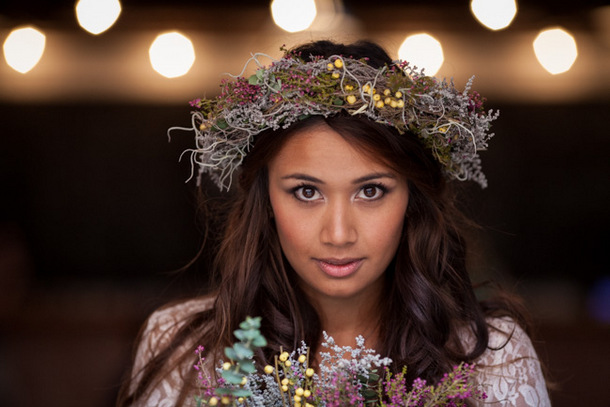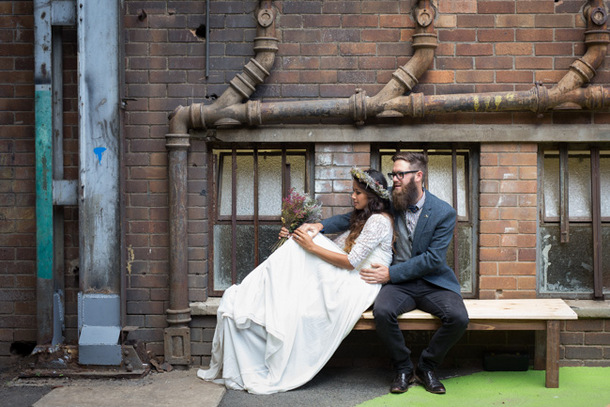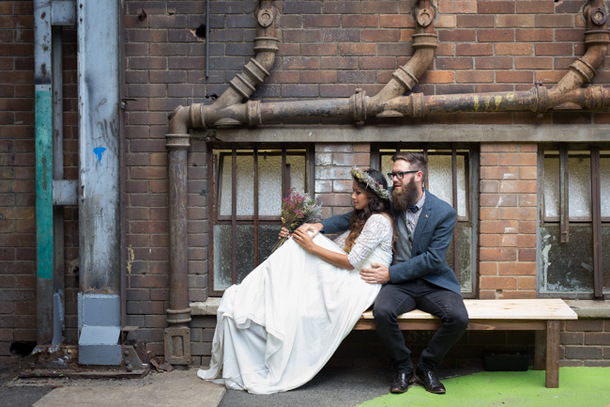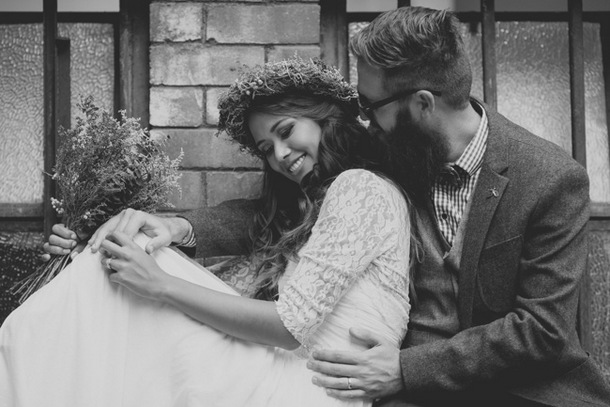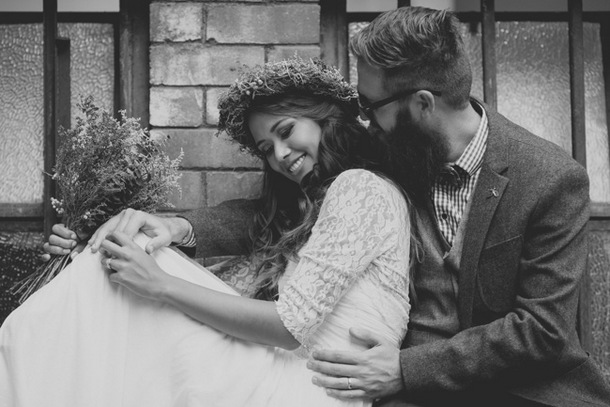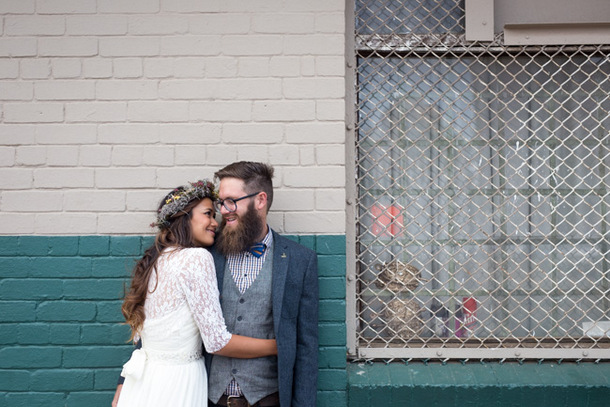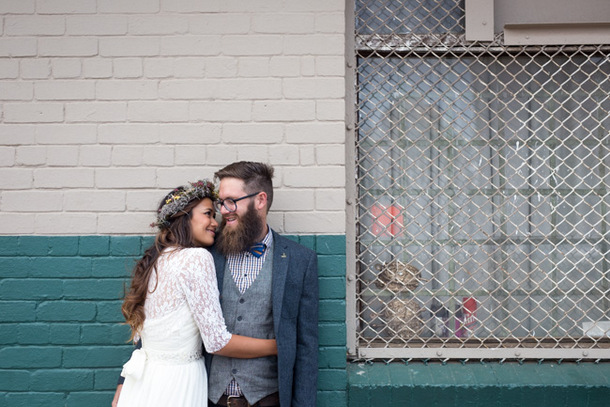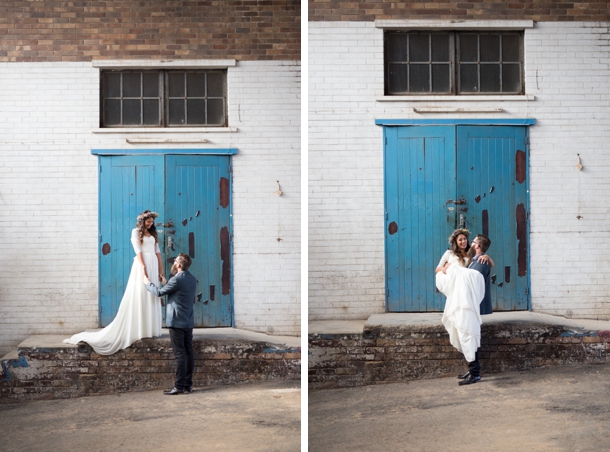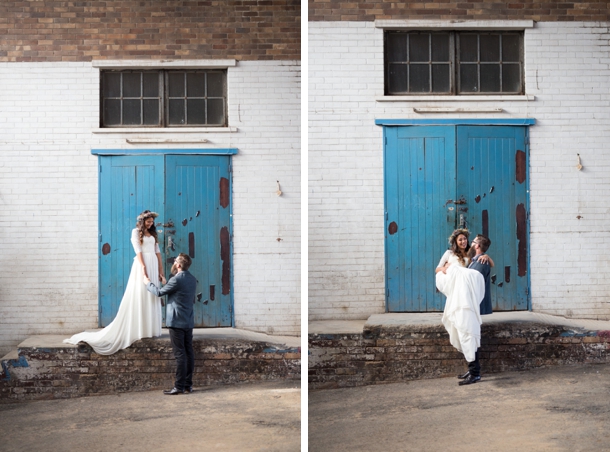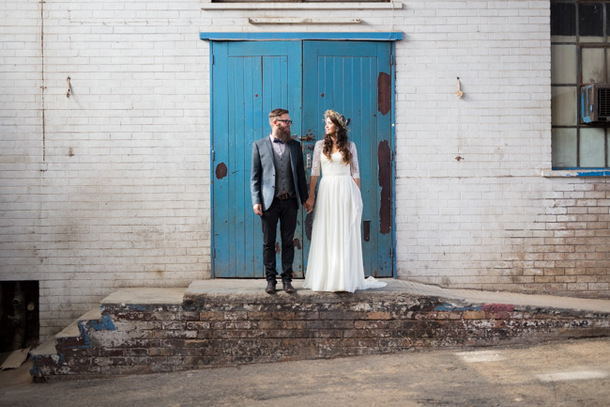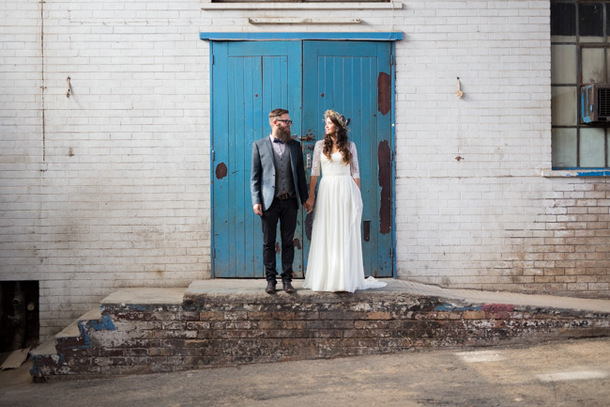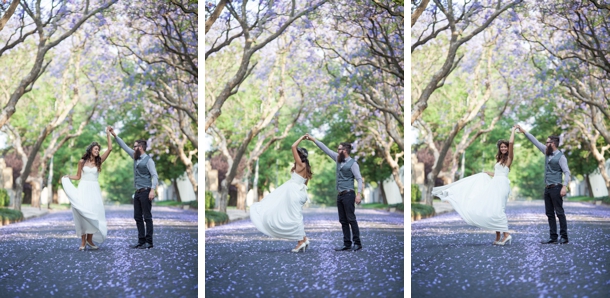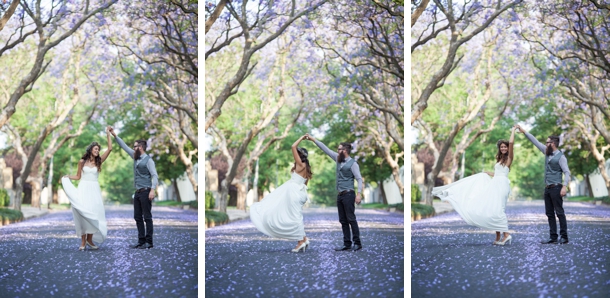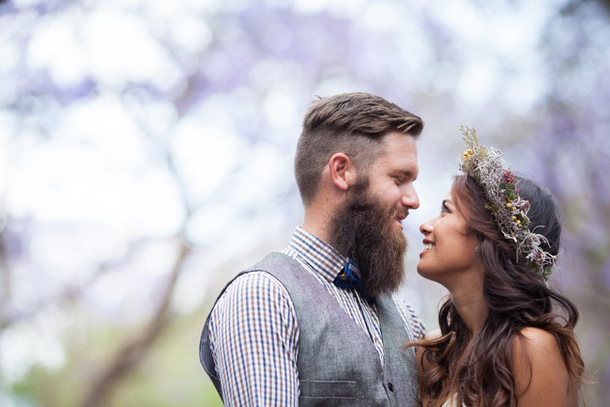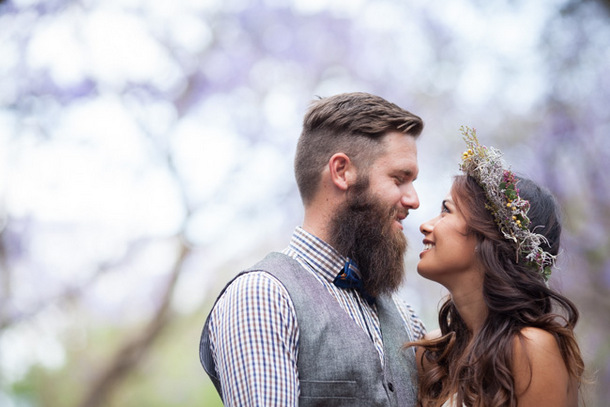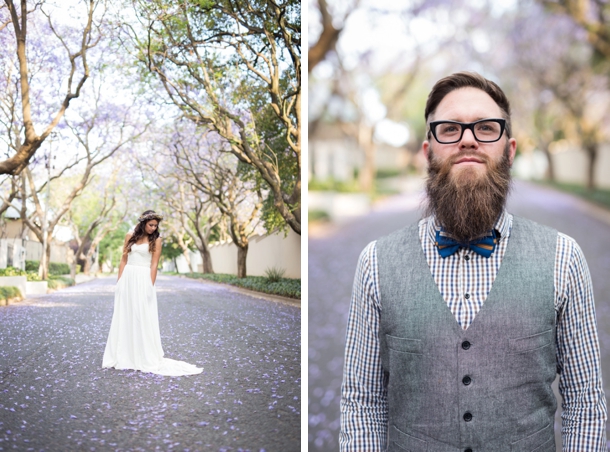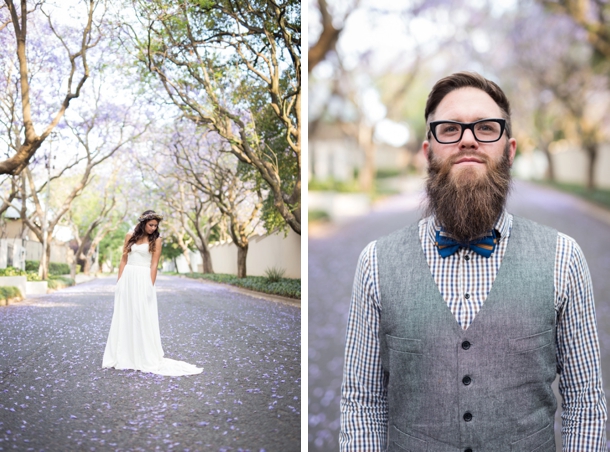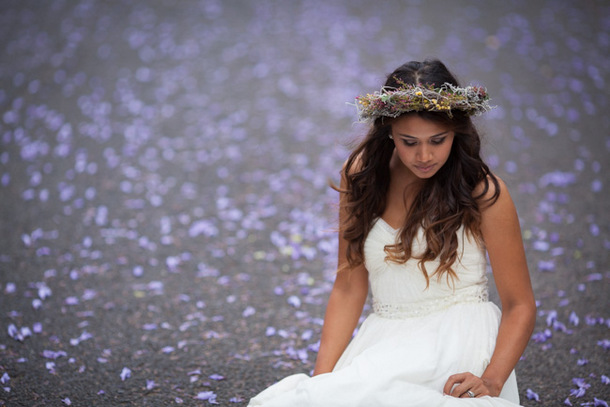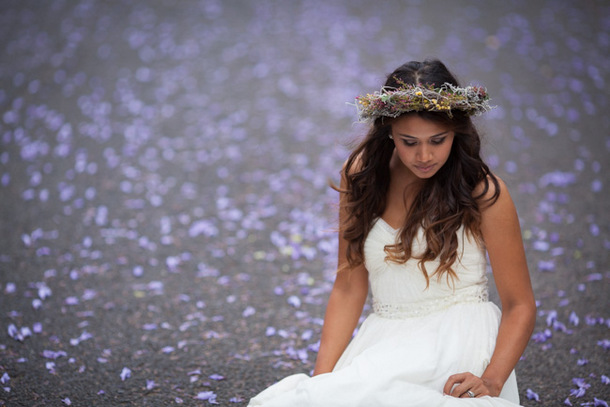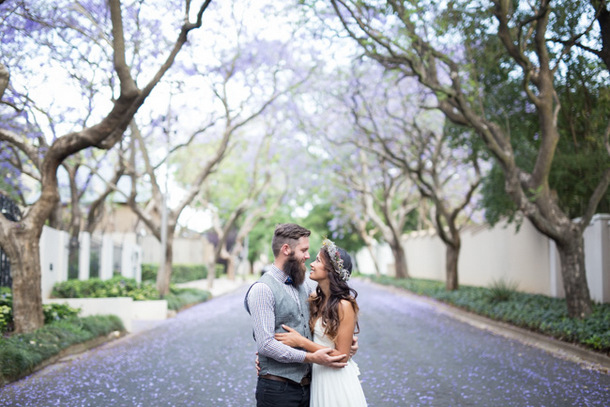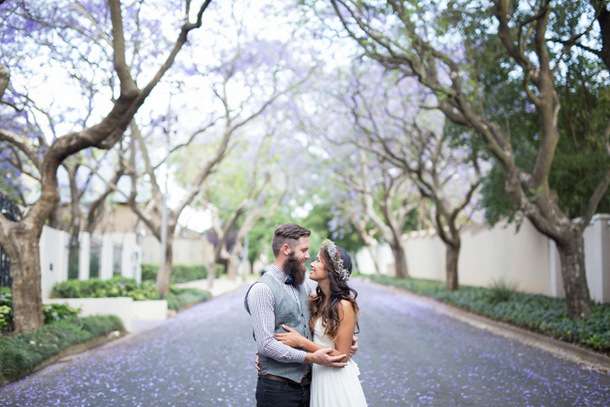 Kristian of Page & Holmes sent over some more background for us:
Here in Joburg we may not have the mountain or the sea, but we do have the prettiest introduction to summer. Purple flowers from our Jacaranda trees transform grey streets into other-worldly, magical wonderlands – like you would see in fairytales. Our shoot with Jonty and Melissa started at The Sheds, the newest market in Joburg and a very cool venue for those looking to get married in the city. Part of the building is over 100 years old and used to be a mining factory. From the Sheds we spent some time under the Jacarandas and then raced to a beautiful open area in the veld to catch the sunset. The wild backdrop perfectly complemented Melissa's bright red lips and beautiful vintage dress from White Lilly Bridal. As the sun sets everything takes on new life; the trees spread the sunlight through their leaves, softening the light and causing everything to glow, and the sky becomes an incredibly dramatic backdrop. We don't need to say it, but Melissa's curly hair is wild and glorious and Jonty's beard is the stuff of legends. That's all. Special thanks to Anneline Schoon from The Flower Art Co. for the beautiful bouquet and wreath.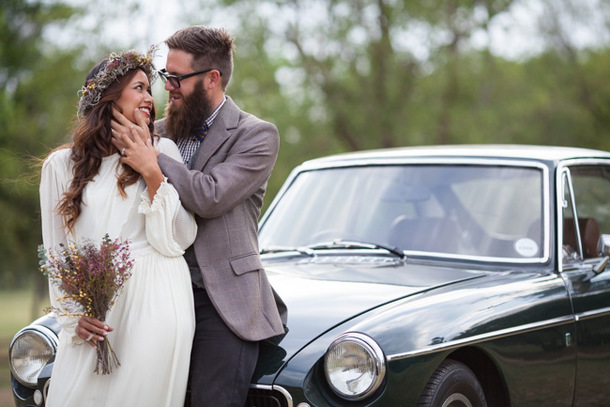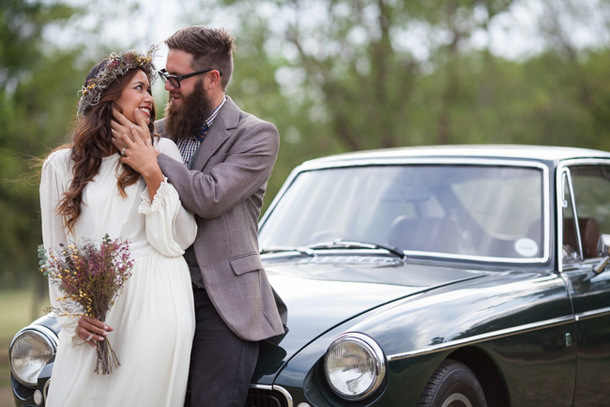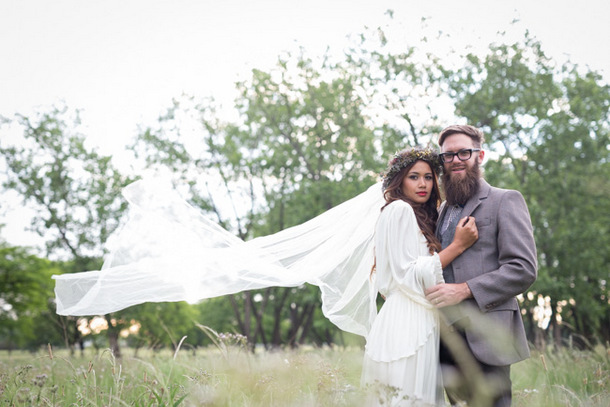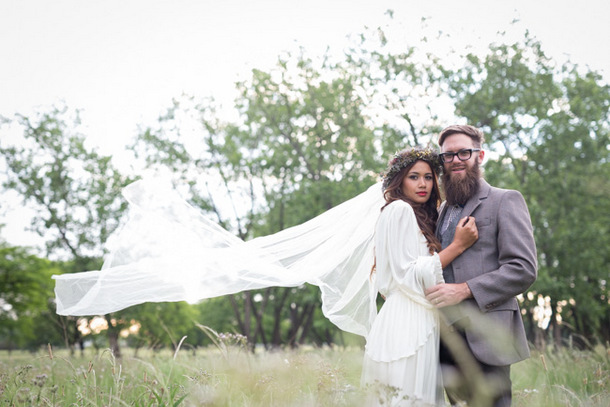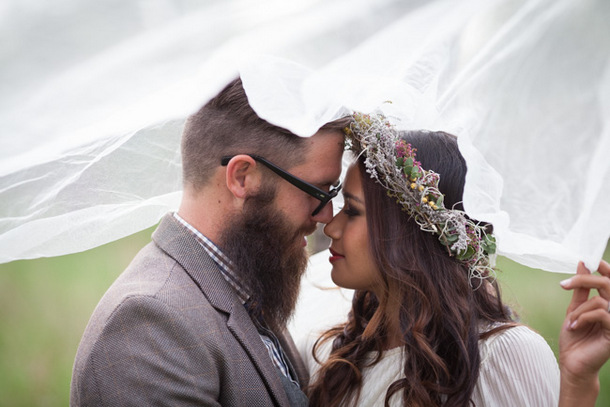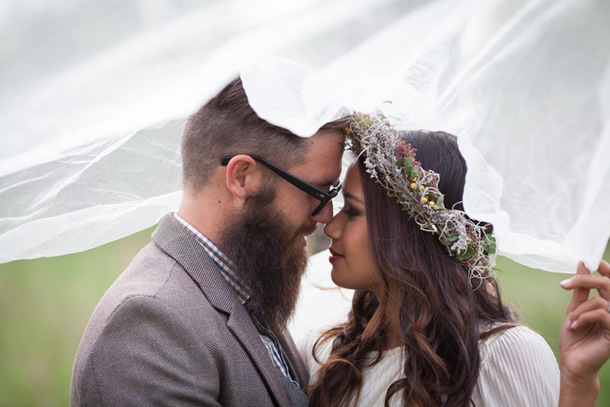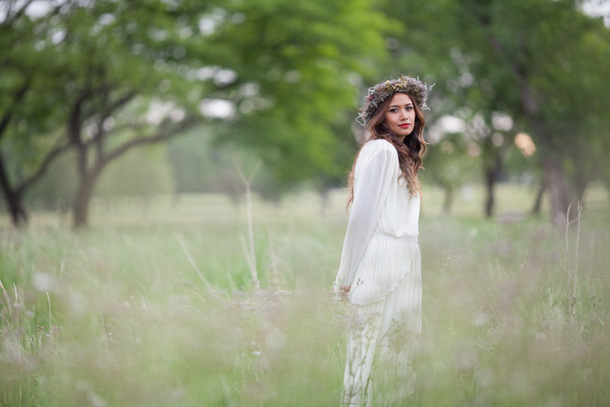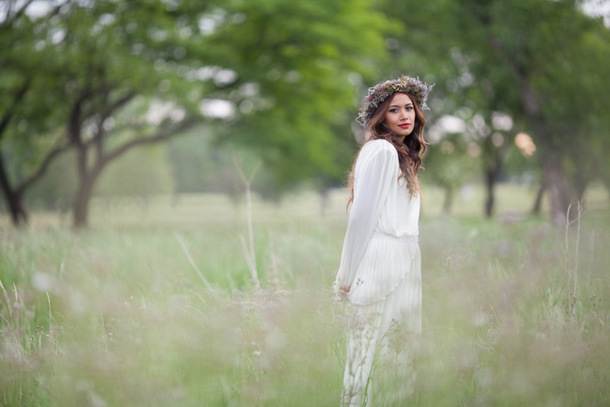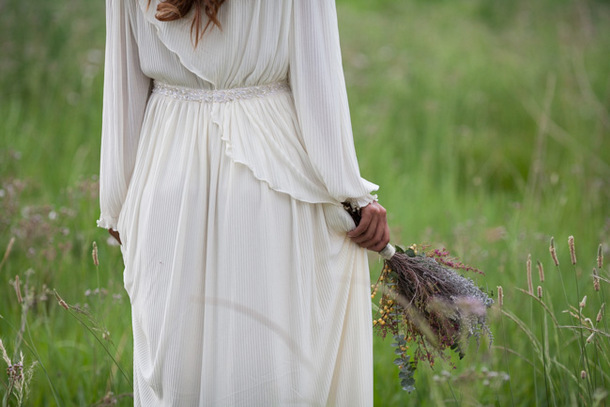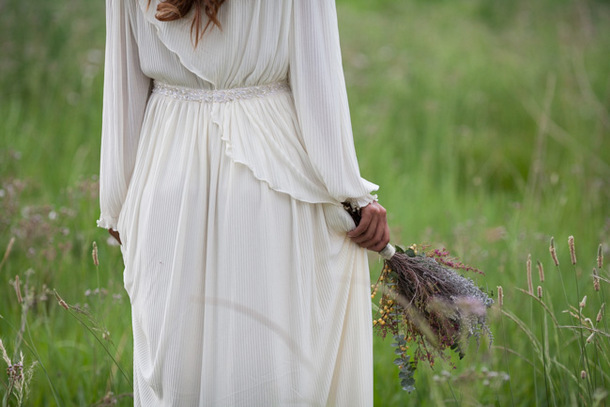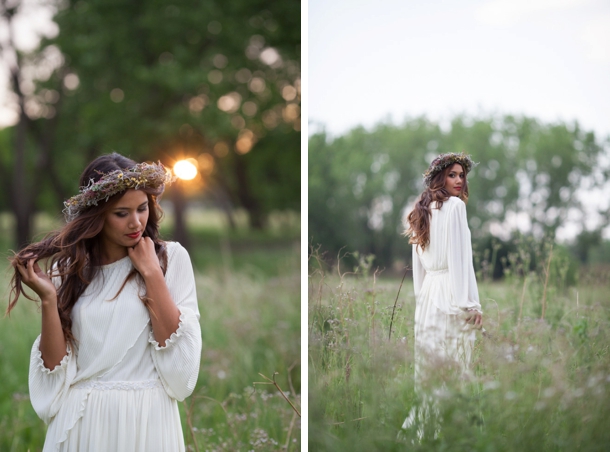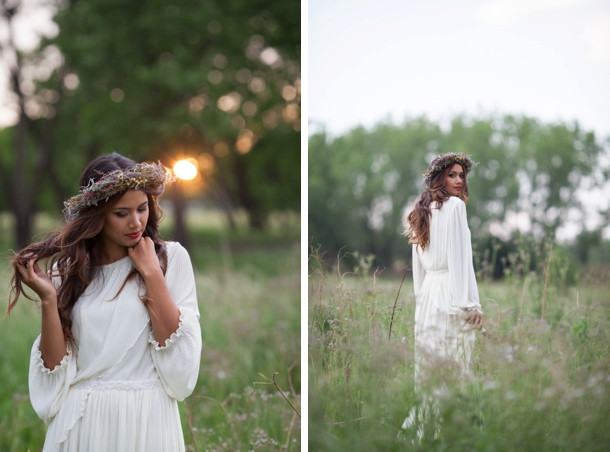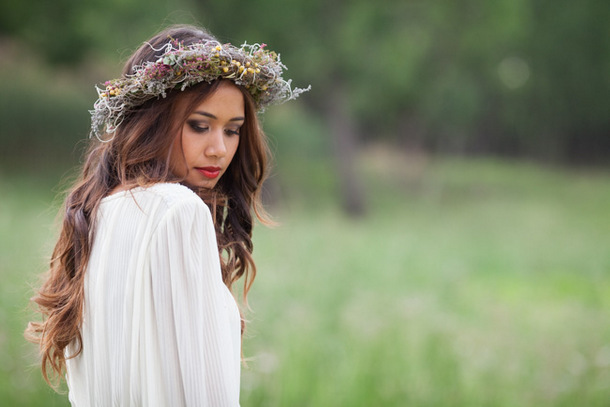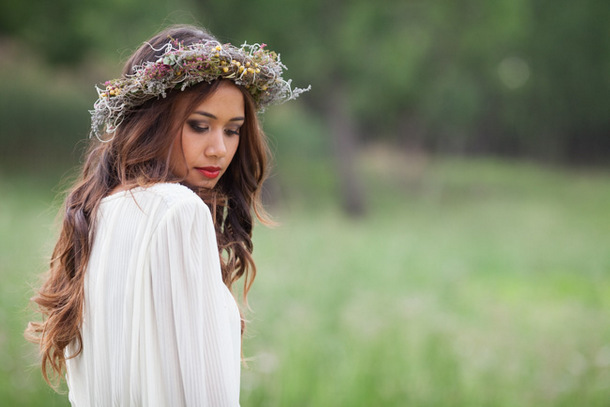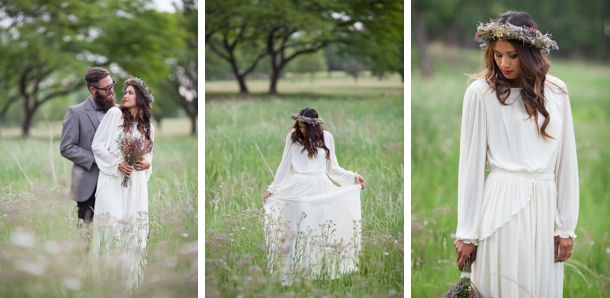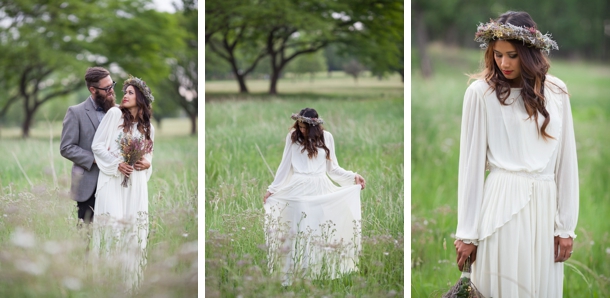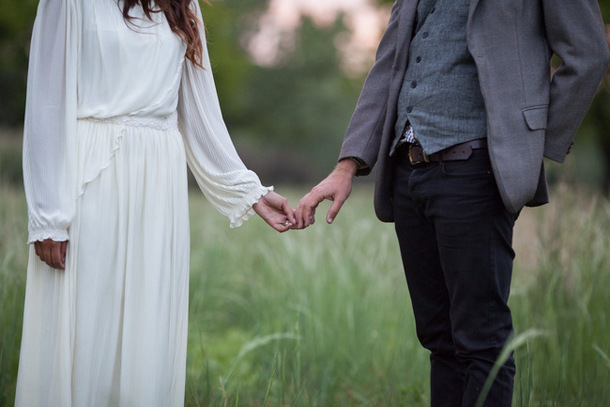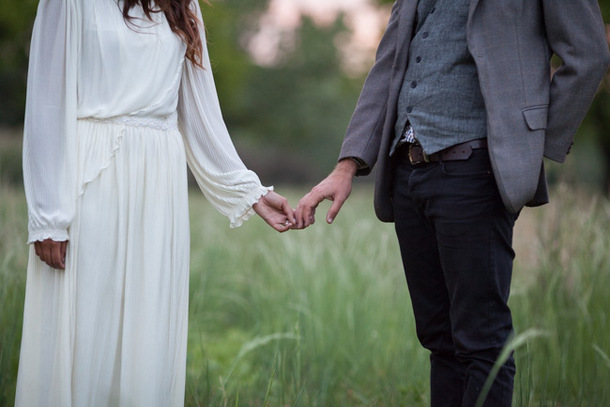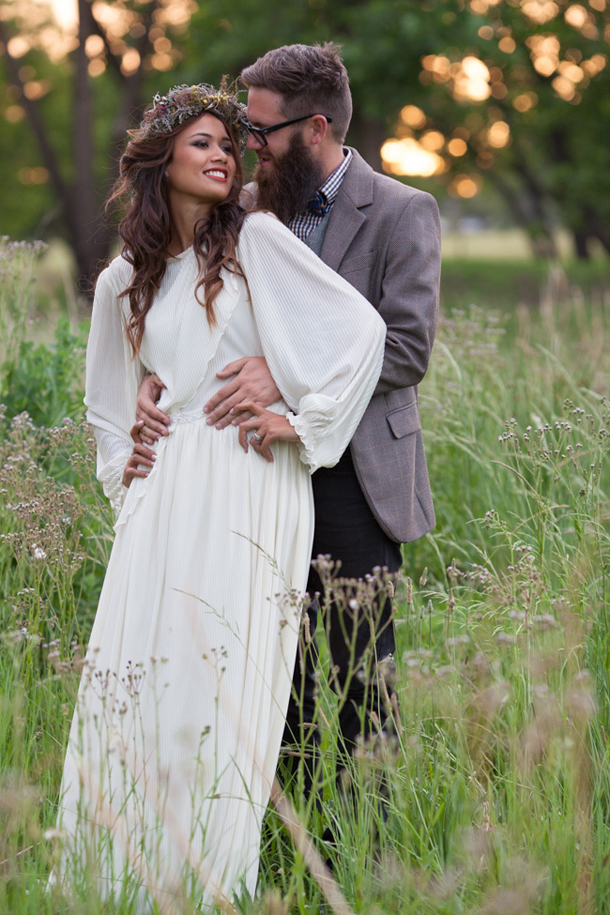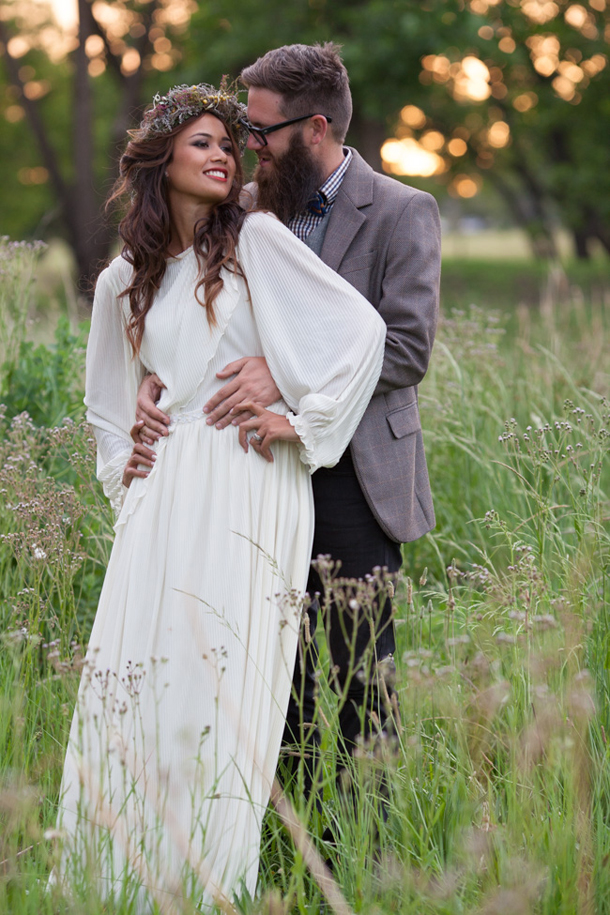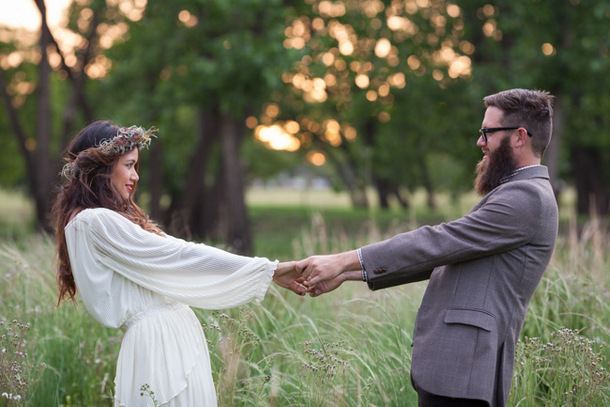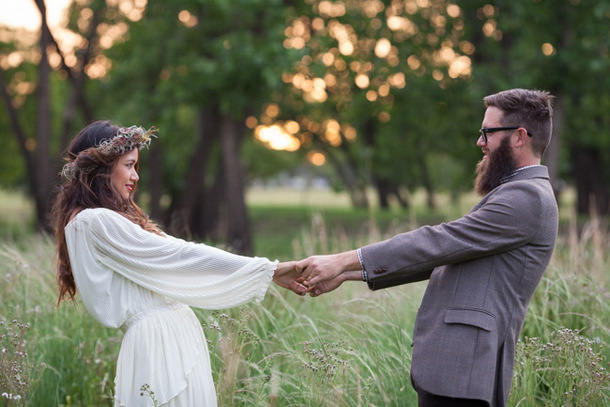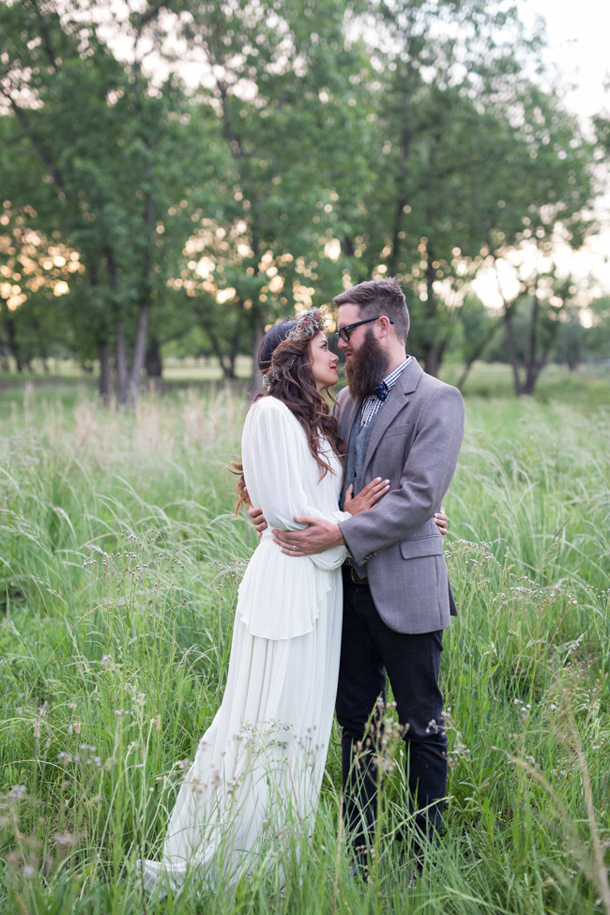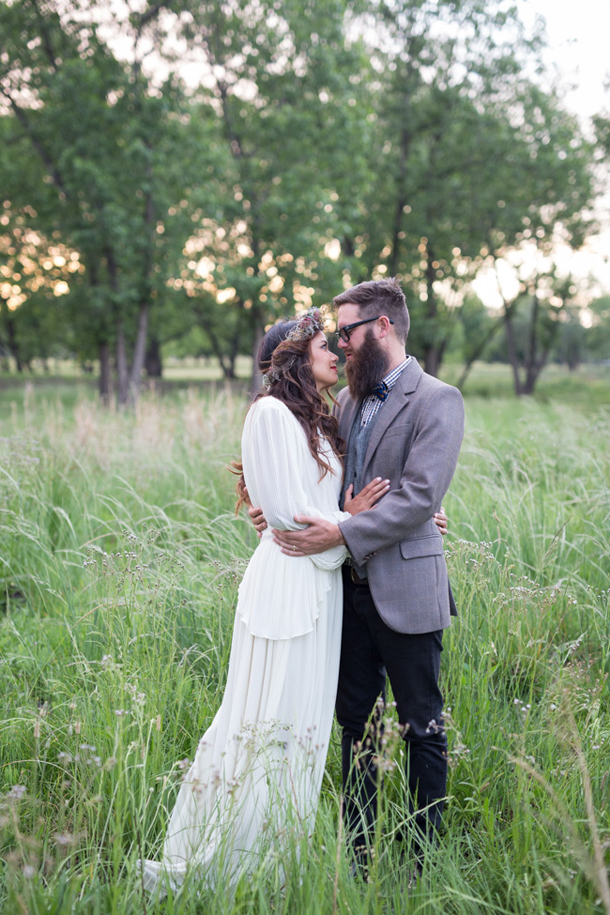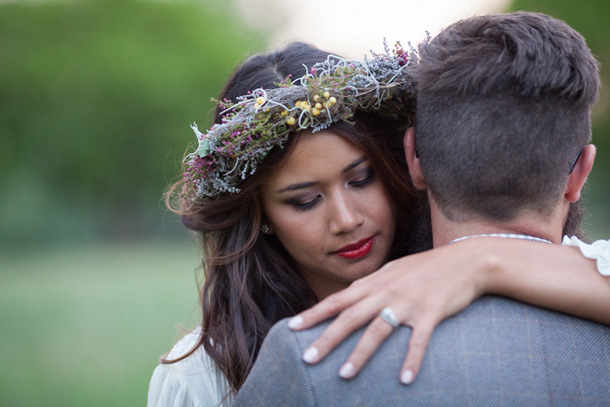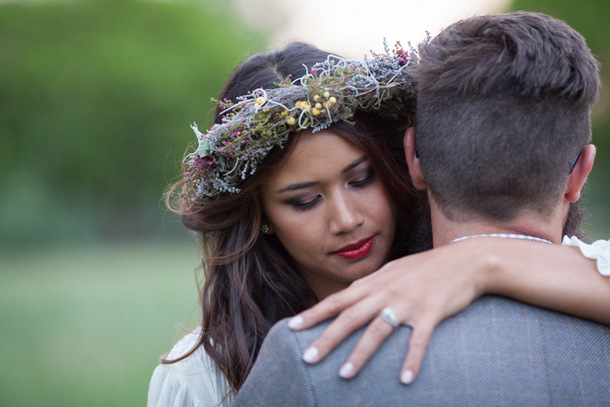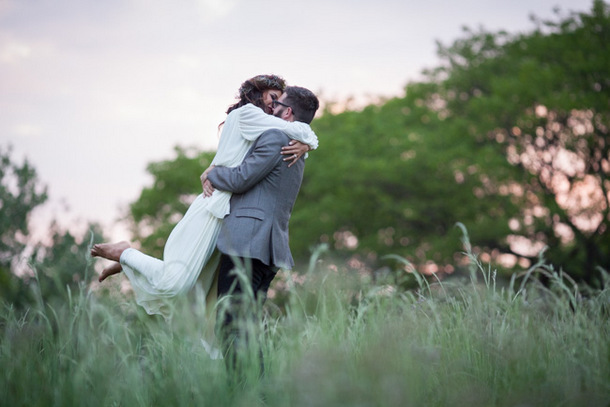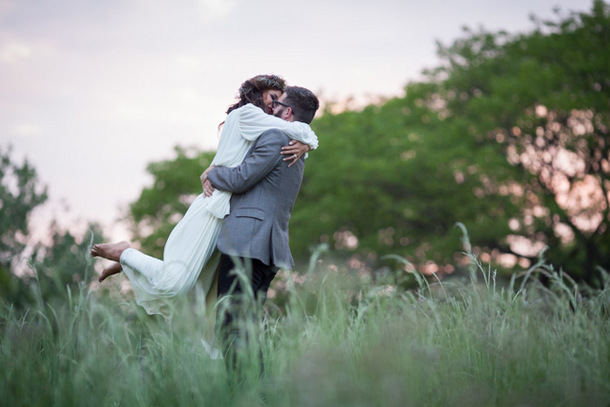 See more from this shoot here.