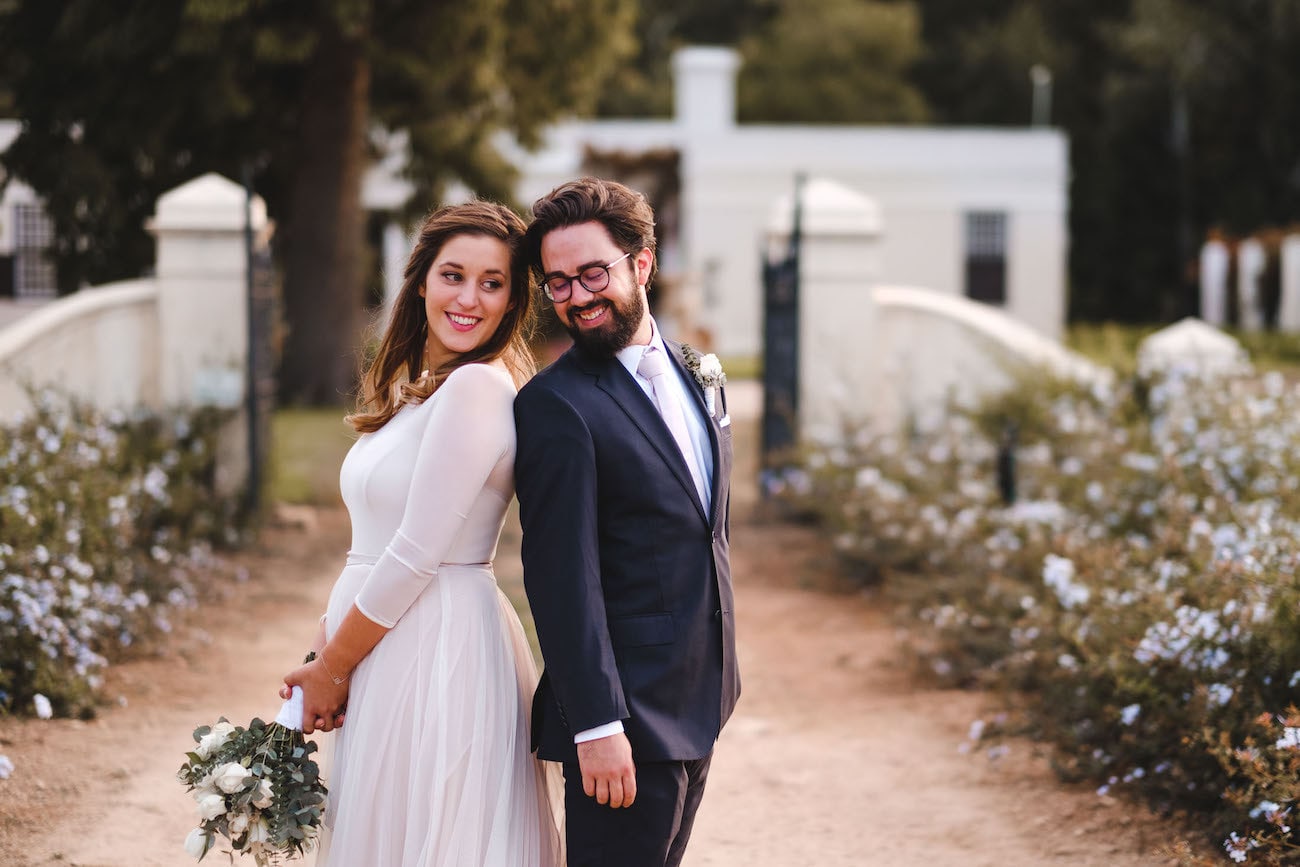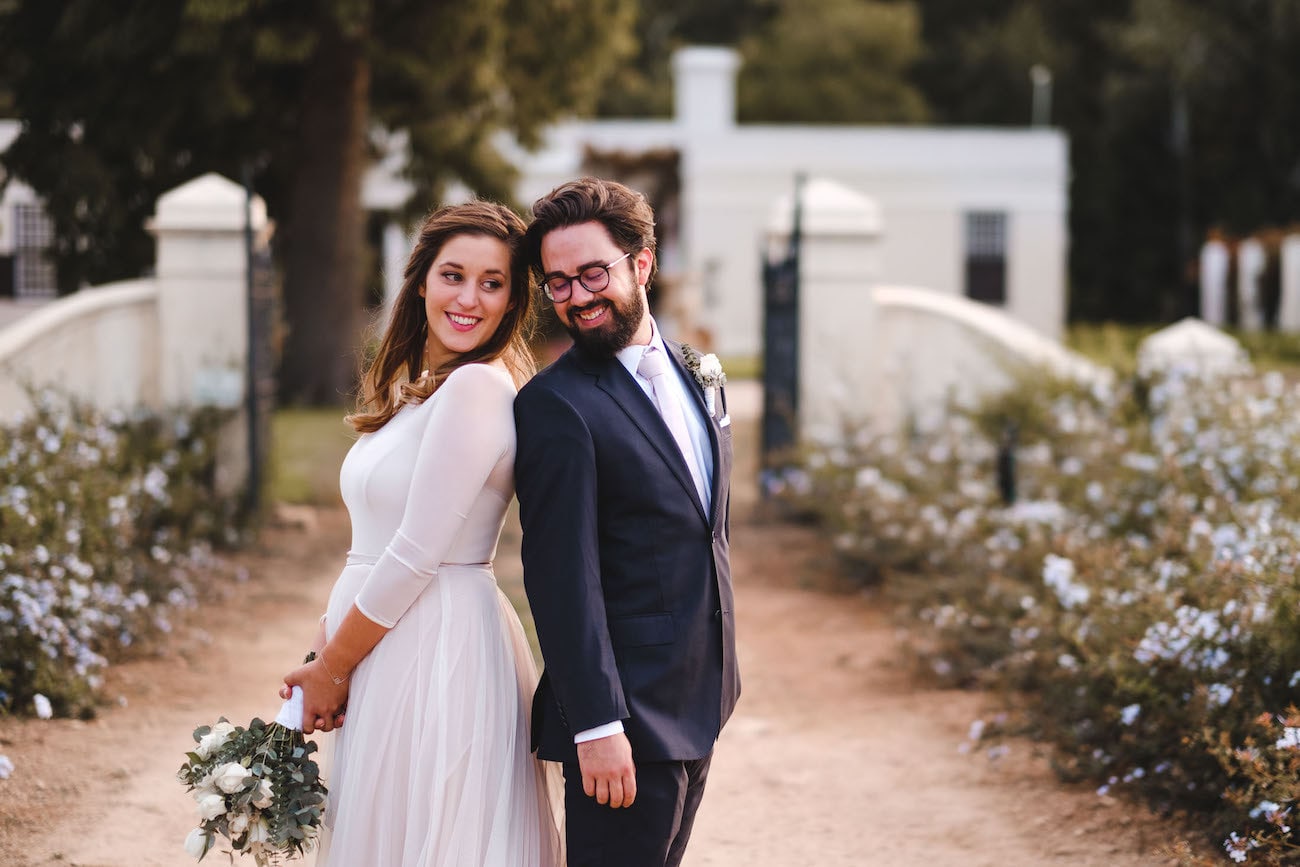 It's our lucky Friday, with this adorable wedding by Hewitt Wright Photography to share! We're crushing big time on Lisa and Joe's country nuptials, not just because they took place at the incredible Elandskloof, with its amazing natural beauty and intimate, relaxed atmosphere, but thanks to all the lovely details like Lisa's long sleeve Robyn Roberts gown, her mismatched bridesmaids, and the prettiest of outdoor ceremonies. And here's something else I love – the decor was a surprise for the bride and groom, set up by their nearest and dearest so, while we don't have reception decor imagery to share, it's for this wonderful, loving reason. To paraphrase the bride herself, involve your loved ones in your wedding, because the awesome memories are what really last! Hewitt Wright took these lovely, vibrant images.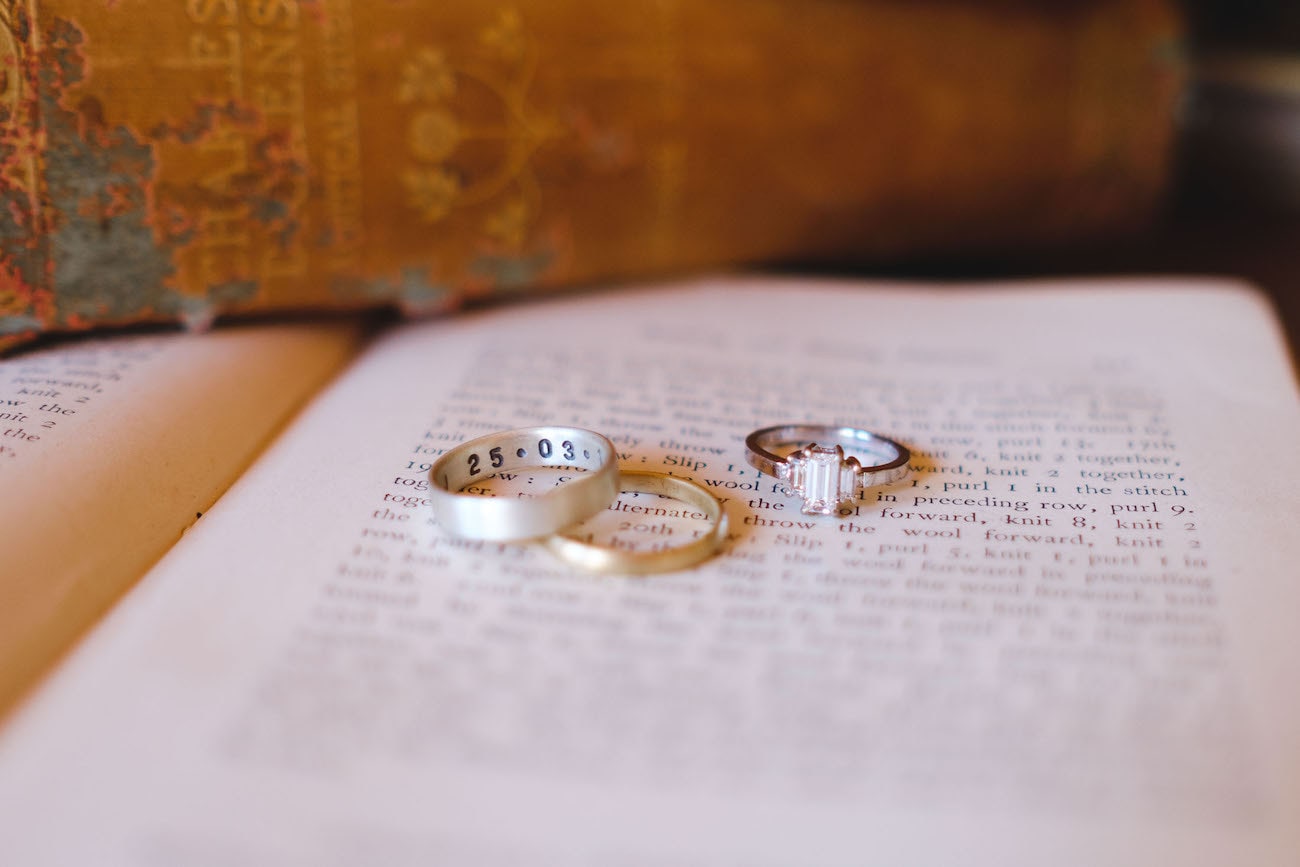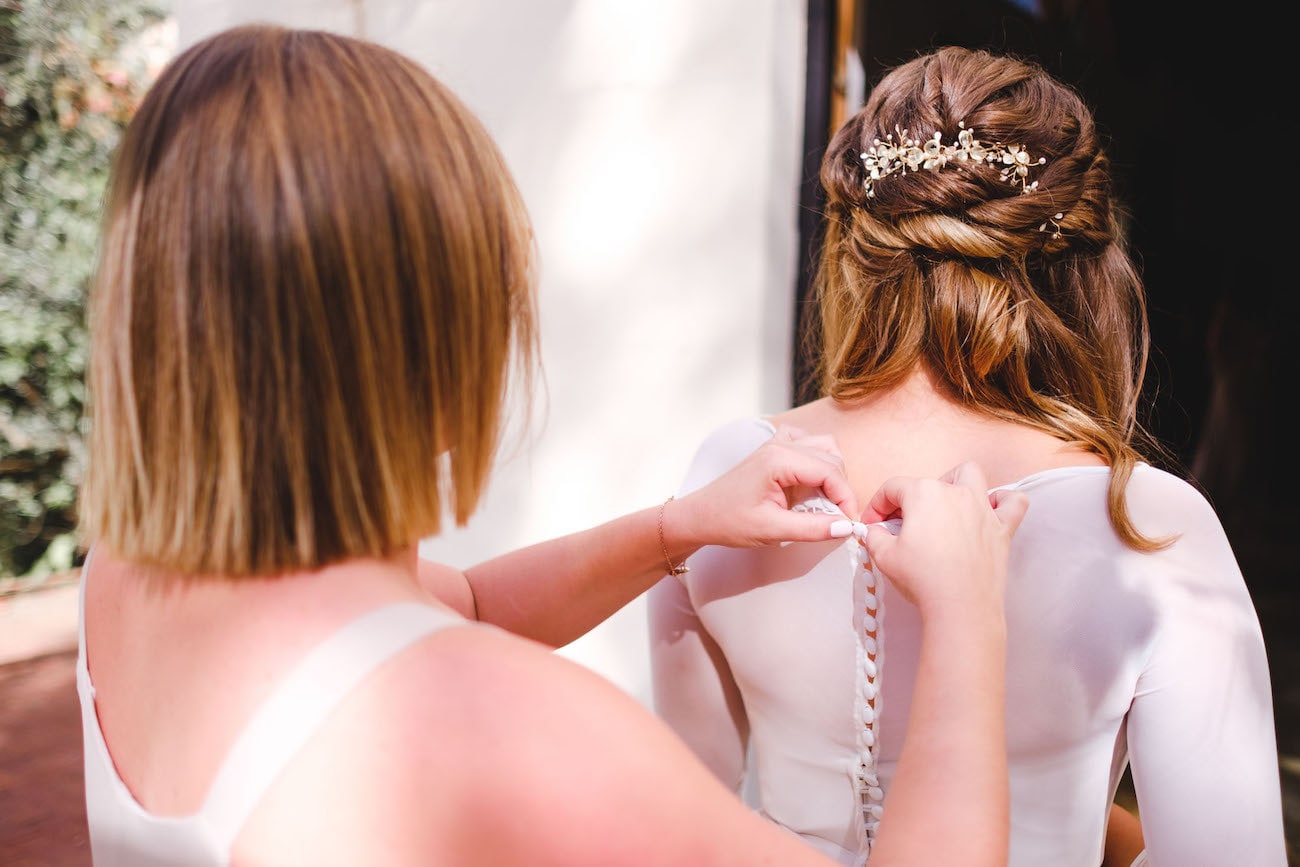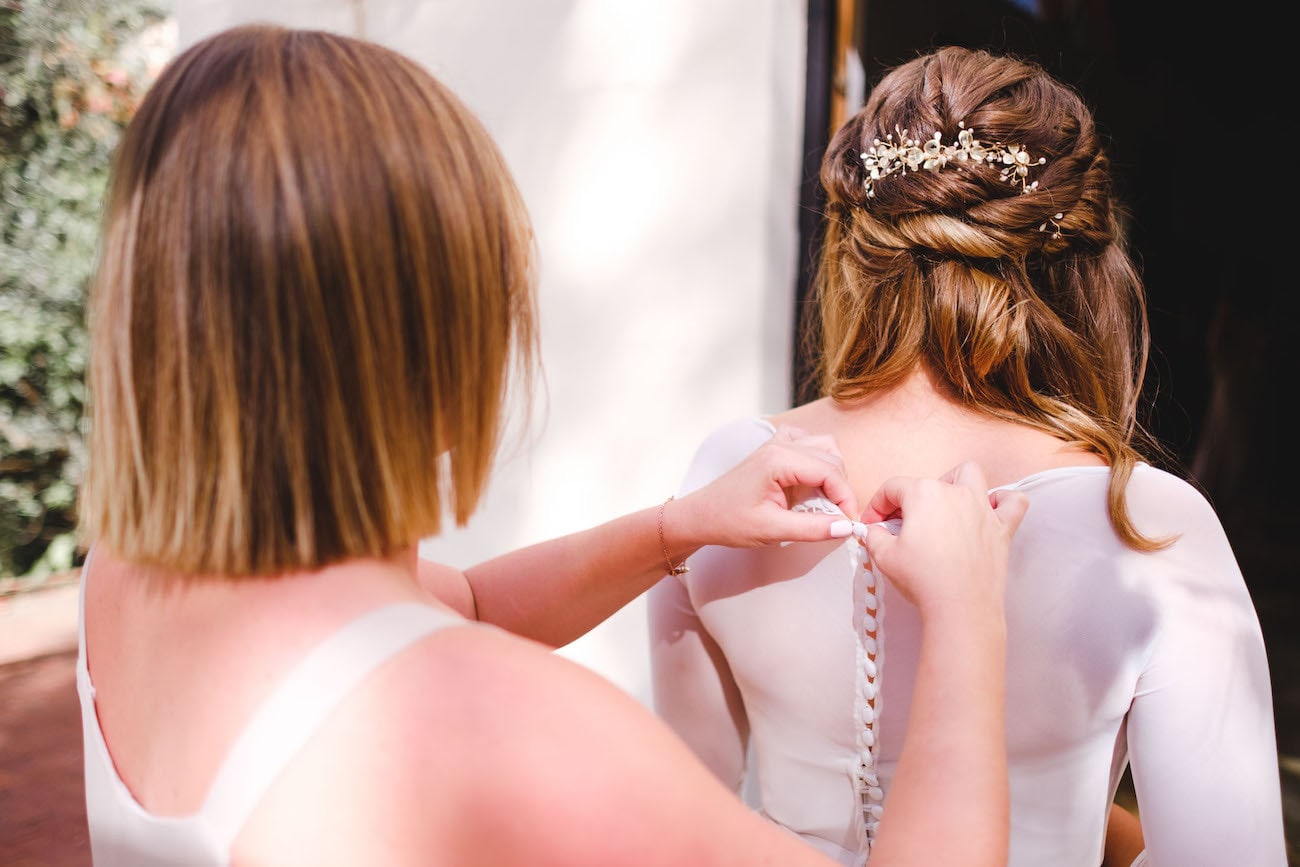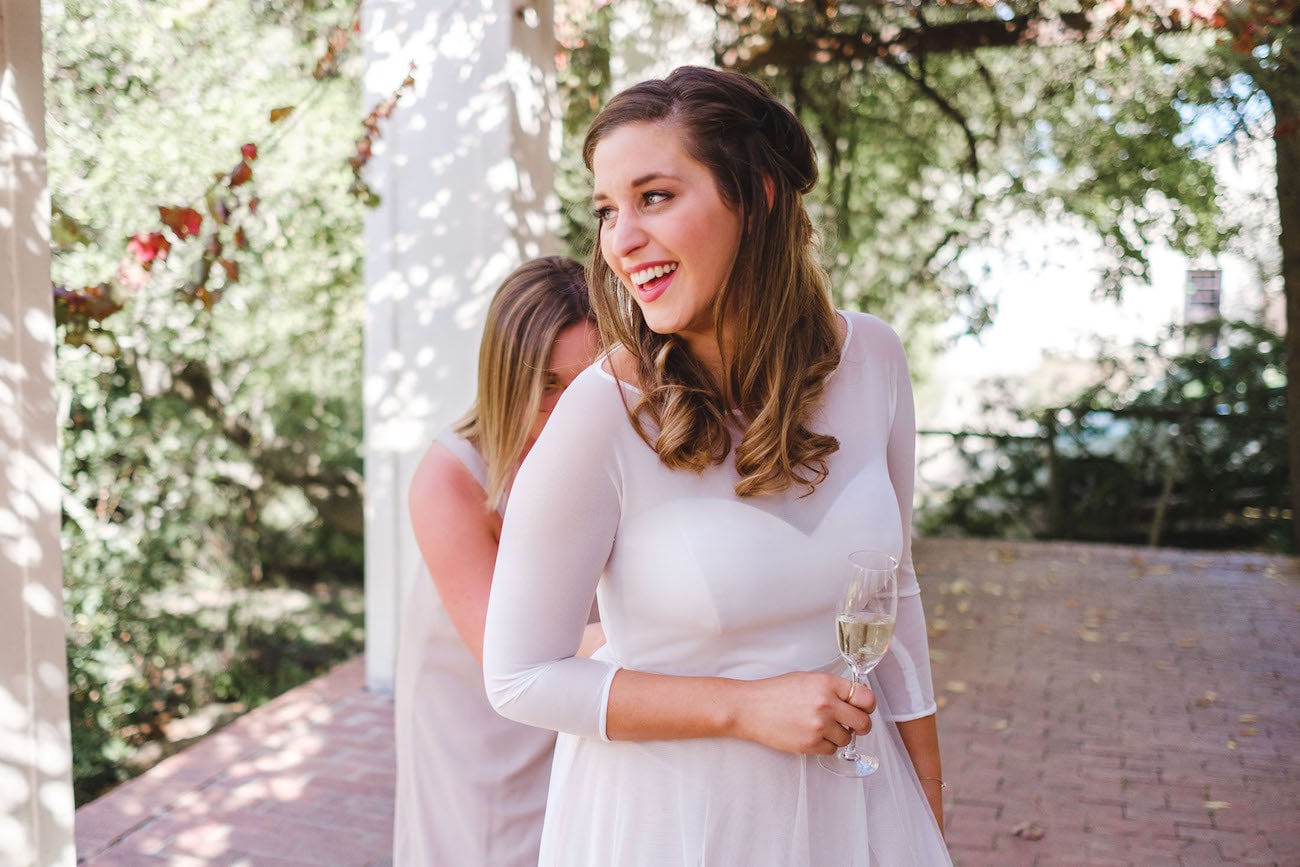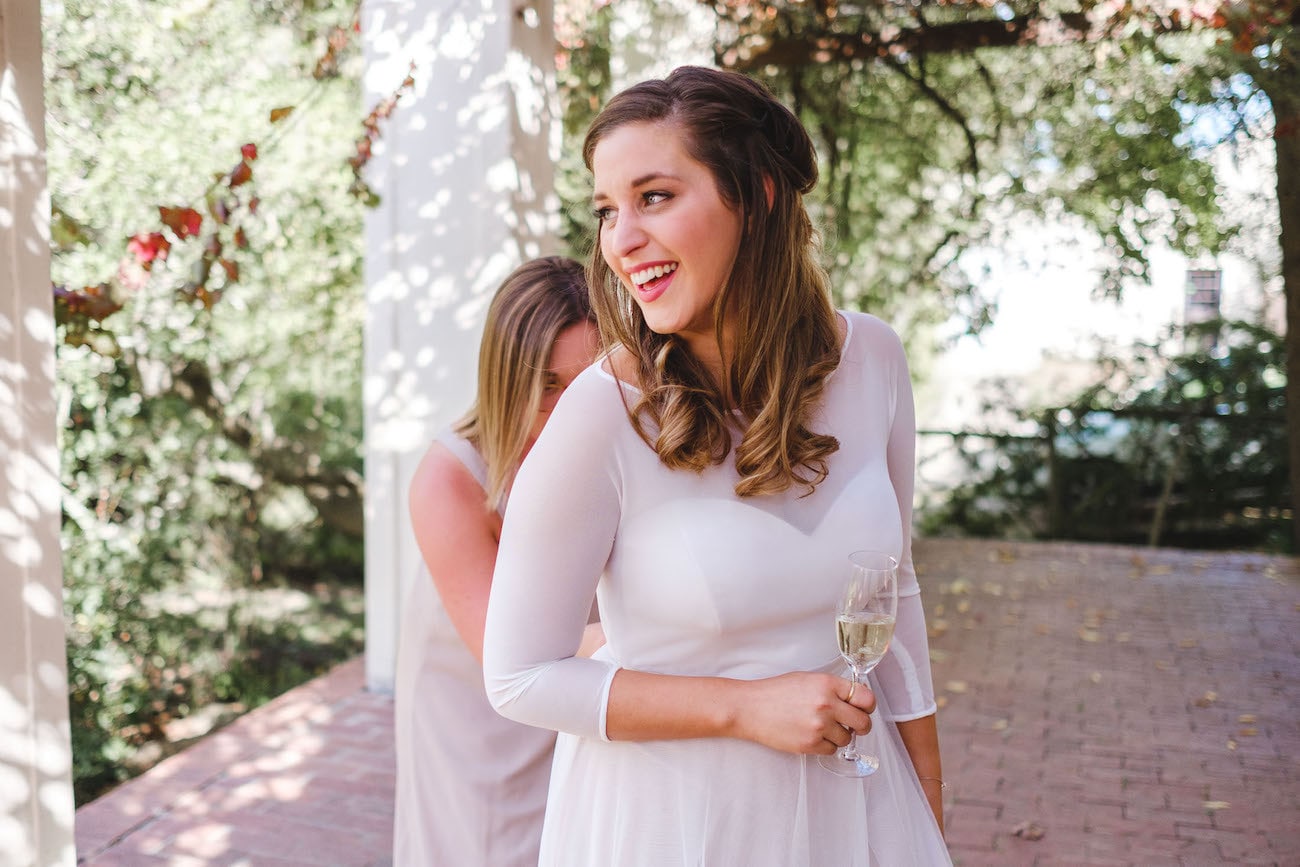 Love Story
Joe and I met one night after a work function through a colleague of mine whom happened to be Joe's best friend. That night, we found ourselves outside on a balcony in some club in Long Street and started to talk about all things politics (the misery that is Syria, how we've come to the Middle East crisis, etc.) A conversation, much like religion, that you shouldn't touch upon with strangers, actually made us form a connection quite quickly. We saw each other a few times after that, until my sister asked him one night (quite aggressively I might add): "Are you going to ask my sister out on a date or what?!" Needless to say that he did and the rest is history!
The Proposal
Since I am from Belgium originally, we planned a family trip to Belgium and Italy in June 2016. I was already stoked that Joe was finally meeting my extended family (for which he studied Flemish, so that he could communicate with my grandparents!) But the real magic happened after we made our way down to Italy. We stayed in a little town called Atrani on the Amalfi coastline with my parents, sister and brother. One day we made our way down to Marina di Praia, whilst my parents and siblings stayed behind because they wanted to see "something else". We chilled on the beach and when we got hungry around lunch time, he led me up the side of the rocky cove and we found ourselves on the Passeggiata Romantica. I was walking in front of him as it was quite narrow, and when I turned around I found him on one knee. The words "Sal jy vir ewig my bestie wees?" were said and after five minutes of me crying and being in utter disbelief I finally said: "Yes, of course, duh!". After an incredible day we went to the amazing little housie which we had rented, only to find our pathway strewn with little hearts. My family had made the most incredible seafood pasta and showered us with limoncello. Bliss!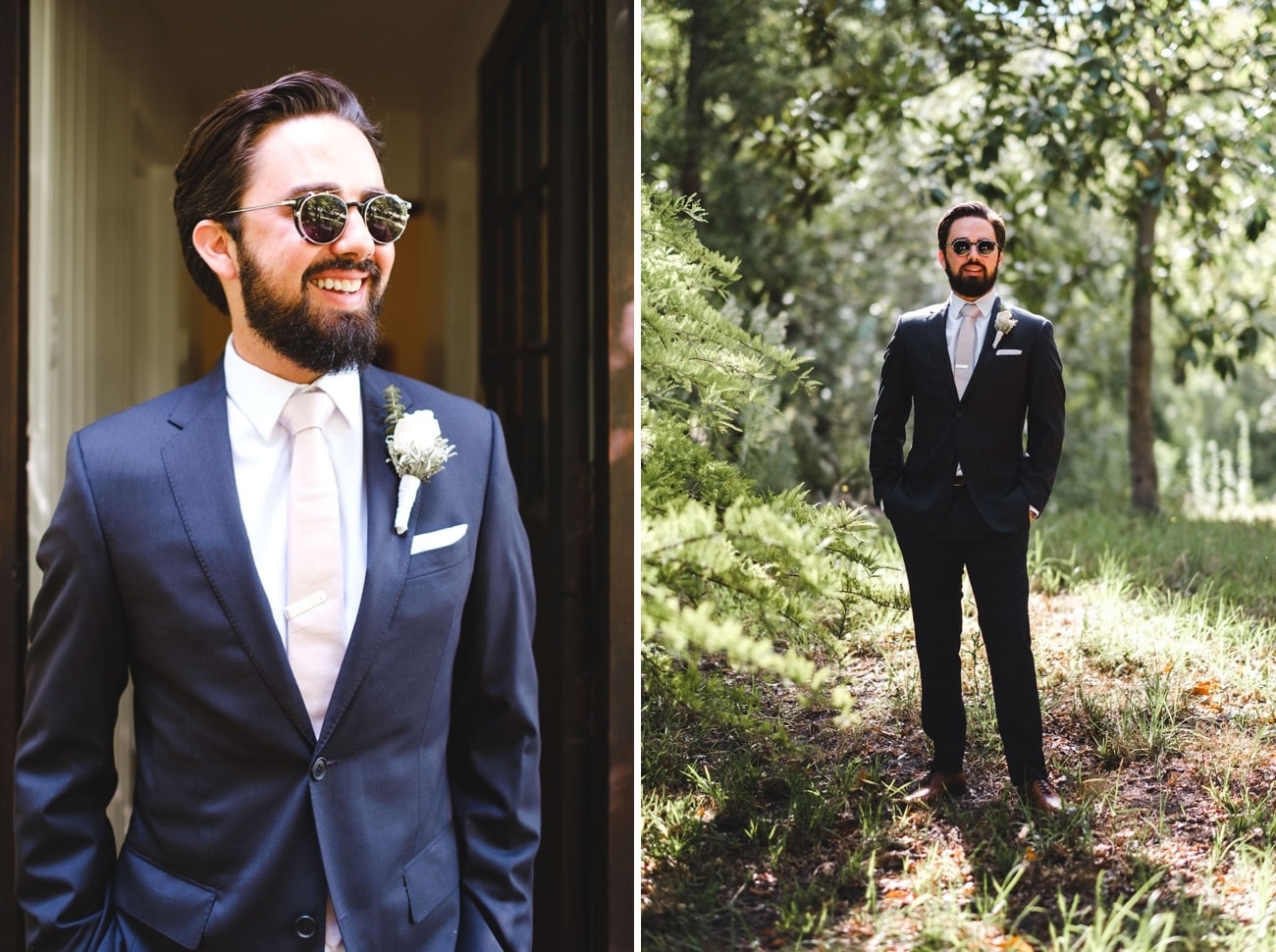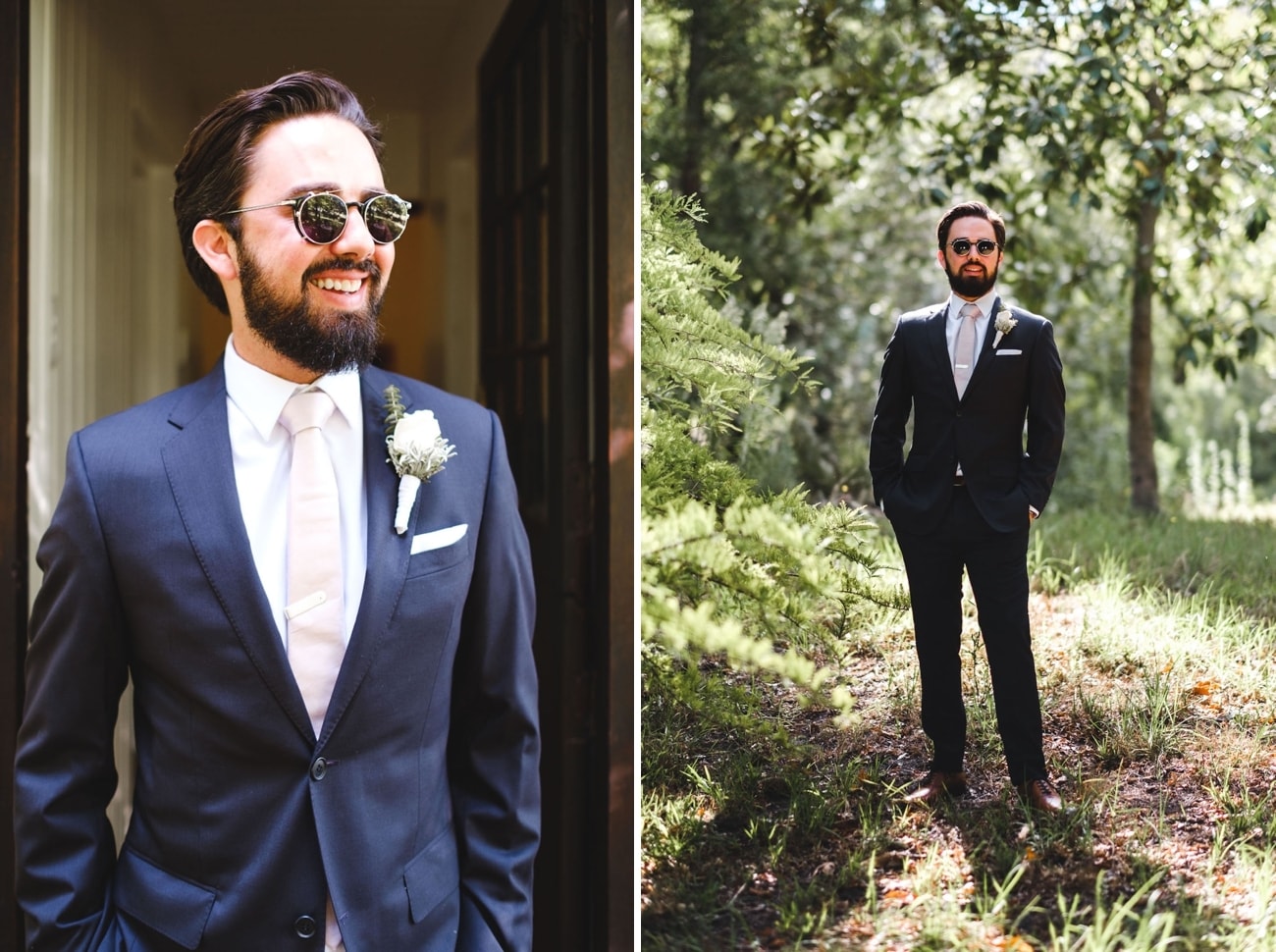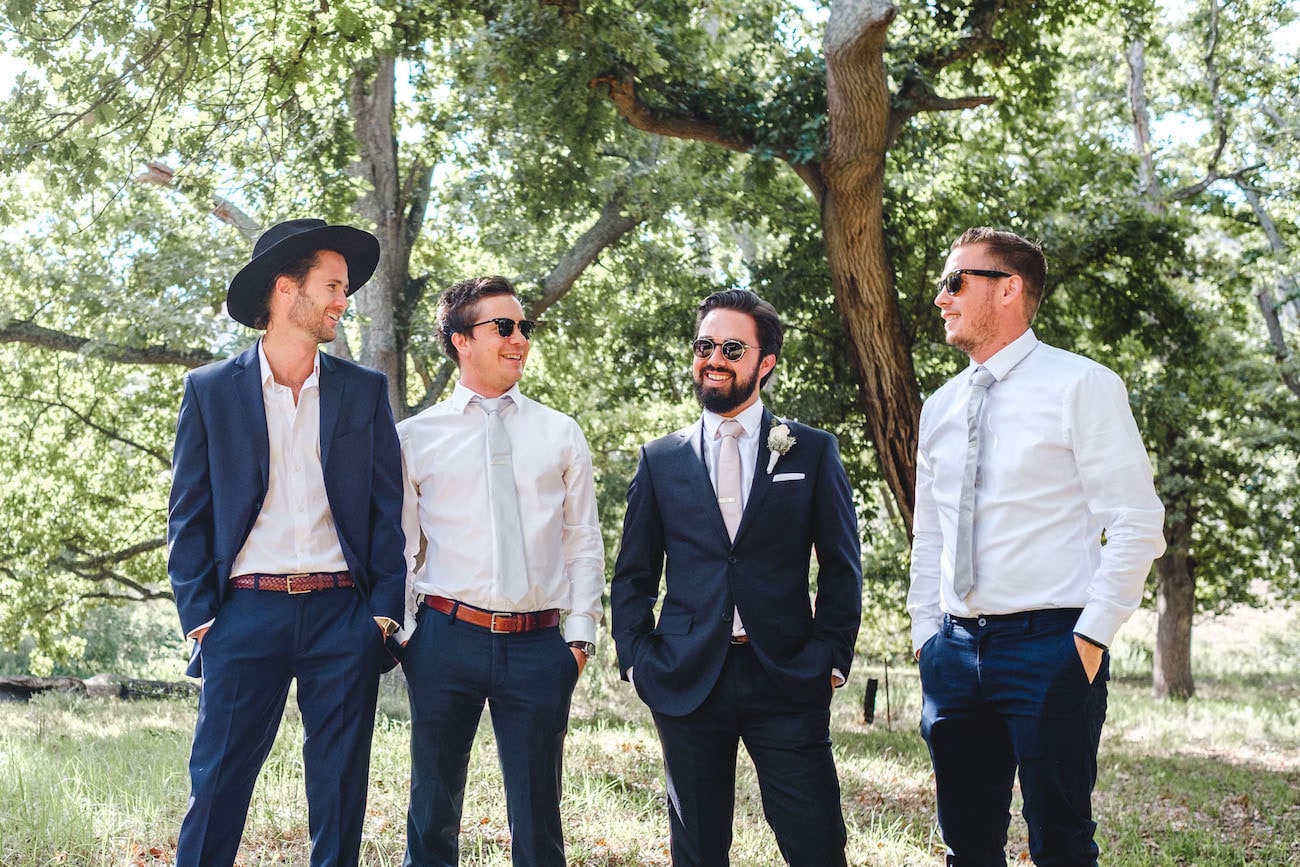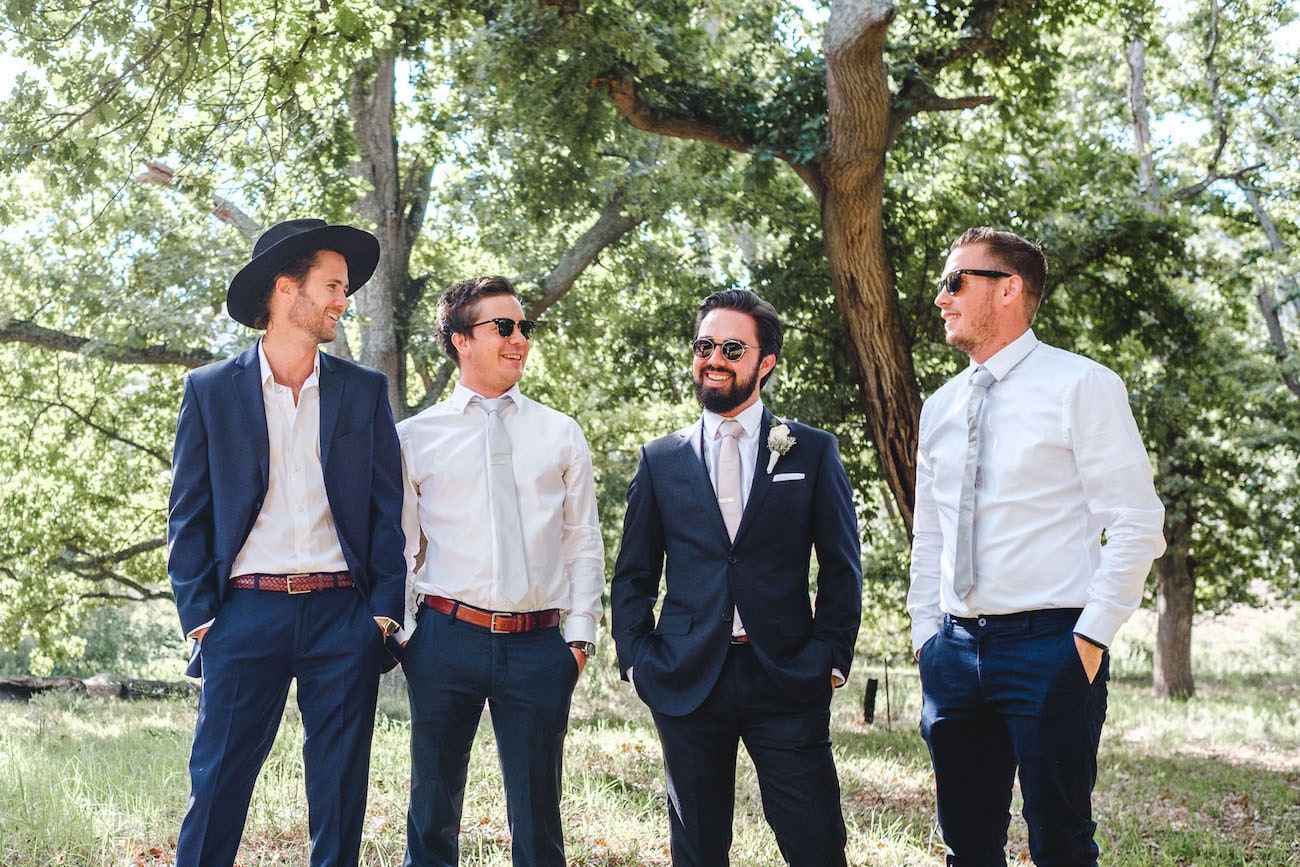 The Venue
We looked at a couple of places, but once we got to Elandskloof we knew that this was it. The most important thing to us was to find a place where everyone could stay and somewhere we didn't have to get off the dancefloor at 12pm (BIG NO to us), along with it not being too expensive, of course. Elandskloof offered us a weekend package with accommodation for up to 107 people and the lovely lady working there spoke the words: "the place is yours for the entire weekend, you can dance and party till 5pm on the Sunday if you like, it's all yours" – we were sold! The venue is also incredibly picturesque and calm with a simple style that you can decorate however you want.
Wedding Style
Our vision was actually really simple. We were thinking: long tables, good and simple food, good wine, lots of loved ones, and to make the incredible venue come to life with extra flowers and lots of greenery. We stayed with simple shades of beige, blush pink and green.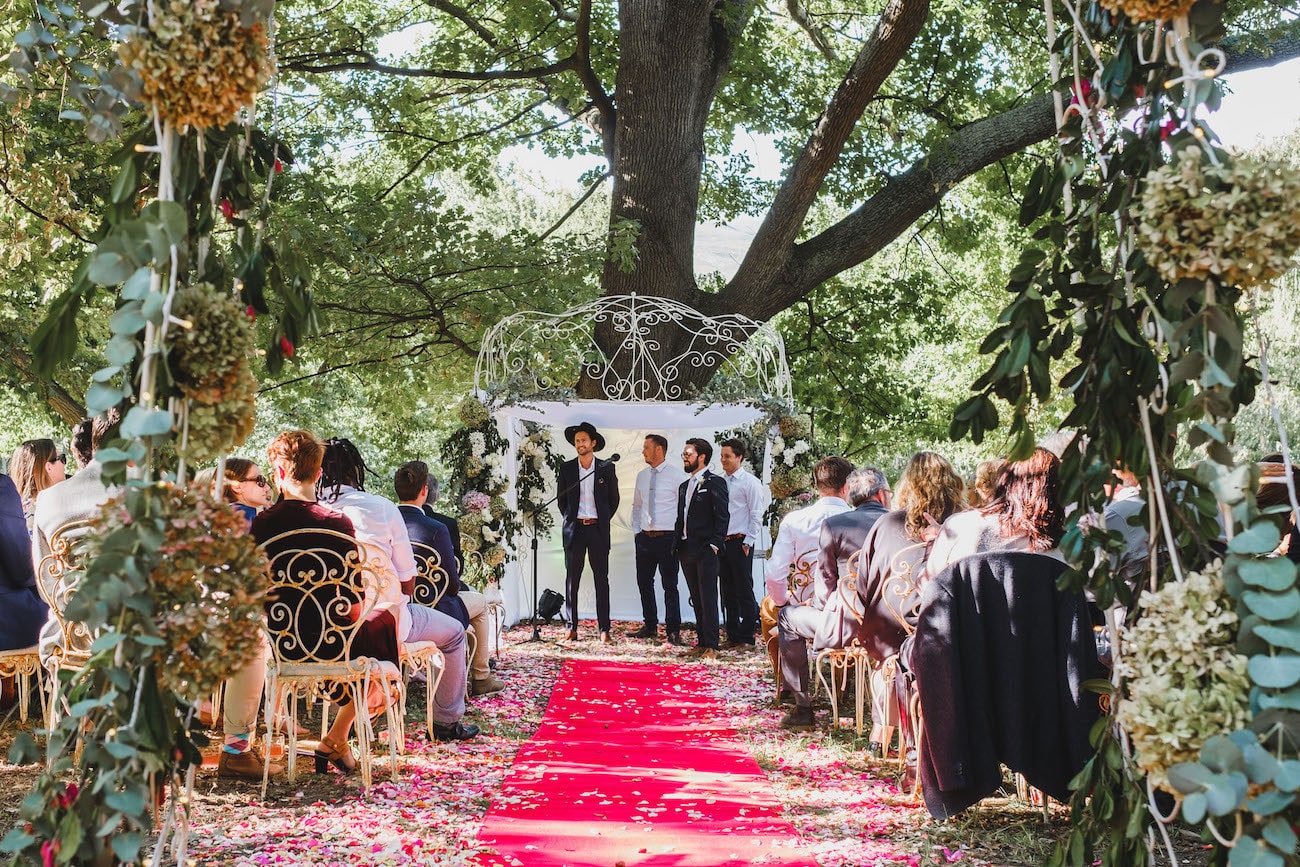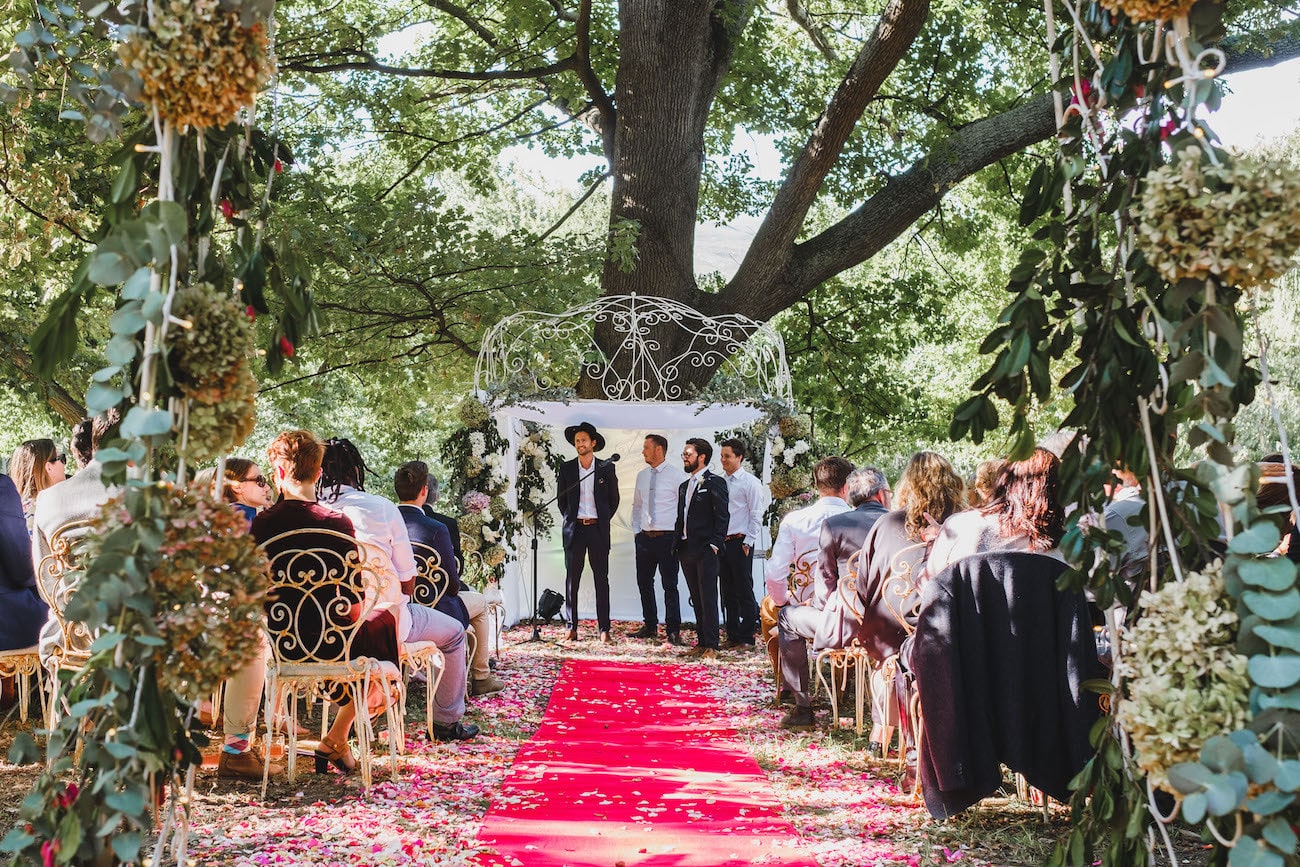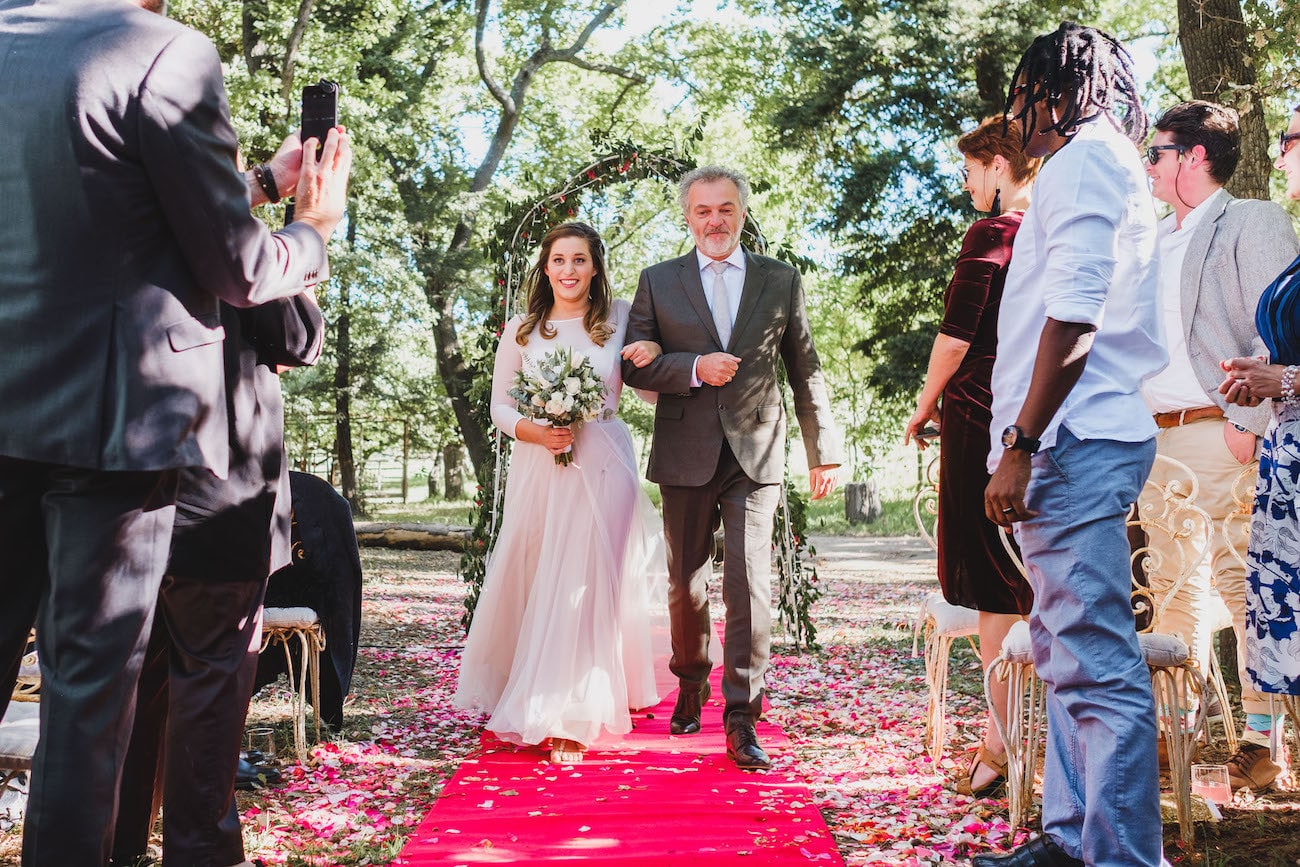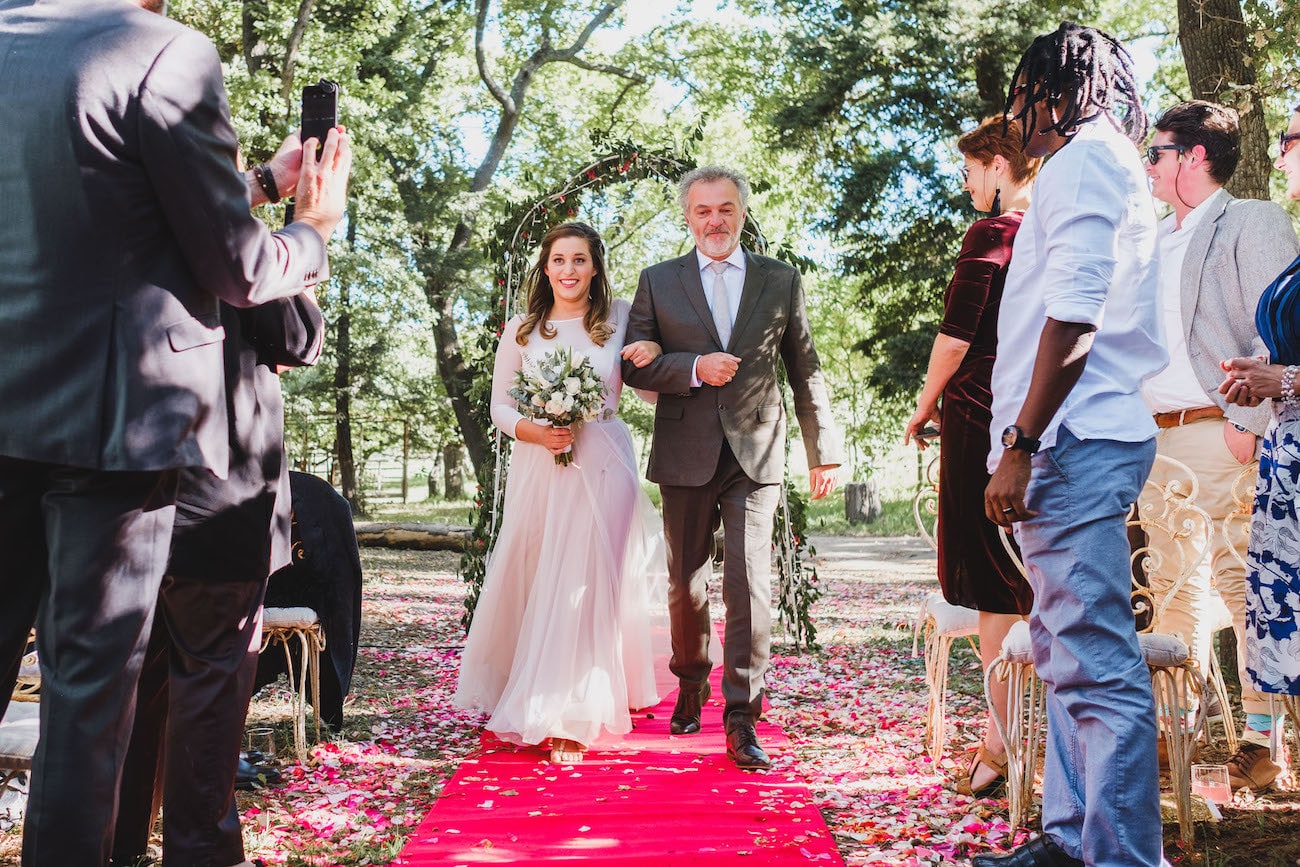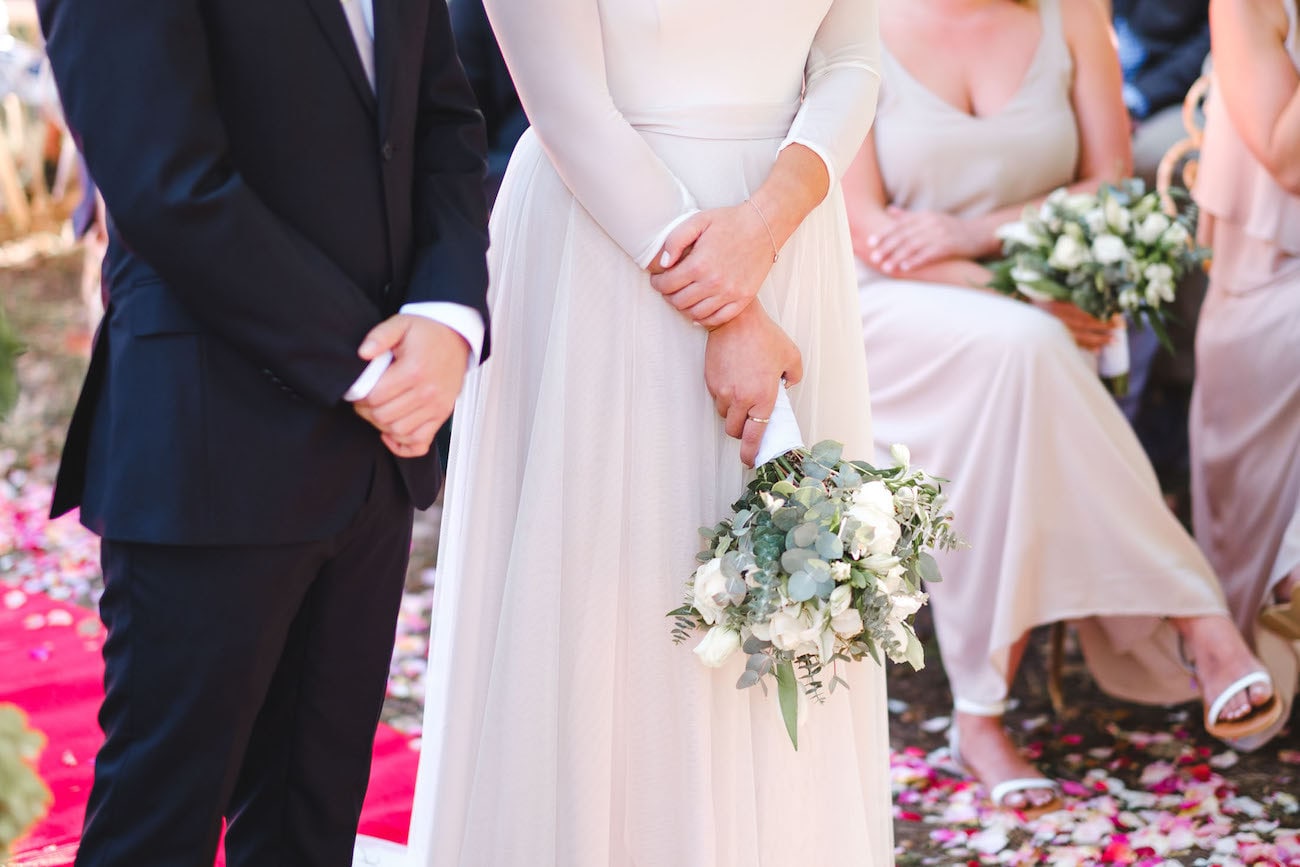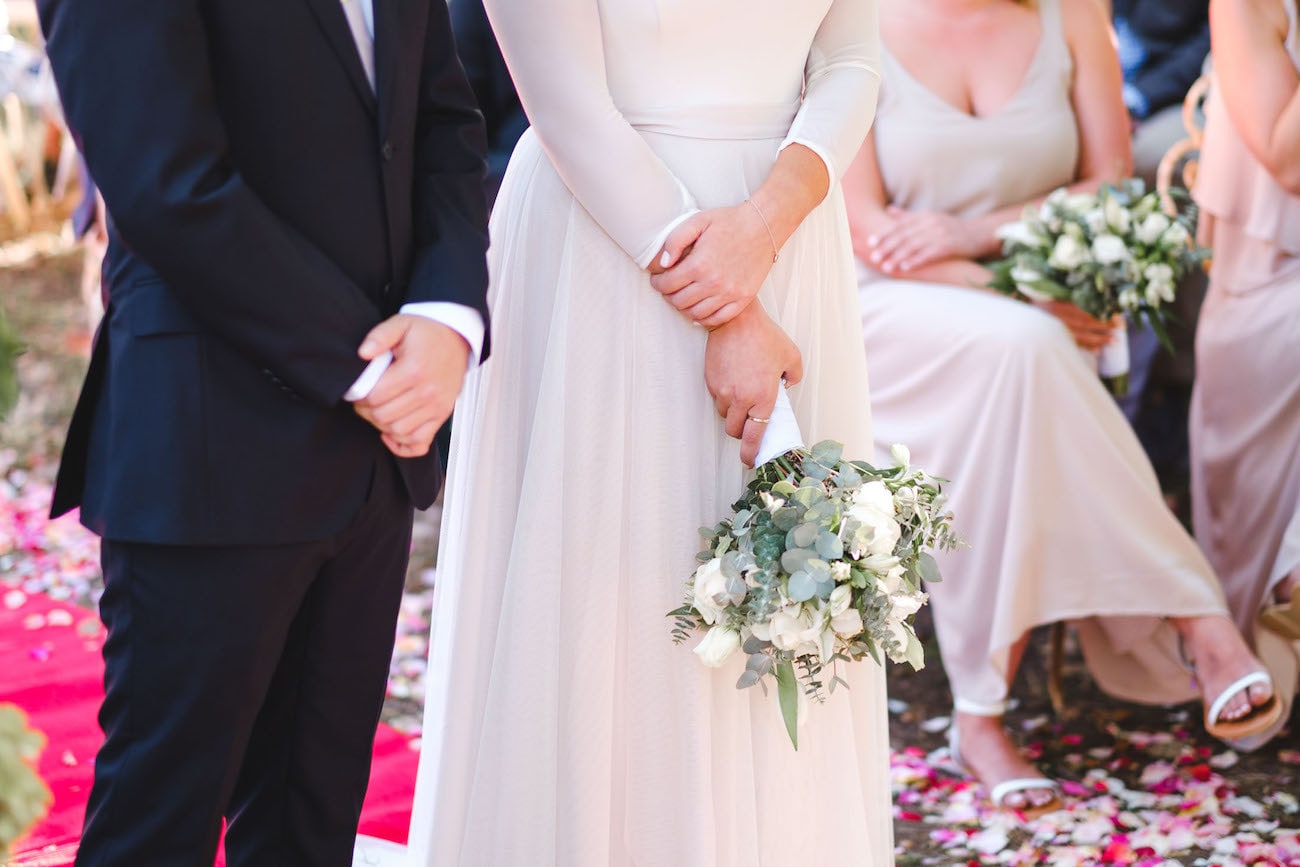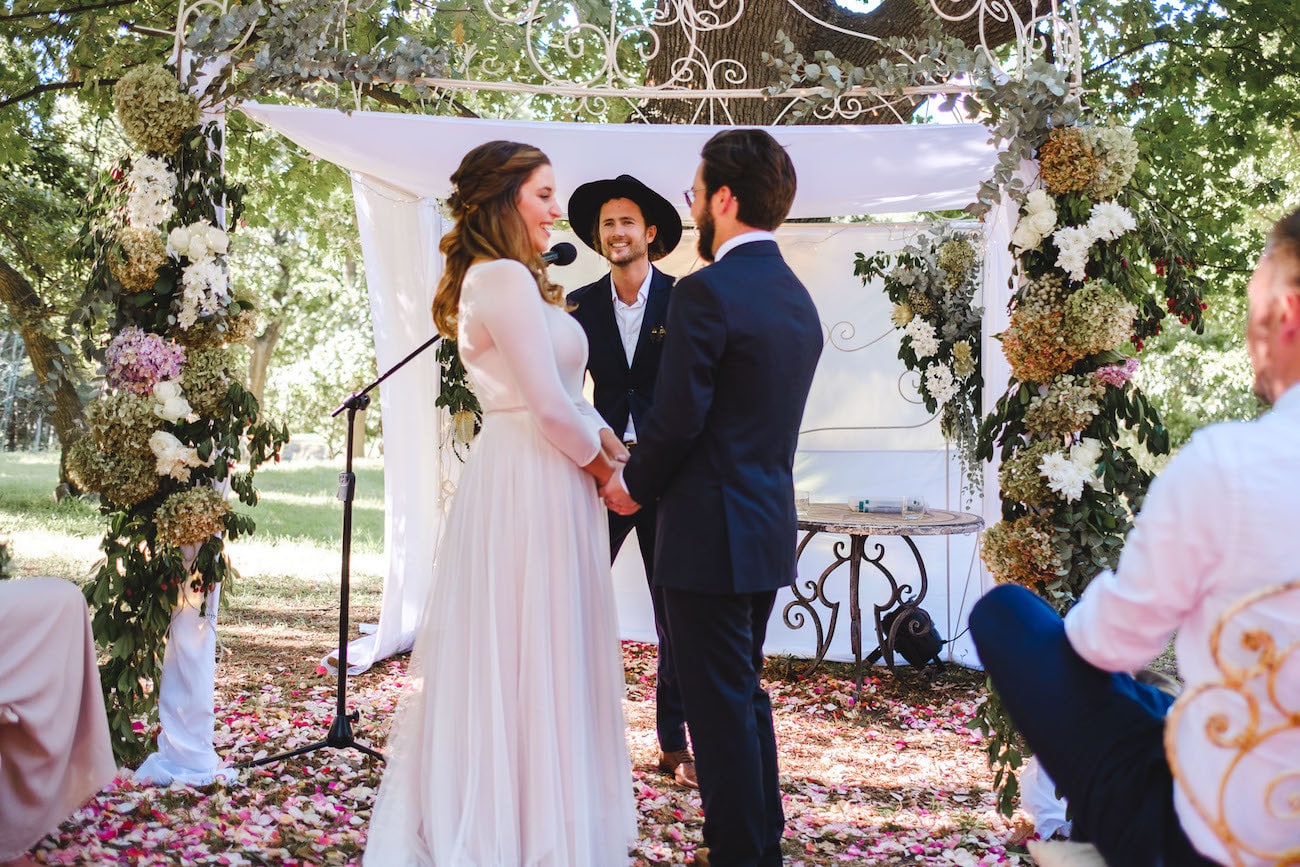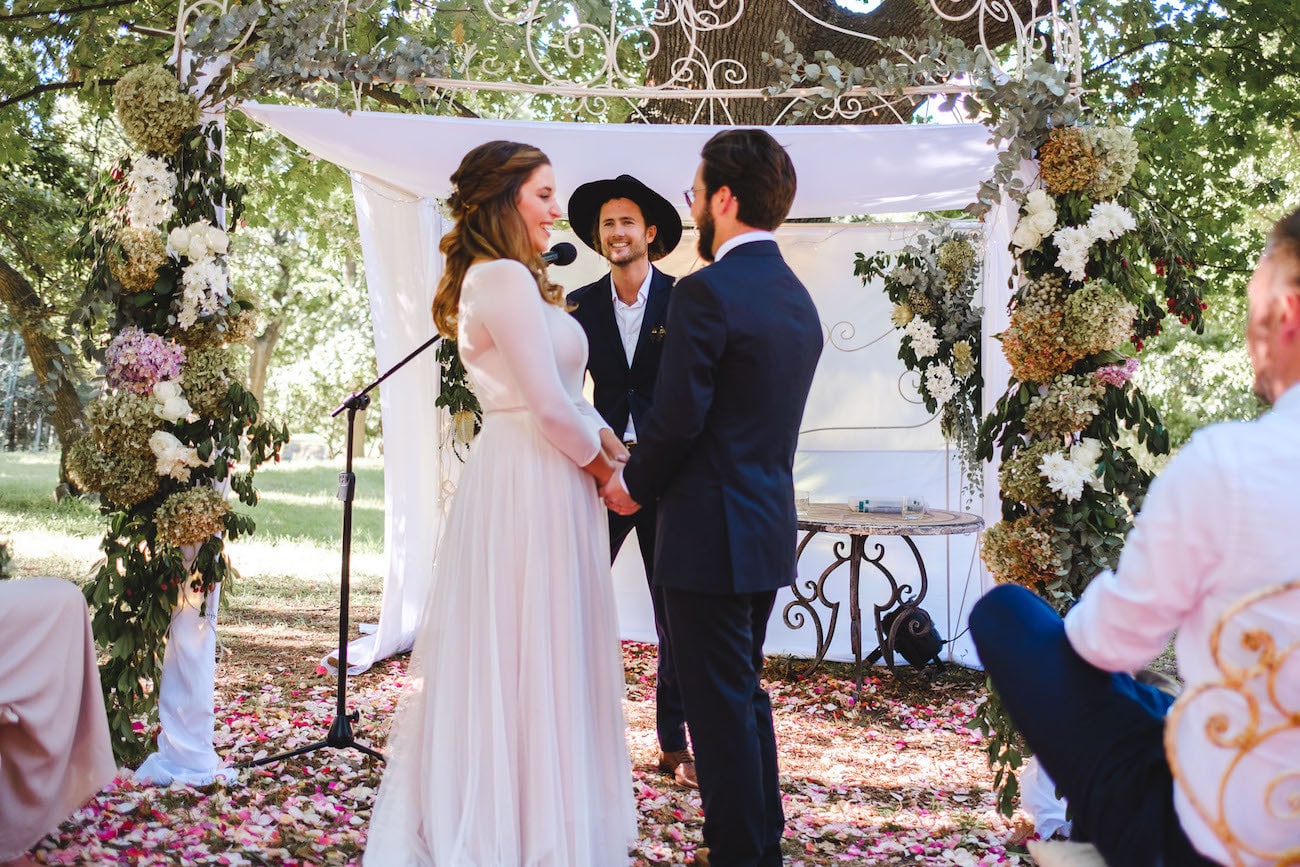 Wedding Details
In terms of detail, we tried to think more about the big stuff and make sure that we were true to ourselves there and other things could then fall where they may… This is why we tried to involve as many of our friends and family members into to wedding; we were married by one of our best friends, our DJs were my brother and a good friend, our parents helped us with the decor and a good family friend was our planner, the photographer and videographer were also good friends of ours, etc. One of our favourite details however was that I walked in to the Star Wars theme song (Joe is a massive fan, and I also happen to find it a beautiful piece of music!)
DIY Elements
We came up with the idea of writing personalised letters to each person at the wedding (along with a hangover kit) and left this on their beds as they arrived. Everyone really appreciated this little touch.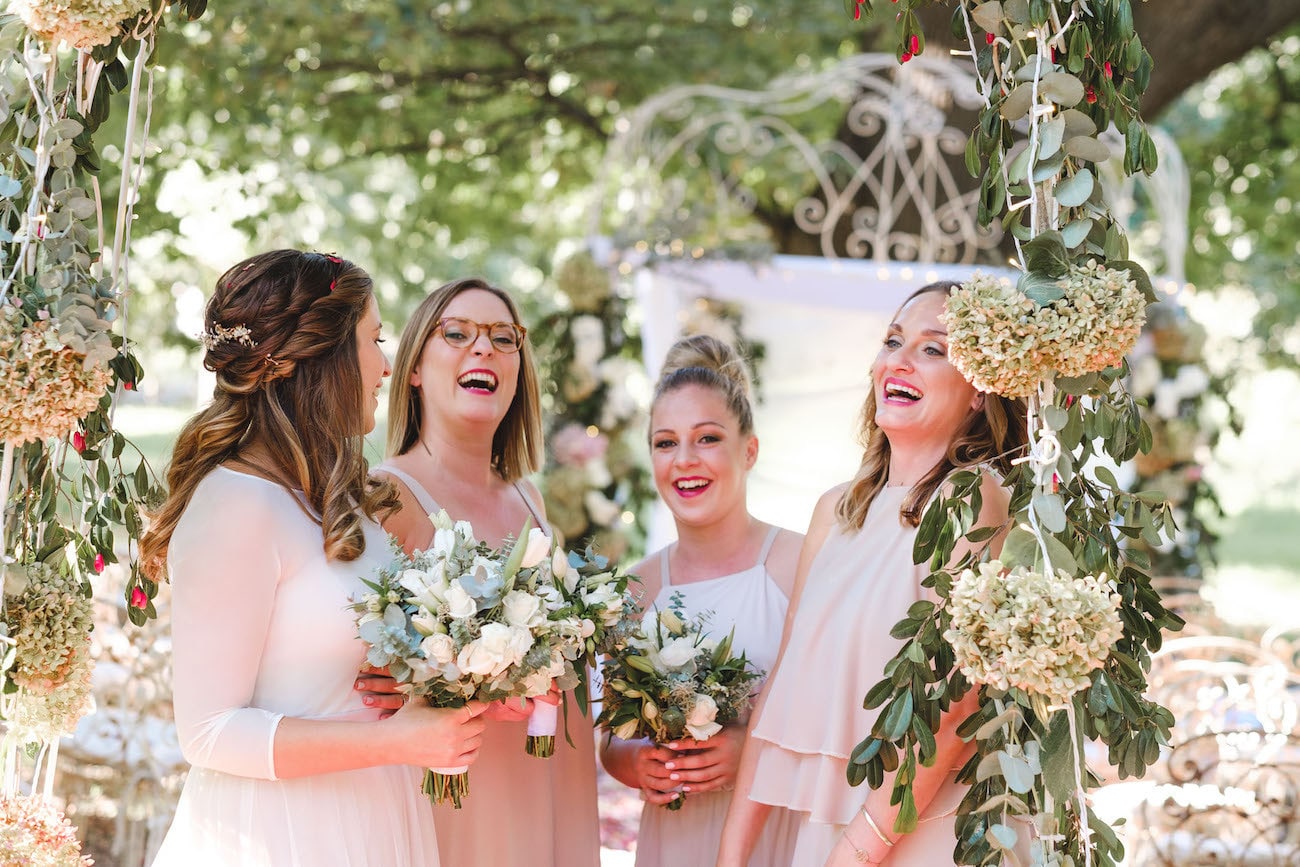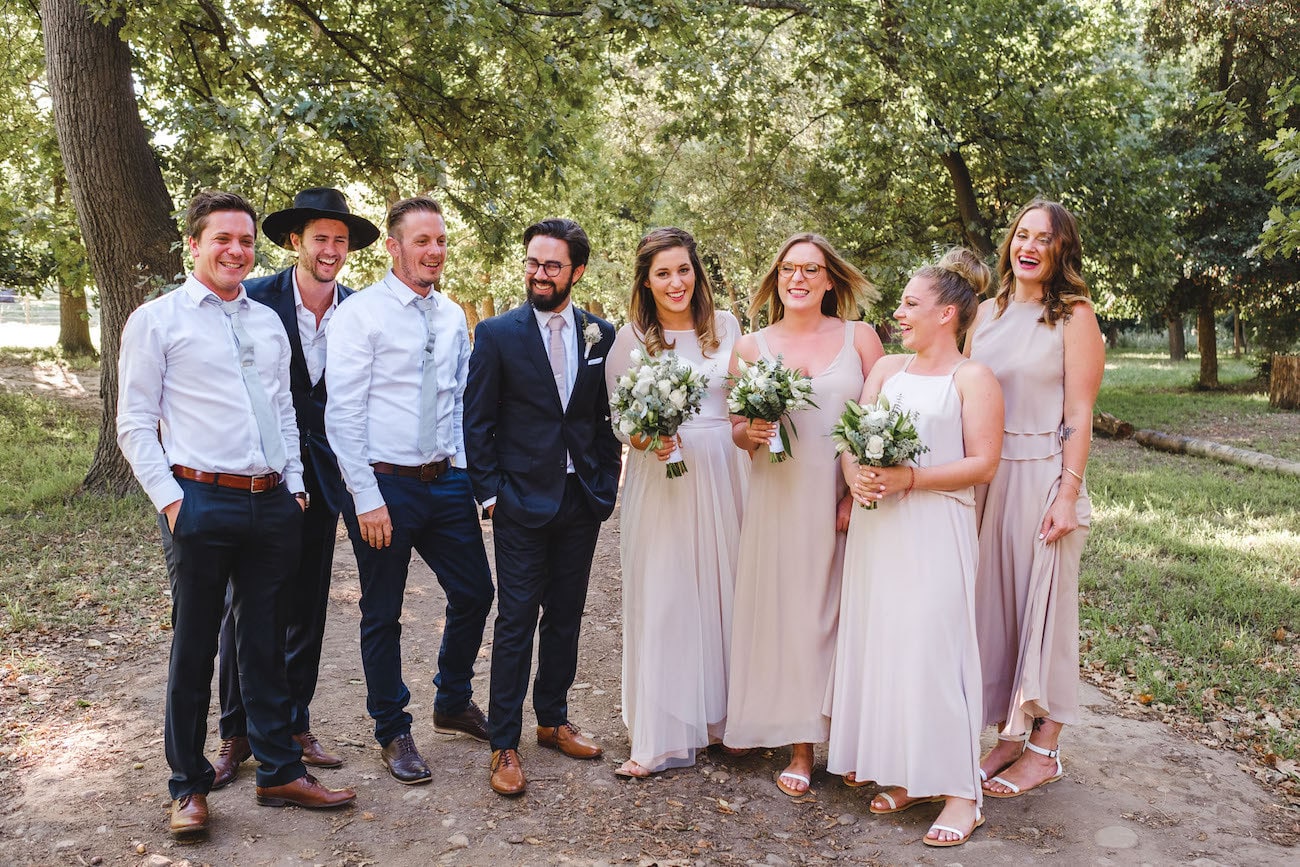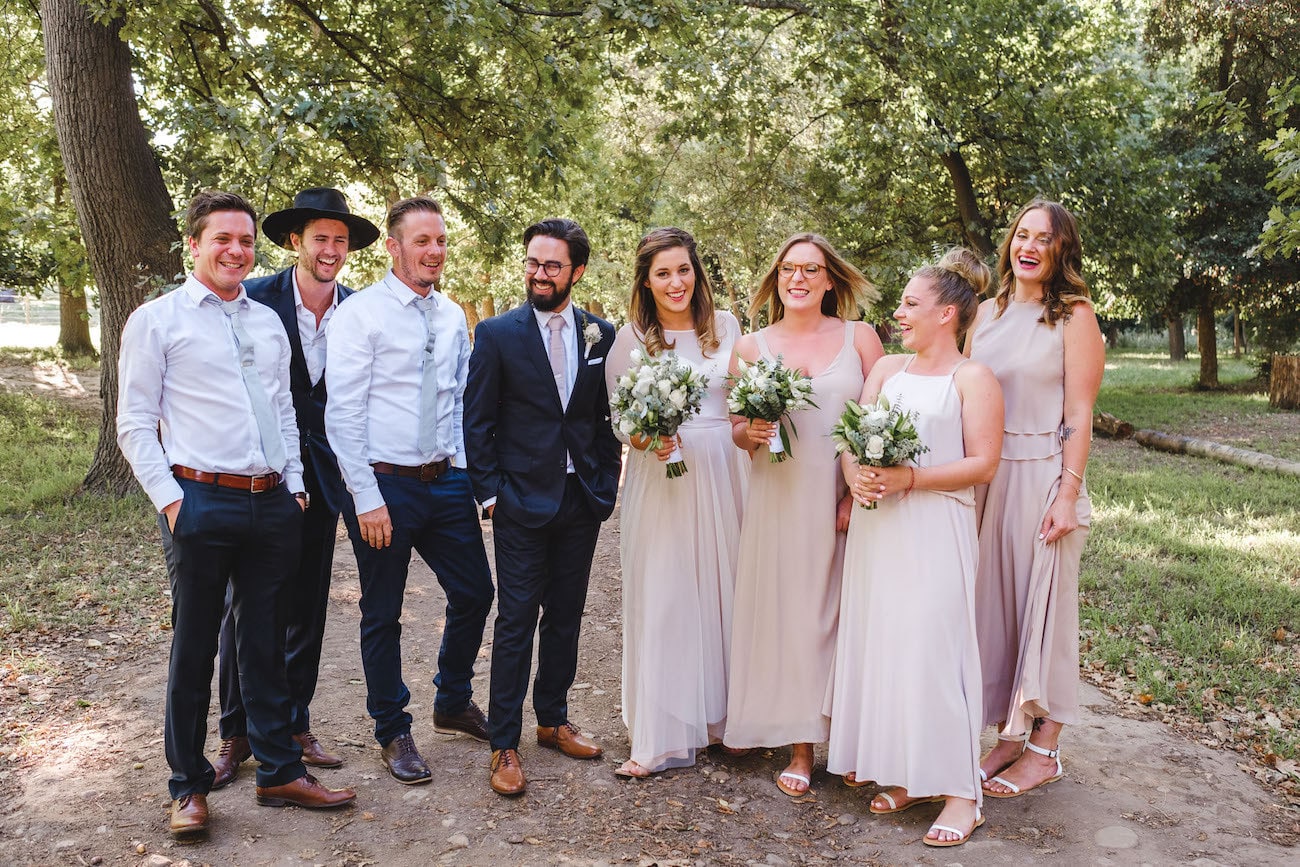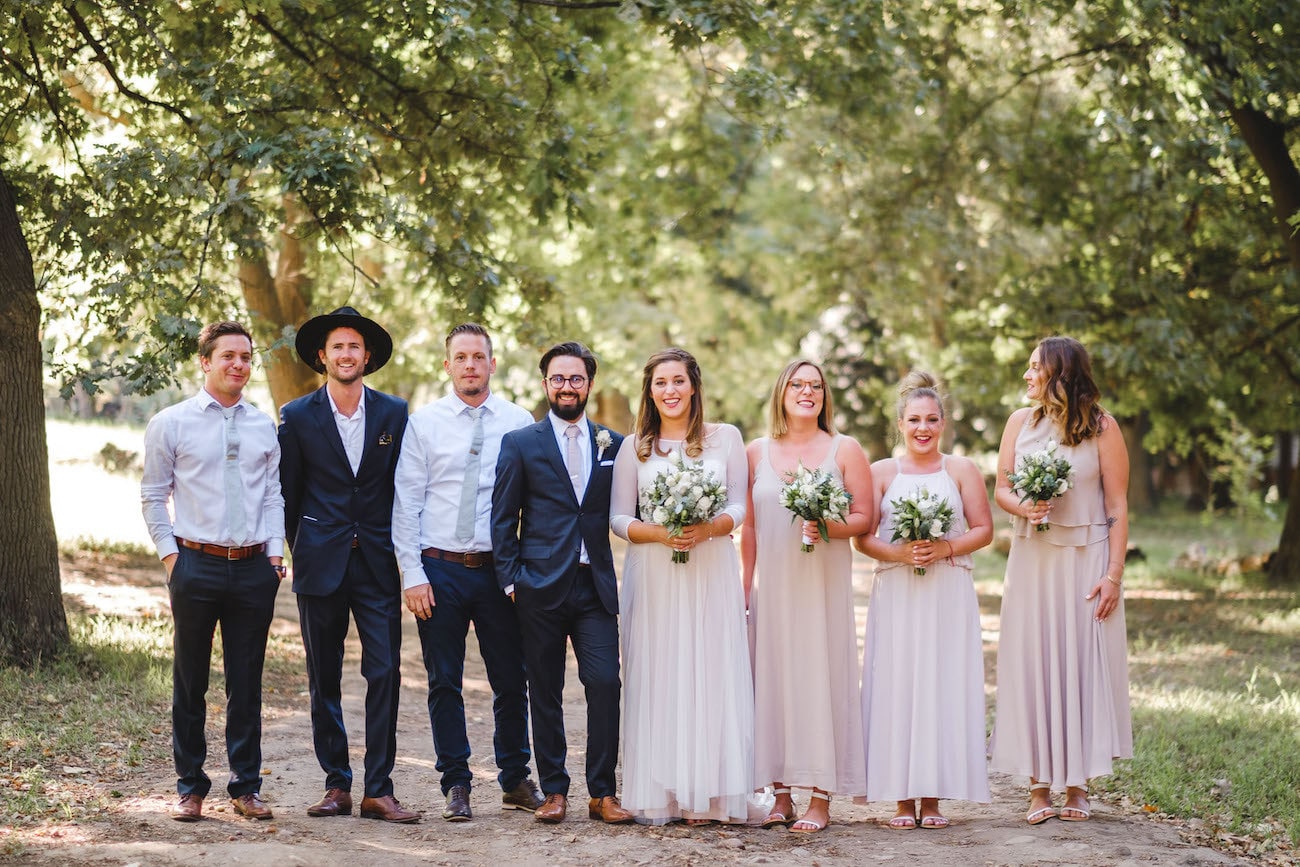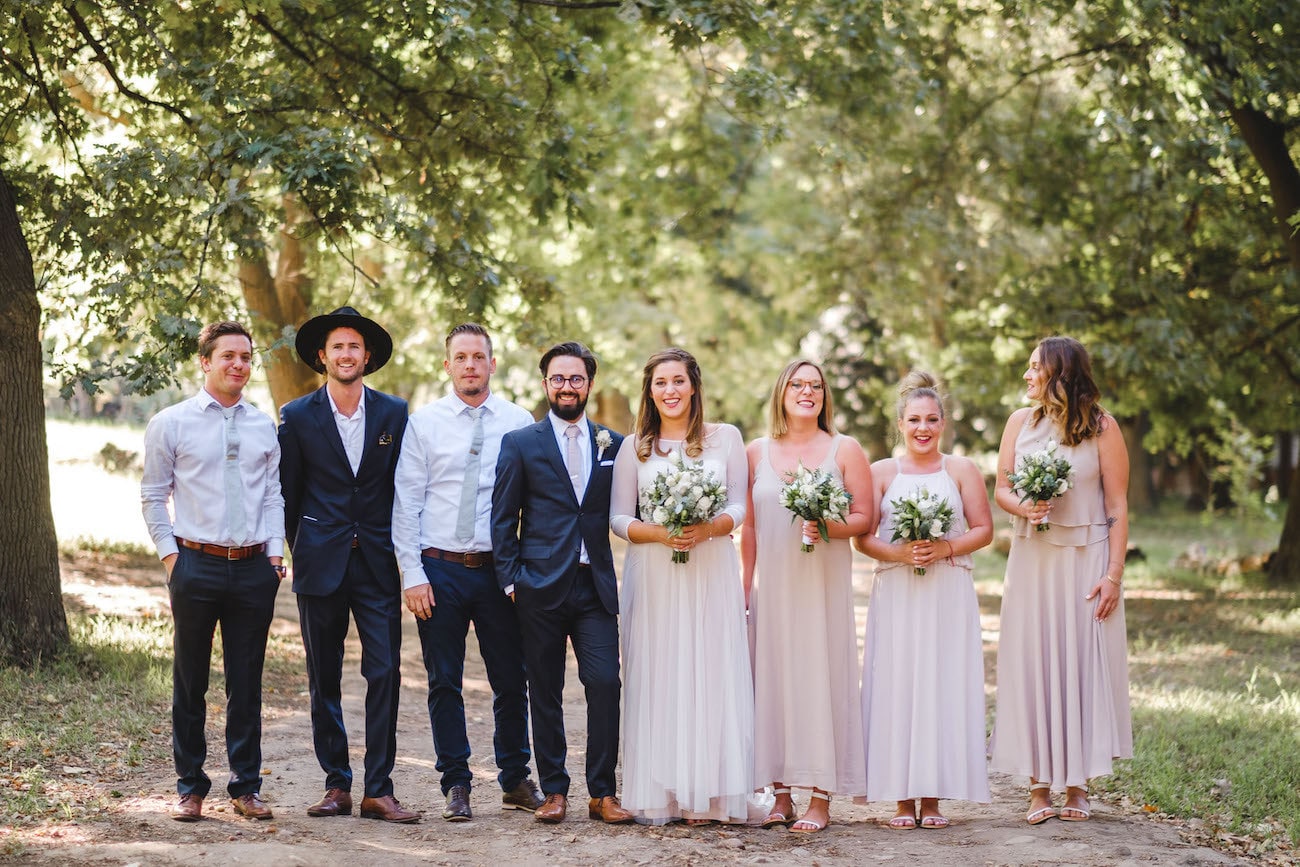 The Dress
One name – Michelle Ronné. She's a designer at Robyn Roberts and when I met her I knew that I was in good hands. I showed her a Pinterest reference and together with my parents and bridesmaids, we created my dream dress. I love the simplicity and colours – it was also amazing to dance in!
The Bridesmaids
I had three bridesmaids, my sister and two of my oldest friends. We had their dresses made and all three of them went for simplicity. They chose their own cut and the material's beige tone blended beautifully with the blush pink in my dress.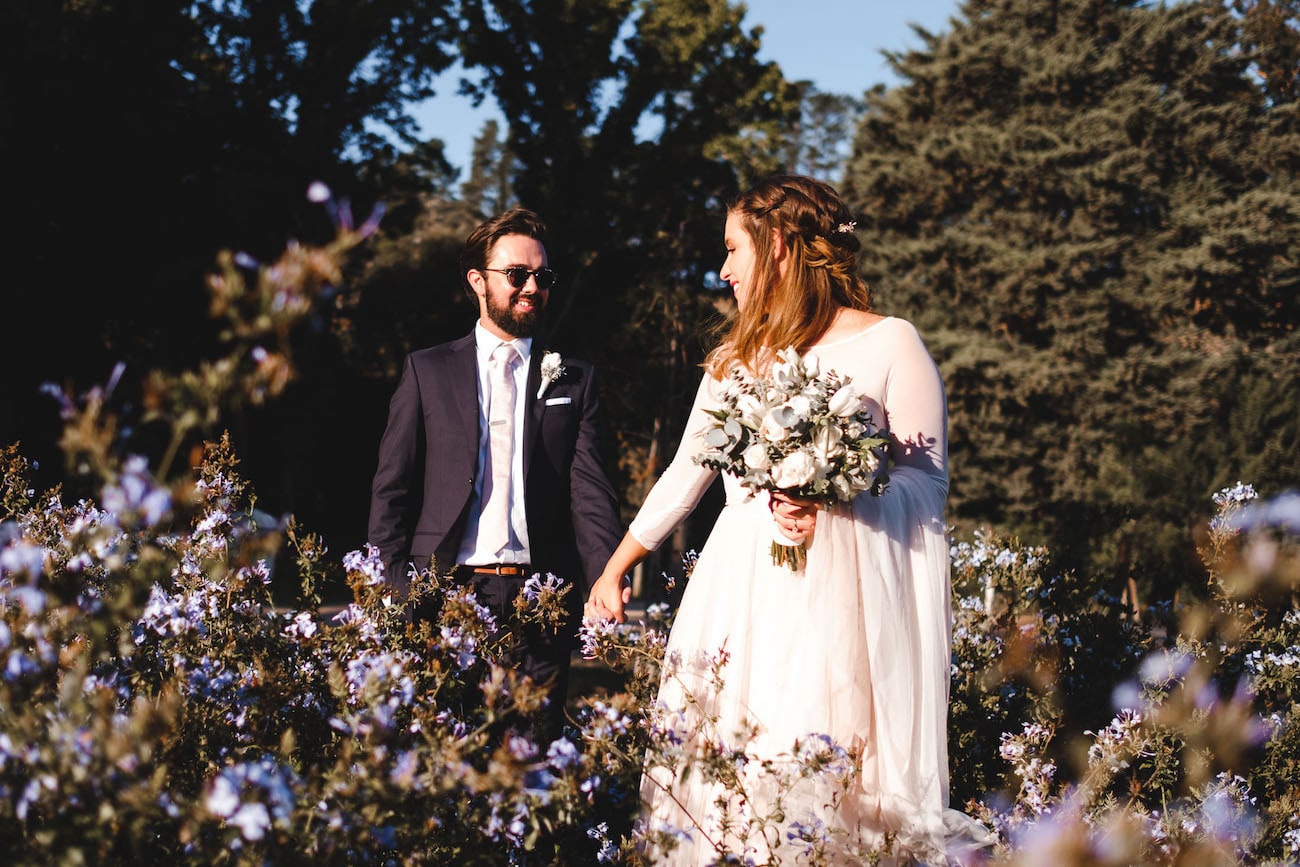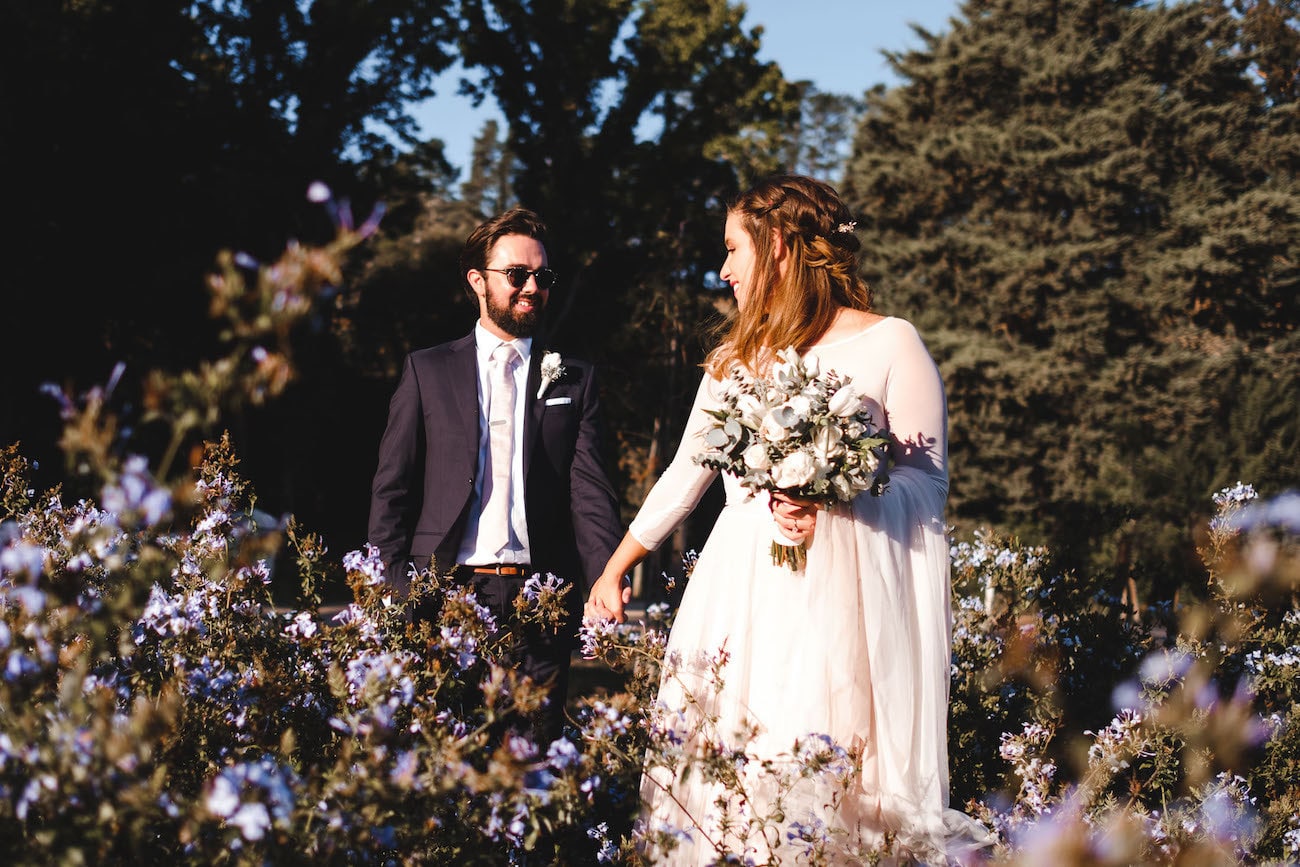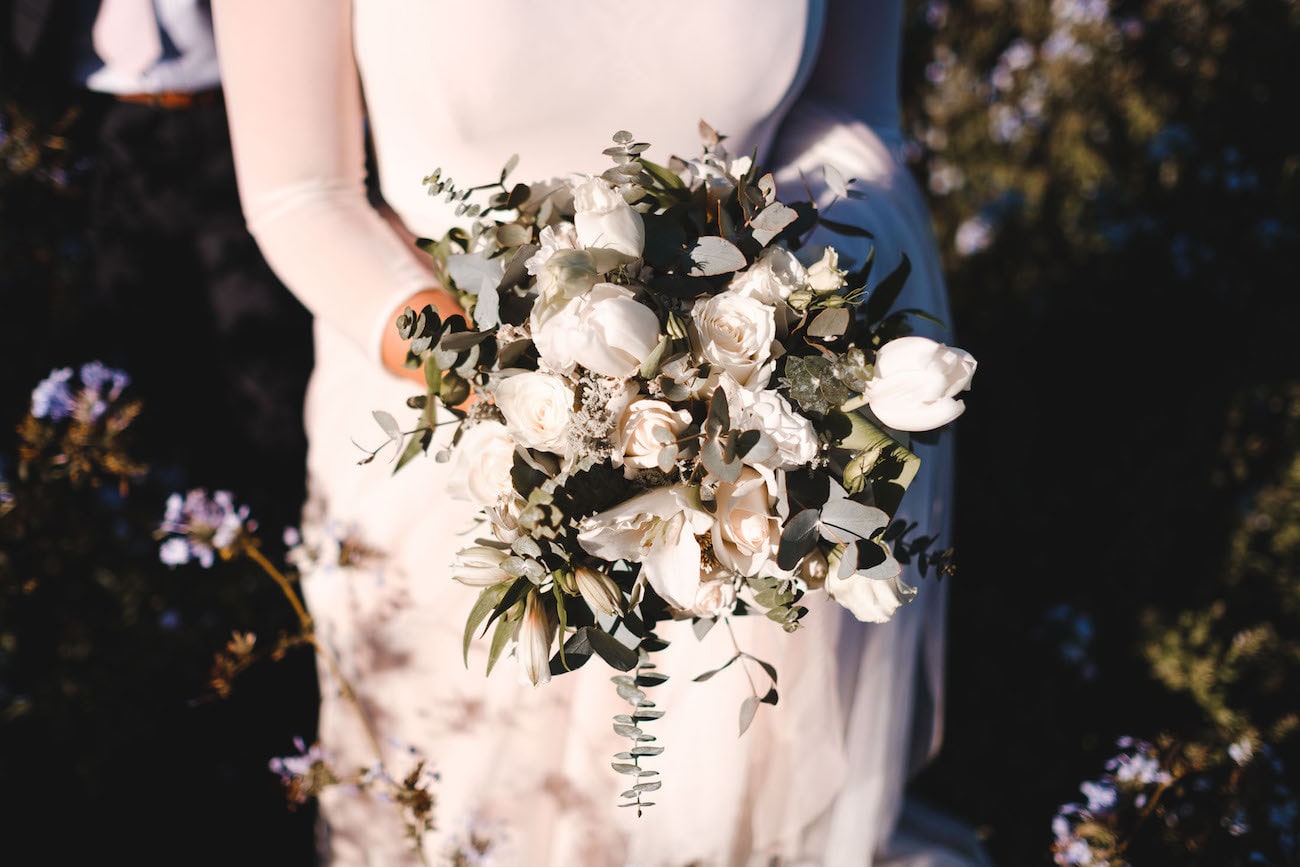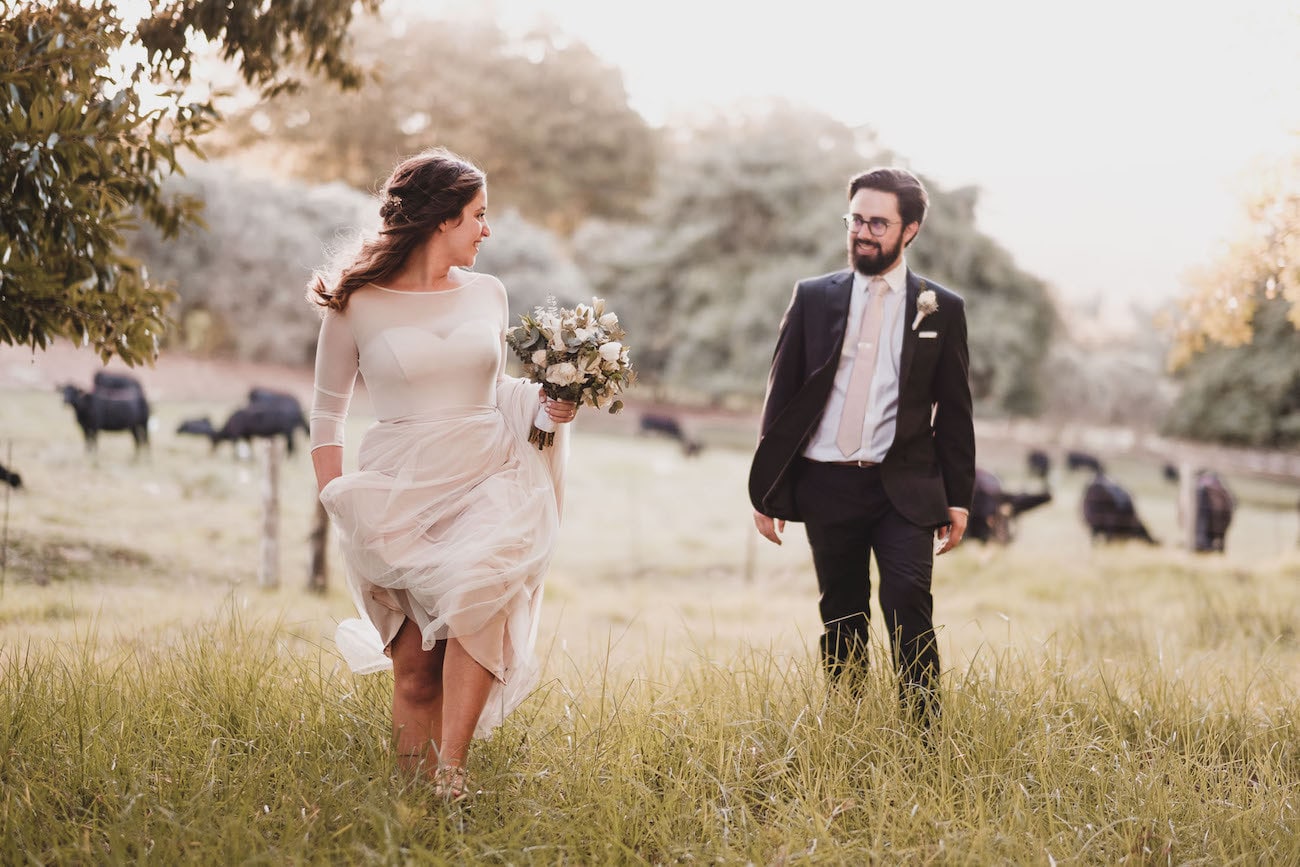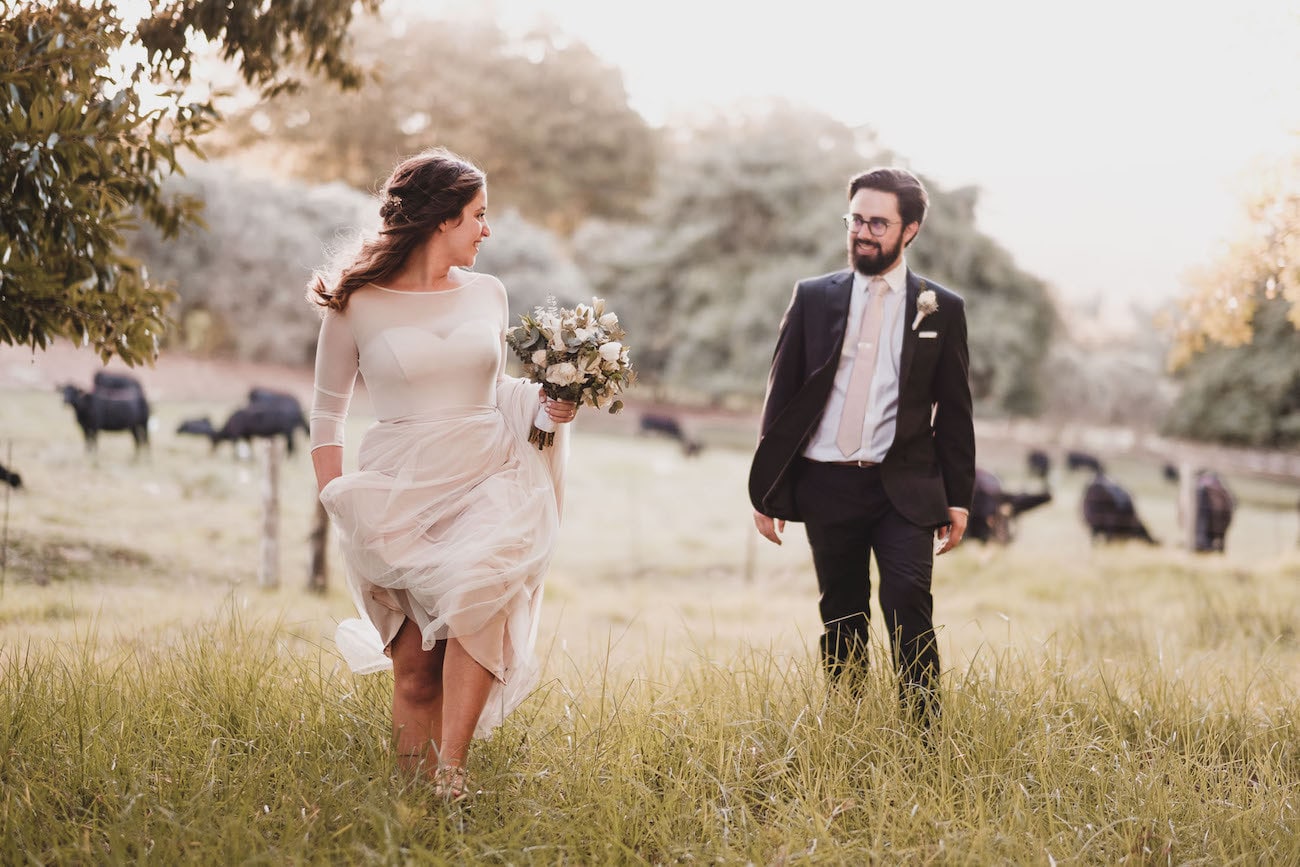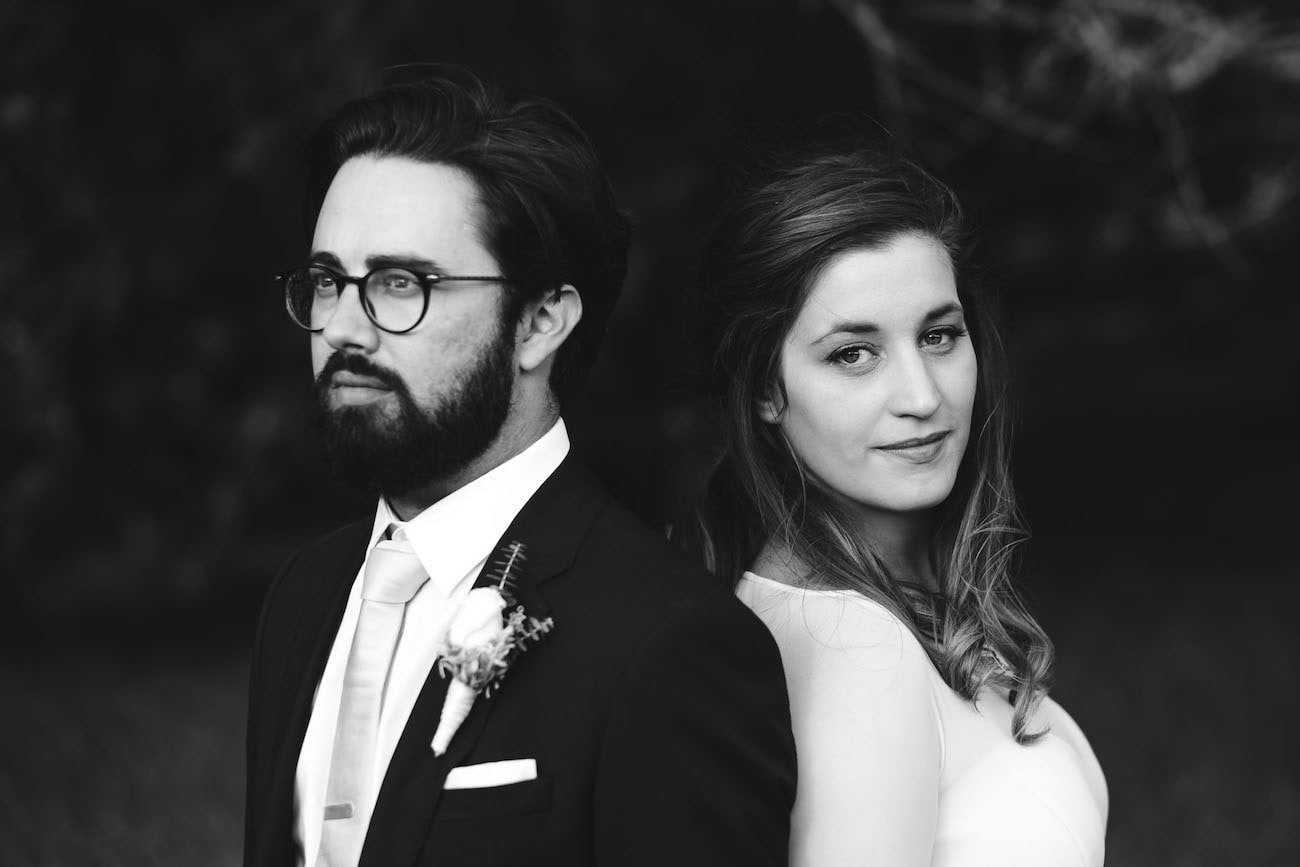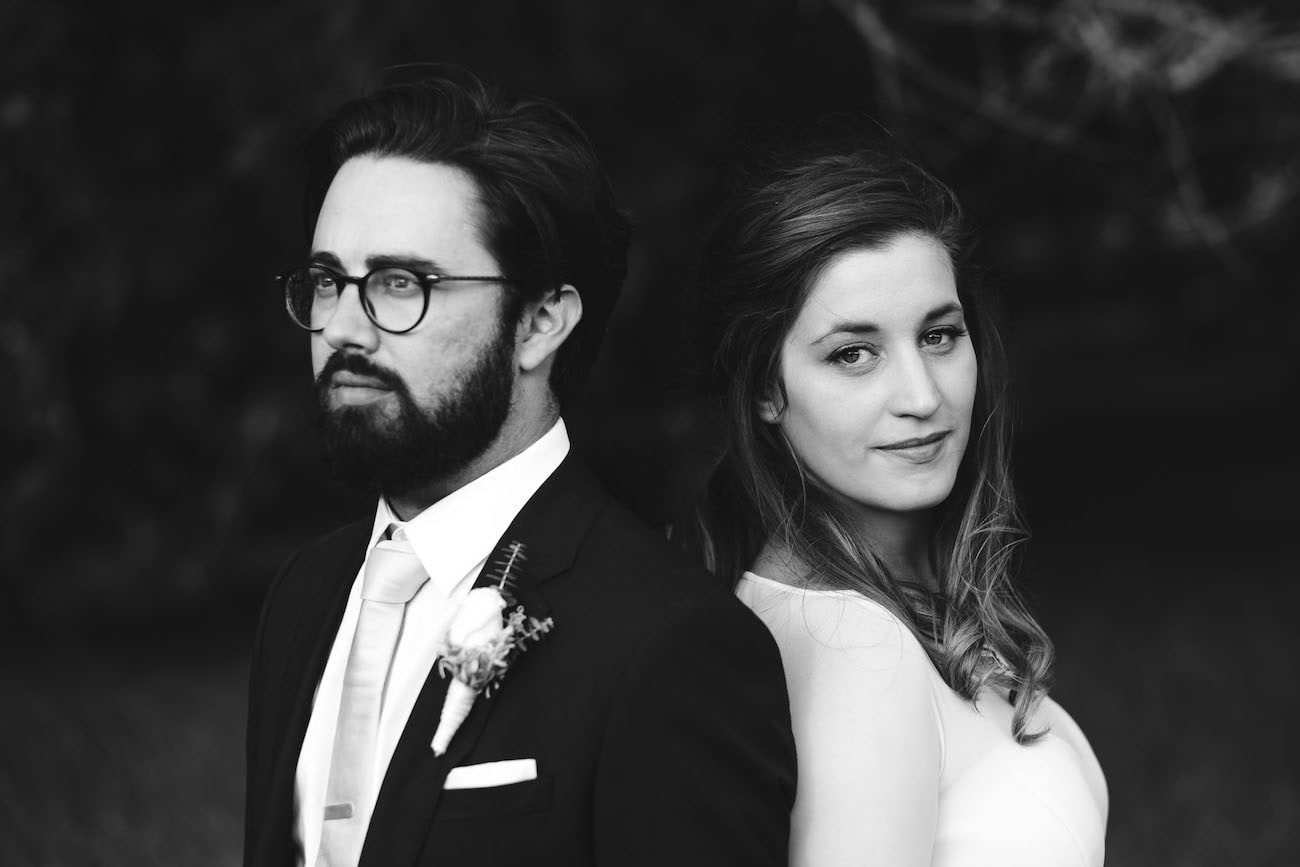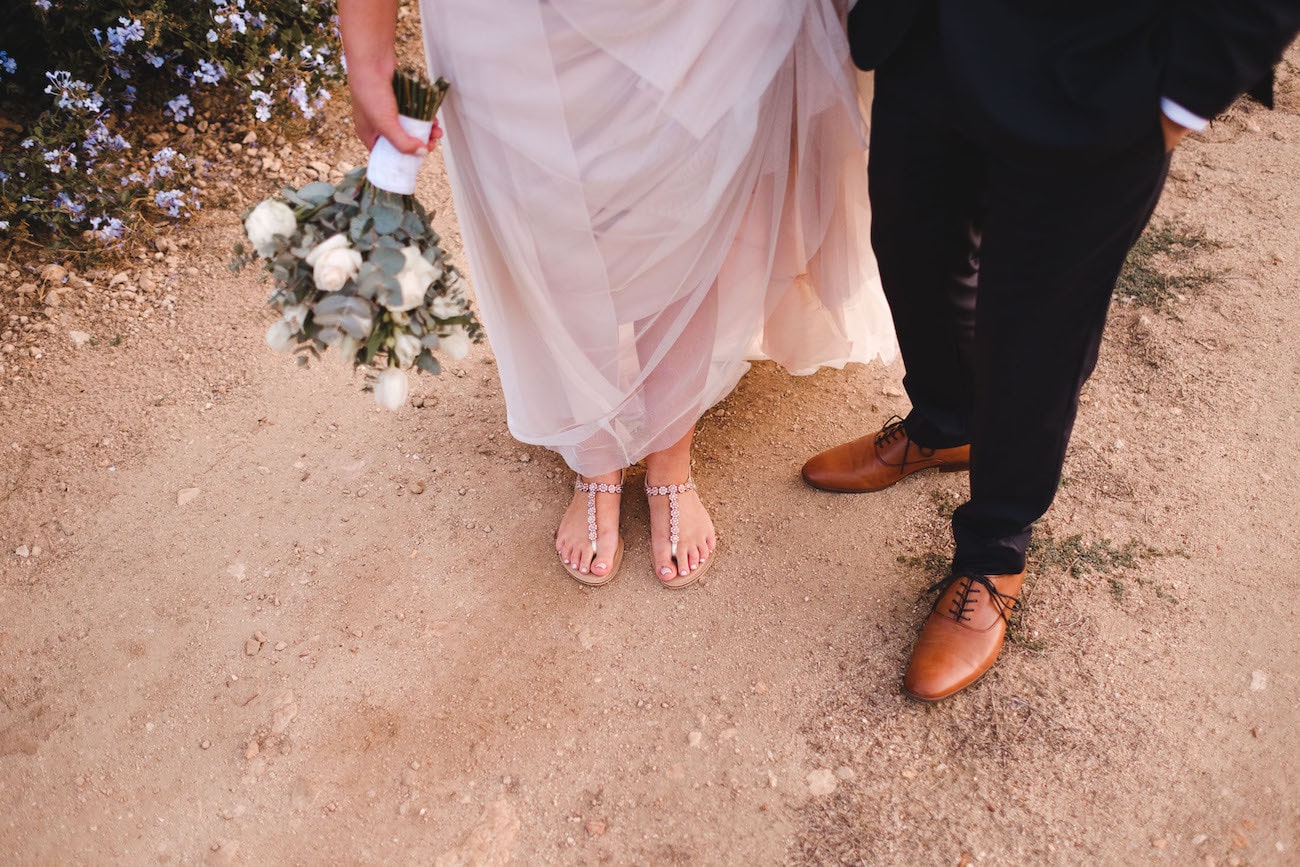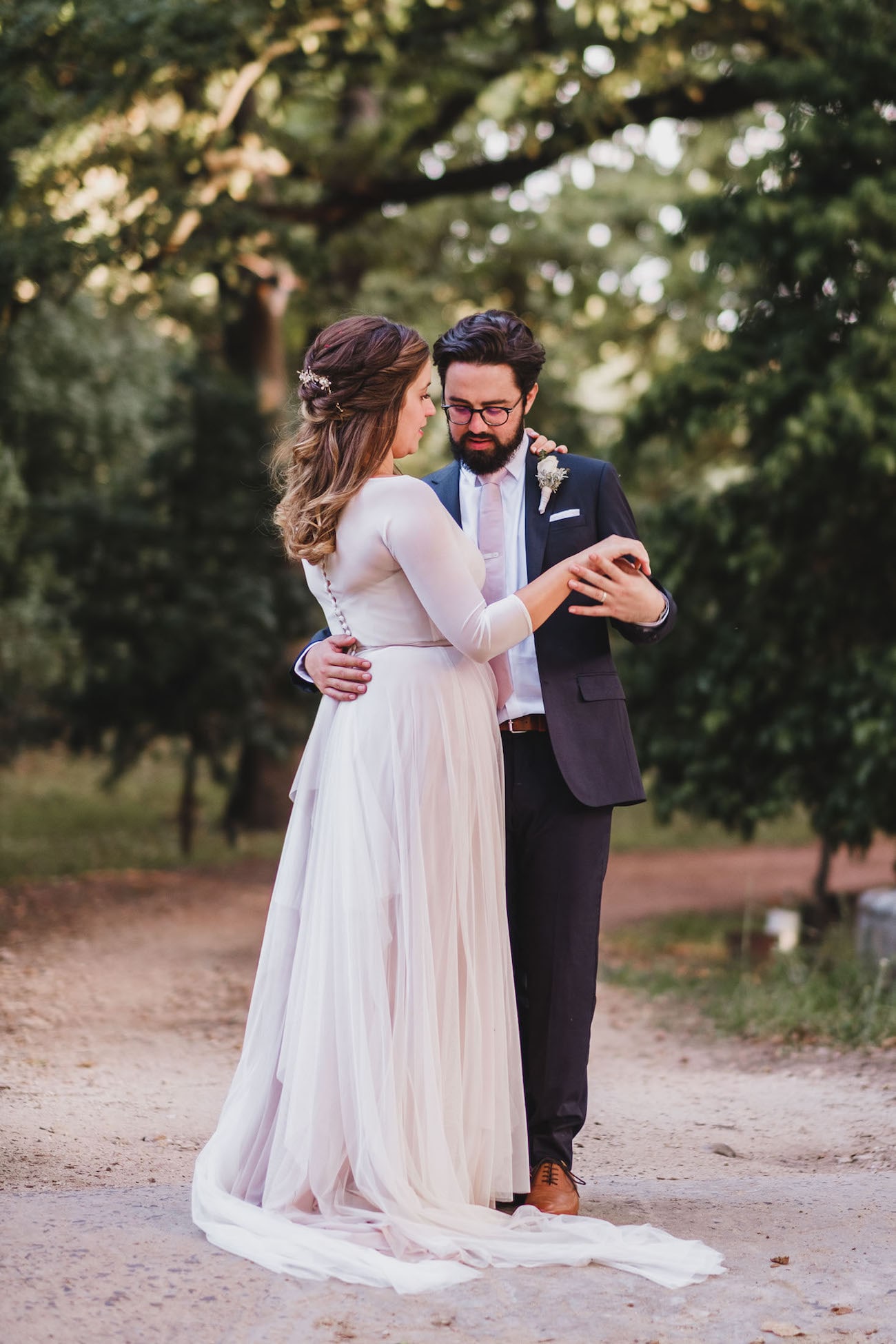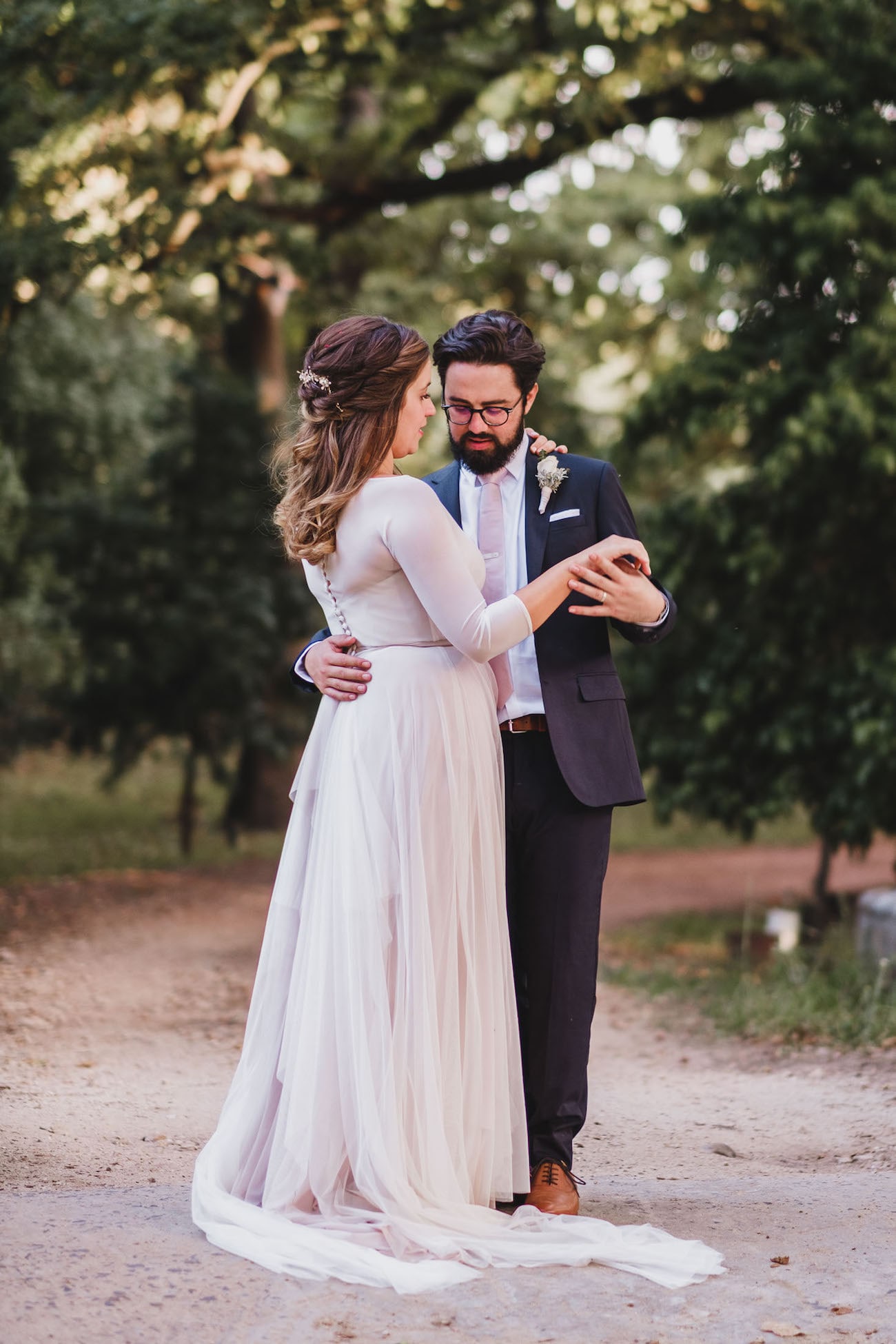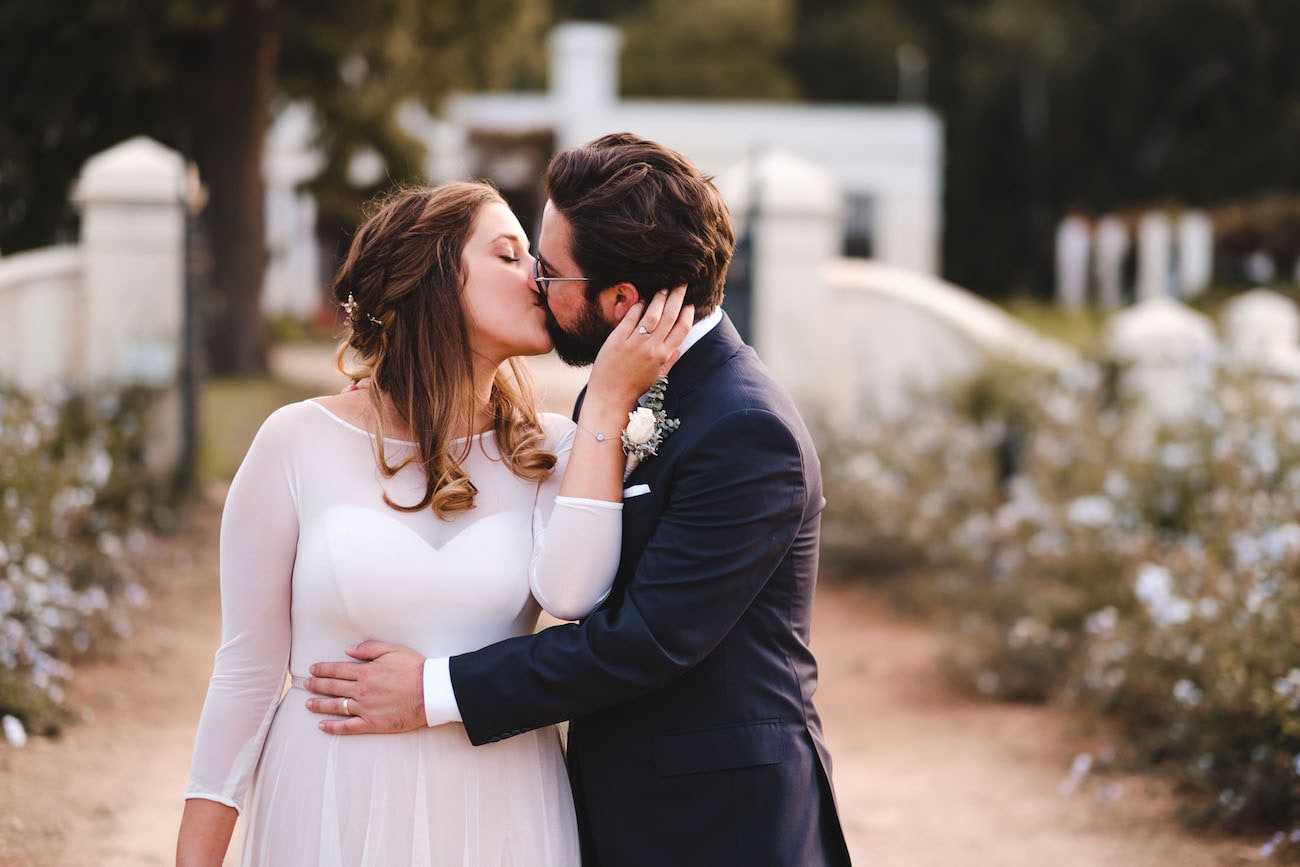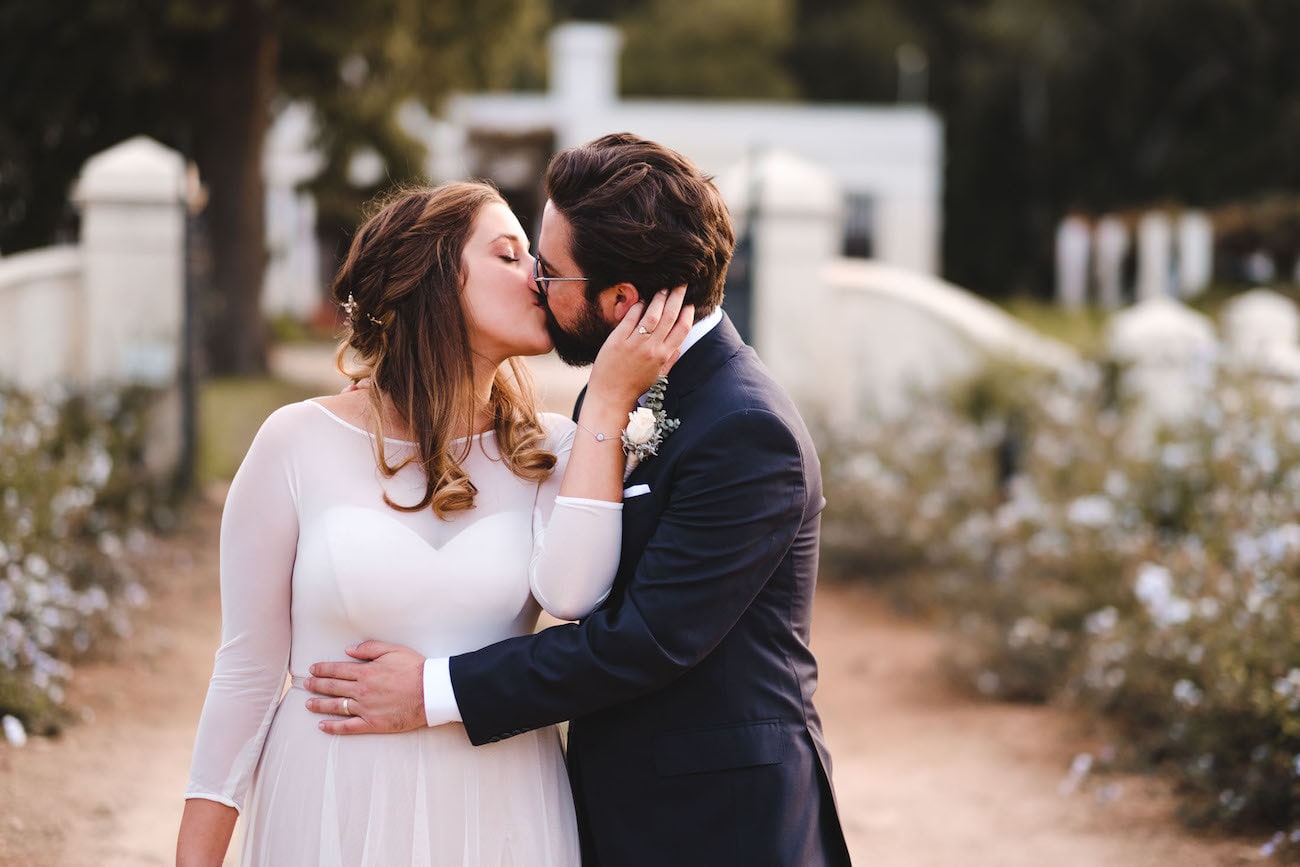 The Flowers
I wanted a very simple bouquet and Aspen helped me here. They made a very simple arrangement of white seasonal flowers with lots of greenery.
Wedding Weekend
We had a great evening on the Friday as well as our wedding day. We kept it super simple and made boerewors rolls at the Lapa braai area with a pasta salad along with peppermint crisp tart for dessert. It was so nice to have this time with our guests to just chill, and allow everyone to mingle, so that the ice was broken by Saturday night. The little town of Greyton also played a big role in our weekend. All of our guest made their way down to the Saturday market and had breakfast/lunch there. Some guests also enjoyed walking around the incredible piece of nature-heaven that is Greyton and surrounds.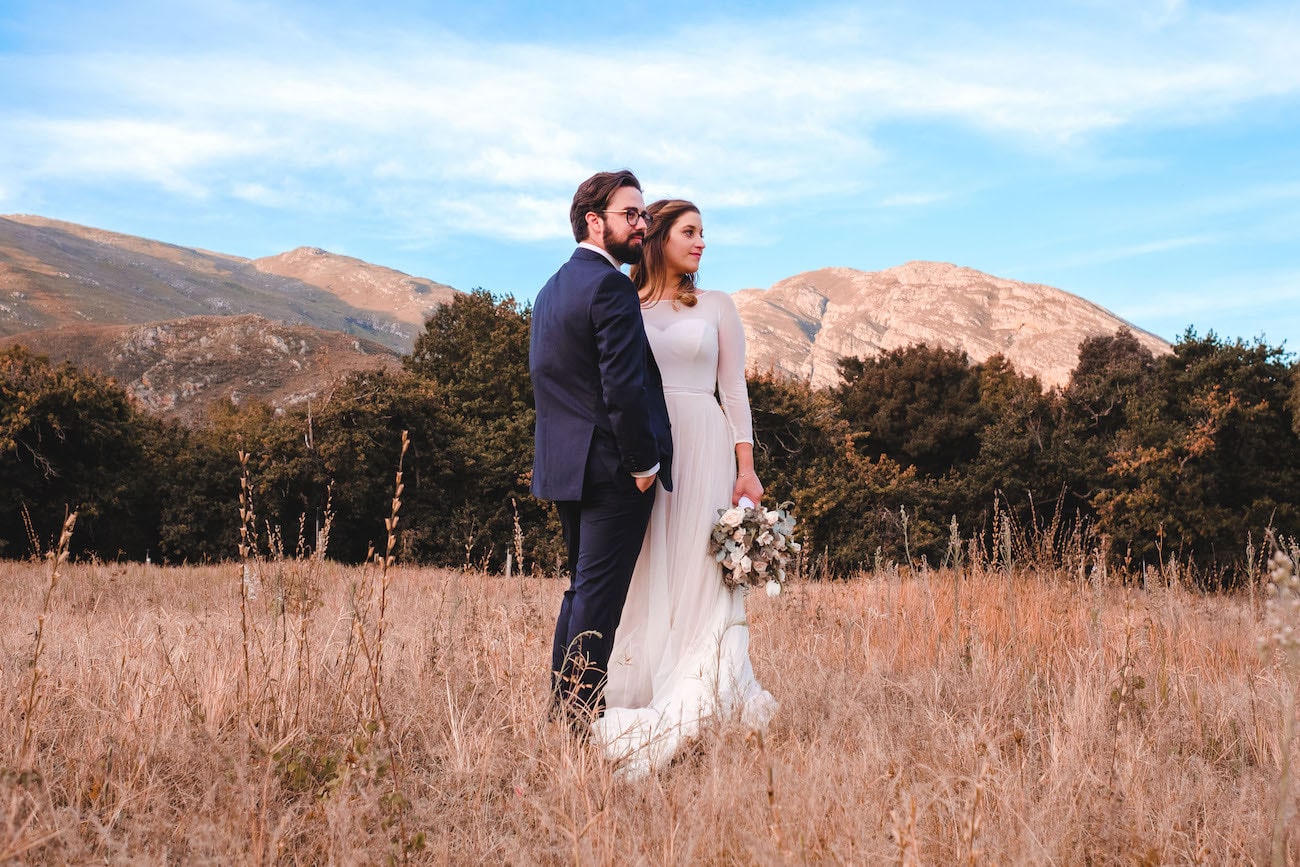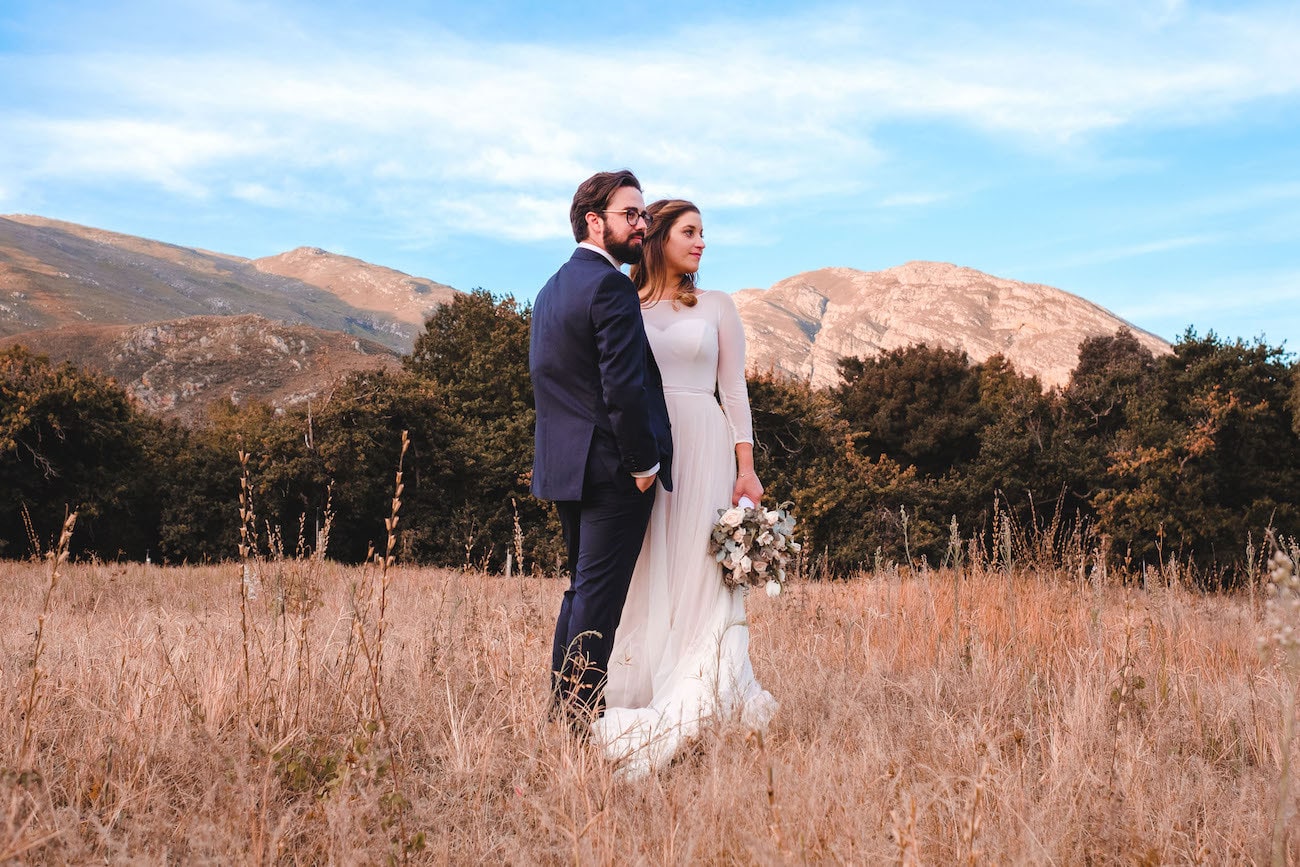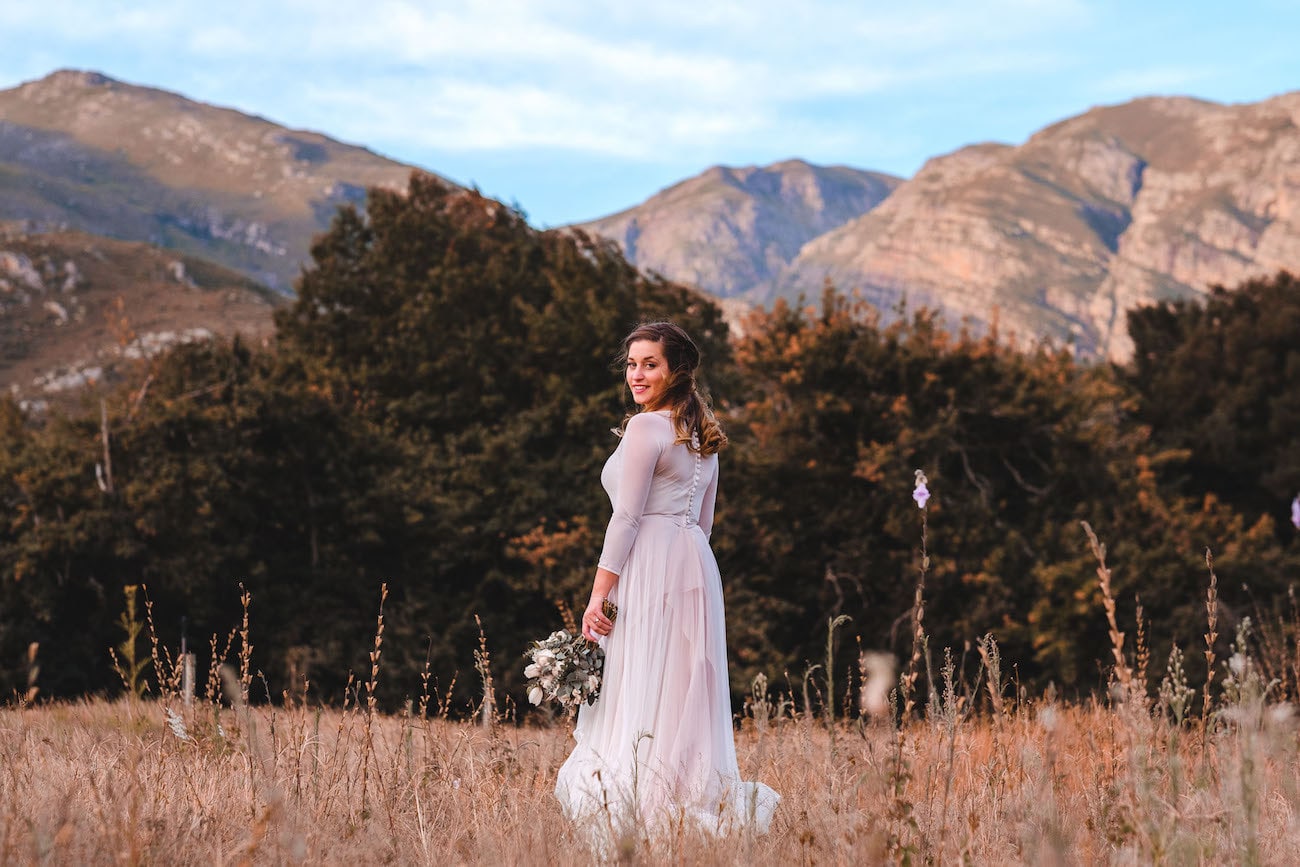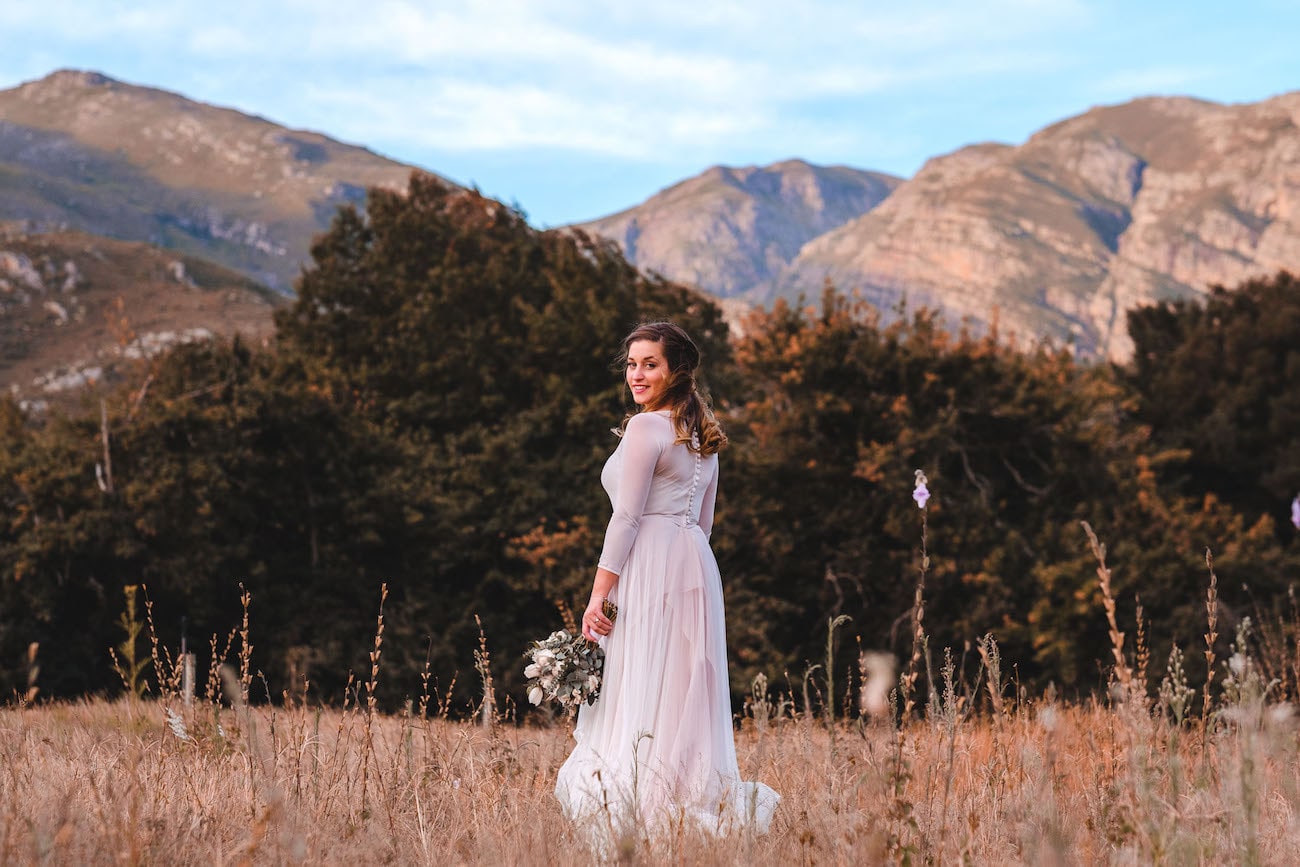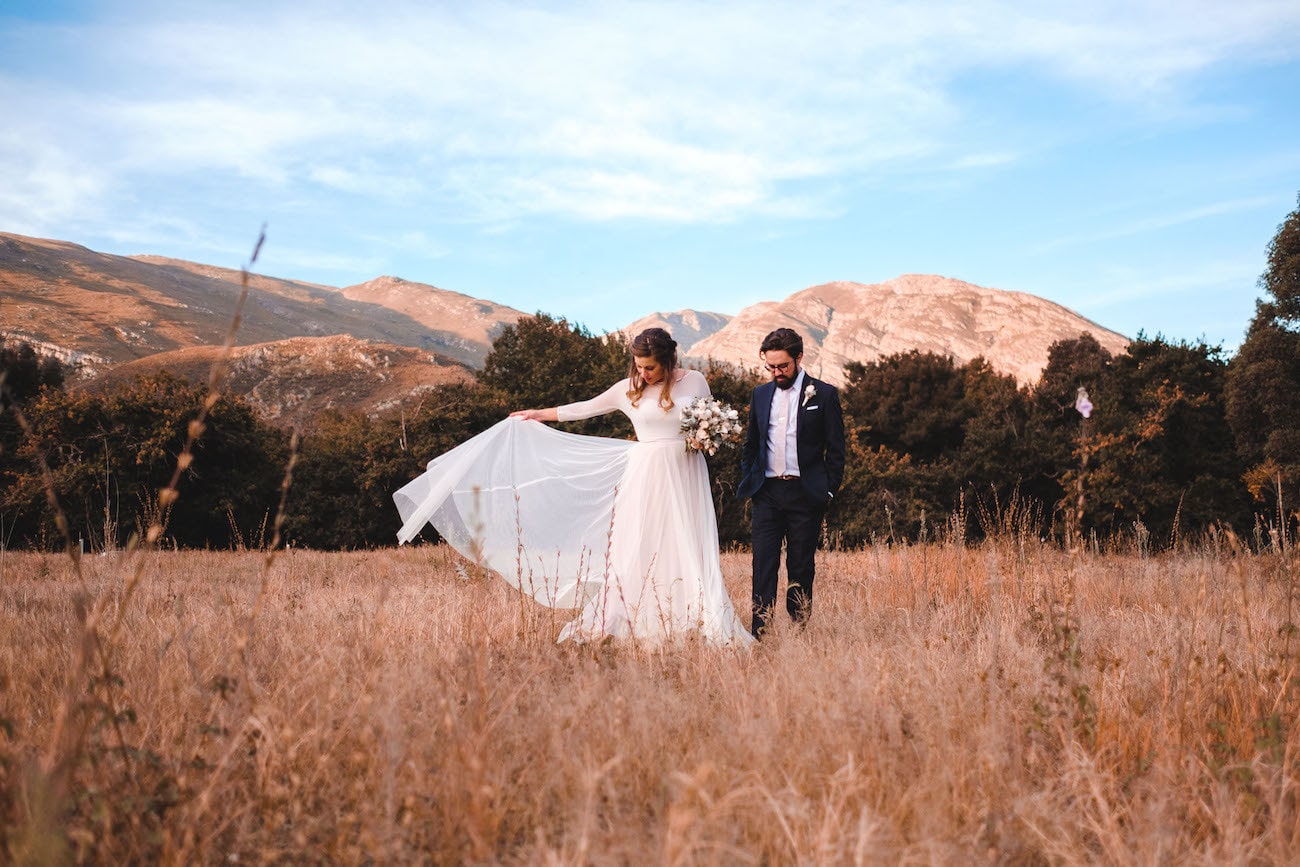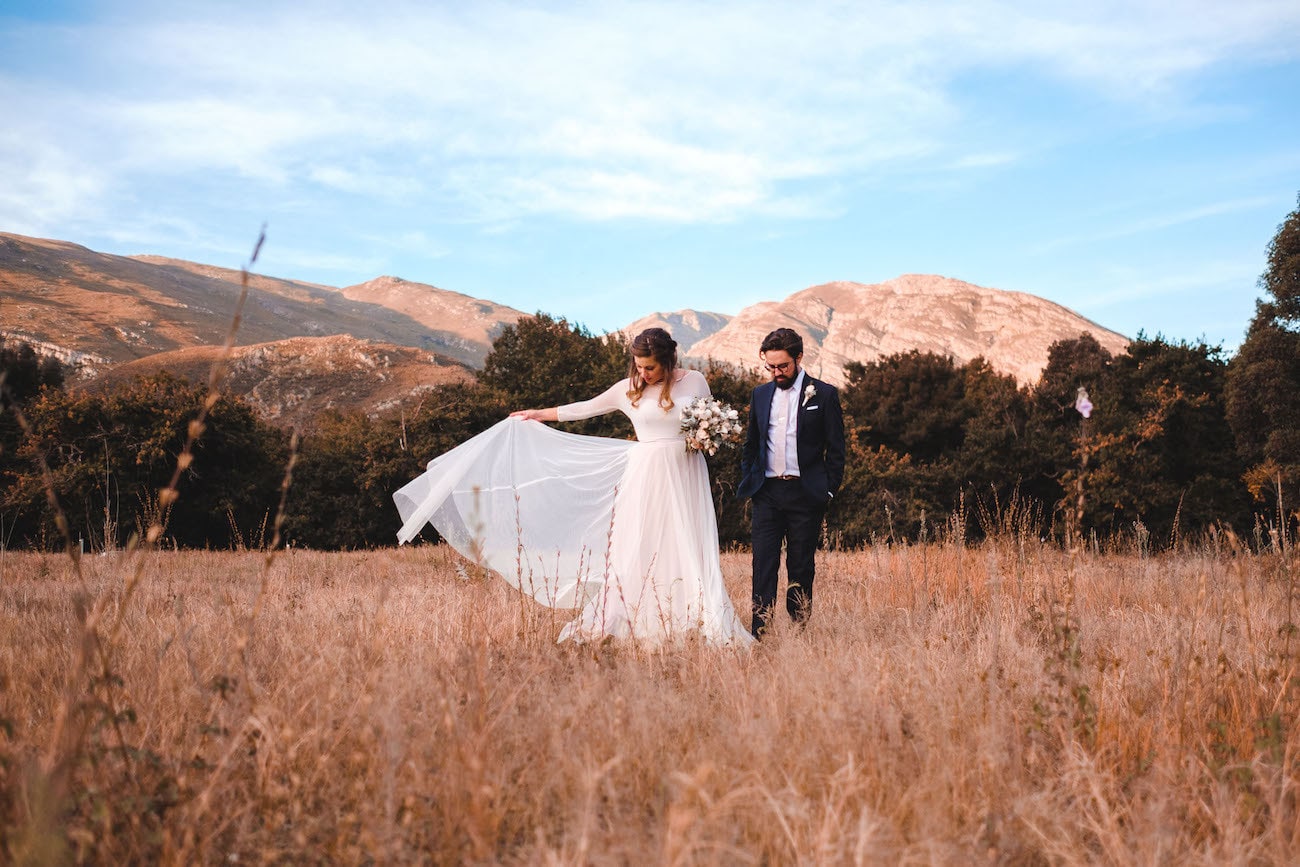 Memorable Moments
That love and happiness was pouring out of every single person at the wedding. It wasn't just me and Joe celebrating our love, but it was the coming together of Belgian friends and family, oldest school friends, friends from work, friends that have moved abroad that came down (we had people from America, London, Turkey etc.) This was my favourite part – to have all these people to ourselves for one weekend.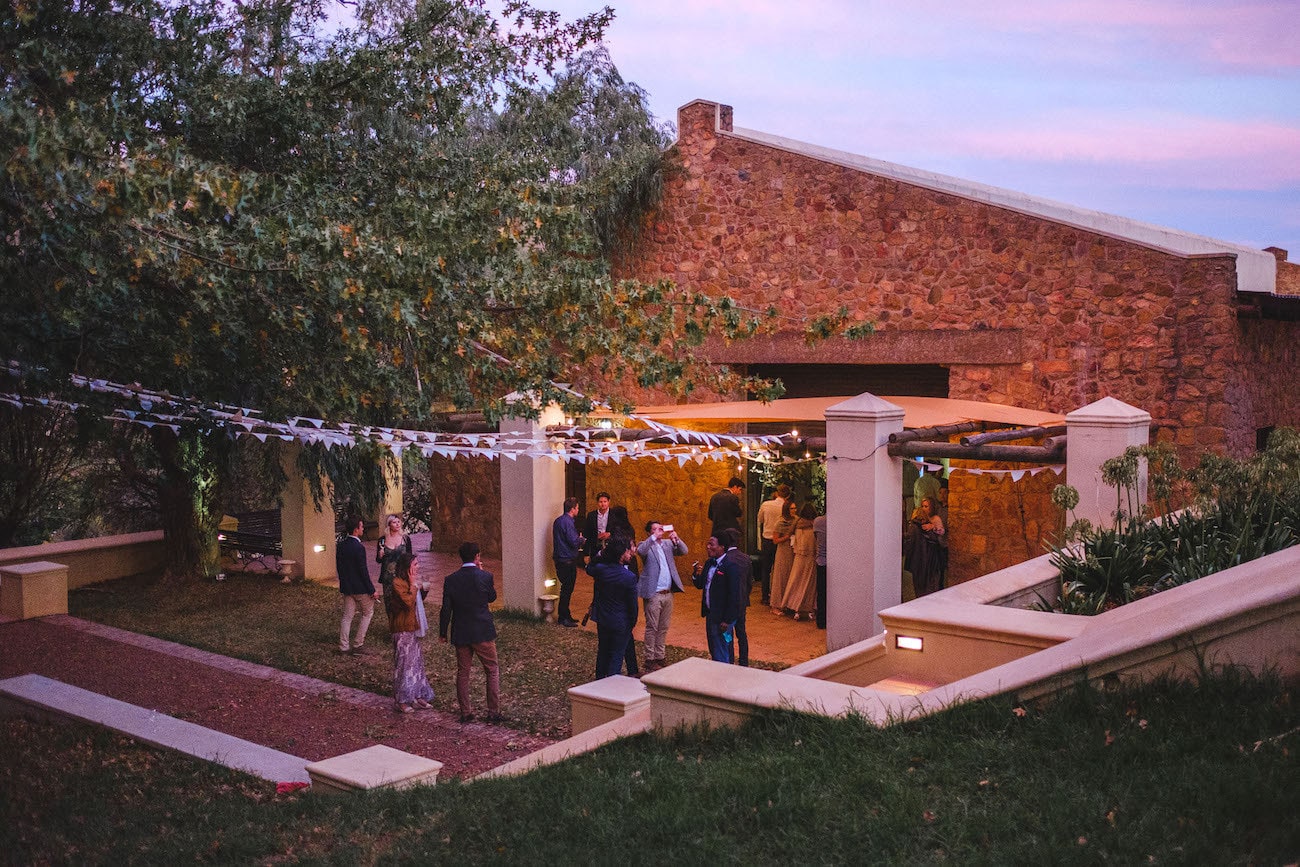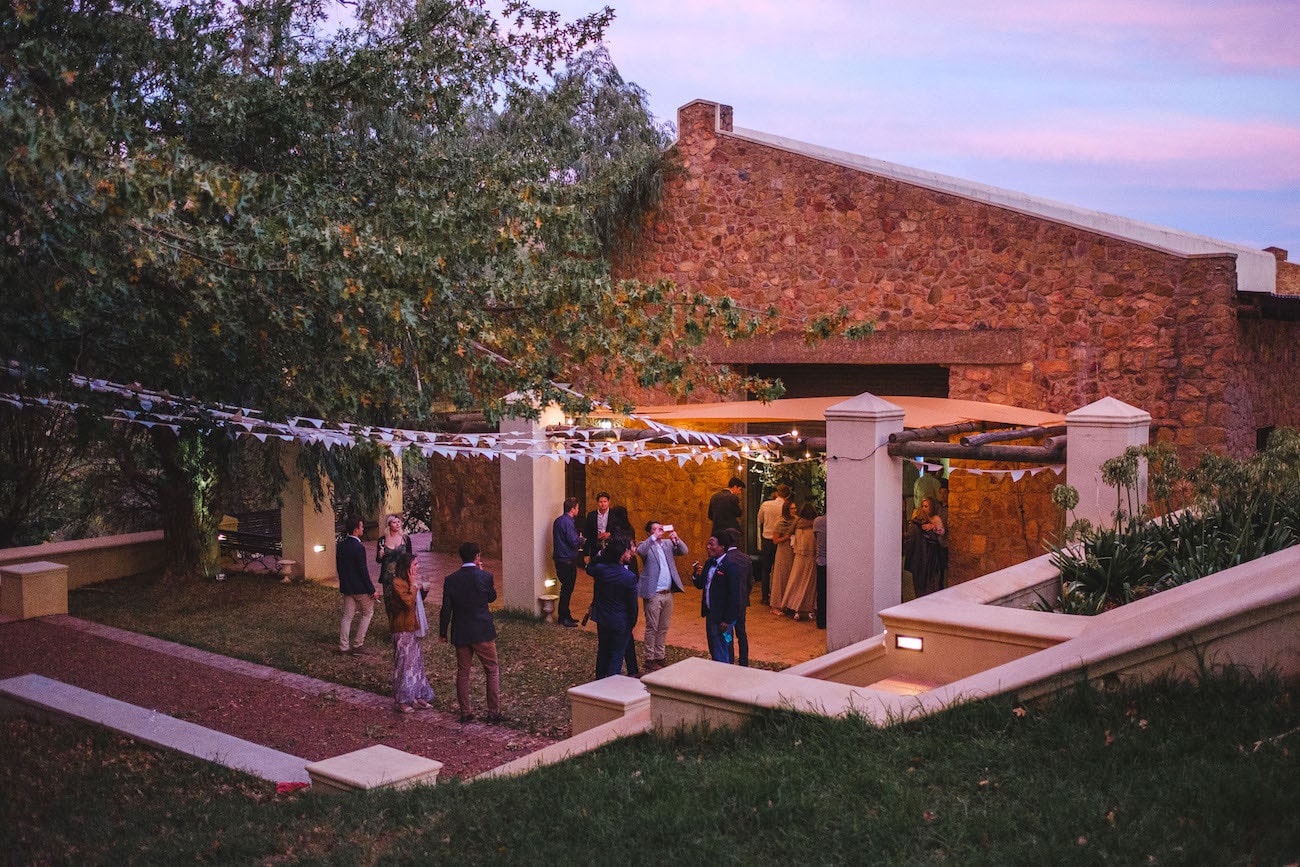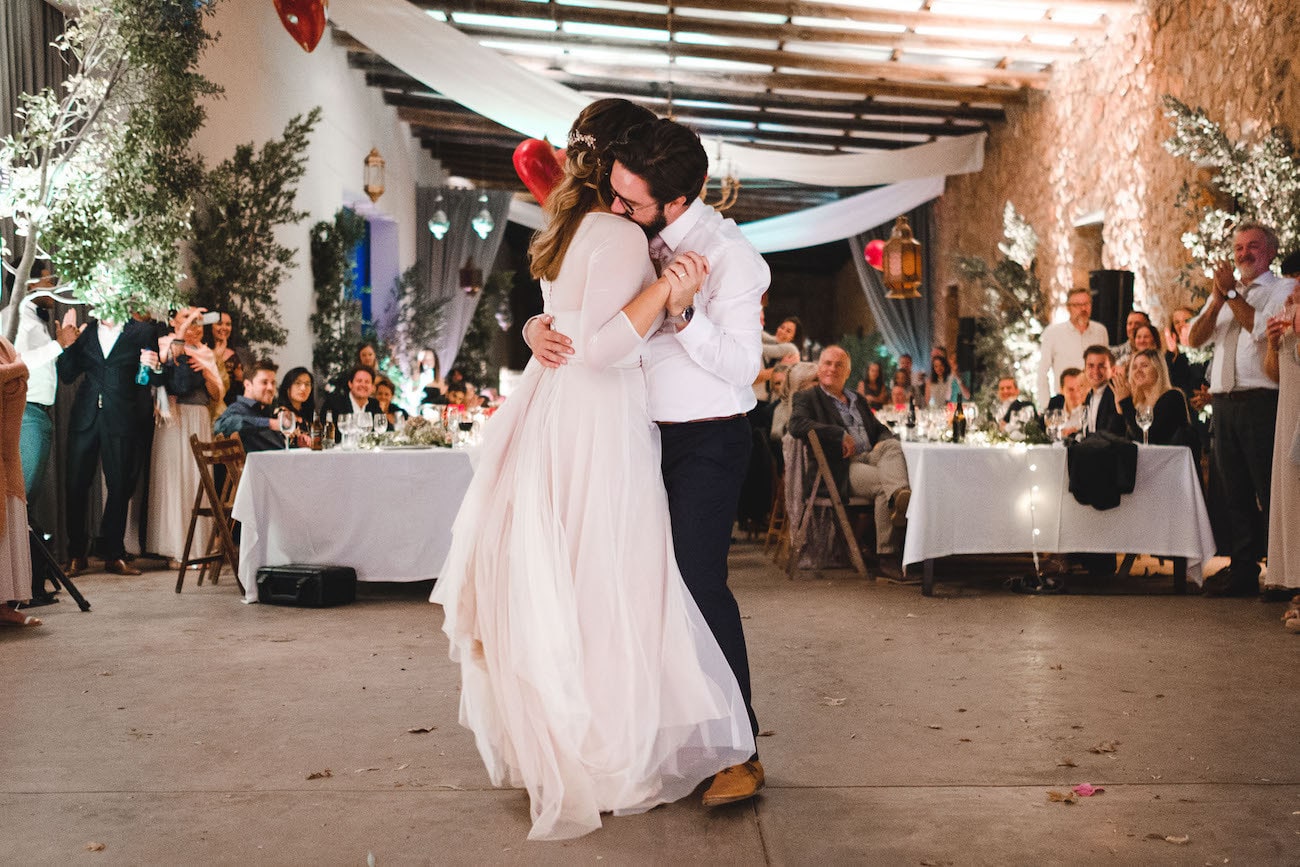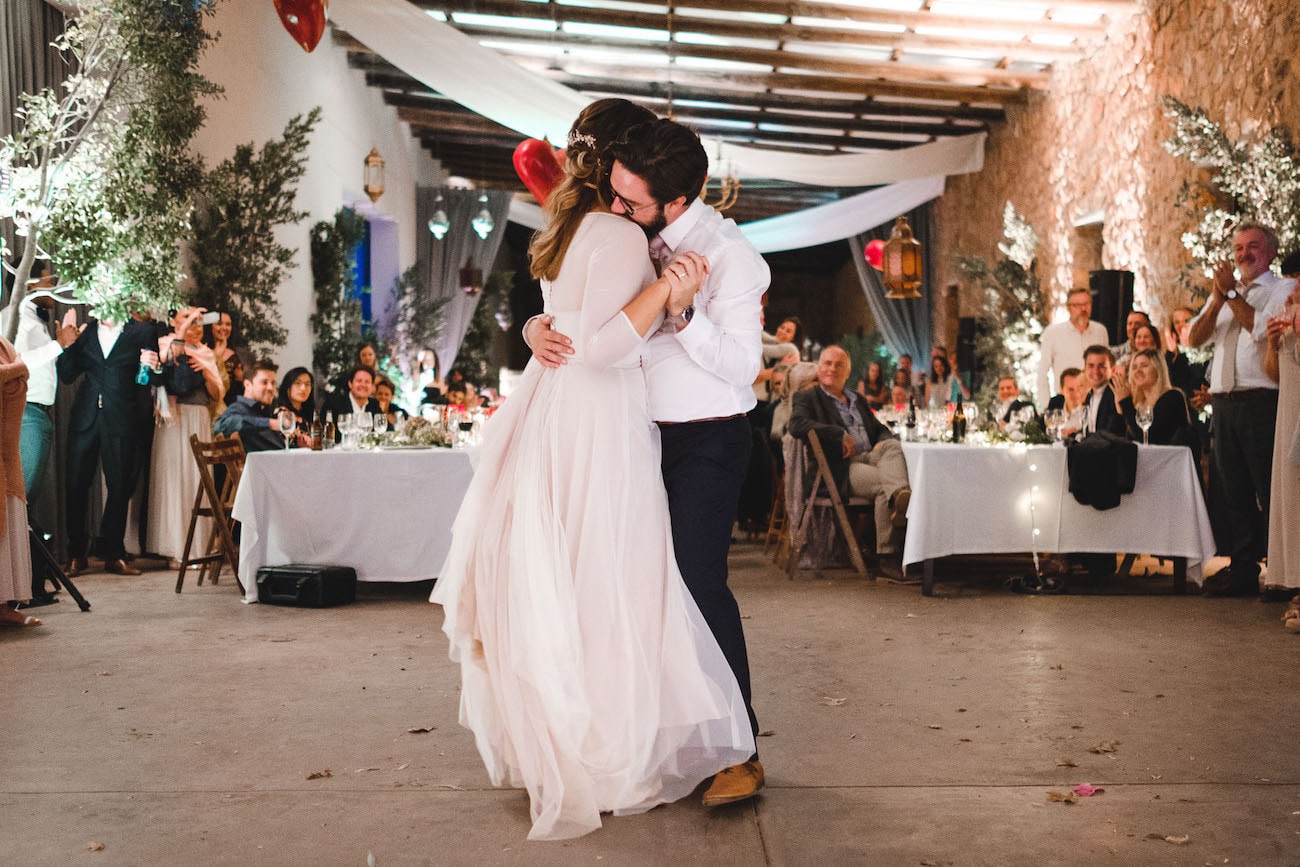 Best Decision
Keep it simple and keep it about you and the person you are marrying. People say this a lot but it really is true. At the end of the day you need a venue, a dress, good food, some wine, and awesome to people to celebrate with. The rest will sort itself out.
Advice for Future Brides & Grooms
At the end of the day/weekend you only have the awesome memories with the people that were there. Keep this in mind and include them where you can, they are super happy to help (it also helps save a buck :) )
You can see more from this wedding on the Hewitt Wright blog.
SERVICE PROVIDERS
Venue: Elandskloof | Catering: Herman and Phillip | Photography: Hewitt Wright Photography | Co-ordination: Dirk Vervaeke | Flowers: Aspen | Video: Jacques Nel | Bride's dress: Michelle Ronné for Robyn Roberts | Rings & jewellery: Liesbet van Cappellen Jewelry | Hair & makeup: Yvonne Ross | Groom's attire: Trenery | DJ: Daneel Malgas and bride's brother


Save