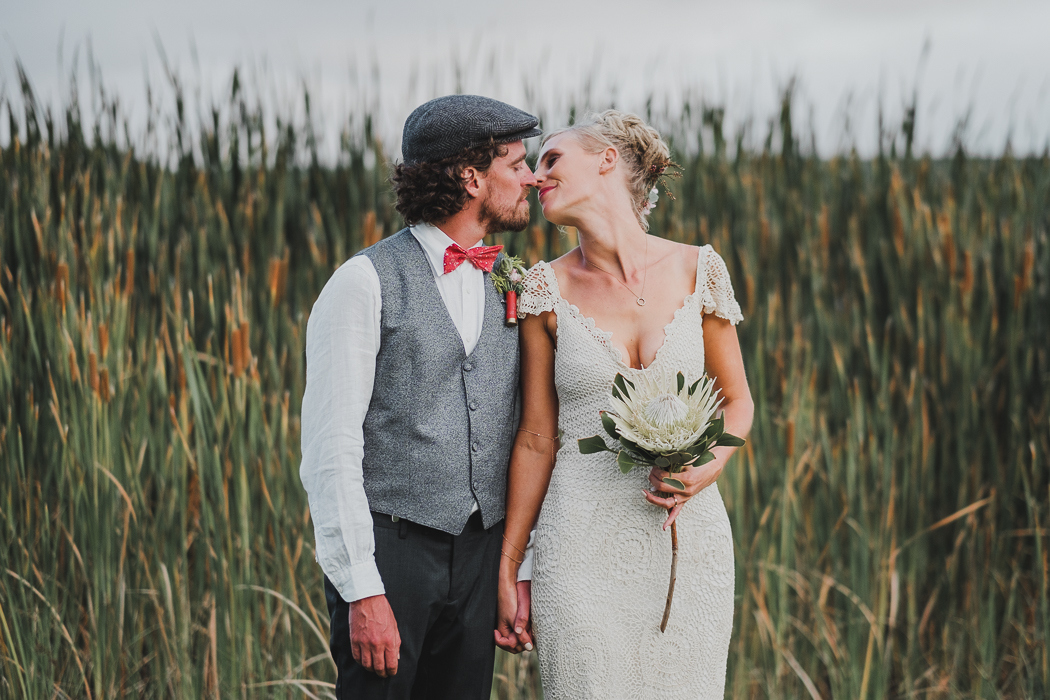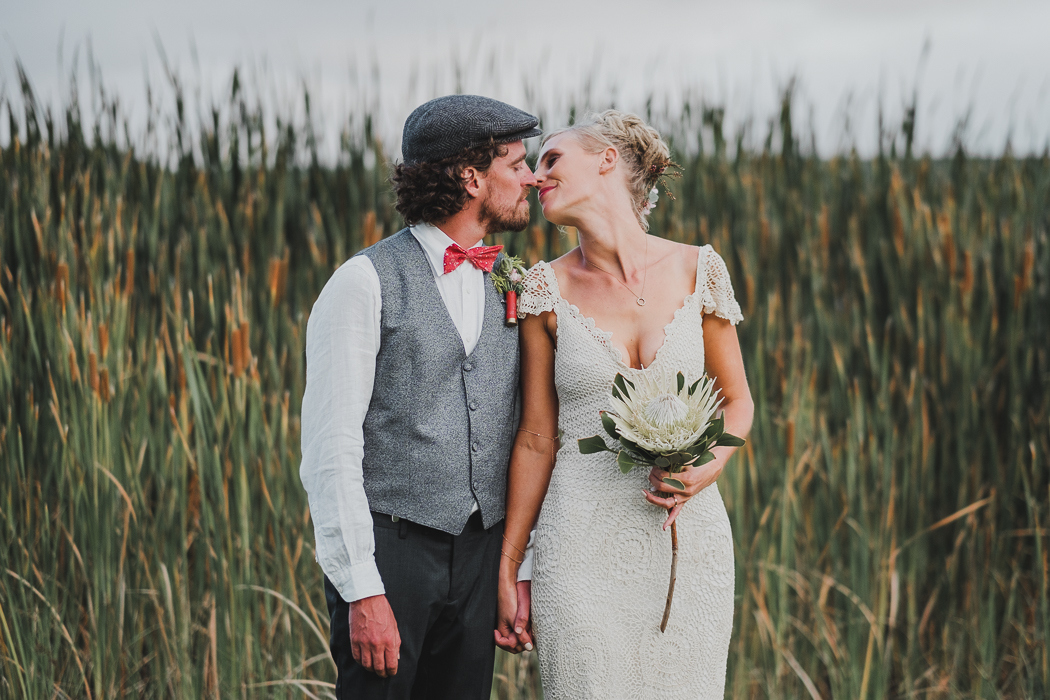 I love a wedding that tells a story about who the couple are, and Sam and Mike's wedding is definitely that kind of celebration. Hello, it's a self titled Bohemian Love Festival! From the bride's stunningly unique hand crocheted wedding gown, to the all natural vibe of the bride's family wine farm where they were married (fynbos galore, which I love), to the love parade from ceremony to reception, it's a boho bride's dream. But more importantly, it's Sam and Mike's dream, and I love how you can feel their personalities coming through in every detail, just like their joy is plain to see. Hewitt Wright captured these lovely images.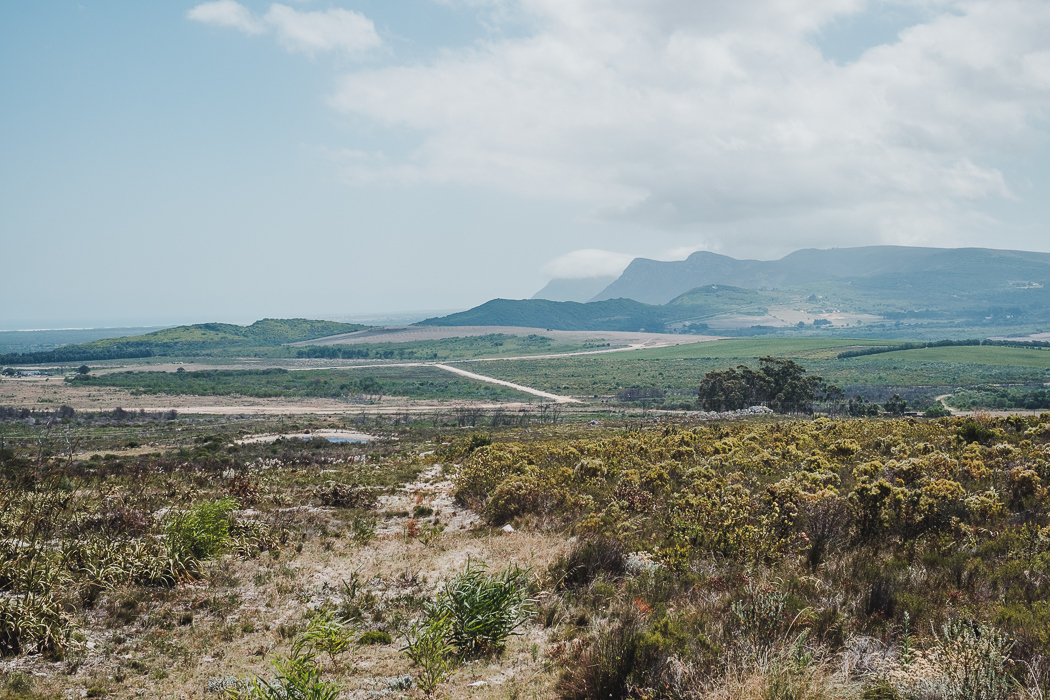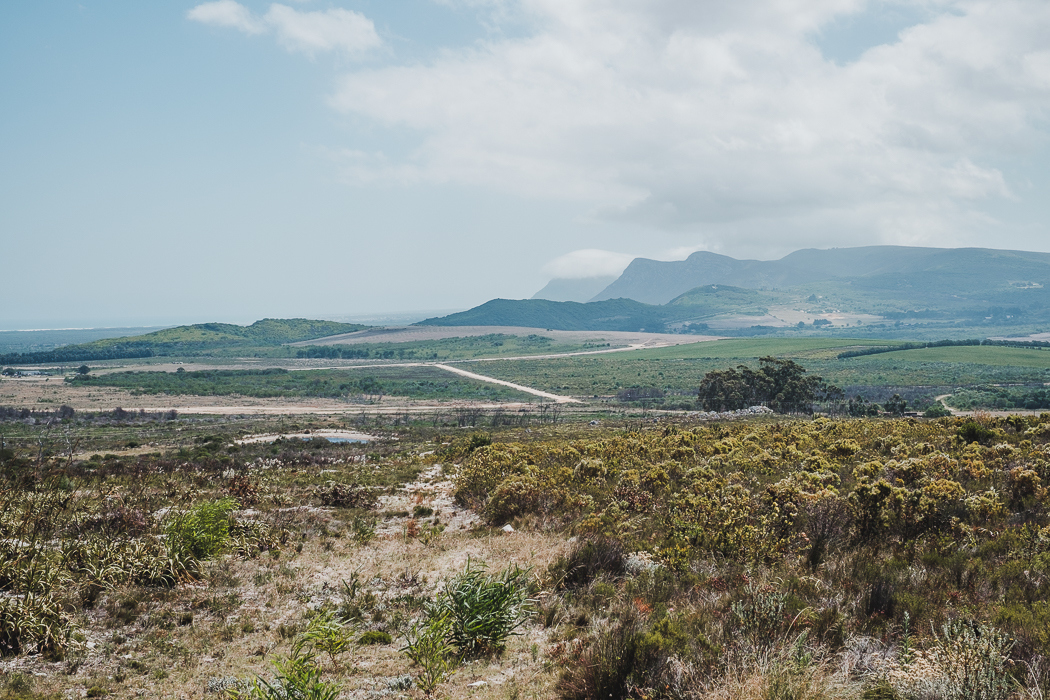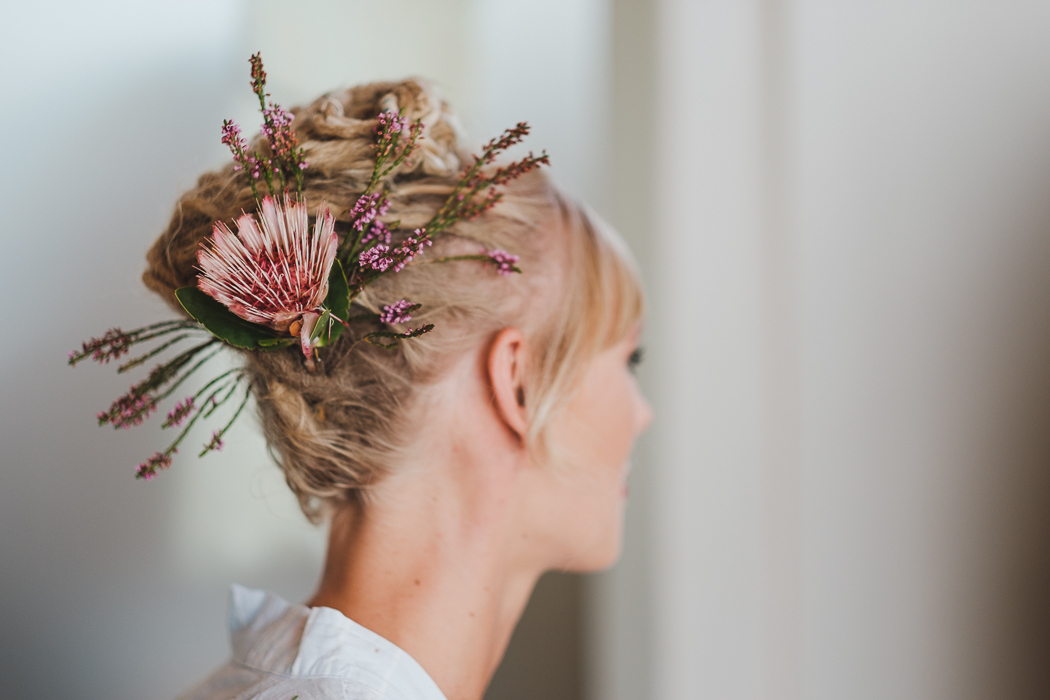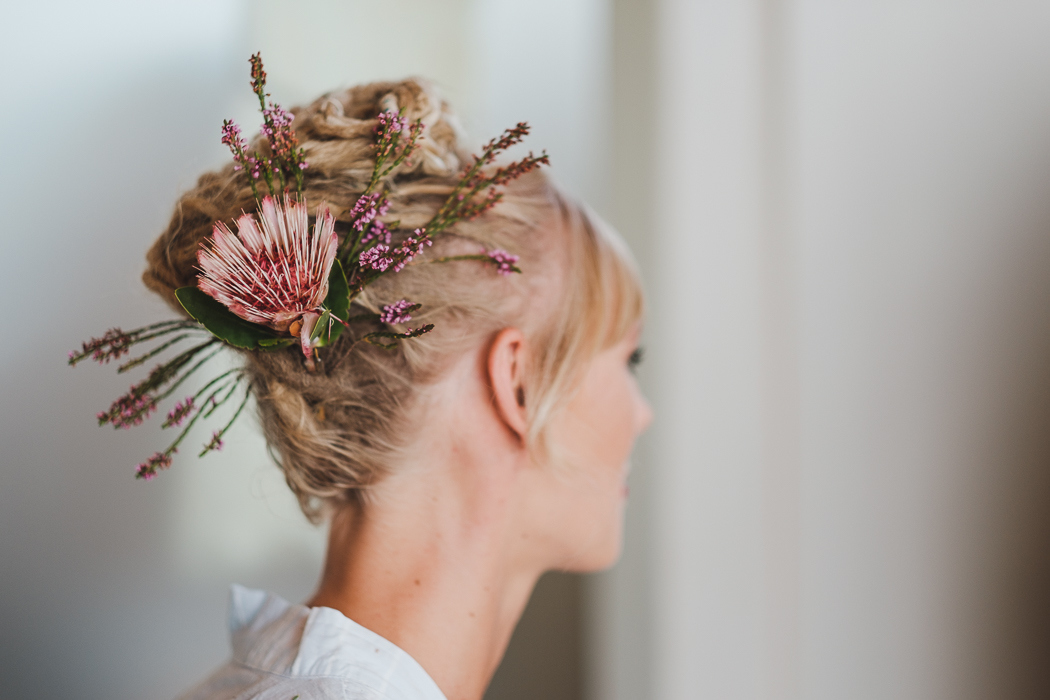 Love Story
When Mike moved to Gansbaai for work, he didn't expect to meet the love of his life. Meanwhile, Sam was working at a nature reserve in the nearby mountains. We met one day at the nature reserve while Sam was a hosting a wine tasting. There was definitely mutual chemistry, with both of us having hushed conversations with our respective families about each other. After discovering we had mutual friends and sharing time at various parties, Sam made the first big move. After that first fateful night, we both knew that this was it. Two years later, Mike made the next big move and popped the question, at the same nature reserve where we first met.
The Proposal
On our two year anniversary, Mike organised to spend night in a Fynbos suite at Farm 215, where we first met. I was wondering why the staff and my very good friend, Maarten (who owns the farm), were acting so strange. I had no clue that Mike was going to propose! After dinner, he started playing our song by Angus and Julia Stone and we started dancing. In the middle of the song Mike dropped to one knee. I had no idea what he was saying or what my ring looked like because I was crying too much. (You know how you always plan to pretty cry in occasions like this? Well I ugly cried through it all.) Mike had to ask me if I had said yes! It was the most special moment of my life.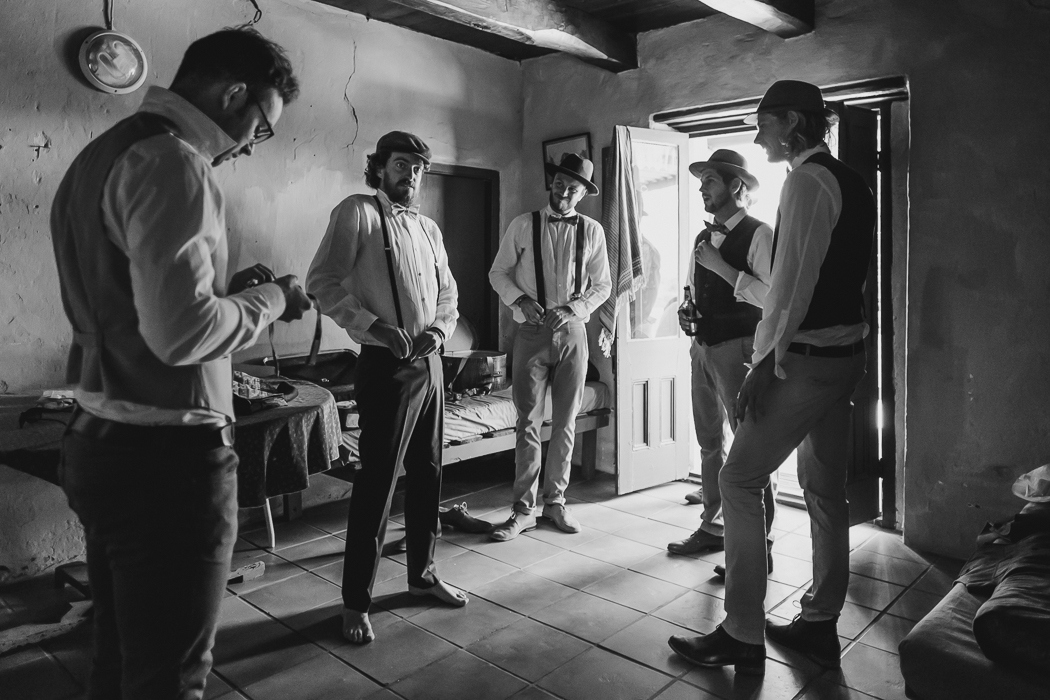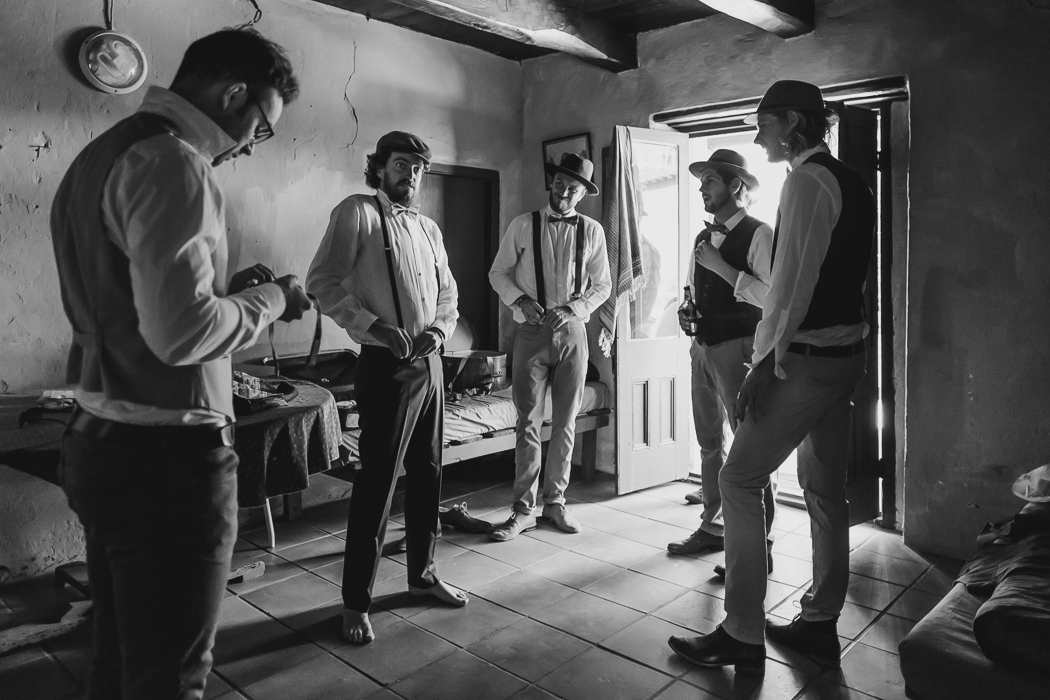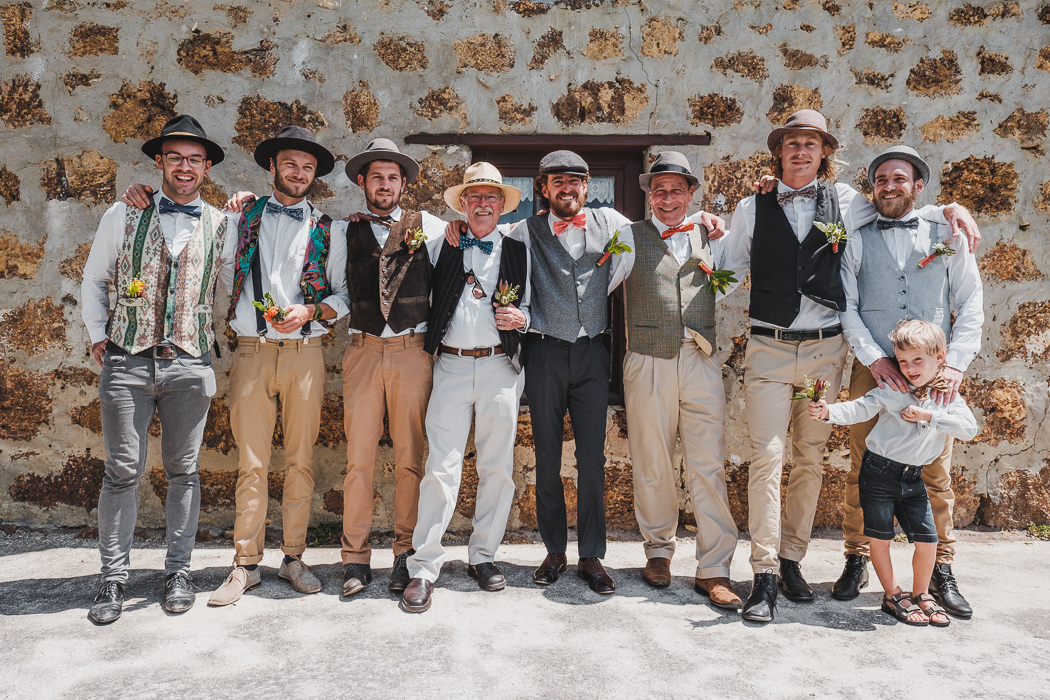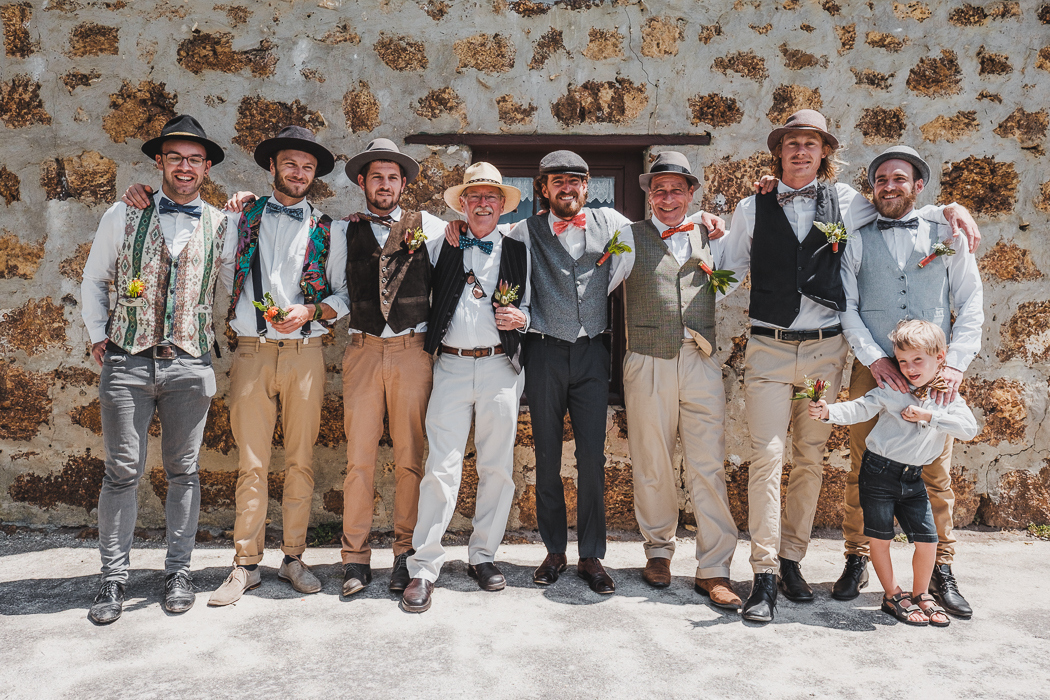 The Venue
We had our wedding on my parents' wine estate in Gansbaai. We had our ceremony under the ancient Milkwood canopy on the farm and walked a short distance to the reception venue which was under a Bedouin tent on the lawn overlooking the dam. Lomond is the most stunning farm and we always dreamed of having the privilege of getting married there.
Wedding Style
Mike and I both came up with the concept of a bohemian love festival. We wanted our day to be a vibrant, festive celebration with loved ones. Myself and a friend made most of the décor, which included a LOT of doilies. We borrowed Persian carpets and rented the bohemian themed couches, etc. A highlight was the Love Parade when, after the ceremony under the Milkwoods, we all walked across the dam wall to the reception, following a Kaapse Klopse band, while everyone waved ribbon wands, hula-hoops or colorful umbrellas.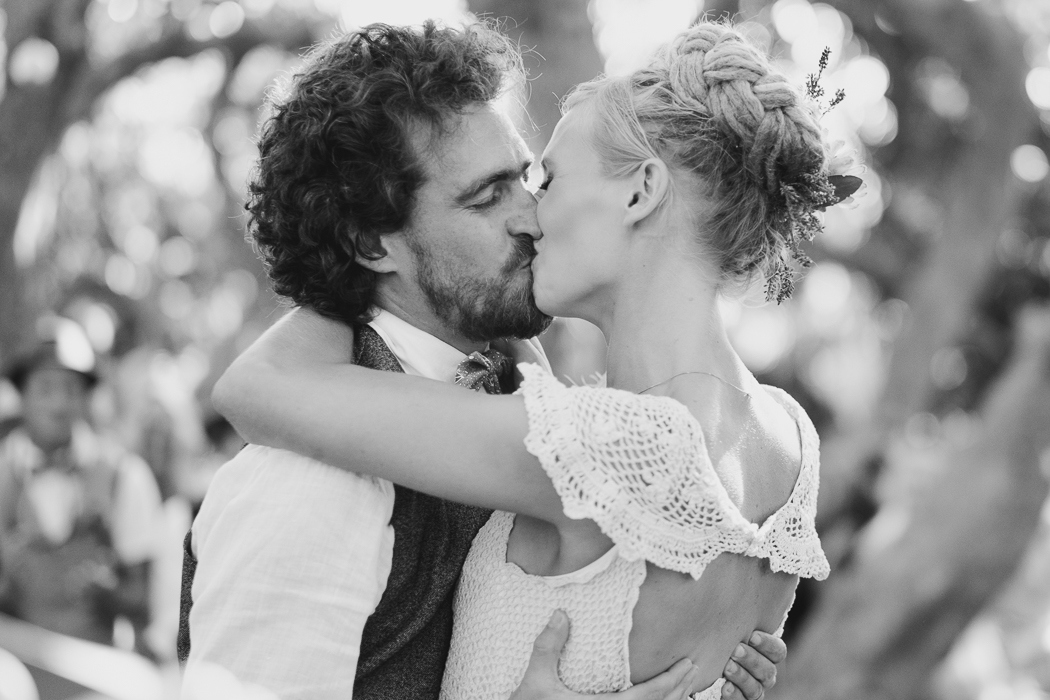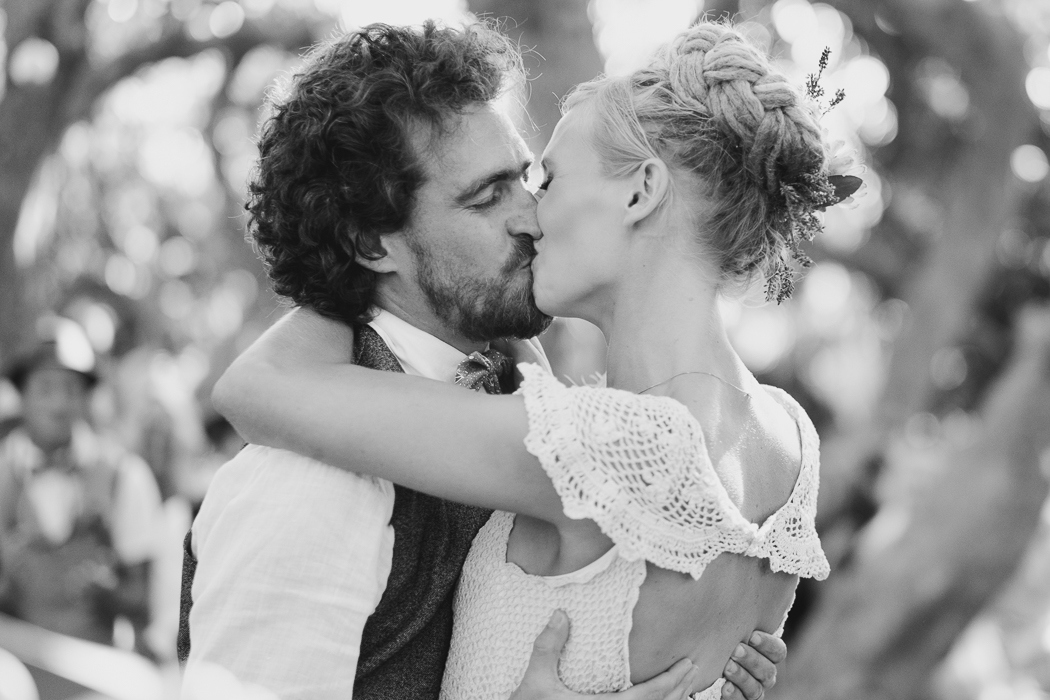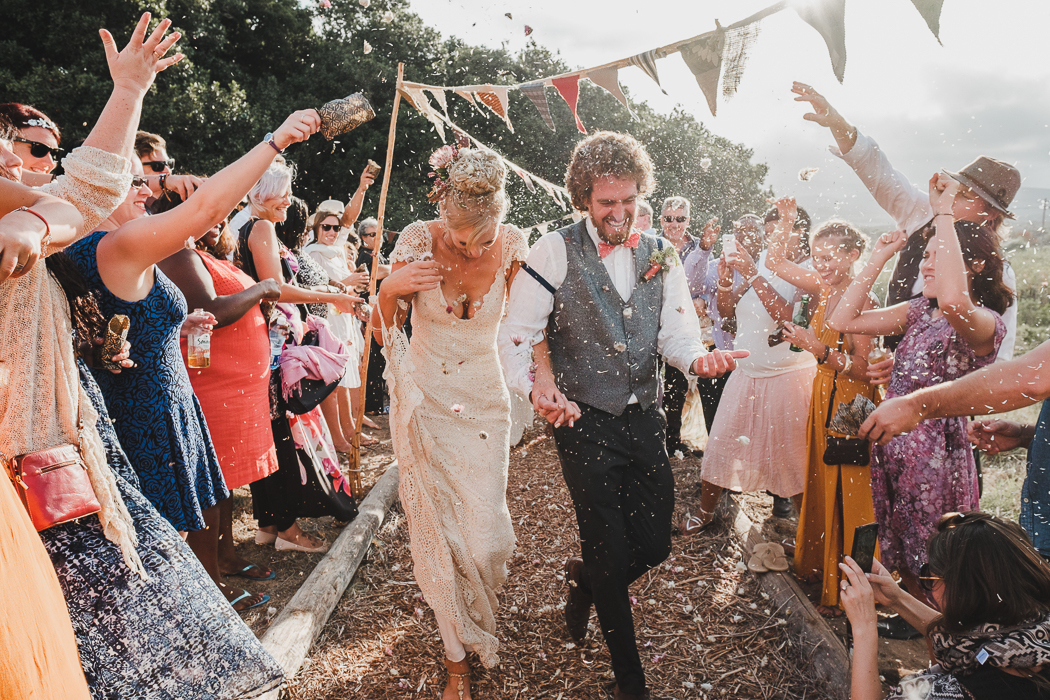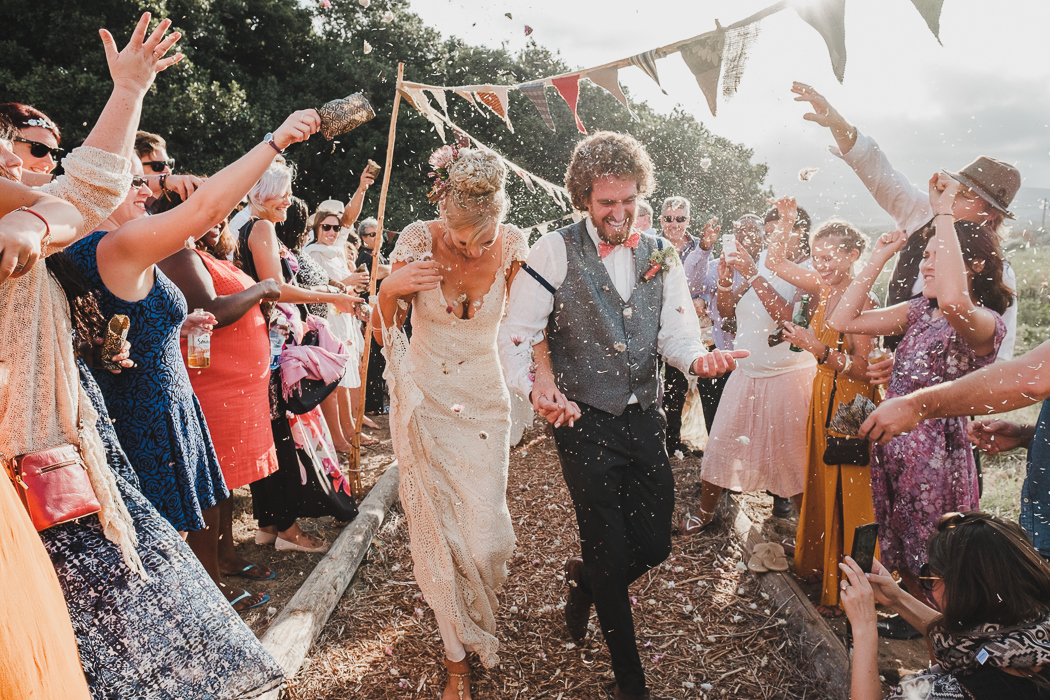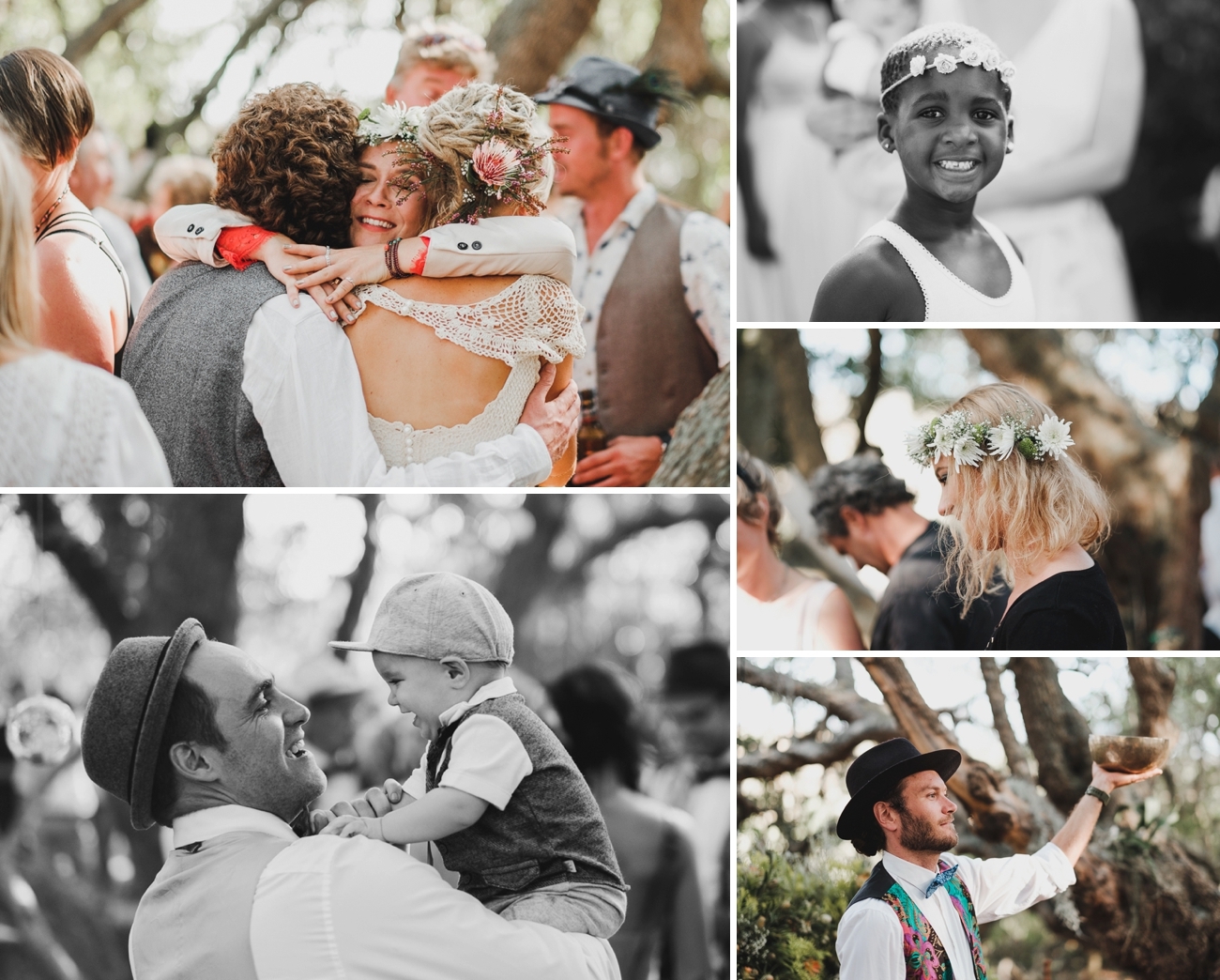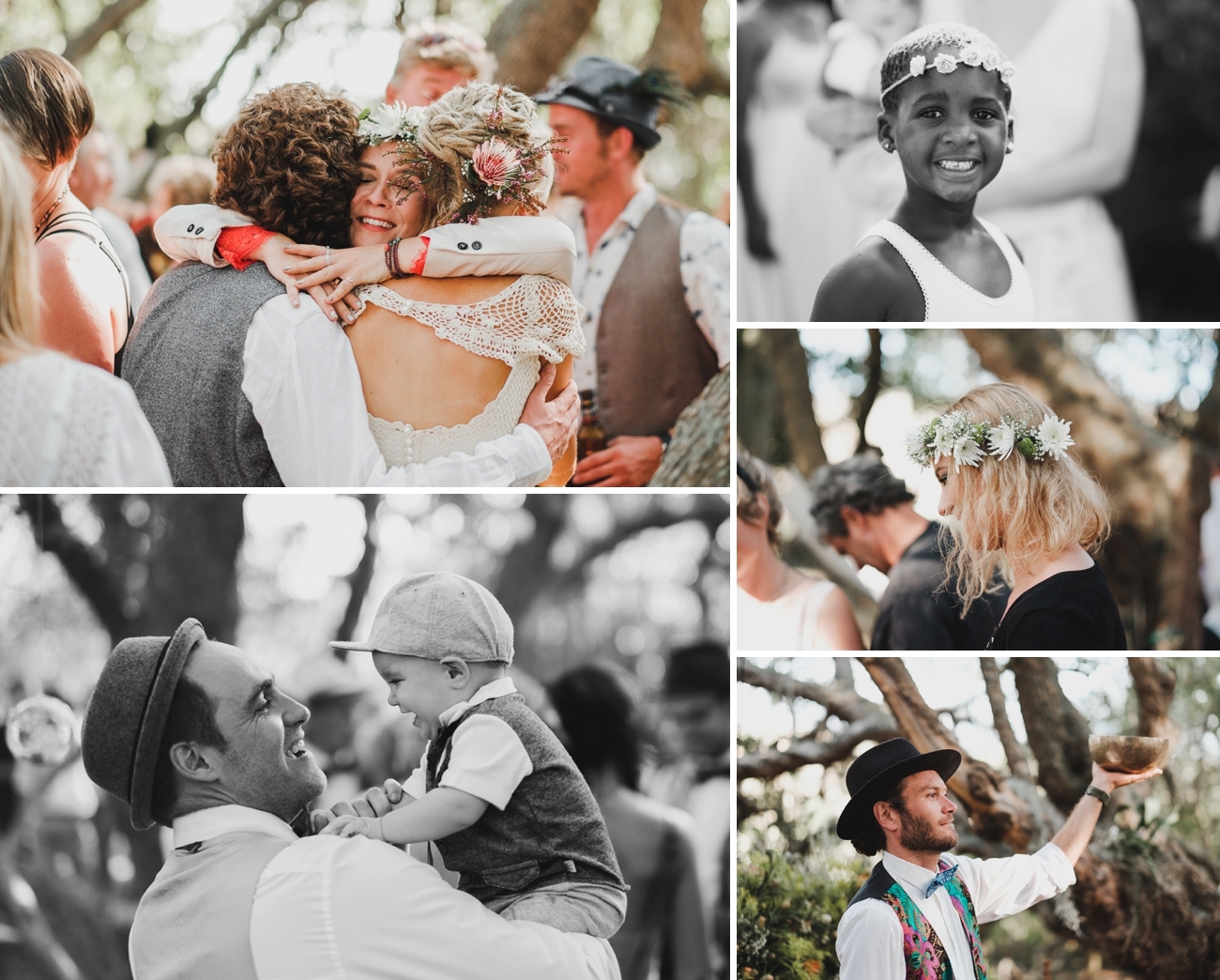 Wedding Details
We didn't want our wedding to be about ticking boxes, cutting and pasting a typical wedding template or cuing the swans; we wanted our wedding to be personal and relevant to us. We researched a lot about marriage and about wedding ceremonies, trying to understand where certain traditions came from. We discussed what marriage means to us and what traditions are relevant to us. We then decided what traditions to keep and created our own ceremonial elements. The one detail that was incredibly special was the burying of boxes. Mike and I both made and decorated a box that represented who we are. During the ceremony we gave each other our boxes to represent the parts of ourselves that the other will never know, and we buried them. We are both in love with nature and wanted our wedding to reflect that, so having the privilege of getting married under the canopy of an ancient Milkwood forest was just the business!
Another thing that made our wedding different was that we didn't allocate seating. We wanted everyone to be able to sit where they wanted to, and mingle with everyone – like a festival. So the food came out in waves in small dishes so you could stand and eat or sit at a lounge or at a table. Everyone really enjoyed this aspect and it also meant that people didn't get too full from a huge meal and then tired.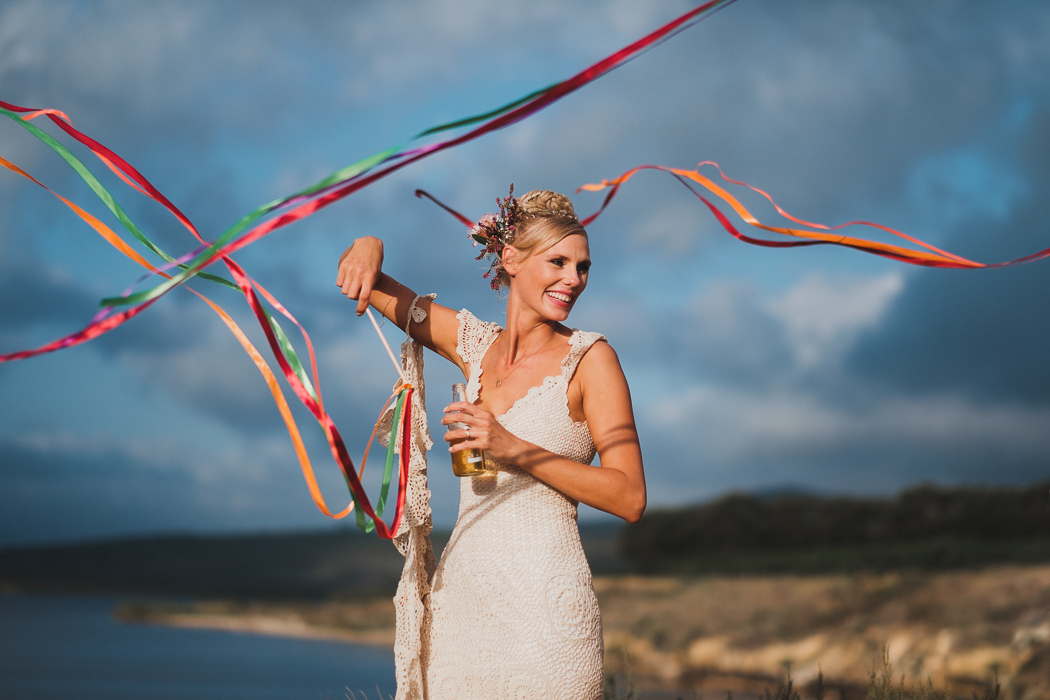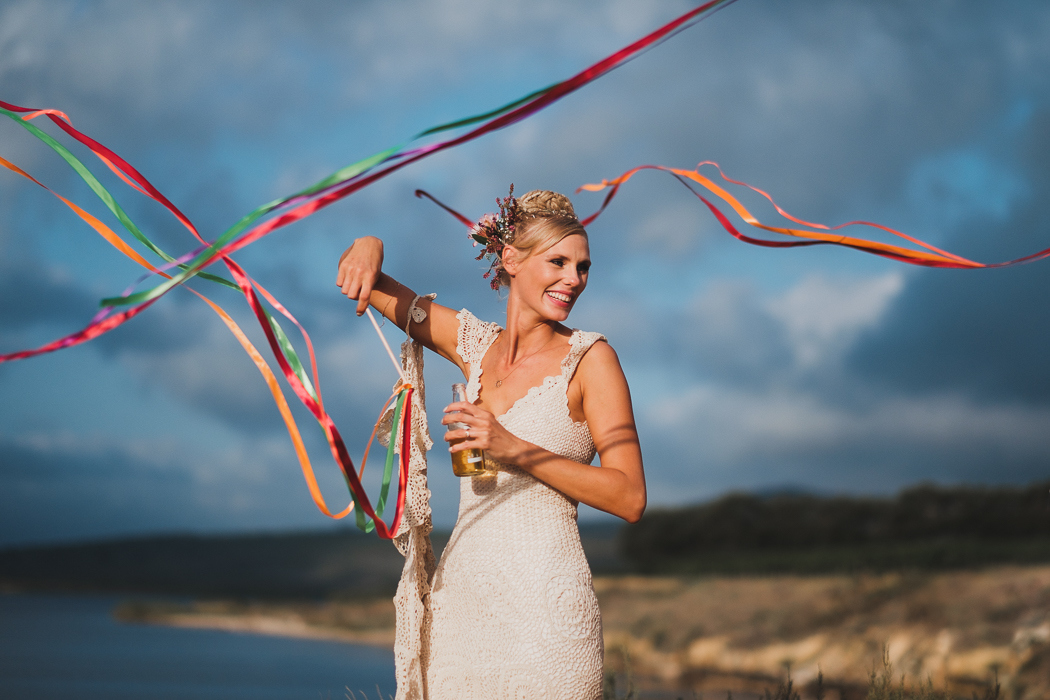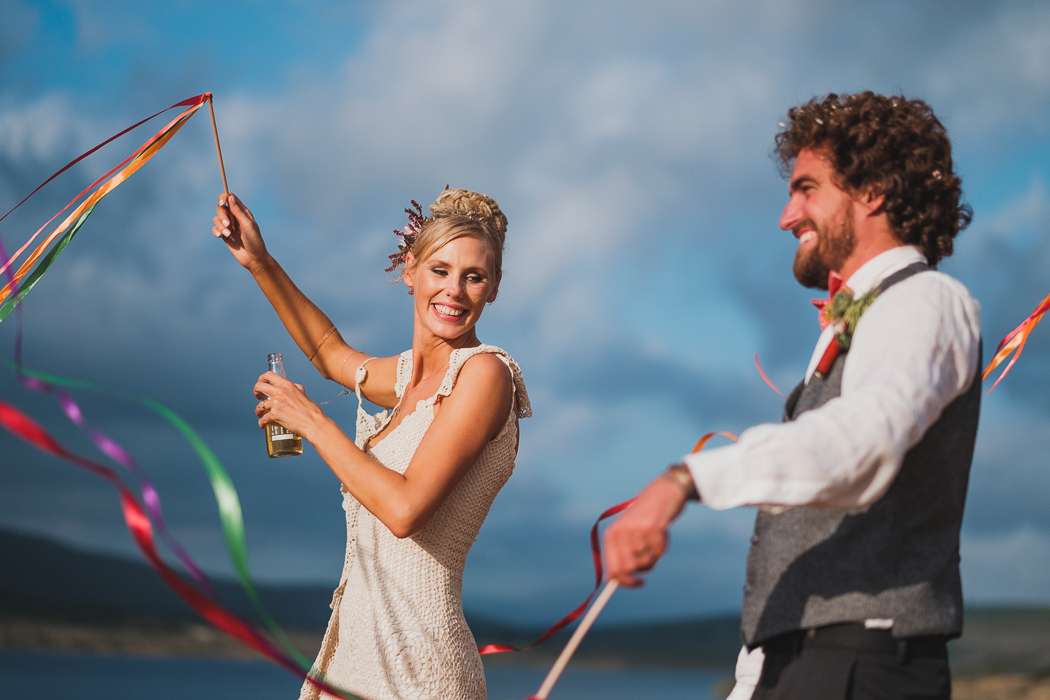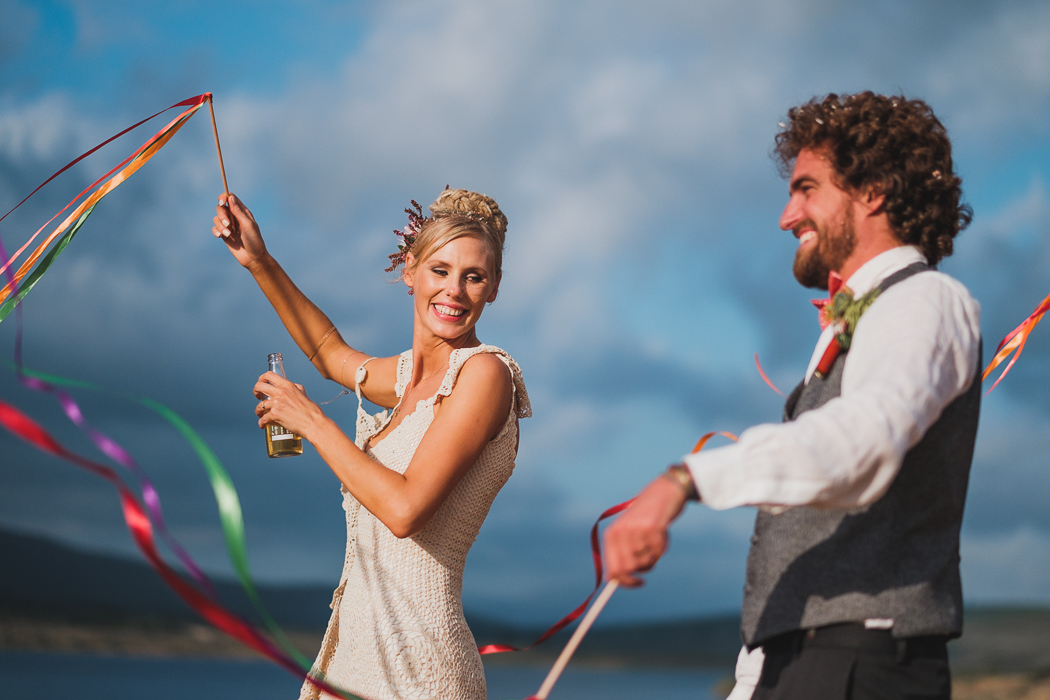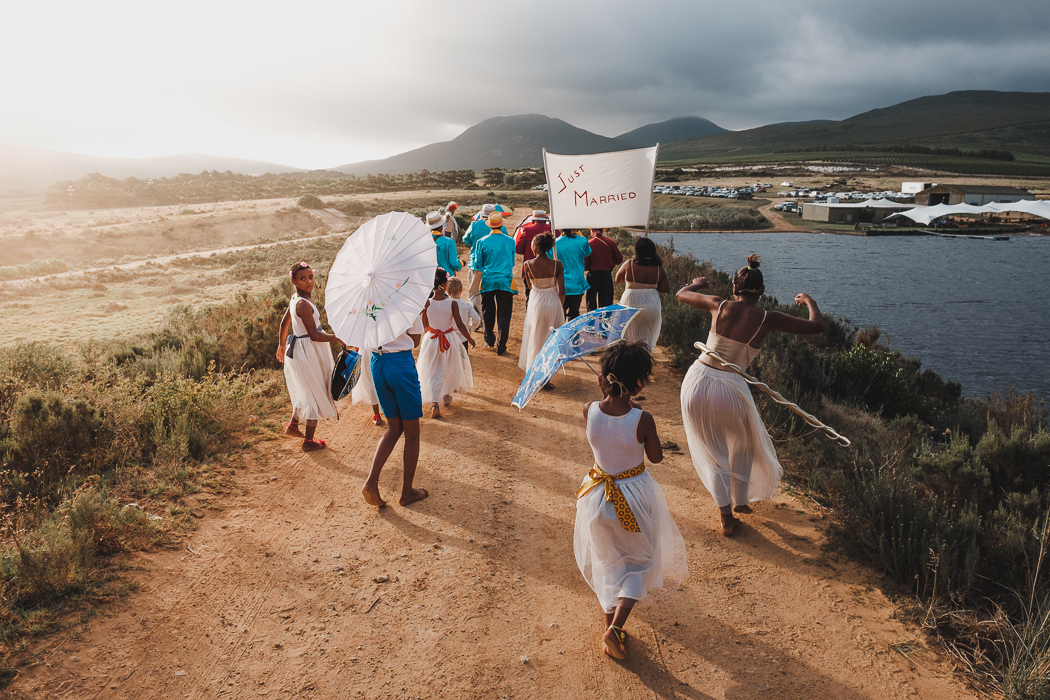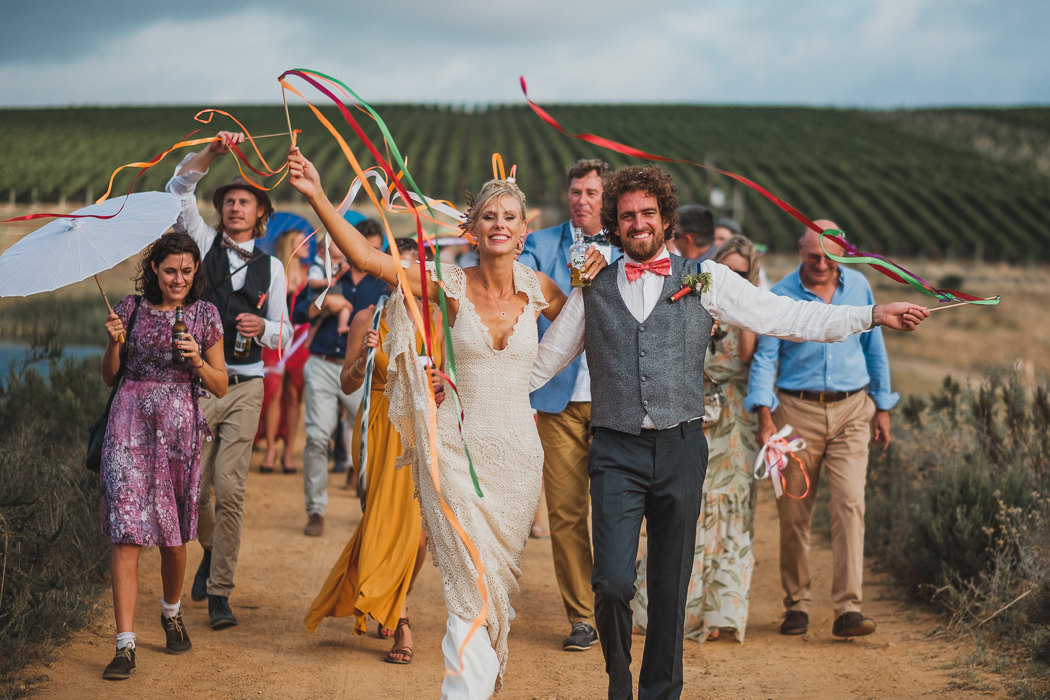 DIY Elements
Yes, we DIYed almost everything! From the flower vases, candle holders and family tree to my shoes and bridesmaids and groomsmen gifts. I started working on the decor eight months before the wedding. We scoured second hand shops, asked our neighbors for jars or tins and bought tons of lace from material shops. My newest best friend was my glue gun! We had so much fun making everything.
The Flowers
We didn't want our flowers to be overly manicured. We live on a farm with fynbos in abundance, so we wild picked most of the fynbos ourselves, and the rest we were given by friends and family. I wanted the flowers to keep their integrity and not be 'over arranged' so they were placed in millions of different jars and vases and scattered around the tables as is. My bridal bouquet was a single white King Protea and my bridesmaids had bouquets of different types of fynbos.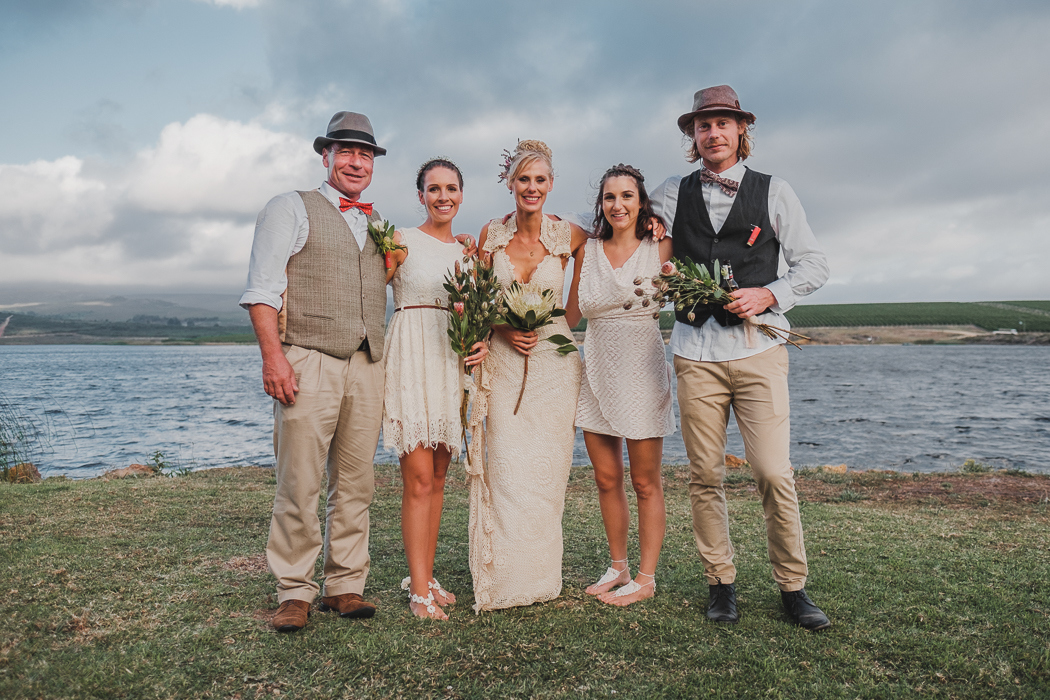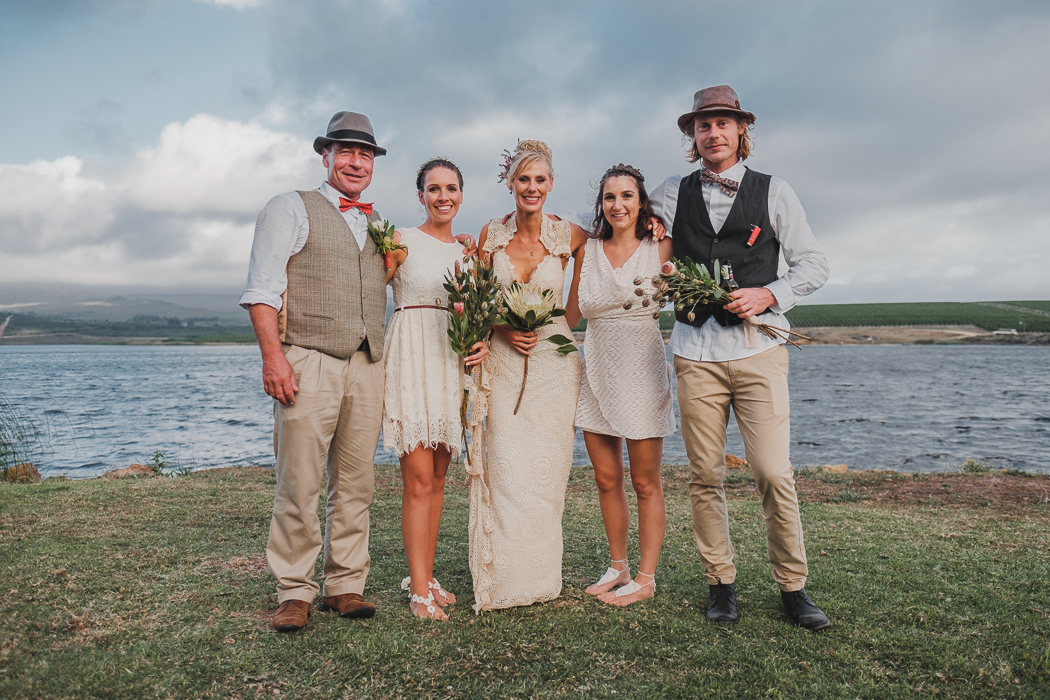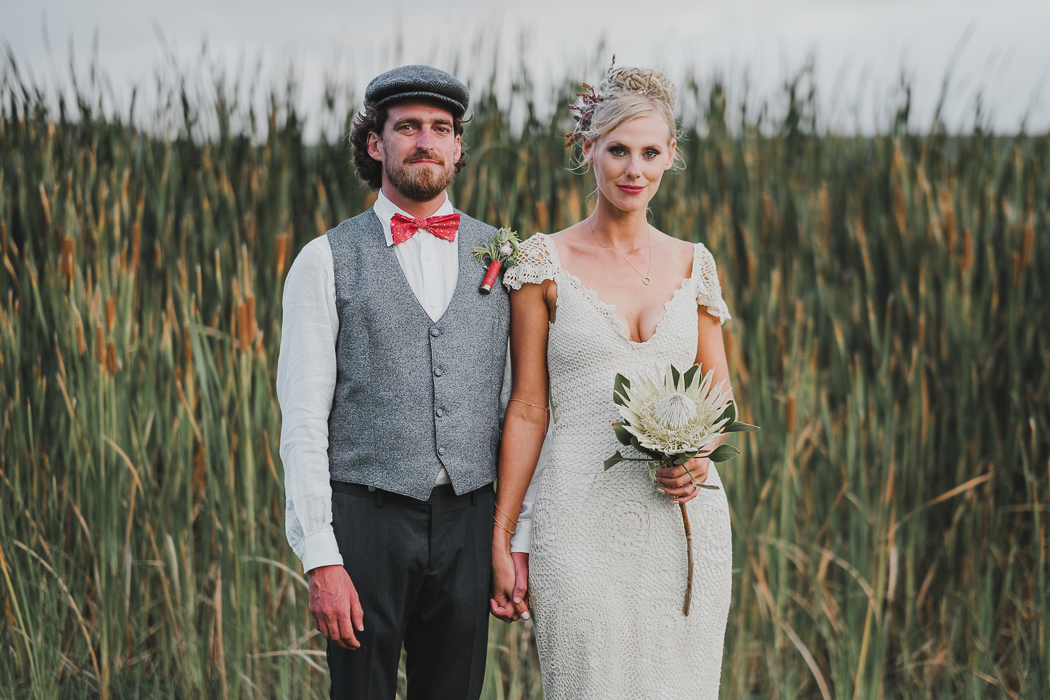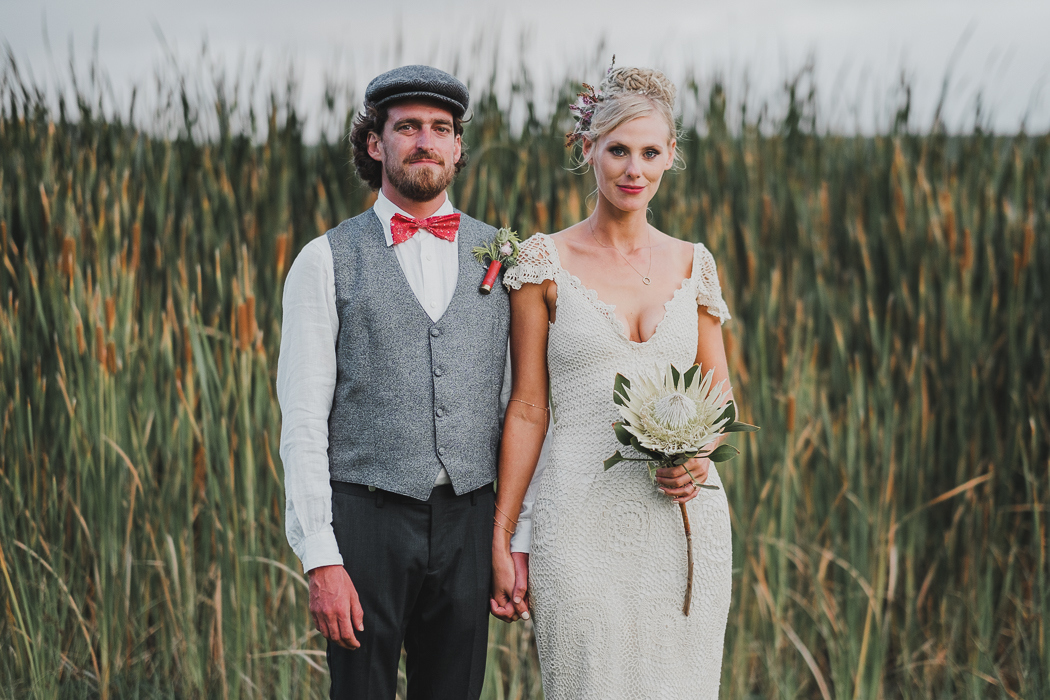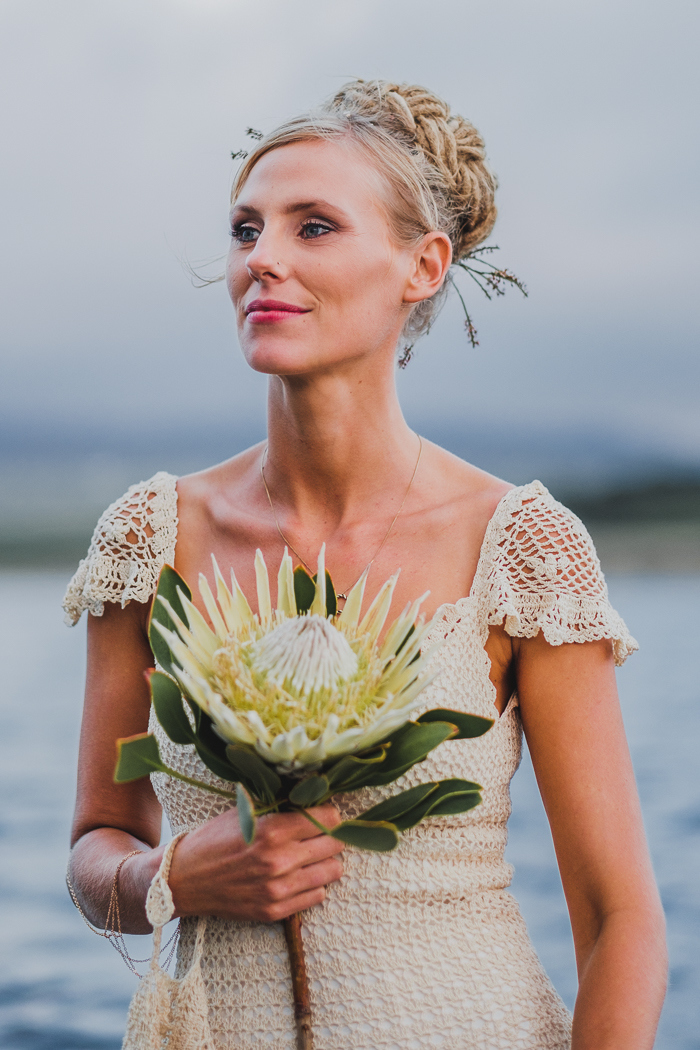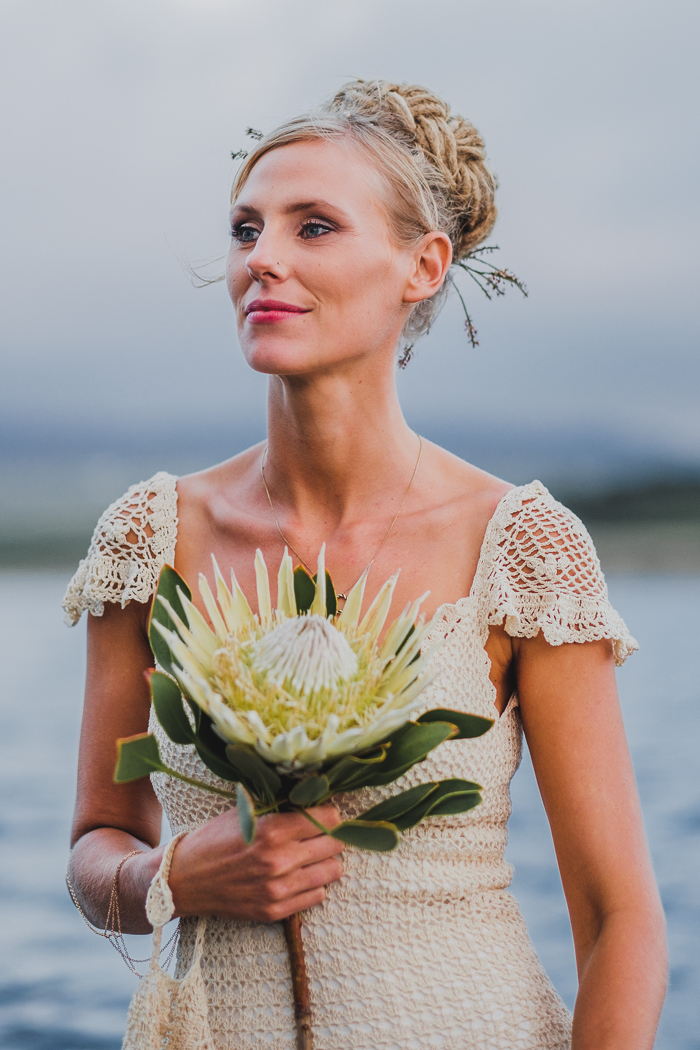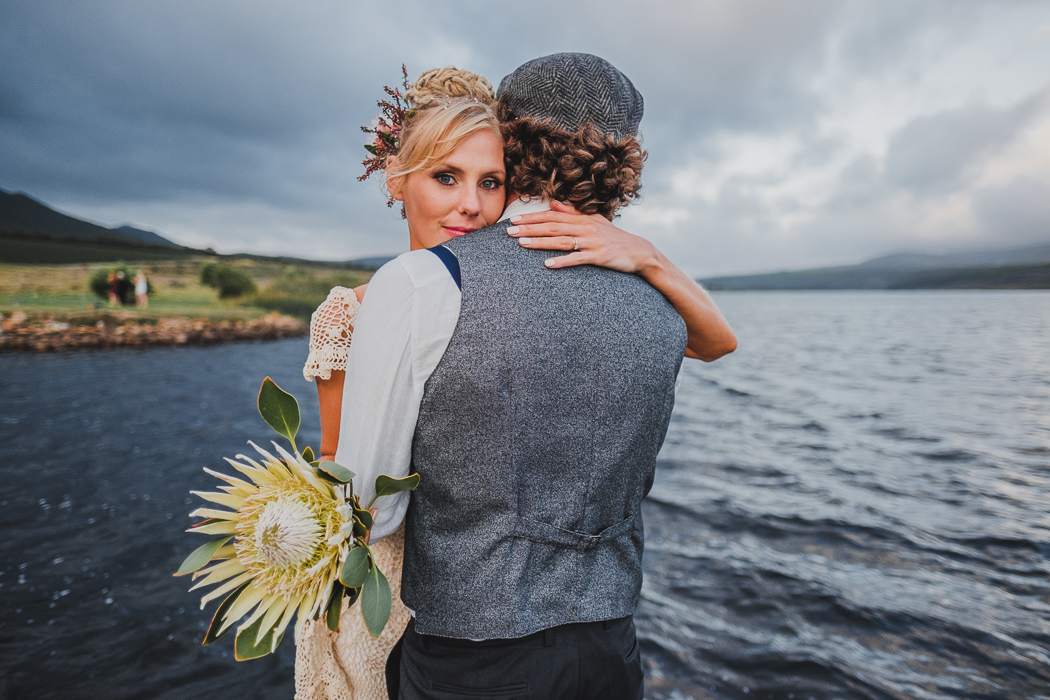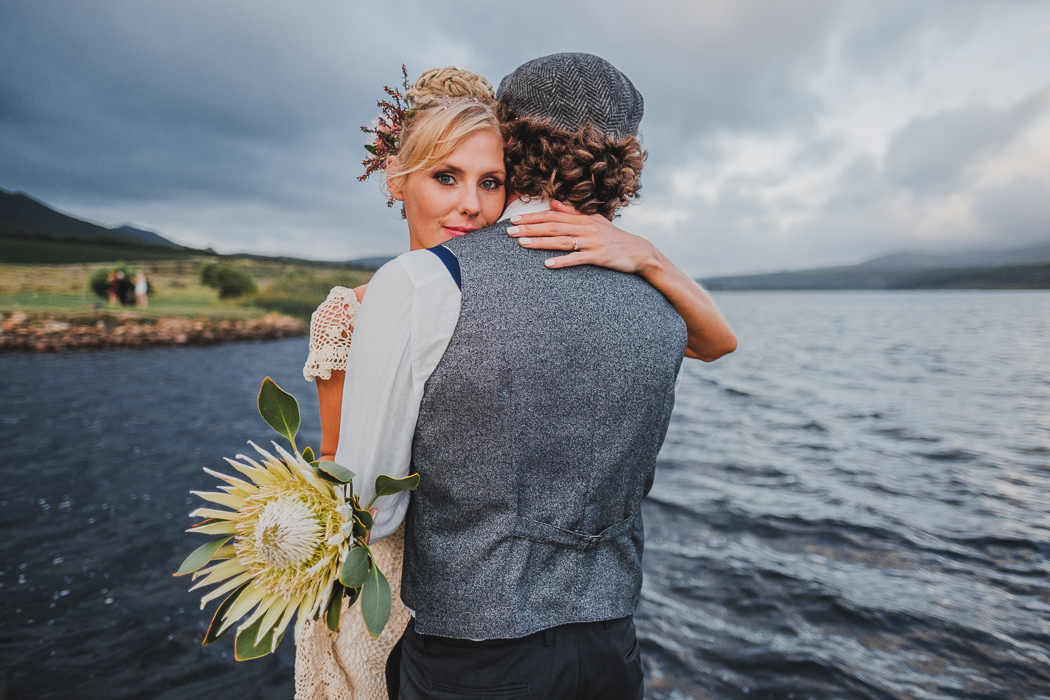 The Dress
I drove through to Cape Town a few times to look for dresses but I didn't really find anything I loved. I knew what kind of dress I wanted and so about two months before the wedding I took a leap of faith and got two local Gansbaai tannies to make it for me. The one seamstress made the lining of the dress (I got her number from driving around and asking people on the street if they knew a local seamstress) and the other lady was caring for a friend's grandfather and I was told she could crochet. She crocheted my dress by hand from scratch during her off hours. She had made wedding dresses before but had never crocheted anything more than a T-shirt. She was so amazing and probably the most talented woman I have met.
The Bridesmaids
I had my two closest girlfriends, my brother and Maarten as my bridesmaids and bridesmen. Our theme was 'Bohemian Love Festival' and they fitted the part to a tee, the girls wore crochet white dresses and fairy shoes, with flowers in their hair, and the boys wore waistcoats and suspenders with cool hats.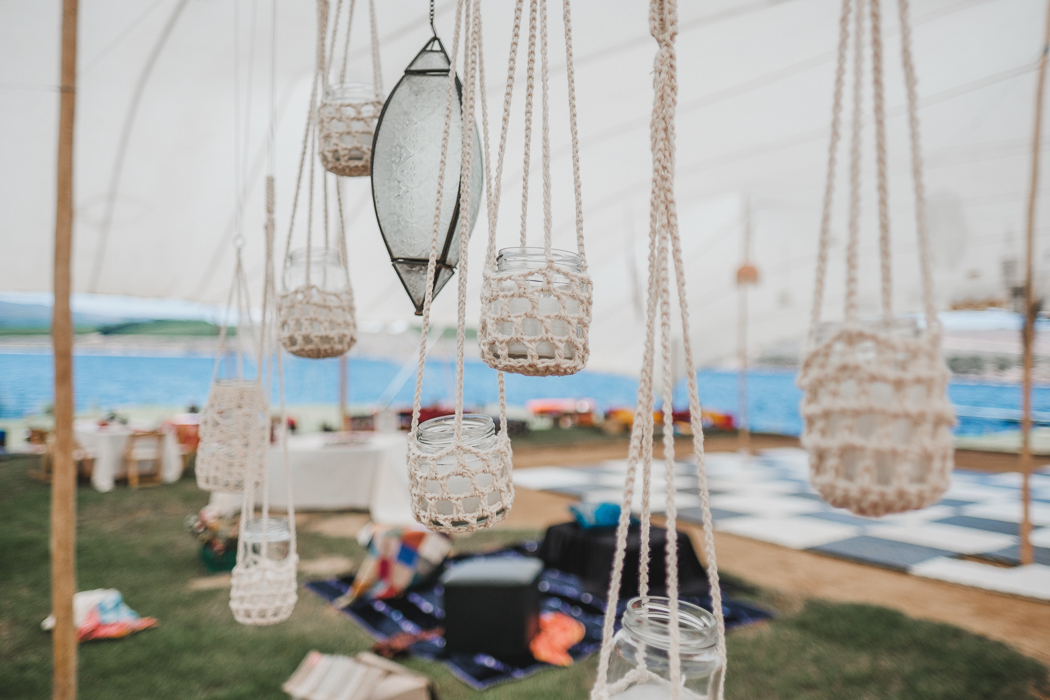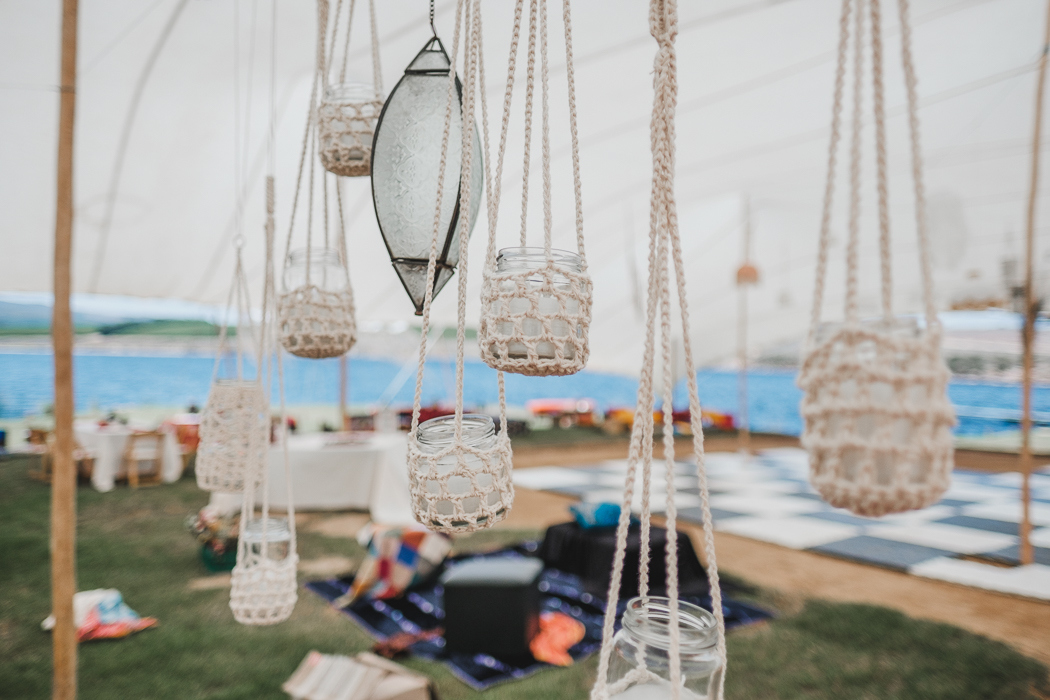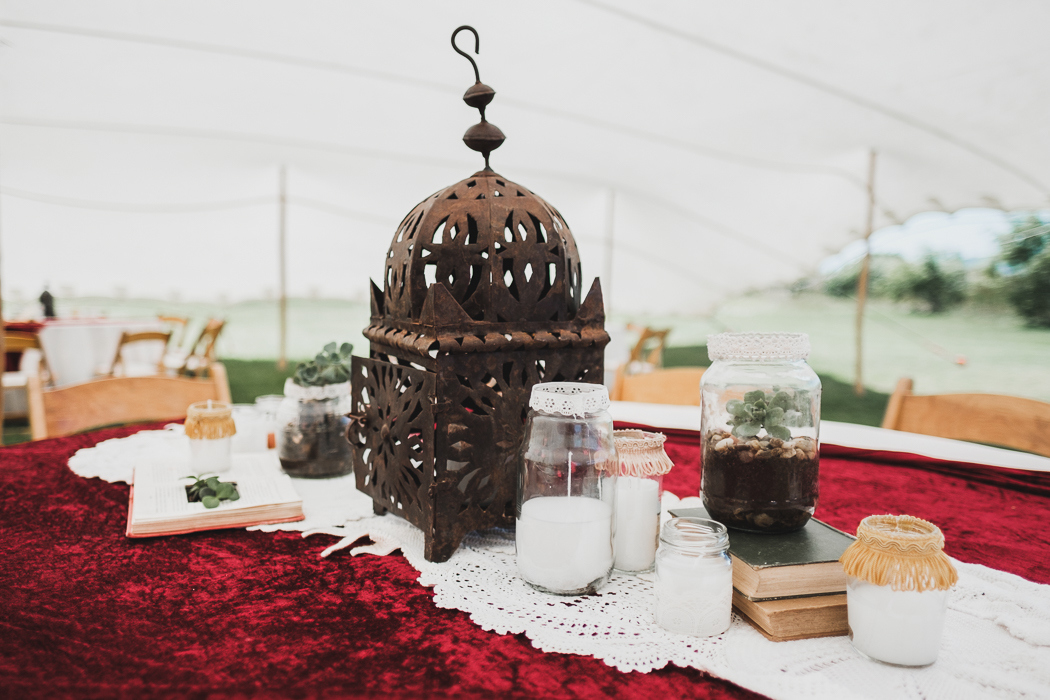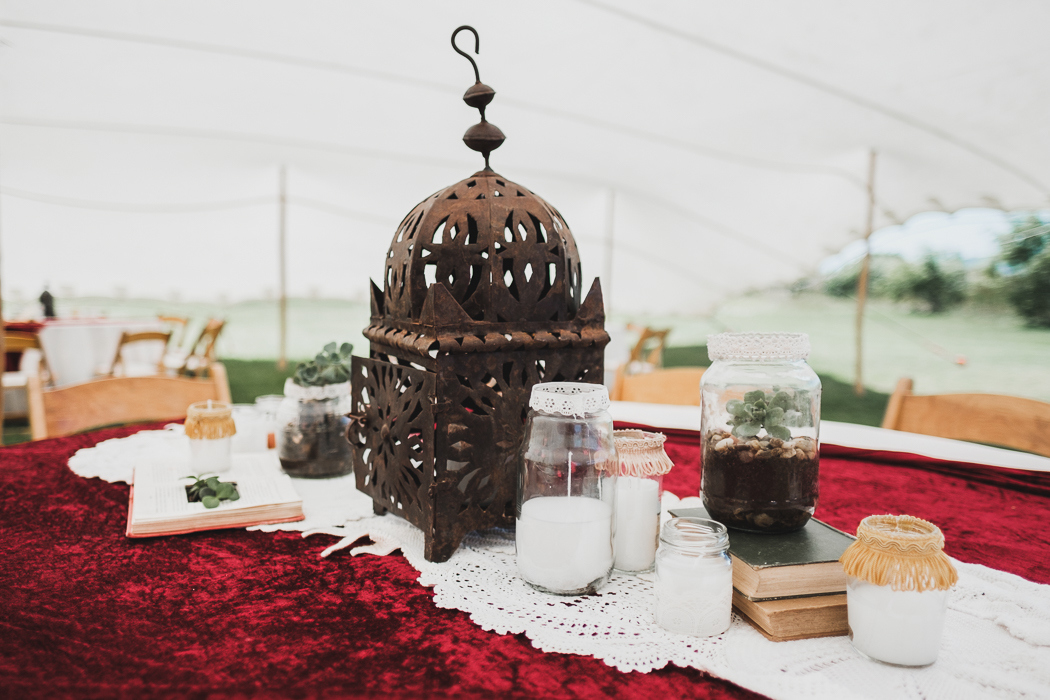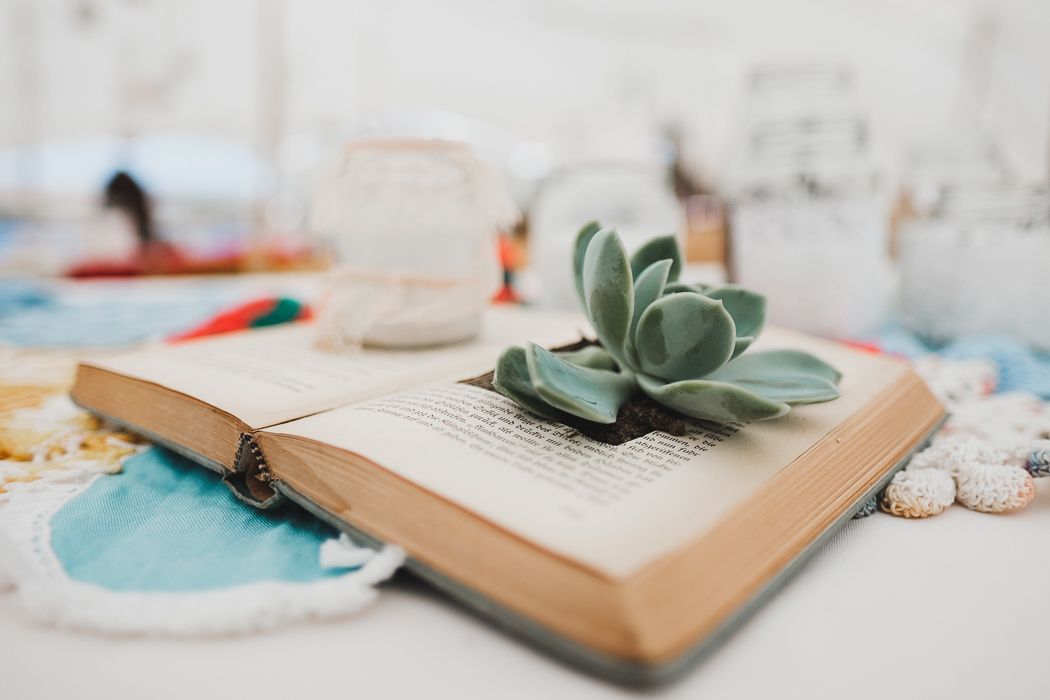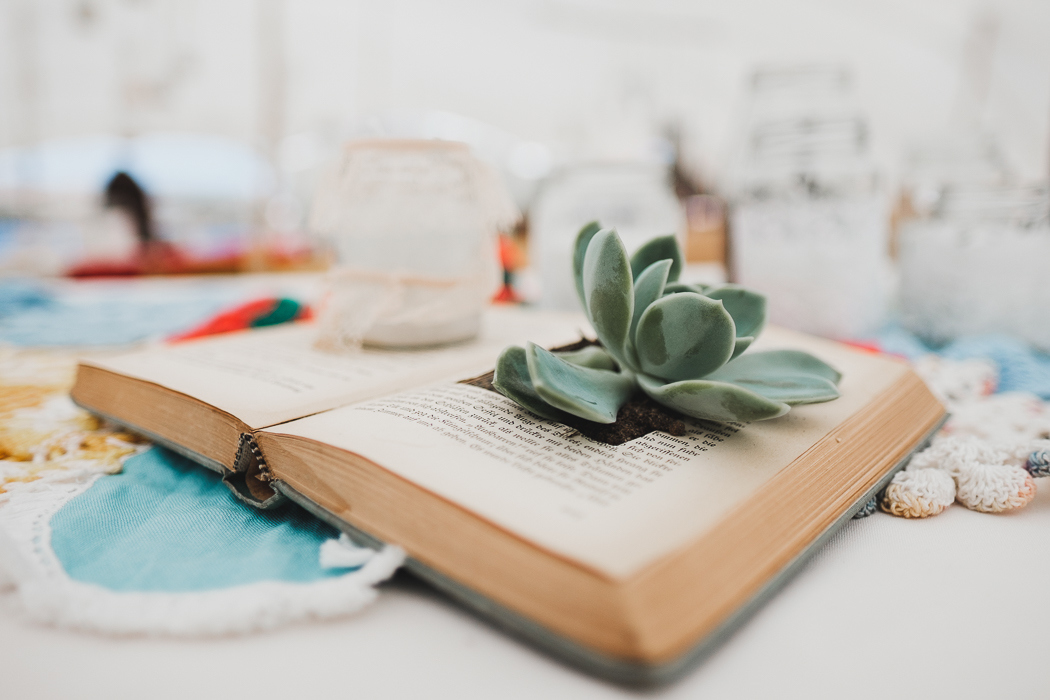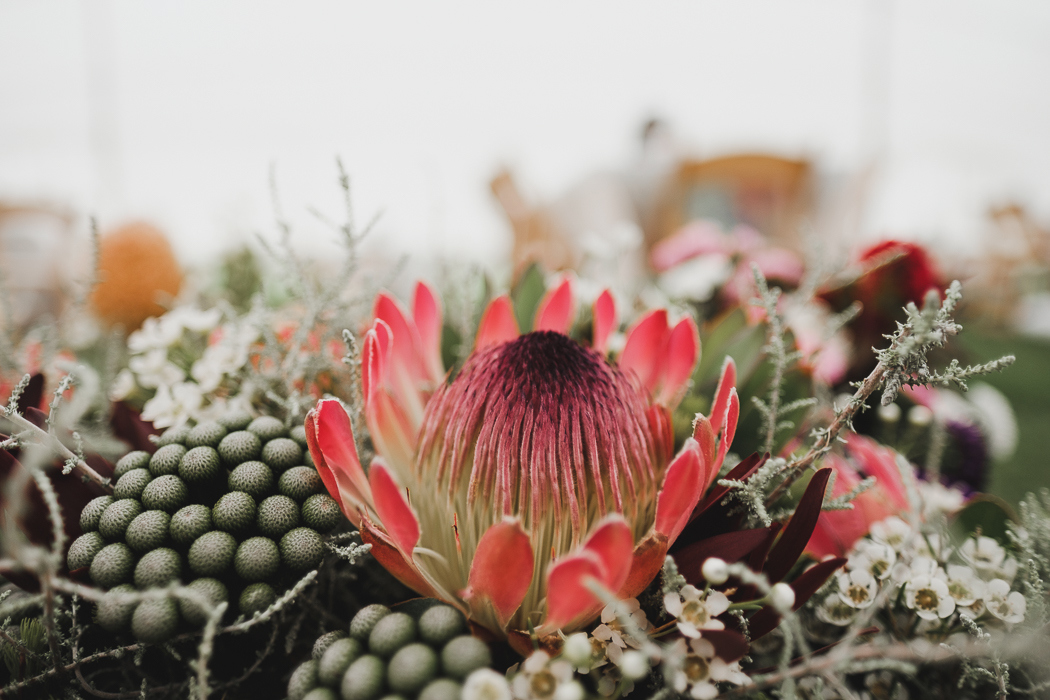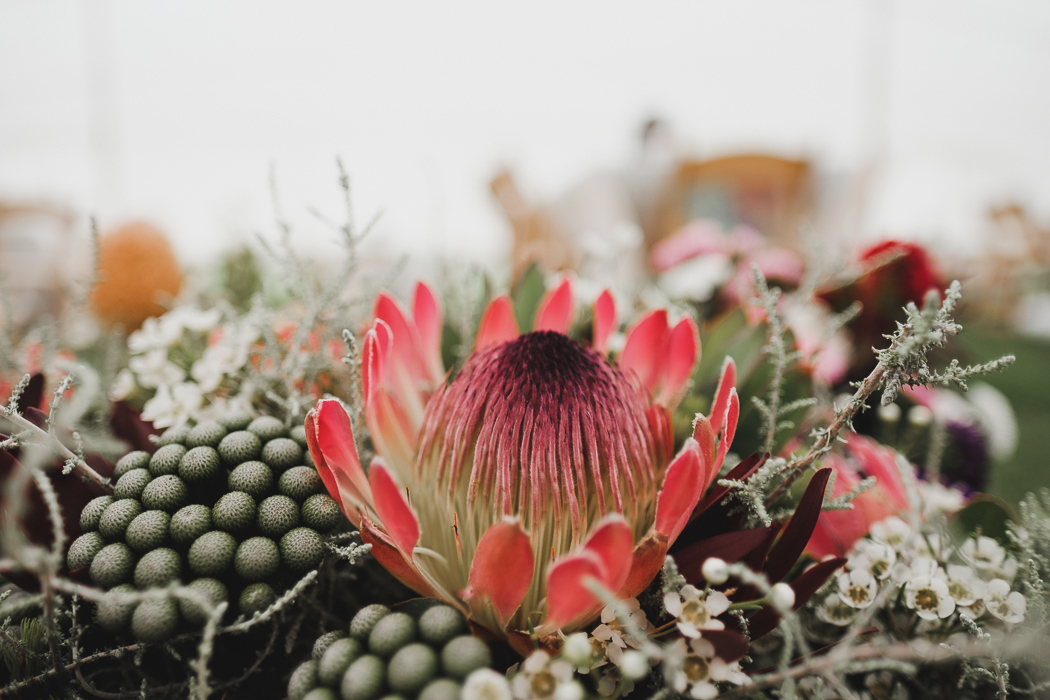 Memorable Moments
My most memorable moments were the drive down to the ceremony with my mom, dad and brother in the car with me – we couldn't stop giggling. Walking down the aisle and seeing Mike for the first time will forever be etched onto my heart; our vows when Mike said "I take you as I are" (haha). The pure love we felt surrounding us from all our loved ones. Having my students as my flower children, the love parade, the speeches, the dancing, the tequilas, the wine, THE FOOD! But most of all, the ability to stand by Mike's side and call him my husband.
Proudly South African Details
We had the Cape minstrels band to lead the Love Parade between venues.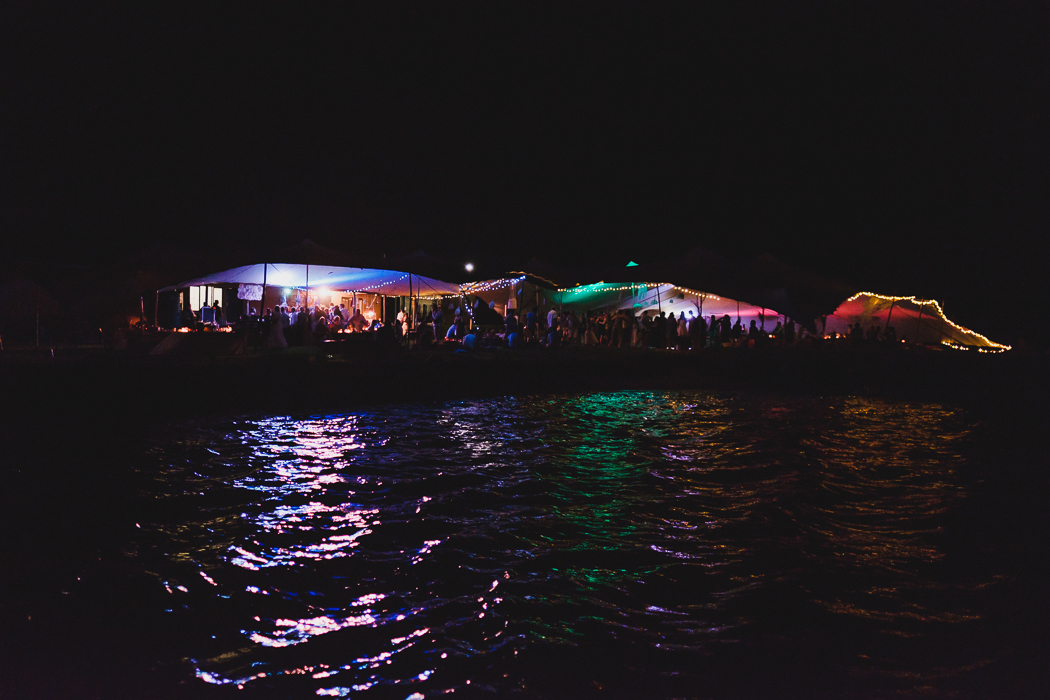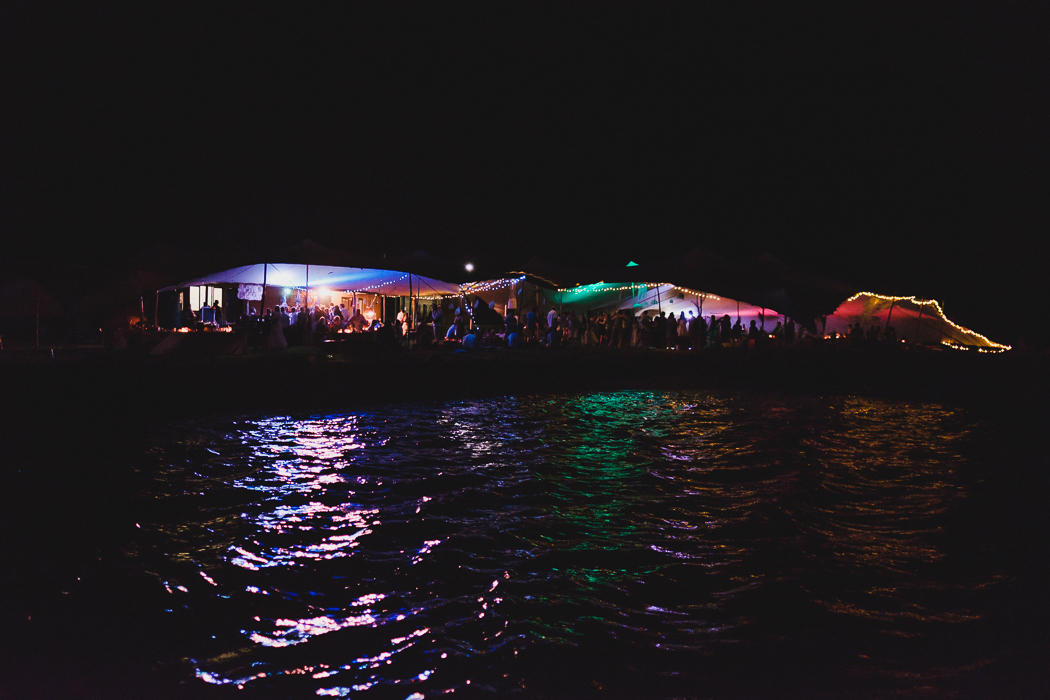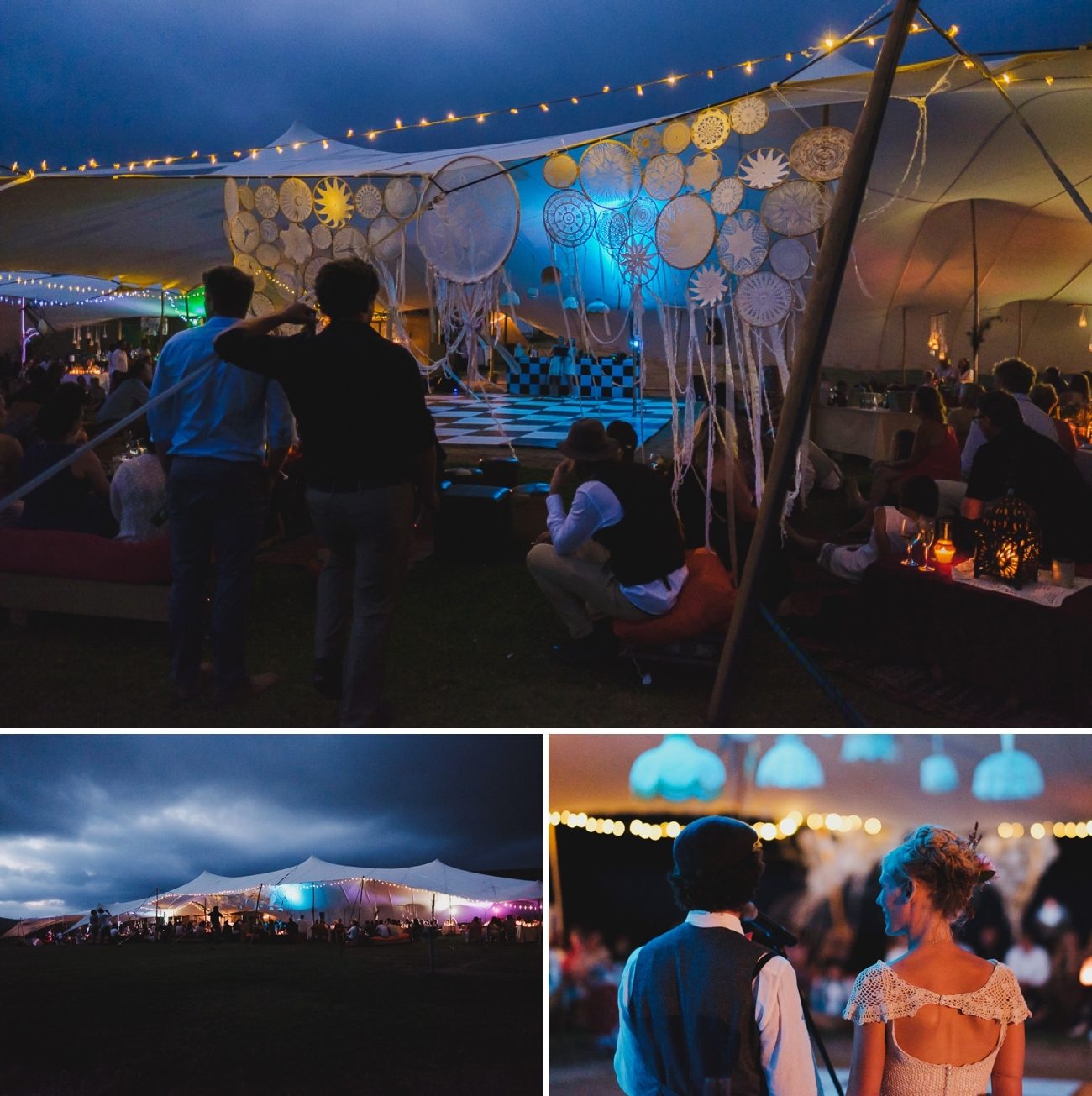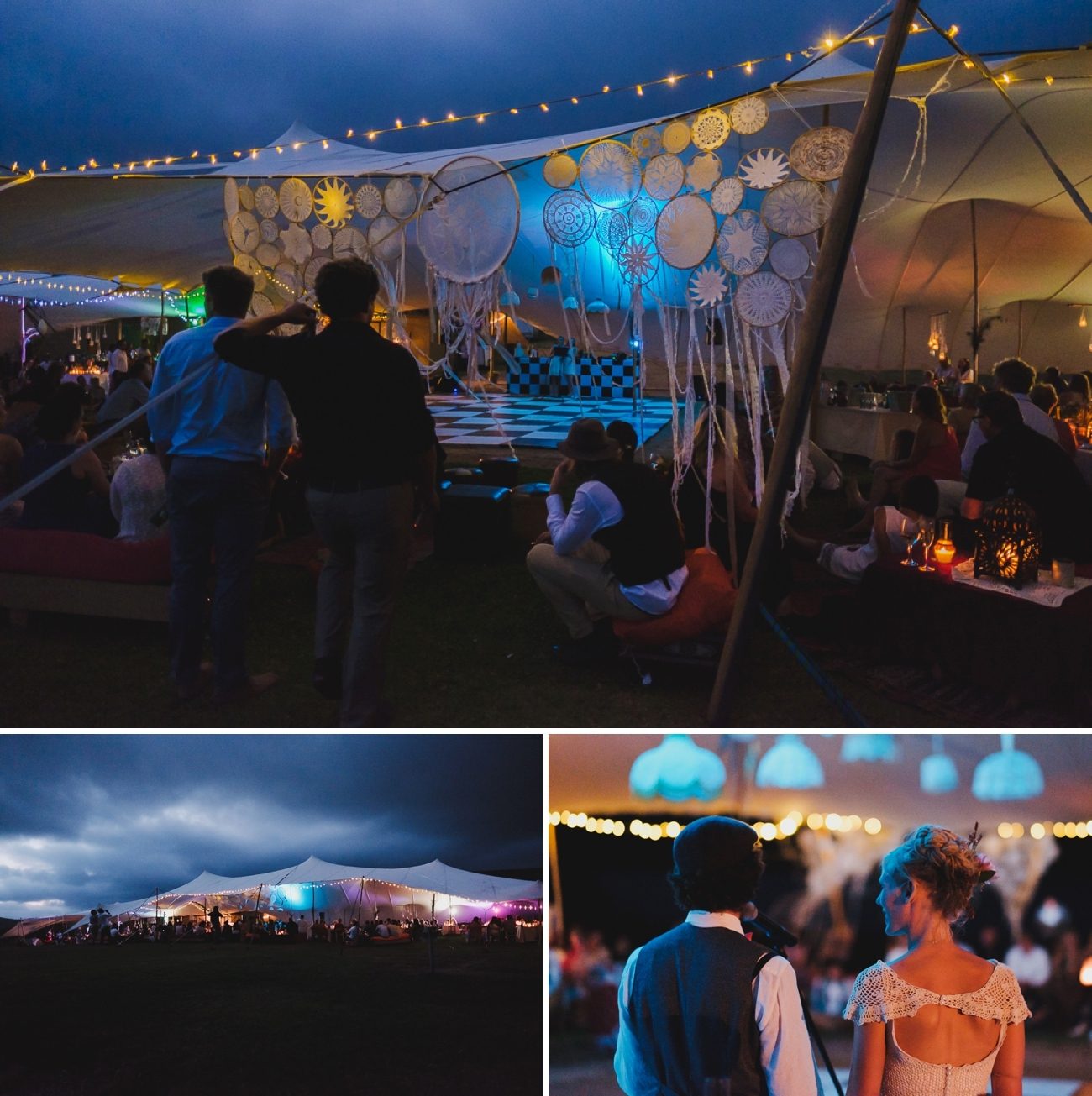 Best Decisions
Having enough time to plan it all, asking for help, having a wedding coordinator, making all the decor ourselves, making the planning fun!
Advice for Future Brides & Grooms
I started making decor about eight months before the wedding, I used it as a meditative break between work. I had an amazing friend who spent countless hours helping me. We used mostly recycled, up-cycled and second hand materials. I had an idea of the theme and how I roughly wanted things to look but remained open and flexible with how it would all come together. I think that is the best way to look at it. Someone told me to expect 20% to not go as planned; I expected a lot more but I could have never imagined that it would have exceeded any expectations that I had had, which it did. A week before the wedding one should just be able to relax and have opportunities for self reflection, a wedding coordinator is a MUST, even if you just bring one in for the day before, on the day and the day after. Karen, from Best Days, was a total ninja and took over all the nitty gritty from us. Ask for help! It takes a village!
SERVICE PROVIDERS
Venue & catering, flowers & decor: Lomond Wine Estate | Photography & video: Bold as Love (now Hewitt Wright Photography) | Co-ordination: Best Days | Cake: Klein River Cheese | Bride's dress: Alet Miller | Bride's accessories: Ruby Baillie from Pernickety Jewellery (necklace) | Hair: Carol Edward of Hair We Go | Makeup: Leoume Vos | Bridesmaids' dresses: YDE | Hiring: Dimensions Tents (stretch tents) | Treasures of Morocco (Moroccan decor) | DJ: Kieron Rubix Grieve


Save