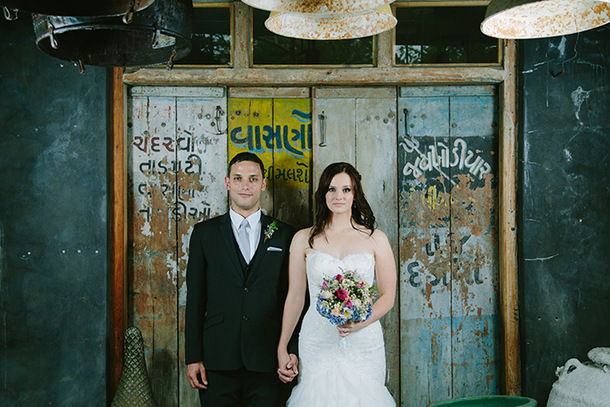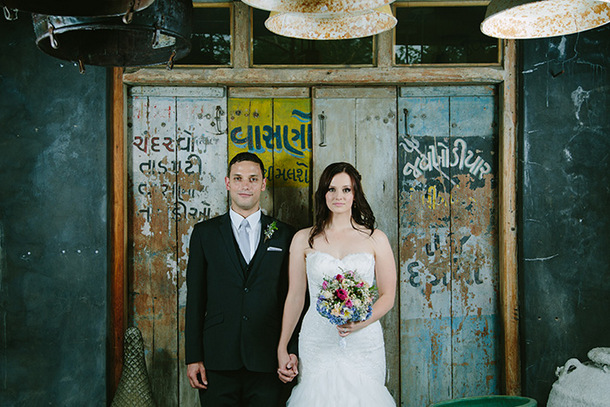 This wedding has everything that makes my little heart go all fluttery. First off, I LOVE me a city wedding, and Katy's Palace Bar is quickly becoming one of my favourite venues for its eclectic urban appeal. Then there's the mix of glam gold, greenery and pale blooms that Georja and Danny chose to decorate their reception – the perfect way to bring a touch of garden romance to their warehouse-style location, and let's not forget Georja's pastel bouquet, and feather-detailed dress. Sparkling fairy lights, gold-painted animal favours, tall candelabras – oh, and a glittering gold cake. Not to mention pretty maids all in a row in charcoal infinity dresses by our friends at Gelique. I love it all, so let's get to oohing over it, shall we? These fab pictures are from the team at Blackframe Photography – always a pleasure to share their work!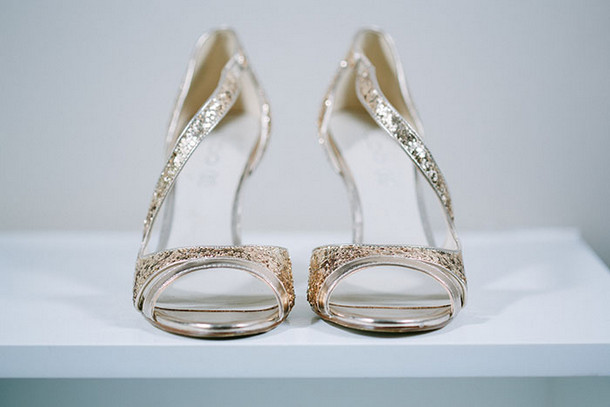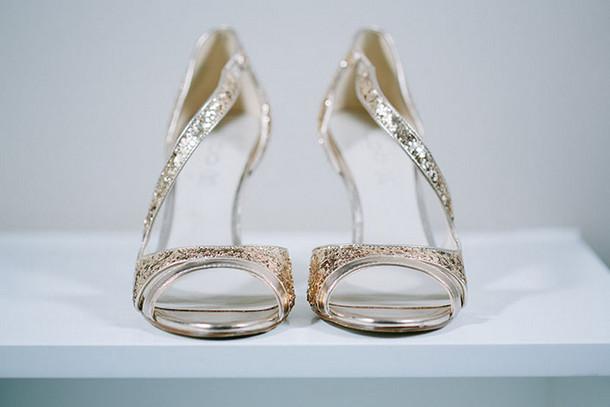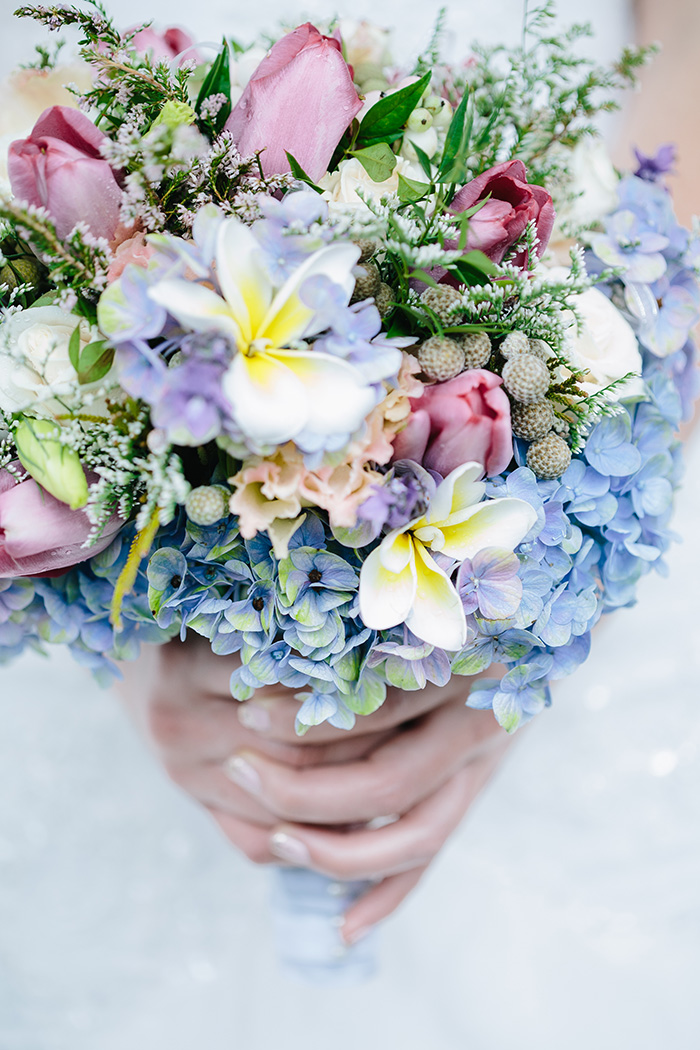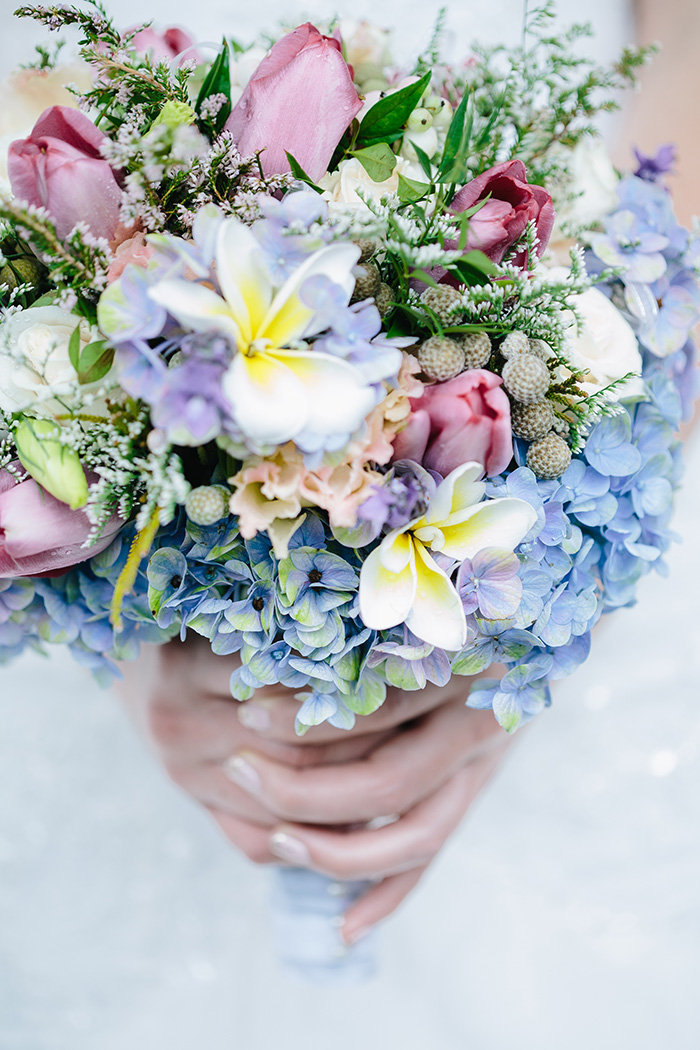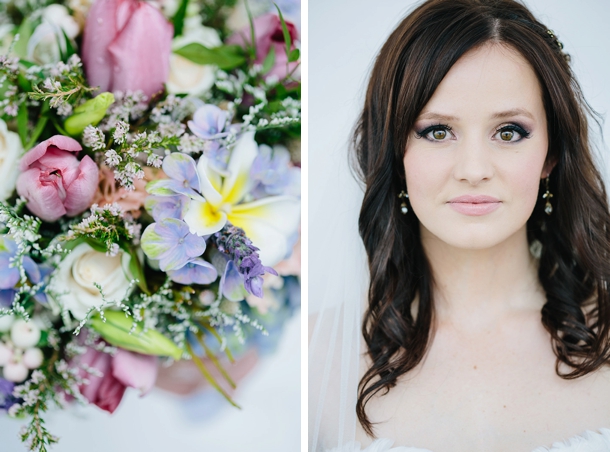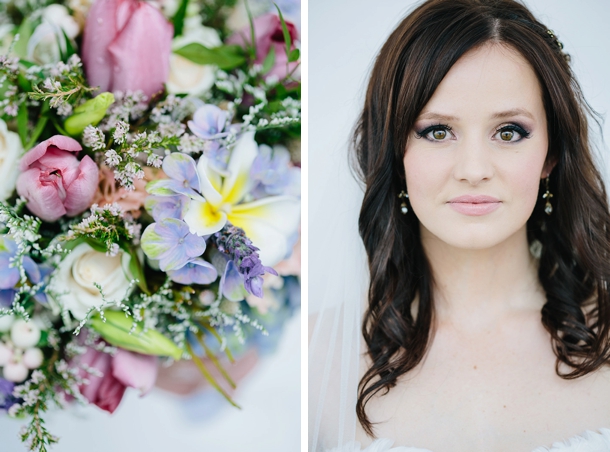 Love Story
We met over eleven years ago through a mutual friend when we were still students. We had both recently come out of other relationships, and wanted to stay single so we could focus on our studies, so we agreed to just be friends. Despite our best efforts, we weren't able to stay 'just friends' for very long.
The Proposal
Dan definitely picked the right setting for the proposal: a quiet, tranquil spot next to a babbling stream at Babylonstoren in Franschhoek, complete with beams of light shining through the trees and busy squirrels running around us – couldn't have wished for a more romantic setting! He proposed on our nine year anniversary, so as you can imagine, we (and our families) were very excited to plan the wedding.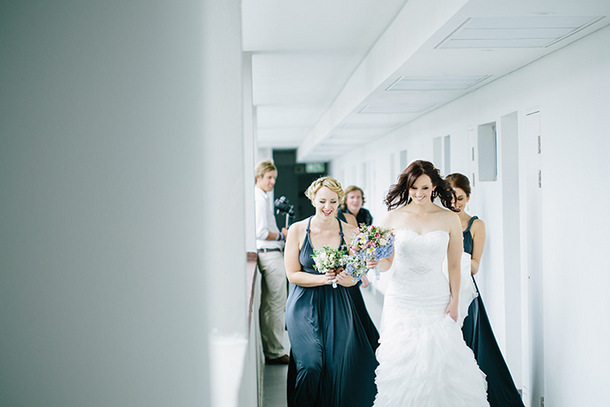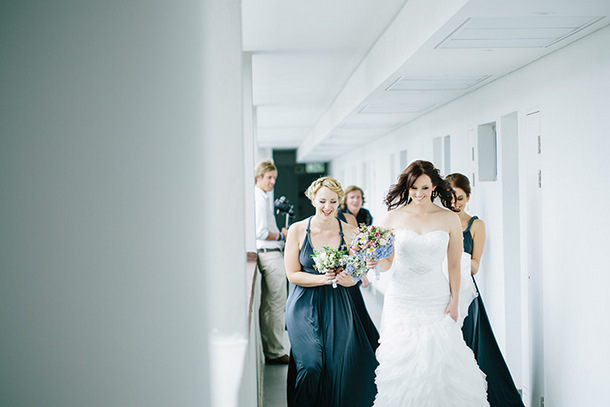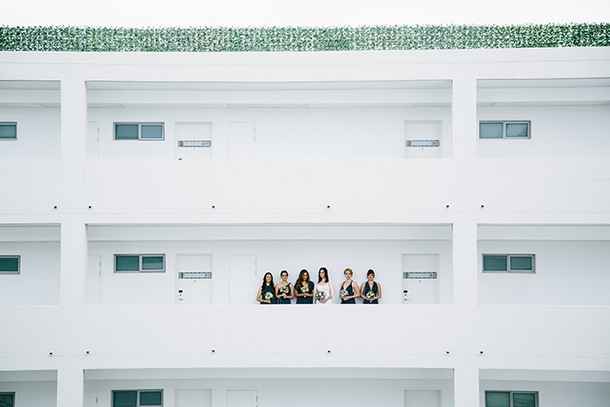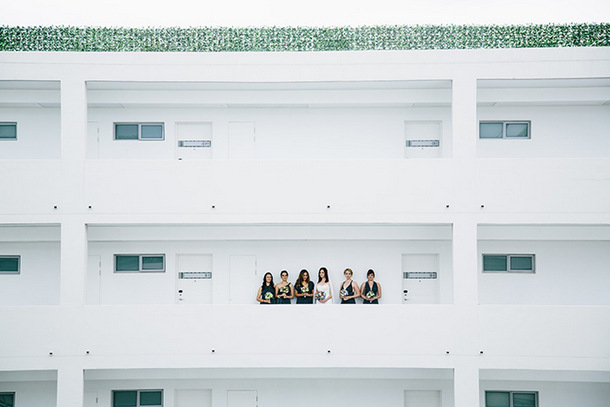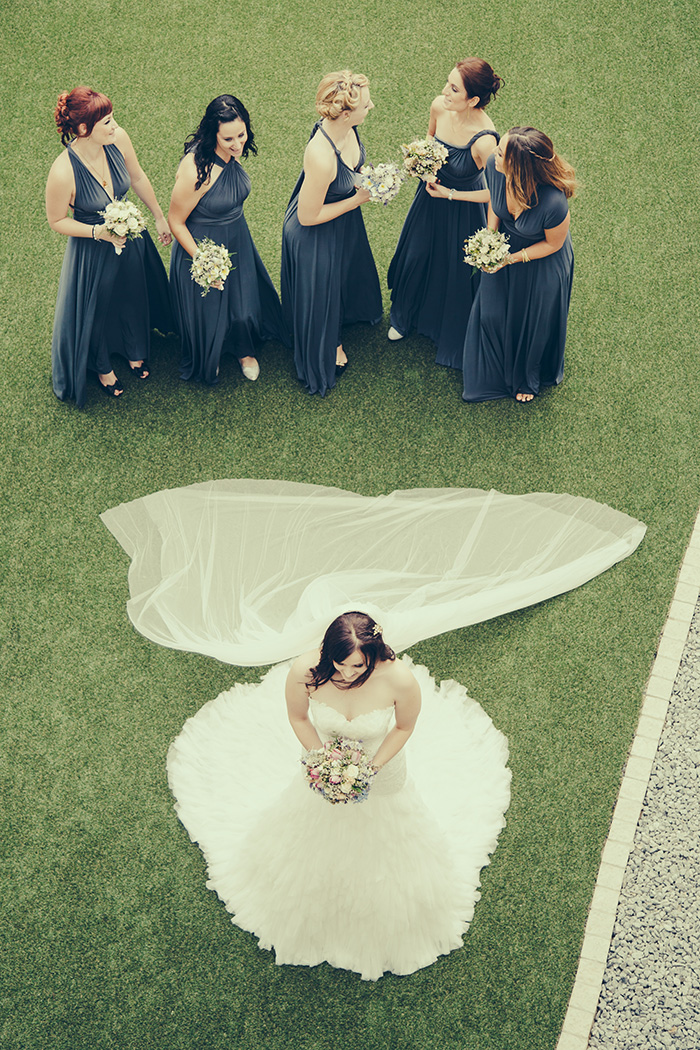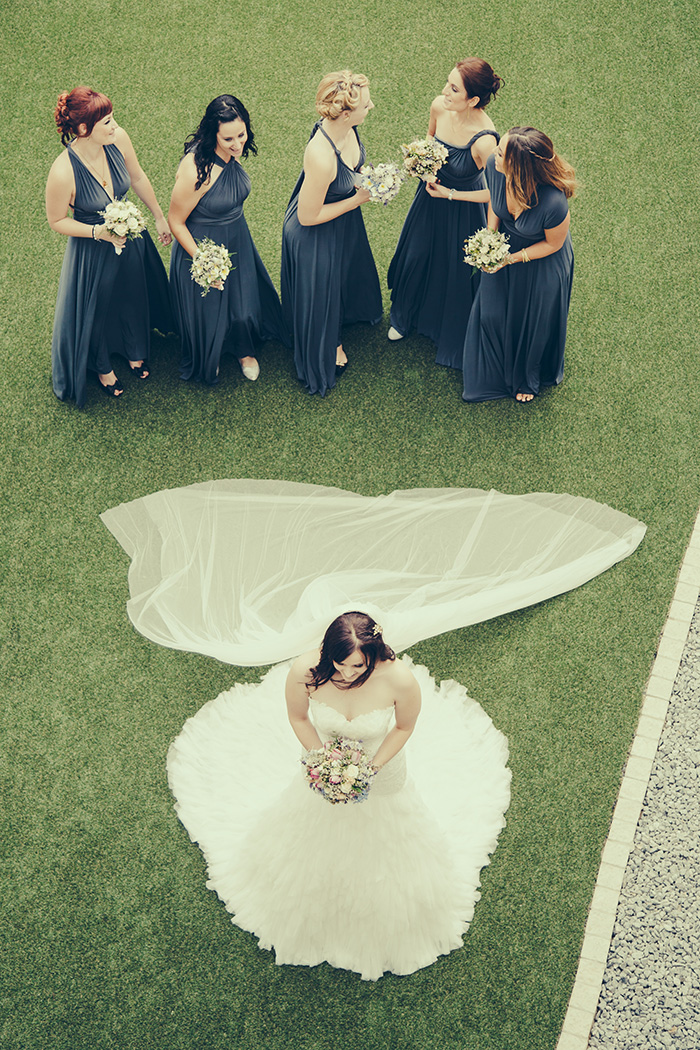 The Venue
We both work in creative industries, so we wanted our venue to reflect a sense of that. Katy's Palace Bar was the most unique venue we visited – with all its embellishment, texture and personality we fell in love with it right away.
Wedding Style
As an Art Director, the colour palette was a big deal for me, so I agonised over it for weeks! Eventually we settled on a metallic palette with pops of blush pink and charcoal. Aside from my slight obsession with gold, I didn't have a specific theme in mind, but I did want the wedding to feel warm, classy and intimate. With the help of our awesome co-ordinators and hiring company I think we managed to achieve the right balance of all those things – the wedding day was everything I had dreamed of and more.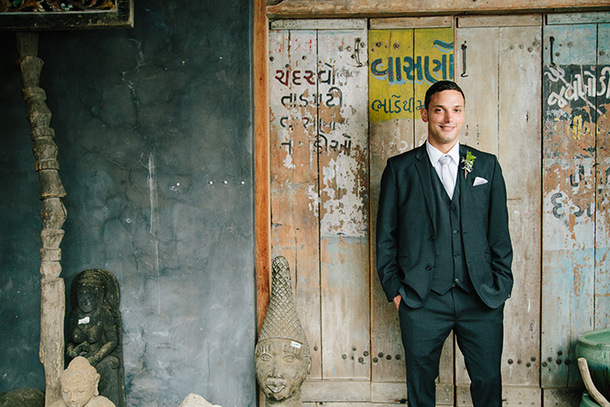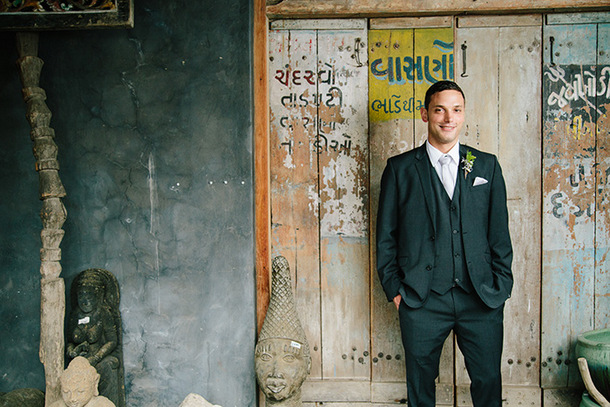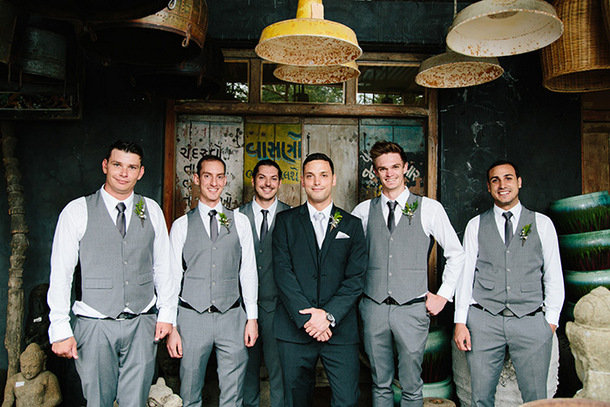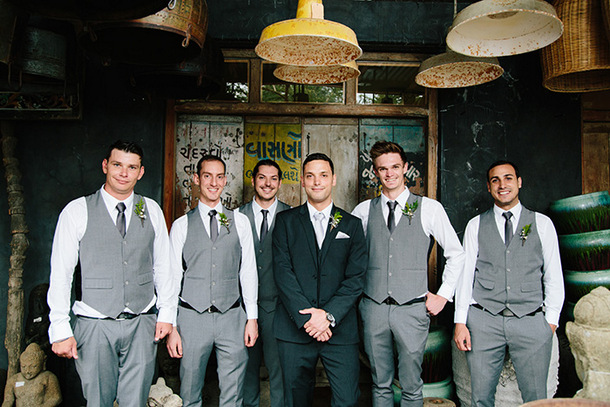 Wedding Details
The design of the wedding stationery was very important to us, and we were involved in designing every element ourselves. The venue itself was a reflection of our individuality as a couple – it's not every day someone ties the knot in a bar! We are a family that are passionate about food (Danny's Italian), so the menu was a huge thing for us. We spared no expense making sure that our guests were served multiple plated courses of the most amazing food, supplied by the fabulous Fresh team. I was quite particular about the look of the wedding cake, so I also designed it myself. We wanted our first dance to be unique and personal, so we got two of our very talented musician friends to perform an acoustic cover of our favourite Bob Marley song, which was magical.
DIY Elements
To save on costs, we took on several DIY projects for our wedding. As an Art Director I'm fortunate enough to be equipped with a good knowledge of design, and have several graphic designer friends – one of whom was willing to help us out with a monogram design that we used across almost all of our elements: from our animated invitations, to our lasercut cake topper. My mother, sisters and I spent many long nights spray-painting little plastic animals gold for the place settings, and hammering patterns into tin cans collected by all my friends to use as candle holders for the outside section of the venue.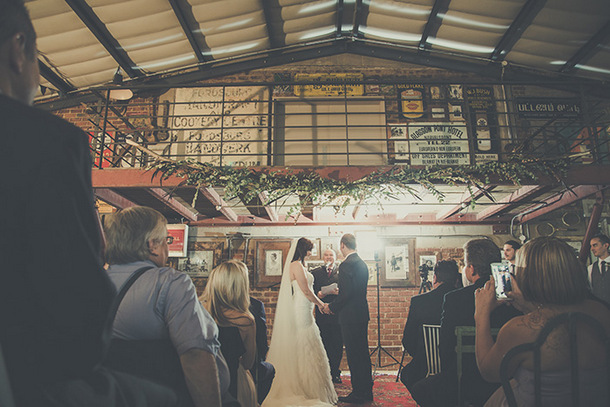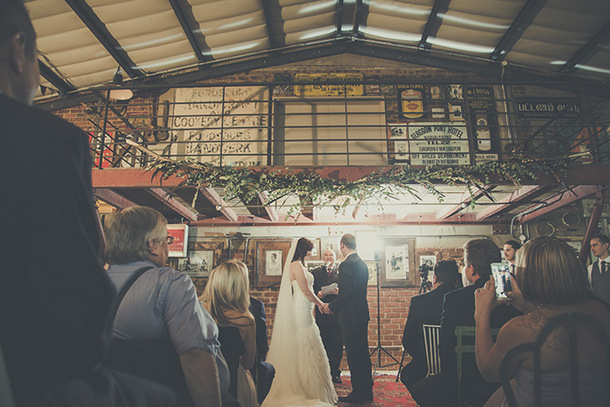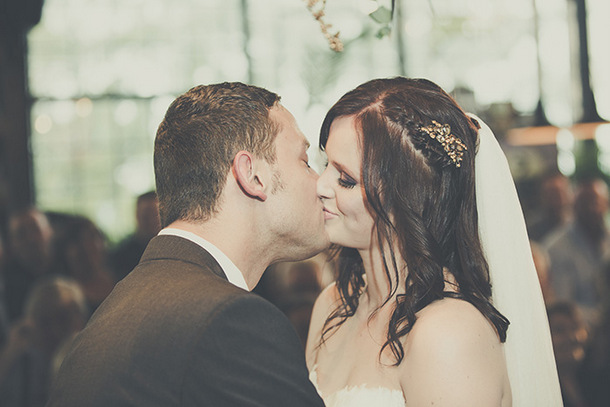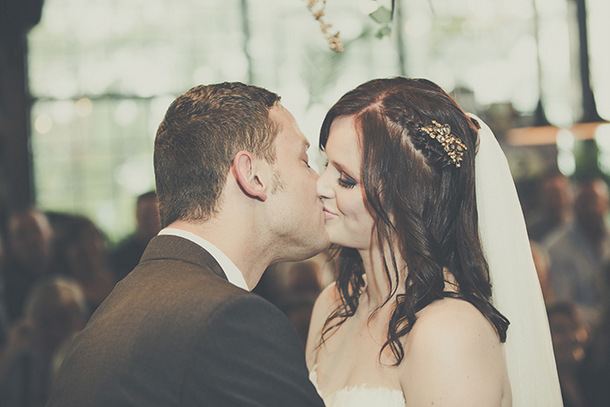 The Flowers
The flowers for the table centrepieces were simple and elegant. We made use of blush pink roses, rockroses, tuber roses, penny gum and gold-sprayed berries, which created a soft, romantic feel, accessorised with the gold candlestick holders. My mother and aunt, who have an absolute passion for flowers and floristry, constructed our bridal party's flowers and boutonnieres. My bouquet was made up of five primary flowers, and we then took one of each of those flowers and used them as the primary flower in the bridesmaids' bouquets, making each one unique.
The Dress
I was always a little sceptical when people told me that when you try on the right wedding dress "you just know". But in my case it was absolutely true! I've always been a huge fan of St Patrick dresses, and so I made an appointment at De La Vida Bridal Couture in Fourways. I was specifically looking for a dress with feathers on the bodice, which is what drew me to my dress. When I tried it on I knew it was the one – and the waterworks from my mother and sisters only confirmed I was making the right choice!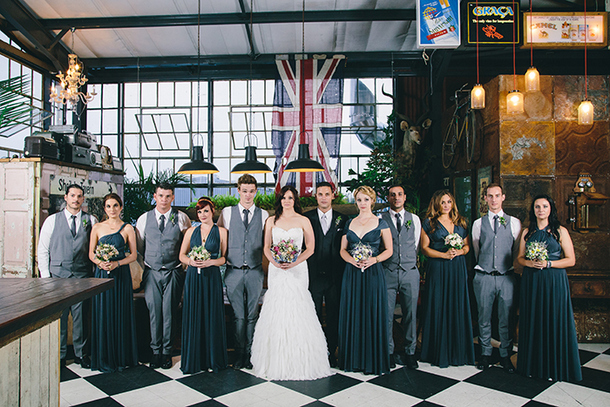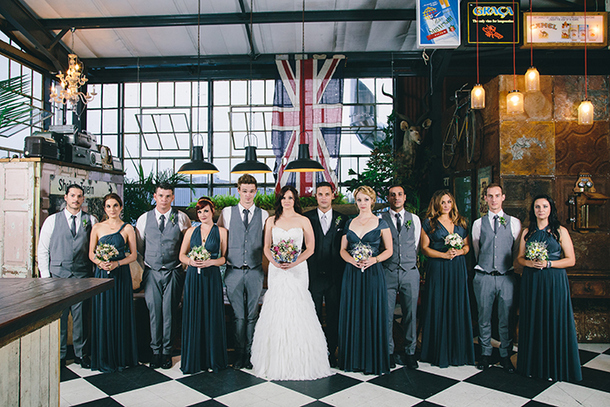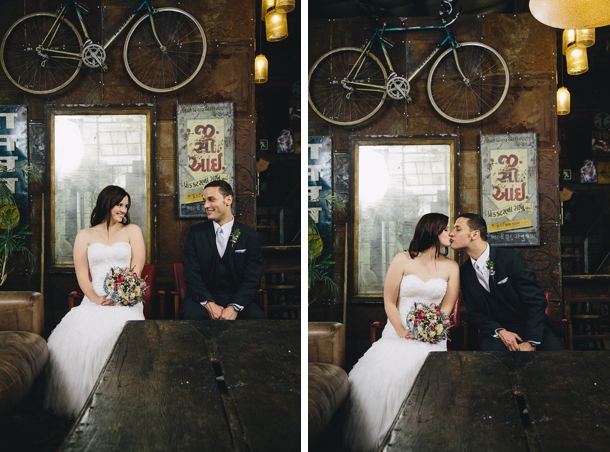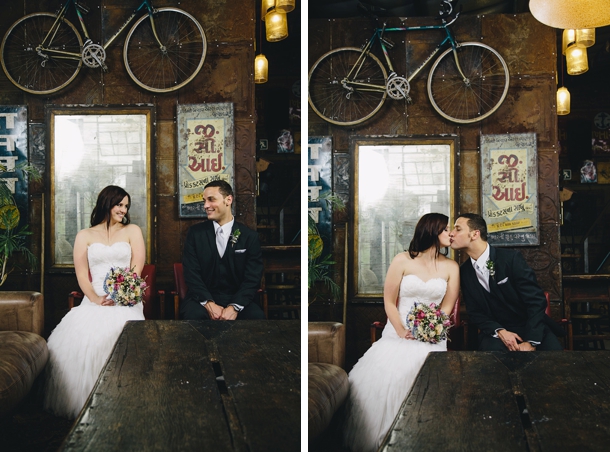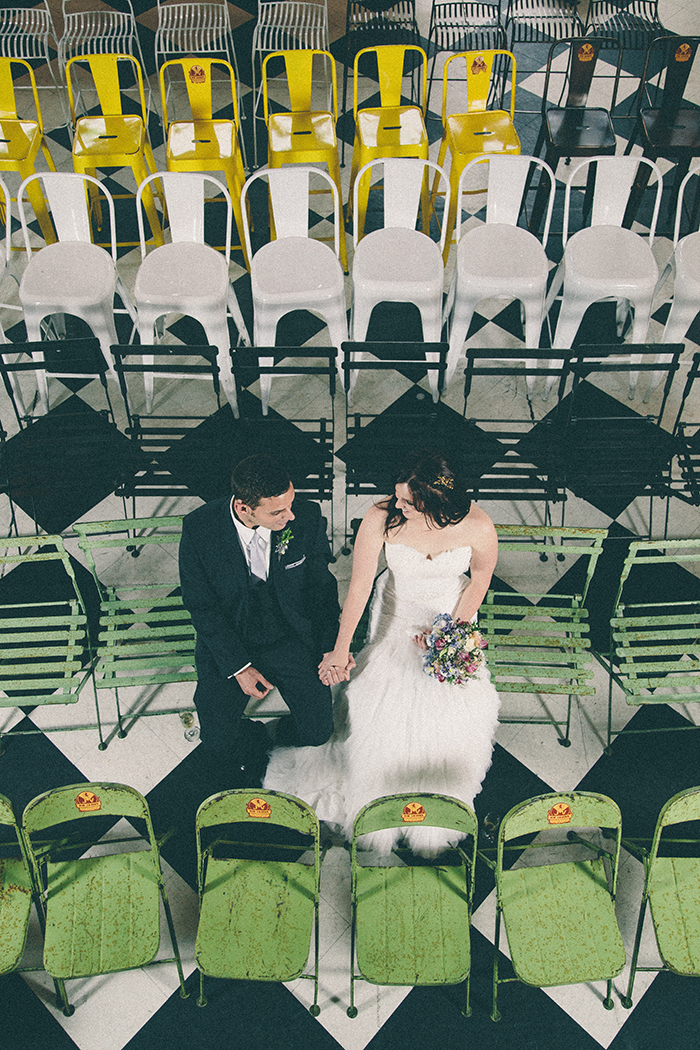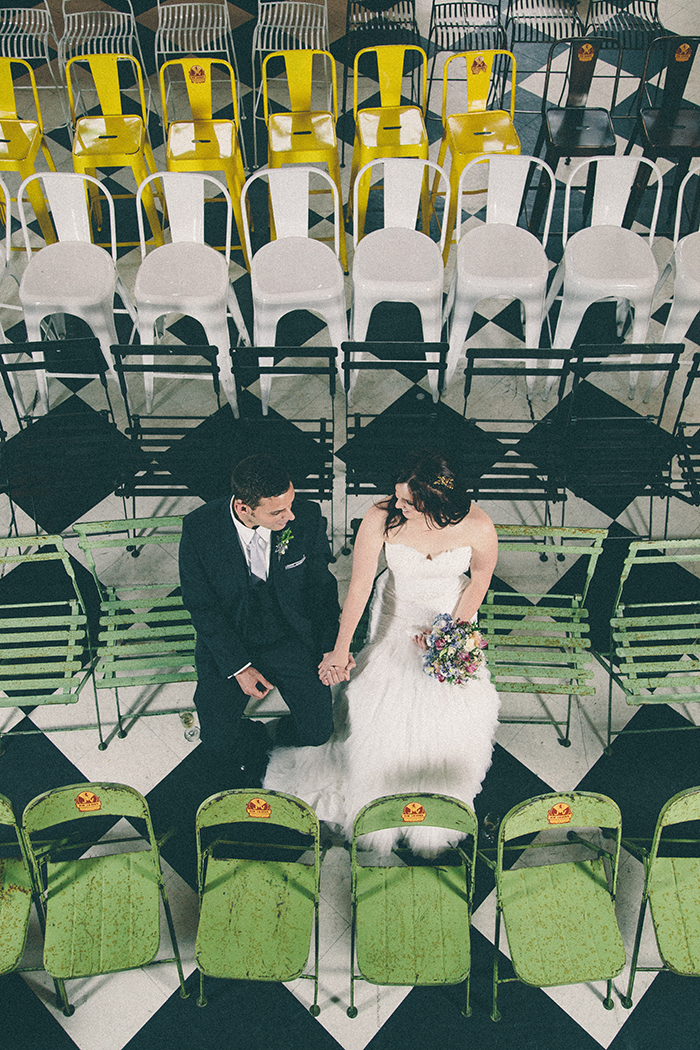 Memorable Moment
The day itself was always going to be little nerve wracking, but I remember all the nervousness melting away the minute I saw Danny at the end of the aisle. I didn't get a chance to see the venue before I arrived to get married, so an amazing moment was walking through both venues and seeing how spectacular everything looked, and what an amazing job all the suppliers did to pull everything together so beautifully.
The Honeymoon
We spent four glorious nights at Clifftop Lodge in the Welgevonden Game Reserve – it was the most beautiful and exclusive bush minimoon! I love organising things and I have a definite control freak side to me, so it was impossible for Dan to keep it a surprise. We're also planning a belated European honeymoon for early next year, which we're so excited for.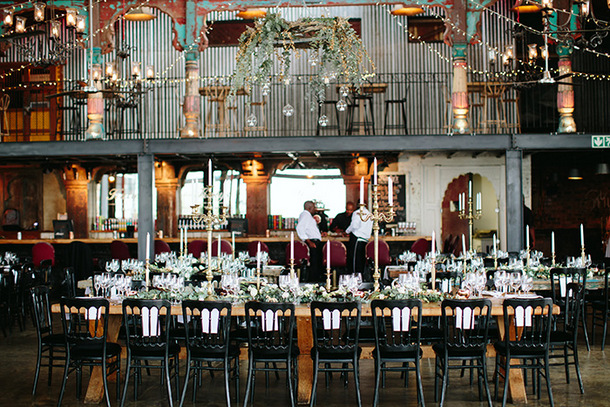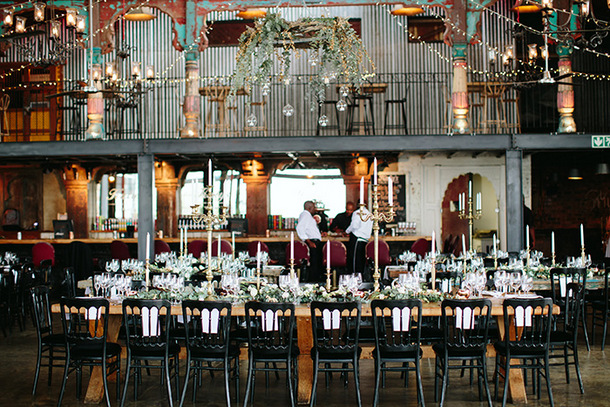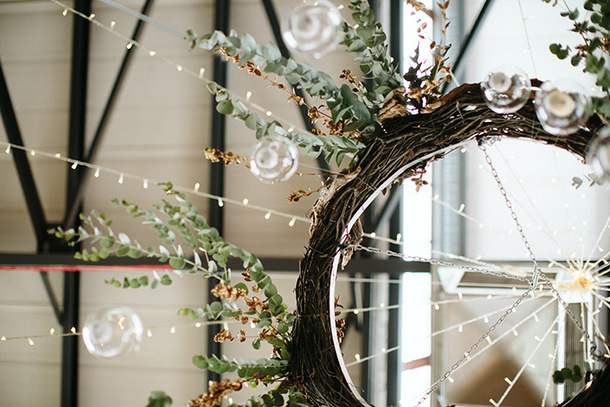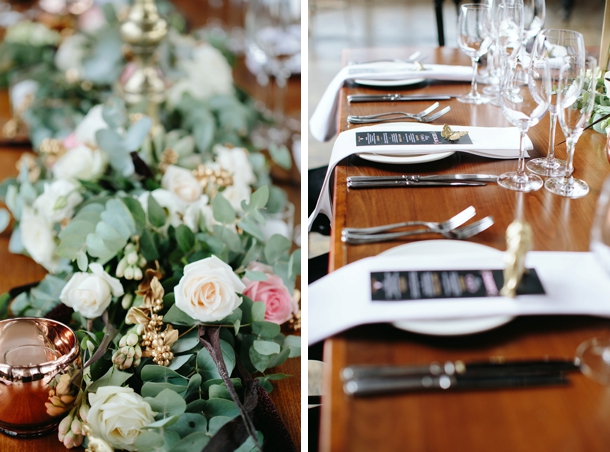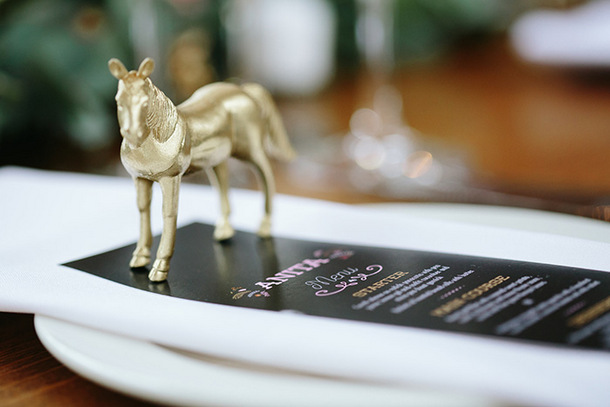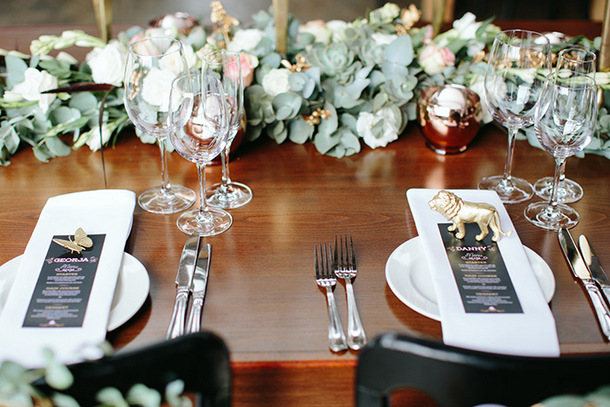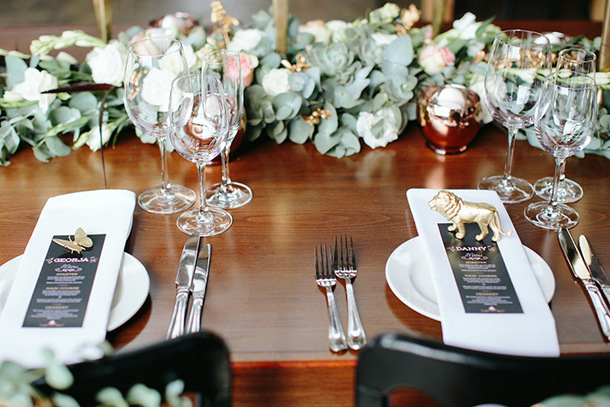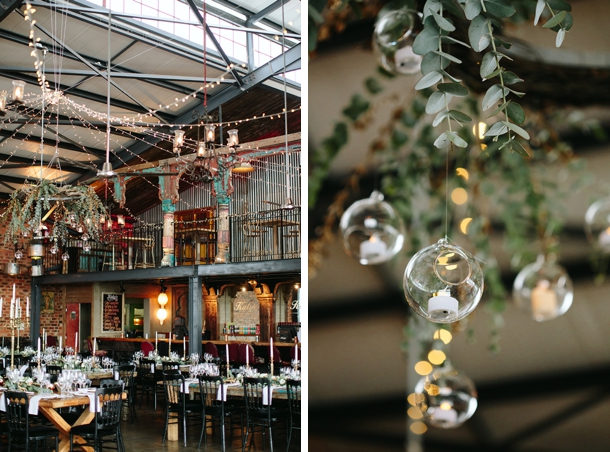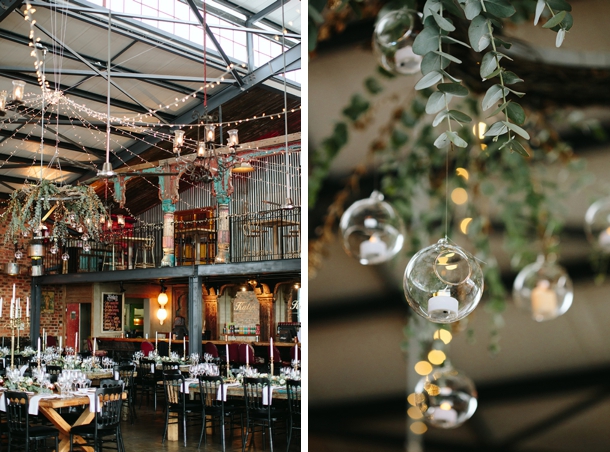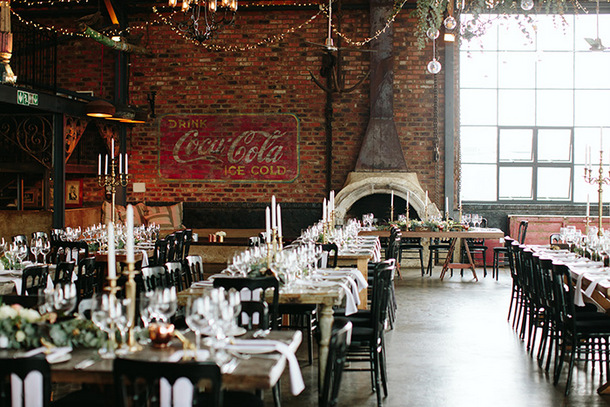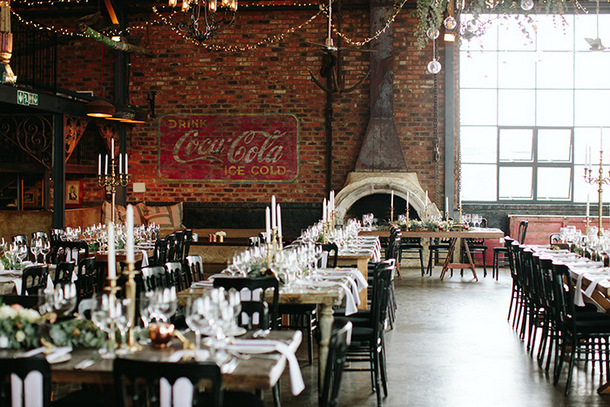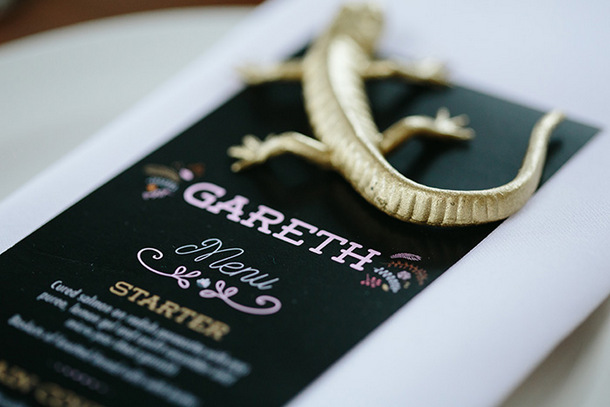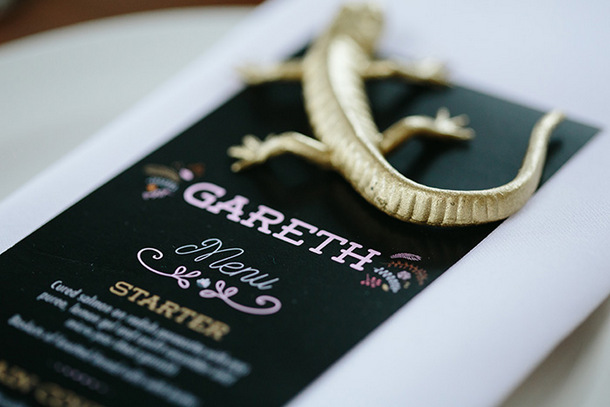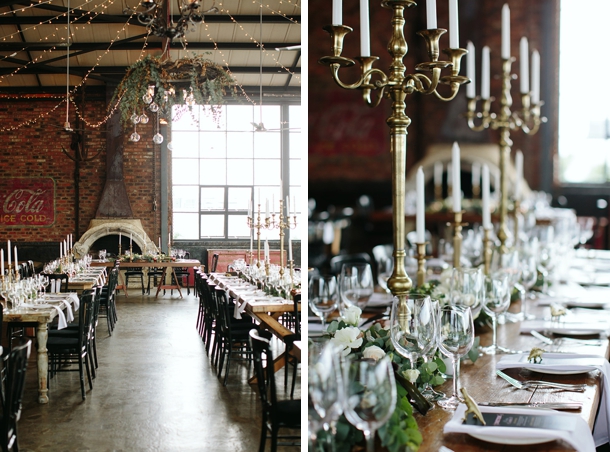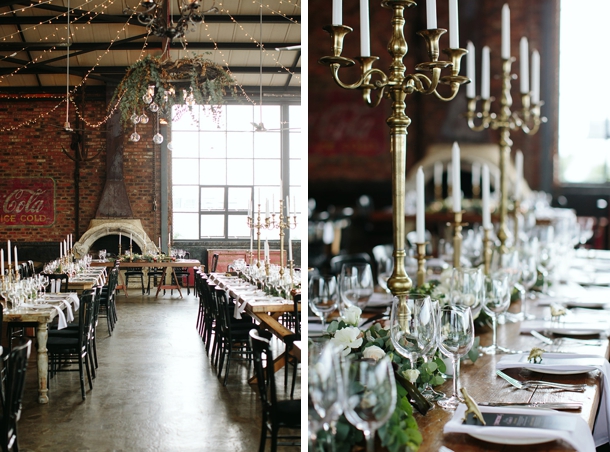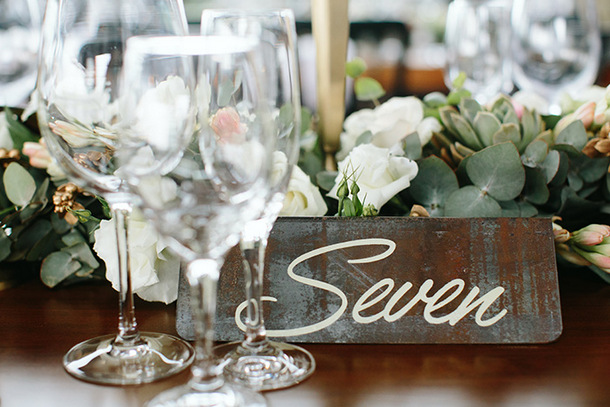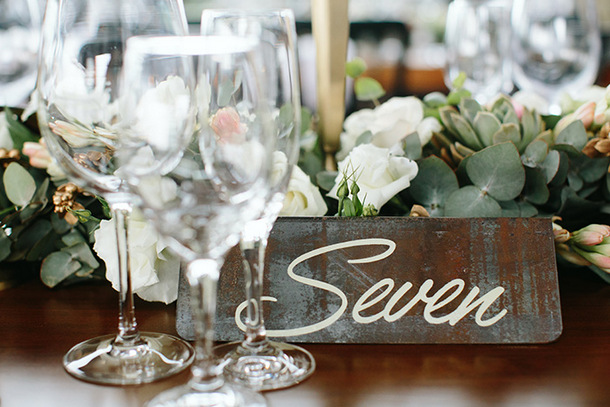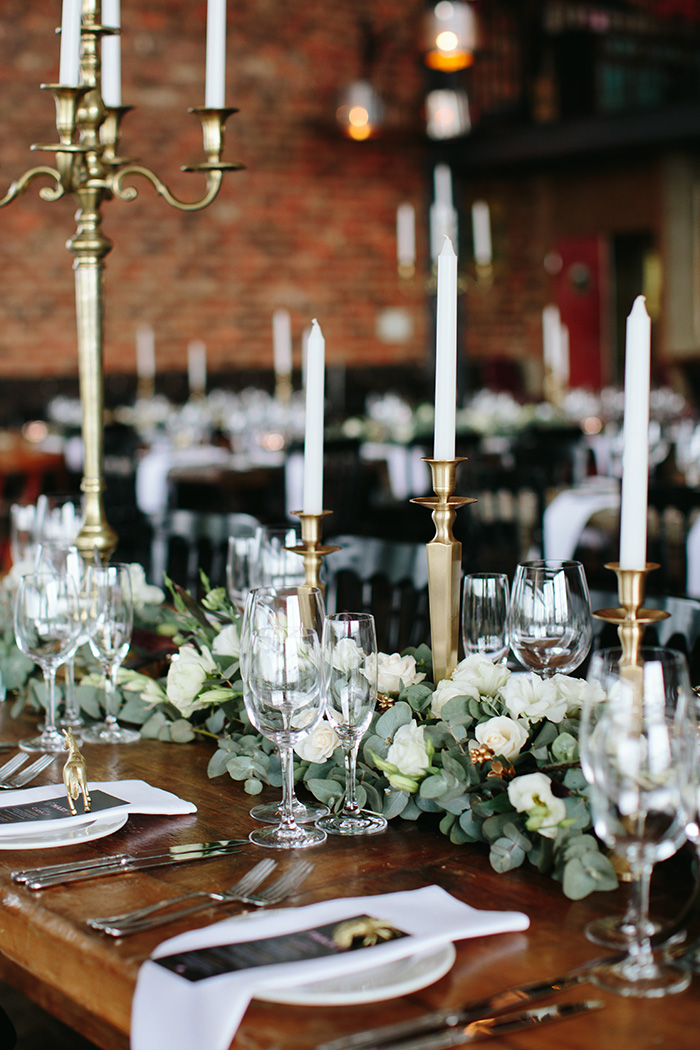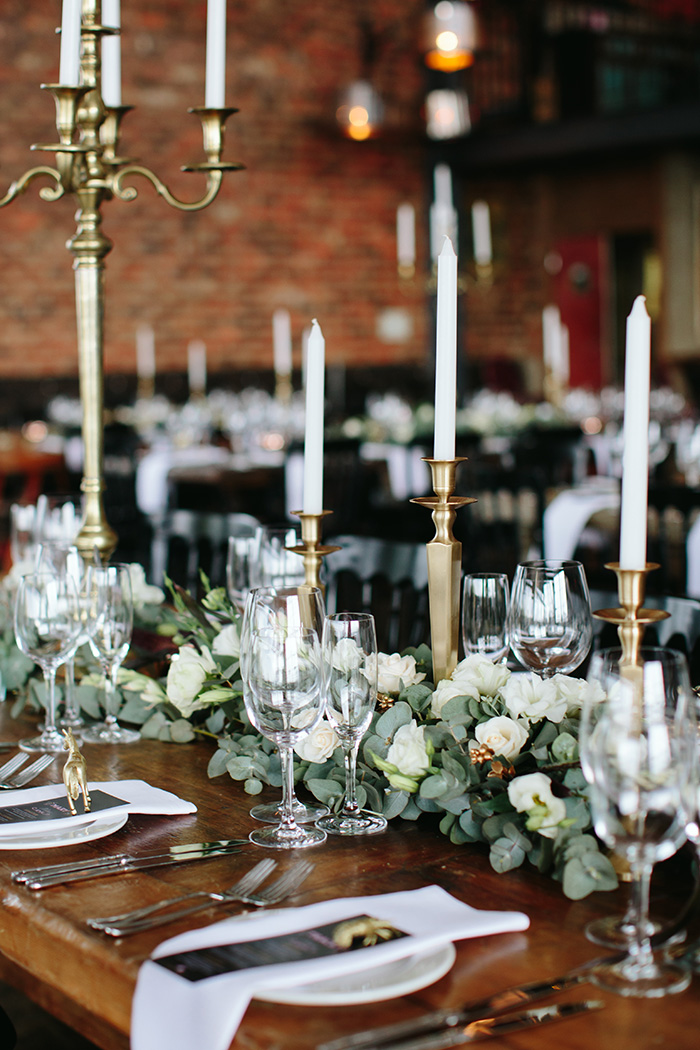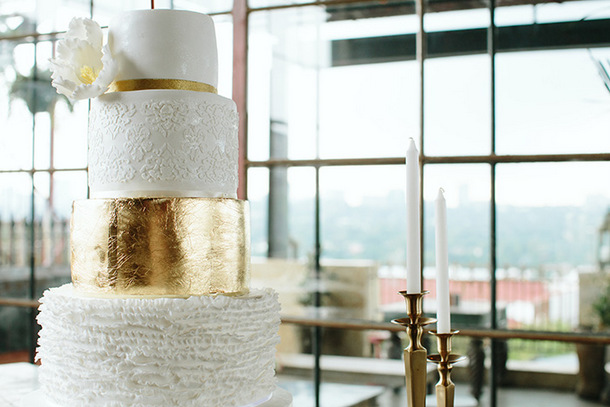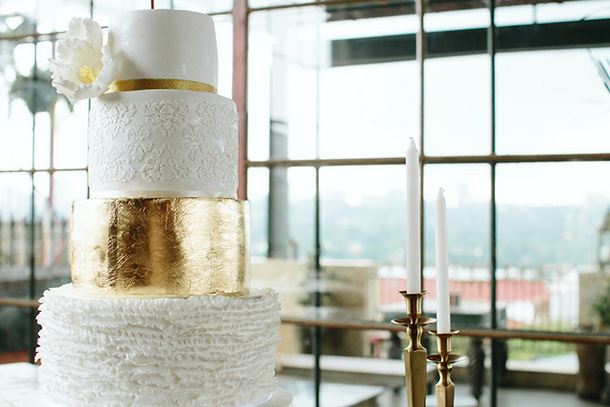 Advice for Future Brides & Grooms
Give yourself enough time to figure out exactly what it is that you want for your big day, and stick to your vision. Align yourself with fantastic suppliers with good reputations that you can count on. Most importantly, have fun! Try not to let stress dampen this special and exciting time in your lives.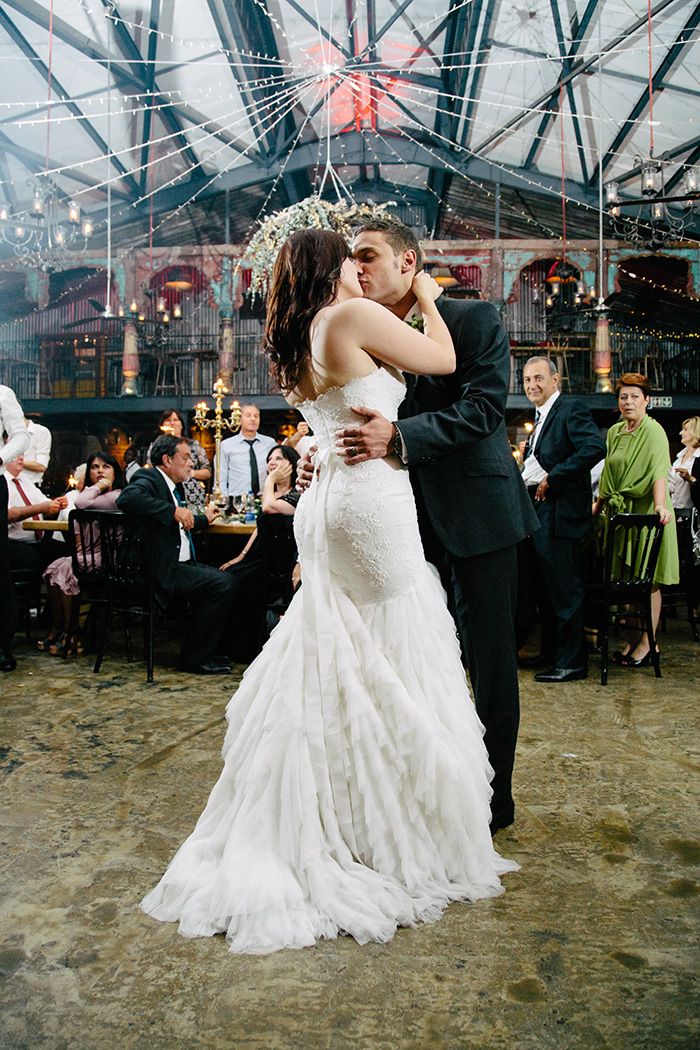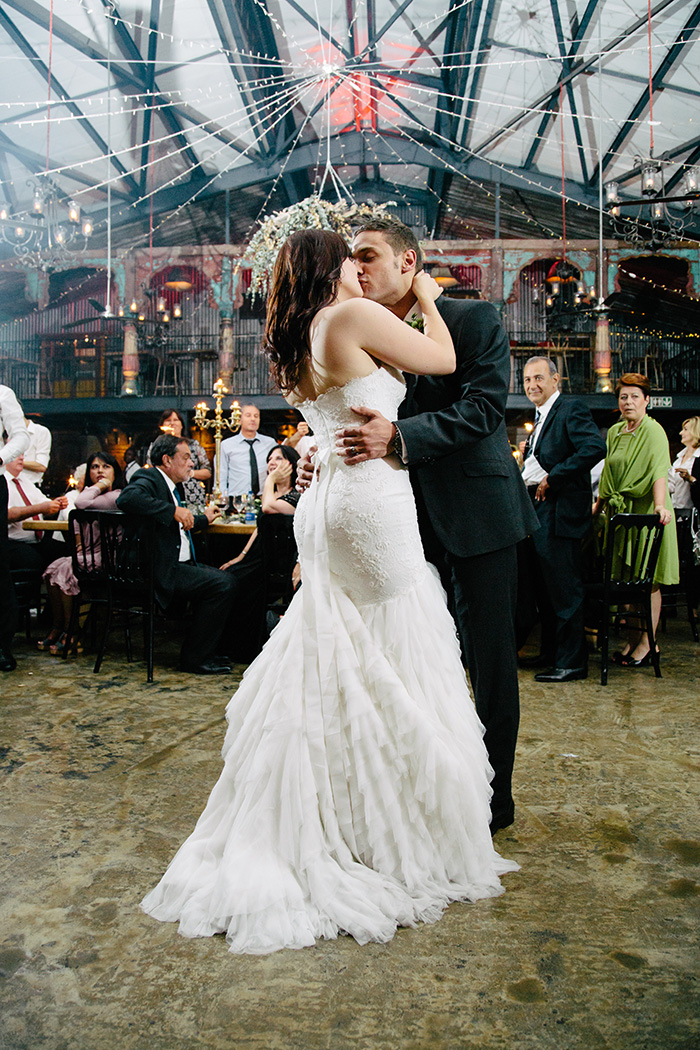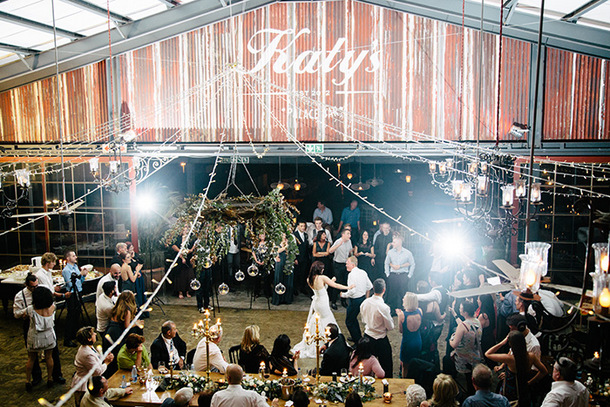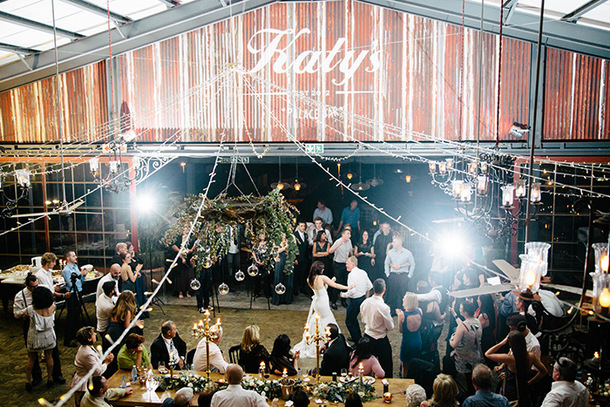 You can see more from this wedding on the Blackframe Photography blog.
SERVICE PROVIDERS
Venue: Katy's Palace Bar | Catering: Fresh Foods, Straight Up | Photography: Blackframe Photography | Co-ordination: Lauren Freeman from Katy's Palace Bar | Videography: First Kiss | Cake: Kelly Jayne's | Flowers, décor & hiring: Hire Society | Bride's dress: De la Vida | Bride's accessories: Lulubelle | Bridesmaids' dresses: Gelique | Groom's attire: Eurosuit | DJ: Ultra Mel