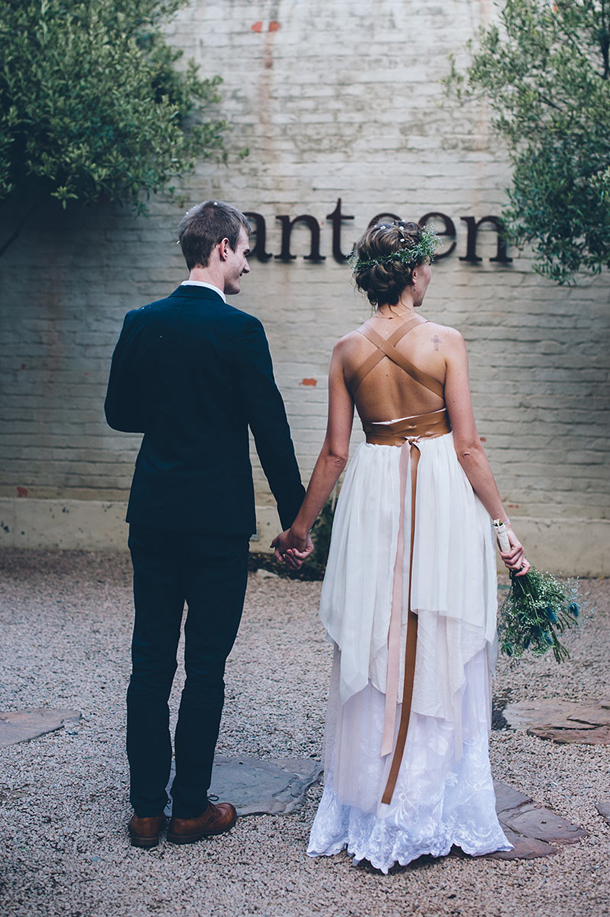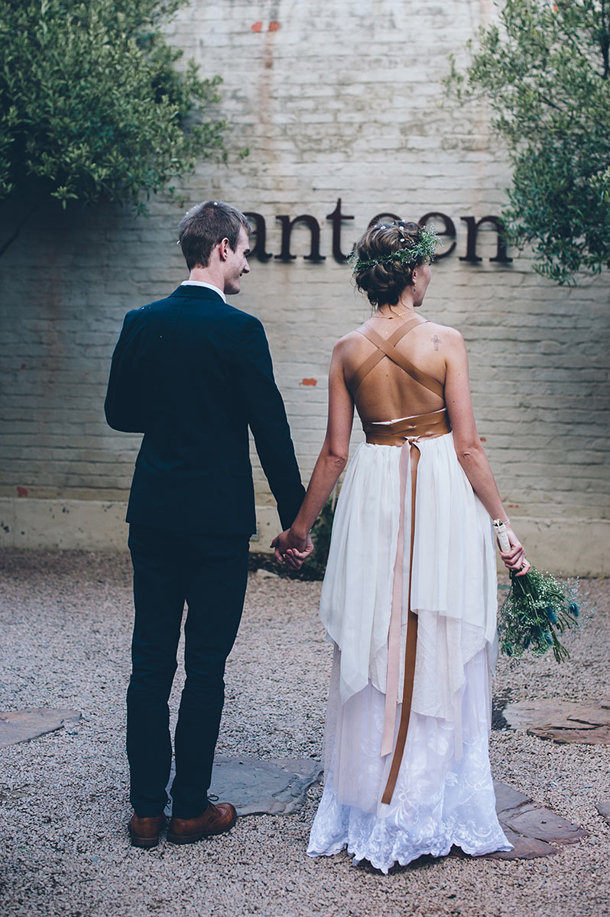 One of the things I love most about having a geographical niche for this little blog is that I've never had to limit myself to a particular type or style of wedding, and today's celebration is a great example of why this makes me happy. Take a vibey, artsy, city venue and combine it with pretty boho style (along with a soft natural palette of blues and mochas) and you have something very special. Then add in a flock of lovingly-made paper cranes and one of the most uniquely gorgeous wedding dresses I have ever seen, and you'll see why today is one of the days I love my job. Which just goes to show – when you pick a location and details that reflect you as a couple, it all comes together beautifully. Helped along of course by some stonkingly pretty pictures from the fab Creative Emporium (who we're welcoming to SBB for the first time, yay!).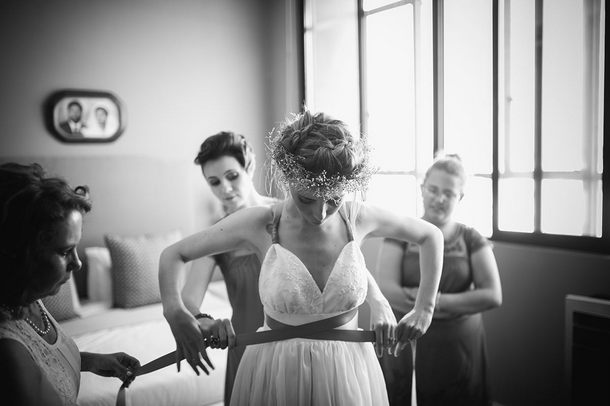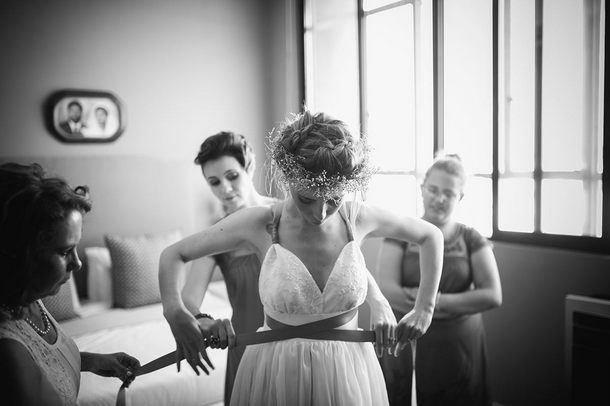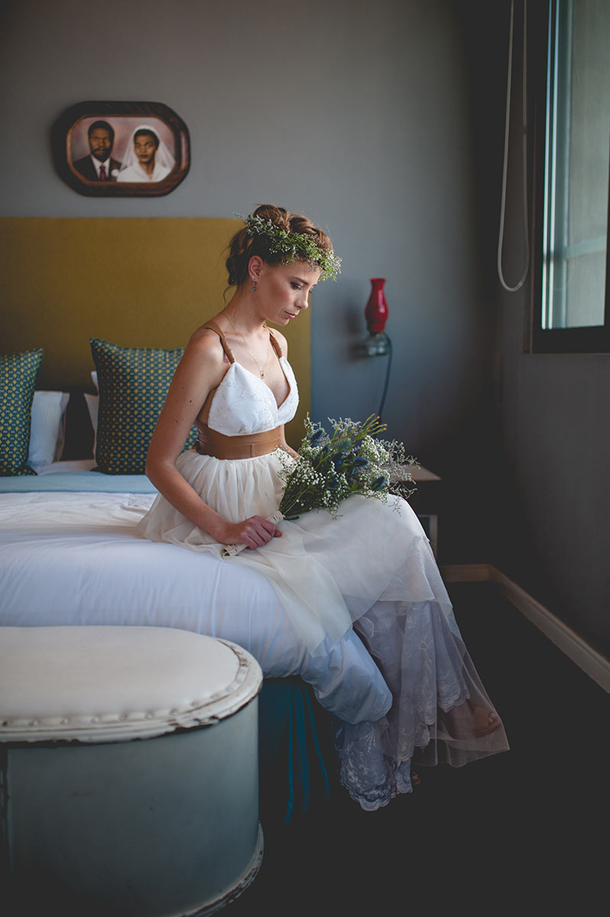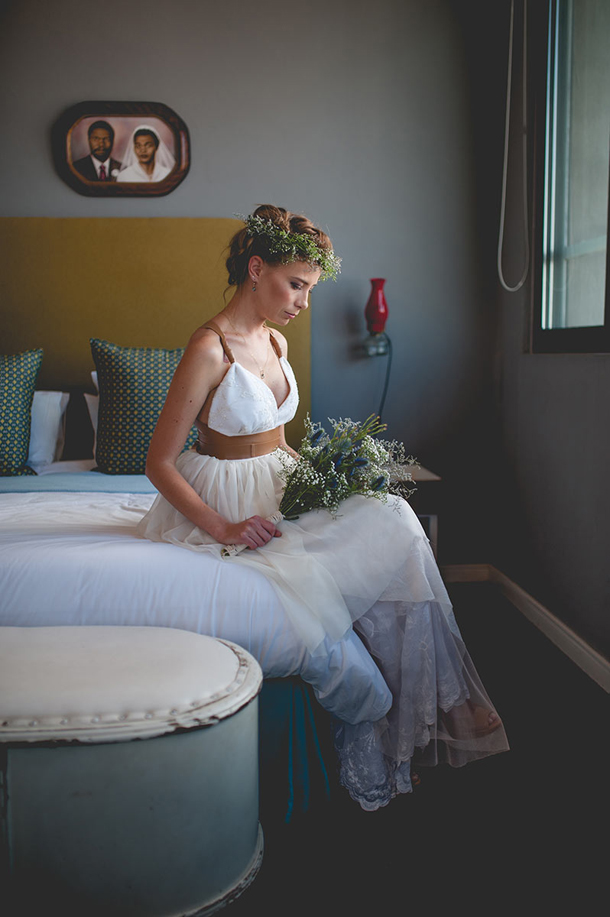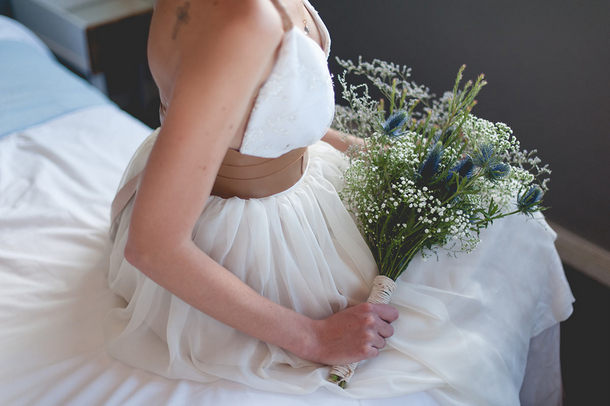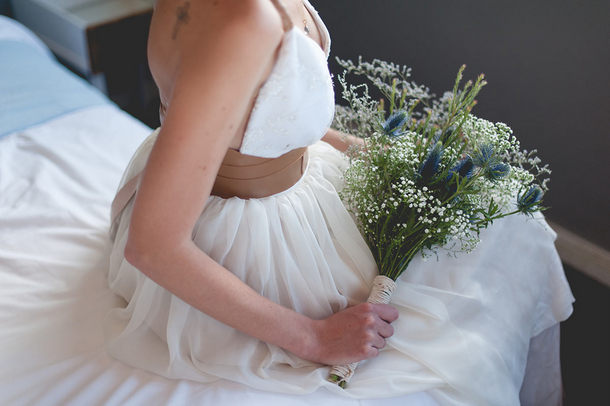 Love Story
We started working at the same company a month apart and just got along like old friends. After several casual drinks and chats after work, Cameron gathered the courage to ask me out on a date and I said no! I continued to keep him on the edge of his seat until eventually I caved and we've been in love ever since.
The Proposal
Cameron has always been crazy about origami art and would often fold me love letters (still does) in the shape of crane birds. He would hide them everywhere knowing I would eventually find them. For the proposal he took me to where we had our first picnic and throughout our hike he handed me four folded cranes and told me not to open them yet. Once we found our old spot, I could open each crane and they read: "Will you marry me?" to which I instantly replied YES!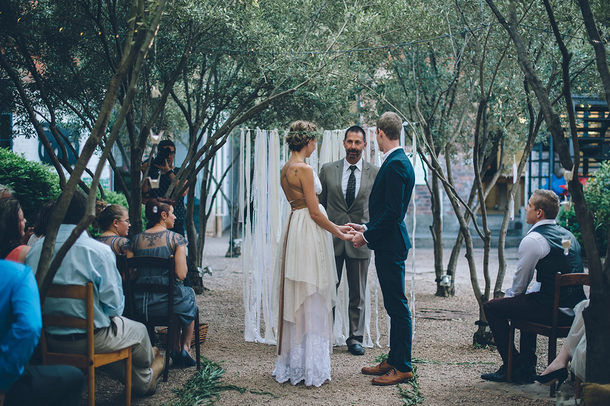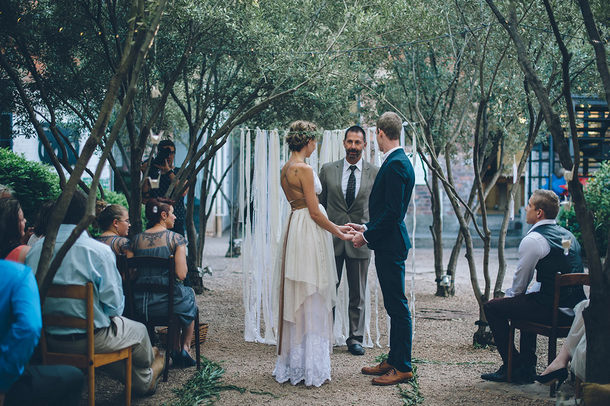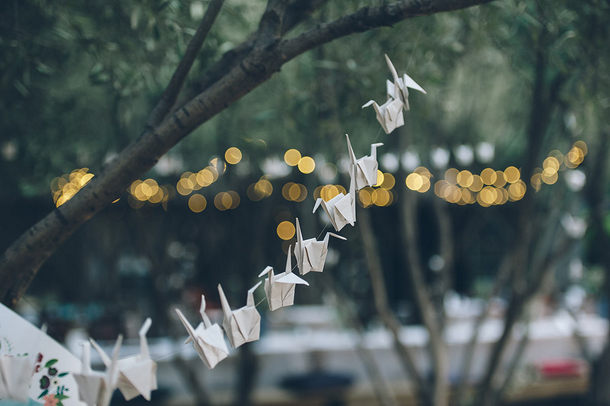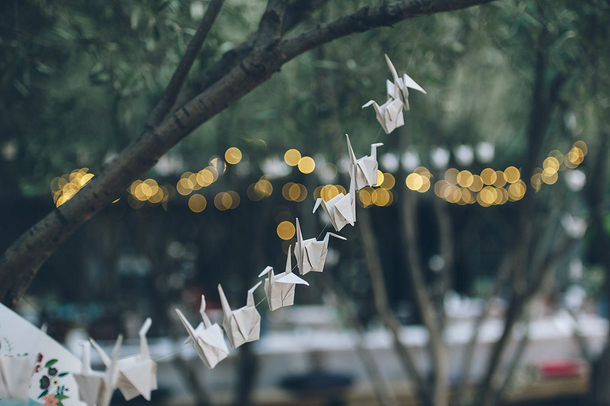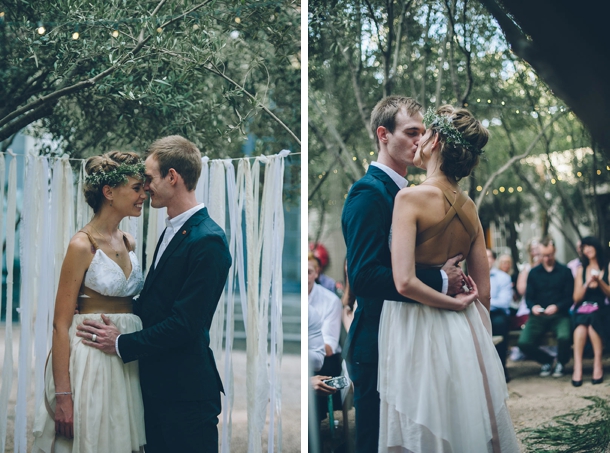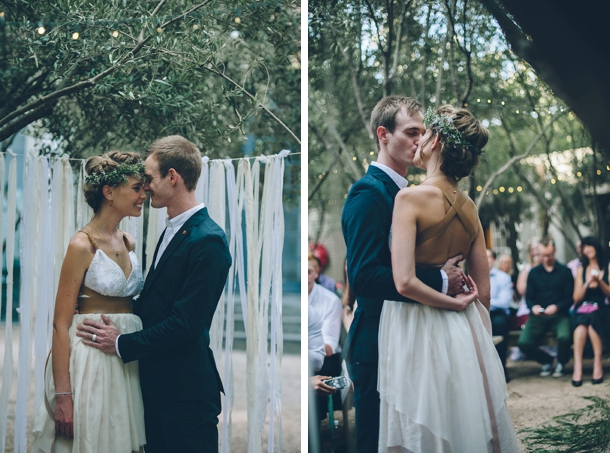 Wedding Style
Our wedding was Bohemian-inspired with earthy tones and pale blues. We wanted to keep the look natural and simple.
The Venue
We have always been regulars to the Maboneng Precinct and enjoy the atmosphere. After seeing a wedding shoot done by Creative Emporium at Arts on Main, we knew it would be the perfect setting for us.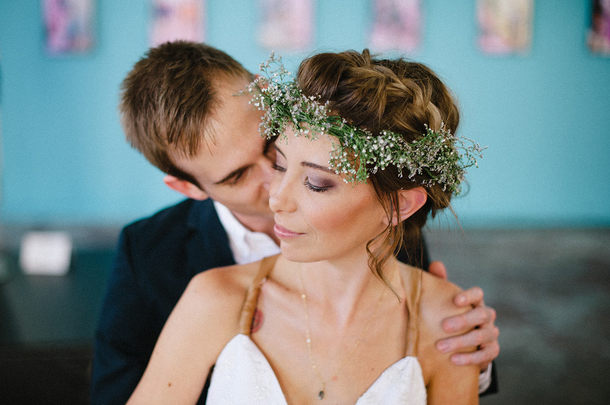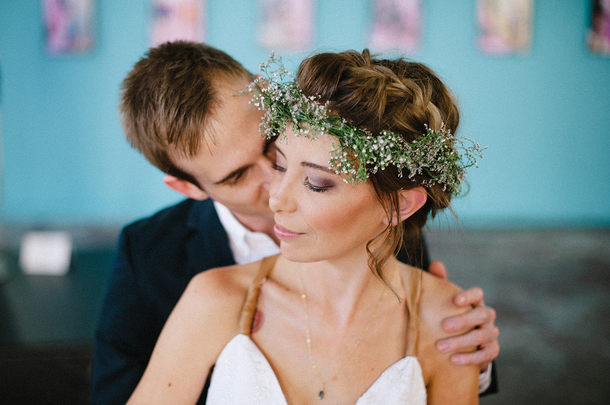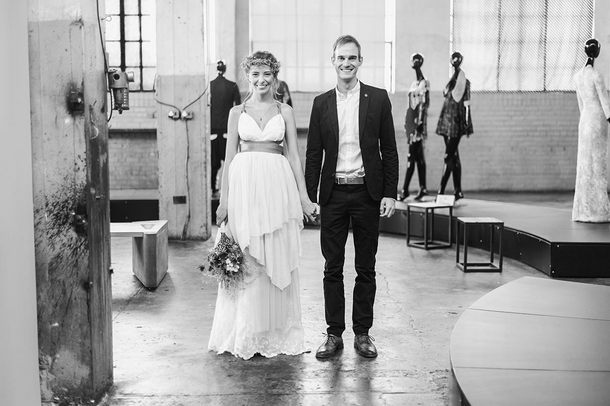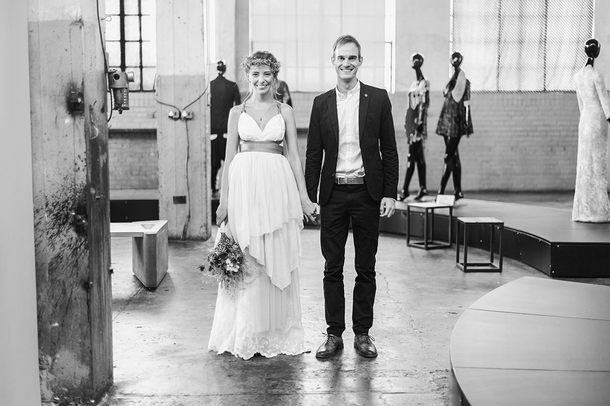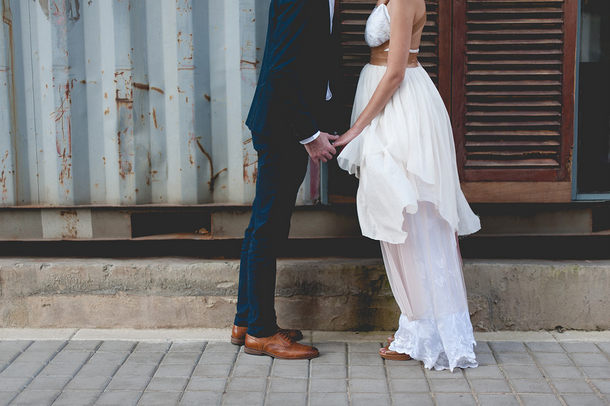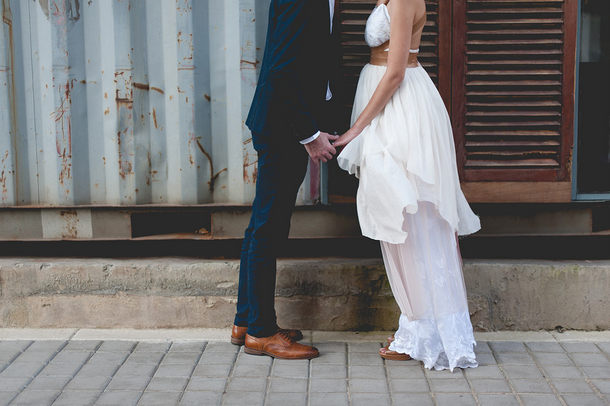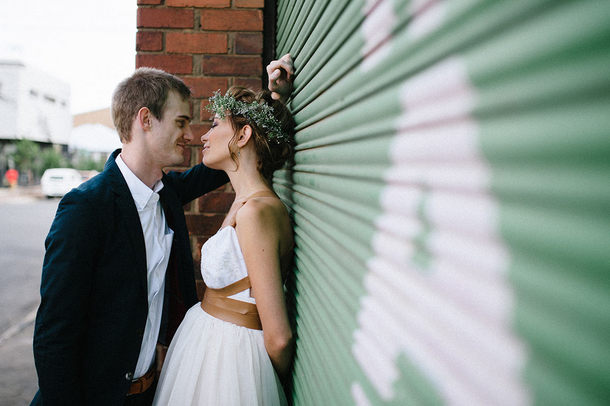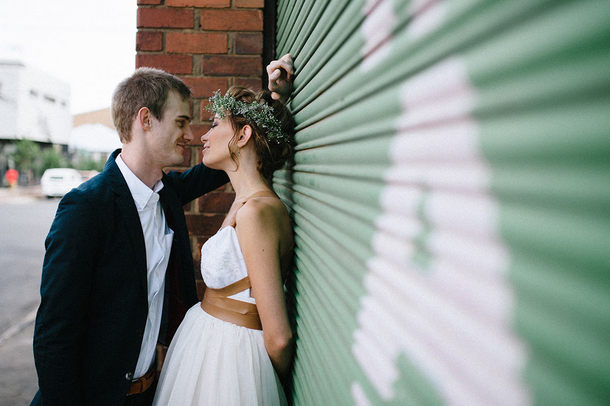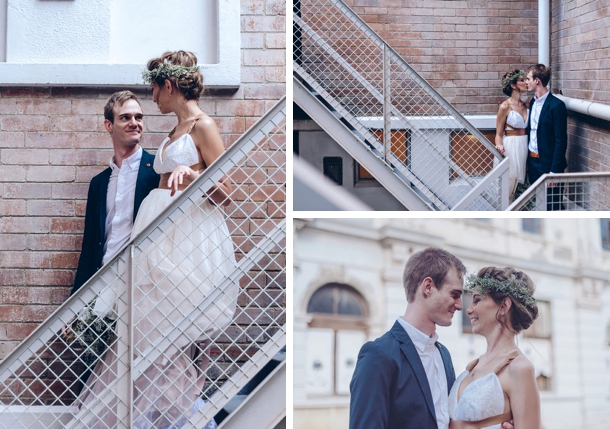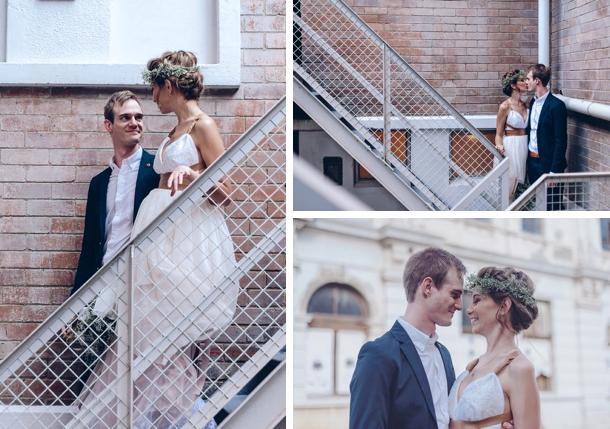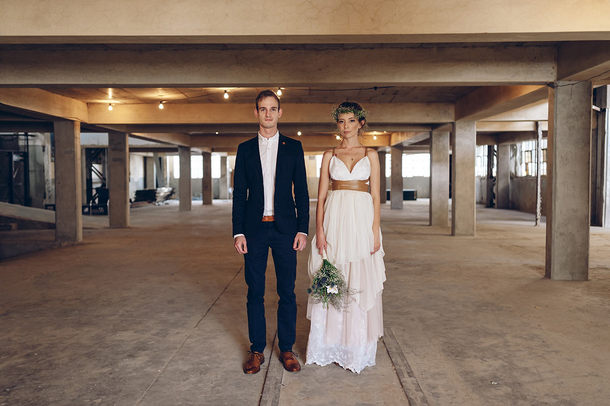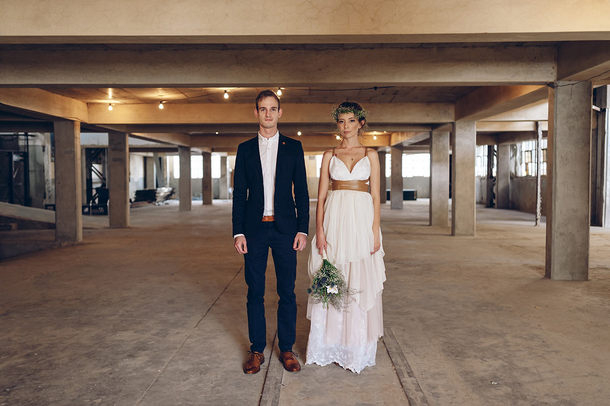 The Wedding in 3 Words
Love, Laugh & Live.
Wedding Details
Cameron folded all the origami cranes for the day as a reflection of the proposal and our history. We wanted the atmosphere to be casual and fun. Having both the wedding and reception outside under the olive trees portrayed our love for the outdoors. The bohemian theme captured Cindi's style and the simplicity captured Cameron's.
DIY Elements
We chose not to hire a wedding planner to save on costs and to add the special touches that only we know how to. Together we designed the invites, went shopping for décor and flowers, and with the help of family and friends it all came together perfectly.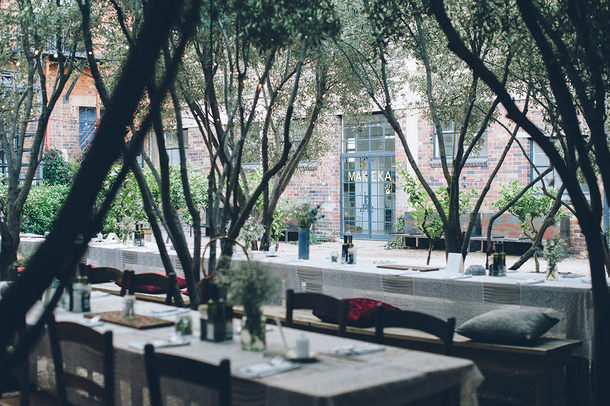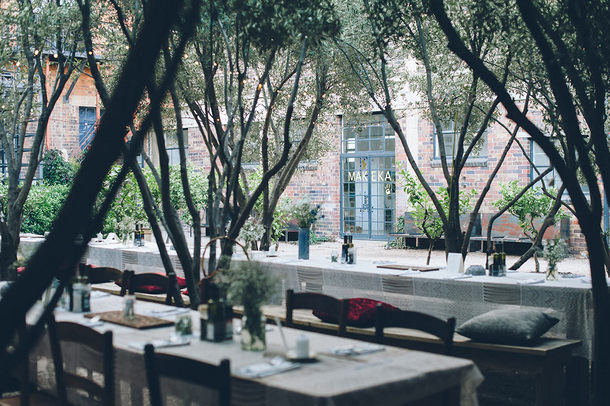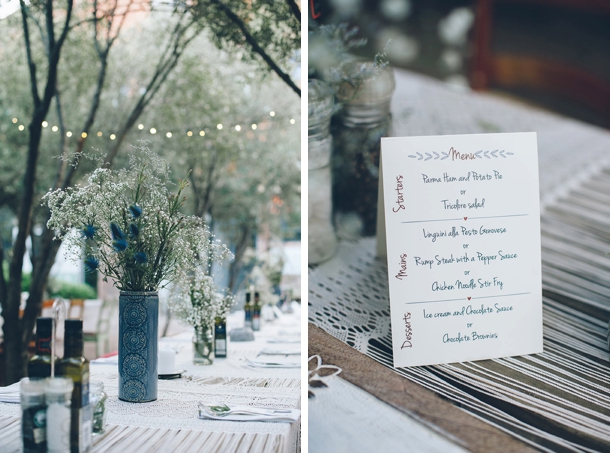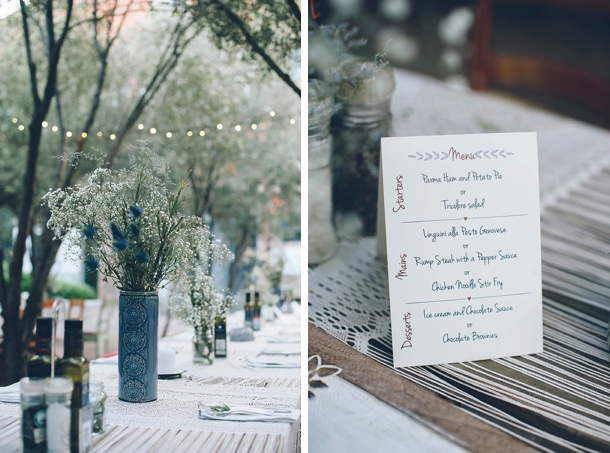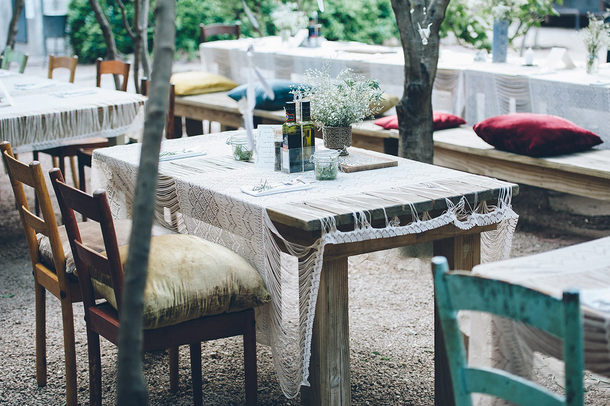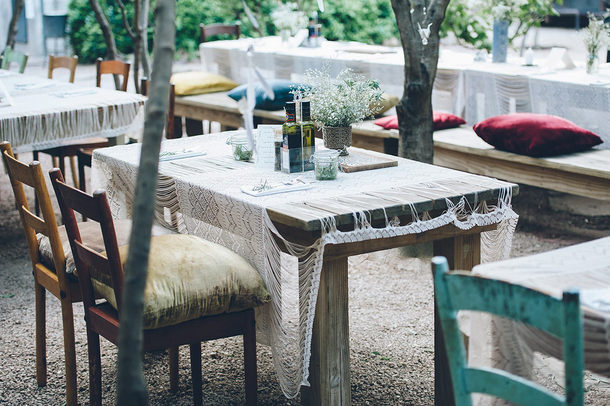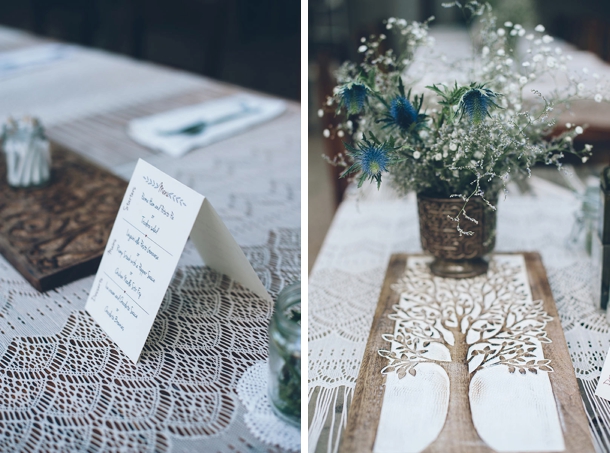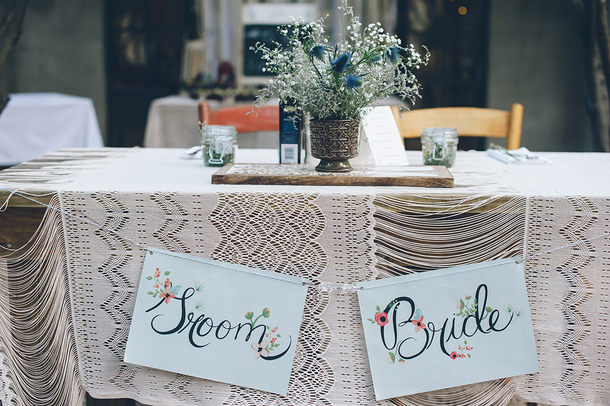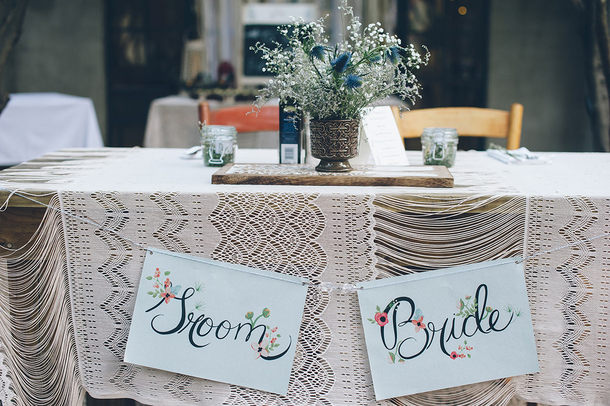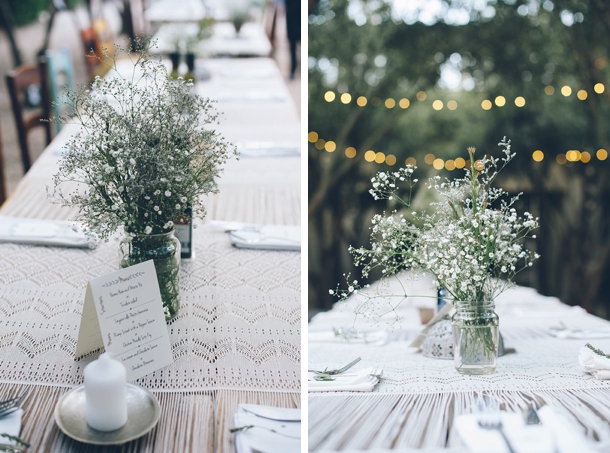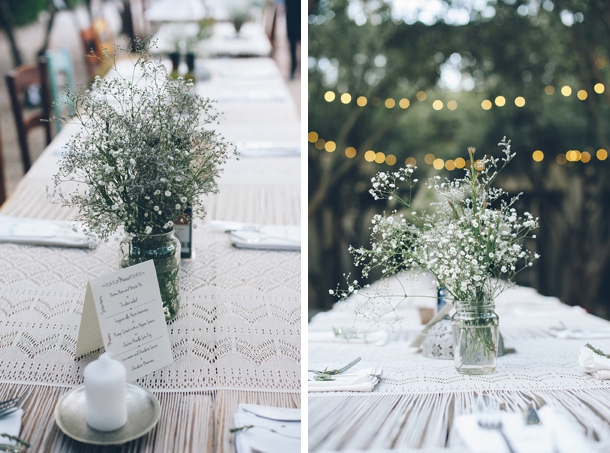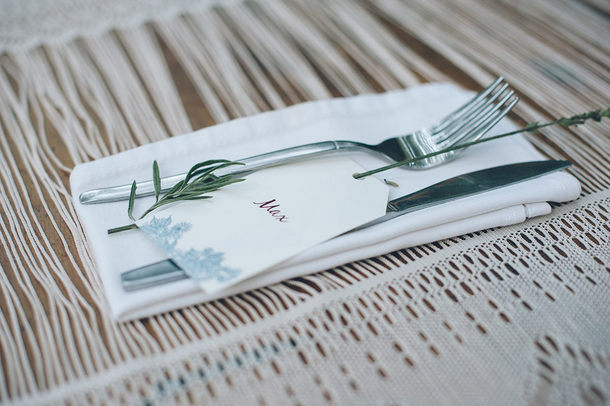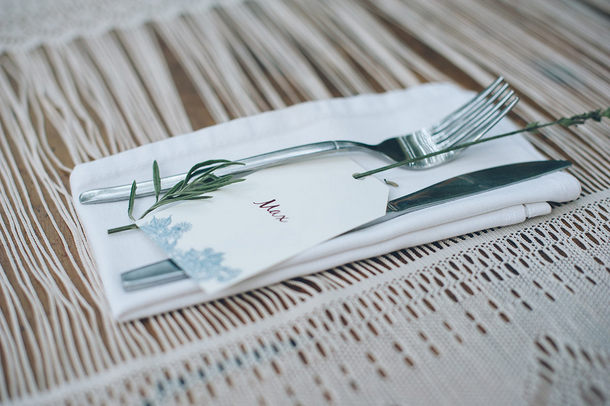 The Flowers
We wanted a specific reed that grows in abundance in the veldt. After seeing them everywhere we went, we stopped to grab a bunch next to a quiet roadside. They were such a nice feature and looked amazing in an old brass milk churn. For the table arrangements, we chose baby's breath and blue thistles.
The Dress
I have never been a ballgown type of girl and wanted something simple but with a twist. Before even being engaged I fell in love with a dress I saw on Pinterest. The lace and leather was the perfect match. I helped pick out the fabric and after it had been sewn together I cut the angles and lengths into each layer.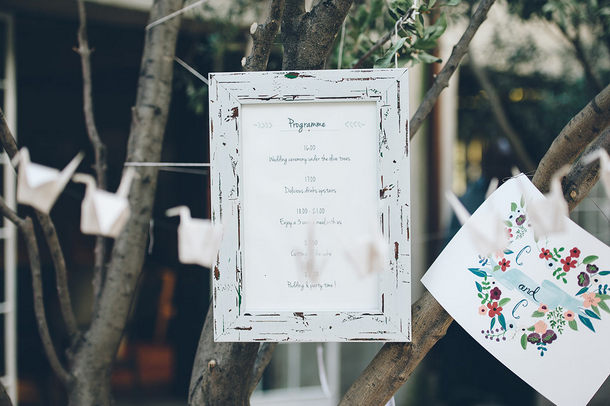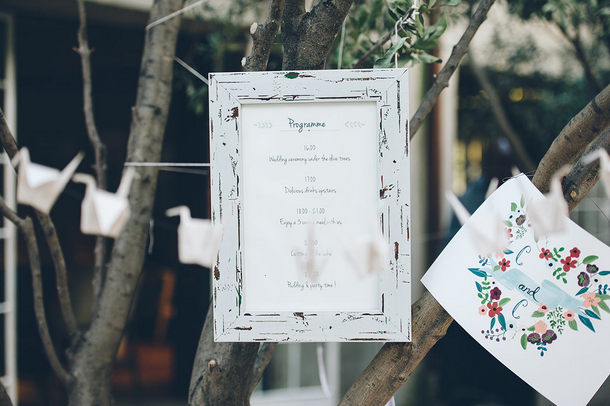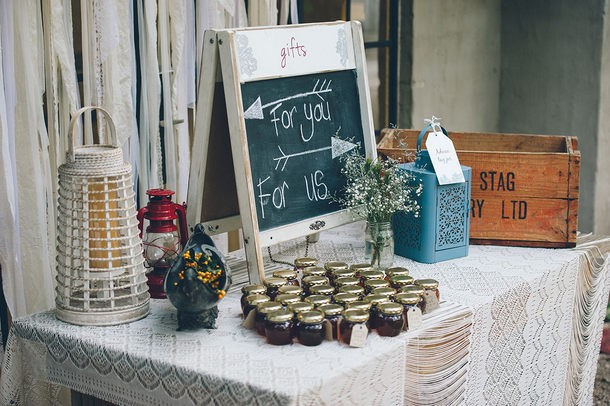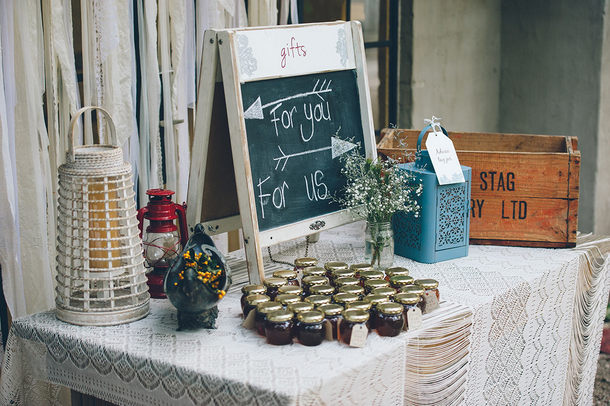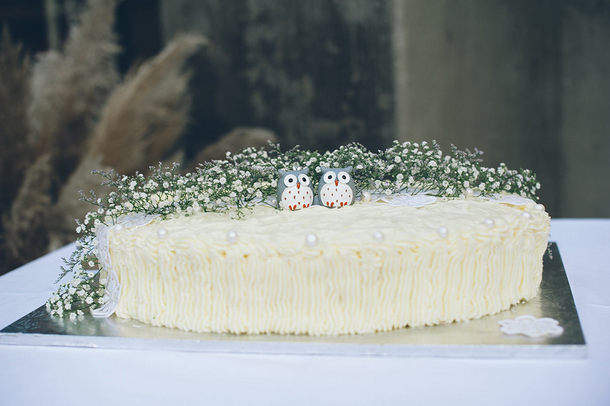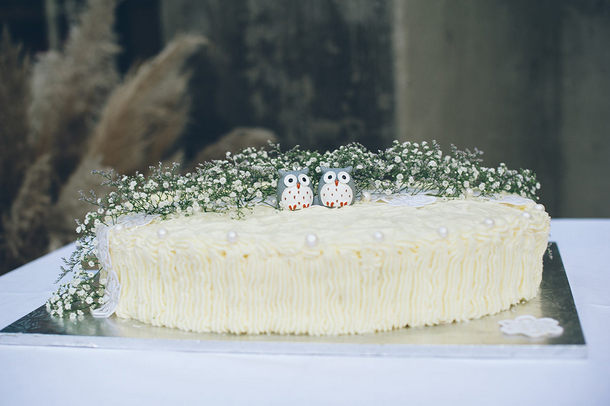 Memorable Moments
Cindi: It was the moment of our "first look", which took place before the ceremony, when we both realised that was it.
Cameron: As I was waiting at the end of the aisle, I heard the song that Cindi was supposed to enter to. As it started playing I looked at the MC in panic because he was only supposed to play it as she was walking down the aisle and not before, to which he responded: "Look again".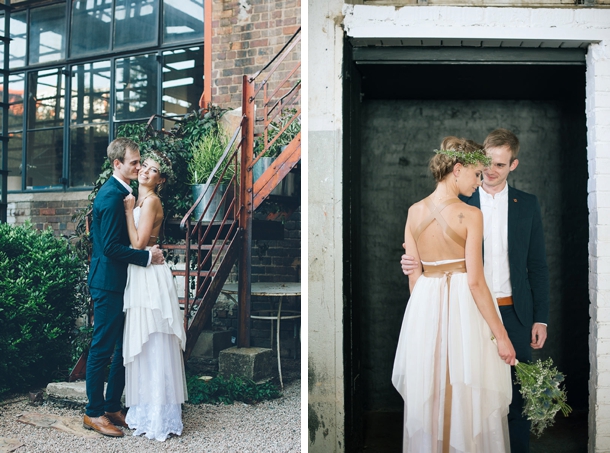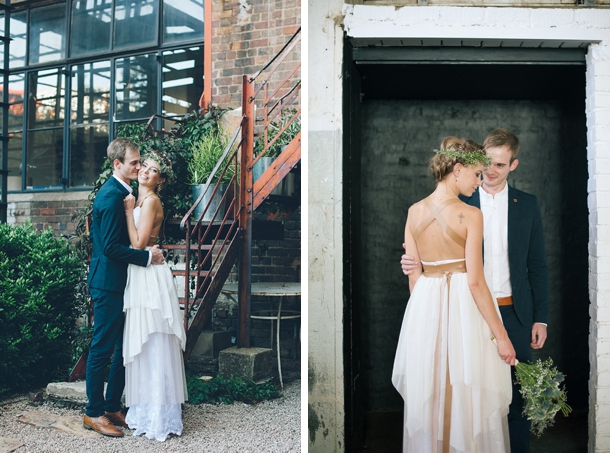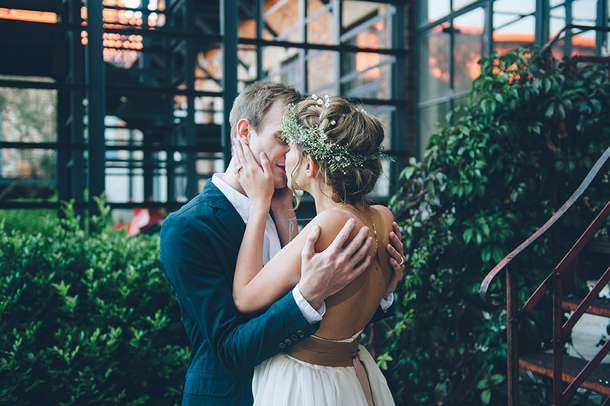 The Honeymoon
We planned a trip to Thailand together and enjoyed a wonderful ten days in Phuket, Phi-Phi and Krabi.
Advice for Future Brides & Grooms
Don't stress about things you aren't able to control. Be flexible and patient with each other's uniqueness.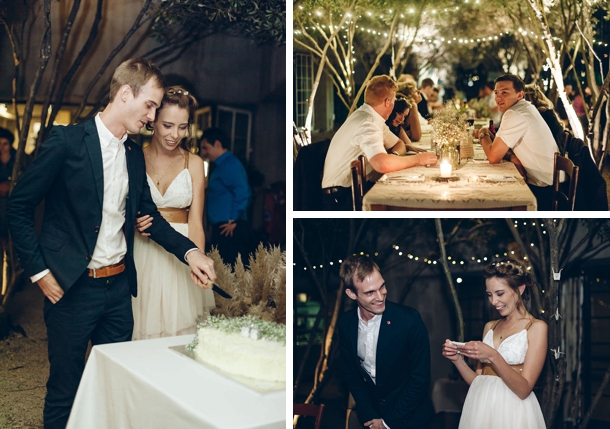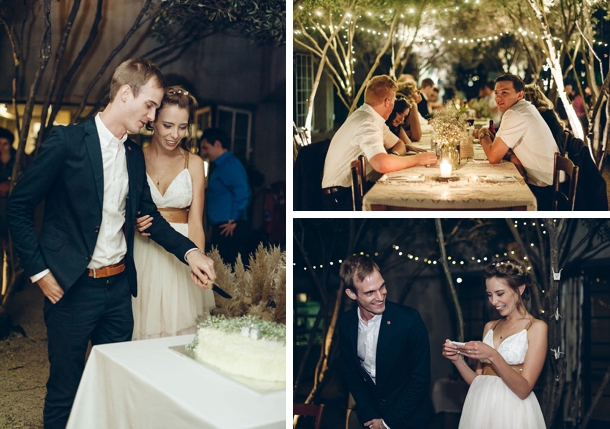 You can see more from this wedding on the Creative Emporium blog.
SERVICE PROVIDERS
Venue & catering: The Canteen at Arts on Main | Photography: Creative Emporium | Ceremony venue: Canteen Courtyard | Bride's dress: Douglas Paton | Bride's accessories: Facets | Bridesmaids' dresses: Big Blue | Wedding bands: Orpheo Twins