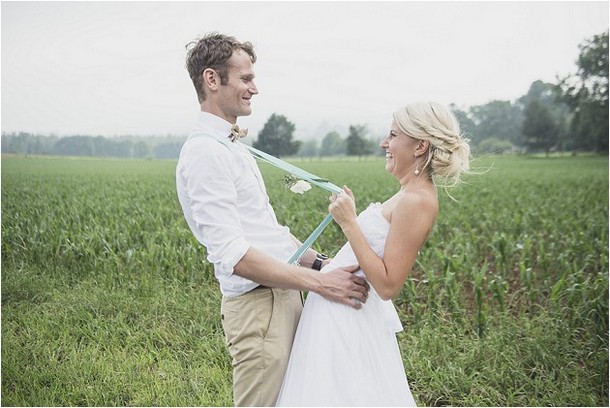 It's fun that I'm sharing a Midlands wedding today when yesterday I drove up there myself for lunch with the fab Keri of Midlands Musings – isn't it just the most beautiful place? The fresh mint of today's wedding is just such a perfect expression of the green landscape that surrounded Lindy and Matt as they said their vows – not to mention one of our all-time favourite wedding colours! I just love the tree-themed details they included, from branches set up around the marquee, to a family tree display, to little herbs in enamel mugs for the guests. The colour is carried through beautifully, right down to the guys' fun suspenders! Photographer Kate Martens, the Girl in Gumboots, was there to capture all the frolics and festivity from this 'mint-to-be' couple on their big day.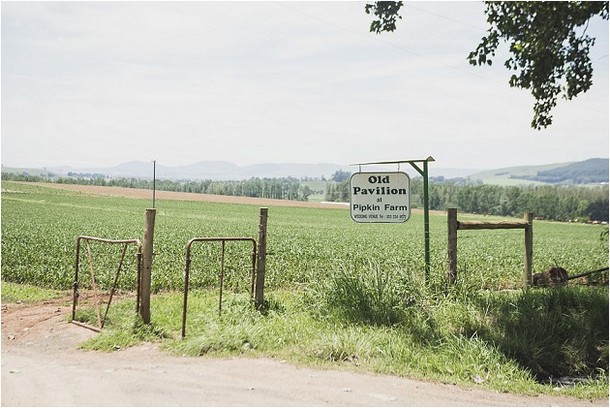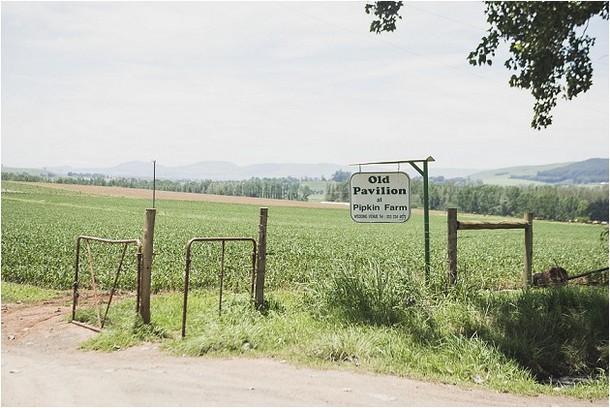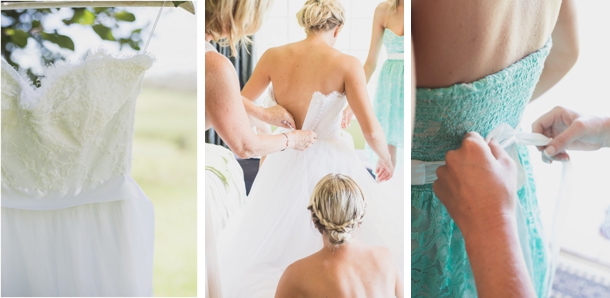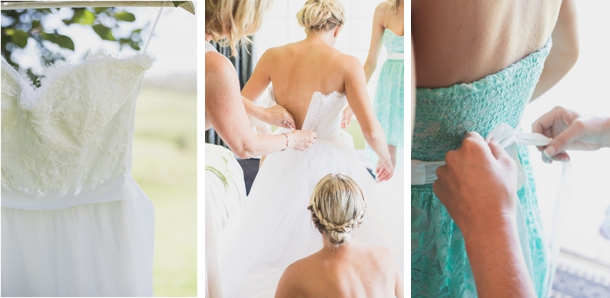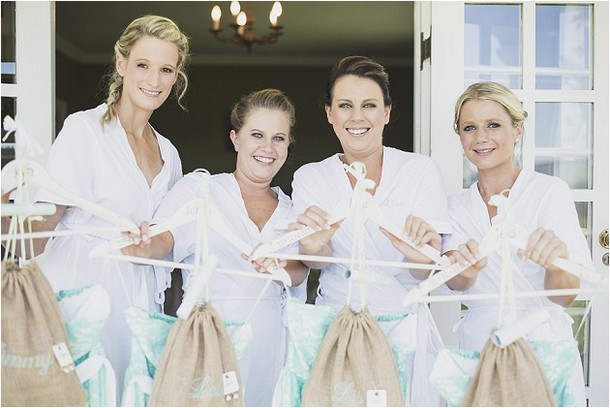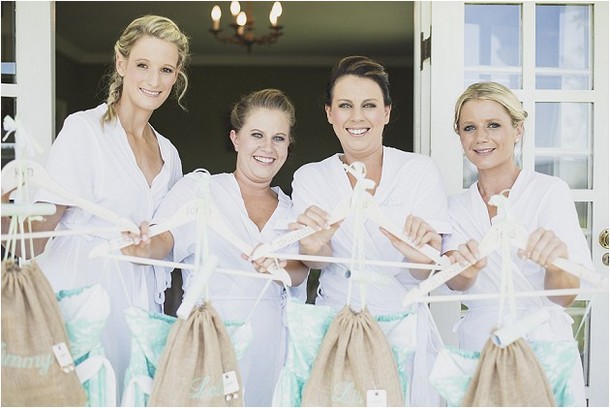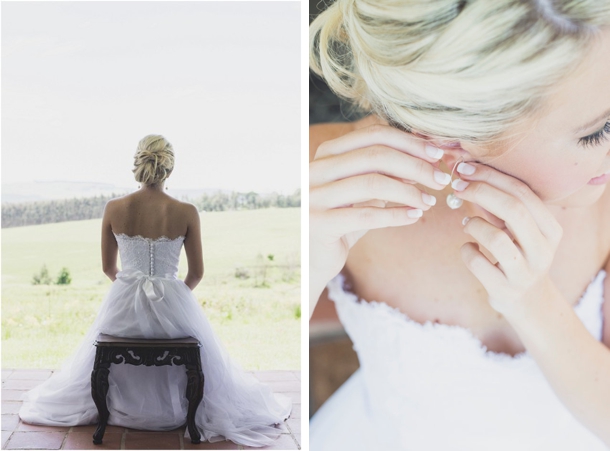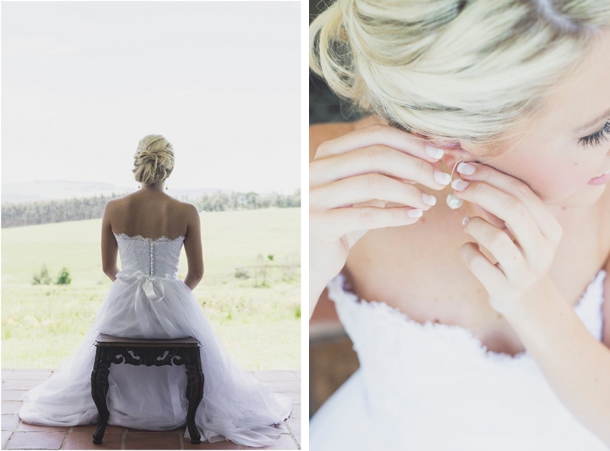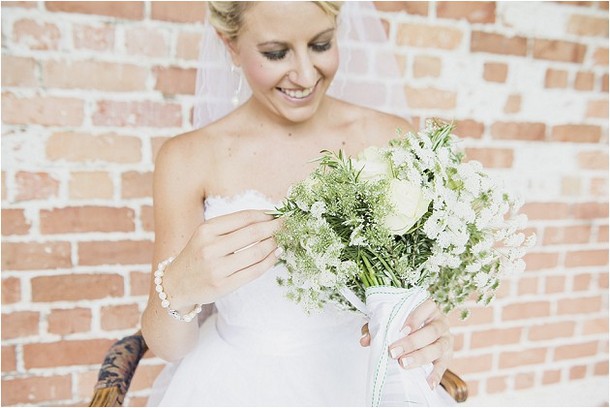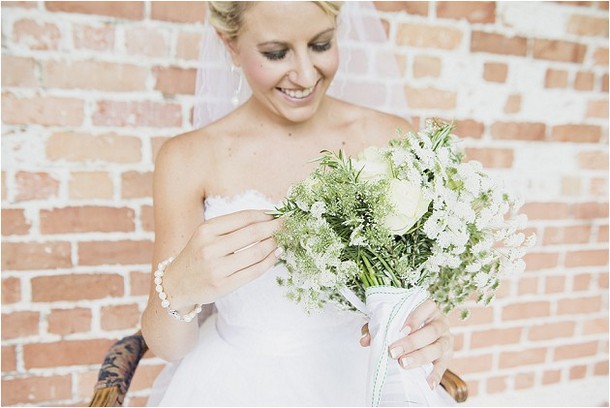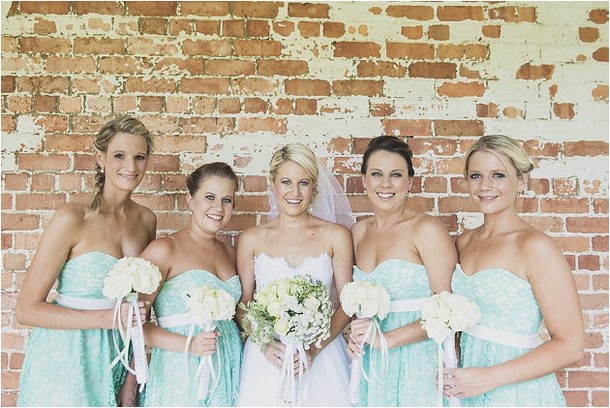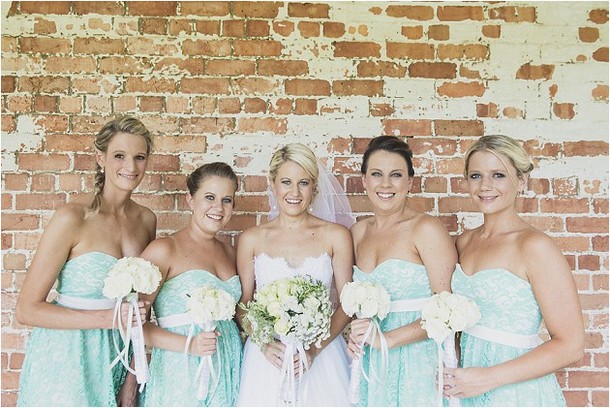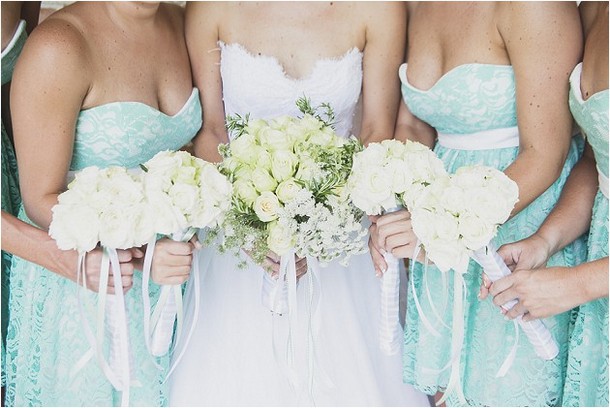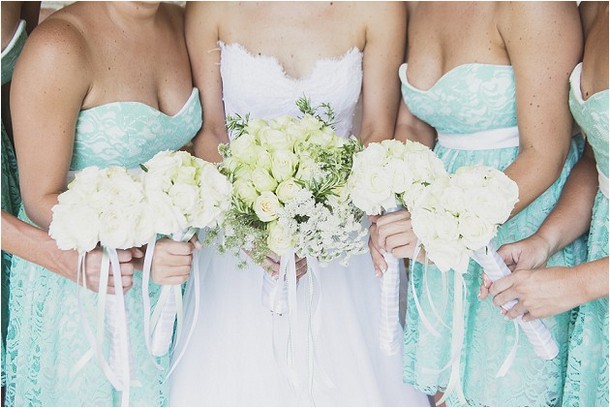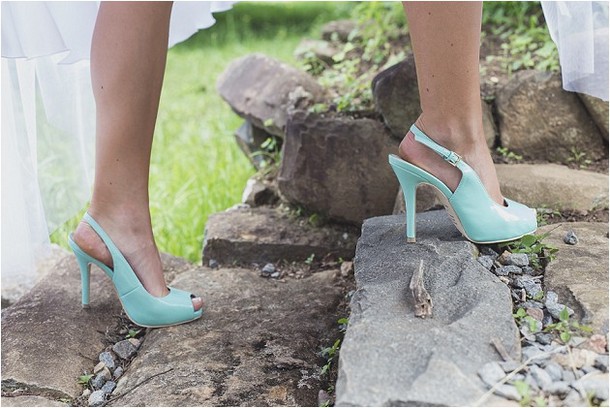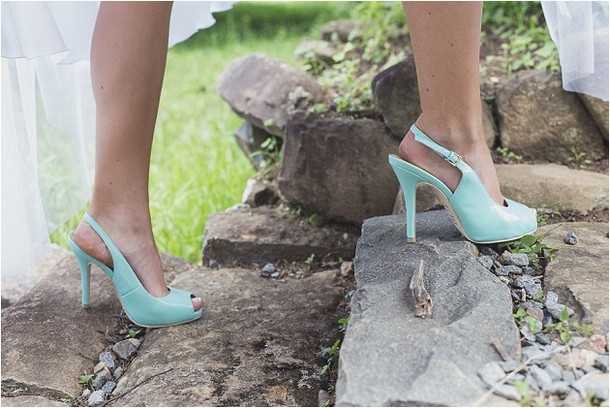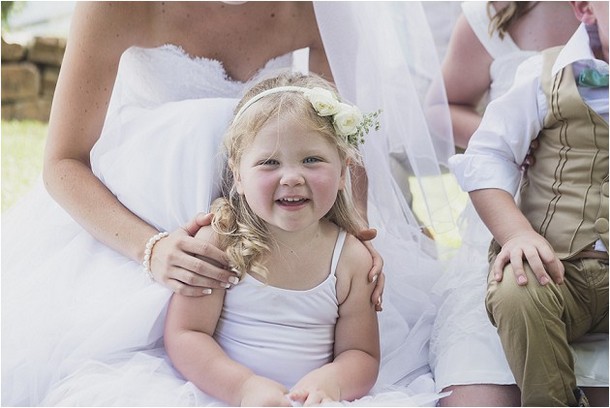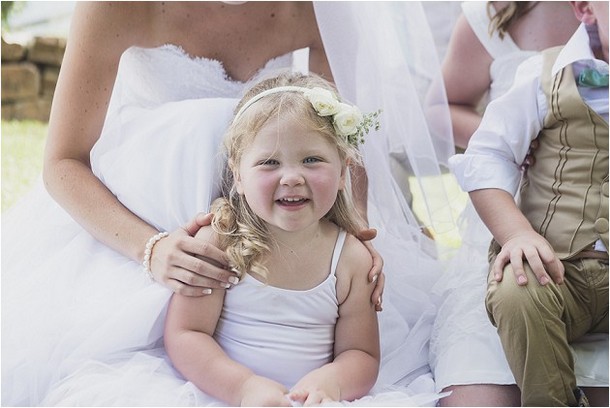 Love Story
My twin sister studied in PMB and on a night out at good old Crowded House, a guy with a pink scarf around his neck caught my attention. We started dancing together when he told me I had sweaty arm pits…and the rest is history.
The Proposal
We went to Cape Town to run the Two Oceans ultra-marathon. Afterwards we ended up at Paternoster in a beautiful little fishing village. We went for a walk along the beach and took a drink for a sundowner. After passing a guy about to propose to his girlfriend, Matt hurried me away further down the beach to a secluded spot. He asked me to take a photo of the view and after doing so I turned to give him the camera back and he was on one knee holding the ring. After dating for six years he managed to take me COMPLETELY by surprise and do it when I least expected it. We then celebrated back home with some wine and a fish braai.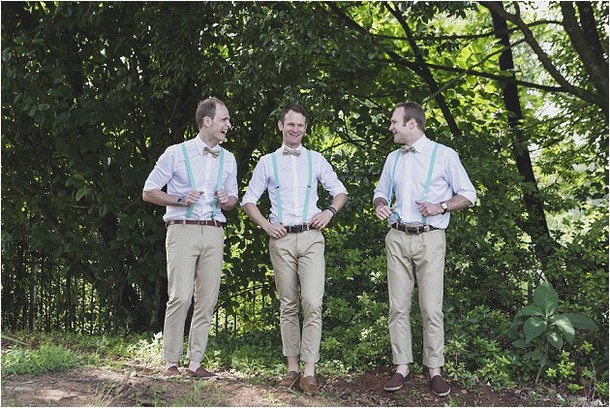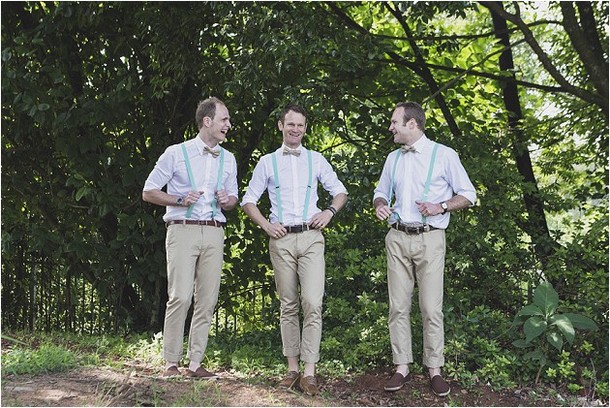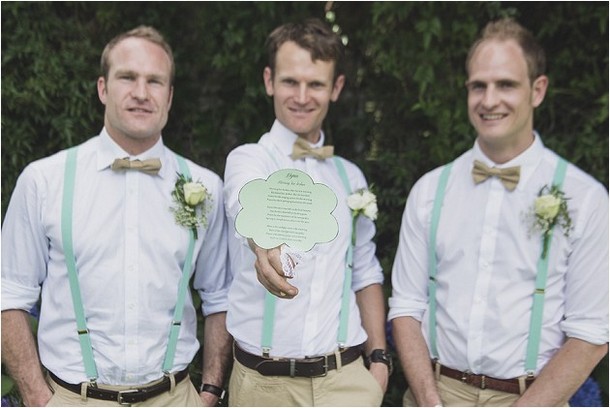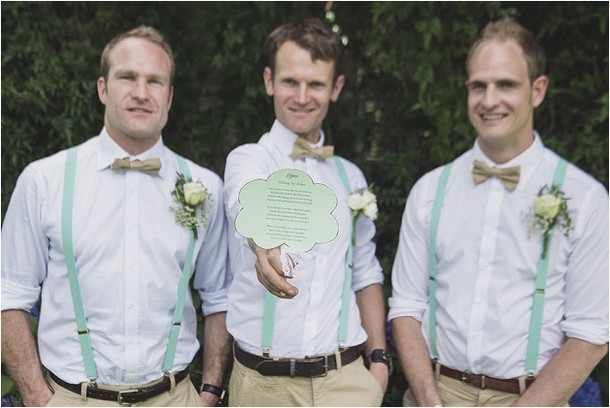 The Venue
We went looking for a venue when we came across the Crab Apple Chapel and absolutely fell in love with it. The next task was to find a reception area close to the chapel and that is when I heard of Pipkin Farm down the road. A marquee wedding would allow for us to do everything ourselves.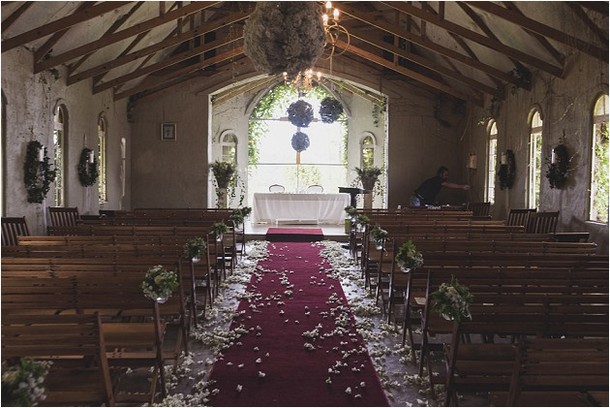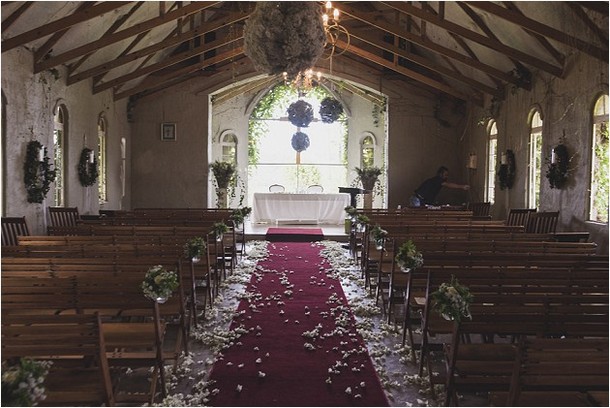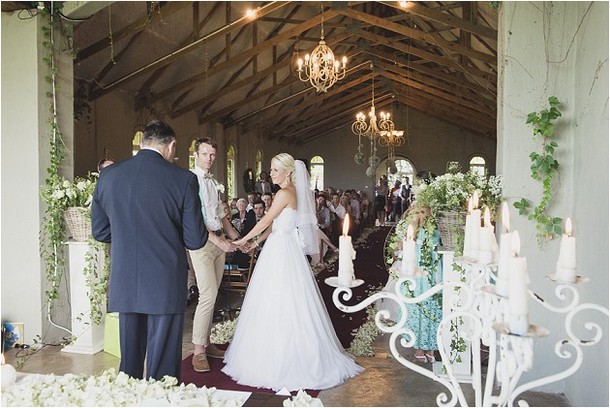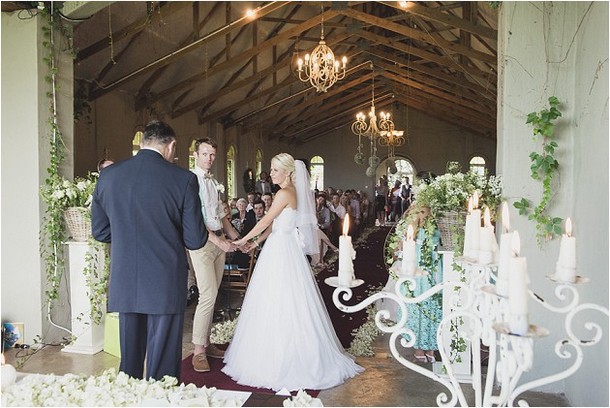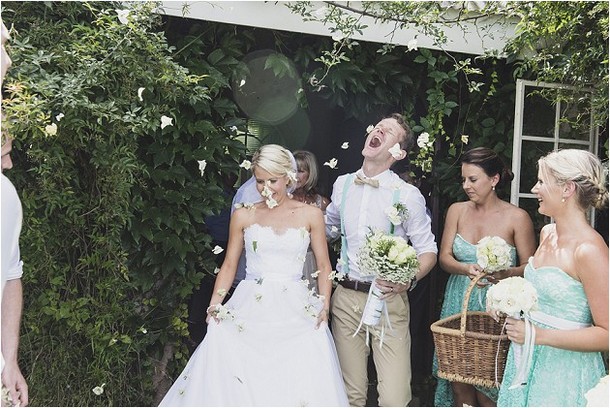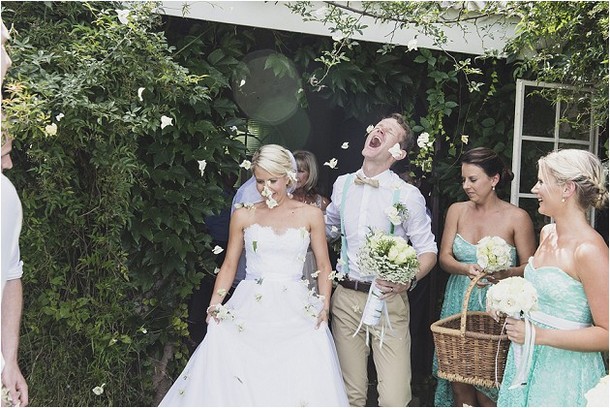 Wedding Style
I wanted to go vintage and rustic because then you can do a lot of DIY and save some money on decor but still make it look amazing. Our colour was mint green with some natural brown and beige. This then led to a tree inspired theme with lots of sayings about trees, a wish tree instead of book, herbs as our guests' favours and a family tree of weddings of our parents and grandparents.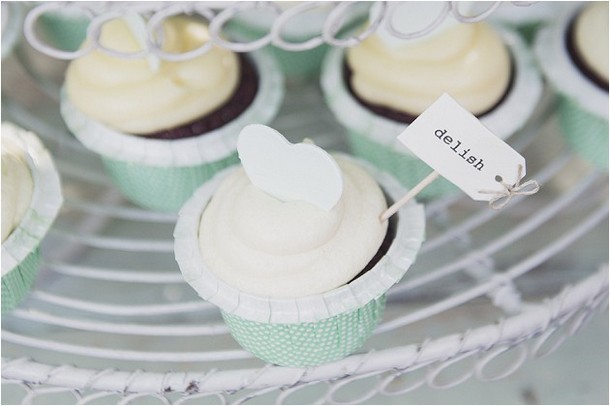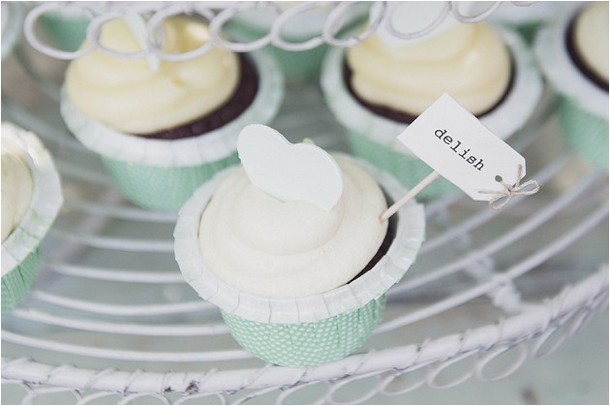 DIY Elements
Having our wedding on the farm was definitely a reflection on us as we are quite an 'outdoorsy' couple and enjoy our trail running and sport. It was very personal because everybody chipped in and helped… from my mother-in-law doing the flowers and lots of the decor, to my sister doing all our make-up, my uncle doing the cake, my twin sister doing the invites and ceremony programmes and a close friend doing all our hair. Family friends did our food, which was a huge saving!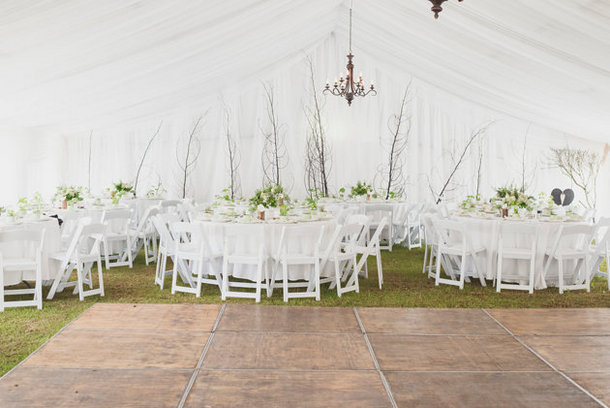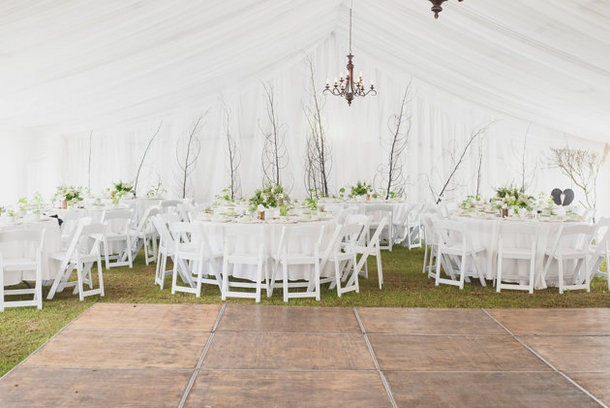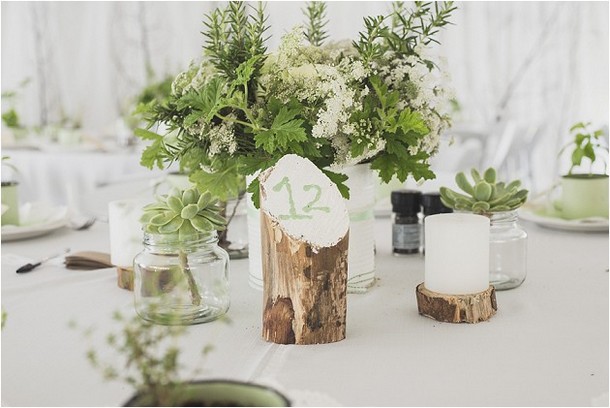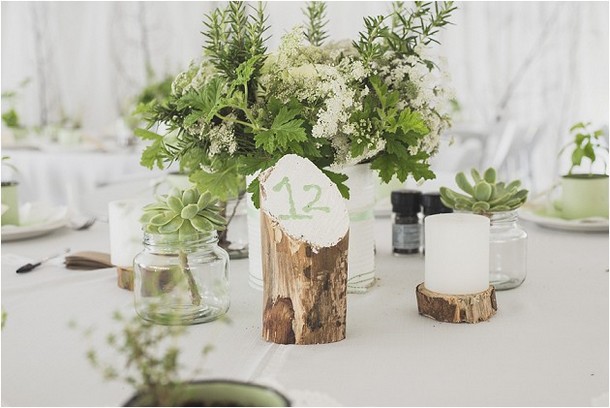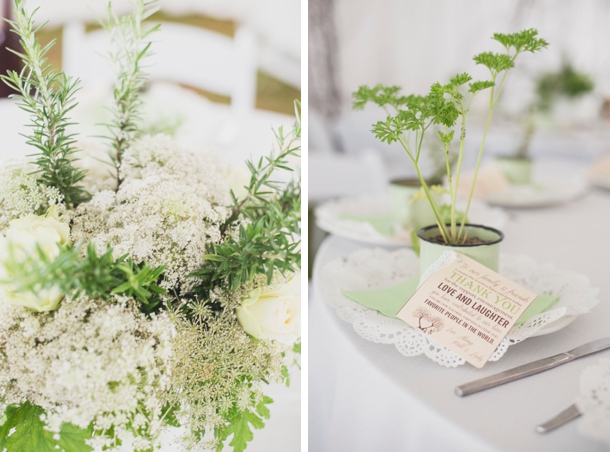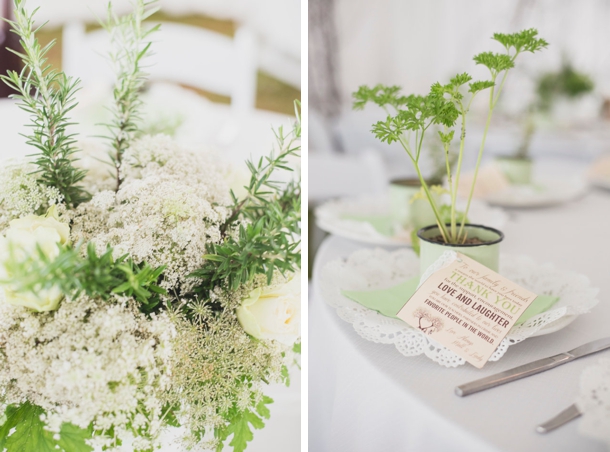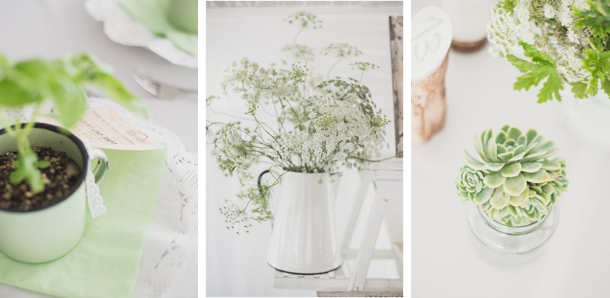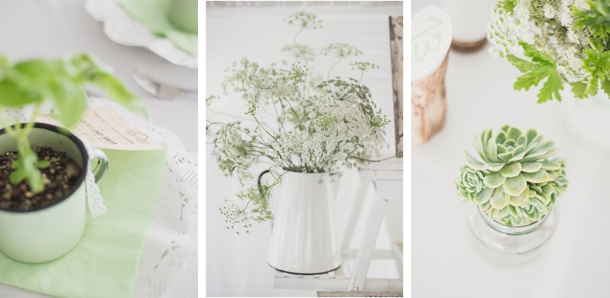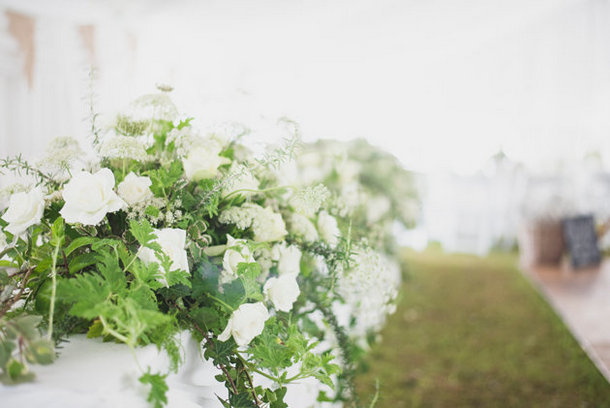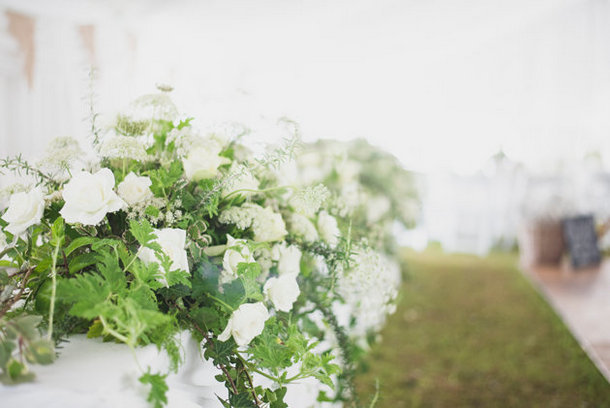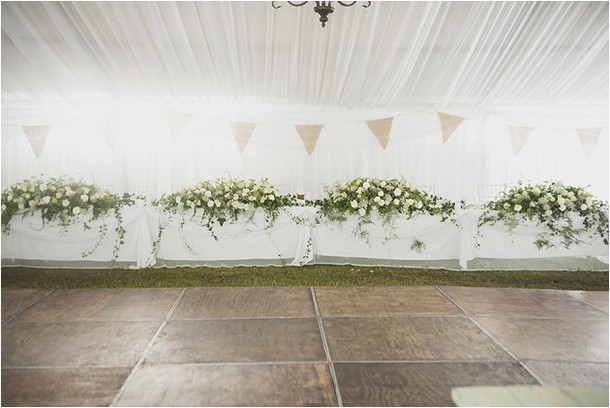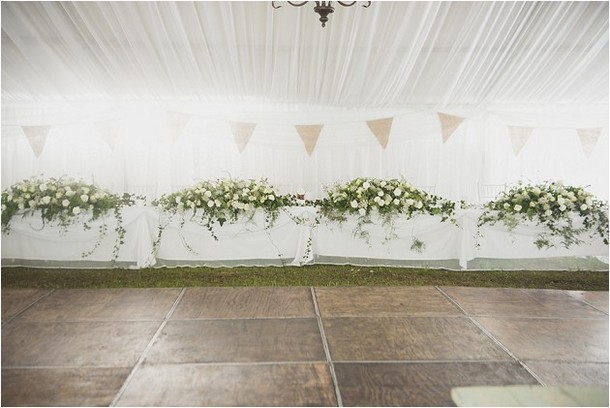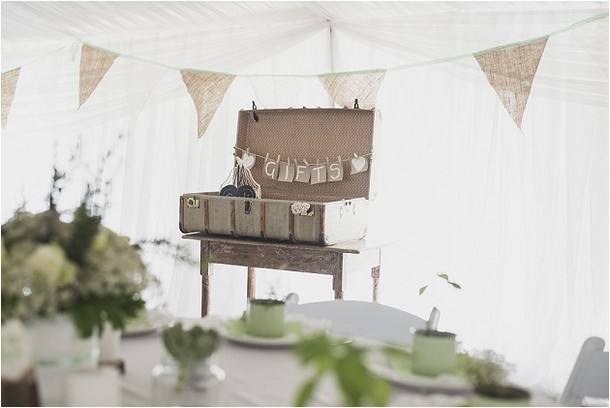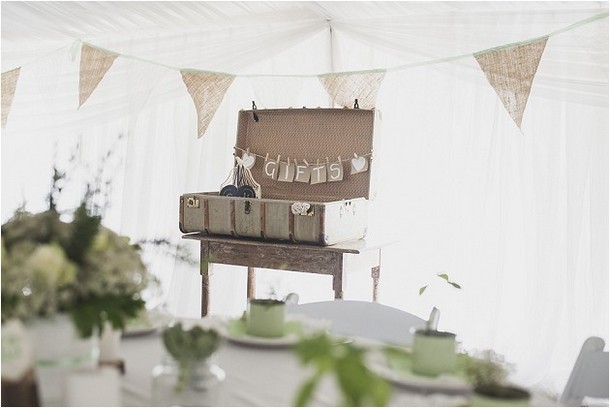 The Flowers
Very natural and lots of ivy which made them quite unusual and just beautiful!
The Dress
I was really against getting my dress made but after trying on several dresses I had a clear cut idea of what I liked and was battling to find it. I then decided to get it made and couldn't have been happier.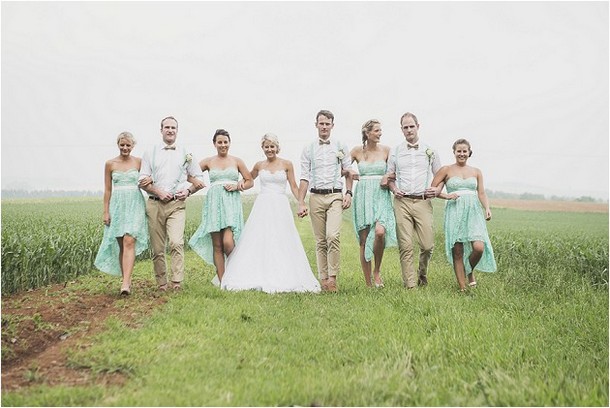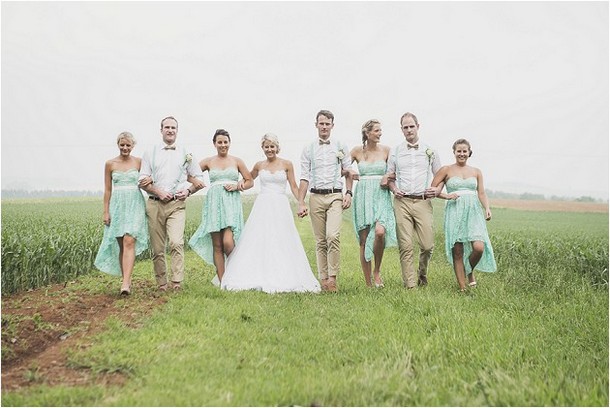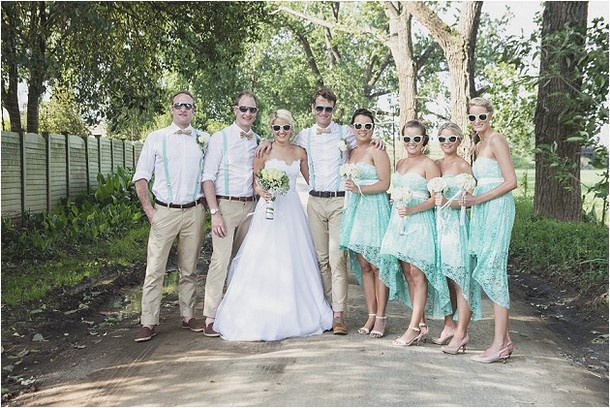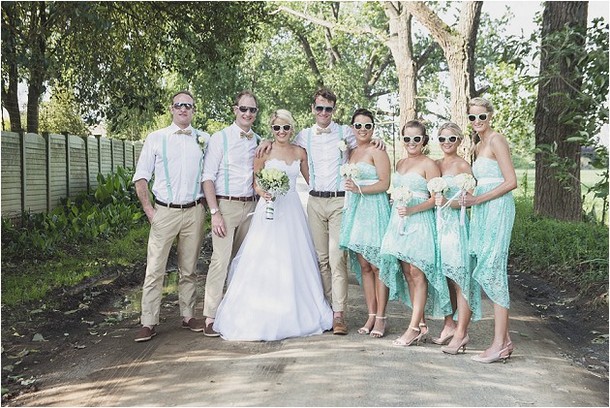 Memorable Moments
My mom walking me down the aisle! Also loved the bridal shoot!
Proudly South African Details
Our wedding was the same day as Mandela's funeral, so Matt's speech included a couple of Mandela quotes in tribute.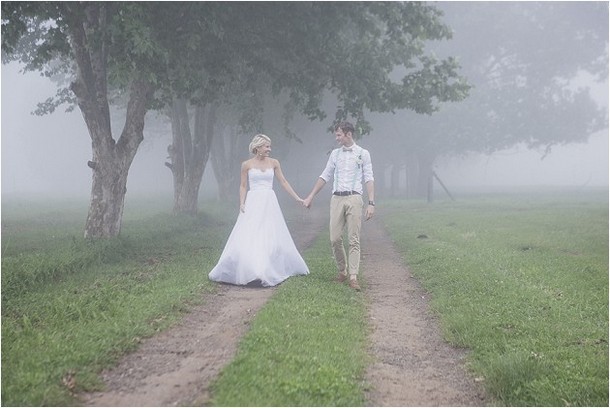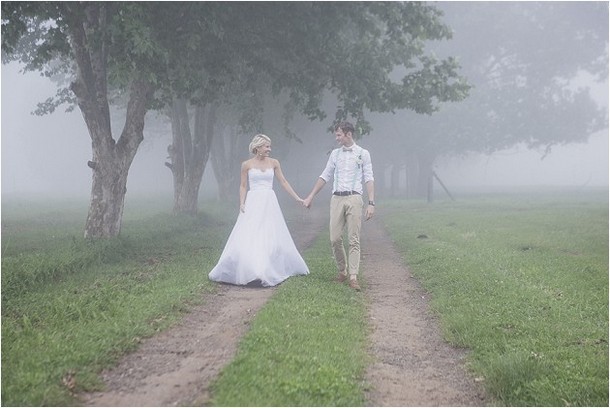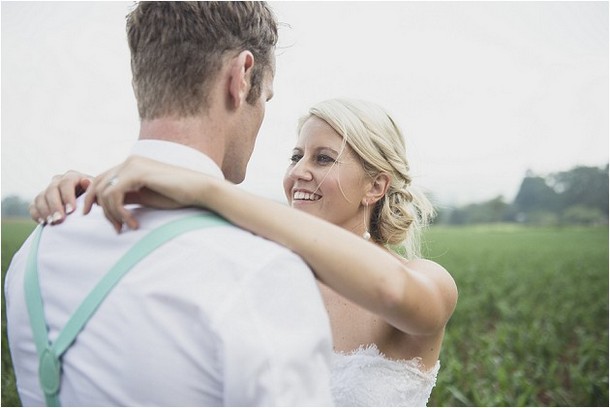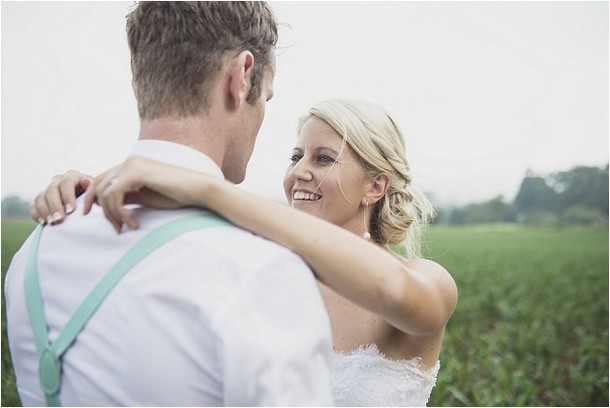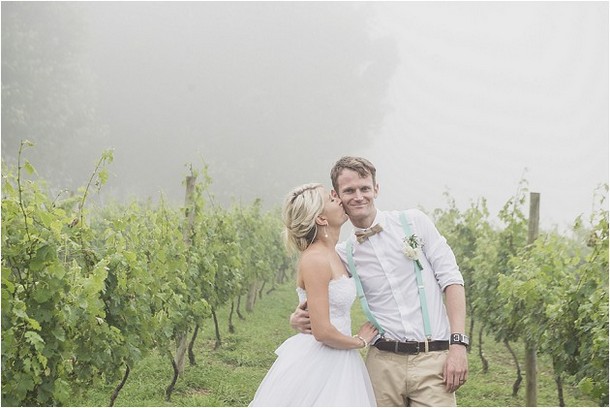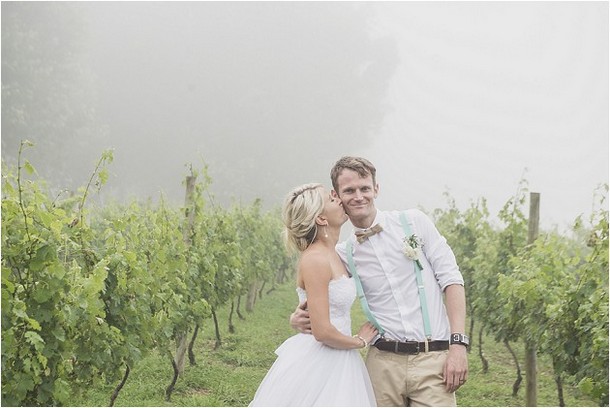 The Honeymoon
We went to Thailand for a whole month which was just divine! It was going to be a surprise but I ended up finding out, though Matt did all of the planning and organising of where we went.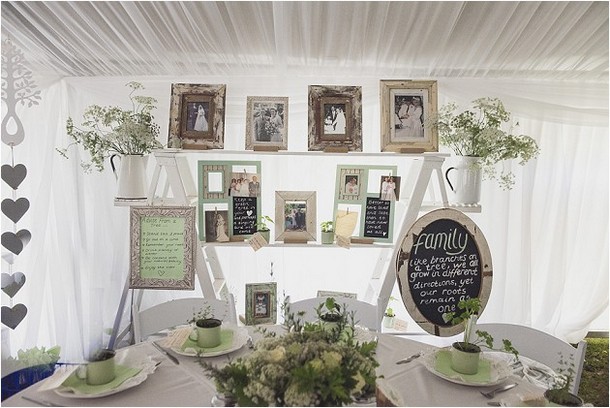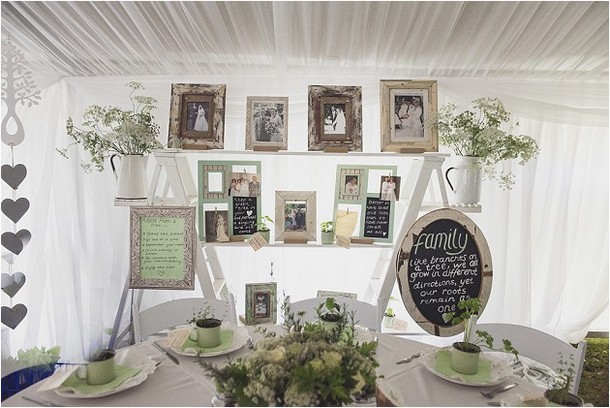 Advice for Future Brides & Grooms
Keep tabs of what you spend because it is easy to get carried away. HAVE FUN while planning your wedding and don't let it get too stressful. Enjoy the build up to your wedding and appreciate all the friends and family supporting your marriage. Try to do lots f DIY to save some money and constantly look at PINTEREST :)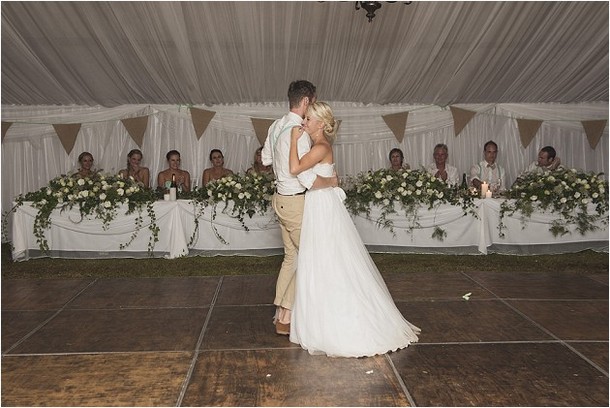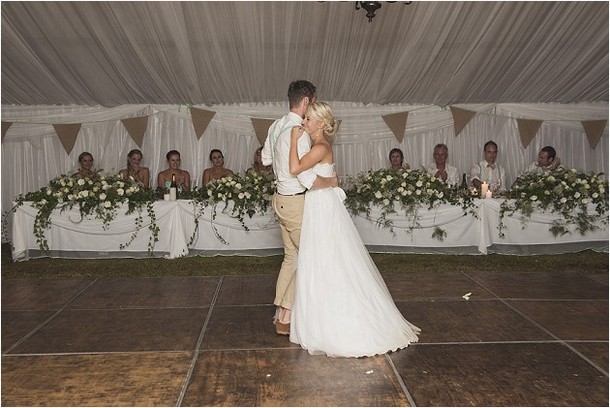 You can see more from this wedding on the Girl in Gumboots Photography blog.
SERVICE PROVIDERS
Venue: Pipkin Farm | Caterers: Robs and Robbie | Photography: The Girl in Gumboots Photography | Cake: Bride's uncle, Neil Wareing | Flowers & décor: Nicky Kretzmann and Shelley Last | Stationery: Bride's sister, Lorin Van Lelyveld | Ceremony venue: Crab Apple Chapel | Bride's dress: Carol Hein | Bride's accessories: Lovisa | Hair & makeup – Shaye @Chilli Peppers and Lisa Van Lelyveld | Bridesmaids' dresses: YDE | Groom's attire: Woolworths | Hiring: Muirheads | DJ: DJ Worx