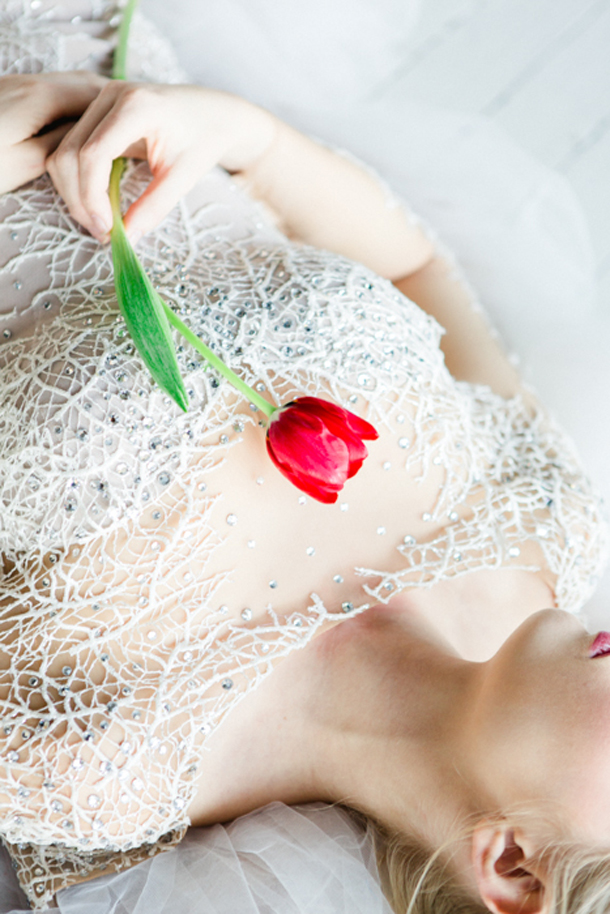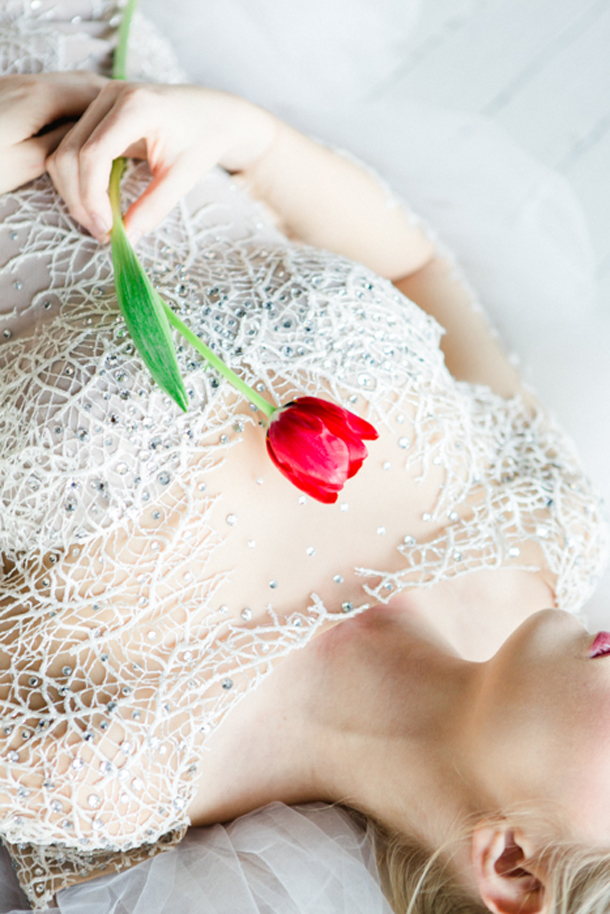 Some days, I'll be honest with you, blogging life can be… hard. Other days? Well, other days I get a shoot like this one in my inbox, or I get to share it with you all and I'm brought back to why I love this job. A collaboration between talented suppliers at one of my favourite venues, incorporating a breathtaking gown, a gorgeous modern table, pops of bright red mixed in with muted pastels and a crisp white backdrop? Heaven. Not to mention a contemporary white dessert display (white macaron tower, love!), soft candlelight, and a bride rocking a red lip to perfection. The cherry on the cake, of course, is that the shoot was put together by some of our favourite people, including SBB Directory members Bona-Fide Events, and photographers Carolien and Ben. All together, it makes my day (pretty) – so let's go ahead and make yours!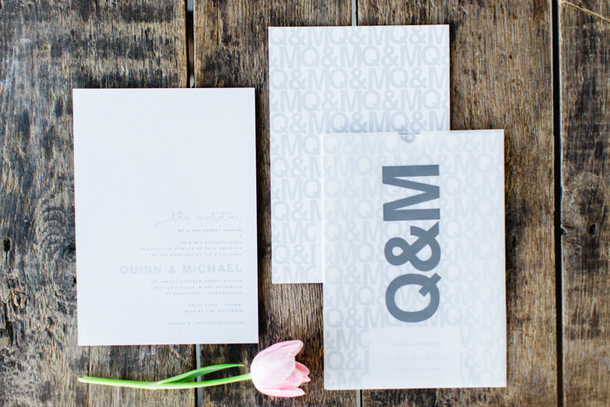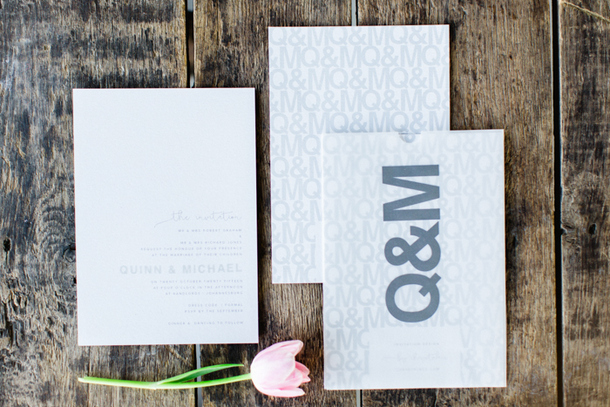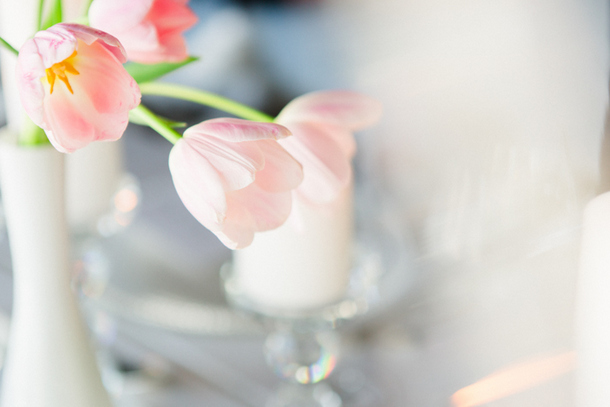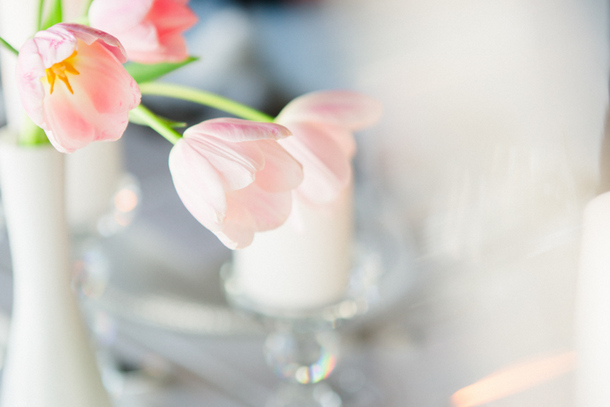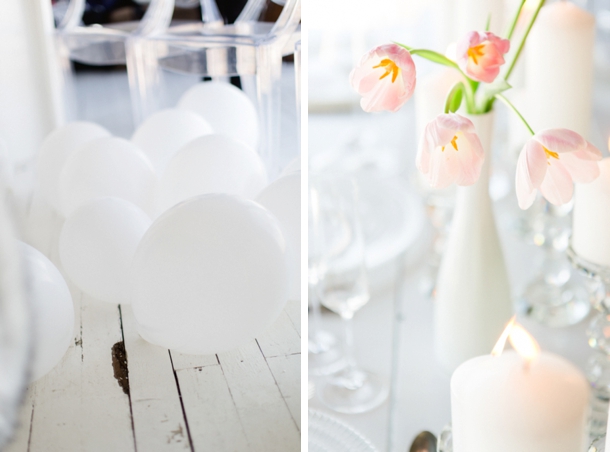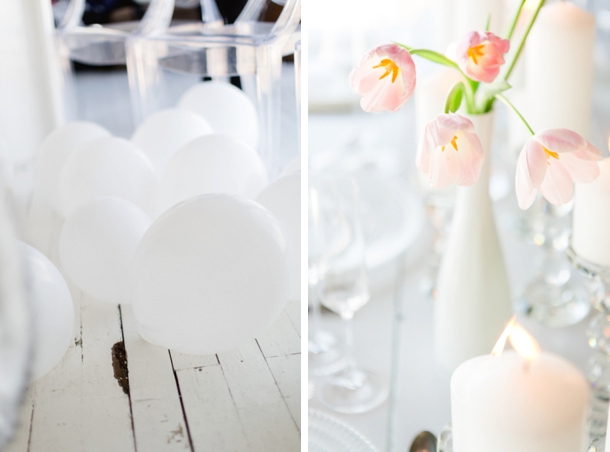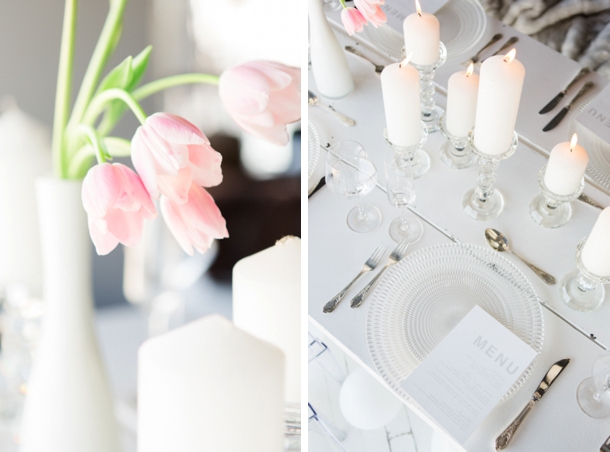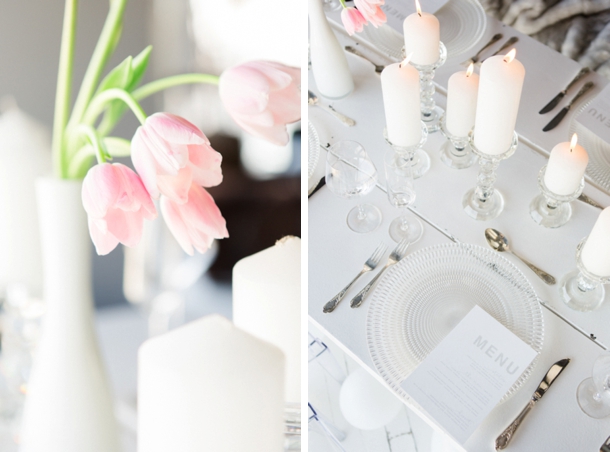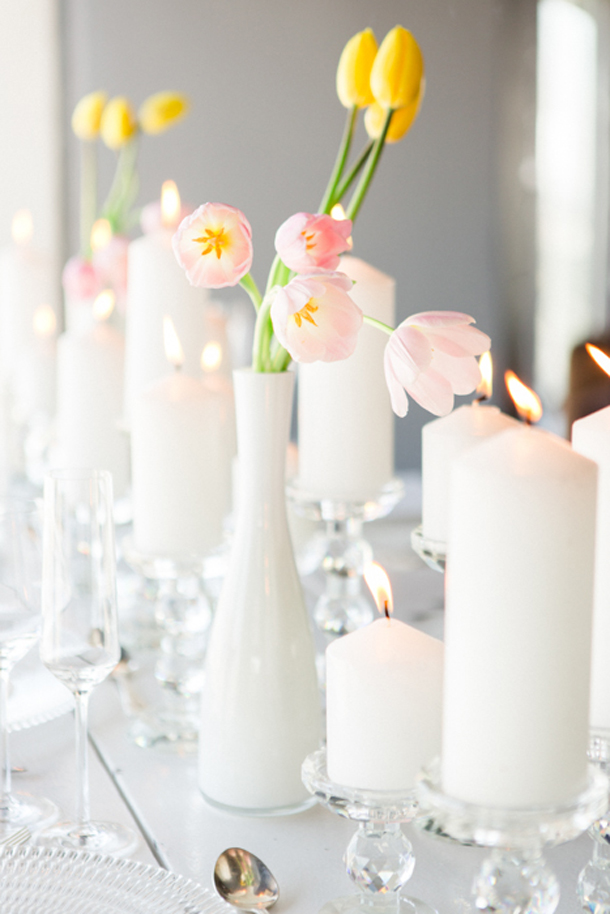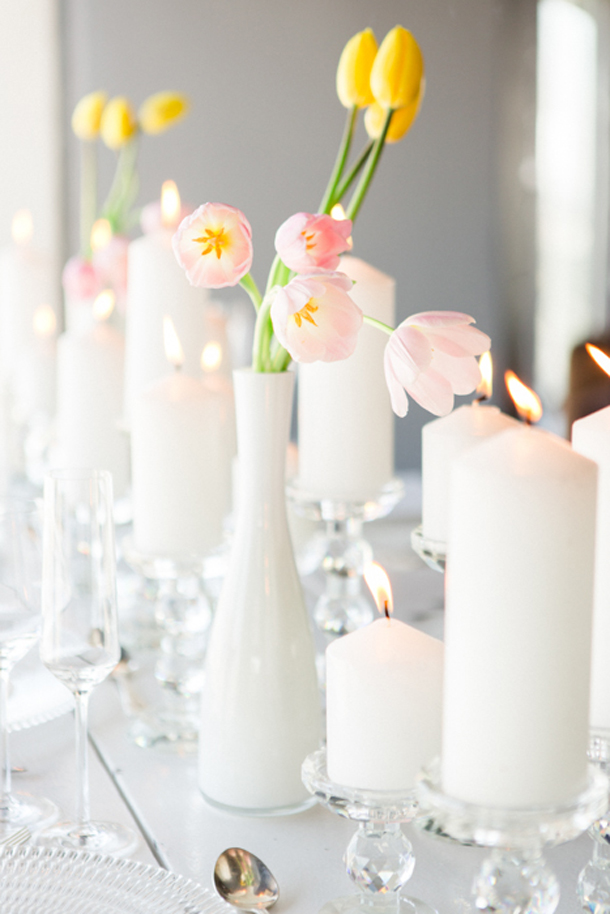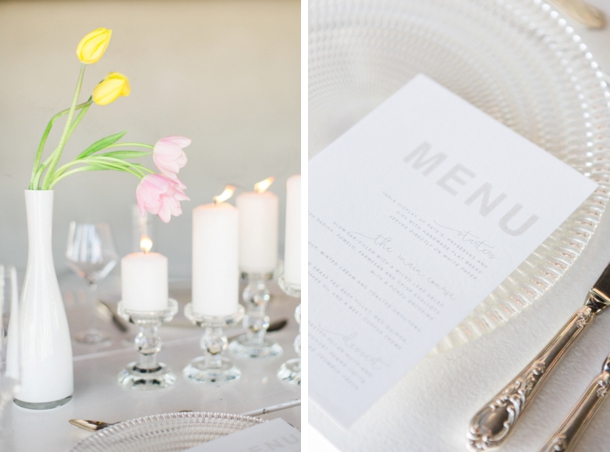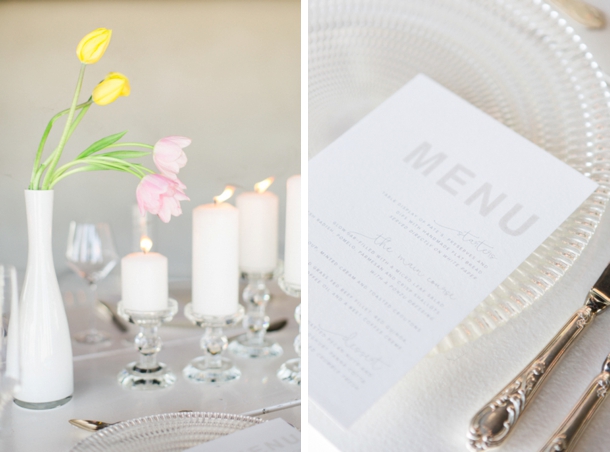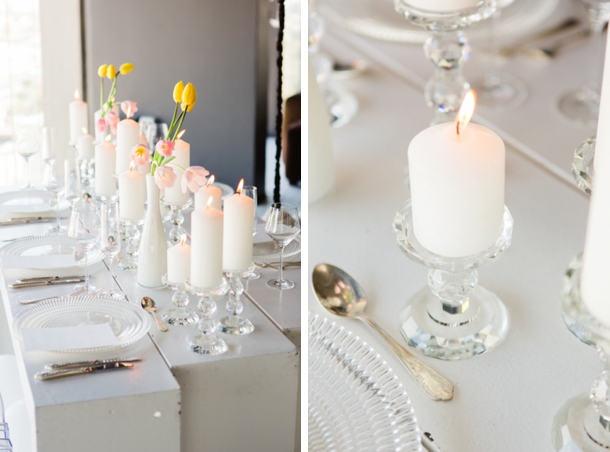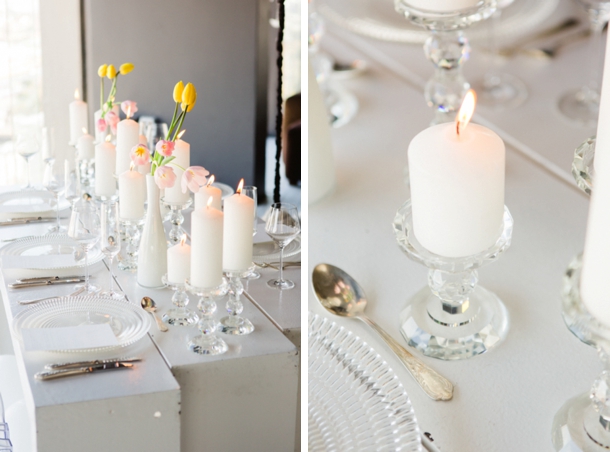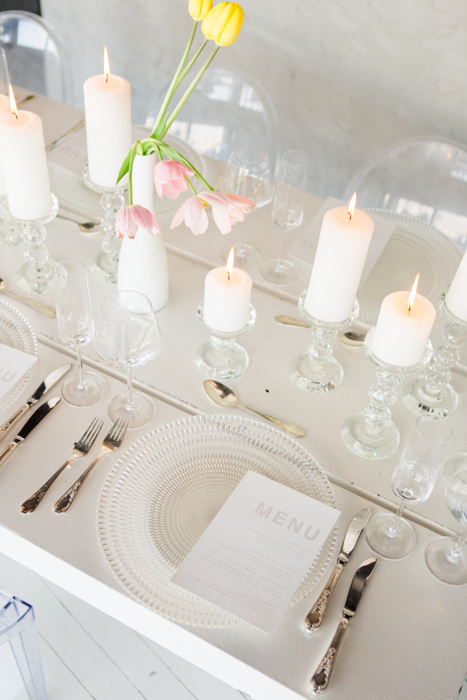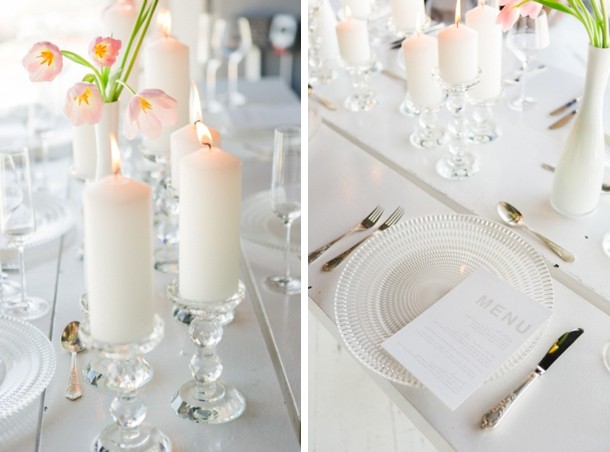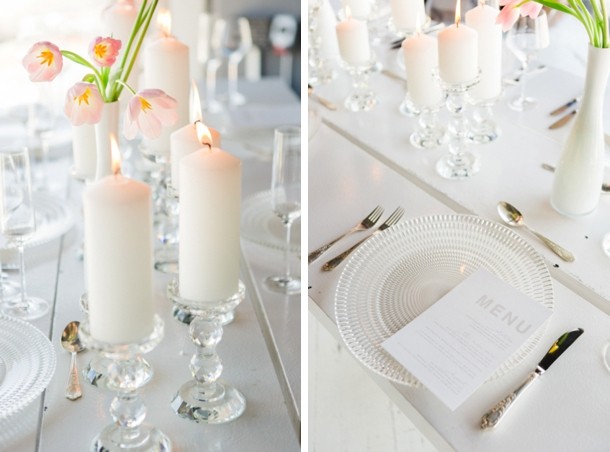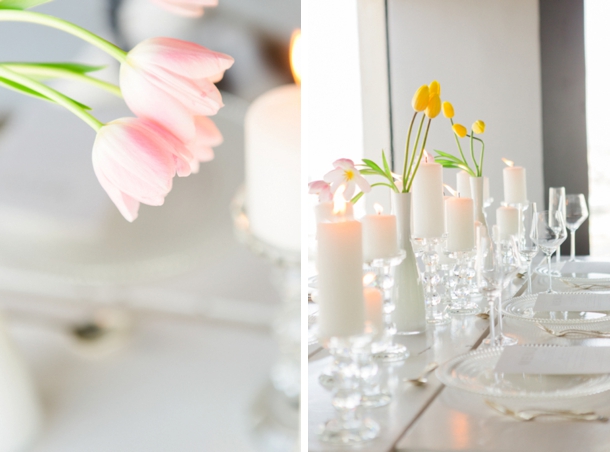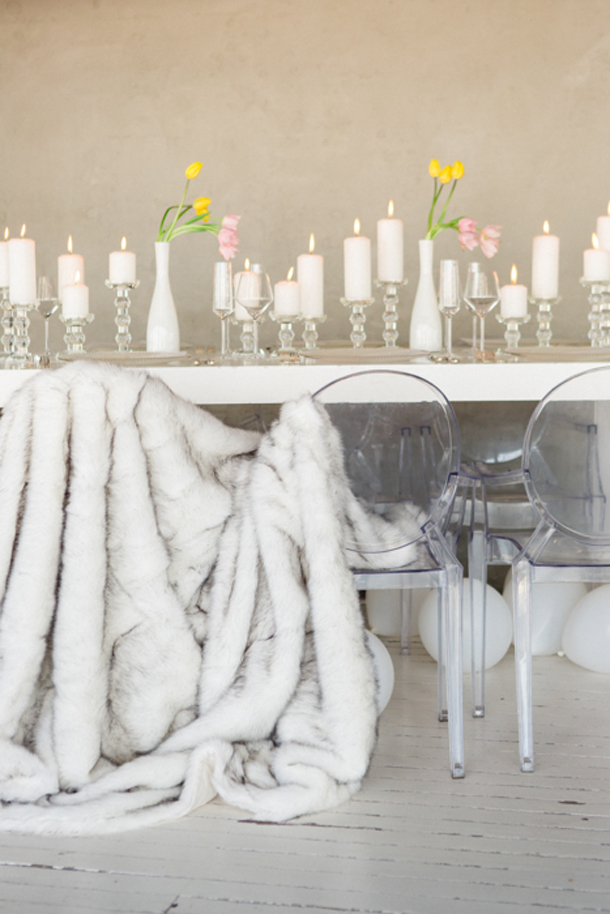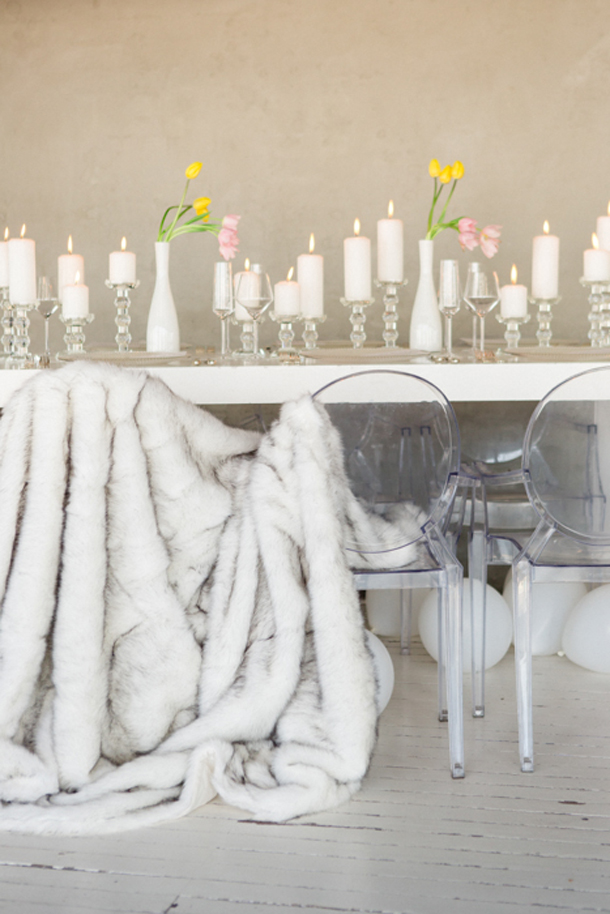 Here's a bit of background from Bona-Fide team:
The styled shoot , themed around 'transparency' was very much a 'Snow White in a glass house' concept. We at Bona-Fide Events were eager to conceptualise a modernly simplistic shoot eliminating all the fuss, while still aiming for a softly sweet touch. Carolien & Ben Wedding Photography were there to capture every detail.
The Randlords venue situated in Braamfontein allowed us to execute the theme perfectly with its 360-degree view of the city through glass walls. We incorporated white as a base and added a lot of crystal elements to achieve an ultra-stylish and transparent look. The décor consisted of minimalistic yellow and pink tulips, which were effortlessly styled amongst the luxurious crystal candleholders. The crisp white, bulky candles created the perfect variation in height. We used the fur to add a warm touch, while the white balloons scattered on the floor were conservatively combined to add an element of shy playfulness. In contrast to our table set-up, we added a dash of dark red with the tulips on the statement dessert display, as well as the luscious lip colour of our Snow White, who looked astonishing in an Anel Botha Couture Gown. The dress was especially on trend with its illusion neckline and open back. The layers of tulle and hints of sparkle on the dress added just the right amount of fairytale romance.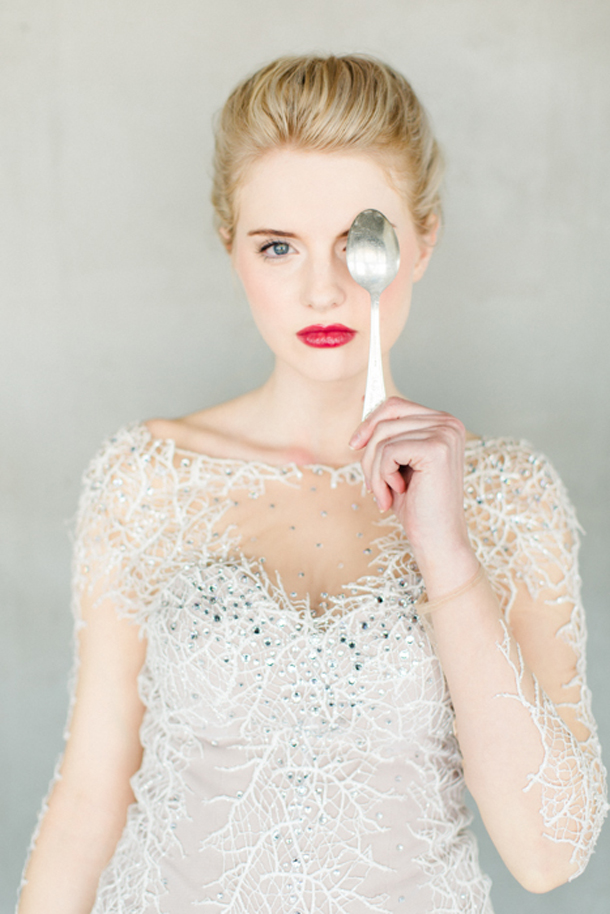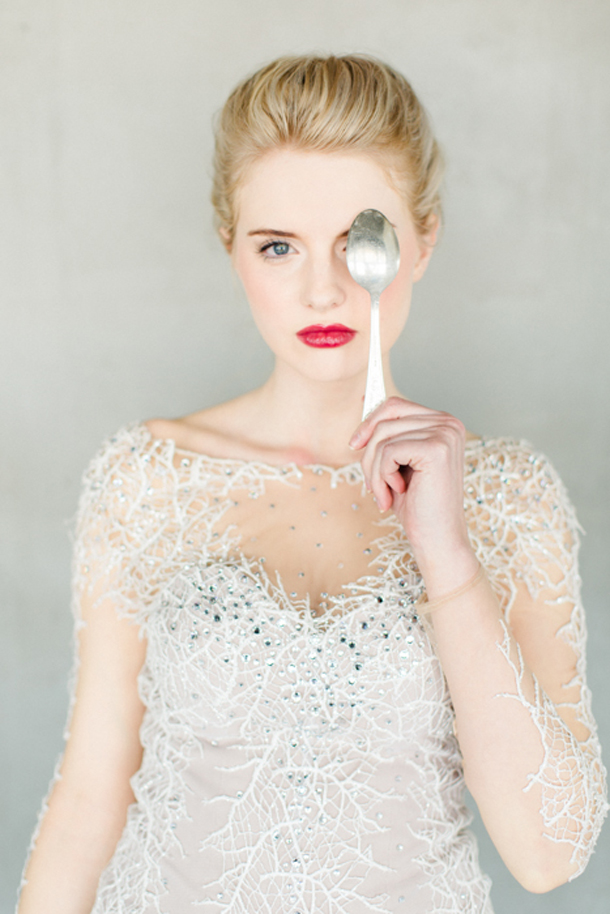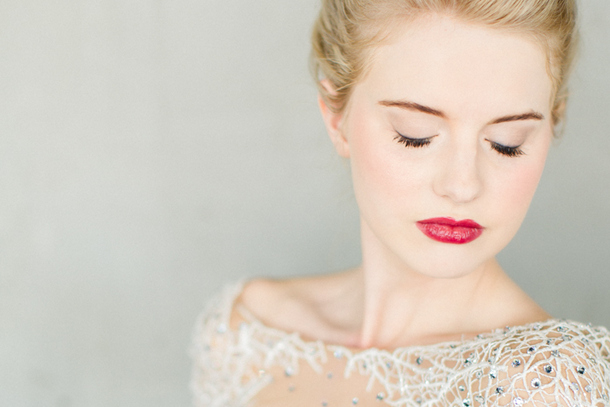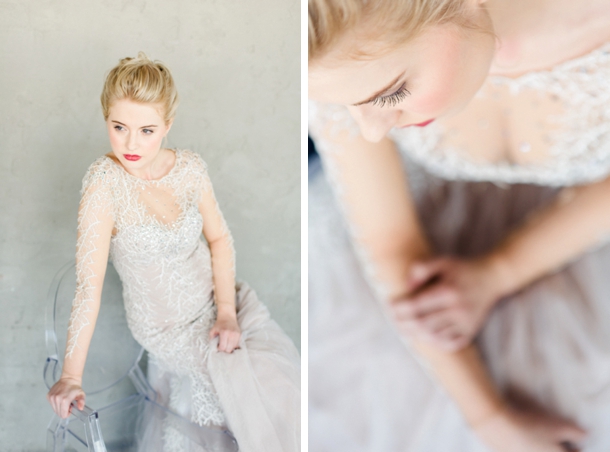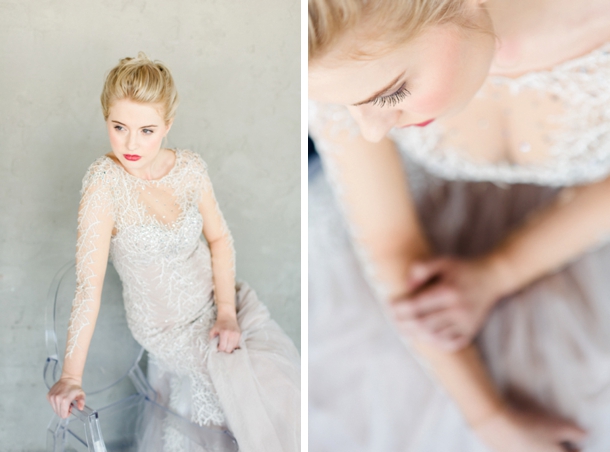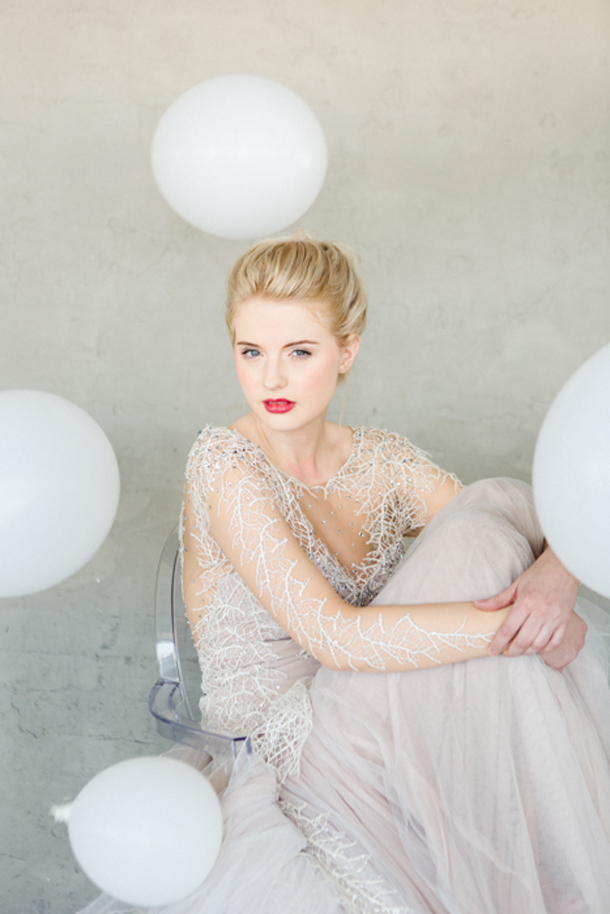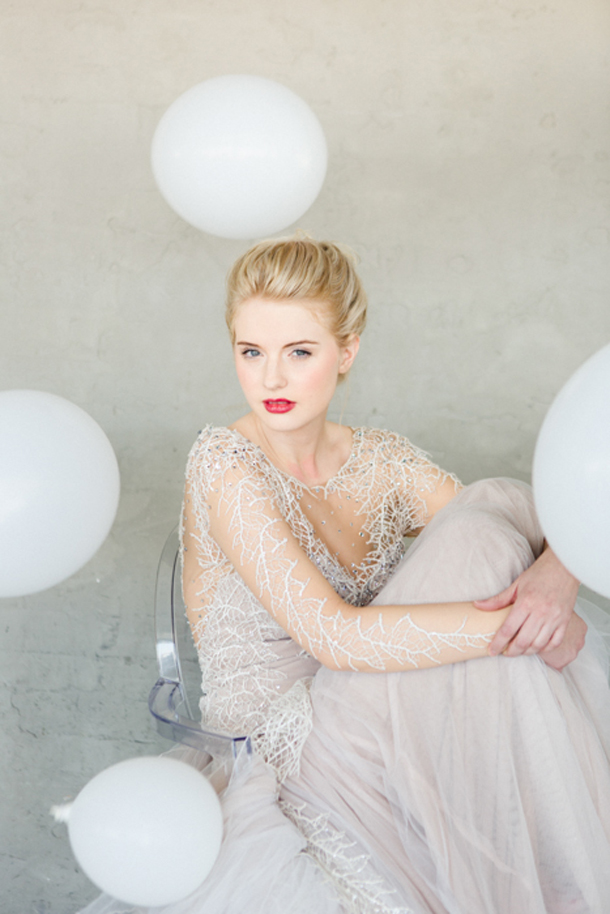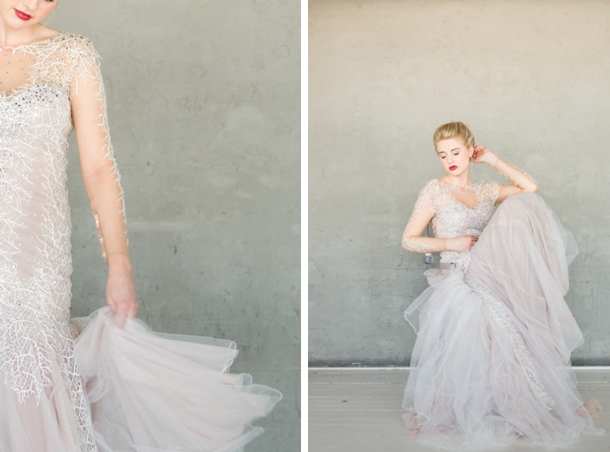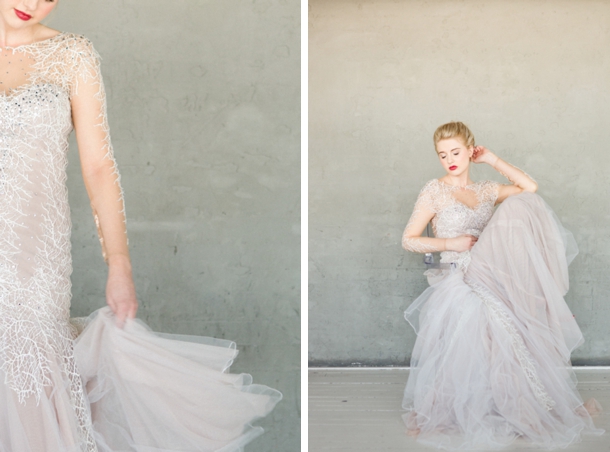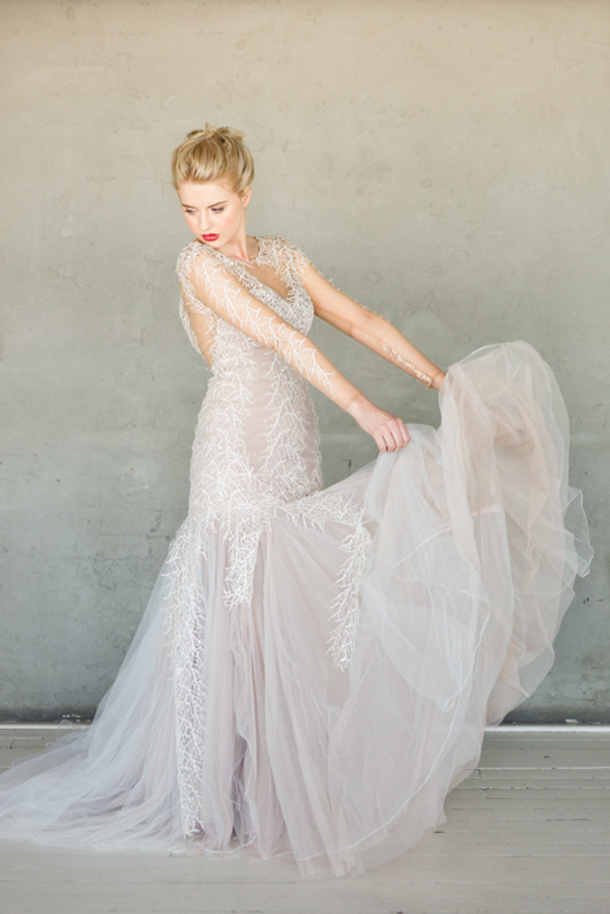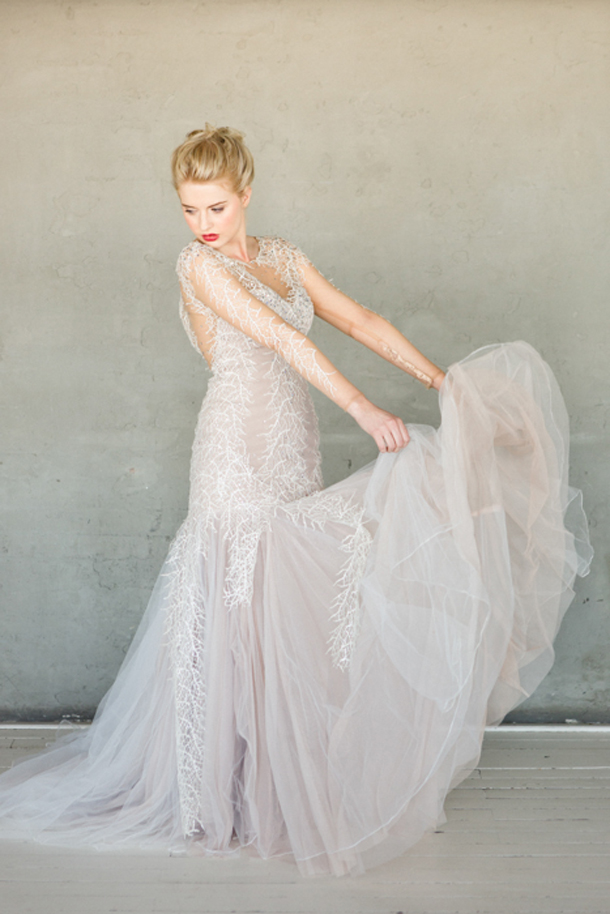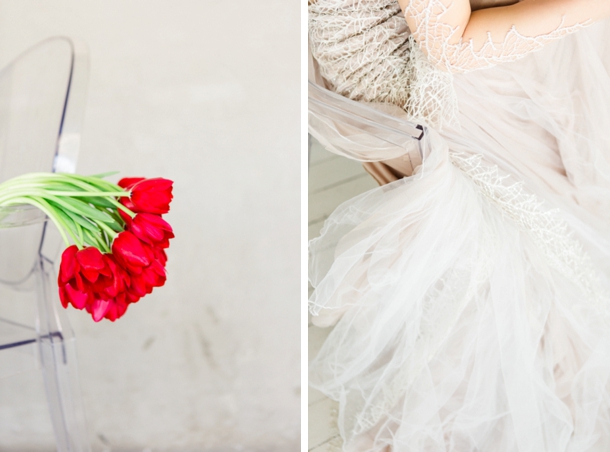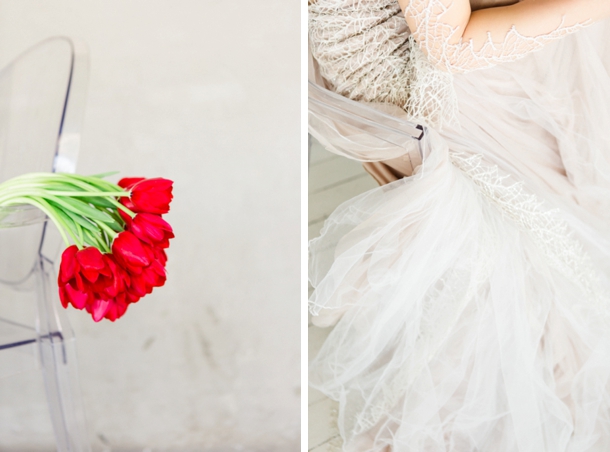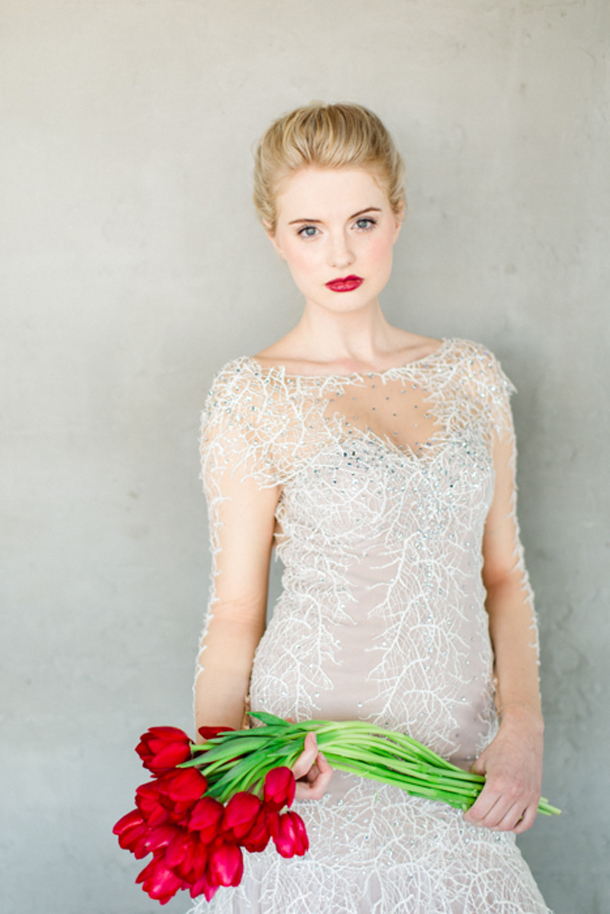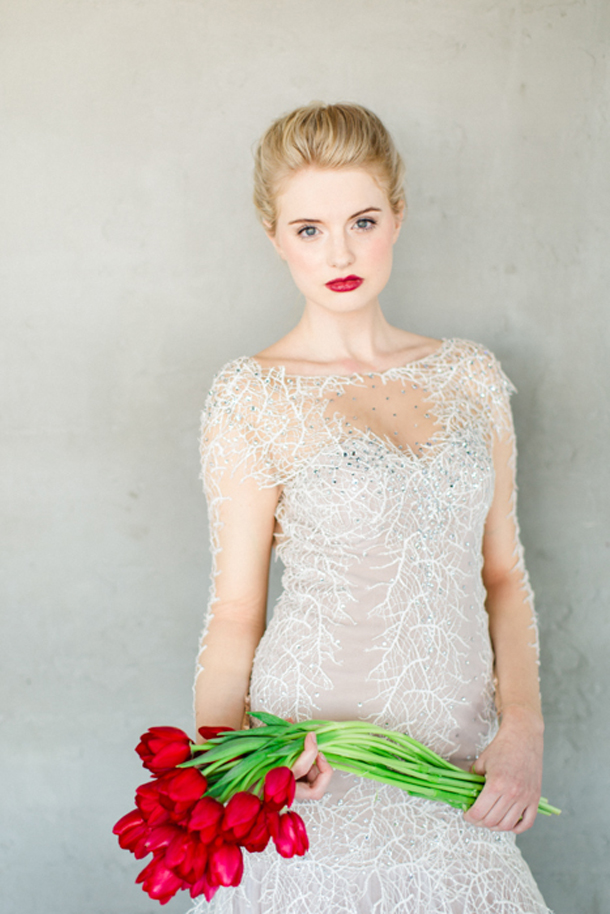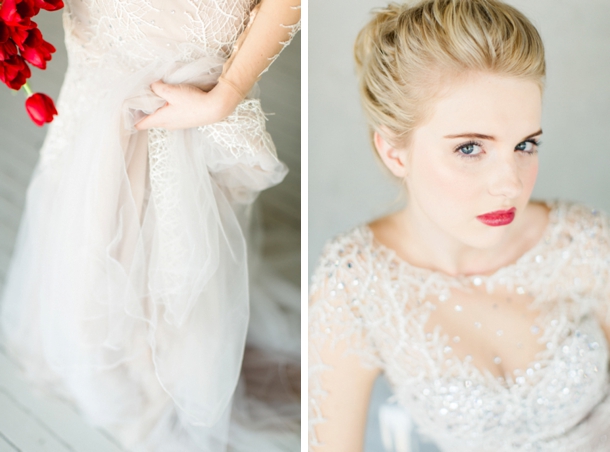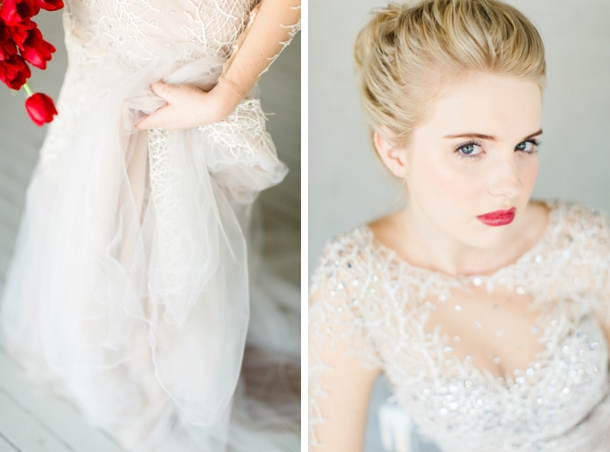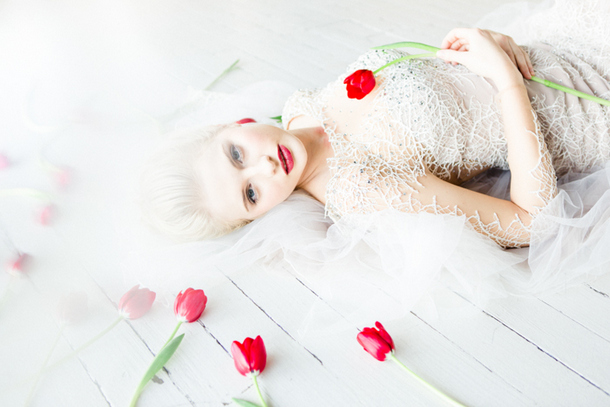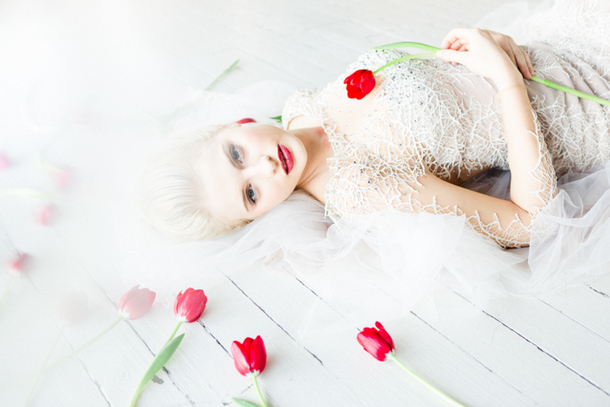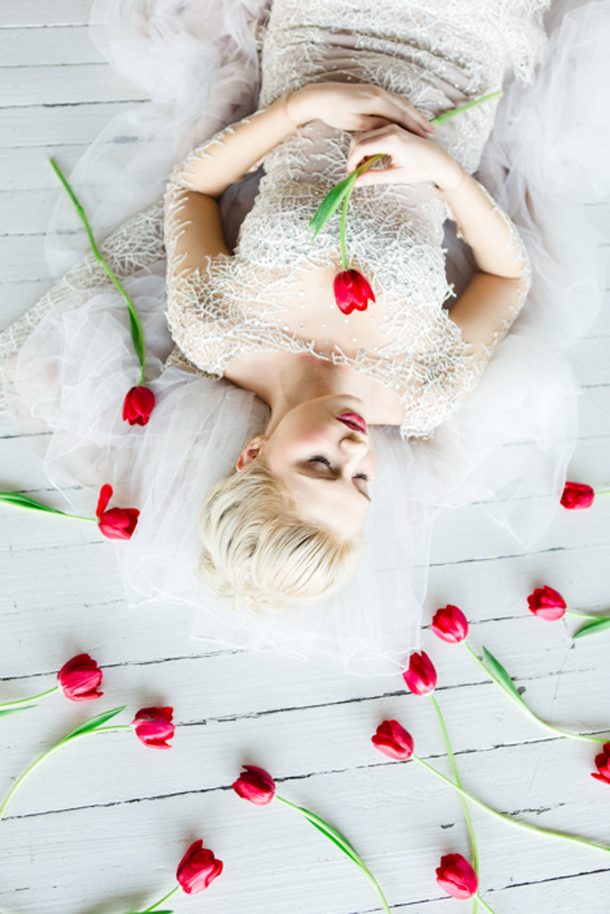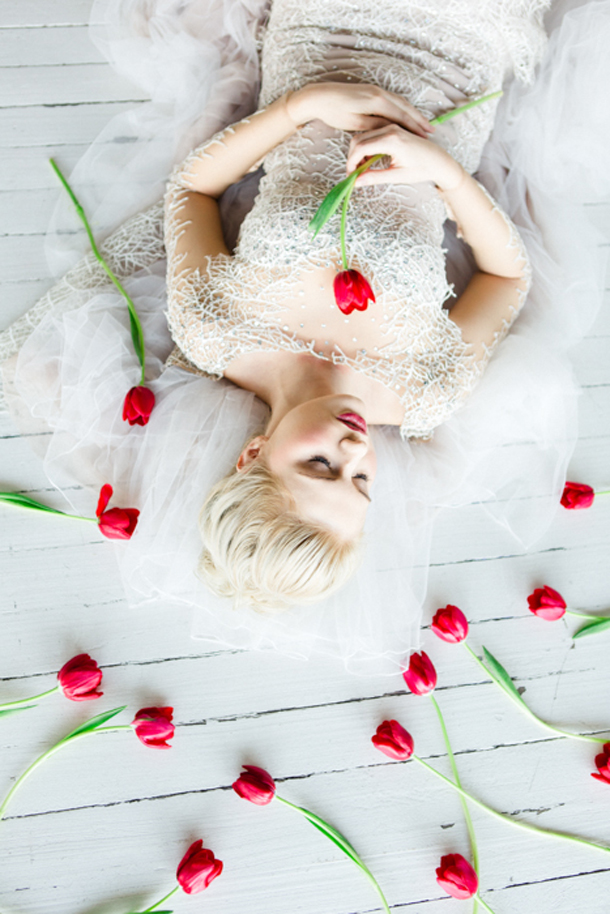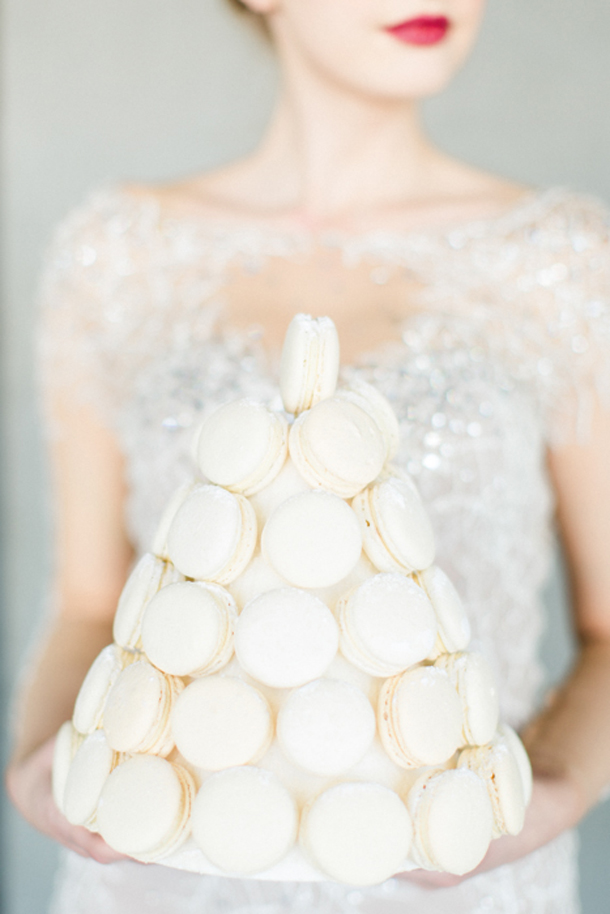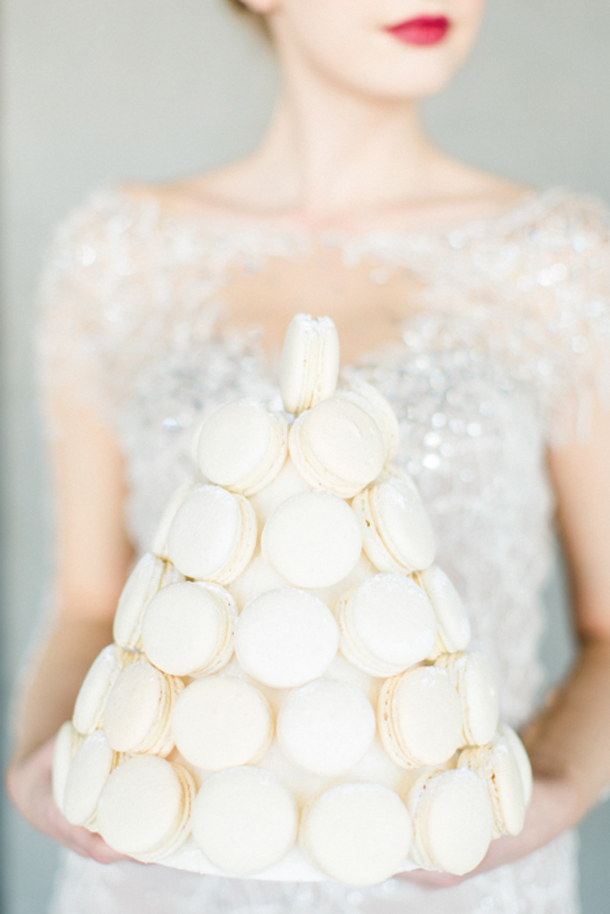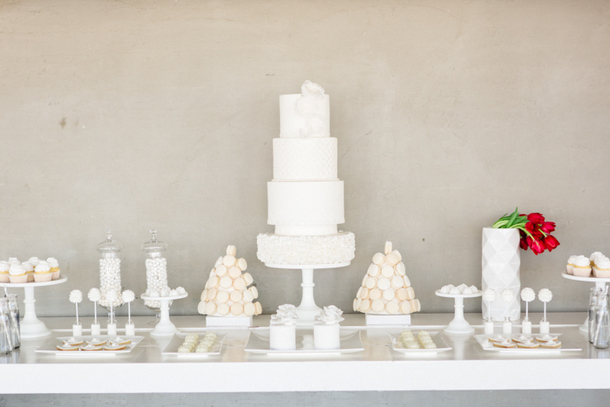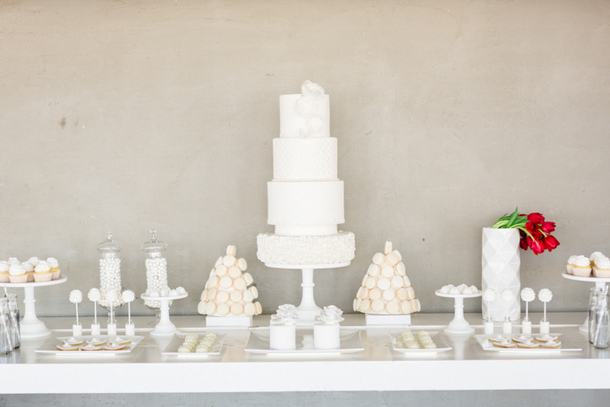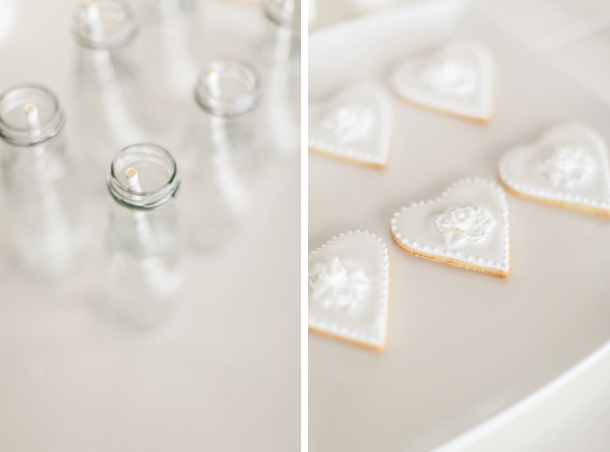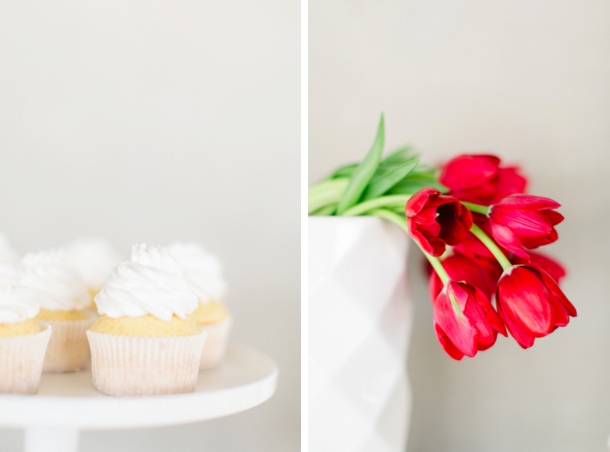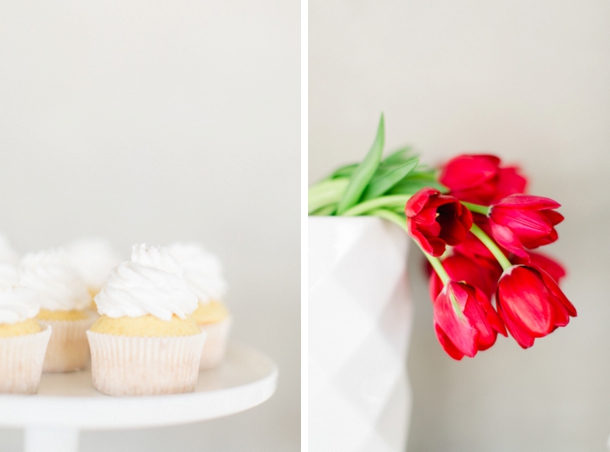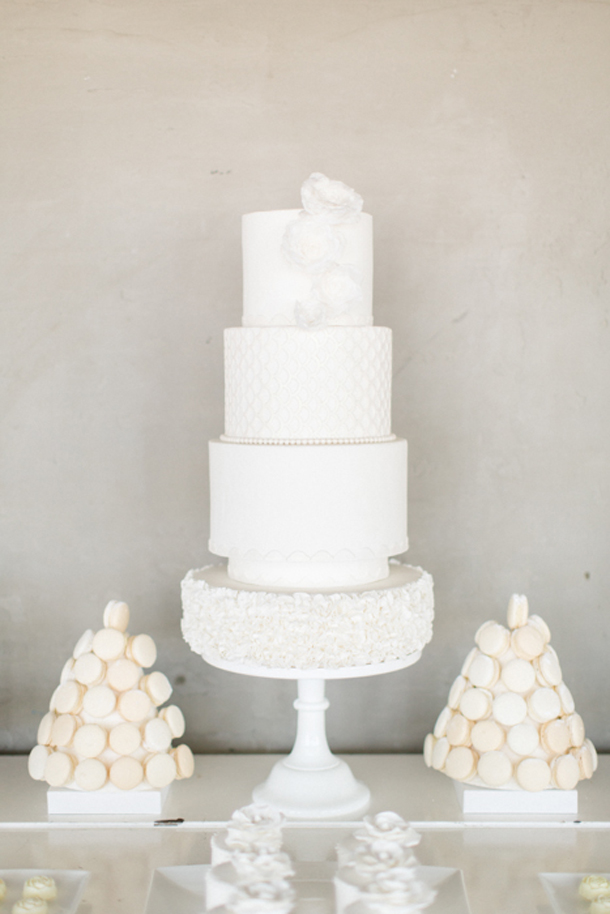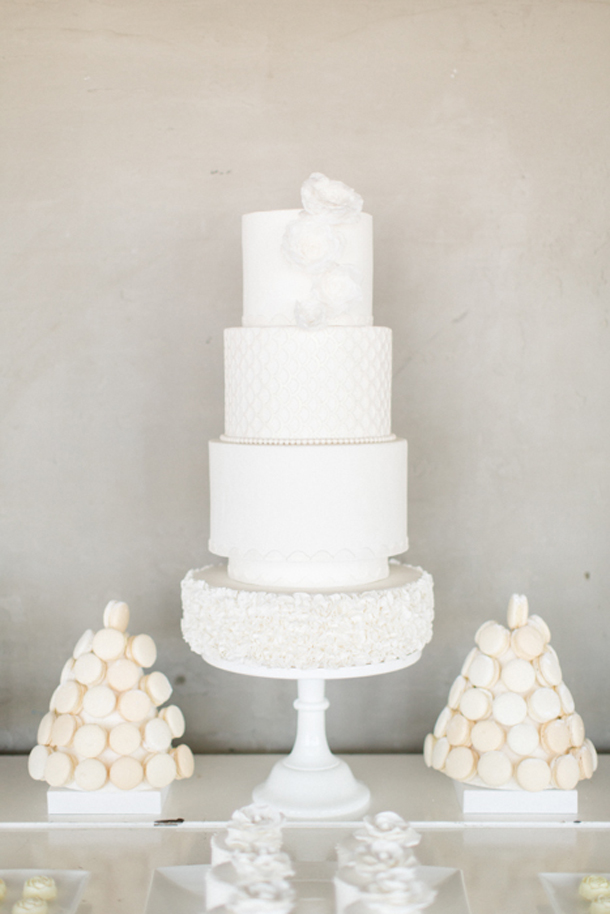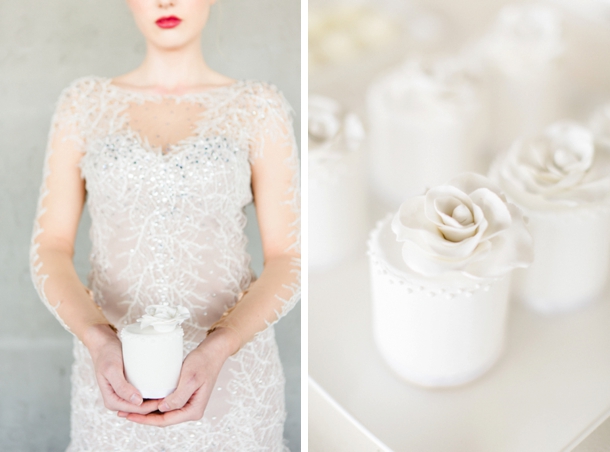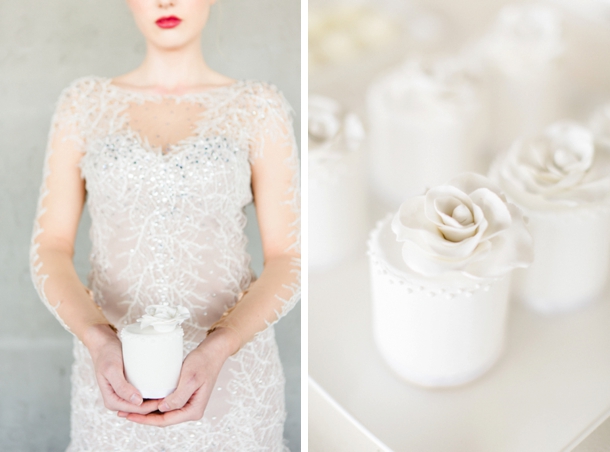 SERVICE PROVIDERS
Concept, coordination & styling: Bona-Fide Events | Photography: Carolien and Ben Wedding Photography | Wedding Gown: Anel Botha Couture | Hair & makeup: Erin Smylie | Hiring: Afresh Designs | Stationery: Chrystalace | Venue: Randlords | Dessert station: Sweetly Detailed | Cake: Sweet 'n Sassy | Macaron display: Oh So Divine | Model: Cherrie Olivier from Heads Models