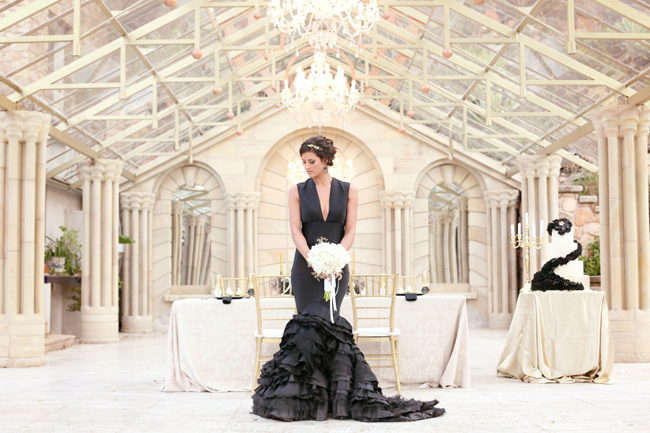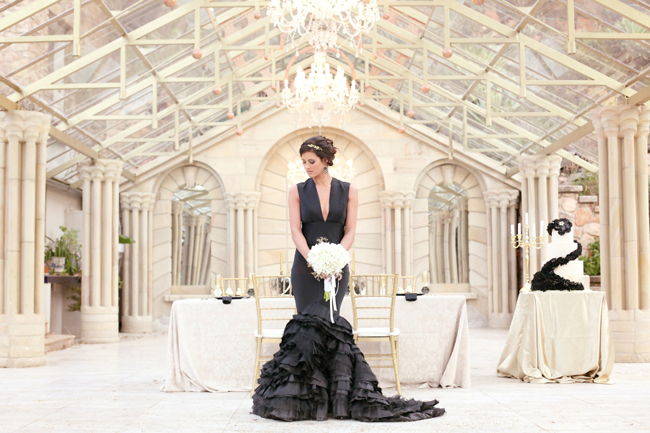 When it comes to colour, you all know by now that I'm a little… fickle. I love bolds. I love pastels. I love pops. I love neutrals. And I love, love, love (with the part of my heart that is all Gucci and Chanel and gold jewellery and little black dresses) monochrome. As Coco herself said: "When I find a colour darker than black, I'll wear it"! And when it comes to your wedding day, these days there's no reason why you can't rock a little black dress – or a lot of one. That's what the model in today's bold and beautiful styled shoot does, and what a dress! I absolutely adore this sexy, stylish gown from JVR Couture, and it's the perfect centrepiece to a set-up that mixes opulence and simplicity. A strong, sophisticated palette of black, white and gold, with luxe touches like ruffles and chandeliers, and lush flowers, and gilded plates and pears. If you're a glamorous bride, then this is very much going to be your vibe – what an awesome job by SBB Directory member Hello Love Photography!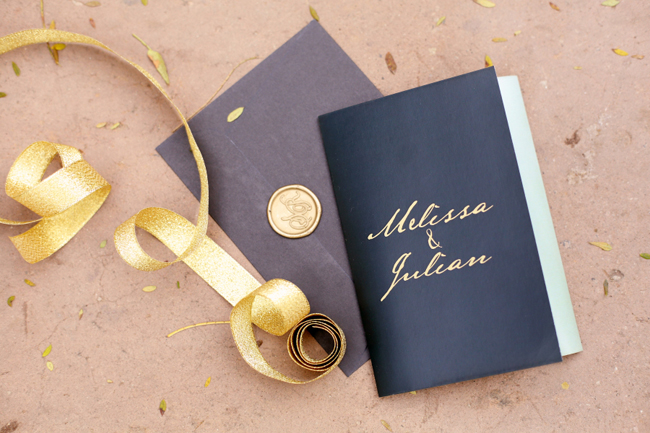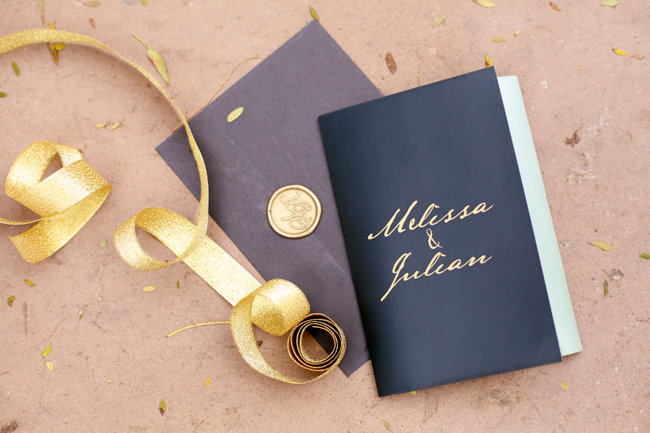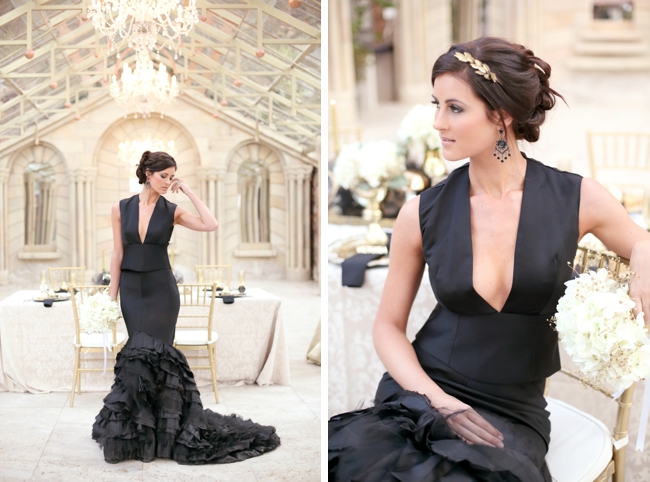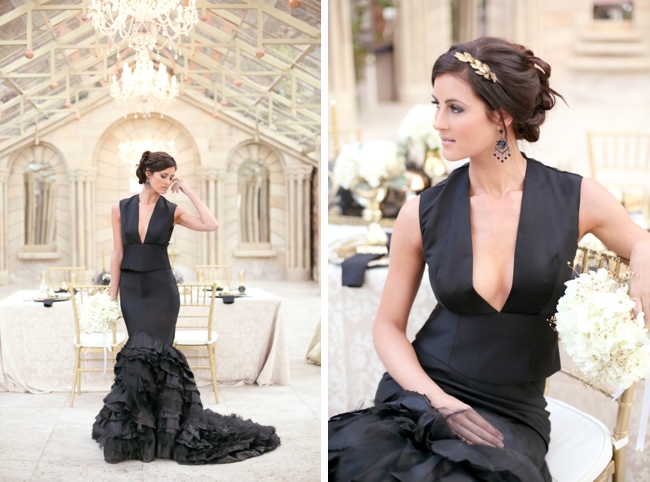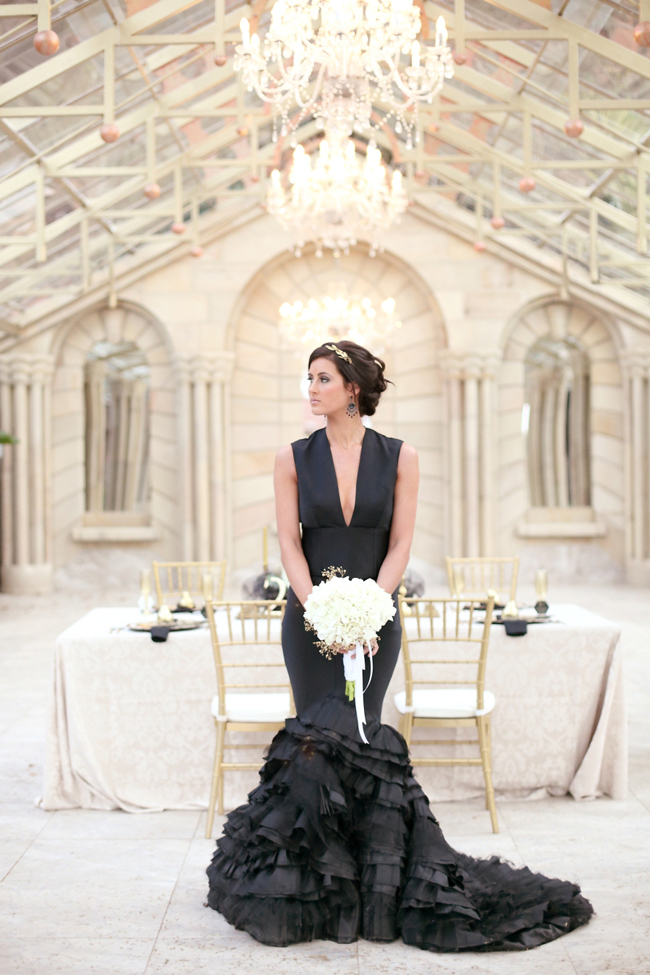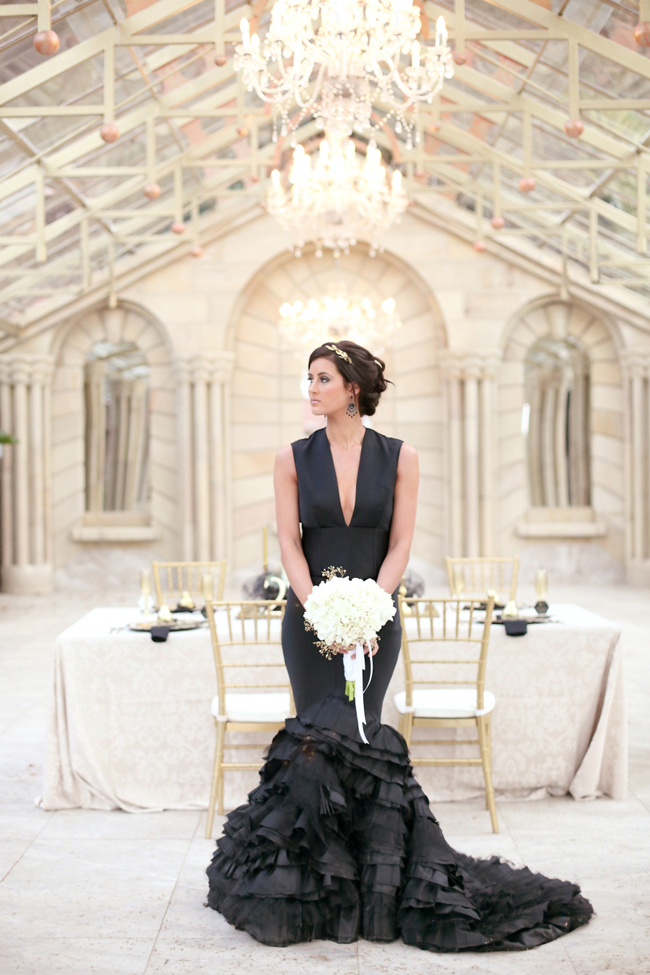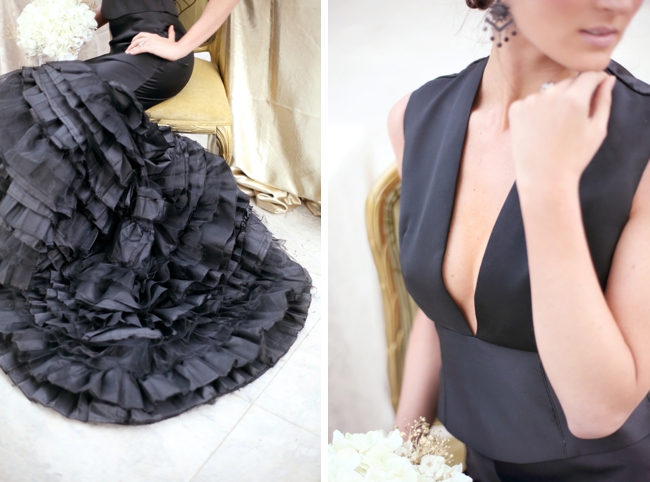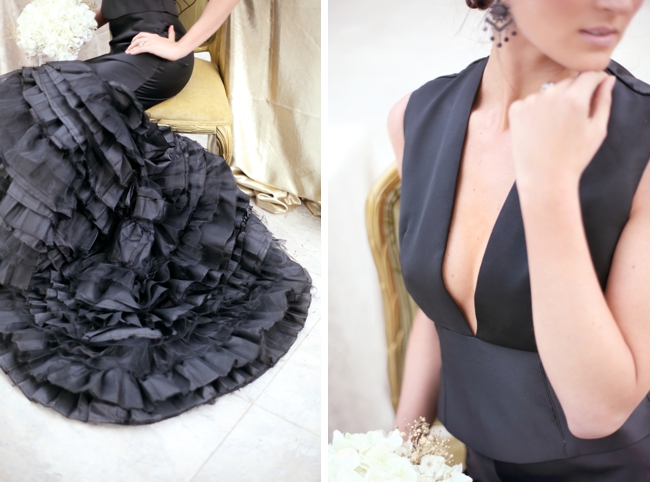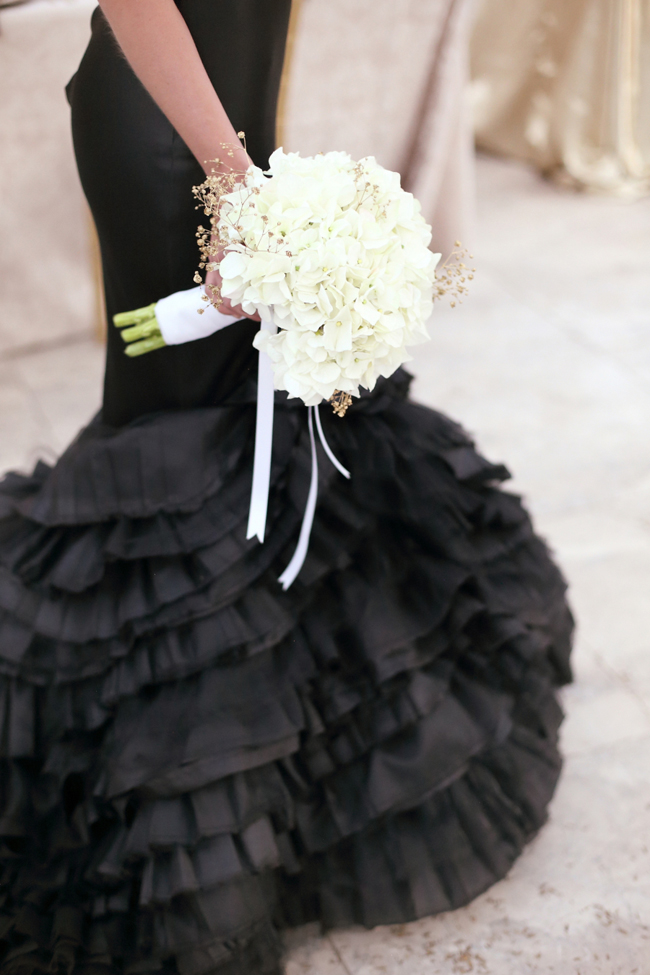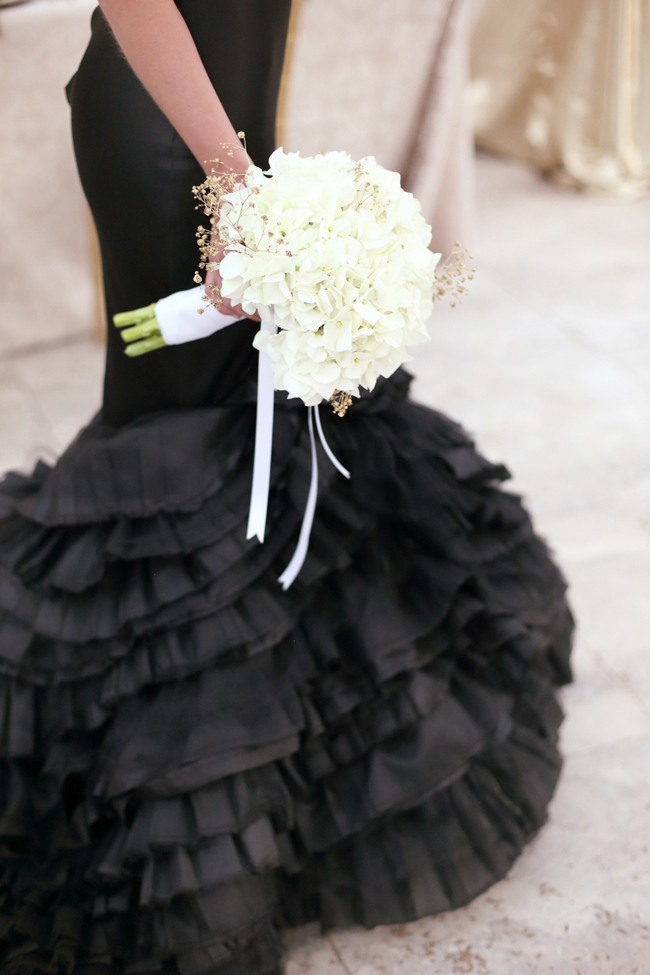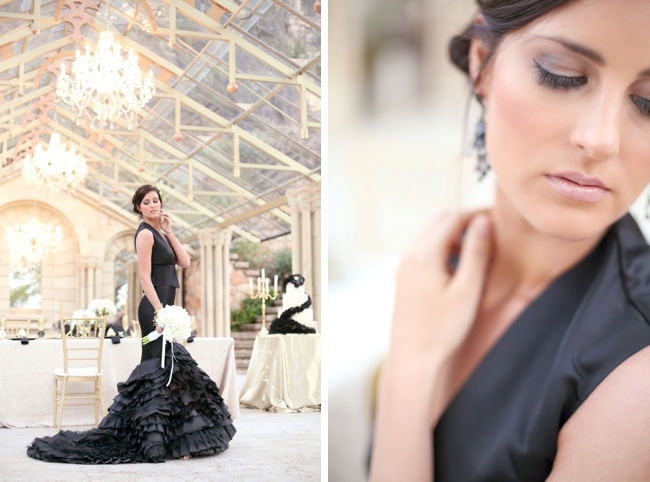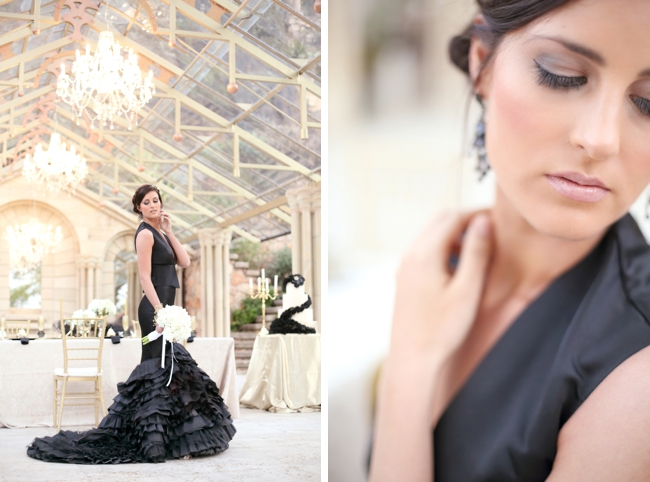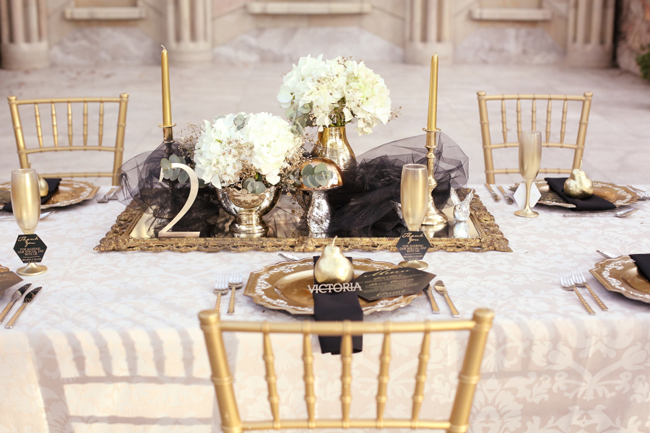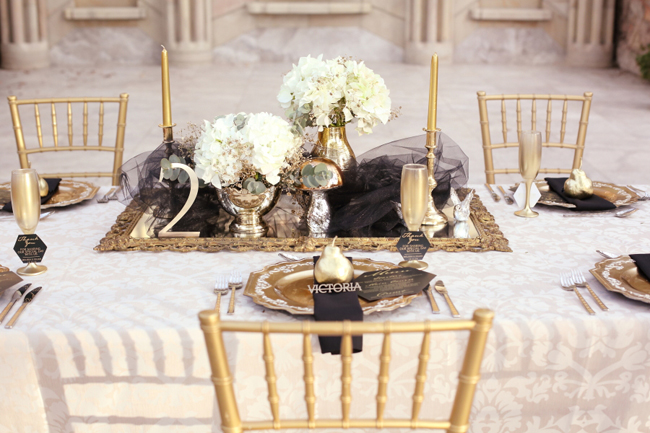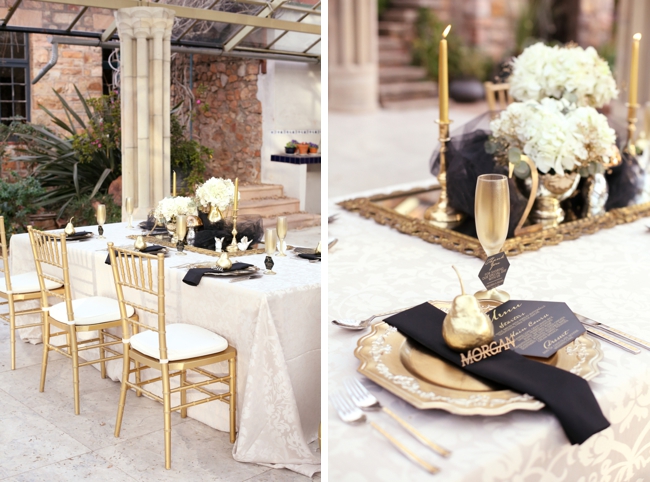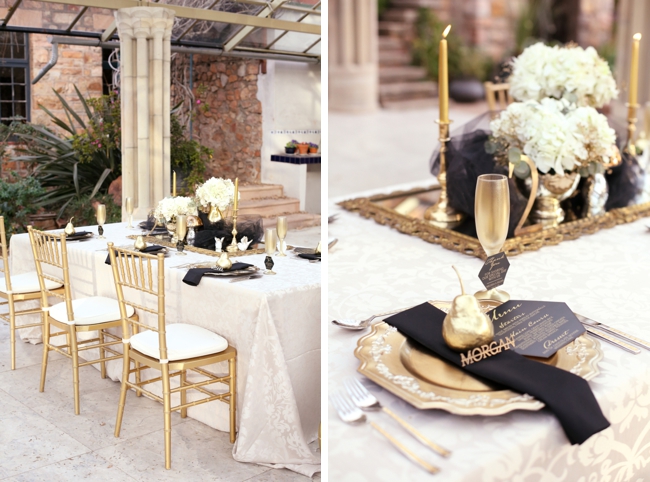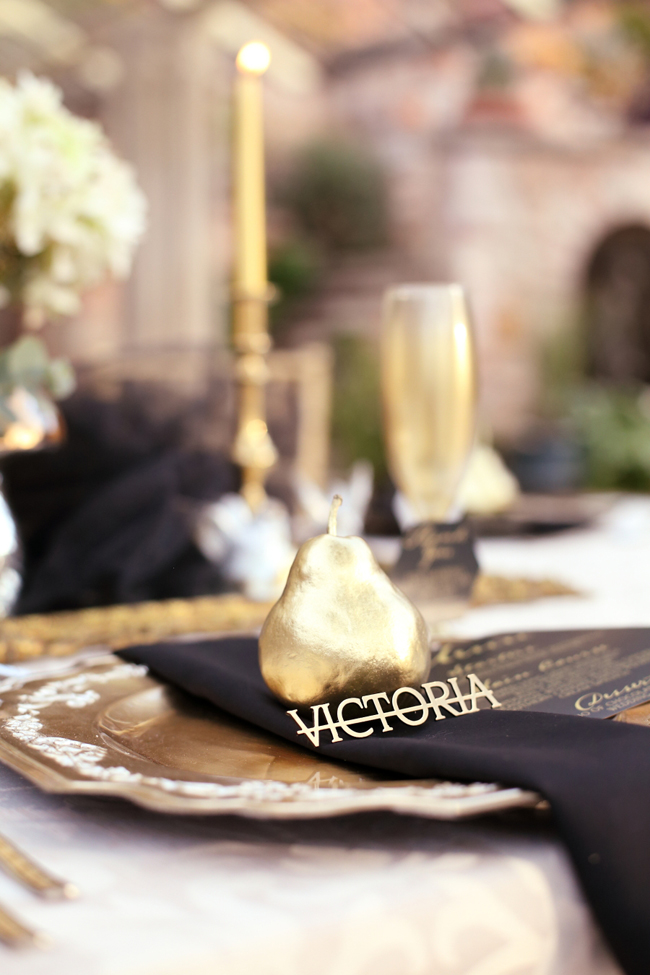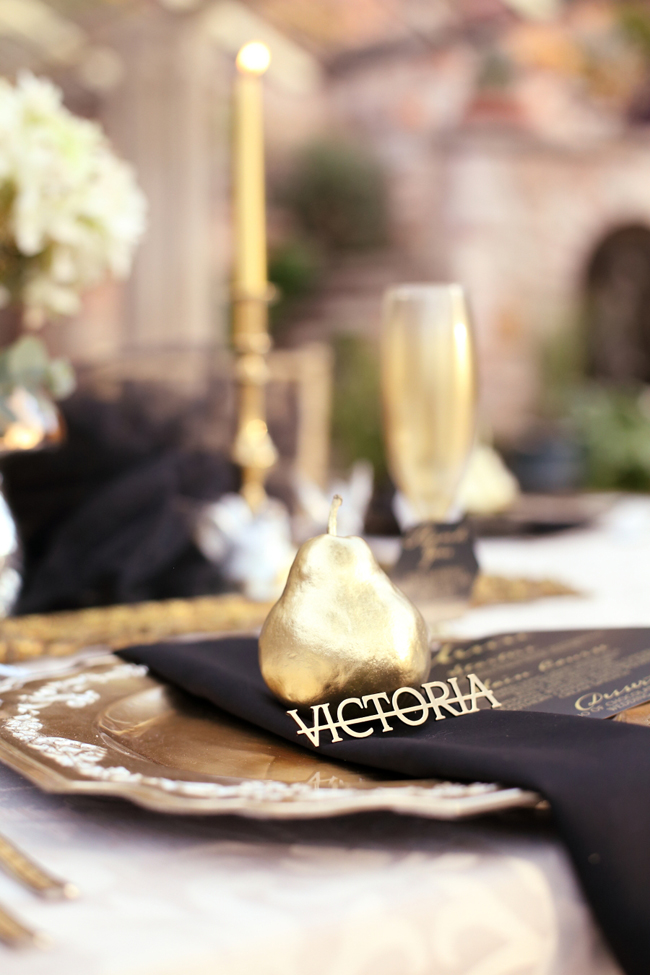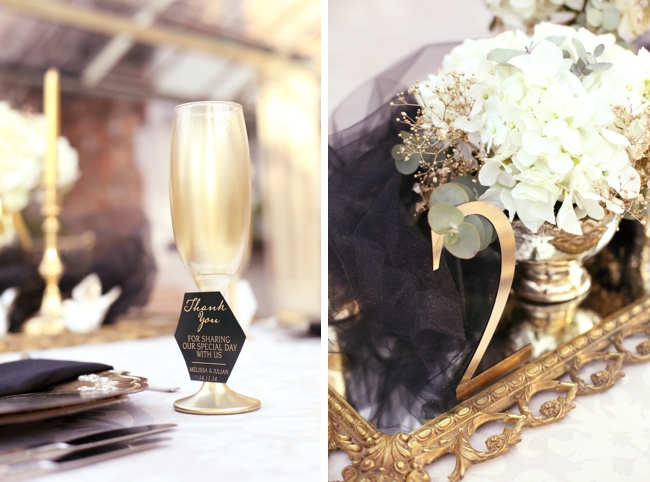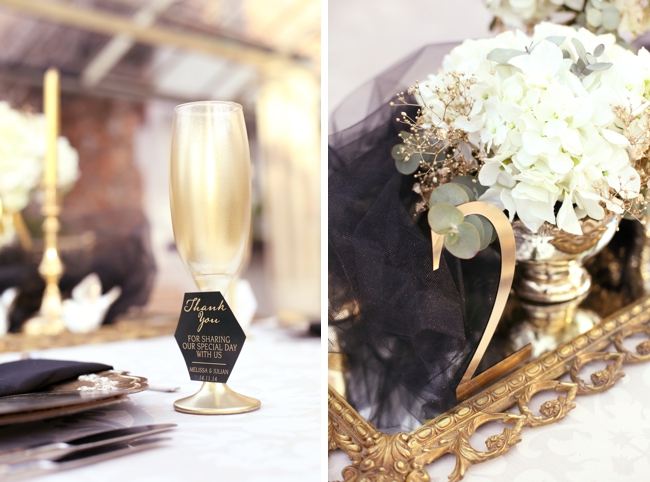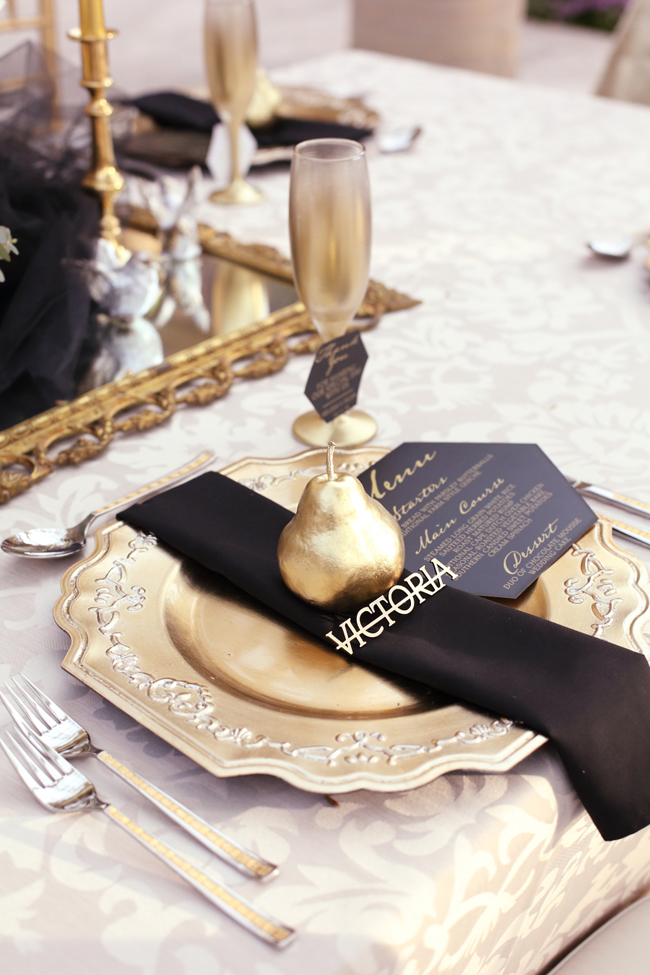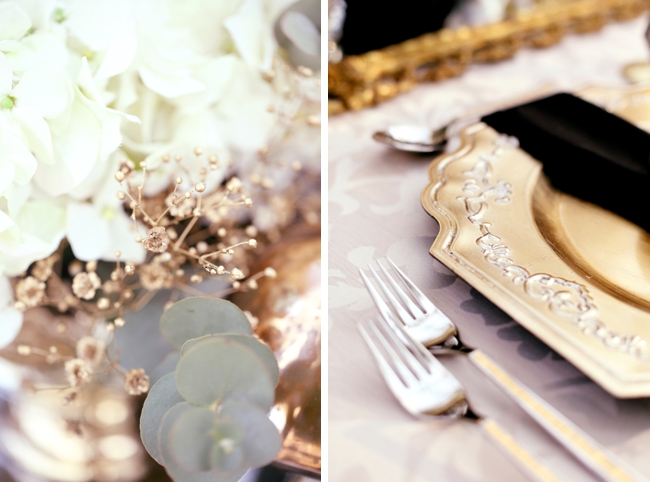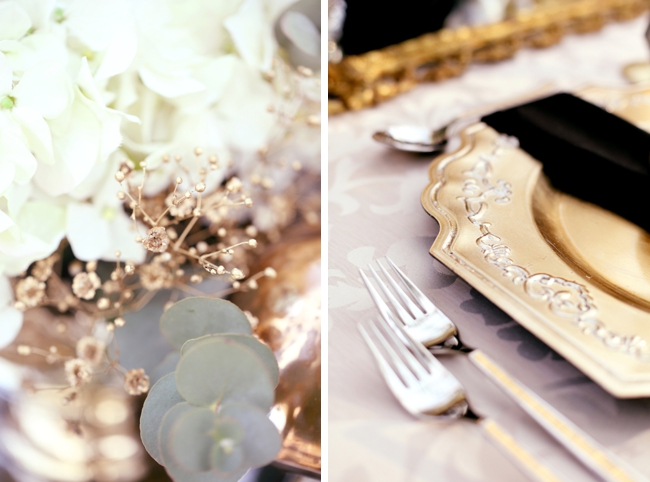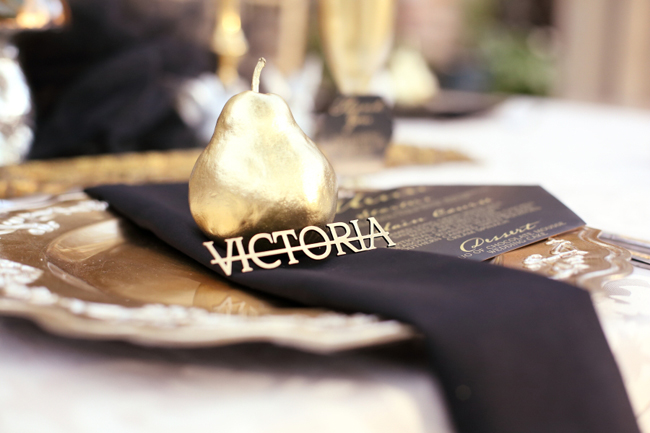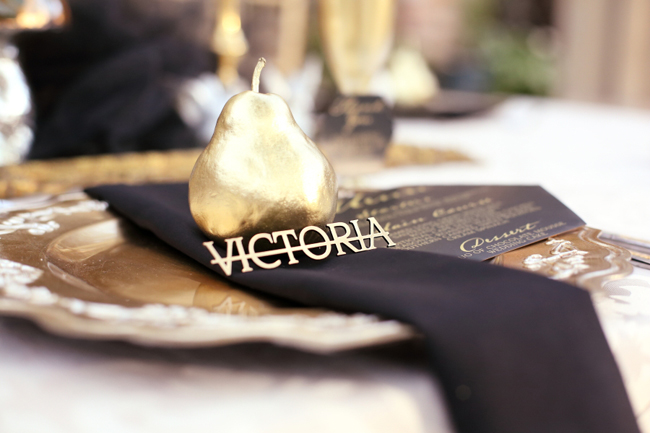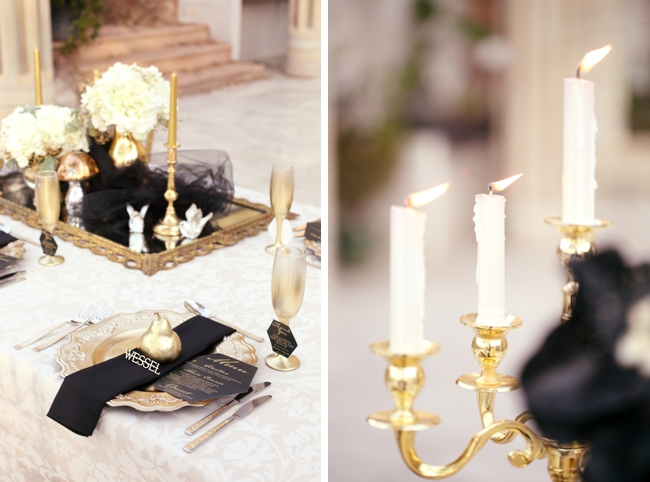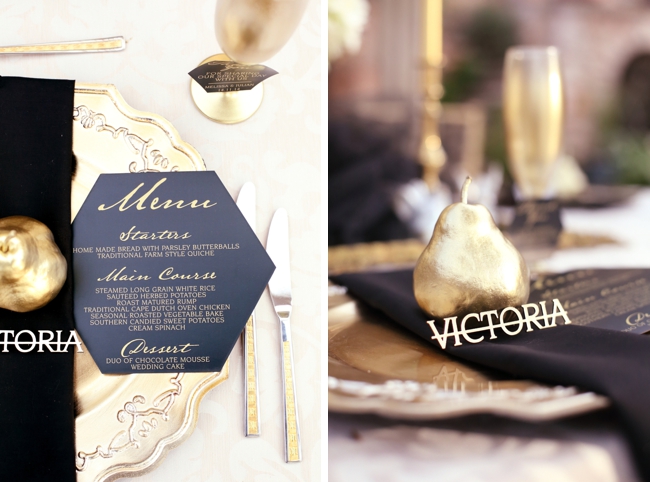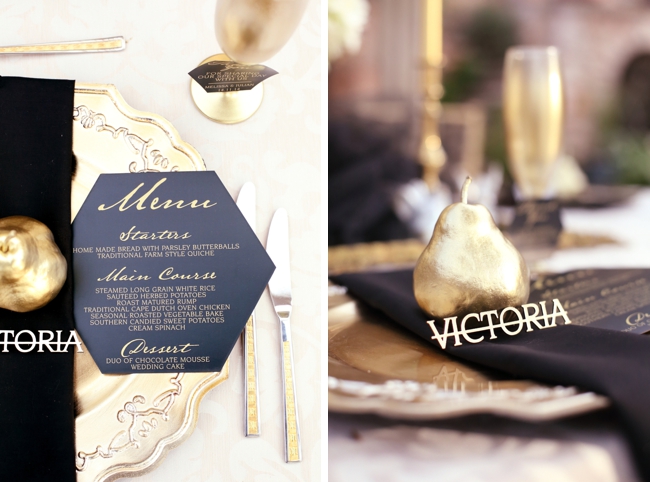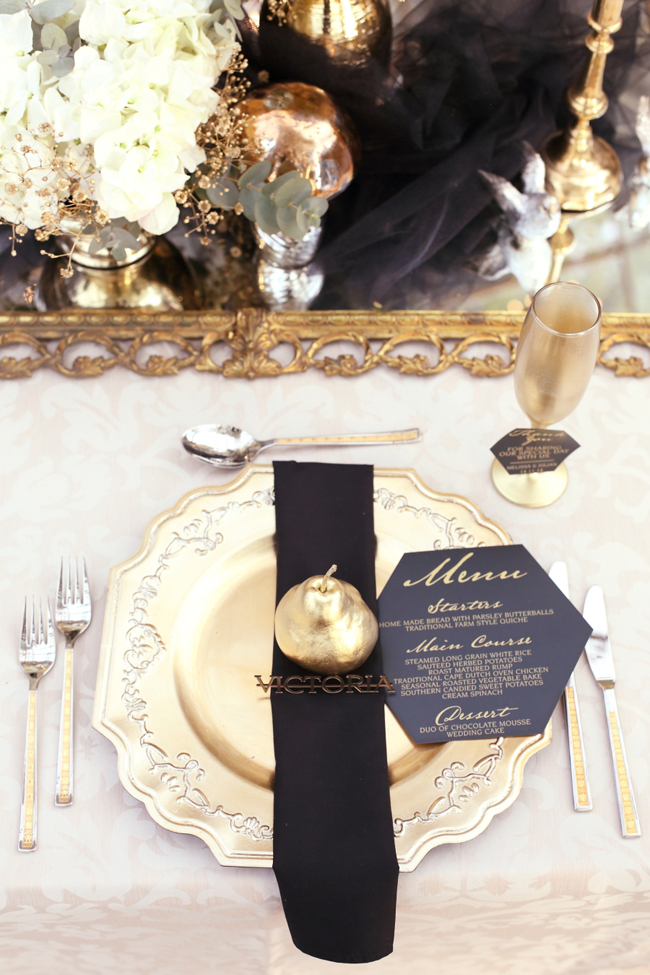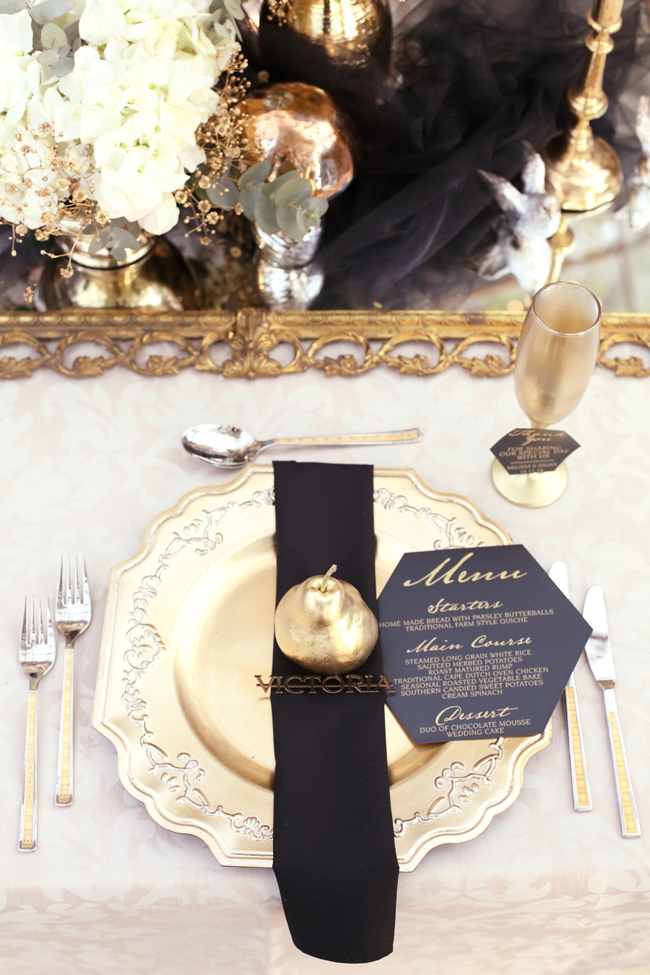 Here's a bit of insight on the inspiration behind the shoot:
We wanted to create a look that would resonate with the more daring bride – think bold and classic with a little hint of opulence, this is not your traditional whimsical look! It speaks of sophistication and class, highlighting the accents of gold to break the darkness. Our colour scheme was cream, gold and black.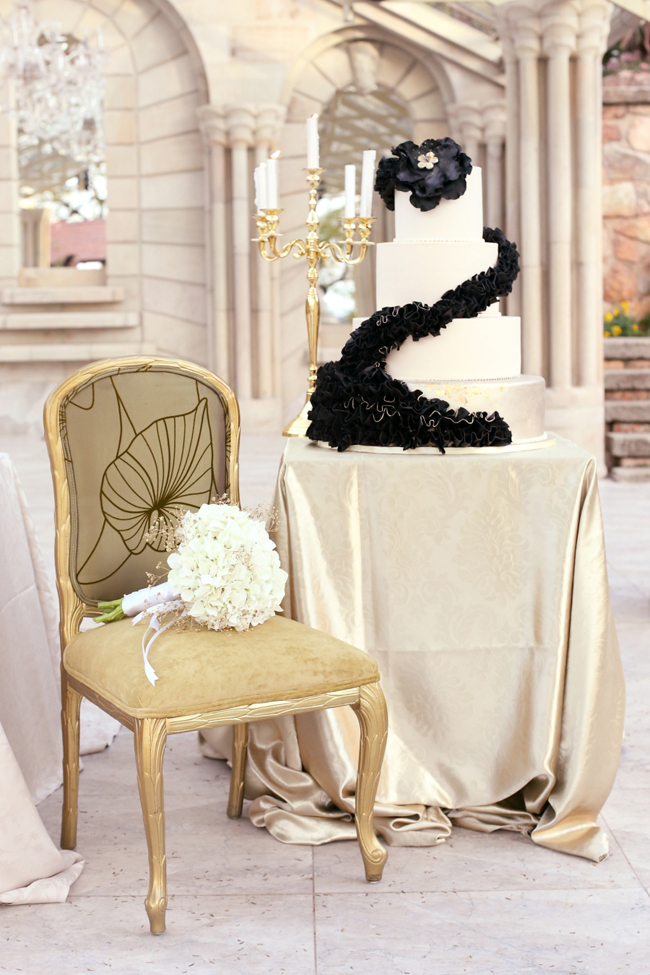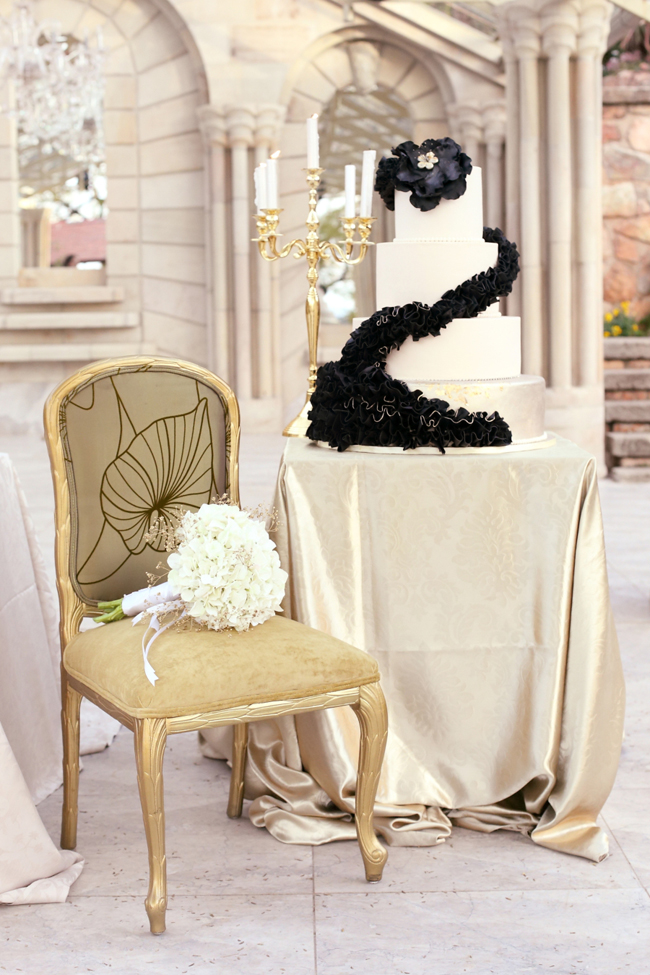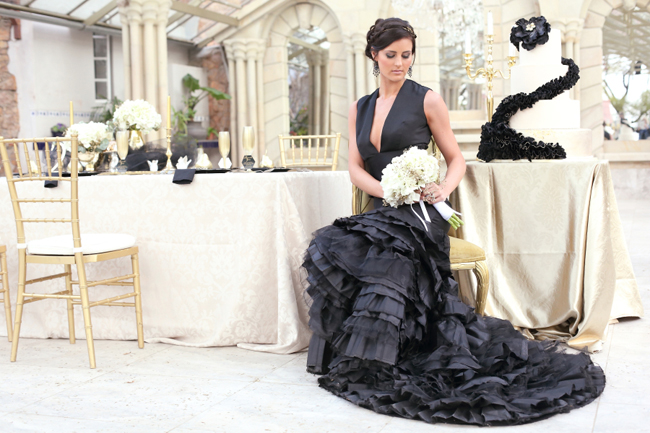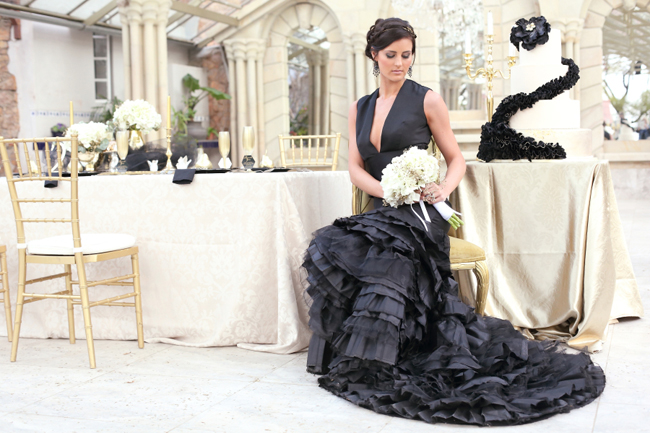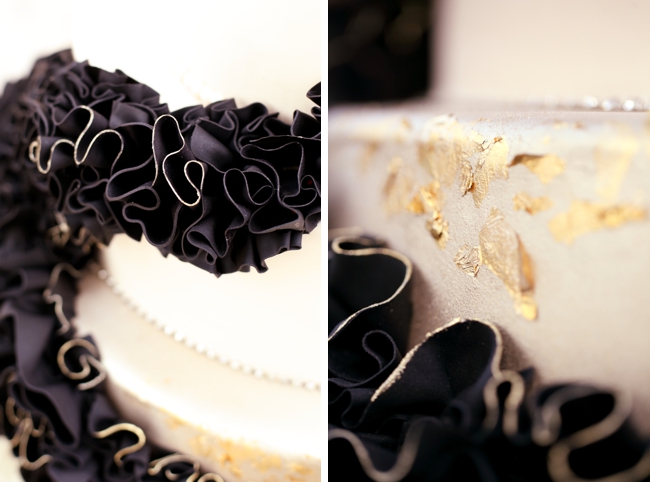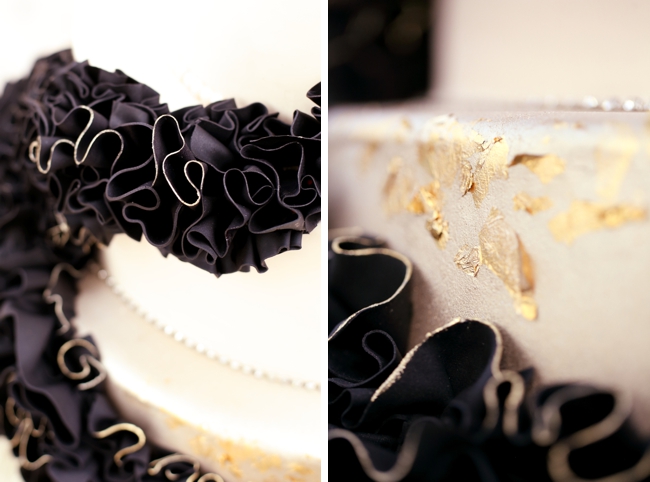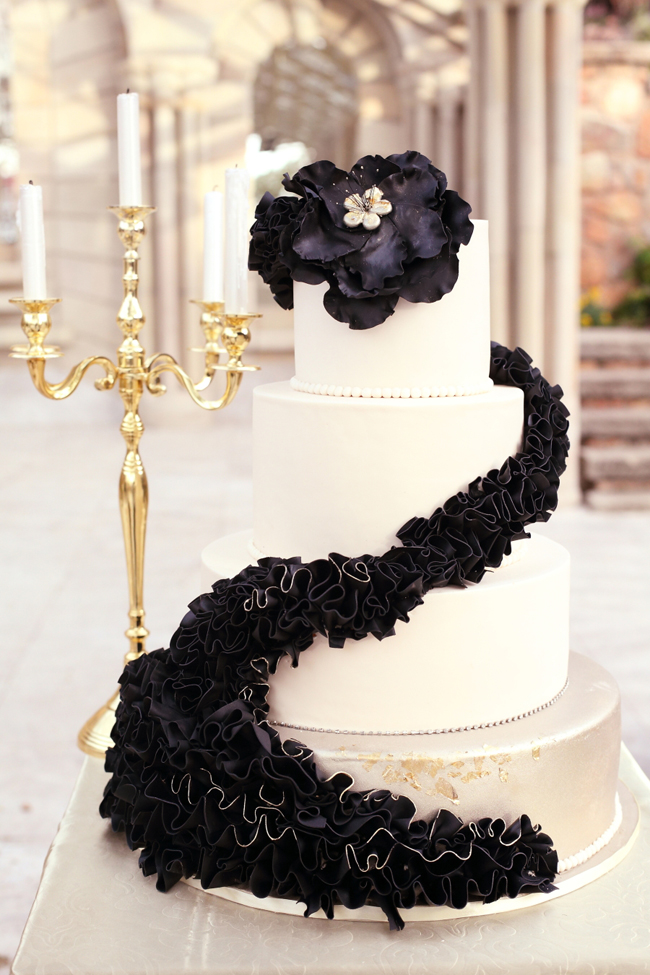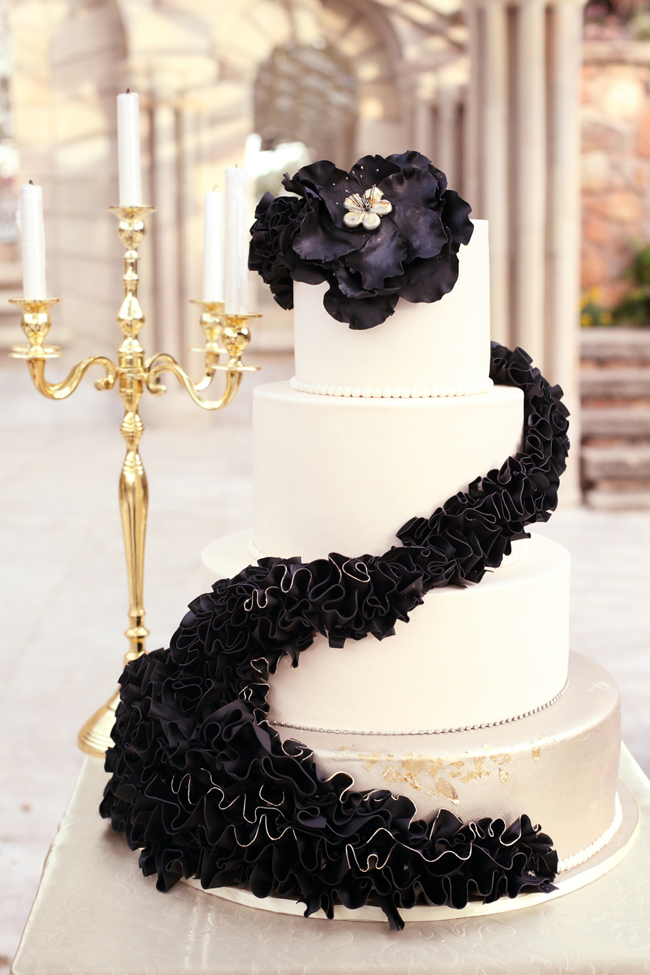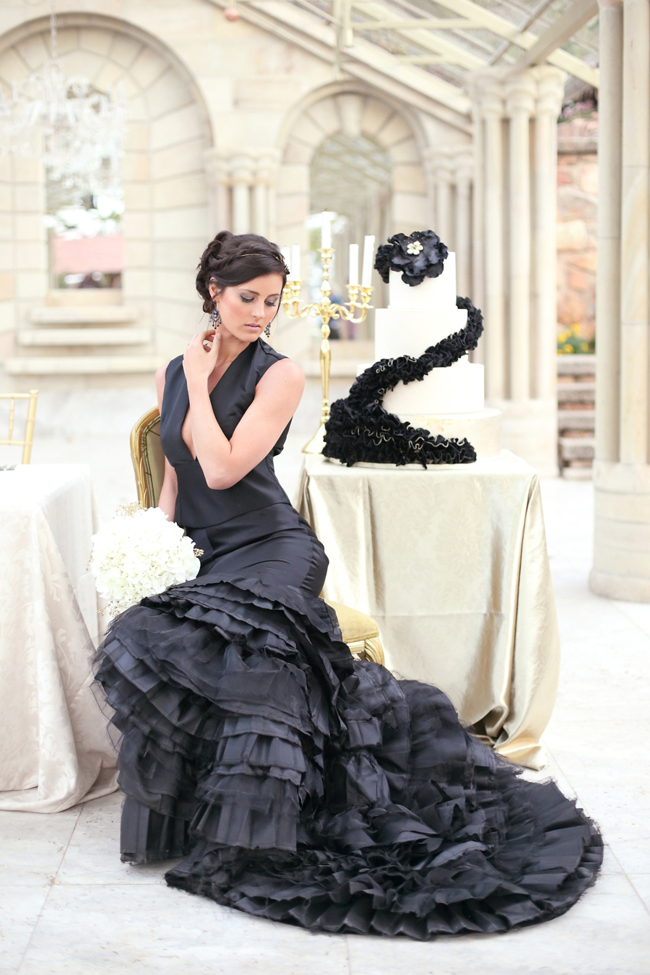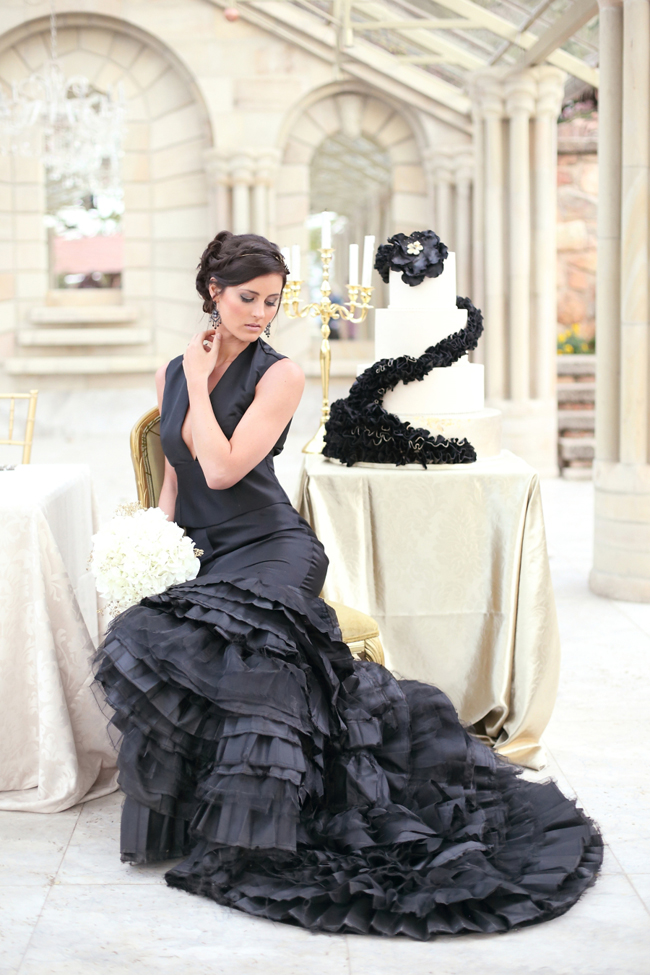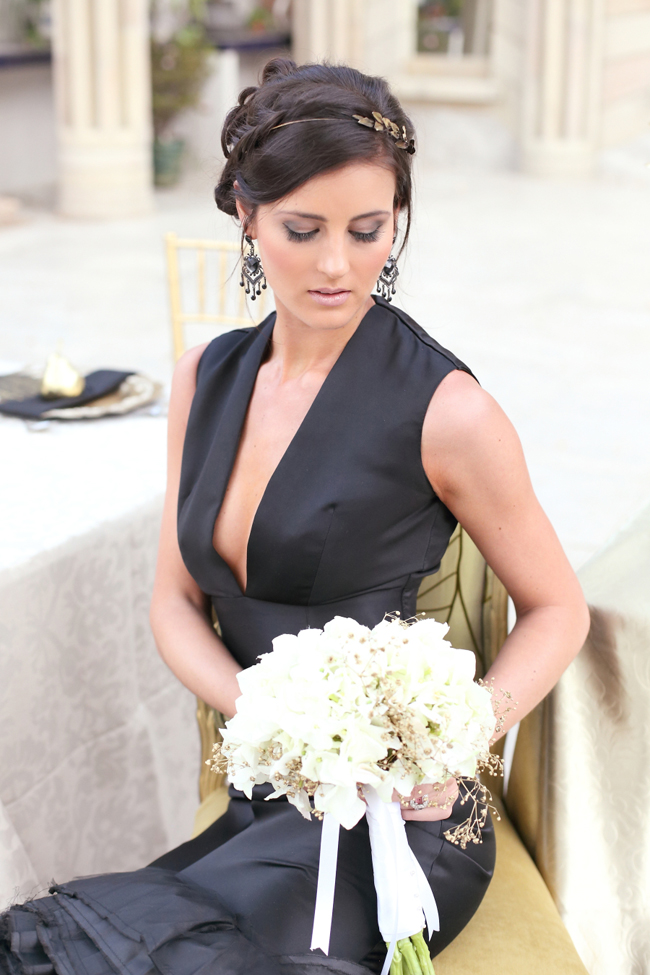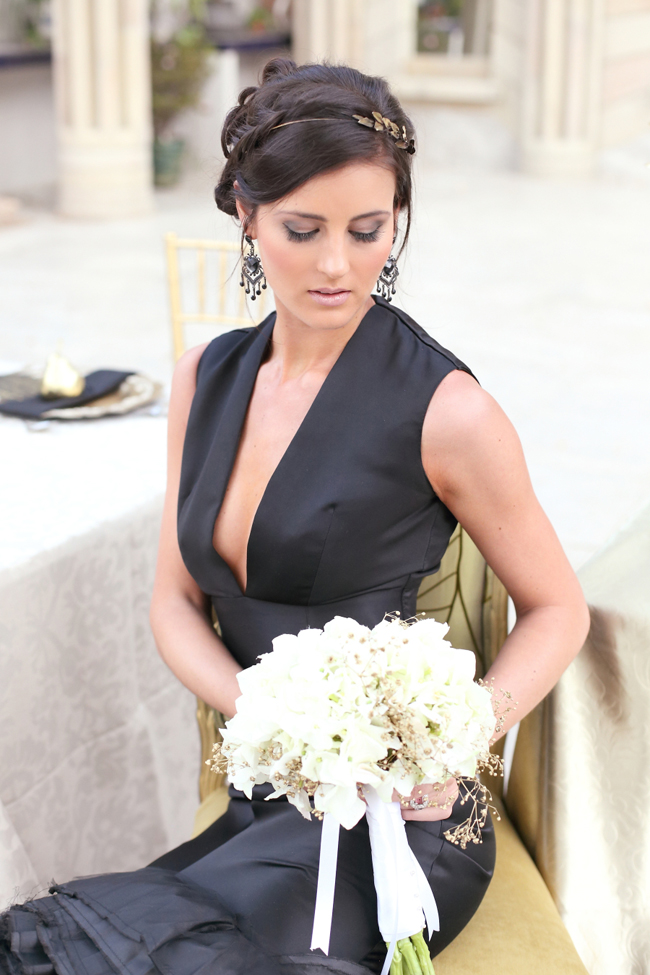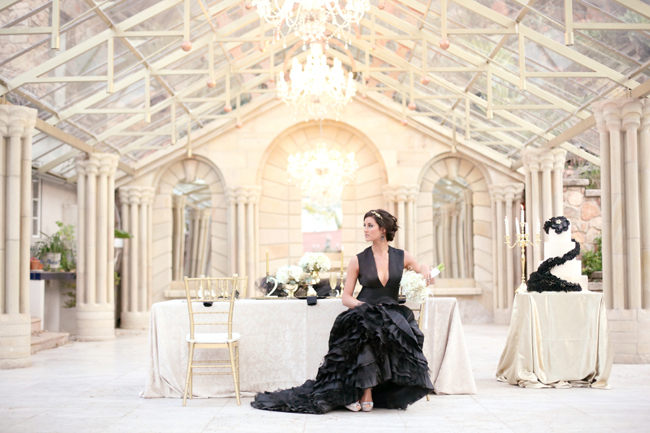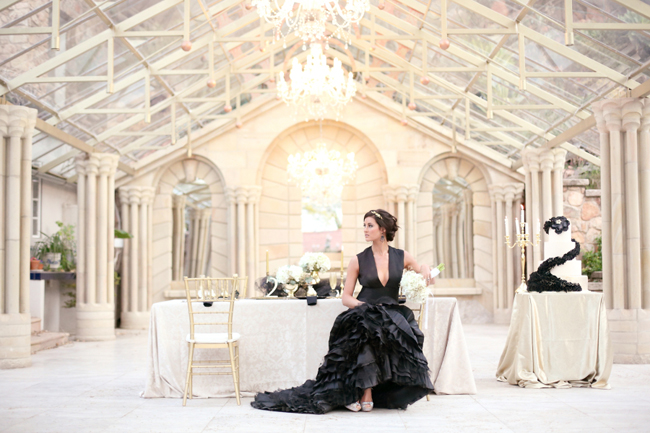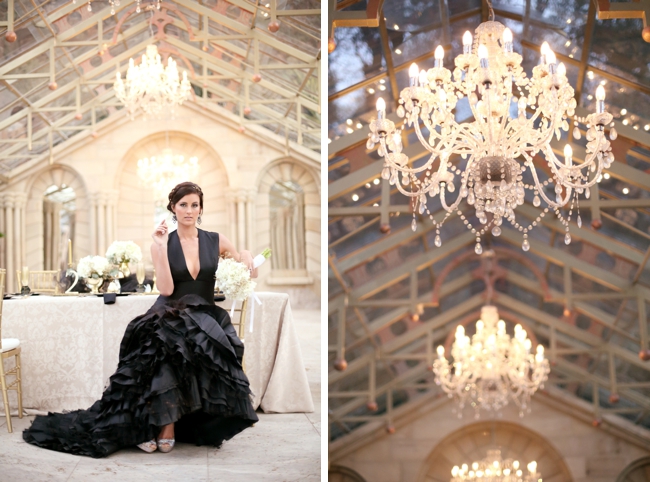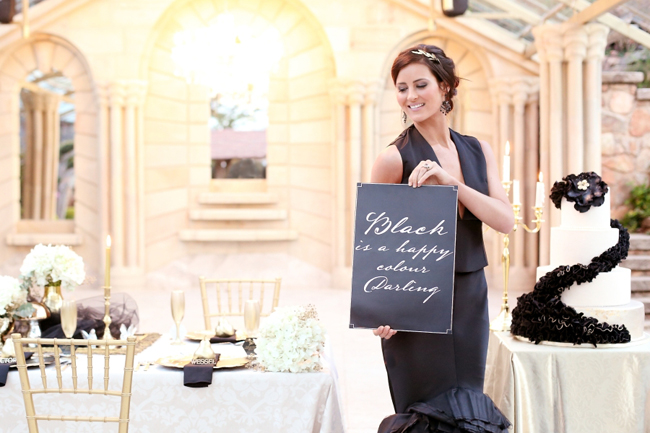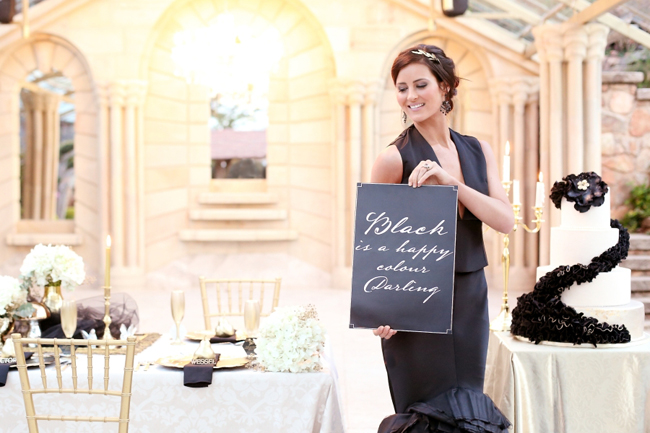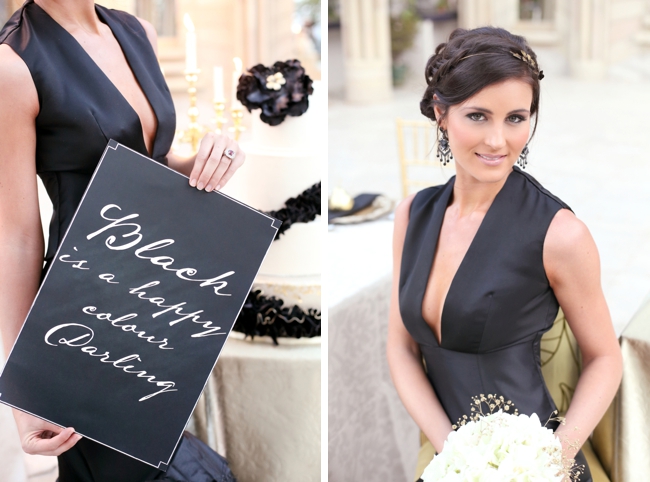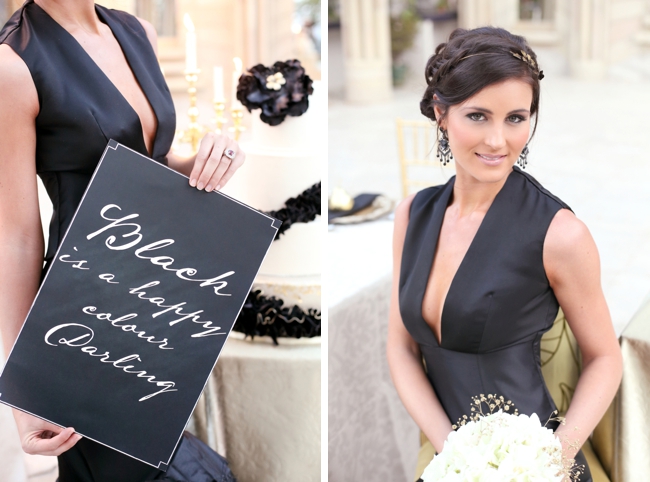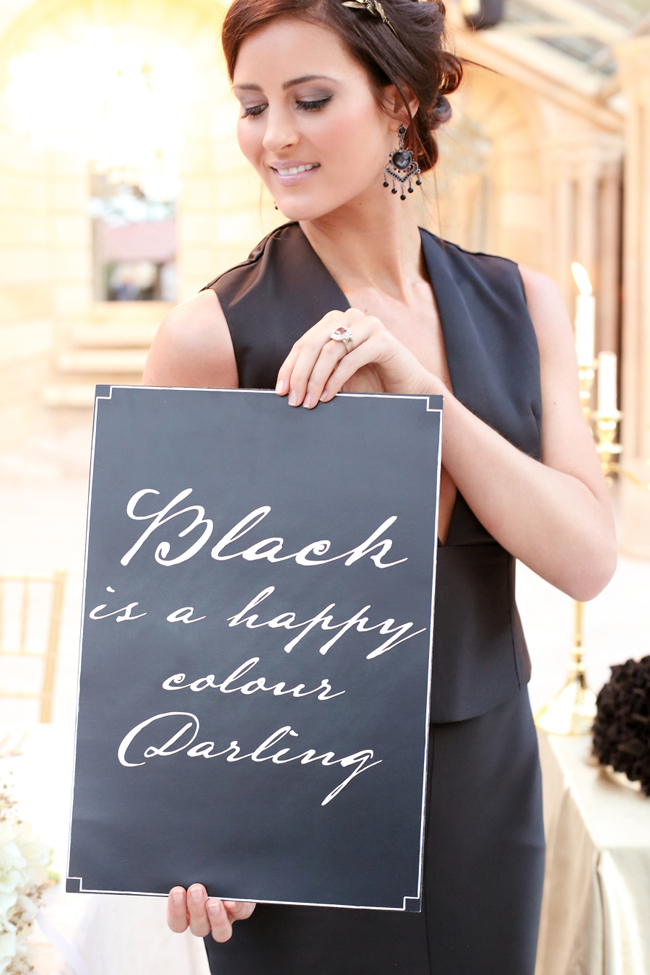 SERVICE PROVIDERS
Photography: Hello Love Photography (by Dominique) | Co-ordination: NadiaM | Cake: Annica's Designer Cakes | Flowers & décor: Joy Bella | Paper flowers: Luna Artistry | Stationery: Lily Young Designs | Headpiece: Lorean Jewellery | Makeup & hair: Makeup by Monique | Venue: Shepstone Gardens | Dress: JVR Couture | Second photographer: Jeani.V Photography