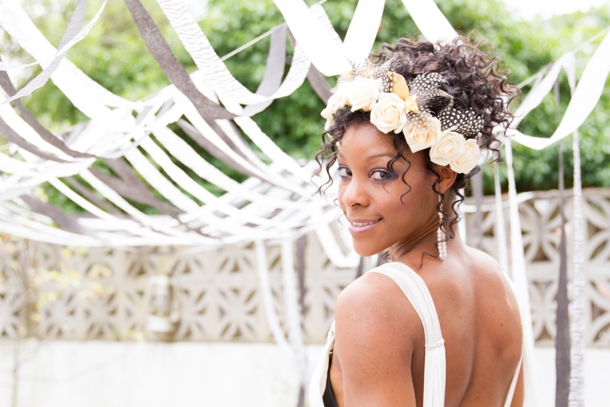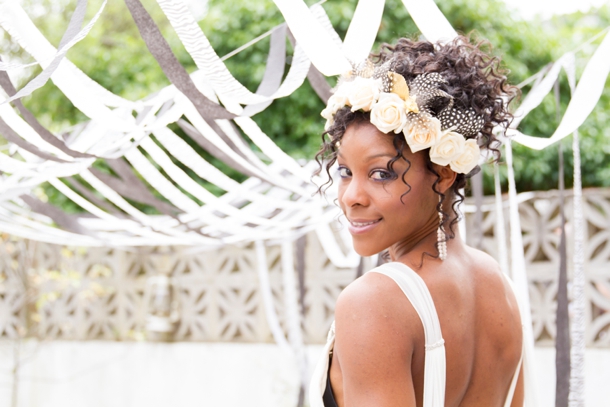 You know, if I hadn't actually given blood the other day and seen it for myself, I would swear sometimes that glitter flowed through my veins. Show me something sparkly, and I am SOLD. And one of the things I love best is gold glitter against a stark monochrome background. But what do I like even better than all that? A touch of home, of course. Which is why I absolutely adore this styled shoot from the very lovely Maxeen Kim, a South African based in London who not only takes beautiful piccies, but is all about inspiring budget-conscious brides, which makes this shoot not just beautiful but achievable too. Maxeen channeled her love for all things South African into a bridal look and table that has a clean black and white base with a glamorous, blingy sheen – perfect for the modern South African bride. I love the stunning model's guinea fowl headpiece, the foiled stationery, as well as the sparkly runner, the beaded cattle, and of course, the beautiful chevron cake. This is a look I would love to see in a real wedding one day soon!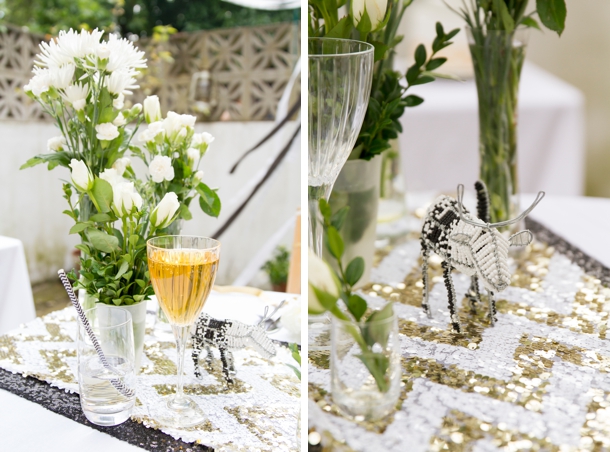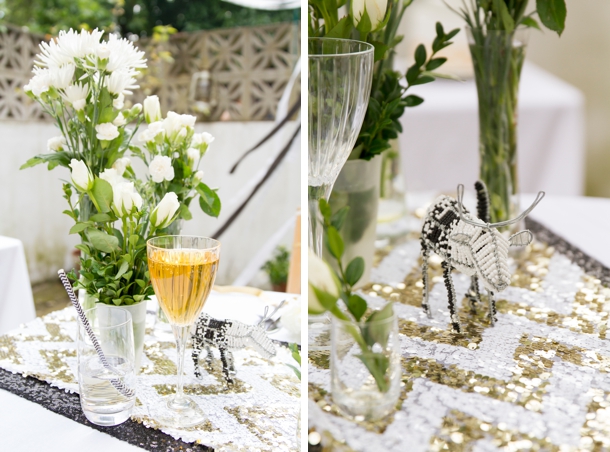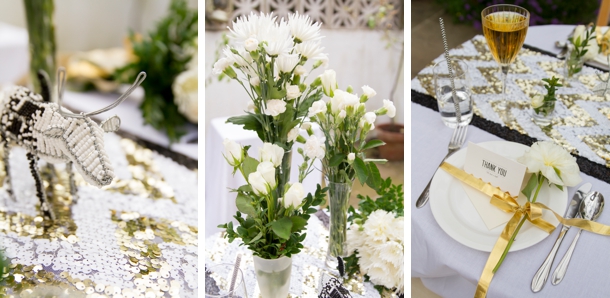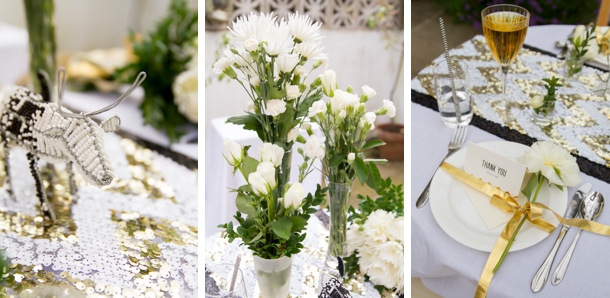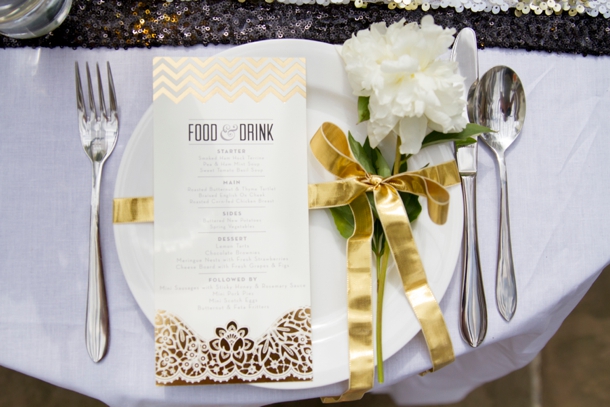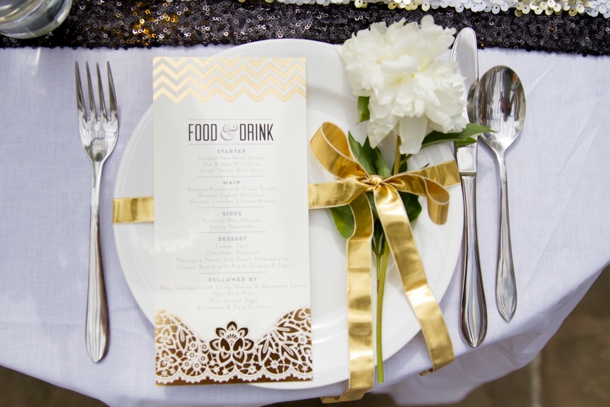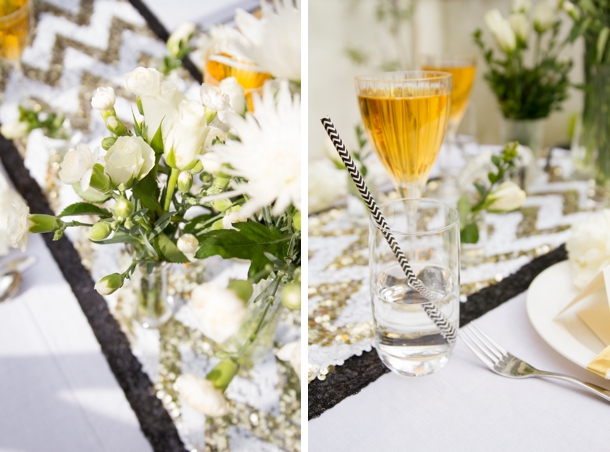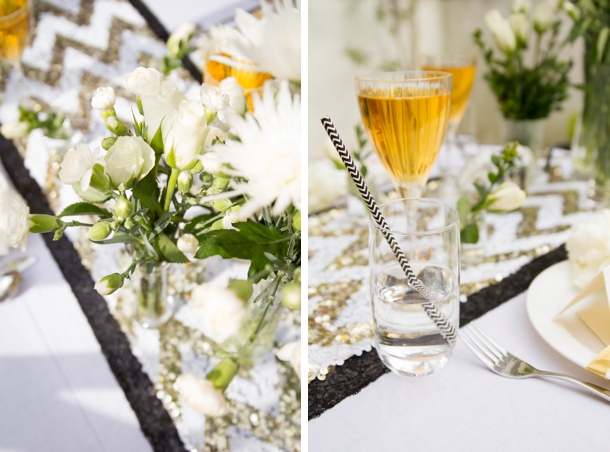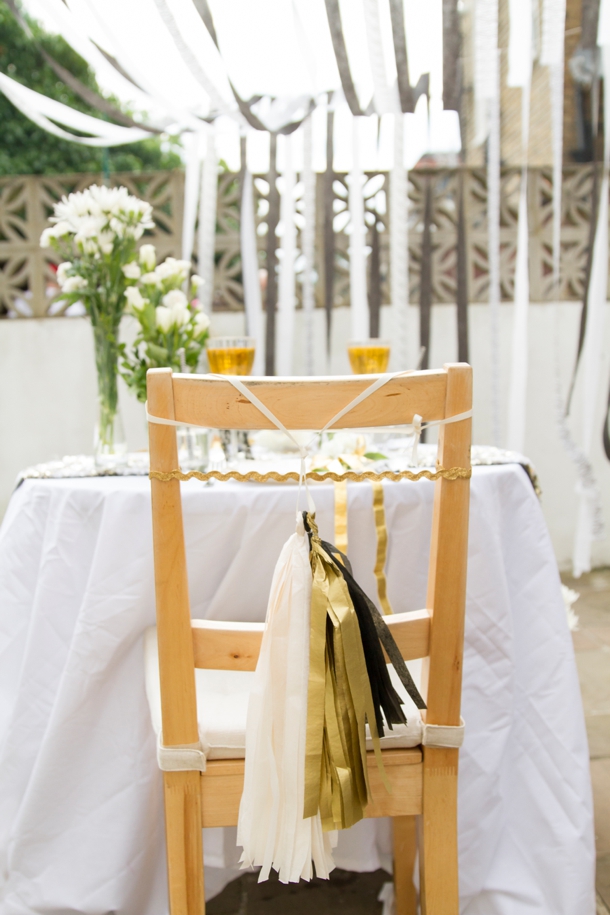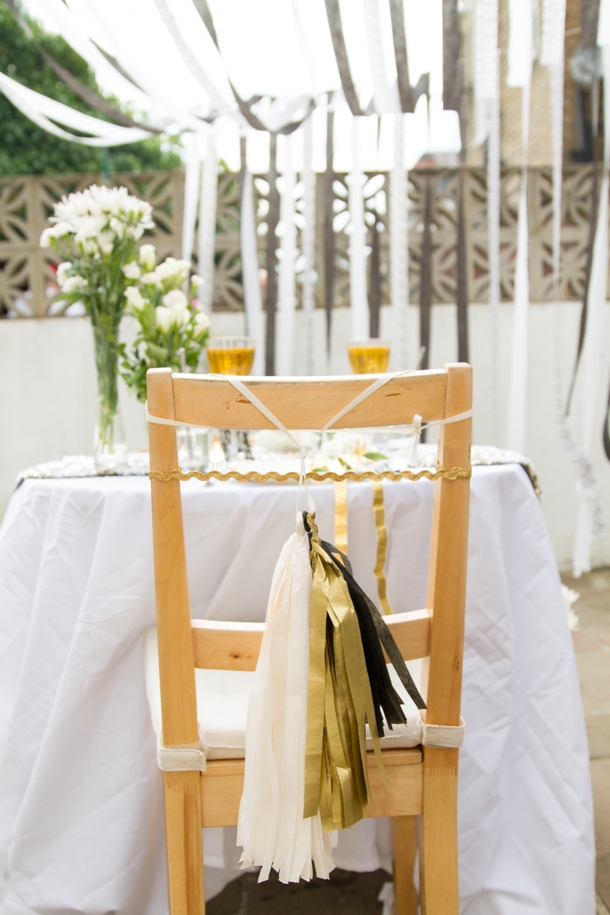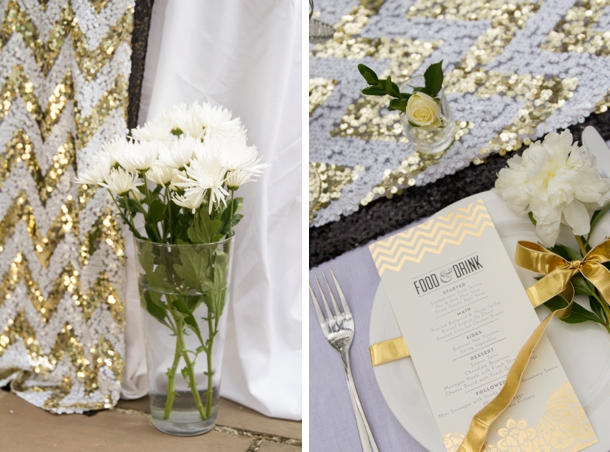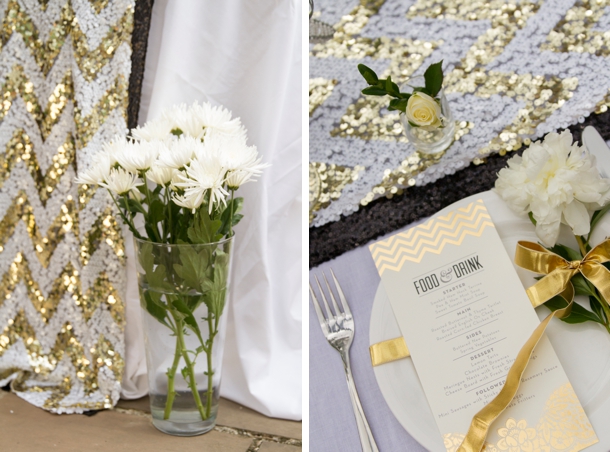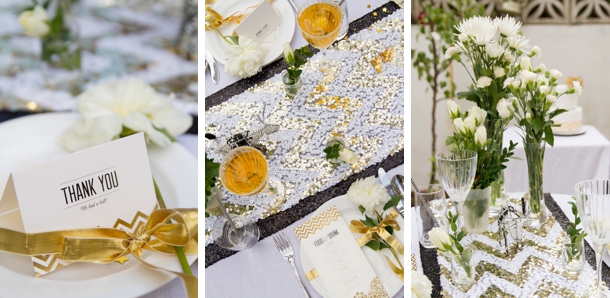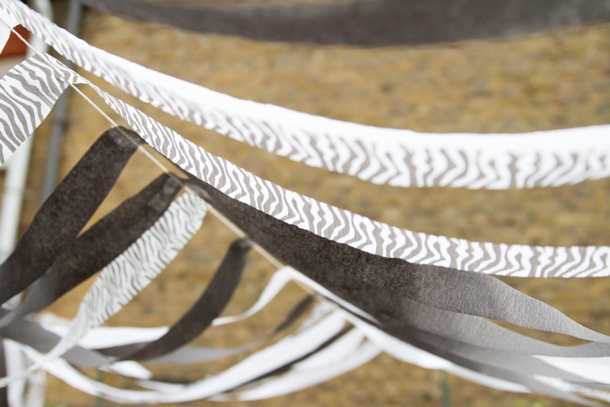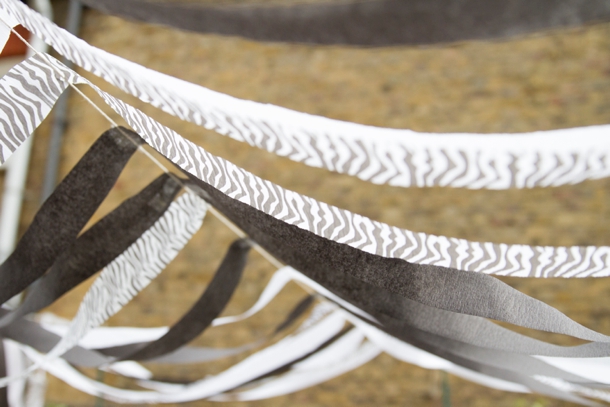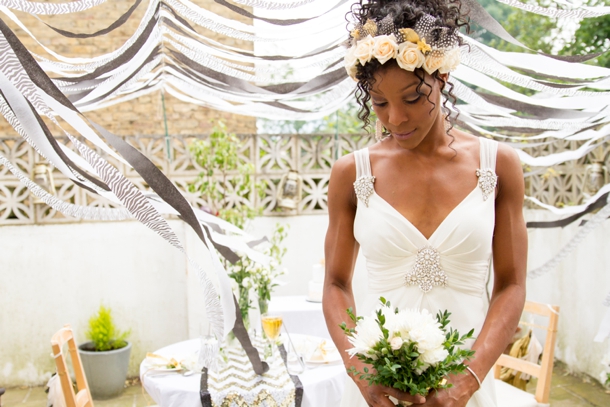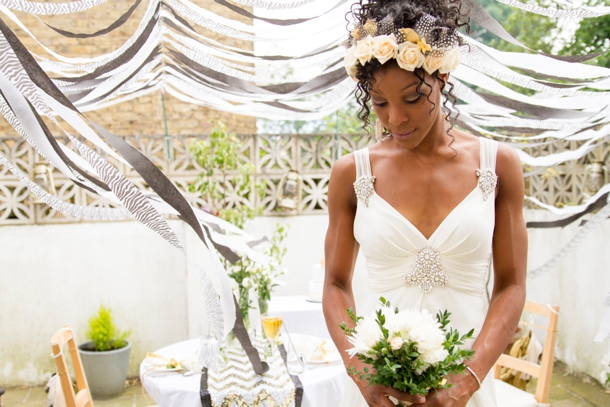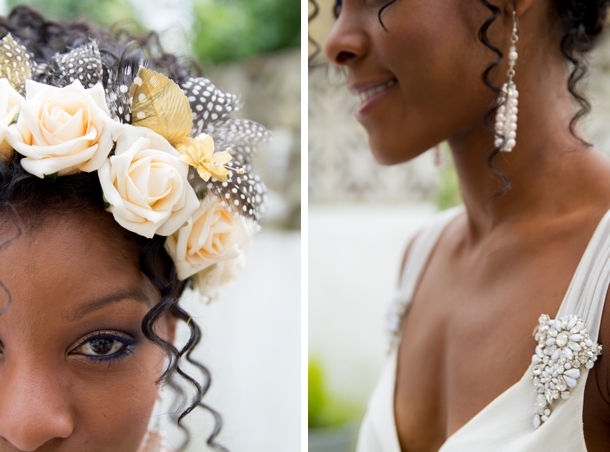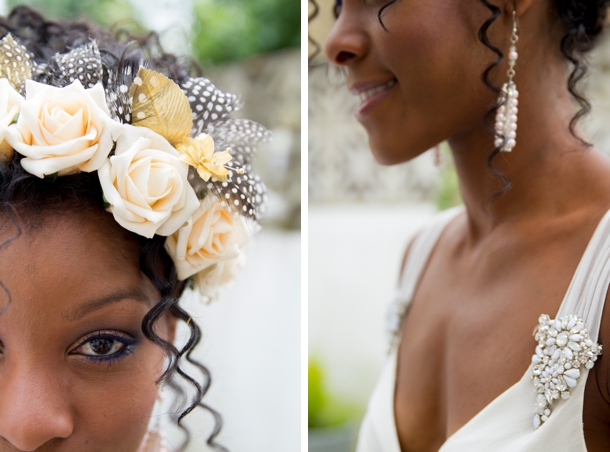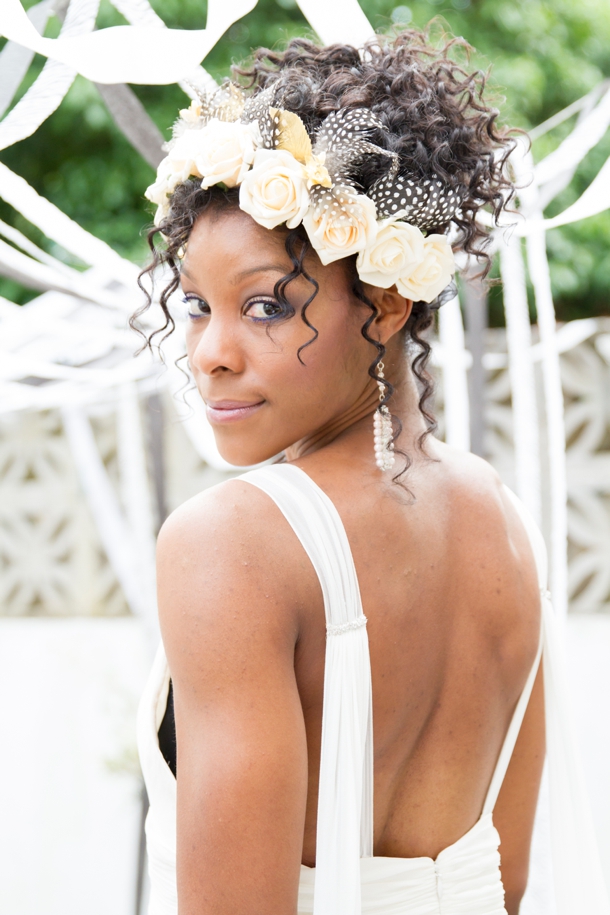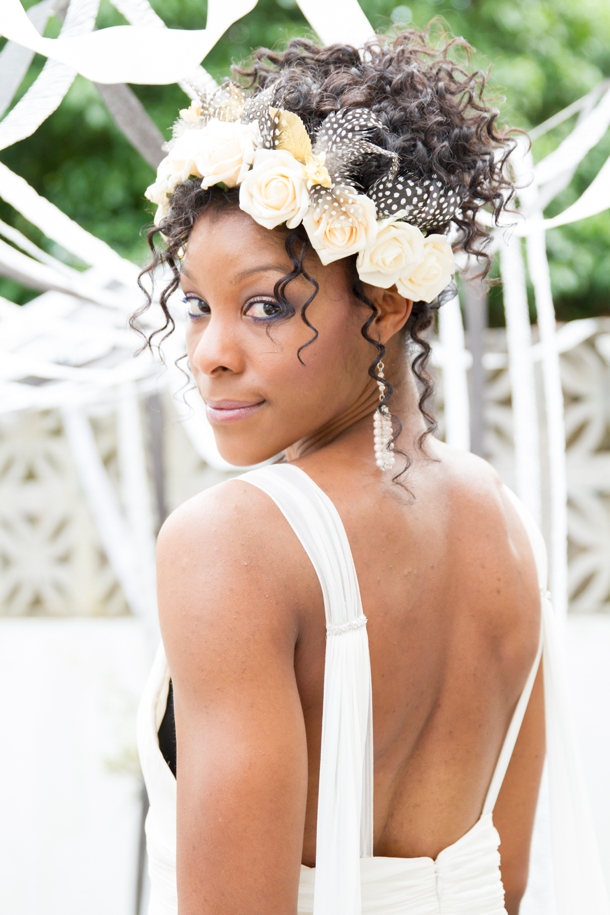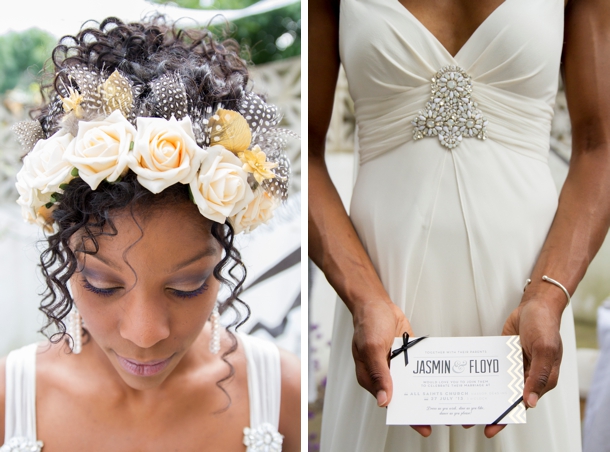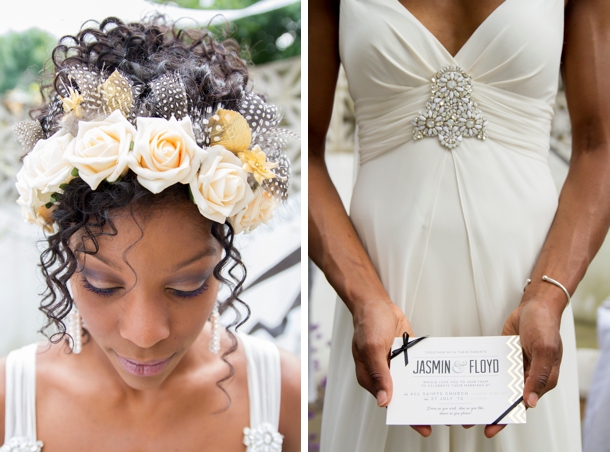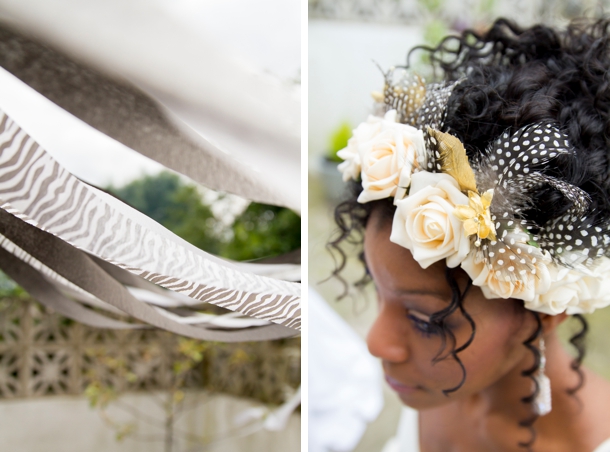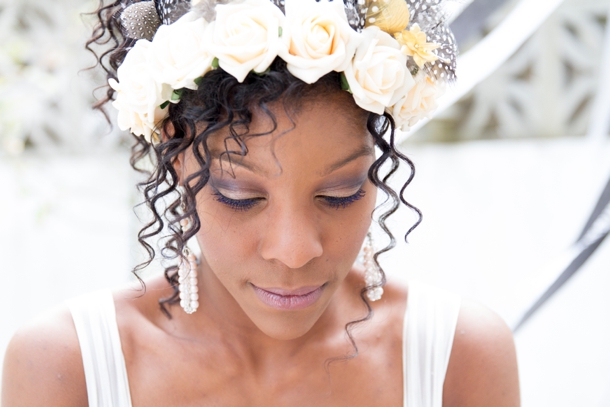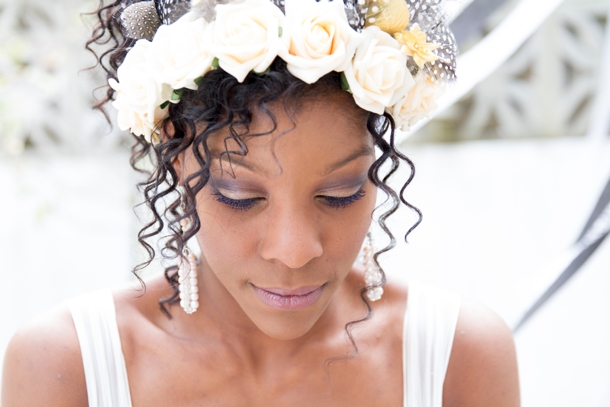 A bit of background from Maxeen:
I am a champion for the budget conscious bride. So with this shoot I wanted to combined contemporary, luxury elements with something traditionally South African and budget friendly. Therefore I wanted to create beautiful inspiration for an 'At Home' reception. Something that could take place in your very own garden (as some South Africans are blessed with such lovely big outside spaces). Both the bride herself and the design elements bring together the feeling of strong African heritage and romantic, contemporary style.
We drew inspiration from the geometric designs found on the walls of many Ndebele homes and built from there. We want to keep it contemporary with chevron details echoing these geometrics. The introduction of beaded bulls on the table hints towards the tradition of labola and is also a fantastic way to incorporate 'Proudly South African' crafts into the design. The floral crown is a beautiful and bold statement piece, bringing together all the shoot colours and incorporating guinea fowl feathers (another South African element). Lastly, streamers were strung above the tables, adding some floaty, romantic fun to the shoot and finishing off the space perfectly.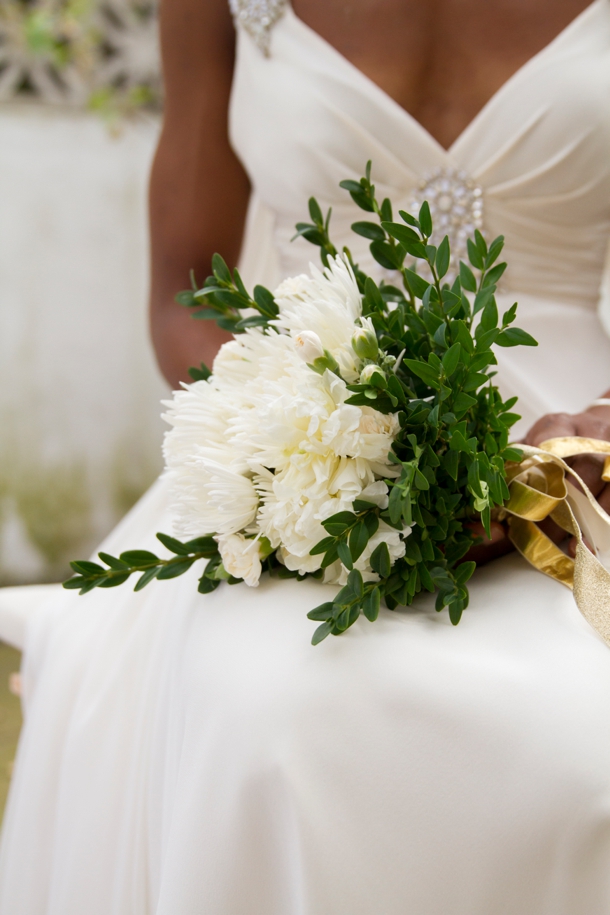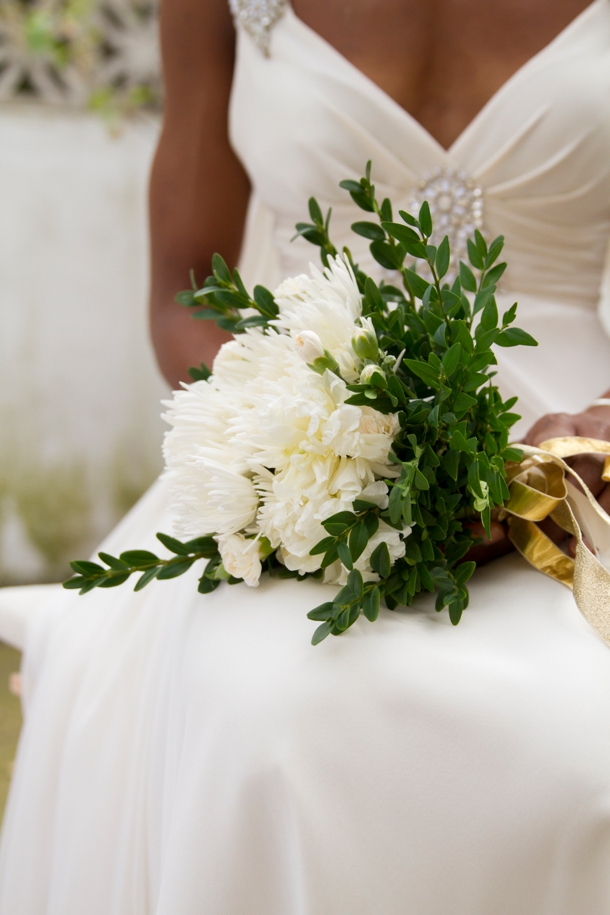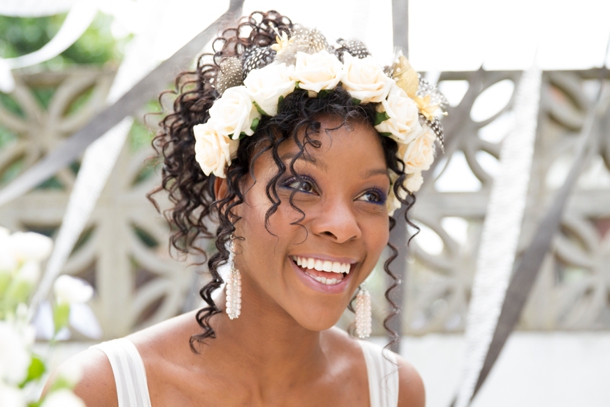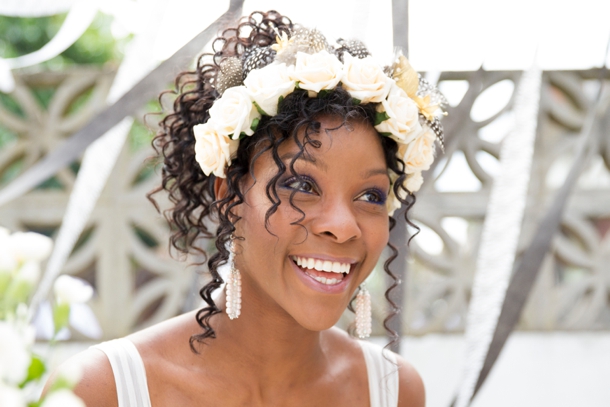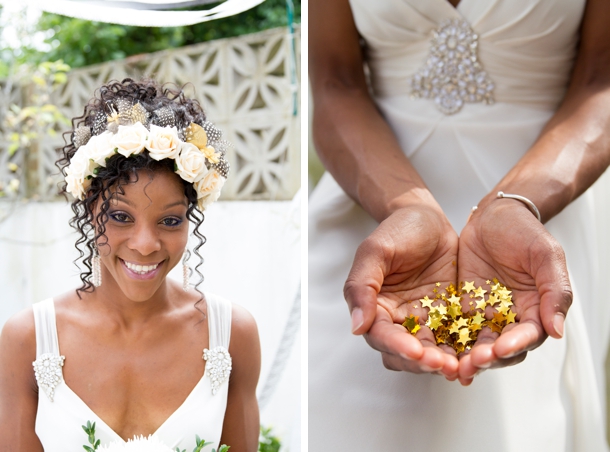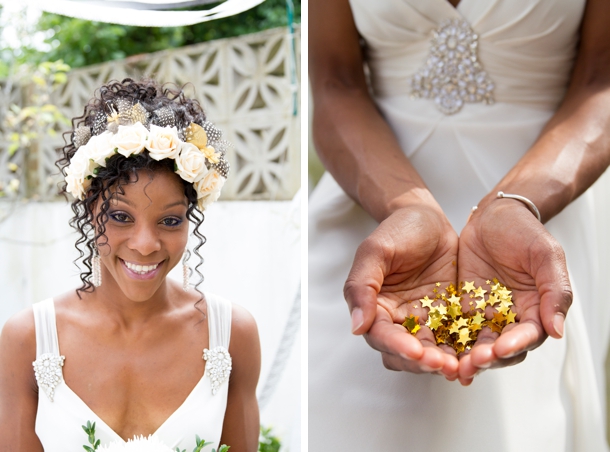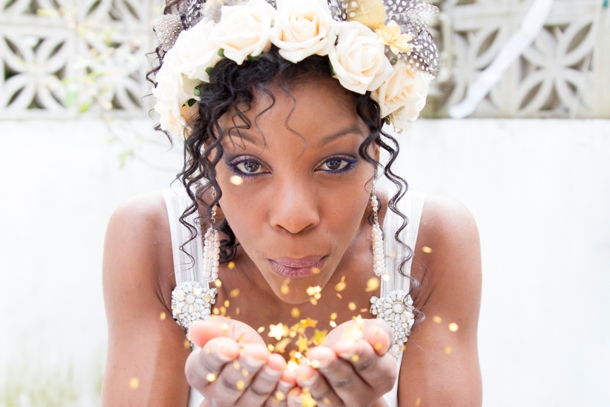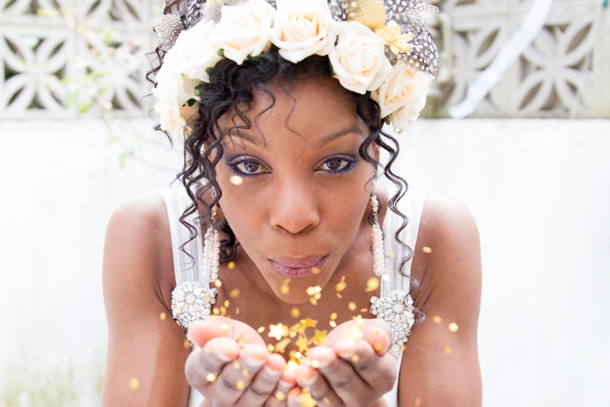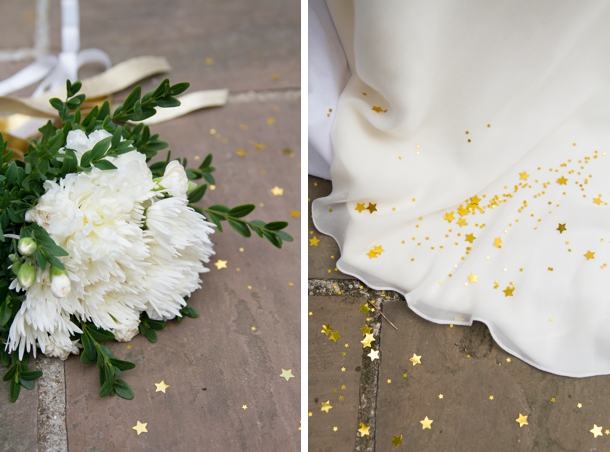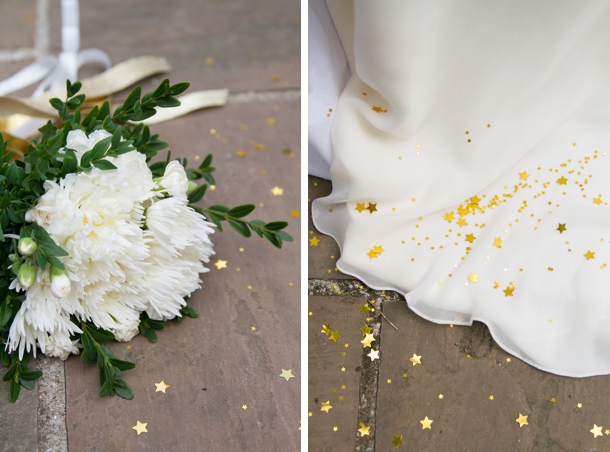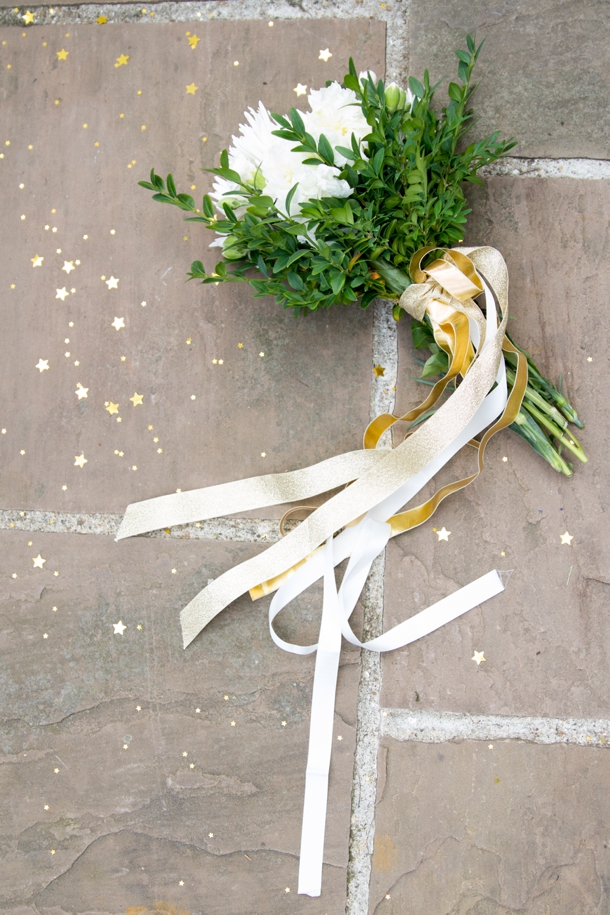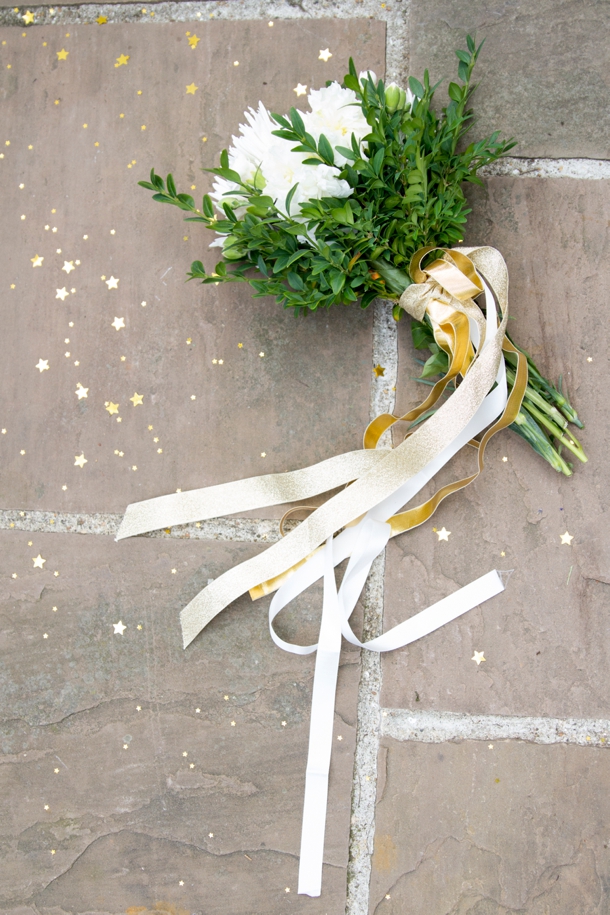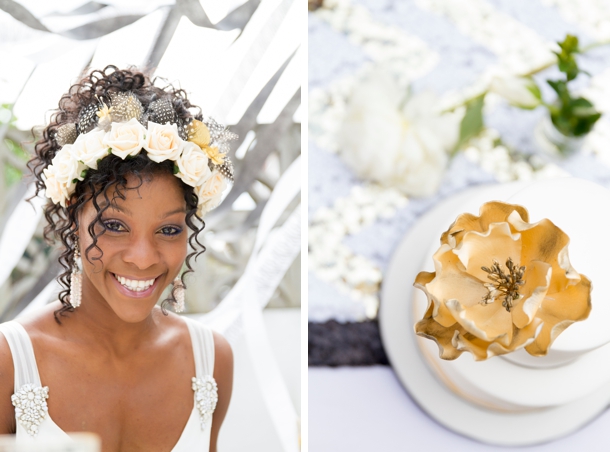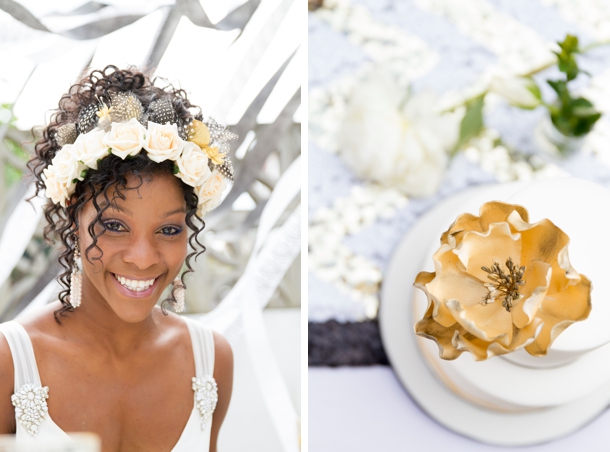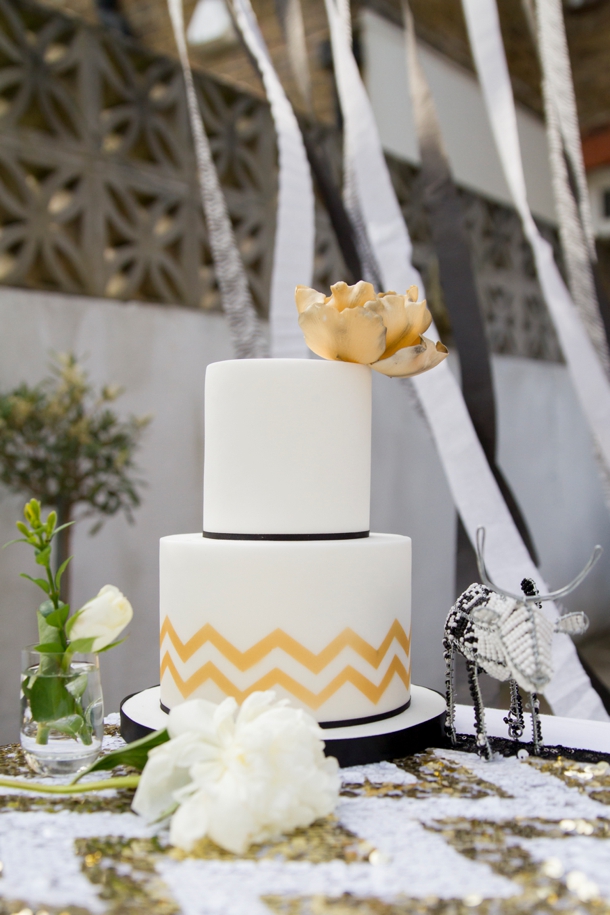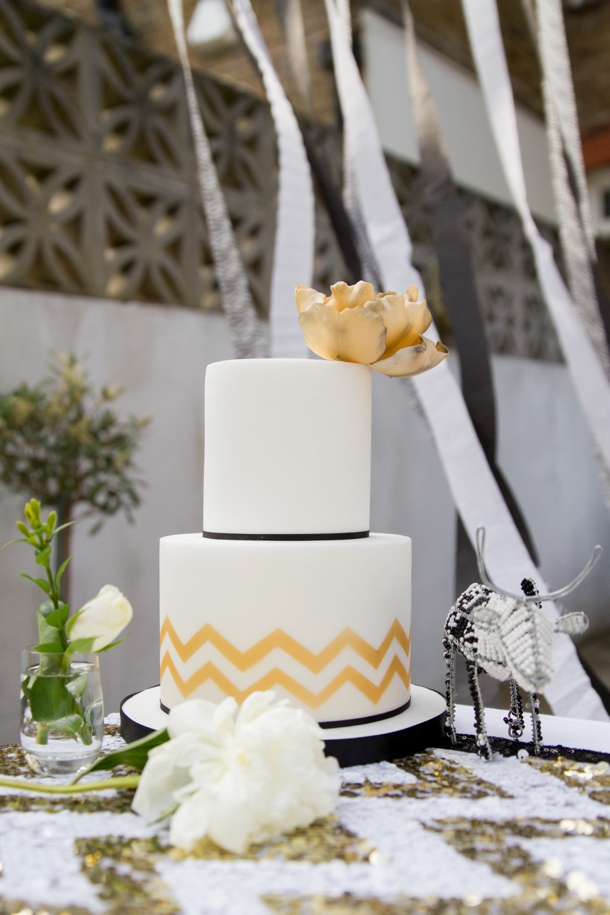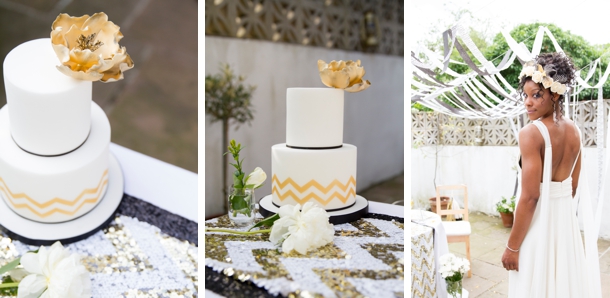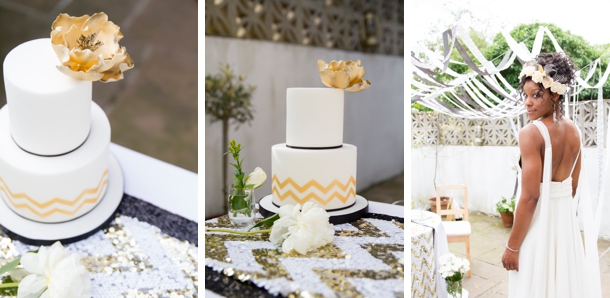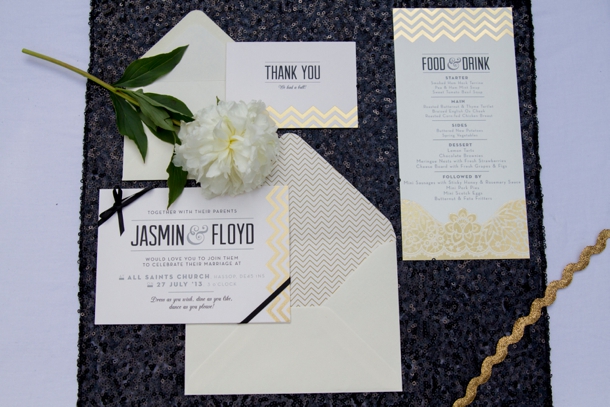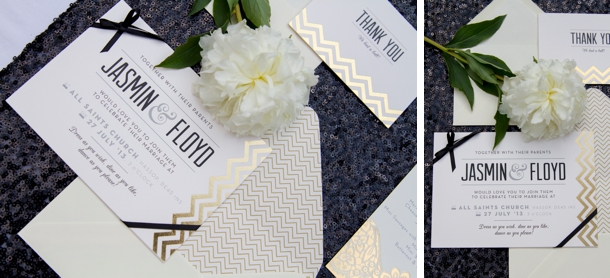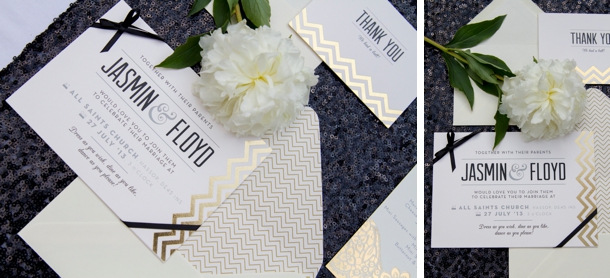 SERVICE PROVIDERS
Photography: Maxeen Kim | Dress: Bridal Path | Flowers: The FlowerSmith, Wimbledon | Headpiece: Hunter & Rose | Sequin table linen: The Sweet Hostess | Cake: The Enchanting Cake Company | Stationery, Straws & Tassels: Eagle Eyed Bride | Model, Make-Up & Hair: Alicia Prayze