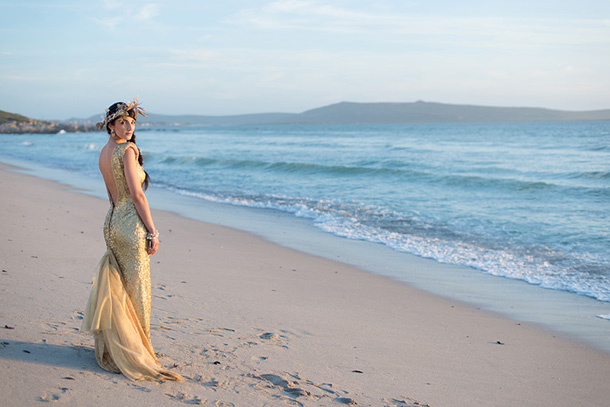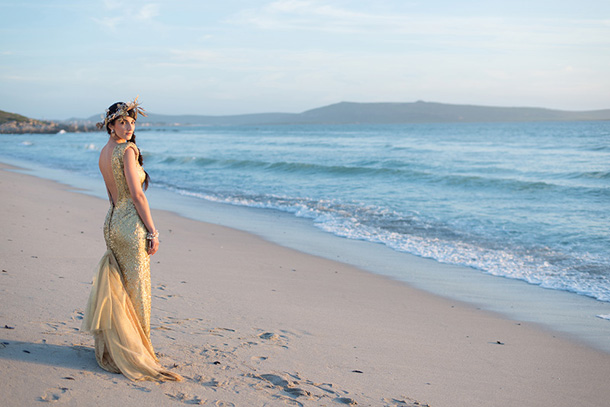 We're heading to the seaside with today's team of finalists in the SBB styled shoot competition. This entry was a collaboration between vendors in Gauteng and the Cape (how cool is that?) and was inspired by the gorgeous wild West Coast, with lashings of glitter and sparkle including a gold dress that I basically want to live in. I'm so inspired by the South-African-beach-rustic-turned-glam details styled by Blank Canvas, and the dreamy photography by Memory Box. It's sheer editorial loveliness.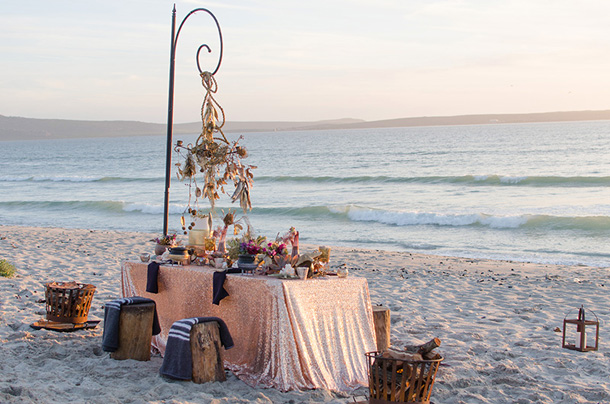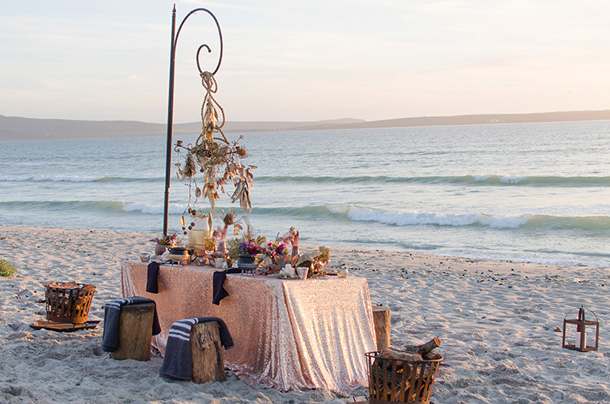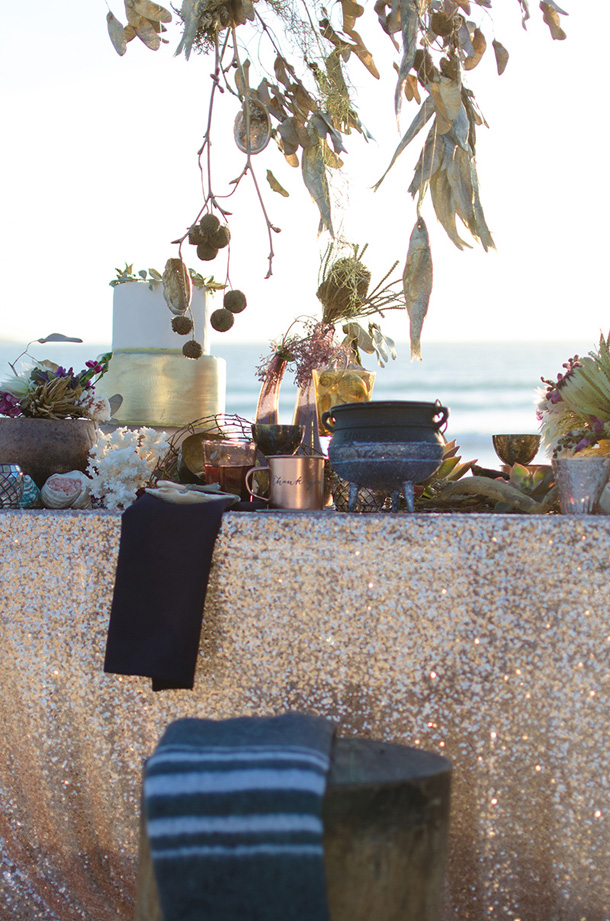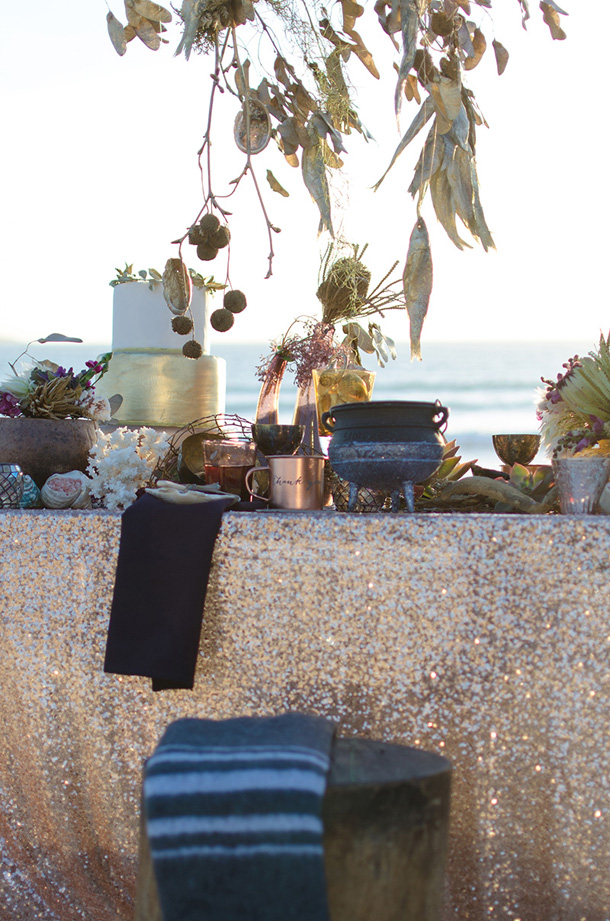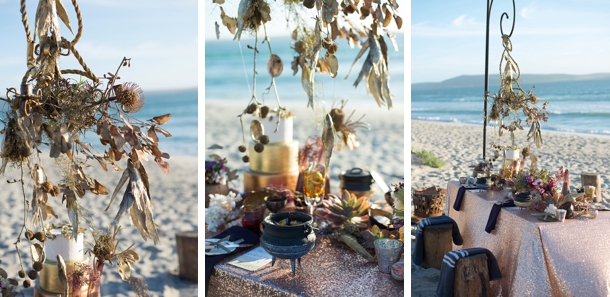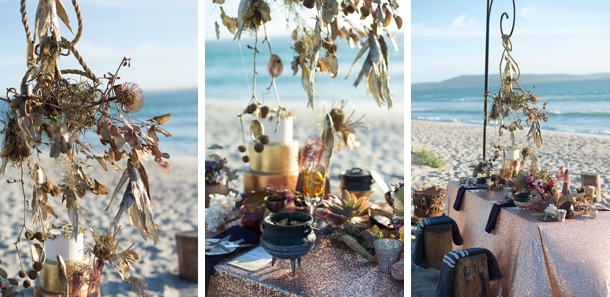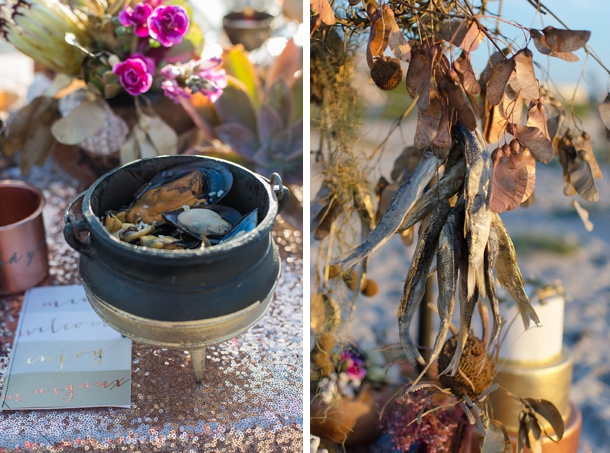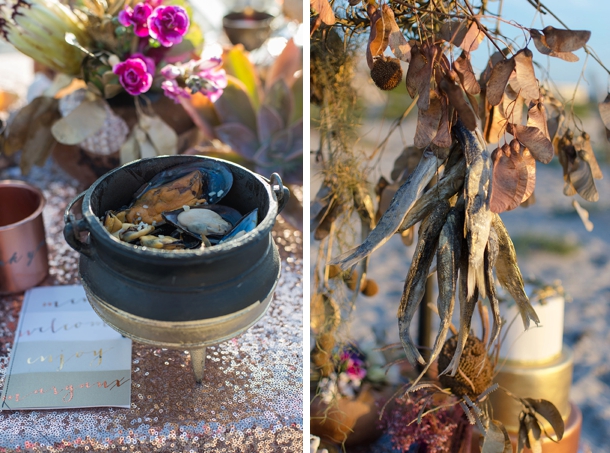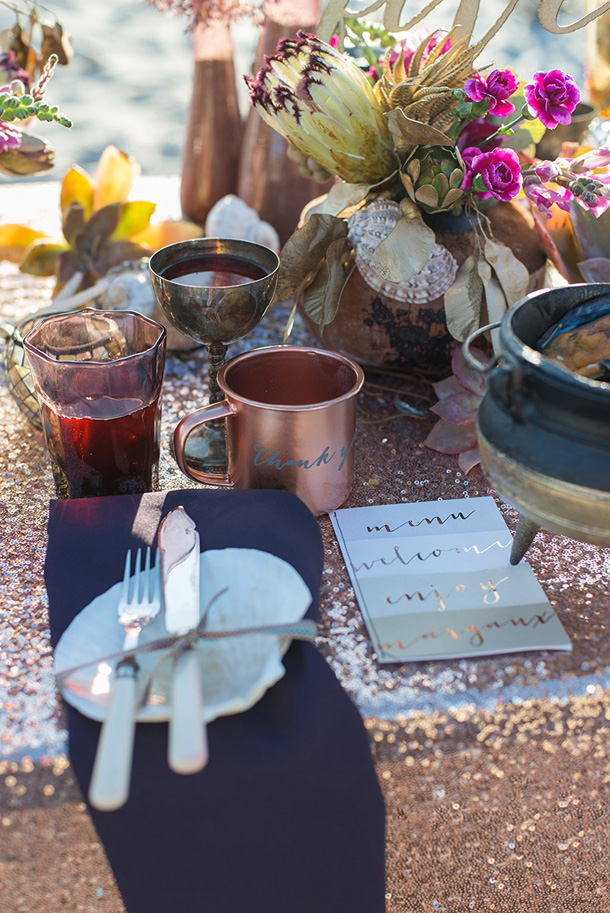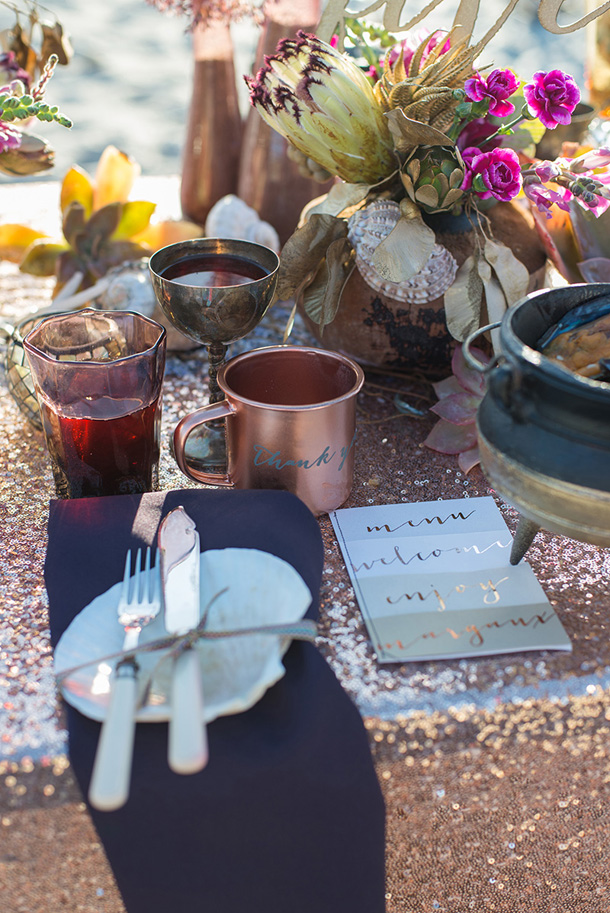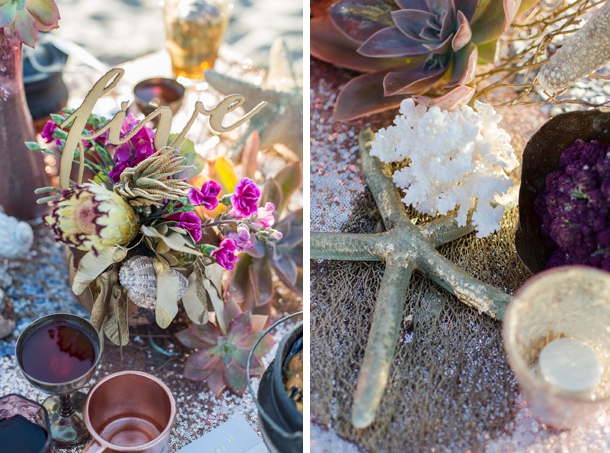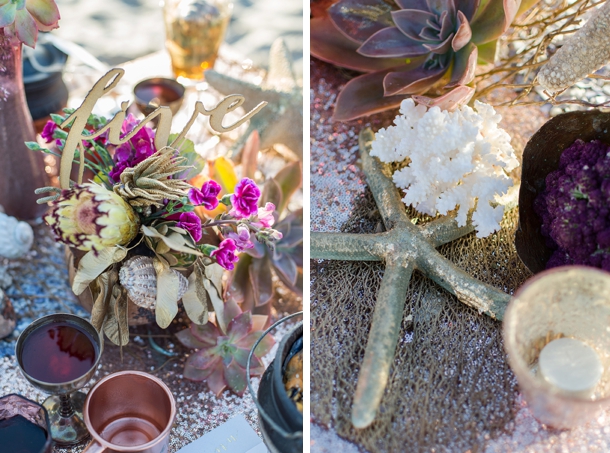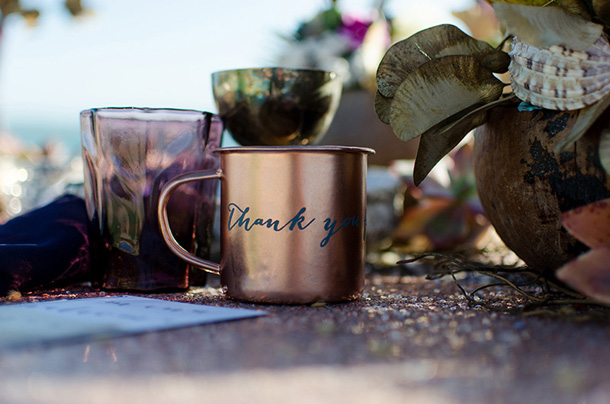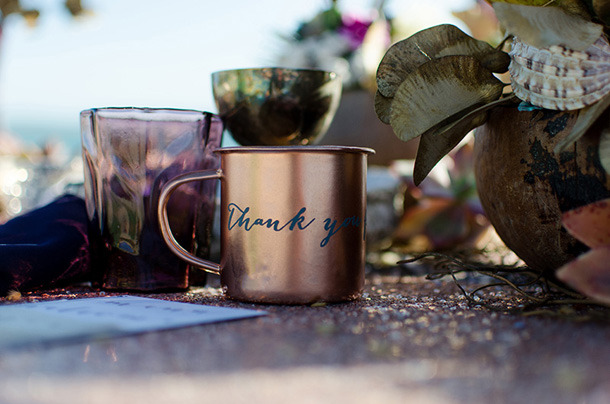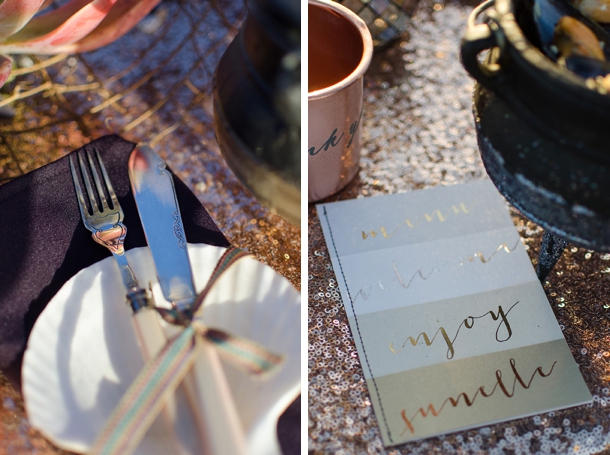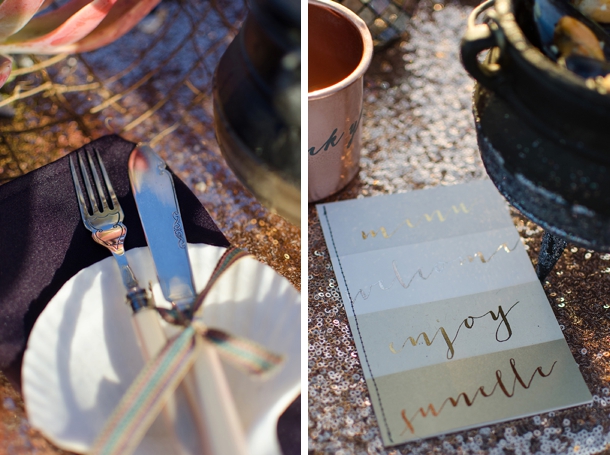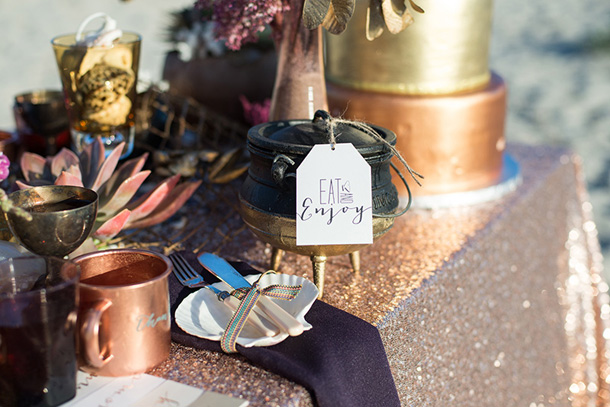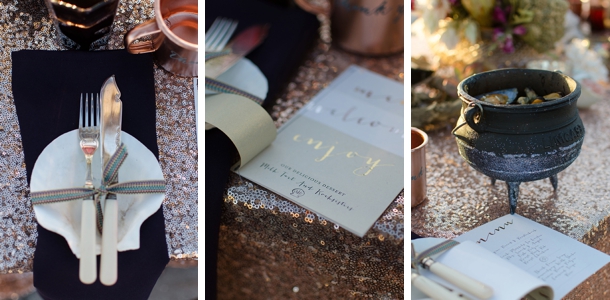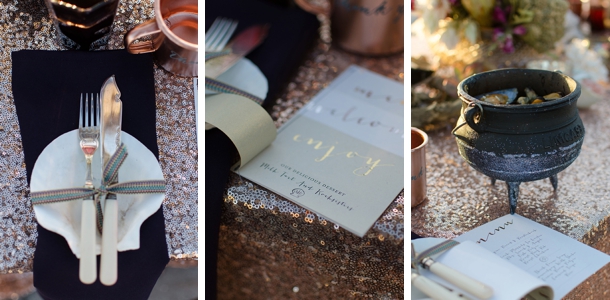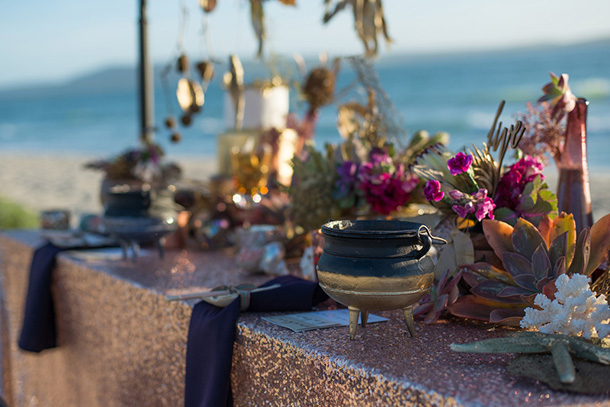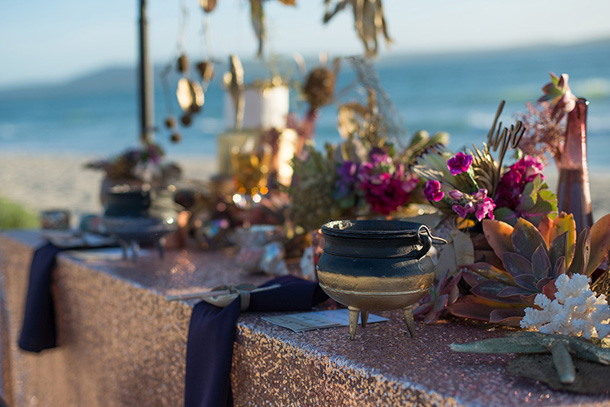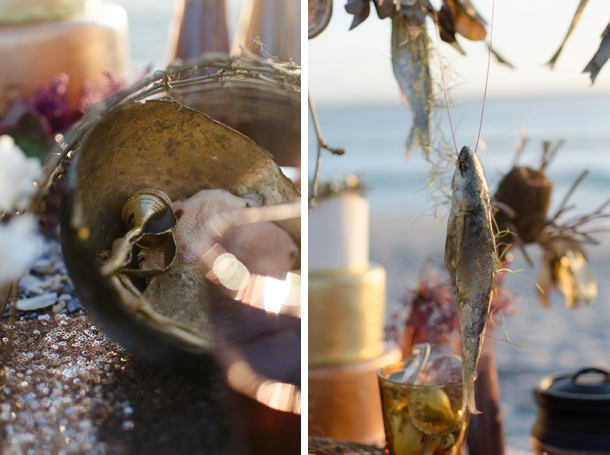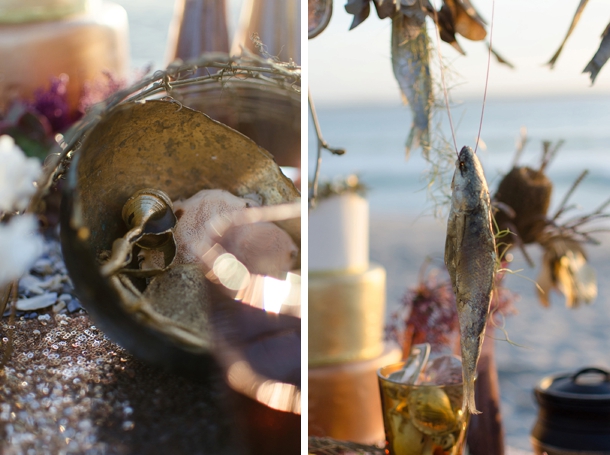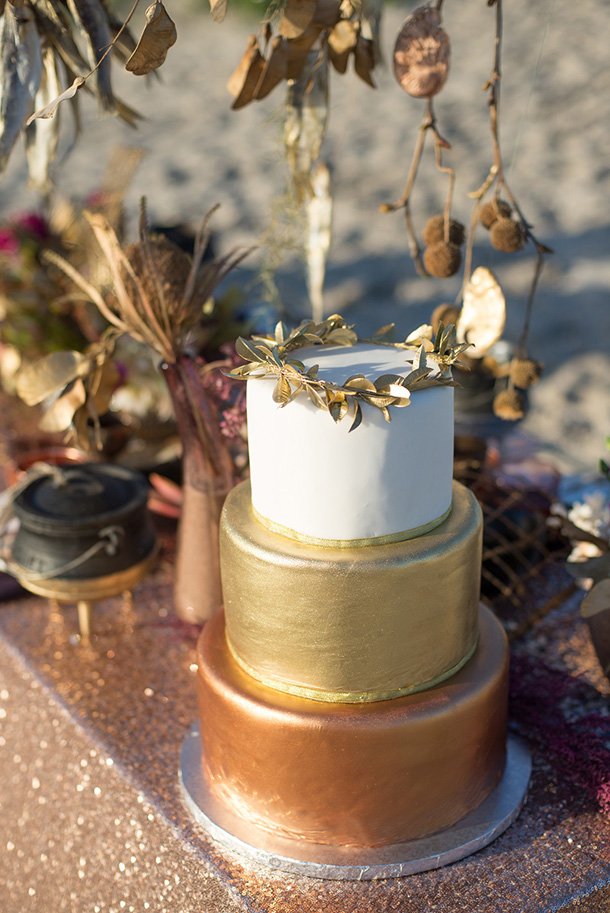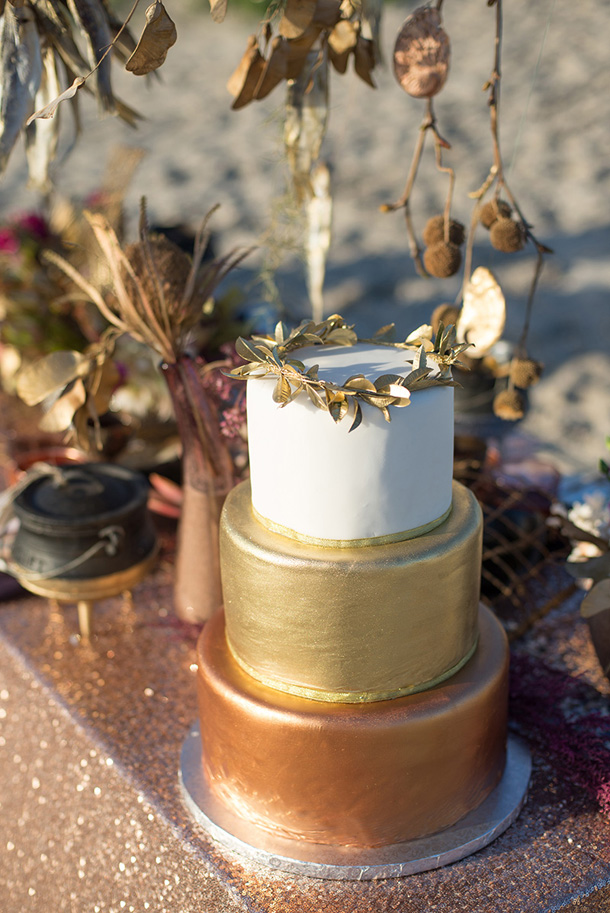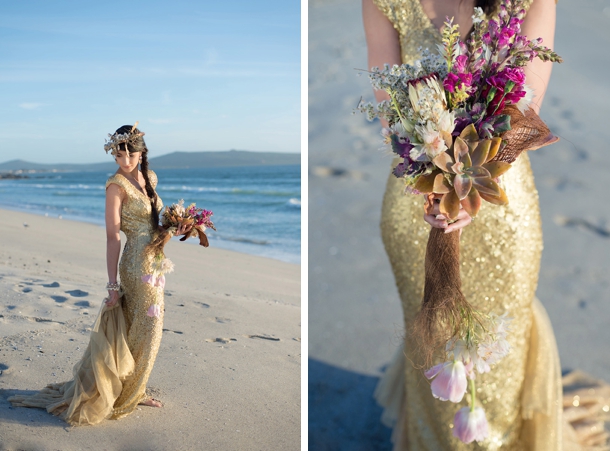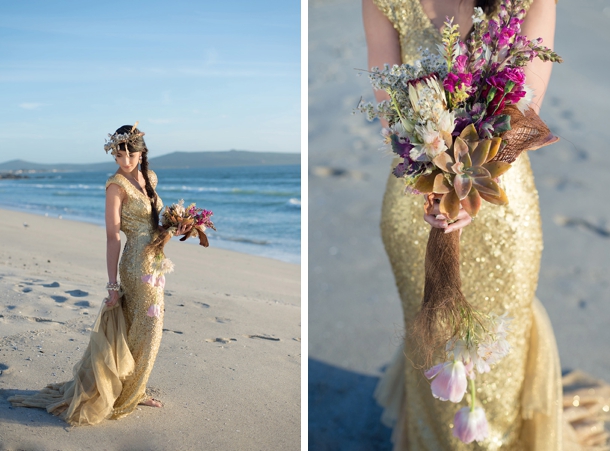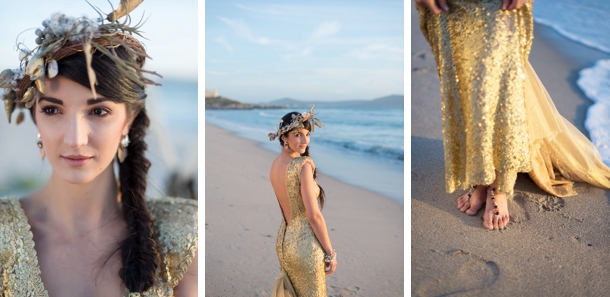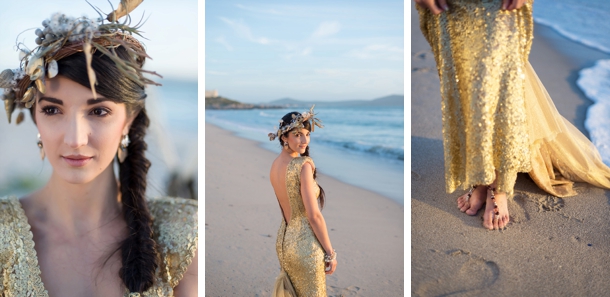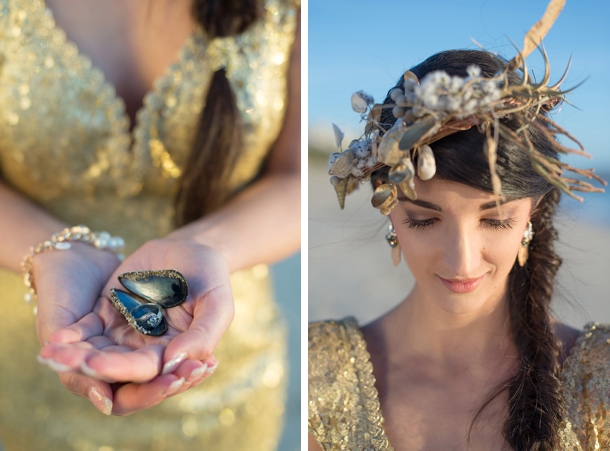 Describe the look for your shoot
Our aim was to create a South African beach theme with just a twist of glamour. Our colour scheme was mostly metallics and plum, with a hint of white and cream – we wanted to specifically break away from the typical blue and white beach theme. We loved the fact that the perfect golden hour sunlight made the dress and the tablecloth sparkle.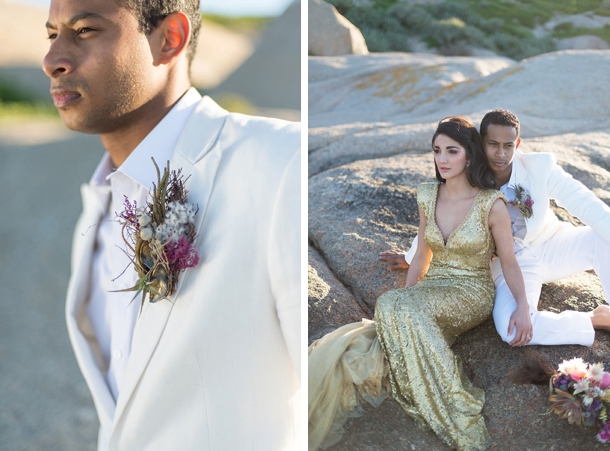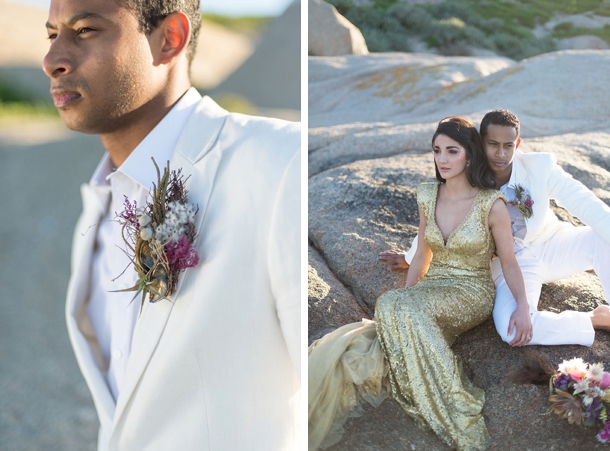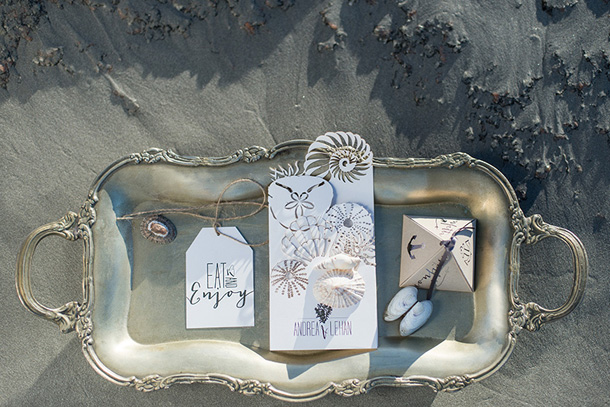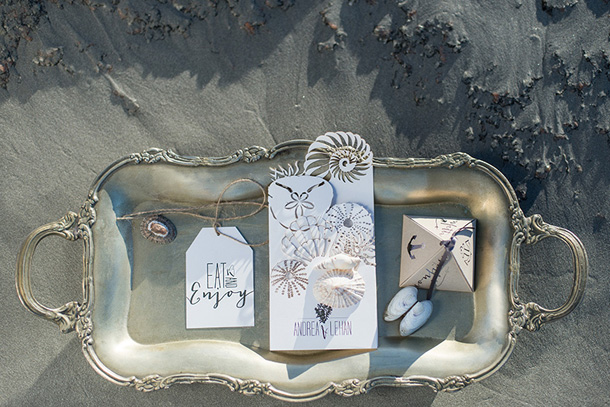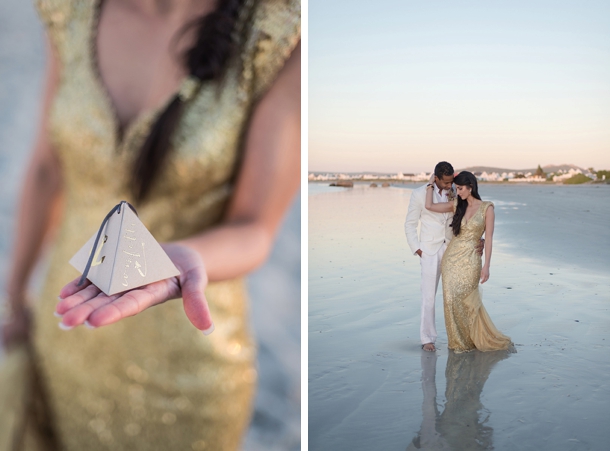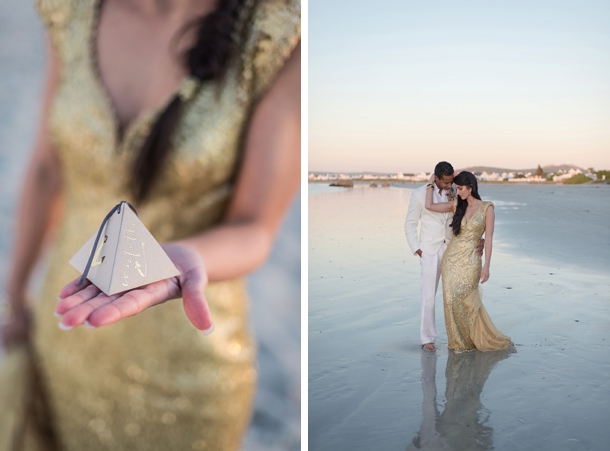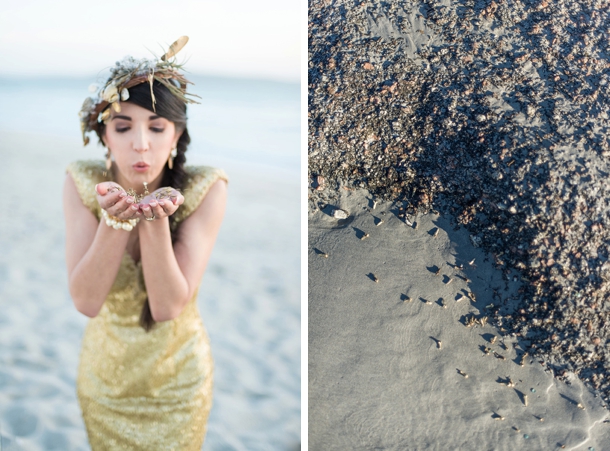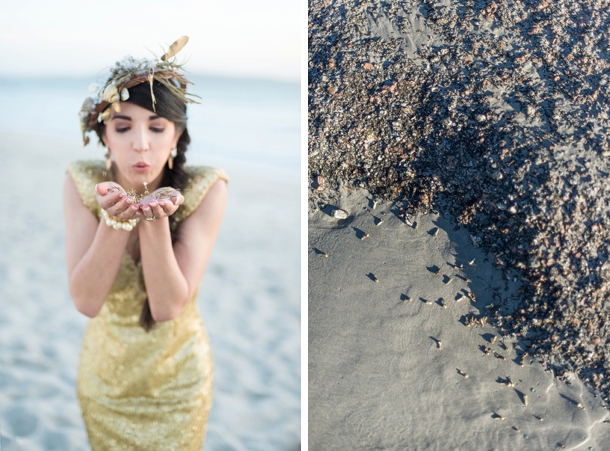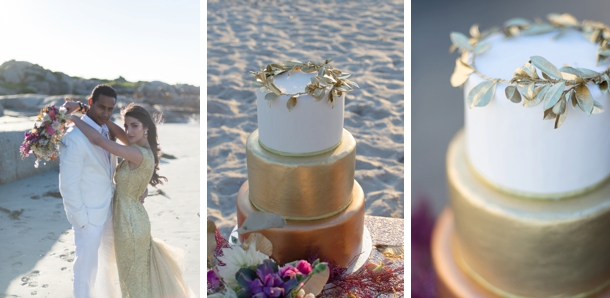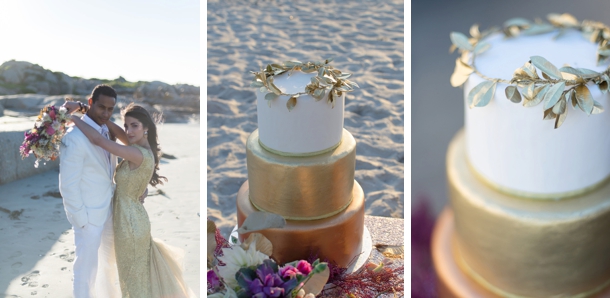 What was the inspiration behind your shoot?
We wanted to portray something South African, but not in a clichéd sense. Our make up artist had previously lived in Langebaan in the West Coast, so when she started talking about her love for the area, our ideas started pouring in. We thought of traditional South African items and then were inspired to glam them up enough to incorporate into a glitzy beach wedding. A colour scheme often "missed" when thinking of the beach is the sparkle, the mixed metallics, that naturally occur in mussel shells and fish scales, on the waves and sand as light from the sunset hits them.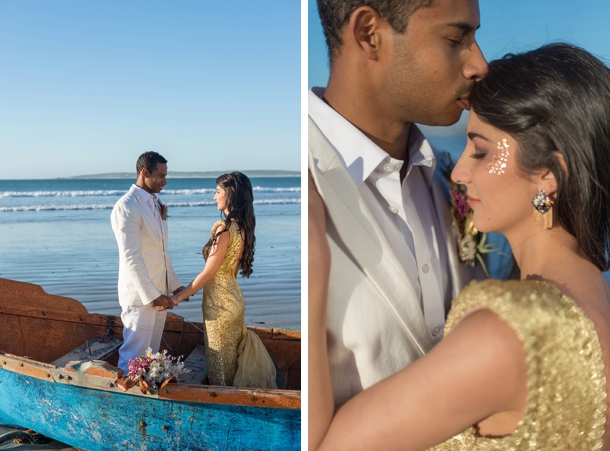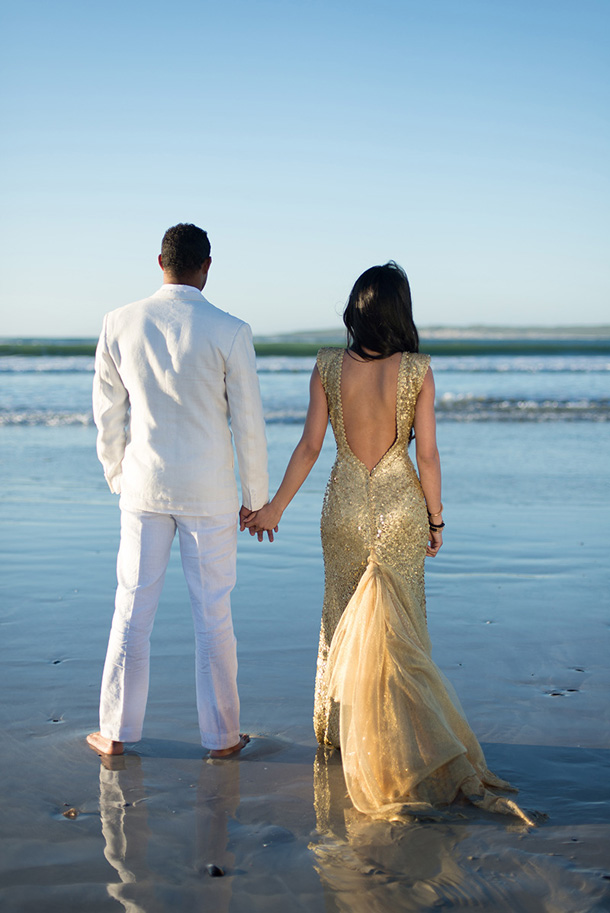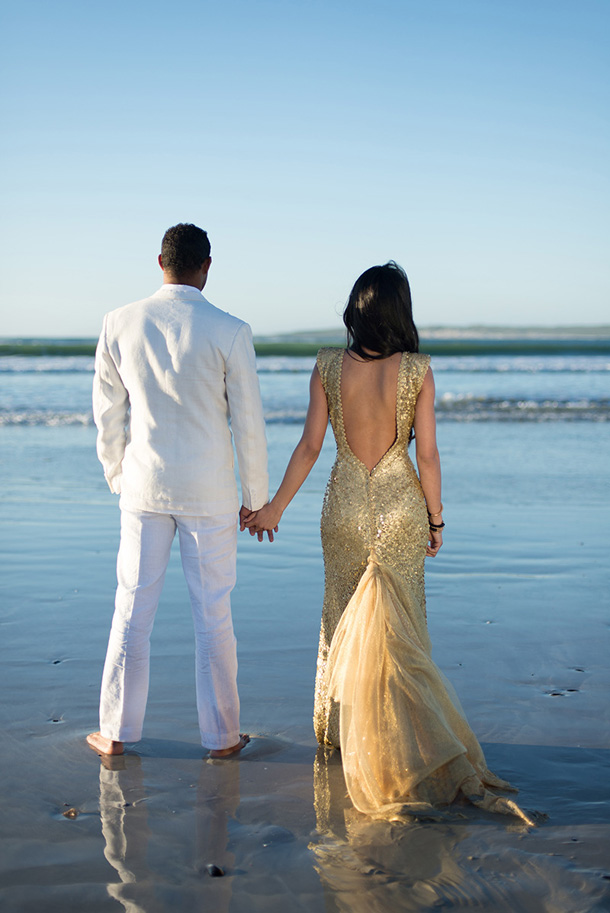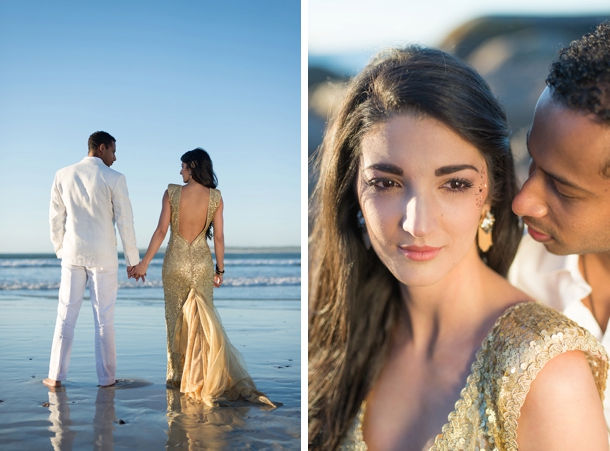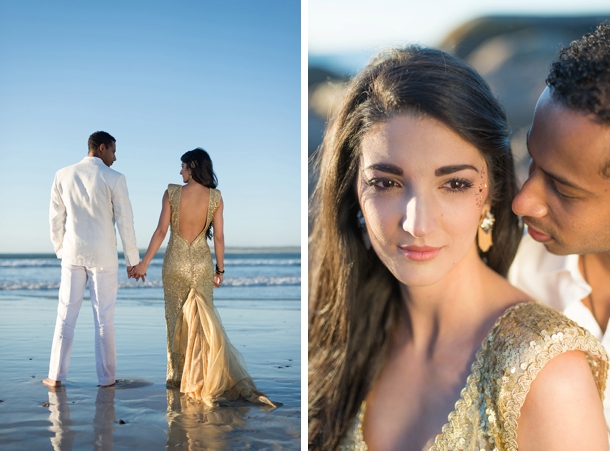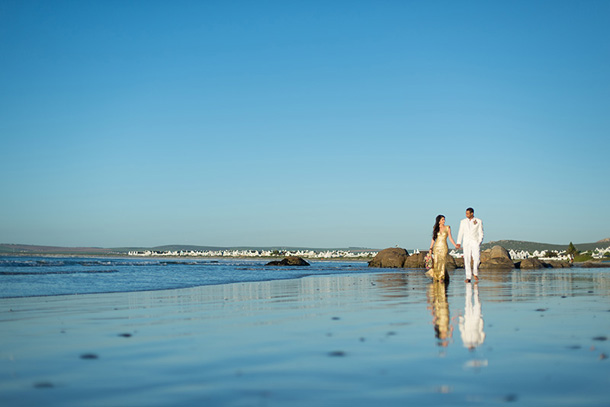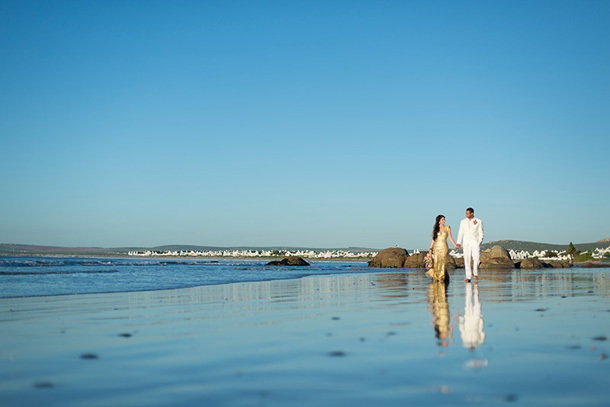 What was your "South African twist"?
We incorporated a few lovely, typically South African elements like the black three-legged potjie pots either dipped in gold paint or glitter, the Basotho blankets, the bokkoms (salted cured fish native to the West Coast of SA) and tin cups, all with just a hint of "glam". And of course shooting at Langebaan and with Paternoster as a backdrop, with its plain white architecture, turquoise waters and scatterings of fishing boats.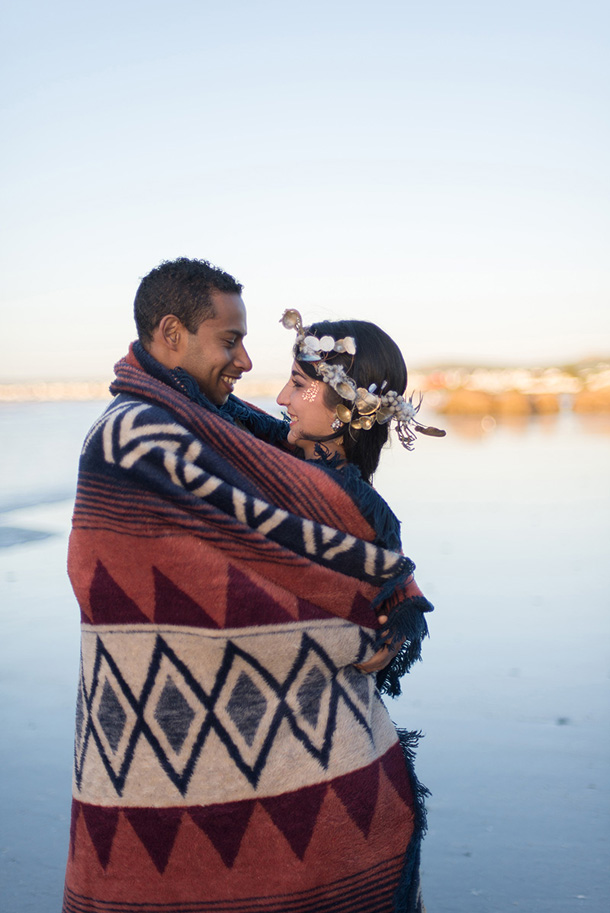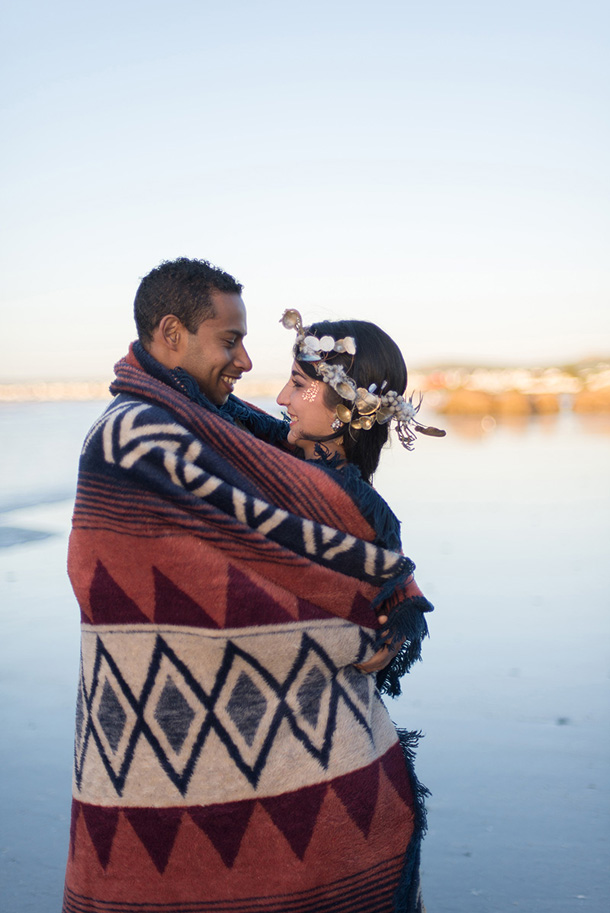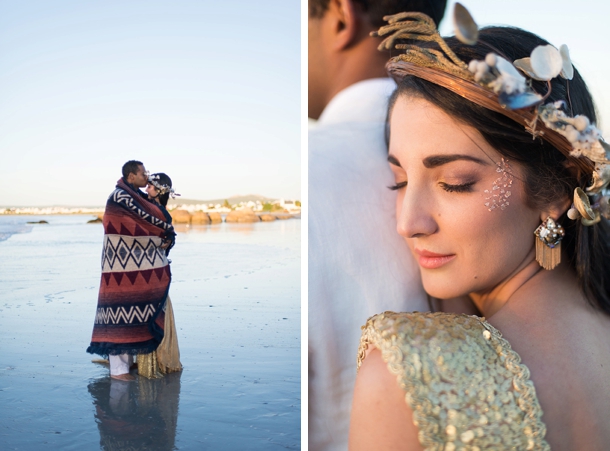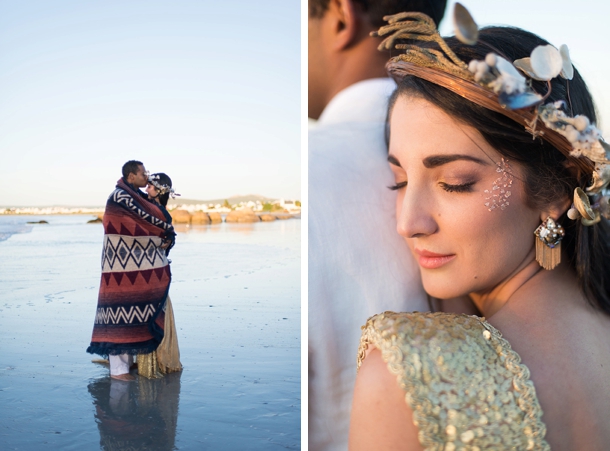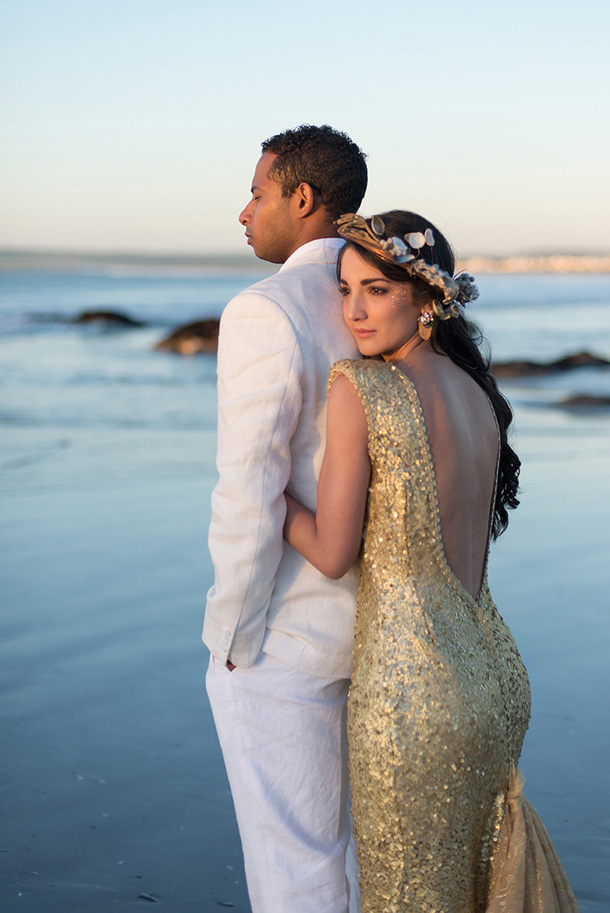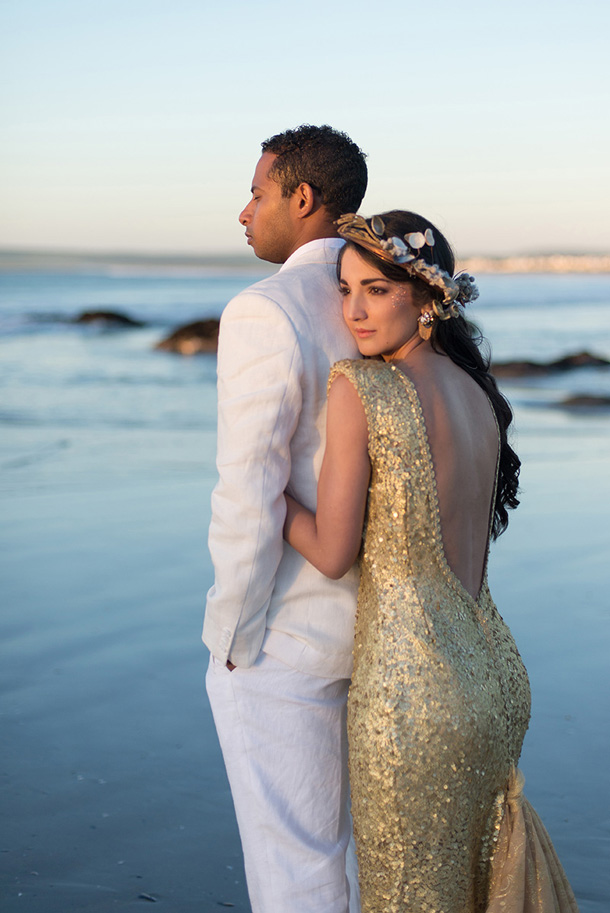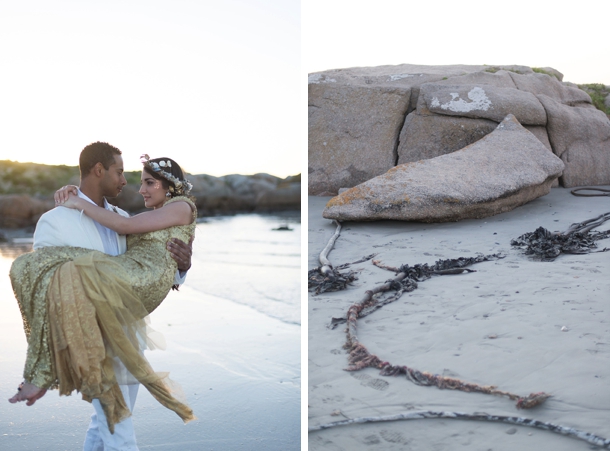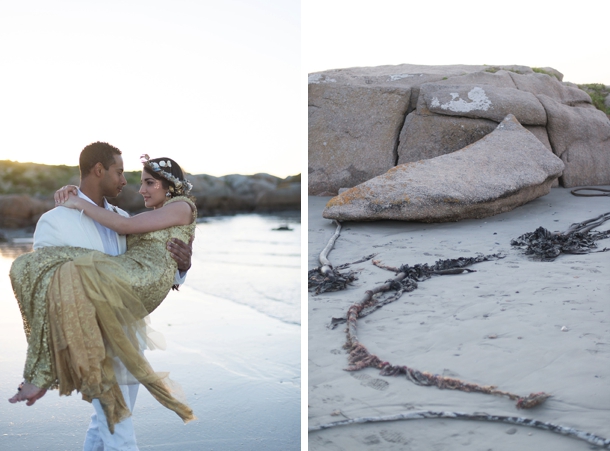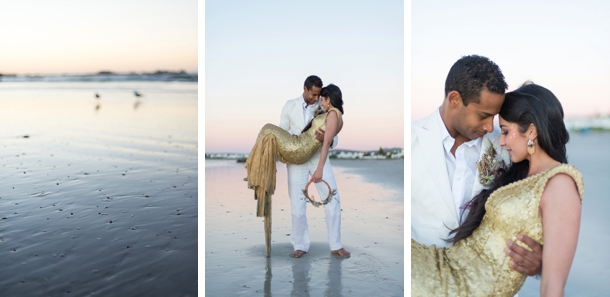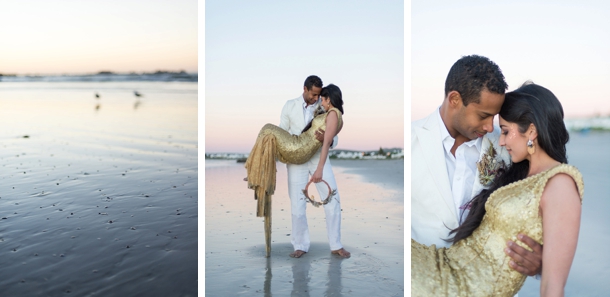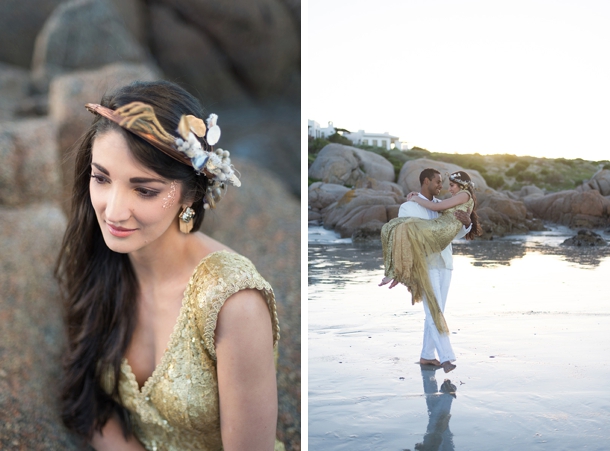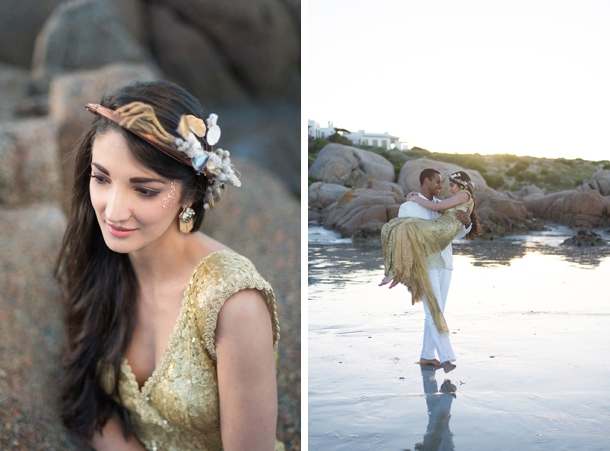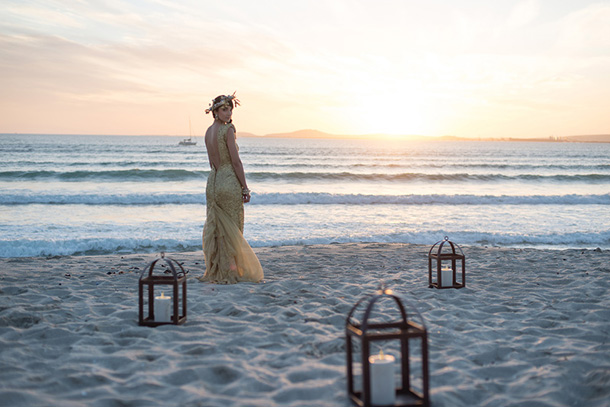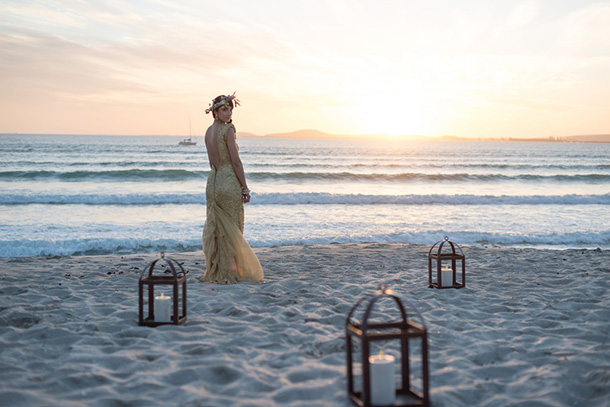 Be sure to stop back in this afternoon when we'll show you how to steal this style for your wedding!
SERVICE PROVIDERS
Photography: Memory Box Photography | Styling & co-ordination: Blank Canvas Event Design | Venue: Boesmanland Plaaskombuis | Stationery: Lezanne's Designs | Dress: Ilze Delport Couture | Suit: Jagadi Couture | Flowers: Blomlief | Cake: Edible Art Cakes | Make-up: Ophelia Paisley Wedding Studio | Hiring & décor: Uber-chic | Models: Andrea Gomes & Courtney from D&A Models
This shoot is part of the SouthBound Bride Styled Shoot Competition 2014